All the way from Glasgow, Scotland Singer-Songwriter Lewis Capaldi took the time and let us pick his brain about how he turned his passion into a career, the world on social media and present & future musical endeavors! ALSO Capaldi just released a video for his new single Grace! Go check it out!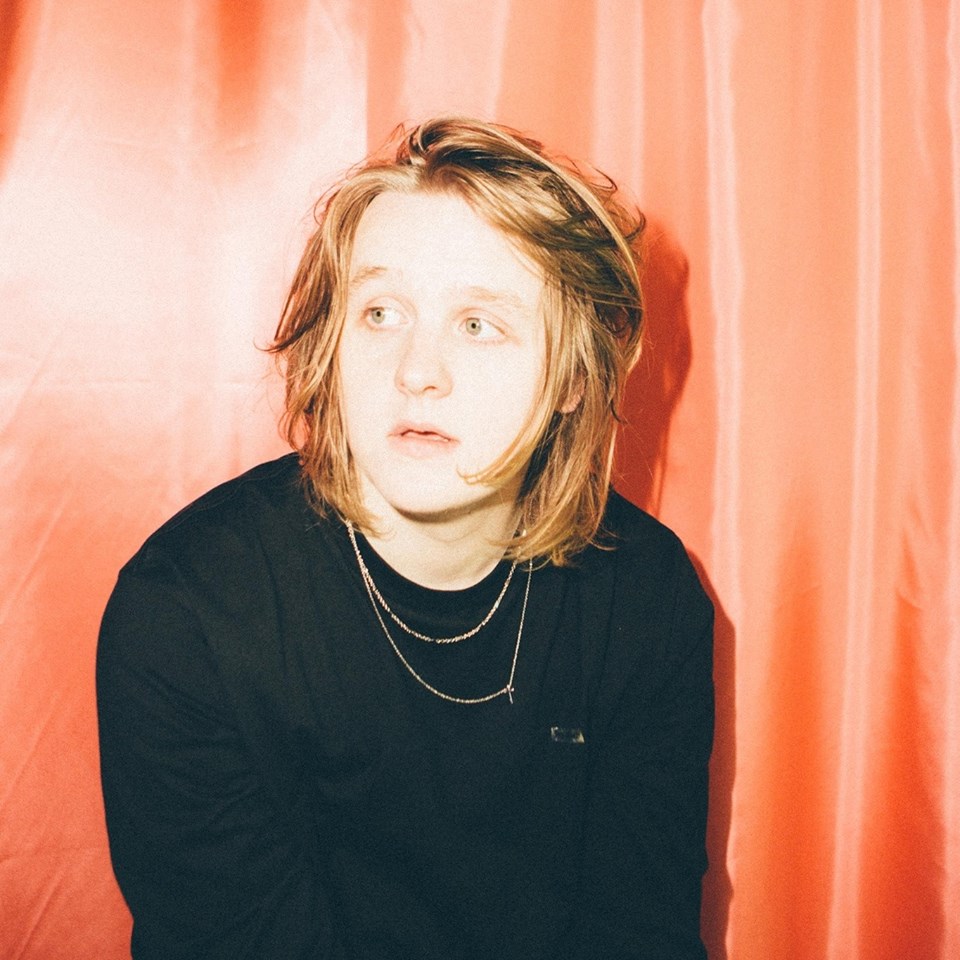 Lewis Capaldi Facebook
The Vinyl: To those who aren't familiar with you, would you mind introducing yourself and where you're from?

Lewis: My name's Lewis Capaldi, I'm 21 years old and I'm from Glasgow, Scotland.
The Vinyl: What inspired you to take on a career in the music industry?

Lewis: For me it was never like one thing that I was gonna do, it was always just like – music was a hobby. And it was something I did every single day, every weekend I was playing a show, every day I'd be writing a song. So yeah for me it was just a hobby sort of thing I never expected to make a career out of it, it just sort of happened. I did it so much it gradually became the biggest part of my life. And it was just kinda like that was what I was gonna end up doing. But for me it was kinda like once I knew what I was gonna do, music in some for, I woulda been just as happy being a music teacher, I still might be a music teacher at some point!
The Vinyl: You put out an EP out back in October what was the writing process like for you? Is there anything you've learnt from writing and recording Bloom that you will apply to the next record you plan to make?
Lewis: For me that kinda experience of writing Bloom was pretty mental, it was so kinda representative of the year or the tumultuous period that was writing the EP and releasing it, because I wrote the first song Bruises in October 2016 – which was my 20th Birthday – I wrote it in London, I hadn't put any music out, I had to stop gigging for a year just to focus on writing – my life was very slow paced and nothing was really happening at 100mph it was all quite chill. So I wrote that song in October and released it in March and things just went so fast! And I know this is cliché but my whole life changed around that where I was just always busy doing gigs and flying here and there because of the success of that song- which I'm grateful for, obviously! That kinda directly affected the rest of the EP because the second song I released was called Lost on You which was recorded 2 months after Bruises – so I was like "ok, I'm gonna walk down this path for the EP" because up until this point nothing I was writing  sounded like that but there was something about that song that made me wanna explore that avenue a bit more, that piano and vocal sound – so yeah the second single 'Lost on You' was also released, which again I recorded in London. And it's the last two songs Fade and Mercy that have that real knock on effect because I wouldn't have been able to go and record them without the success of Bruises and Lost on You in the sense I recorded Fade in New York with Malay –  who I'm a massive fan of his work like frank ocean and Lorde etc. – and then I did Mercy, the other song on the EP, which I did with Daniel Nigro in LA which is crazy because I've never been to America before. So yeah it was pretty mad, all at 100phm sort of thing but it was incredible experience and I reallyenjoyed it. But I think for me the only way it informs the next project that I'm gonna do is that I'm planning to have a lot of fun with it. Because I quite liked how quick it was as we were writing songs in like one month and then like two months later they were being released because it was so fresh and so new for me, so it was amazing.
The Vinyl: Were there any life experiences that inspired bloom?
Lewis: Blooms basically based around a relationship I had in 2016 I believe, and all the songs are based around that. Fade is a song about how I'm just getting into a relationship and I'm realising how much I wanna be with that person and how much I depend on that person which altogether is a really scary and class thing. Mercy is about the moment the relationship ends. Lost On You is about the feeling about we have to end this because I can't really deal with this at the moment. And then Bruises is a reflective thing in the sense that its kinda looking back at the relationship for the last 4 months. So I wrote them in reverse order but Bruises is the first song I wrote about that relationship as I was looking back at it. SO that whole experience is what inspired Bloom, completely.
The Vinyl: You recently put out a new song called Tough – which is fantastic by the way – what is the story behind it? How did you come to choose that for the next single?
Lewis: That song continues on from that relationship and for me that song is about learning how to be on your own again. It's not so much talking about the relationship and how things went, its just about you getting back to being yourself because after a relationship you don't know what to do without that other person to talk to, so it's just about trying to get back to being on your own. That song took a while to finish, I wrote that last year and we took it to LOADS of different producers – literally the song went all around the world to a bunch of different producers – before we came back to the original demo as we were like 'this has the spark that we need' so we had it sent off to be mixed. And that's a song that as soon as I wrote it I wanted to release it because I thought it was my logical next step in terms of subject matter, and it nicely rounded off talking about that specific relationship that bloom was about. So, it was nice to put a pin that kinda period of writing about that specific relationship. And yeah, I just love the song, so instantly wanted to release it!
The Vinyl: Who are some of your biggest influences that inspired you to go down the path of being a musician?
Lewis: In terms of like bands and stuff I guess it would be people like Paolo Nutini, he's a Scottish singer/songwriter he was always someone I always listened to growing up and his music was incredible so I was always such a big fan, and he's Scottish too so it was cool to see someone from Scotland that was making pop music, especially his second album, that wasn't necessarily similar to the type of music that was in the charts at the same time. So, it was cool to see that's close to where I am from doing so well with his own kinda vibe and not following what everyone else was doing. As well as that, people like Joe Cocker, in terms of his voice that was the first person I saw singing with that raspy voice that I always wanted to emulate and that's why I started to sing the way that I do. Kings of Leon and the Maccabees were both just incredible bands that I idolised and loved their music and I still do. My big brother is a musician as well so the fact he was playing gigs made me wanna do that and follow down that route as well so it was just kinda a multitude of artists.
The Vinyl: You went from just having a passion for music to touring and performing to crowds of people, can you recall your most favourite experience you've had while playing live?
Lewis: The story I always tell is one where it was the first time I played in Ireland and I played at Electric Picnic Festival and at this point I only had Bruises out for a month and a bit, so it was a very new thing. And I'd never even been to Ireland as a visitor or tourist, so I didn't really know what to expect. I heard we were due to play a tent with like 5,000 capacity and I was like 'Oh my God, why did we book this?' like we were never gonna fill this out and it was gonna be terrible, yeah, I was kinda shitting it to be honest. So, I walked up to the stage like 5 minutes before we were due on and the tent was empty, and I was like 'god this is so embarrassing' so I went to the toilet and came back and as walked onto the stage without really looking – the place was absolutely rammed like back to front. People were singing songs back at me that weren't even released yet. It was mental, and that was the first experience for me where people were singing my songs back to me, especially Bruises, so yeah for me that will always be pretty amazing.
The Vinyl: Since social media is the new norm for people how important is it for you being that you can interact with your fans online and in person and that a lot of music is being streamed on social media platforms, how does that effect you?
Lewis: For me, I think streaming is the reason that I have a career at this point, do you know what I mean? I personally think streaming is an amazing way of getting music to reach new people. Spotify, Apple and Deezer and all these streaming platforms have been so great to me in giving me the opportunity to get my music to people who would have never have heard it otherwise, so I think streaming is an incredible thing for new artists and I definitely think it's something that's given me a career, I'm not even exaggerating when I say that, I don't think I would have played these shows if it wasn't for streaming. And in terms of social media, I love it, I don't really take anything too seriously on social media, I kinda use it to take the piss and have a laugh which for me is what it's for. I know there's so many amazing things that can be done with it, and that's great! But for me personally I'm just trying to have a laugh and take the piss. And just talk to the people who come to the shows its definitely a special thing to have that level of that interaction, it's nice to be able to speak with people and show gratitude to the ones who are keeping you from being unemployed! So yeah, I think for me social media is extremely important and I try to reply to as many people as possible and chat as much as I can! It just kinda helps build that relationship with people who have helped put you in that privileged position, so yeah I love it and its very important to me.
The Vinyl: What is your next step? Do you have anything exciting planned for the remainder of the year? Any new music?
Lewis: Yes, there will be a lot more new music out before the end of the year, the next single is out on September the 21st so I'm excited for that and we have some more stuff coming out before the end of the year. As well as that we have a UK and European tour coming up from October to the end of December. And then before that we've got some stuff in America, I'm doing Austin City Limits and just finishing up festival season and then straight into my own tour, which is a huge tour – definitely the biggest tour I've ever done and I'm really excited for it.
The Vinyl: If you could say anything to the world, what would you have to say?
Lewis: Go and buy or stream and listen to any of Lewis Capaldi's songs, they're really good! Thanks.
FOR MORE INFO ON LEWIS CAPALDI CLICK ON THE LINKS BELOW:
http://www.lewiscapaldi.com
https://www.facebook.com/lewiscapaldi/
https://twitter.com/lewiscapaldi
https://www.instagram.com/lewiscapaldi/