We got to sit down and chat with one of country music's hottest artist right now, Mr Chase Rice. Check out below what he has to say about his latest record Lambs & Lions, touring, future music plans and MORE.
VINYL: Can you introduce yourself for those who aren't quite familiar with you?
Chase Rice: My name is Chase Rice and there ya go.
V: As you're touring in support of your latest record, how has the fans' response been to your newer material vs older material?
CR: To be honest with you its been…its done nothing but just take the show to the next level. Yeah, our shows have always been rowdy, they've always been packed with a ton of people and its just brought more people in. Even More than we've kinda ever had. Its taken the show to a whole another level, and you know, thats what a new album should do.
V: Like production wise on this tour is bigger than past shows? (Towards taking the show to a whole another level)
CR: Yeah, no. Production wise we have the same production we had before. That we were planning for this album to come out. But just the energy, I mean people feed off of good music and the music is the whole another level and you can tell that from the reaction of the crowd.
V: You just released a record, Lambs & Lions…What was your process like for writing & recording the record (A record label change & multiple producers). Do you have a certain technique or process for the way you produce your music? How do you narrow down all the songs that ultimately end up on the record?
CR: Yeah, i just like to treat every song like it is its own, you know, has its own life. and you know Lions is obviously very different then Amen on the record. So, I like to treat every single song with whichever producer I think is best for that style of a song. I'm gonna use that producer, so thats kind of our mentality with that. As far as the label that didn't matter much at all because I took this exact album away from Sony and took it to Broken Bow Records and Broken Bow was all in. Thats the biggest difference, now I've got full support of a label…that to be honest with you is kicking ass for me.
(In response to answering about the song selecting on the album) Thats a long process…that was a three year process for me on this record.Which is hopefully this next record or whatever comes next comes next will be easier. It was a long process and finally I just knew what I wanted to start it with and I knew what I wanted to end it with. I knew somewhere in between I had the heart of the record… with Amen,  i knew that I wanted to have that towards the back. It's just a flow thing, same thing with the setlist on stage, you have to have a flow, you gotta start with energy. For me I wanted to start with energy and kind of end with something epic, which was This Cowboys Hat. So you just got to find the right flow for the album, and i put a lot of thought into that probably more than most. I heard it one day on an airplane 35,000 feet in the air in the order that it is, all ten songs in a row and i realized that this is finally it.
V: Even though you just released a new record, you are a songwriter so are you always writing? What kind of future plans or goals do you have in mind with music? Any Collaborations?
CR: Yeah, I go through phases of writing, right now I'm touring like crazy and we're at the end of this tour, the Lions and Lambs tour, so I'm not writing much because I'm just exhausted. But in March and April we have off. So I'll be back to writing because if I get bored, which will happen pretty quick, I'll need something to do. So I'll get back to writing for that during that time. For collaborations, I don't know  I've got ideas on what I'd like to do but I'm not sure yet. Ive got to get the right songs and think about some other artists I'd love to do some stuff with.
V: Whats your ideal spot for writing? Do you prefer a peaceful state of mind or?
CR: Man, yeah my preferred spot I guess right now would be in Chris DeStefanos condo in Downtown Nashville. Thats where I've written probably my biggest songs, I walk in there being confident that we are going to write something big and good. So yeah I go into that room and i have a lot of confidence.
V: Are there any mentors that encouraged you to pursue this career? You are a songwriter and an artist, you can speak to either.
CR: As an artist I grew up watching Garth Brooks and Kenny Chesney within country and Blink 182 & Foo Fighters outside of country. So for the live part, I guess I get my energy from those guys. Even Chris LeDoux. I never saw him live, but I saw Garth and Garth learned a lot of stuff from Chris so I guess in a round about way Chris LeDoux too. As far as song writing, I'm real raw to it. Ive never had any lessons, I've never had anyone really take me under their wing. I was just kind of thrown to the wolves, and thats where you get a lot of the rawness of my writing and the realness when most people wouldn't say something I'd say it. I'm still looking for a hero songwriter, I don't have one of those yet. I don't know if I'll ever find one. But I have a lot of respect for the guys who have paved the way for me because I know how hard it is to be a songwriter, it's a difficult life and theres a lot of really good ones out there.
V: How do you think streaming/social media has changed the way of reaching fans? and or the way an artist promotes their music?
CR: Yeah in a way I hate it. I love the idea of purchasing an album not even just purchasing singles. (Social Media/Streaming) I mean hell its made my career. I mean social media helped me big time, cause I didn't have a radio at first and I didn't have a label to help me through it all. It opened up an opportunity for me to   come in without all that stuff and say "Hey I'm here, you guys wanna come see me, come see me" and luckily for me they did. Then the radio and the label came along and it's gotten even bigger since then. So yeah its a love hate relationship, I can't foresee people continuing to buy albums, which is sad but you know the music industry changes and life changes, with that you've got to learn to adapt and stick to who you are as a person. For me I'm going to keep making records and I'm going to make full albums for now. I'll just hope people will stream the whole album.
V: yeah, I'm not really about the whole steaming thing, I like to buy the actual record itself. I definitely agree with you.
CR: Yeah like i said i like people to buy albums, but if thats going away…all I can really focus on is making music…I don't know how people are going to consume music, but I'm not going to force a certain way. I'm just going to make the best music that I can possibly make and just hope people will buy it, or at least steam the entire album as oppose to just streaming big songs. But I can't control that, all I can control is writing the best songs for myself and putting out the best records I can.
V: How did you go about getting your name out there? Any advice you can share to anyone interested in pursuing a career in the music industry?
CR: Yeah I held on tight to what I wanted to do and the music I wanted to make. Even though back then people were telling me i was wrong, and people are still telling me i was wrong, so I was like ready set roll. "Bro Country" I put that in quotes cause I don't really know what it means but I still stuck to it even though people were saying I was wrong. It still formed me into the artist I started being and I took those songs and I started touring with them. Touring is the biggest way to get your music out there. If you put on a good live show, people are gonna show up. Thats where my focus still is, getting this music out there. Writing and recording it to the best of my ability and singing it for these fans, hoping they'll sing it back. Which for Lambs and Lions they already are which is awesome.
V: Wow, well if you just put this record out a few months ago and they're already singing it back, thats pretty good process.
C: Yeah it's huge.
V: What are your expectations for the rest of tour? Adding any additional shows? What venues are you excited to play?
CR: Yeah this tour is on its last 9, we're almost done. So nothing, my expectations are to continue to grow Lambs and Lions the album and continue the last few weeks of it. There will be no dates added. We are done hard at the end of February. Me and the guys need it. We've been touring for a long time now. We are going to take two months off, pretty solid, get back to writing and a lot of resting and getting some normal life stuff in, so we can come back hard with this Lambs and Lions album throughout the rest of 2018 after April.
V: Being that summer is right around the corner (hopefully) and summer being such a big hit for country shows and parties, what festivals are you most looking forward to playing? Tortuga? Cheyenne Frontier Days?
CR: Tortuga is going to be a great one, that one is always a great time.I've never played Cheyanne frontier days but that one is i believe they call it the grand daddy of them all. I grew up watching movies like 8 seconds and going to rodeos around my town in North Carolina so that will be a lot of fun. Not even sure what else we are playing but those two you mentioned, especially I'd say I'm looking forward to Cheyenne Frontier Days because I've never done it before.
V: Any big summer tour plans that you can possibly share?
CR: No, we're just going to tour on our own, all summer long. I prefer that over opening for somebody, unless its the right somebody to open for. As far as brand and my music, that opportunity just hasn't seemed to come along since we toured with Kenny Chesney. So the great thing about how we build our career, playing and grinding in clubs like this (referencing The Fillmore) or when it comes to doing it on your own you're not stuck and you're not backed in a corner. We can do it and we do it with a lot of success…a high high rate of success. We'll keep doing it, as long as people keep showing up, we'll keep playing.
V: Any last words you'd like to share/anything to say to your fans?
CR: Naw, the biggest thing is to listen to Lambs & Lions. Its literally 36 minutes of music. Get in your car and drive or whatever you do. Check out the album, theres a lot of stuff in it. If you know, heard of me before, weren't sure of me or didn't like me…or whatever. Give this one a shot its a little different from the last one, a lot of people are digging it.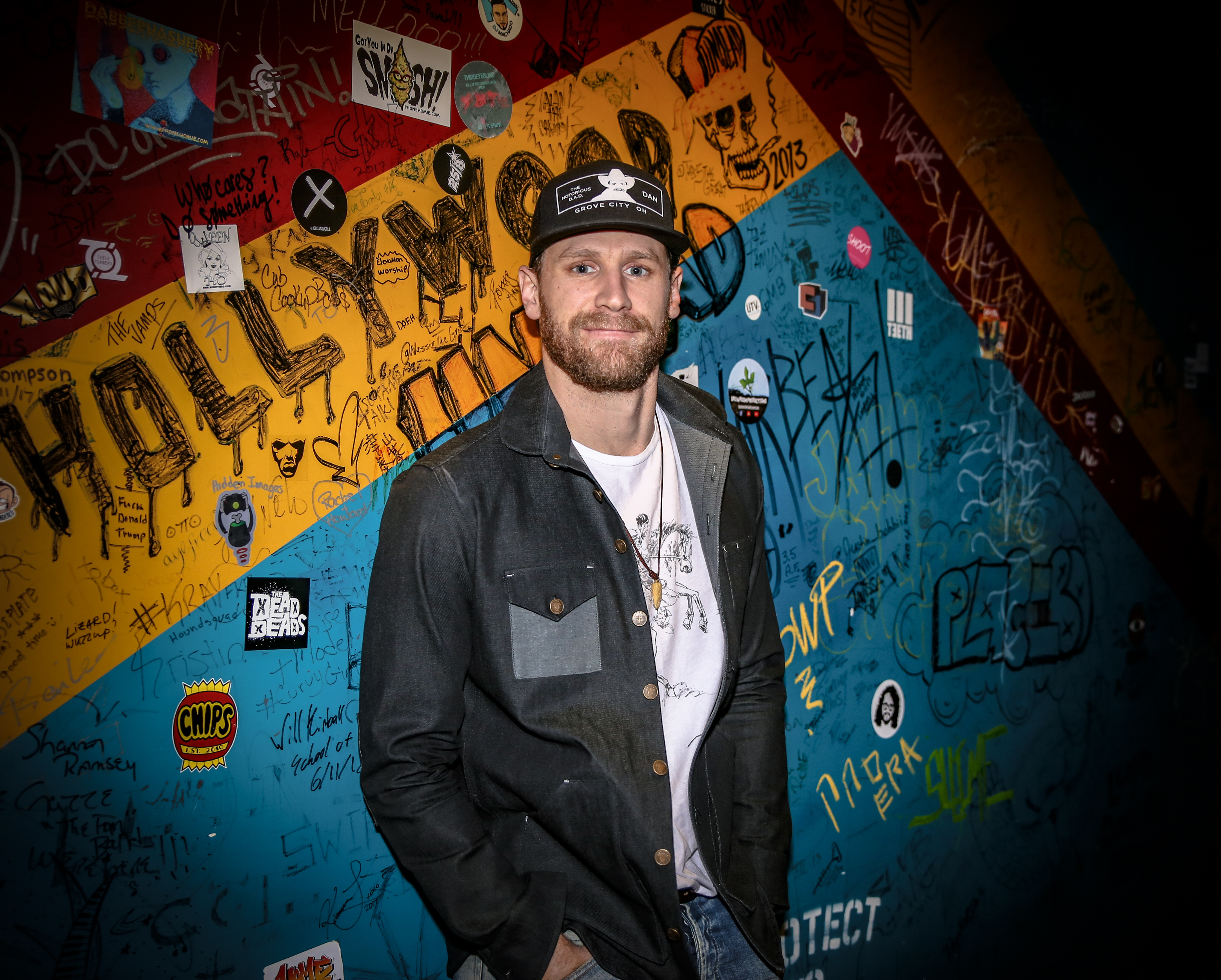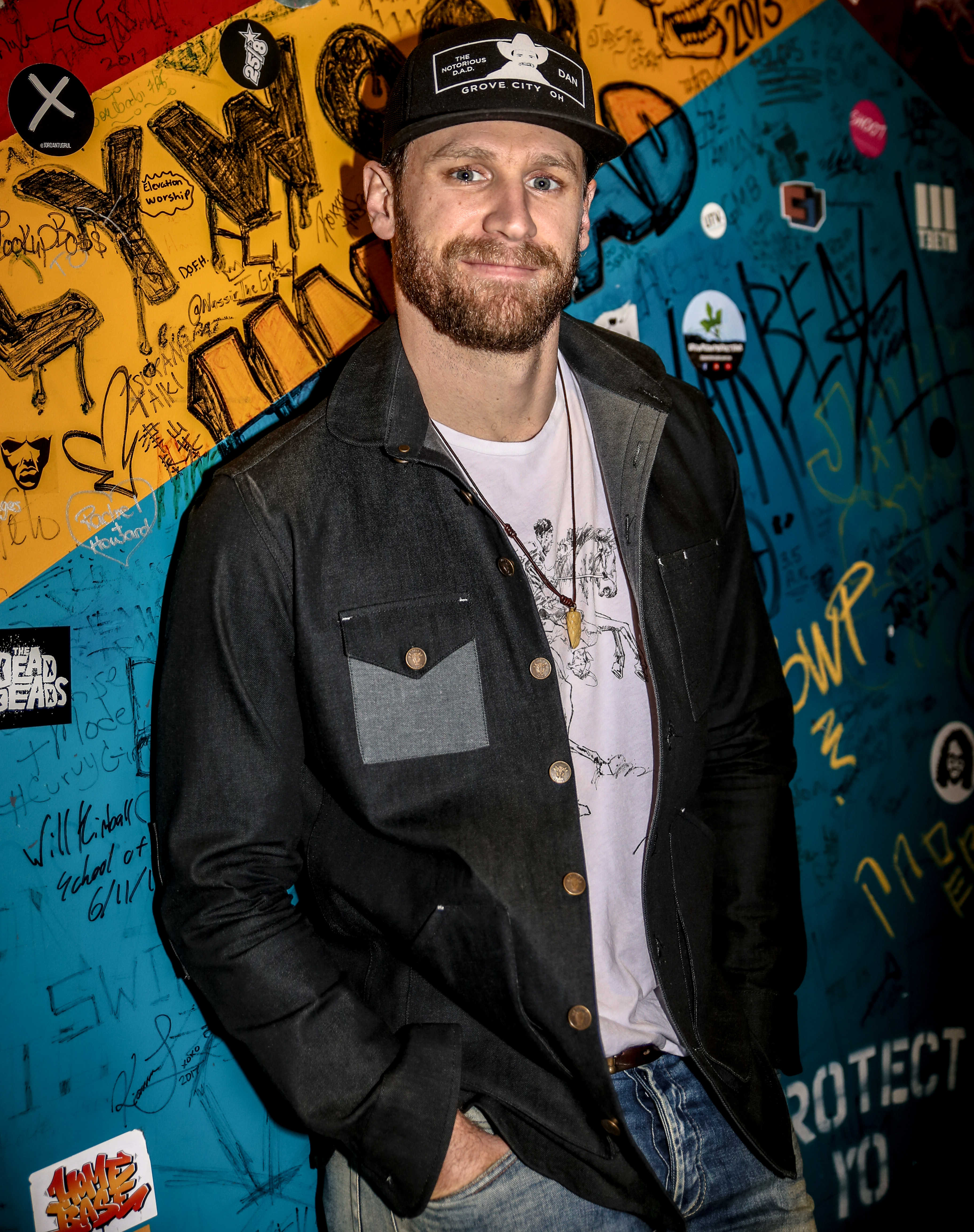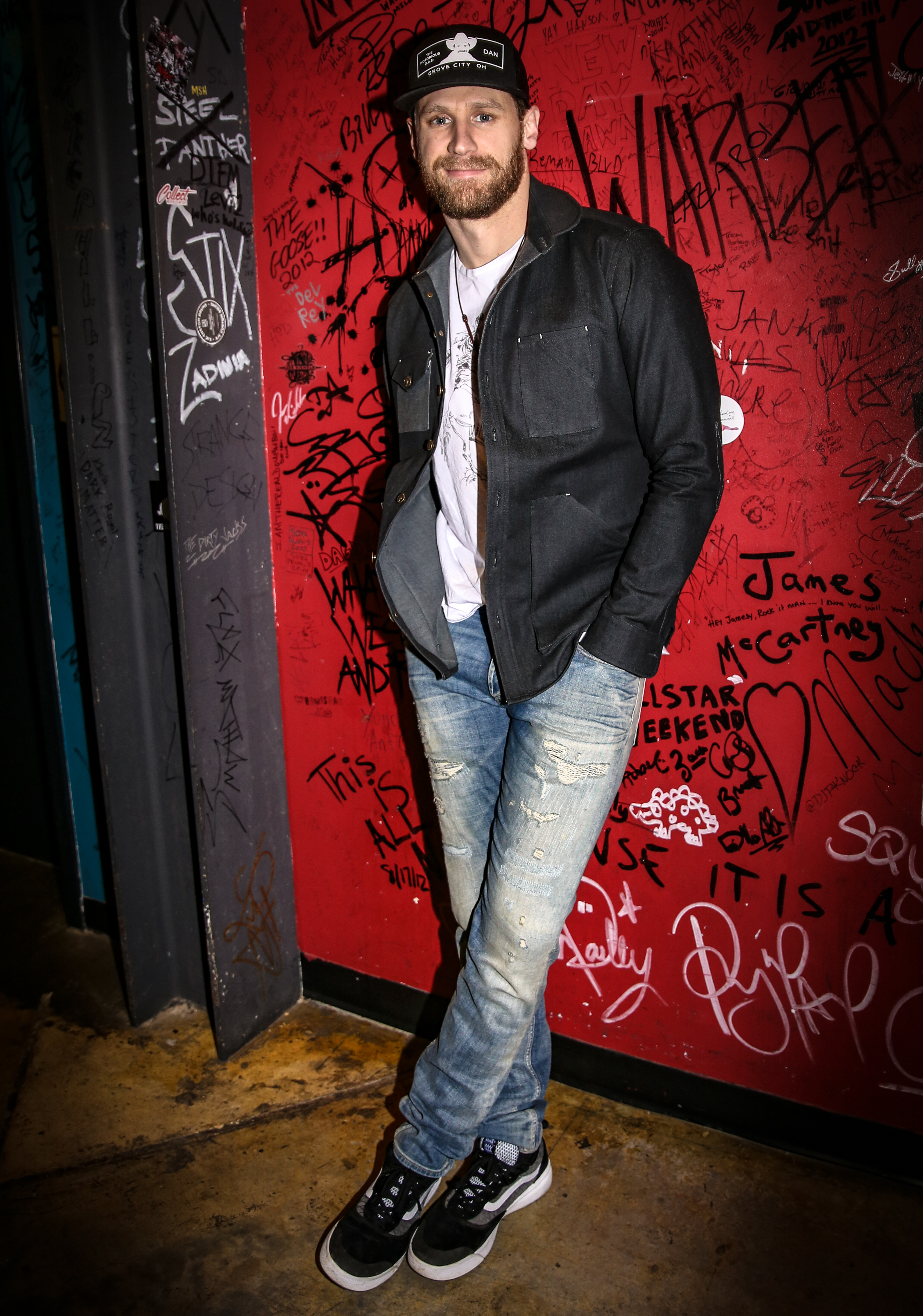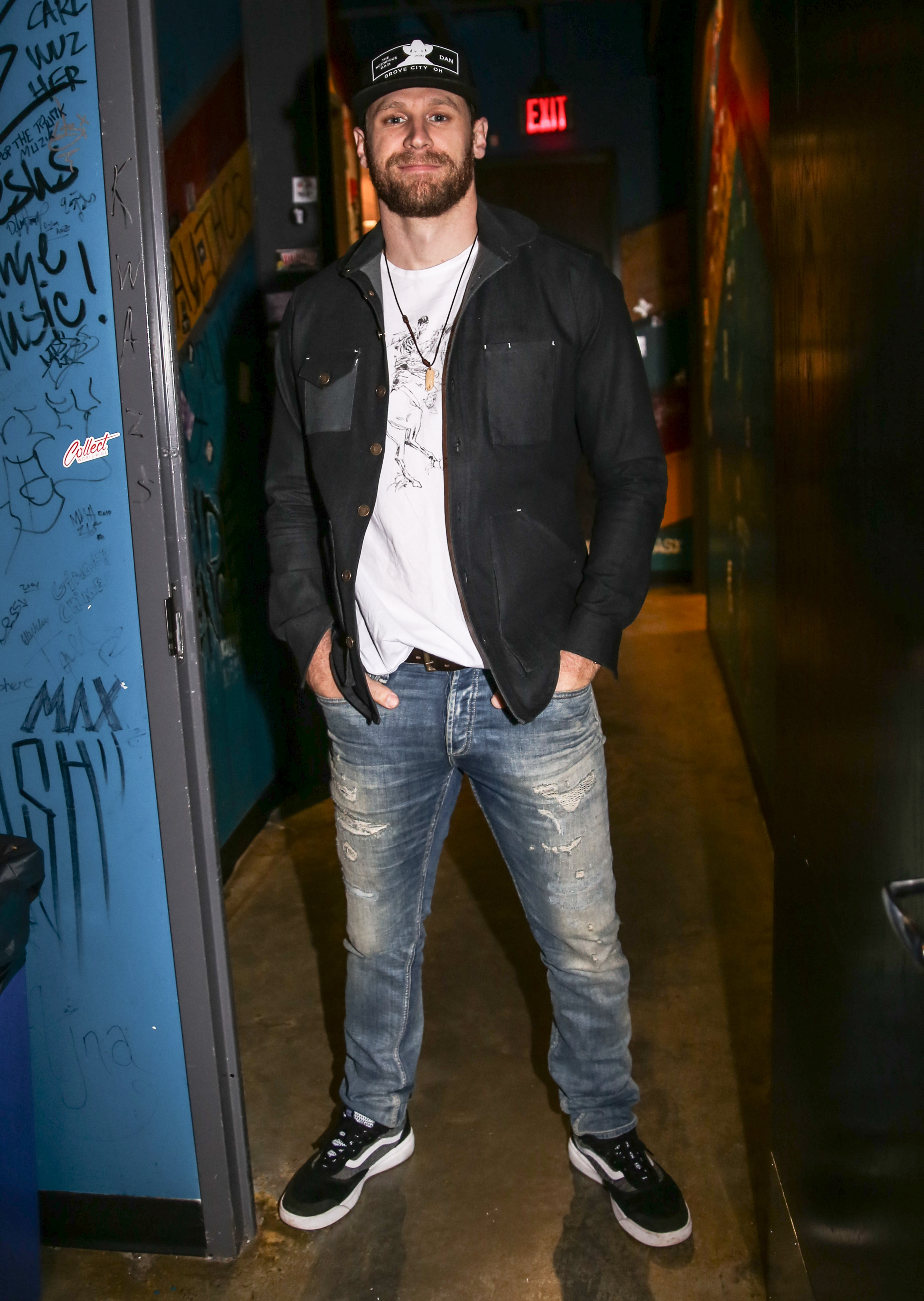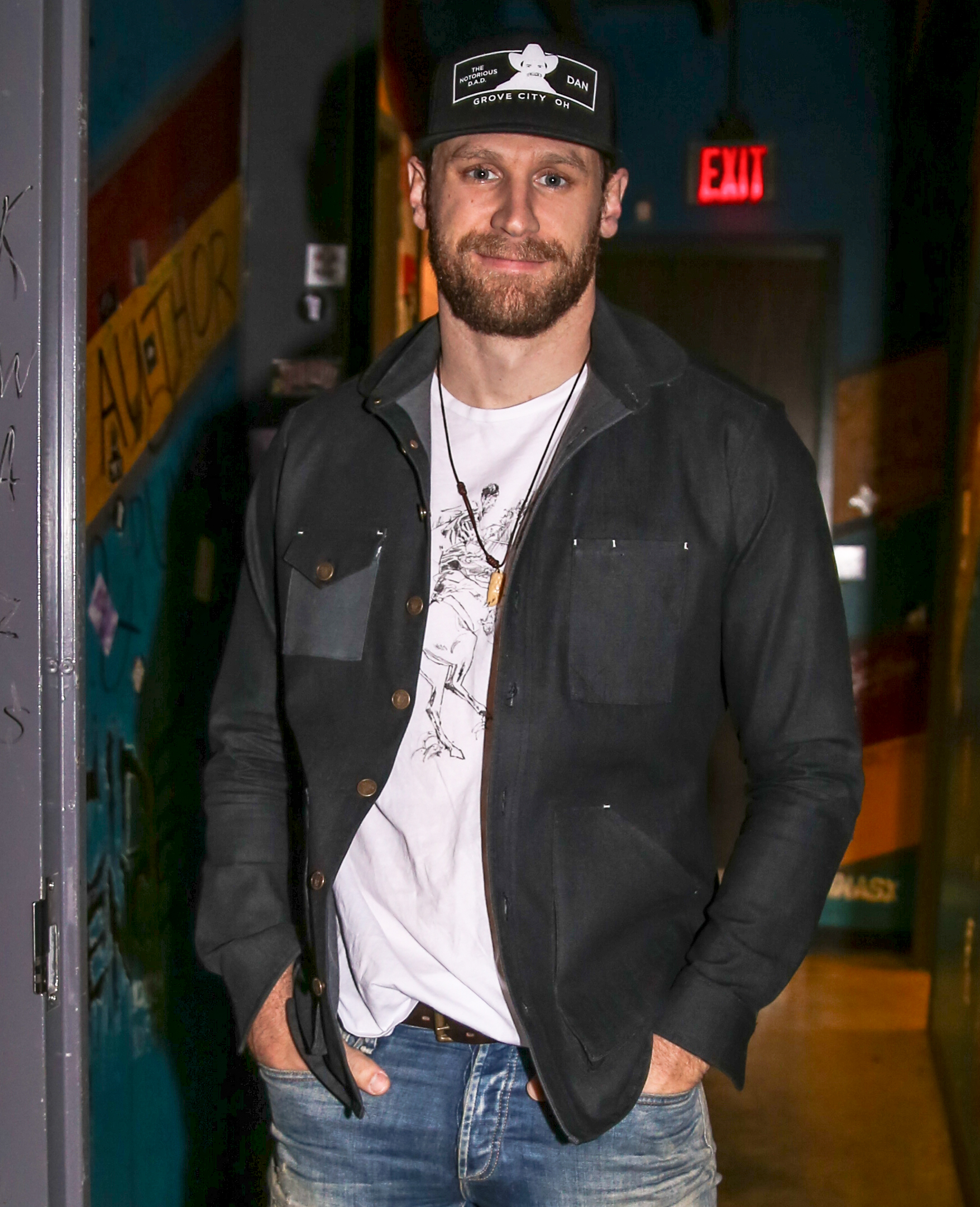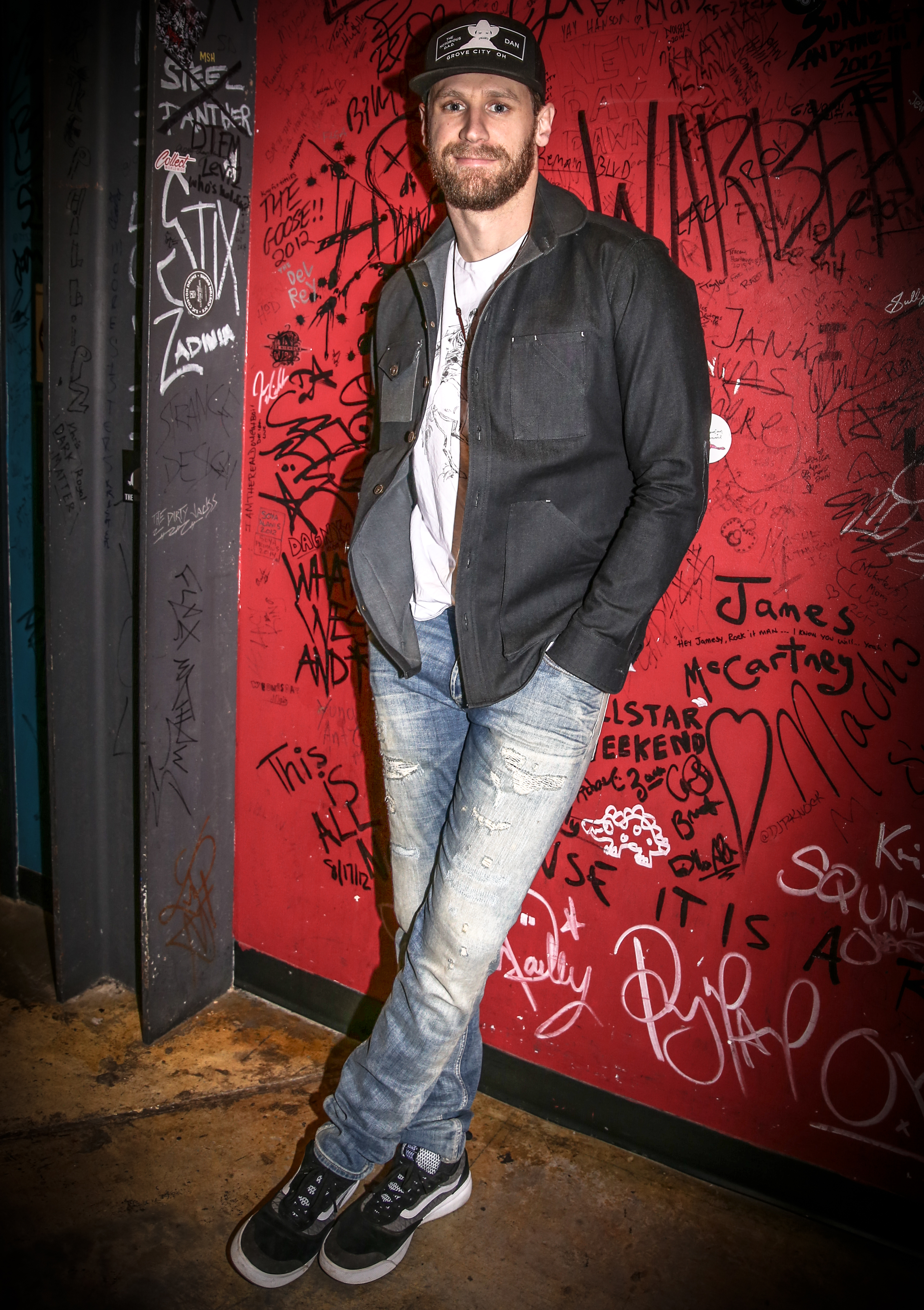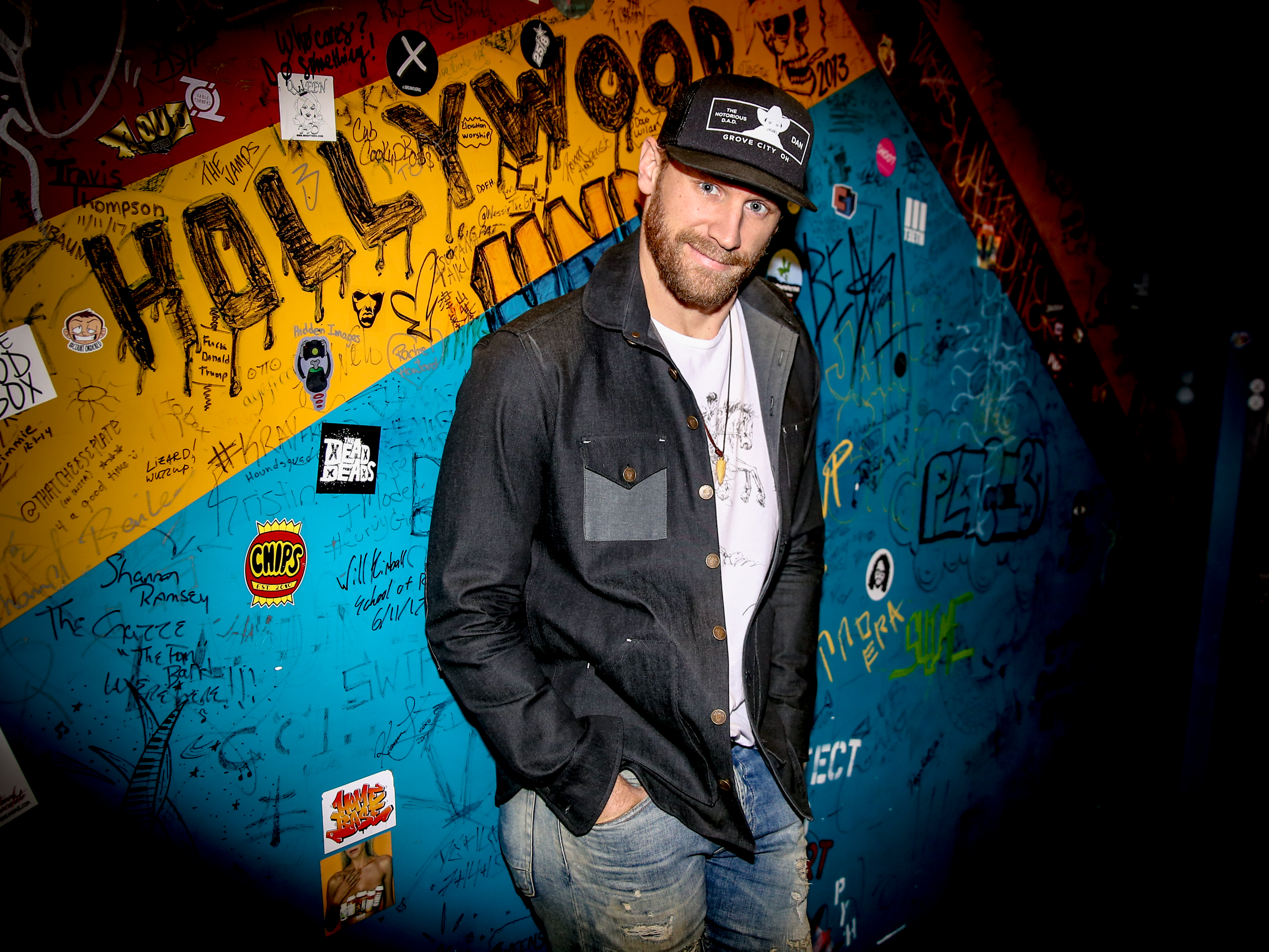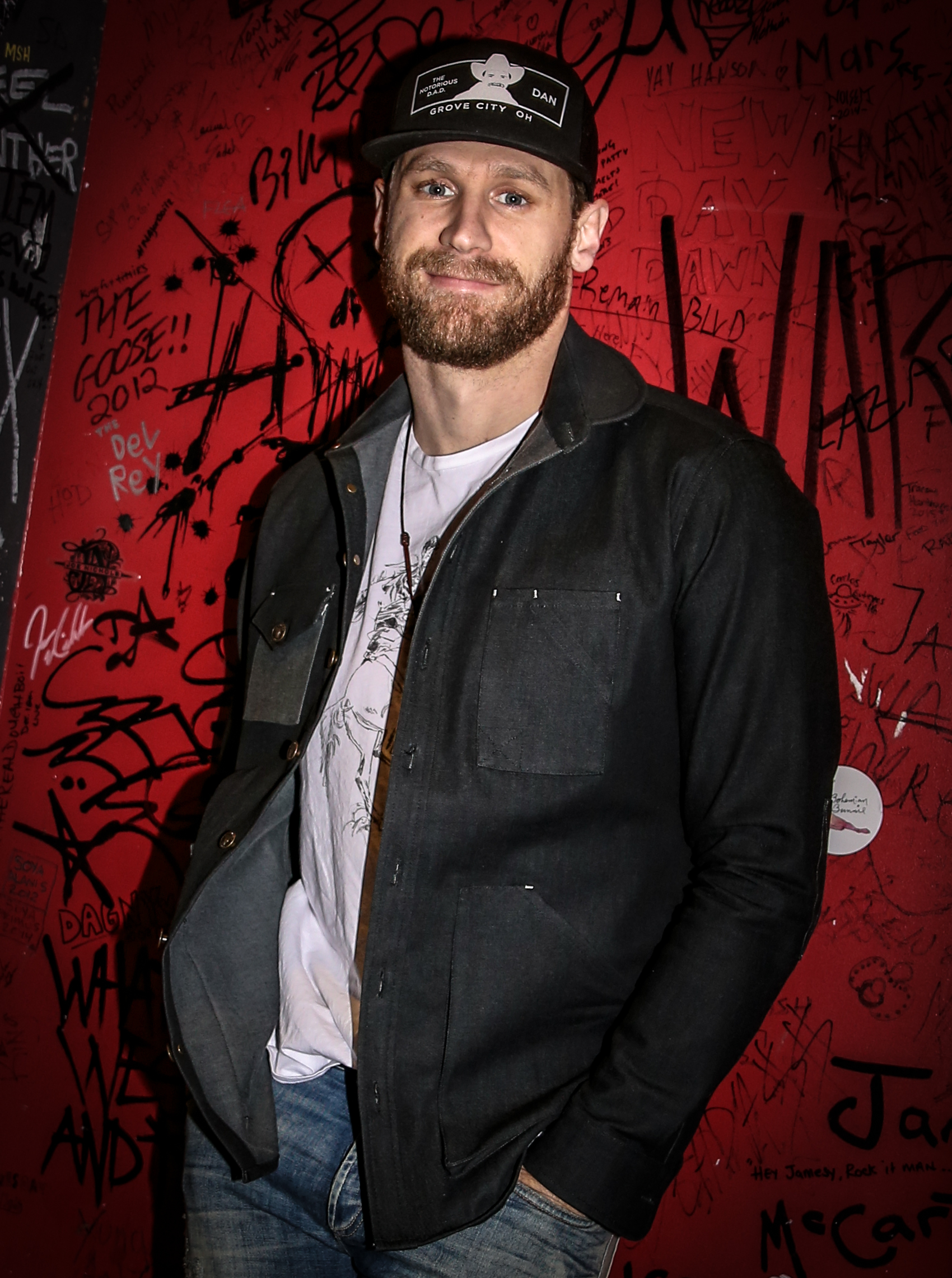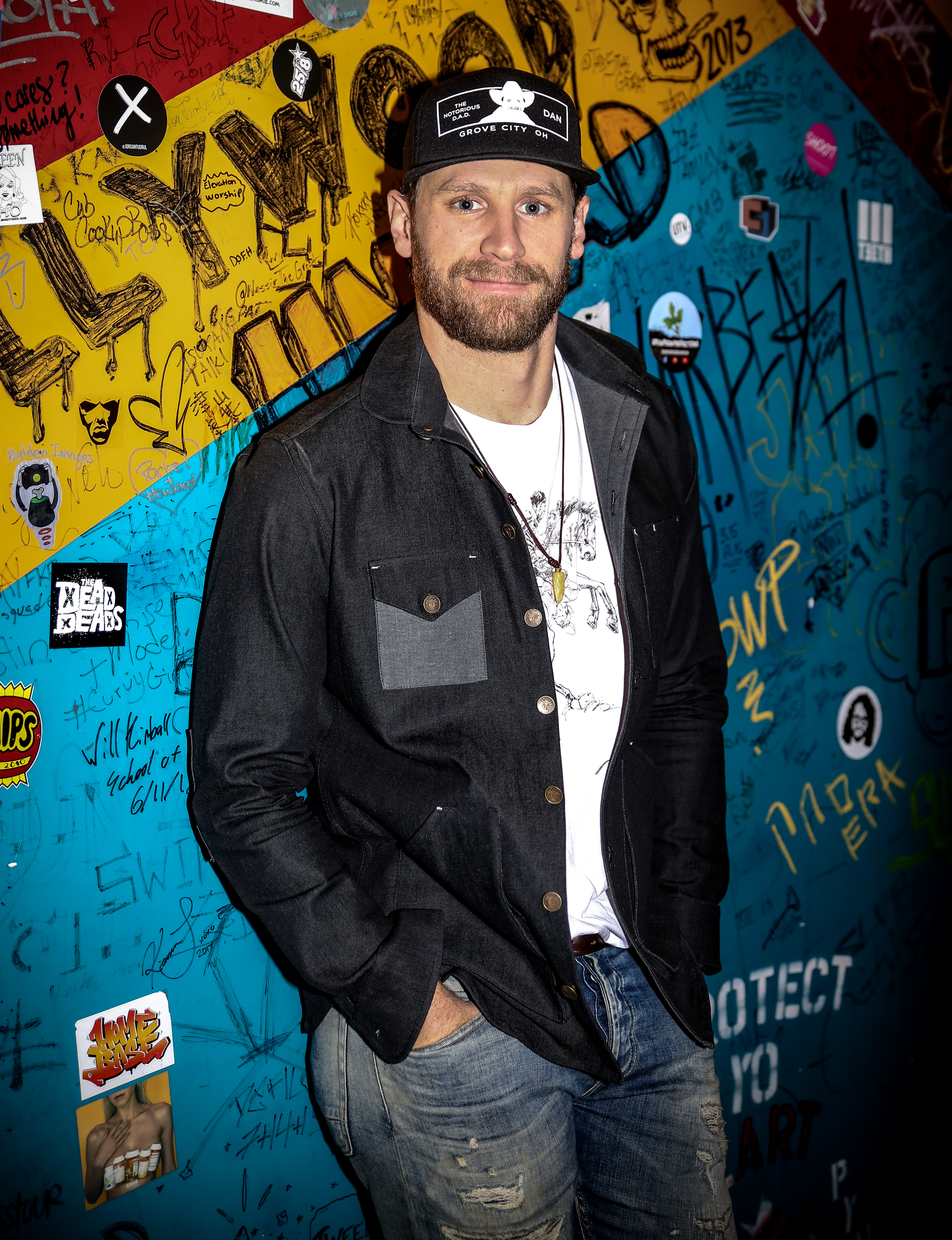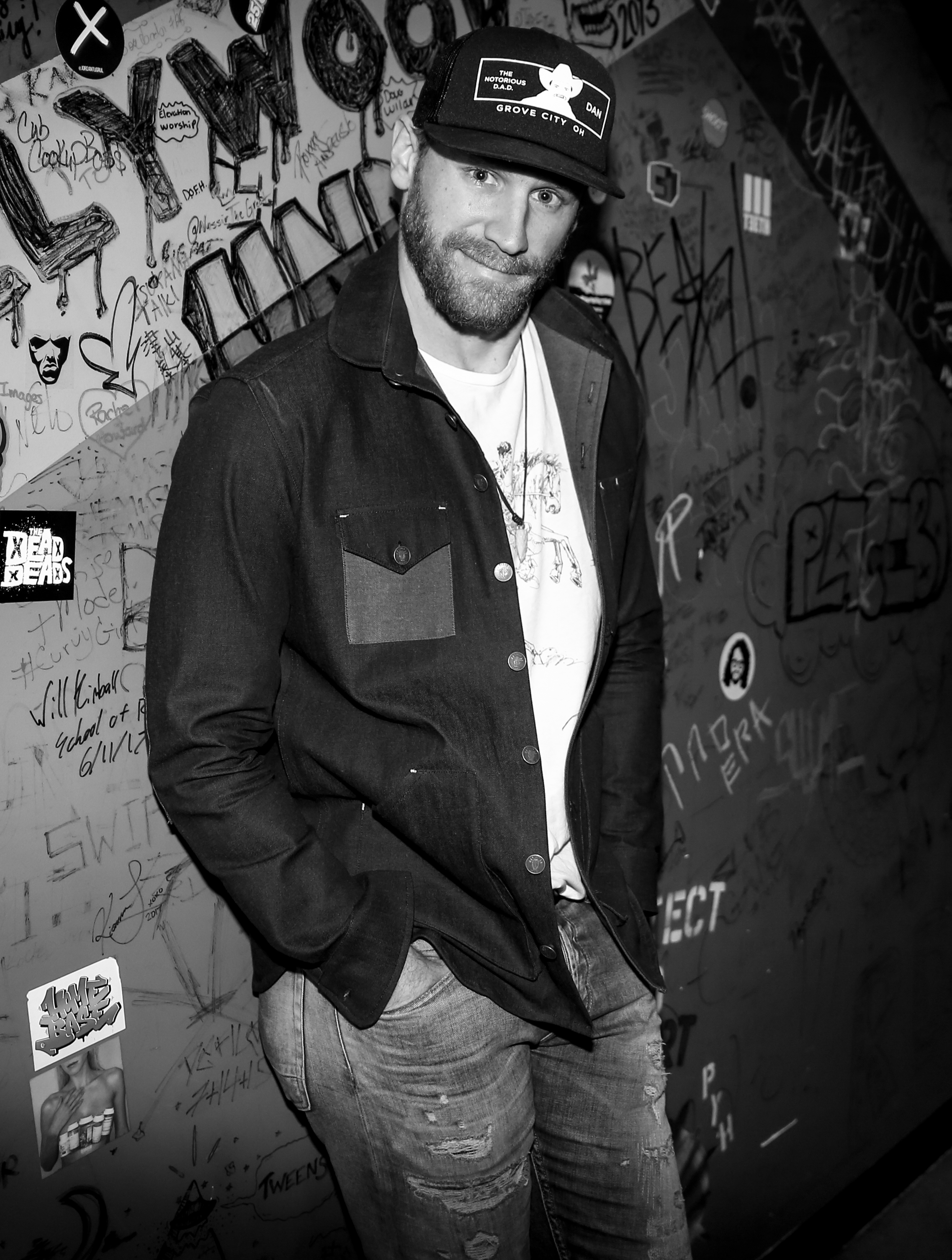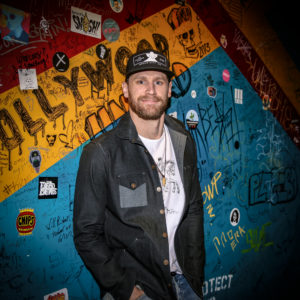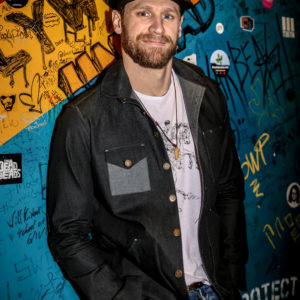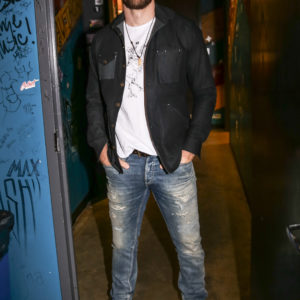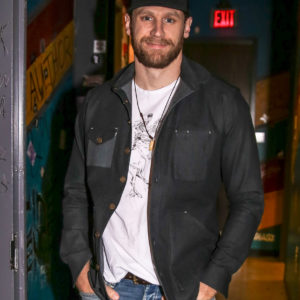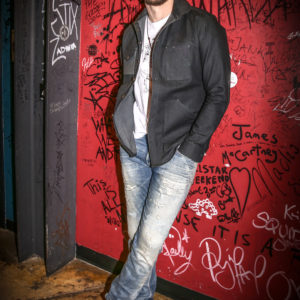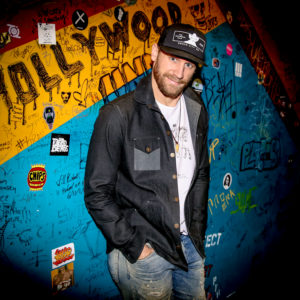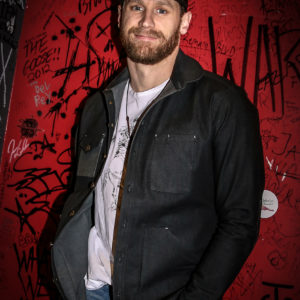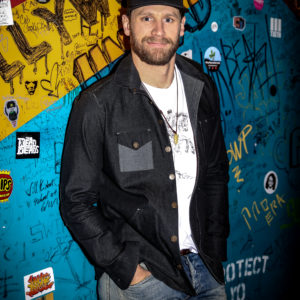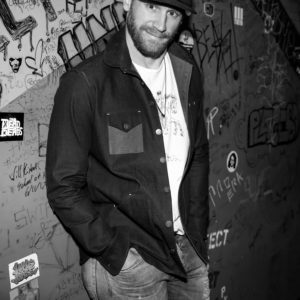 A HUGE THANK YOU TO CHASE RICE FOR HIS TIME AND A HUGE THANK YOU TO HIS TEAM FOR GETTING THIS ALL SET UP!!!
For more info on Chase and to keep up with his latest adventures check out the links below:
https://www.facebook.com/ChaseRiceMusic/
DOWNLOAD HIS LATEST RECORD HERE:
https://itunes.apple.com/us/album/lambs-lions/1258409936?uo=4&&app=itunes&at=10laLu&ct=LFV_b93d0113a8f758dda6bec43fd41f04fe