"DISCLAIMER: This Coverage was produced by a paying fan who purchased a ticket for Katy Perry's Witness Tour Show in Nashville, TN. The photos were captured with the fans point and shoot camera and review was written from the fans point of view."
Last week Katy Perry brought The Witness Tour to Bridgestone Arena. Fans lined up around the block to get a chance to "Witness" Katy on tour! I met some fans who had been to several tour dates and even some fans who had traveled from Switzerland and Brazil to be here.
As the doors opened and fans flooded the arena and began to line up to buy coveted Katy Perry merchandise, Noah Cyrus began to hit the stage. This being a hometown show for Noah , I just knew there had to be a surprise in store! Cyrus played several of songs including "Stay Together", "Almost Famous", "Make Me Cry" and her newest single "Again". Noah brought out her father Billy Ray Cyrus and together they played his hit "Achey Brakey Heart" and everyone went wild!
As the venue went dark again we (fans) knew it was time for Katy to hit the stage. We began to chant "KATY! KATY! KATY!" as the screens illuminated an galactic images of planets circling the galaxy, a star appeared with the silhouette of Katy Perry. Katy knows how to make an entrance and began to sing her title track "Witness" dressed head to toe in a red sequin jumpsuit. Perry played several songs including "Roulette", "Dark Horse", "Chained to The Rhythm". Katy kicked it old school with a mashup of "Hot N Cold"/"Teenage Dream"/"California Gurls" including an cameo by the infamous Left Shark. Following the trip down memory lane played her hit that put her on the map "I Kissed A Girl" complete with big red lips as Katy was swallowed alive! The Witness Tour is a visual masterpiece complete with dancing flamingos, giant venus fly trap and an giant basketball hoop. Katy rounded up the evening playing her hit "Swish Swish" in which she invited a Dad from the audience to play a game of basketball with her.Katy lost the match and like a good sport took a selfie with the winner! As Katy arose at the end of the catwalk on top of a giant hand in an completely glittered out dress she performed "Firework" as the entire arena sang along word for word.
This was truly an amazing night I will never forget! It will be memorable for both new and seasoned Katy Fans!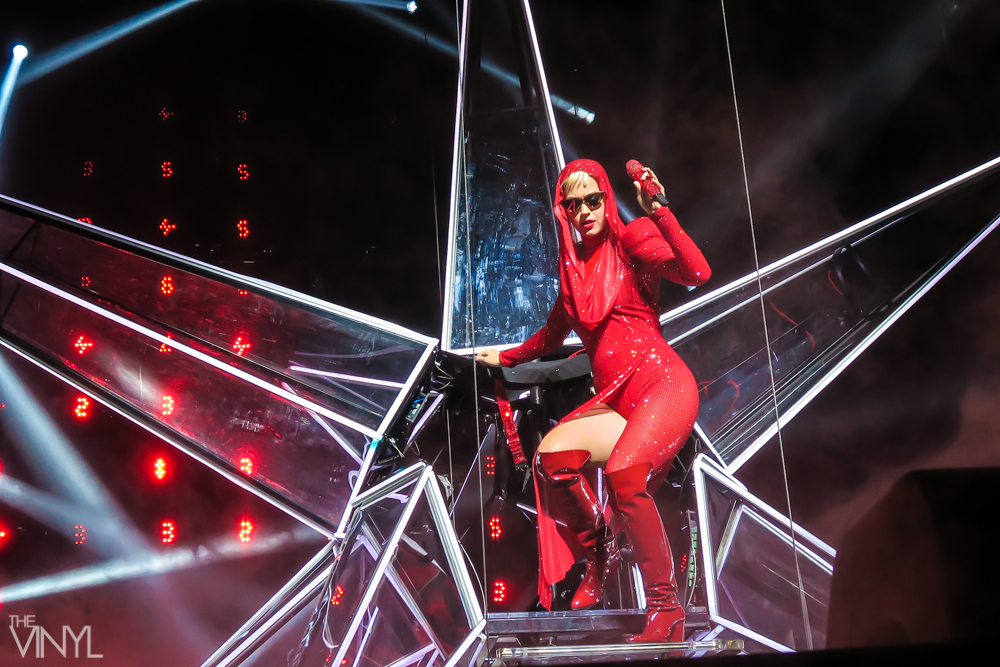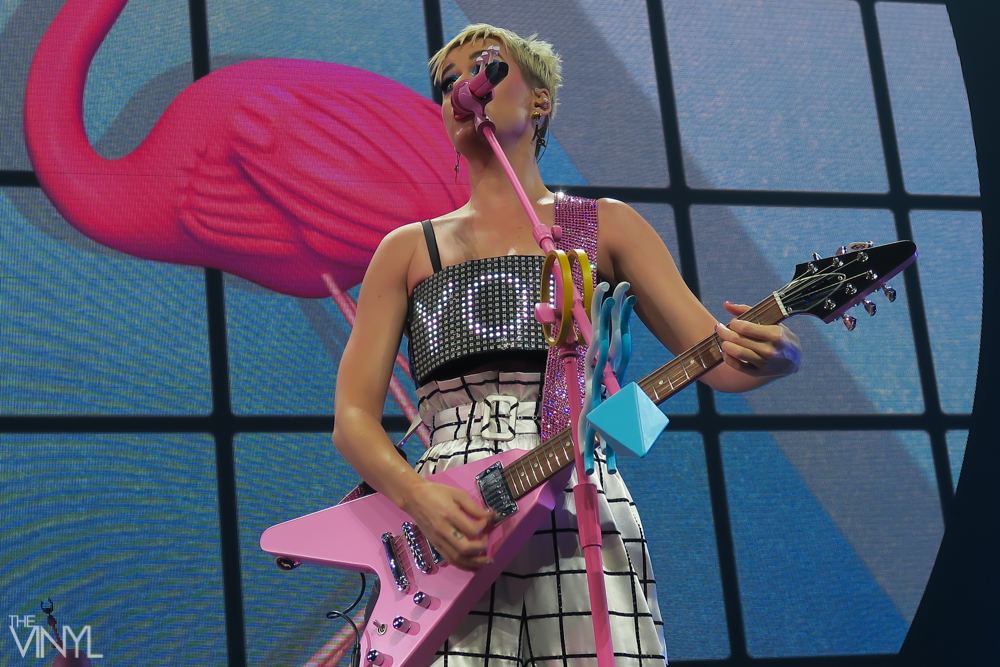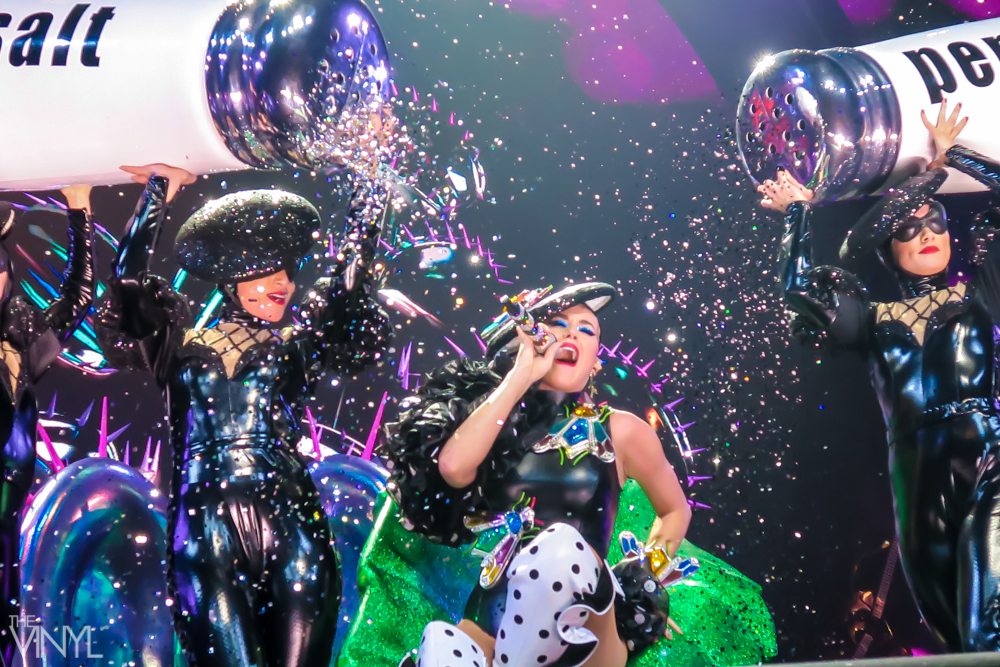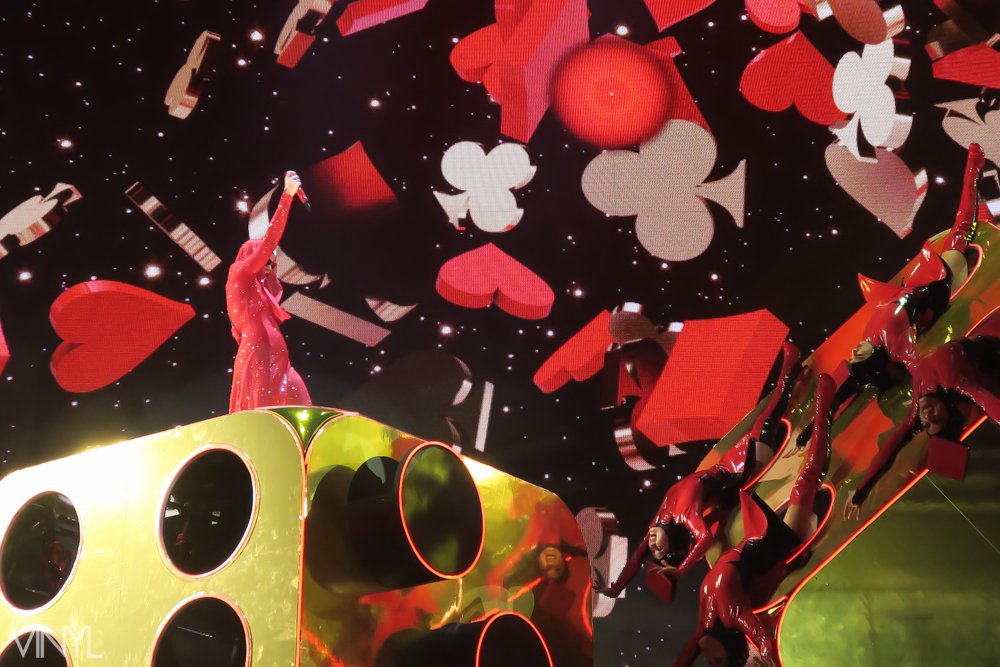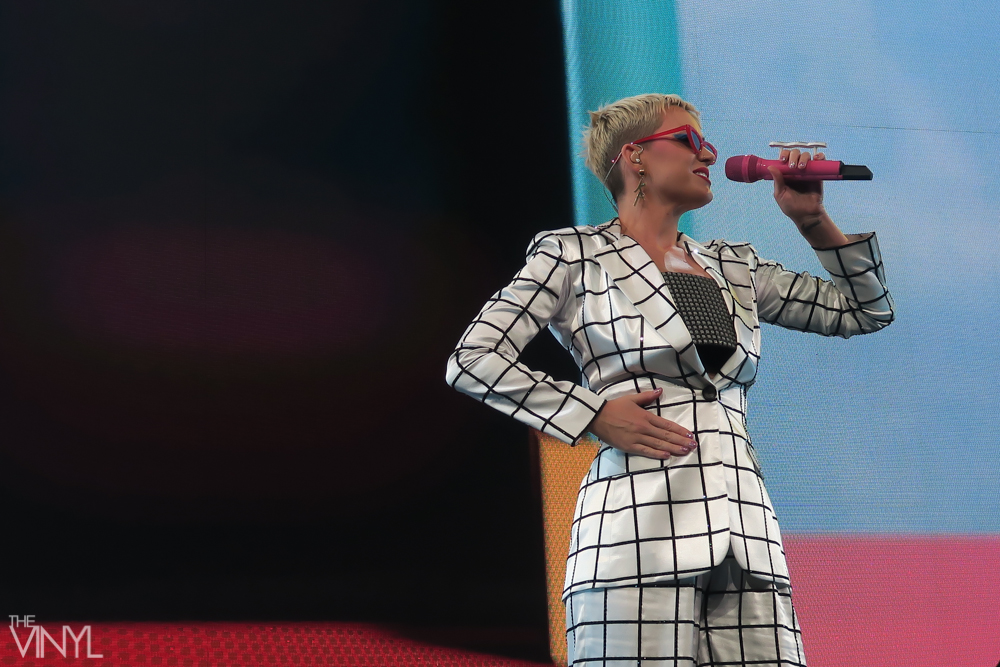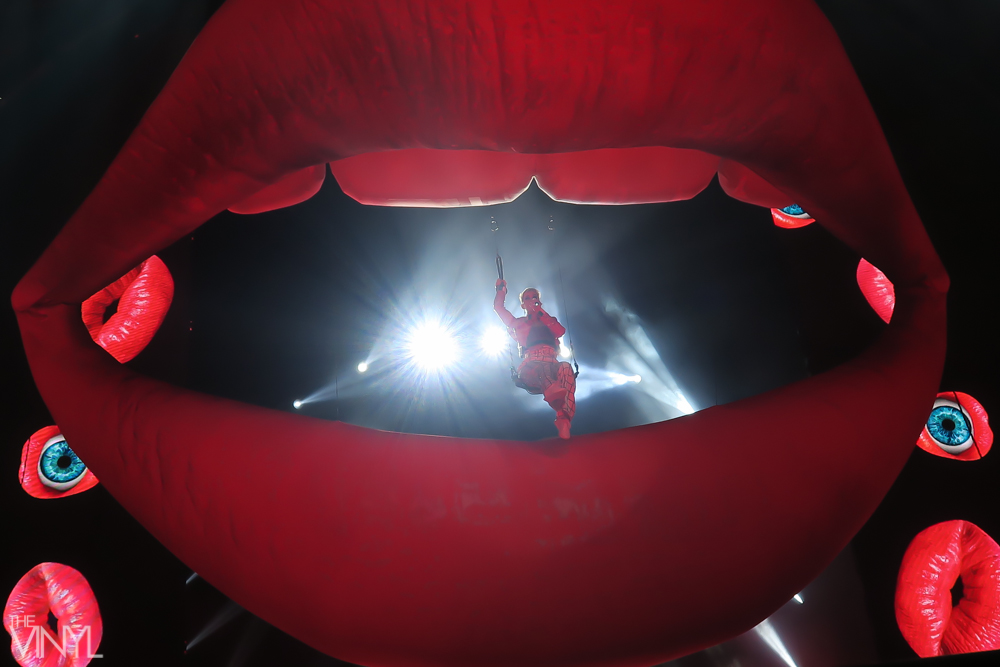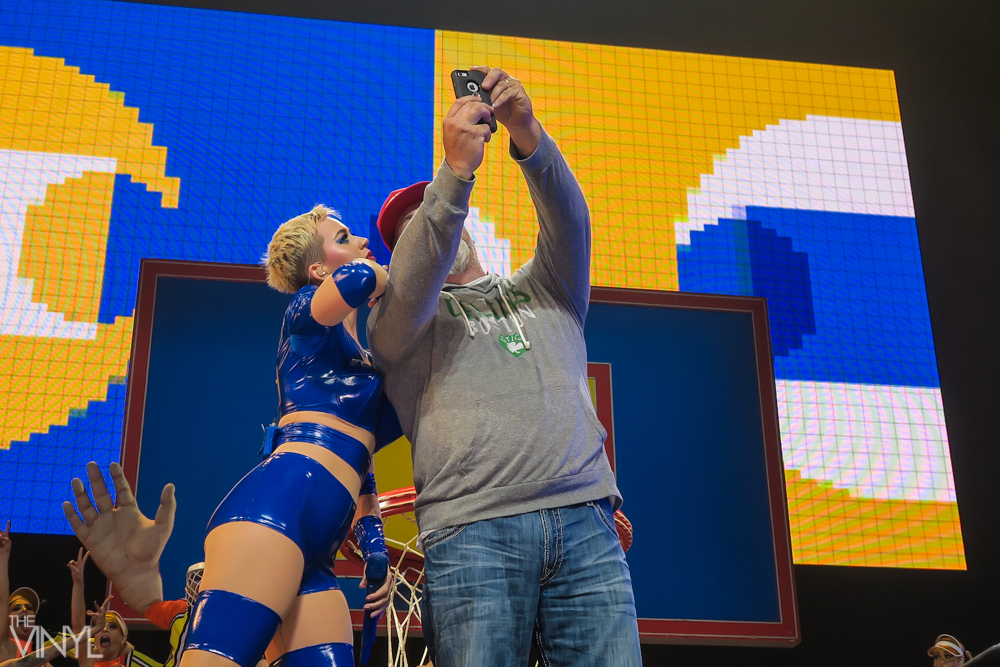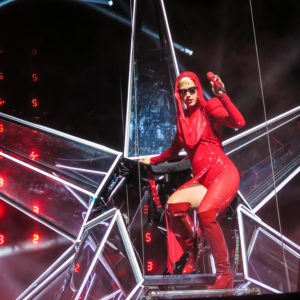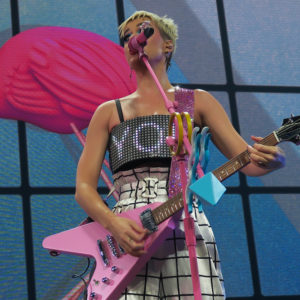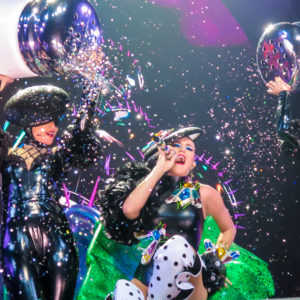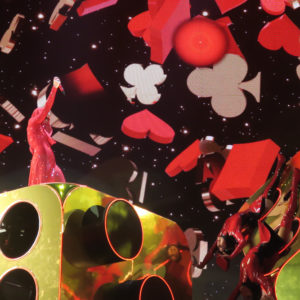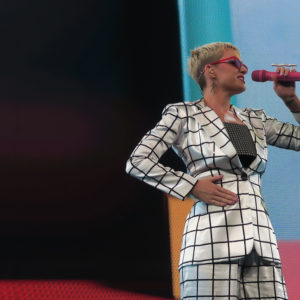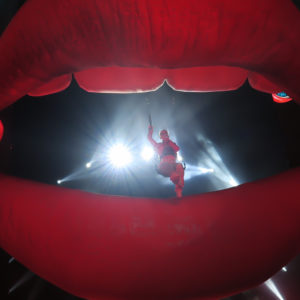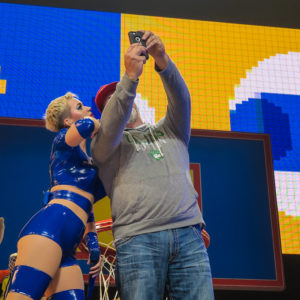 Make sure you Witness this tour! Check out when Katy is coming to your town here. Stream Witness
PHOTOS:Nashville
Words/Photos: Amy Wolff