The Emotional Roadshow recently made a two night stop in Anaheim at the Honda Center and we were fortunate enough to catch Twenty One Pilots on night number two.
Fresh off their Grammy win for best pop duo/group performance, these shows were high energy from both Tyler Joseph and Josh Dunn, and the crowd.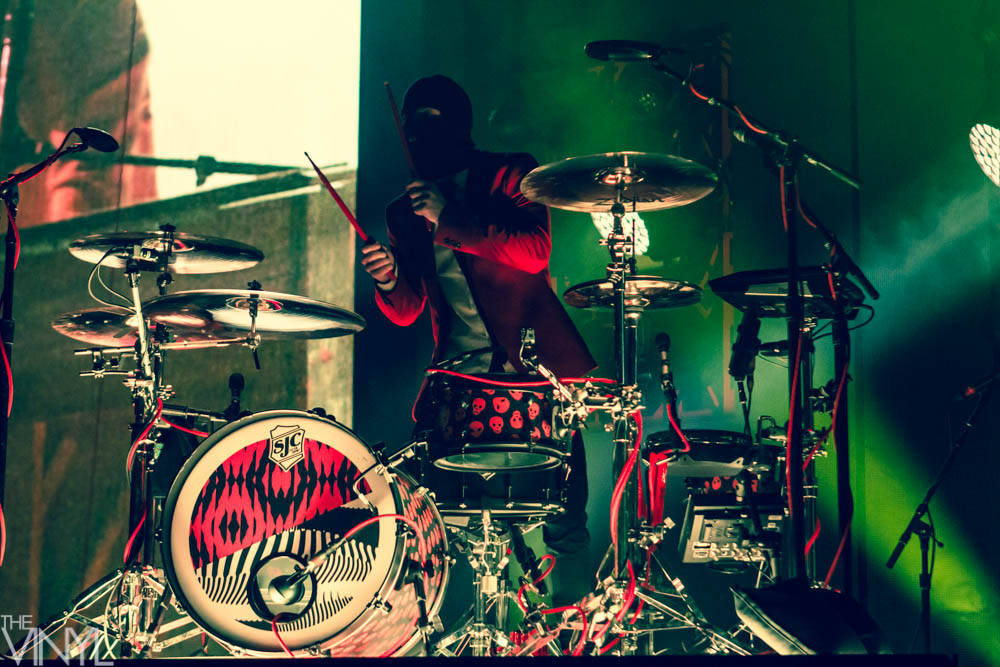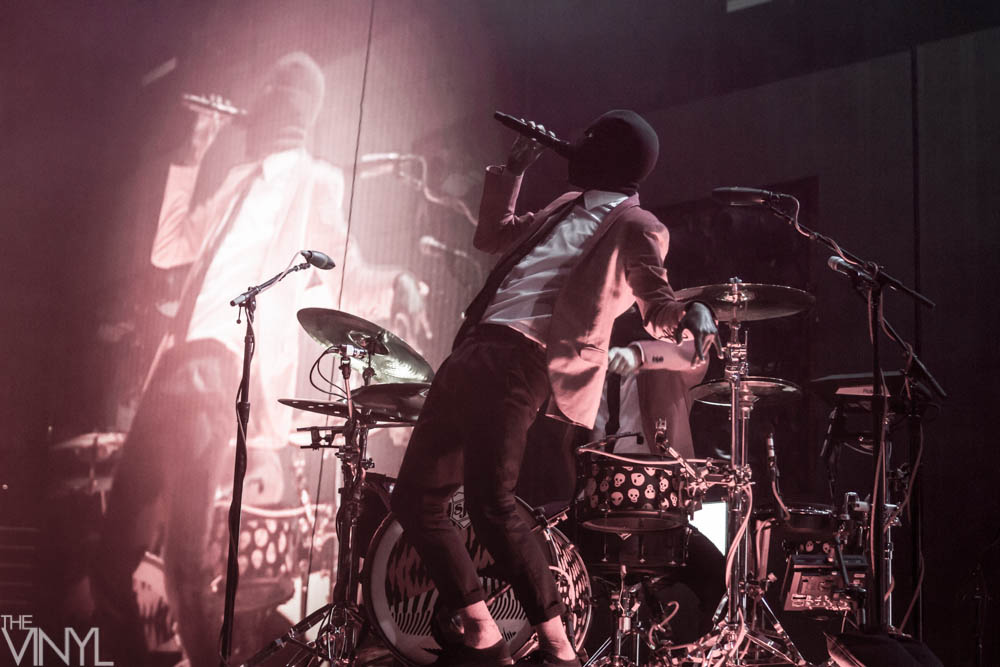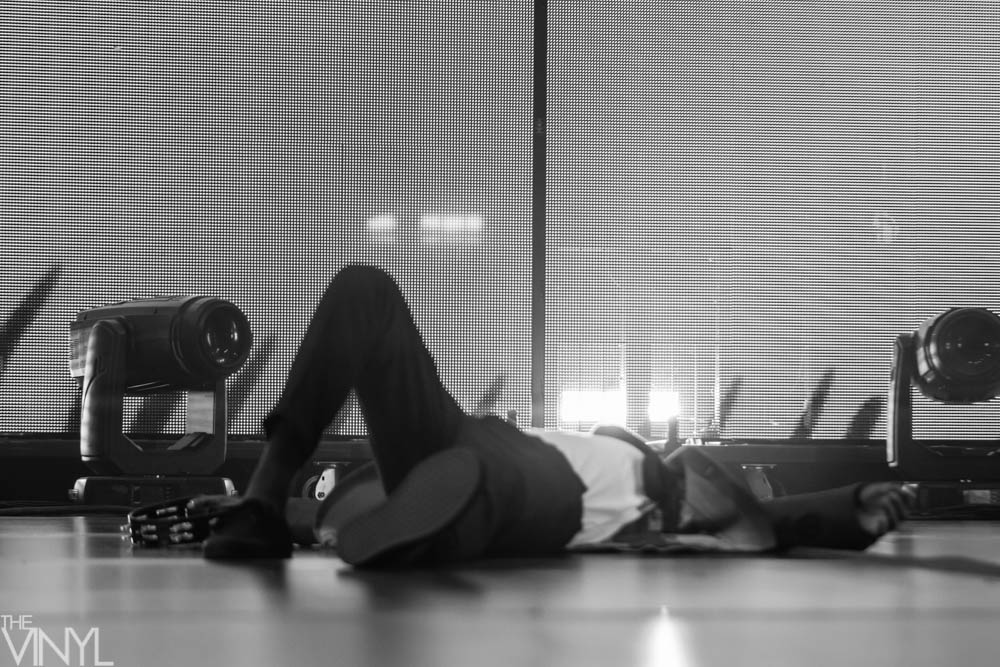 Their set began after 30 minutes of a low humming noise being piped through the arena speakers and red lighting.  The noise sounded like it got ever so slightly louder when finally it cut off and the guys came on stage for "Heavydirtysoul".
They wore their iconic black masks and red blazers for the first three songs.  At the end of the third song it was evident that we had missed some slight of hand when Josh popped up in the nosebleeds to finish out "Hometown".  The crowd went wild when they played their Suicide Squad hit "Heathens", complete with pink and green lighting reminiscent of the movies poster.  We all know the wonders this song has done for the Tyler and Josh over the last year or so, and hearing it live was like hearing it for the first time all over again.
One of our favorite parts to the show was when they moved to a smaller stage in the back of the arena to perform some older songs "Ode to Sleep", "Addict with a Pen" and finally a cover of My Chemical Romance's "Cancer".  We got to see the skeleton zip up hoodies again which reminded of us when we first covered the duo on Fall Out Boy's Save Rock and Roll Tour.  The show's other covers Elvis Presley's "Cant Help Falling in Love", Chumbawamba's "Tubthumping", Blackstreet's "No Diggity", The Black Eyed Pea's "Where is the Love?" and finally "Jump Around" by House of Pain.
The guys finished out their 25 song set with "Car Radio" before an encore of "Goner" and "Trees".  It was a night of high energy, crazy lights and good music.  We couldn't be happier for Twenty One Pilots and are excited to see where they go next.
SEE PHOTOS: ANAHEIM CA 
Photos: Amy Wolff
Review: Andrew Marasco