GRAMMY-Award winning rock n' roll phenomenon Carlos Santana brought his Transmogrify Tour to the newly built House of Blues Anaheim in Anaheim, California earlier this month. The contemporary latin-rock legend and his nine-piece ensemble performed just shy of two-and-a-half hours to an enthralled sold-out crowd. From the minute firey-opener, Chicano Batman graced the stage, the house was packed with enough attendees to make the fire marshal nervous.
Santana kicked off their lengthy set with "O Paradiso." Donning a cream-colored hat and a pair of mirrored aviators, he and his band appeared amongst a veritable plethora of multi-colored strobe lights. The band finessed their way through a 21-song setlist, with highlights including "Mona Lisa," "Evil Ways," and "Black Magic Woman." In addition to the enticing sounds that filled the venue, there was plenty of crowd interaction between numbers. Attendees sipped on tropical-themed drinks while swaying on the balcony to the strains of "Oye Como Va," while fans on the general admission floor rocked out to the likes of "Total Destruction."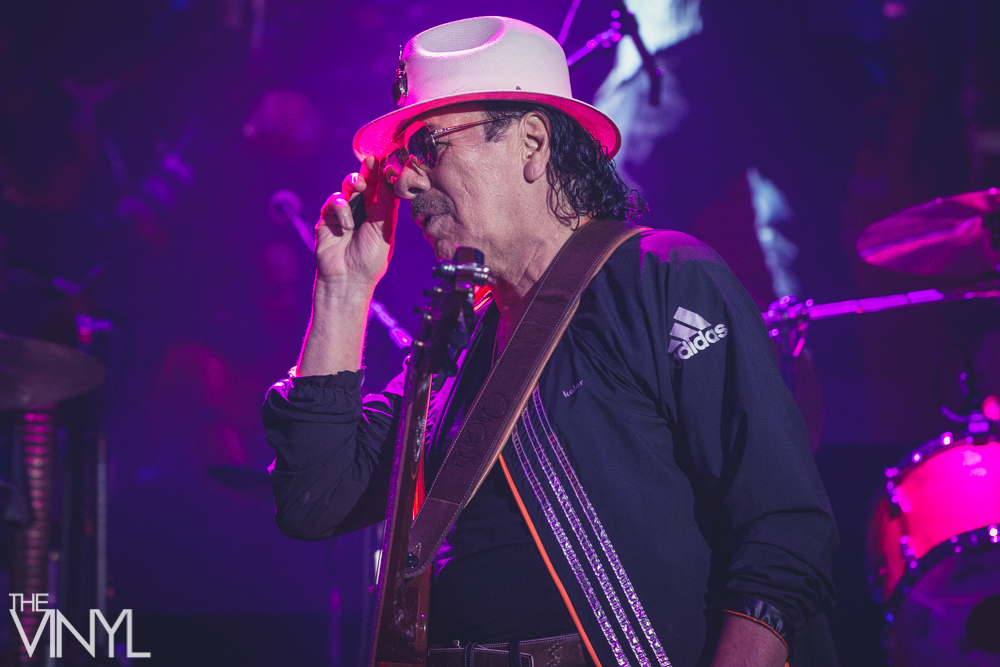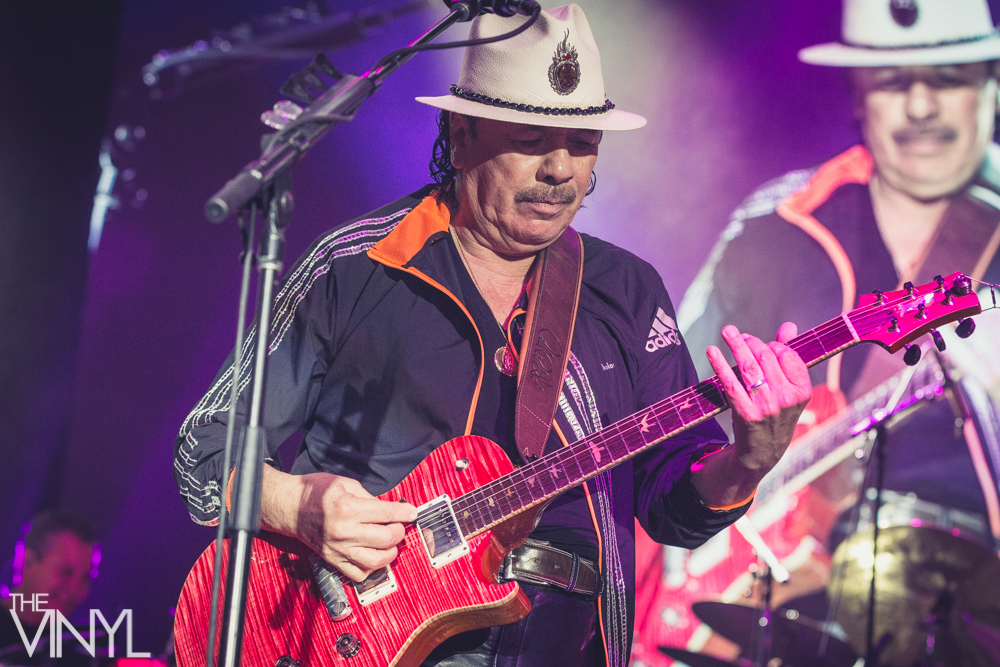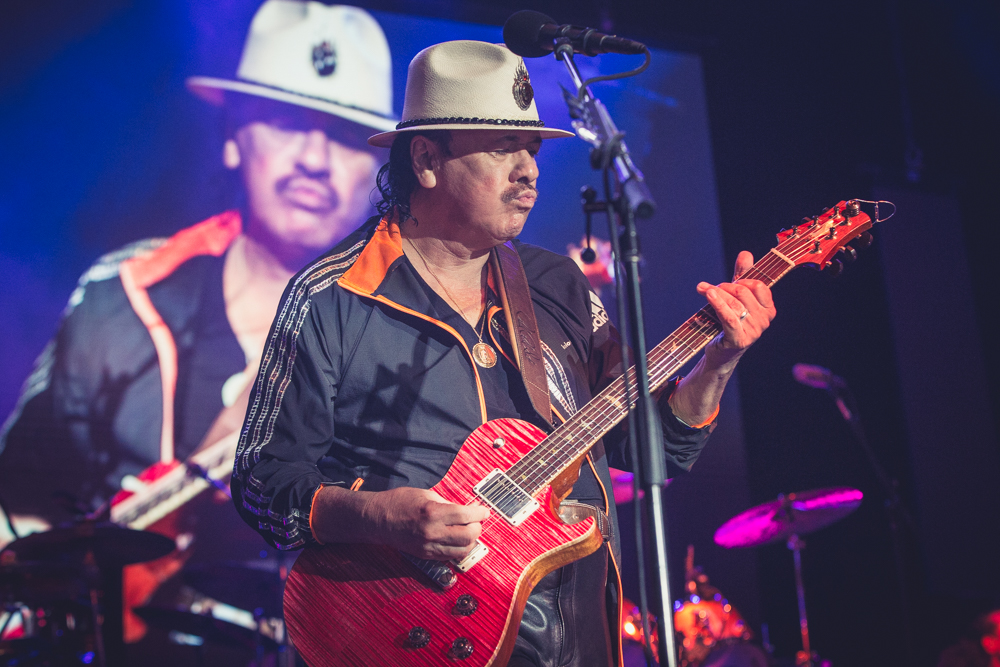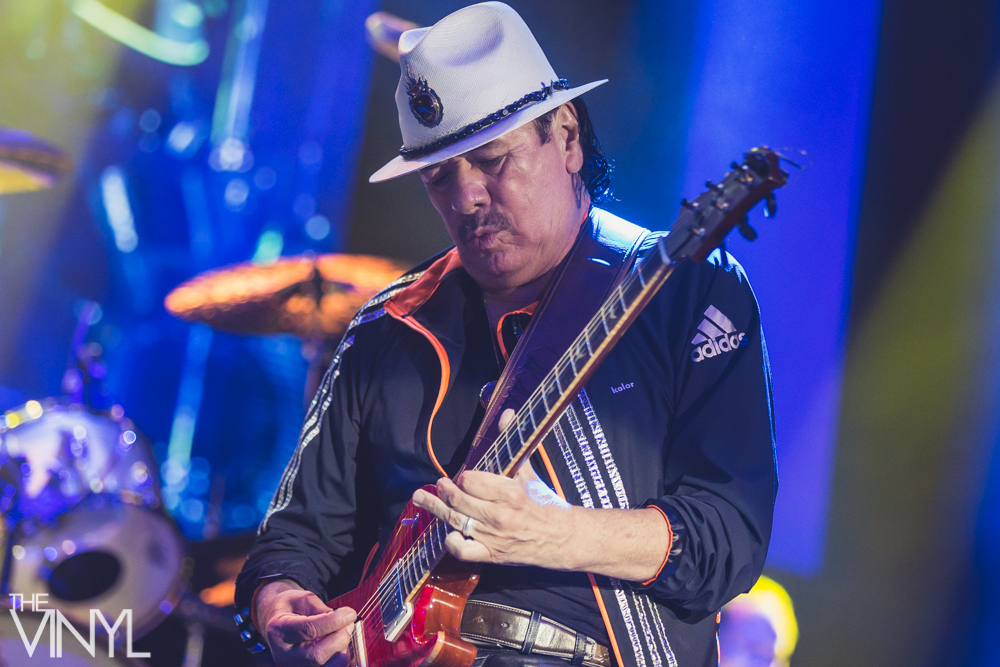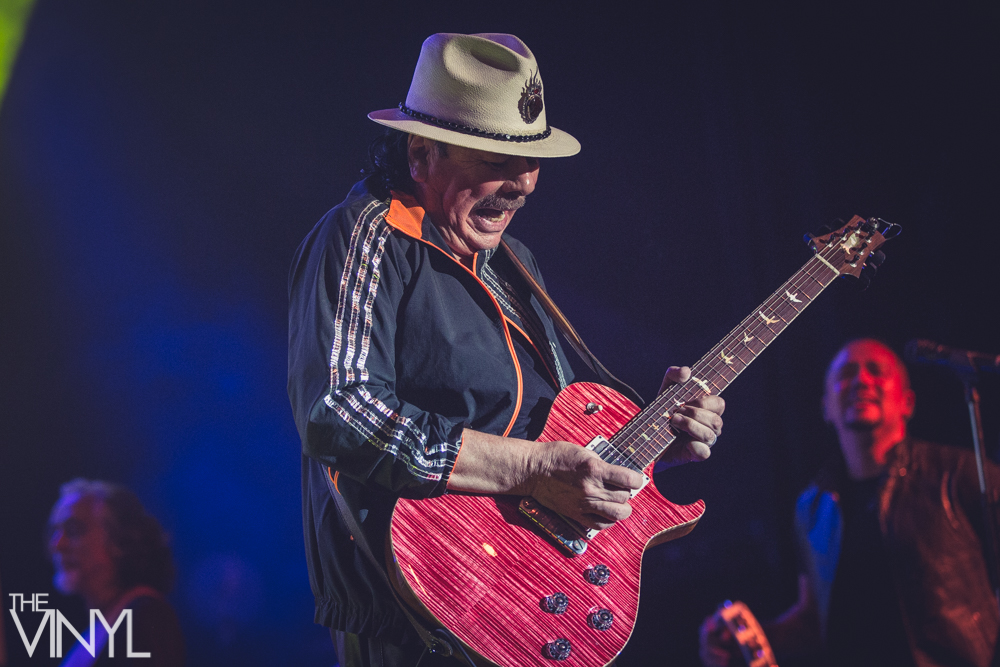 Perhaps the apex of the evening set was percussionist and wife of Santana, Cindy Blackman, who performed a lengthy drum solo for "Soul Sacrifice" just prior to the encore.  "We might be old, but we definitely kicked some ass tonight," the septuagenarian 70-year-old proclaimed as they proceeded to do just that—with Rob Thomas-featured hit "Smooth."
Santana brought the house down with Chambers Brother cover of "Love, Peace and Happiness" and "For the Highest Good." "Thank you all for coming out and allowing us to share this night with you. God bless you all," he thanked the crowd profusely as they cheered with exuberance shouting their thanks in return. It was a fitting end to a successful and thoroughly entertaining run of shows on the Transmogrify tour. If you missed him on this round, don't fret—Santana will be returning to his home of Las Vegas, Nevada to continue his residency, "An Intimate Evening with Santana: Greatest Hits Live," at the House of Blues Music Hall in Mandalay Bay Resort & Casino. Tickets can be purchased here.
Photos and review by Curtis Vadnais