Pvris is back on tour supporting their sophomore album All We Know of Heaven, All We Need of Hell. This band is no longer out to make a name for themselves, having taken the scene by storm with their debut album.
In support of Pvris was Lights, opening up to a nearly sold out crowd. The band took the stage, fronted by Valerie Poxleitner. Topped with neon orange hair, this is an act not to miss. Lights has some of the most impressive female vocals we have ever seen. The stage was adorned with some crazy neon lights too. They opened up with "Skydiving" and played hits such as "Giants", "New Fears" and "Up We Go". They also just released an album called Skin&Earth, which featured a corresponding graphic novel release written and illustrated by Valerie herself.
After Lights was Pvris. Anticipation built throughout the venue as their team worked through some technical troubles before the trio took the stage. But once the lights dimmed and the strobes began to work, Pvris opened up with their first single off the new album "Heaven". The song opens up quietly while front woman Lynn Gunn playing the piano before working up to quite the ending. Definitely one of our favorite songs off their new album. After the big opening they threw it back to their debut album playing the upbeat "St. Patrick". Their set was a great mix of old and new, including "My House" and "What's Wrong". One of the highlights of the night was a drum battle between drummer Justin Nace and Gunn.
It was a great night highlighted by two talent female vocalists.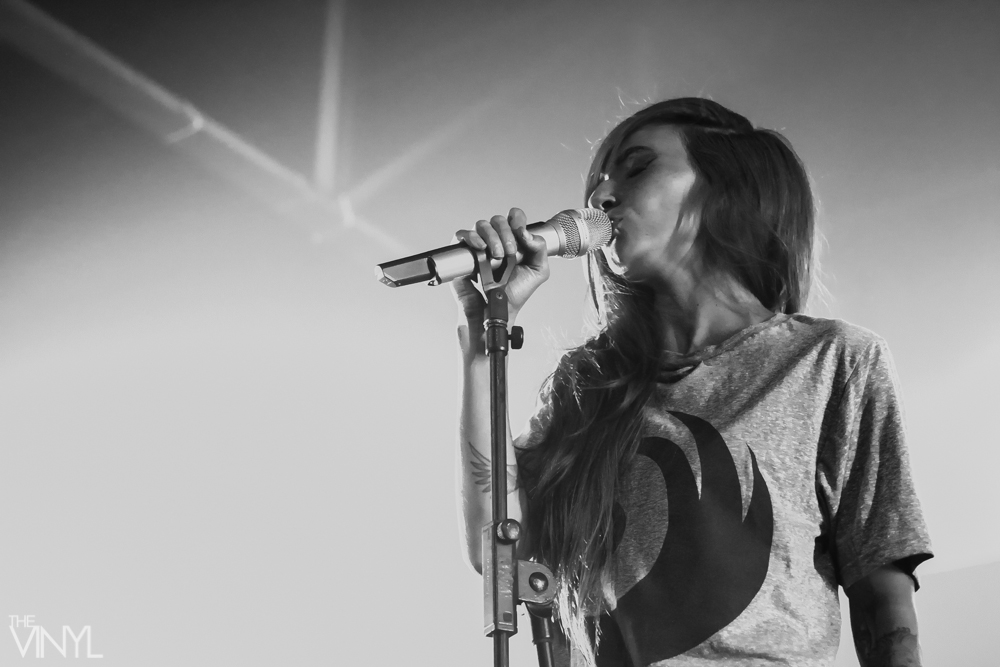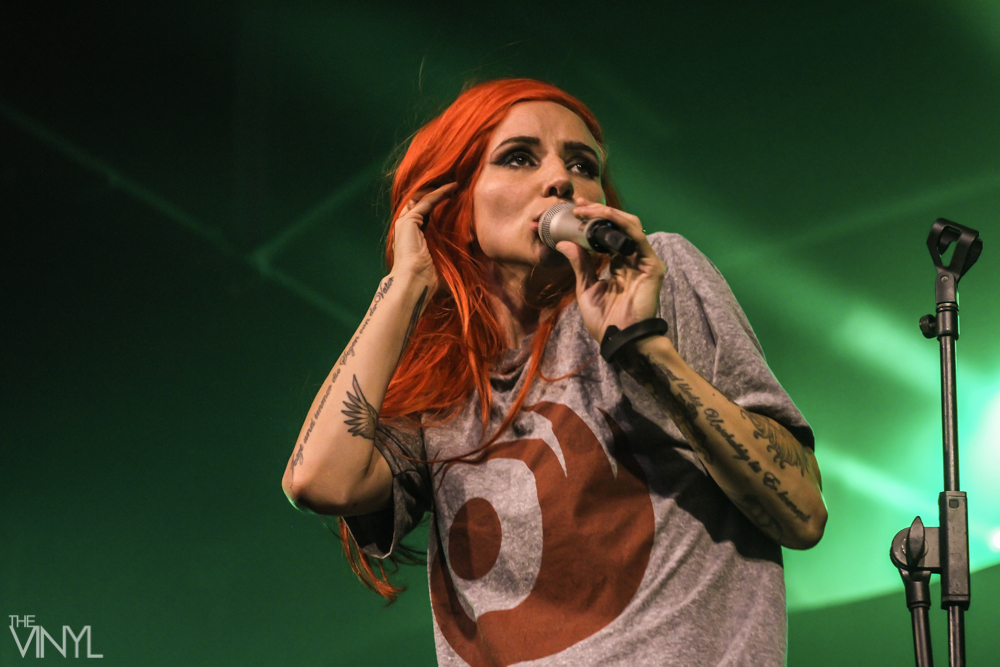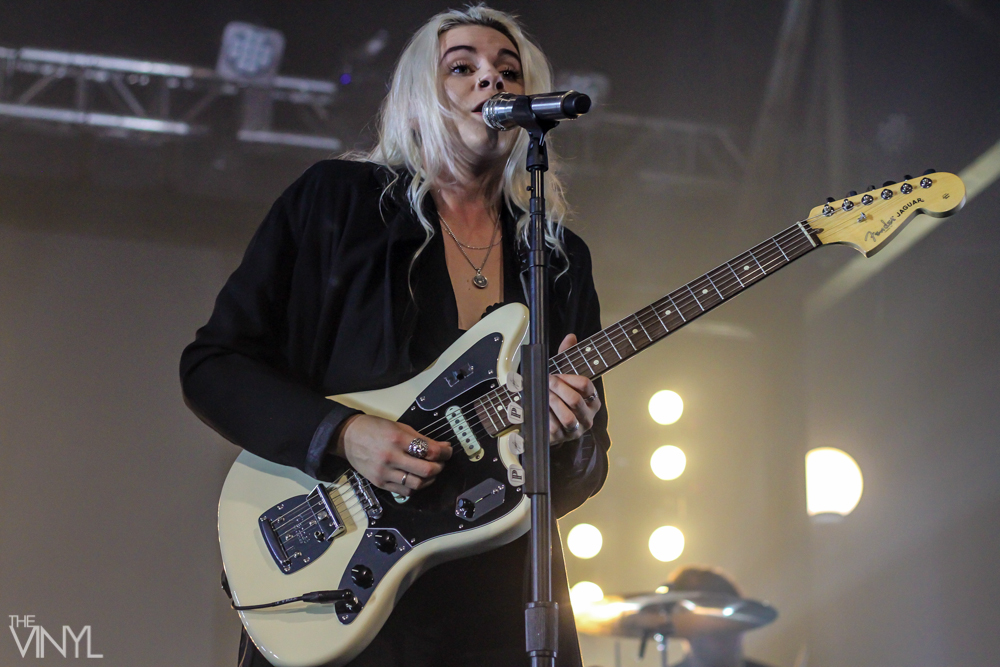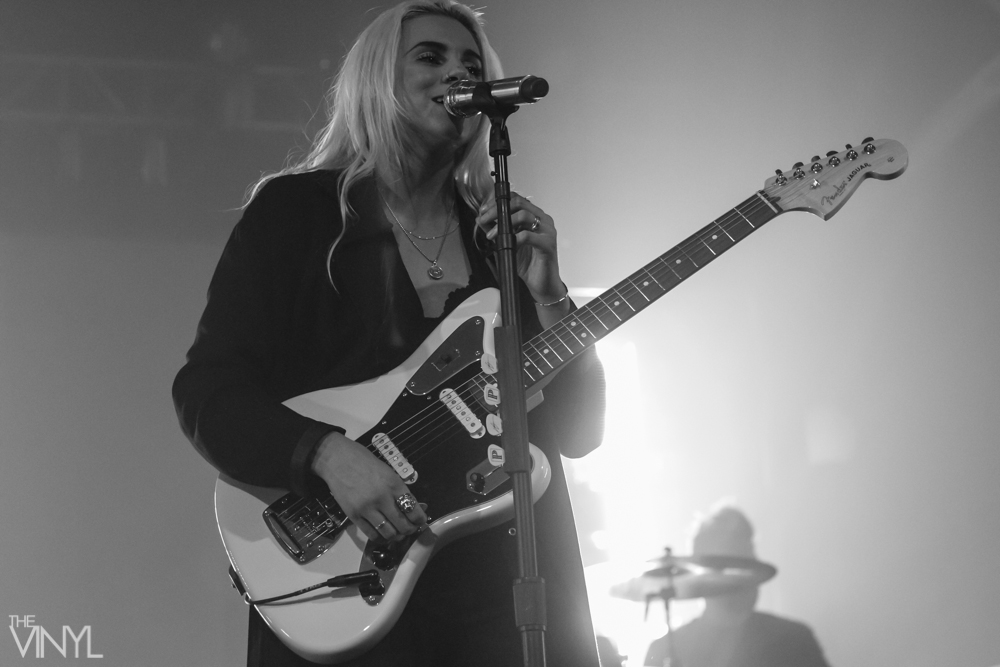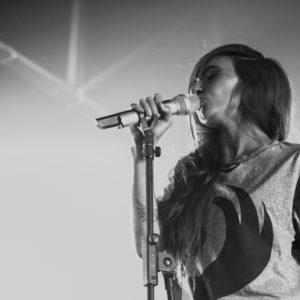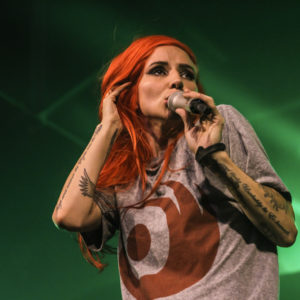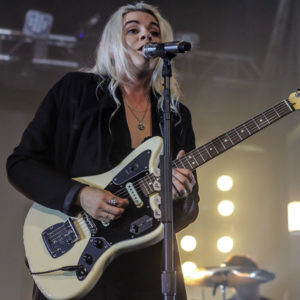 Photos: Amy Wolff
Review: Andrew Marasco