There always seems to be this comparison between events that take place in the overpopulated city of Los Angeles, and those within its neighbor cities in Orange County. One could claim that it's hard for an artist to bring a similar energy to a venue that's half the size of previous venues along its tour route, but that was not the issue with rapper and producer, G-Eazy. The Oakland, California native brought The Beautiful & Damned Tour to The Observatory Orange County last Monday, February 26.
The night got off to a rough start, as the famed rapper was expected to bring out a number of openers to get the party started, only one of which actually made an appearance. Fans started to grow impatient and began chanting, due to the venue having a strict curfew in past instances and cutting sets short. Taking the stage nearly an hour later than slated, Anthony Russo managed to revive the energy of the crowd with a few of his hits such as "California," "2 Lanes," and "2 AM."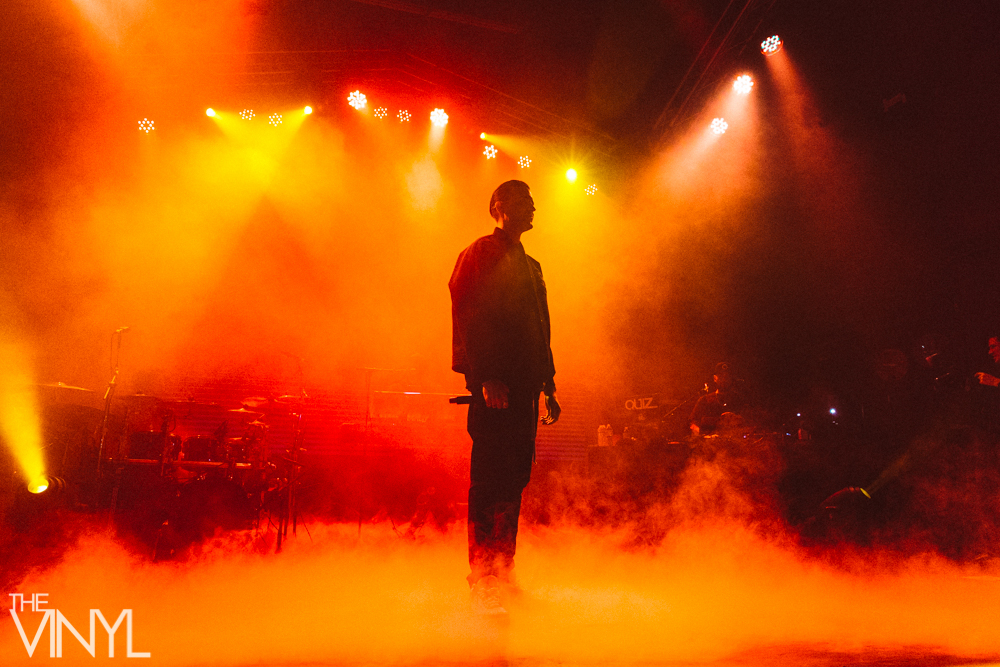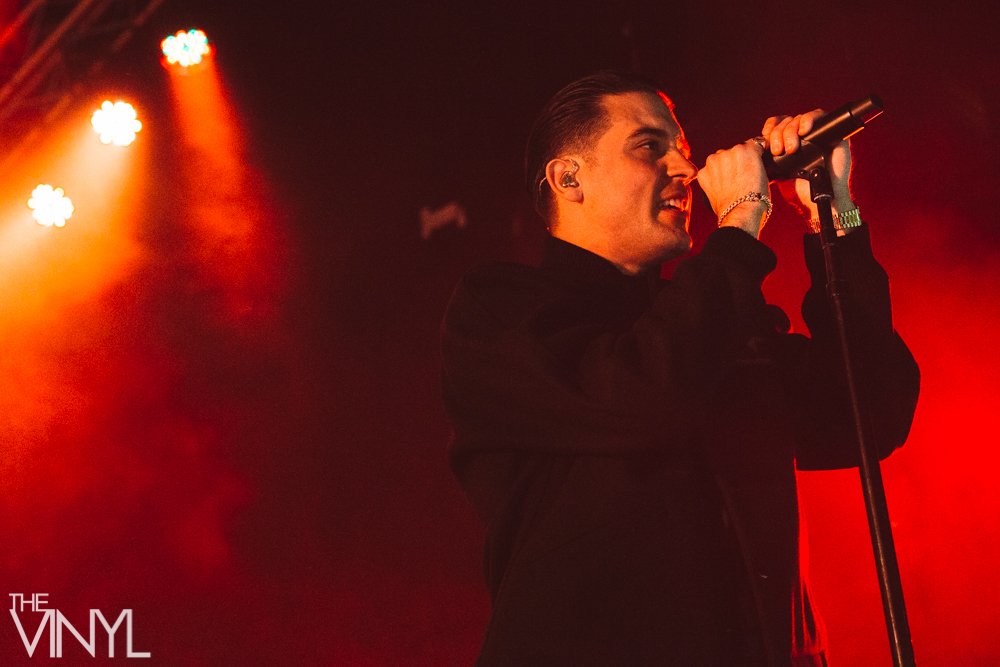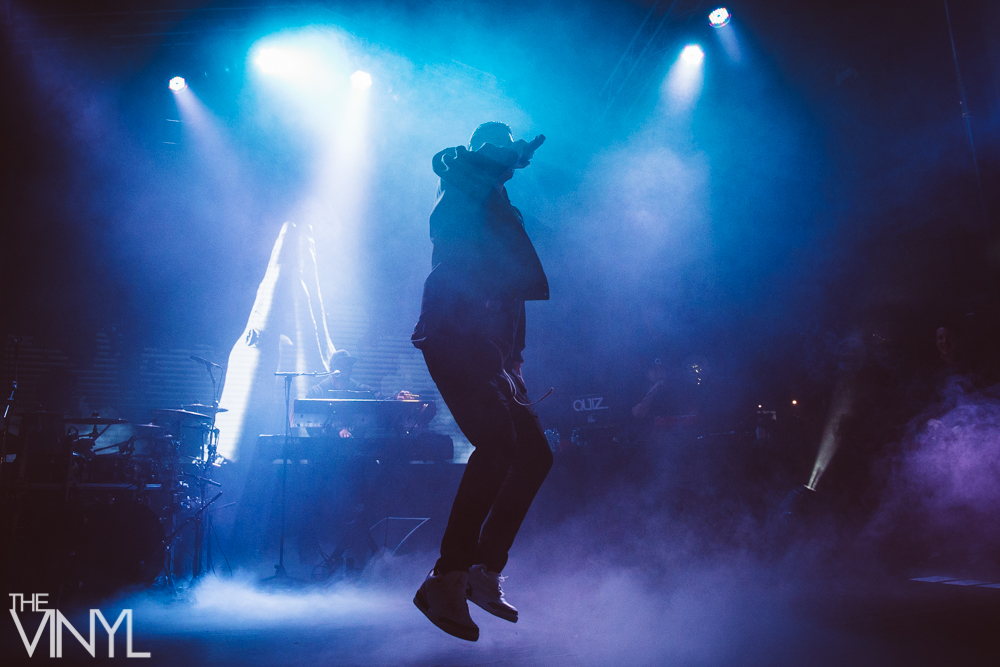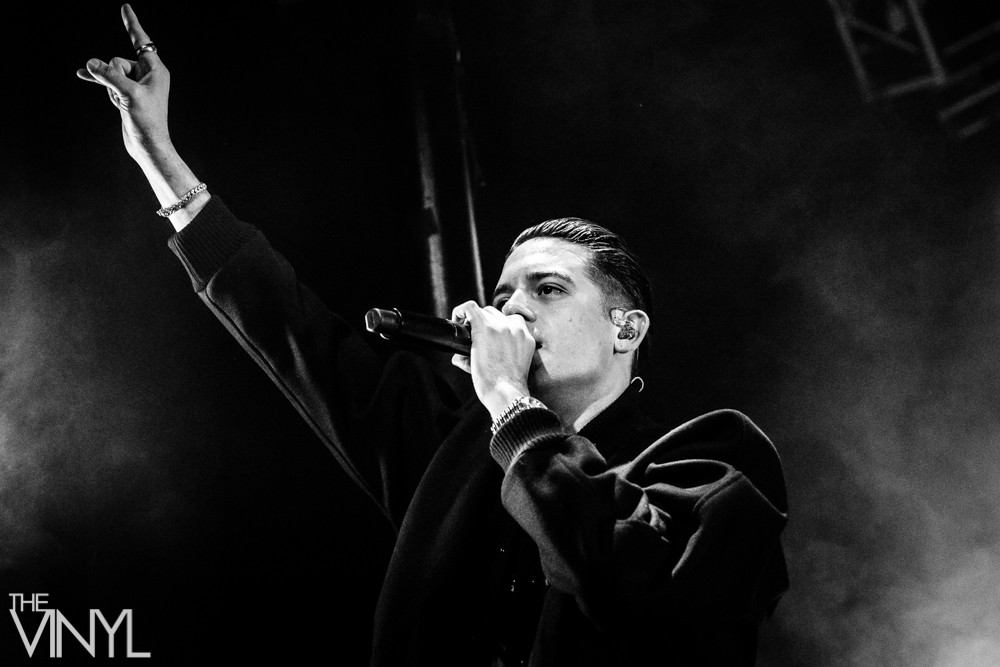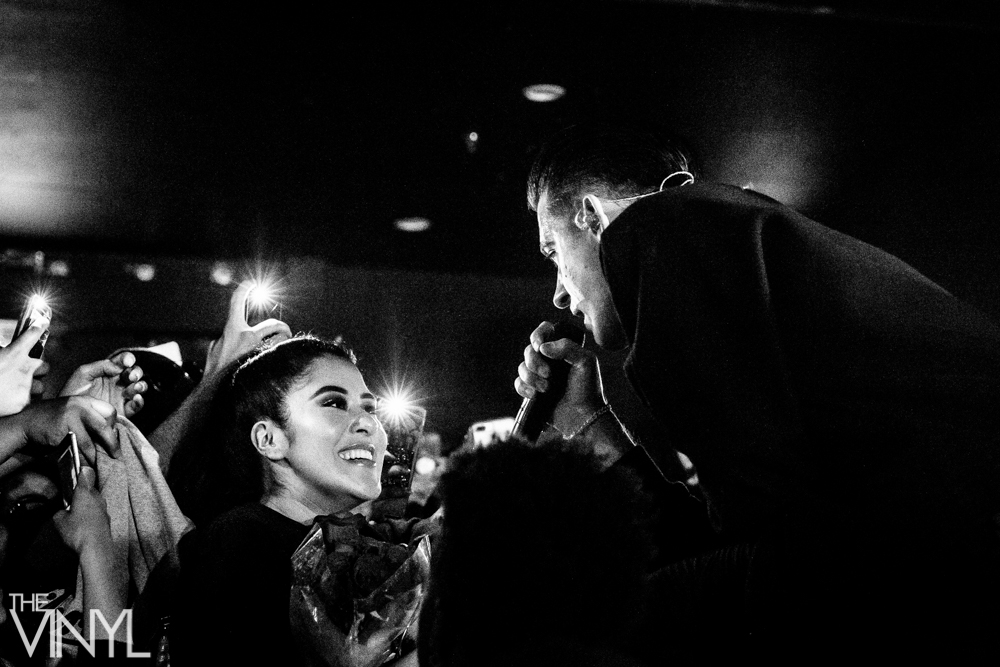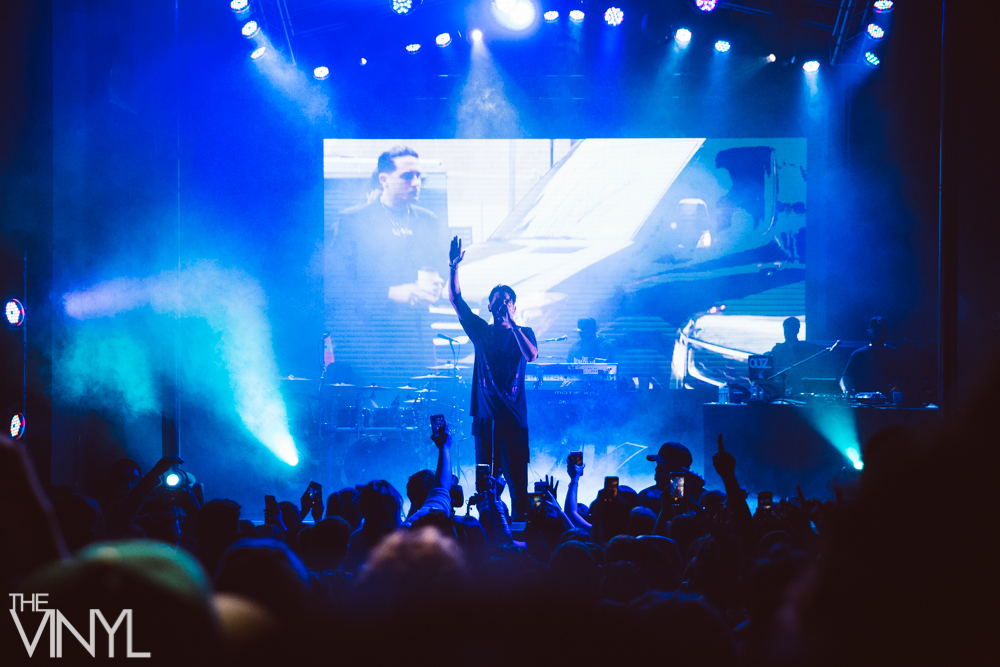 Skipping the other two openers, Trippie Redd and PHORA, G-Eazy took the stage promptly at 9:35 pm. Encompassed by billowing stage fog and various colored (though primarily orange) house lighting, he broke out into the tour-titled and self-titled hit "The Beautiful & Damned," as well as "Pray for Me." Throughout the course of the night, G-Eazy broke the 25-song setlist into two parts — I. The Beautiful and II. The Damned, which included "Legend," "That's A Lot," "Sober," "Me, Myself & I," and of course, Halsey collaboration "Him & I."
Though previous tour dates were heavily guest-featured, the certified platinum chart-topper decided to prove his headliner worthiness and show just how much he's grown with his fanbase for his Santa Ana stop. He even recalled his previous performances at the venue over the years and expressed his gratitude to those in attendance. "I've played this venue about six or seven times now over the years, and you guys are always so supportive. You guys always go so hard, I love Orange County. Thank you for having me, it's good to be back," G-Eazy proclaimed nearing the second half of his set before closing out with Cardi B and ASAP Rocky-featured single "No Limit."
G-Eazy will be making the rounds through early June, set to wrap the tour overseas at The Olympia in Dublin, Ireland. Tickets, as well as fan packages such as Meet & Greets and ticket upgrades, can be purchased directly from G-Eazy's website at www.g-eazy.com/tour. Don't miss one of the most highly-anticipated productions of the year, and be sure to check out G-Eazy's latest release The Beautiful & Damned now.
Photos and review by Curtis Vadnais.