Demi Lovato is back on the road, with support from Kehlani and DJ Khaled. Recently the Tell Me You Love Me tour stopped over in Nashville, Tennessee at Bridgestone Arena, and we were fortunate enough to be able to cover this sold out show. Before each show Demi has partnered with CAST Centers to host inspirational workshops to raise public awareness to  mental health issues and addiction.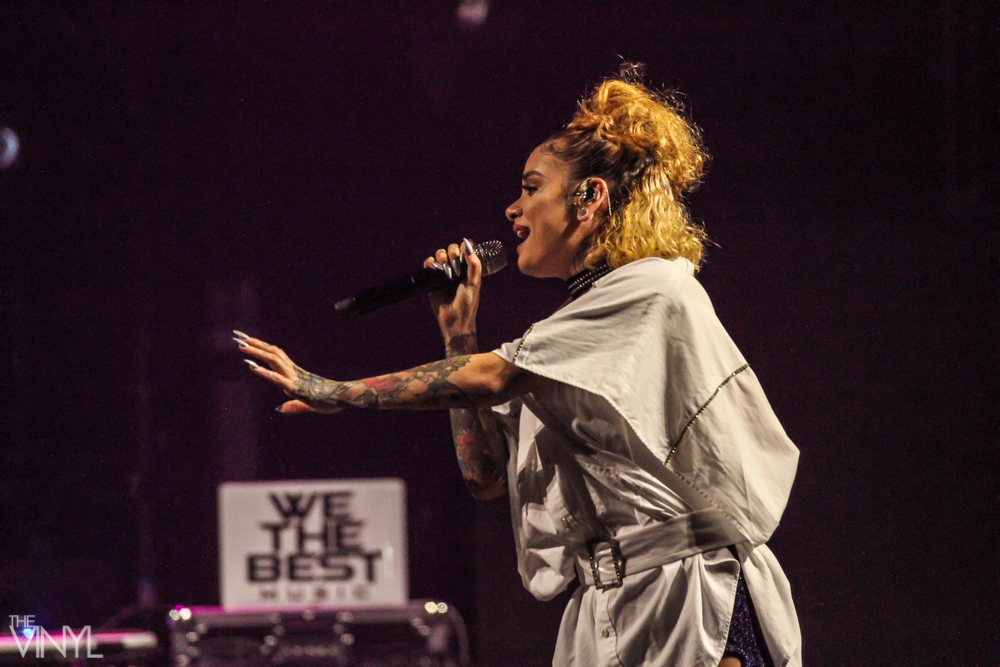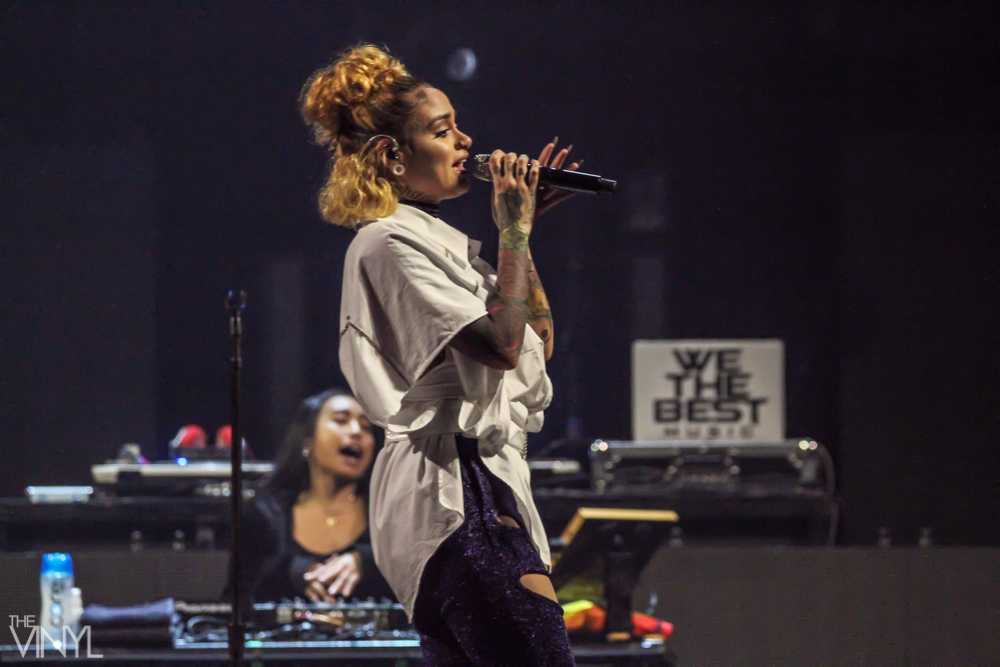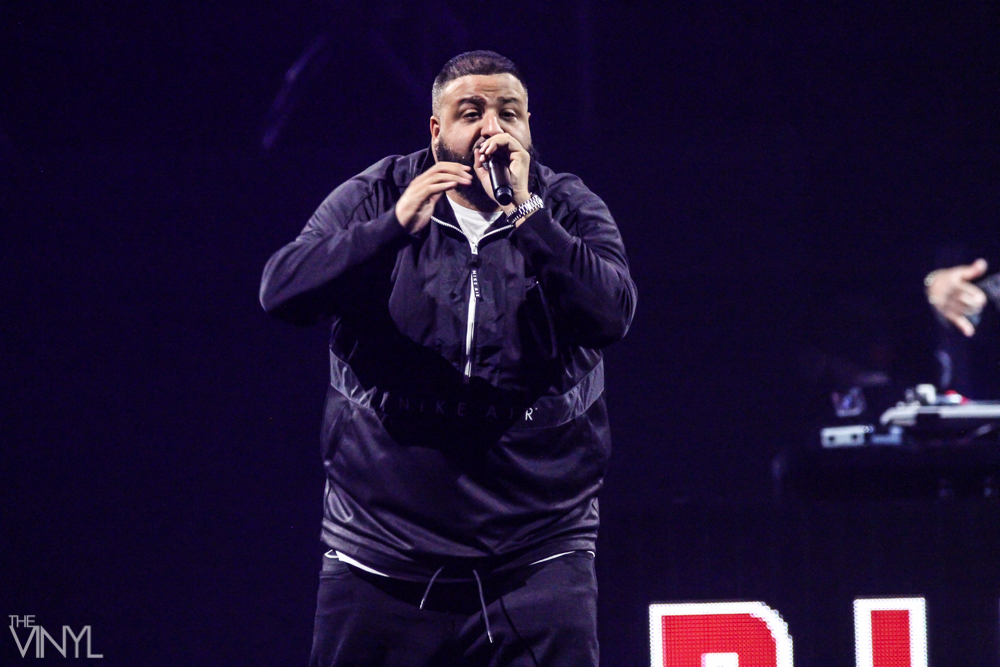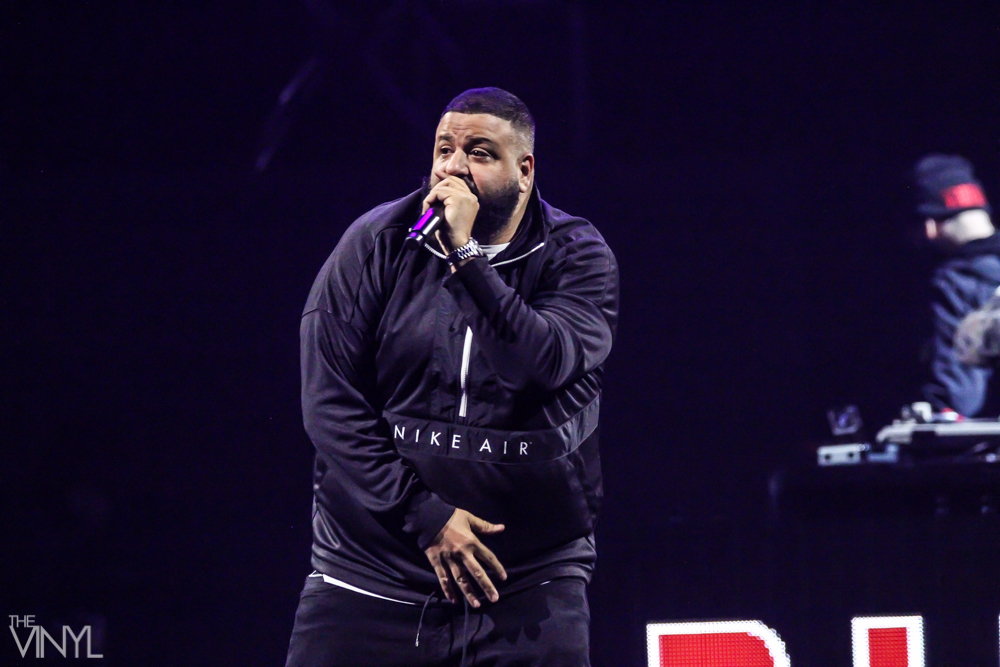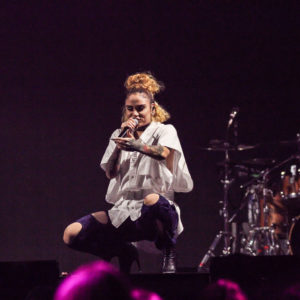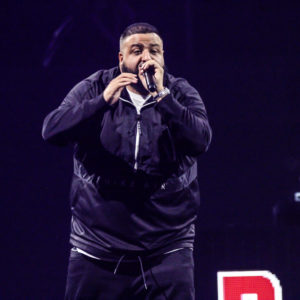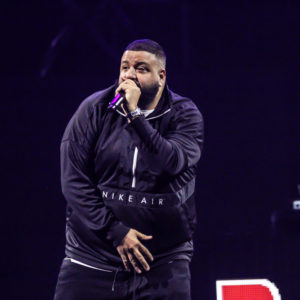 Hip hop artist Kehlani opened up the show, from Oakland, California. As fans filtered in, she opened up her set with "Touch". Kehlani brought a lot of energy to help set the mood for the night. She spent a few minutes thanking Demi Lovato for being such a strong woman and sharing her life and the hardships she has faced. By far her biggest song of the night was "Gangsta" from Suicide Squad.
Next up was DJ Khaled. By far some of the loudest cheers of the night came when he took the stage. After opening up with a intro video about his son, DJ Khaled ran out on to the stage and began to pump up the crowd. His set included a few well known songs plus "All I Do is Win", "Wild Thoughts" and "Top Off". We didn't expect to see Kehlani come back out, but she did to join DJ Khaled and perform their song "CRZY".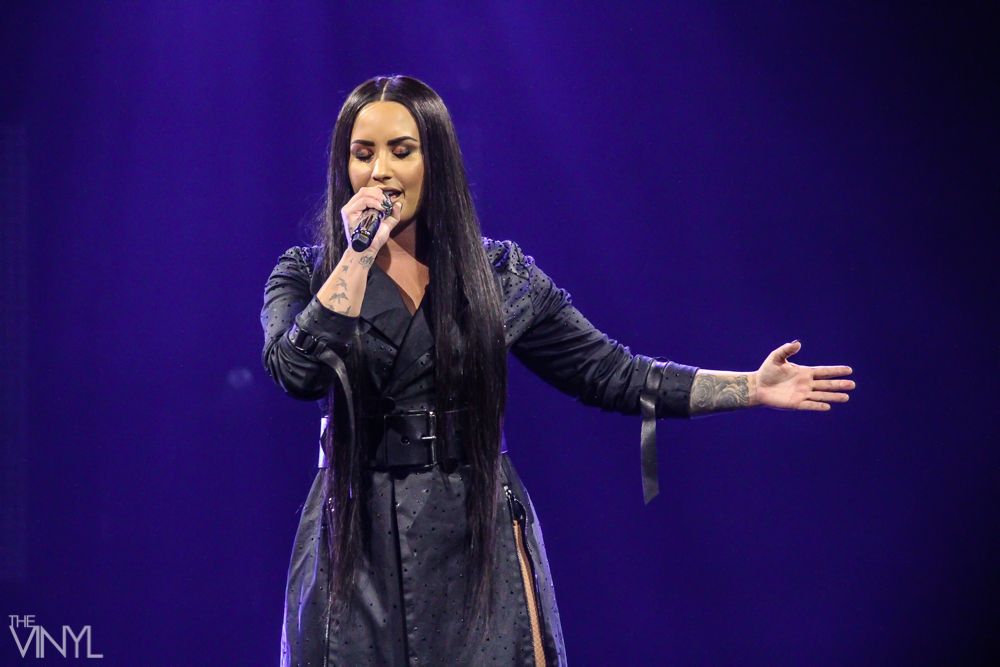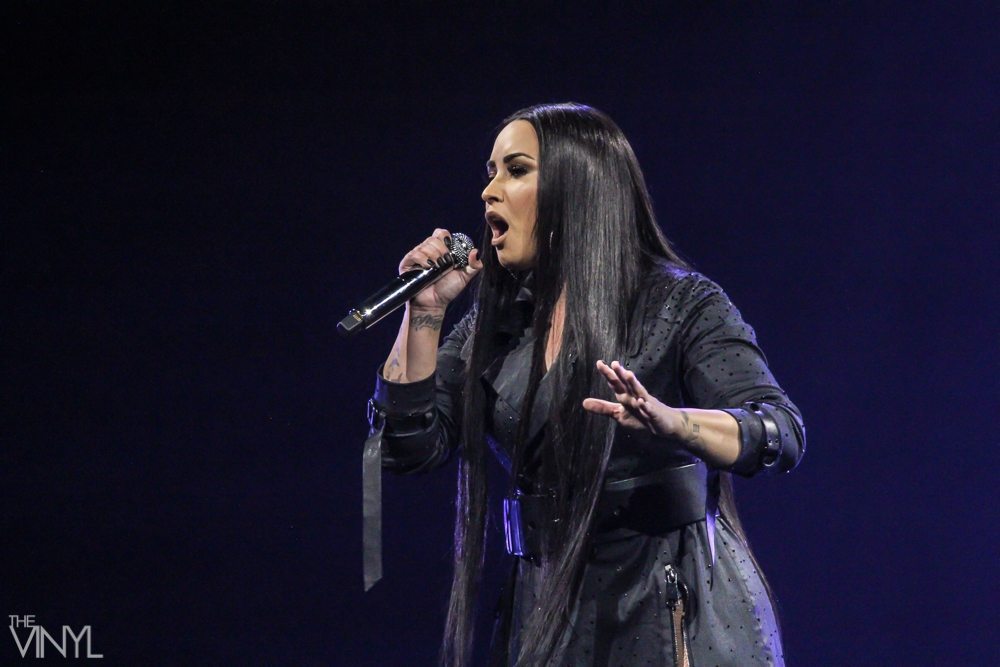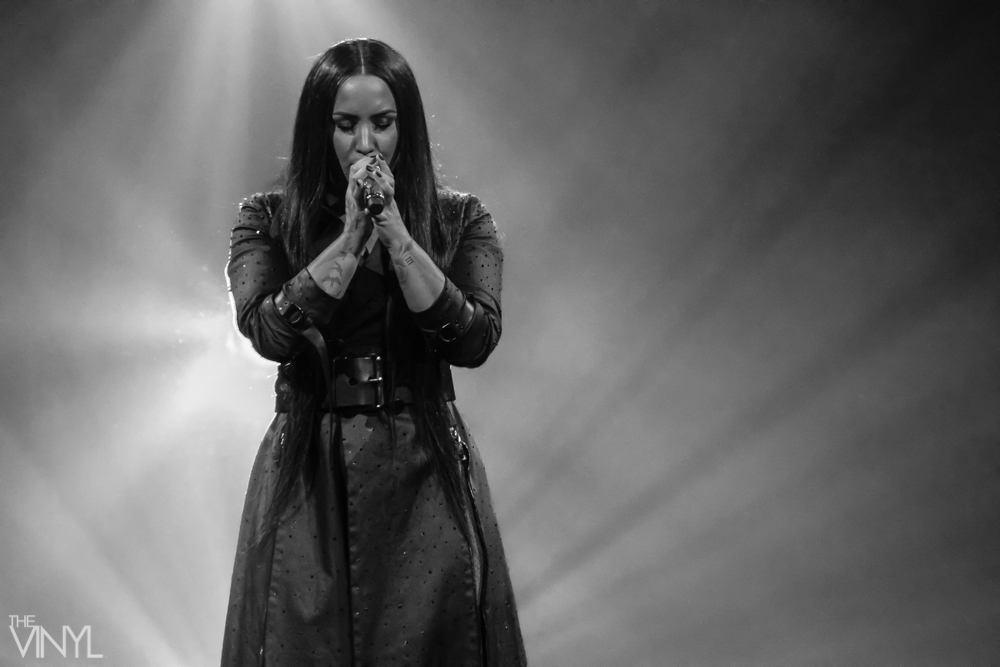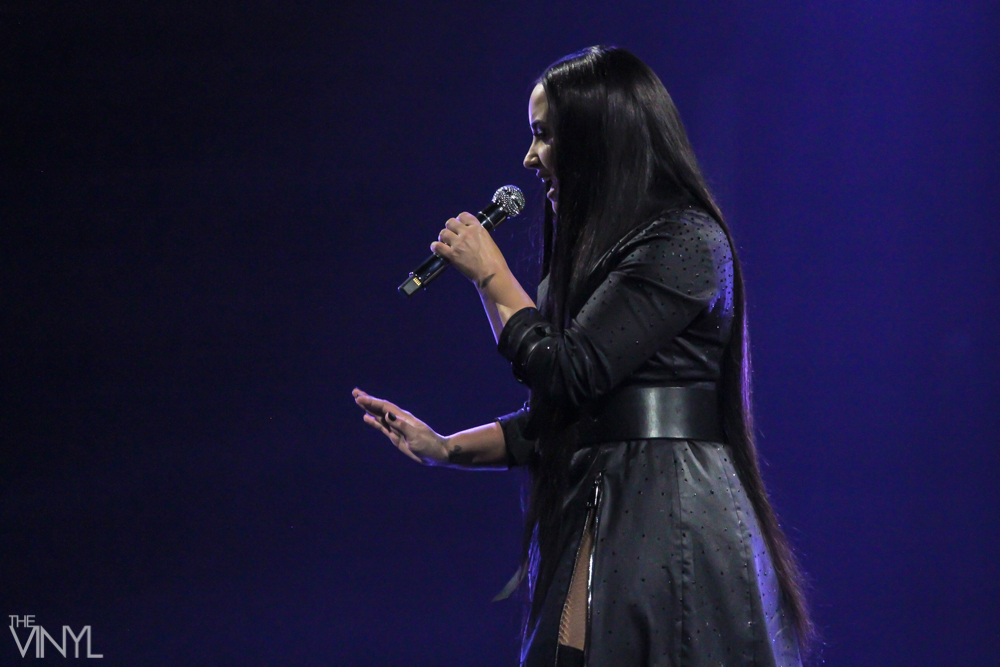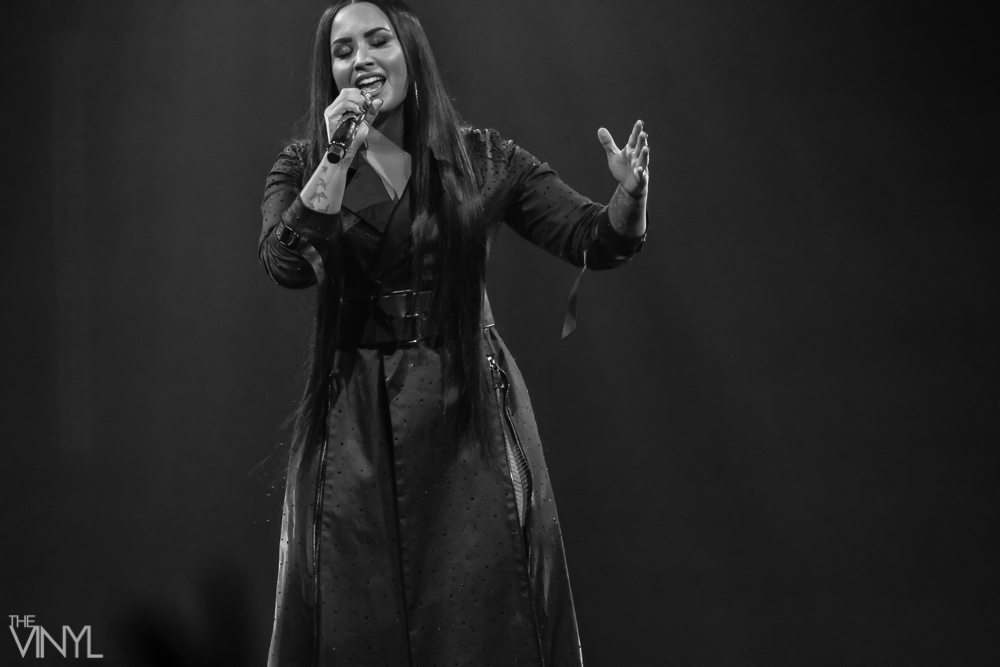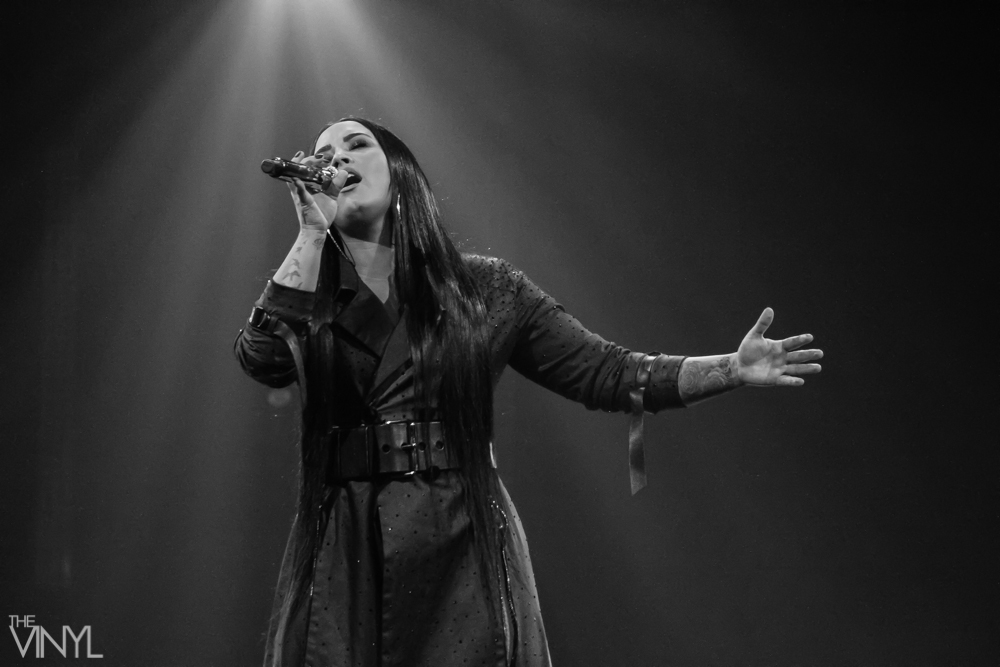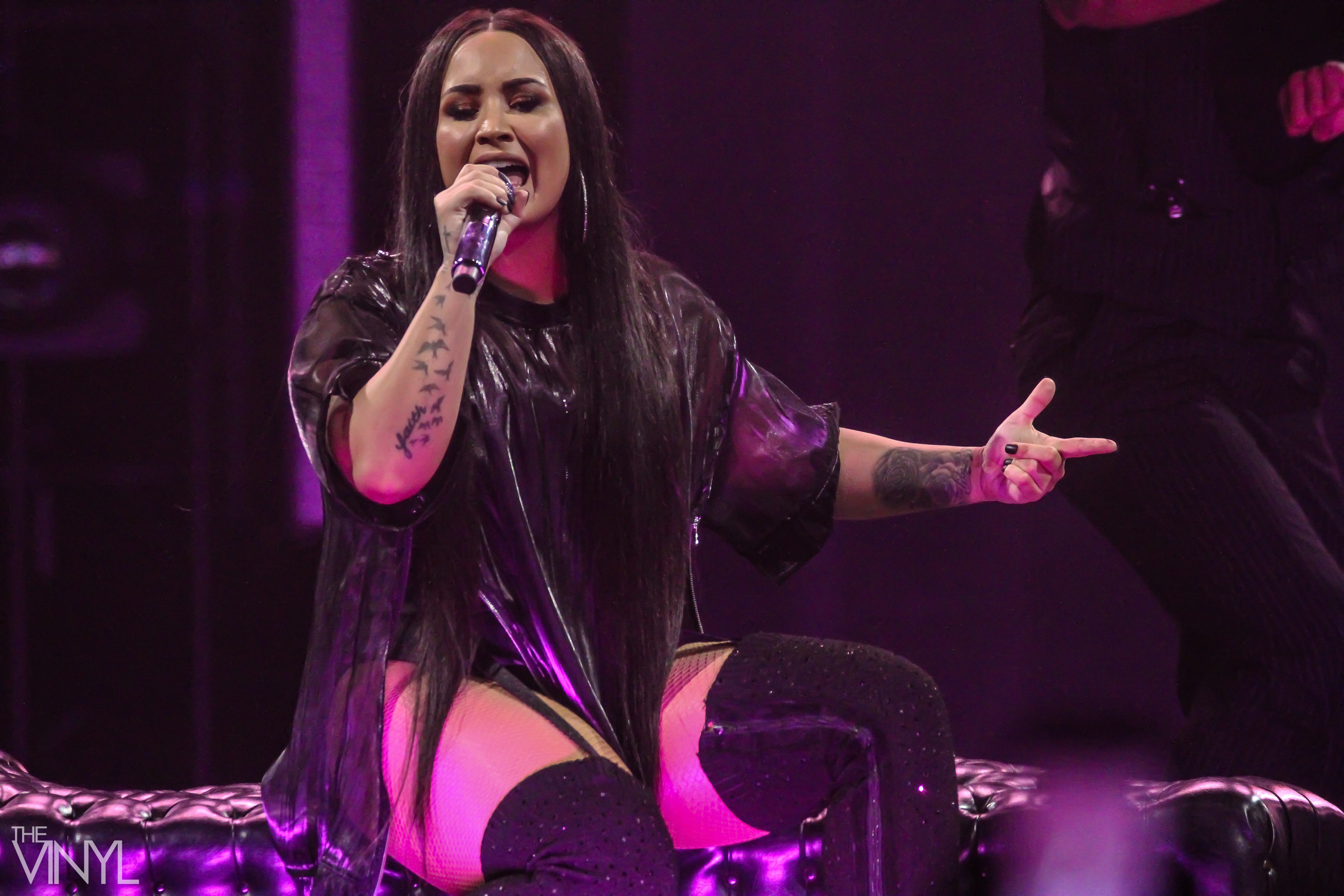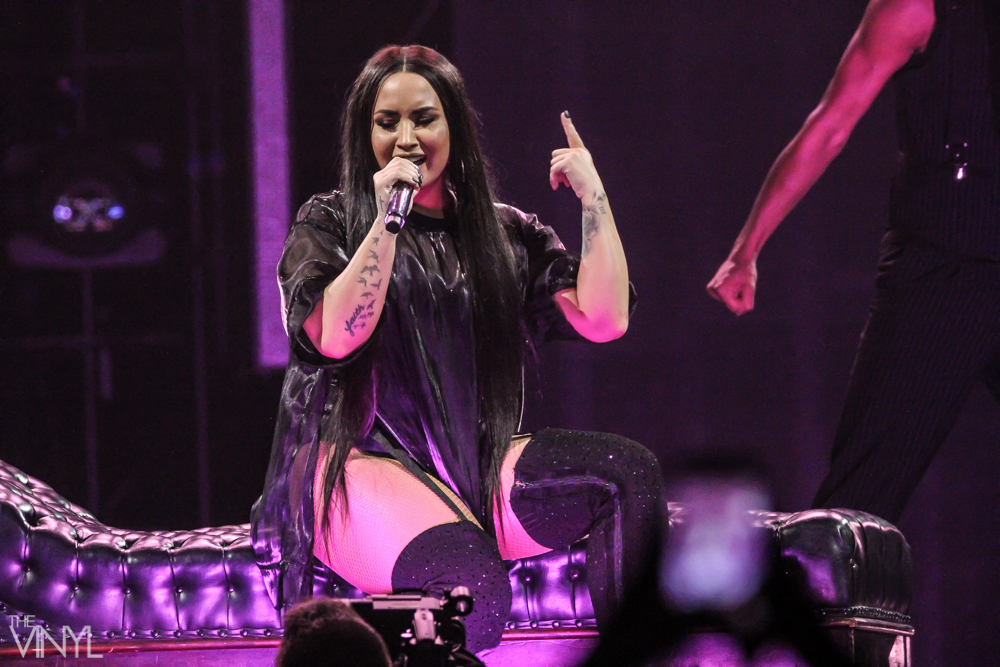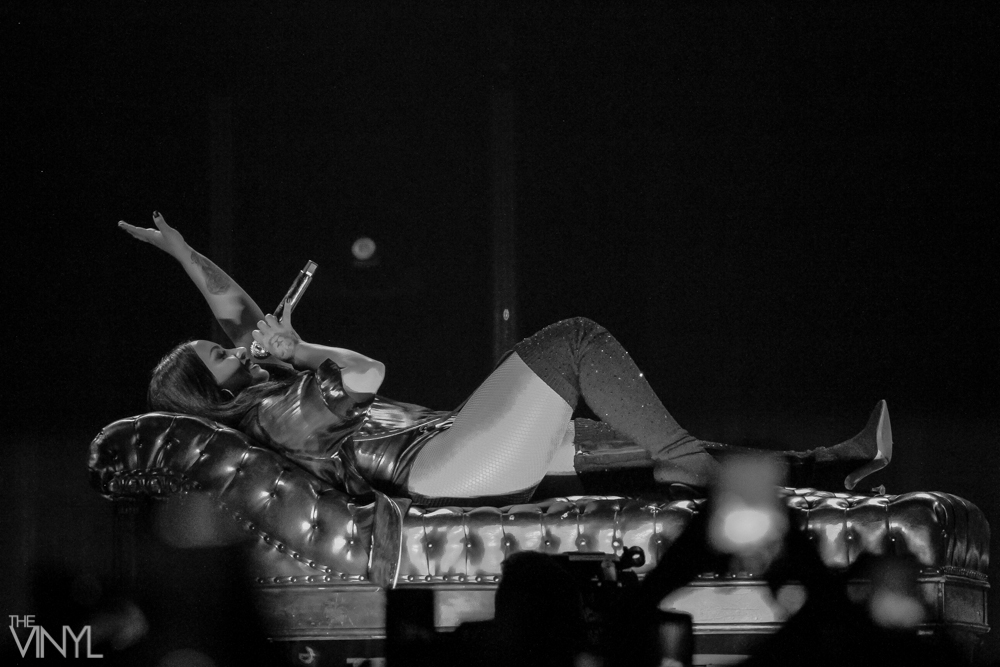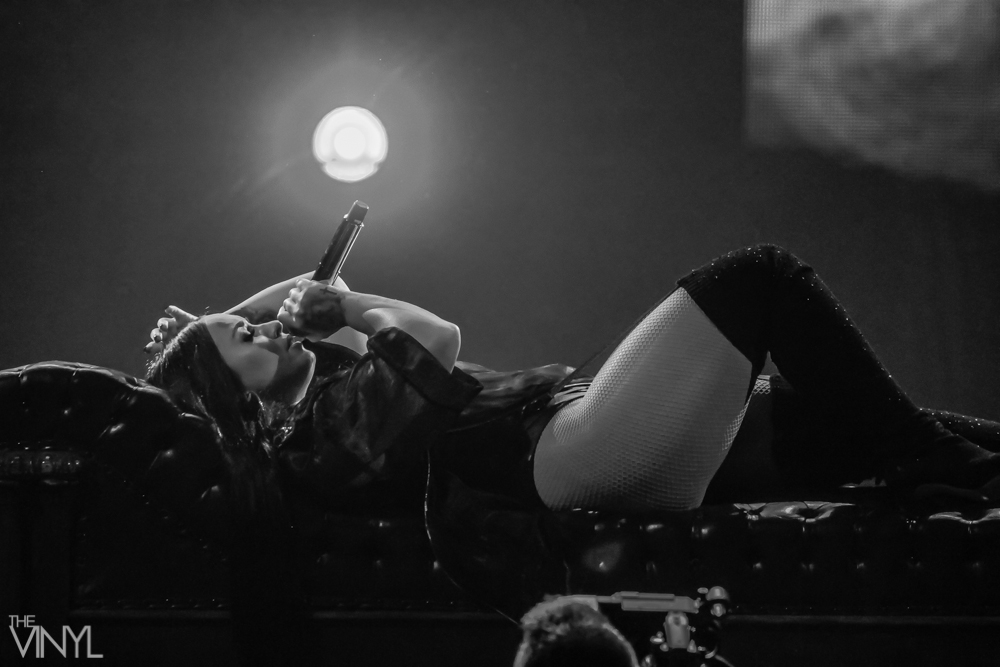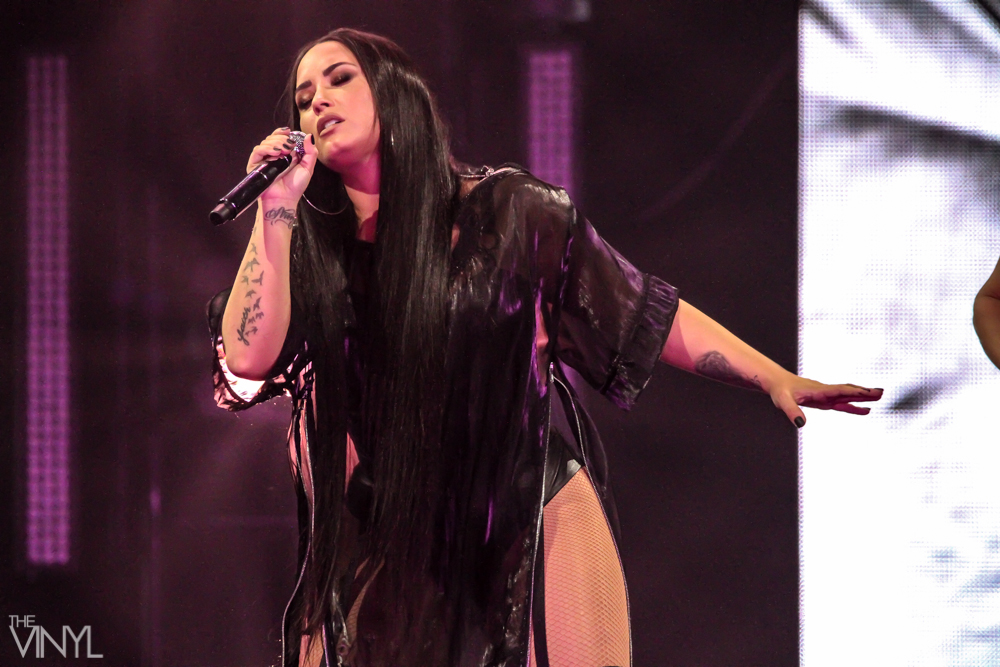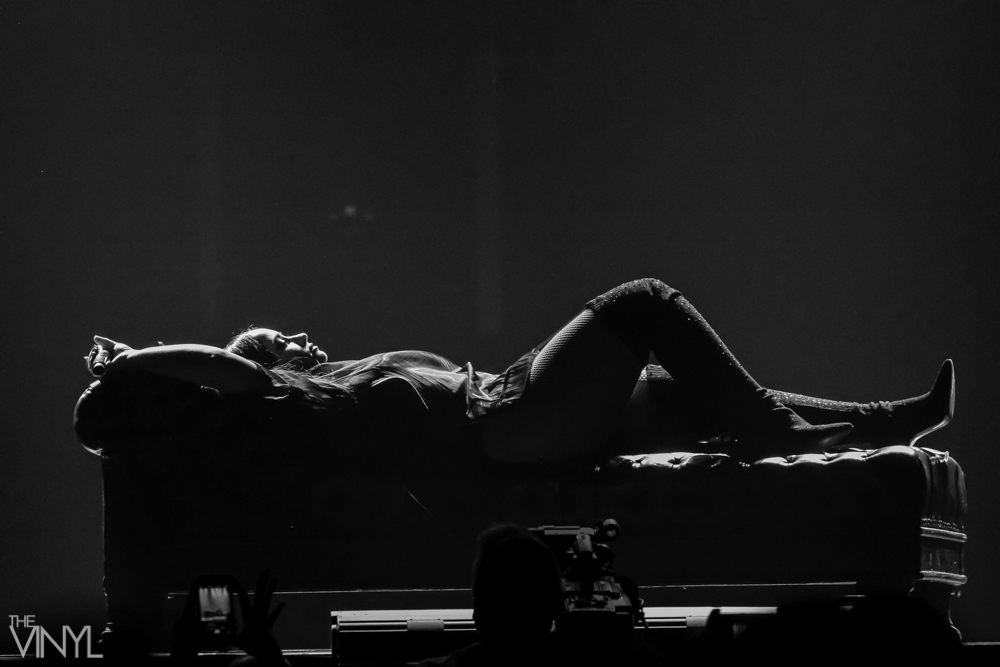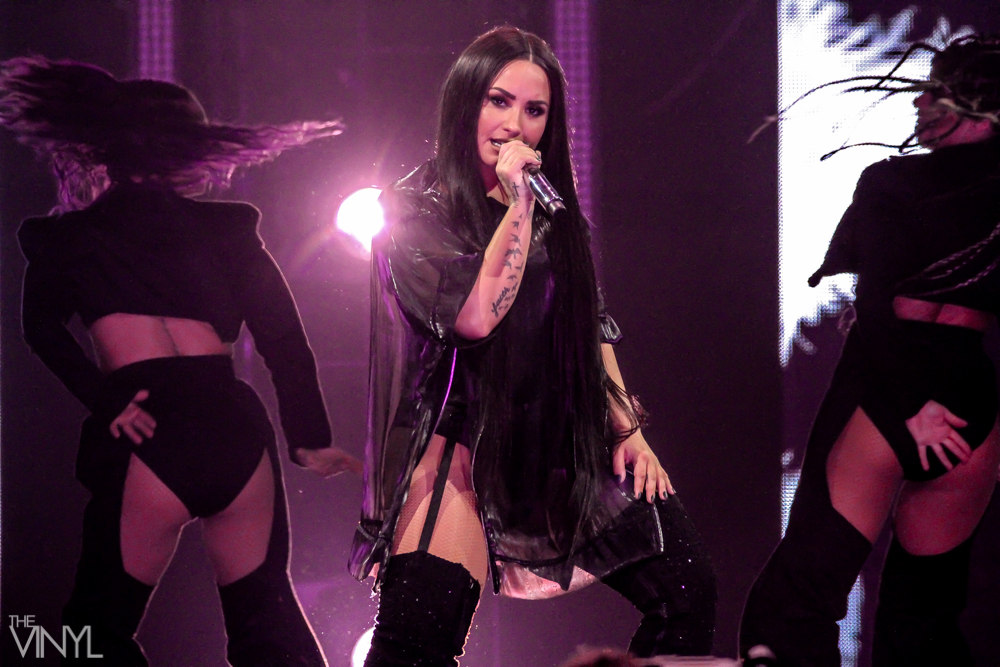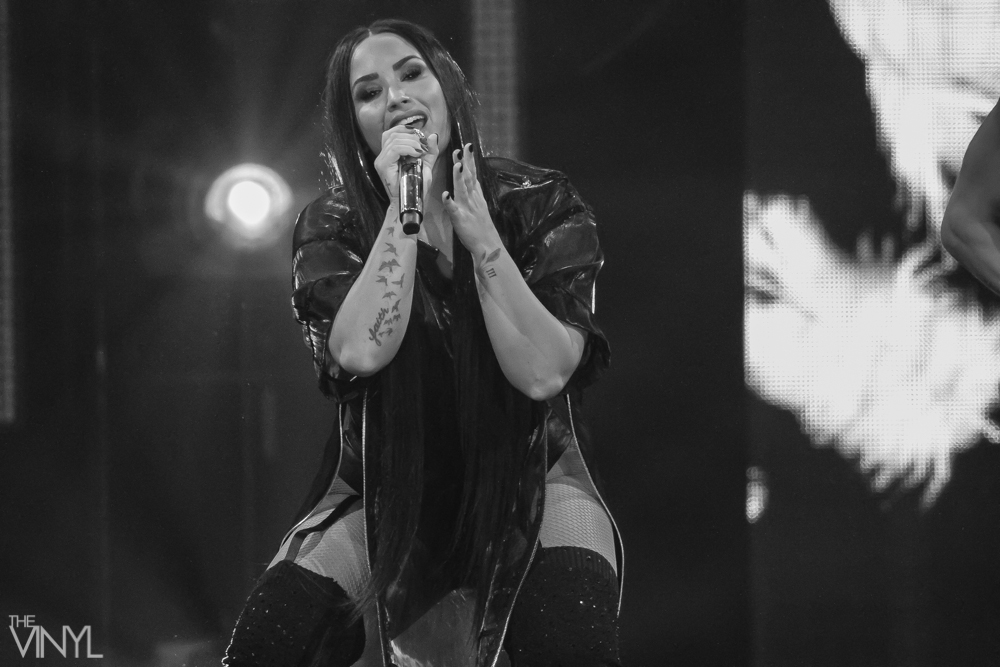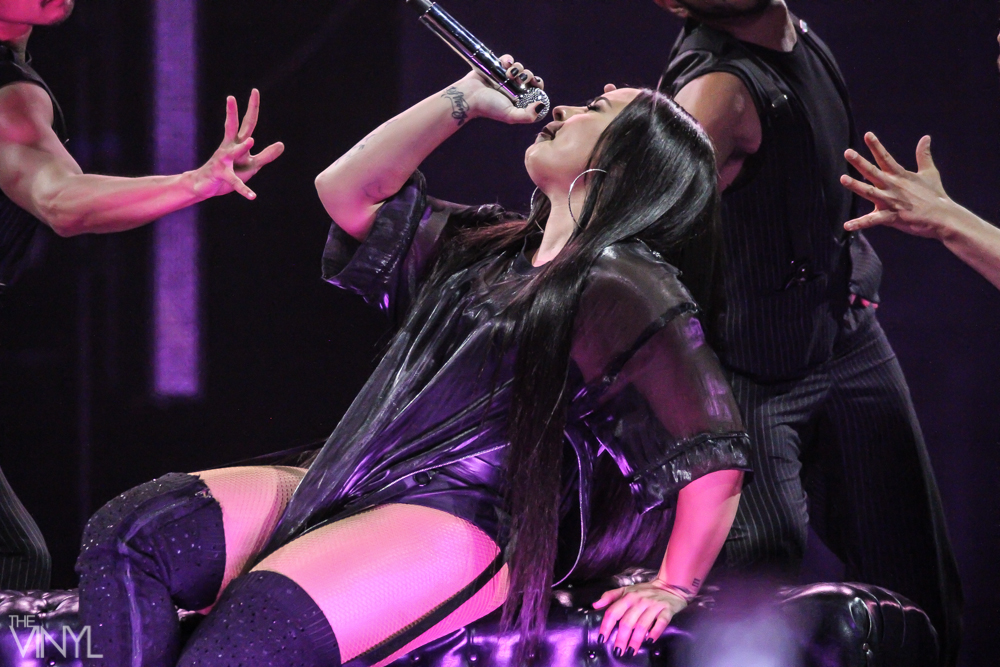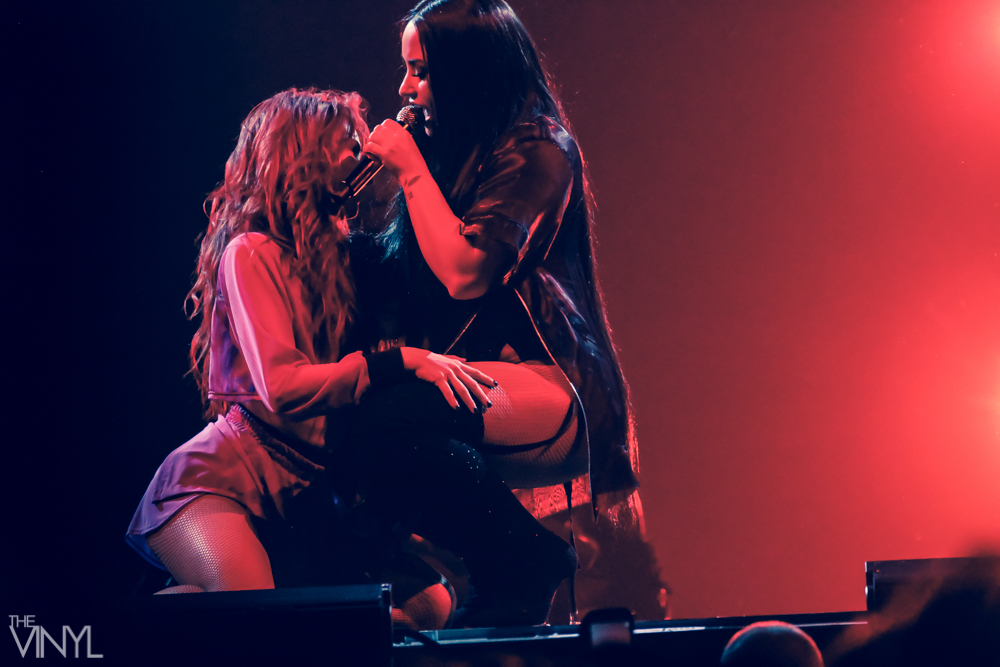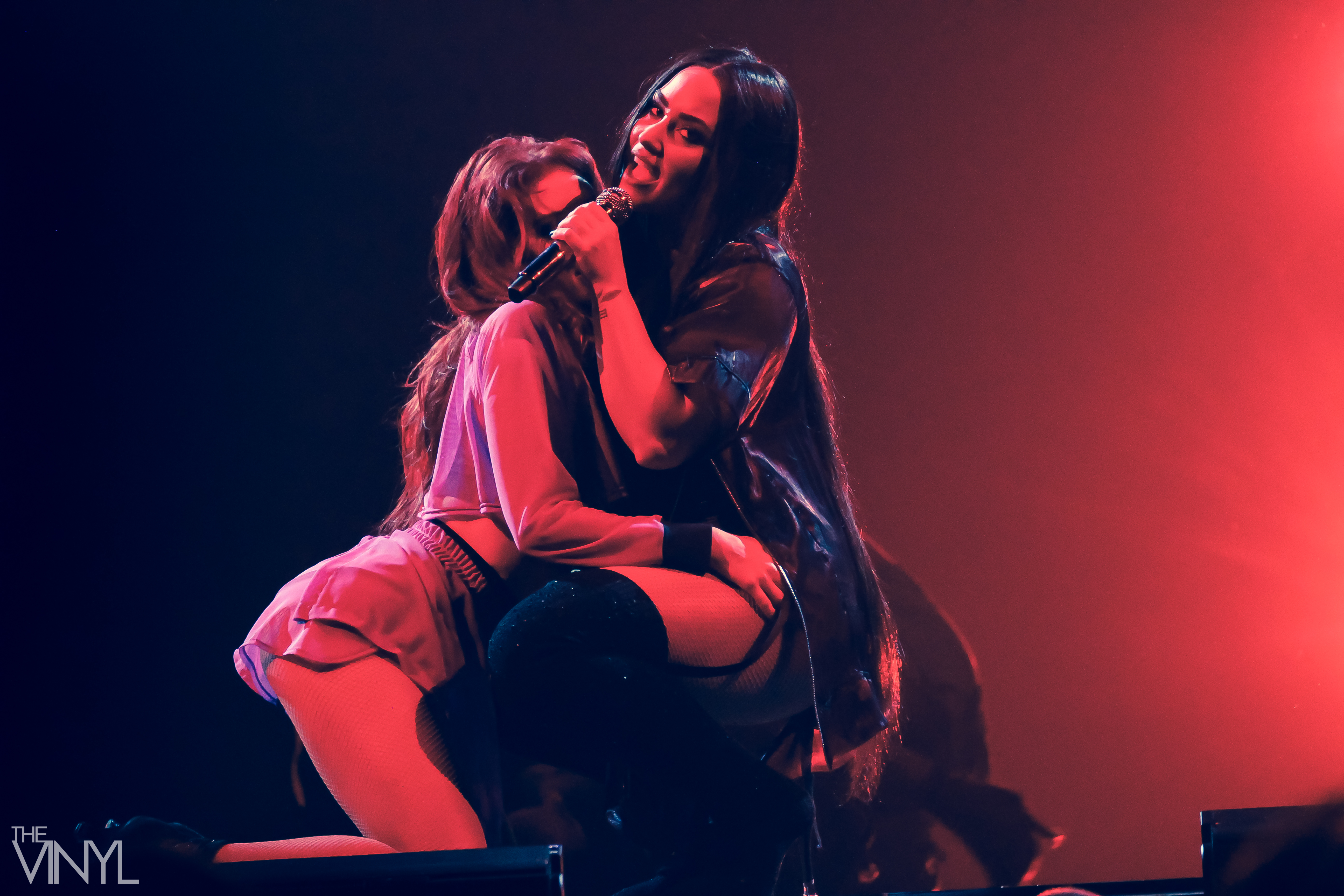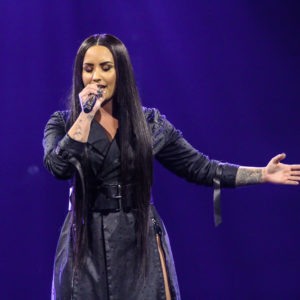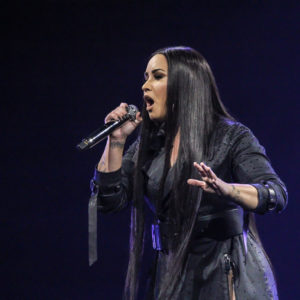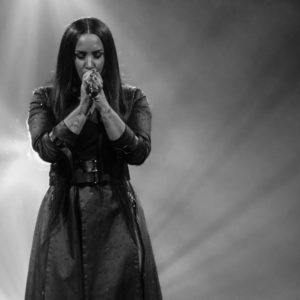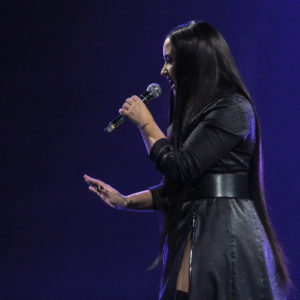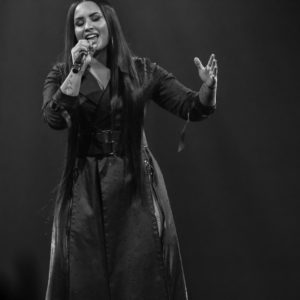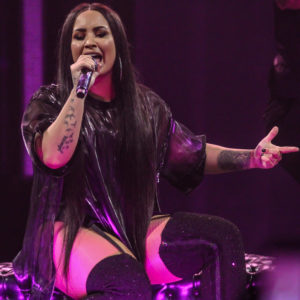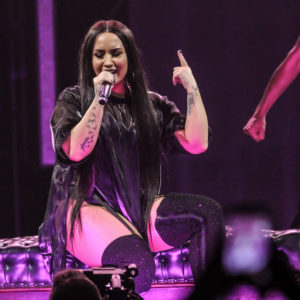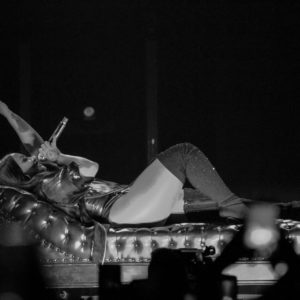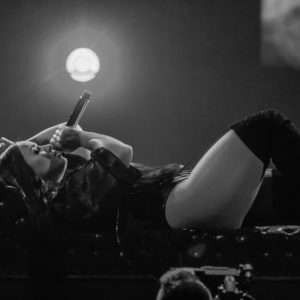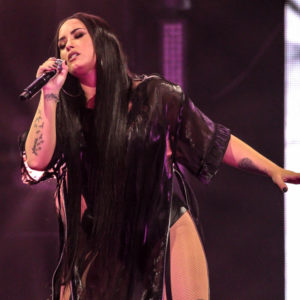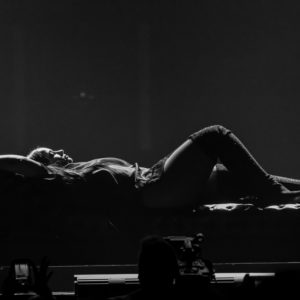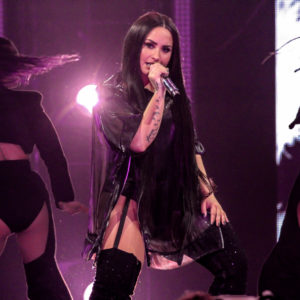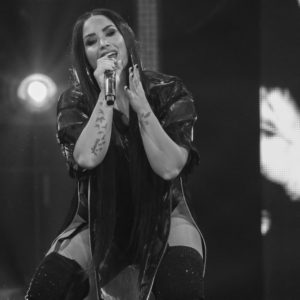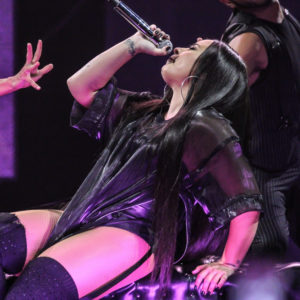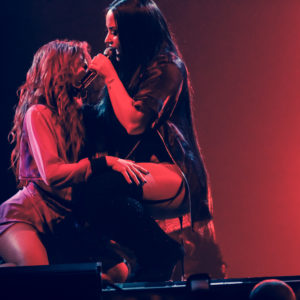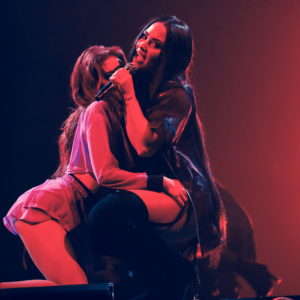 But the big act of the night was Demi Lovato. Lovato recently released an album, Tell Me You Love Me, late last year. We have been patiently waiting for this tour to kick off ever since. Opening her set was "You Don't Do It for Me Anymore" and Demi literally floated up on a platform from under the stage. It was a simple number but the crowd was barely containing itself. Throughout the set Lovato played a mix of old and new hits including "Cool for the Summer", "Give Your Heart a Break" and "Daddy Issues". Our favorite part of her set came in the middle of the show. After performing "Games", where Demi created the illusion of apparating around the arena by having her dancers pop up in different parts of the stands, she played "Confident" by dressing as a boxer and walking around the crowd. She ended up on a bed towards the back of the floor and did a stripped down type session of "Concentrate", "Cry Baby" and "Lonely". The title track of her tour came right at the end of her set. It was a night full of energy and one we were happy to have been apart of.
Article By: Andrew Marasco 
Photos: Amy Wolff