Another rainy day in Maryland (It's been days already, can't we get a break). But the radio team (Especially Mike Jones) had such positive spirits that really was contagious and spread throughout the fans lined up at the door waiting to race to either get a good place on the lawn or right on the barricade just a few feet from their favorite artists.
L.I.F.T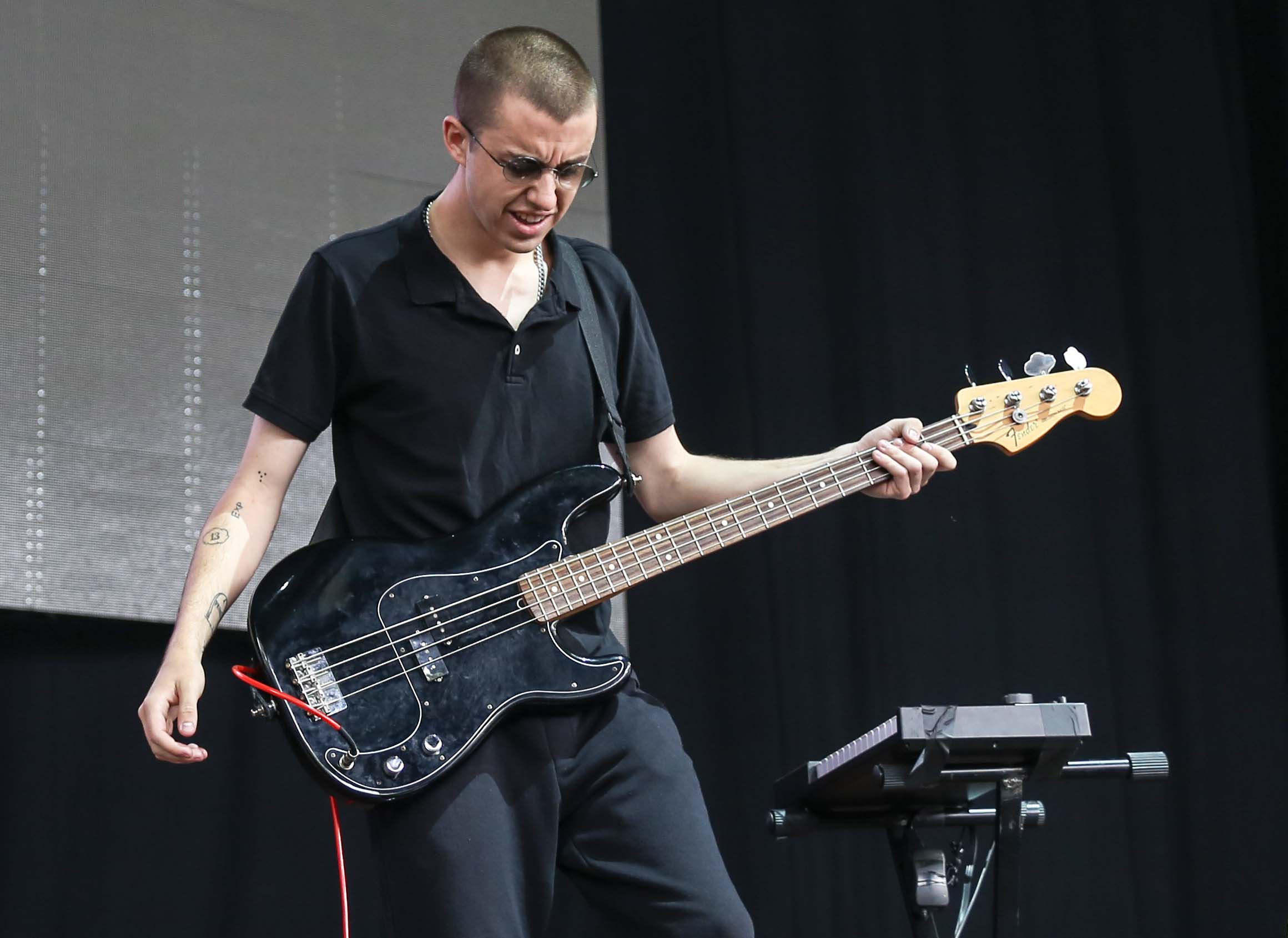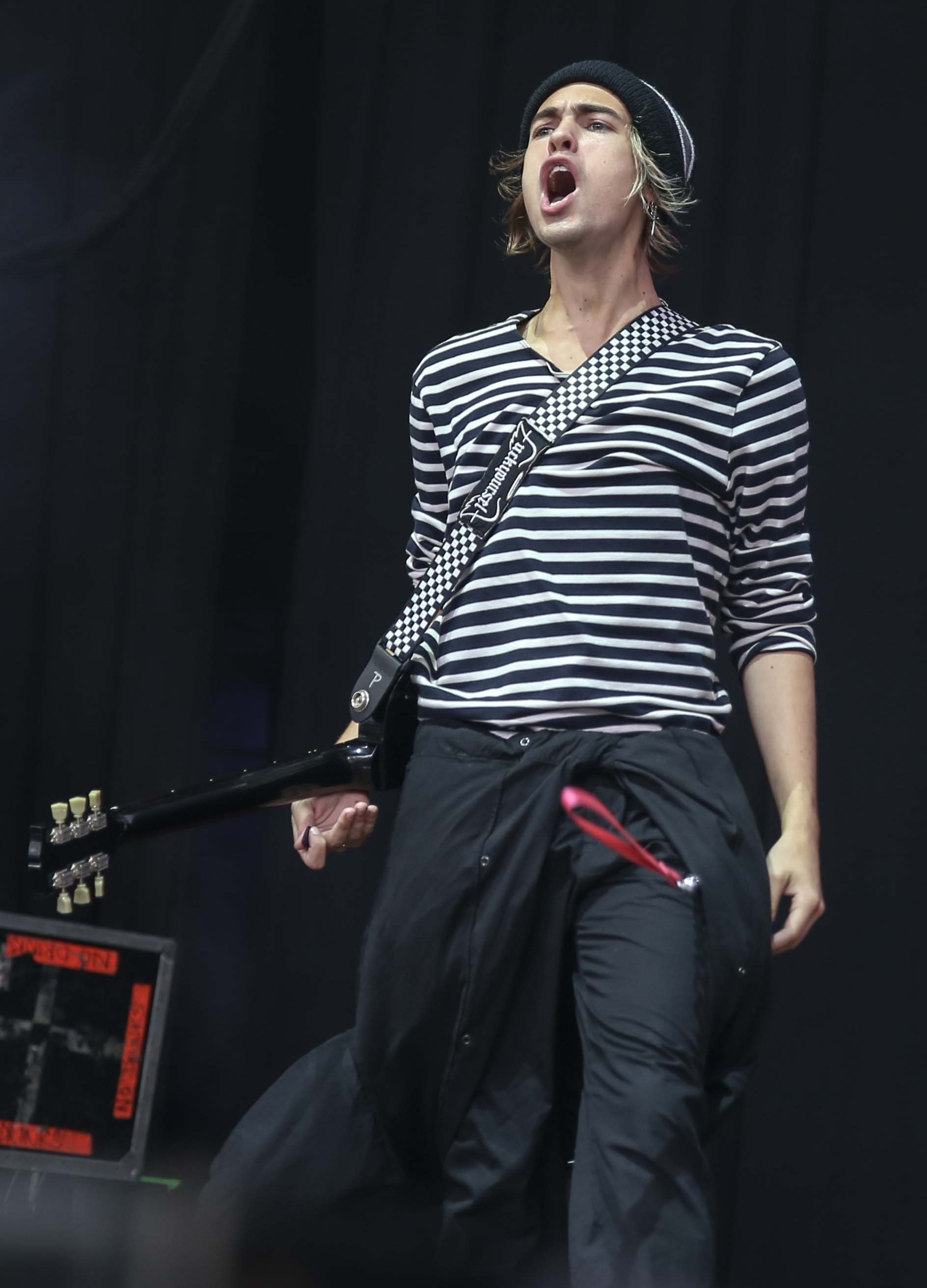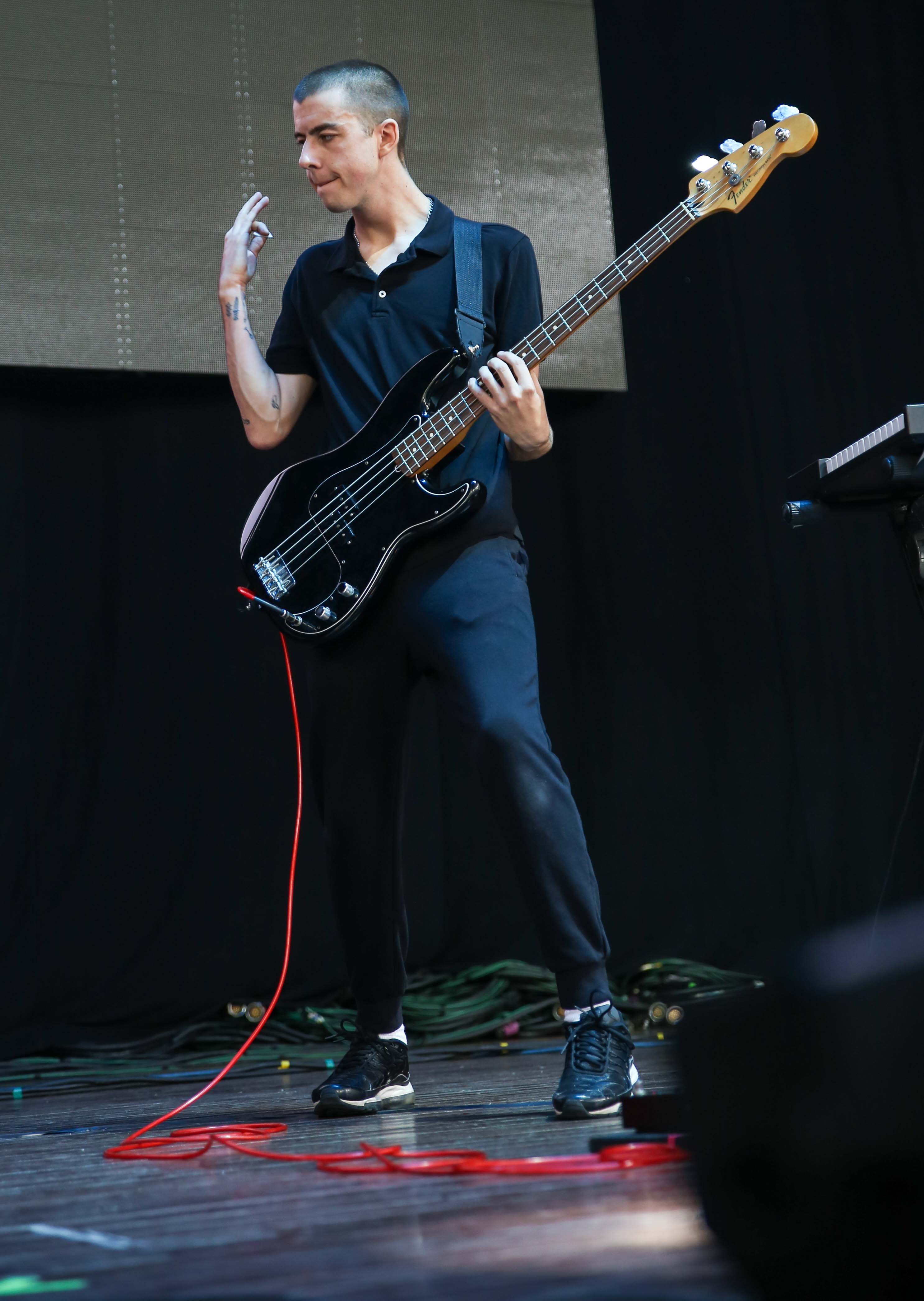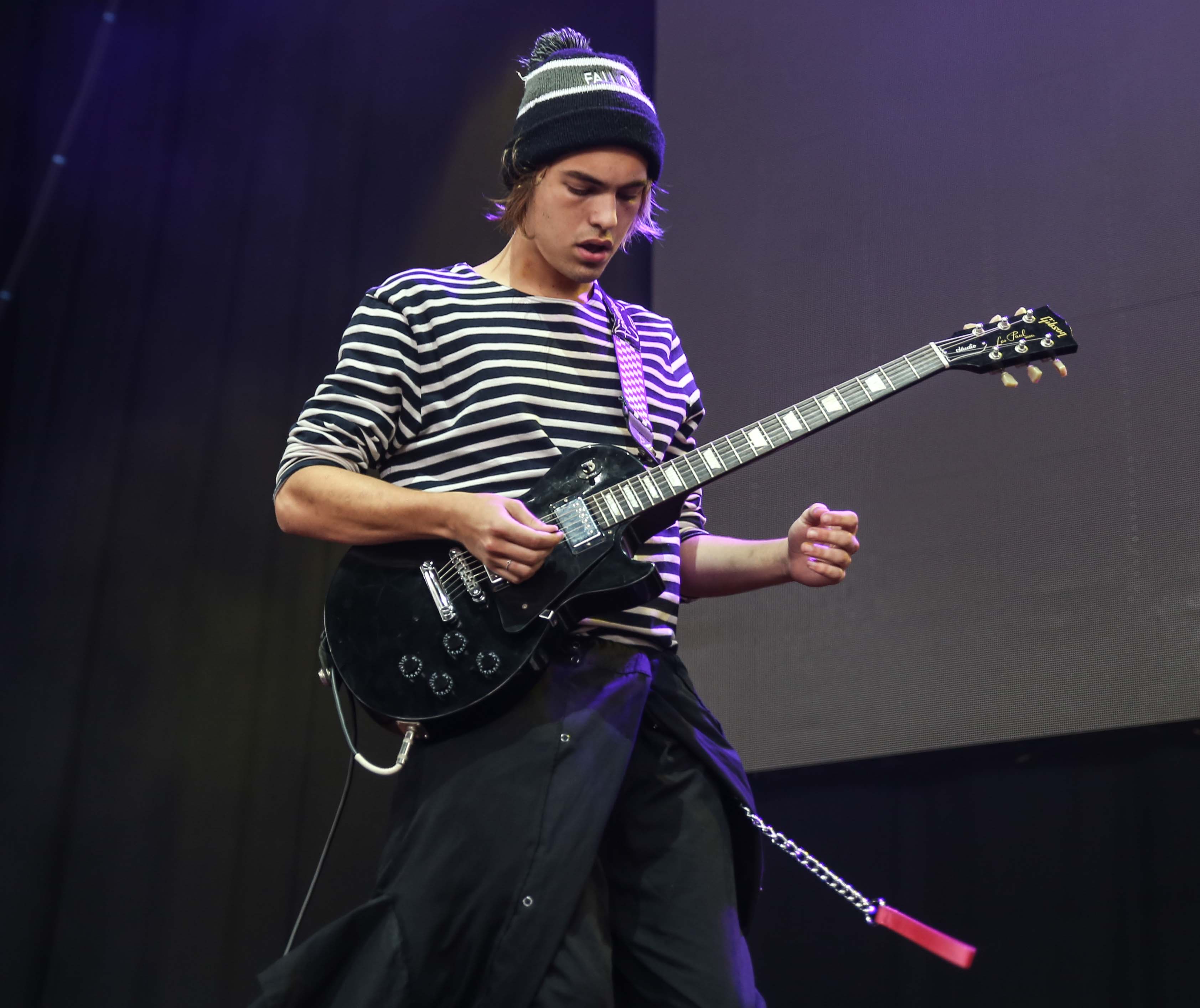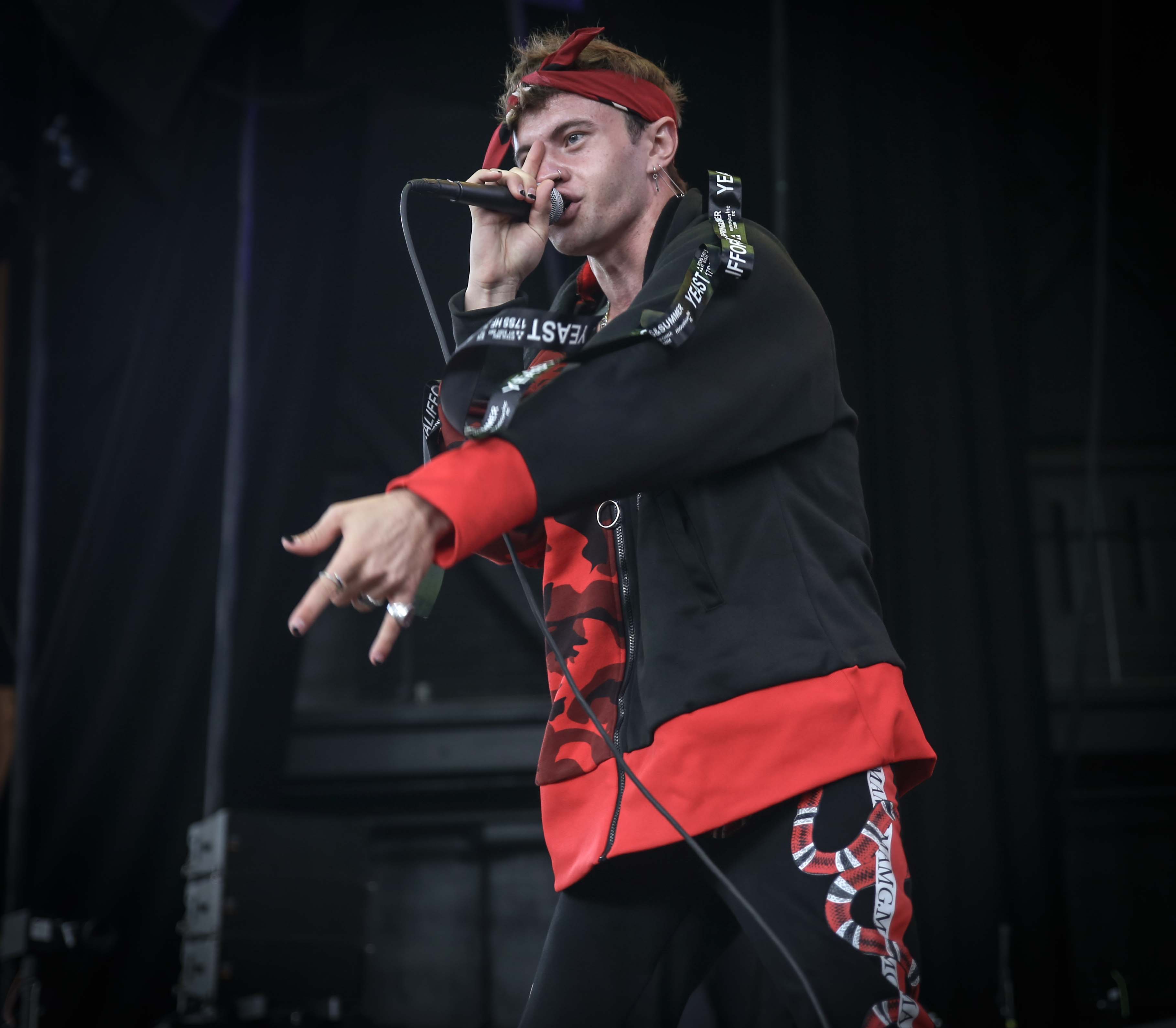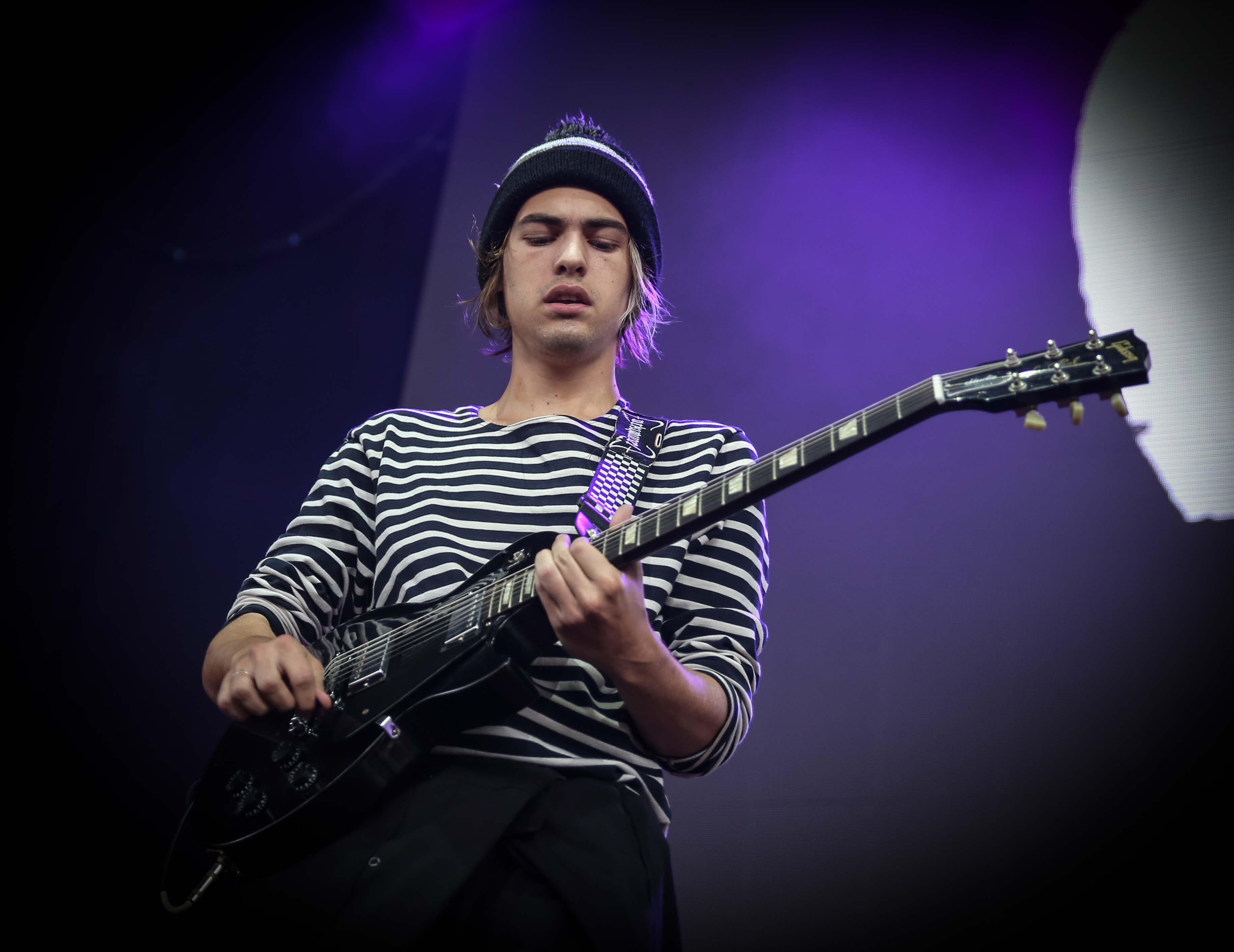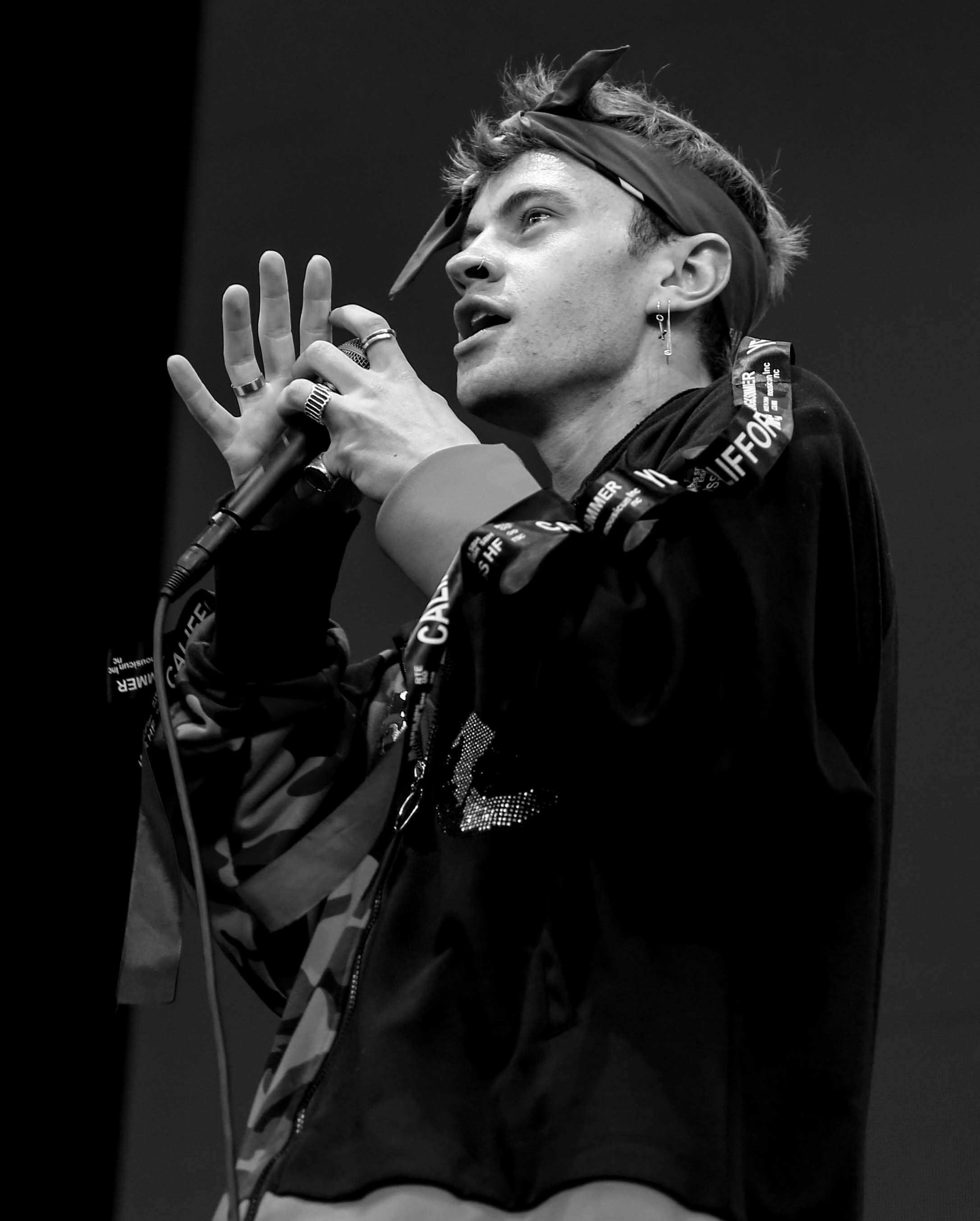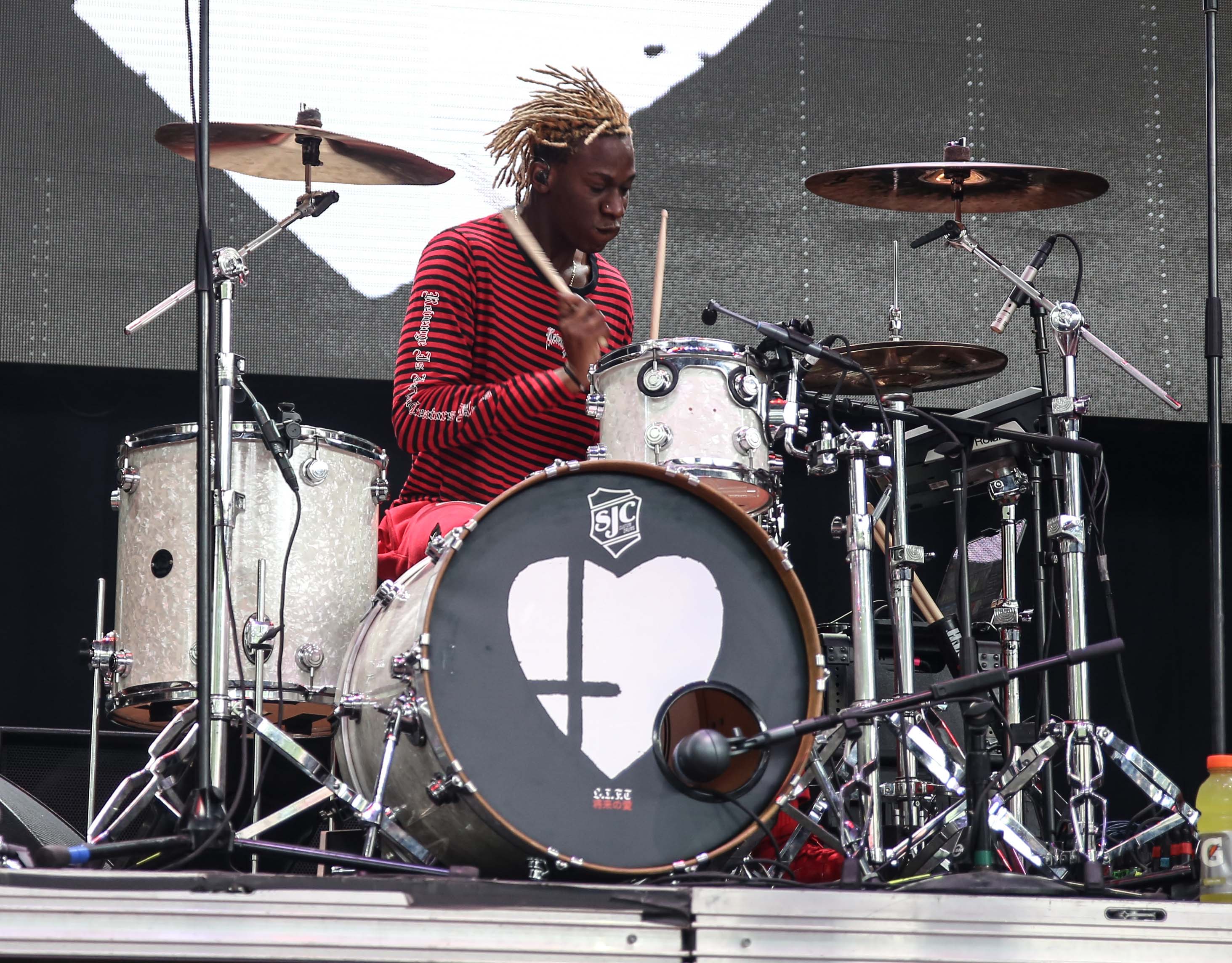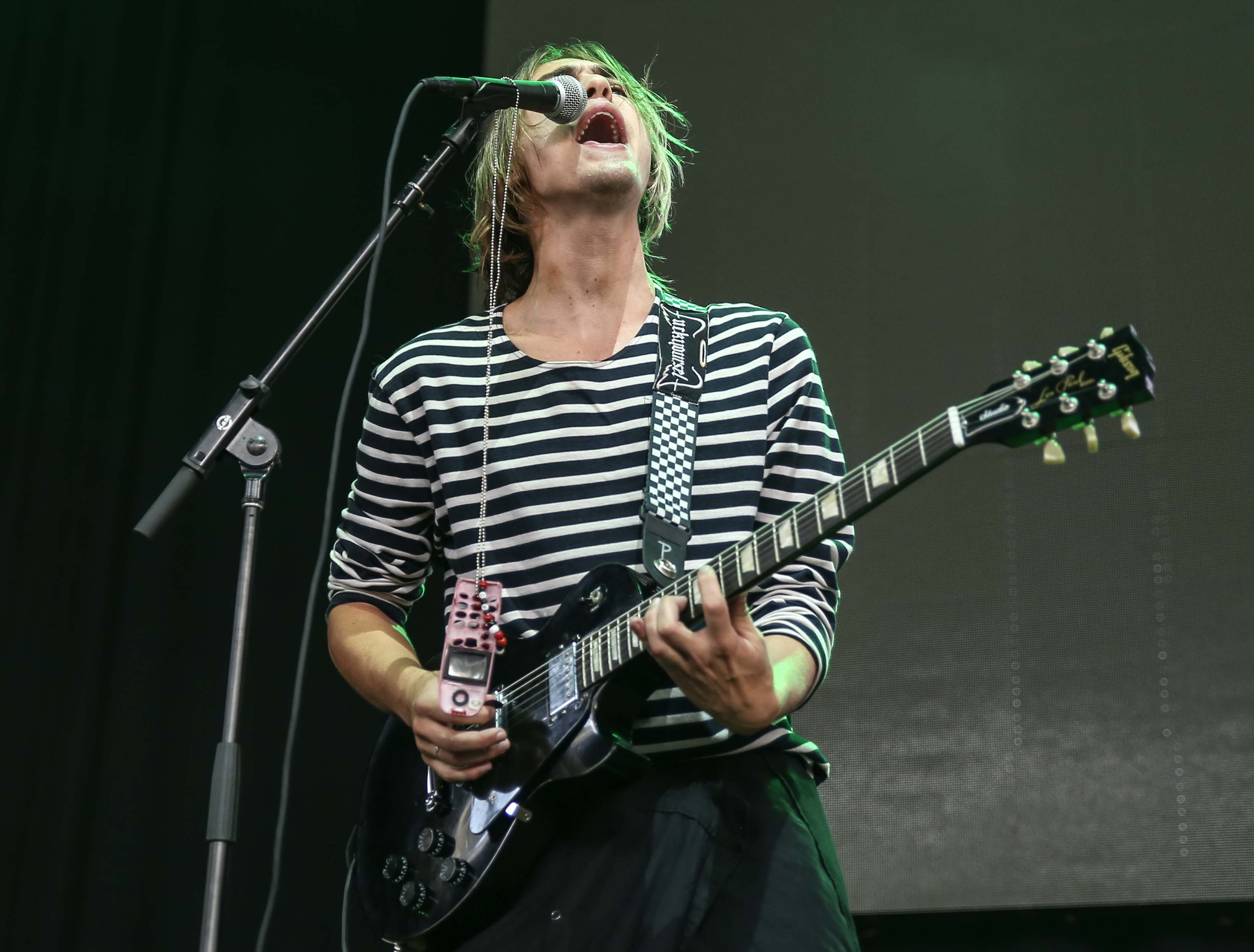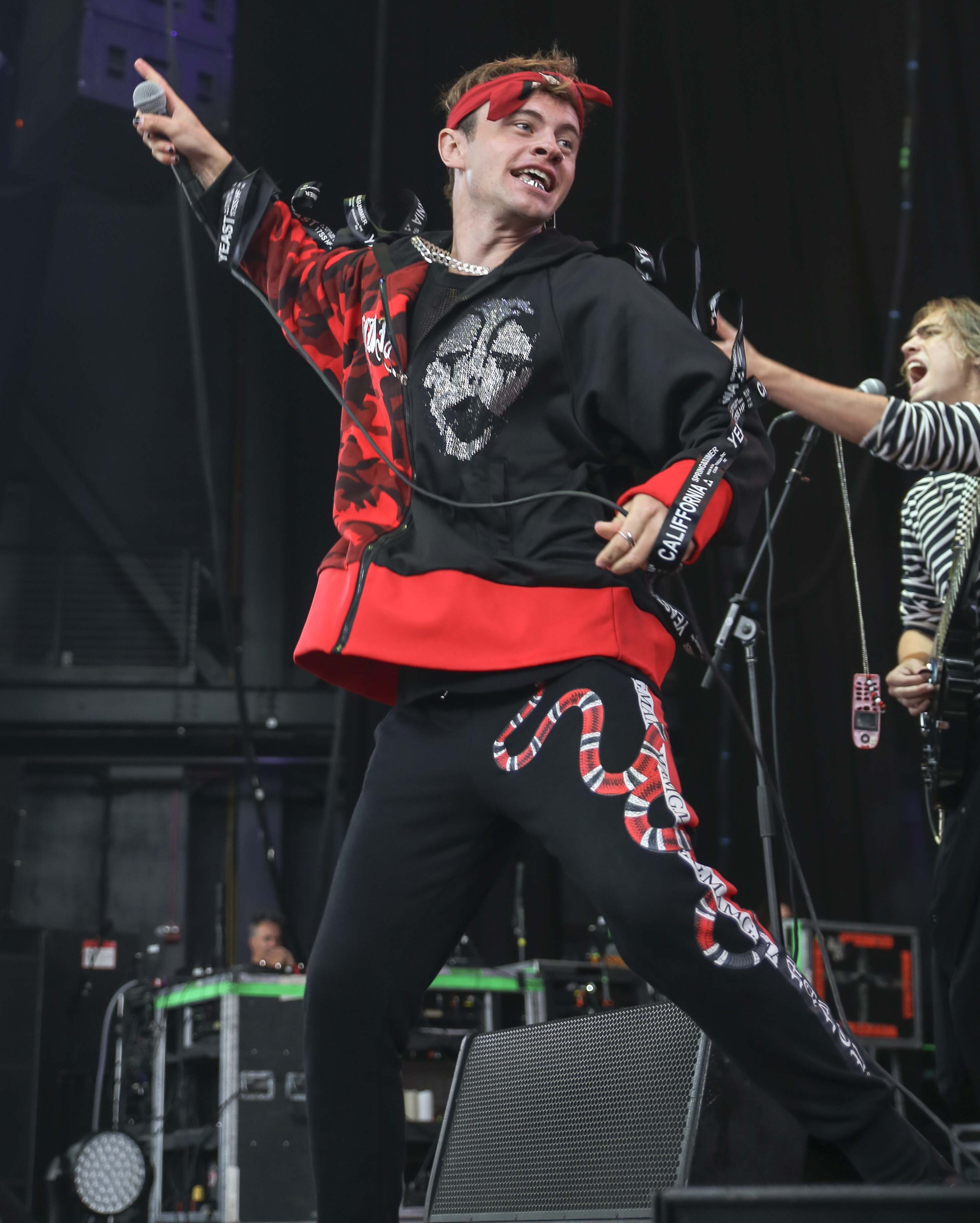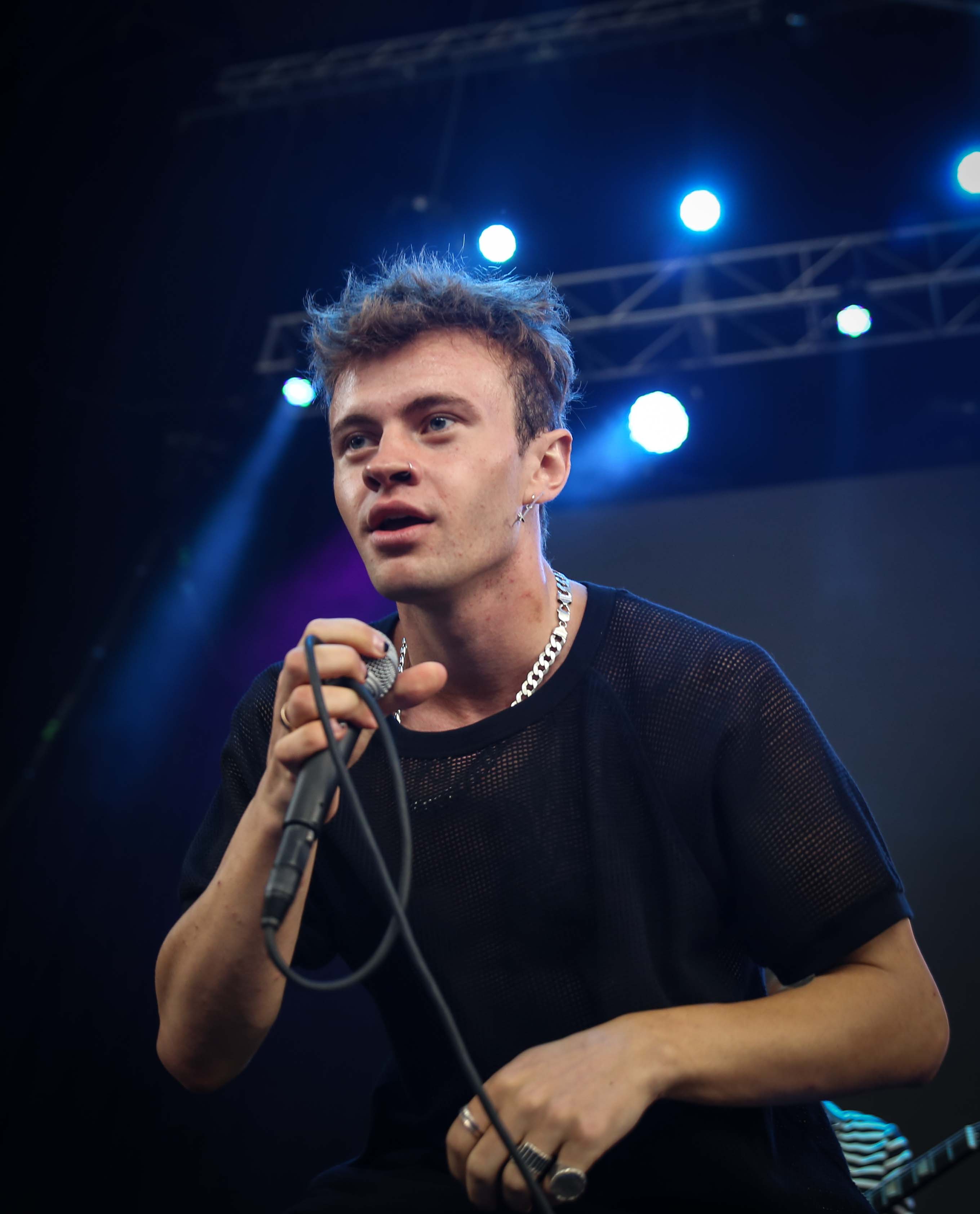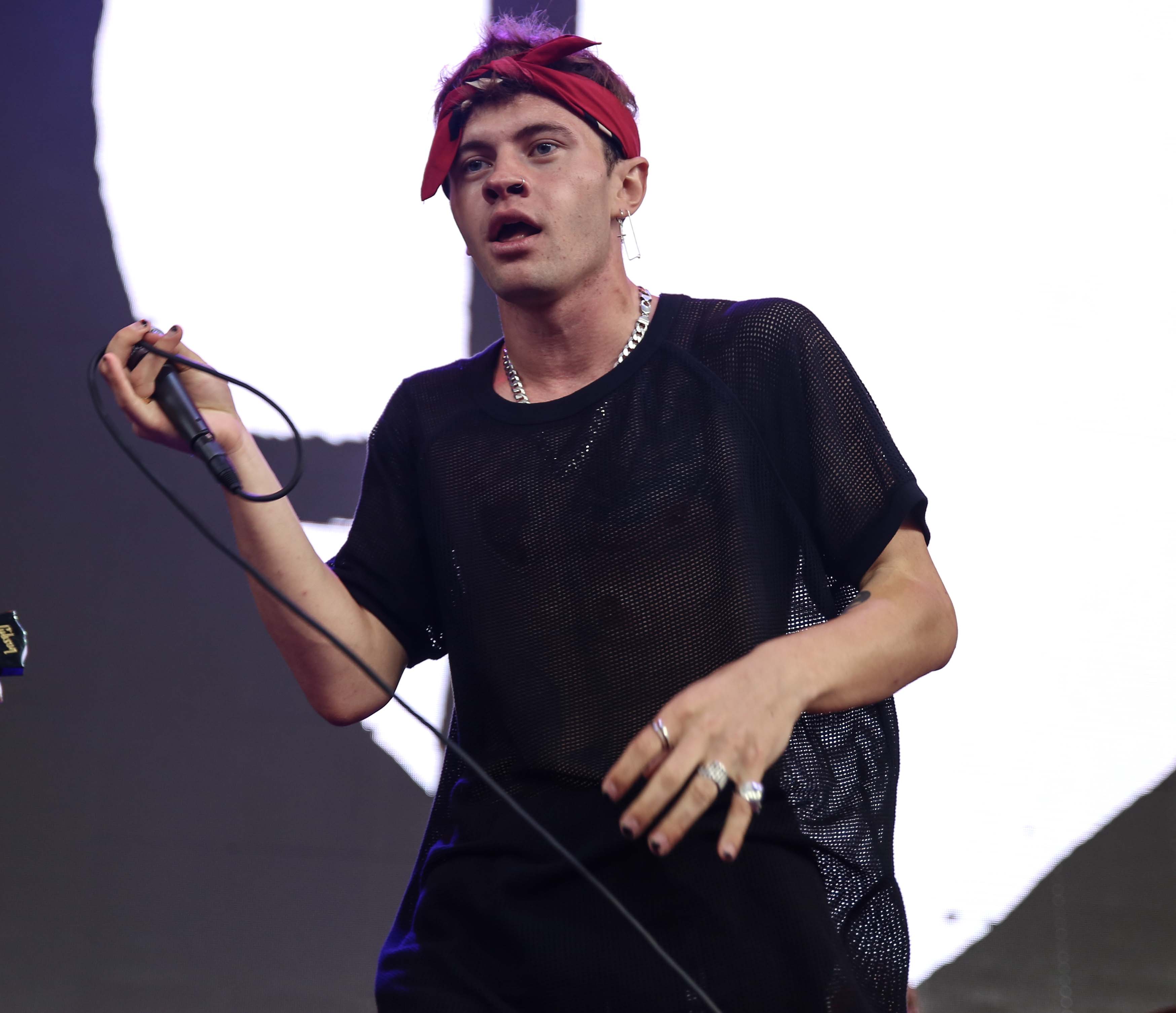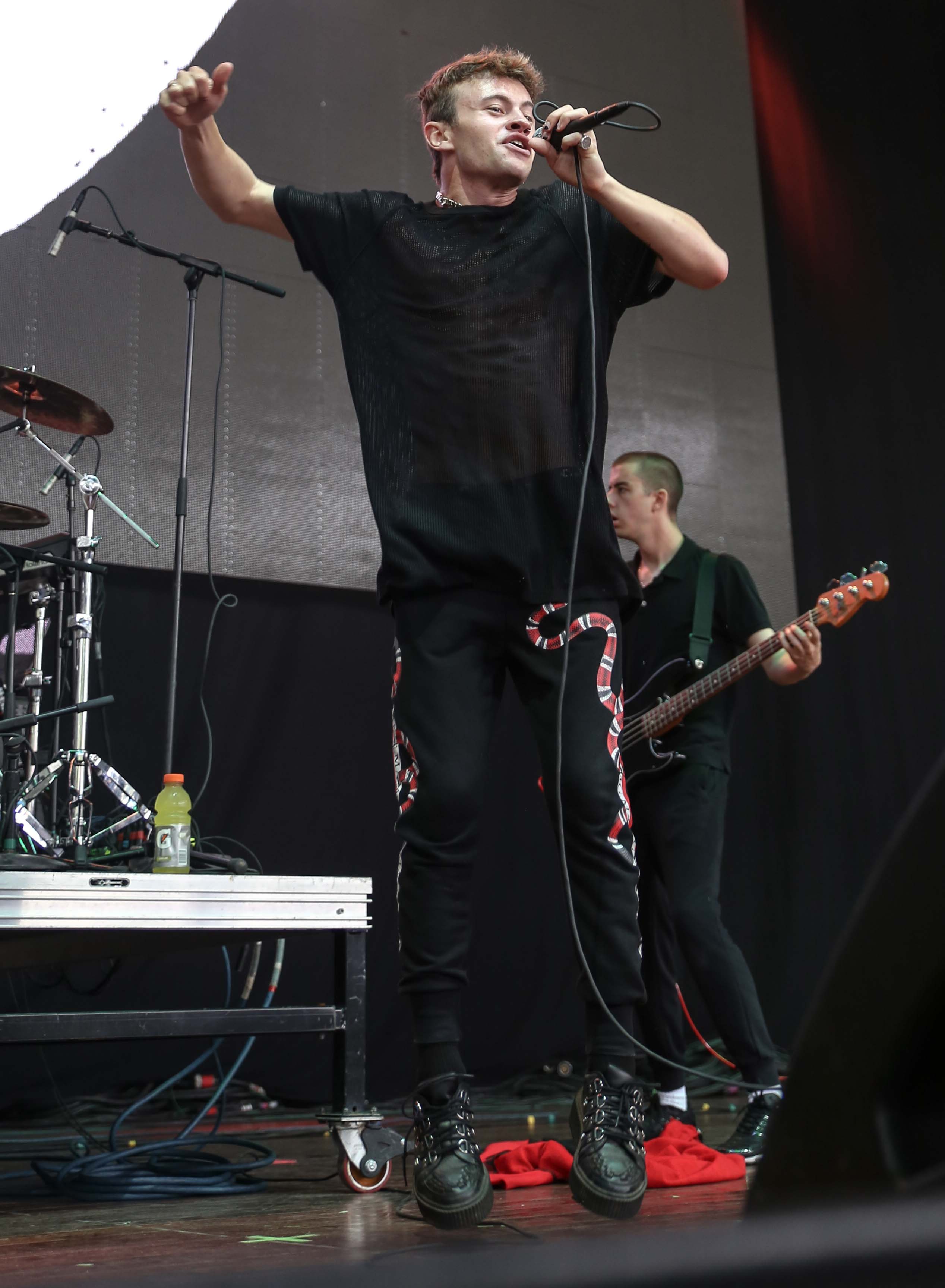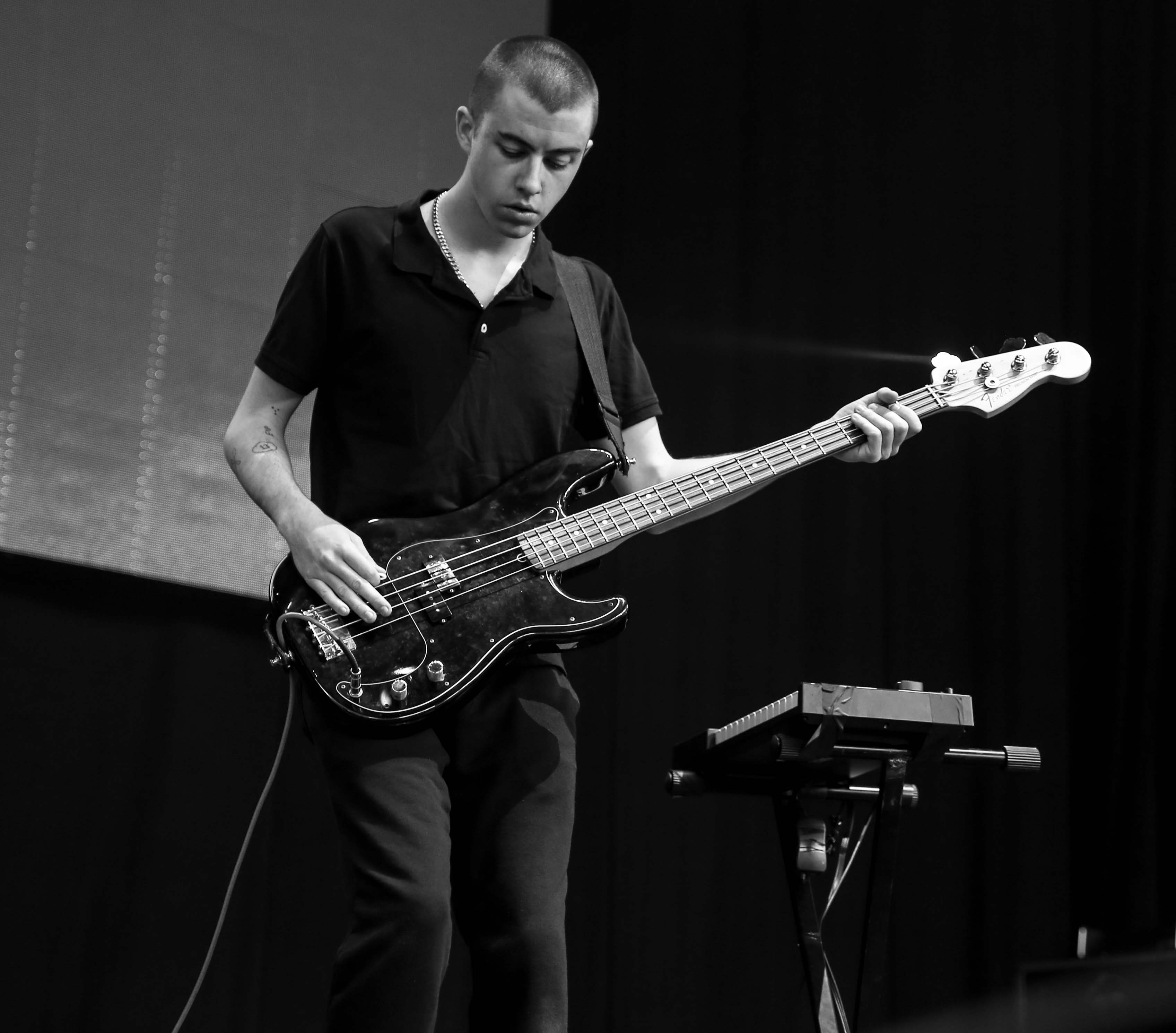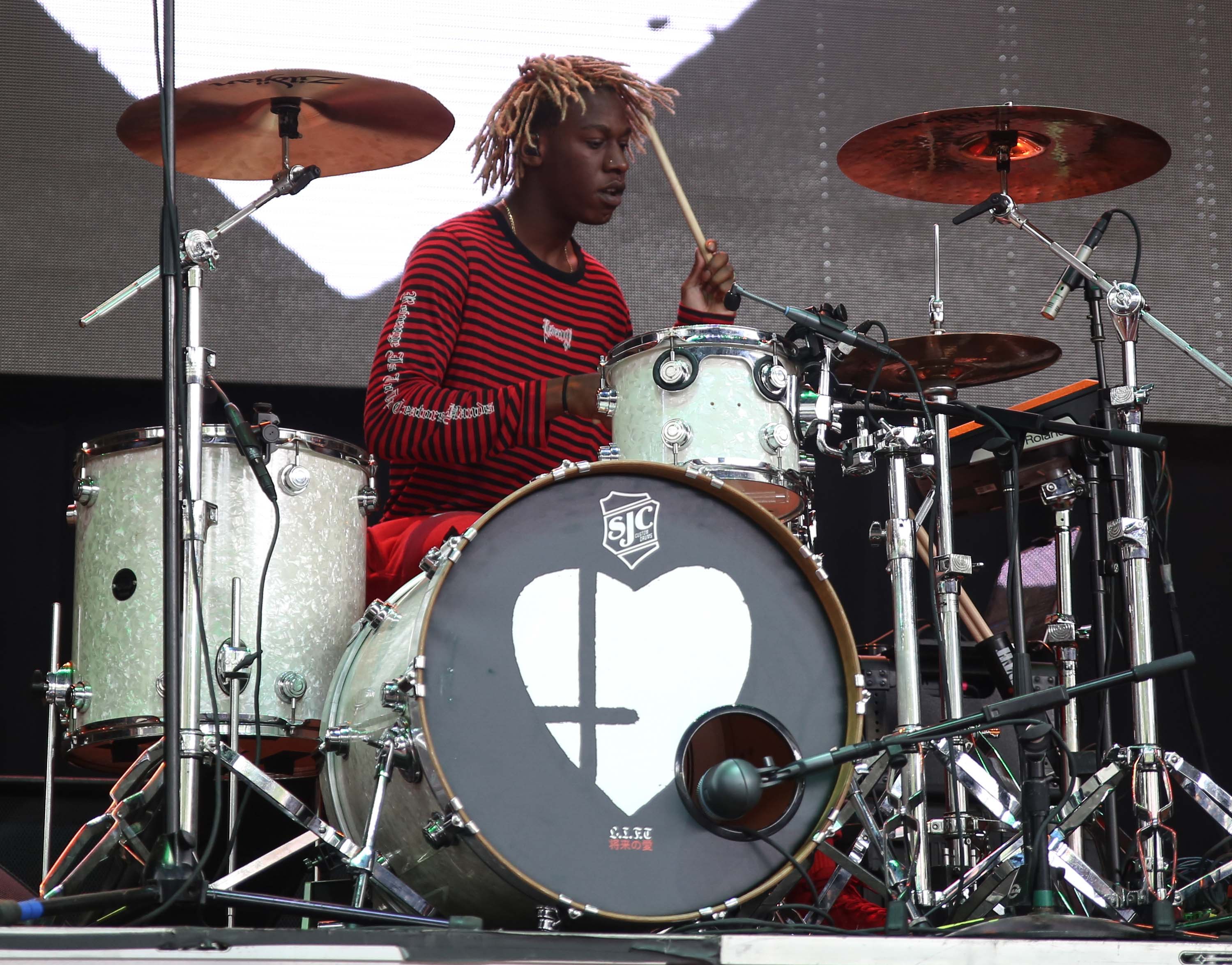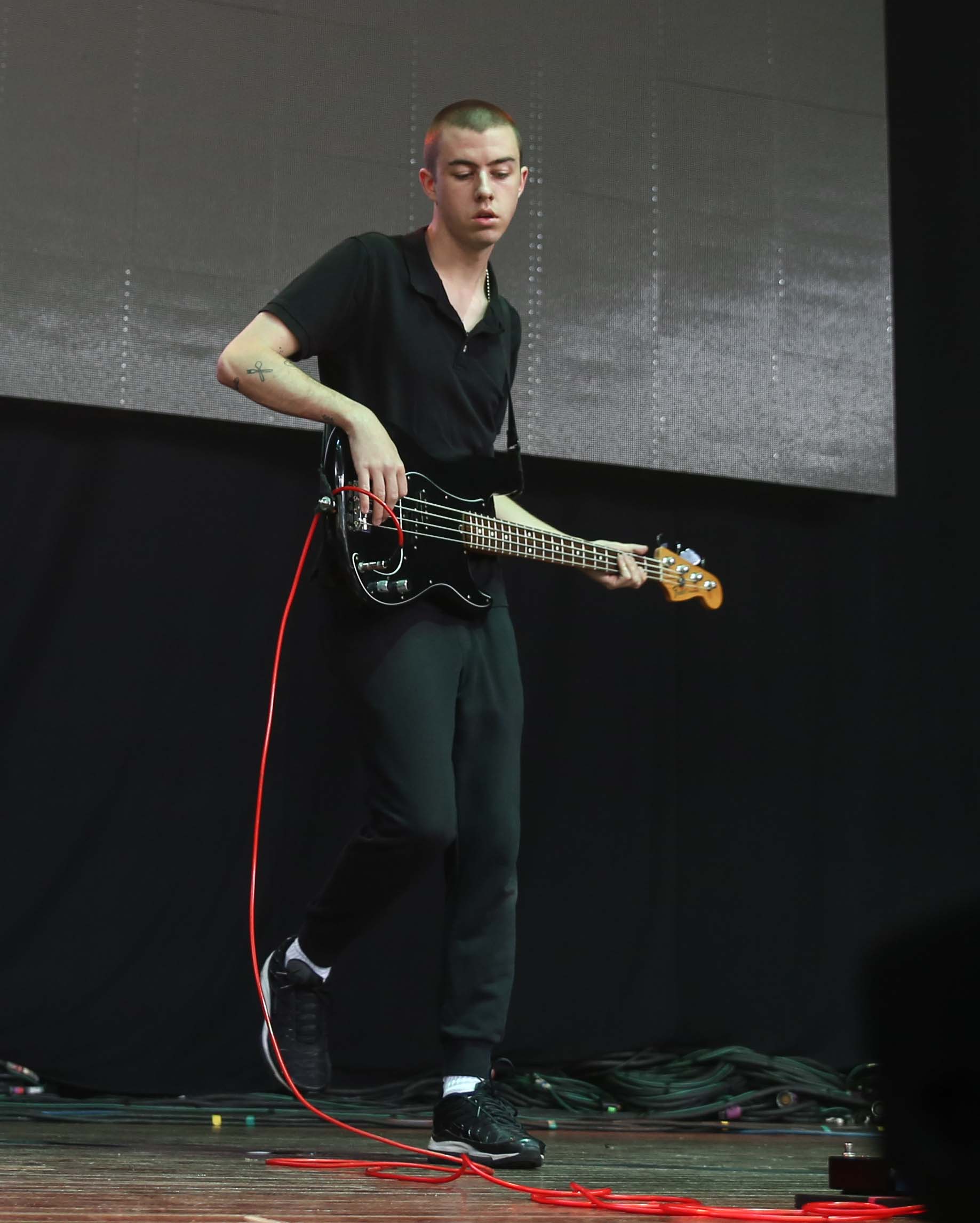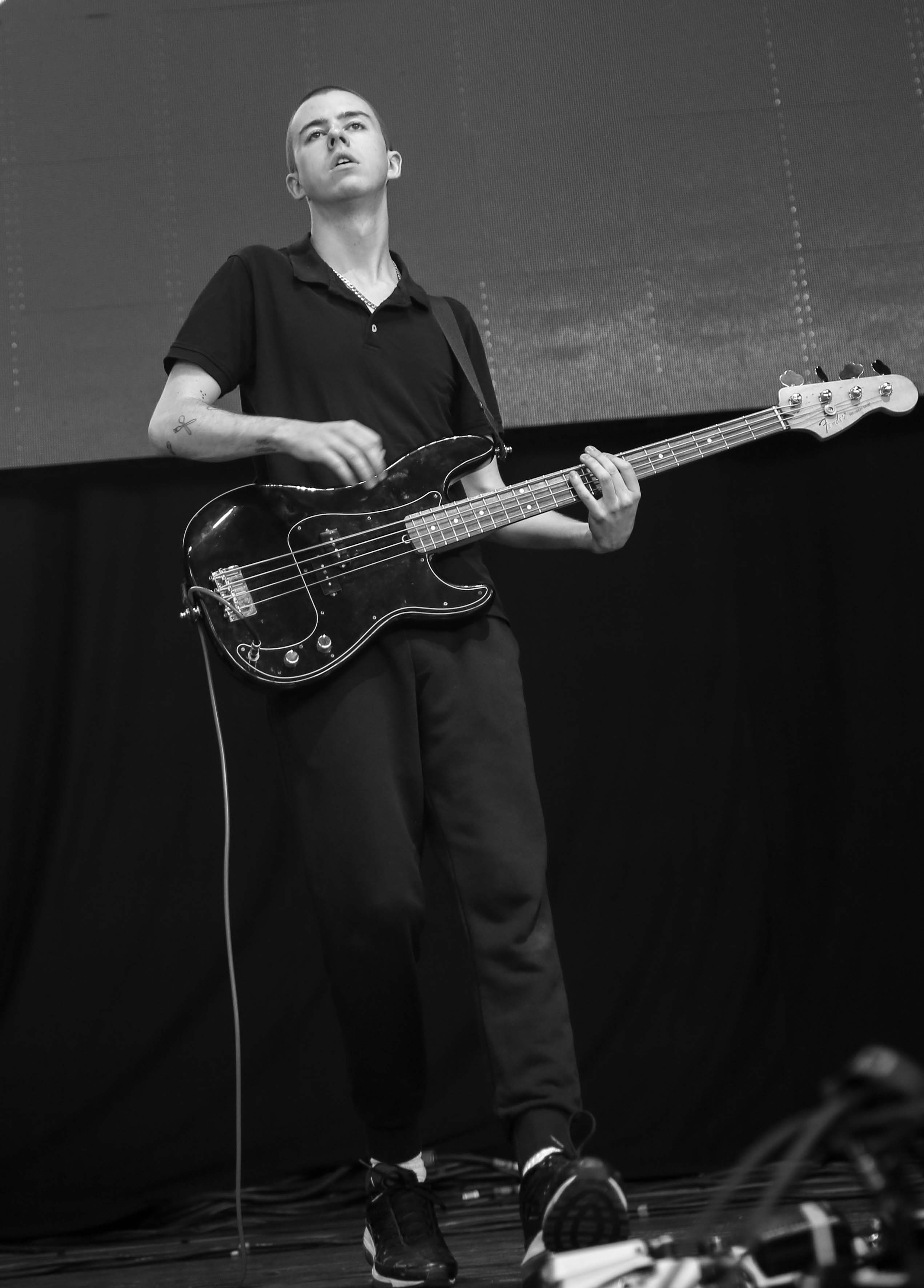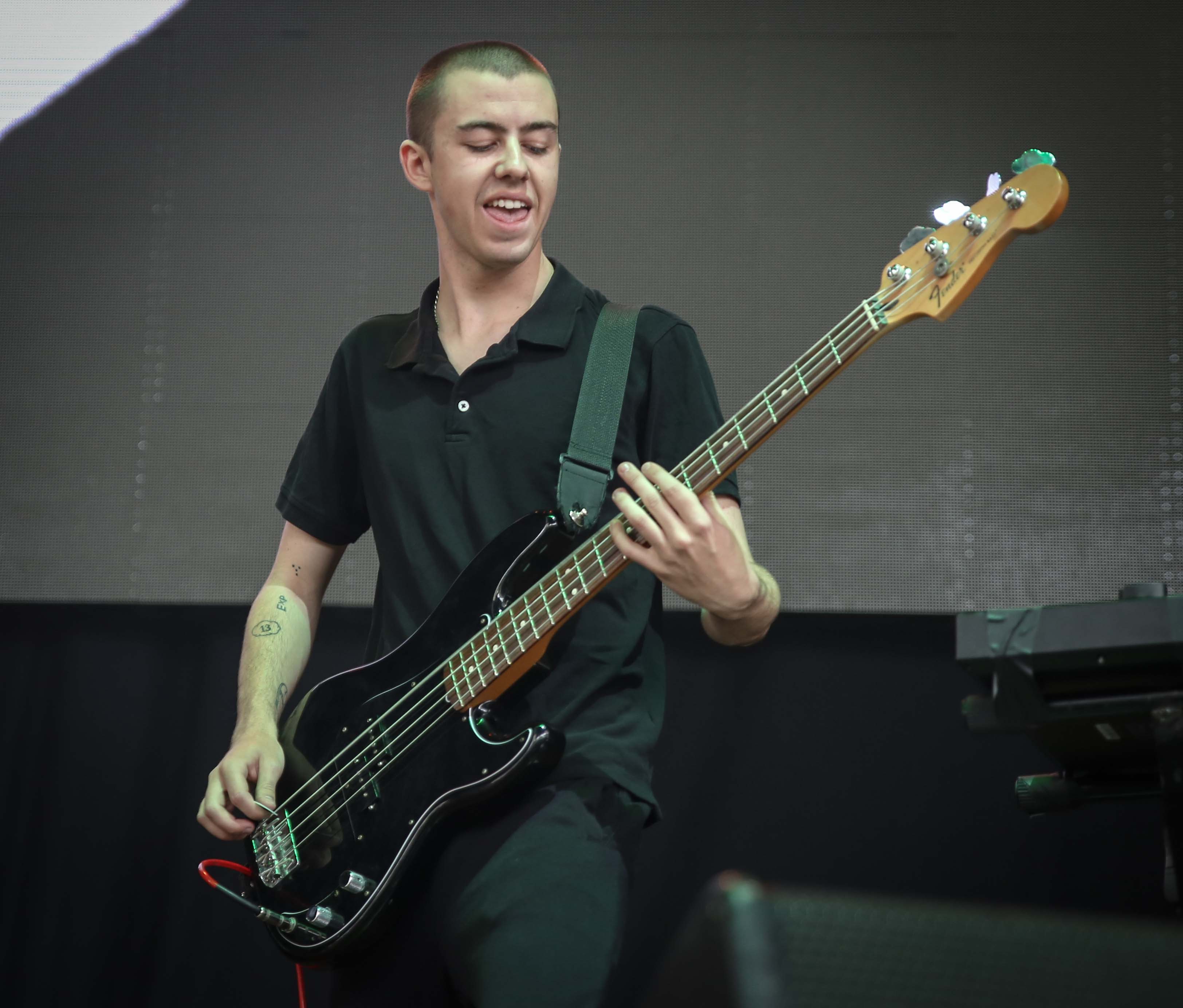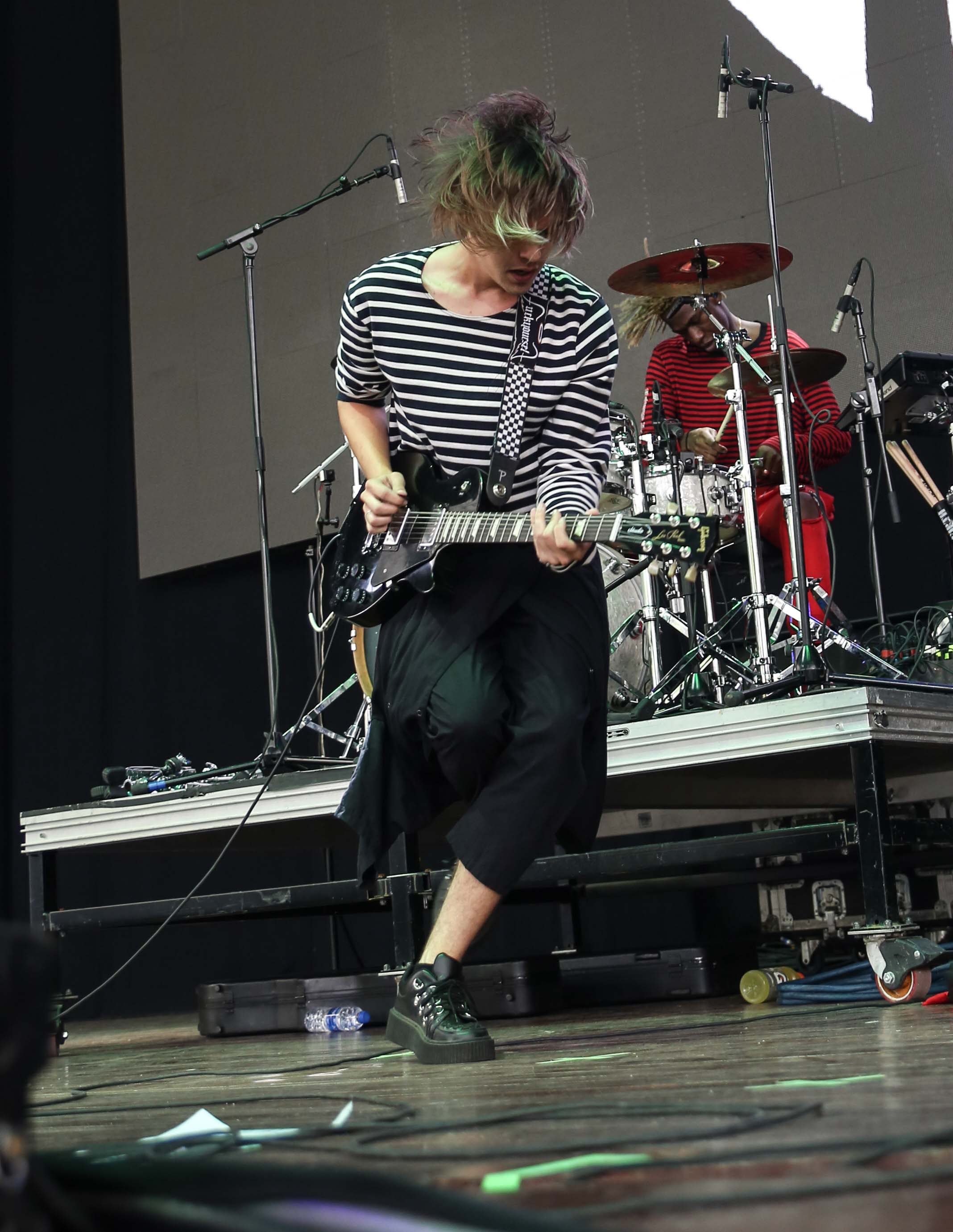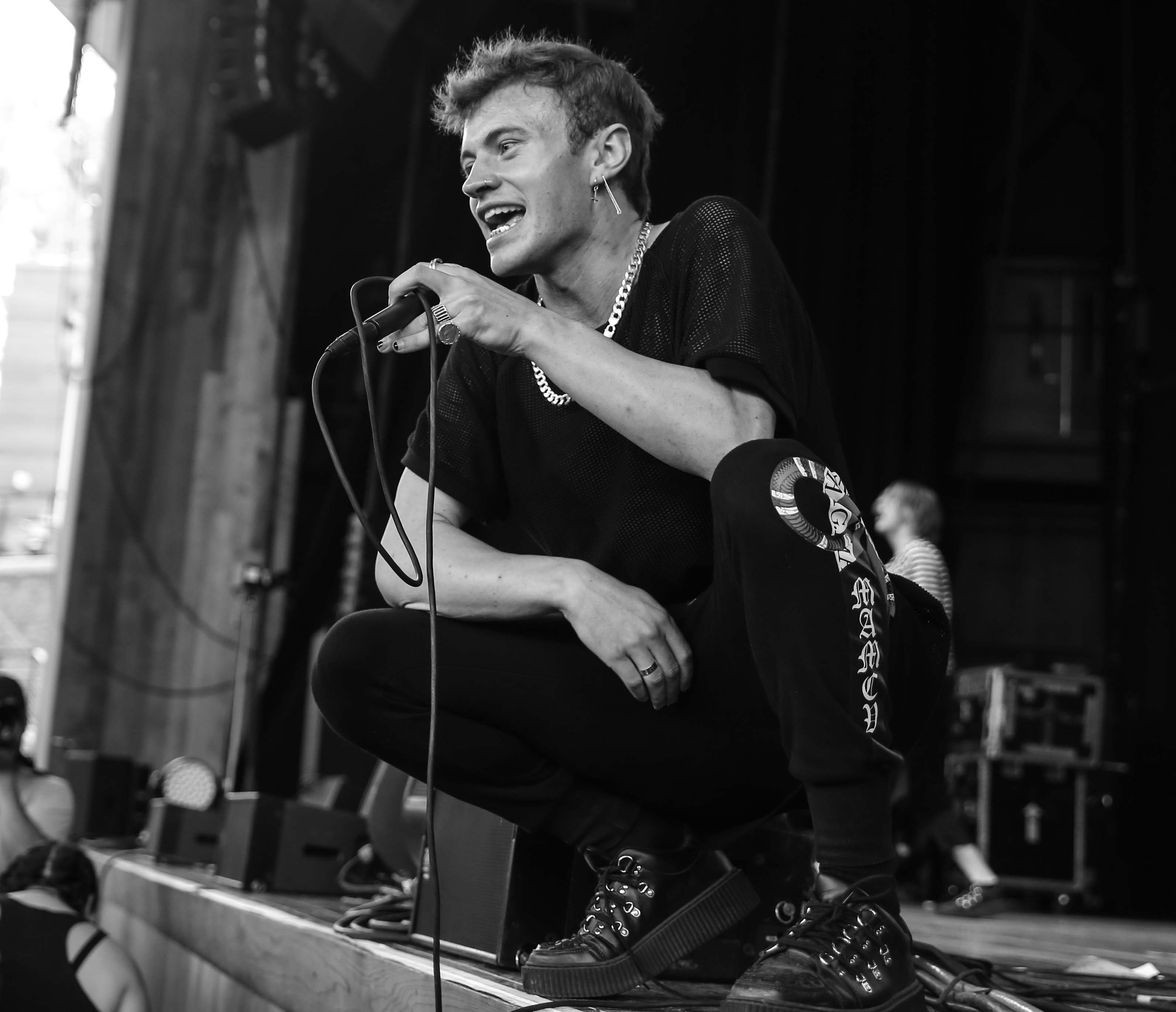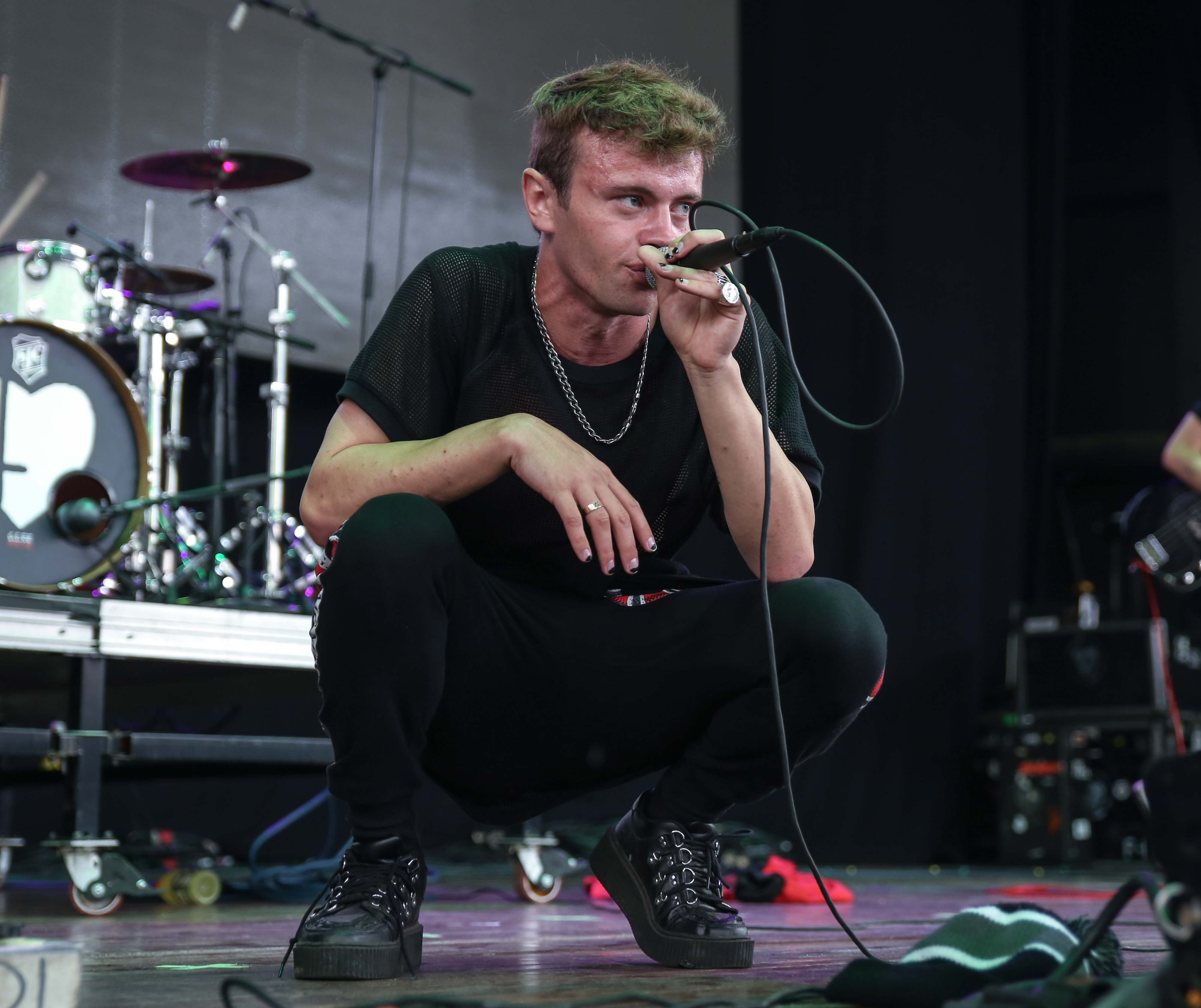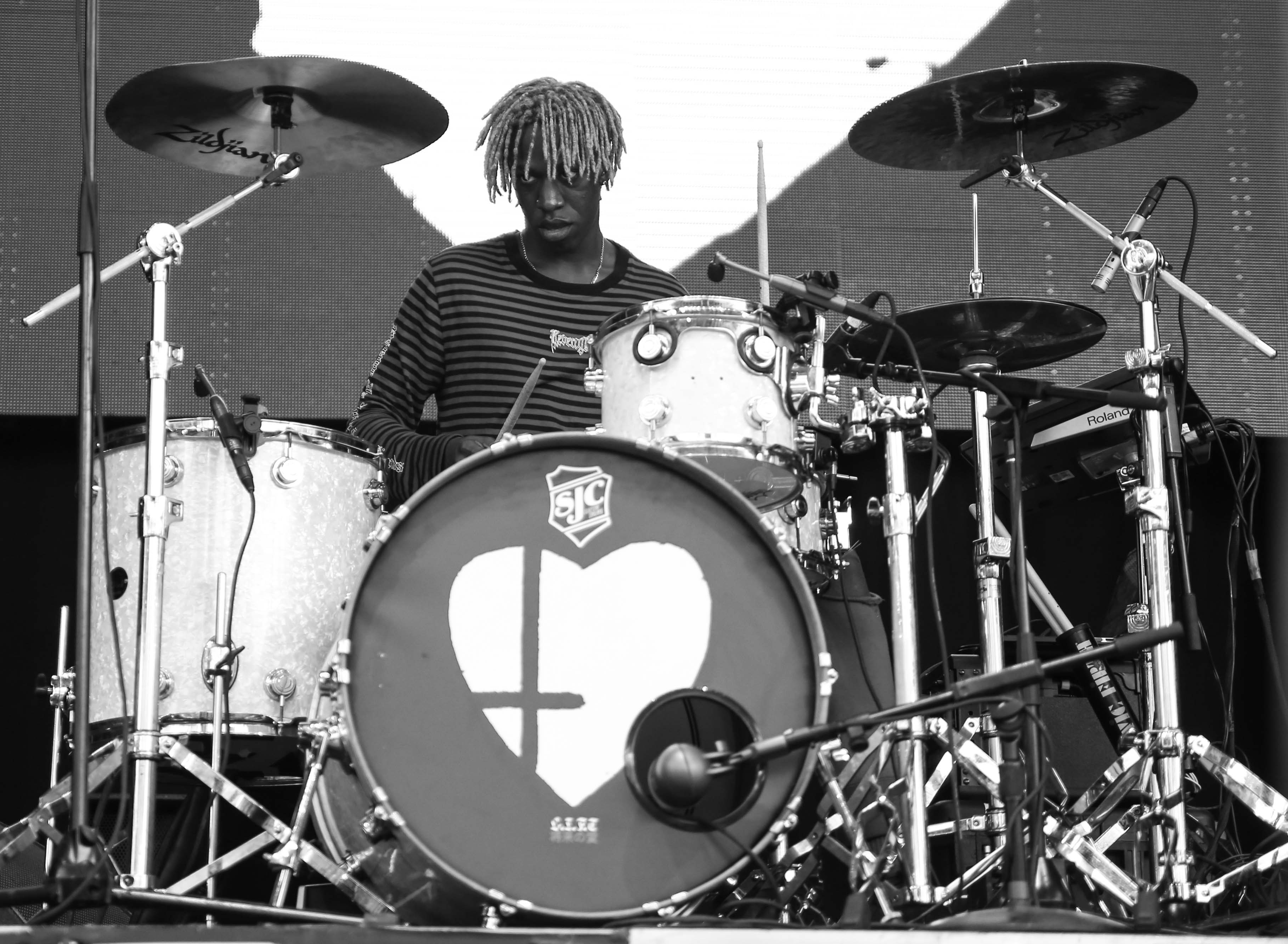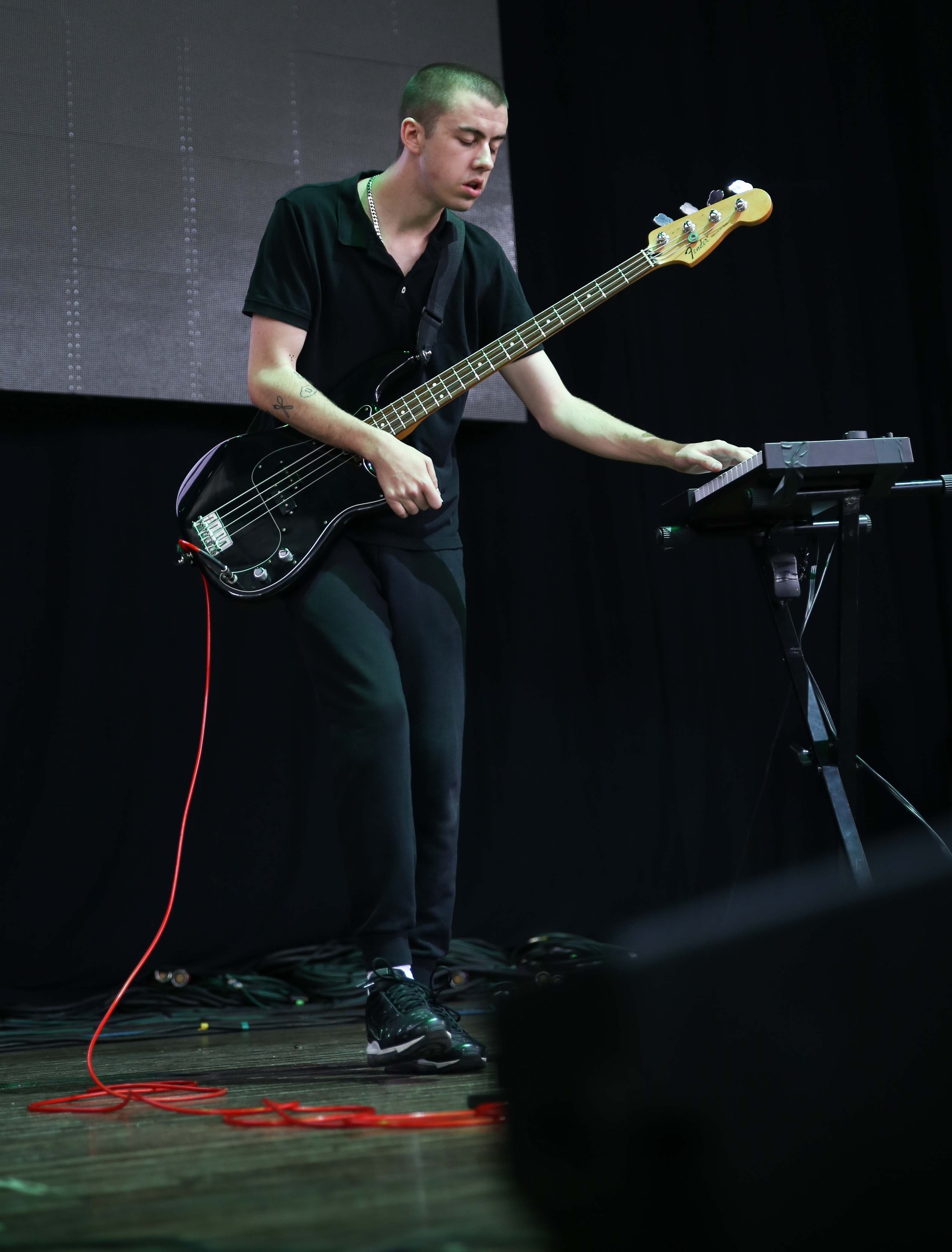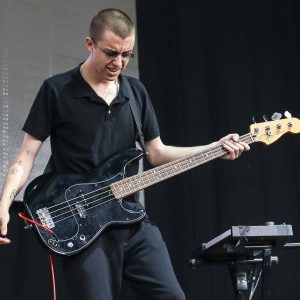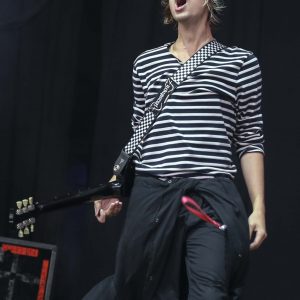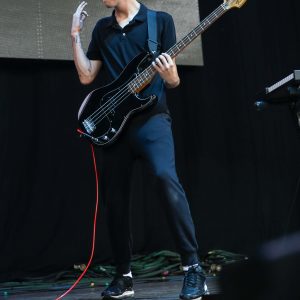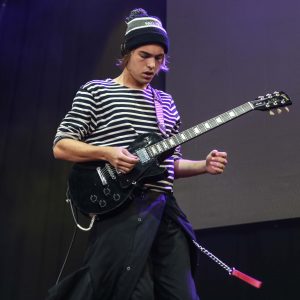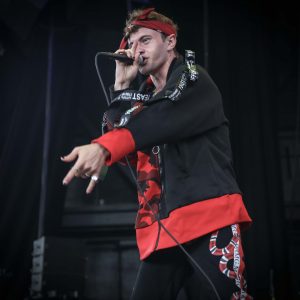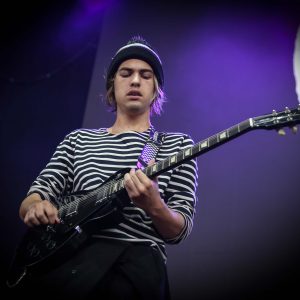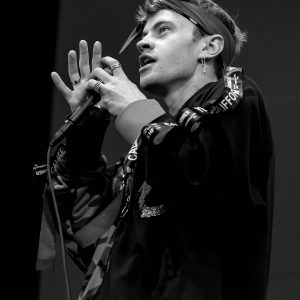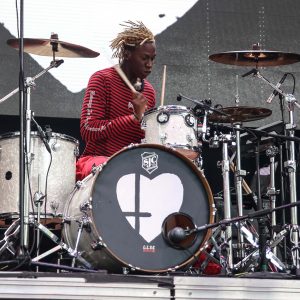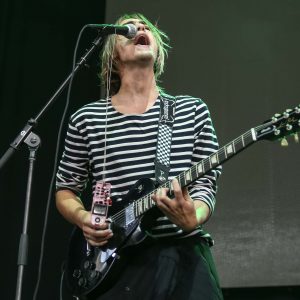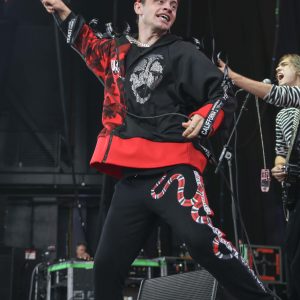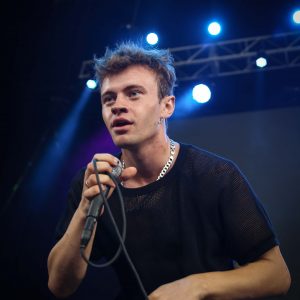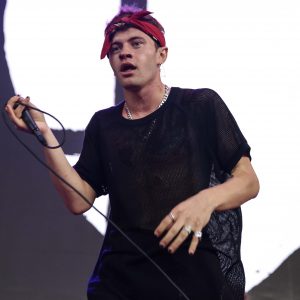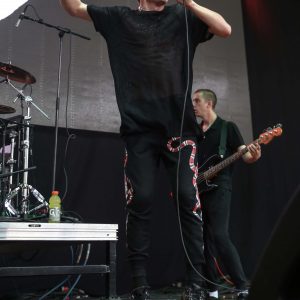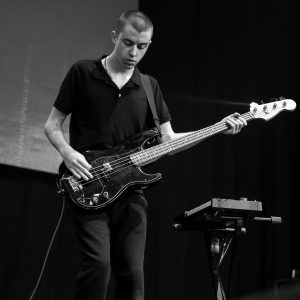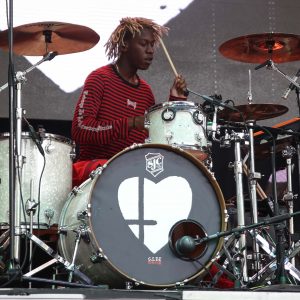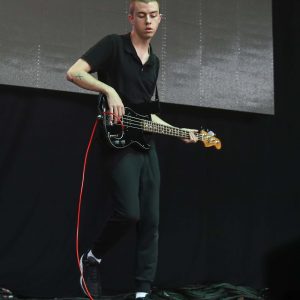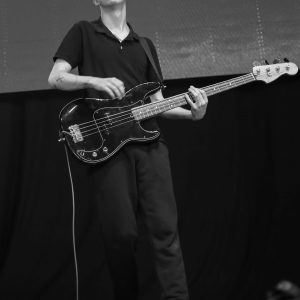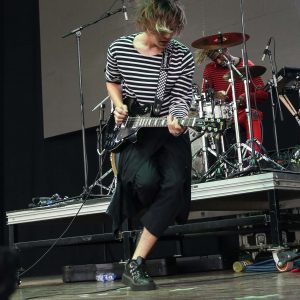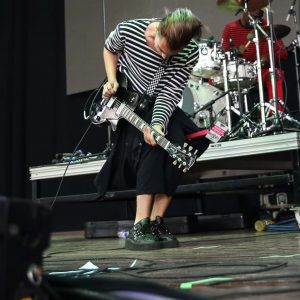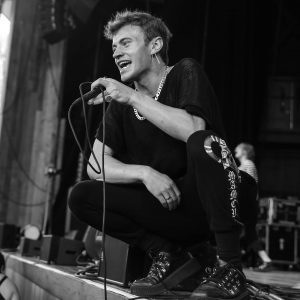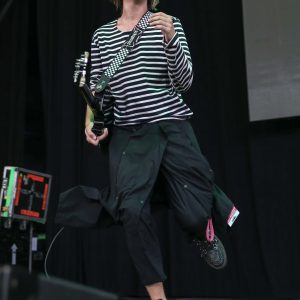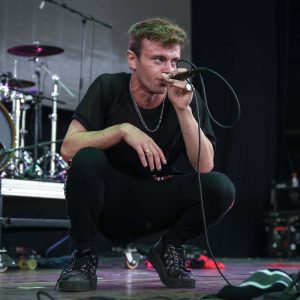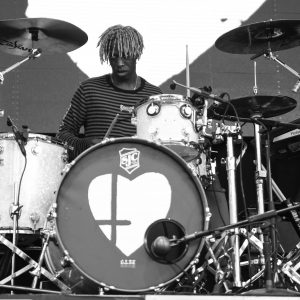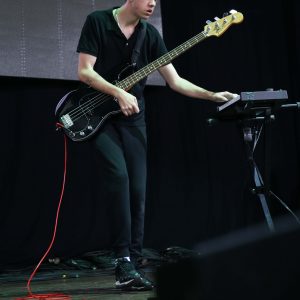 I was really impressed with the lineup this year, not only because my absolute favorite band (Rise Against) was on the bill, but I got to discover some new artists/bands such as the band L.I.F.T (Love In Future Times), who absolutely deserve more attention in this scene. They were different but in a good way. Then there was Mt Joy, now honestly they were a little too mellow for a festival like this but that didn't stop people from enjoying the music. Oh and the sun did shine a little bit up until Mt Joy's set then it started pouring rain like crazy, it rained so much that it was running down the unfinished sides and flooding the GA pit a little. But the Merriweather team took care of that pronto! They definitely took the safety of fans into consideration without hesitation, I've seen some venues who have not took safety of fans serious.
Mt.Joy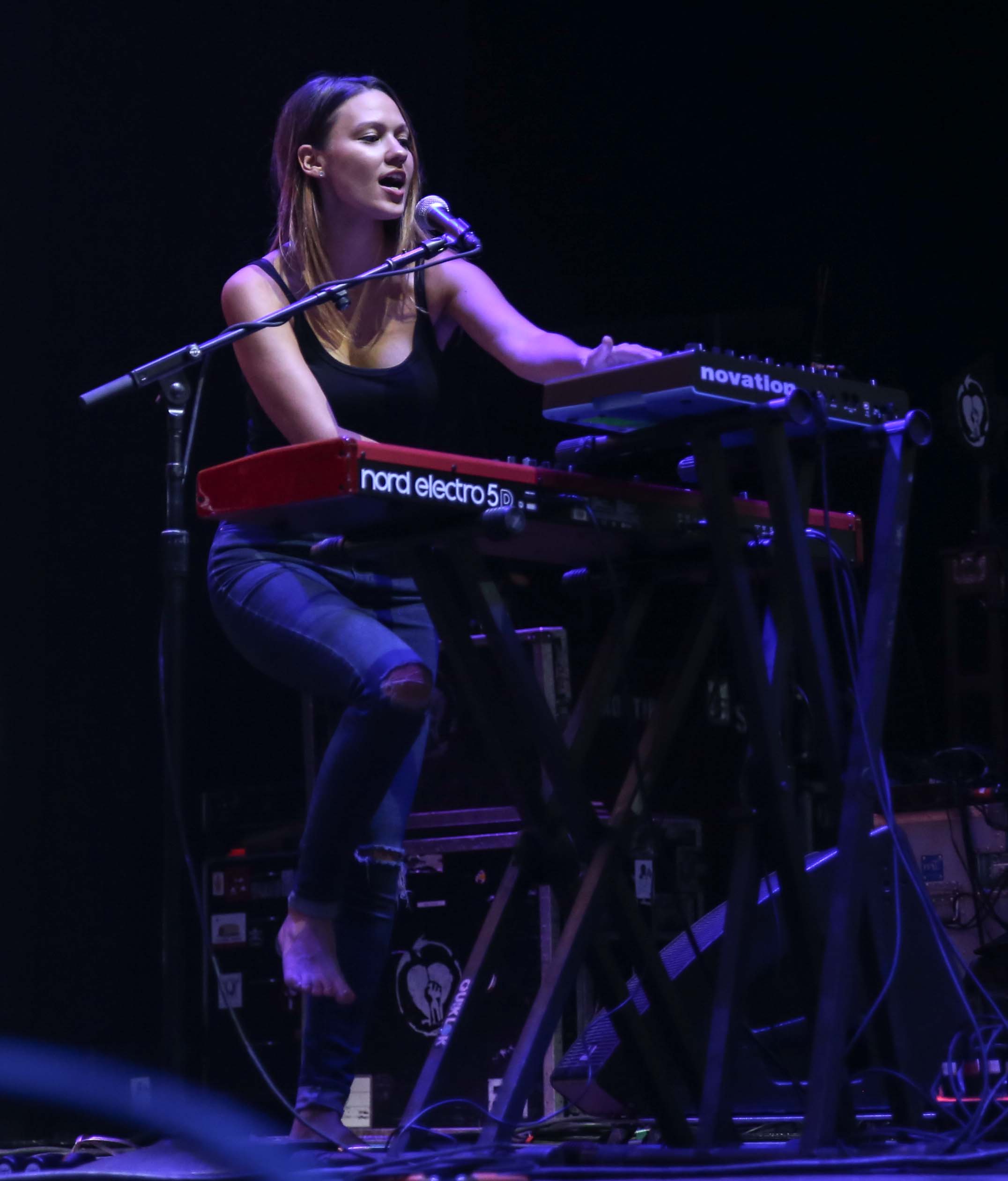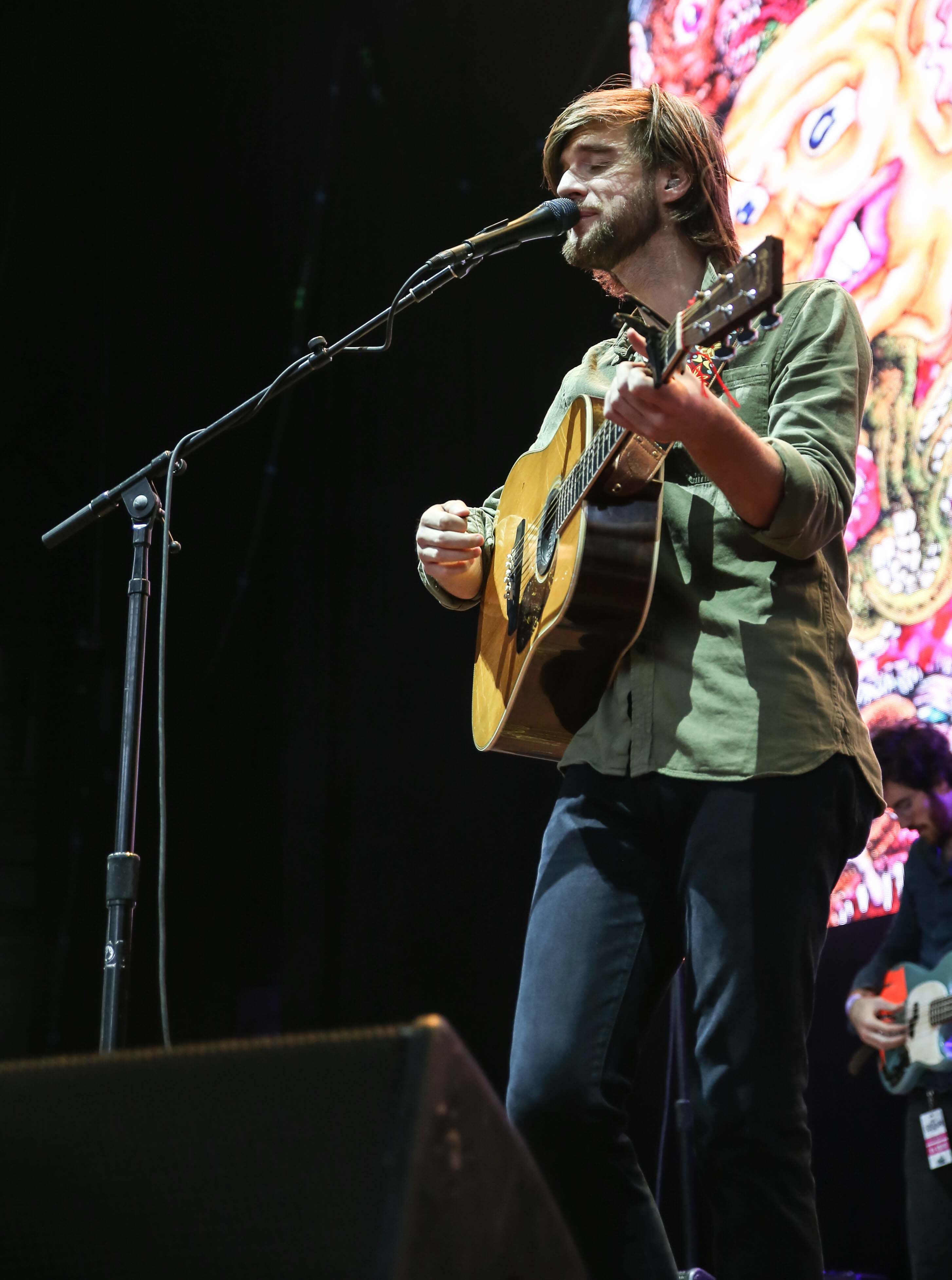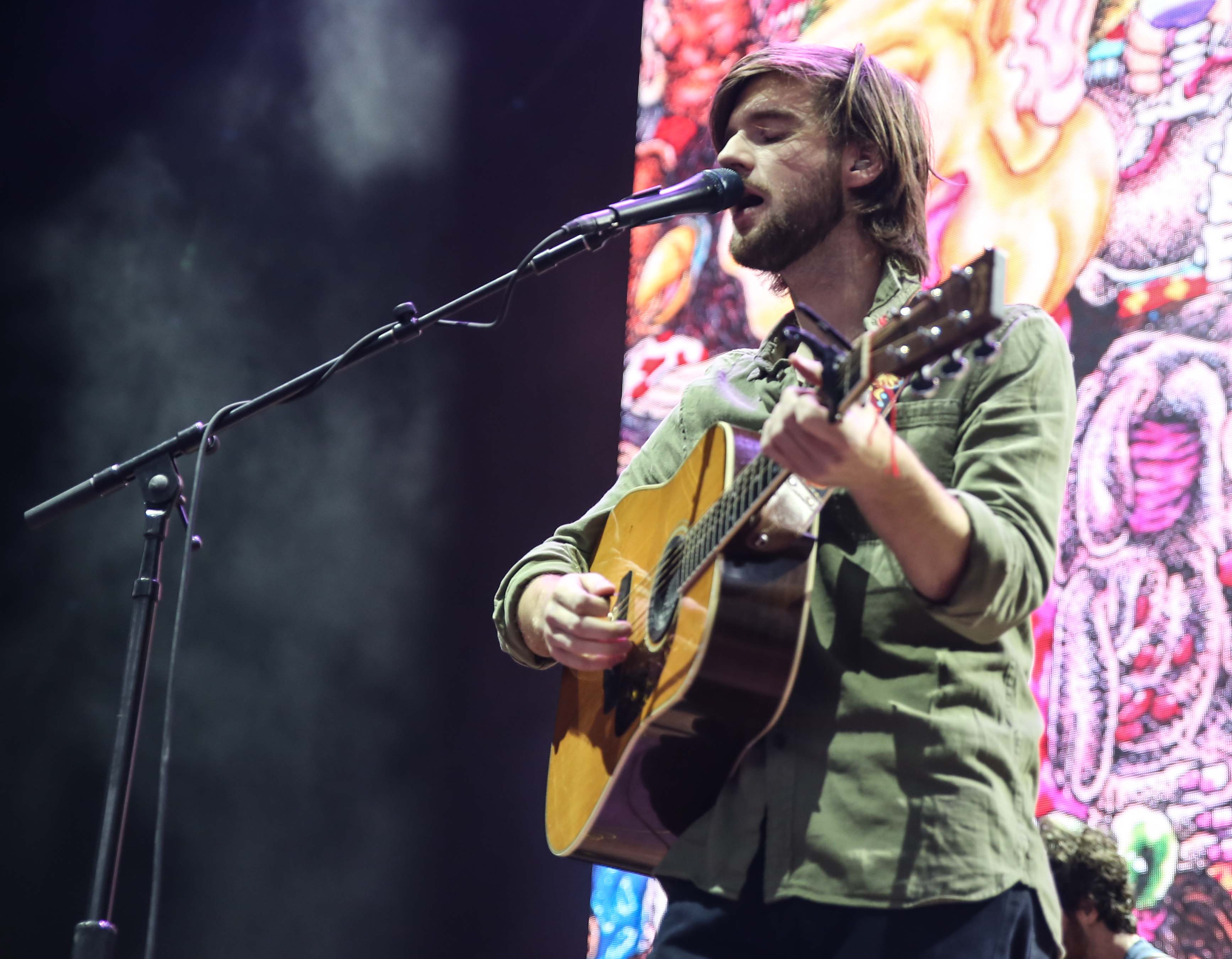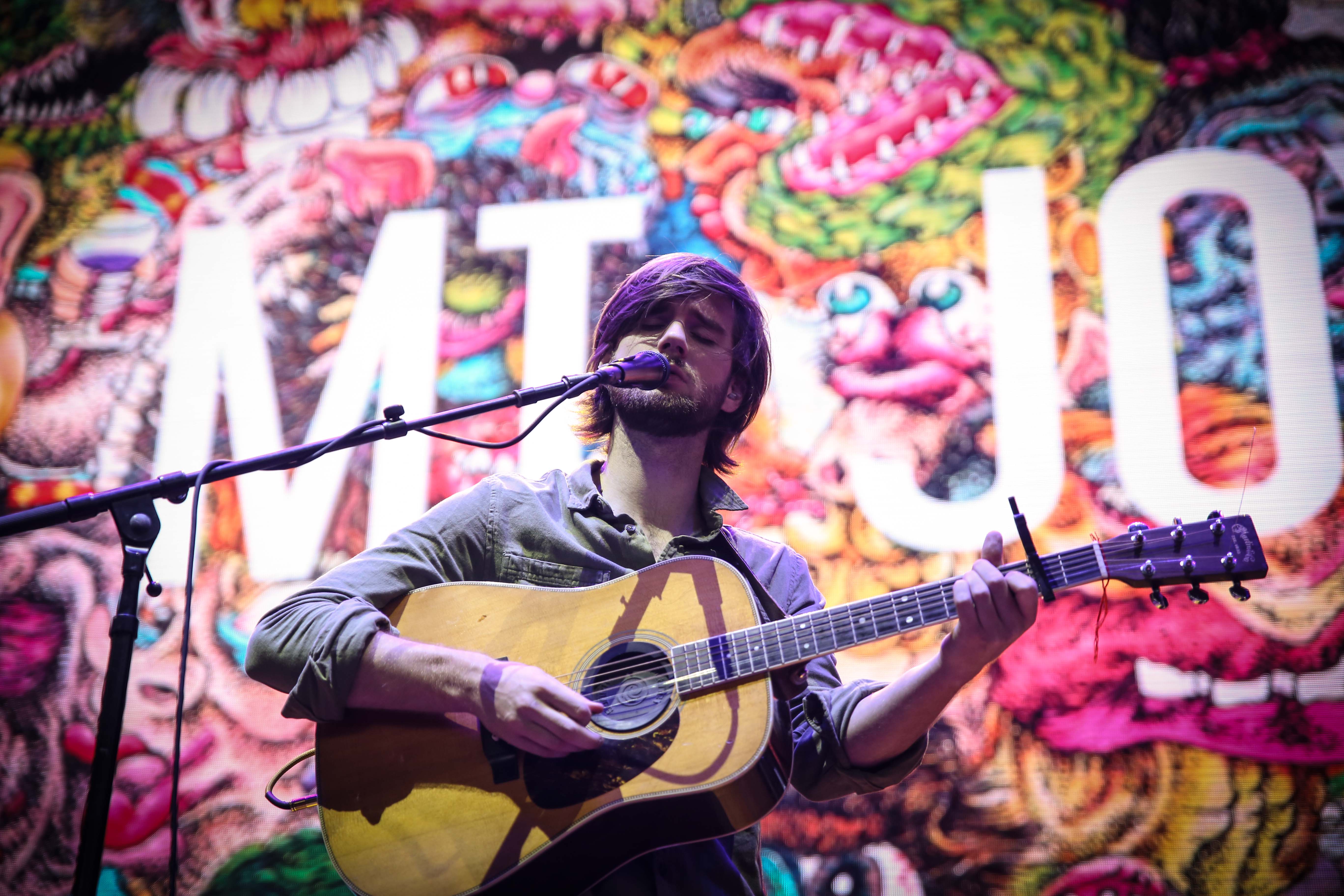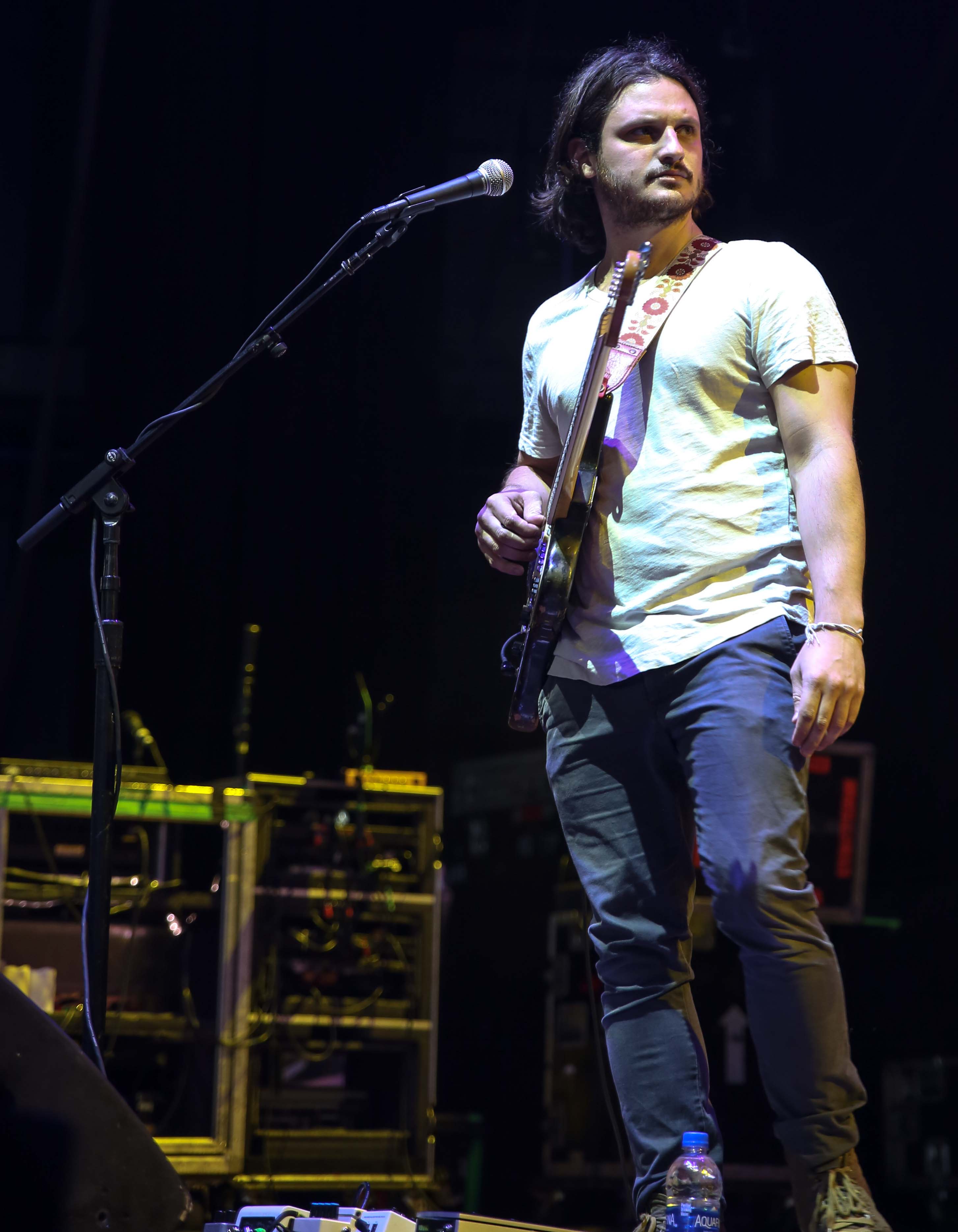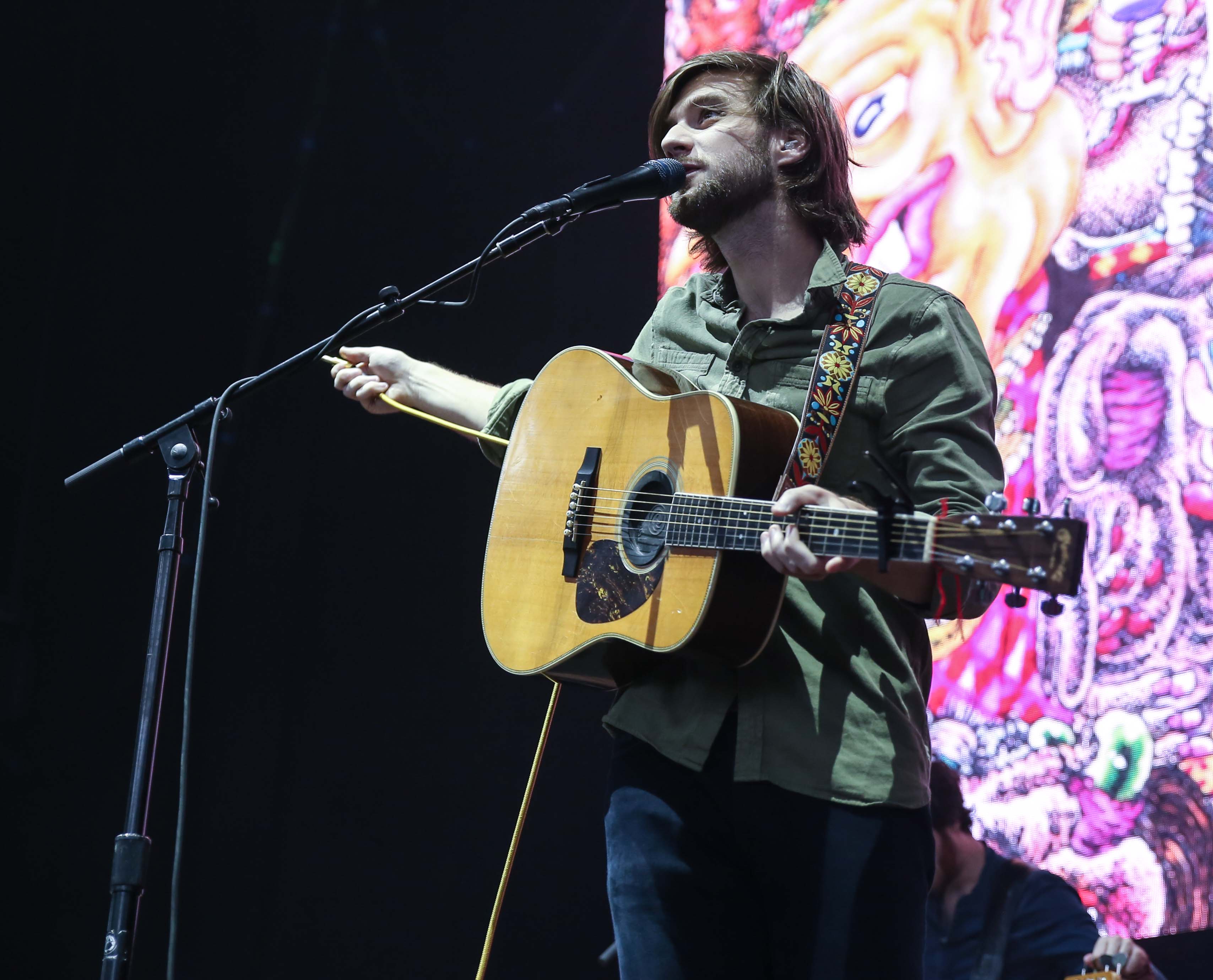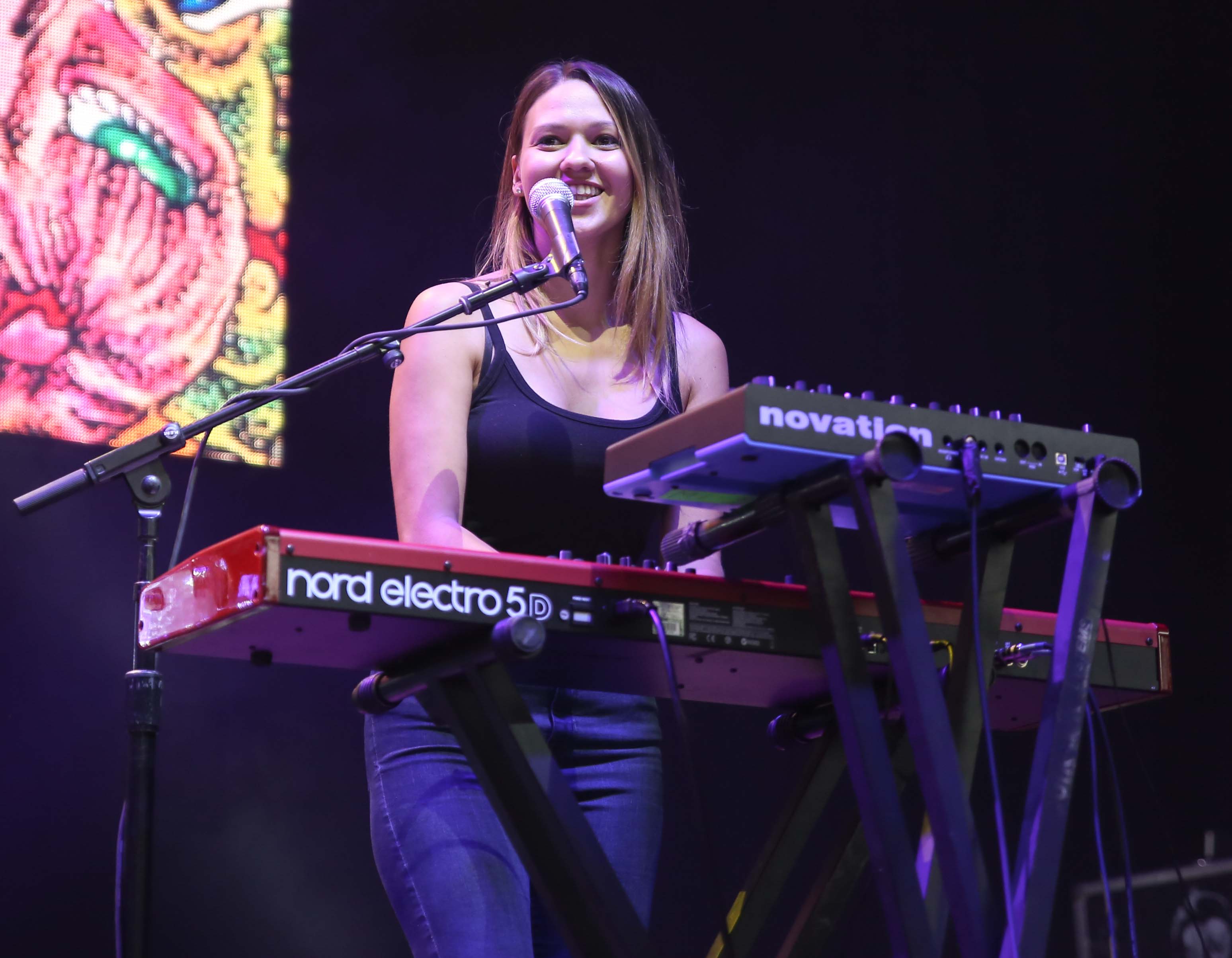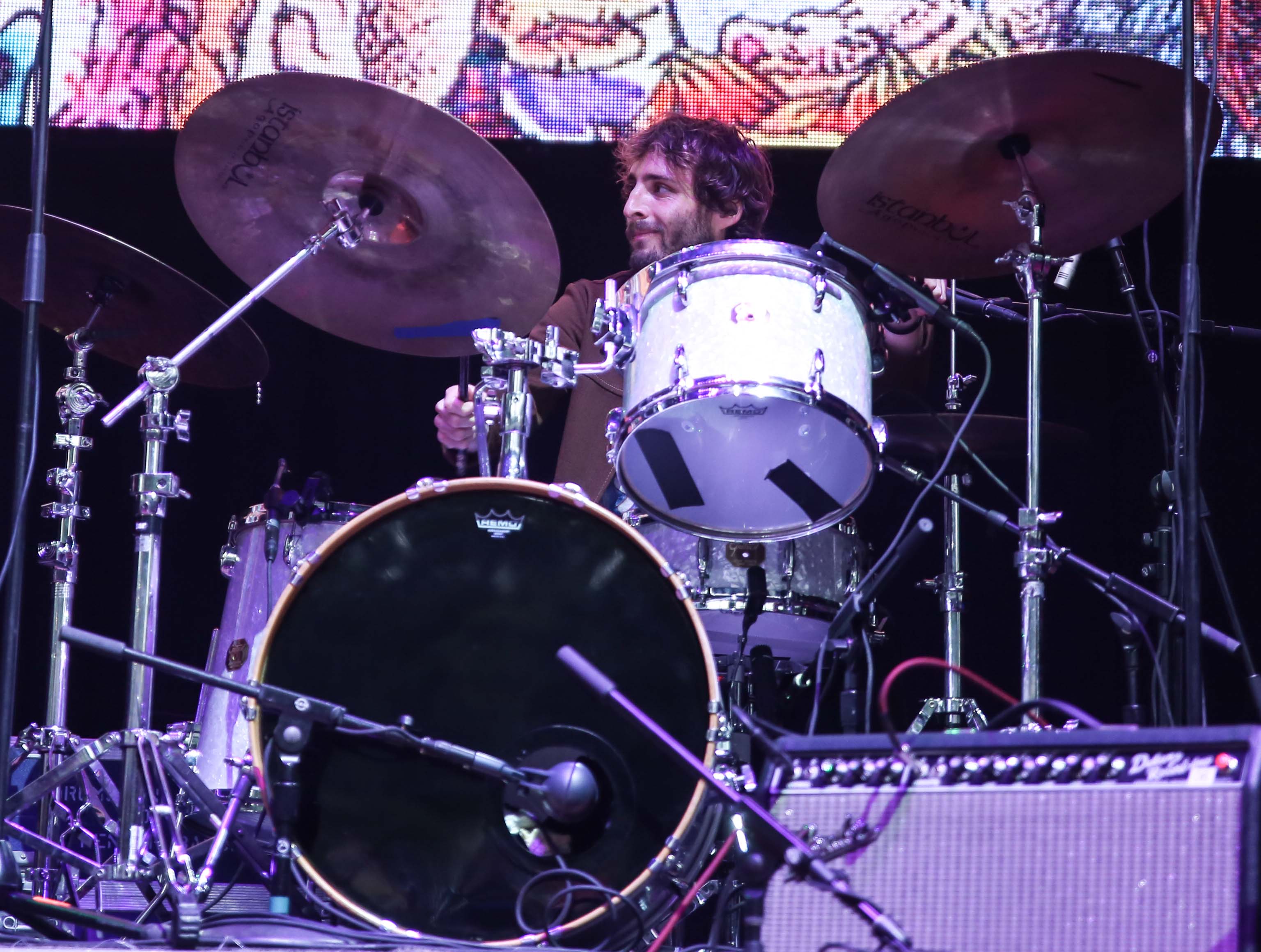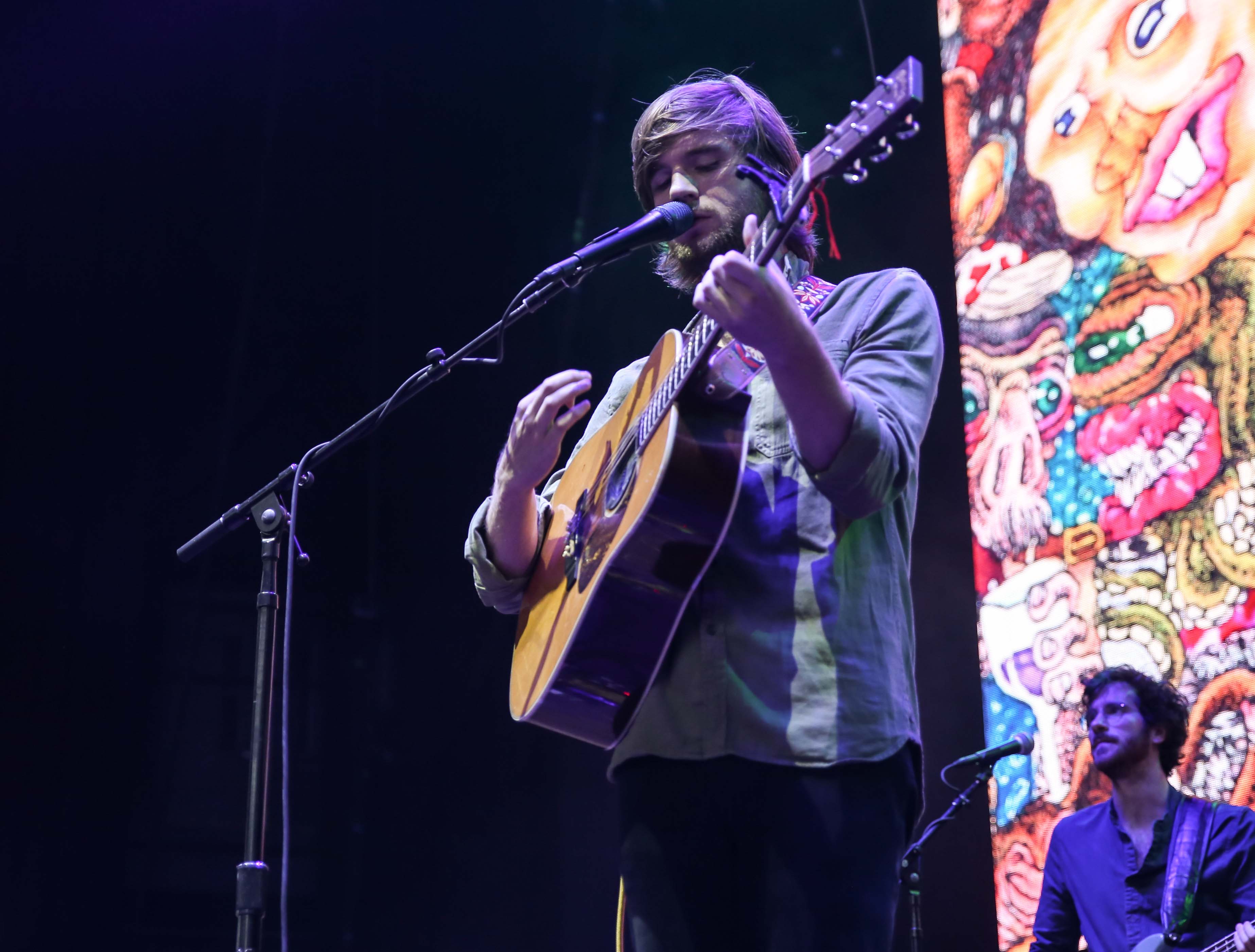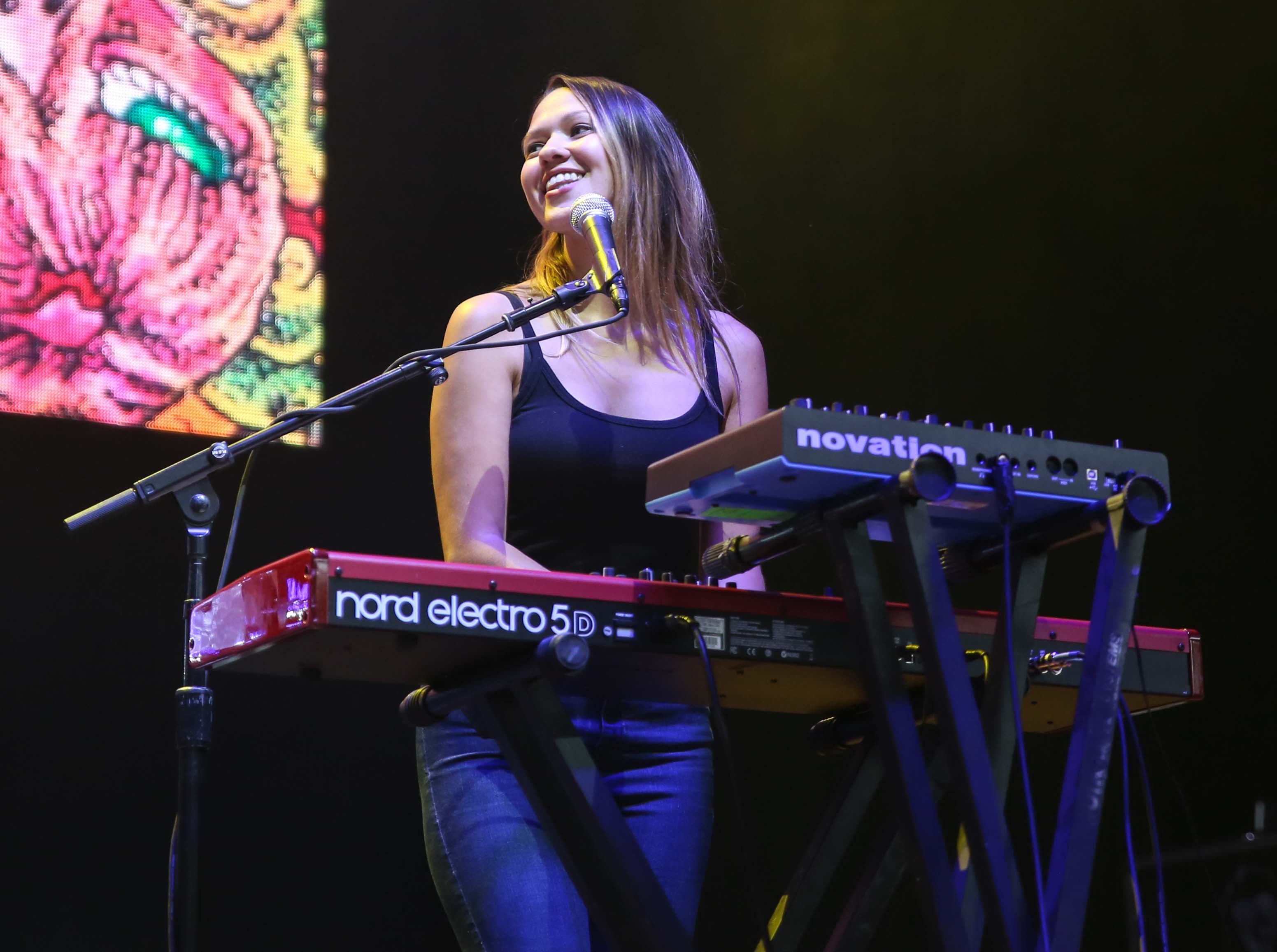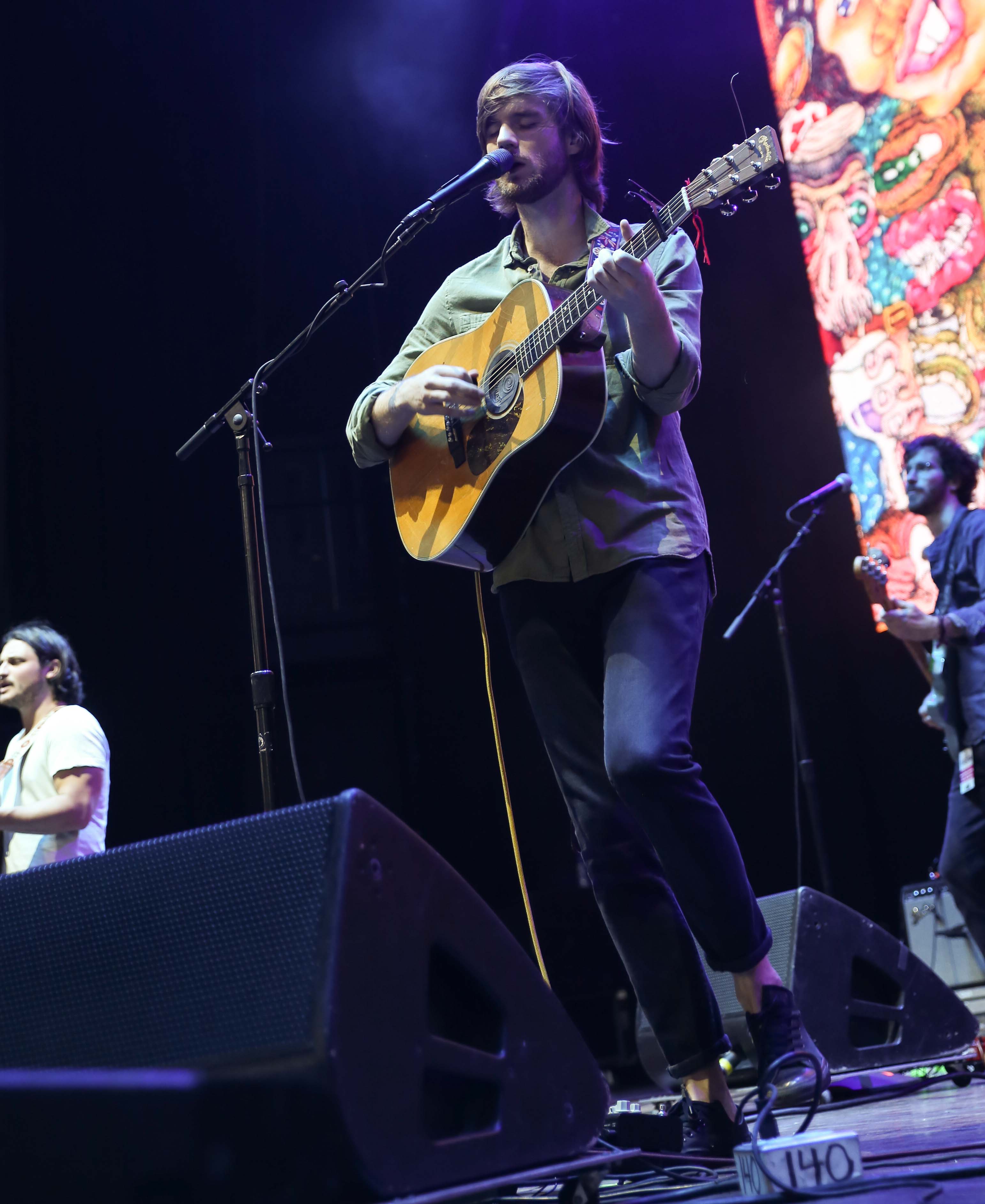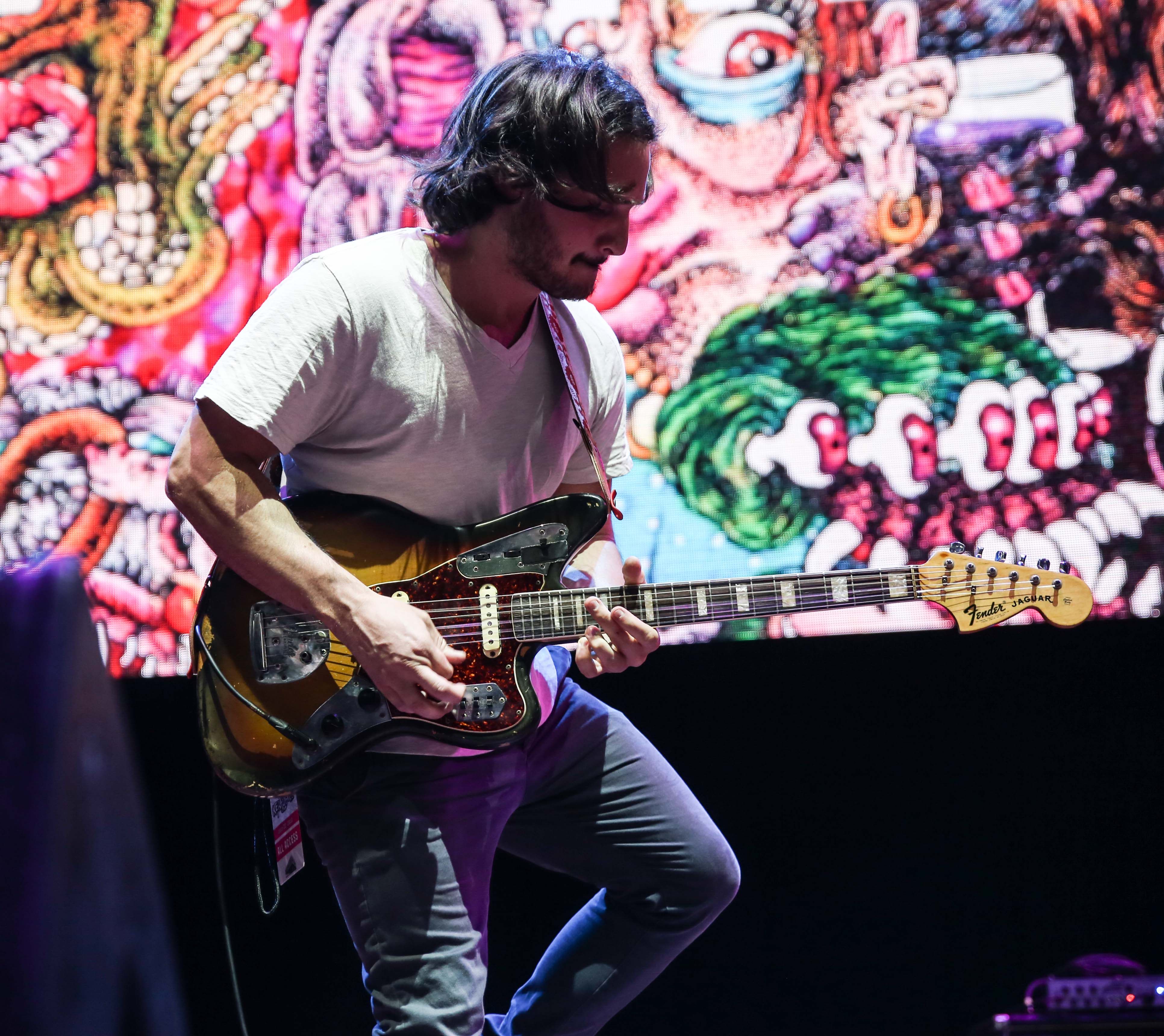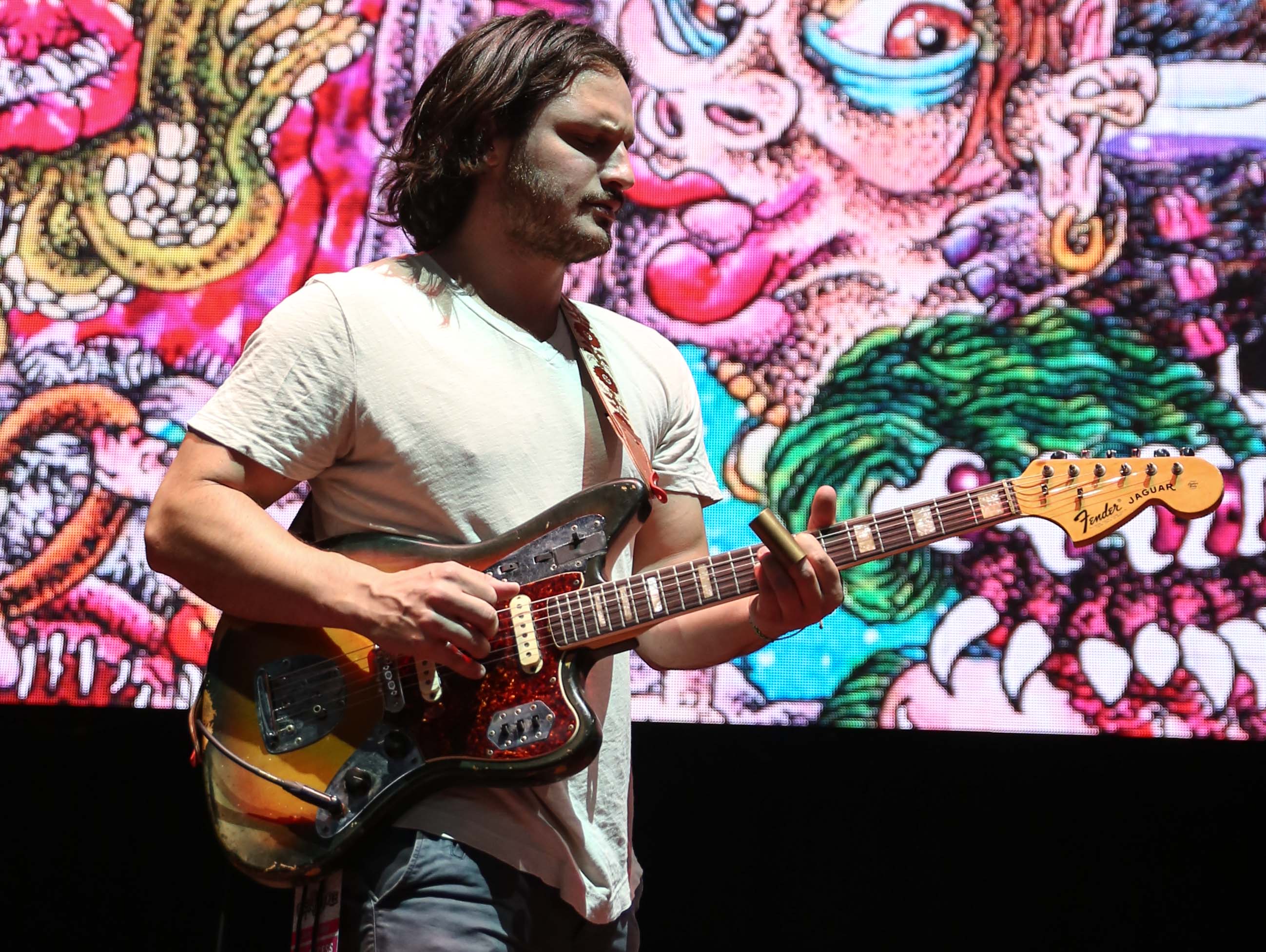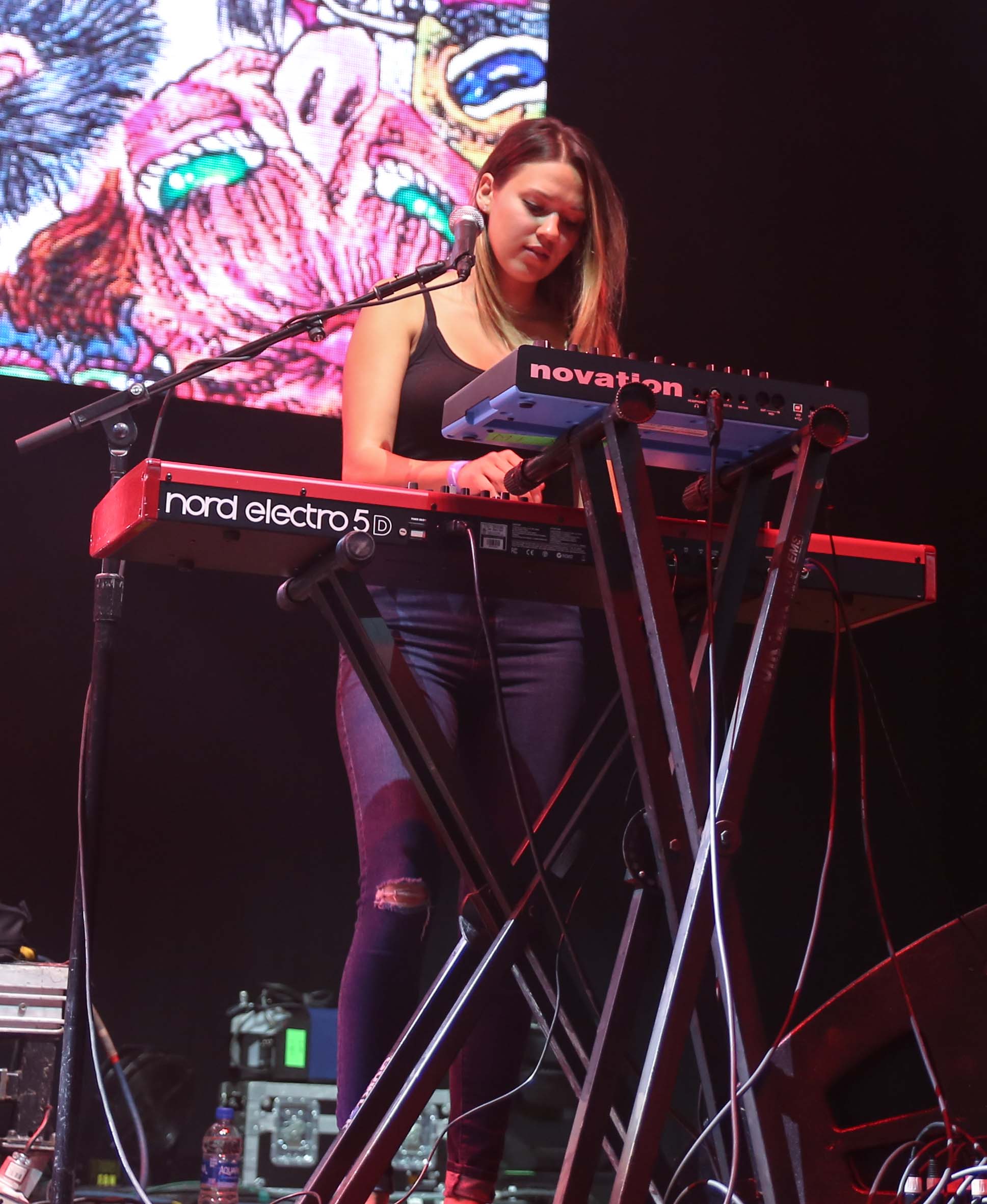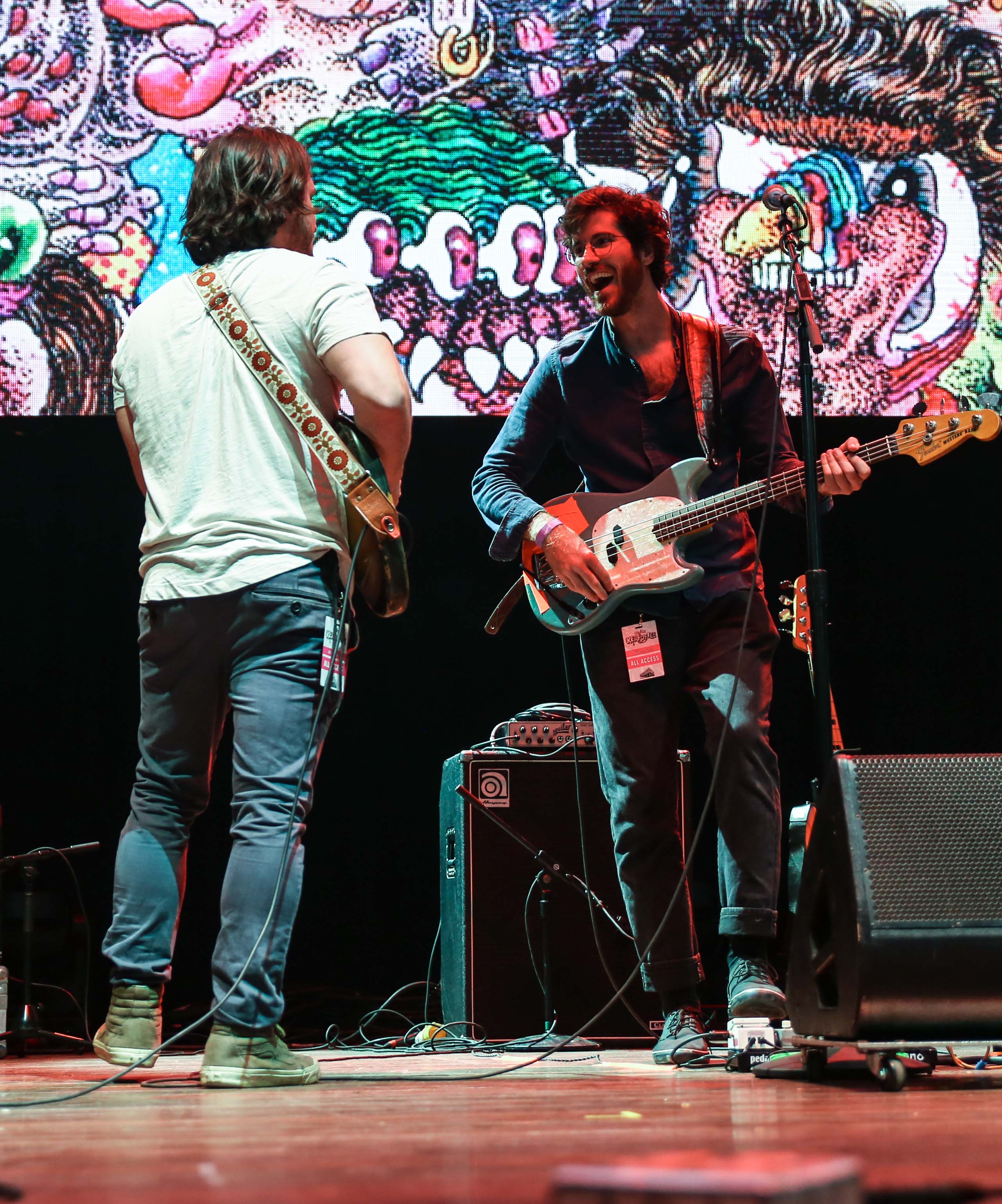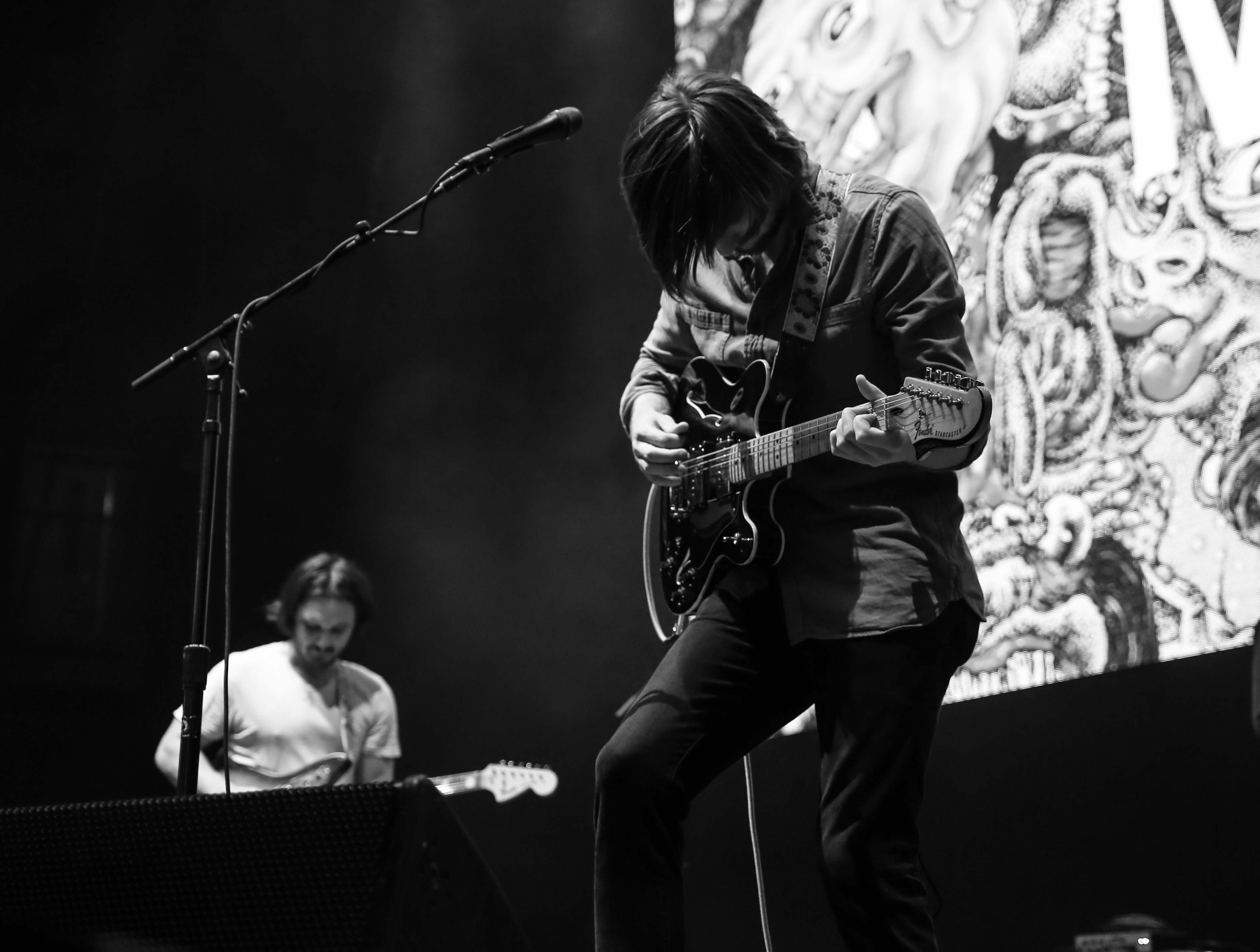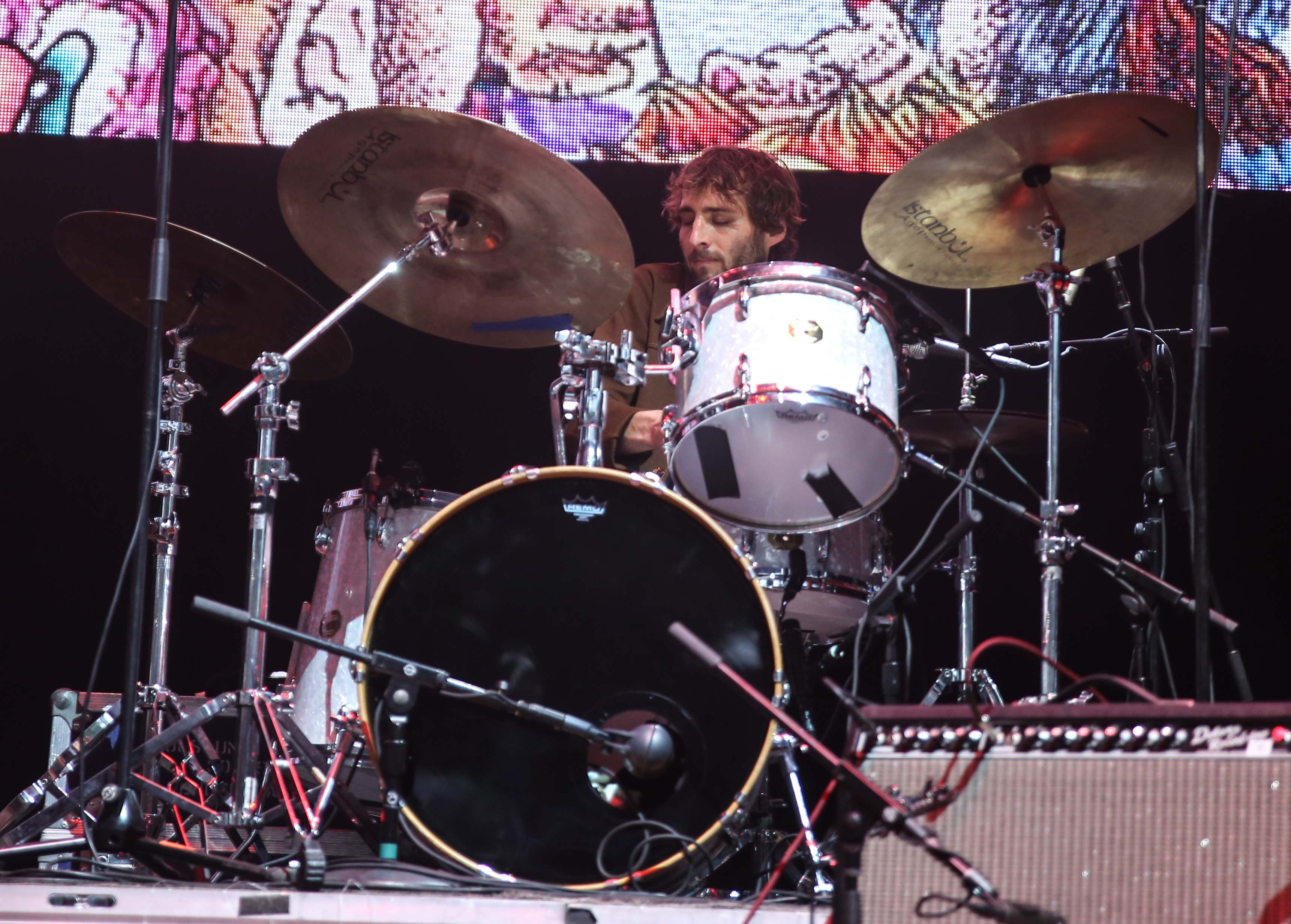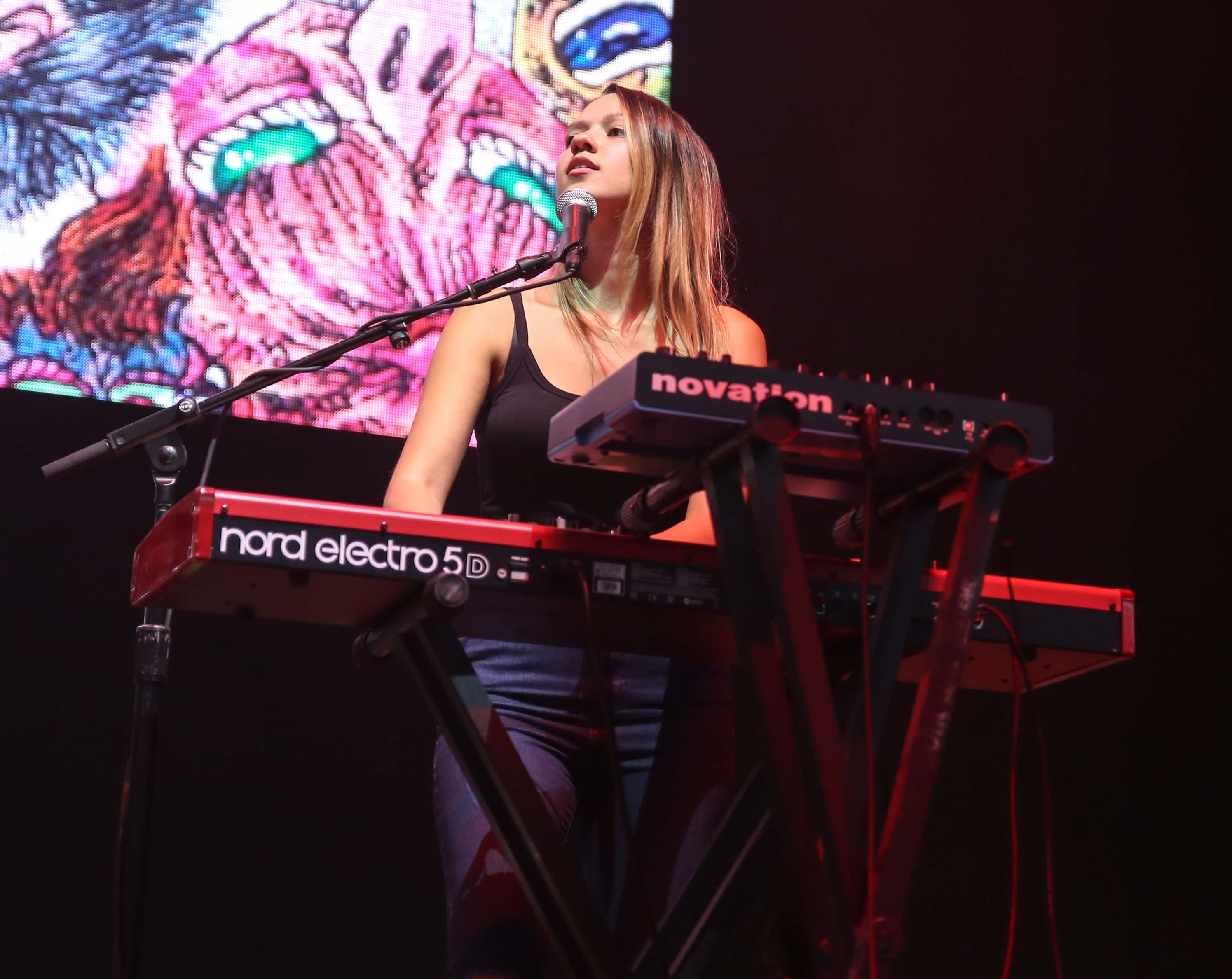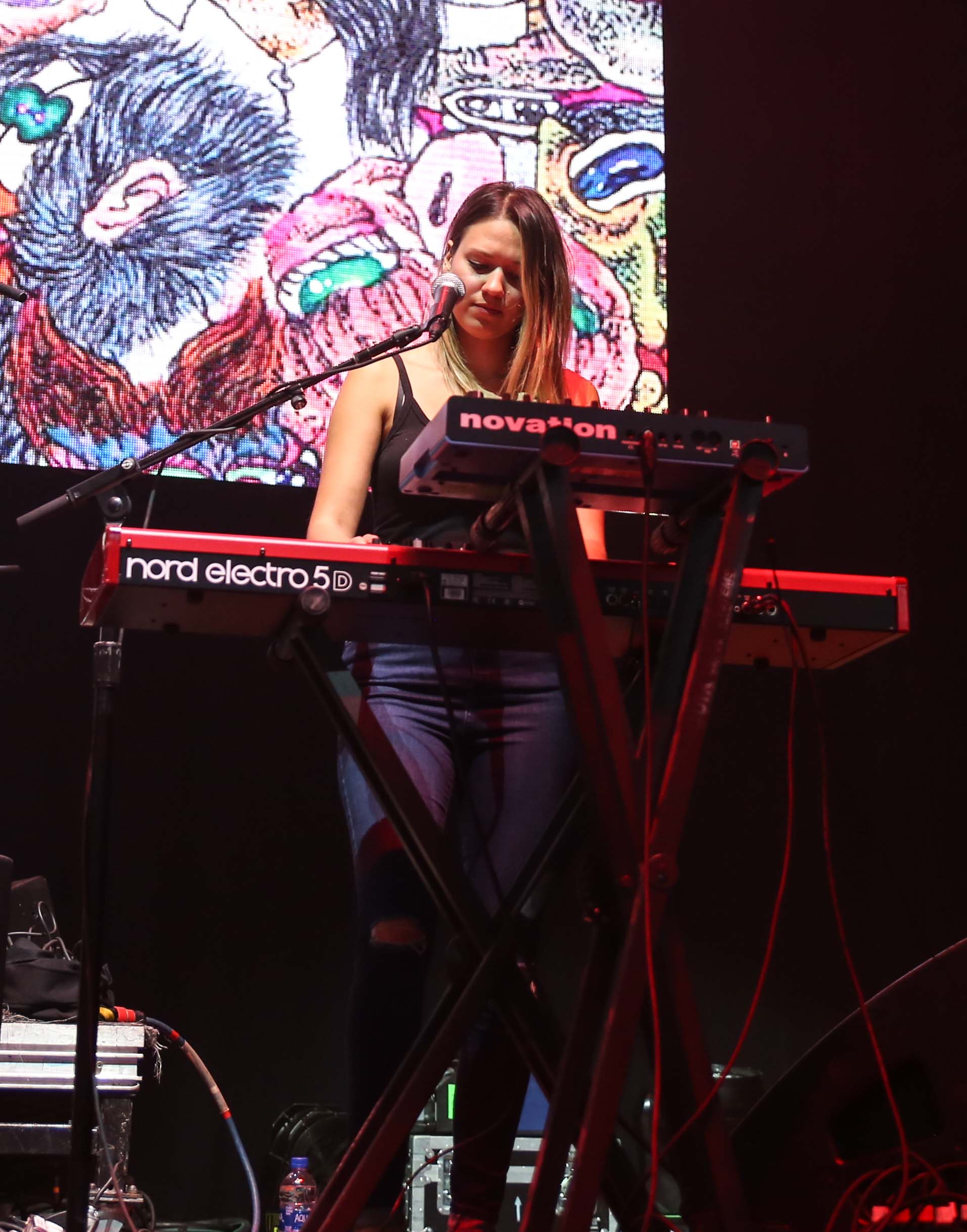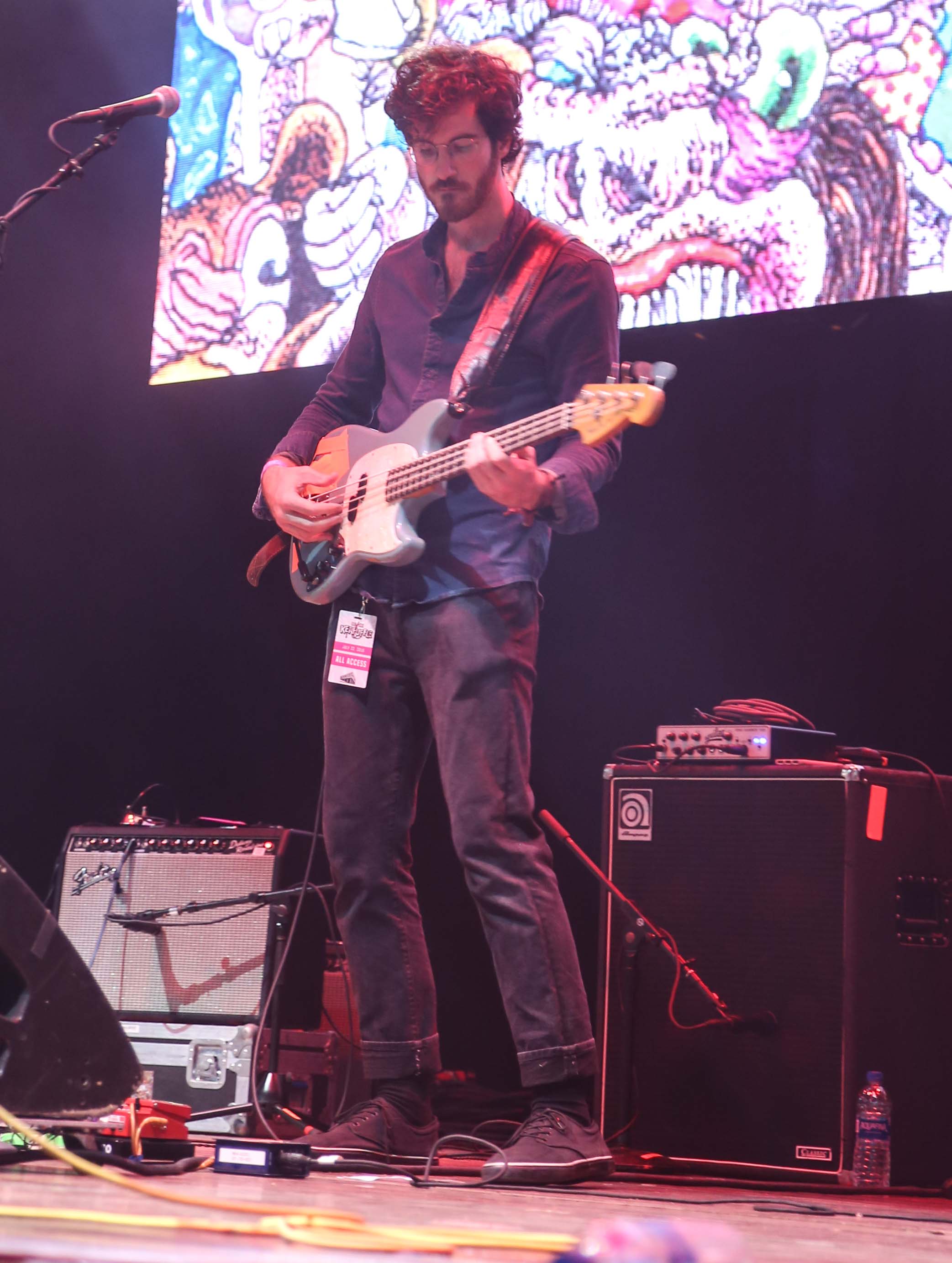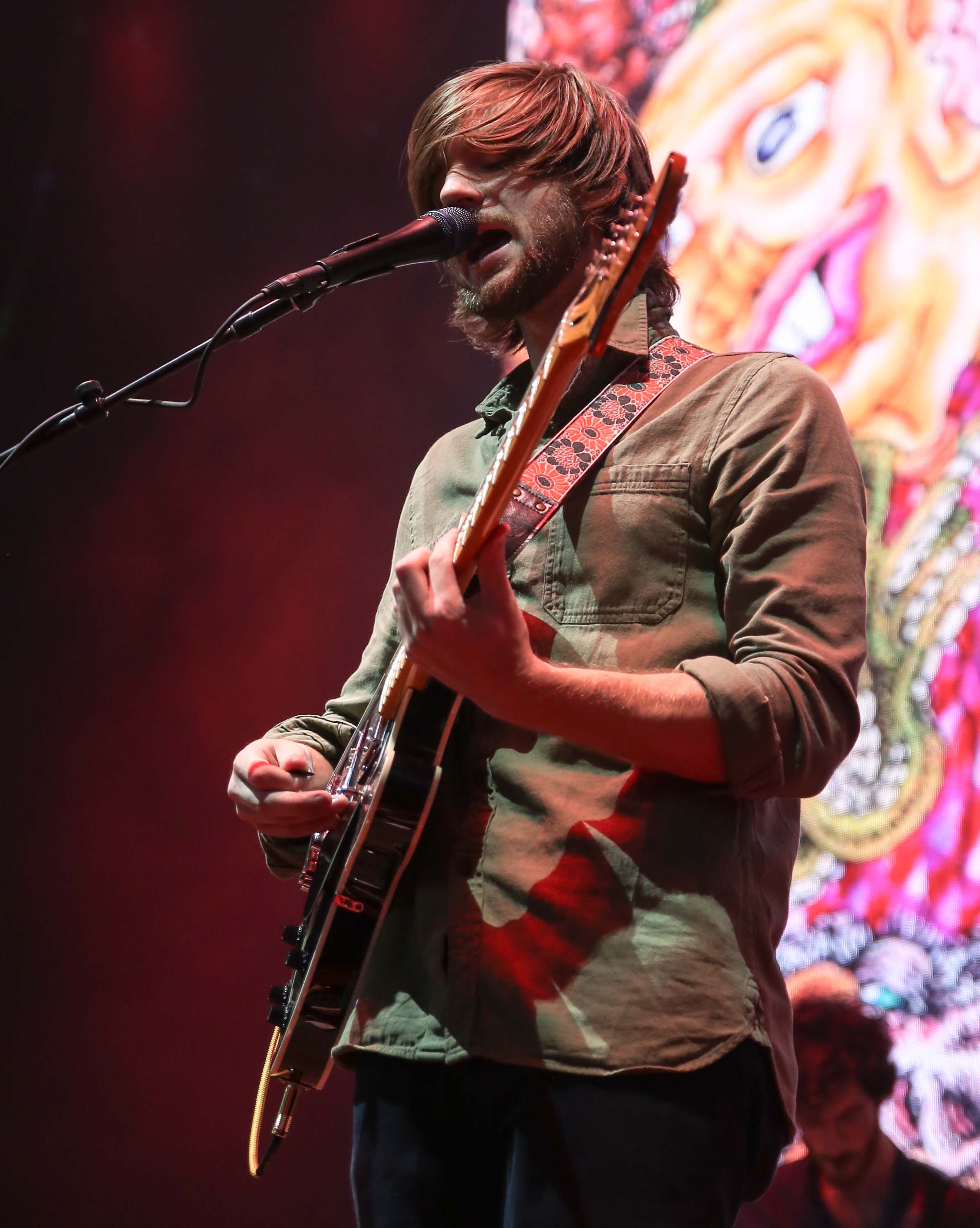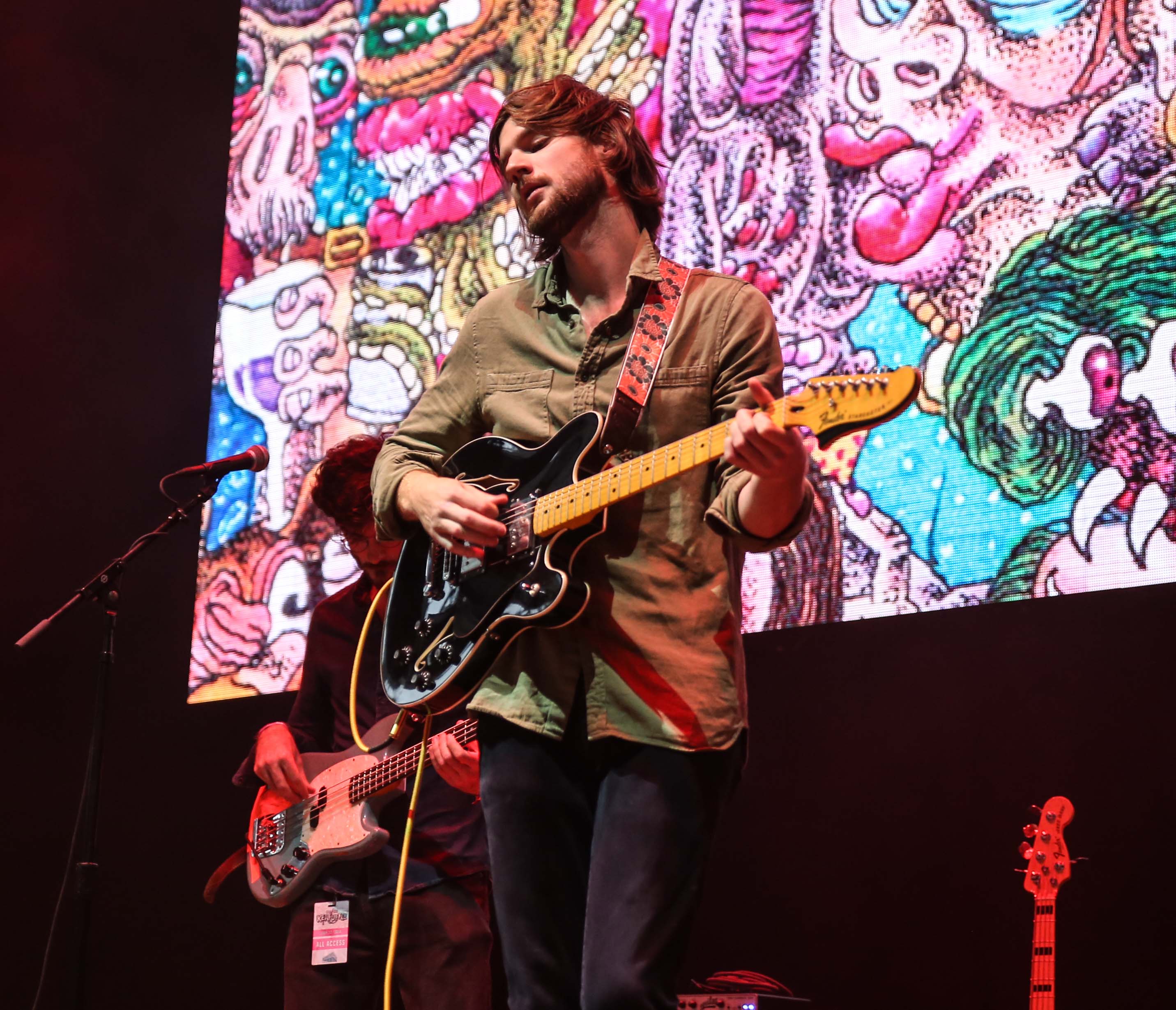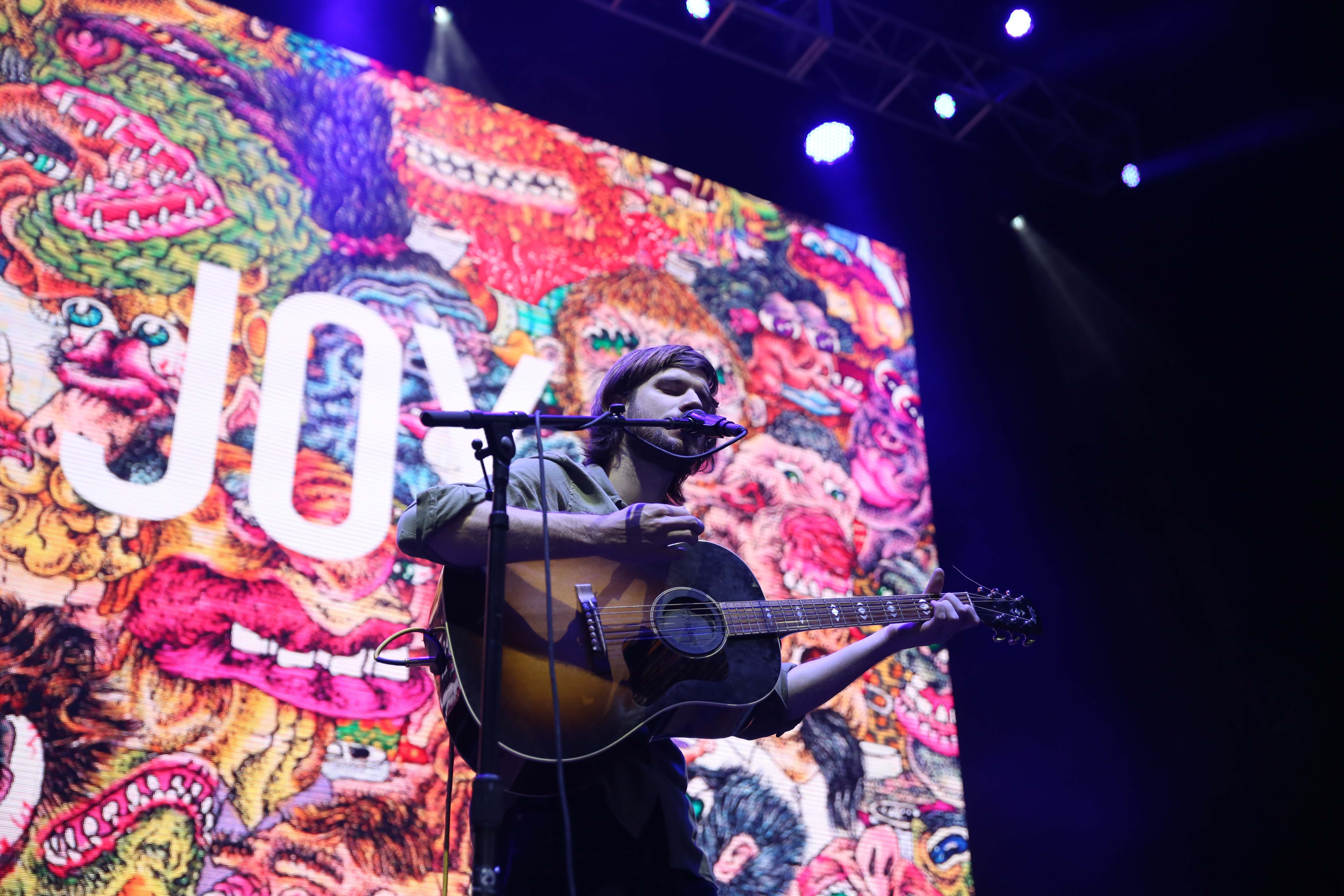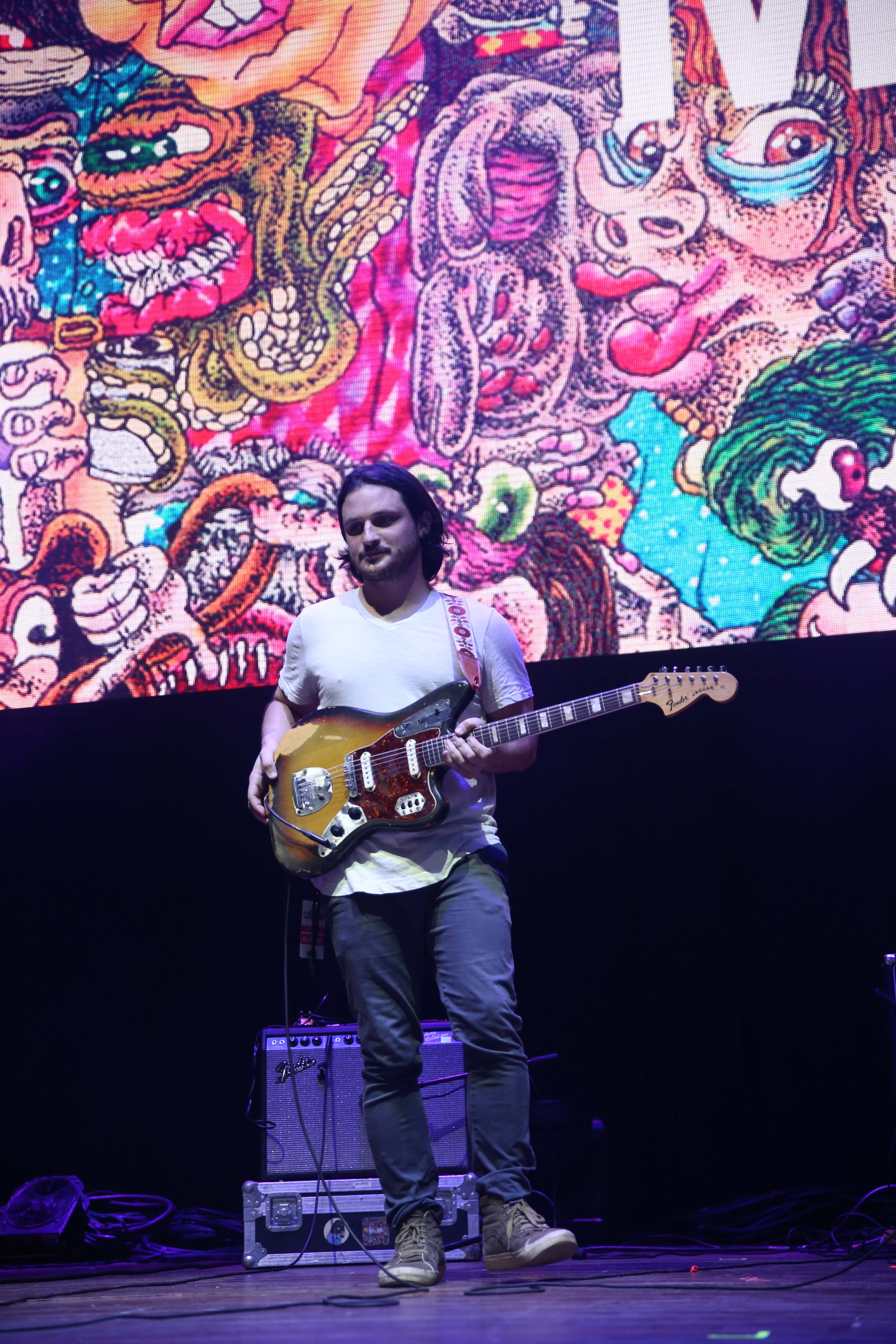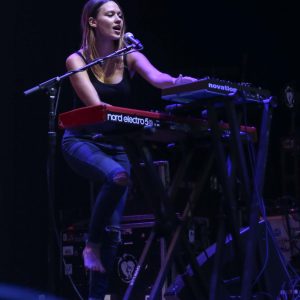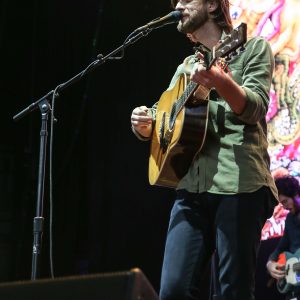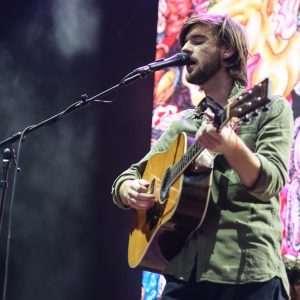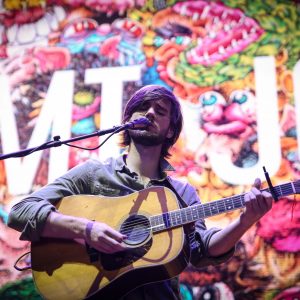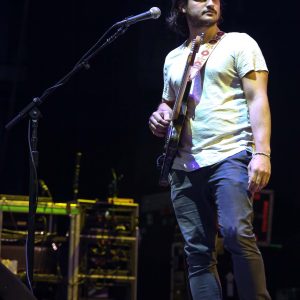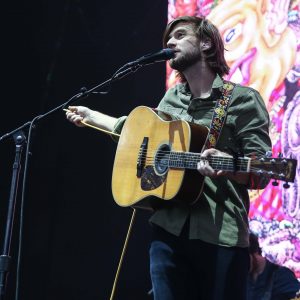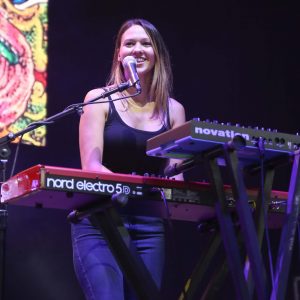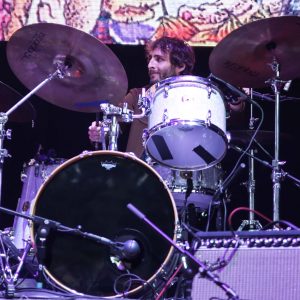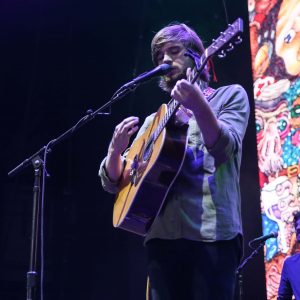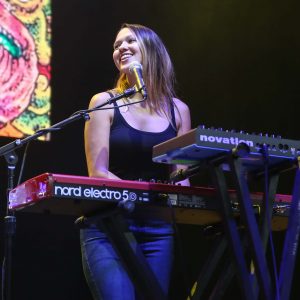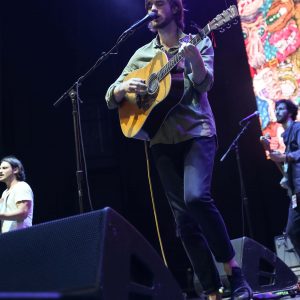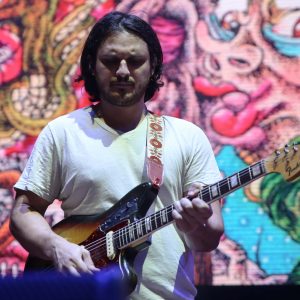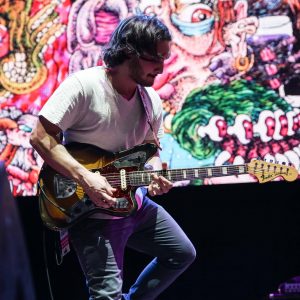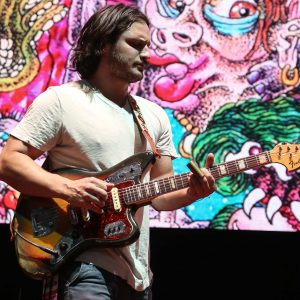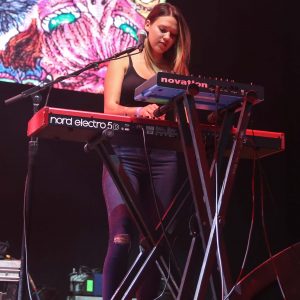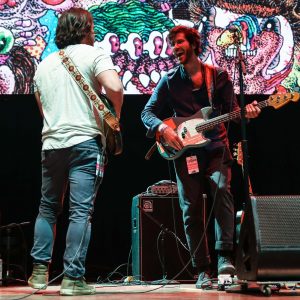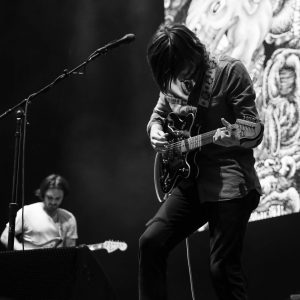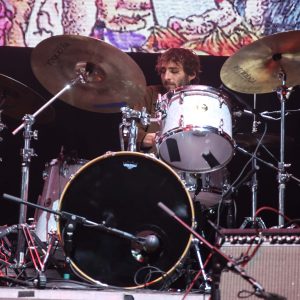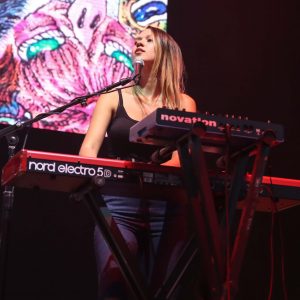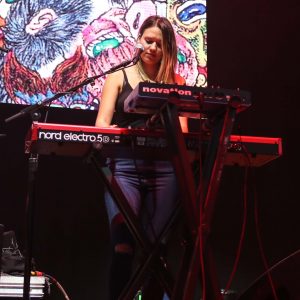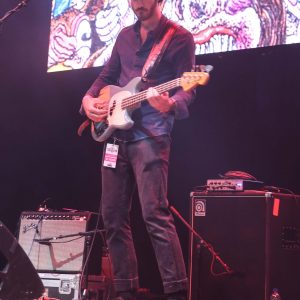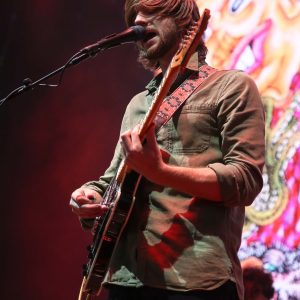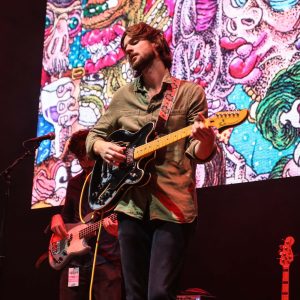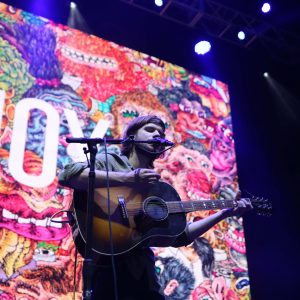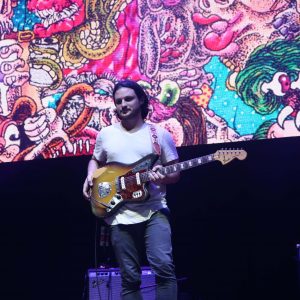 Robert Delong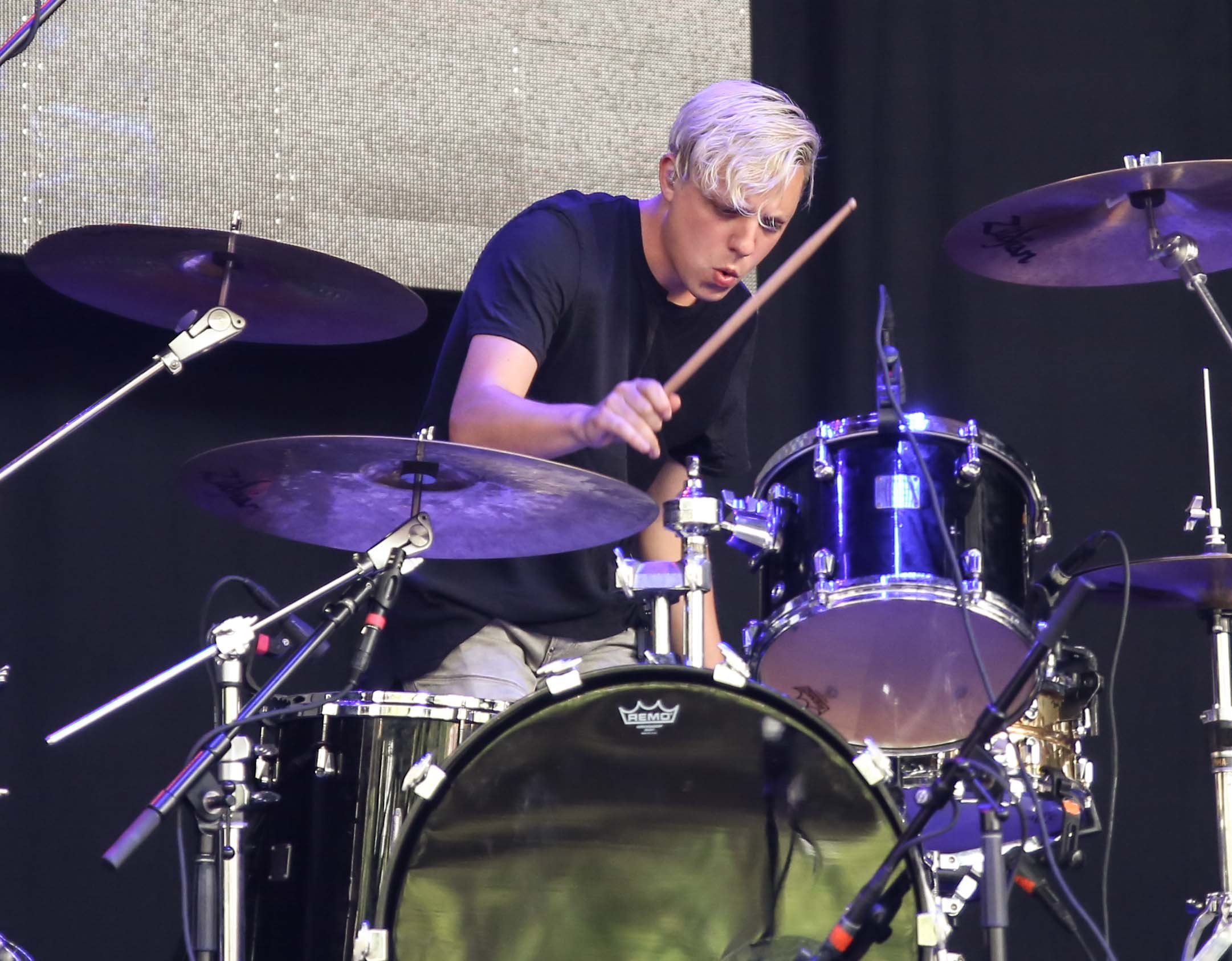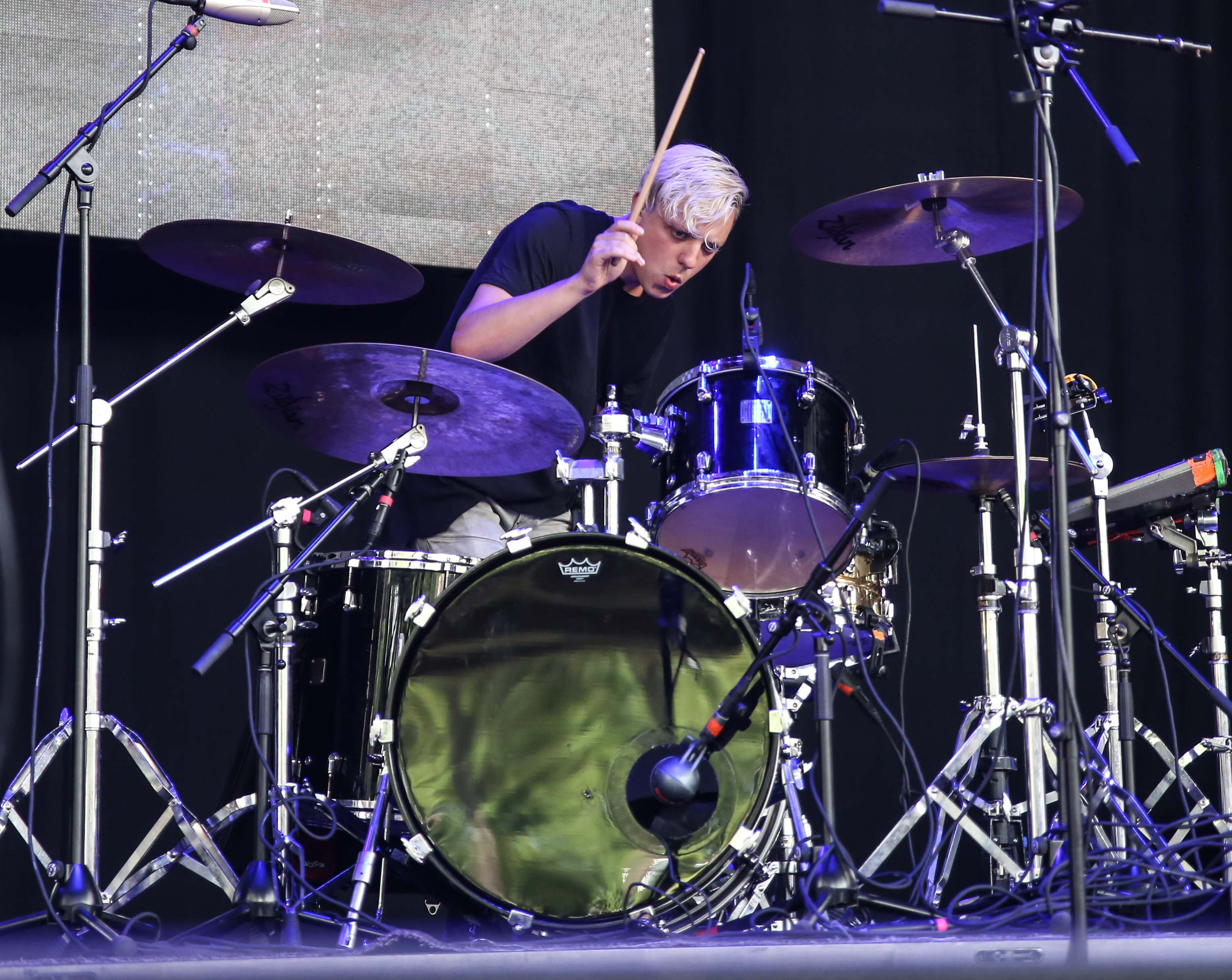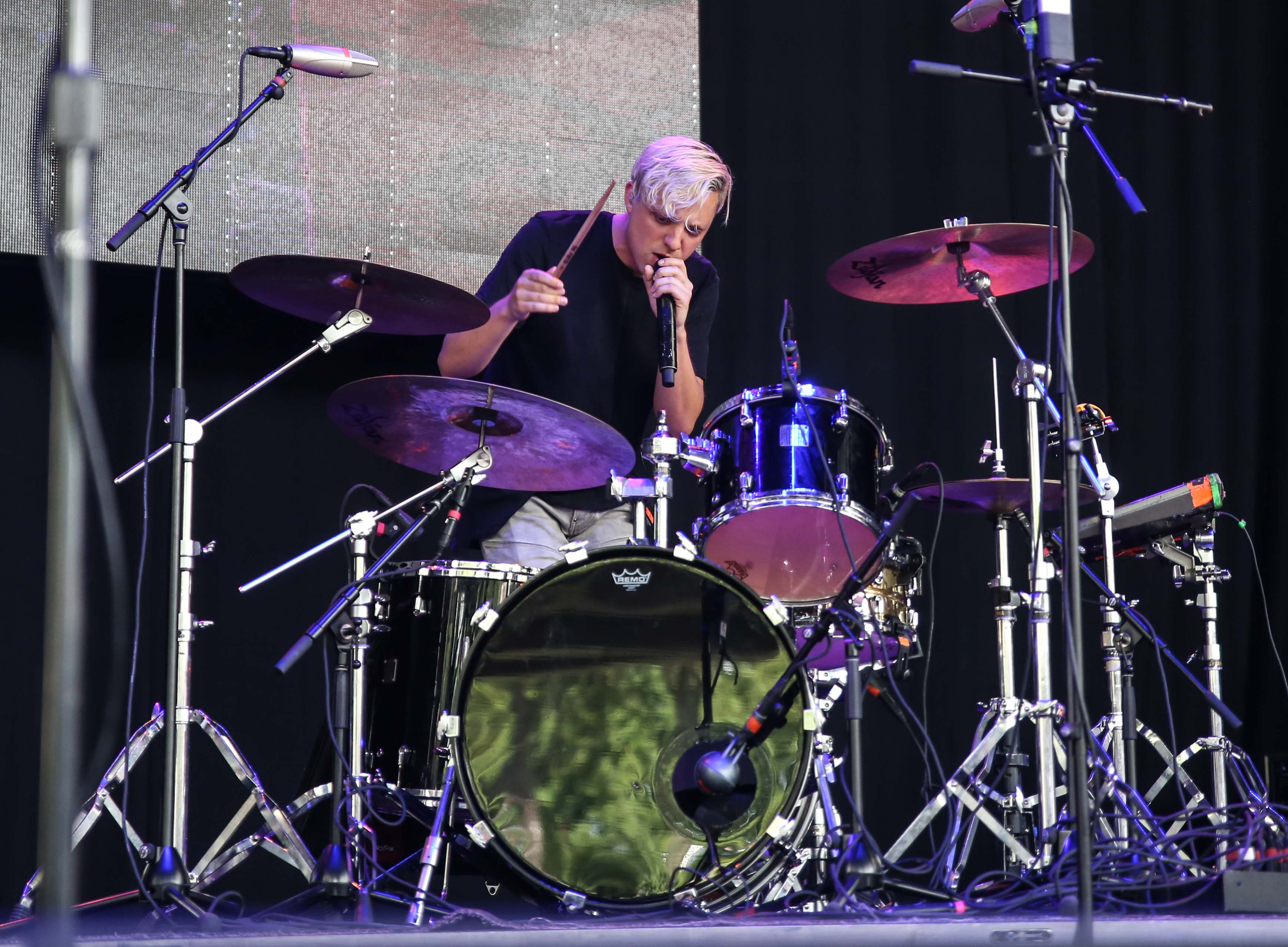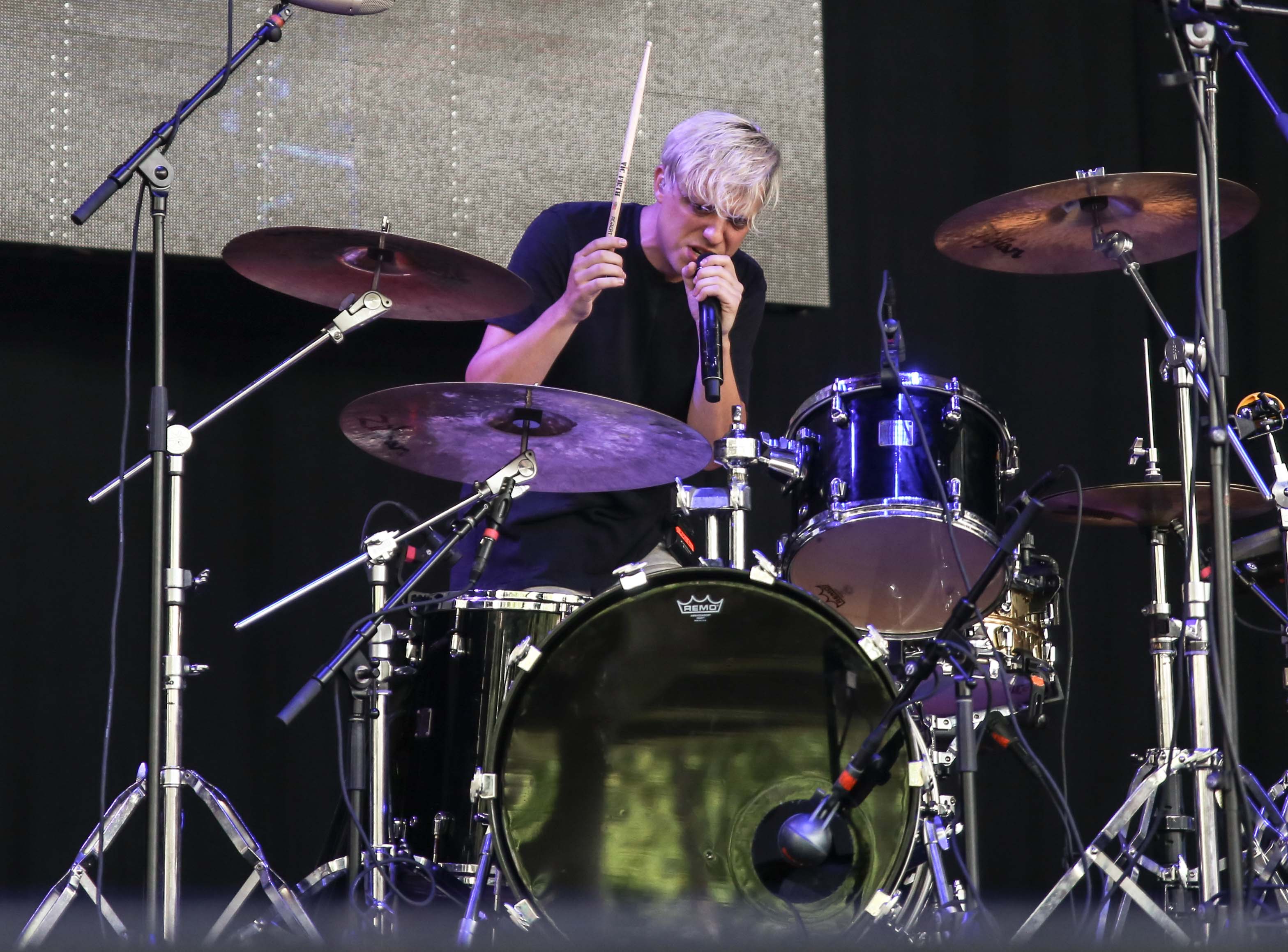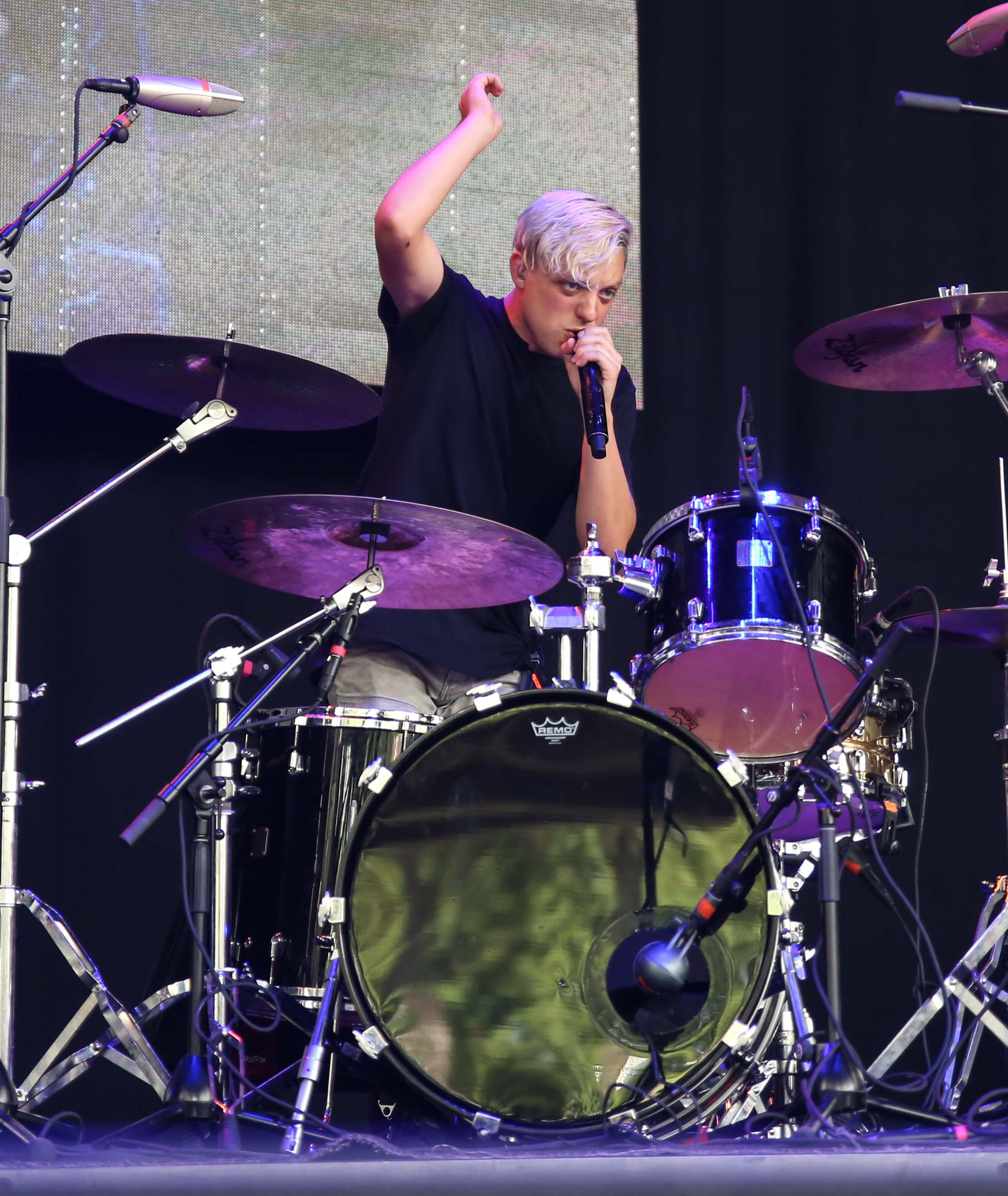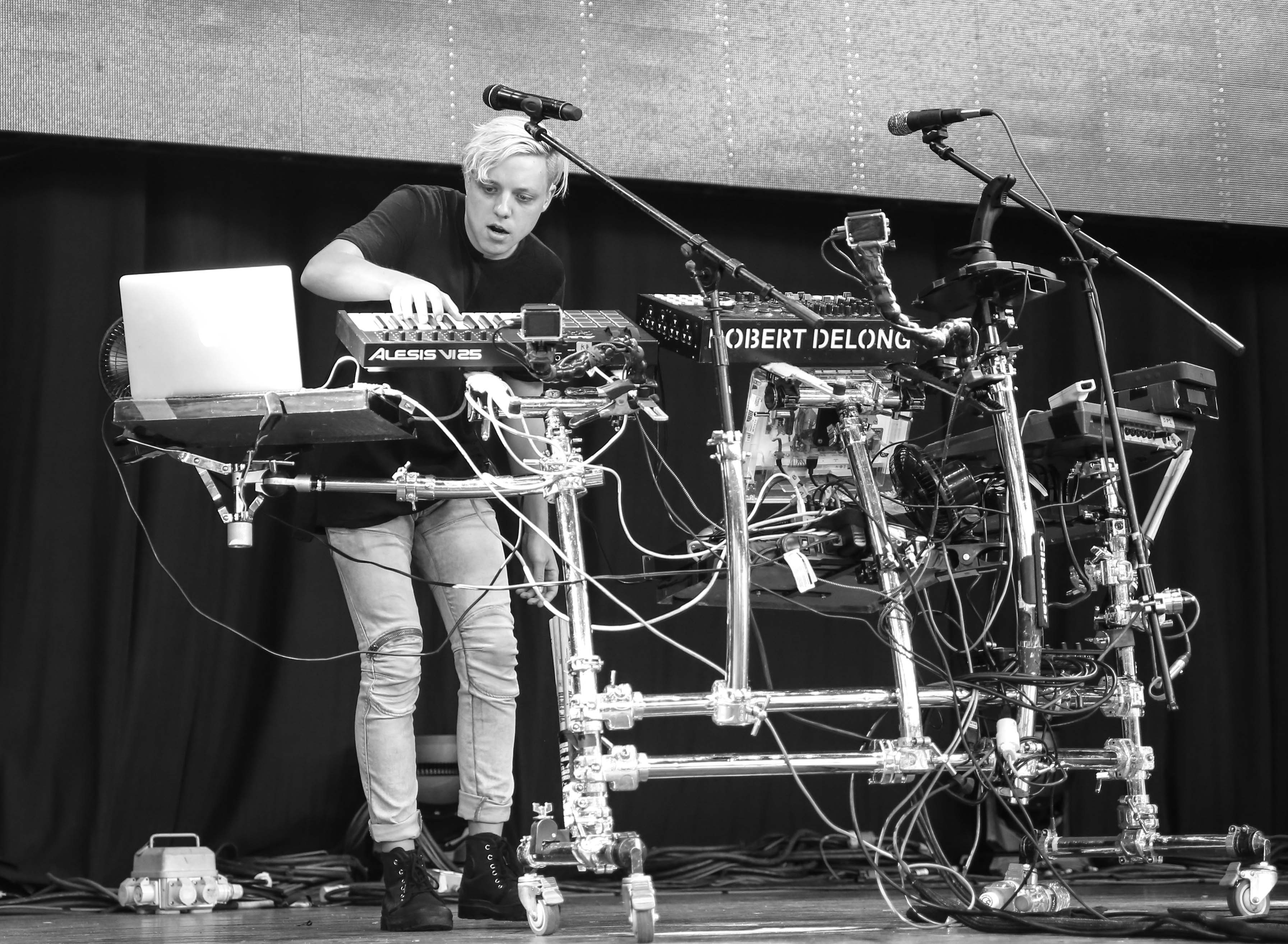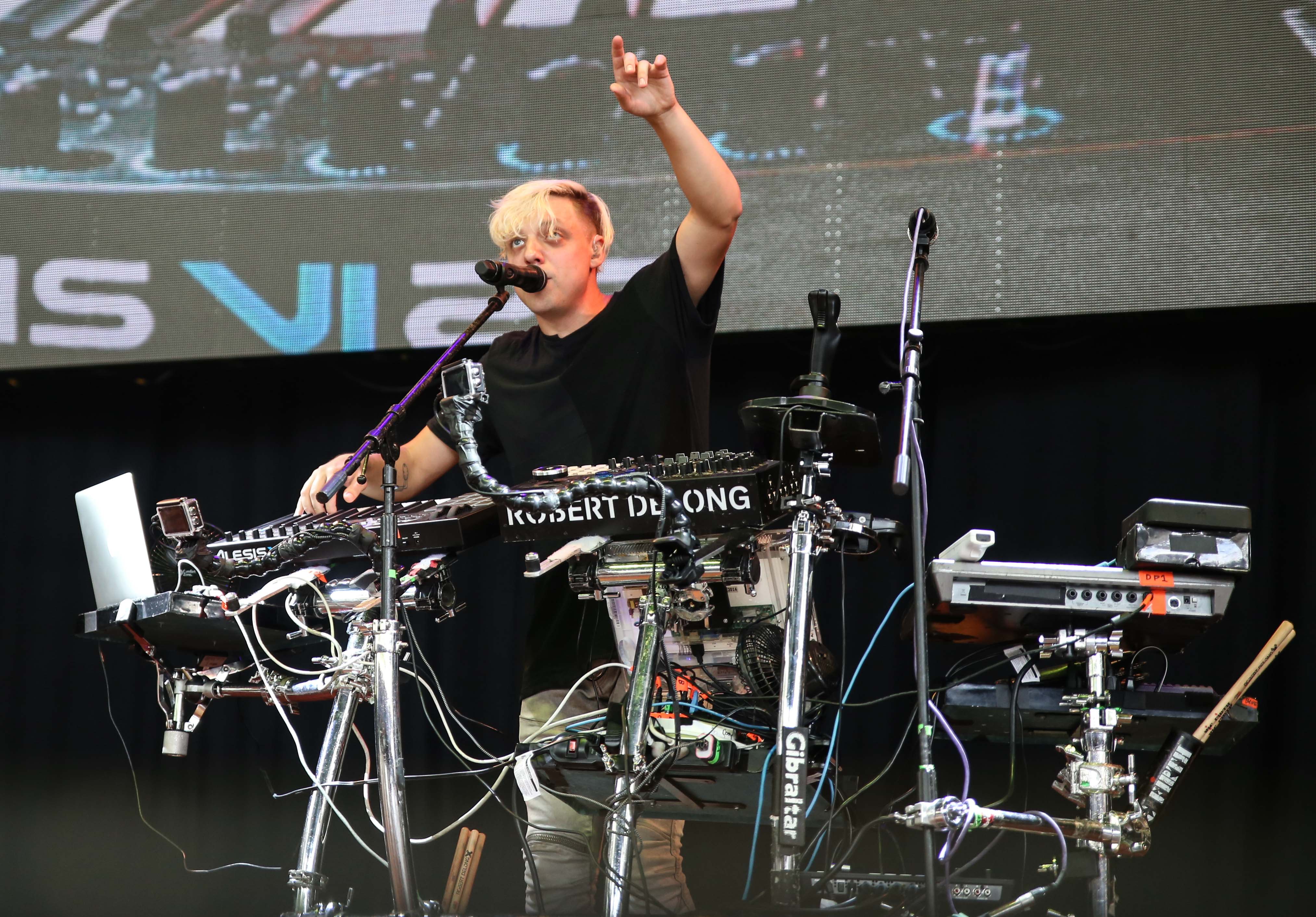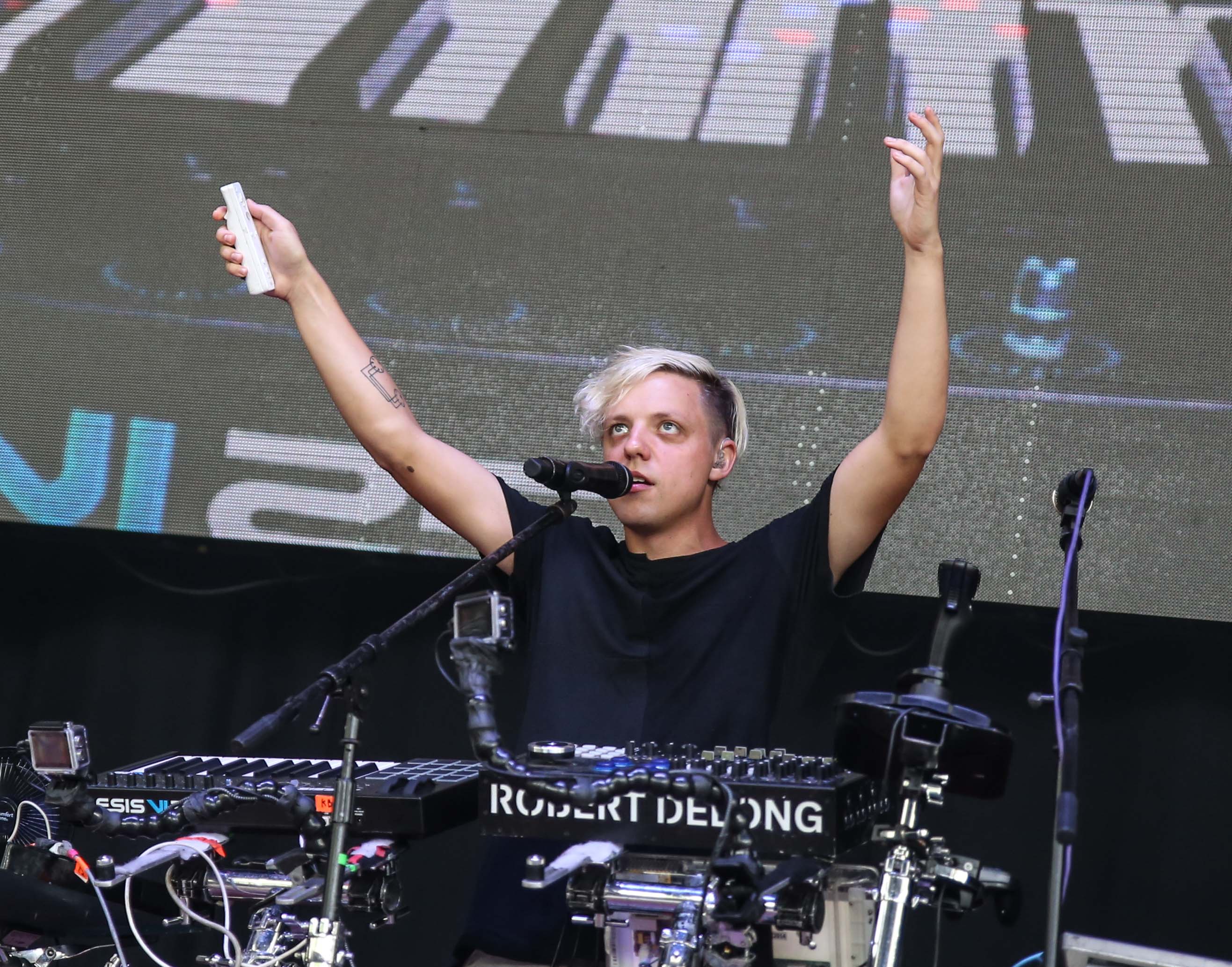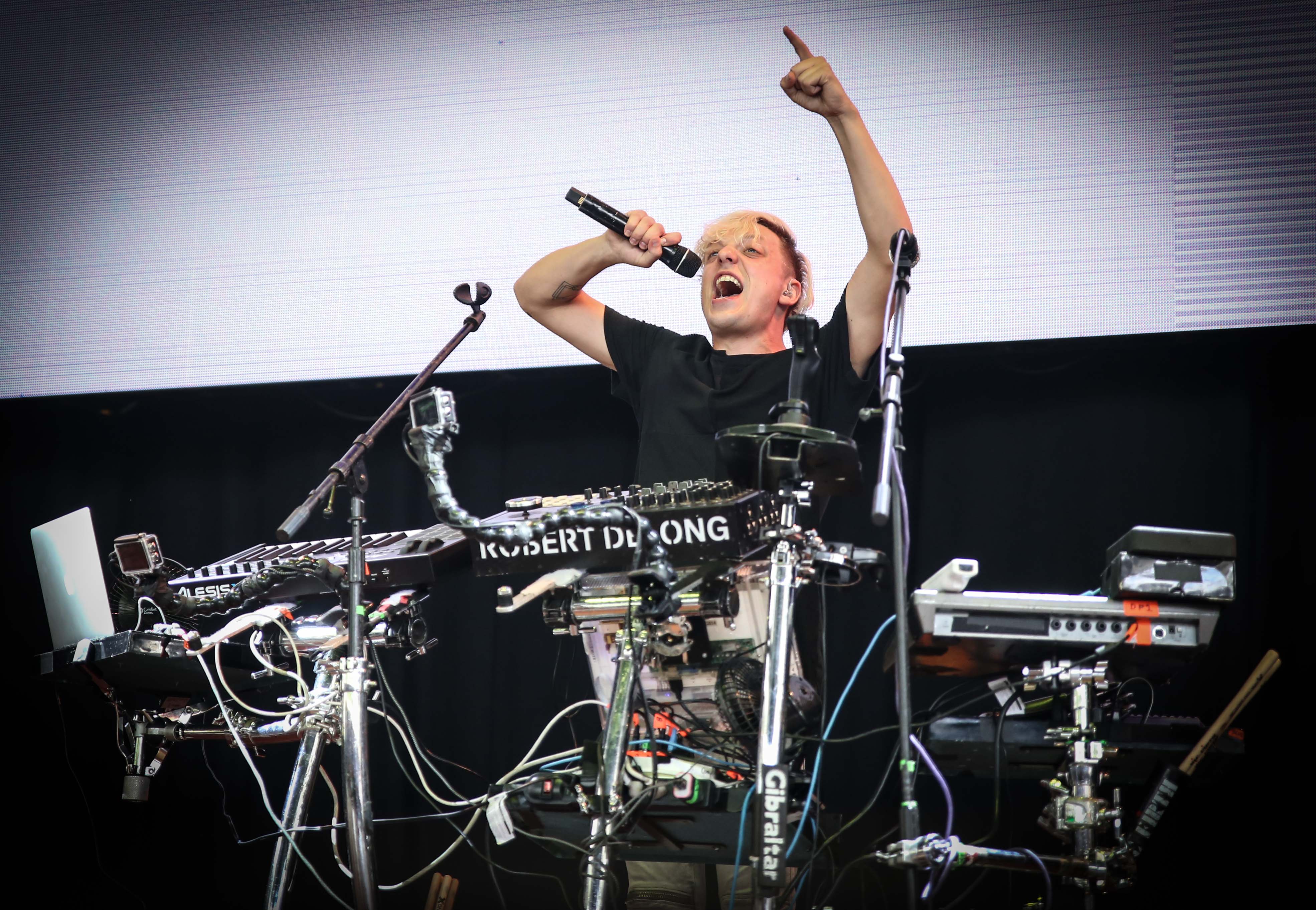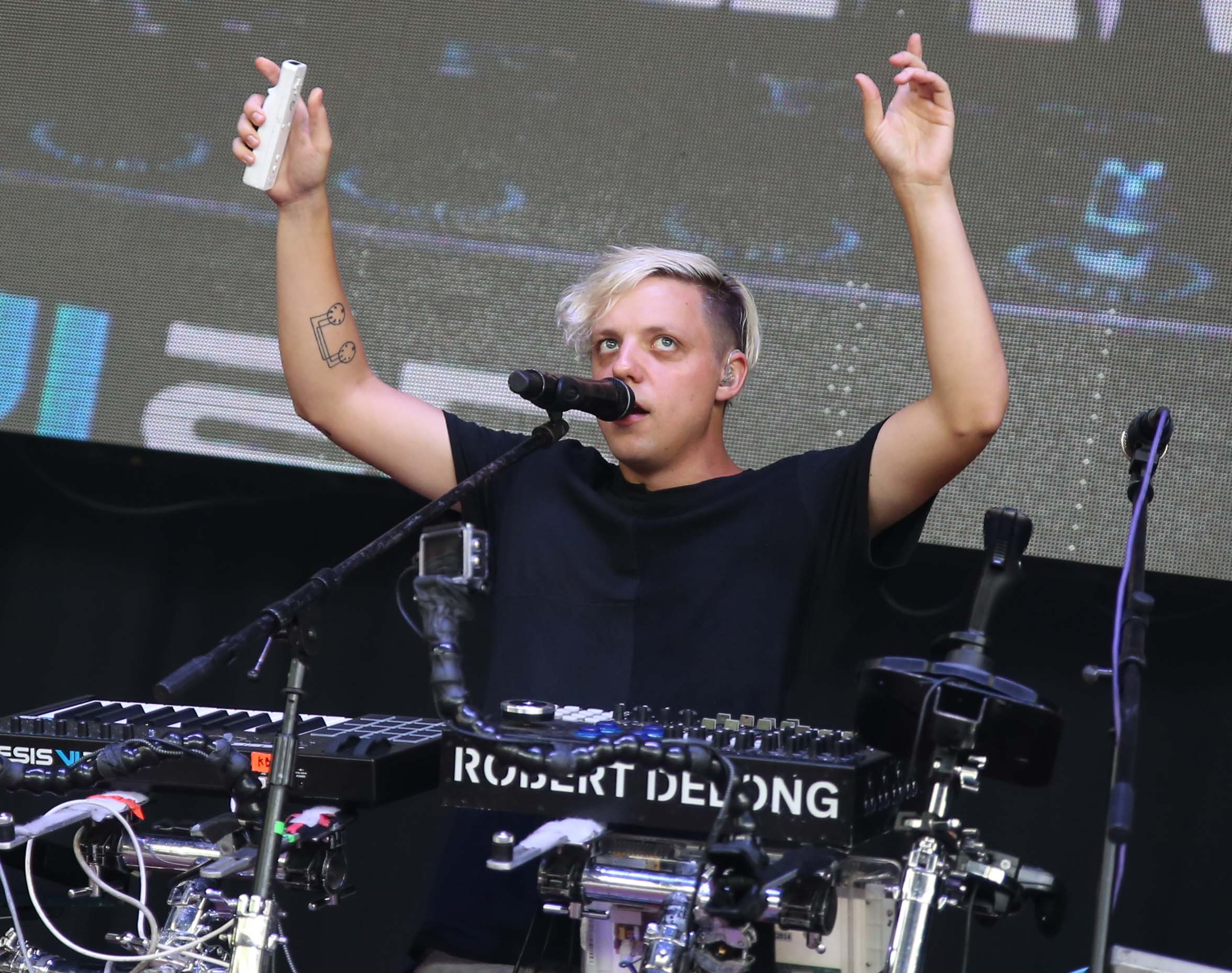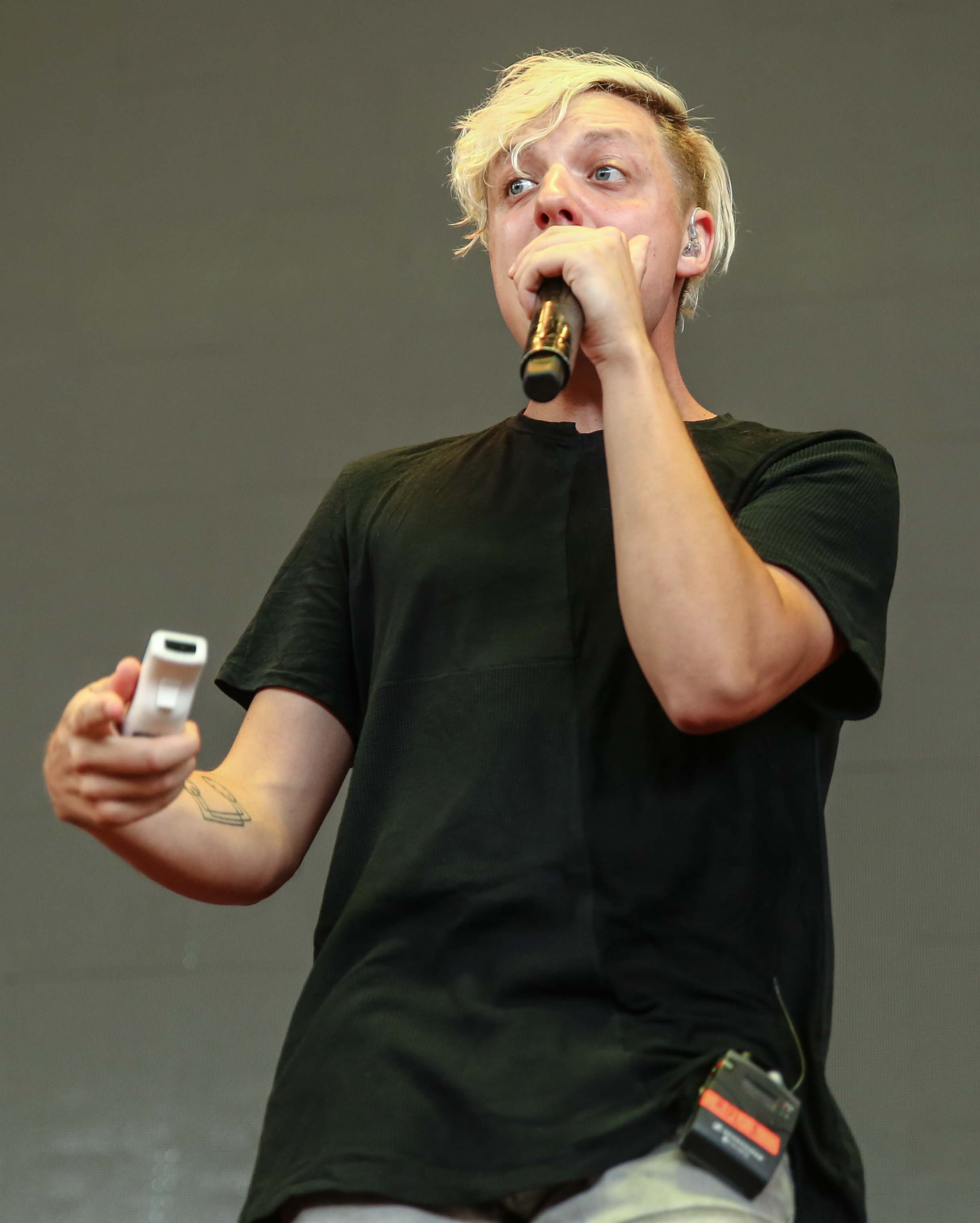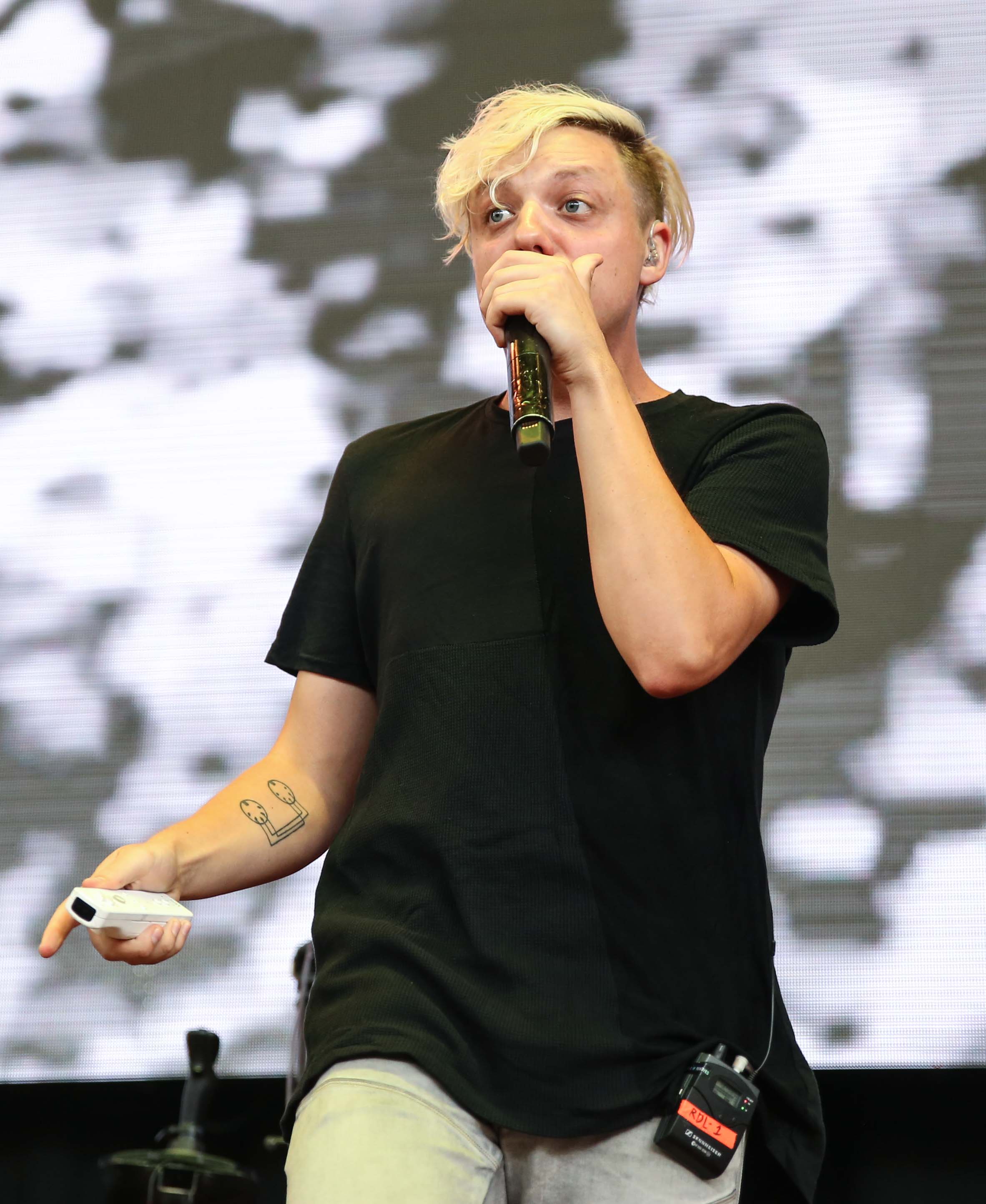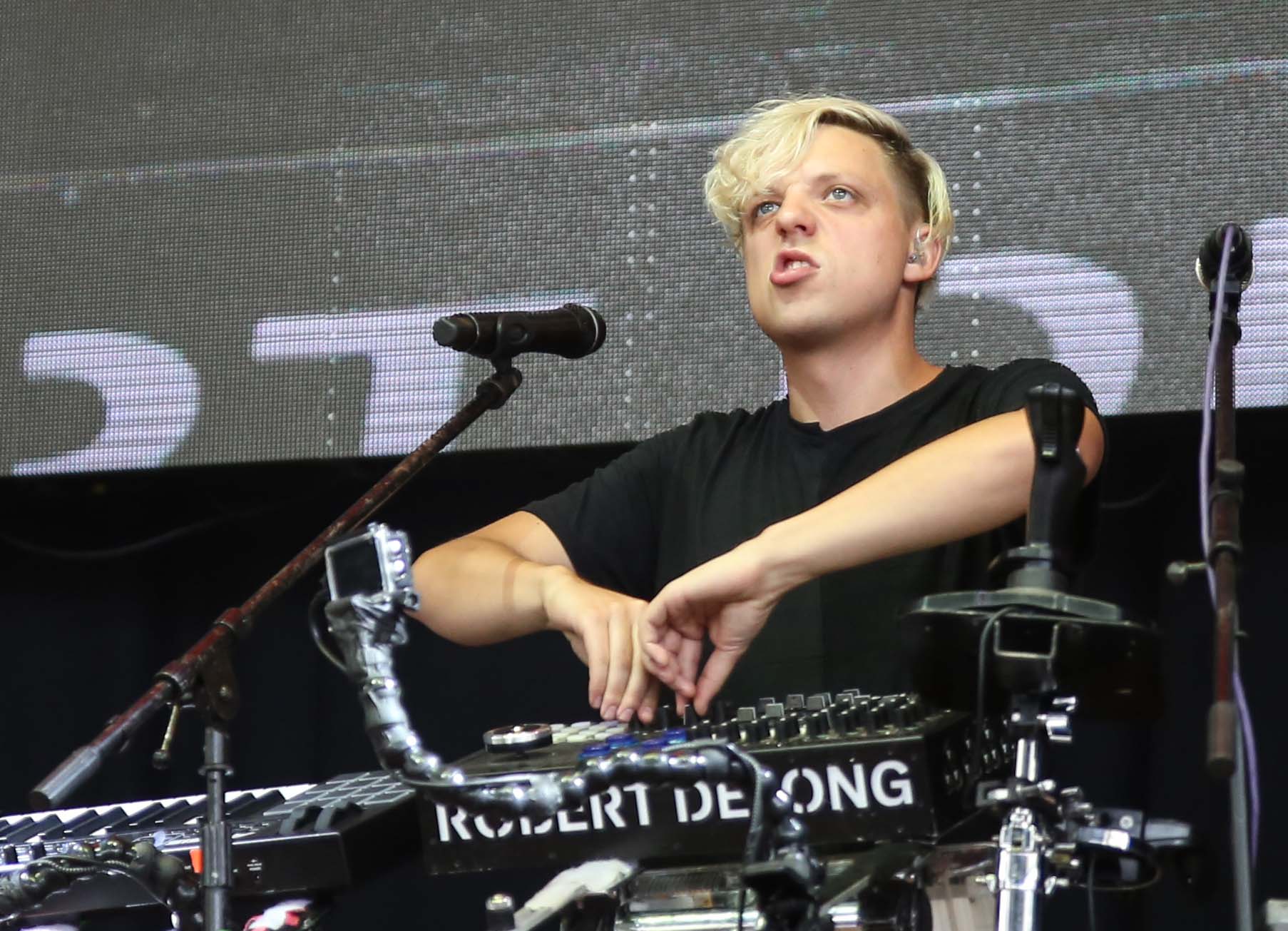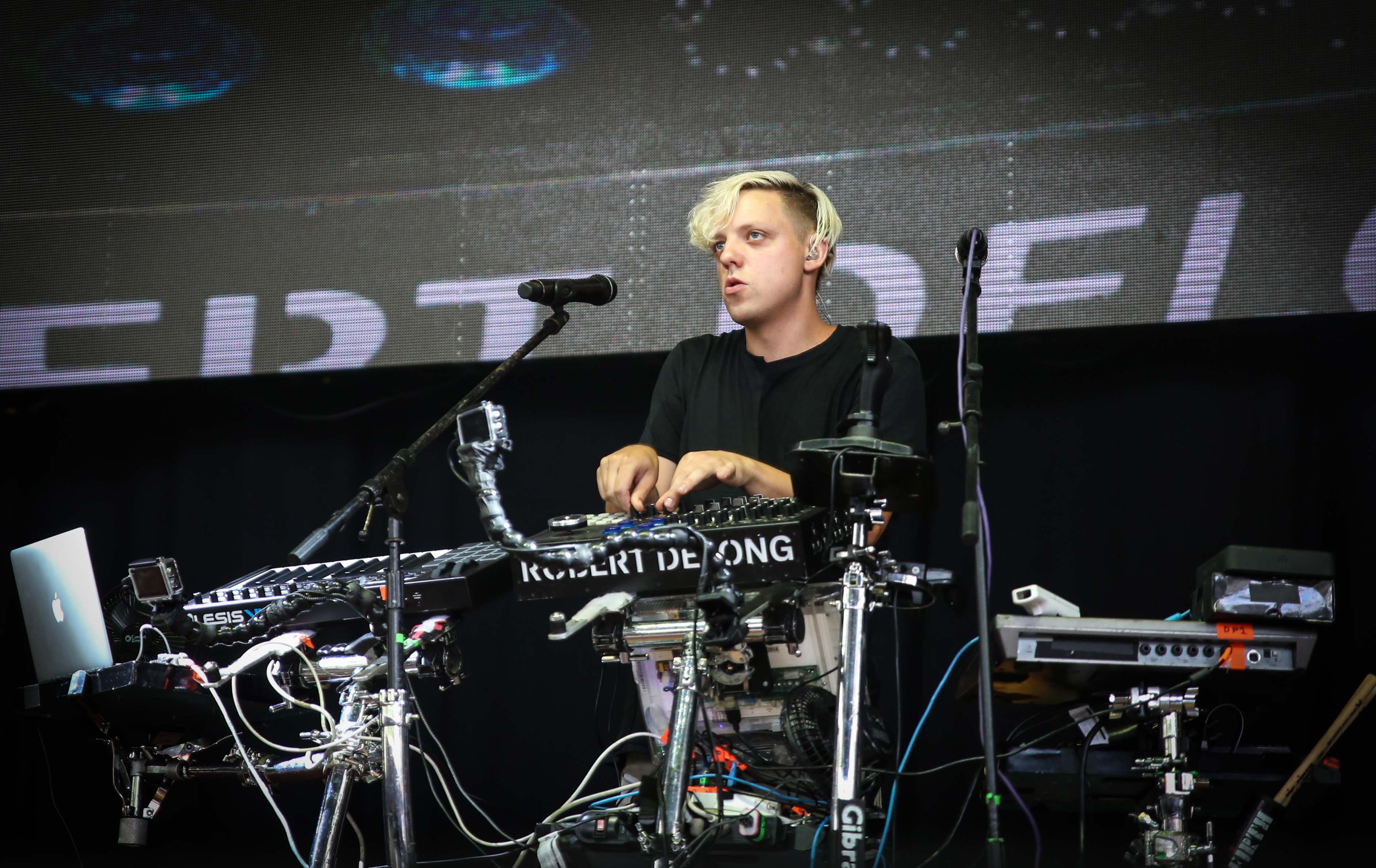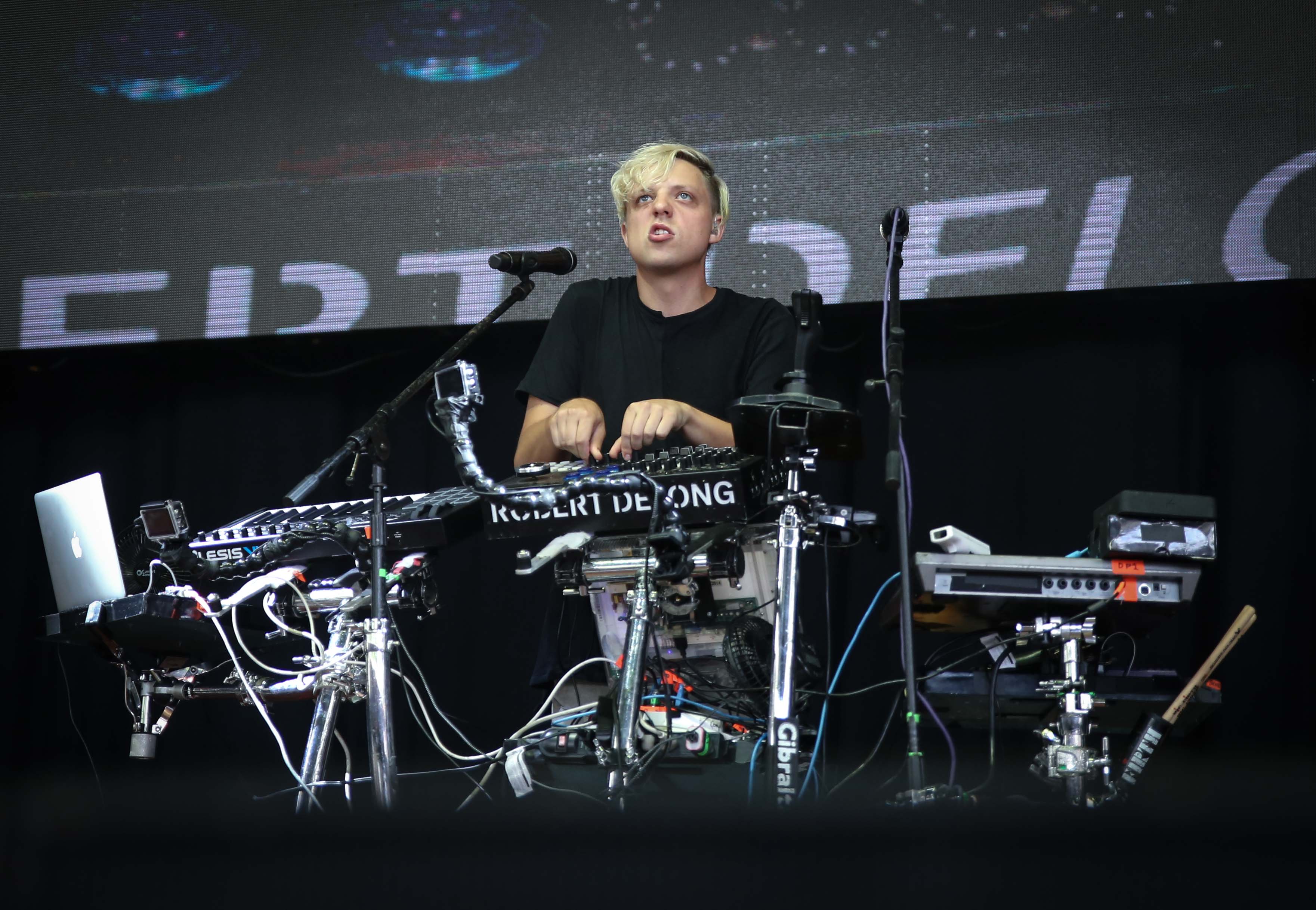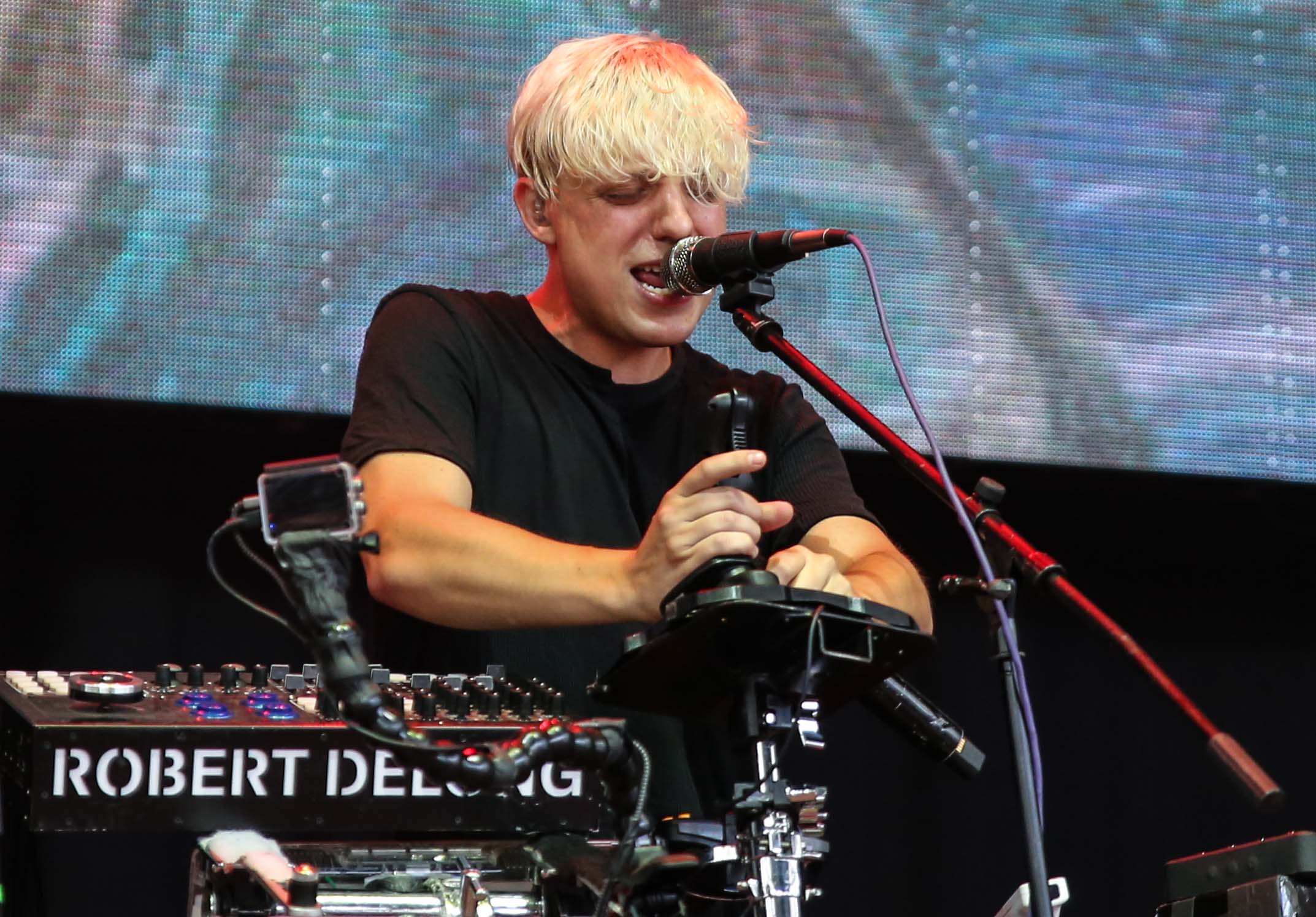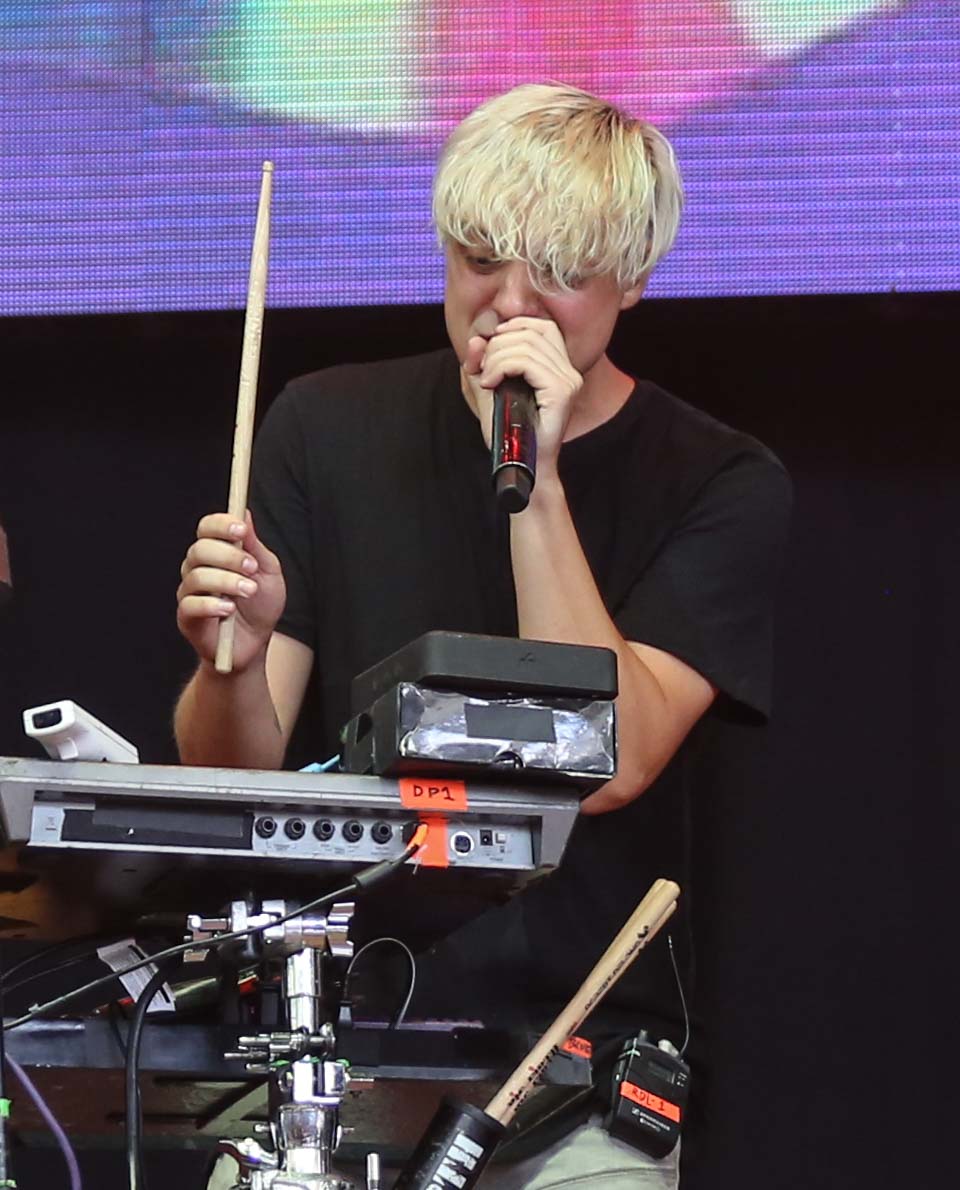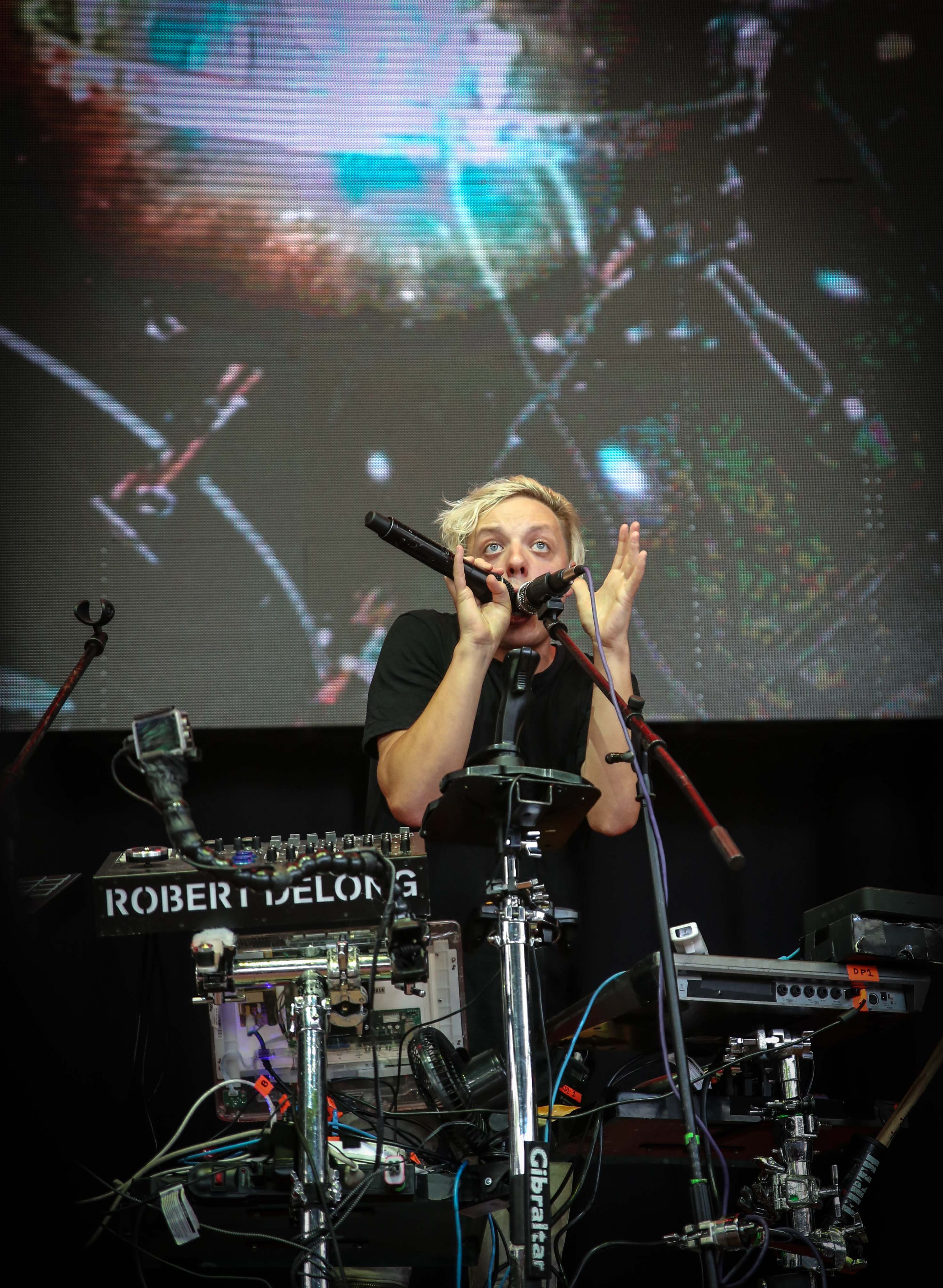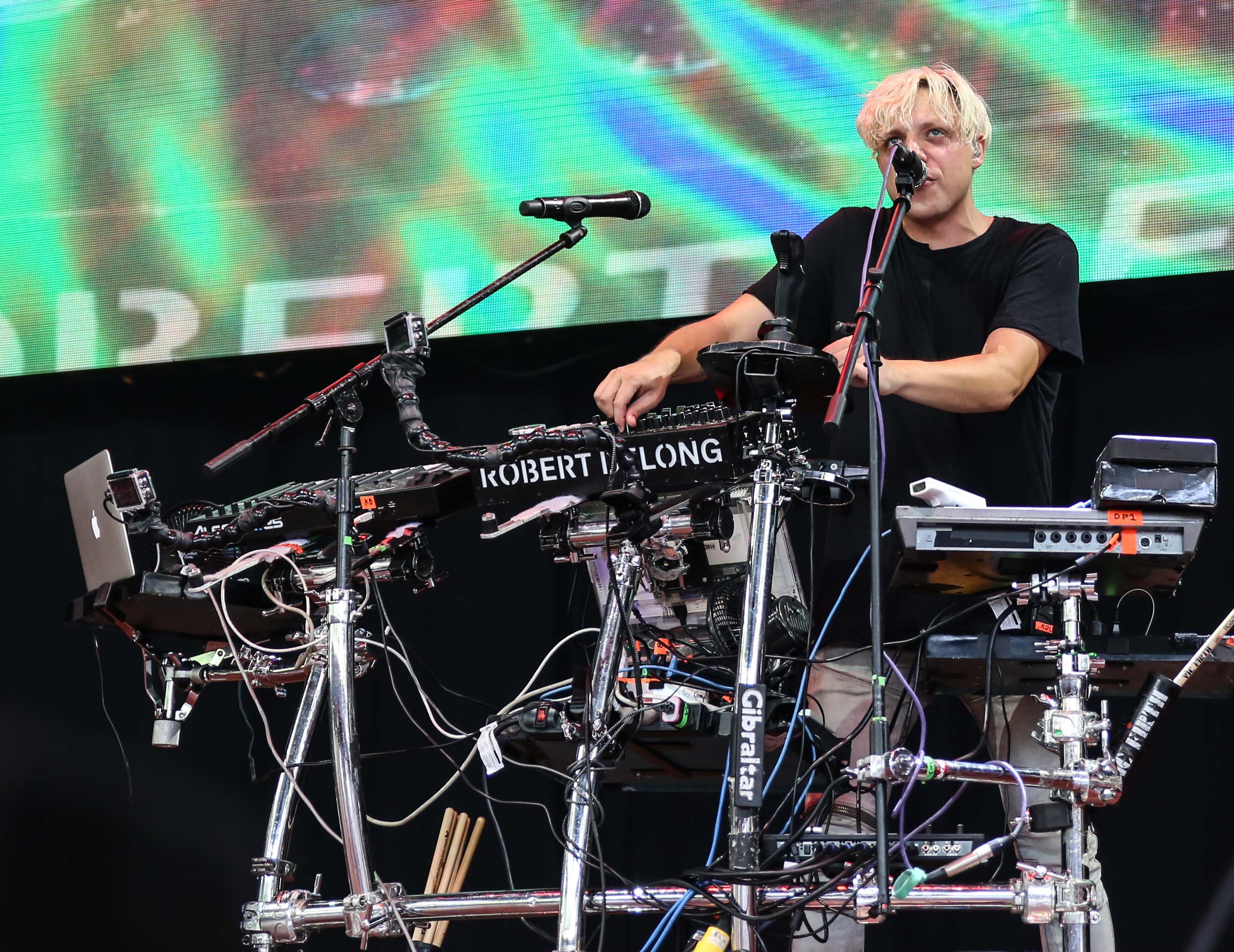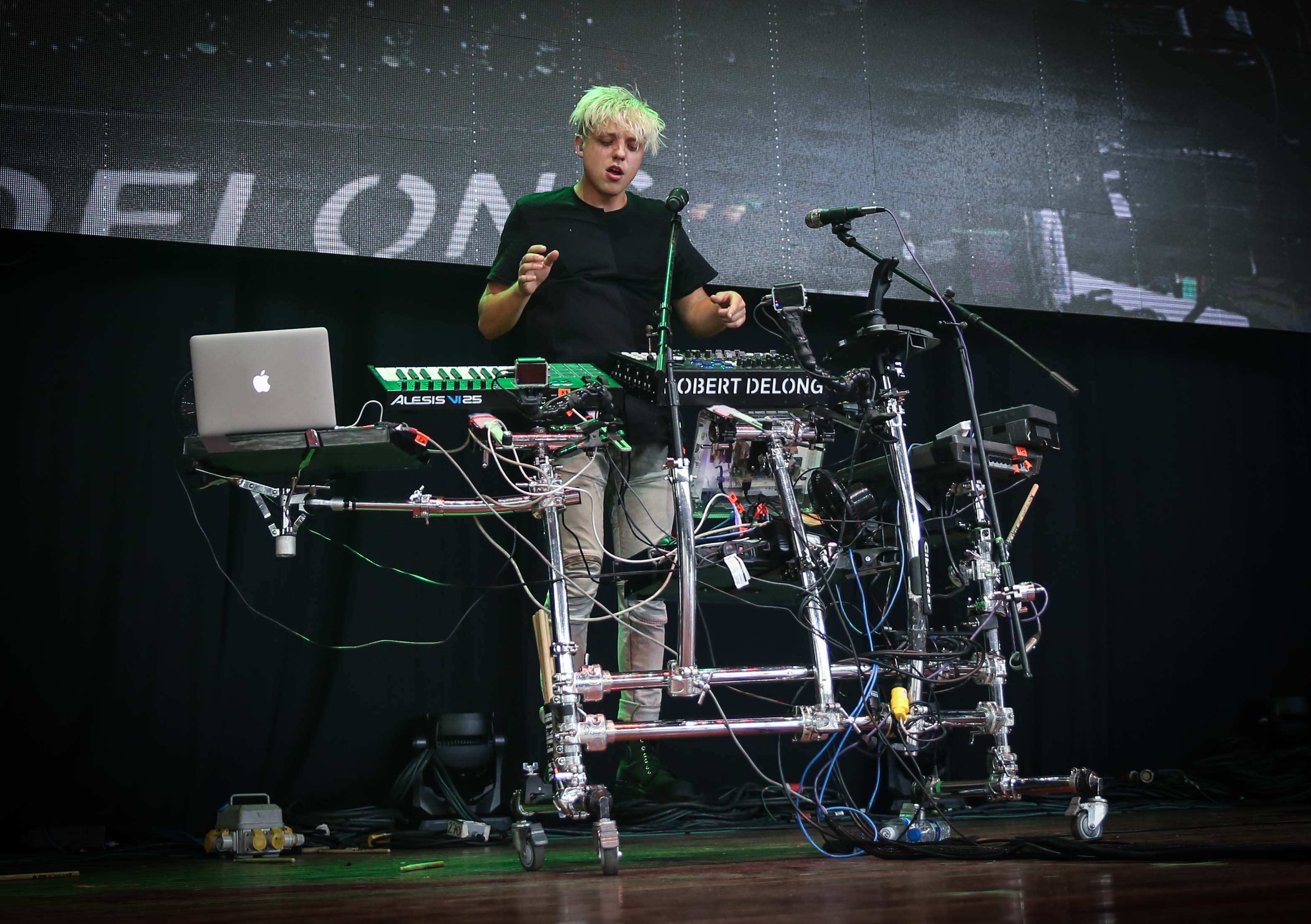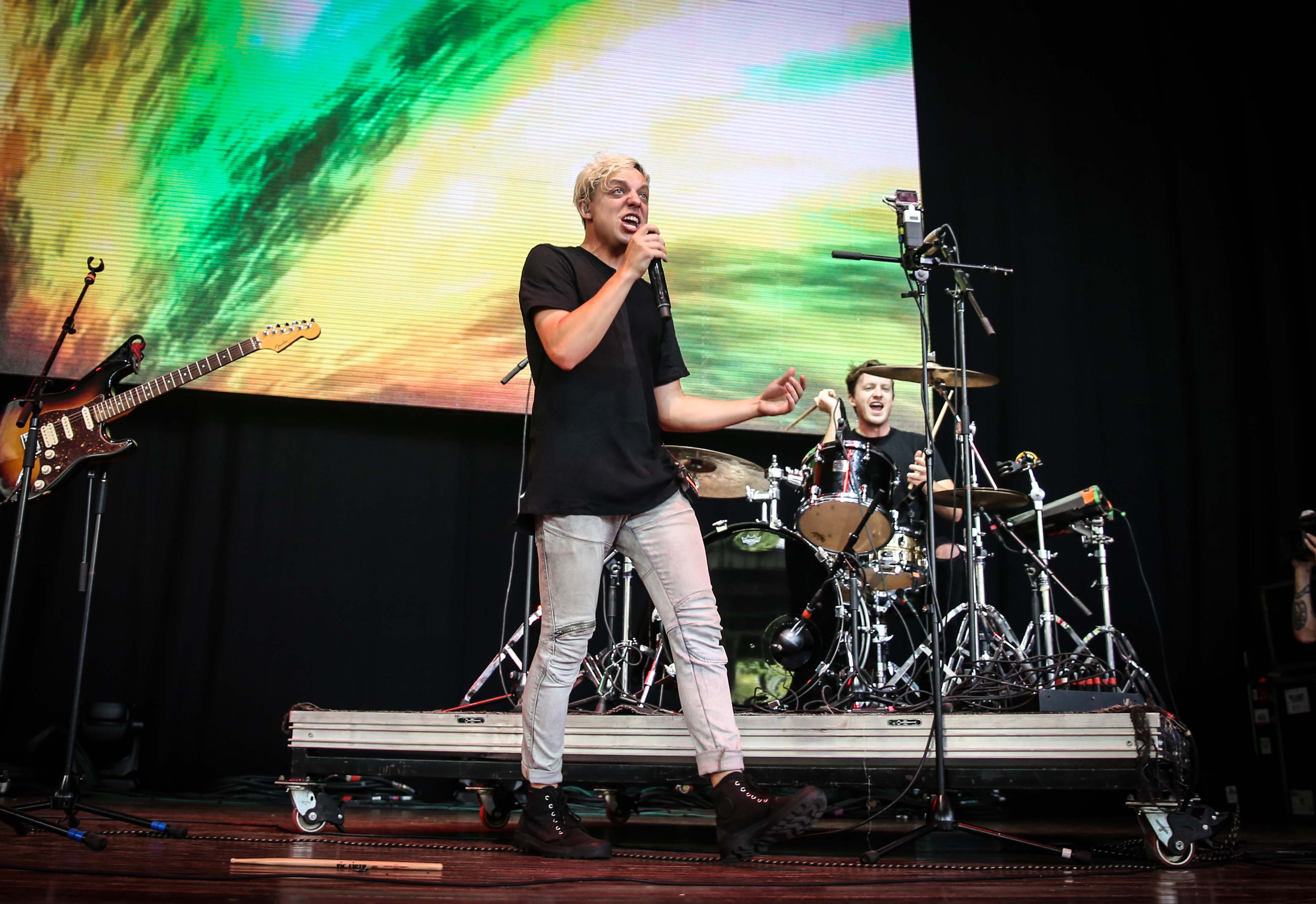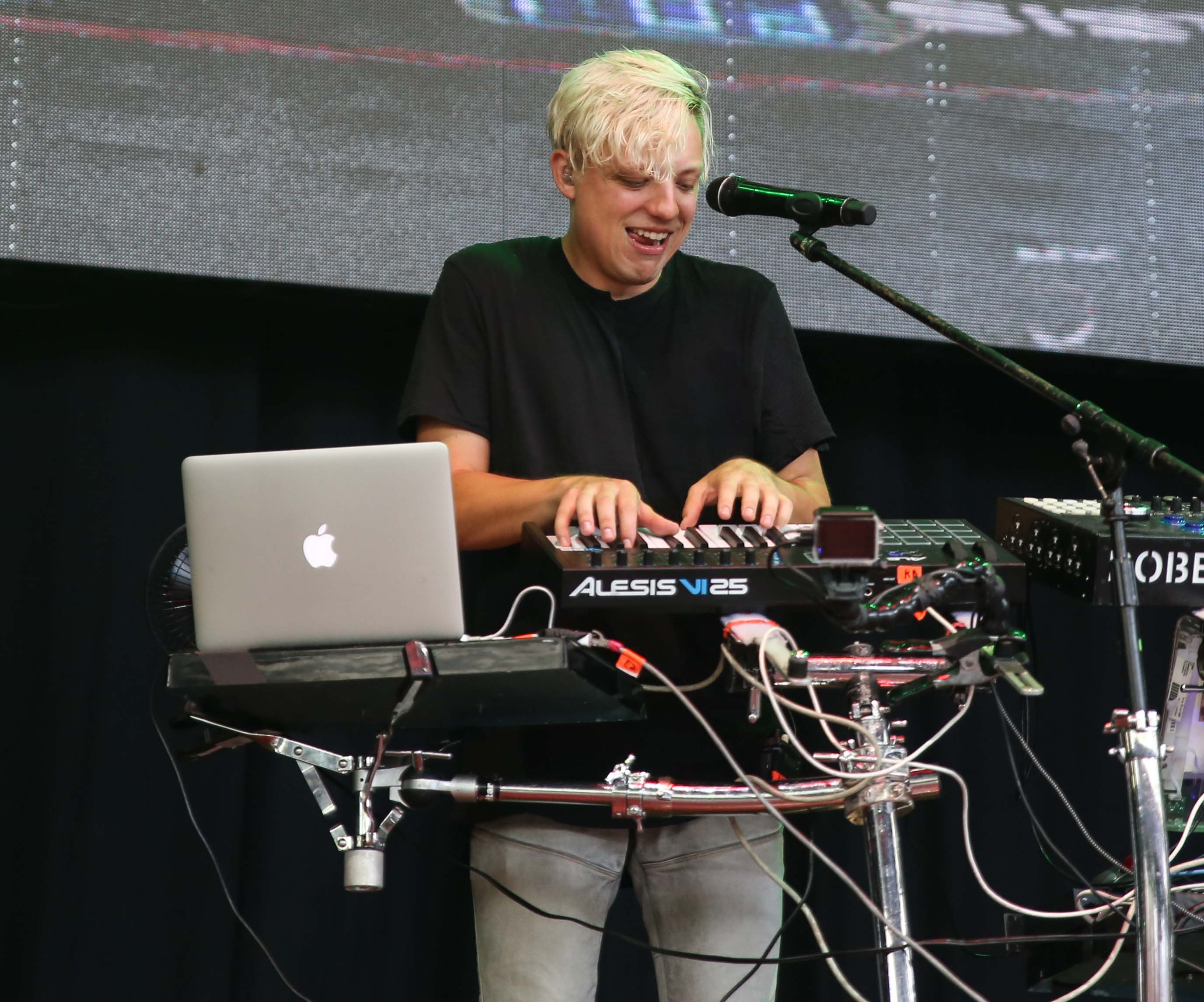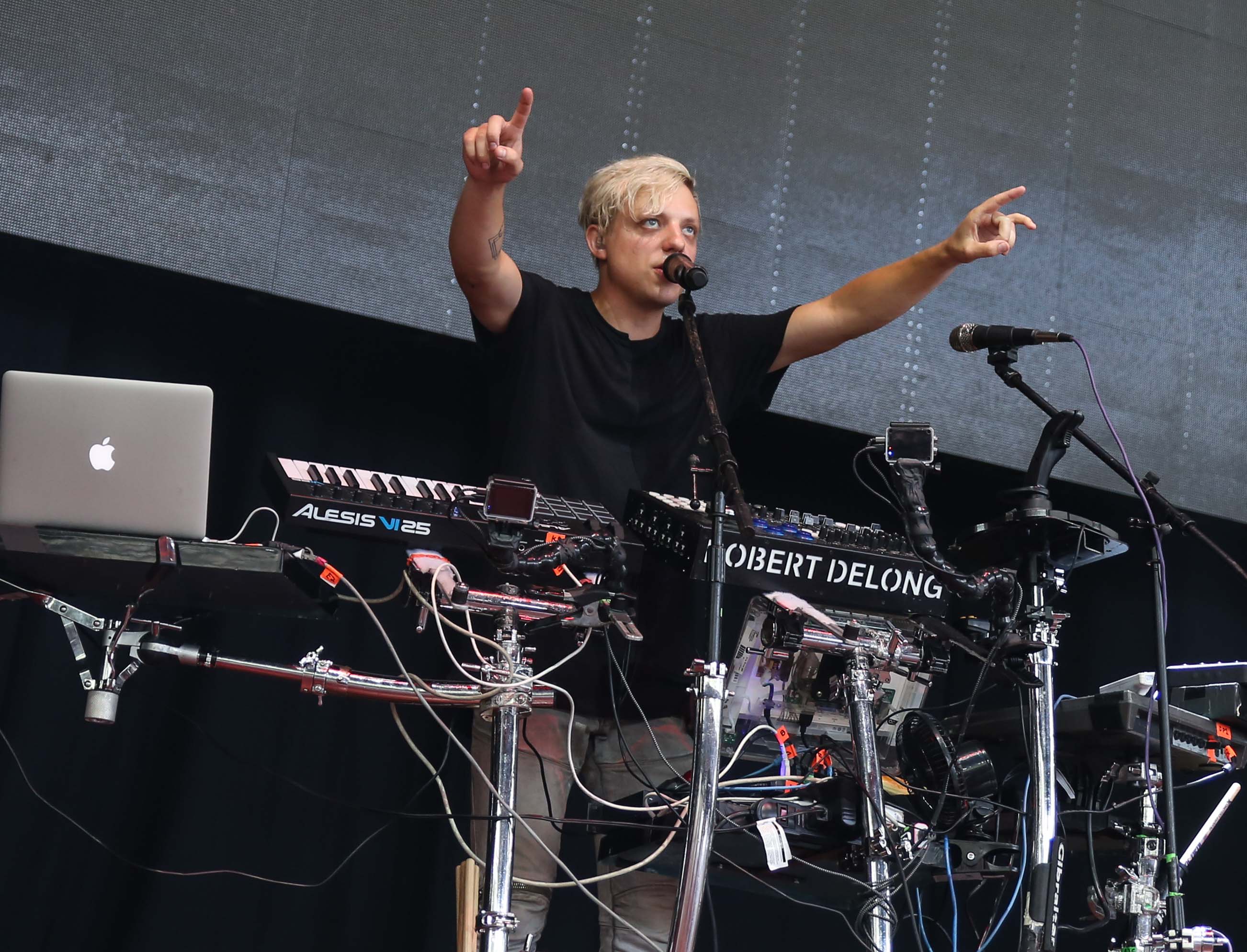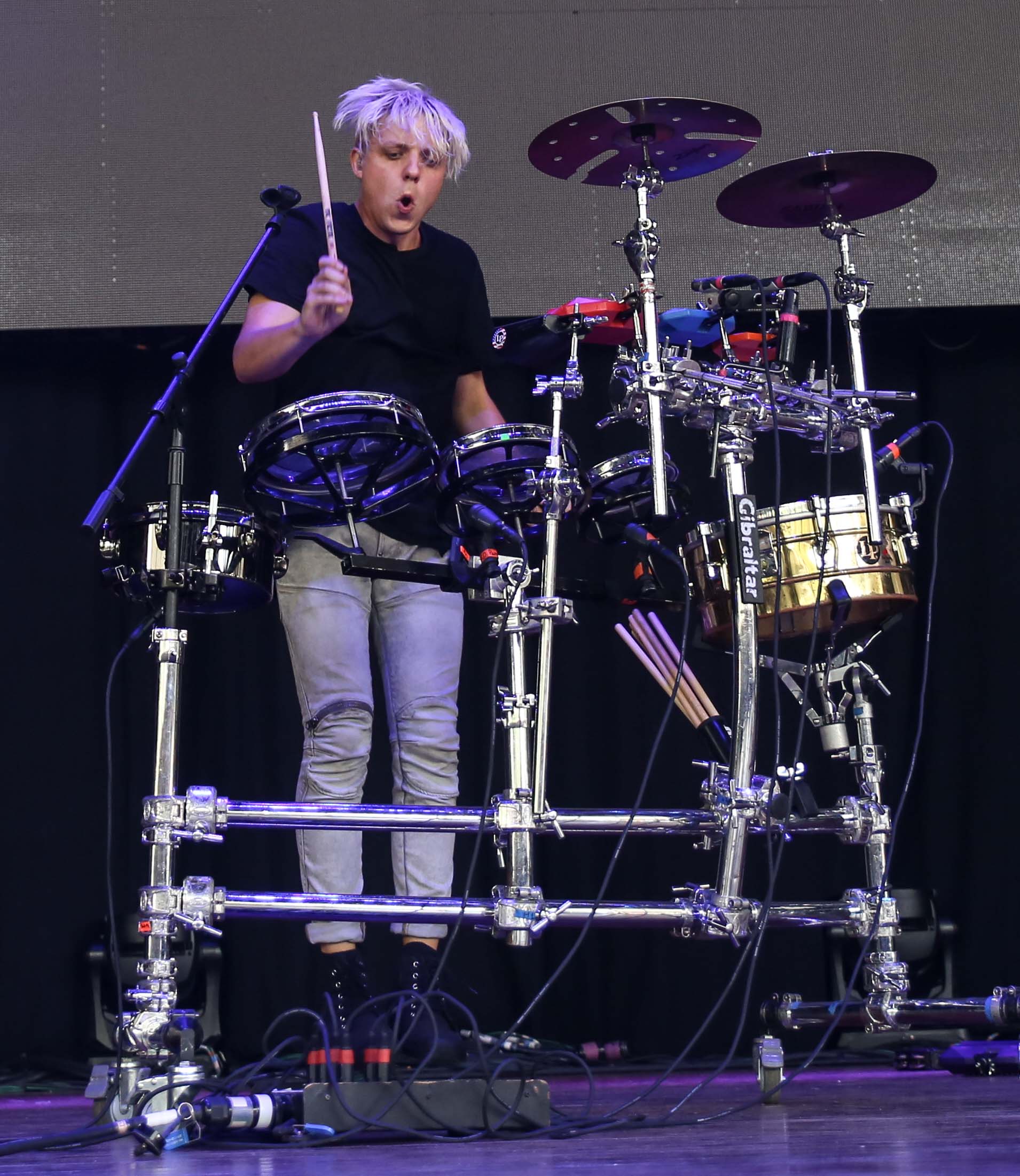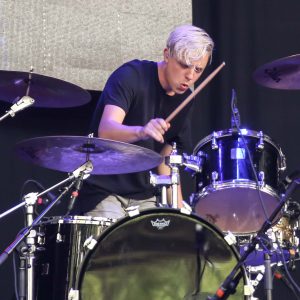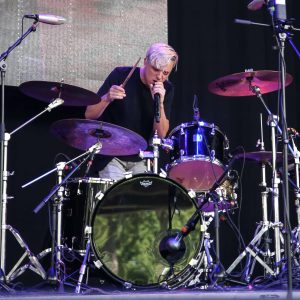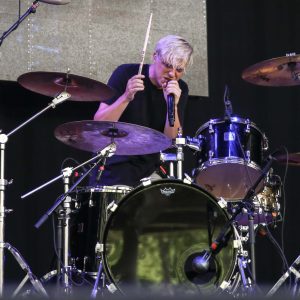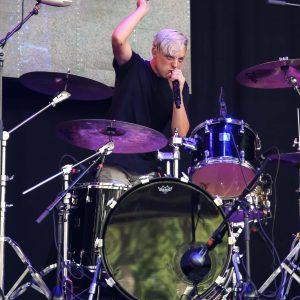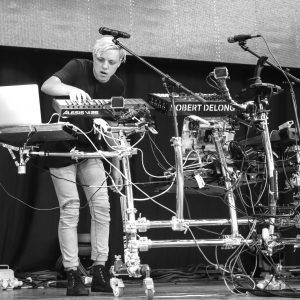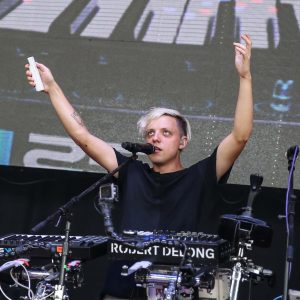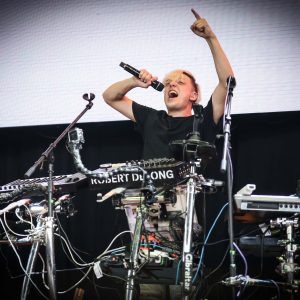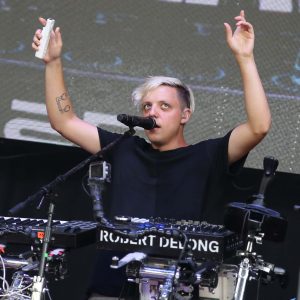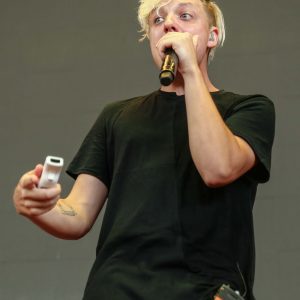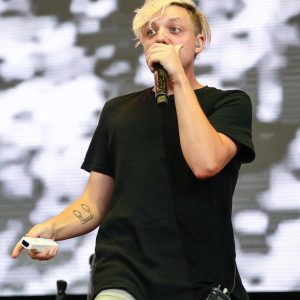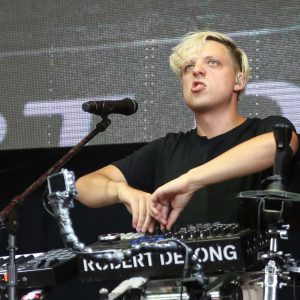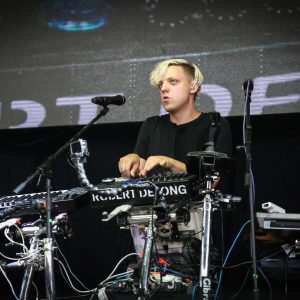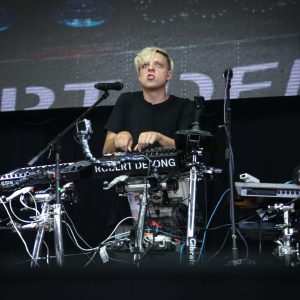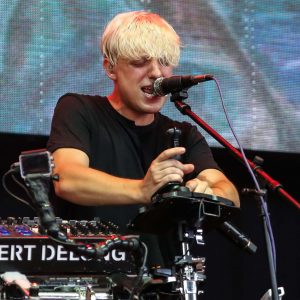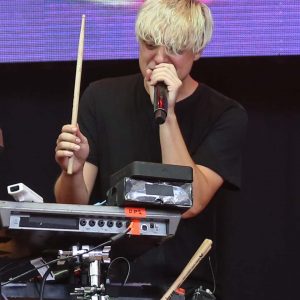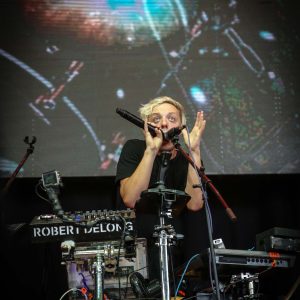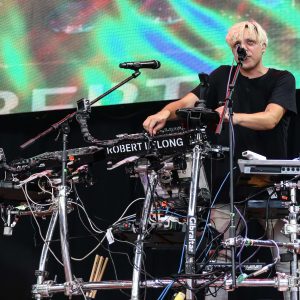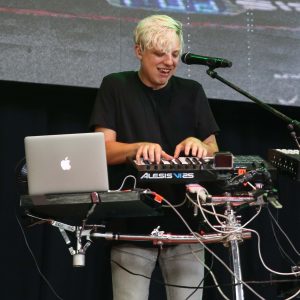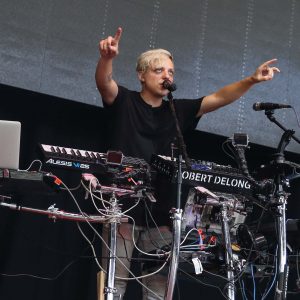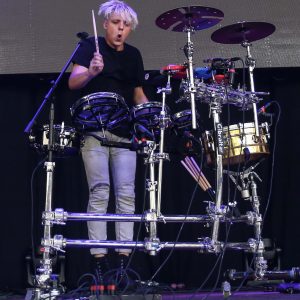 After Mt Joy came an EDM/Alternative artist Robert Delong, you may know him by his song with K.Flay called Favorite Color is Blue. Up next a band of three brothers took the stage, you might know them as AJR which are their first name letters put together. I wasn't so sure what to expect from them but as soon as they started to perform and seeing the energy they have on stage they definitely caught my eye (and ears). By this time the sun was out and the rain has pushed away from Symphony Woods the fans started piling in just in time for Awolnation! DC101 played Awolnation a lot which isn't a bad thing, The band played their catchy material and fans loved every second of it.

AJR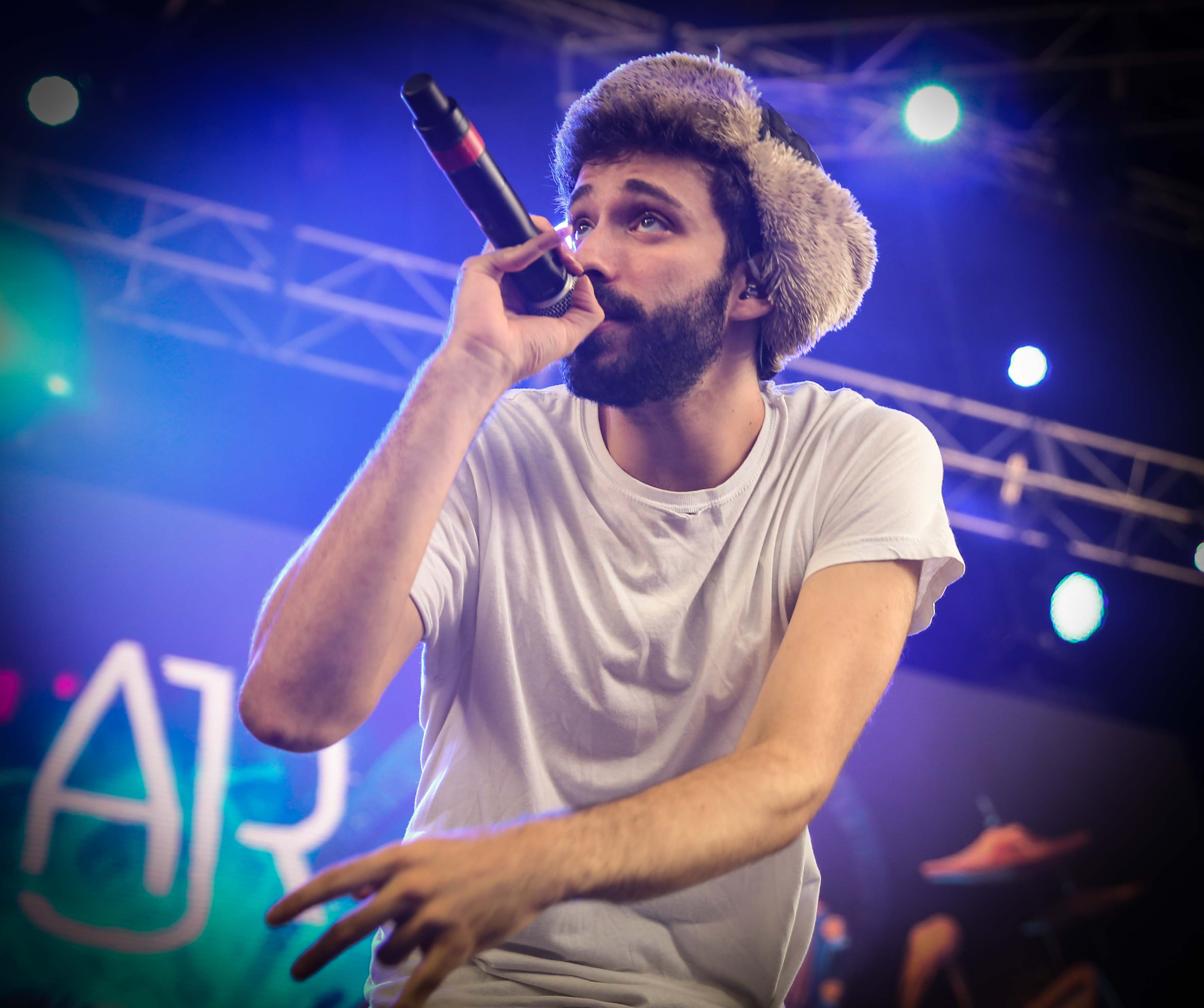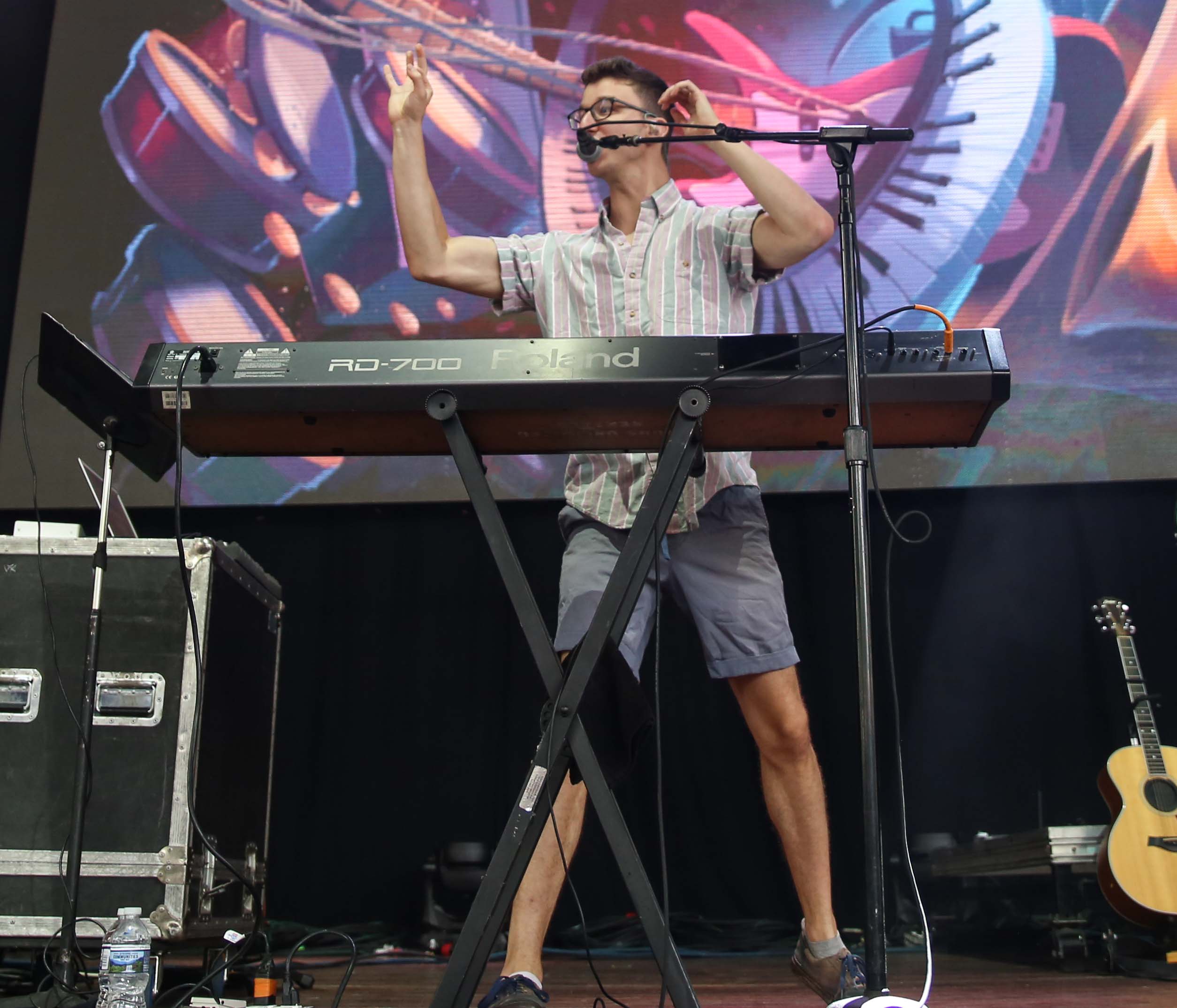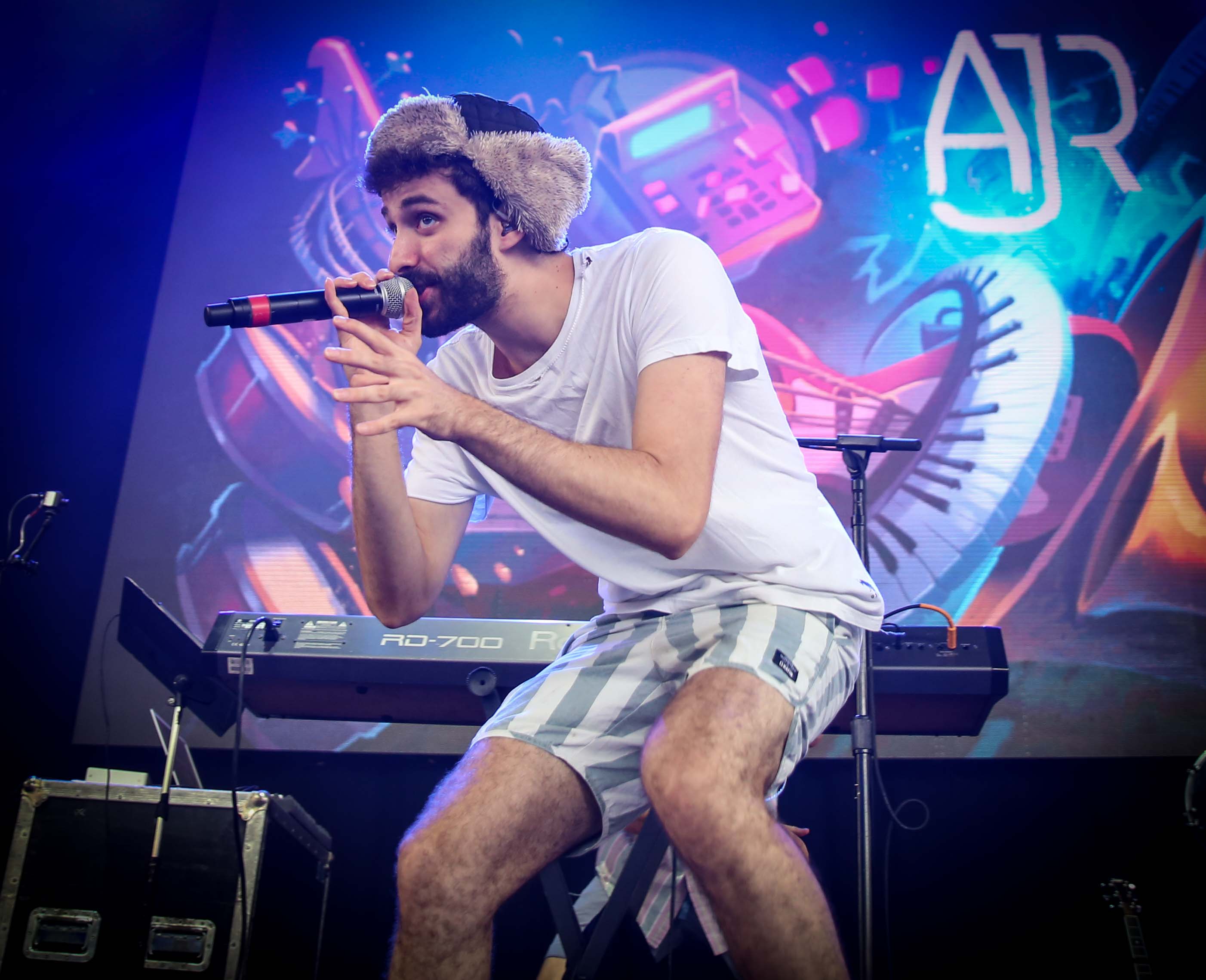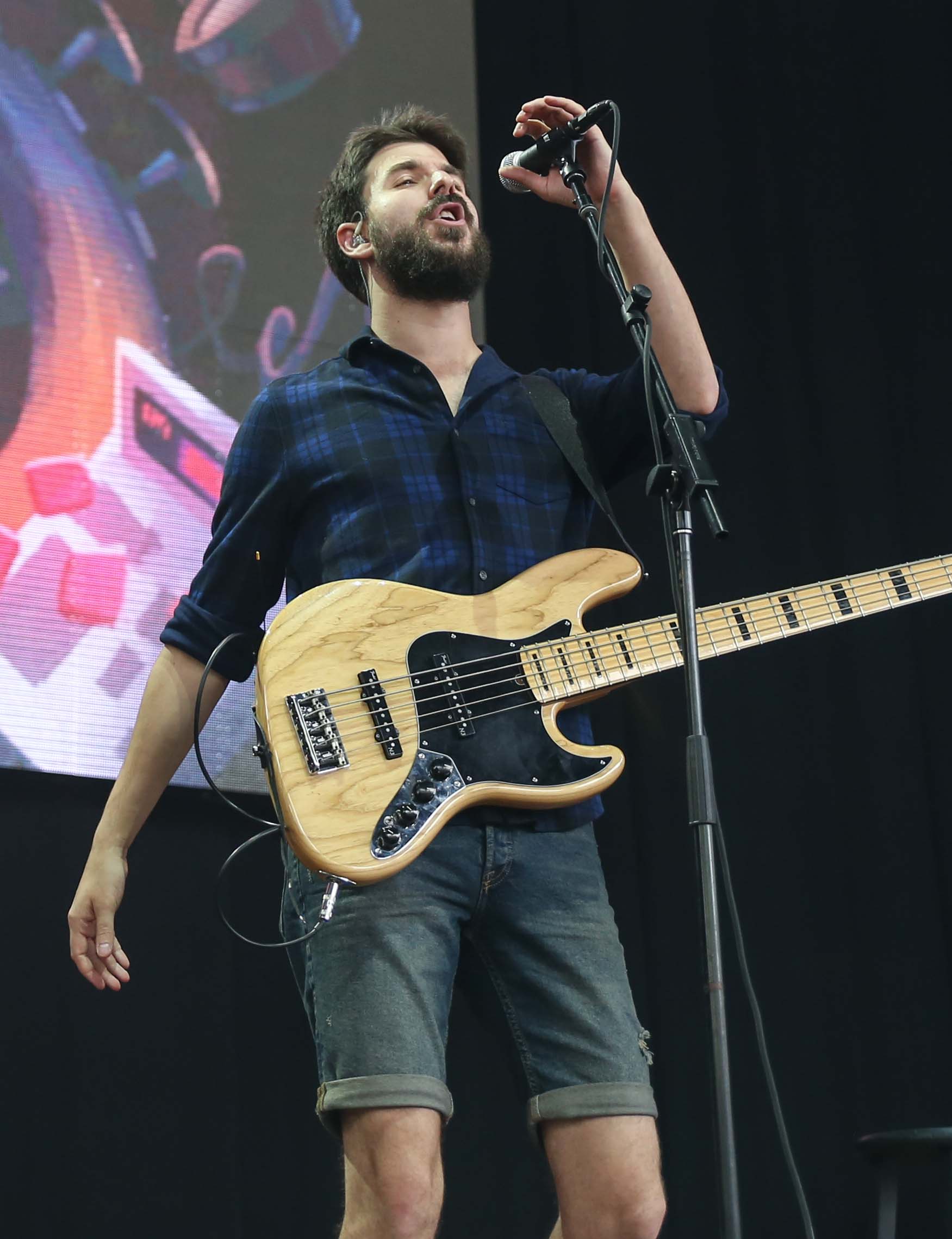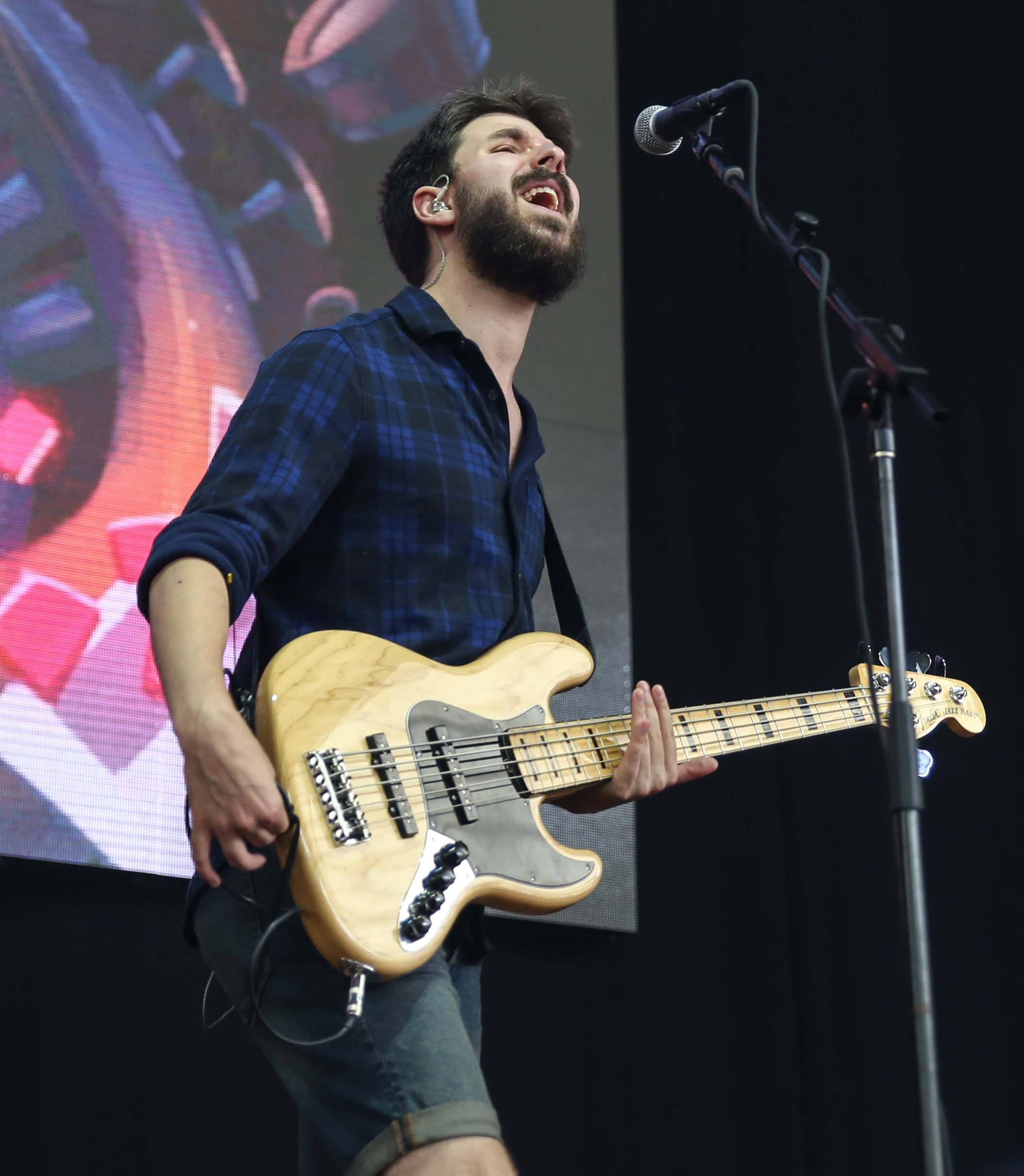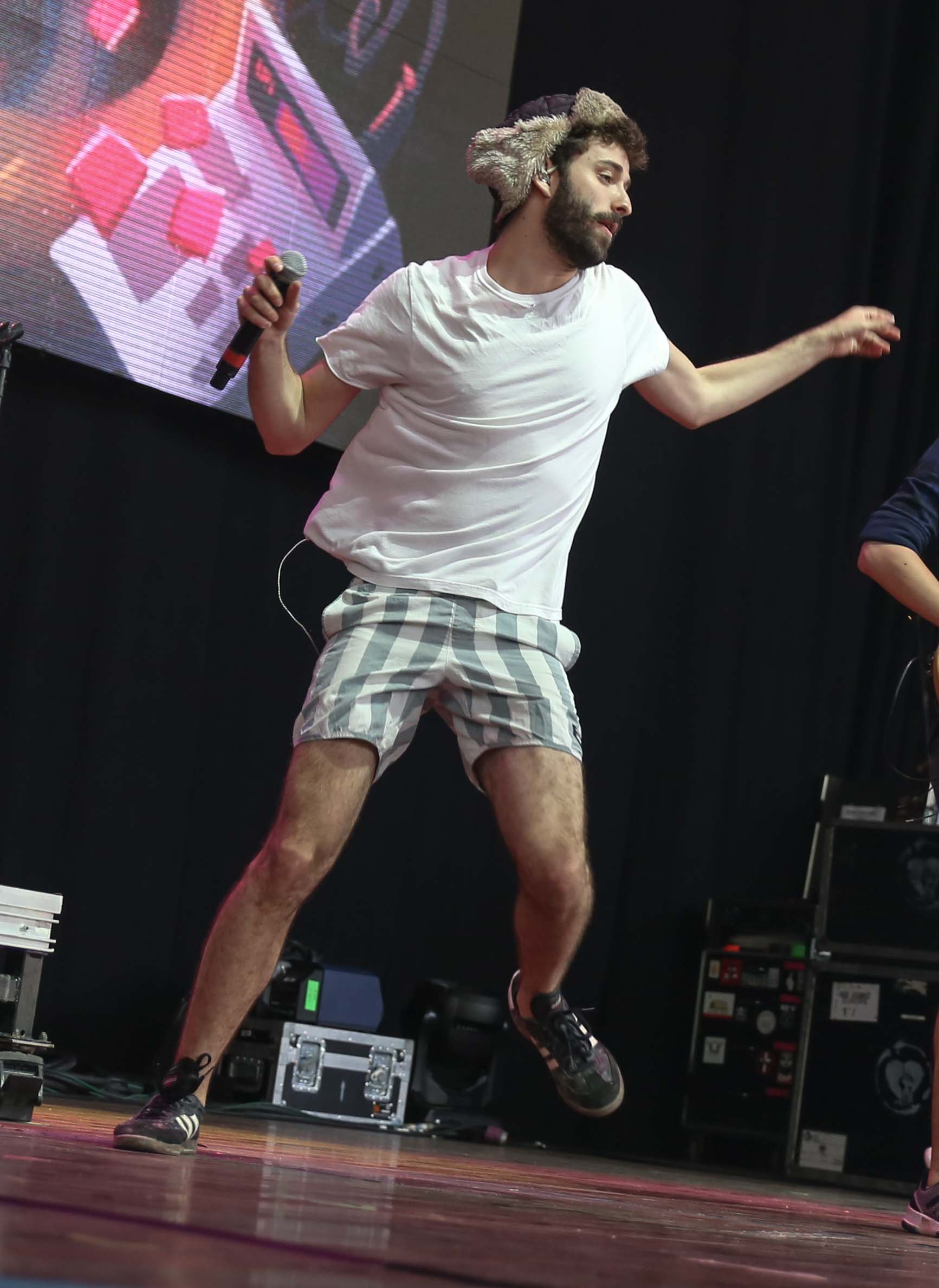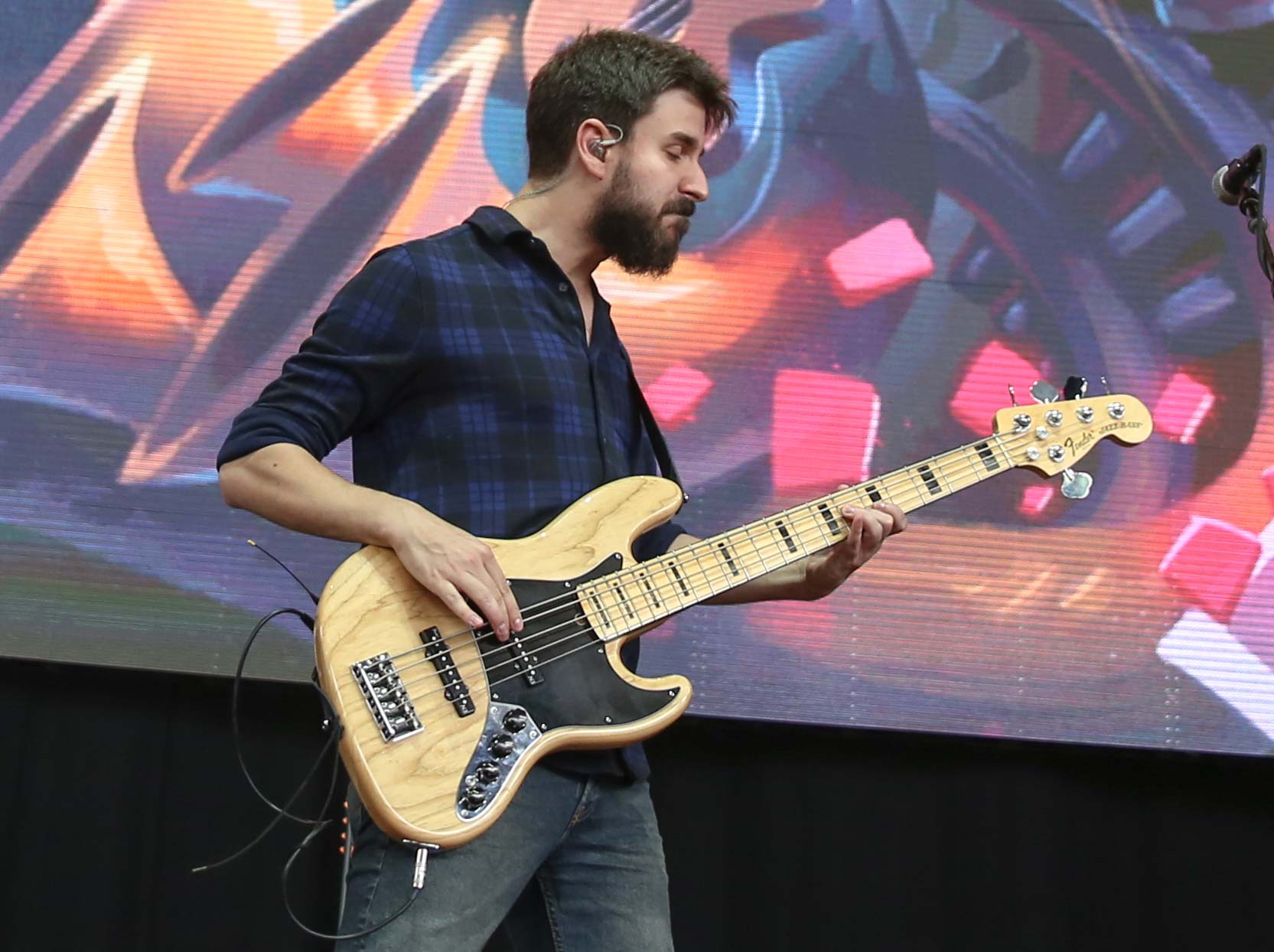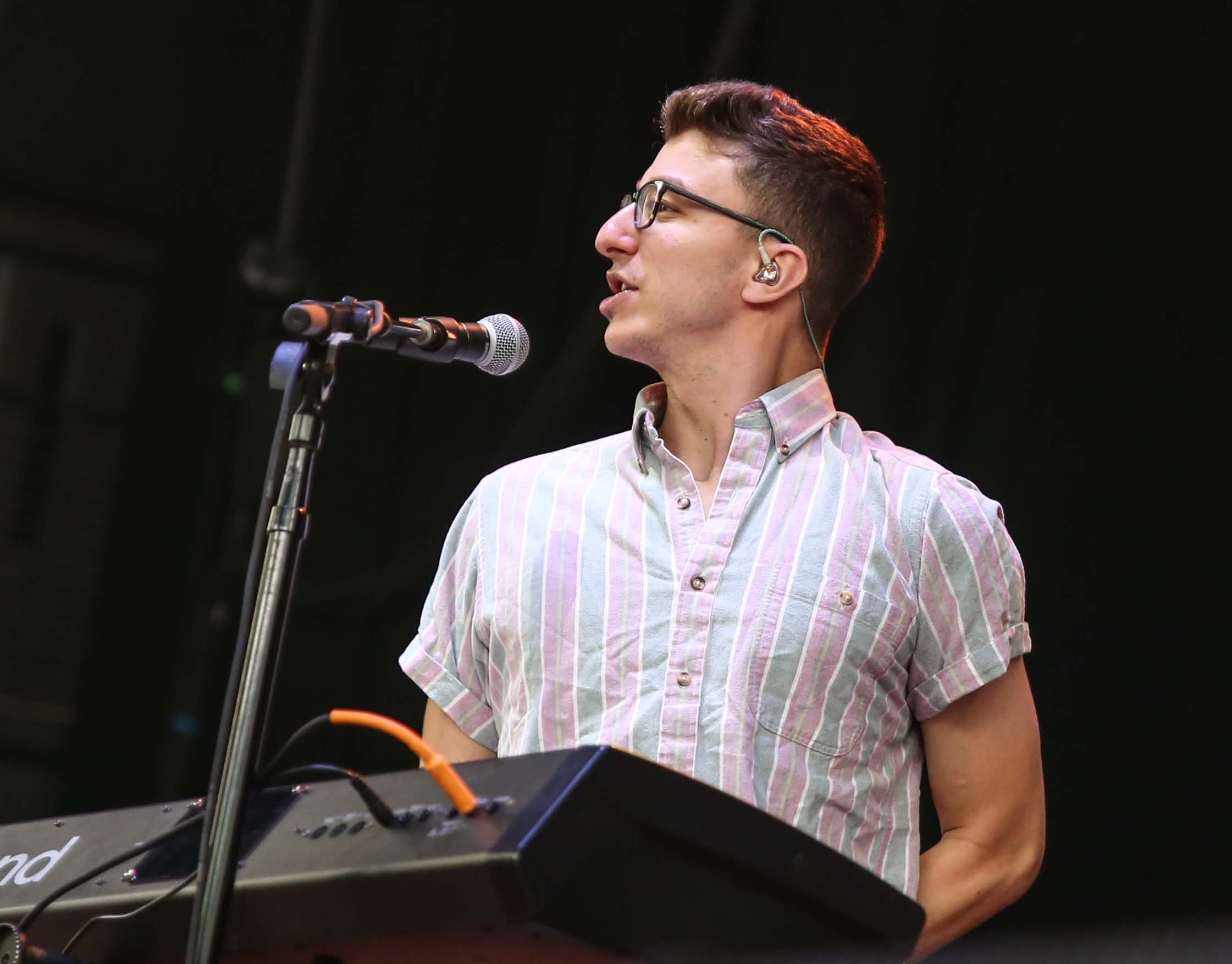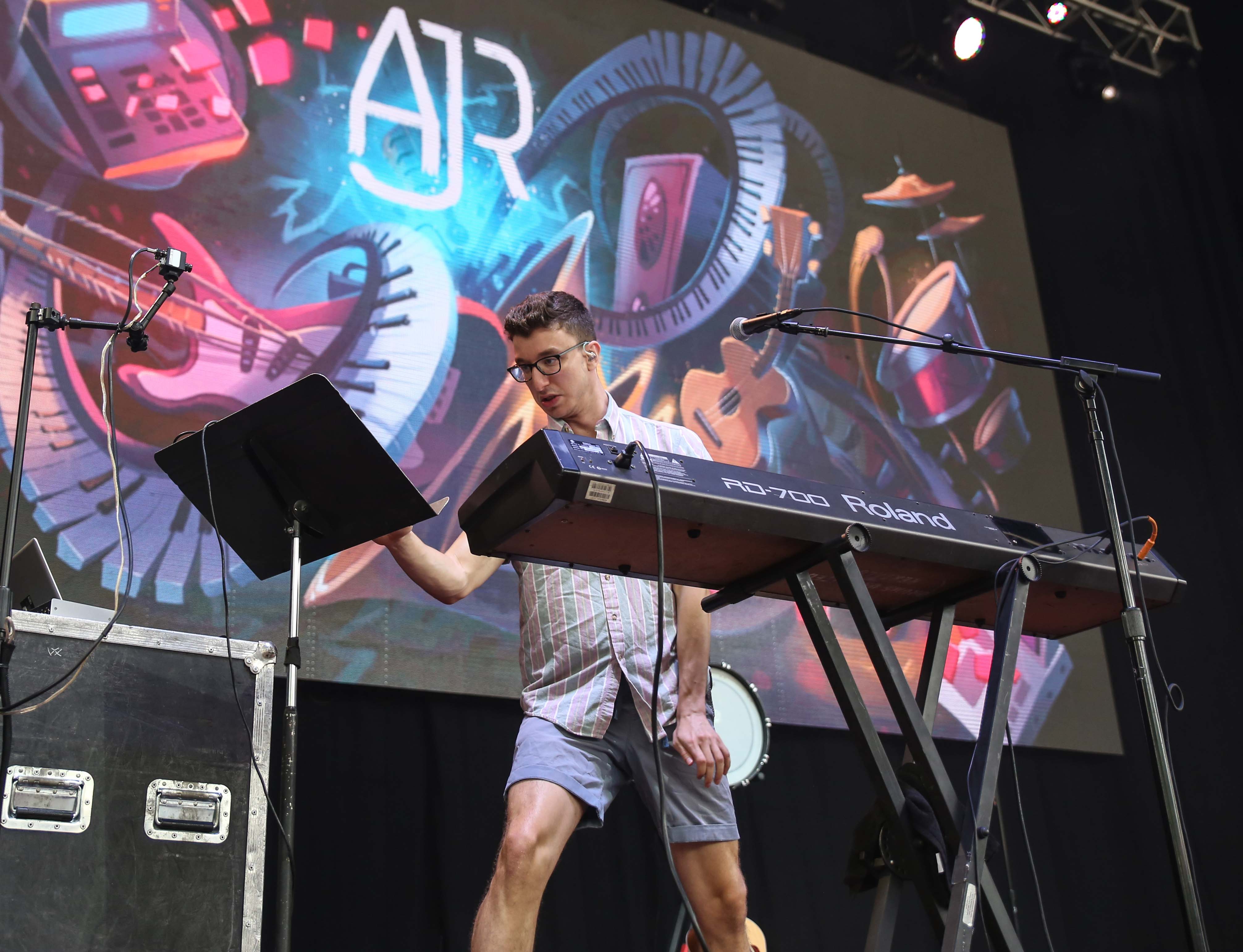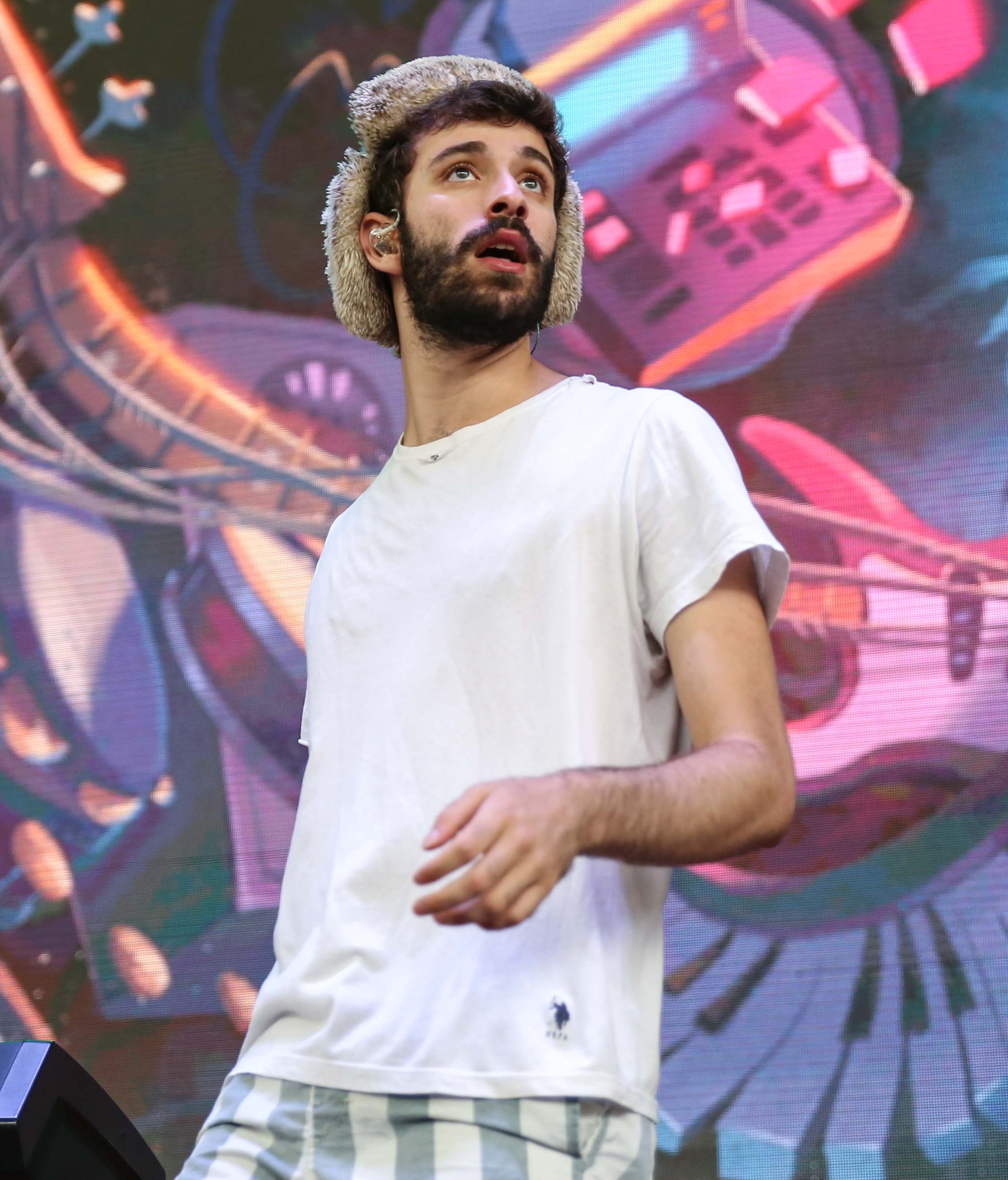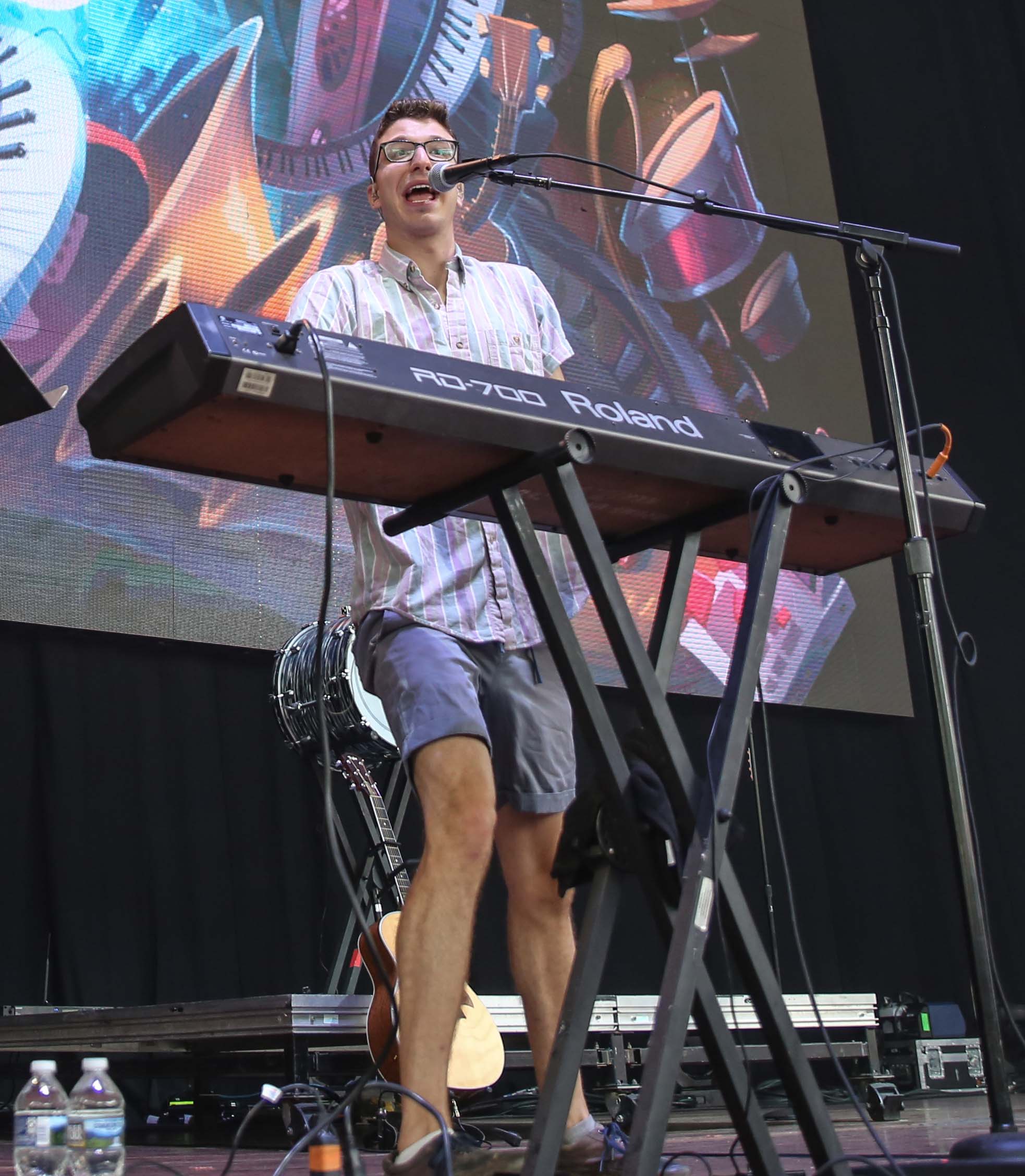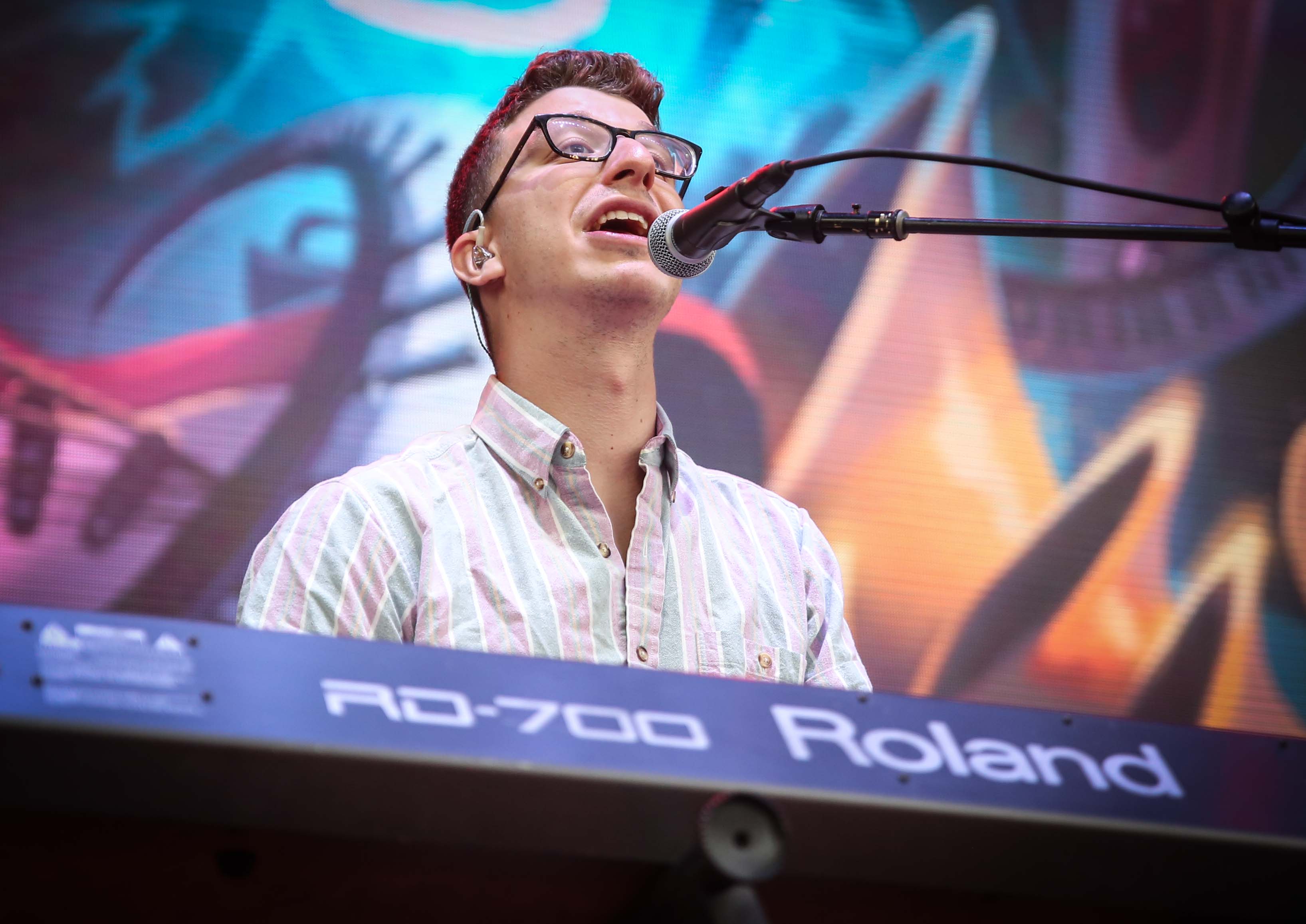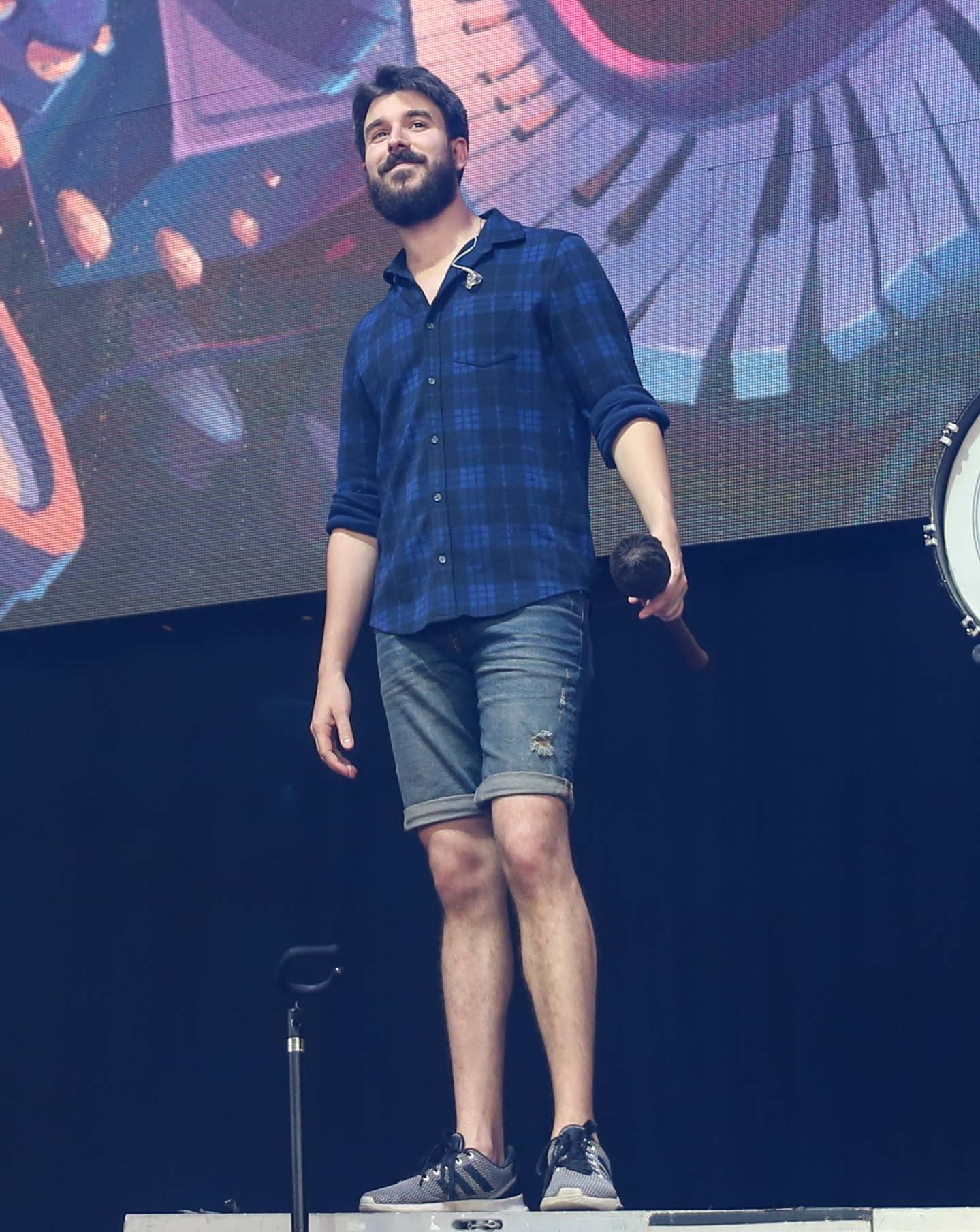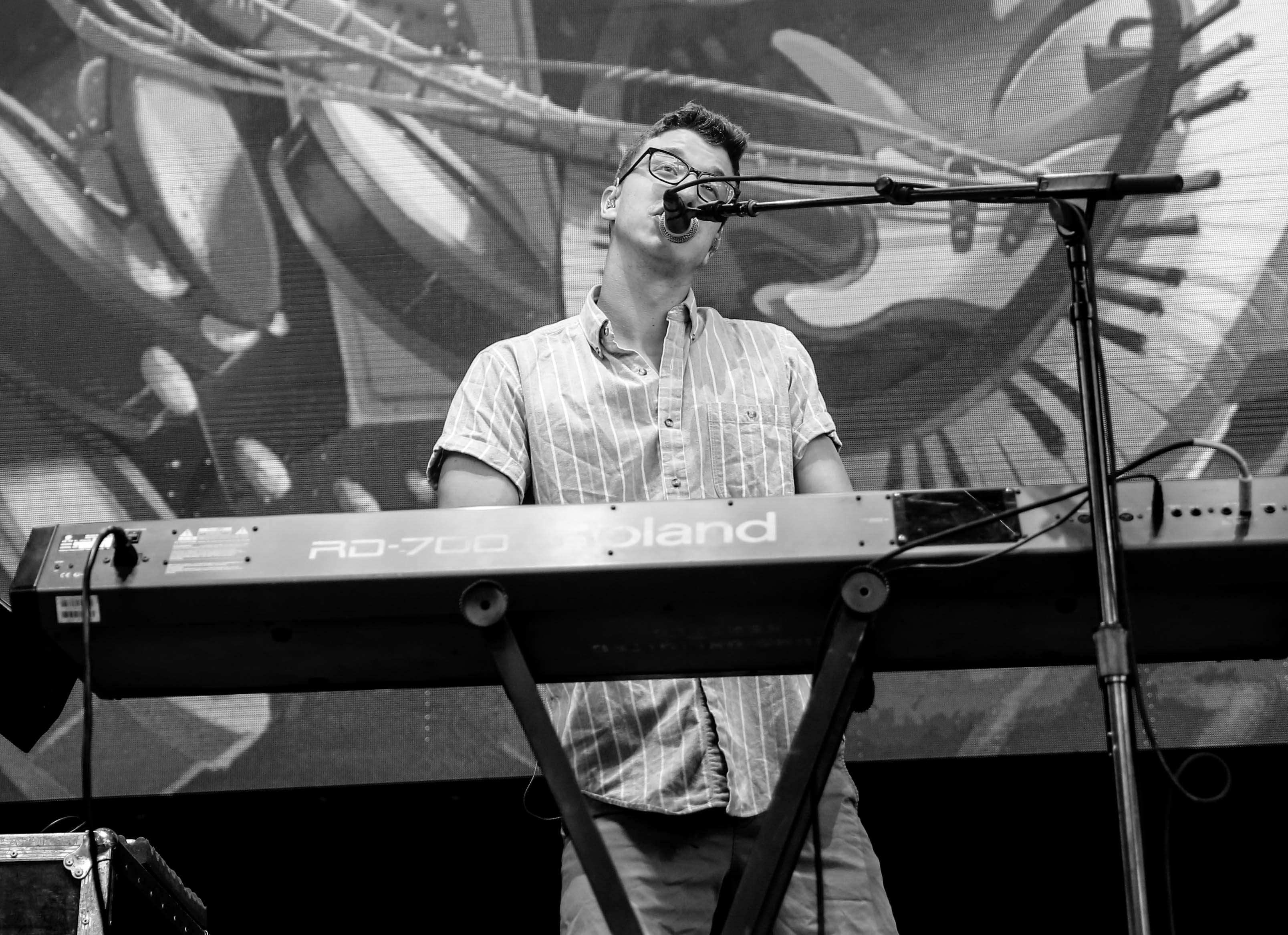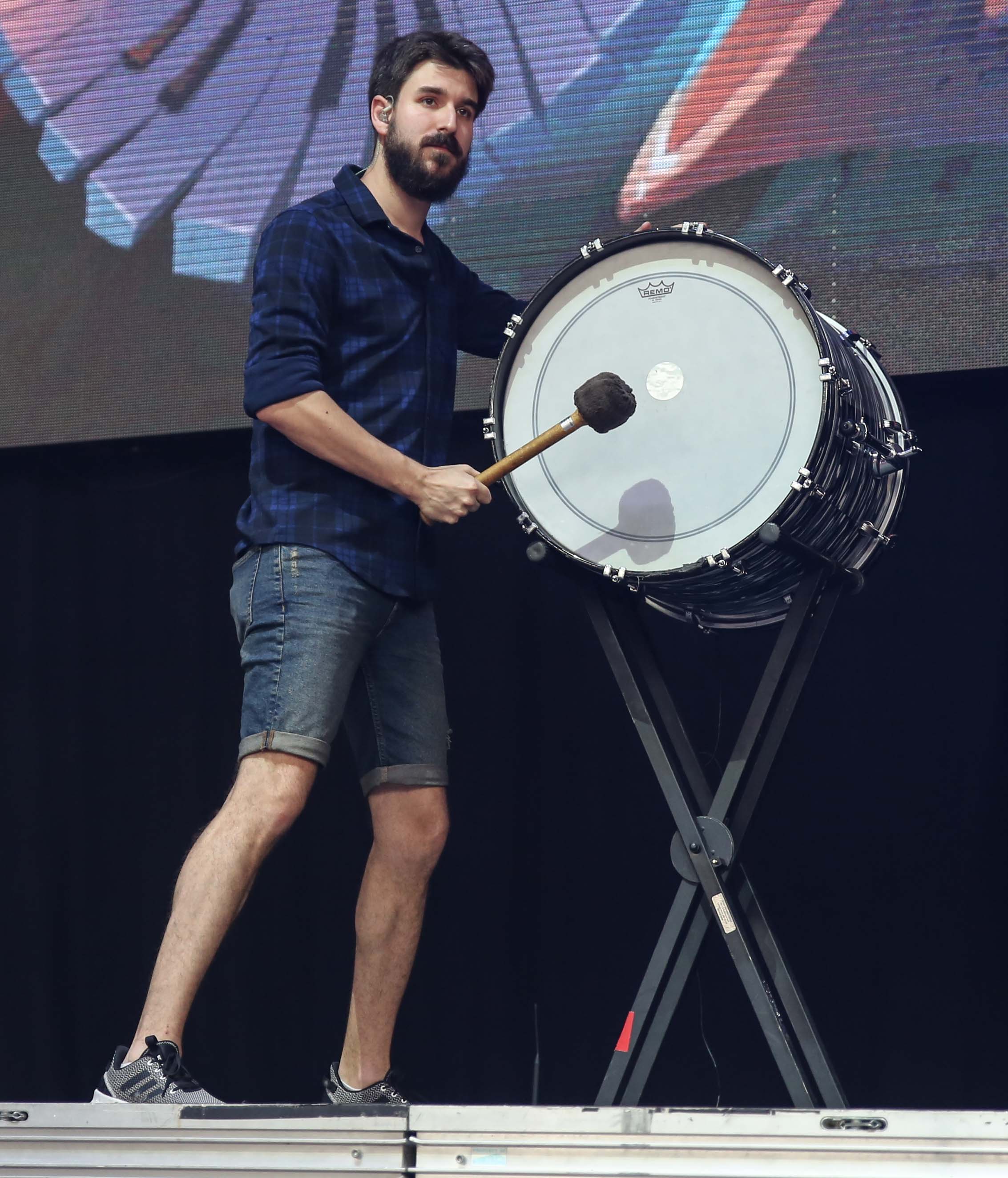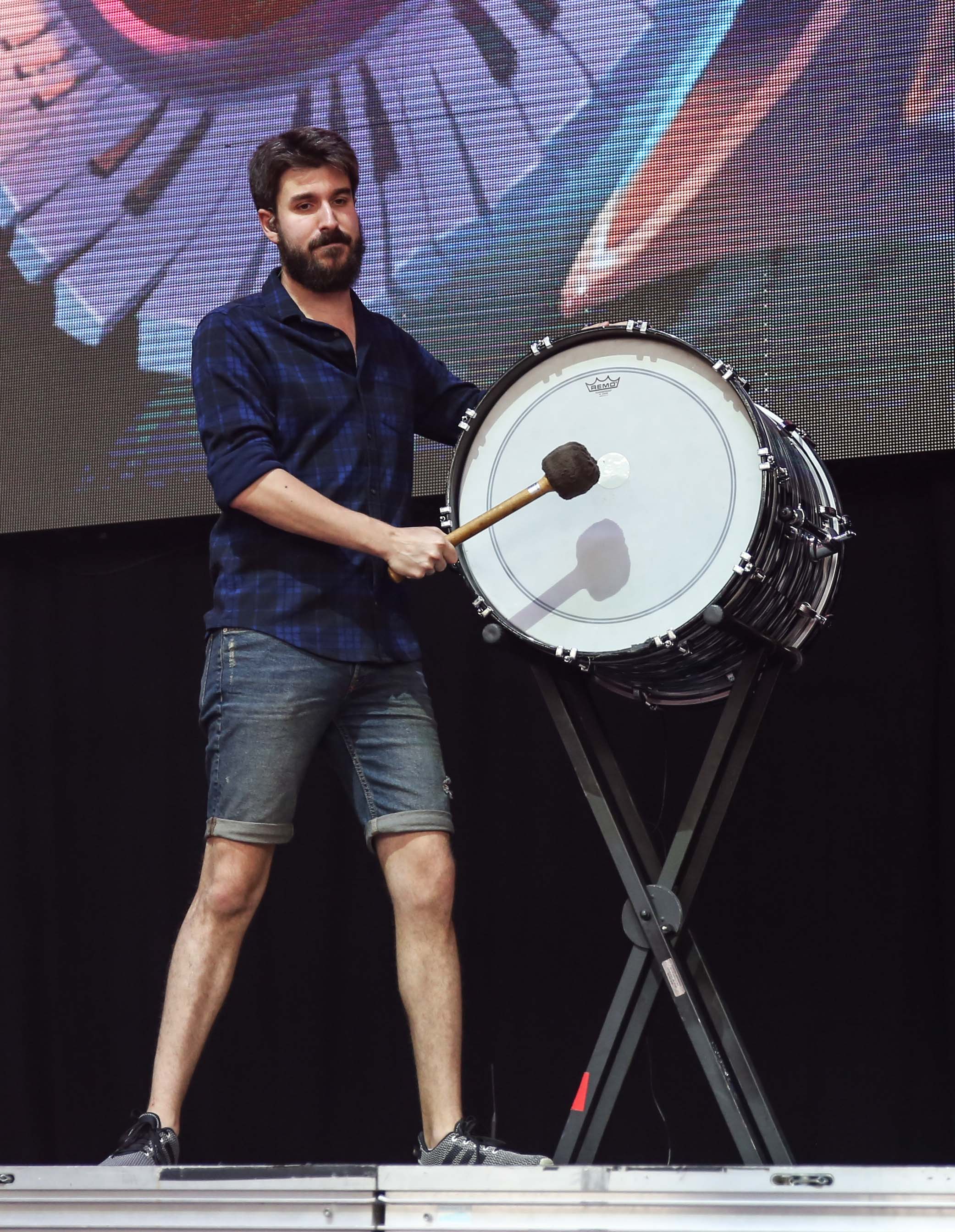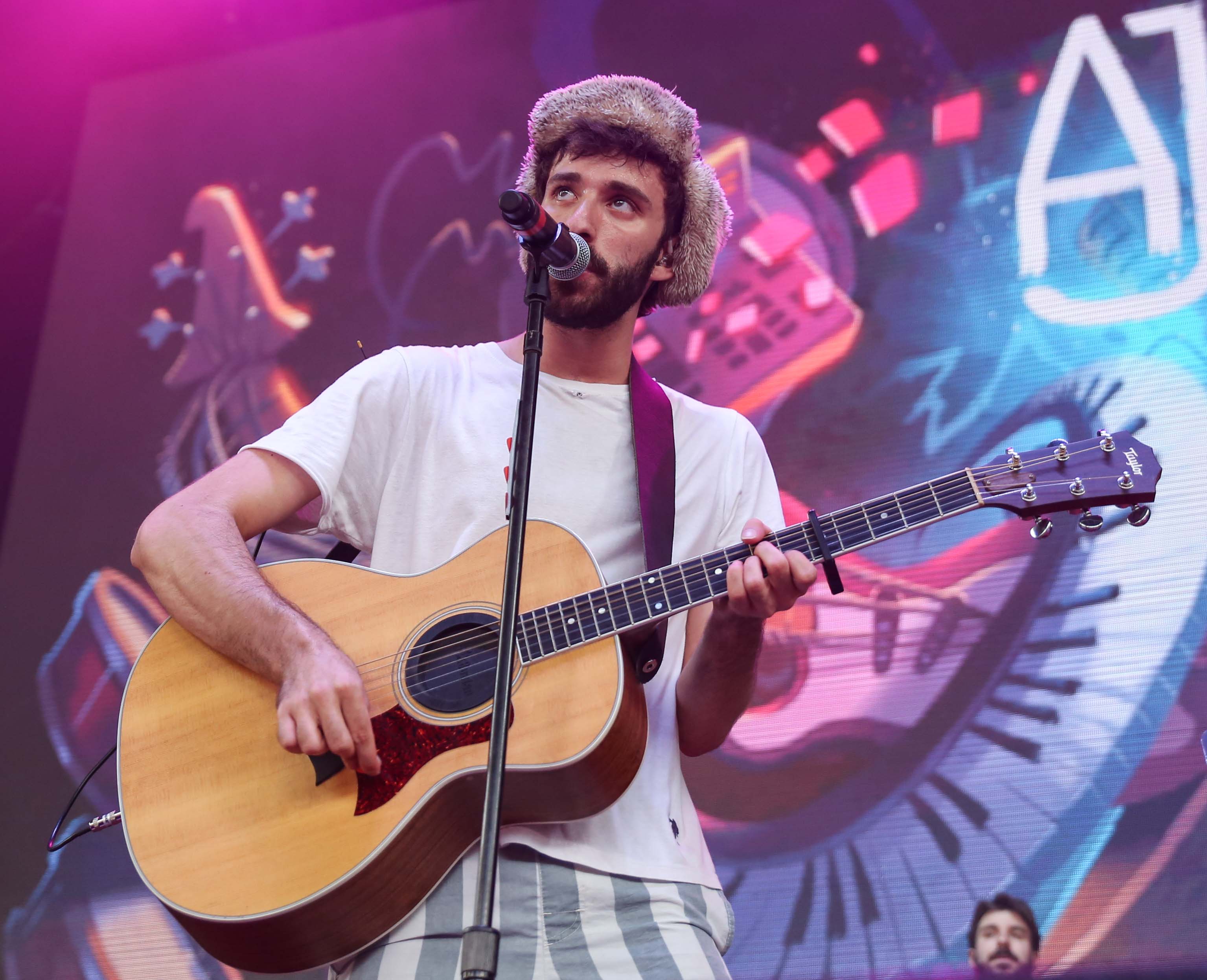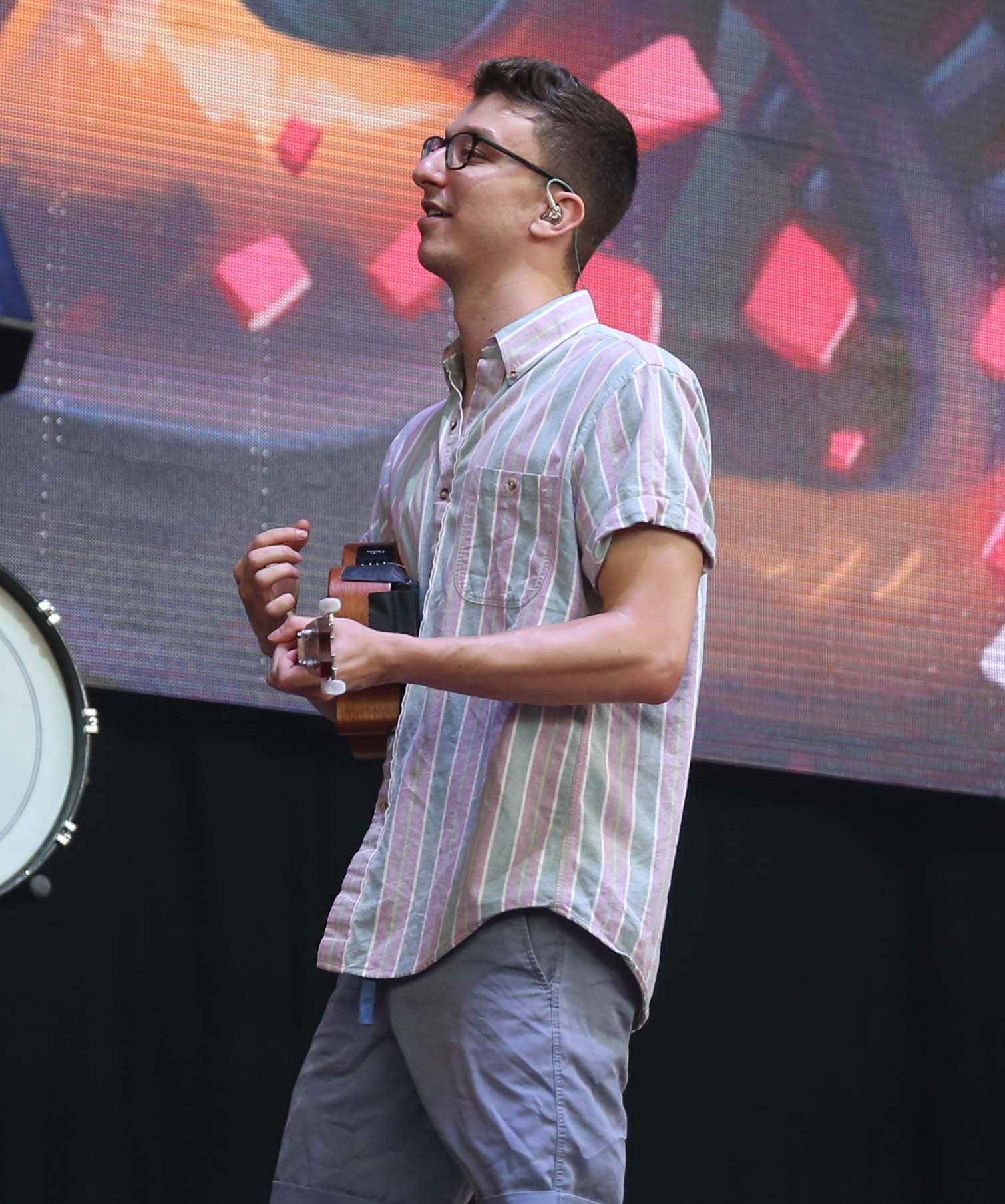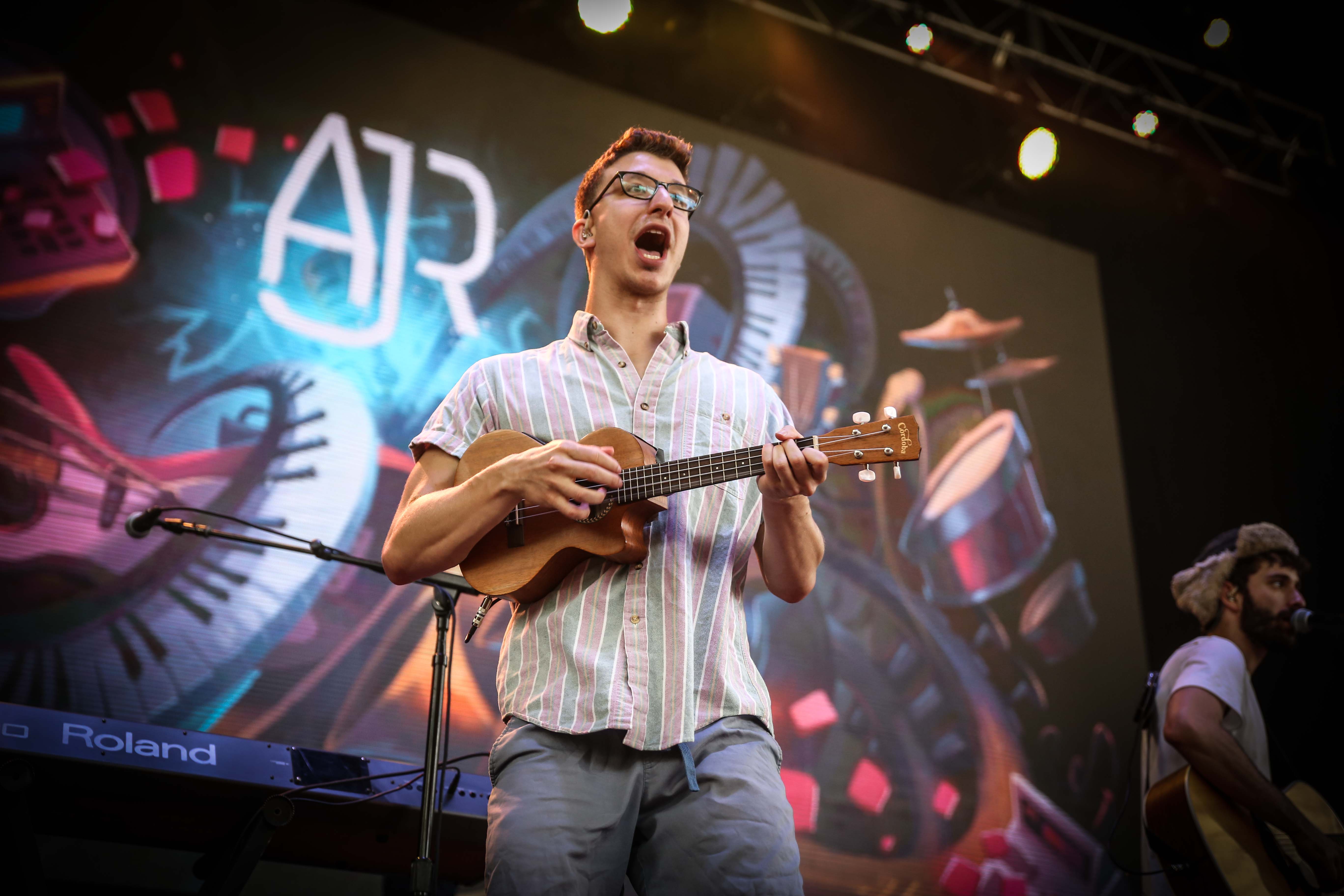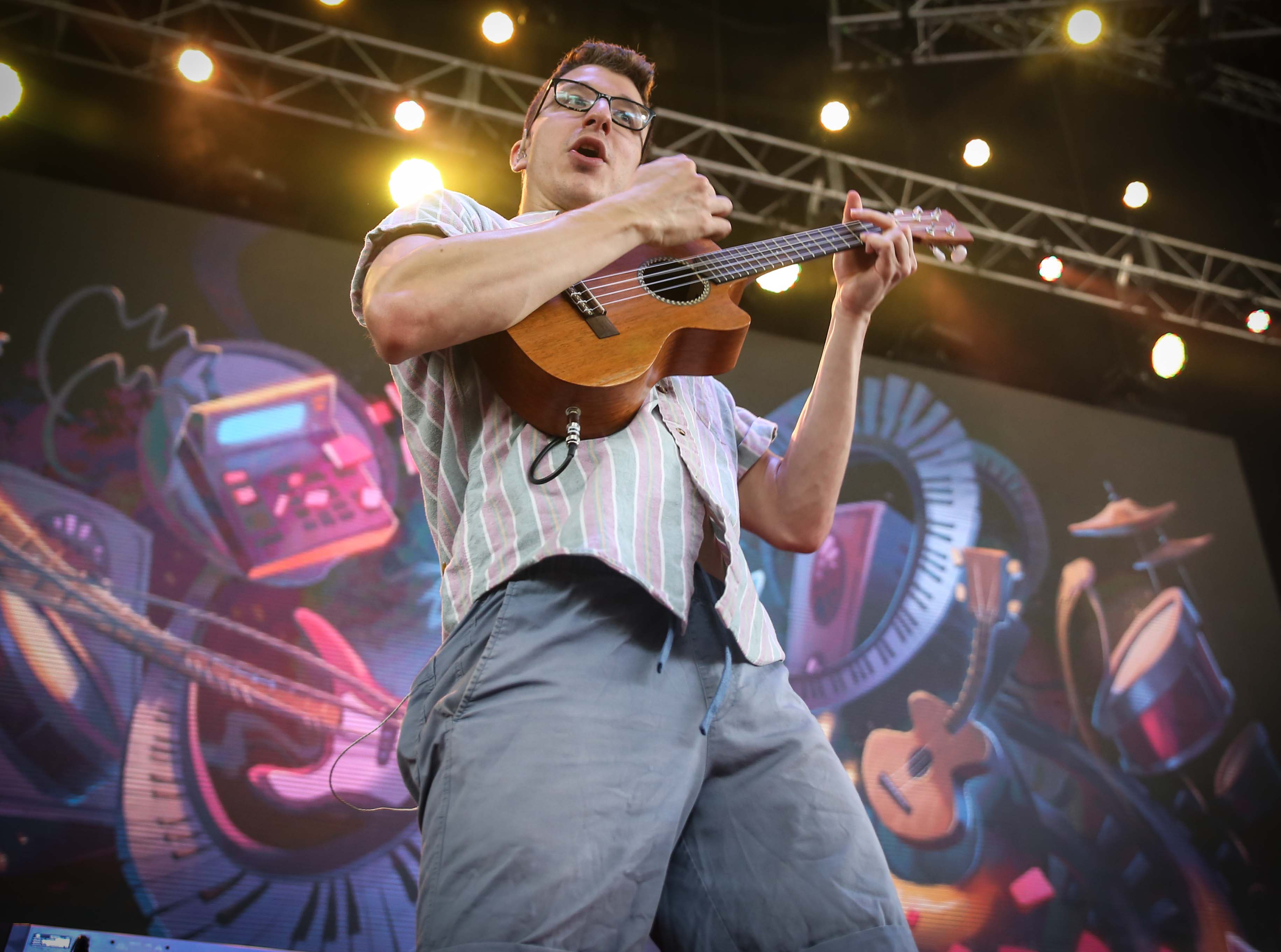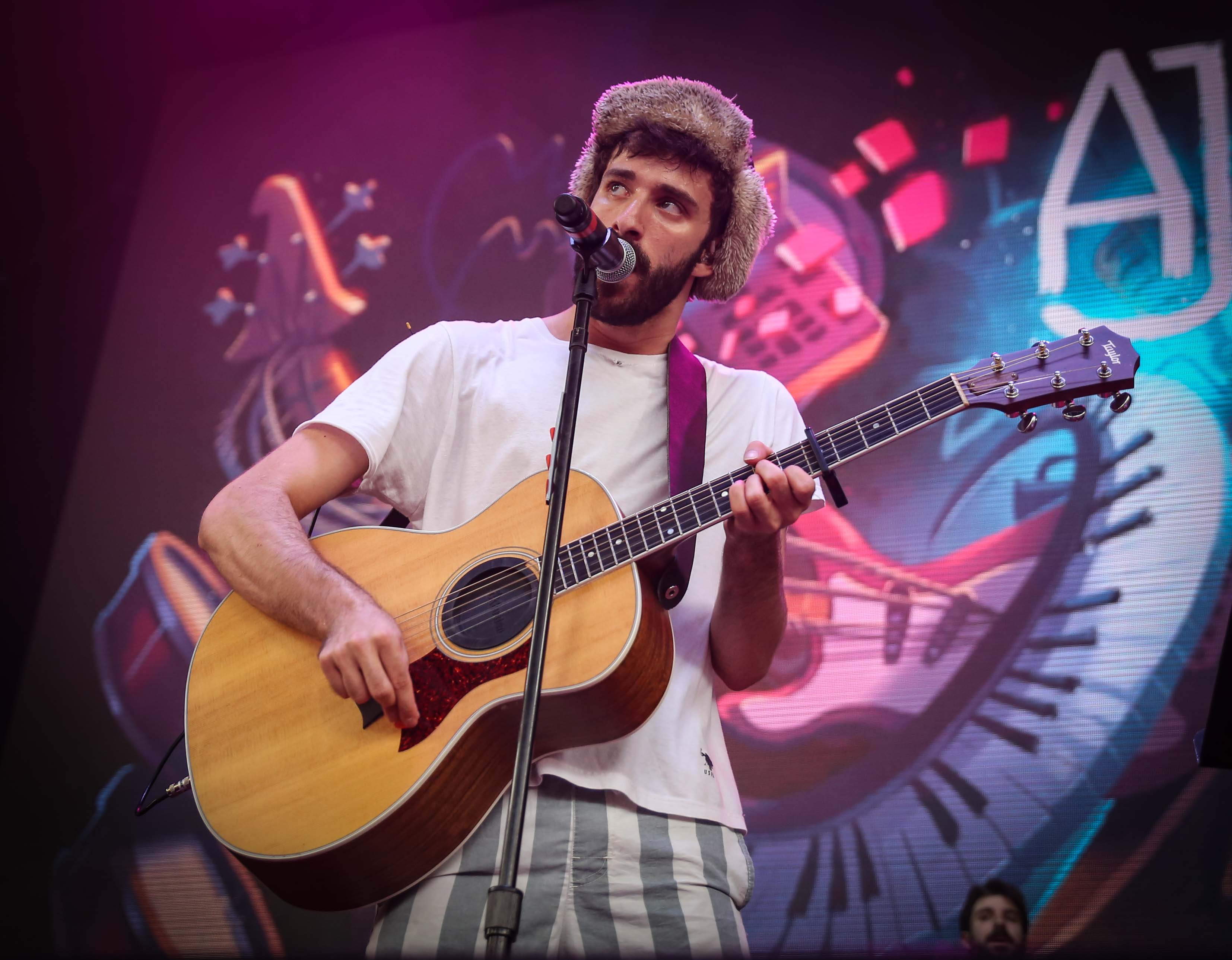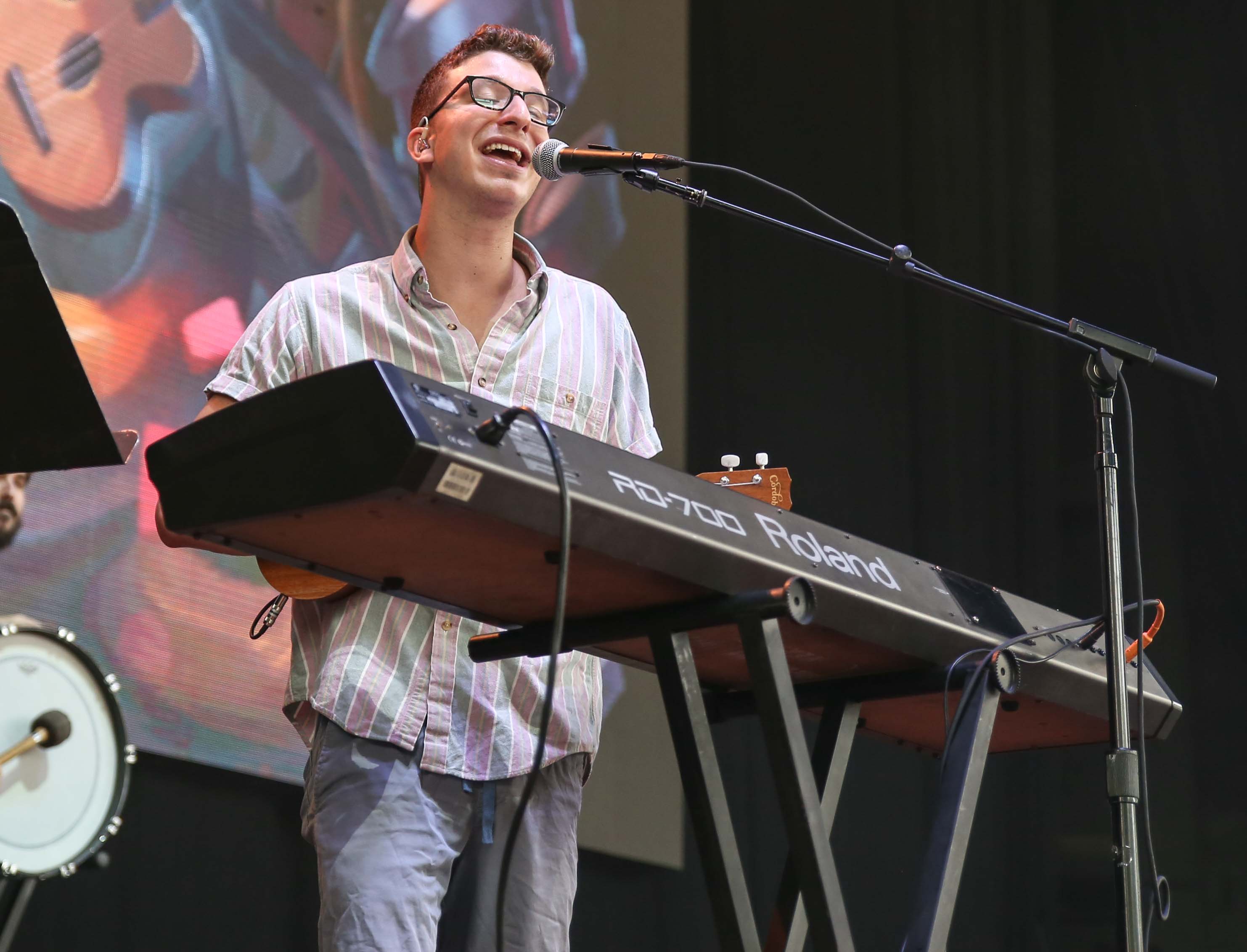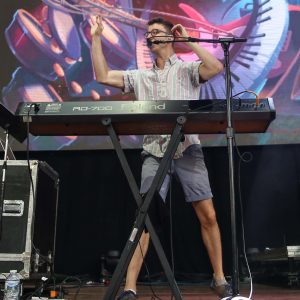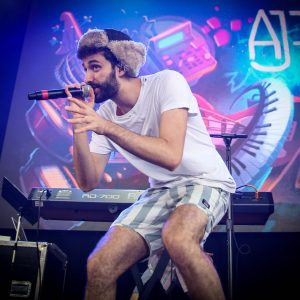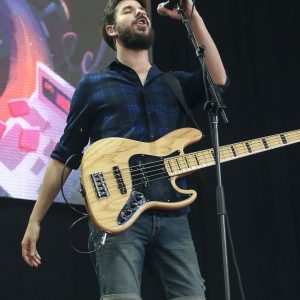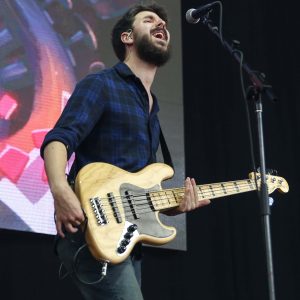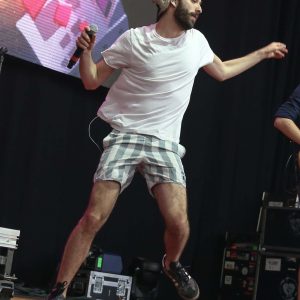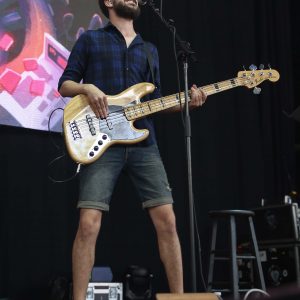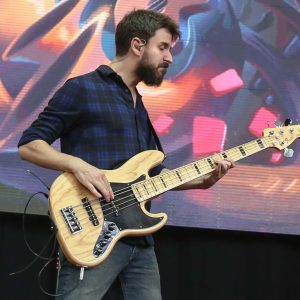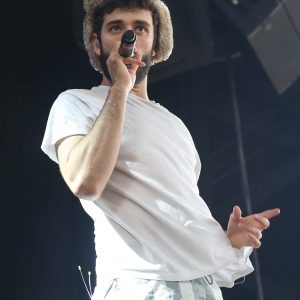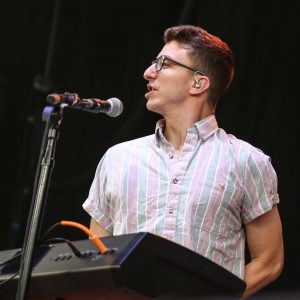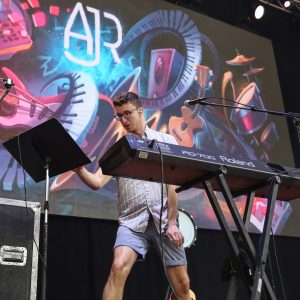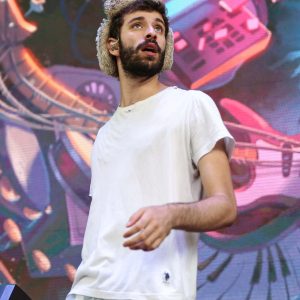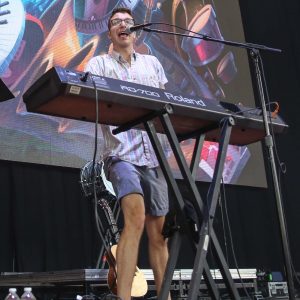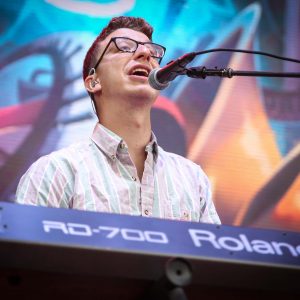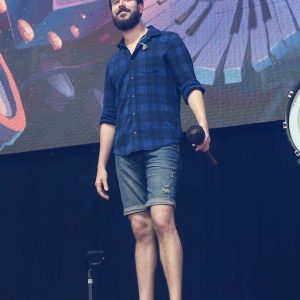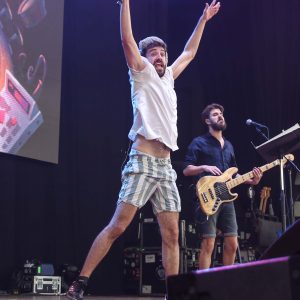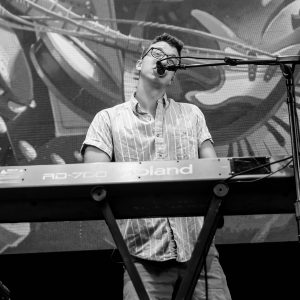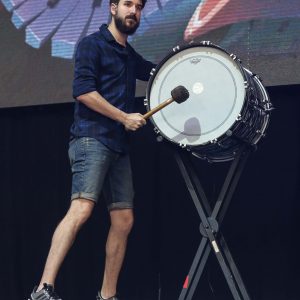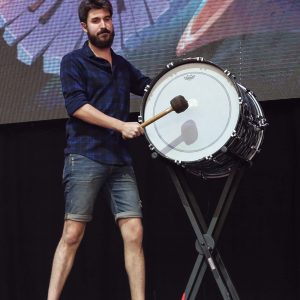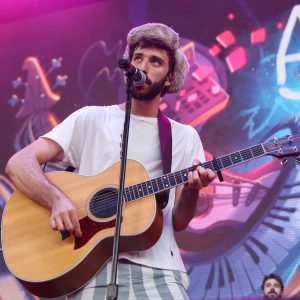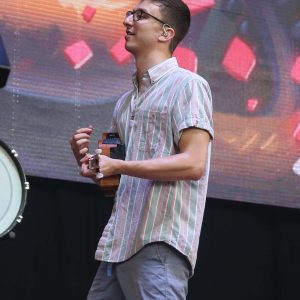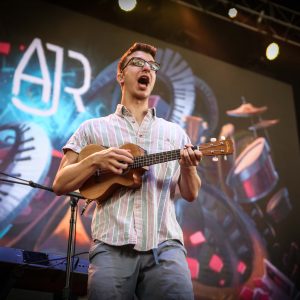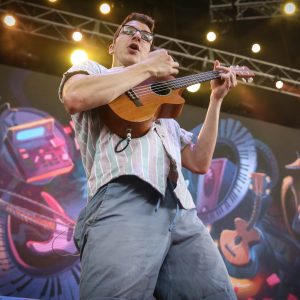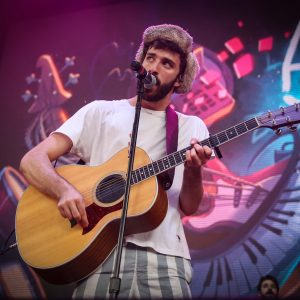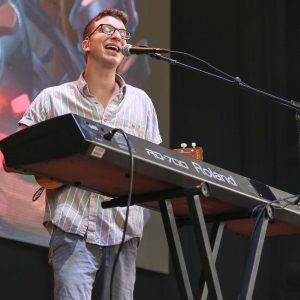 AWOLNATION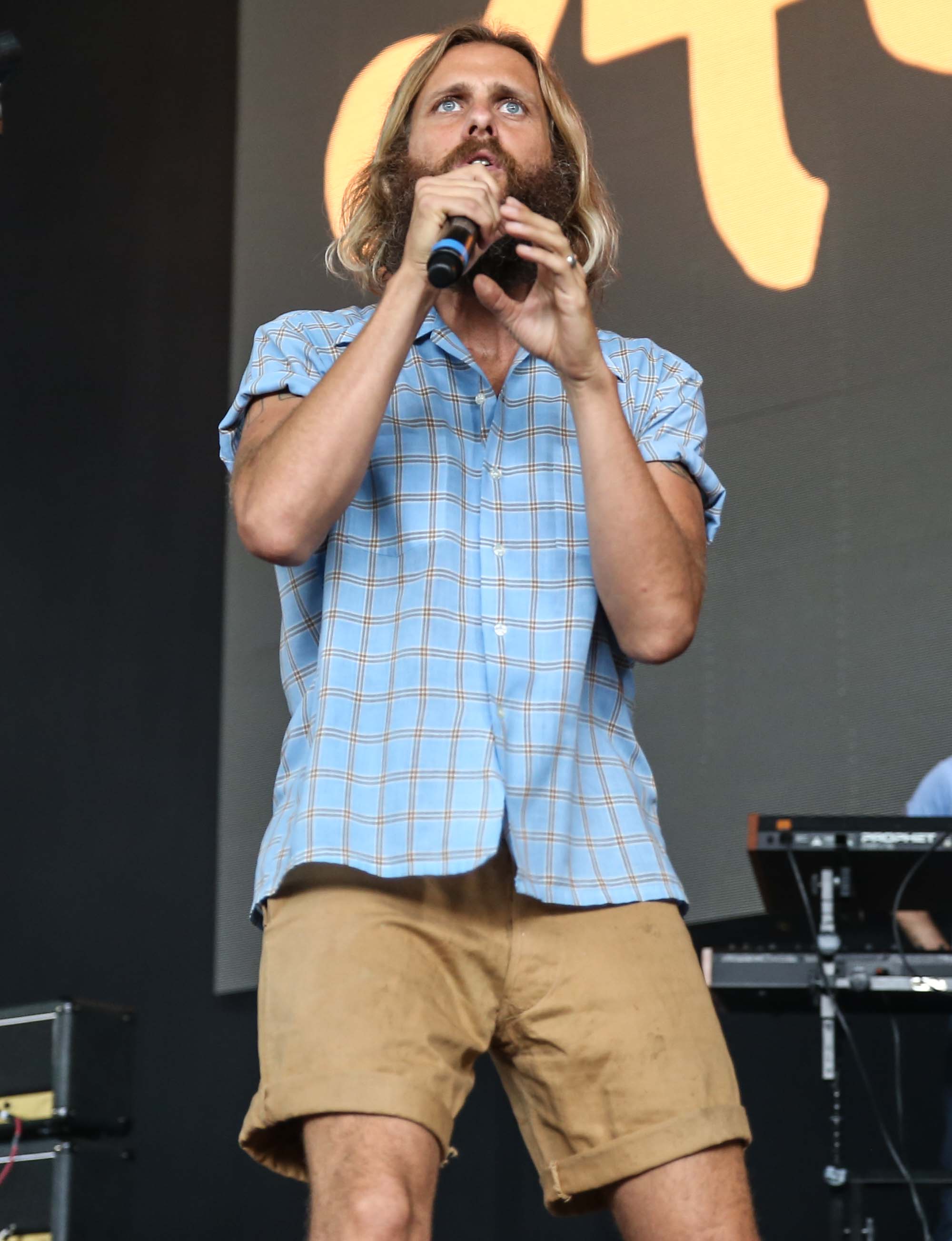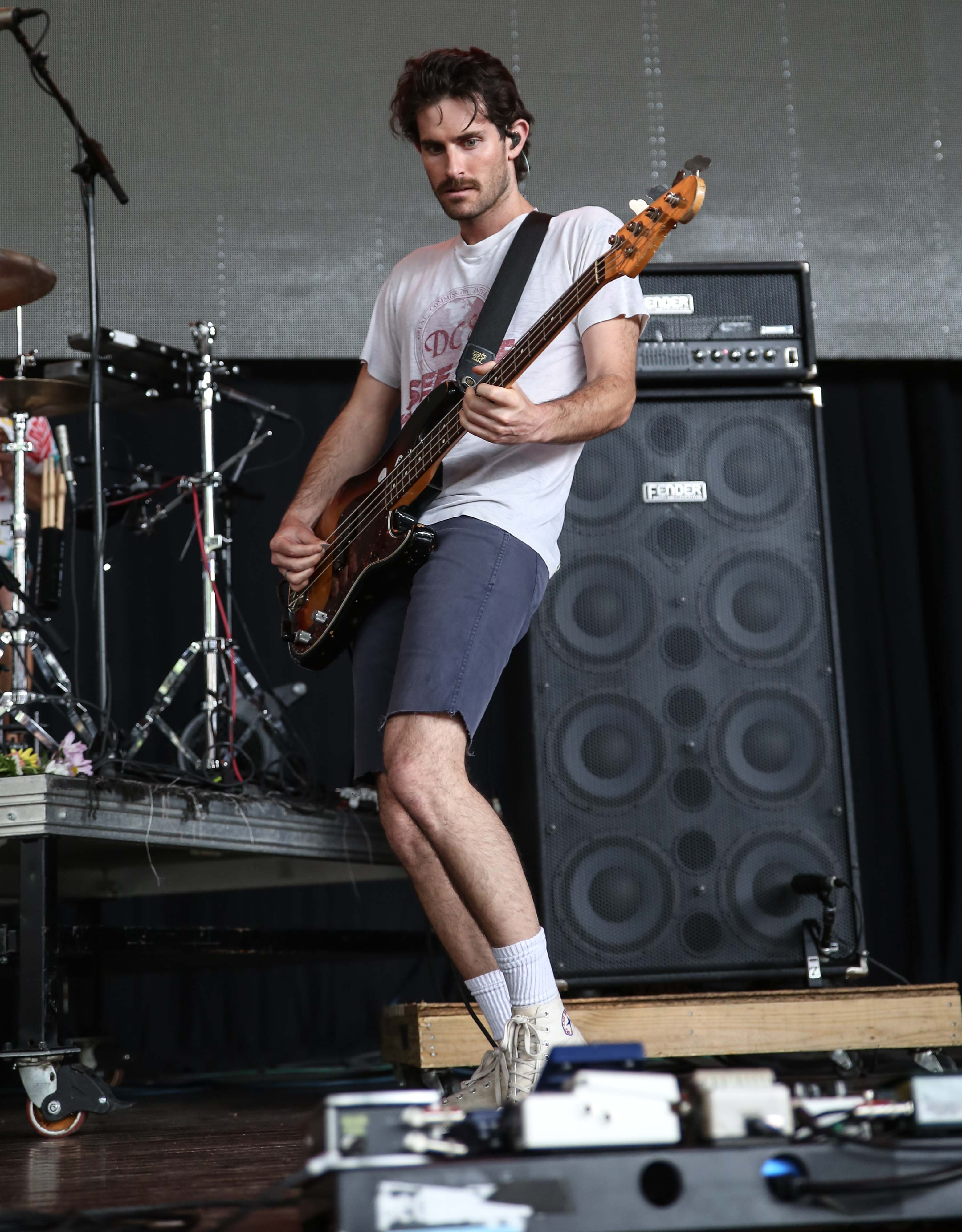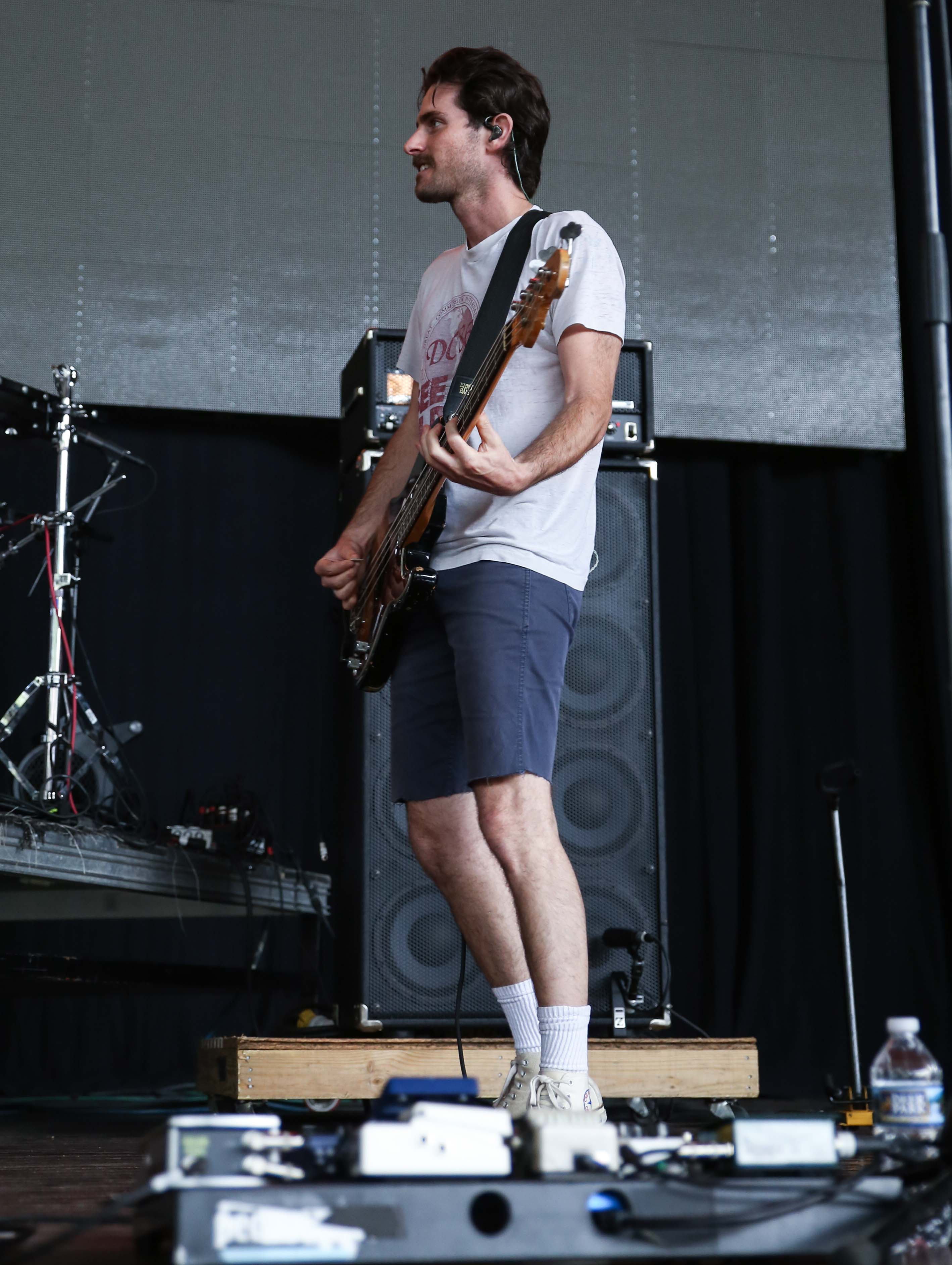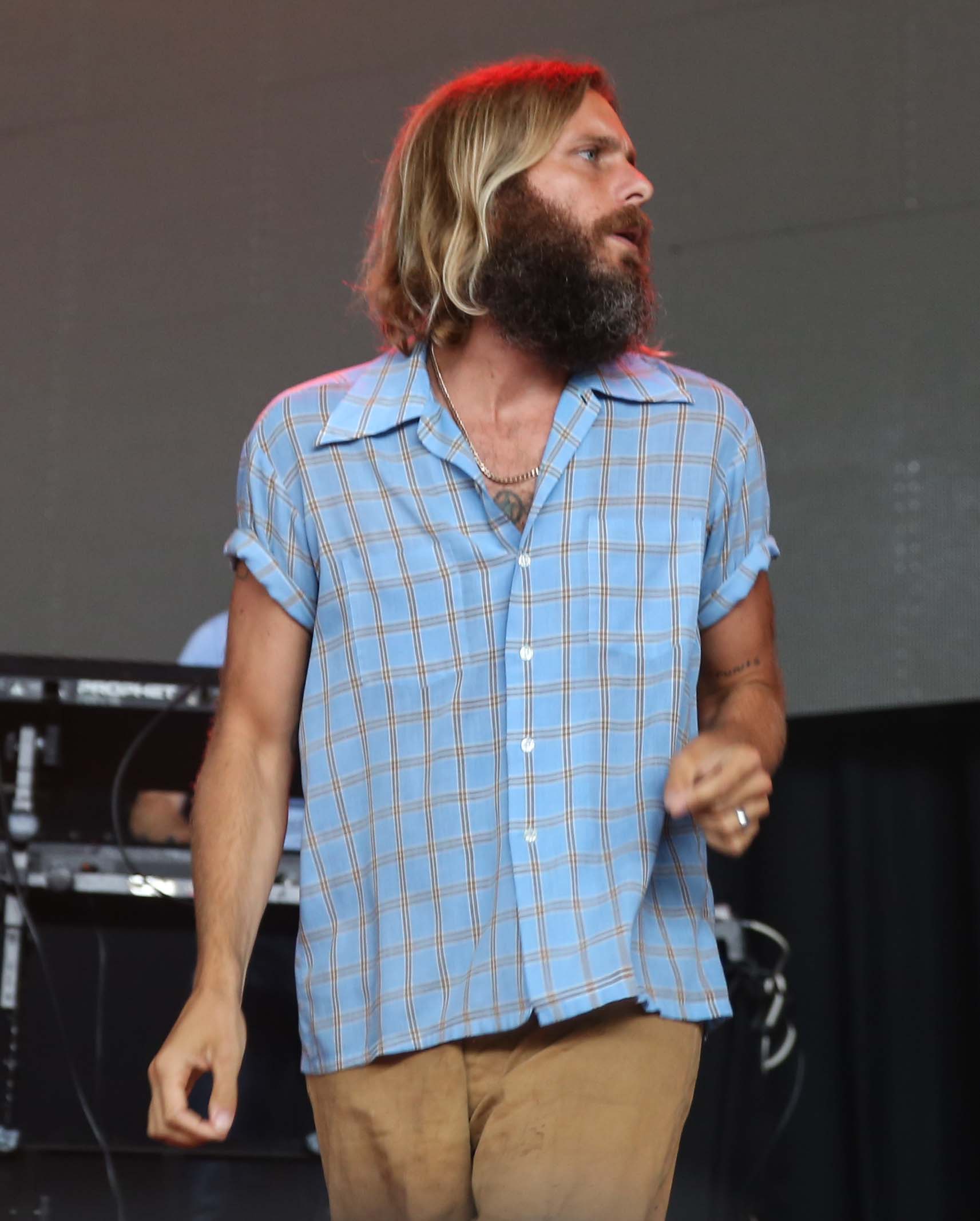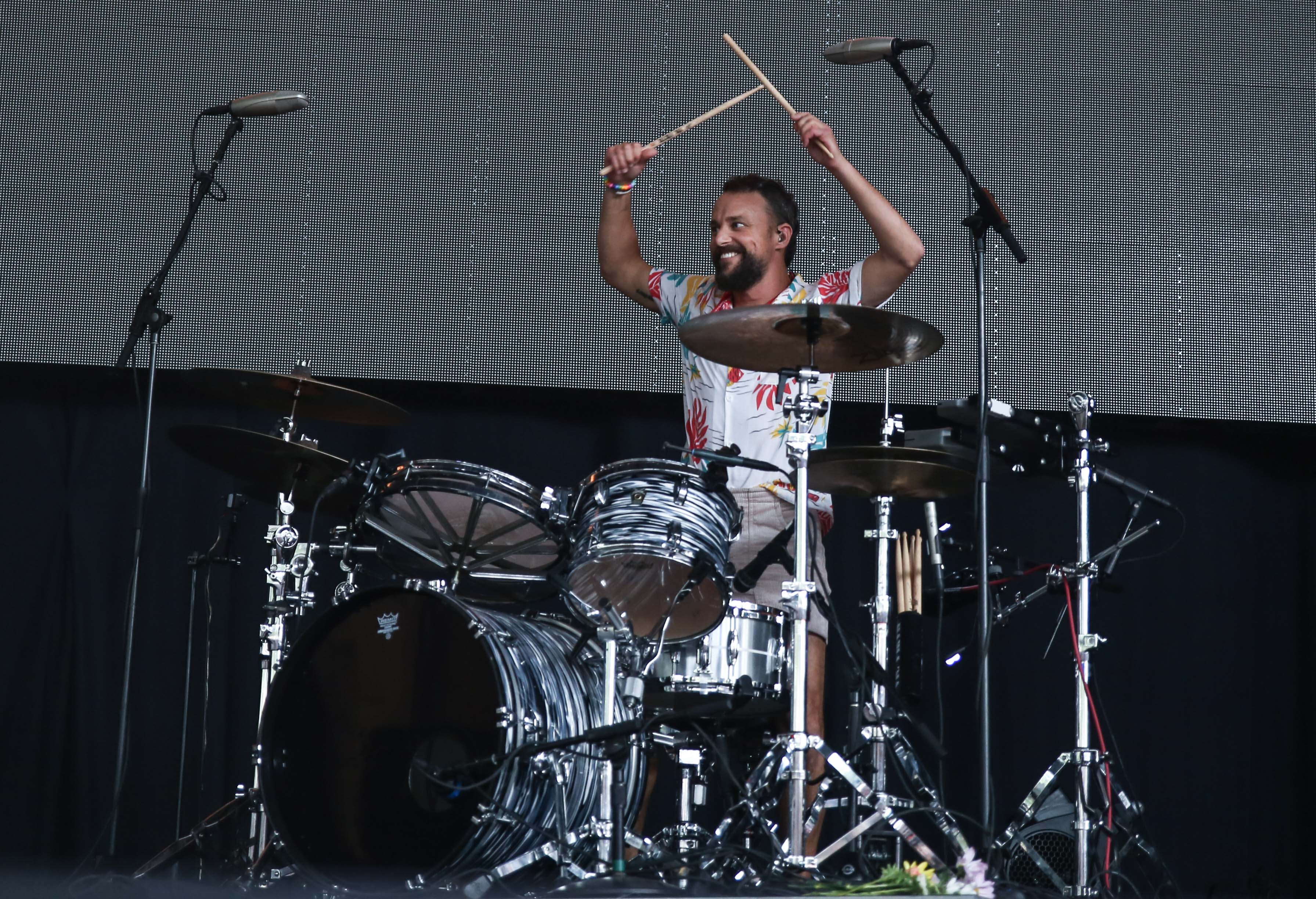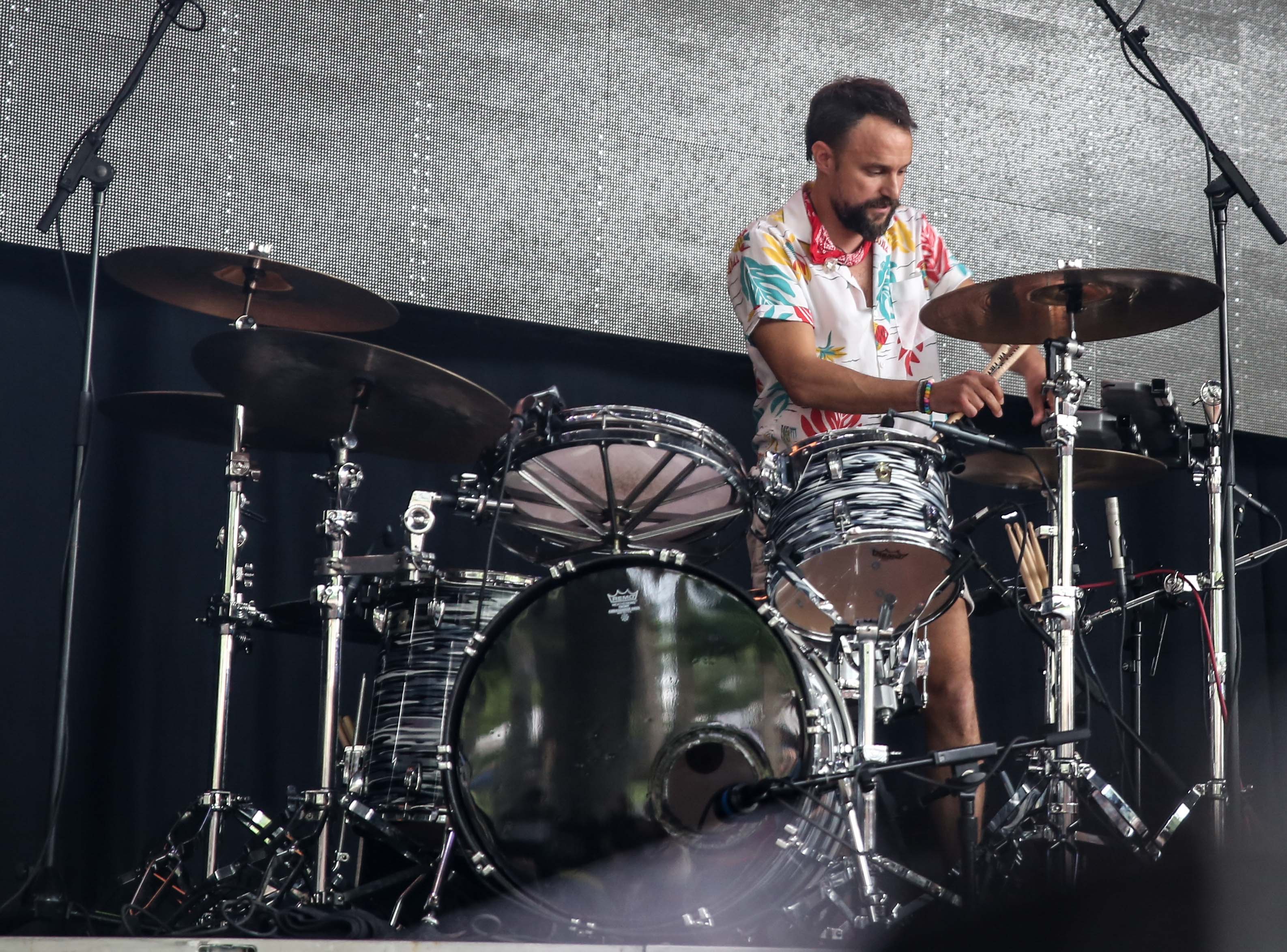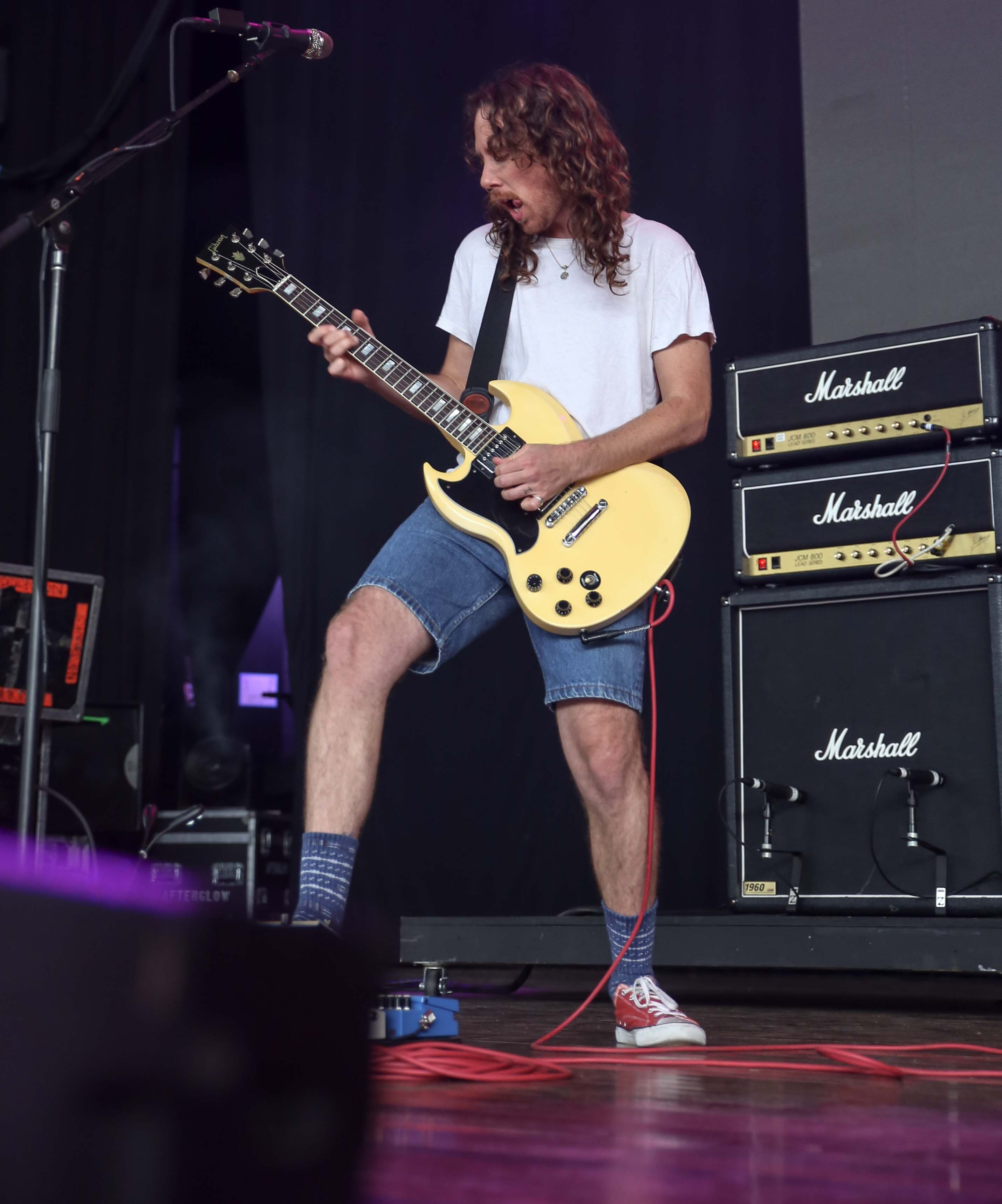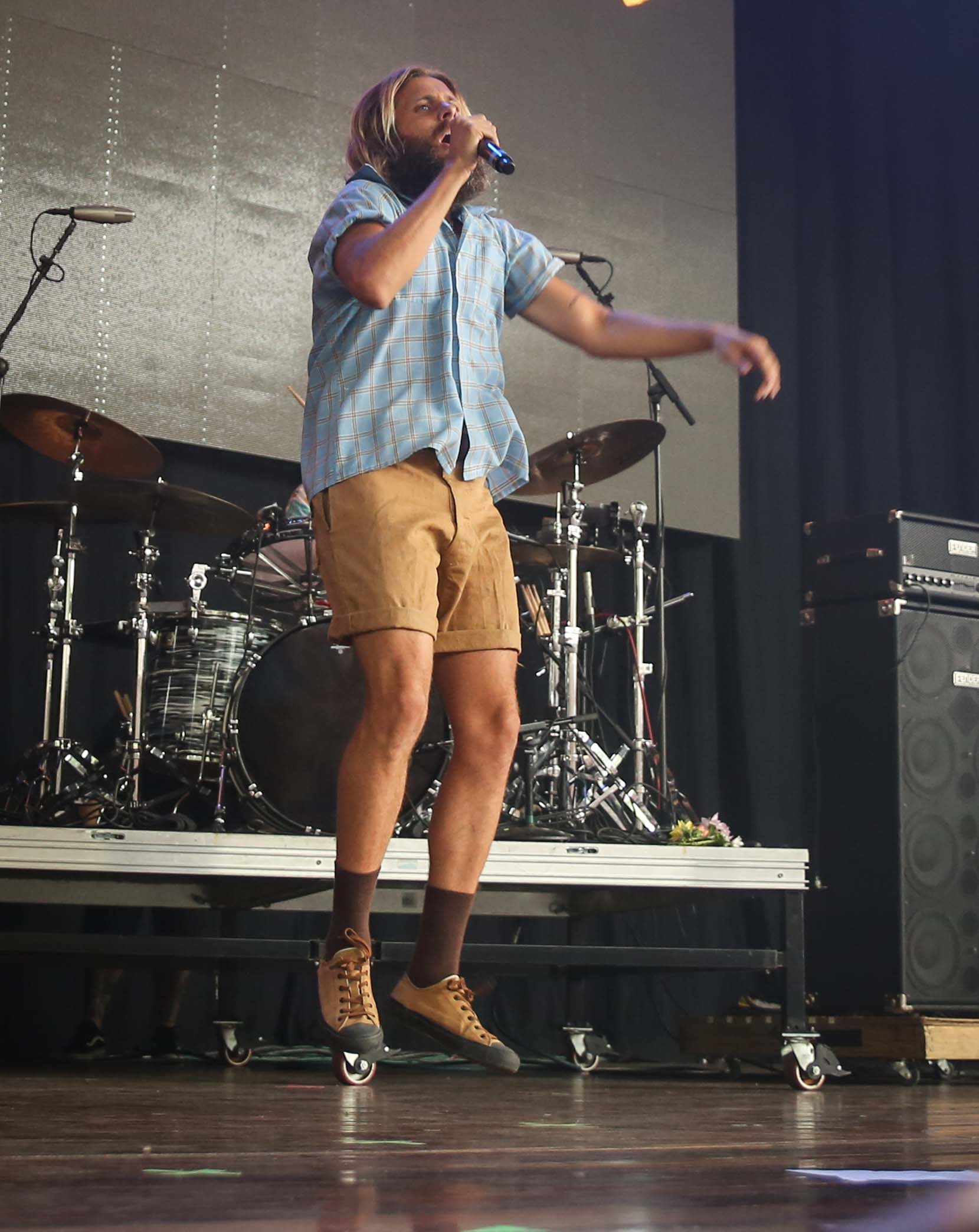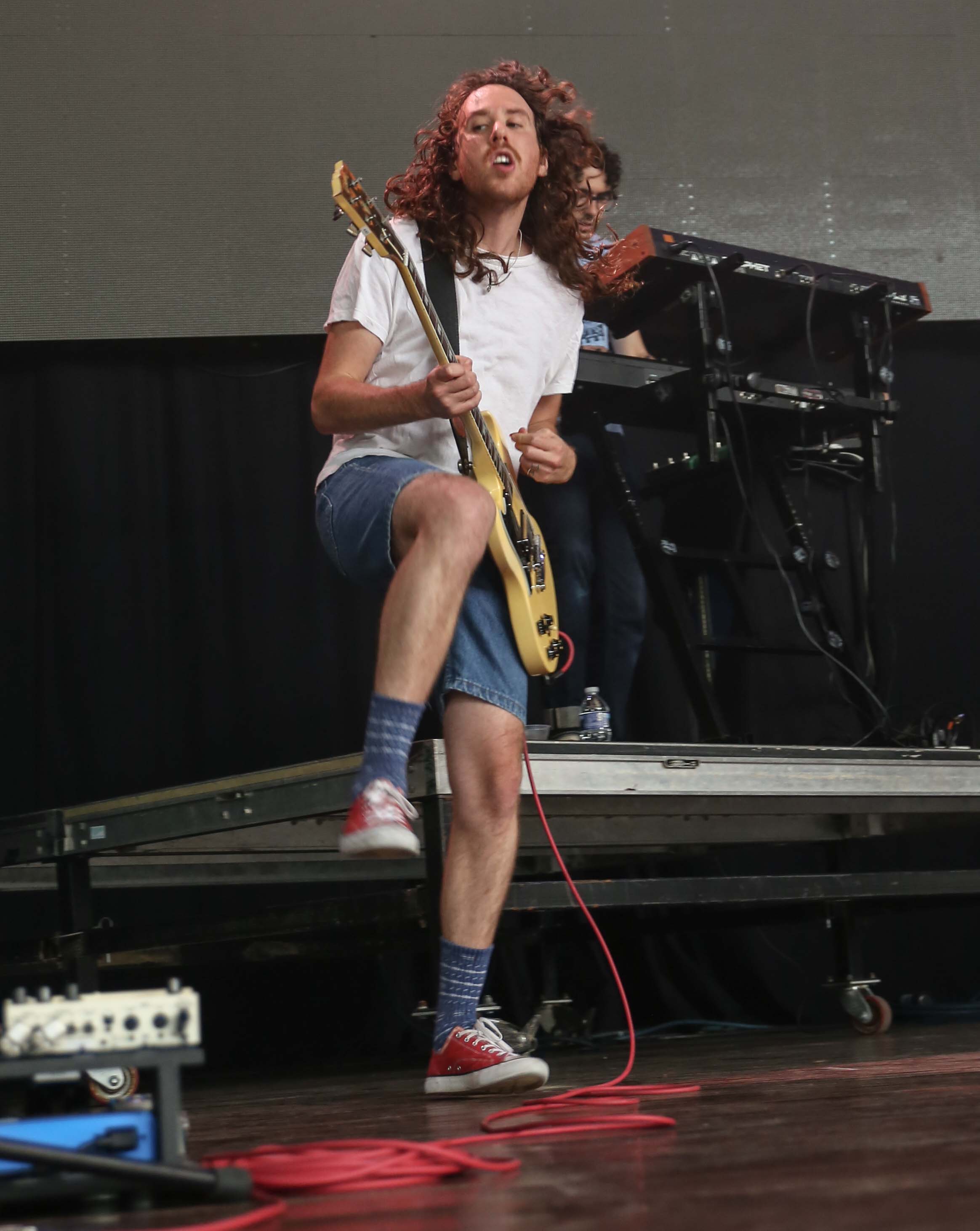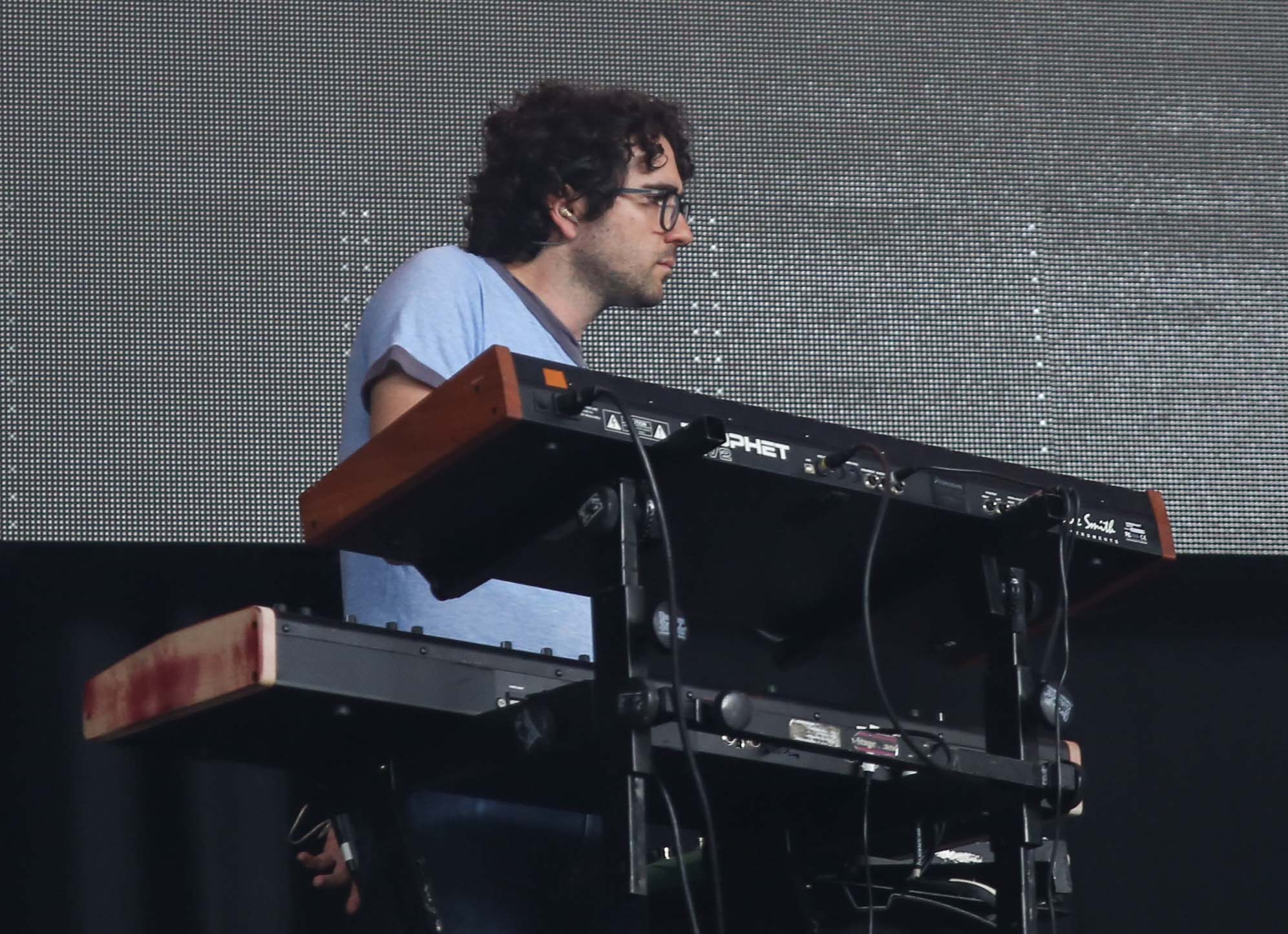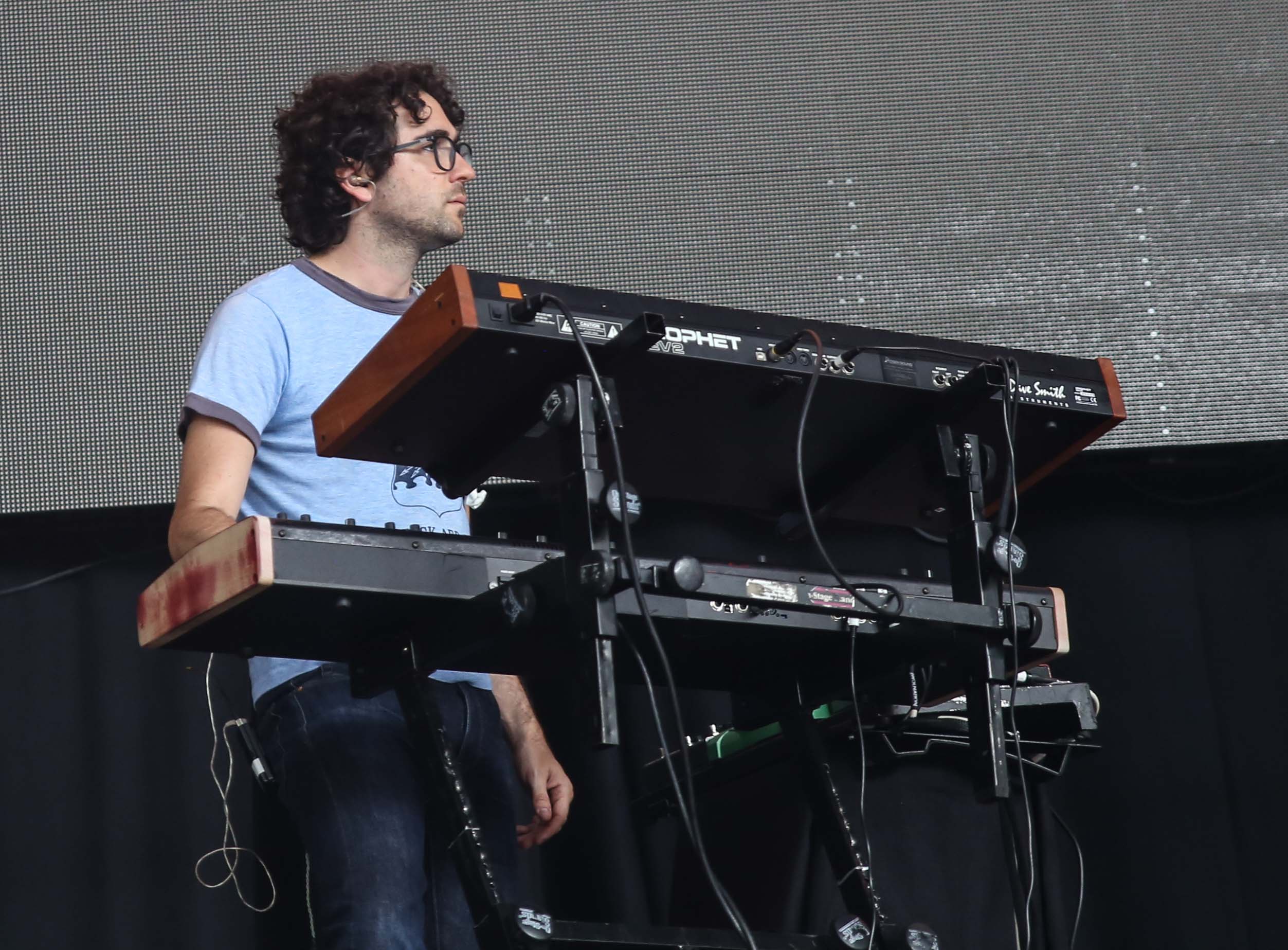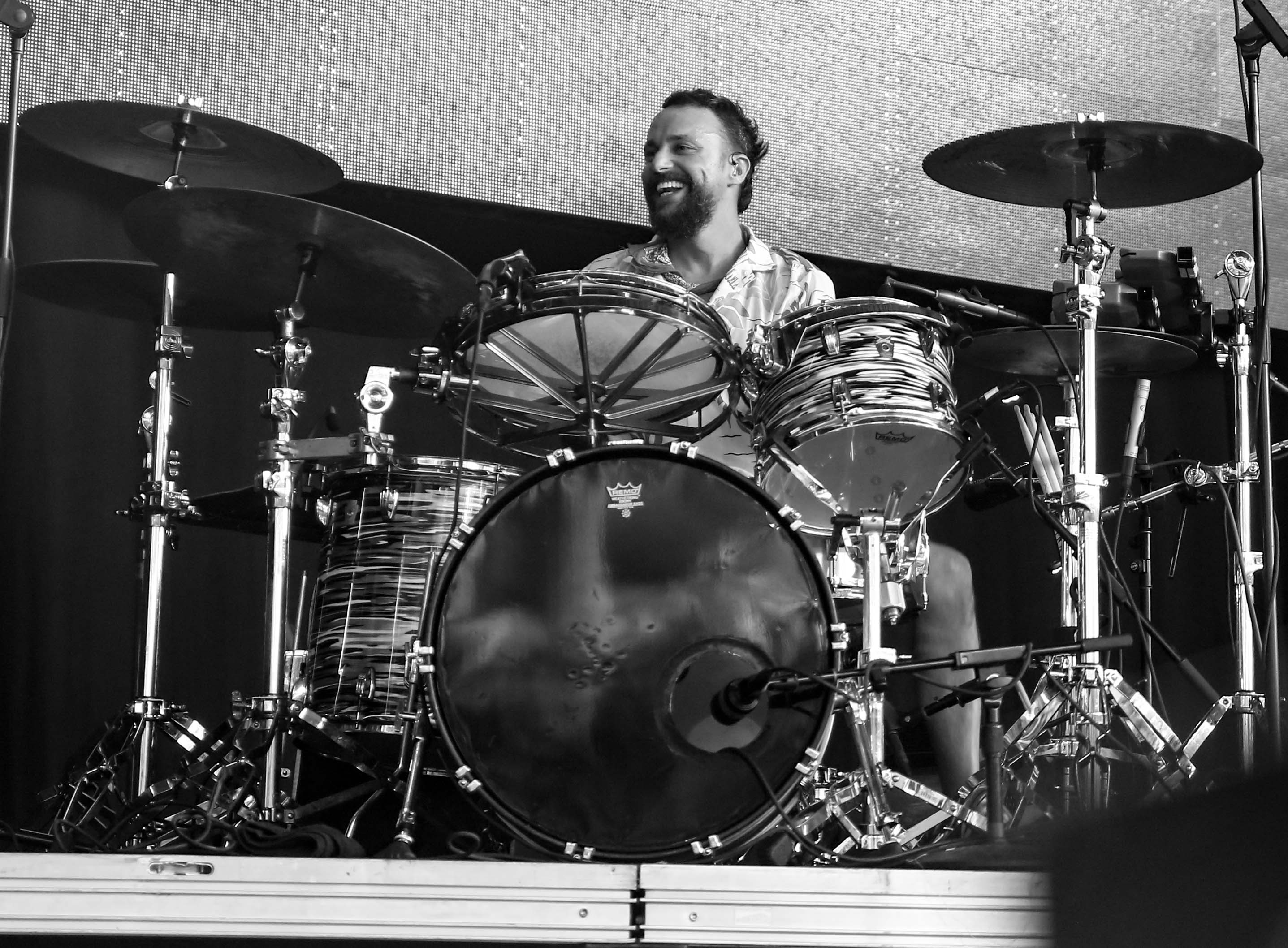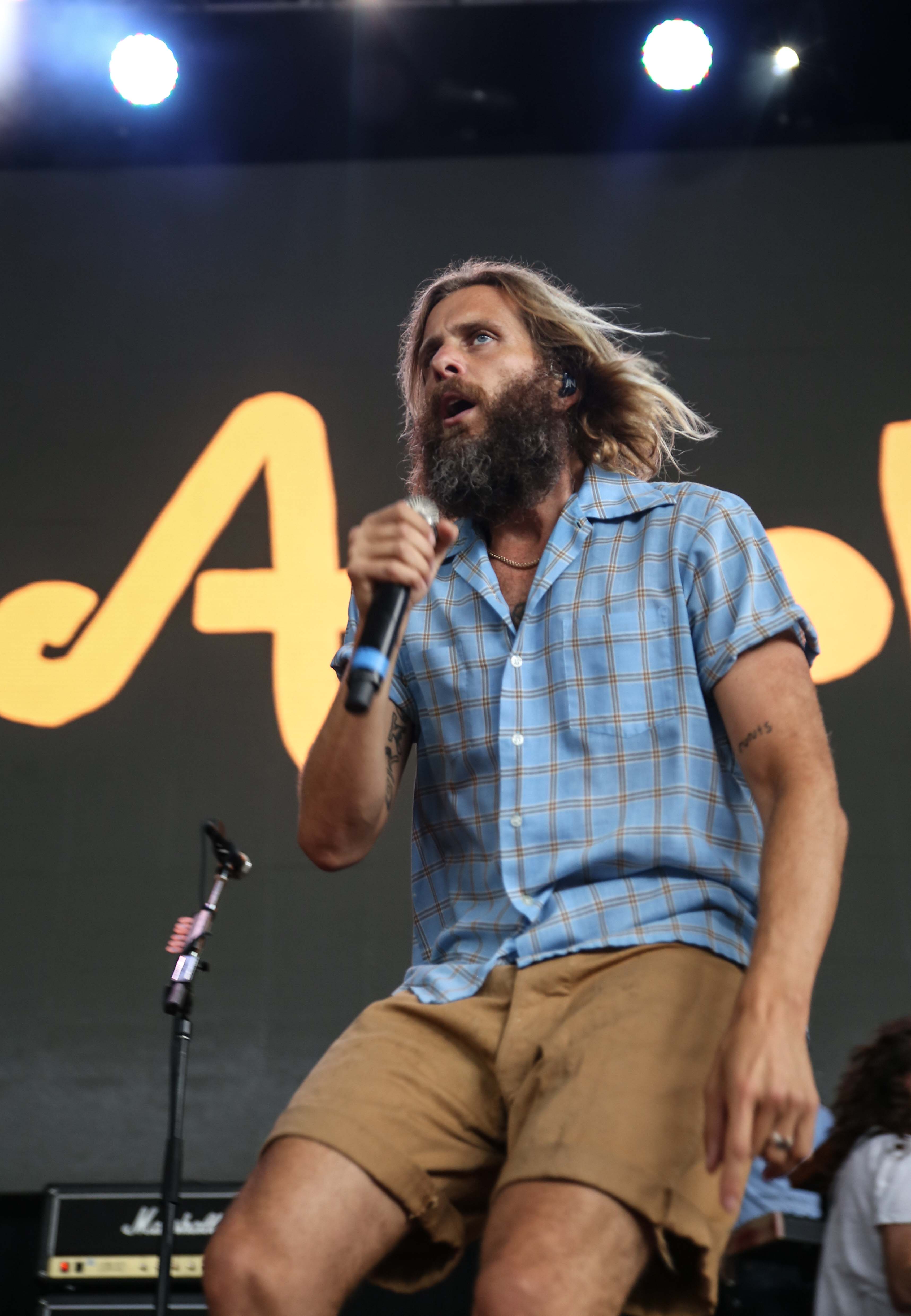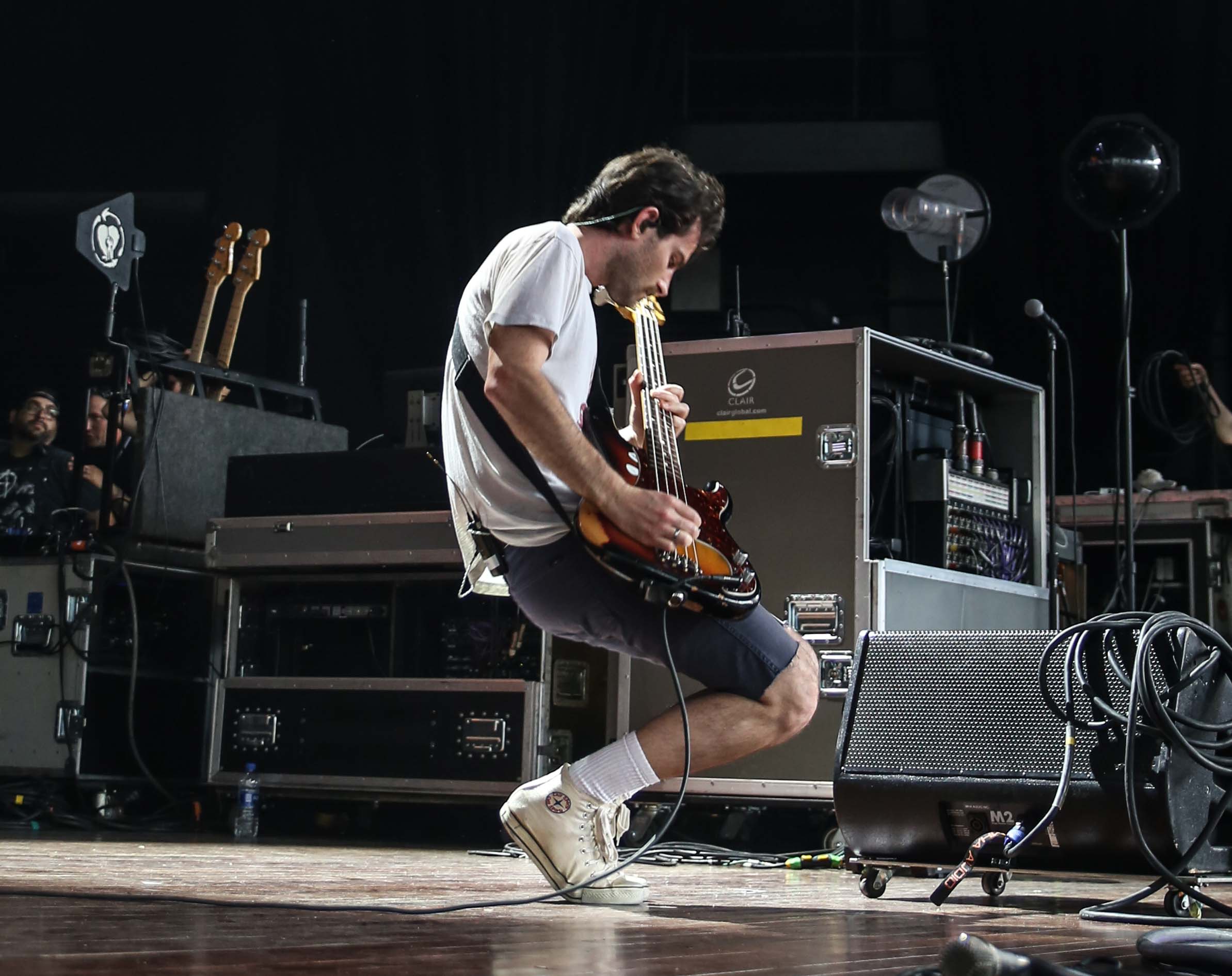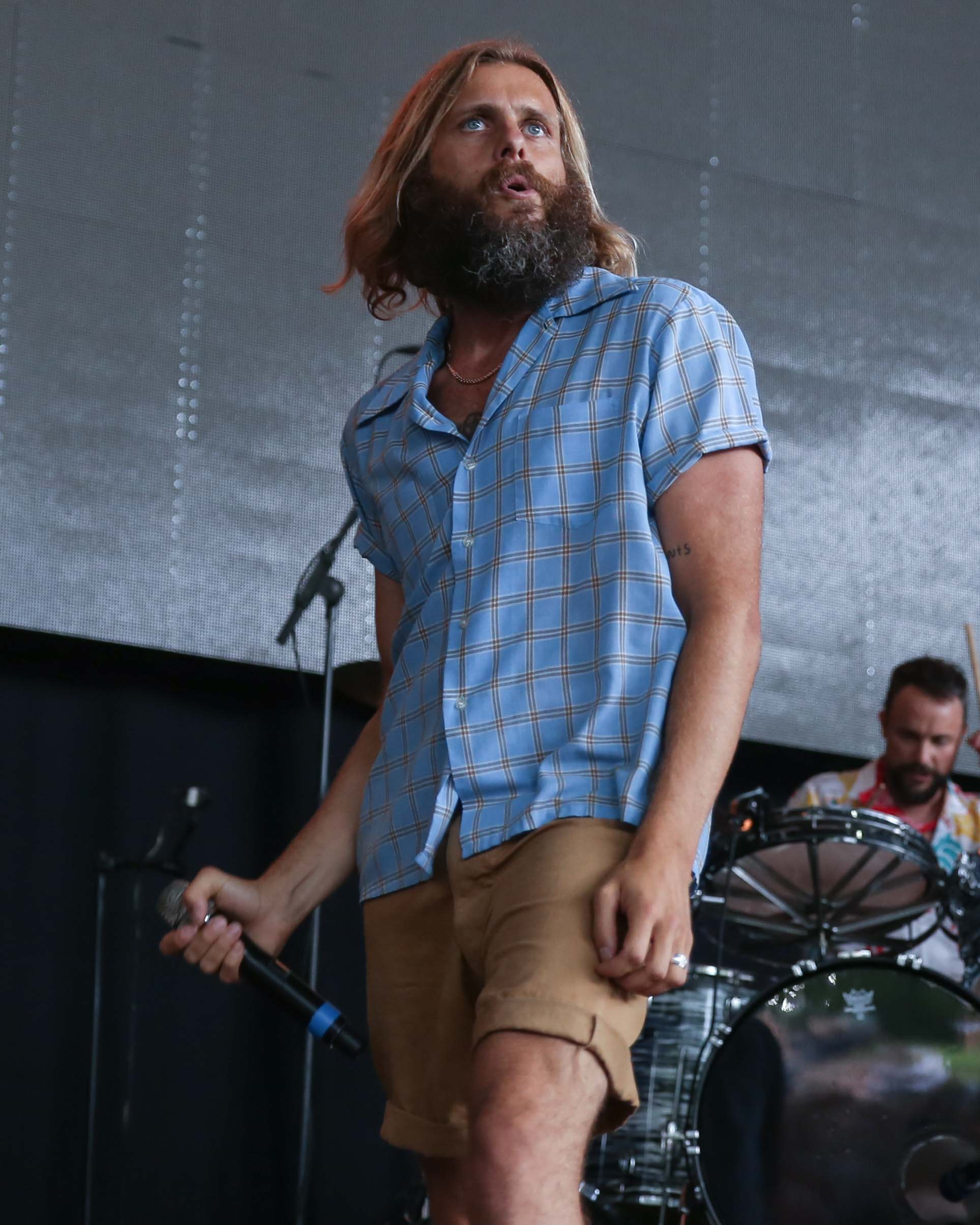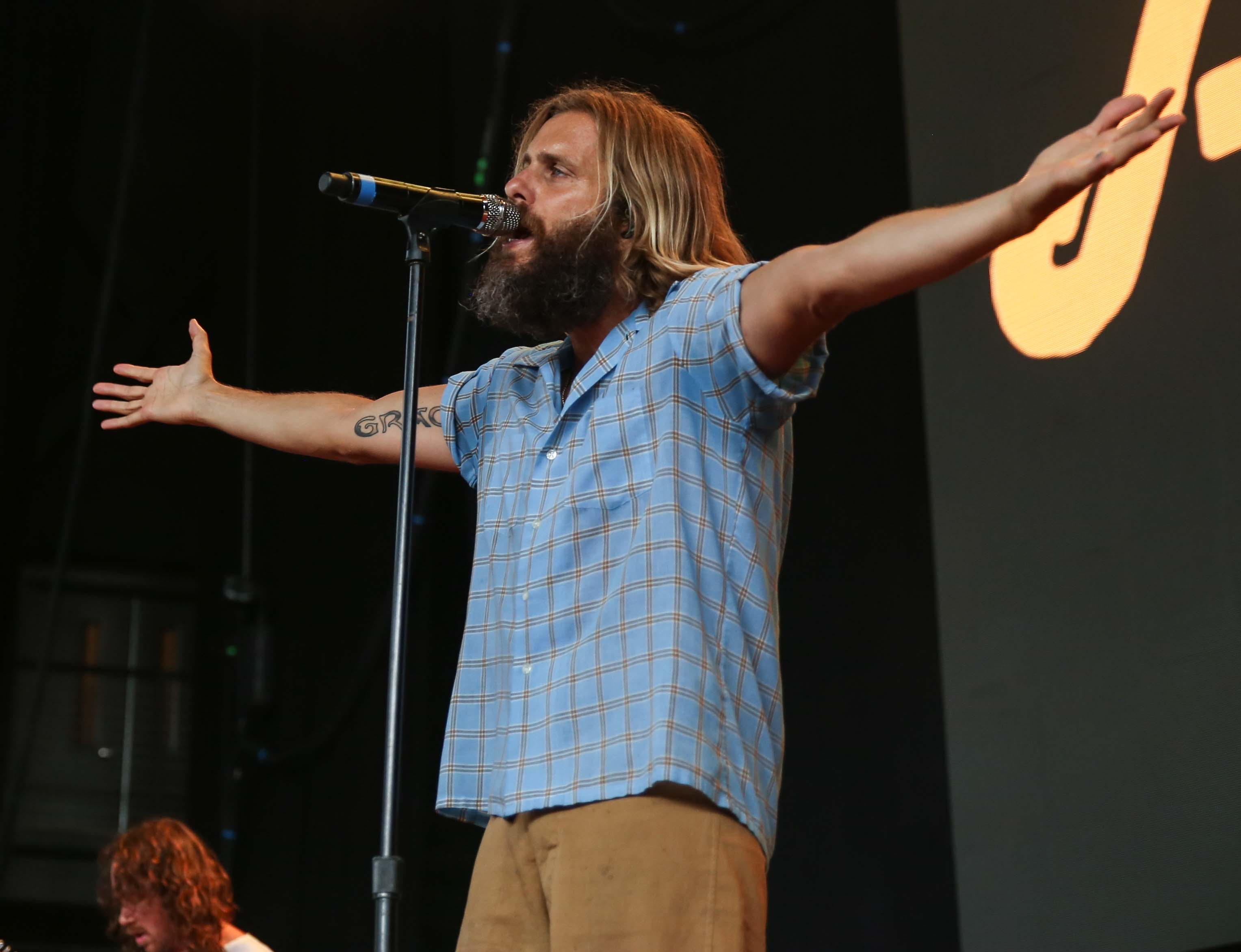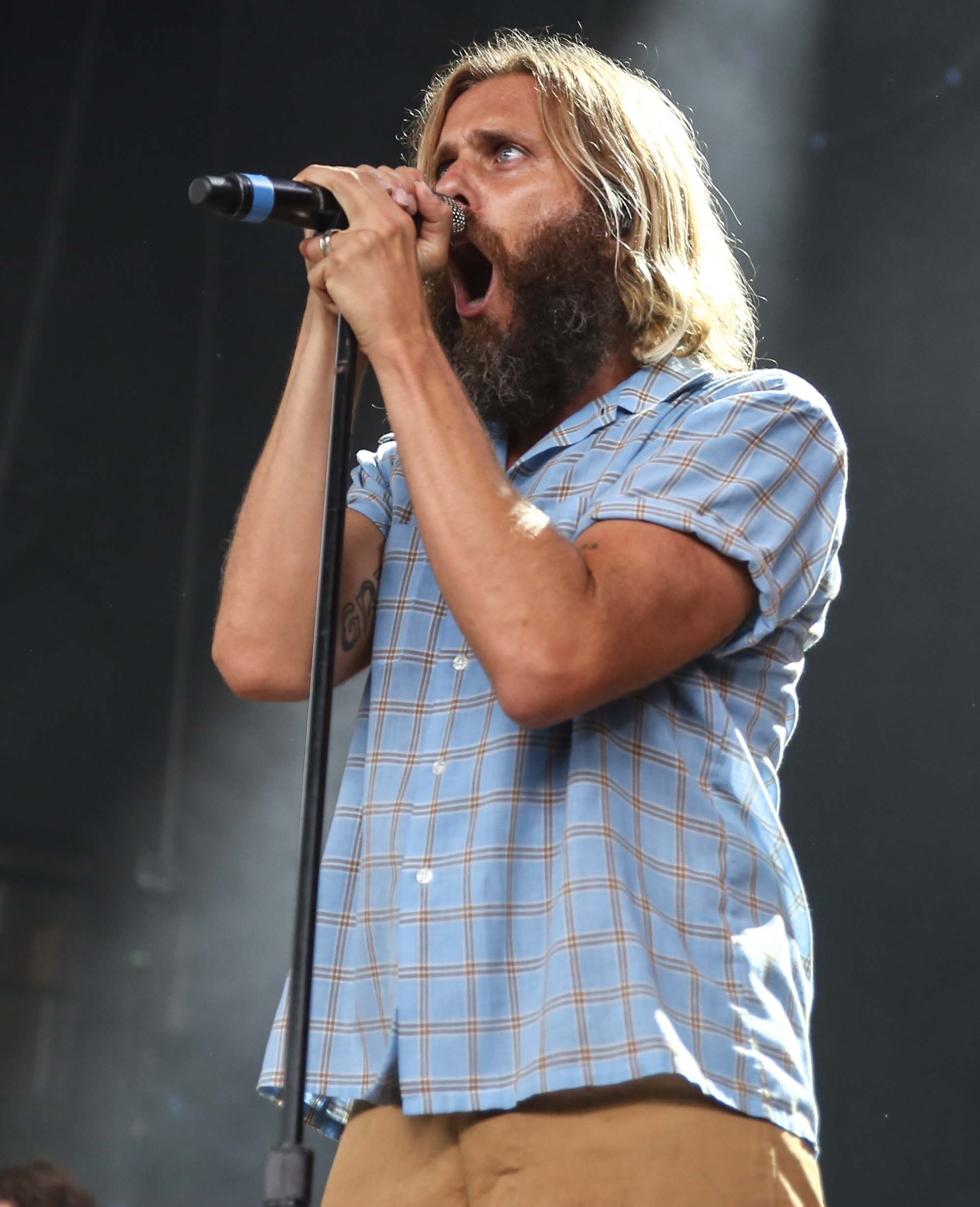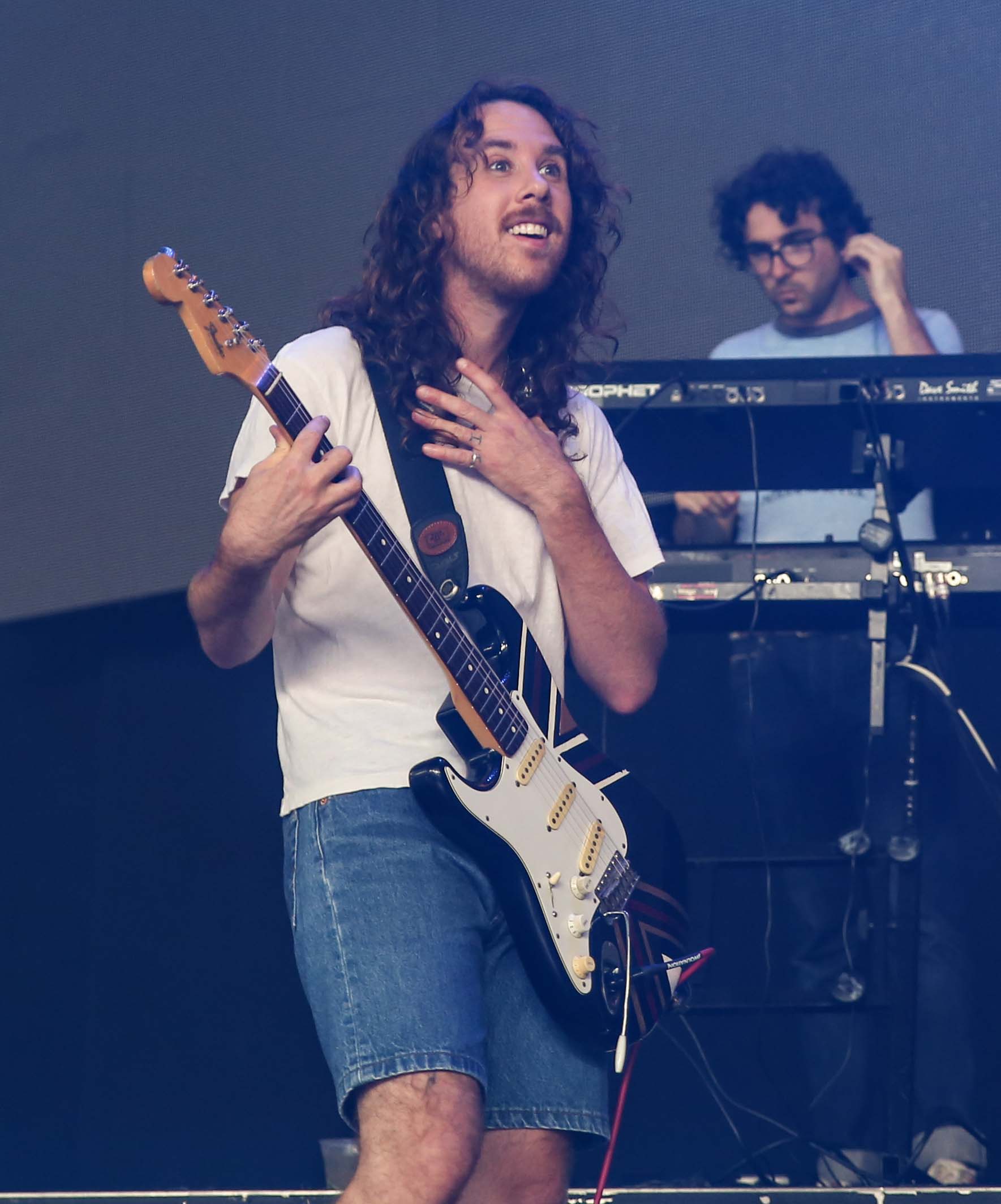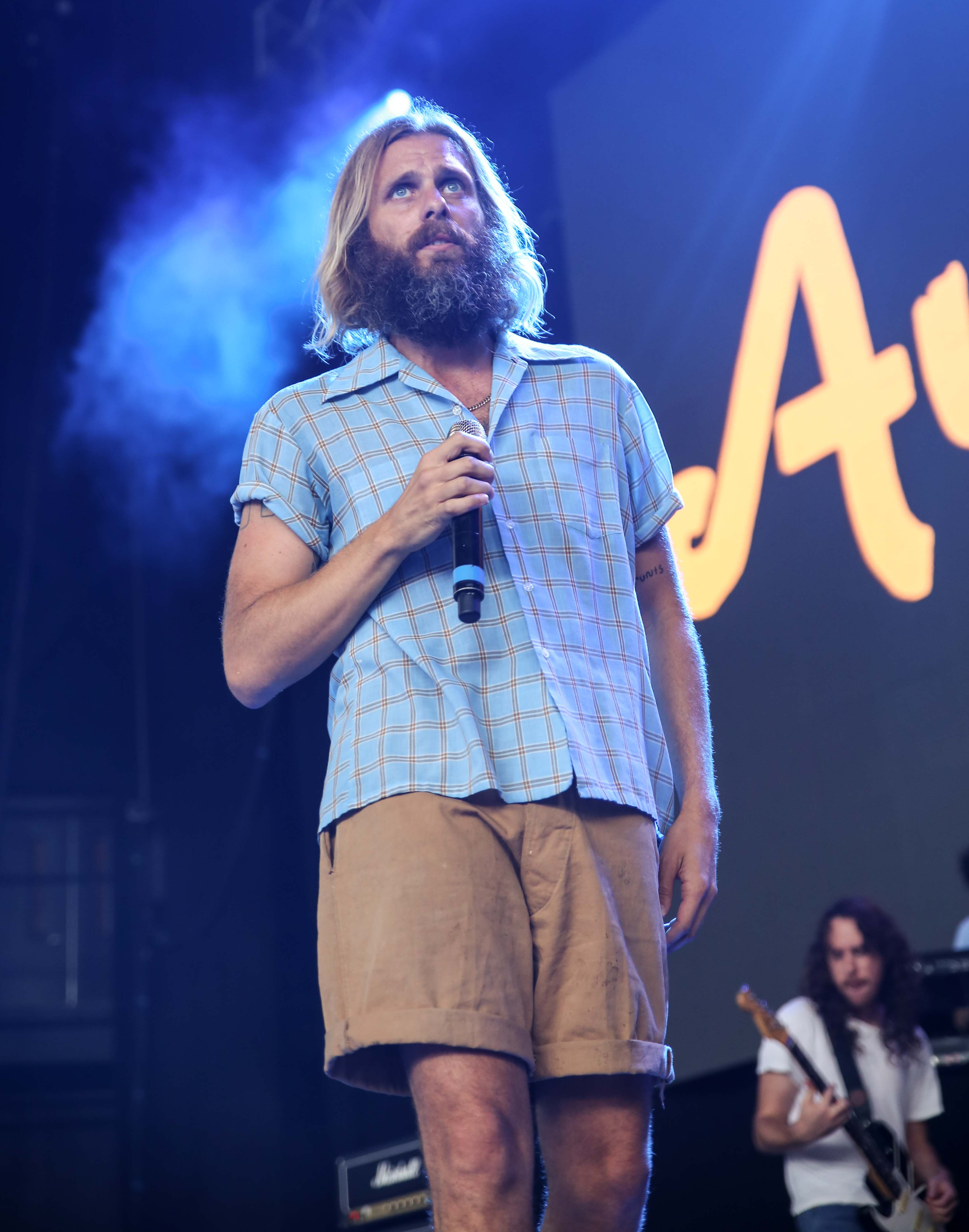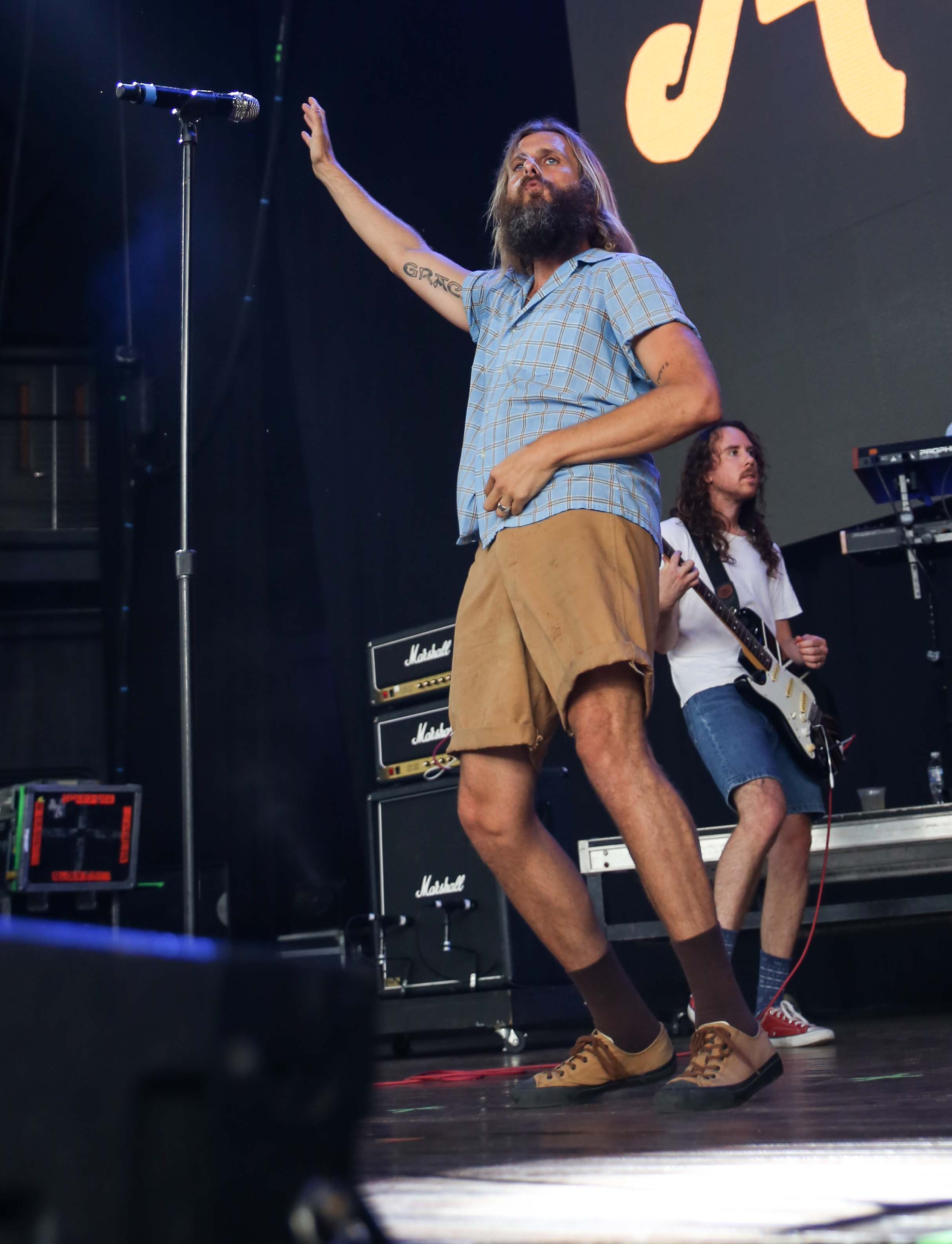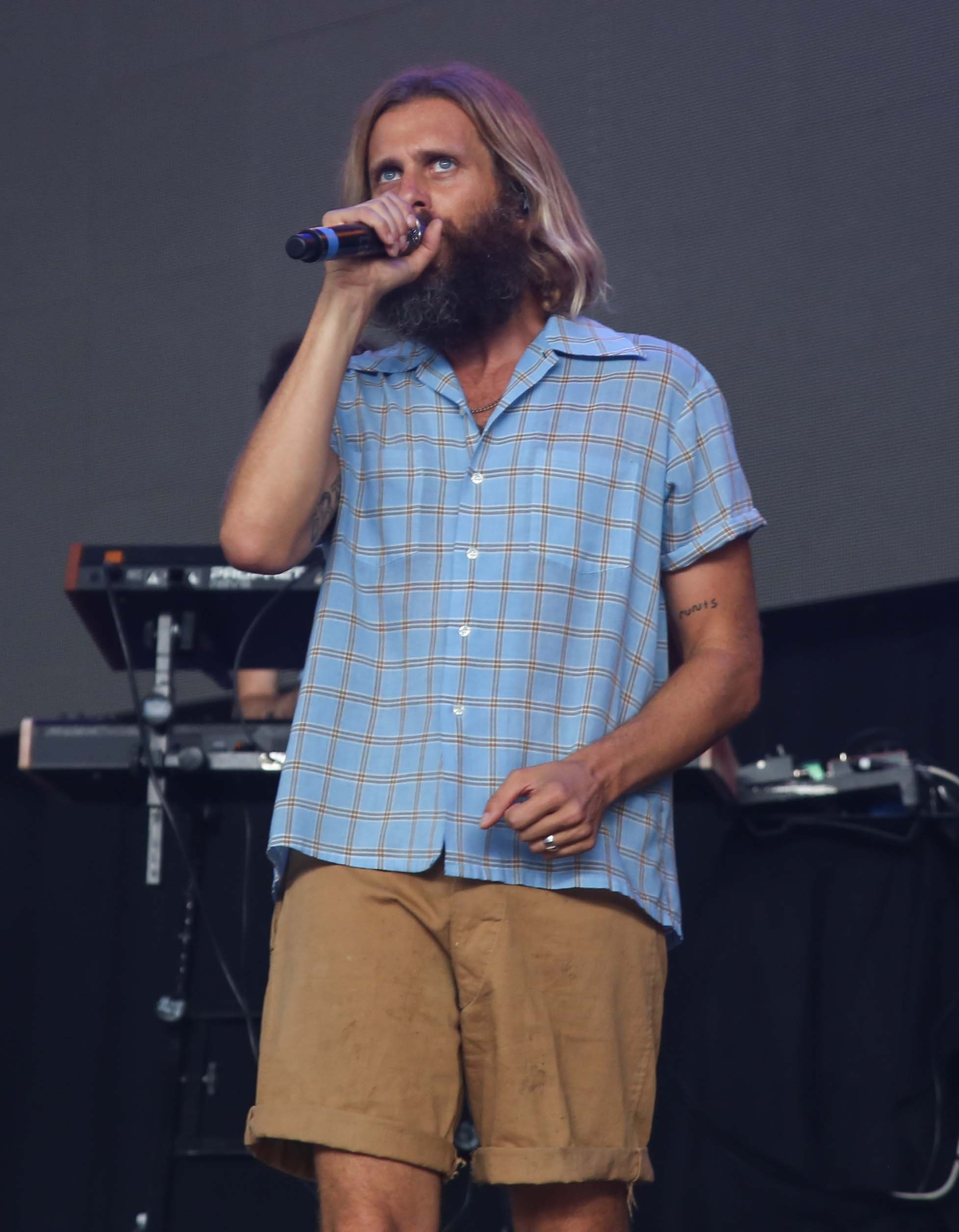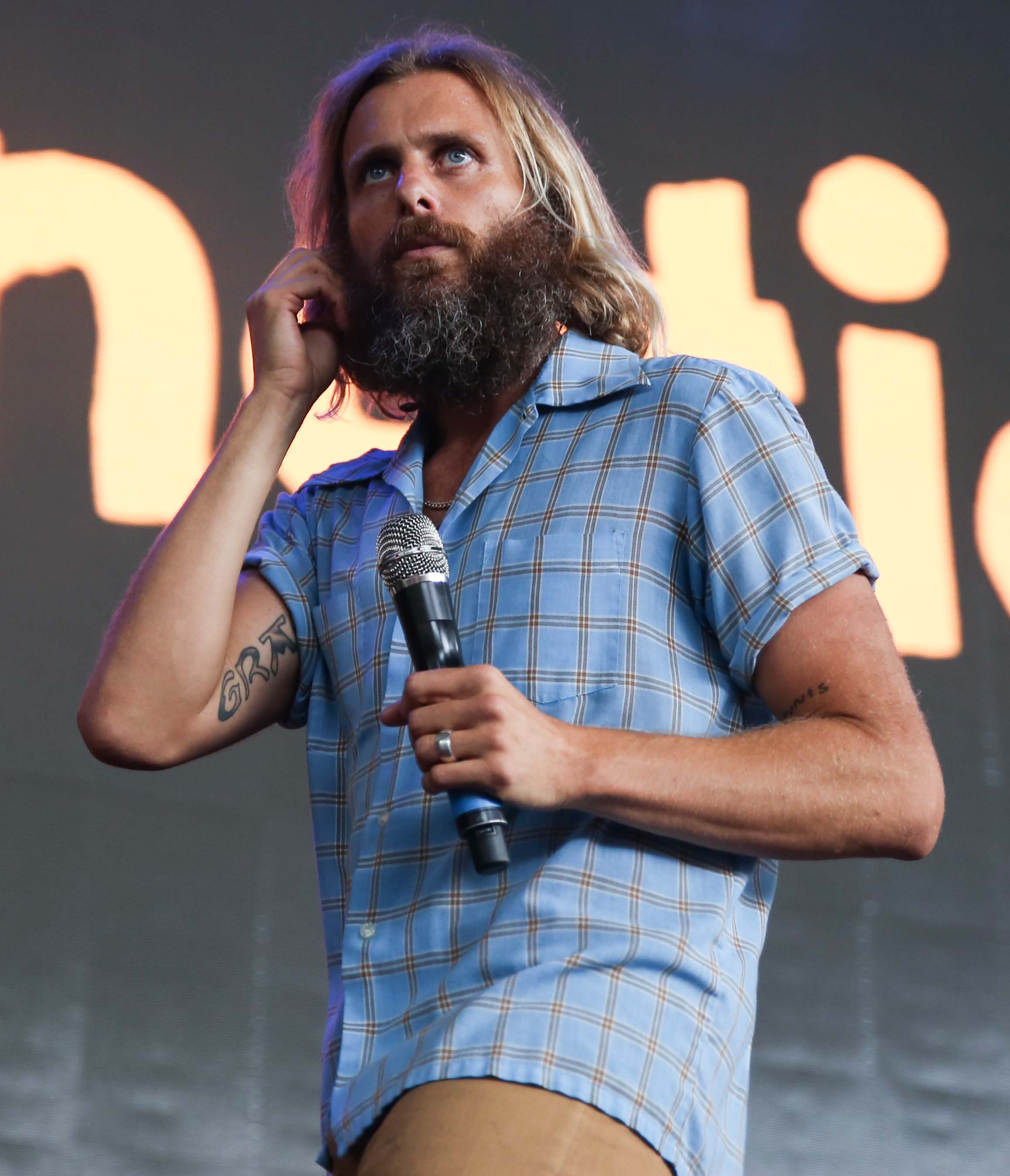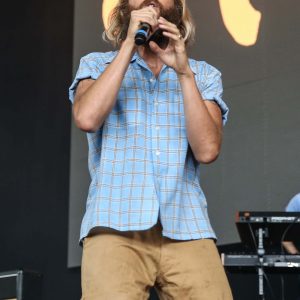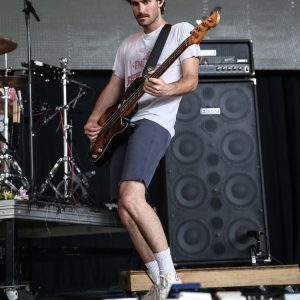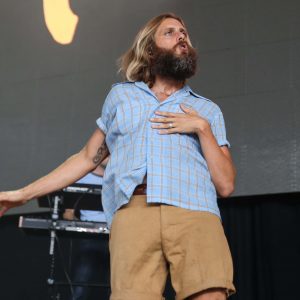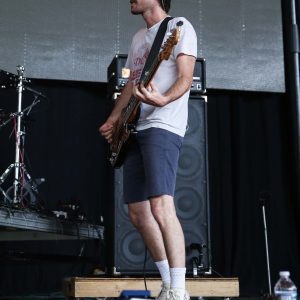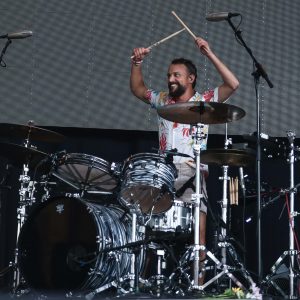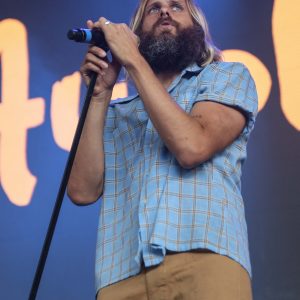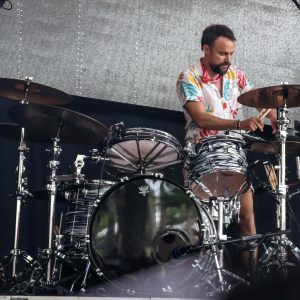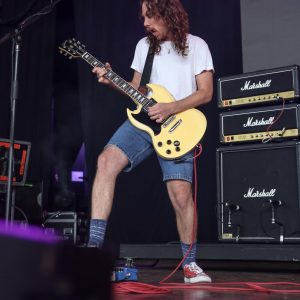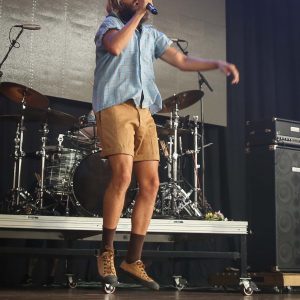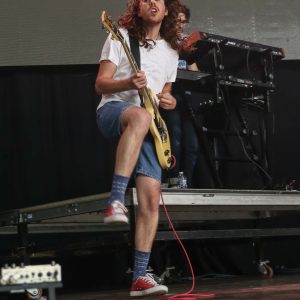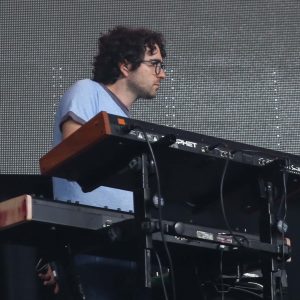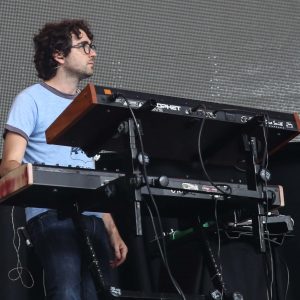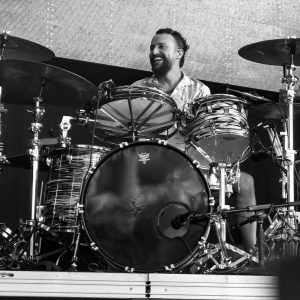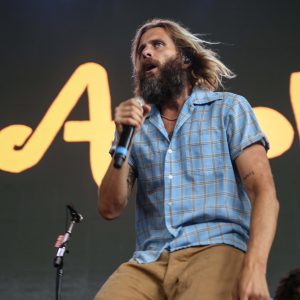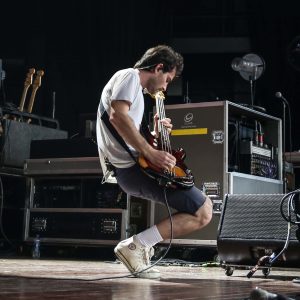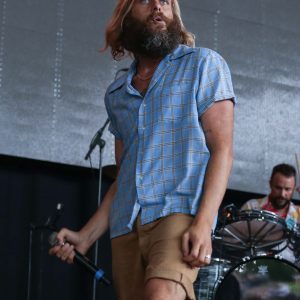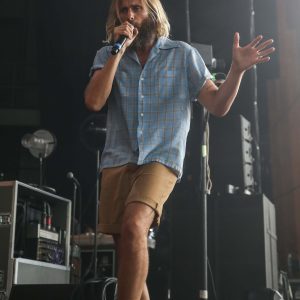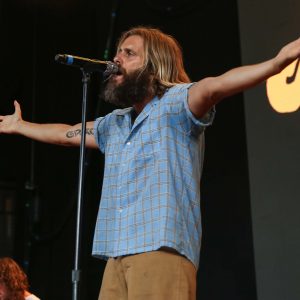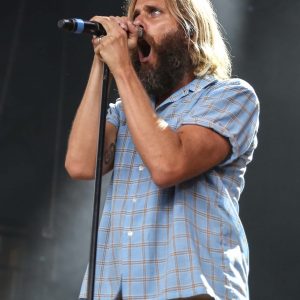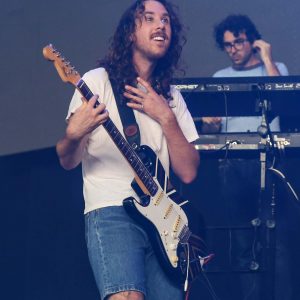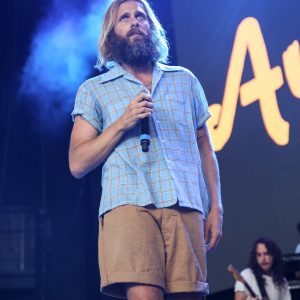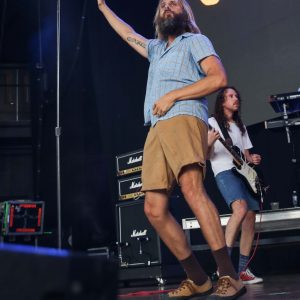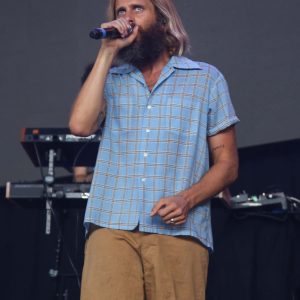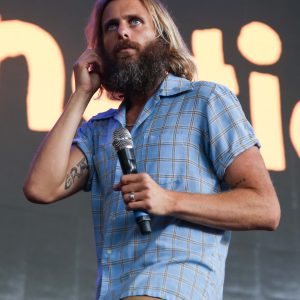 After a torrential downpour, the humidity went down and the crowd grew larger and larger. Finally up next was Rise Against. Every time I see Rise Against, they just amaze me more and more each time. The energy they gave off on stage definitely impacted the GA pit below as they moshed and sang their hearts out while throwing their horns/fists in the air. After the hour and a half Rise Against had on stage the main act of the night took the stage, in my opinion Rise Against should've closed out the night, because their set was THAT good. But hey Fall Out Boy is pretty good too. Fall Out Boy has been in the area several times this year including the Anti-Gun Rally hosted at The Anthem, as well as playing in DC as our Washington Caps took home the Stanley Cup! Fall Out Boy closed their set with a bang as they closed with Saturday (funny how this festival took place on a Sunday) haha!
Rise Against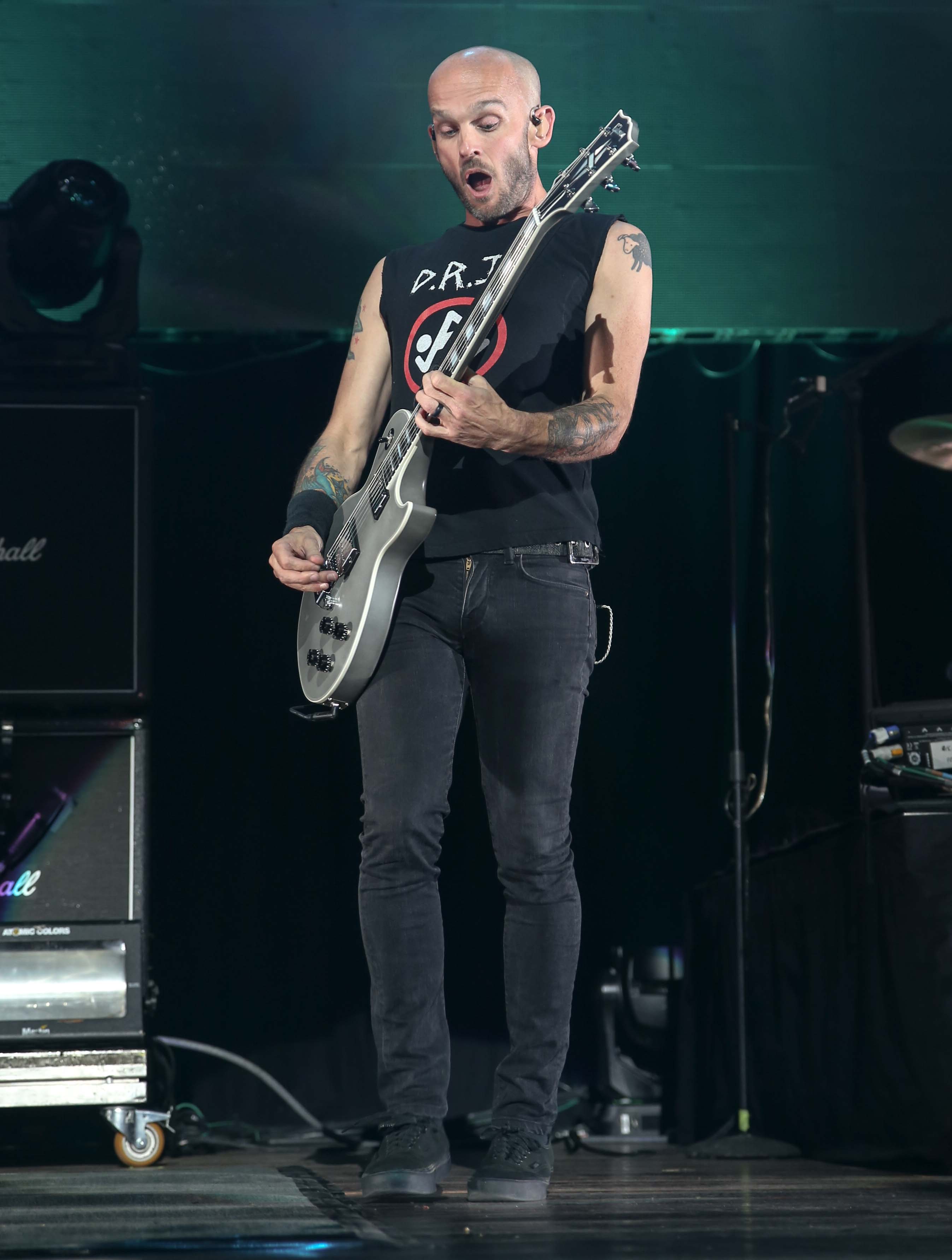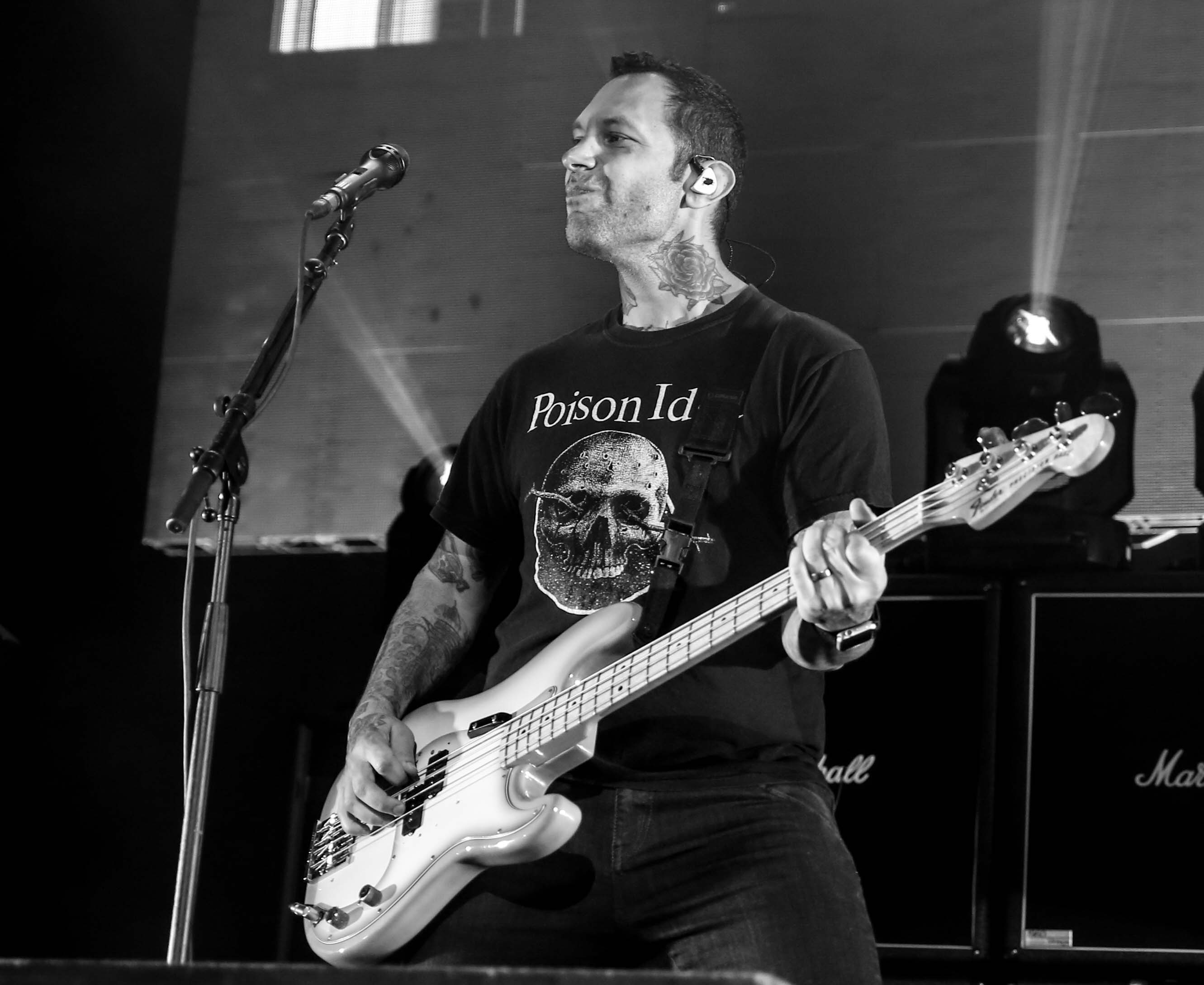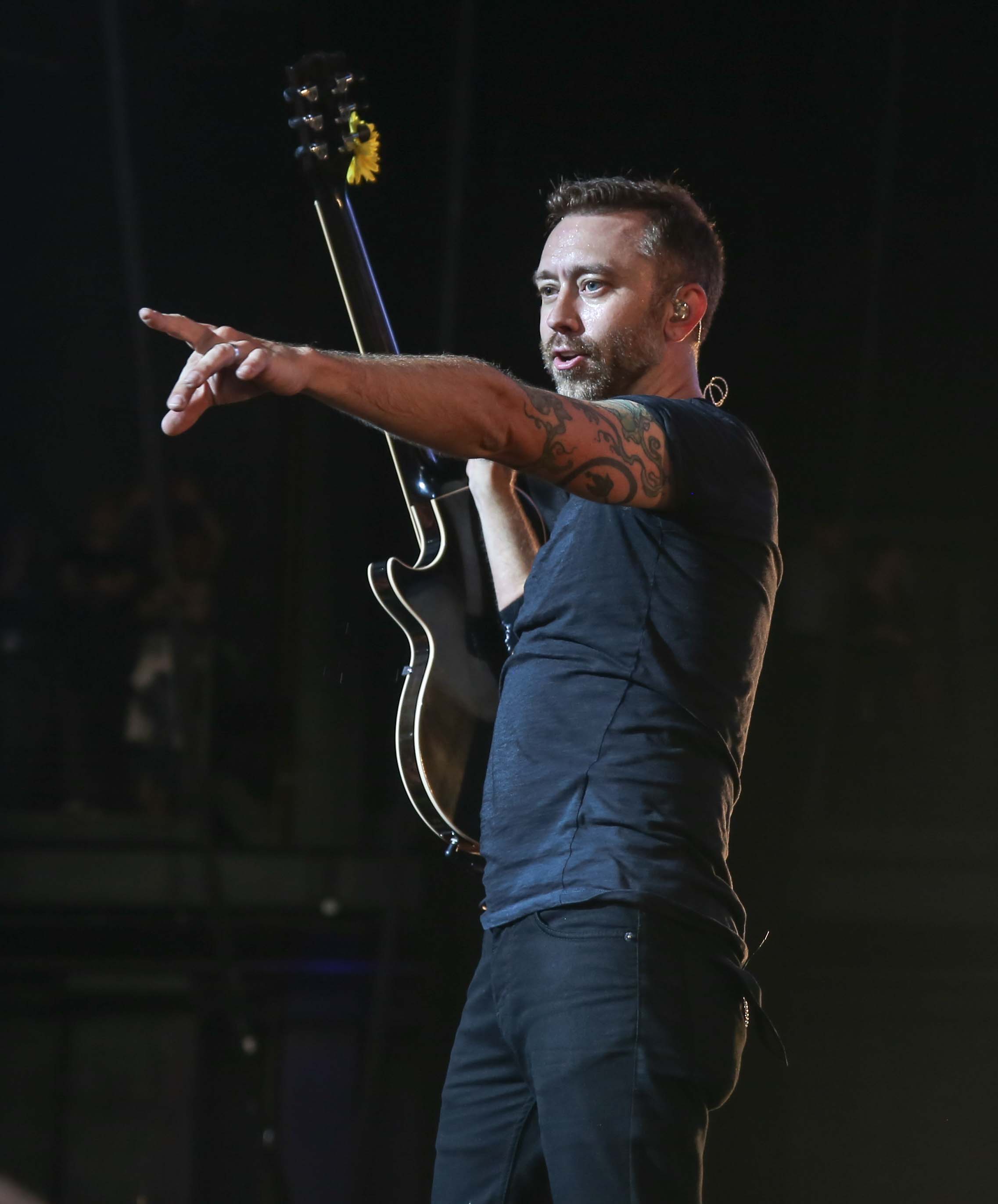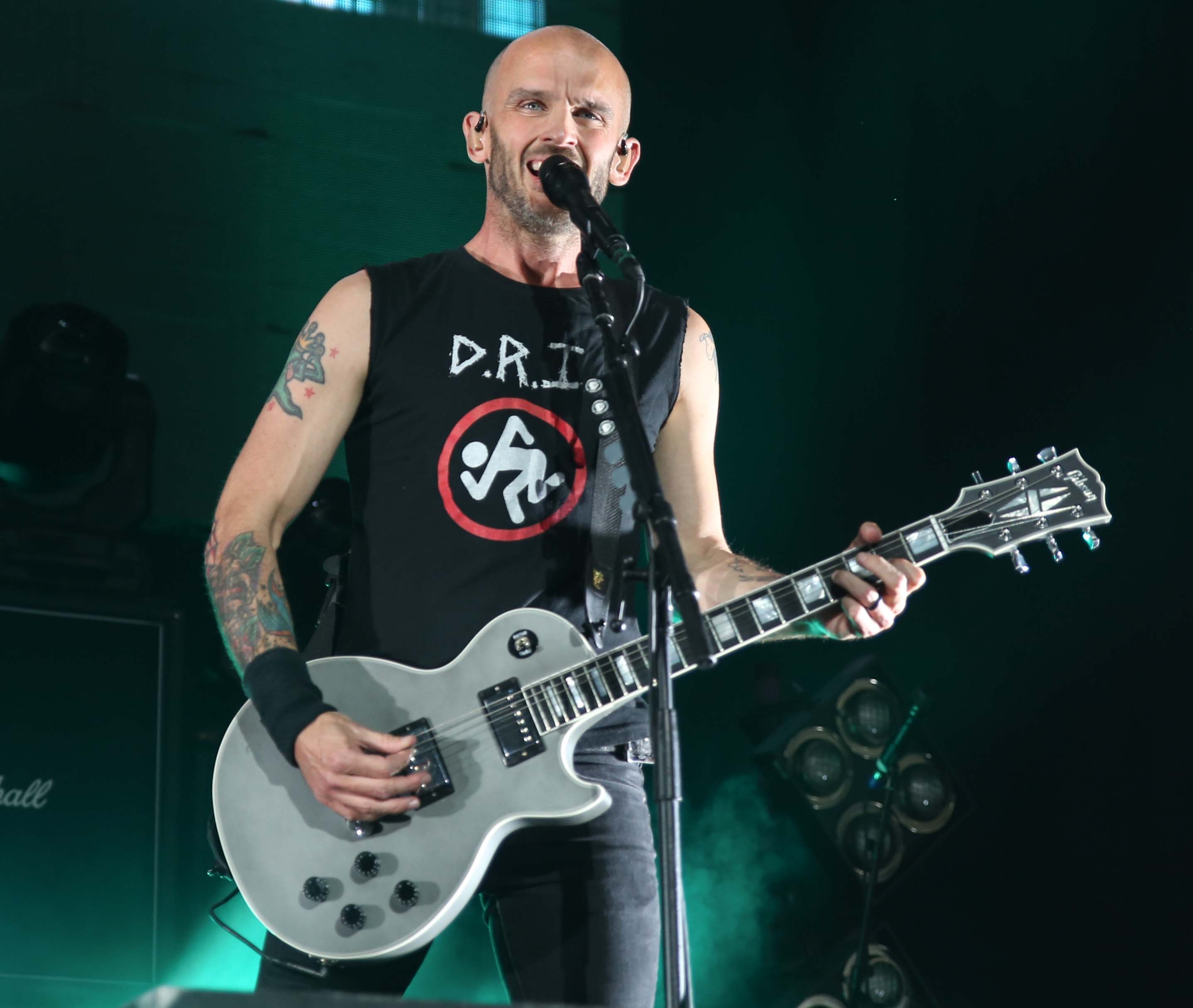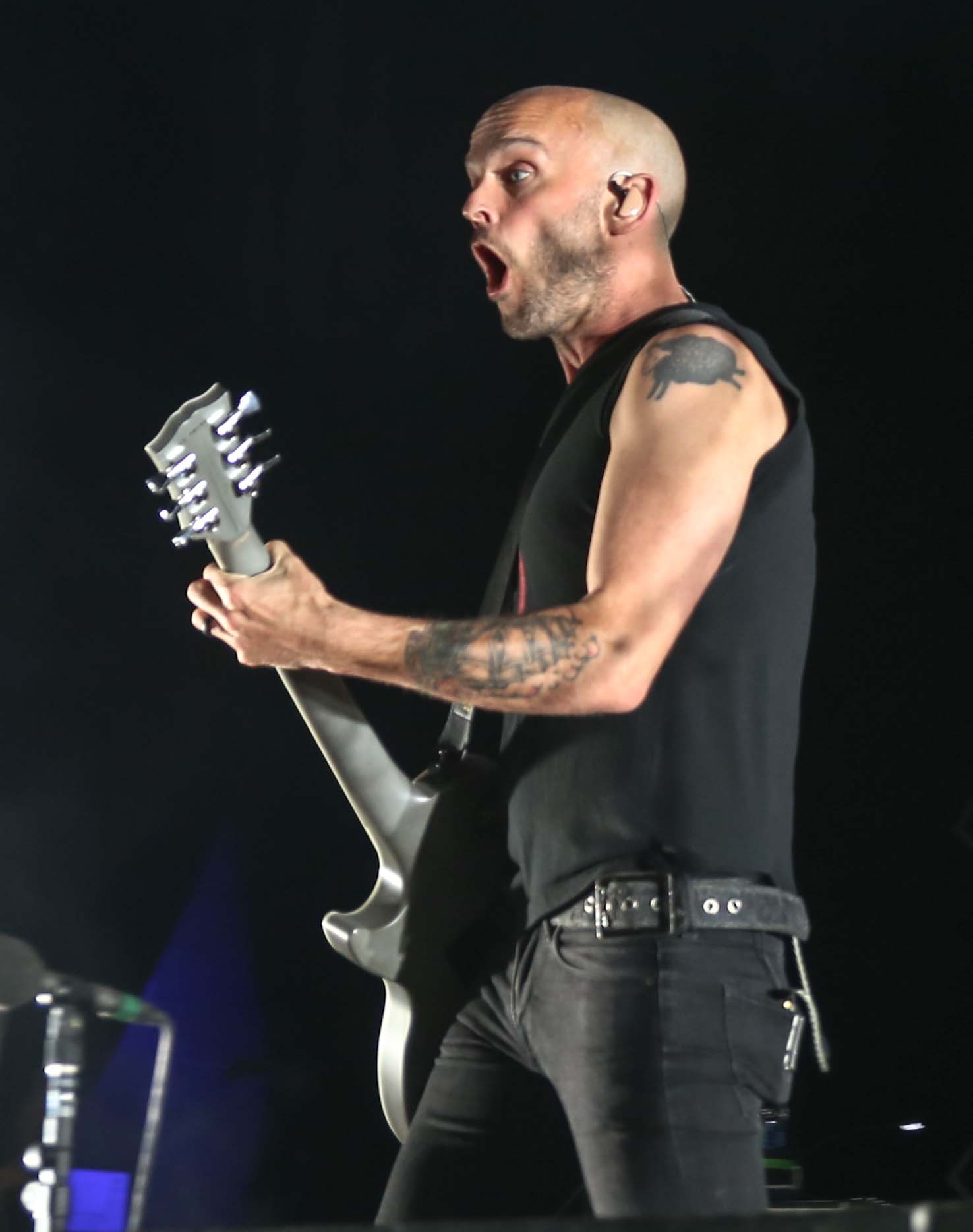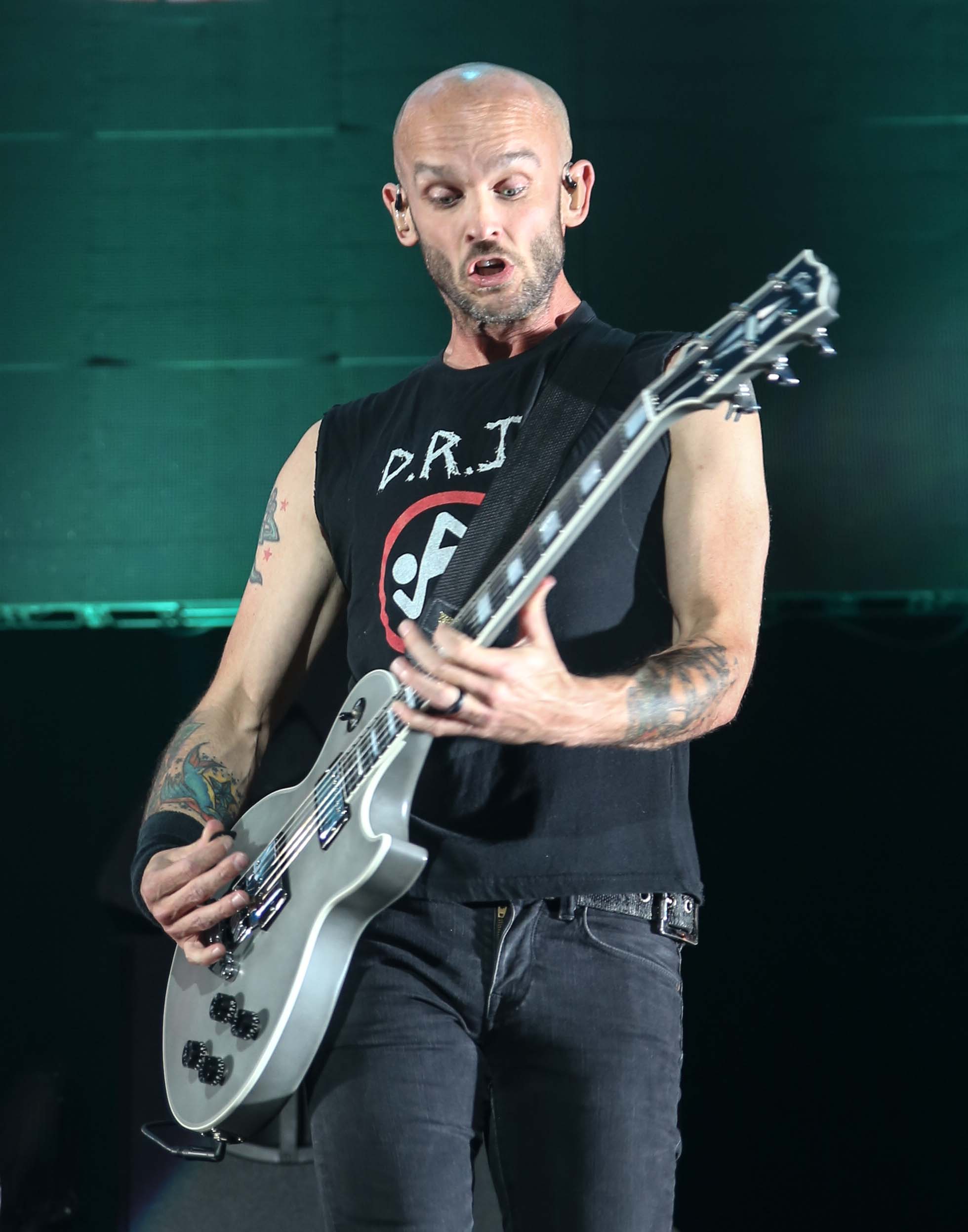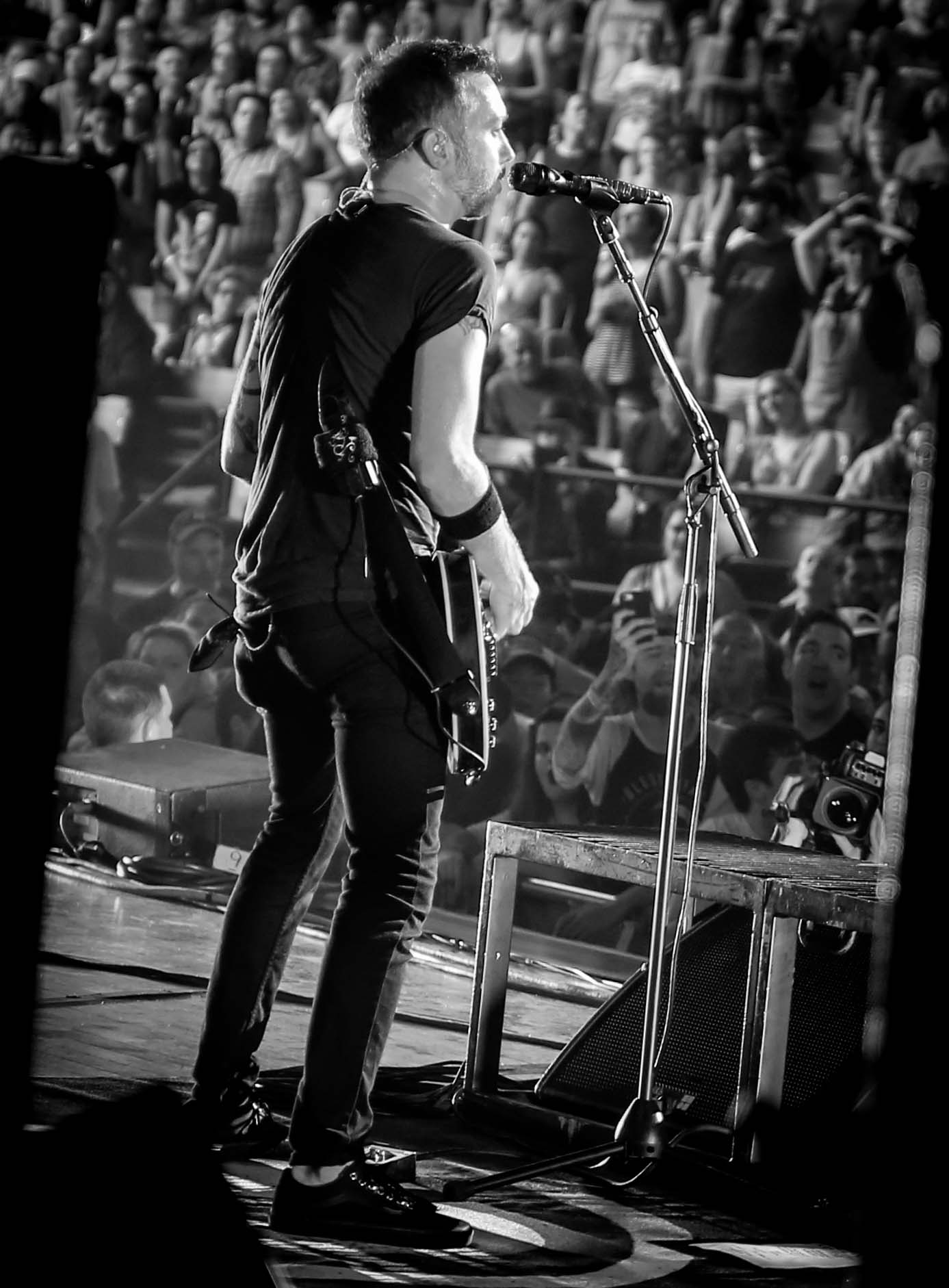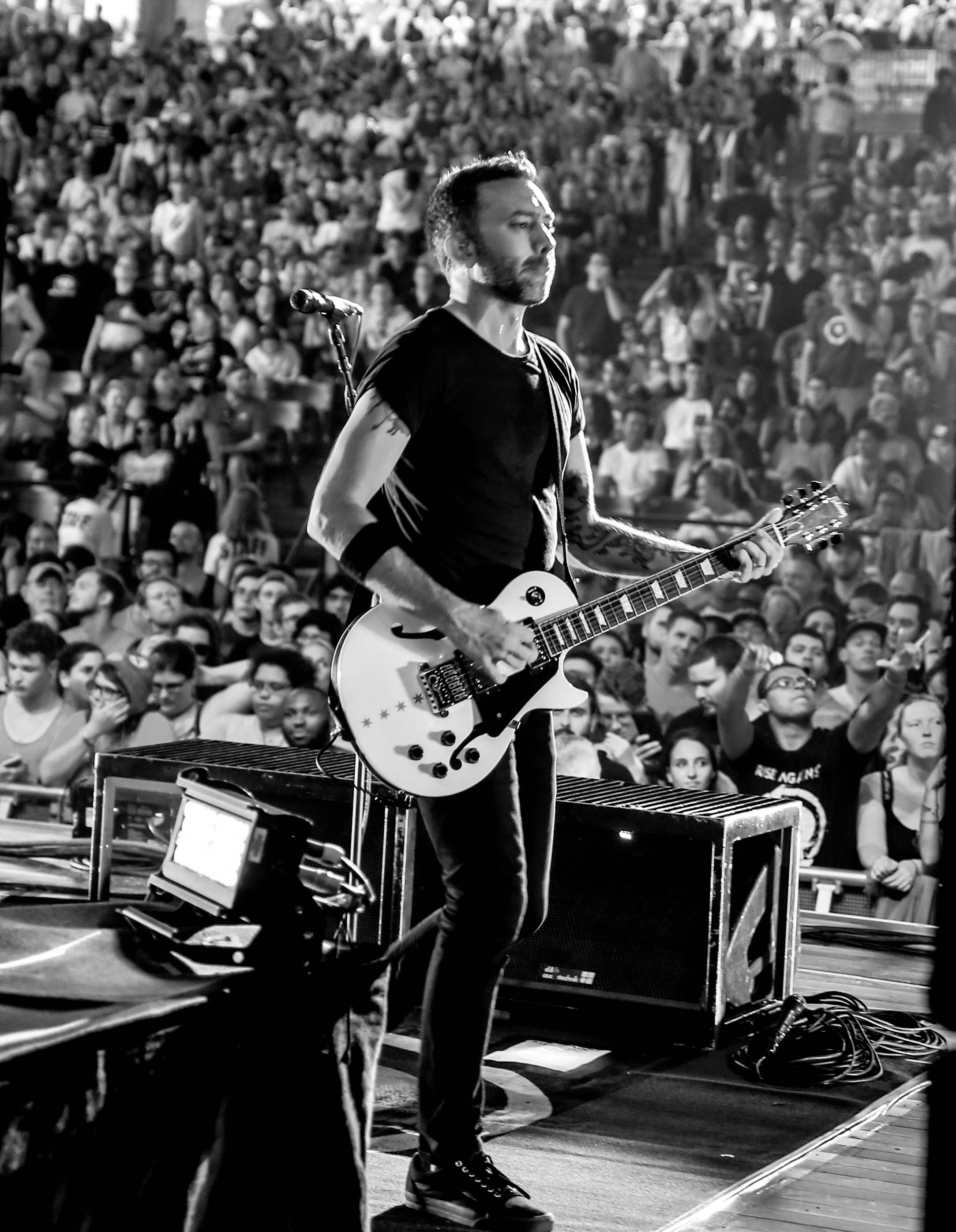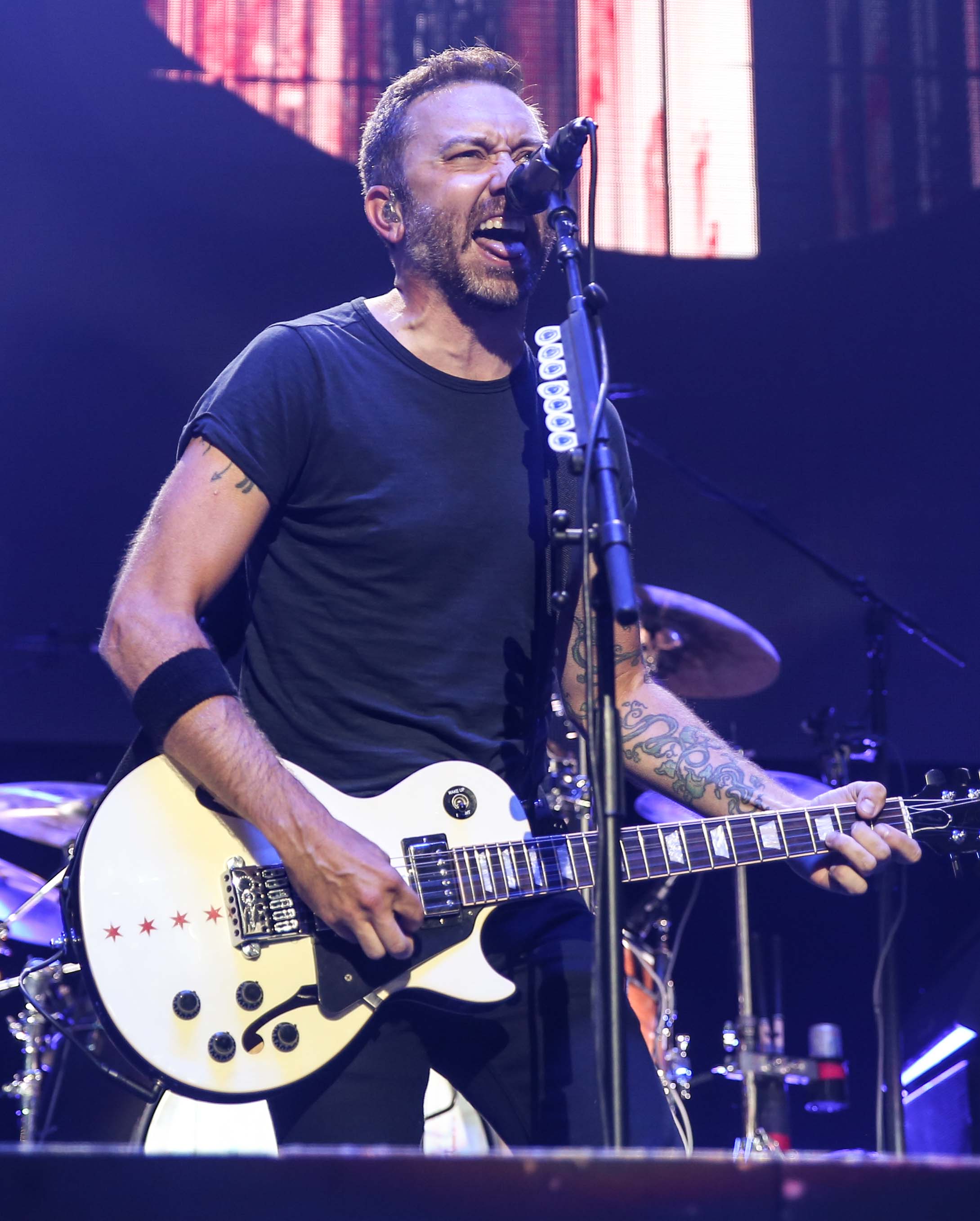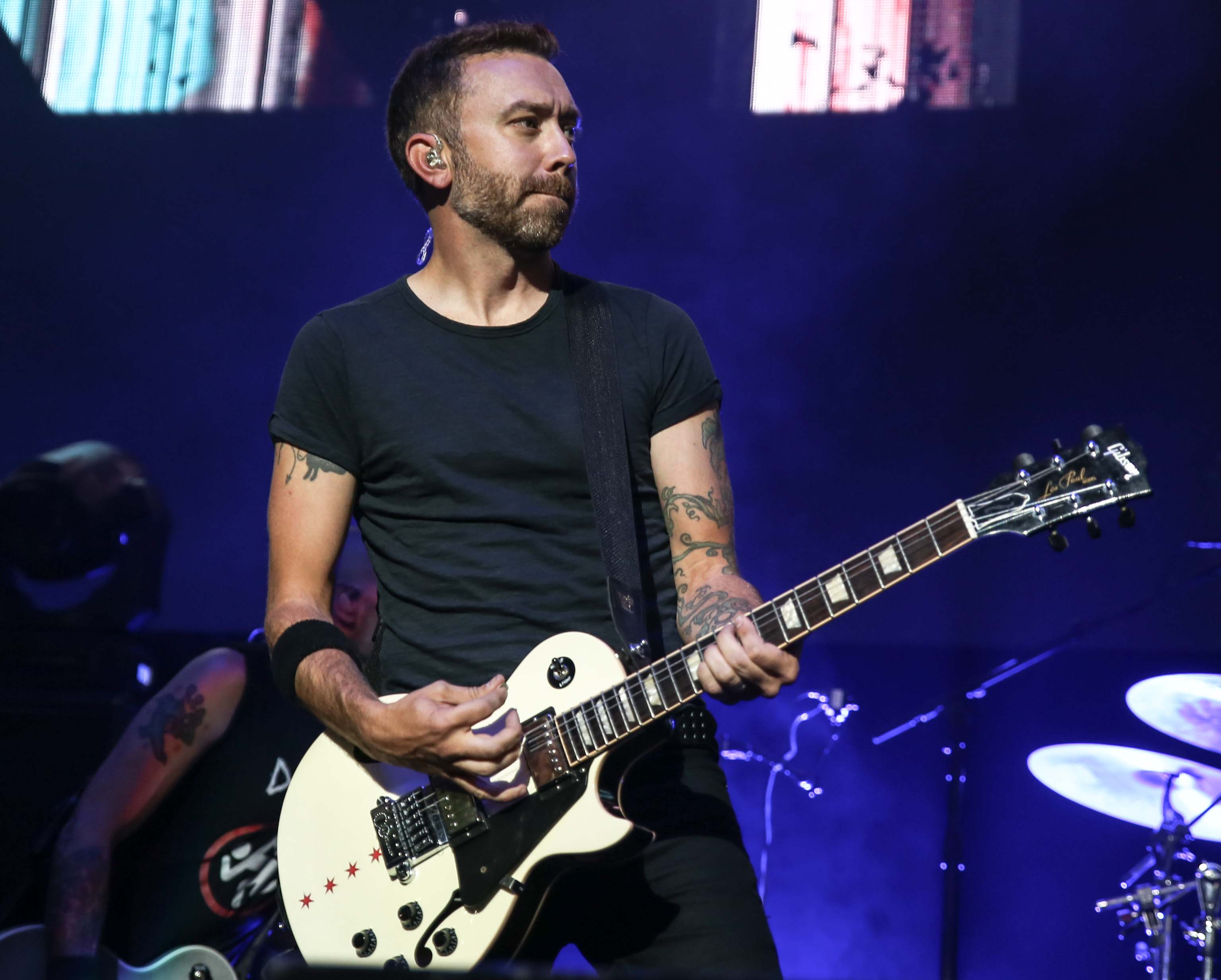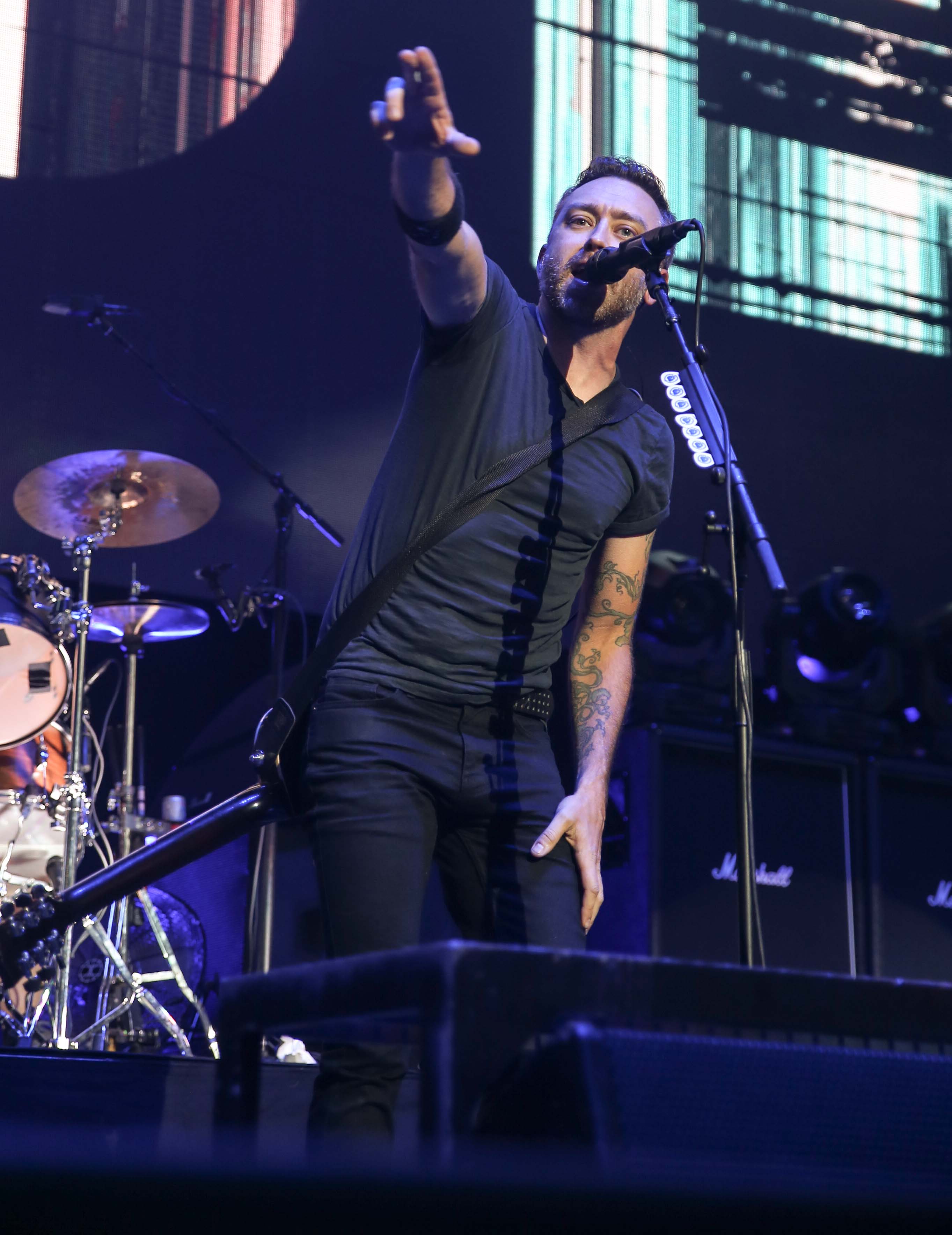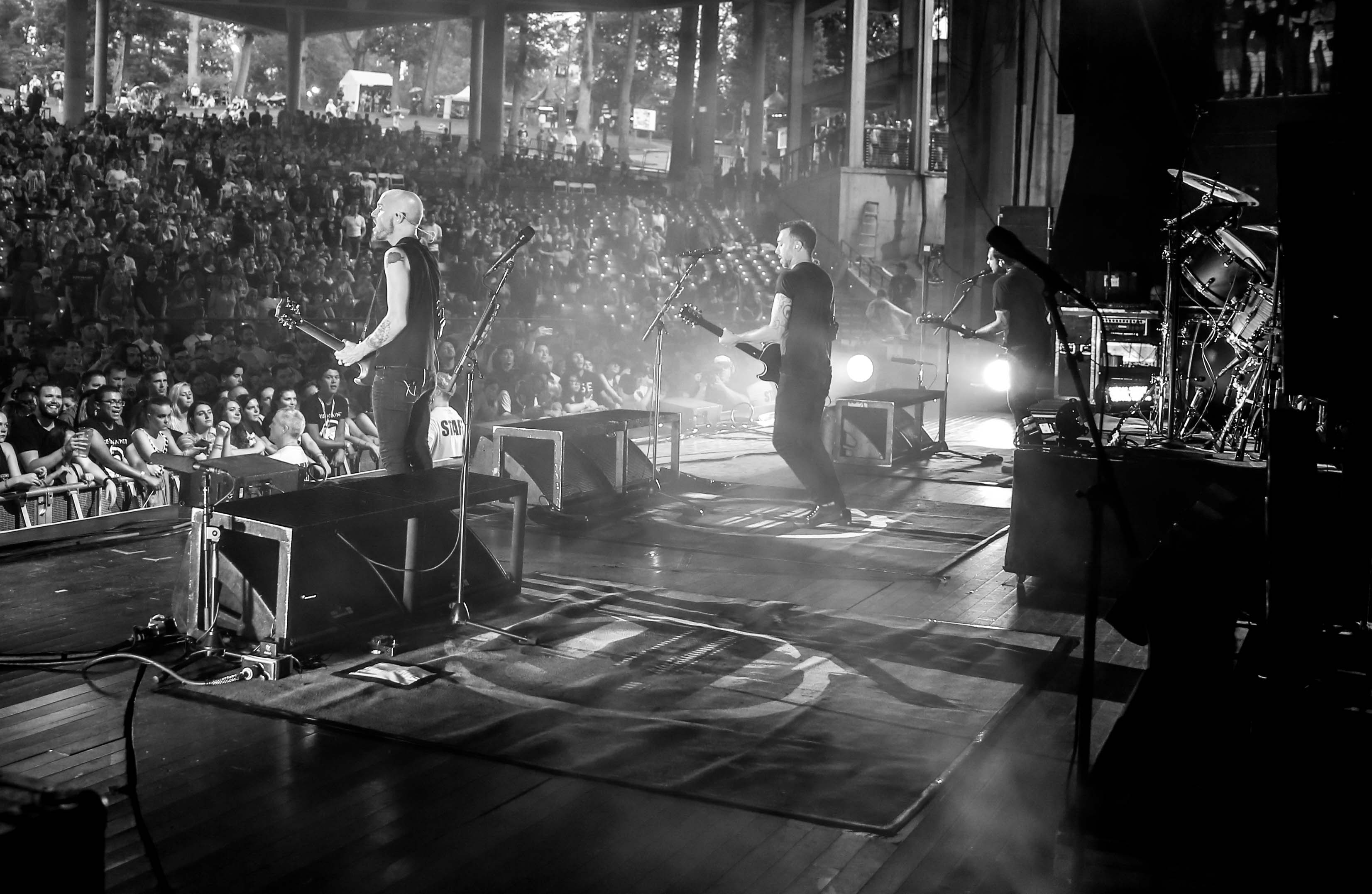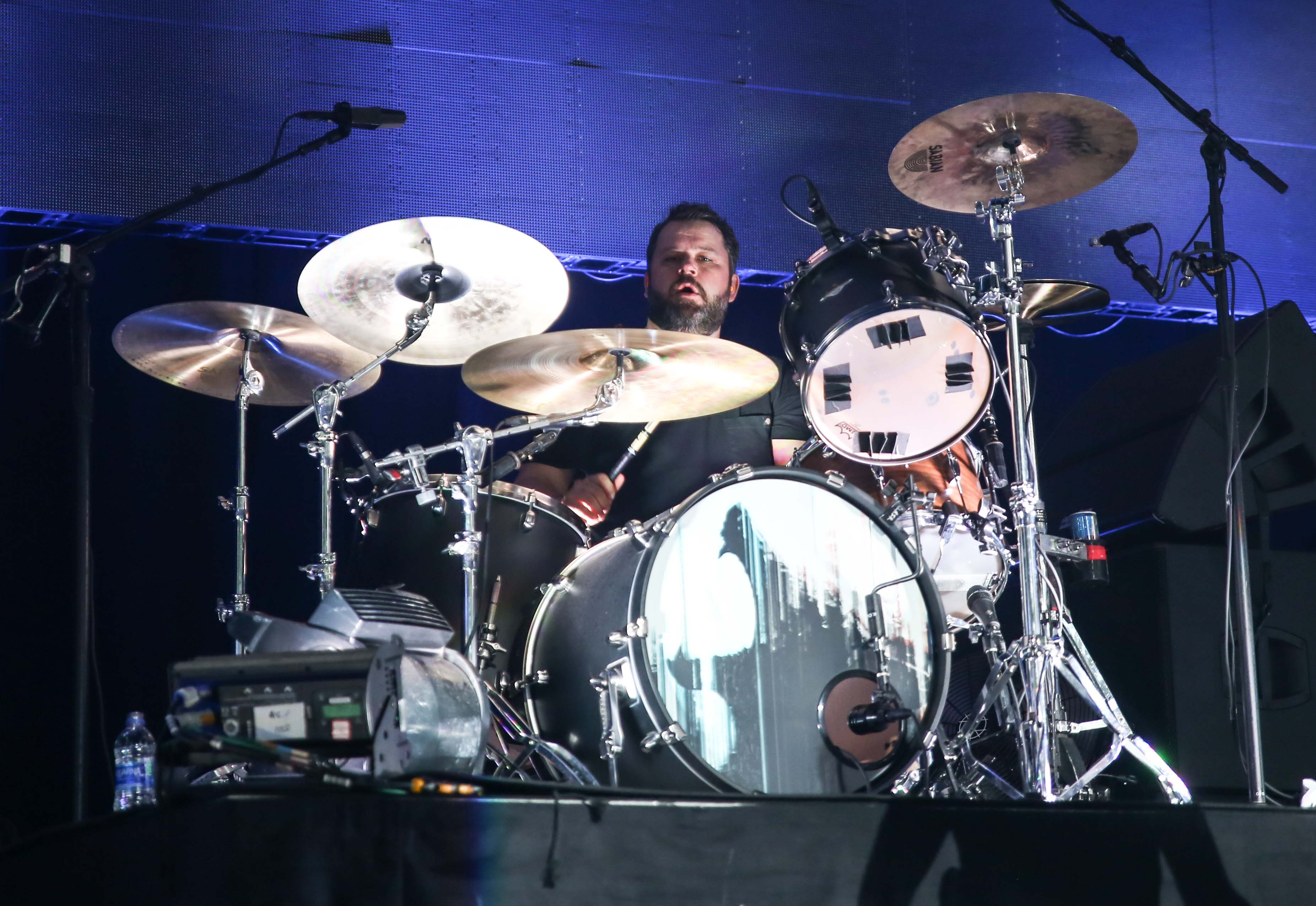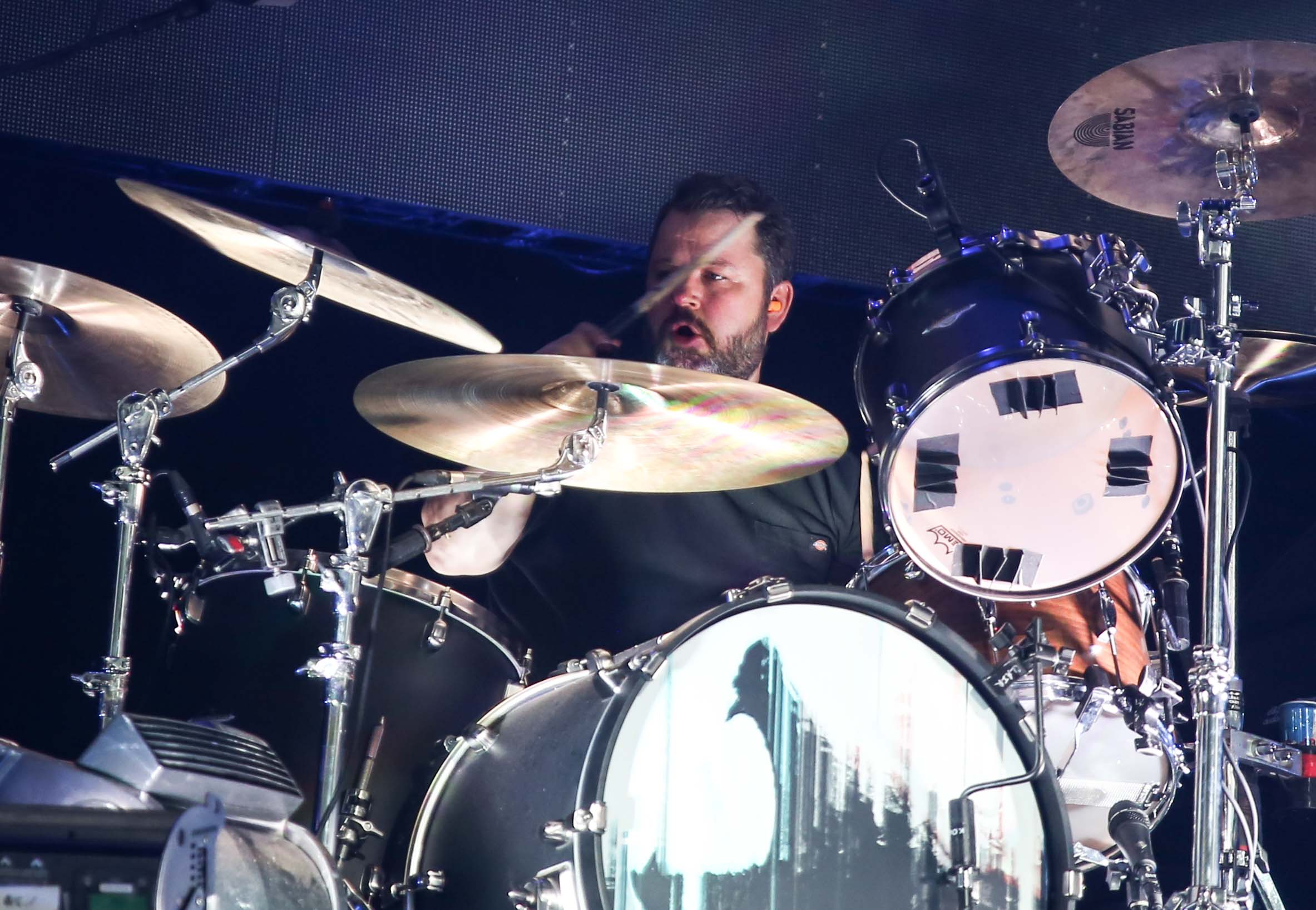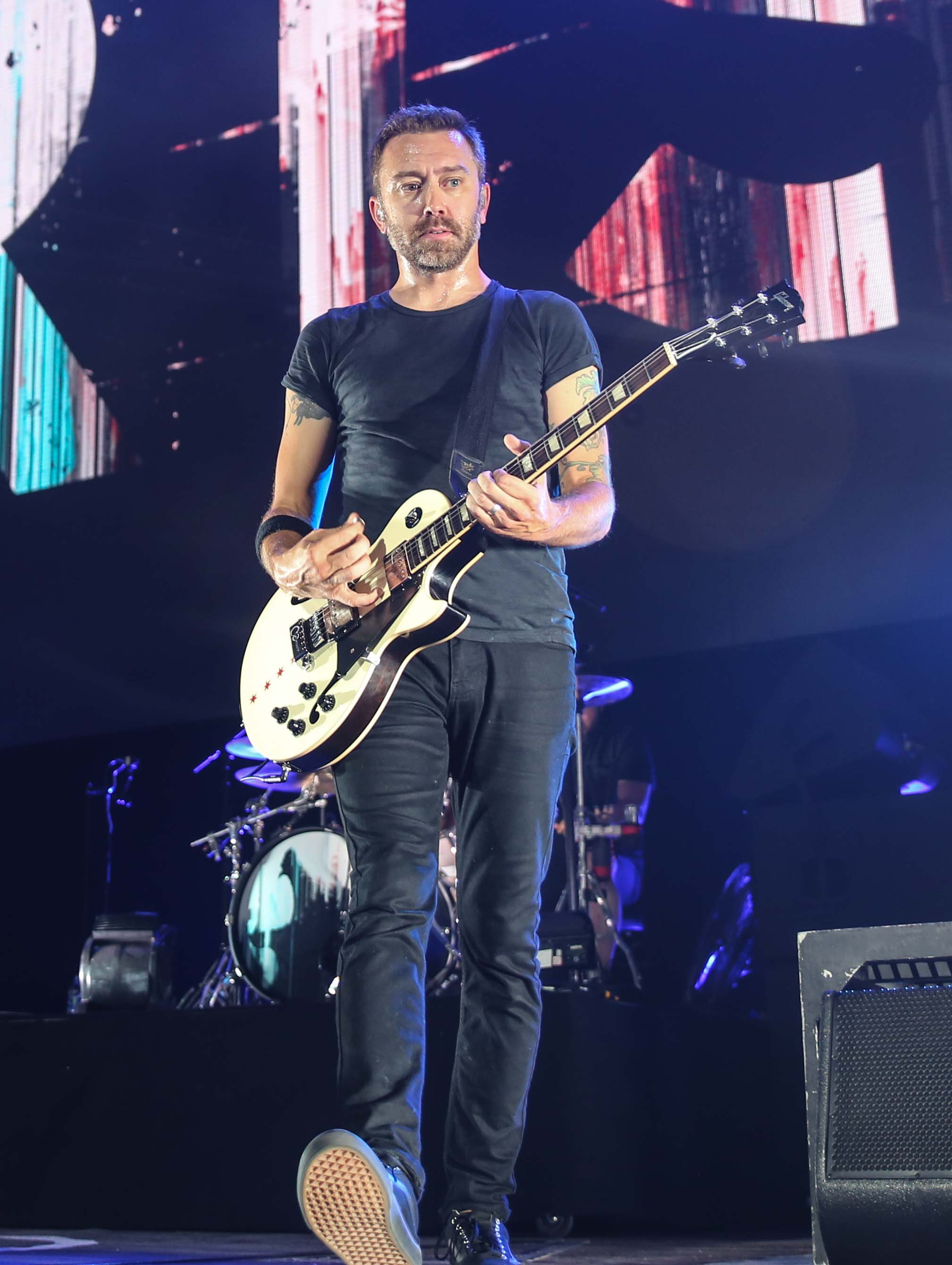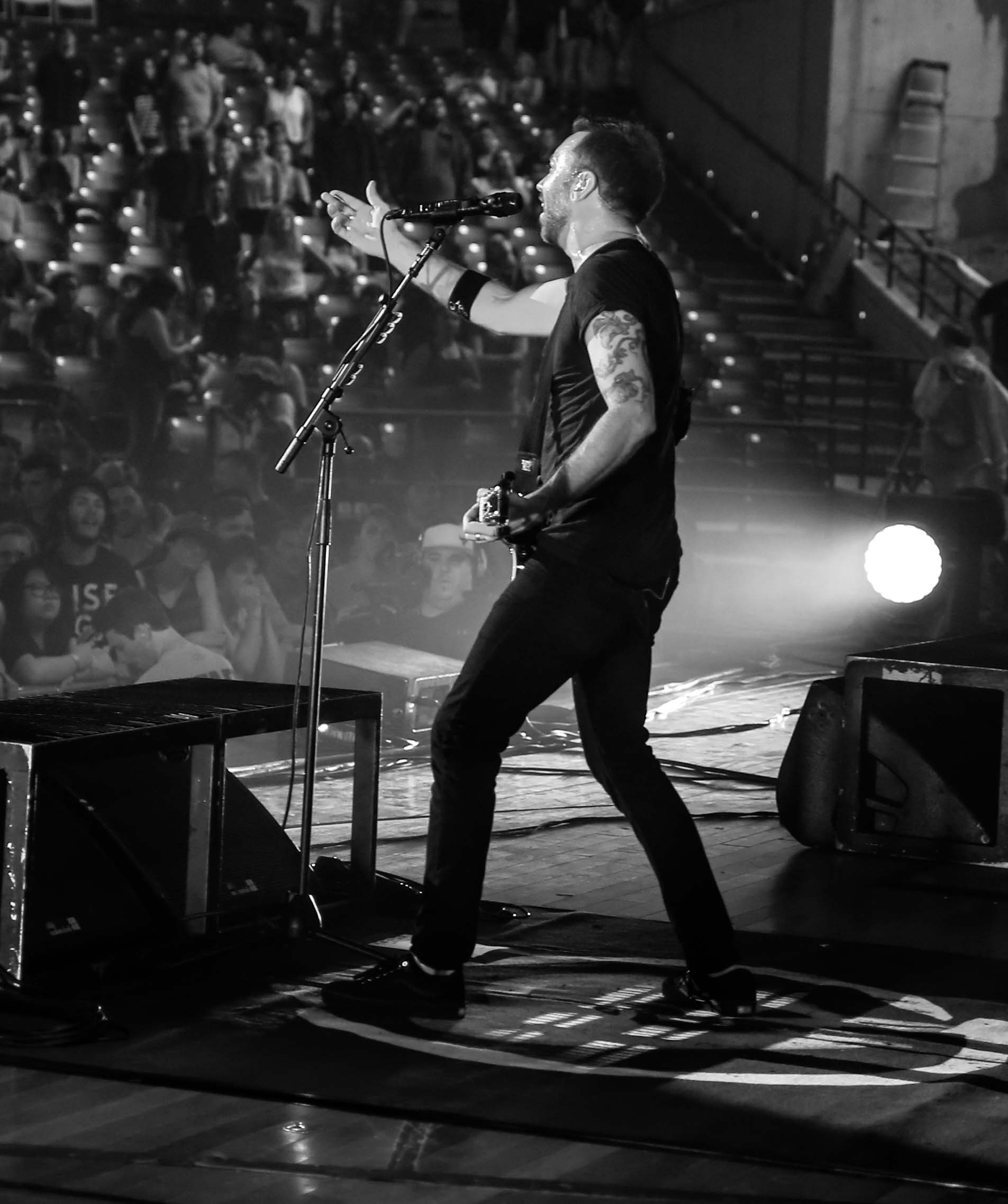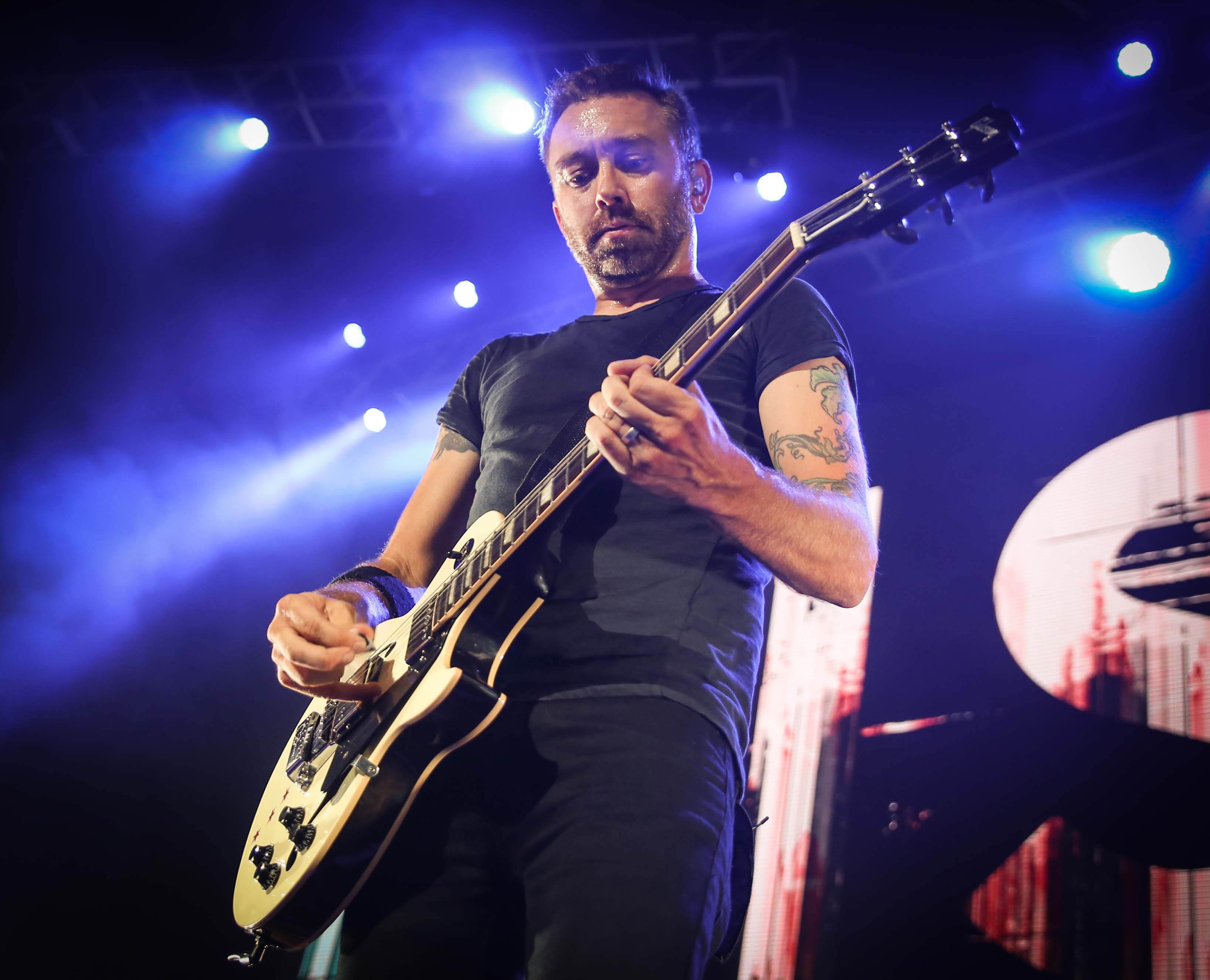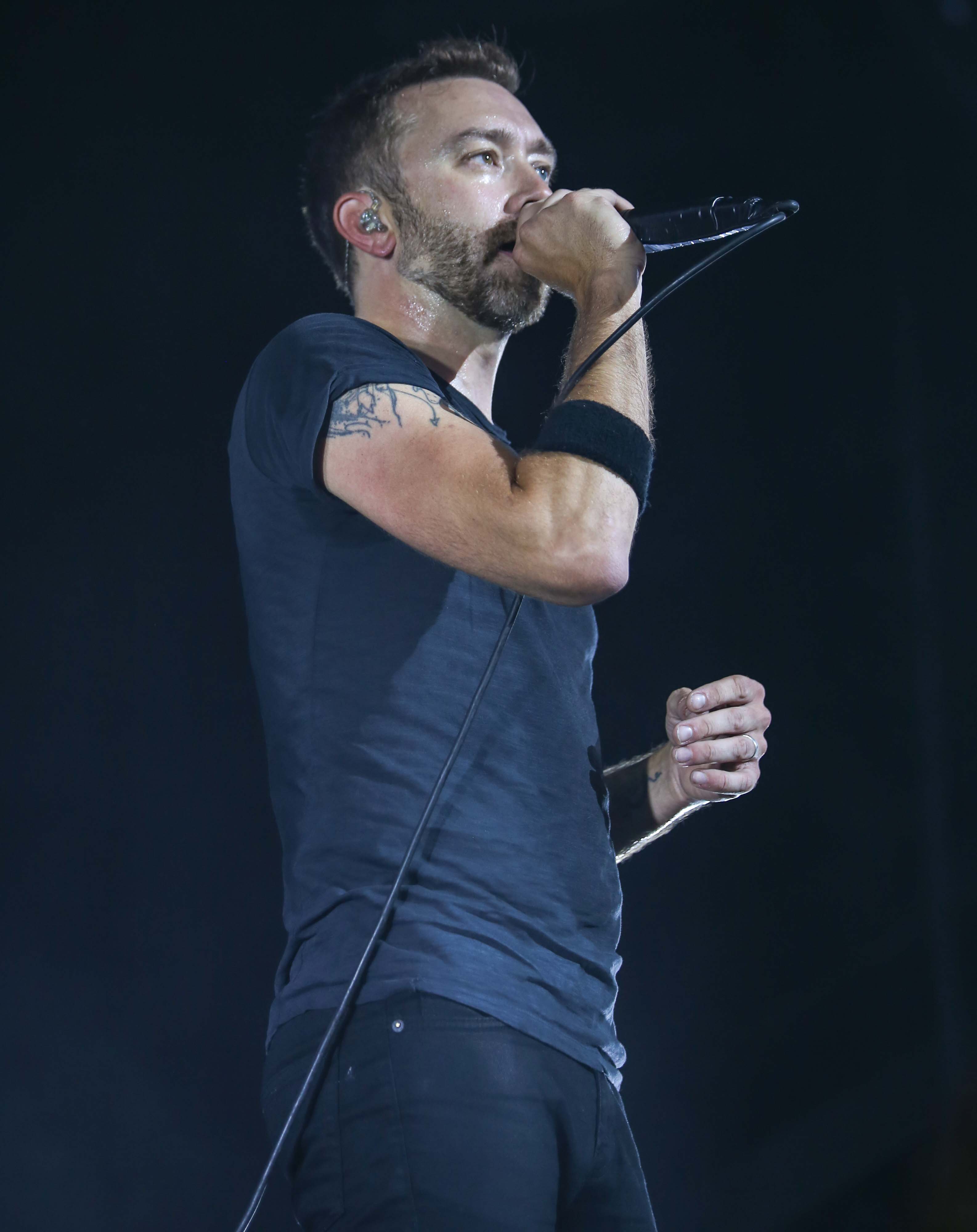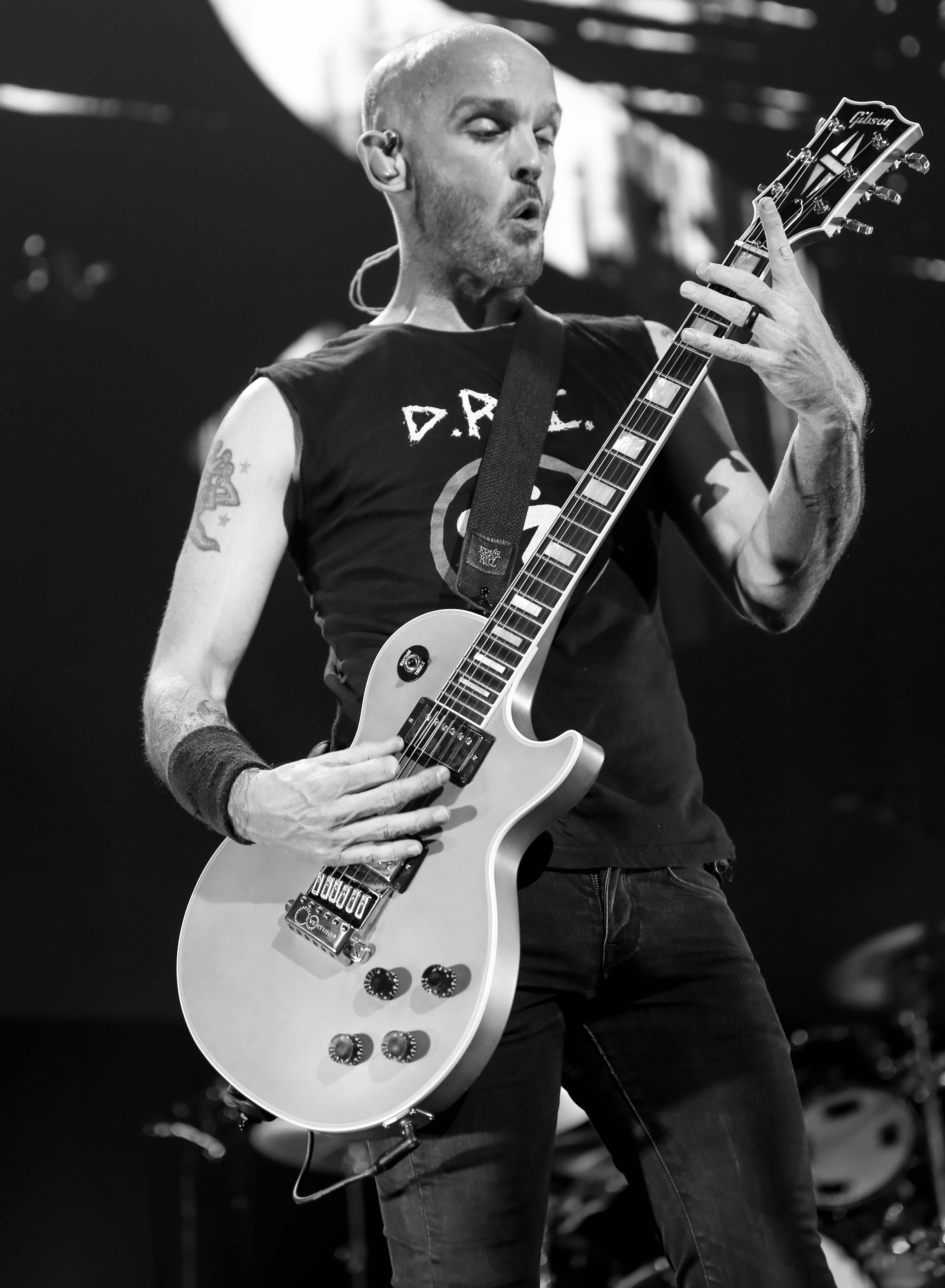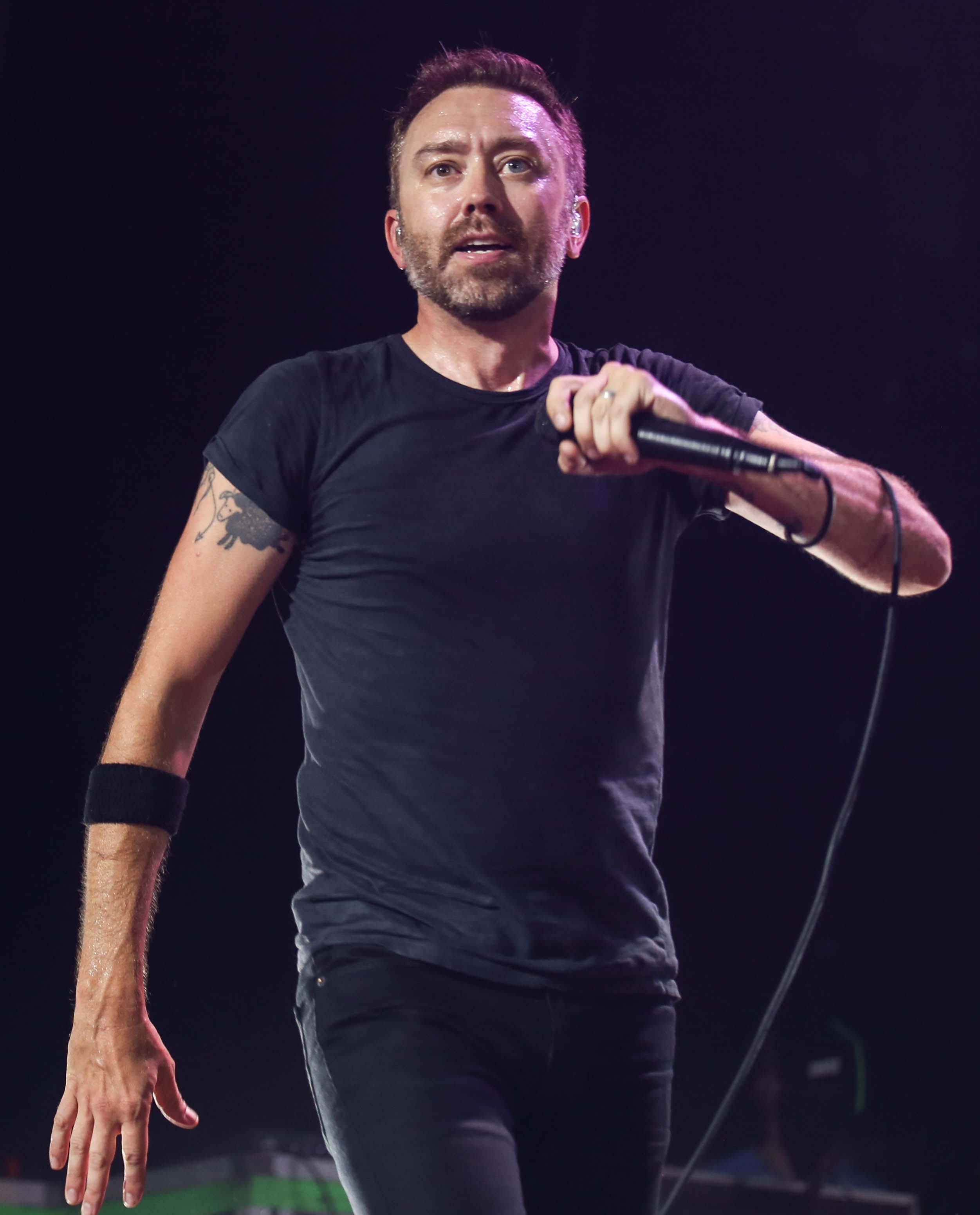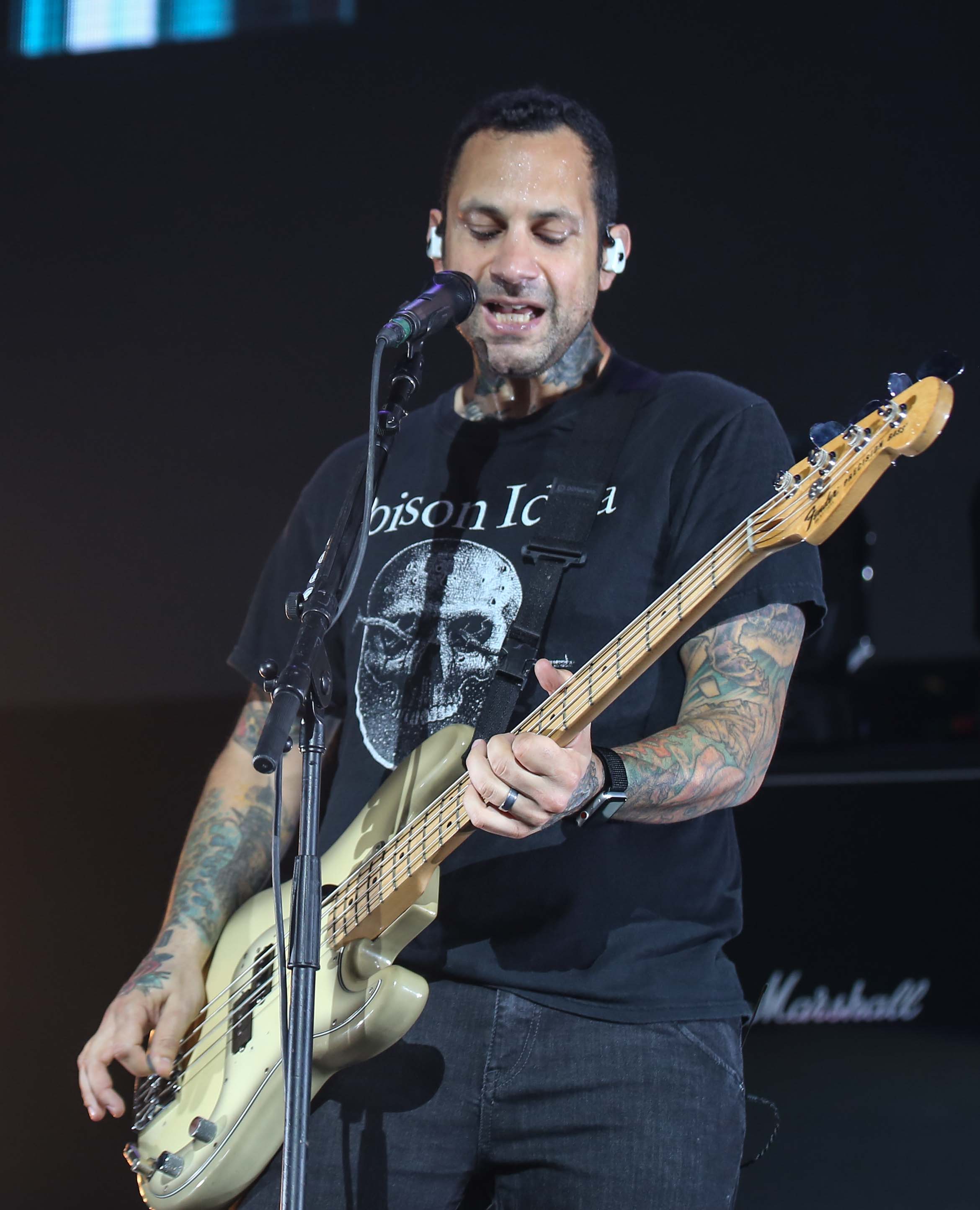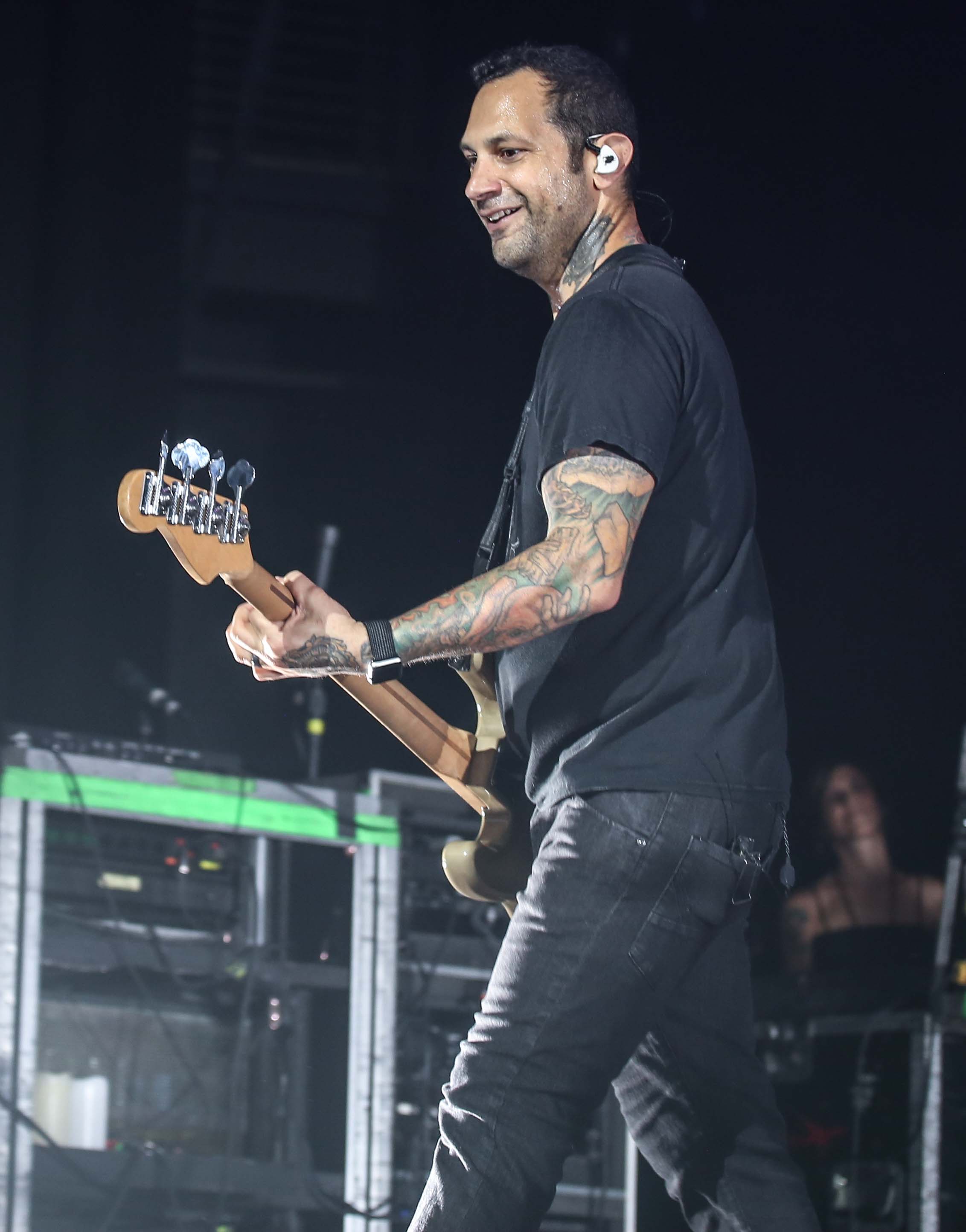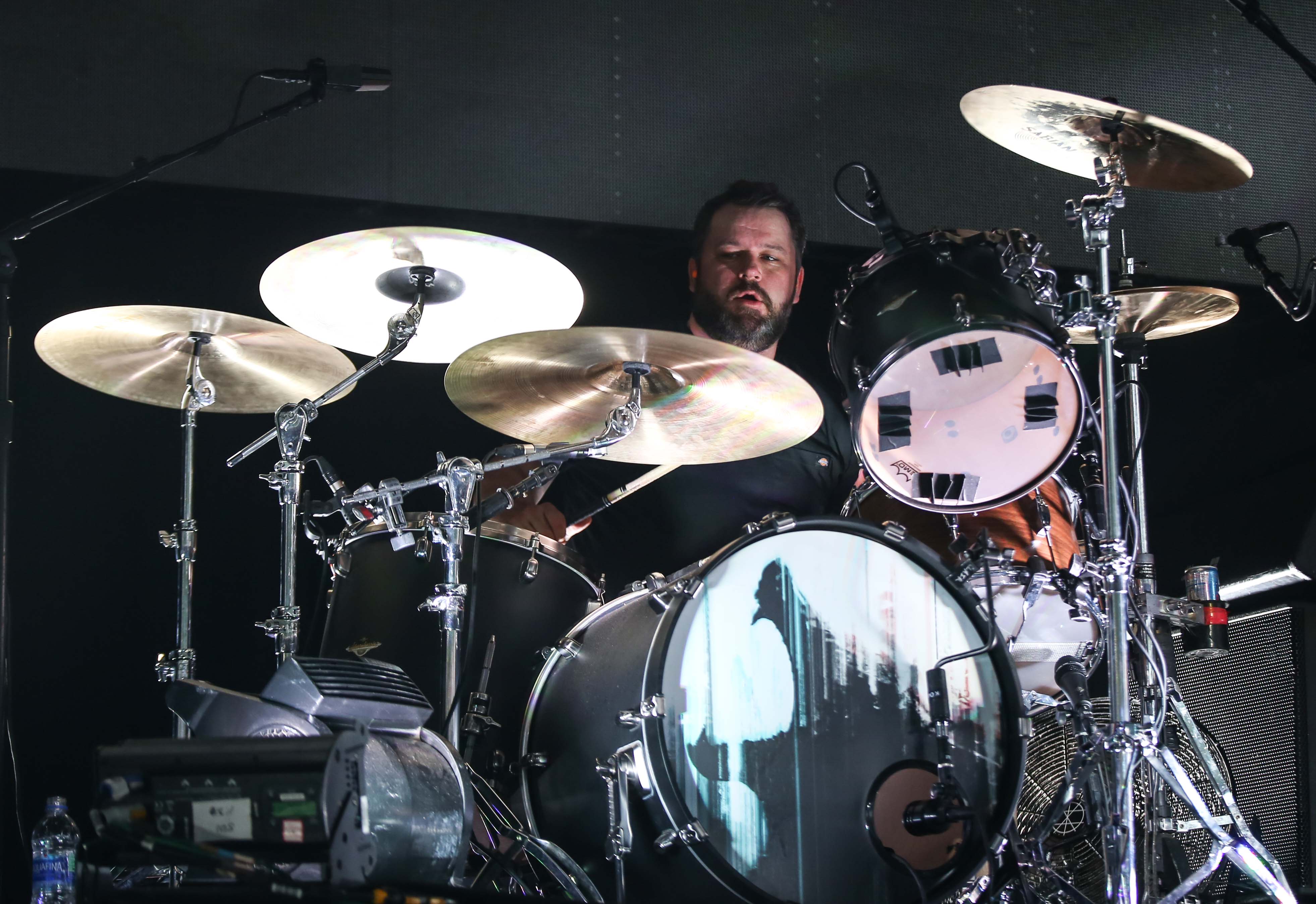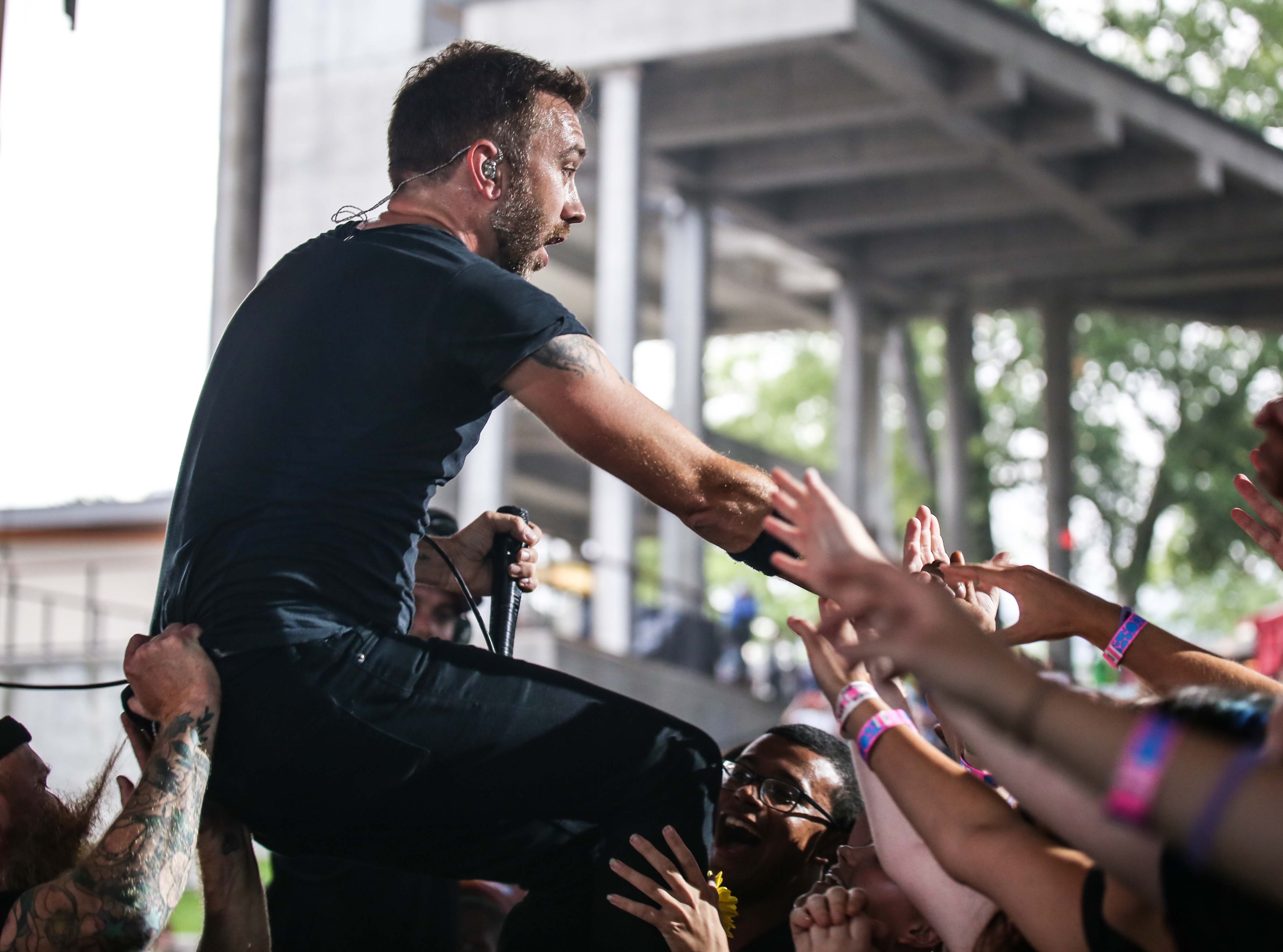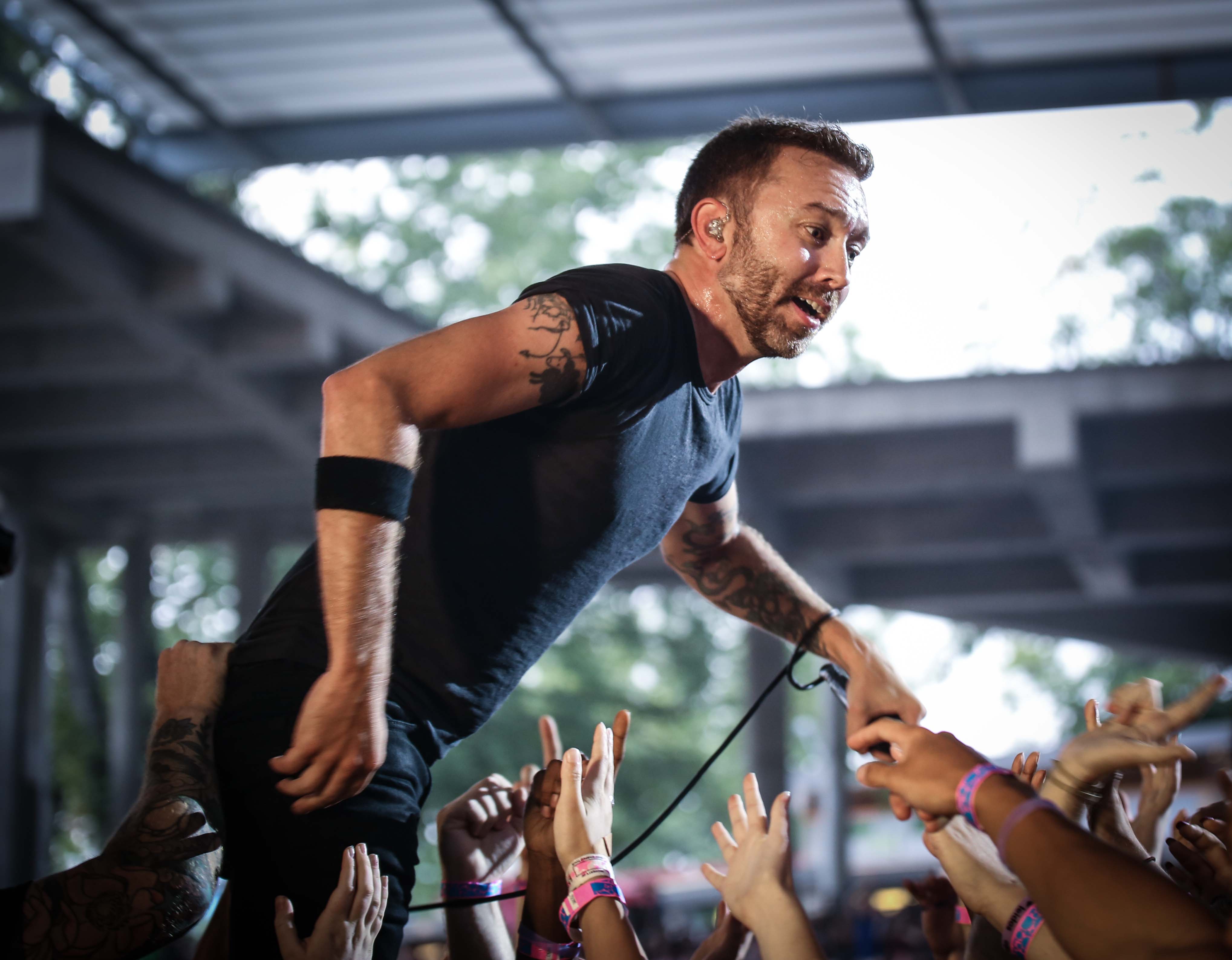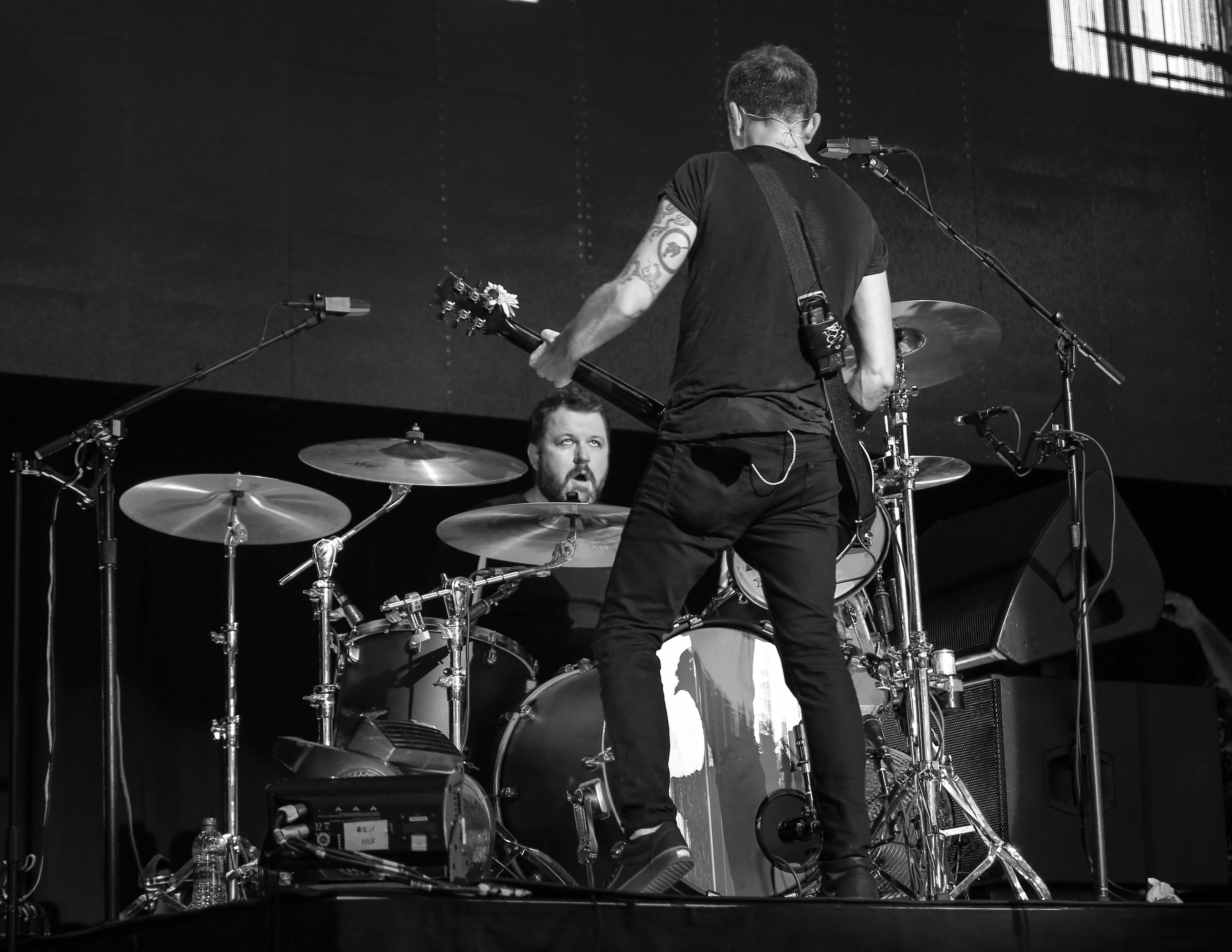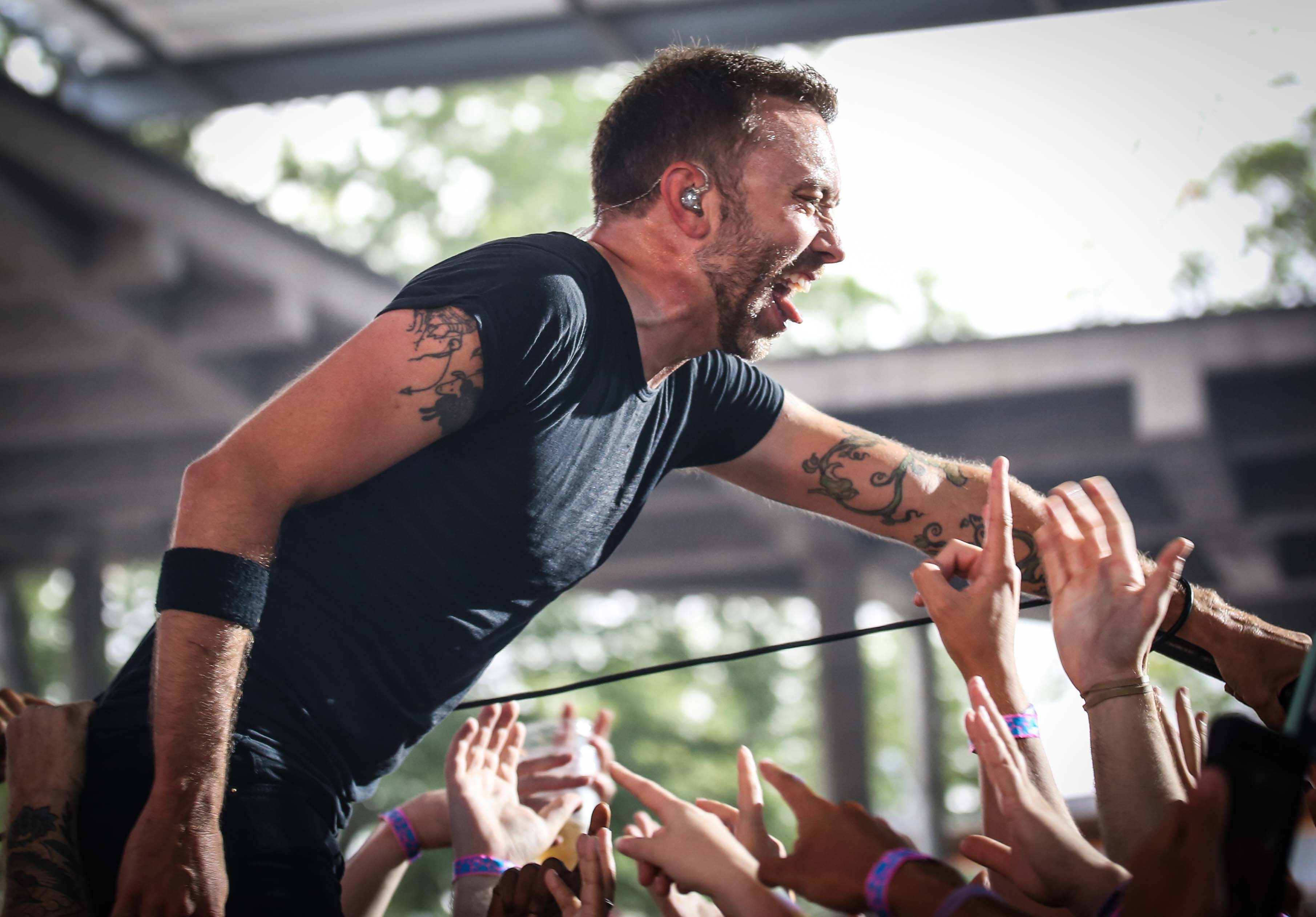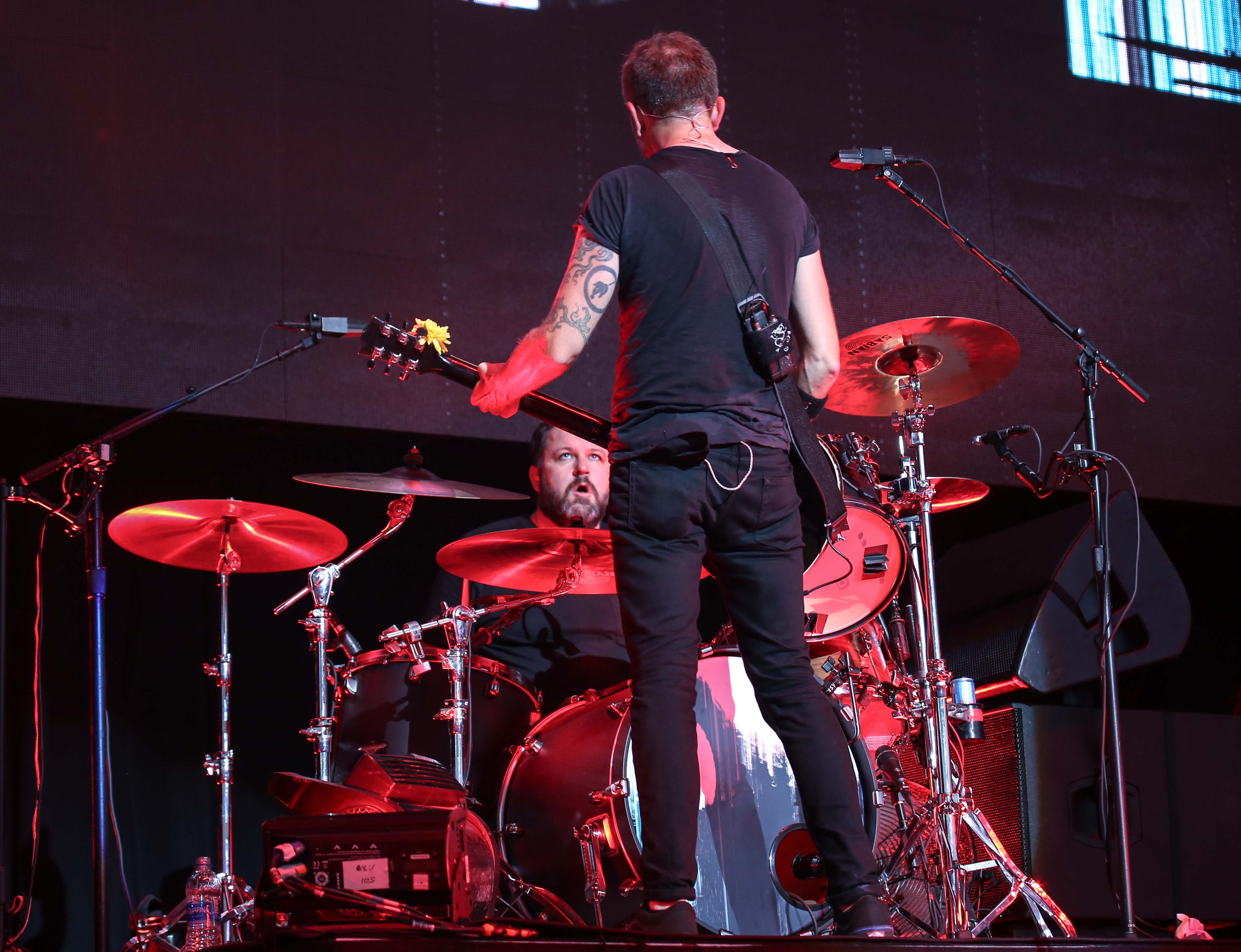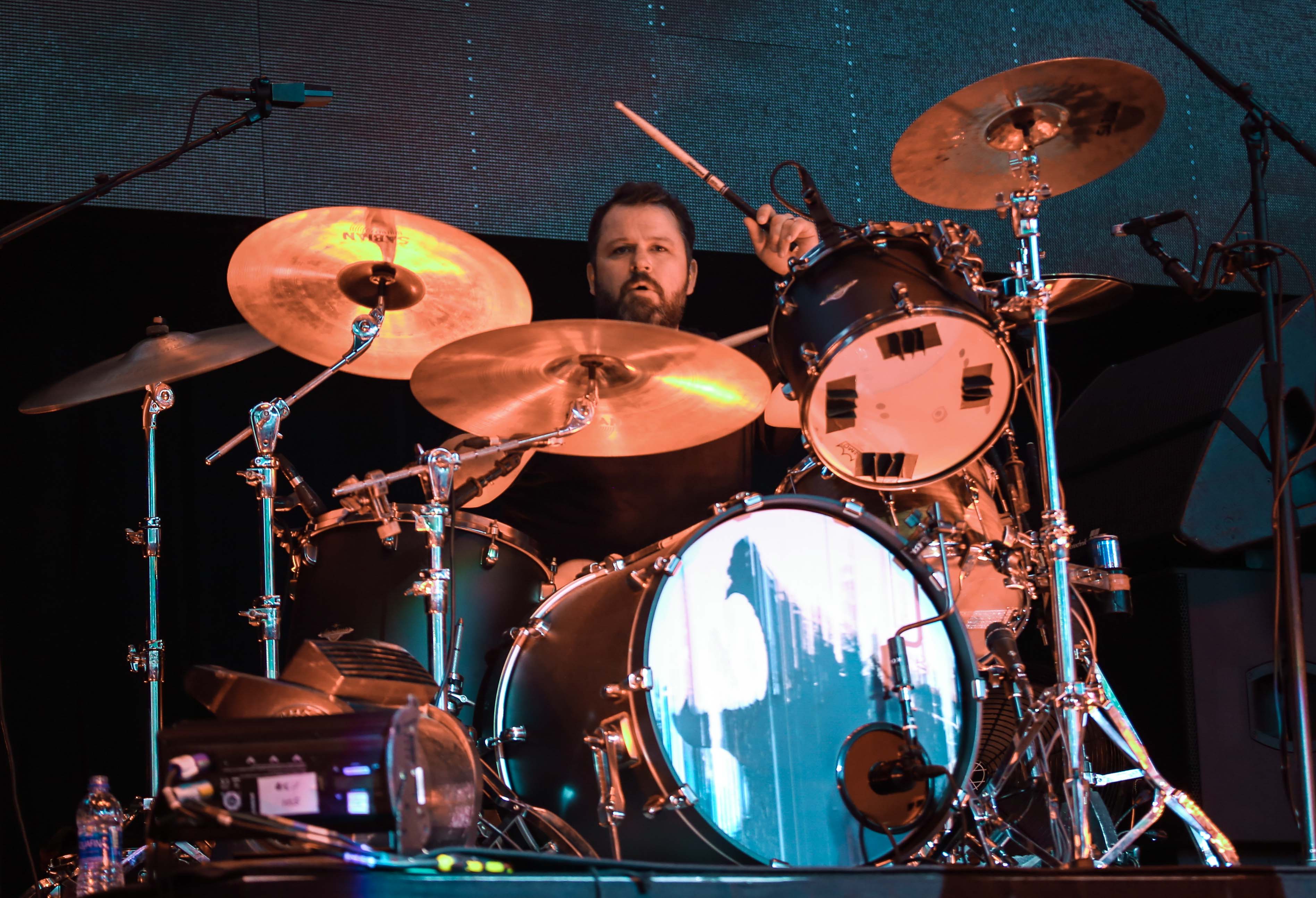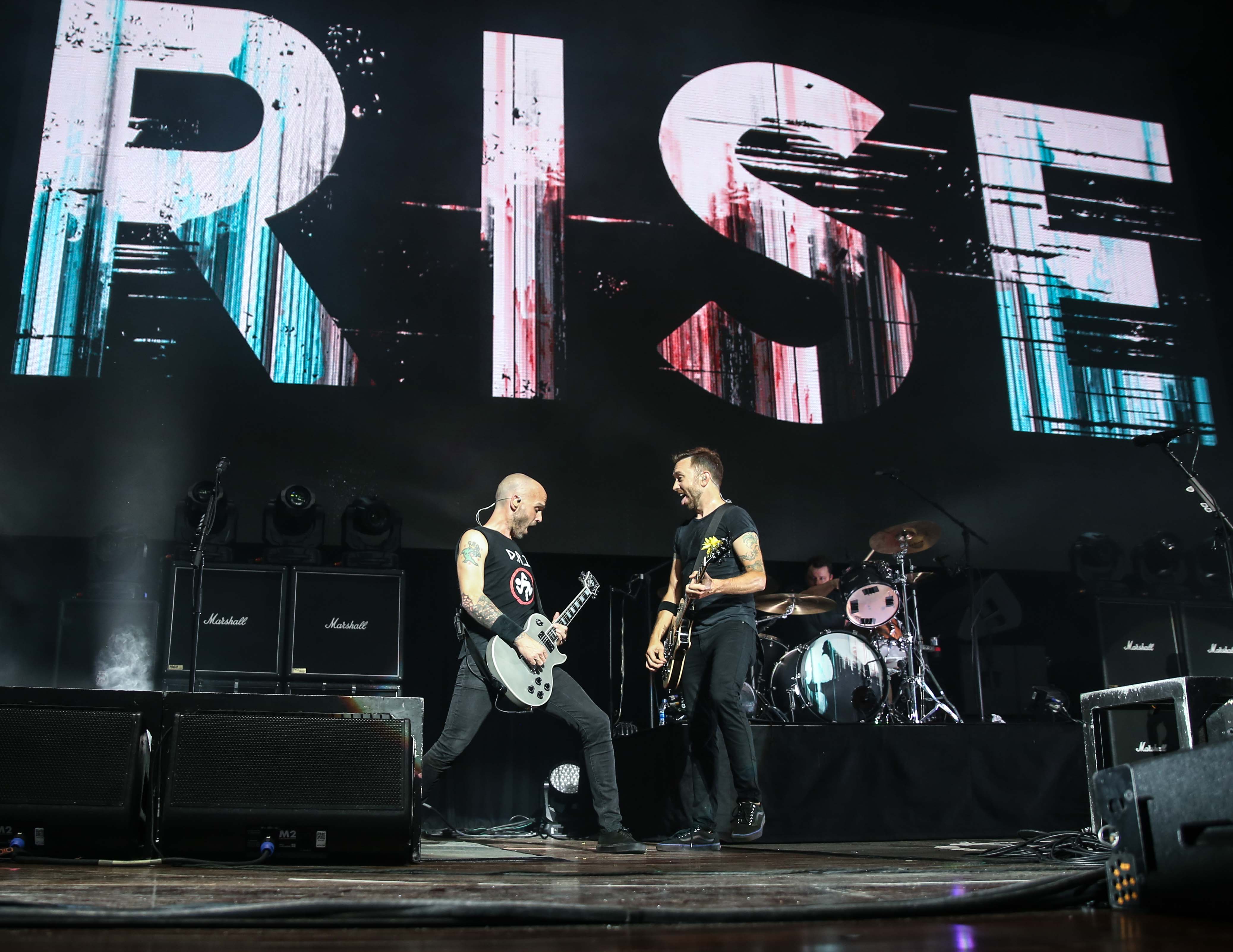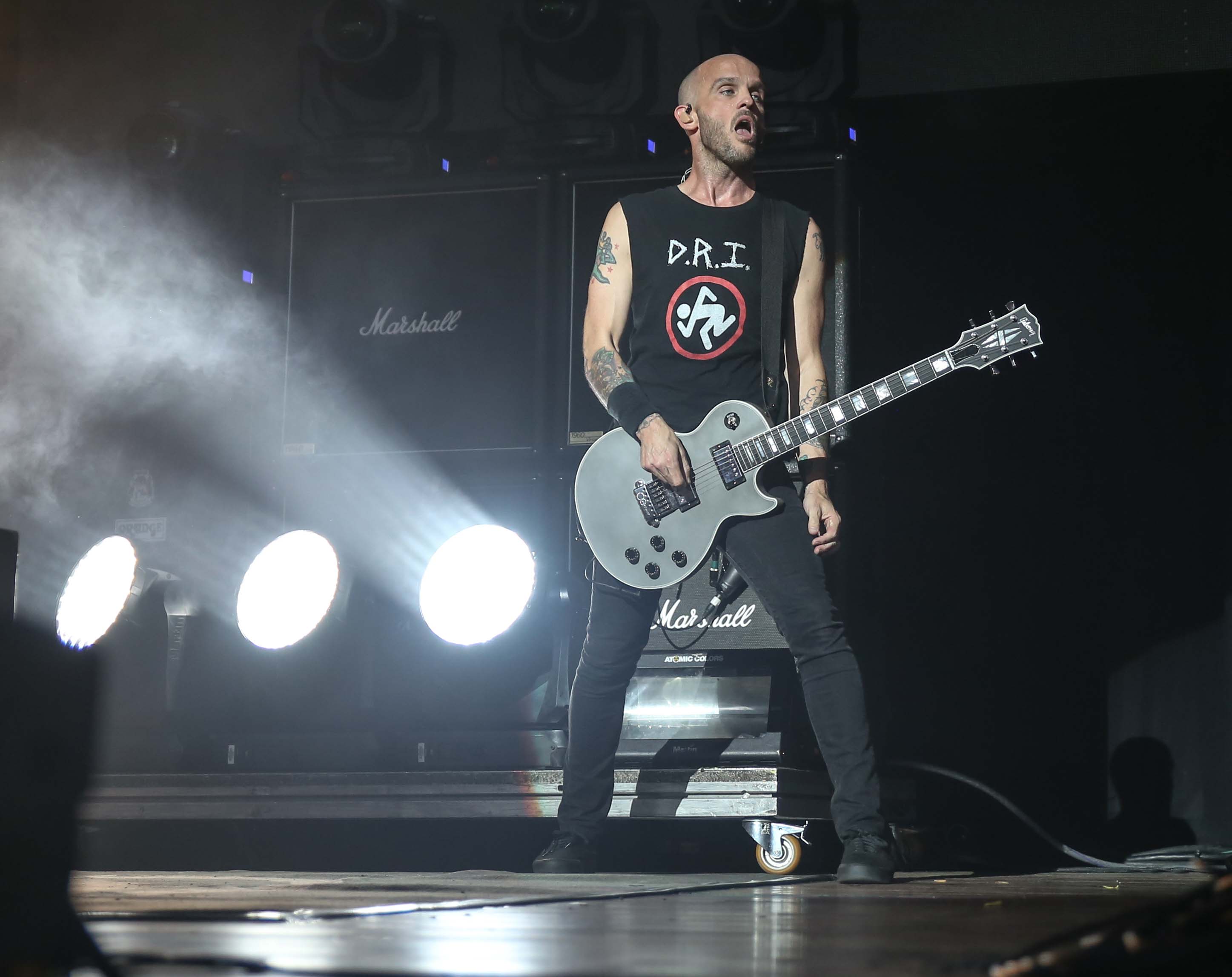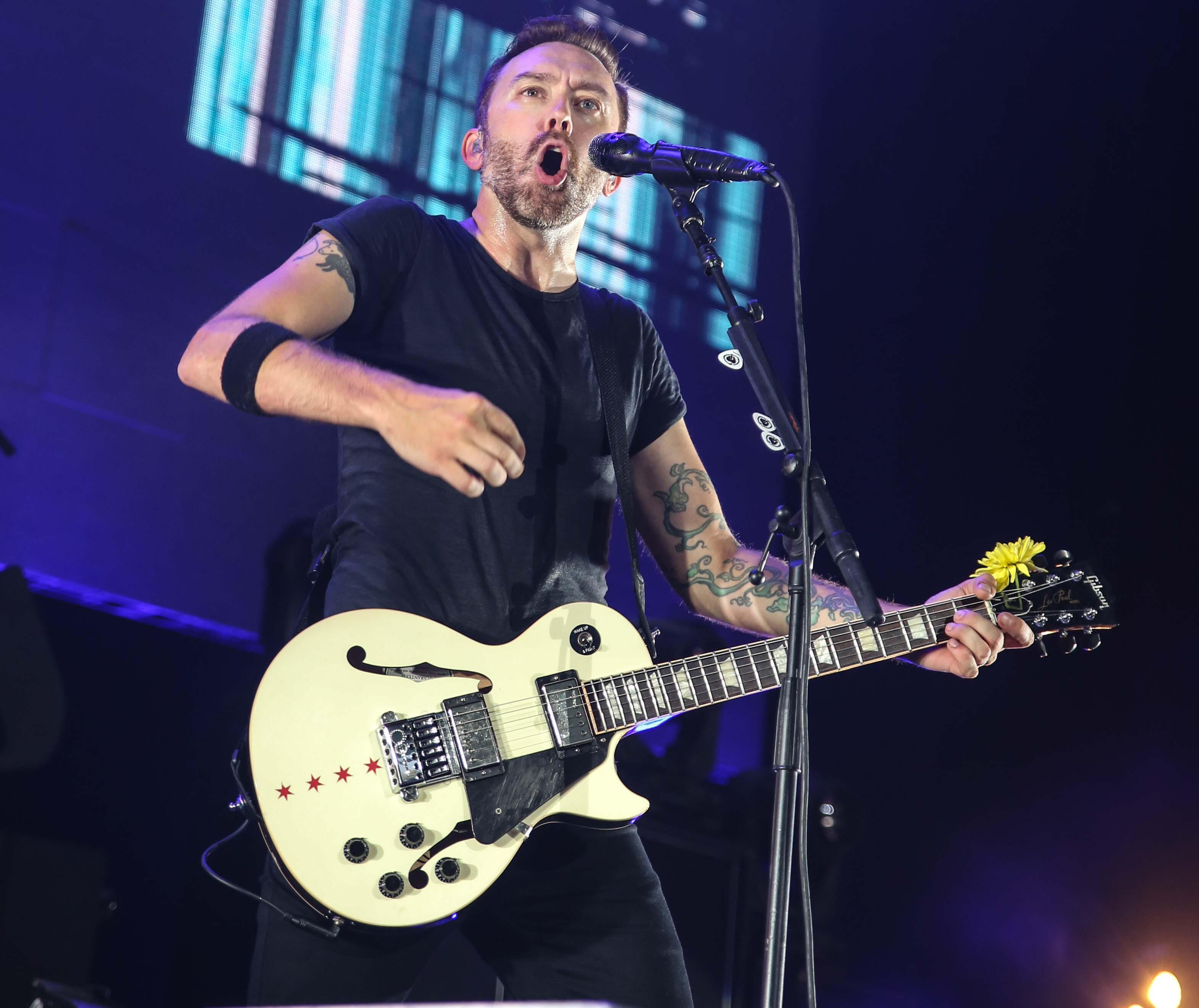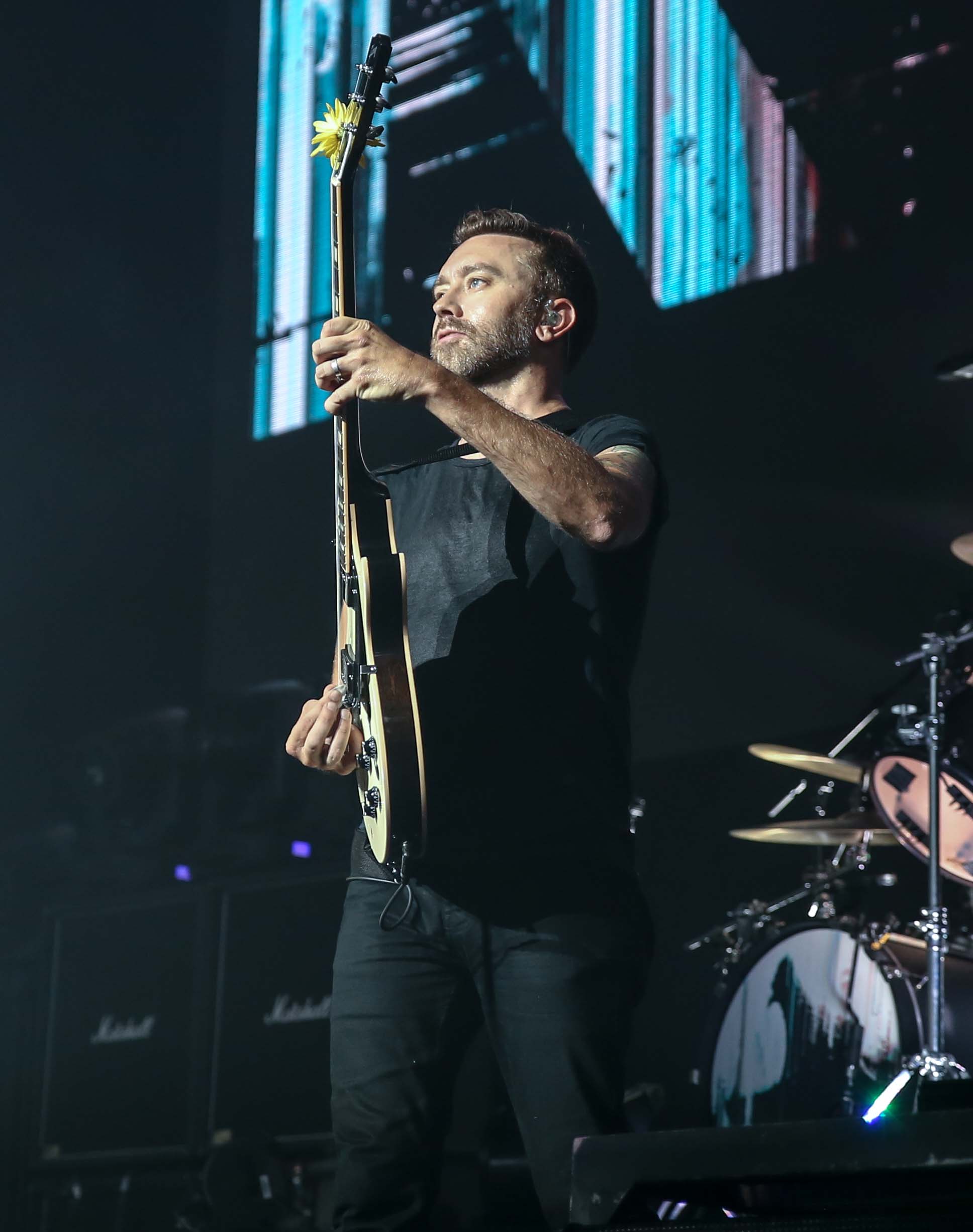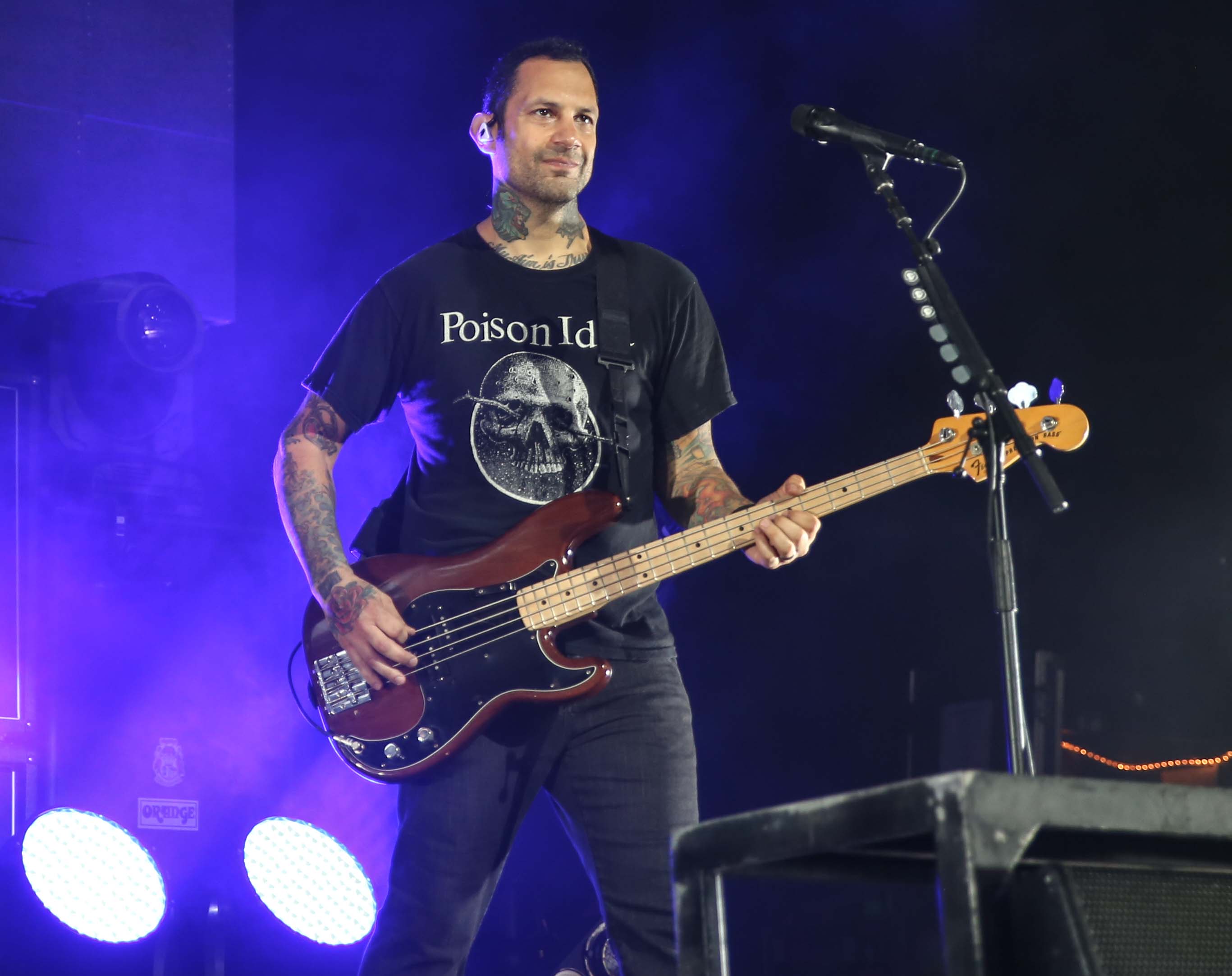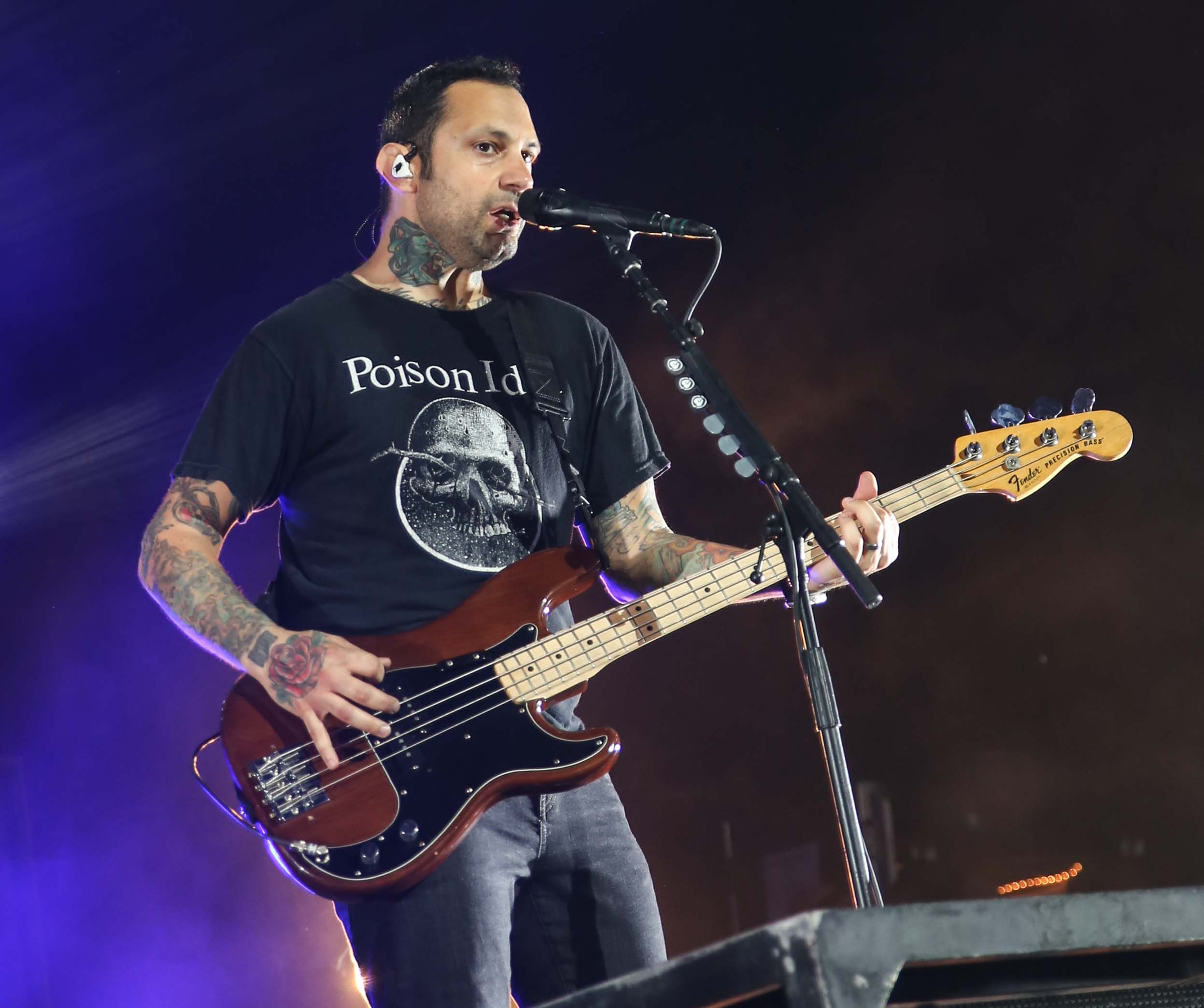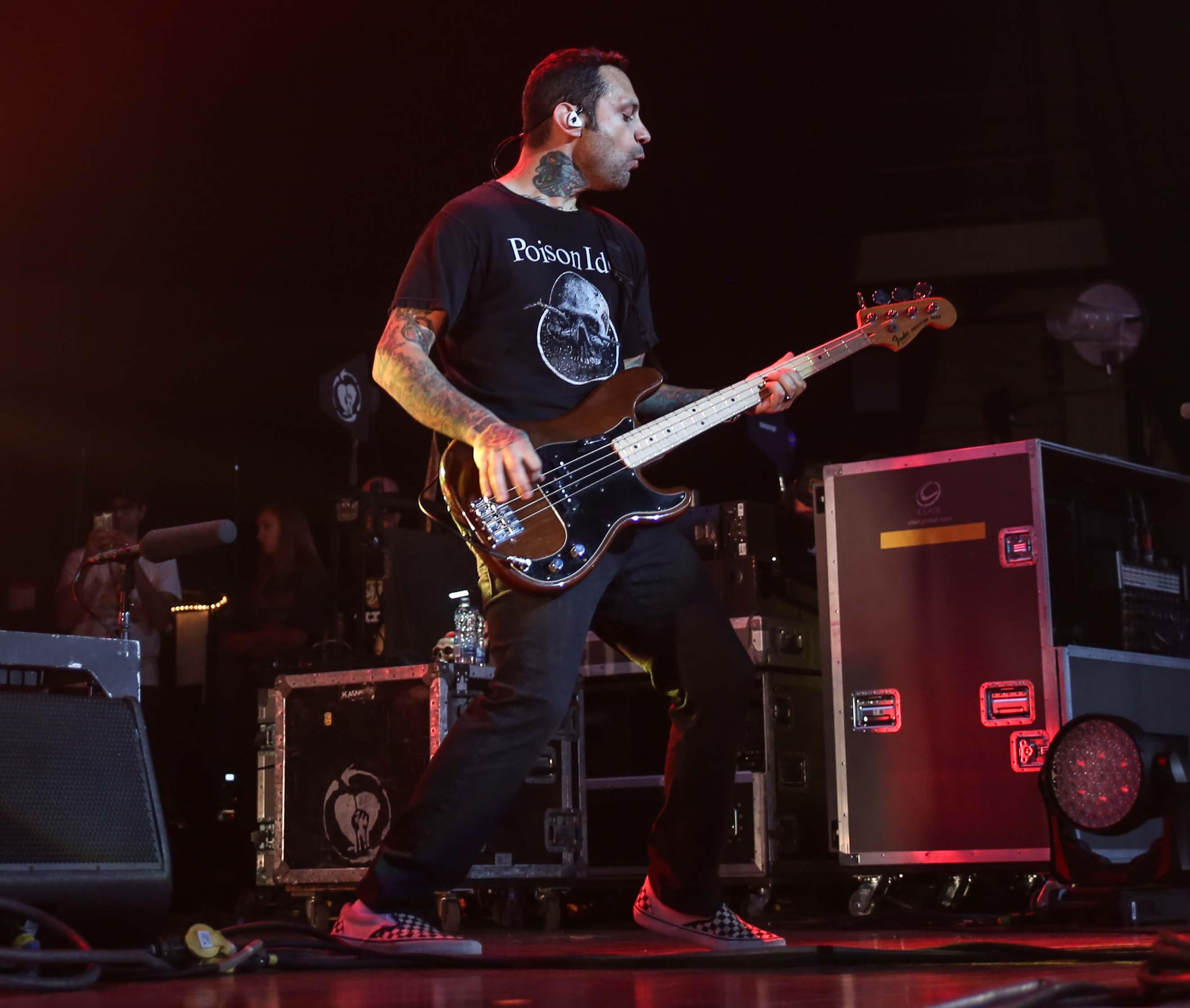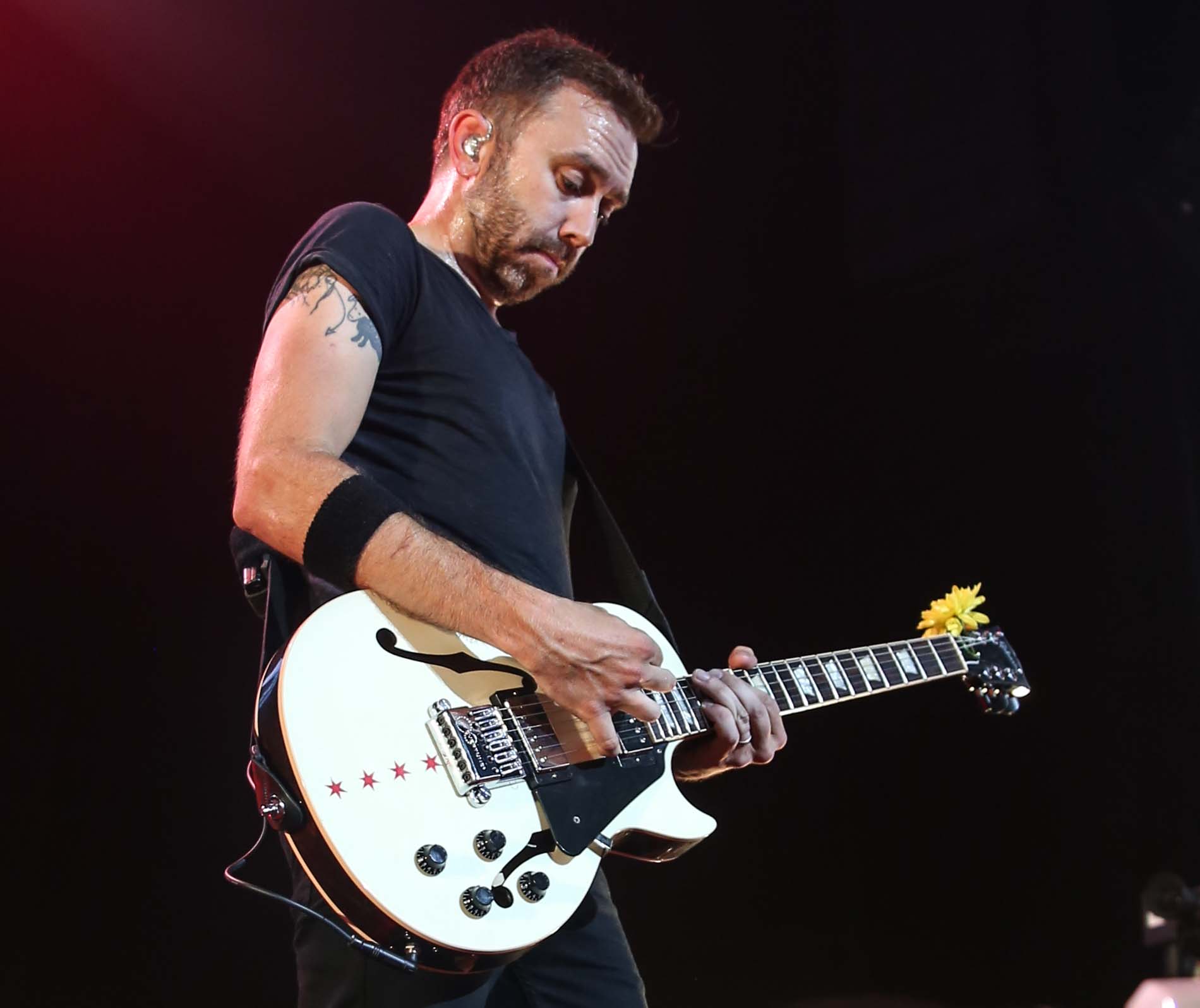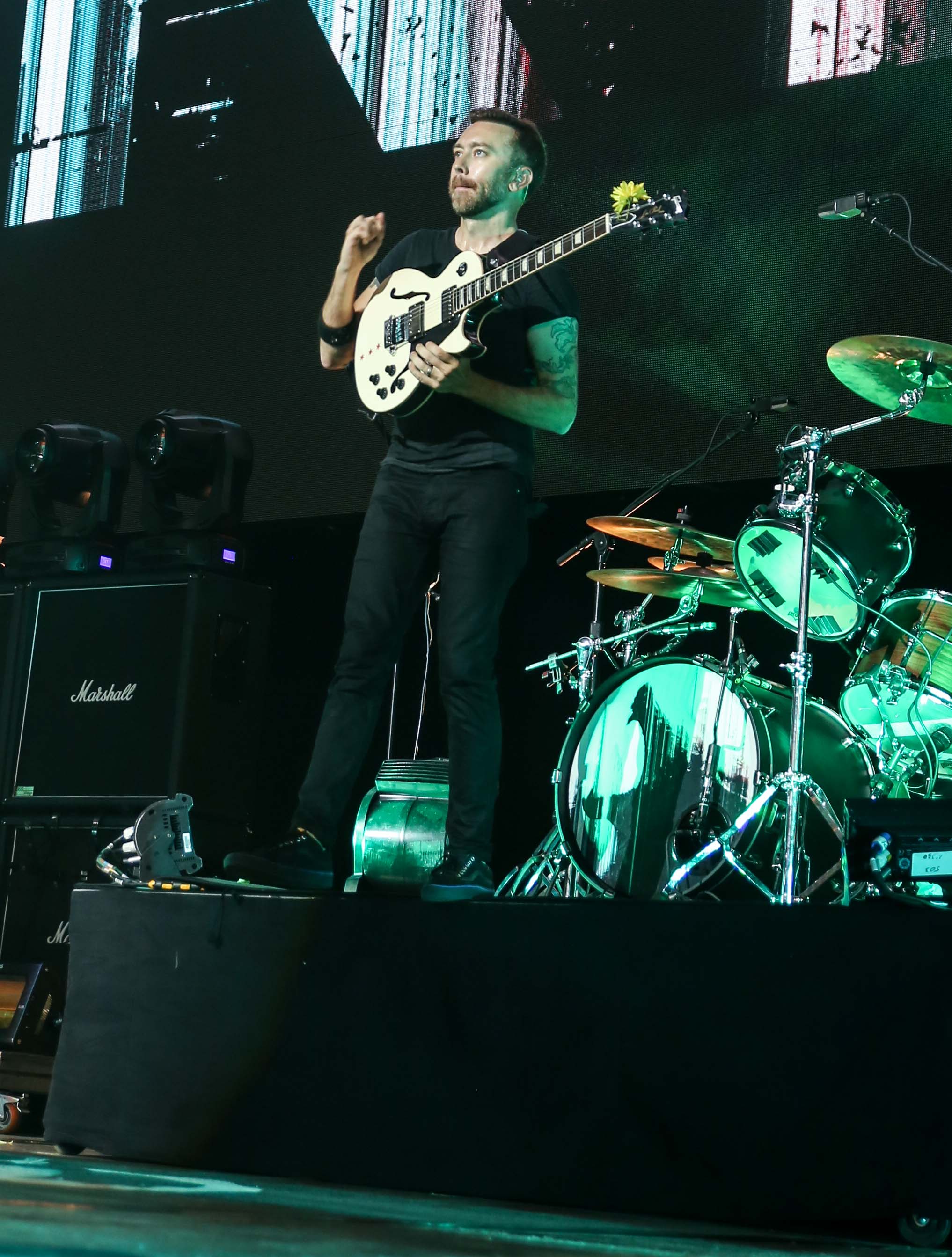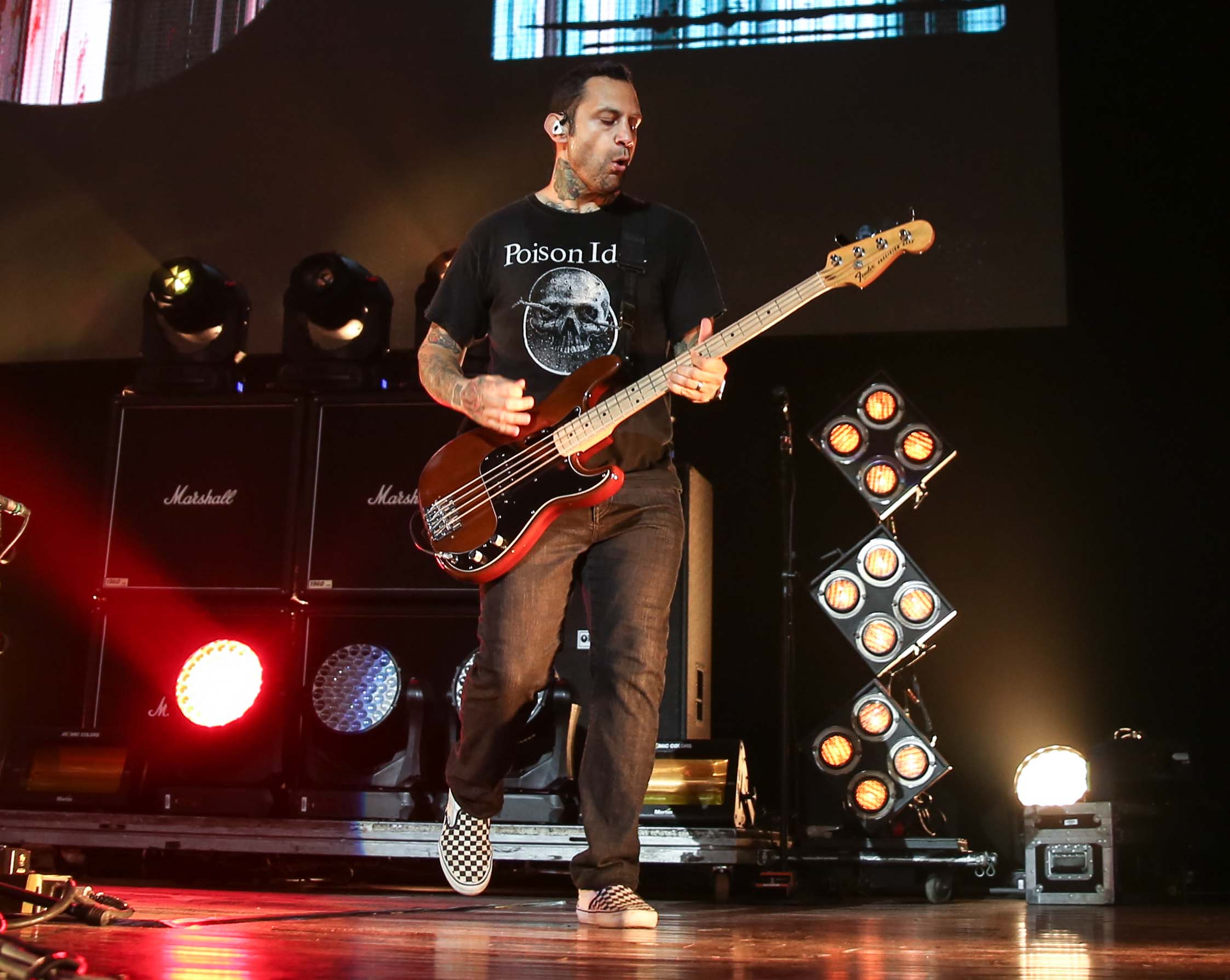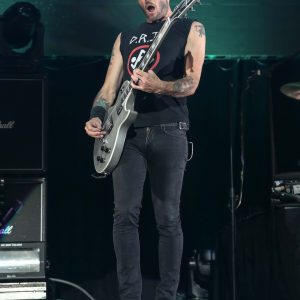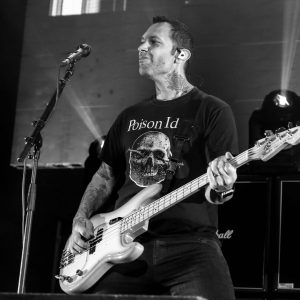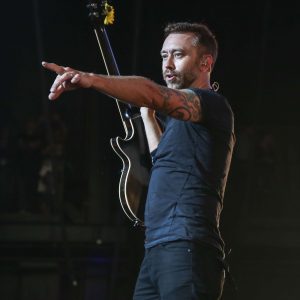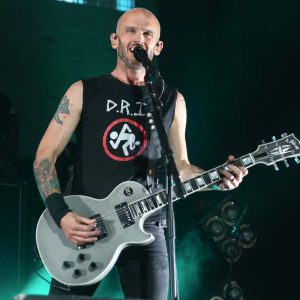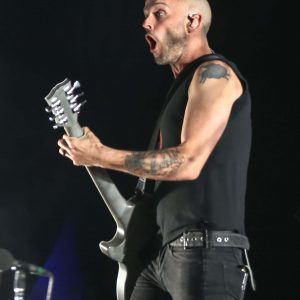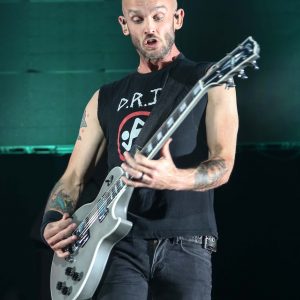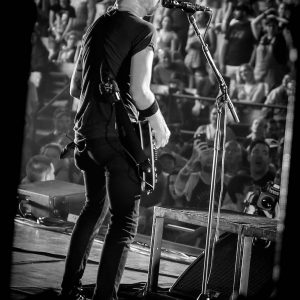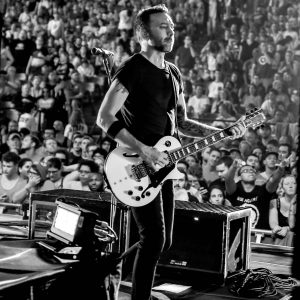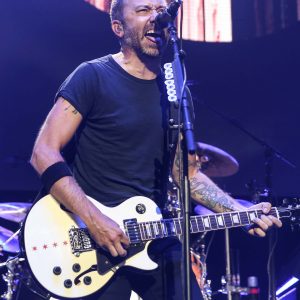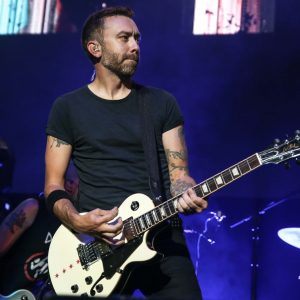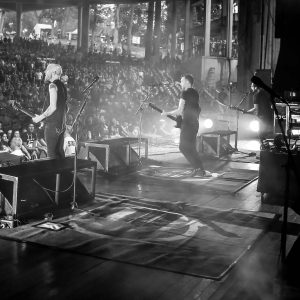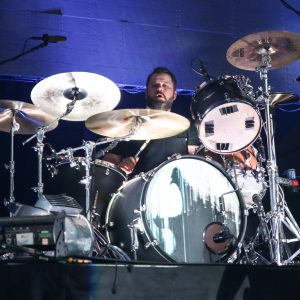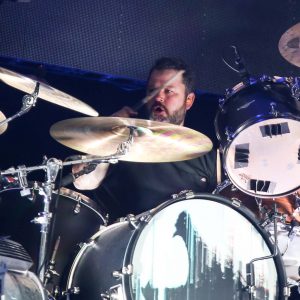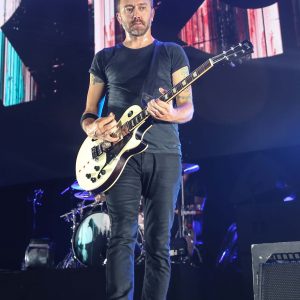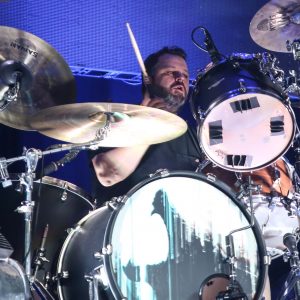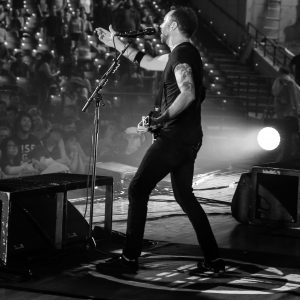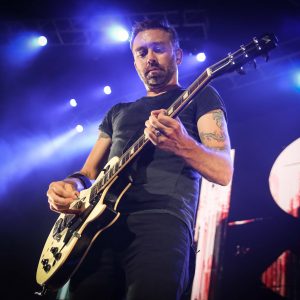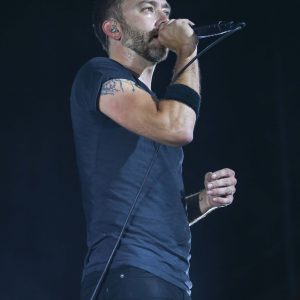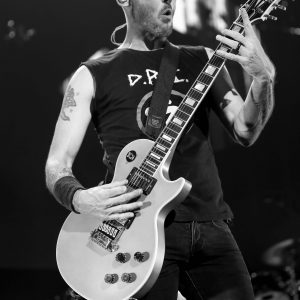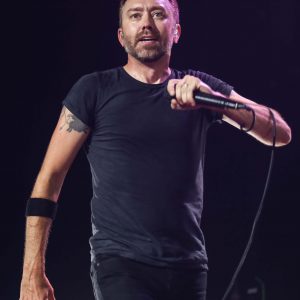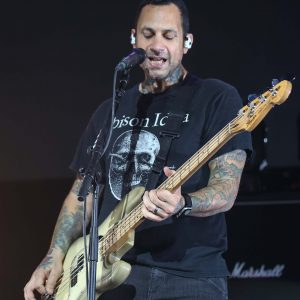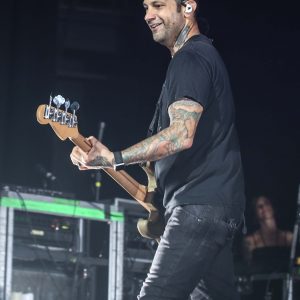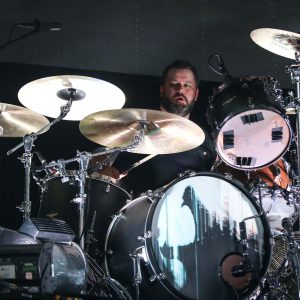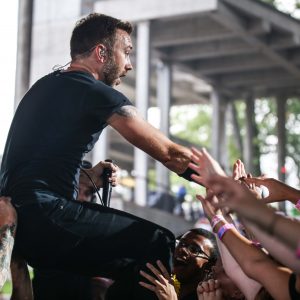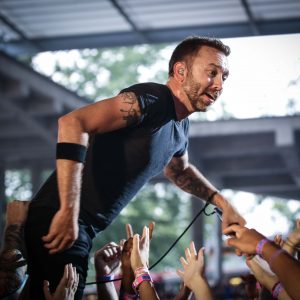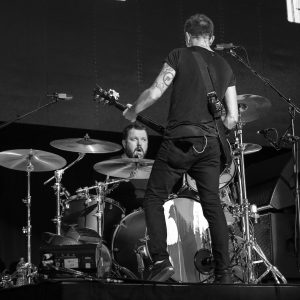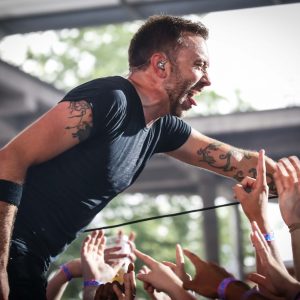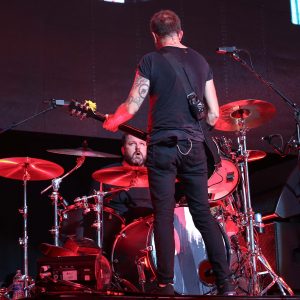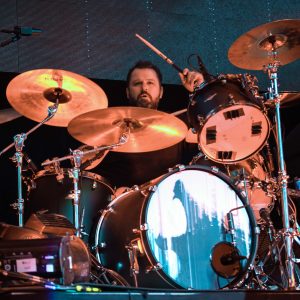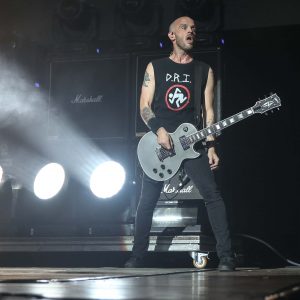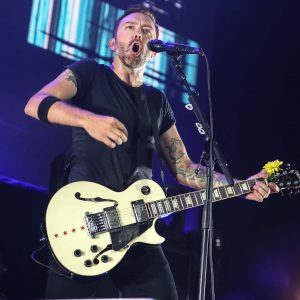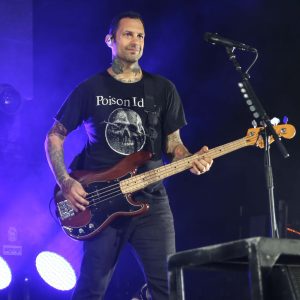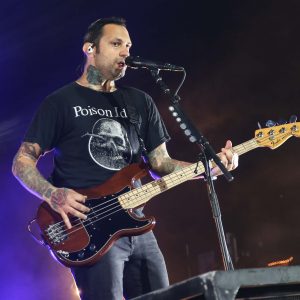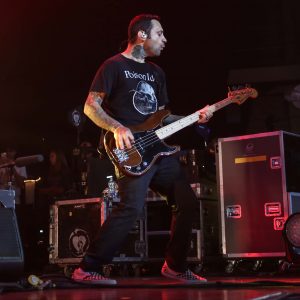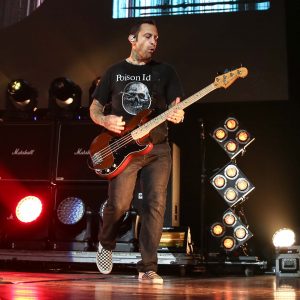 Fall Out Boy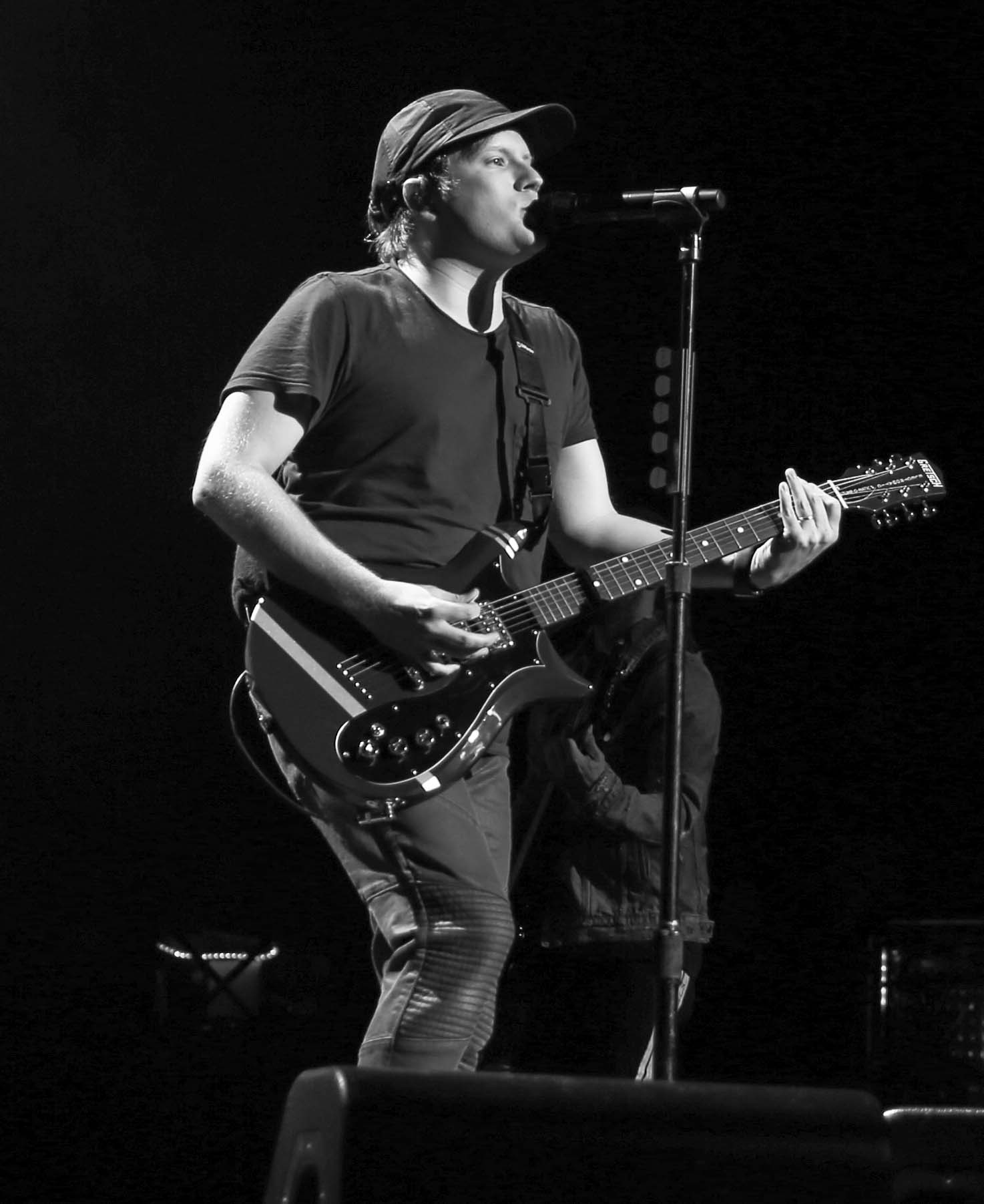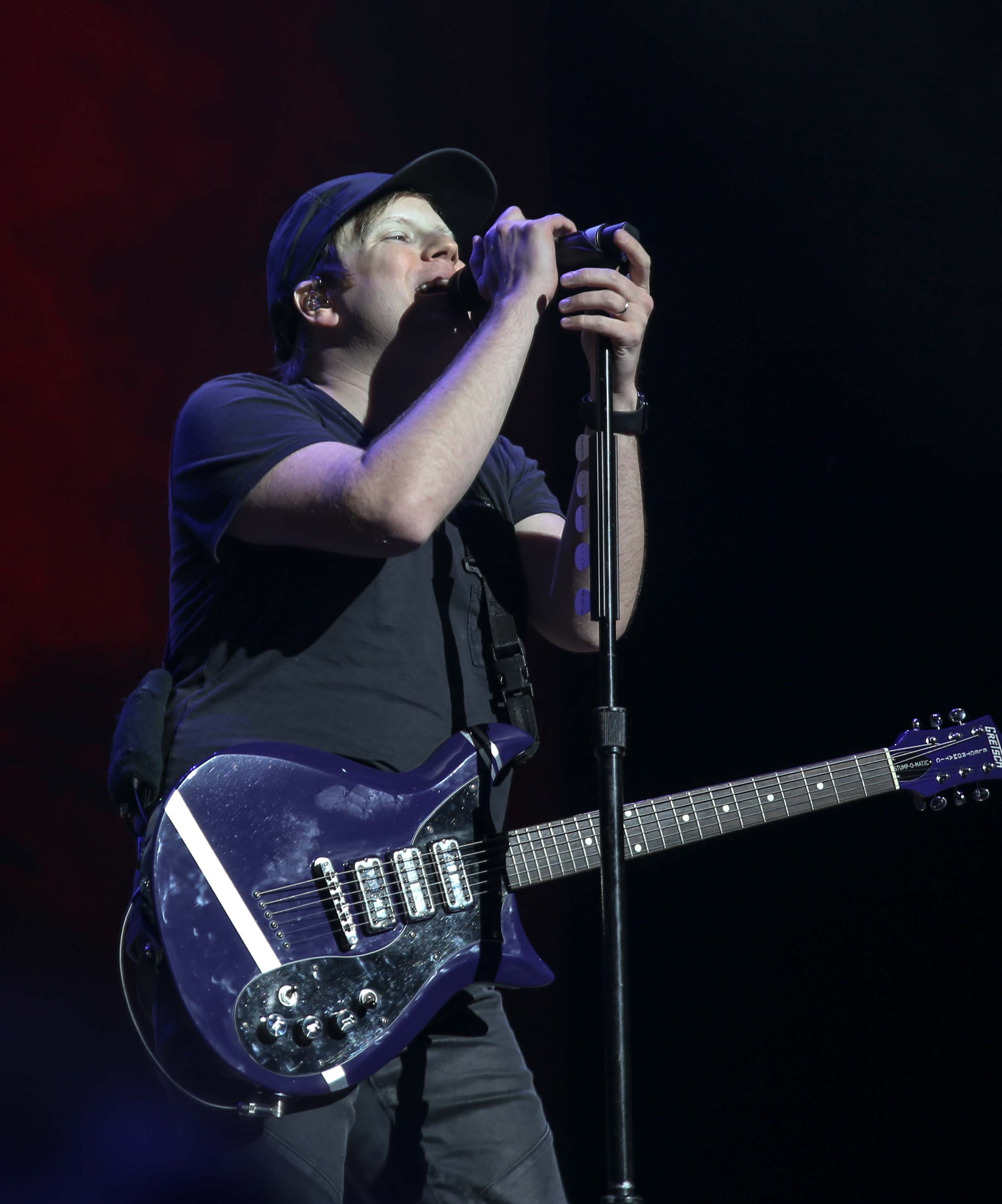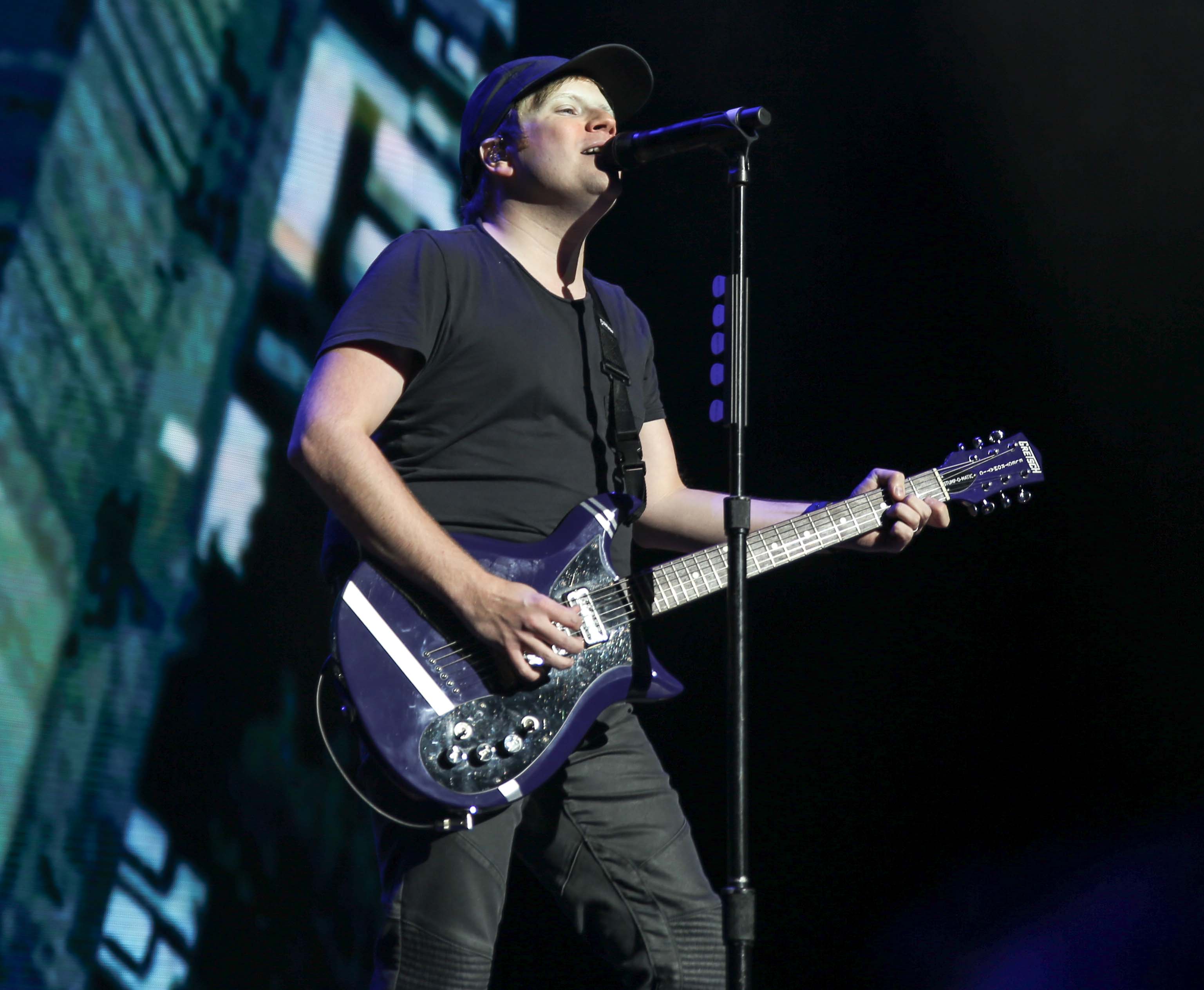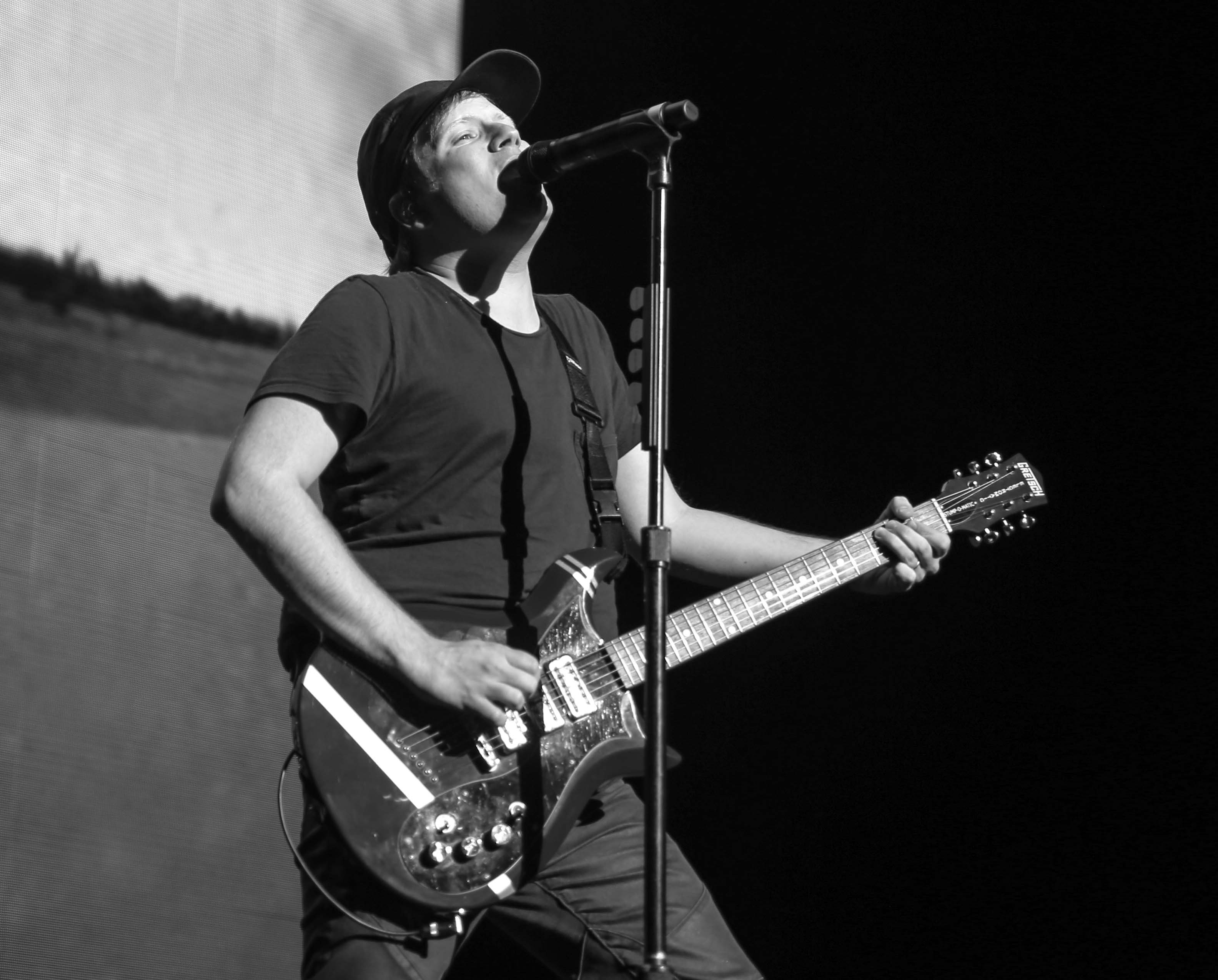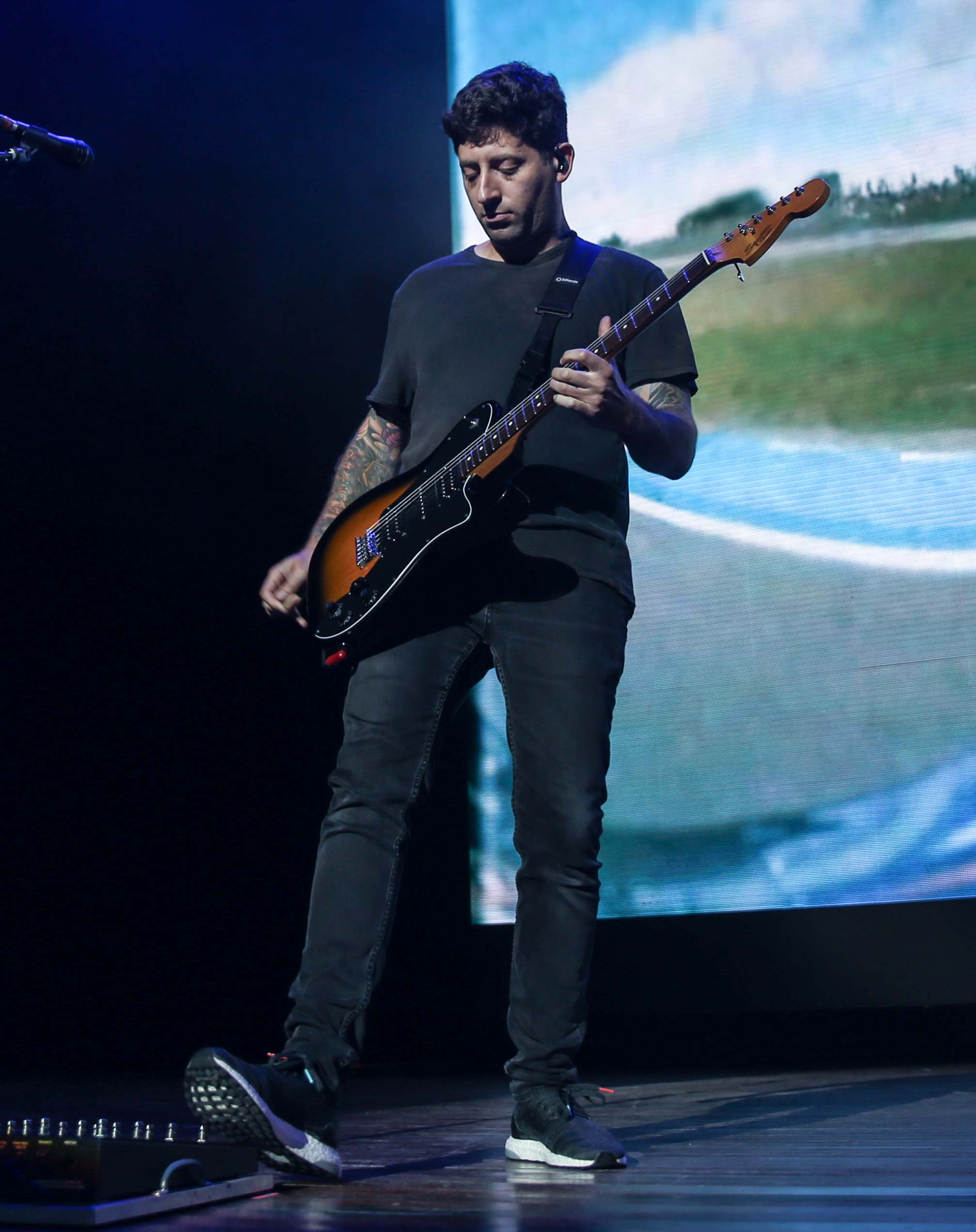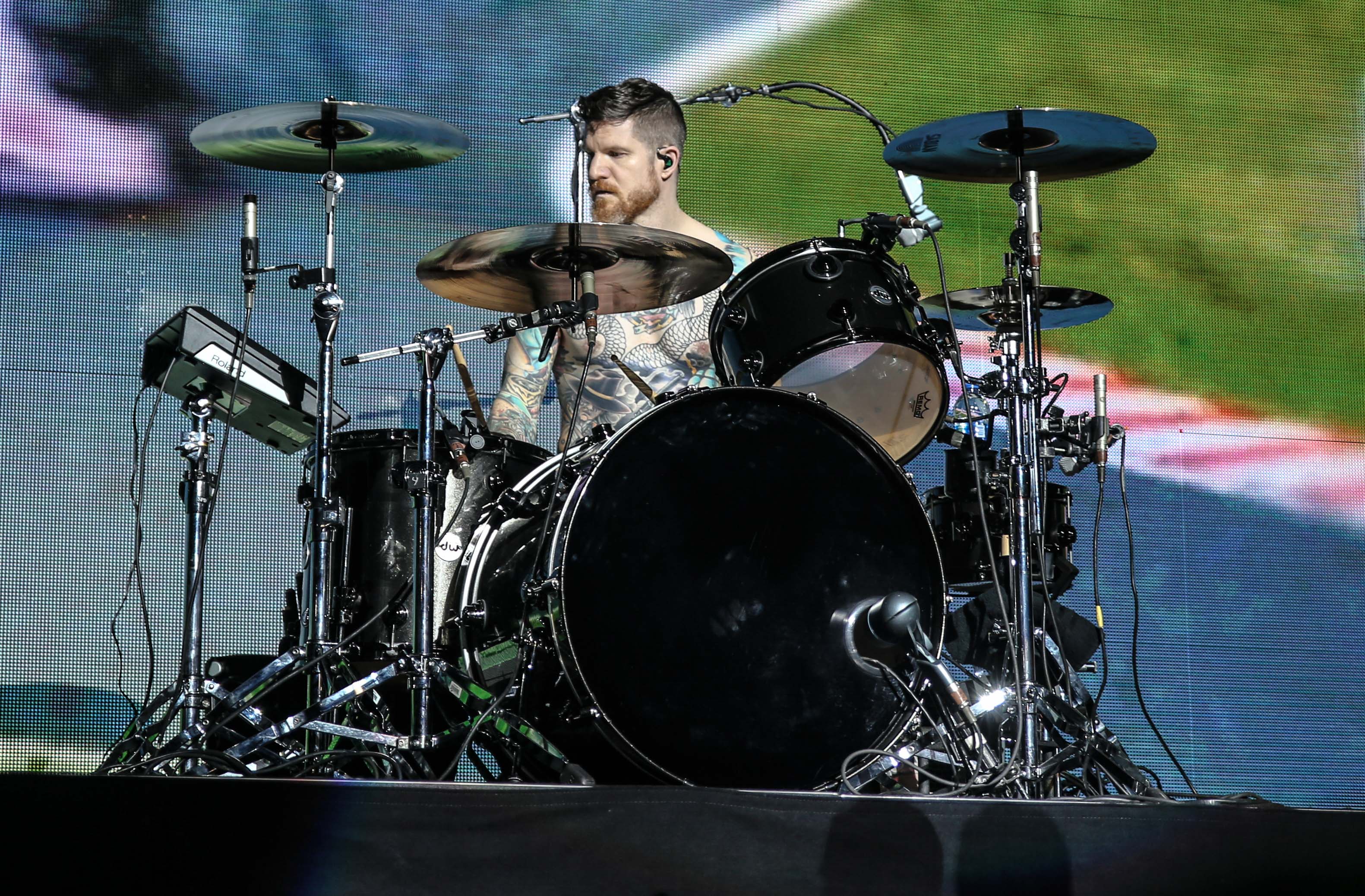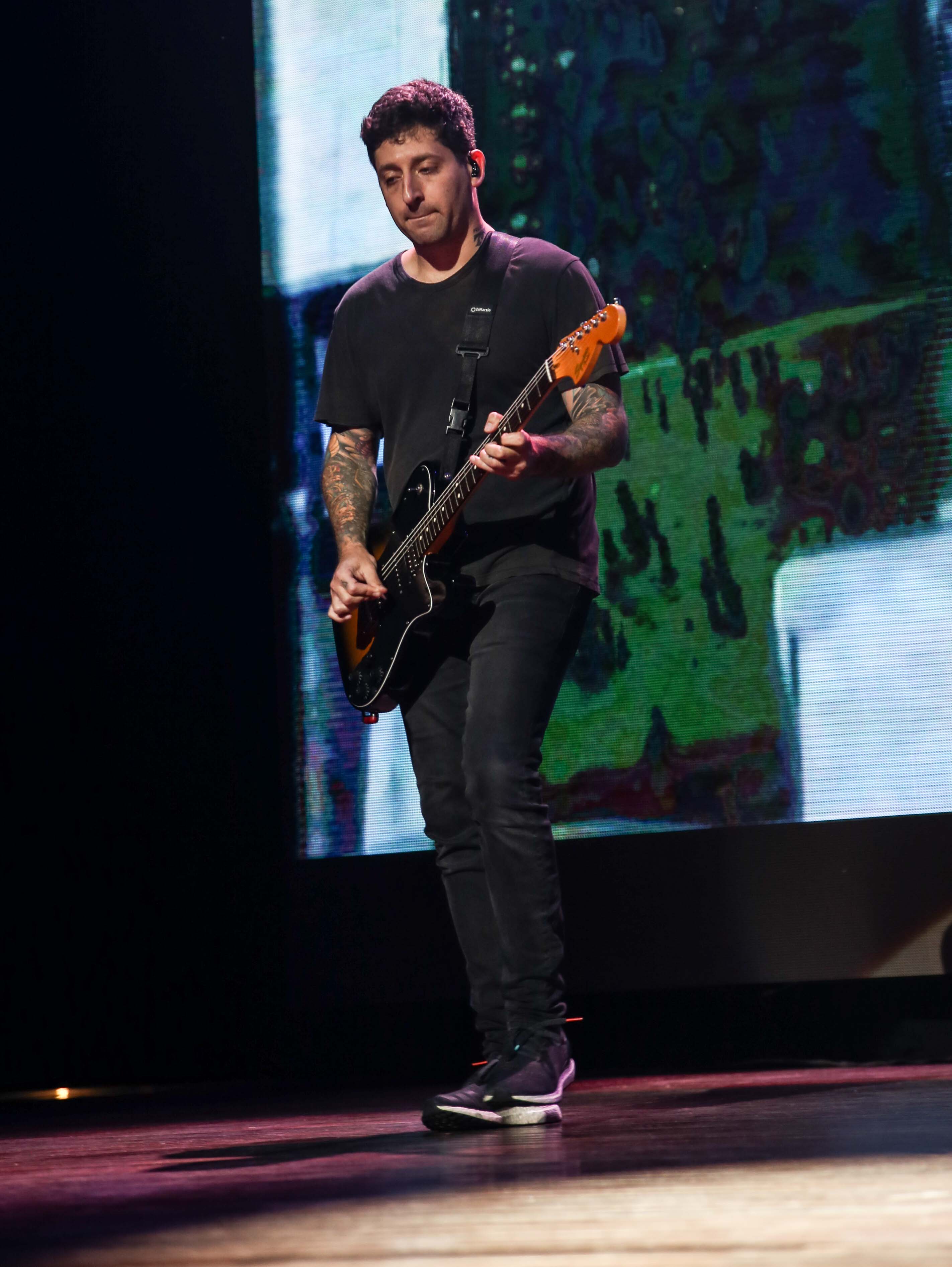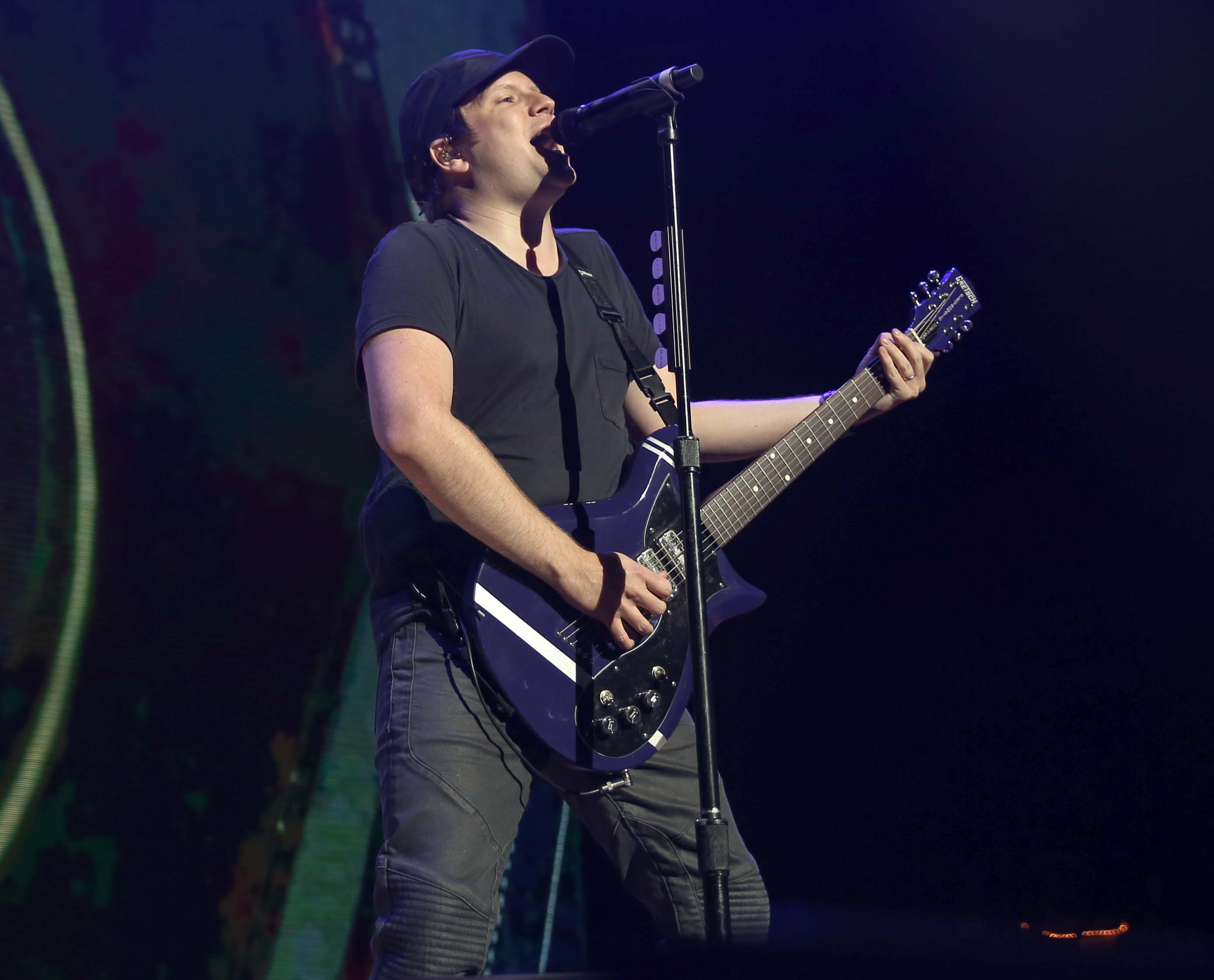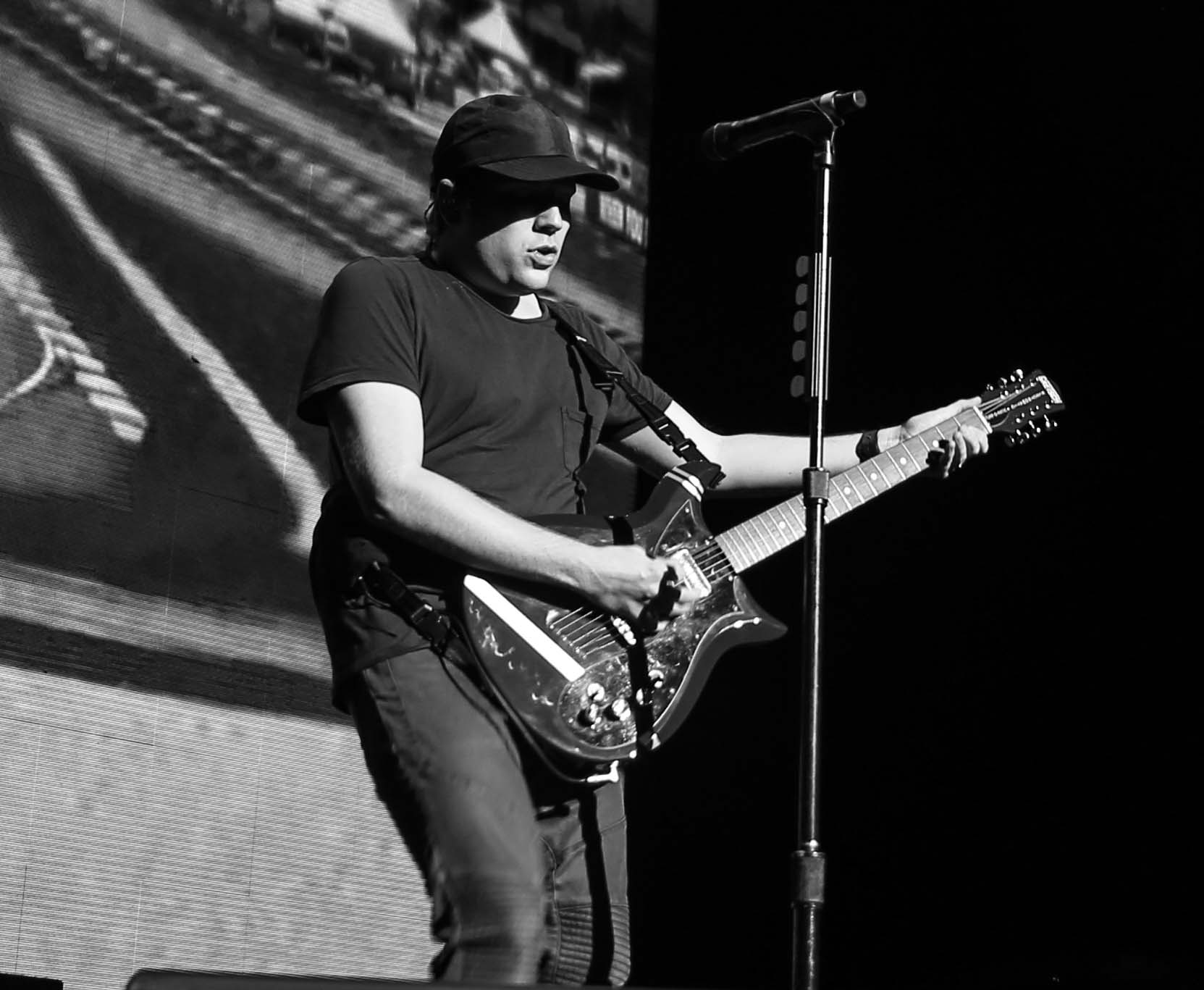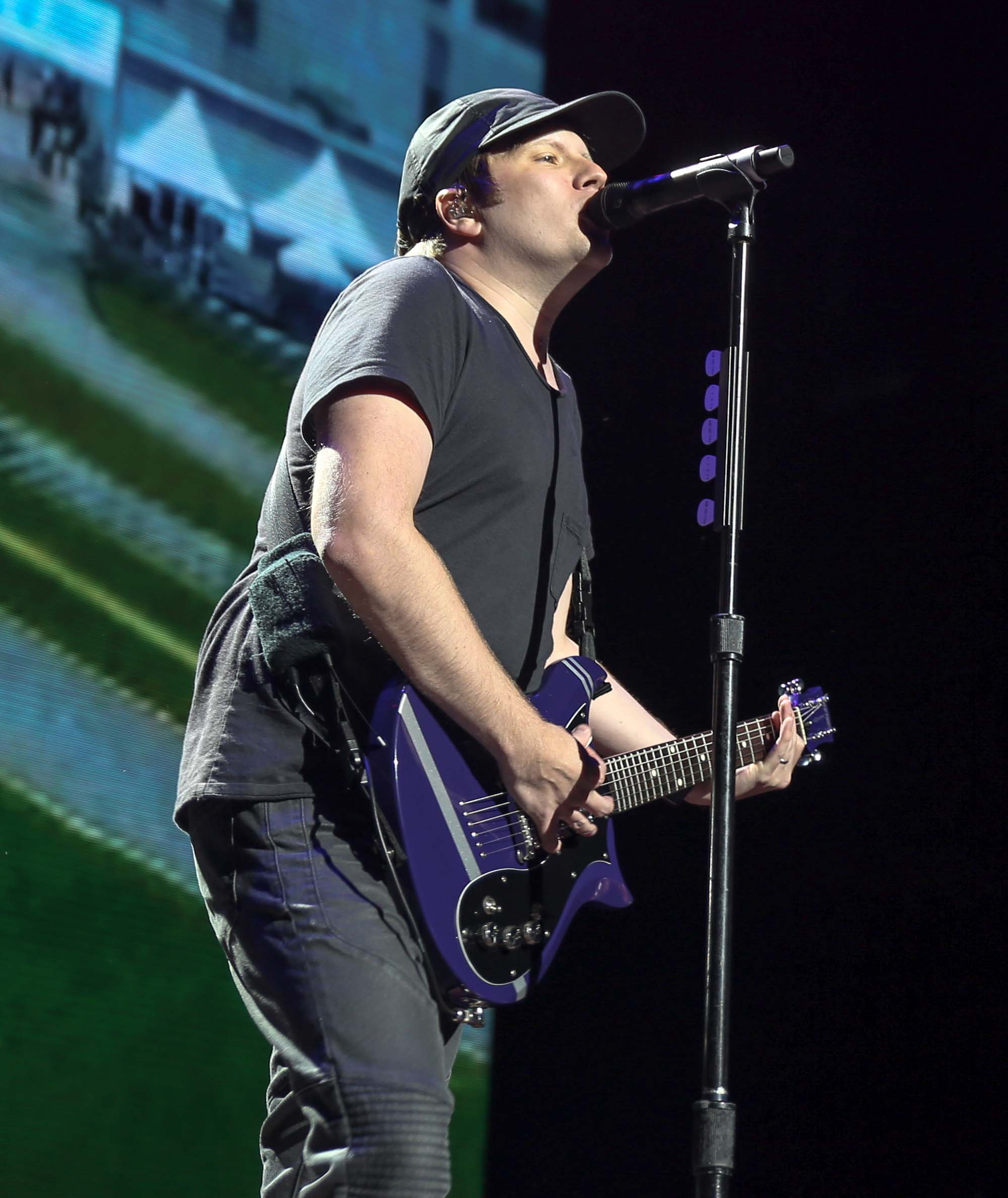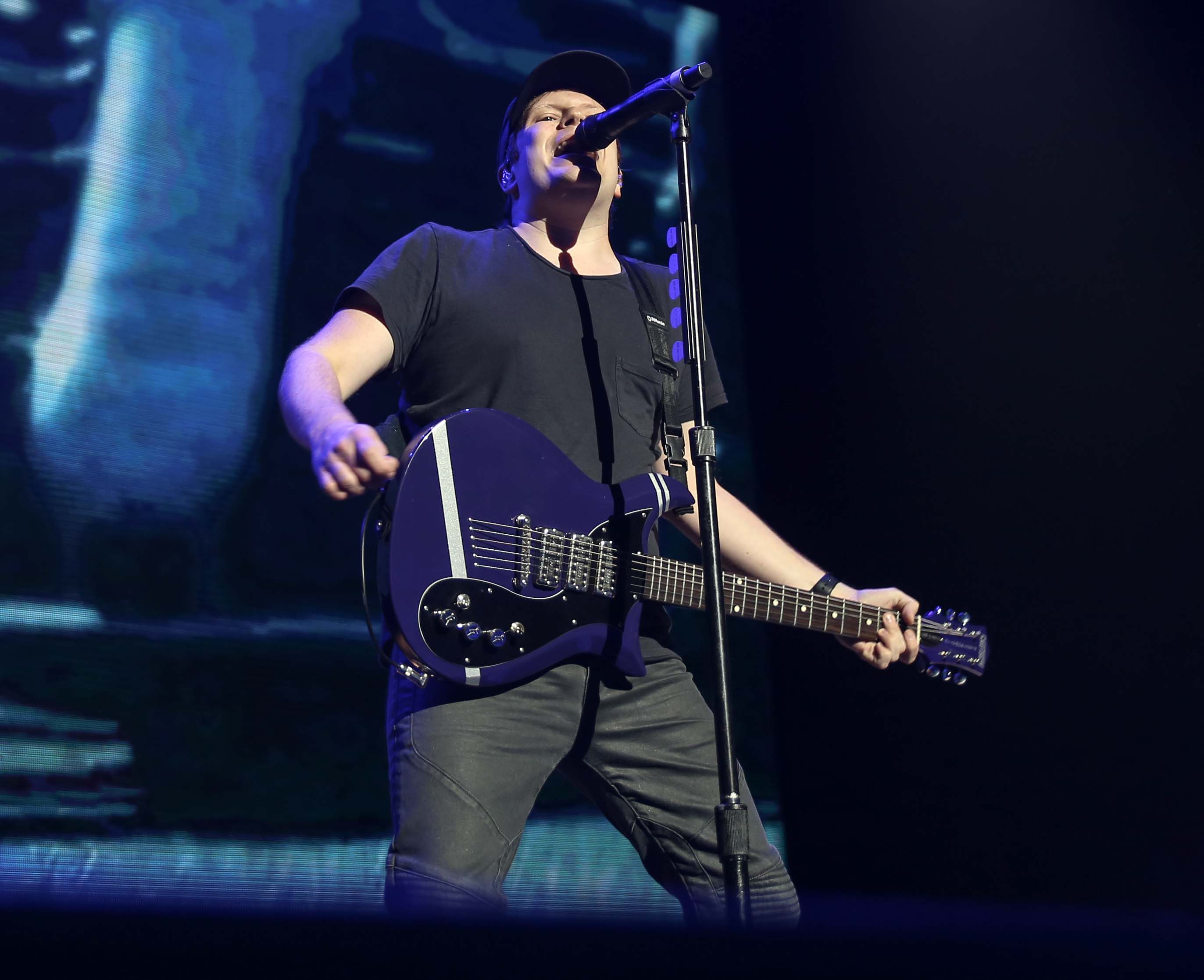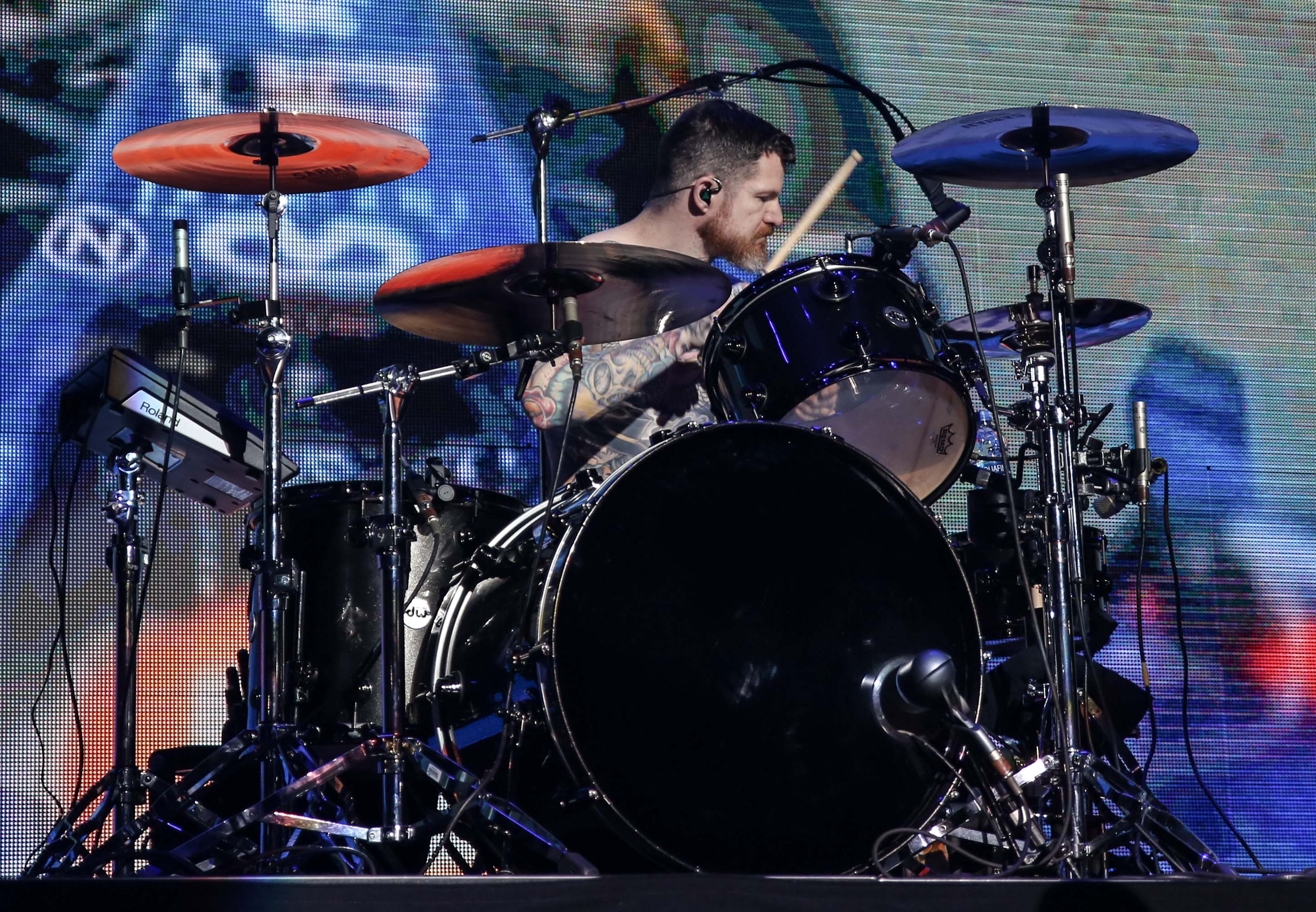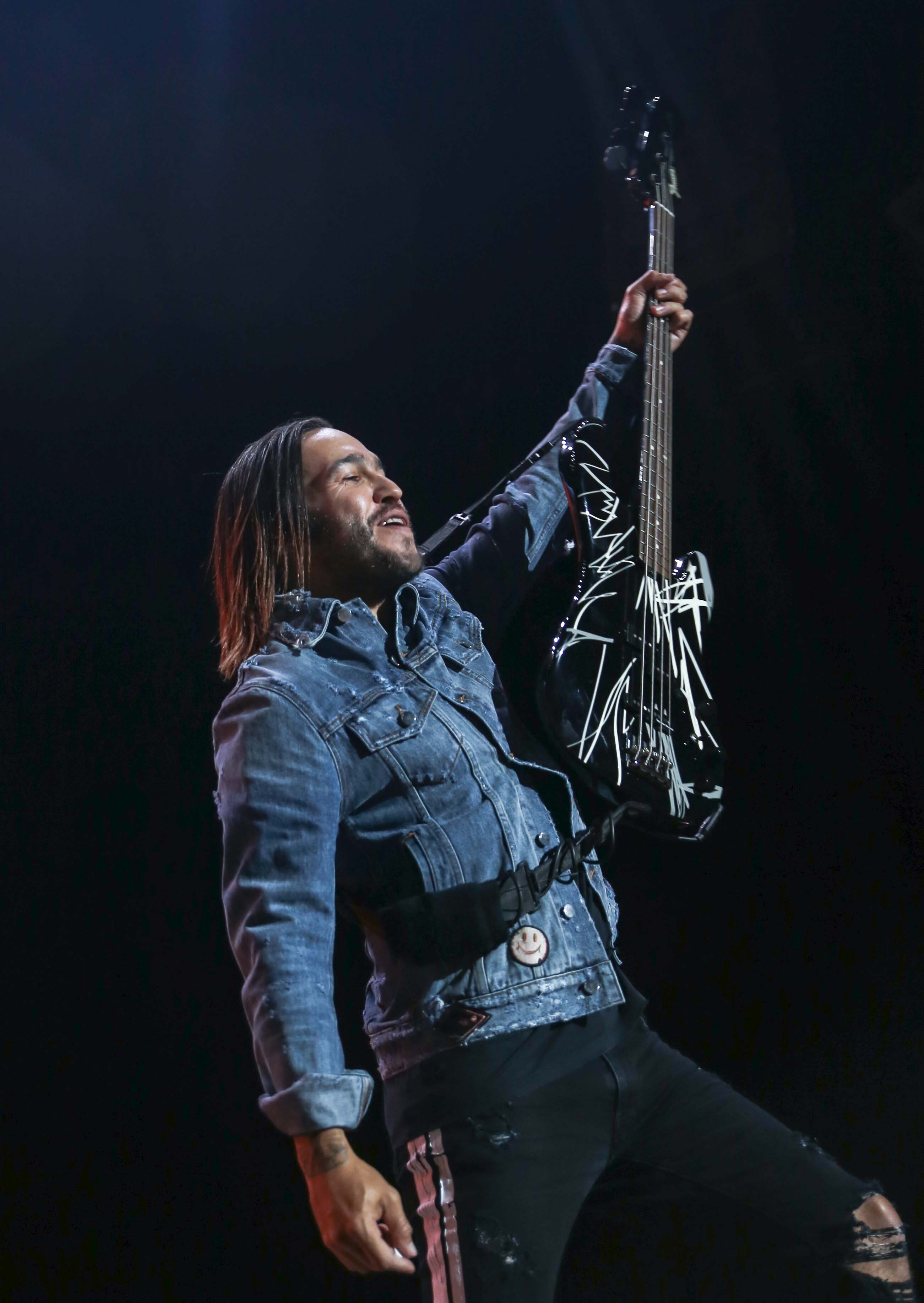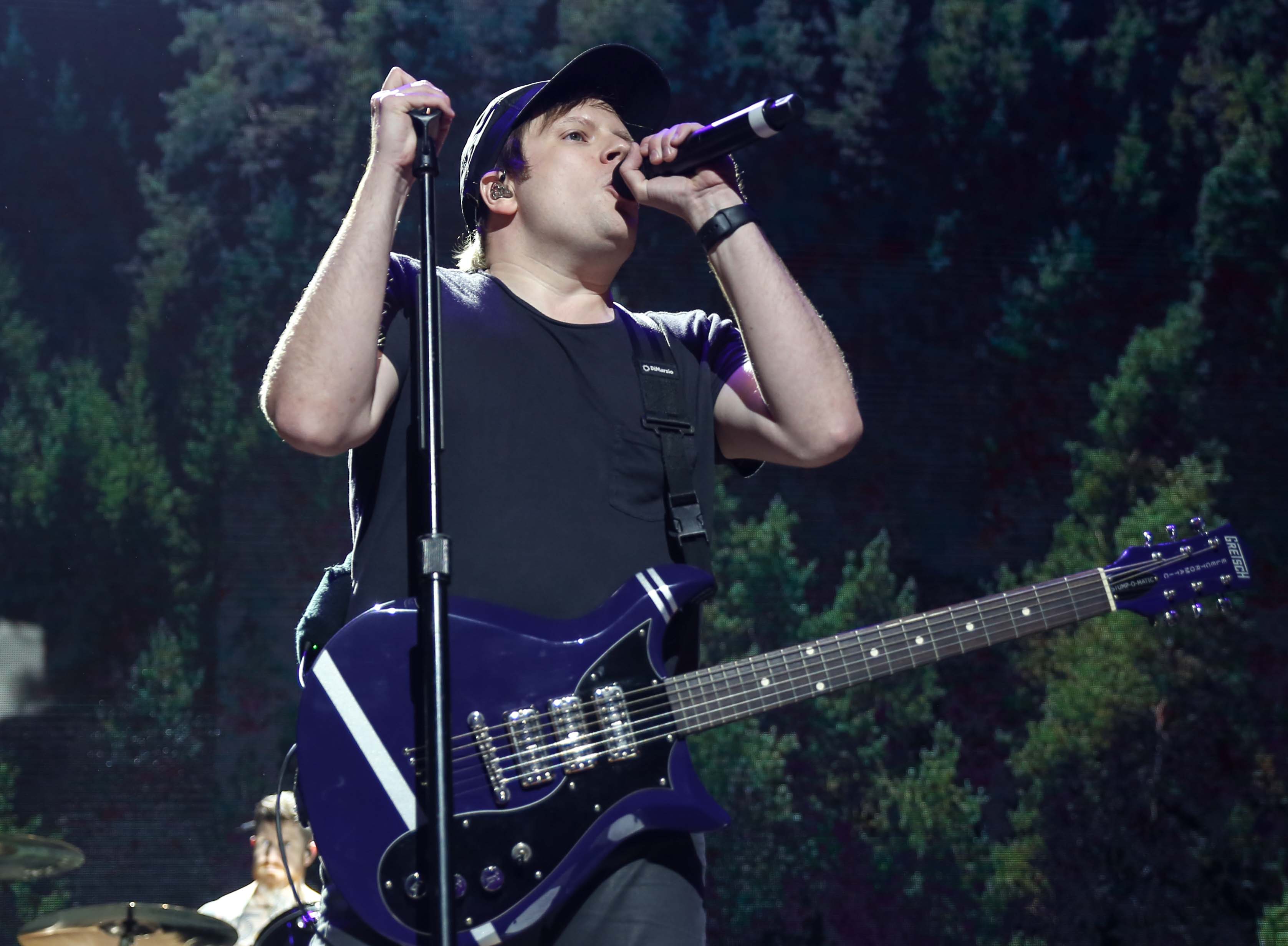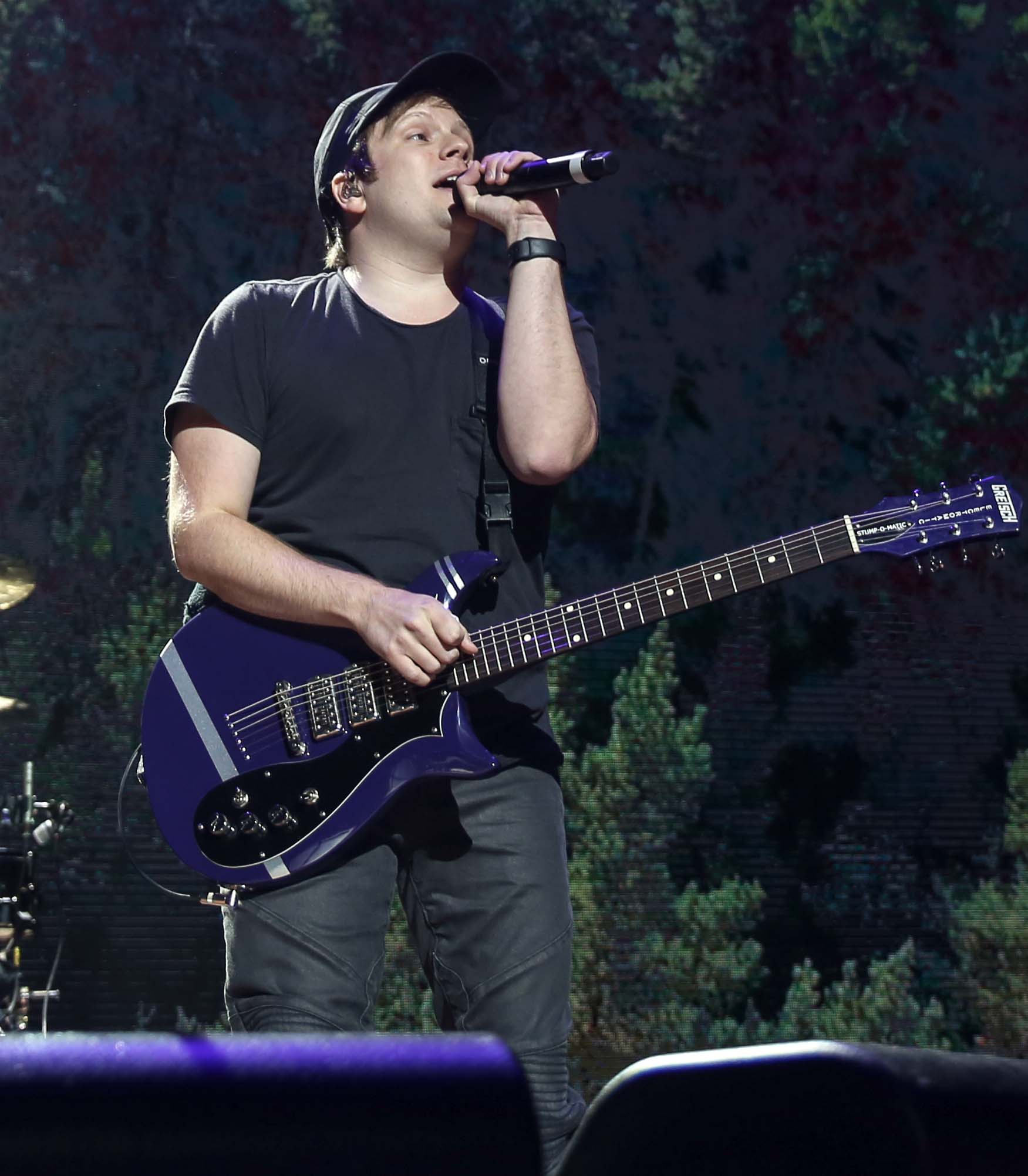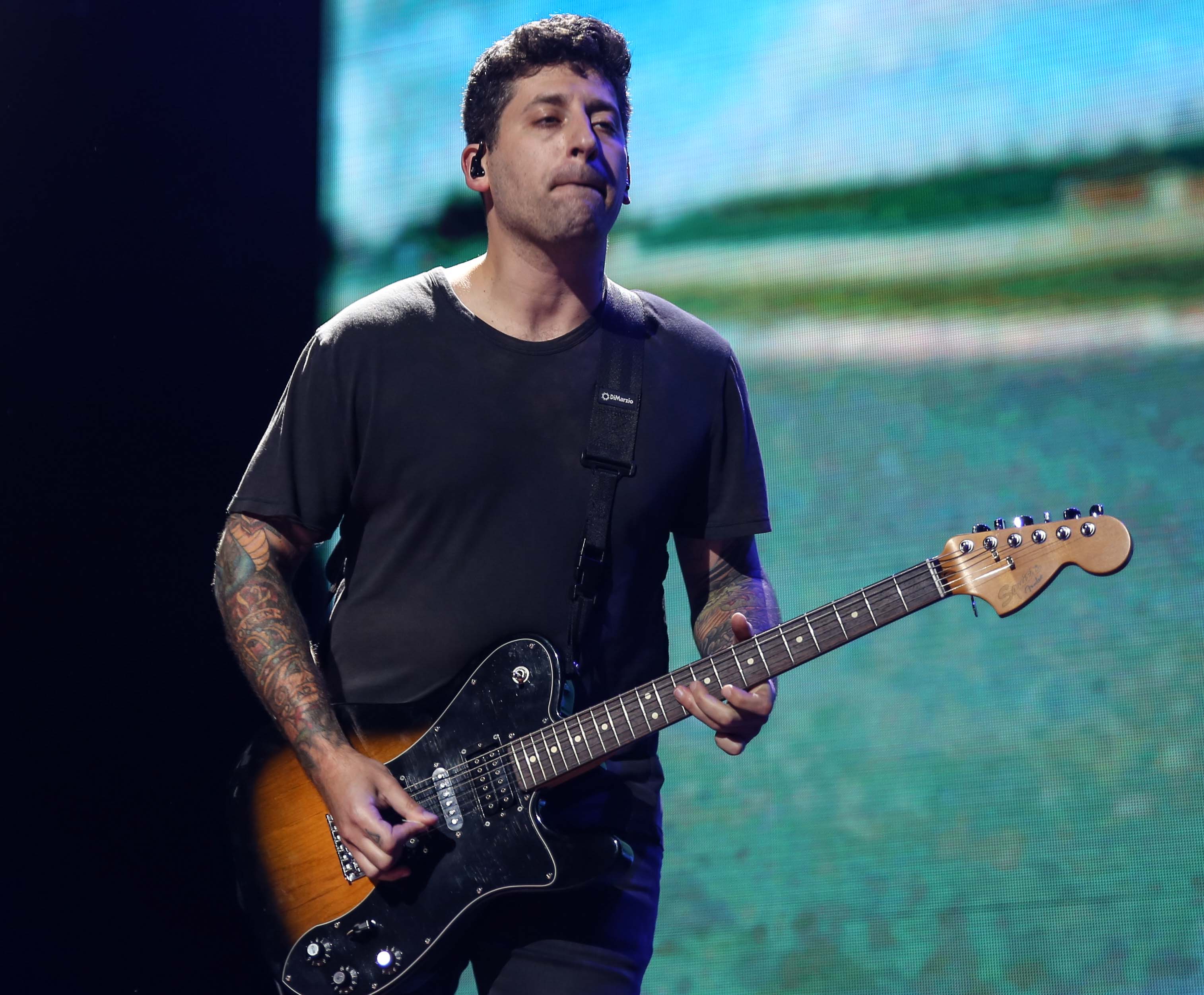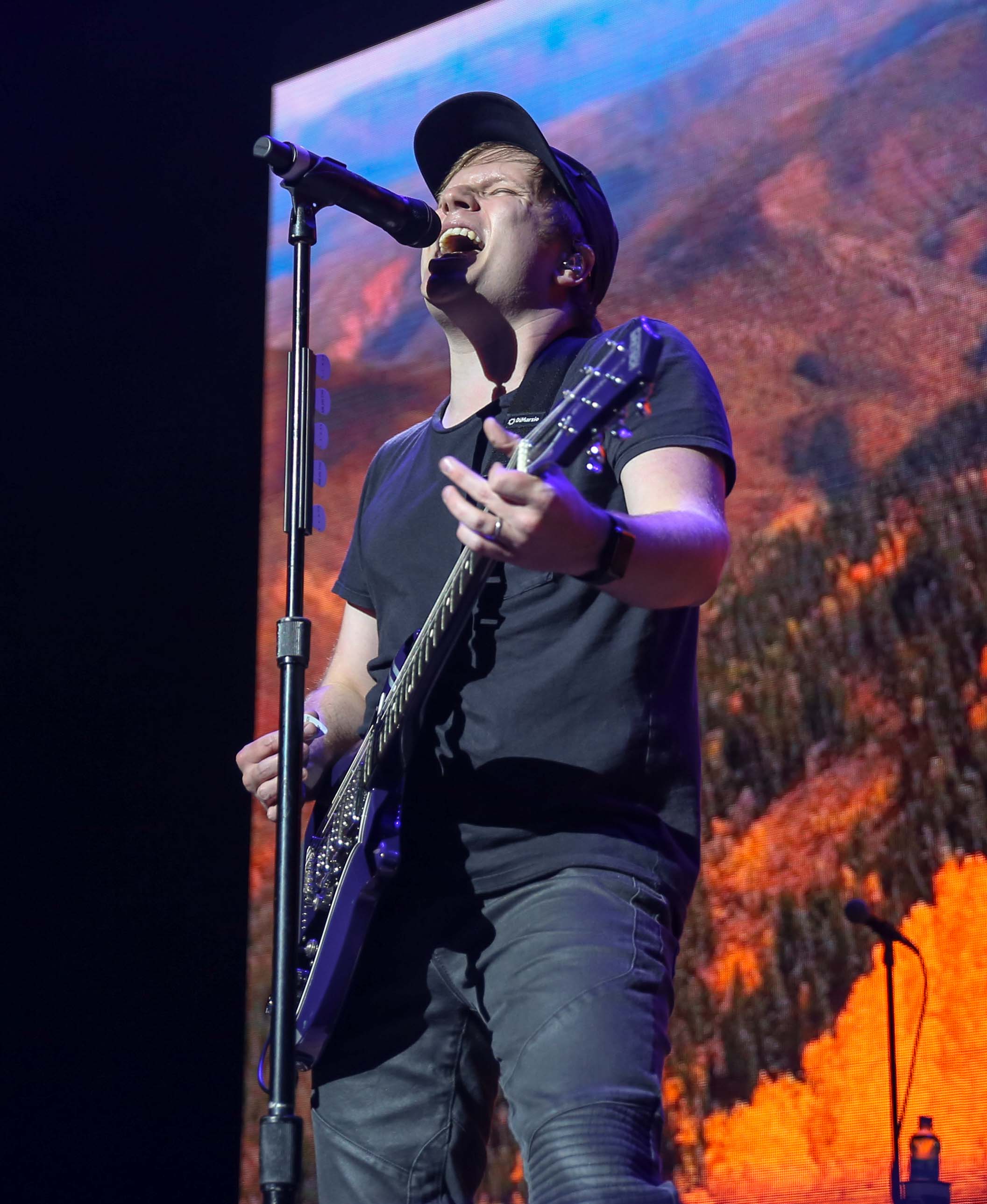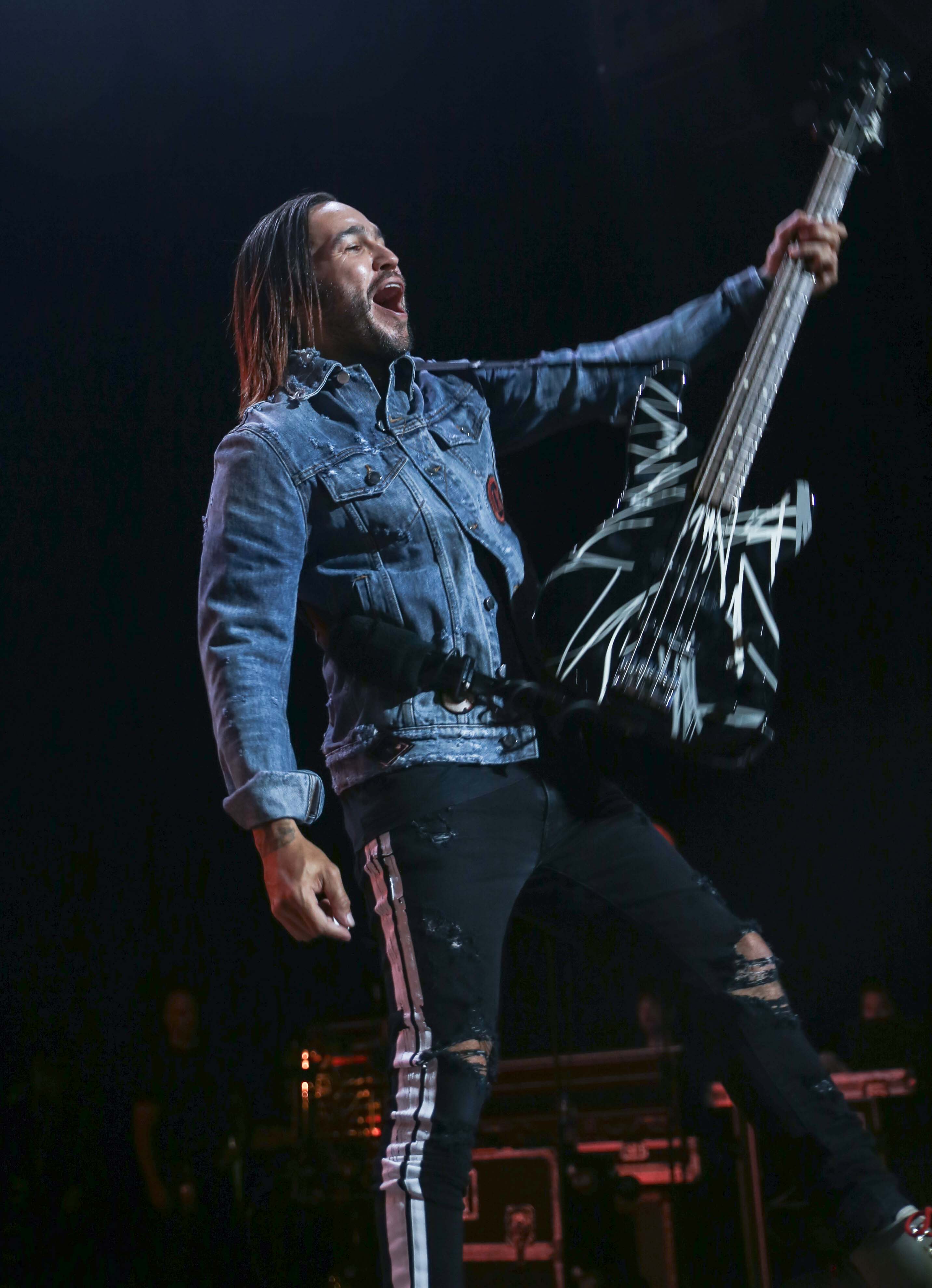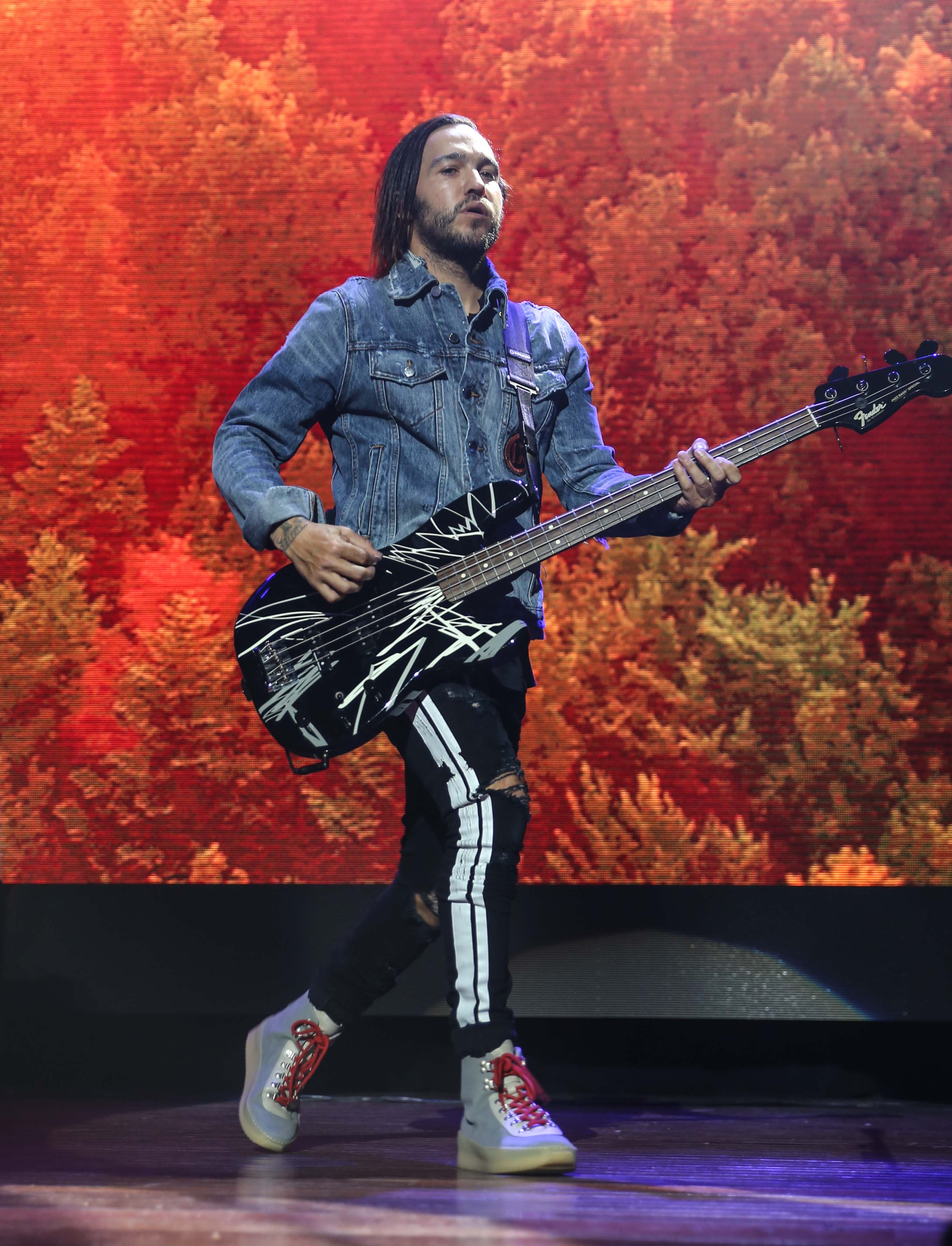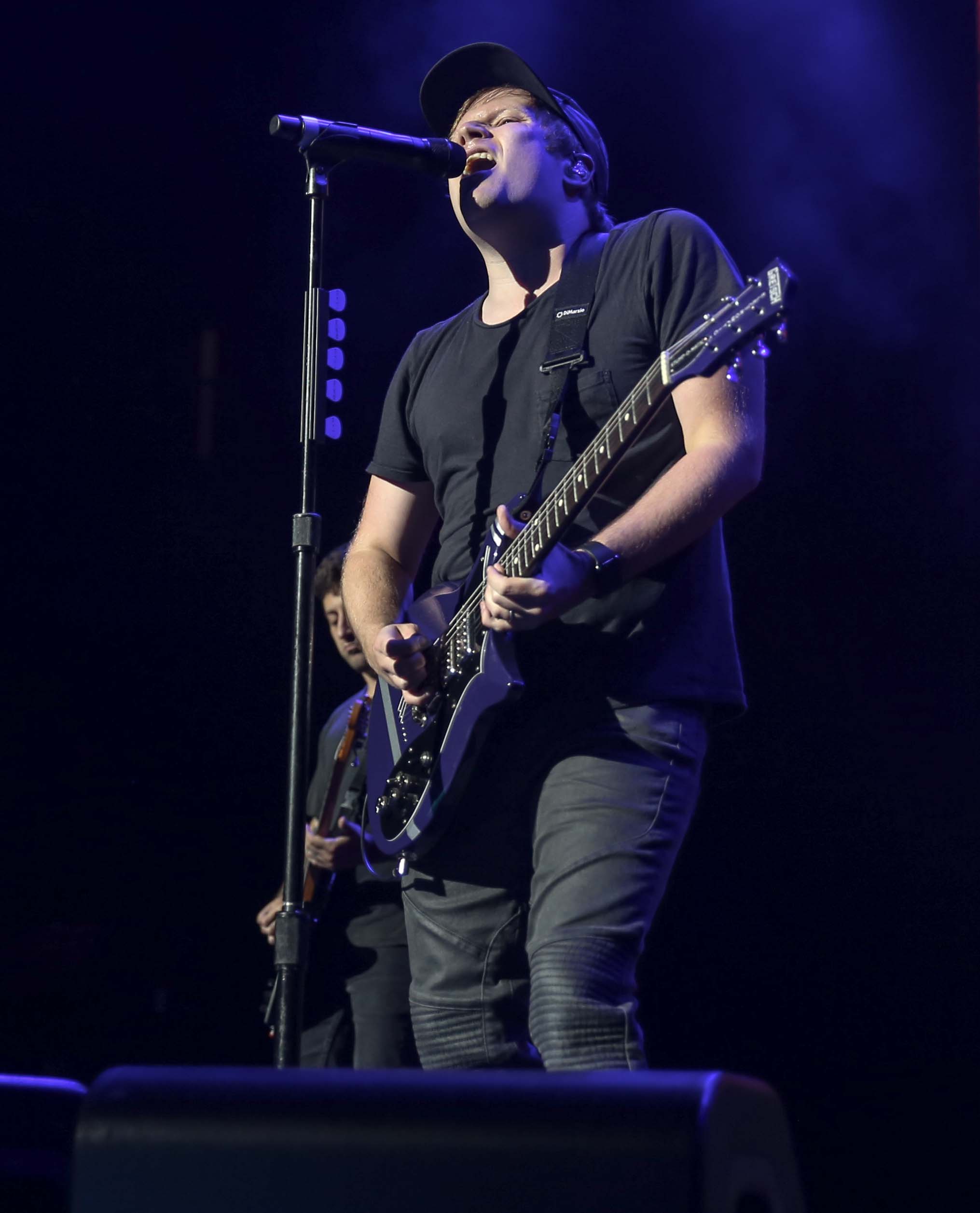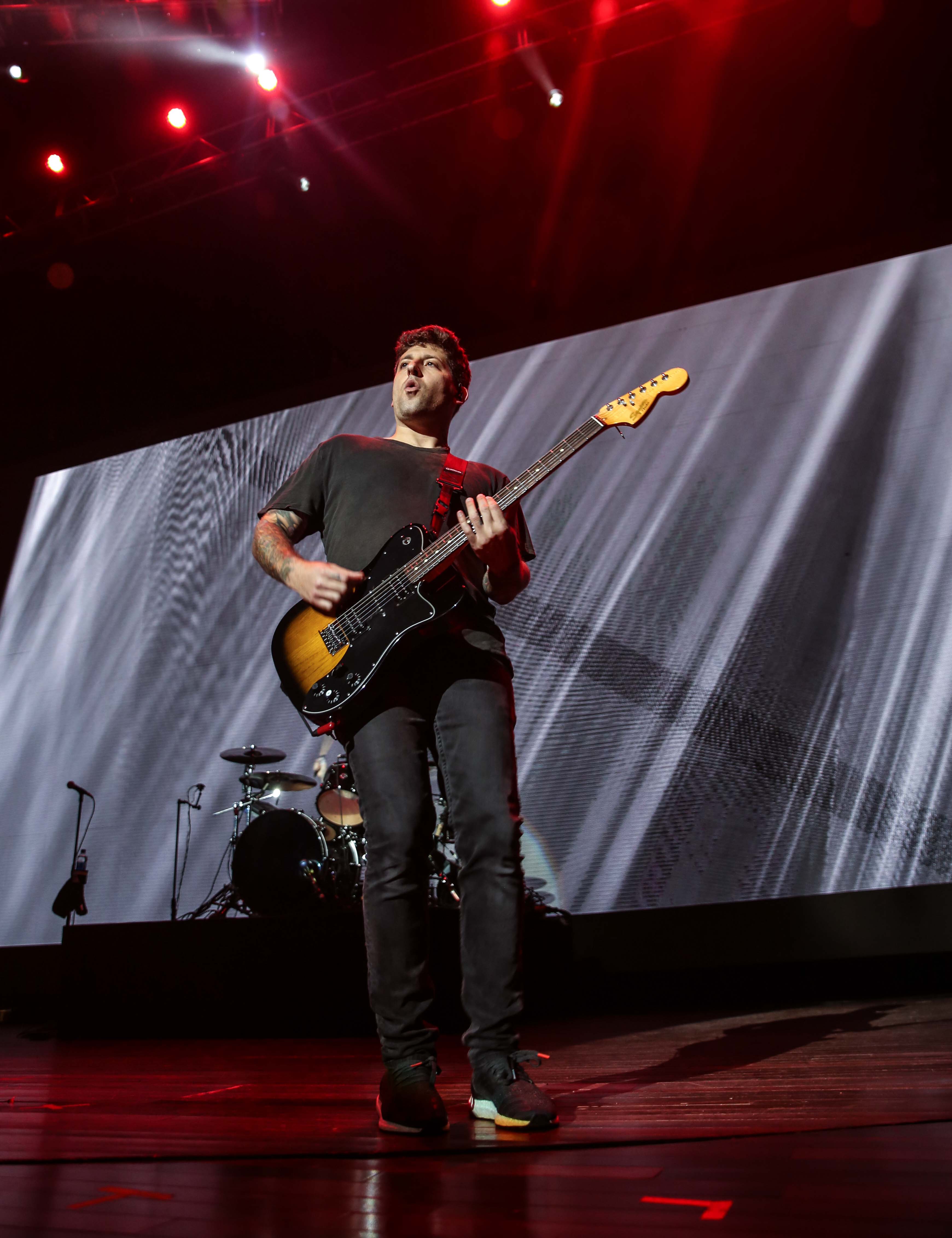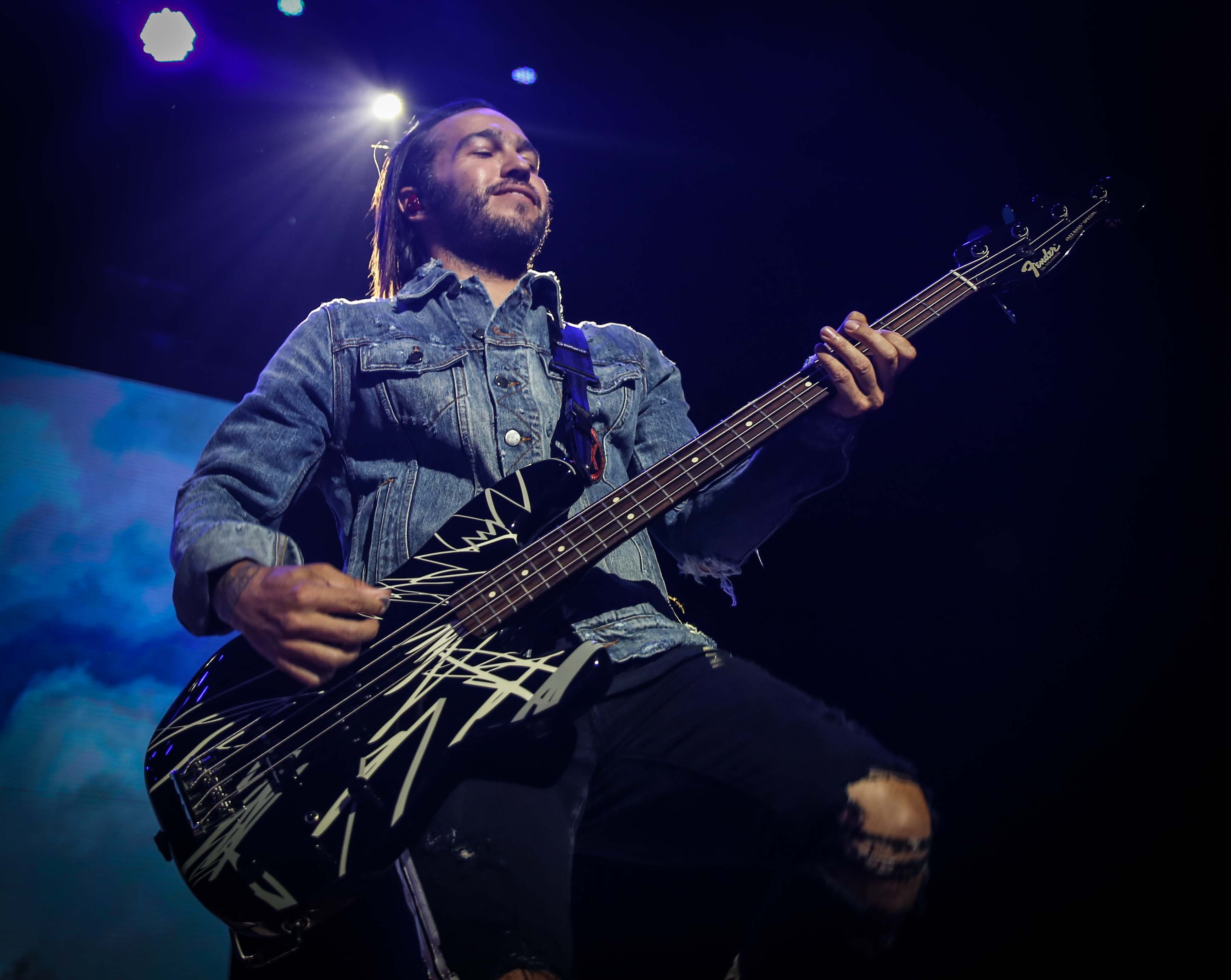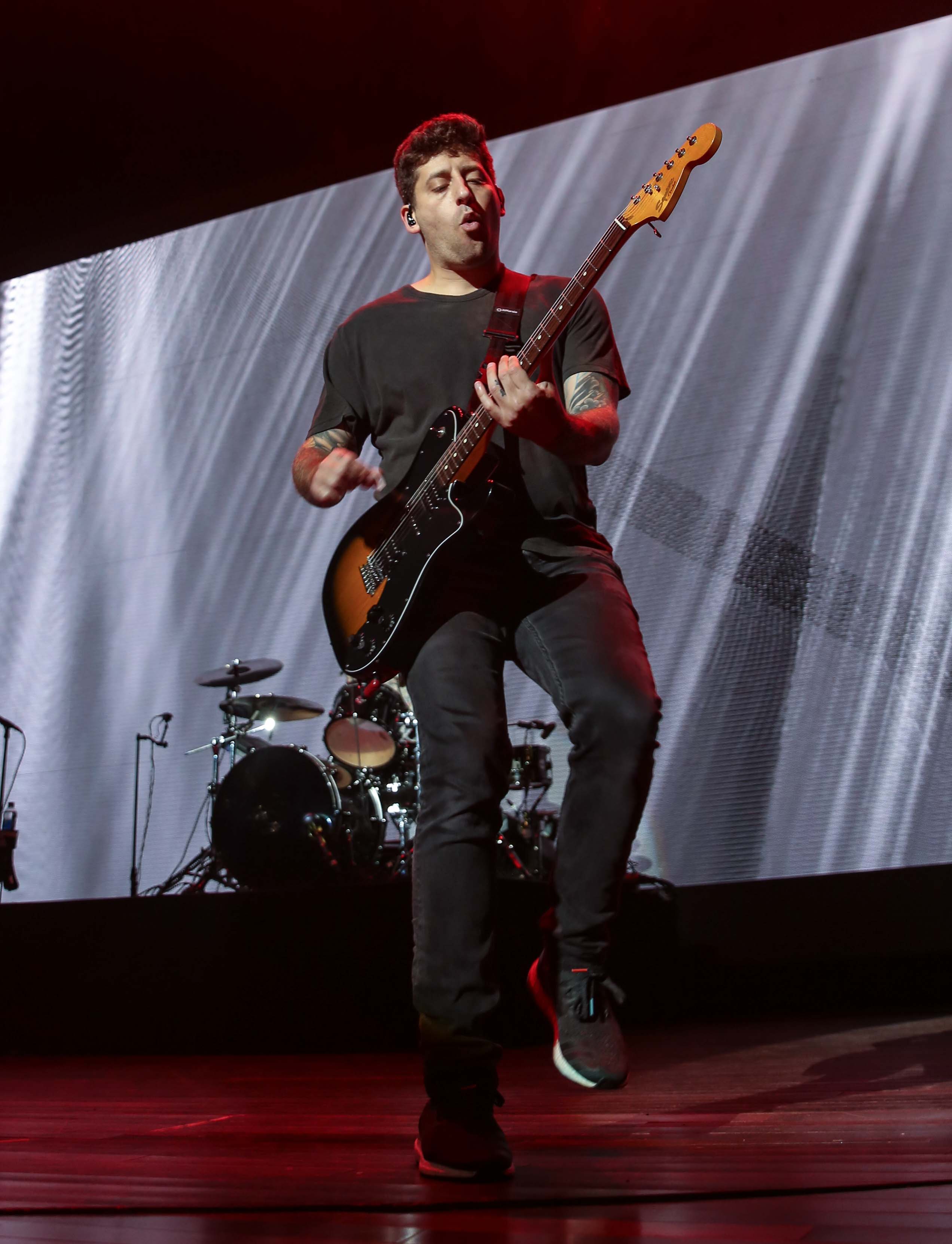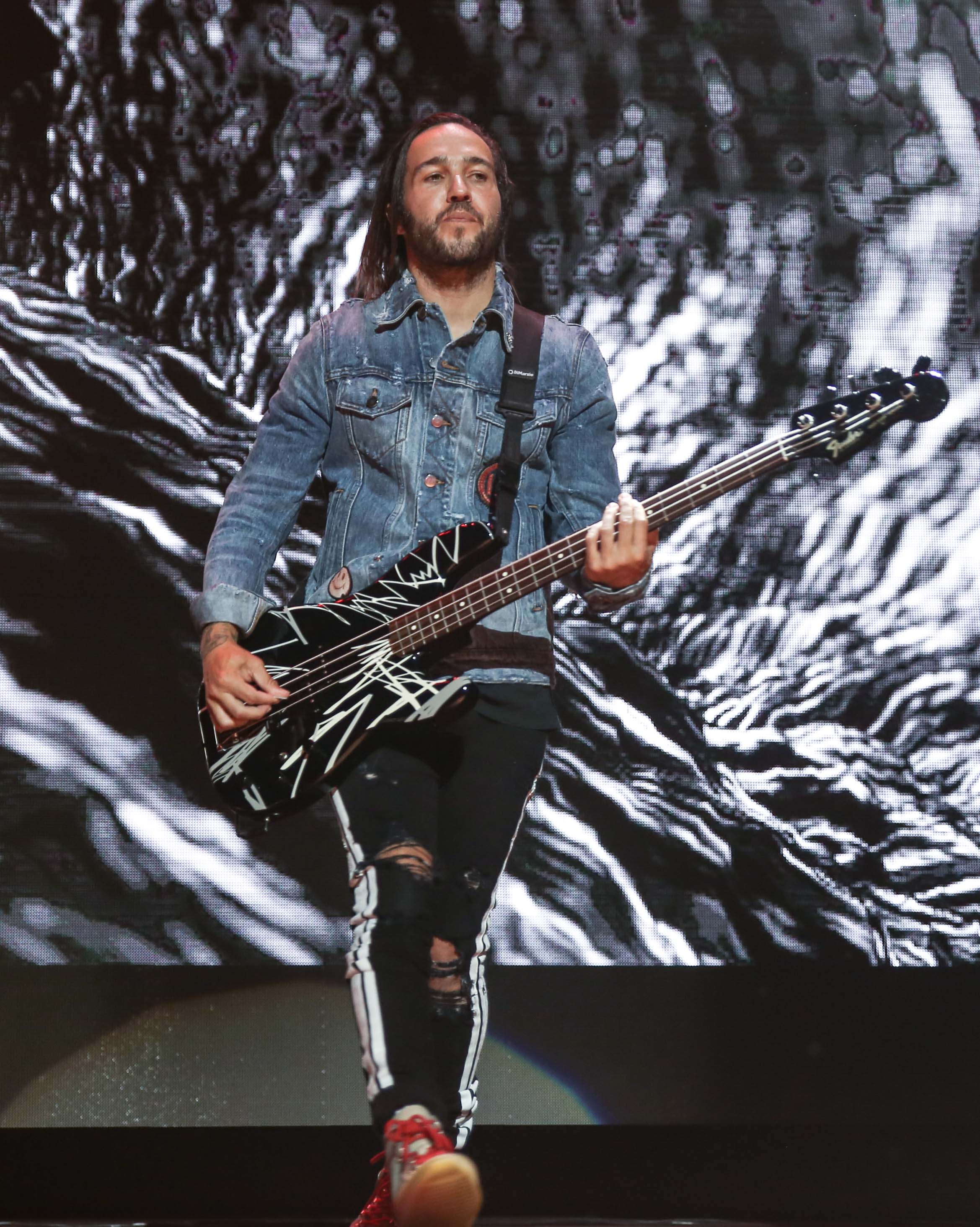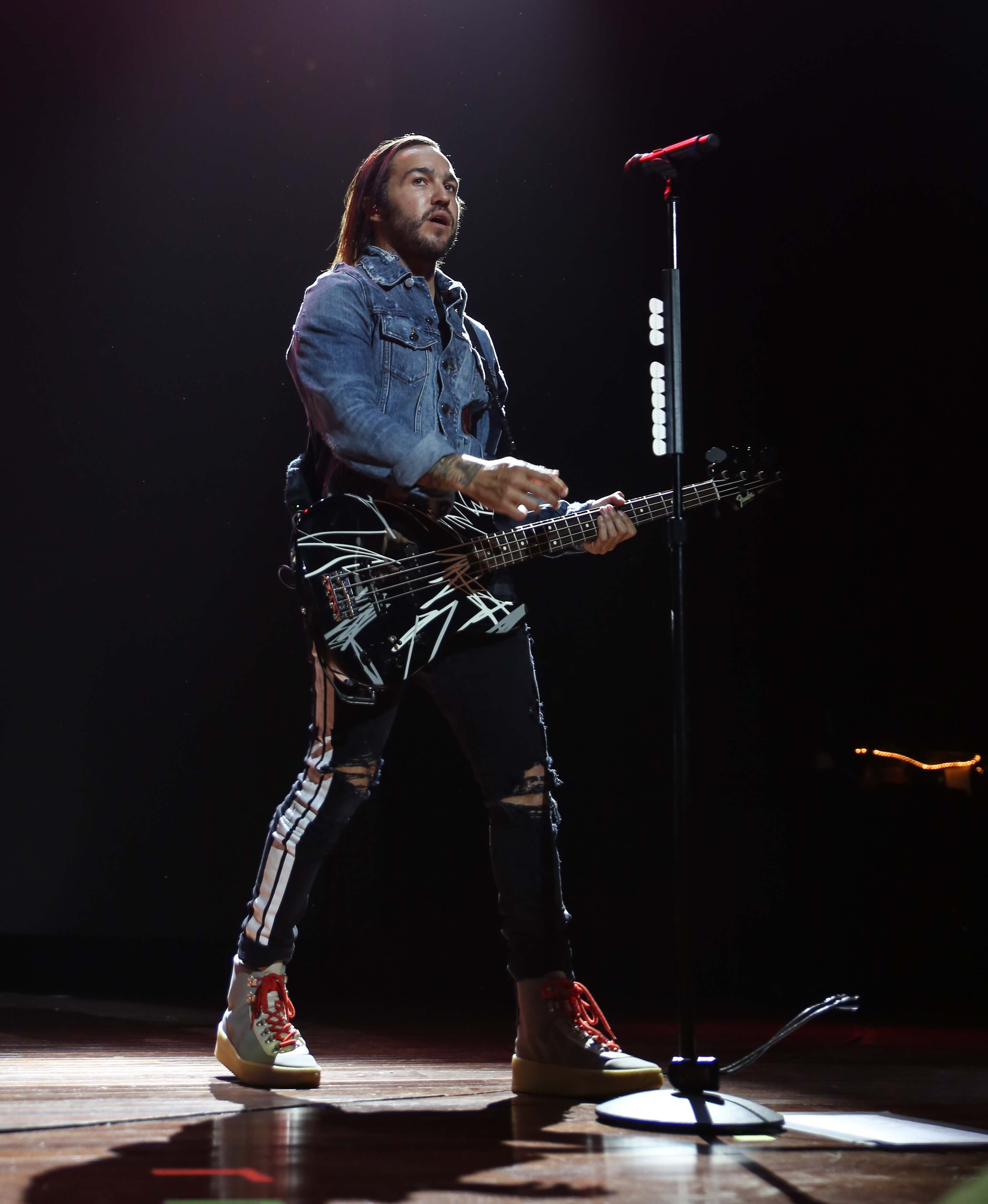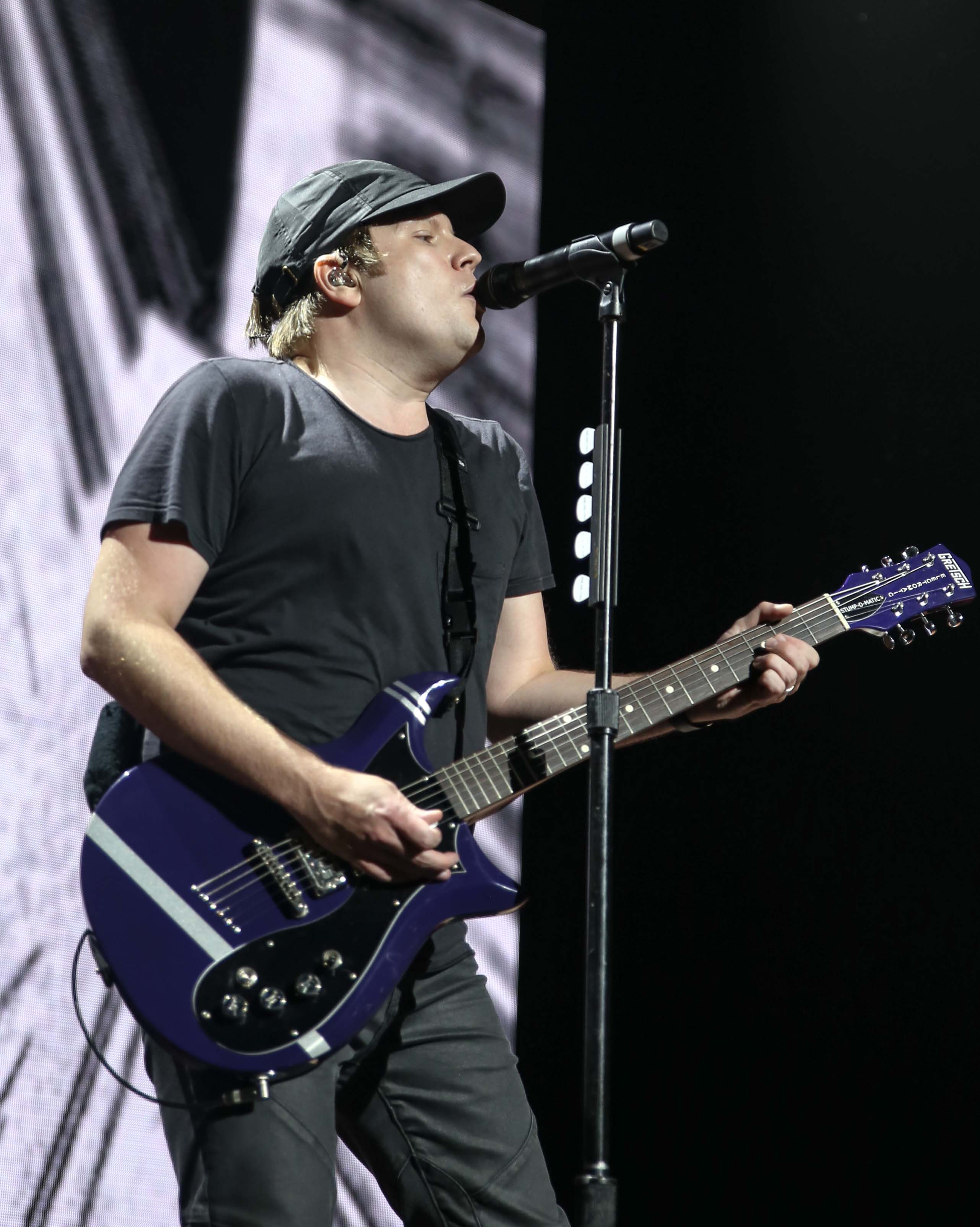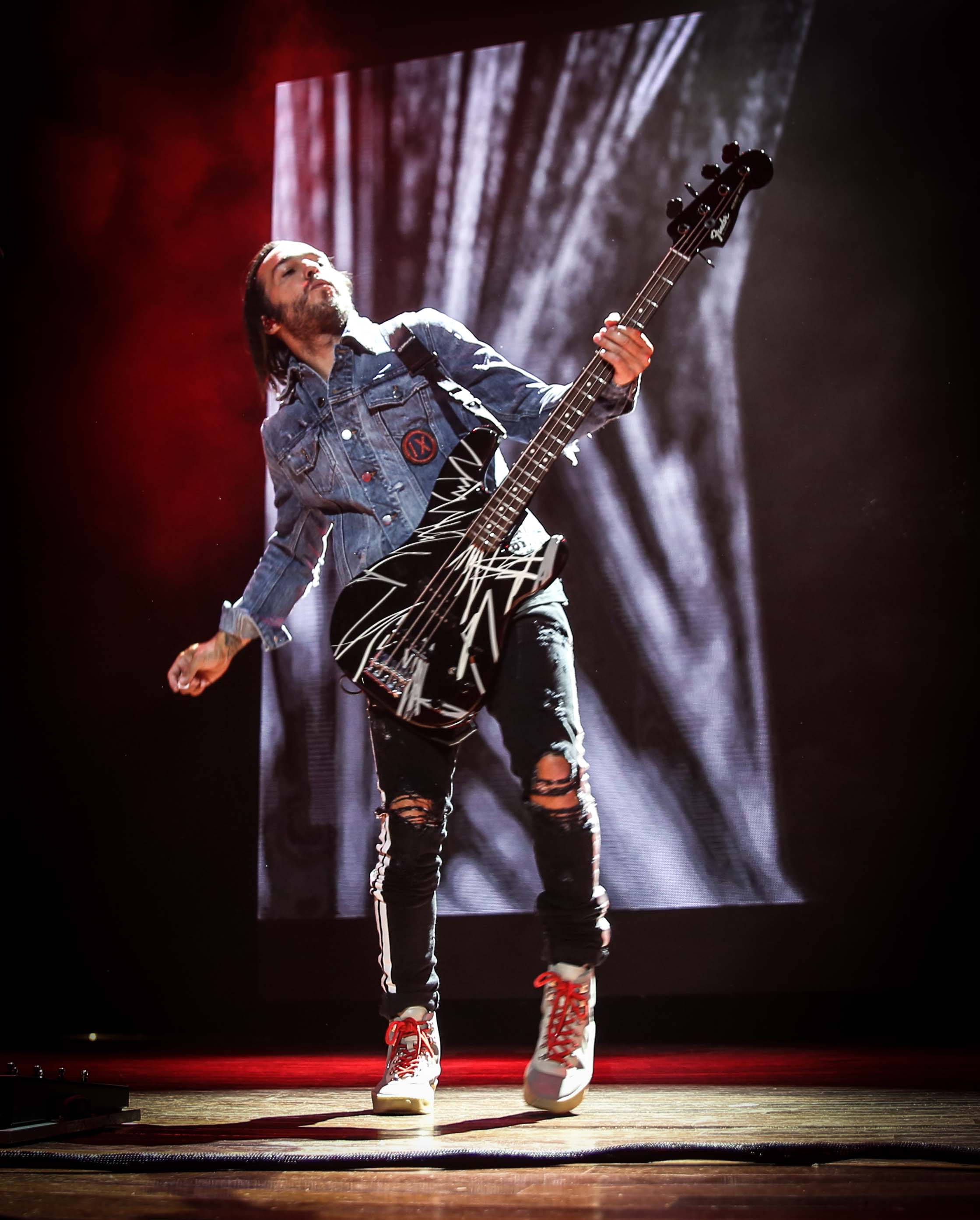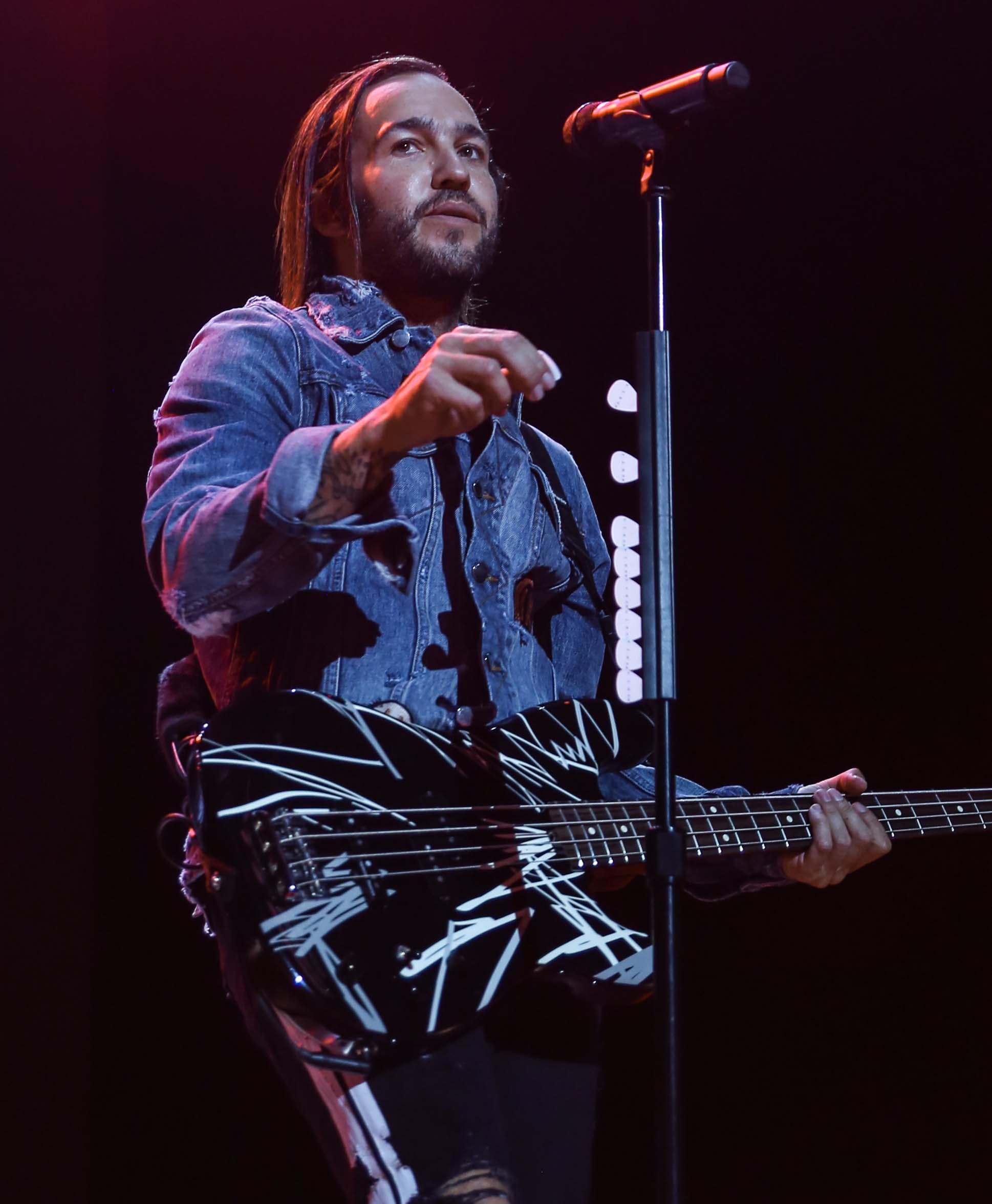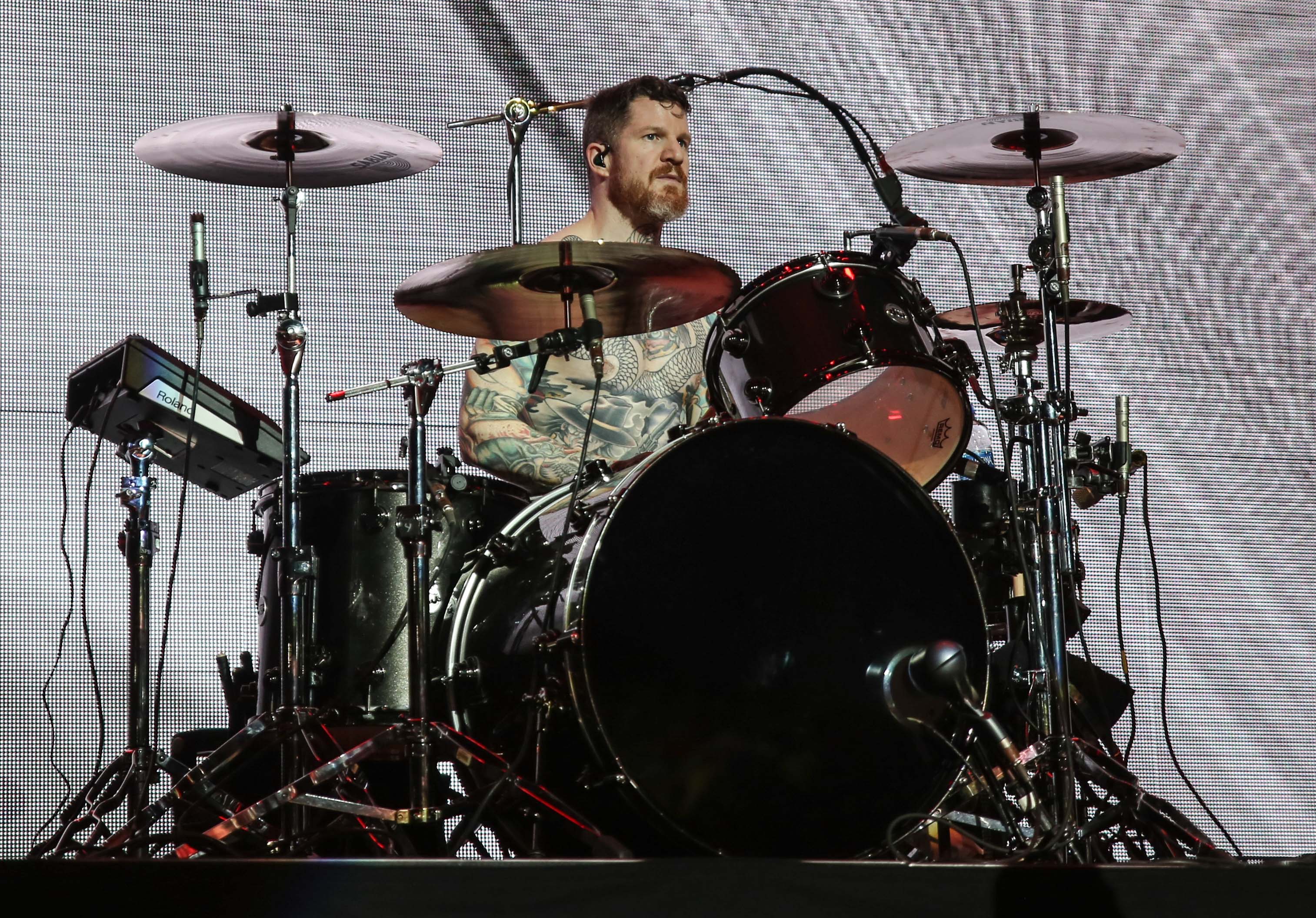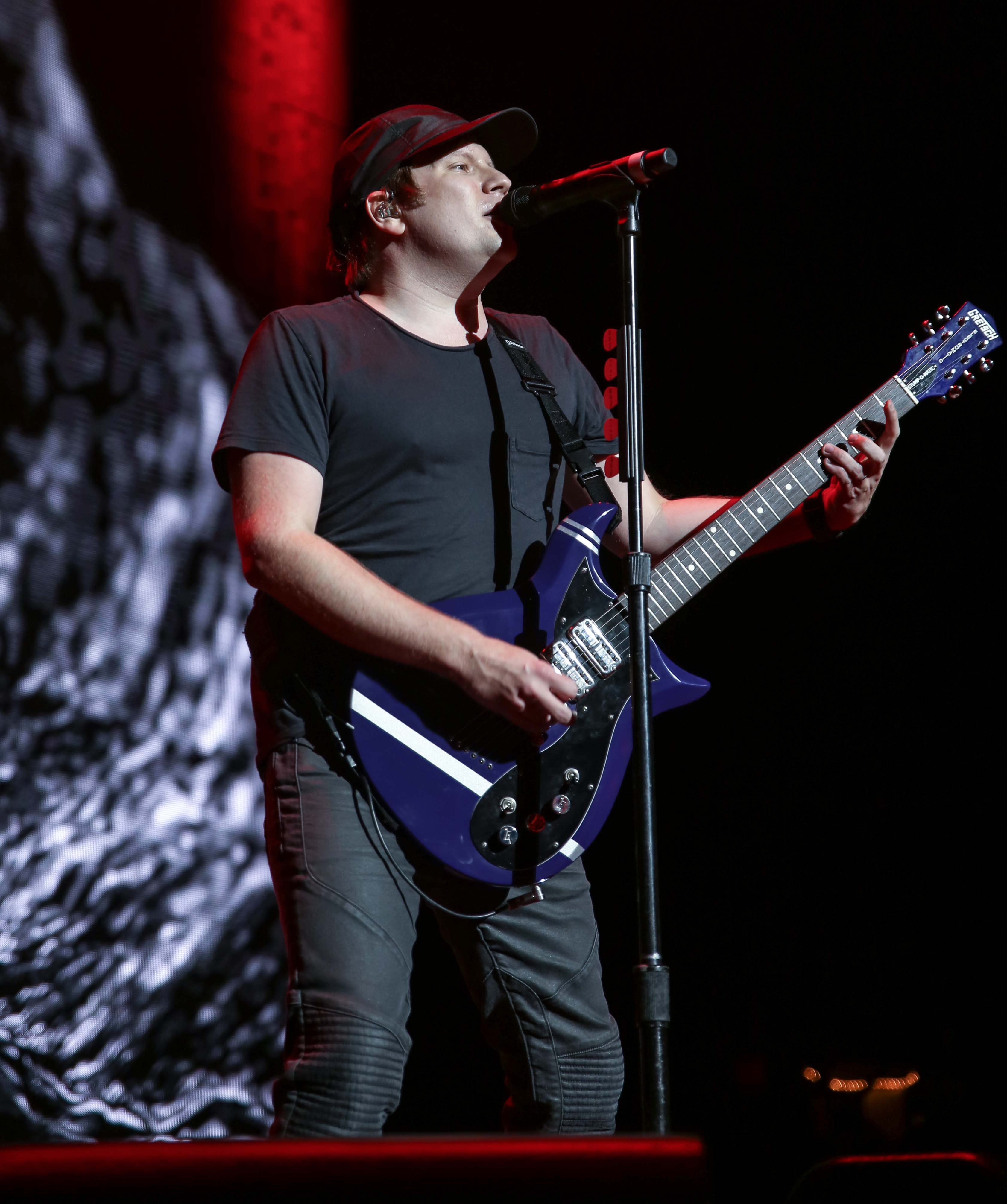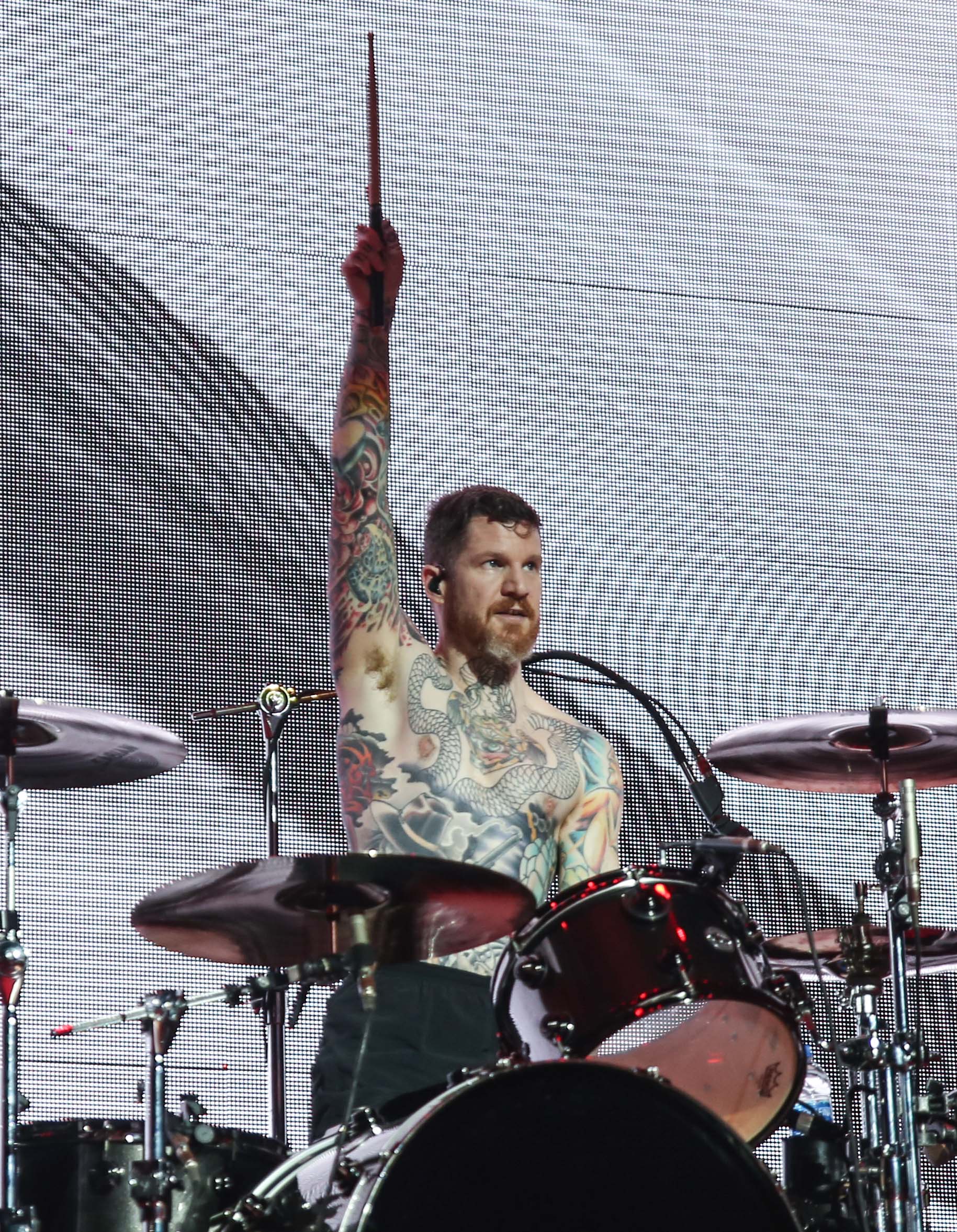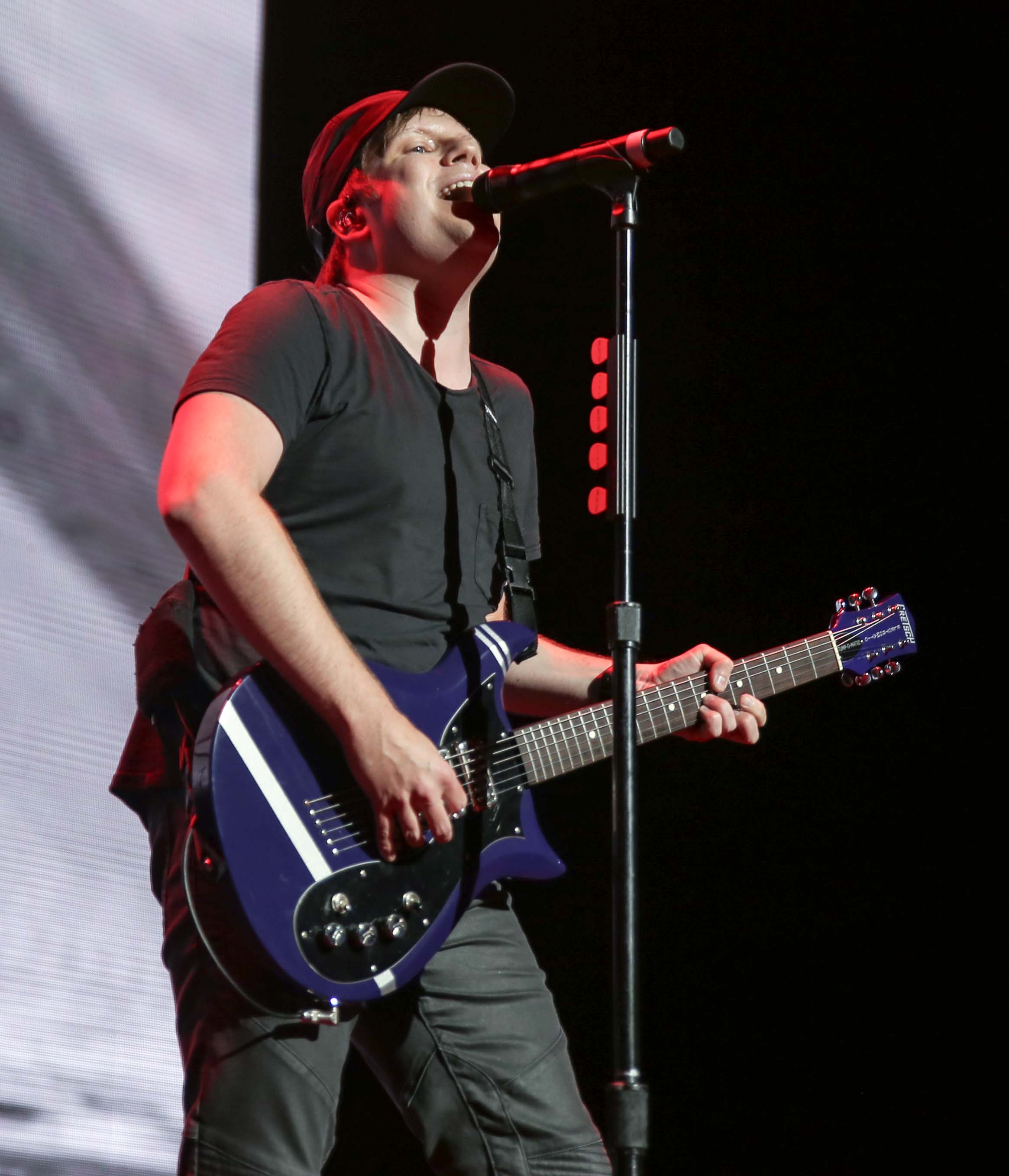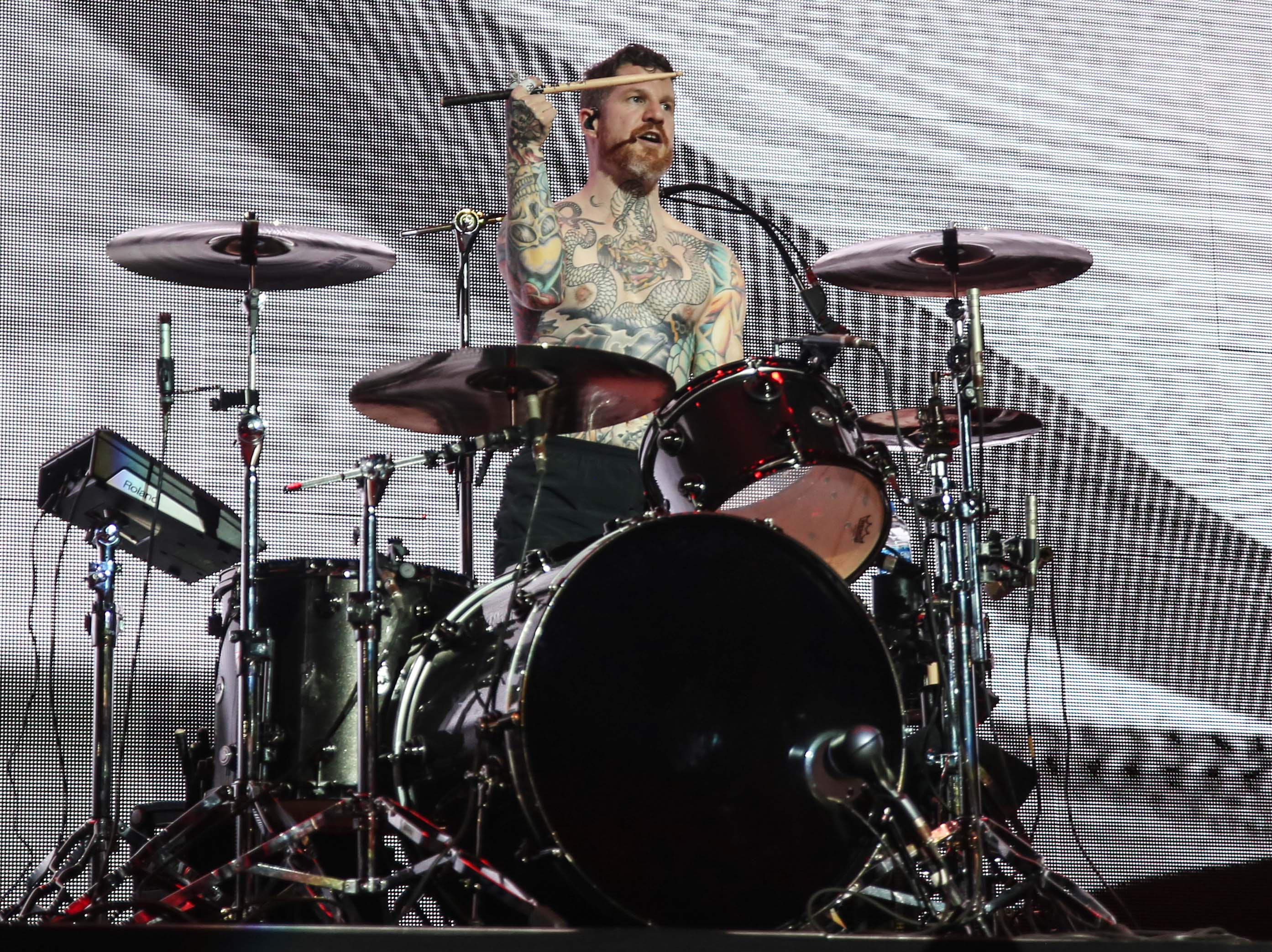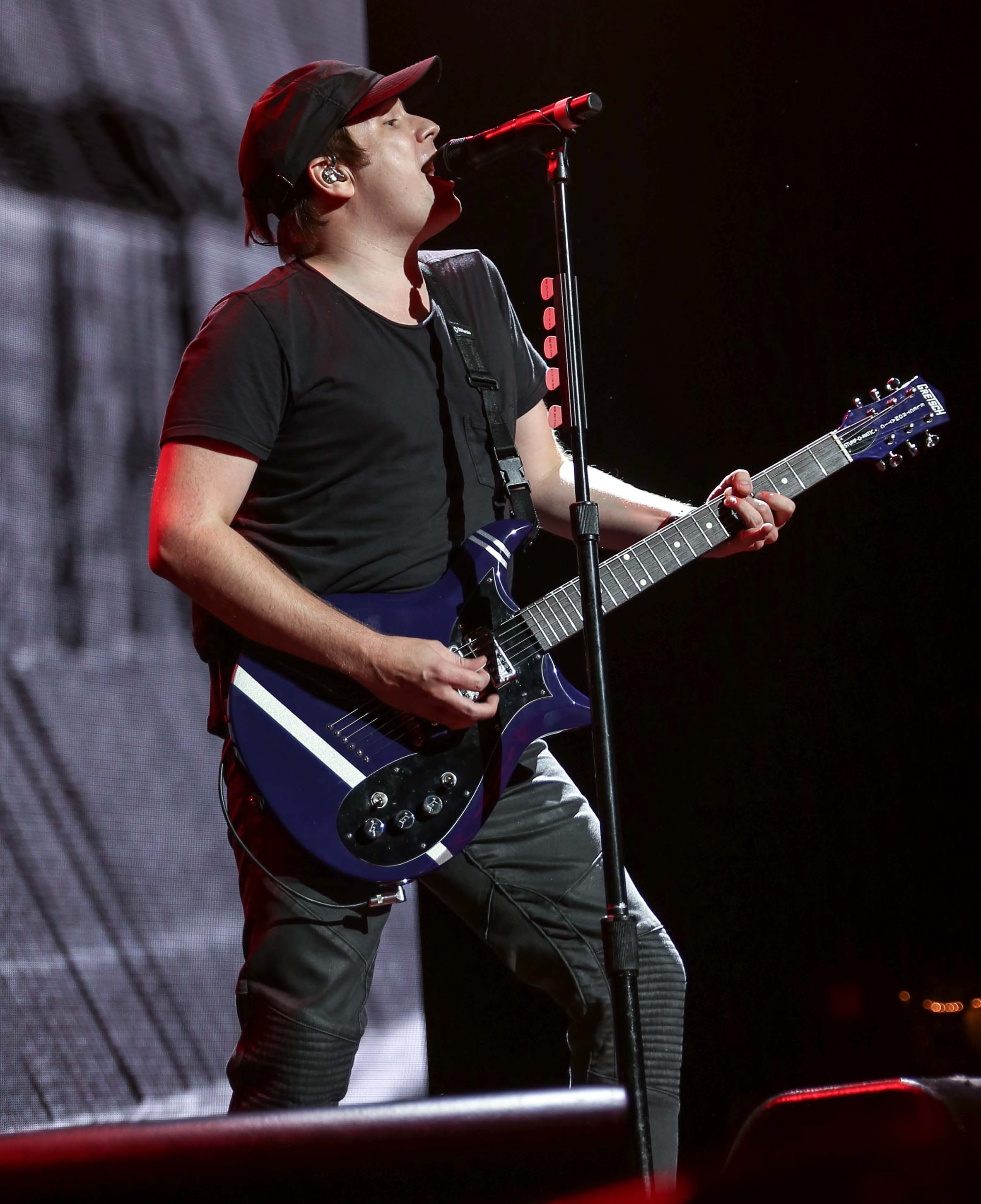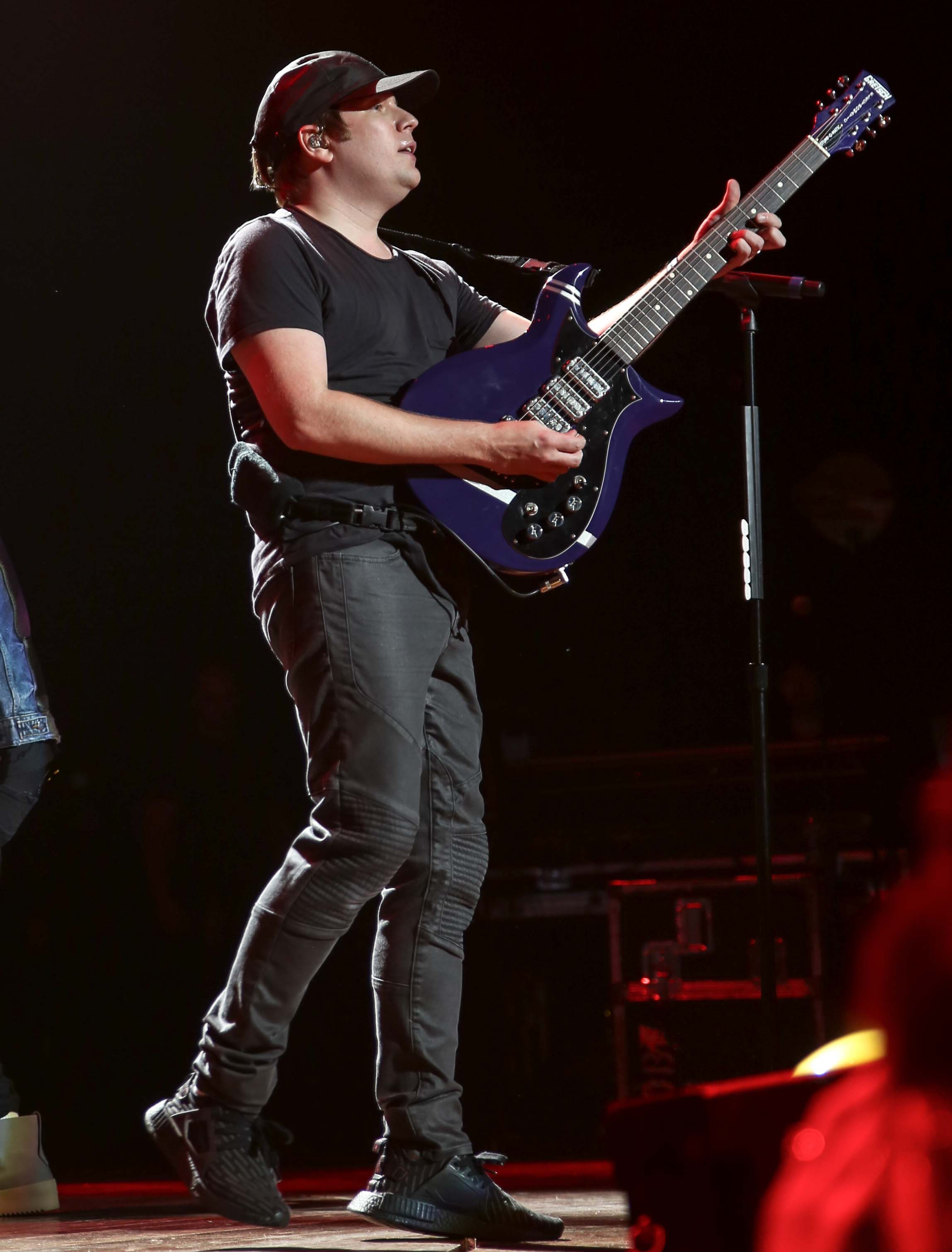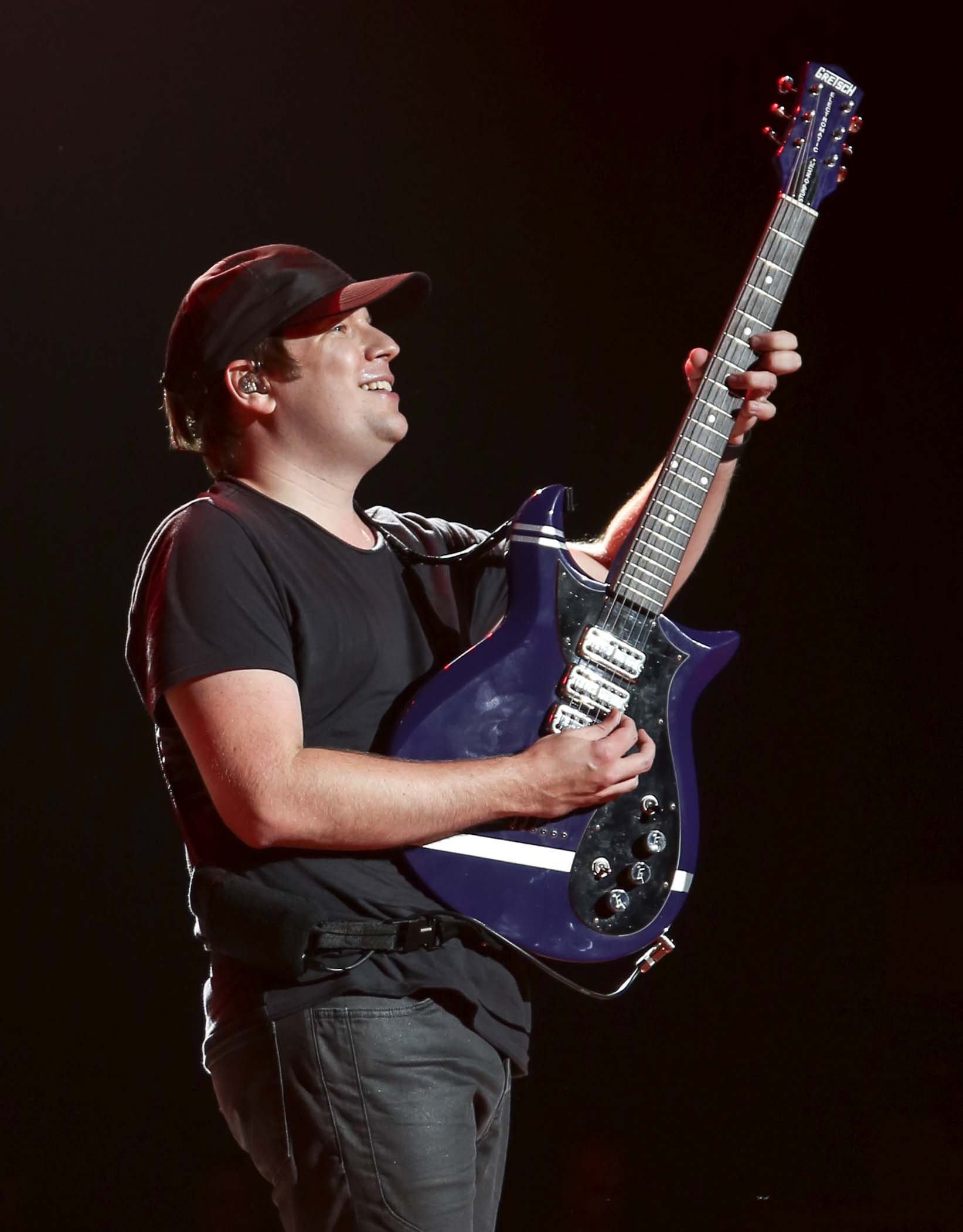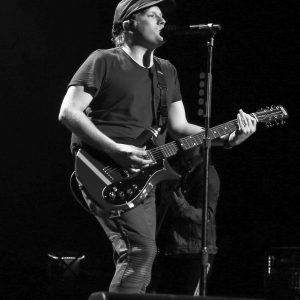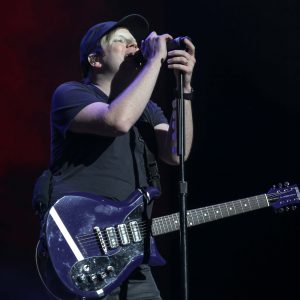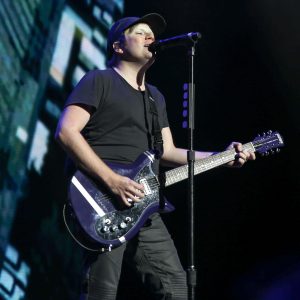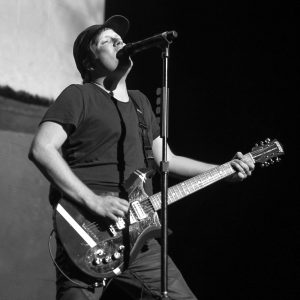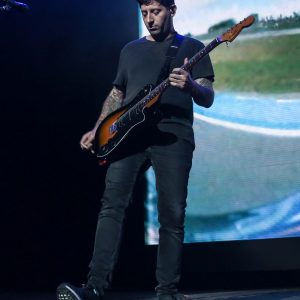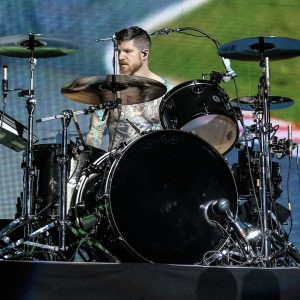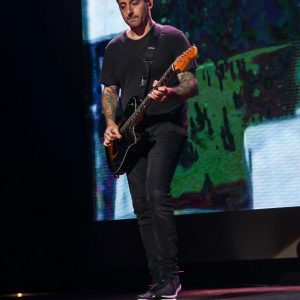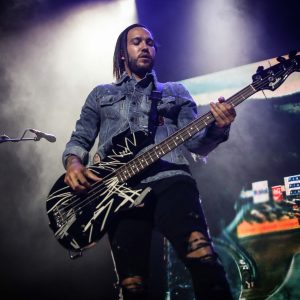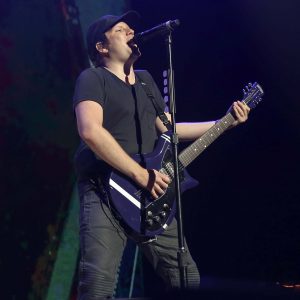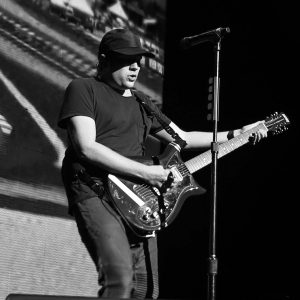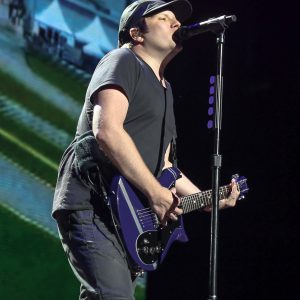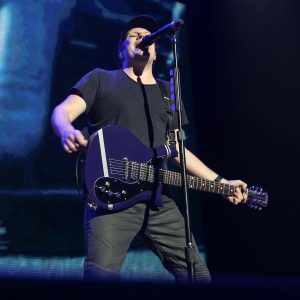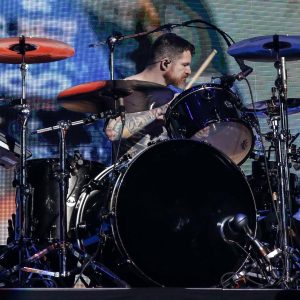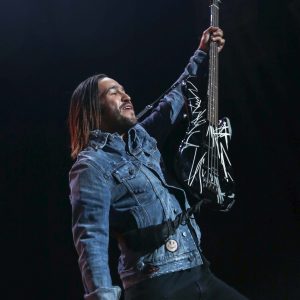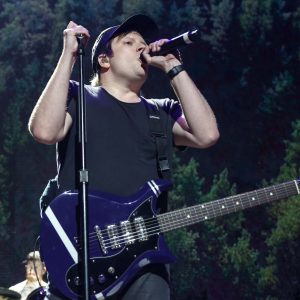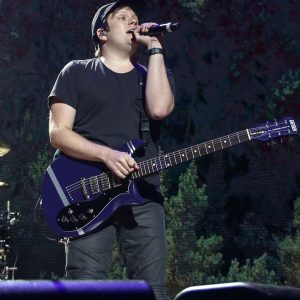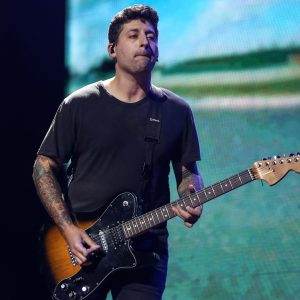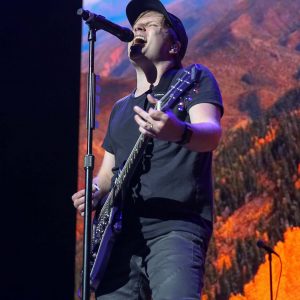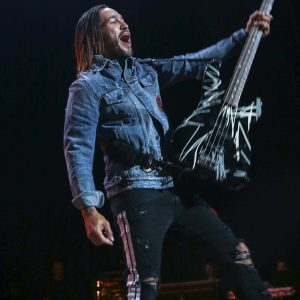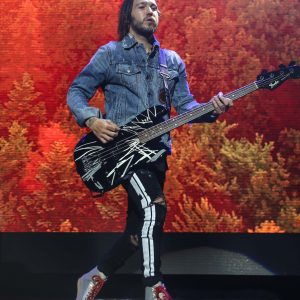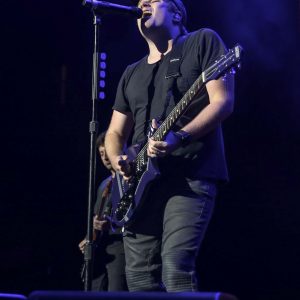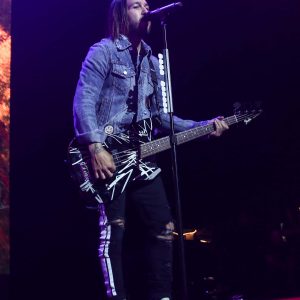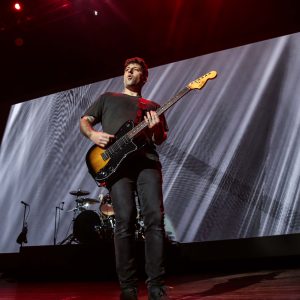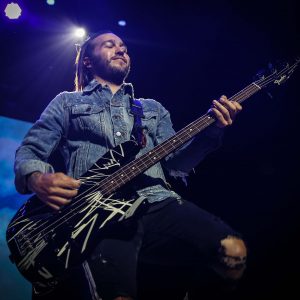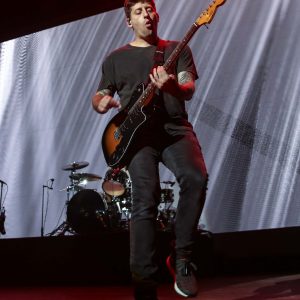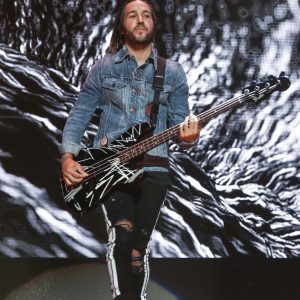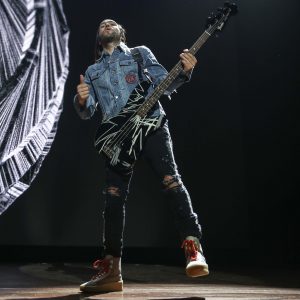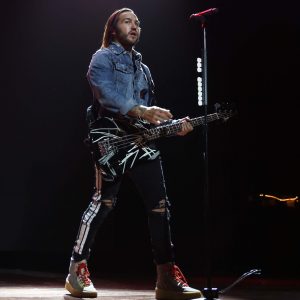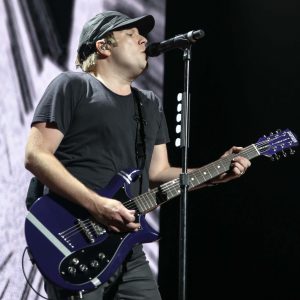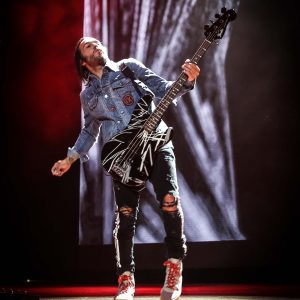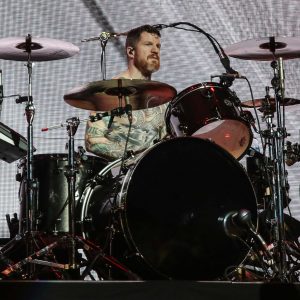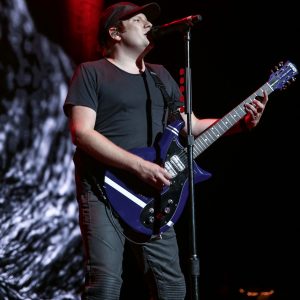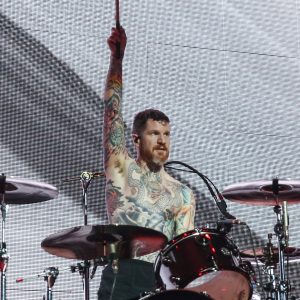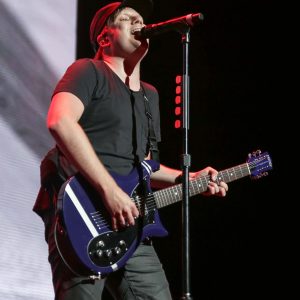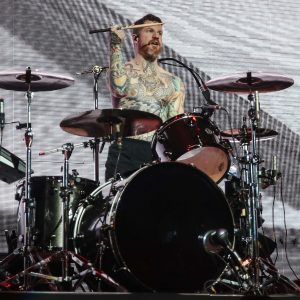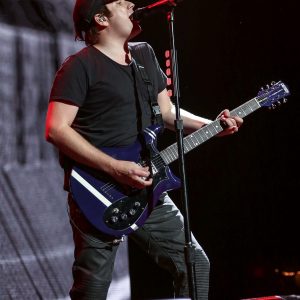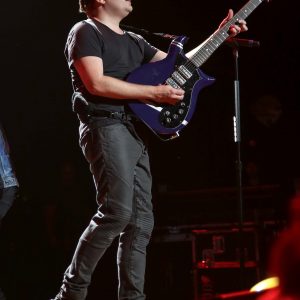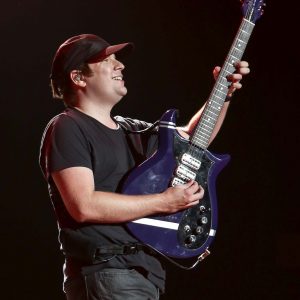 After a long day of getting exposed to new artists and getting to see some of my favorite bands, it's safe to say that yet again the DC101 crew put on another successful Kerfuffle at Merriweather Post Pavilion! Cannot wait to see what they have up their sleeves next year!