COVID-19 has made a huge impact on many people all across the world, and its put many people out of jobs and at some high risks etc. So here at The Vinyl we wanted to celebrate the insanely talented creators in the photography business. We are celebrating the Concert Photographers, the Lifestyle Photographers, the Wedding Photographers, the Wildlife Photographers and every other type of Photographer behind that camera that brings such joy to the eye.
Introducing Terence Daniels , a native hailing from the DMV!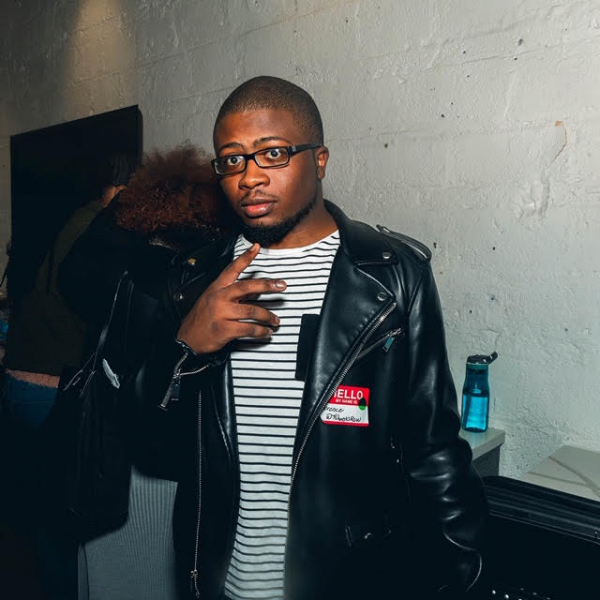 The Vinyl: Please introduce yourself and tell us your primary photo location(s)?
Terrence Daniels: Hi my name is Terence Daniels. Some of you know me as Tshootsraw. My primary shooting location is the DMV area. You can find my work on my website terencedanielsphotography.com & on My instagram @tshootsraw.

TV: How did you know that being a photographer is something you truly wanted to do, and what/who are some inspirations you may have had/have?
TD: After buying my first camera & shooting my first concert at the Fillmore. I came to a conclusion that I loved capturing more than a image. within every picture, theres a story to be told. I use photography to inspire others to explore, capture those moments that were meant to last longer, and showcase the importance to click creatively. People who inspire me are the DMV creatives. There's so many talented creatives out here that people should see. We're taking over….mark my words.

TV: What equipment is a must-have for you no matter where you are going to be working? What does your typical photographing setup look like?
TD: Since I shoot mainly concerts/festivals & work with different artists from time to time. I must have a 24-70 2.8 and 70-200 2.8 no matter what. For what I do…I think if you own those lenses you're set. my typical everyday setup is 5d mark 3 with 24-70 2.8. For festivals I use 2 cameras now….5d mark 3/1dx mark 2 with 70-200/24-70 2.8.

TV: What are some of your favorite techniques when it comes to editing styles/ways you present your work? Do you have different aesthetics for different types of work?
TD: My favorite editing technique is color grading especially when lighting was bad etc.  I would say my aesthetic is same overall for every photo i take. I want someone to be able to see my photo in a gallery etc & be like oh that's Terence's photo. I like close up shots for reason so I aim to get that every concert etc.

TV: COVID-19 has completely changed the lifestyle for soooo many different people, how has it effected you? Whether its work/photo related or just all together? How do you. keep yourself busy?
TD: COVID-19 has canceled/postponed so many upcoming concerts/festivals etc I was supposed to shoot for different media outlets, artists etc. I've been staying busy by learning new editing techniques.

TV: Now that Concerts/Festivals/Events/ Social Gatherings(weddings, reunions, family portraits etc) /Sports etc are being cancelled/postponed all over the world due to COVID-19, how are you finding ways to stay creative? 
TD: So since everything is canceled, postponed etc. I've been staying creative by doing more portraits which is something I wanted to do more this year. Ive always got into landscape photos. I know I'm supposed to be staying inside due to COVID-19 lol. But I need to shoot lol.

TV: Once all this (hopefully) goes away, what are some of your plans to get back to a somewhat "normal" schedule? 
TD: I plan on continuing where I left of…concerts,festivals etc. I definitely want focus on my personal projects.

TV: What are some of your favorite creative pieces/photos/opportunities you have gotten to do in 2020 before all hell broke loose? 
TD: This hard to answer honestly lol. My favorite creative piece or opportunity of 2020 is always the next one Since every situation is different. 
Here are a few of Terence's photos:

TV: Is there anything you would like to add as we end this interview? 
TD: I would like to say to all upcoming photographers or anyone wanting to get into photography. Just be yourself & shoot what you want. Never compare yourself to others or worry about how many followers you have or likes you get on a photo. As long as you like it that's all that matters. Stay blessed.
TO KEEP UP WITH TERENCE MAKE SURE TO CLICK ON THE LINKS BELOW:
Website
Instagram