COVID-19 has made a huge impact on many people all across the world, and its put many people out of jobs and at some high risks etc. So here at The Vinyl we wanted to celebrate the insanely talented creators in the photography business. We are celebrating the Concert Photographers, the Lifestyle Photographers, the Wedding Photographers, the Wildlife Photographers and every other type of Photographer behind that camera that brings such joy to the eye.
Introducing Derek Baker, a photographer from the DMV!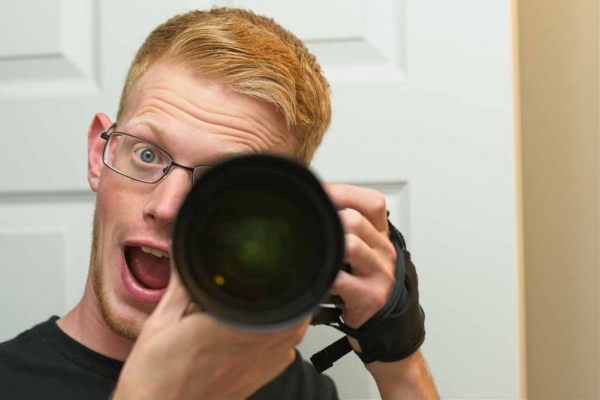 The Vinyl: Please introduce yourself and tell us your primary photo location(s)?
Derek Baker: Hey! My name is Derek Baker but in the world of photos I'm known as The
Photographic Ginger, shoutout to my hair for the inspiration behind the name. I've now lived in
DC a year officially as of this interview. Before moving to DC I lived near Charlotte, NC. I find
myself snapping pics all across DC but most often you can spot me at Union Stage, The Anthem
or 9:30 Club. When I'm not at a concert though, I love capturing the beauty of DC and the history
within the museums.
TV: How did you know that being a photographer is something you truly wanted to do, and
what/who are some inspirations you may have had/have?
DB: I've always had a love for photography as it provides me a way to capture a
memory in the form of a still image, then I can take that and edit it in some cases to further tell the
story of that moment. Years ago I started going to concerts and taking my point and shoot
camera that was permitted and I was happy with the photos I was getting. Then back in 2017 I
decided to try to shoot shows professionally and I've been hooked ever since. As far as
inspirations go, there are so many incredible photographers that I follow on social media. Some
that immediately come to mind include David Bergman (Luke Combs' and Bon Jovi's
photographer as well as an educator in the field), Anna Lee Media (photographer and
videographer extraordinaire for bands such as X Ambassadors and The Struts) and to go a little
more local I would say Abdullah better known on socials as @dullahvision and I would honestly
have to say you as well Alyssa. You are truly a badass photographer who constantly finds a way
to showcase the subject in a way that really exemplifies their personality.
TV: What equipment is a must-have for you no matter where you are going to be working?
What does your typical photographing setup look like?
DB: Over the last year or two I've come to create my "bread and butter" combo of
equipment, which includes a Nikon D750 and now a Nikon D780, along with a 24-70mm and
70-200mm lens. At concerts I'll have both ready to go at any given moment in order to hopefully
catch that killer shot. Typically I travel with each unless I know I only need one set and want a little
less to carry around. Occasionally I'll bring an off camera flash but it depends on the subject of
the shoot.
TV: What are some of your favorite techniques when it comes to editing styles/ways you
present your work? Do you have different aesthetics for different types of work?
DB: I definitely change the way I edit depending on the subject and the feeling that
either I got or I want to portray when someone sees the image. In some cases I'll go deeper with
editing than others but for the most part I try to keep my edits fairly simple. Although, during this
time of isolation my goal is to become more knowledgeable and experiment a little more with my
editing techniques.
TV: COVID-19 has completely changed the lifestyle for soooo many different people, how
has it effected you? Whether its work/photo related or just all together? How do you.
keep yourself busy?
DB: Yea it has been crazy to see the whole entire global basically press pause on
normal day to day life. I've been planning to work on some photo projects for awhile and I'm
taking this time to do so. For example I'm working to pull together images to print a new photo
book but I'm also having fun going into my archives and trying new edits on old photos. With all
of this I also plan on updating my website soon as well.
TV: Now that Concerts/Festivals/Events/ Social Gatherings(weddings, reunions, family
portraits etc) /Sports etc are being cancelled/postponed all over the world due to
COVID-19, how are you finding ways to stay creative?
DB: As a photographer, I know that I personally have a crazy amount of photos from
over the years that never made "the cut" in my original selection process. So I'm taking this time
to go back with a new eye to see moments I may have missed the first time and bring them to life
in a new way. I have to admit though there are many times where I don't even know where to
begin when it comes to getting creative with a photo. I see so many photographers that make
these incredible works of art through editing and I'm still working to understand many pieces of
that process but I also remind myself, I don't need to compare myself to others but I do find
inspiration through some.
TV: Once all this (hopefully) goes away, what are some of your plans to get back to a
somewhat "normal" schedule?
DB: Oh man, I'm am so ready to be back in the photo game. You could tell me SpongeBob on
Ice is coming and I'd be ready and willing to photograph anything at this point haha. Luckily I tend
to be a pretty organized person and I have a specific calendar for all the shoots I had planned, so
I'm just keeping an eye on all the bands I had on my list and making sure to update the new dates
as they are announced while also keeping up with new tour announcements for the later half of
the year.
TV: What are some of your favorite creative pieces/photos/opportunities you have gotten to
do in 2020 before all hell broke loose?
DB: So far this year I've been very grateful to have the opportunity to shoot around 15
different shows. Some of my favorites being American Authors and Magic Giant at 9:30 Club,
Brass Against at Union Stage and Dermot Kennedy at The Anthem. All completely different
shows but each brought this incredible amount of energy, emotion and just pure talent.
Here are some of Derek's top photos:

TV: Is there anything you would like to add as we end this interview?
DB: Thank you so much for the opportunity and thinking of me. I hope to see everyone at a
concert as soon as things get back to normal. If anyone happens to see me at a show or out and
about, don't be afraid to say hello. See you all soon!
TO KEEP UP WITH DEREK CHECK OUT THE LINKS BELOW:
Instagram
Twitter
Facebook
Website