COVID-19 has made a huge impact on many people all across the world, and its put many people out of jobs and at some high risks etc. So here at The Vinyl we wanted to celebrate the insanely talented creators in the photography business. We are celebrating the Concert Photographers, the Lifestyle Photographers, the Wedding Photographers, the Wildlife Photographers and every other type of Photographer behind that camera that brings such joy to the eye. 
Introducing Shantel Mitchell Breen of These Subtle Sounds (Harrisburg/Baltimore/DC)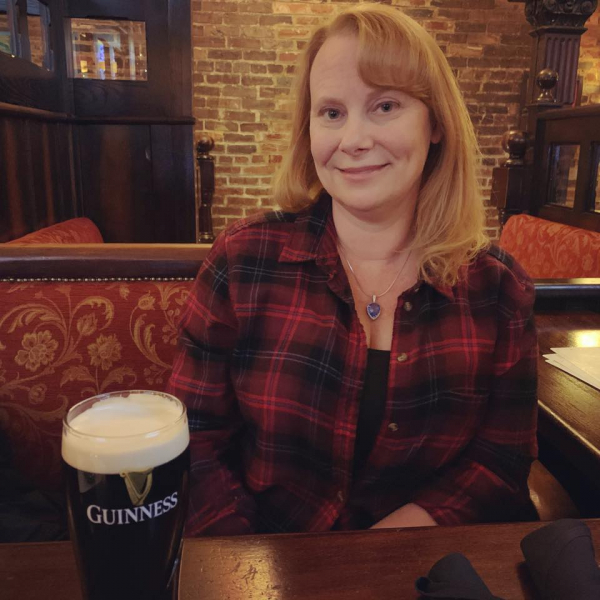 The Vinyl: Please introduce yourself and tell us your primary photo location(s)?
Shantel Mitchell Breen: Shantel Mitchell Breen of These Subtle Sounds – Harrisburg/Baltimore/DC www.thesesubtlesounds.com@thesesubtlesounds (instagram) @soundsthese (twitter)  and https://concertseries.harrisburgu.edu/
TV: How did you know that being a photographer is something you truly wanted to do, and what/who are some inspirations you may have had/have?
SMB: I had always had an interest in documenting life with a camera. My grandfather loved photography and he shared that love with me as a child growing up. As a teenager, I was obsessed with model and fashion photography. I would buy magazines and look for awesome photo ads an put them on my walls! I loved Ansel Adams (of course) and Annie Leibovitz. I started my photography career in high school and all my elective classes were in art, photography, and yearbook. I learned photography on film and really enjoyed spending time working in the dark room. I went on to attend Baltimore County Community College and earned an Associates Degree in photography. I spent a lot of time working in portrait studios and assisting weddings after 2 years of college (between 1996-2000). I transferred to Towson and majored in education with an art minor. I became a teacher in addition to photographing weddings. In 2007, after going through a divorce, I met my current husband who was also a photographer, but he photographed bands in DC throughout the 90s. I was always attending concerts and sneaking in my camera, but he showed me how to get into photo journalism and I began photographing shows.
TV: What equipment is a must-have for you no matter where you are going to be working? What does your typical photographing setup look like?
SMB: I am a Canon user. I had the classic 5D (LOVED that camera), until it recently retired, and I have the 5D Mark III and Mark IV. I also have the Canon 7D Mark II. I love the 5D series because it's full frame. For lenses, I love the 50mm f1.4, the 70-200 f2.8 and the 16-35 f2.8. I also have the 70-200 f4 lens which is significantly lighter than the 2.8 and I use that when I don't have to worry about low light. I'd love to get a longer lens – something in the 300-400 range! One day!
TV: What are some of your favorite techniques when it comes to editing styles/ways you present your work? Do you have different aesthetics for different types of work?
SMB: I am a clean editor. I don't do a lot of editing to my photos. Having been trained on film, it has always been a mindset of "shoot to deliver". I do like my photos a little higher in contrast and saturation. I shoot in RAW, so my edits are the basics. Color correcting is my biggest challenge to over-come. I worked for NPR for a few years and when I photographed live performances for them, I would have to post the photos during the set. So, I had years of practice of turning around photos in 30 minutes or less. Weddings, I tend to spend more time on the editing, but I still like to maintain a natural look – as if you were there.
TV: COVID-19 has completely changed the lifestyle for soooo many different people, how has it affected you? Whether its work/photo related or just all together? How do you. keep yourself busy?
SMB: This has been so difficult for me. While I also teach, photographing shows has always been a very important part of my life and mental well-being. It has always been pretty common for me to attend 5-8 shows a month, sometimes more. When not at shows, I would work on editing or writing up a review for a show. This going from 70 mph to 0 mph has really been a challenge. I spent the first week trying to help every one of my many musician friends promote their live-stream performances; and I wanted to help everyone but started to get overwhelmed. So I took the second week to regroup and center myself. I think I needed to come to terms with the reality of the situation. Now, in the third week, I'm trying to come up with a plan for maintaining These Subtle Sounds. It the second year for the blog and up to this point, it's been doing really well. Its just frustrating because I really miss live music, crowds, clubs, the photo pit…etc. I hope we get back to normal soon!
TV: Now that Concerts/Festivals/Events/ Social Gatherings(weddings, reunions, family portraits etc) /Sports etc are being cancelled/postponed all over the world due to COVID-19, how are you finding ways to stay creative?
SMB: This is a tough one. As I mentioned above – I really shut down the second week. I felt really hopeless. At the moment, I have been reading, listening to a lot of music, and watching a lot of movies! I've also been helping to get remote learning off the ground with teaching, which has been a challenge too!
TV: Once all this (hopefully) goes away, what are some of your plans to get back to a somewhat "normal" schedule? 
SMB: Well, as soon as this is over – I am going to eat out at all my favorite restaurants and get back to the clubs for live music. Knowing me, as soon as they give the all clear, I'll start filling my calendar with concerts, because photographing shows is truly my happy place!
TV: What are some of your favorite creative pieces/photos/opportunities you have gotten to do in 2020 before all hell broke loose? 
SMB: This year started off fantastic. I have had the opportunity to work with Frank Schofield of Harrisburg University Presents. Frank has been leading the way in bringing music to the Harrisburg PA area and I have been working with him to promote his shows on These Subtle Sounds. I love the visiting Harrisburg. This opportunity has given me a new city and clubs to explore!
Here are Shantel's favorite photos:

TV: Is there anything you would like to add as we end this interview?
SMB: While this is a challenging time, we will get through this. It is comforting to know that we are all in this together – musicians, photographers, bar tenders, sound engineers, bloggers… we just need to support each other as we work through this and remind ourselves that it won't be like this forever!
TO KEEP UP WITH SHANTEL CHECK OUT THE LINKS BELOW:
Website
Instagram
Facebook
Concert Series