COVID-19 has made a huge impact on many people all across the world, and its put many people out of jobs and at some high risks etc. So here at The Vinyl we wanted to celebrate the insanely talented creators in the photography business. We are celebrating the Concert Photographers, the Lifestyle Photographers, the Wedding Photographers, the Wildlife Photographers and every other type of Photographer behind that camera that brings such joy to the eye. 
Introducing Sydney Kieng, a native hailing from Annapolis, MD.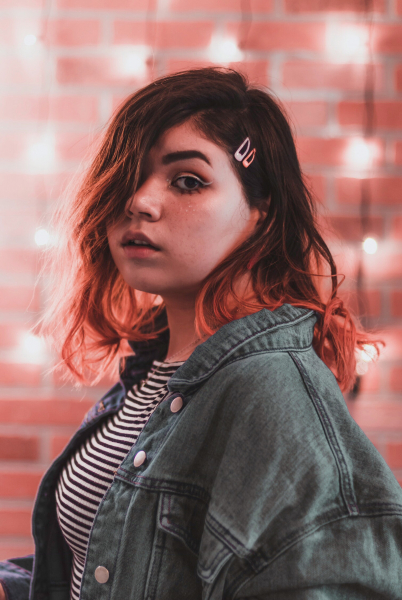 The Vinyl: Please introduce yourself and tell us your primary photo location(s)?
Sydney Kieng: My name is Sydney Kieng and I'm a nineteen year old photographer from Annapolis, Maryland. My primary photo locations can span from normal places like my bedroom and the park, or lively and energetic places like concert events.
TV: How did you know that being a photographer is something you truly wanted to do, and what/who are some inspirations you may have had/have?
SK: When I was 10 years old I learned for the first time what photography was while looking up doll videos online. After that, I started taking photos of my toys, and soon after I branched out to people. Photography became an outlet for me to express myself and I knew that I would always be found with a camera in my hands. Some people that really inspired me, and still do are Brandon Woelfel, Briar Burns, and Calob Castellon. 
TV: What equipment is a must-have for you no matter where you are going to be working? What does your typical photographing setup look like?
SK: If I'm going to be going anywhere with my camera, my one must-have piece of equipment would be my Sigma 10-20 mm f/3.5 lens. I love taking wider angled shots and that lens is always reliable in any lighting situation. It's always had my back whether I need to take a photo of a beautiful view, or a large group photo. For my typical photography setup I usually go with my Canon 80d and a 50mm f1/4 lens. You really can't go wrong with a prime lens and the bokeh you can get from it is undeniably pretty.
TV: What are some of your favorite techniques when it comes to editing styles/ways you present your work? Do you have different aesthetics for different types of work?
SK: I love consistency in my work so I try to keep the color schemes fluid throughout all of my photos. One of my favorite ways to accomplish this is creating my own presets in Lightroom so that all of my photos have the same tones and hues. My aesthetic is somewhat all over the place, depending on what I'm feeling. I love moody colors, but I also enjoy  super saturated colors as well. The aesthetic in my photos really just depends on the mood I'm trying to convey to the audience.
TV: COVID-19 has completely changed the lifestyle for soooo many different people, how has it effected you? Whether its work/photo related or just all together? 
SK: I'm a college student at the moment so I have to admit that the change has been stressful, during this time. All of my classes have moved online and I also can't go out and take photos as much as I used to because of encouraged social distancing. Recently, I've been trying to brainstorm ways to use my creativity without going out. Whether that's taking self portraits, learning new editing techniques, or painting and drawing. Overall, it's been interesting rolling with the punches and learning how to adapt to changes that affect my work and school life.
TV: Now that Concerts/Festivals/Events/ Social Gatherings(weddings, reunions, family portraits etc) /Sports etc are being cancelled/postponed all over the world due to COVID-19, how are you finding ways to stay creative? 
SK: Even though it's a bummer that a lot of the concerts and events that were on my calendar are now cancelled, I've been really enjoying finding new ways to express my creativity. Tik tok has been a great media platform for me throughout all of this as I've been trying to make behind the scenes and photography content. It's also been a great time for me to experiment with new photography techniques like different lighting situations and props.
TV: Once all this (hopefully) goes away, what are some of your plans to get back to a somewhat "normal" schedule? 
SK: I'm hopefully planning to get back into concert photography and maybe even do some portrait sessions. I haven't taken photos of anyone, other than myself, in such a long time and I'm dying to get back out there and capture some beautiful moments. 
TV: What are some of your favorite creative pieces/photos/opportunities you have gotten to do in 2020 before all hell broke loose? 
SK: Right before all of the chaos began, I had the amazing opportunity to photograph Wallows on their Nothing Happens North American tour in Baltimore, MD. It was such an amazing experience and the photos I got were some of my best works in a long time. 
Here are a few of Sydney's favorite photos:

TO KEEP UP WITH SYDNEY CLICK THE LINK BELOW:
Instagram