COVID-19 has made a huge impact on many people all across the world, and its put many people out of jobs and at some high risks etc. So here at The Vinyl we wanted to celebrate the insanely talented creators in the photography business. We are celebrating the Concert Photographers, the Lifestyle Photographers, the Wedding Photographers, the Wildlife Photographers and every other type of Photographer behind that camera that brings such joy to the eye. 
Introducing Zach Birdsong, a native from Tullahoma, Tennessee. You can catch Zach behind the lens at concerts & sporting events.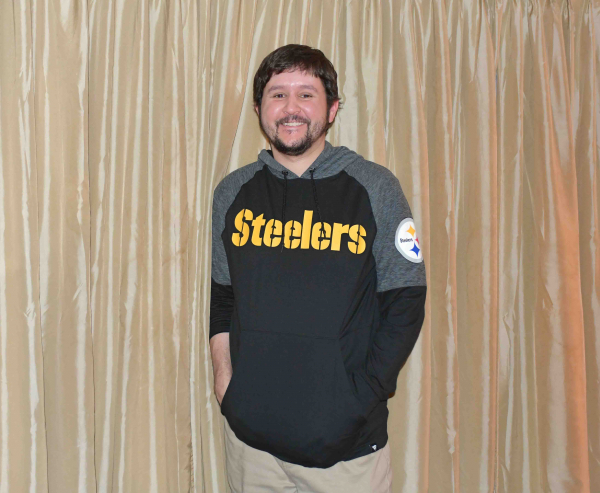 The Vinyl: Can you please introduce yourself and tell us your primary photo location(s)?
Zach Birdsong: My name is Zach Birdsong, I'm an editor and photograph with The Tullahoma News in Tullahoma, Tennessee. Most of the photos I take are in Tullahoma. However, I also do a lot of work in Nashville.
TV: How did you know that being a photographer is something you truly wanted to do, and what/who are some inspirations you may have had/have?
ZB: I actually didn't know I wanted to be a photographer until Jan. 2013 when I was hired here in Tullahoma. When I was hired as sports editor for the newspaper, I was essentially given a camera and told good luck because there was no staff photographer. At that time, I knew next to nothing about taking photos. So, I started reaching out to several local photographers who have helped me along the way, offering tips and advice. Once I started learning more about photography, I was drawn to it and knew that I wanted to be a photographer.
TV: What equipment is a must-have for you no matter where you are going to be working? What does your typical photographing setup look like?
ZB: I have a pair of go-to lenses. I primarily use my Nikon 70-200 2.8, and then I additionally use my Nikon 28-70 2.8 lens as well.

TV: What are some of your favorite techniques when it comes to editing styles/ways you present your work? Do you have different aesthetics for different types of work?
ZB: I don't really have any aesthetics or an editing style. Because I shoot for news, I try to capture the image just as it is.
TV: COVID-19 has completely changed the lifestyle for soooo many different people, how has it effected you? Whether its work/photo related or just all together? How do you keep yourself busy?
ZB: Yeah, COVID-19 has affected us all in different ways. For me, it has cancelled the two subjects I shoot and write about, sports and music. It's certainly shaken things up, but because I'm left with no sports to recap or shows to review, I've been writing more feature stories on athletes and what they are up to. I'm just looking for unique stories to try to tell in this unprecedented situation.

TV: Now that Concerts/Festivals/Events/ Social Gatherings/Sports etc are being cancelled/postponed all over the world due to COVID-19, how are you finding ways to stay creative?
ZB: That's been the toughest question that I've been trying to answer. For me, I've been combing through old photos and trying to do something unique and different with them. Lately, I've been making gifs out of a series of photos. If those pictures had just been going as an individual shot, it might not have been compelling. However, lined up in a sequence, it makes for something interesting and different.

TV: Once all this (hopefully) goes away, what are some of your plans to get back to a somewhat "normal" schedule?
ZB: Yeah, once this all goes away, I'm looking forward to some regularity. I'm so used to being on the go all the time, that slowing things down has been weird. I think once shows and sports return, it's going to back to normal — a hectic, busy schedule but a life I wouldn't trade for anything else. The only thing I worry about is people trying to do too much and overloading themselves, particularly in the music scene. 
TV:What are some of your favorite creative pieces/photos/opportunities you have gotten to do in 2020 before all hell broke loose?
ZB: I was fortunate enough to get to do some creative things before the pandemic hit. From a concert perspective, I was able to photograph one of the biggest names in music today in Post Malone, which was a blast. From a sports aspect, we had a team here make history with it's longest postseason run in school history. That was fun getting to cover and go to those games. Additionally, we would get creative with the sports pages in order to document the historical run.
Here are a few of Zach's favorite photos:

TV: And lastly, Is there anything you would like to add as we end this interview?
ZB: I can't think of anything, but I wanted to say thank you again for reaching out and if you need anything, please don't hesitate to contact me.

TO KEEP UP WITH ZACH AND HIS ENDEAVORS CHECK OUT THE LINKS BELOW!!
Instagram