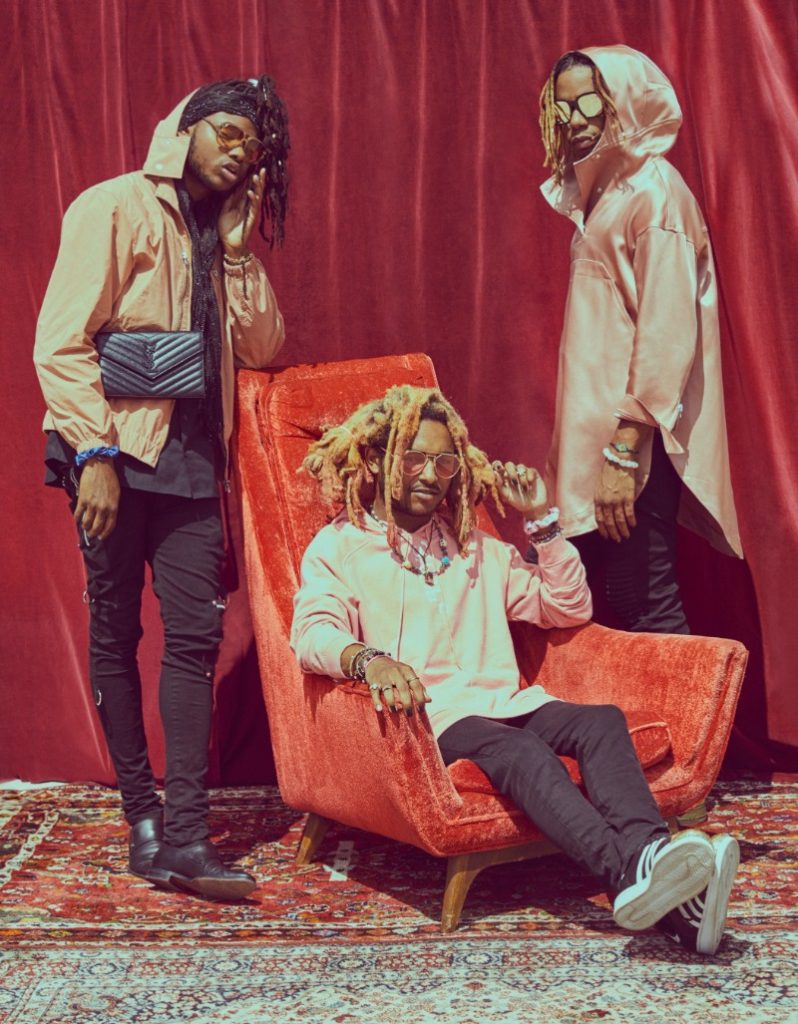 Mallorie Clark
A trio based out of Los Angeles, Minus Gravity, took some time to sit down and chat exclusively with The Vinyl to discuss why nothing can hold them down and their inspirations . The trio is currently signed to 432 Entertainment & Capitol Records. Minus Gravity is ready to make their mark in music with their wild debut single "Options" and forthcoming EP.  The single was produced by Grammy award winner Rich Skillz (Robin Thicke, Ludacris).
The Vinyl: For those who aren't familiar with you/your music mind introducing yourselves?
Minus Gravity: We are Minus Gravity meaning nothing can hold you down.  We have been through everything together, and we're still here
TV: How did Minus Gravity form? What was your mindset behind taking on the music industry?
MG: We've been making music for 10+ years together.  It was never about taking over the music industry.  Just more about trying to work harder than everyone else and improving our own music.
TV: What was your way of "getting yourselves out there" ; what was your strategy?
MG: We just keep moving forward.  We knew what we wanted and  we never looked back.  The only strategy was stay focused and keep learning our craft.
TV: You recently just released a single; "Options" and it was produced by Grammy Award winner Rich Skillz; what was it like to work with someone who has produced with many talented artists such as yourselves?
MG: It was dope,  We've worked with many dope producers.  We just try to keep our same energy in the studio no matter who it is and usually the environment is perfect when you're just yourself and  don't have to force anything.
TV: Are there any plans for future full length records/EP?
MG: EP should be dropping before the end of the year. Can't wait to share it with everyone.
TV: Who/what are some inspirations you have?
MG: Pharrell, Lil Wayne, Prince, Michael Jackson Stevie Wonder, James Blake, Kanye West, James Brown, Andre 3000, Erykah Badu, Sade.
TV: How do you think social media is effecting the way artists/musicians/bands get their music out there to get heard? Any negative or positive thoughts on this?
MG: It's different because everything is instant now, you can record a song , make a video and upload it all within an hour.  So it's good and bad because almost anybody can do it now.   So it's kind of cluttered but it's also a gift and a blessing type thing.
TV: If there is any artist you want to produce/work with on any future material who would you pick? It can be multiple of artists as well.
MG: Pharrell, Kanye West, Lil Wayne
TV: Any last words to say to your fans to conclude this interview?
MG: That they aren't fans. They are family. We been doing this so long anybody who listens to our music means more than they could ever understand. And of course. Nothing can hold you down. Minus Gravity.