August 5th, 2018 marked the last day of the final cross country run of the Vans Warped Tour, right in West Palm Beach, FL. The lineup was diverse, sprinkled with fan favorites and local bands. Just a couple of days prior, a handful of the Florida tour dates saw torrential rain, and one even got rained out. Obviously, concert-goers were expecting rain due to tradition, but luckily, we dodged a bullet. Drops of rain fell as the show closed, setting the mood of reality that the final Vans Warped Tour just came to a close. But, enough about the end of the show, let's talk about what made the day so great.
For me, the hardest thing about Warped Tour was always arriving at the perfect time. Between parking and checking in for press, something always goes wrong for me, which results in missing a band or two that I really wanted to catch. For once, I got everything planned out right and I was able to catch the first main stage band of the day, Mayday Parade. My first photo pass ever was through Mayday Parade, and I had seen them and photographed them quite a few times in my early years of concert photography. Because of that, up until this month, I hadn't photographed the band since the Spring Fever Tour in 2013. Throwback, I know. Needless to say, I was pleasantly surprised by the band and their upbeat stage presence, especially because I can tell that they haven't lost their spark. It was really cool to see so many people hyped up in the amphitheater that early in the day for one of the Florida bands wrapping up the tour that Sunday.

Mayday Parade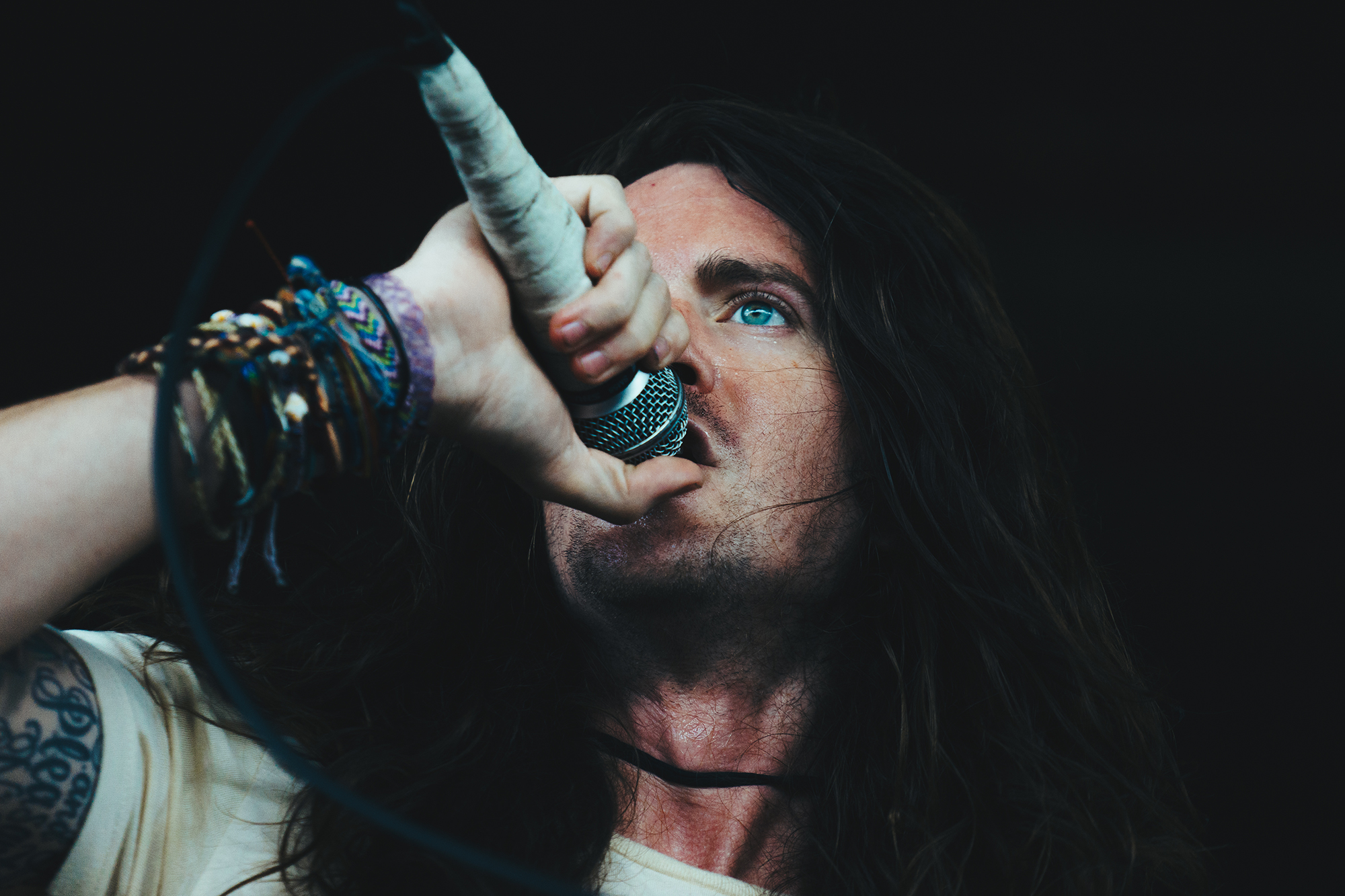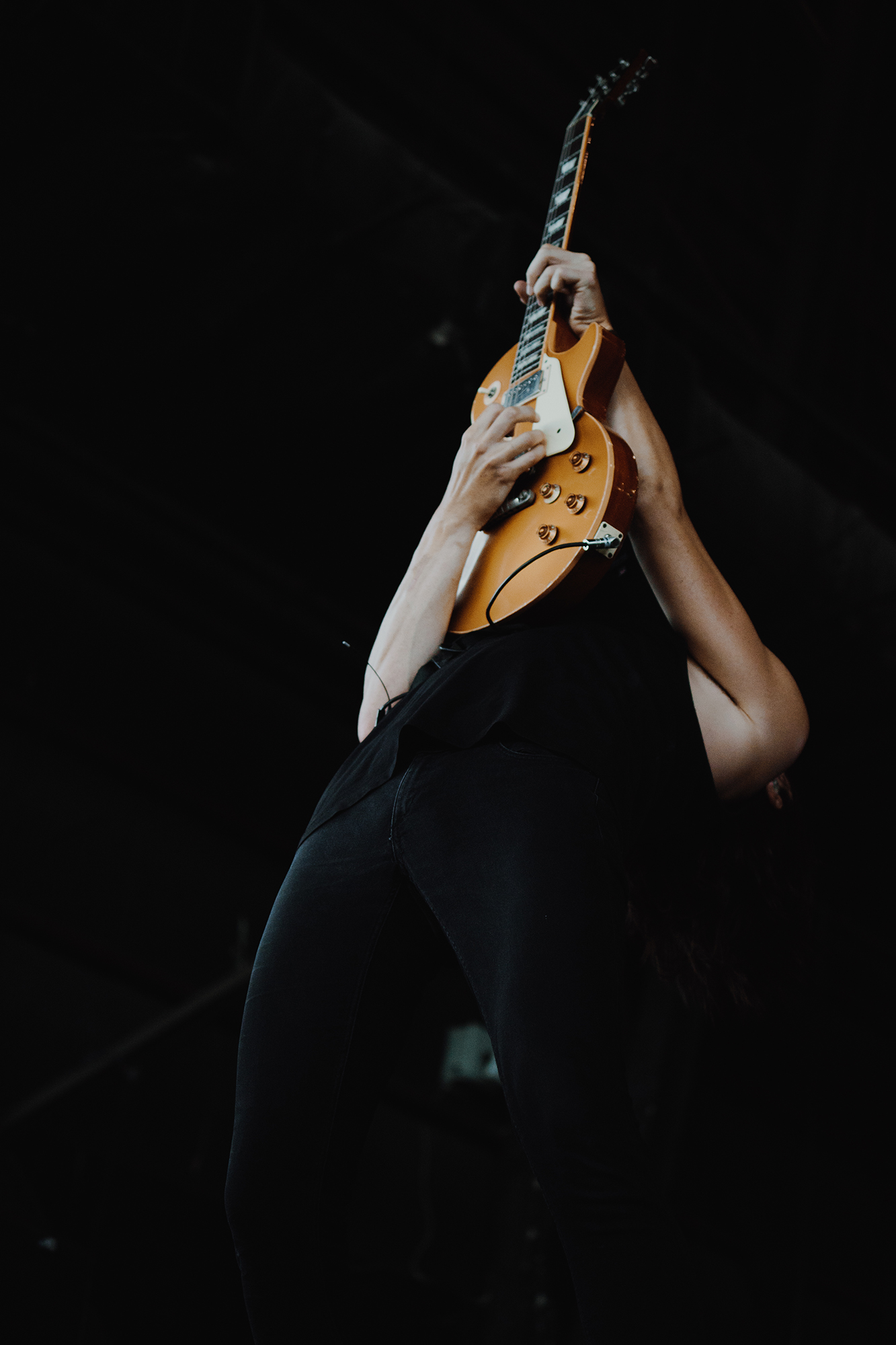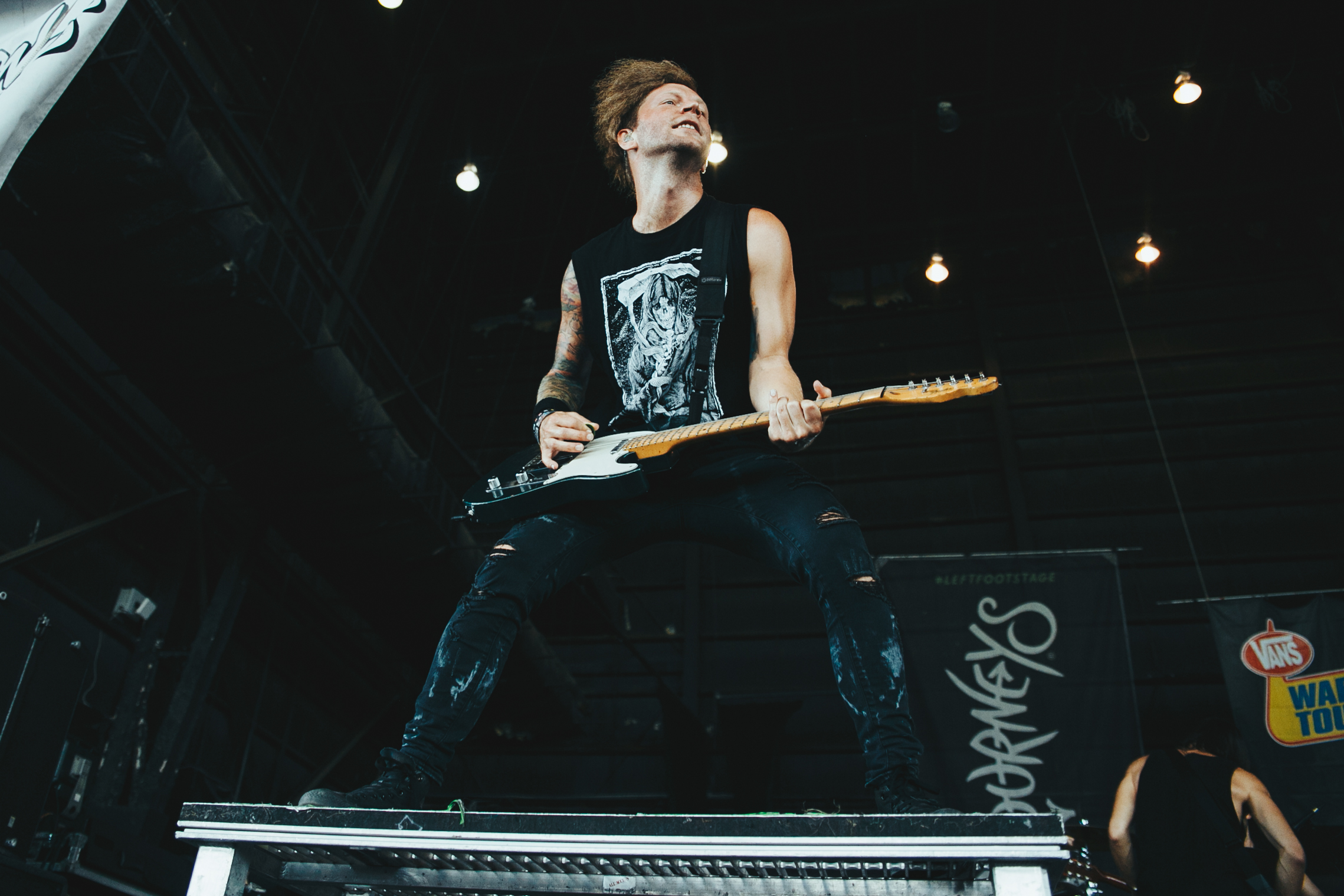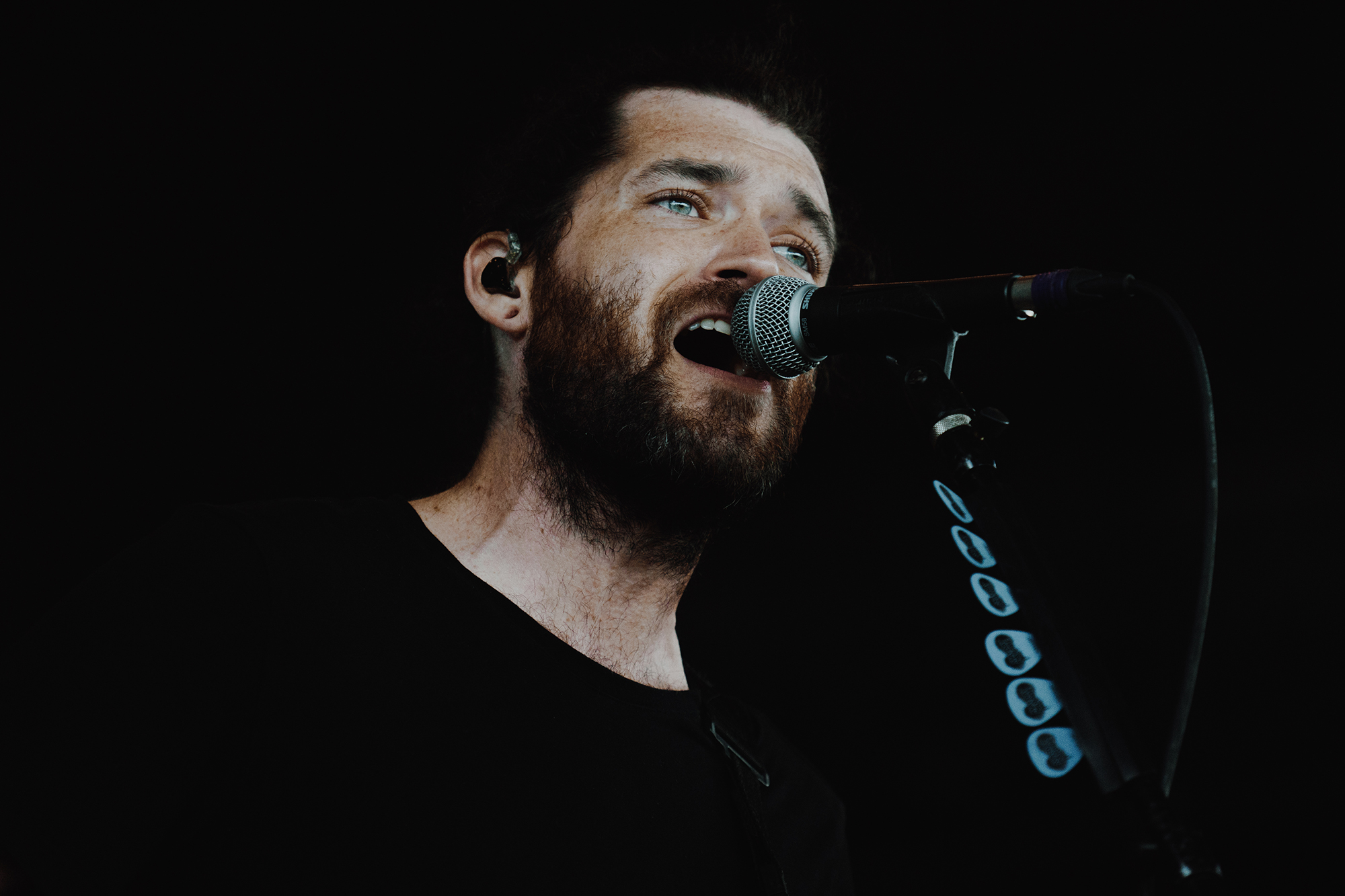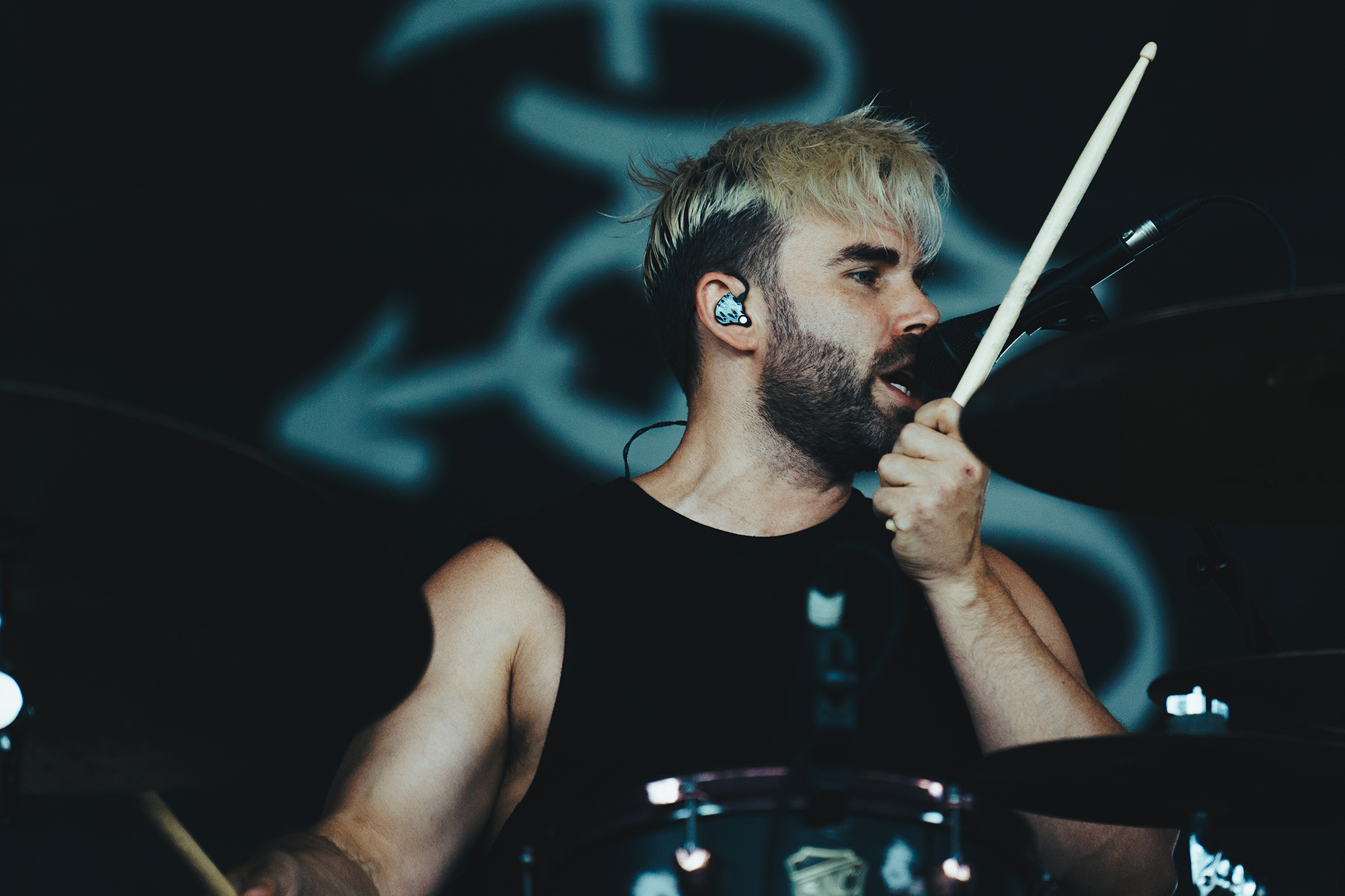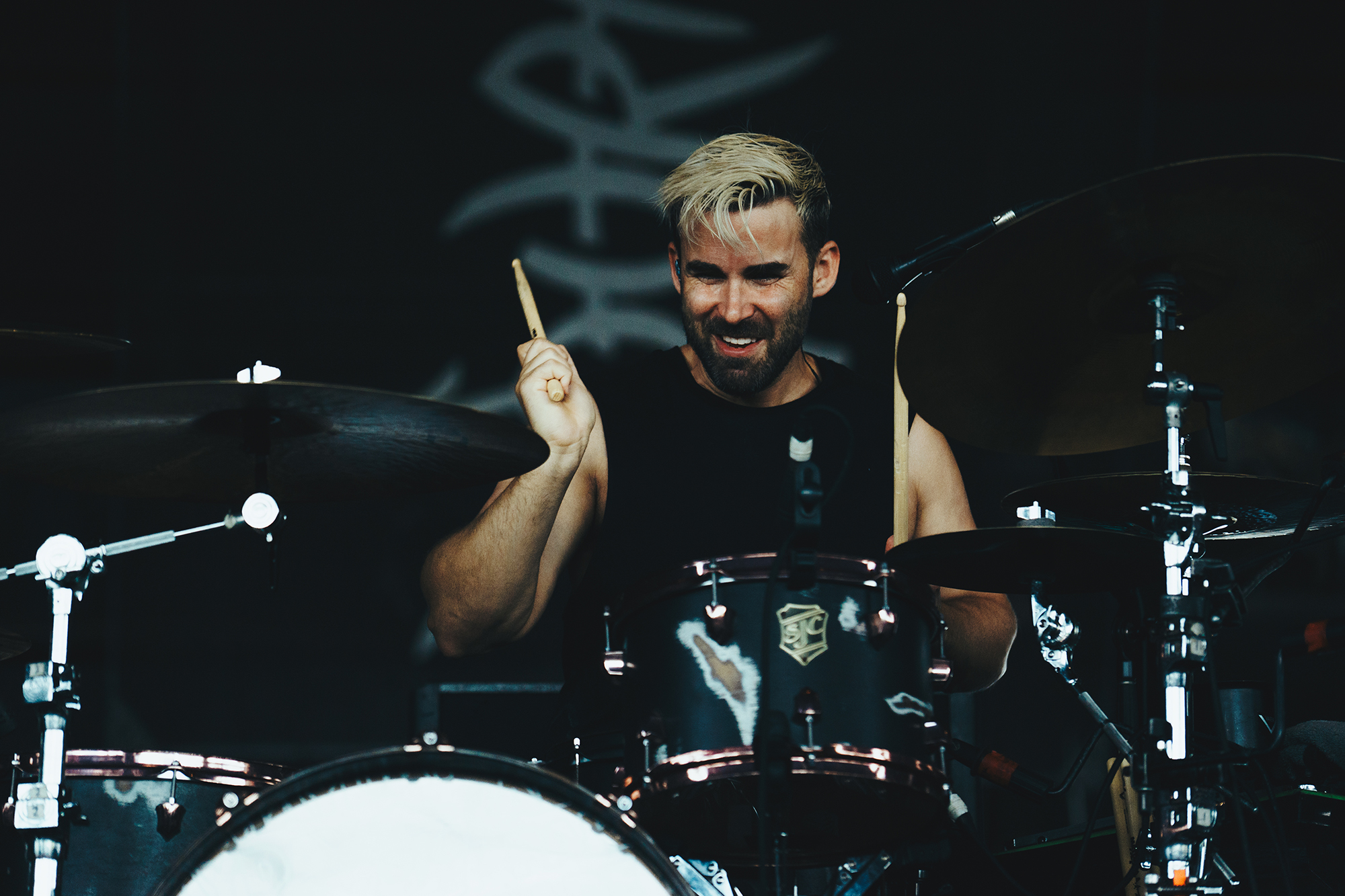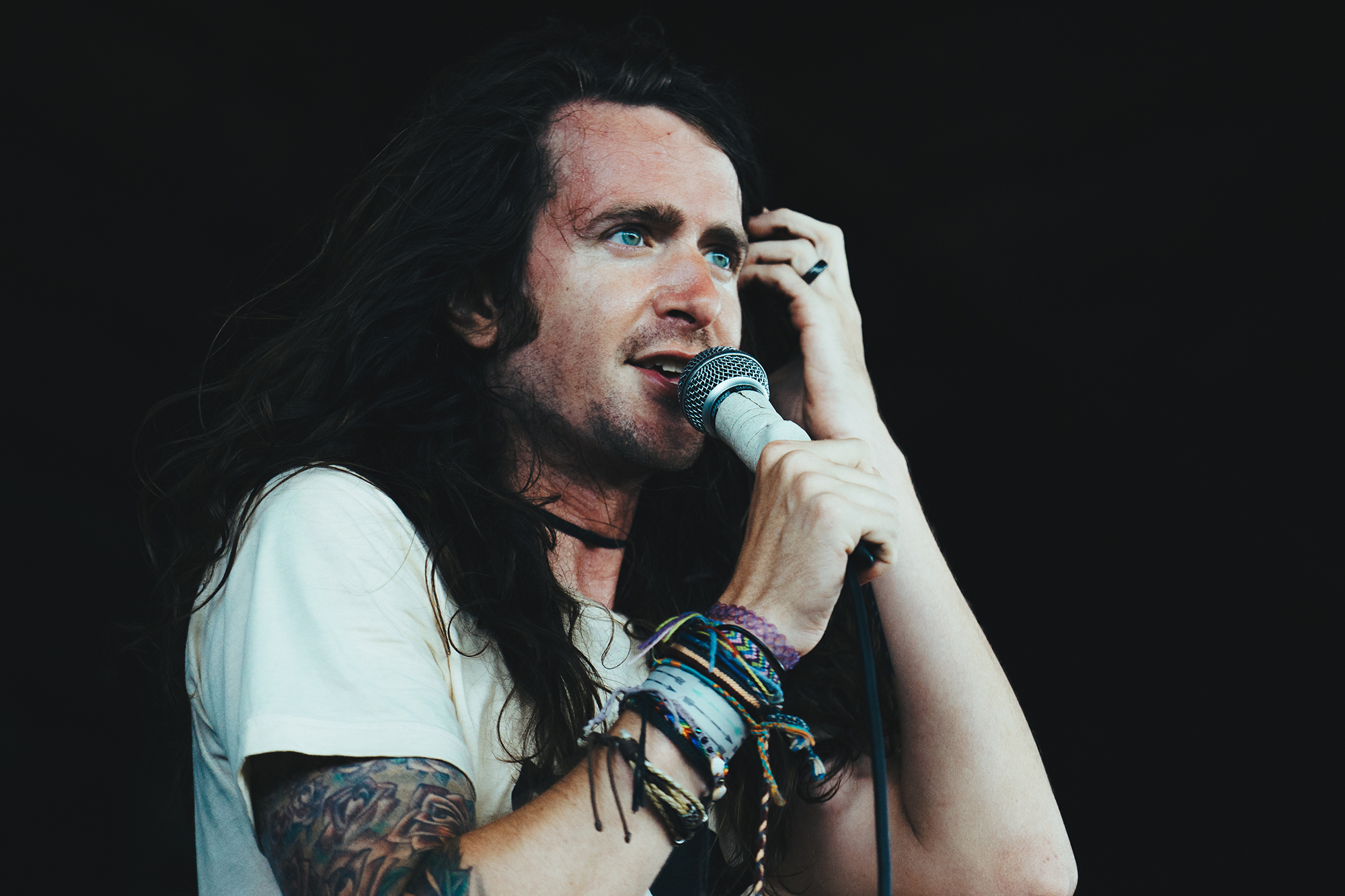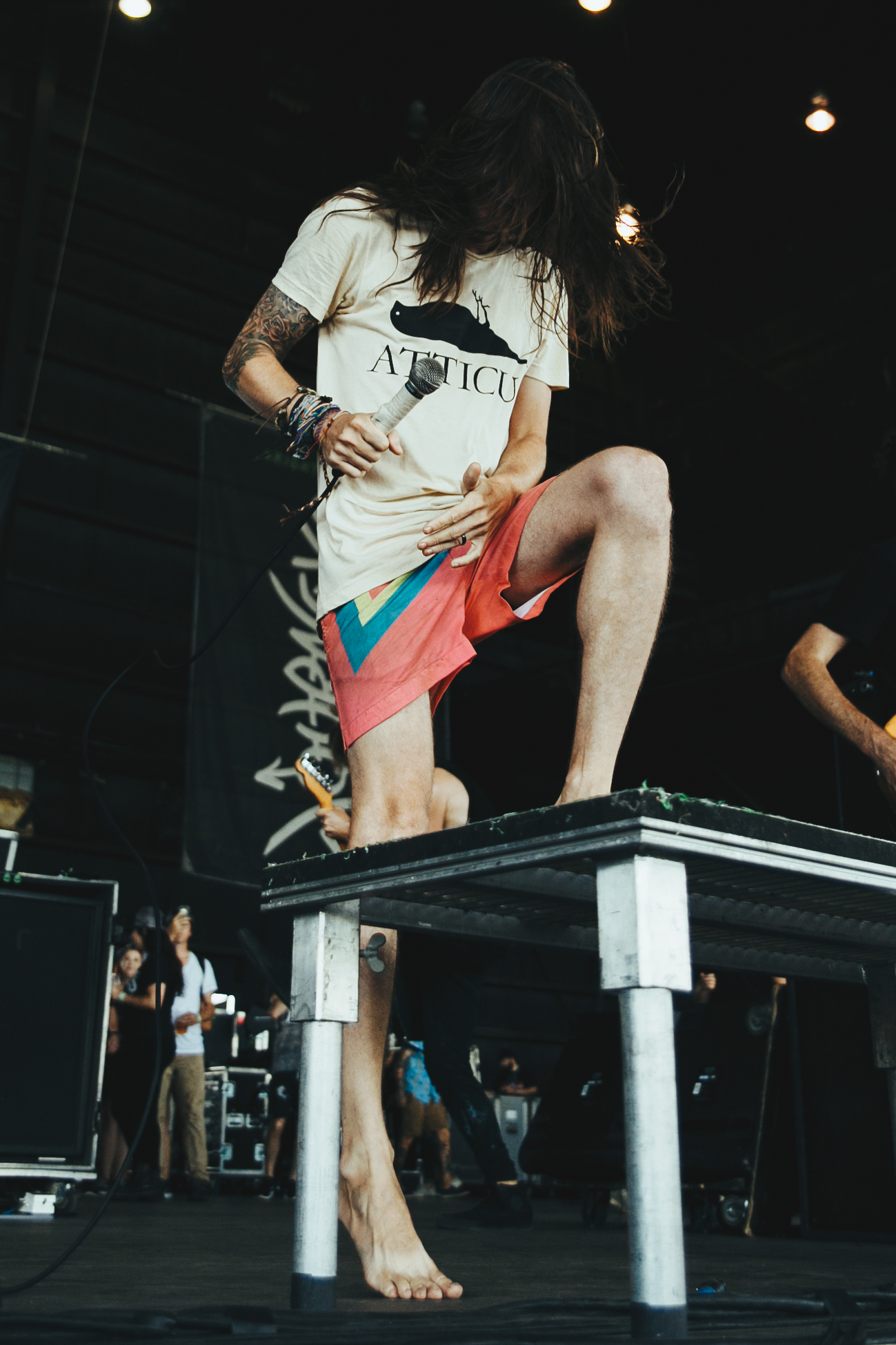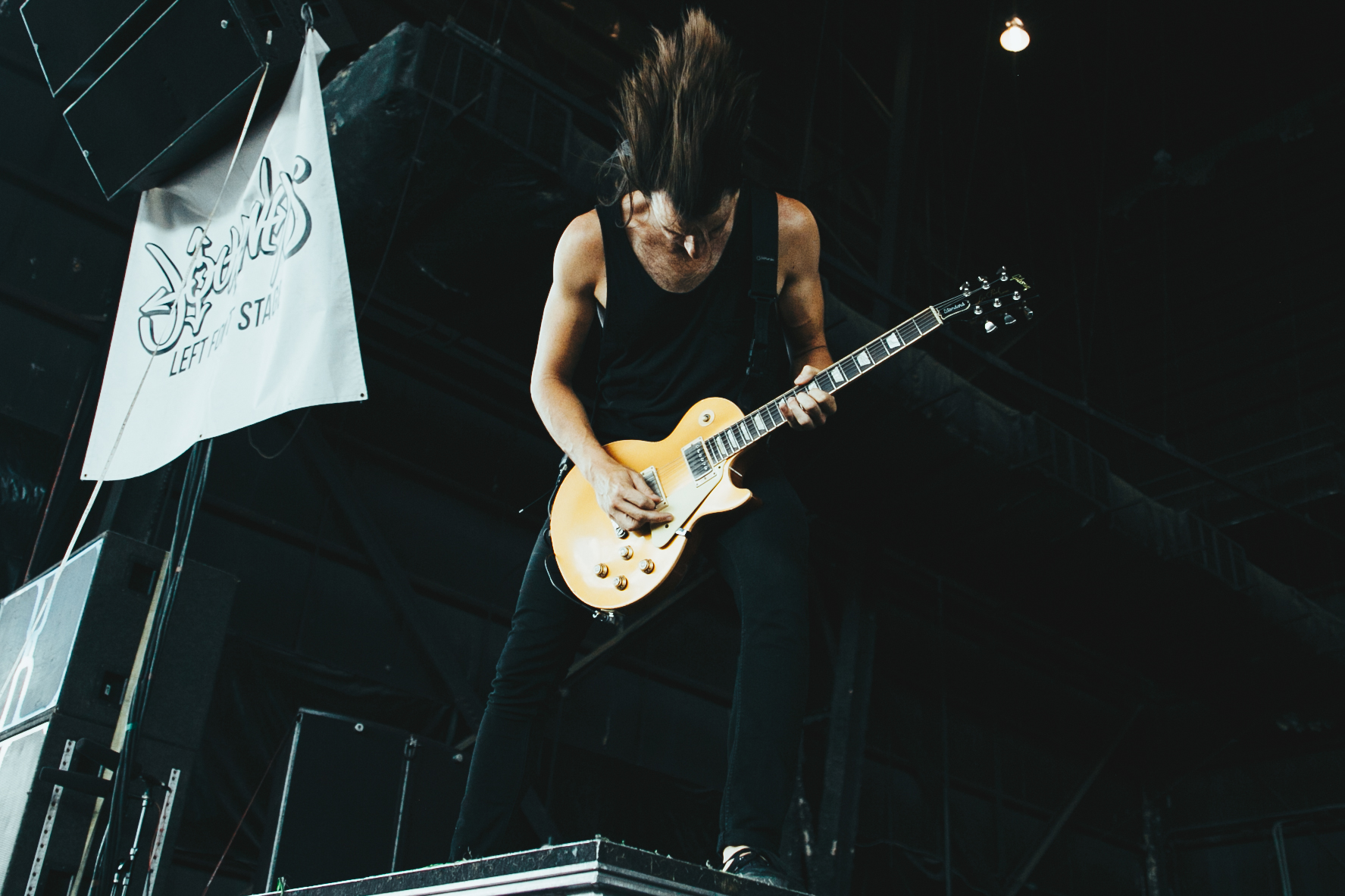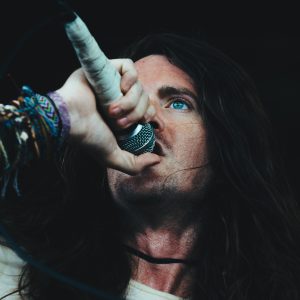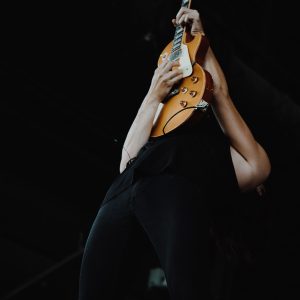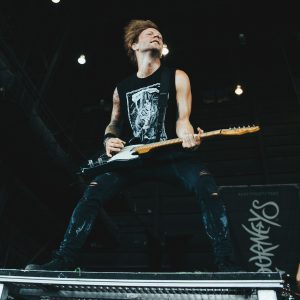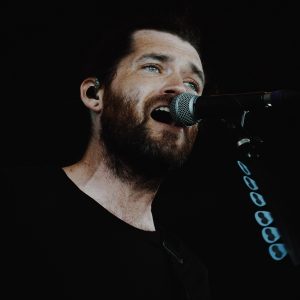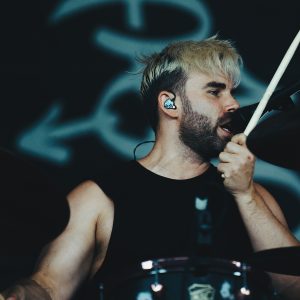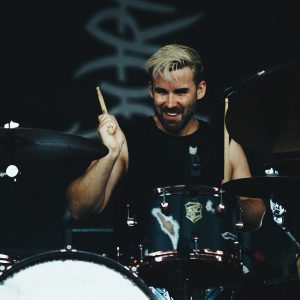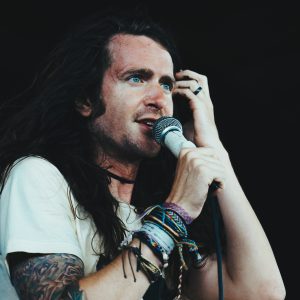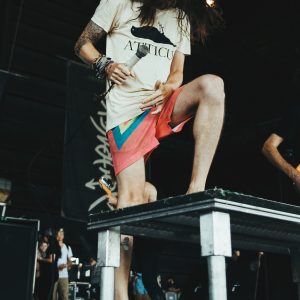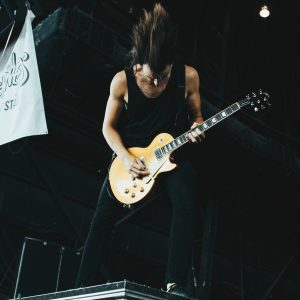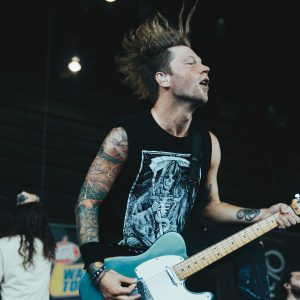 In all of my years of attending and photographing Warped Tour, this was the first year I checked out the Full Sail stage. Shameful, I know. But, this time around I got to take photos of Wilder Sons, a band from my hometown. They were given the opportunity to play the final date just after the release of their new EP "In Between." Needless to say, they killed it. It was such a fun, upbeat set and the guys put their all into their performance, and a good size crowd gathered around and fed off their energy. It was one of my favorite moments of the day, hands down.
Wilder Sons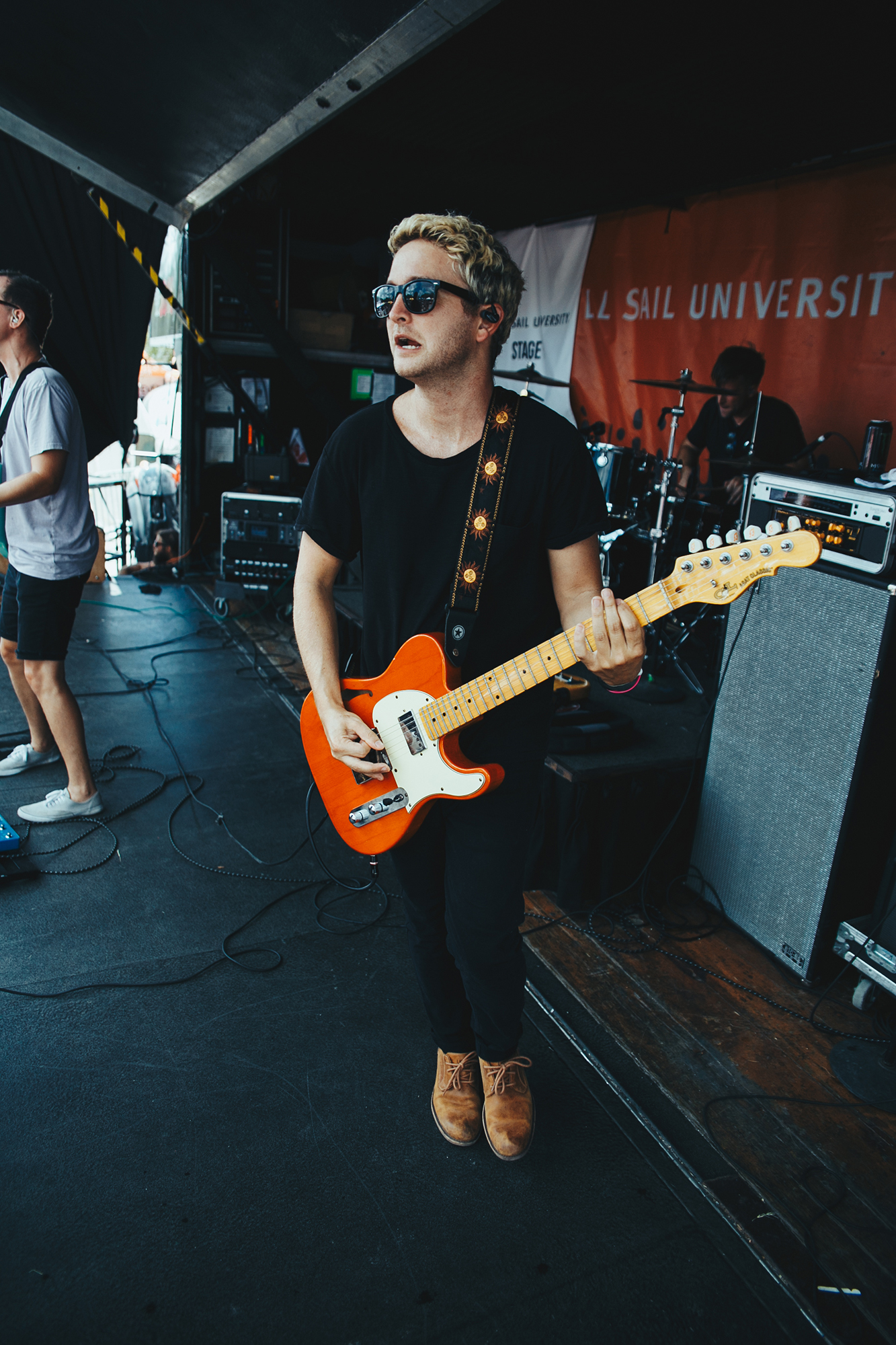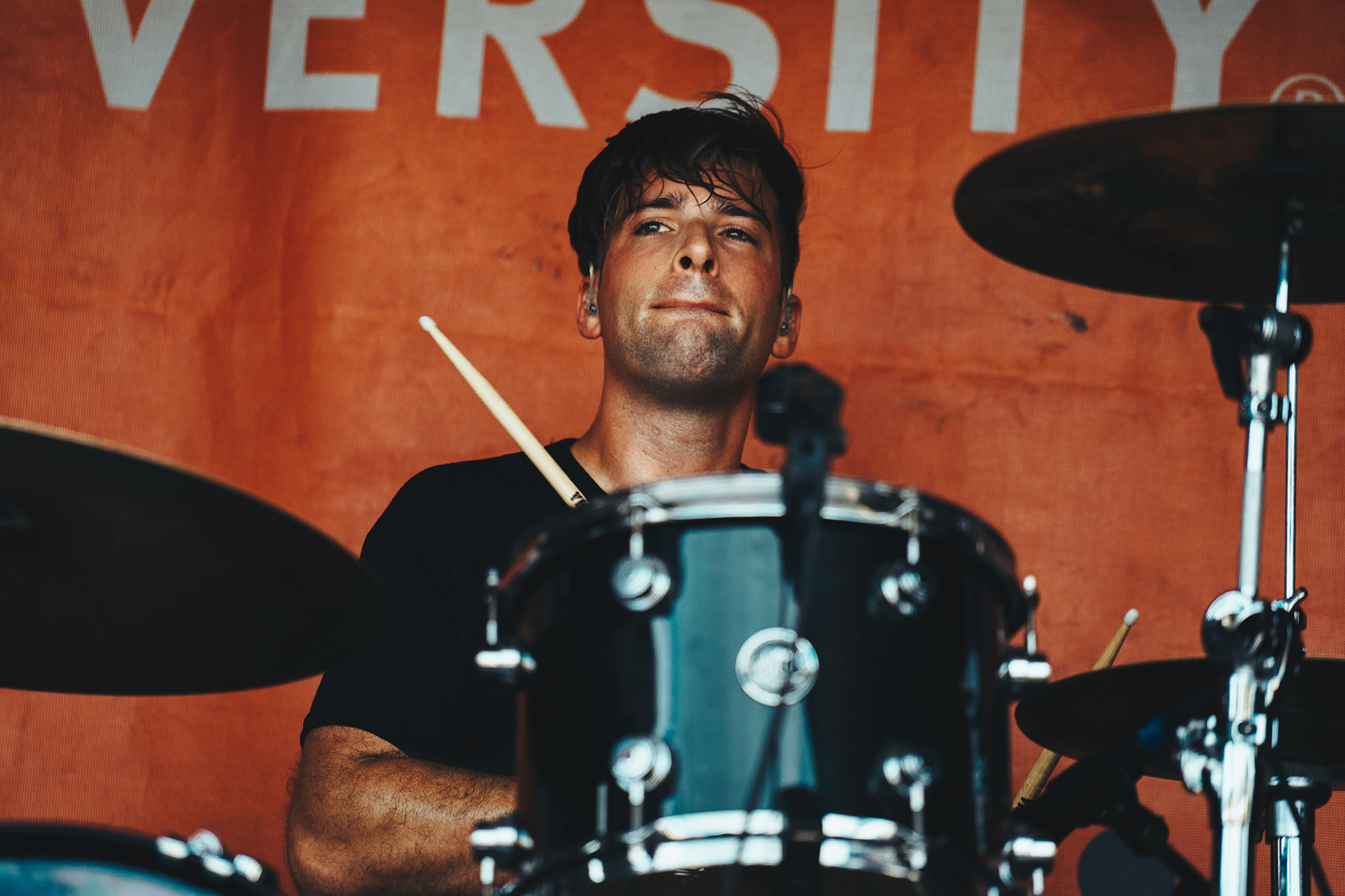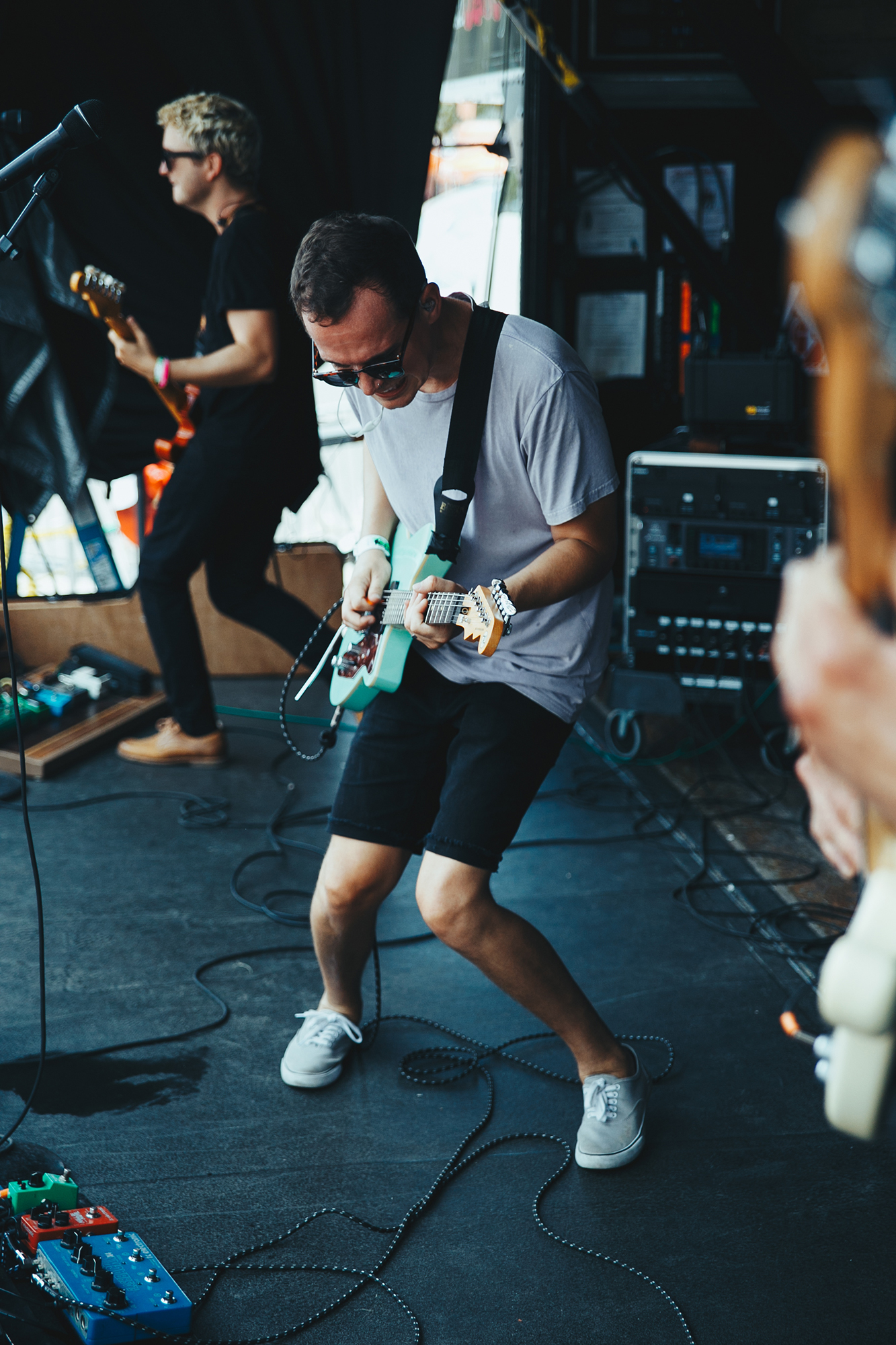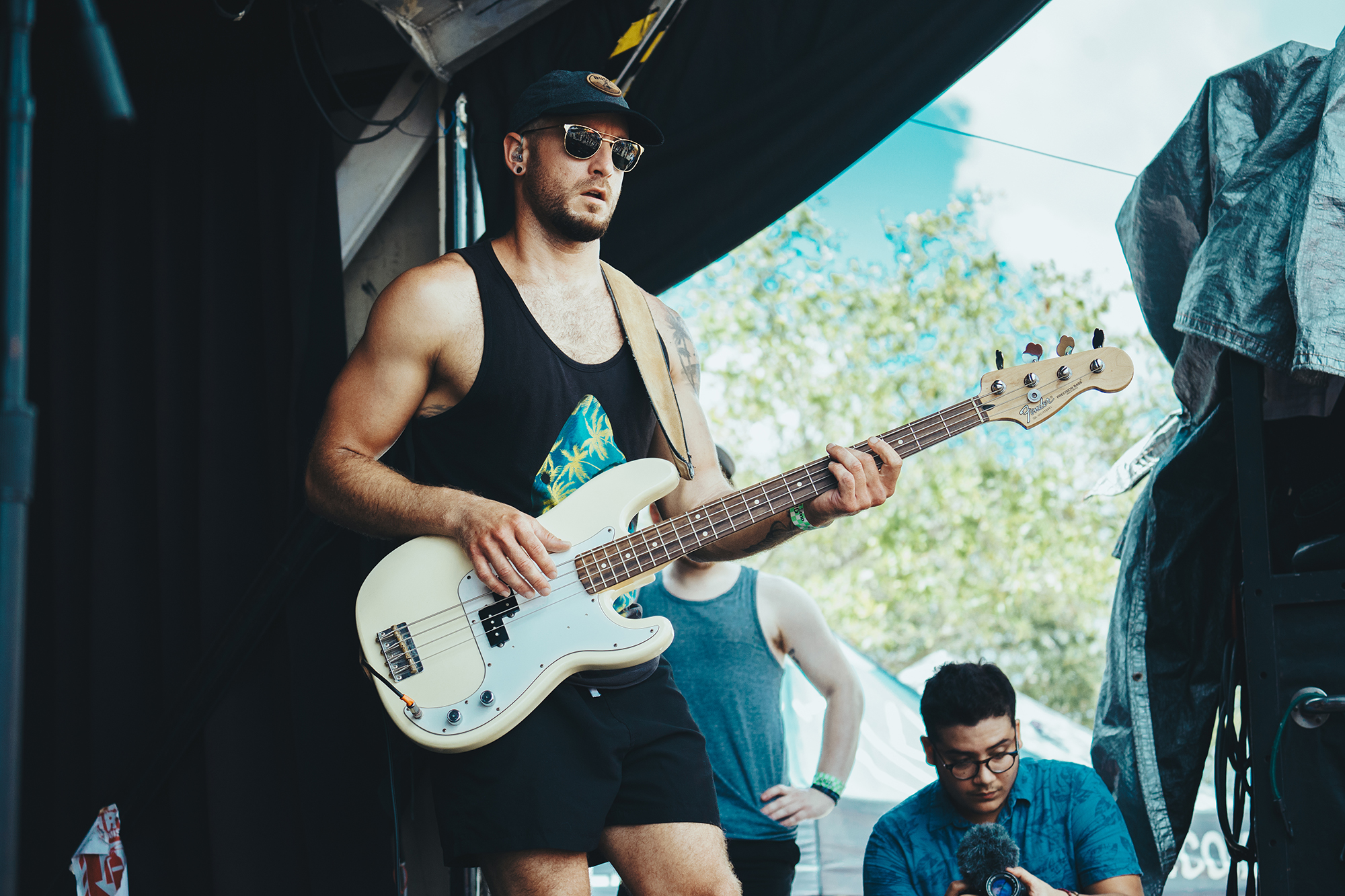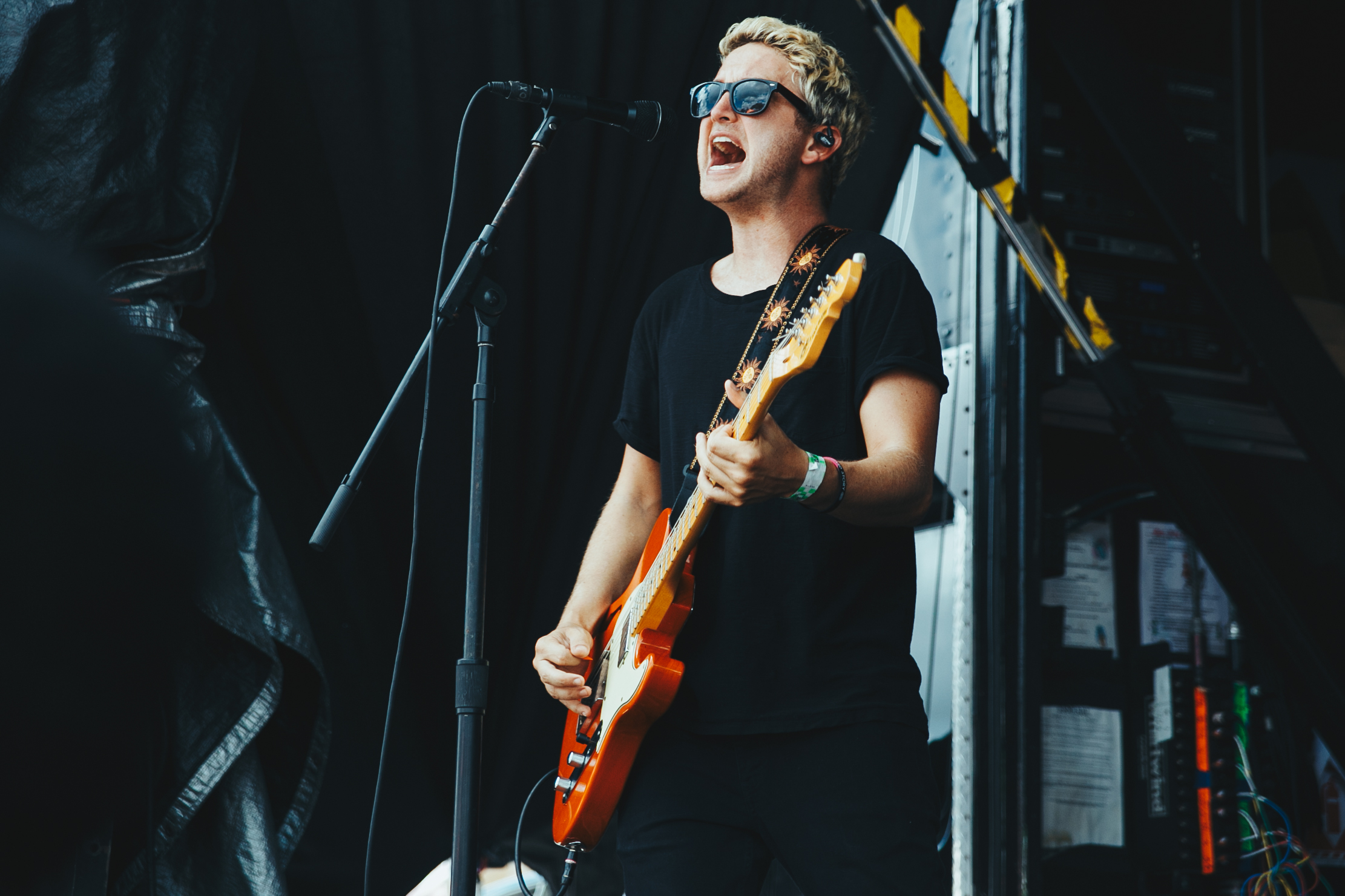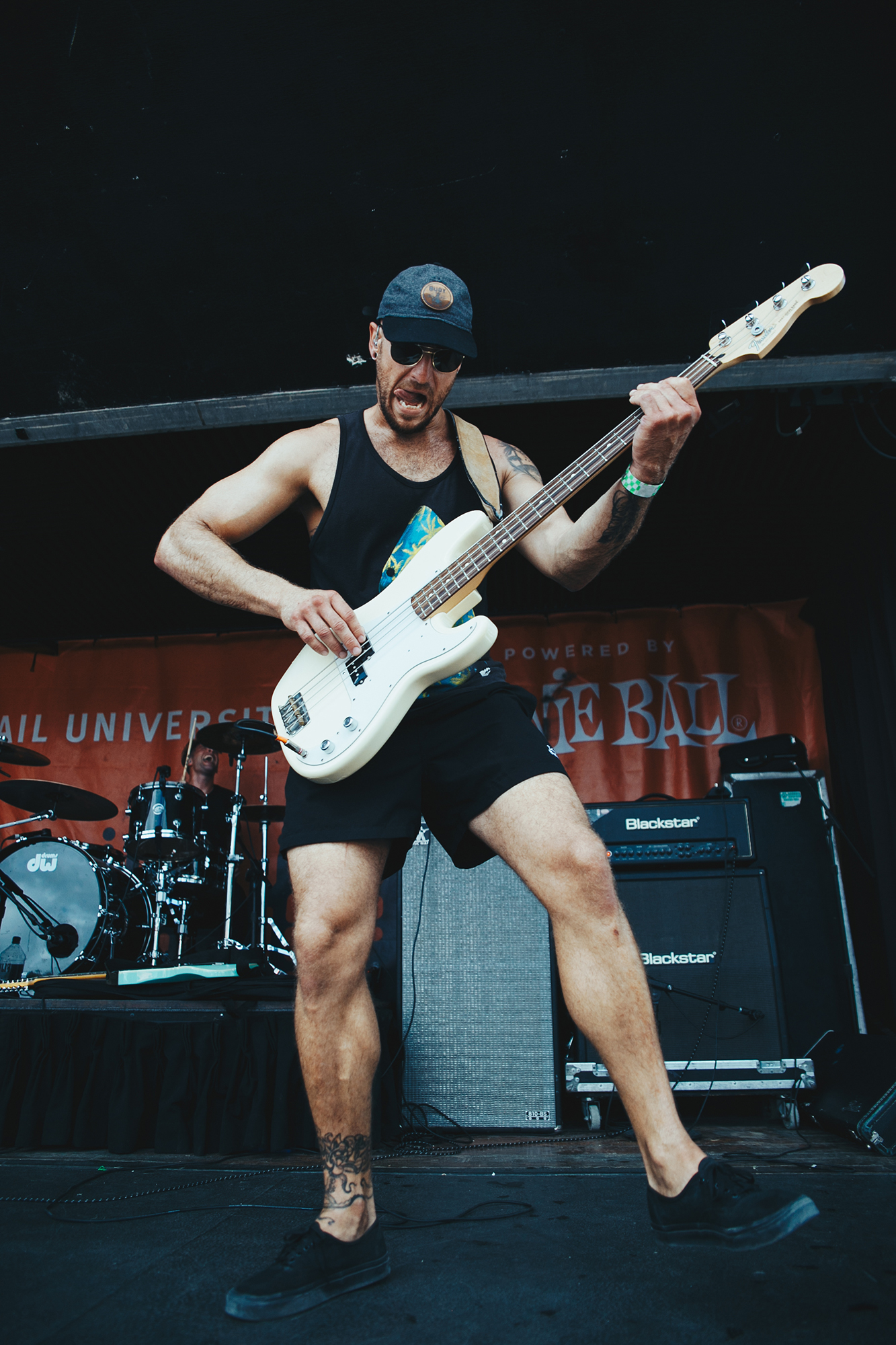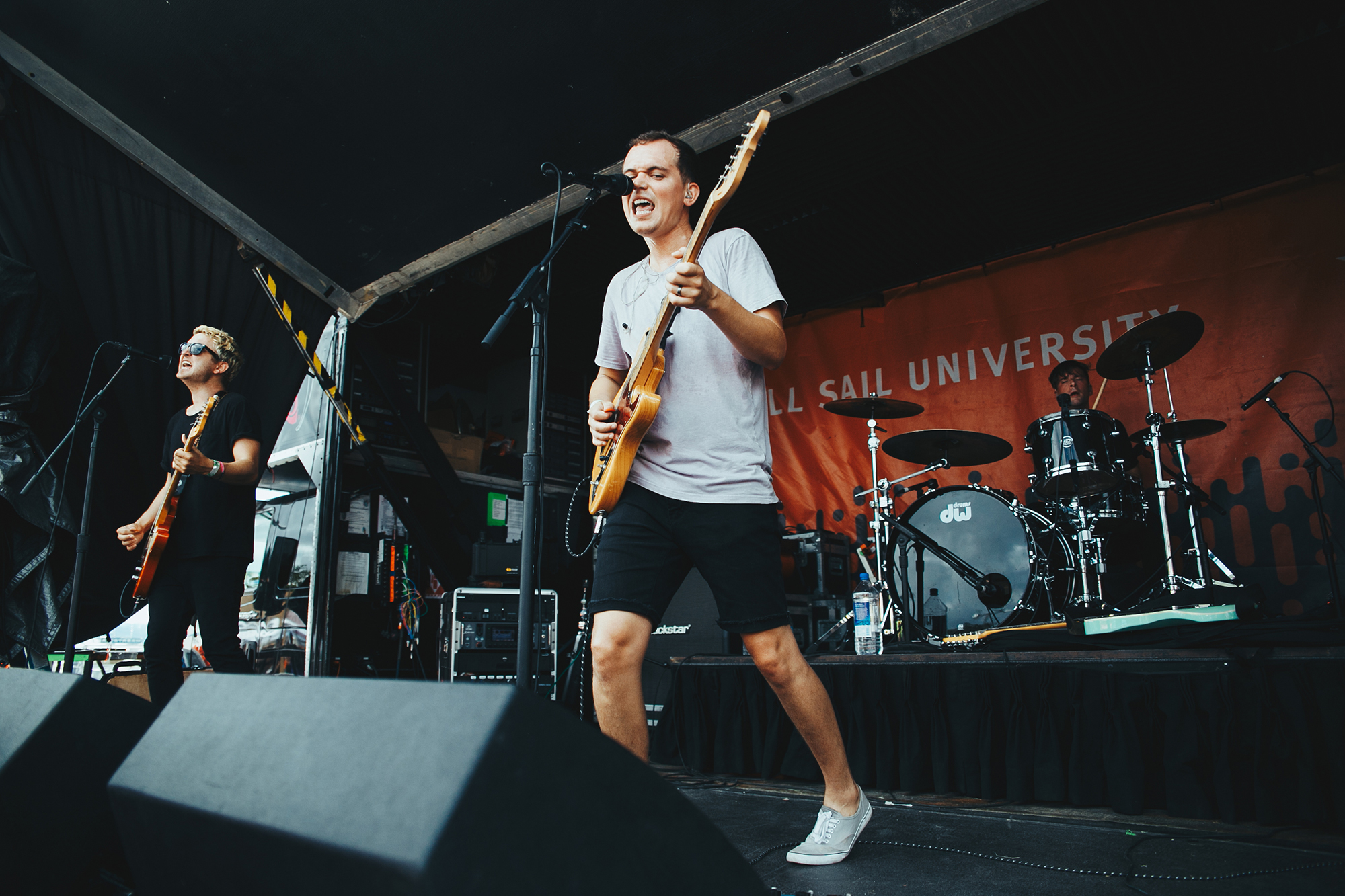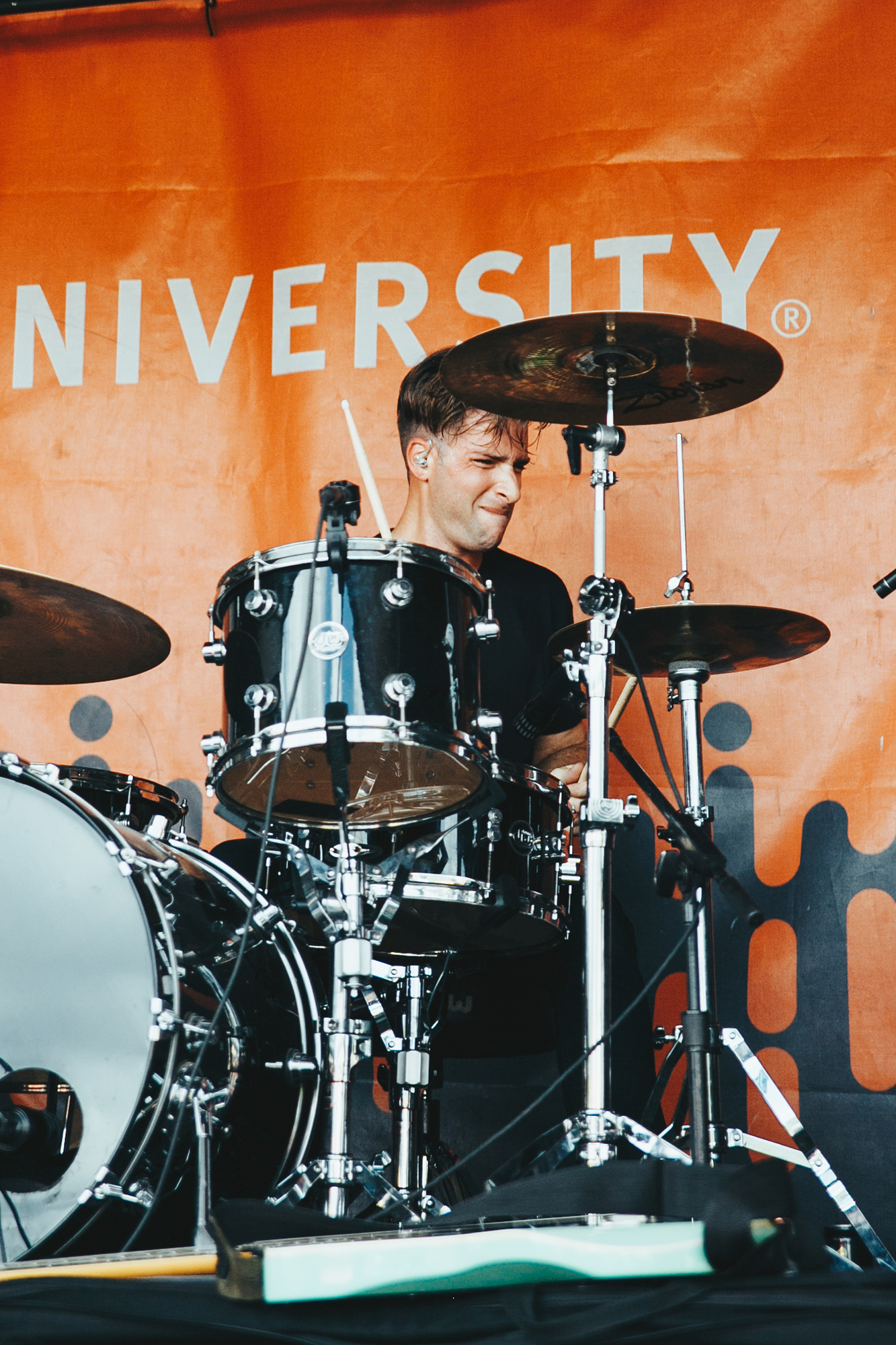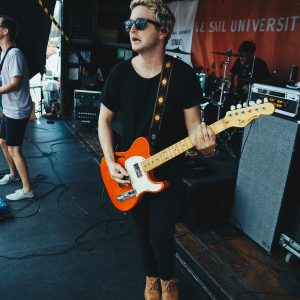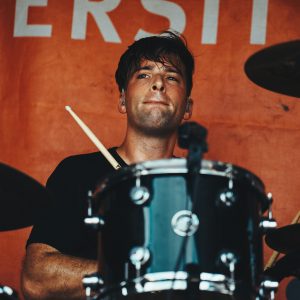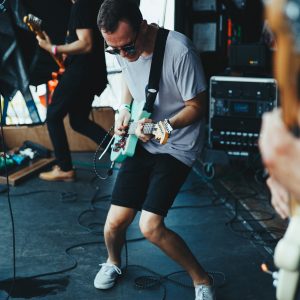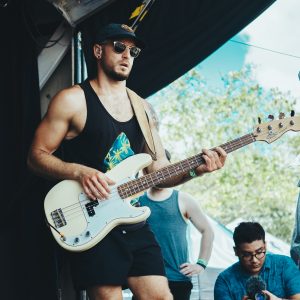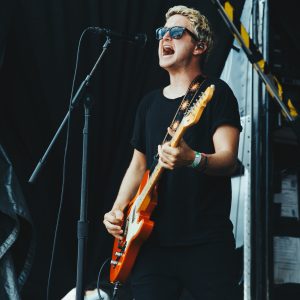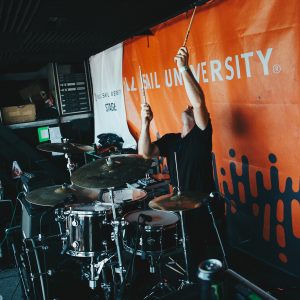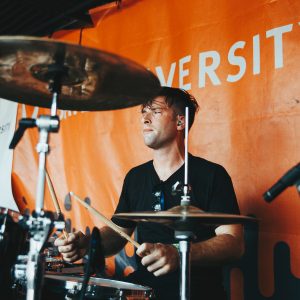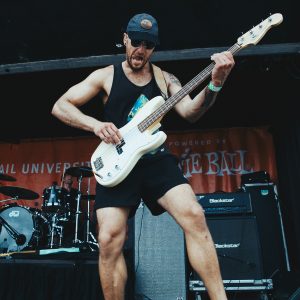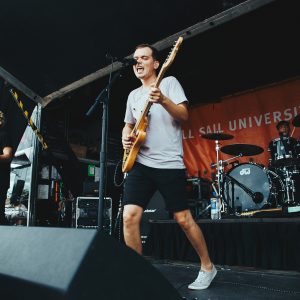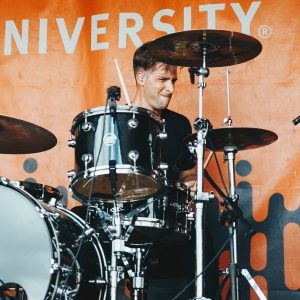 If you went to Warped Tour, as a fan or as media, if you didn't check out Doll Skin, you committed a crime. This group of girls put on such a fun, energy packed set that was unlike any other that I saw at the show. I unfortunately could only catch one song due to close set times, which still bums me out. But, regardless of that, one song was enough to fully take in how stellar, unique, and badass they really are. They are making waves in the scene, and they are already taking the world by storm.

Doll Skin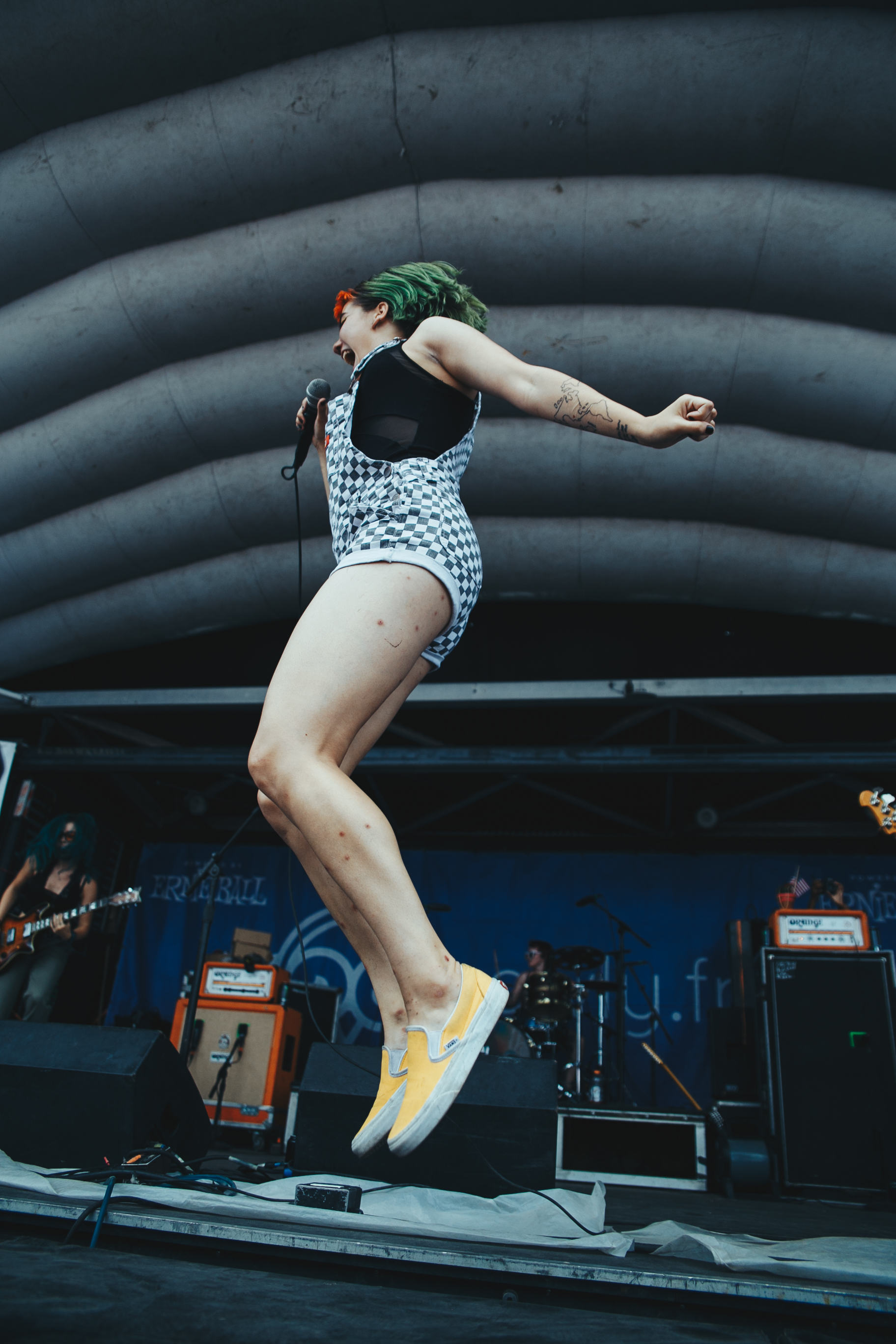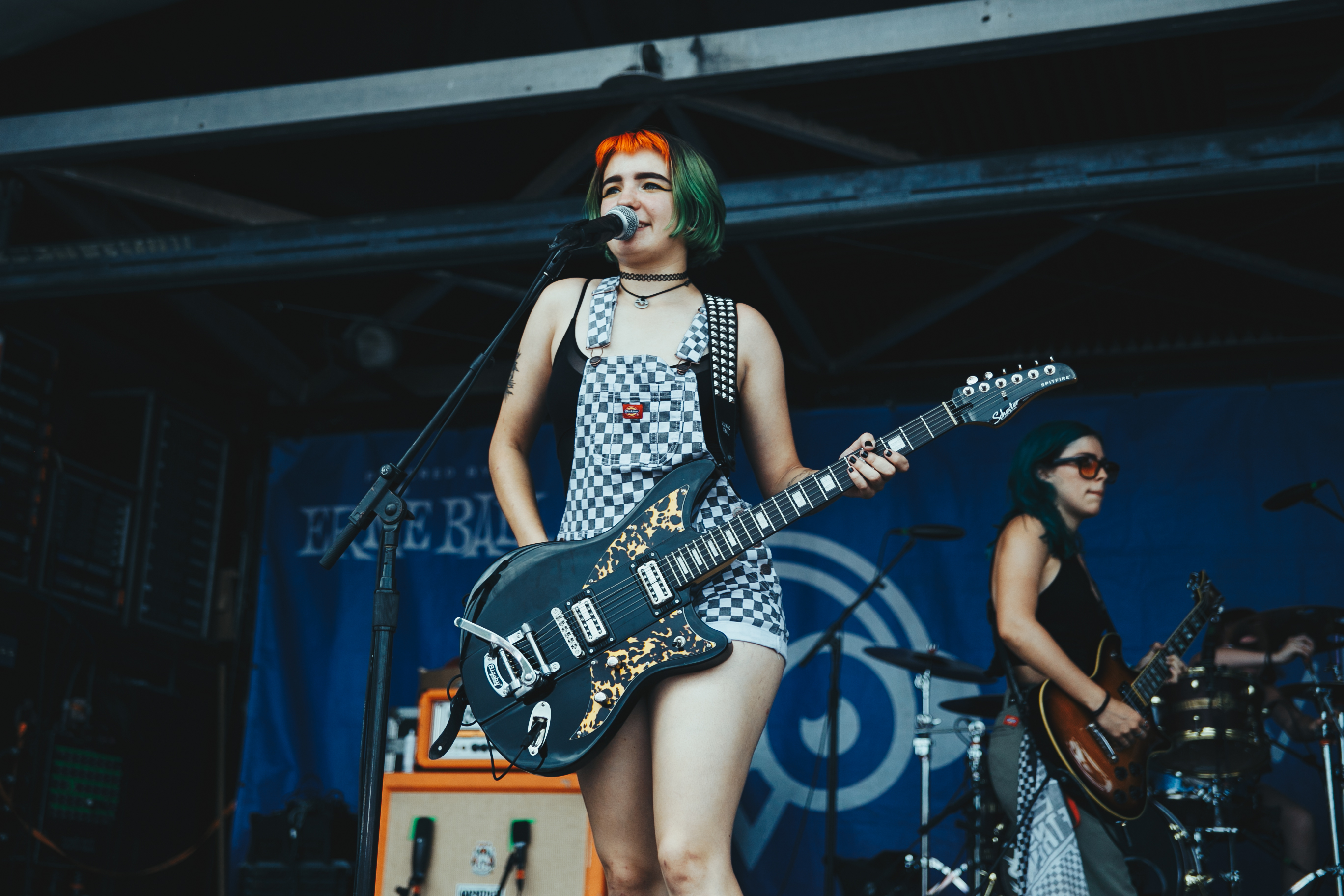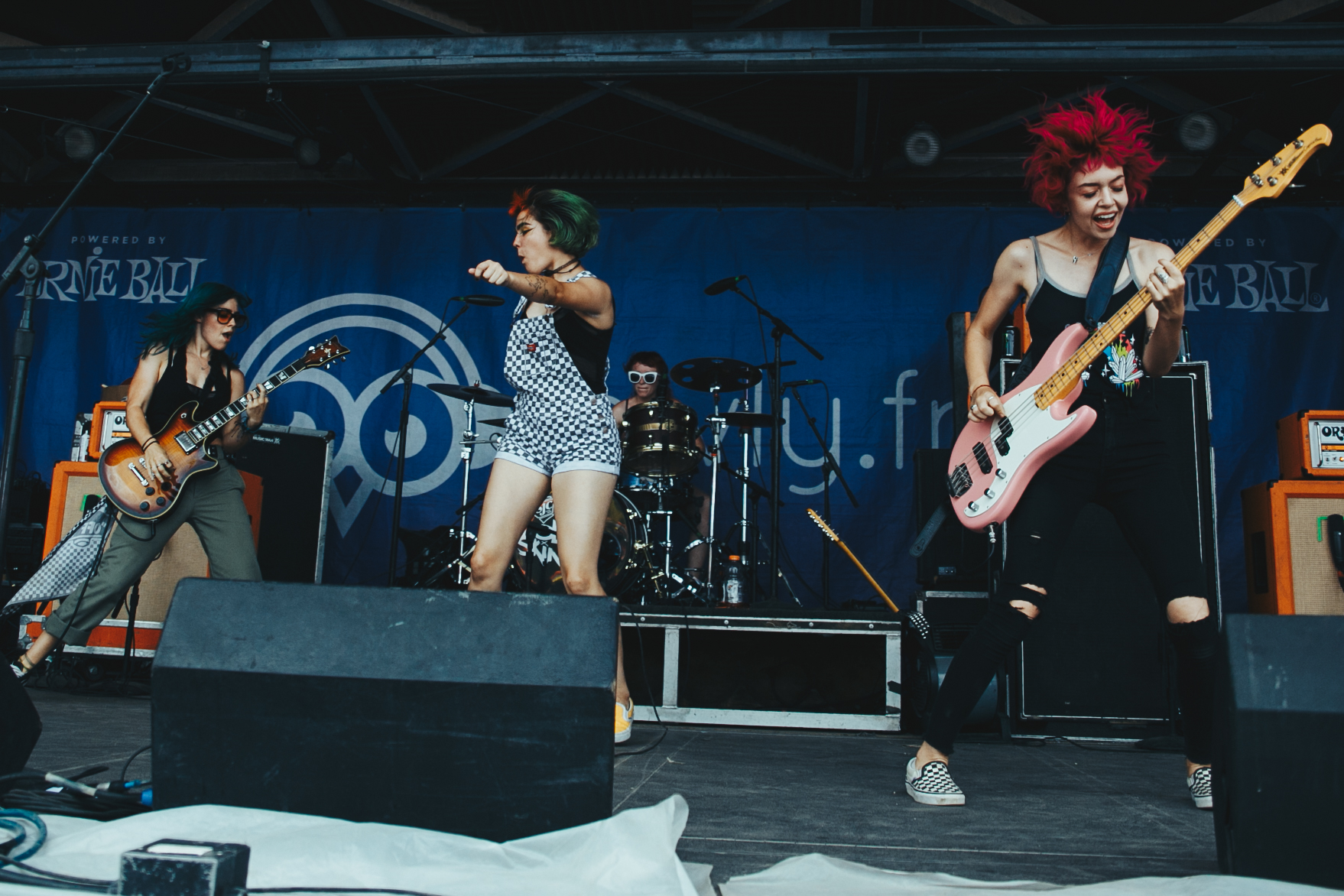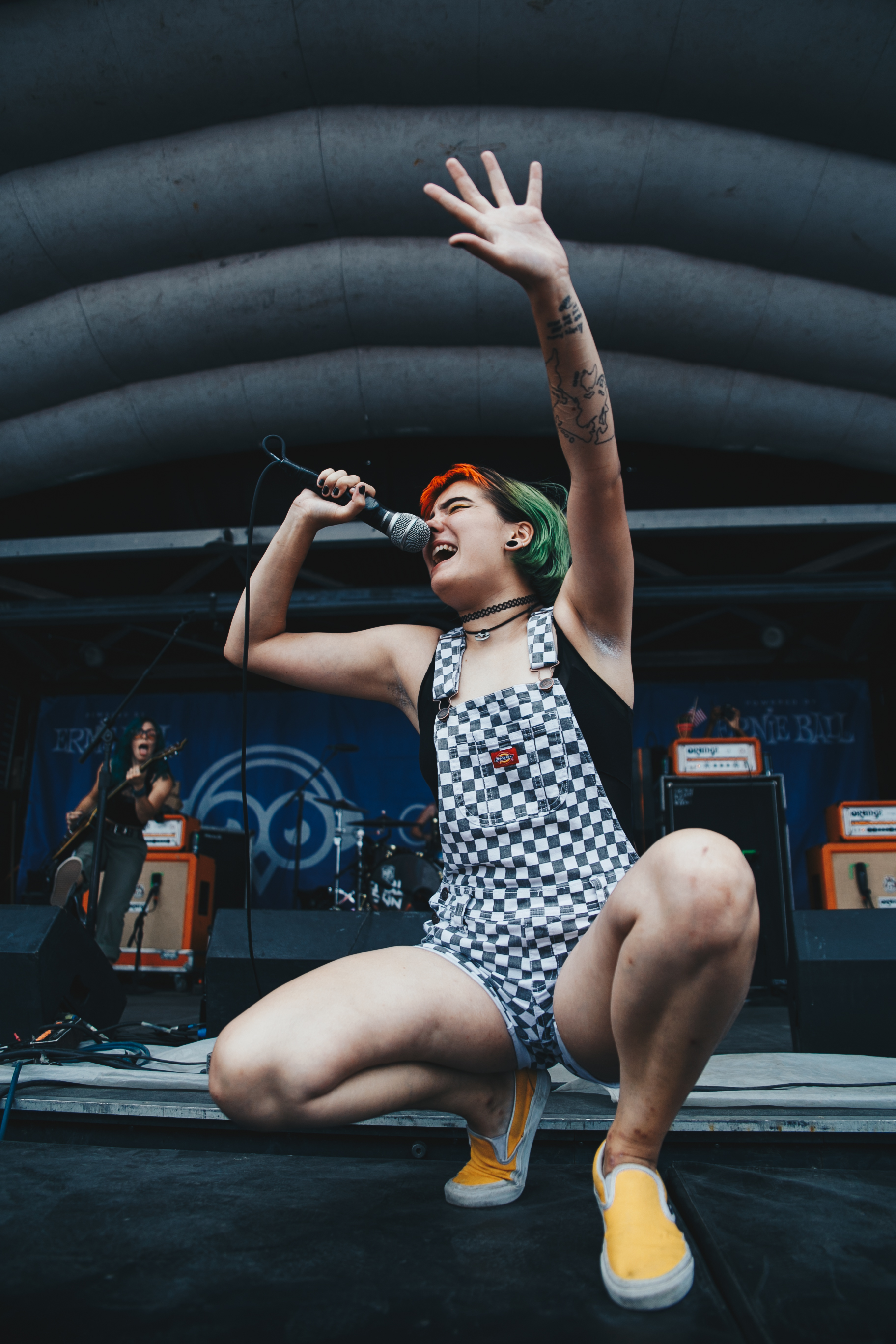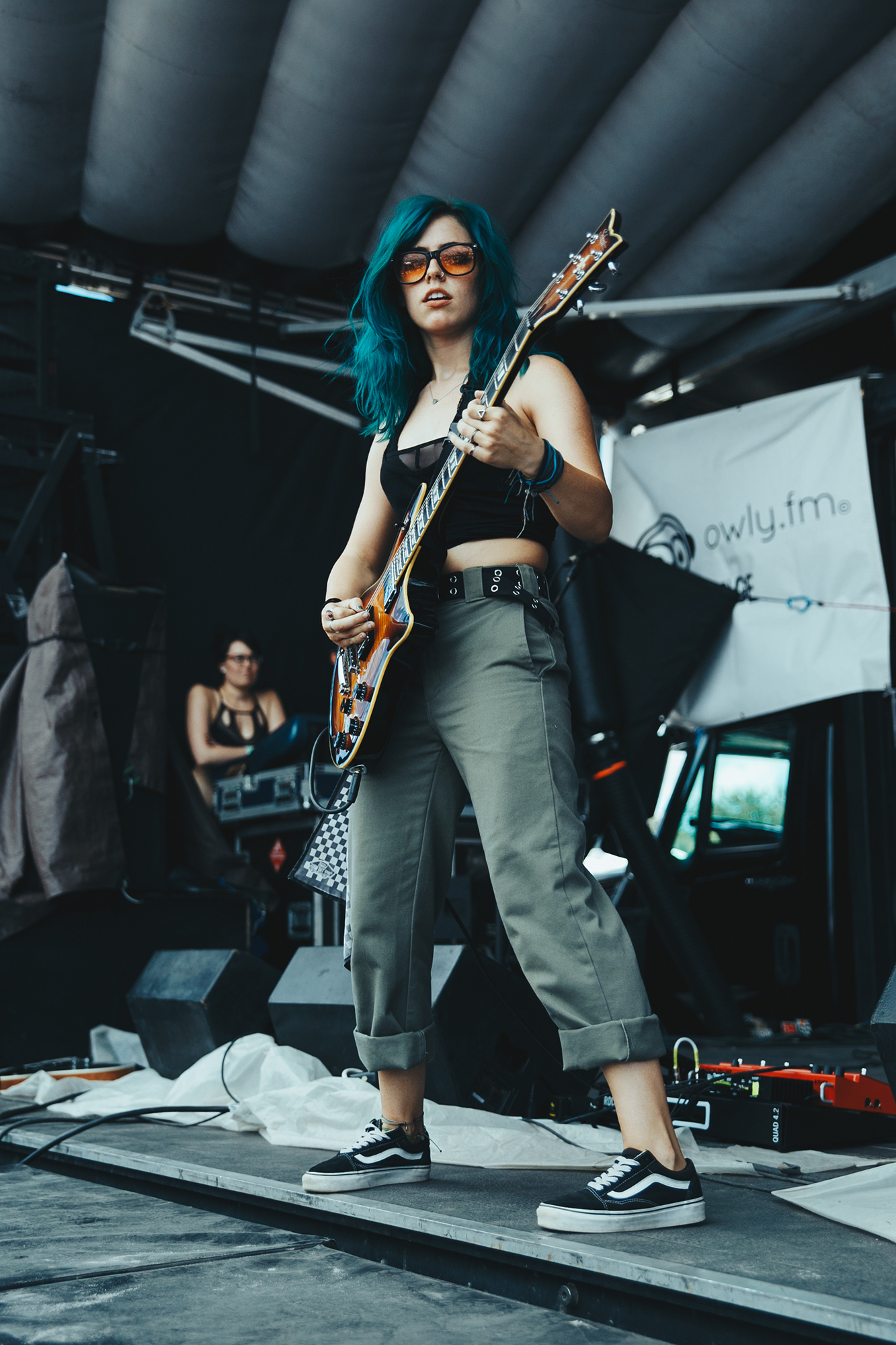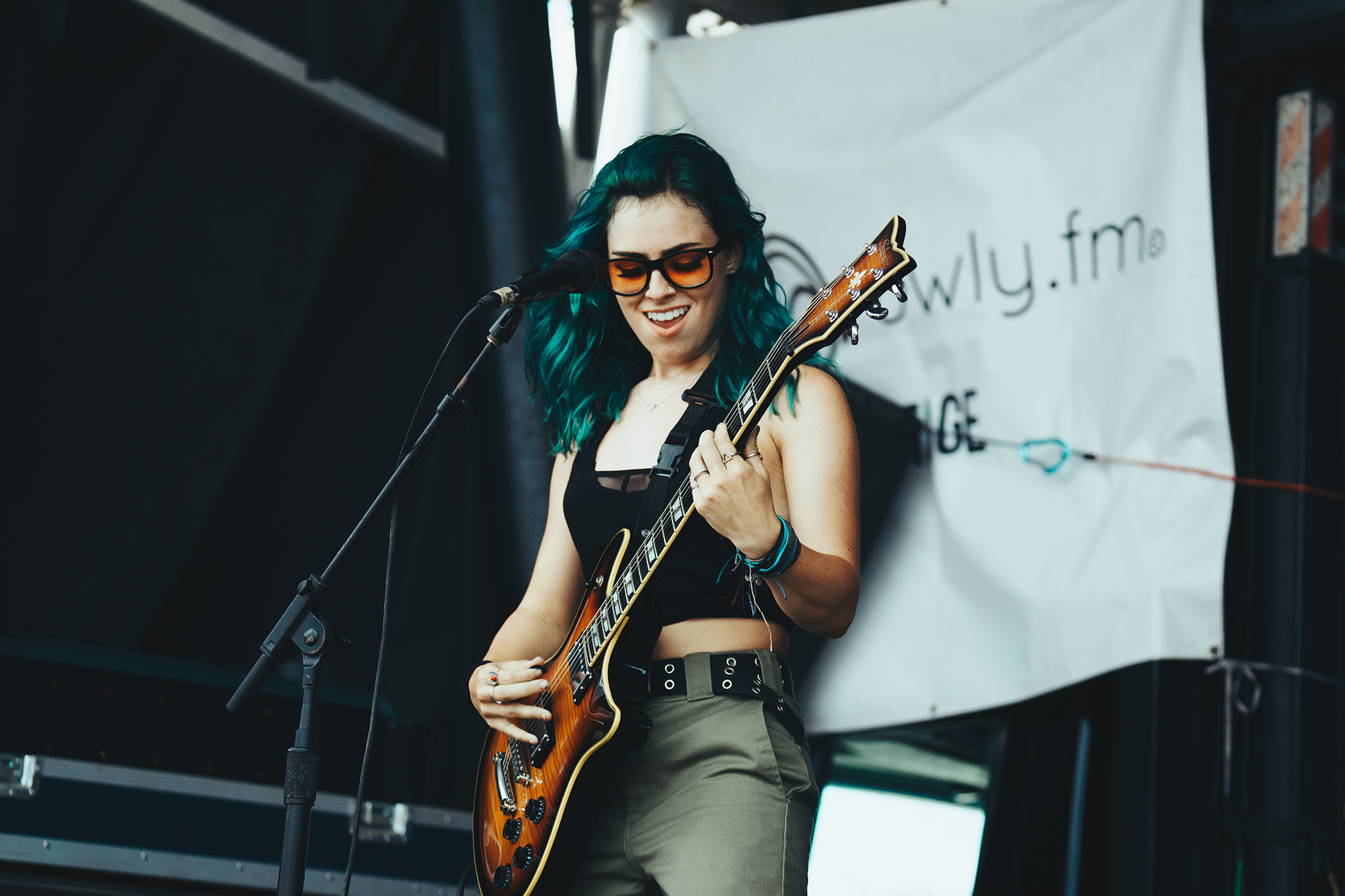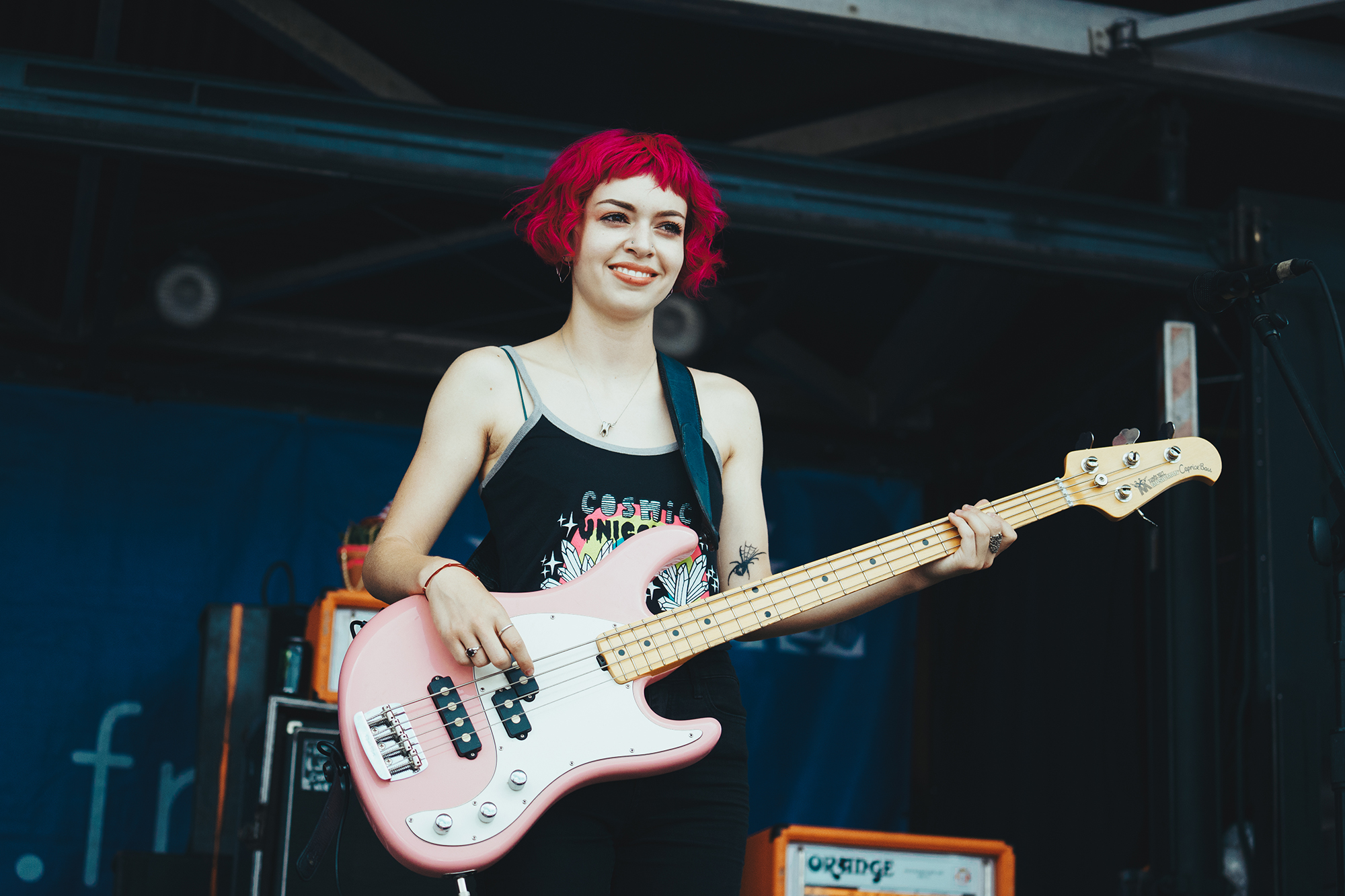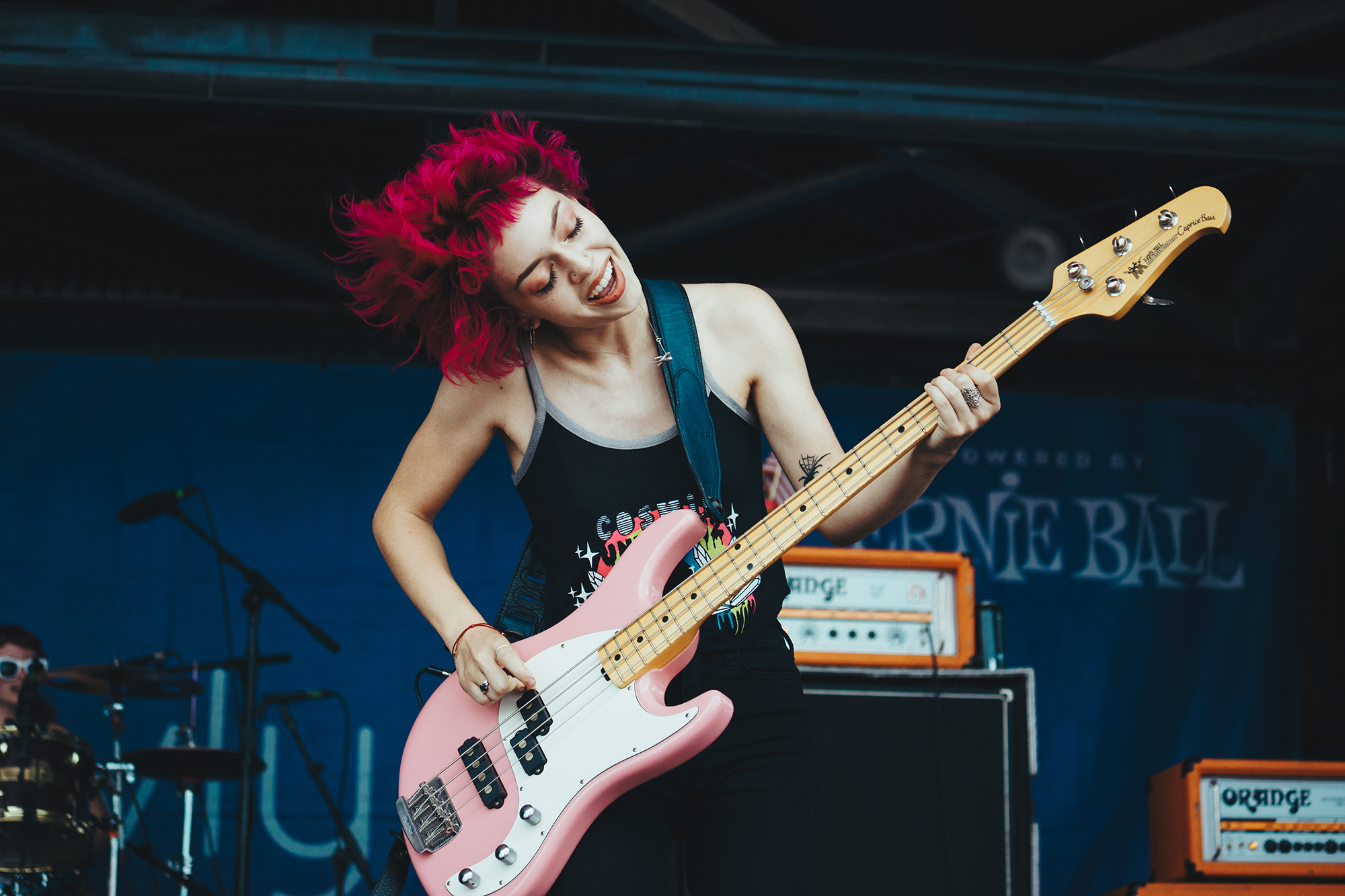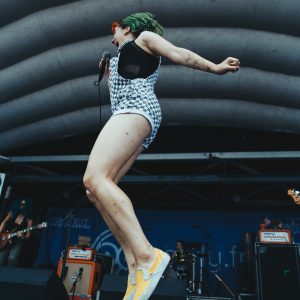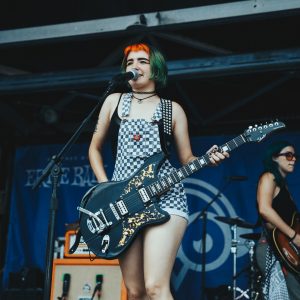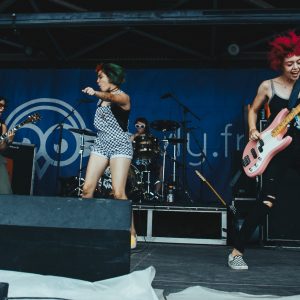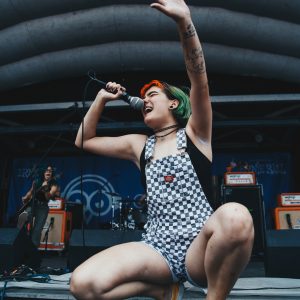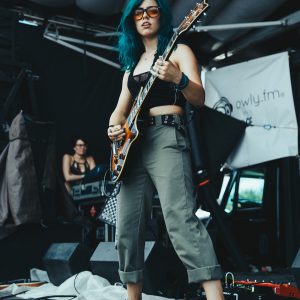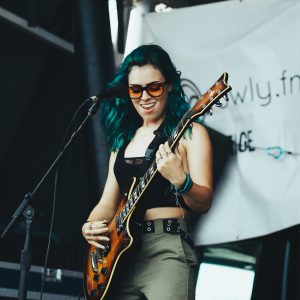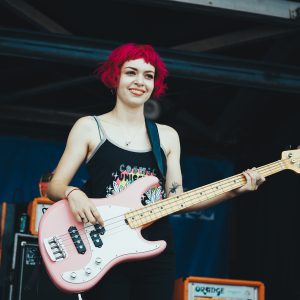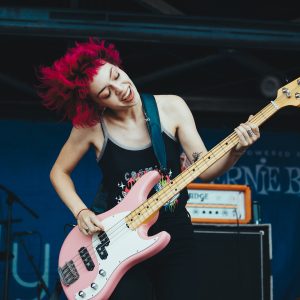 Waterparks have climbed their way to the top as one of the most popular pop punk bands right now. Their bubblegum pop sound is easily identifiable and catchy, if you're into that kinda stuff. The crowd was thick for this trio, and by far had the loudest screams I'd heard all day. Frontman Awsten Knight had the crowd cheer for Otto, drummer, and Geoff, guitar, to vote for who their favorite was. Earplugs were a great decision, if you ask me. The band was full of energy and gave their fans a set to remember.
Waterparks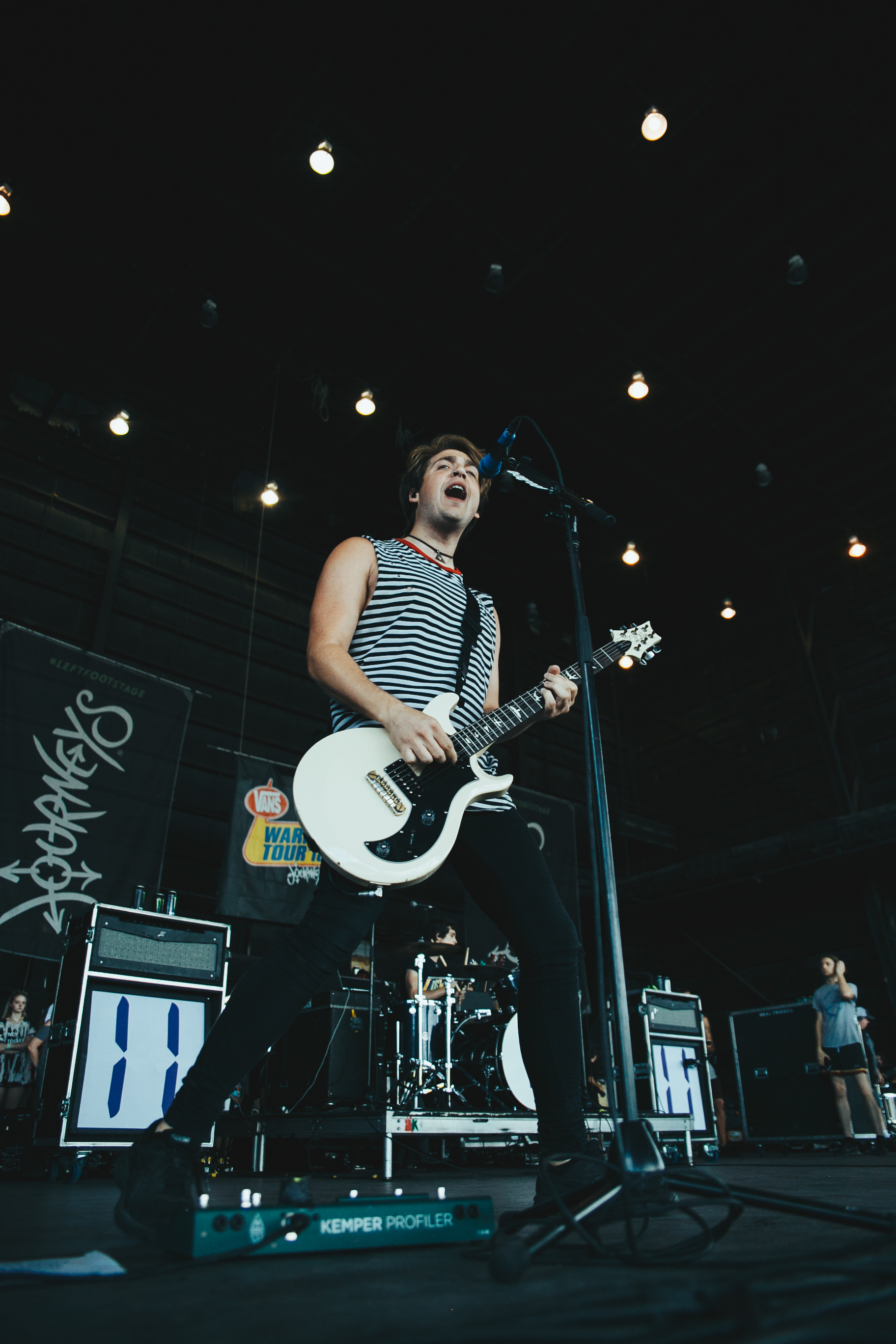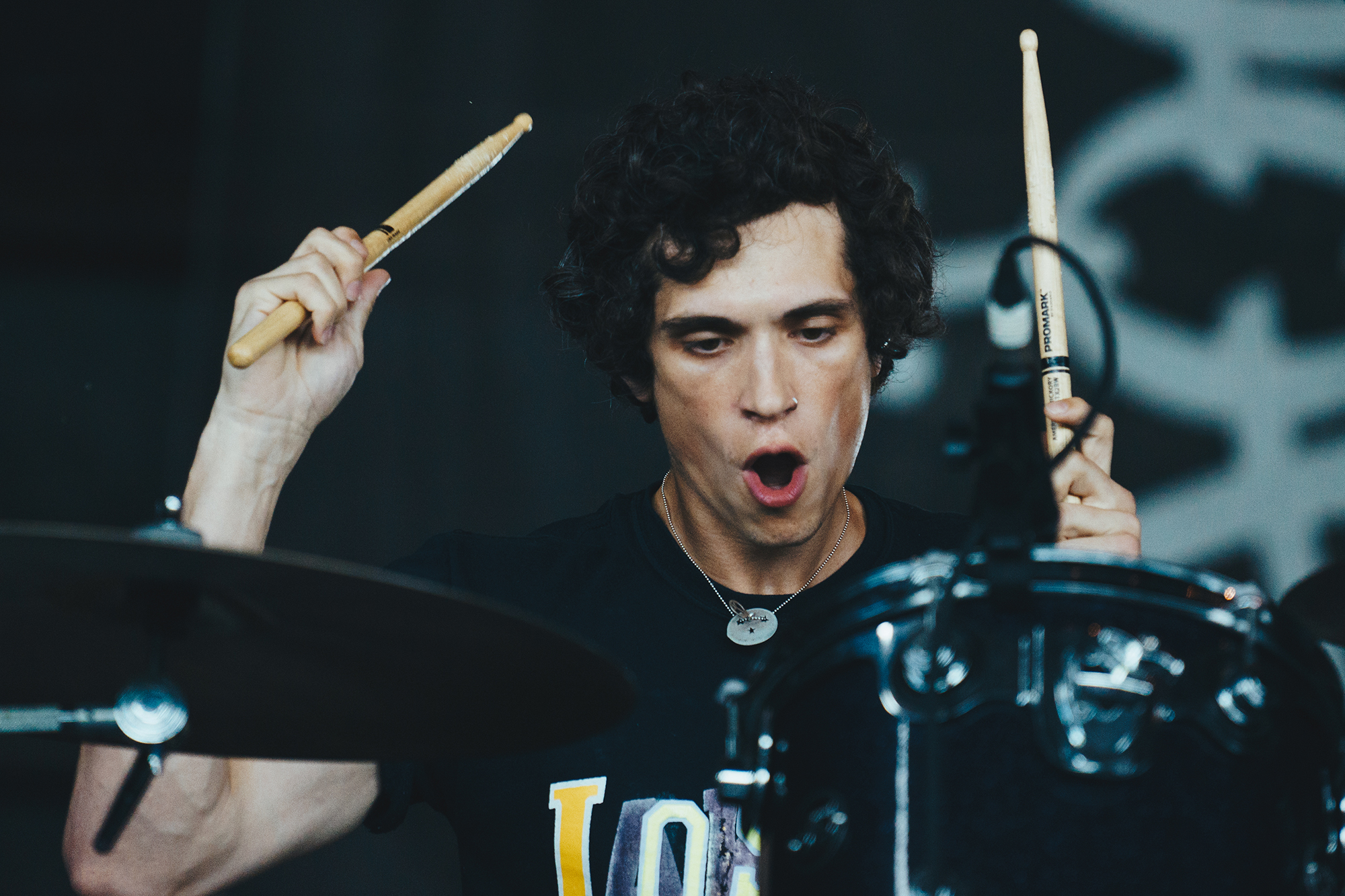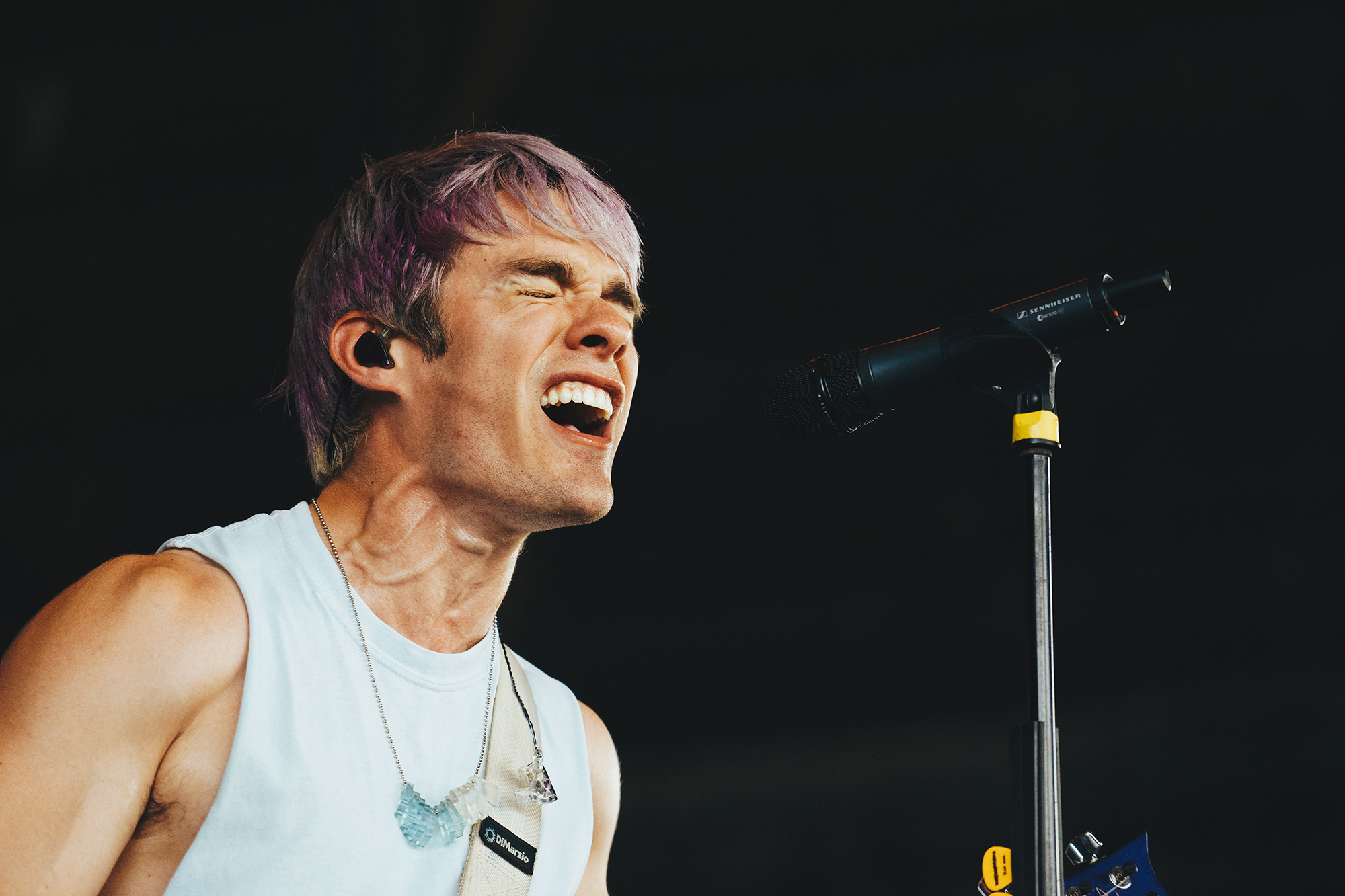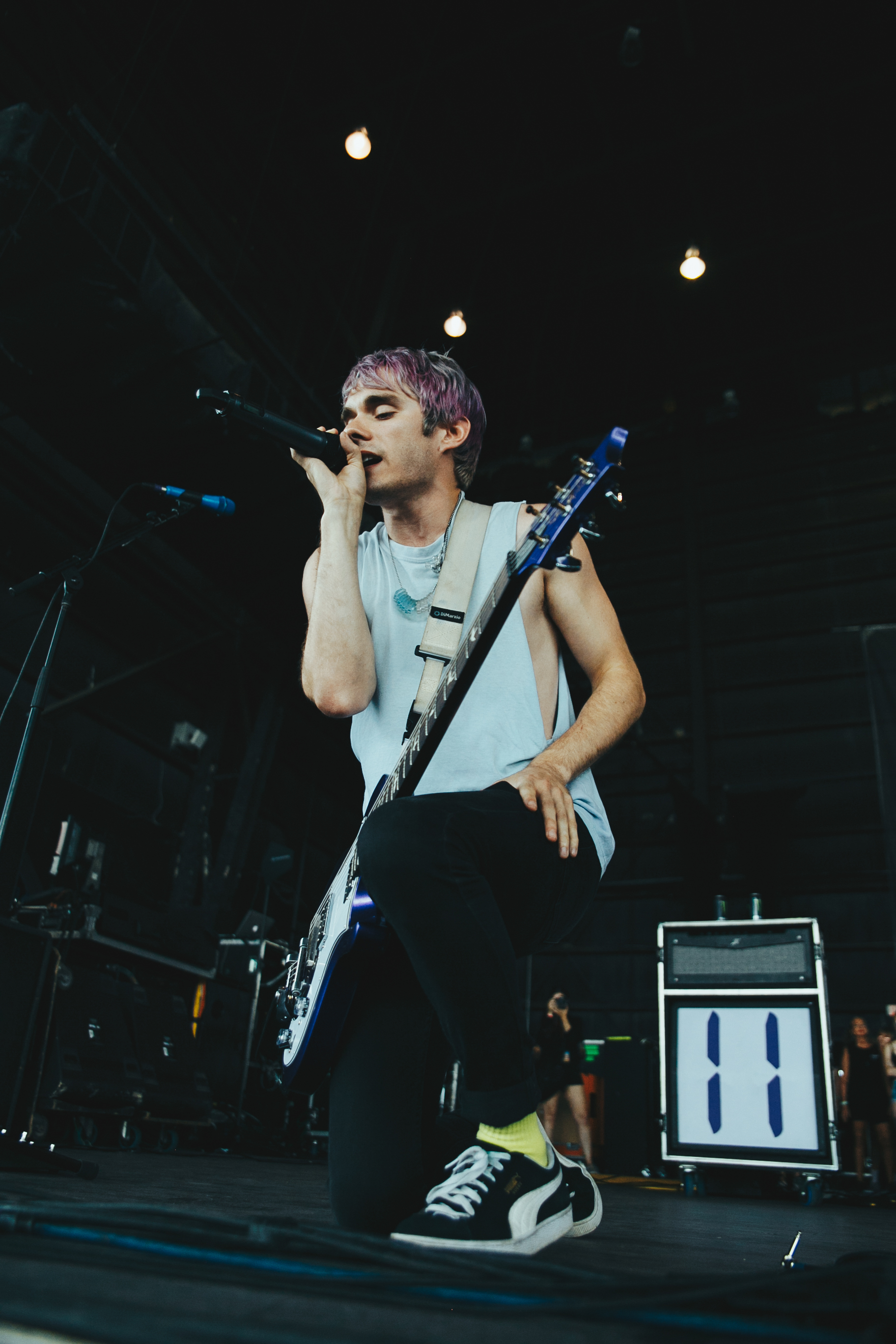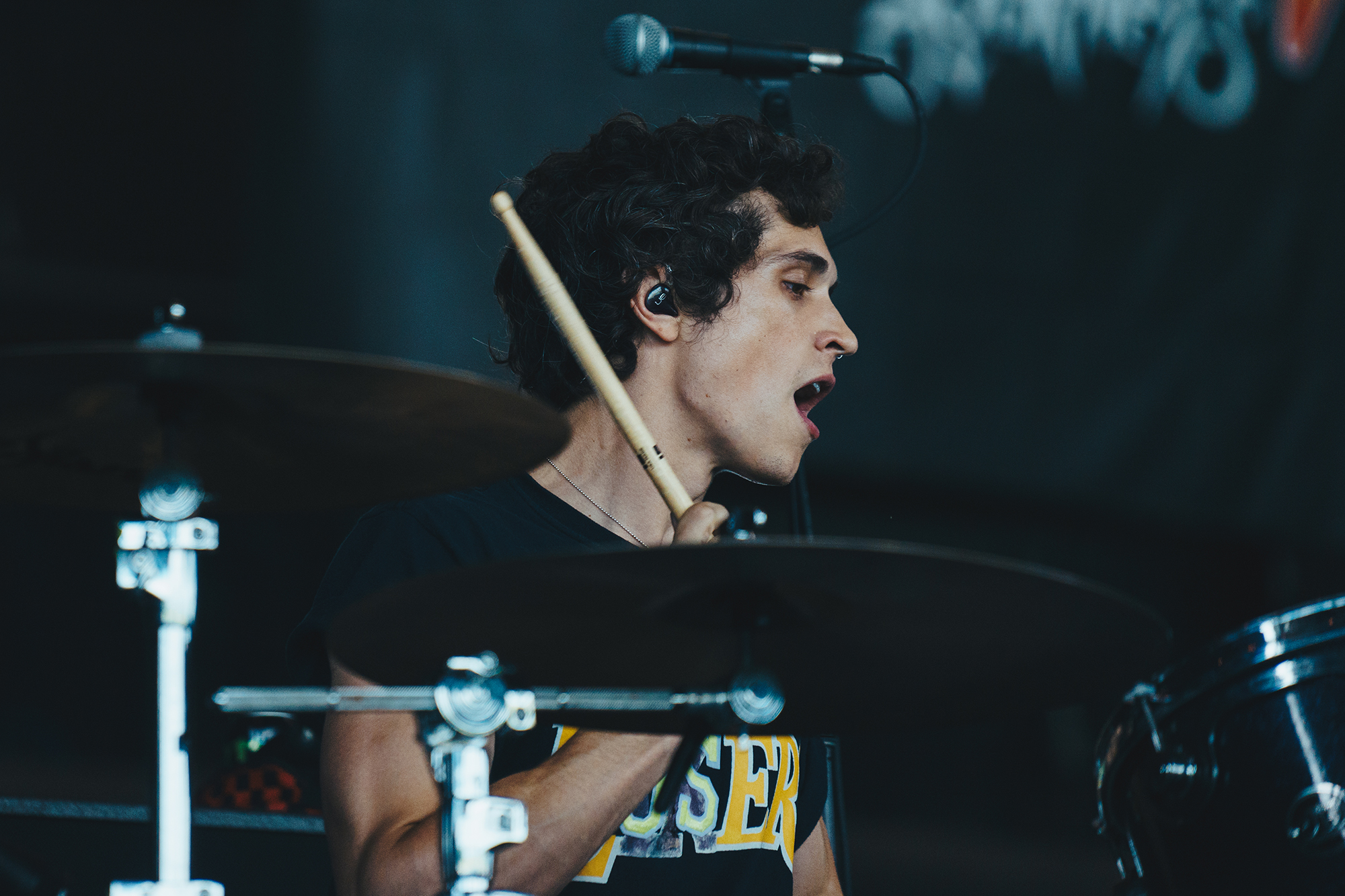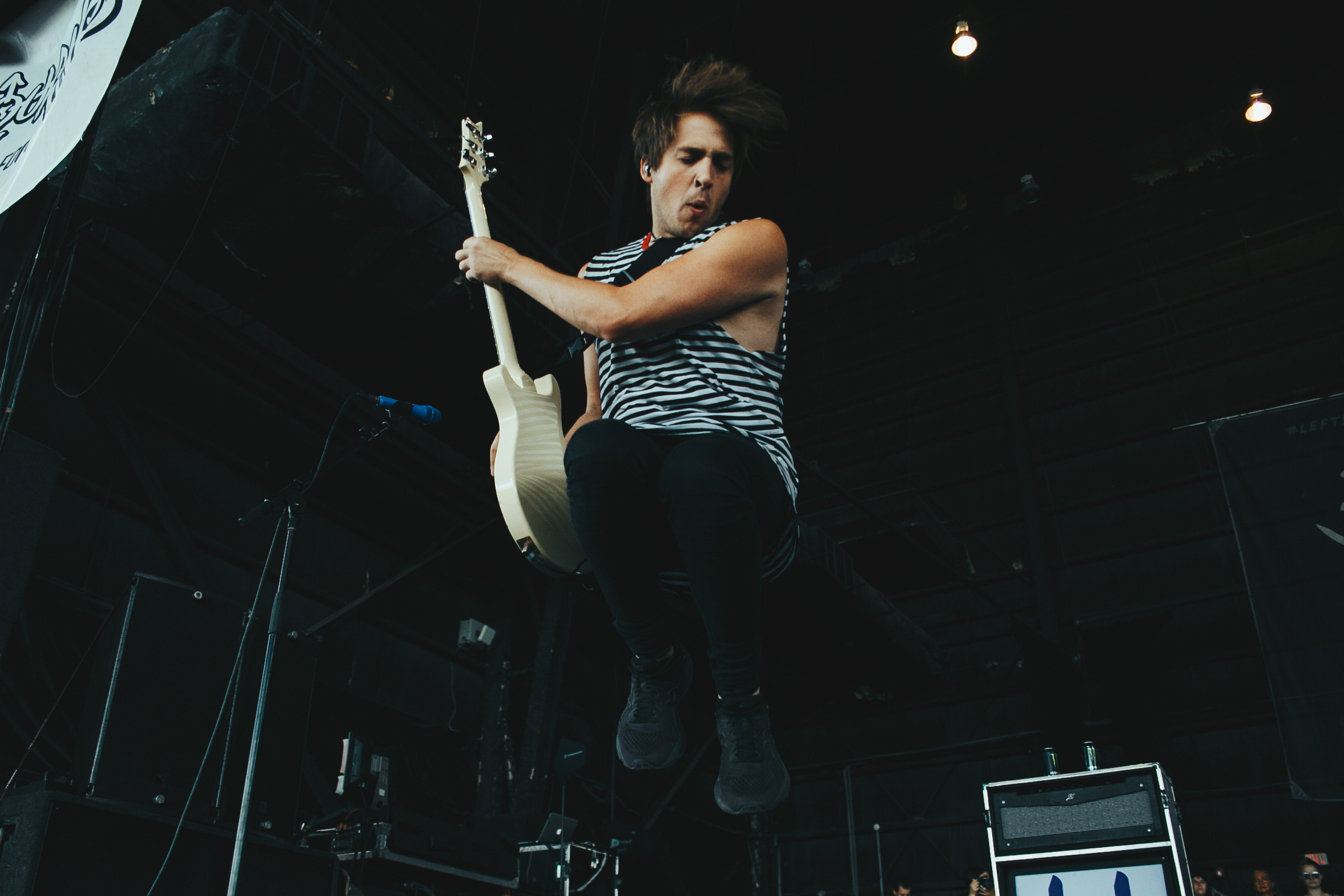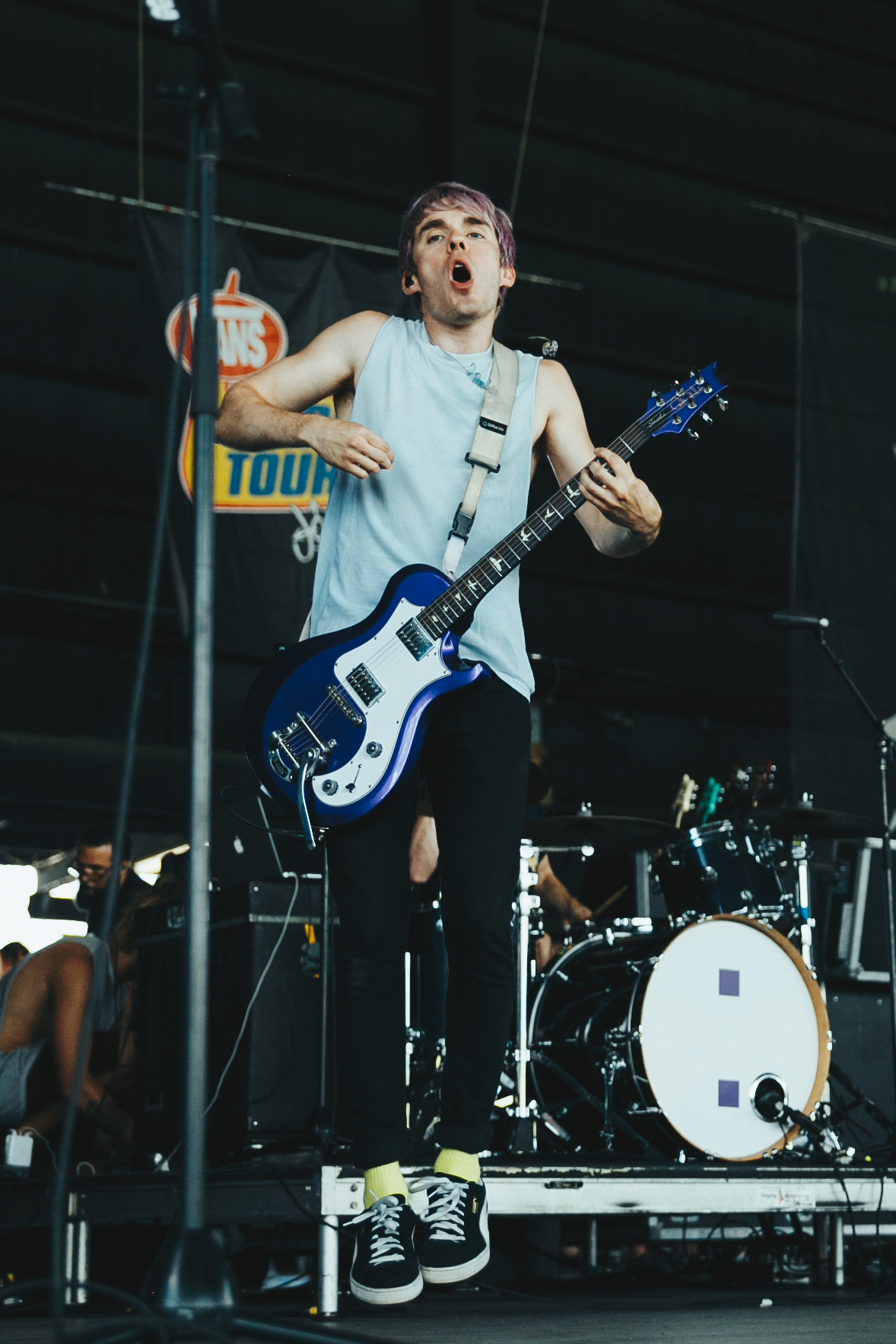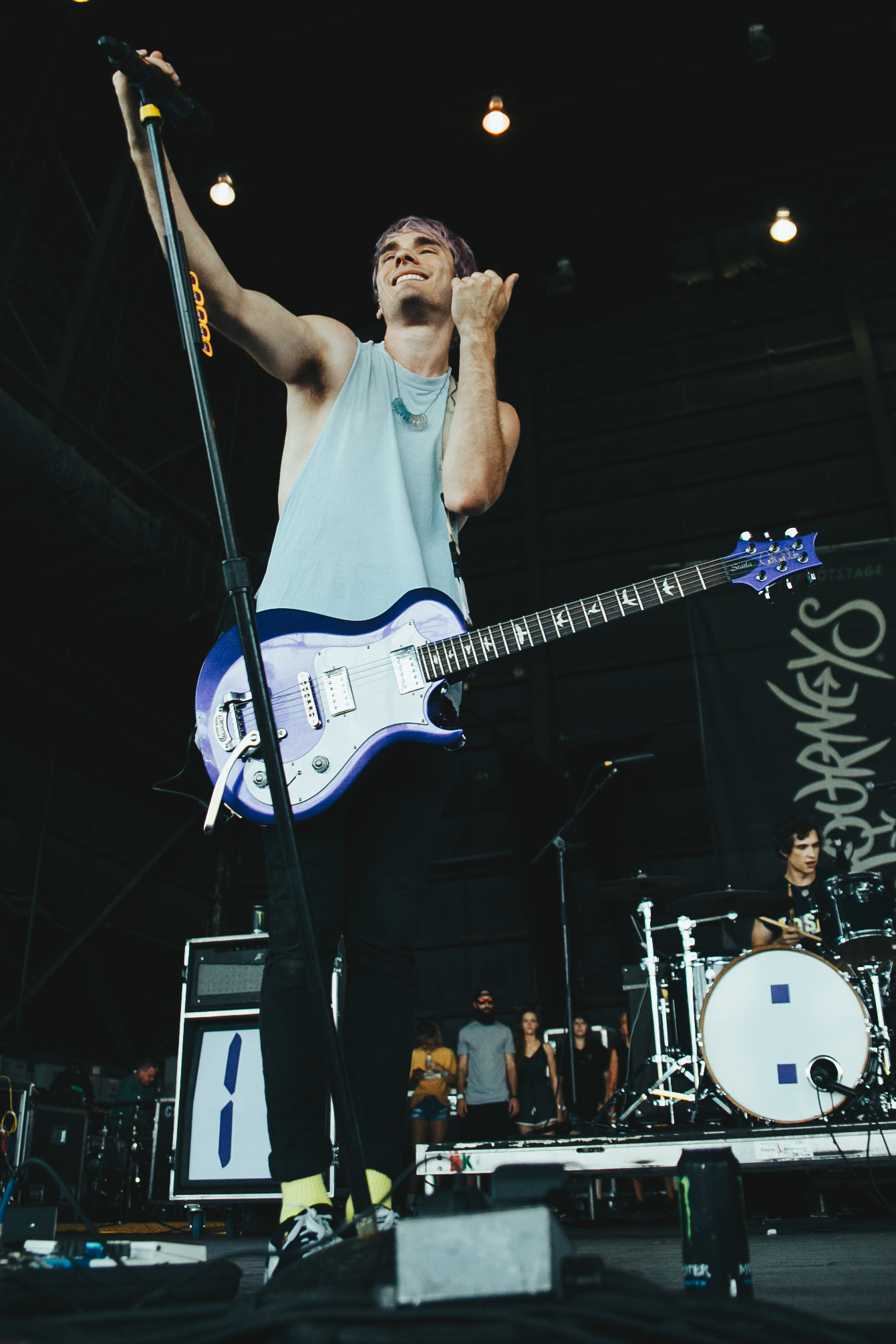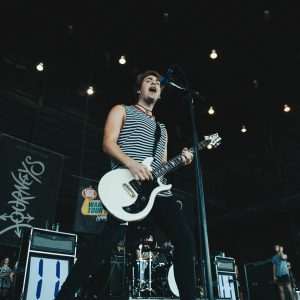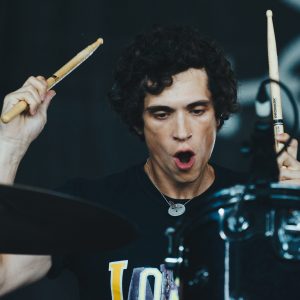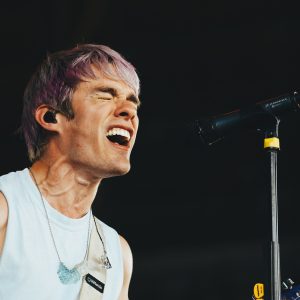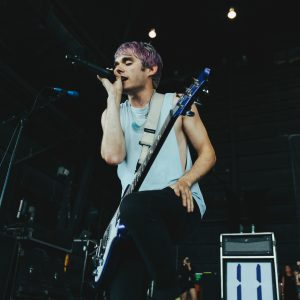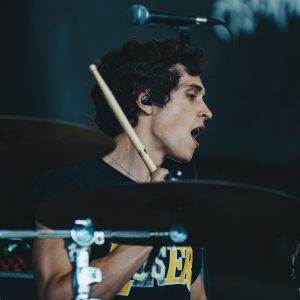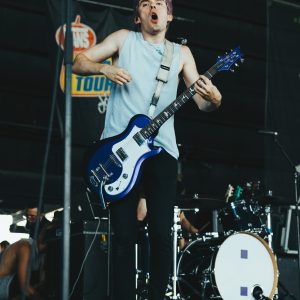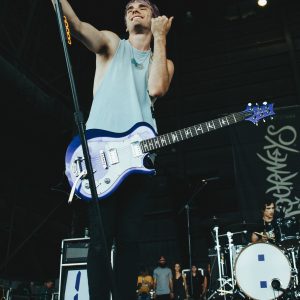 The main stage has full of back to back sets that were not to be missed. Right after Waterparks tied up their set, Tonight Alive ambushed the stage and delivered an incredible set. Lead vocalist Jen had a smile on her face the entire time, even through the head bangs and jumps, spreading an infectious energy. Each member poured their hearts into the set, and their fans fed off of it completely. The barricade started to shake, that's how hard their fans go. The band wrapped up their set with "Temple," giving their fans one last chance to party with Tonight Alive at the Warped Tour.
Tonight Alive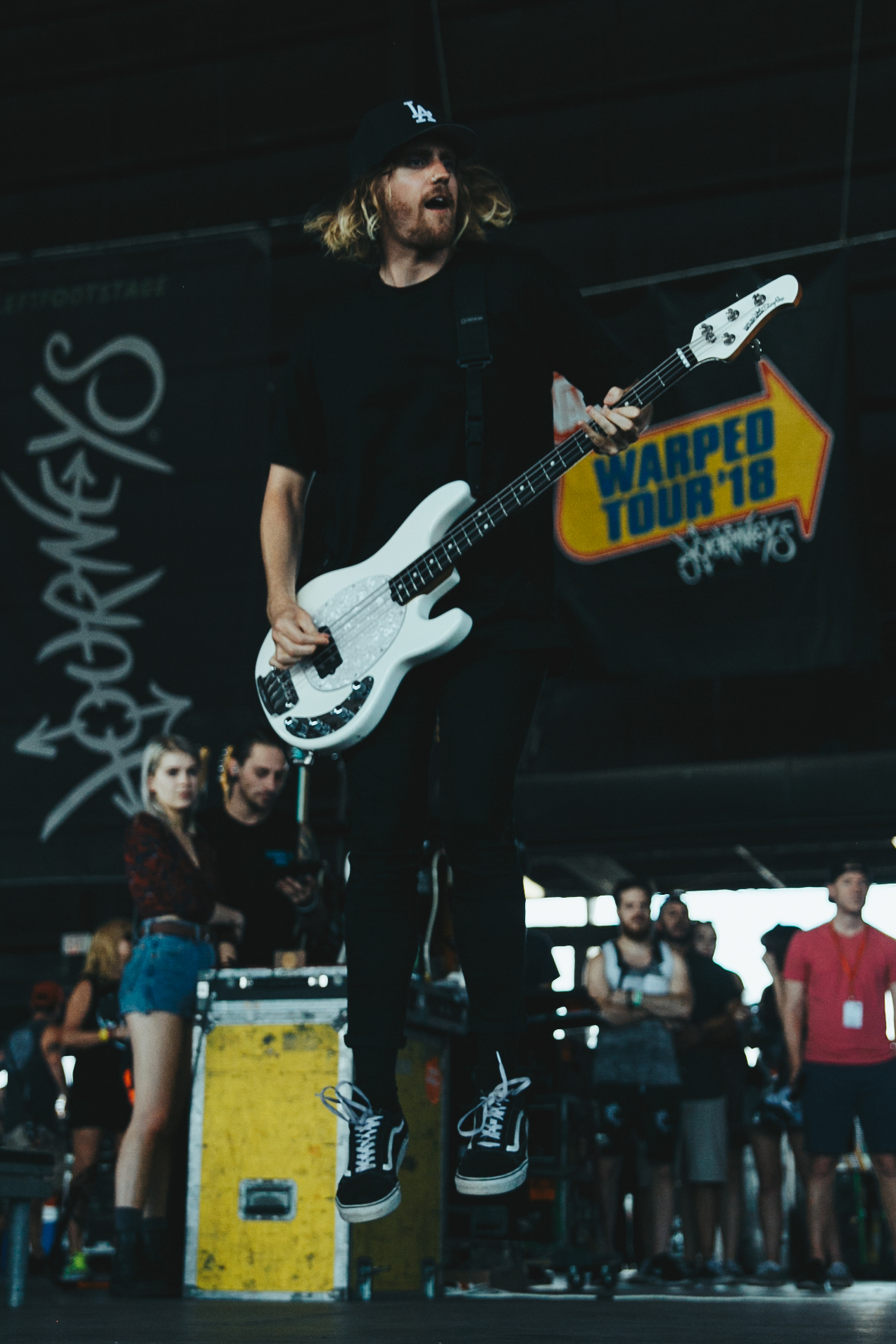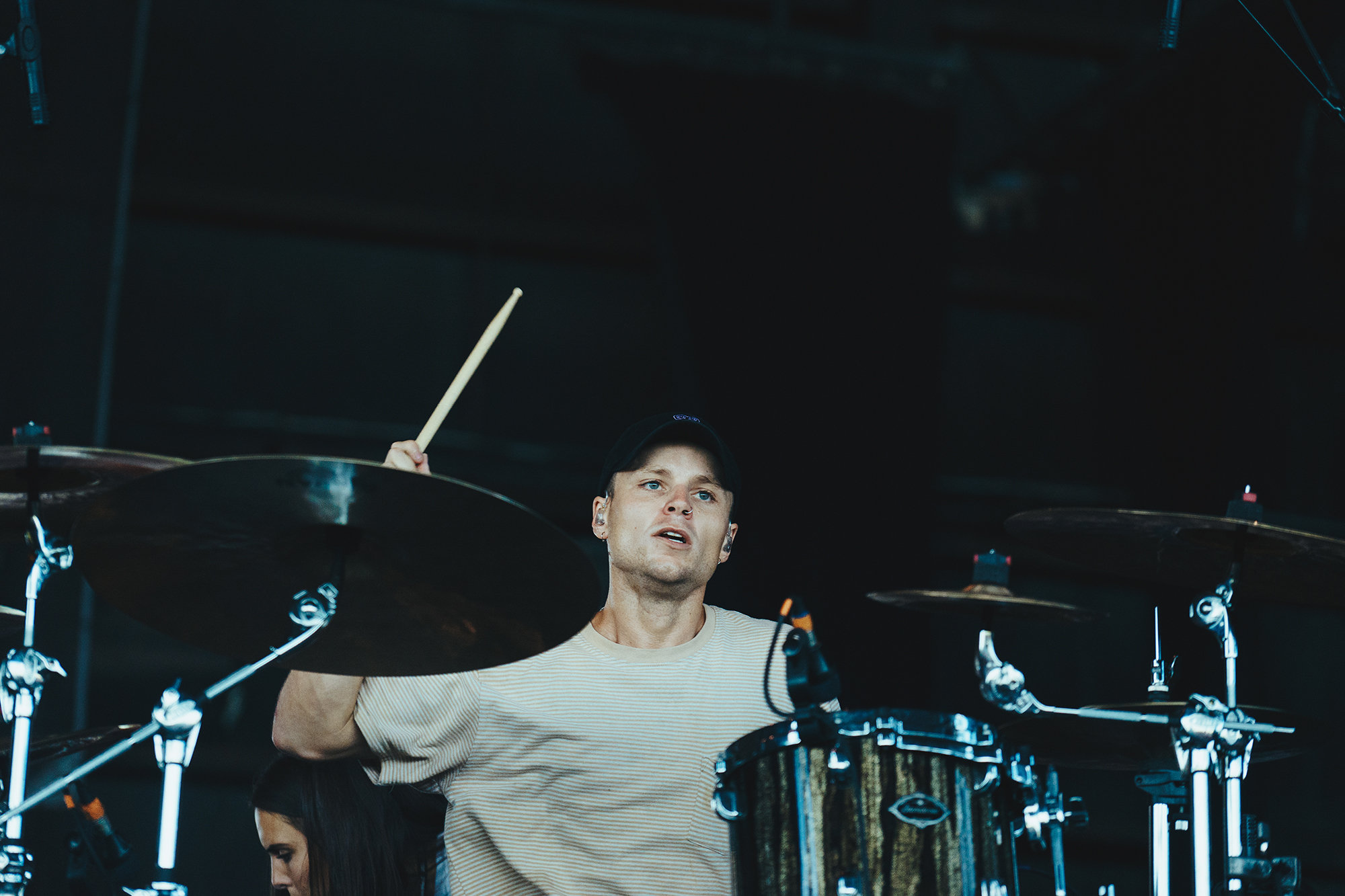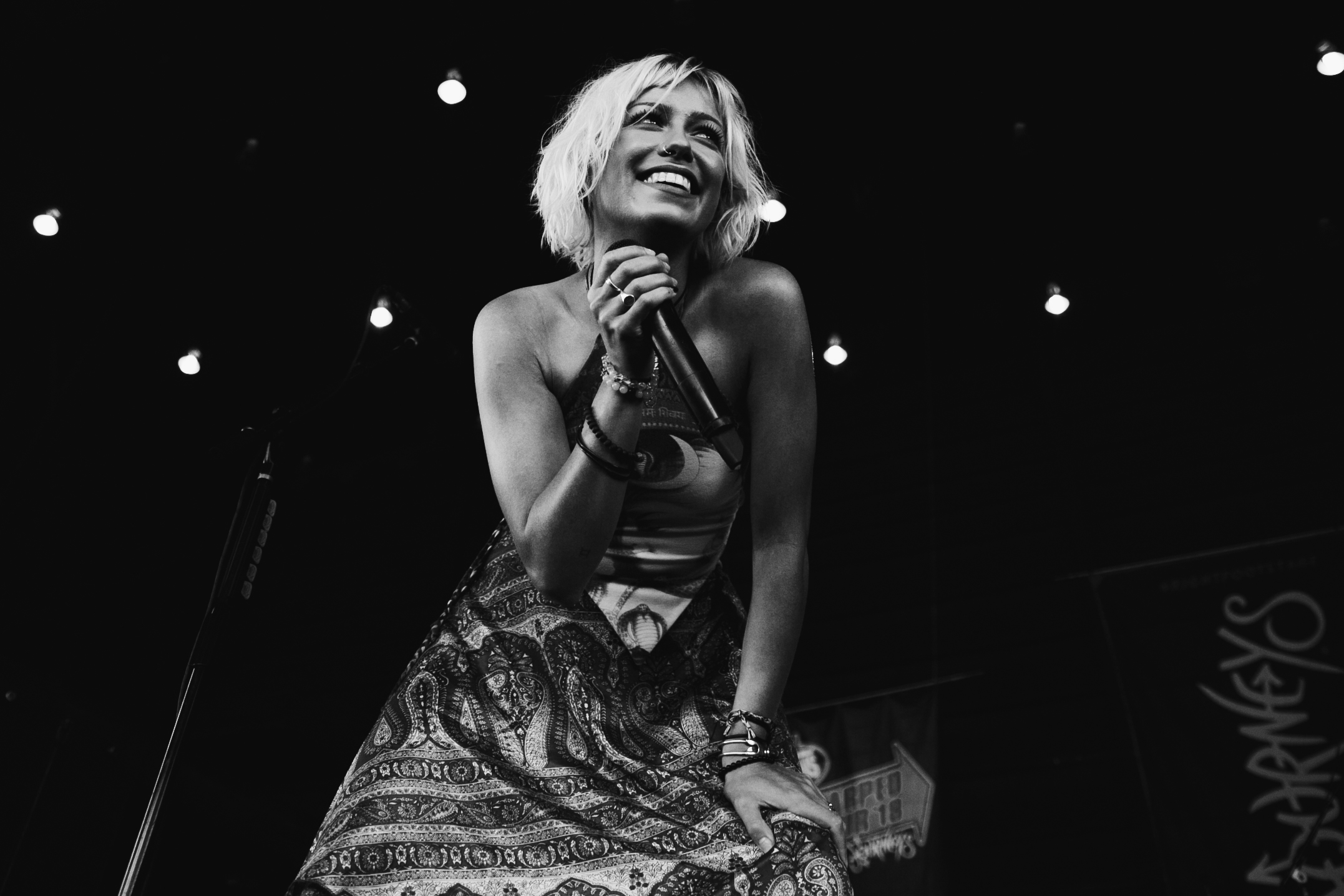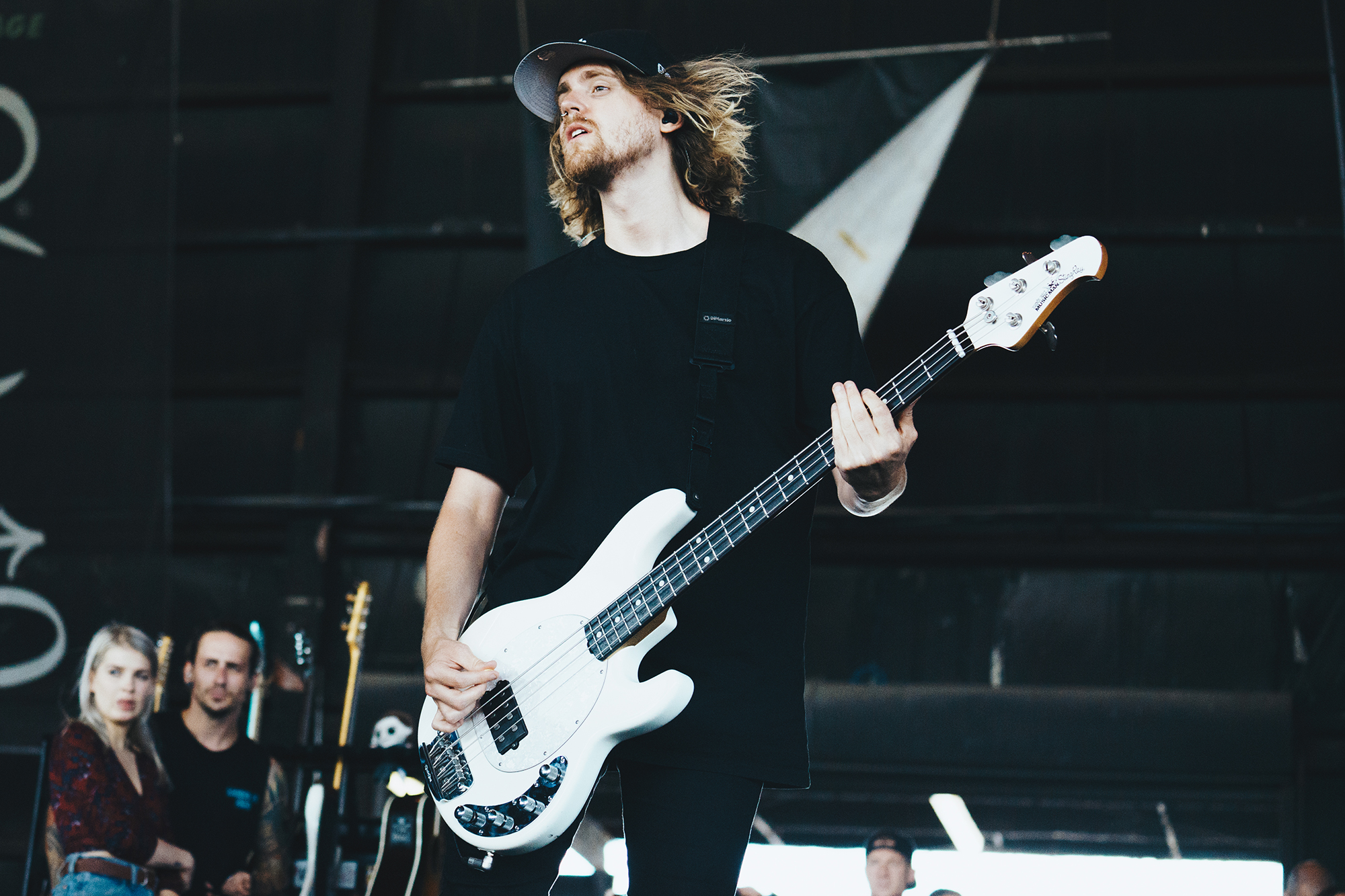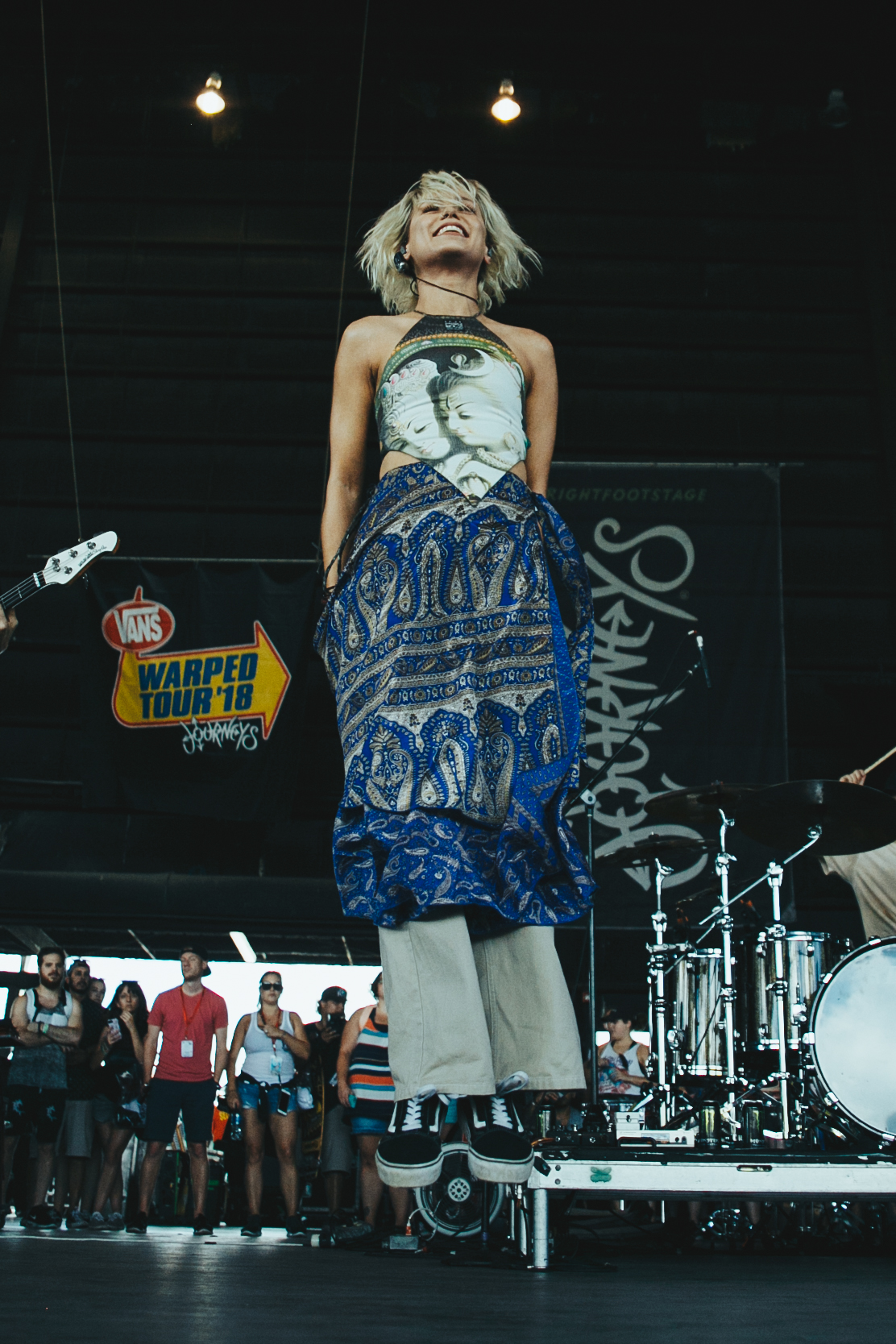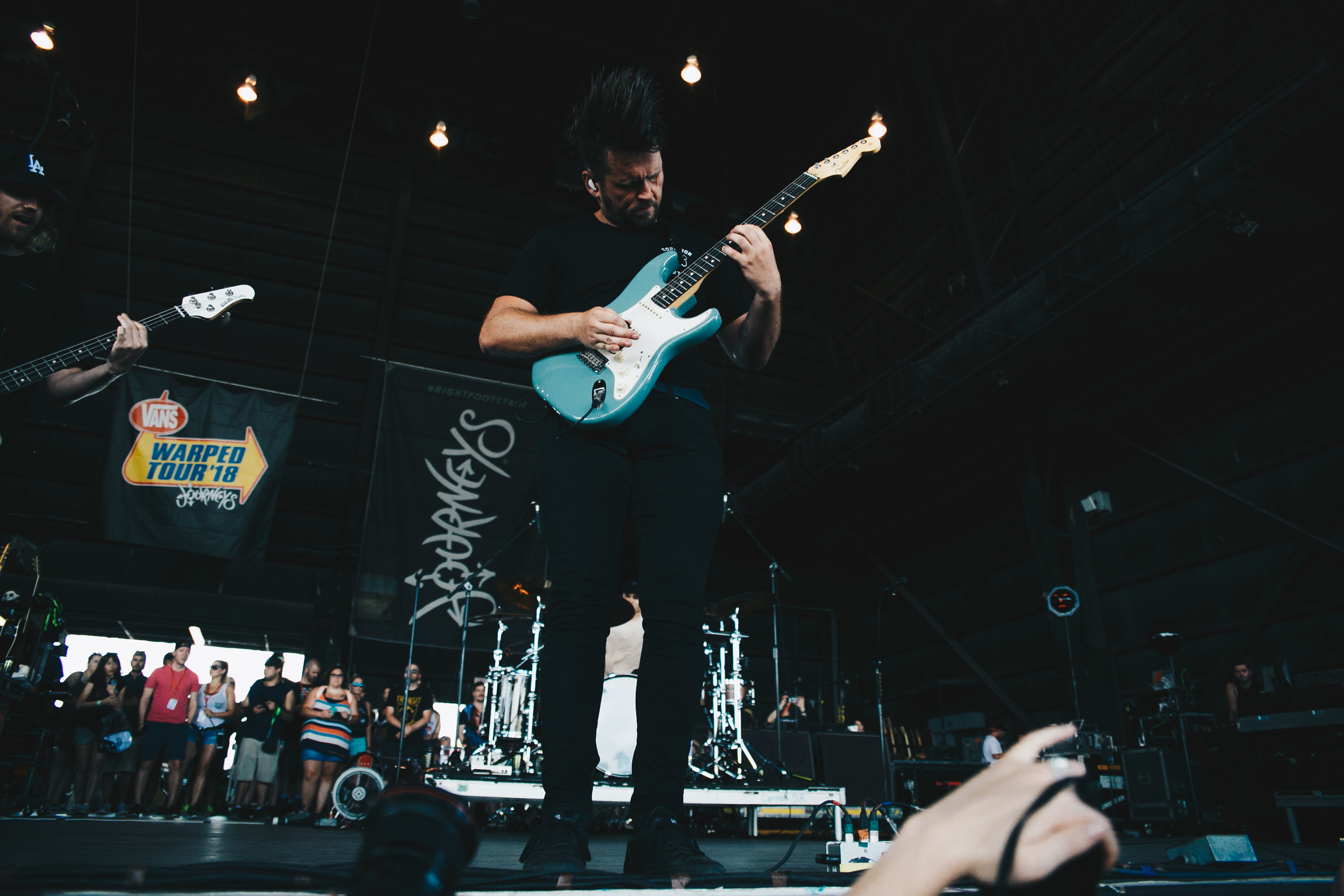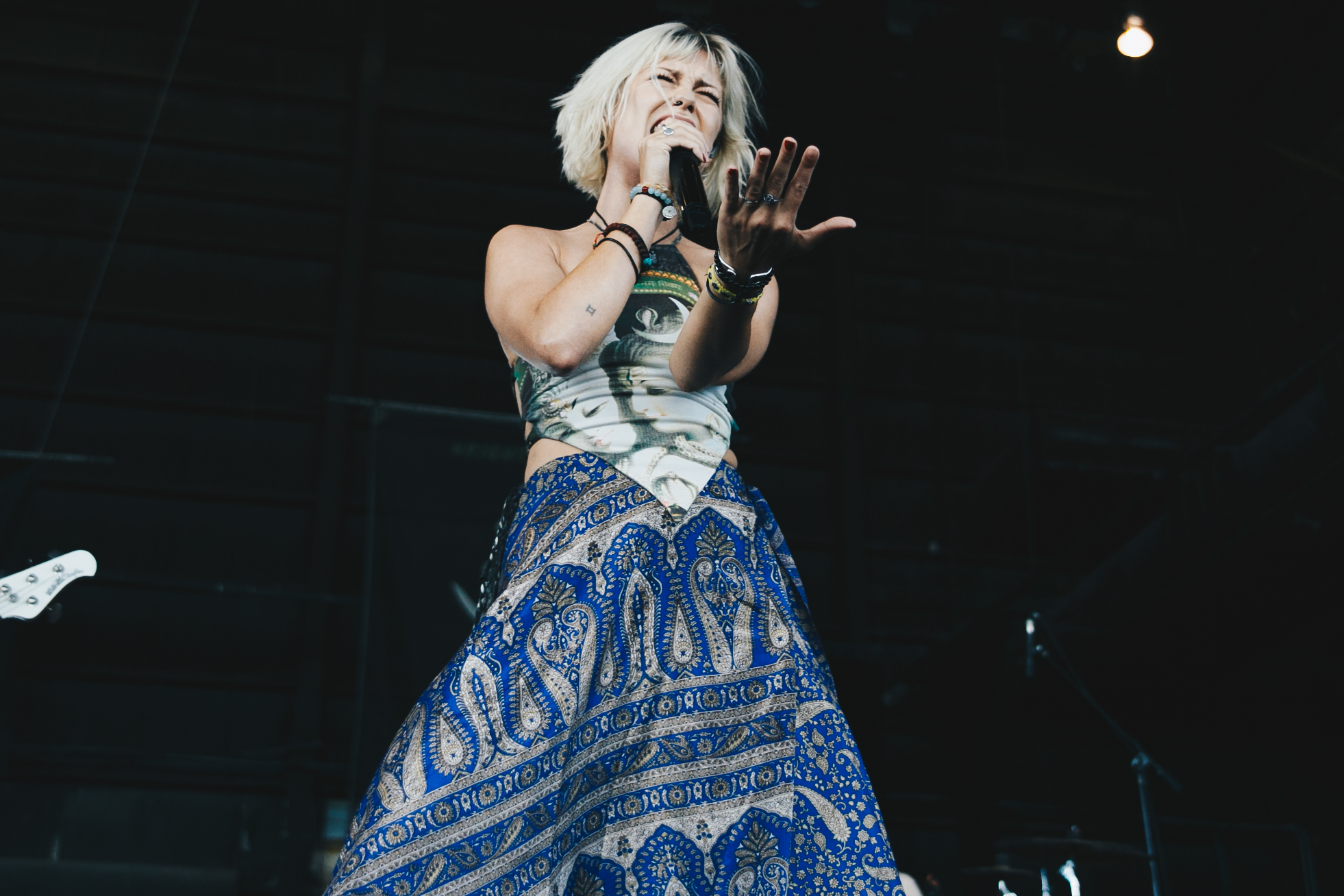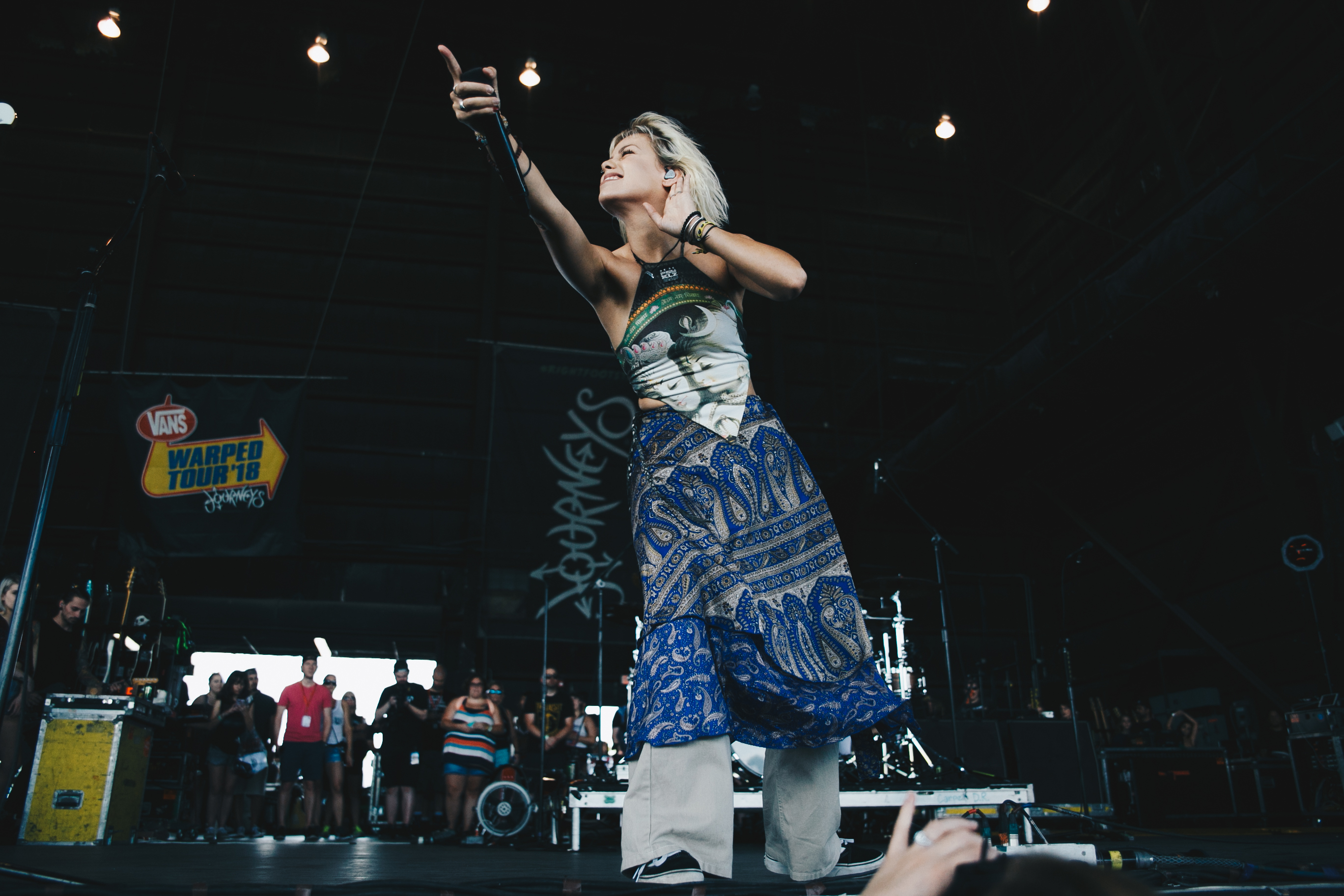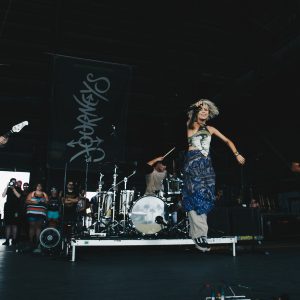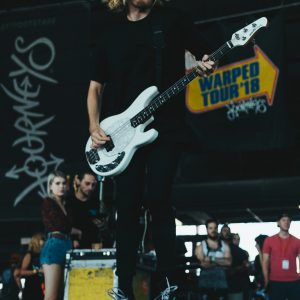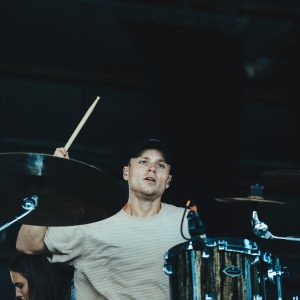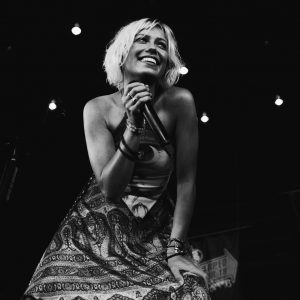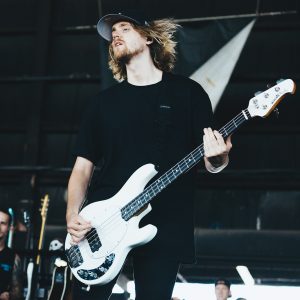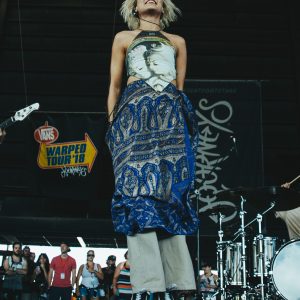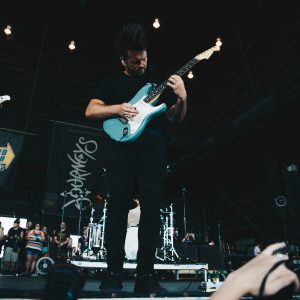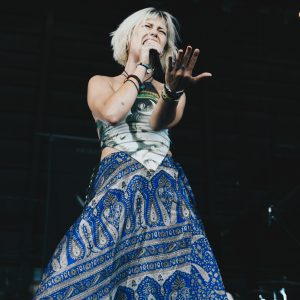 Movements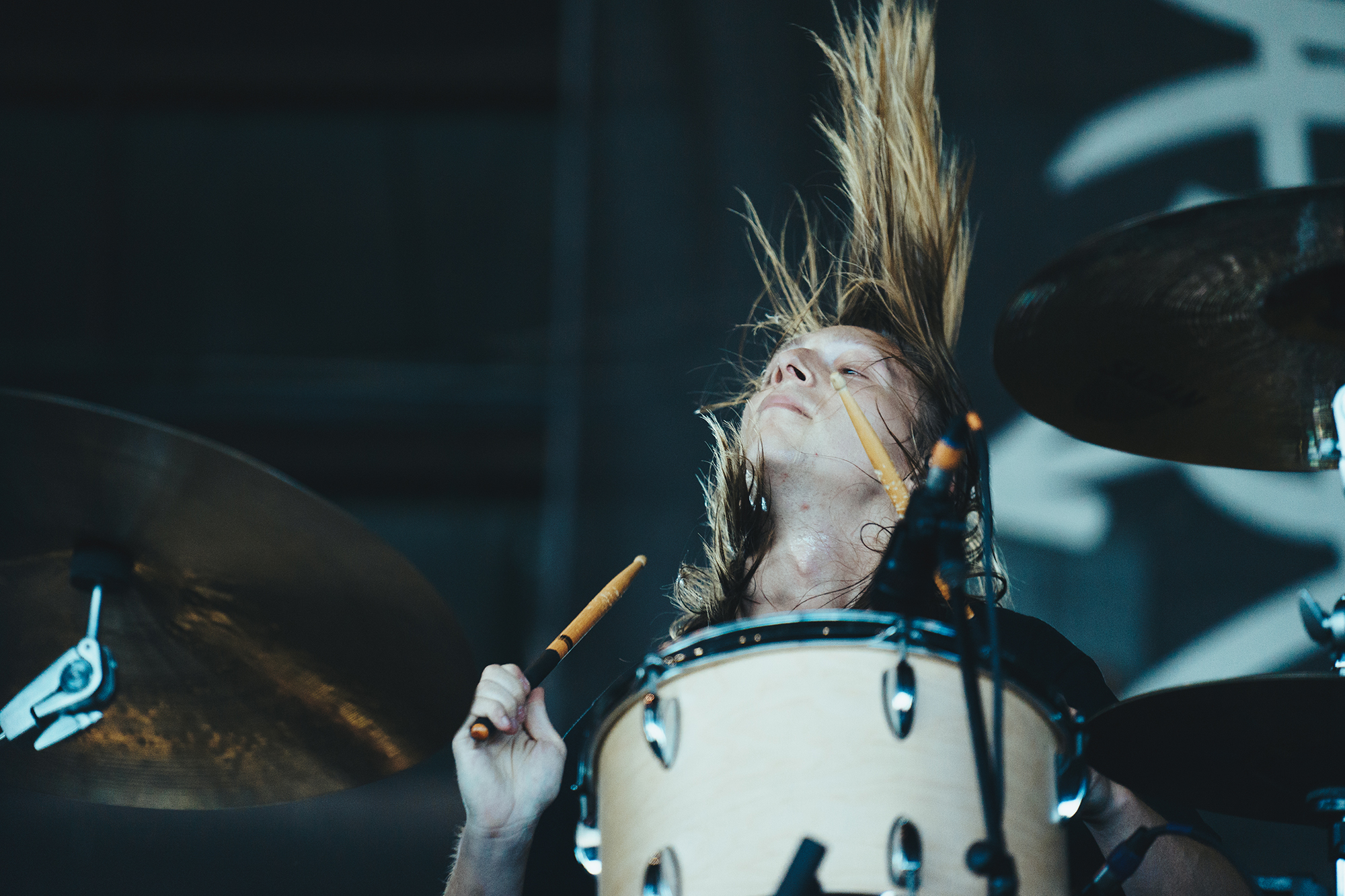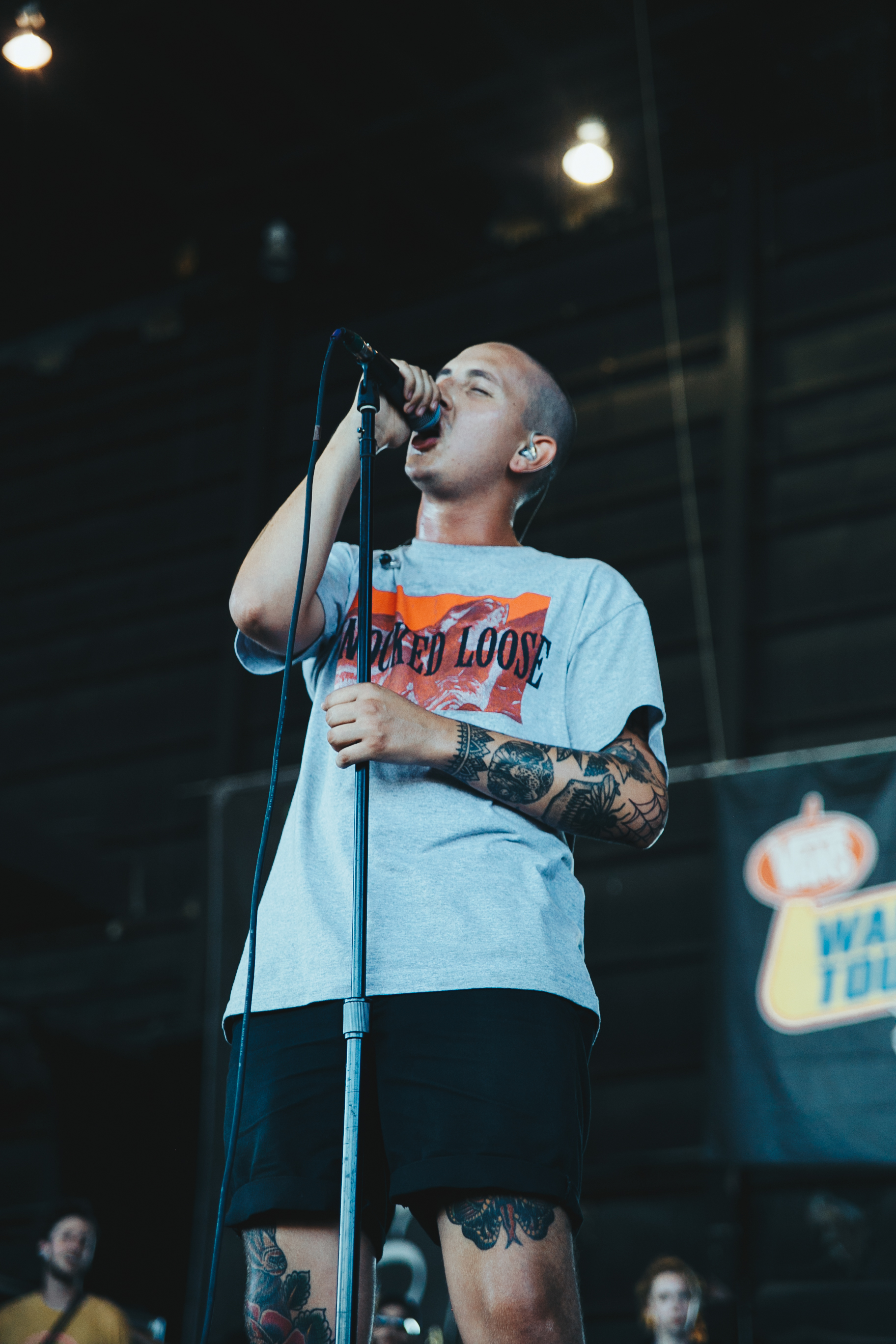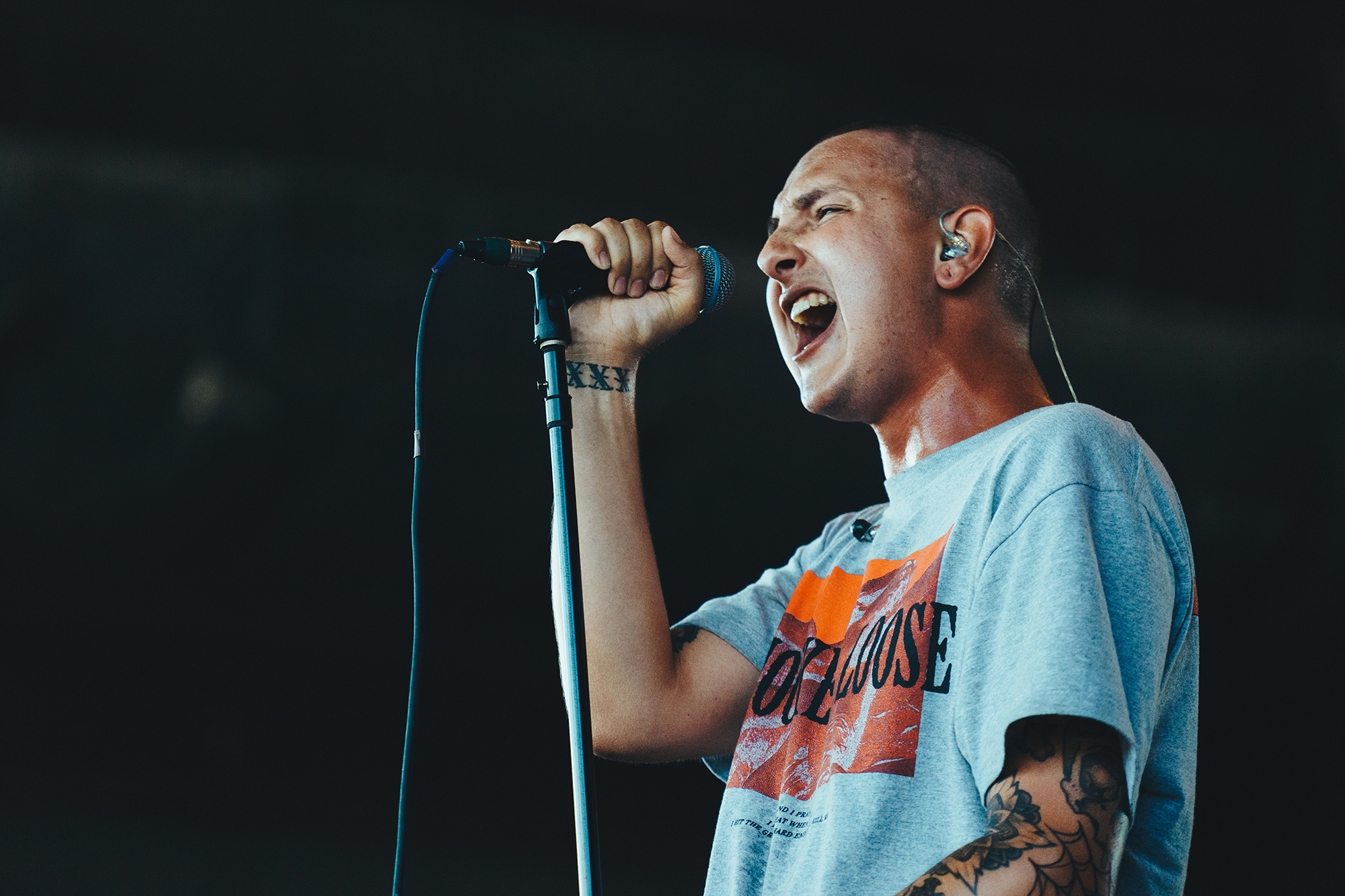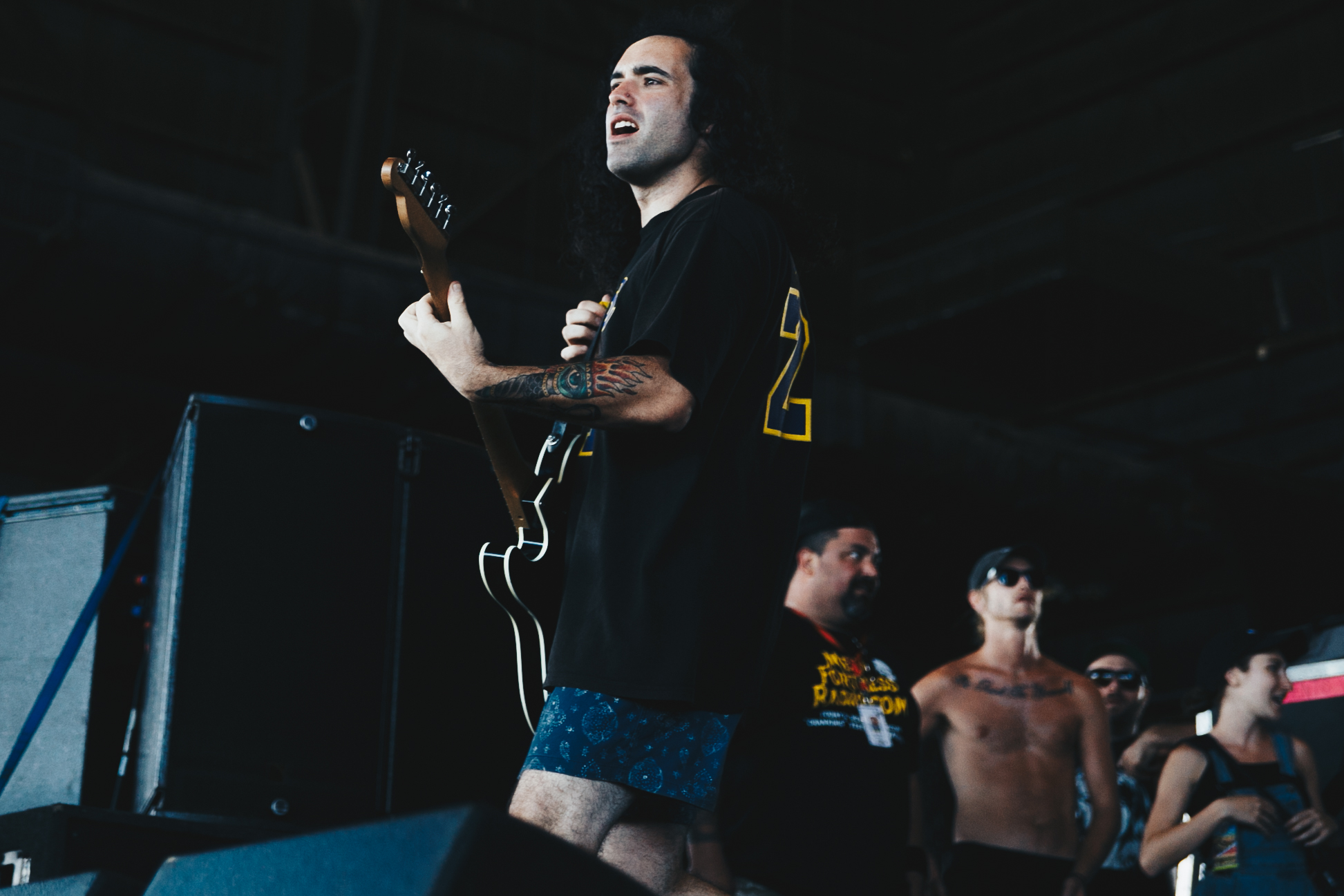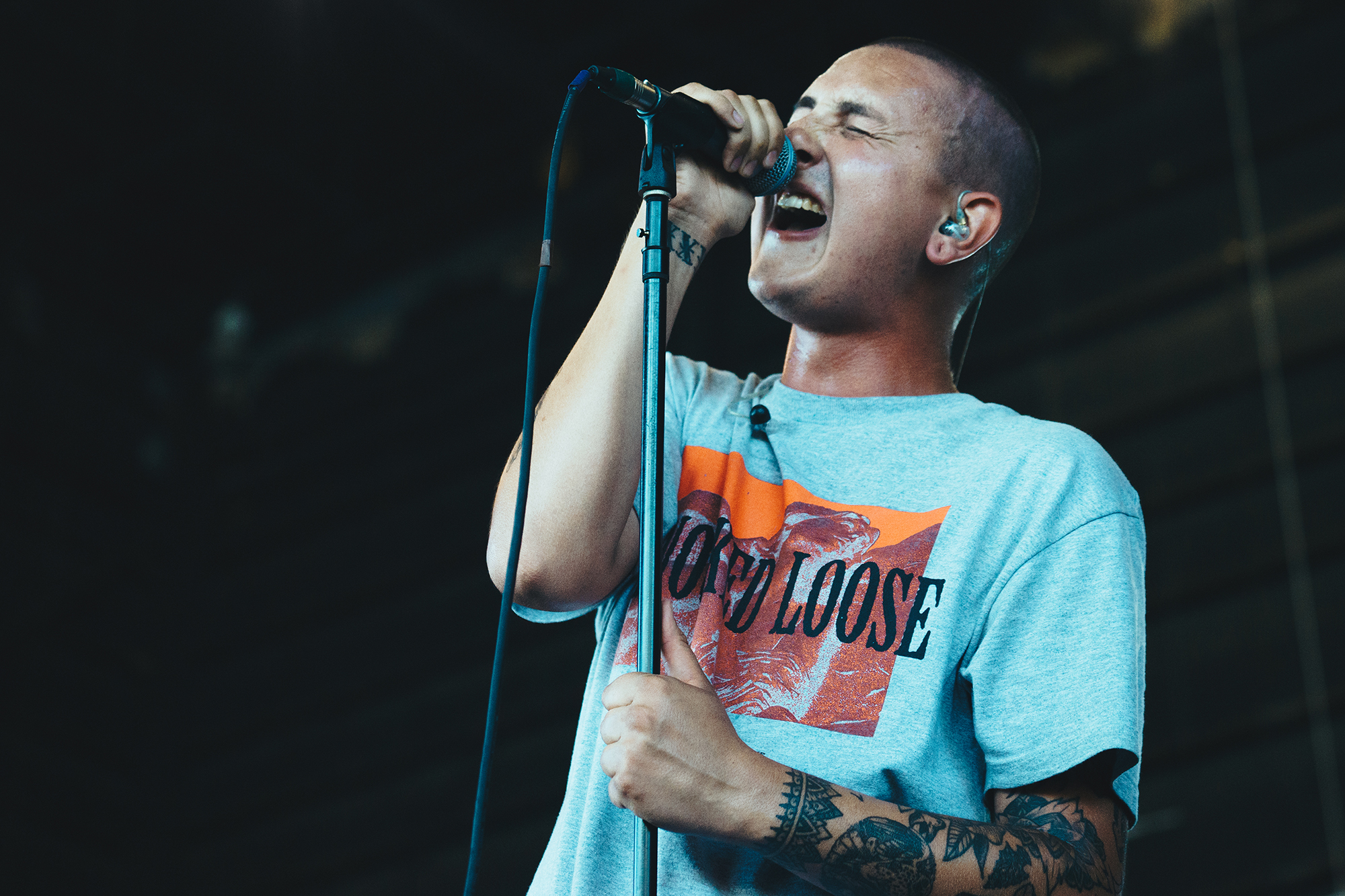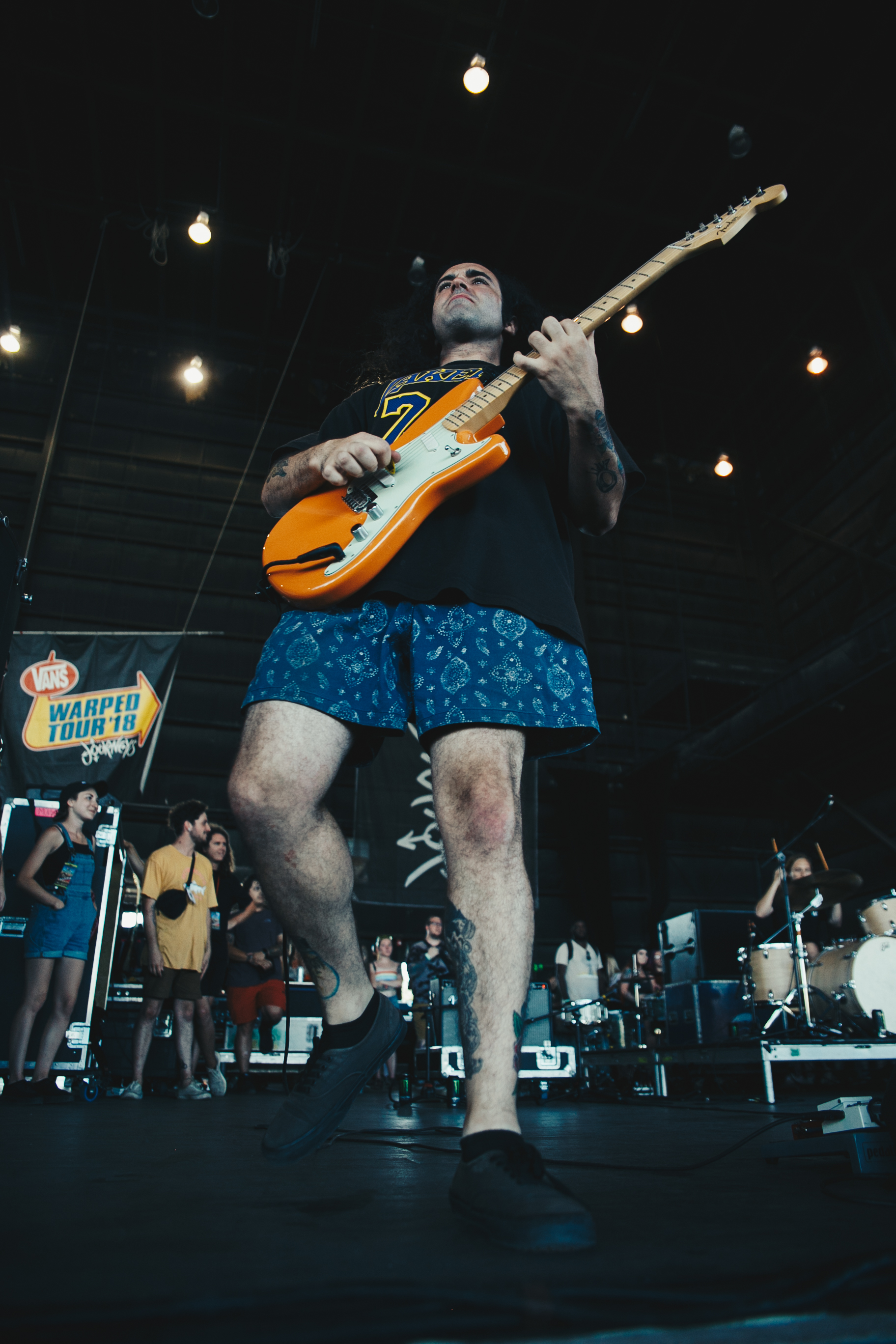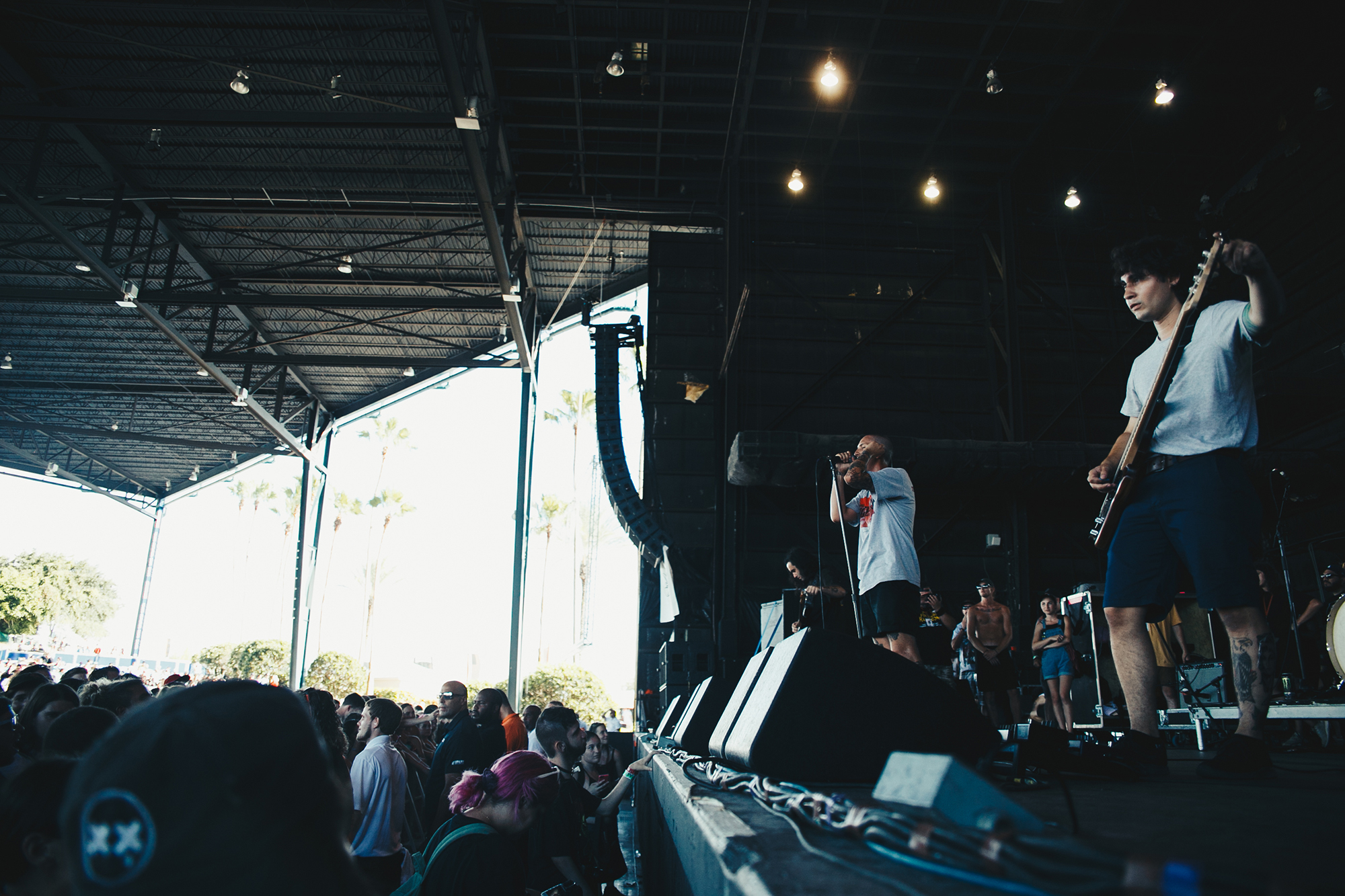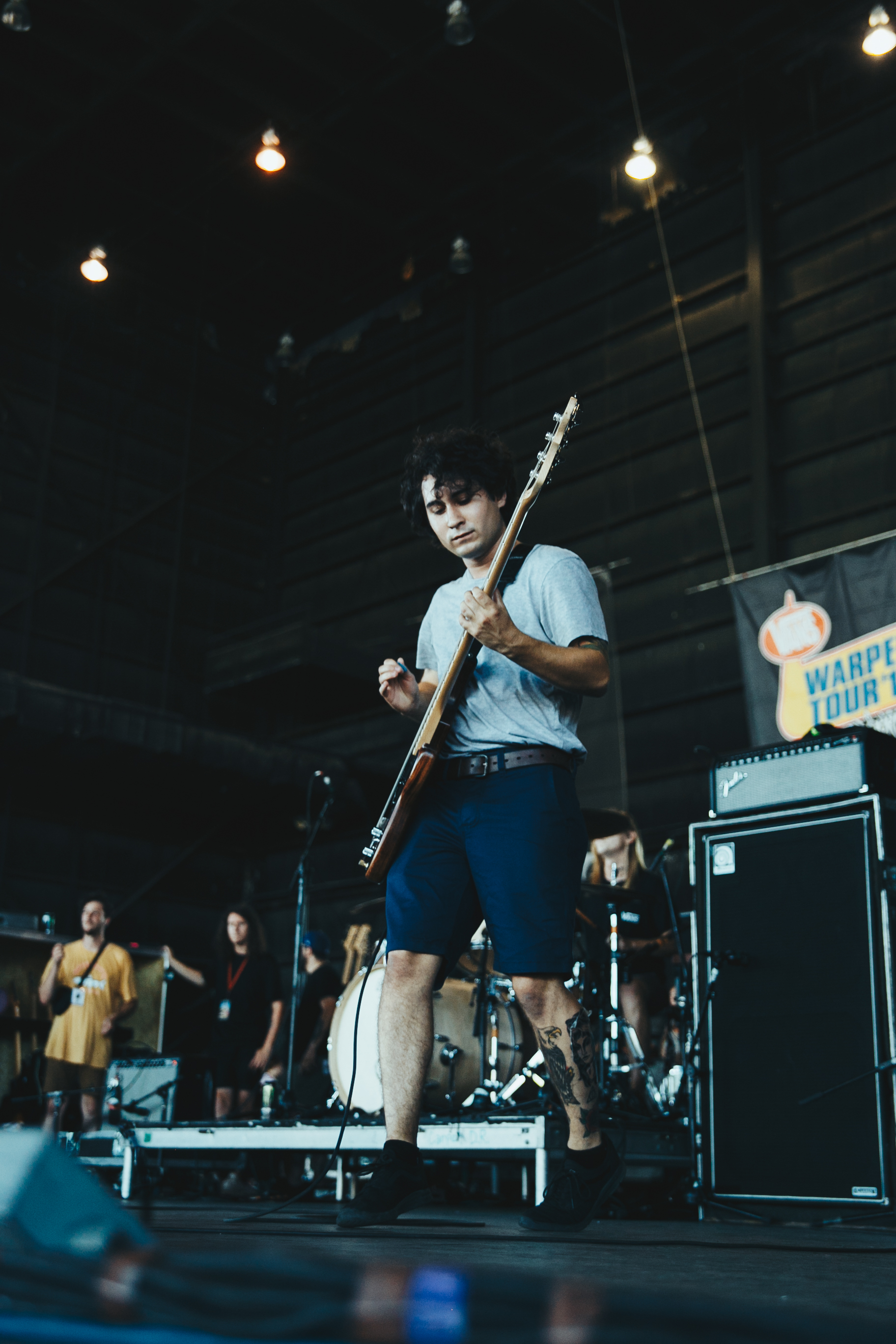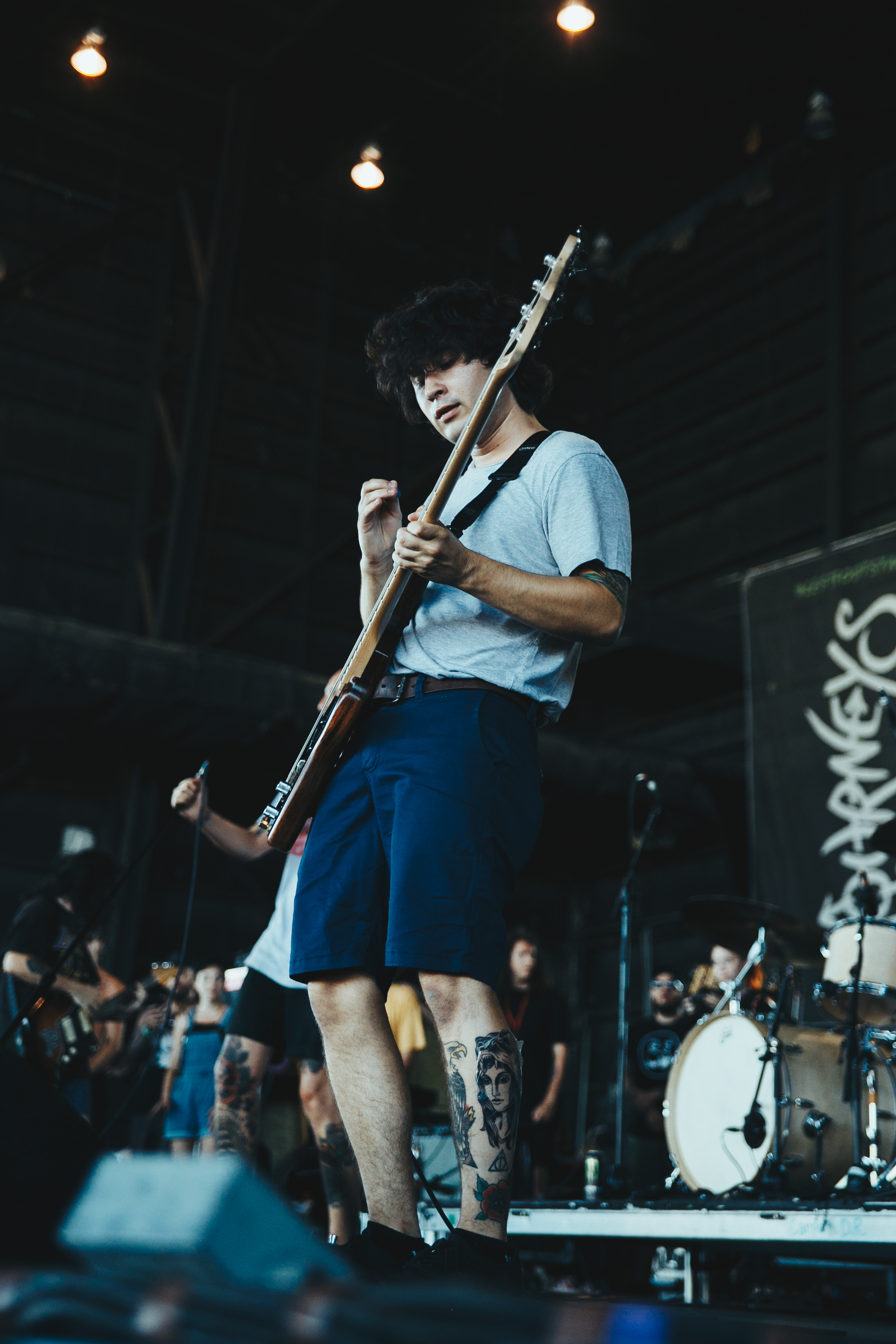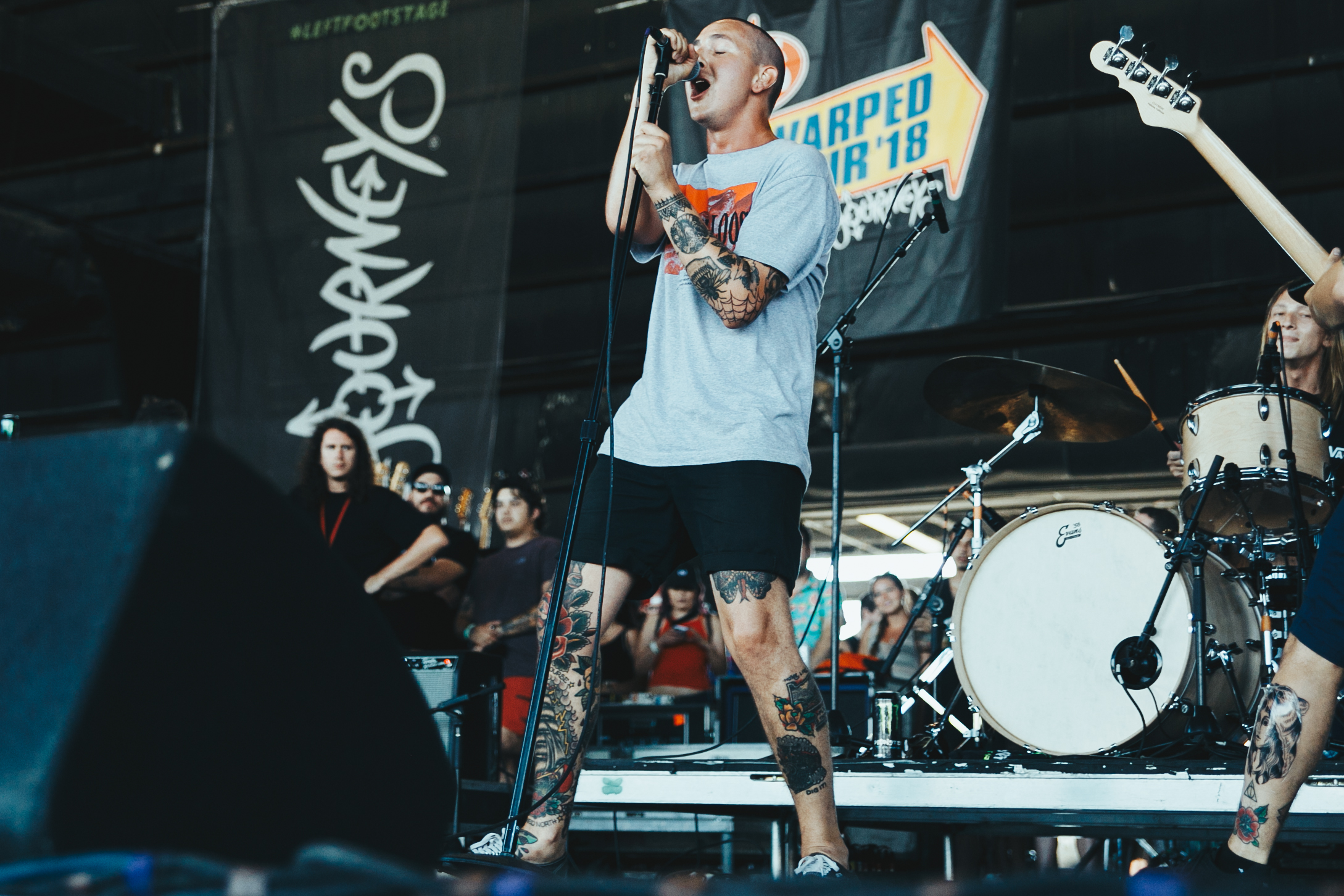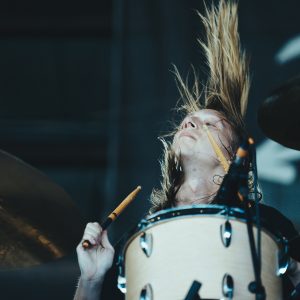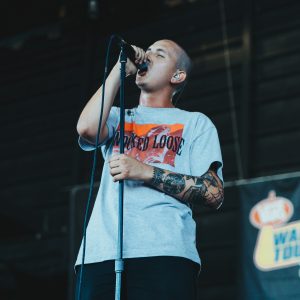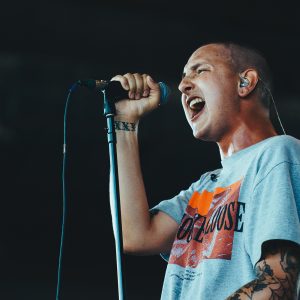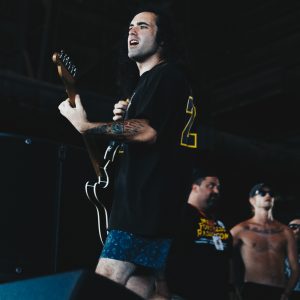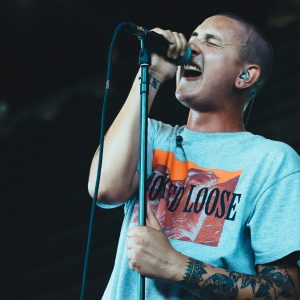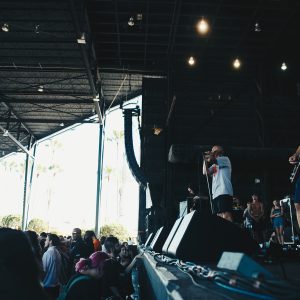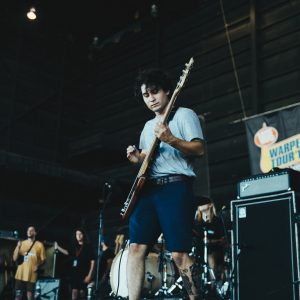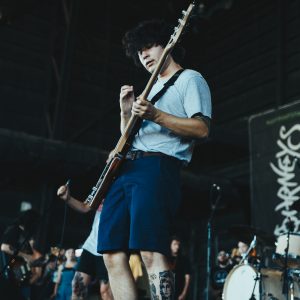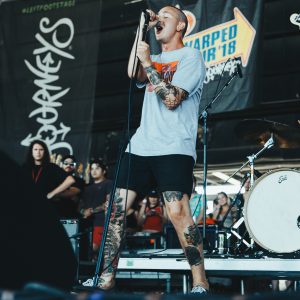 It was my first time photographing a ton of bands this year, which I made a point to do. I always left Warped Tour in the past feeling like I didn't do enough. I finally got to photograph so many bands I'd been wanting to, including As It Is, Simple Plan, Sleep On It, and Ice Nine Kills. They all delivered incredible sets and interacted with the crowd in unique ways. As I entered the pit for As It Is, it was brought to their attention that medic was needed. They stopped the show, got the fan to safety, and then warned security that the next song would be bringing "a lot of bodies over the barricade" and to "be prepared." It was really cool to see a small gesture like that, considering I've only seen a band stop a show once or twice. Simple Plan brought out water guns, and Ice Nine Kills have mastered walking on crowds.
As It Is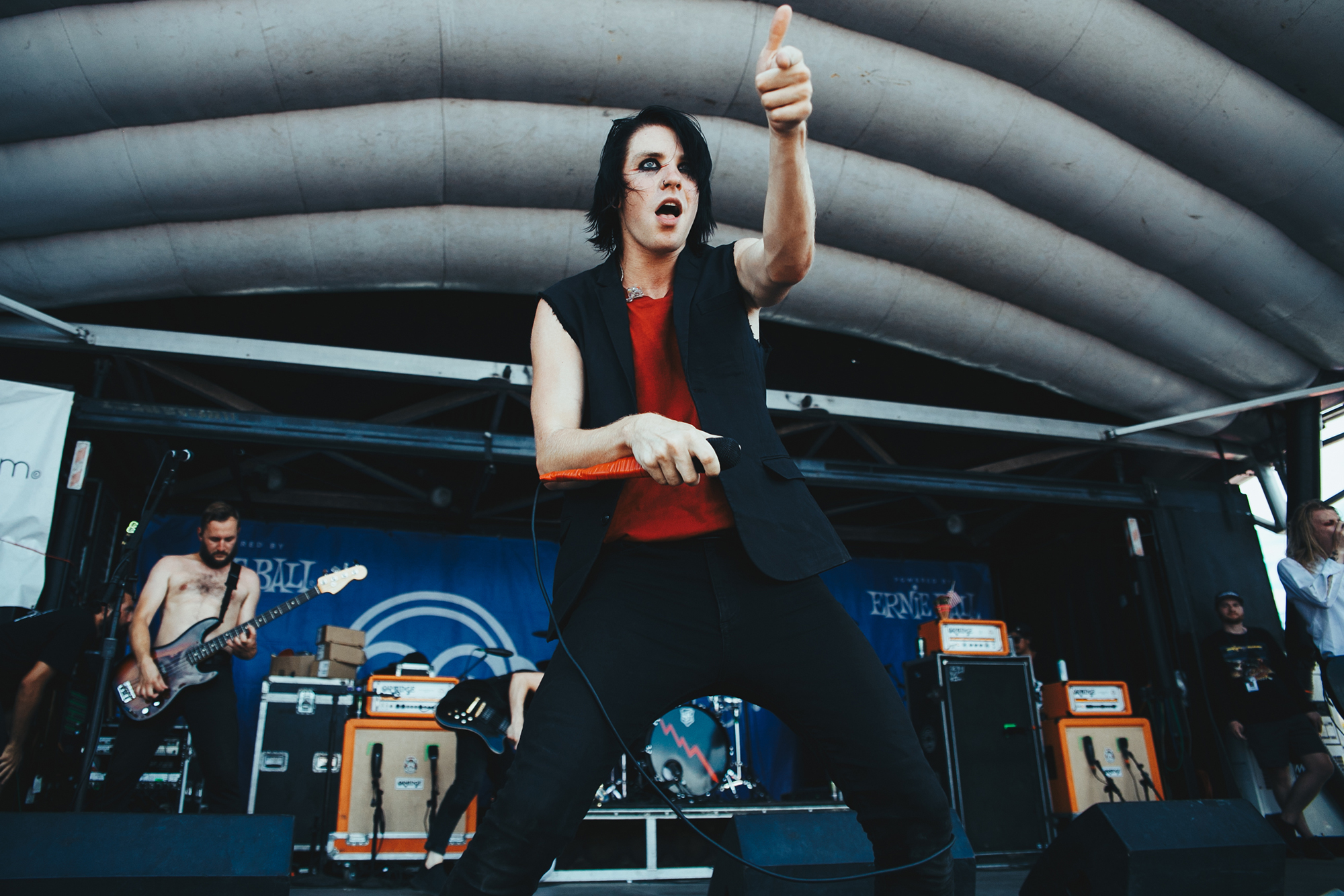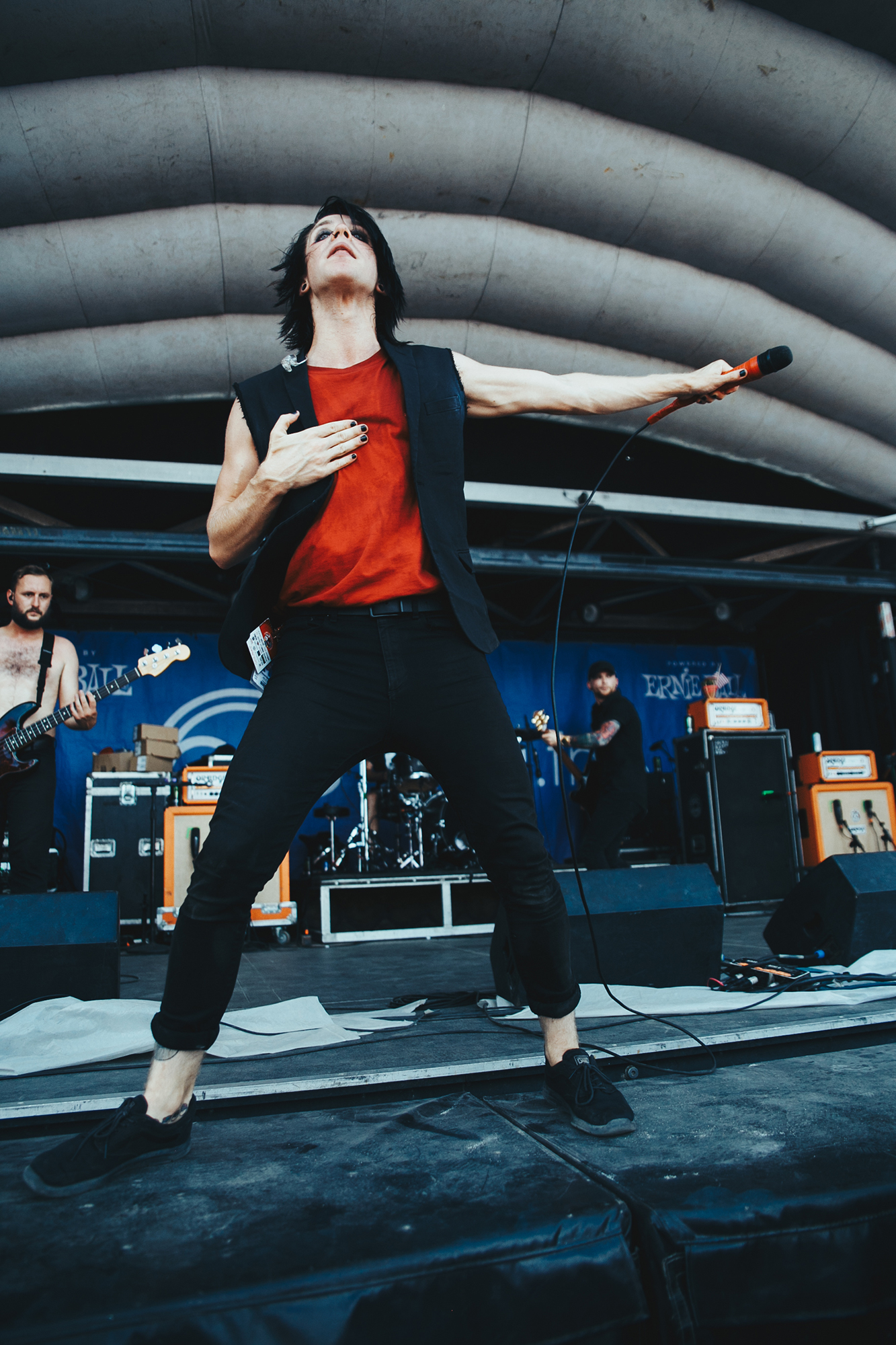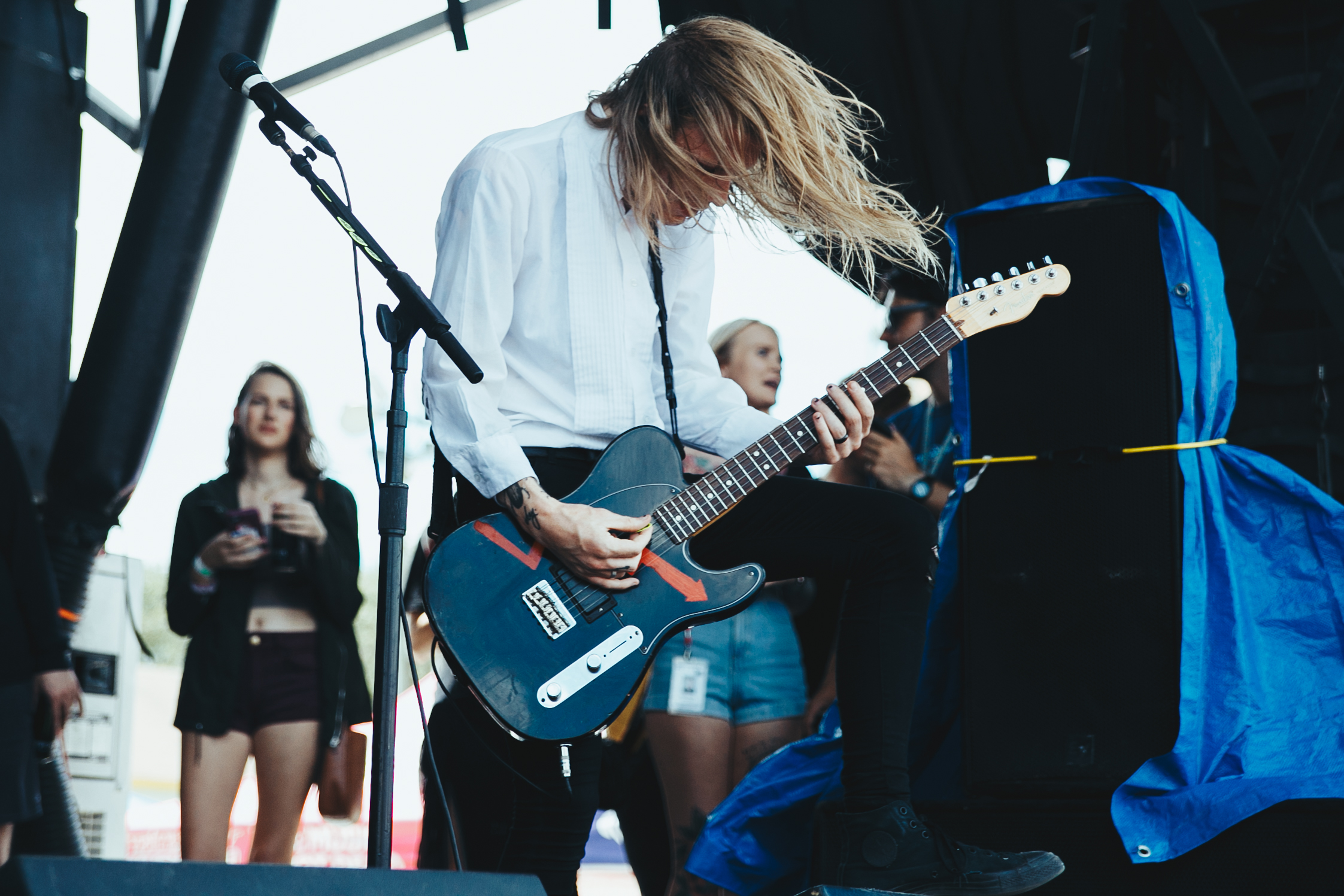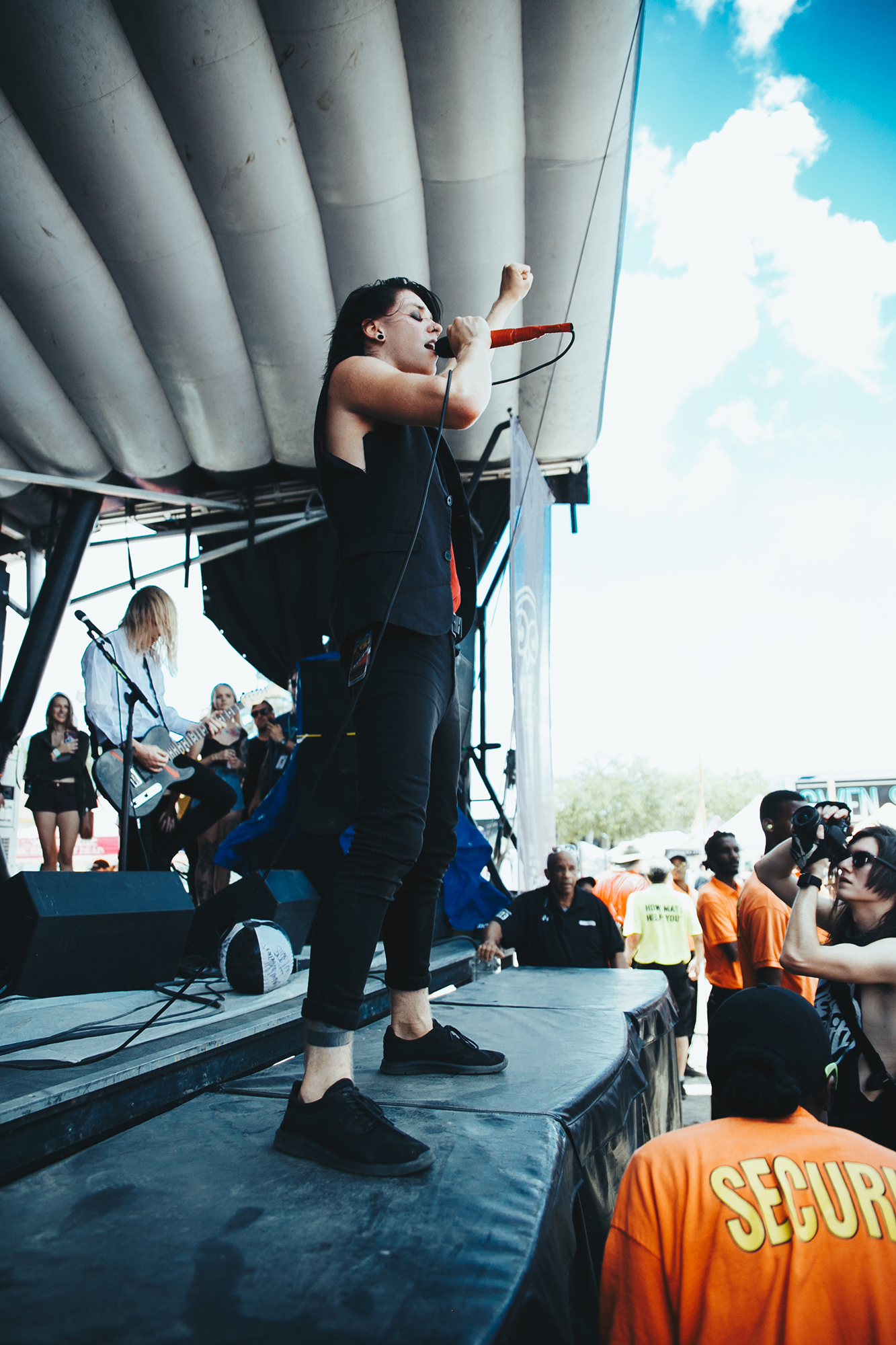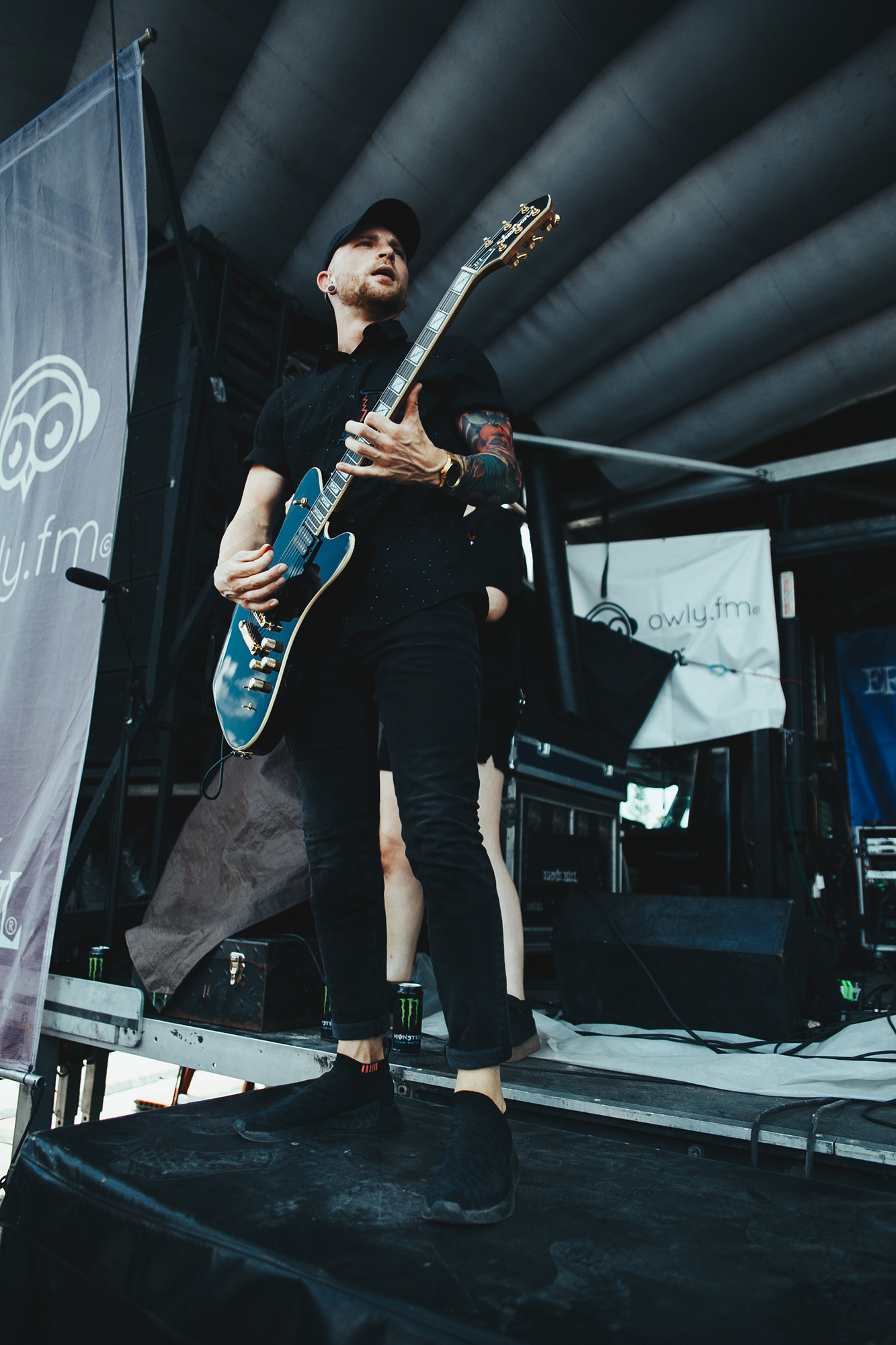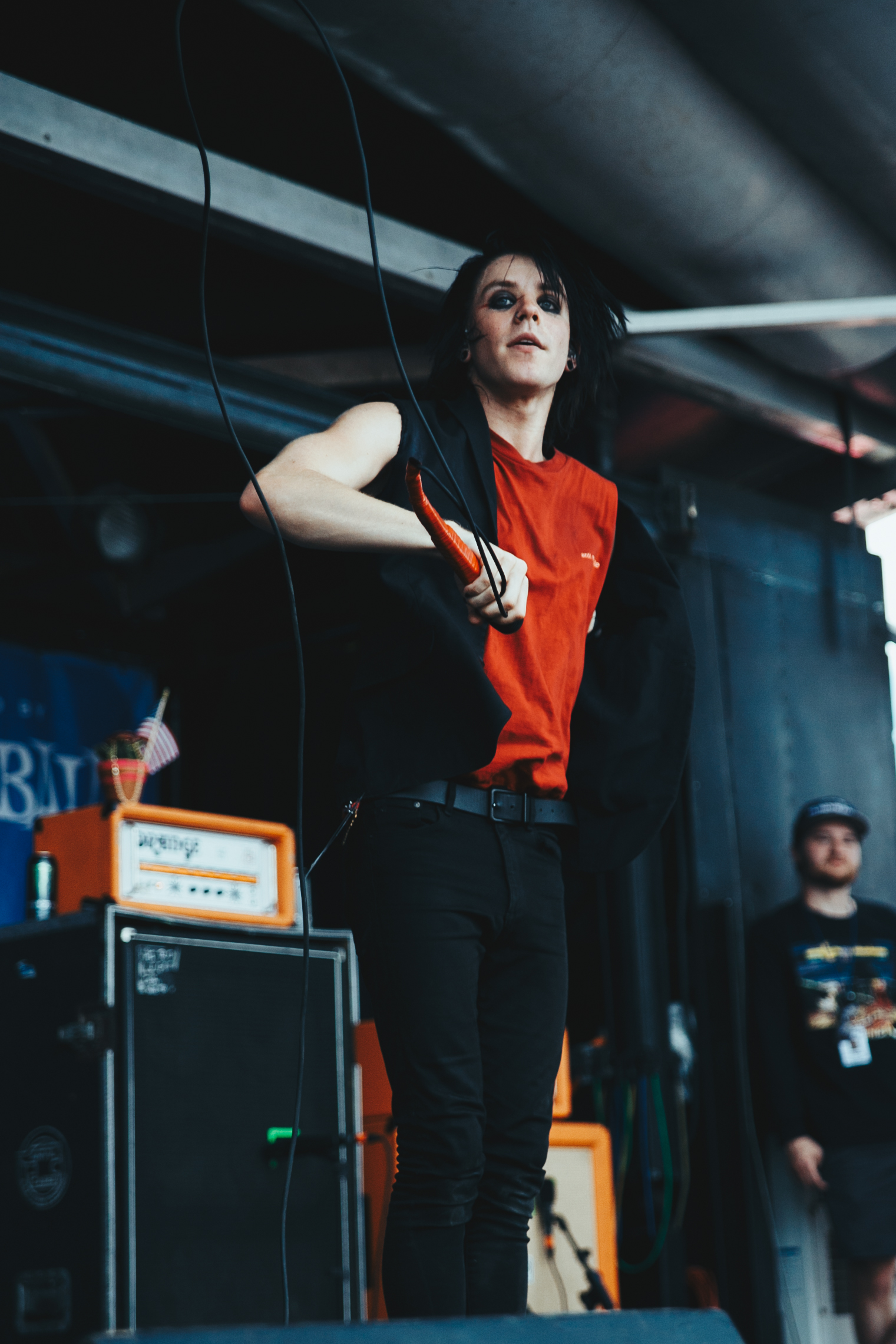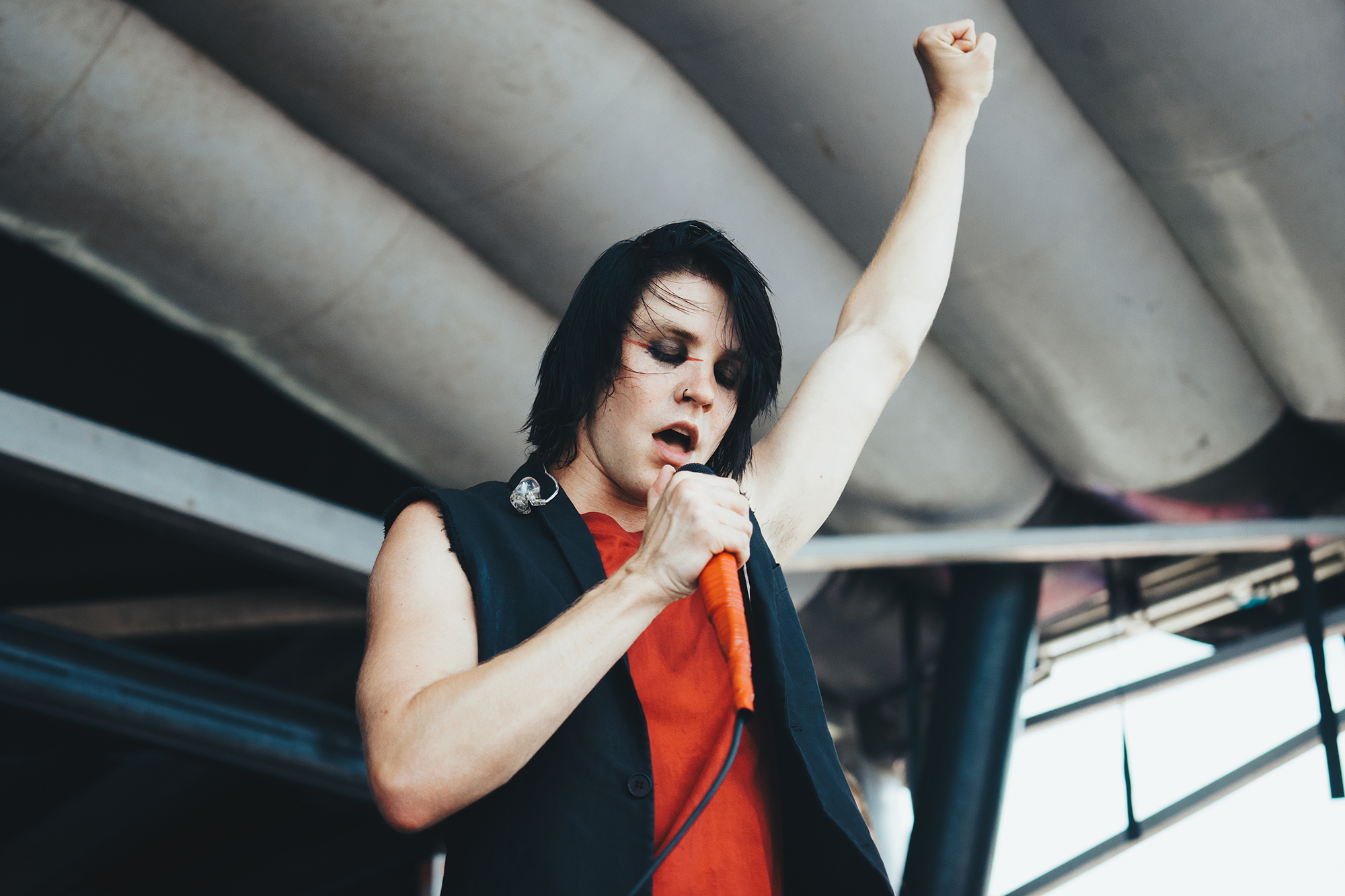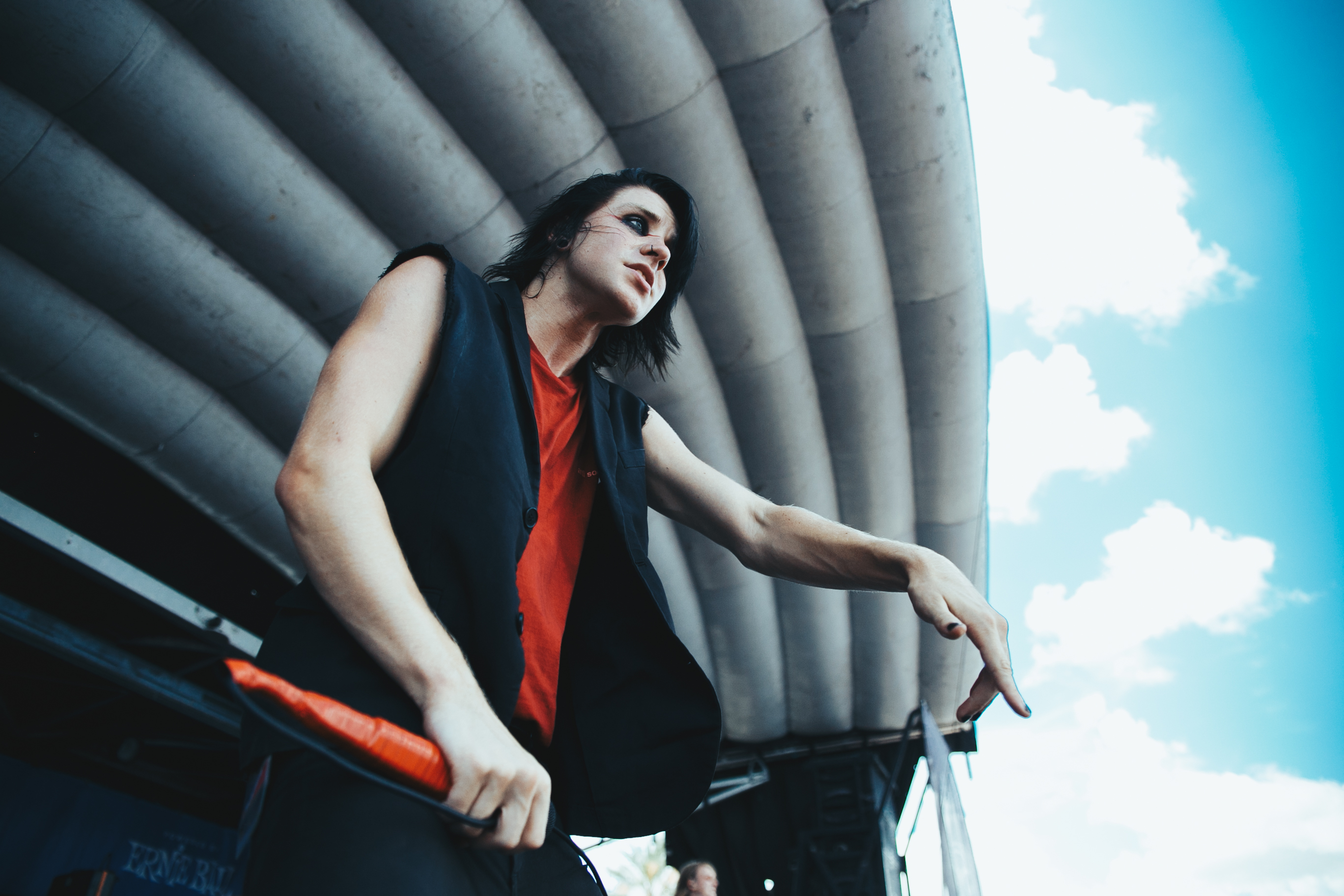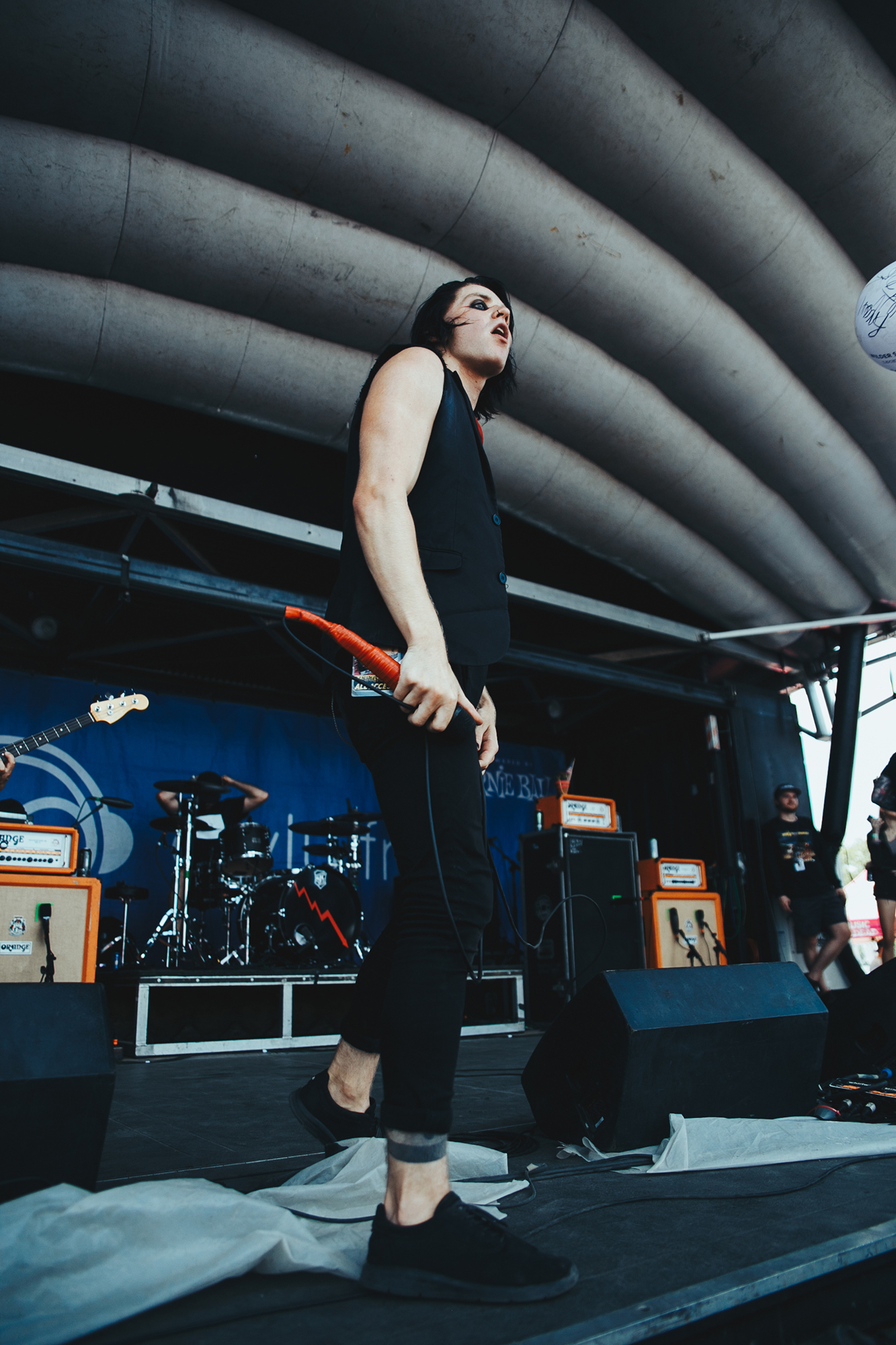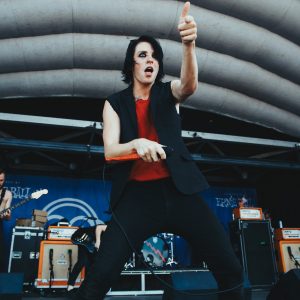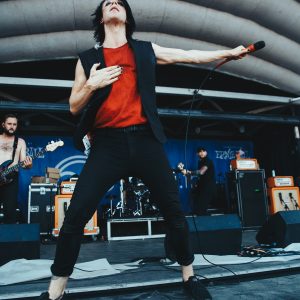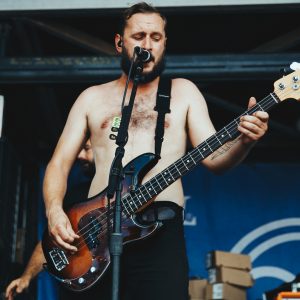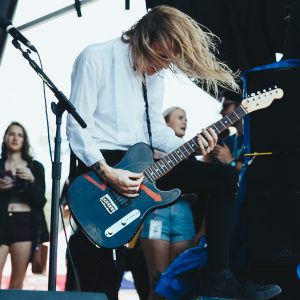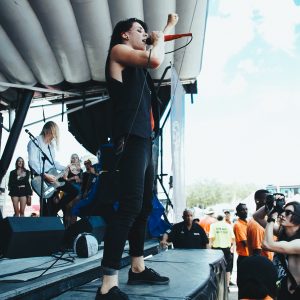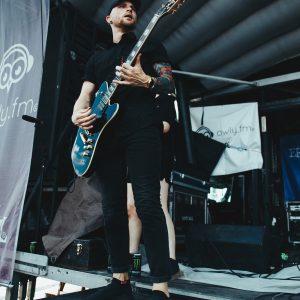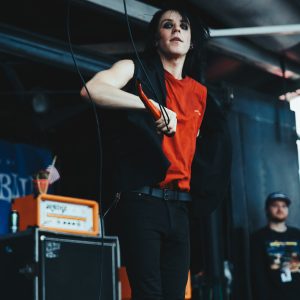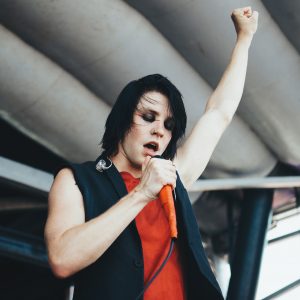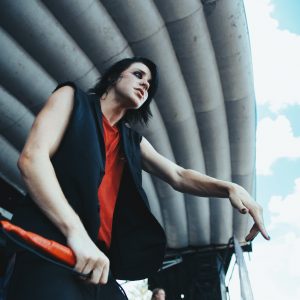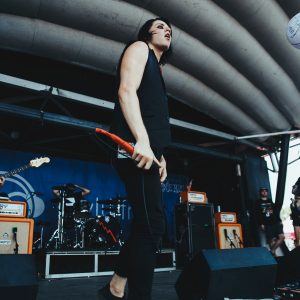 Simple Plan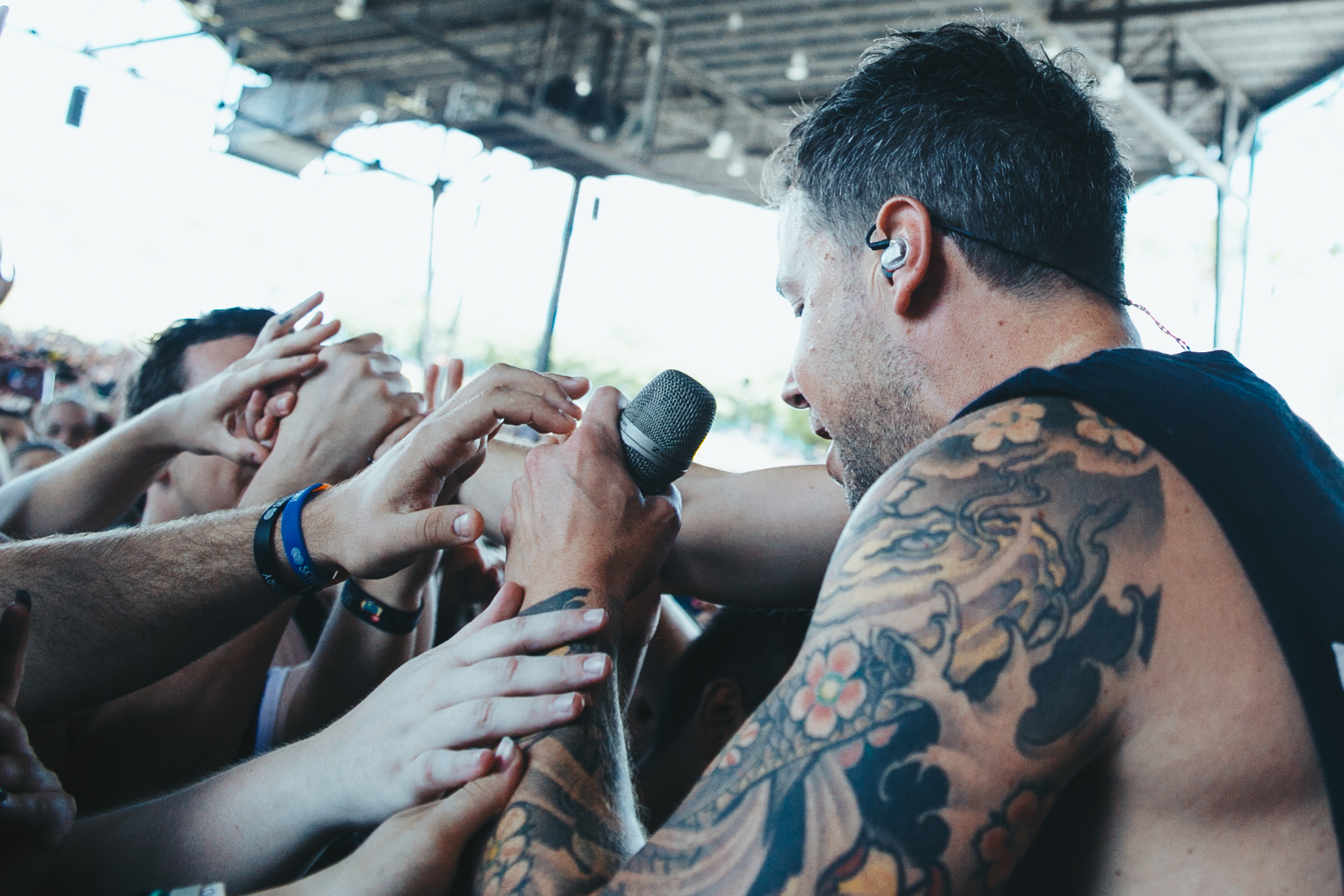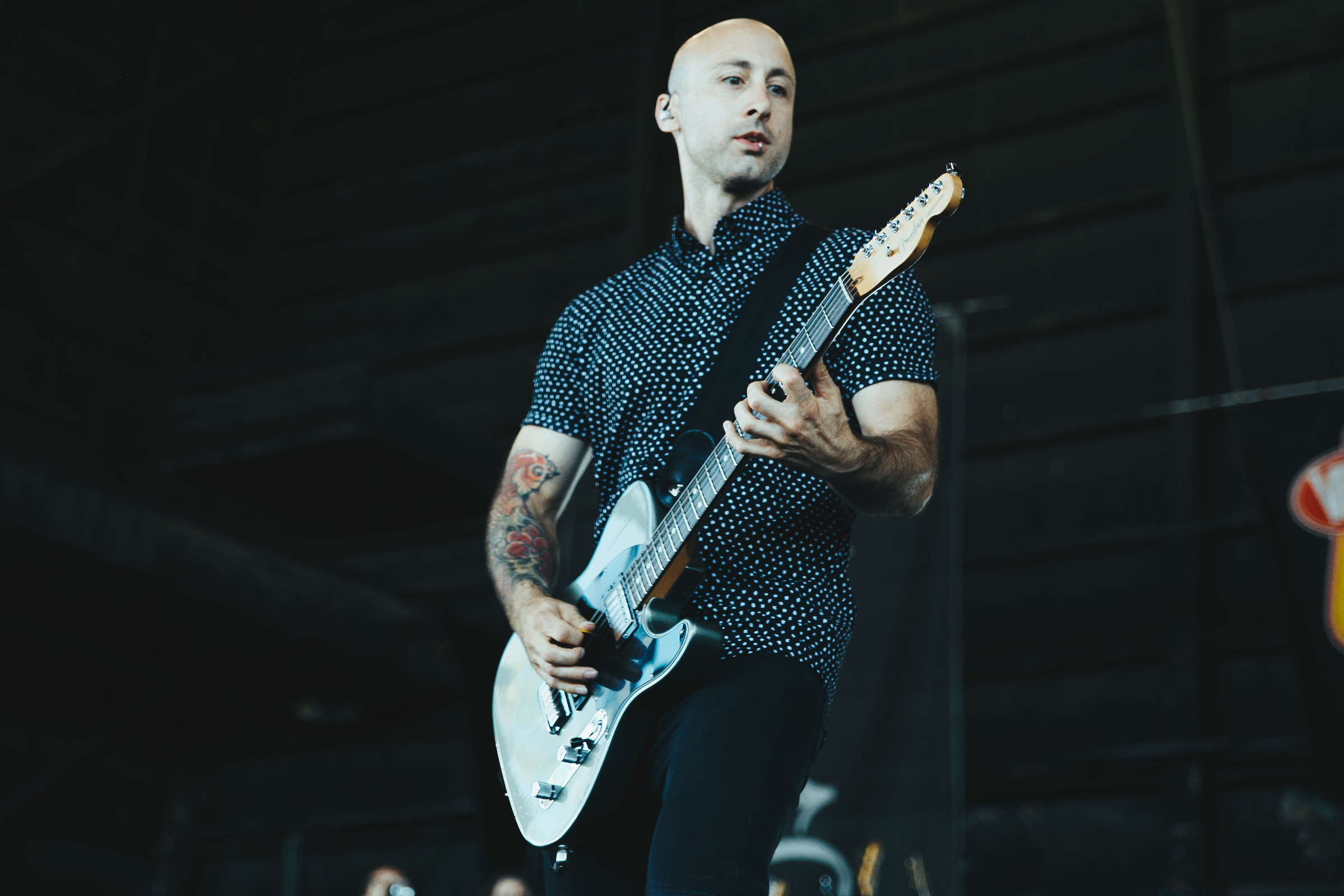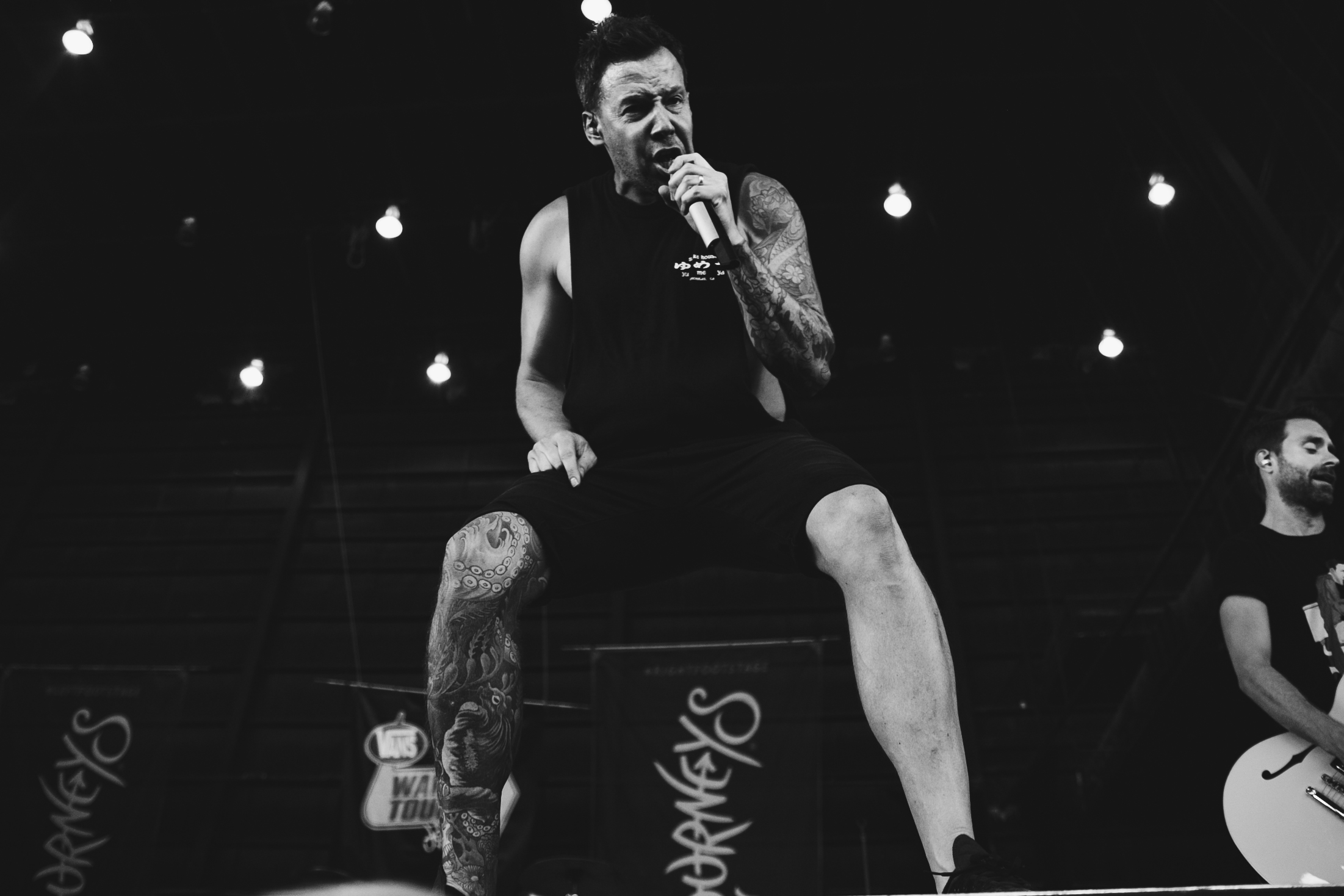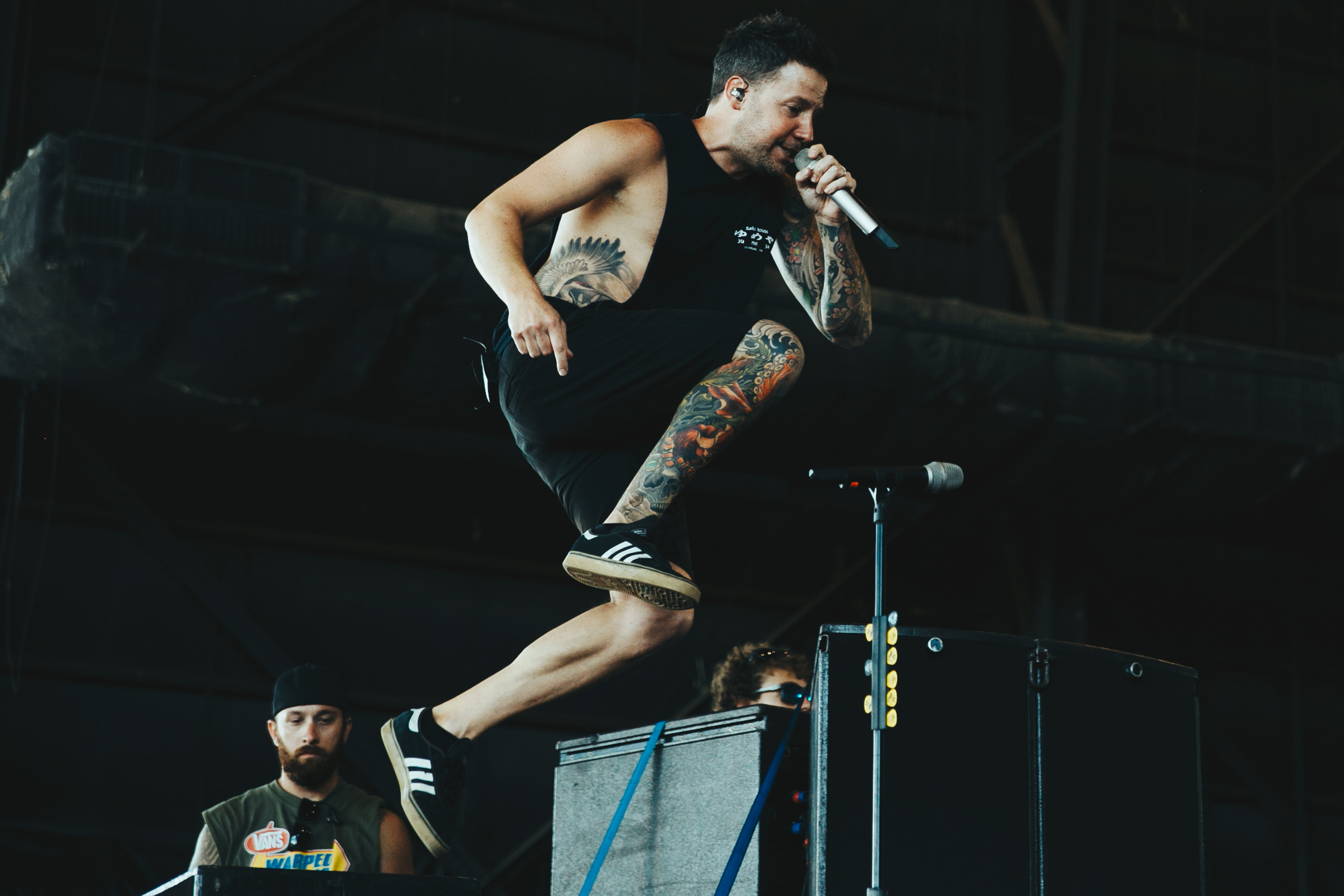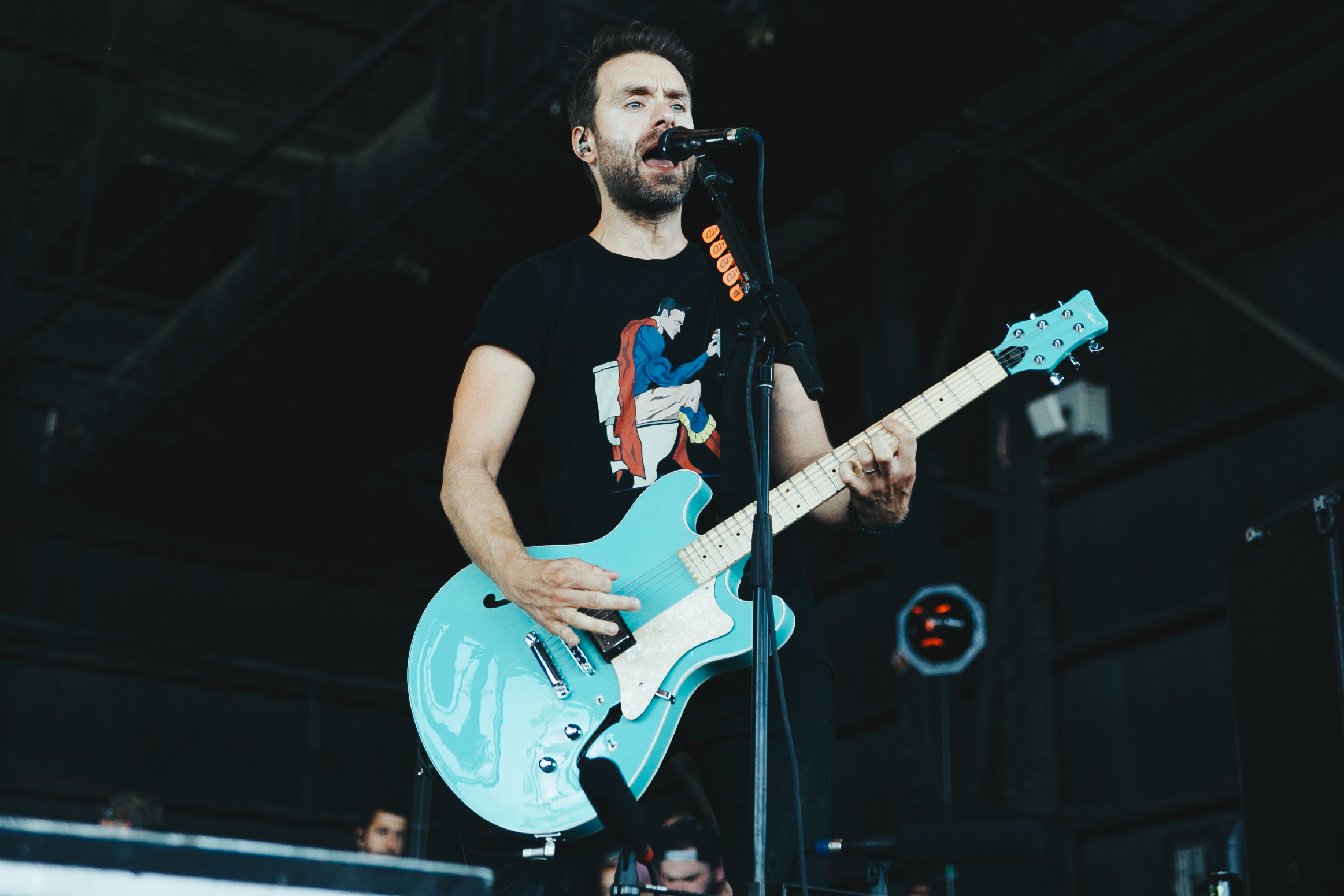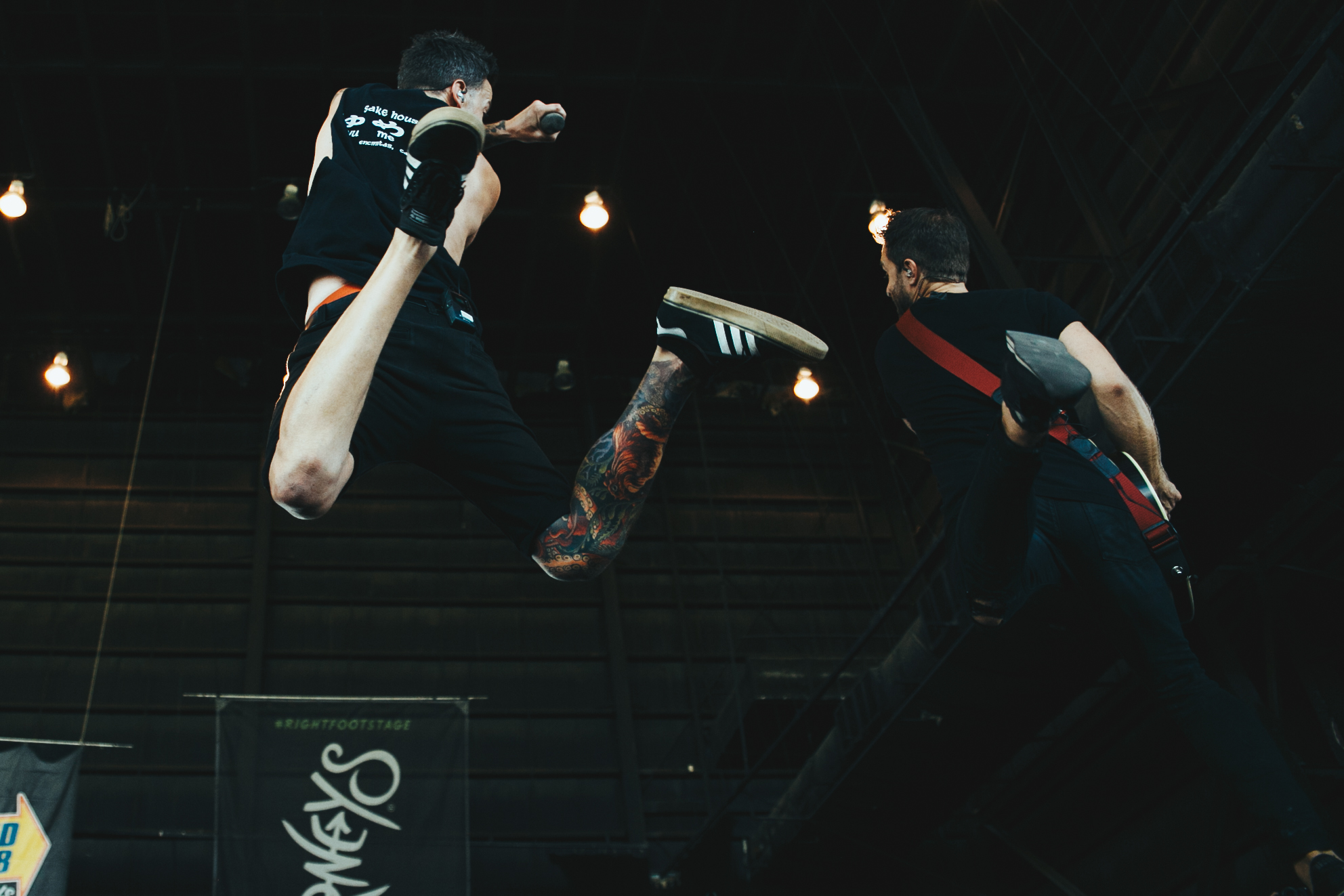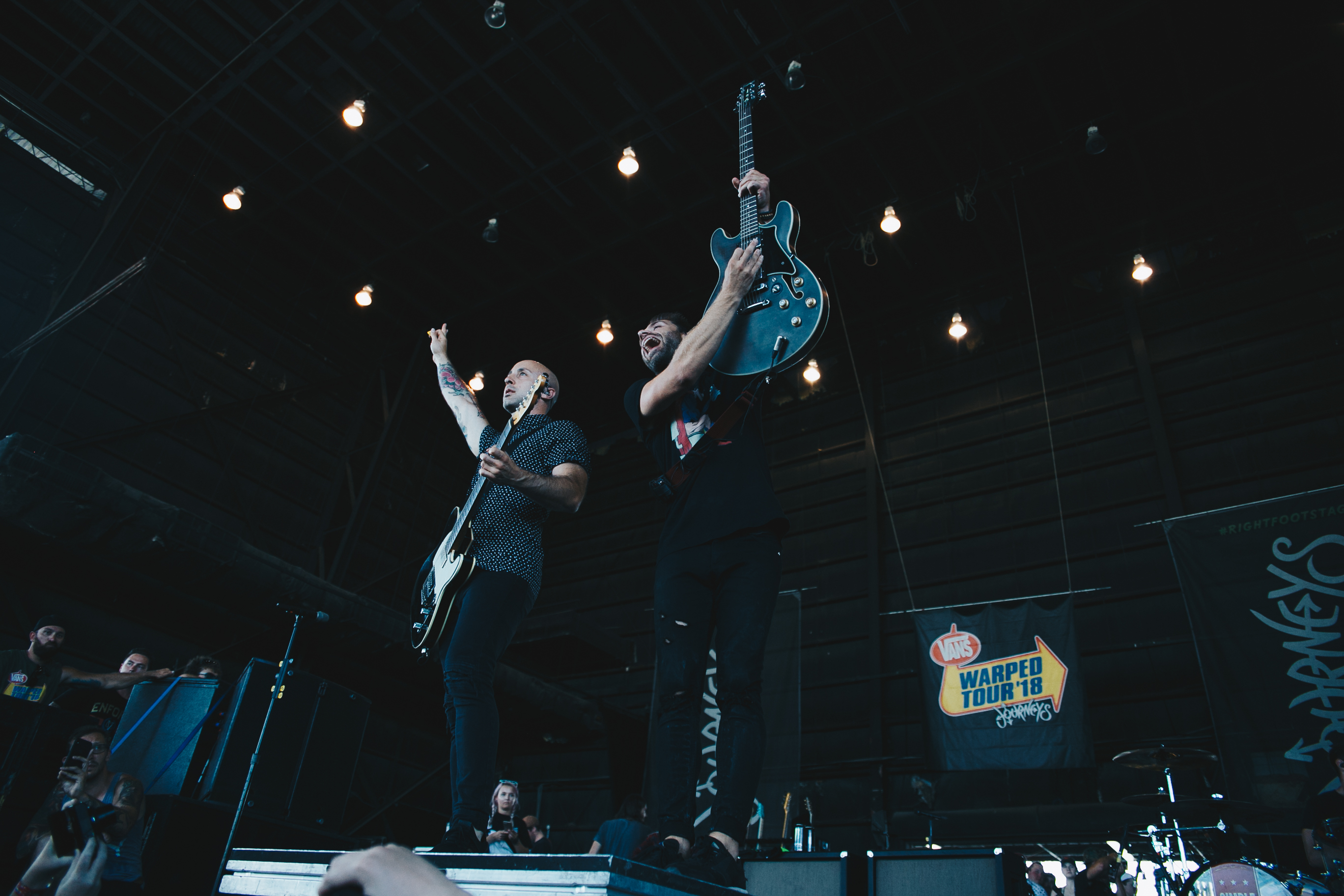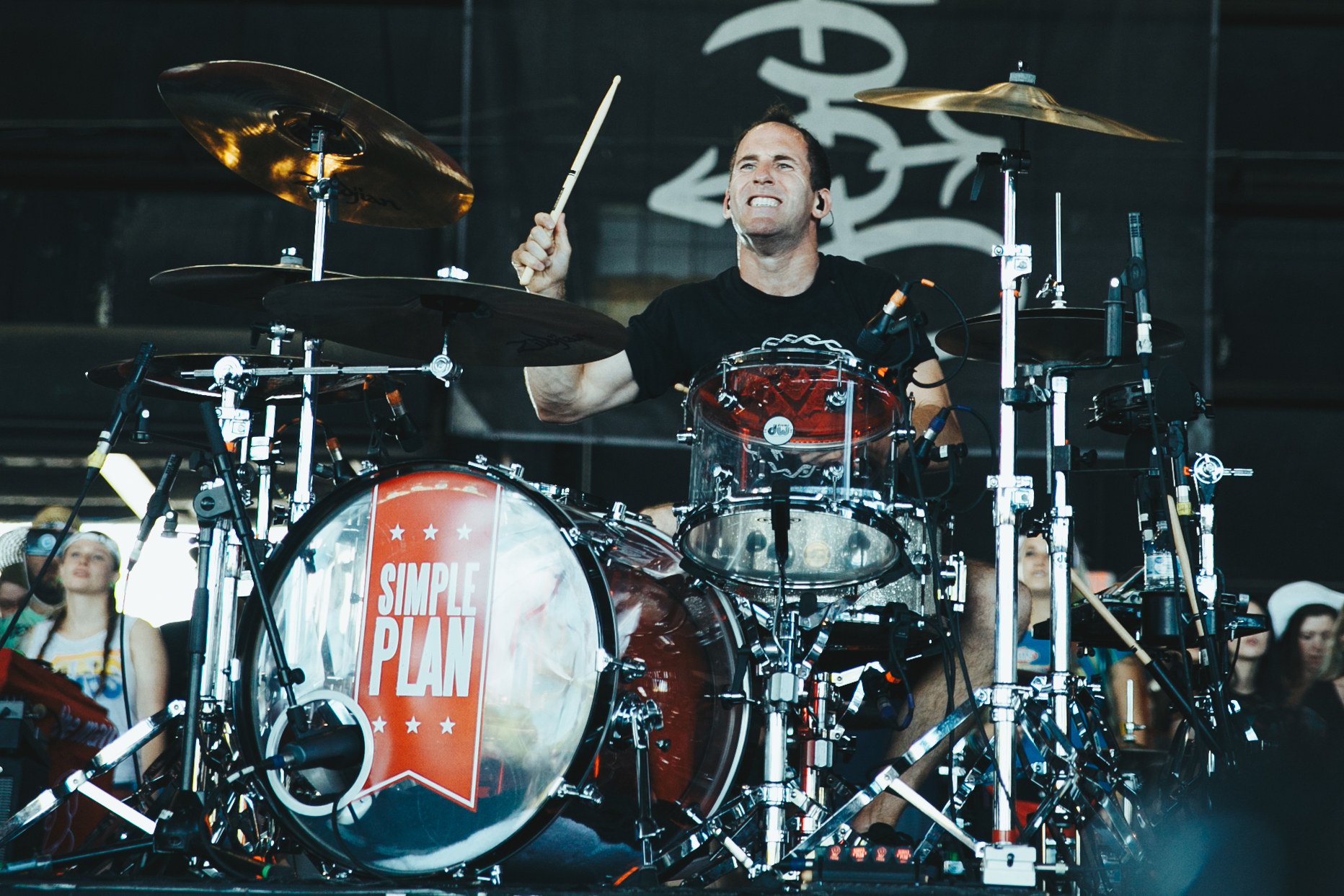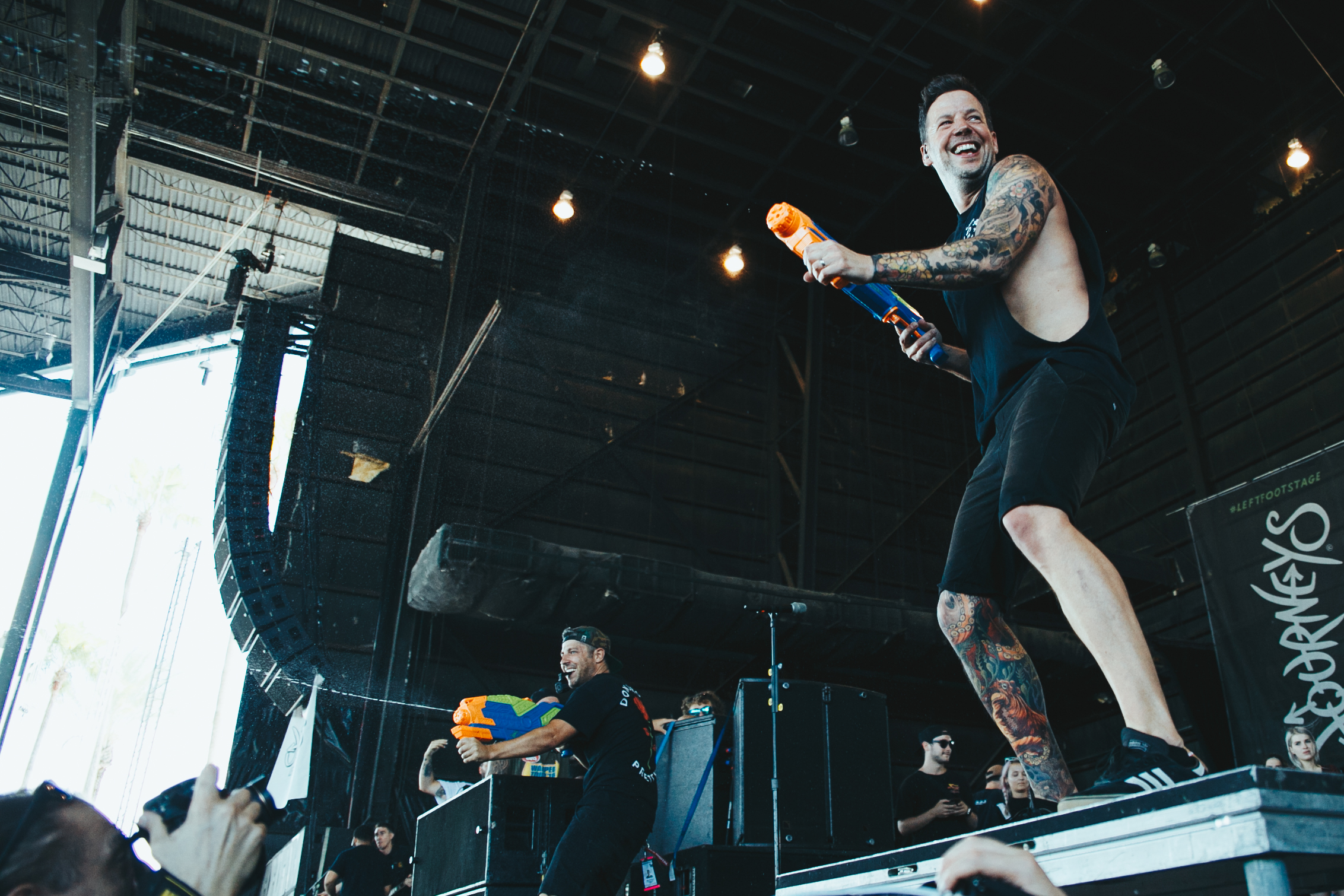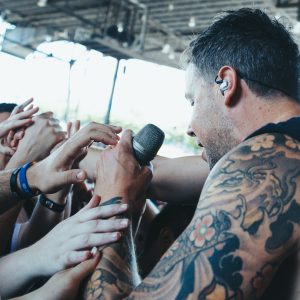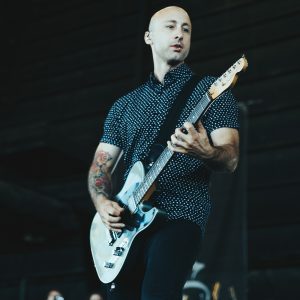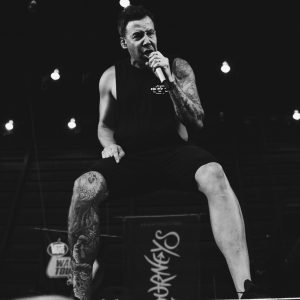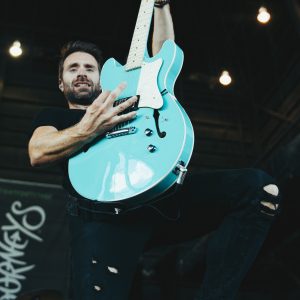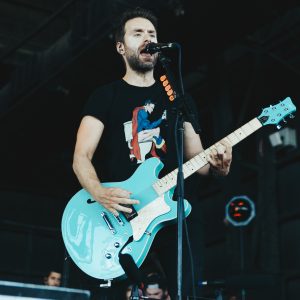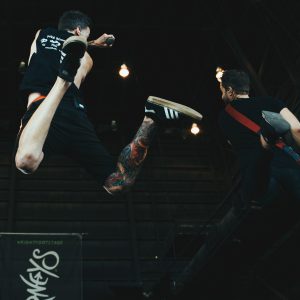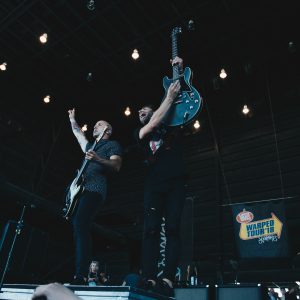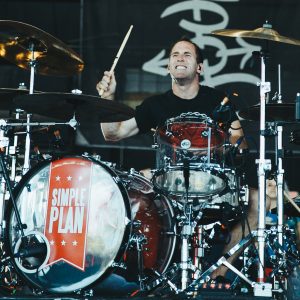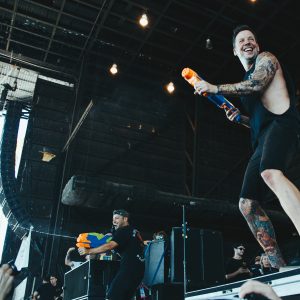 Ice Nine Kills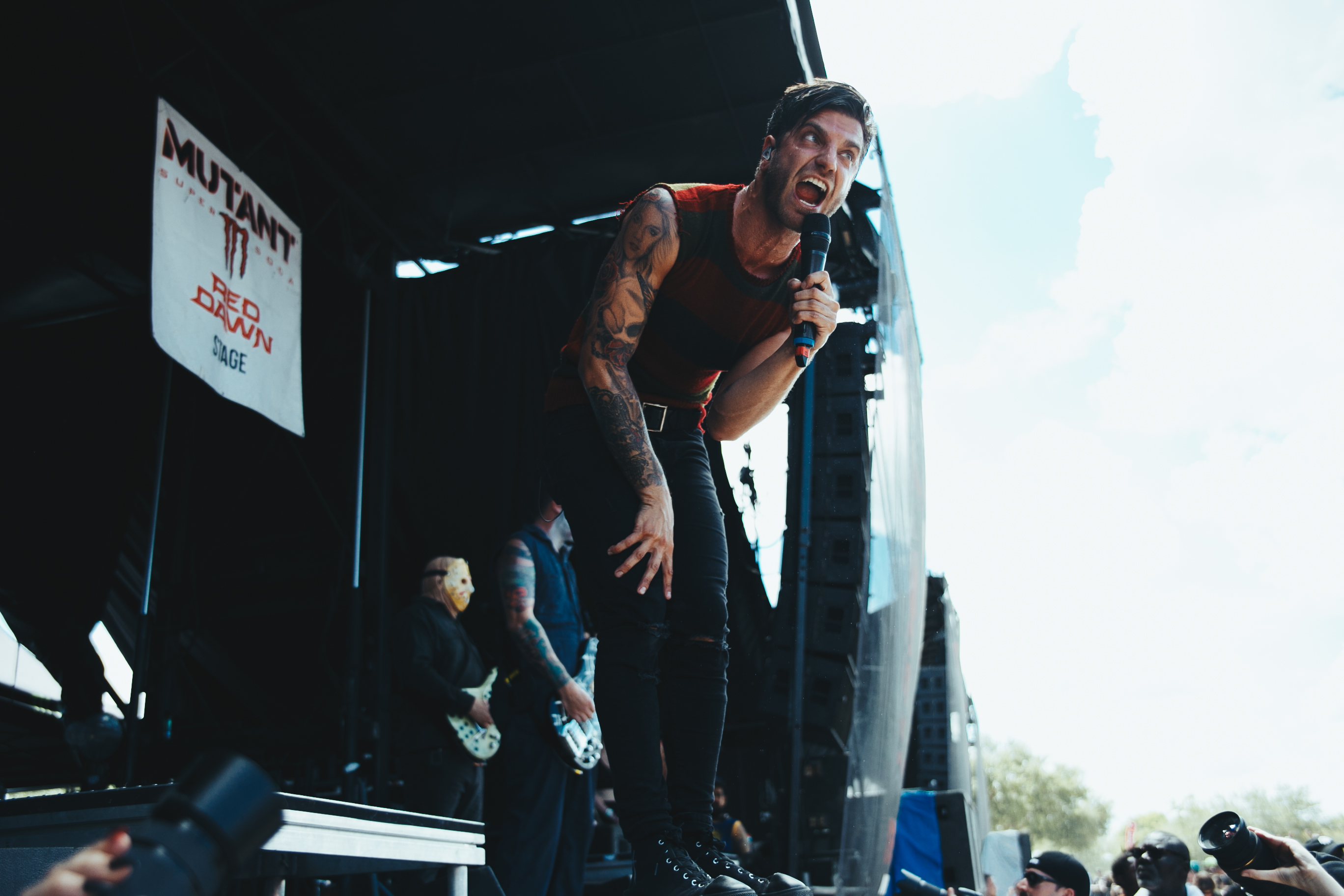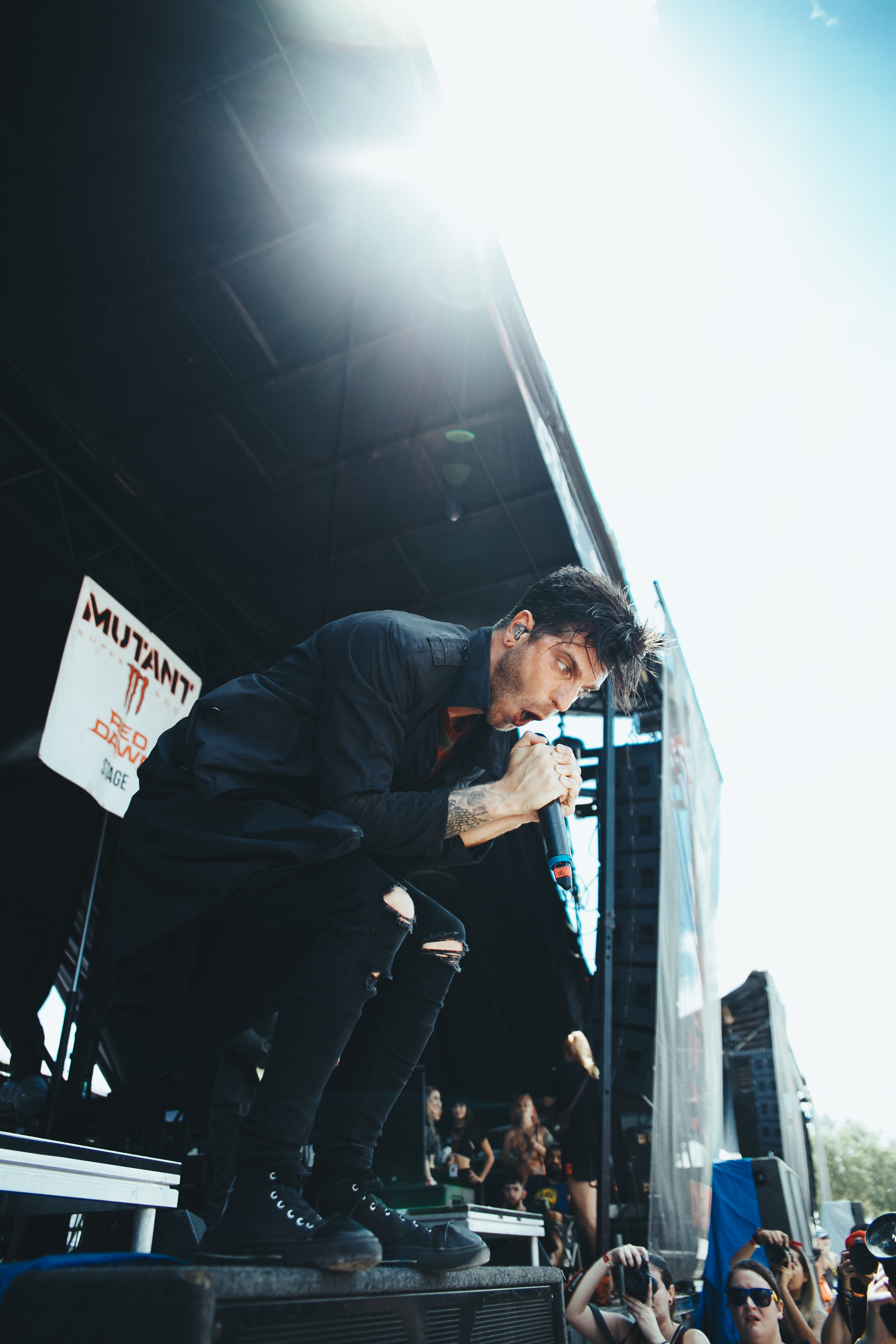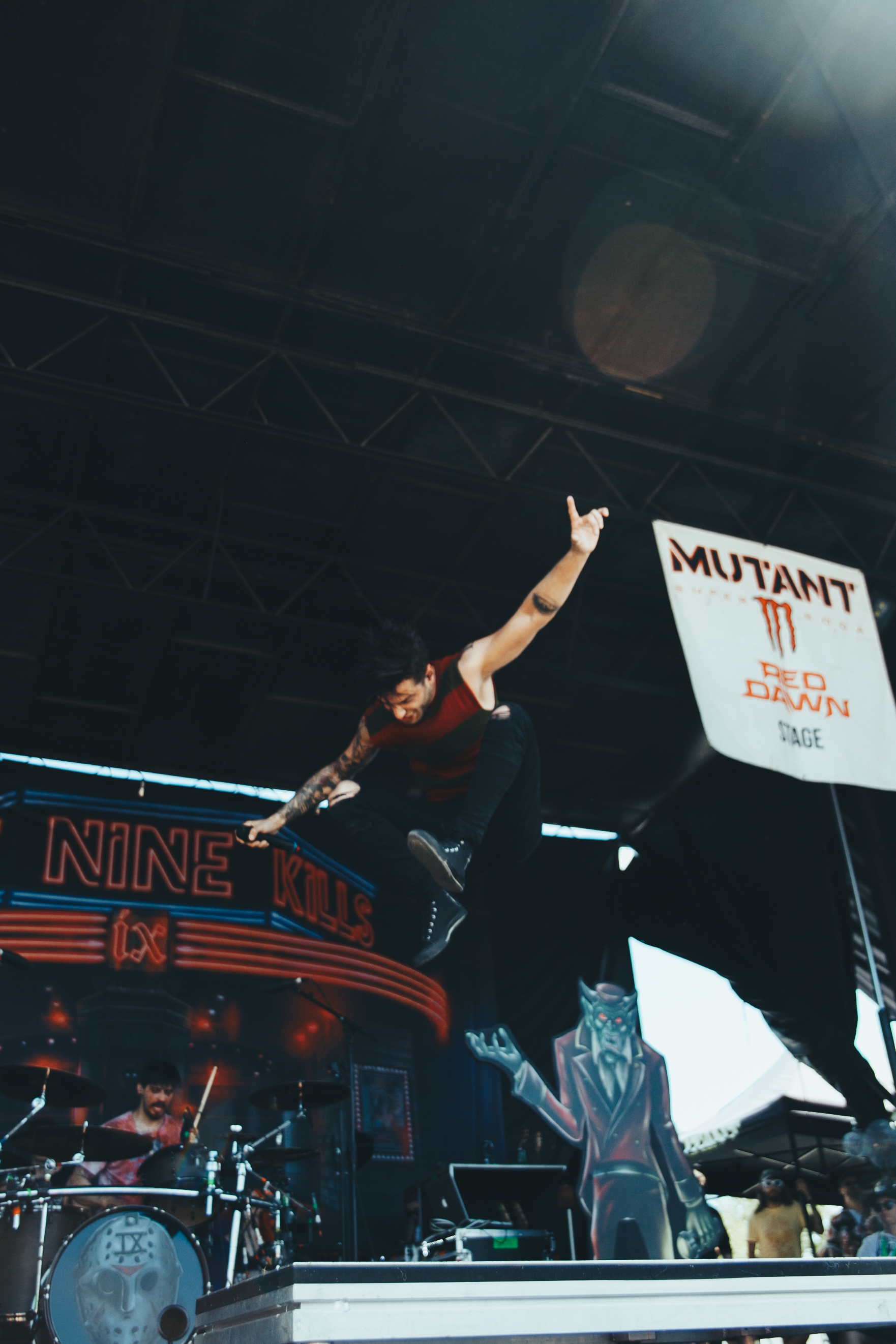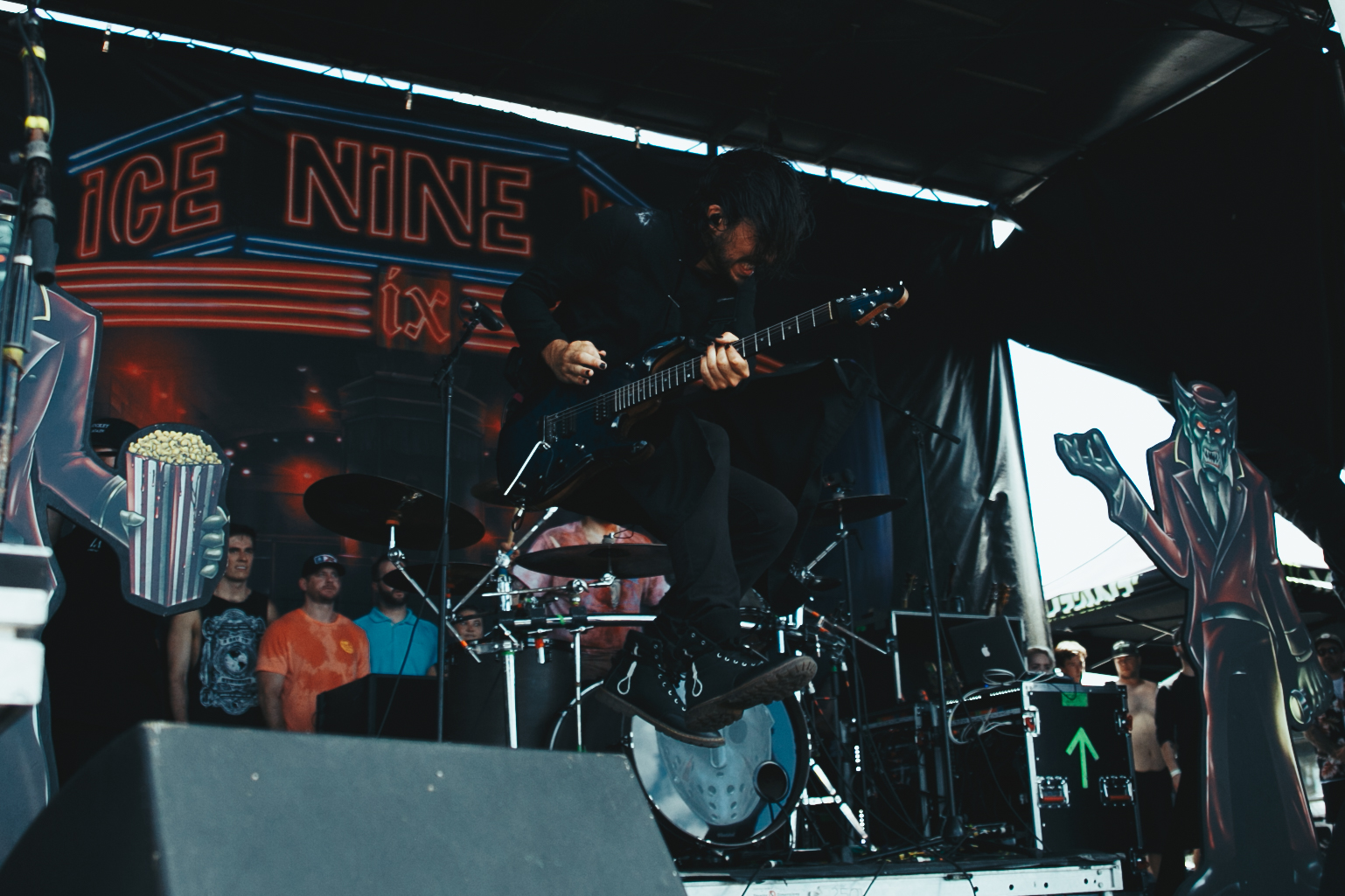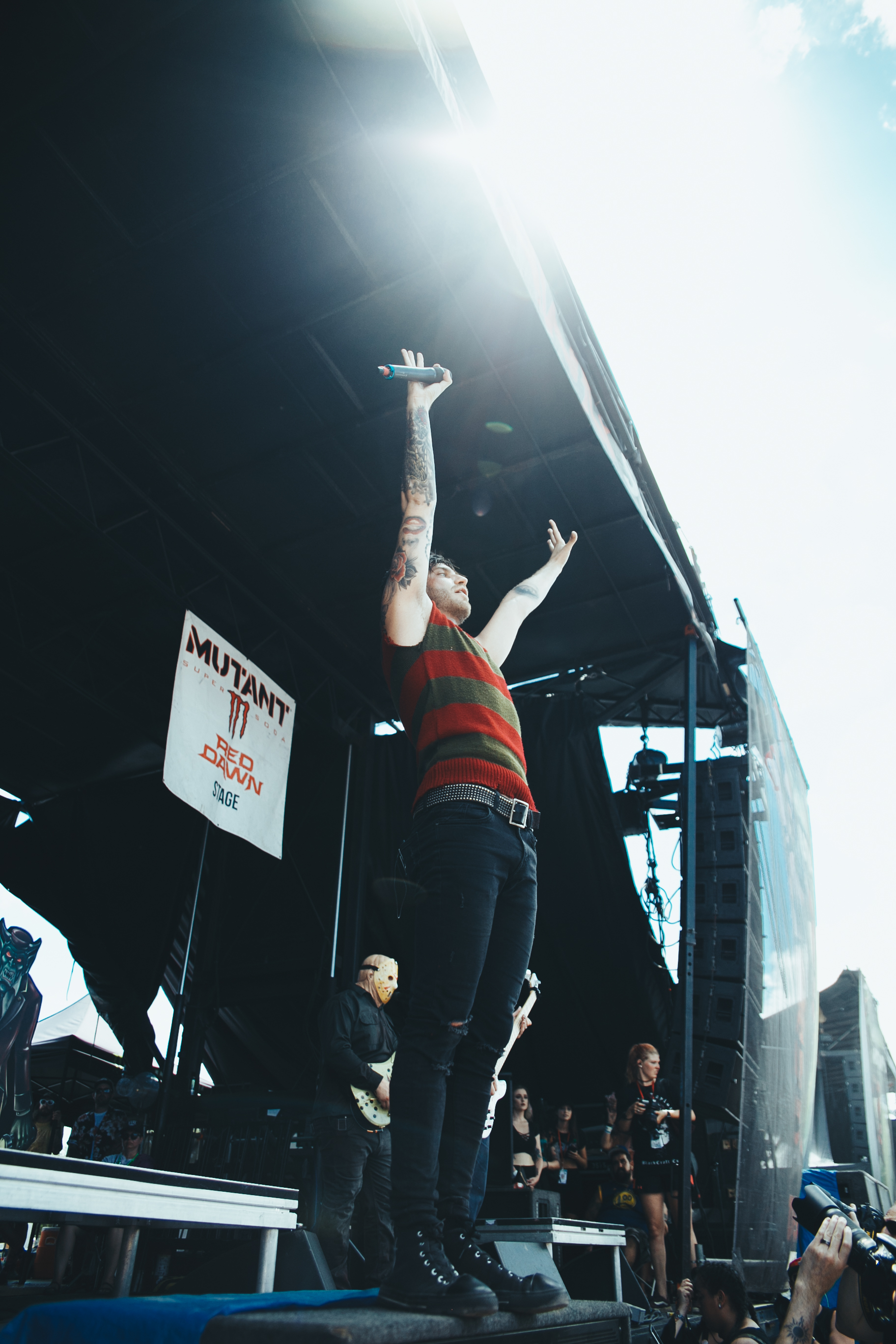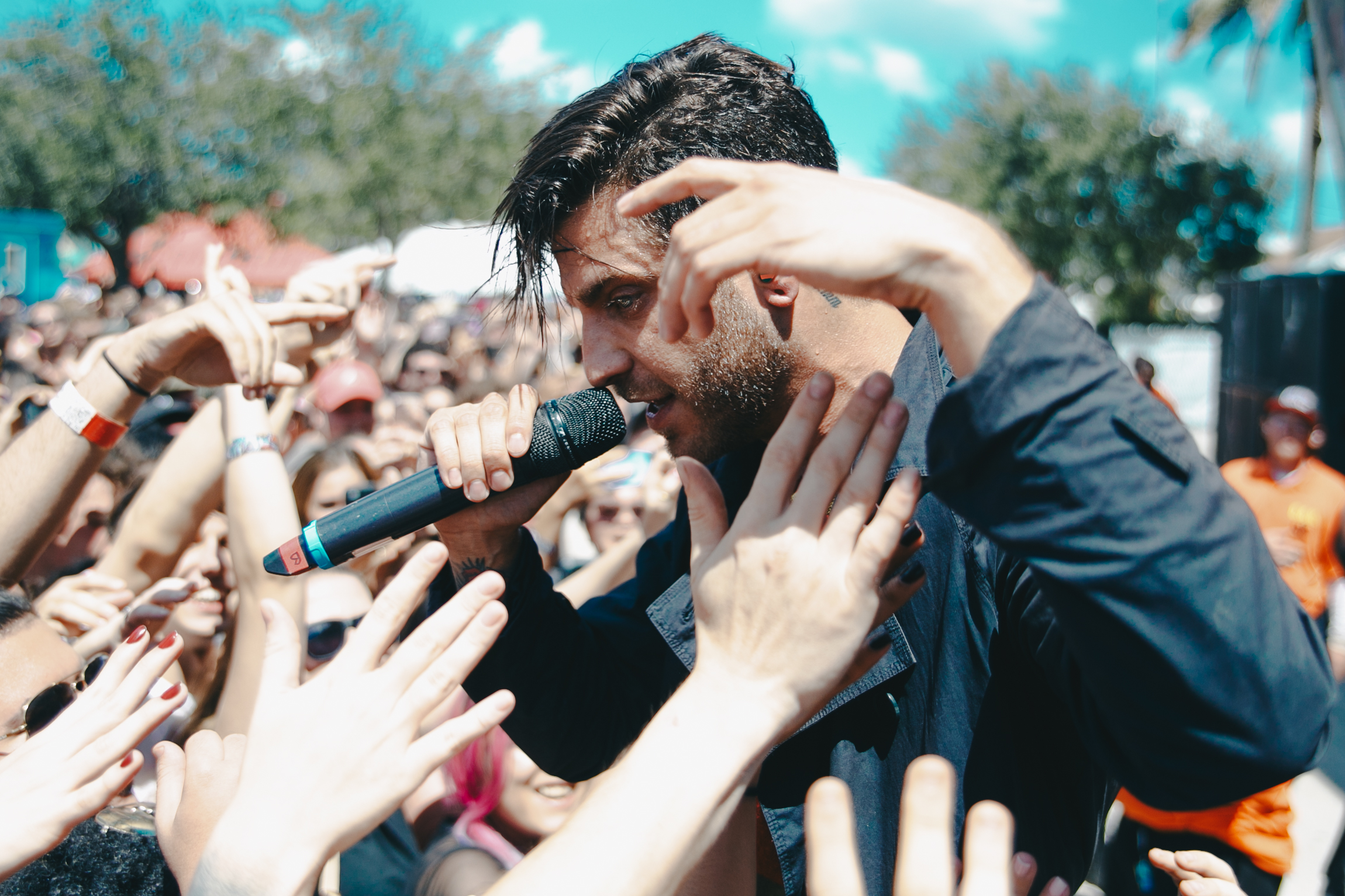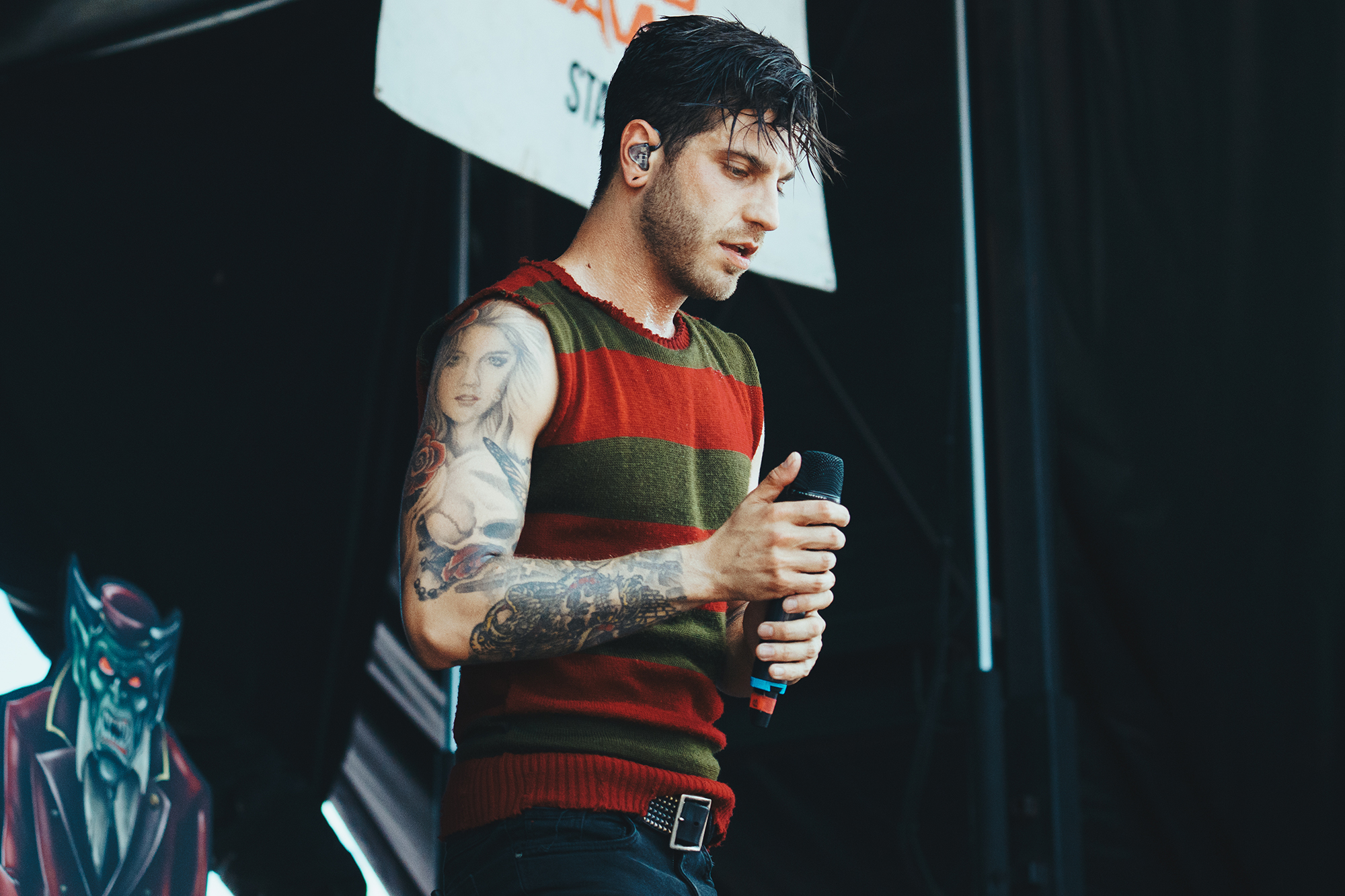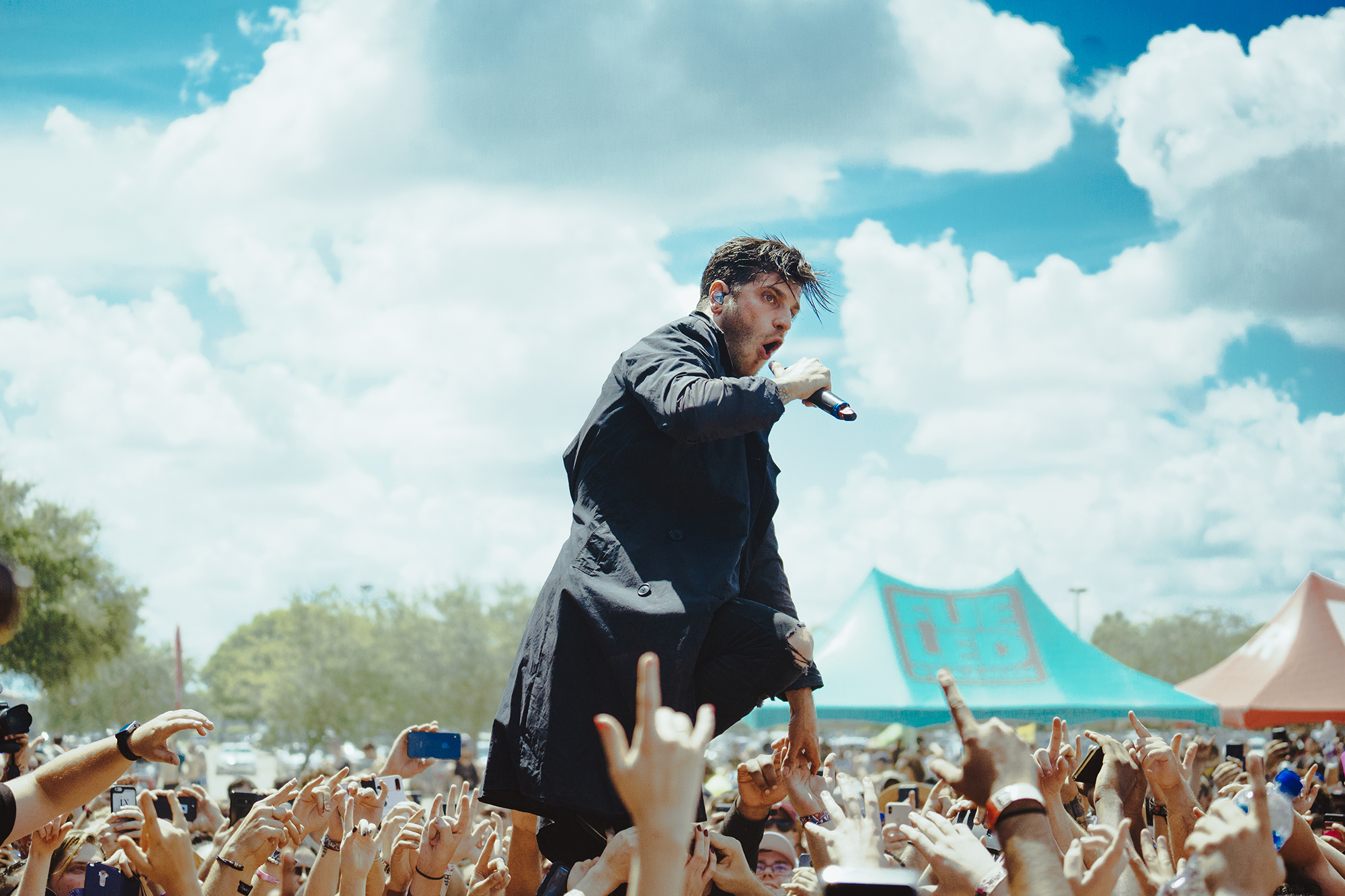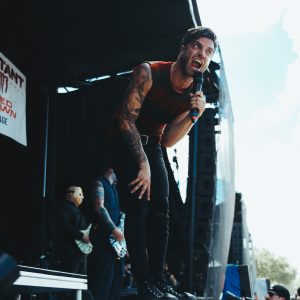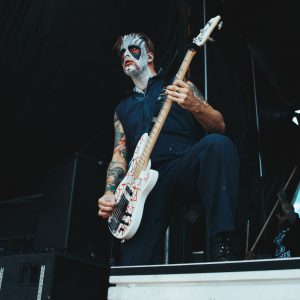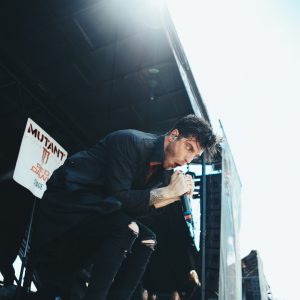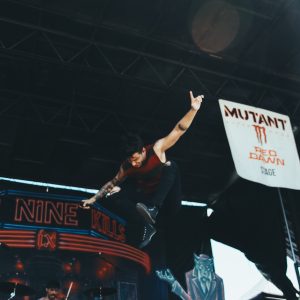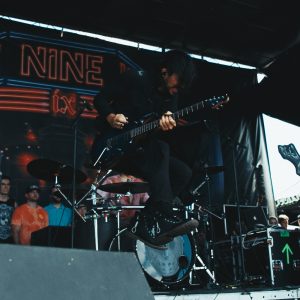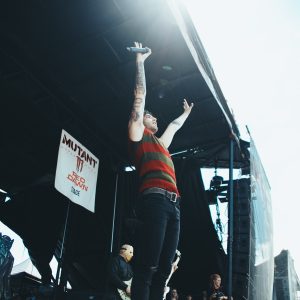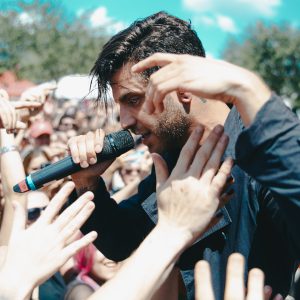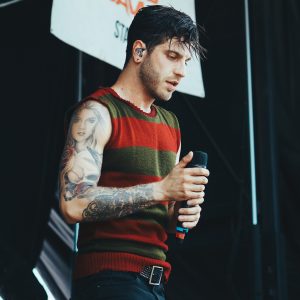 Sleep On It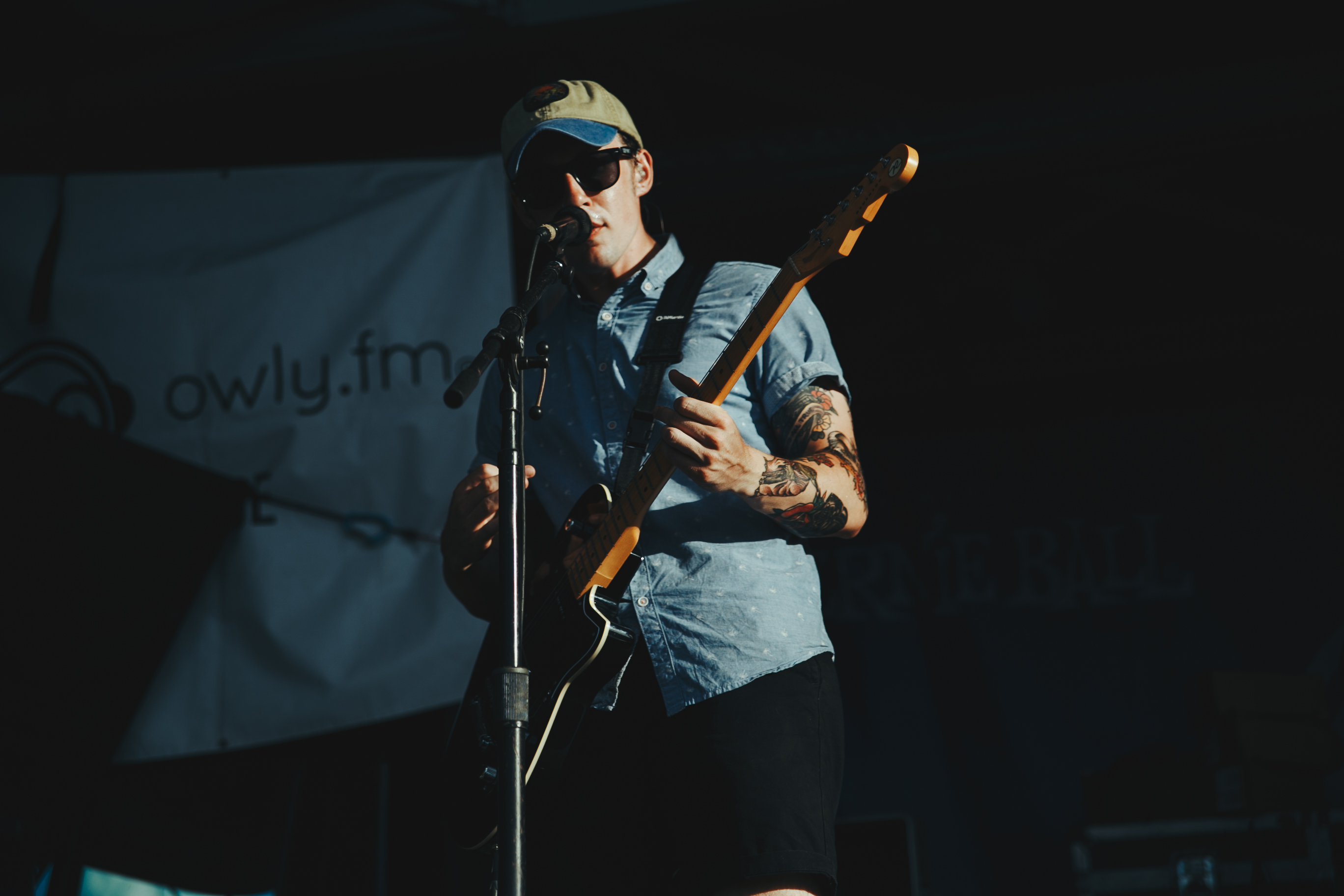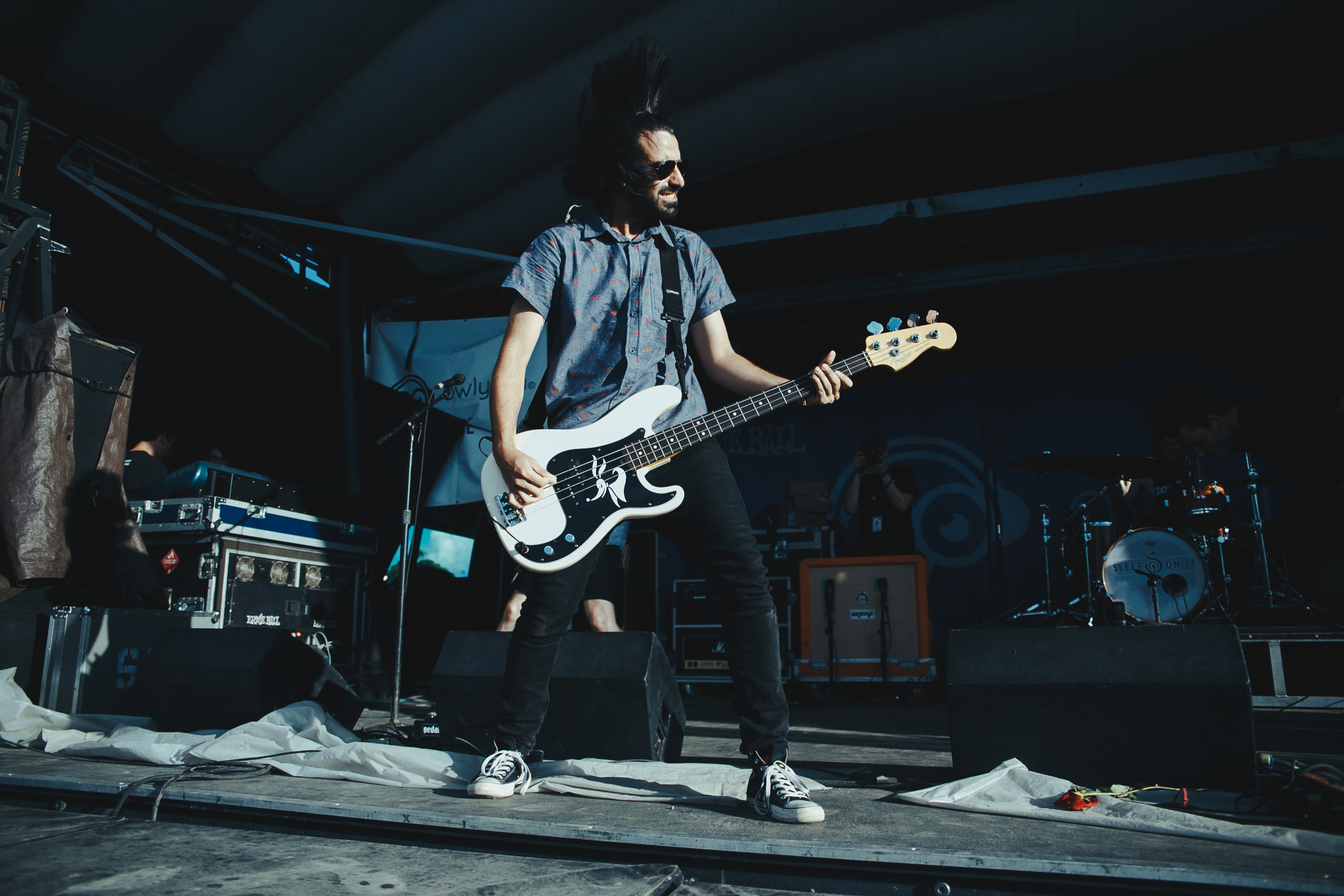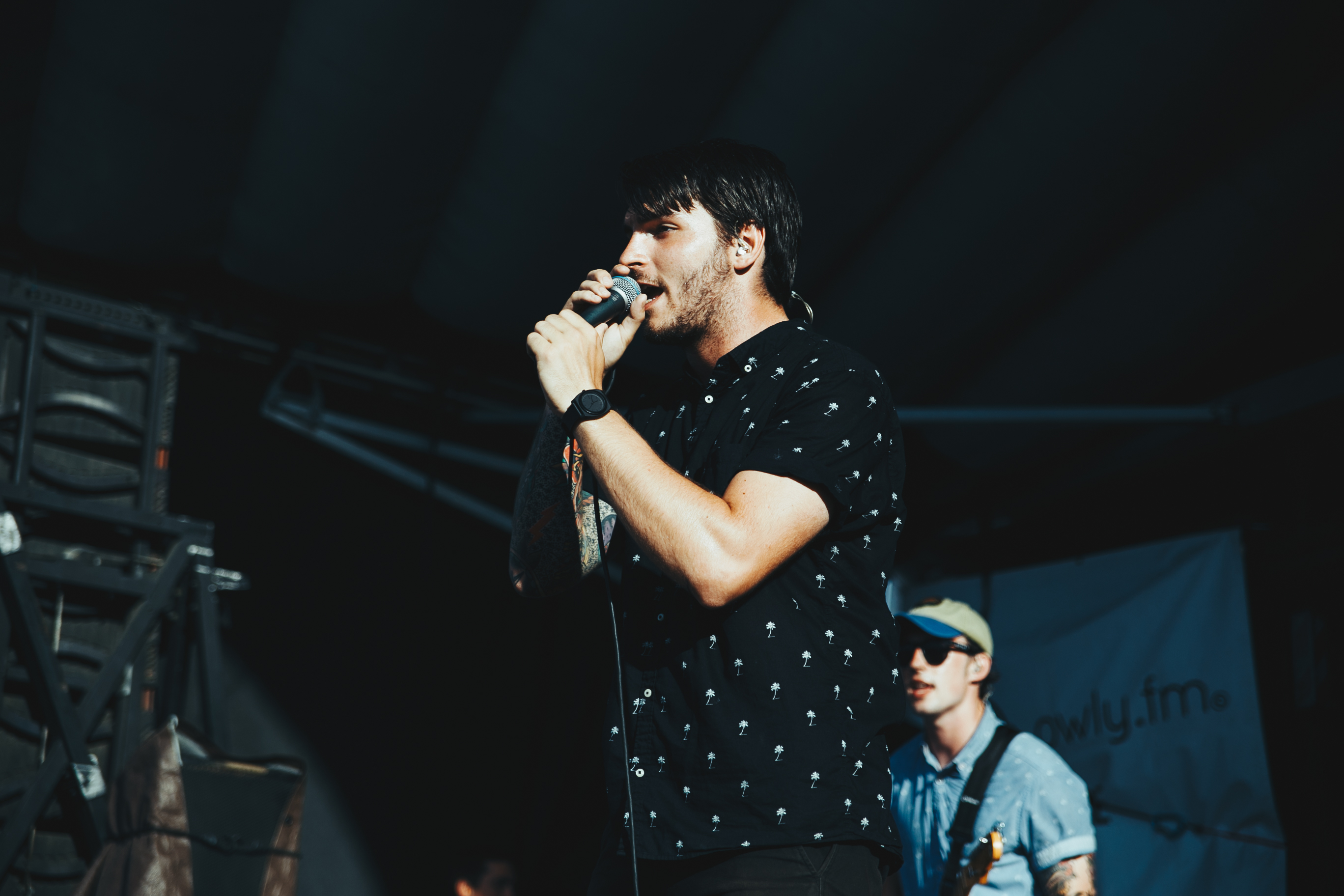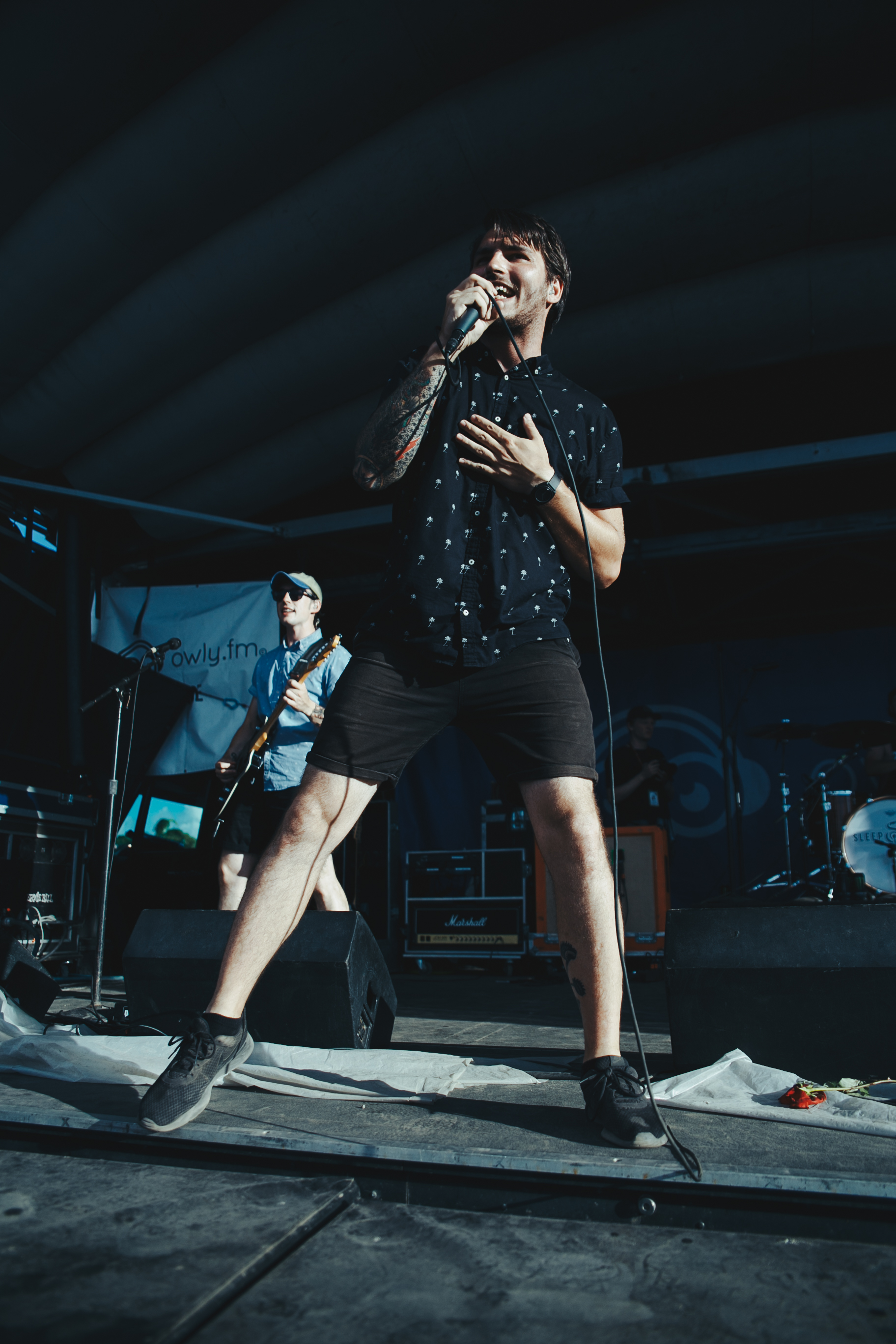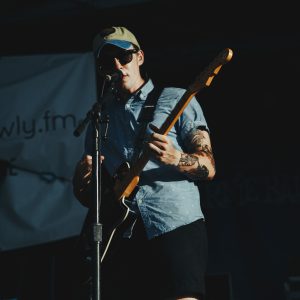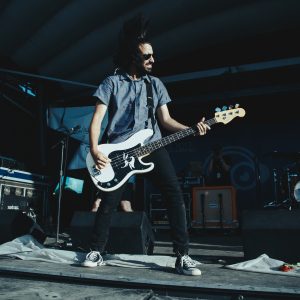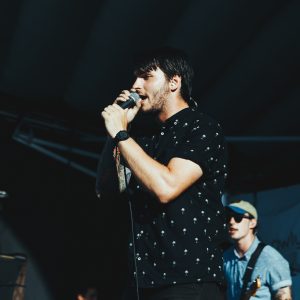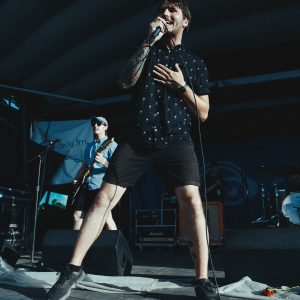 Next, arguably one of the best bands on Warped Tour this summer took the stage dressed in red. The Maine intertwine their quirky personalities and seamless song playing to stage every time that I see them. It also never fails to get better and better each time, seeing as their setlist is always exceptional. I also got the chance to catch Issues, 3OH!3, and We The Kings again, who were all fun and exciting like always.
The Maine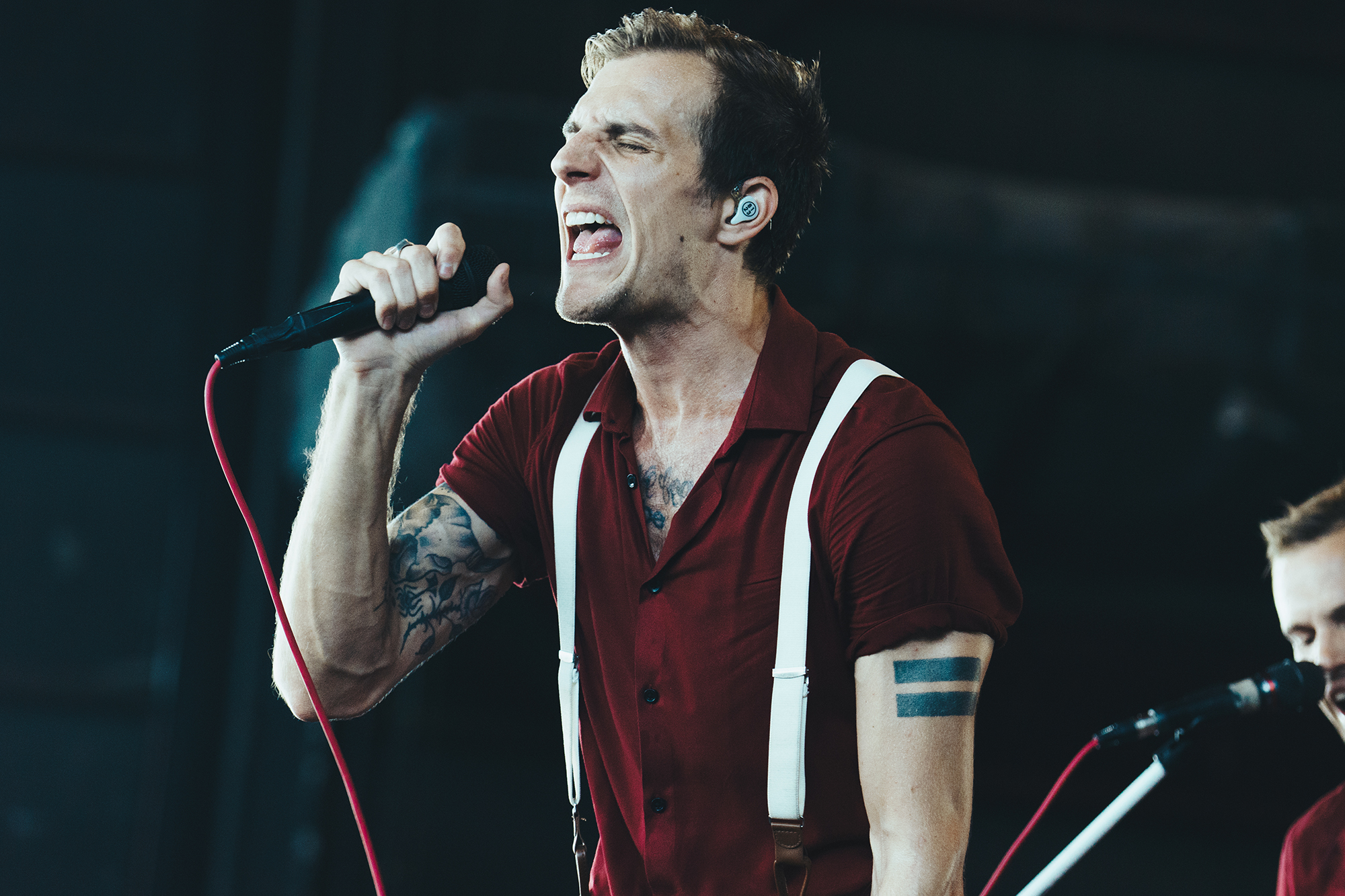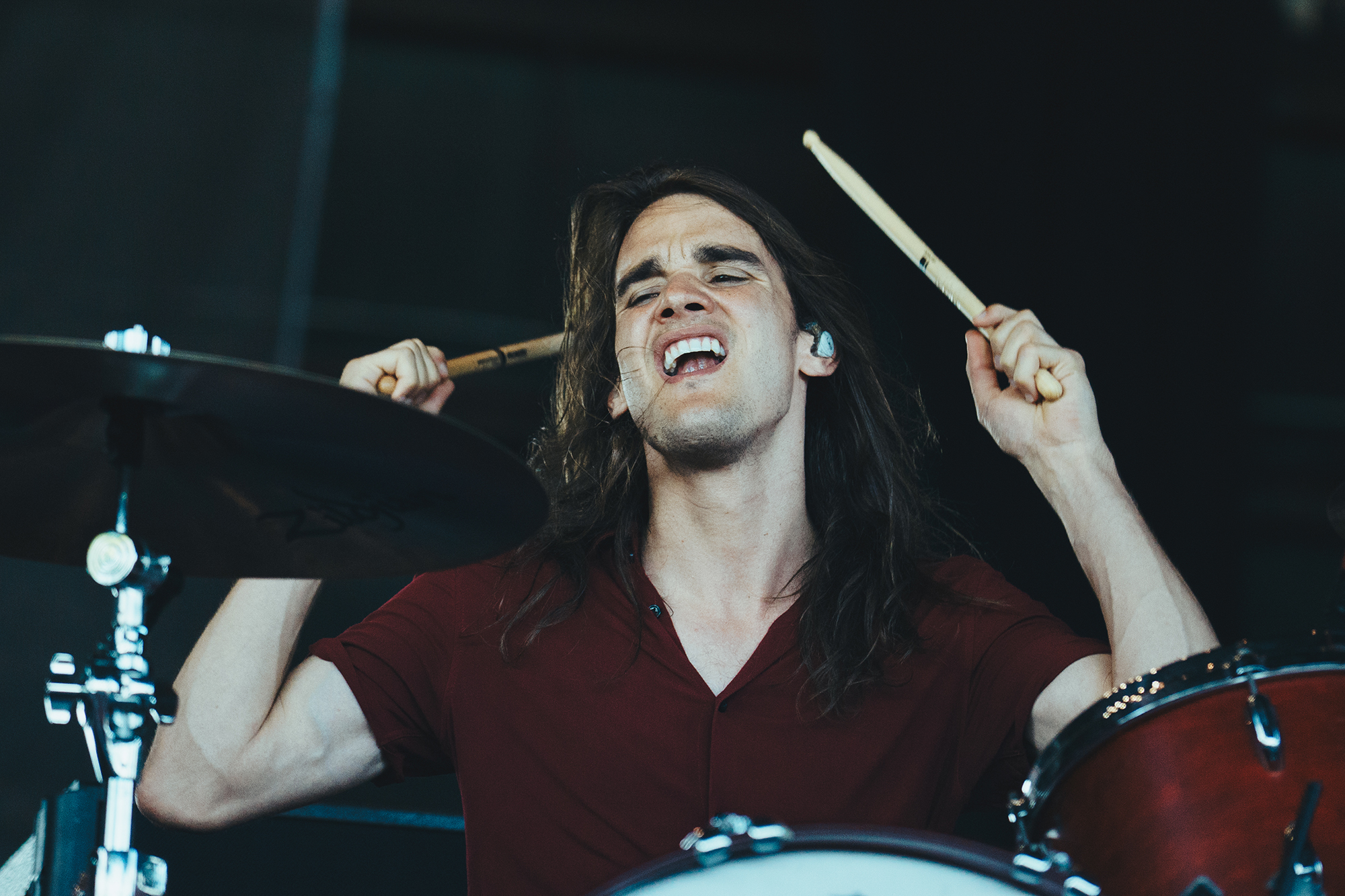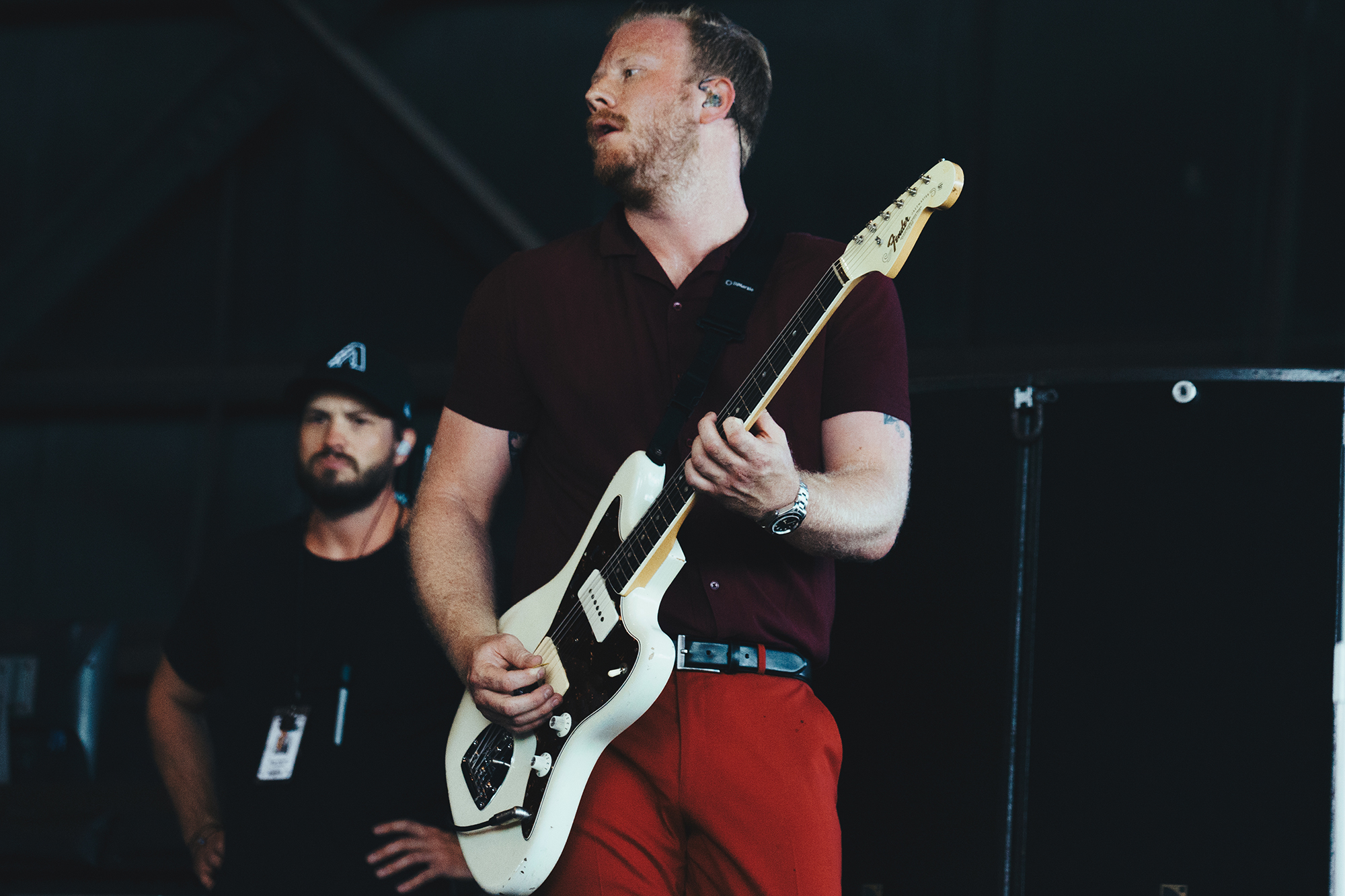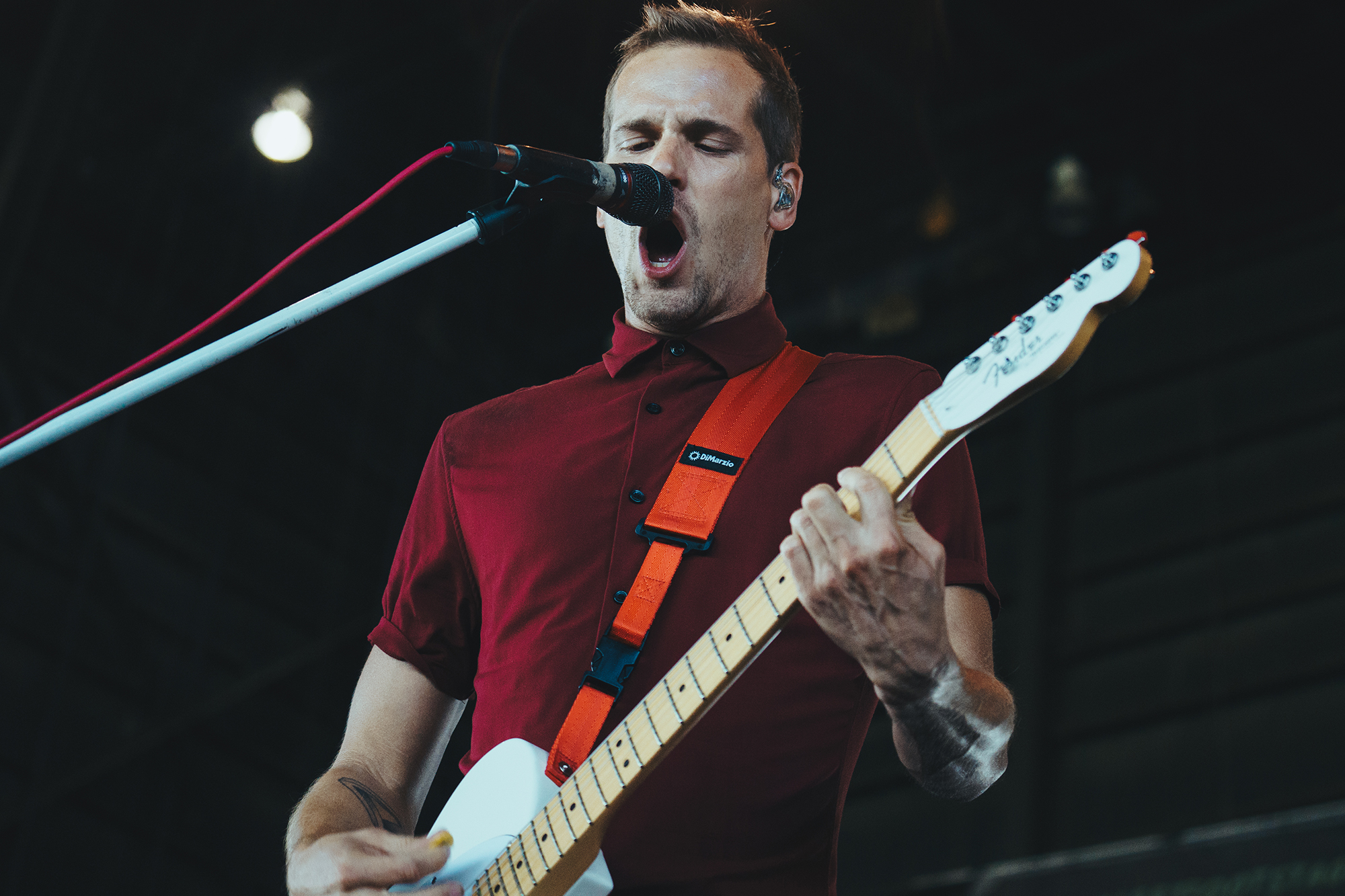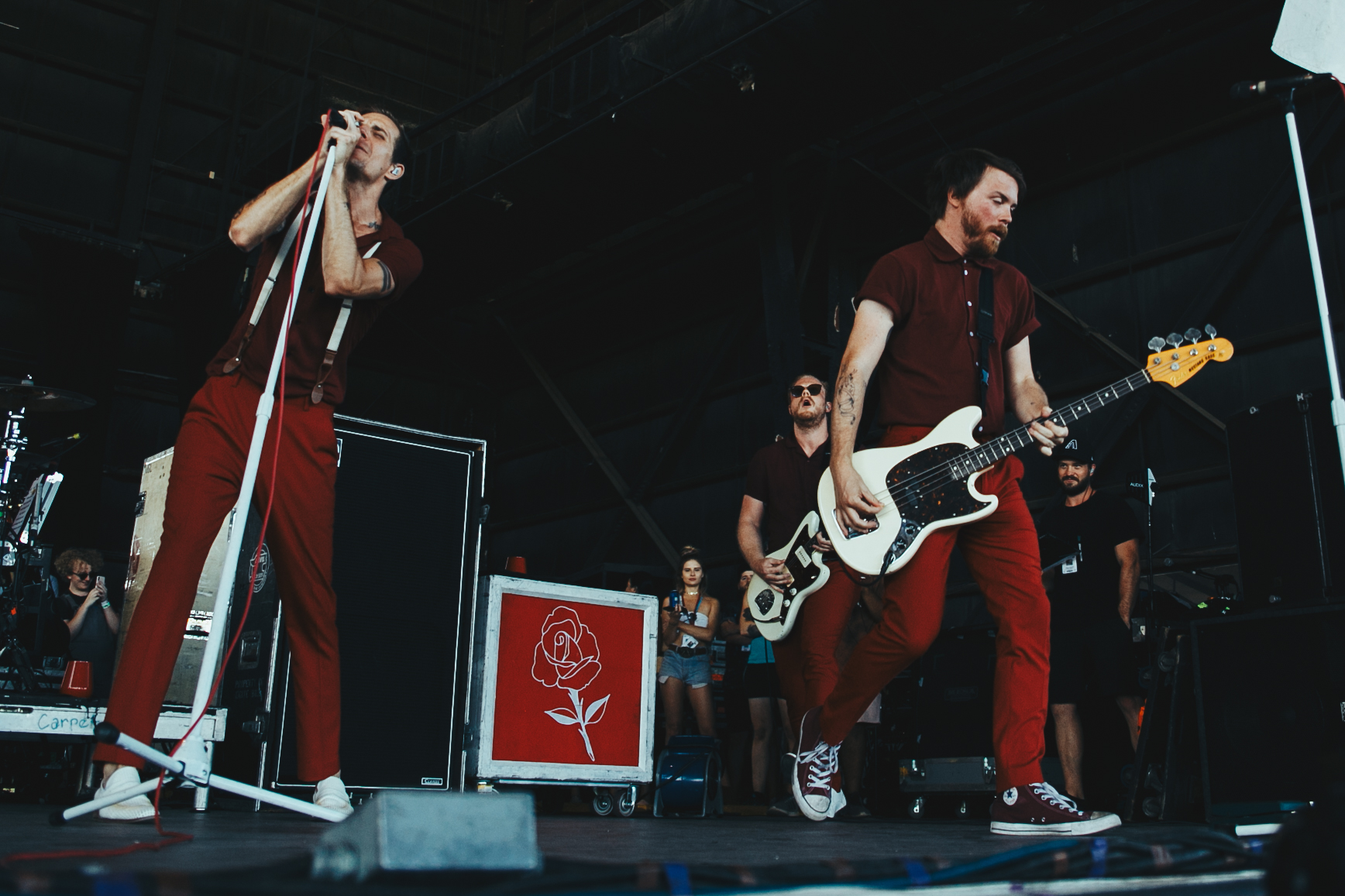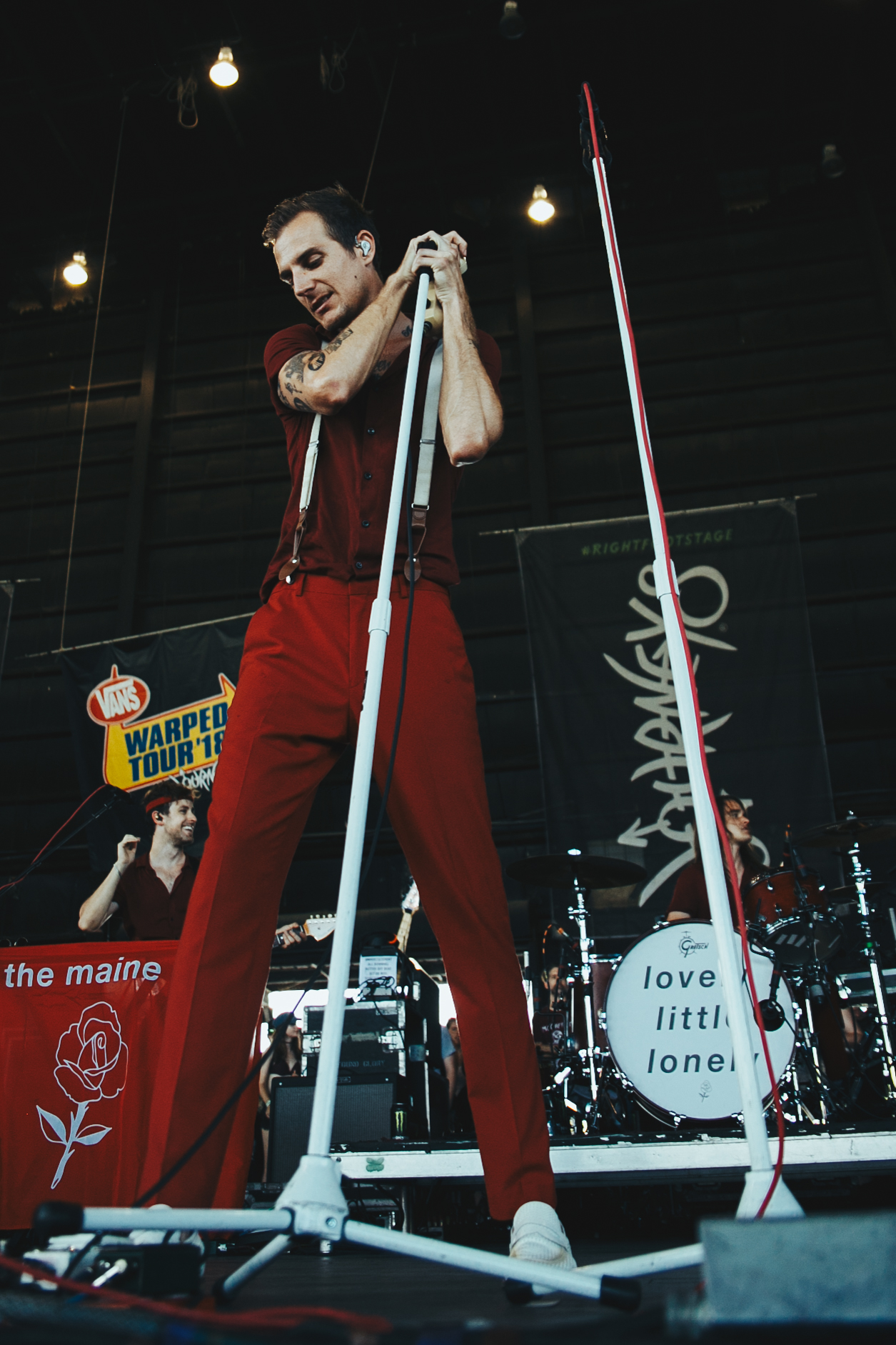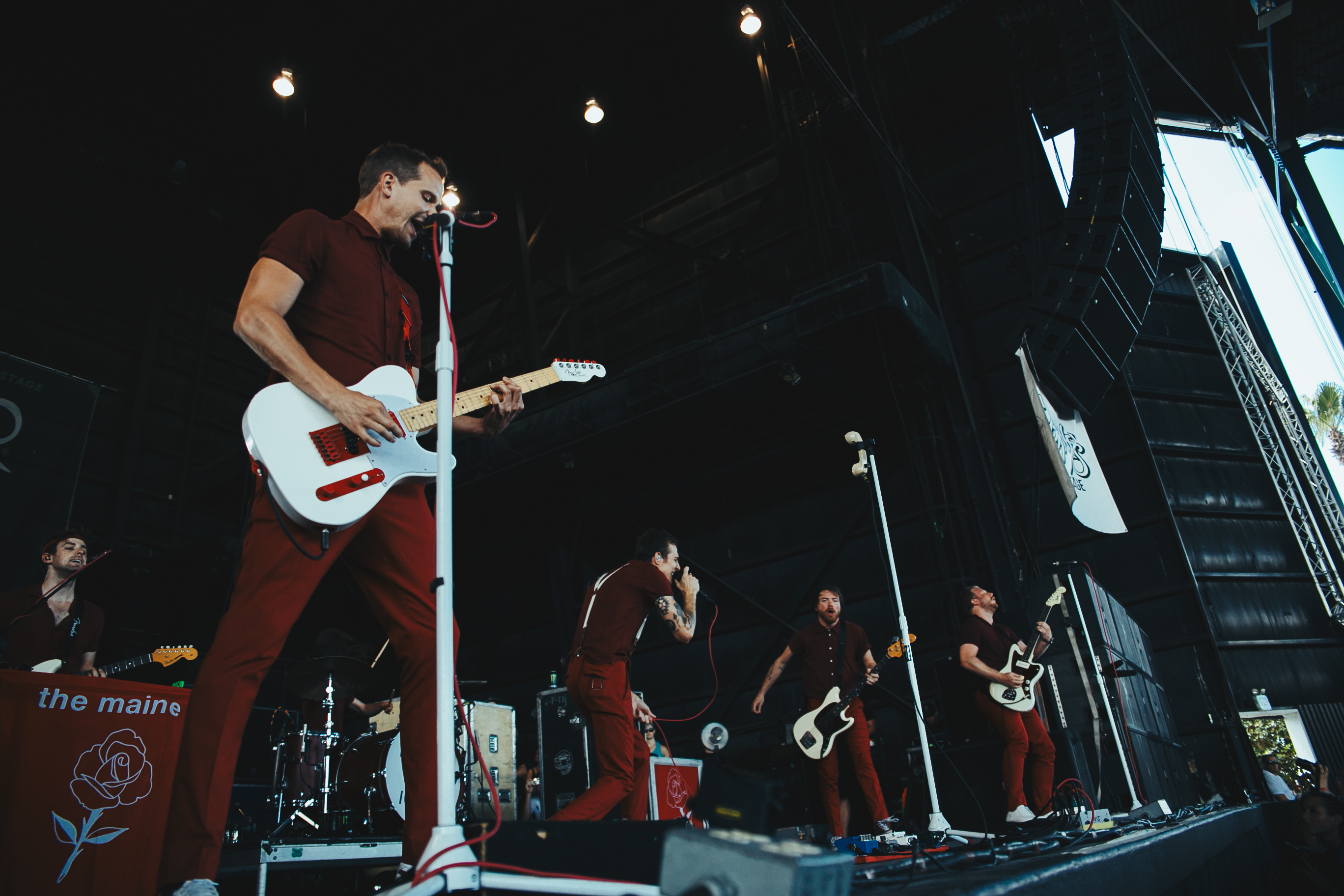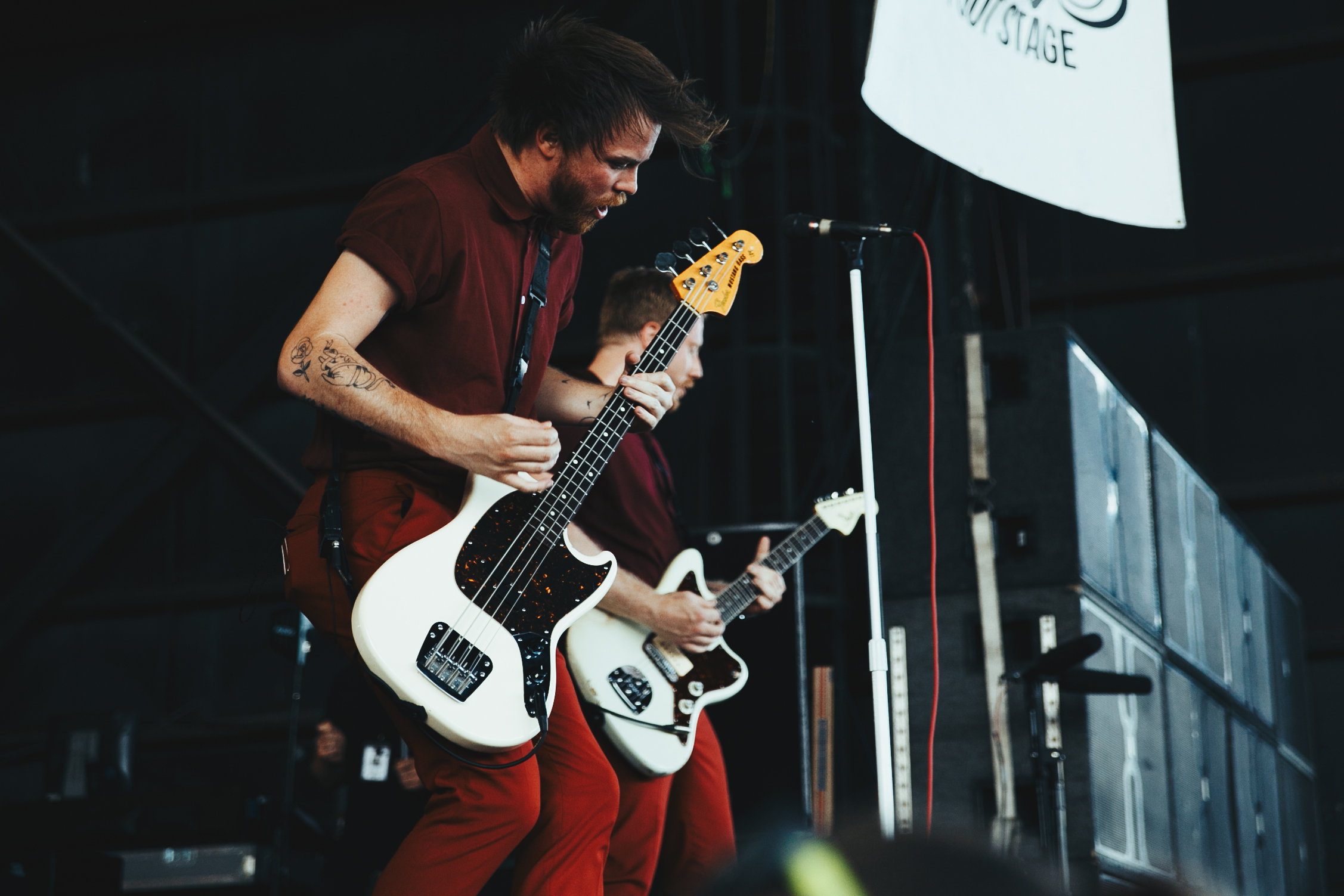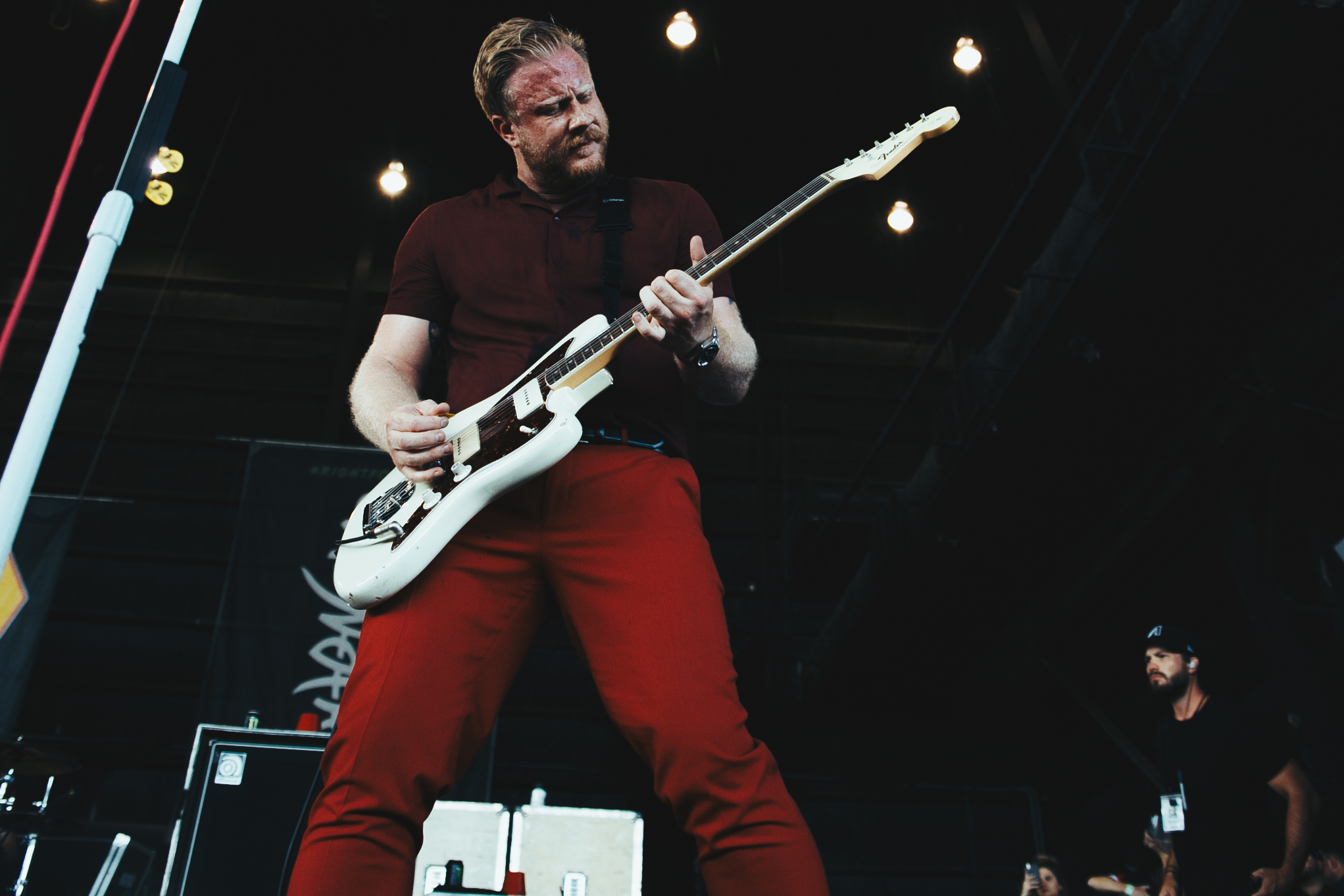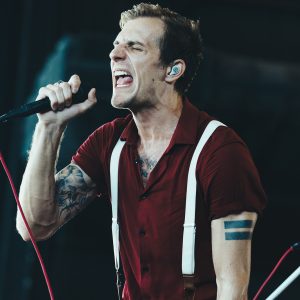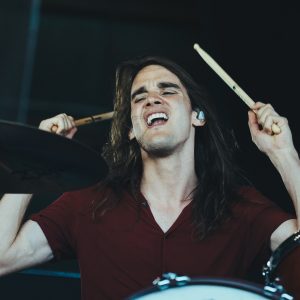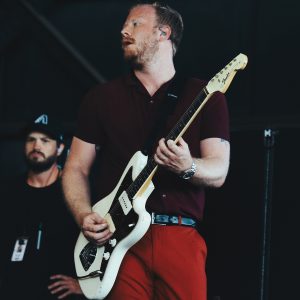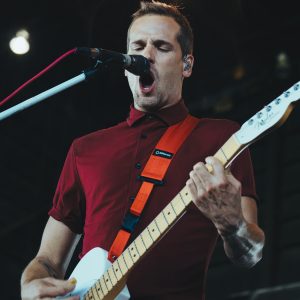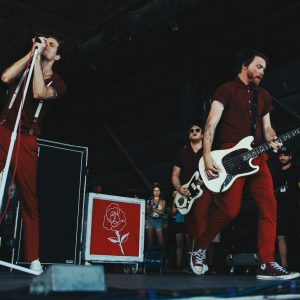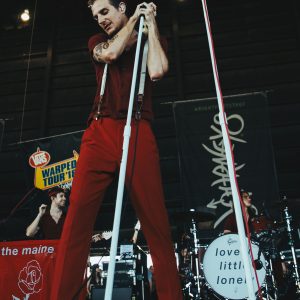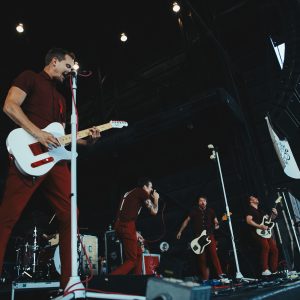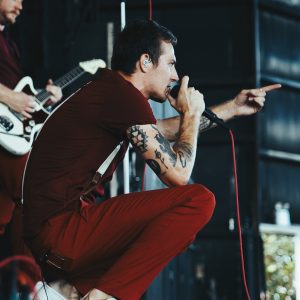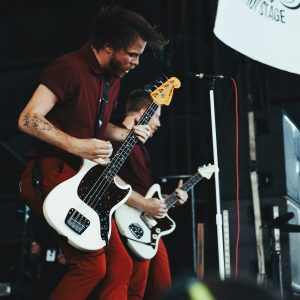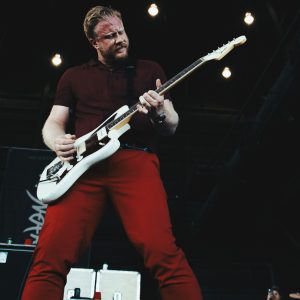 We The Kings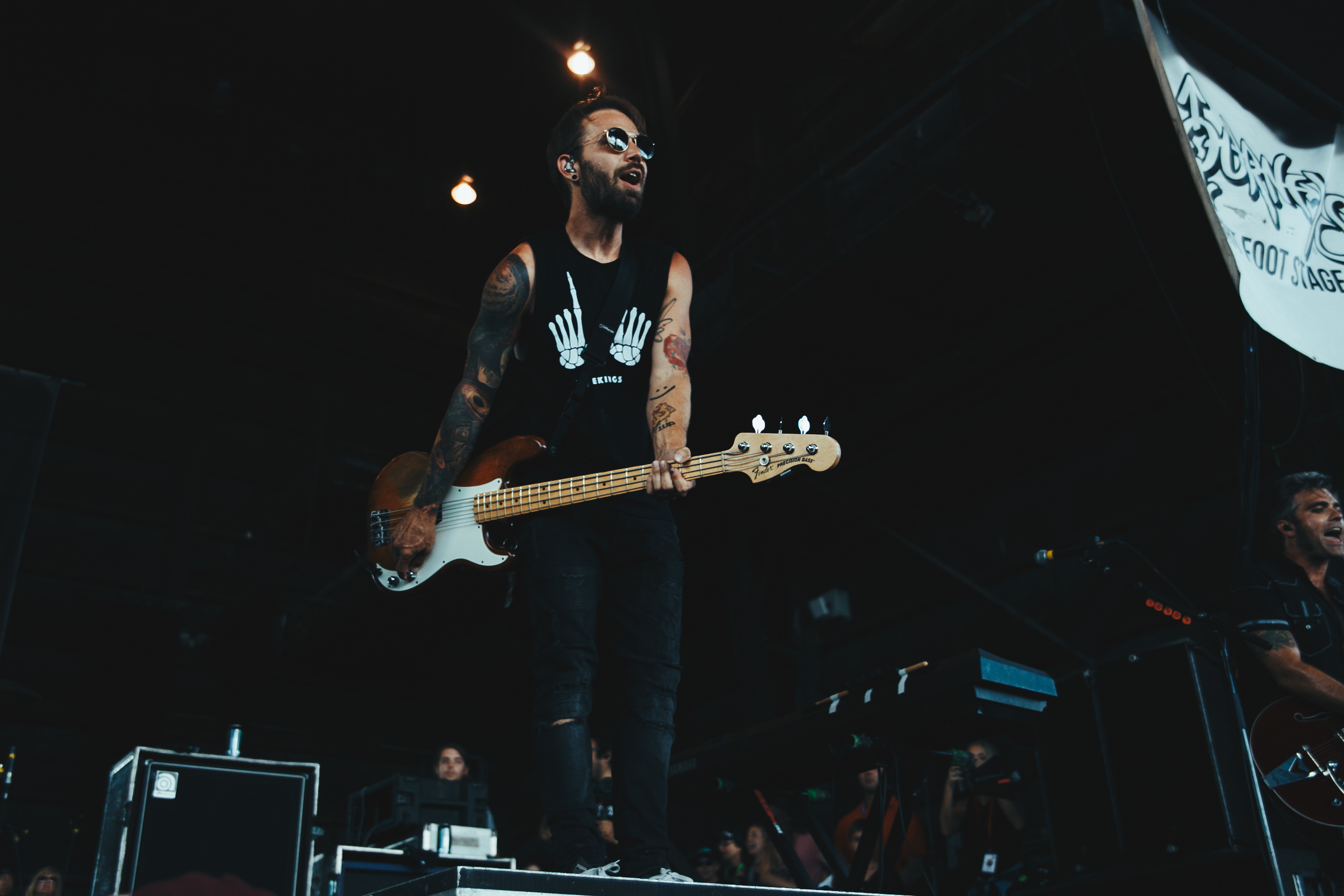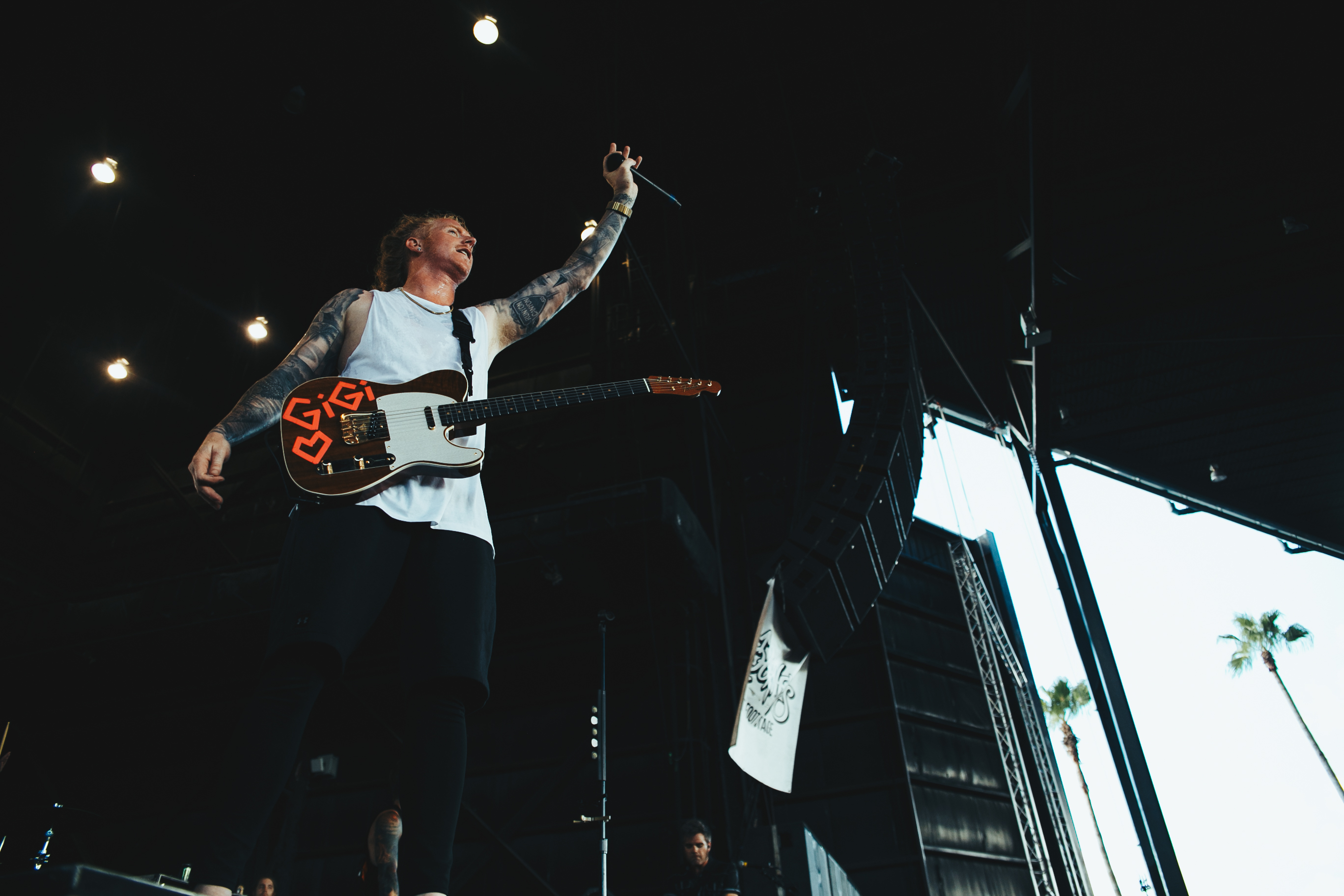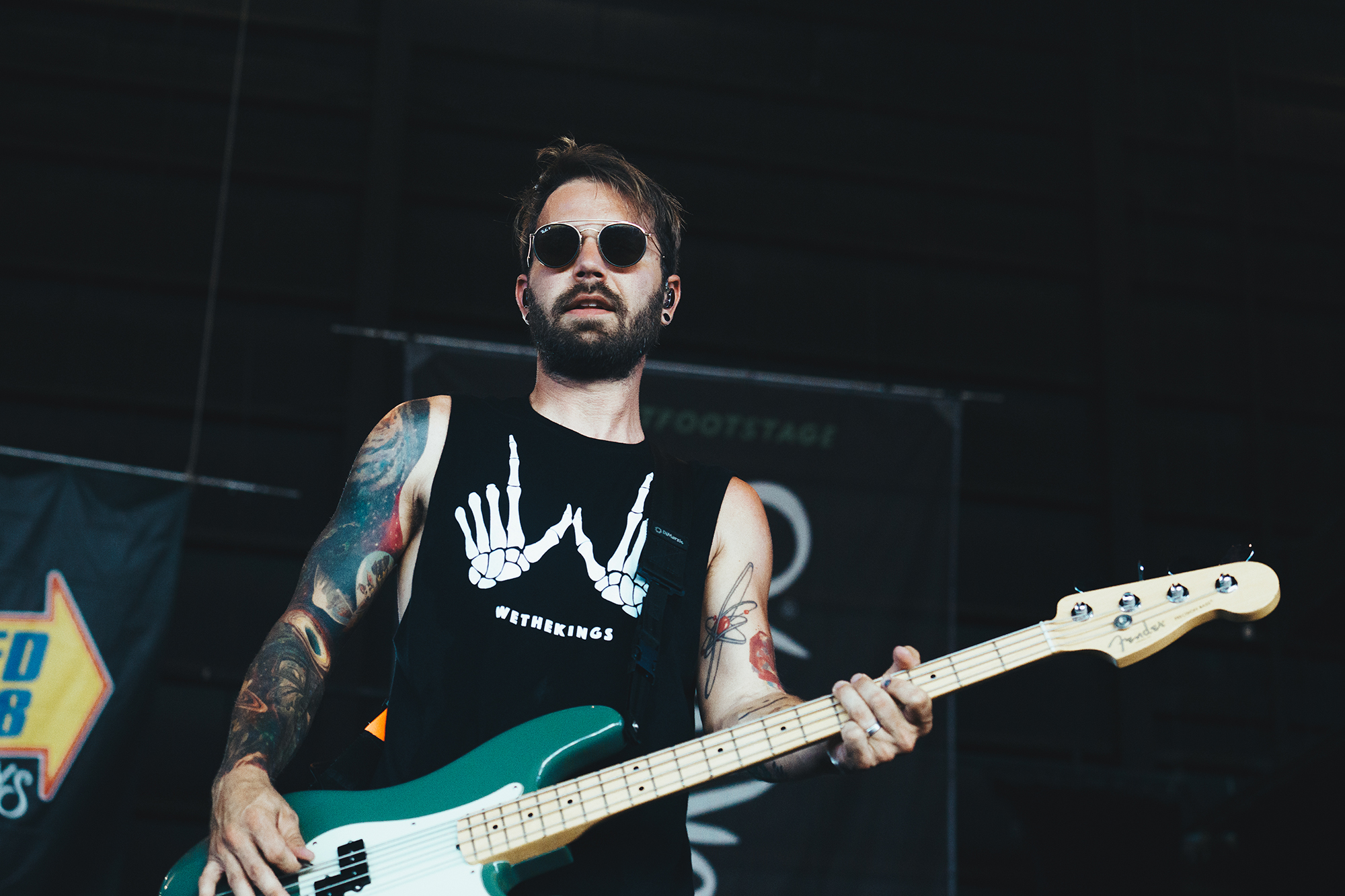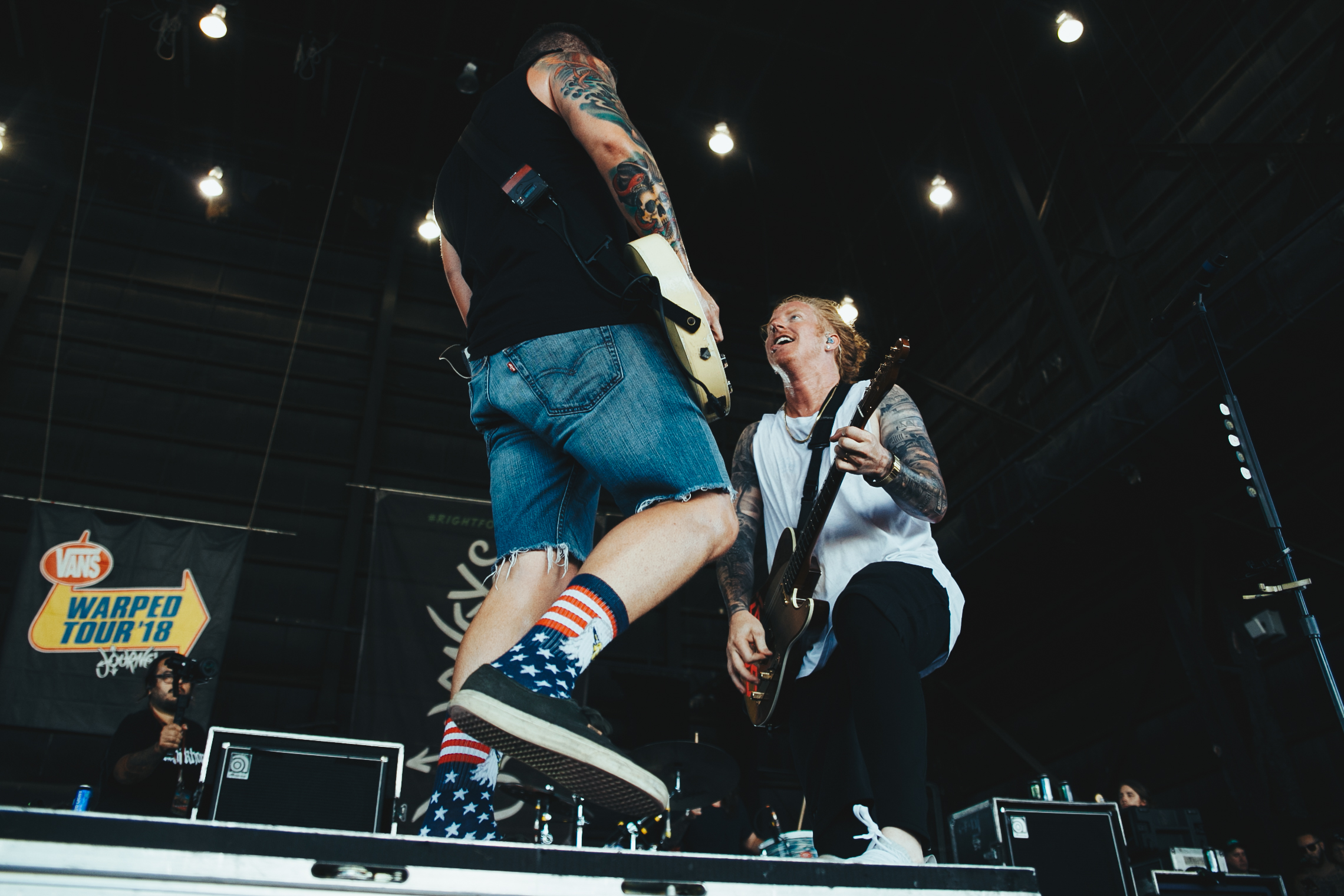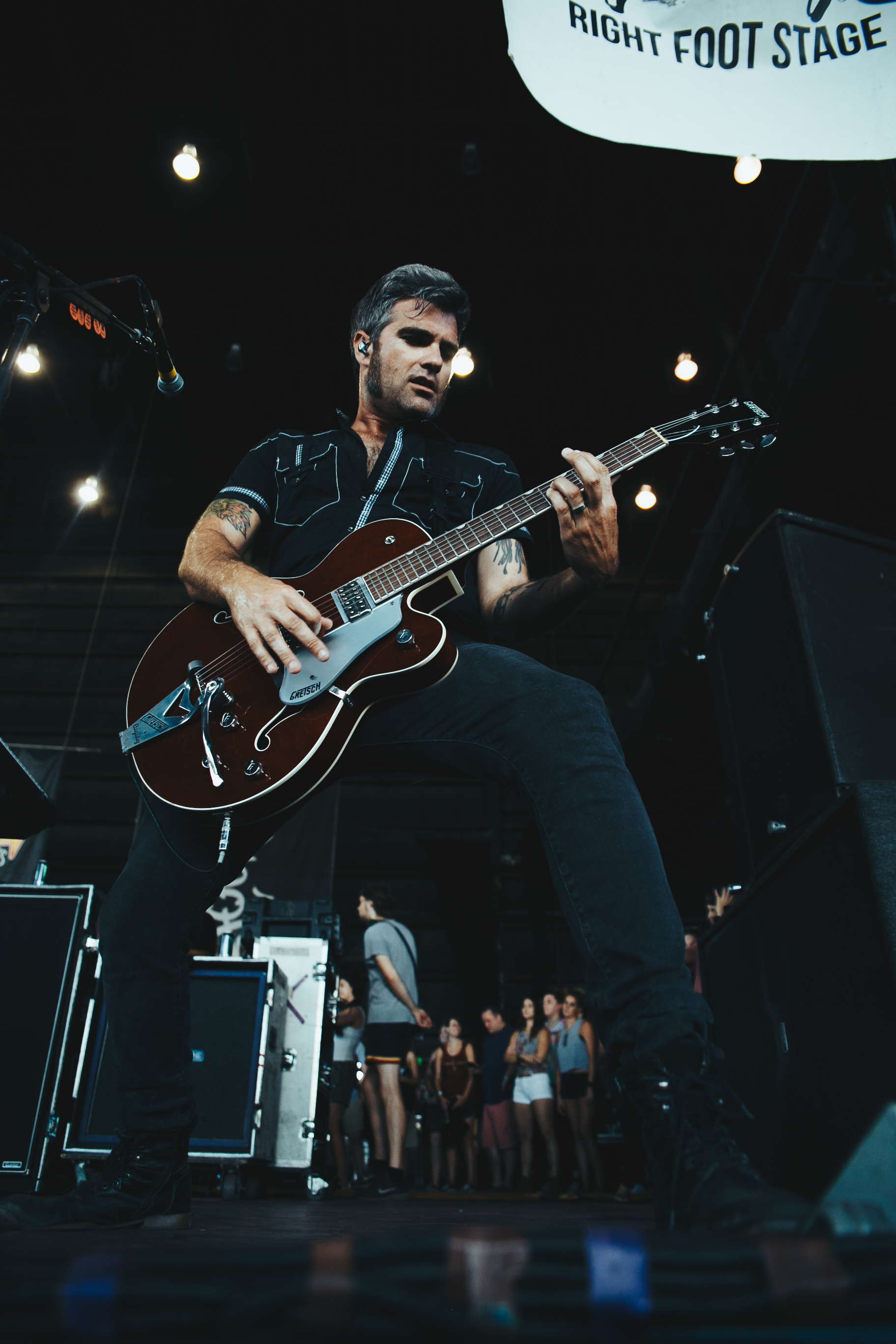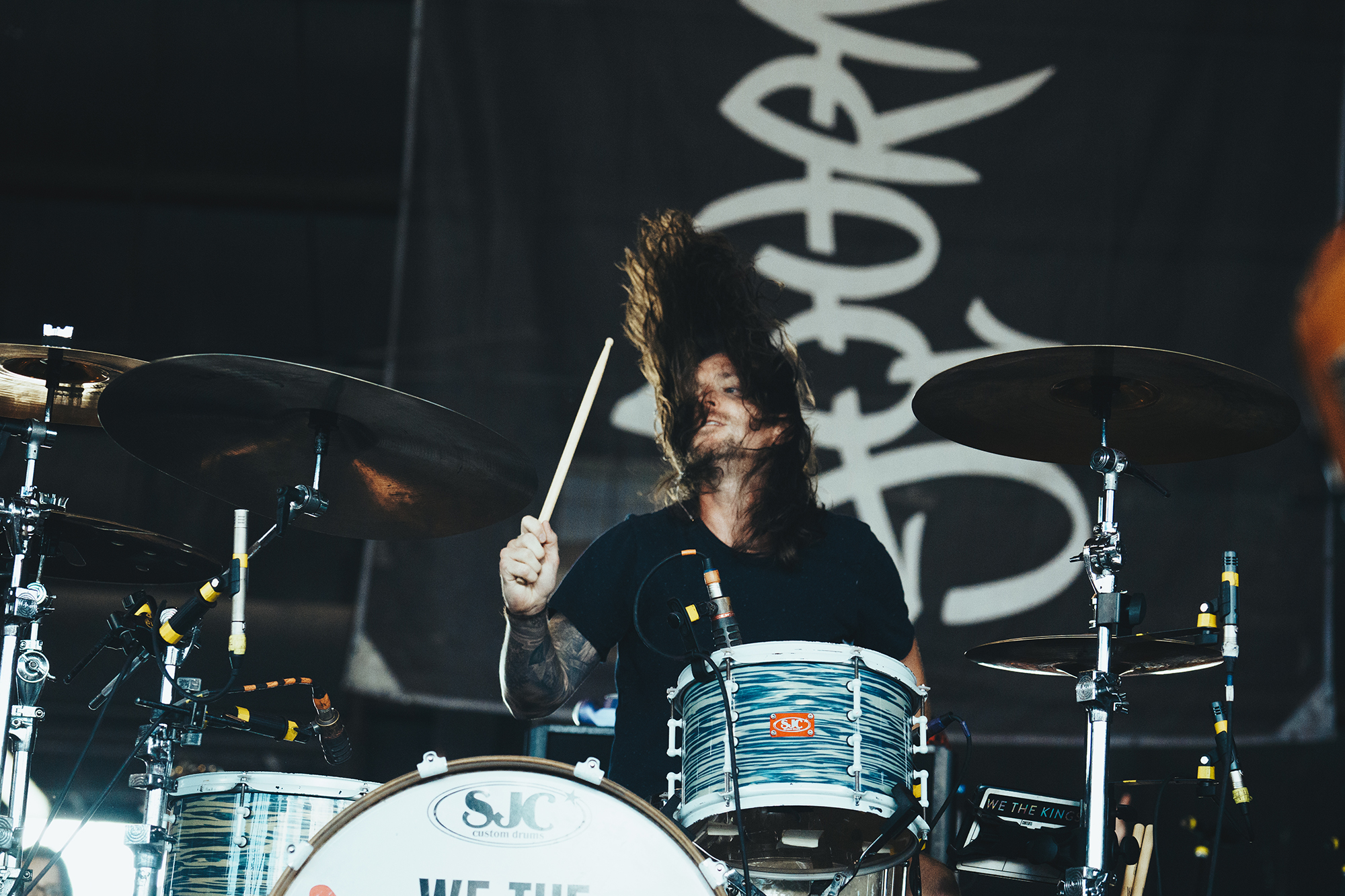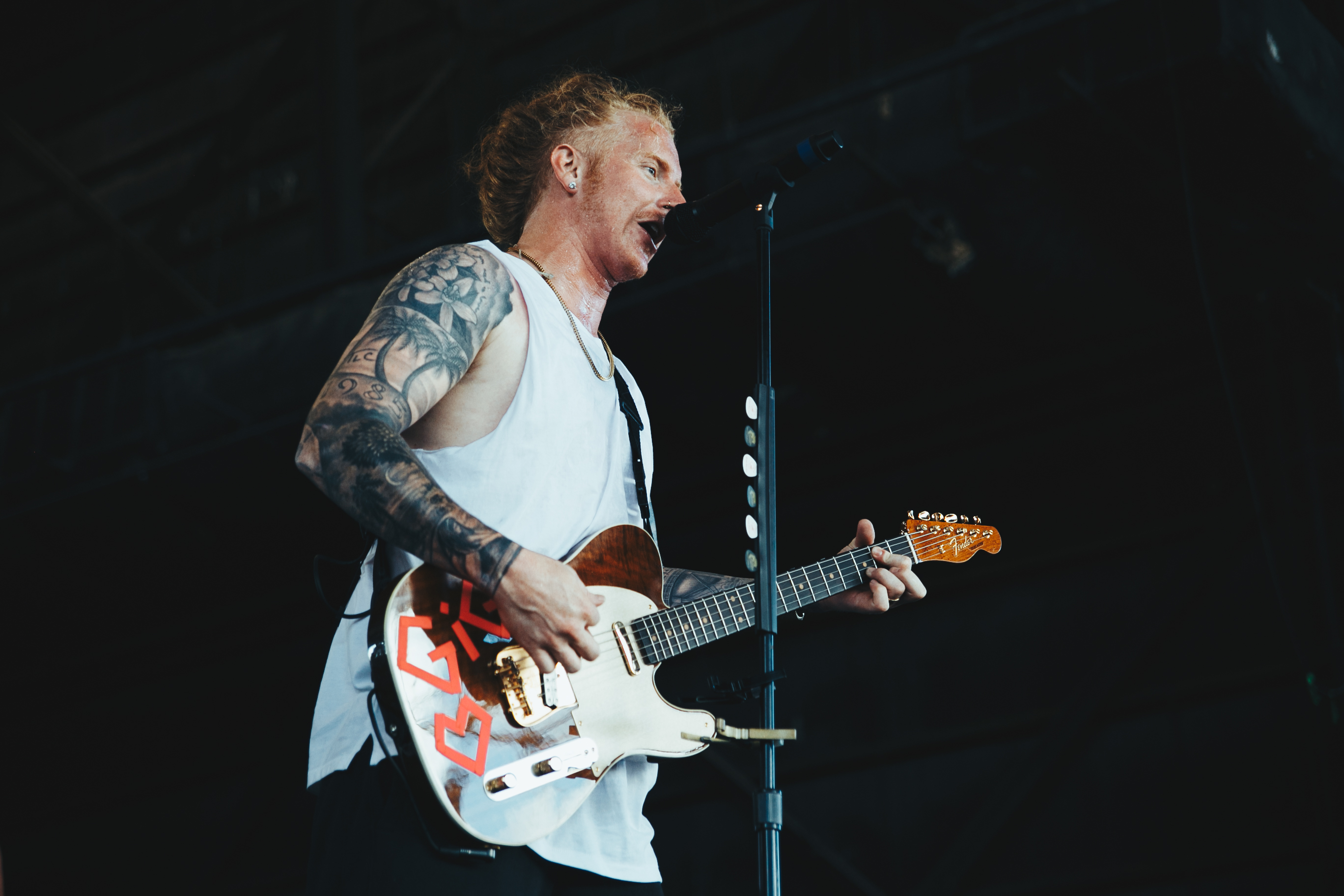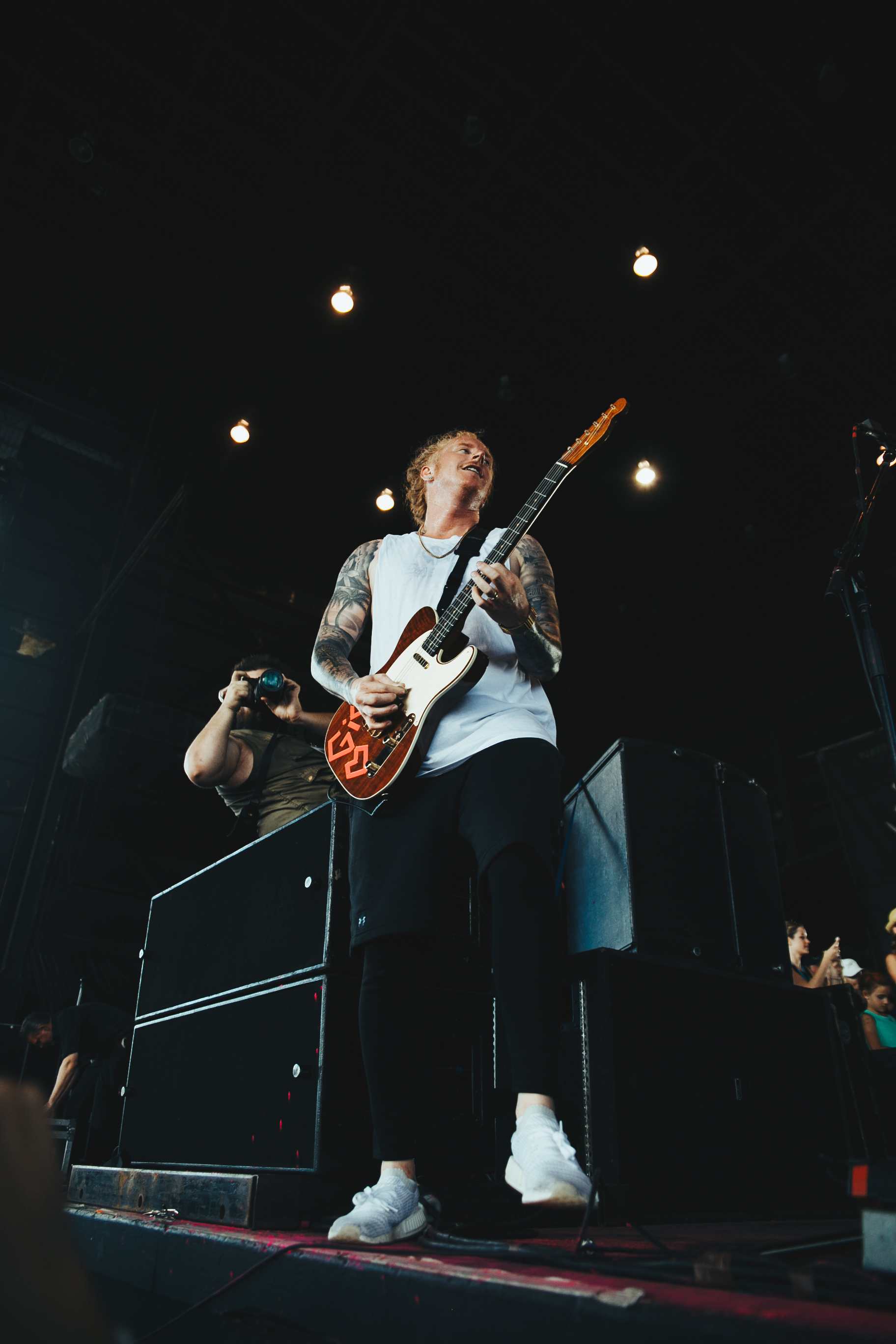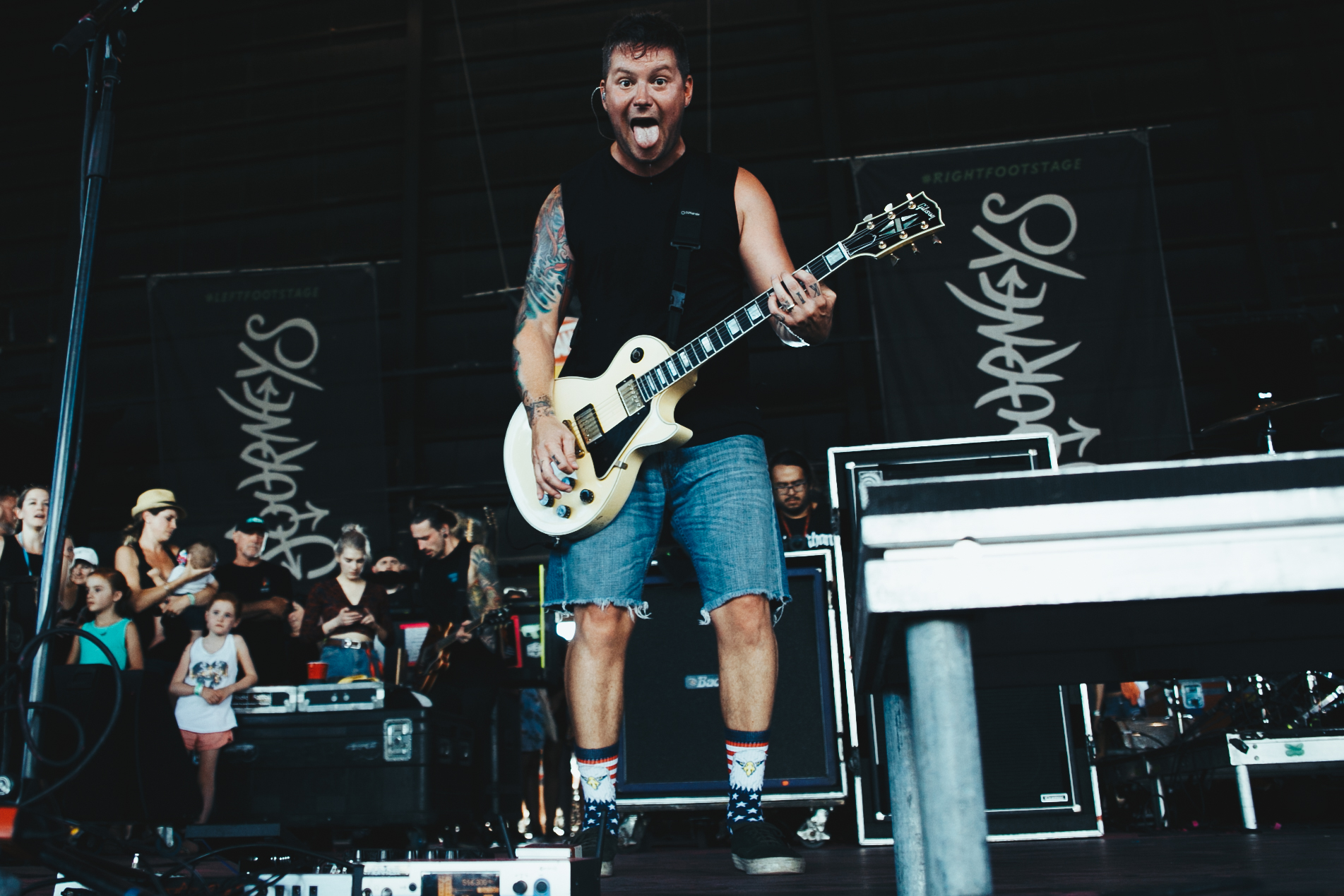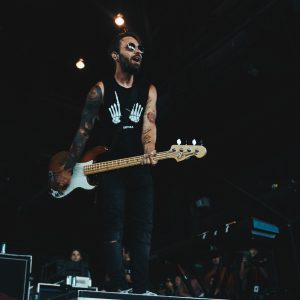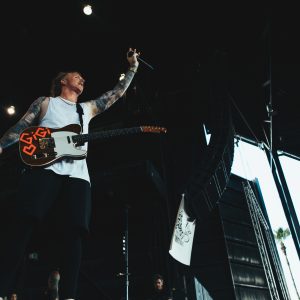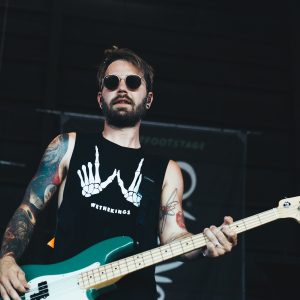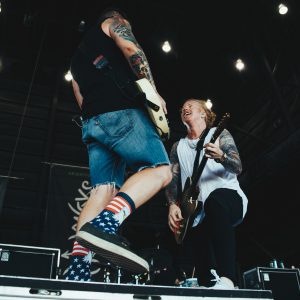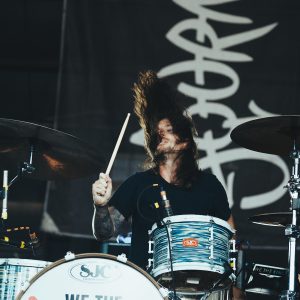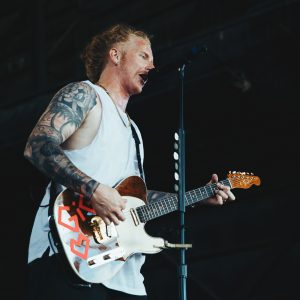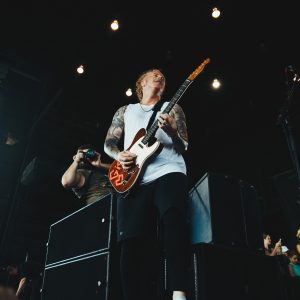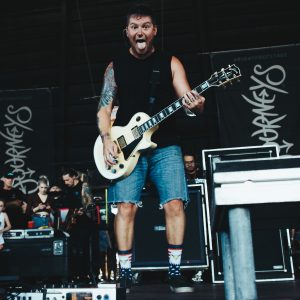 Issues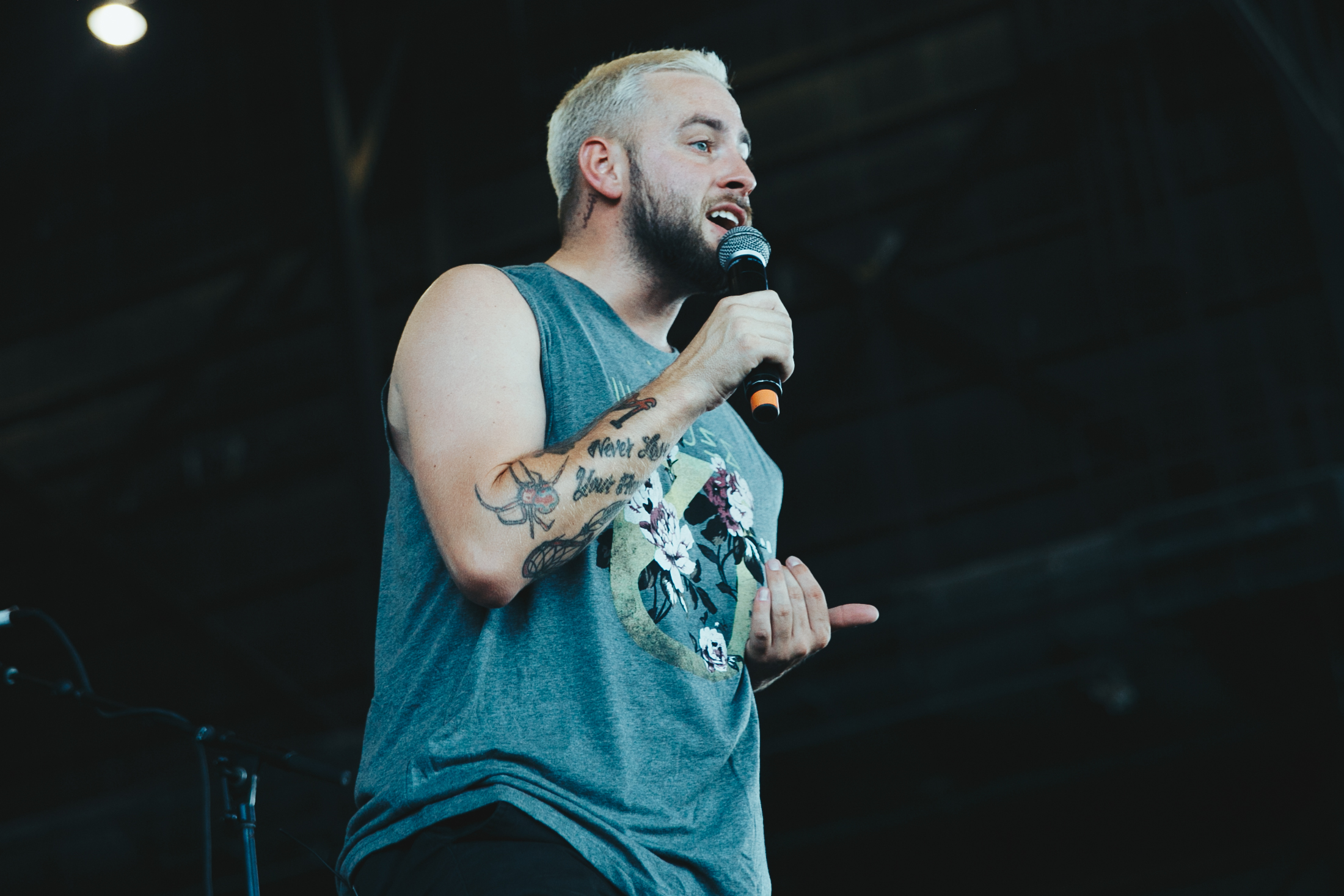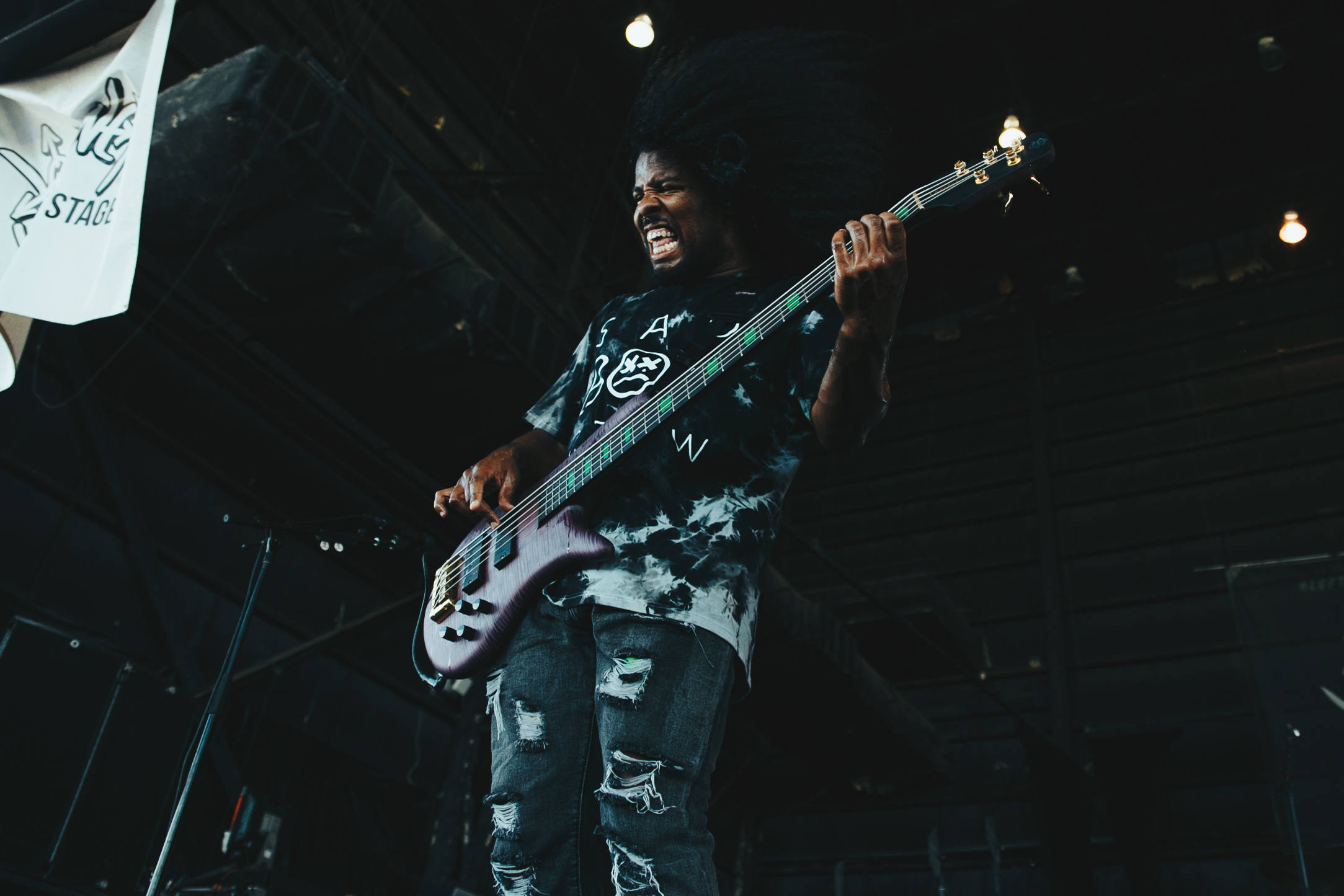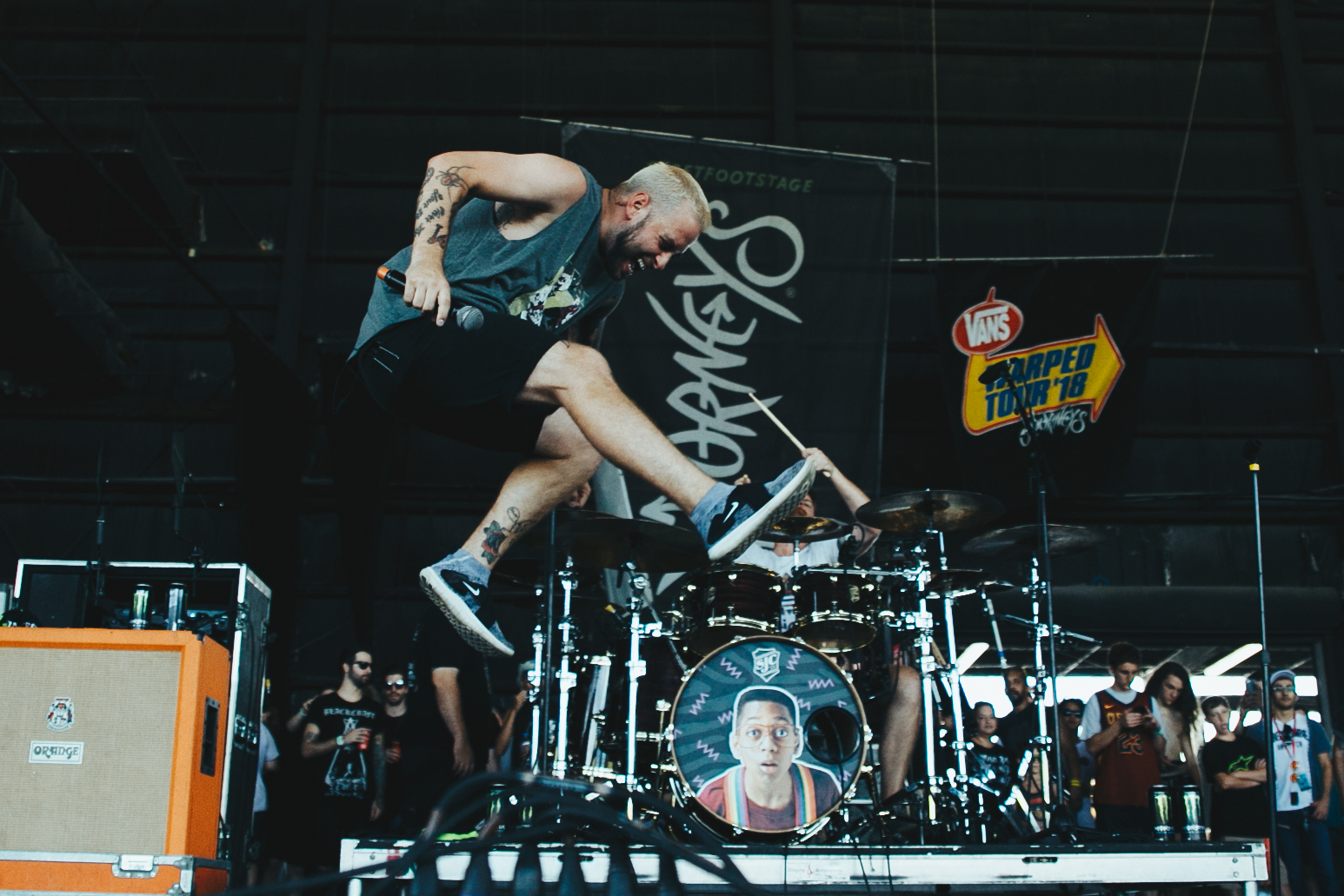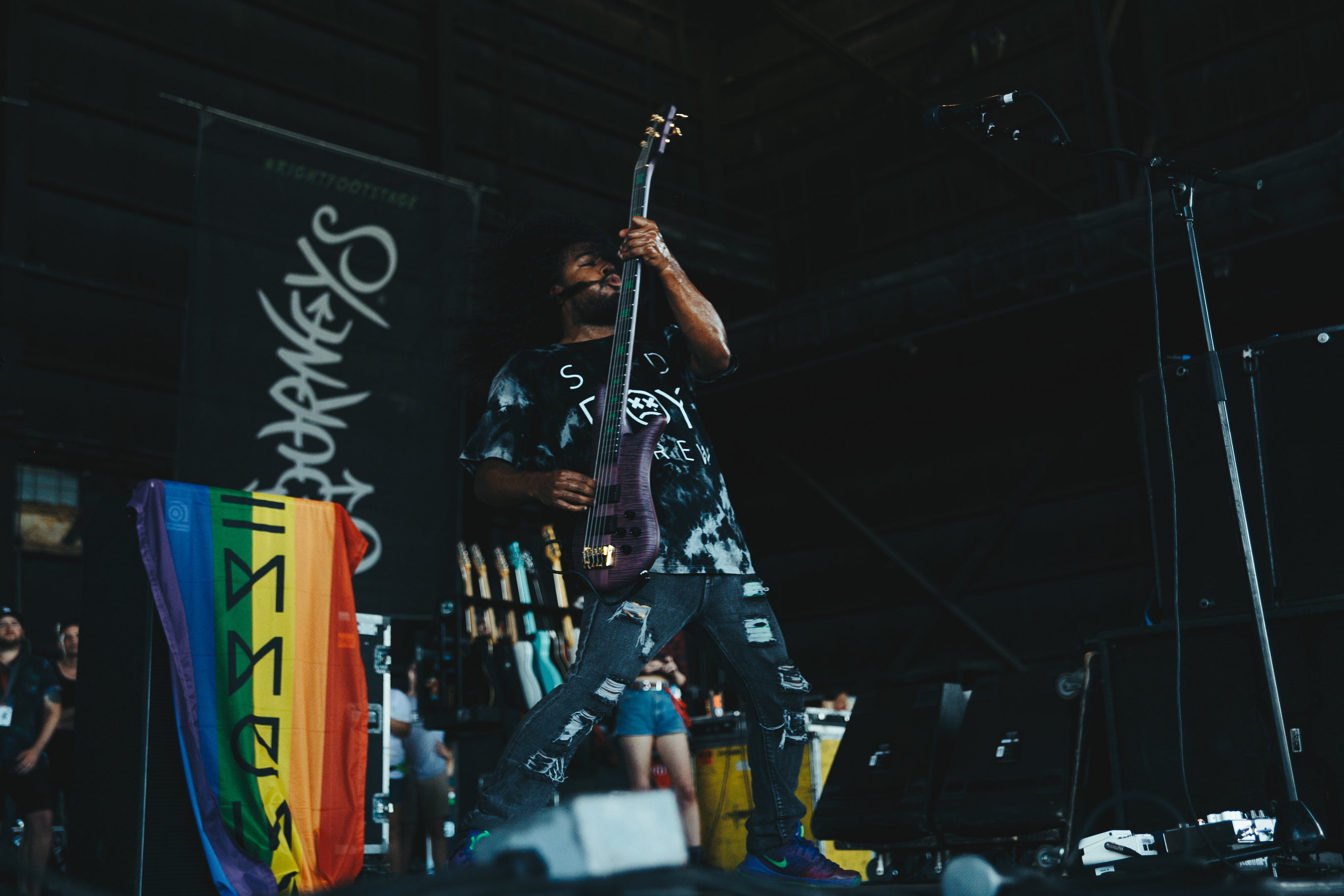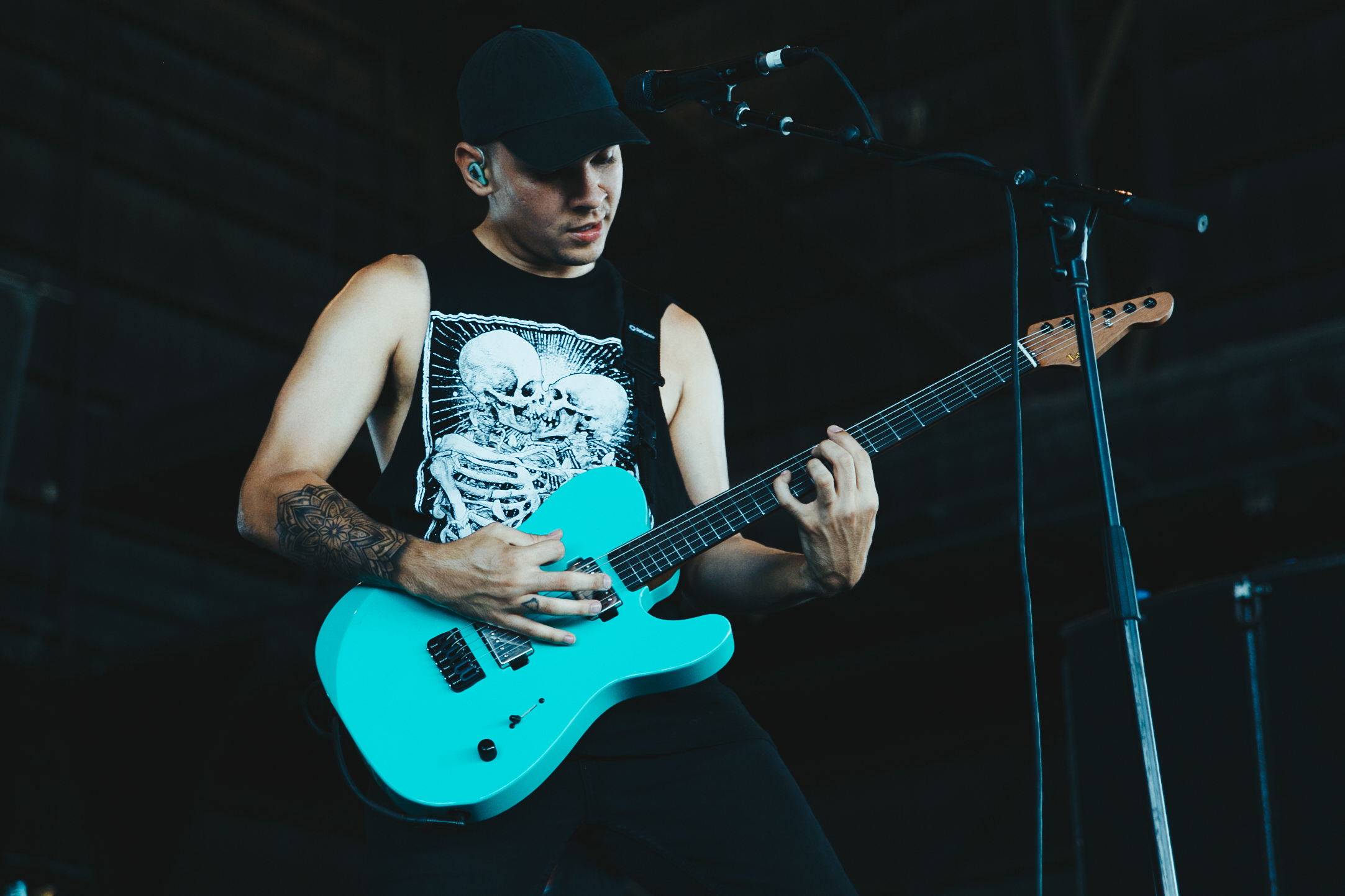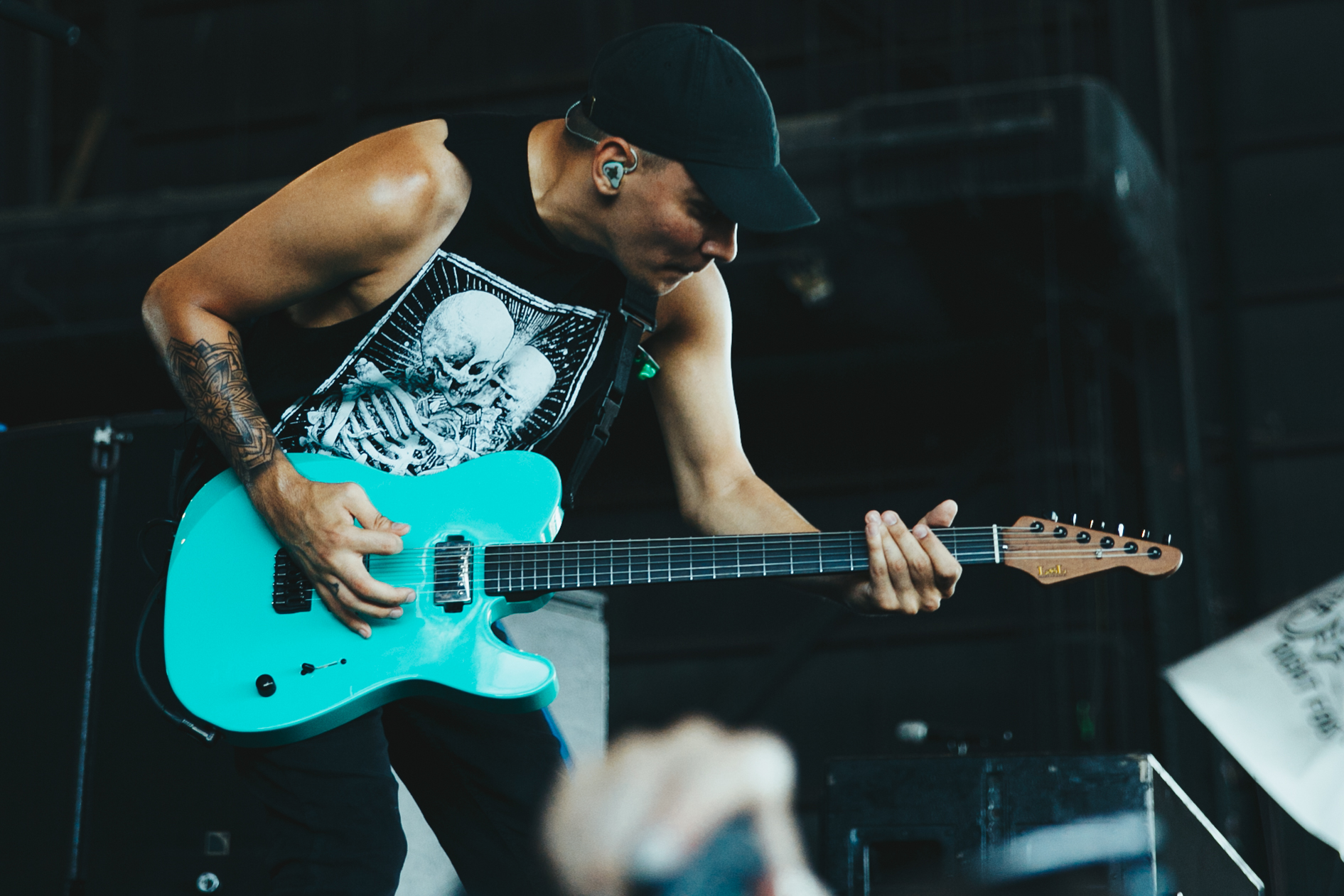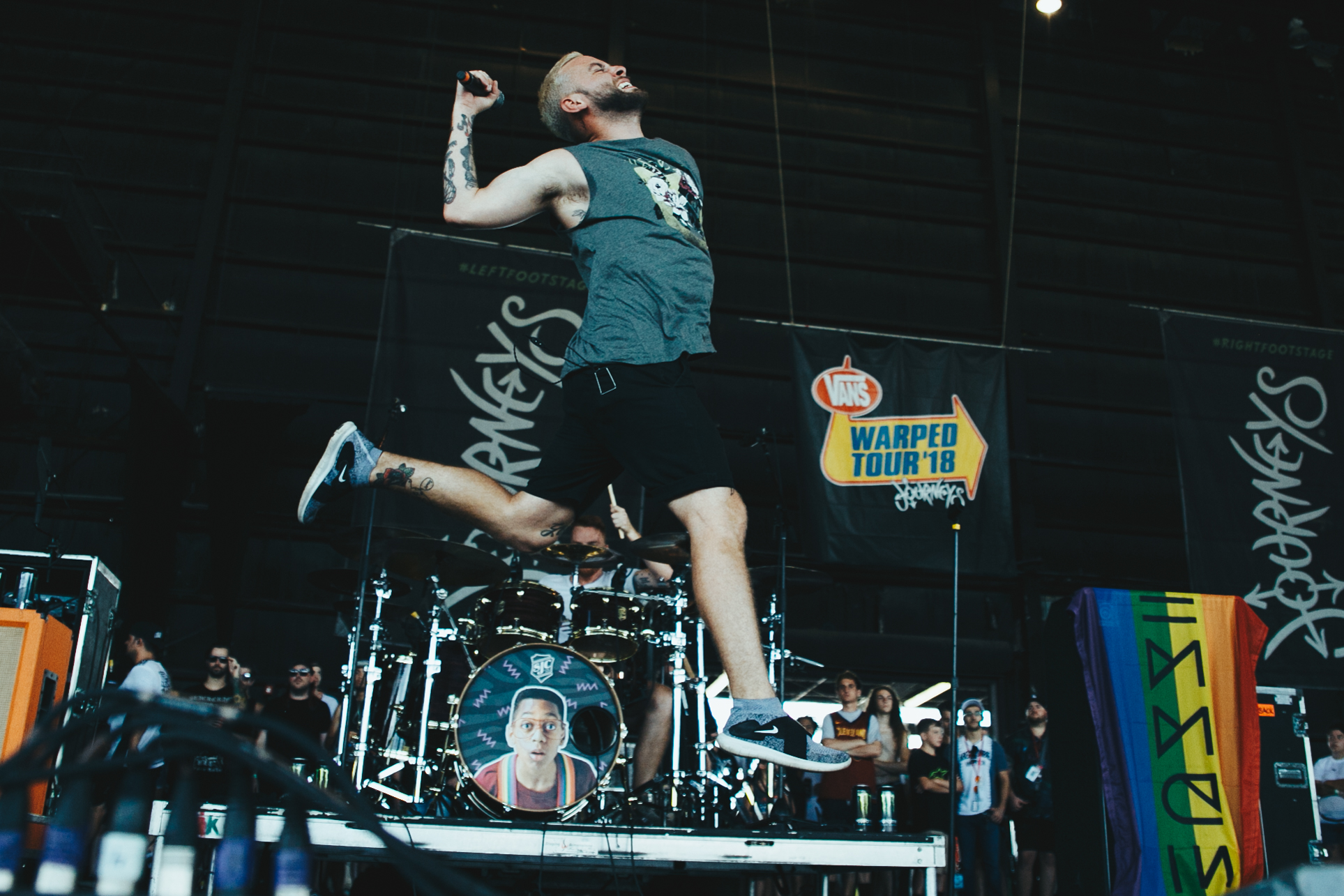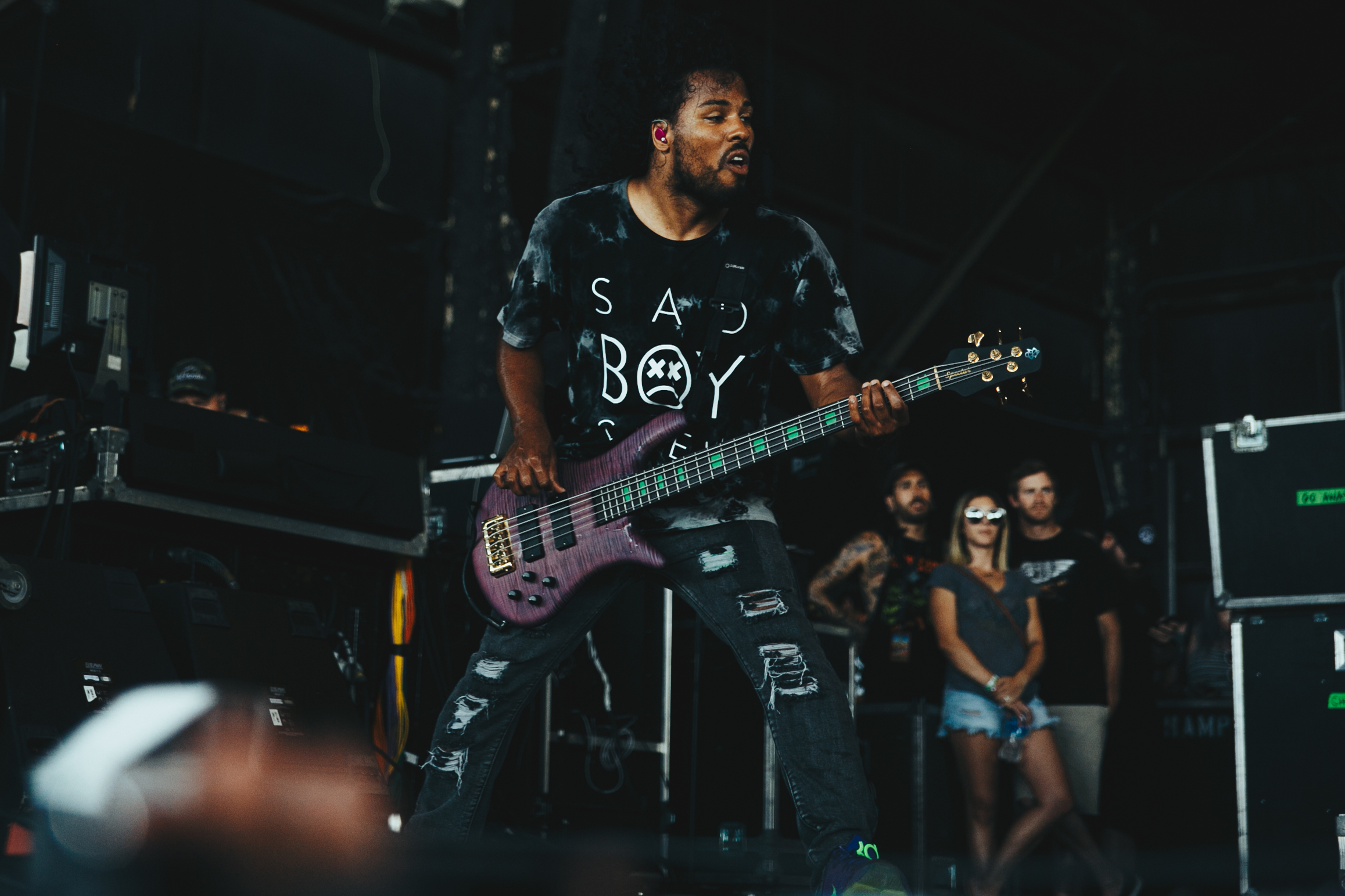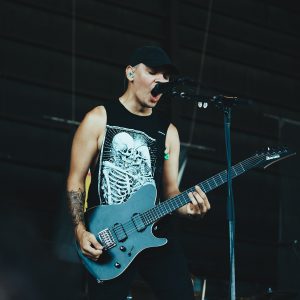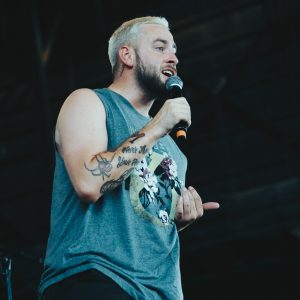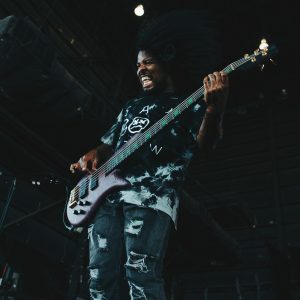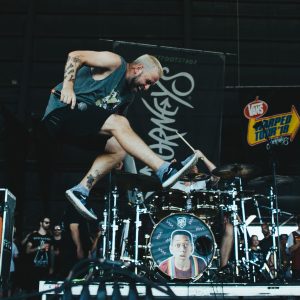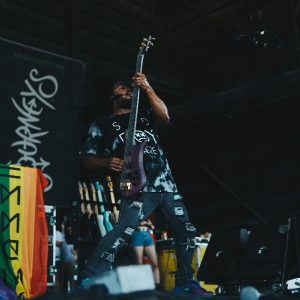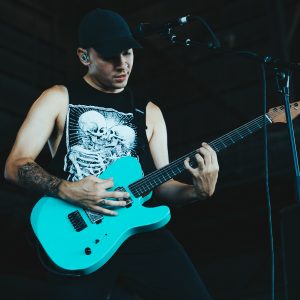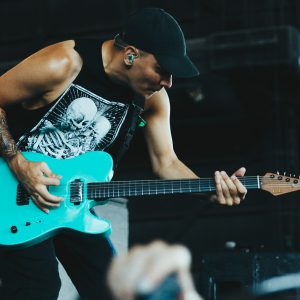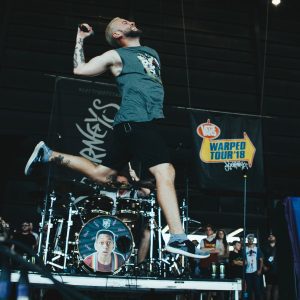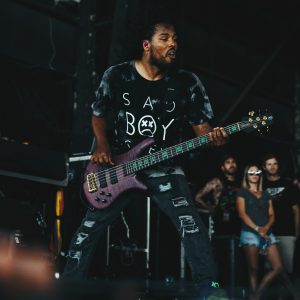 3OH!3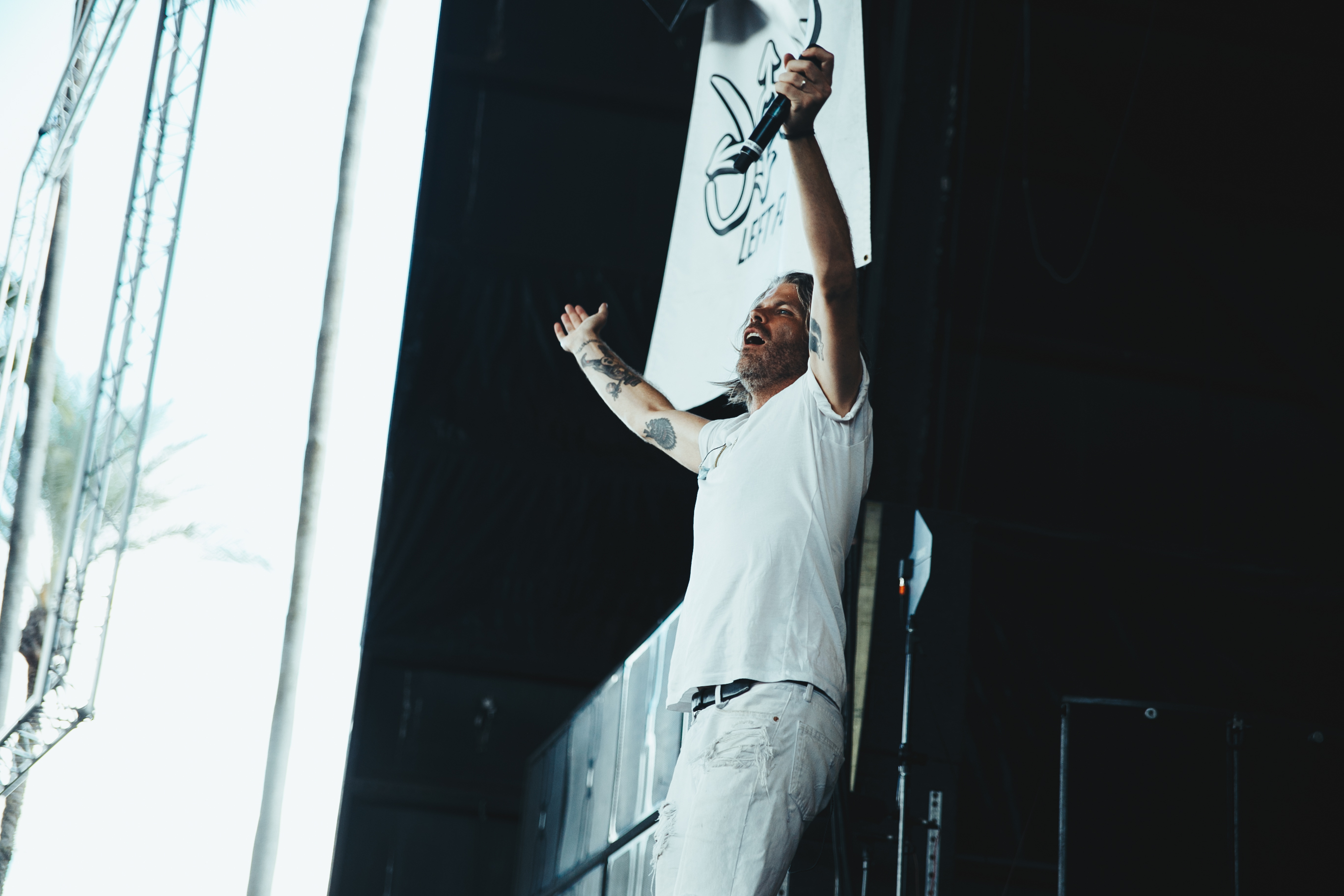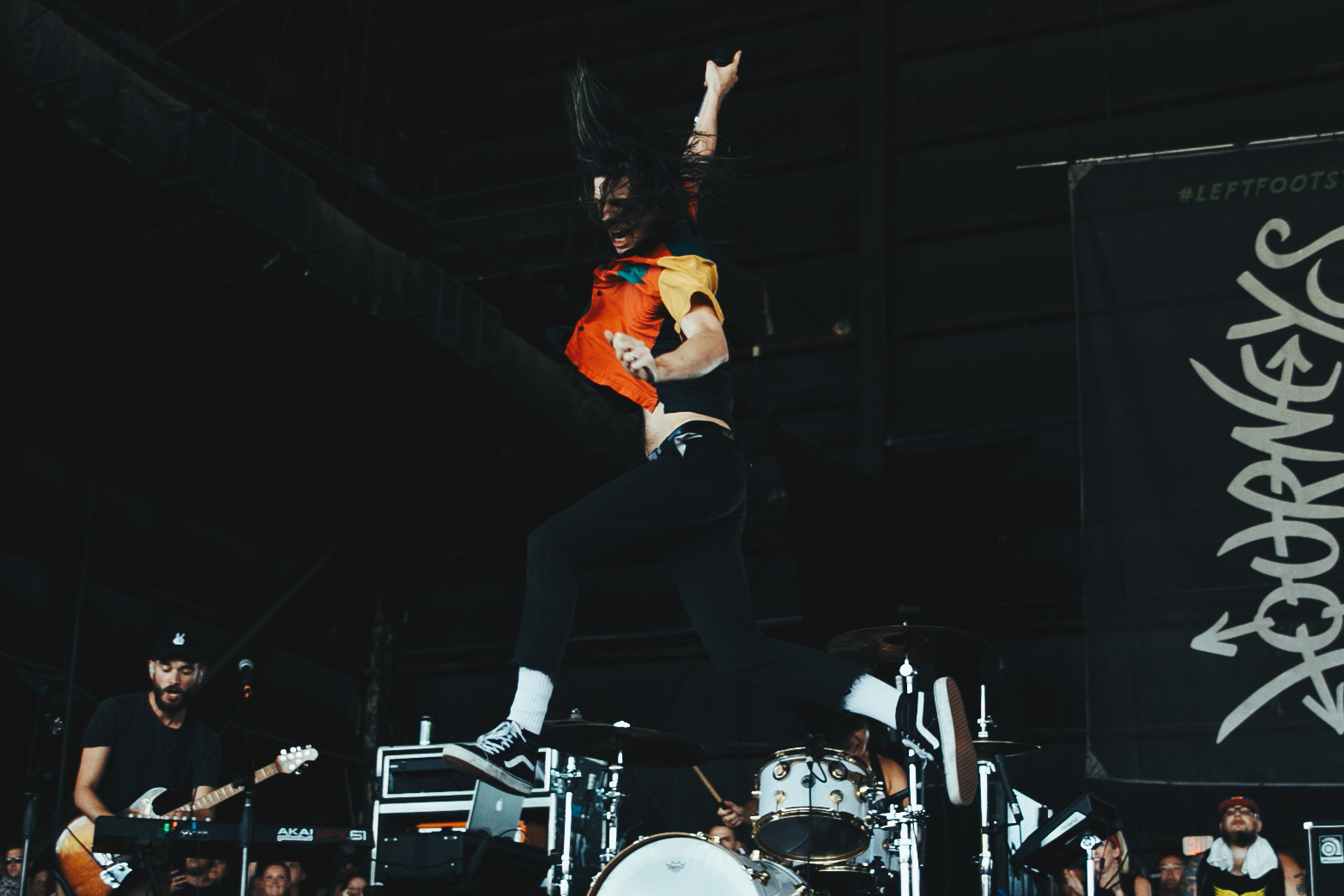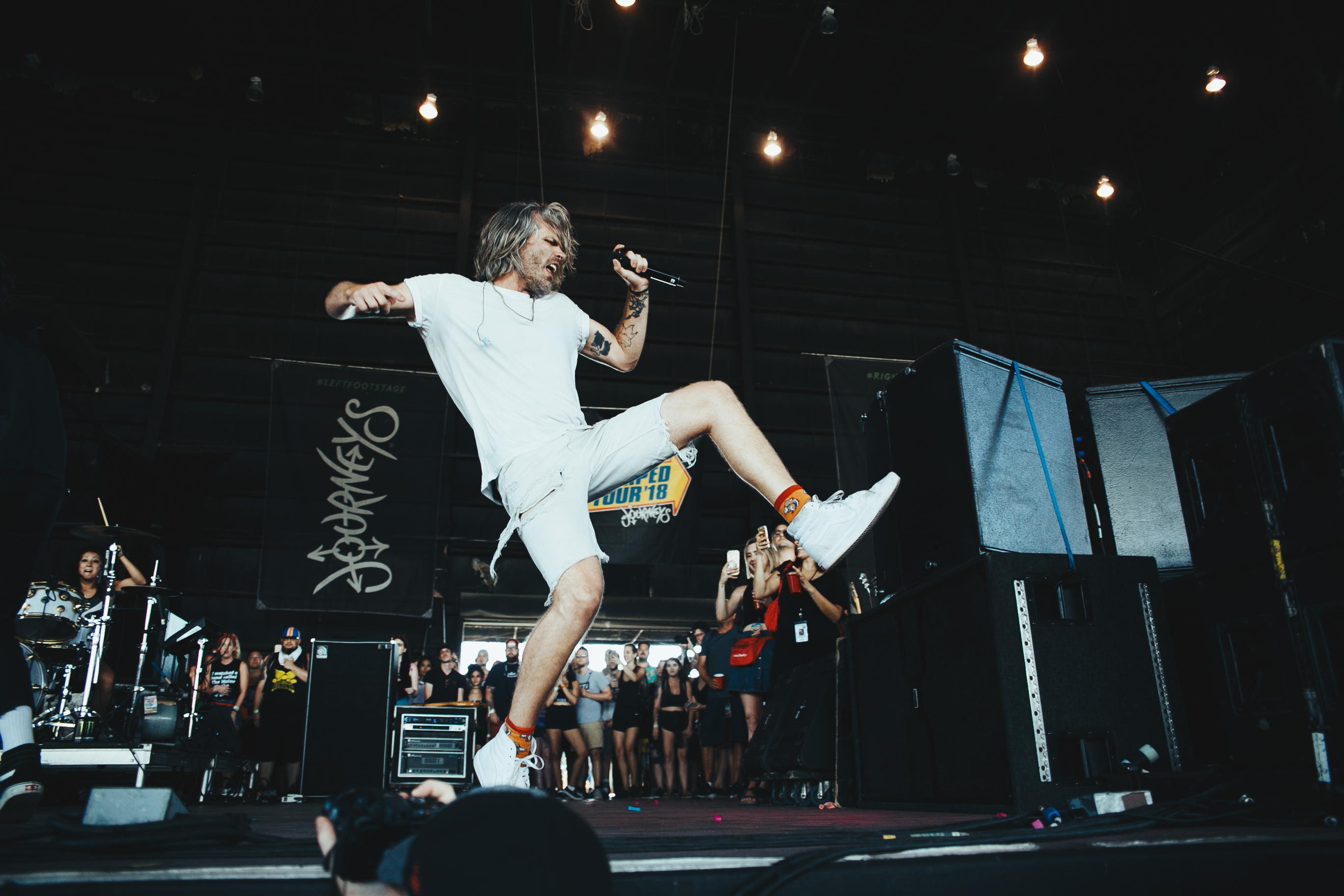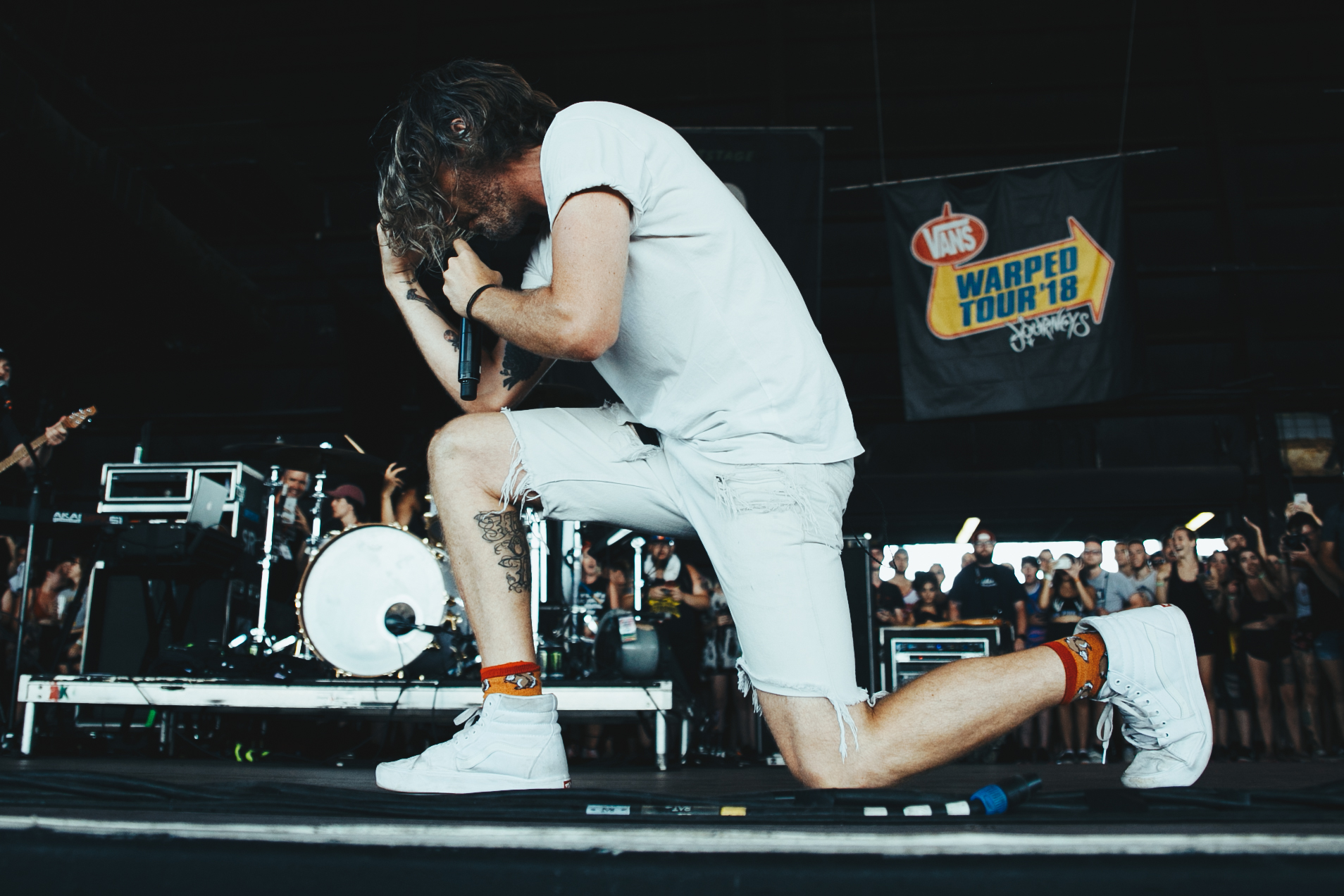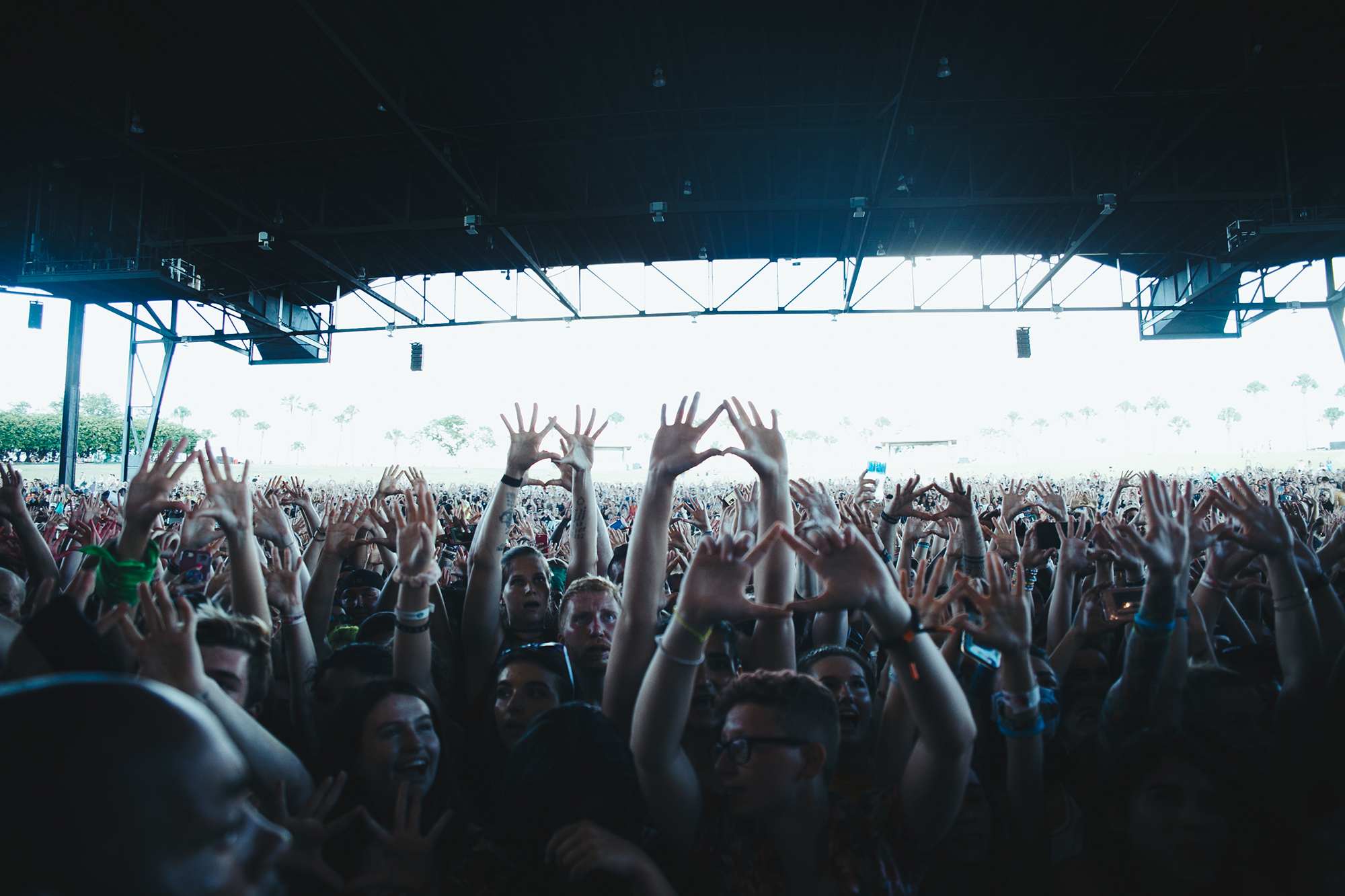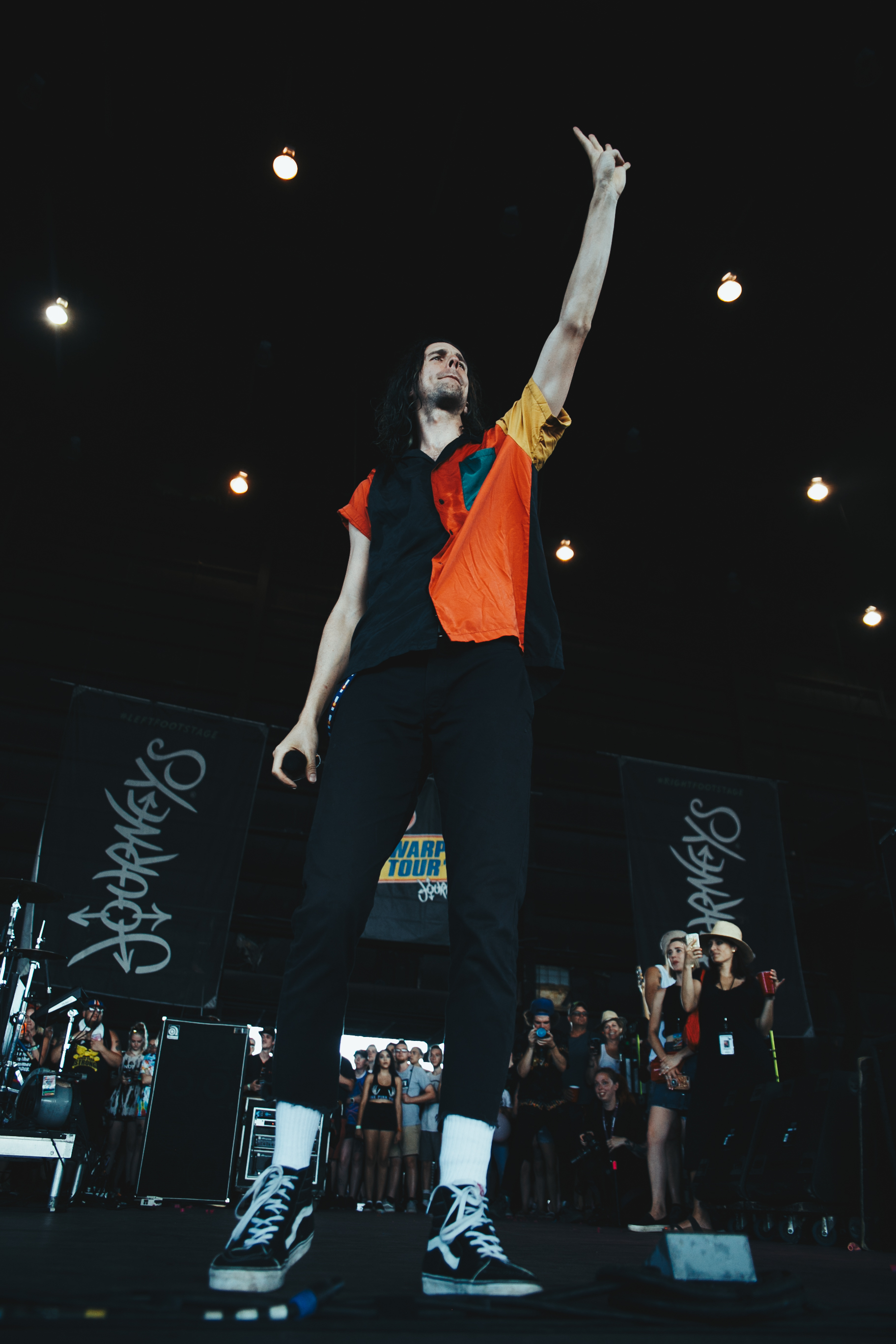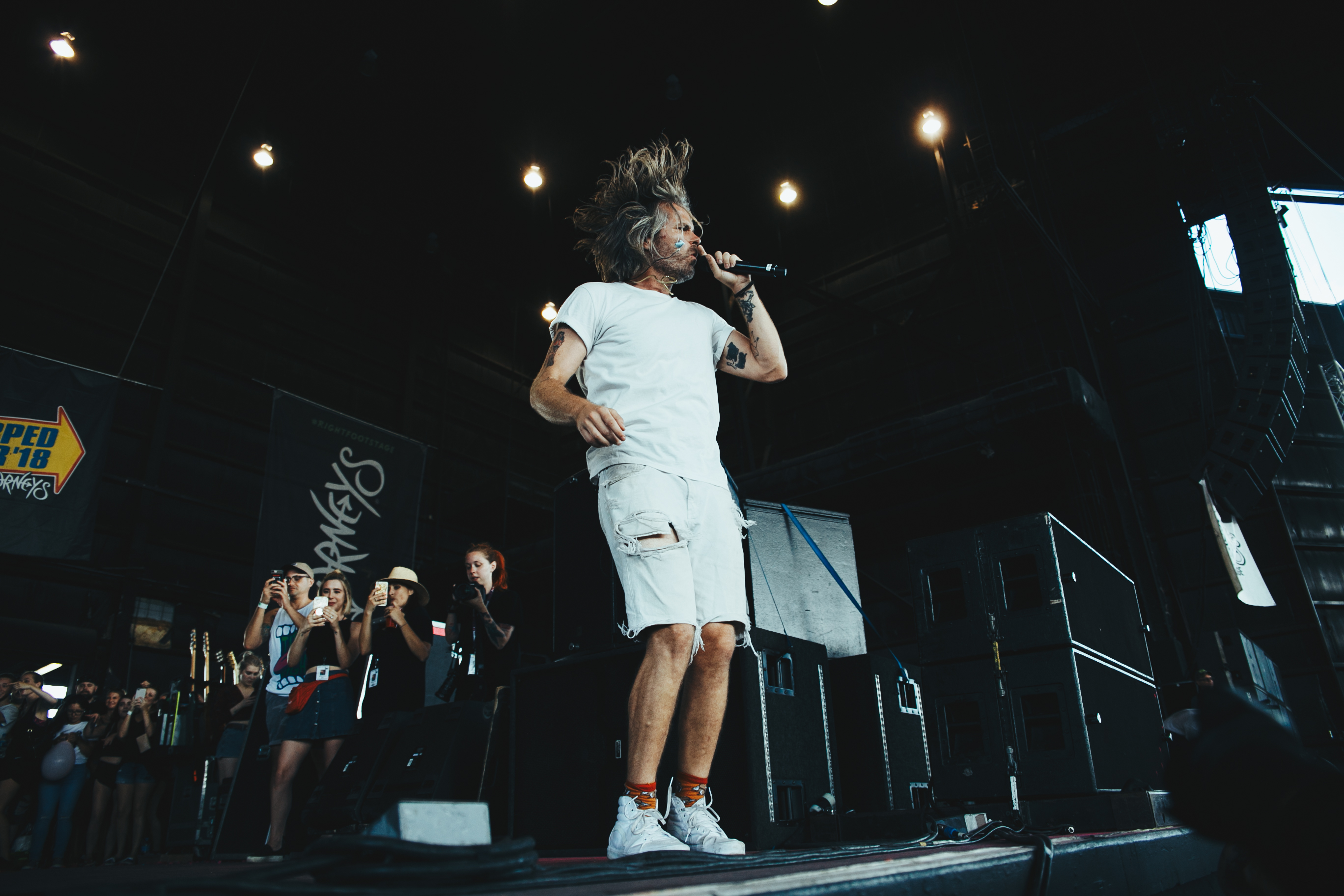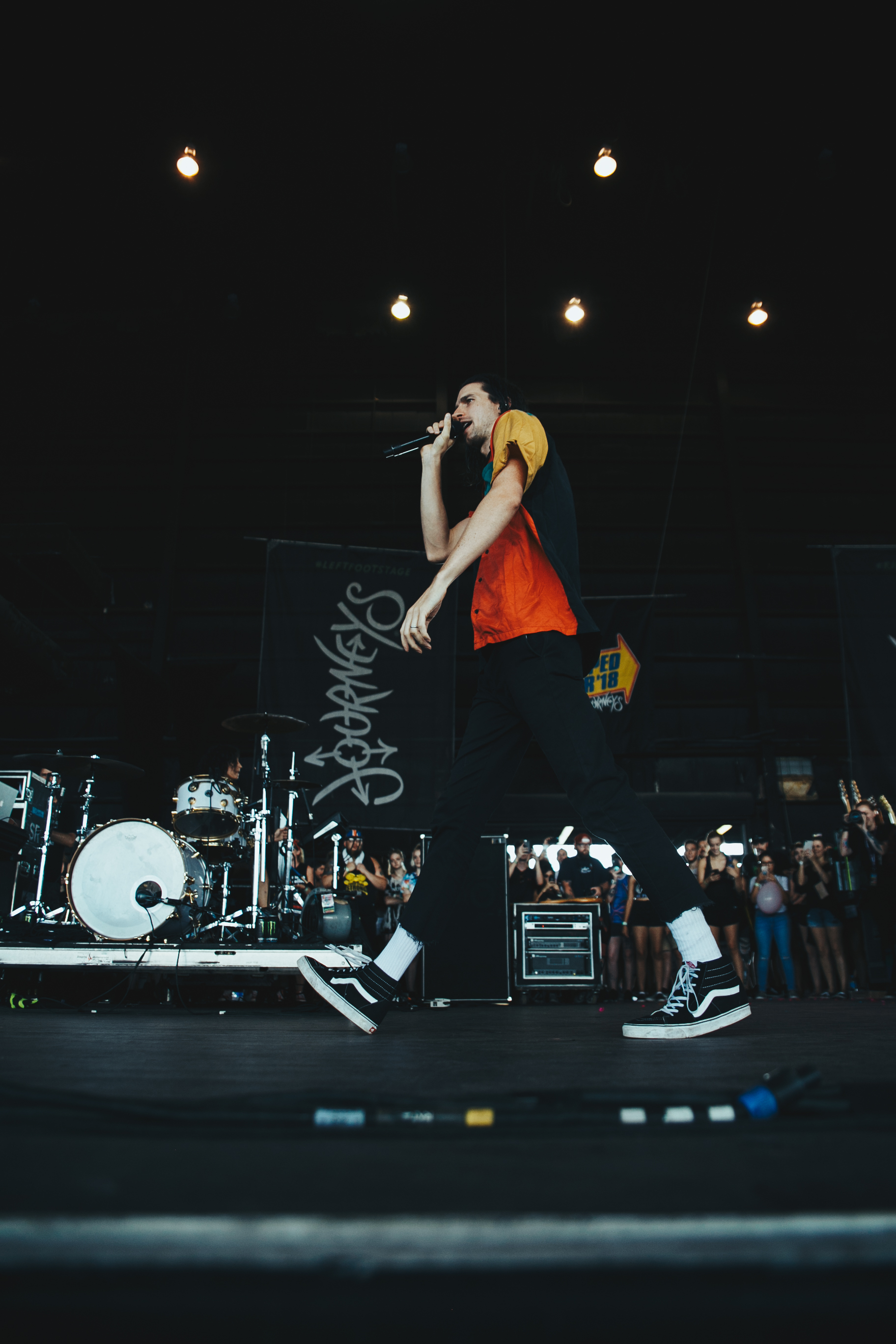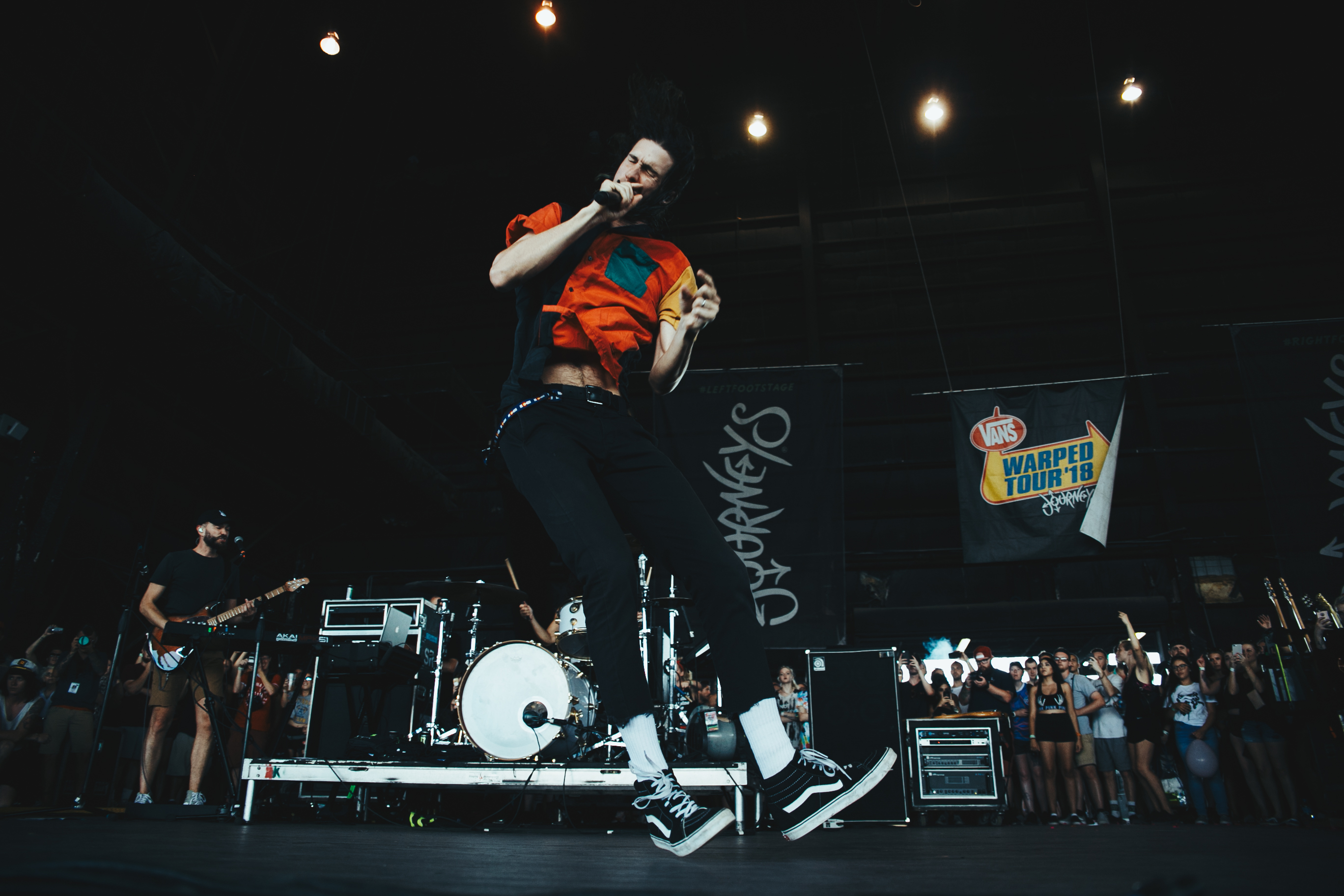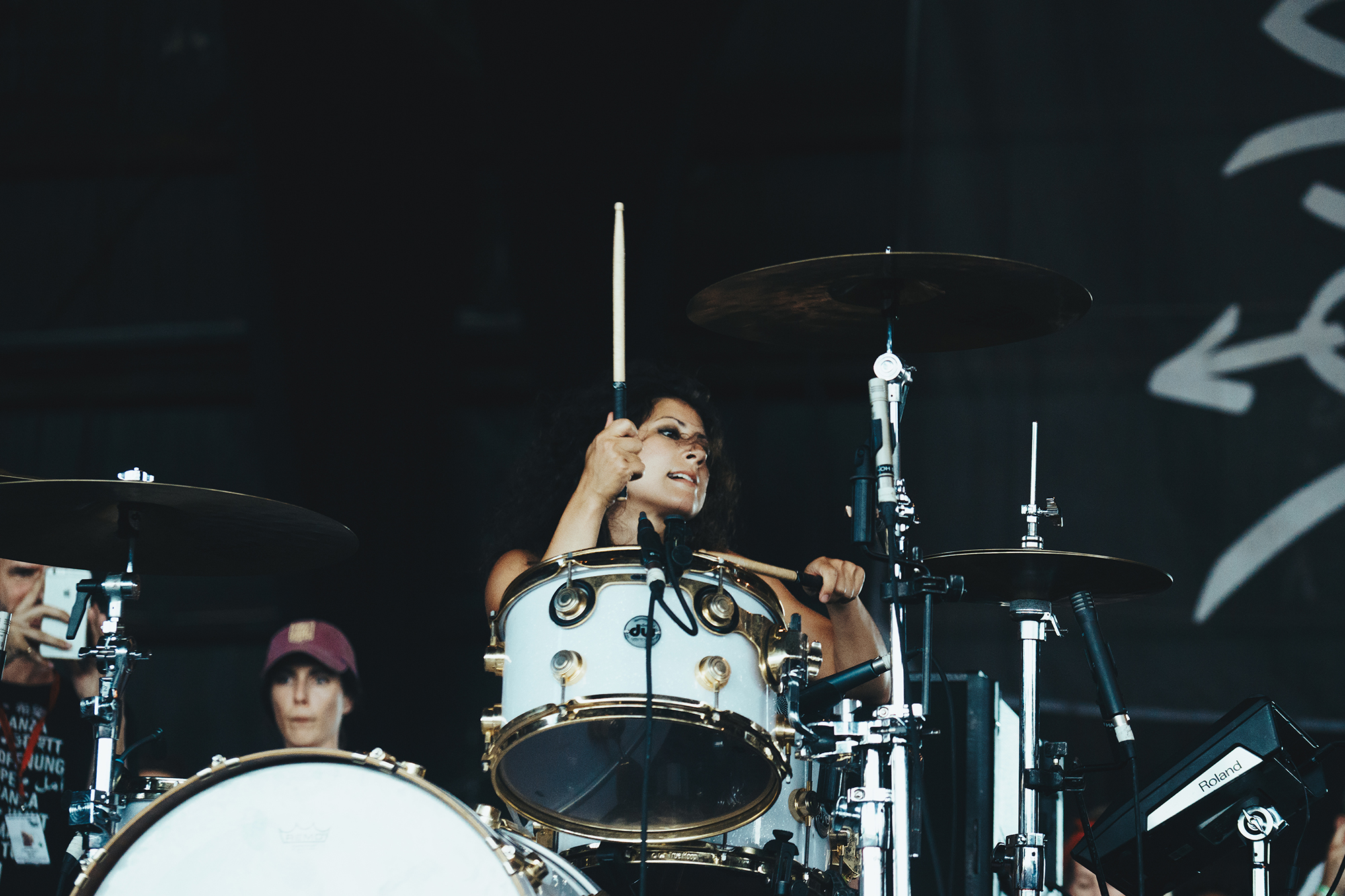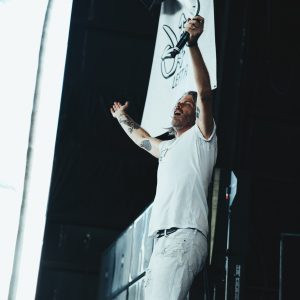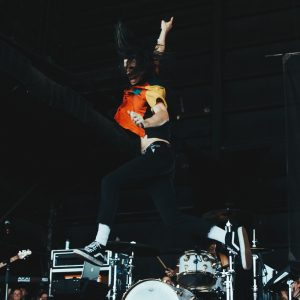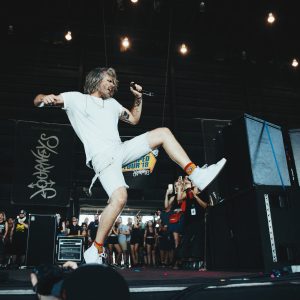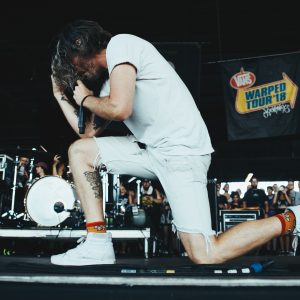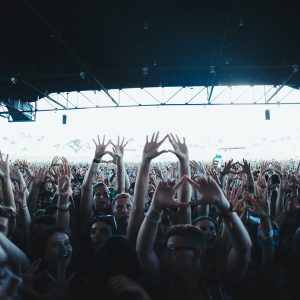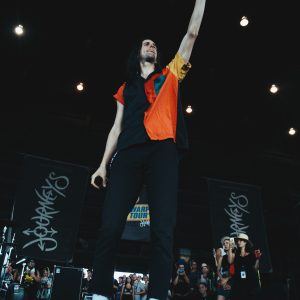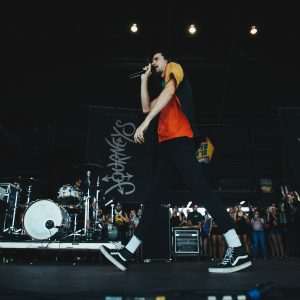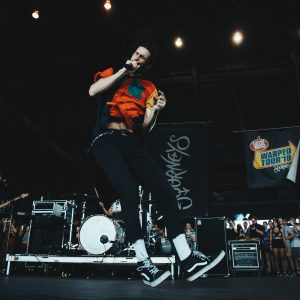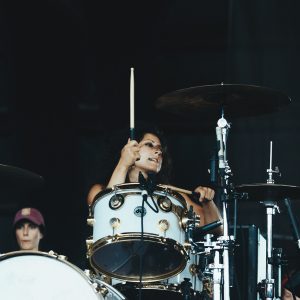 The second to last band I checked out at Warped Tour was PVMNTS, and if you don't know who they are, well, I didn't either. Tyler Posey is in the band, and they pack a punch in their set. The energy that they give off is infectious, and their music is incredibly catchy. It was really cool seeing such a small band bring a huge crowd to a small stage. They closed out the Full Sail stage, and gave at least a hundred people an amazing end to Warped Tour.
PVMNTS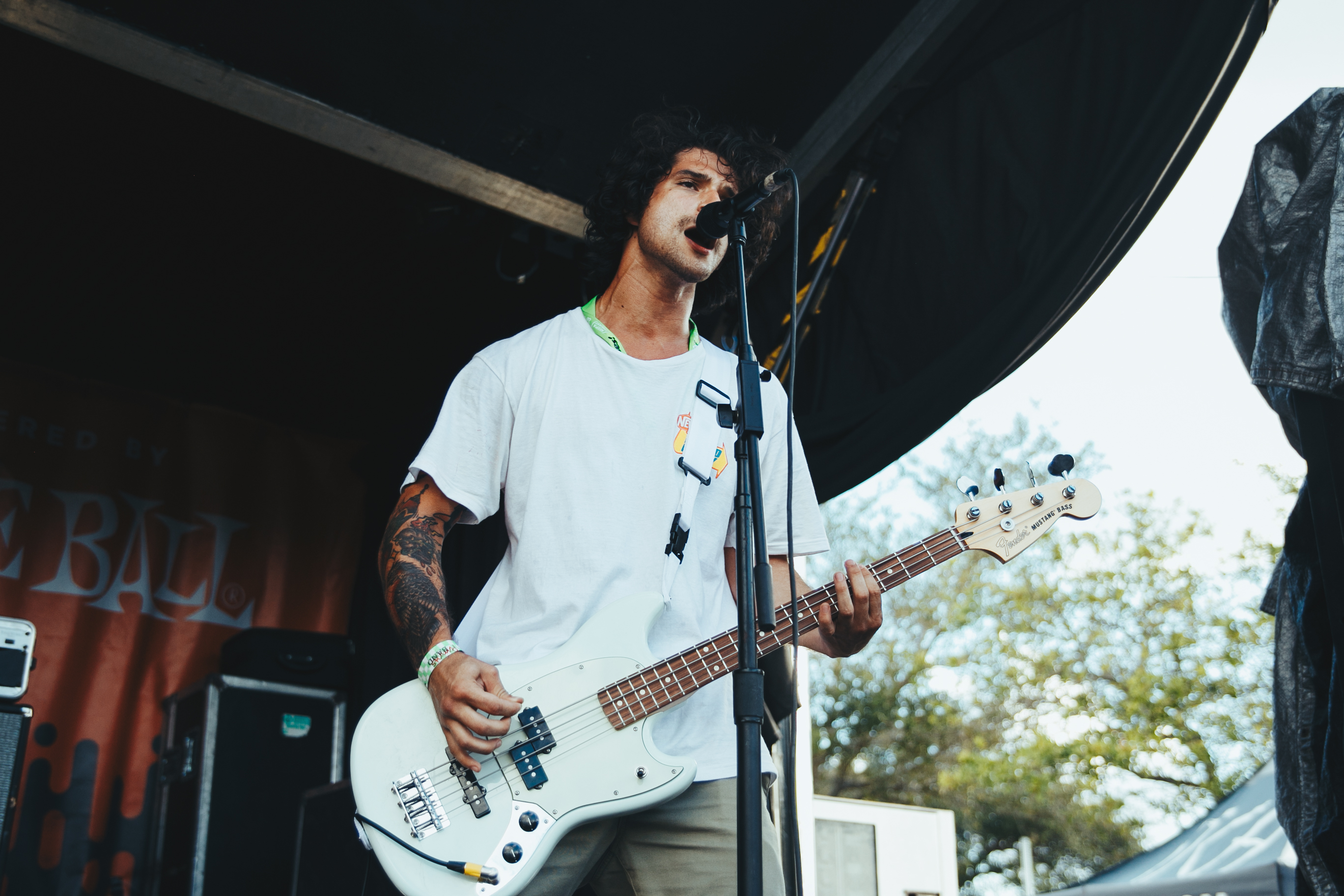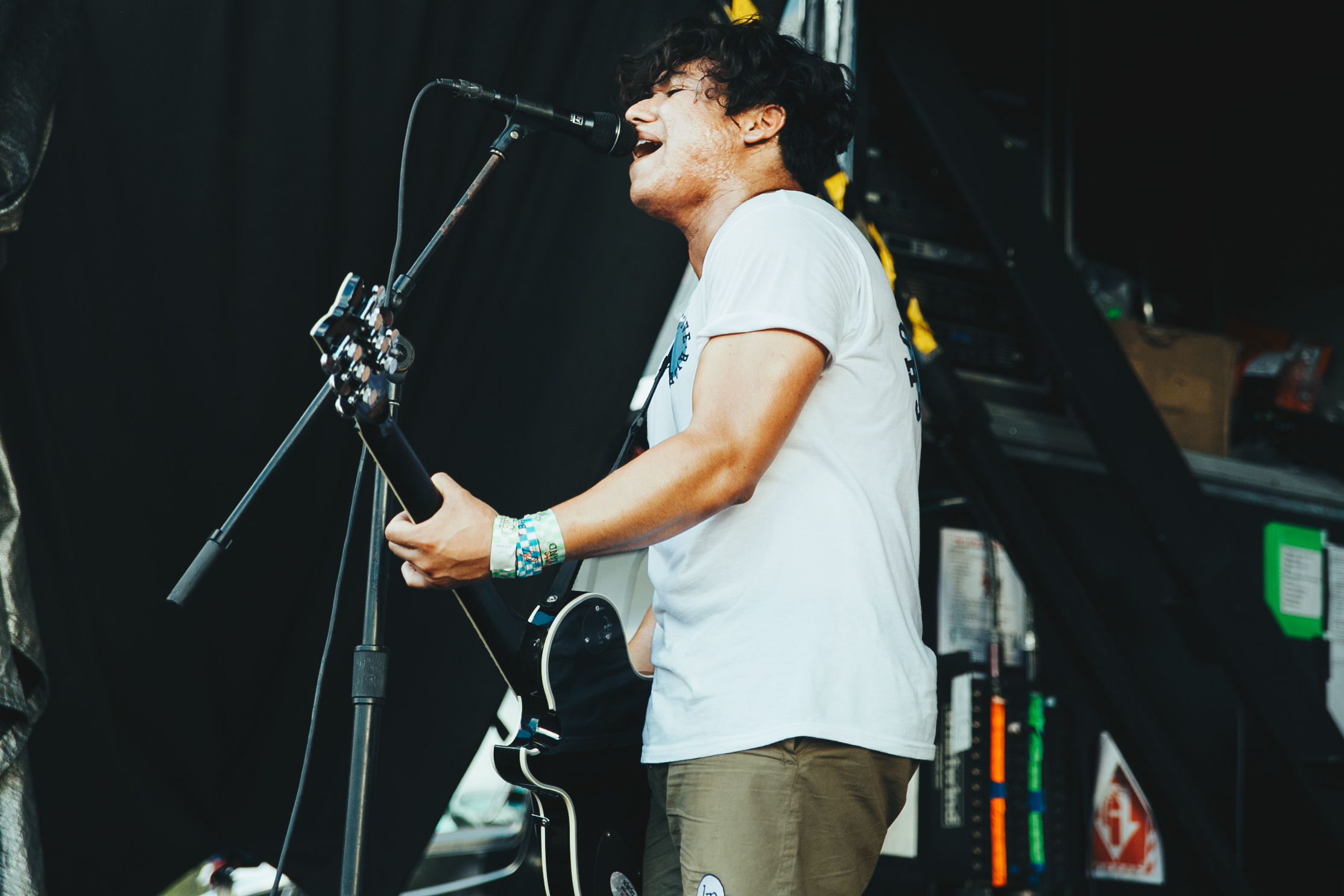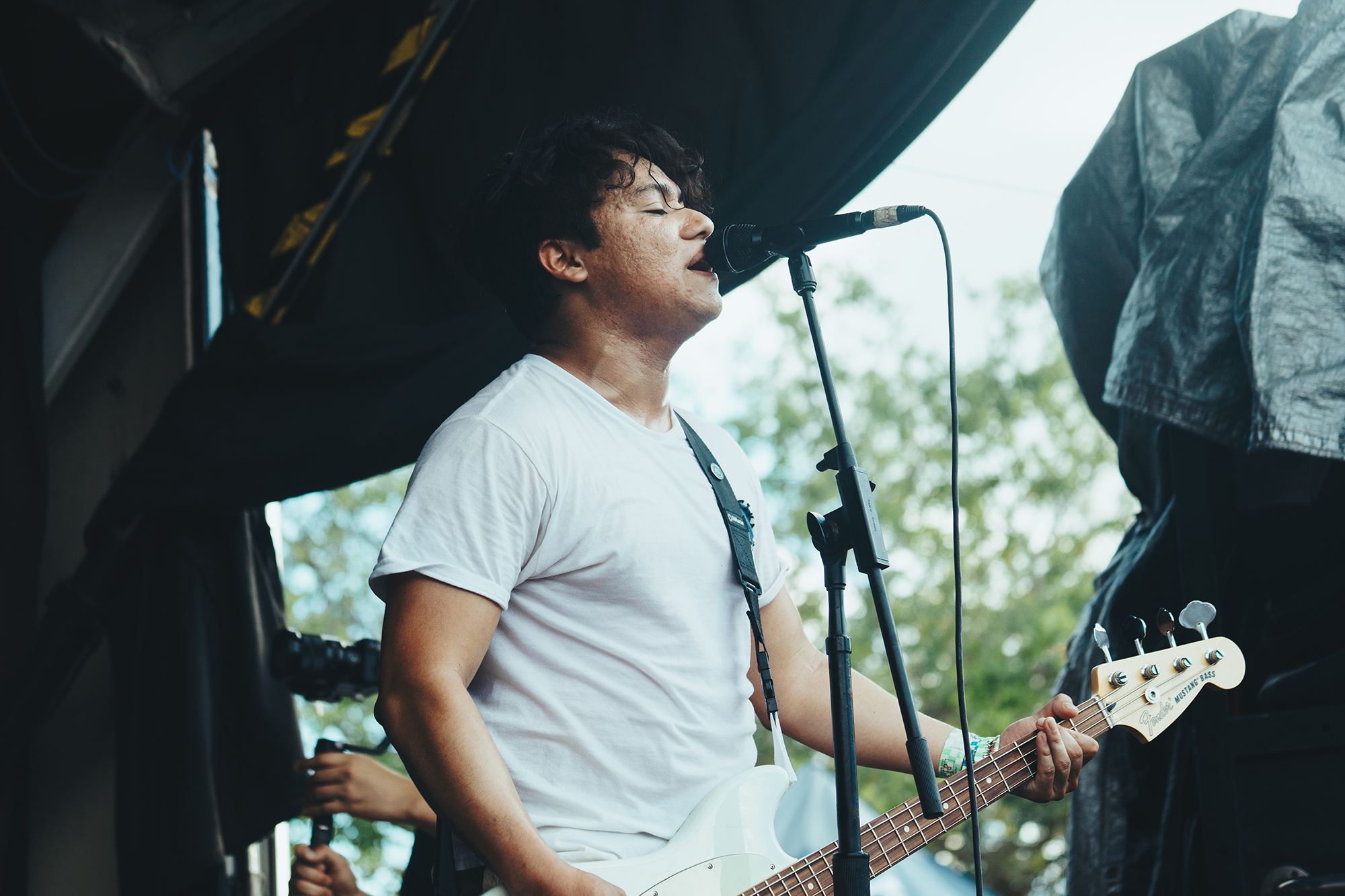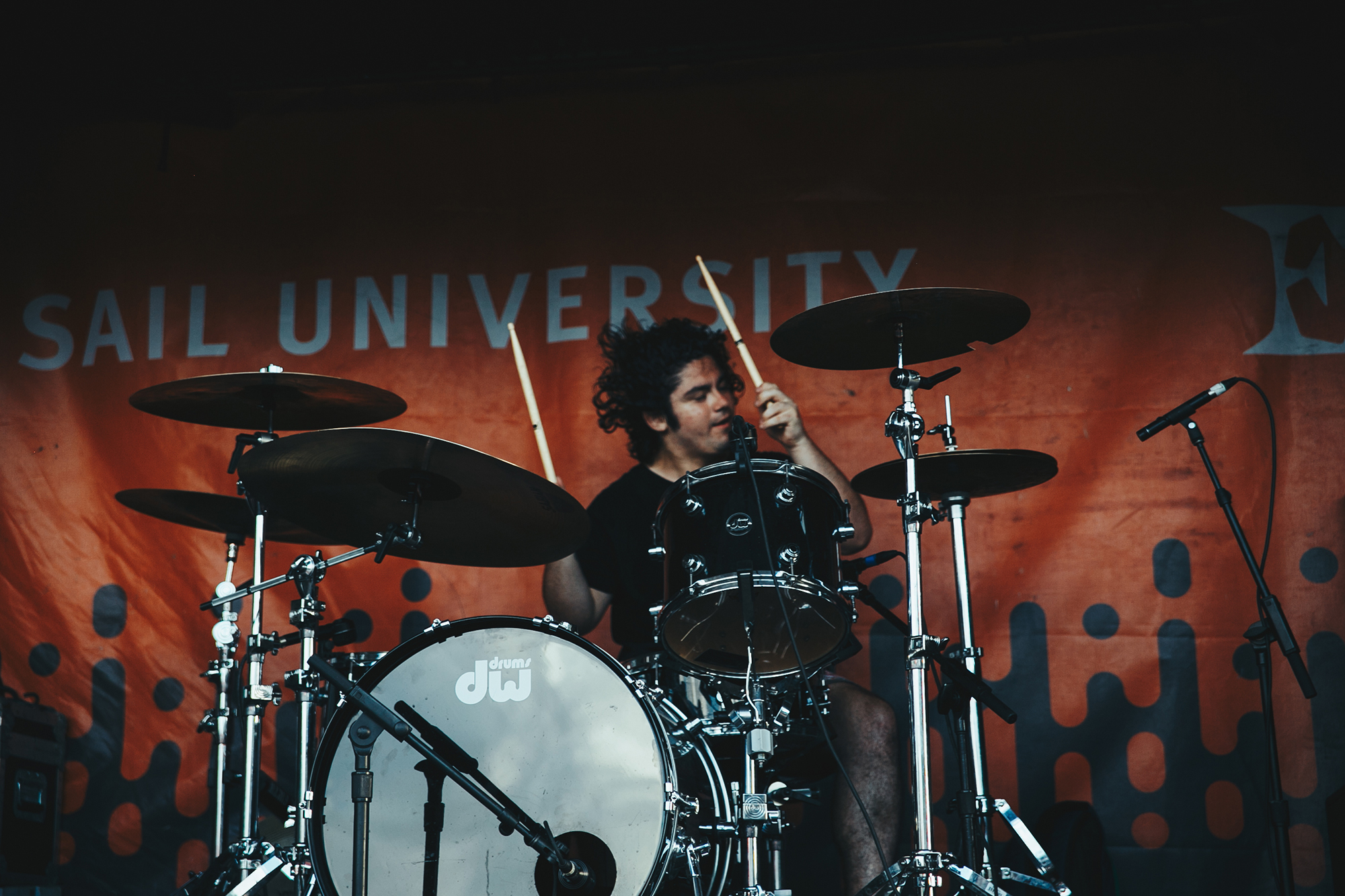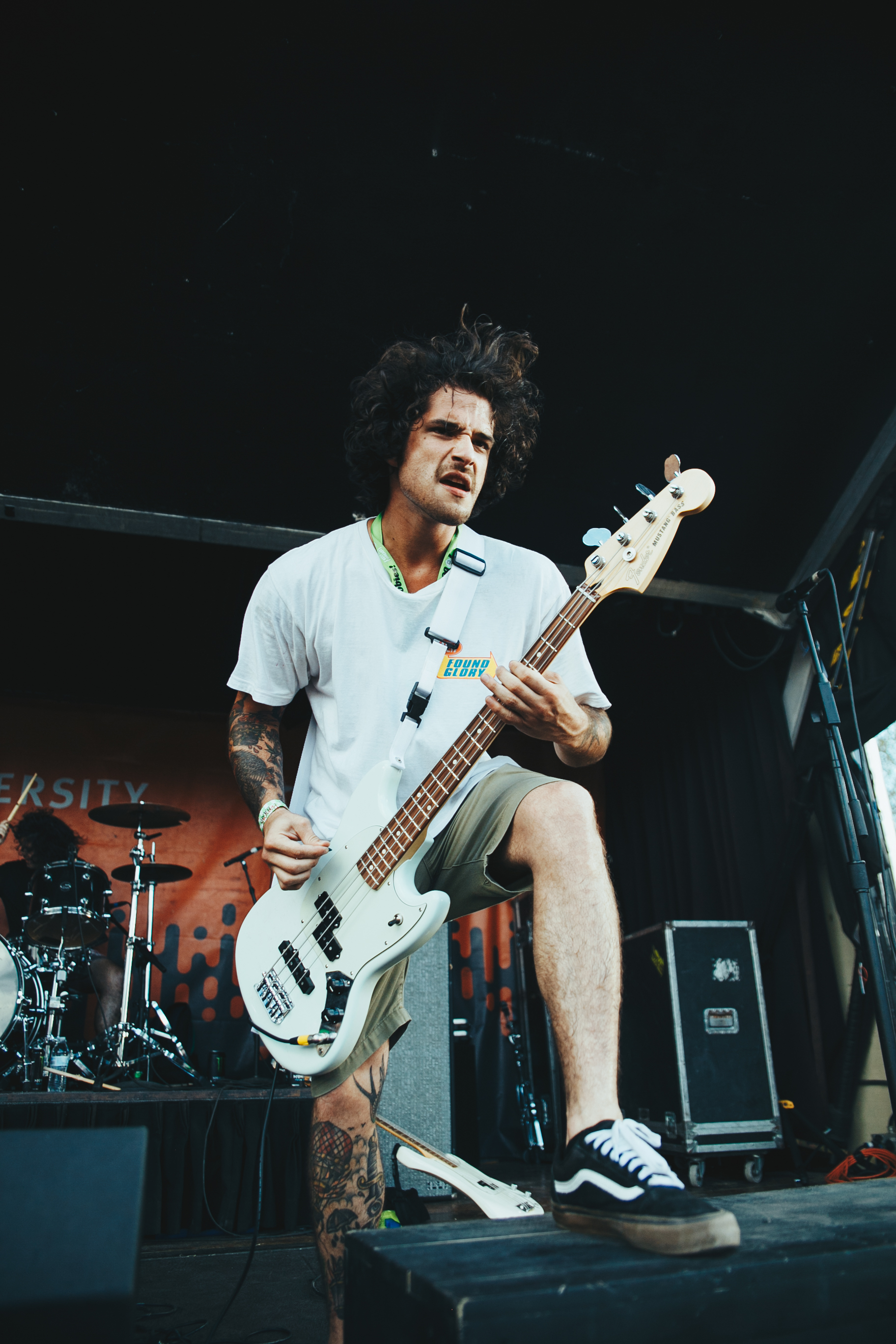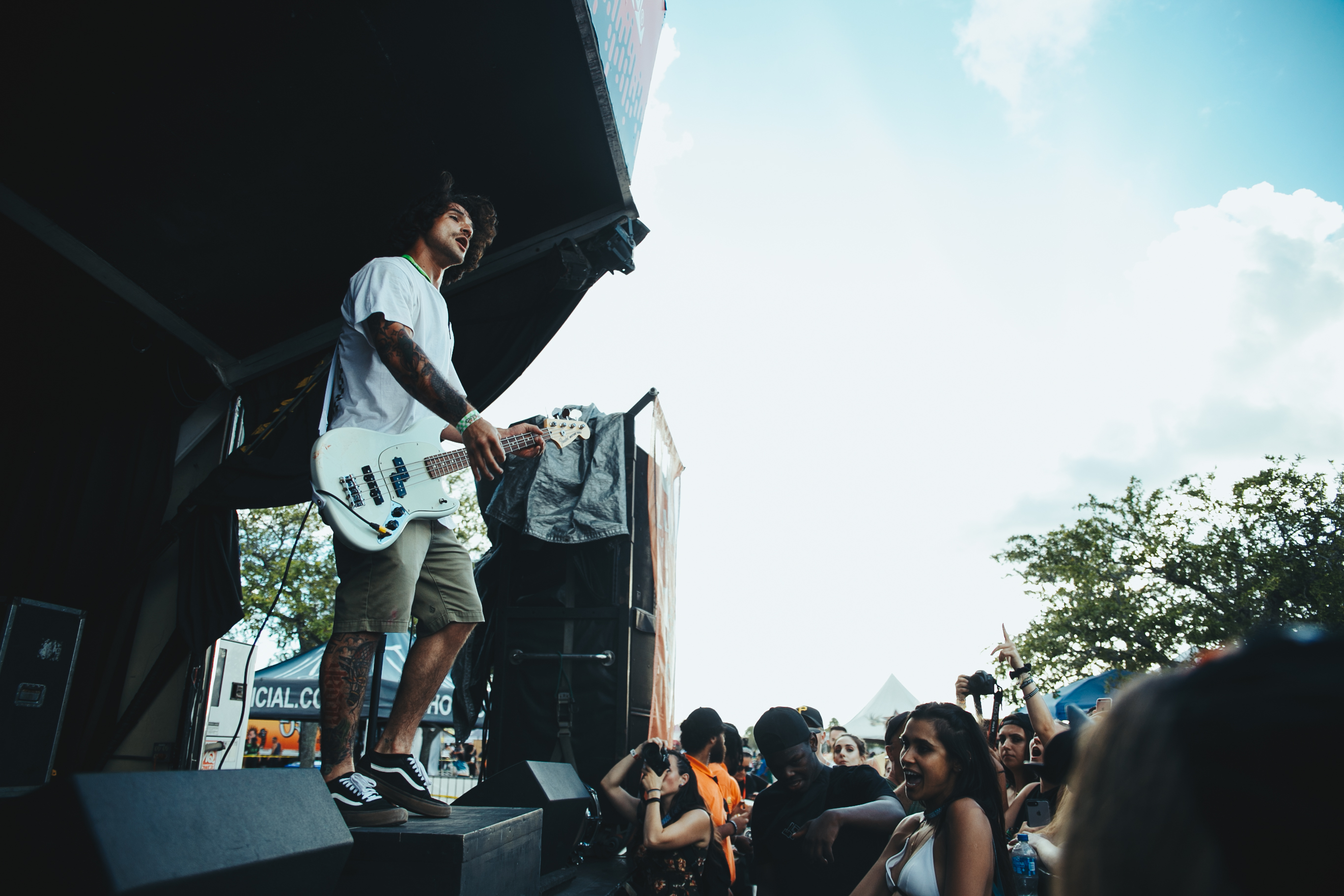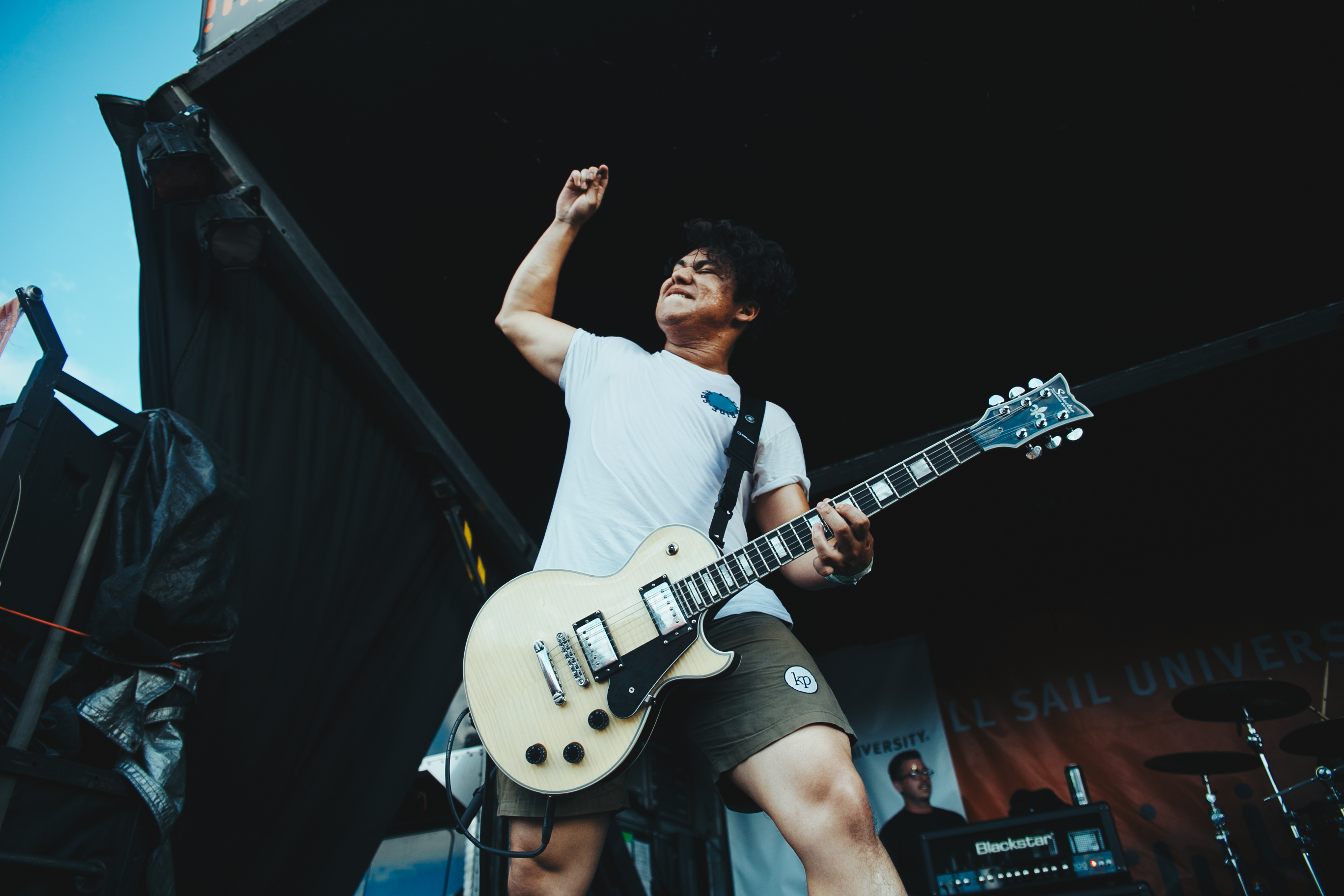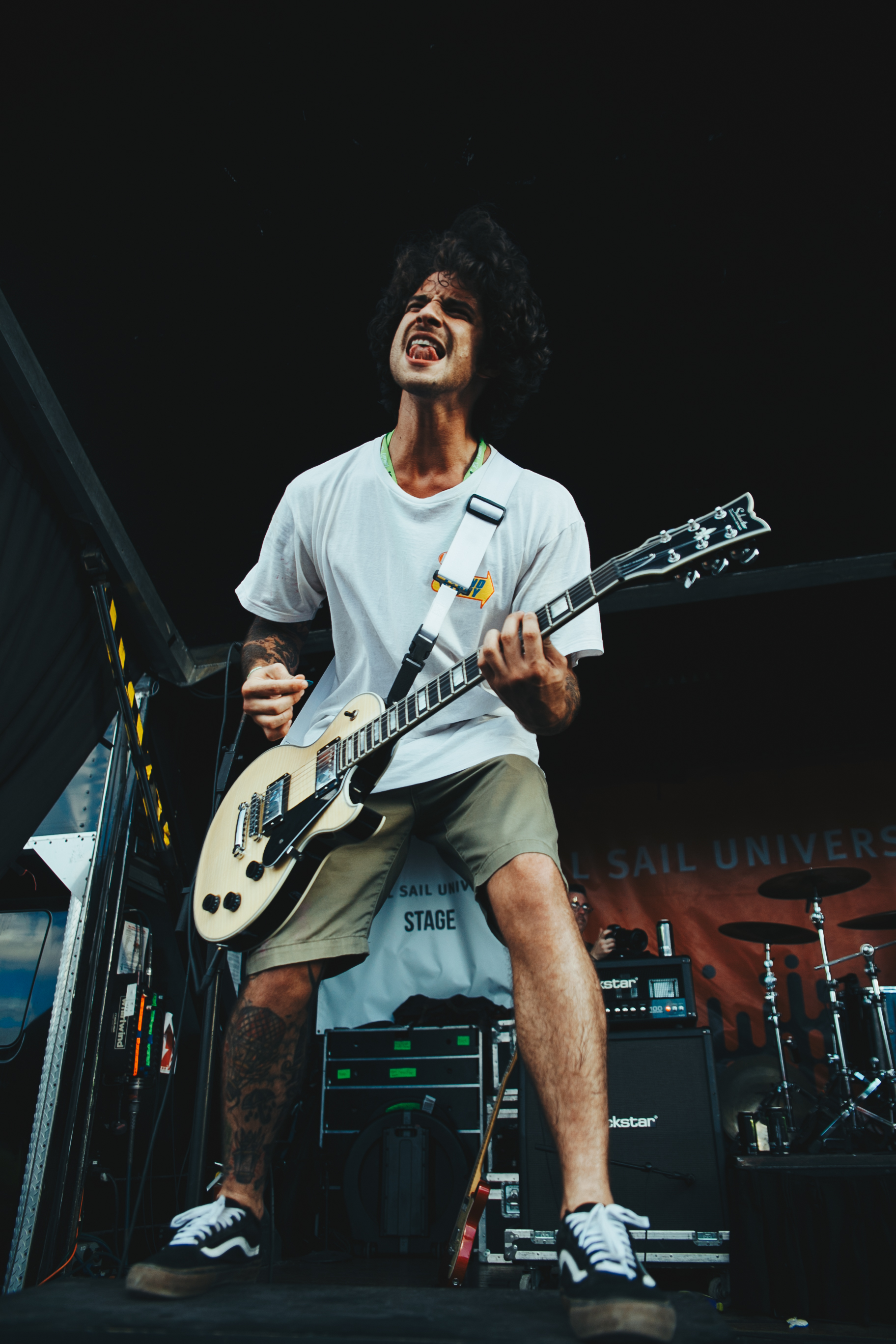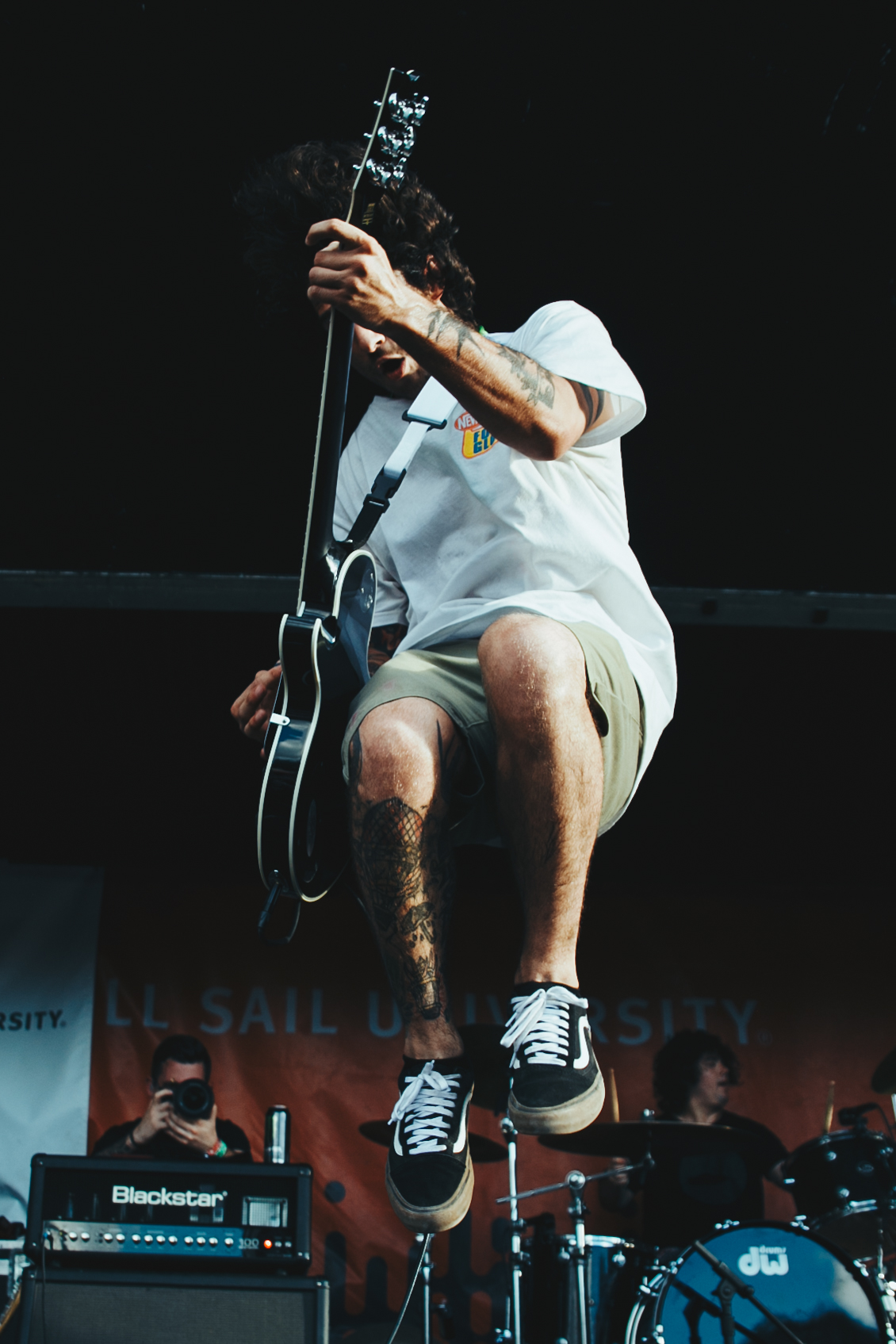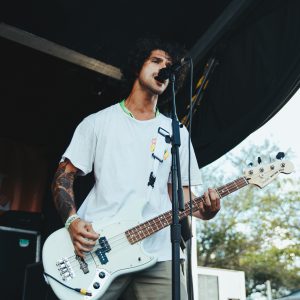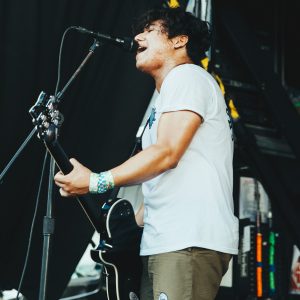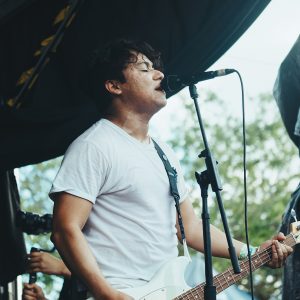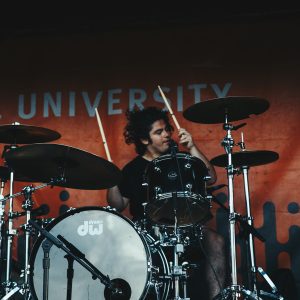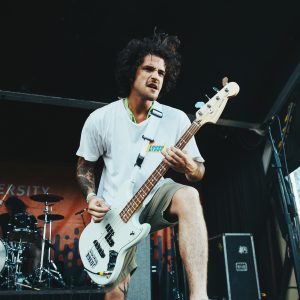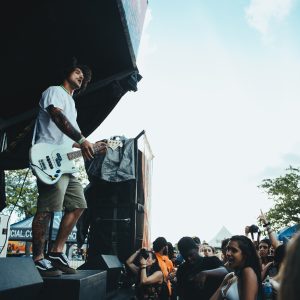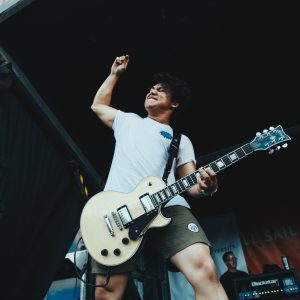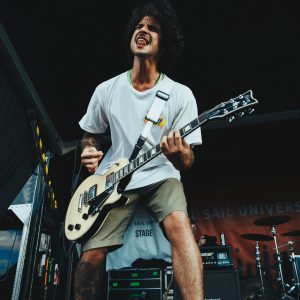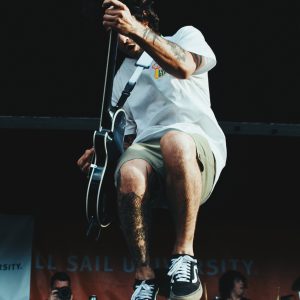 Personally, I ended the night with none other than Every Time I Die. This was my second time photographing them and it was something else. They move around at an astonishing pace and their crowds get ridiculously rowdy. Watching the sun set to a band like ETID was unforgettable, and such a high note to end on. We made it through the scorching day without a single drop of rain, and with nostalgia in the air. Summers will never be the same, but I'm glad I had the opportunity to witness the last date of them all.
Every Time I Die