Thomas Rhett brought his Home Team Tour along with opening act Morgan Wallen to the York Fair on September 15 th . It was a perfect late summer evening for the show which drew a near sellout crowd.
These two acts did not disappoint the excited crowd. Morgan swaggered onto the stage wearing an FGL Smooth 17 baseball shirt over a black tee shirt, warming up the crowd with a combination of original songs "The Way I Talk" and "Chain Smokin" and covers of Def Leppard's "Pour Some Sugar" and Bon Jovi's "You Give Love a Bad Name". Morgan was very comfortable on stage and utilized the entire space with a confident swagger and an infectious smile. It won't be long before this young man is headlining a tour. Catch him in concert now if you can.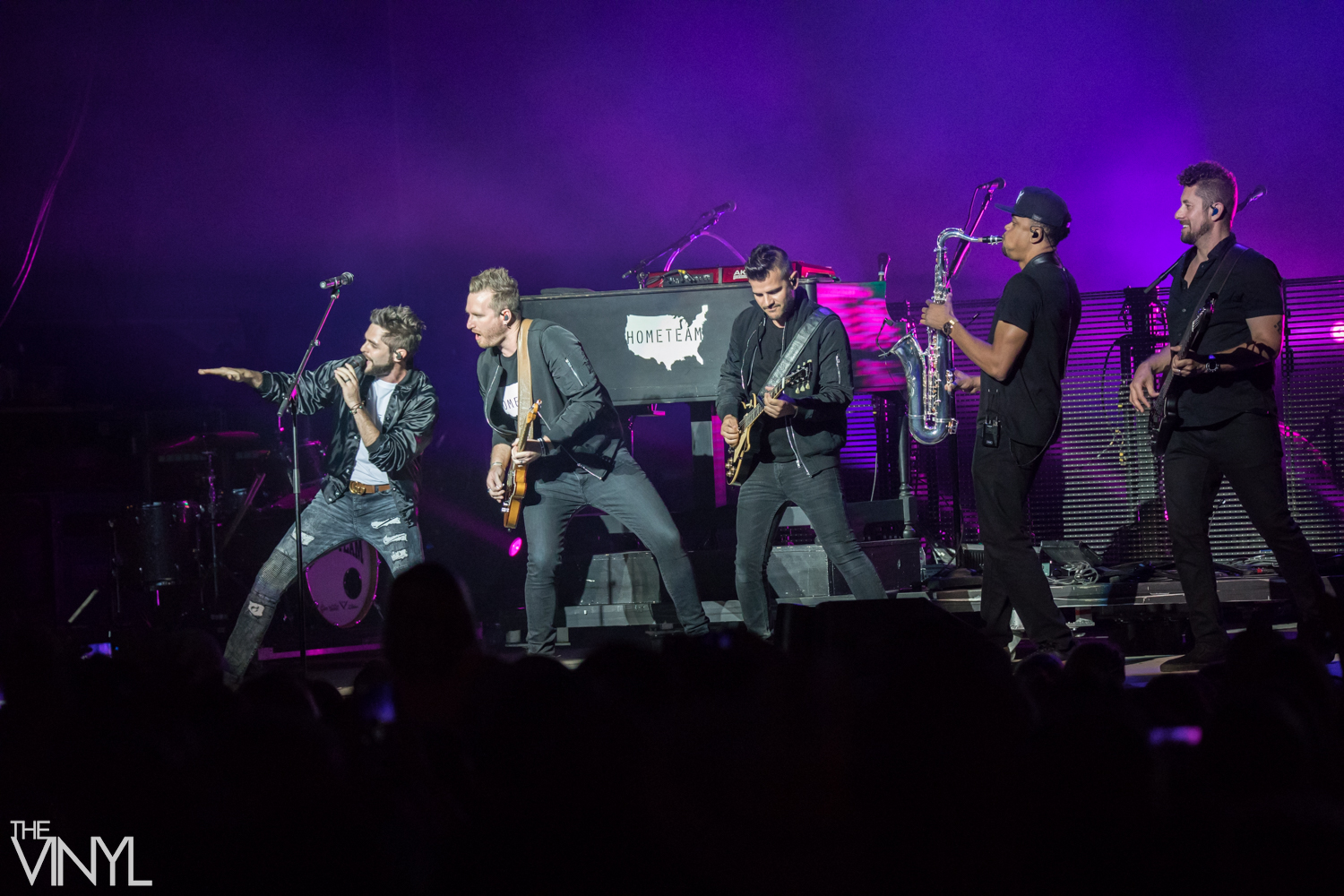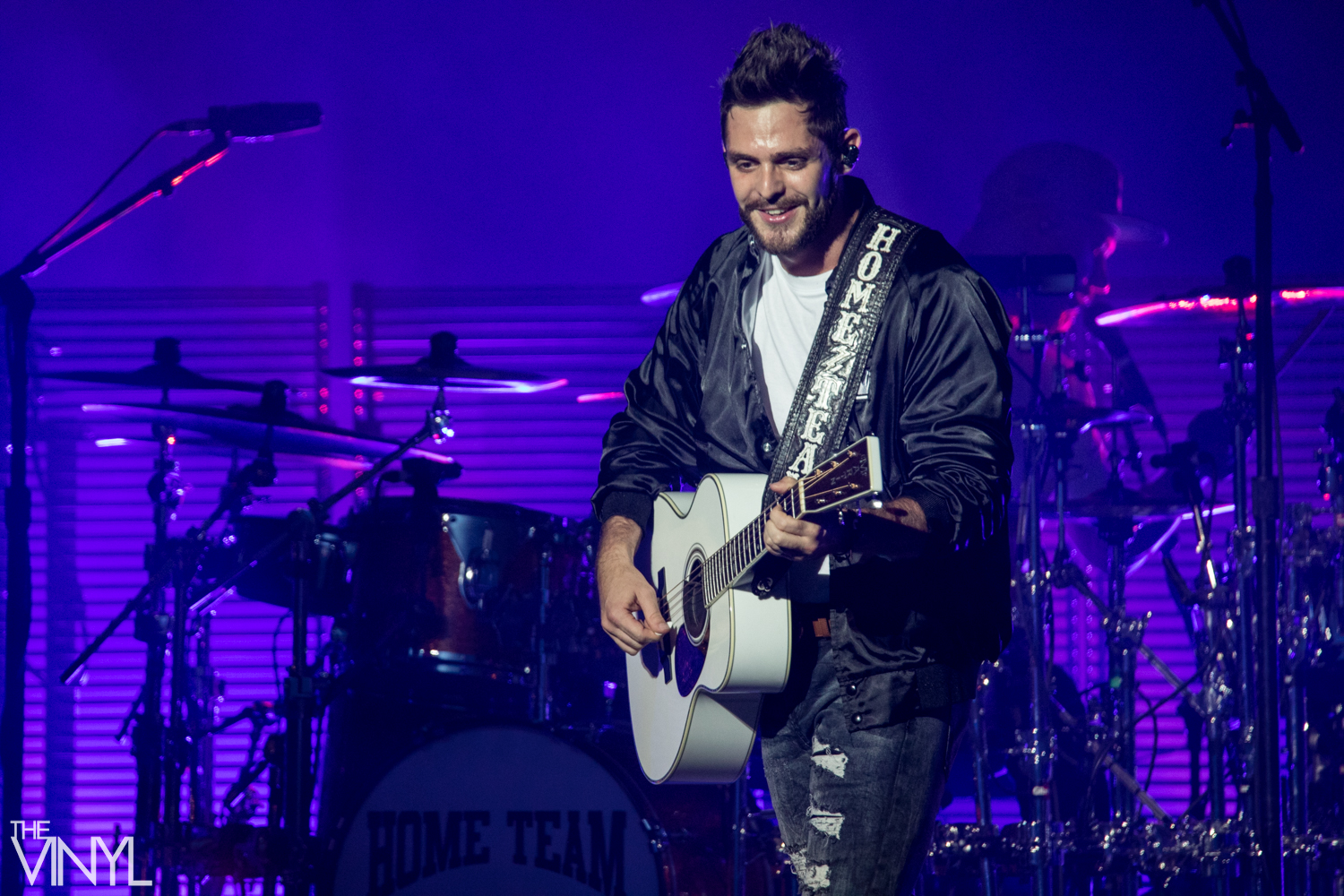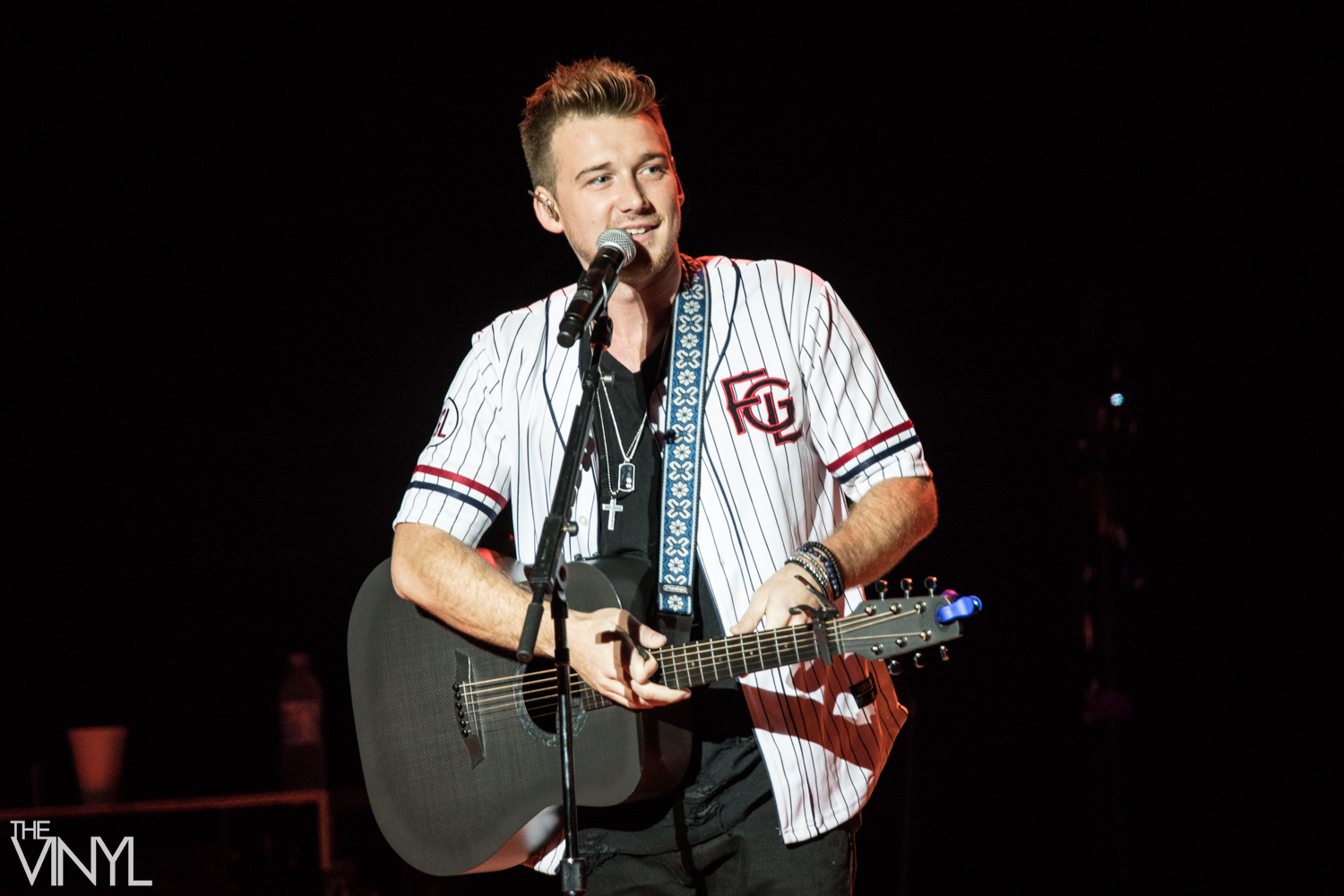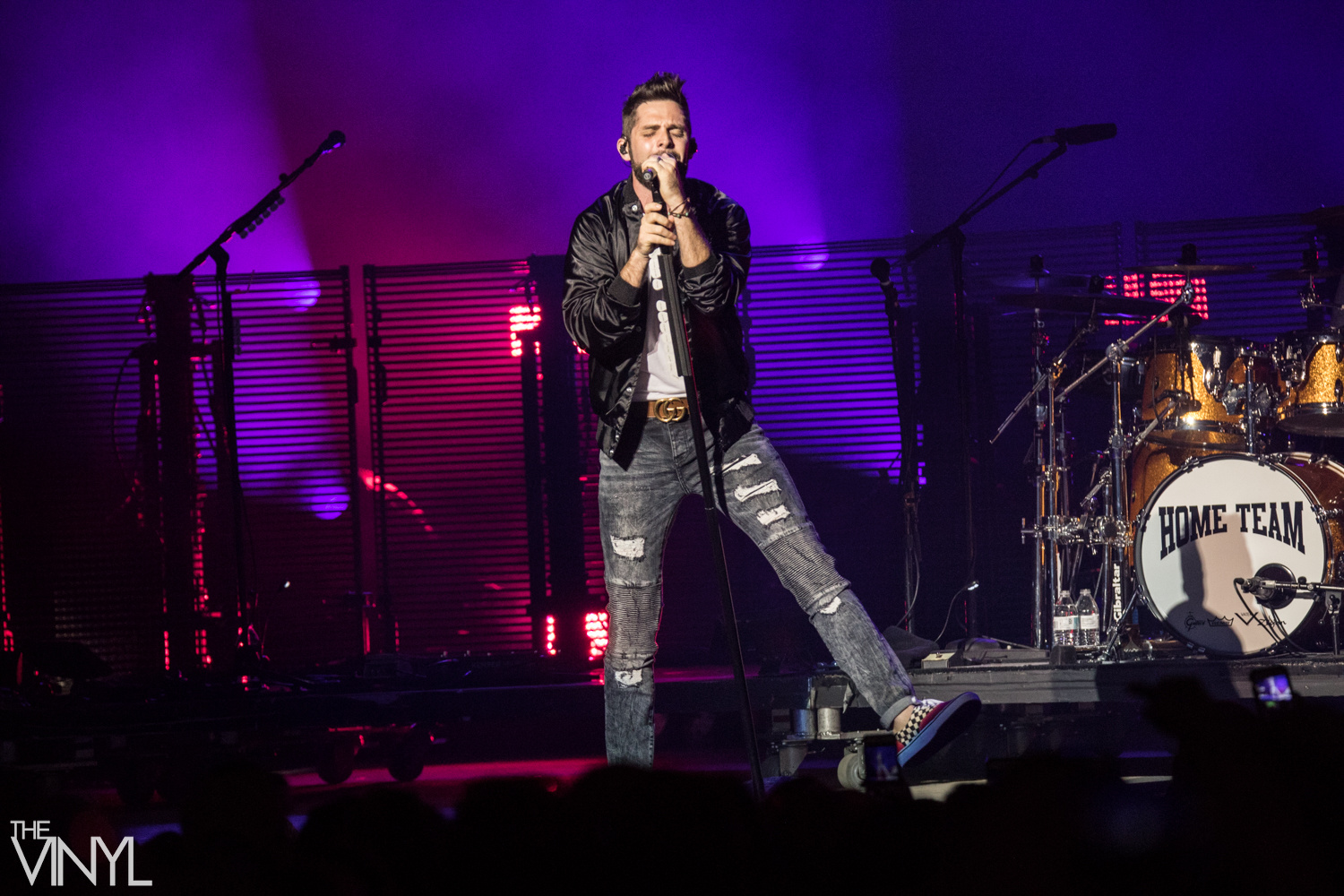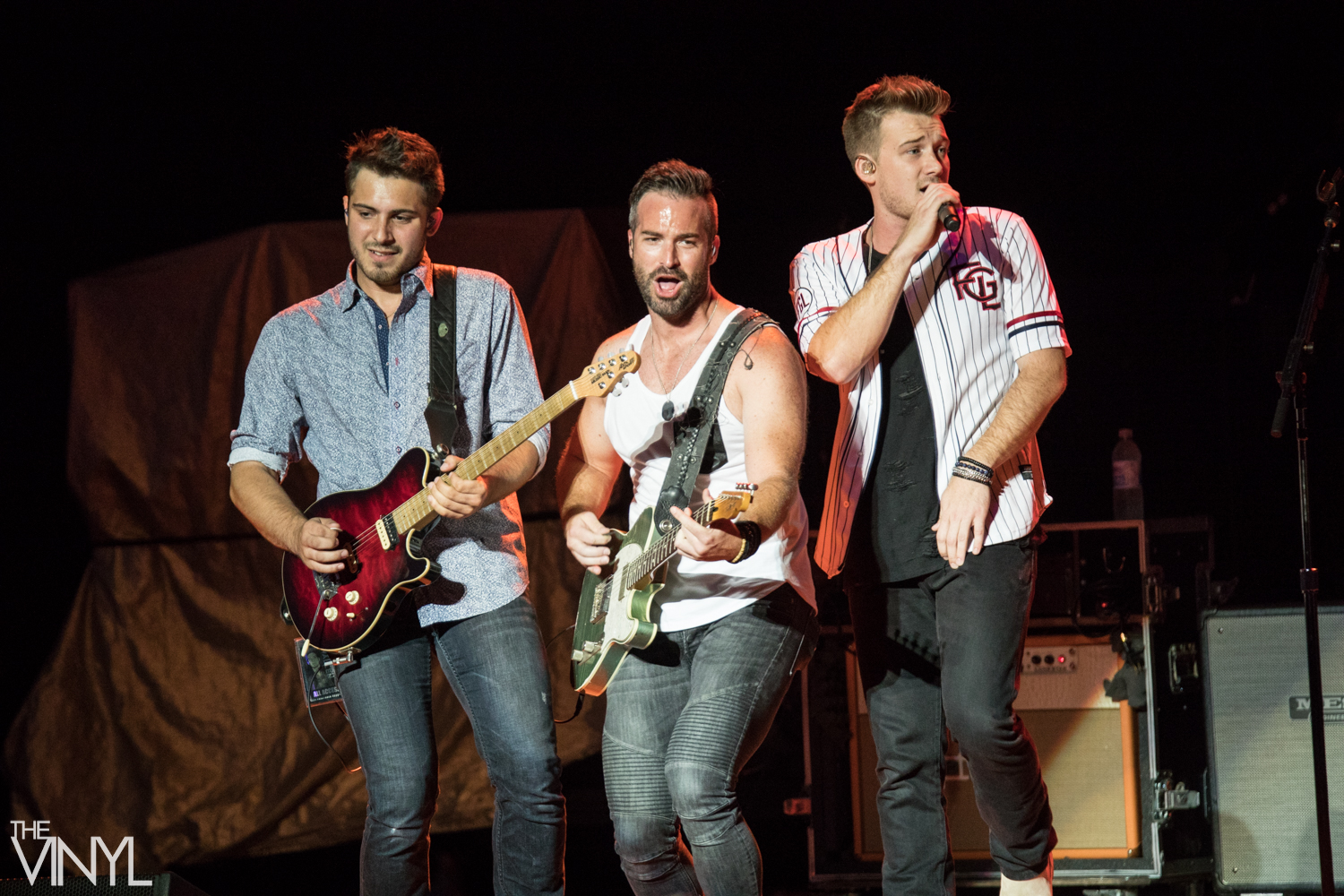 Thomas hit the stage with "Crash and Burn" and the crowd went wild. Thomas and his band were having a blast on stage and brought the crowd along for the ride. During the evening, he played his big hits, such as "Get Me Some of That", "Die a Happy Man", "Star of the Show", and "T-Shirt". Fans also got to hear the new single "Unforgettable". He was totally at ease with the audience. Throughout the show, Thomas interacted with the audience, talking about his day at the fair, acknowledging special celebrations, and even signing happy birthday to a 10 year old fan in the front row. During "Die a Happy Man" and "Craving", fans got the opportunity to meet Thomas's family. He first brought out his daughter Willa Gray. After she left him, Thomas invited his wife to come out and meet everyone. She was coaxed out by the chants of the fans and brought Willa back as well as new baby Ada James. This was such a special moment and I felt privileged to get to witness this. He also performed a few acoustic numbers. If you haven't seen a Thomas Rhett show and have the opportunity to catch him live…..go! You will leave a fan.
SEE PHOTOS: Morgan Wallen – Thomas Rhett
Photos and review by: Sharon Sipple