Last night Panic! At The Disco brought their highly anticipated Pray For The Wicked Tour to the Fed Ex Forum in Memphis. The band is currently touring in support of their sixth studio album Pray For The Wicked. The album features High Hopes which just recently became certified platinum.
Fans of all ages braved the thunderstorms and flooded into the venue. We talked to several fans who have attended multiple dates of the tour and were beyond excited to see the band again! Panic had two opening acts on the this round Betty Who and Two Feet. Both acts got fans excited and off their feet.
It was now time for Panic! At The Disco to make their highly anticipated debut to the stage. Before the band hit the stage a timer appeared throughout the screens surrounding the inner bowl of the arena. Fans began to countdown as the lights dimmed.
Lights flashed on the stage while the opening to (F**ck a) Silver Lining began to play as Brendon Urie magically appeared on stage and streamers shot out of cannons. The crowd went wild and sang along word for word. Panic sure knows how to make an entrance! The band played several hits including Ready to Go, Nine in the Afternoon, The Ballad of Mona Lisa, Miss Jackson and Say Amen.
Along with an extensive discography to choose from Panic! also recently took part in the Greatest Showman: Reimagined in which they perform the signature track from The Greatest Show. The band continues to wow fans both new and old. Some highlights from the evening include Brendon performing from an piano suspended from the ceiling in which he sings Dying in LA . Throughout Panic's tours it has become a tradition among fans that during the performance of Girls/Girls/Boys to hold up colorful hearts throughout the venue along with tossing up LBGT flags on stage. It is a moment that is truly about what music is about, bringing everyone together.
To conclude the evening the band performs two final songs which include the song that started it all I Write Sins, Not Tragedies and Victorious. The entire ensemble that includes a string section rises up from the stage as an shirtless Brendon begins to sing with the crowd those iconic lyrics. One thing is for sure Brendon Urie and the rest of the band know how to put on one heck of a show!
Find out when Panic at The Disco is coming to your town here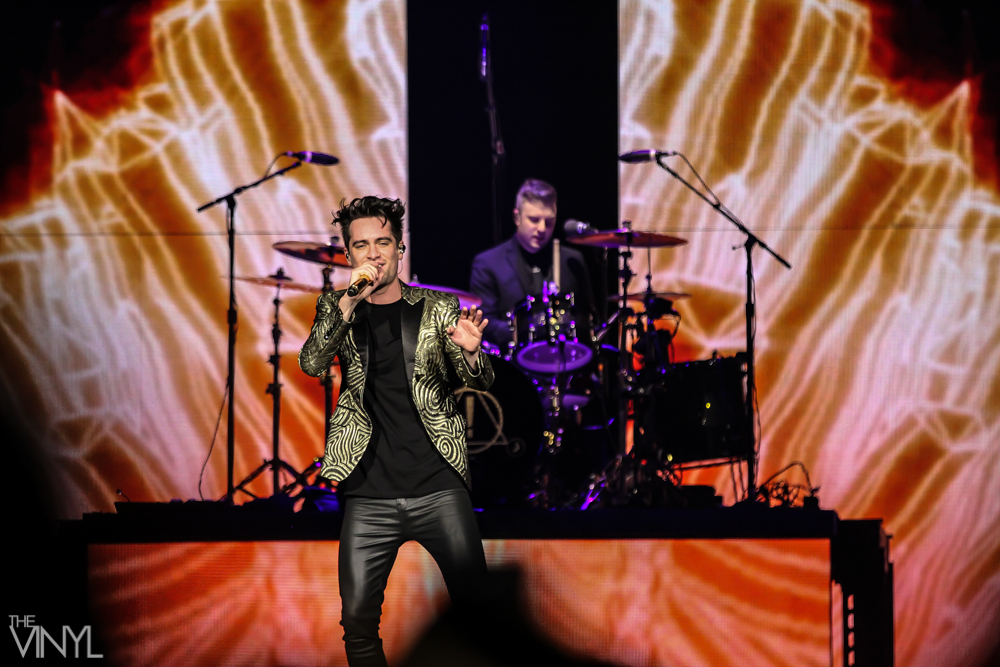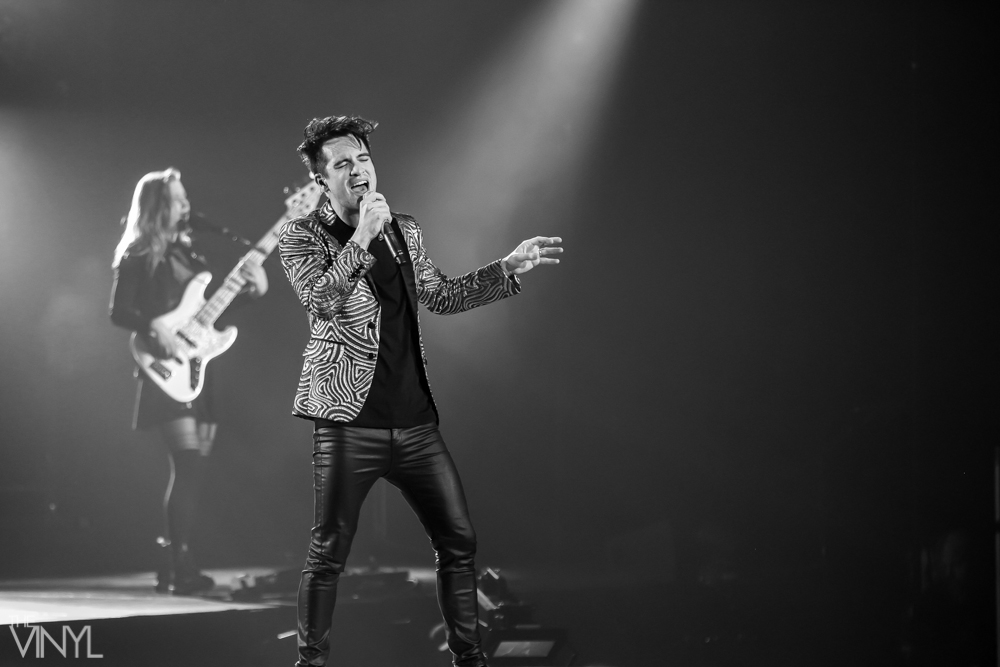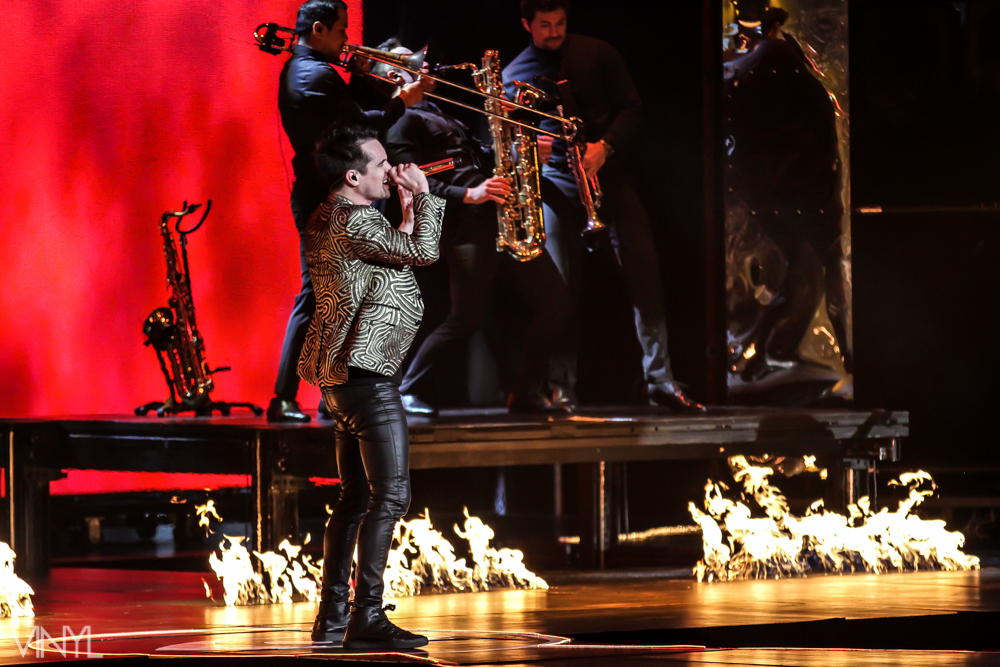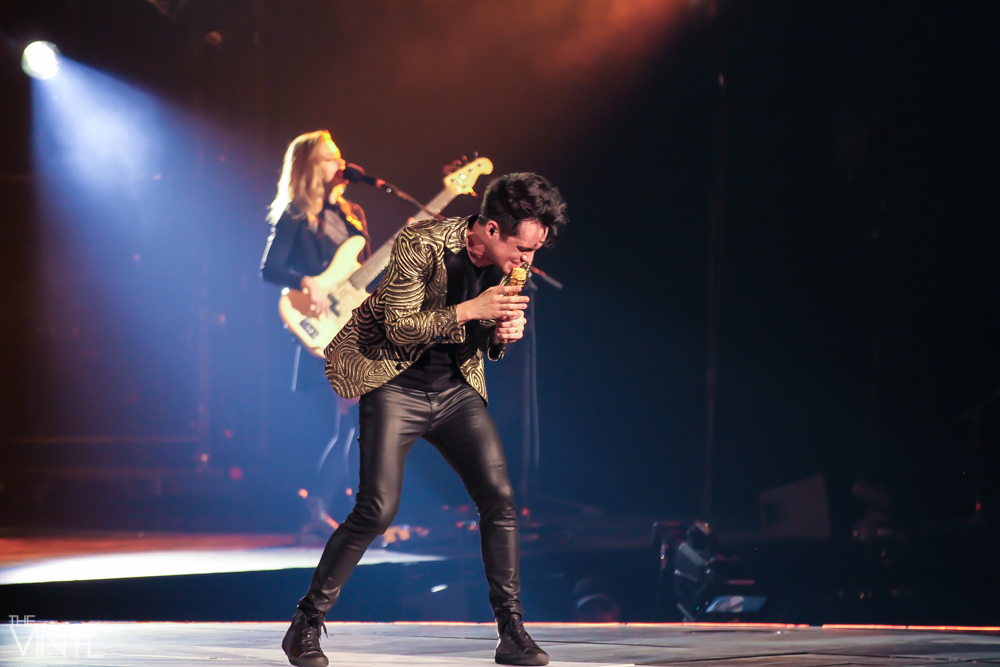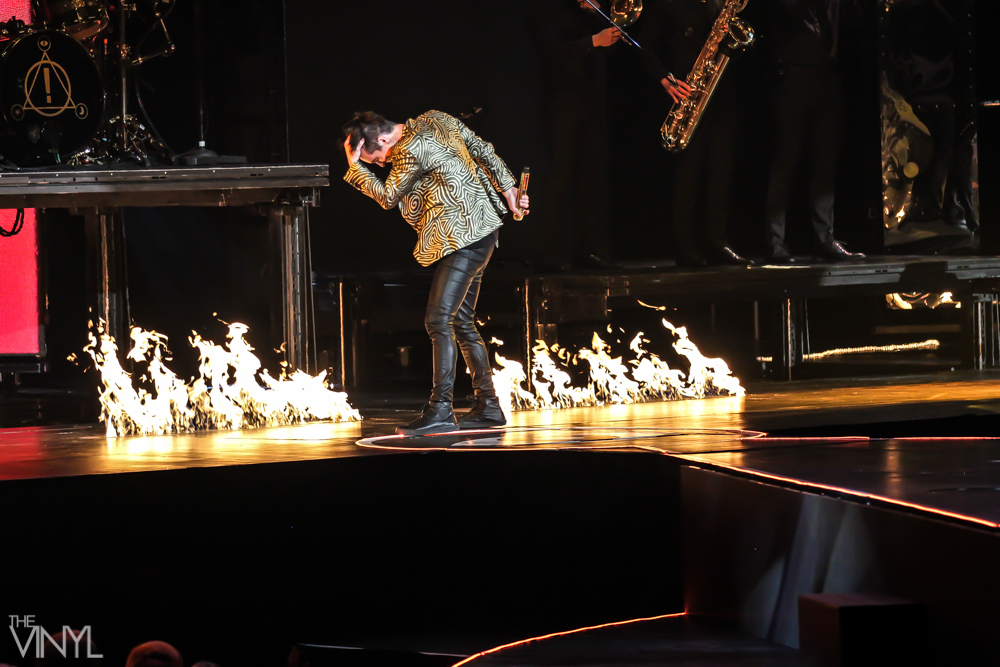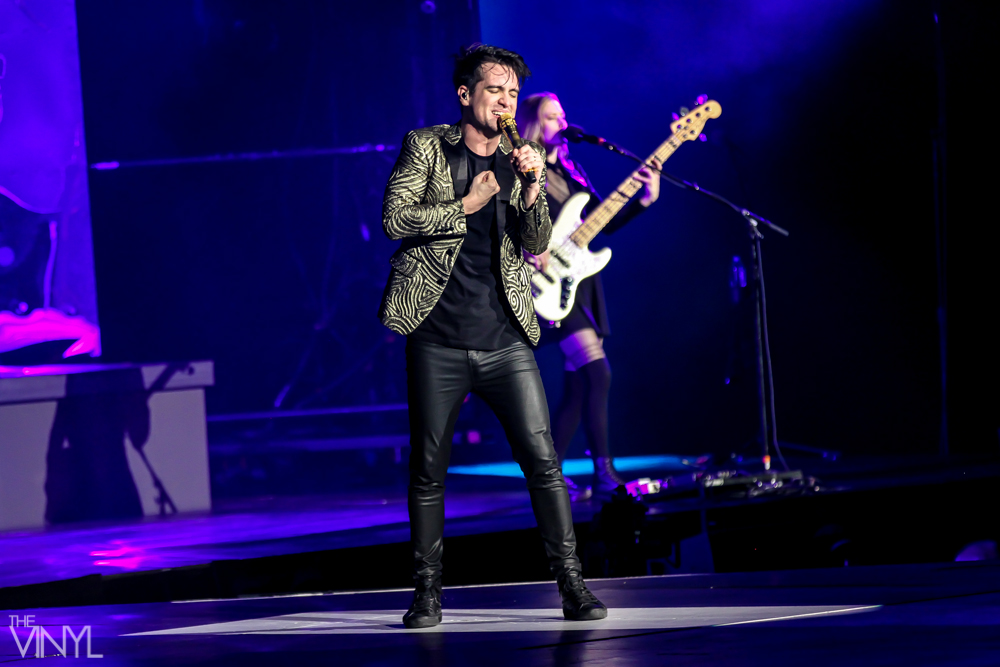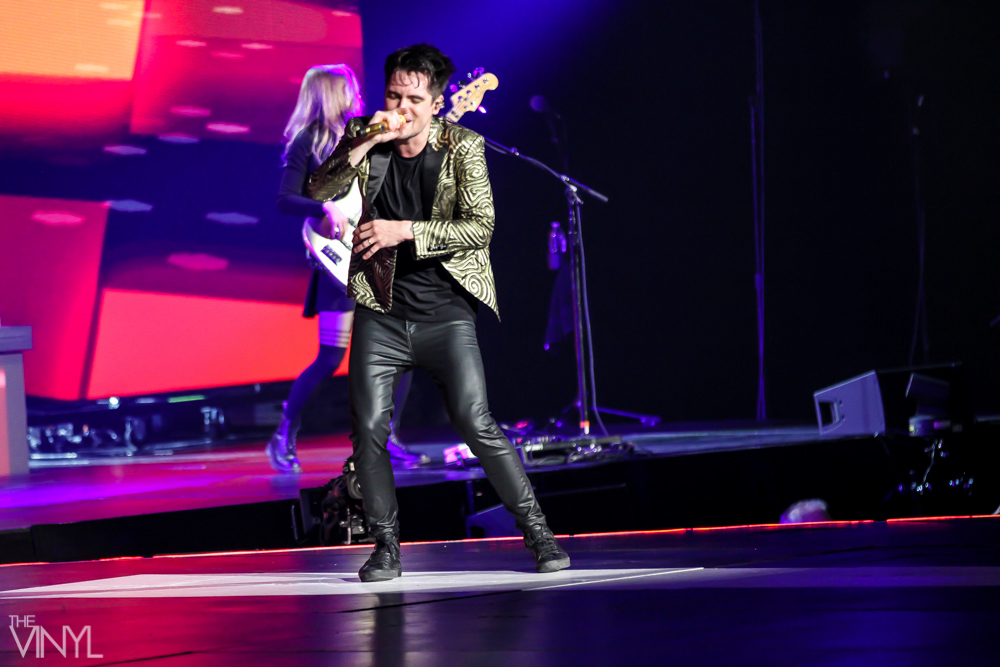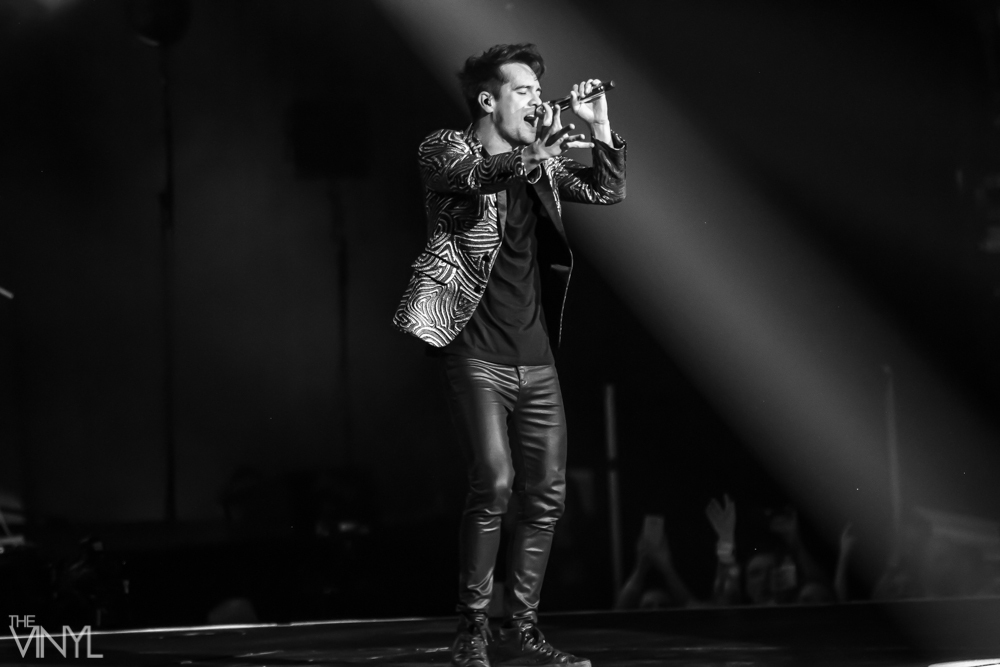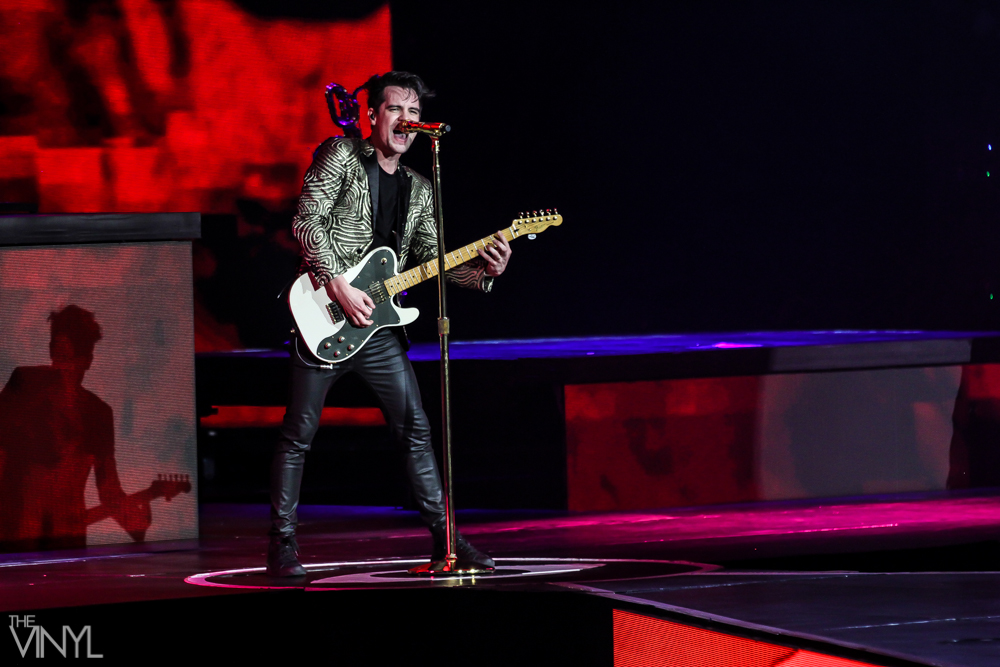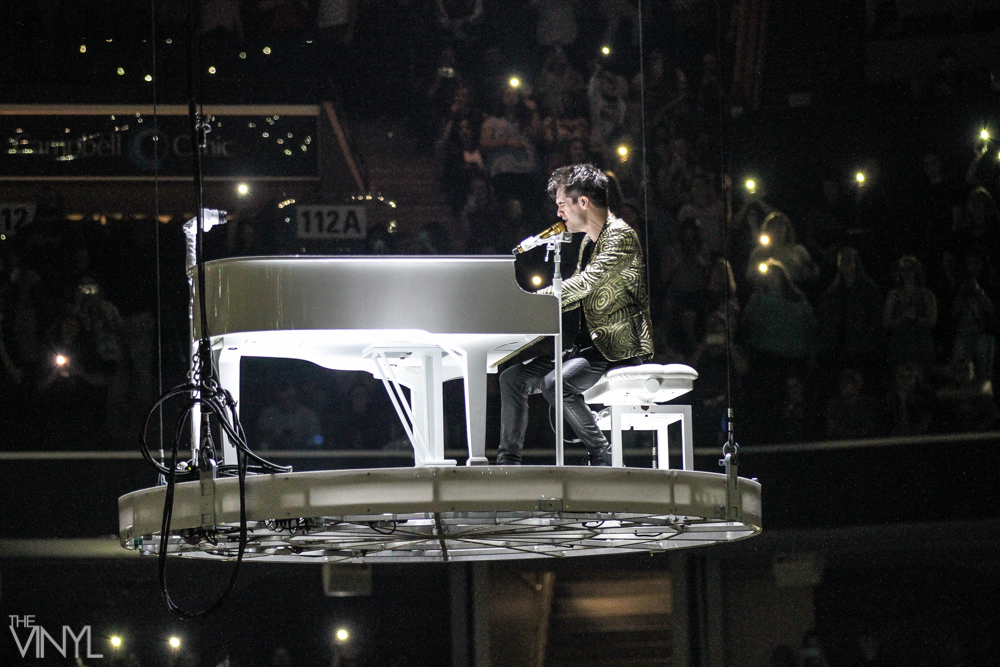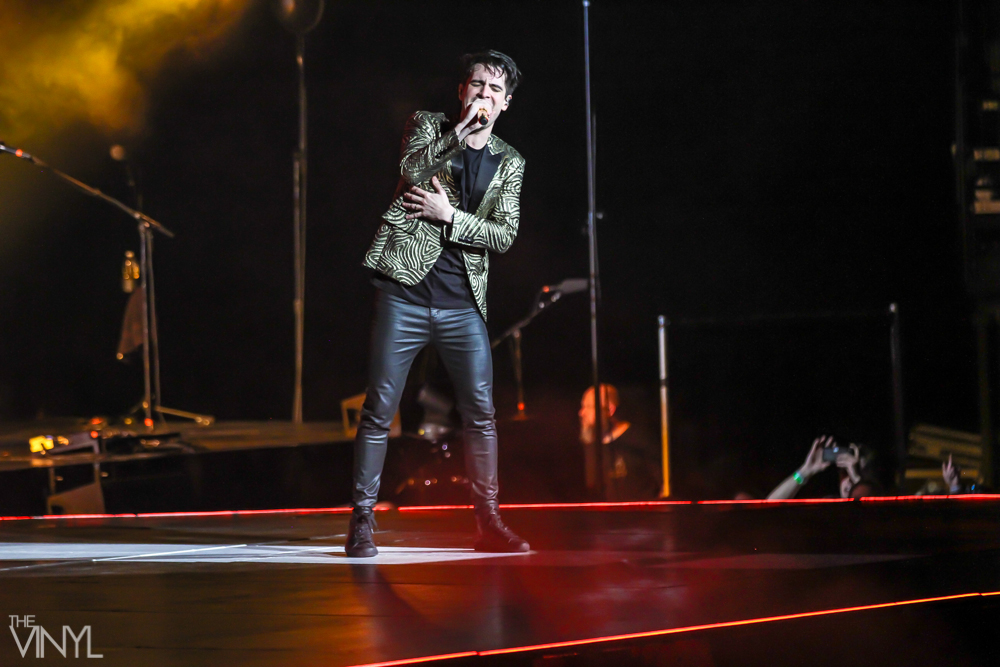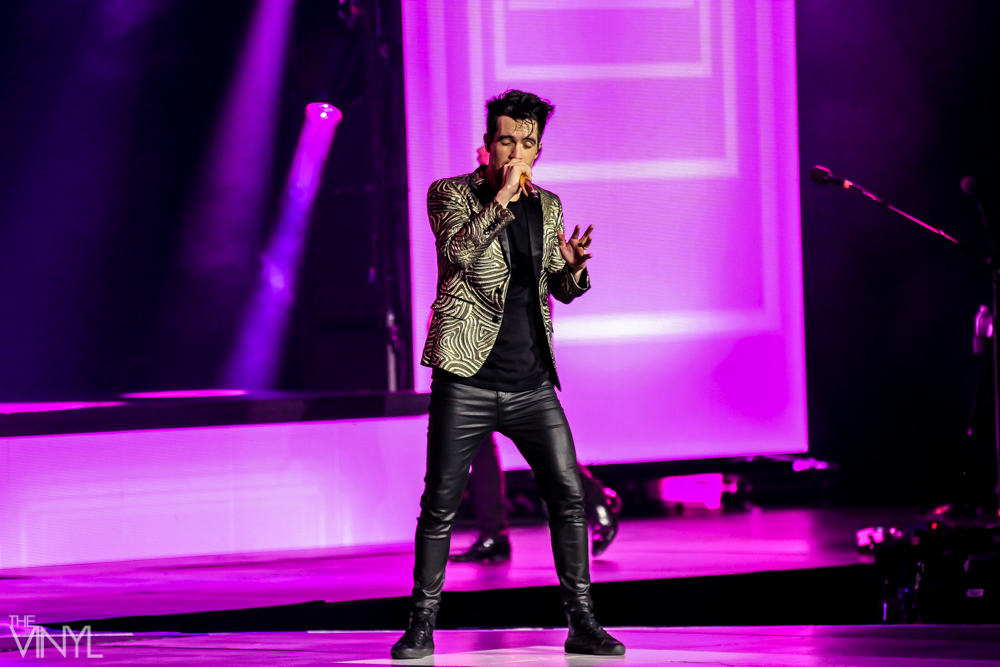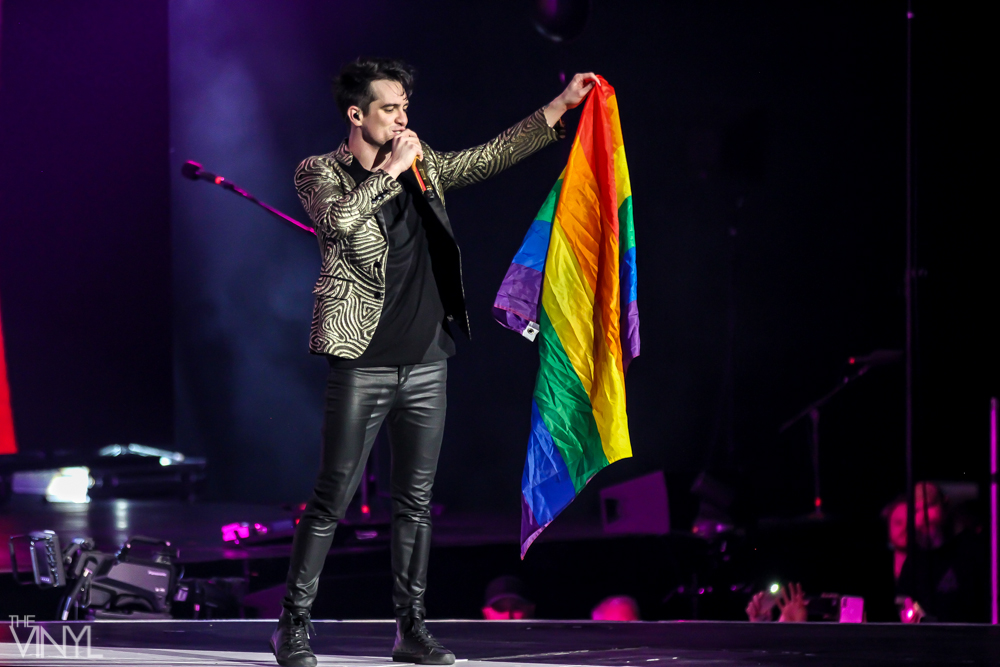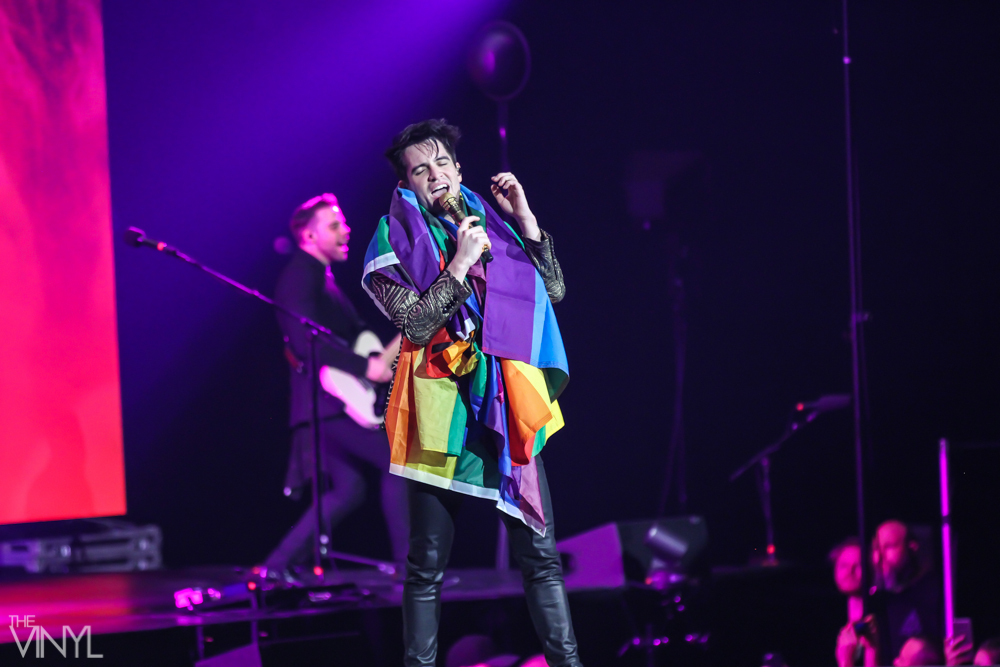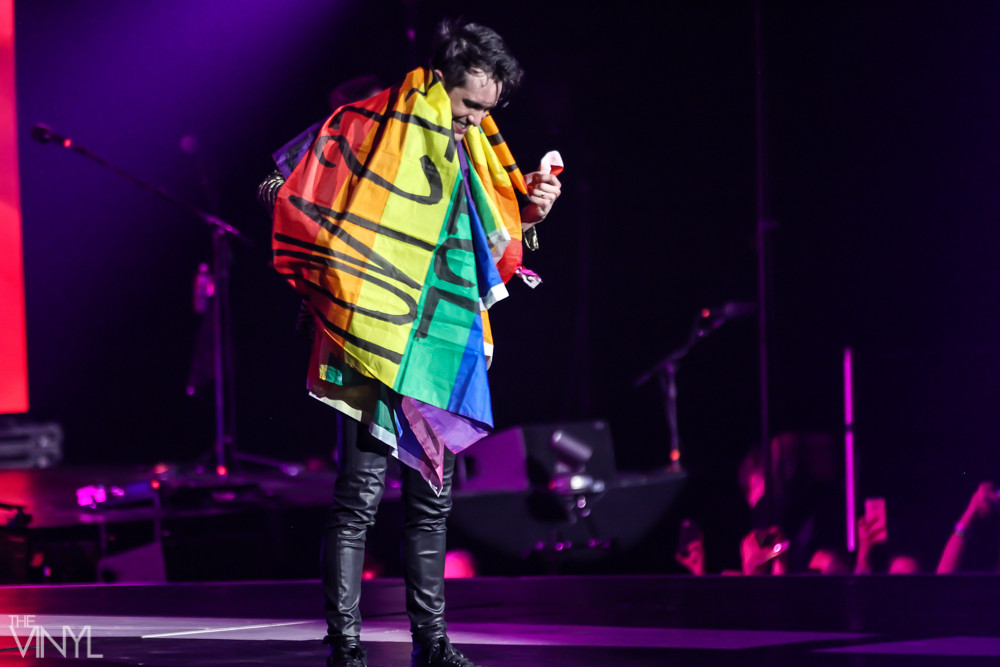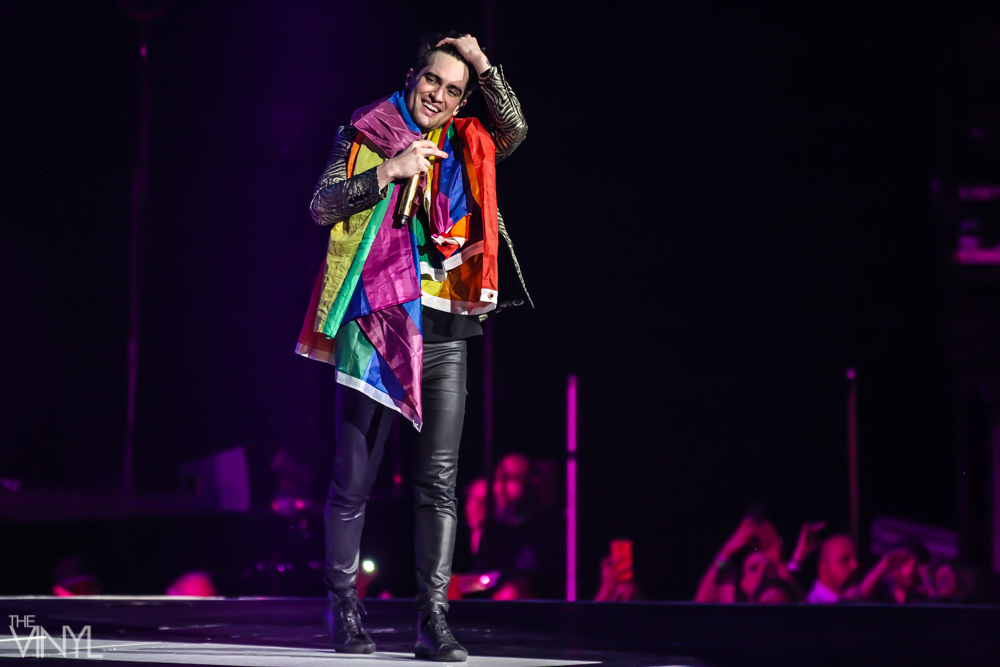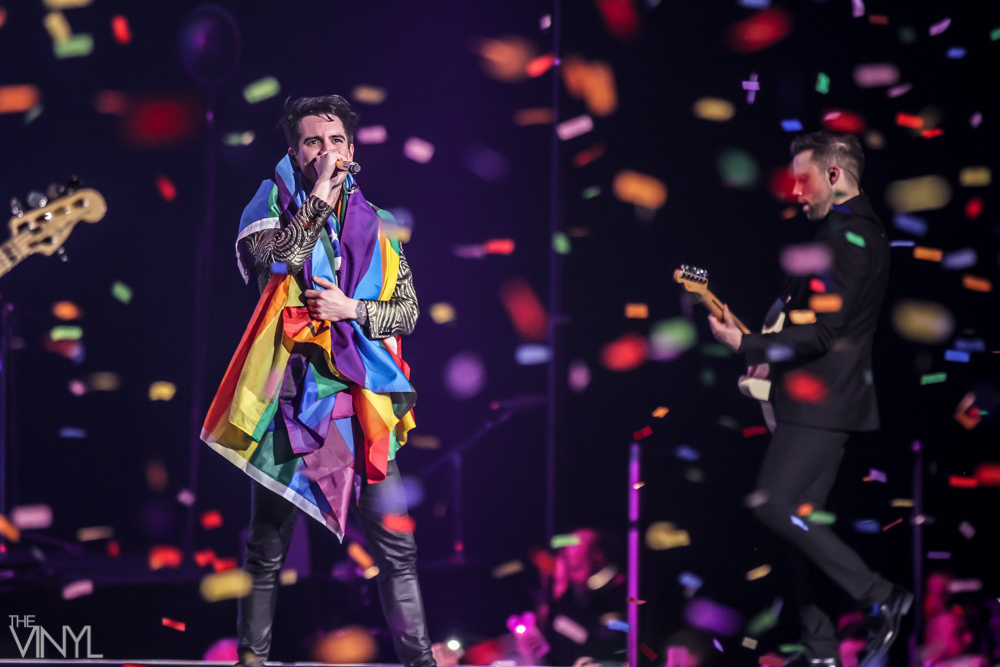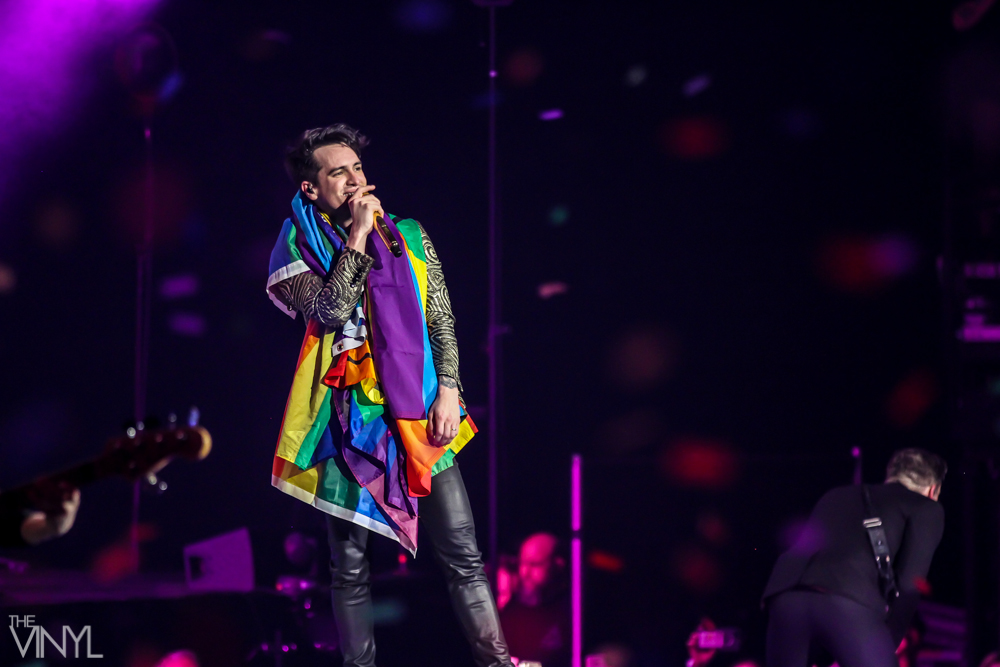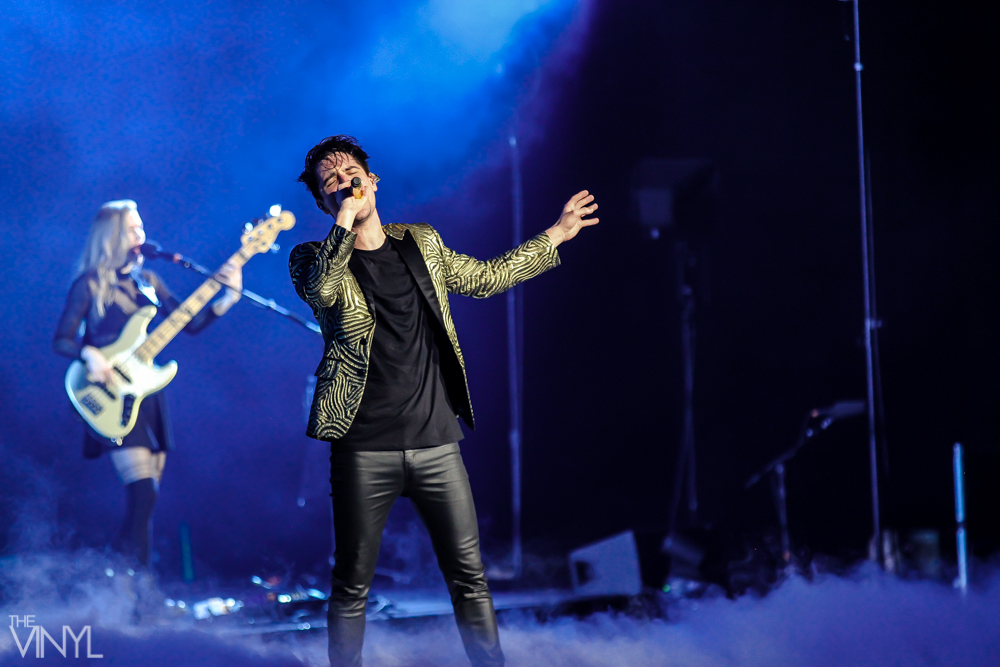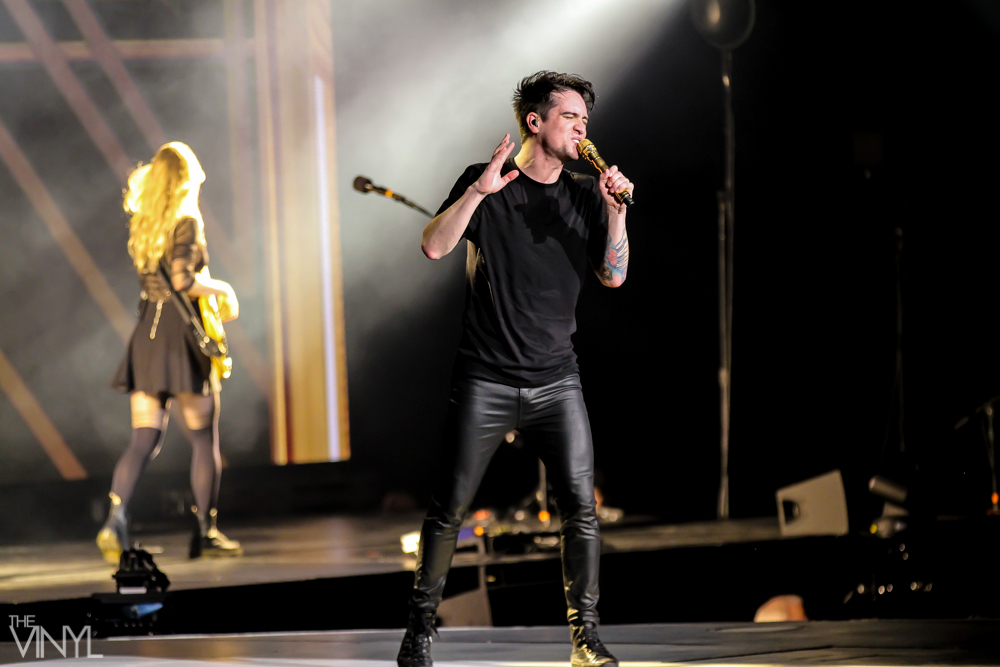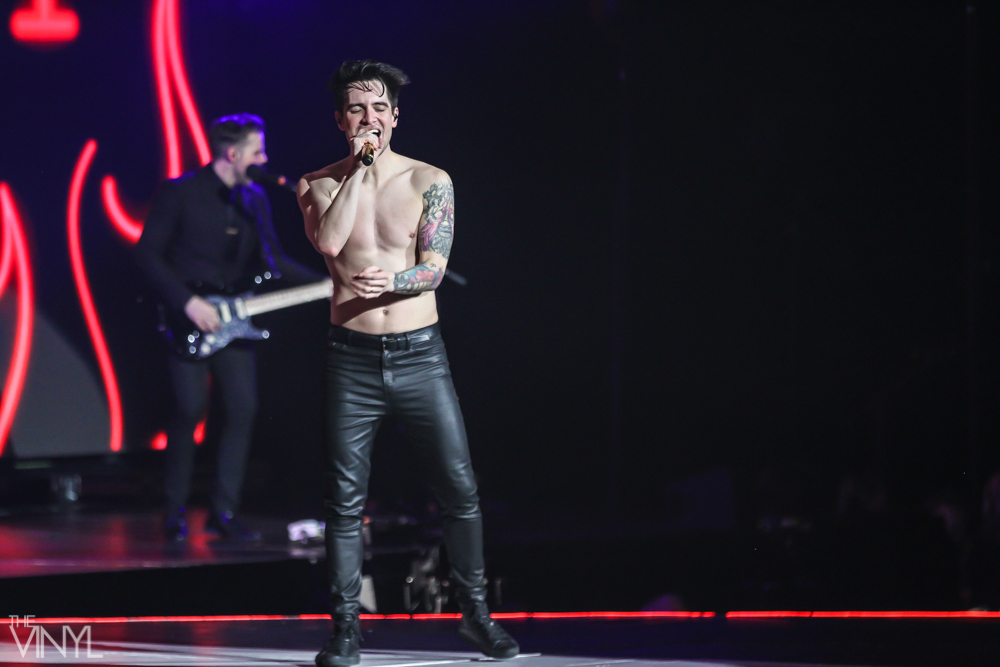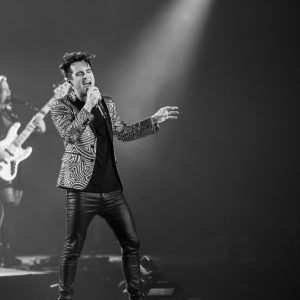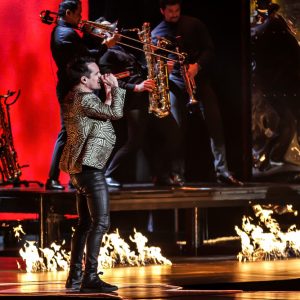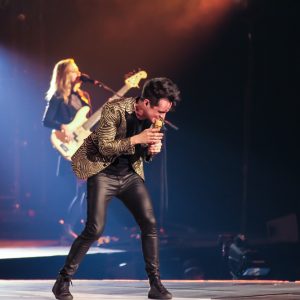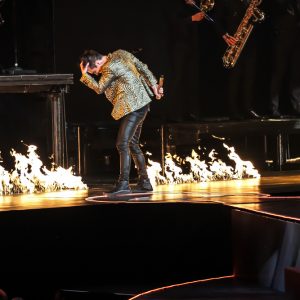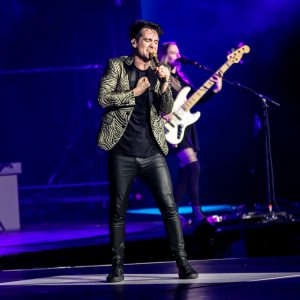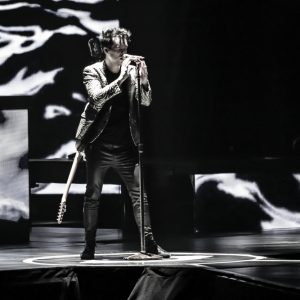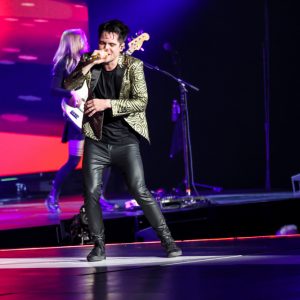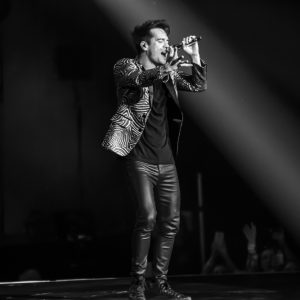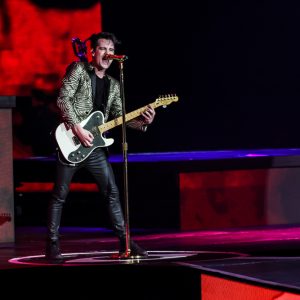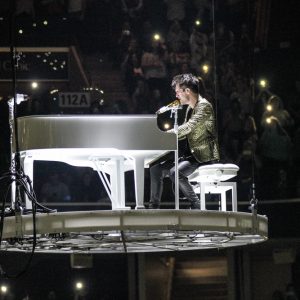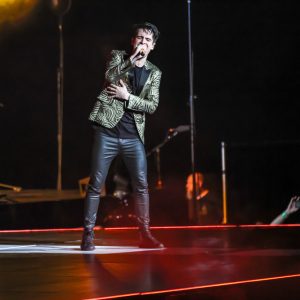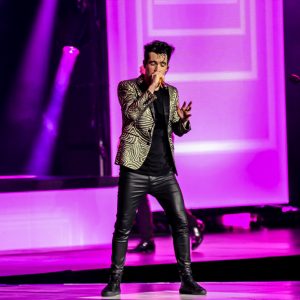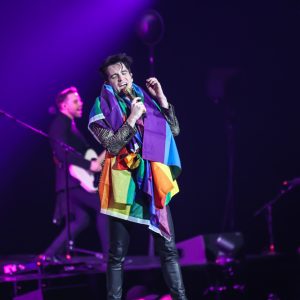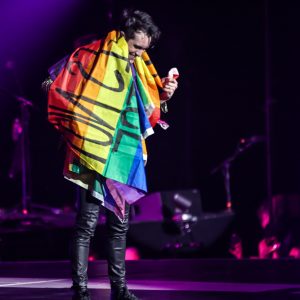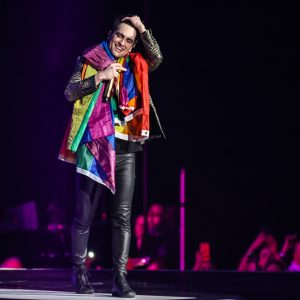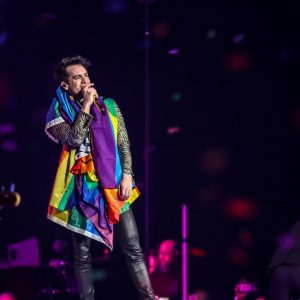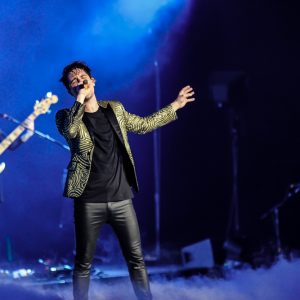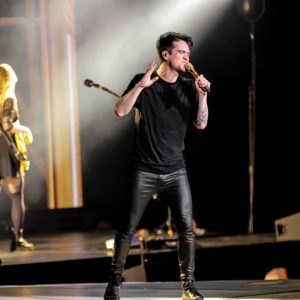 Words/Photos: Amy Wolff