The Lovely Little Loney Tour recently rolled through Anaheim, and we had the pleasure of enjoying the show at the newly opened House of Blues at Anaheim GardenWalk. 
Last spring House of Blues vacated Downtown Disney in search of a larger space. They landed at Anaheim's GardenWalk, an outdoor shopping district with several dining options for resort area guests. Taking over the space of the mall's former movie theater a new hot spot rose up, complete with full restaurant and bar, main concert hall, smaller stage The Parish and private VIP club The Foundation Room. The venue is a much needed upgrade from the old space offering pleasing acoustics, modern essentials and much better use of space. However a part of us still misses the predictability of the previous location.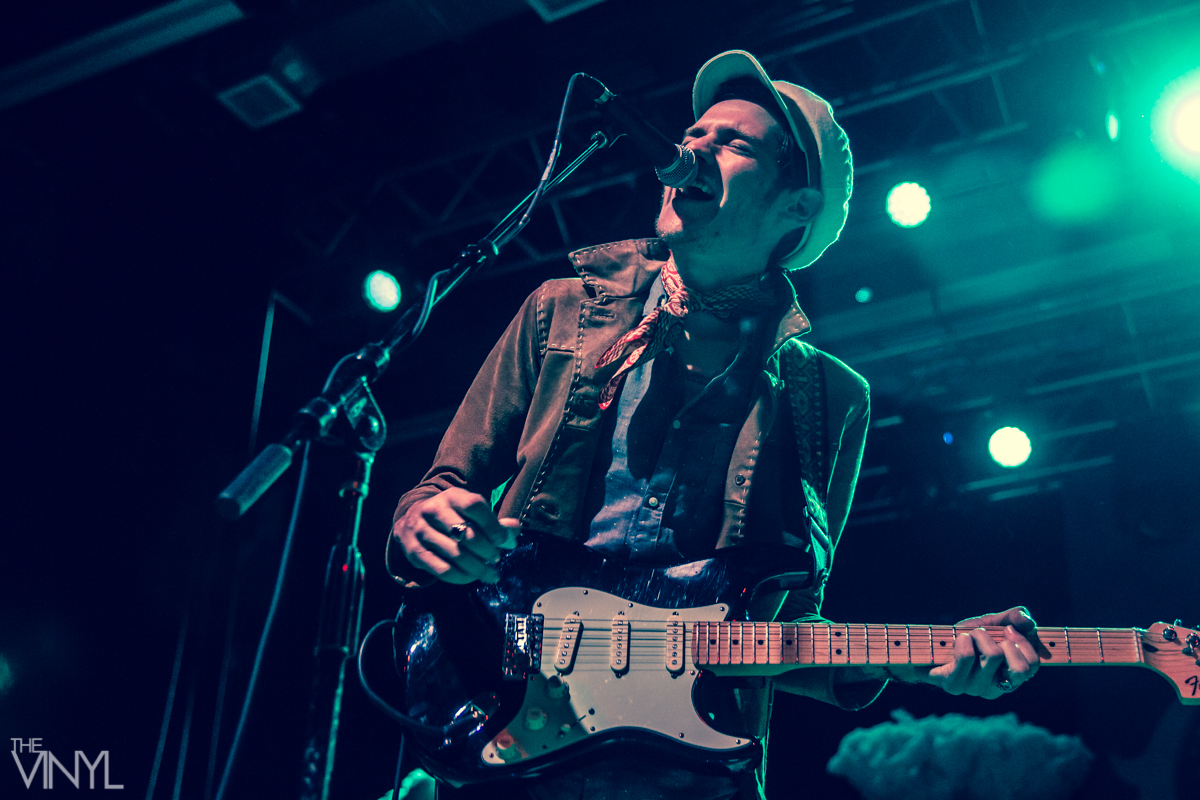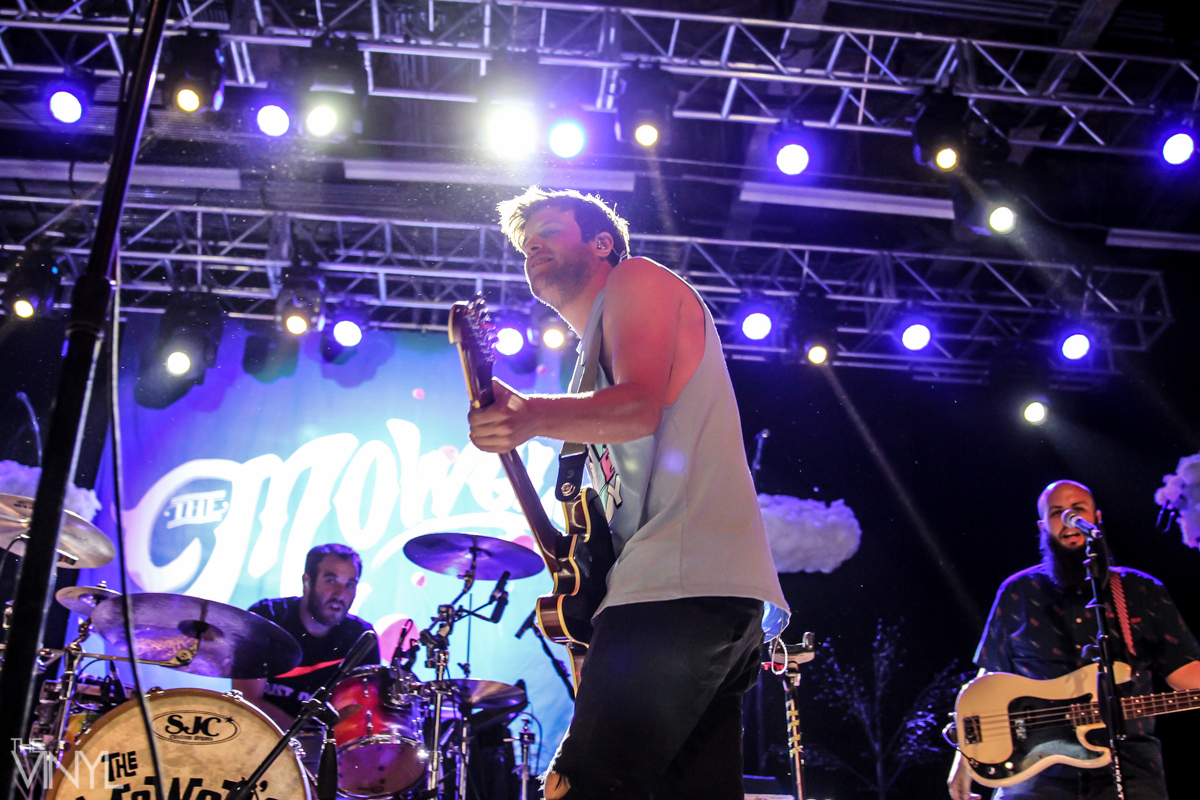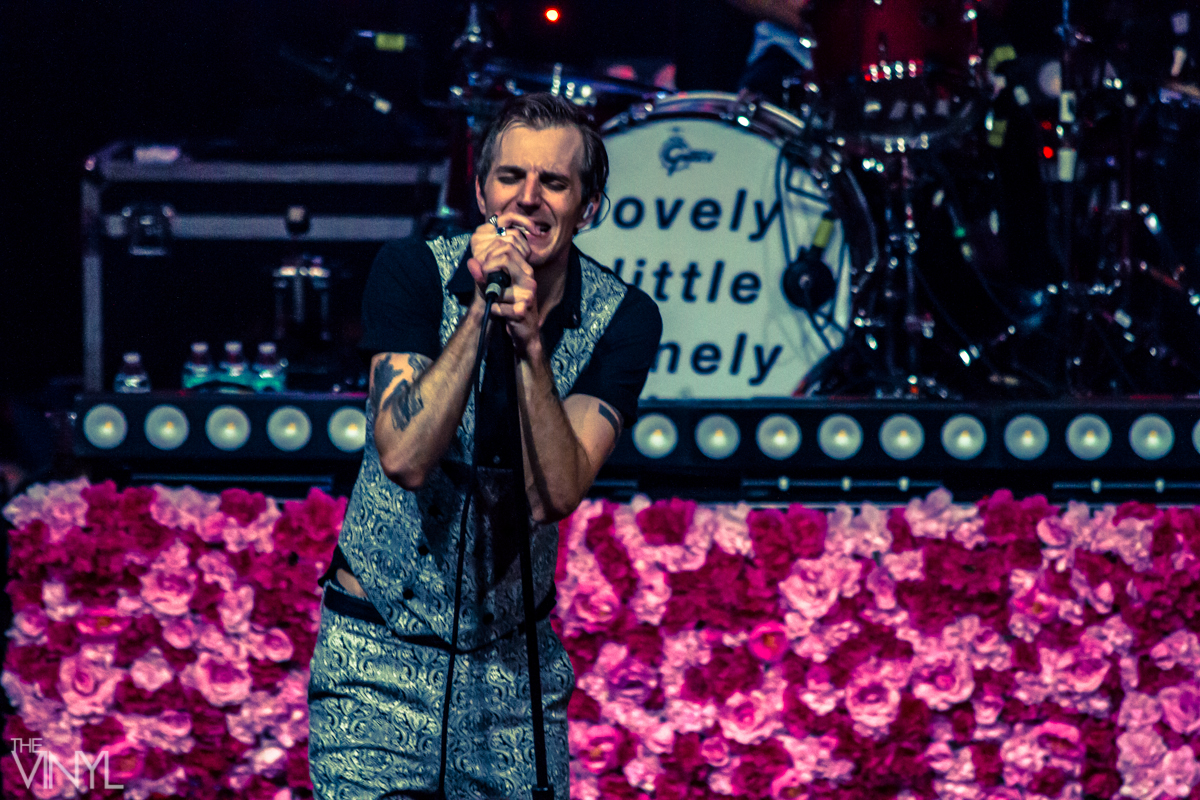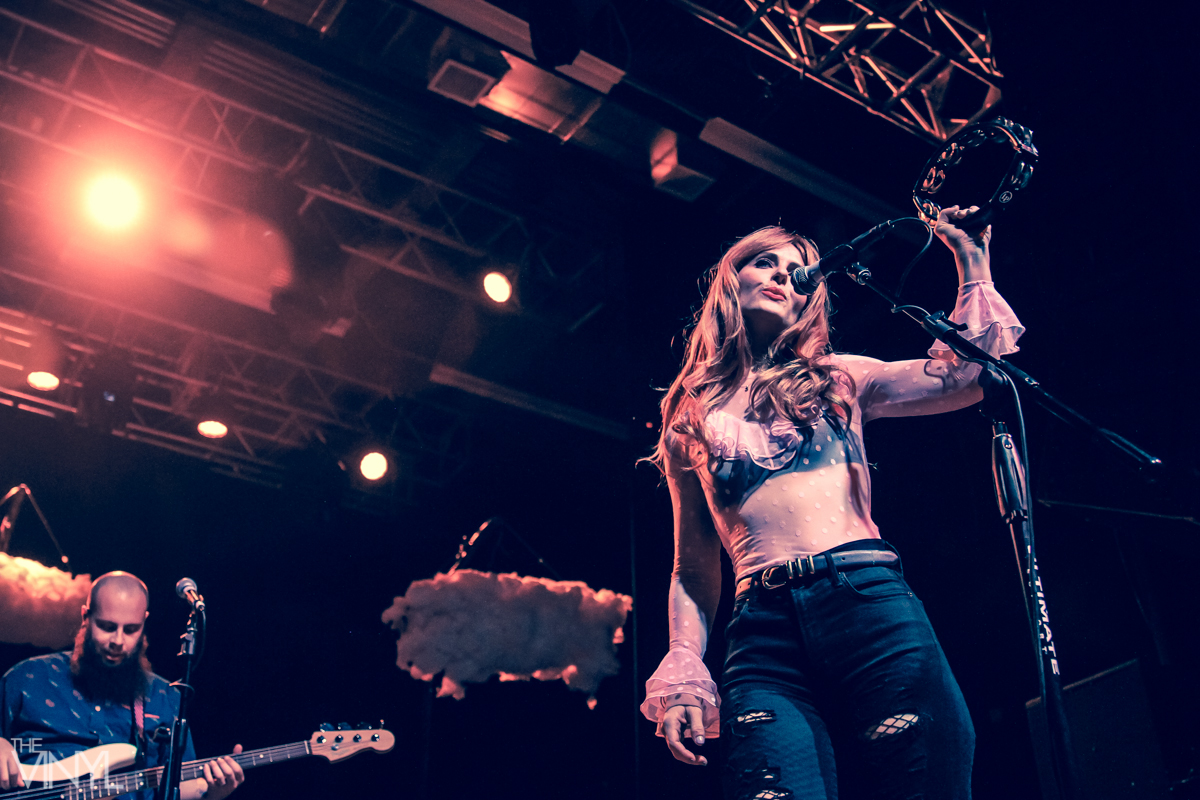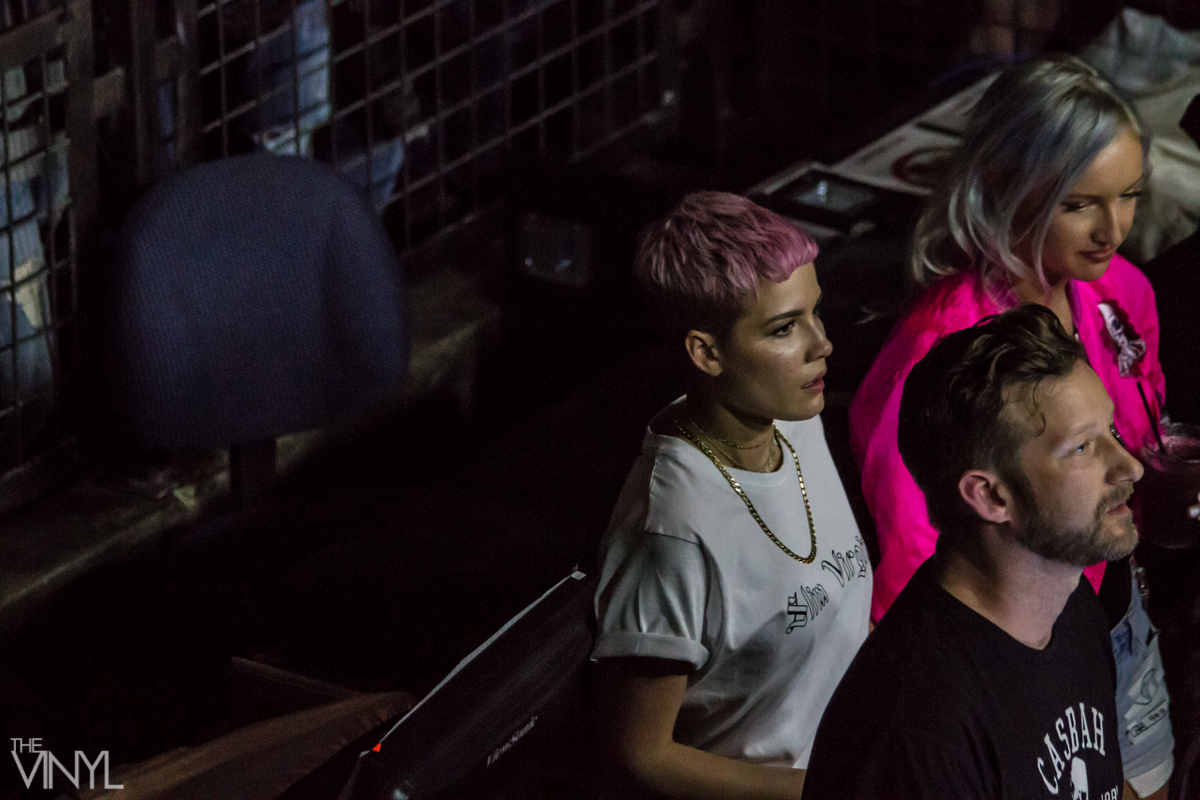 Beach Weather opened up the show fronted by Nick Santino, former lead singer of A Rocket to the Moon. Having recently released an EP, Chit Chat, the band quickly dove into the lively "Someone's Disaster". It was a short set but one the band played with much gusto. What can be hard to capture via their studio recordings is the groups almost hard rock-esque energy. Santino will at times switch pitch between his typical pop-punk smoothness and higher pitch yells, which give their set's an extra kick. Couple that with killer guitar frets and you will find a band worthy of something higher than an opening bill. We seriously hope an LP is not to far away. The band played other hits including the EP title track "Chit Chat" and finished with the psychedelic "Sex, Drugs, Etc.". Beach Weather is beyond a treat and worth showing up early for. 
Next up was another crowd pleaser, The Mowgli's. This was a repeat for us, having experiencing them for the first time on the Honda Civic tour with Echosmith and American Authors. If there is one word that describes this band it's happy. It seems like no matter when we have seen them, or what song they are playing, you sense high positive energy coming from every member on stage. And that's not because they have a song called "I'm Good", but it is quite catchy. The vocal trio of Colin Louis Dieden, Josh Hogan, and Katie Jayne Earl give the band a larger than life sound. The band has been called the perfect California band, and we couldn't agree more. Part hipster festival band, part oldie's surfer rock band, and part folk band, The Mowgli's sound is one that reaches out to many different fans. Plus they have an all too addictive song named after the California city of San Francisco, which they closed out their set with. 
At last it was time for the featured act, The Maine. The guys came in stage to their fast paced song, "Black Butterflies and Déjà Vu". Admiration is the word that comes to mind when talking about this band, who just released their sixth studio album Lovely Little Lonely. No lack of creativity from this Arizona rock band. They have grown as a band while still keeping the freshness they had from day one. The stage was set with a carpet of AstroTurf, pink flowers lining the amps, and light up clouds that gave off the appearance of heat lightning on a summer desert sky. Their set had some of the highest energy we have ever seen from the guys, clearly showing us they have no plans of going anywhere anytime soon. We saw John O'Callaghan go into the crown singing his lungs out, and later even bring a fan on stage to finish out their hit song "Girls Do What They Want". The set was a nice mix of old and new material, even reaching as far back as 2007 for "The Way We Talk". Their time on stage was a trip down memory lane at times for us, and a night we won't soon forget. 
After the show The Maine along with Eric Halvorsen of A Rocket to the Moon, aka Ted Lavender, plus surprise guest Halsey took over The Parish for a late night after party and DJ set.
PHOTOS: Beach Weather, The Mowgli's , The Maine
Photos: Amy Wolff
Review: Andrew Marasco