Award-winning songstress and actress Lea Michele made her first stop on her 'An Evening with Lea Michele' tour at The Hotel Café in Los Angeles, California on Monday, January 23rd. Michele announced the string of dates earlier in the month, with two stops in Los Angeles and one in New York. The Scream Queens actress promised an 'intimate' evening, and it's safe to say she delivered.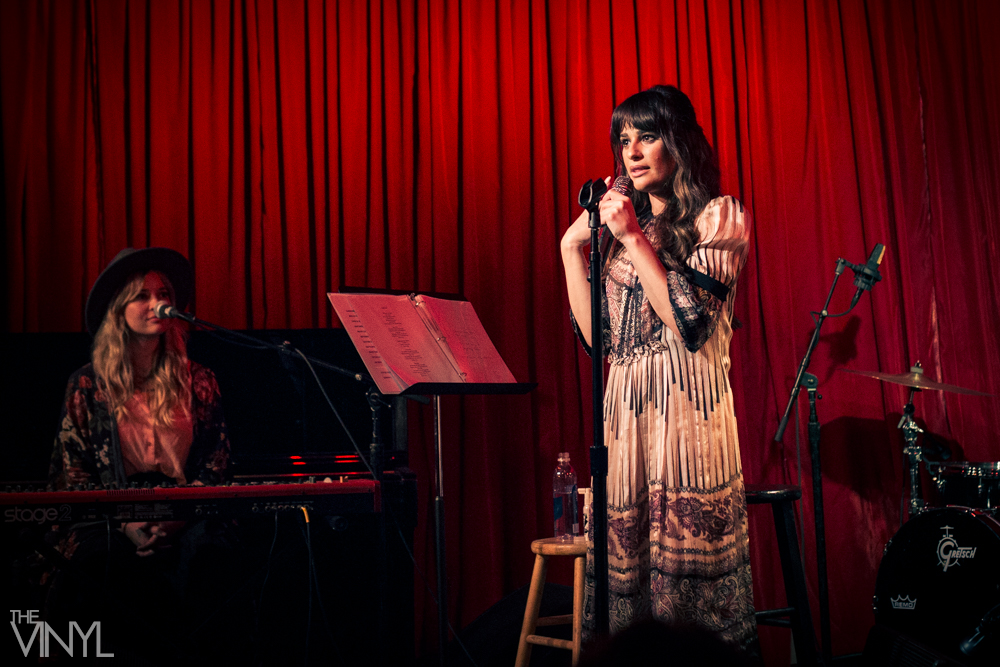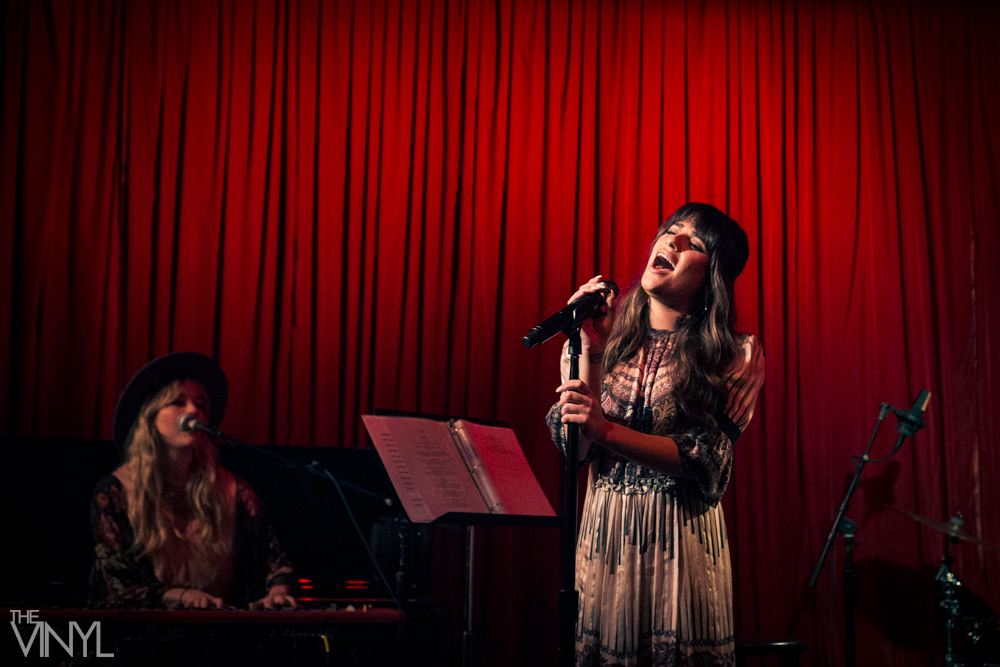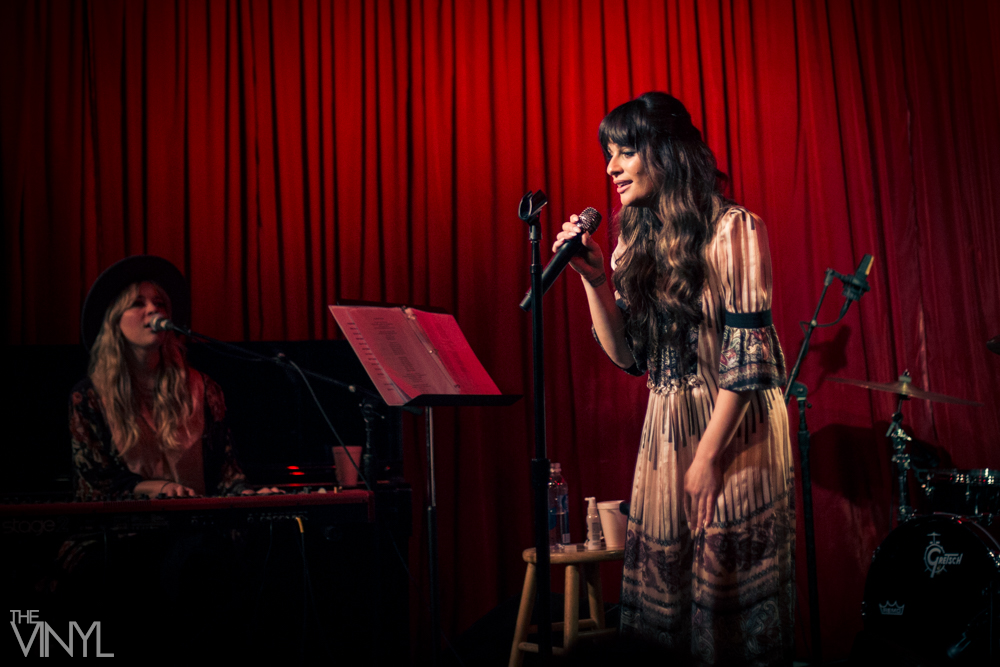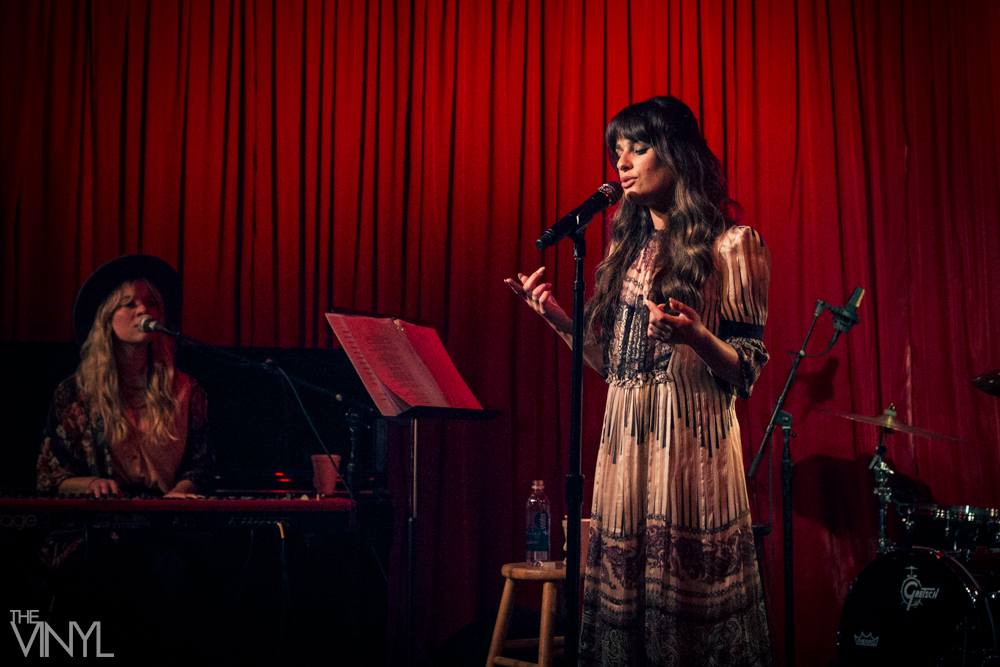 Michele's purpose for this special experience was to provide an inside look into her forthcoming second album, as well as connect with her fans on a more personal level. Spanning just over an hour, Michele performed stripped-down versions of her hits to a sold out crowd, including a number of songs from Louder such as "Cannonball" and "Battlefield." She also did quite a few numbers from Glee and from her upcoming LP, Places, which Michele announced on Thursday is to be released later this year.  Not much is known about the new record yet, but if these songs are any indication for the direction it's going, it's shaping up to be Michele's most personal work so far. This marked Michele's first performances for several songs off the new album including "Love Is Alive," "Sentimental Memories," "Anything's Possible," and a special heartfelt dedication to late boyfriend and fellow Glee co-star Cory Monteith titled "Getaway Car." Her vocals and crowd interaction were consistently strong, despite her nerves getting to her through the latter half of the night.
Michele has one more stop along her tour, where she'll perform for several fans at The Broad Theater in Santa Monica, California this upcoming Monday. If you didn't catch her this time around, don't worry — Michele has stated this is "just the beginning," indicating she will have more dates coming soon.
SEE PHOTOS: LEA MICHELE
Photos and review: Curtis Vadnais