What happens when you take one classic Thrash Metal Band and one Killer Metal band? and put them on the same tour?…you get the Killthrax Tour, made up of Killswitch Engage and the legendary Anthrax!
Usually at rock shows sometimes things run a little late, but tonight things were running smoothly and ran 15 minutes earlier then expected, which is great. Opening up the night was a band from Connecticut, Jasta. As the crowd wasn't fully there yet, the band seemed to get the crowd warmed up and ready for the rest of the lineup.
Next on the bill was The Devil Wears Prada. Now they only had an eleven song set-list, but the band made the most of it playing songs such as Sailor's Prayer, Worldwide and Dead Throne. Their set was short but definitely got the crowd rowdy enough for Anthrax.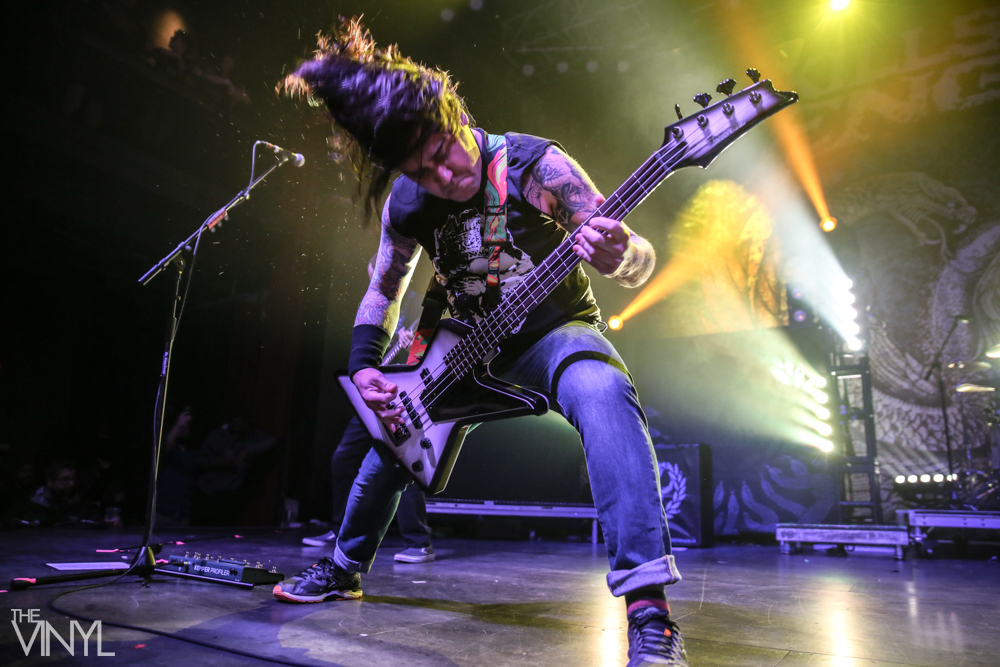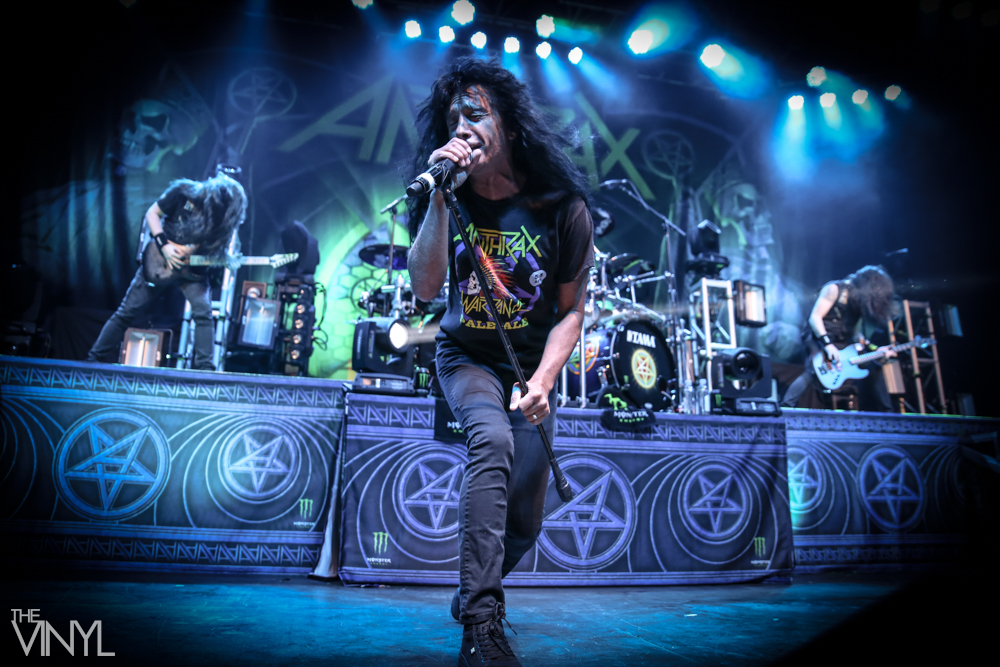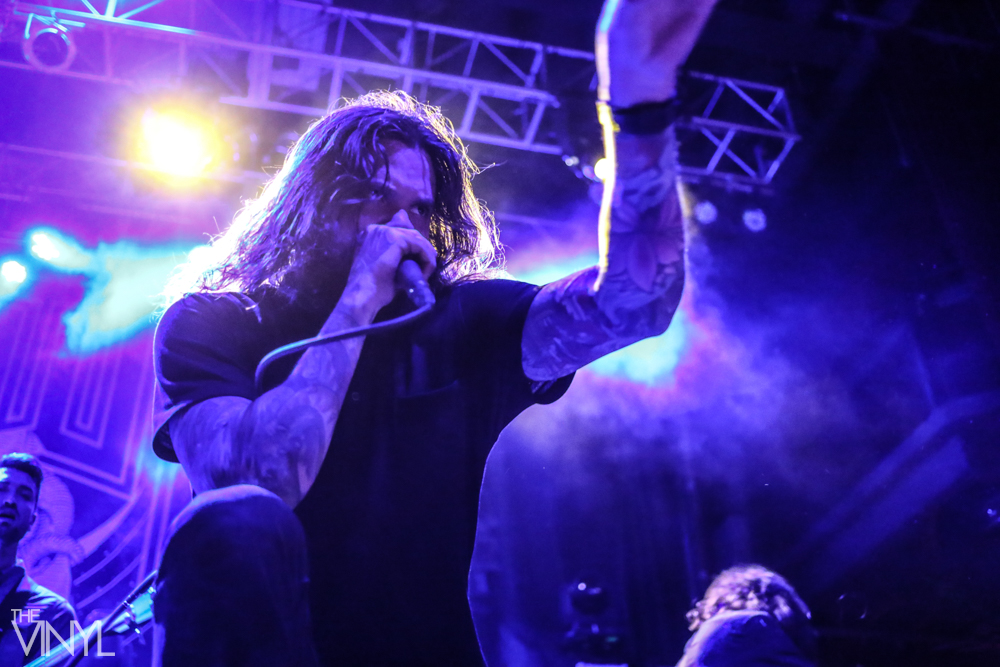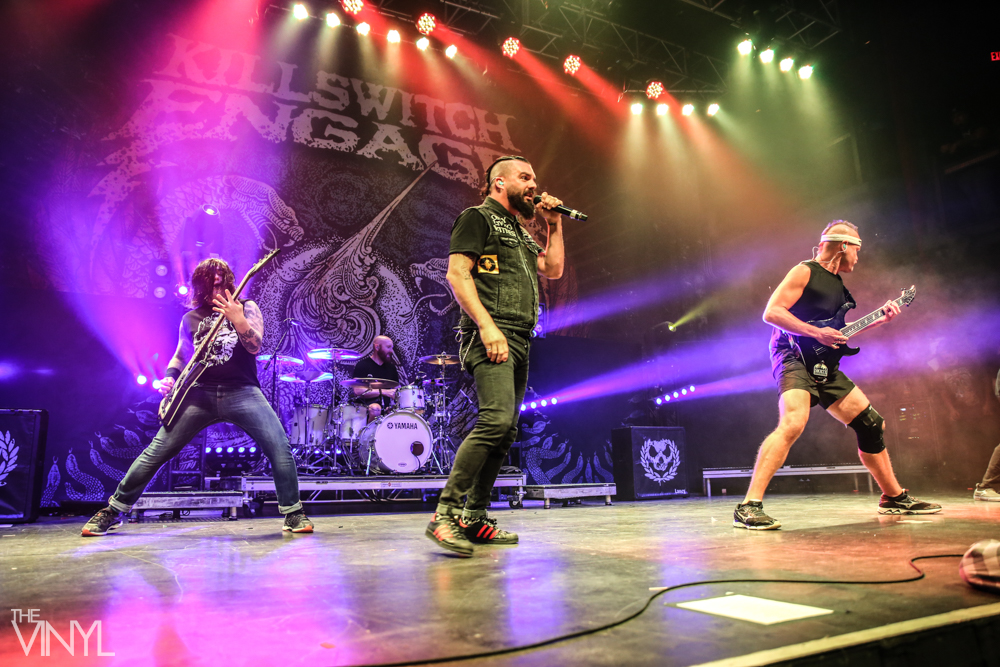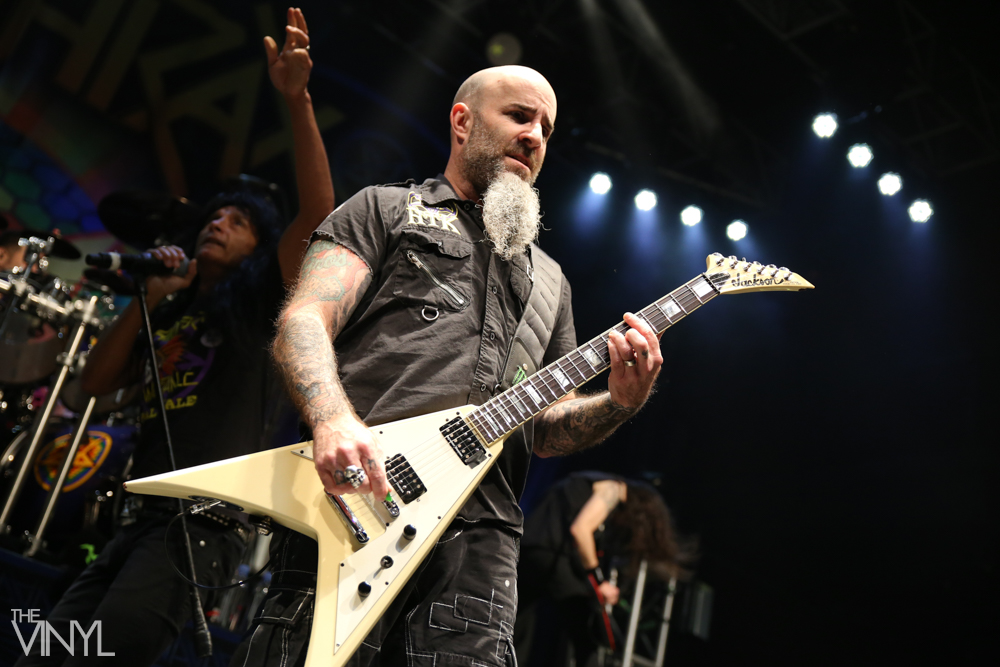 The stage setup for Anthrax was so unique as they had multiple risers and a super colorful backdrop with their infamous logo along with Anthrax written across the top. As Anthrax took the stage the crowd got rowdy instantly as they opened with Among The Living, then instantly went into playing Caught In A Mosh which led to crowd surfing and moshing. The lighting rig for their set was killer as well as the performance by the band. They may be older but they sure as hell still got it.
During the third song in, Vocalist Joey Belladonna actually took my camera (which made me slightly nervous but was cool) and took pictures or at least attempted to take photos of the crowd. After that Belladonna shook my hand and gave me a guitar pick. Moving on throughout their twelve song setlist they played songs such as I Am The Law, Evil Twin and ended their set with Blood Eagle Wings. Bet you thought they were finished, right? Well the crowd chanted "Anthrax" over and over until the band came back on stage to perform an two song encore, which they played a cover of Trust's Anti-Social and Indians.
After a killer set from the legendary Anthrax, in no time headliners Killswitch Engage took the stage opening up their set with Alone I Stand. As Killswitch Engage didn't have the wicked cool stage set up as Anthrax did, they did have all the room in the world to head bang and move around on stage, which each member including Adam D who ran all over the place, took advantage of the roomy stage. Killswitch's set consisted of many headbangers and crowd surfing worthy songs such as The End of Heartache, My Curse and a Dio cover of Holy Diver. Killswitch Engage knew how to get the crowd off their feet and get rowdy. After playing for a little over an hour or so, Killswitch gave the crowd every amount of energy they had in them and closes out their set with In Due Time.
PHOTOS: Anthrax – Killswitch Engage – The Devil Wears Prada
Photos/Review: Alyssa Howell