Fall Out Boy brought the Mania Tour to the Phillips Arena in Atlanta this week and we were fortunate enough to get to enjoy it for ourselves. Their forthcoming album MANIA is scheduled for release in January.
Joining them on tour are two hip hop inspired artists, Jaden Smith and Blackbear. Smith is also out on the road promoting his new album, Syre, due out this month. While a departure from some of the acts Fall Out Boy has toured with before, the fans seemed to really enjoy the mix of music.
As the lights dimmed for Fall Out Boy, the stage was empty. No instruments were on the stage, just a few mic stands. As the music for "The Phoenix" began to play the guys rose up from under the stage on platforms, making quite the entrance. Flames shot up from the back of the stage and the catwalk that extended out from the stage towards the crown was adorned with jets of sparks. The tone quickly changed to "Irresistible" before they played their classic hit "Sugar We're Going Down".
Fall Out Boy has been using video graphics throughout the majority of their recent tours, and this tour is no different. During "Centuries" they showed a new graphic montage including clips of NFL quarterback Colin Kapernick and other players kneeling for the national anthem in protest for Black Lives Matter. "Save Rock and Roll" was dedicated to the late great Tom Petty, who passed away a few weeks ago.
We enjoyed hearing the guys play a few of their new hits.  Patrick Stump played a stripped down version of "Young and Menace" on the piano.  They also played full versions of "Champion" and "Last of the Real Ones".  The highlight of the set was when the guys ran down the catwalk and got on two smaller stages that rose into the air, similar to what Kanye West did on his recent tour.  During this part of the show we were treated to a new song, "Expensive Mistakes".  We liked the energy of this new song and cannot wait to see its release.
After a powerful close to their set with "Saturday", it is fair to say that Fall Out Boy is bringing the energy as good as ever. Patrick, Pete, Joe and Andy are still out there Saving Rock and Roll, and will continue to do so in the near future.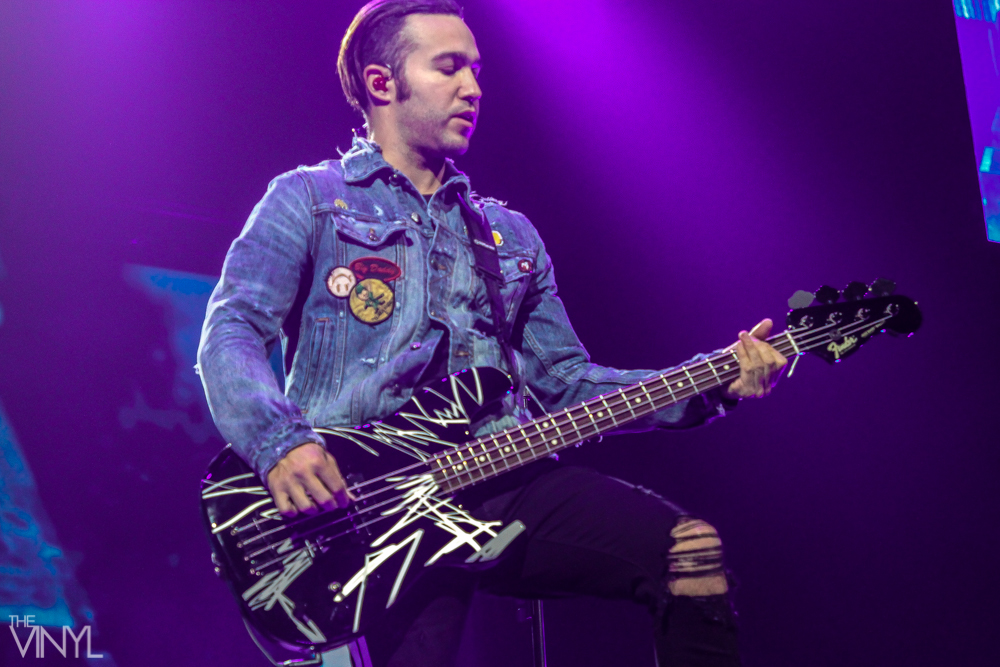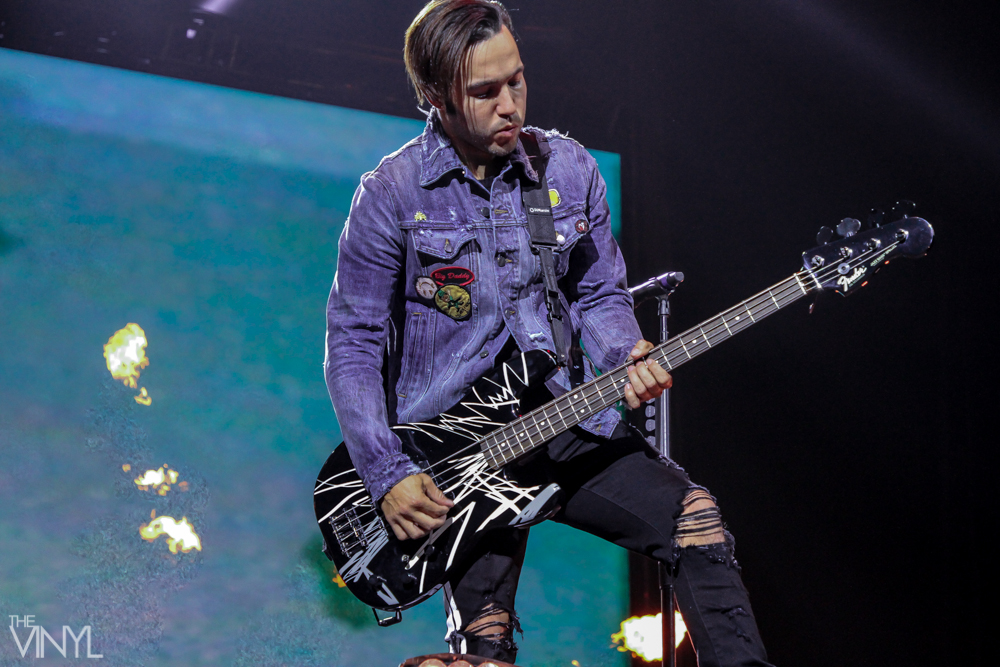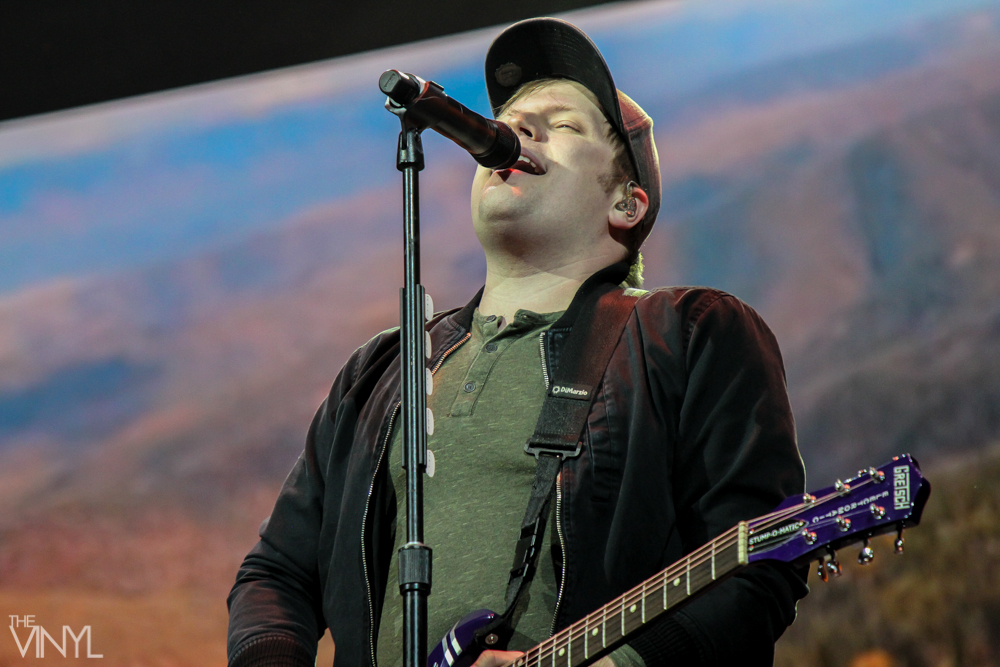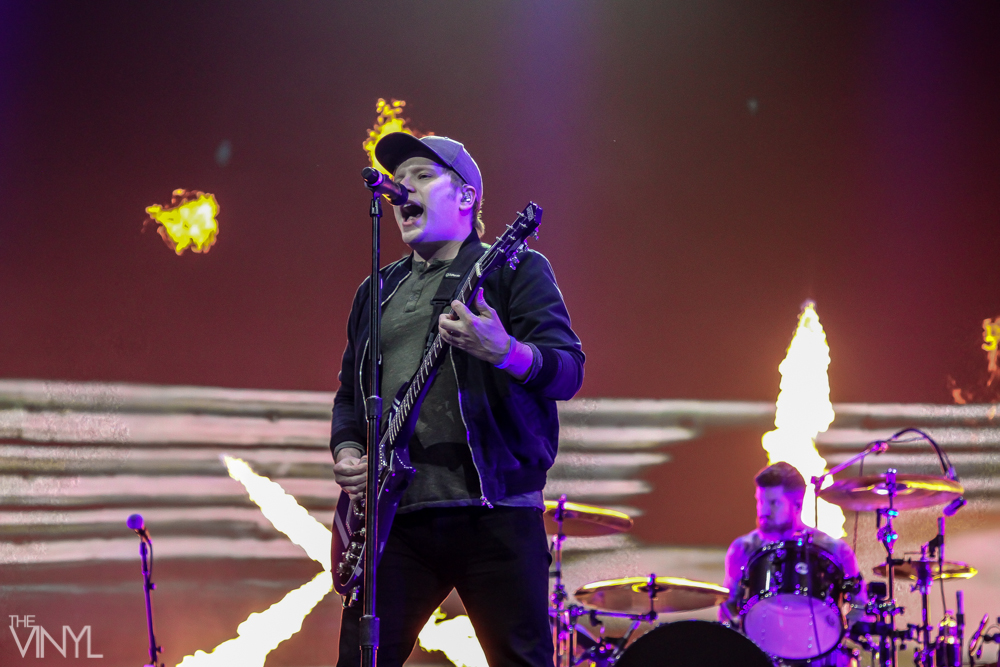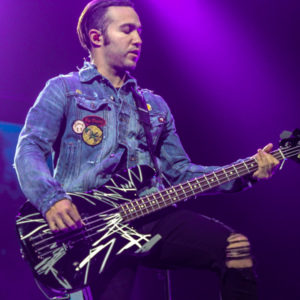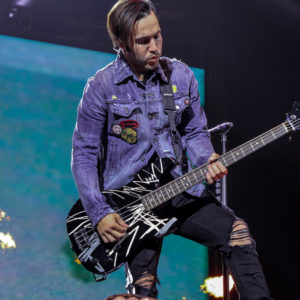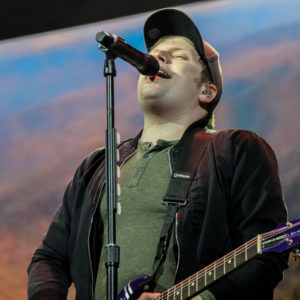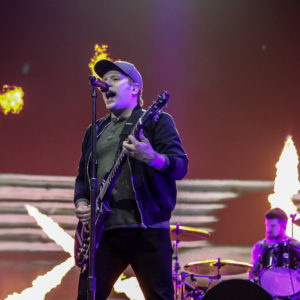 Last of The Real Ones -Music Video