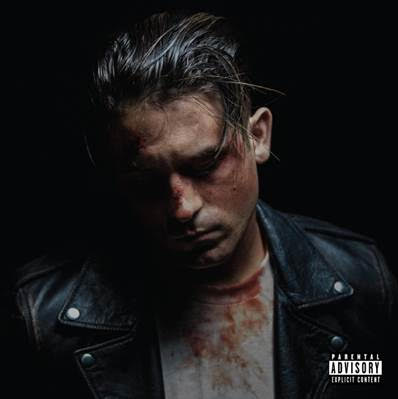 Multi-platinum rapper and producer G-Eazy releases his highly anticipated new album, The Beautiful & Damned, everywhere today via BPG/RVG/RCA Records.  The extremely personal 20 track double album features special guests including Halsey, A$AP Rocky, Cardi B, Kehlani, E-40, Charlie Puth, Anna of the North and more.
Additionally, he releases the companion short film of the same name exclusively via Apple Music (watch here). In the film, G-Eazy stars as a musician navigating the demands and temptations of fame in this dark, stylish examination of ego.
Earlier this month, G-Eazy released his new single and music video for "Him & I" with Halsey. The track has nearly 30 million streams on Spotify, is #8 on the US Spotify Top 200 Chart and peaked at #2 on iTunes top songs chart.  At radio, the track is the #1 most added track at pop radio for the second consecutive week as well was the #1 most added track at Rhythm in its debut week.  The couple performed the new hit single for the first time on television on Jimmy Kimmel Live! and will perform again on Good Morning America December 19th.
The album's lead track, "No Limit" featuring A$AP Rocky and Cardi B is certified platinum by the RIAA, currently #7 on Billboard's Hot 100 chart, reached #1 at Urban radio and remains #1 at Rhythm radio for the second consecutive week.  The track has been streamed over 91 million times on Spotify and is #6 on the US Spotify Top 200 chart.
G has already begun his takeover of next year with his upcoming The Beautiful & Damned Tour with special guests Trippie Redd, Phora, and Anthony Russo For tour dates, tickets and more information, please visit: https://g-eazy.com/tour/.
For the next 4 days, fans all over the world can tune-into G-Eazy's YouTube channel to watch daily videos capturing the most pivotal moments on the road across the country promoting the new record. From the jet-setting, to the promotional appearances; the quiet moments of reflection to the pandemonium of meet-and-greets, it will be an unfiltered glimpse into his world and the people closest to him. Videos will be uploaded daily as soon as they're ready, because as G says, "On YouTube, my fans are worldwide, so time zones don't matter. I want to share this with them as it's happening, so they can engage real-time and influence the journey we're on together as it's unfolding."