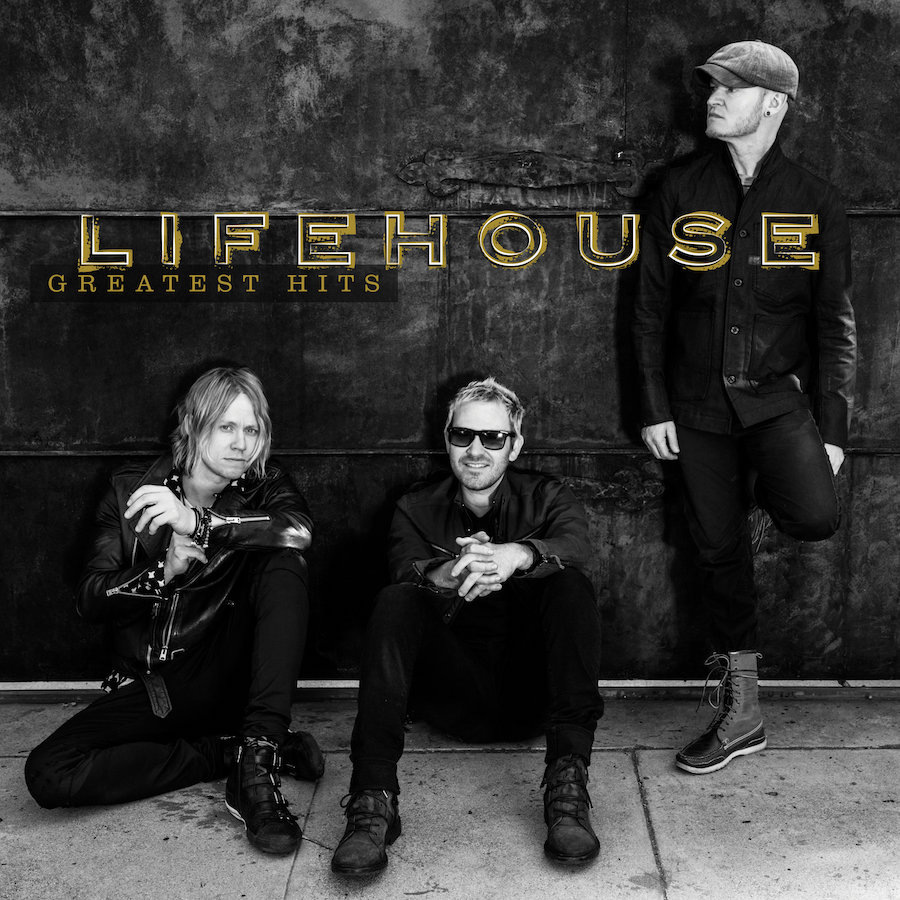 We recently sat down with Bryce Soderberg of Lifehouse to talk about what's next for the band and being in the industry for over 20 years. Lifehouse just released their greatest hits album this past July and is currently wrapping their 30-city tour with Switchfoot. Lifehouse's Greatest Hits is available on Apple Music.
Lifehouse just recently released a greatest hits album—Congratulations! What was the process like deciding which tracks make the cut?
Thank you so much! We actually kind of just picked singles in chronological order first "Hanging by a Moment" and "You & Me." After going in chronological order, we added a few extra to the end. 
Being from Southern California, how has that influenced your sound as a band?
There is an aspect of being SoCal artist, there are so many production elements. In Los Angeles, there is a lot of music all the time. We constantly were going to shows and working with producers. Being an artist means finding your own place/your own sound. We fell into our own sound with "Hanging by a Moment."
Not being strangers to being on the road, what are some places you always have to visit while on tour?
Touring is BIG part of what we do. We love it! I'm in Chicago currently there's a place called Orsos, I LOVE IT! Always a must. We also love the Philippines—Great fans, great country.
You guys have been on tour this summer with Switchfoot! What have been some of your favorite moments been?
This tour is wrapping up next week with our hometown show at the Greek… no pranks yet. Jason has been singing "Dare You to Move" with Switchfoot. We were actually in the studio yesterday and recorded song as Lifehouse and Switchfoot. We are really excited to come to the Greek theatre, in front of fans and family. It is a huge opportunity to play such an iconic venue! 
What's next for Lifehouse? What can fans expect?
We have really started talking about creativity. Jason lives in Nashville and will be potentially writing a new Lifehouse album while back home. What better place then Music City?!
If you could tour/collaborate with any artists, who would it be and why?
We like to stay in the moment and see where things take us. See where we go. 
Being a band who started over 20 years ago and seeing the change in how much social media effects the industry what are your thoughts?
It's a double-edged sword. We were selling records then versus digital downloads/streaming now. There was more behind-the-scenes back then. It's a different marketing approach now—how do we impact social media? We have seen our shows have grown because of social media. Fans share video, pictures, etcetera, which makes people curious and attend shows. We want to use social media for good—set a good example. We think our fans are happy with our social presence. 
"You and Me" is such an iconic love song.  Have you ever had fans ask for your help to propose to their significant others at your shows?
YES, many times! A few requests this on tour, it's an honor! We embrace the impact. Our songs impact fans in different ways.