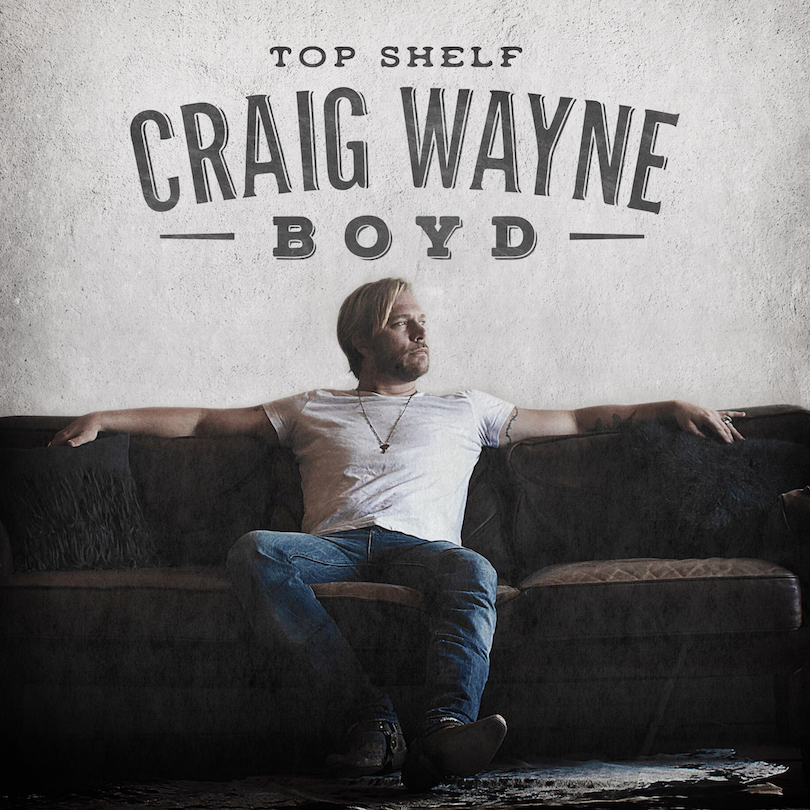 Millions were thrilled at Craig Wayne Boyd's victory in Season 7 of NBC's "The Voice," and now, fans can rejoice as the dynamic vocalist announces the long-awaited release of Top Shelf on October 27, 2017 from Copperline Music Group.
Craig who recently announced to People Magazine that his wife Taylor and him are expecting a new baby, says that although it will be a crazy next few months, he is thrilled to be releasing his first full-length album since winning "The Voice."
"I've felt so much love from people who supported me from day one! I am so excited to finally get to share some new music with those loyal fans and maybe win over a few new ones in the meantime,"
Throughout Top Shelf, Boyd goes way beyond that platform to a place that even his fans might not have anticipated. Top Shelf is a musical kaleidoscope—a whirl of celebration, heartbreak, the sweet pain of love, and the comfort of faith's embrace. Boyd also co-penned "Better Together" on this latest release. From the buoyant "Stuck In My Head" to the dirty sound of "We Sweat," Boyd presents himself as an artist of dimension, never satisfied with repeating himself but always true to his roots.
TOP SHELF TRACK LISTING:
1. Stuck In My Head
2. Somewhere In There
3. She's Killing Me
4. Wild Ways
5. We Sweat
6. Everywhere You Go
7. Sweet Temptation
8. Better Together 
9. Hold Me Up
10. Only In My Mind 
11. Interlude
12. Presence of the Lord
13. Sweet Temptation Mini Jam