COVID-19 has made a huge impact on many people all across the world, and its put many people out of jobs and at some high risks etc. So here at The Vinyl we wanted to celebrate the insanely talented creators in the photography business. We are celebrating the Concert Photographers, the Lifestyle Photographers, the Wedding Photographers, the Wildlife Photographers and every other type of Photographer behind that camera that brings such joy to the eye. 
Introducing Victoria Ford, a photographer hailing from Washington DC!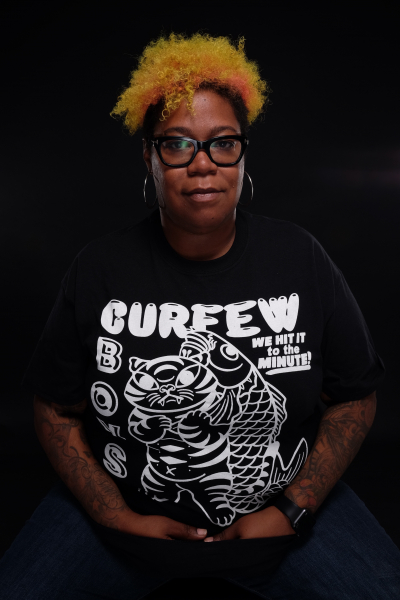 The Vinyl: Please introduce yourself and tell us your primary photo location(s)?
Victoria Ford: Hey there, I'm Victoria Ford of Sneakshot Photography. I'm a music photographer based in Washington DC, but I also shoot in Philly, NYC and LA regularly.

TV: How did you know that being a photographer is something you truly wanted to do, and what/who are some inspirations you may have had/have?
VF: When I was younger, I was always have been fascinated with my mother's cameras, starting from polaroids through the disc camera.  My inspirations were album covers, I loved looking at album covers, investigating who the photographers were. Magazines, and concerts. The moment I realized that being a photographer was something I wanted to do, was during a concert and I didn't want the show to end, I wanted to keep that moment forever –that, and I had some pretty decent access to some of my favorite artists.

TV: What equipment is a must-have for you no matter where you are going to be working? What does your typical photographing setup look like?
VF: My set-up is pretty basic. I use a Nikon D750 camera and depending on what I'm shooting I either will have 24-70 lens and a 80-200, which are my must haves.

TV: What are some of your favorite techniques when it comes to editing styles/ways you present your work? Do you have different aesthetics for different types of work?
My editing style and mood depends on the subject that I shooting. There's no real rhyme and reason,  I let my emotions and the mood of the subject/event guide me.

TV: COVID-19 has completely changed the lifestyle for soooo many different people, how has it effected you? Whether its work/photo related or just all together? How do you. keep yourself busy?
Well, I'm still recovering from my bout with Covid-19—I'm feeling much better now. This pandemic has basically wiped out all of my upcoming shows from now through the summer. Hopefully, it will be at a better point in the fall  –I still have a few potential gigs lined up.

TV: Now that Concerts/Festivals/Events/ Social Gatherings(weddings, reunions, family portraits etc) /Sports etc are being cancelled/postponed all over the world due to COVID-19, how are you finding ways to stay creative? 
Honestly, I plan on enjoying the break to work on neglected home projects –which includes hanging my photos in my home, possibly revisiting past work and working on updating my website.

TV: Once all this (hopefully) goes away, what are some of your plans to get back to a somewhat "normal" schedule? 
VF:  I'm going with the flow, the future of anything is so uncertain. Best believe I'm going to photograph the first concert that hits DC.

TV: What are some of your favorite creative pieces/photos/opportunities you have gotten to do in 2020 before all hell broke loose? 
VF: Well, the opening of my photo show 'Do You Want More' opened at Art of Noize Gallery in Washington DC and working for Lauryn Hill for her two night engagement at the Kennedy Center during the Black Girls Rock Festival.

Here are a few of Victoria's favorite photos:



TV: Is there anything you would like to add as we end this interview? 
VF: Thank you for including me in this cool series! We are going through it now, but we will get through this and be better.
To Keep Up With Victoria Ford, Check Out the Links Below: 
Website
Instagram
Facebook
Twitter