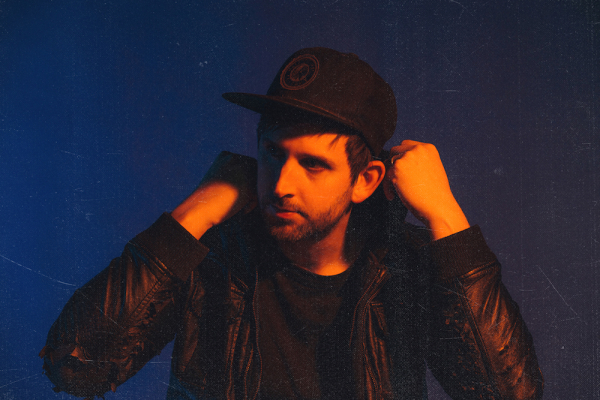 The Vinyl Exclusive, An interview with the insanely talented Tommee Profitt! Get to know Tommee and his love for the holidays by listening to his latest record The Birth of a King. Also, Profitt just released a video for NOEL ft. Stanaj, you can check that out here.
The Vinyl: To our readers who aren't quite familiar with you, mind introducing yourself?
Tommee Profitt: My name is Tommee Profitt. I'm a cinematic producer originally from Michigan, but I live in Nashville, TN now. I'd say 50% of my time is spent producing music for other artists, while the other 50% is making music for TV shows, movies, and video games.
TV: At what point in your life did you first start getting into music?
TP: I started playing the piano when I was seven or eight years old and became instantly obsessed. I started playing by ear and learning things that I would hear on TV, as well as starting to write my own songs. I then began writing and recording instrumental music on the computer in my parents' basement all through grade school and made albums to sell. Now I'm 36 years old, and I'm basically doing the same thing, except now I have the rare and unique opportunity to have some of my music used in trailers and promos for movies, TV shows, and video games. It's a dream come true.
TV: What/who are some of the inspirations/motivators that you have in your life? Also, what inspired you to choose the music industry as a career?
TP: Honestly, there's really no "ONE BIG INFLUENCE" in my life. I would always listen to movie soundtracks and trailer music in my car all throughout high school, and I think a big, round, eclectic variety of music shaped different parts of my sound. But basically, I couldn't get enough music. My parents never saw me because I was always in the basement with my headphones on, and I always just hid myself away working on my own little projects. I've always been that way.
TV: You recently released a holiday record called The Birth of A King – what inspired you to create a holiday album?
TP: I've been dreaming of making a big Christmas album since 2005 when I was in college. One of my assignments for a music class was re-arranging a Christmas carol and doing something new with it. I enjoyed doing that so much, it birthed the idea of making an entire album. I wanted to take the epic story of Christmas and give it an equally epic soundtrack.
TV: This record is filled with some pretty notable artists such as Avril Lavigne and Stanaj. What was it like working with them?
TP: It was so fun to collaborate with everyone on this album. Most of these artists are friends of mine and people I've worked with in the past. It was super awesome getting all of these artists from different backgrounds to come together to make in my opinion, one of the most epic Christmas albums ever made!
TV: Can you share a little of how such a collaborative project came to be?
TP: Well, if I'm honest, my initial idea was to make a big, epic instrumental Christmas album. However, I quickly realized that it was not engaging enough. Stanaj was actually the first person I asked to sing on one of the songs ("Noel [He Is Born]") and his dynamic vocal performance showed me just how crazy some of these songs could be if they were paired with the right singer. So from there, I started hearing other voices of artists that I wanted to ask to sing on each song, and thankfully they all said yes!
TV: What was the recording process like for you on this record? And due to everything being so limited in this crazy world, what inspired you during this process?
TP:  It was interesting because I tried to record this album every year for the past several years, but I could never get to it. I always had too much on my plate, and too many people scheduled to come in to my studio. When the entire world shut down in quarantine, I took advantage of that time and immediately jumped into this long-awaited Christmas album of mine, and I'm so glad I did. Some of the artists I would vocal produce through a FaceTime call while they were in the studio in another state, while some were able to come work with me months later. During the first several months I was just arranging, writing, and recording all of the music. Then the vocals were added at the very end.
TV: The album features many holiday classics. How did you go about choosing the songs and making it work by staying true to the traditional Christmas sound, while also staying true to your own sound?
TP: I basically went for every single big well-known traditional Christmas song there is, pretty much because I only wanted to do this once. So I made the track list first, covering all of the main songs. The premise of the album is "The Birth of a King," so adding songs about snow, fireplaces, and chestnuts did not fit, haha. So I went with the traditional story of Christmas synopsis, which is "A King is being born, greeted by angels, who's coming to save the world!" That is so epic, and it easily inspired epic/regal music alongside that message. I even had The Lord of the Rings movies playing in the background while recording some of this music for inspiration!
TV: What are your favorite songs from the album, and what makes them your favorites?
TP: It's so hard to choose. Each one really is special to me for different reasons; they're like my own kids! I would say "Noel (He Is Born)" is definitely a special song for me because I wrote the extra part in that song back in 2013 and always wanted to see what could come of it some day. "O Holy Night" and "Hark! The Herald Angels Sing" are two of my other favorite tracks, but I could easily just sit and list each song one by one and explain why it's my favorite.
TV: What are some of your favorite holiday traditions?
TV: Honestly, just chilling with family. I work so much during the year and it's always amazing to take a break and just relax and watch my young kids (eight, six, and three) experience their childhood Christmas memories. We typically fly back to Michigan and stay for a couple weeks and see everybody; those are some of my favorite times.
TV: With 2020 coming to a close, can you share with us something you are looking forward to in 2021, and what are some goals you are trying to accomplish next year?
TP: I honestly don't know what 2021 holds… I have a few artist projects I'm scheduled to do, but I'm excited to come up with a few ideas for whatever my next project will be. I can't wait to jump back in!
Connect with Tommee Profitt:
Website | Facebook | Twitter | Instagram | YouTube
The Birth of a King Track Listing:
Tommee Profitt – "O Come O Come Emmanuel"
Tommee Profitt, We The Kingdom – "We Three Kings"
Tommee Profitt, Stanaj – "Noel (He Is Born)"
Tommee Profitt, Crowder – "Go Tell It On The Mountain"
Tommee Profitt, Sarah Reeves – "O Come All Ye Faithful"
Tommee Profitt, Clark Beckham – "Joy To The World 2 (He Is Come)"
Tommee Profitt, Tauren Wells, SVRCINA – "O Holy Night"
Tommee Profitt, DANIEL SAINT BLACK, Ruelle – "Away In A Manger"
Tommee Profitt, Avril Lavigne – "What Child Is This?"
Tommee Profitt, Fleurie – "Silent Night"
Tommee Profitt, Nicole Serrano – "Angels We Have Heard On High"
Tommee Profitt, brooke – "It Came Upon A Midnight Clear"
Tommee Profitt, Rachael Lampa – "O Little Town Of Bethlehem"
Tommee Profitt – "God Rest Ye Merry Gentlemen"
Tommee Profitt, Jordan Smith – "Mary Did You Know?"
Tommee Profitt, Kari Jobe – "Hark! The Herald Angels Sing"
Tommee Profitt, Fleurie, Chris Tomlin – "He Is Born (Reprise)"