COVID-19 has made a huge impact on many people all across the world, and its put many people out of jobs and at some high risks etc. So here at The Vinyl we wanted to celebrate the insanely talented creators in the photography business. We are celebrating the Concert Photographers, the Lifestyle Photographers, the Wedding Photographers, the Wildlife Photographers and every other type of Photographer behind that camera that brings such joy to the eye.
Introducing Sarina Solem from Washington State!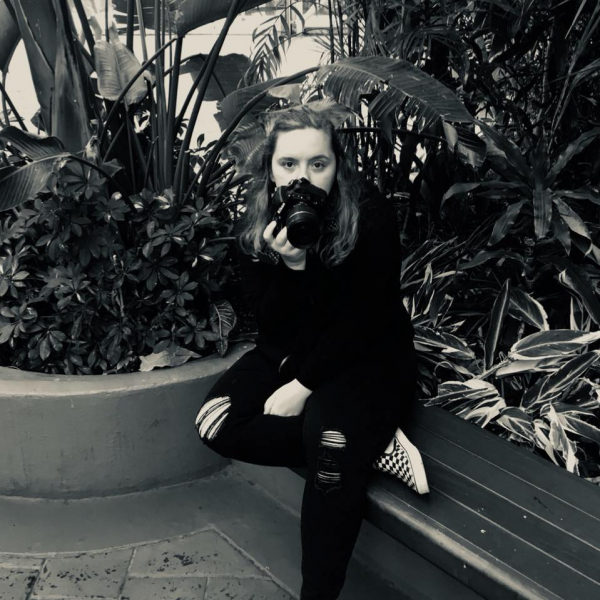 The Vinyl: Please introduce yourself and tell us your primary photo location(s)?
Sarina Solem: Hi! My name is Sarina Solem, I'm a 23 year old photographer based in Bremerton, WA. I mainly specialize in music photography which often brings me to Seattle, which is an hour long ferry ride from where I live. I occasionally photograph portraits and weddings as well.

TV: How did you know that being a photographer is something you truly wanted to do, and what/who are some inspirations you may have had/have?
SS: My memory is pretty crummy so ever since I began going to concerts I've always had some sort of camera in my hands. After being front row at a few shows I began to notice the photographers and realized that was something I would love to do. Kevin Lyman was the first person to give me an opportunity and let me photograph my first show Warped Tour 2013. As for people who inspire me, my high school photography teacher was one of the people who inspired me to be the photographer I am now. He taught me alot about concert photography, having photographed bands himself and allowed me to edit my concert photos in class. A couple of music photographers inspired me when I was first starting out were Adam Elmakias, Thomas Falcone, and Ashley Osborn.
TV: What equipment is a must-have for you no matter where you are going to be working? What does your typical photographing setup look like?
SS: My must-have equipment is a backpack that doesn't stand out as a camera backpack because I walk to a lot of venues in Seattle. I chose Brevite's Jumper but any backpack/bag works as long as you have a camera insert. My go-to camera setup is my Nikon 750 and my Tamron 28-75mm f/2.8. I'll usually have my Sigma Art 35 f/1.4 and a nikon 55-200mm f/4-5.6 in my bag as well along with extra camera batteries and SD Cards and Earplugs.
TV: What are some of your favorite techniques when it comes to editing styles/ways you present your work? Do you have different aesthetics for different types of work?
SS: I try to keep my editing style pretty open to new things, I don't like being tied down to a specific style of editing. When selecting photos I look for photos that convey the energy and emotion the show had itself. I think one of my favorite editing styles is creating negative space around a musician which can sometimes make their emotion/energy stand out more. 
TV: COVID-19 has completely changed the lifestyle for soooo many different people, how has it effected you? Whether its work/photo related or just all together? How do you. keep yourself busy?
SS: For over a year I have been nannying a three year old girl for about 60 hours M-F, I've been out of work since they announced the stay at home order in Washington and while not getting paid suck's I'm enjoying the time off. I've been keeping busy watching musician's live streams, baking, walking around my neighborhood, playing games like animal crossing and watching netflix.

TV: Now that Concerts/Festivals/Events/ Social Gatherings(weddings, reunions, family portraits etc) /Sports etc are being cancelled/postponed all over the world due to COVID-19, how are you finding ways to stay creative?
SS: I've been editing old photos, and taking photos of my neighborhood and backyard, I've also had more time to paint and bake so I've been messing around with that to stay creative.

TV: Once all this (hopefully) goes away, what are some of your plans to get back to a somewhat "normal" schedule?
SS: I don't think it'll be too hard for me to get back to my normal schedule when all of this goes away although I think my sleeping schedule might be hard to get back to normal.

TV: What are some of your favorite creative pieces/photos/opportunities you have gotten to do in 2020 before all hell broke loose?
SS: I had only gotten to photograph a handful of shows before all of this happened but two of them come to my mind as my favorites. The first being Silent Planet because that band puts so much energy and passion into their performances. The second was a band I hadn't seen live before called Joan that sold out an intimate venue I had never been to before.

Here are a few of Sarina's favorite photos:

TV: Is there anything you would like to add as we end this interview? 
SS: Thanks for interviewing me!!! For anyone reading this please stay home unless it's an emergency until this passes. If you have any money to support your favorite bands and photographers please support them and/or donate to a company that is helping fight COVID-19.