COVID-19 has made a huge impact on many people all across the world, and its put many people out of jobs and at some high risks etc. So here at The Vinyl we wanted to celebrate the insanely talented creators in the photography business. We are celebrating the Concert Photographers, the Lifestyle Photographers, the Wedding Photographers, the Wildlife Photographers and every other type of Photographer behind that camera that brings such joy to the eye.
Introducing Jake Merryman!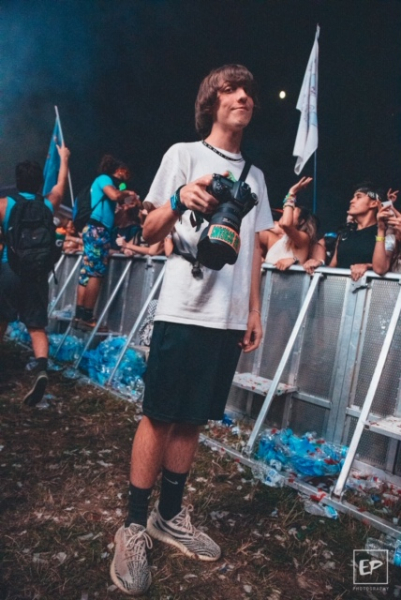 Photo Cred: @evangelines.jpg
The Vinyl: Please introduce yourself and tell us your primary photo location(s)?
Jake Merryman: My names Jake Merryman, i'm 18 and have been doing photography for about 4 years. My primary photo locations are Baltimore maryland and washington DC.
TV: How did you know that being a photographer is something you truly wanted to do, and what/who are some inspirations you may have had/have?
JM: I knew photography was something that I wanted to do because I loved seeing my work posted in my school news paper and I knew that was only the start of my career. I've always had a passion for music and after seeing plenty of artist I noticed that photographers get front row and can be onstage sometimes and I immediately knew that I had to combine the two. 
TV: What equipment is a must-have for you no matter where you are going to be working? What does your typical photographing setup look like?
JM: A must have would be a low light wide angle lens such as a 2.8 17mm lens. My typical set up is a nikon d7100, battery grip, 17-55mm 2.8 lens, 55-200 2.8 lens and an external flash.
TV: What are some of your favorite techniques when it comes to editing styles/ways you present your work? Do you have different aesthetics for different types of work?
JM: I love presenting my work though instagram and imgur. Typically I do warm tone edits so my photo is very vivid and vibrant but I also like doing black and white edits for certain photos to make them look more dramatic.
TV: COVID-19 has completely changed the lifestyle for soooo many different people, how has it effected you? Whether its work/photo related or just all together? How do you keep yourself busy?
JM: It's effected me negatively since every tour/ festival for this year has been postponed or canceled. I've been keeping myself busy by teaching myself new ways to edit and trying different styles of editing. 
TV: Concerts/Festivals/Events/ Social Gatherings(weddings, reunions, family portraits etc) /Sports etc are being cancelled/postponed all over the world due to COVID-19, how are you finding ways to stay creative? 
JM: I've been staying creative by networking and finding new styles of editing. also i have been taking photos of things i typically don't such as an abandon hospital. 
TV: Once all this (hopefully) goes away, what are some of your plans to get back to a somewhat "normal" schedule?
JM: I plan to go back to a normal schedule and doing shows once they start back up again.
TV: What are some of your favorite creative pieces/photos/opportunities you have gotten to do in 2020 before all hell broke loose? 
JM: Started off this year doing a show for Bad Omens and Marzy Maddox. 
Here are a few of Jake's favorite photos:

TV: Is there anything you would like to add as we end this interview? 
JM: Make sure to drop a follow on my instagram to stay up to date with me!
TO KEEP UP WITH JAKE CHECK OUT THE LINK BELOW:
Instagram