COVID-19 has made a huge impact on many people all across the world, and its put many people out of jobs and at some high risks etc. So here at The Vinyl we wanted to celebrate the insanely talented creators in the photography business. We are celebrating the Concert Photographers, the Lifestyle Photographers, the Wedding Photographers, the Wildlife Photographers and every other type of Photographer behind that camera that brings such joy to the eye.
Introducing Elliot Kremenski!!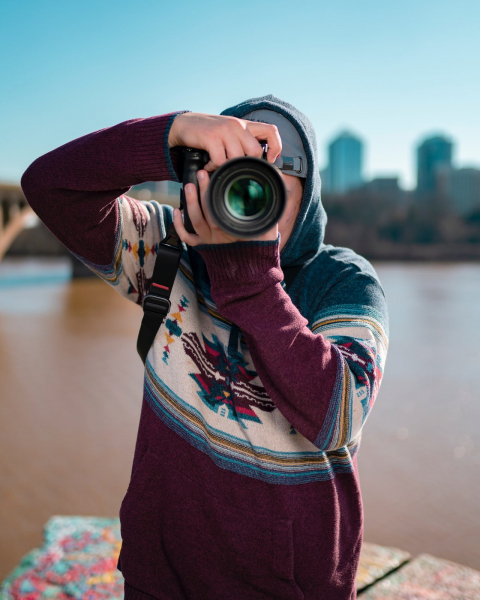 The Vinyl: Please introduce yourself and tell us your primary photo location(s)?
Elliot Kremenski: Hello, I am Elliott Kremenski and I am located in Northern Virginia. My primary photo locations are DC, Maryland, Virginia
TV: How did you know that being a photographer is something you truly wanted to do, and what/who are some inspirations you may have had/have?
EK: I got into photography because I was looking for positive coping skills one day and I decided that photography would be "cool to do". I had always admired photography I even had a friend at the time who has his own Studio and seemed to be making money off photography so that was sorta my inspiration to get into know that you can actually make a career off it.
TV: What equipment is a must-have for you no matter where you are going to be working? What does your typical photographing setup look like?
EK: So I used to shoot Canon but I got into the mirrorless hype now I have a Sony A7R3 and absolutely love it. My usual setup for portraits or concerts are my trusty 28-75 2.8 Tamron and my Sigma 34 1.4.
TV: What are some of your favorite techniques when it comes to editing styles/ways you present your work? Do you have different aesthetics for different types of work?
EK: I like my pictures to just look as sharp as possible, have the least bit of grain and having the colors and lighting  pop is a must especially for concert photography but I always try to make the picture pop. With portraits I always have to do skin retouching
TV: COVID-19 has completely changed the lifestyle for soooo many different people, how has it effected you? Whether its work/photo related or just all together? How do you. keep yourself busy?
EK: Before Covid I was big into wildlife photography but used to do it with friends. Now, it's just me but it does help keep me busy and happy. For example I saw two baby owls today isn't that so cool?!
TV: Now that Concerts/Festivals/Events/ Social Gatherings(weddings, reunions, family portraits etc) /Sports etc are being cancelled/postponed all over the world due to COVID-19, how are you finding ways to stay creative?
EK: I am slowly starting to learn videography and still I try to edit some older content daily so I don't get rusty.
TV: Once all this (hopefully) goes away, what are some of your plans to get back to a somewhat "normal" schedule?
EK: Once everything is safe to do so,  I'll be back to shooting concerts every week. That's when I'll be back to normal lol!
TV: What are some of your favorite creative pieces/photos/opportunities you have gotten to do in 2020 before all hell broke loose?
EK: I think my most memorable moment was shooting Snoop dogg it was only my second time doing concert photography and it was a blast and than after getting reposted twice by Snoop Dogg on his Instagram! That was pretty cool!
Here are a few of Elliots favorite photos:

TV: Is there anything you would like to add as we end this interview?
EK: I just want everyone to know it's gonna be ok!