Steve Aoki and Louis Tomlinson performed their top 40 single "Just Hold On" on The Tonight Show Starring Jimmy Fallon.
Their appearance on the Tonight Show marks as the first US Televised performance. Aoki and Tomlison had previously debuted and preformed the track live on X Factor UK.
This was Tomlinson's first performance on the Tonight Show without band mates One Direction, and Aoki's debut on the hit late night talk show.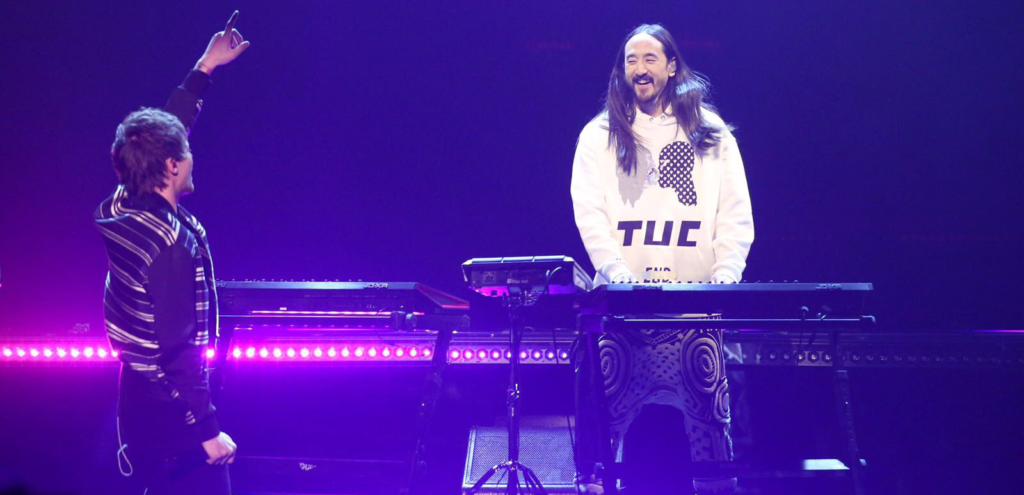 Photos: Andrew Lipovsky/NBC