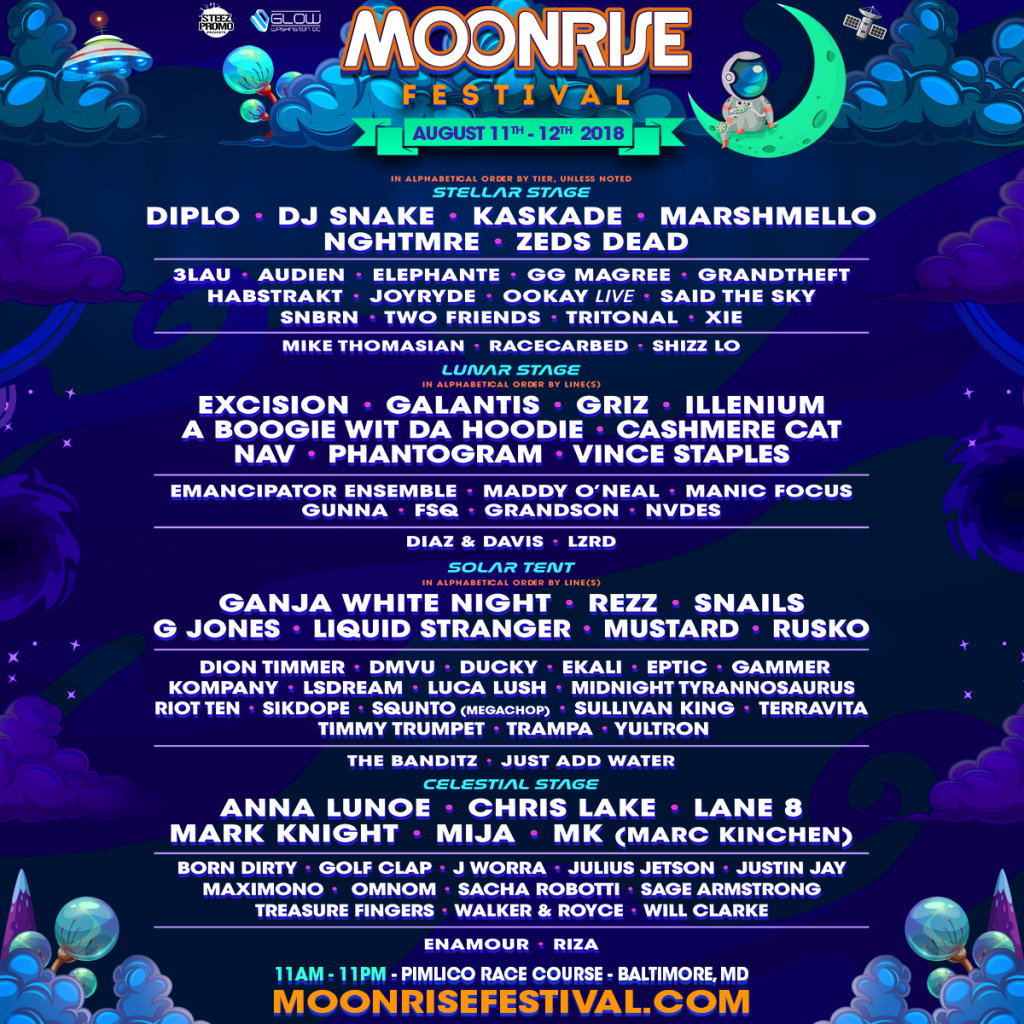 alyssa howell | The Vinyl
Moonrise is just under two weeks from taking over Pimlico Race Course! To get you pumped and ready to go for the insanely stacked lineup this year check out below the musical playlists based on each stage!!
Stellar Stage https://www.hive.co/l/stellarplaylist
Lunar Stage https://www.hive.co/l/lunarplaylist
Solar Tent https://www.hive.co/l/solarplaylist
Celestial Garden https://www.hive.co/l/celestialplaylist
HOW TO PREPARE FOR MOONRISE:
–Always stay hydrated!
-Be sure to have purchased all of the essentials: Tickets, hotel (or Airbnb), parking passes, etc.
-Check out the set times, research the area/stage set up and enjoy yourself and your favorite artists!
-Remember to bring a battery charger pack or get a mobile charging locker for the weekend!
-EAR PLUGS AND SUNSCREEN
-HAVE FUN!!!!

ALSO!!!!! Here are some IMPORTANT details!
PAYMENT PLANS ARE STILL IN EFFECT:
You can sign up for convenient payment plans all the way up until August 10th! When checking out, just switch the payment method from Credit Card to Affirm and apply to pay your Moonrise ticket in six easy installments!
PLACE AND TIMES:
Saturday August 11th – Sunday August 12th 2018
11 am – 11 pm each day
Pimlico Race Course
5201 Park Heights Ave
Baltimore, MD