One of the most popular bands in the alternative genre, Thirty Seconds to Mars brought their Monolith Tour to Jiffy Lube Live in Bristow VA. They also brought along a few bands who are spreading like wildfire, Walk The Moon, Misterwives and JoyWave.
Opening up the night, JoyWave took the stage first. This was my second time being able to catch their set and honestly they're such a rad band who had some pretty catchy songs. Only have a short amount of time on stage the band played a few of their hits including Now, It's a Trip and they closed their set with Tongues.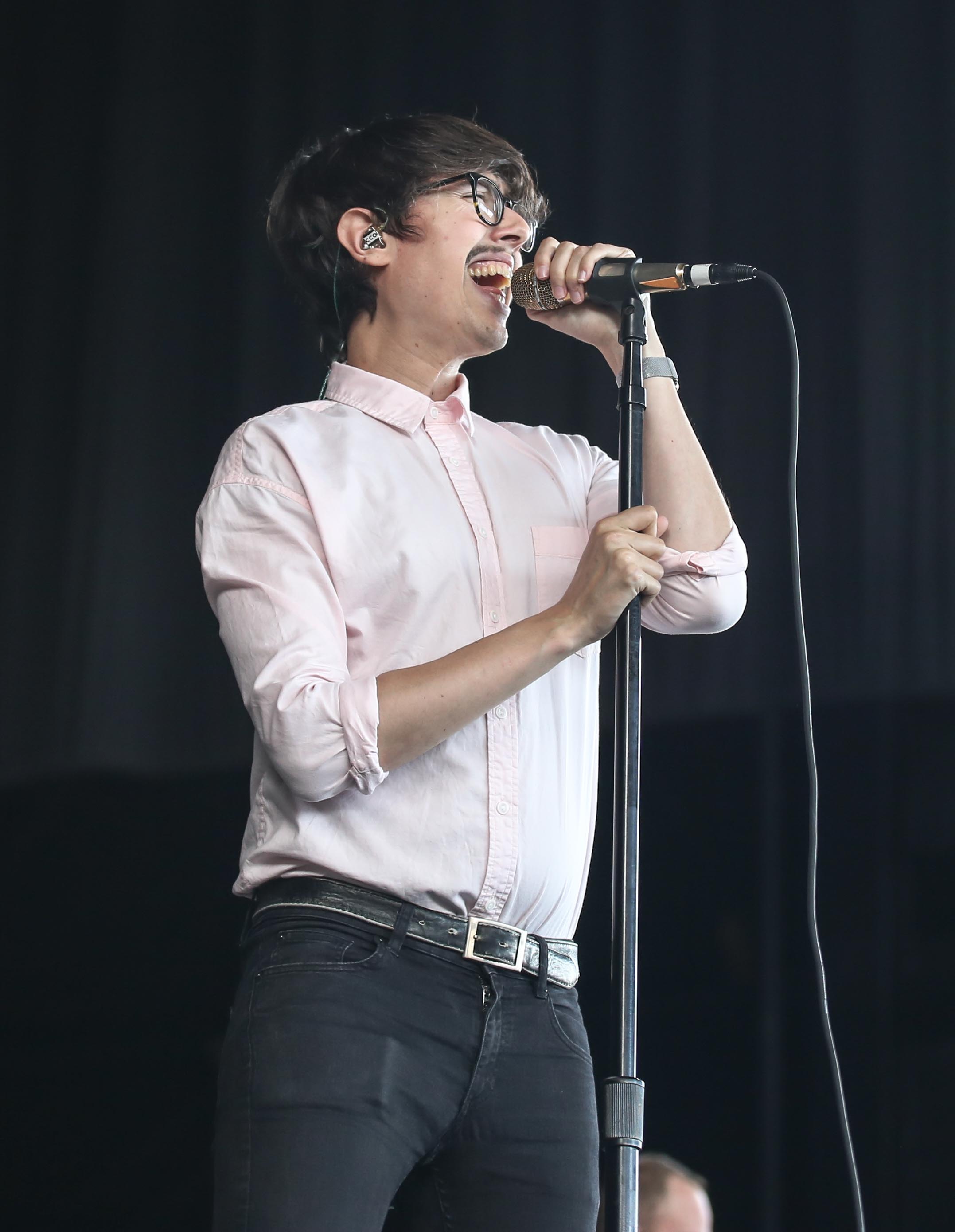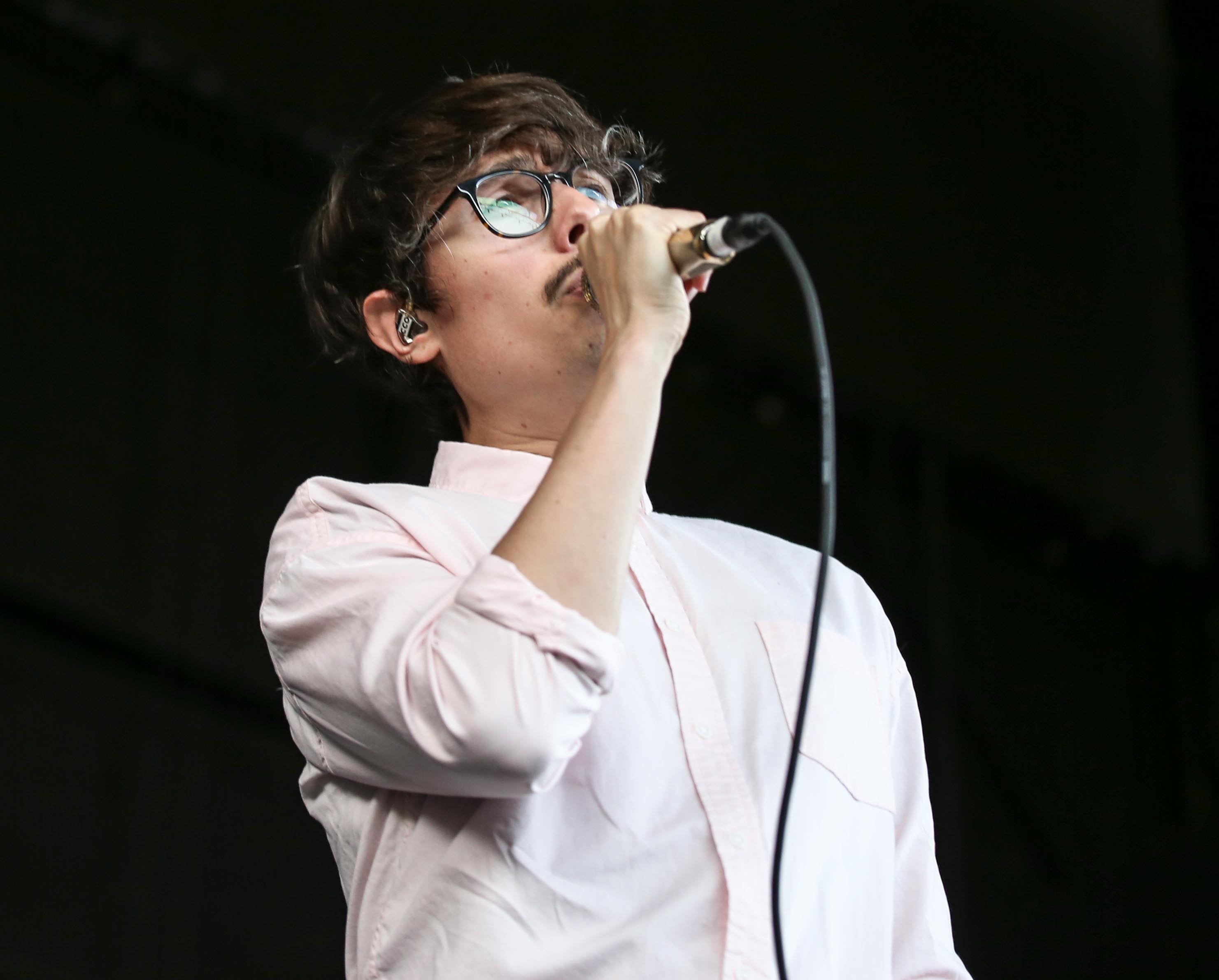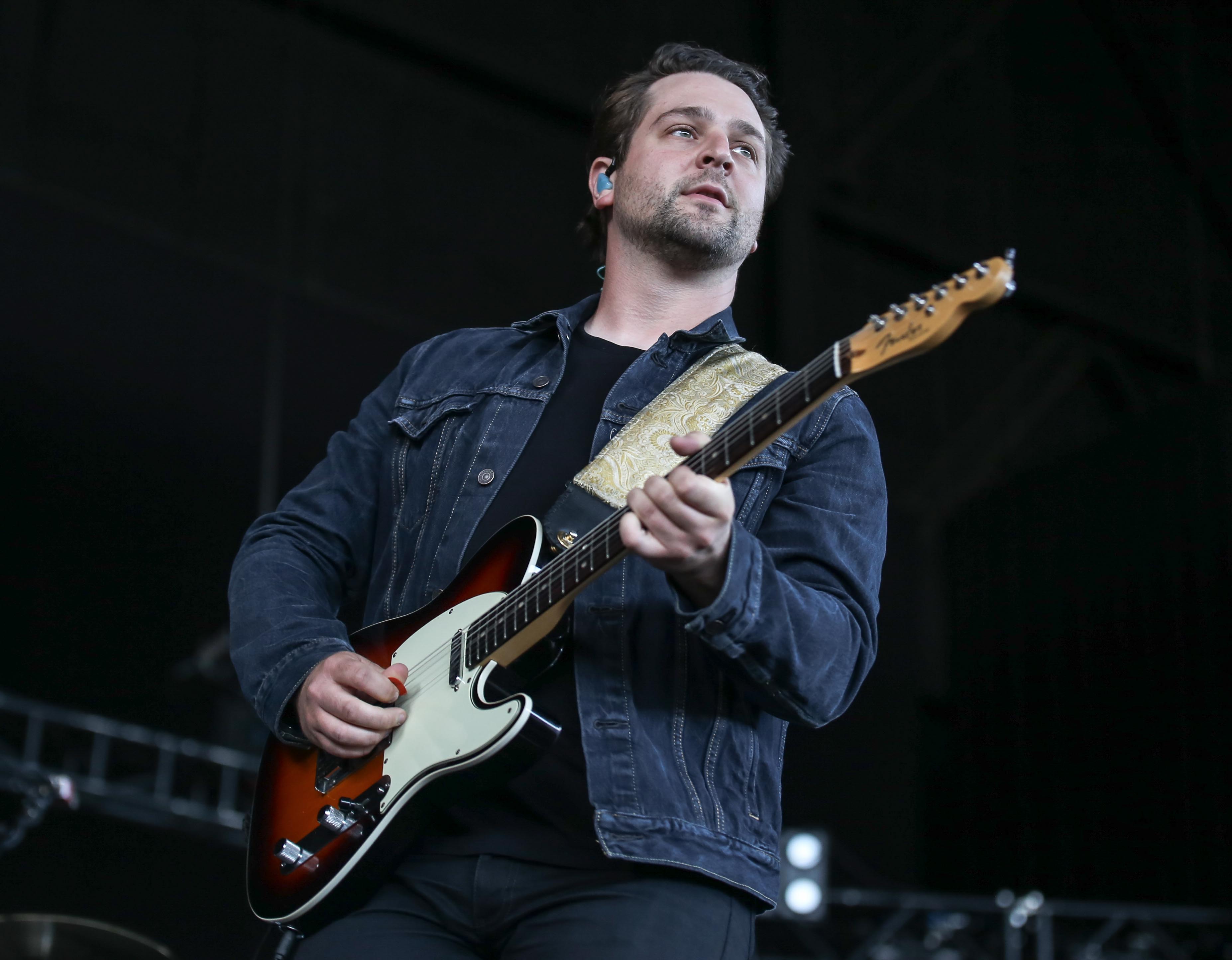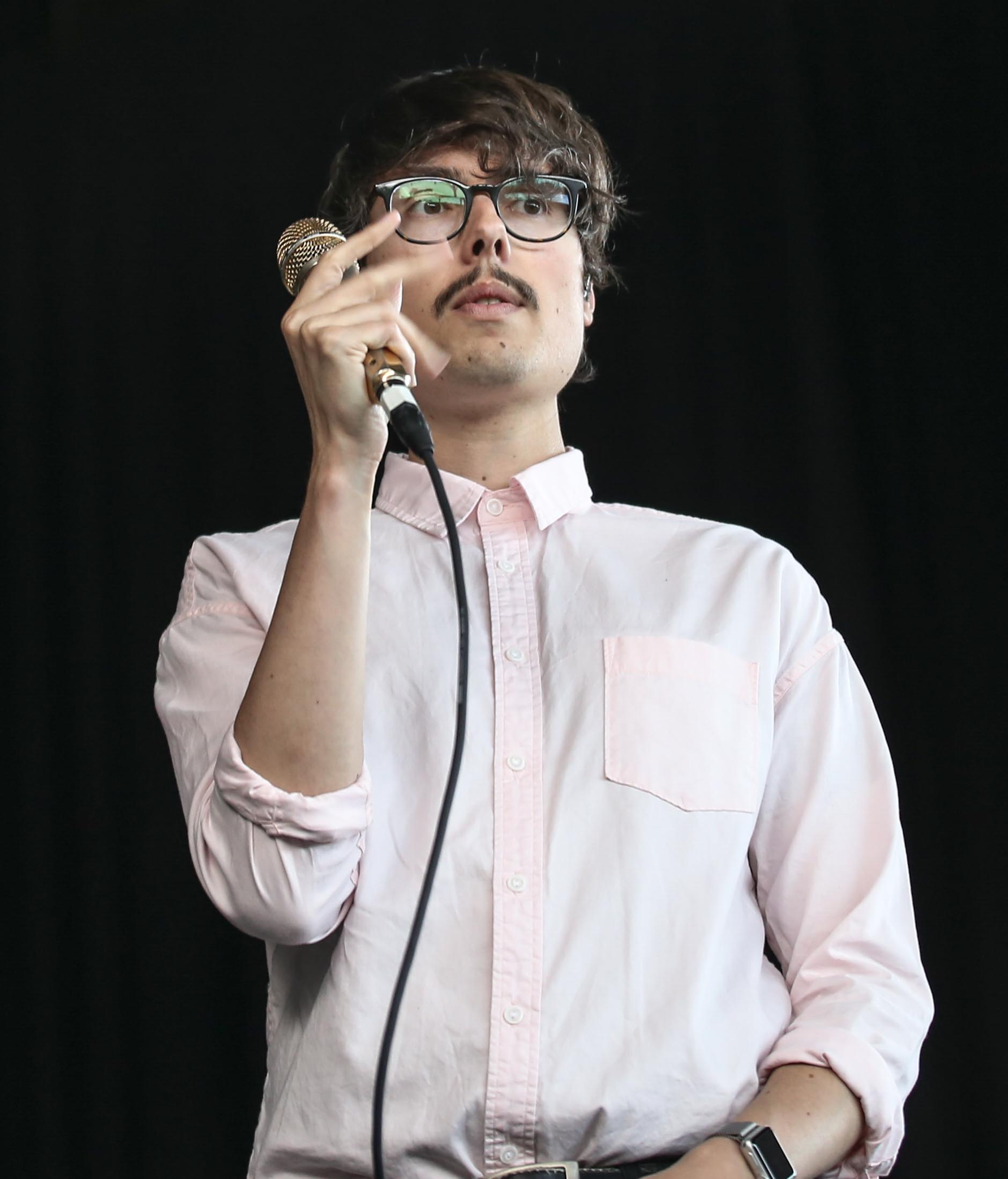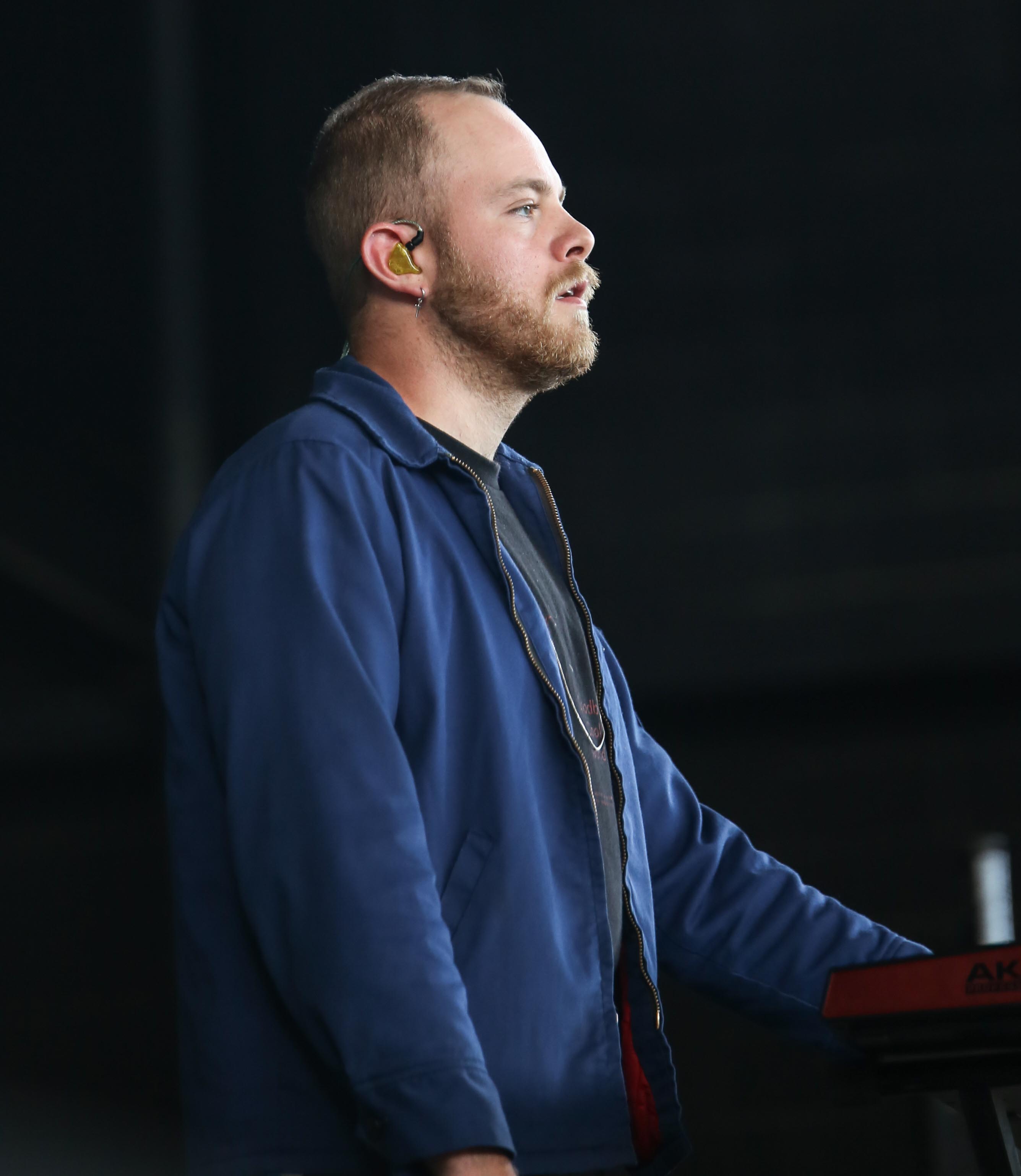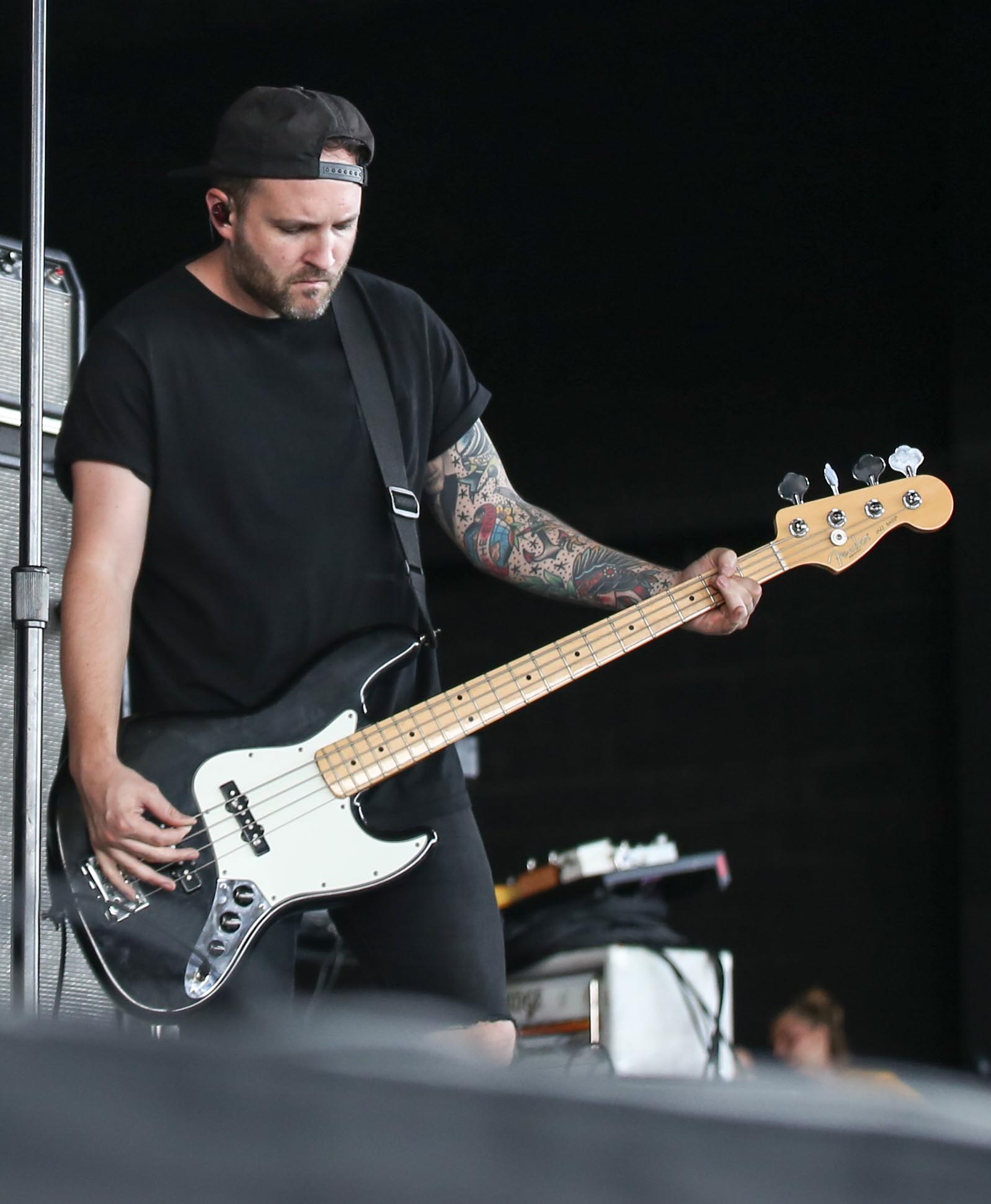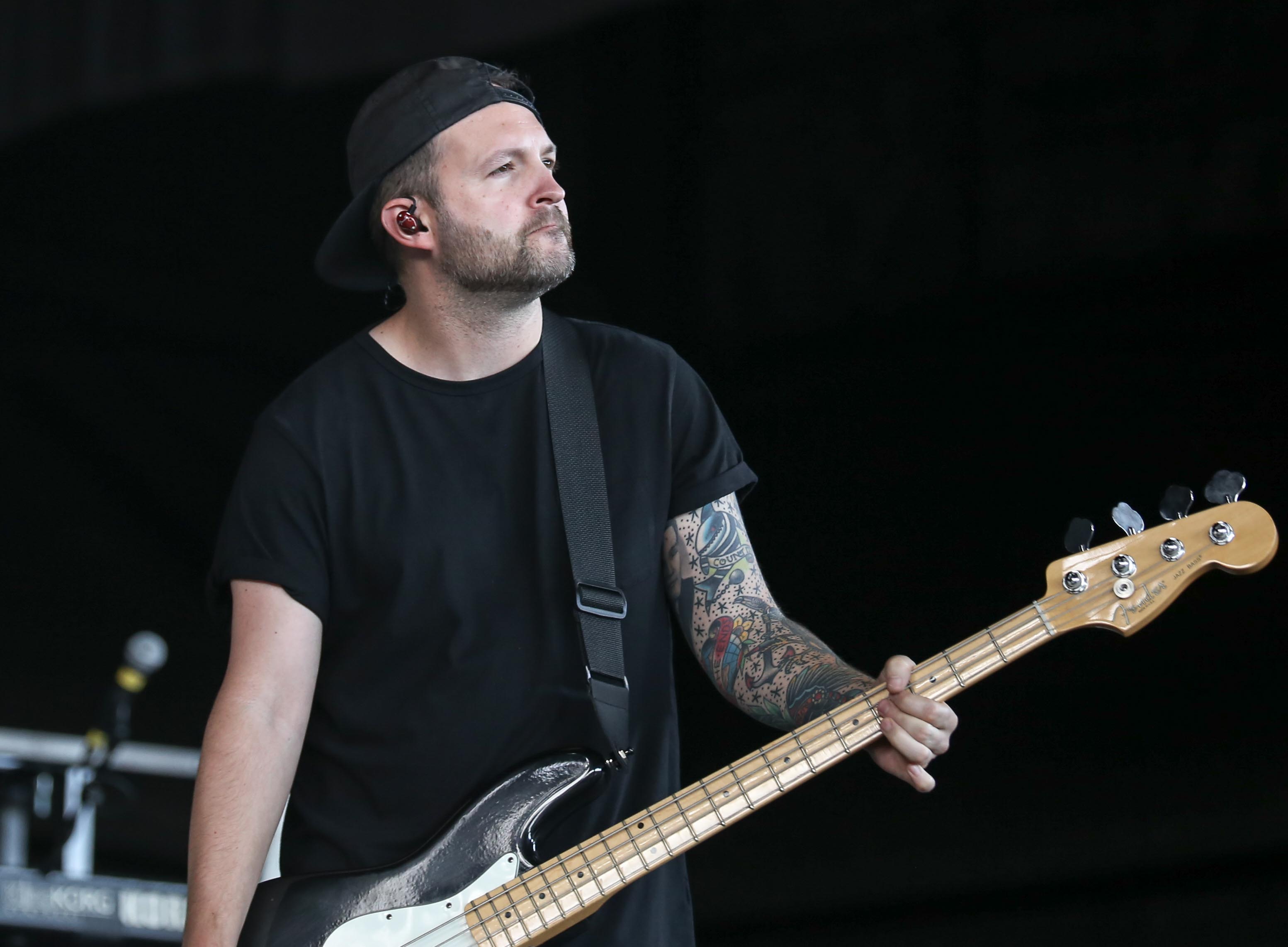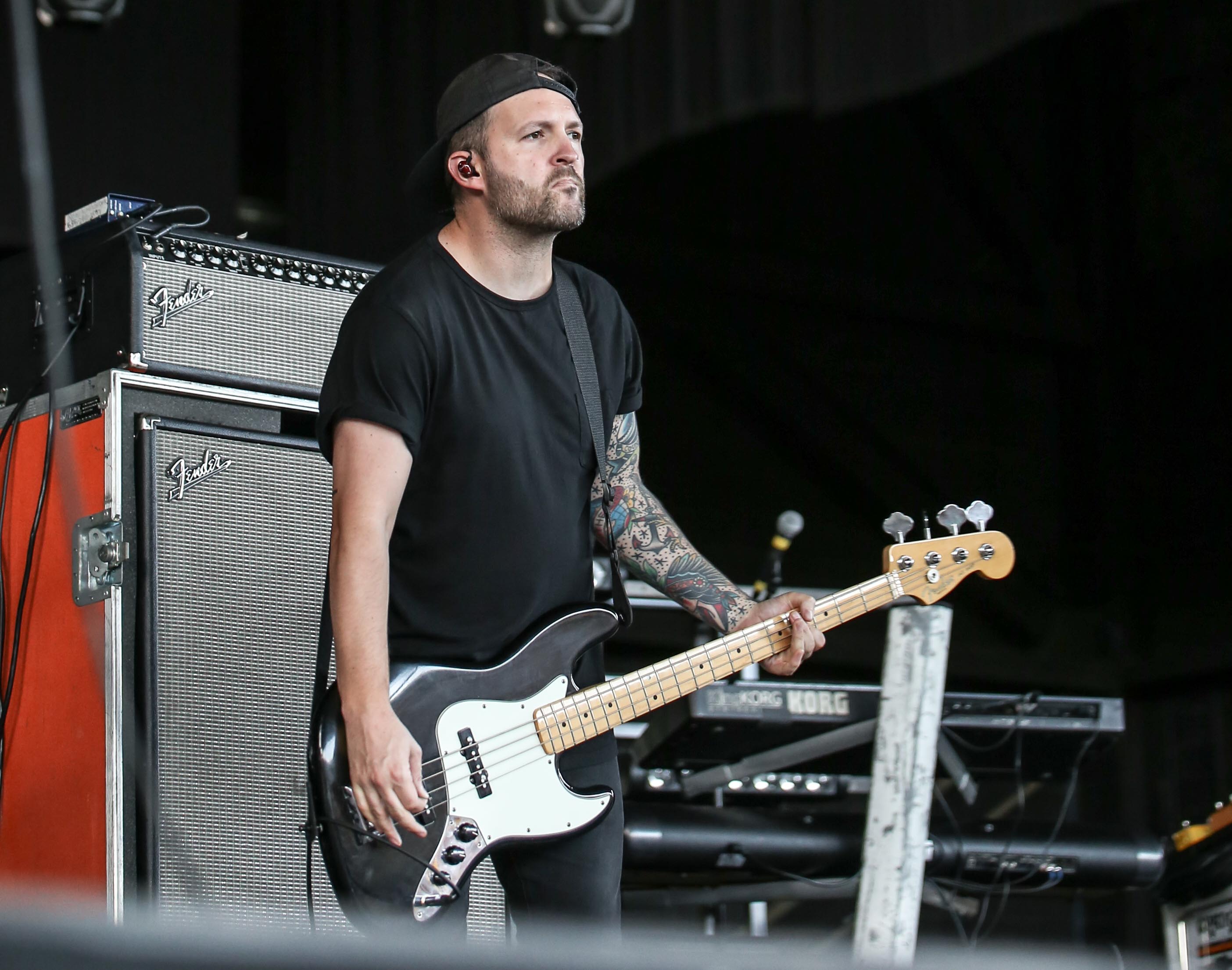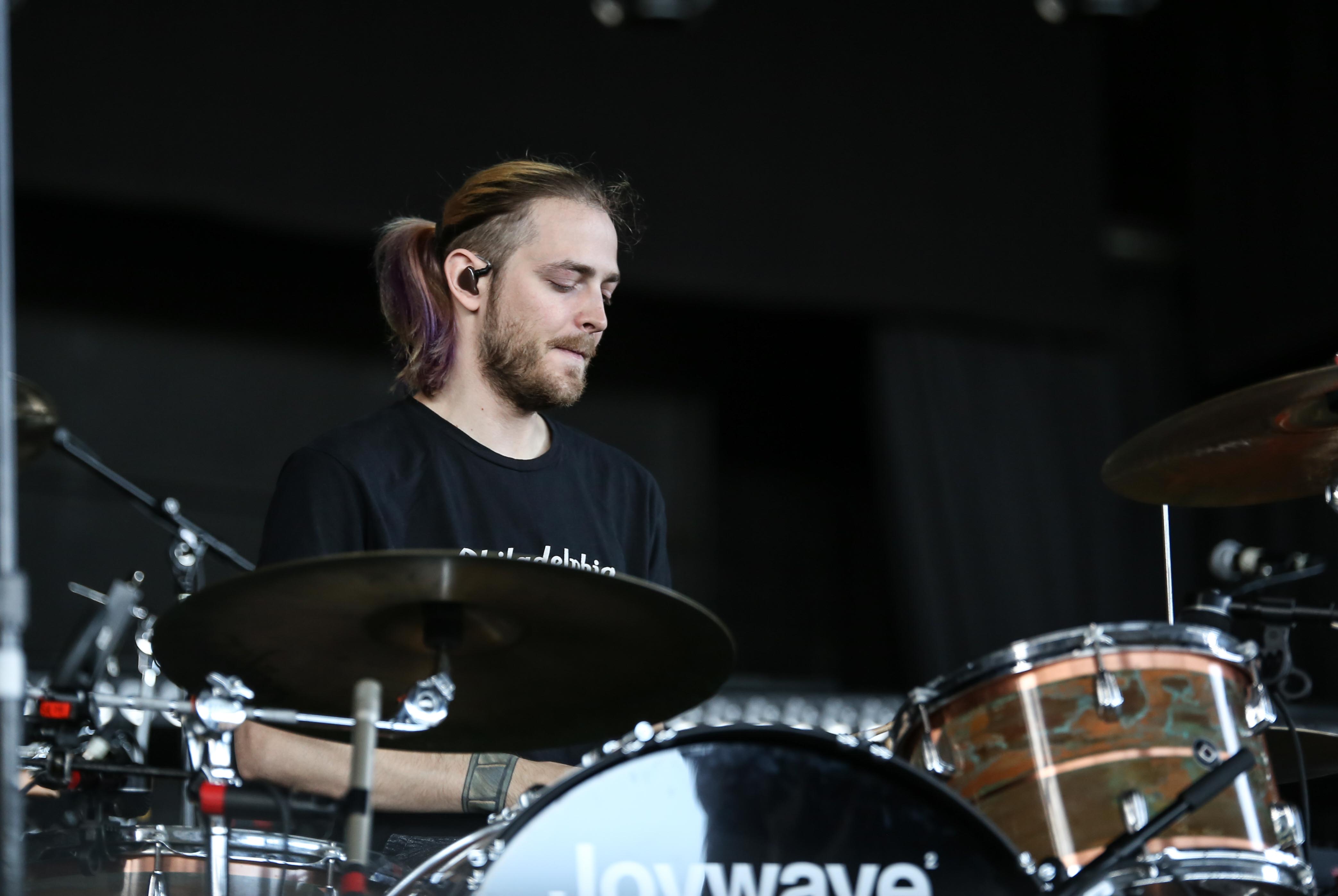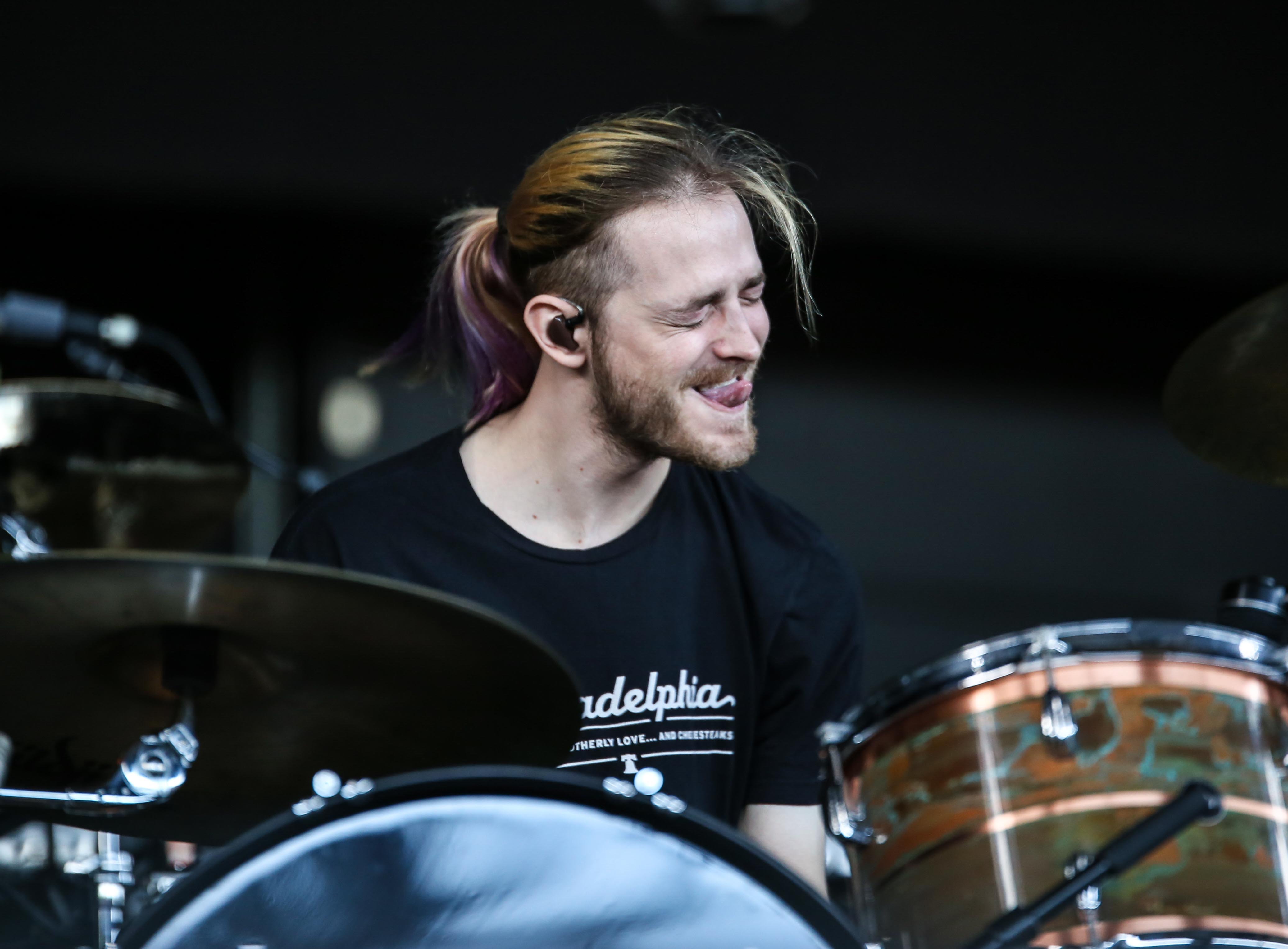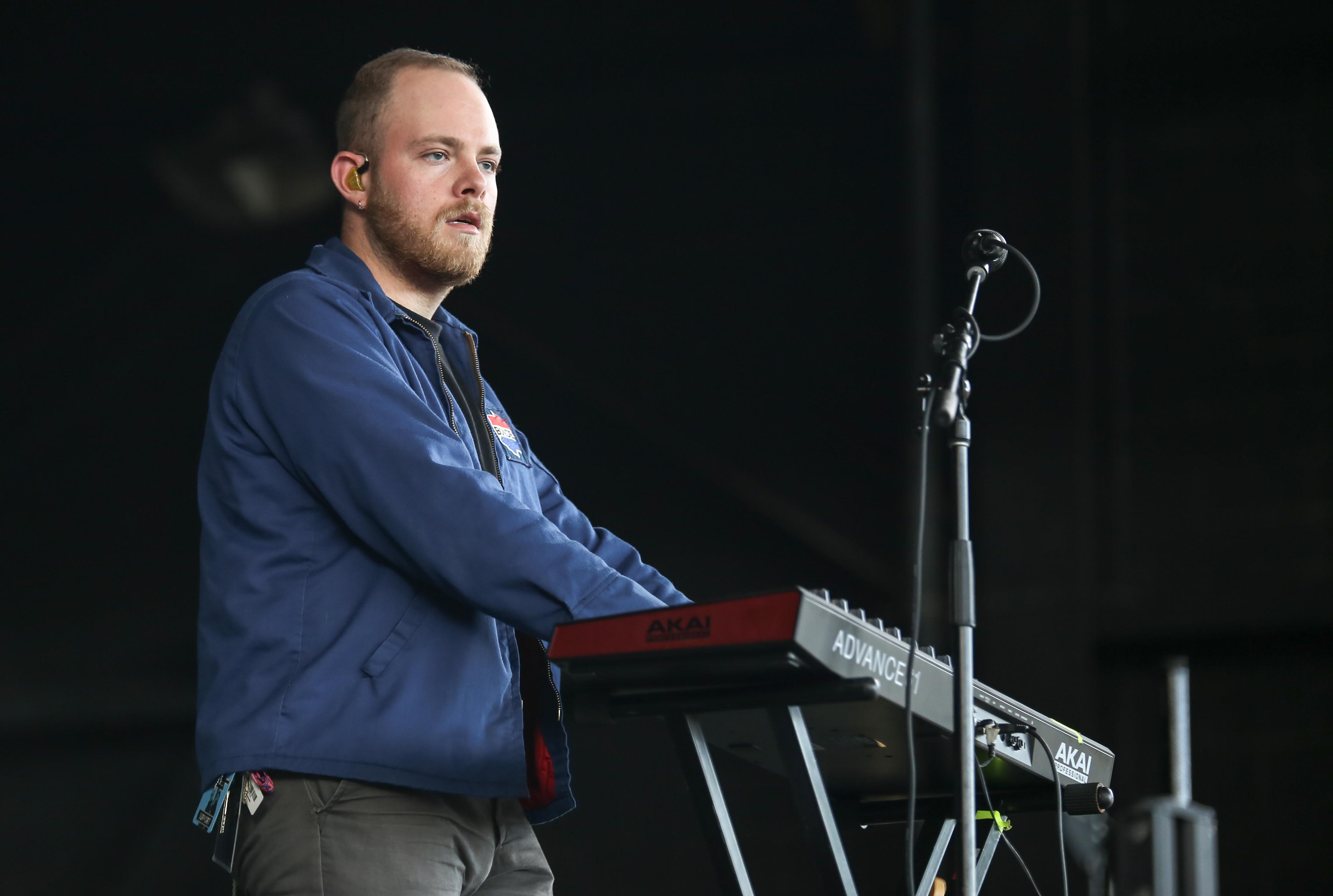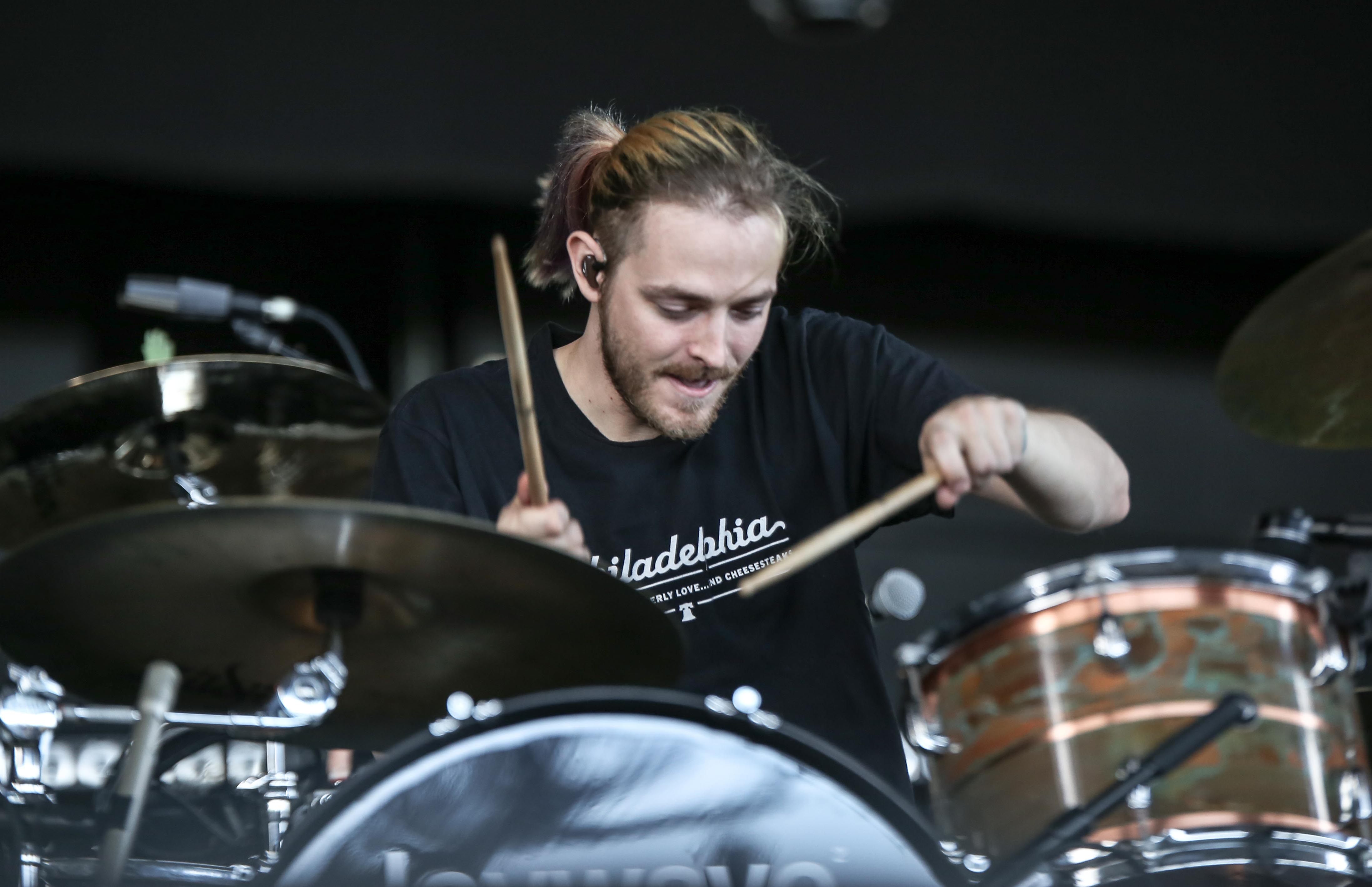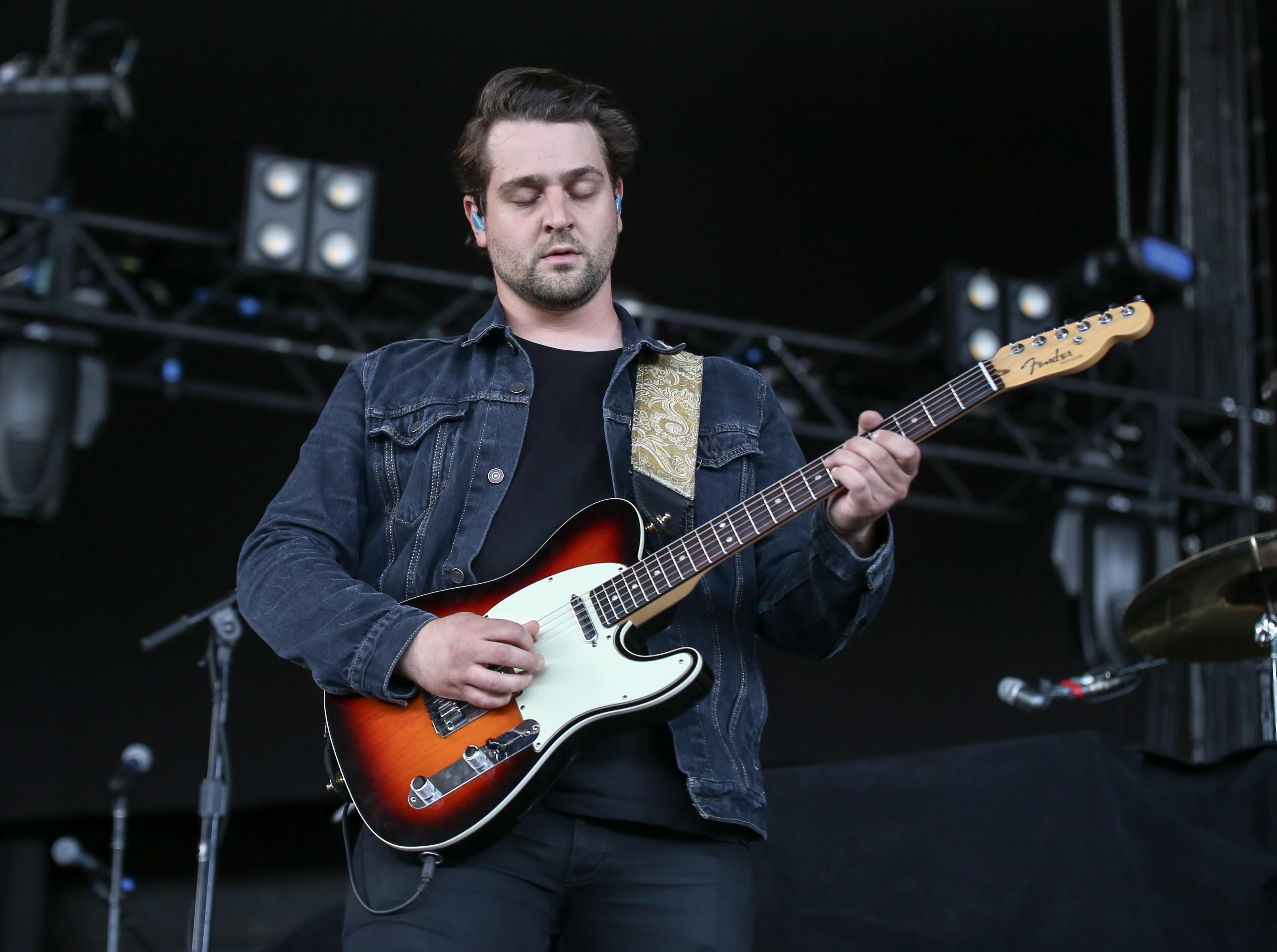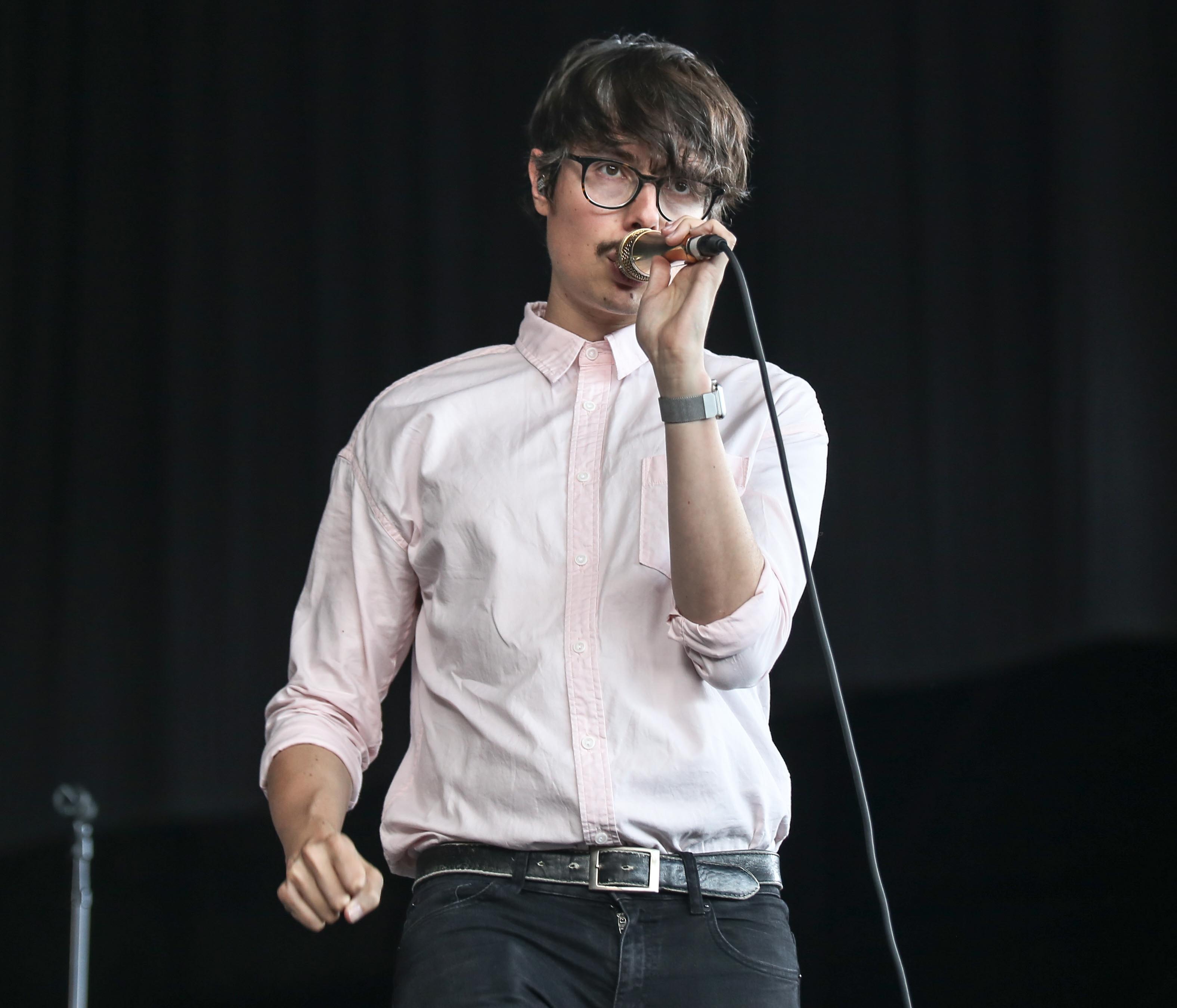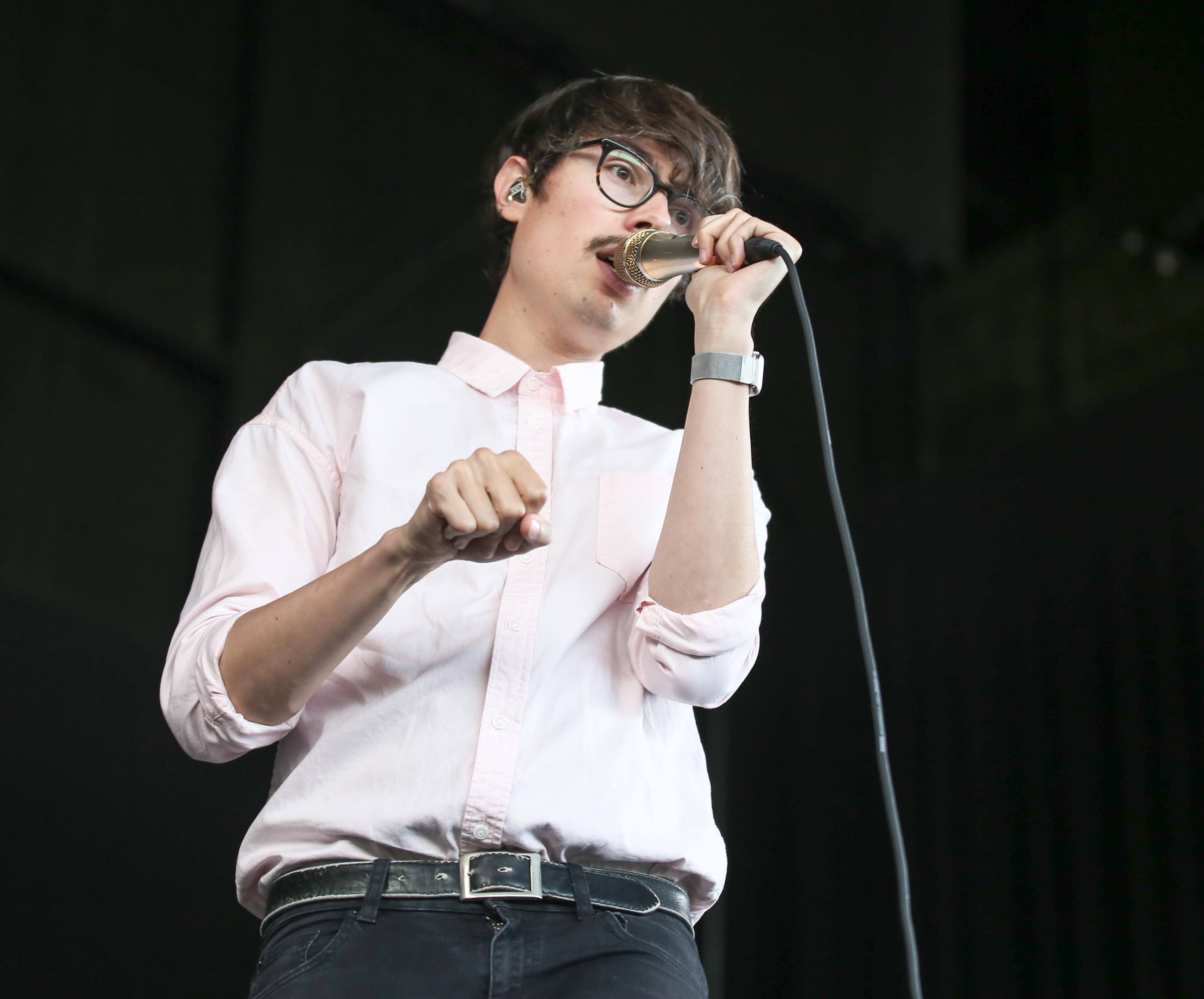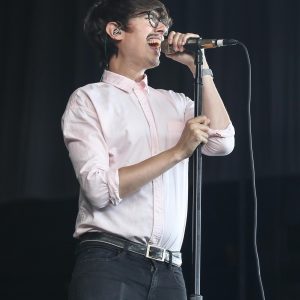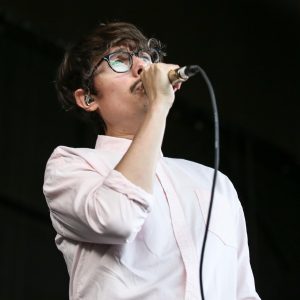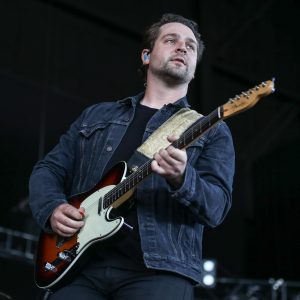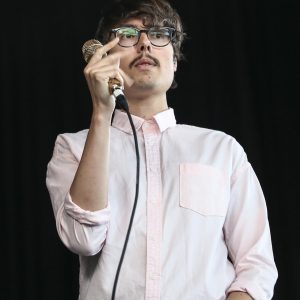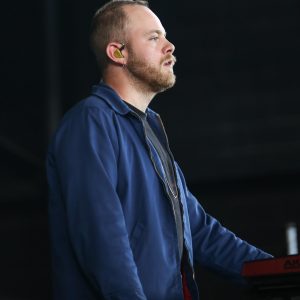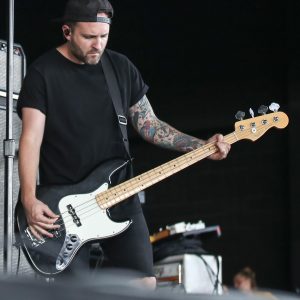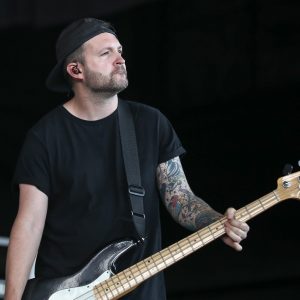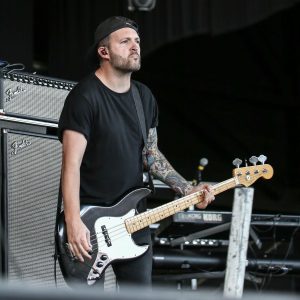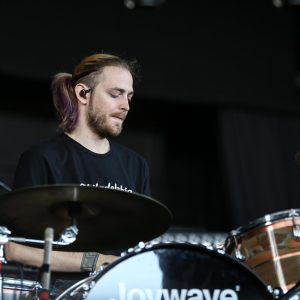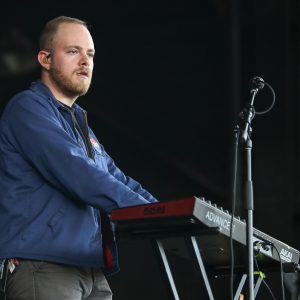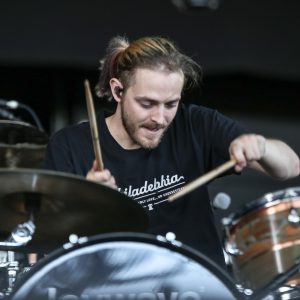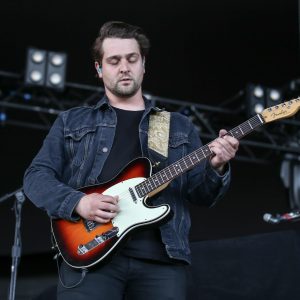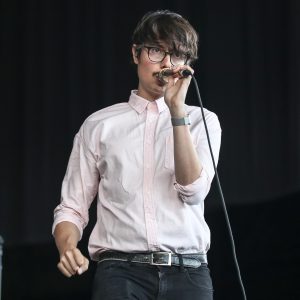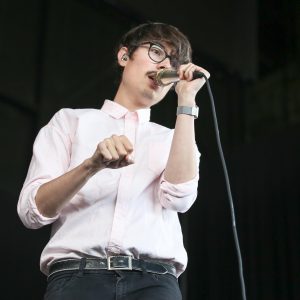 After JoyWave, another band who seemed to get more and more popular because of their catchy lyrics and their upbeat performance, Misterwives showed up and absolutely nailed their set, without a doubt. Lead vocalist Mandy Leed was bouncing around all over the stage with nothing but a huge smile on her face, as well as her band members who seemed just as into it as she was. Of course being the opening band you don't get much time but Misterwives made sure they got everyone in the crowd off their feet. Only seven songs to squeeze in before Walk The Moon takes the stage, Misterwives made sure to play a few of not only their most popular hits but a few covers as well. Some songs on the set list were Machine, Reflections and the song Leed wrote for her fiancé/bandmate Drummer Boy. The cover songs Misterwives threw into the mix were Dreams by the Cranberries and Oh Love/Survivor by Destinys Child.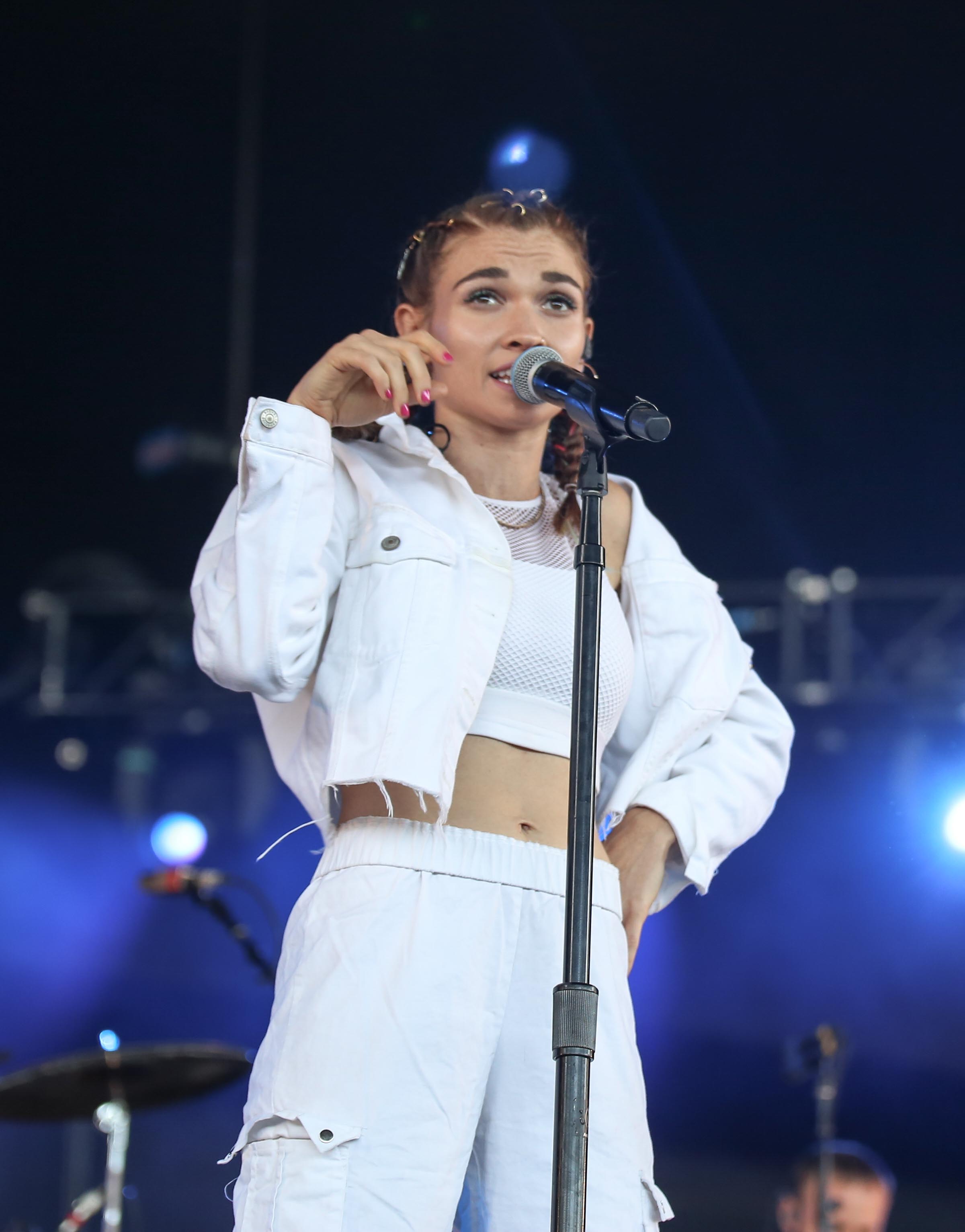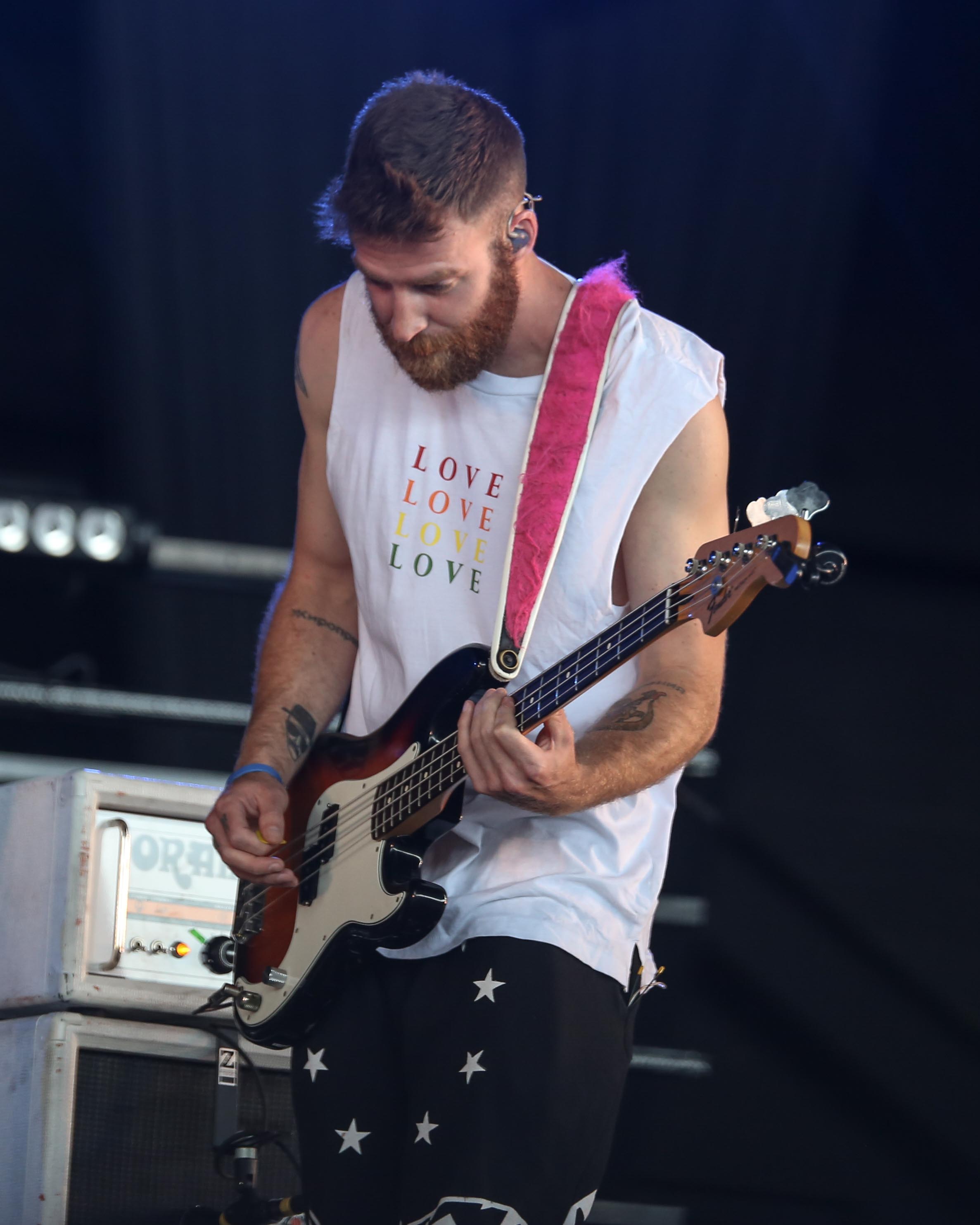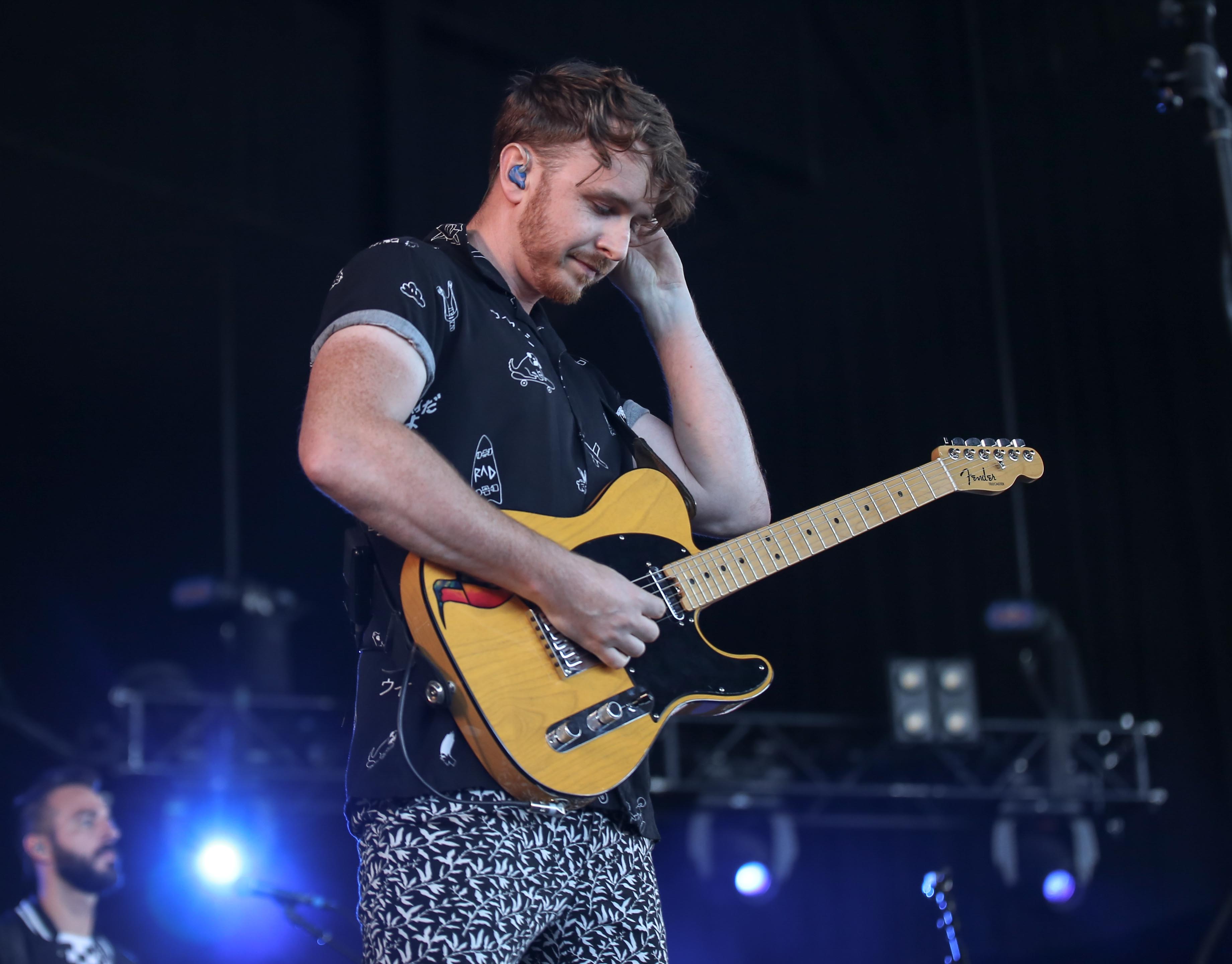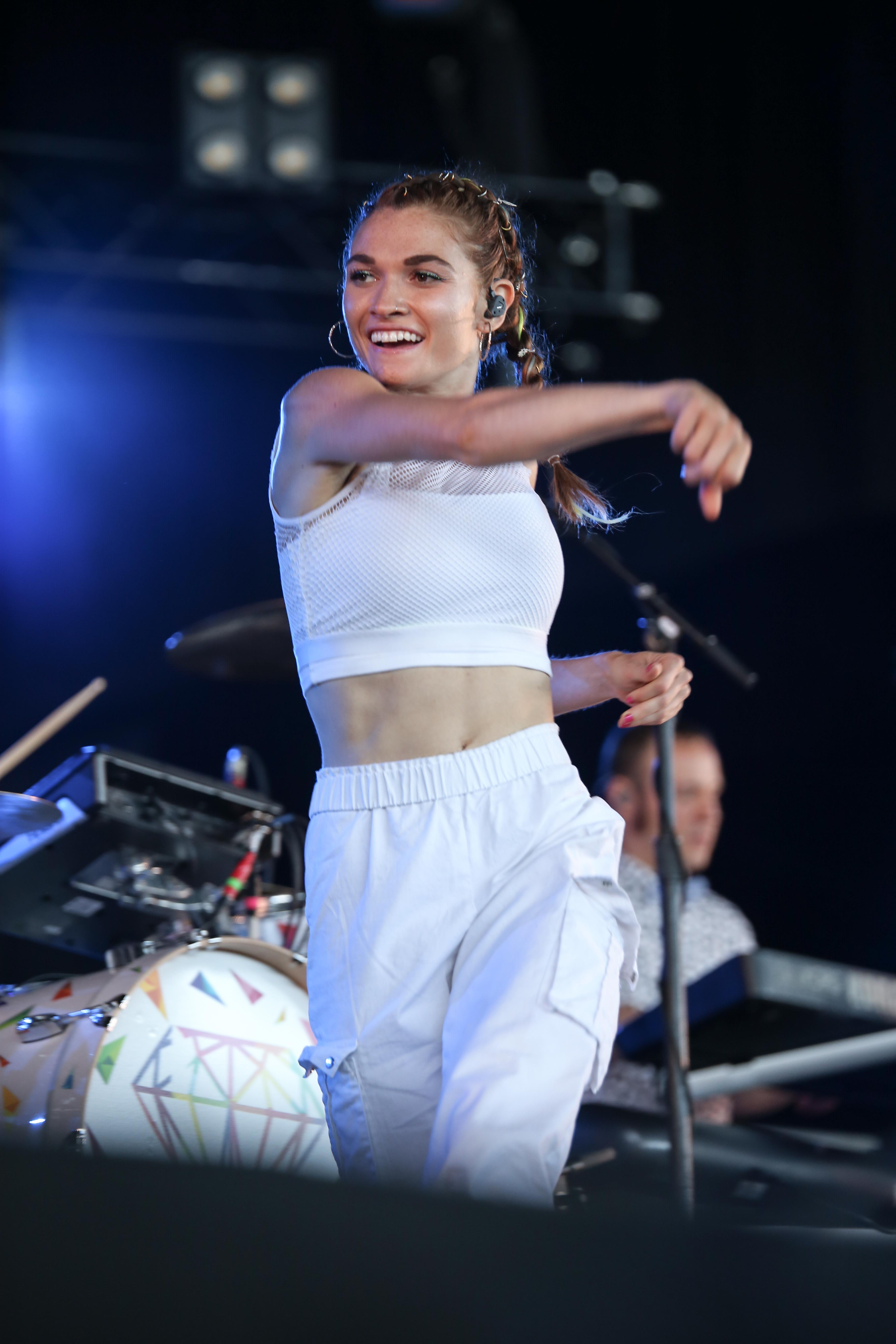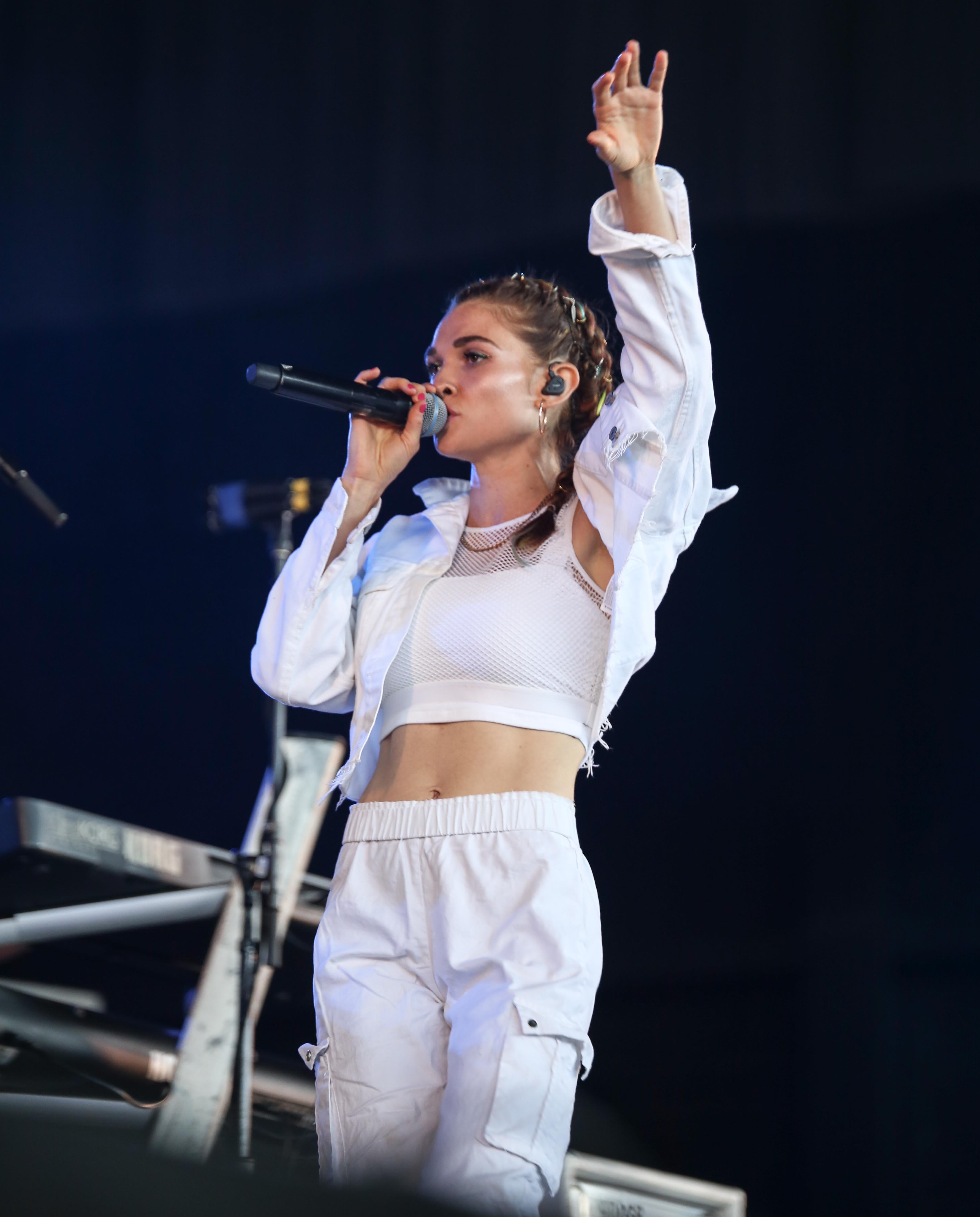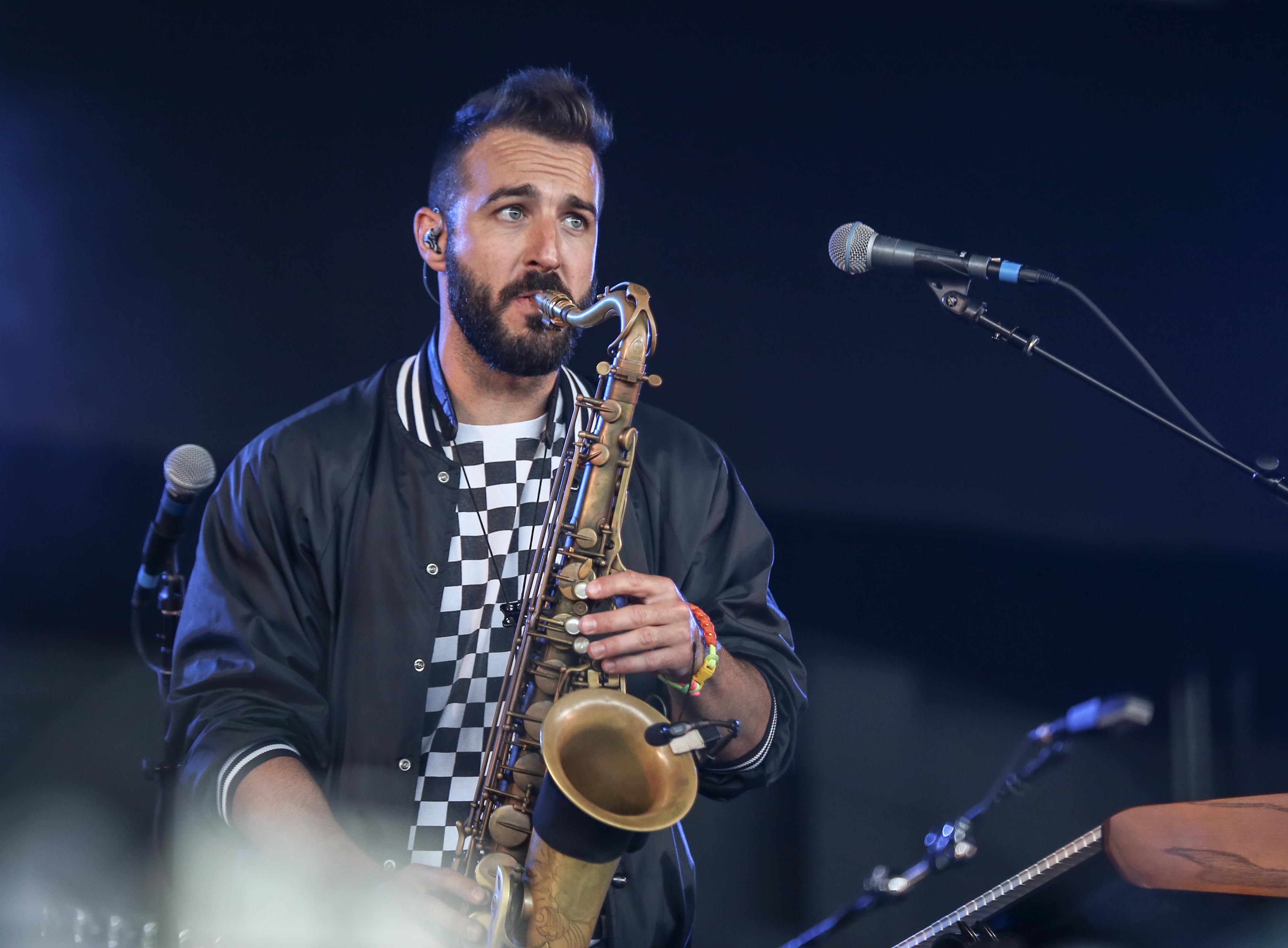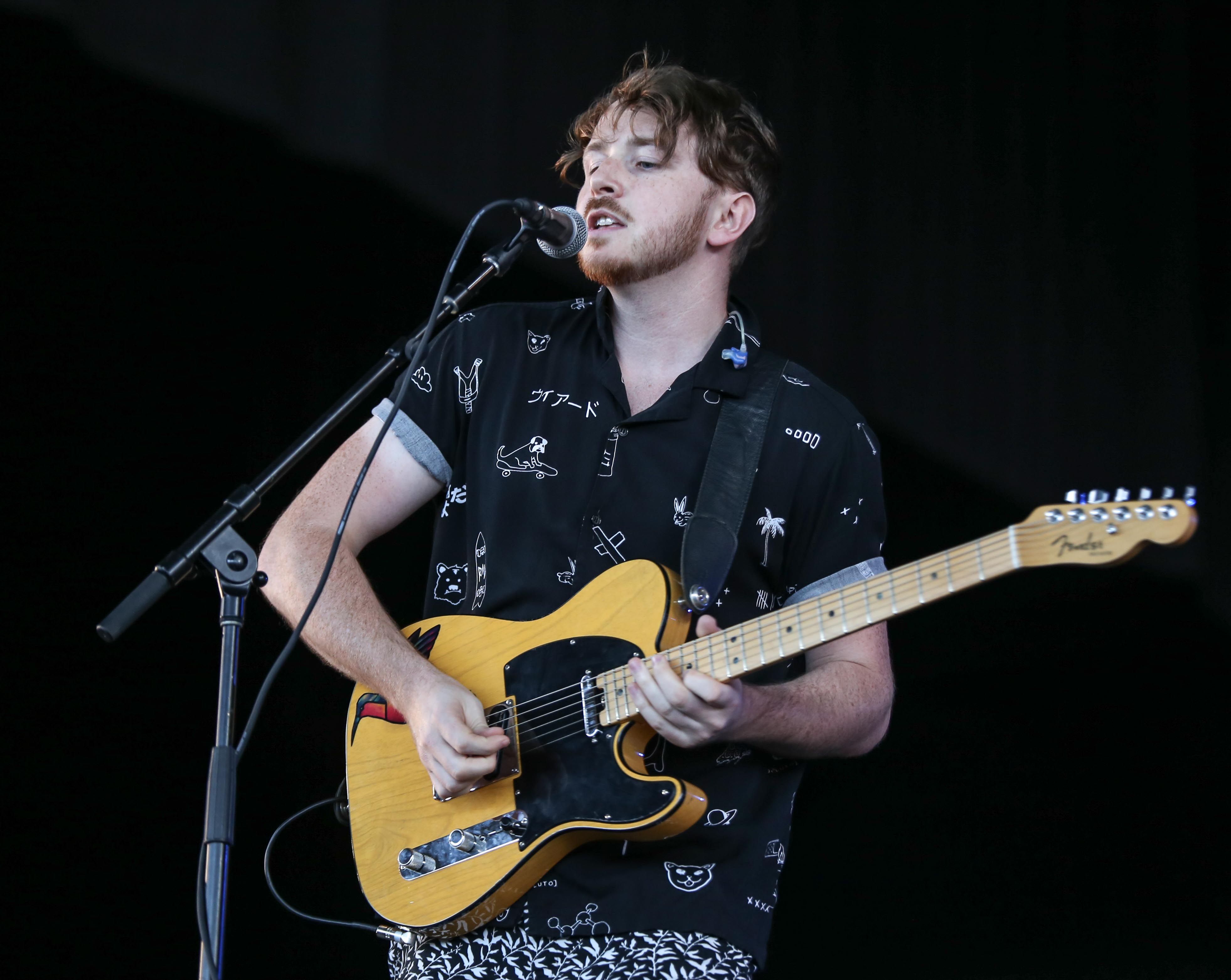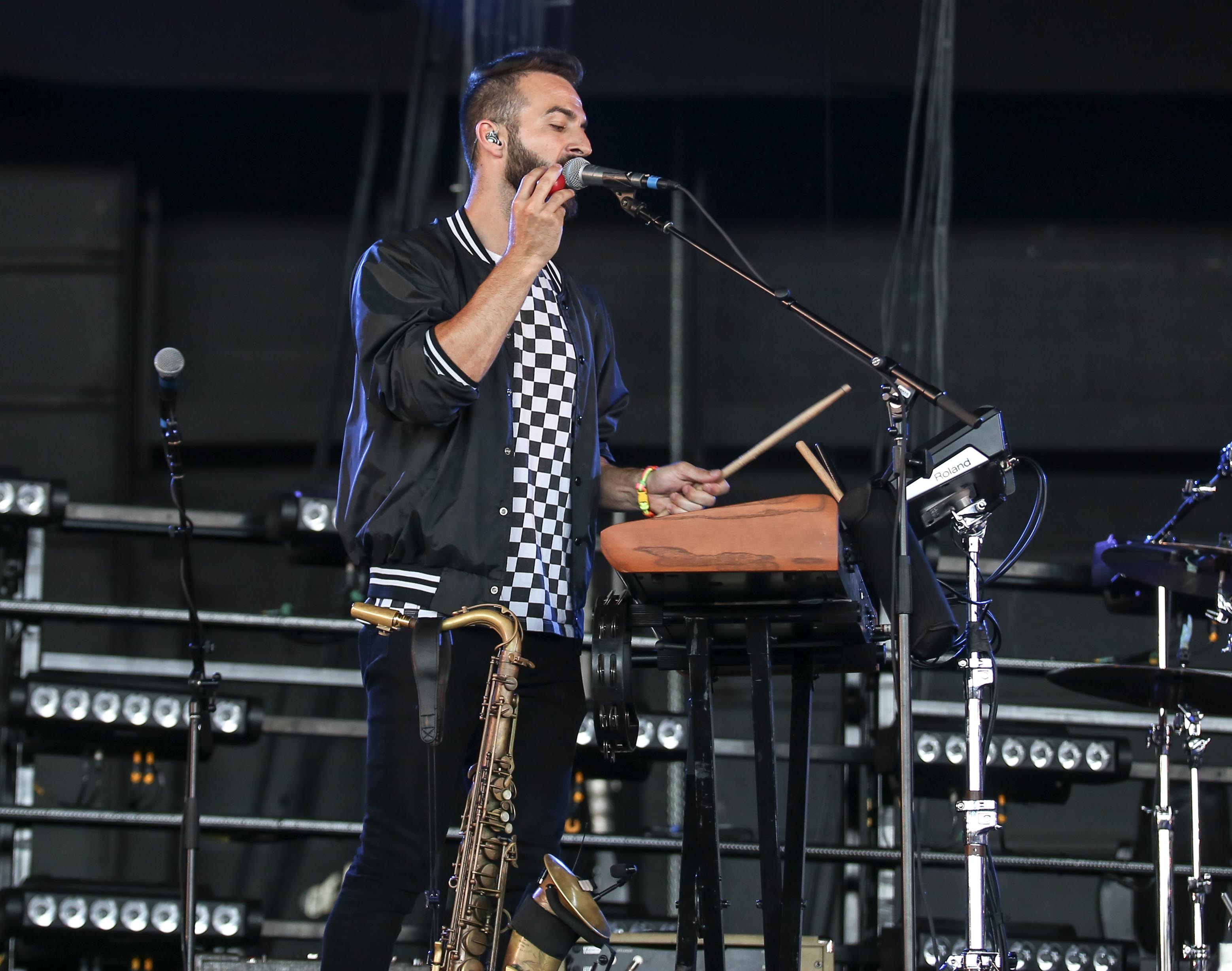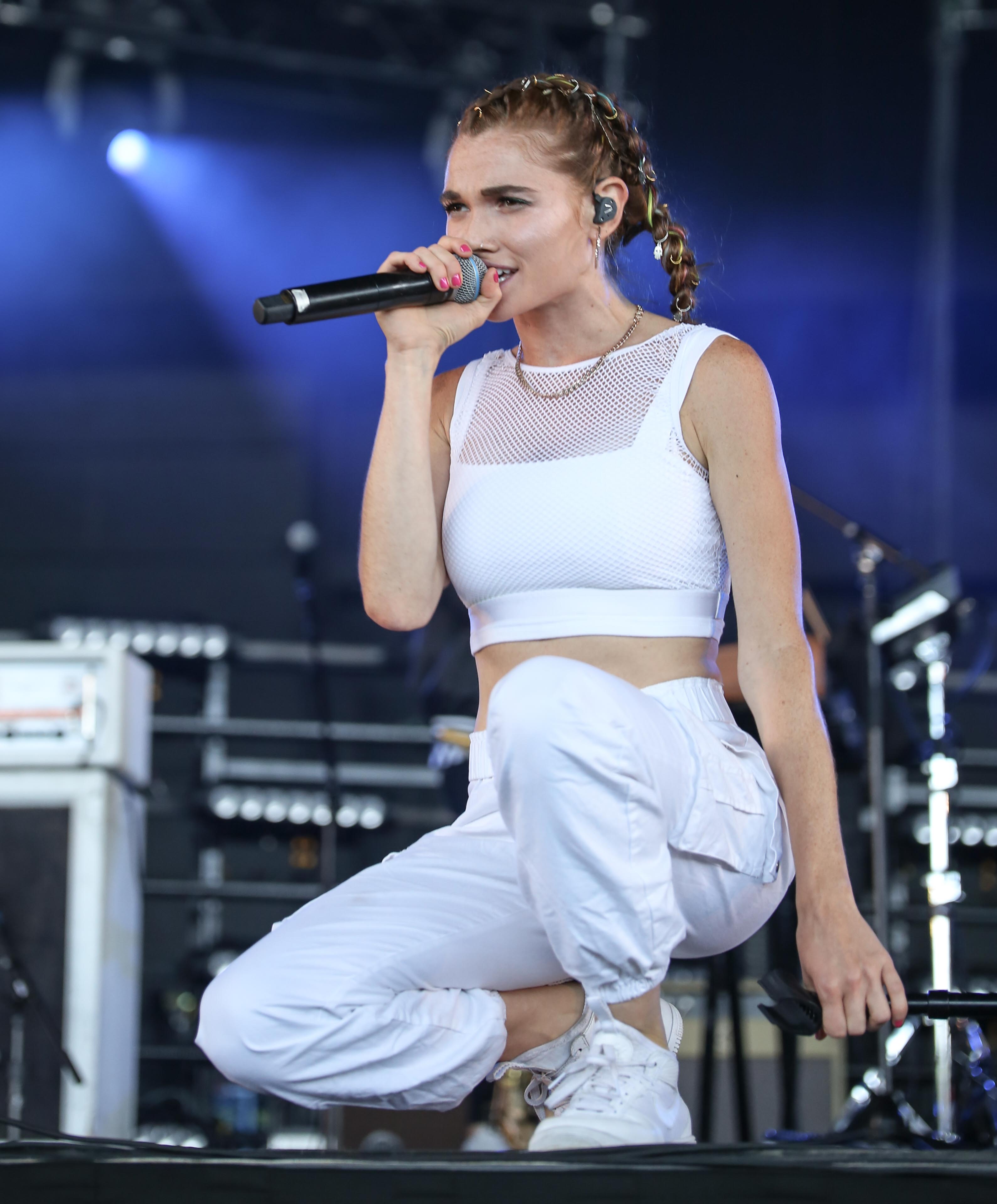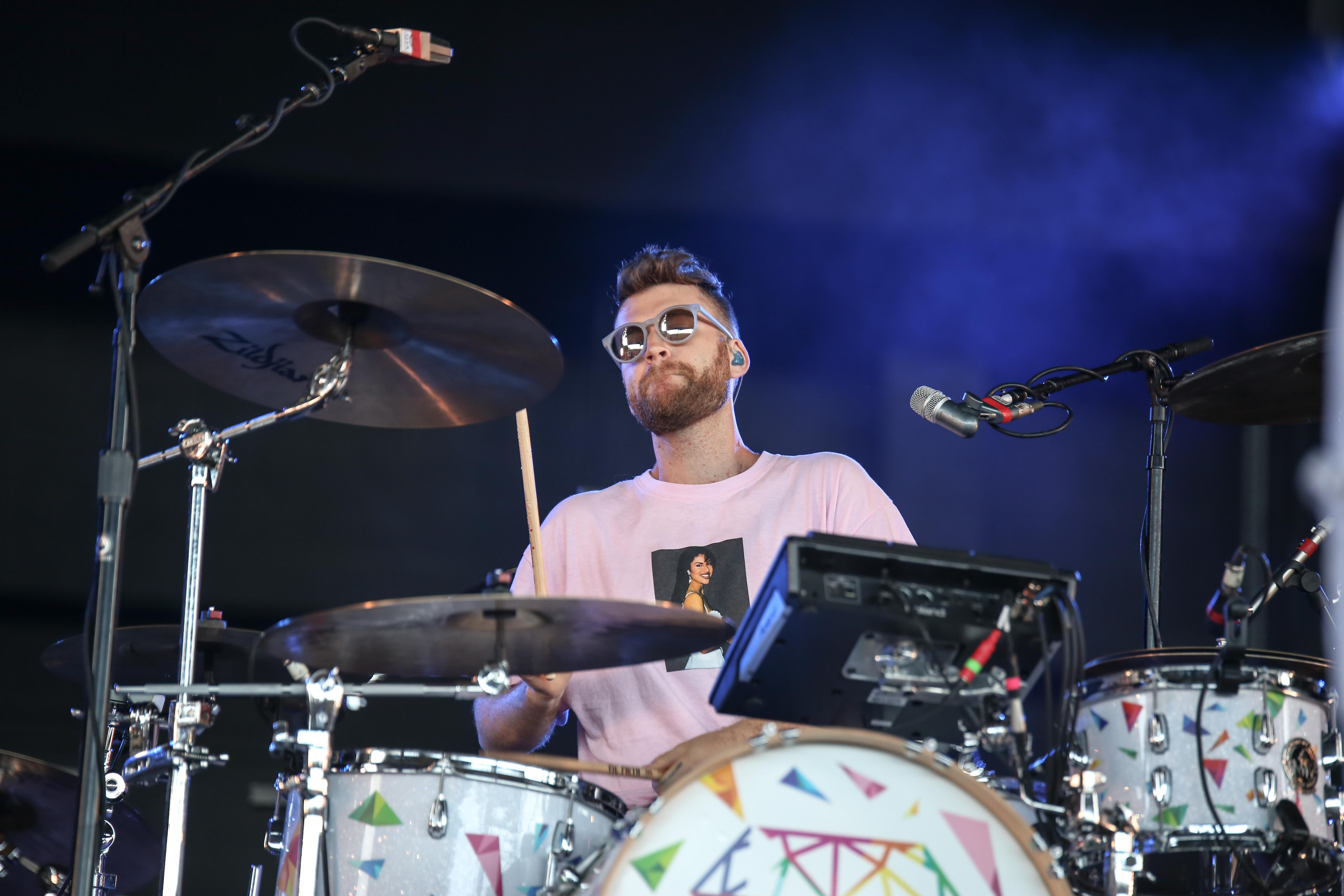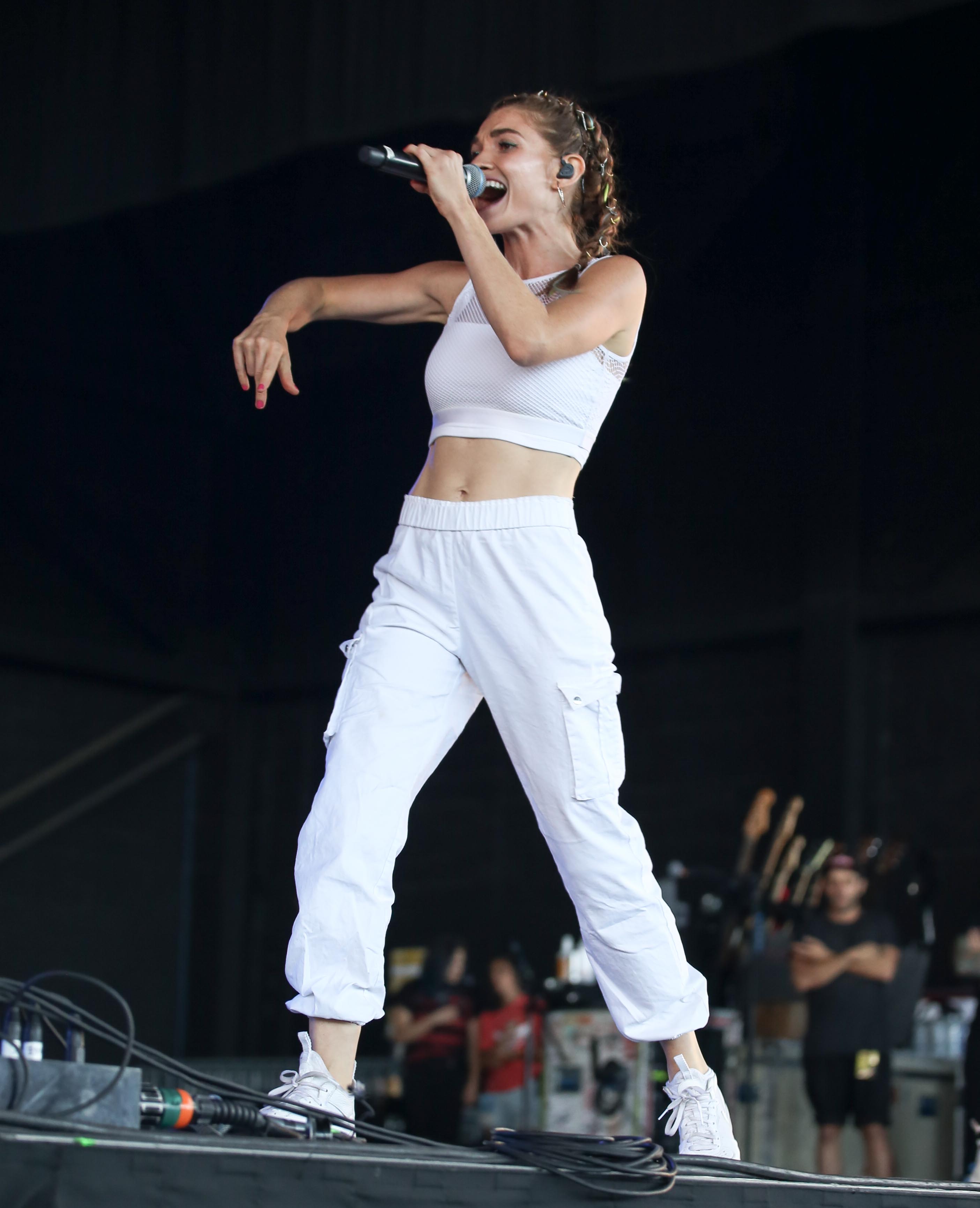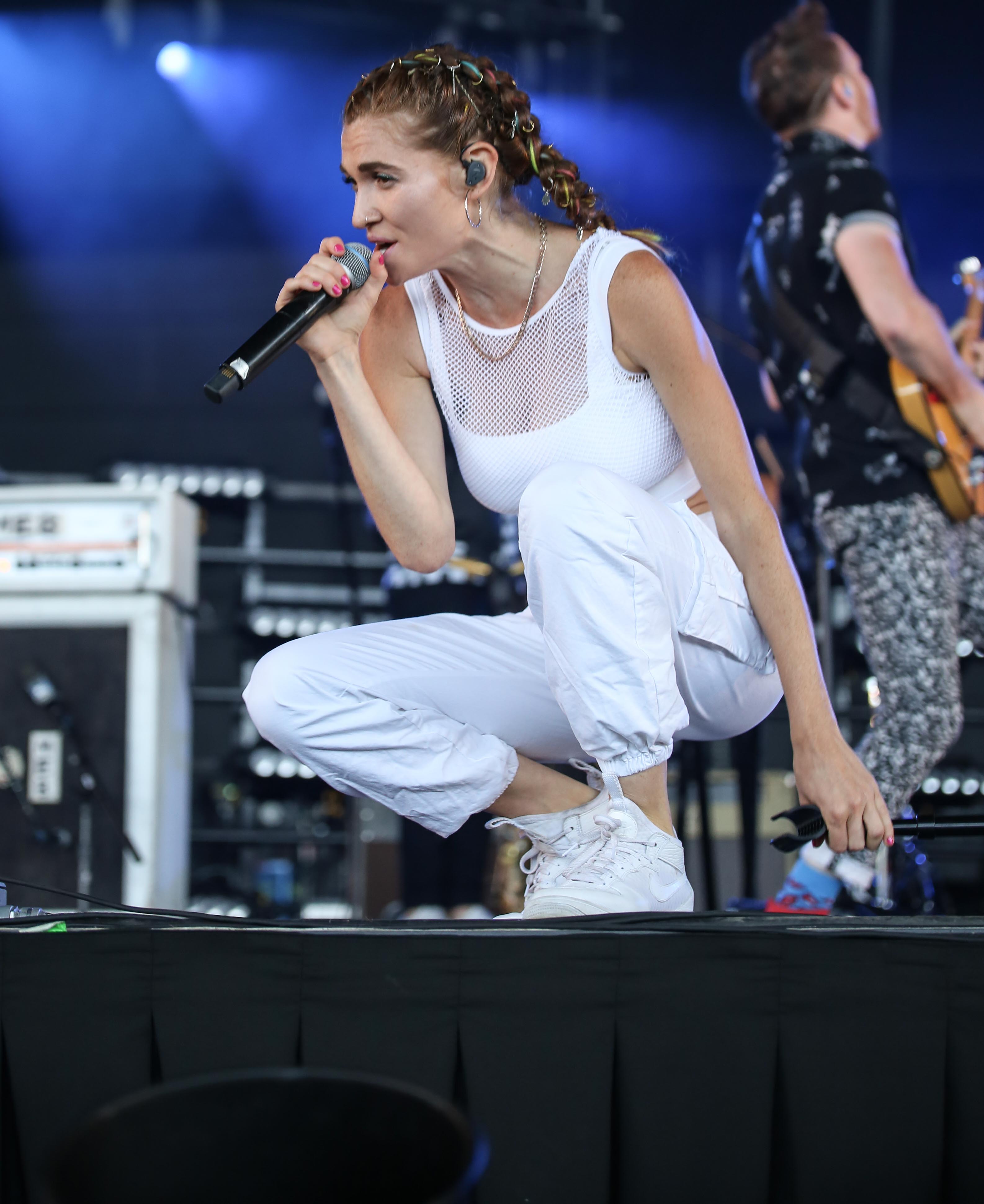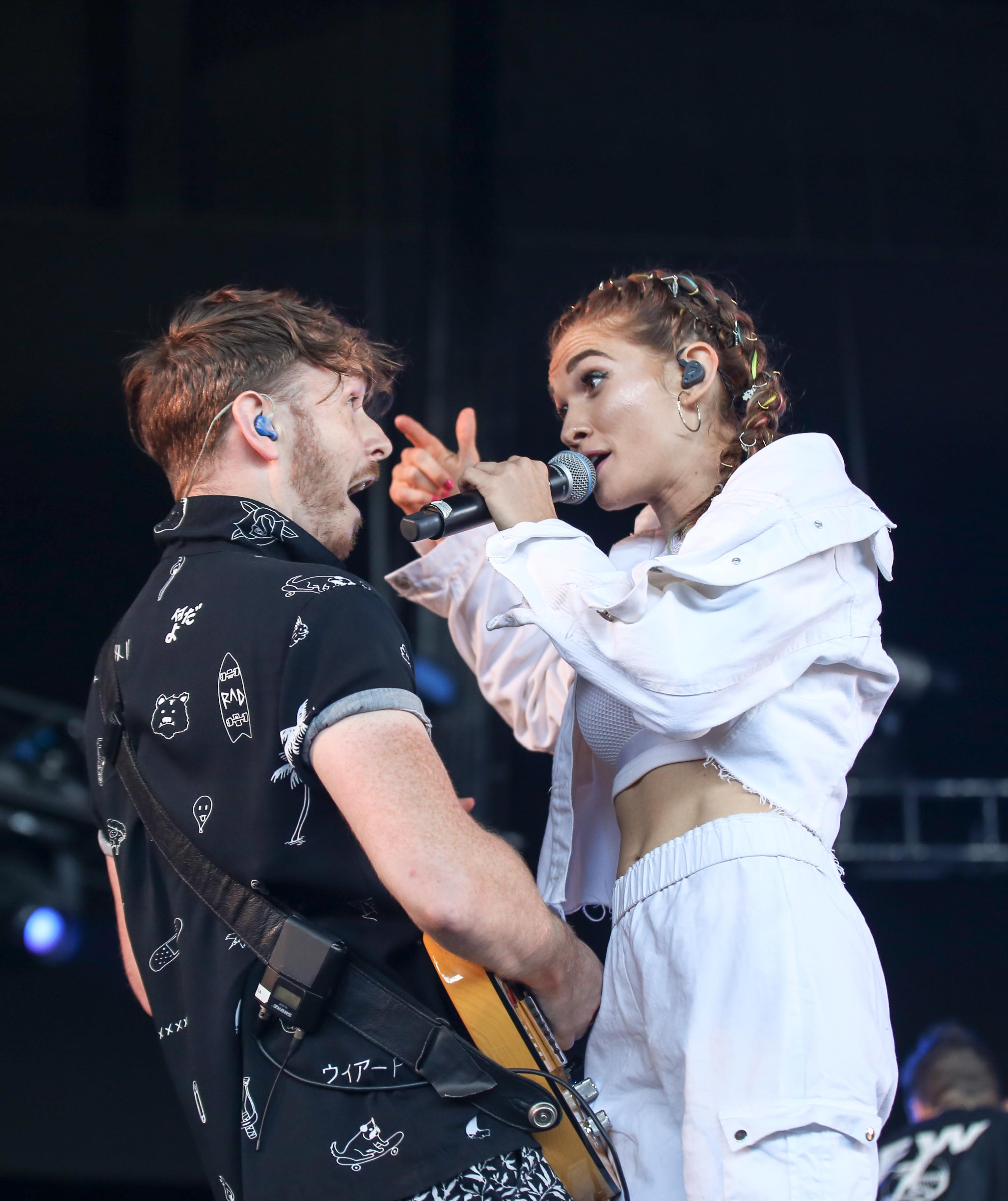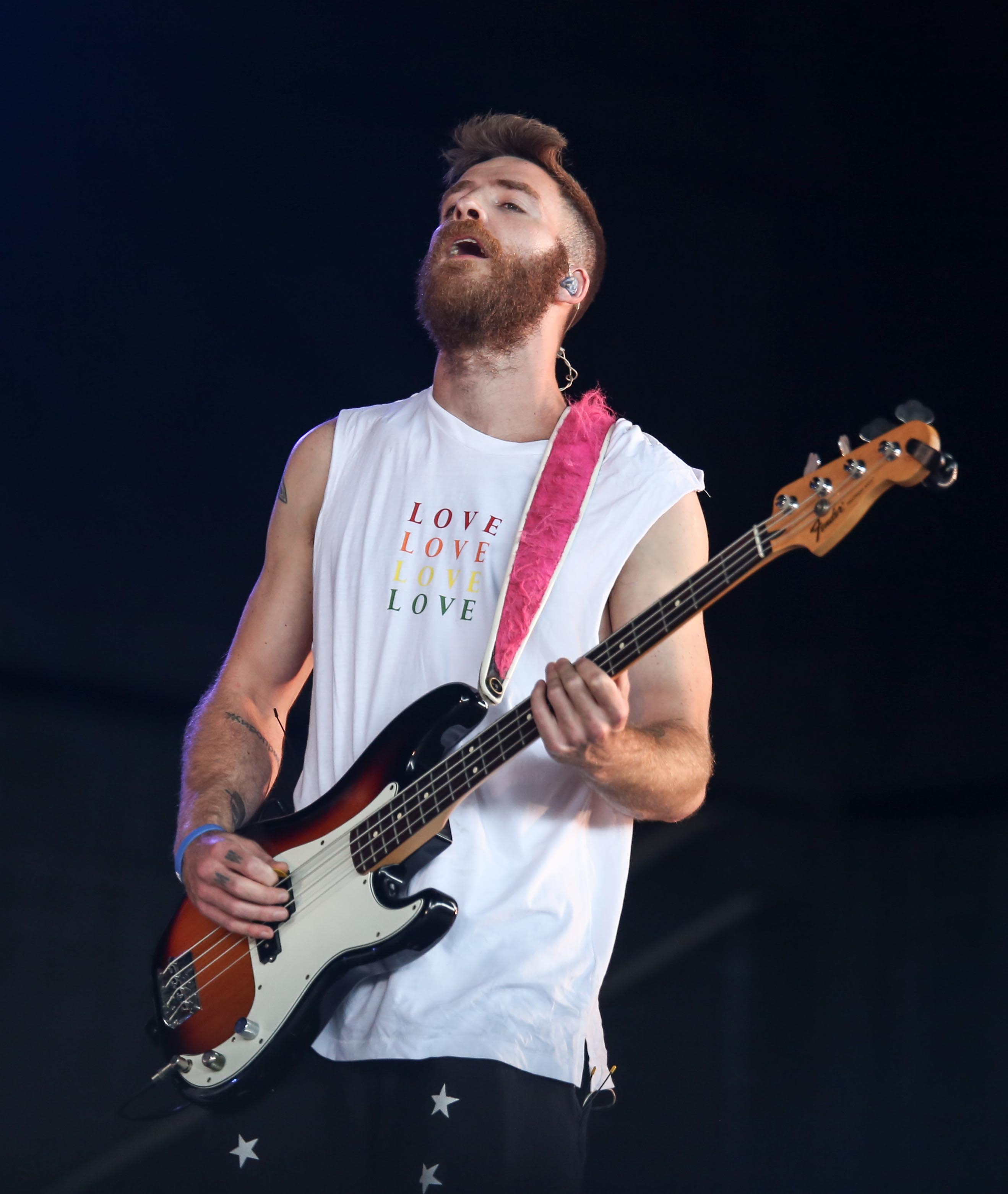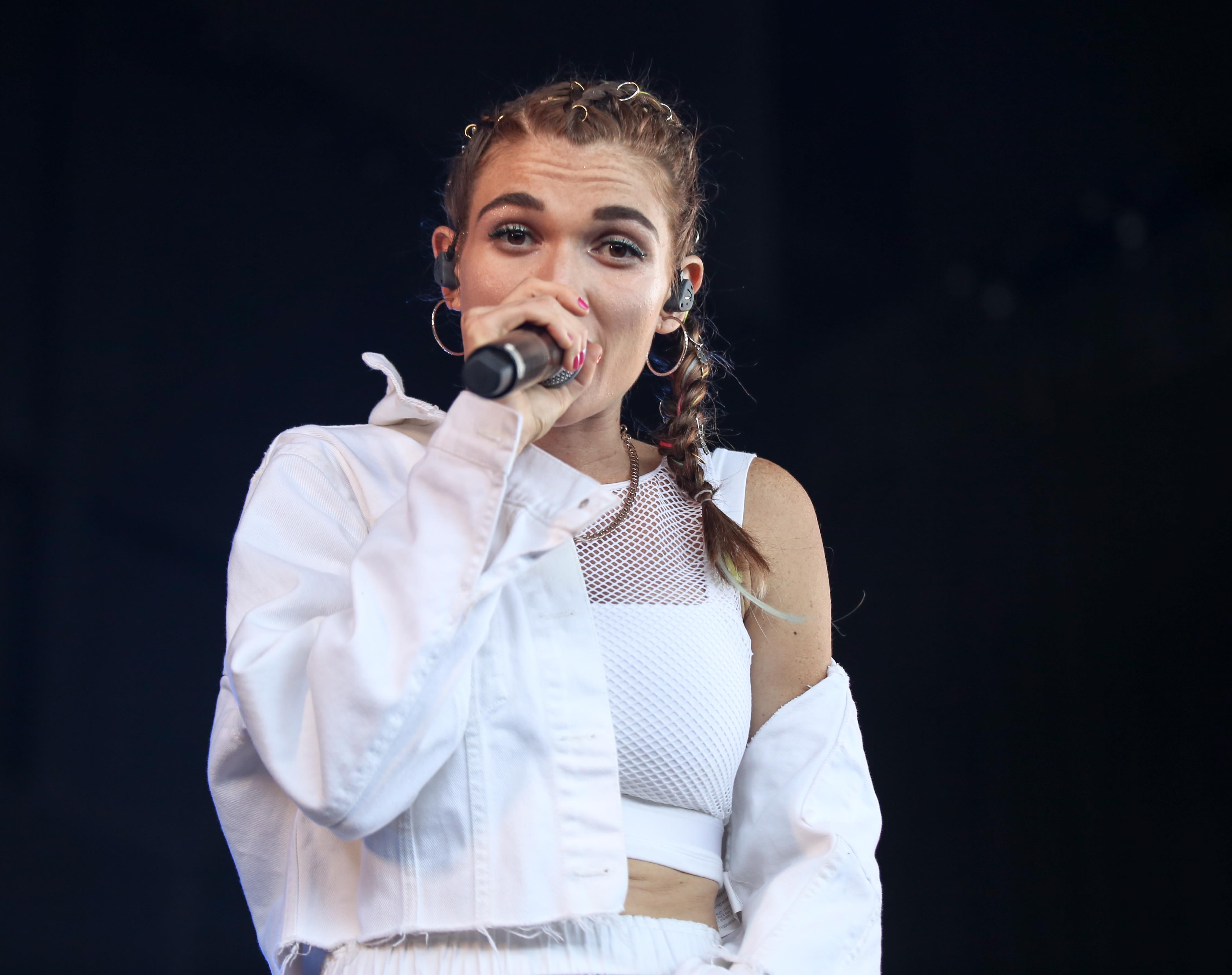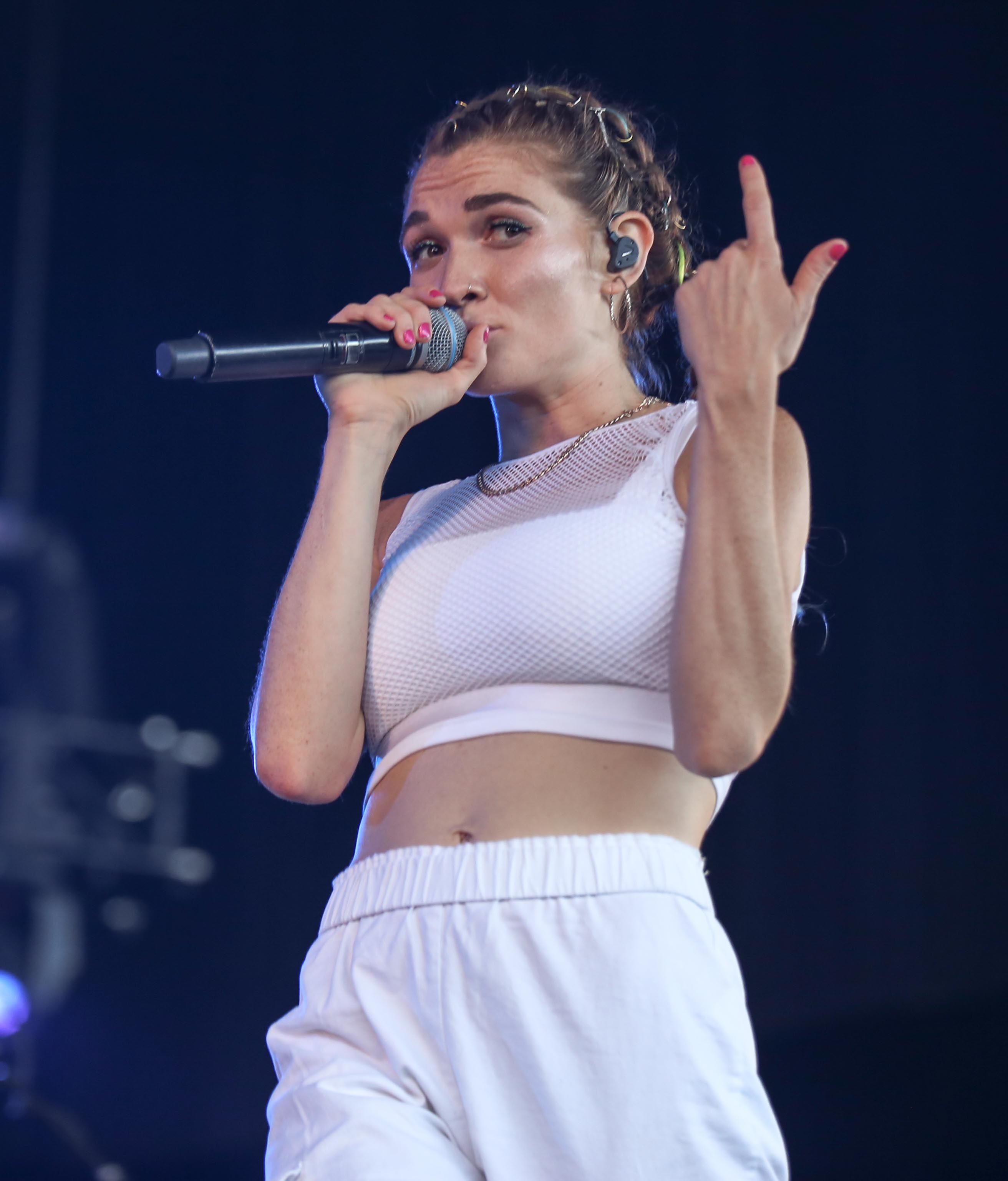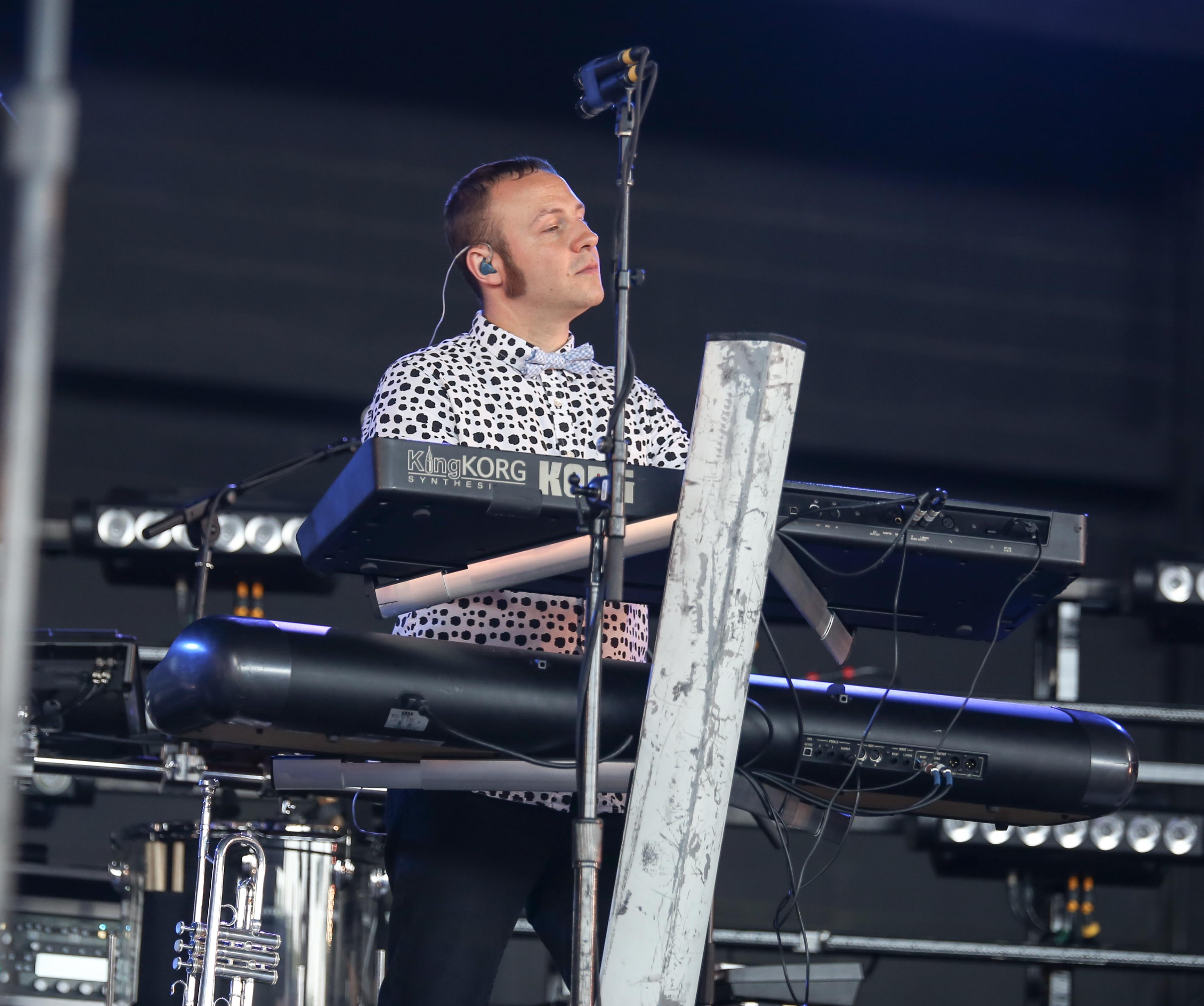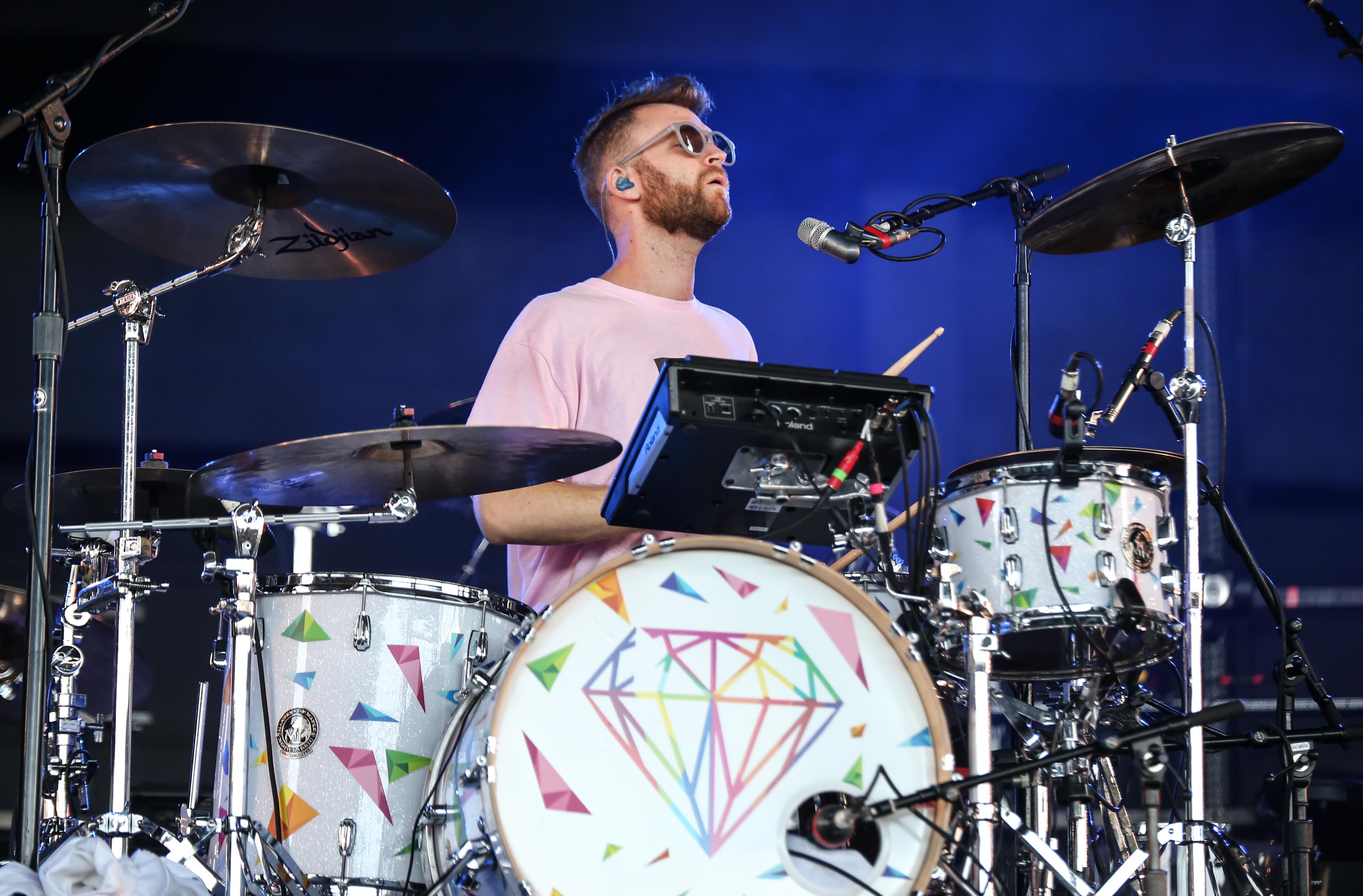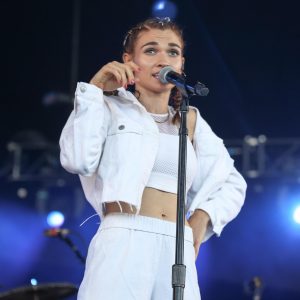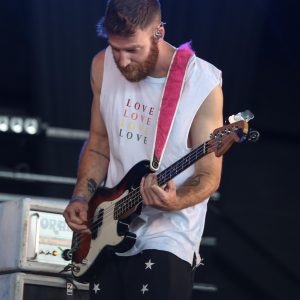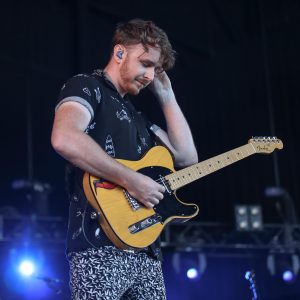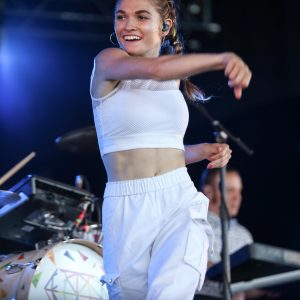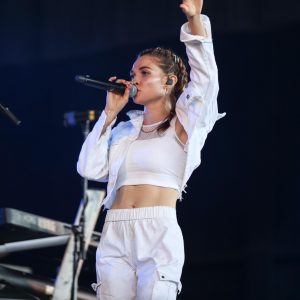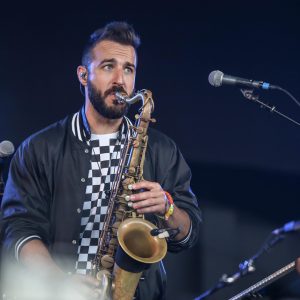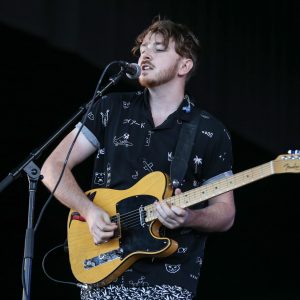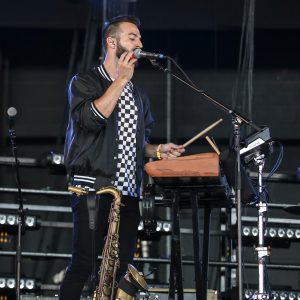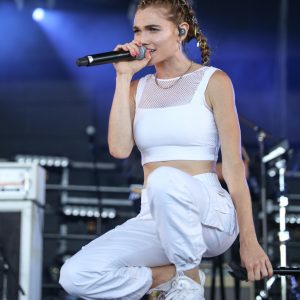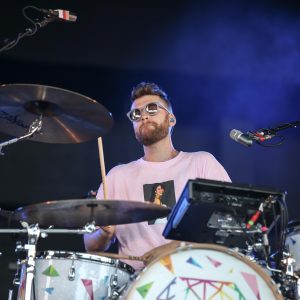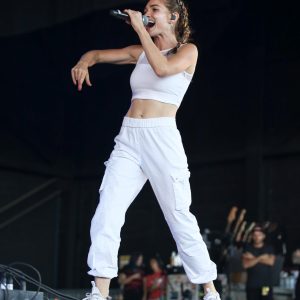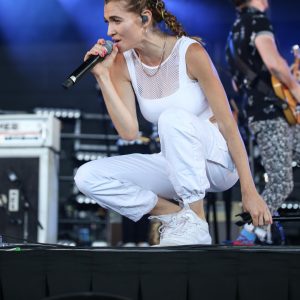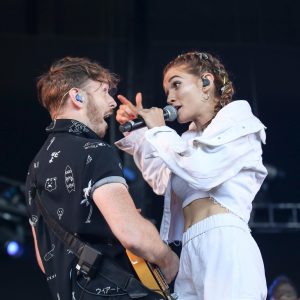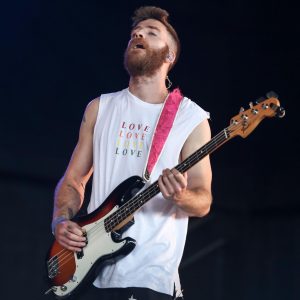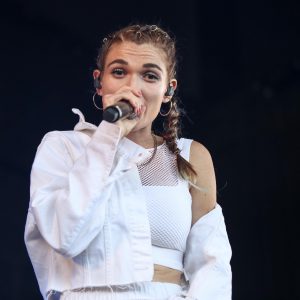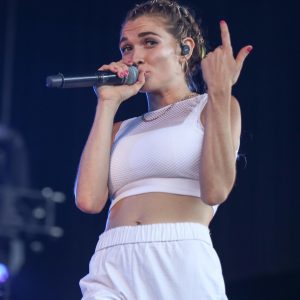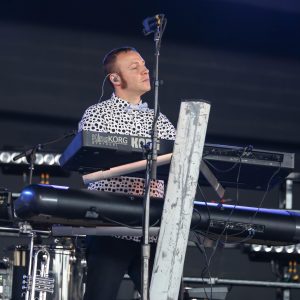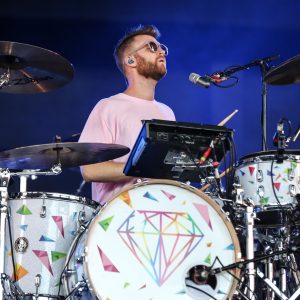 After two great sets from JoyWave & Misterwives, one of the "first" bands that I got to photograph back in 2014, Walk The Moon took the stage. The crowd seemed to be filling in more and began to grow louder. The band took the stage with such a positive vibe as they opened their set with One Foot. The bands energy on stage was absolutely at its fullest, the guys all got lost within the music and just played their hearts out. Earlier in the year they were on their biggest headlining tour to date and we got to cover that so being able to see that and them open up for a pretty solid band like Thirty Seconds To Mars obviously shows their growth as a band. Plus their music is a non stop dance party. Walk The Moon had a eleven song setlist consisting of some older and new tunes of theirs. Some from their most recent records such as Different Colors and their radio hit Shut Up and Dance. Some older material they played included Portugal, Avalanche and their closing song Anna Sun.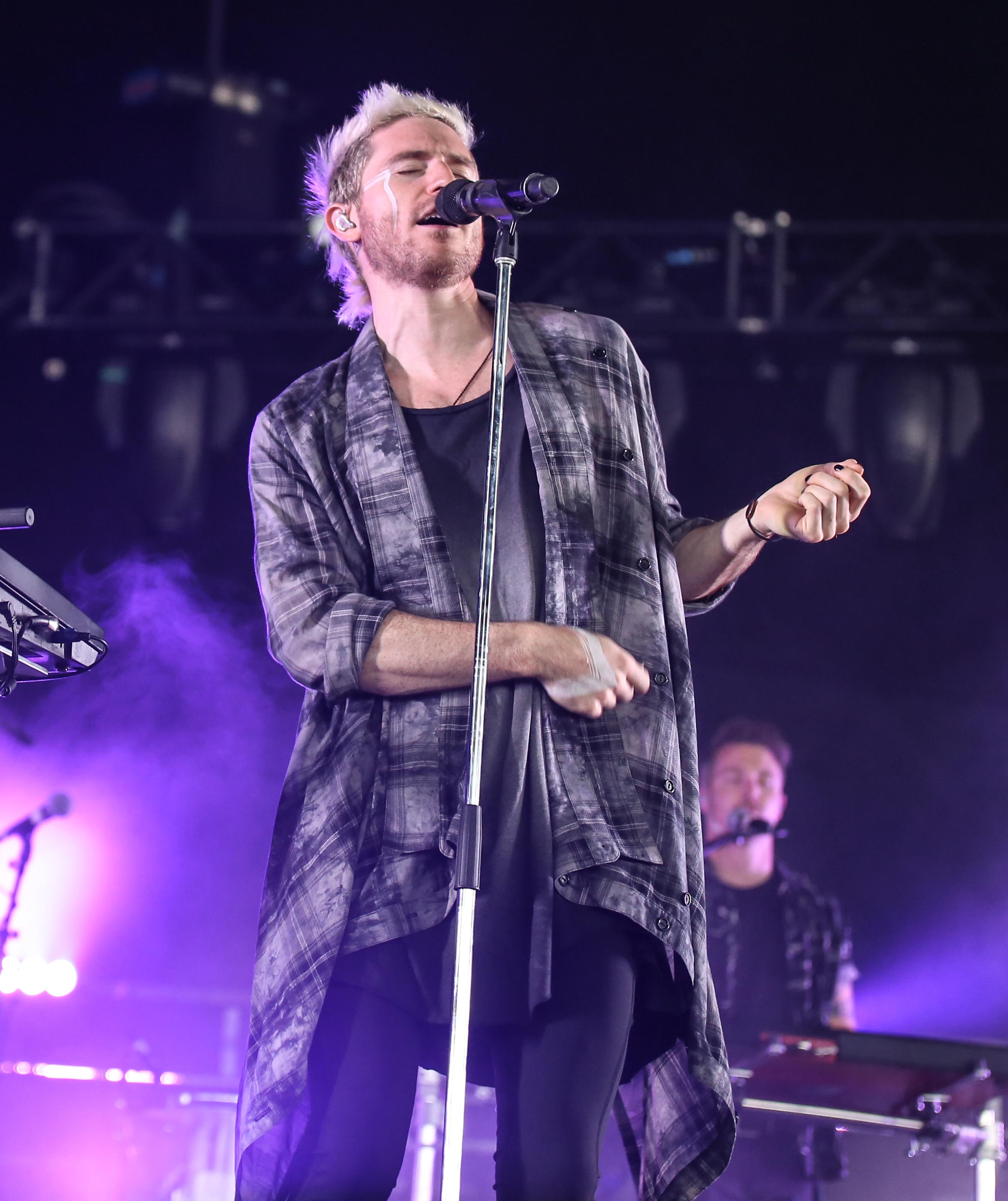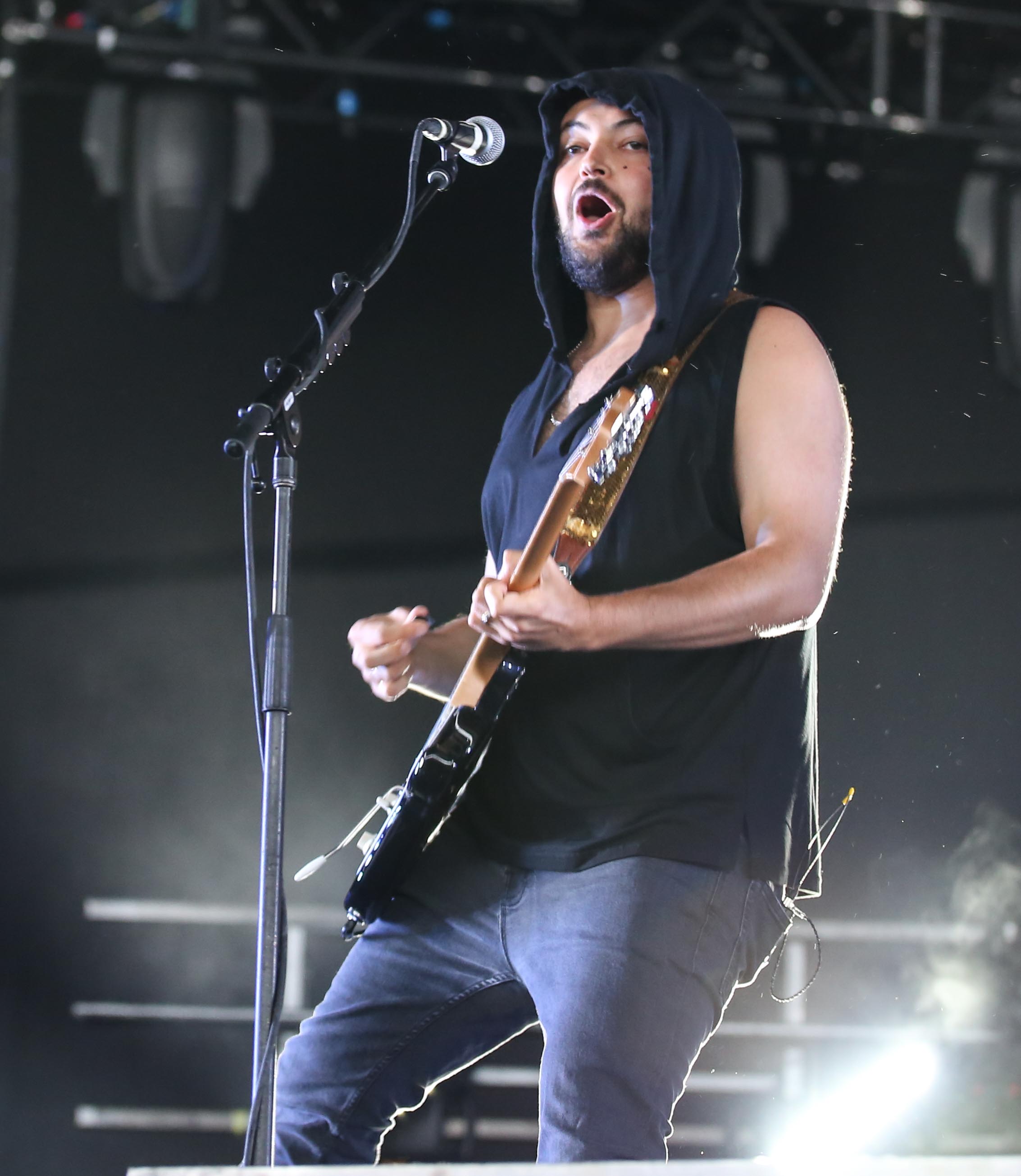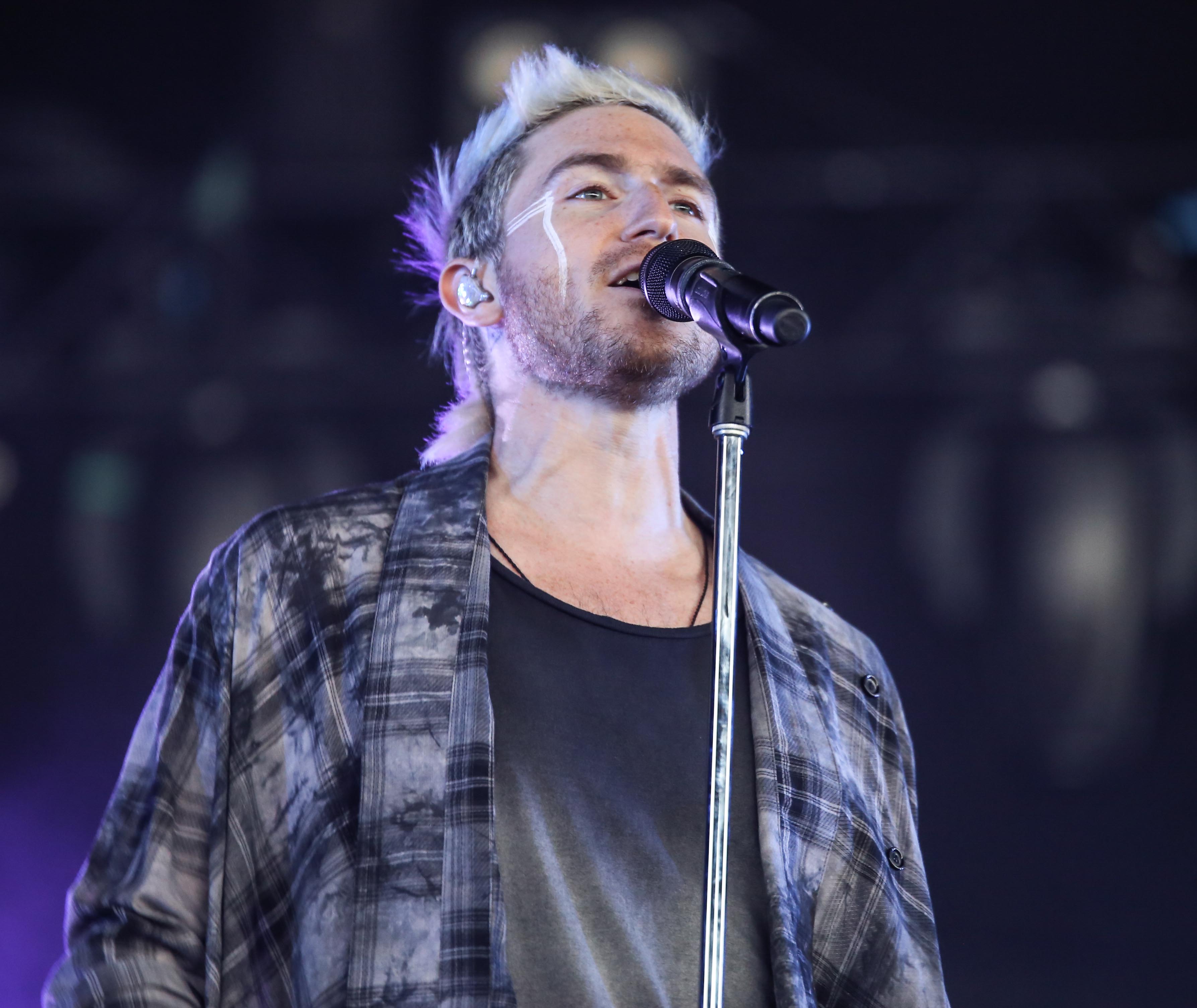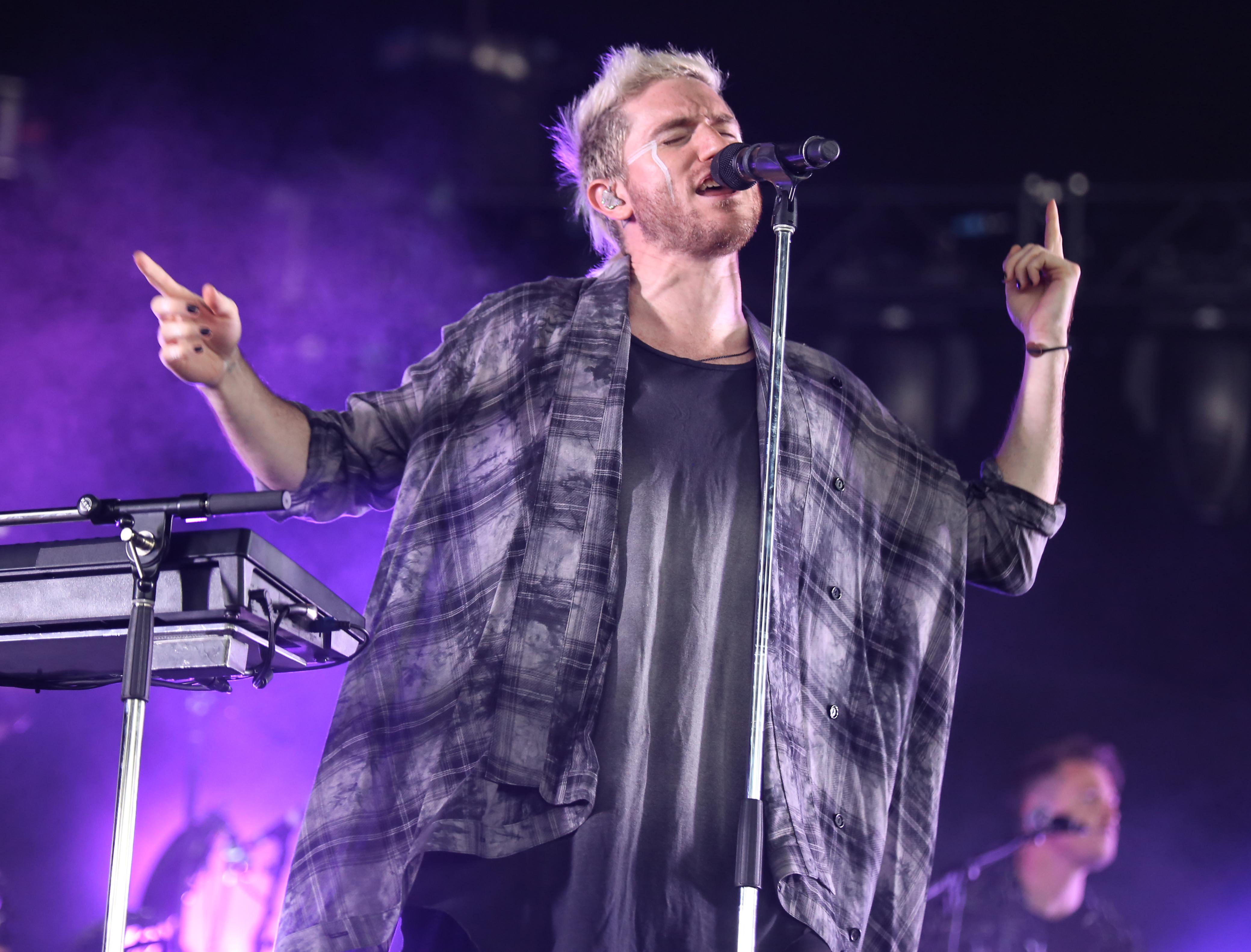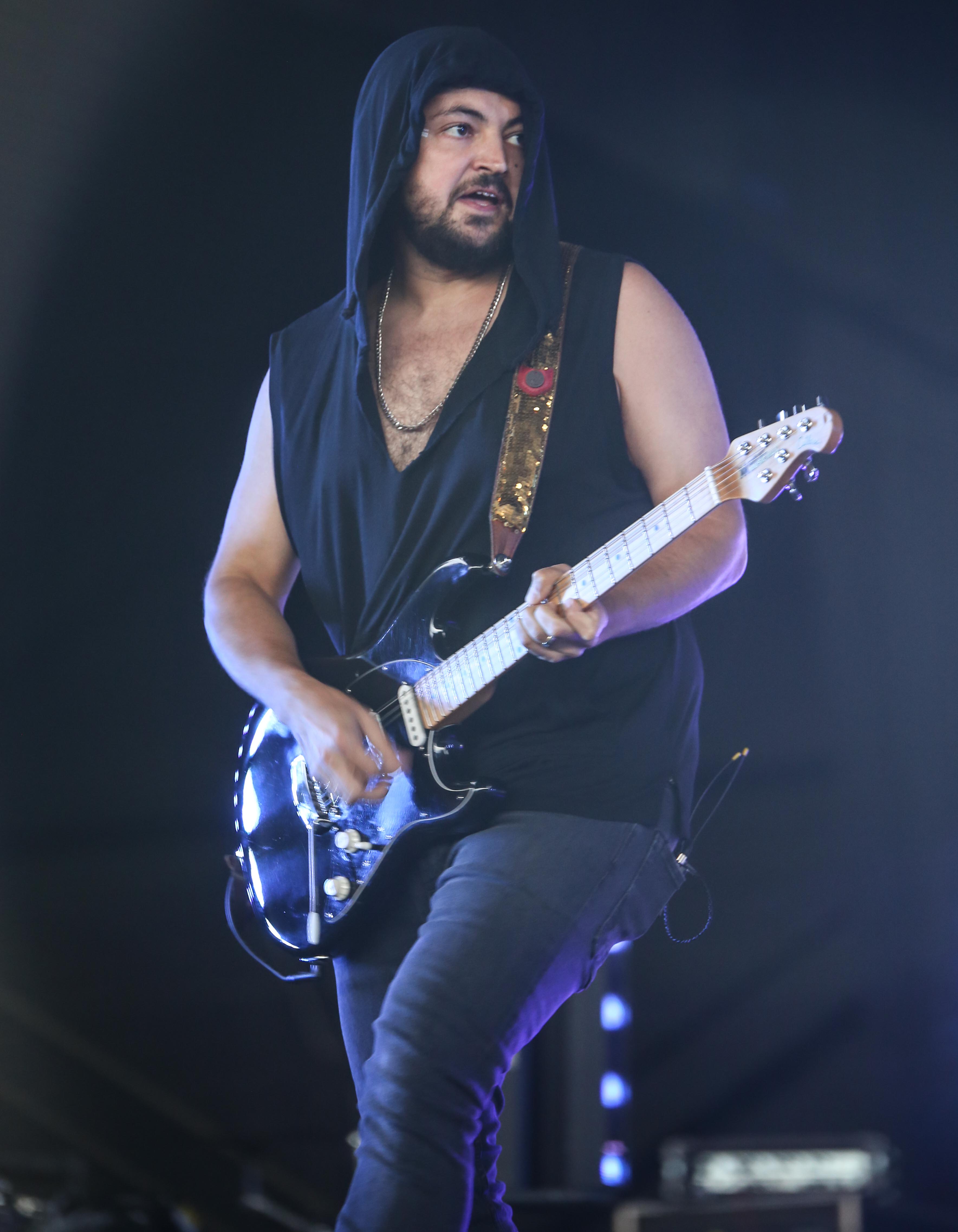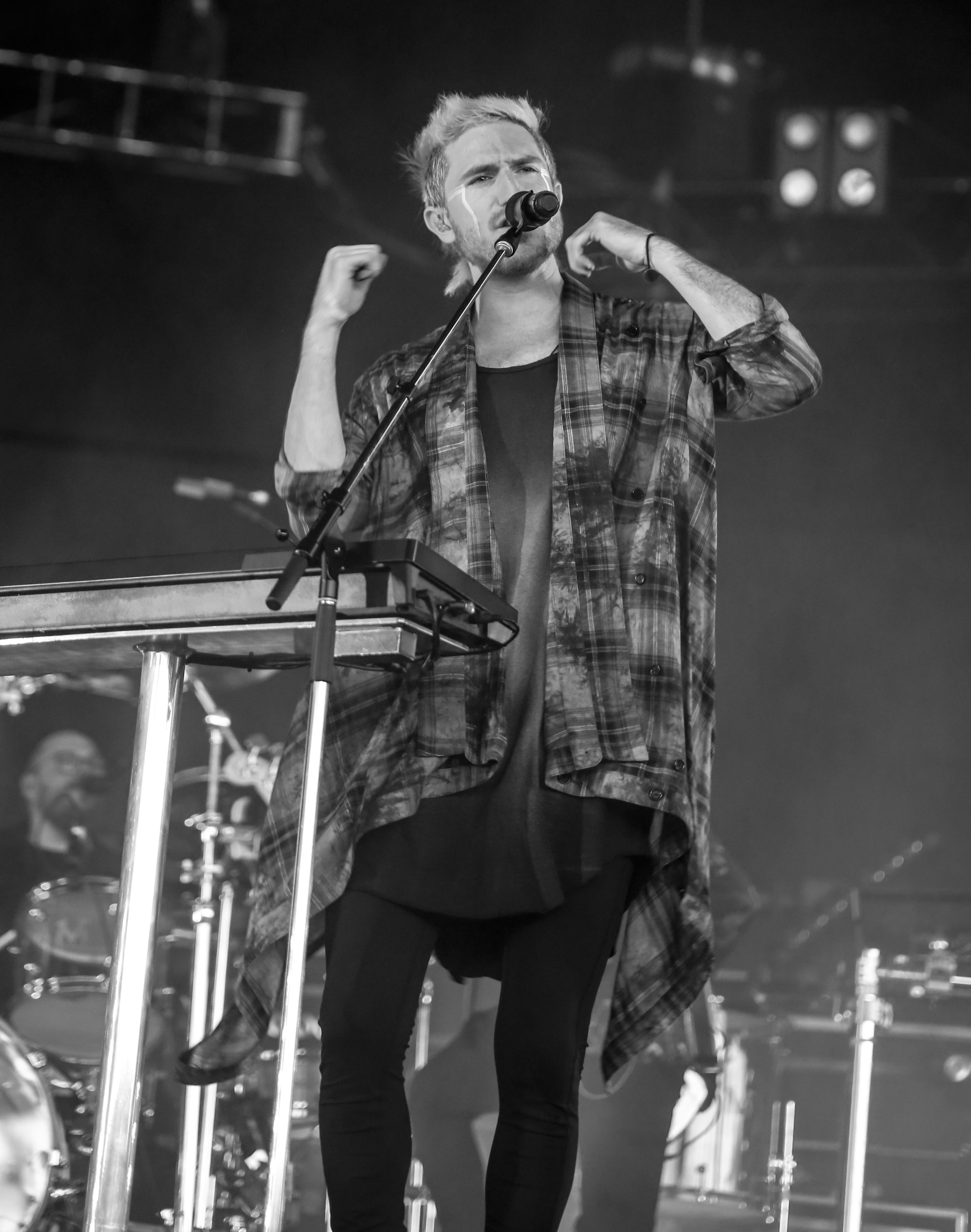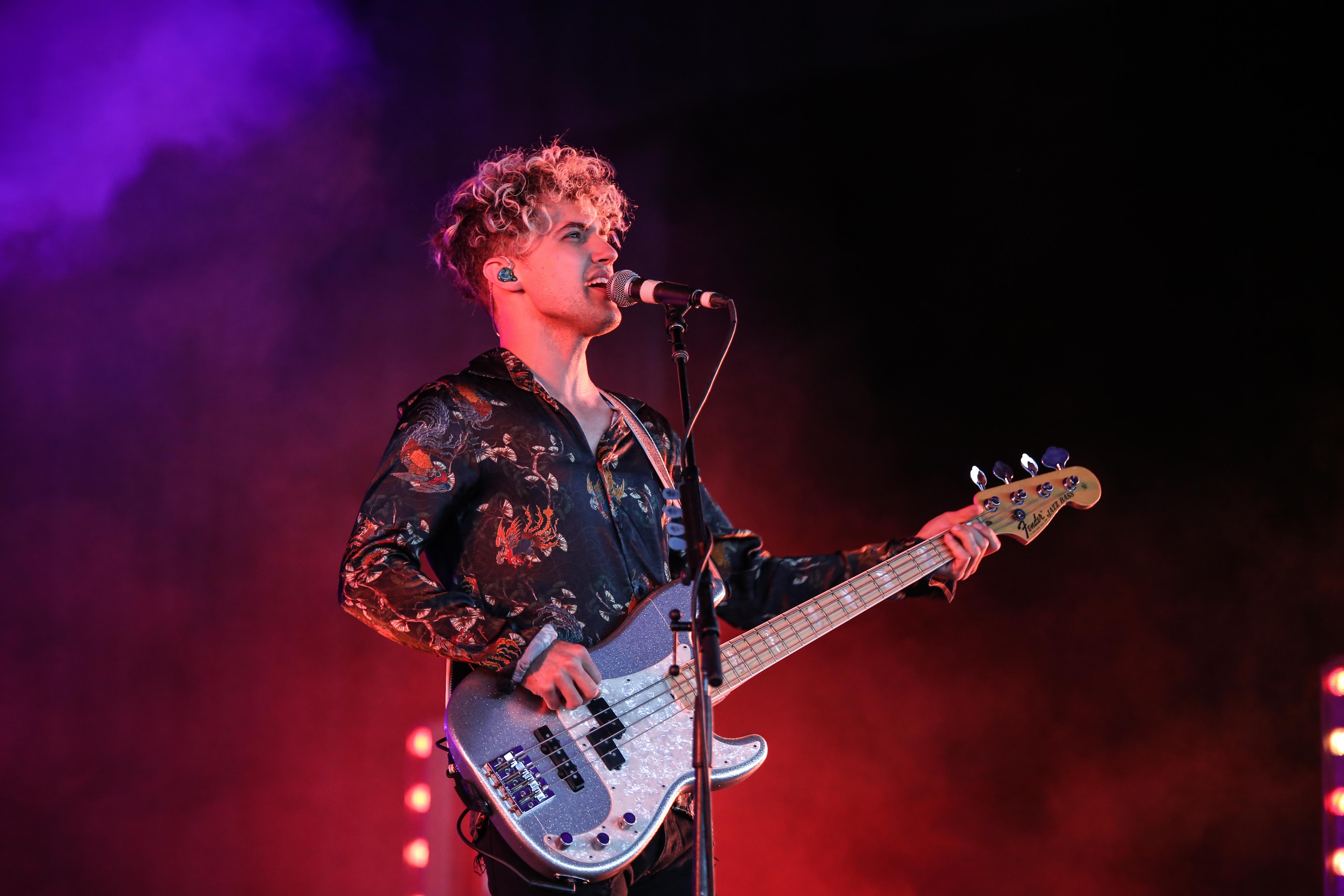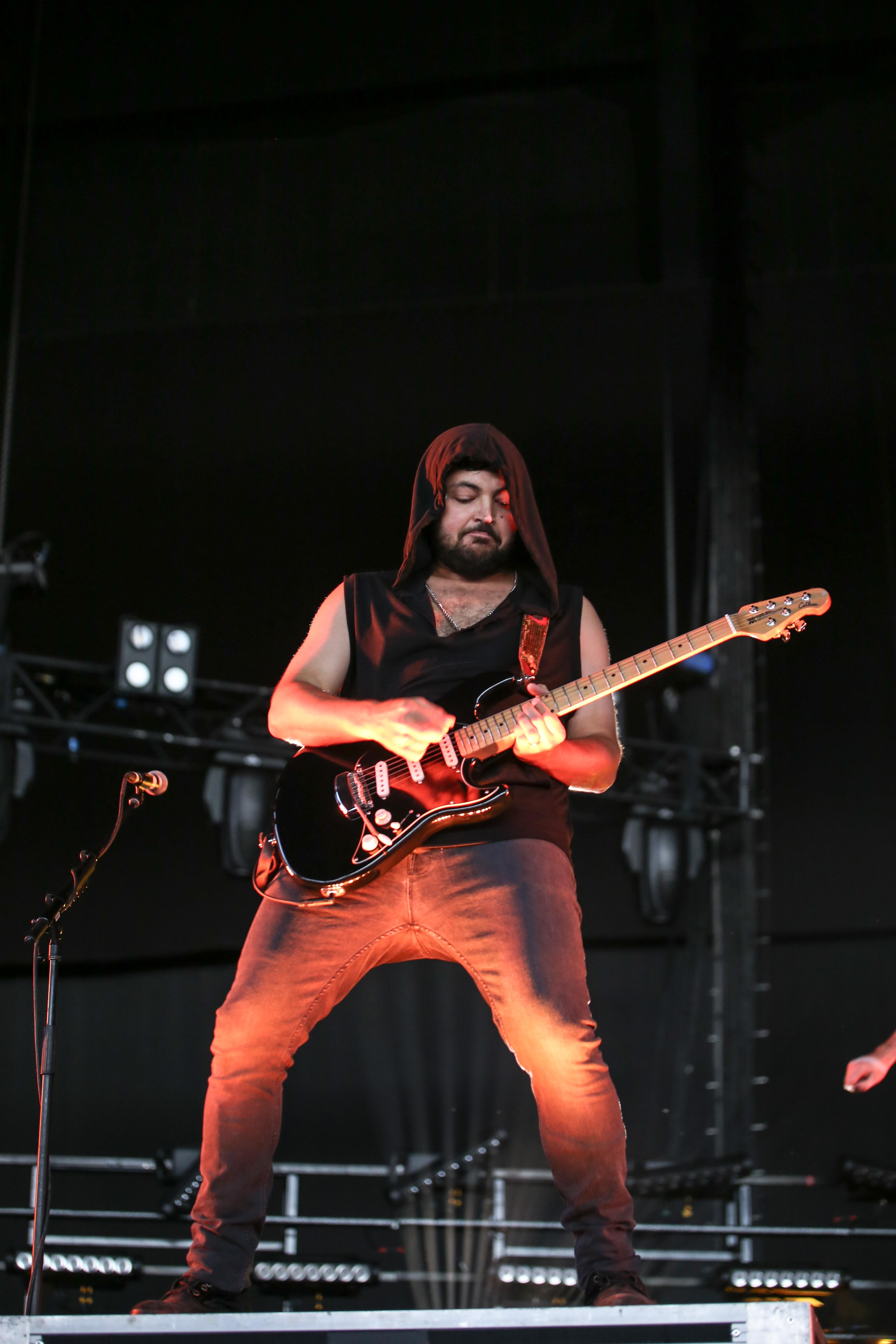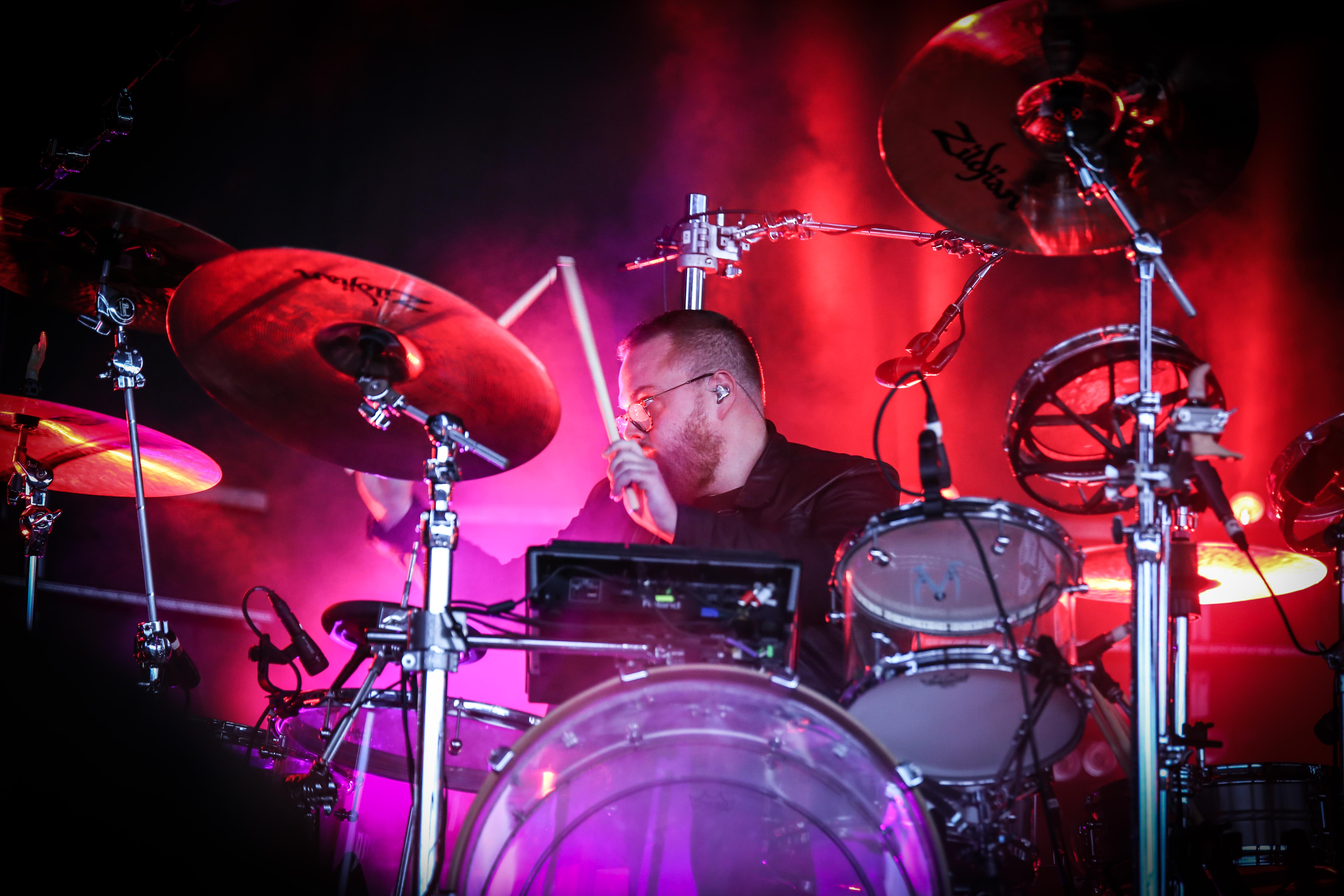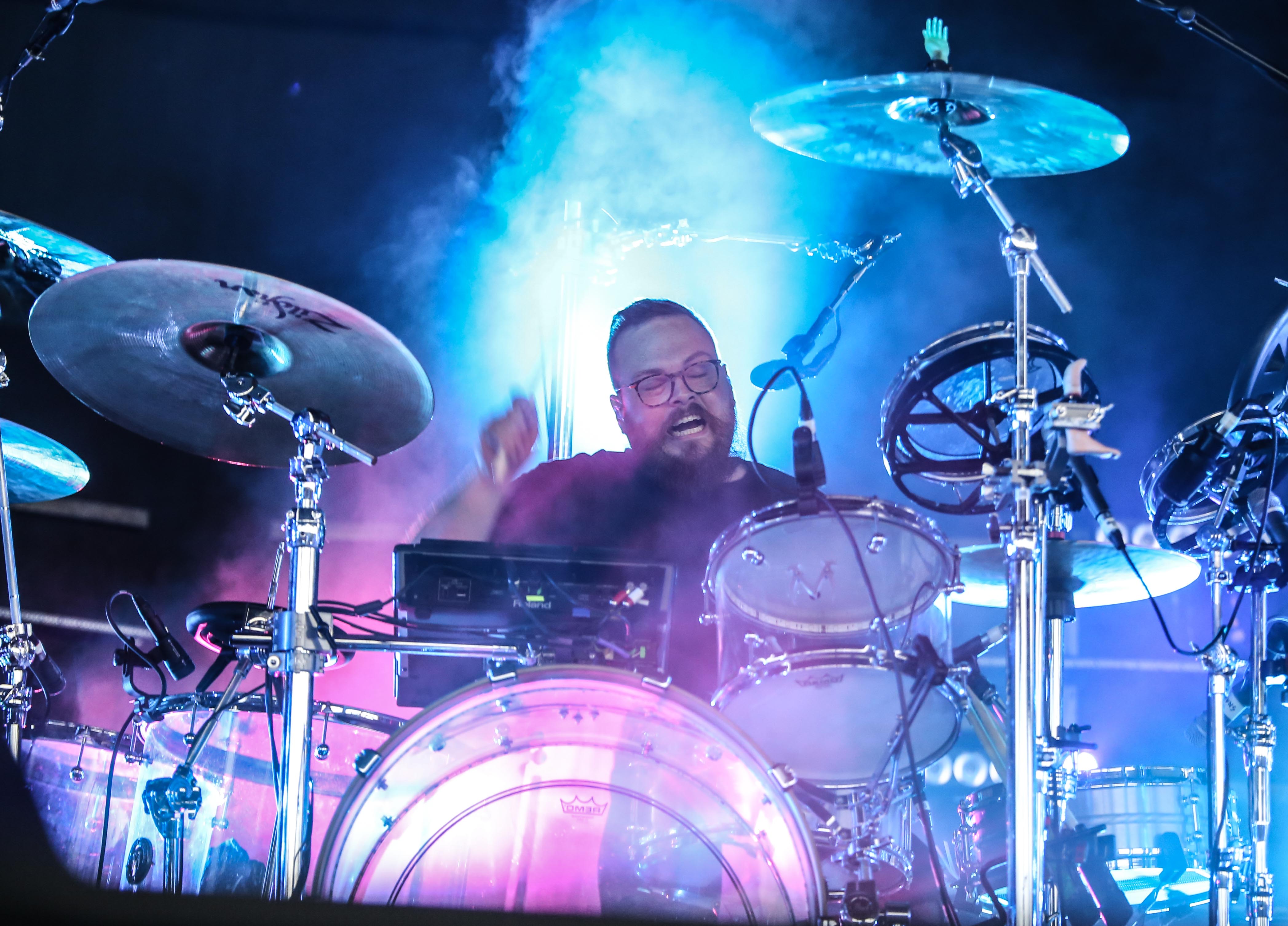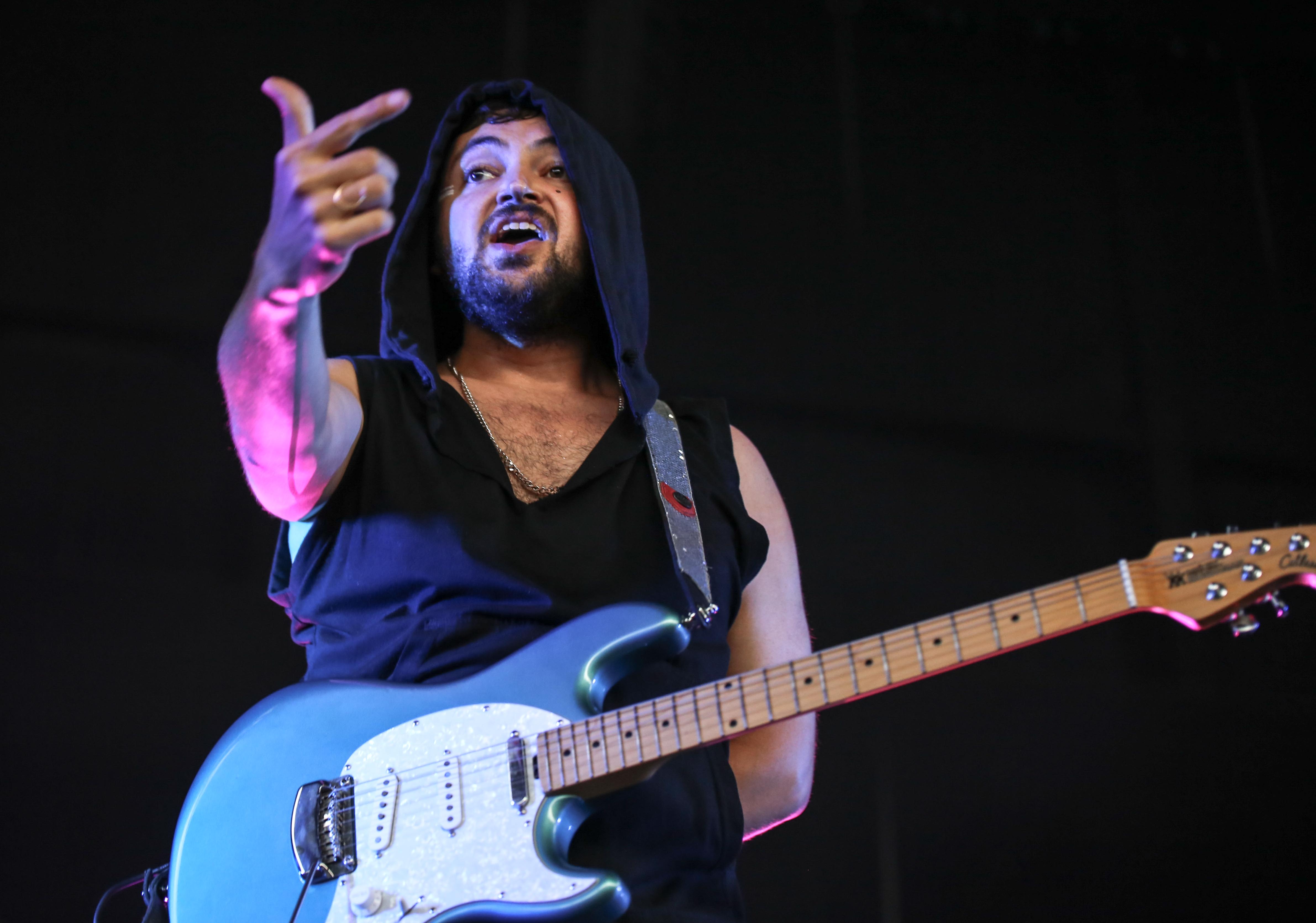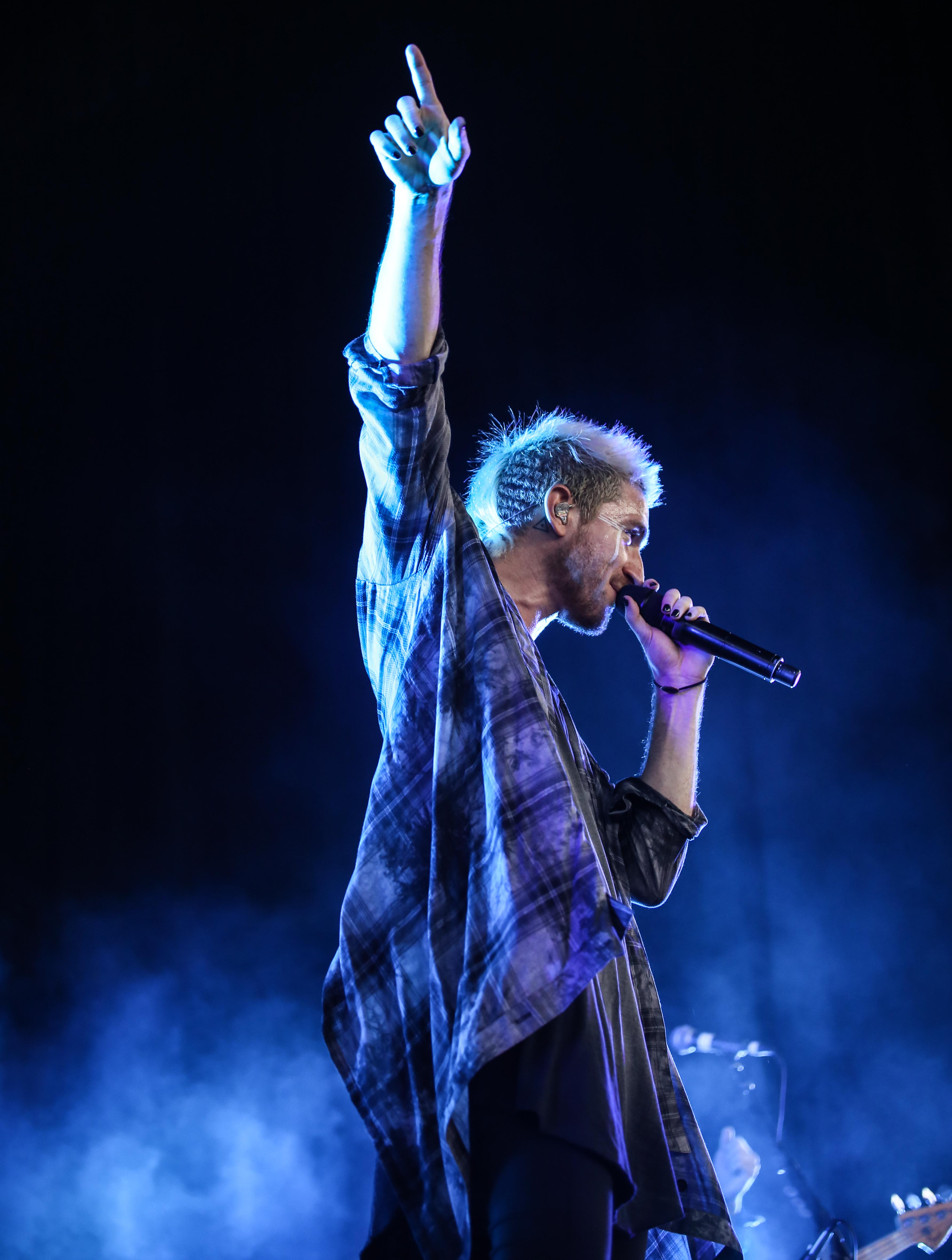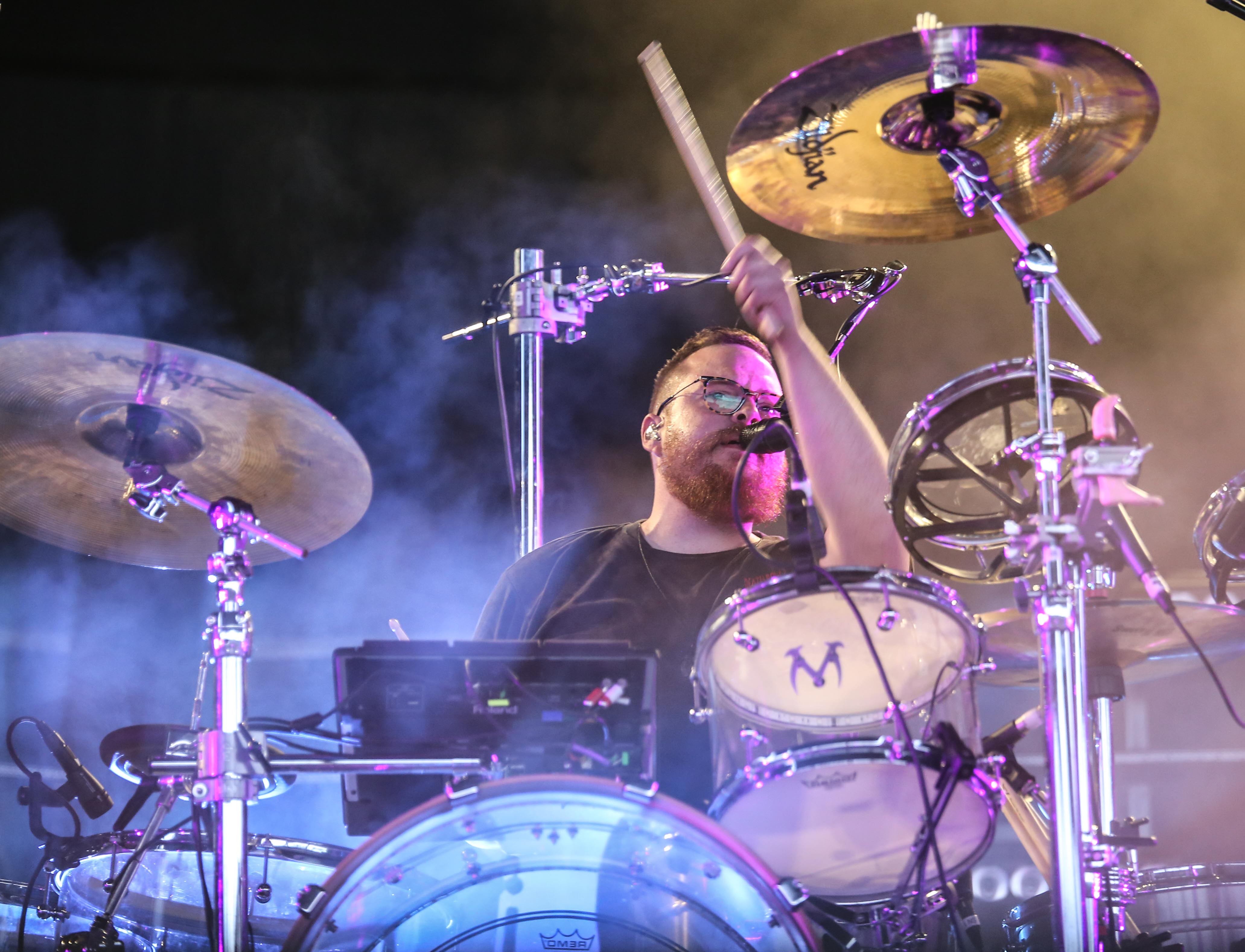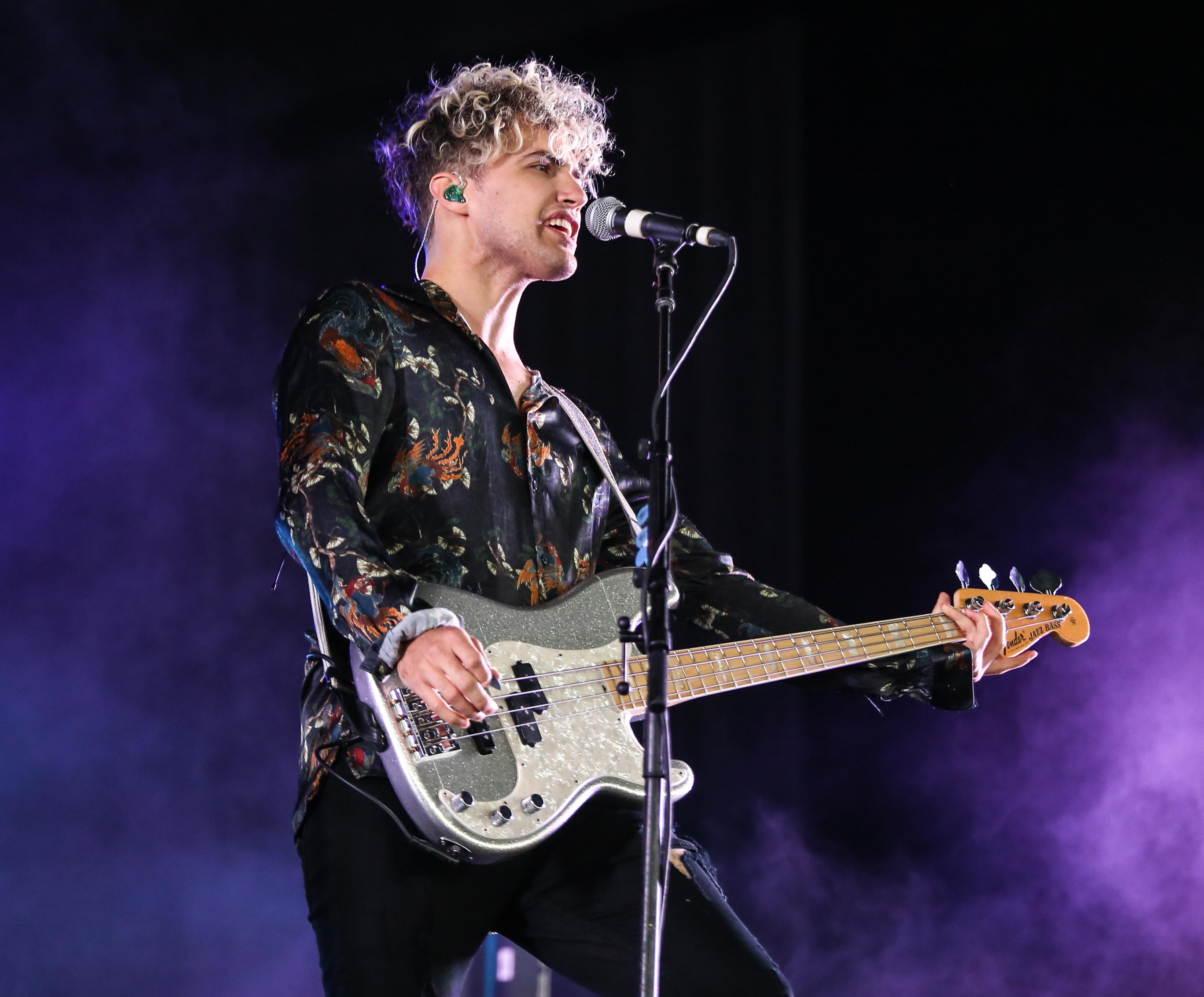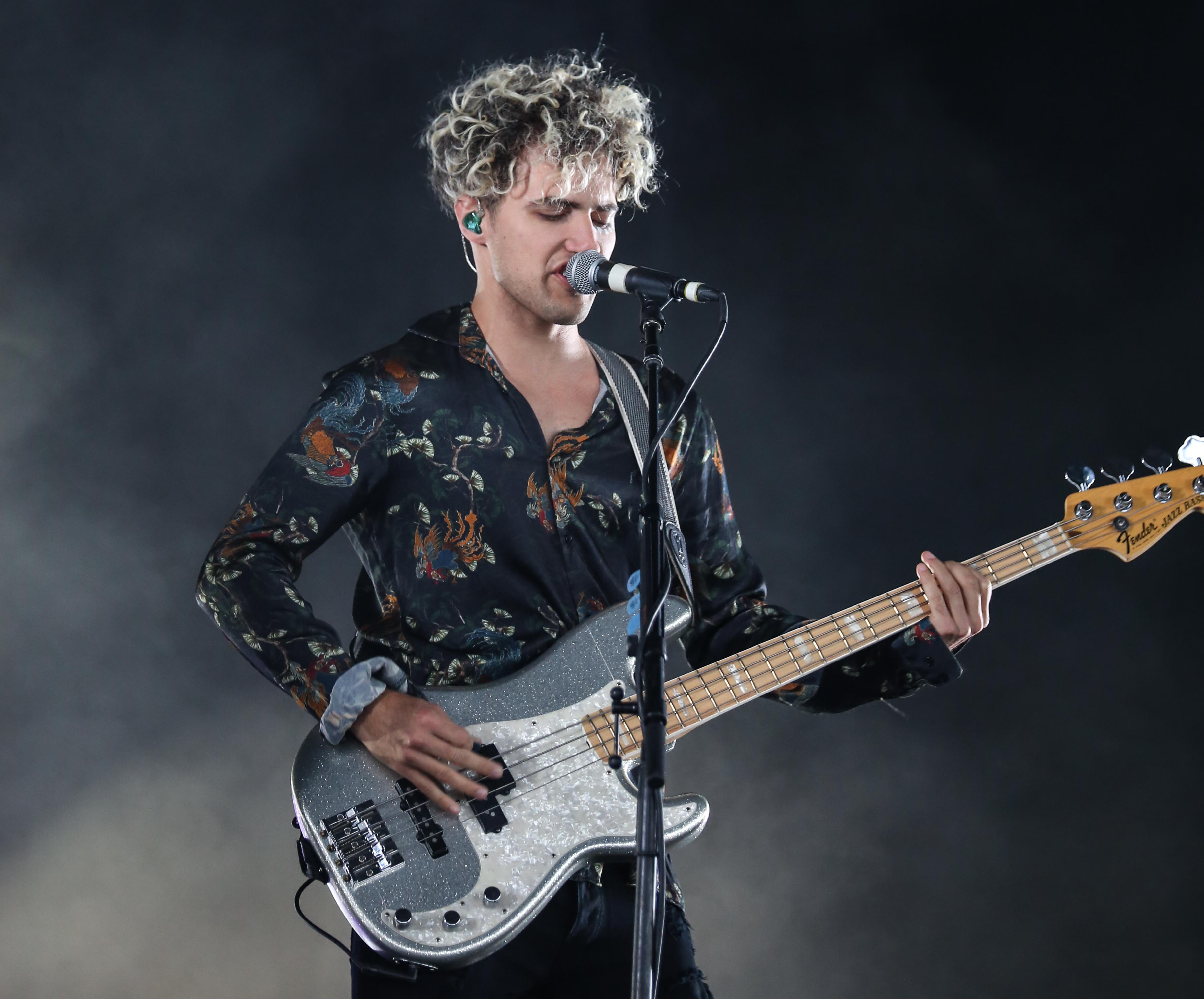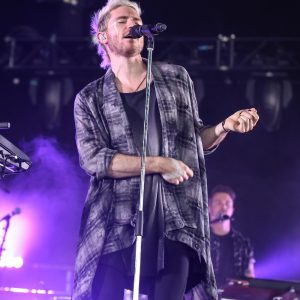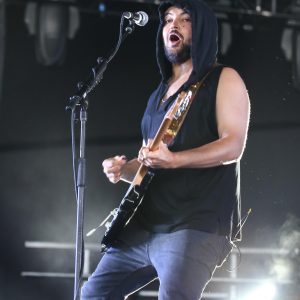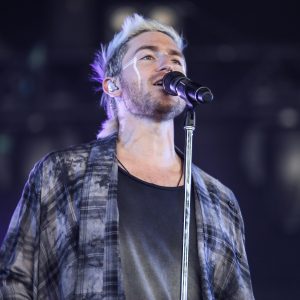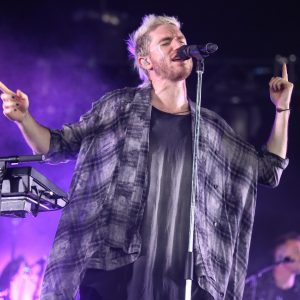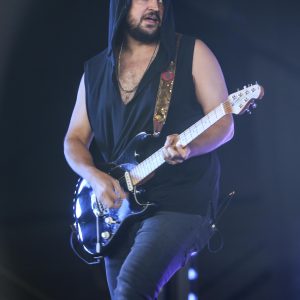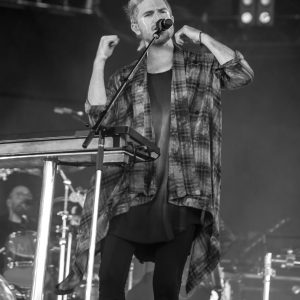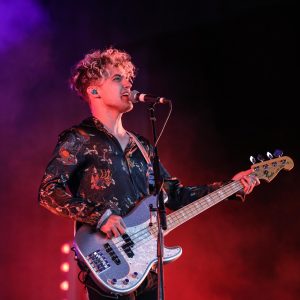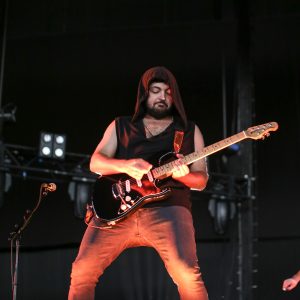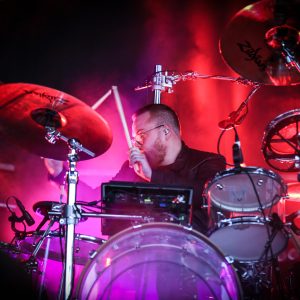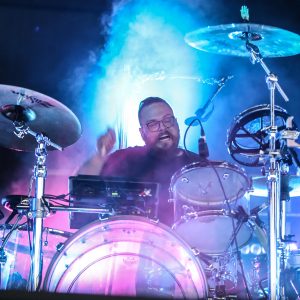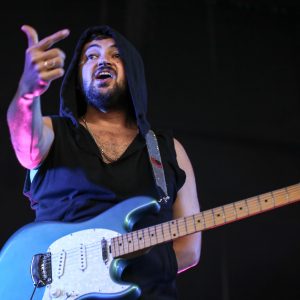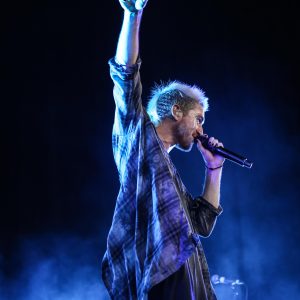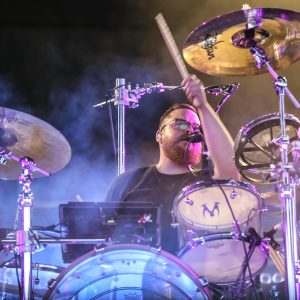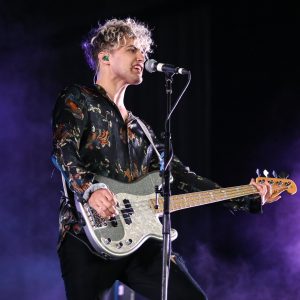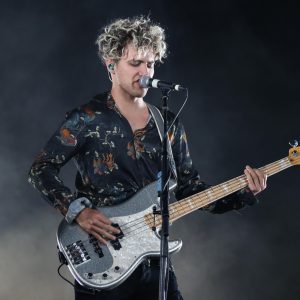 After three support acts who got the crowd all hyped up for the main event, a huge box like screen drops down with a pretty long intro to Thirty Seconds to Mars opening song Monolith. The fan base that filled the amphitheater was one of the most dedicated fan bases I've ever been surrounded by. A fan on the barricade mentioned something about him following the tour which is pretty much the definition of a dedicated fans.
The screams got louder as the cubed screen went up as frontman Jared Leto began the show. Letos energy was full as he ran up and down the catwalk, from one side of the stage to the other greeting the fans. Brothers Shannon and Jared Leto were surrounded by such loving and passionate fans. Some had 30STM flags on poles, waved up high throughout the night. Thirty Seconds to Mars didn't have the typical 20 plus songs as normal headlining acts have. The band had a more theatrical and interactive set. During songs Rescue Me, Leto invited fans onstage to watch from the side, then off he went to being lifted up in the air on the cubes screen as mentioned before. He performed Great Wide Open from above. With only thirteen songs to play both Leto brothers managed to keep the energy up high and the fans entertained. Closing out the night, Jared Leto invited as many fans as possible on stage to sing and dance along to the ending song Closer to the Edge. This tour is one of the most amazing tours I've seen in a while, so much confetti, so much passion and a solid choice of support acts.