A sold out show at Baltimore Soundstage for Set It Off with special guests With Confidence, Super Whatevr & LIFT. Not going to lie, most the time I'm quite skeptical to photograph at this particular venue due to the lack of lighting. But I was absolutely wrong this time, the production from this tour was spot on.
Due up first is a band I got to see at DC101's Kerfuffle last year and I was a fan instantly. When I saw they were on the lineup for Set It Off's headlining tour I had to be there. The energy the band gives off will definitely be burnt into your memory. I'm not surprised by how the fans interacted with them on stage, there were a lot more fans that were familiar with them then I thought which makes me so happy for them. With only a short time on stage the band put their heart and soul into giving the fans what they wanted. Their set list was made up of hit after hit including Dead Kid$, Vampires, Locked Up, Cassette Tapes. These guys are super talented and I without a doubt know they will be selling out shows and headlining their own tour very soon.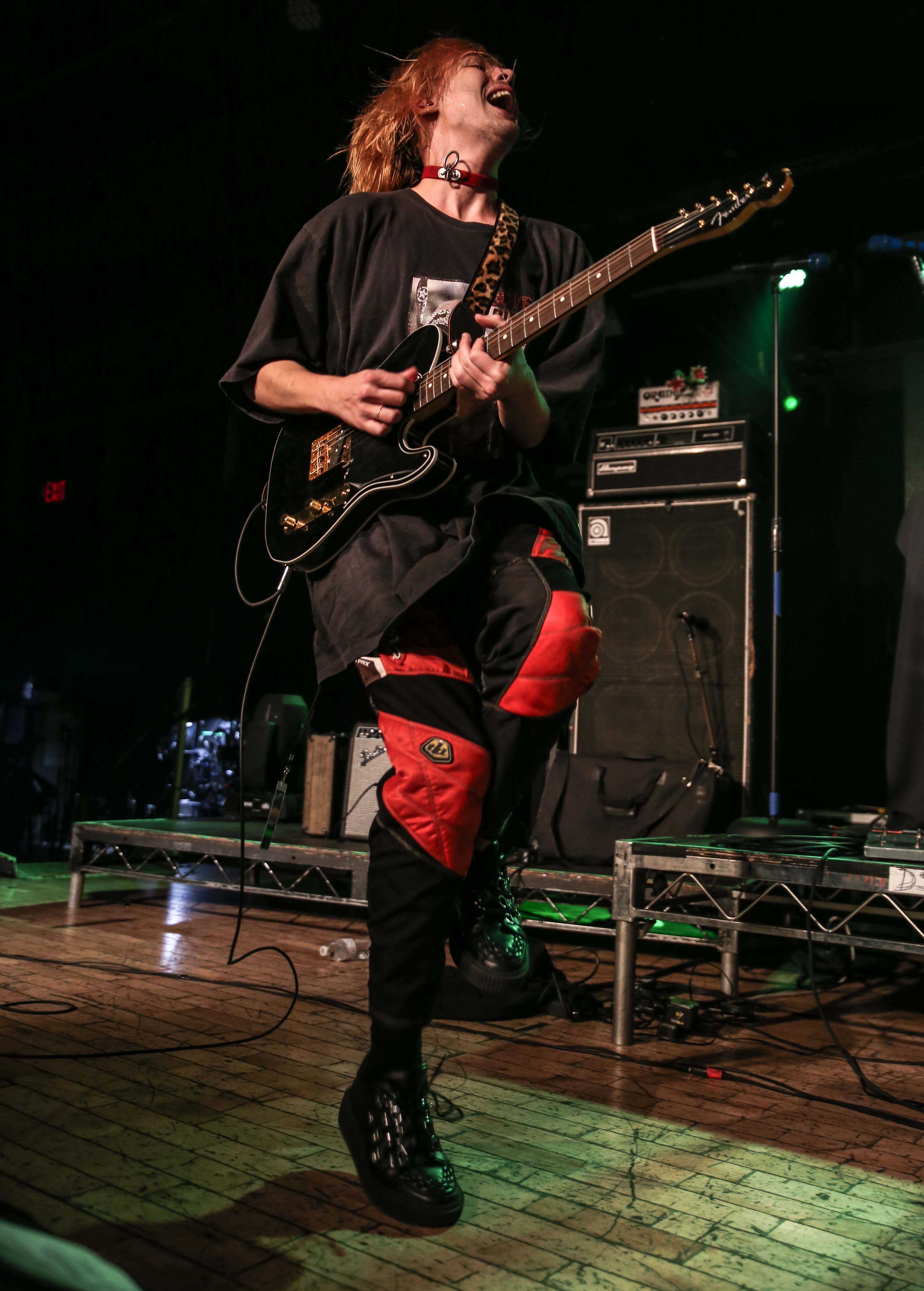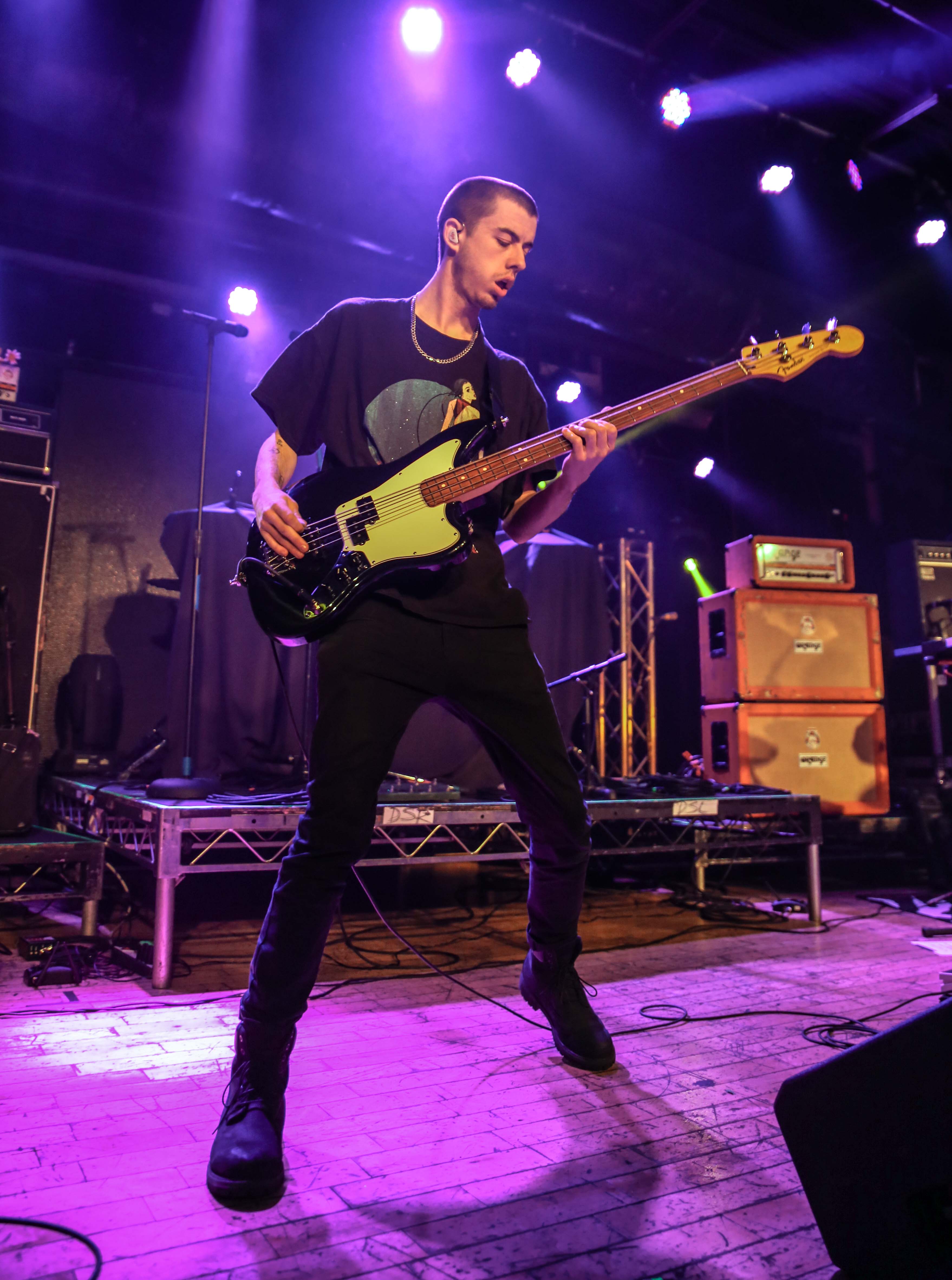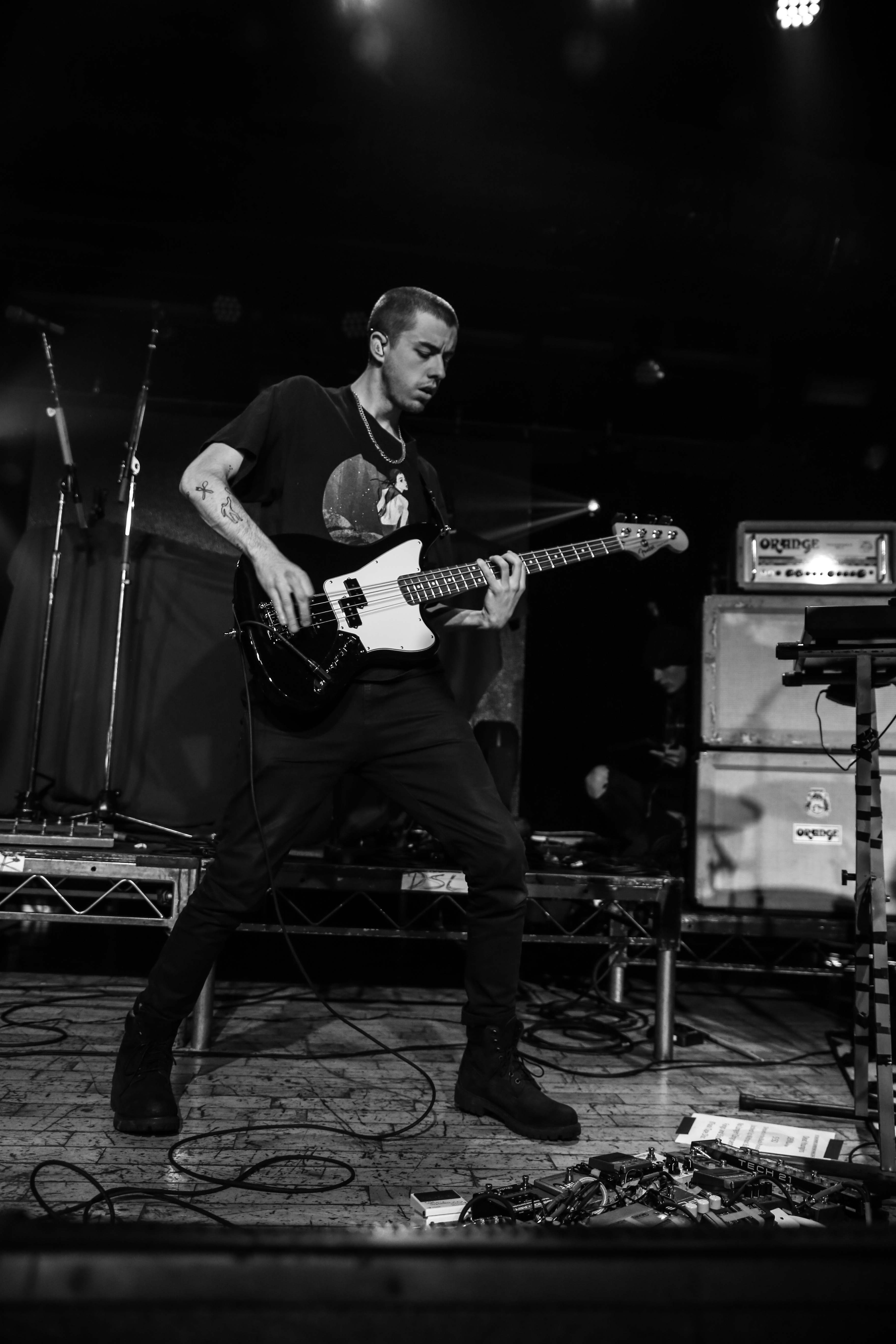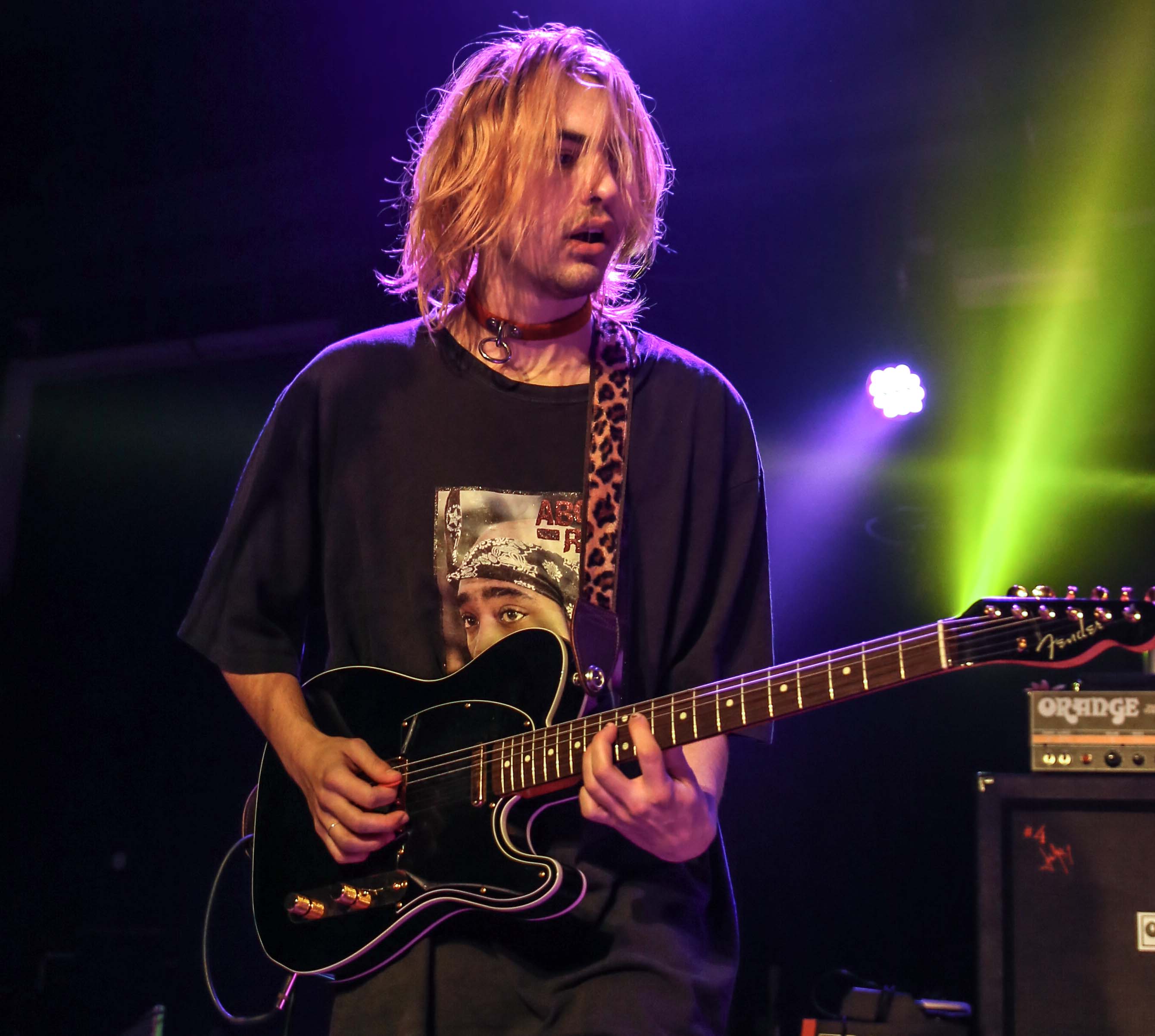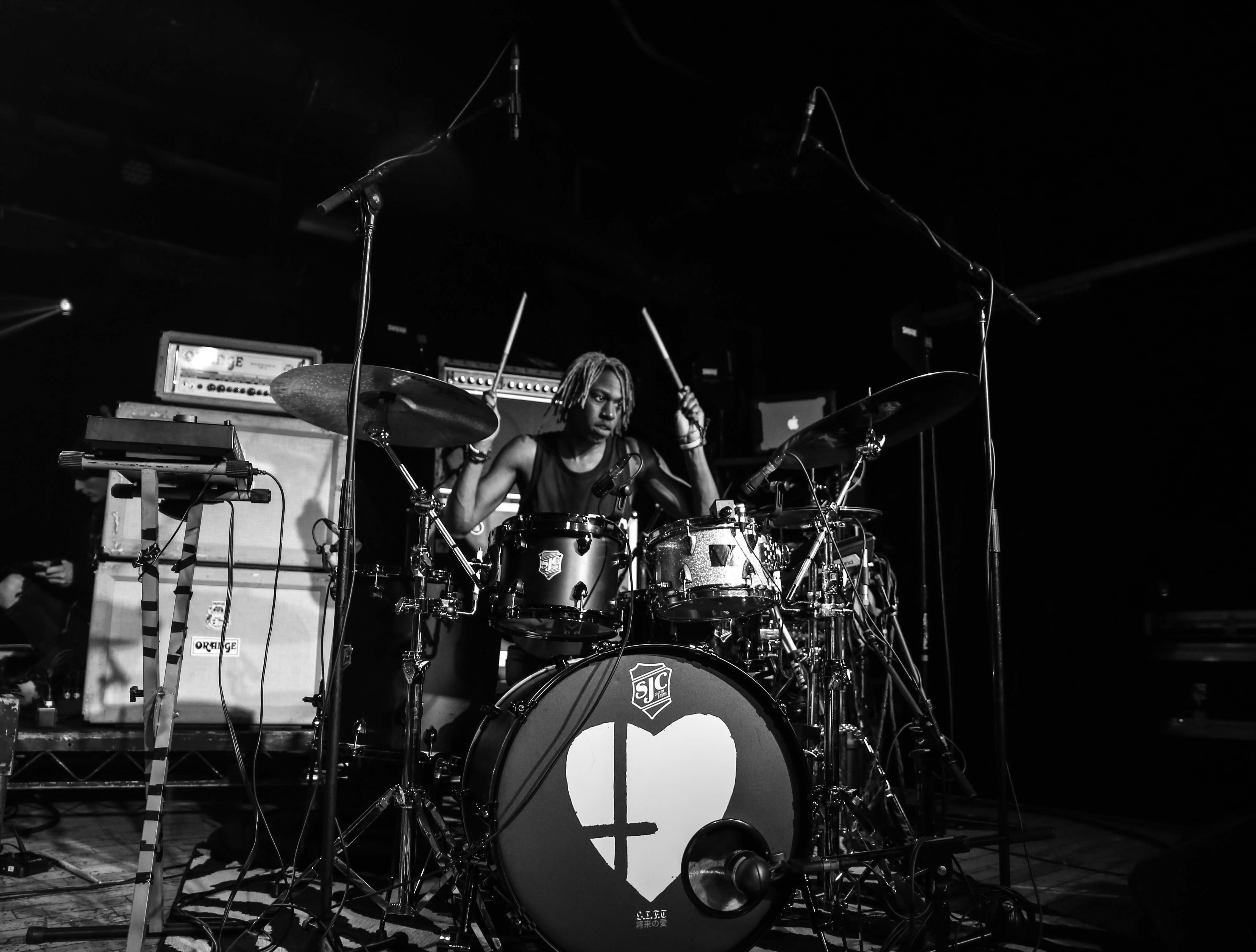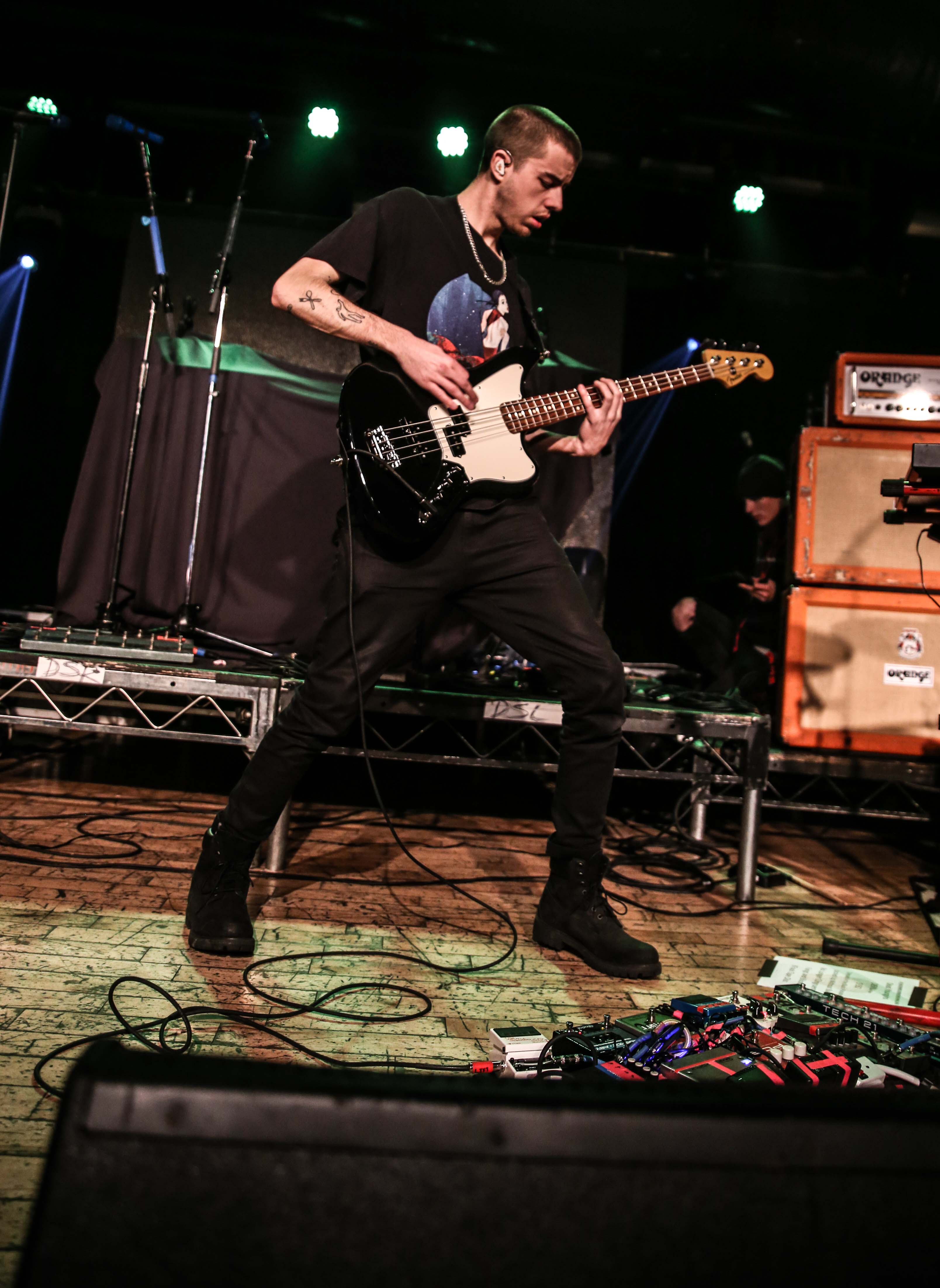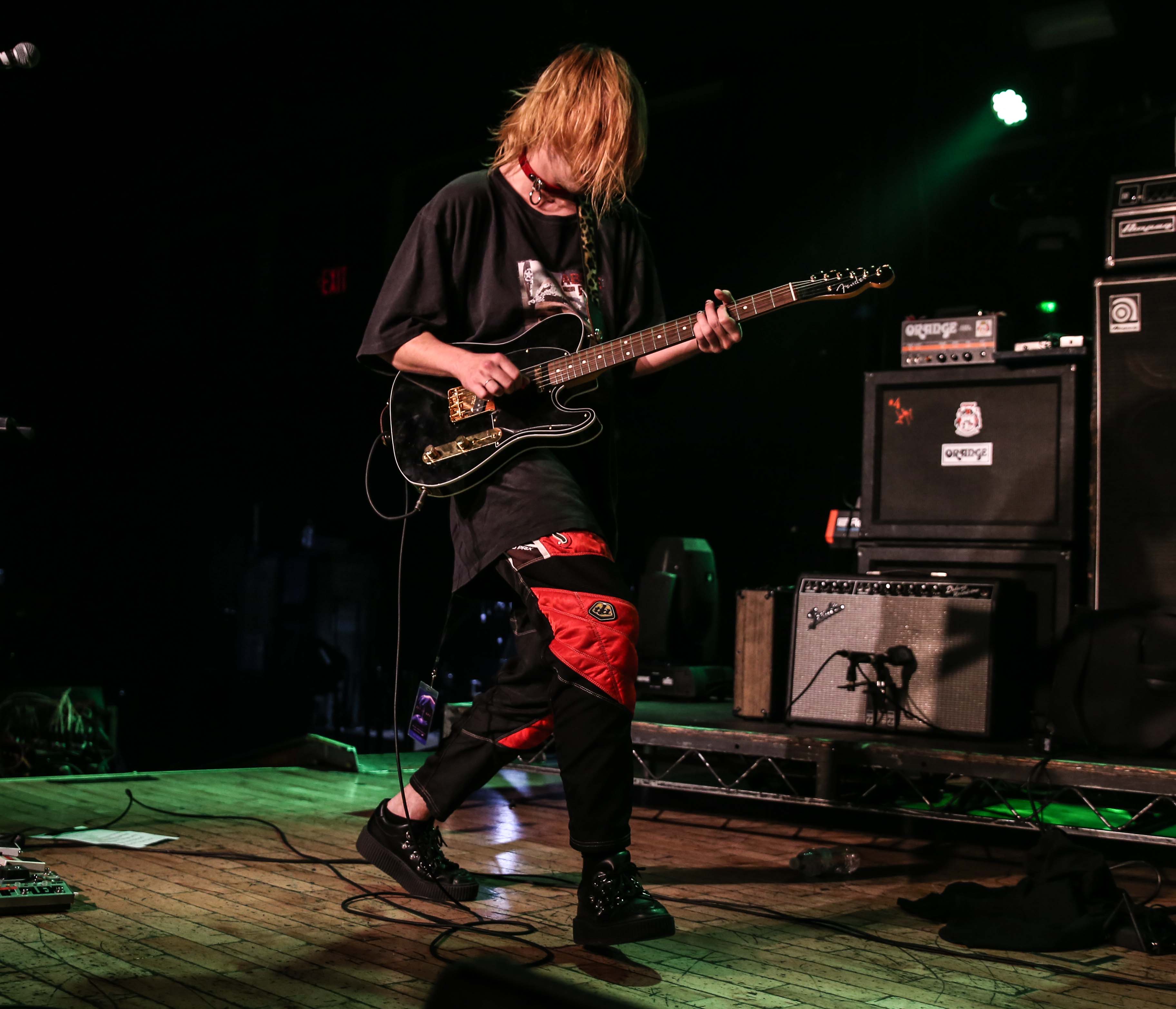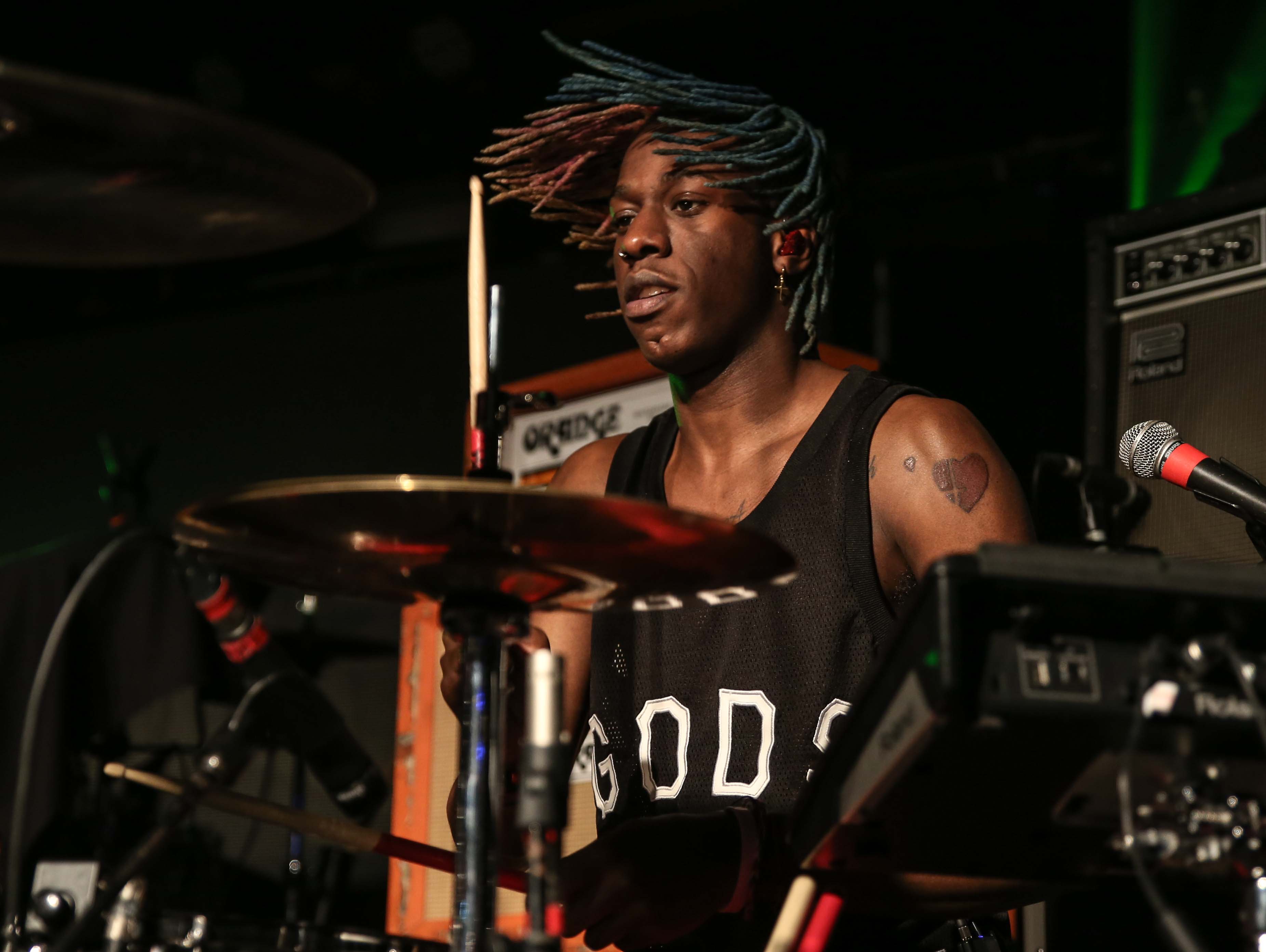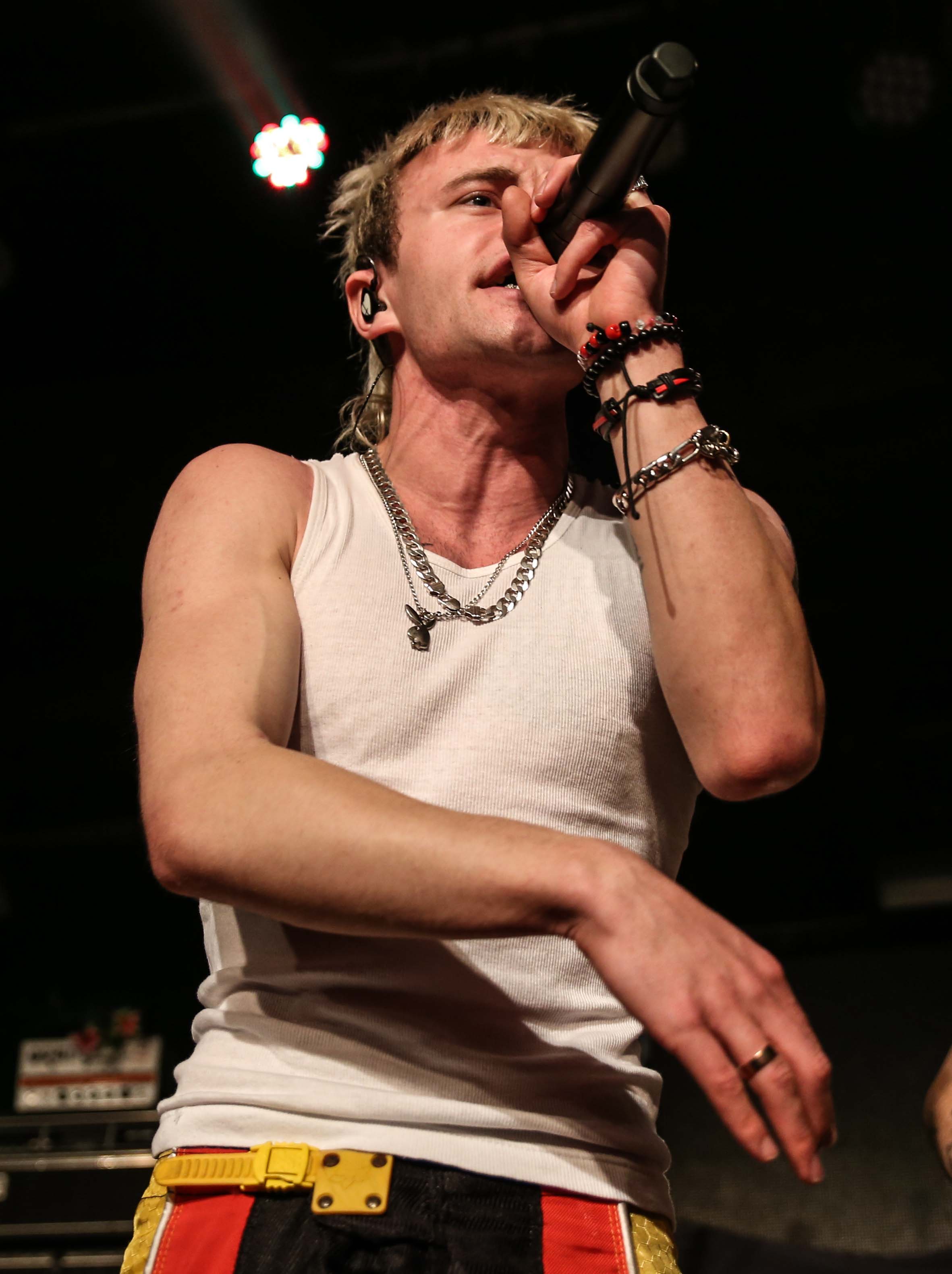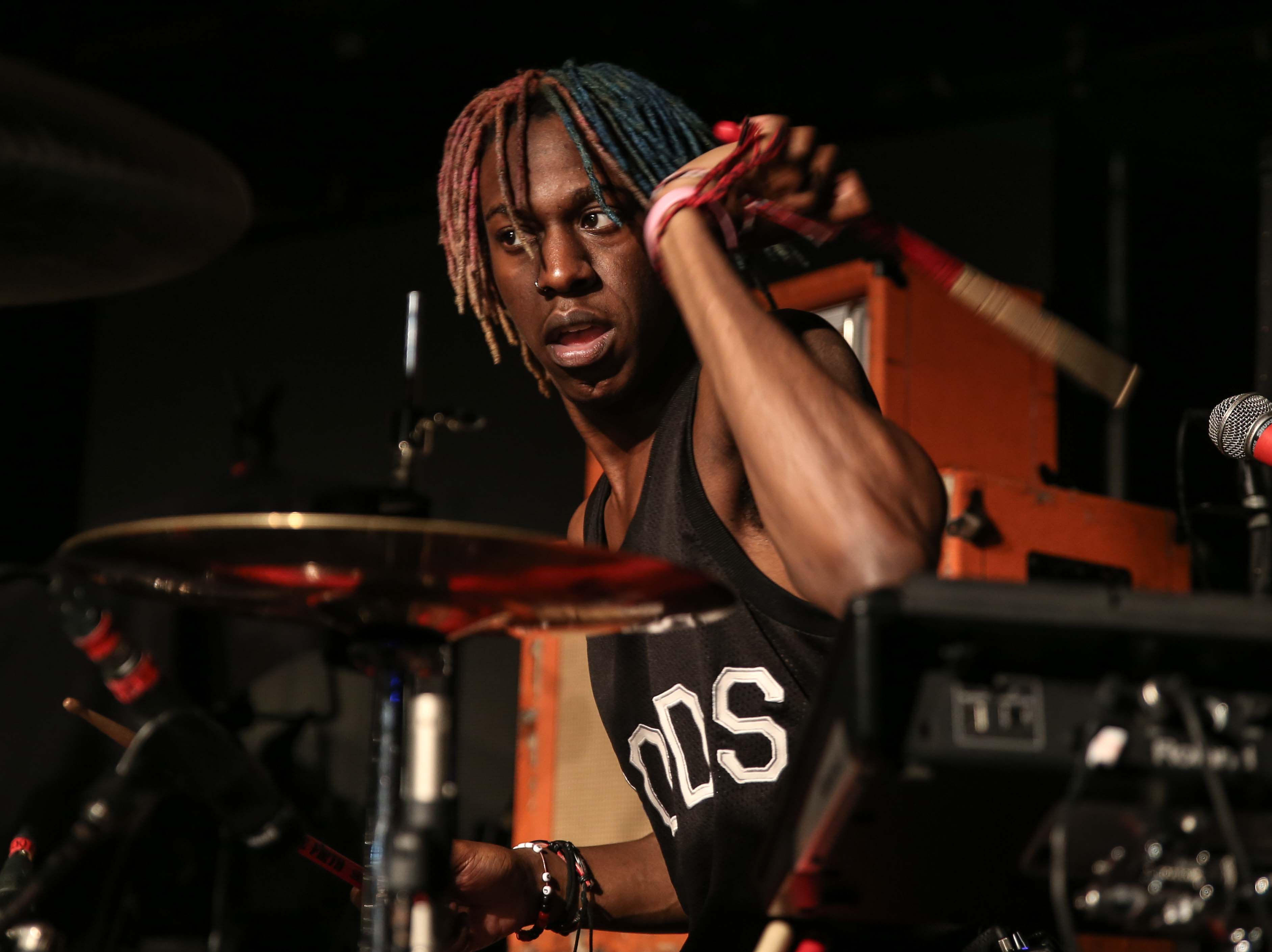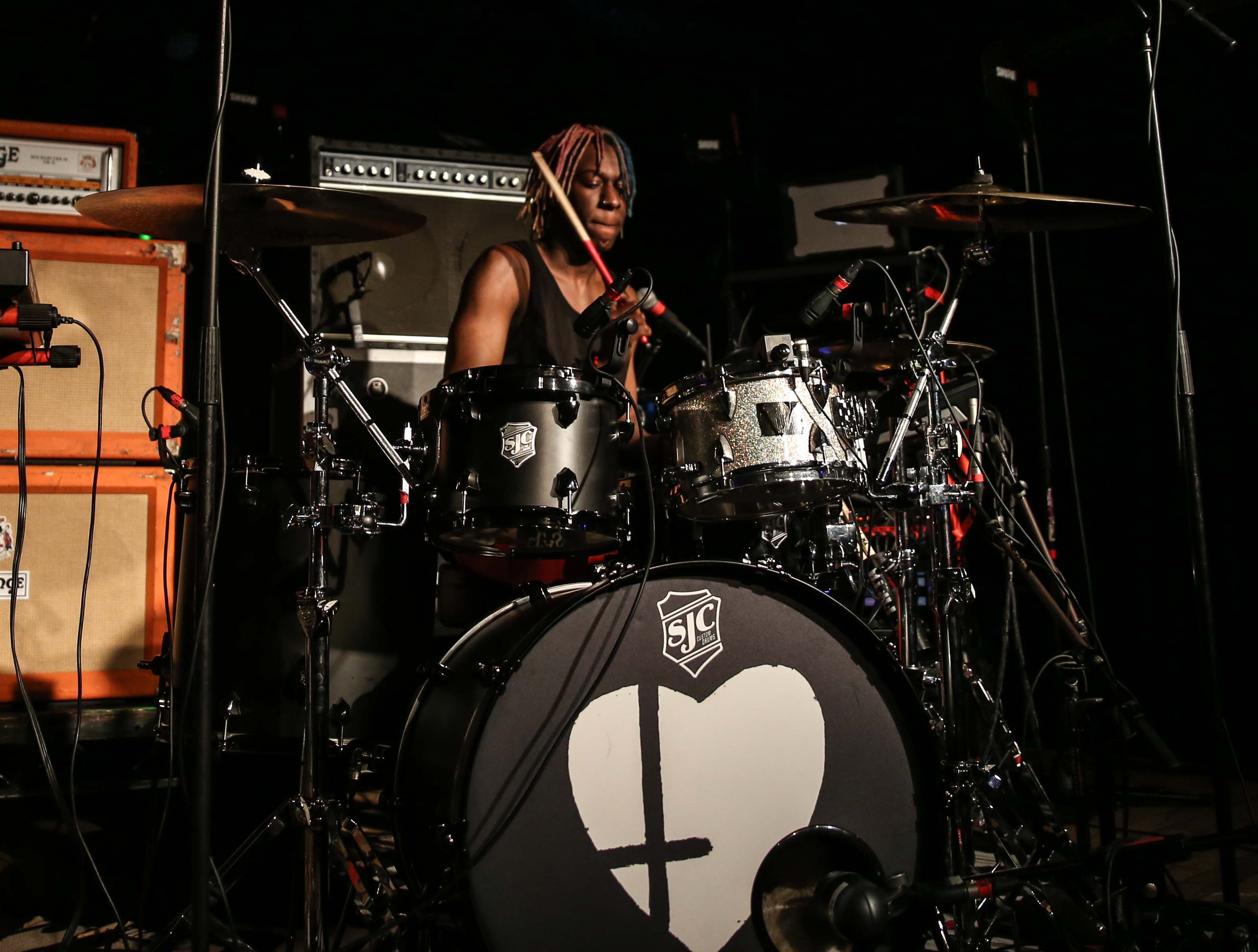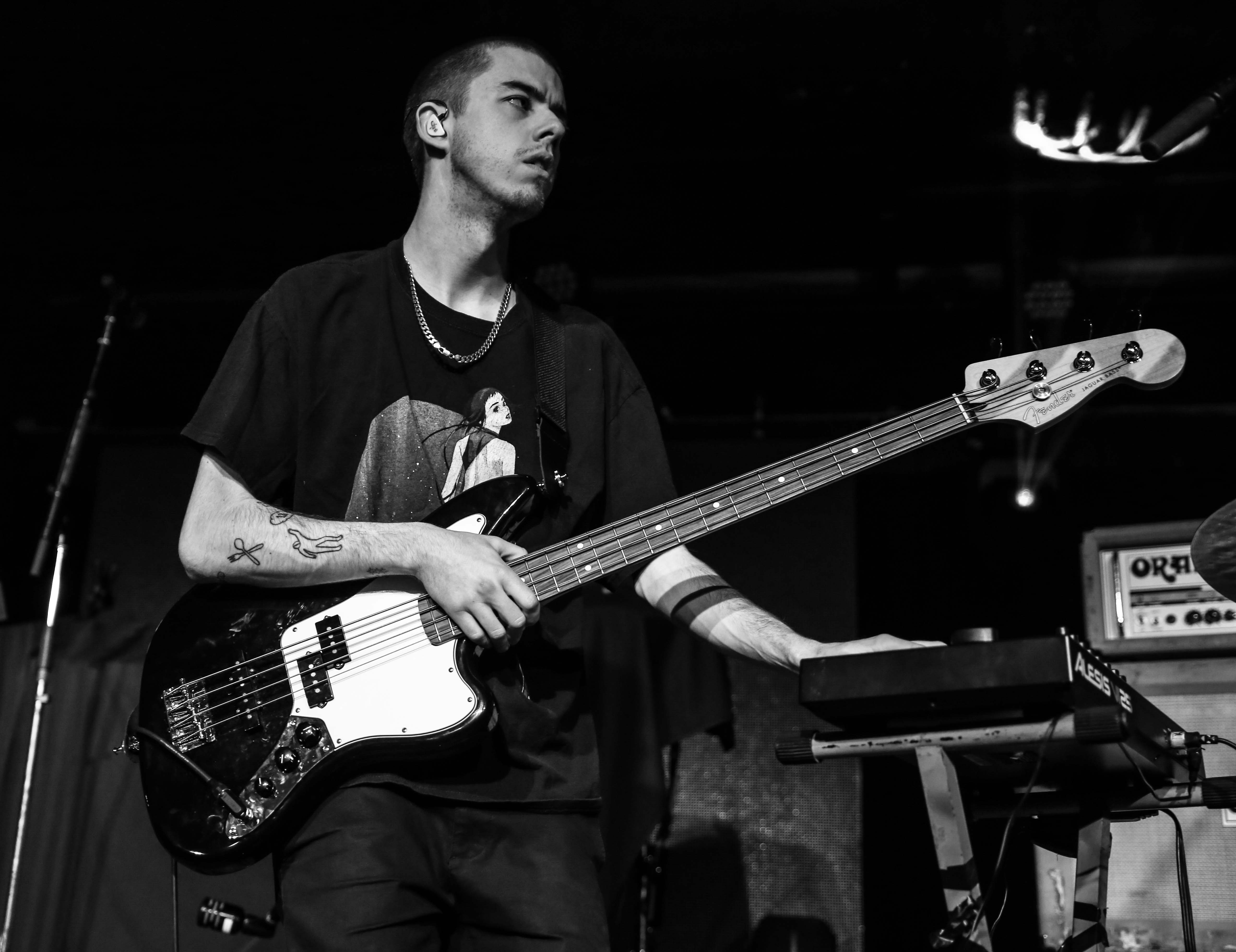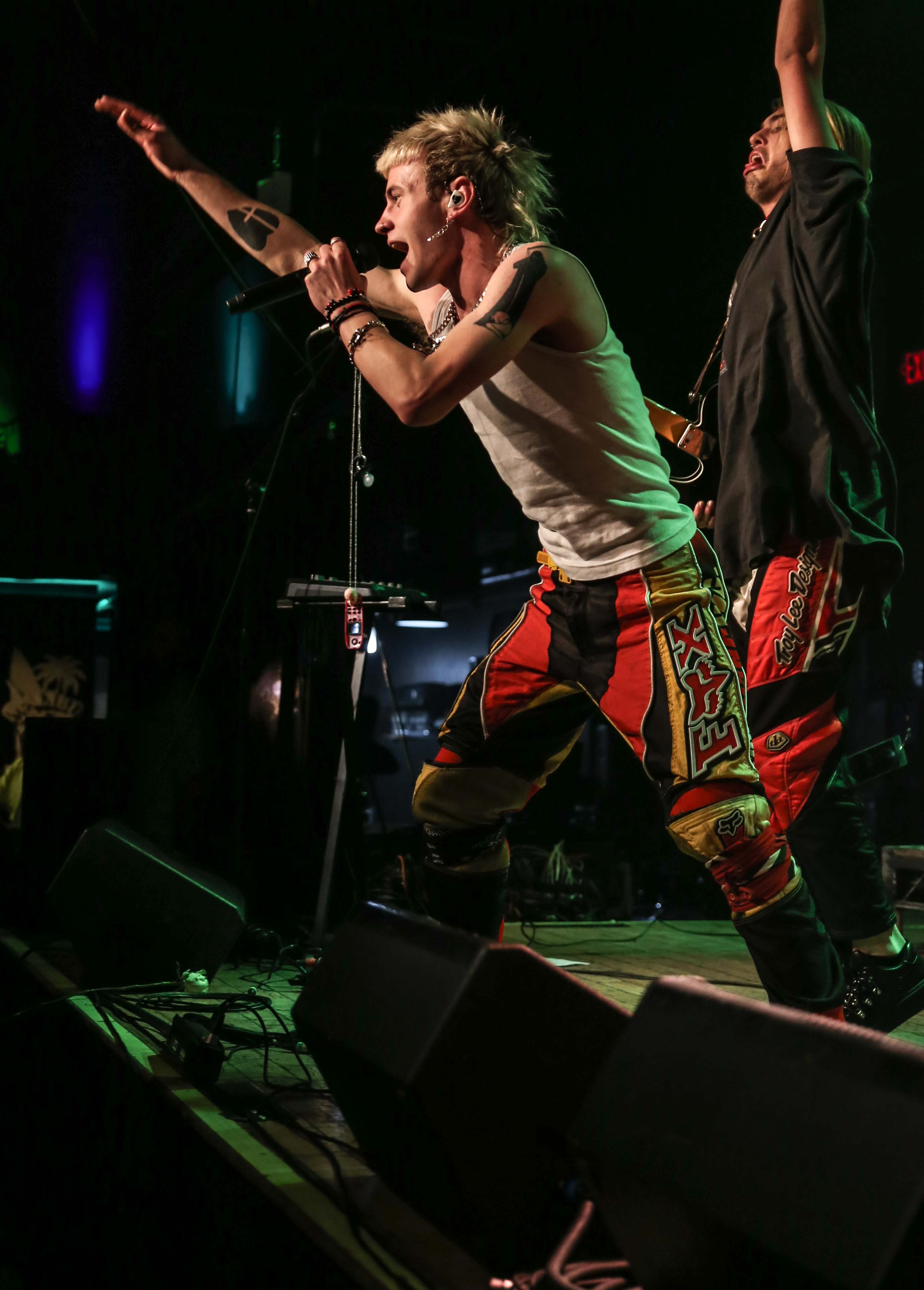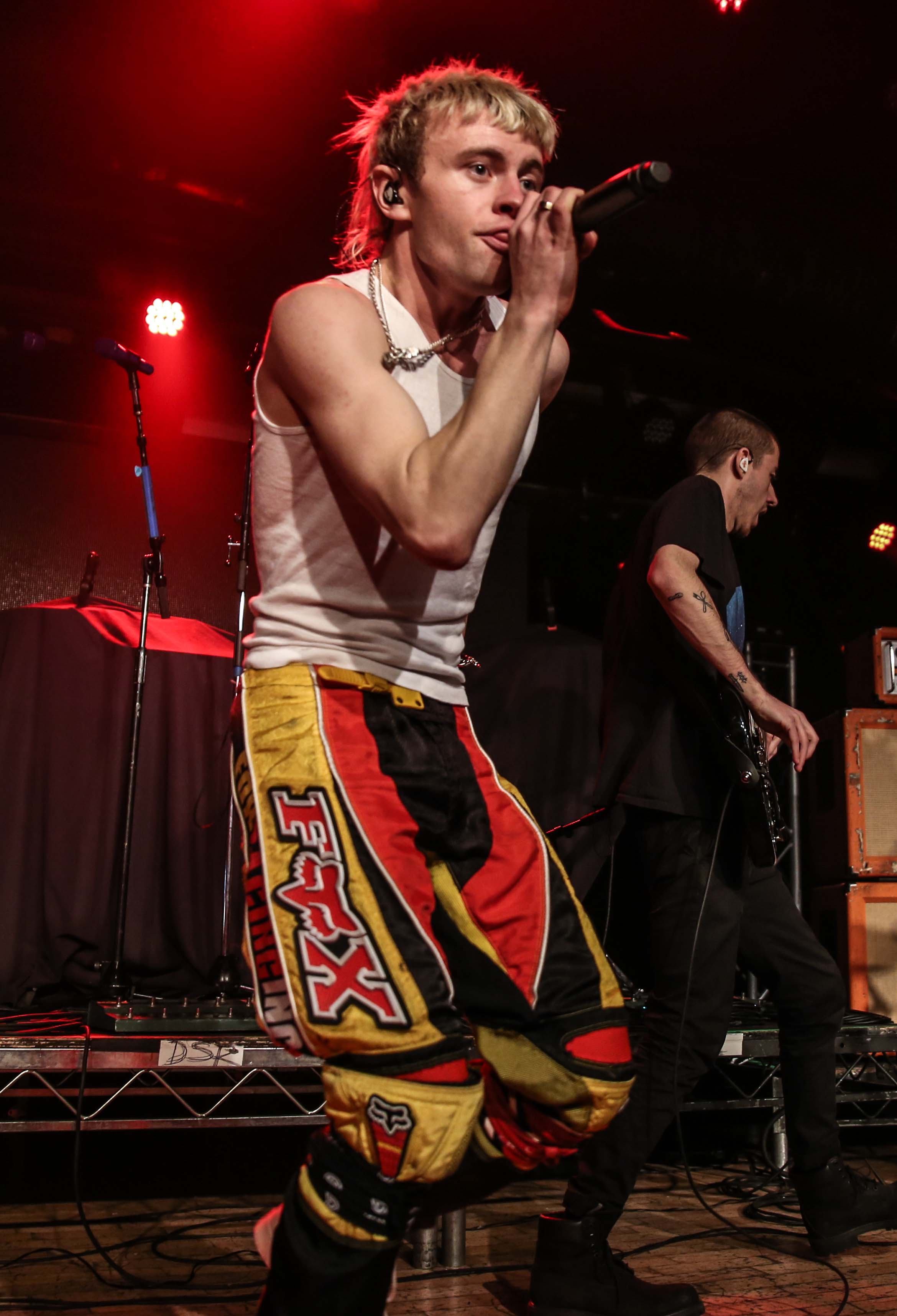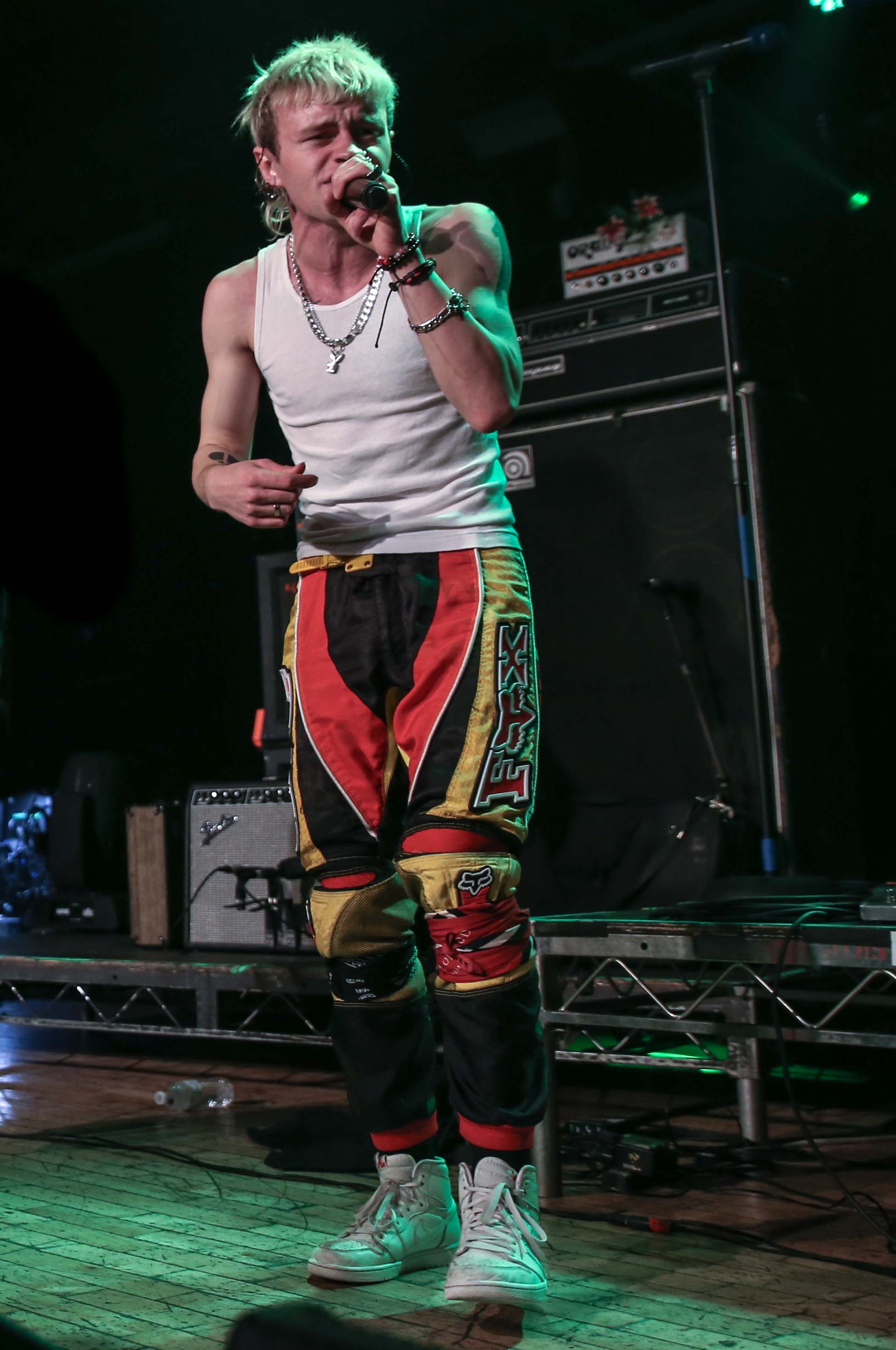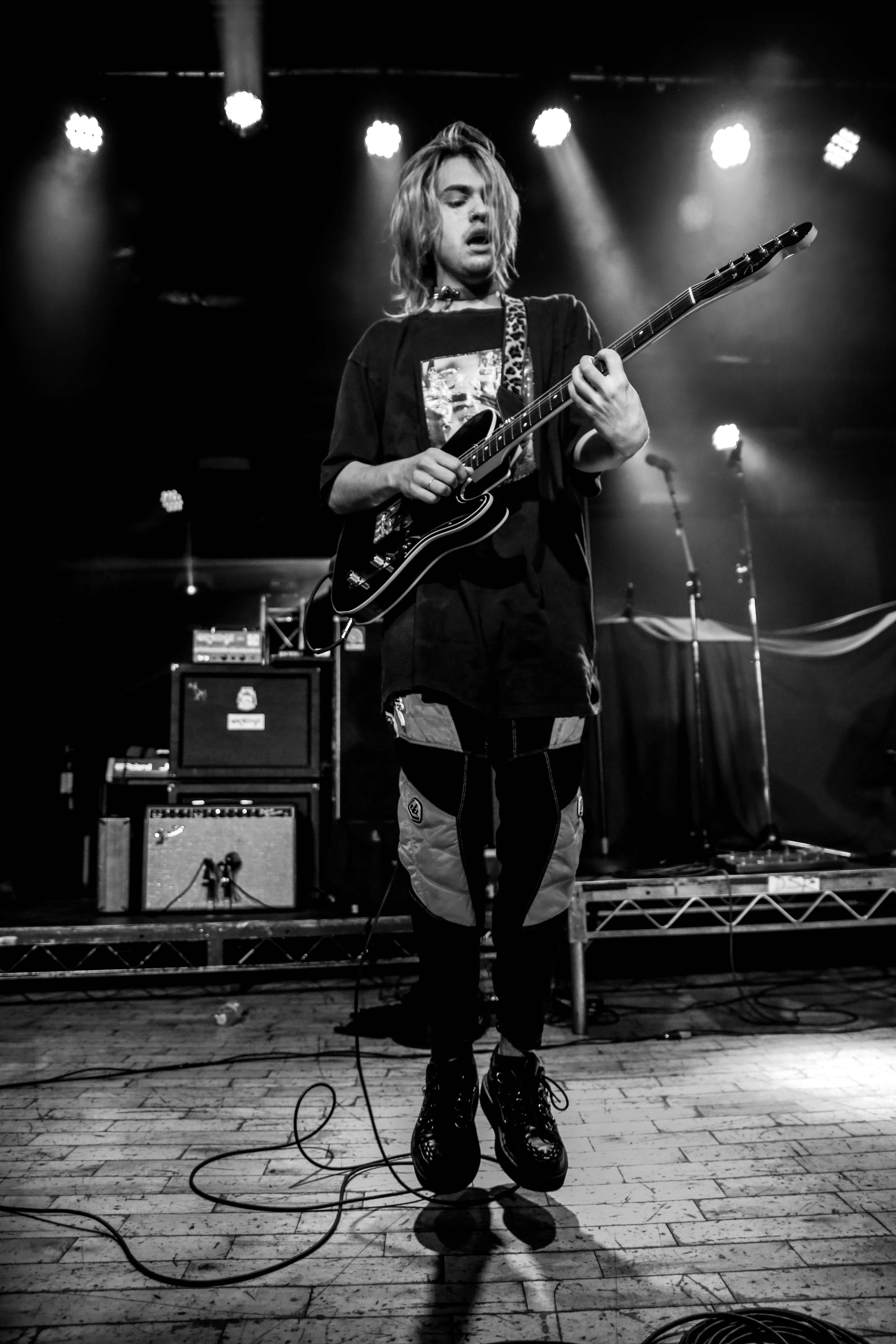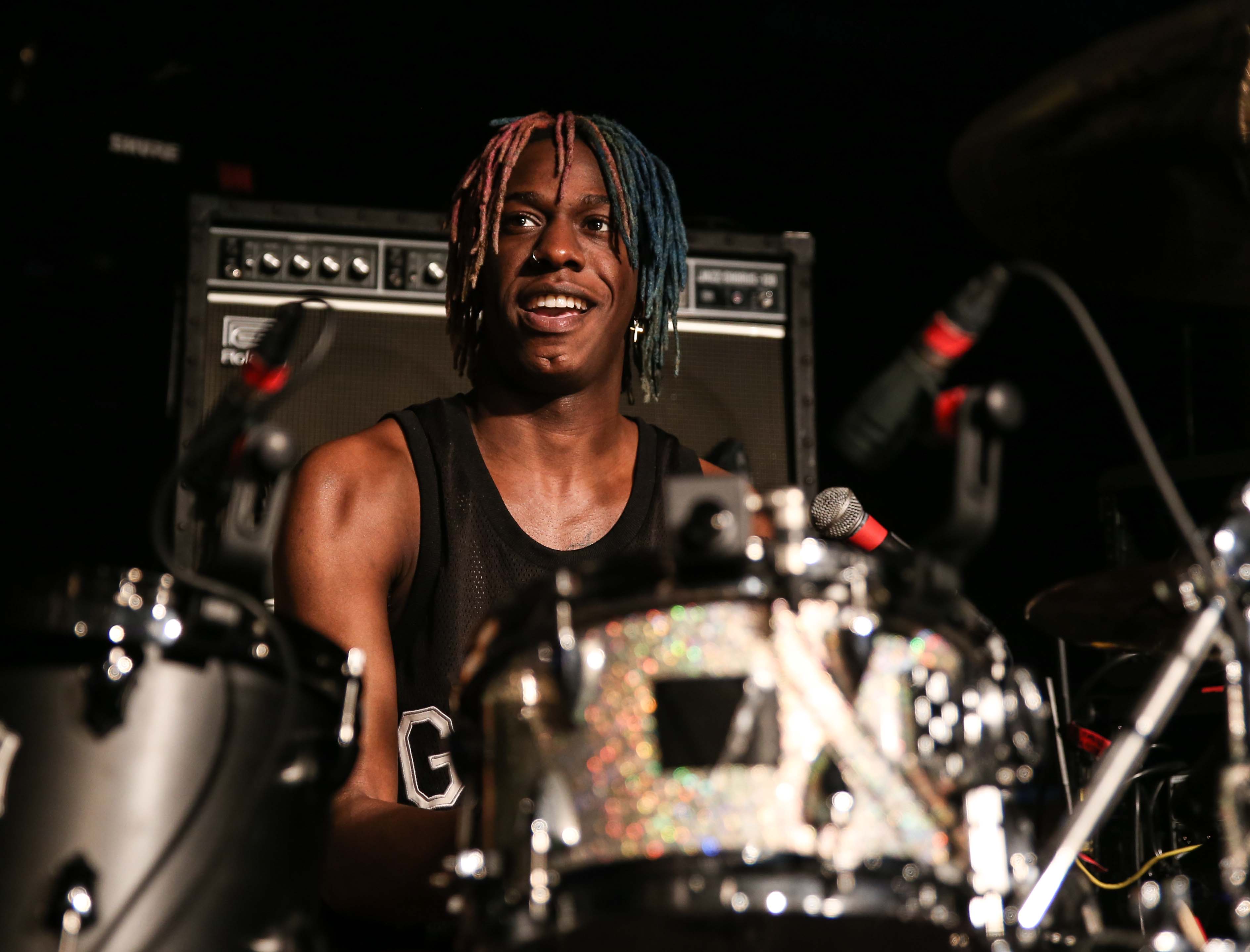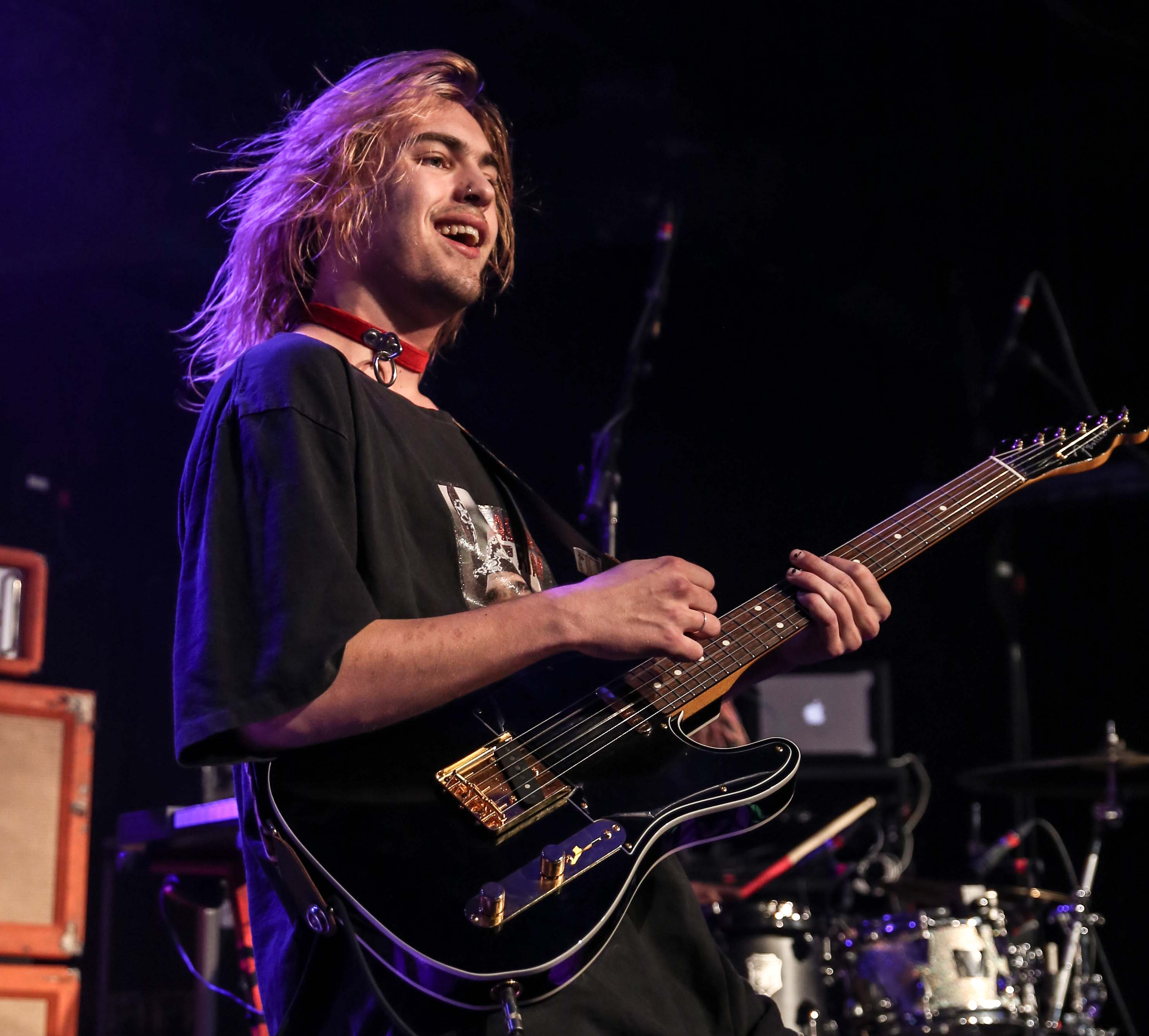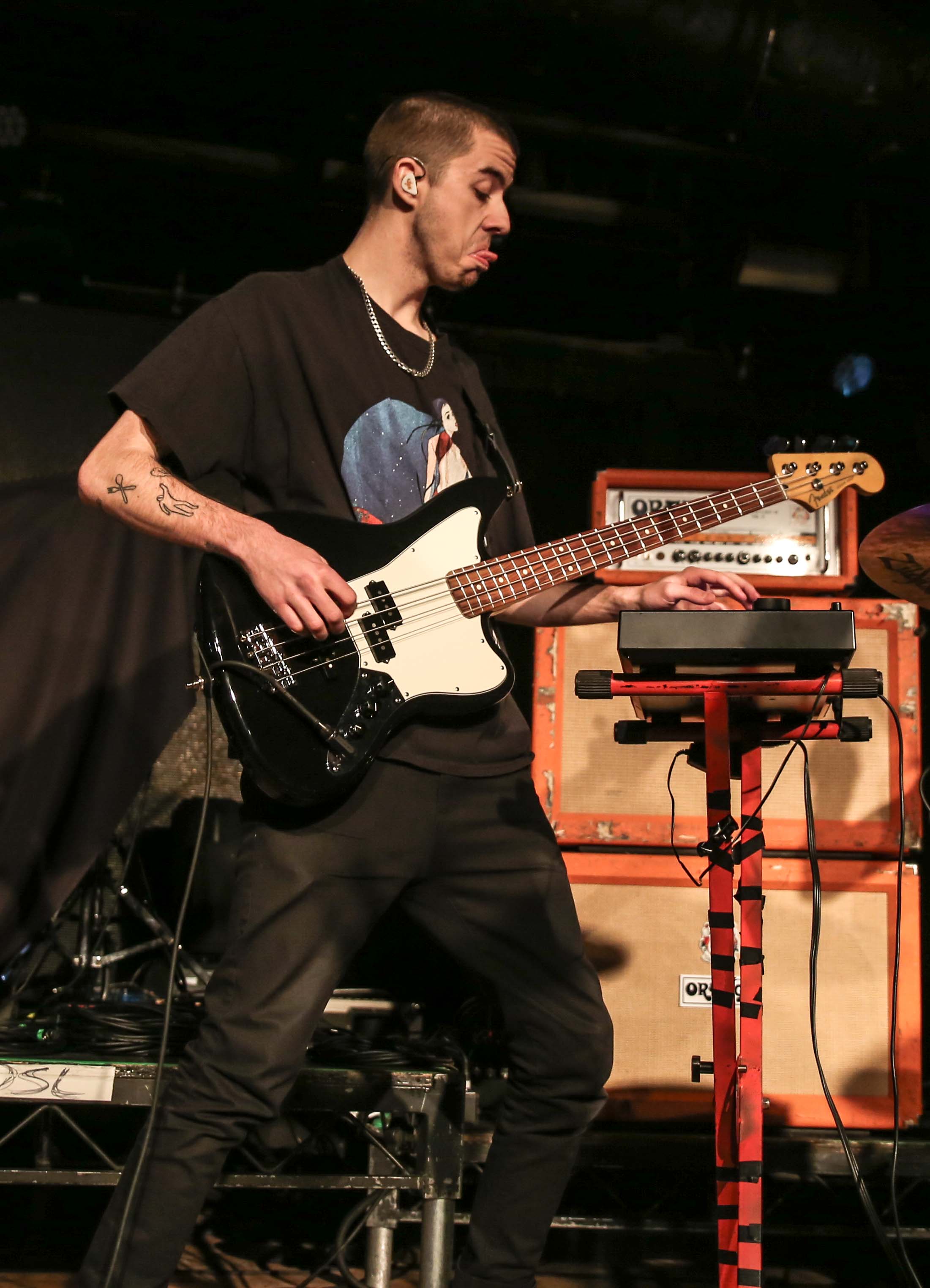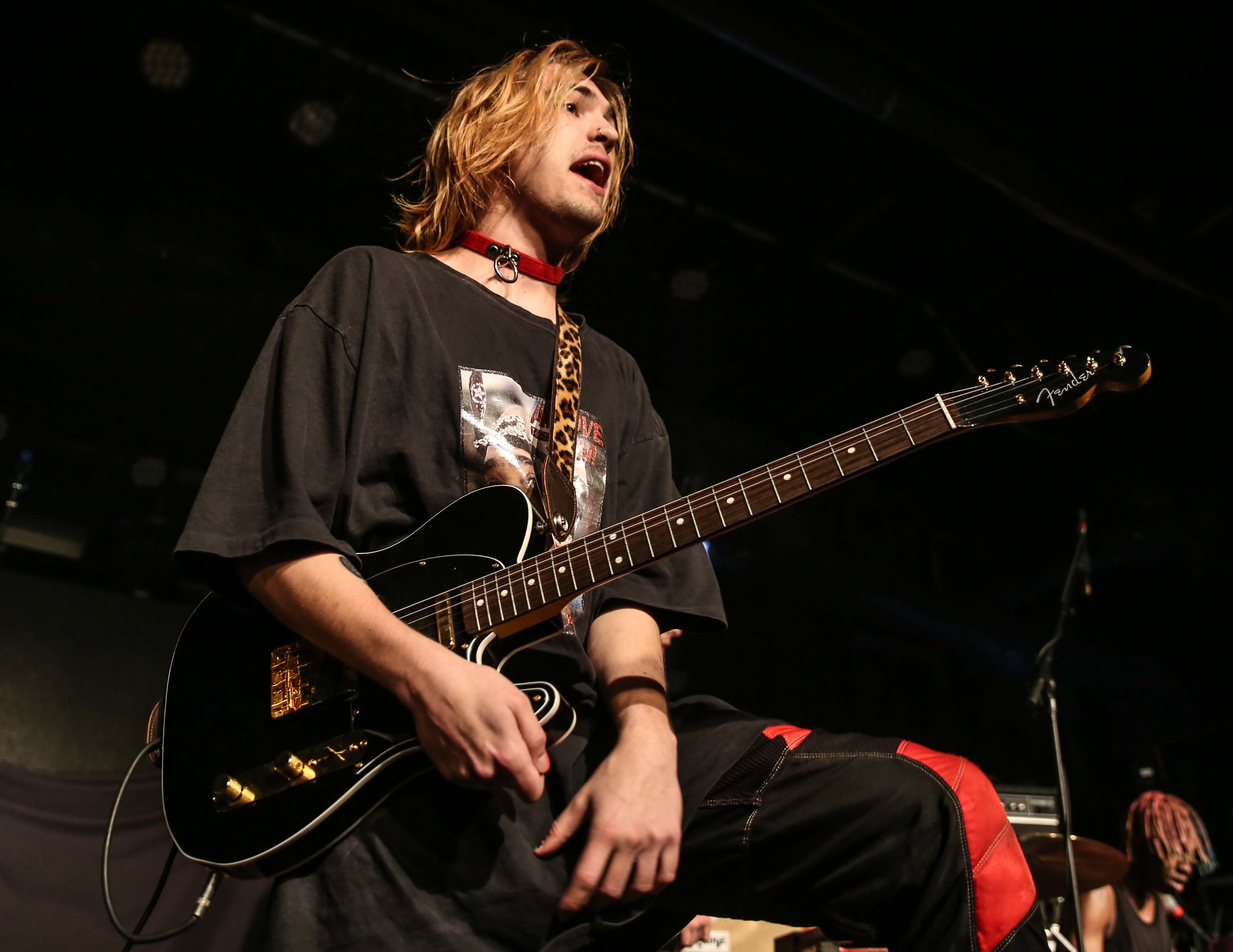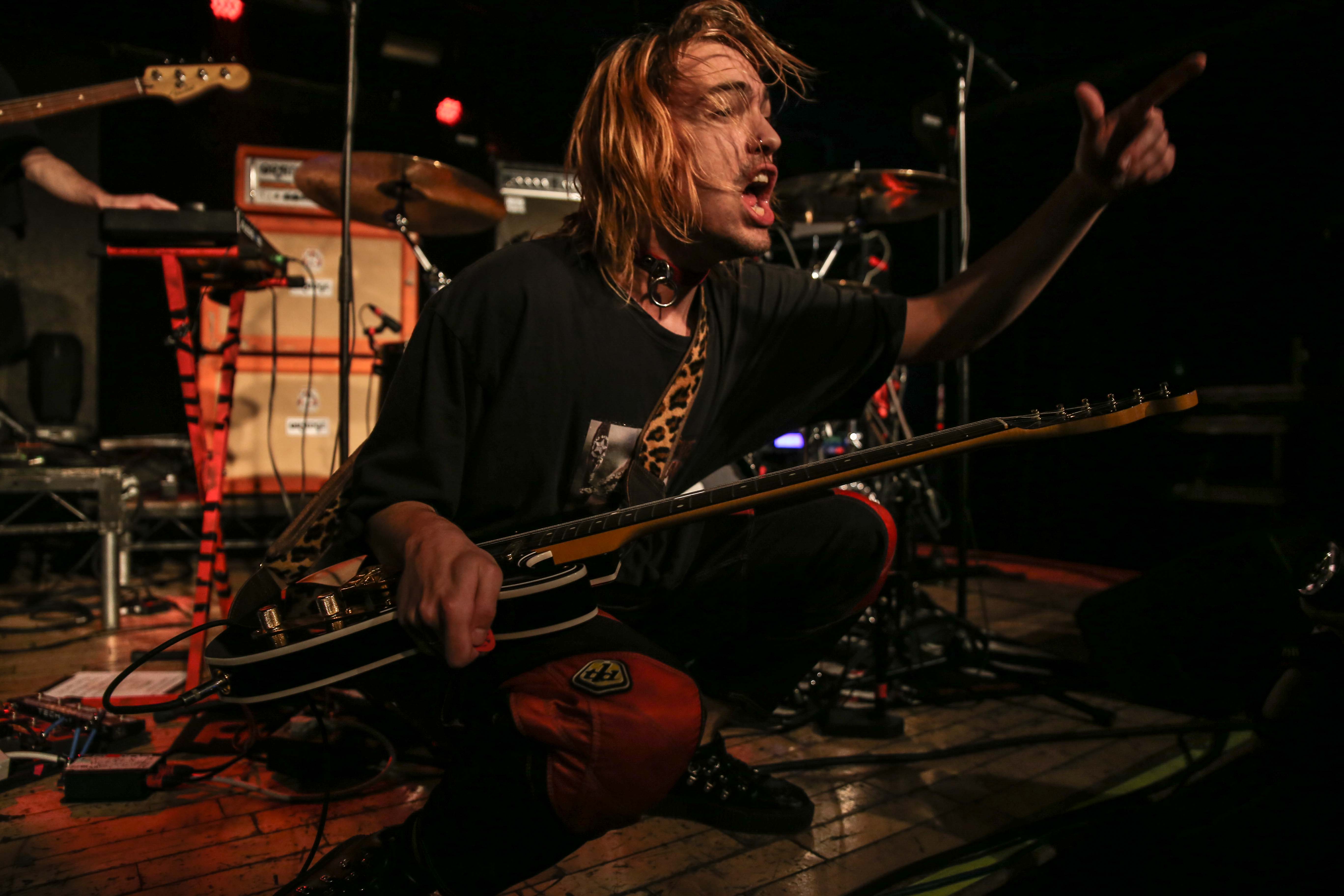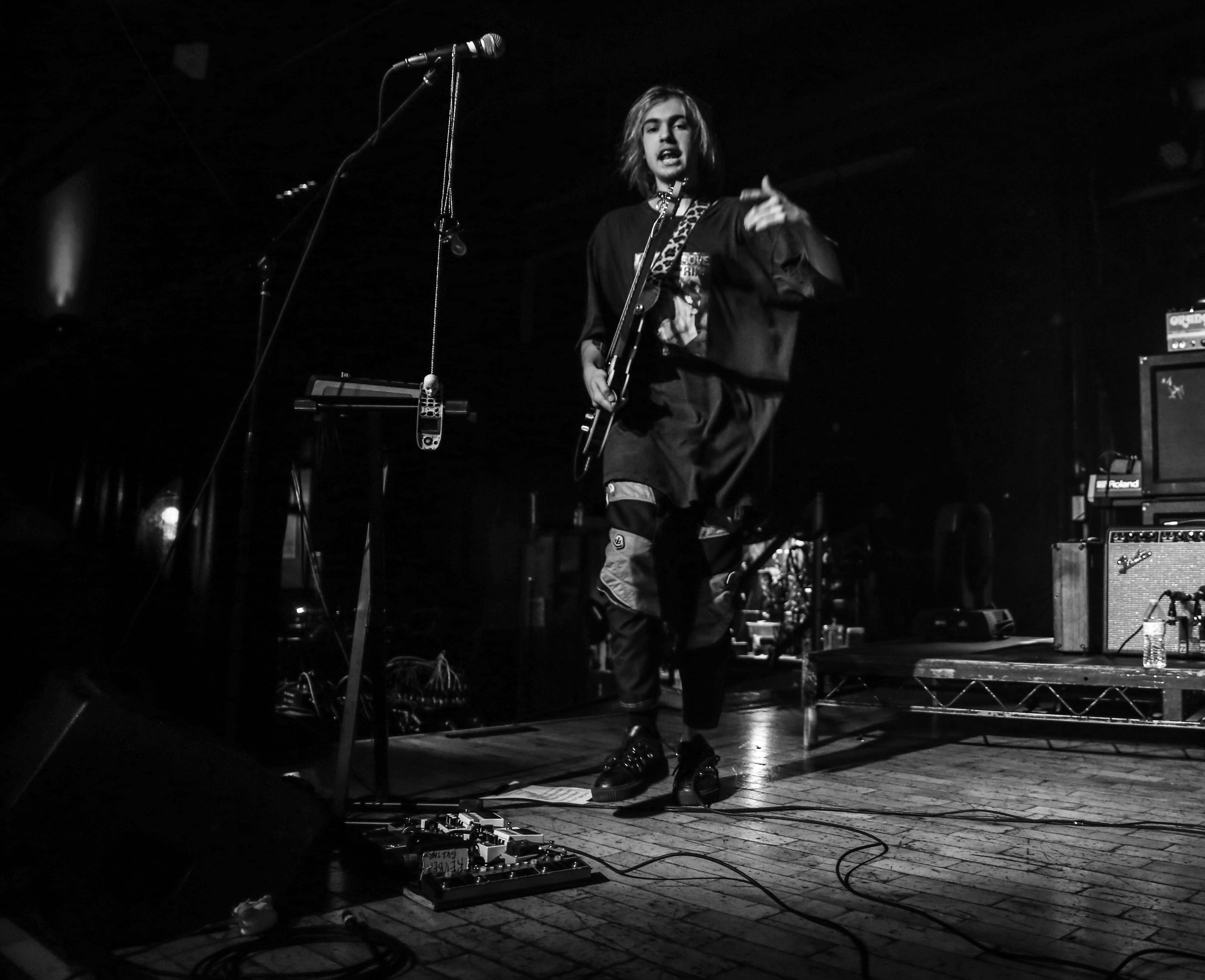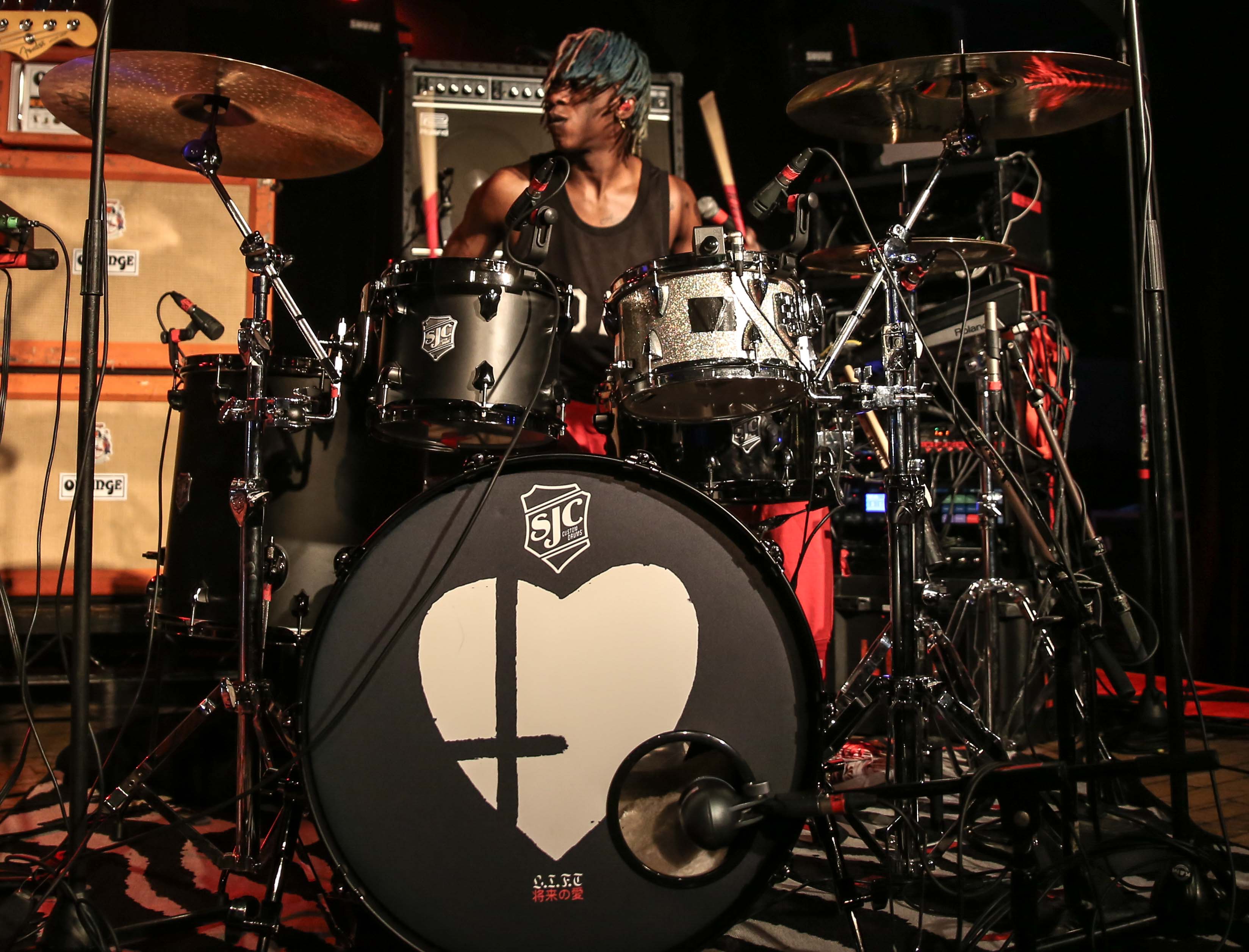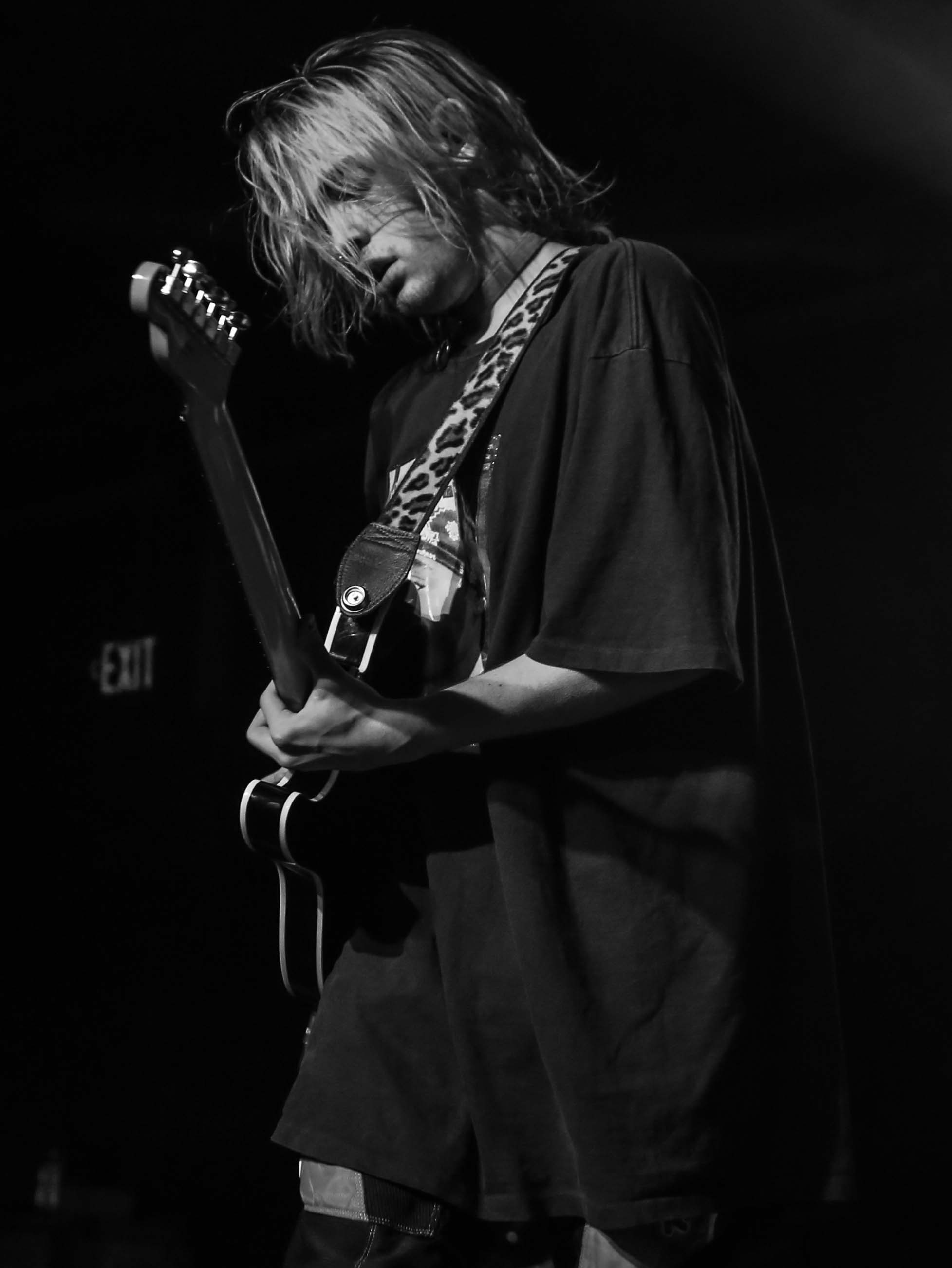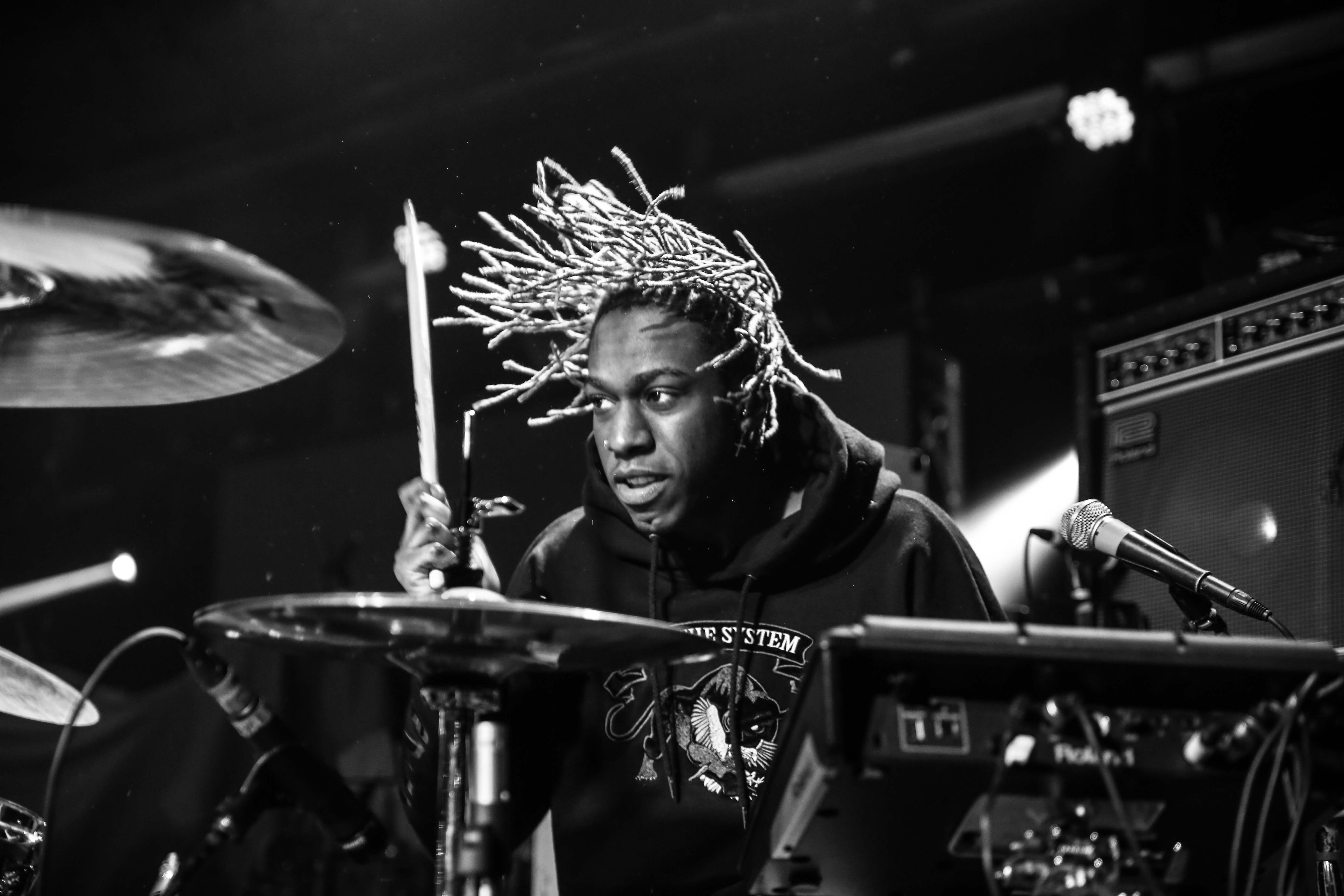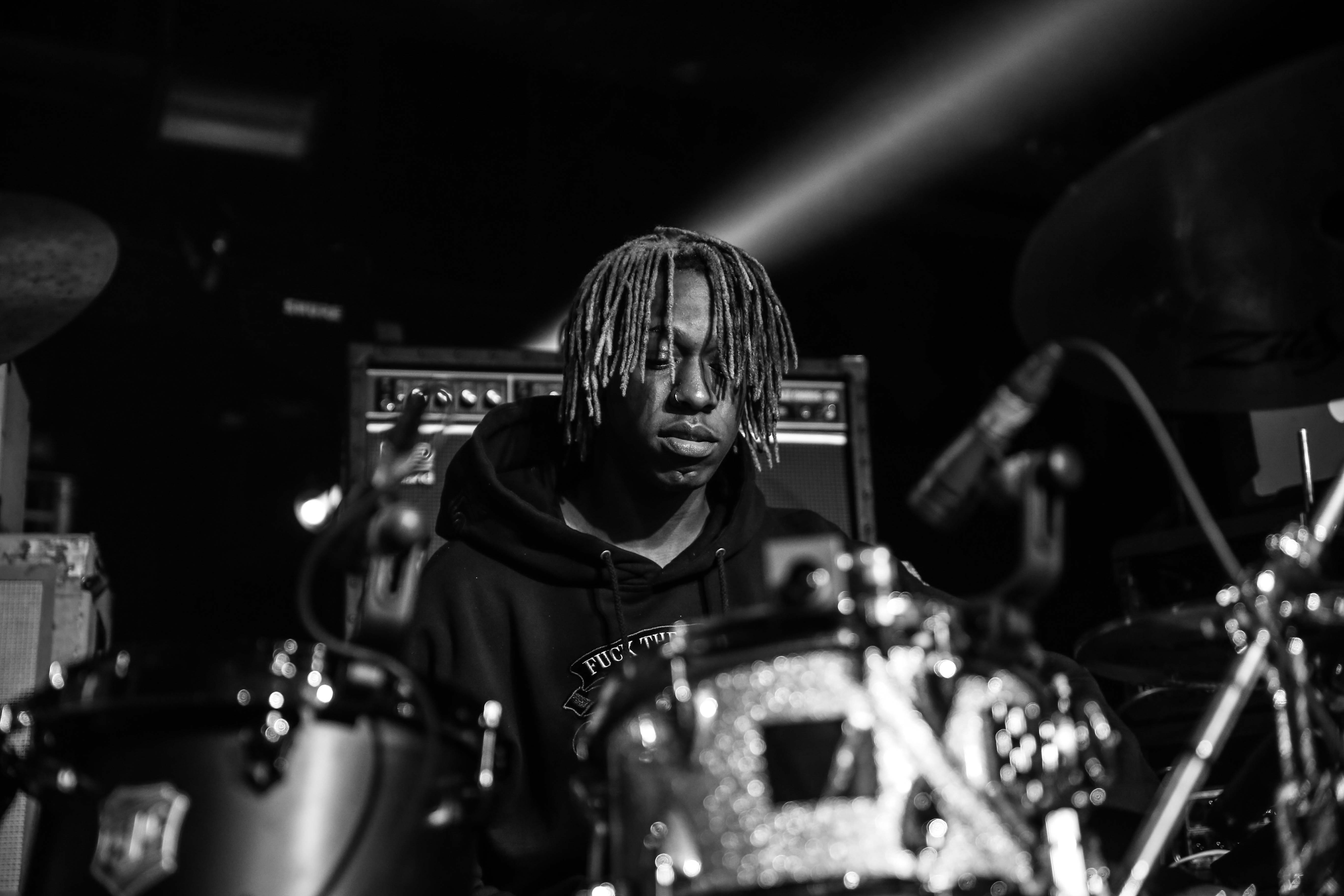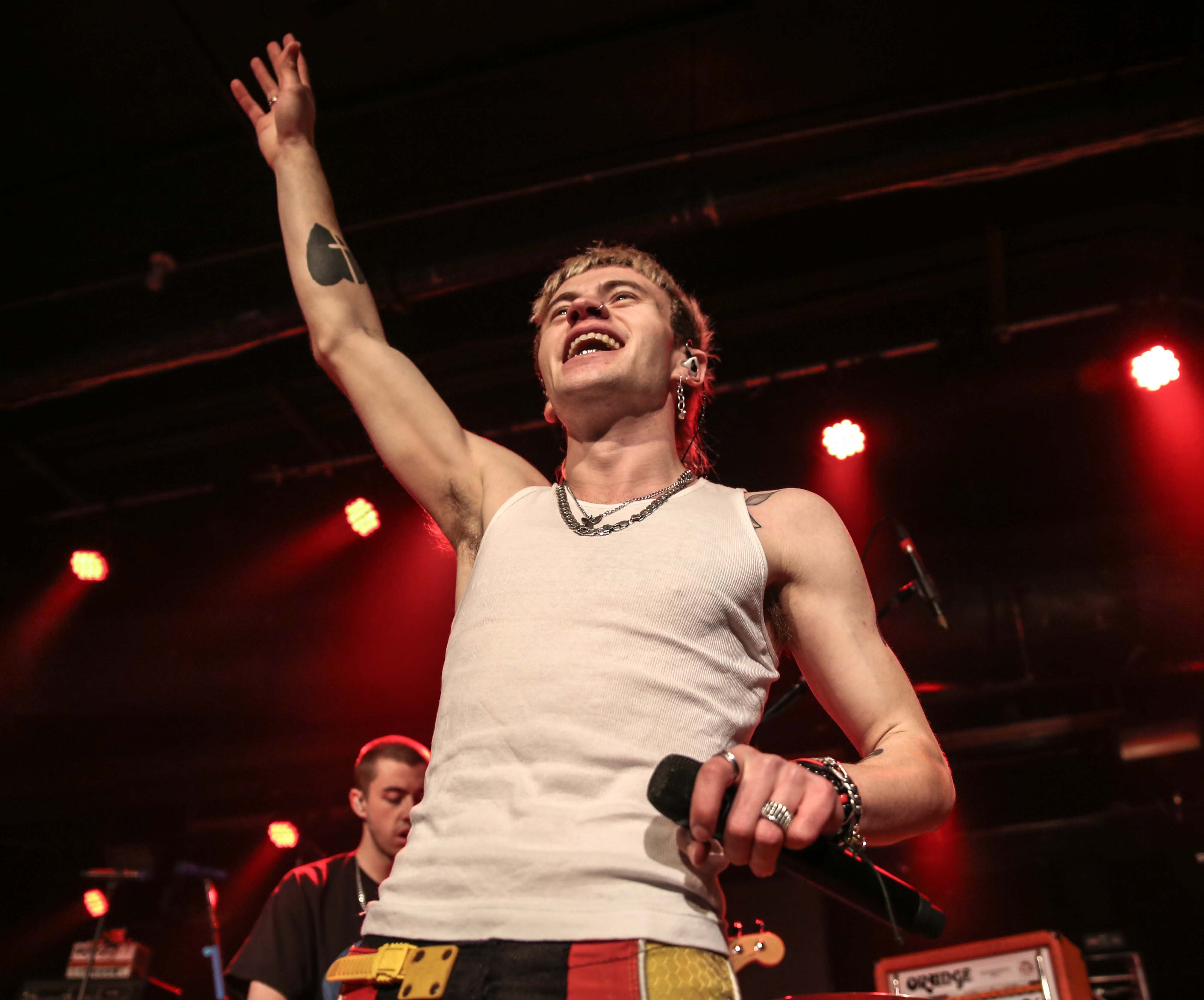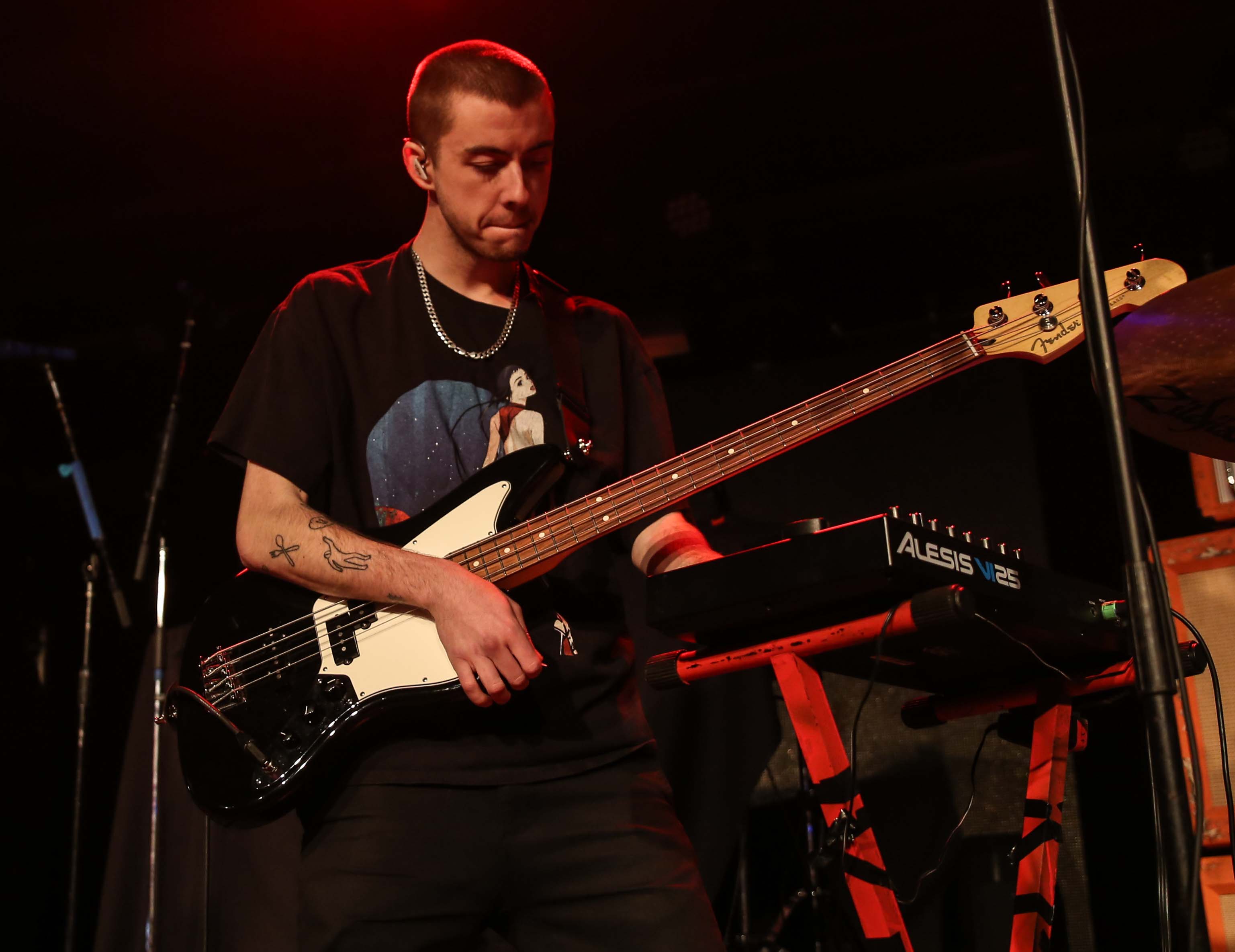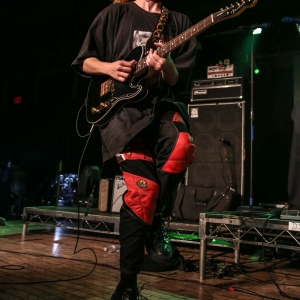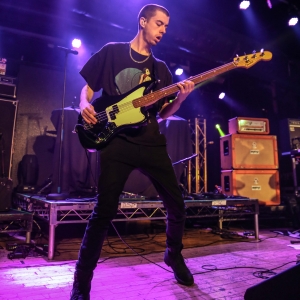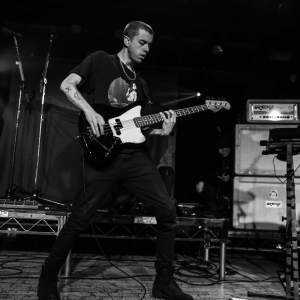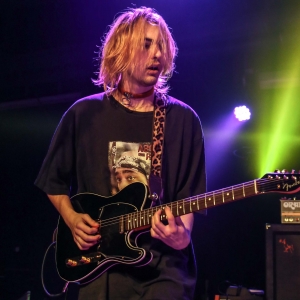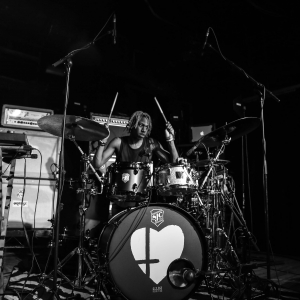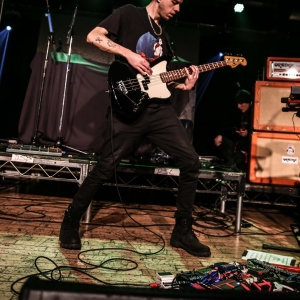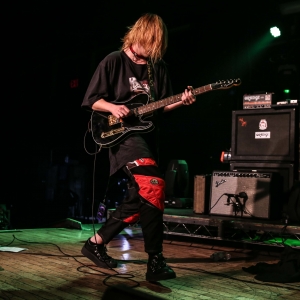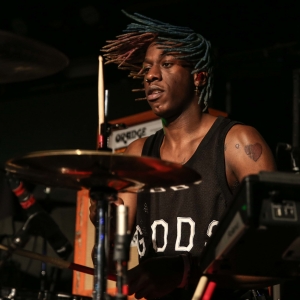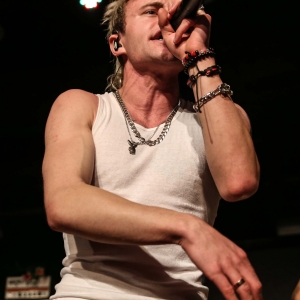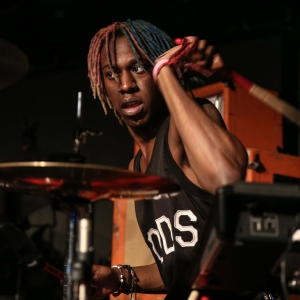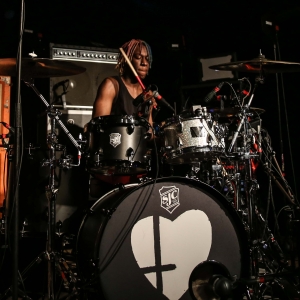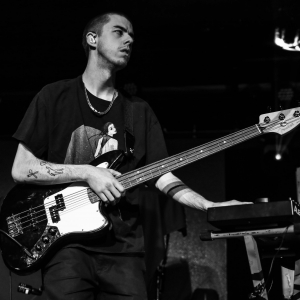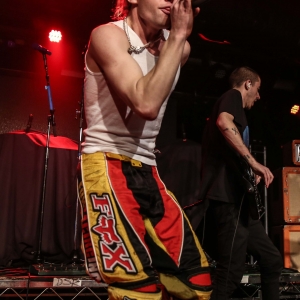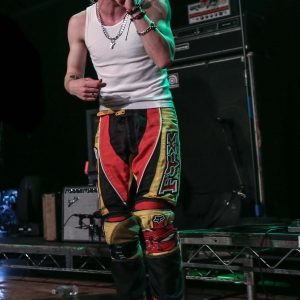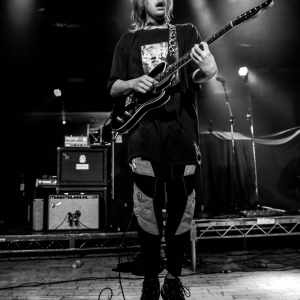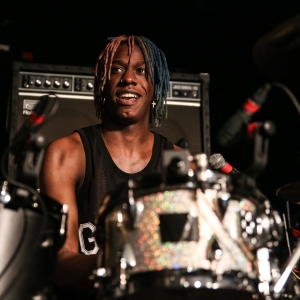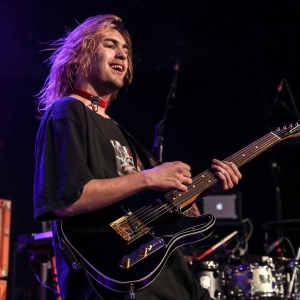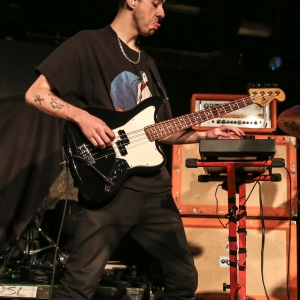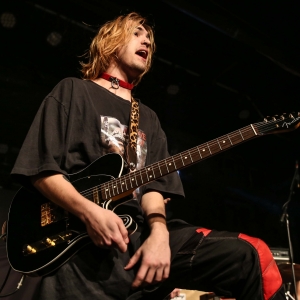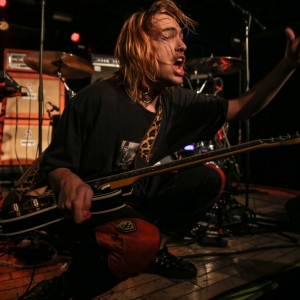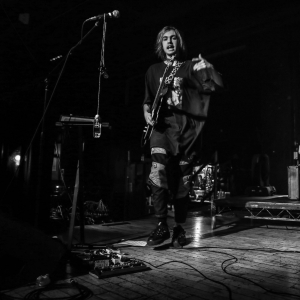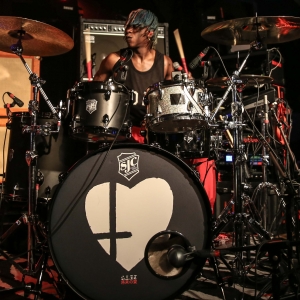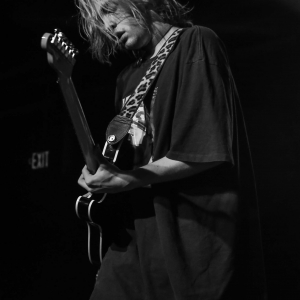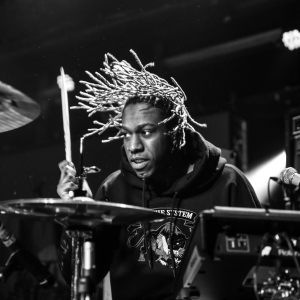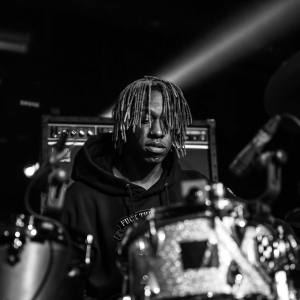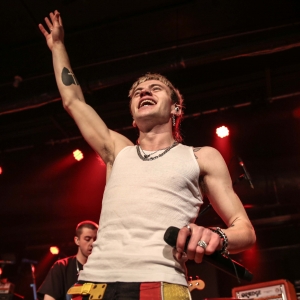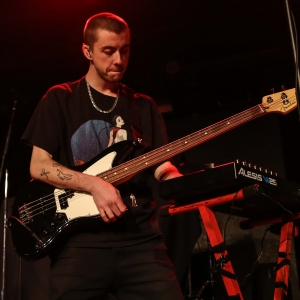 After a killer set from LIFT,  Super Whatevr took the stage. Another band that are on the way to some big things. They started off their set with Kathrin with a K, which was a little on the softer side, but then turned into such energy leading up into the following song Telelelevision. During some point of that song lead guitarist/vocalist Skyler McKee even ended up mixed up with us photographers in the pit, that's how crazy it got! McKee also shared a personal moment during the set before playing a song he dedicated to his cousin, Someone Somewhere Somehow. McKee made sure to speak out about how important your well-being/mental health is and how it's okay to take action to better yourself. The band continued to give such a solid performance as they finished off with the last two songs of their set, which included Bloomfield and Good Luck.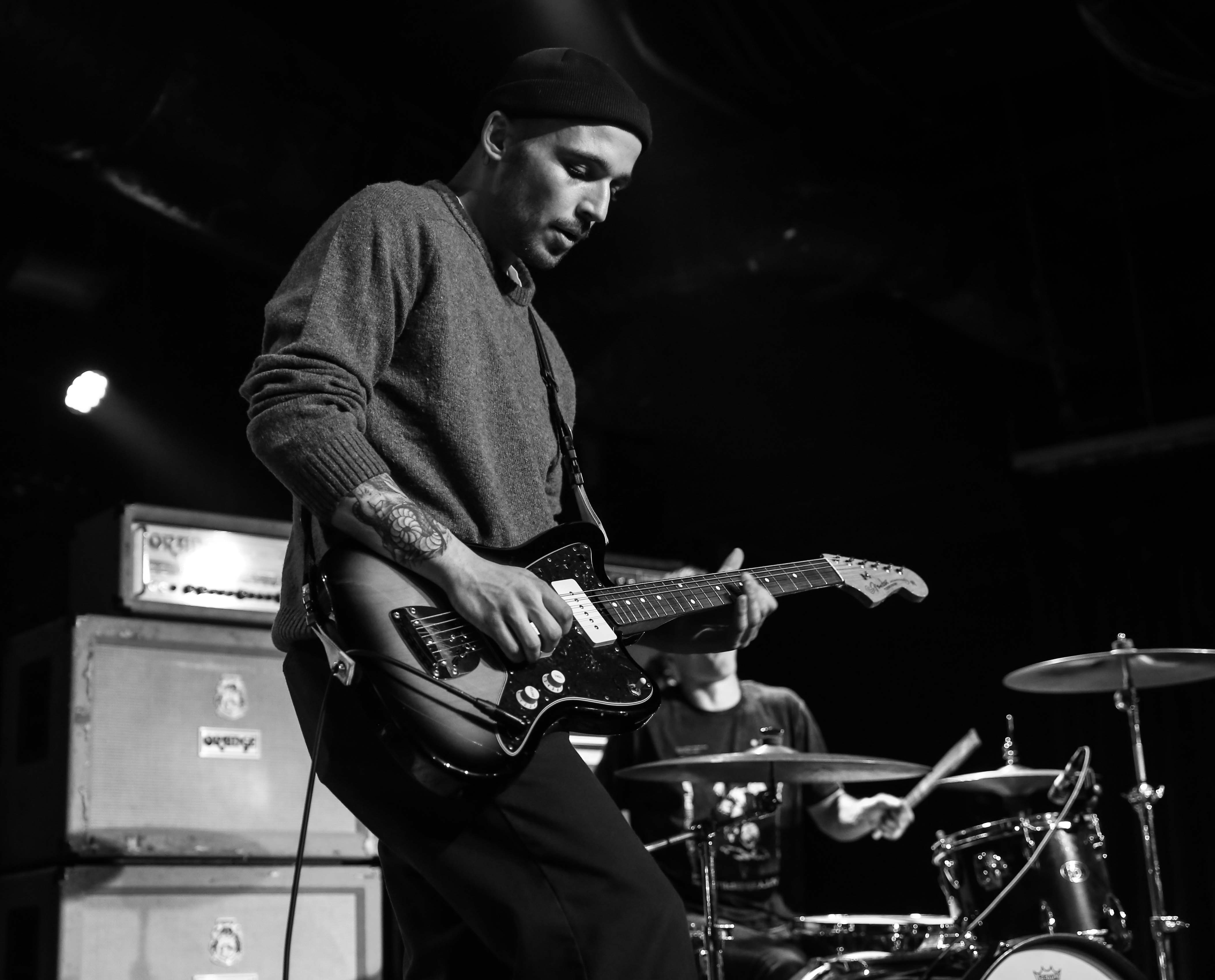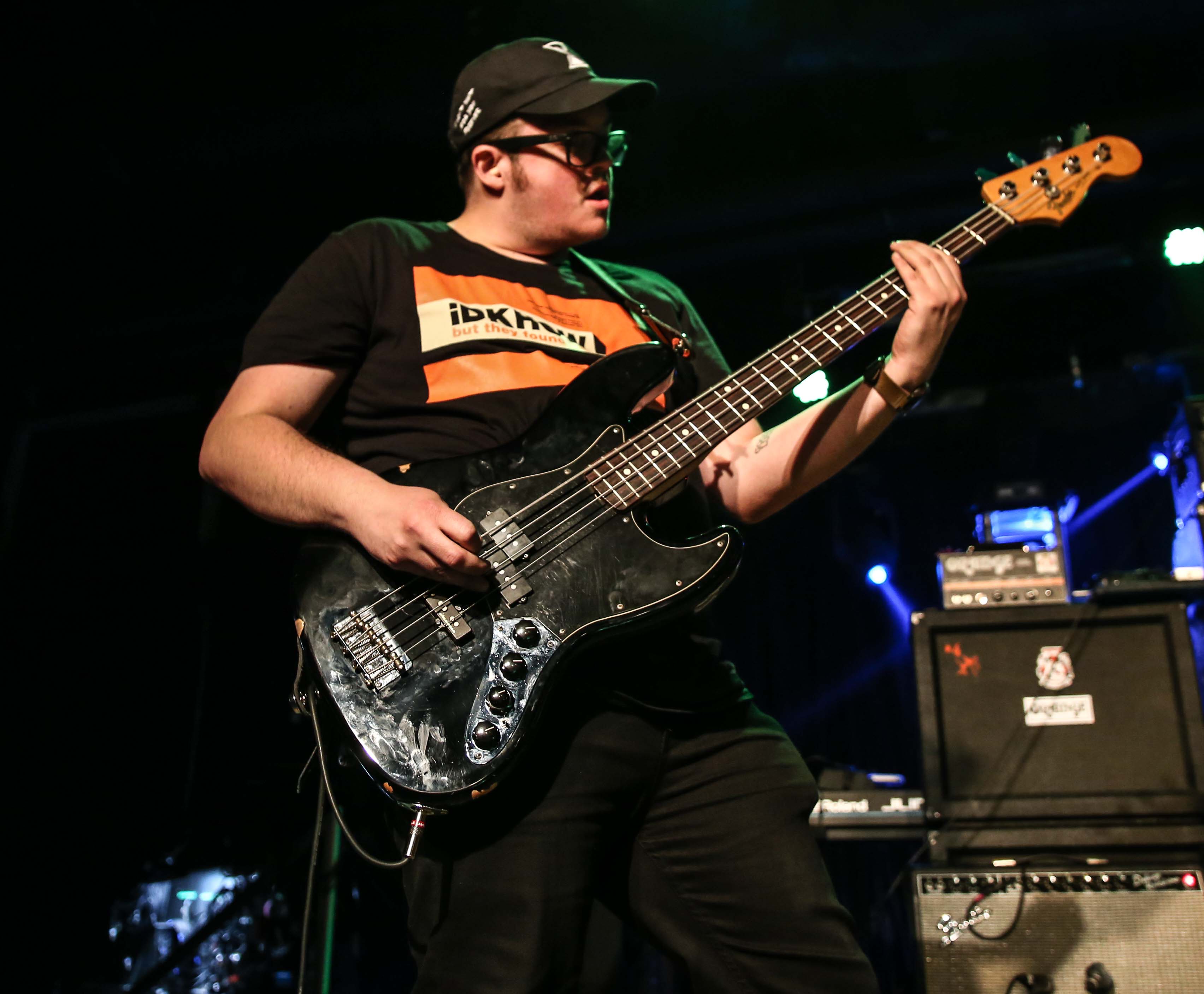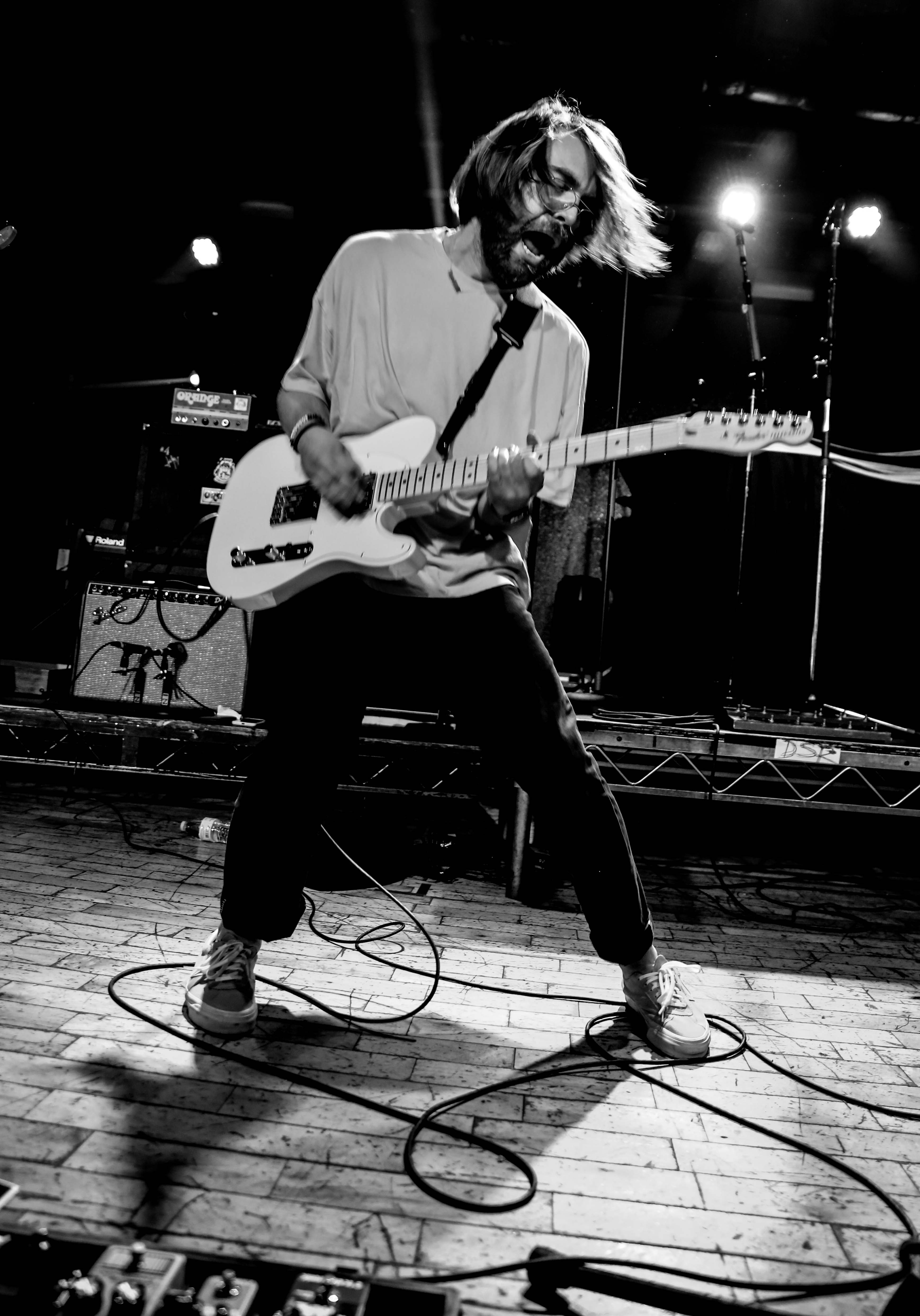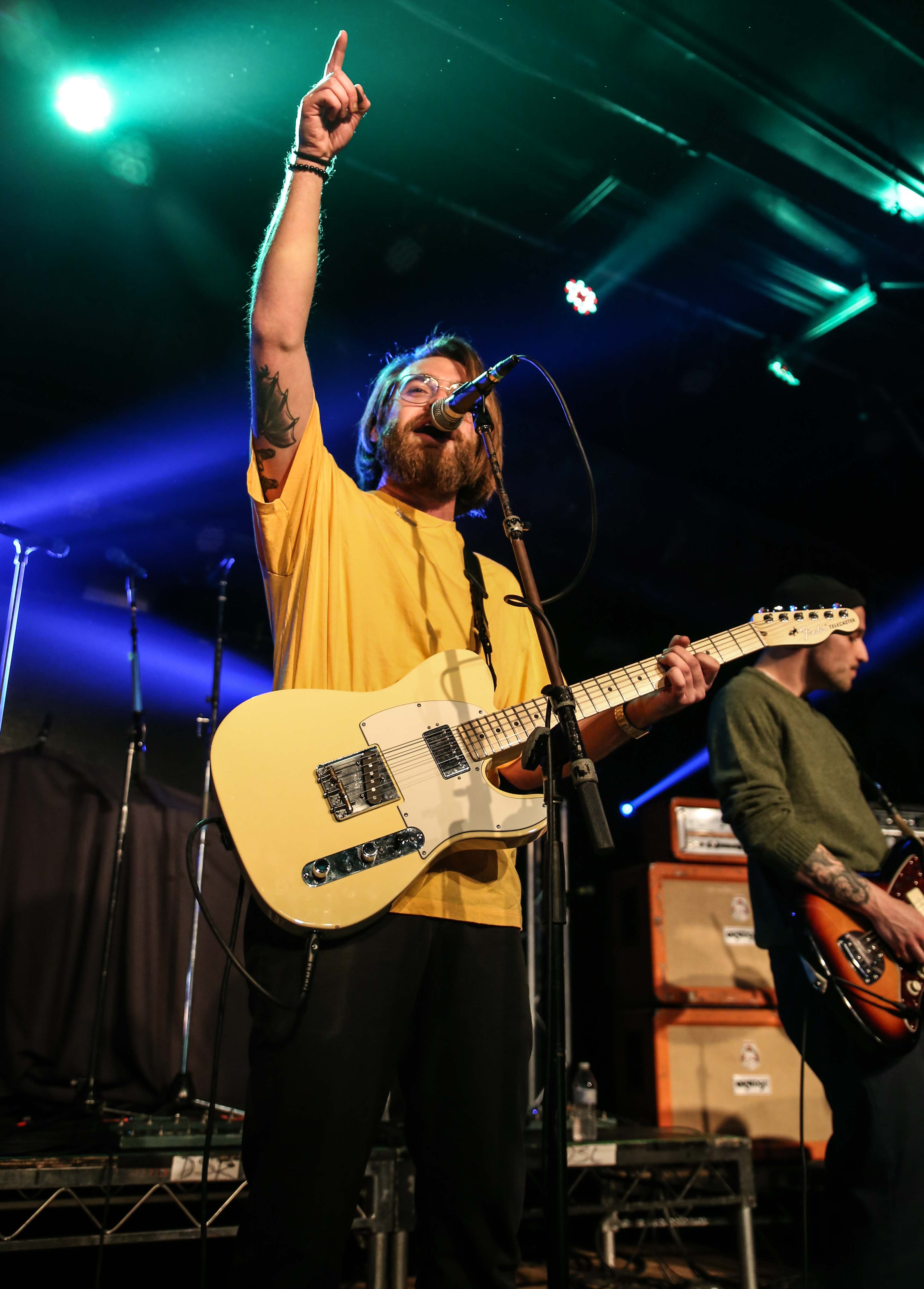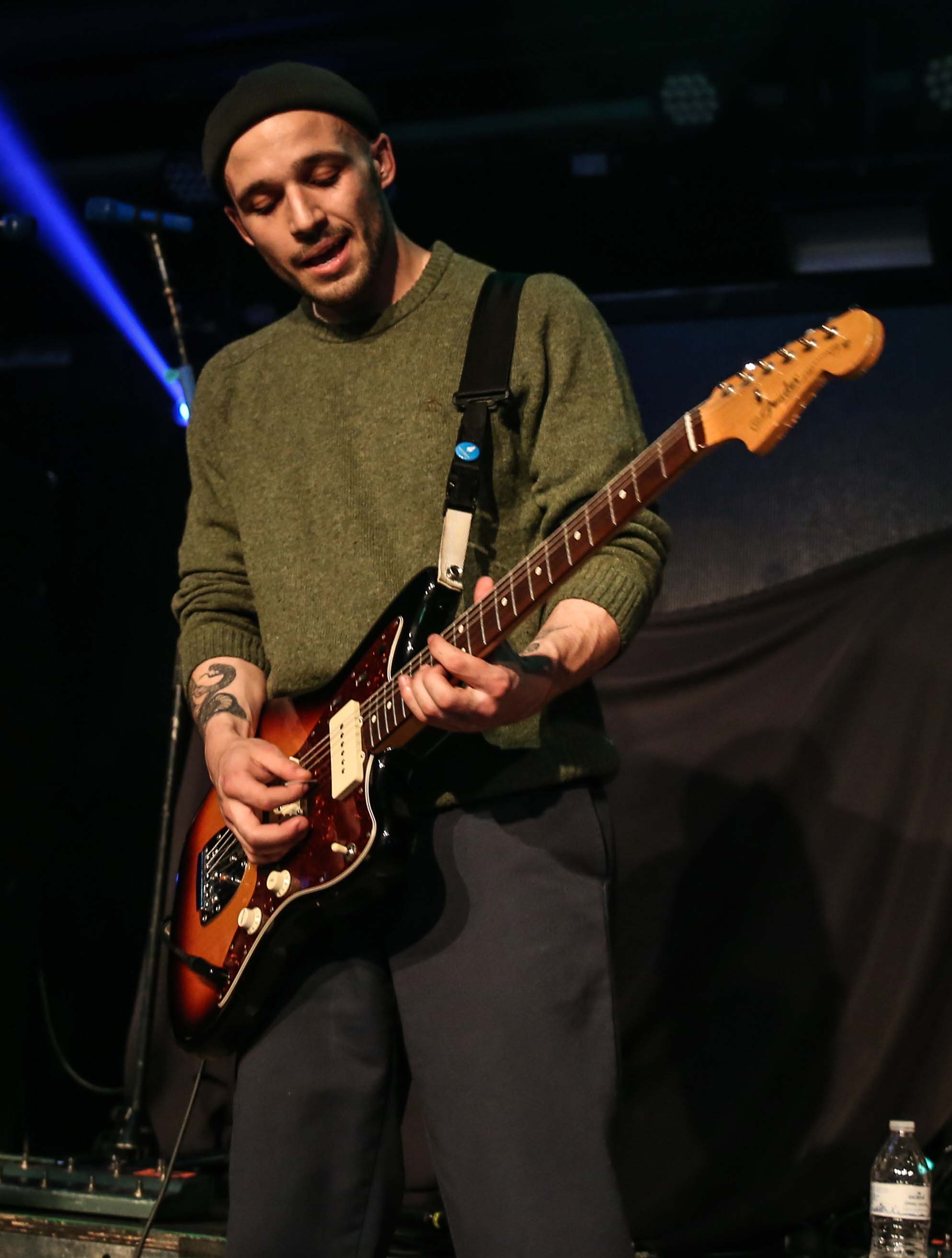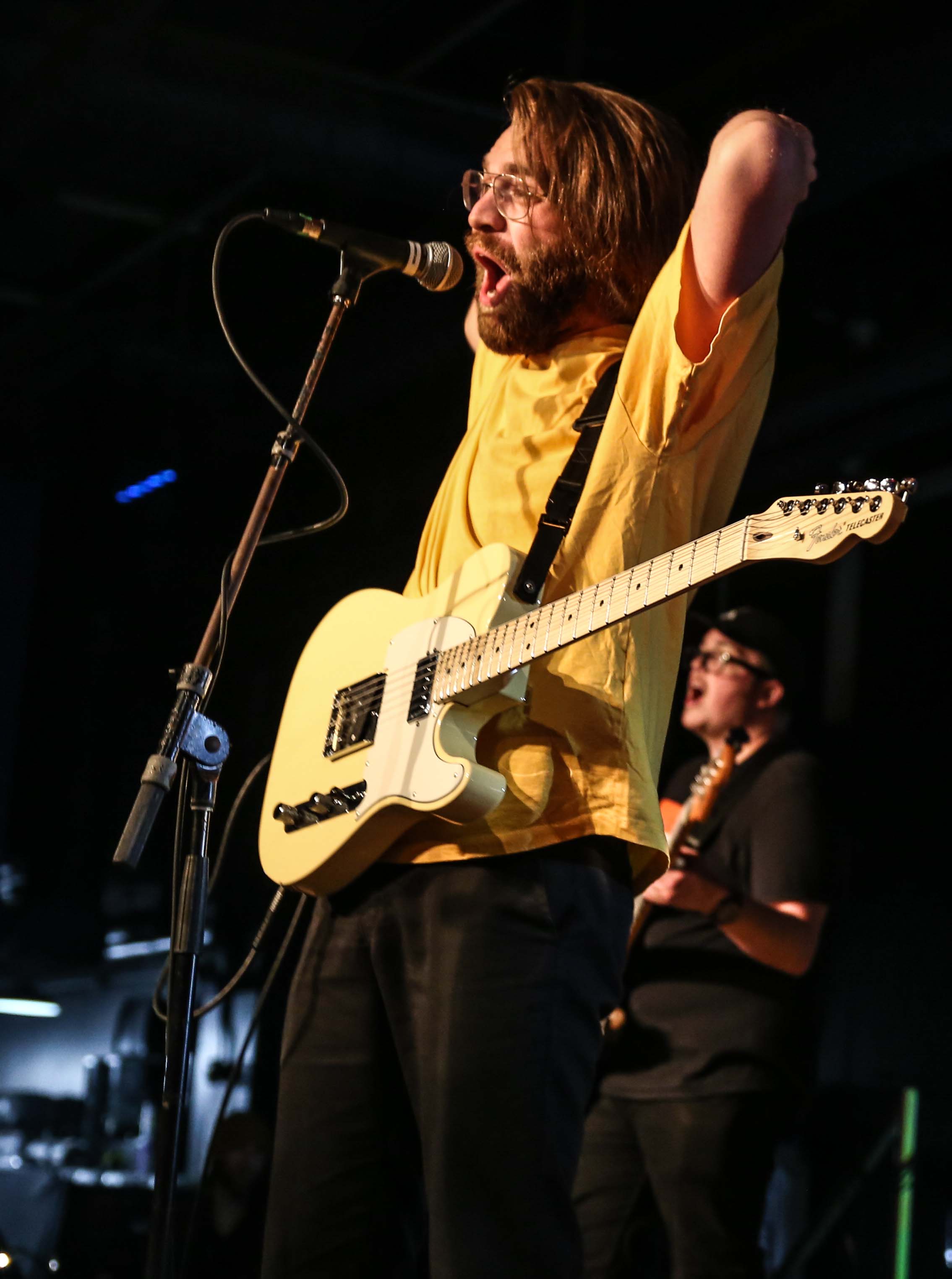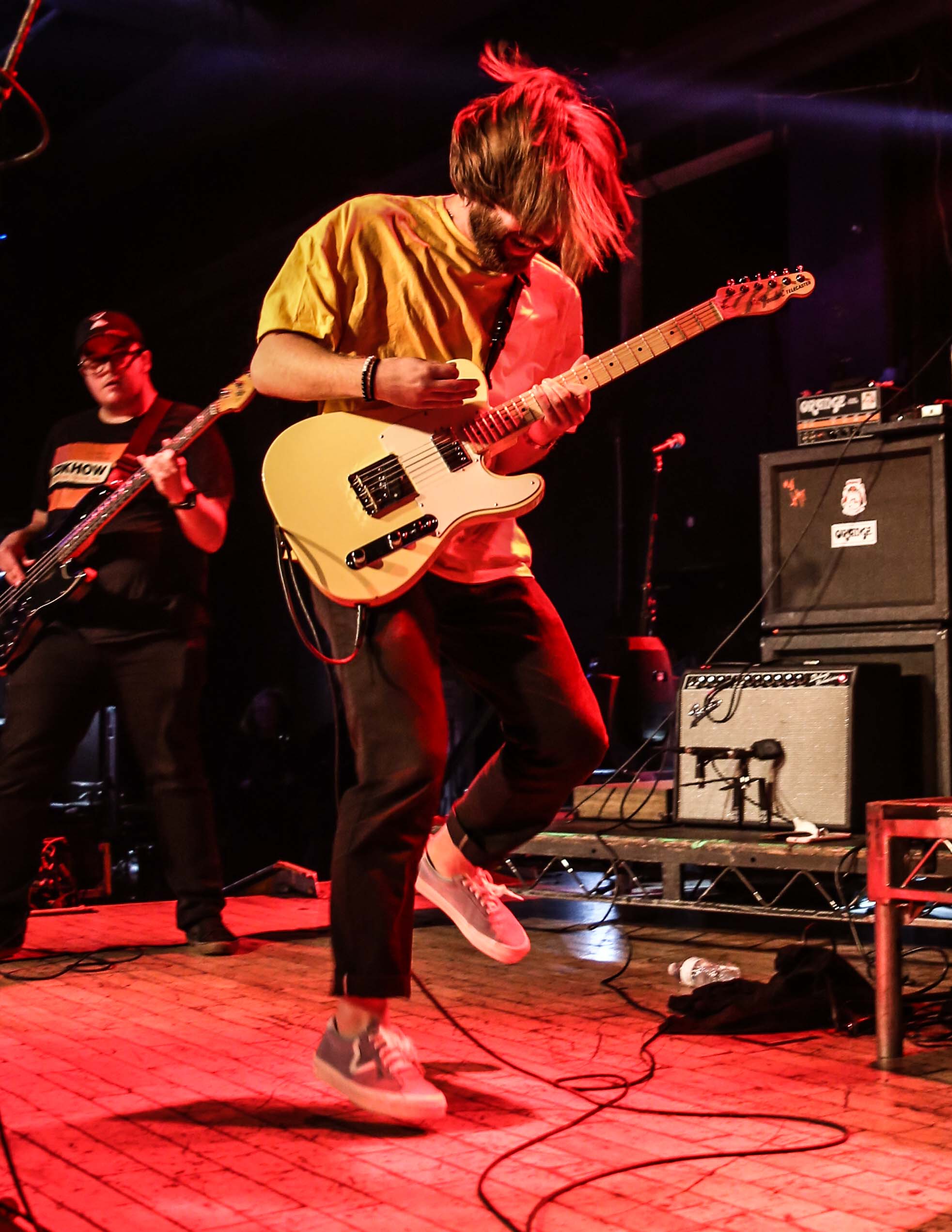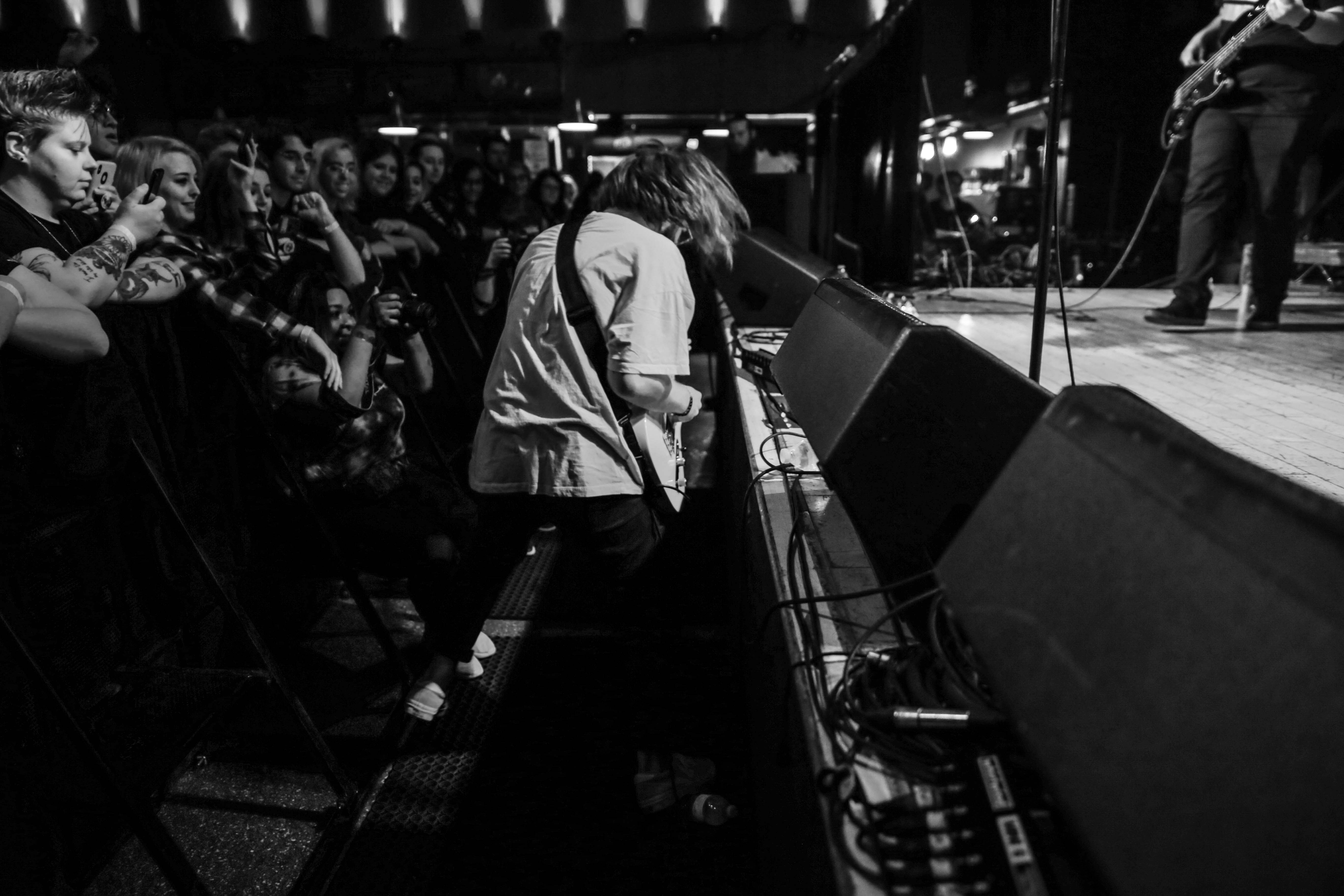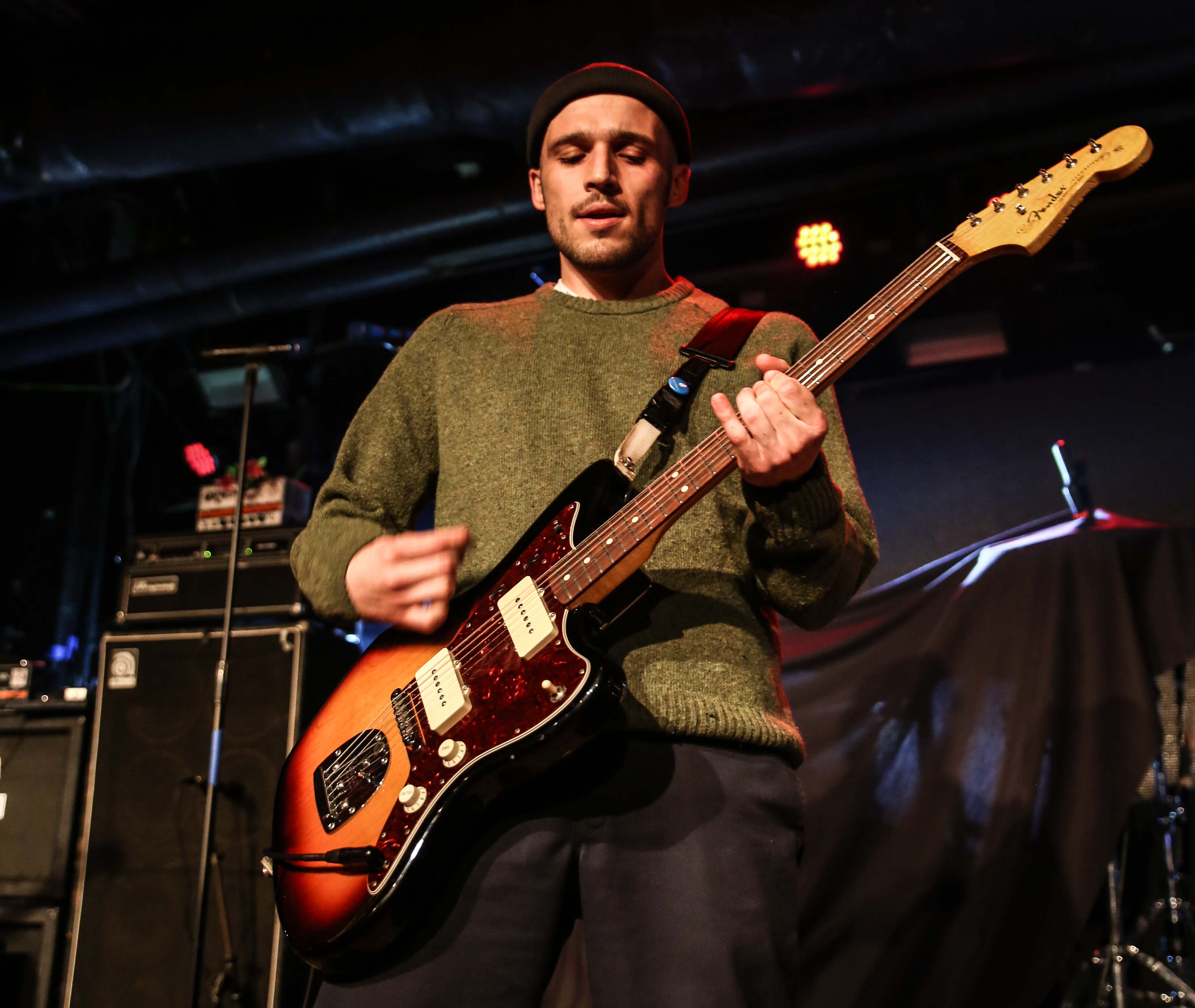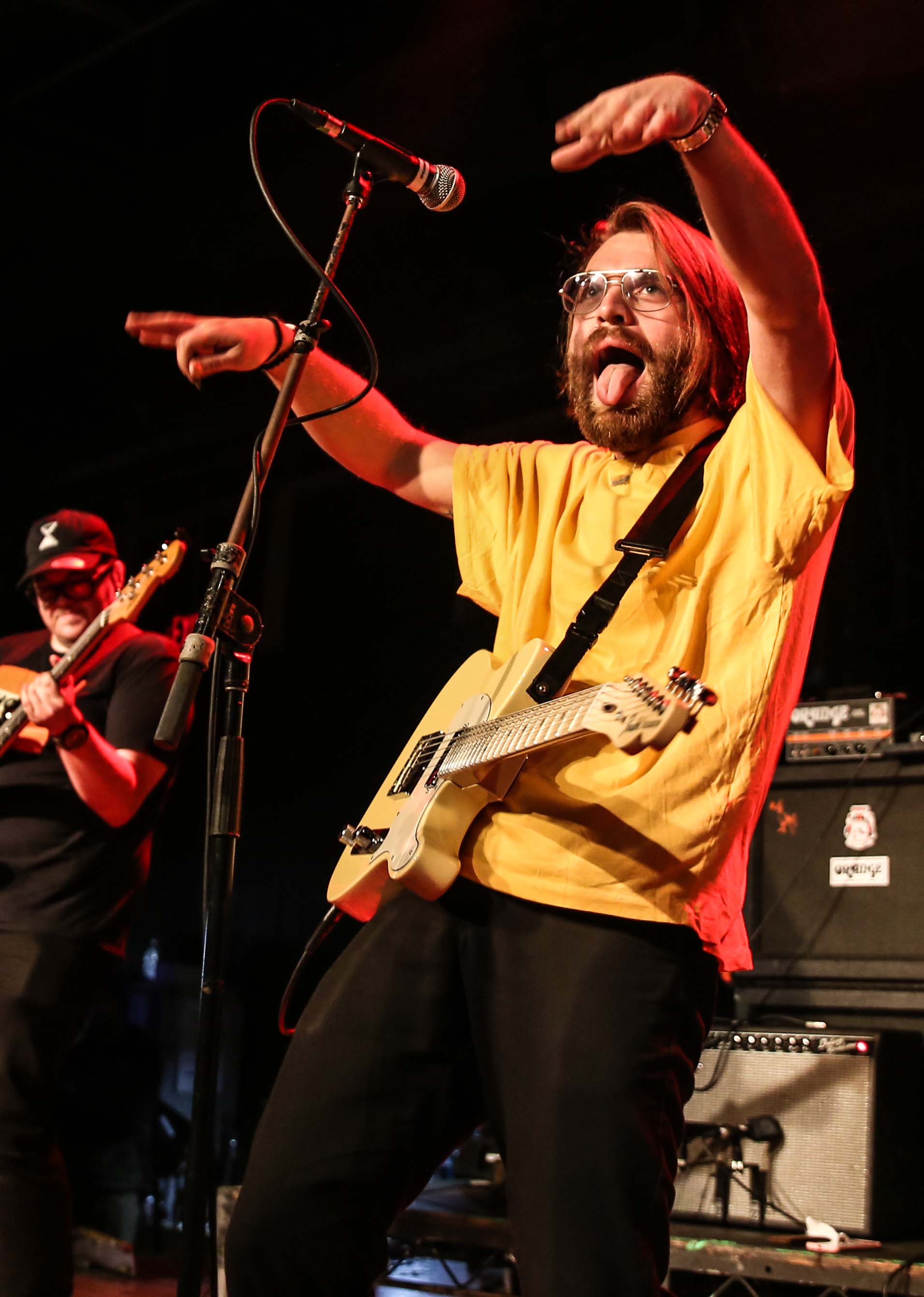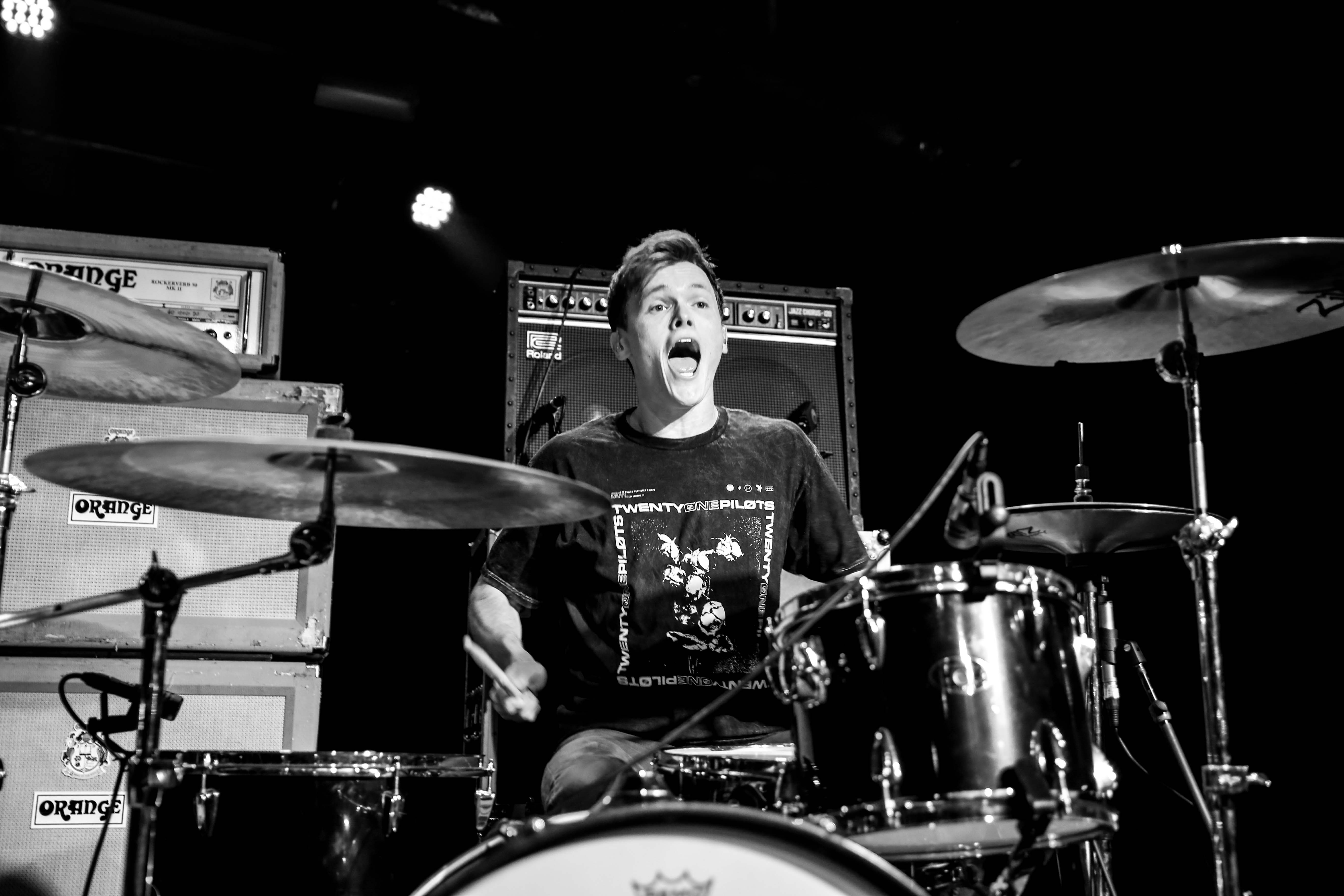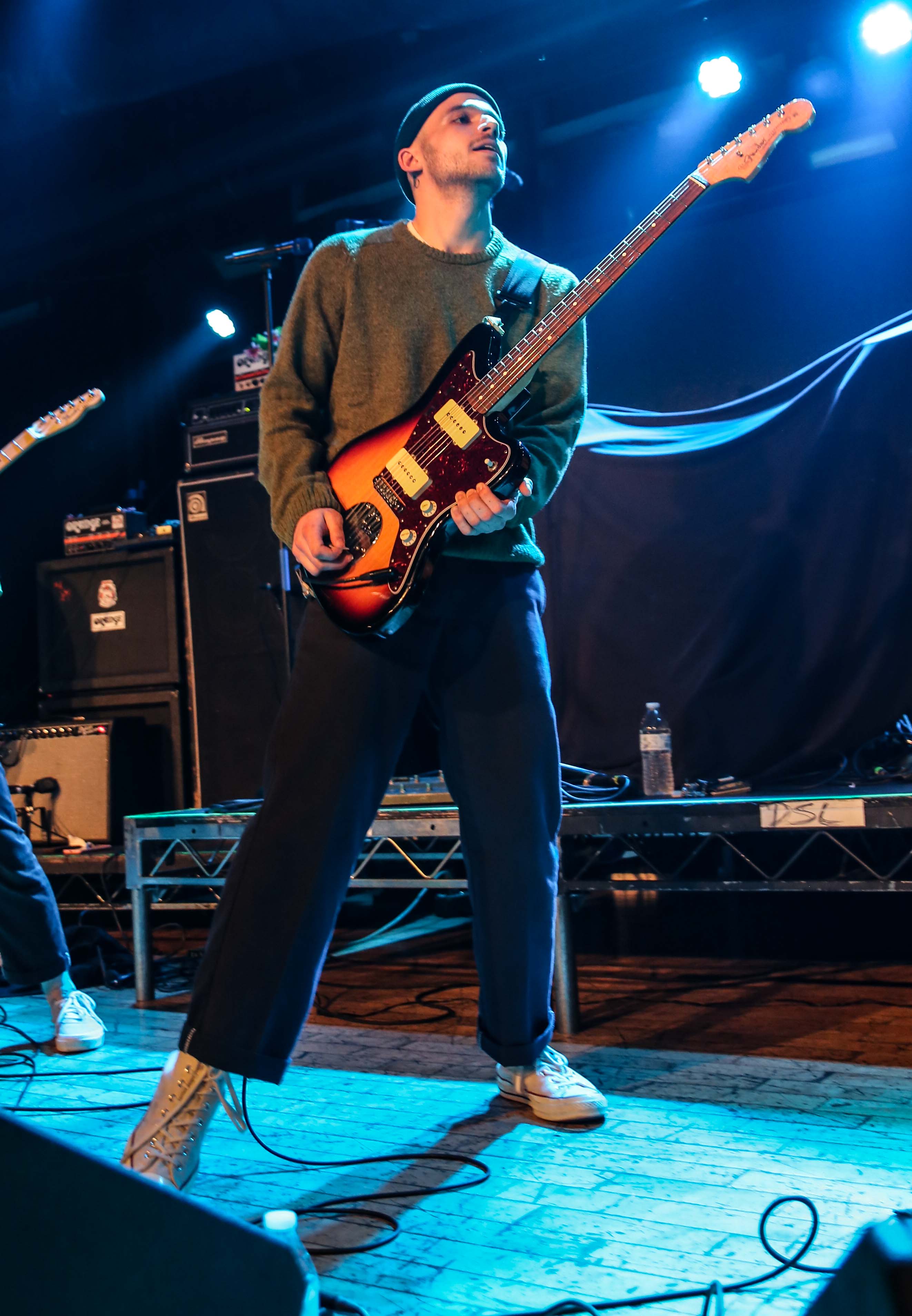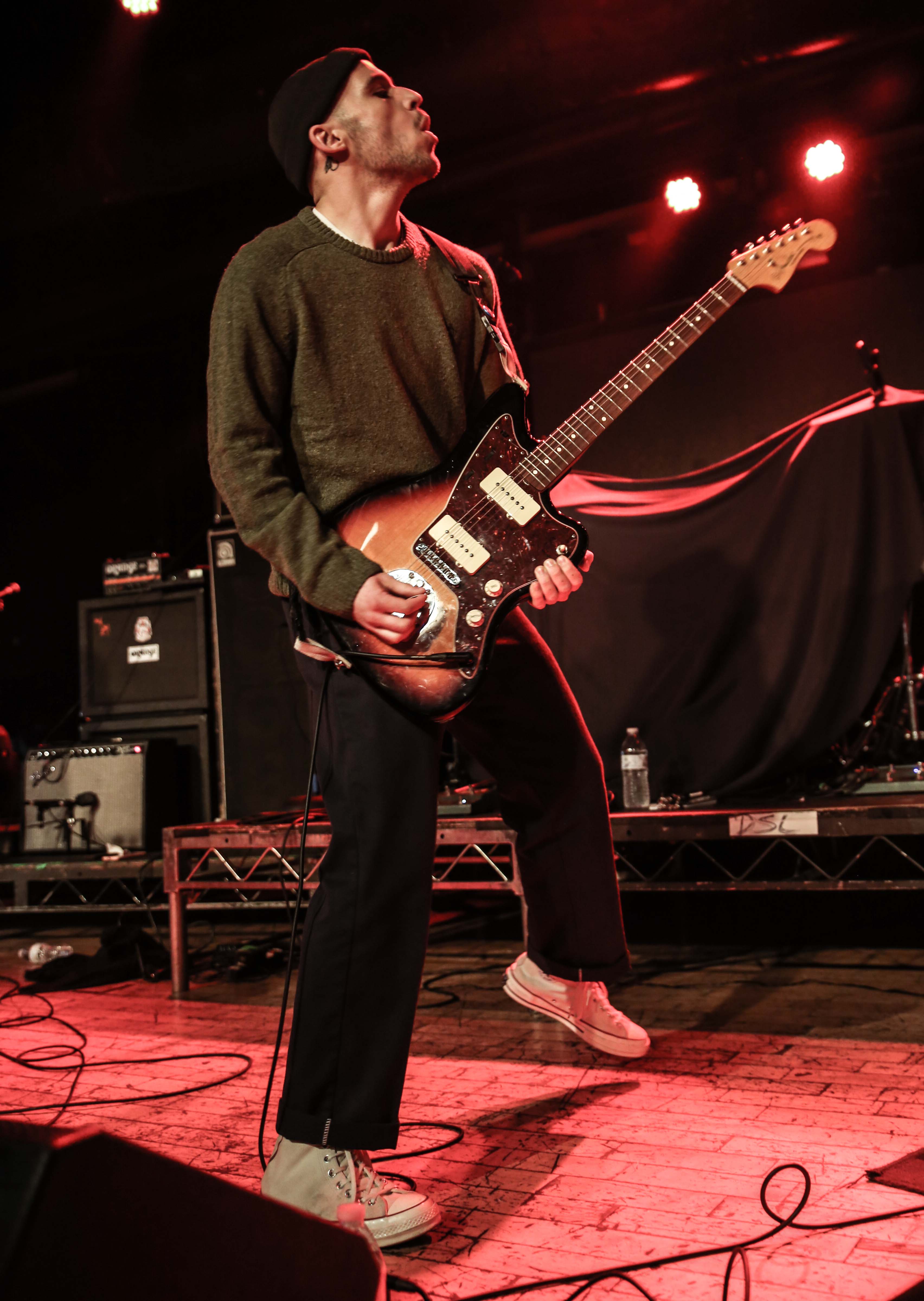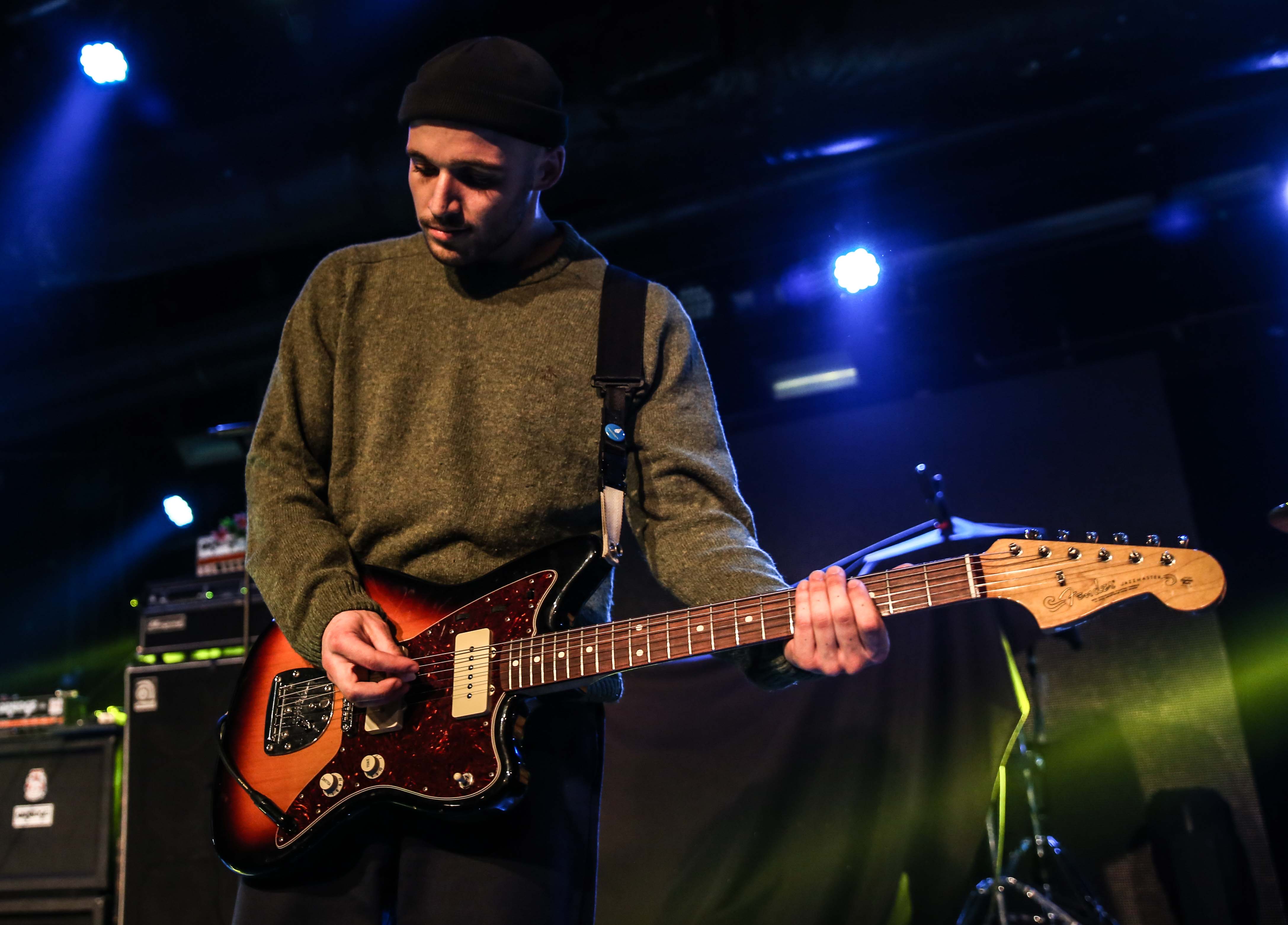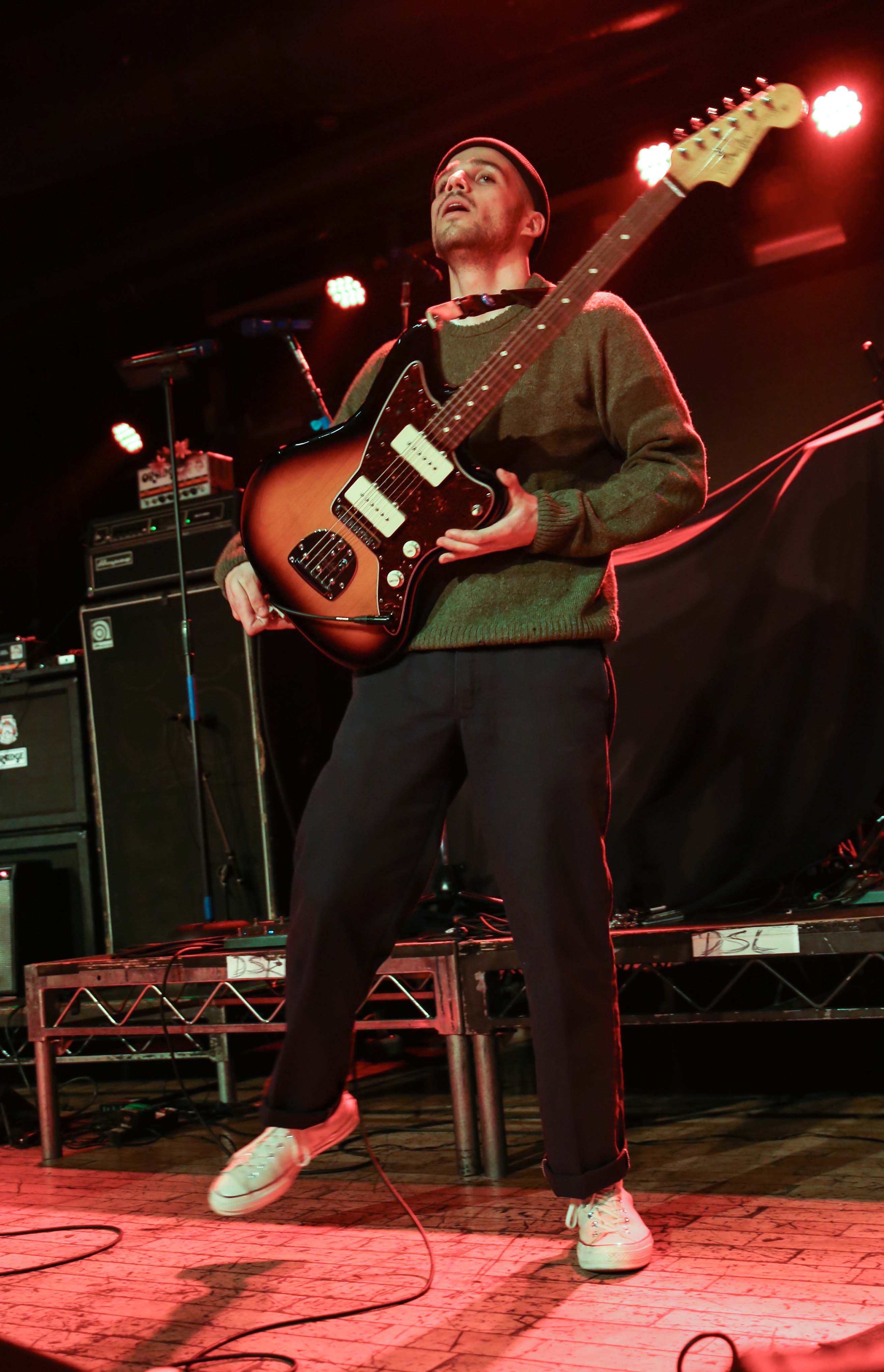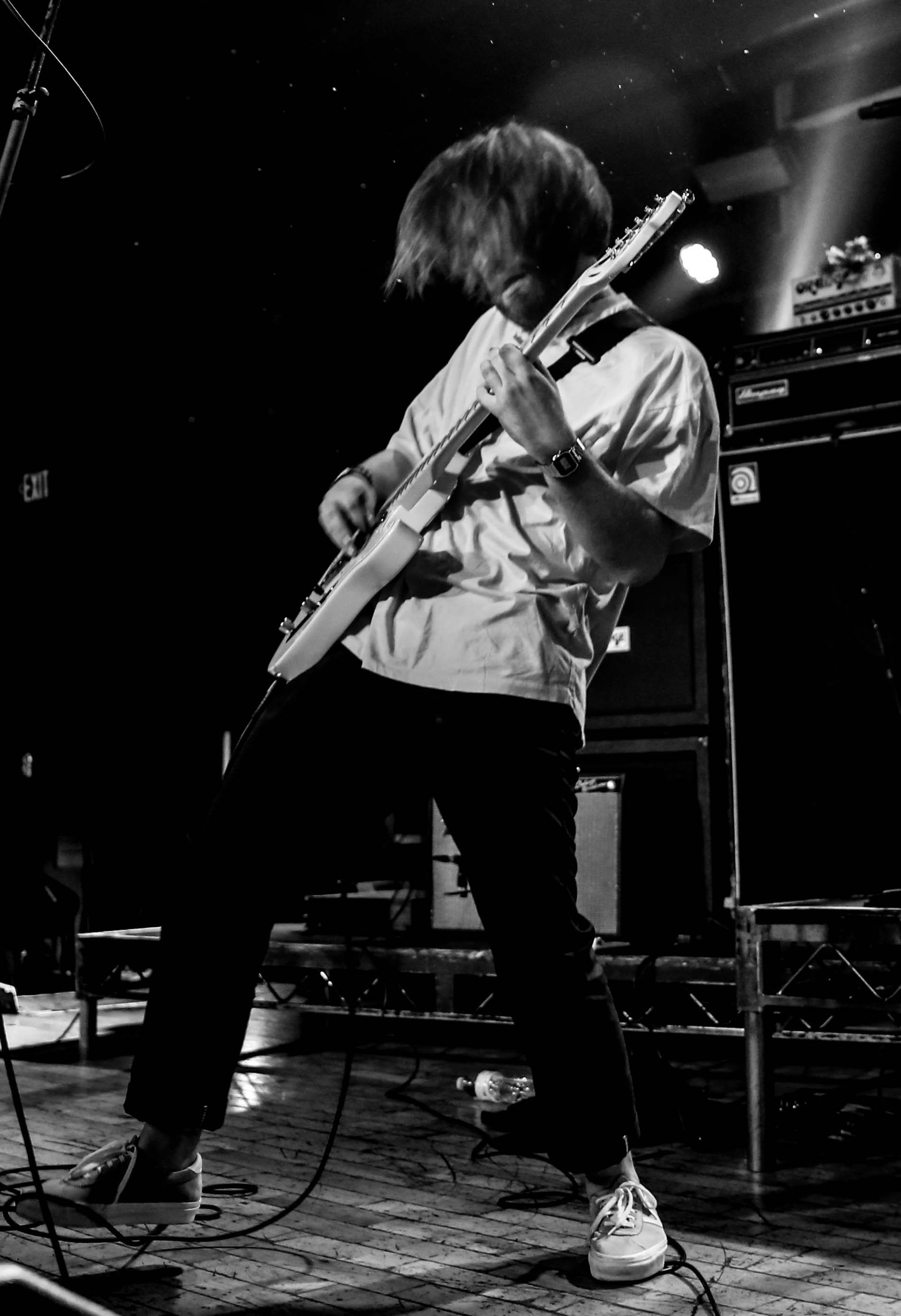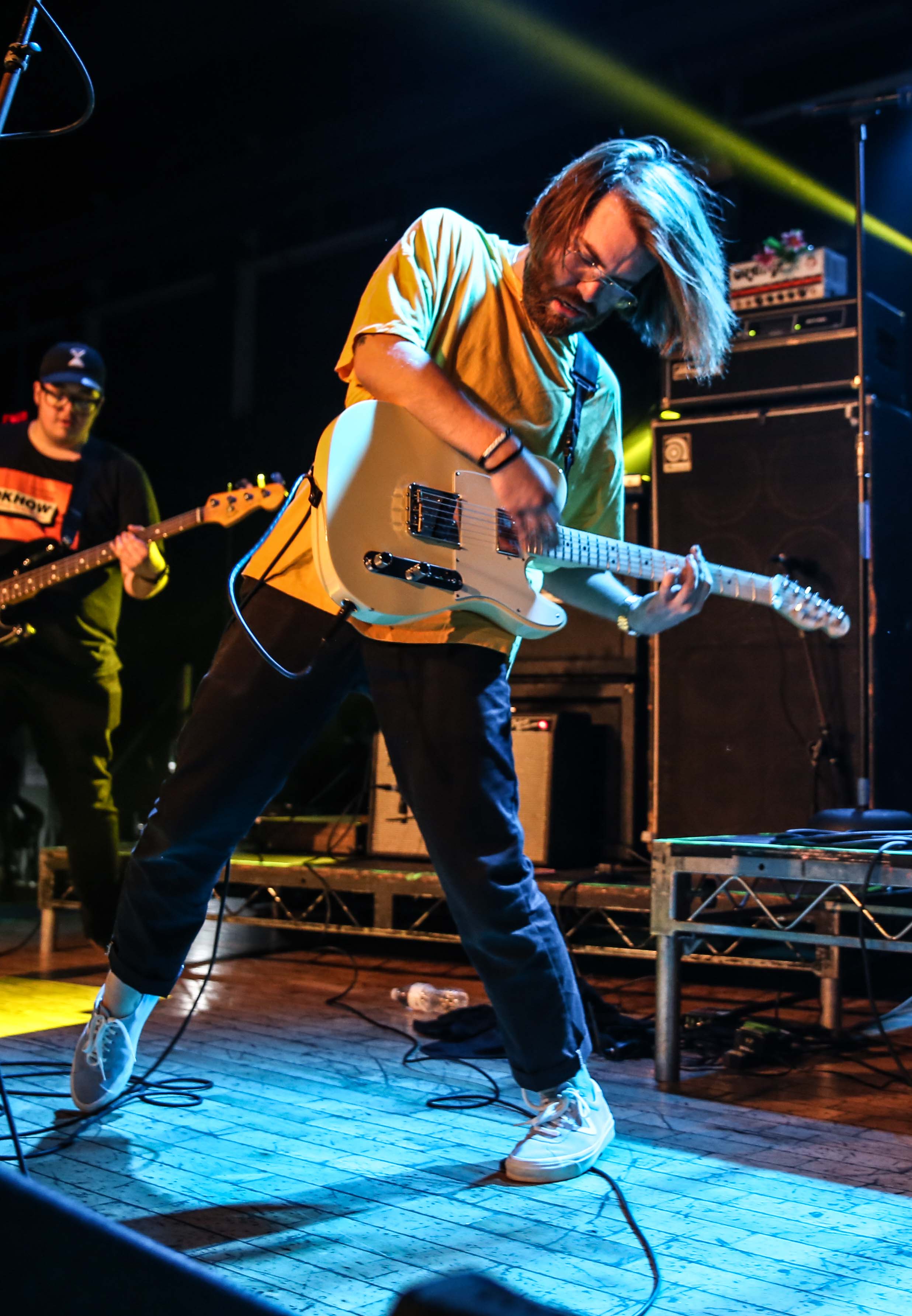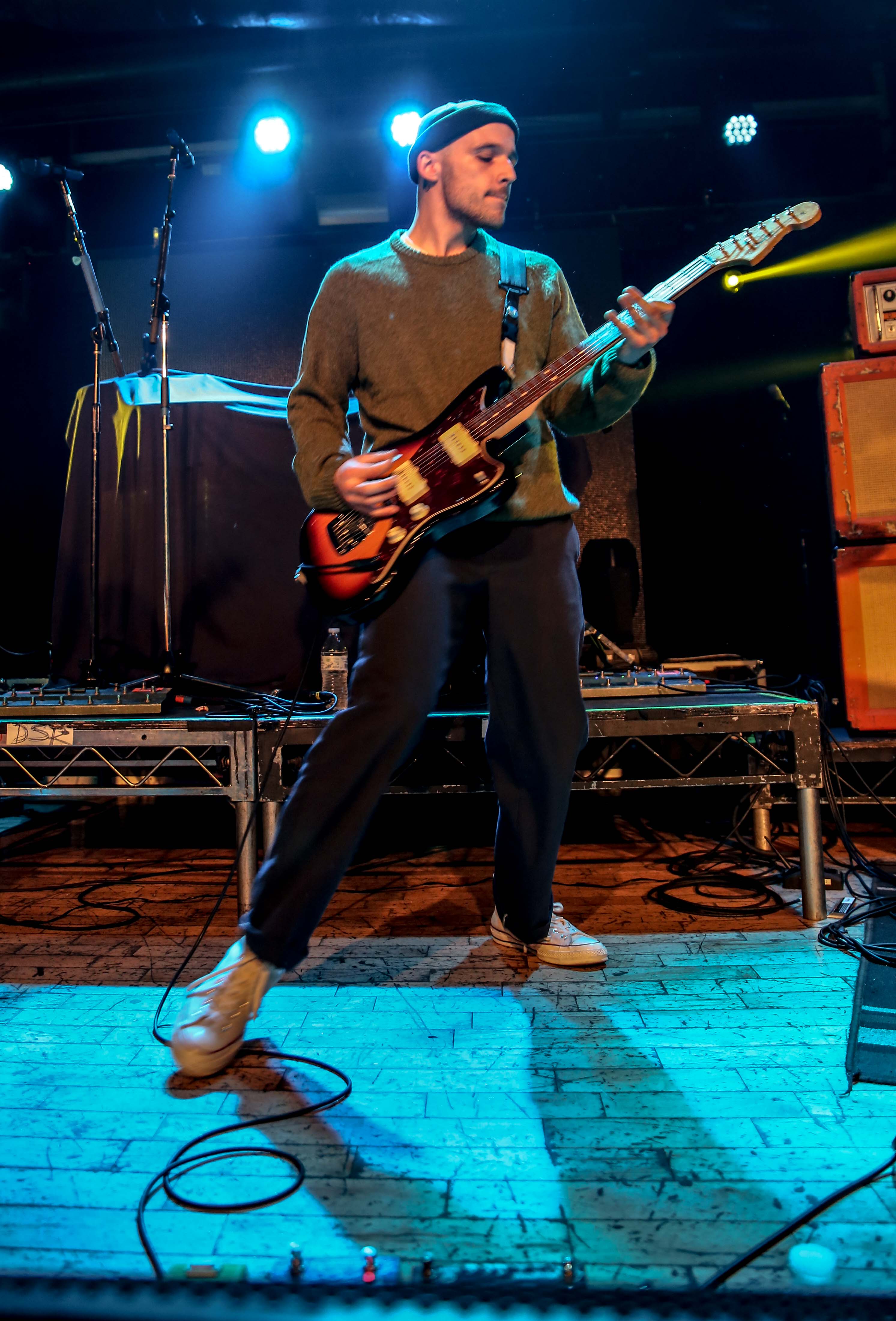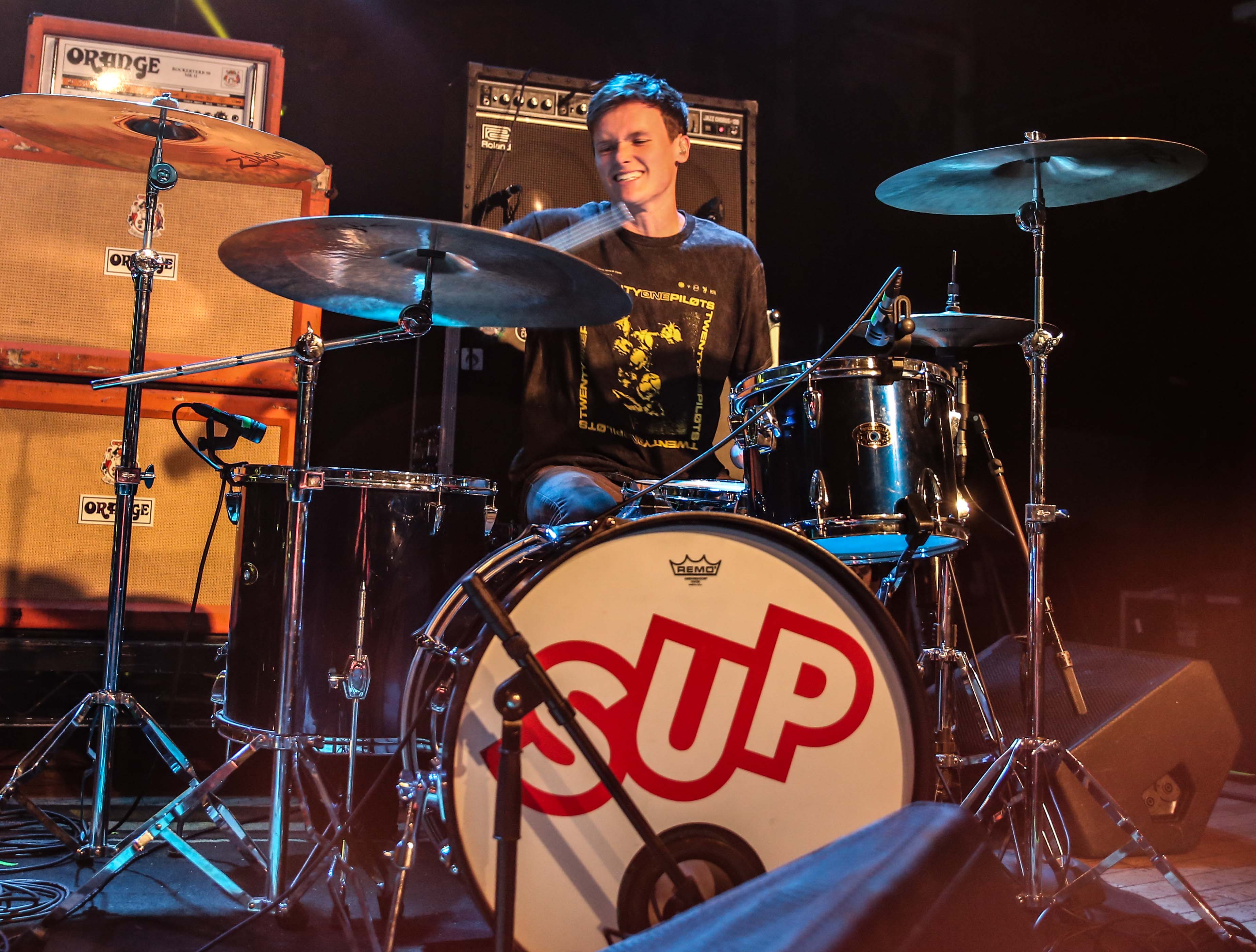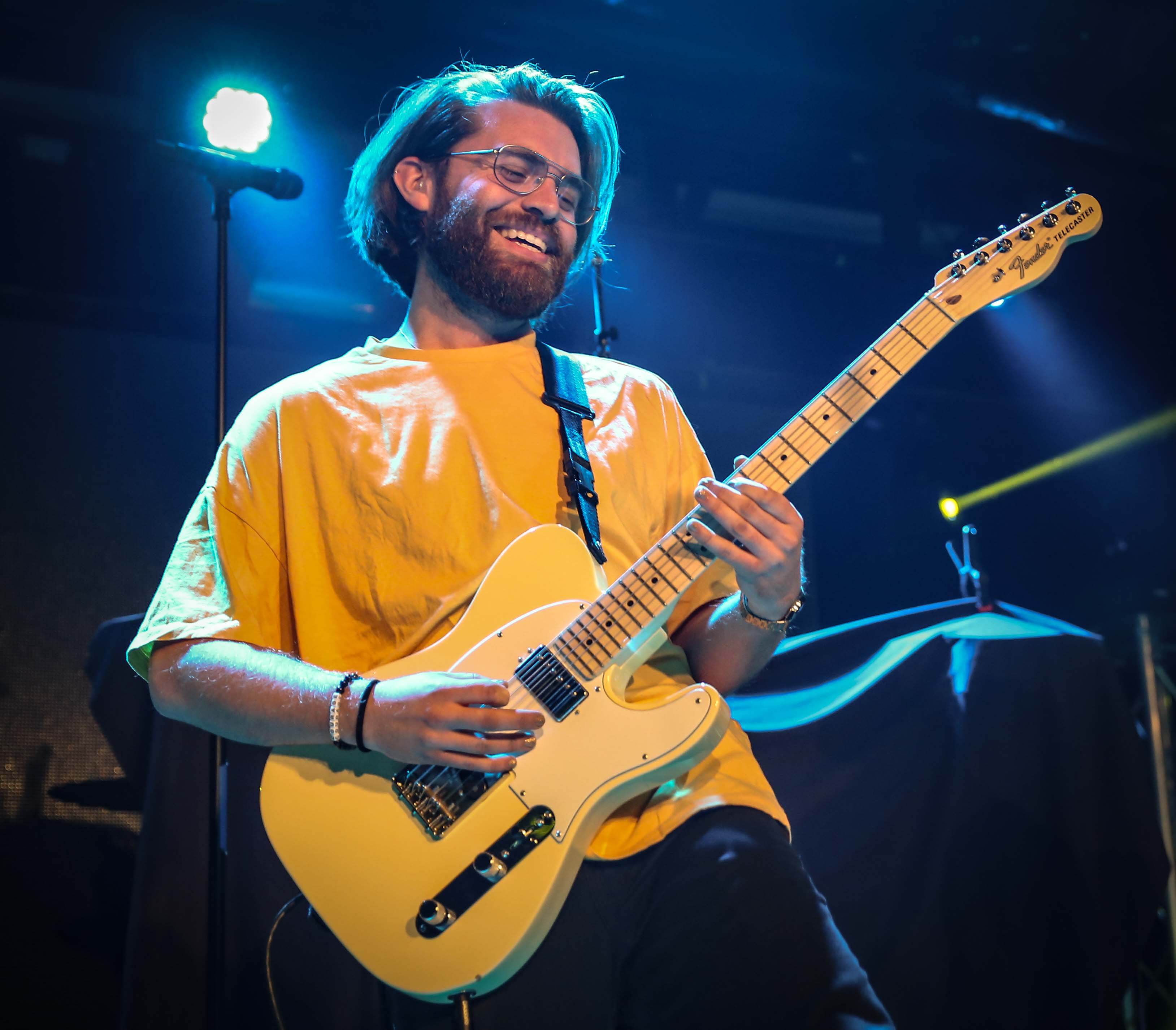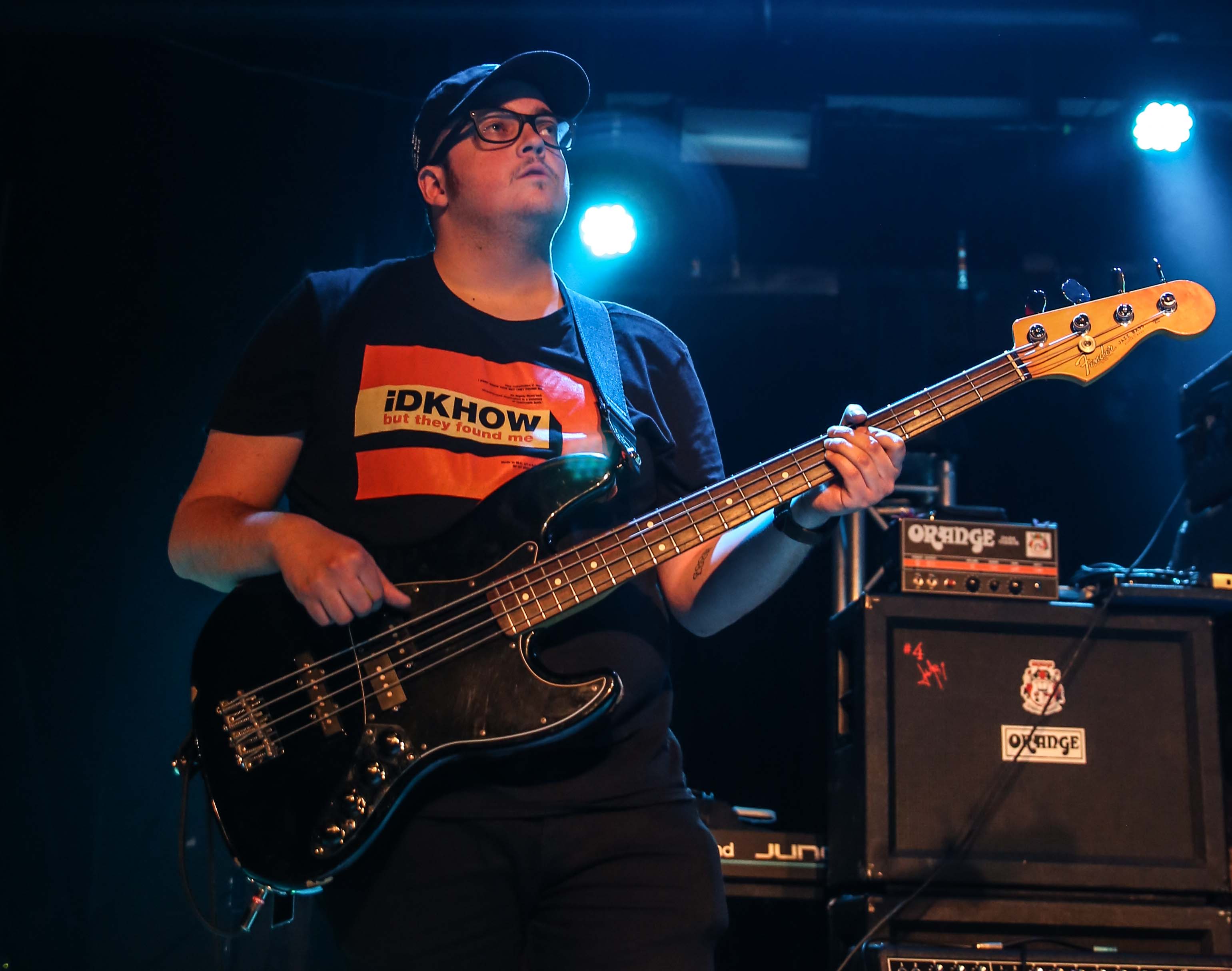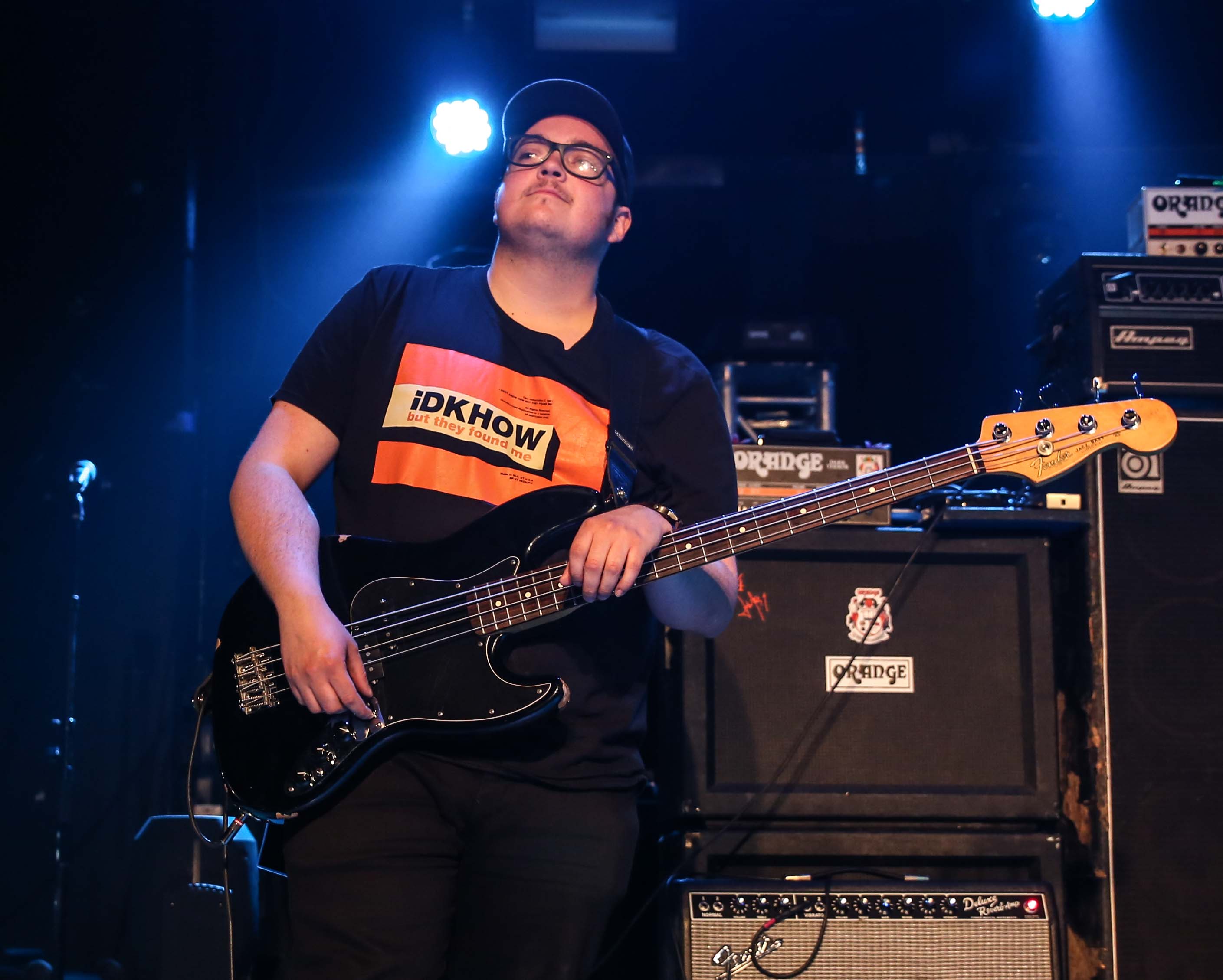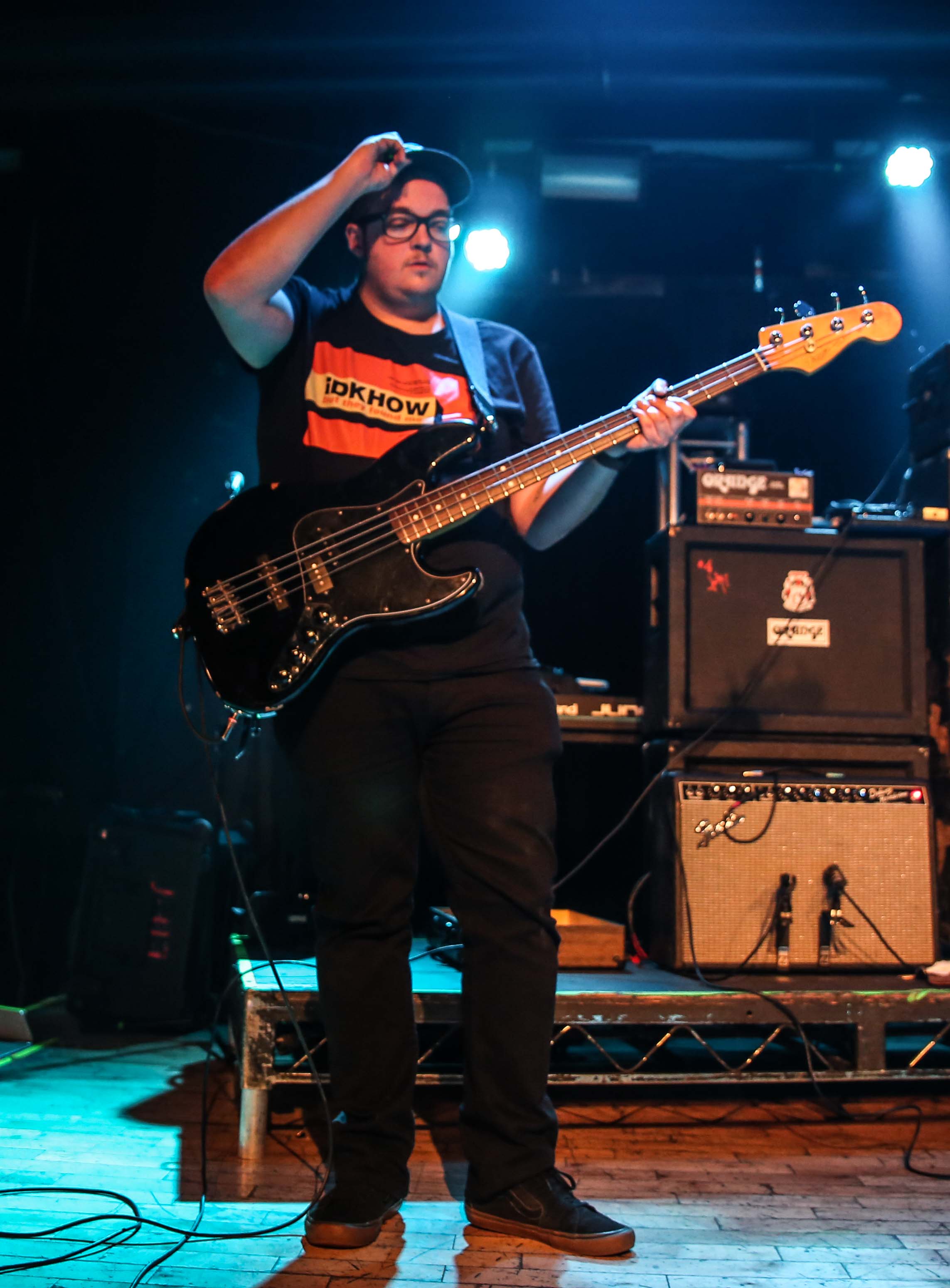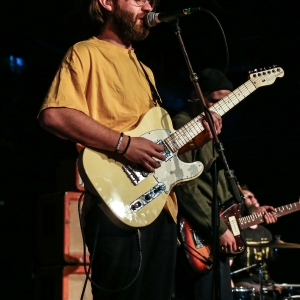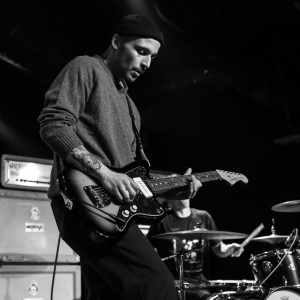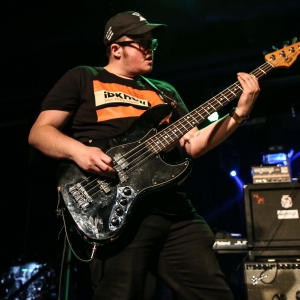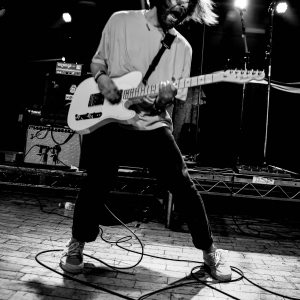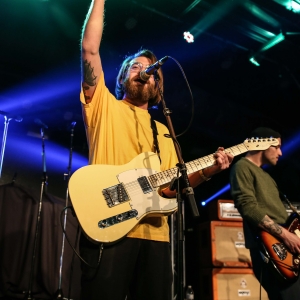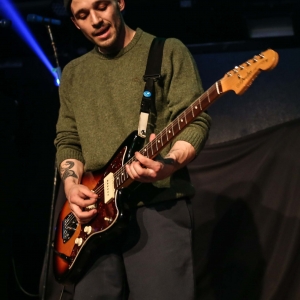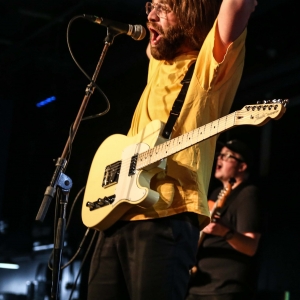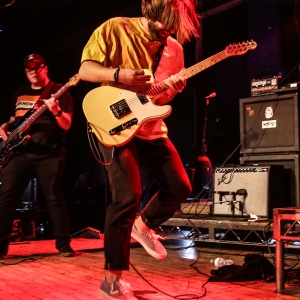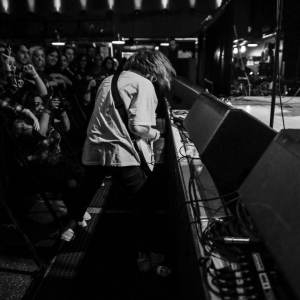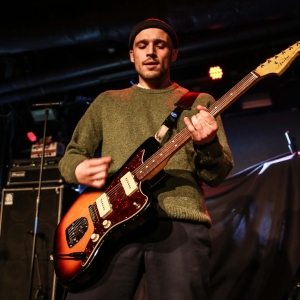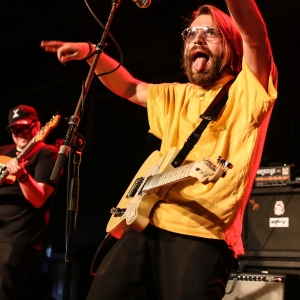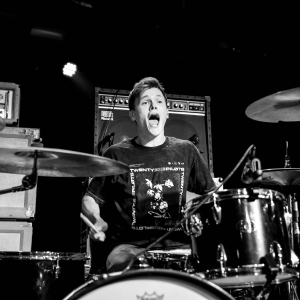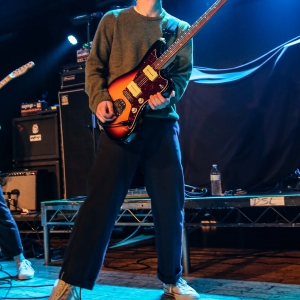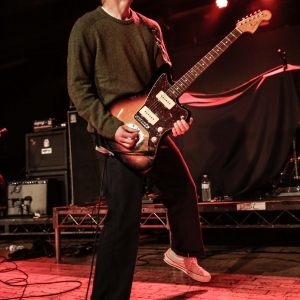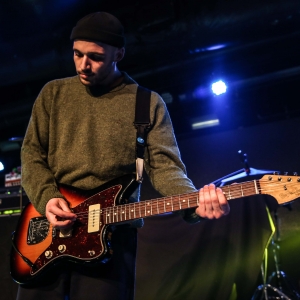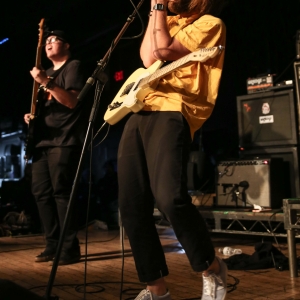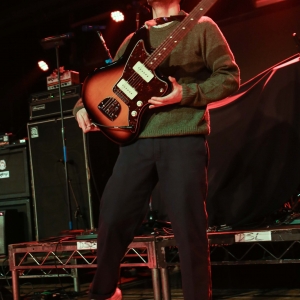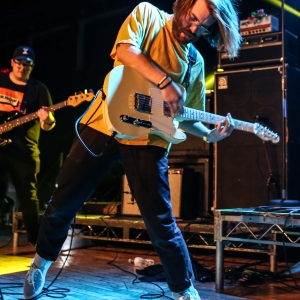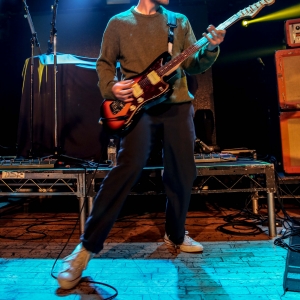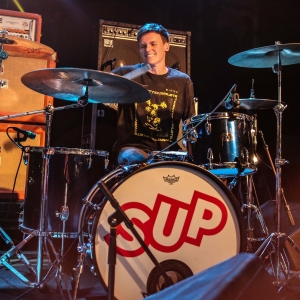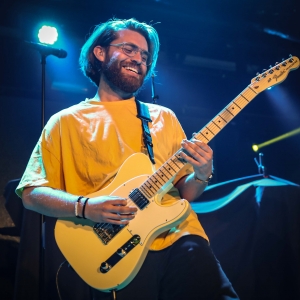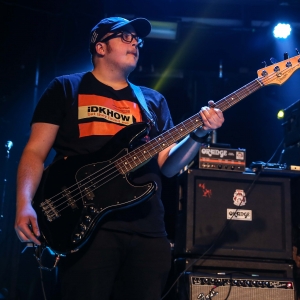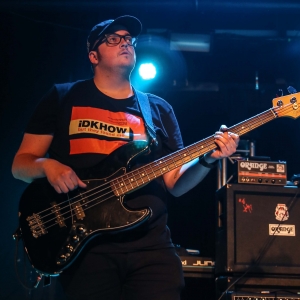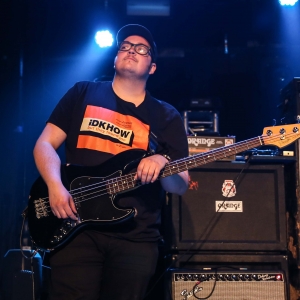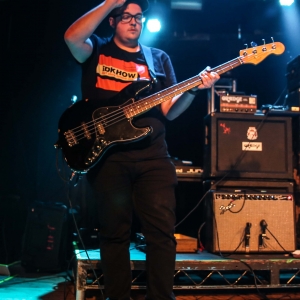 After Super Whatevr, With Confidence took the stage to nothing but loud screaming from their dedicated fans in the crowd. With Con opened up their set with Keeper then moved into Moving Boxes. The last time I saw With Con, I wasn't quite familiar with them but seeing them for the second time they really grew on me. Now they didn't have as much energy as LIFT and Super Whatevr gave off but they gave off a vibe that got the crowd going and brought in the crowd surfers. A lot of them. For the rest of their set the band played a handful of hits such as Here for Something, Dinner Bell, Jaded and ended with Voldemort.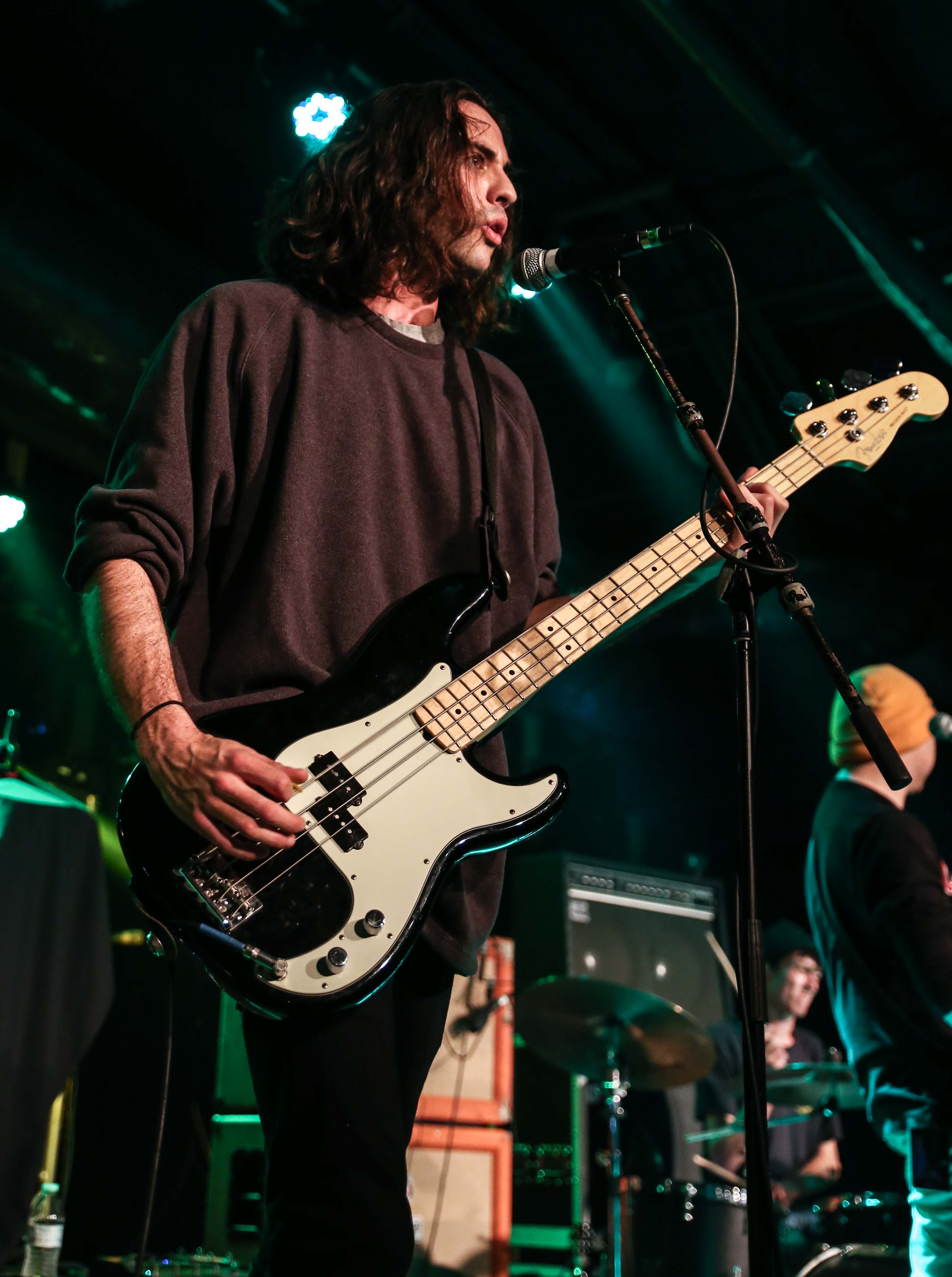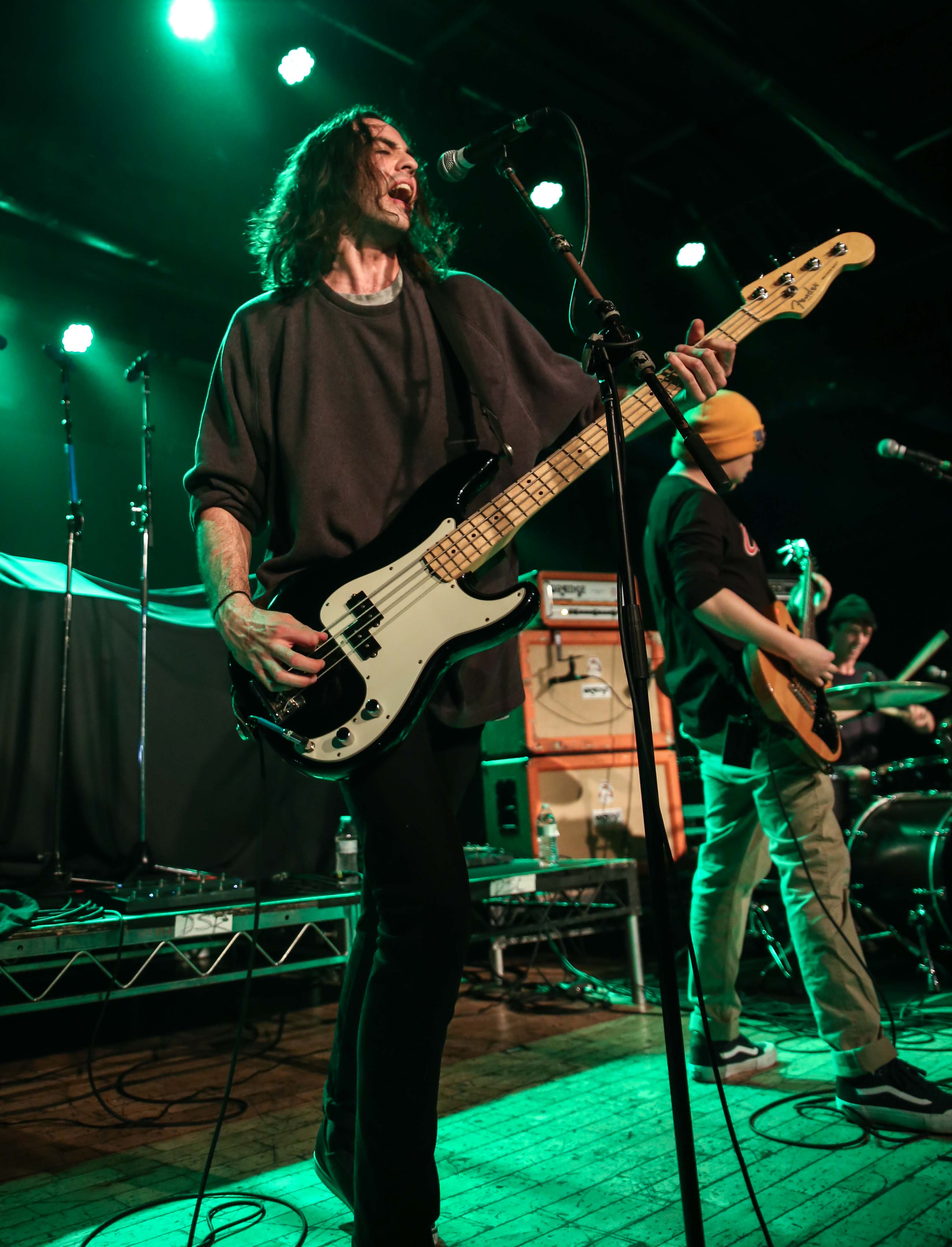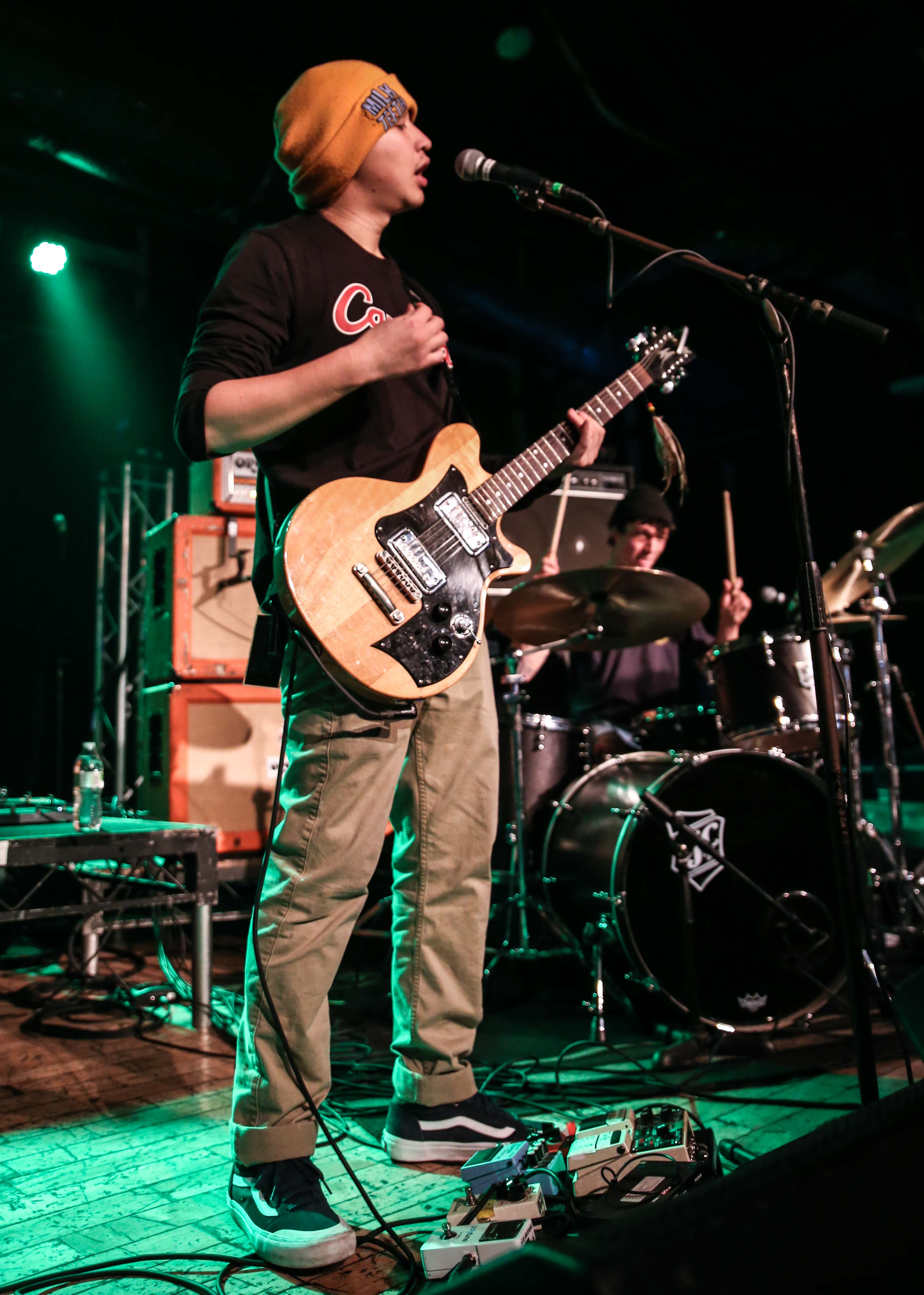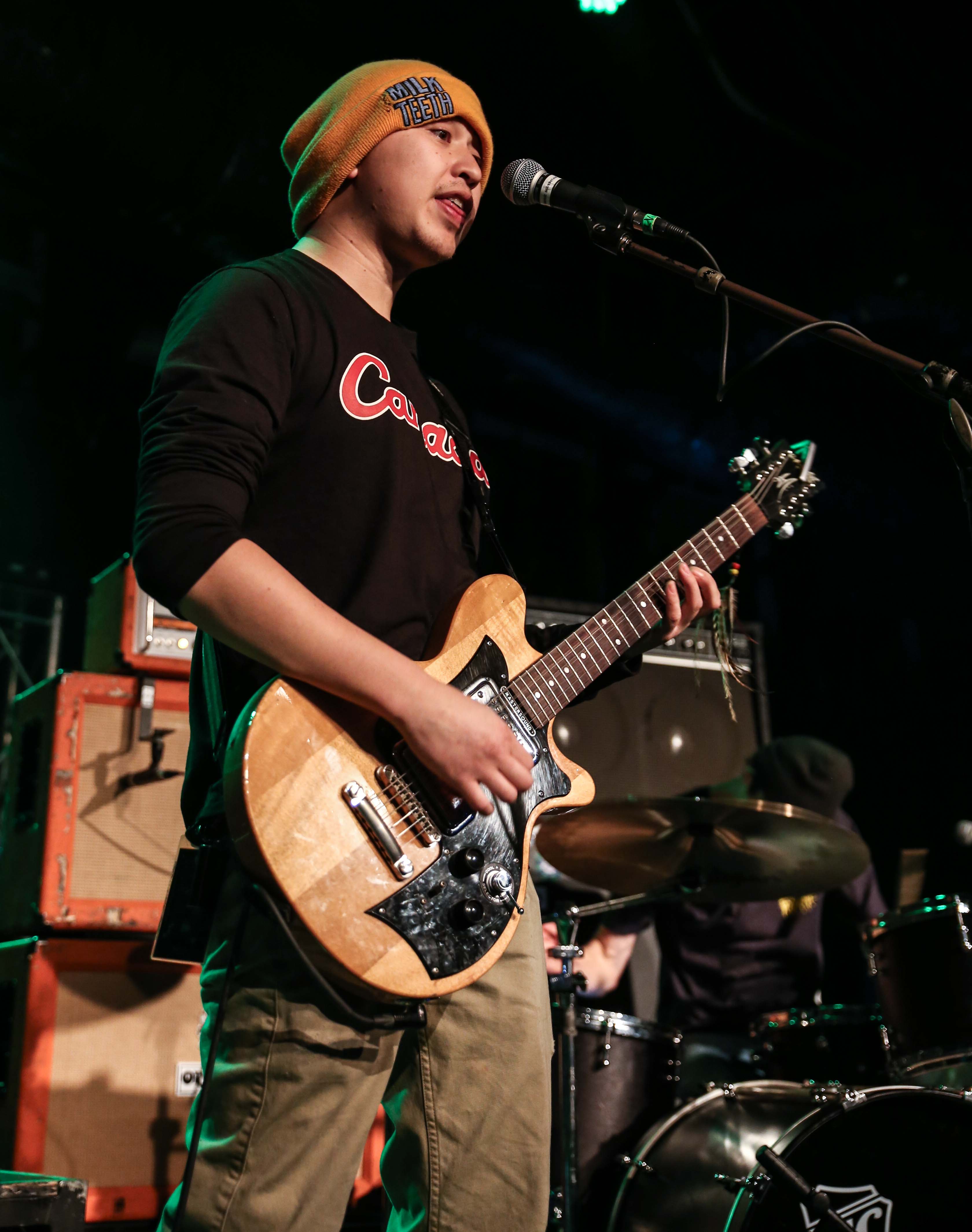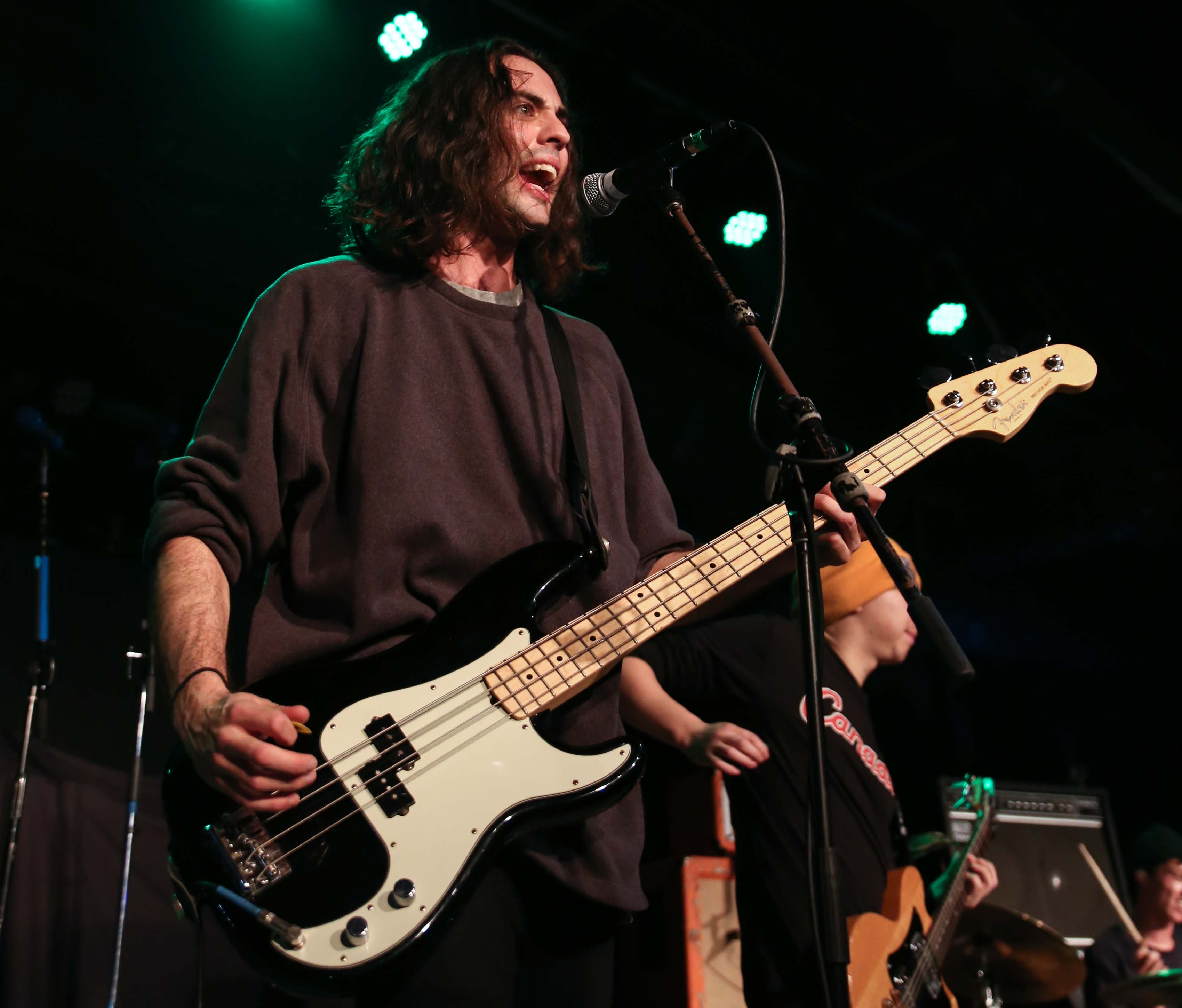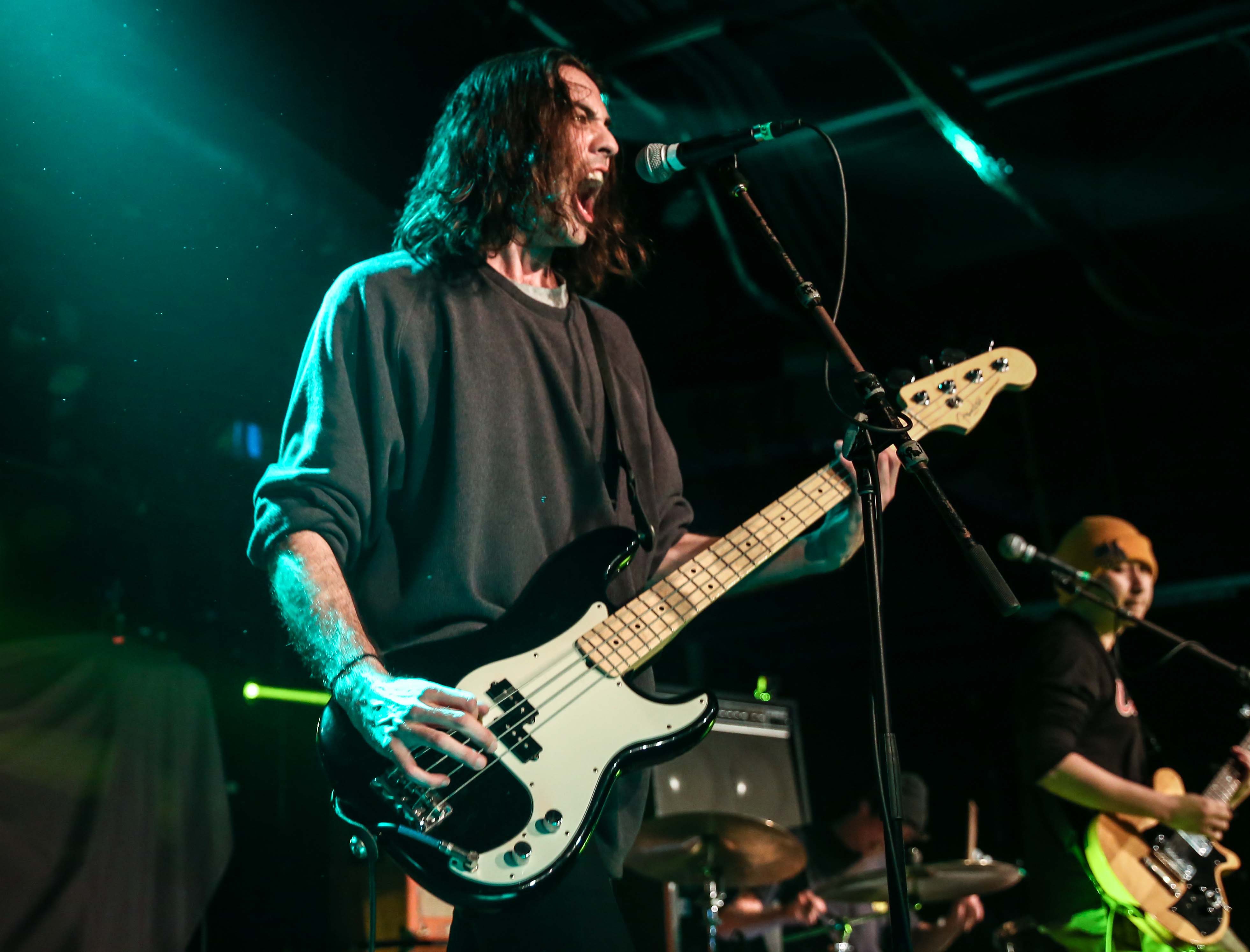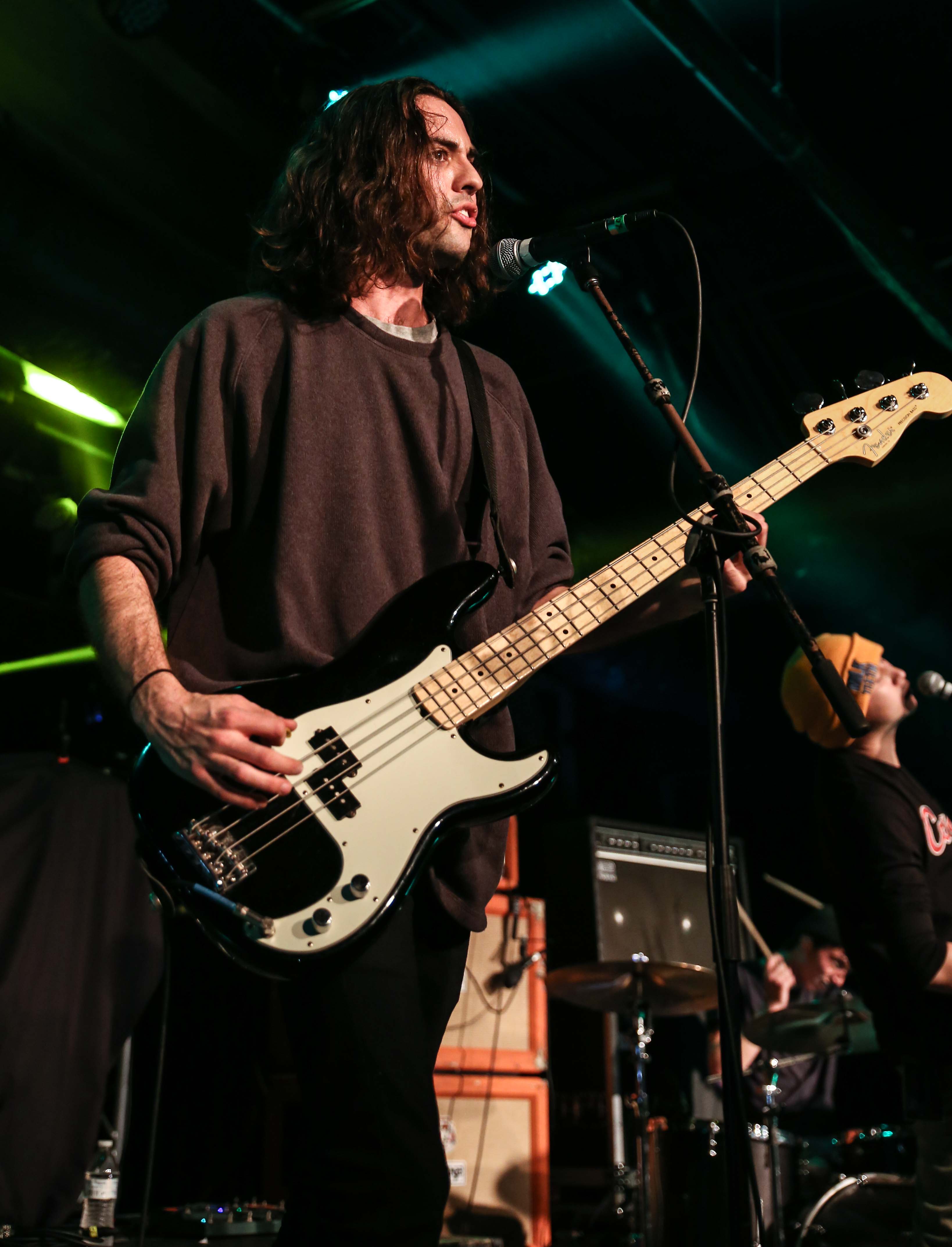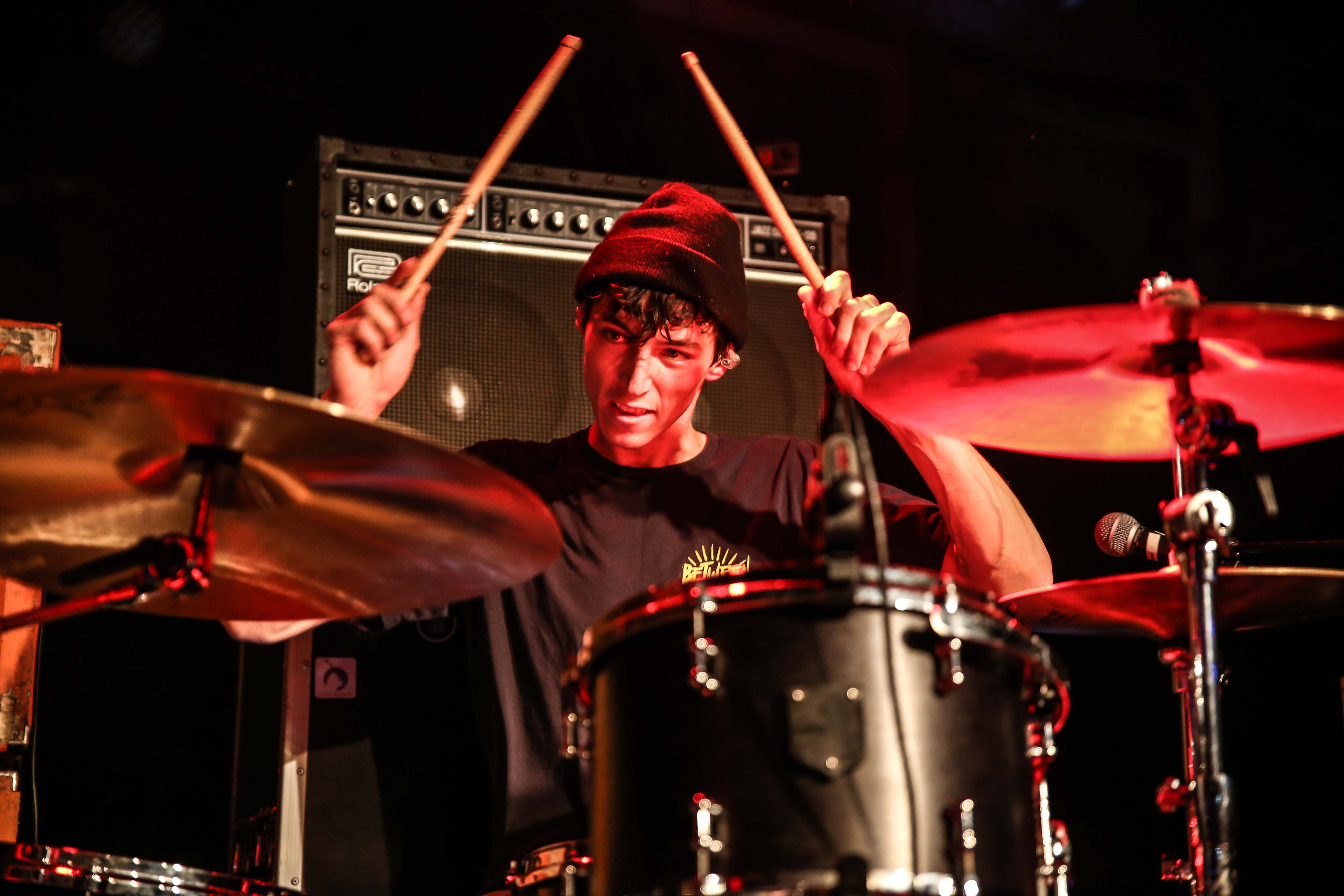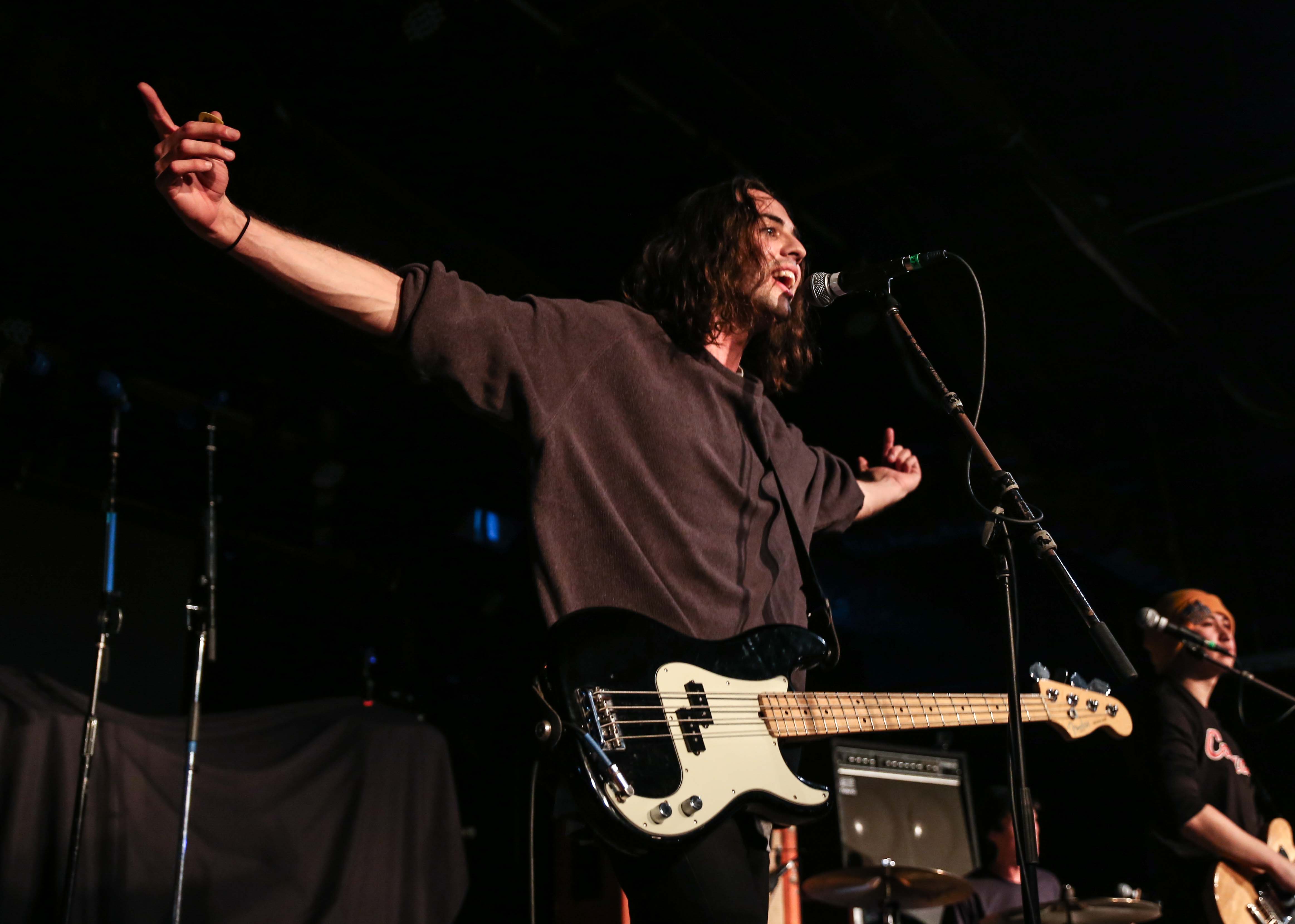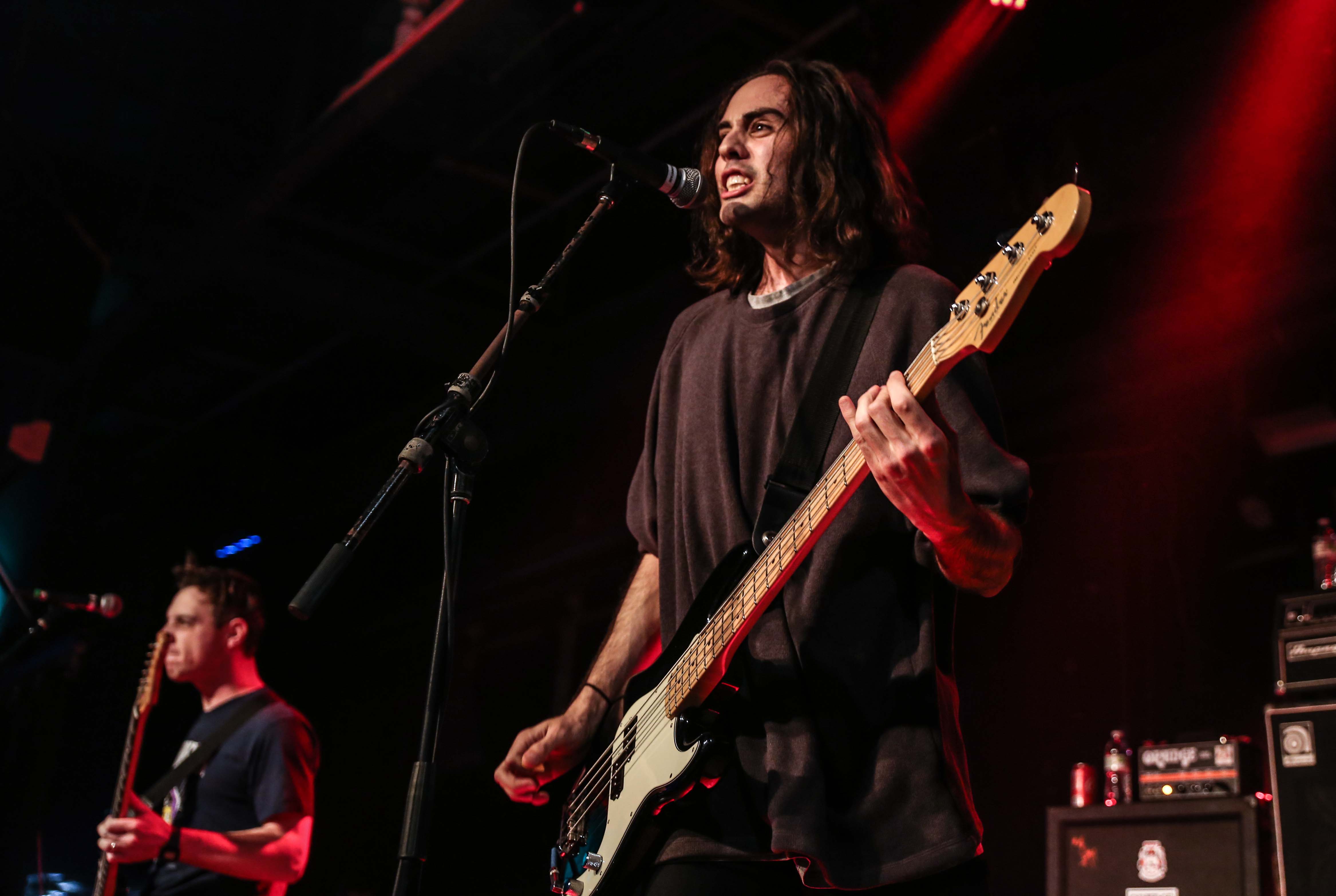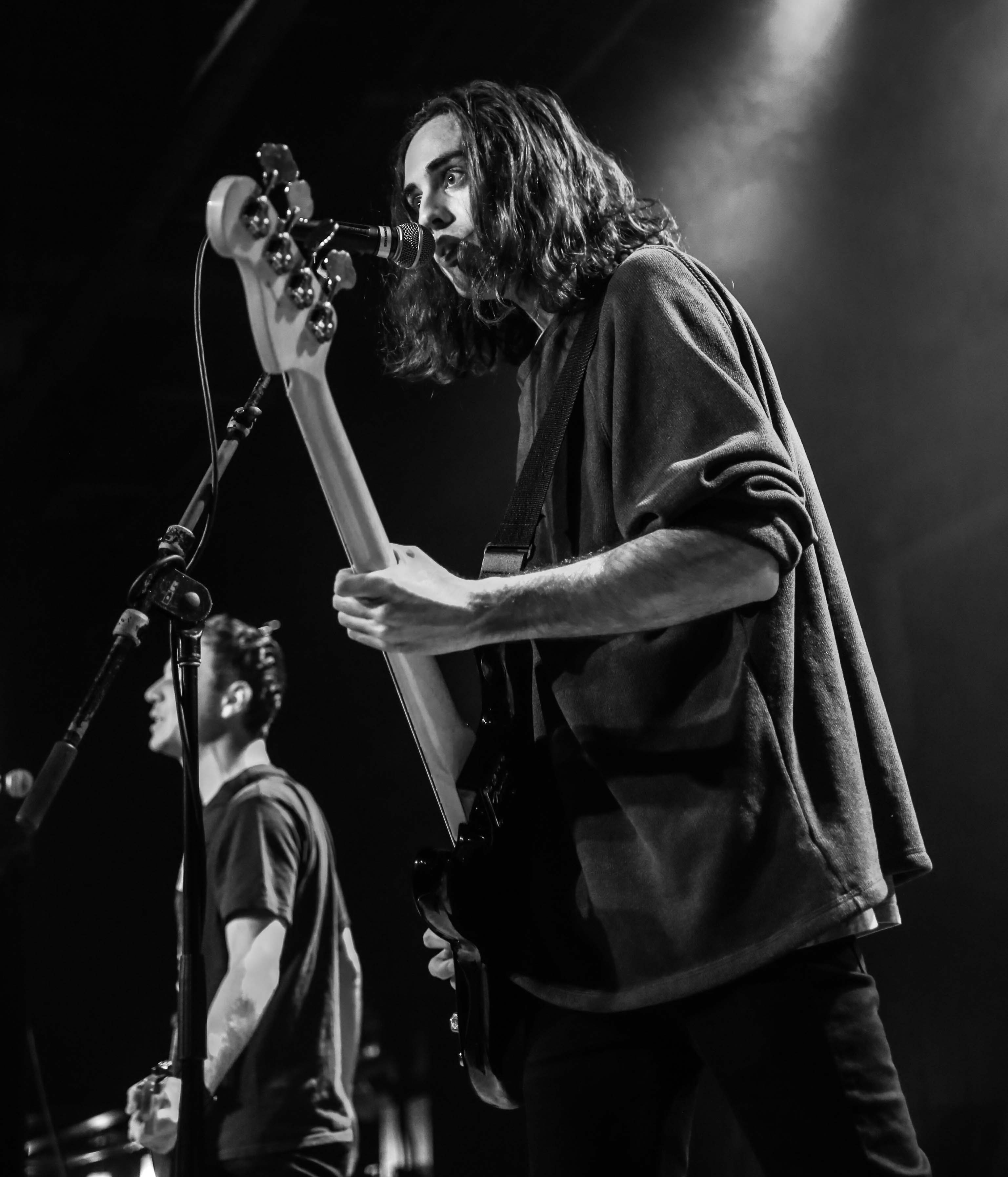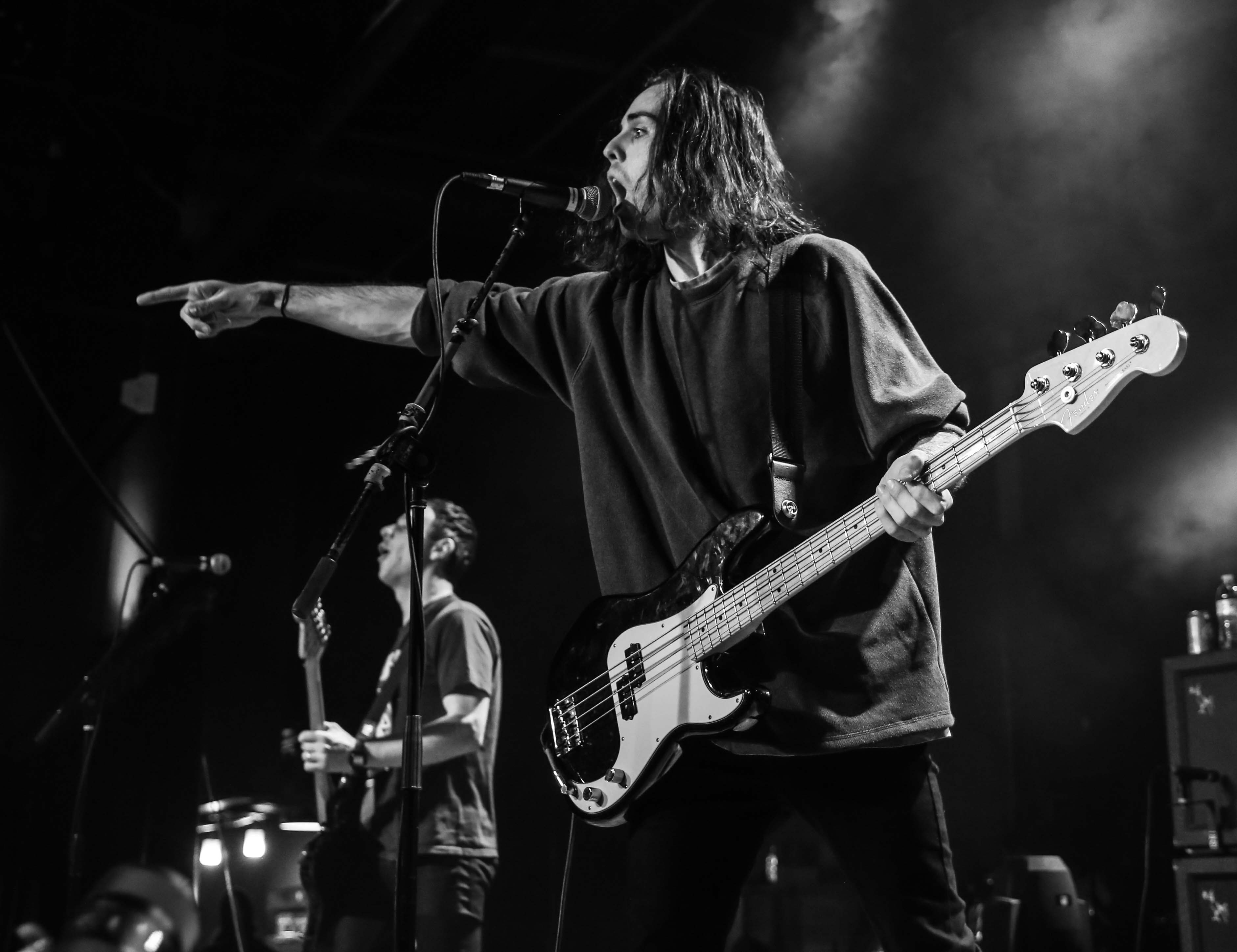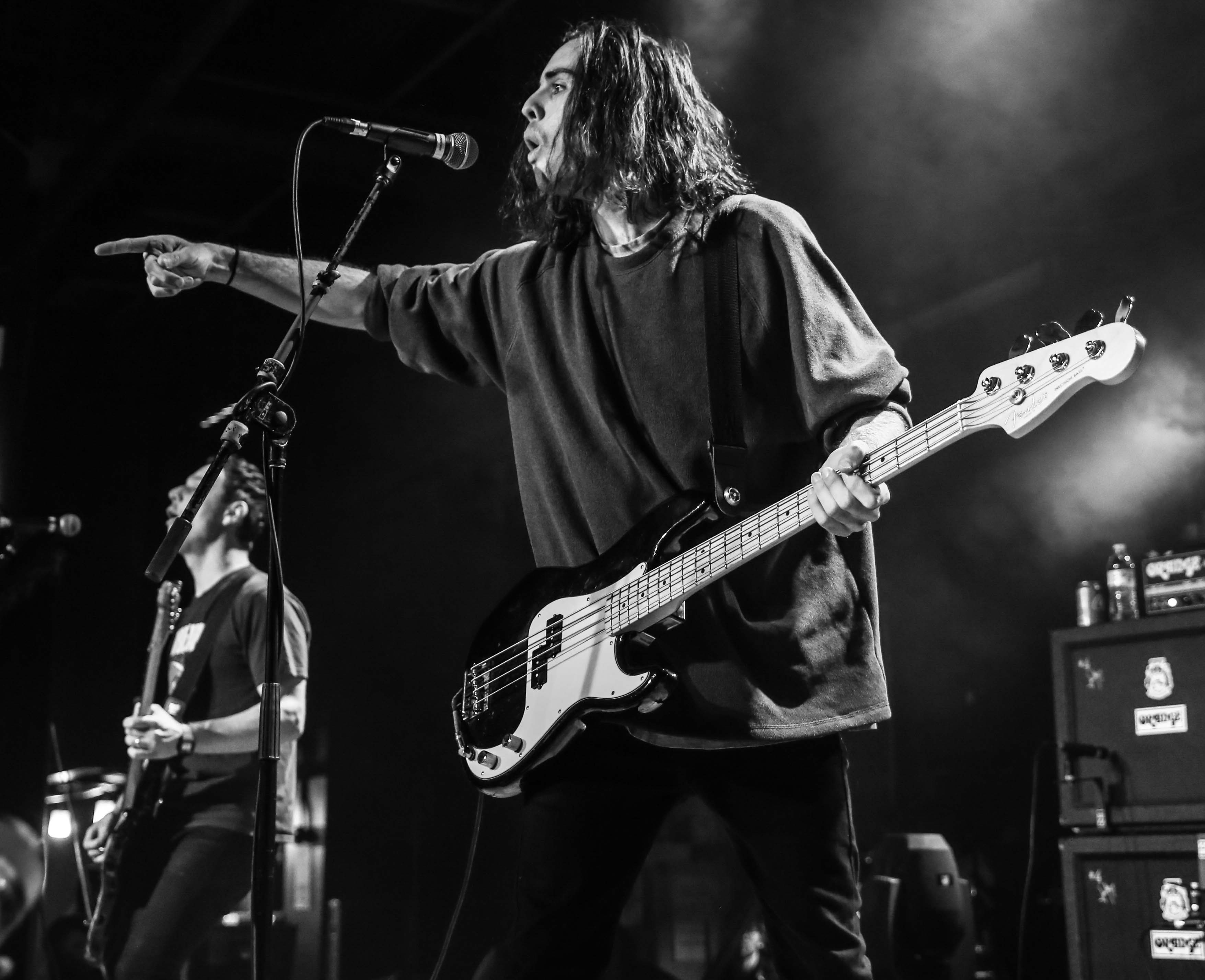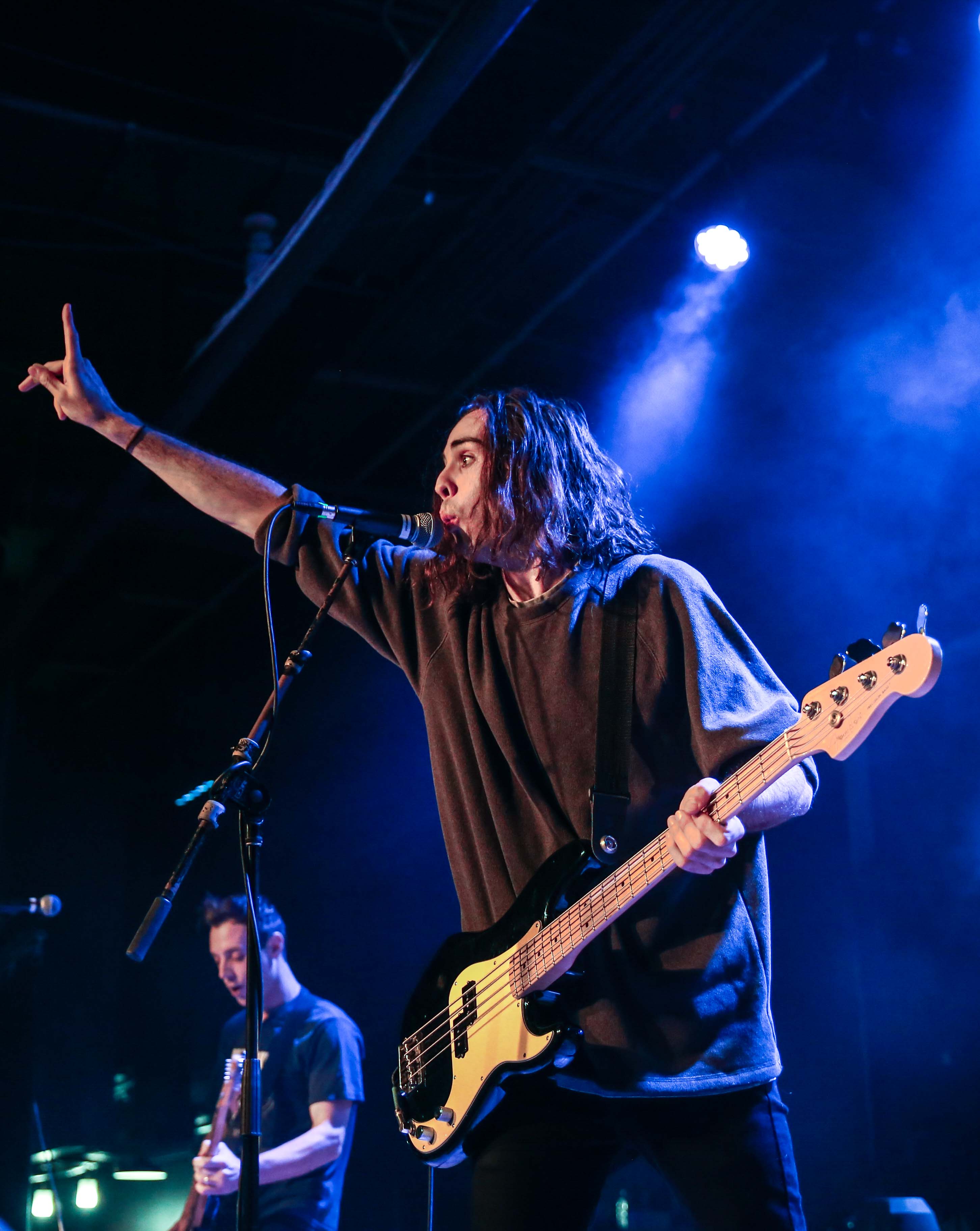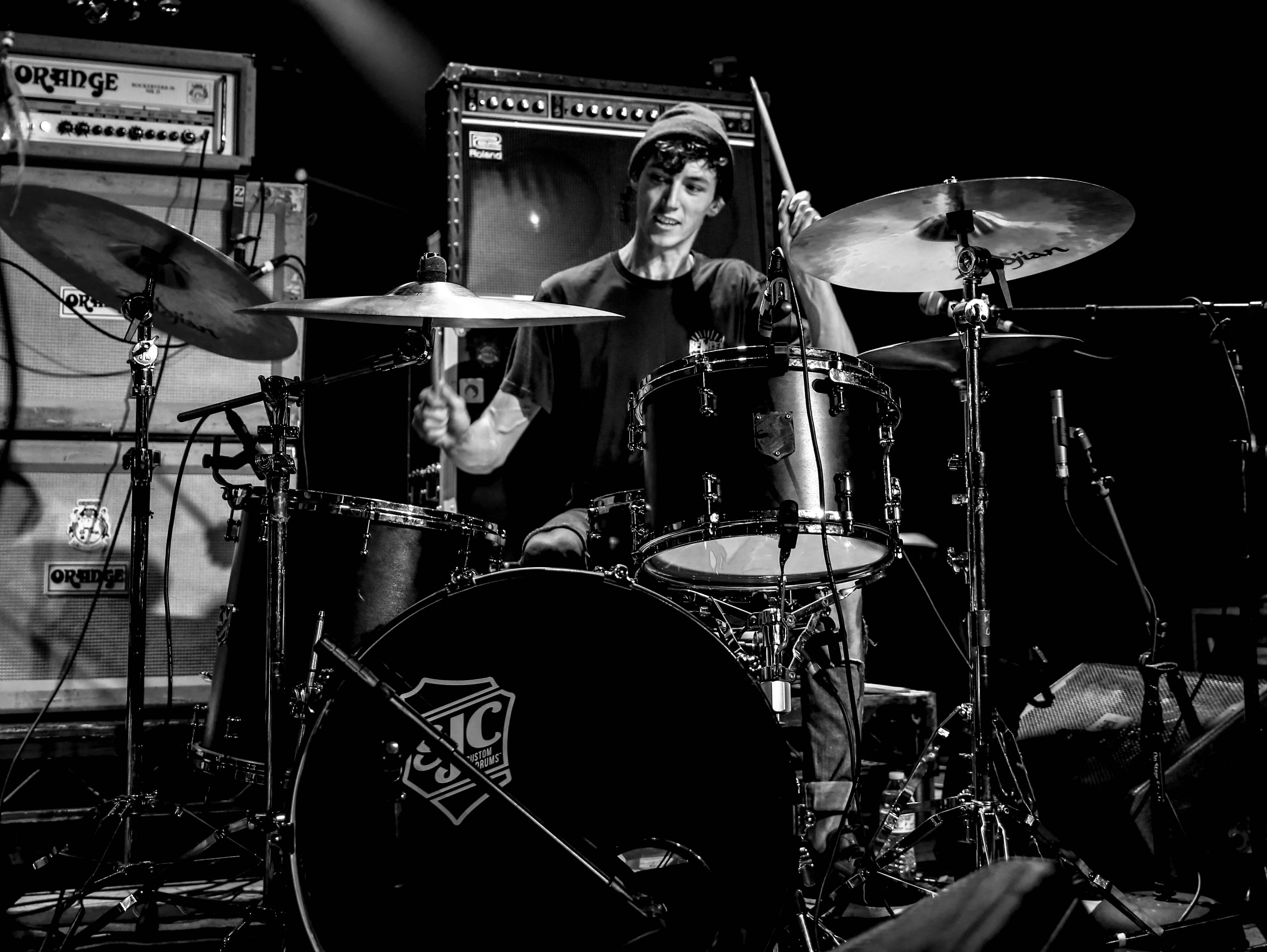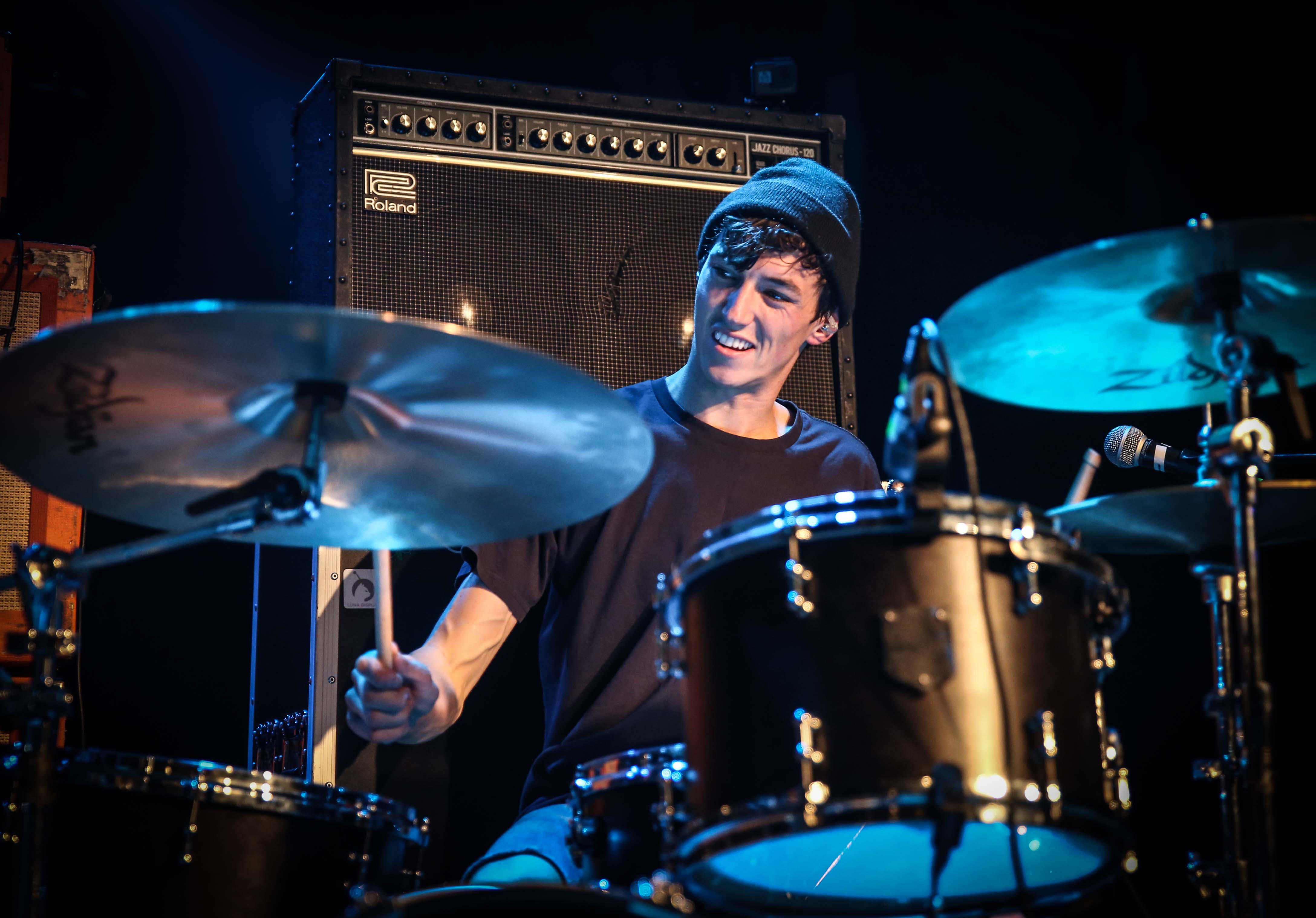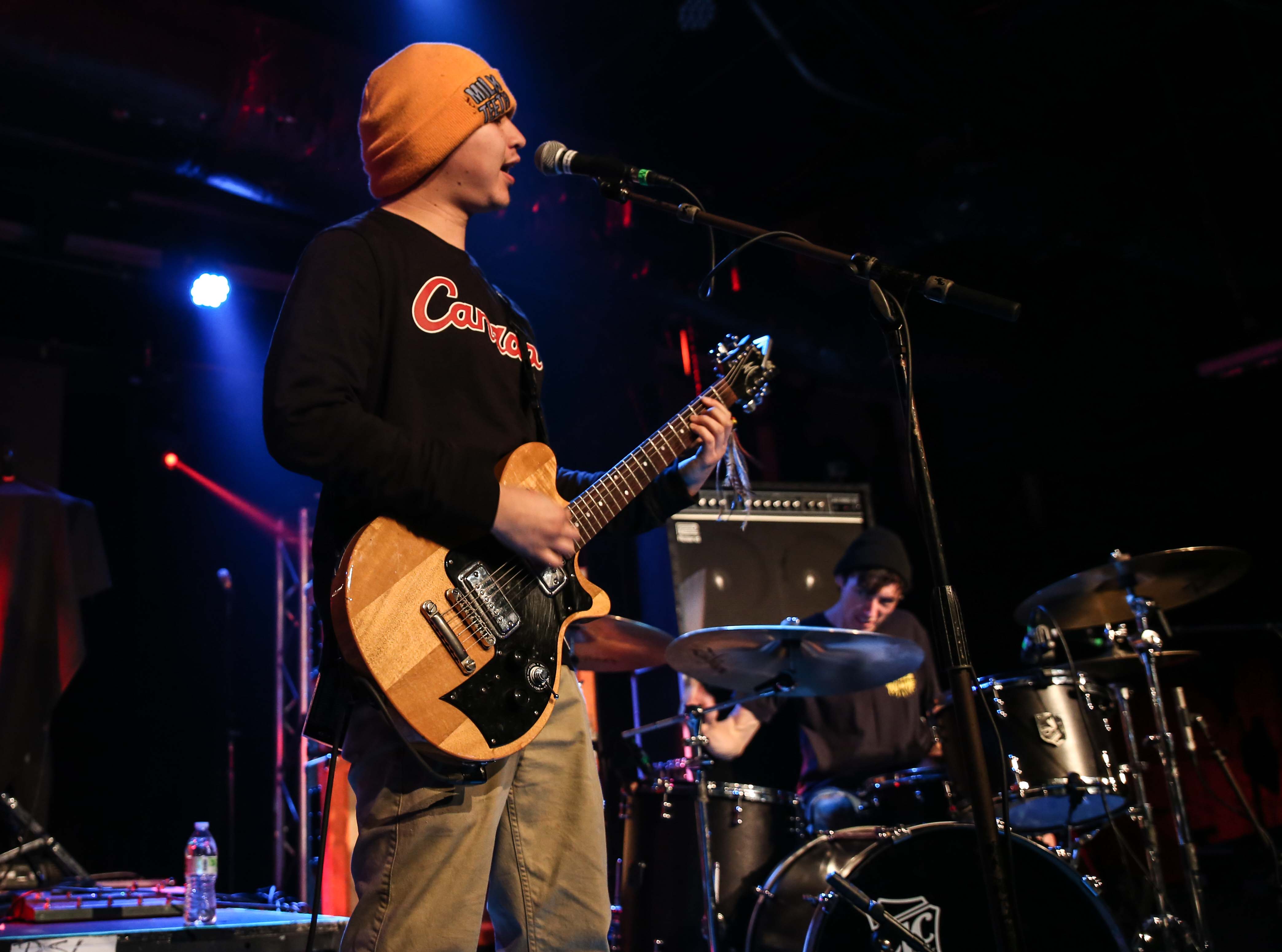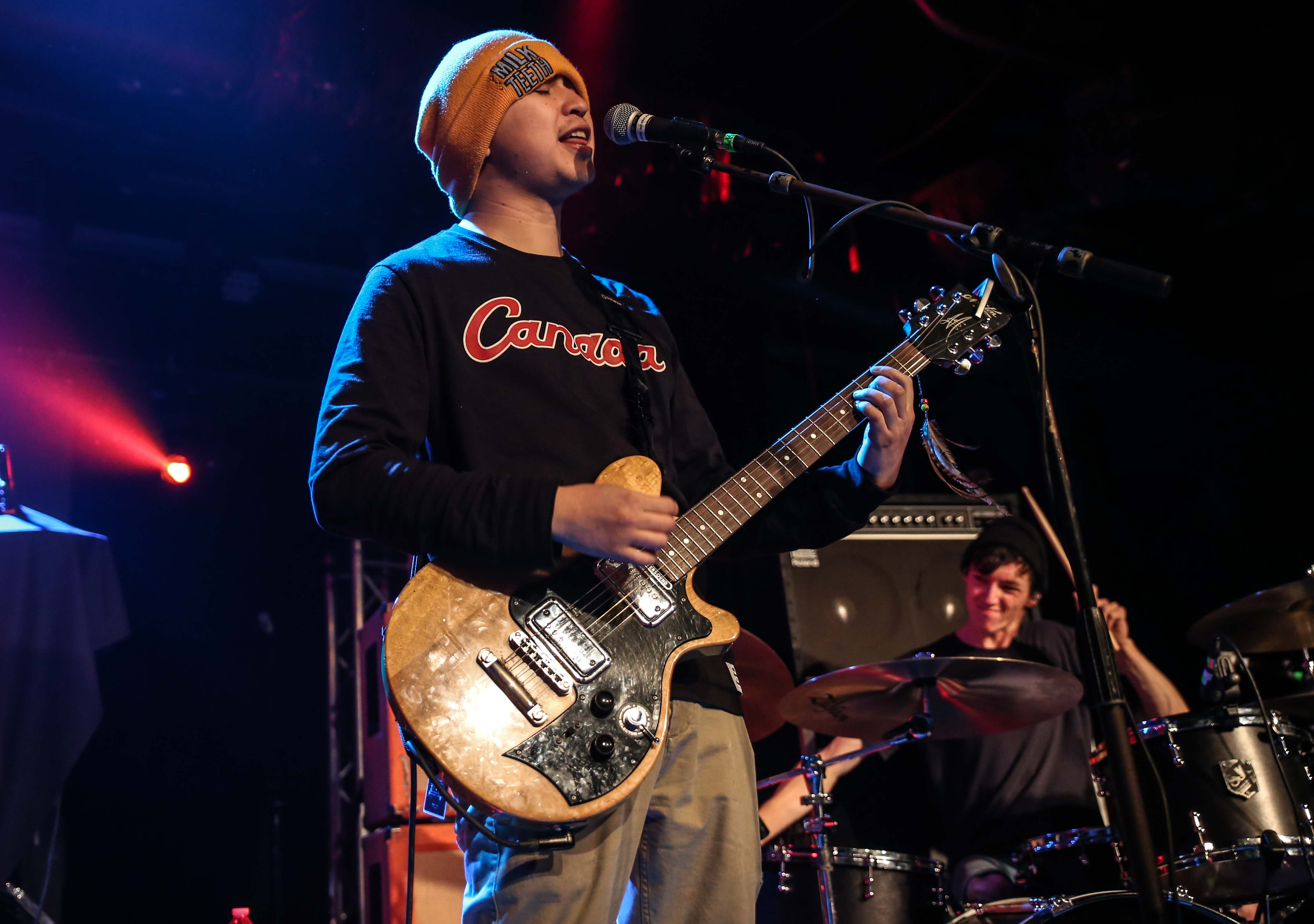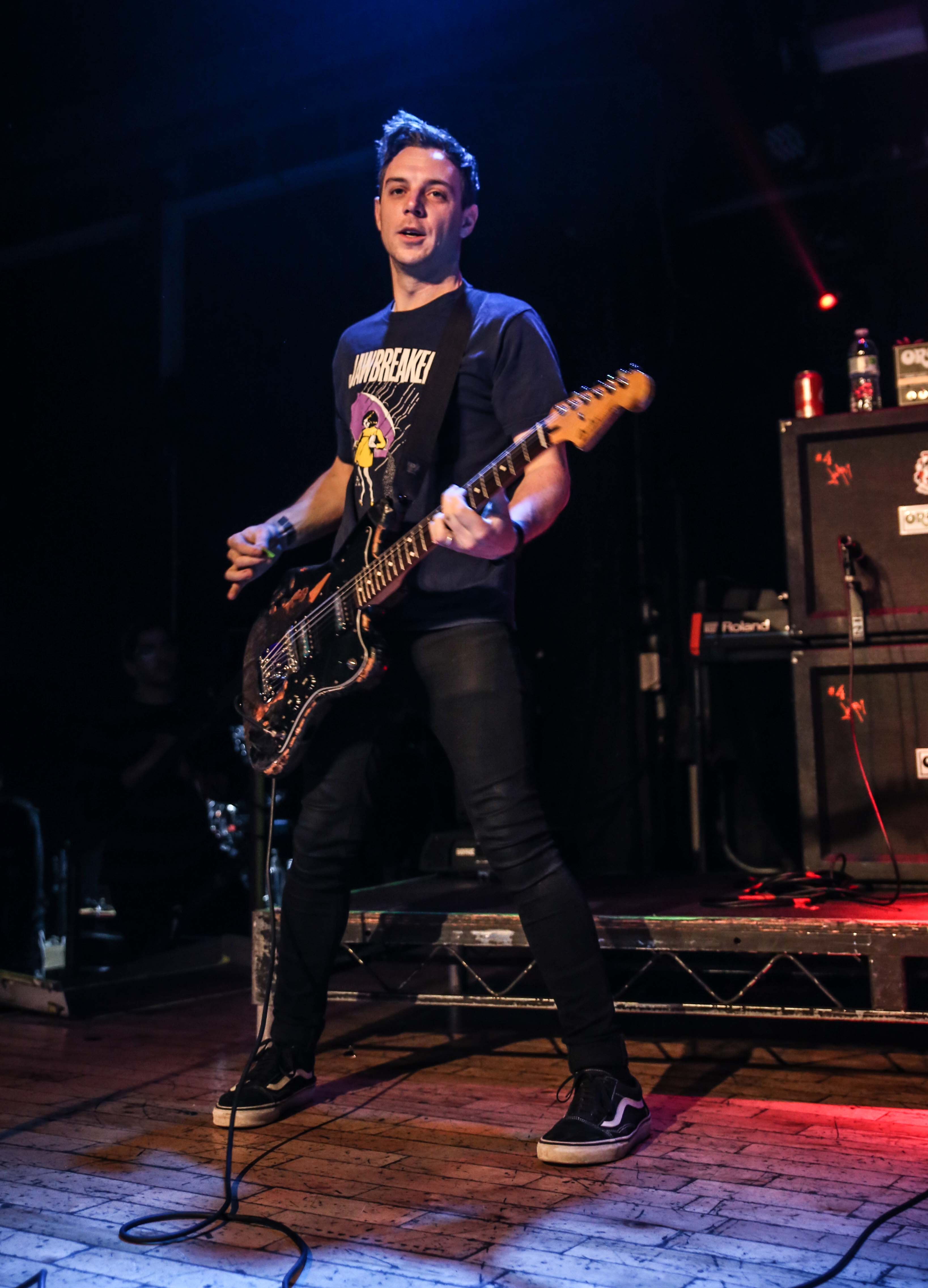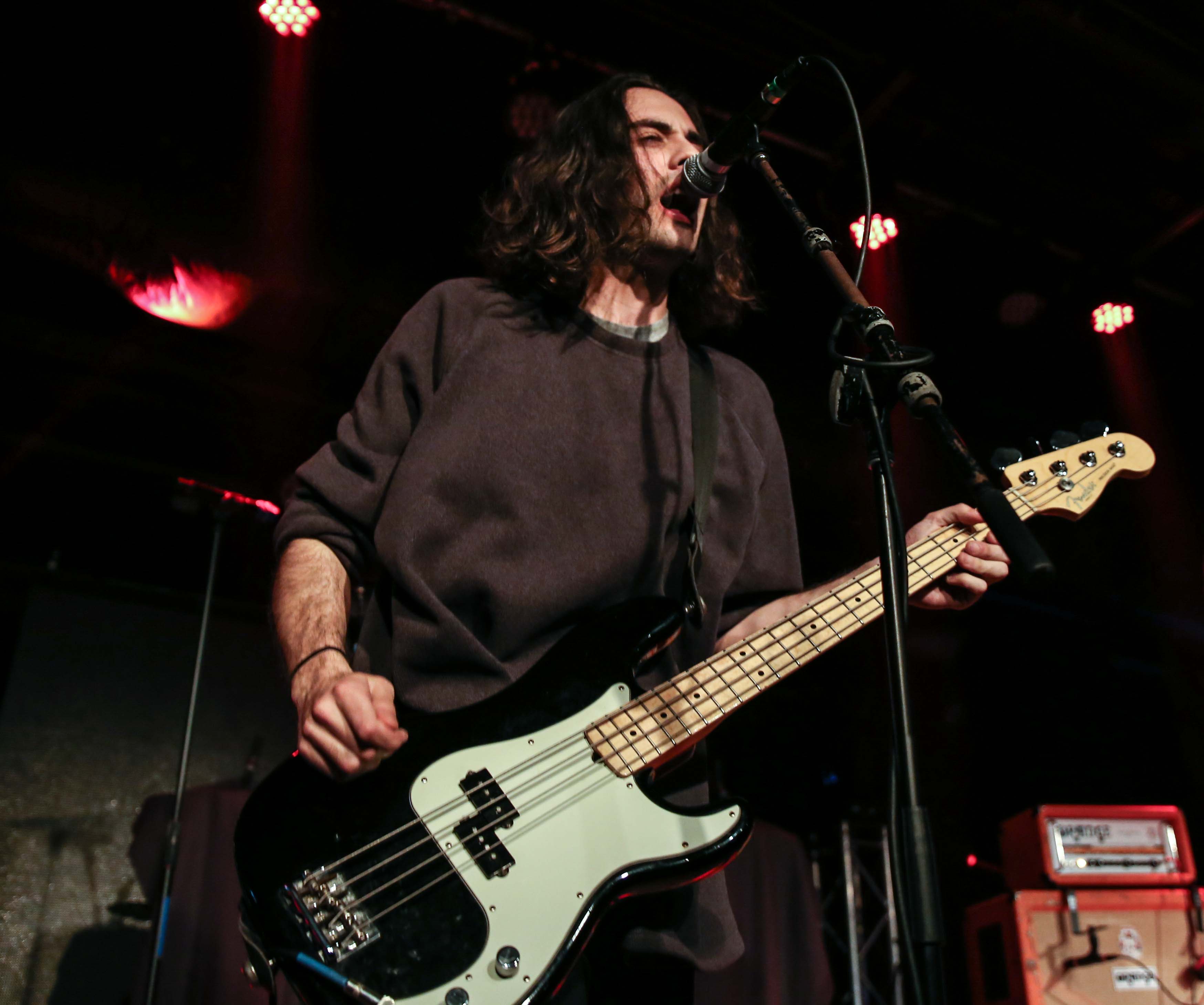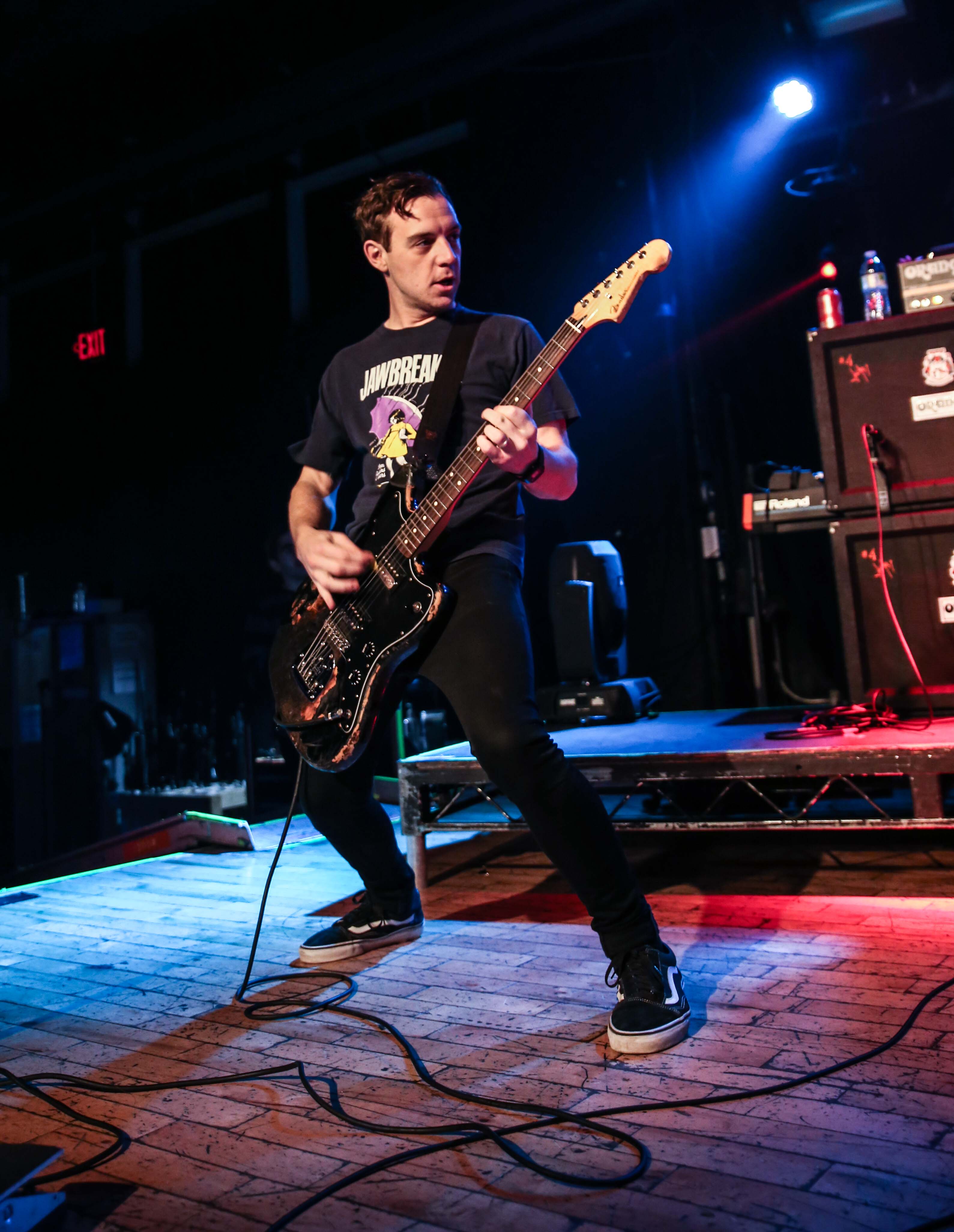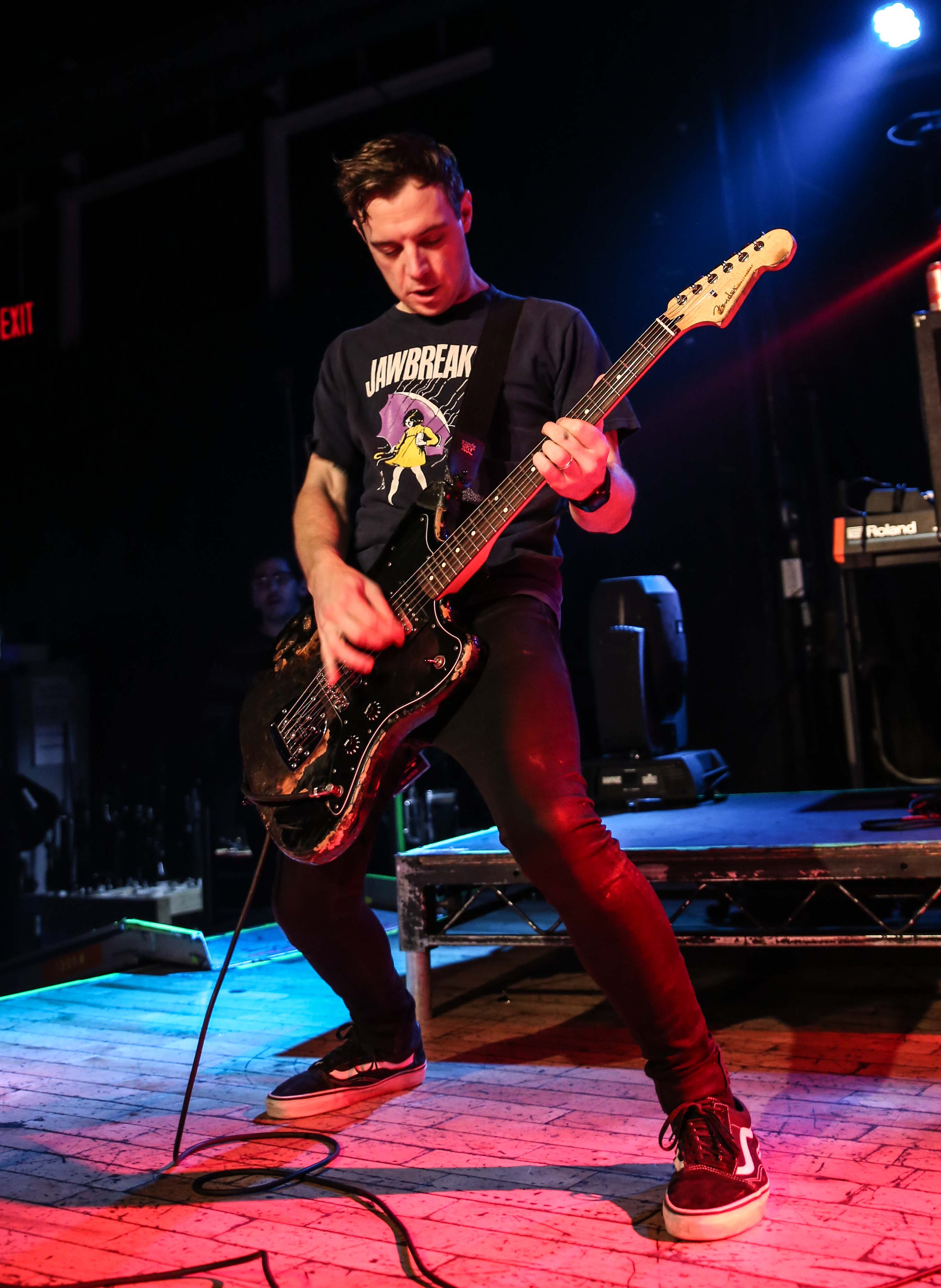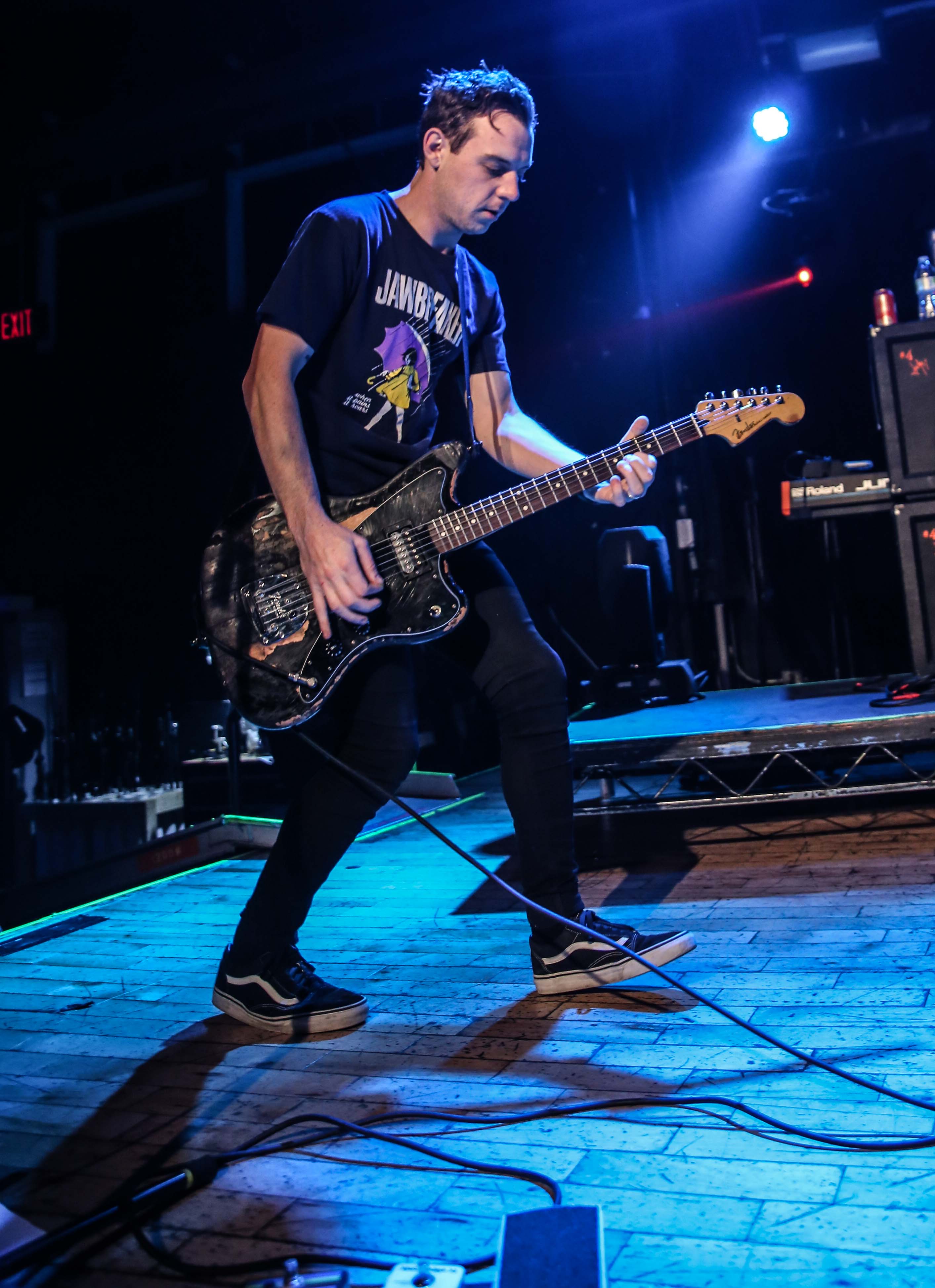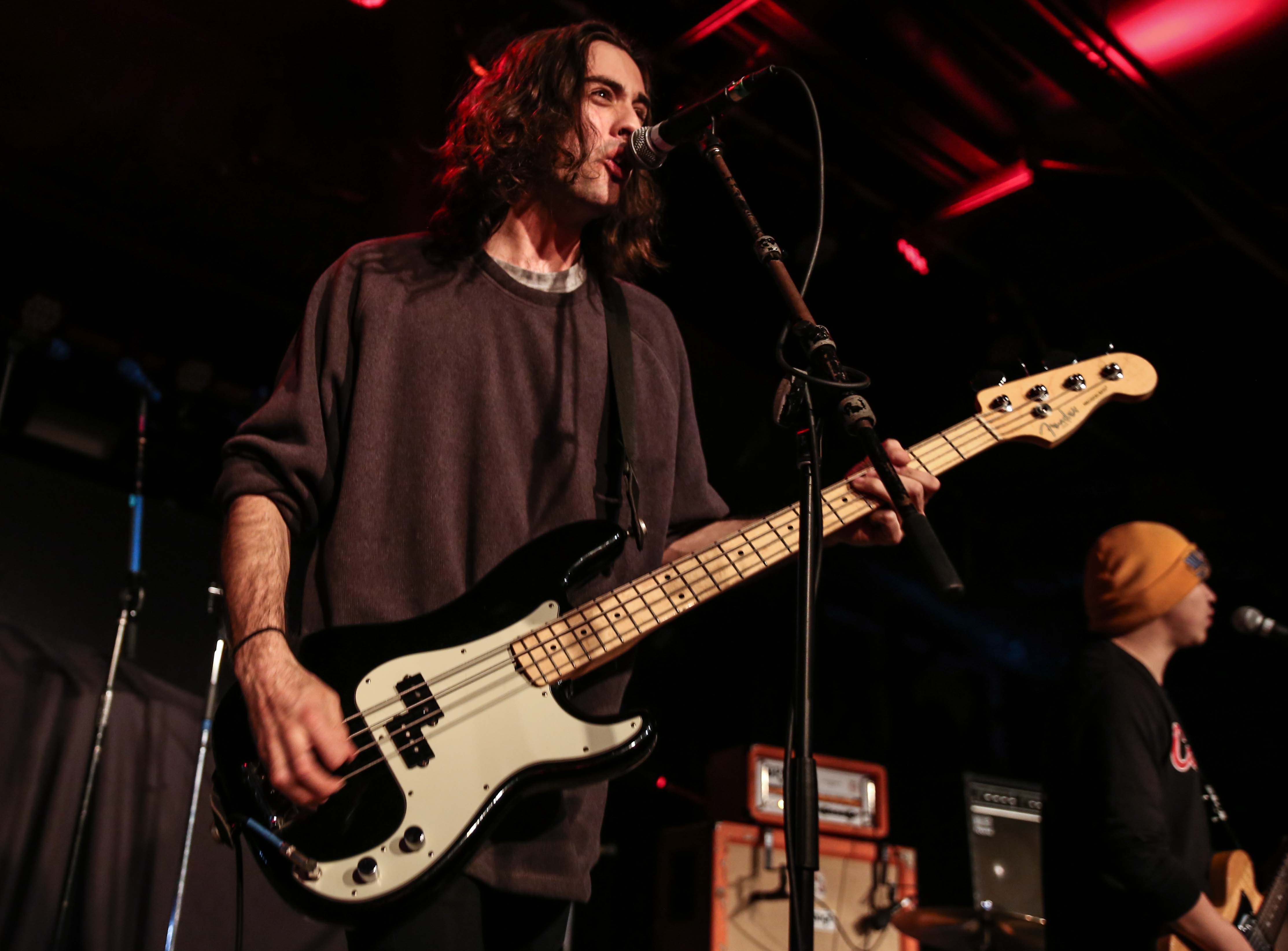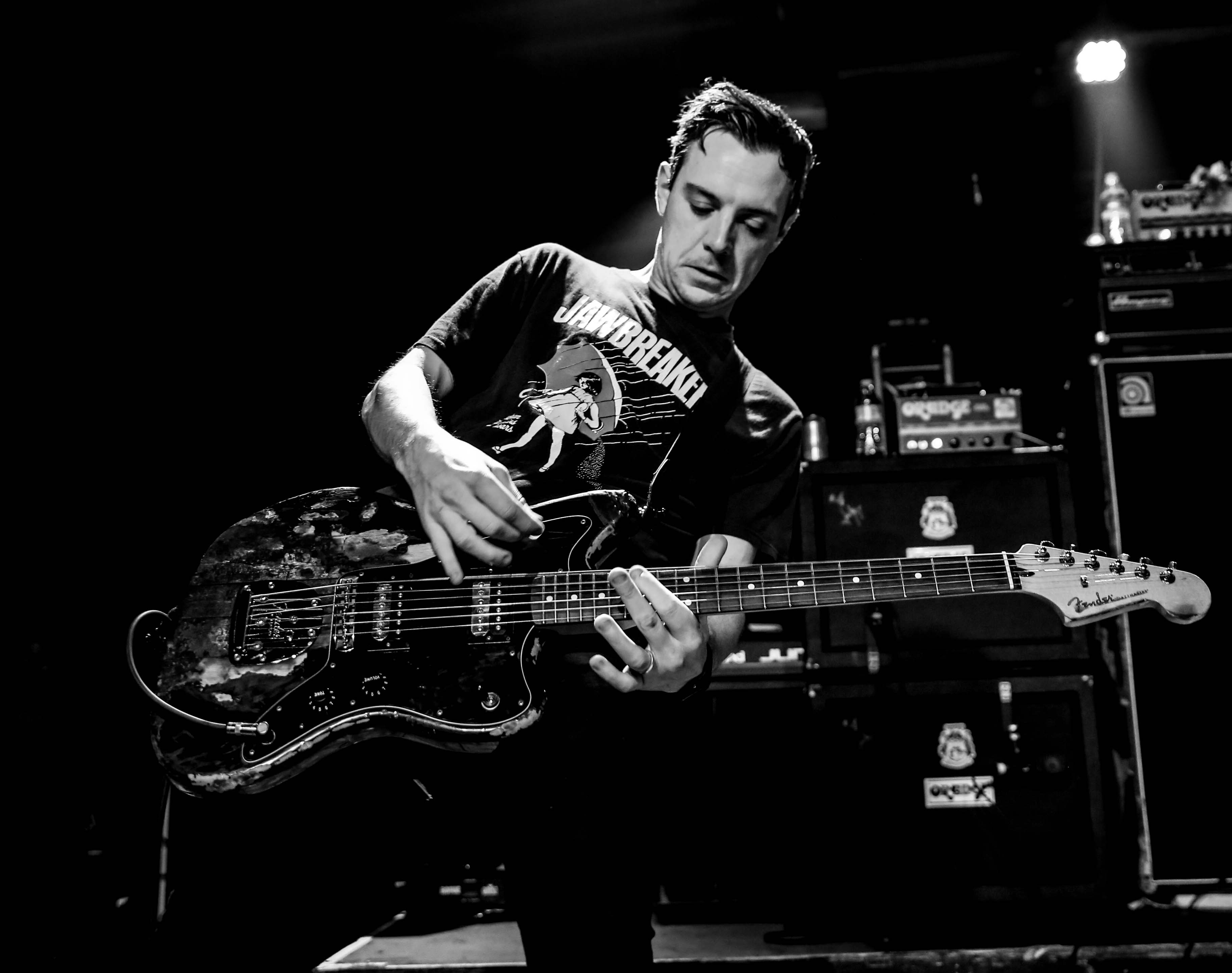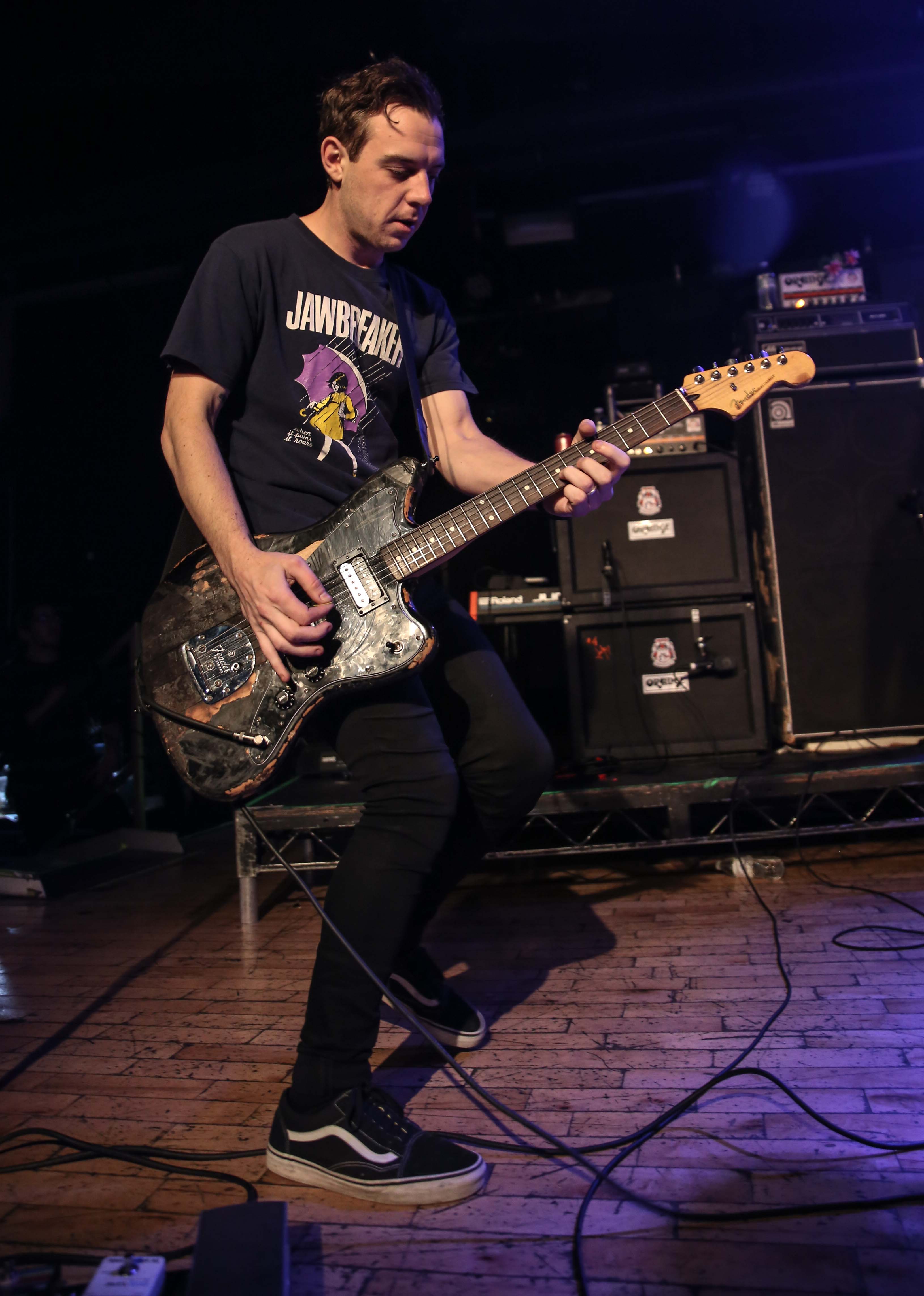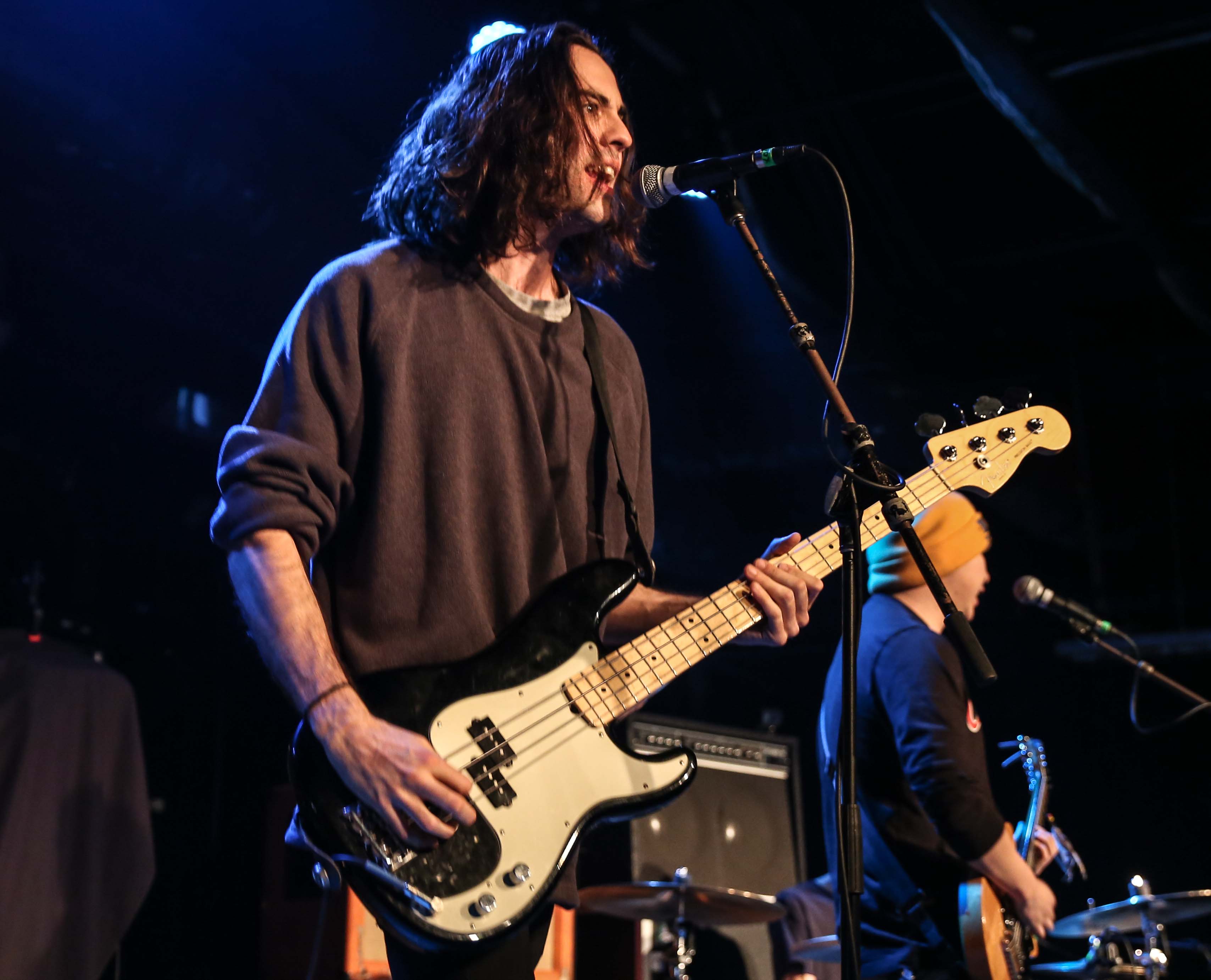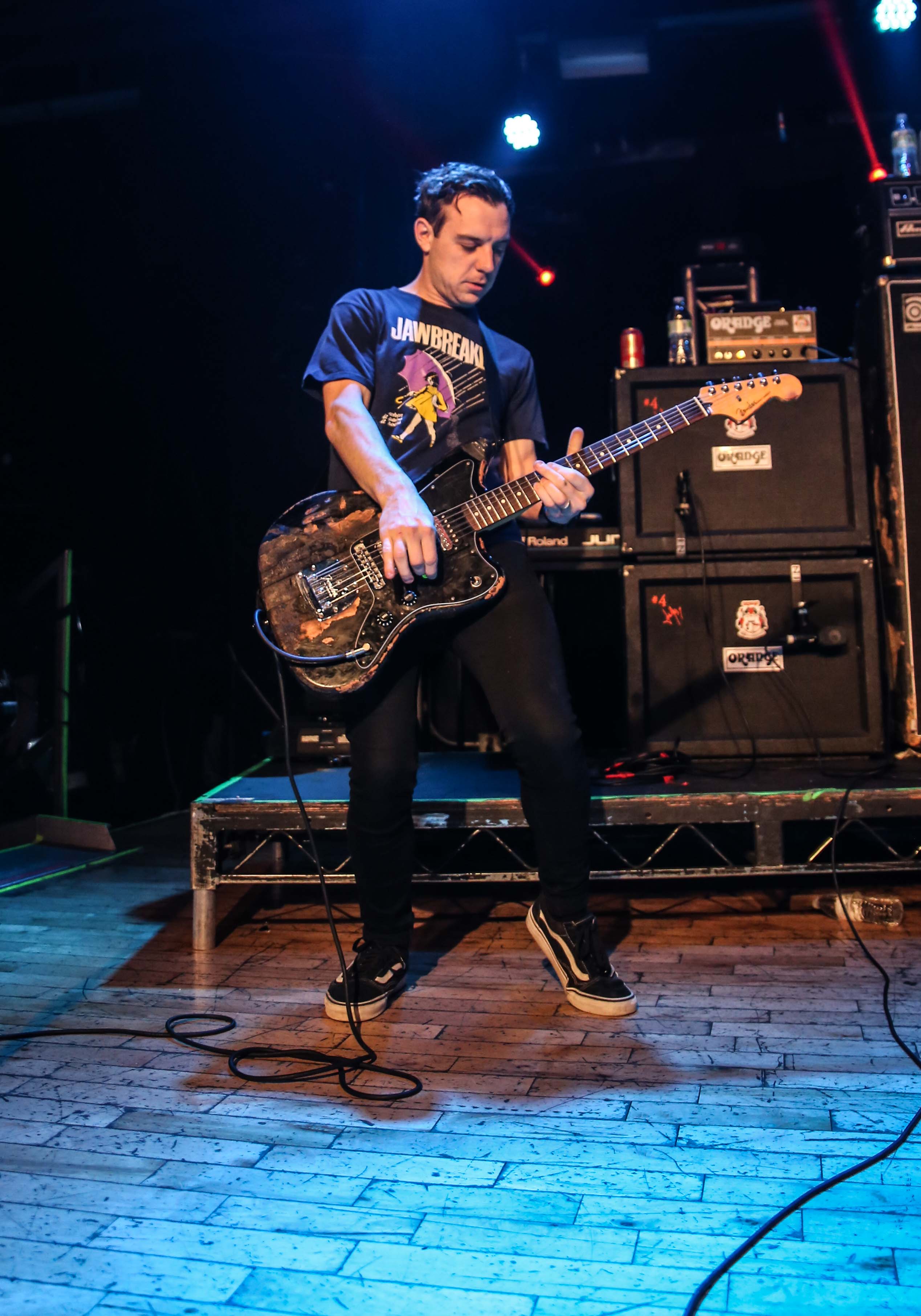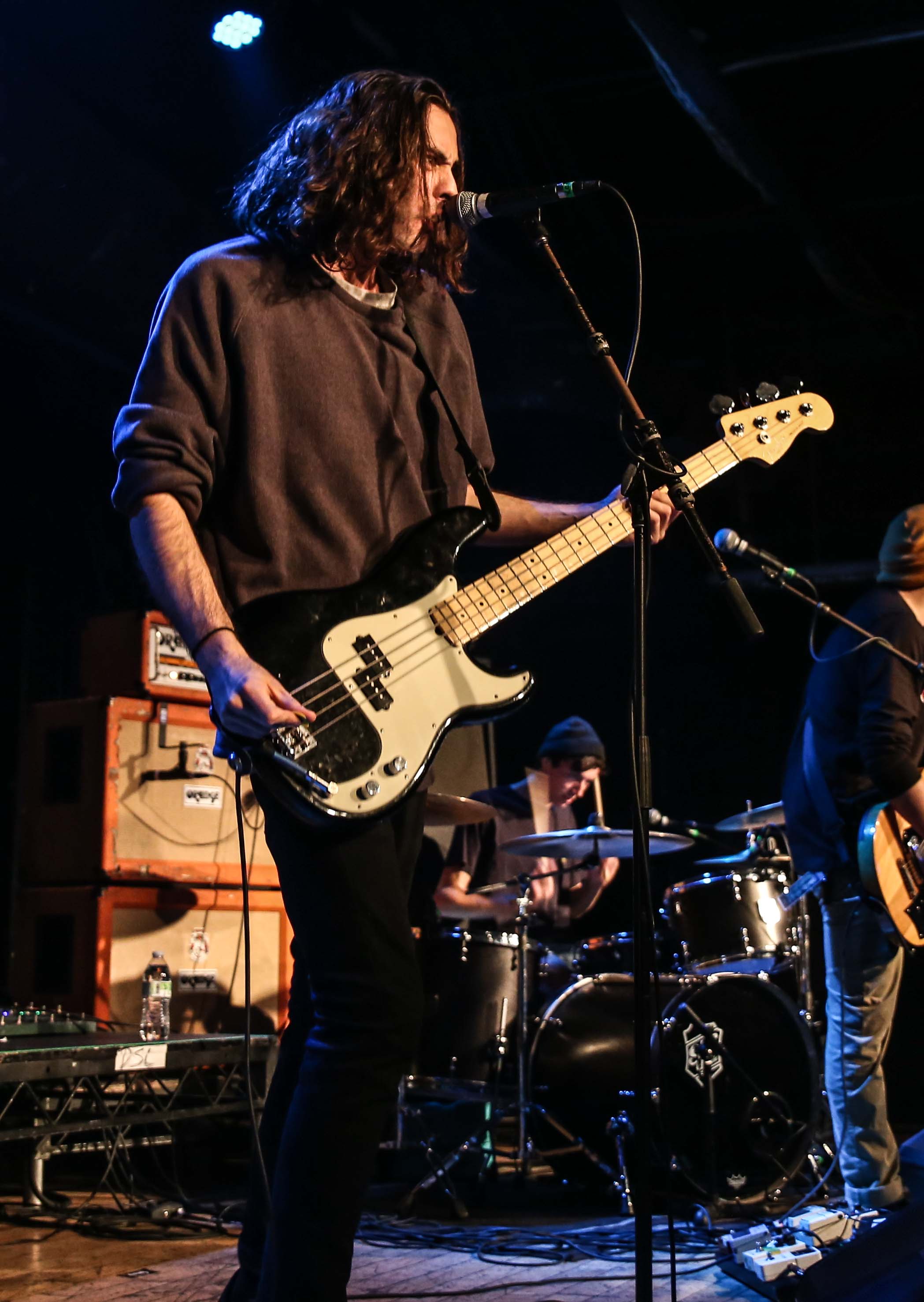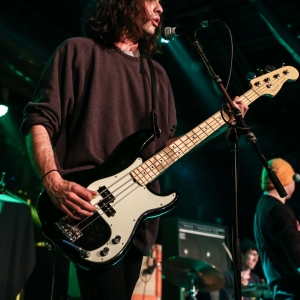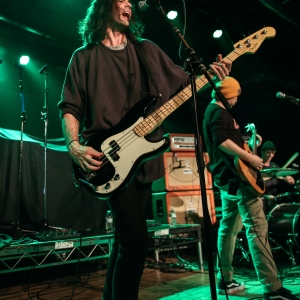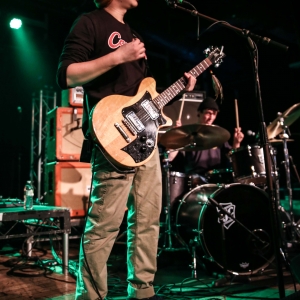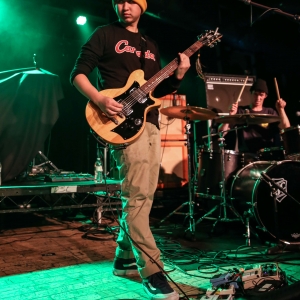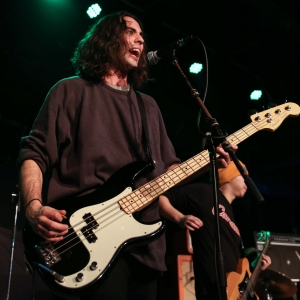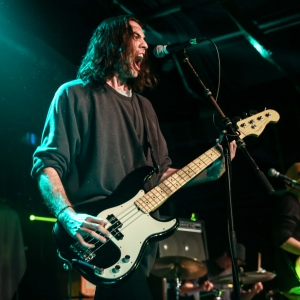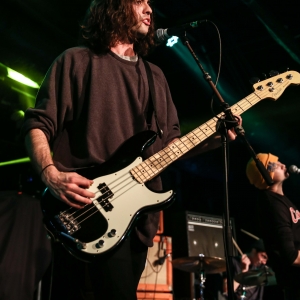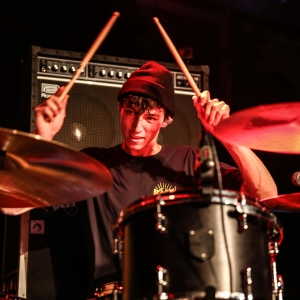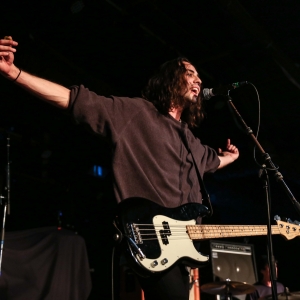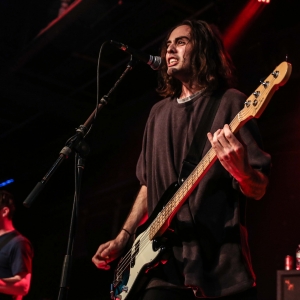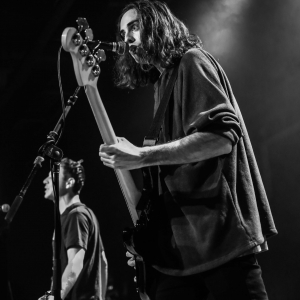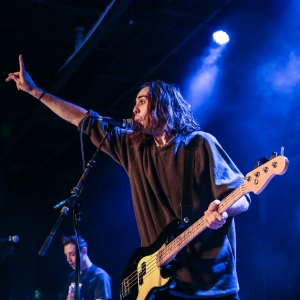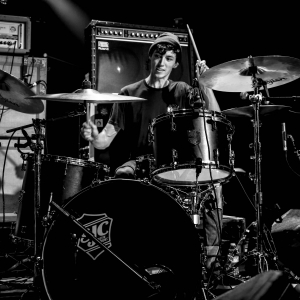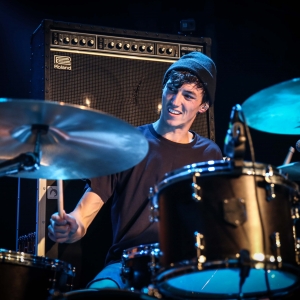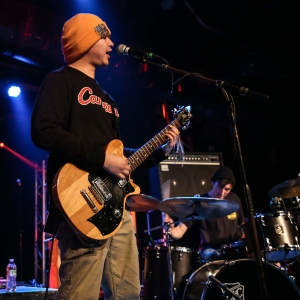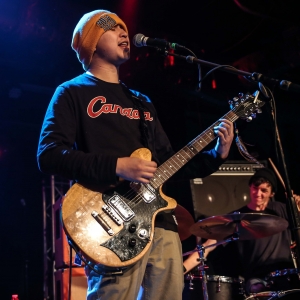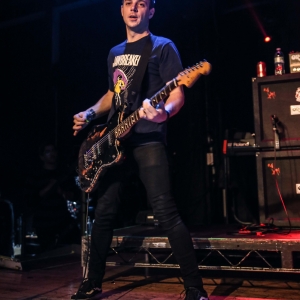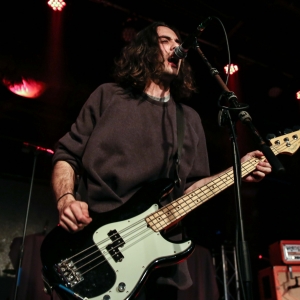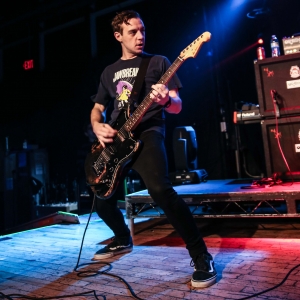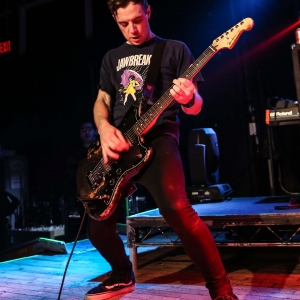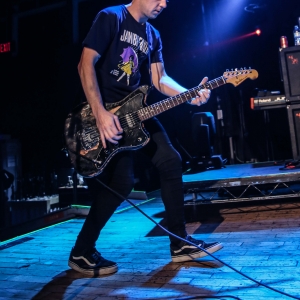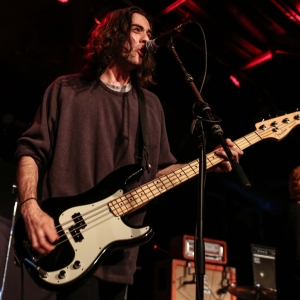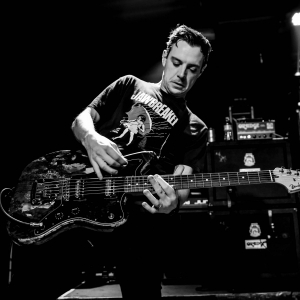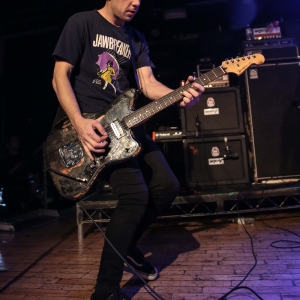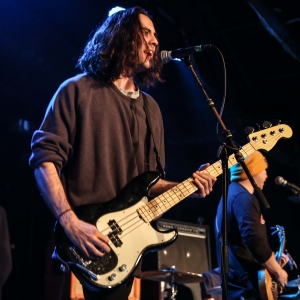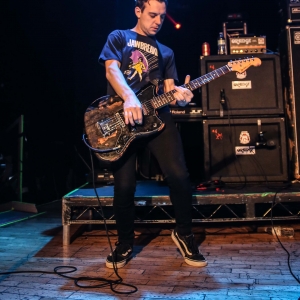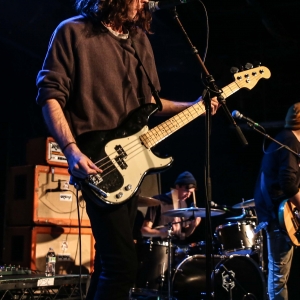 After With Con cleared the stage, the stage crew quickly changed over to set up for Set It Off, the anxious fans were getting antsy. The lights then went dark and the chants of "SET IT OFF" started. Then a screen appeared on the giant LED board behind Drummer Maxx Danziger's kit, it displayed a clock with 11:58 PM on it and announced it was two minutes til midnight. The fans kept a mixture of the chanting and screaming all the way up until the band took the stage. Set It Off opened up with Lonely Dance.  The energy vocalist Cody Carson has is unreal; I could hardly keep up with him going from one side of the stage to the other. According to Guitarist Zach DeWall, Baltimore's sold out show was the biggest headlining show of their career. I second that because the venue front to back was a sea of people. 
Set It Off played a huge set list; it contained twenty-two songs not including the encore at the end. Their set consisted of a variety of new and older material such as Criminal Minds, Upside Down, Why Worry and a medley of songs such as Dream Catcher/Ancient History/I'll Sleep When I'm Dead/Swan Song and Forever Stuck in Our Youth.  The fans absolutely went crazy over the medley, which wasn't surprising. Not only did the band play so many of their hits, the band also put together a few covers to play during the set which included Britney Spears' Toxic, Ariana Grande's 7 Rings, Halsey's Without Me and drummer Maxx even did a drum showcase of Baby Shark. After such a sweaty and energetic set, Set It Off never fails to put on a phenomenal show. They ended their set with Midnight Thoughts. 
The fans chanted Set It Off louder and louder, the band then returned to the stage to perform an encore of two songs. Set It Off ended the night with Partners in Crime and Wolf in Sheep's Clothing.