Little Mix took over Southern California on Thursday, meeting fans and opening for Ariana Grande's Dangerous Women Tour.
The girls kicked off the day singing copies of their album Glory Days at FYE Fullerton, for 600 Mixers who were lined up and down the shopping complex in anticipation. The energetic fans flooded in late afternoon, album booklets in hand, with huge smiles and gifts for the UK group. While waiting for their turn at the table, Mixers sung-along loud and proud to tracks from Glory Days, as the album blasted through the store.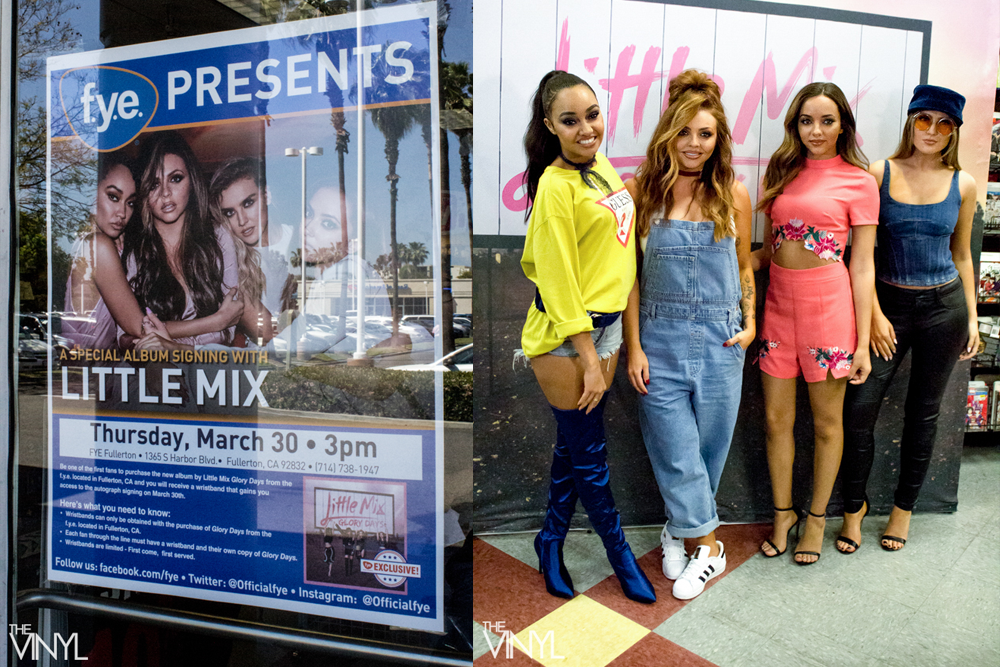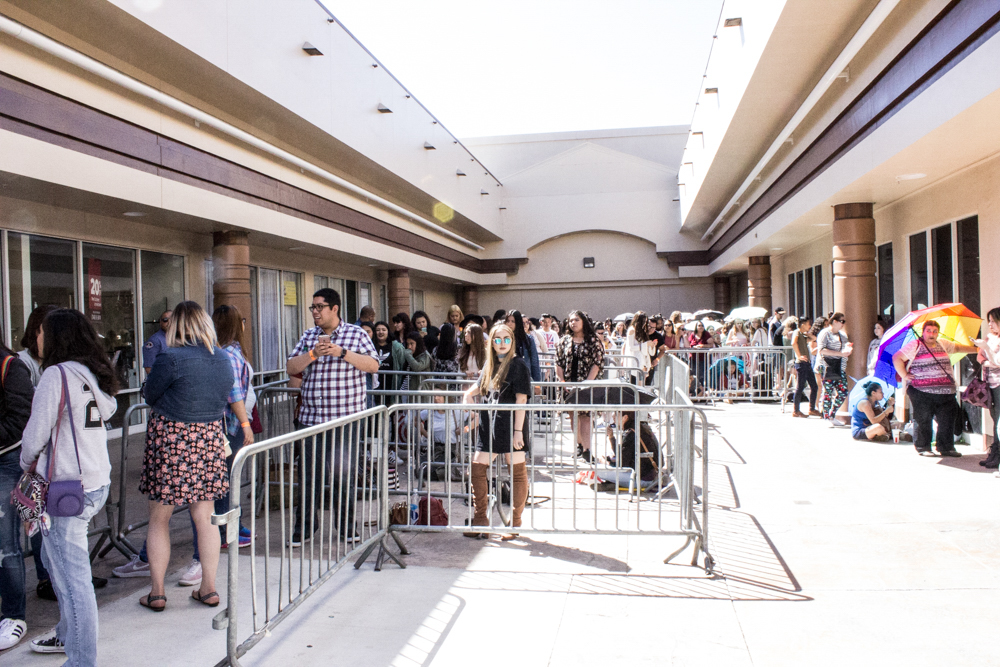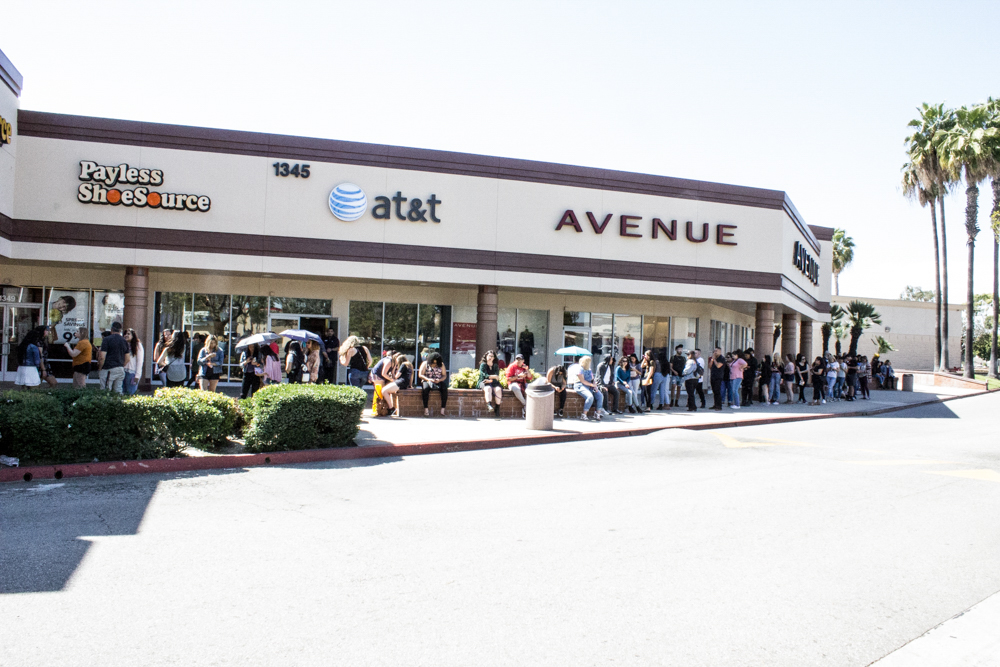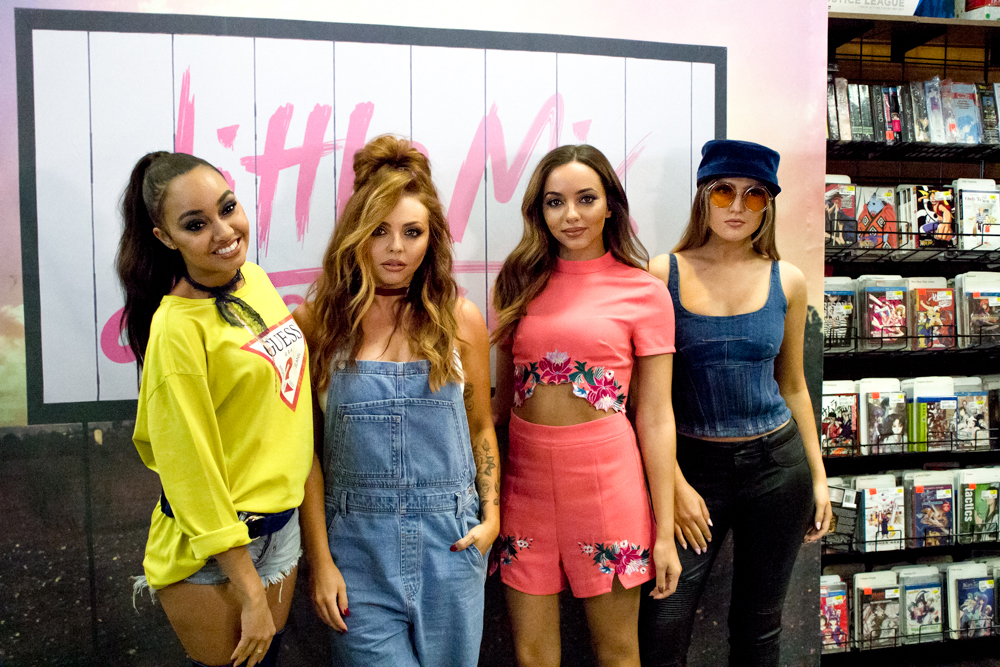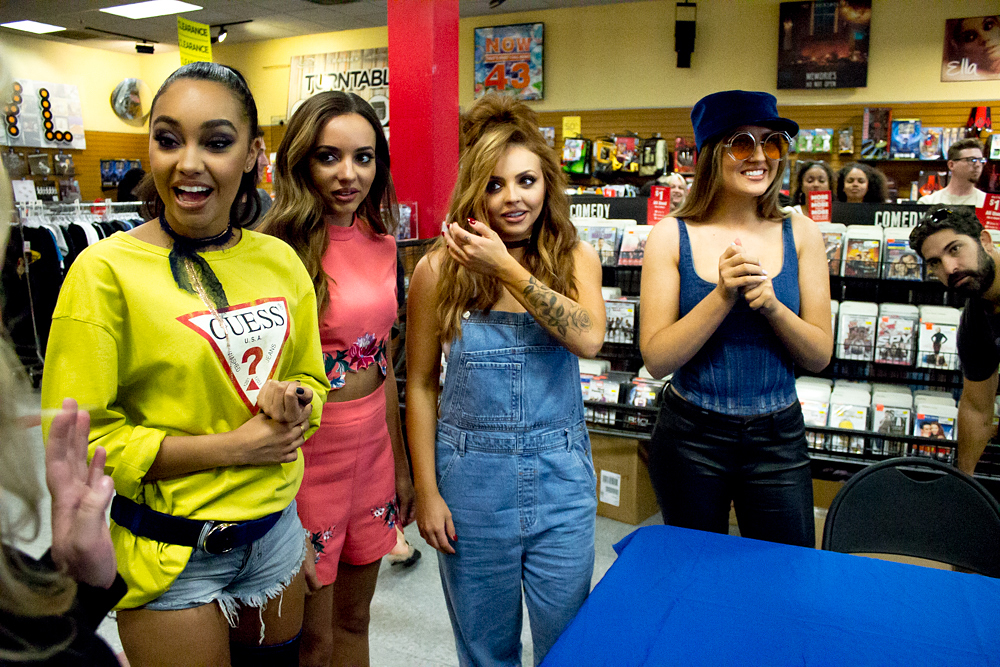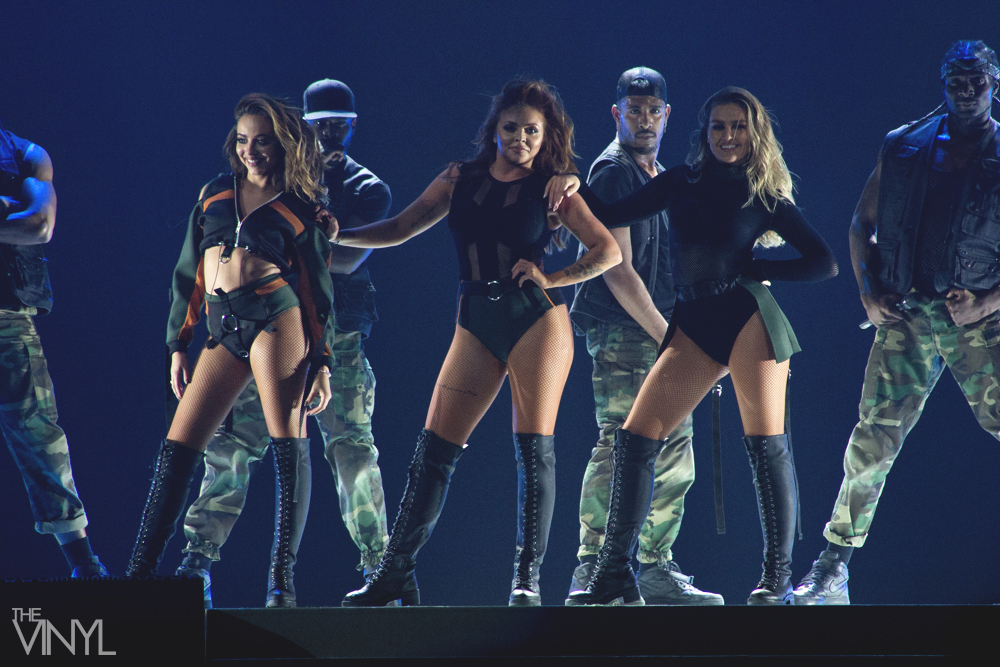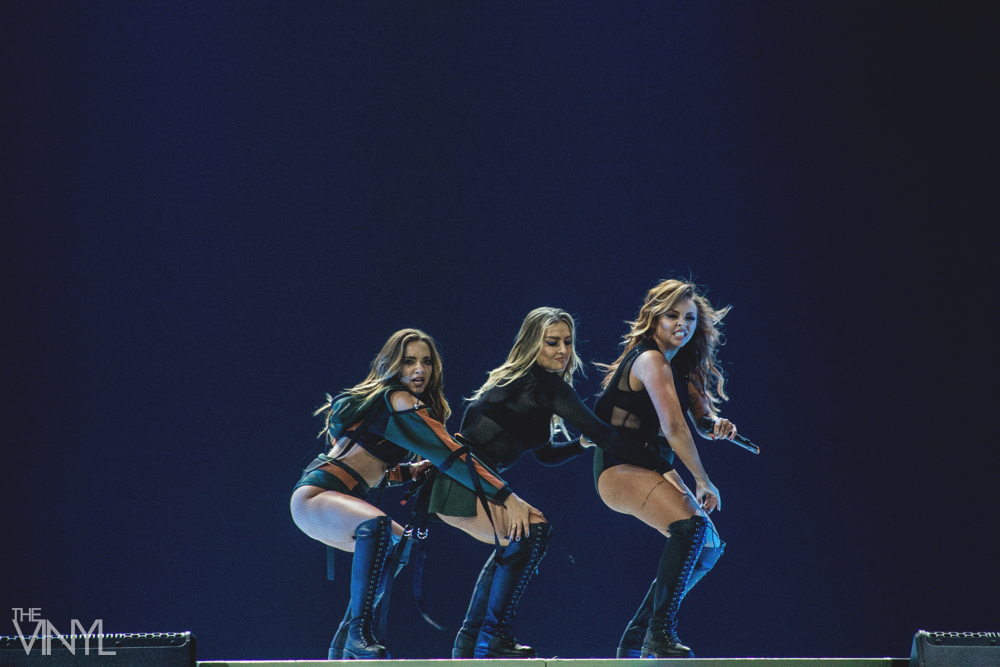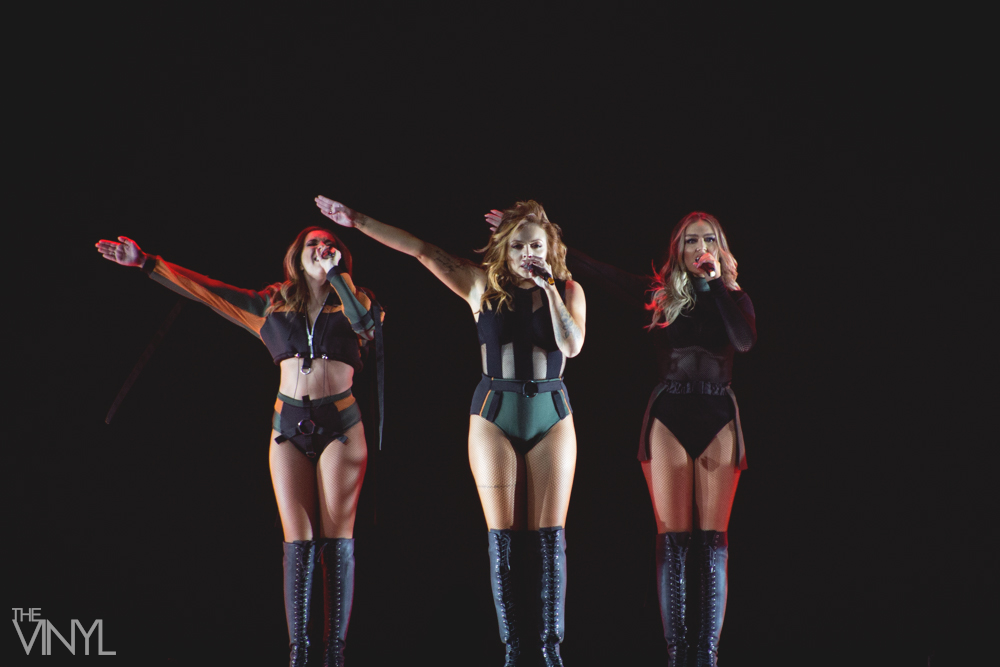 Shortly after most Mixers who attended the signing, jetted a few miles away to the Honda Center. Little Mix was set to take stage soon, but appeared in full force with opening song "Salute" as a three piece. The girls later announced, member Leigh-Anne had a spill with boiling water resulting in a leg injury and may be joining them later on in the set. This news didn't stop the Mixers spread out through the arena from singing-along. Little Mix still presented a solid performance, gaining new fans with each perfect harmony and choreographed number. As their set came to a close, Leigh-Anne joined her group mates during their last song, bandages on and not missing a step. Despite the one member down mishap, Little Mix showed their here to break in America, leaving the arena jaw dropped and wanting more!
SEE PHOTOS: Glory Days Album Signing – DWT Honda Center Set
Photos: Jen De La Cerda