Hollywood Medium Tyler Henry stopped by Barnes & Noble Mira Mesa in San Diego to meet fans and sign copies of his book Between Two Worlds this week, and we were pleasantly surprised.
The author event was scheduled to start at 2 pm, but Henry arrived early, starting a half hour before to cut down on time for fans lined up in the hot Southern California sun. While most signings follow the no photos, keep the line moving standard, this event was held quite differently. Fans not only got a photo, they got a few! They were each greeted with warm hugs from the author, chit-chat and a feeling of respect. Refreshing to see in the fast-paced world most have grown a custom to. Fans also got a sense of familiarity, as Henry has shown the same boy next door effortless kindness while meeting big names on his hit reality show Hollywood Medium with Tyler Henry on the E! network. While the event began early, not one fan was left out as Henry stayed longer making sure all 300 in line got their time.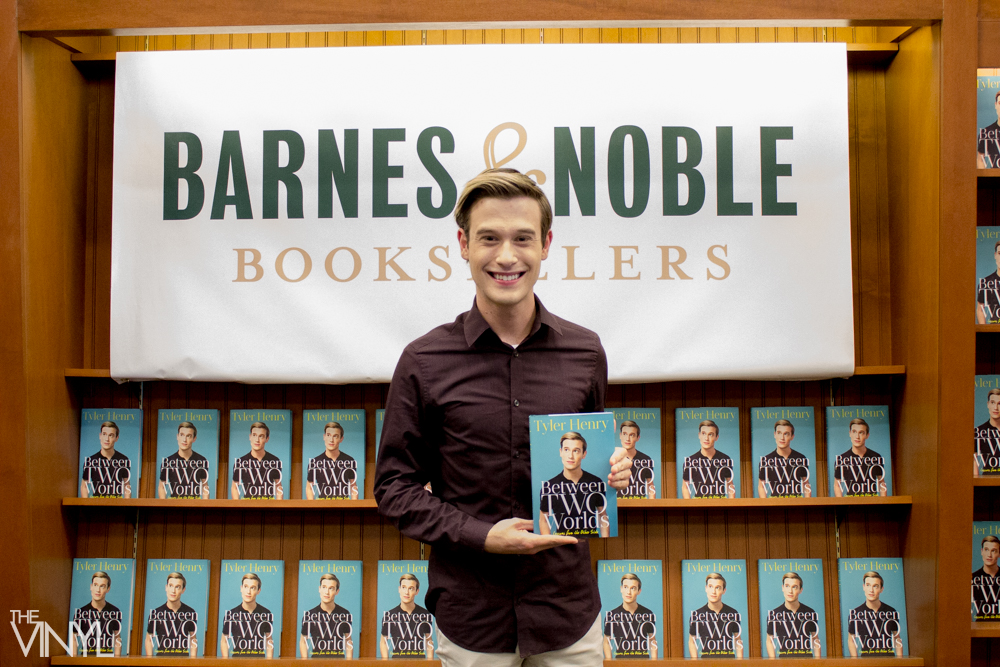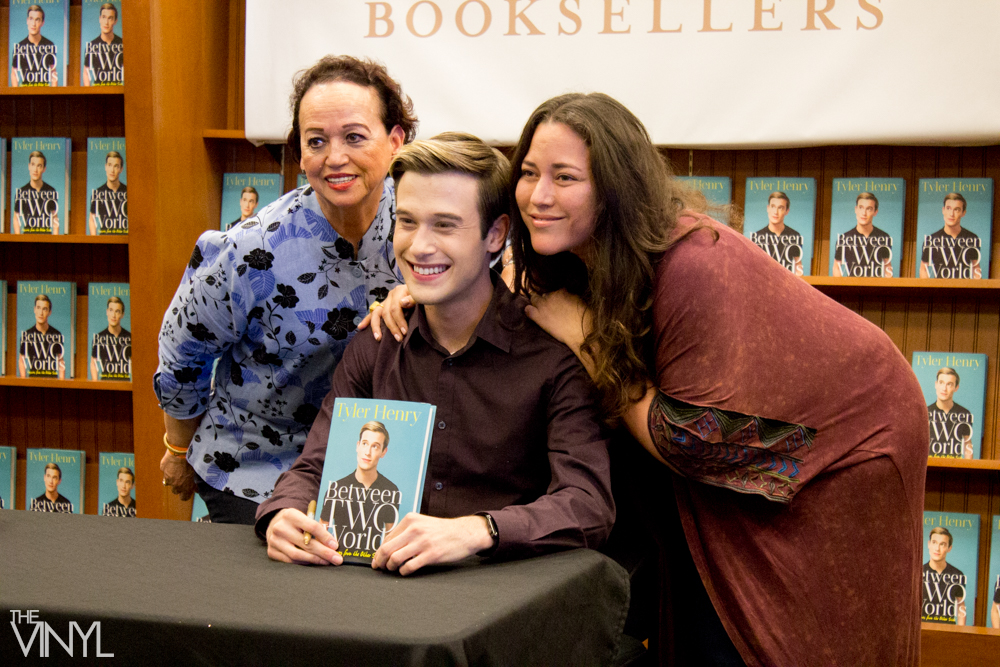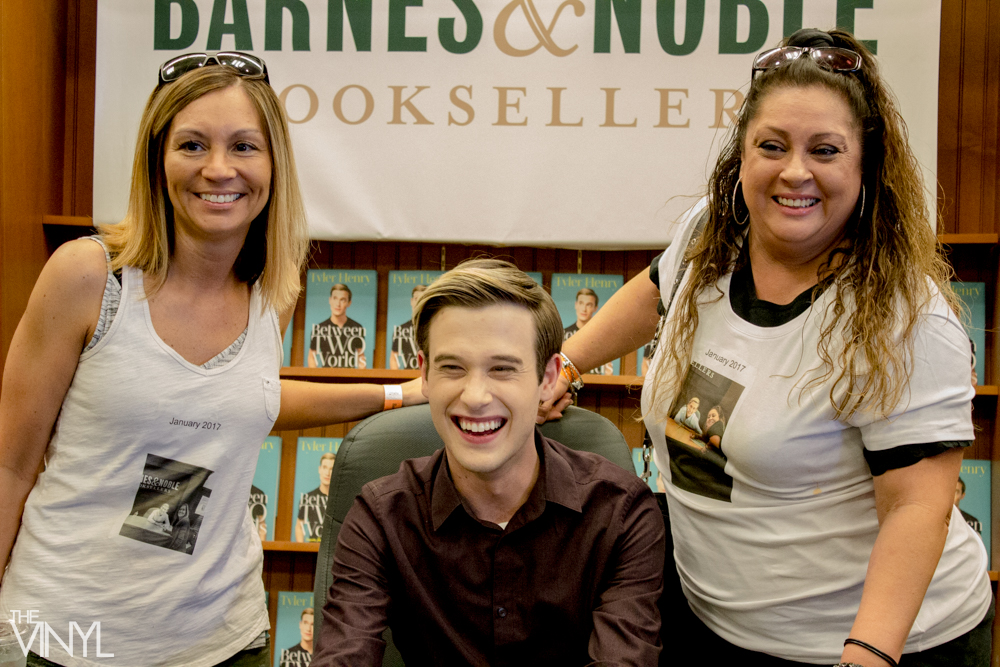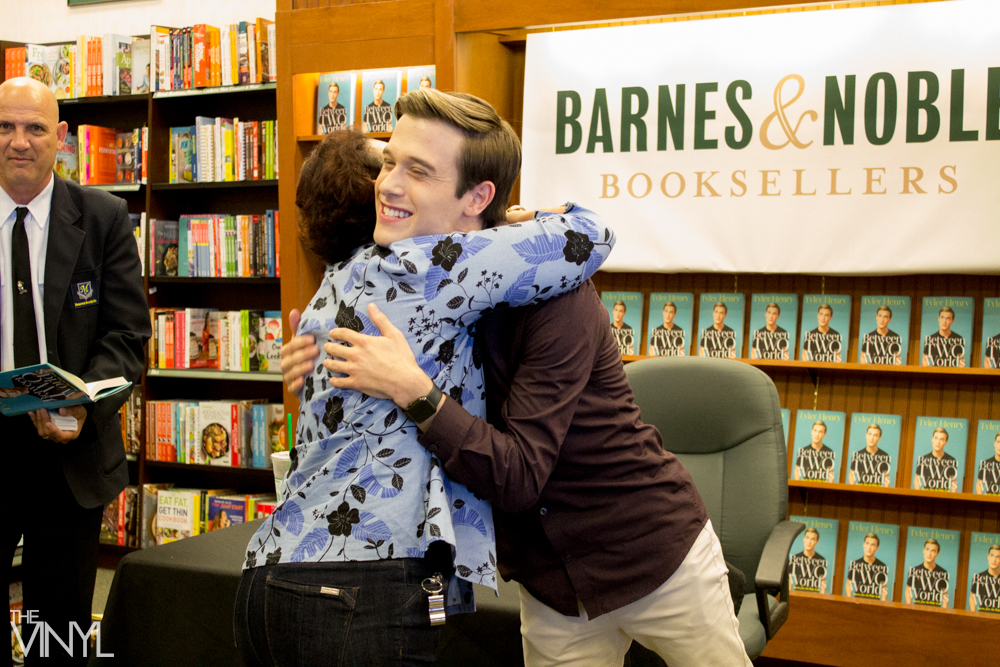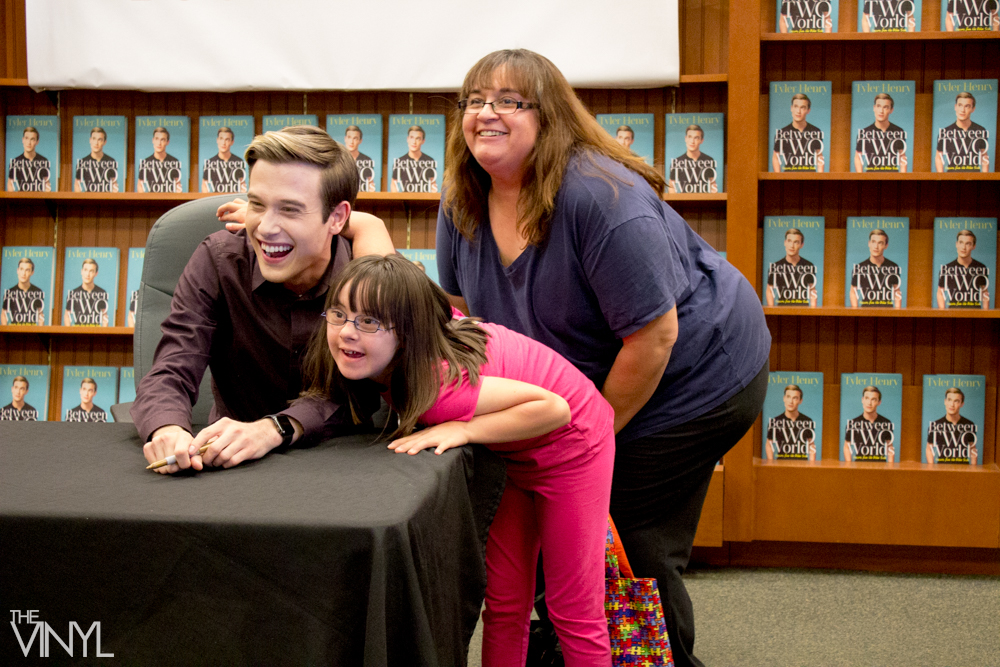 Barnes & Noble in-store Starbucks got involved as well with 3 custom drinks added to the menu in honor of the event. We tried two of them and must say were pretty tasty. There was the Tyler, a cinnamon almond macchiato. The Medium, a tuxedo blended coffee. Last but not least our fave, the Pearl, a vanilla bean coffee with a twist of almond biscotti, named after Henry's pug puppy. I mean when there's an adorable pug involved, why not name a drink after her!
While filming does take up most of Henry's time, on off days he doesn't stop, booking at least 2 readings a day. Between Two Worlds was also written in only 3 weeks in-between filming. Amazing for author at the young age of 20.
As for the show, well get your DVR ready as the hit show will be returning for it's second season on May 17th and will consist of 22 episodes.
SEE PHOTOS: Tyler Henry – Between Two Worlds Book Event
Photos: Jen De La Cerda