Judas Priest brings their Firepower tour to DC and they definitely brought the heat as the band tore up the stage playing hit after hit old and new! They also brought along Saxon and Black Star Riders for the ride also!
Opening up the night, Black Star Riders took the stage decked out in their vests and leather jackets. The band only had eight songs to woo the almost full venue and they did a pretty good job at it. The band played a few of their songs including, All Hell Breaks Loose, Heavy Fire and they closed their set with Bound For Glory.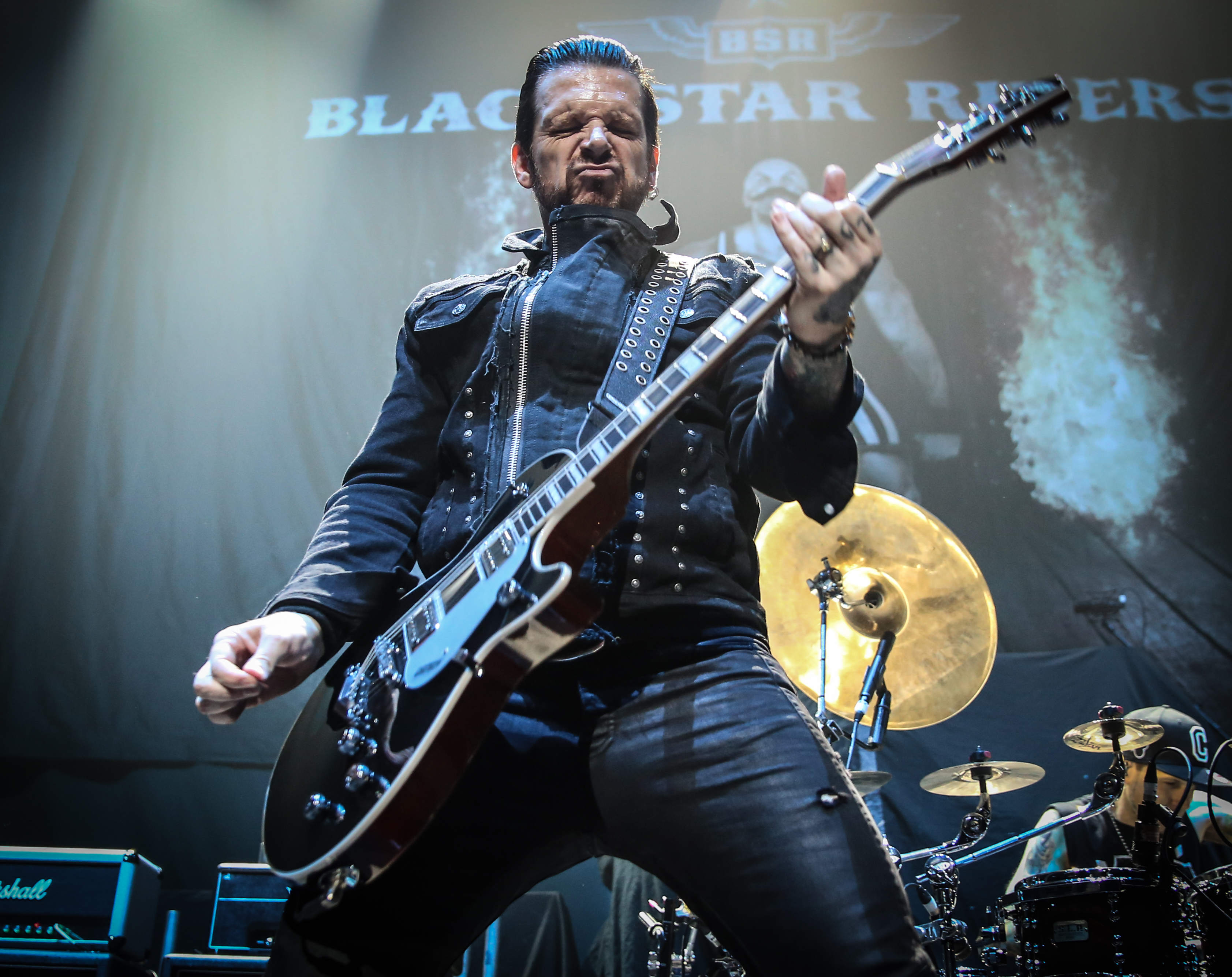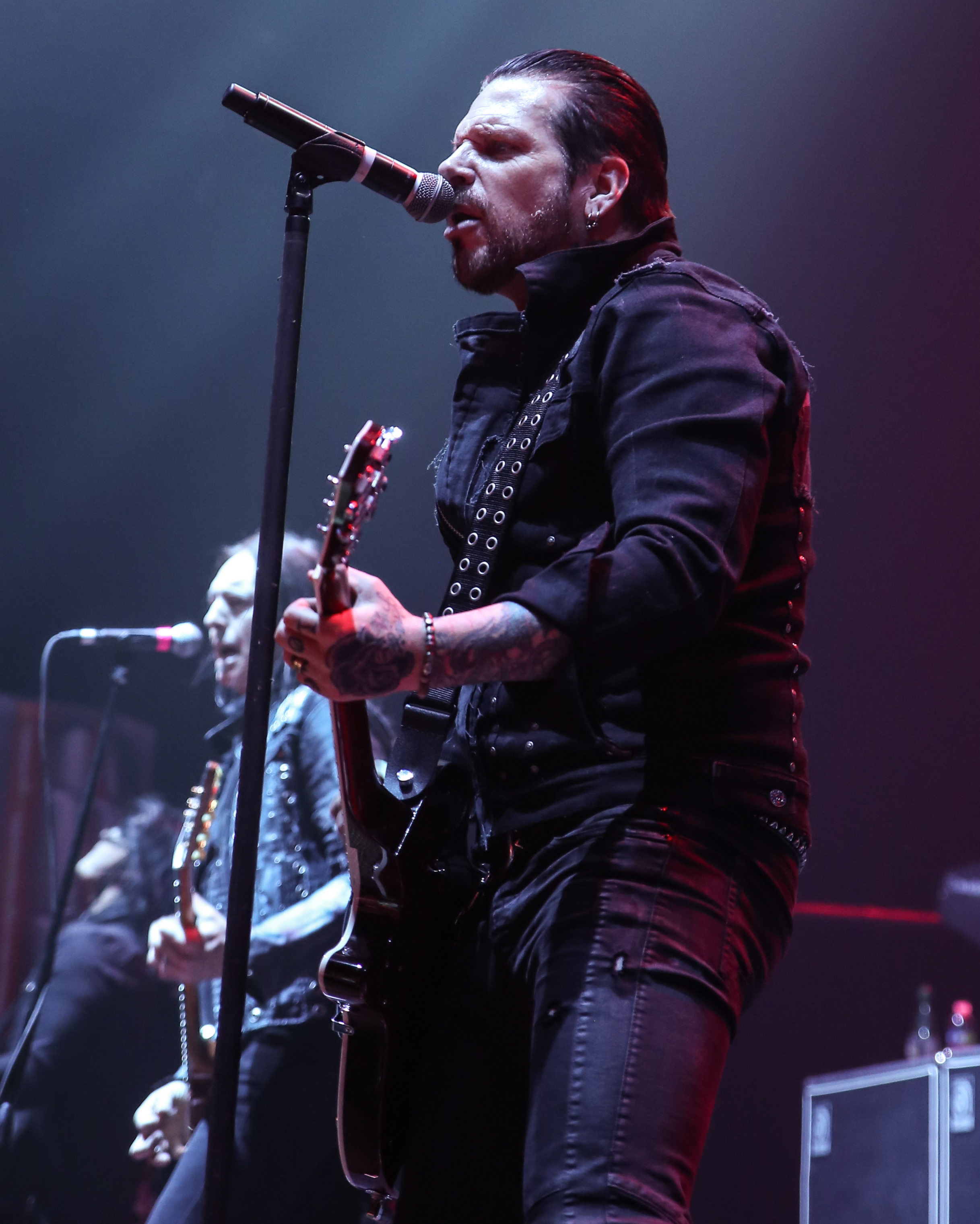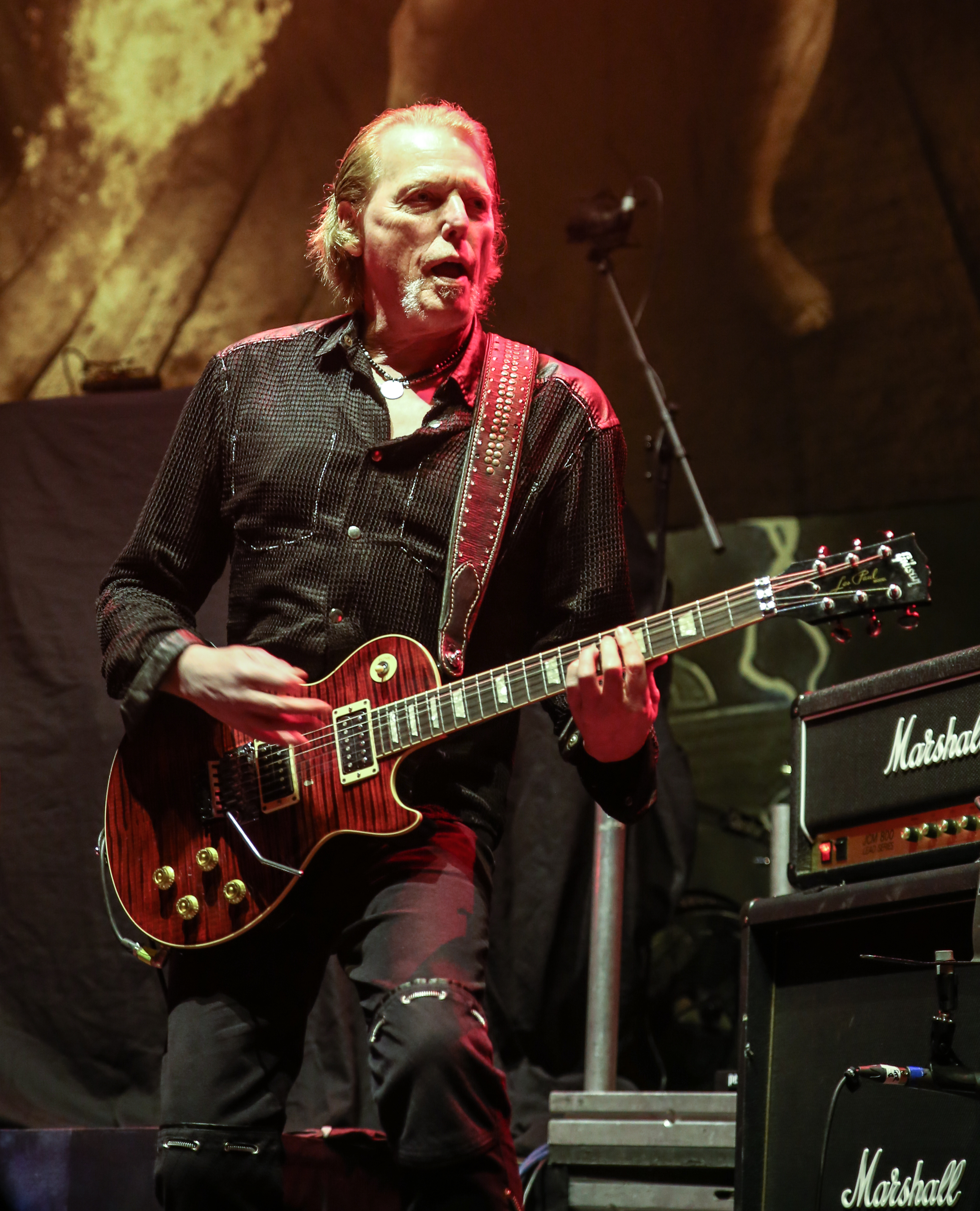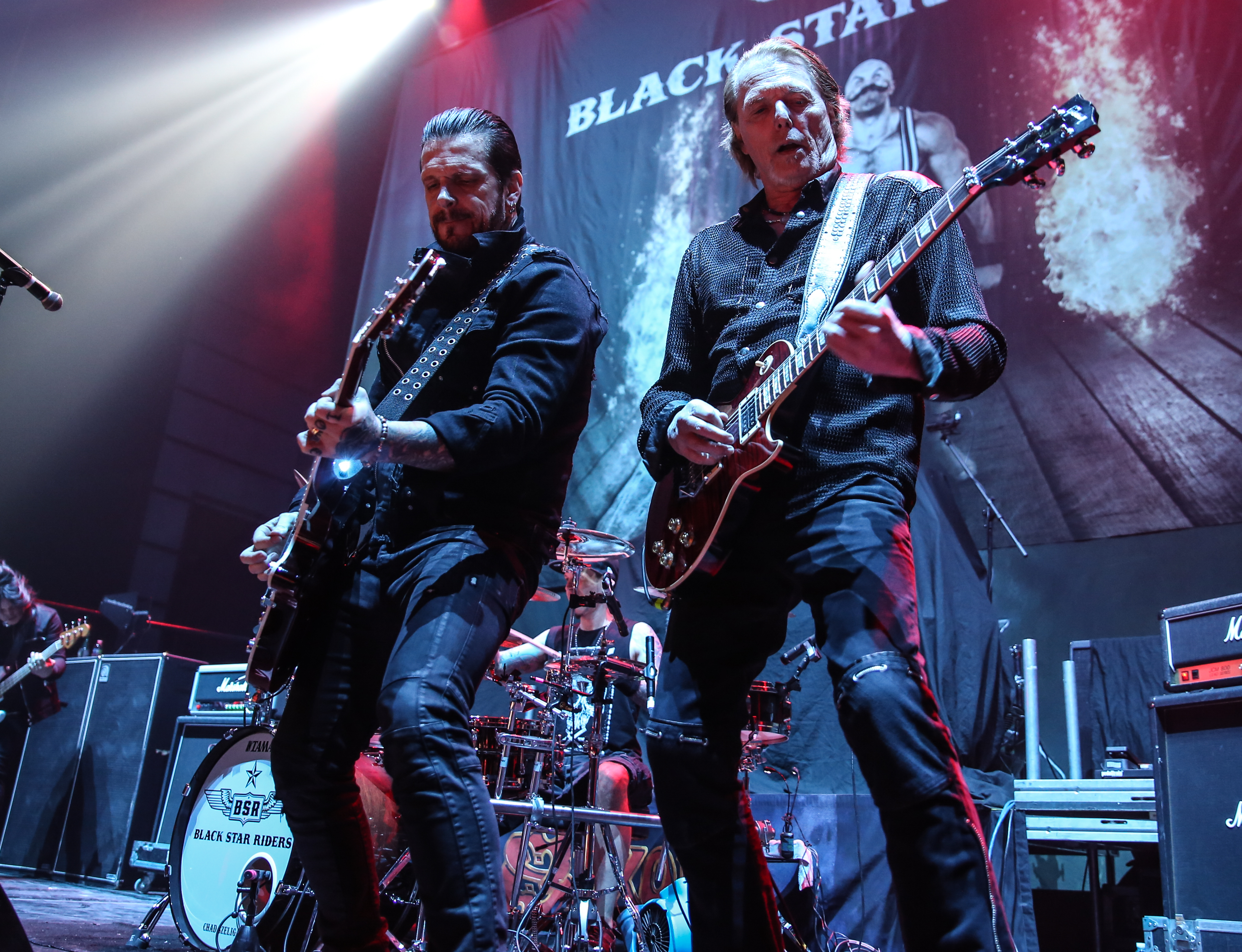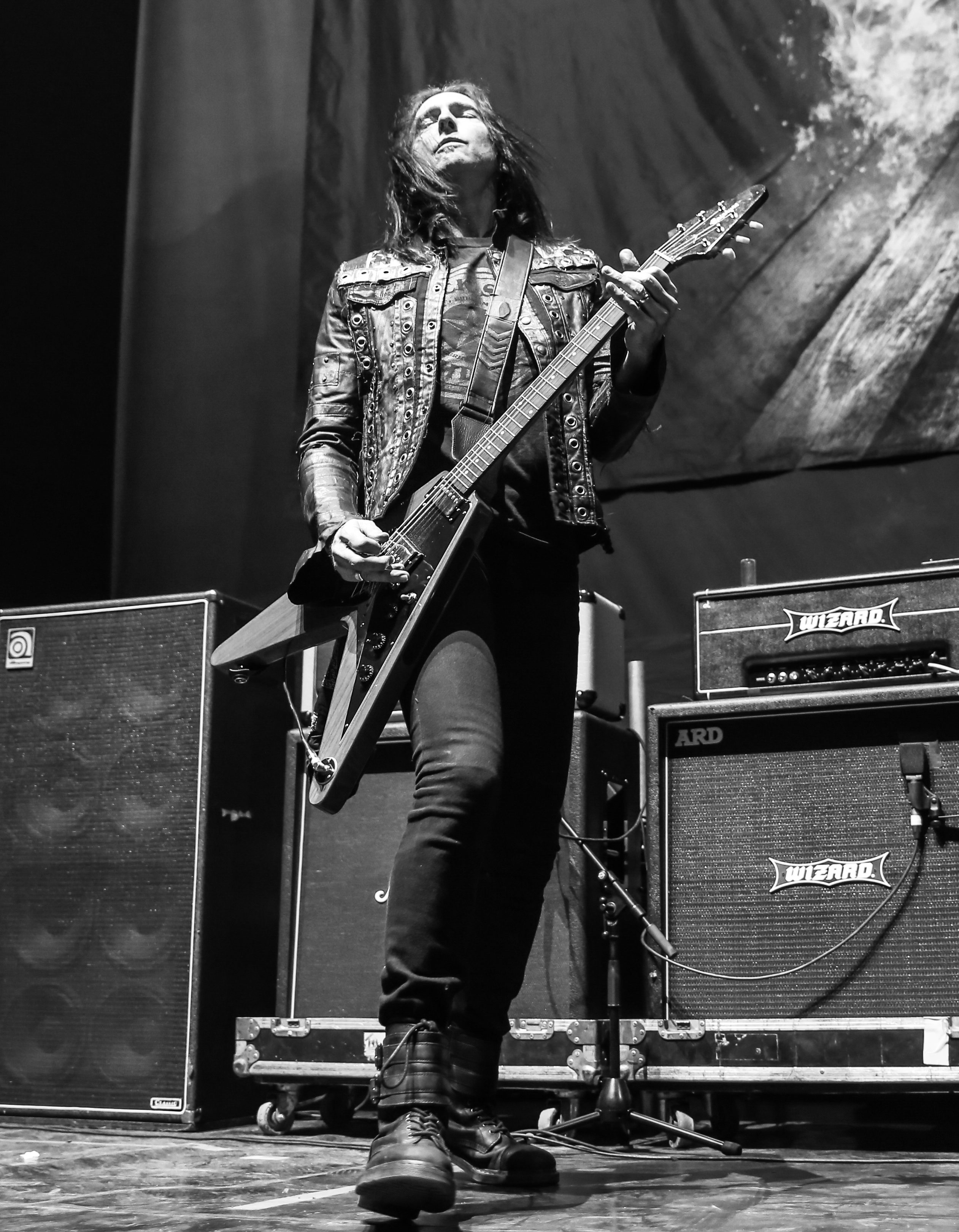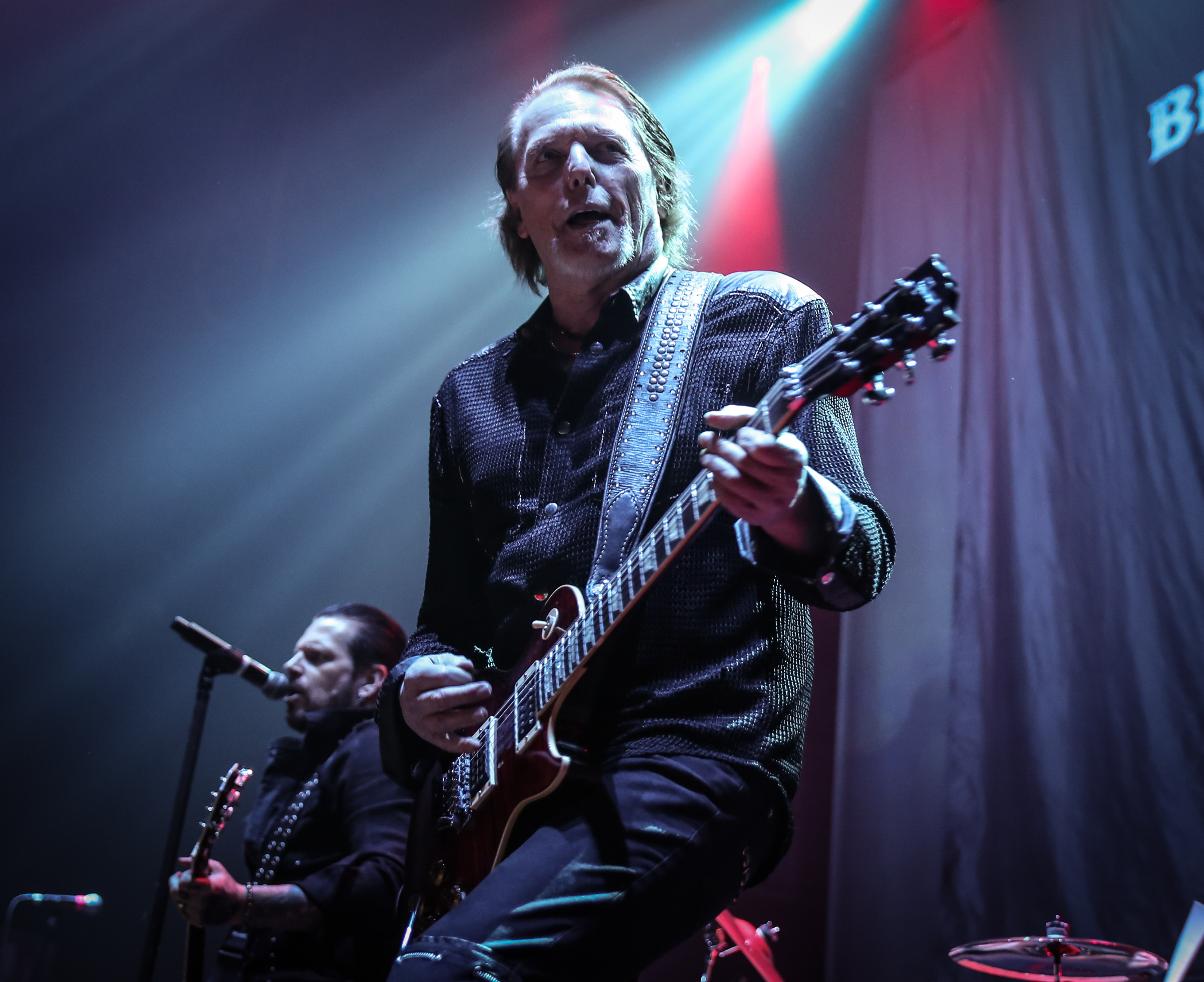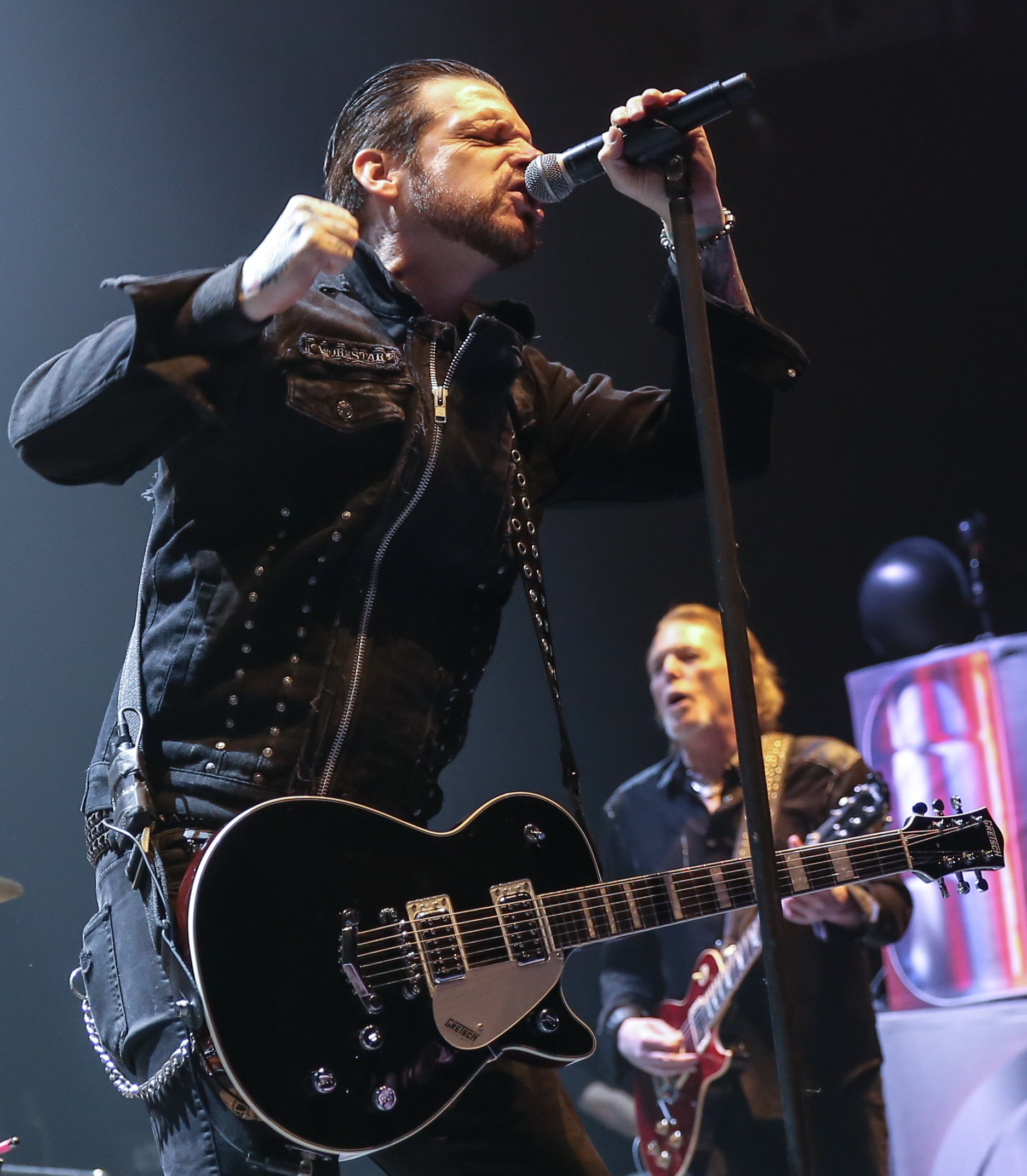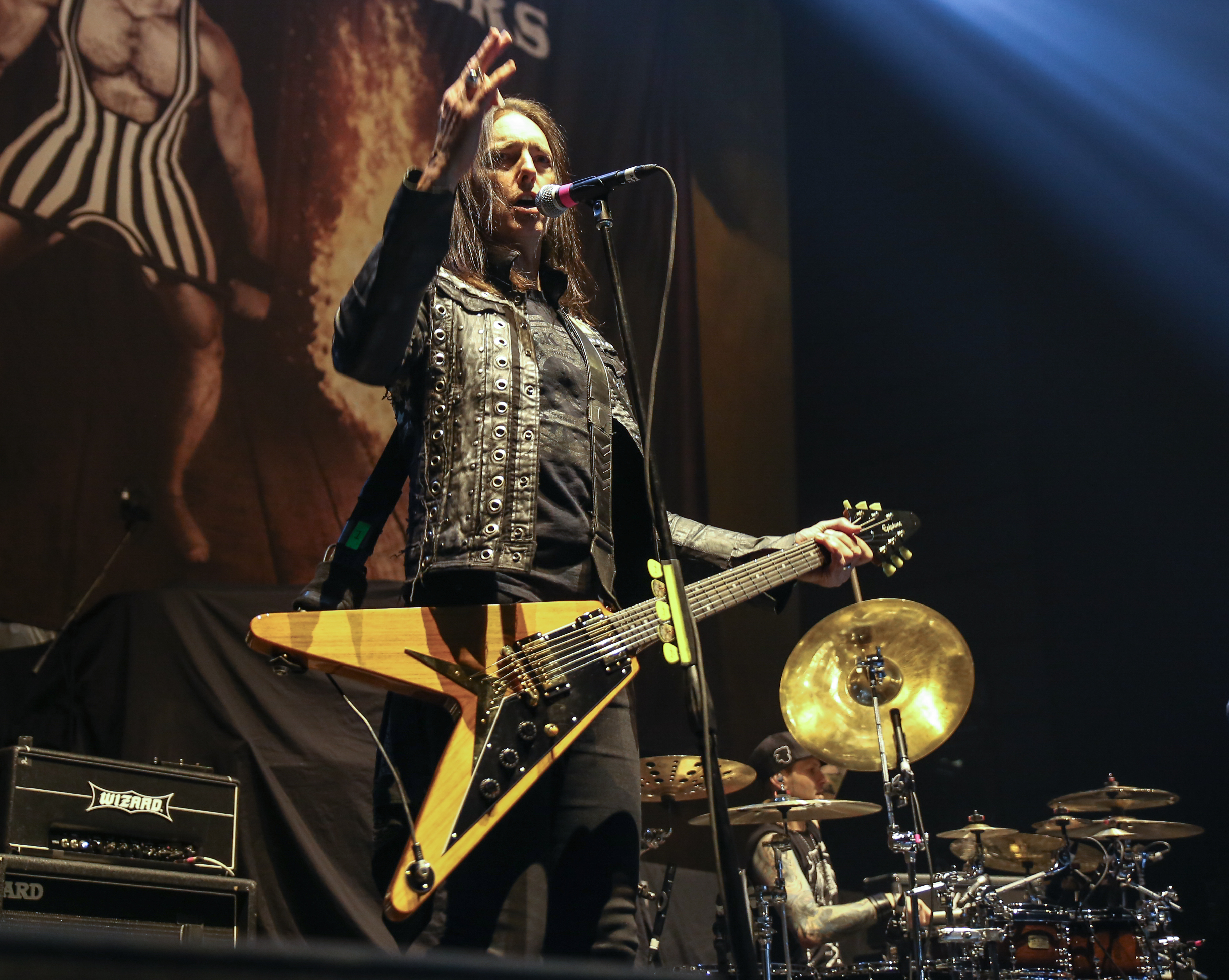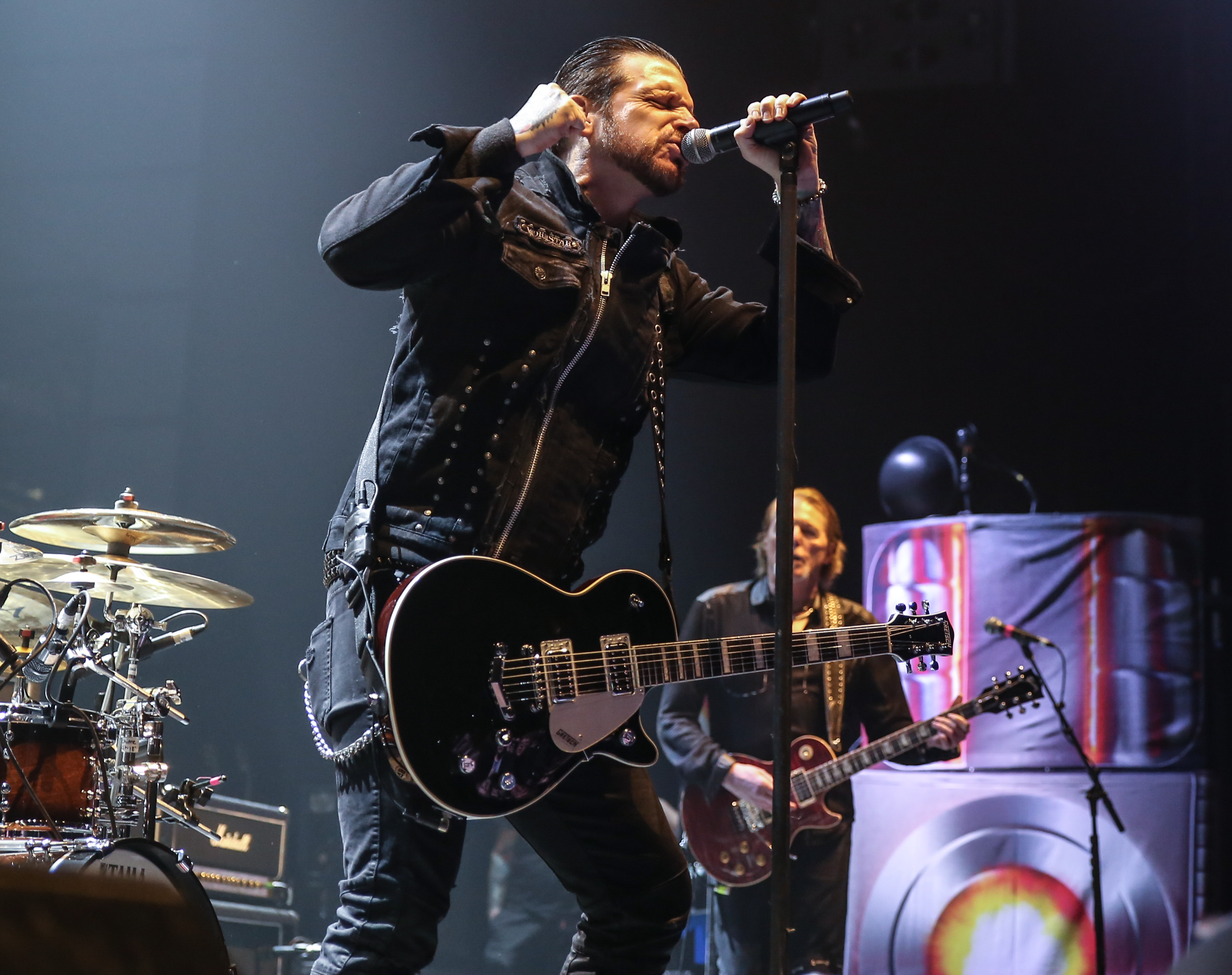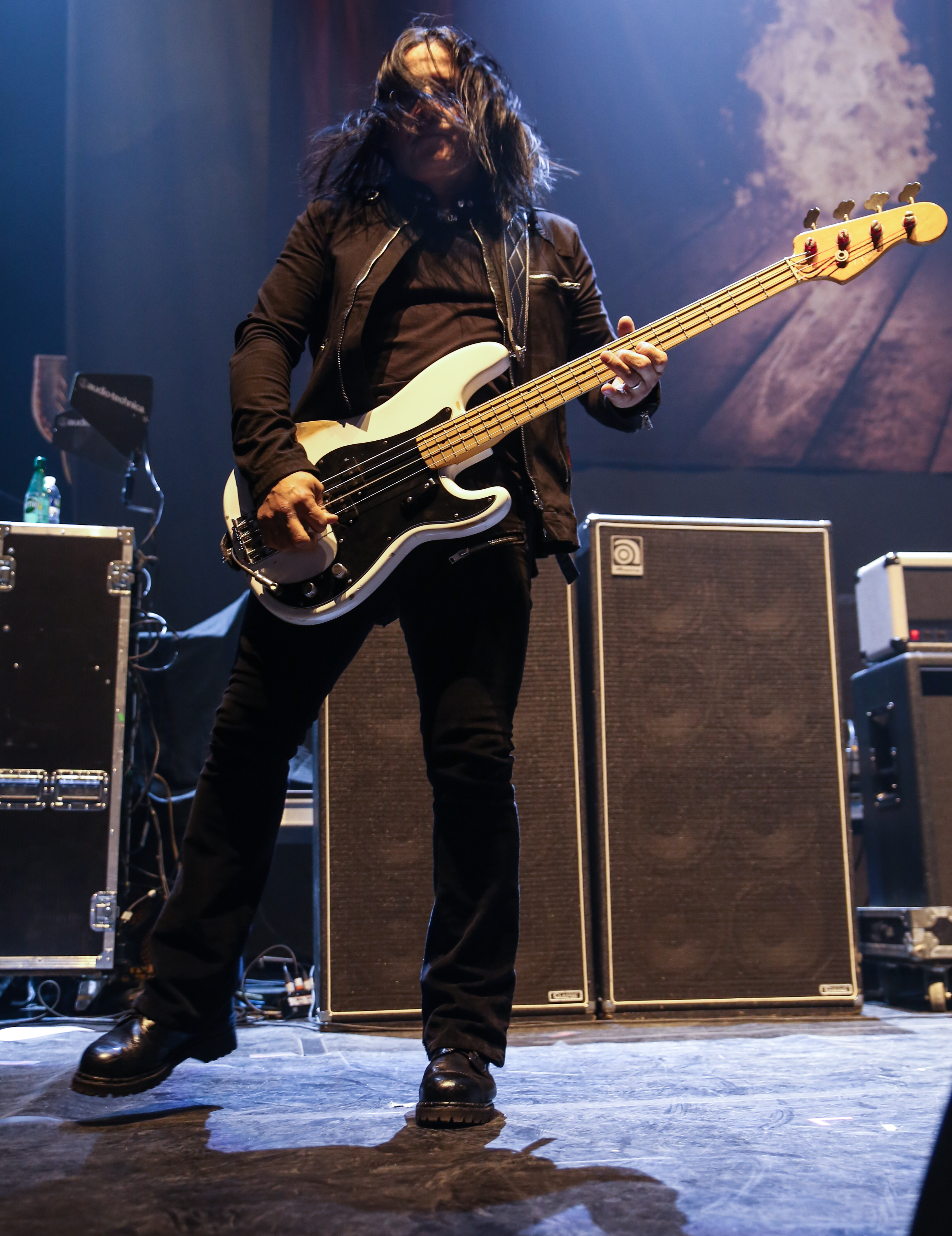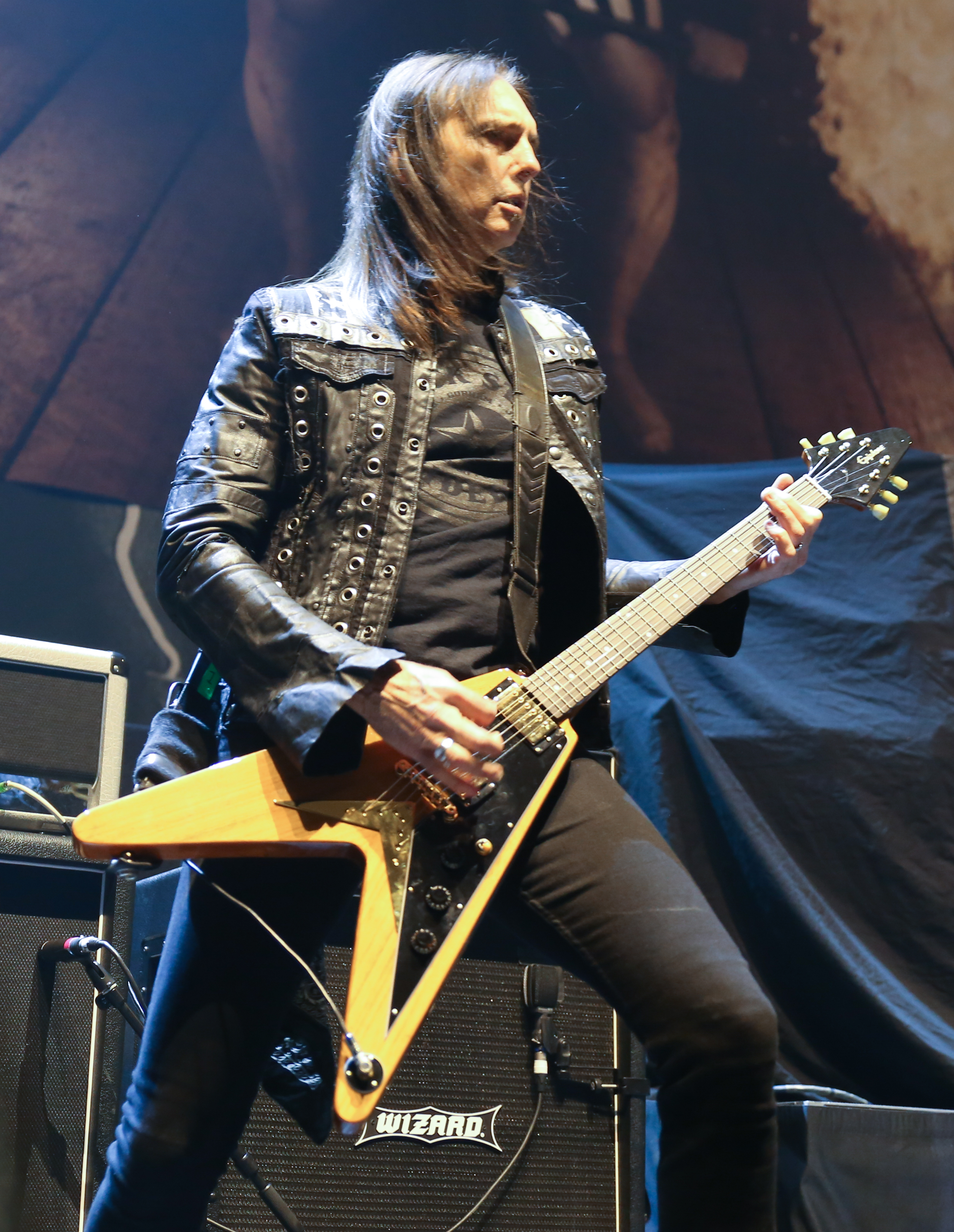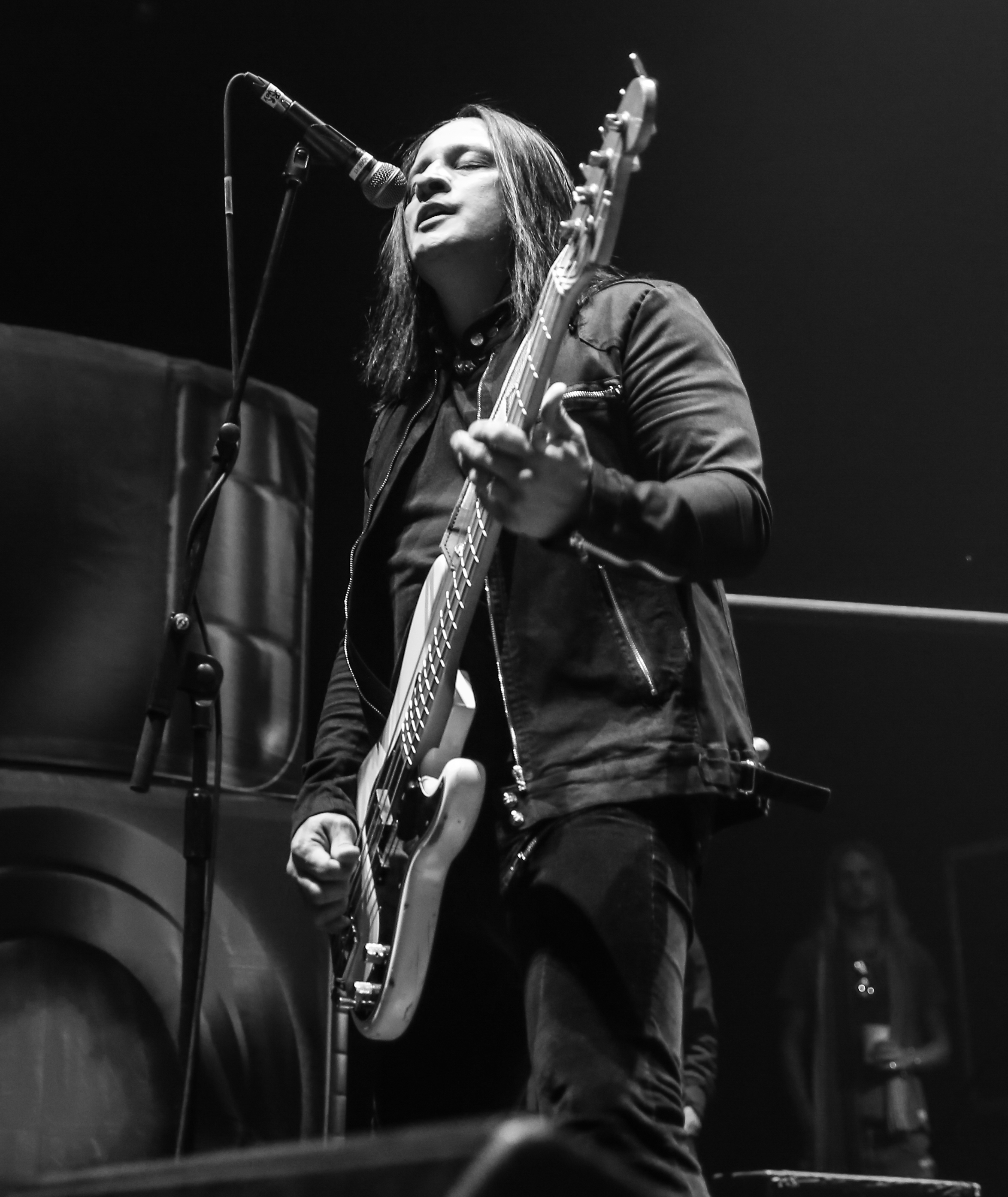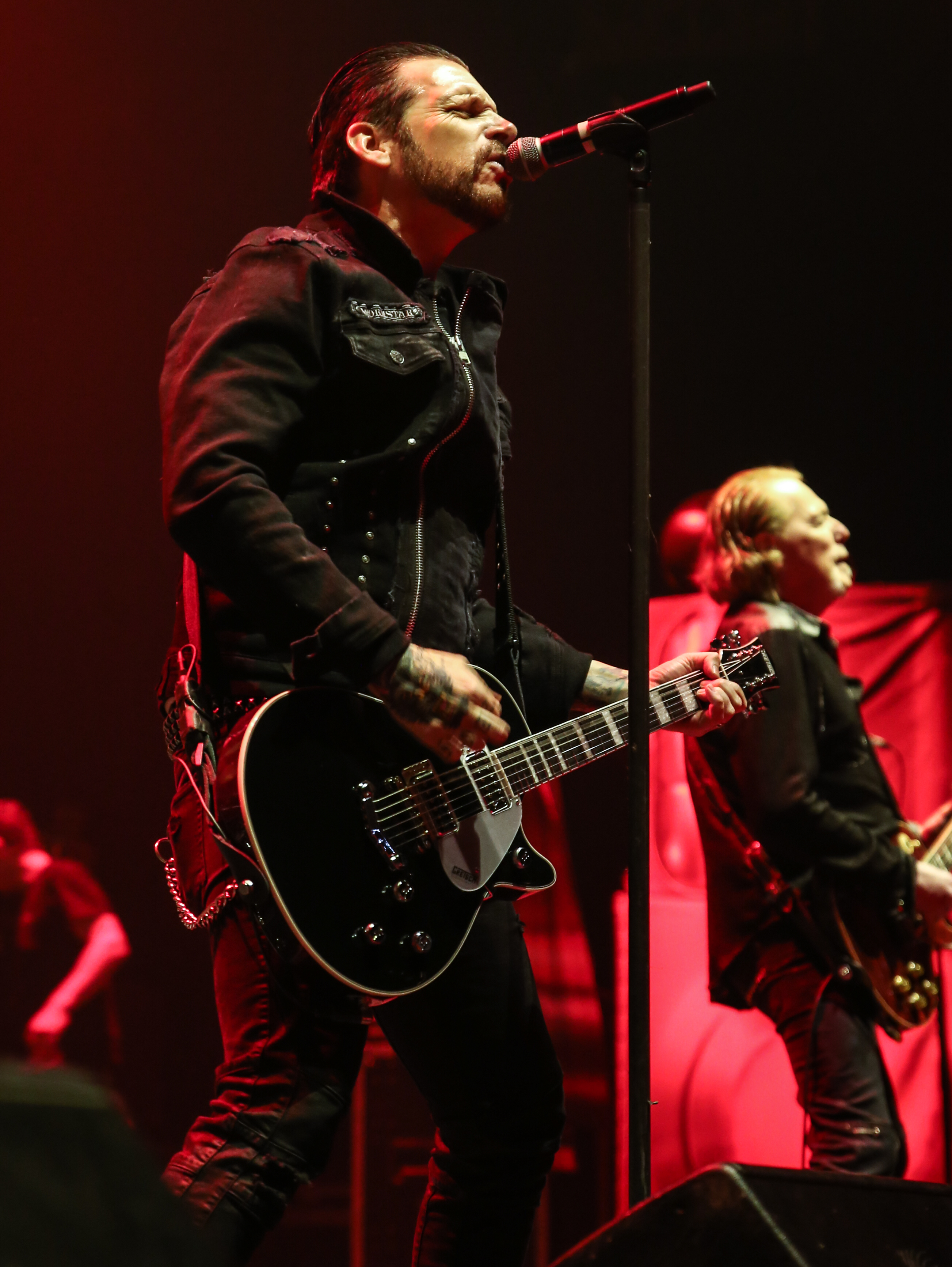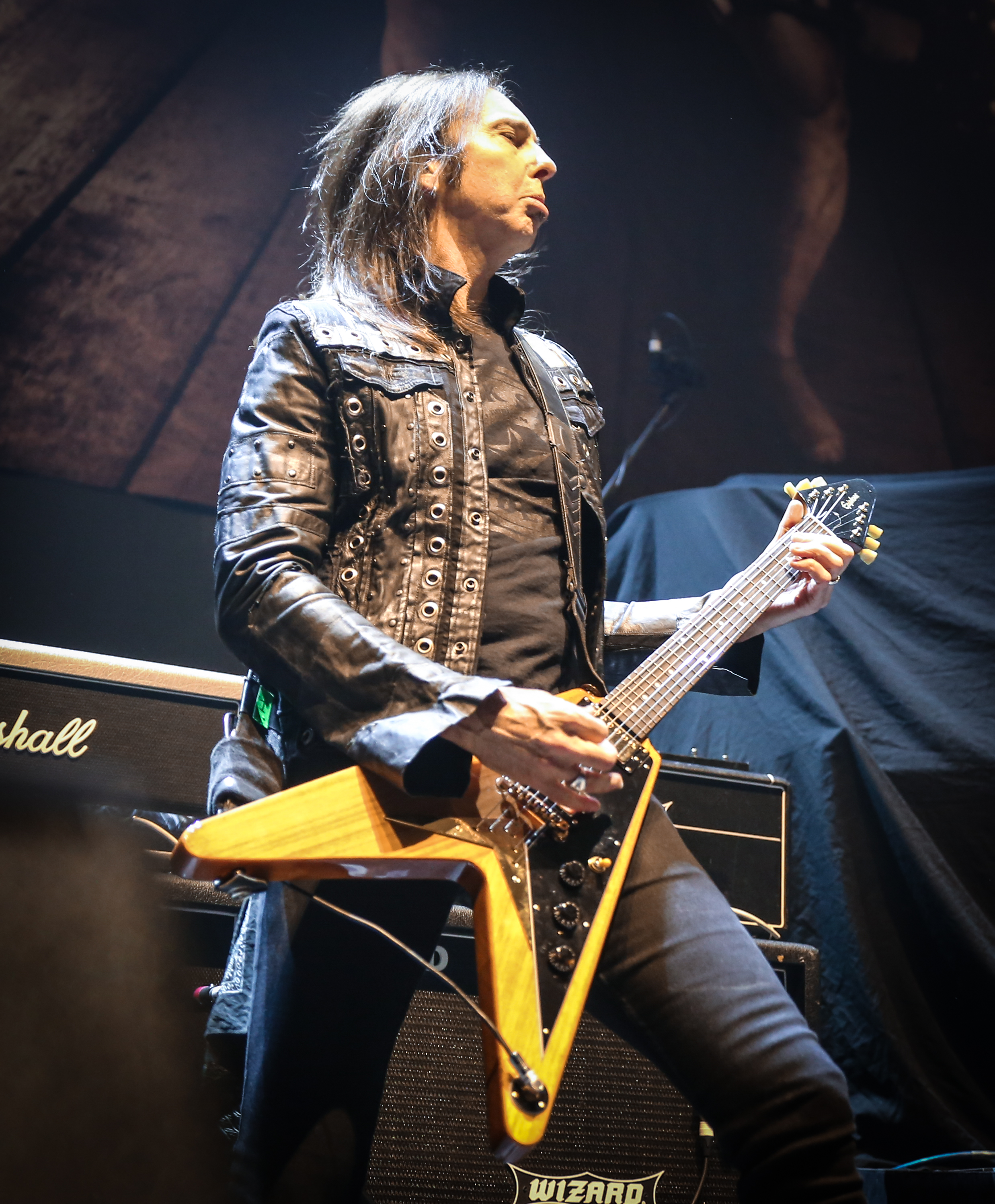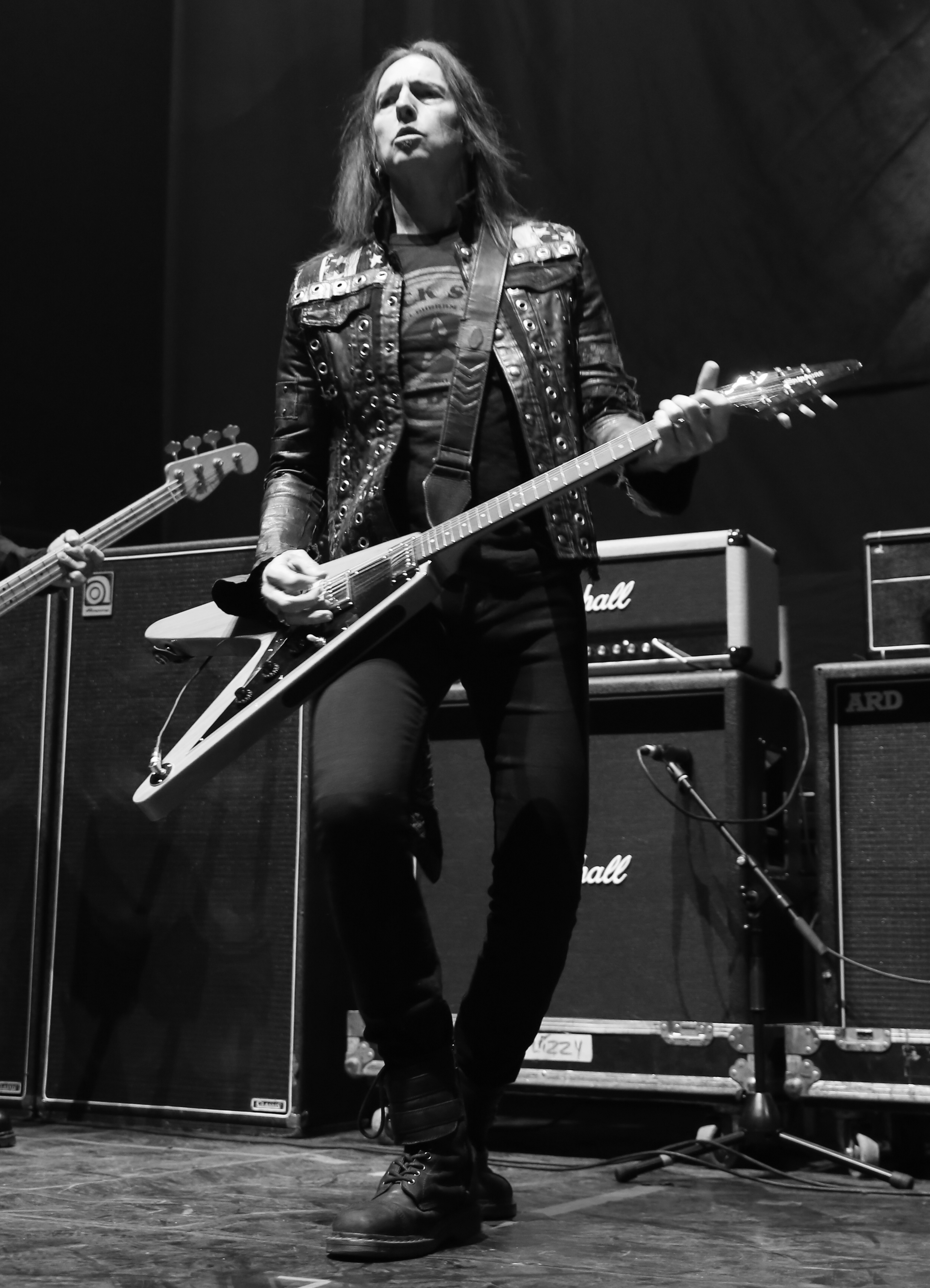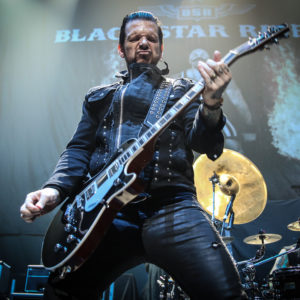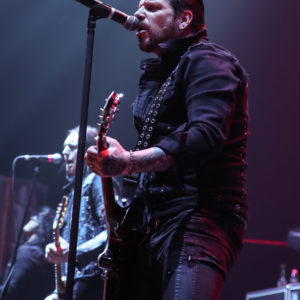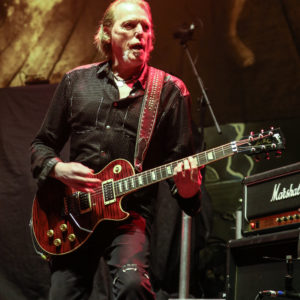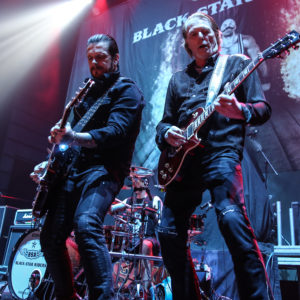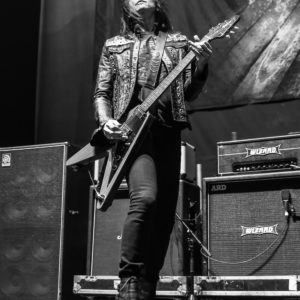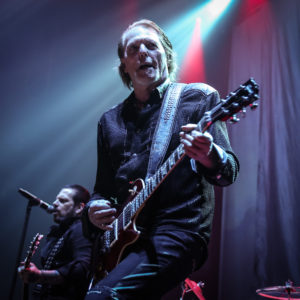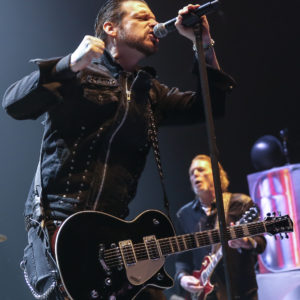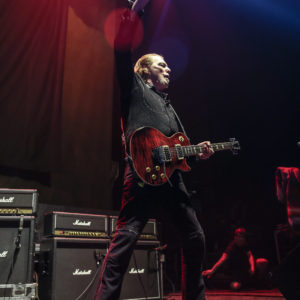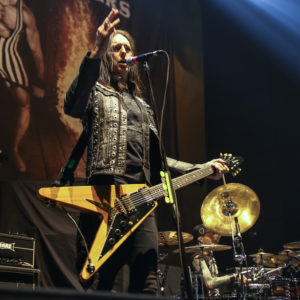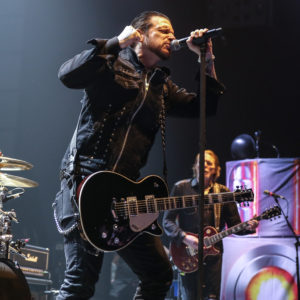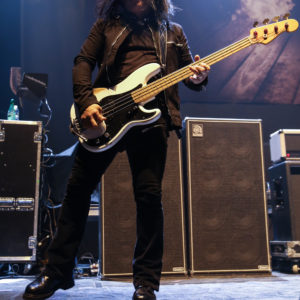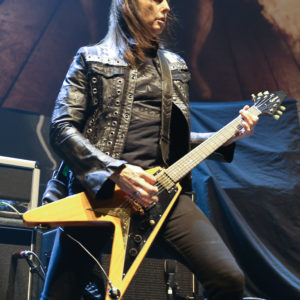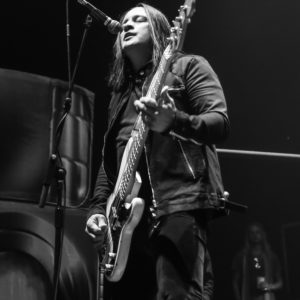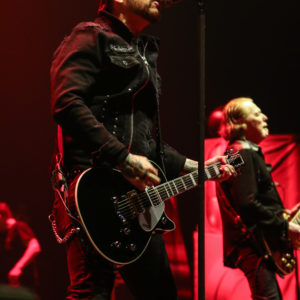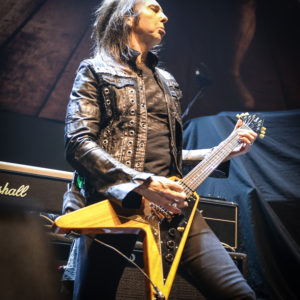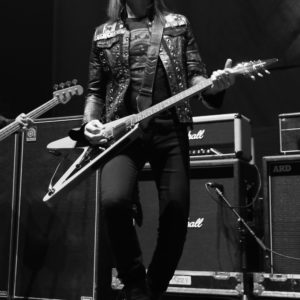 After a short set from BSR, Saxon took the stage with full force and these guys were freaking great! The long hair whipping all over the place and just the energy they had on stage really gave the fans a great set. Just recently Saxon dropped a new record Thunderbolt which they played a few songs such as Thunderbolt, The Secret of Flight and Nosferatu. Not only did the band play their newer material they threw it back to varies of songs off different records which included Denim and Leather, Princess of the Night and closing out their set with Heavy Metal Thunder. The venue was nearly almost full due to it being sold out, and Saxon definitely knew how to wake this crowd up and get them ready for Judas Priest to take the stage.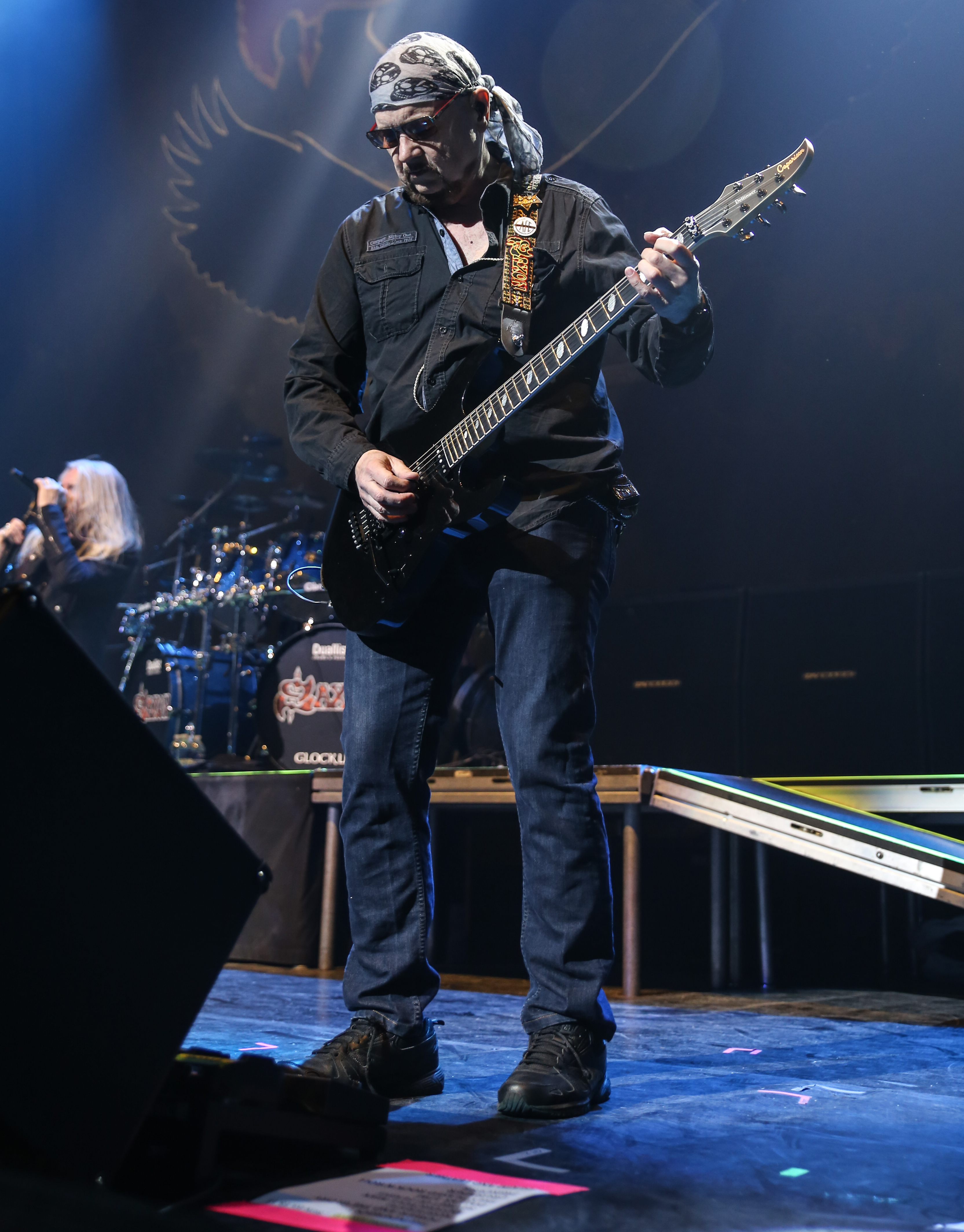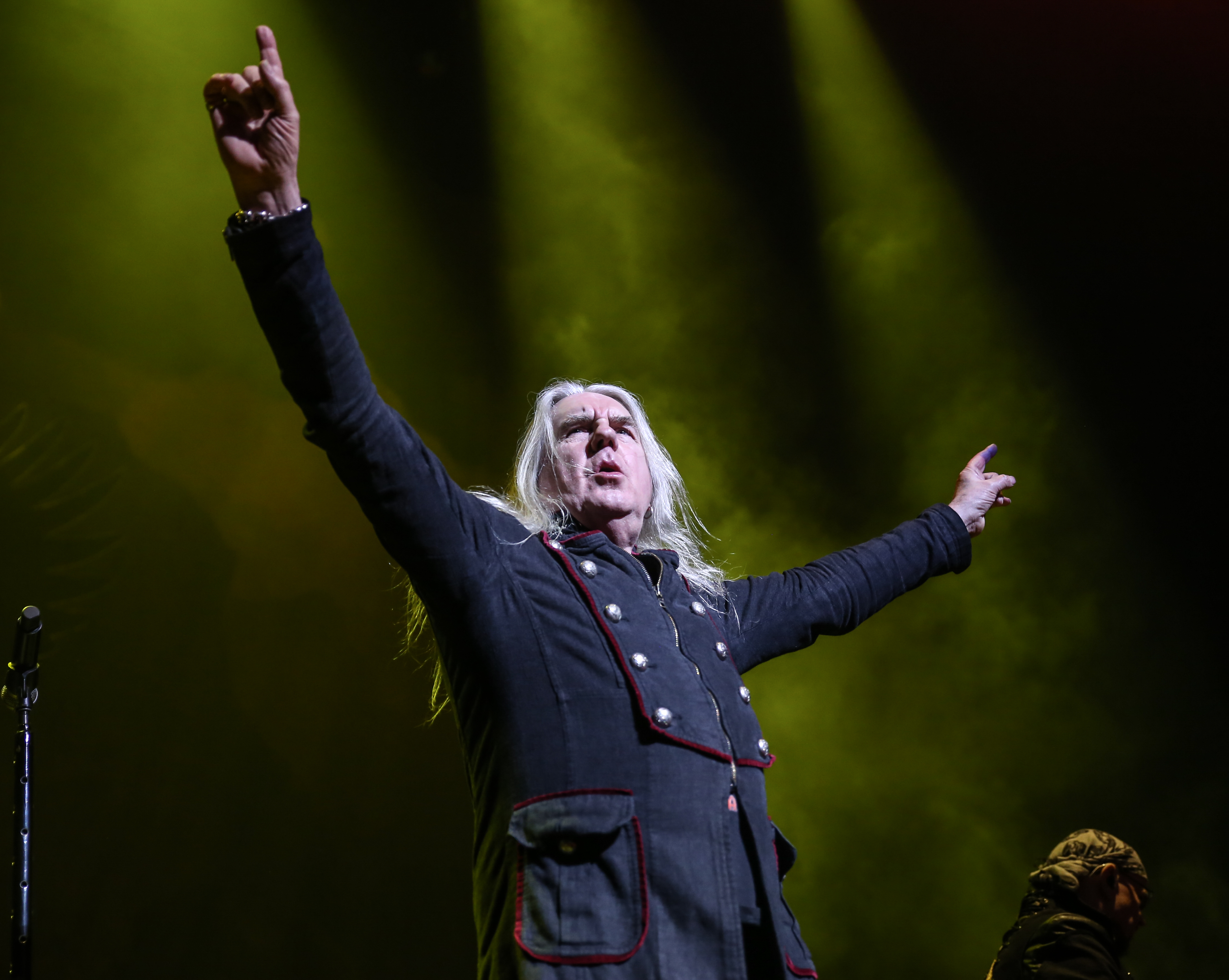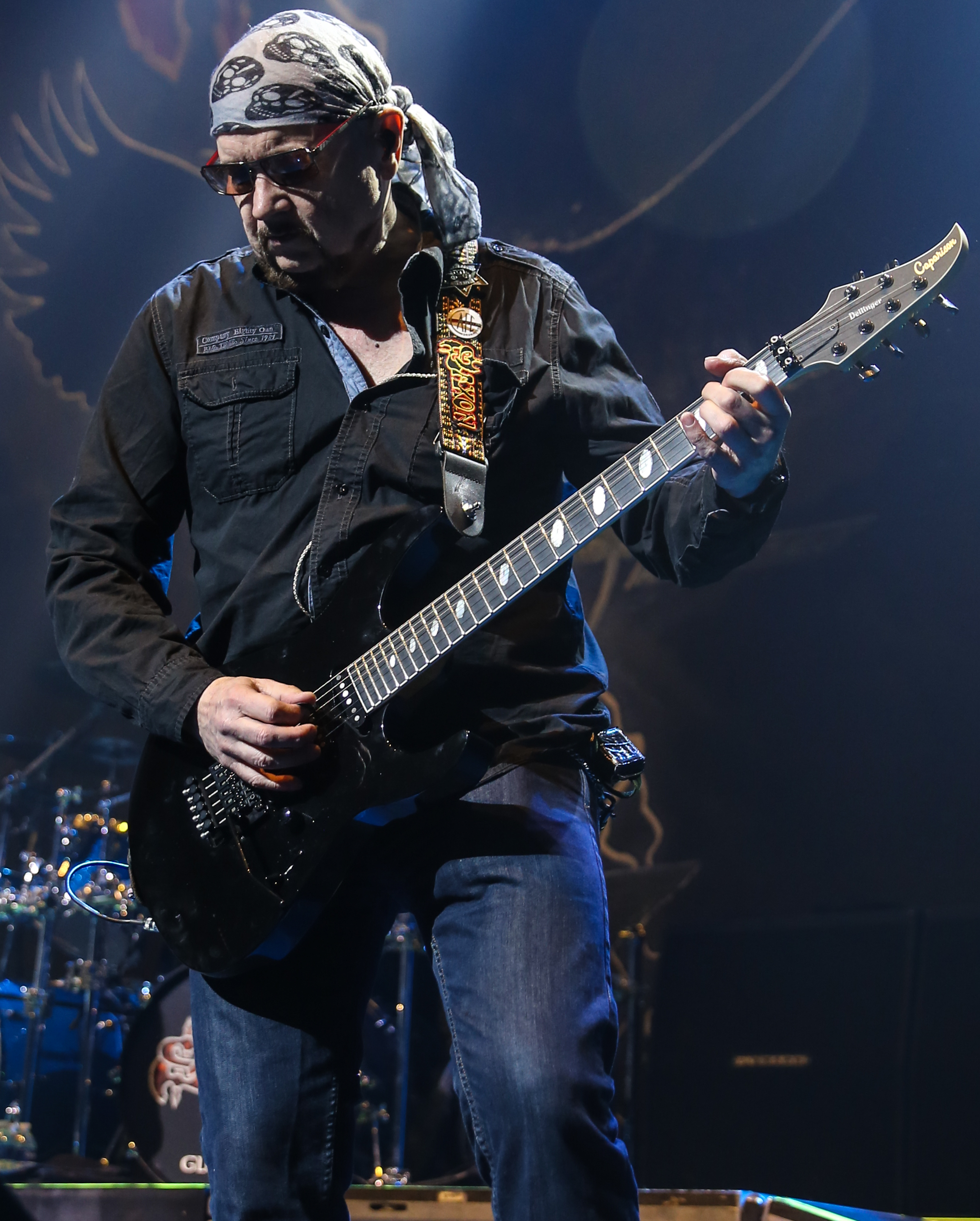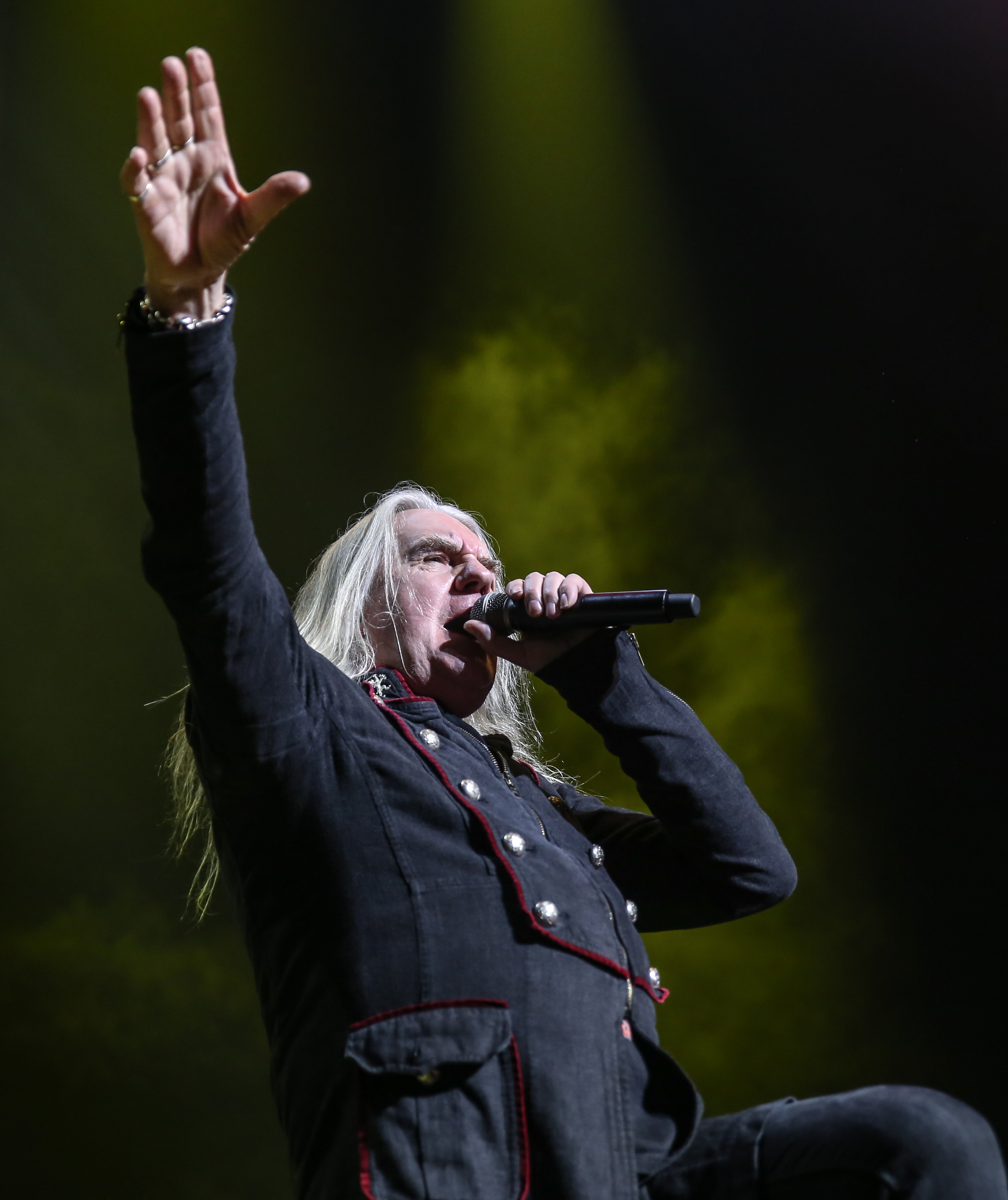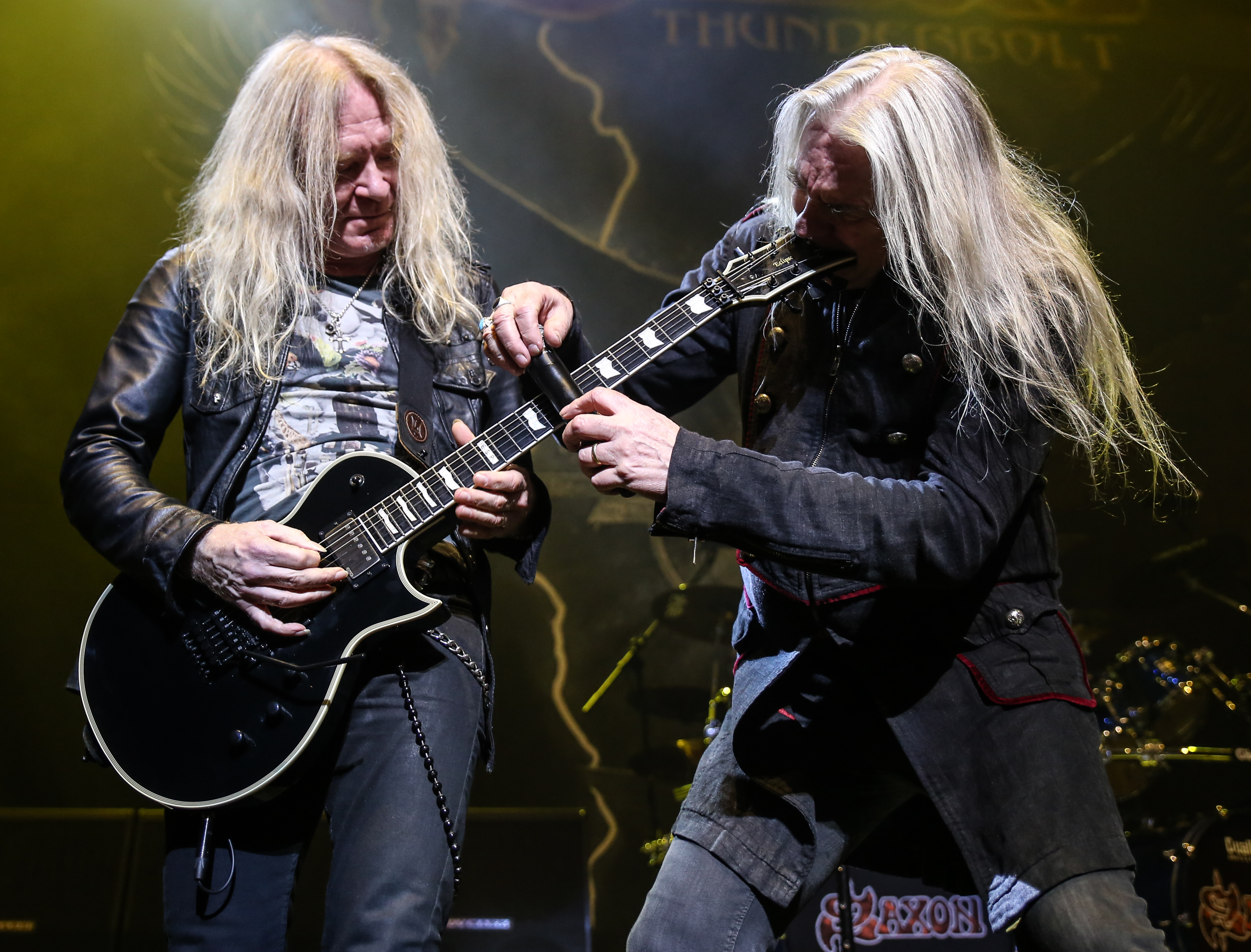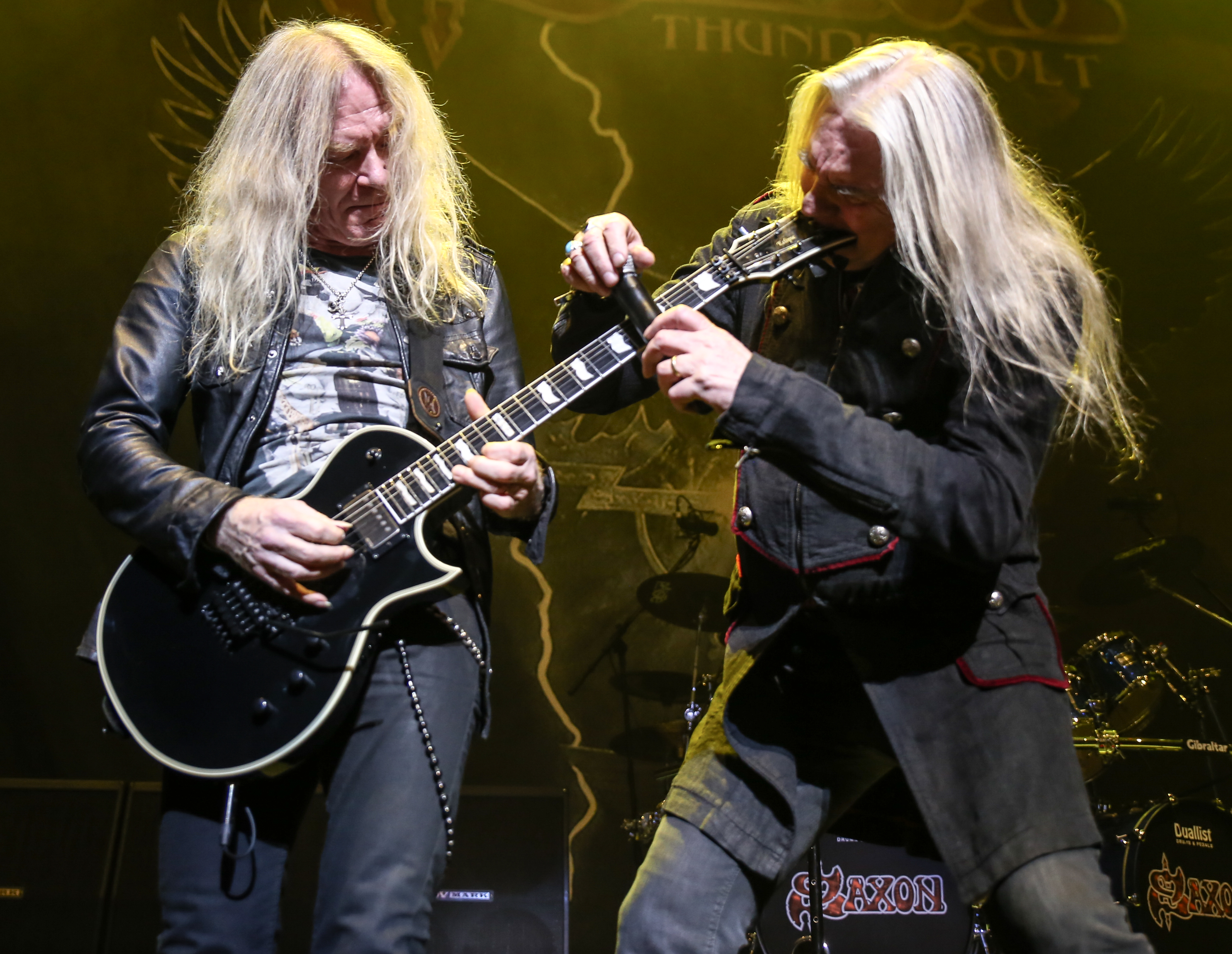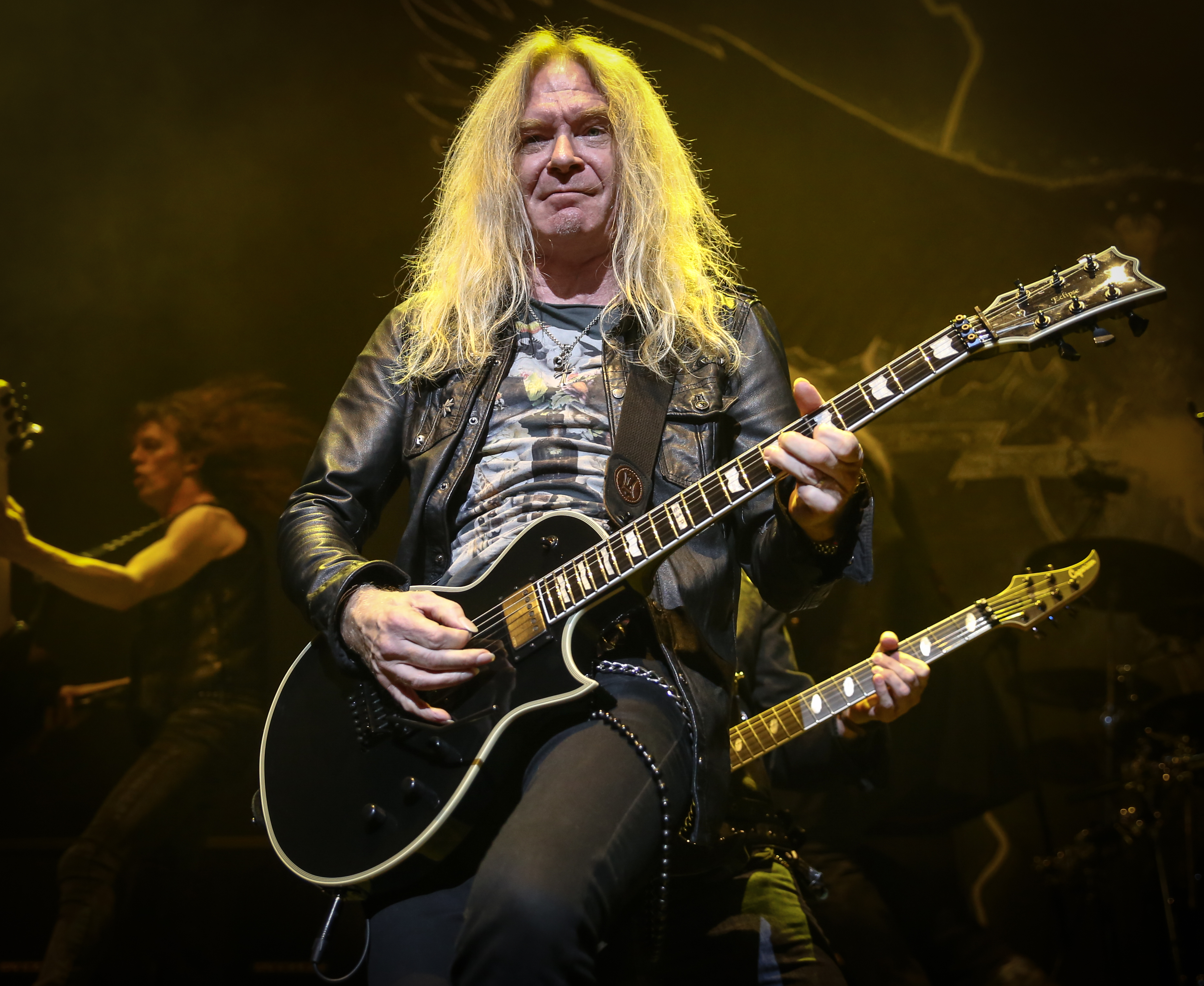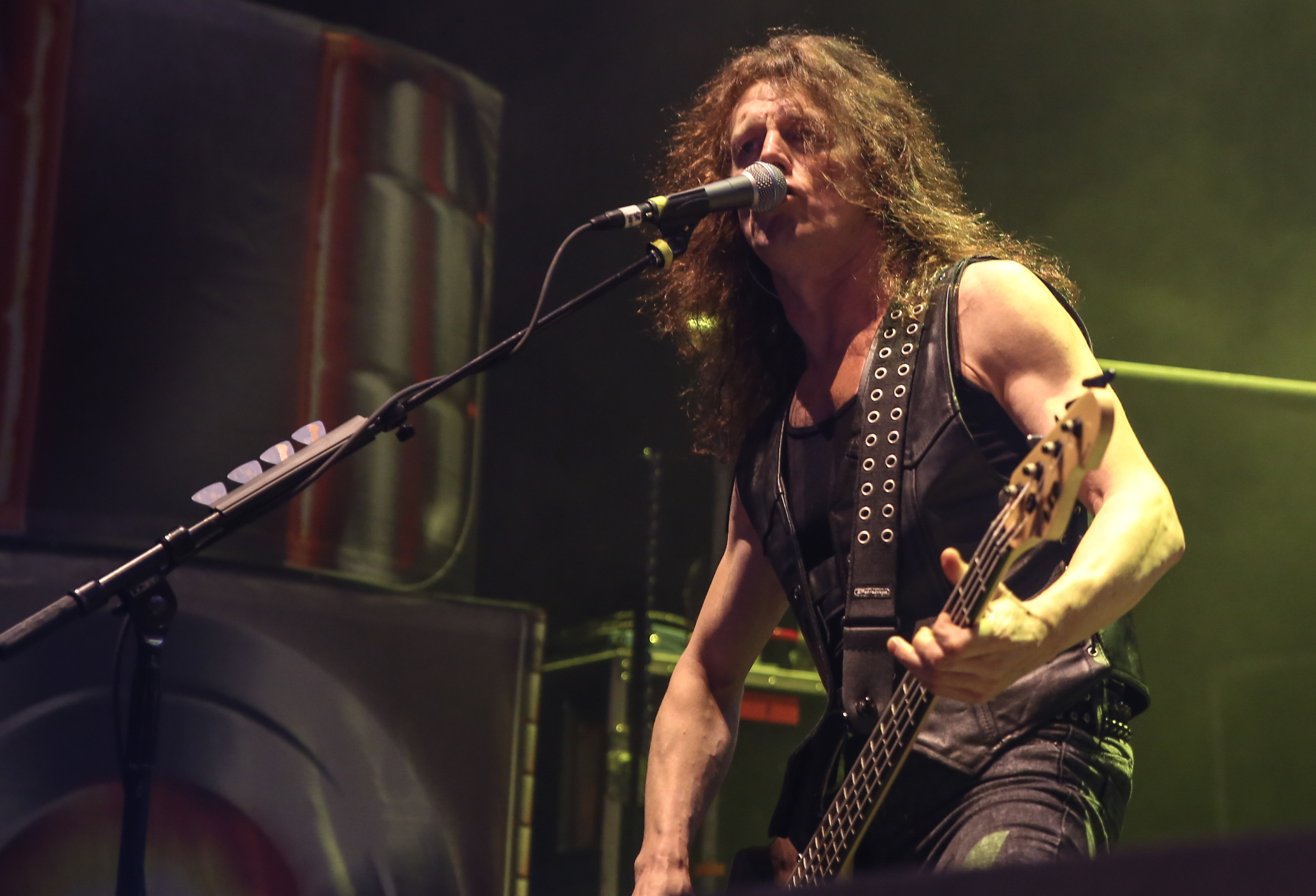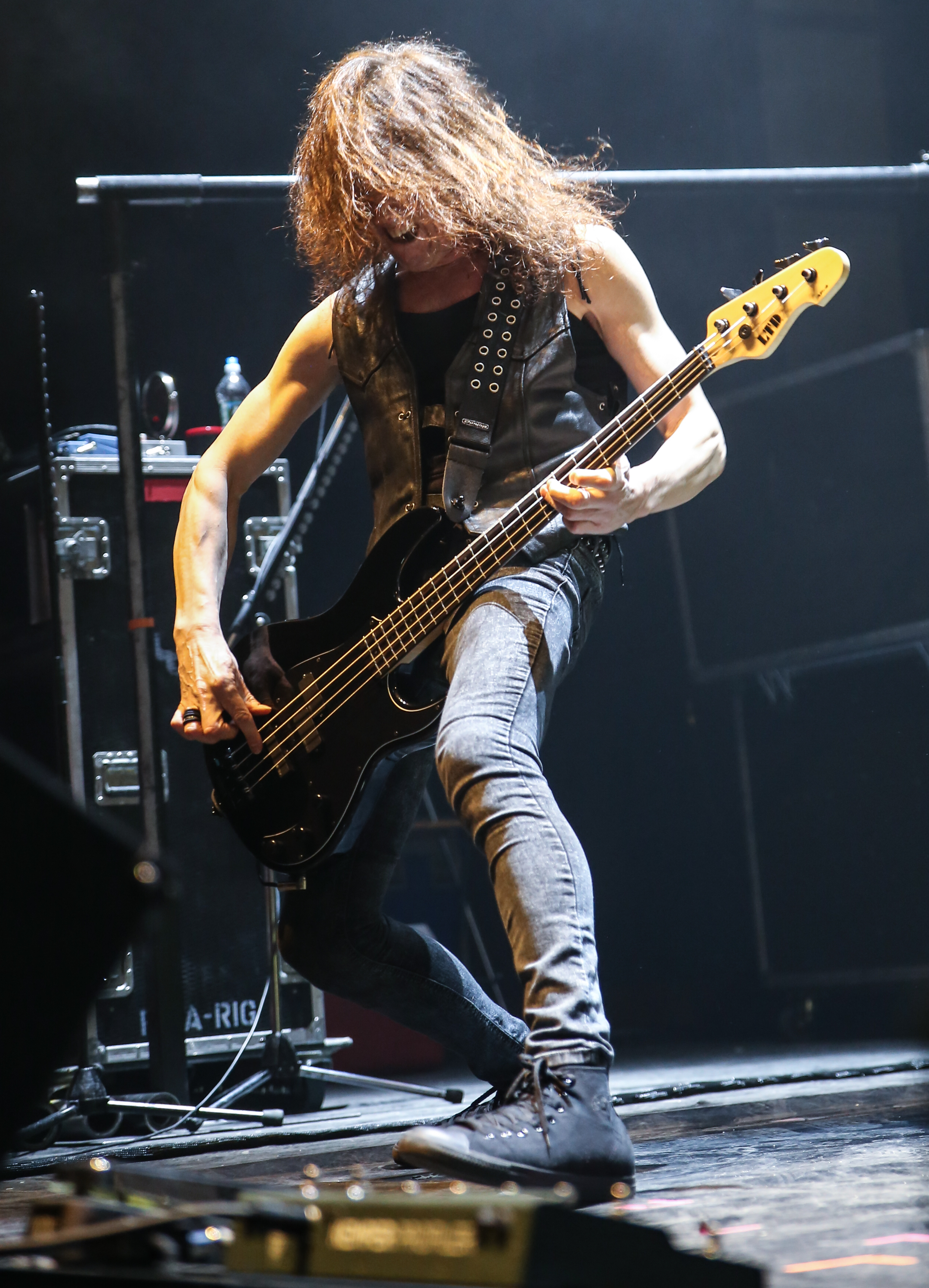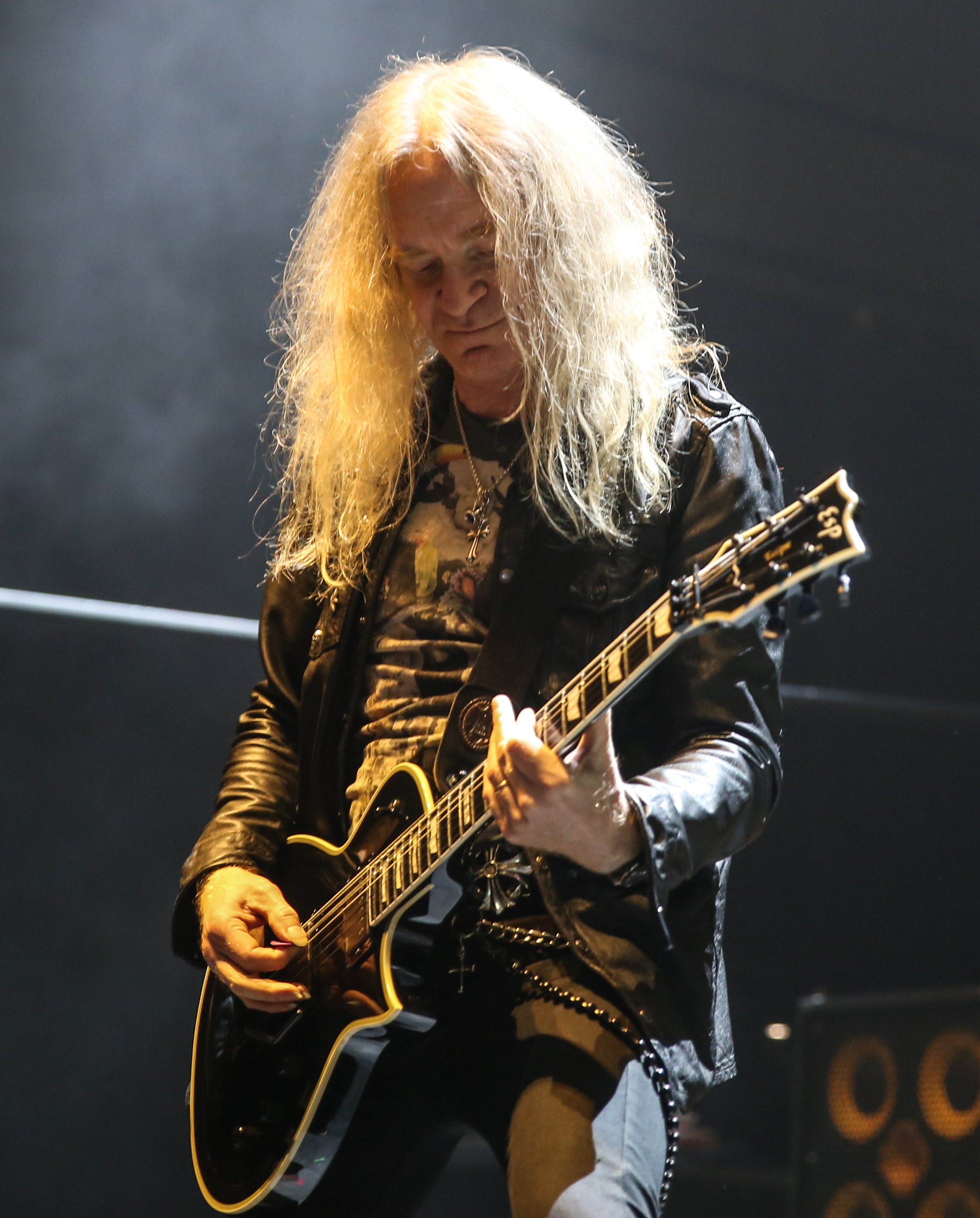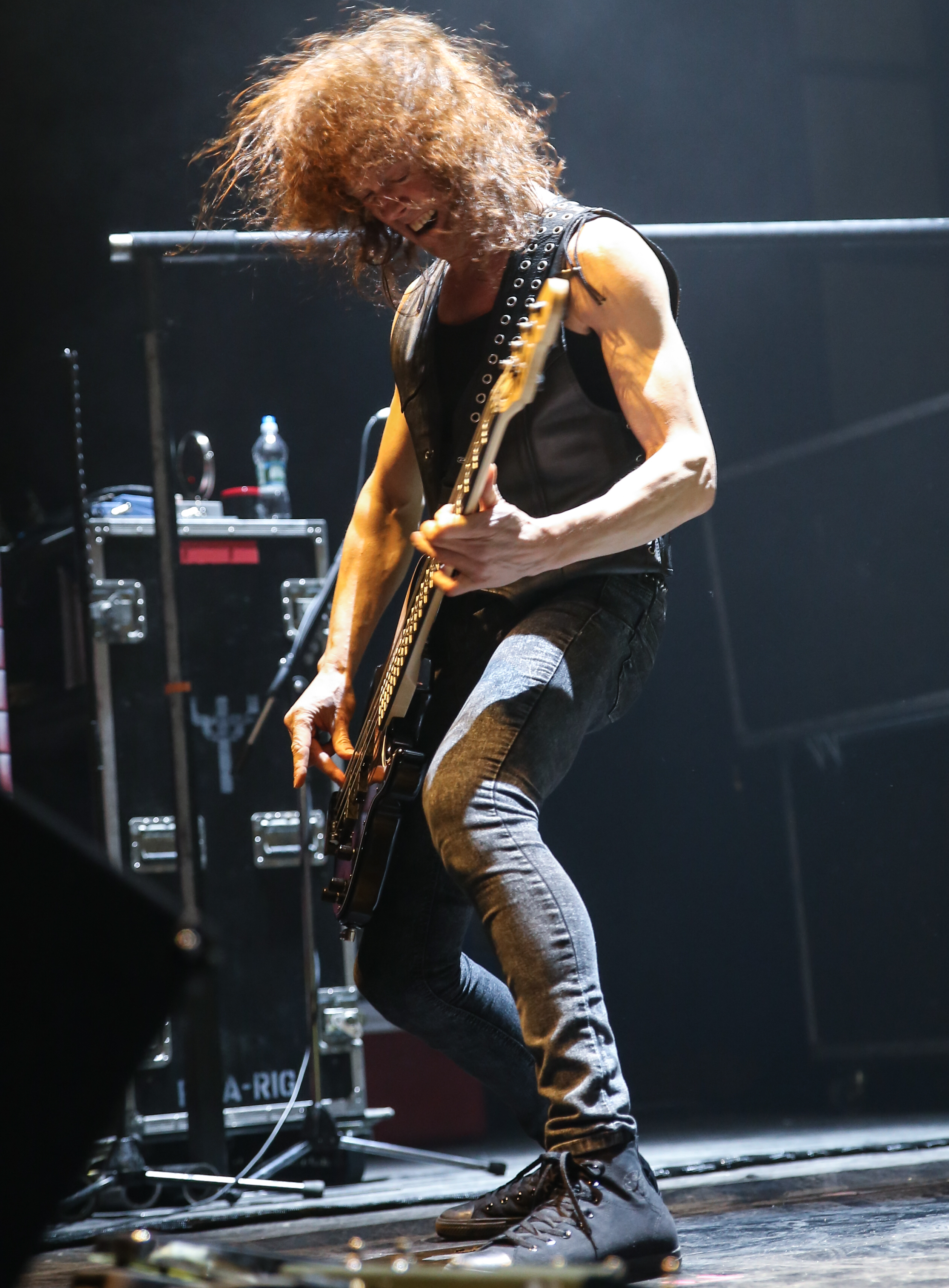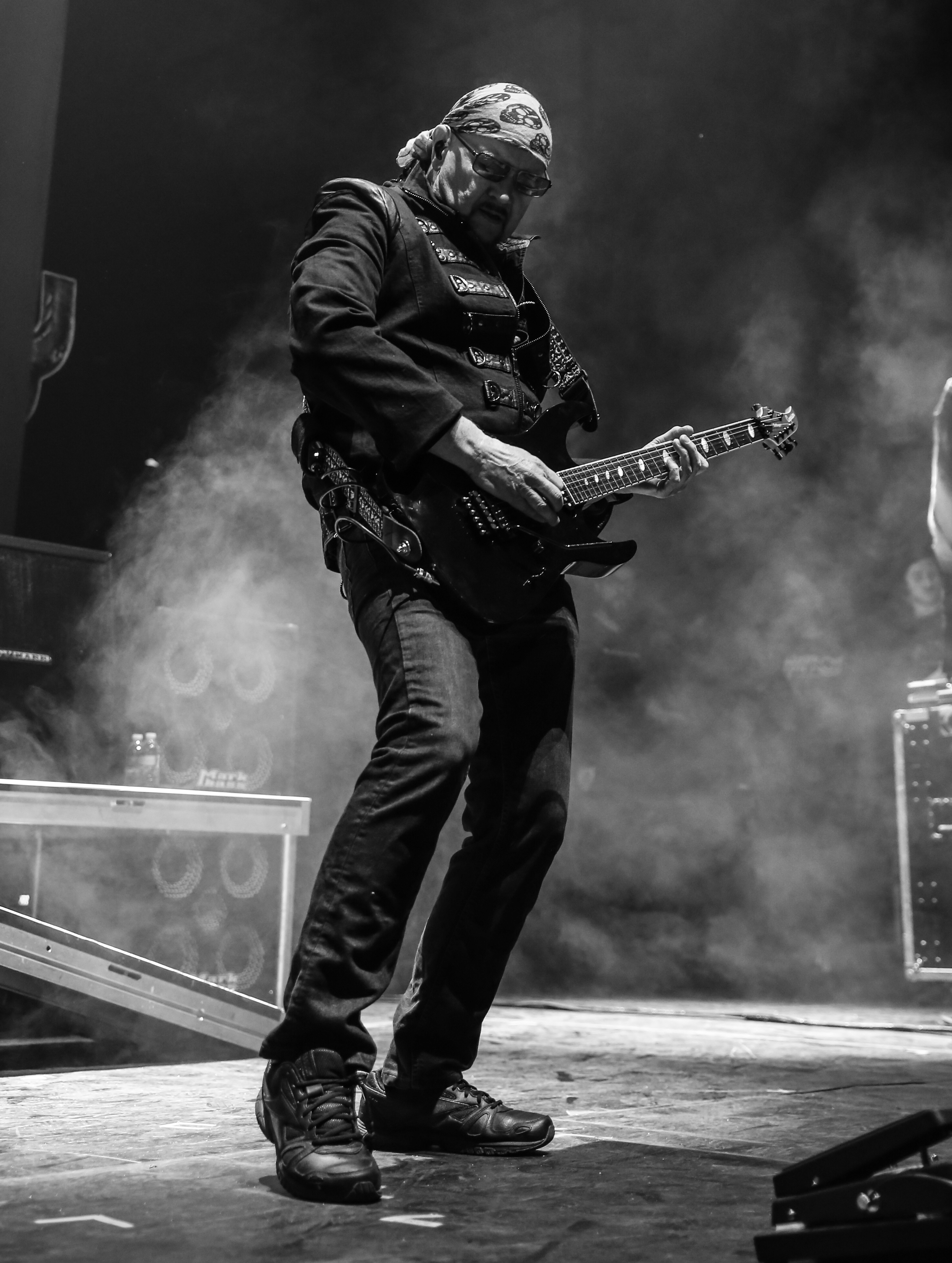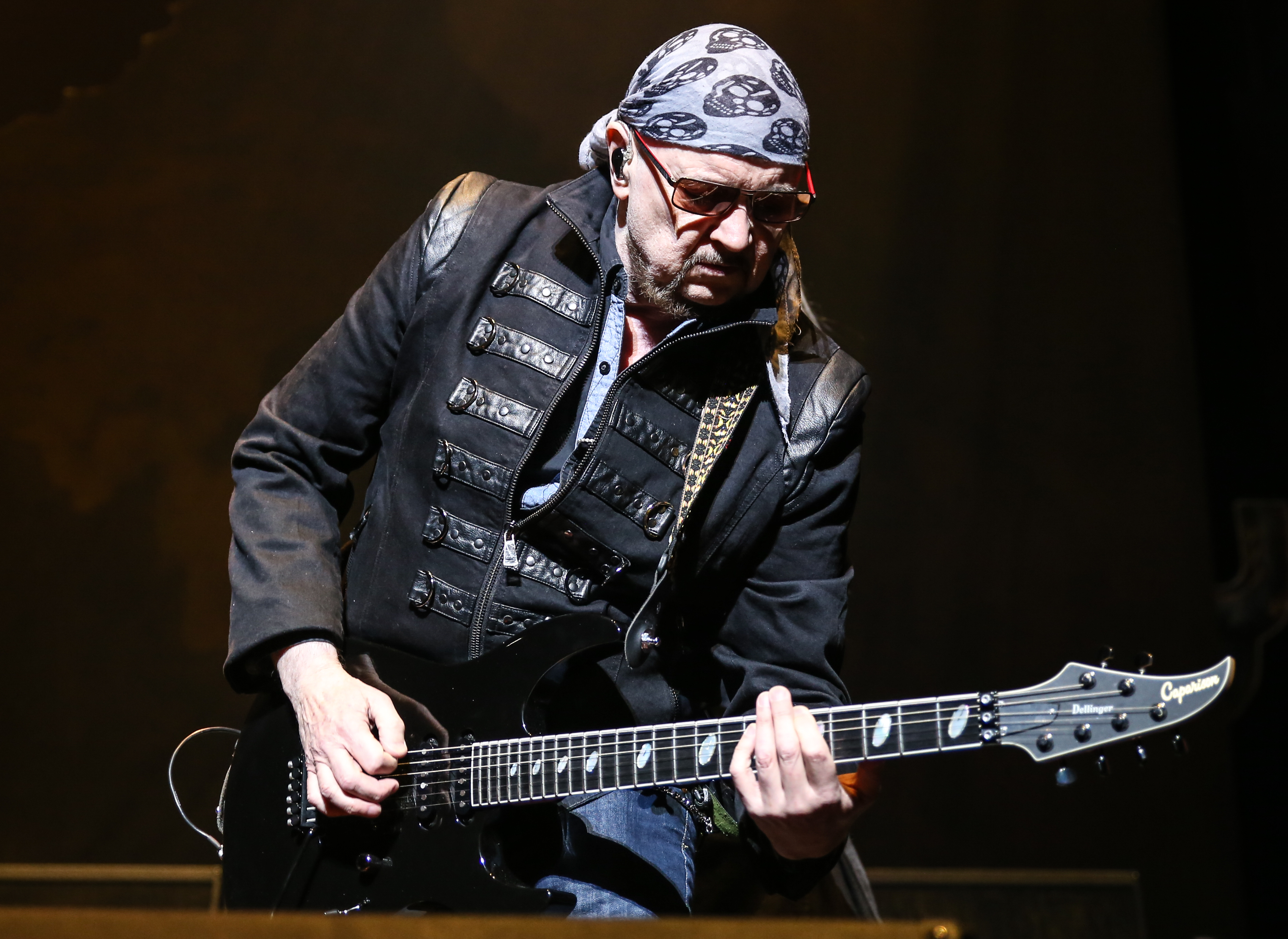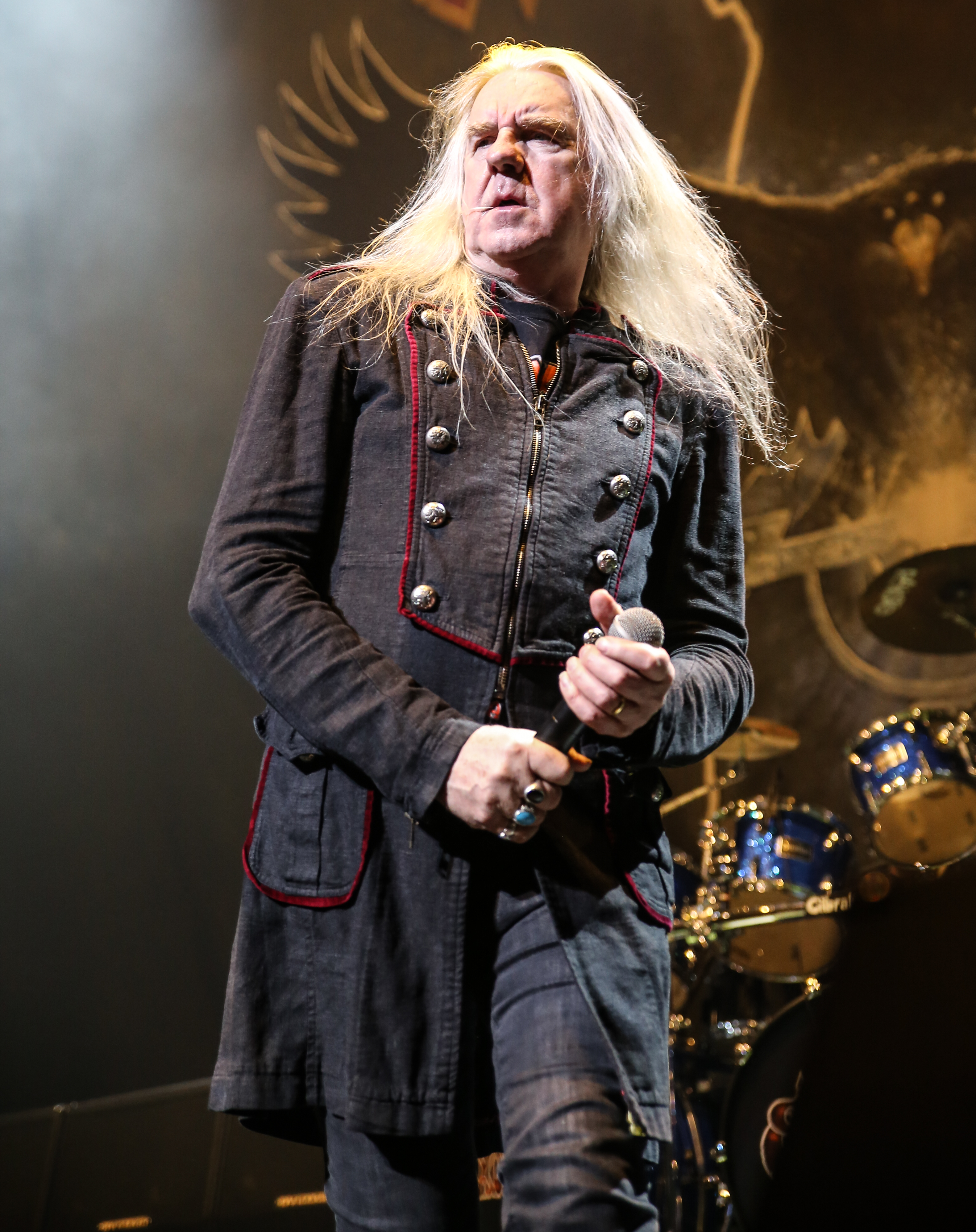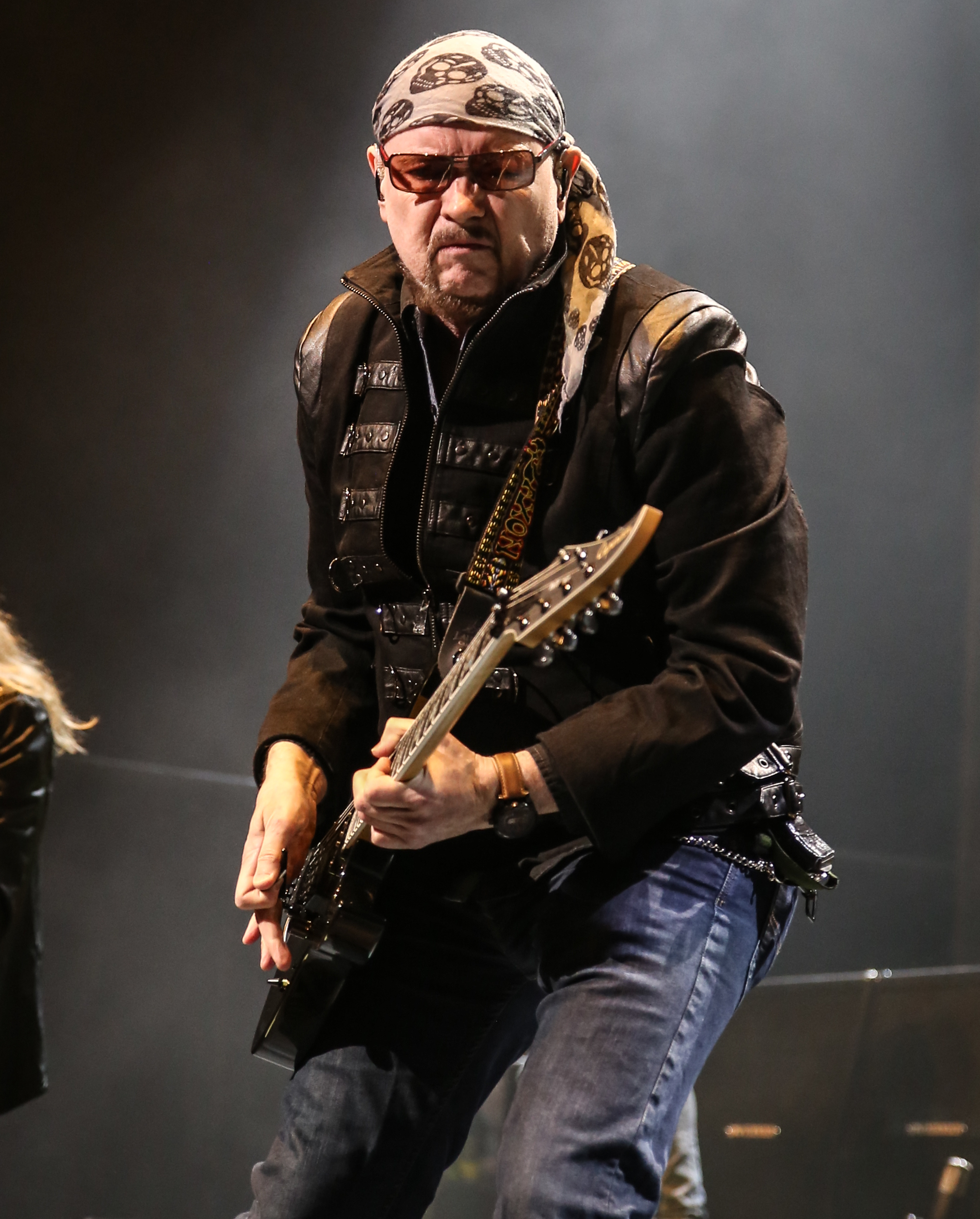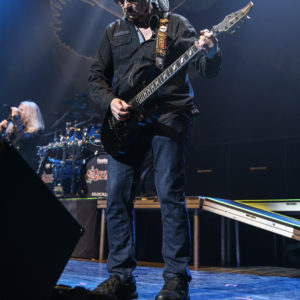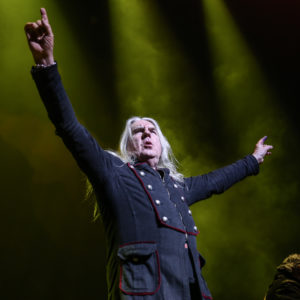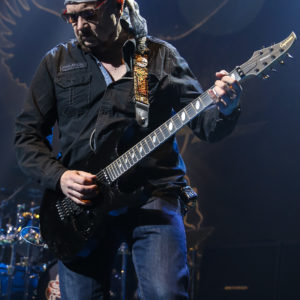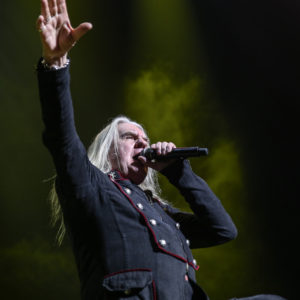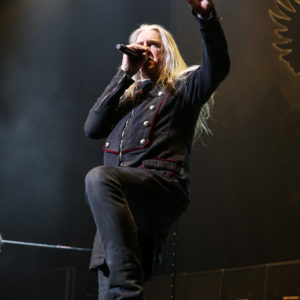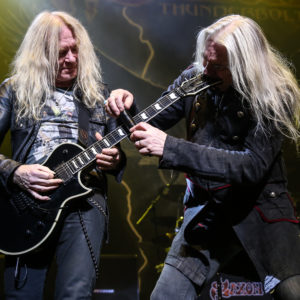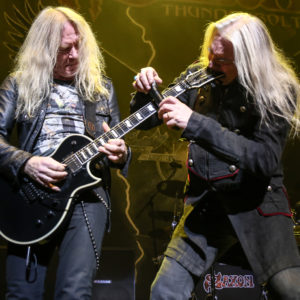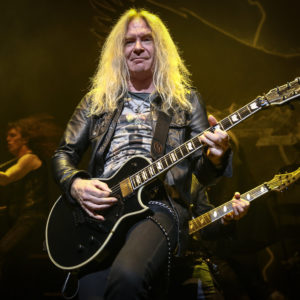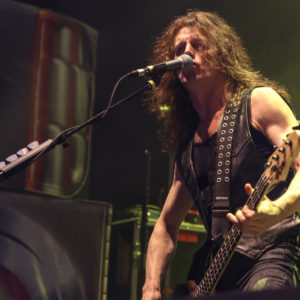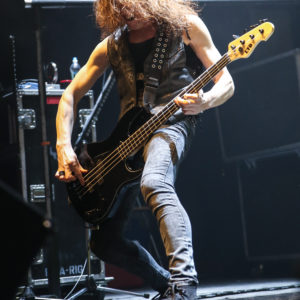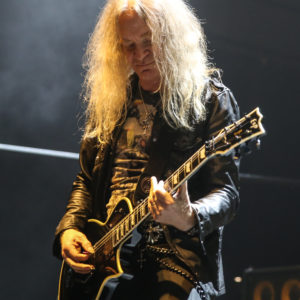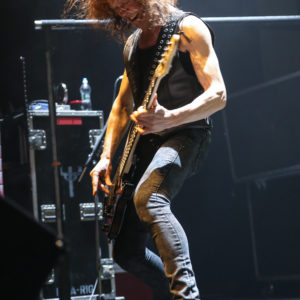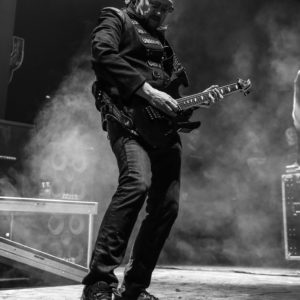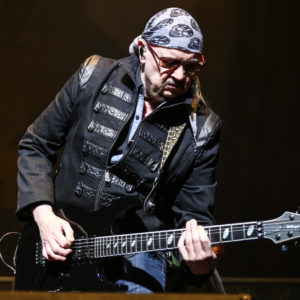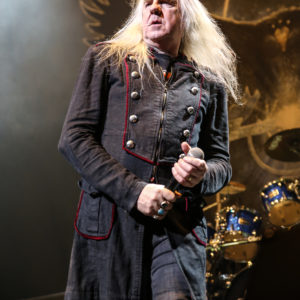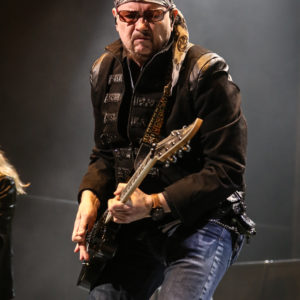 After an intermission the curtain rose and the fans grew louder as it displayed the infamous Judas Priest logo along with what appears to be lyrics?. The curtain dropped and the band took the stage opening up with an intro of Black Sabbath's War Pigs and then into Guardians transforming into their official opening song, Firepower. Which is also the name of their newest record they just released. The die hard JP fans were out as well as some younger fans, who were mainly decked out in leather attire and patches and lots of black.
The production of this tour was mind blowing, the lights, the color schemes and the giant LED back board was out of this world and was absolutely the best production I've seen in a while. Fifteen songs were played to a sold out show at DC's newest venue, The Anthem. To name a few songs played consisted of Saints in Hell, Turbo Lover and Hell Bent for Leather. Ending with Painkiller the band left the stage only to come back full force with a four song encore that they played. Those songs were Electric Eye, Metal Gods, You've Got Another Thing Comin' and they ended the night with Living After Midnight. As the band departed the stage Queen's We are the Champions played and everyone sang as they left the venue in complete awe of seeing their favorite band play songs from their days, which probably brought back so many memories!
Judas Priest