Last night as torrential rain came down on Los Angeles thousands of fans poured into the Fabulous Forum in Inglewood CA to see country heartthrob Blake Shelton. Blake Shelton is currently on tour supporting his current release "If I'm Honest" on the Doing it To Country Songs Tour.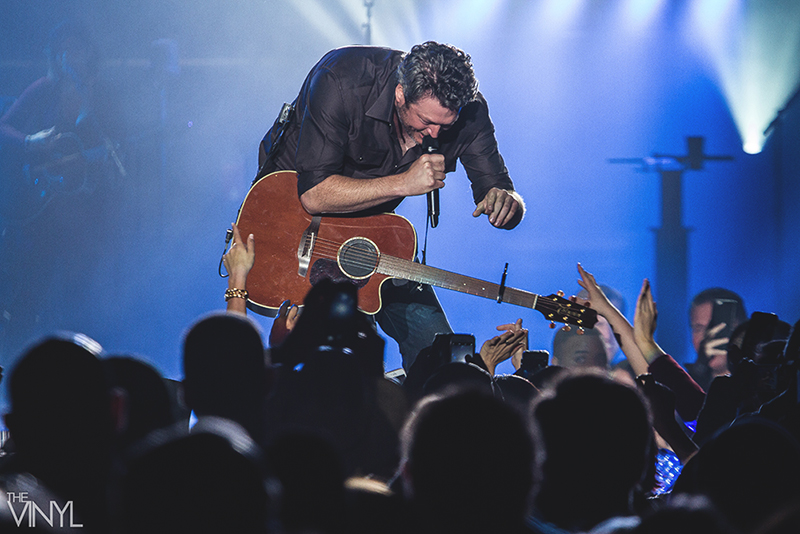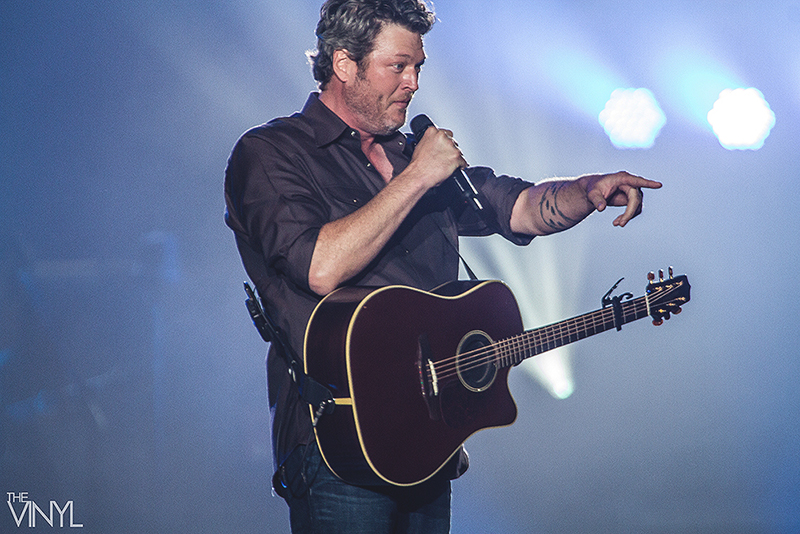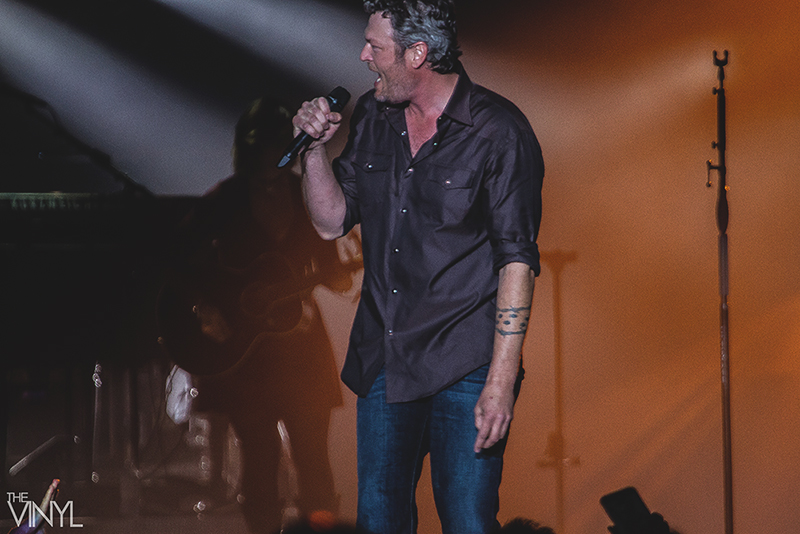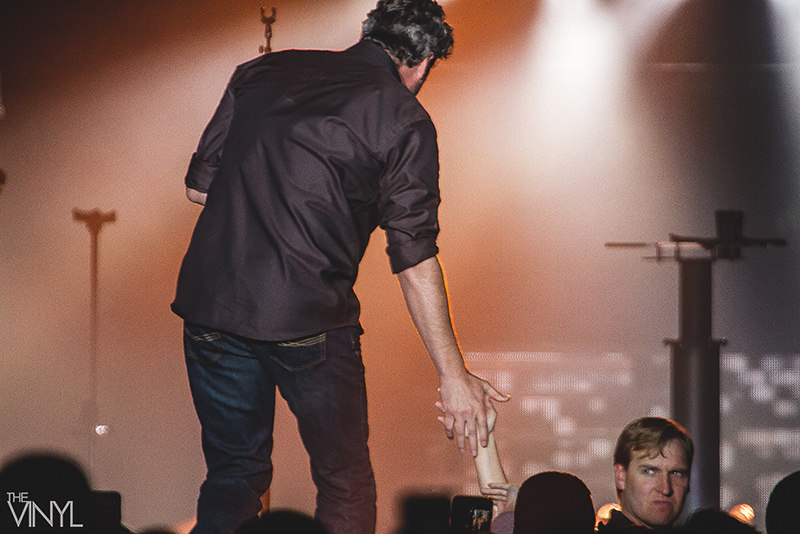 Blake brought along two of  Nbc's The Voice alumni  Sundance Head and Raelynn to join him on tour. Sundance Head was the winner of Season 11 while Raelynn was on Season 2. Sundance Head opened up the evening singing some songs including several covers including "At Last" and  "No One". Raelynn performed several songs including "God Made Girls", "Kissin Frogs" and several from her upcoming debut album out next month entitled "Raelynn".
As fans began scrambled to get last minute snacks and drinks the house lights went dark and stage began to illuminate neon lights as a shadow appeared from the out behind the circular displays. A loud roar was let out that shook the floor of the Forum, as Blake appeared with a smile and guitar in hand. Blake and his band began to sing his hit "Neon Lights" as the crowd sang along for word. Shelton thanked the roaring crowd stating "I can't believe it! The Forum!Thank Ya'll So much!", He continued to play several more fan favorites including "A Guy With A Girl","Doin What She Likes", "Came Here To Forget"and "Lonely Tonight". As Blake took a drink from his "BS" Cup he gave a "Cheers" to the crowd. Blake then asked the crowd since it was absolutely pouring outside if they wanted the short version of his concert or long version, as the crowd let out a loud cheer he stated "The only stipulation is that you sing along word for word!". The band started playing the beginning chords of "She's Got A Way With Words" as the audience began singing along and letting out a loud "HANGOVER". As the song finished began to tell the crowd "Please don't boo me! But Ya'll sounded terrible! However being a judge on The Voice it is perfectly okay for me to make this statement." As blake began to pick up a guitar and the beginning to "Go Ahead and Break My Heart" began to play fans began to become eager to see if a special someone would be joining Blake on stage.Sure enough fans were right, Gwen Stefani appeared on stage and sang the Duet beau with Blake Shelton. As if the night could not get any better Blake played several cover songs including Home(Michael Buble) Cover and Footloose (Kenny Loggins) Cover. Blake Shelton puts on one heck of a show and we are happy to have been lucky enough to join him! See Blake's tour dates  here & Tune into The Voice Season 12 Premiere on Monday February 27th @8pm on NBC .
SEE PHOTOS: Raelynn: Inglewood CA – Blake Shelton: Inglewood CA
Photos/Review:Amy Wolff