COVID-19 has made a huge impact on many people all across the world, and its put many people out of jobs and at some high risks etc. So here at The Vinyl we wanted to celebrate the insanely talented creators in the photography business. We are celebrating the Concert Photographers, the Lifestyle Photographers, the Wedding Photographers, the Wildlife Photographers and every other type of Photographer behind that camera that brings such joy to the eye.
Introducing Mitra Mehvar!!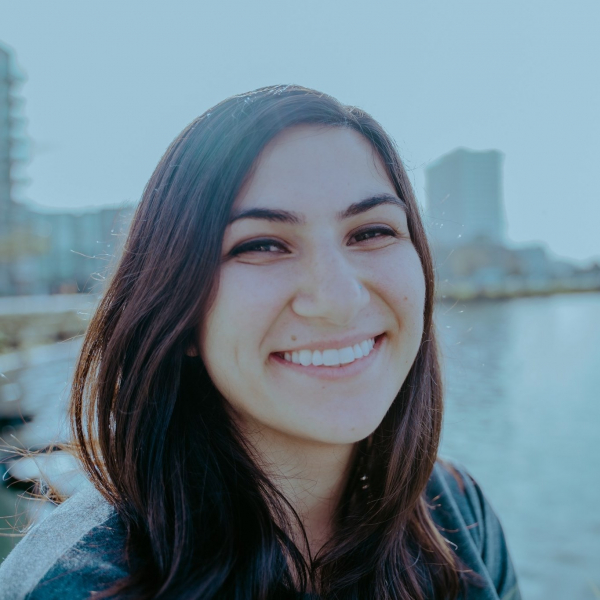 The Vinyl: Please introduce yourself and tell us your primary photo location(s)?
Mitra Mehvar: Hello! My name is Mitra Mehvar and I'm in the Orange County/Los Angeles area. I'm from Texas so I go shoot shows in the Austin/San Antonio area a lot as well!
TV: How did you know that being a photographer is something you truly wanted to do, and what/who are some inspirations you may have had/have?
MM: I've always been into photography but it was always just a fun hobby for me. Once I started working in the music industry, I wanted to give live music photography a shot. Through my job I've connected with SO many amazing photographers and seeing their work definitely inspired me to really pursue live music photography.
TV:  What equipment is a must-have for you no matter where you are going to be working? What does your typical photographing setup look like?
MM: I'm still fairly new to all of this so I don't have a ton of gear, but my 24-70mm f/2.8 lens is such a great all around lens to use. It pretty much covers everything I need and I absolutely love it. I shoot photos with a Canon 5D Mark III with that lens and then I have a Sony A7III for video with a Tamron 28-75mm f/2.8 lens. I'll occasionally shoot photo with the Sony too if I don't feel like carrying around two cameras to a show but I prefer how my photos look on my Canon!
TV: What are some of your favorite techniques when it comes to editing styles/ways you present your work? Do you have different aesthetics for different types of work?
MM: I think I'm still trying to figure out what my "style" is but the one thing I've noticed while I'm editing is that I don't really do black and white photos unless I truly feel like it would bring out the emotion of the photo more. I have some presets from a few photographers that REALLY help me with my editing so I start out with those and mess around in Lightroom. I also lean more towards cool tones vs. warm tones for sure. 
TV: COVID-19 has completely changed the lifestyle for soooo many different people, how has it effected you? Whether its work/photo related or just all together? How do you. keep yourself busy?
MM: My full time job is digital marketing for bands, so overall that side of things is still doing pretty well since everyone is much more active on social media these days. All the bands I work with have had to postpone their tours which makes me really sad, but we're all finding new ways to stay connected with the fans. I'm just trying to focus on all the cool things we can still do right now and love seeing all these bands going live more often. In a weird way it's like we're more connected now and seeing a more personal side to all these artists.
TV: Now that Concerts/Festivals/Events/ Social Gatherings(weddings, reunions, family portraits etc) /Sports etc are being cancelled/postponed all over the world due to COVID-19, how are you finding ways to stay creative? 
MM: I've been trying to take this time to really focus on improving my video editing skills. Video is new to me but I want to be on the same level with video as I am with photo. I wanna come out of this a pro! haha. 
TV: Once all this (hopefully) goes away, what are some of your plans to get back to a somewhat "normal" schedule? 
MM: Who knows when things will ever be normal again, but I'm just going with whatever happens and trying to make the best of it! I just can't wait to shoot a show again.
TV: What are some of your favorite creative pieces/photos/opportunities you have gotten to do in 2020 before all hell broke loose? 
MM: Thrice just did a 15 year anniversary for their album Vheissu. It is my all time favorite album ever, and I went to 6 different shows and put together a live video for one of the songs using footage from all those shows. It was so exciting to see this all come together and work on something so special to me. I really had a lot of fun working on it and I learned so much from it too. It definitely made me more excited to get into video even more
Here are a few of Mitra's favorite photos: 

TV: Is there anything you would like to add as we end this interview?
MM: Thank you so much for interviewing me! Can't wait to see all of you back in the photo pit. 🙂