COVID-19 has made a huge impact on many people all across the world, and its put many people out of jobs and at some high risks etc. So here at The Vinyl we wanted to celebrate the insanely talented creators in the photography business. We are celebrating the Concert Photographers, the Lifestyle Photographers, the Wedding Photographers, the Wildlife Photographers and every other type of Photographer behind that camera that brings such joy to the eye.
Introducing Mike Detwiler!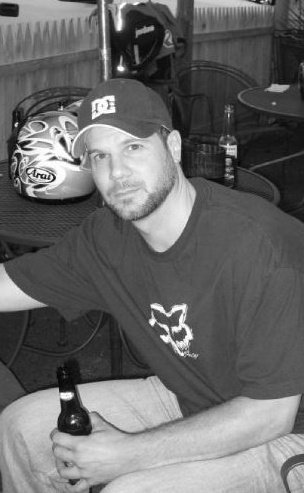 The Vinyl: Please introduce yourself and tell us your primary photo location(s)?
Mike Detwiler: The name is Mike Detwiler. Everyone just calls me Mike D. I'm pretty laid back guy. Love Music. Love taking pics. Love Beer.  Love being at the beach. Since I'm new to the concert photography game I mainly take pics in small local venues in the Baltimore area where I can get my cameras in.  I like taking pics of the opening bands. The locals.  I know they see me out there shooting but have no clue who I am until I send them a bunch of pics the next morning from their set. Some of these guys just have crappy phone photos to use and to be honest nothing makes me happier these days than to see these bands using my pics on their social media pages.  I've met a lot of great musicians this way. Other than that you can find me working on cars or on the beach in Ocean City MD taking pics at sunrise.
TV: How did you know that being a photographer is something you truly wanted to do, and what/who are some inspirations you may have had/have?
MD: I'd say it all started about 6 years ago when I was on the beach taking pics with my phone. They were pretty shitty but people liked them and I enjoyed taking them. The more pics I took the more I wanted to get better pics than what I was taking. So after talking with my friend Teri(world class photographer up in Canada eh) in 2016 I bought myself a Canon T6s with a couple lenses for a birthday present to myself. I hit Ocean City for sunrise pics and started teaching myself how everything works.  Flash forward a few years later… I bought myself a 5D Mark IV and wanted to test it out.  I saw the band Trapt was playing a local venue(that allows professional cameras) so I went to took some shots… HOOKED. I've always loved music and this was a way for me to combine my love for two of my favorite things, photography and music.
As for inspirations I would have to say local legend Alyssa Howell.   I know you have to get tired of answering all the questions I've asked about shooting shows. But I'm lucky that you do. And I look forward to your posts even though I have no idea who most of the artists are these days HAHA.   Hopefully I can get on your level of success one day.
TV: What equipment is a must-have for you no matter where you are going to be working? What does your typical photographing setup look like?
MD: If I was limited to what I could take it would be my Canon 70-200 2.8 and 24-70 2.8. I can make these two lenses cover pretty much everything I need to do from a concert to an airshow.  Now If I catch some surfers on the beach or I'm actually at an airshow I have a Canon 400mm 2.8 IS II. That lens will get you right in the cockpit of a jet flying by or get you up close and personal with the moon.
TV: What are some of your favorite techniques when it comes to editing styles/ways you present your work? Do you have different aesthetics for different types of work?
MD: My editing style is for the pic to be right in my eyes. I'm my biggest critic.  I see a lot of these modern day "photographers" posting pics with tons of noise or just blasting the saturation, vibrance and clarity all the way up.  I don't want to be in that category. I want my pics to look clean and clear. If I question it I normally just delete it. There have been some rare times where I will post what I consider a shitty pic.  And to be honest I think about those pics more than I should. 99% of the people wont notice the pic isn't right.  I'm always worried about that 1% that does. So I'm always trying to do my best to post the best pics possible.
TV: COVID-19 has completely changed the lifestyle for soooo many different people, how has it effected you? Whether its work/photo related or just all together? How do you. keep yourself busy?
MD: Ahh… The Rona!  It hasn't really affected me much.  As a so called essential employee I still need to wake up and head to work everyday. The only thing that has changed is with the warm weather hitting I would've headed to the beach a couple times already.
TV: Now that Concerts/Festivals/Events/ Social Gatherings(weddings, reunions, family portraits etc) /Sports etc are being cancelled/postponed all over the world due to COVID-19, how are you finding ways to stay creative?
MD: With working 6 days a week I really haven't done much else. I'f I have some spare time I'll try to head out and shoot some flowers, wildlife or the moon. I always make time to take pics of the moon.  I am also finally going through the menu of my 5D Mark IV and figuring out what everything does. That's a crazy awesome camera.
TV: Once all this (hopefully) goes away, what are some of your plans to get back to a somewhat "normal" schedule?
MD: First thing I'm doing is heading to the beach.  I need some ocean air therapy.  I'll also need to hit a few bars and help out the bartenders.  Then hopefully the Ocean City Air Show is still a go for June.  That is the only thing I look forward to taking pics at every year. After that I'll play it by ear.
TV: What are some of your favorite creative pieces/photos/opportunities you have gotten to do in 2020 before all hell broke loose?
MD: To be honest there wasn't much time to do anything for me.  Well I did get to take some pics at a Jimmies Chicken Shack show. It's always cool taking pics of the bands you grew up listening to. But that's about it.
Here are a few of Mike's favorite photos:
TV: Is there anything you would like to add as we end this interview?
MD: My advice to anyone starting out in photography would be to keep shooting. I'm no where near the photographer I want to be but I'm a lot closer than I was.  I learn something new or figure out something different every time I shoot. It's a never ending process.