Shay Day was in full-effect this past Saturday, as fans lined up out the door to meet the Pretty Little Liars star.
The event showcased the Cover Shot Eye Palettes, a 7 pallet collaboration with Smashbox Cosmetics and Shay Mitchell. Yes we said seven! The diverse palettes launched online via Sephora last November on Cyber Monday with a retail price of $29 each, instantly selling out. Talk about affordable! Each palette includes 6 blendable shadows, with 2 larger neutral base shades.  Not only do they each contain all you need for a smashing look, but are packaged small for the on-the-go makeup lover in all of us. Currently 6 of the 7 palettes are available in-stores at your local Smashbox counter or Sephora locations, with fan favorite Ablaze being sold as a online-only exclusive.
Here is a palette break down. First up we have Softlight. If you are going for a natural look, this palette offers soft peaches, tans and pinks with a bit of shimmer. Next in line is Smoky. Ditch everything you thought was a smokey eye and smoke it out with a bit of rich deep colors. While the classic greys are included, Shay took it a bit further mixing mattes and shimmery dark colors. It's time to go all out with Bold. A perfect name, as this palette fits every color of the rainbow in your hand. Vibrant pigmented colors with a matte texture fill the smaller 6 pans, paired with a shimmery light pink and purple up top. Now we step into the Golden Hour. A array of shades like Softlight, but a lot darker. You can go from day to night with light shimmery tans, to a deeper purple with a grey brown. Next it's time to shine with Metallic. Neutral shades with a foil finish fill up these pans for a light catching look. On with the craze is Matte. Everyone these days is all about a matte look, and this palette delivers. From light to dark, concur any matte look combination. Lastly were setting it all Ablaze. This online only palette features desert horizon shades of oranges, burgundy, and warm tones. Mixing matte and shimmer for a fiery look.
With power palettes like that, it's no-wonder fans lined up through the store and out the doors of South Coast Plaza's, Macy's location in Costa Mesa, California.  The event kicked off at 11 a.m. with shoppers trinkling in to make their Smashbox purchases. For a Smashbox purchase of $35, got you a meet & greet with Shay, and with a $75 purchase, fans could get their makeup done by a Smashbox artist along with their own Cover Shot photo taken by celeb photographer Steven Khan. Um, yes please!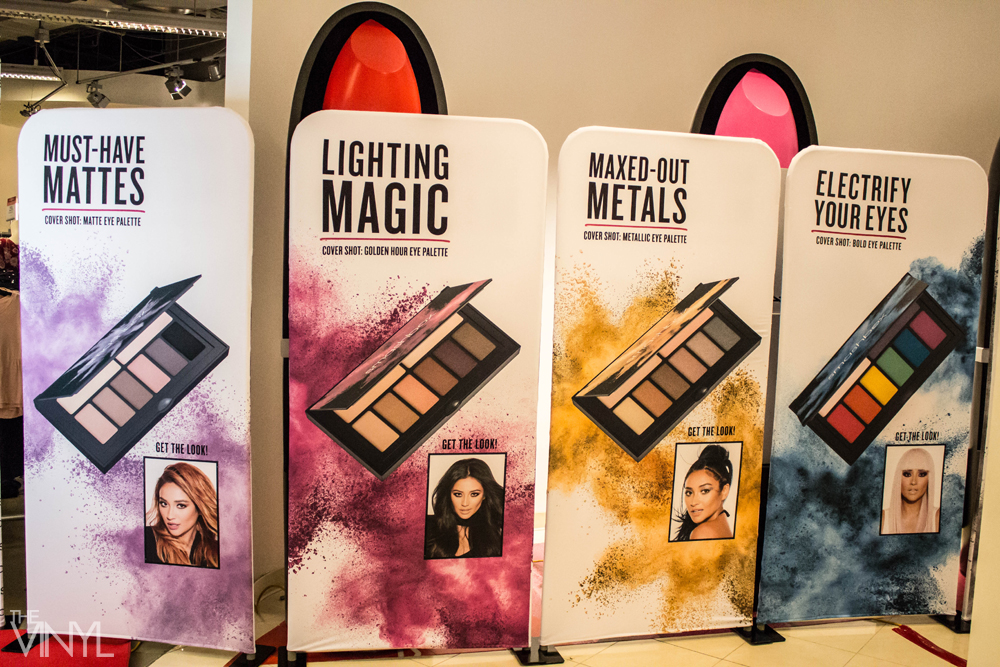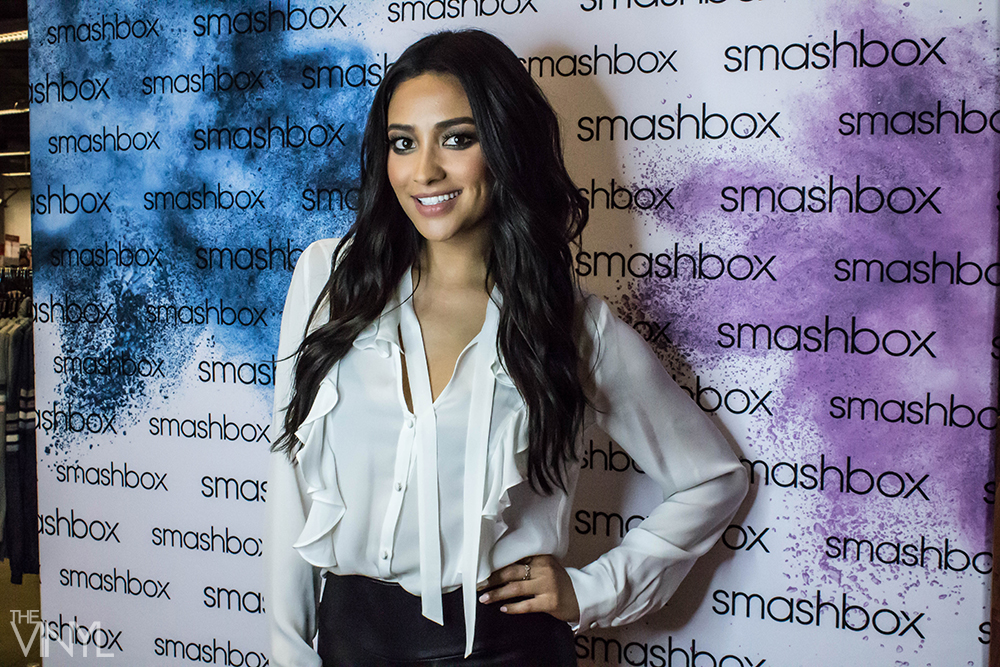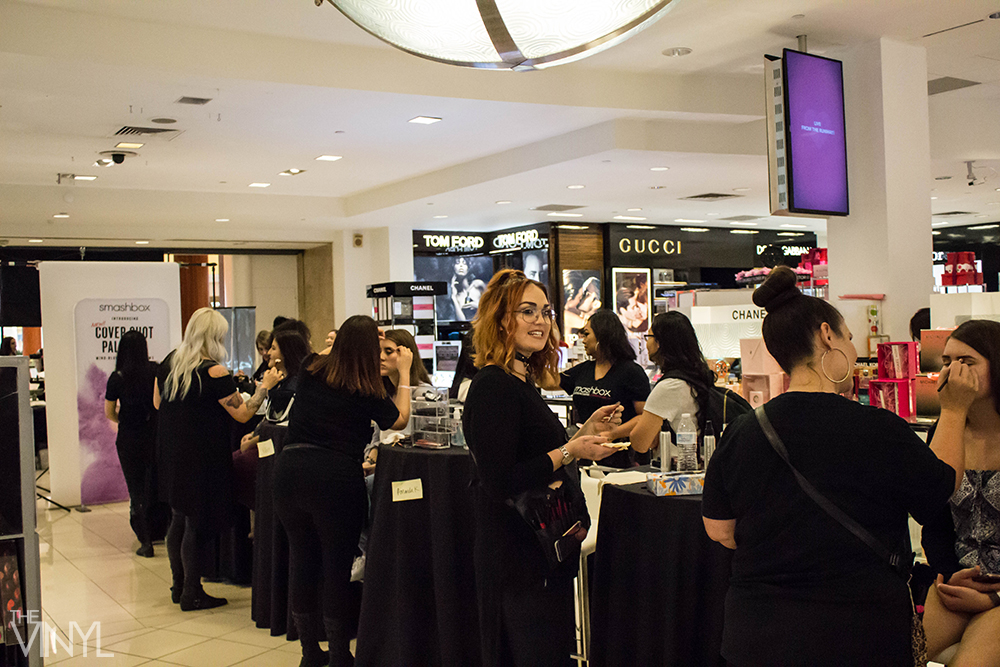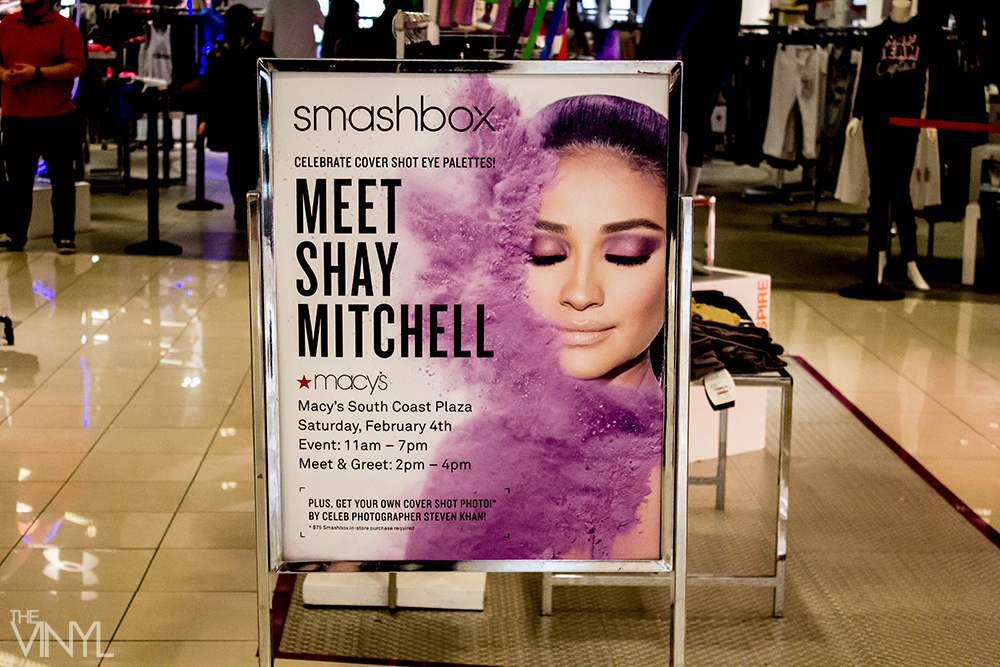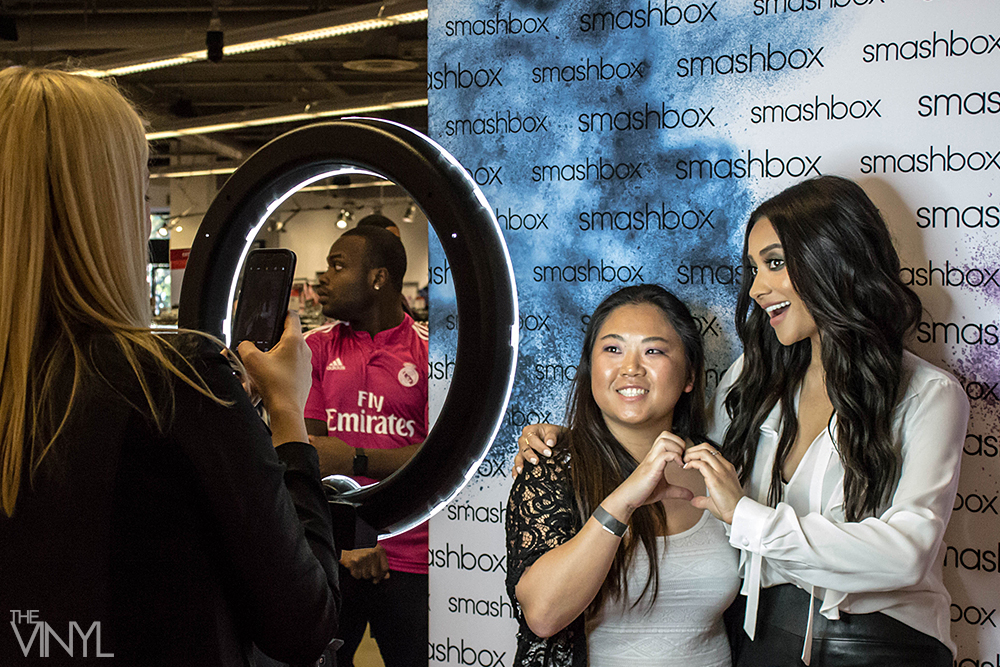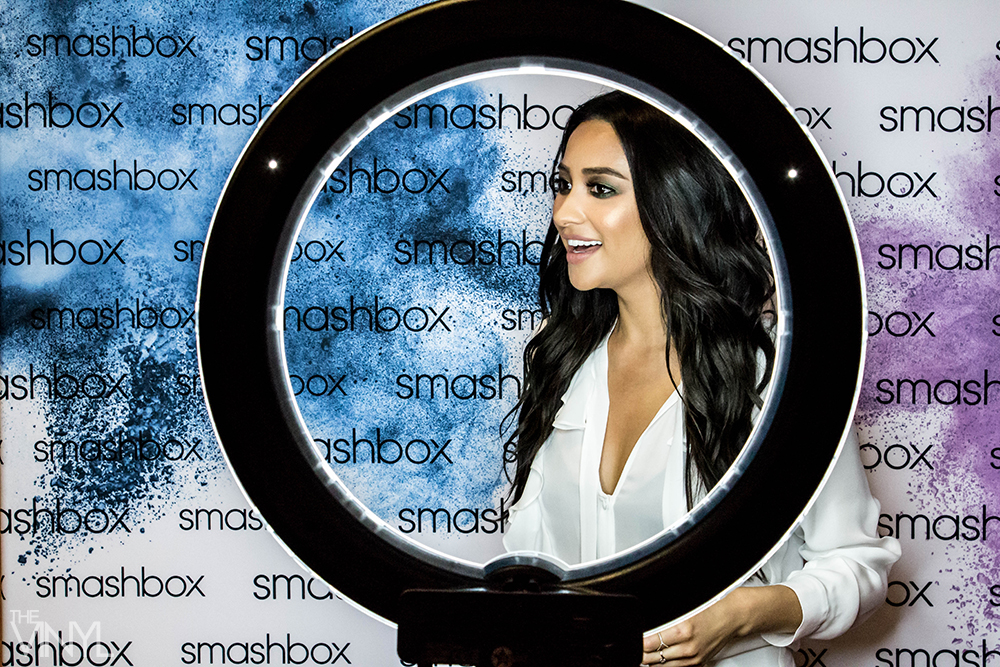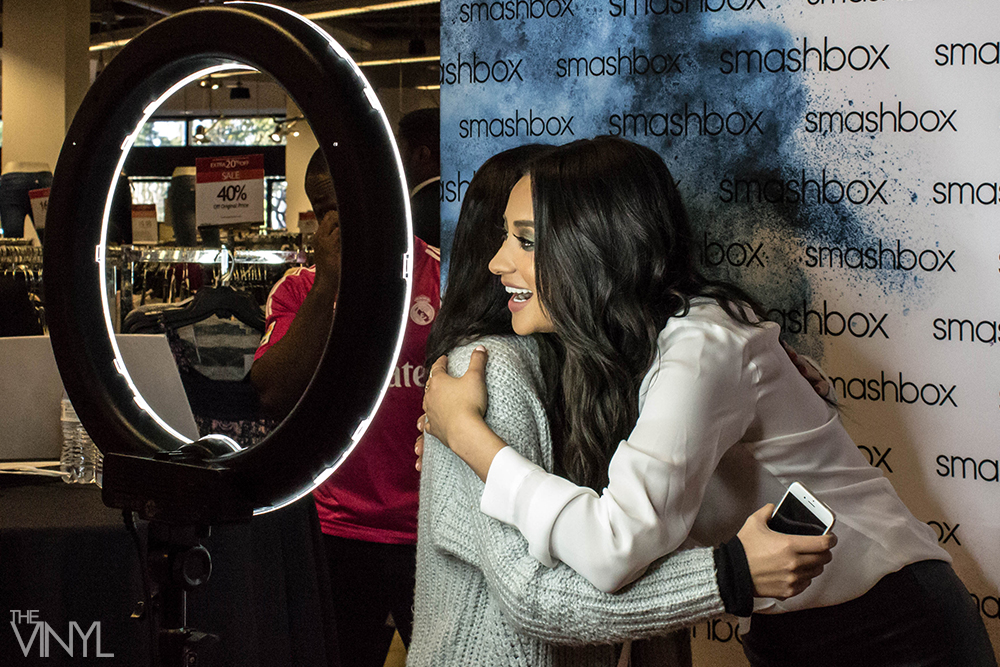 Around 1 p.m. fans began to lineup as Shay was on the way! In black liquid leggings, pumps, a flowy white blouse and palettes Smoky and Bold on the eyes, Shay entered the cosmetics floor waving to fans shortly after 2 p.m..
The atmosphere was as bright as the palettes themselves. Unlike most meet and greet situations, fans got to use their own camera phones paired with a circle light provided by the event, creating a perfect shot. Shay met fans with a cool down to earth vibe, spending more then a few seconds with each, signing an array of items from palettes to posters, and Michaela Blaney team up novel Bliss. Lot's of hugs, and dancing took place through out, creating a consistent welcoming environment as fans showered Shay in gifts and winning t-shirt creations. With the line dwindling down, on-lookers wanted a chance to also meet the starlet and more purchases of the palettes were made. At Shay's discretion, she stayed a extra hour to make sure everyone got their photo opportunities, rounding up an all-around successful and respected event!
Want to add some of these slayed palettes to your beauty box? Vist Smashbox.com to get yours!
SEE PHOTOS: Shay for Smashbox
Photos: Jen De La Cerda