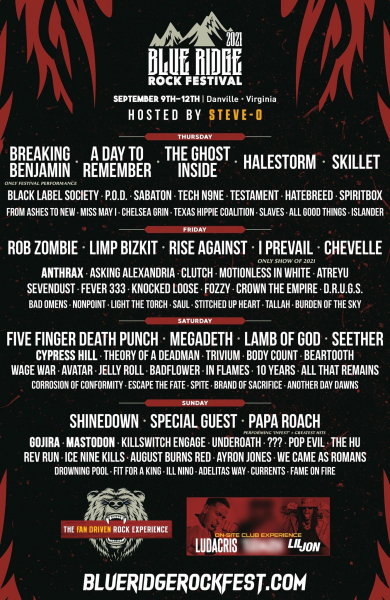 The 4th Annual FAN DRIVEN ROCK EXPERIENCE returns this September 9th-12th! Your Fan-Voted Blue Ridge Rock Festival 2021 Artist Lineup Is HERE Featuring 80+ National Bands, Revolutionary Experiences, and Celebrity Guests across 4 FULL Days built entirely around YOU!

➤ RSVP: Blue Ridge Rock Festival 2021
➤ TICKETS: BlueRidgeRockFest.com

KEEP UP ON THE LATEST INFO FROM BLUE RIDGE ROCK FESTIVAL ON THEIR SOCIALS ALSO!