Leg two of the Runaway Tour and Post Malone has done it again, the venue was full top to bottom, left to right. A nearly sold out show back in Washington DC at Capital One Arena.
This is phase two of the Runaway Tour and same two amazing opening acts to get the fans right where they need to be before Post Malone takes the stage. Up first was Tyla Yaweh. Yaweh, an artist from Orlando FL has had some pretty big success. Hes gotten to collab with some amazing artists such as French Montana and Wiz Khalifa. Tyla Yaweh had an eleven song setlist where he also paid his respects to the late Juice Wrld and XXXTENTACION. Tyla Yaweh's set list: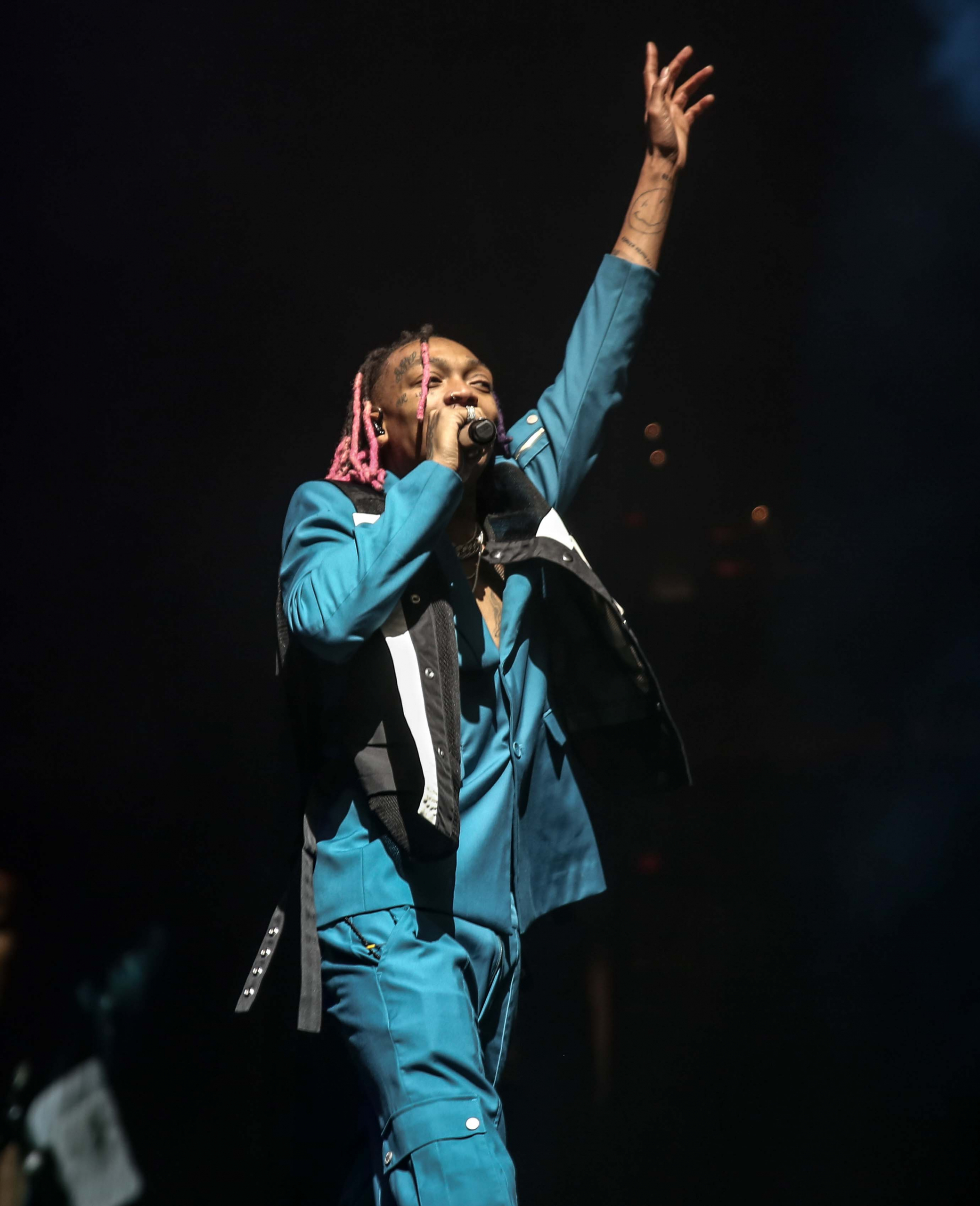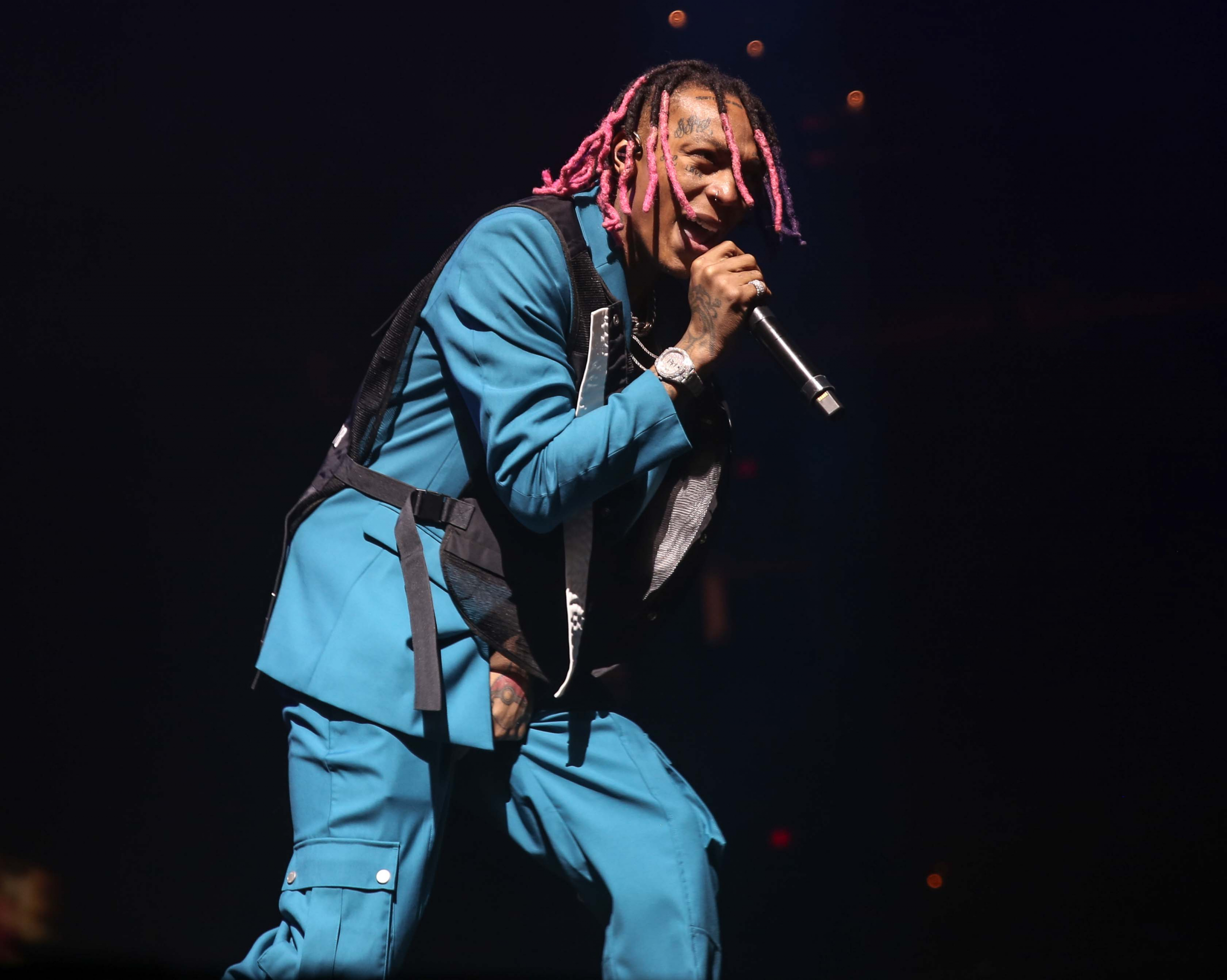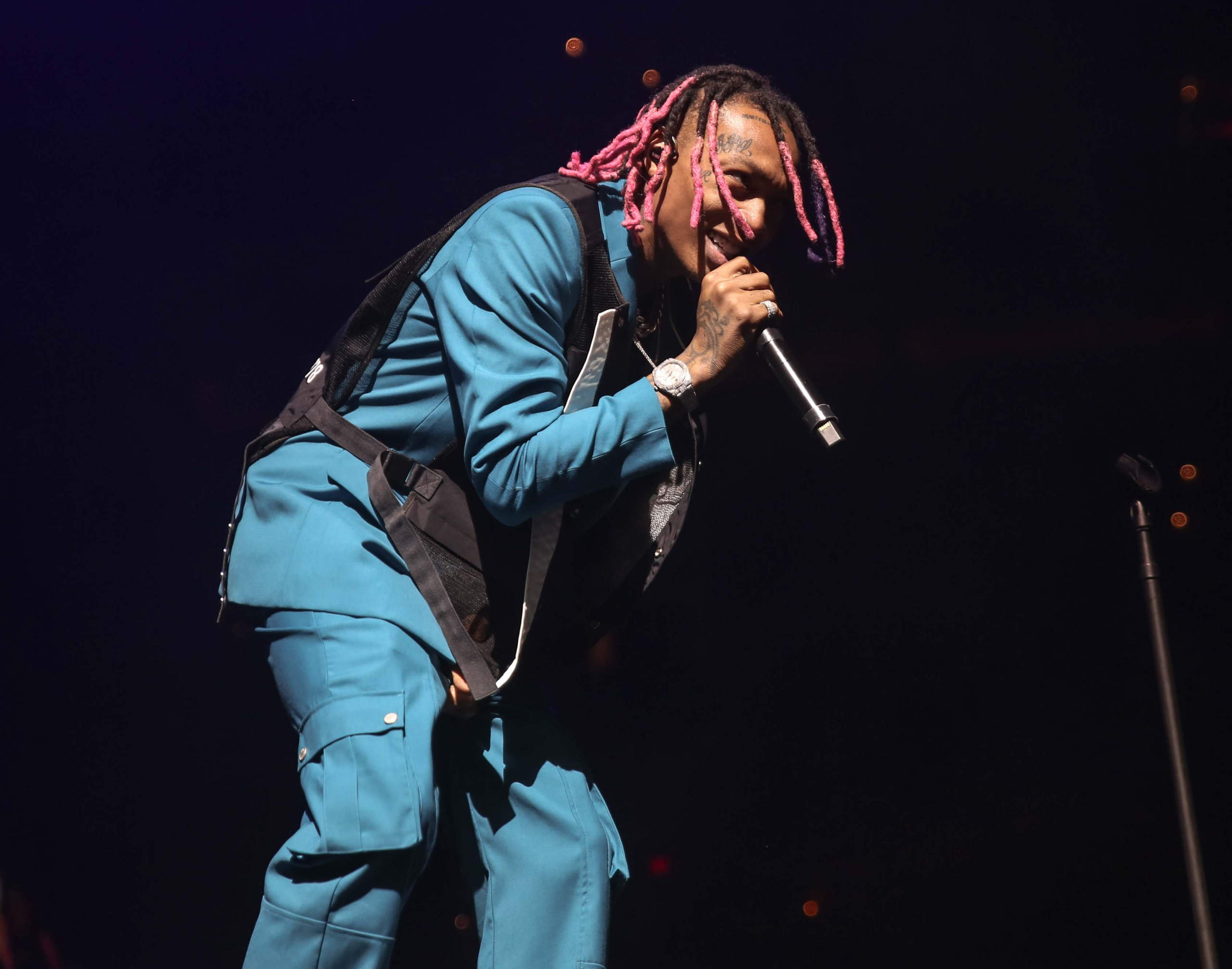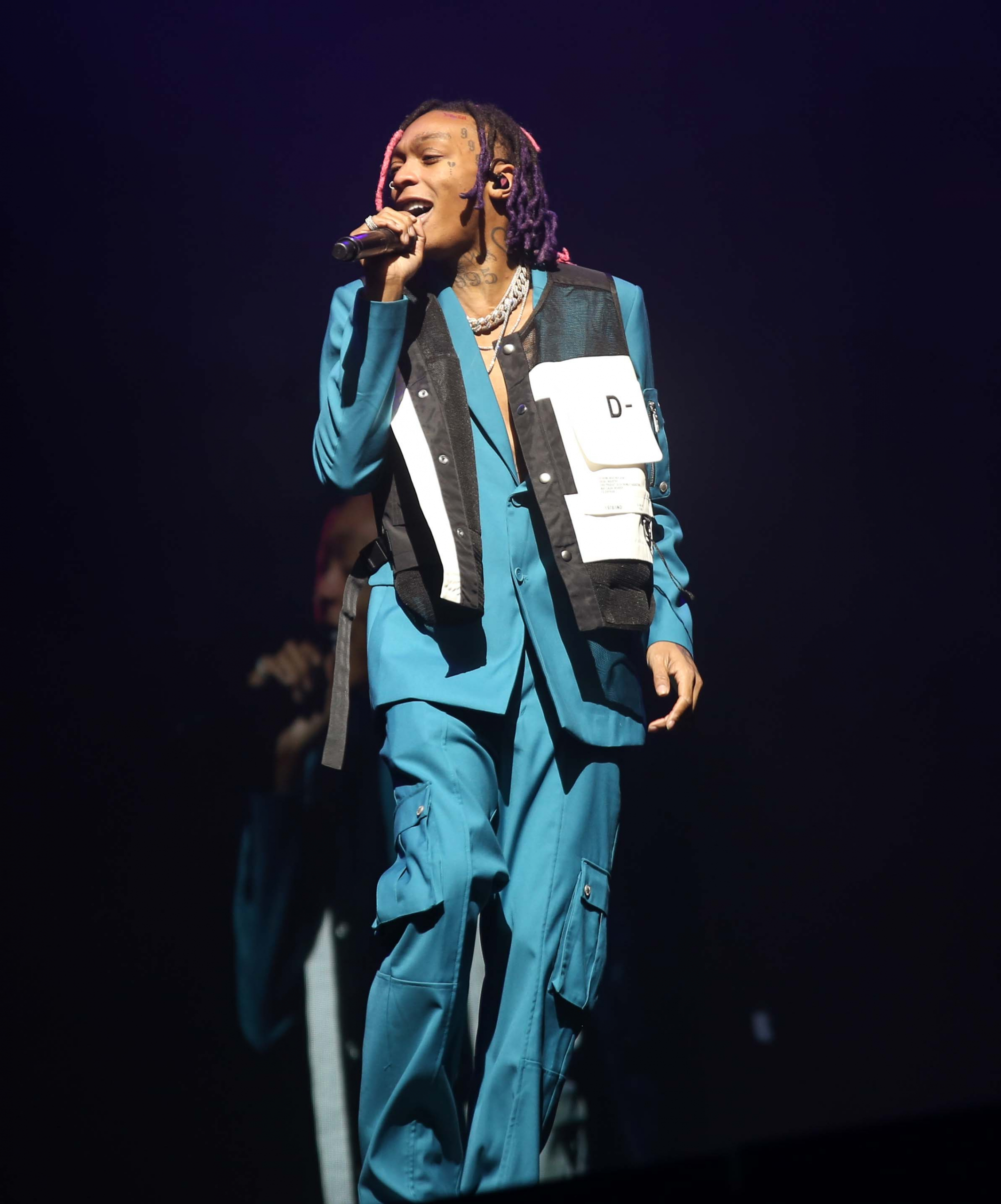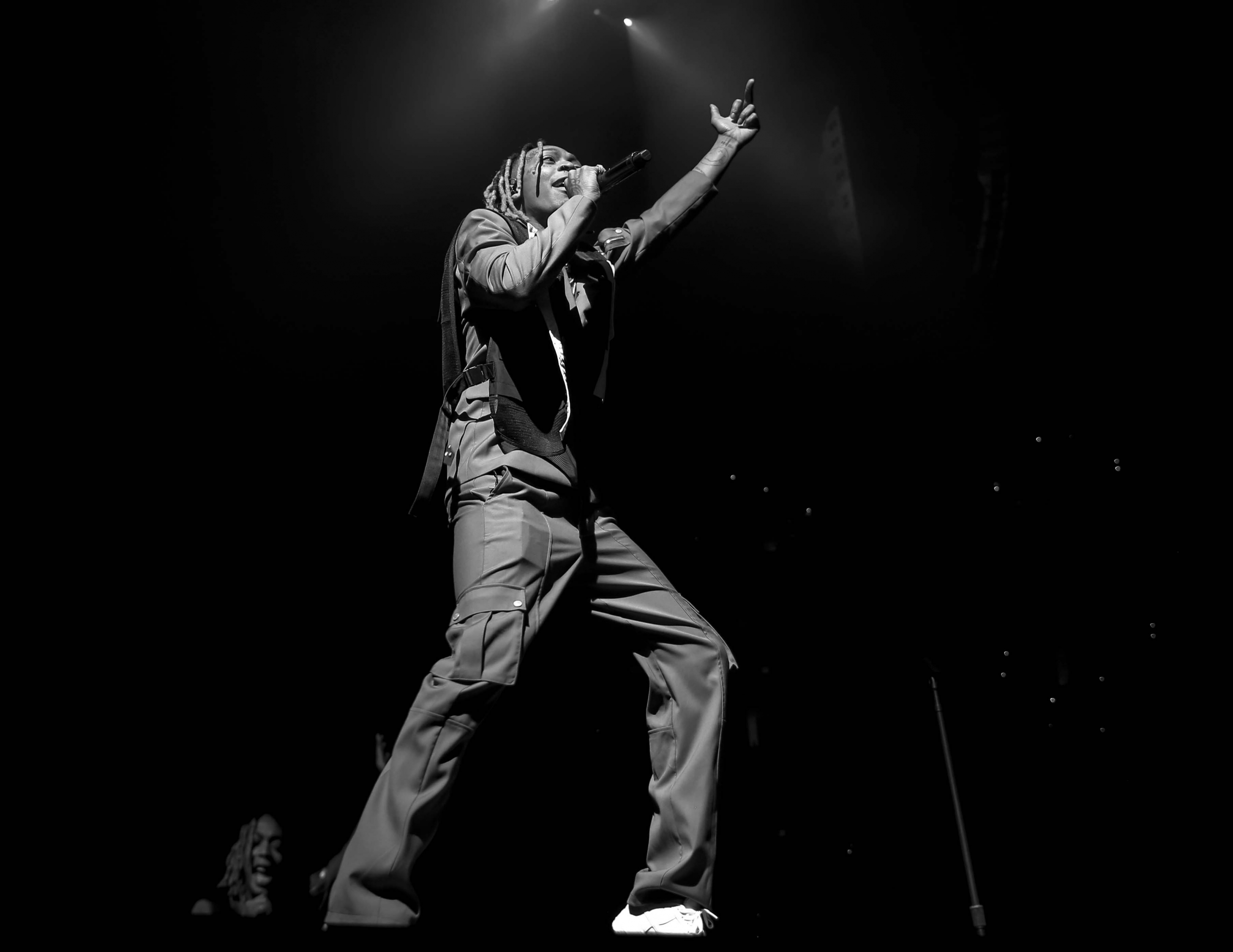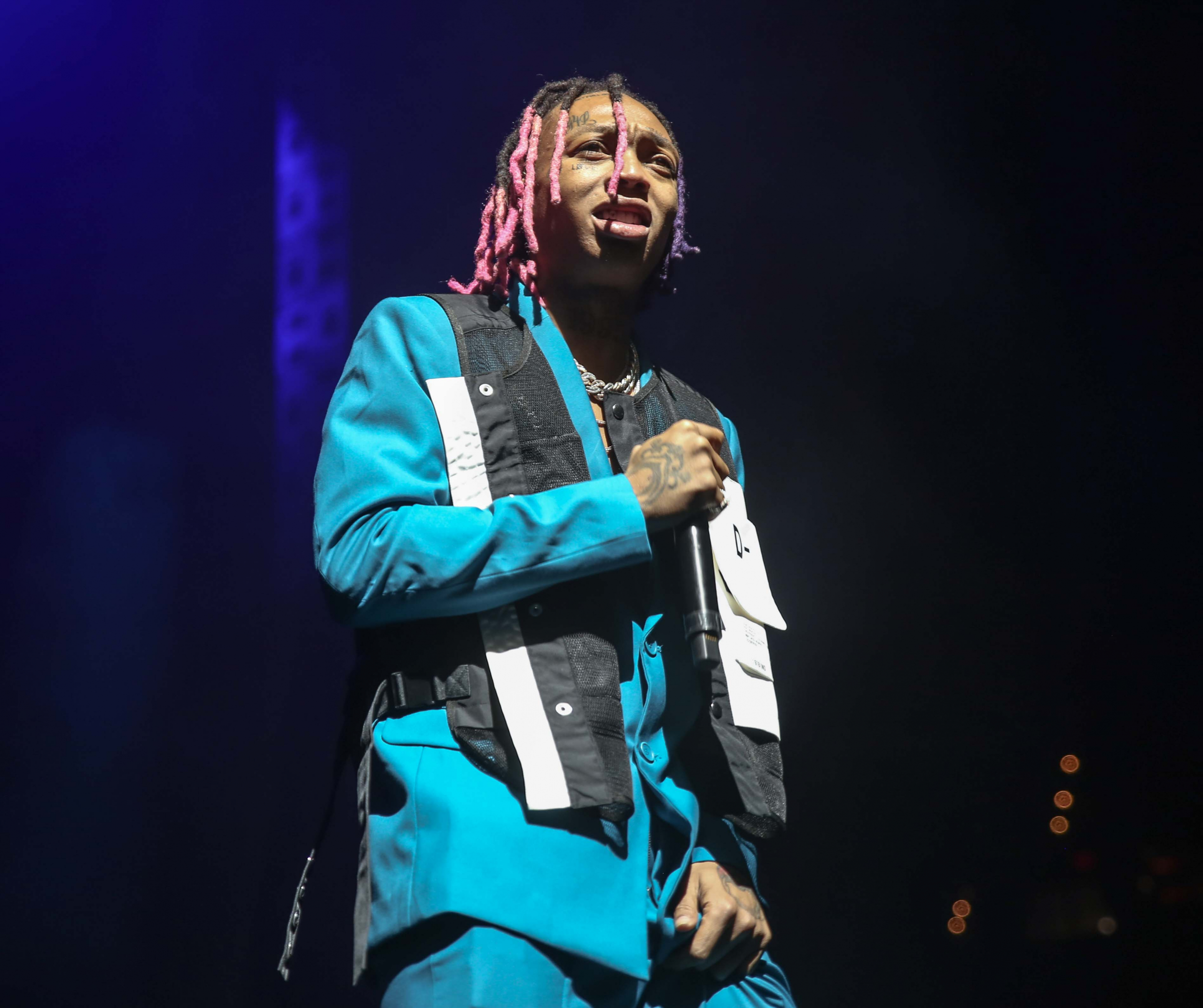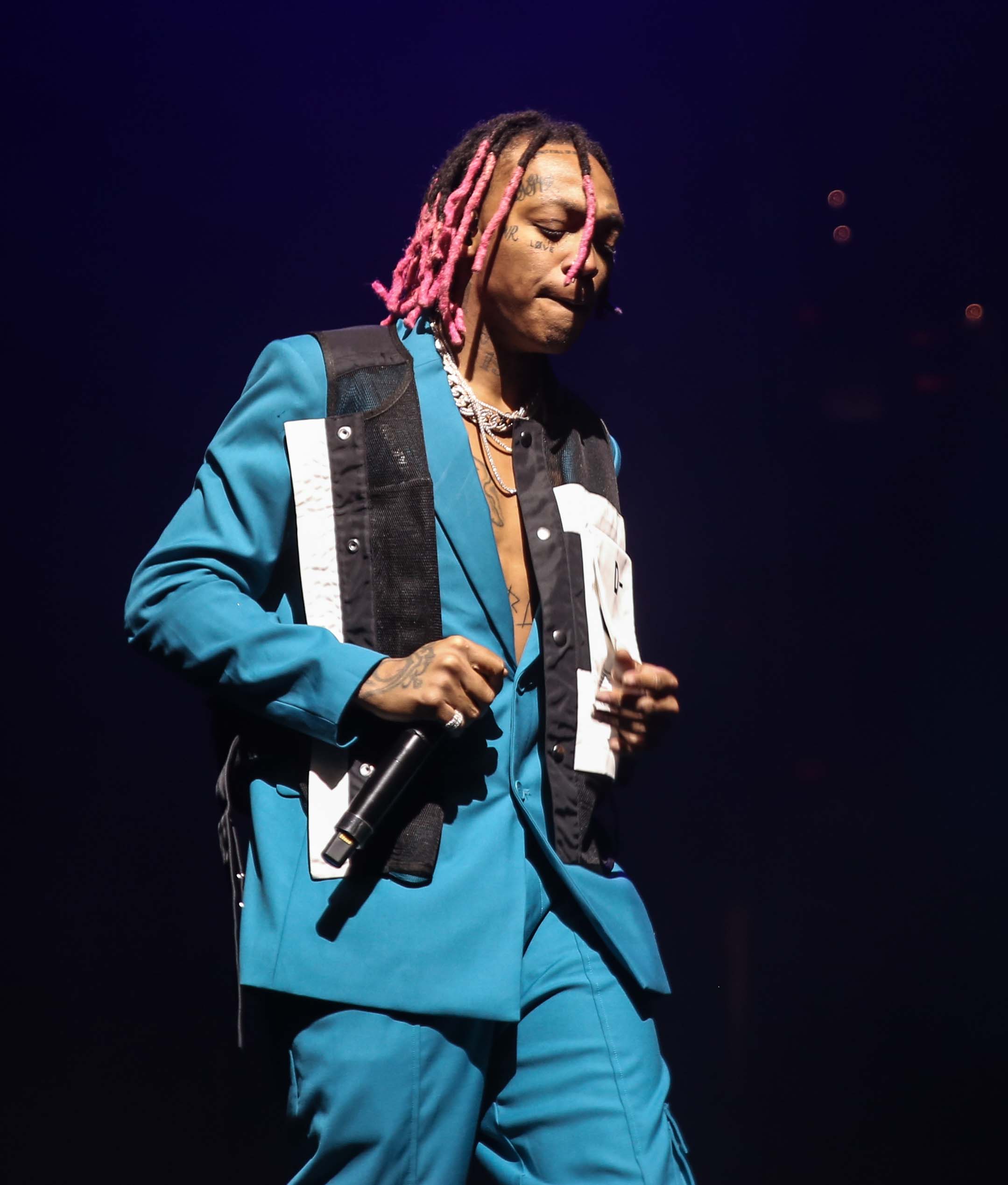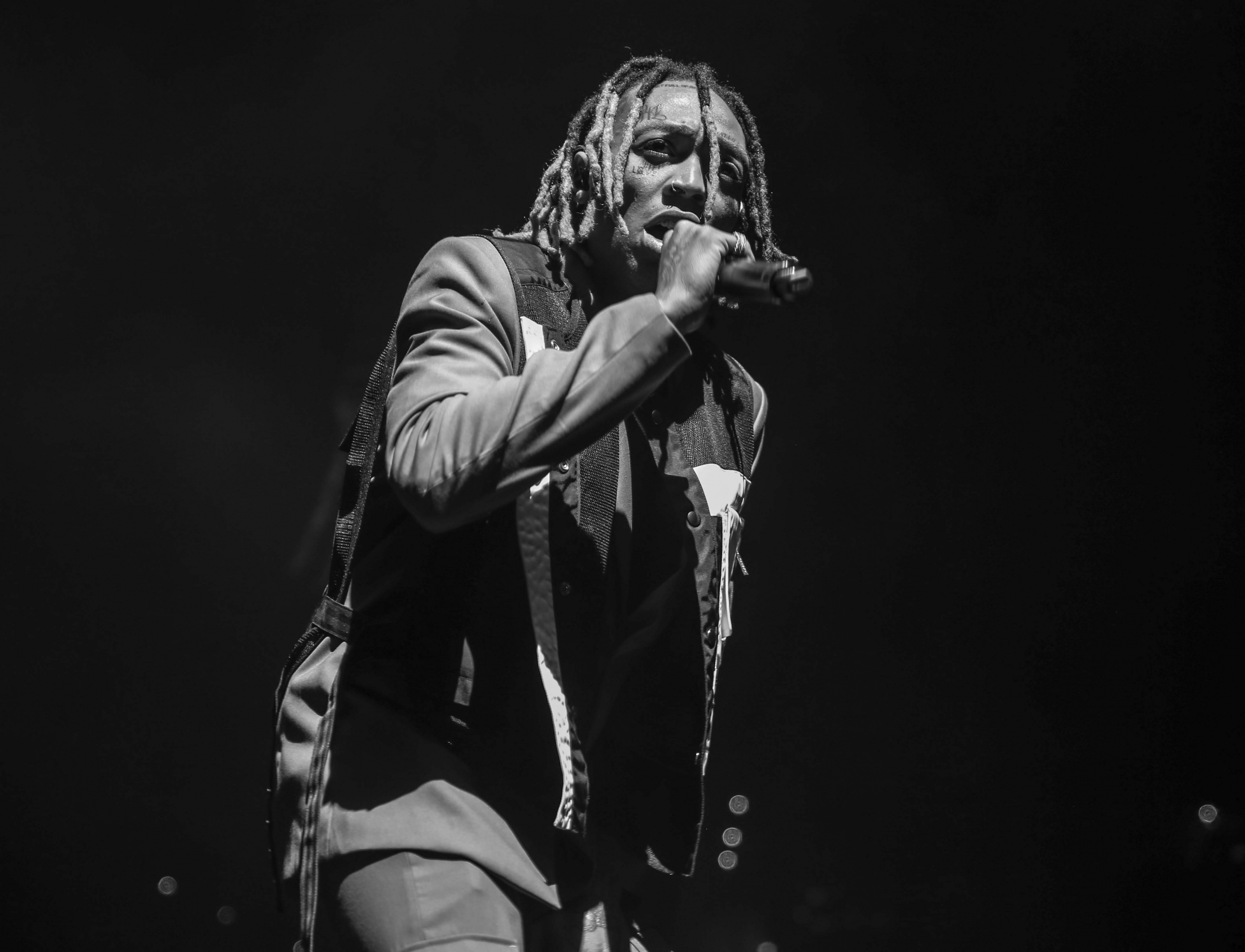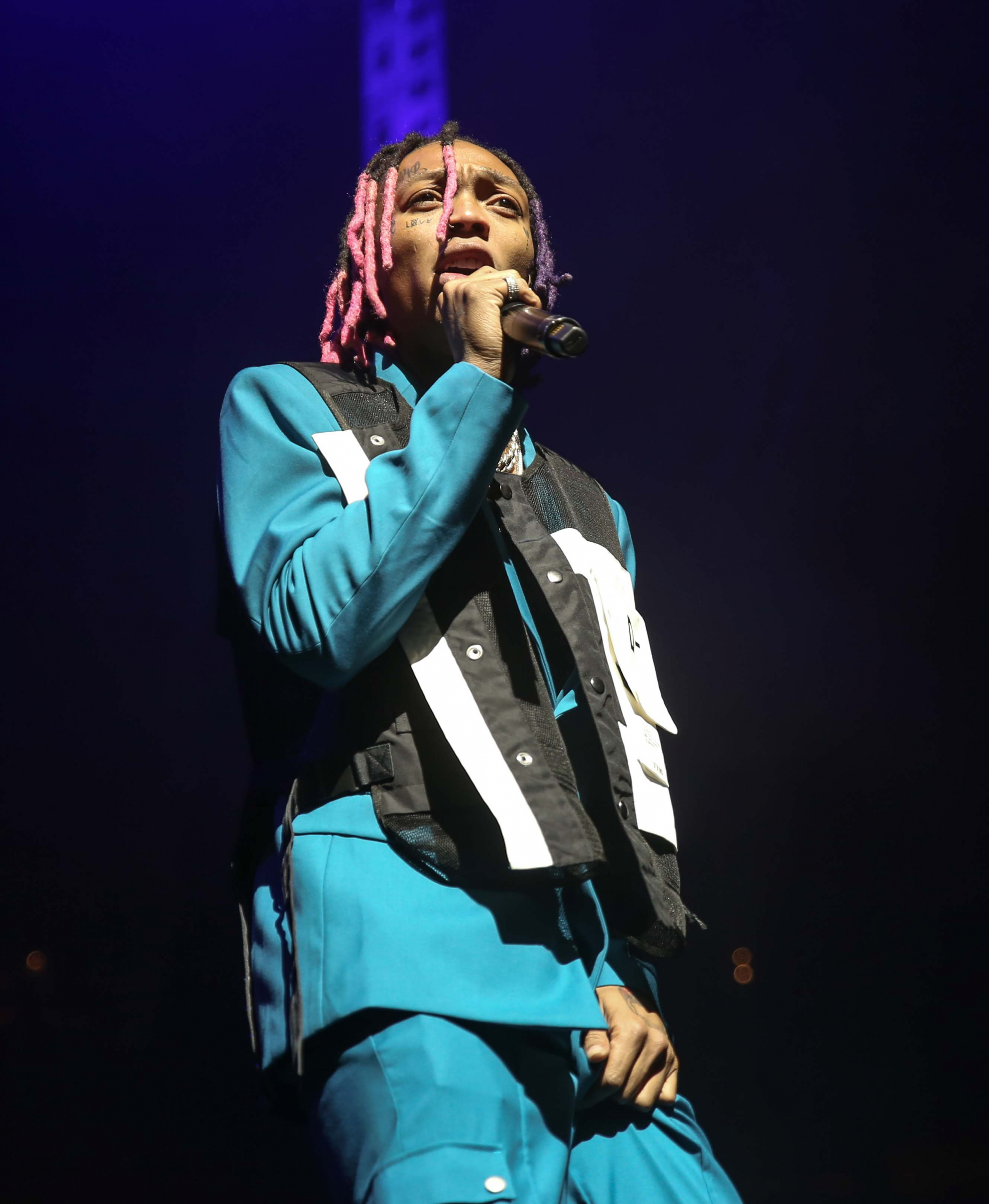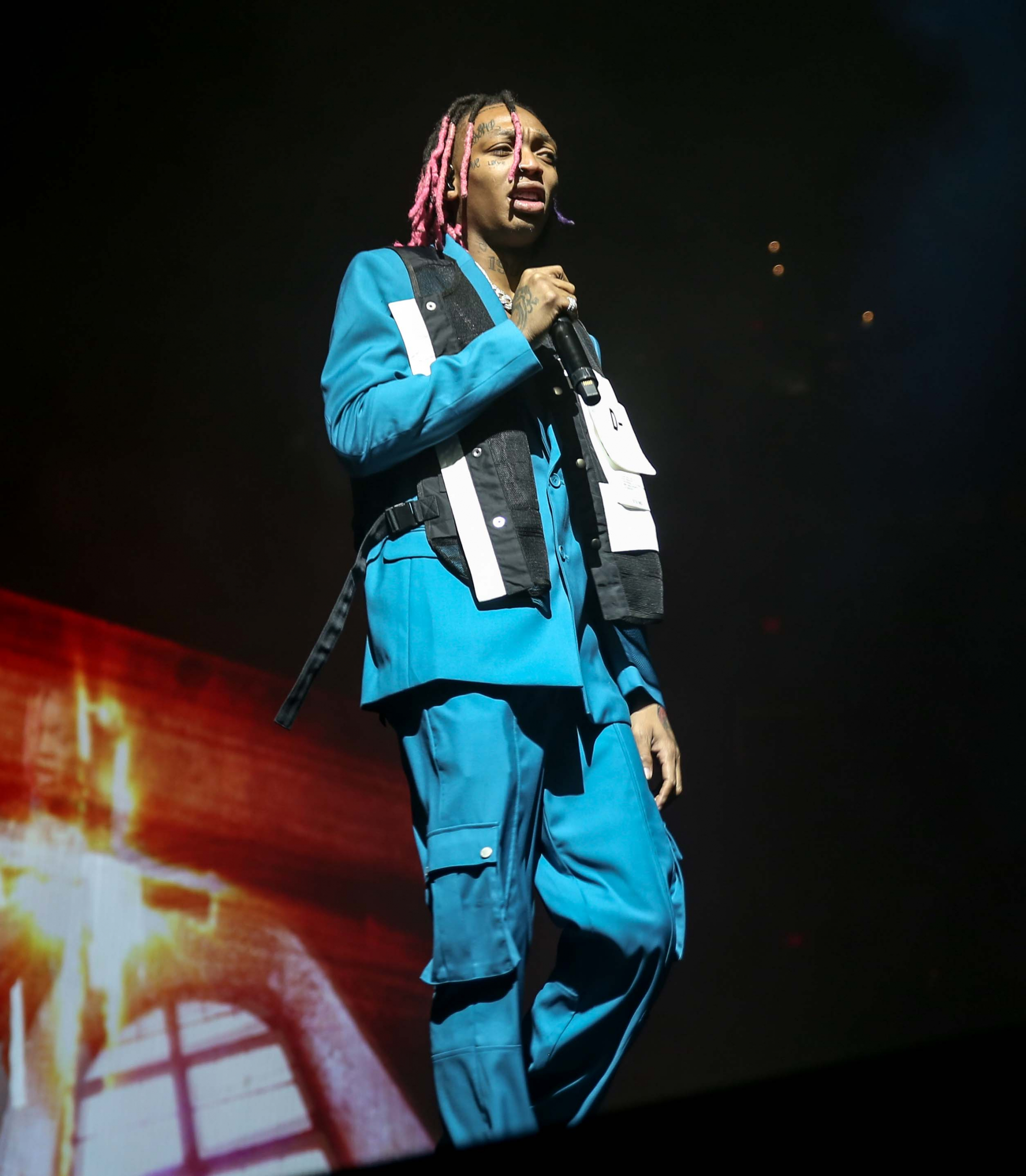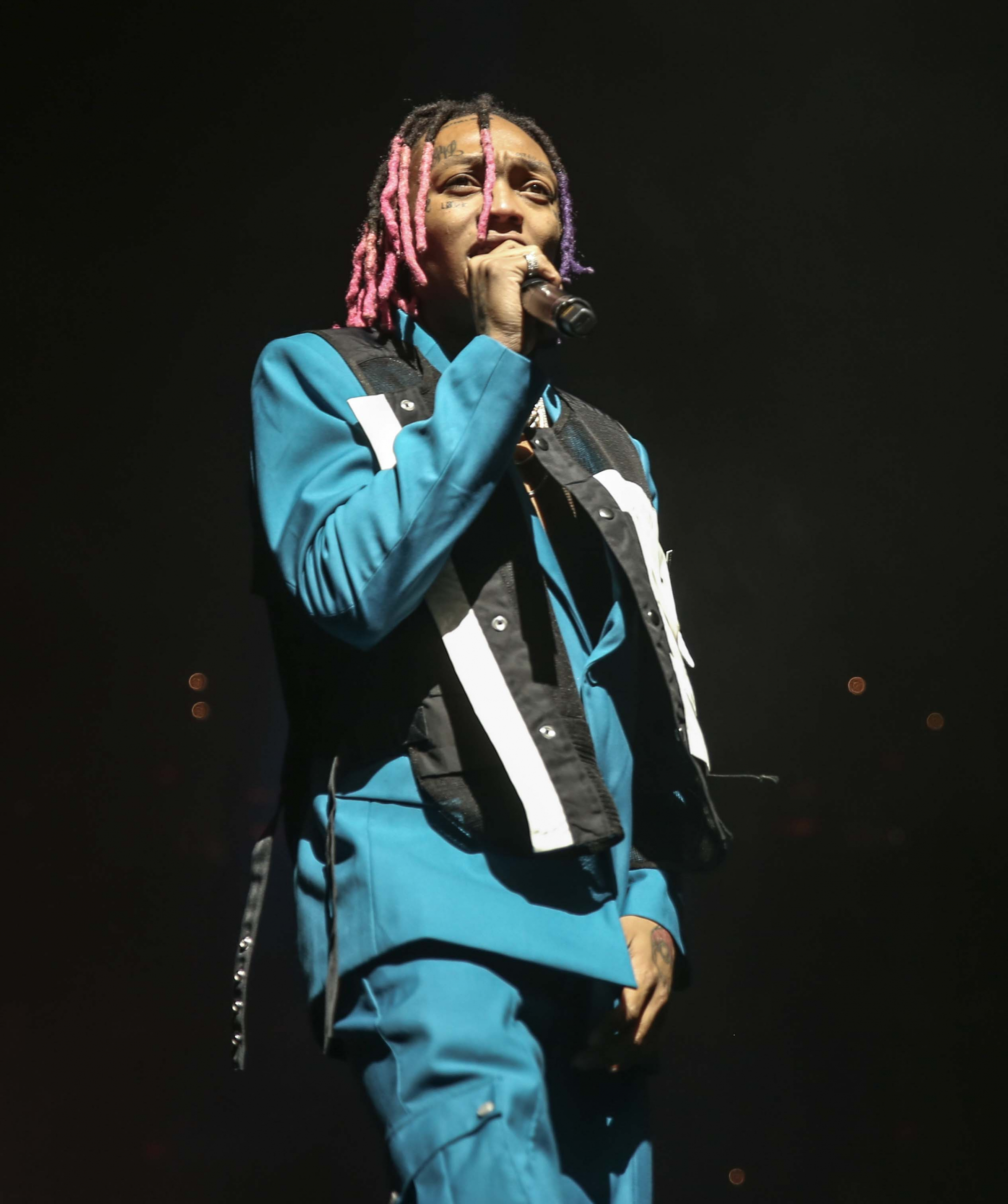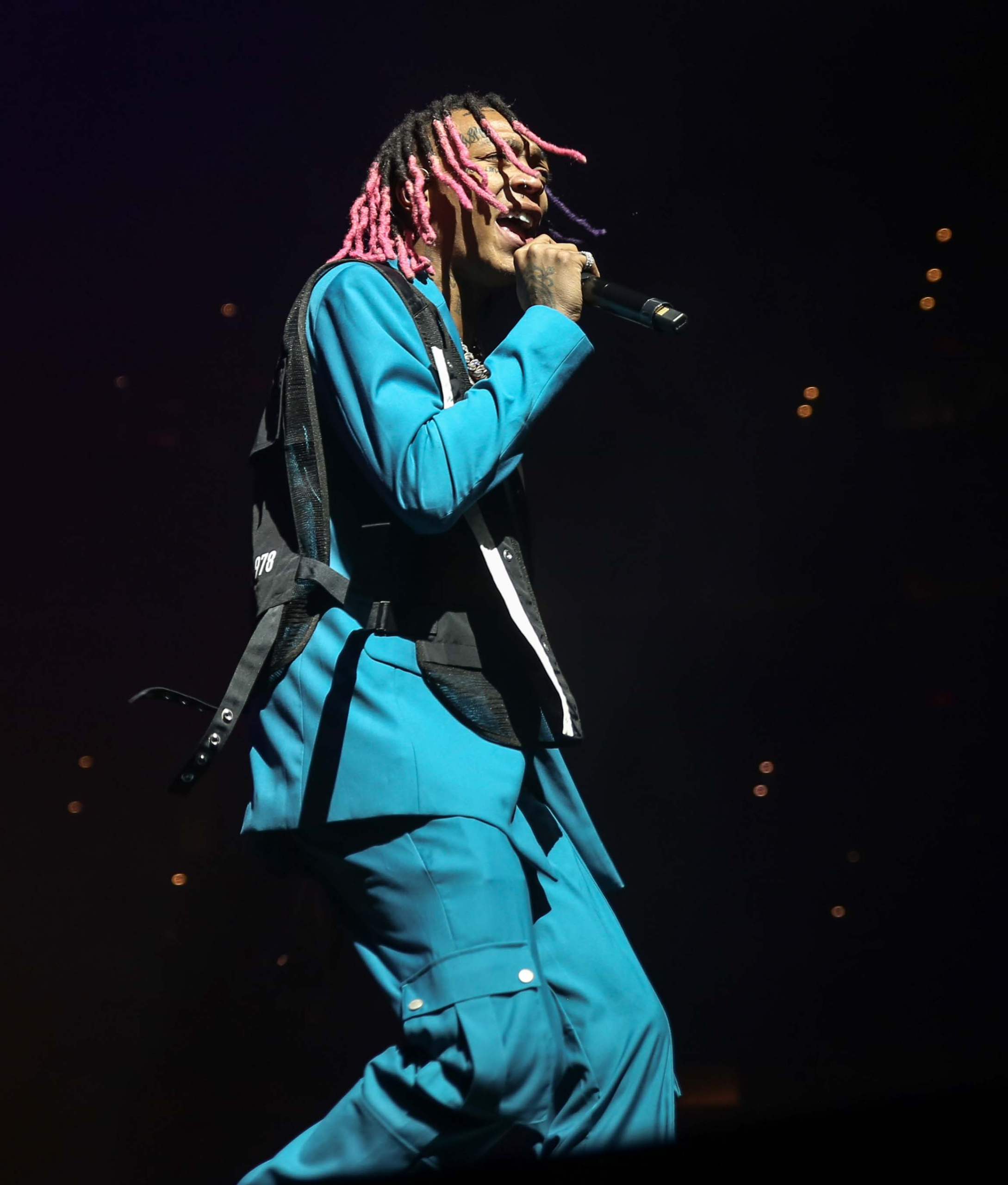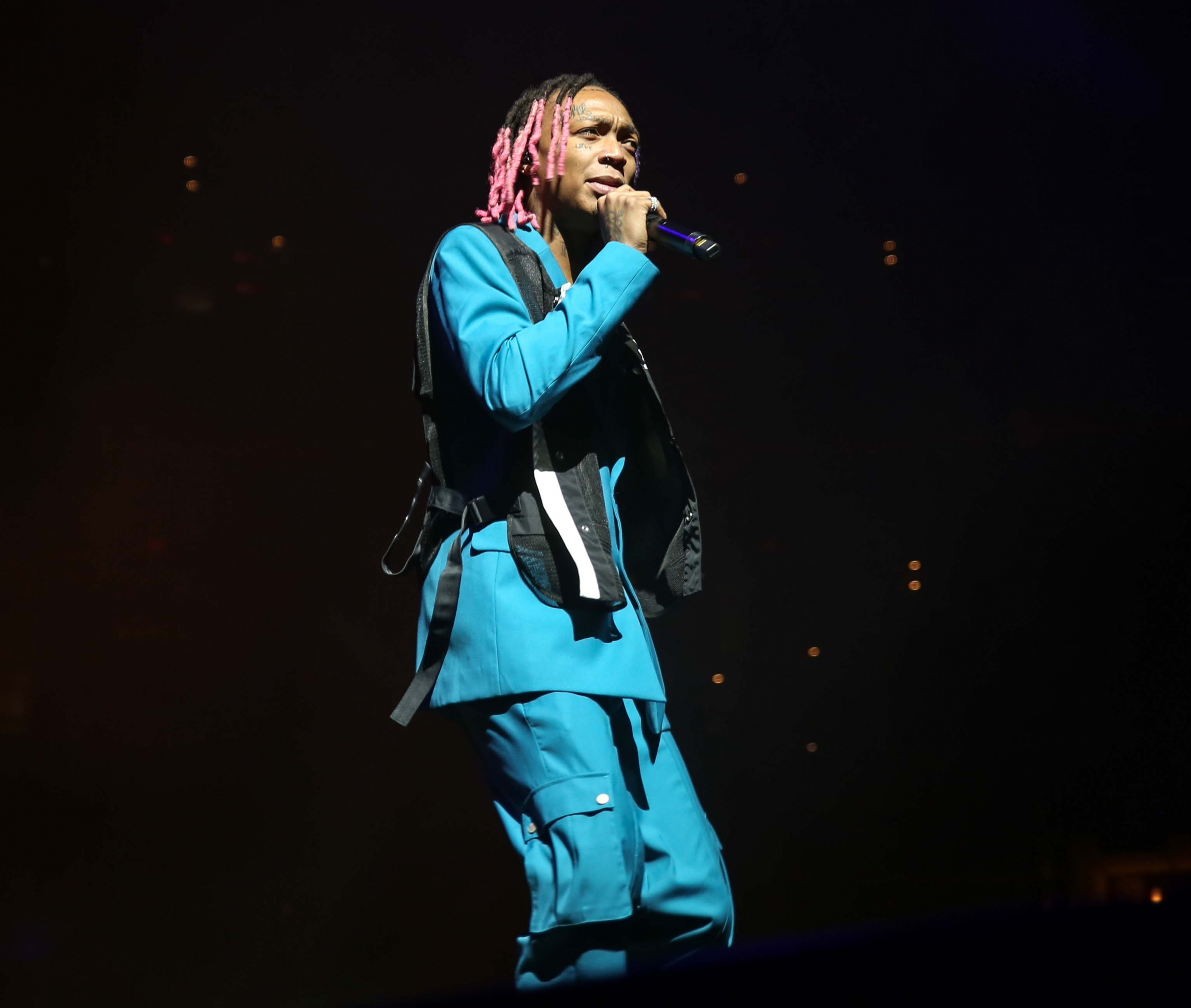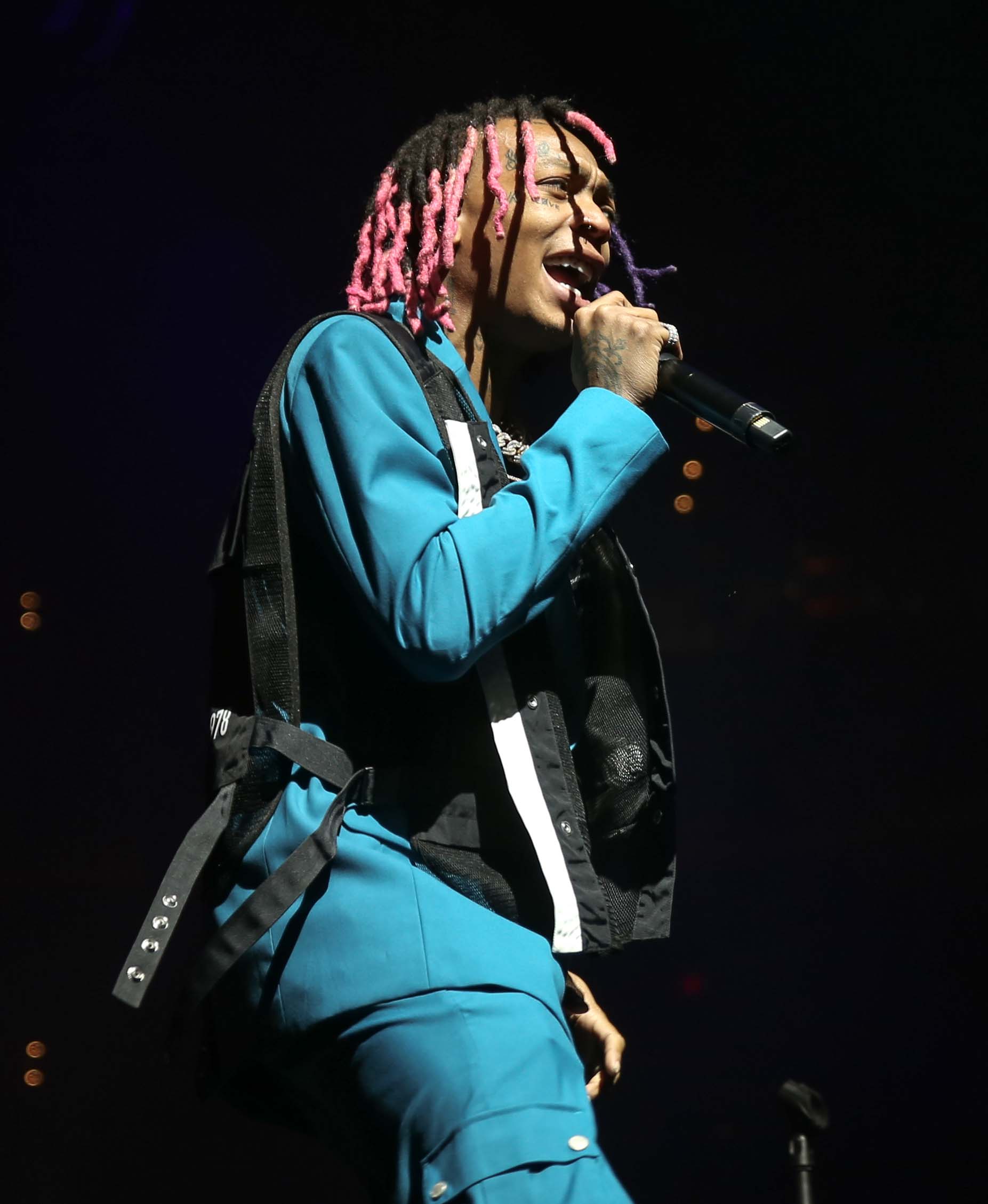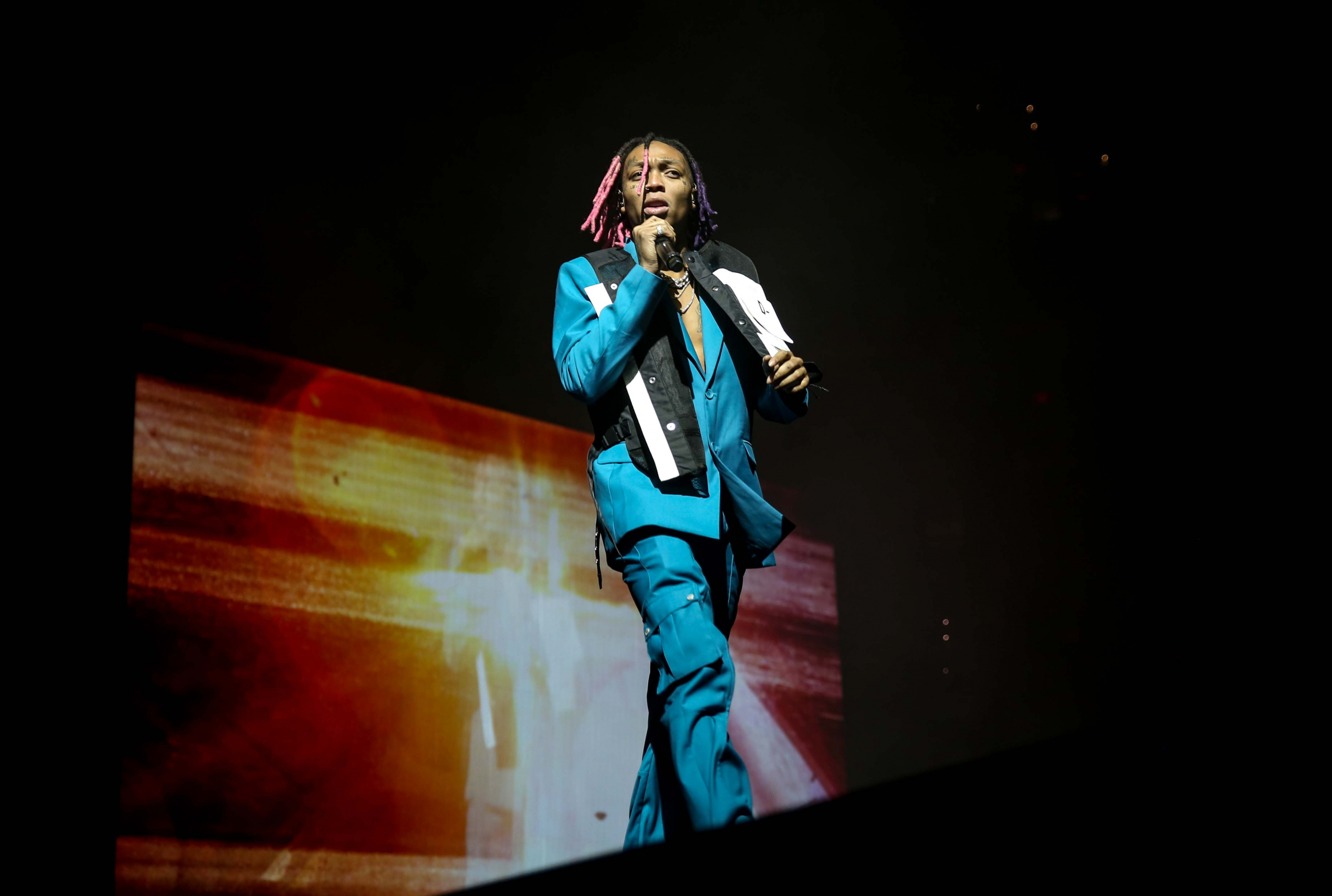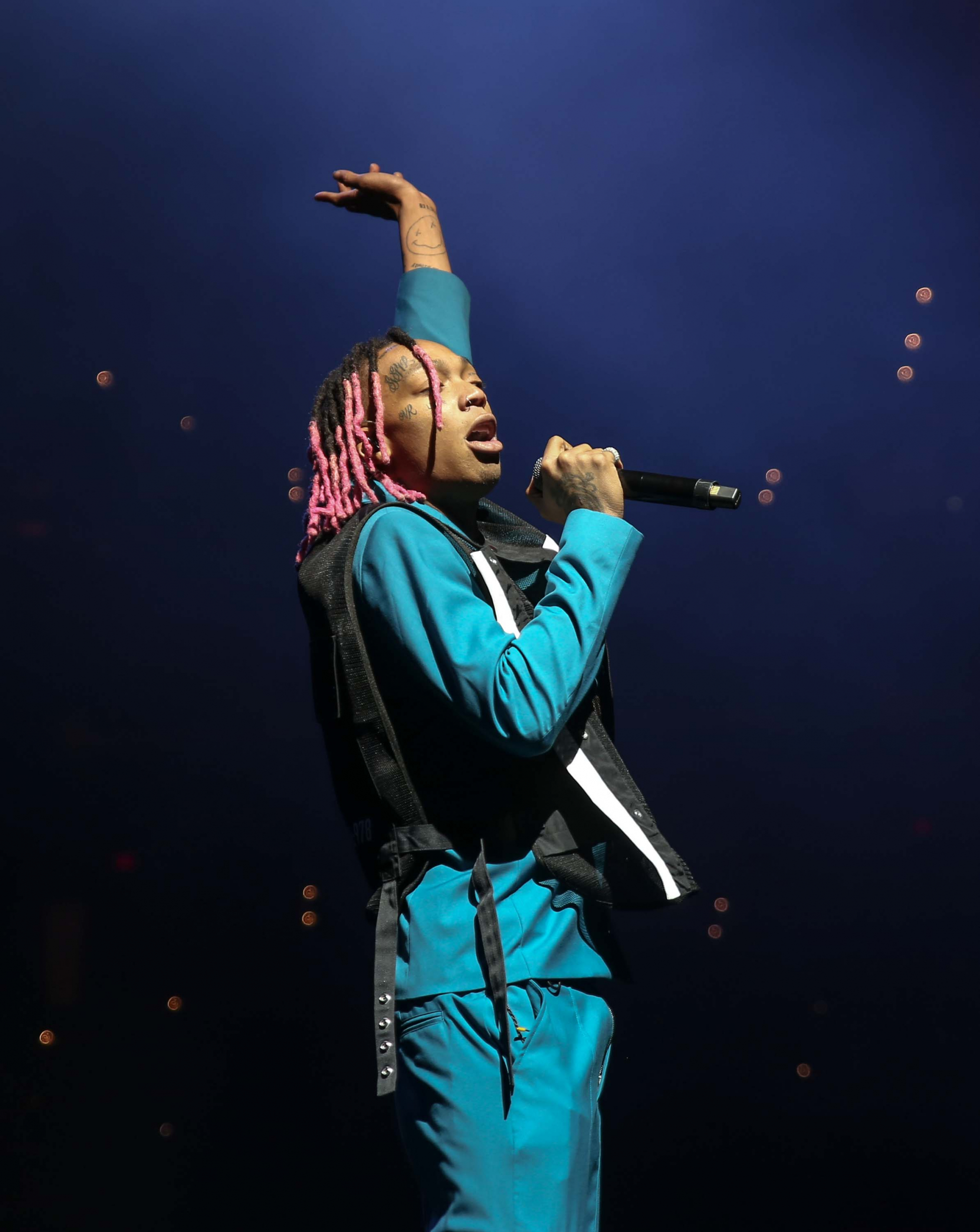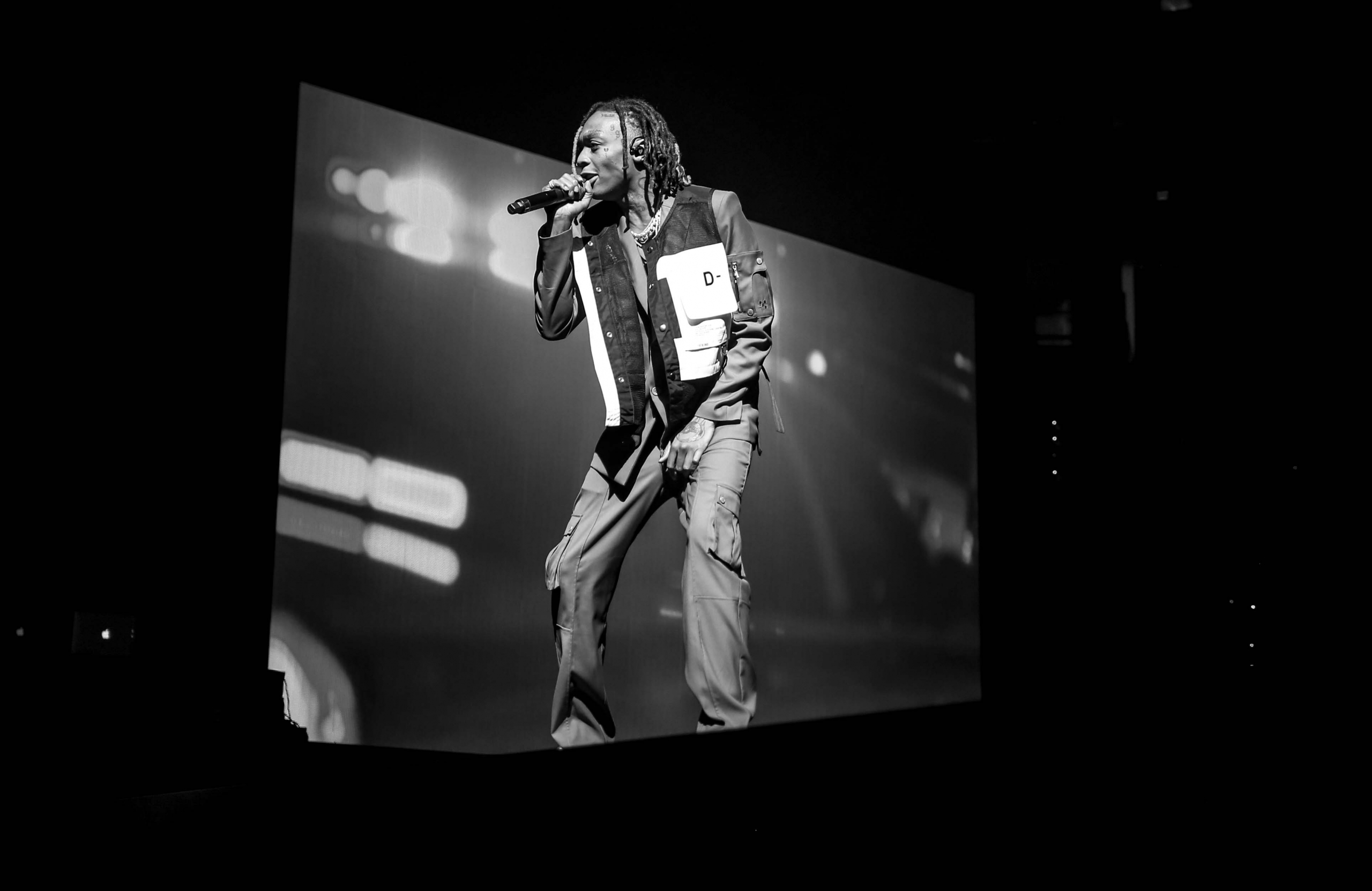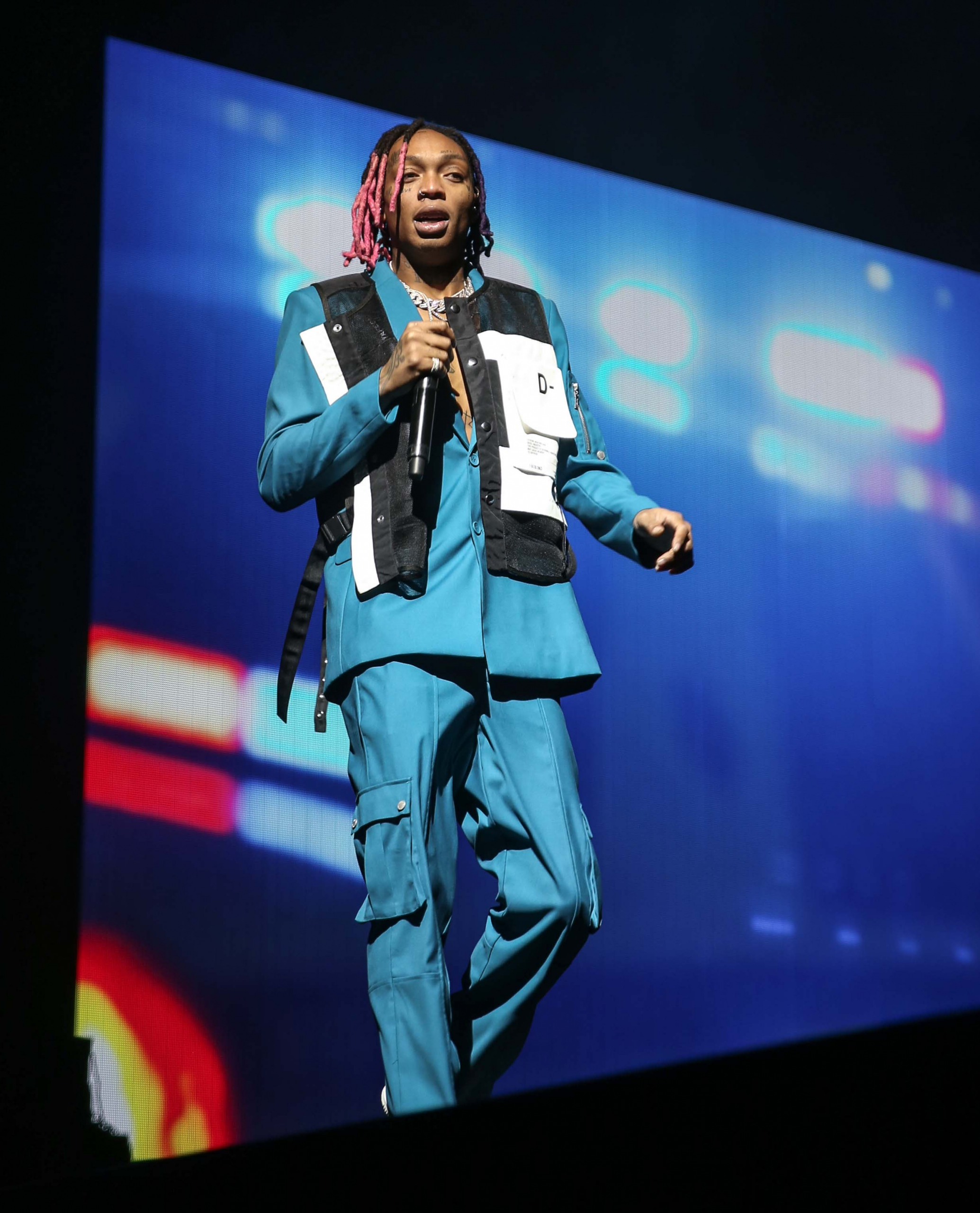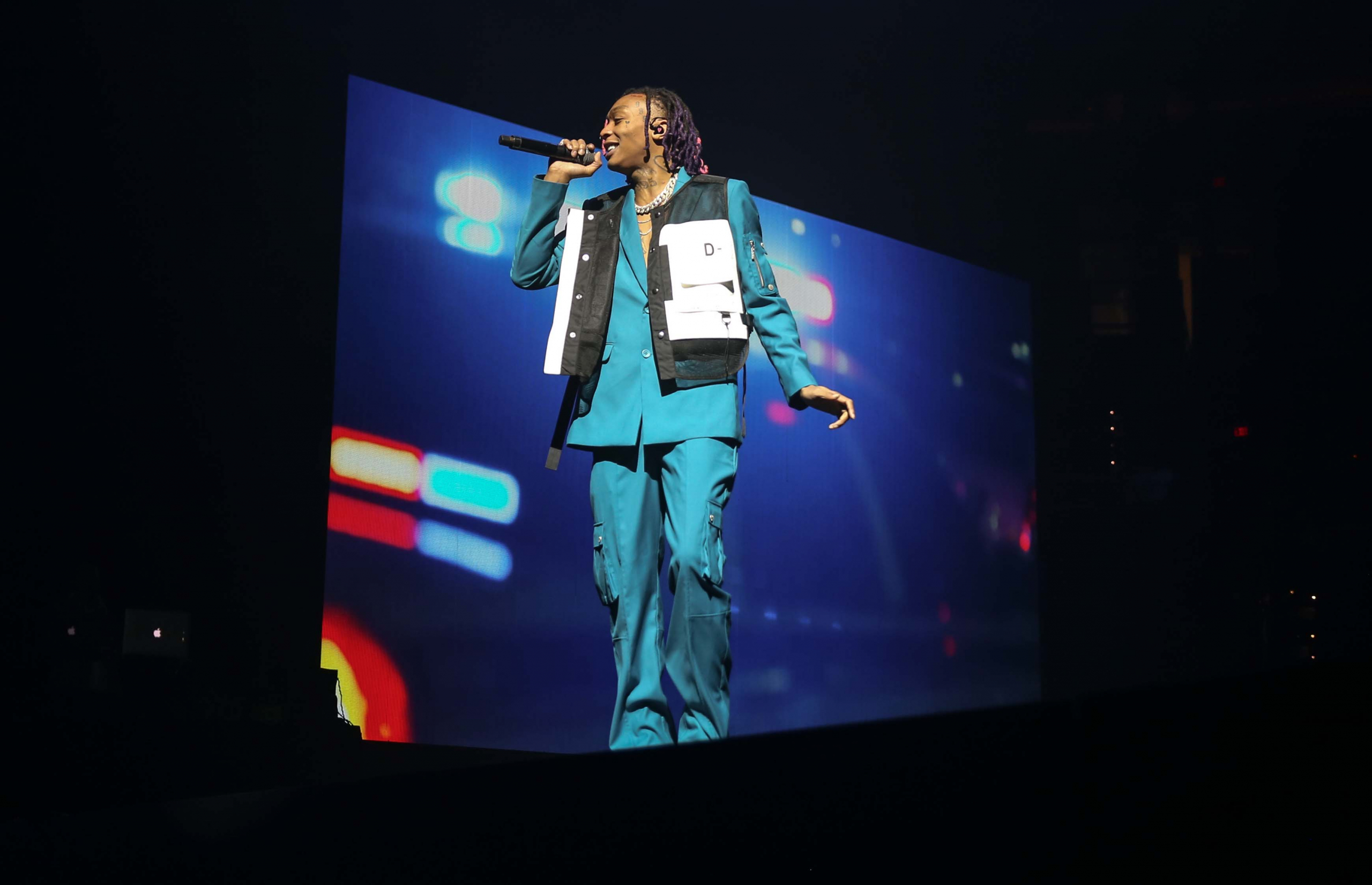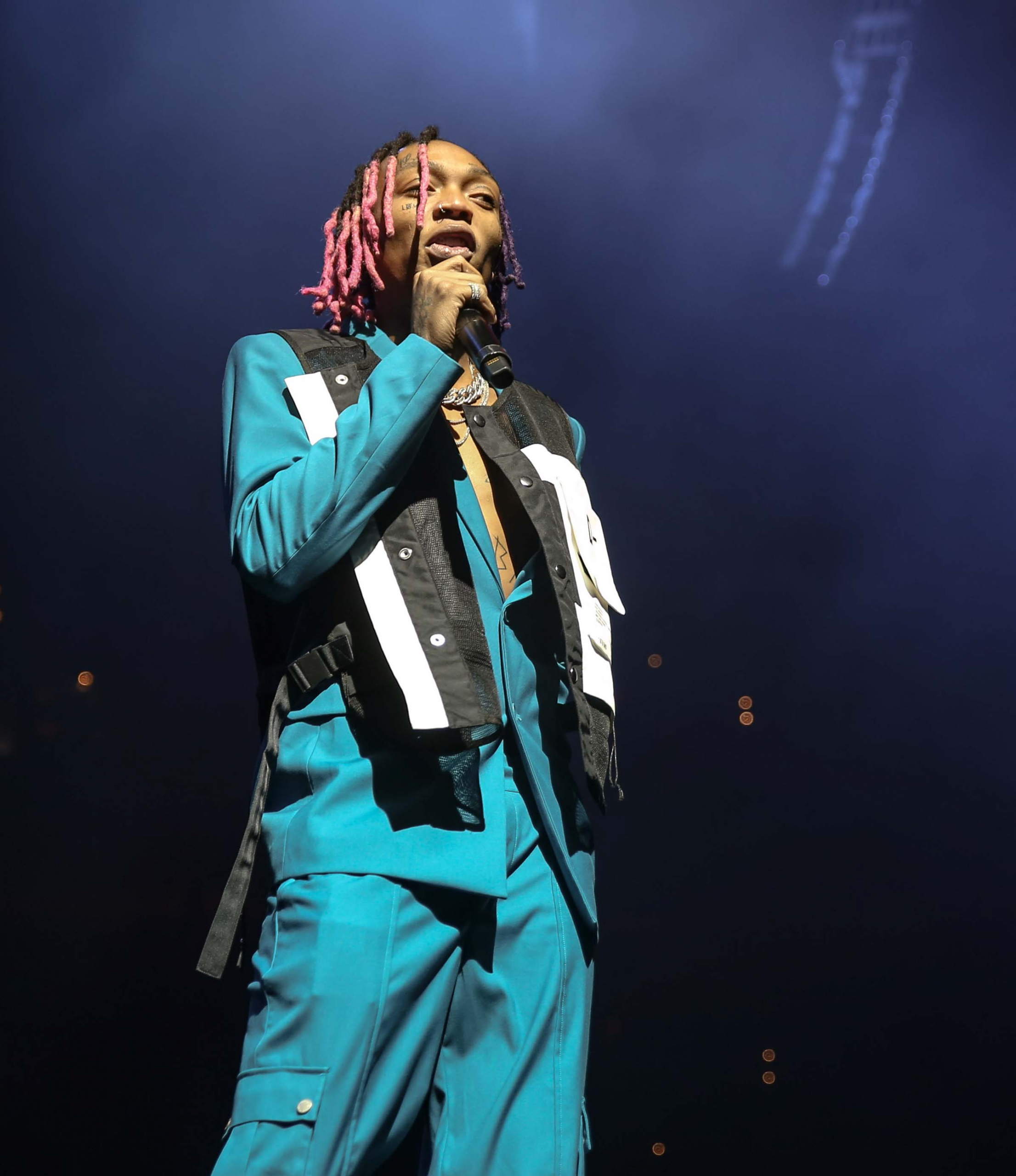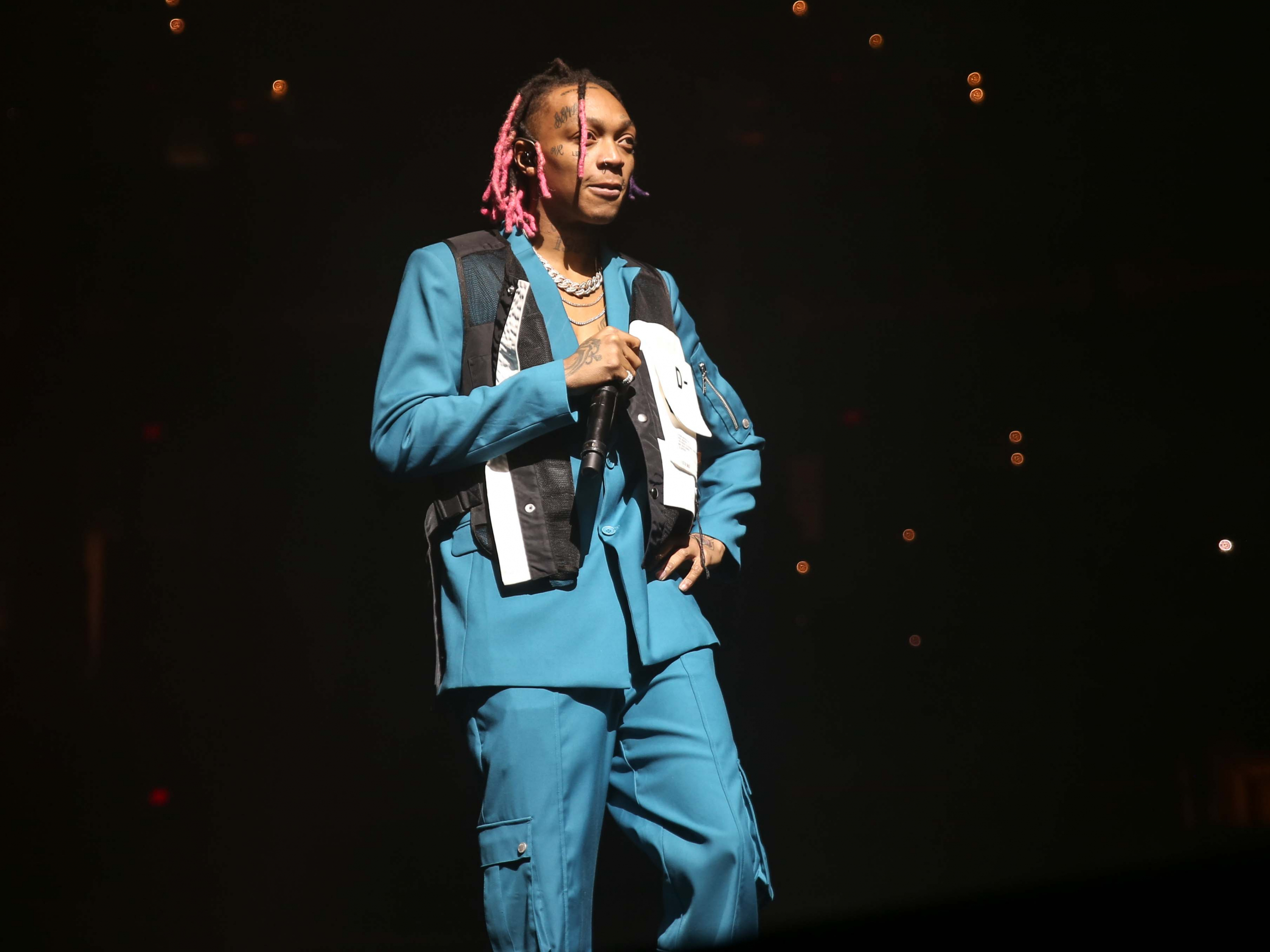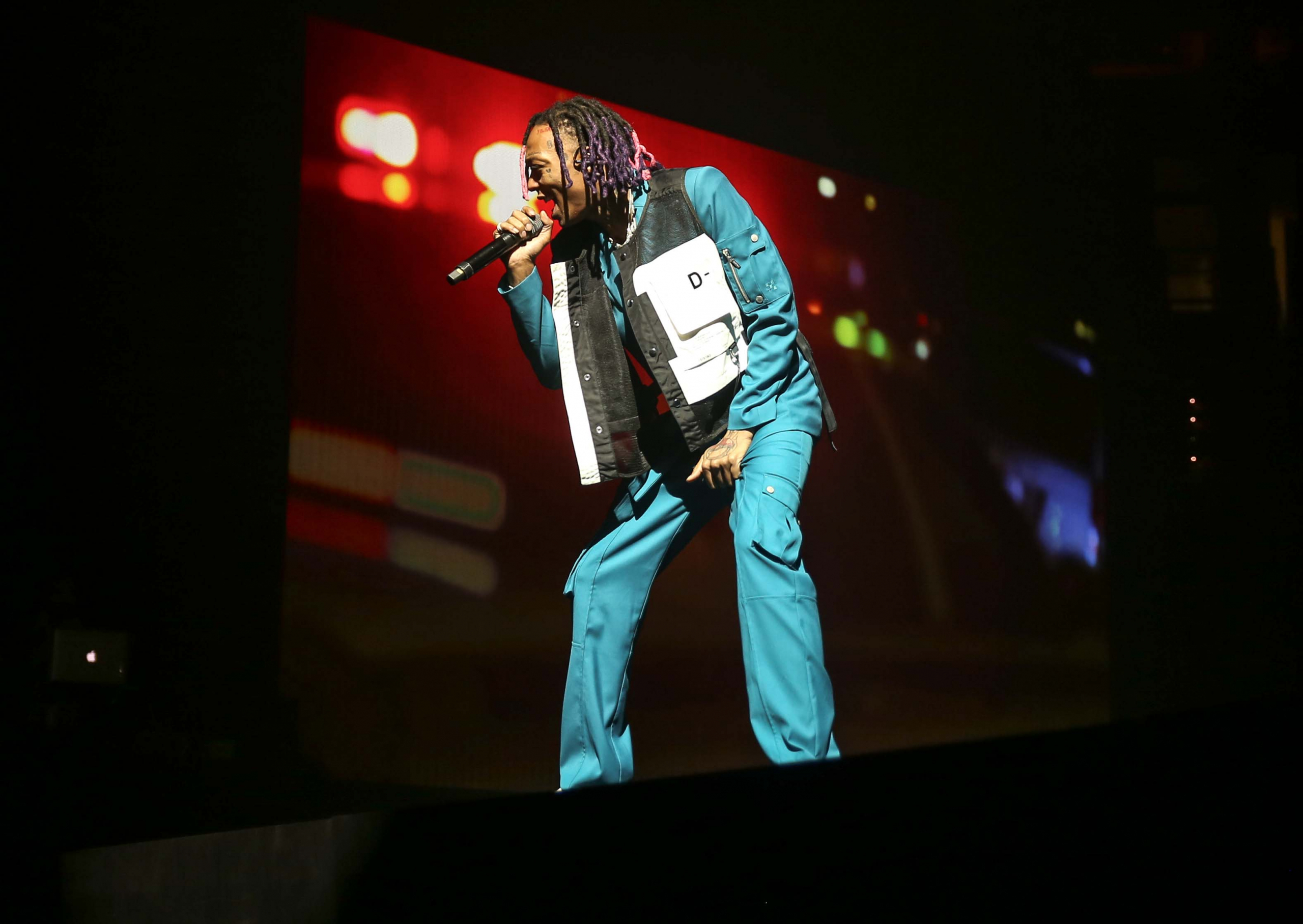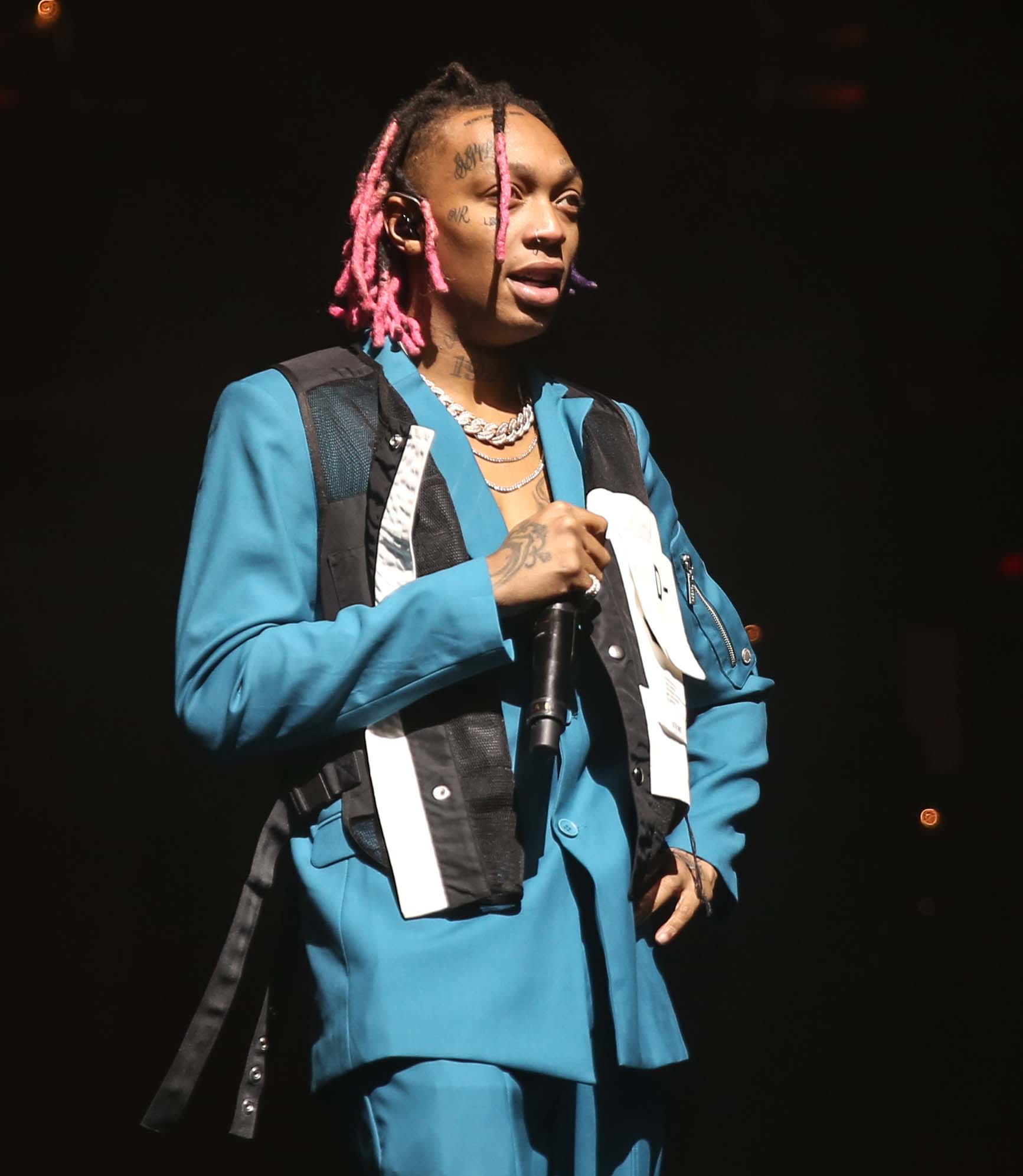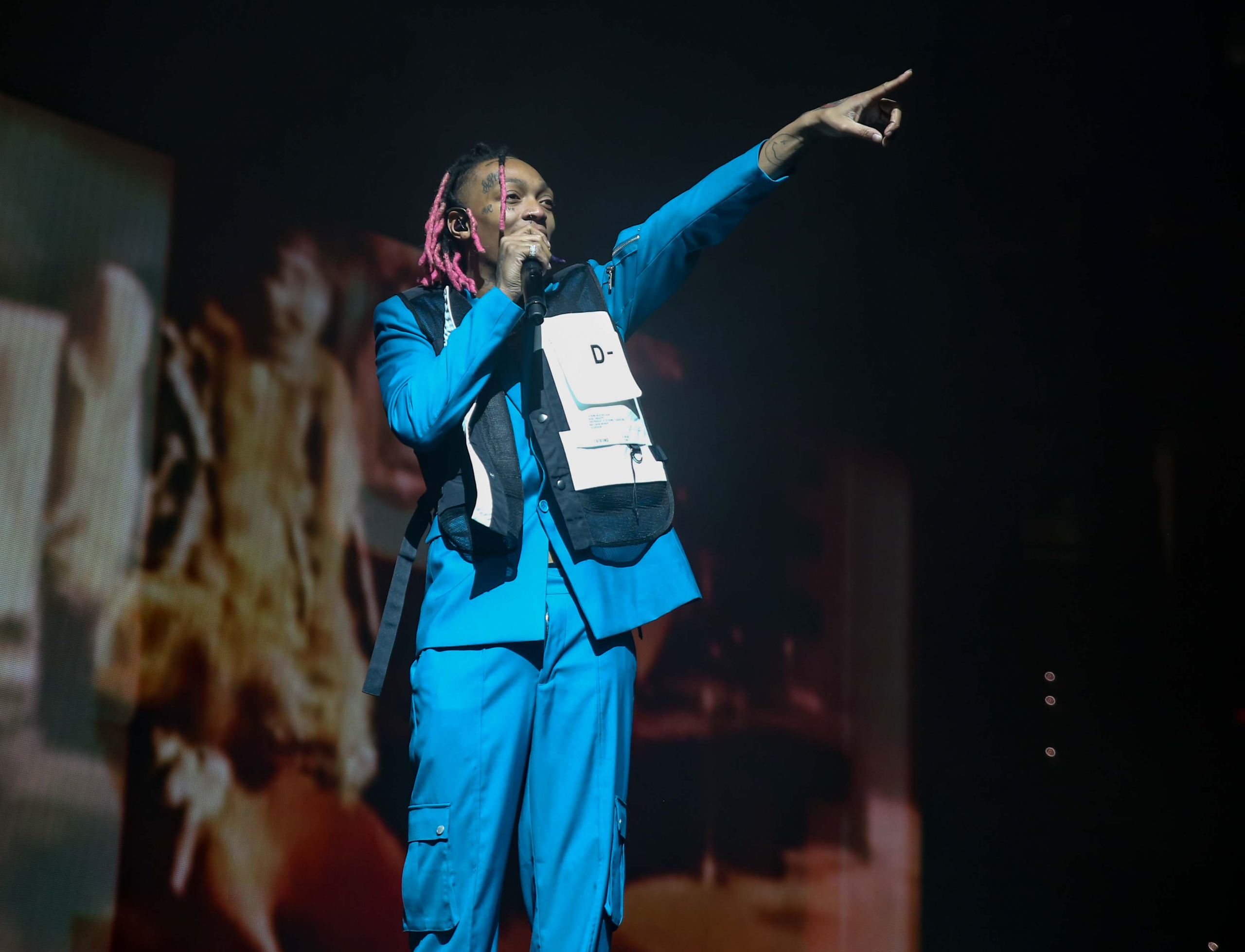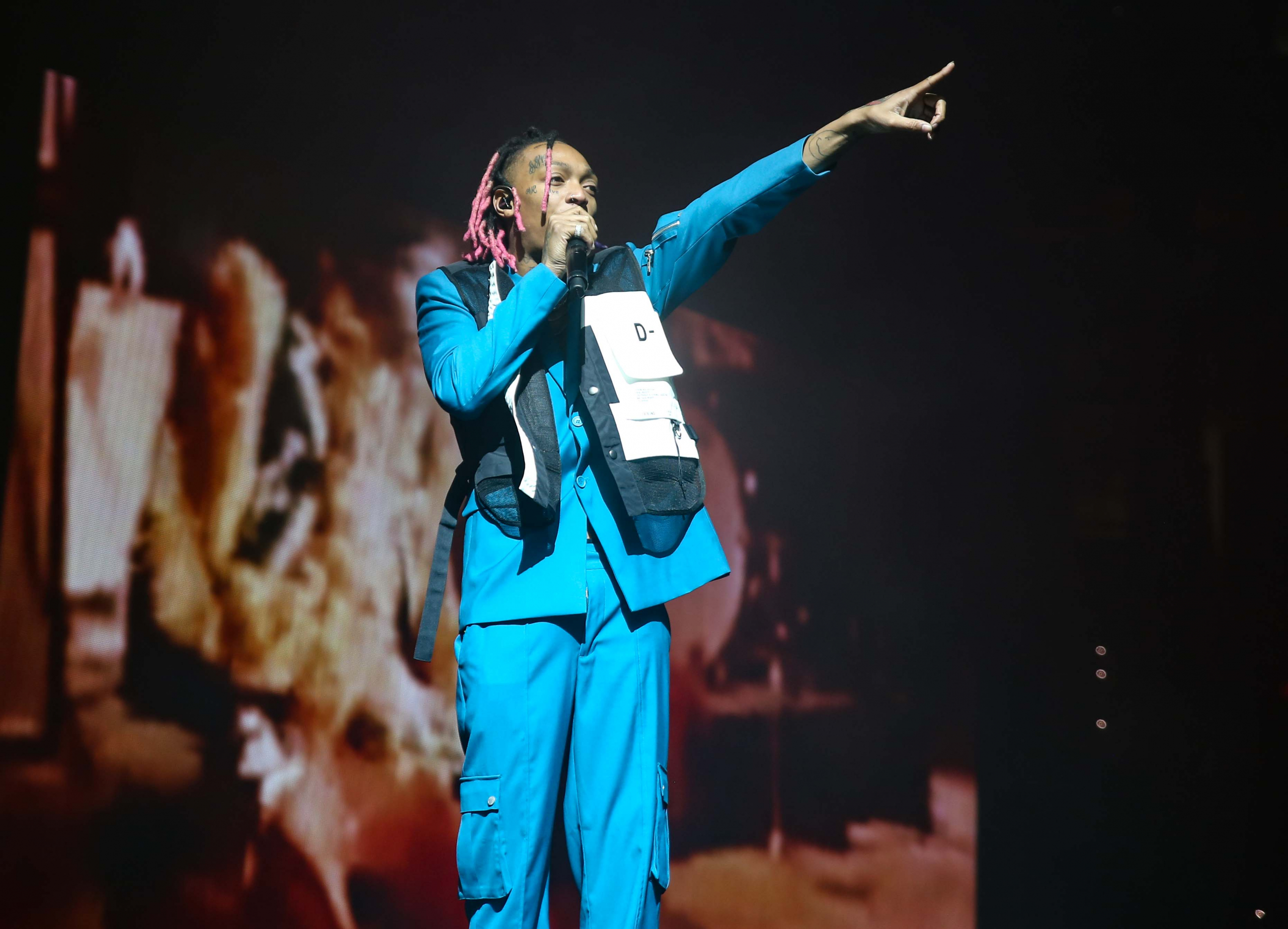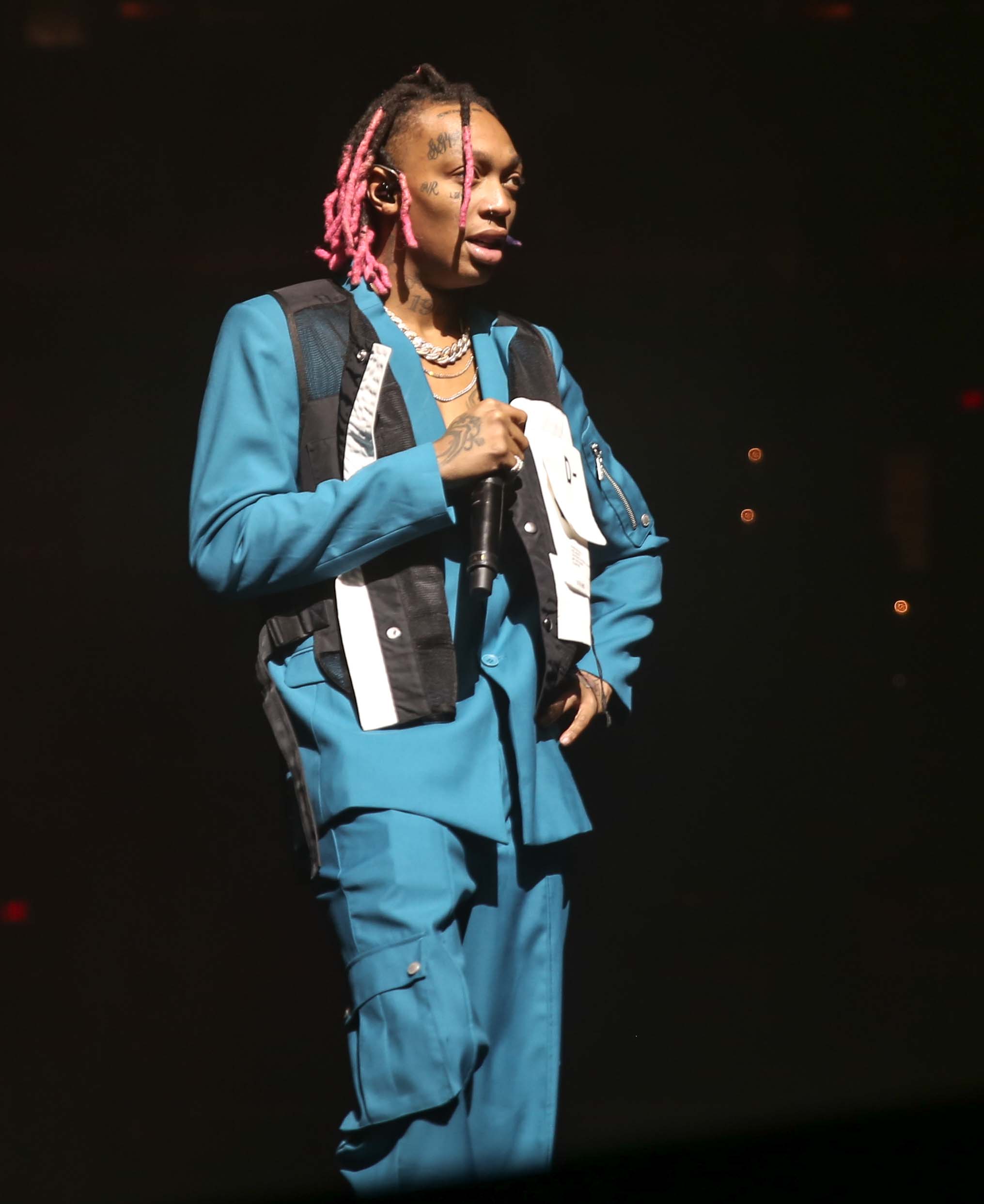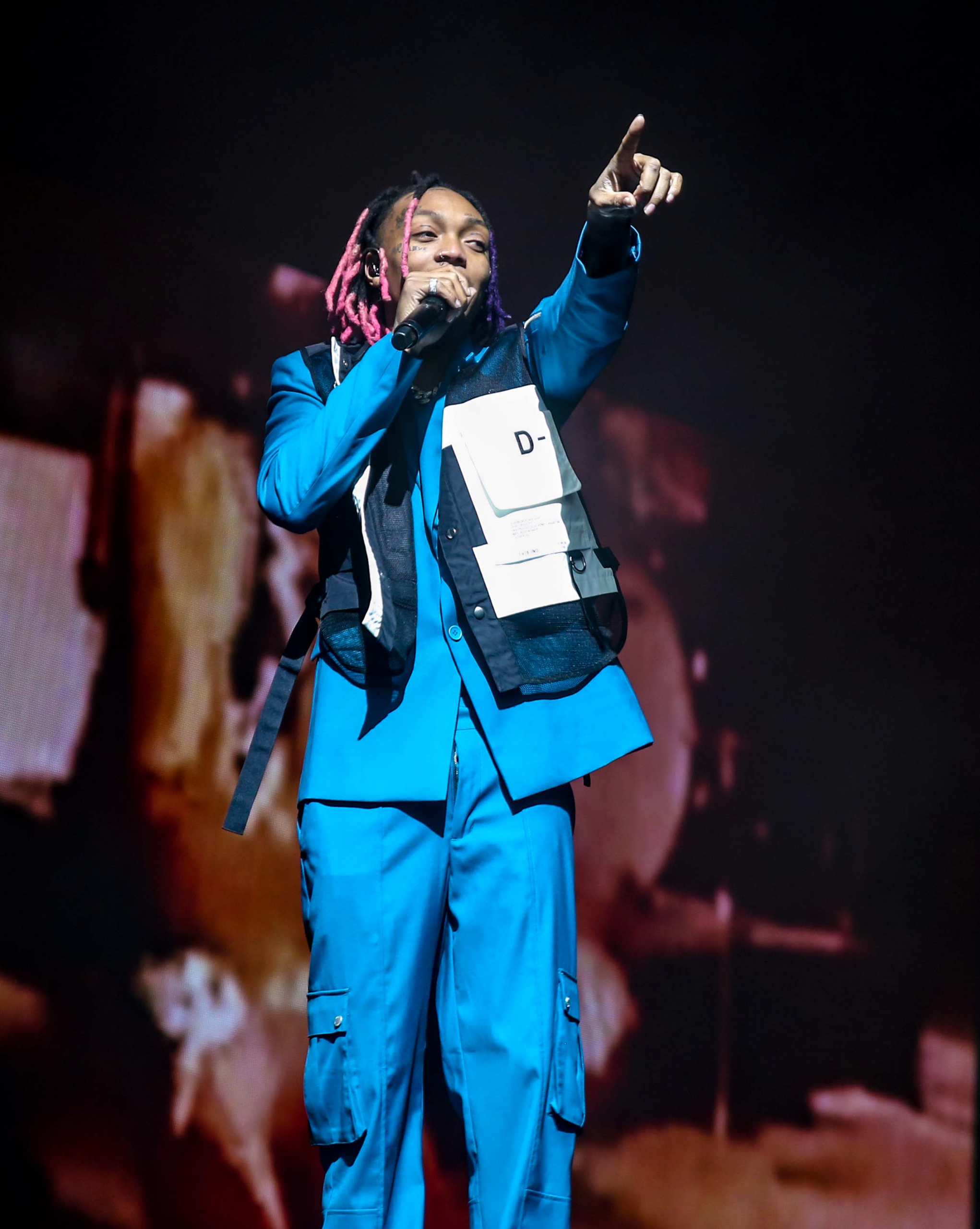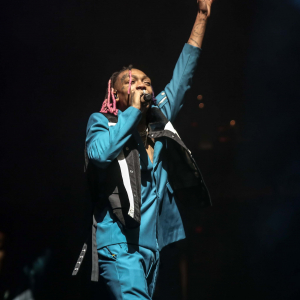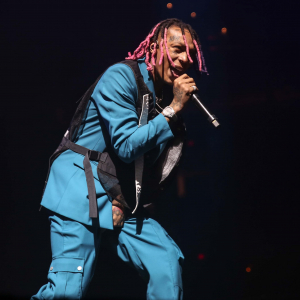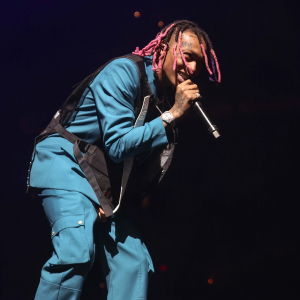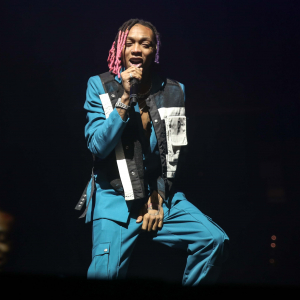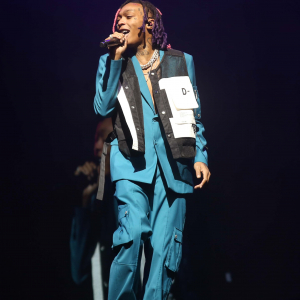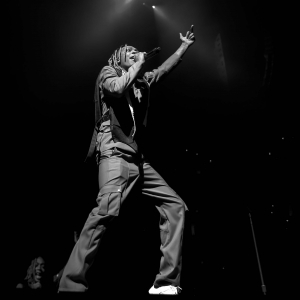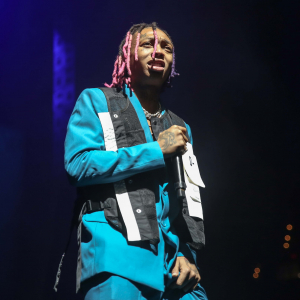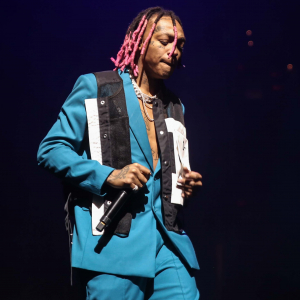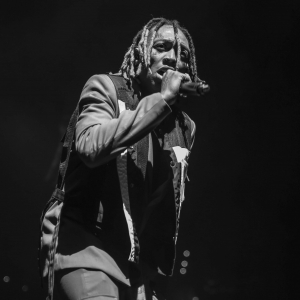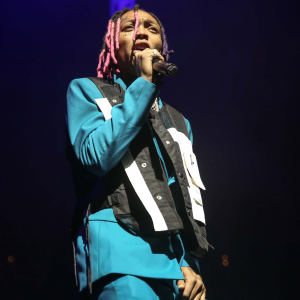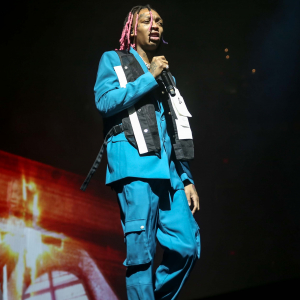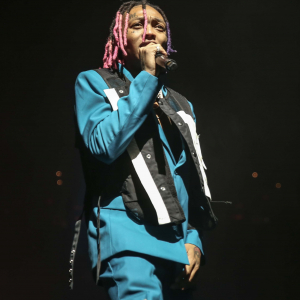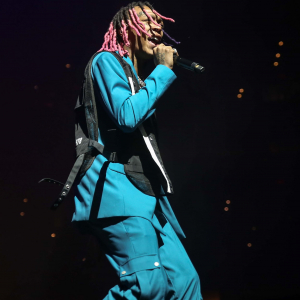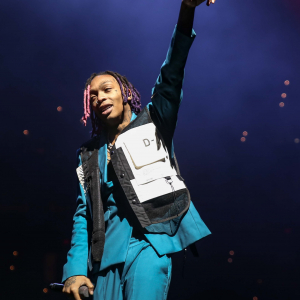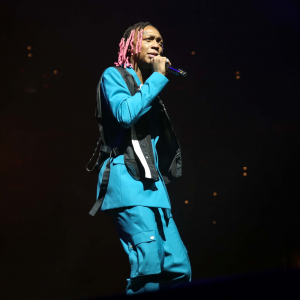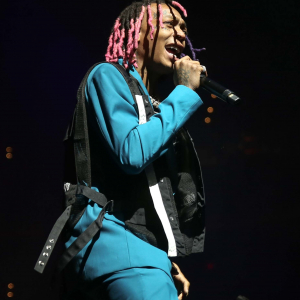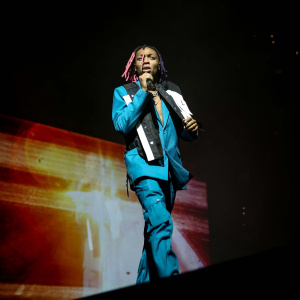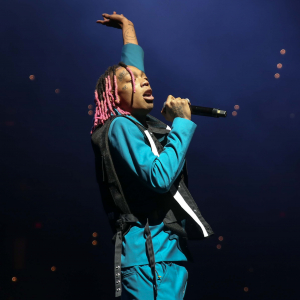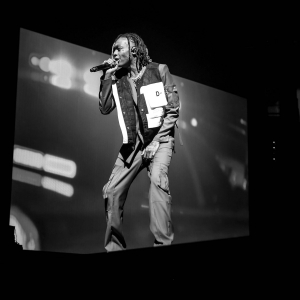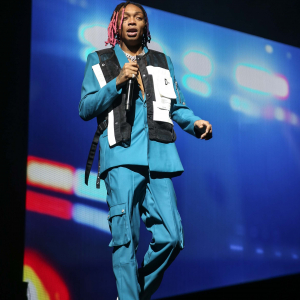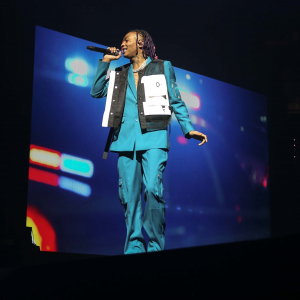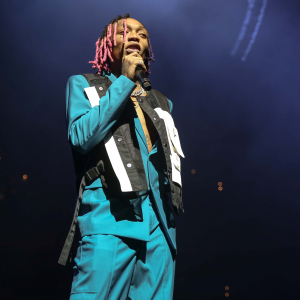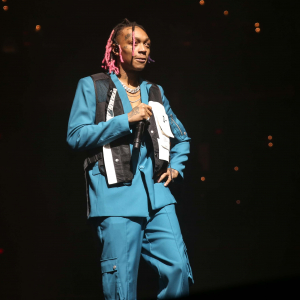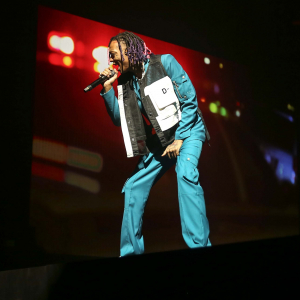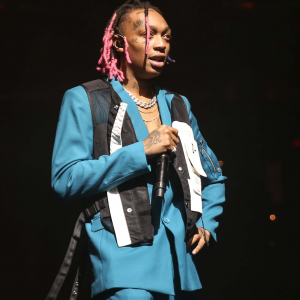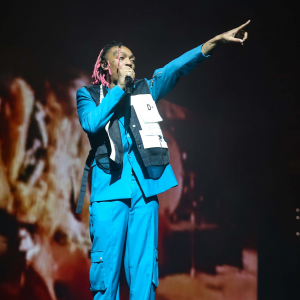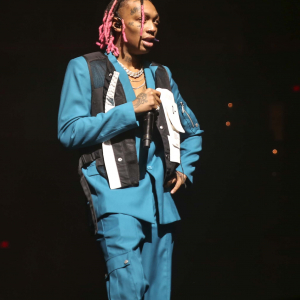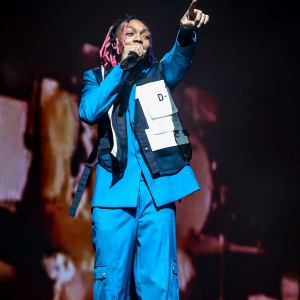 Tyla Yaweh Set list:
Novacane
Who Shot Johnny
Salute
I Think I Luv Her
High Right Now
(Remix)
Armed & Dangerous
(Juice WRLD cover) (Juice WRLD Tribute)
Take a Step Back
(Ski Mask the Slump God cover) (XXXTENTACION Tribute)
Wraith Skating
They Ain't You
Understand Me
High Right Now
After an very energetic set from Tyla Yaweh, up next was 1/2 of Rae Sremmurd, Swae Lee. The fans grew louder as Swae took the stage opening his set with a cover of Rae Sremmurds Swang. As he moved into the second song on his setlist, which was a cover of Wiz Khalifa's Hopeless Romantic, Swae had a bouquet of roses that he tossed to the fans in the general admission pit area as well as to the few in the seated section in front of the stage. Swae's setlist consisted of a handful of Rae Sremmurd songs, a few covers and two original songs of his.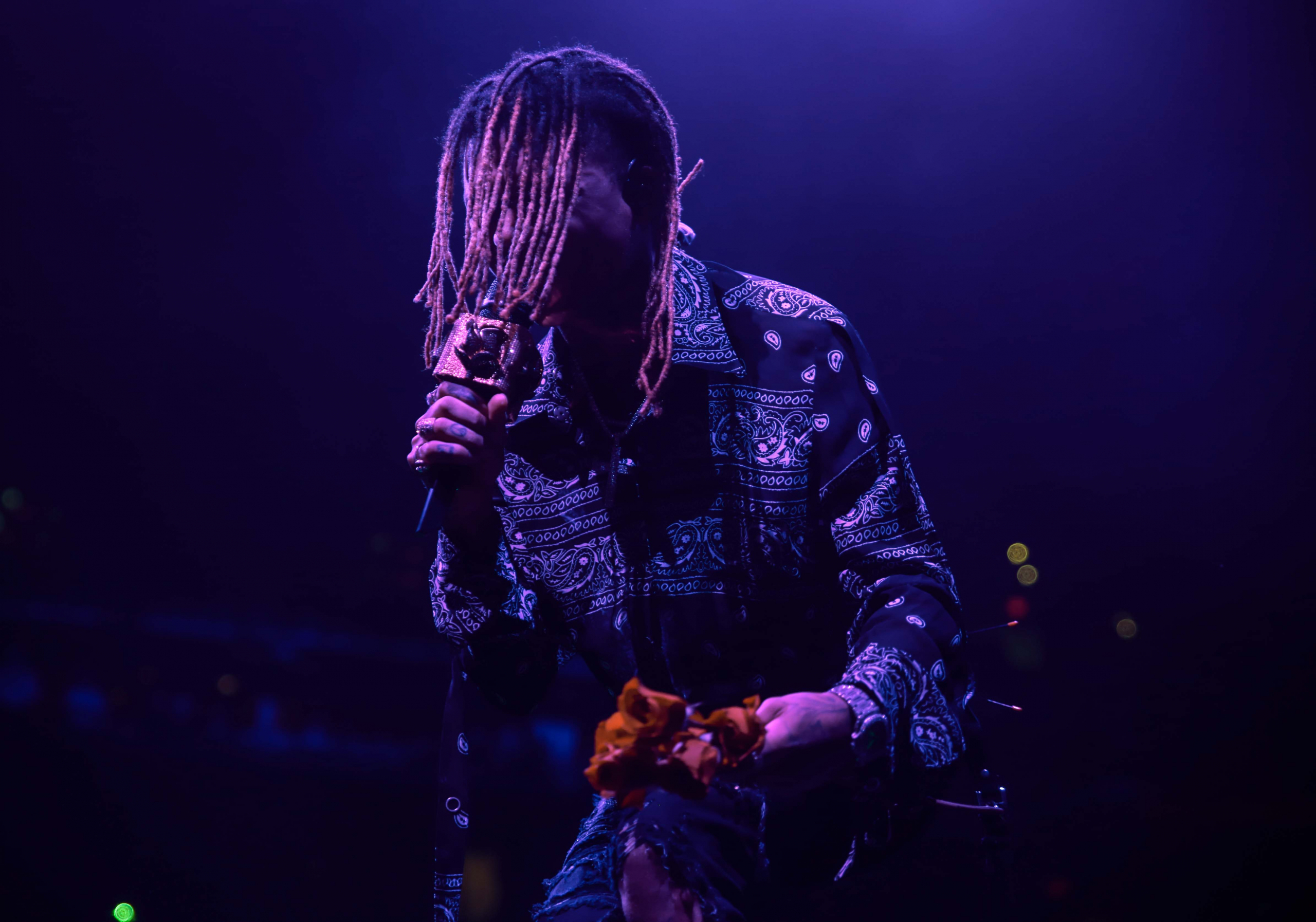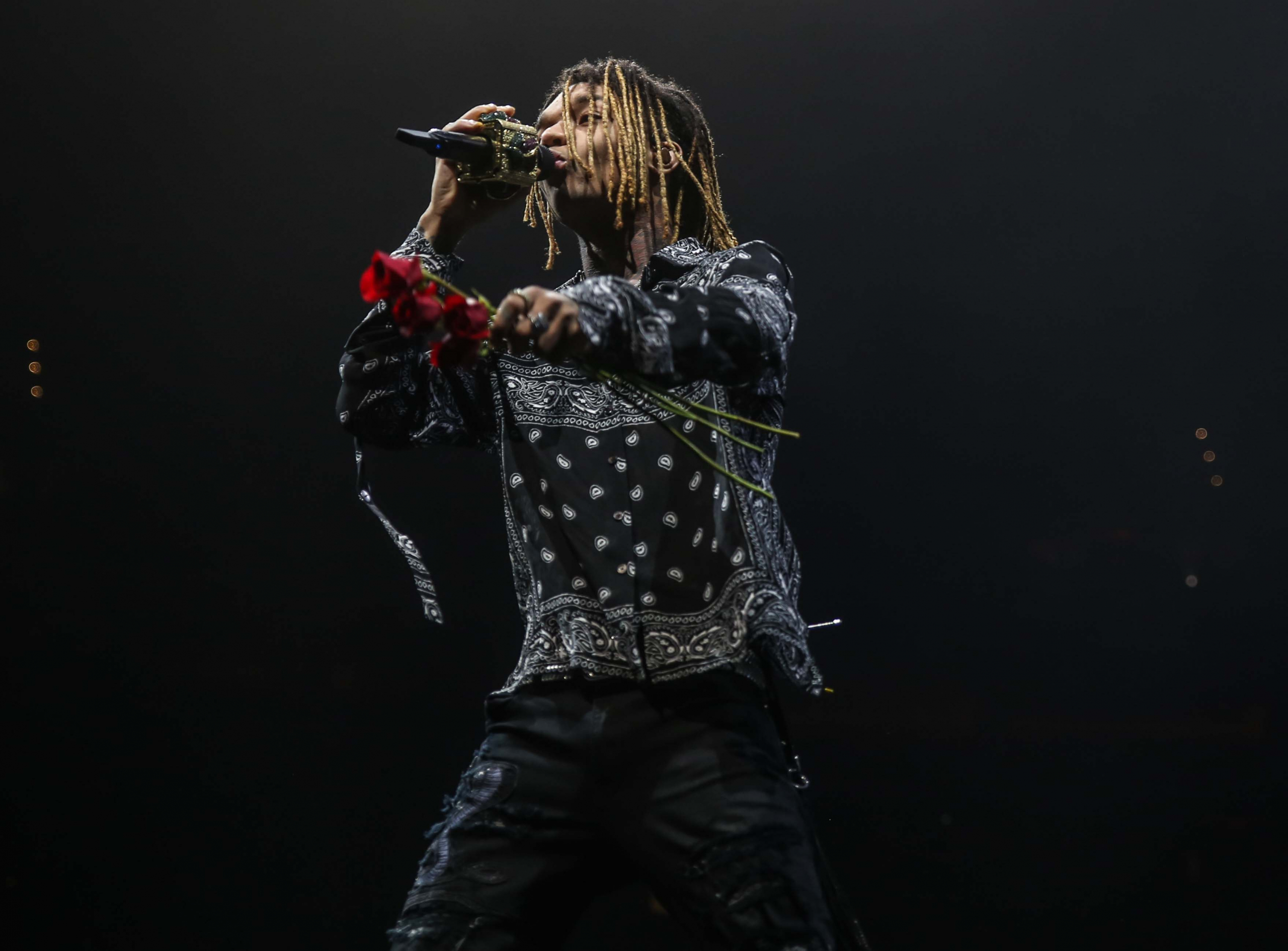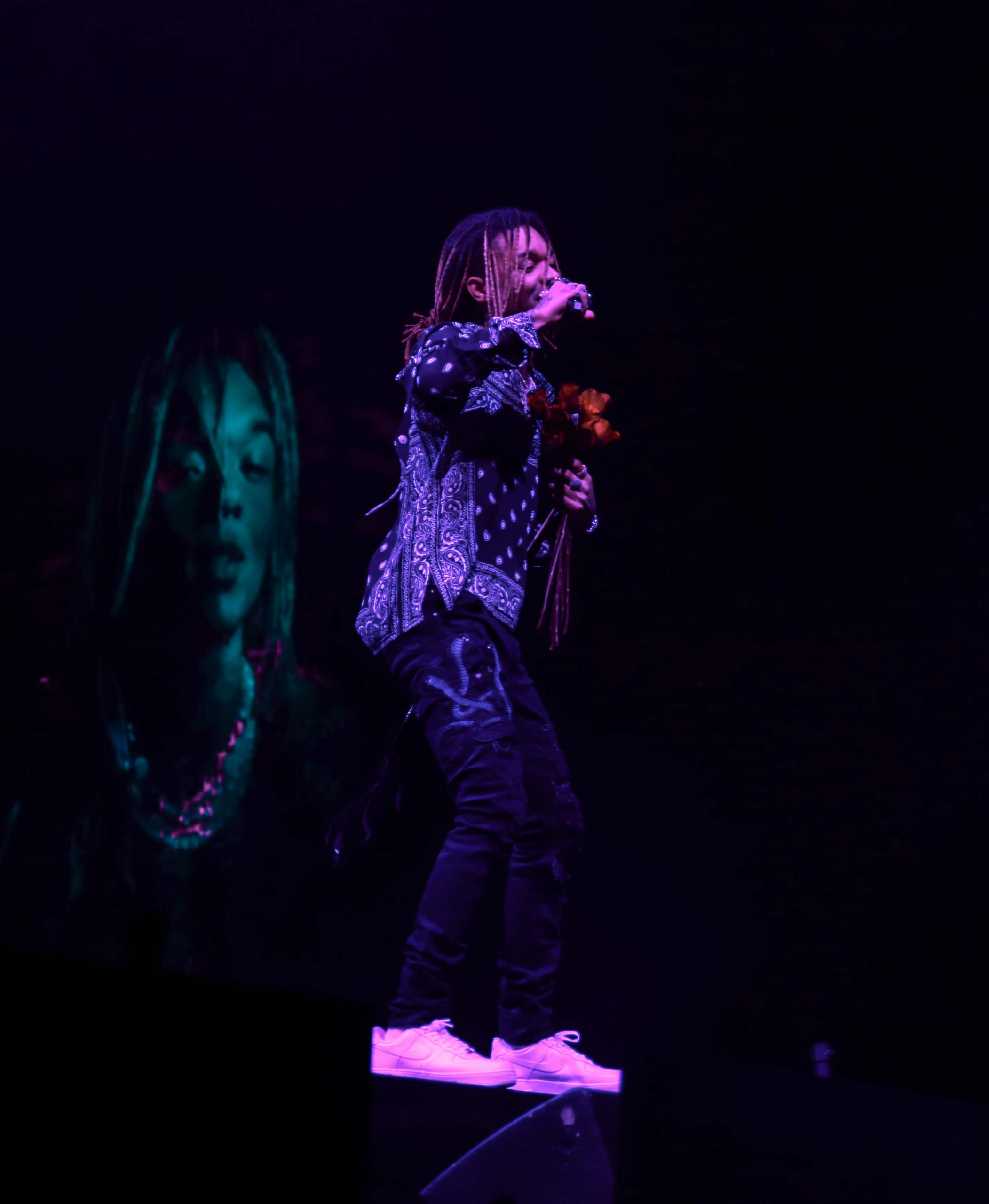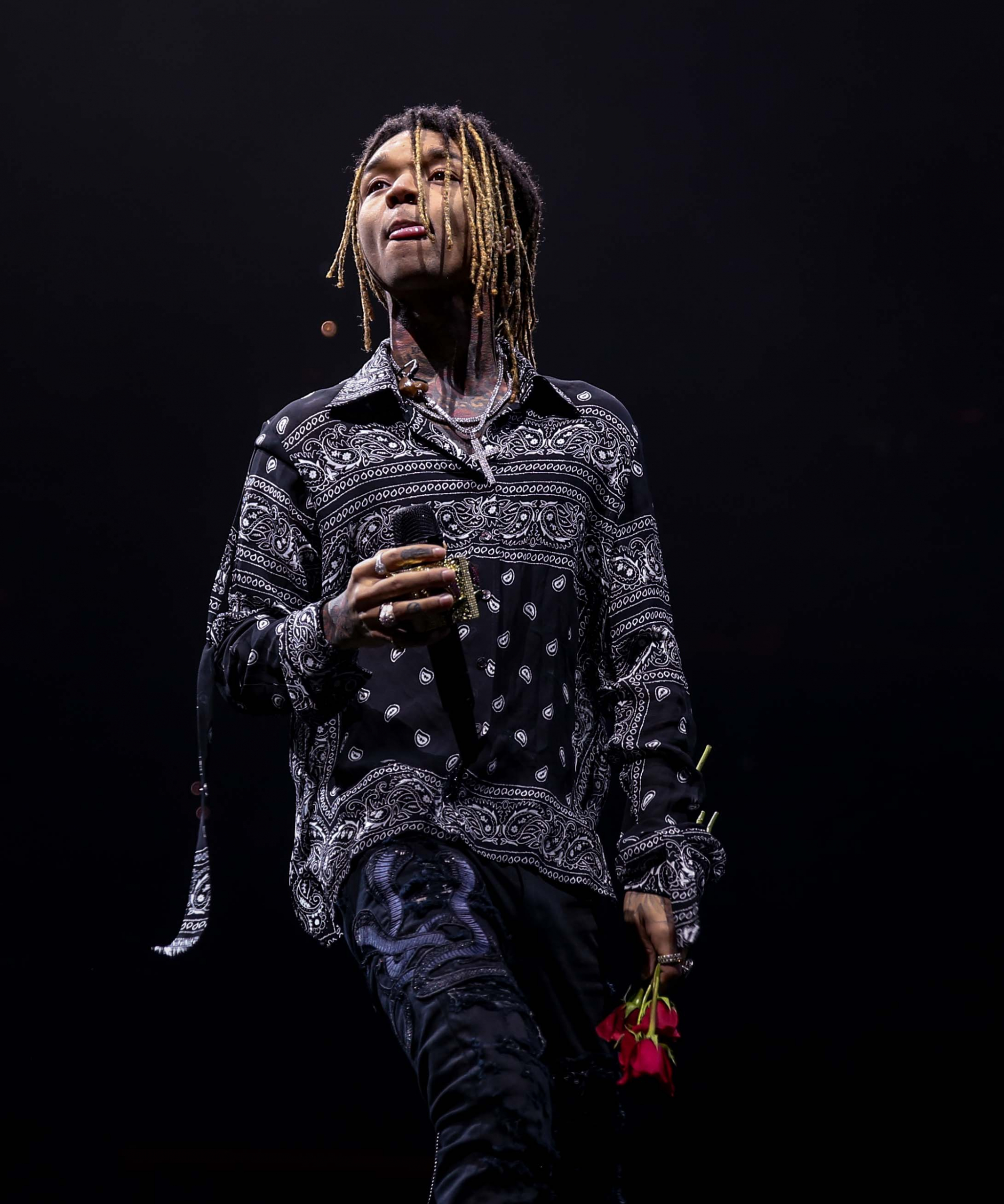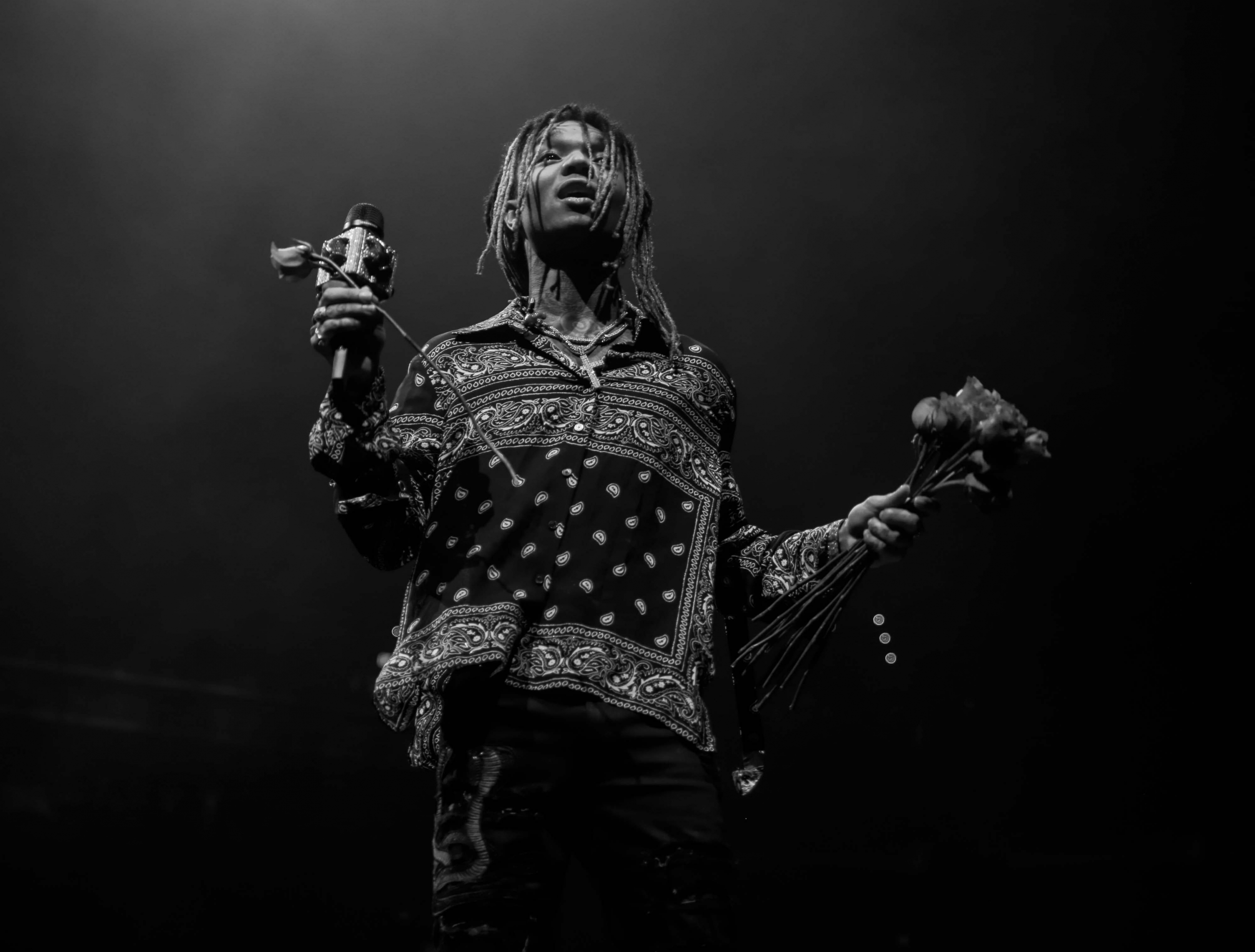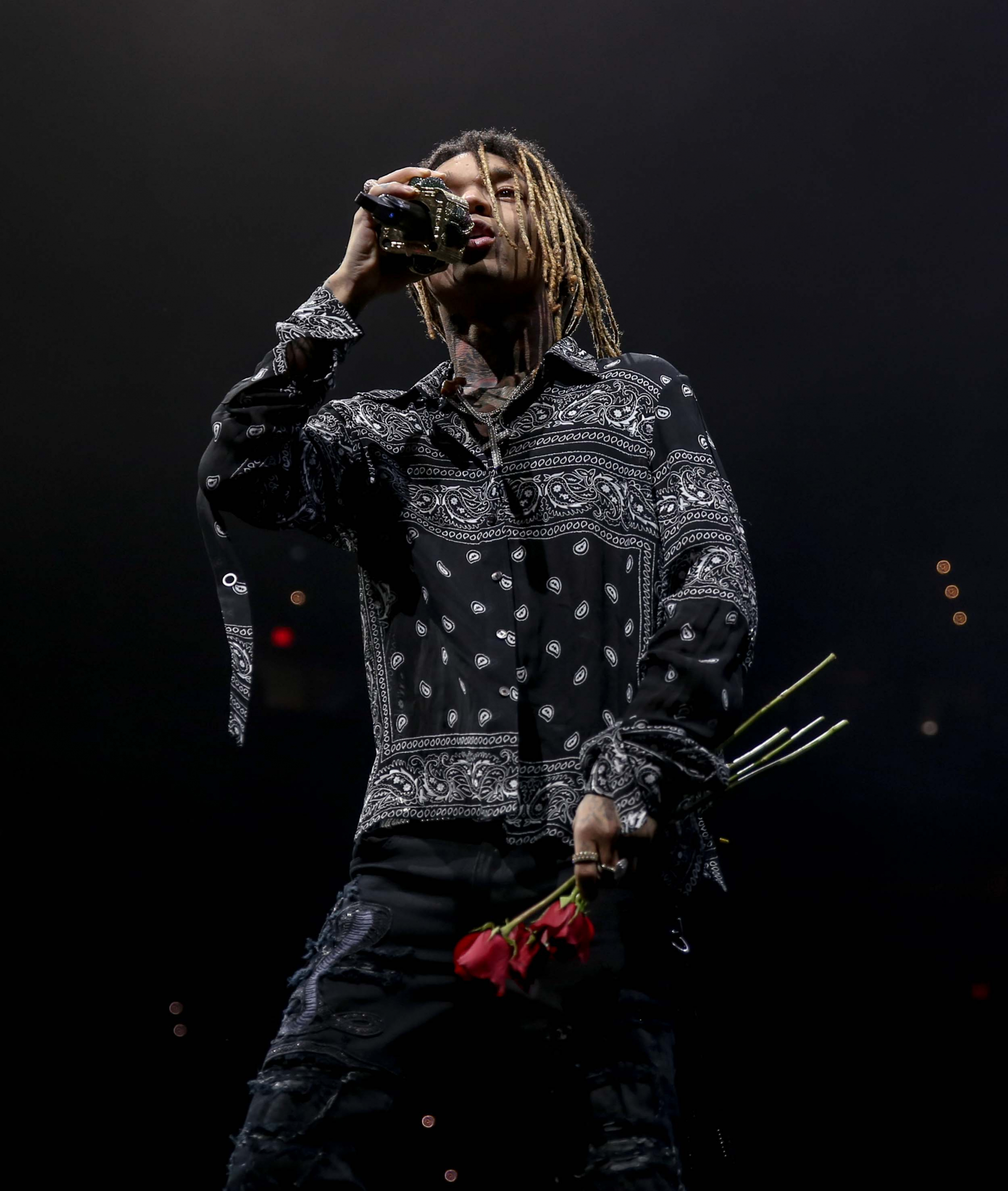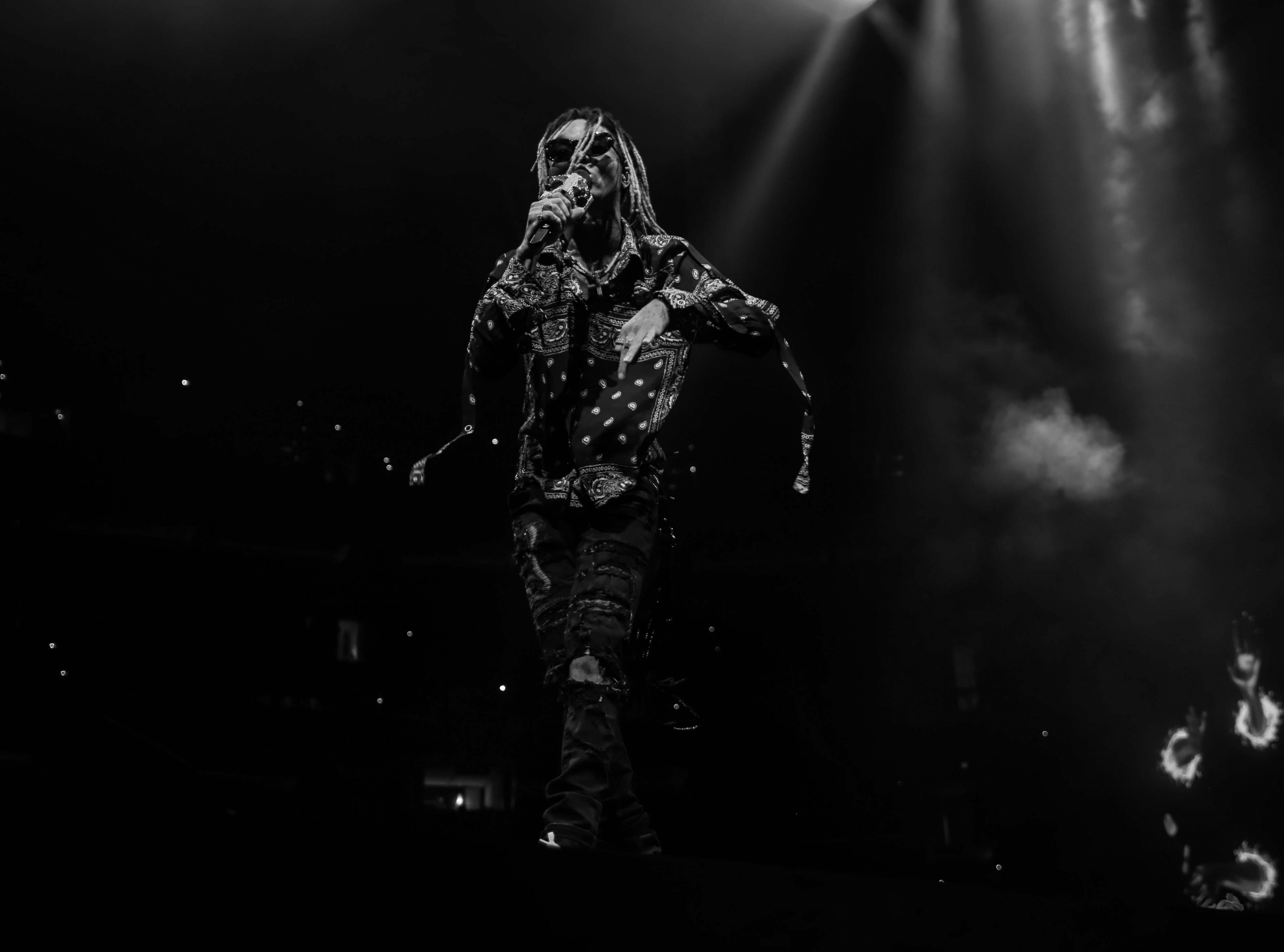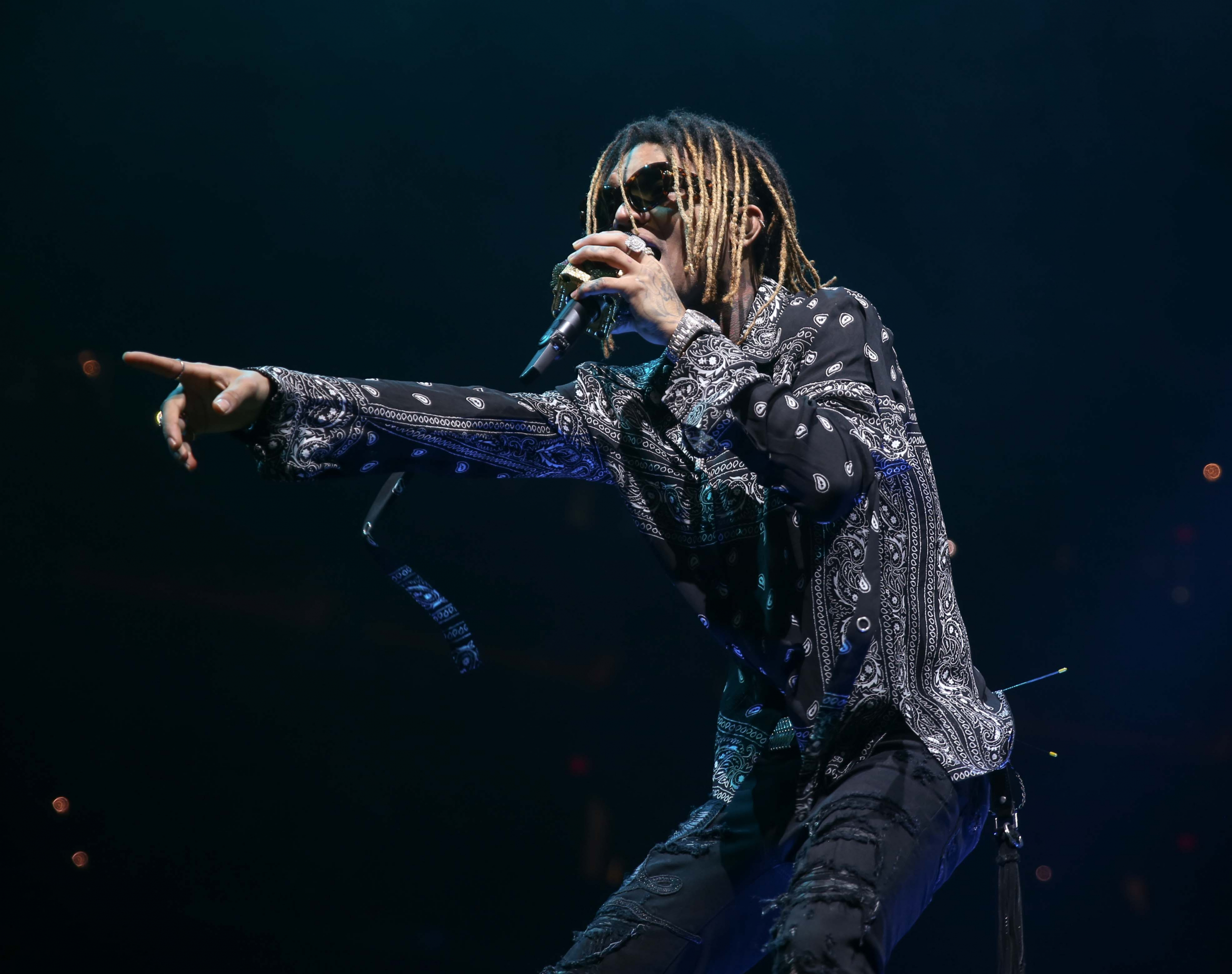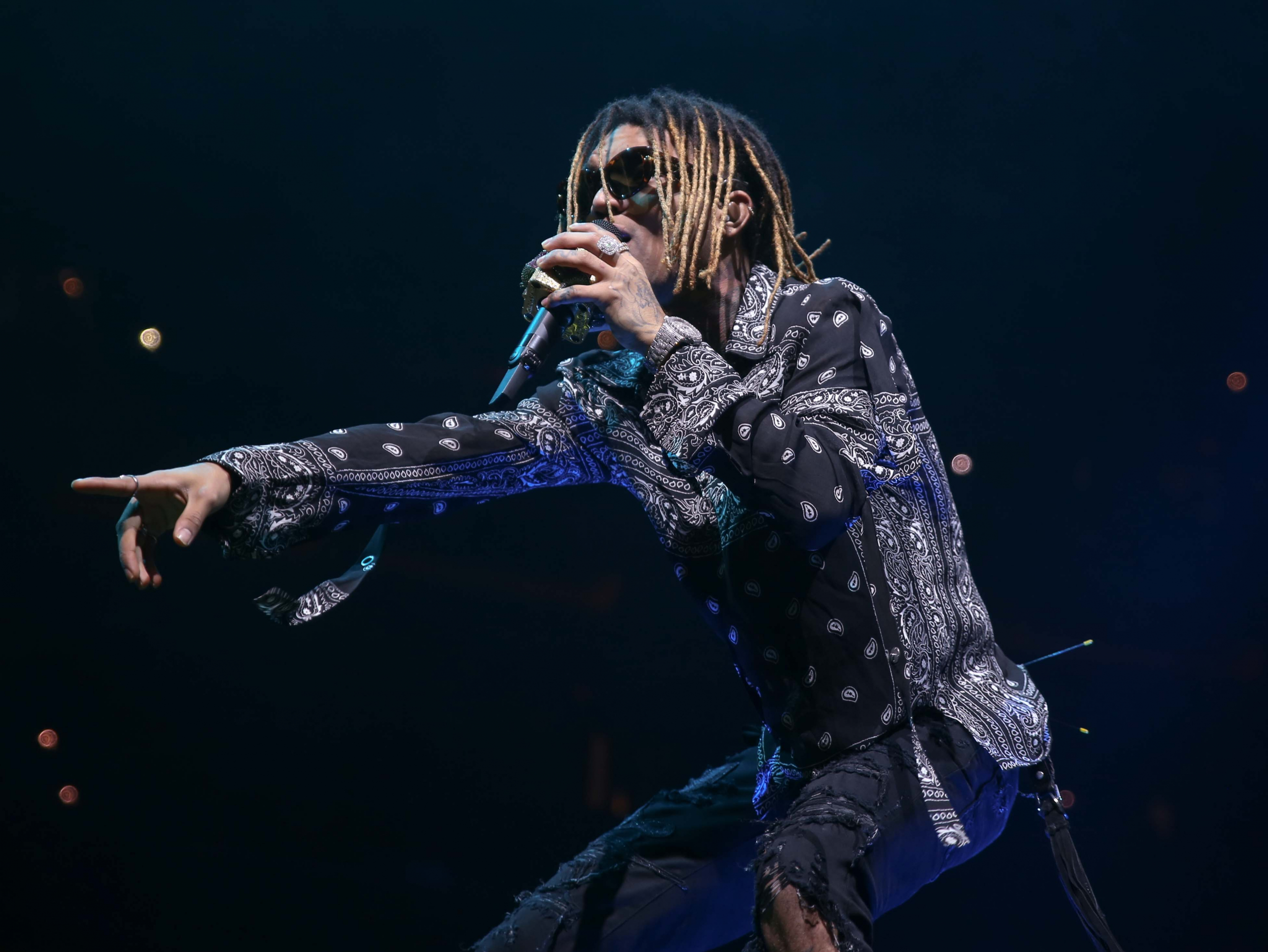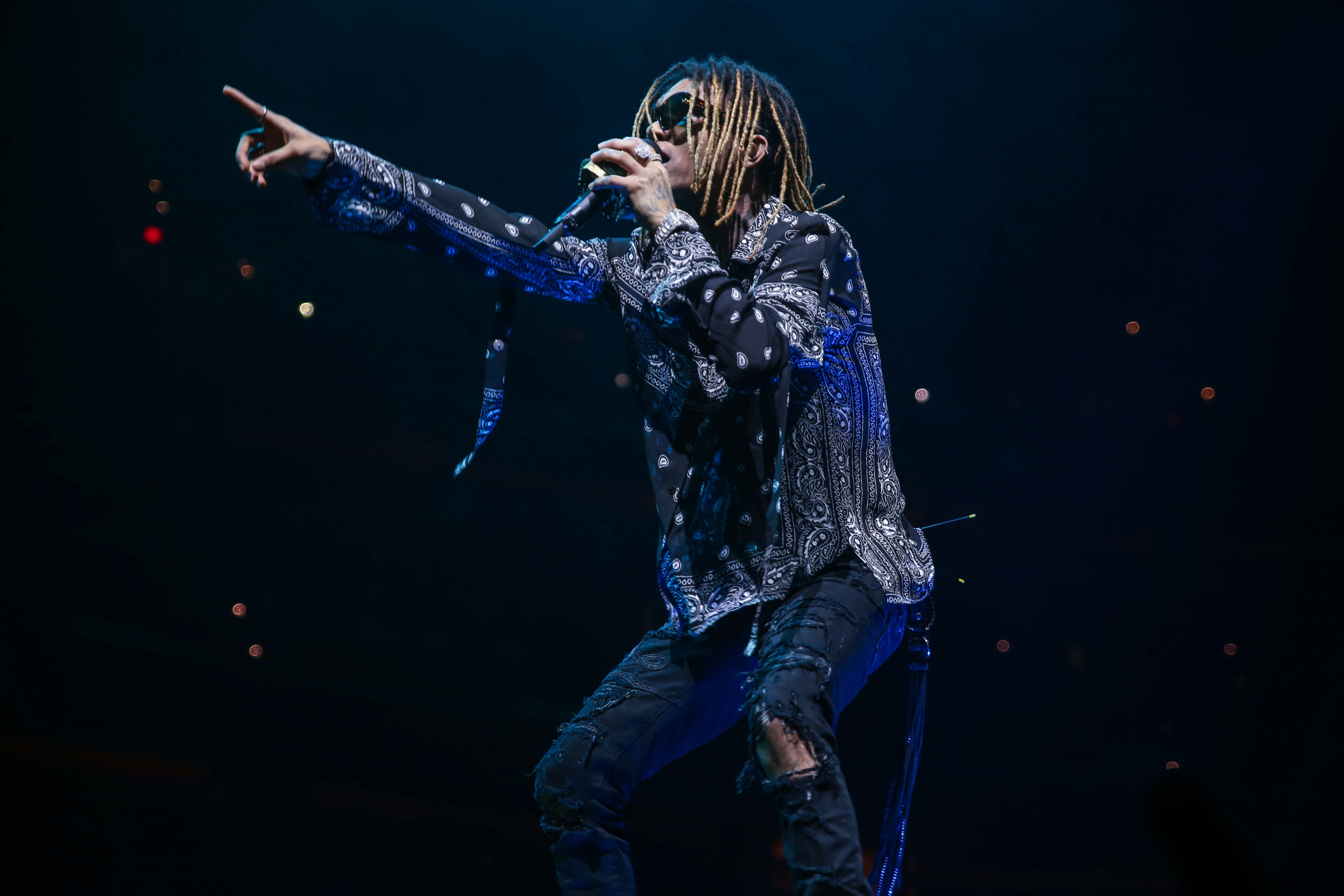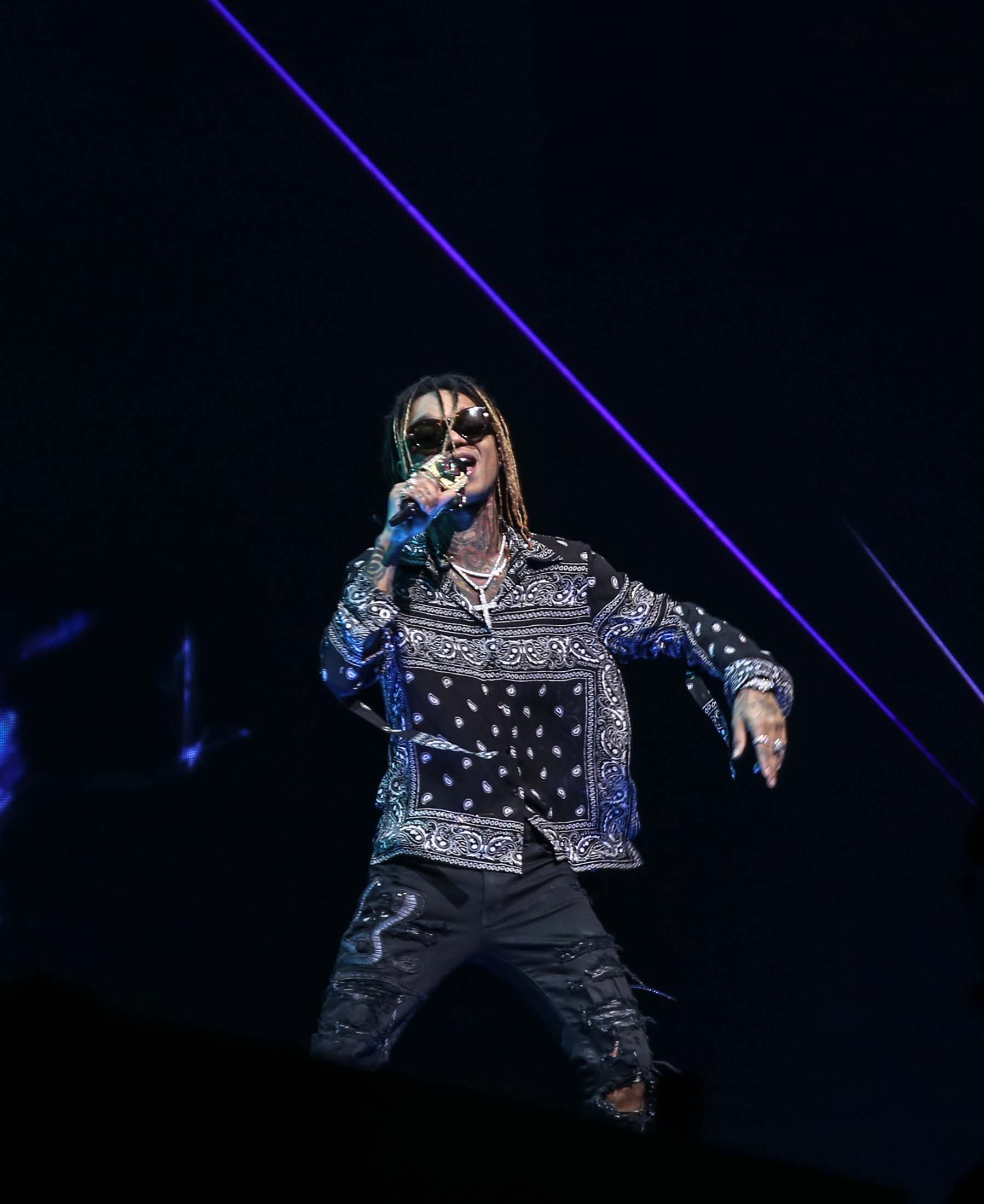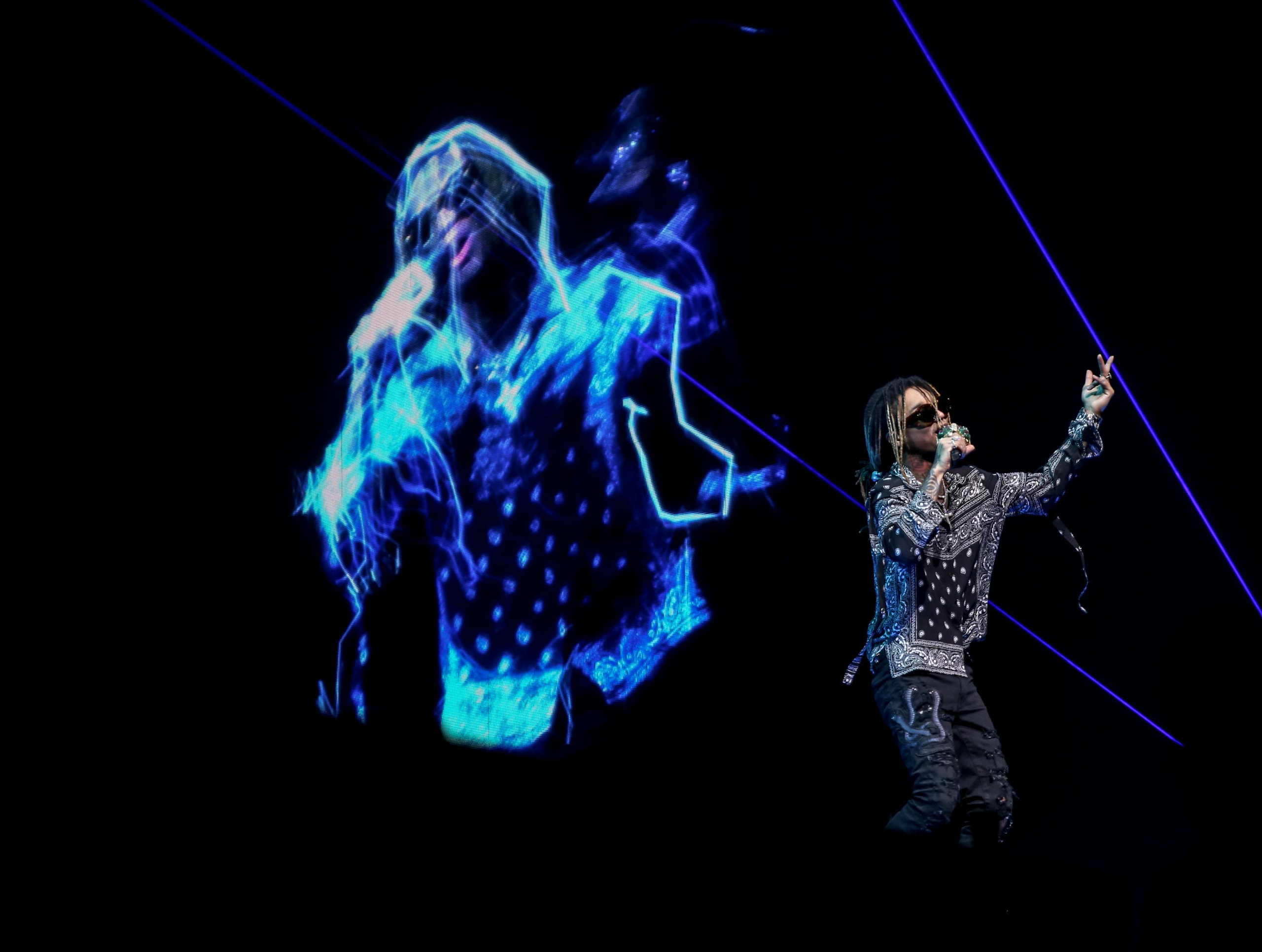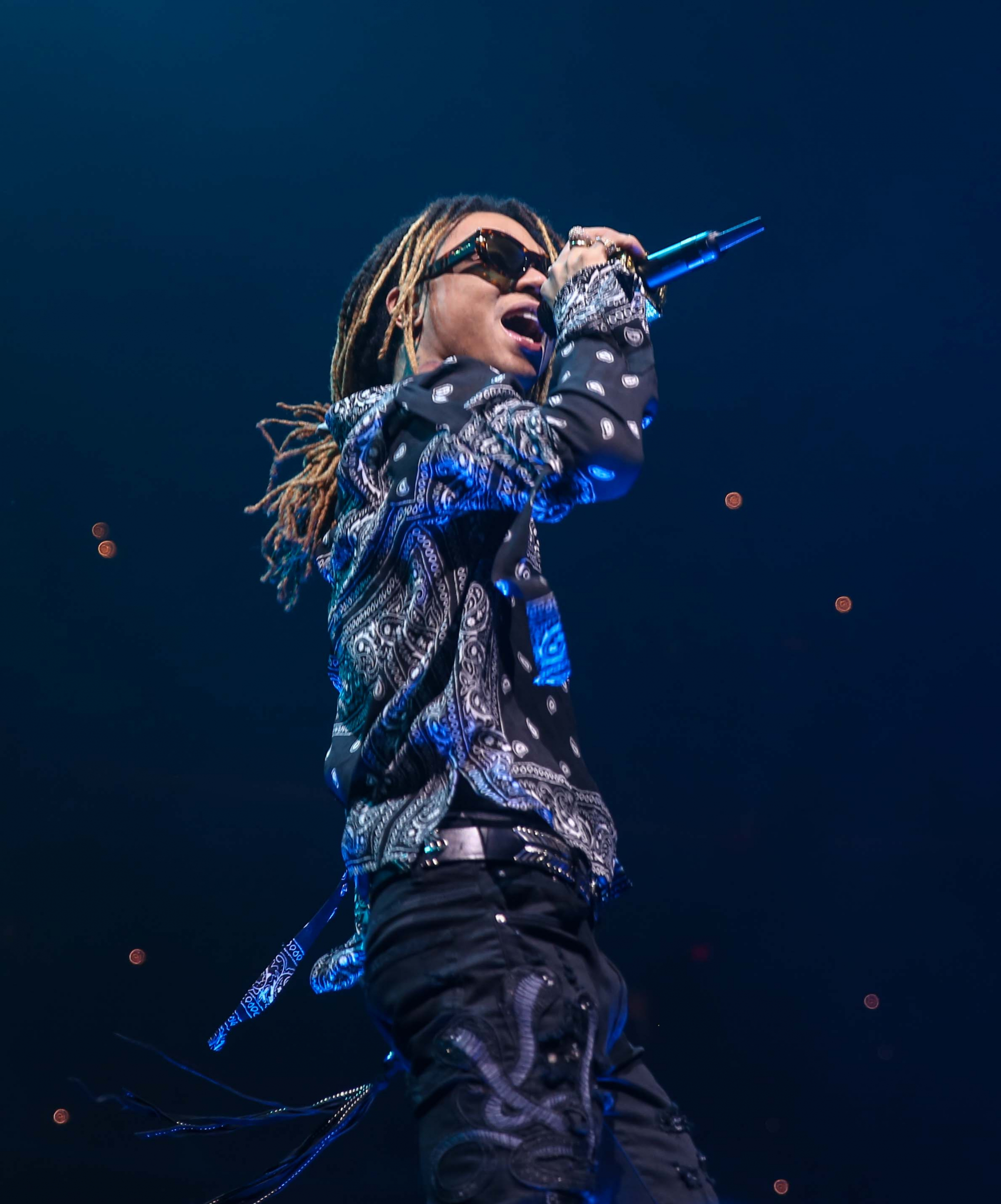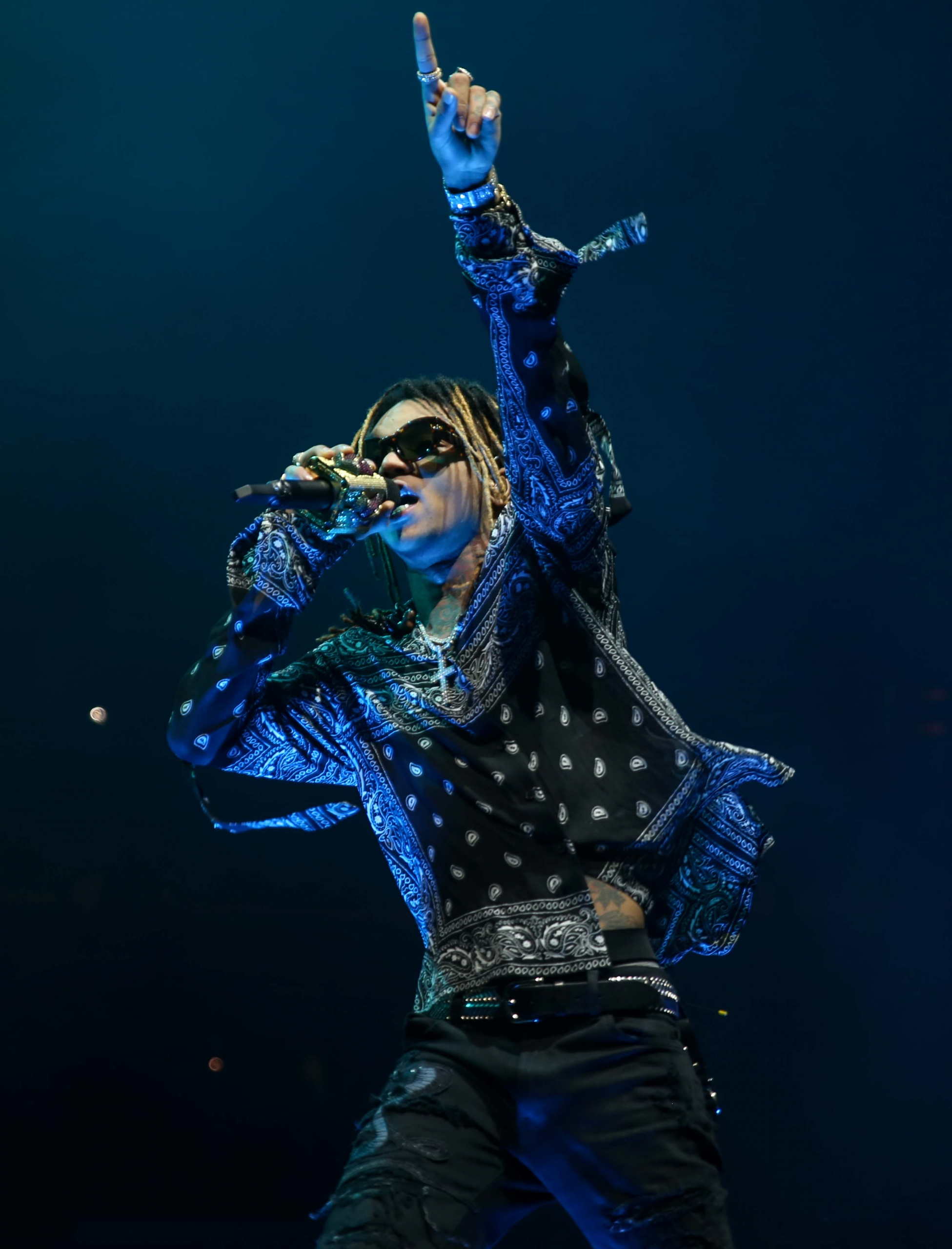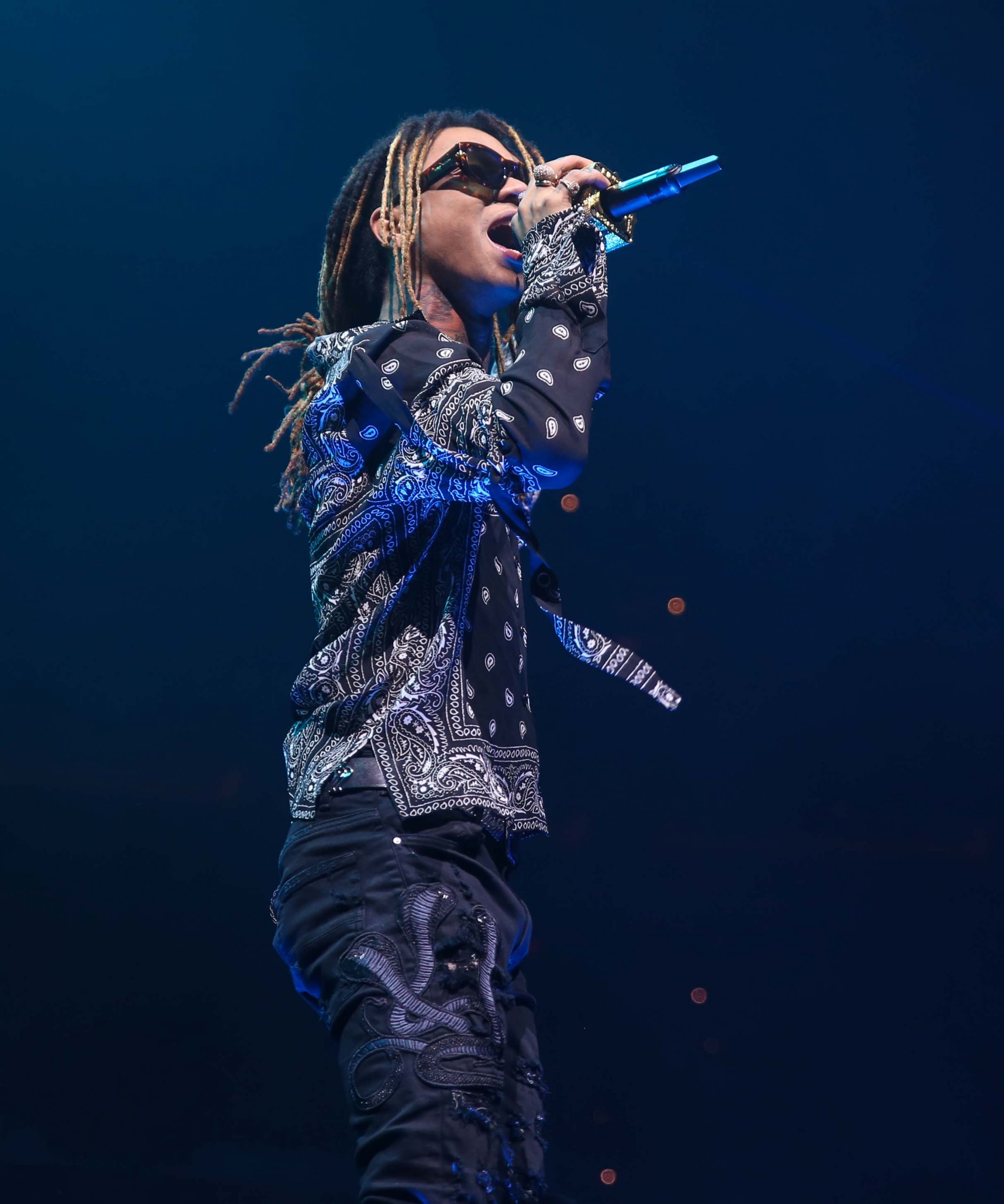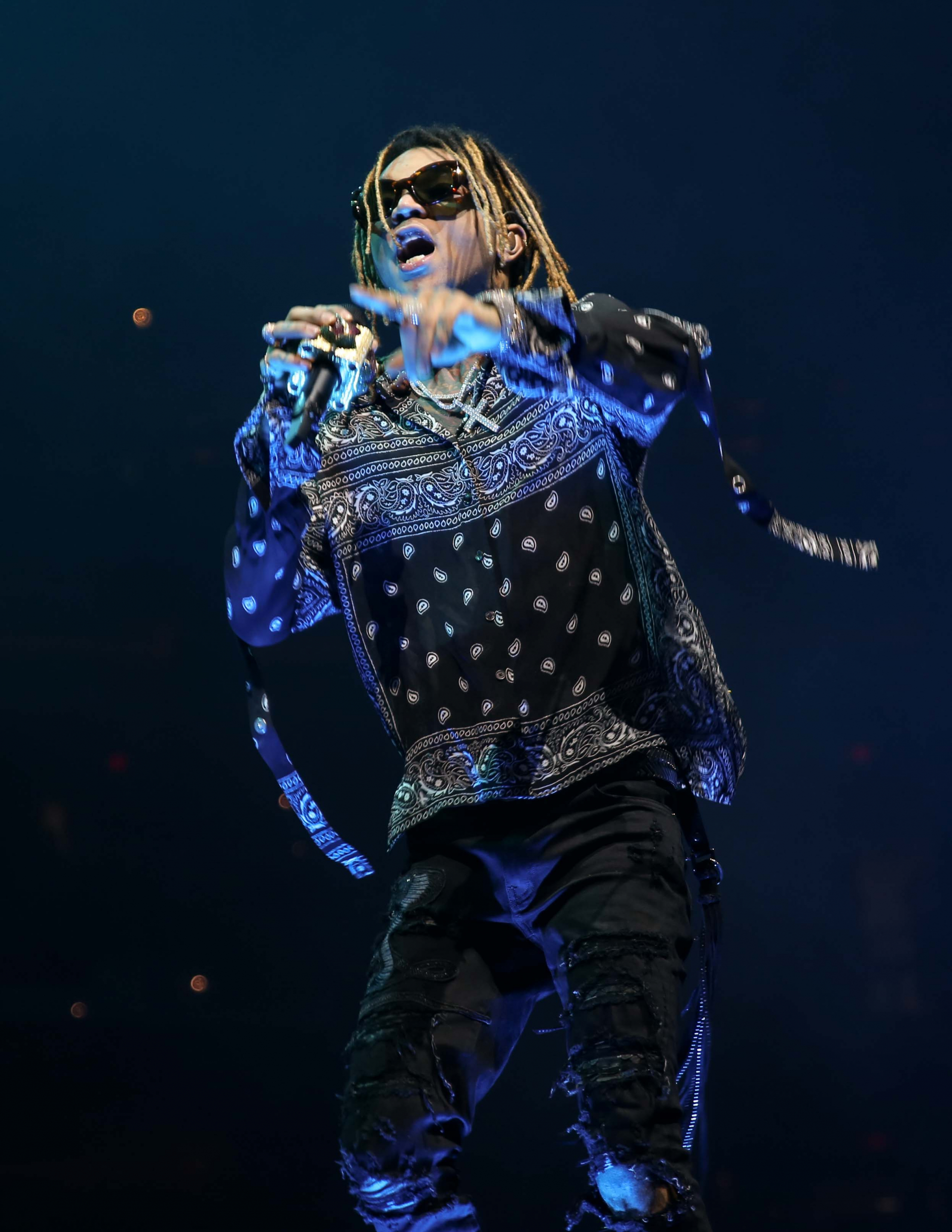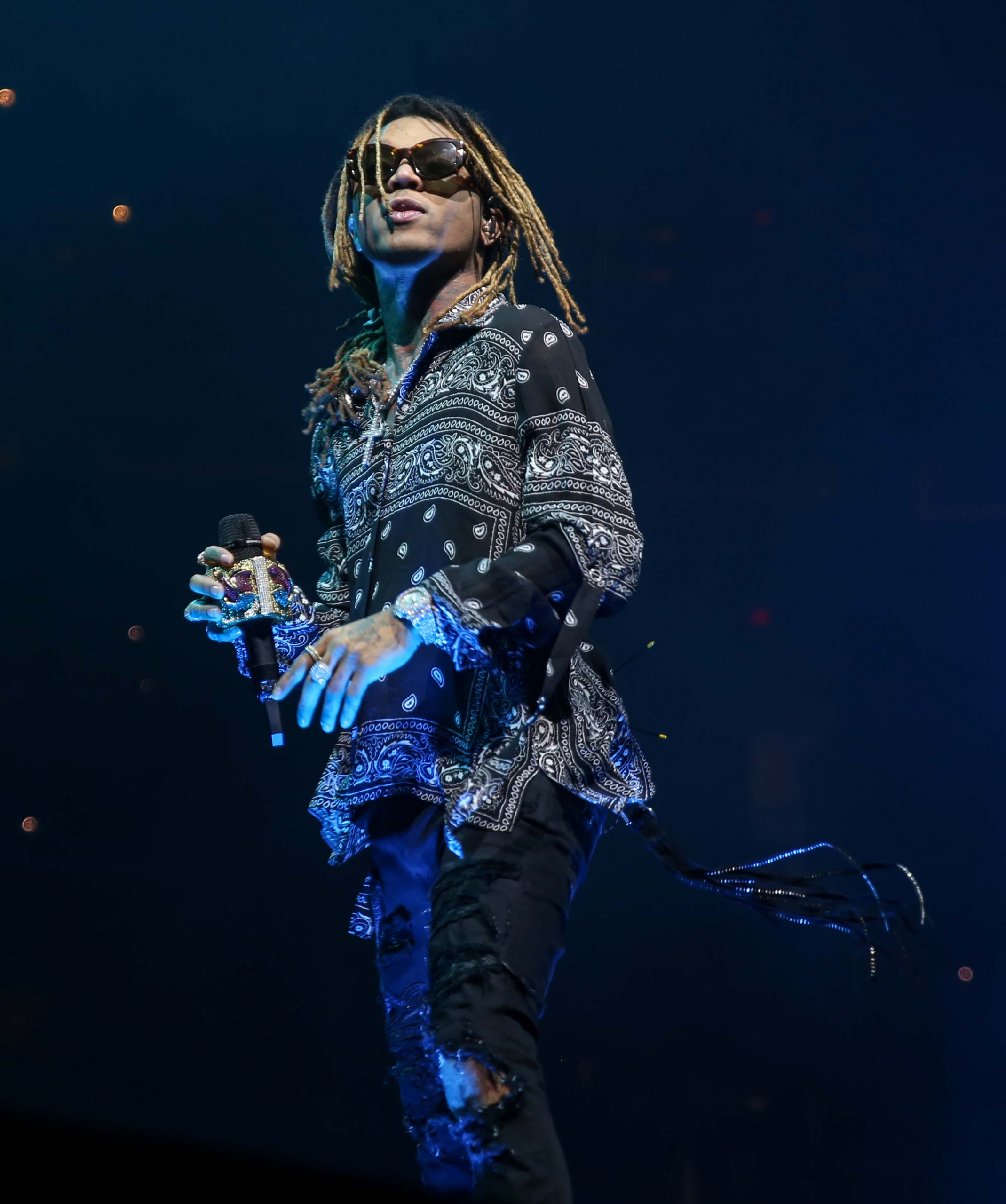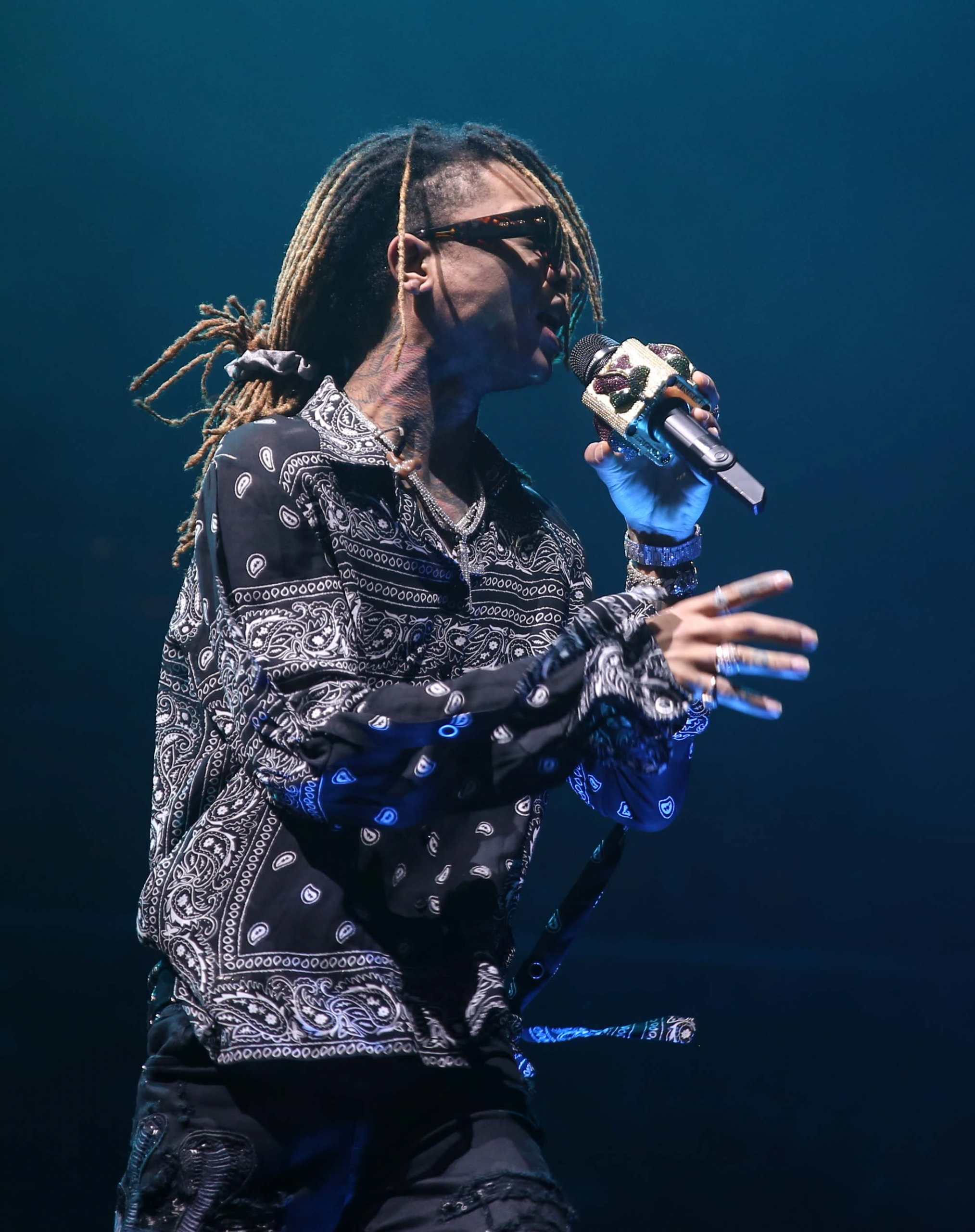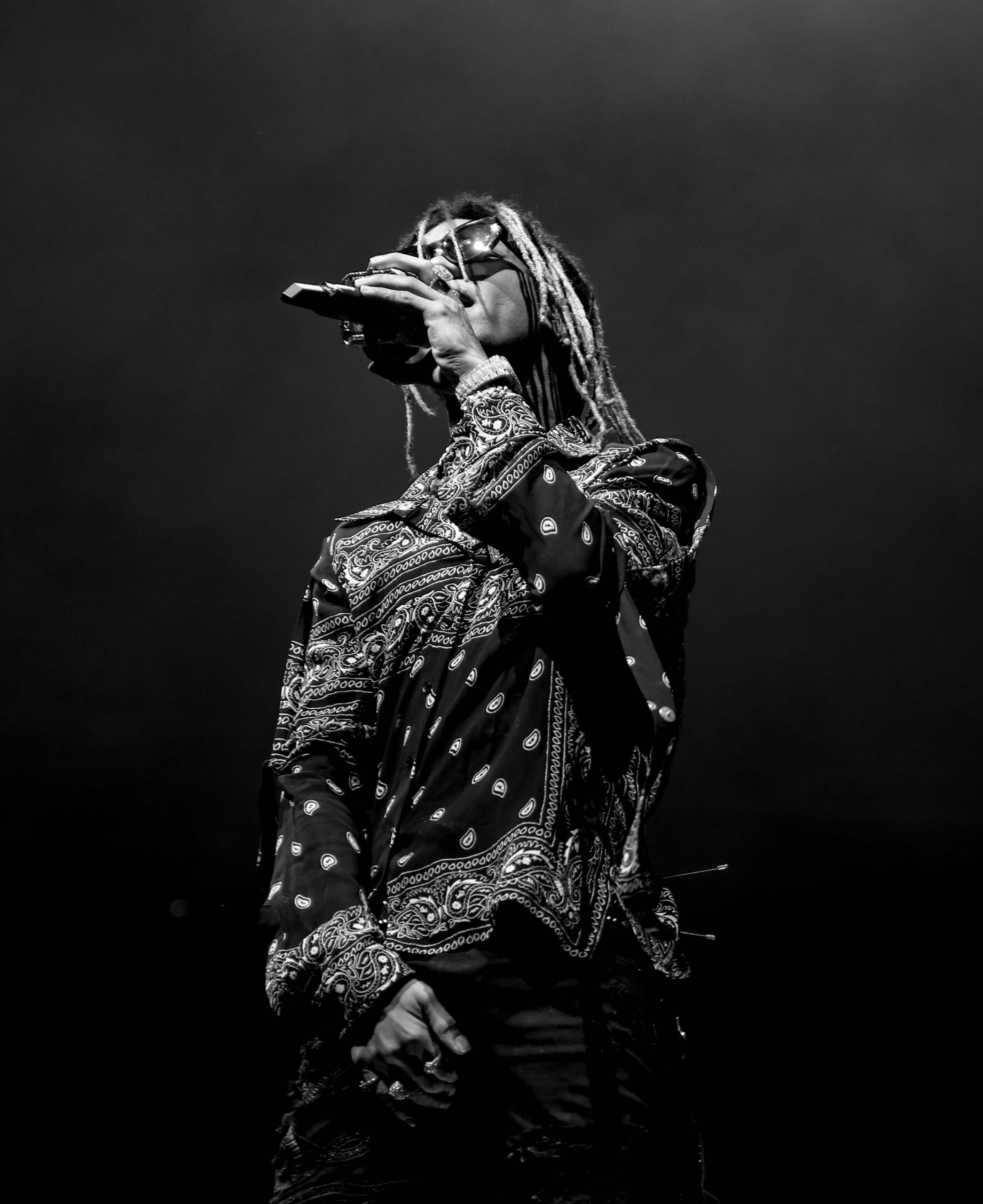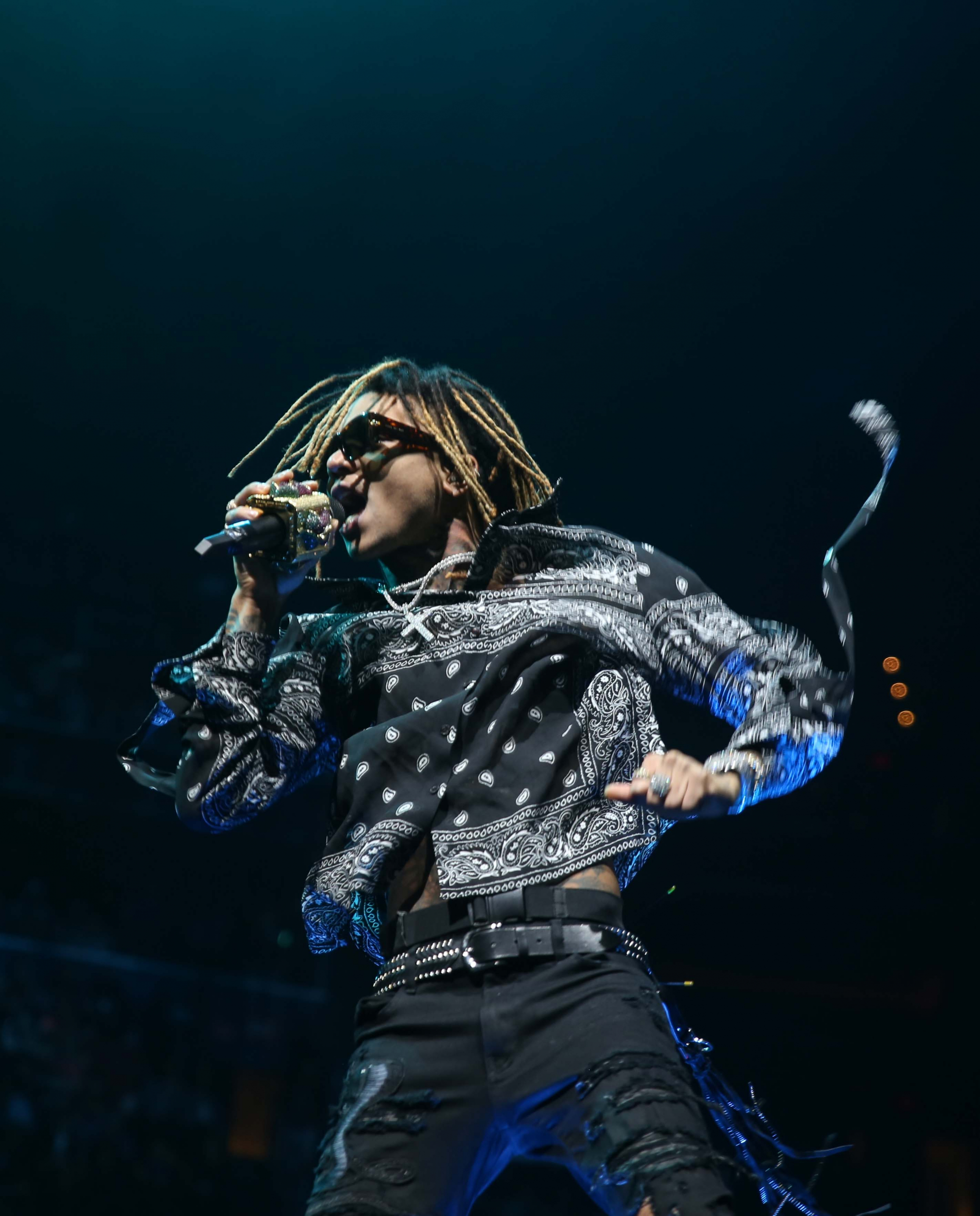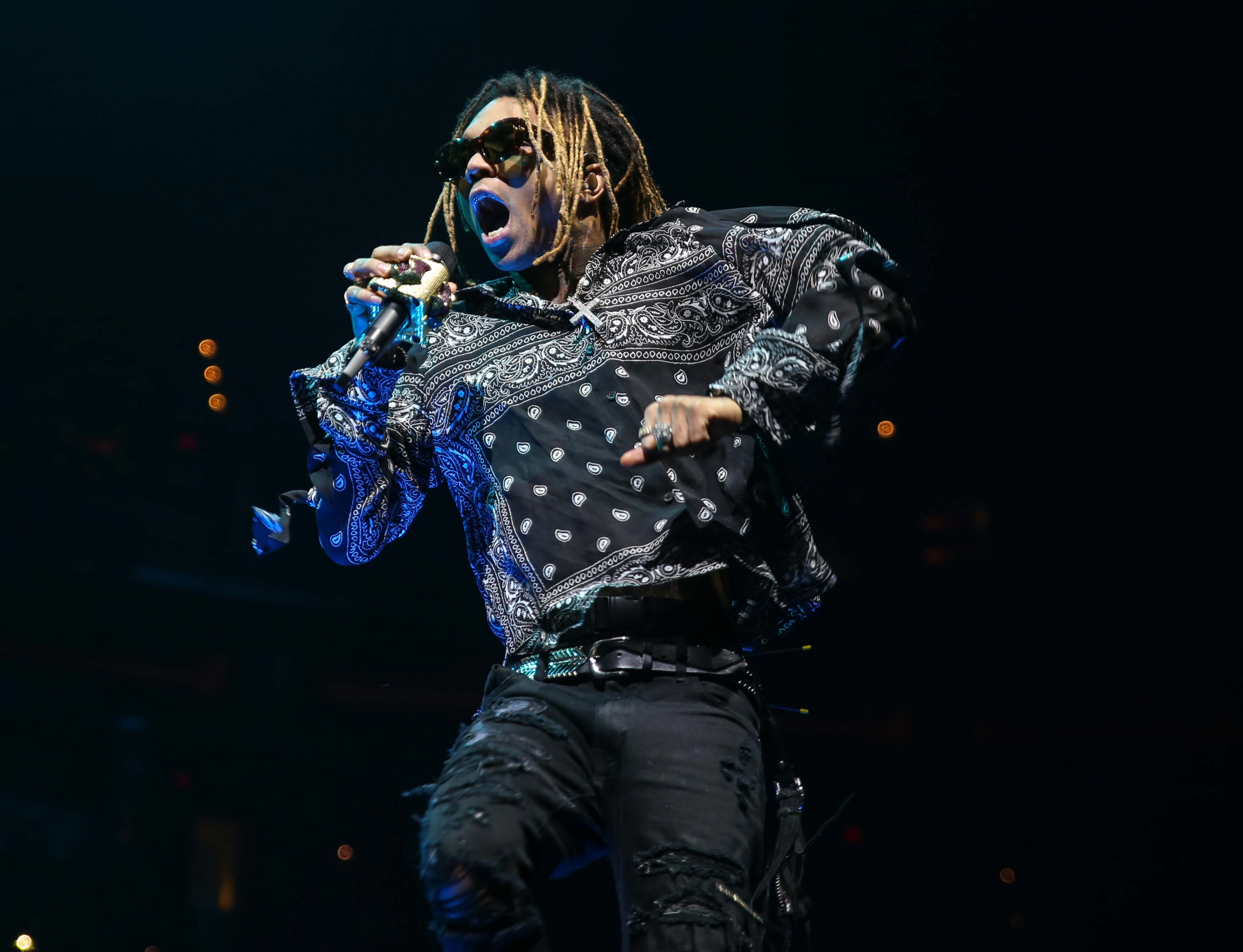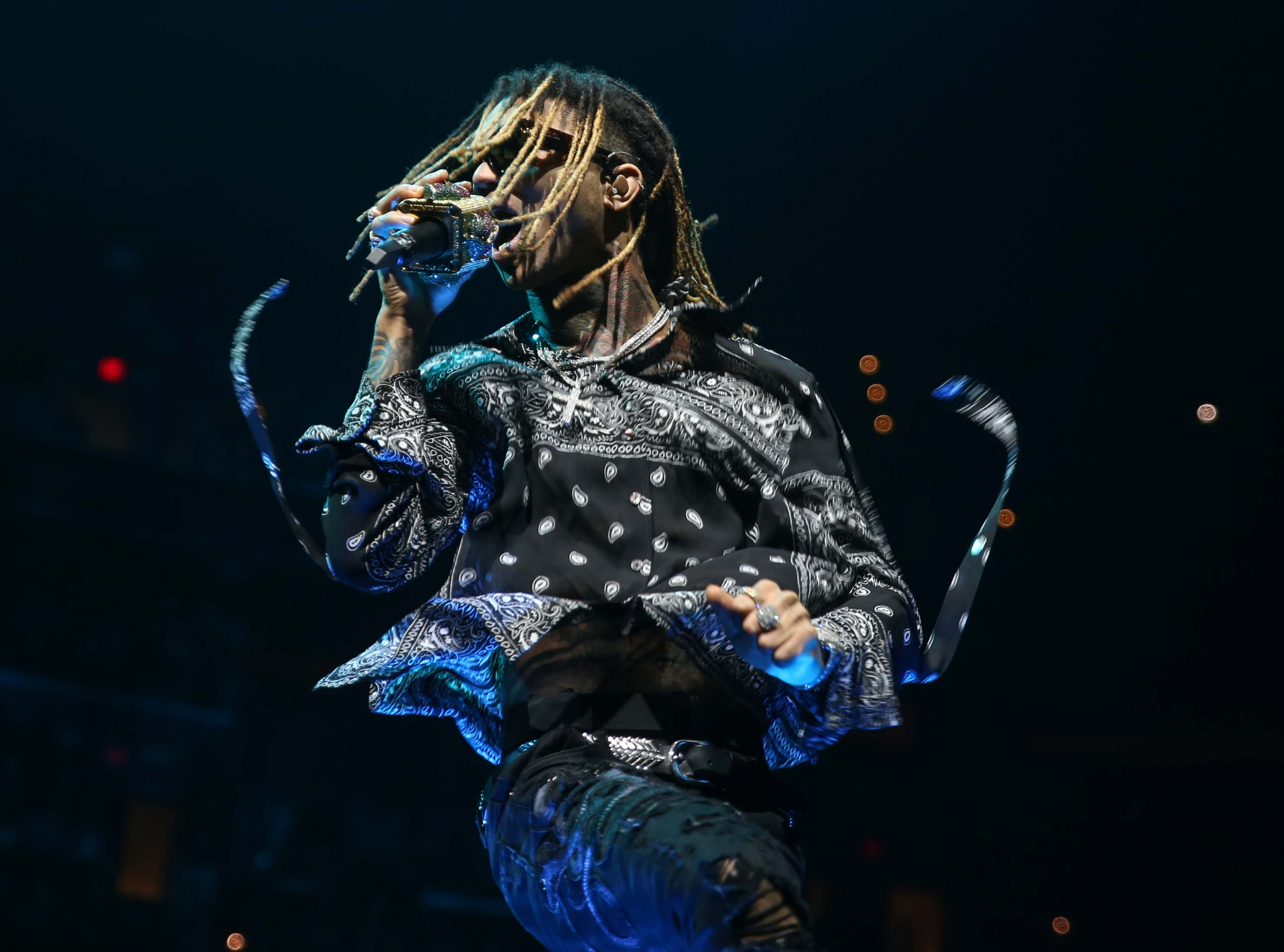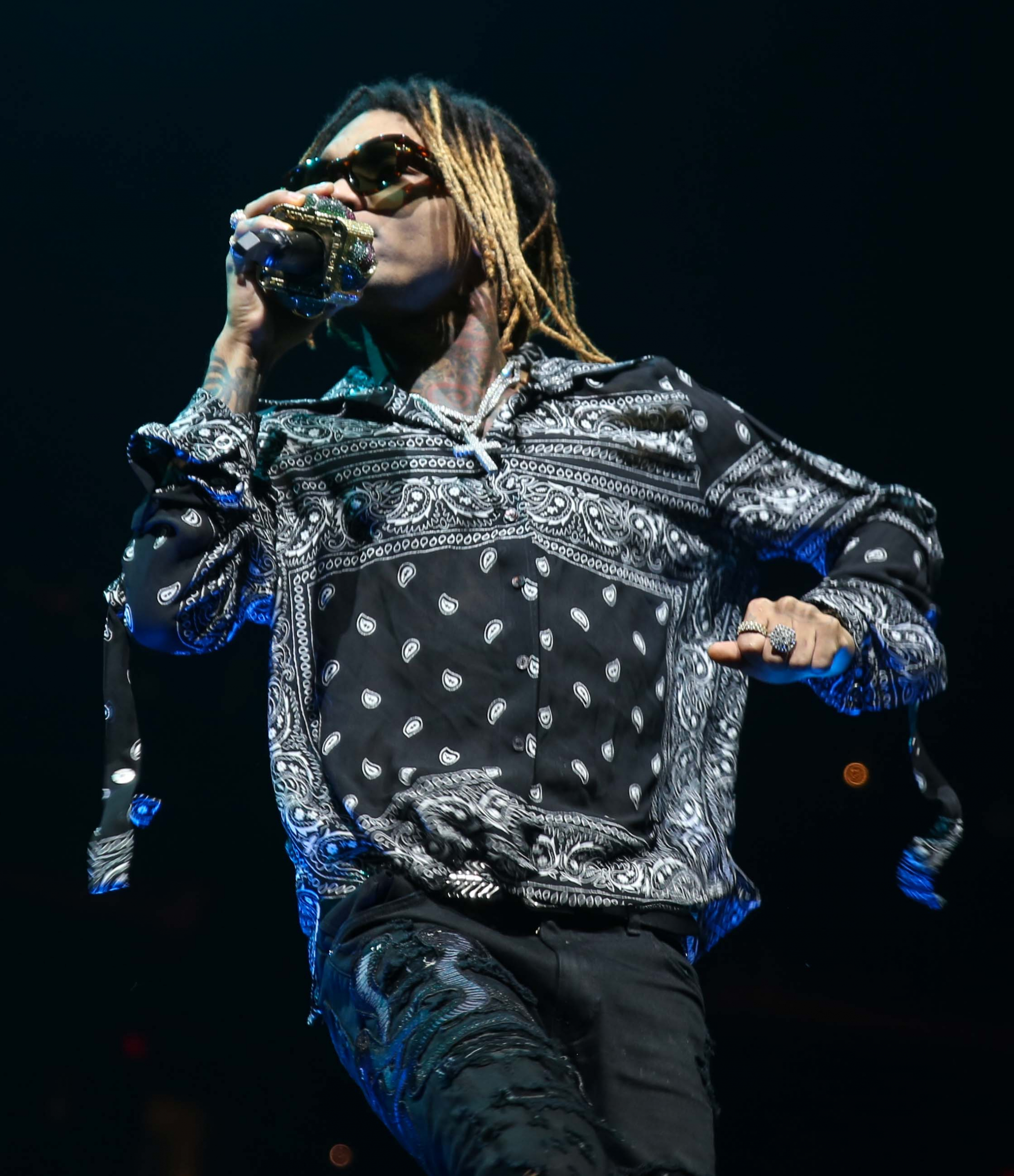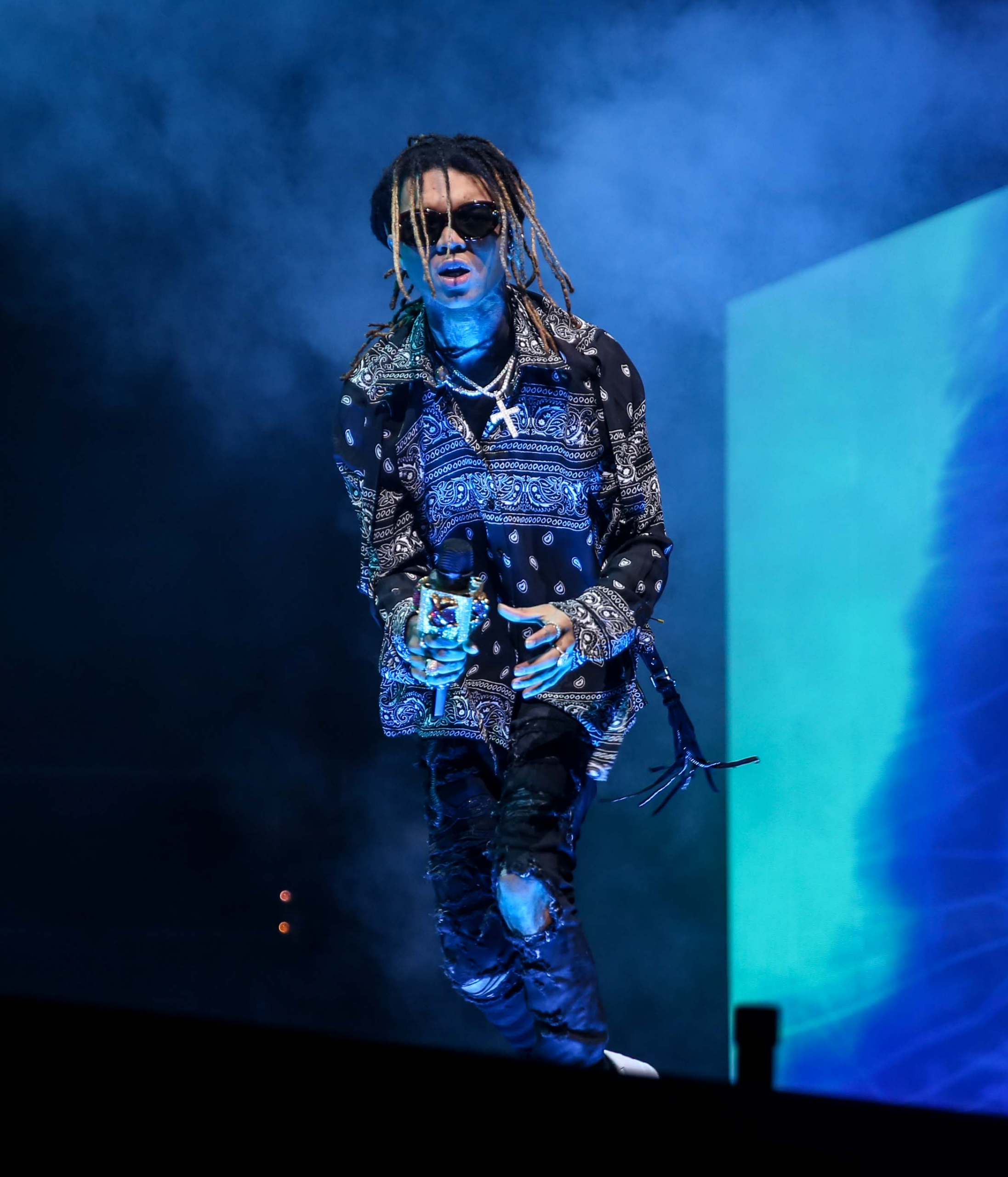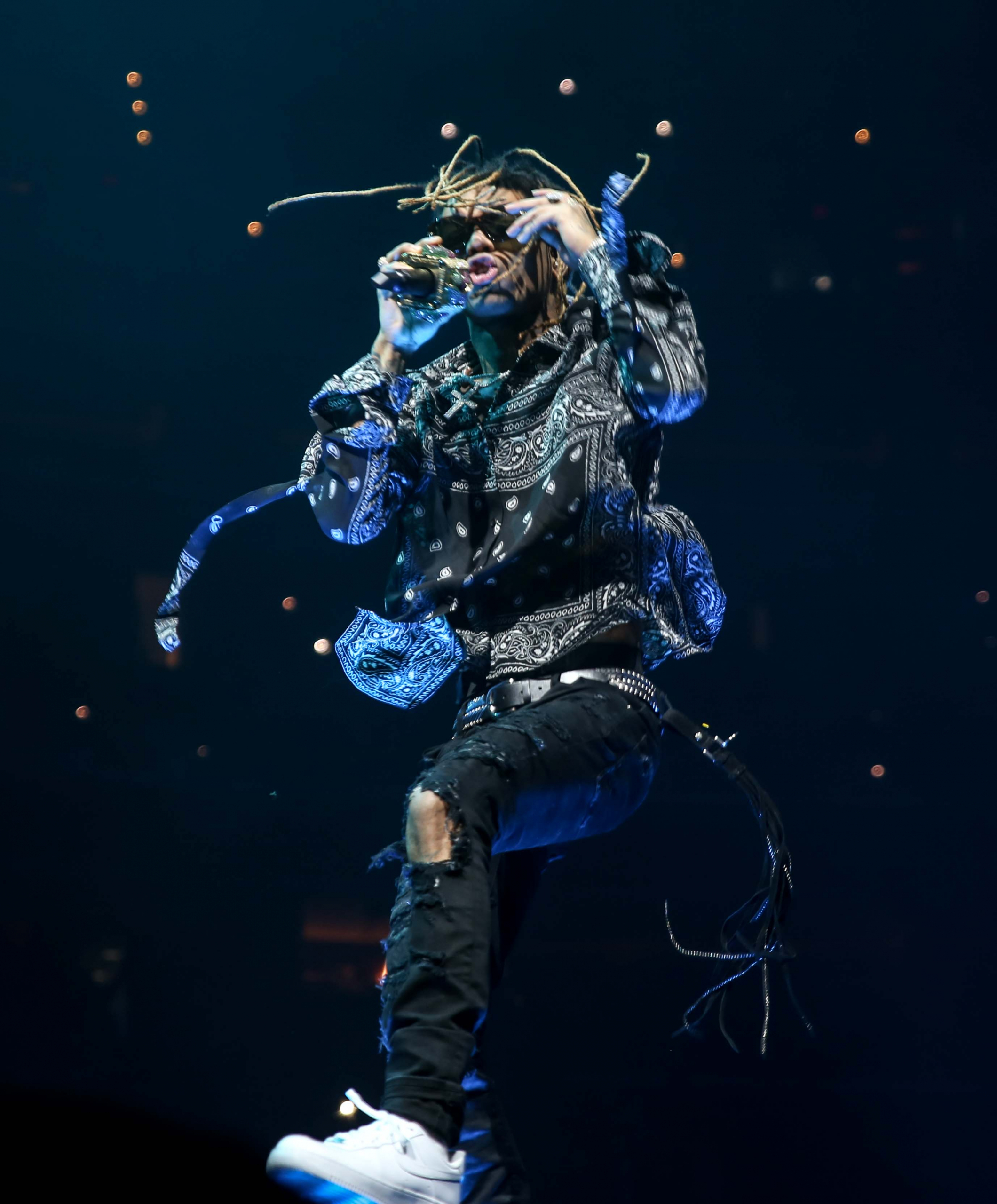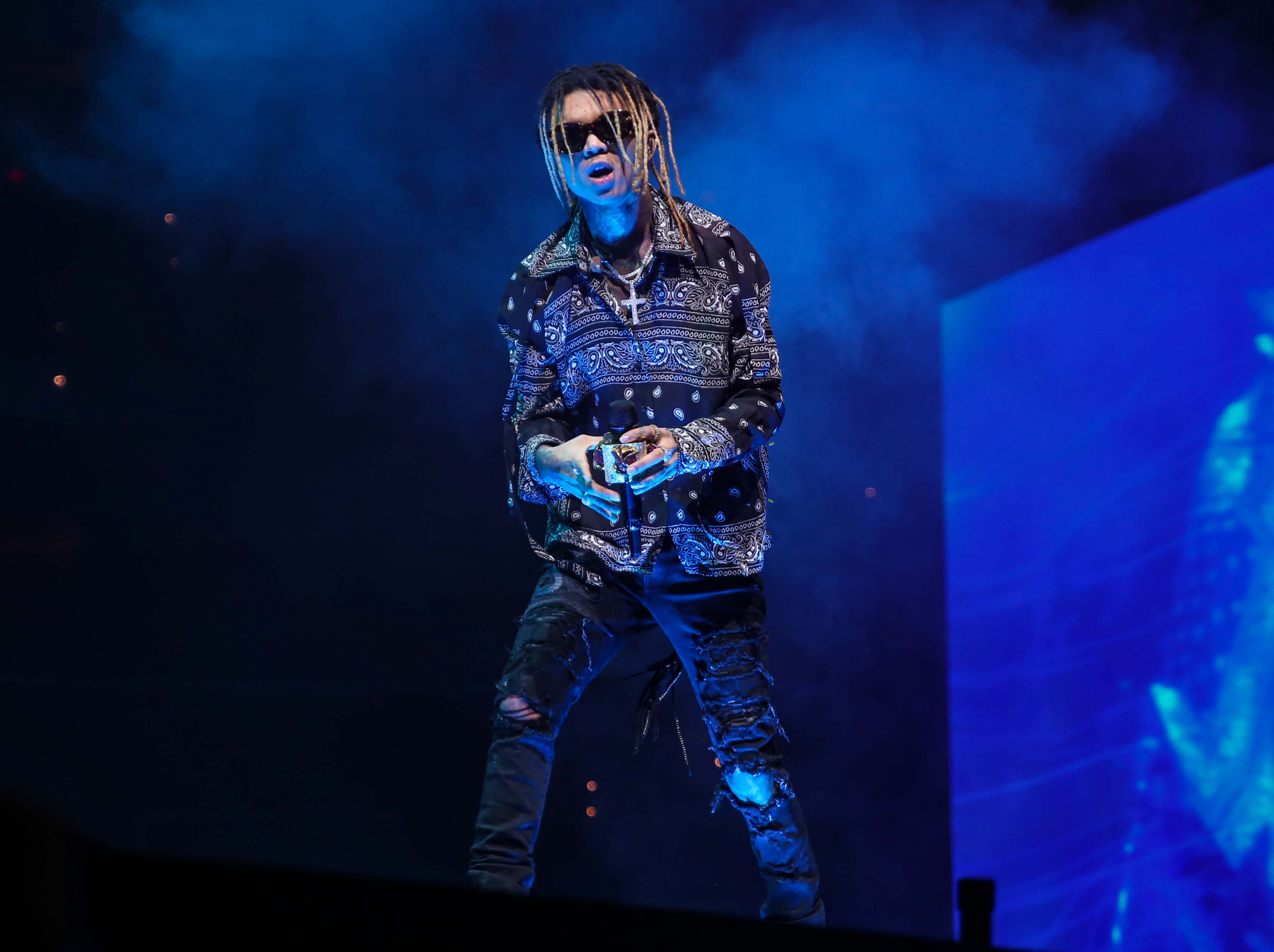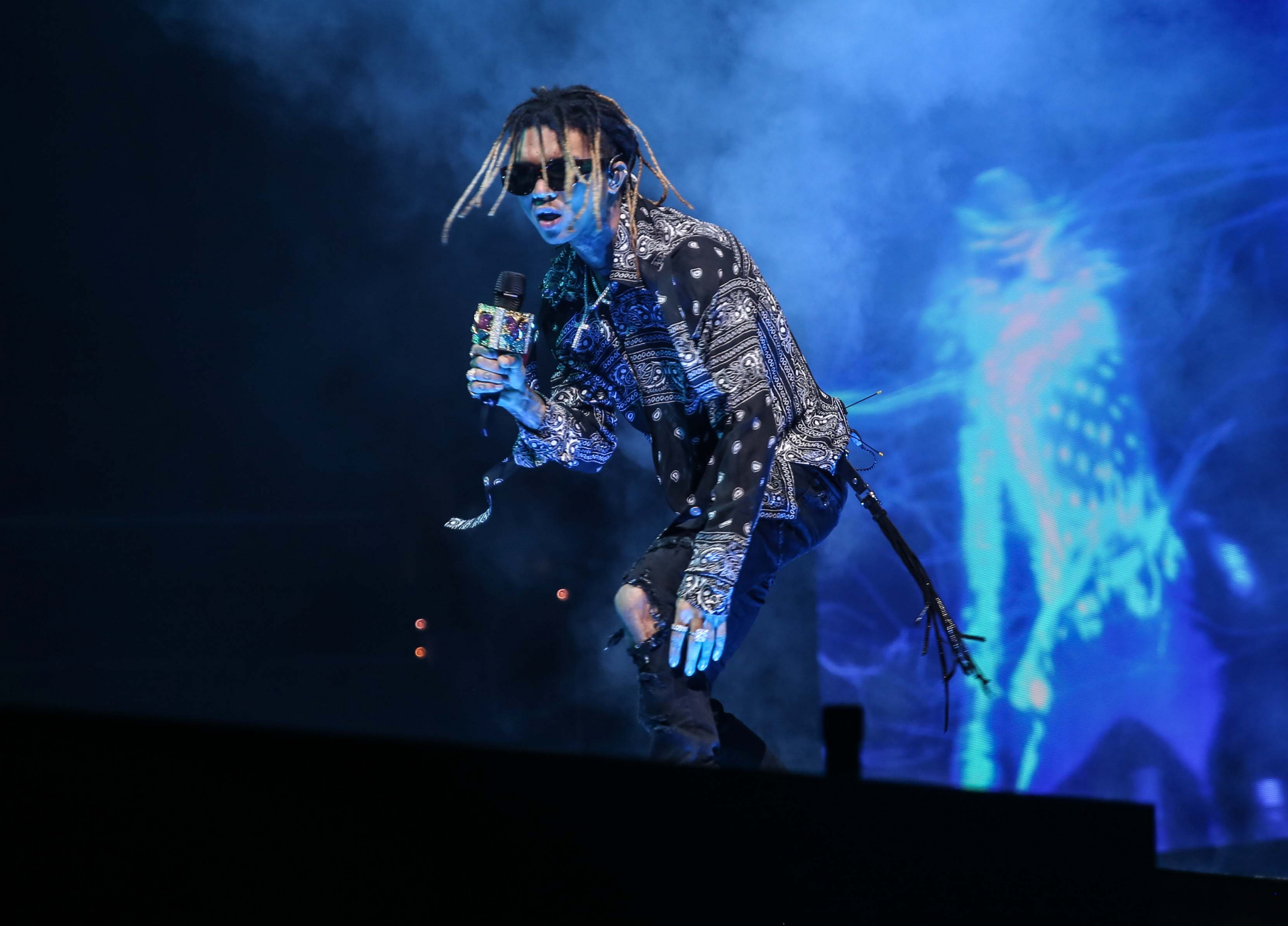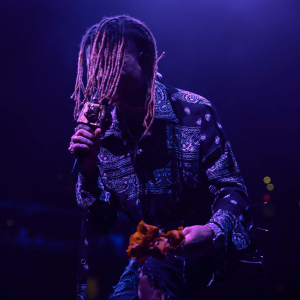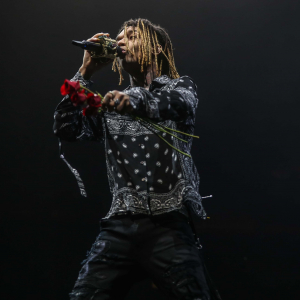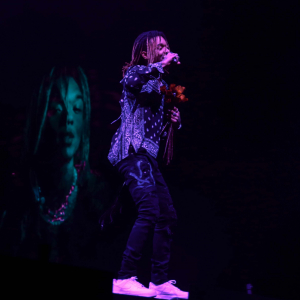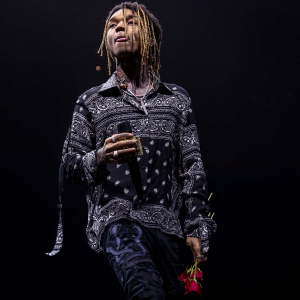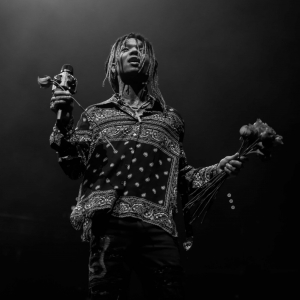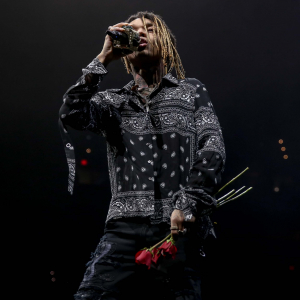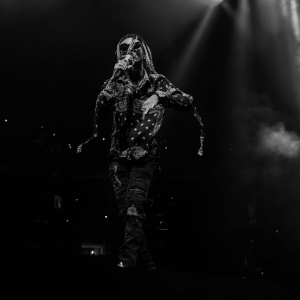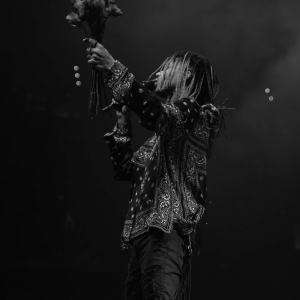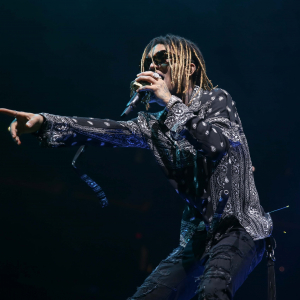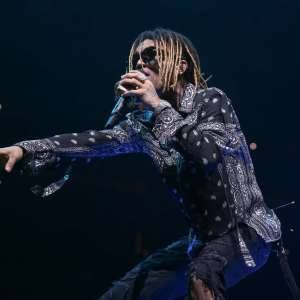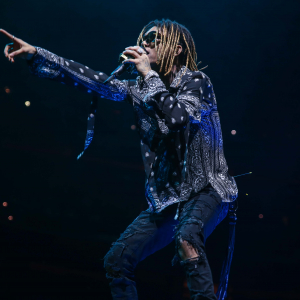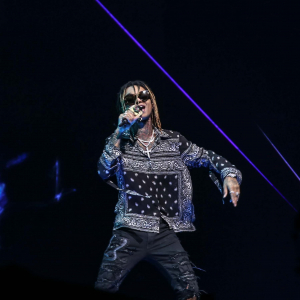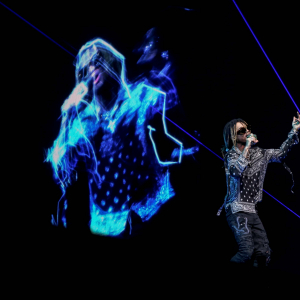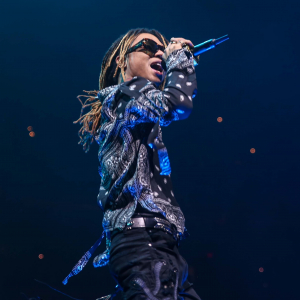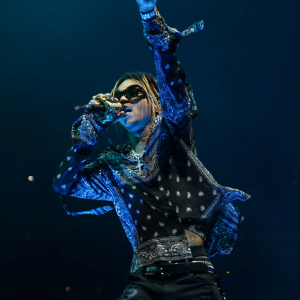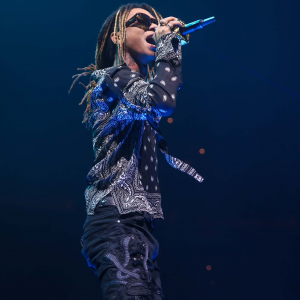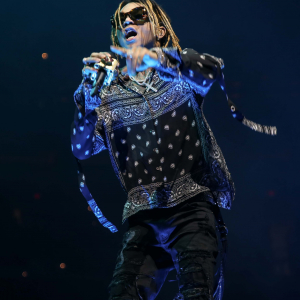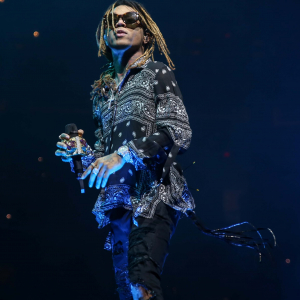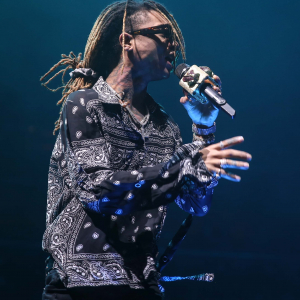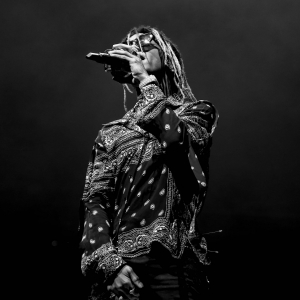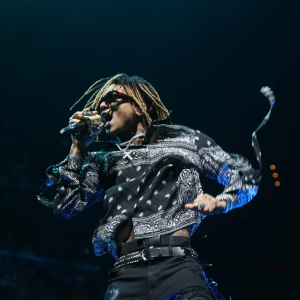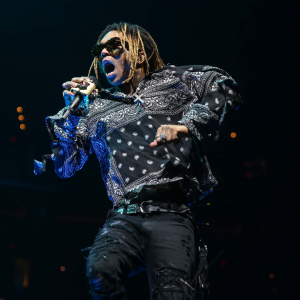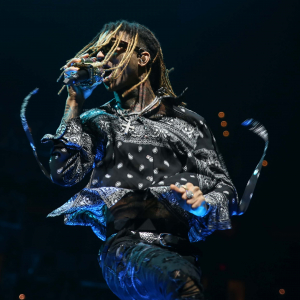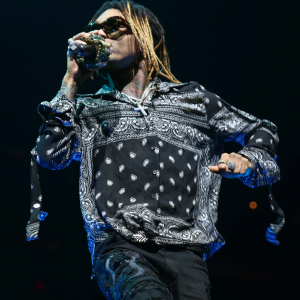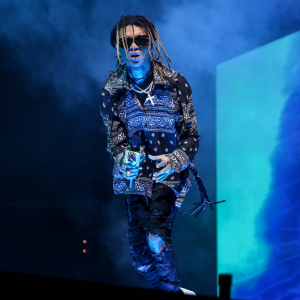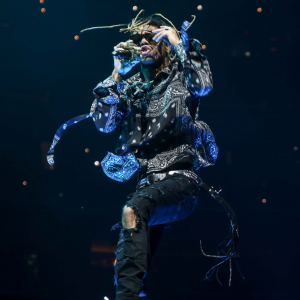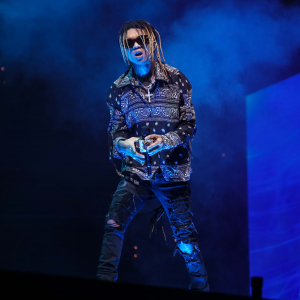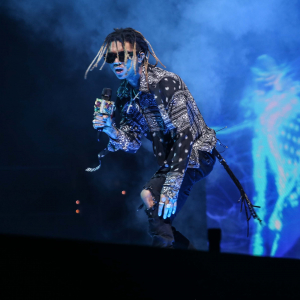 Swae Lee Set list:
Swang (Rae Sremmurd song)
Hopeless Romantic (Wiz Khalifa cover)
Sativa (Jhené Aiko cover)
No Type (Rae Sremmurd song)
Throw Sum Mo (Rae Sremmurd song)
R.I.P. Screw (Travis Scott cover)
Unforgettable (French Montana cover)
Black Beatles (Rae Sremmurd song)
Someone Said
Spoil My Night (Post Malone cover)
ROXANNE (Arizona Zervas cover) (Remix)
Won't Be Late
Borrowed Love (Metro Boomin cover)
Powerglide (Rae Sremmurd song)
After two energetic sets from the incredible Tyla Yaweh & Swae Lee it was time for the man of the hour! The stage had this rectangular light box hovering, as it rose the lights started going and the fog started to take over the top of the stage, the intro to Hollywoods Bleeding began as Post Malone took the stage. The crowds screams pierced my eardrums, it was insane. As the opening song, Hollywoods Bleeding ended, Post Malone took in the crowd and introduced himself. "Hi My Name is Austin Richard Post".
What I truly love the most about Post Malone is not only his killer music but his stage prescence, he is so sassy and just the emotion he puts into each performance is just absolutely out of this world. This guys deserves all the good things in life. Post Malone had a twenty song setlist and honestly I craved more. Post Malone puts on one of those types of shows that i would see over and over again. He performed a handful of songs from his latest record Hollywoods Bleeding as well as some older hits such as White Iverson, rockstar, Candy Paint and I Fall Apart. He also performed an acoustic version of Stay, then a few songs later tour mate Swae Lee came out and joined him to perform their song Sunflower together.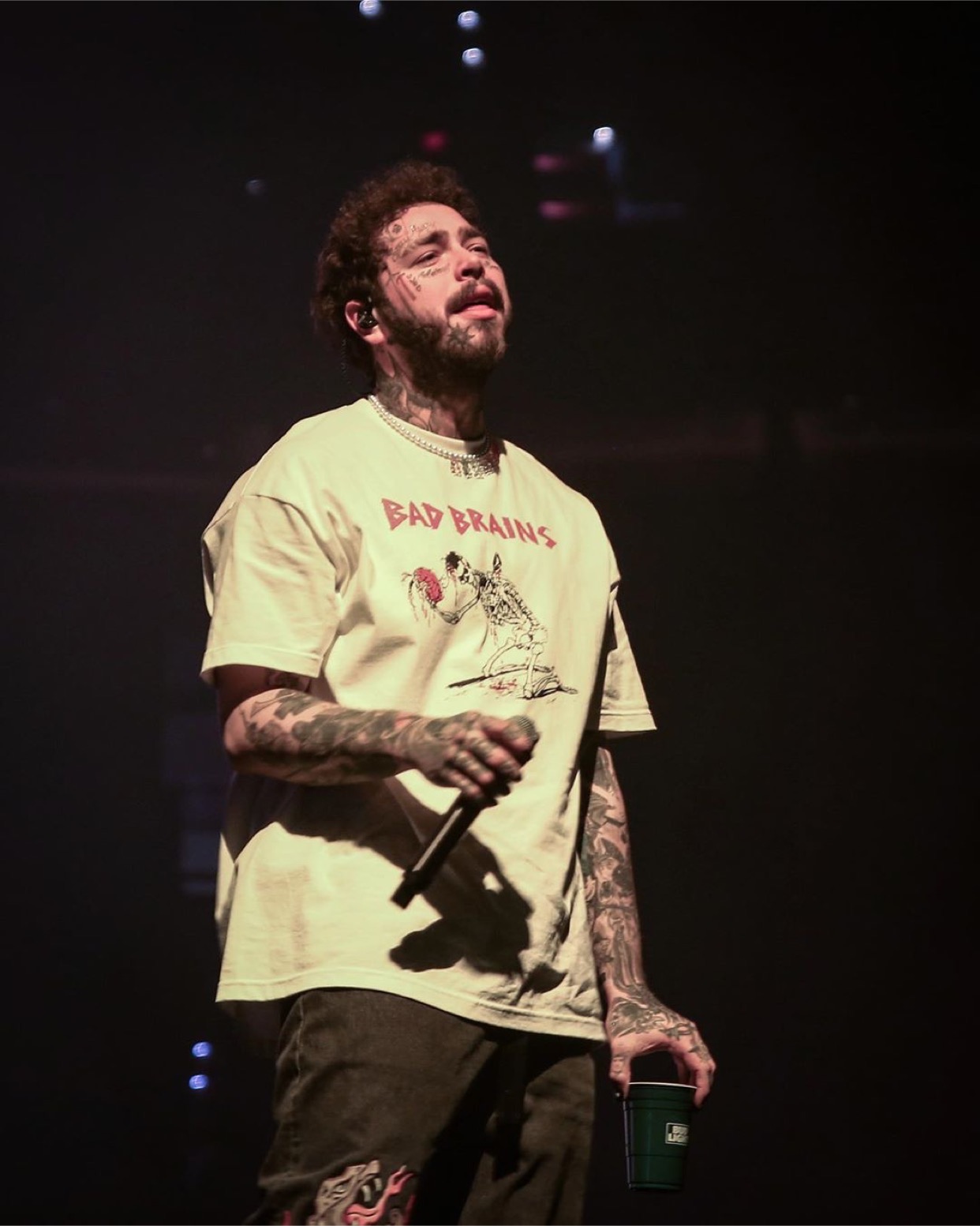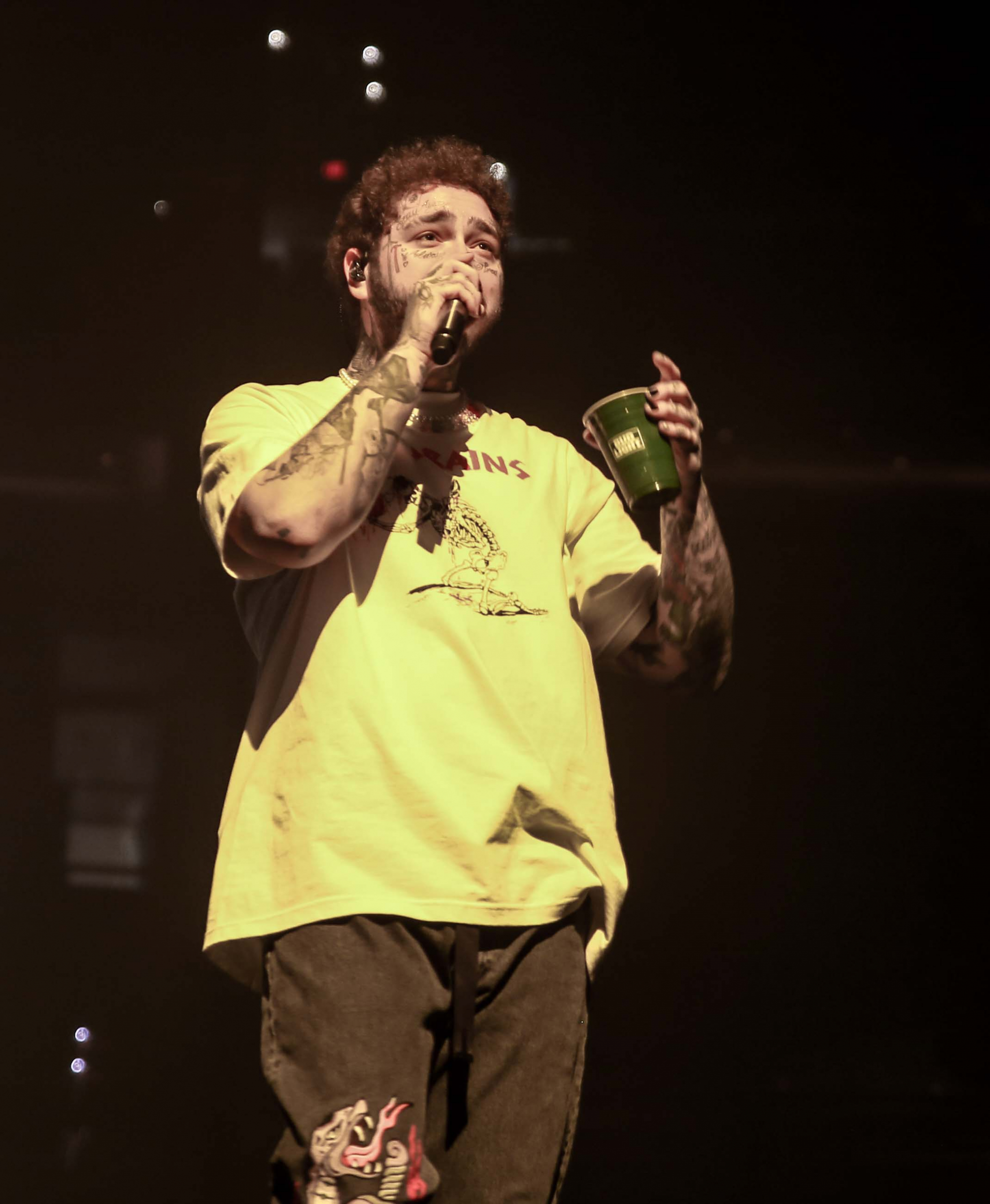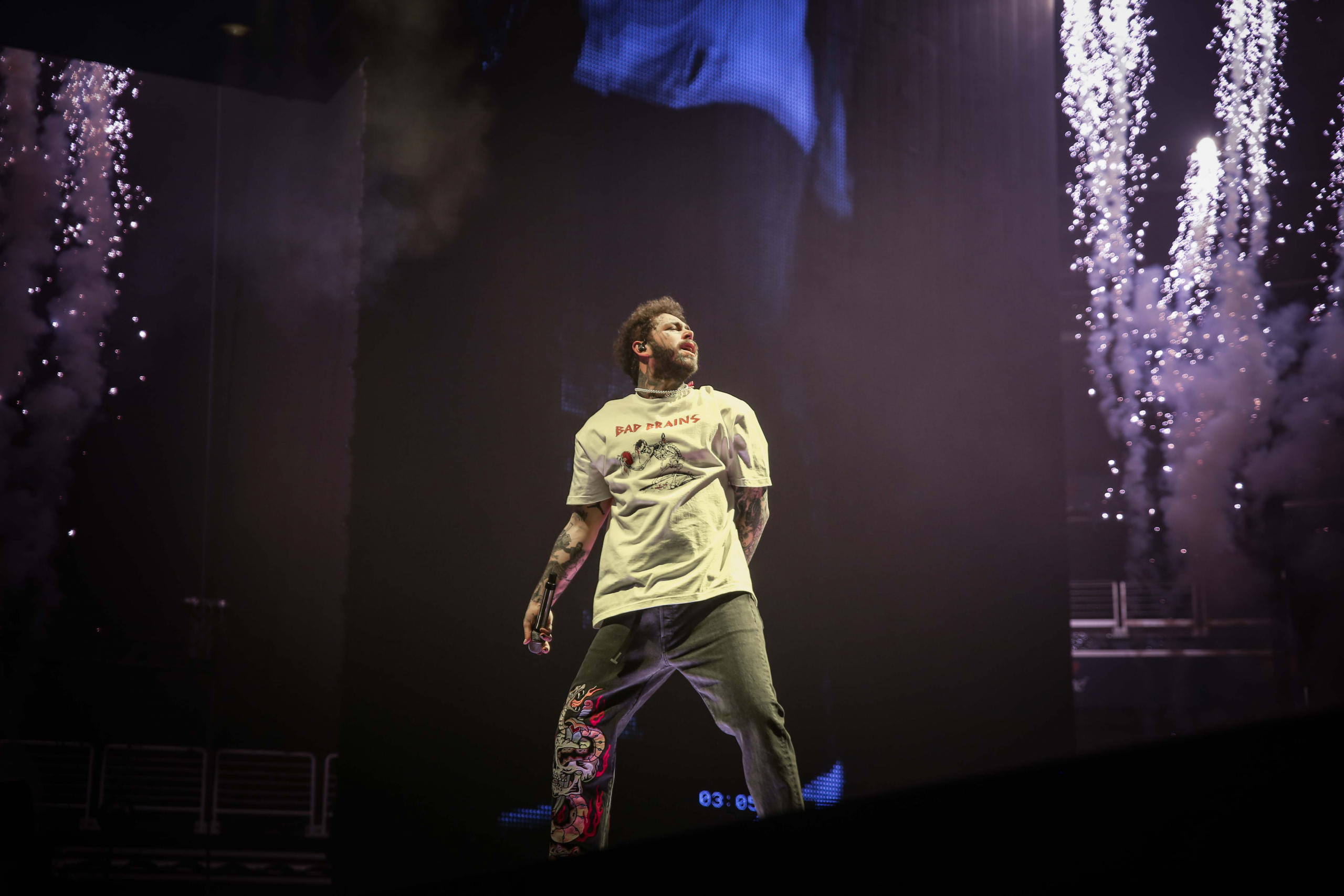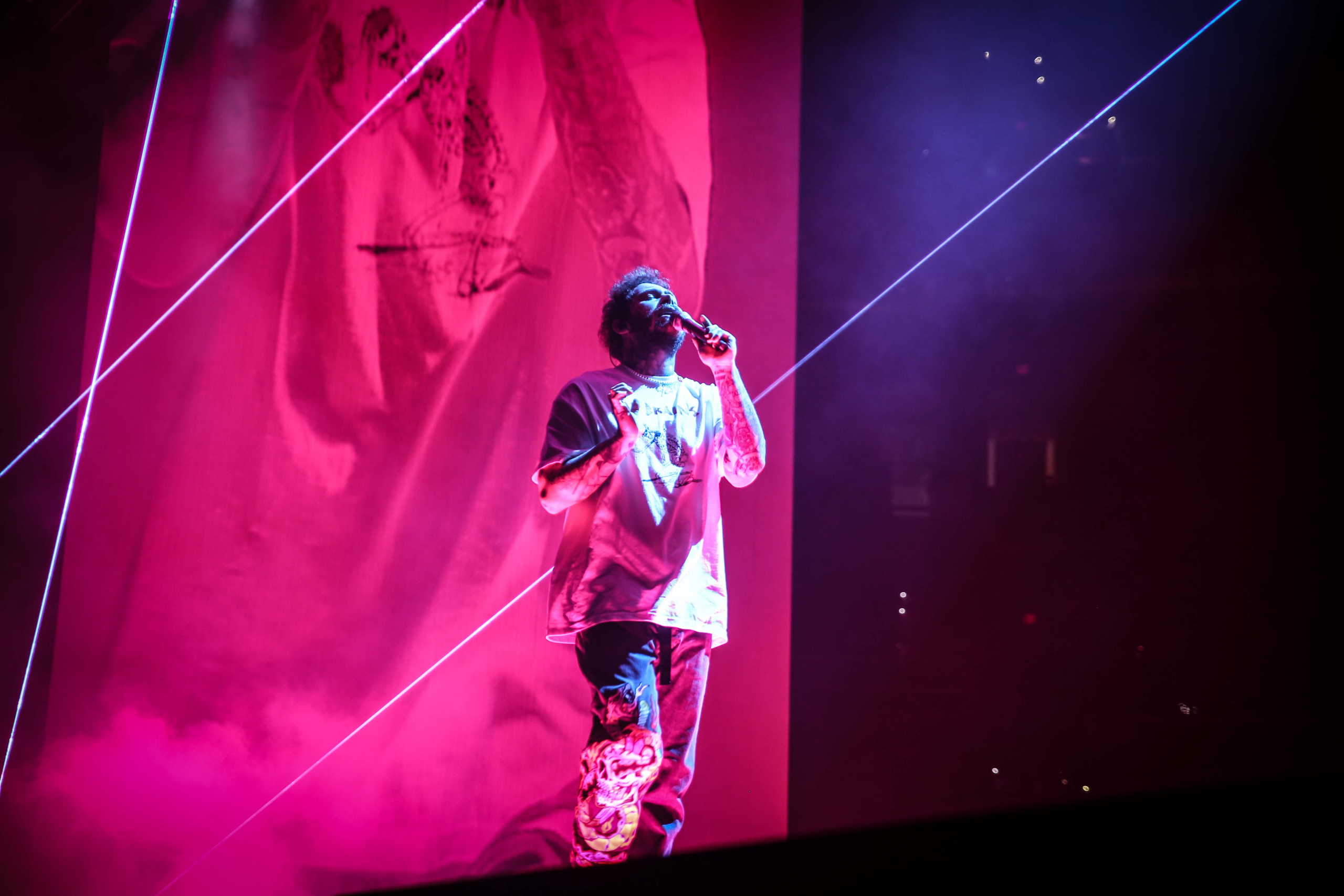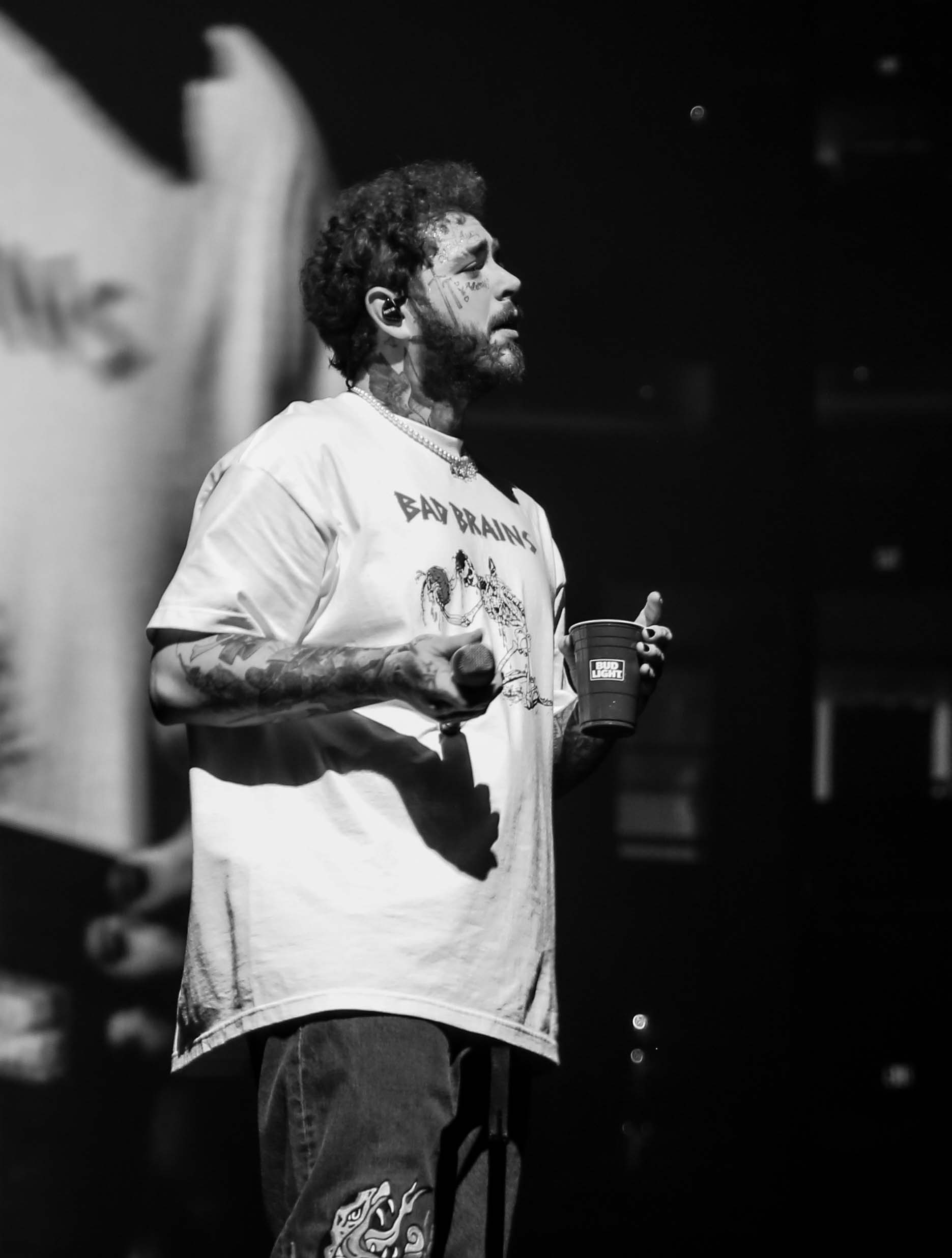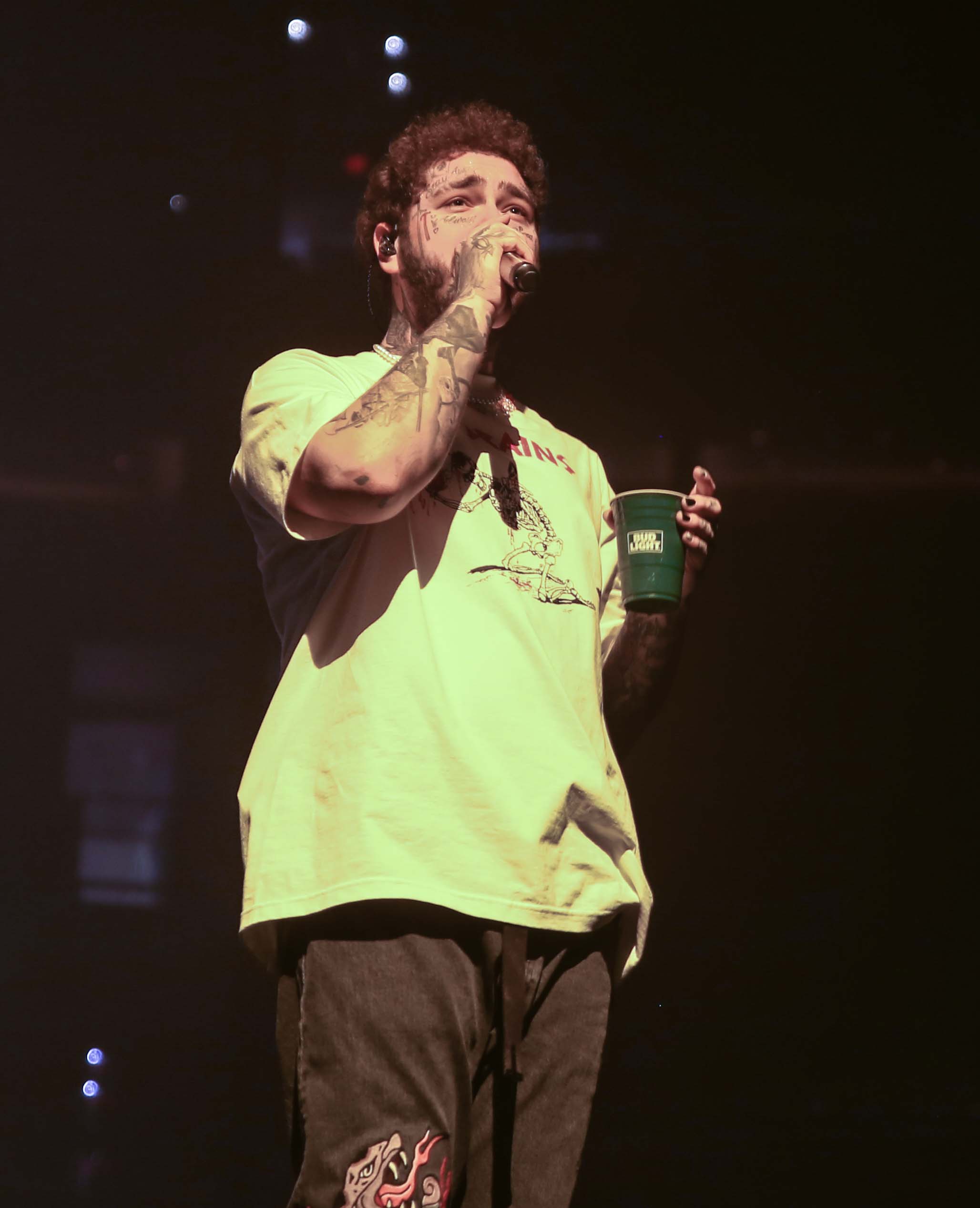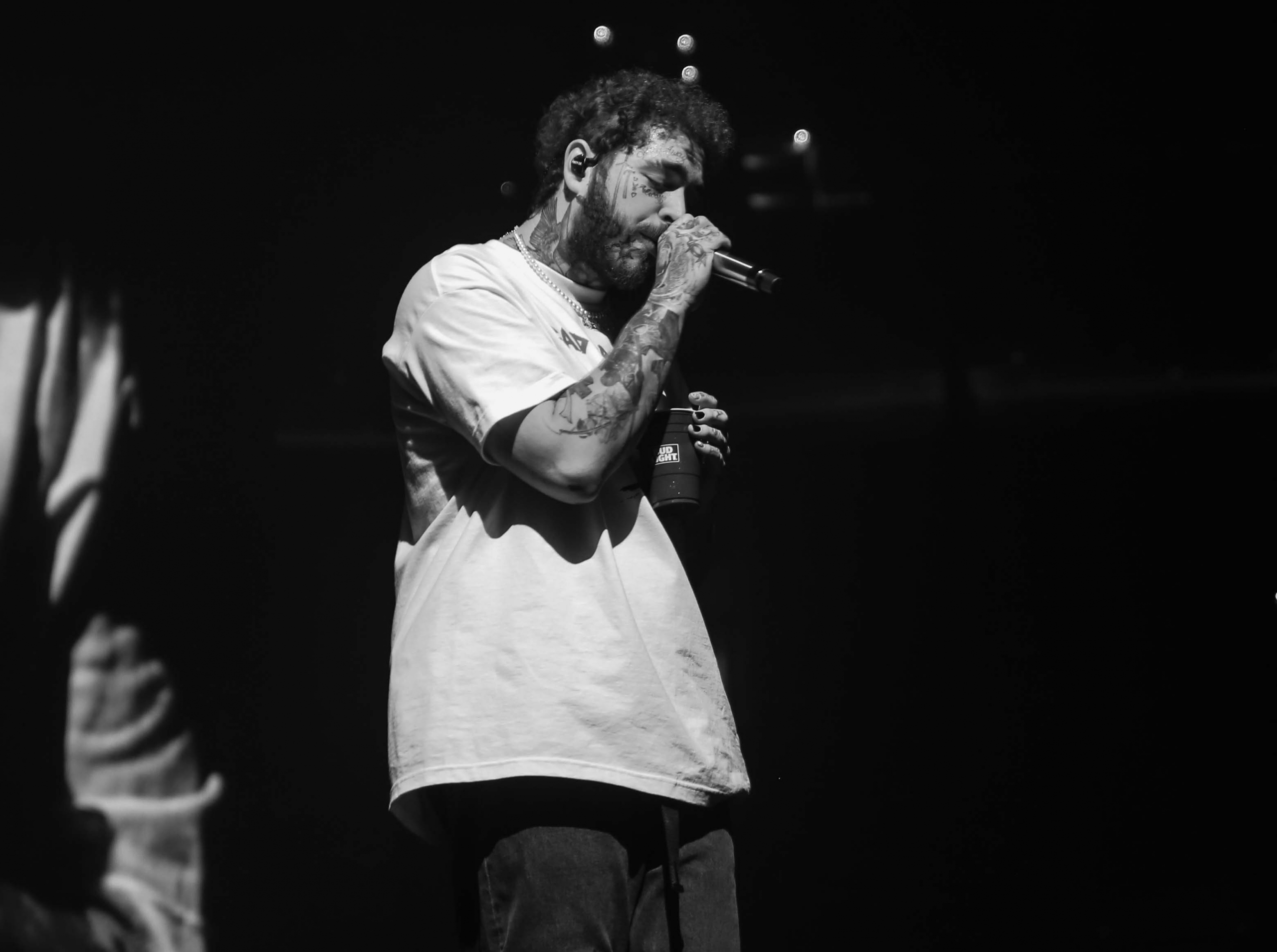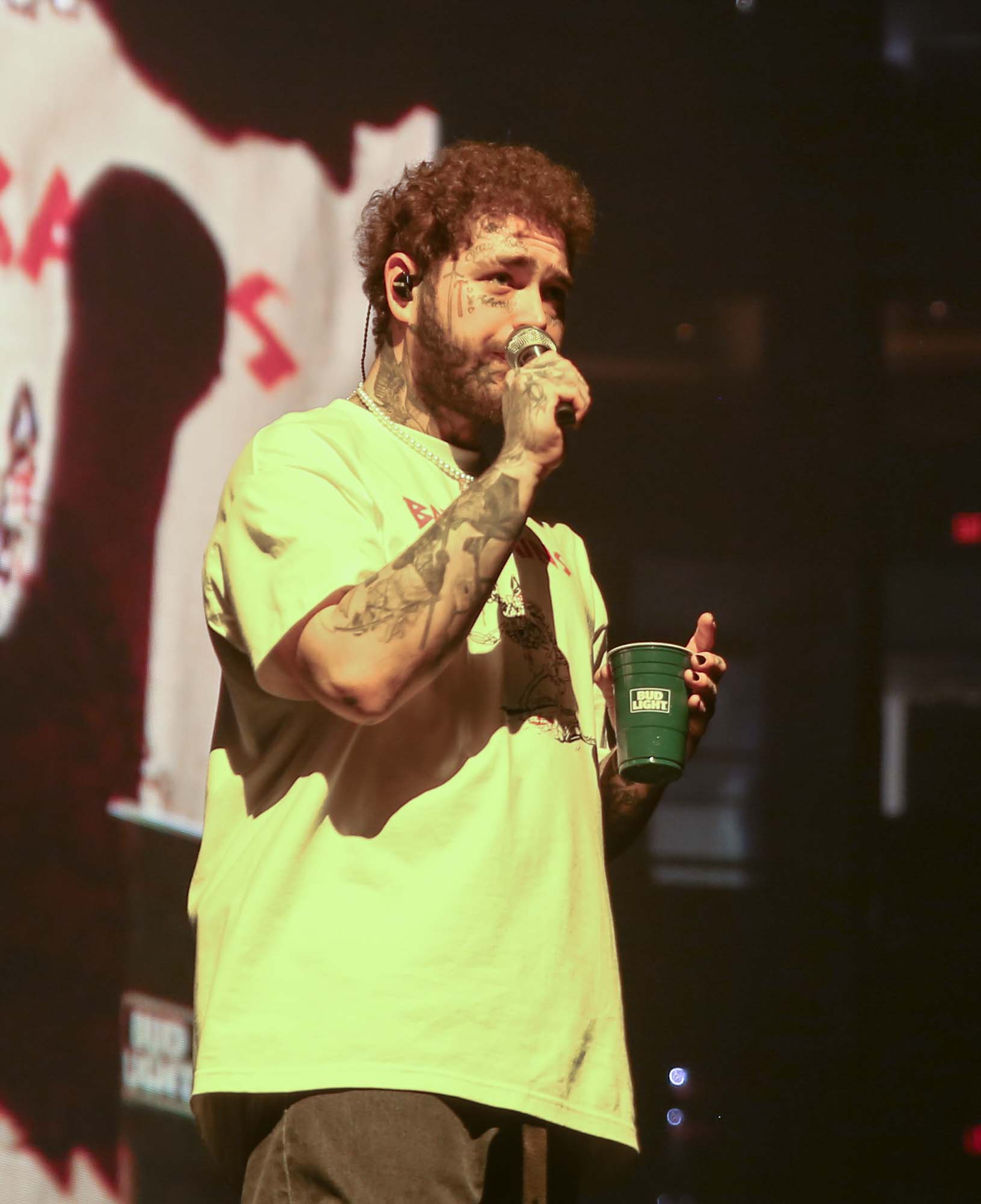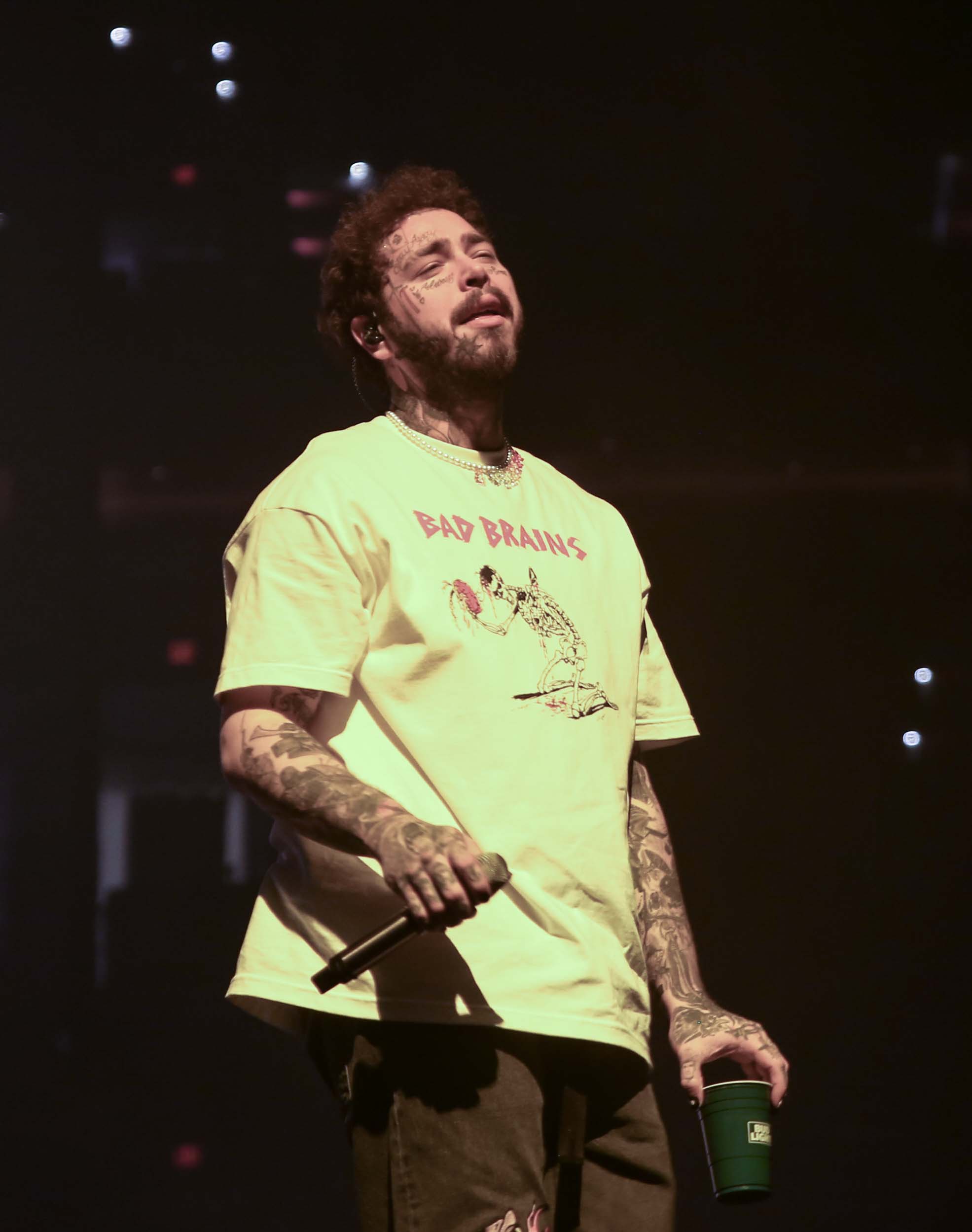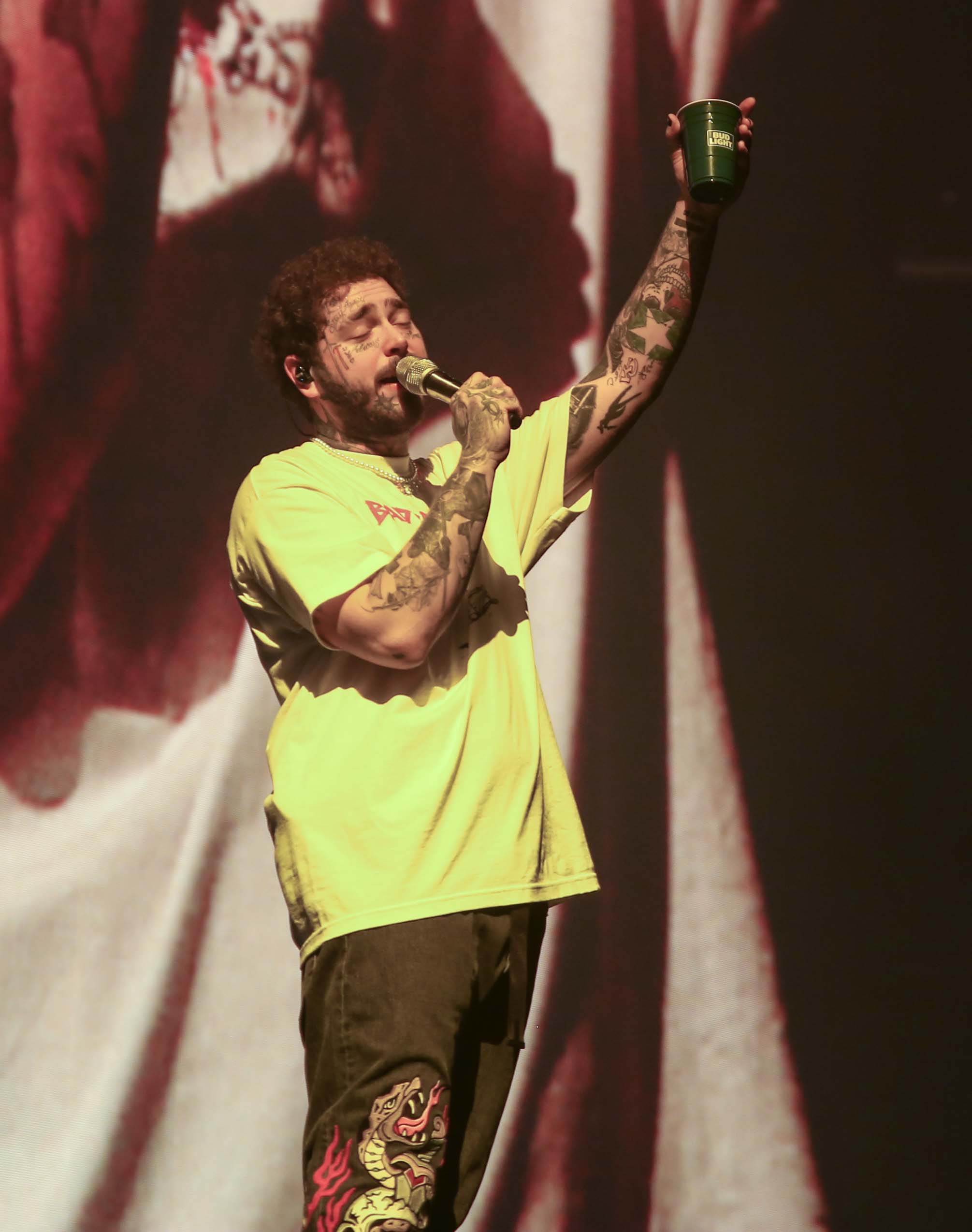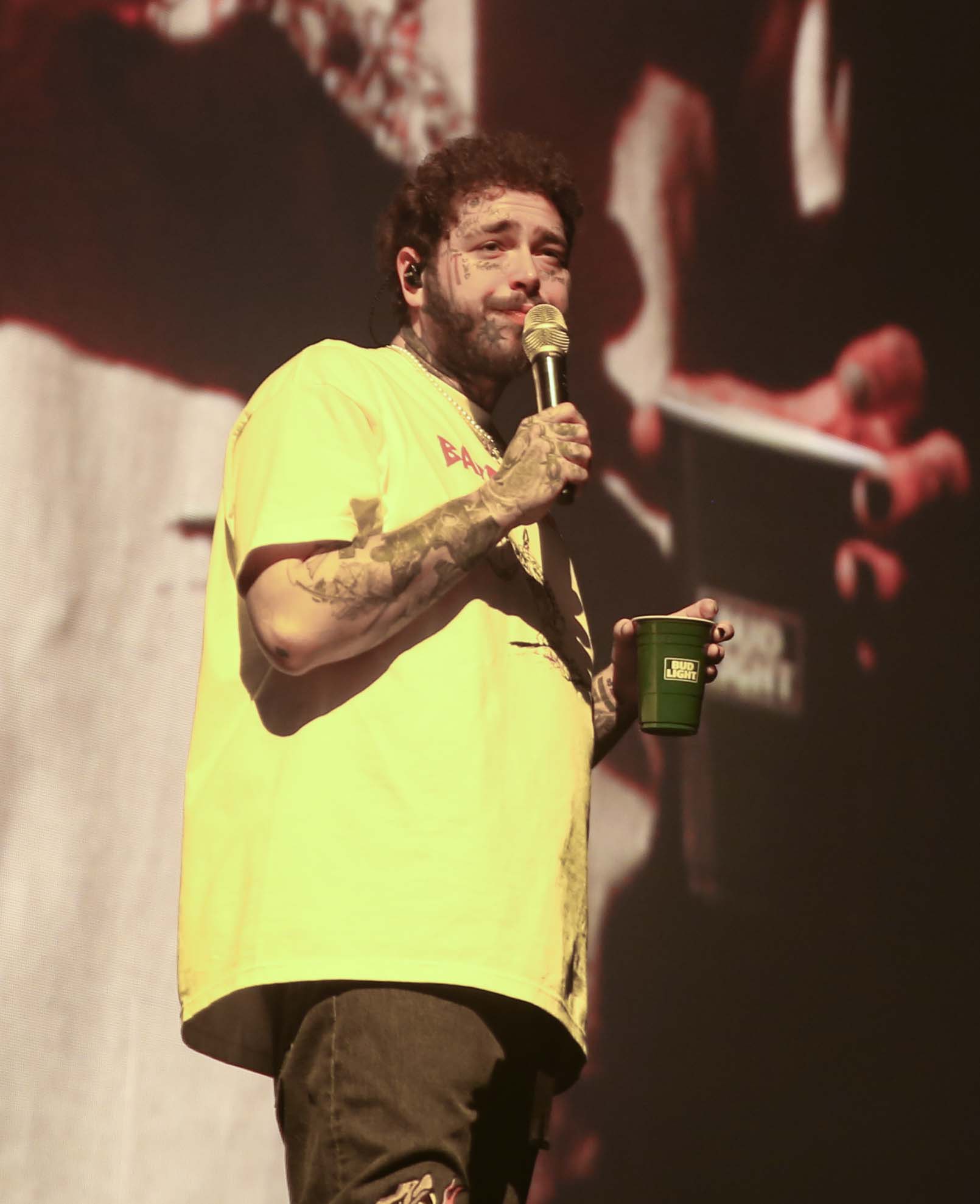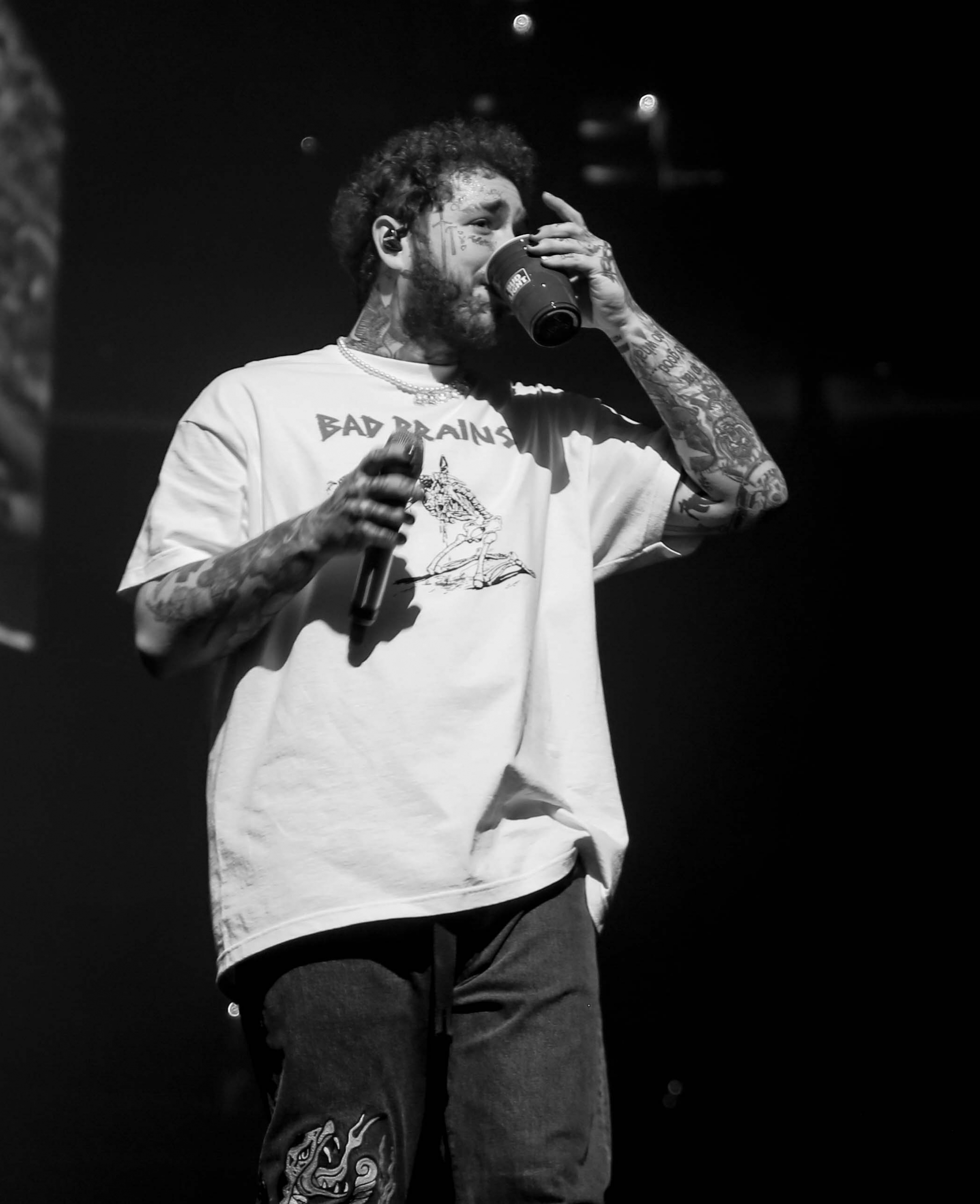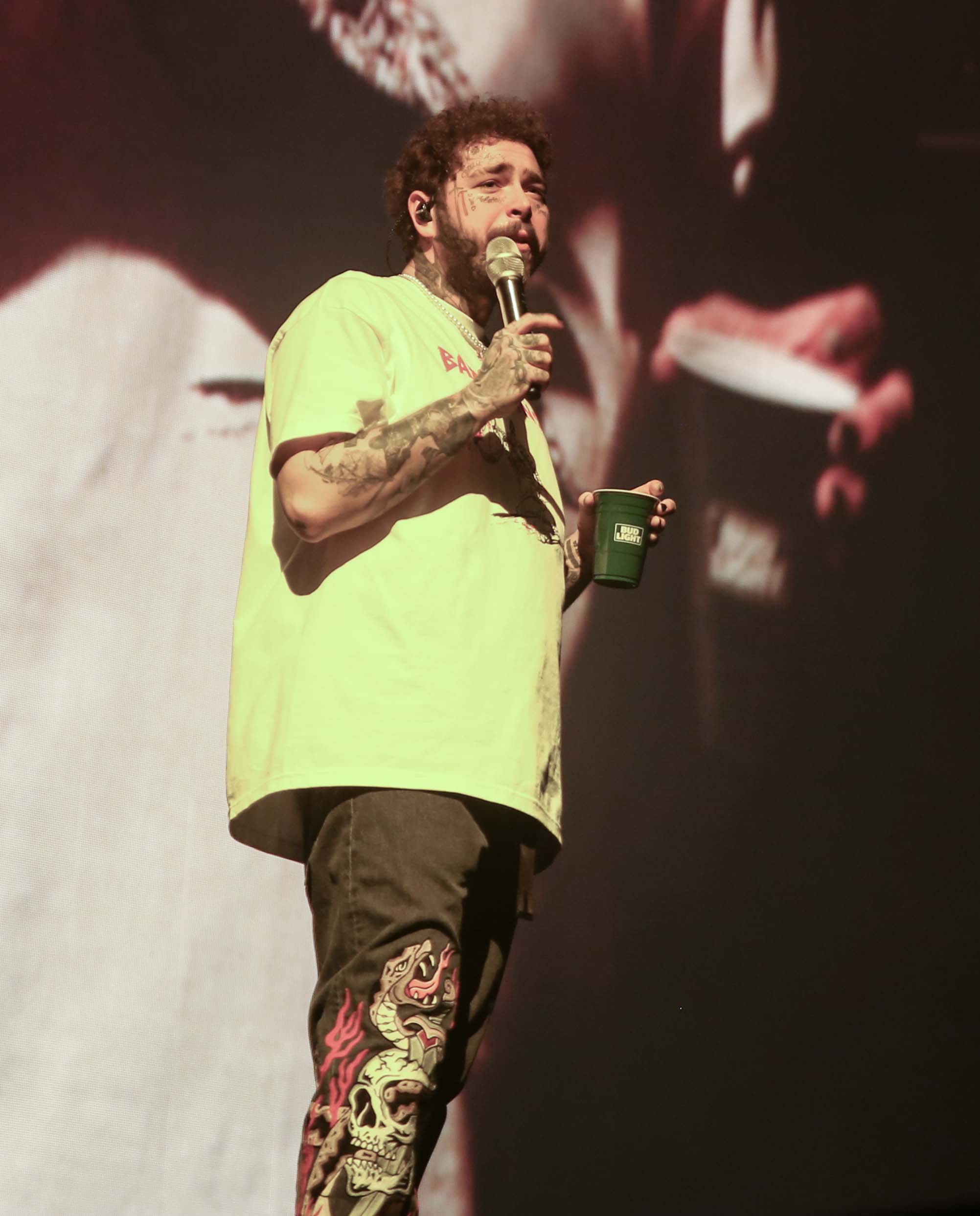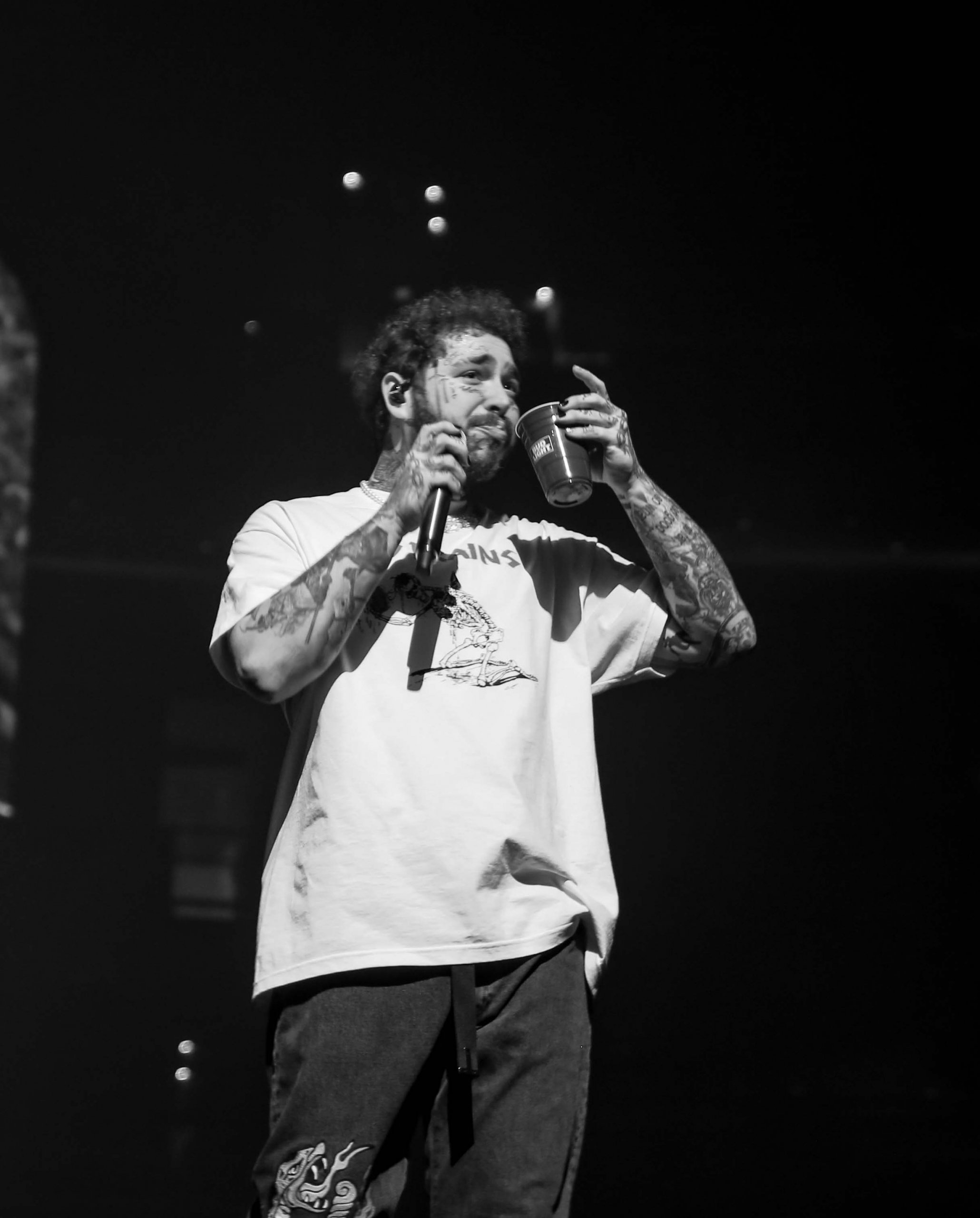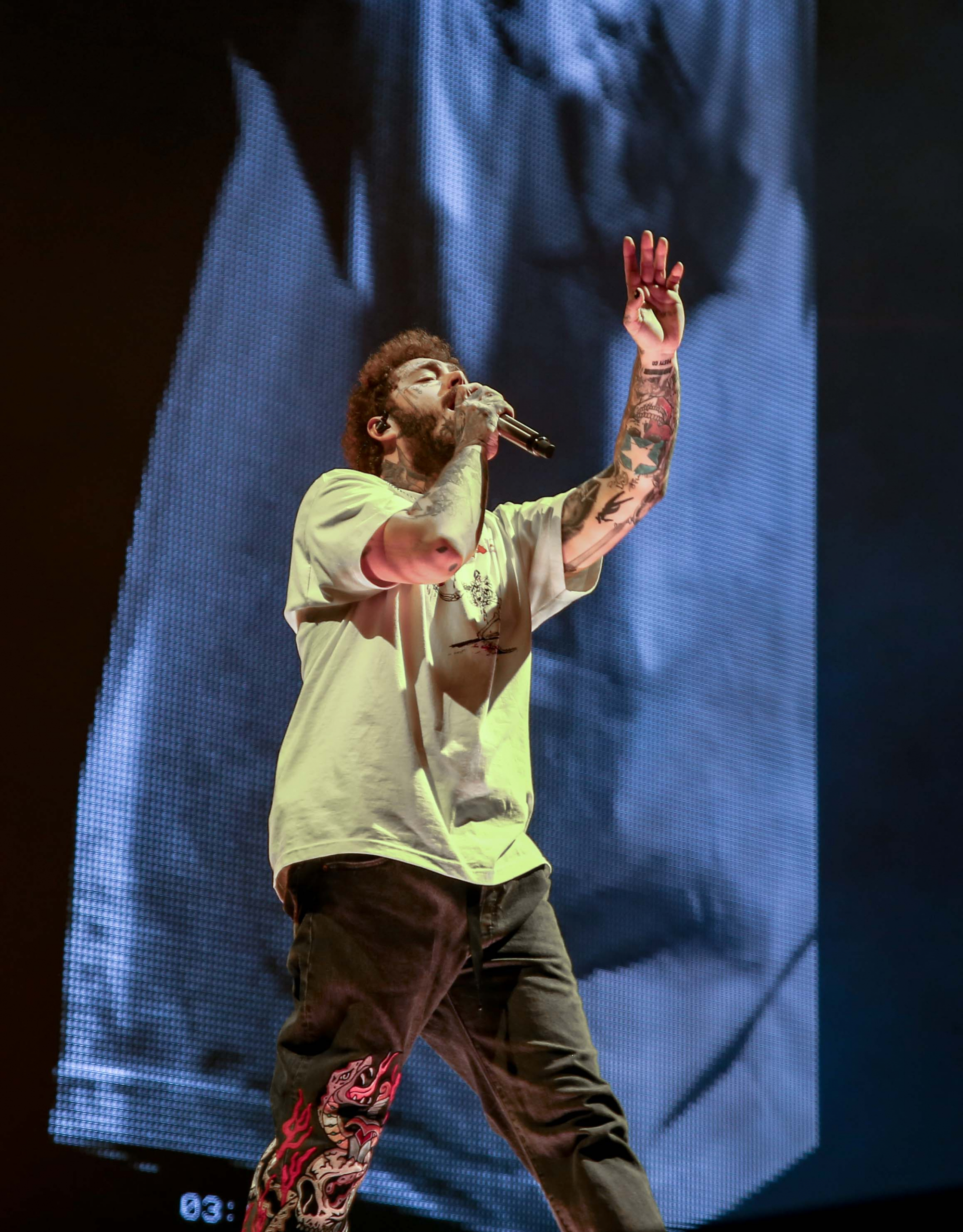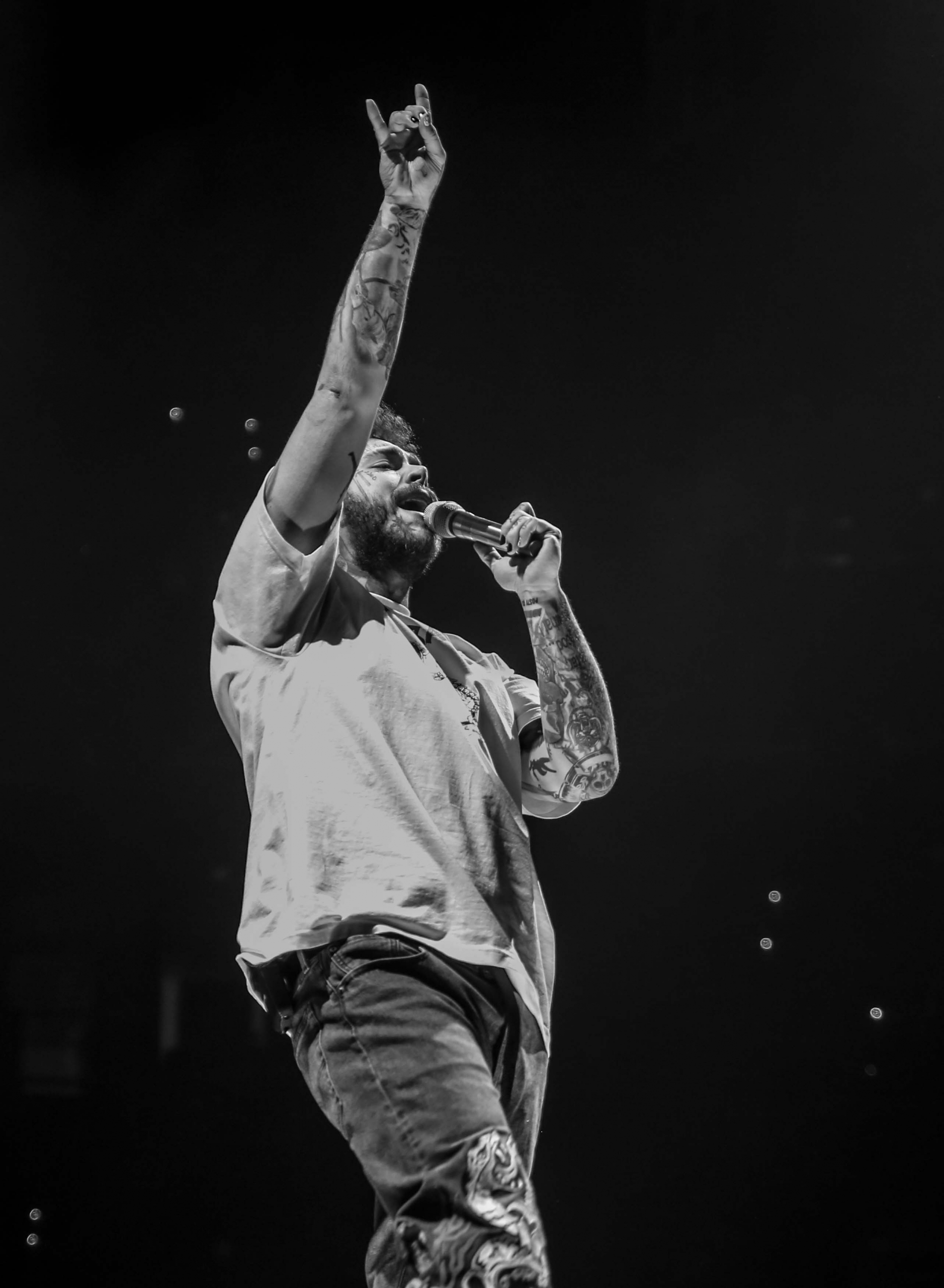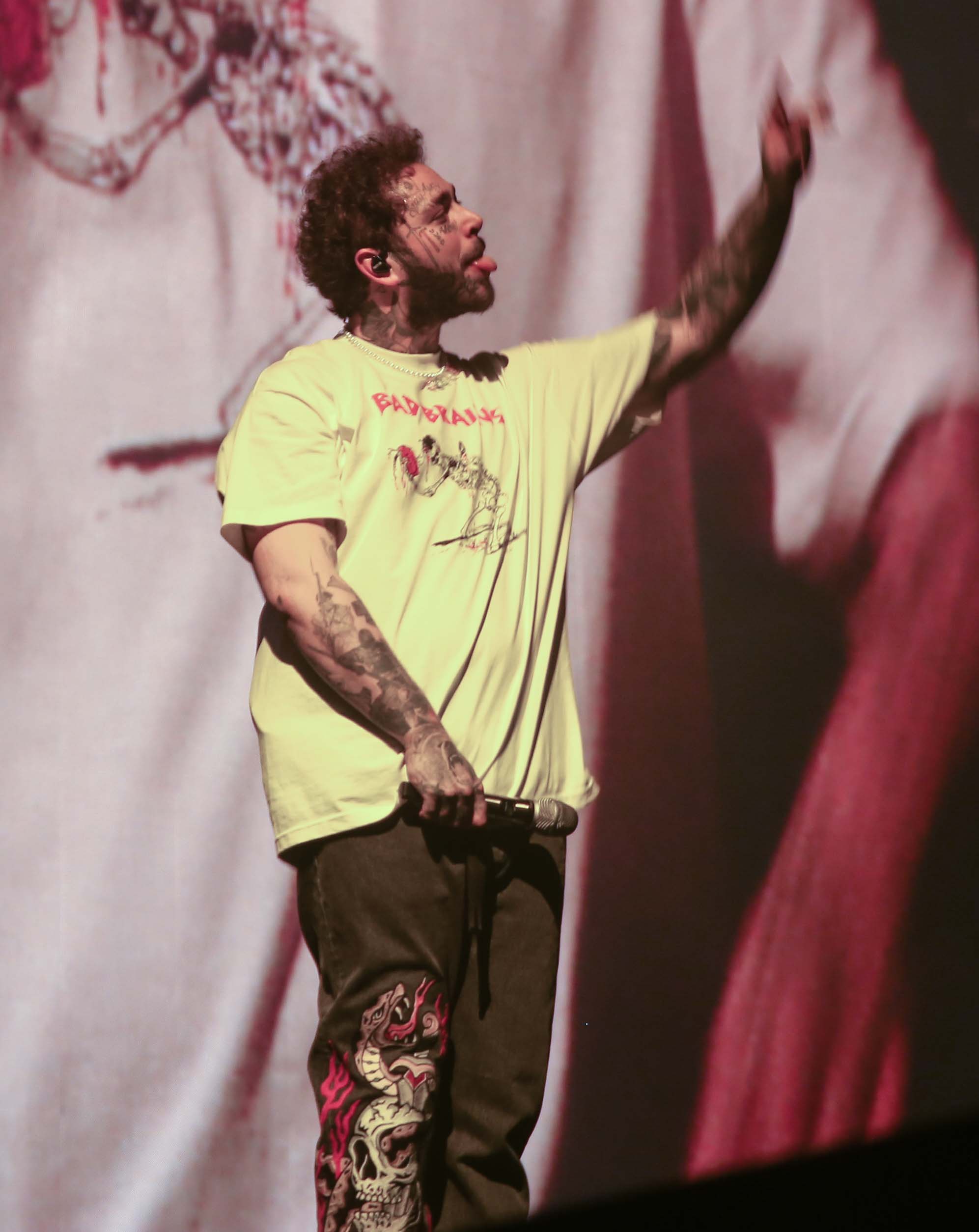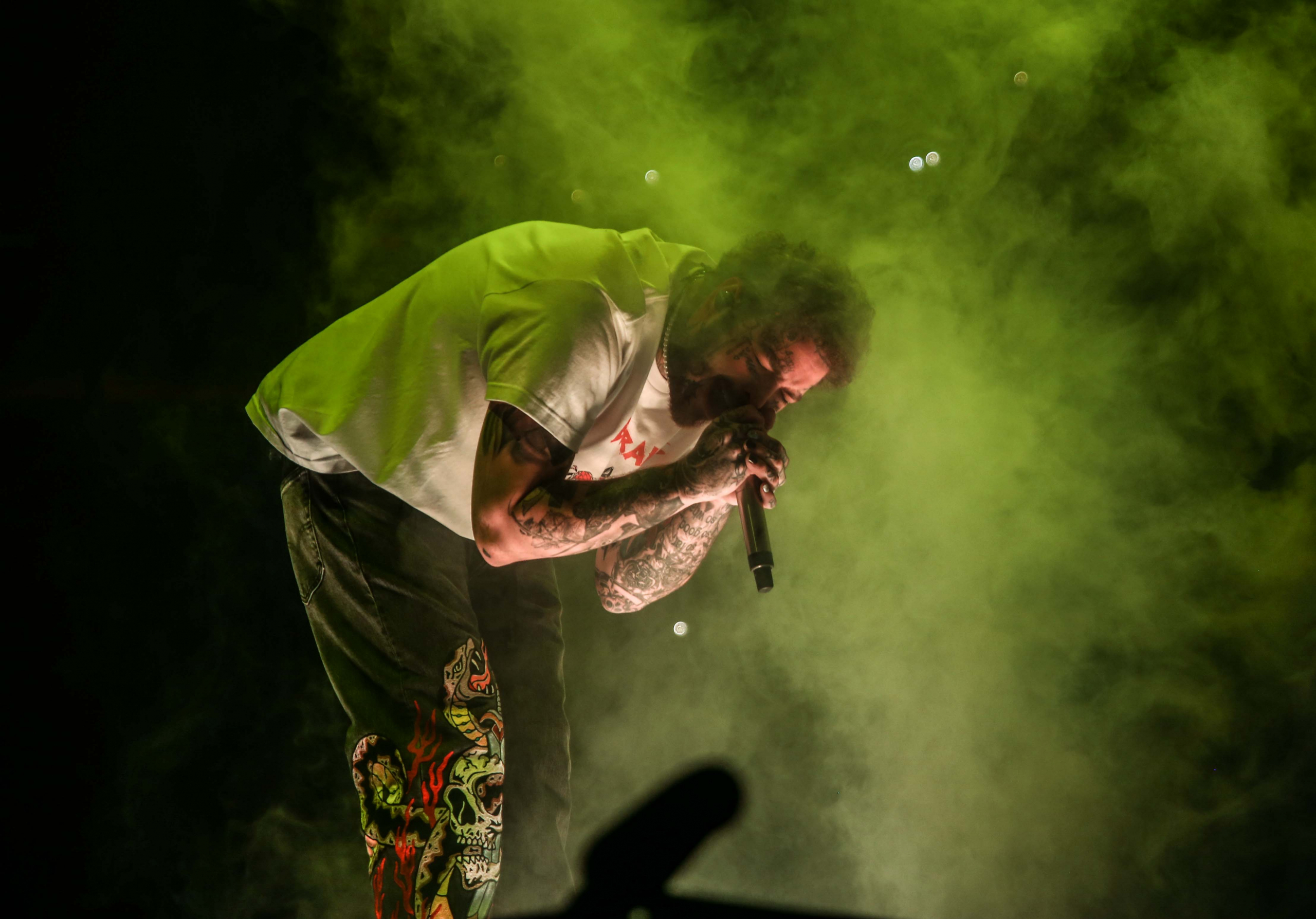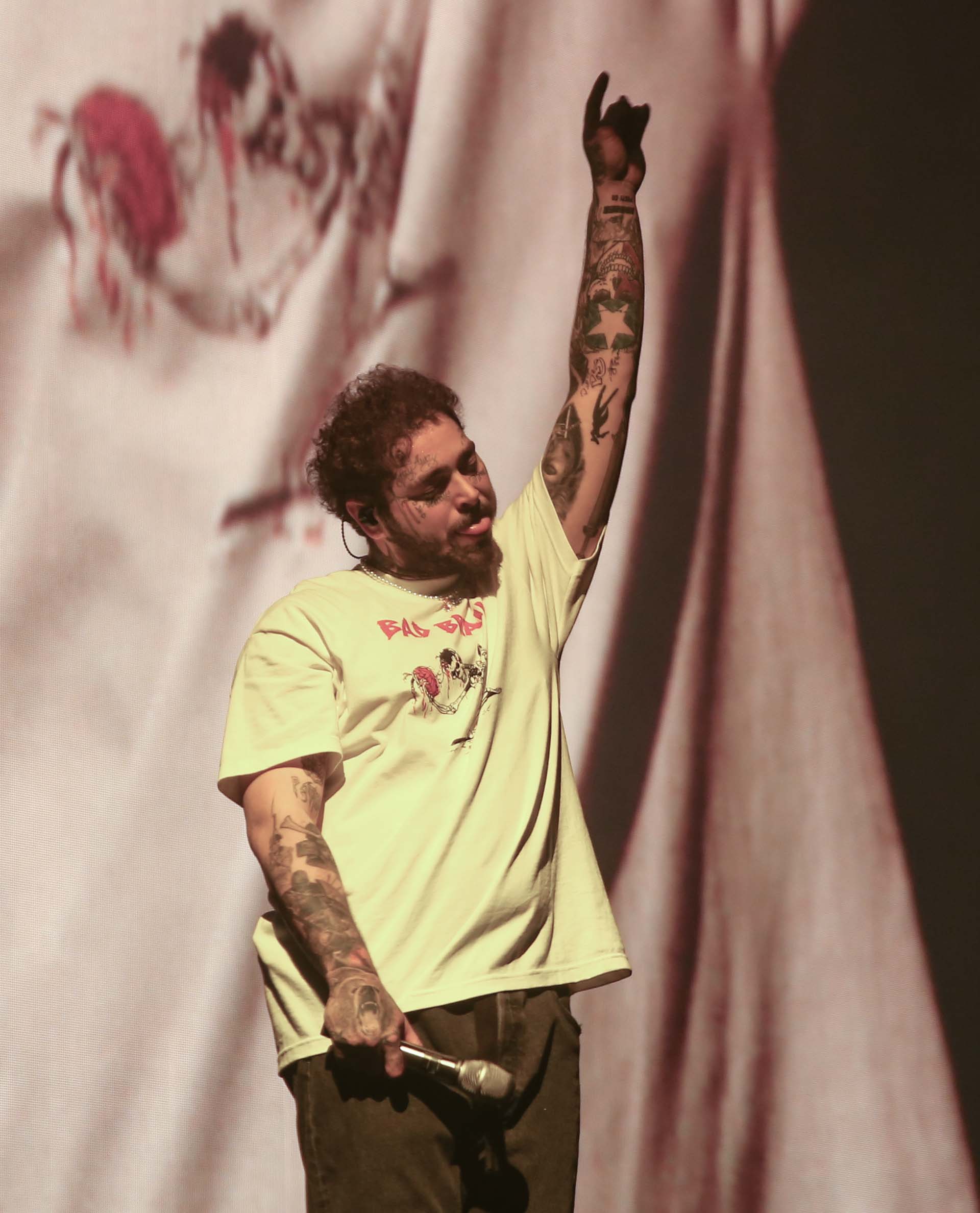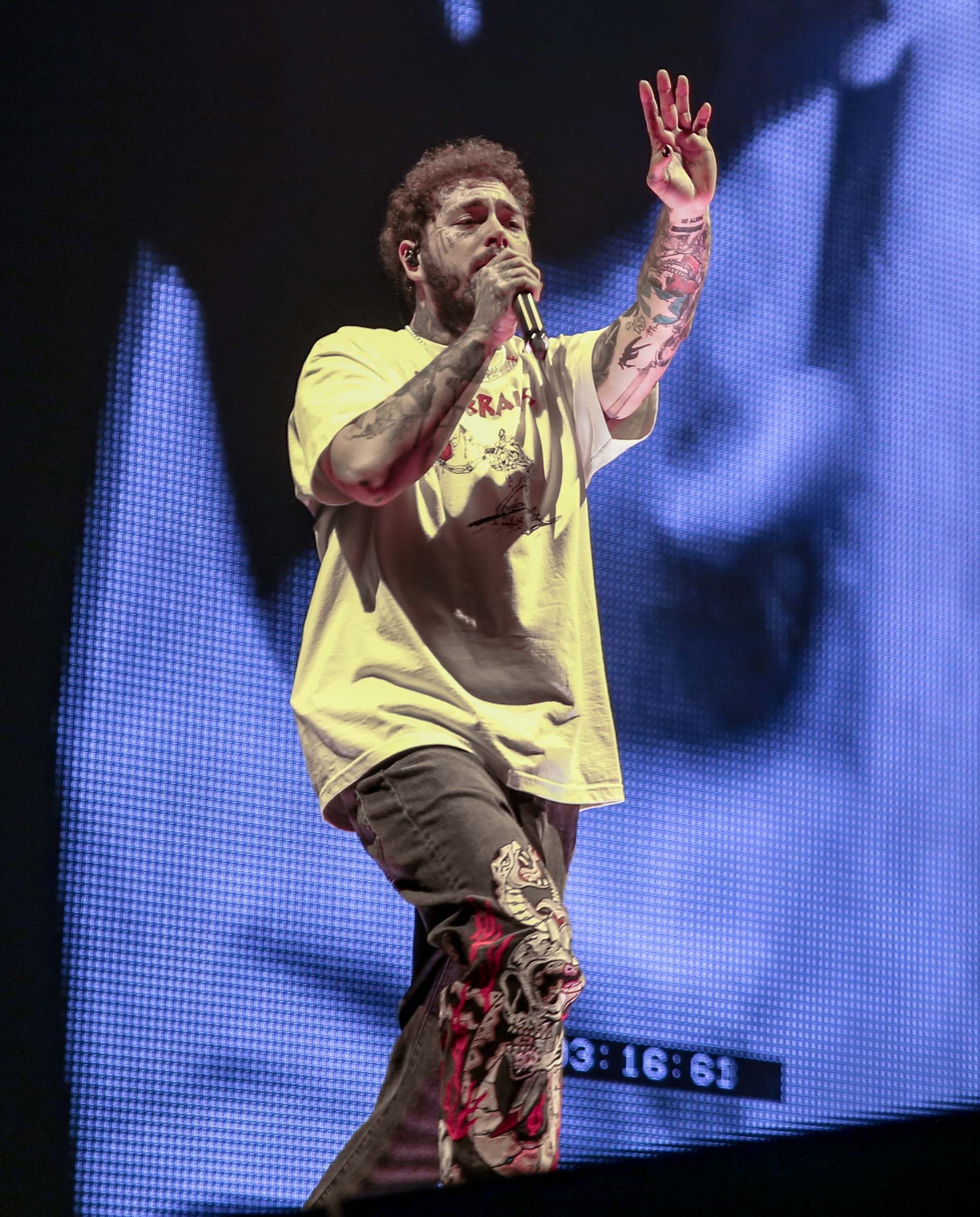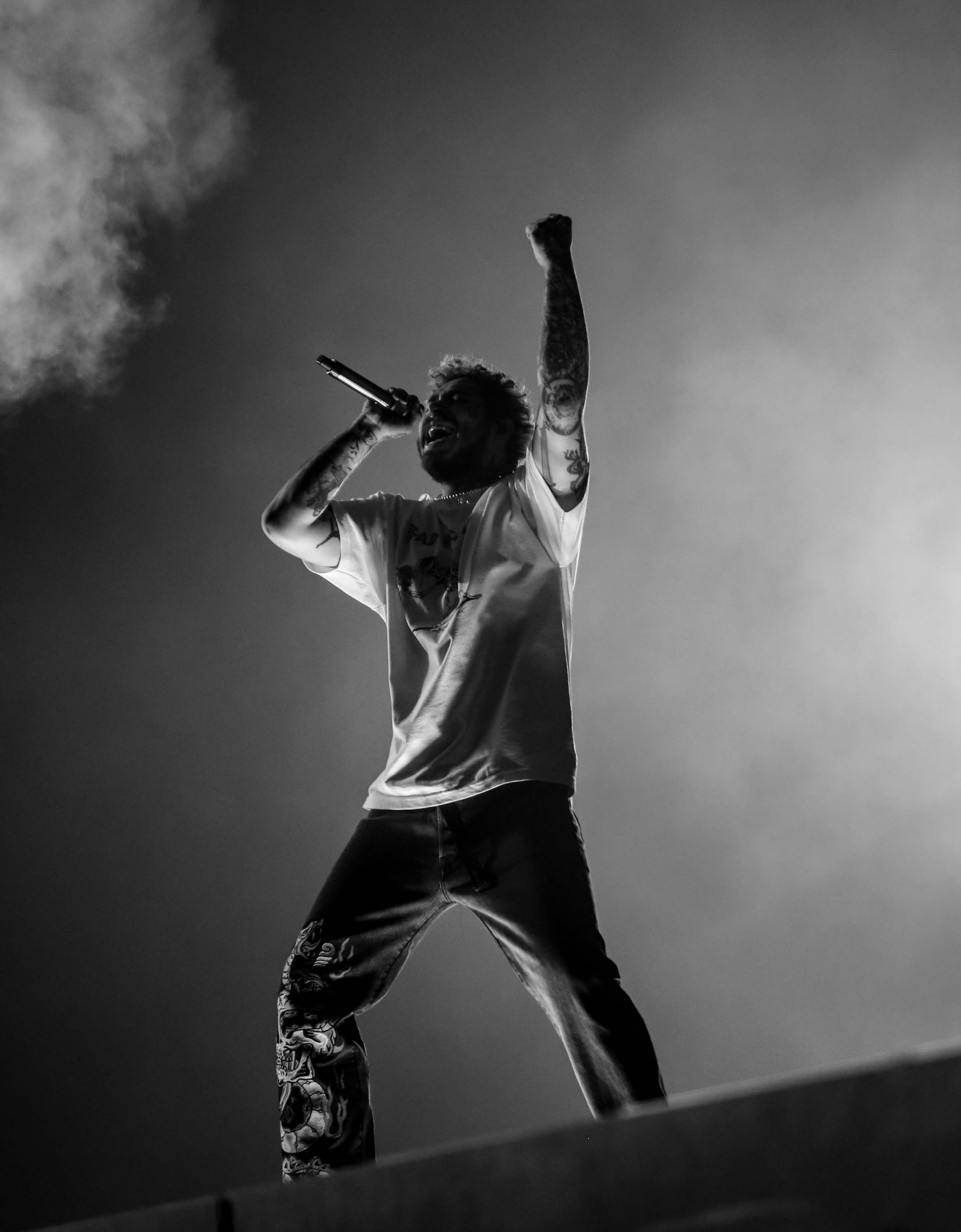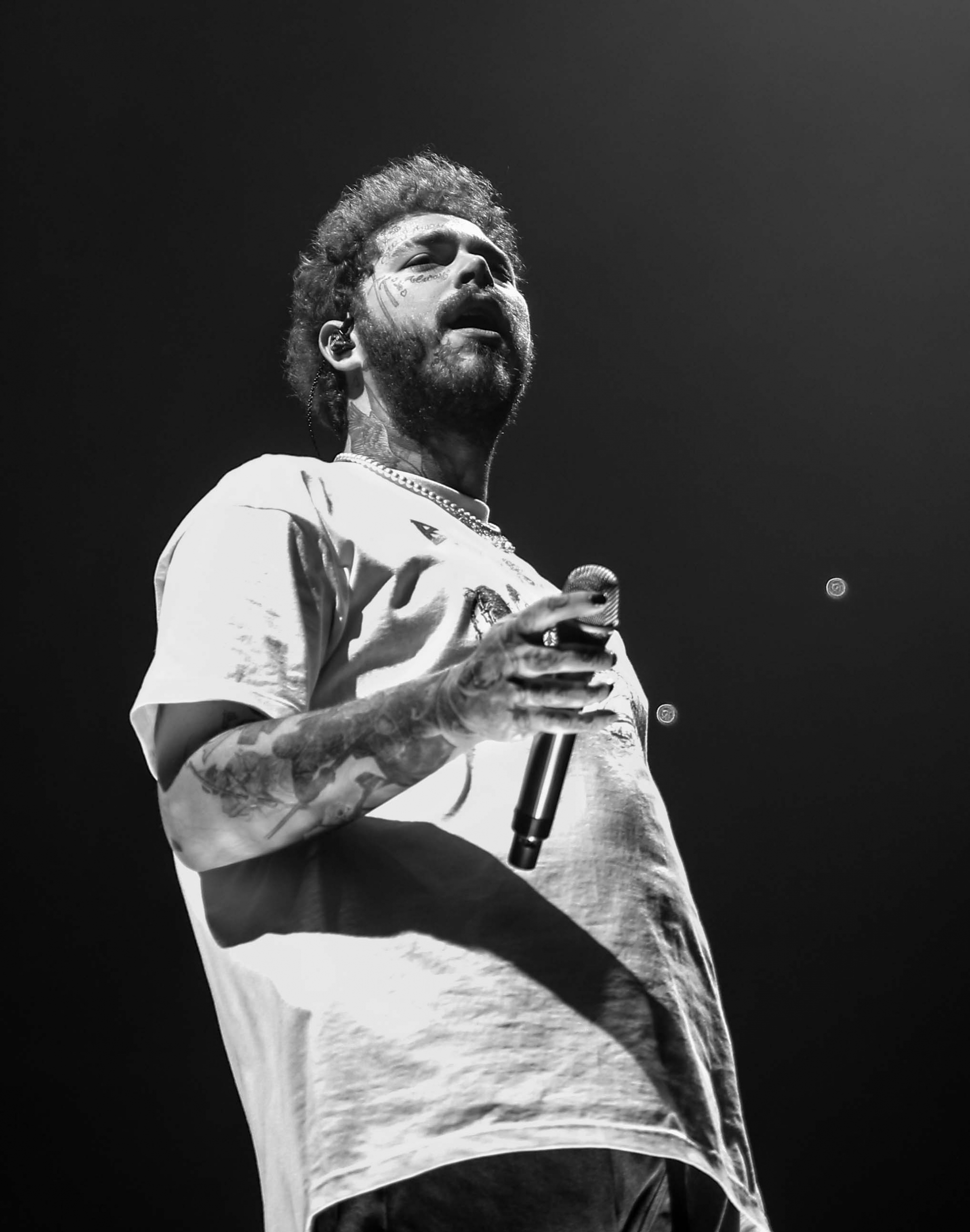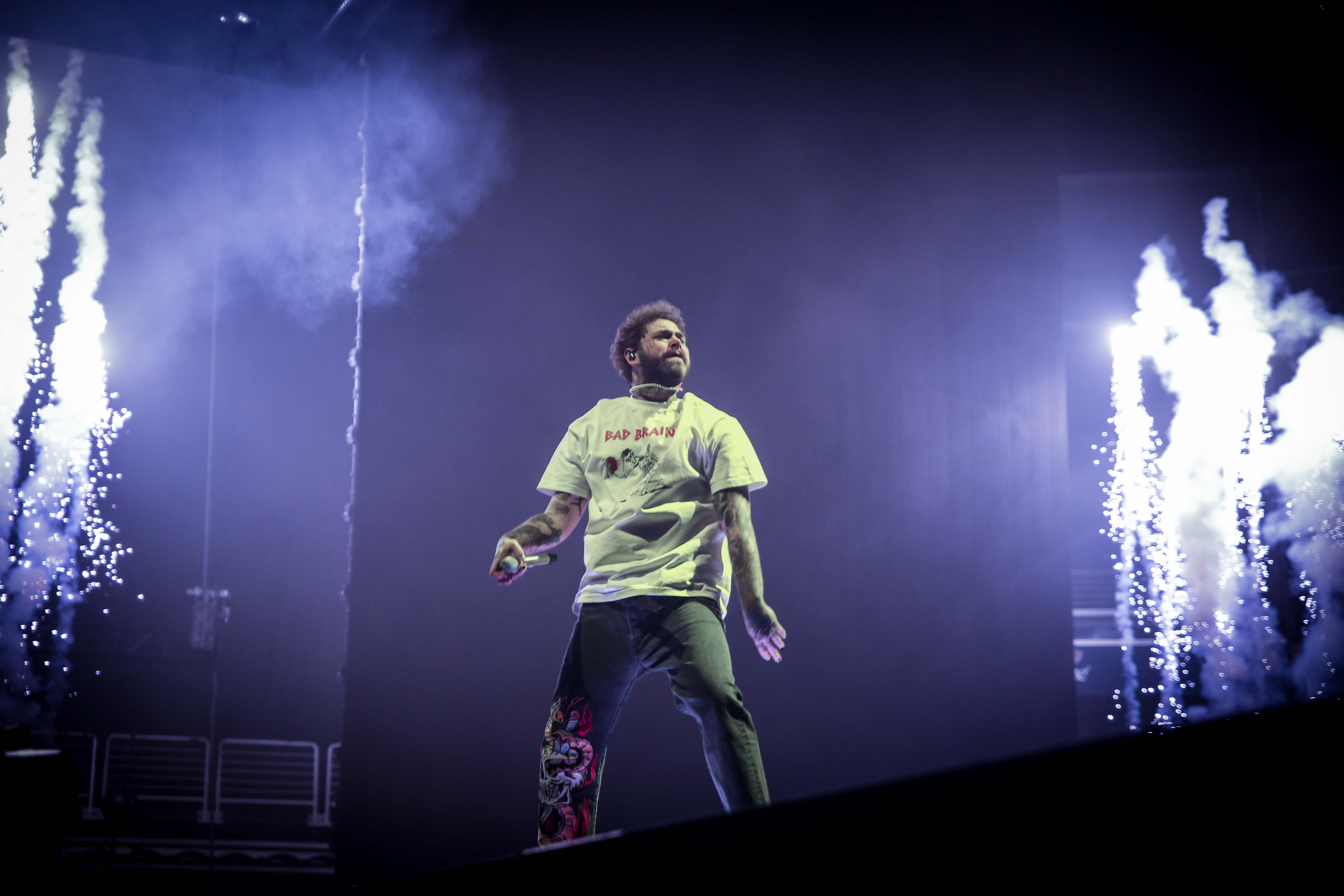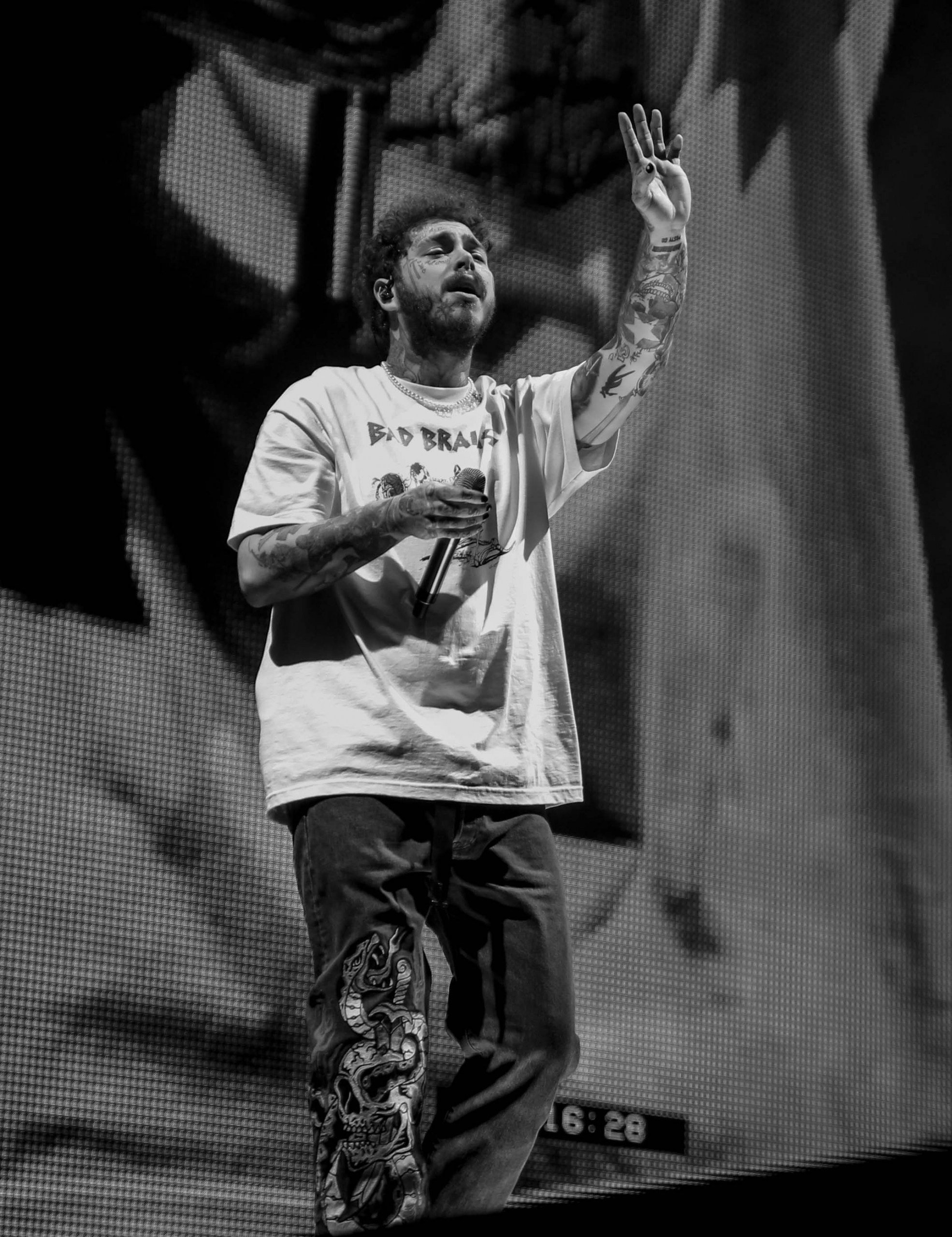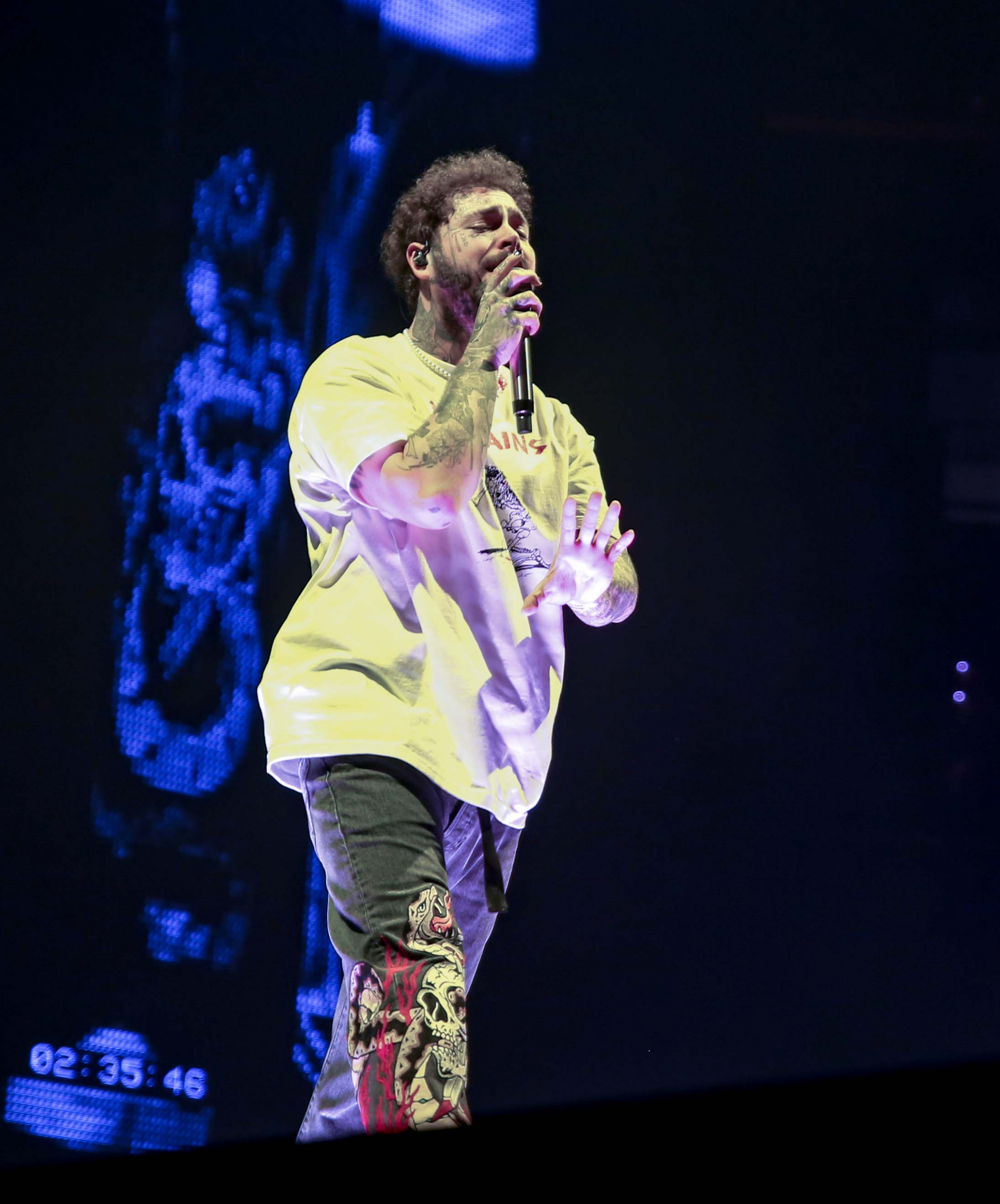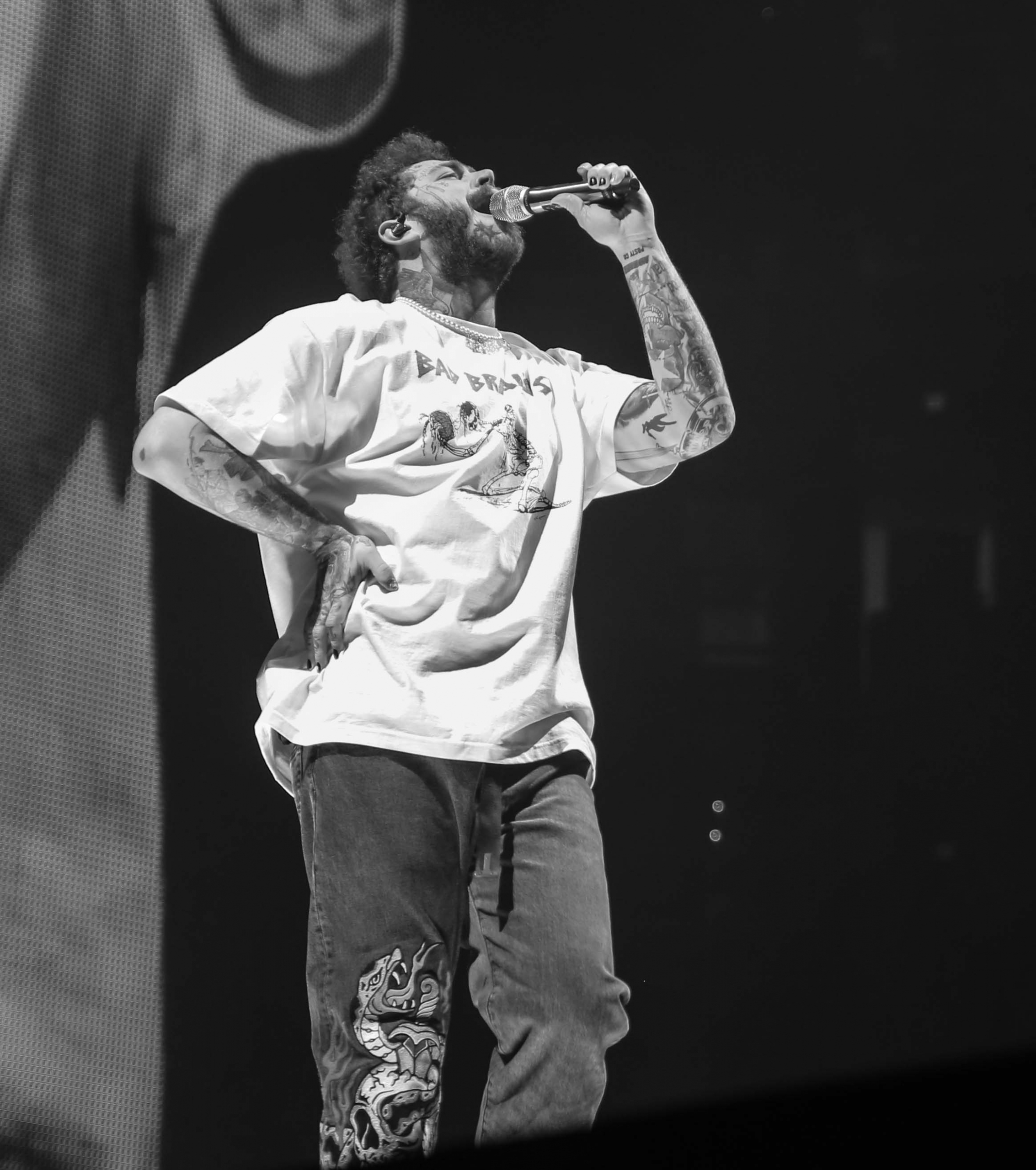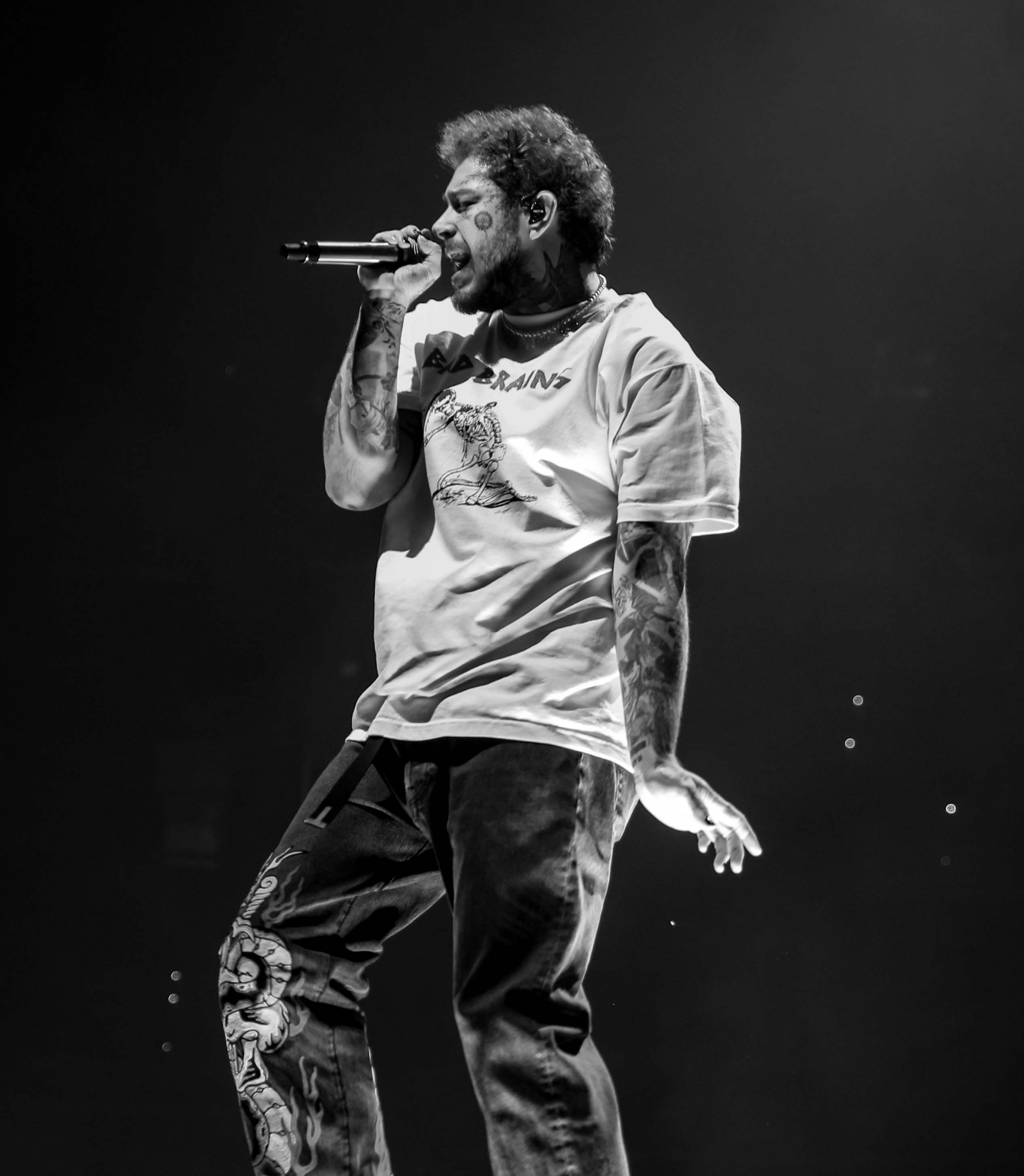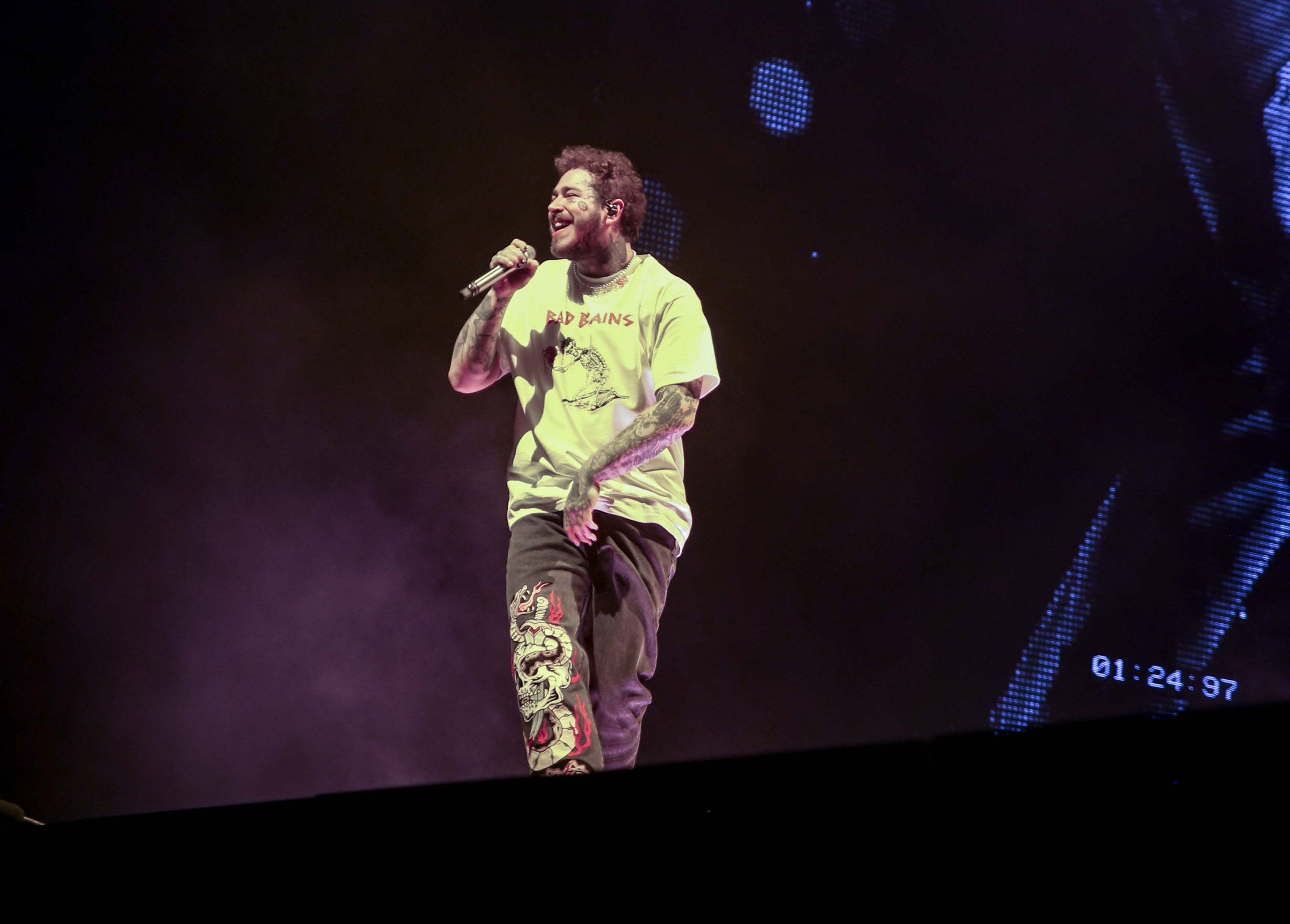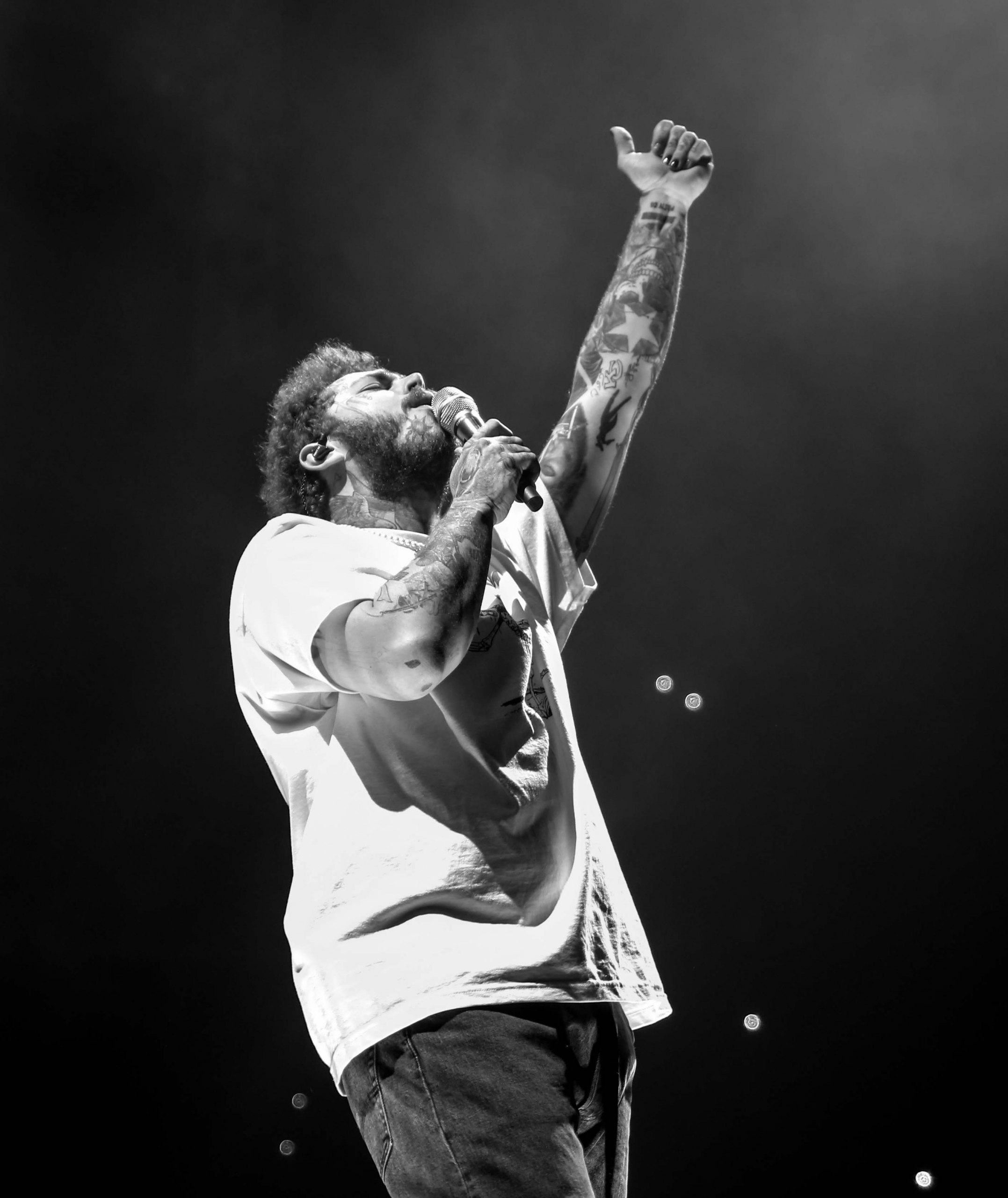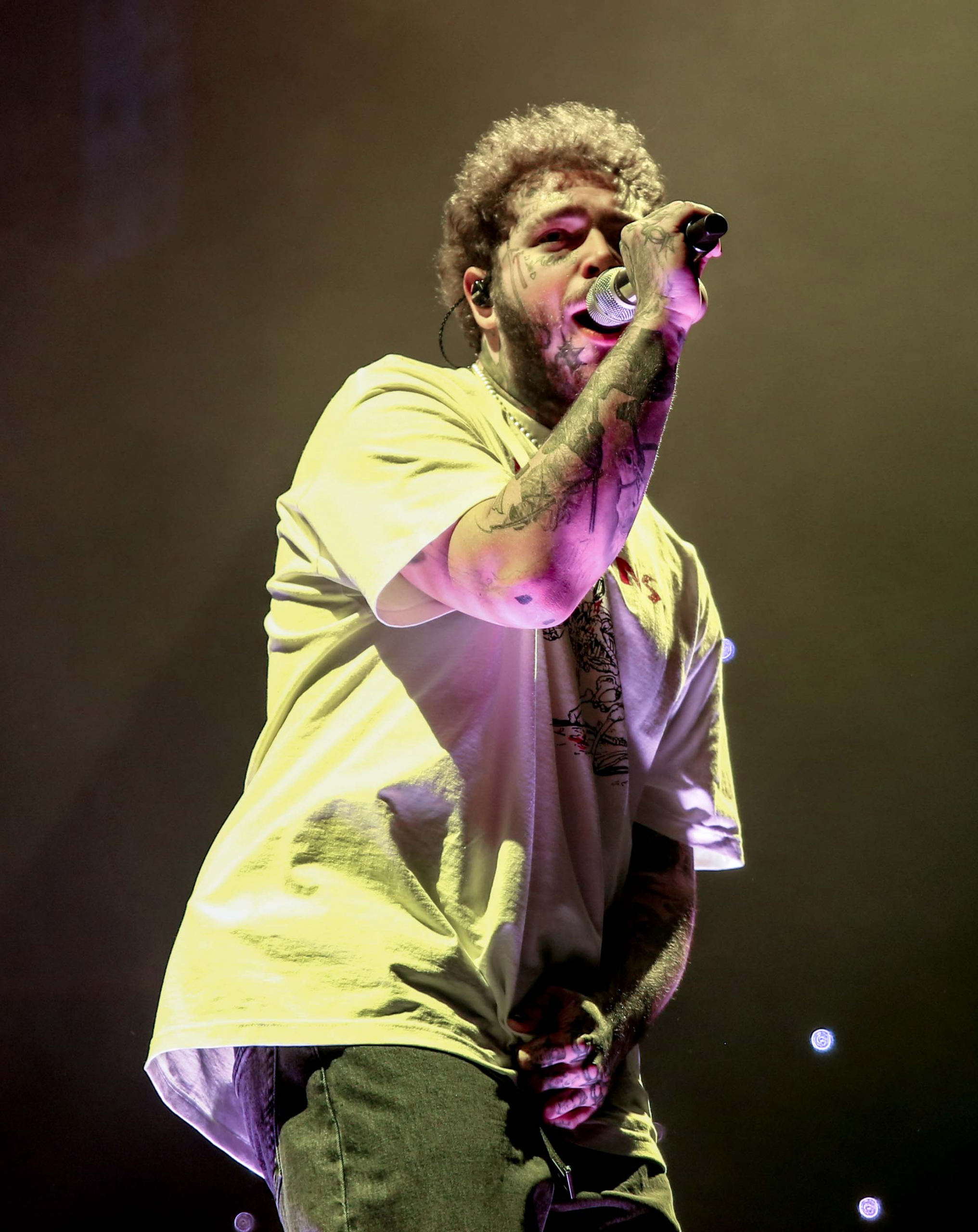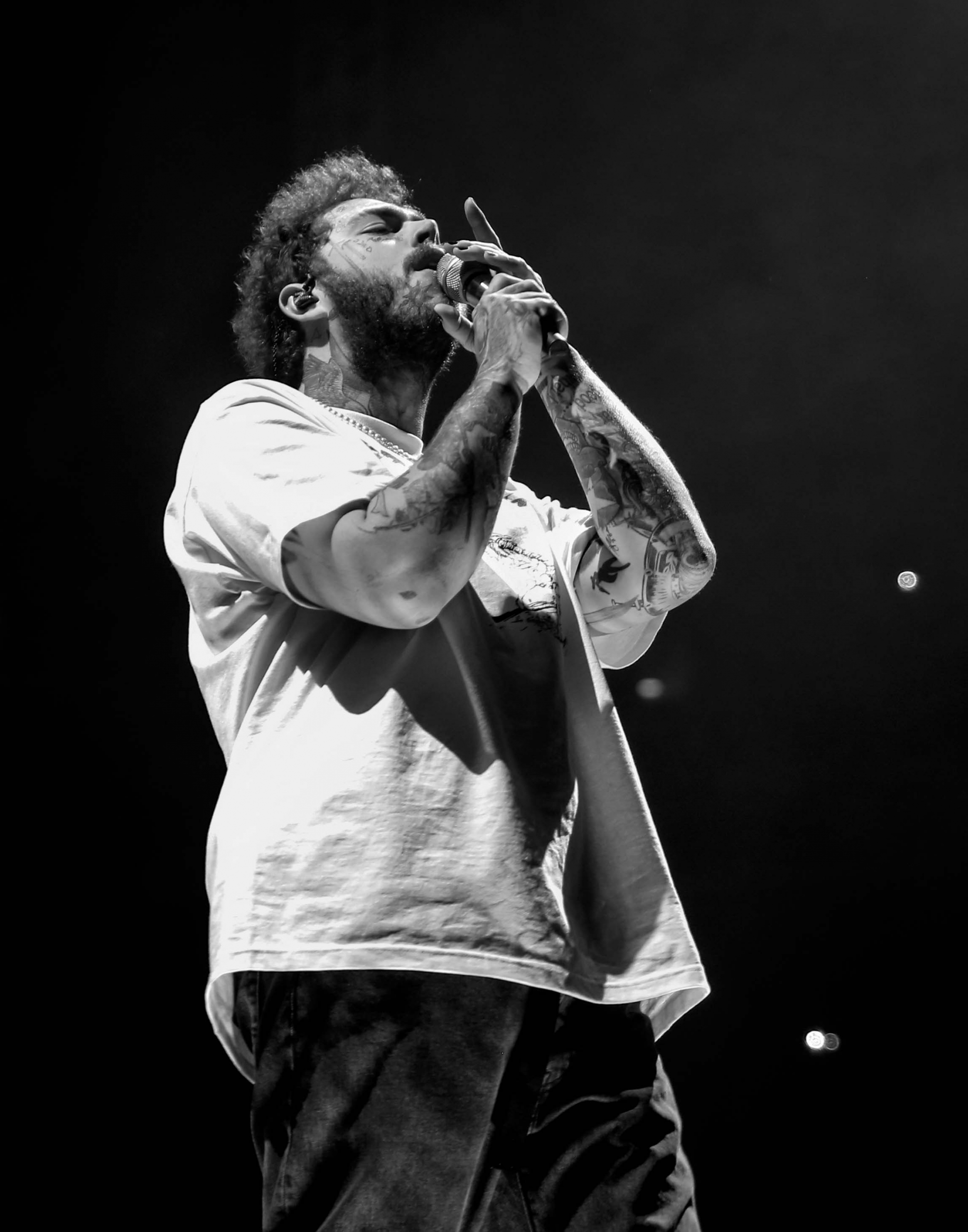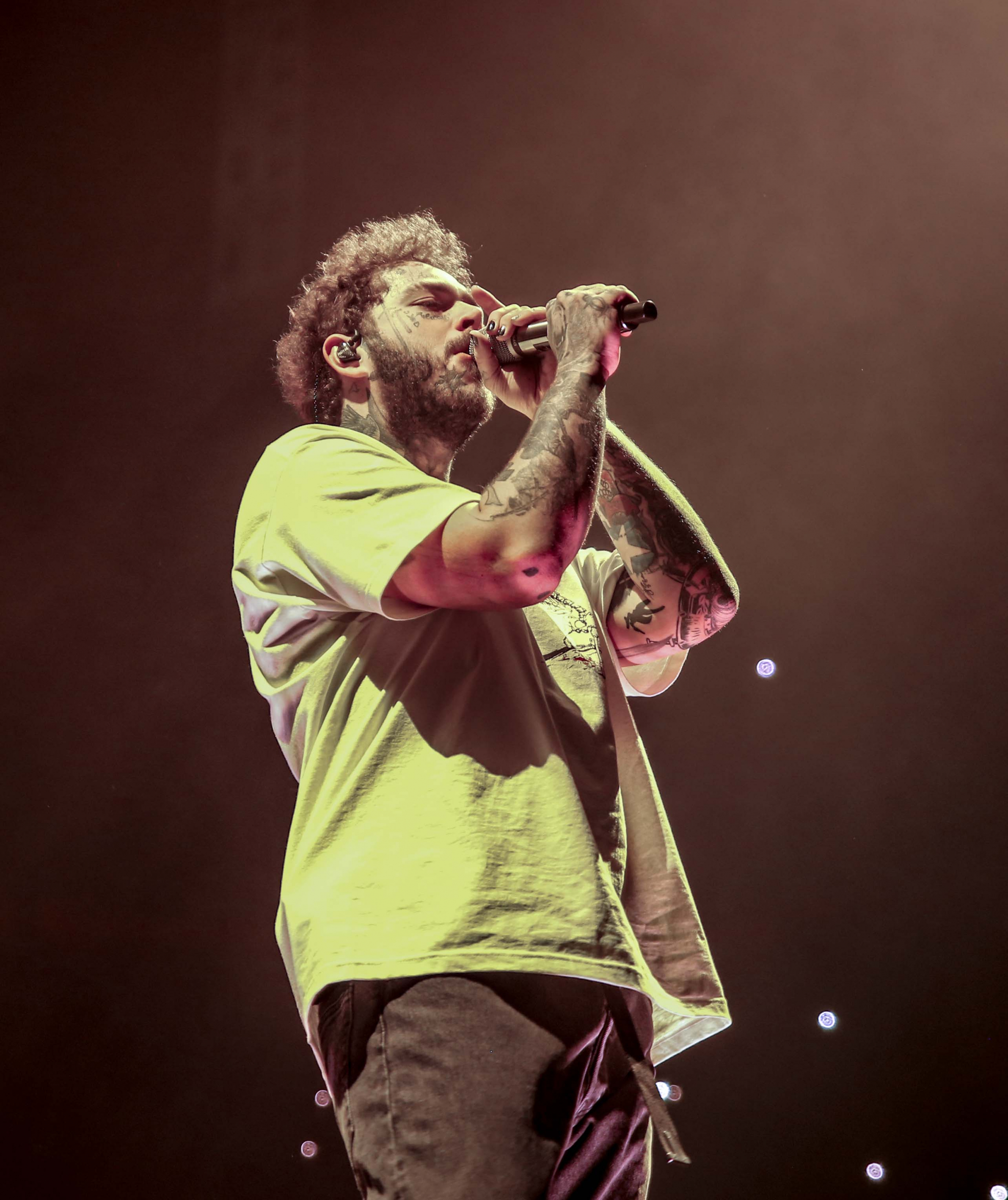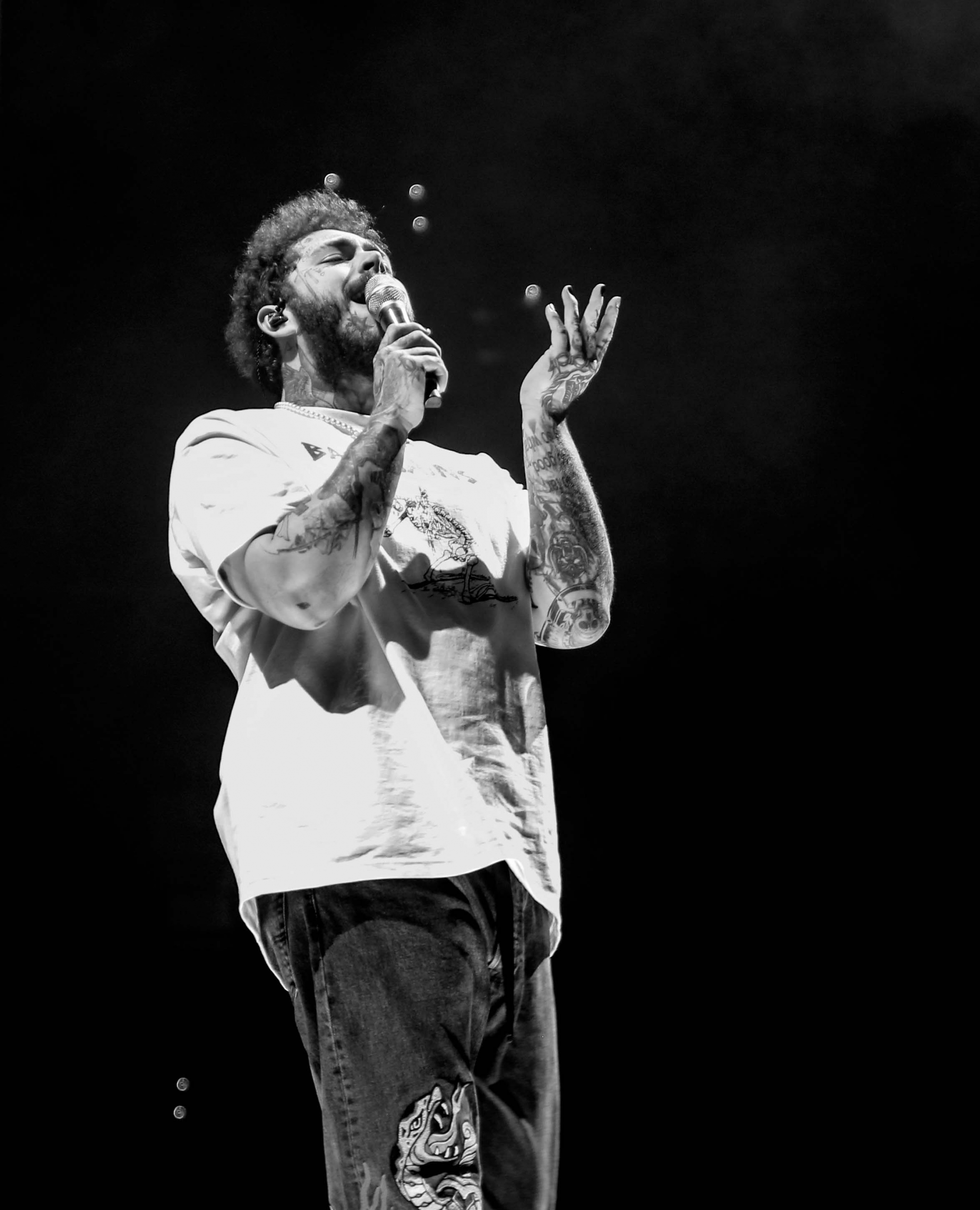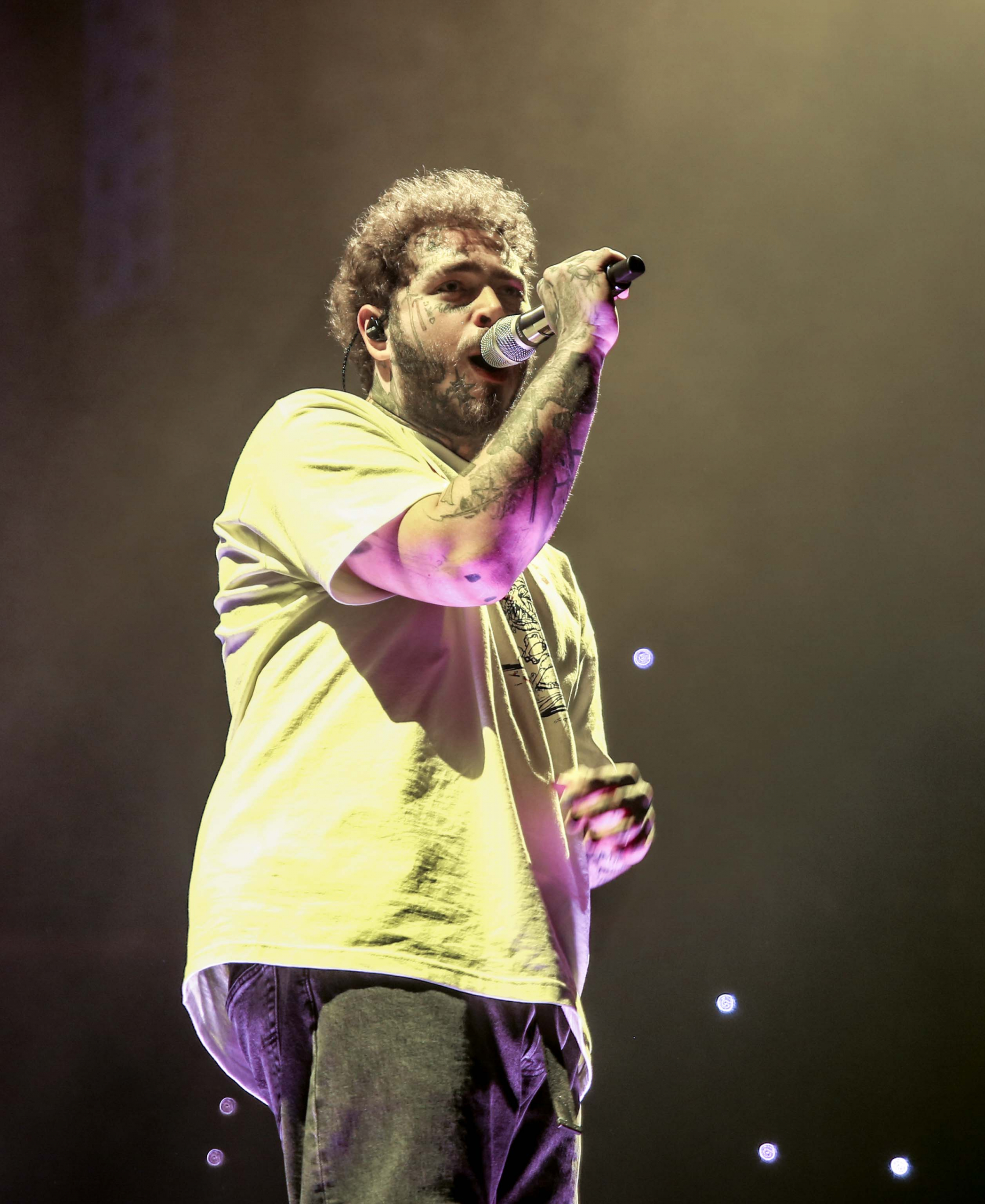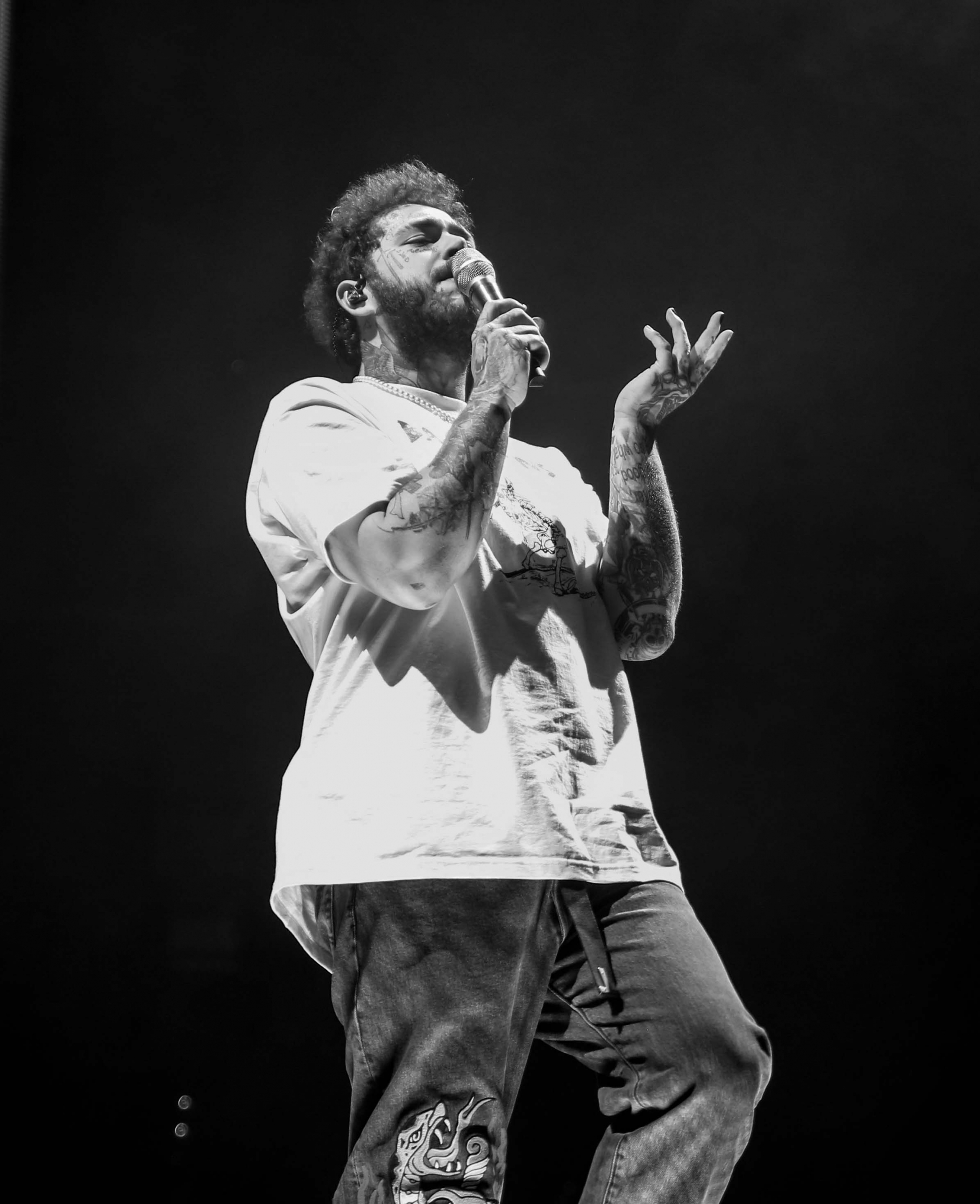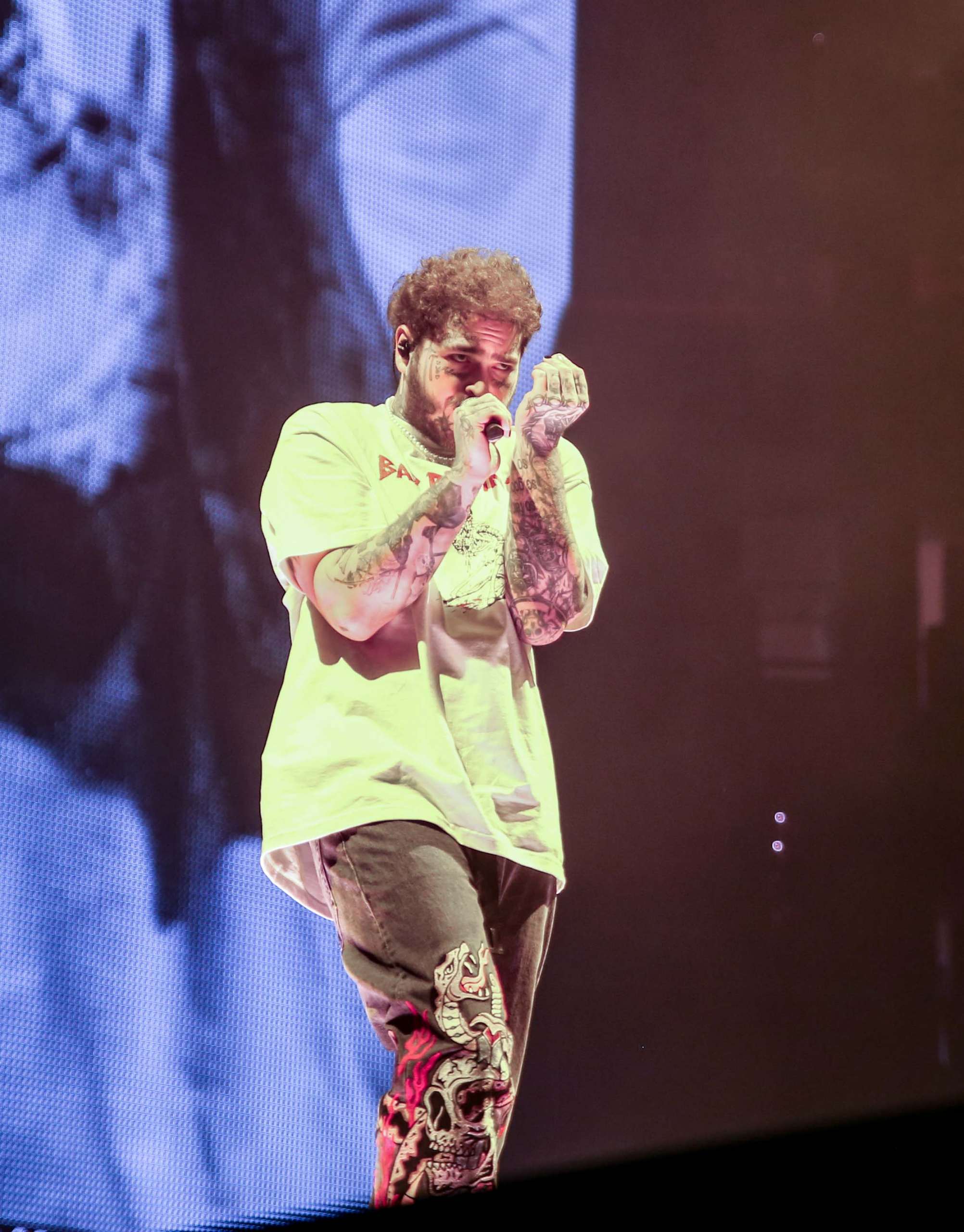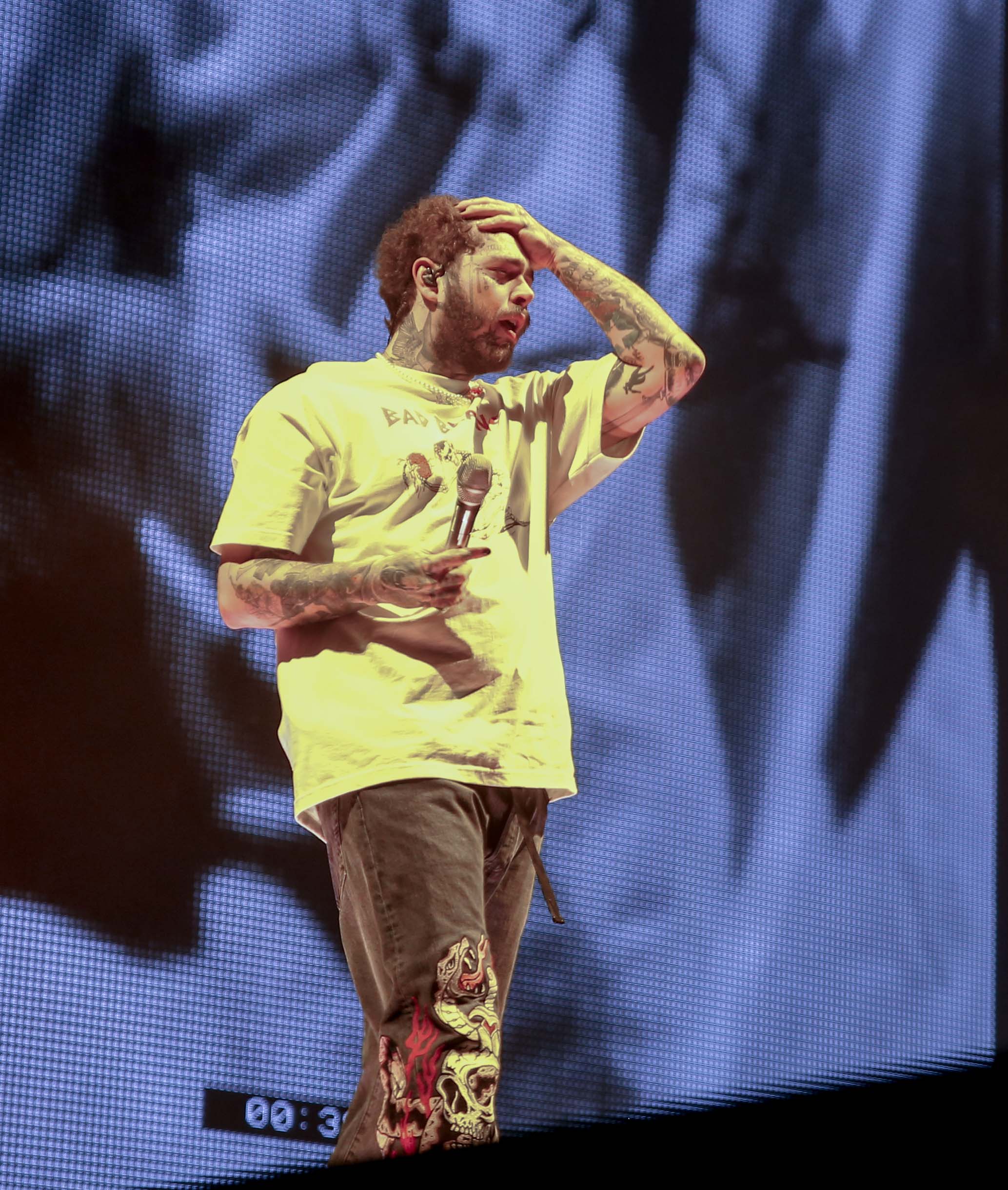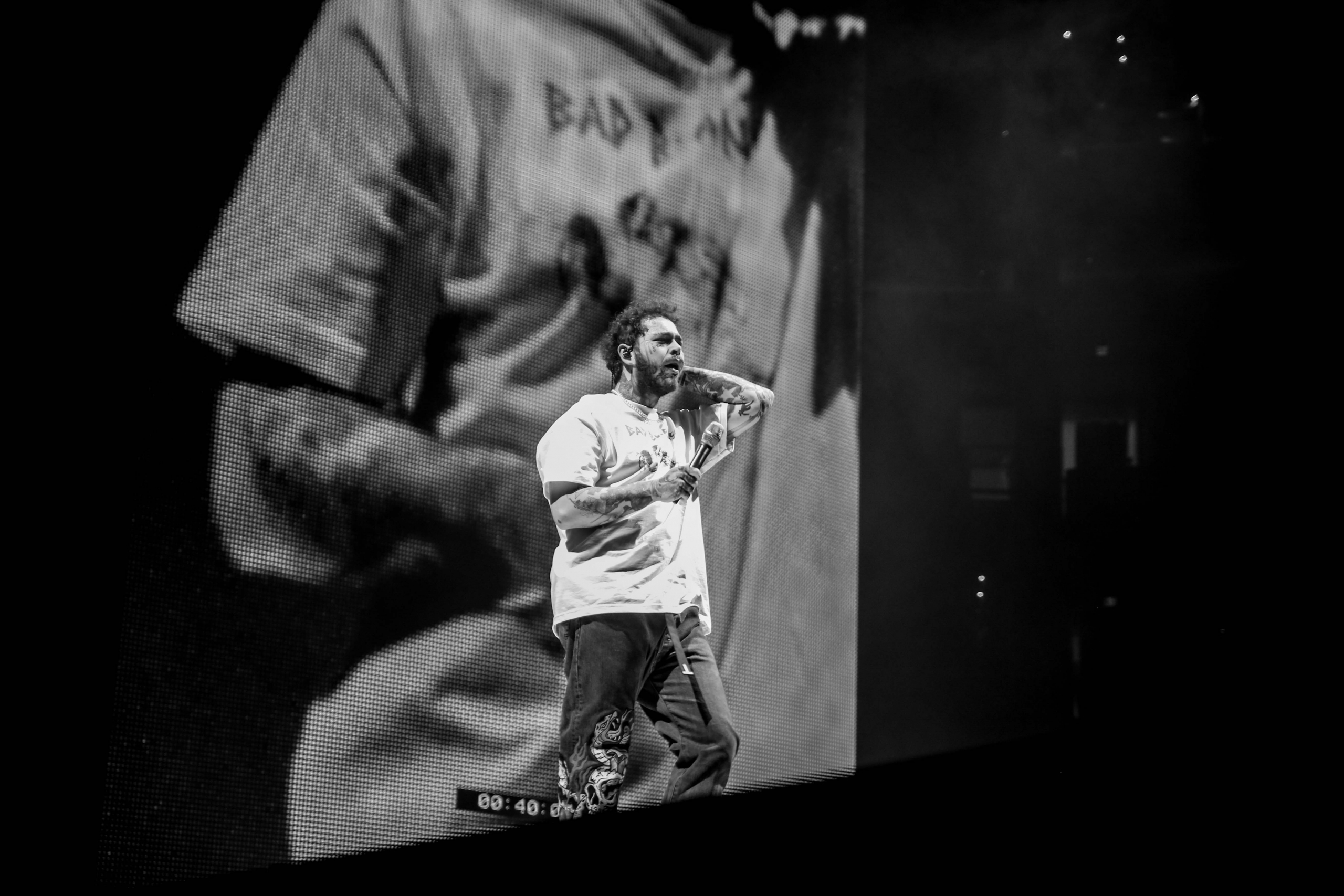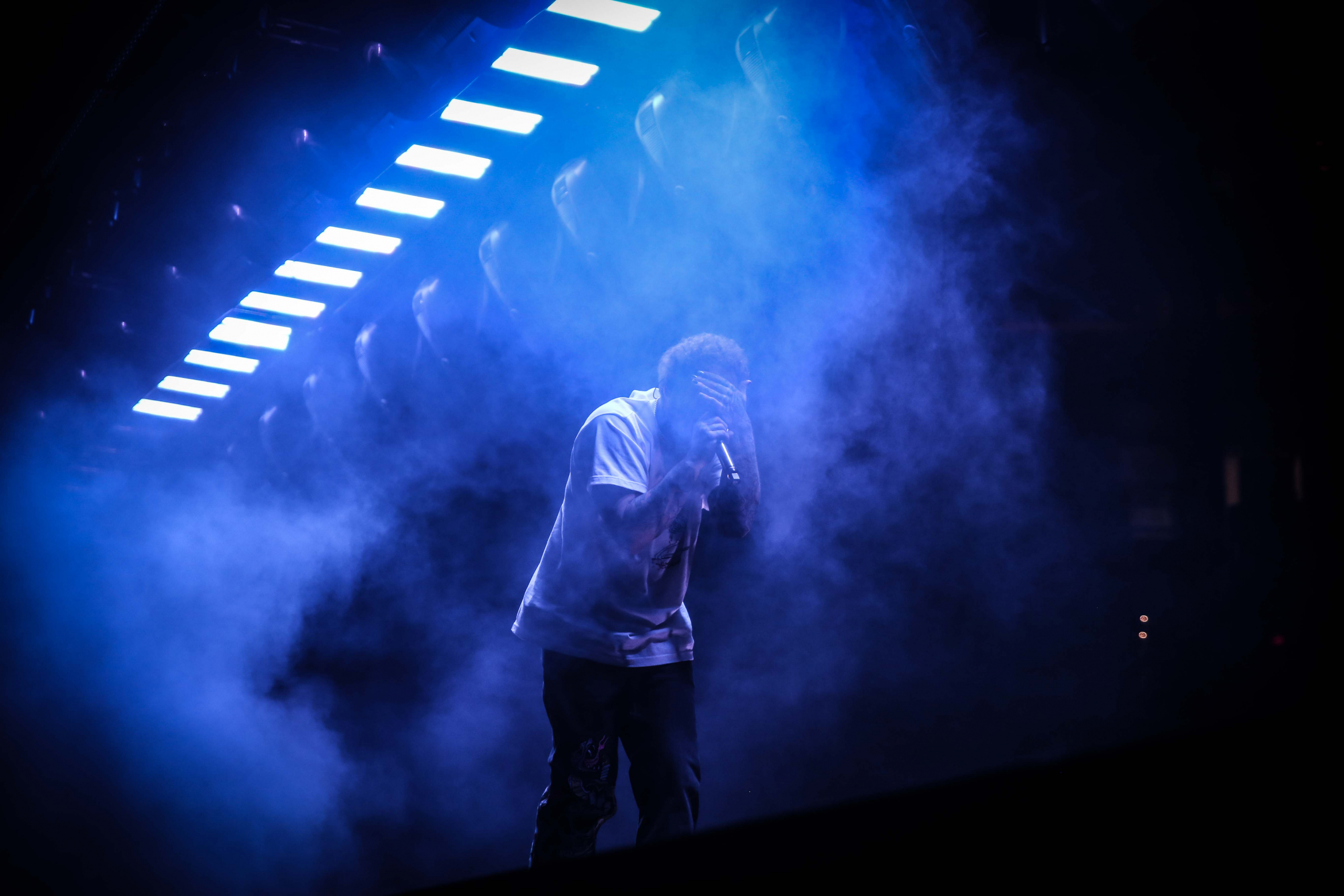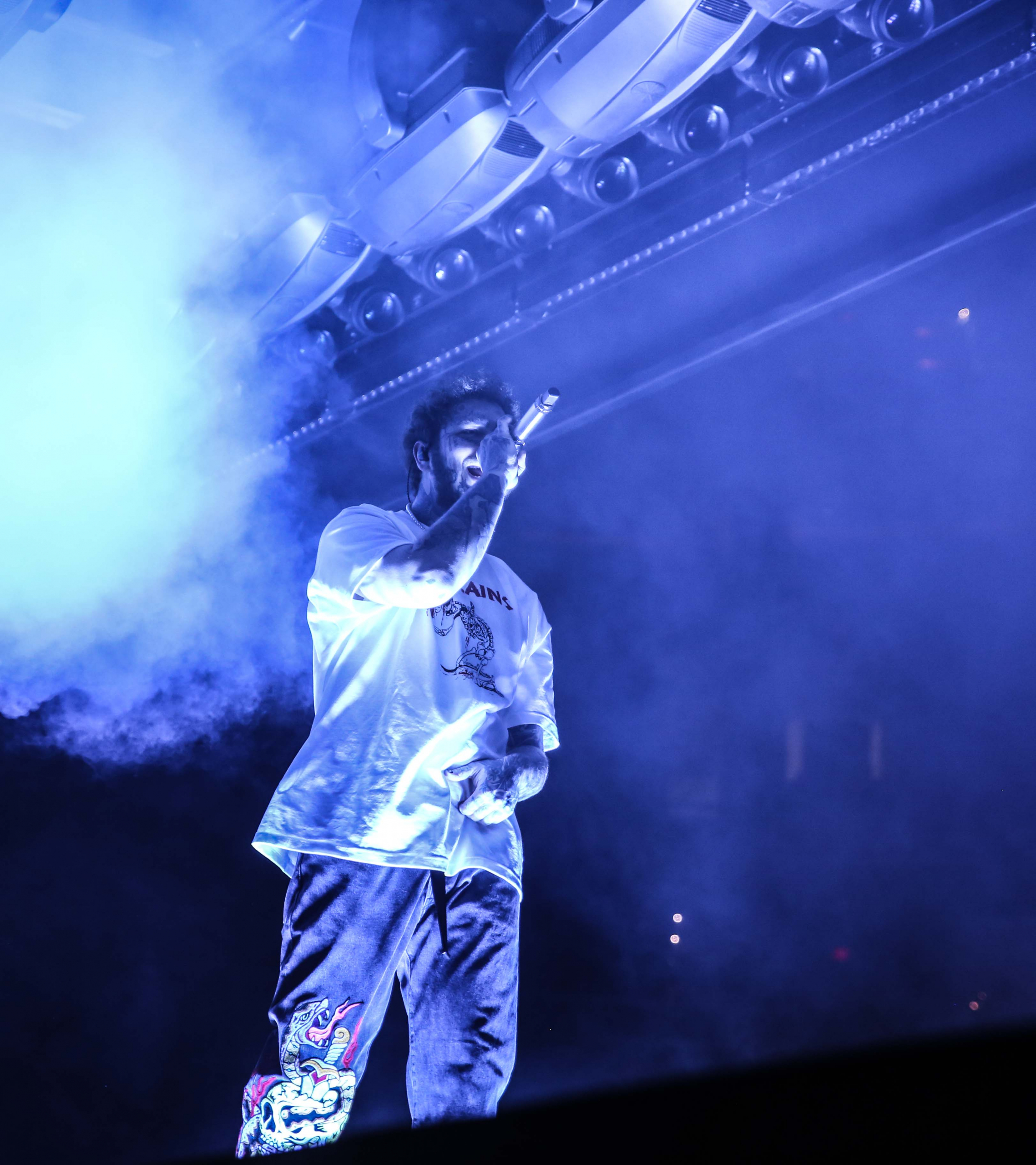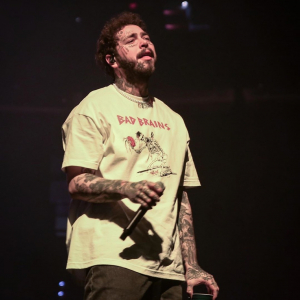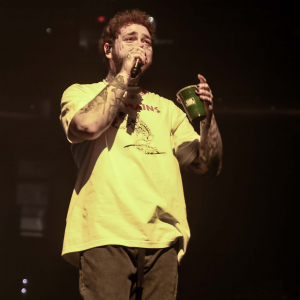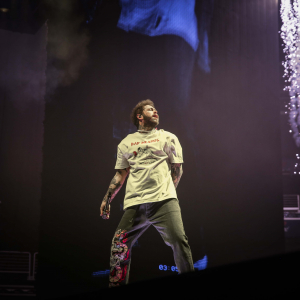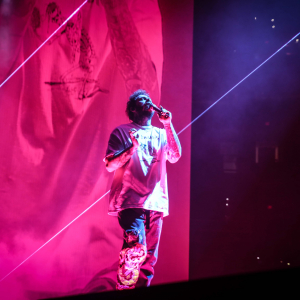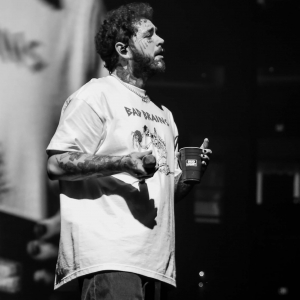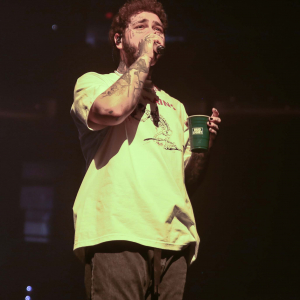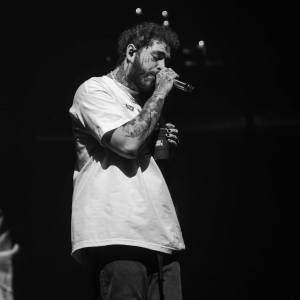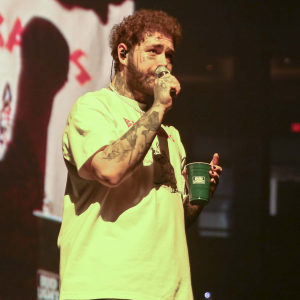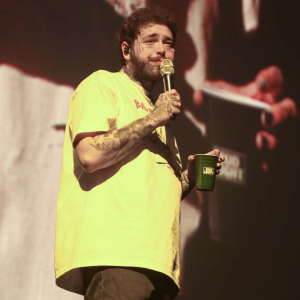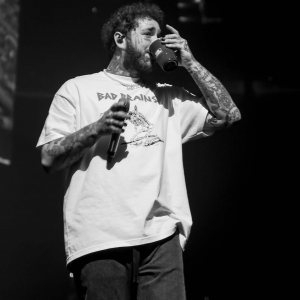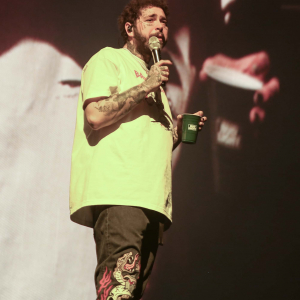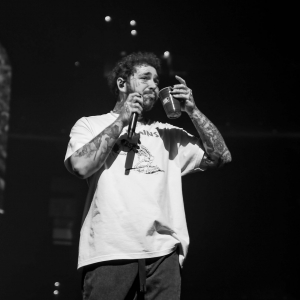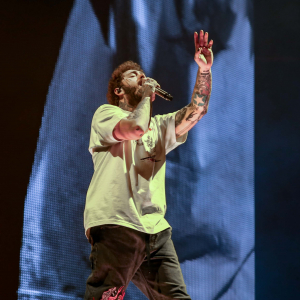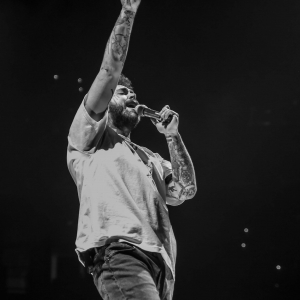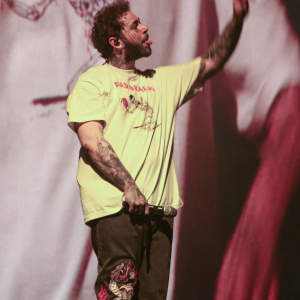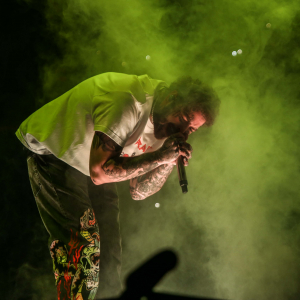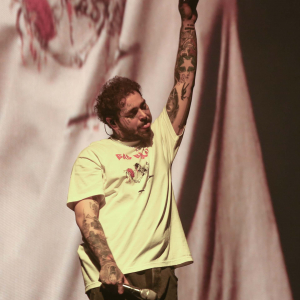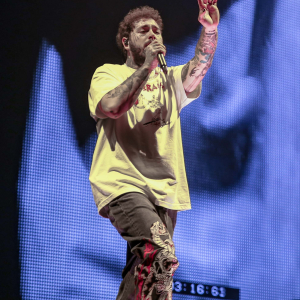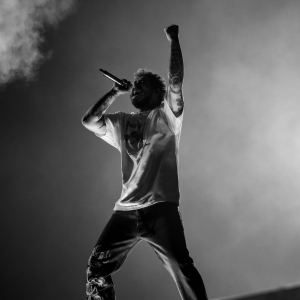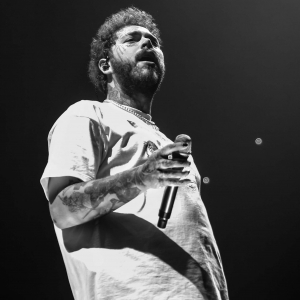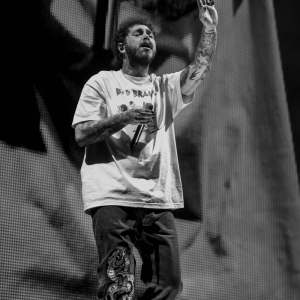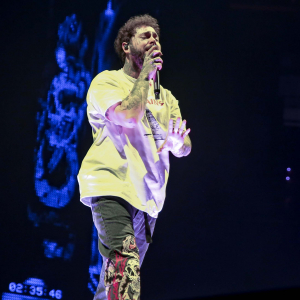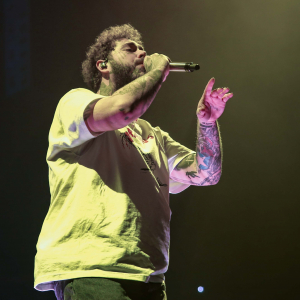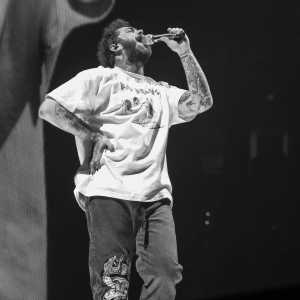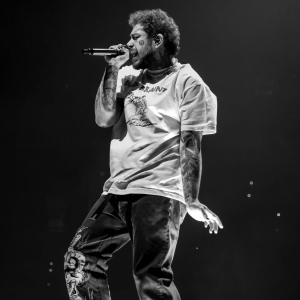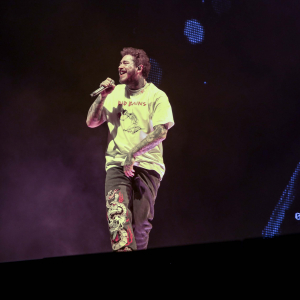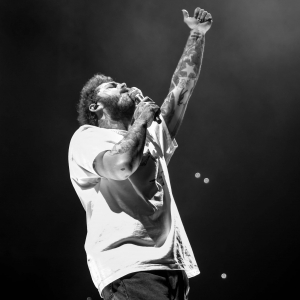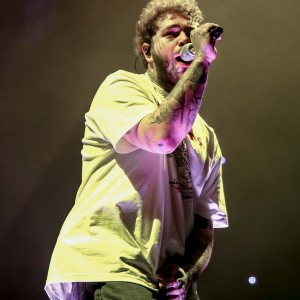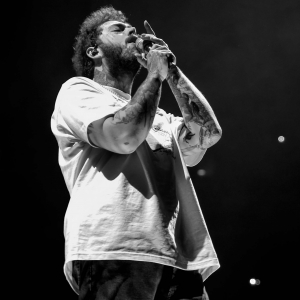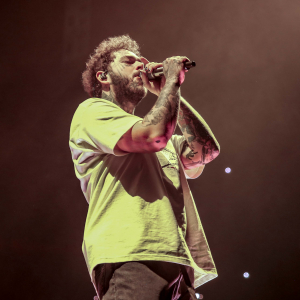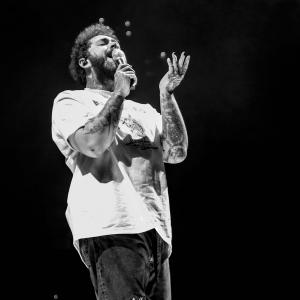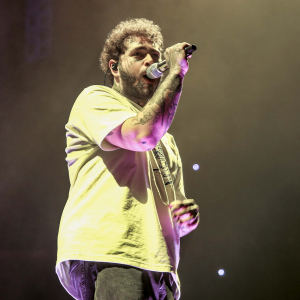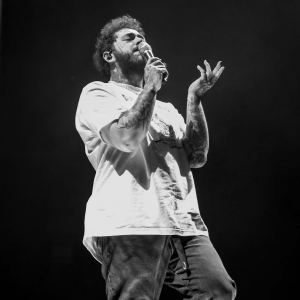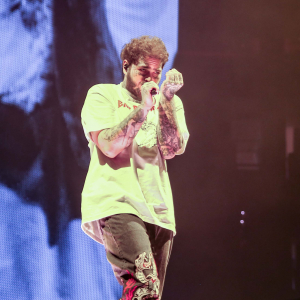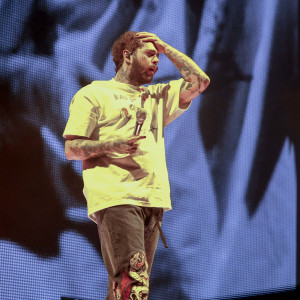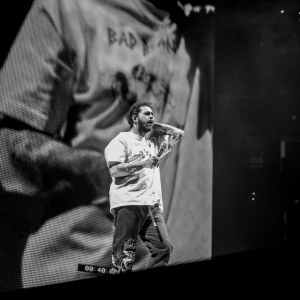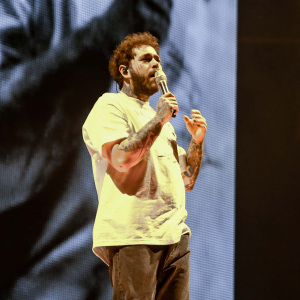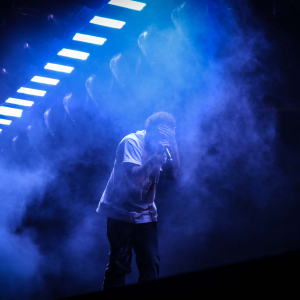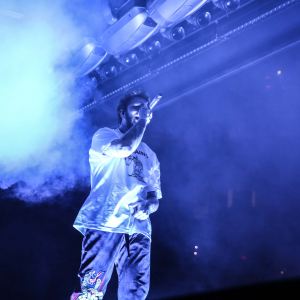 Check out Post Malones setlist below:
Hollywood's Bleeding
Better Now
Saint-Tropez
Goodbyes
Die for Me
Allergic
Candy Paint
Psycho
Enemies
Wow.
Paranoid
I Fall Apart
Take What You Want
Stay (Acoustic)
Circles
Go Flex
White Iverson
Sunflower (with Swae Lee)
rockstar
Congratulations