And that's a wrap on the eighth year of the Firefly Music Festival in the Woodlands!​ The newly reimagined music festival got some MAJOR upgrades from AEG Presents,one of the largest live music companies in the industry. This year they teamed up with Firefly and brought an upgraded production, memorable performances and a lineup with the hottest artists in the industry. The three day event had three spectacular headliners this year: Panic! At the Disco, Travis Scott and Post Malone. ​Though this was only my second year attending, I must say each headliner put on one hell of a show.

Yung Bae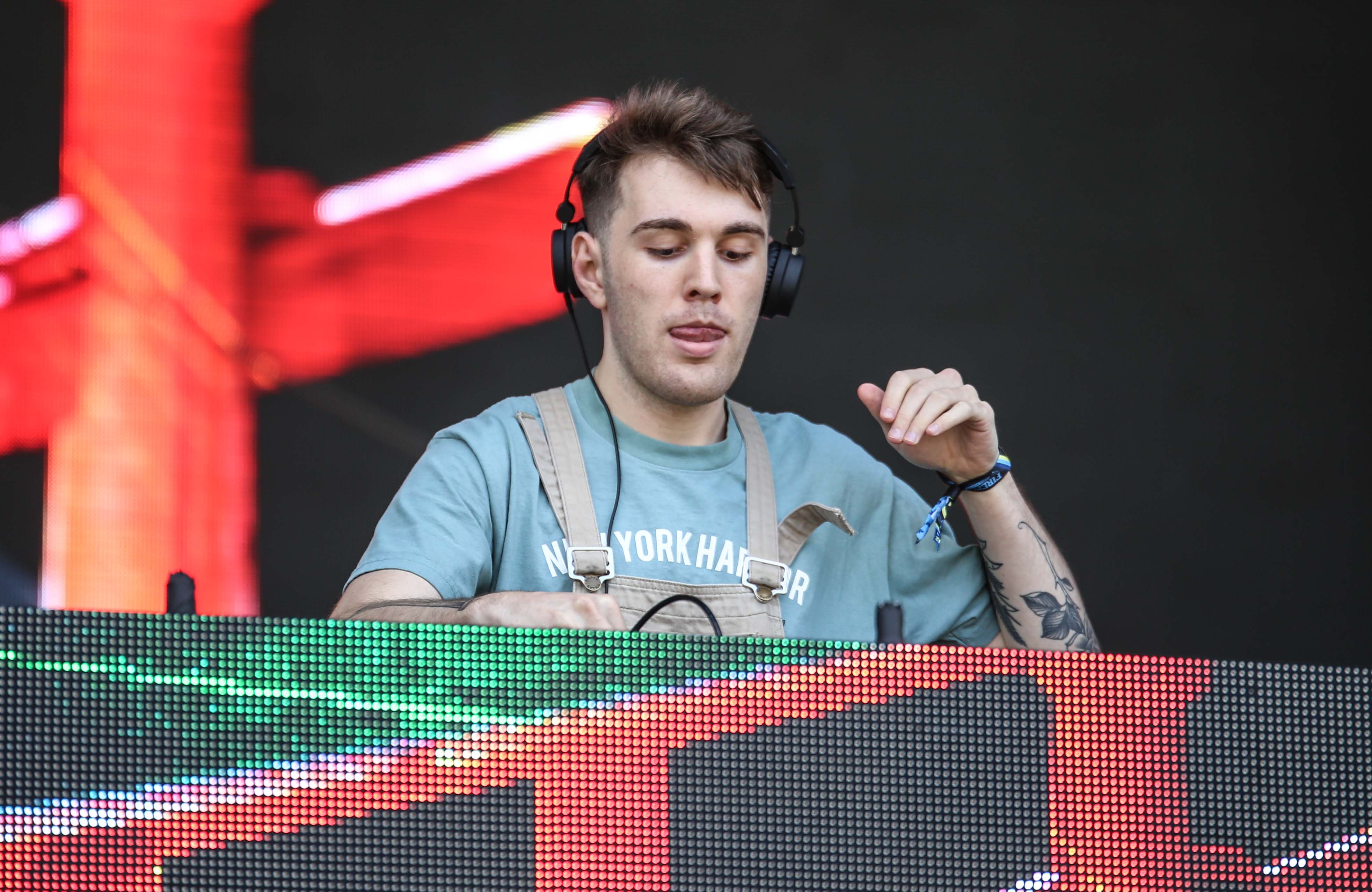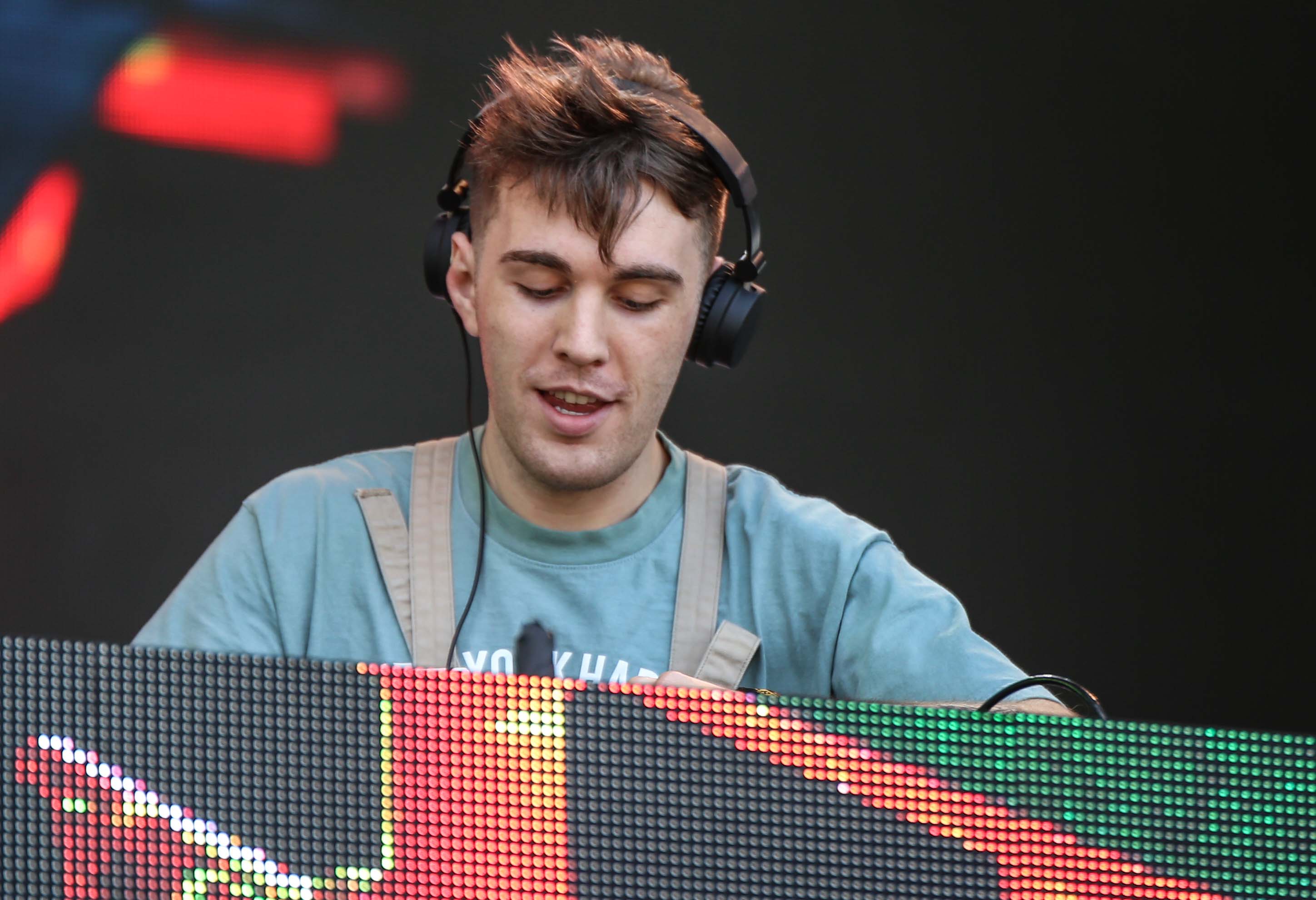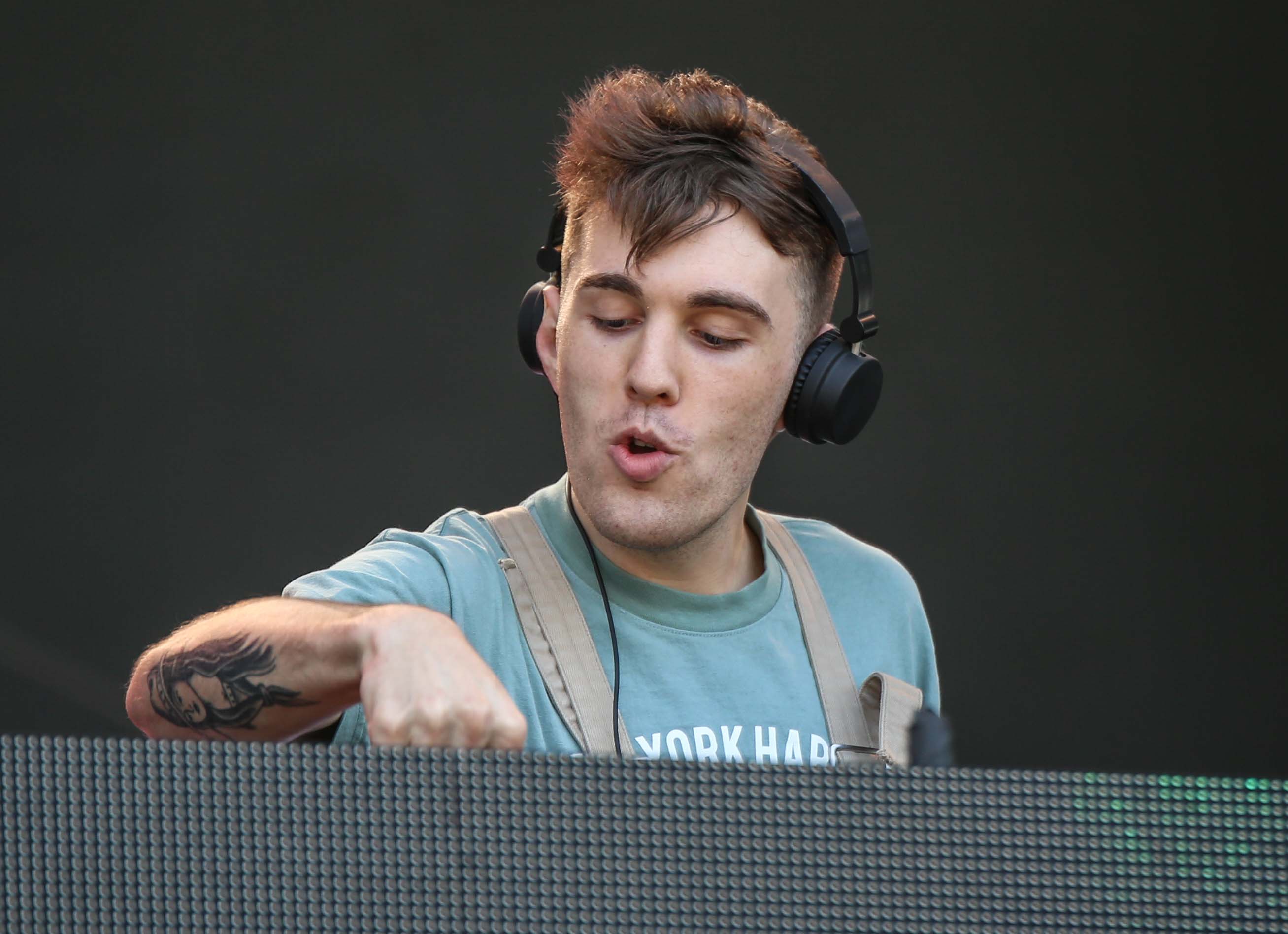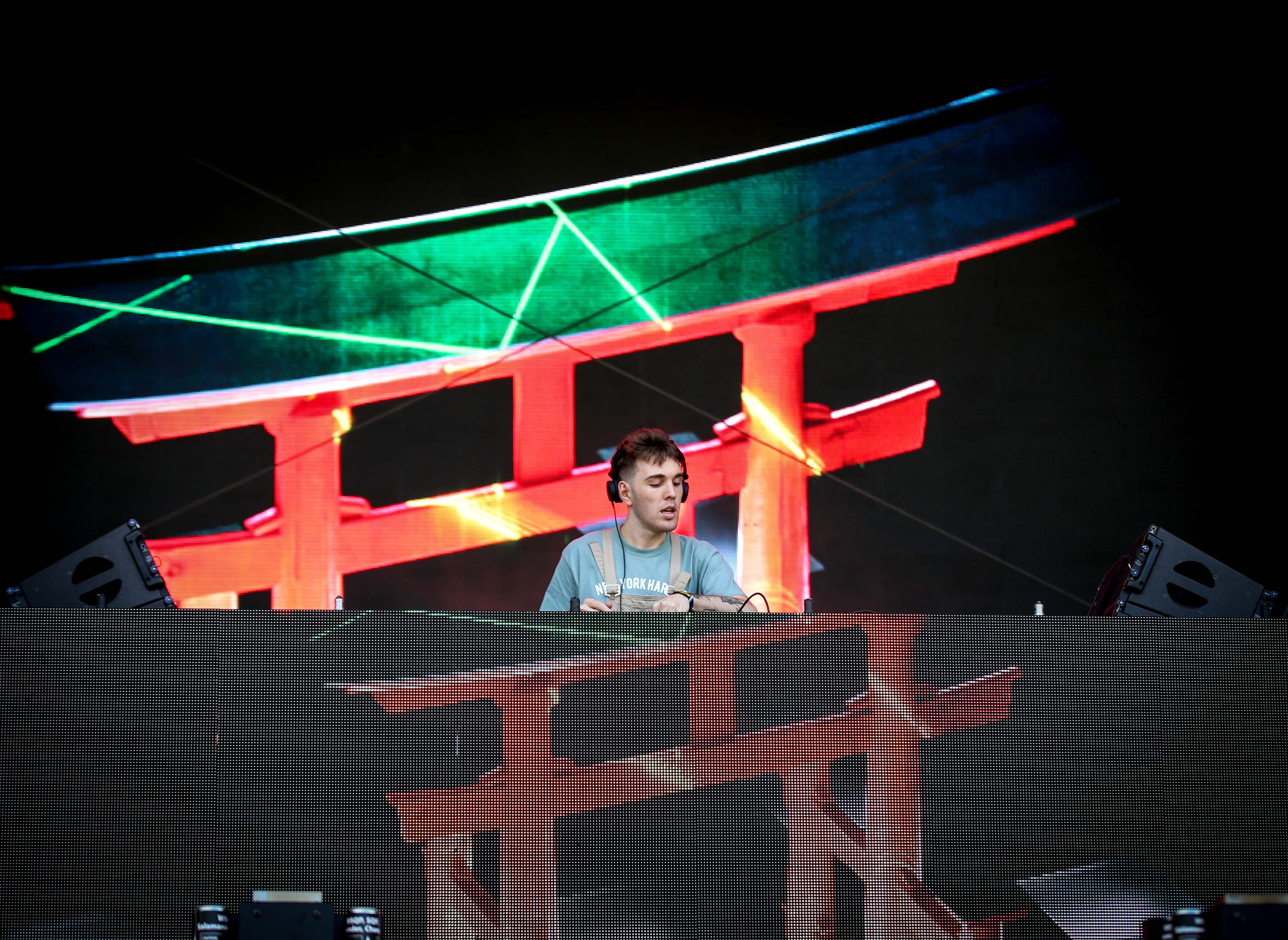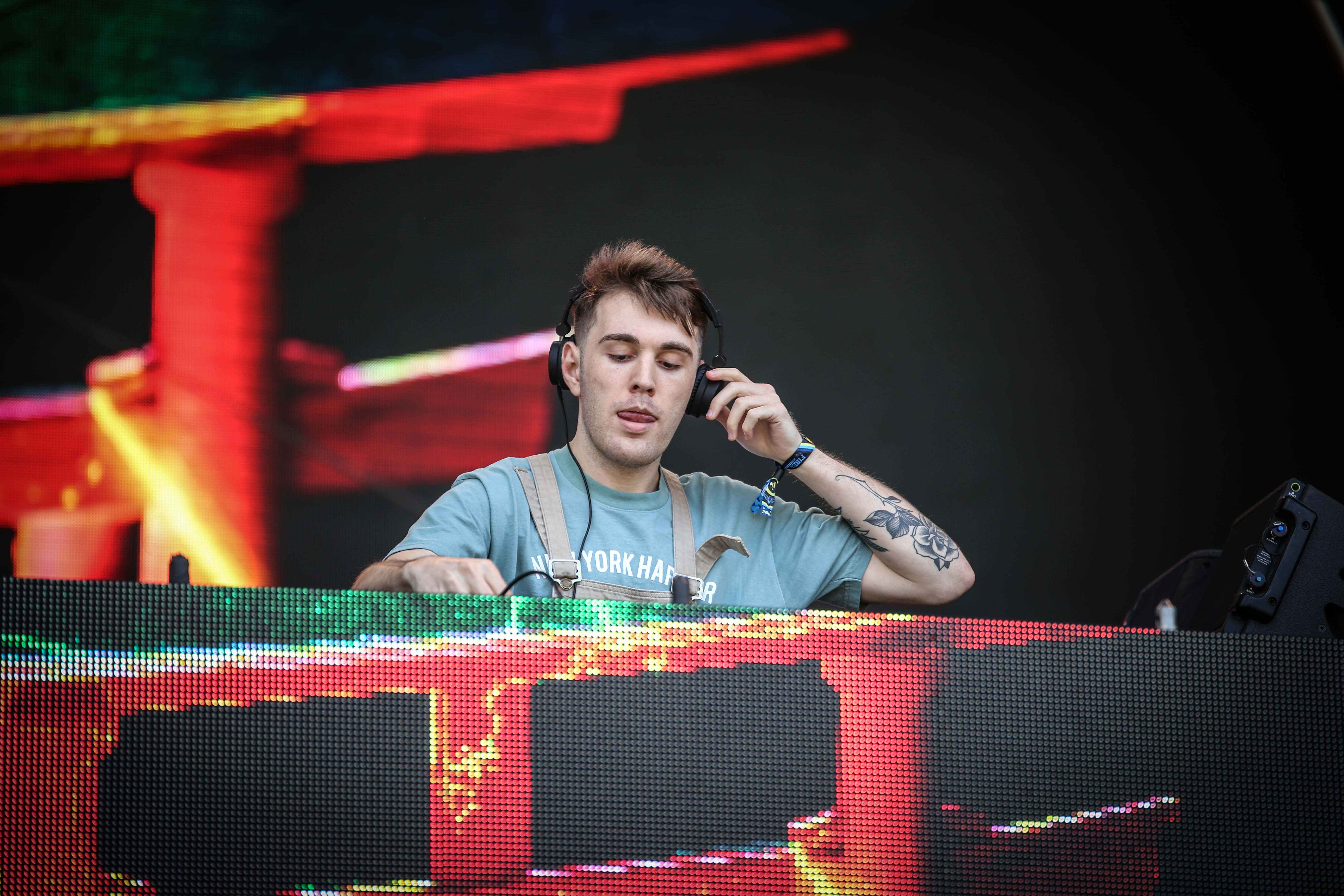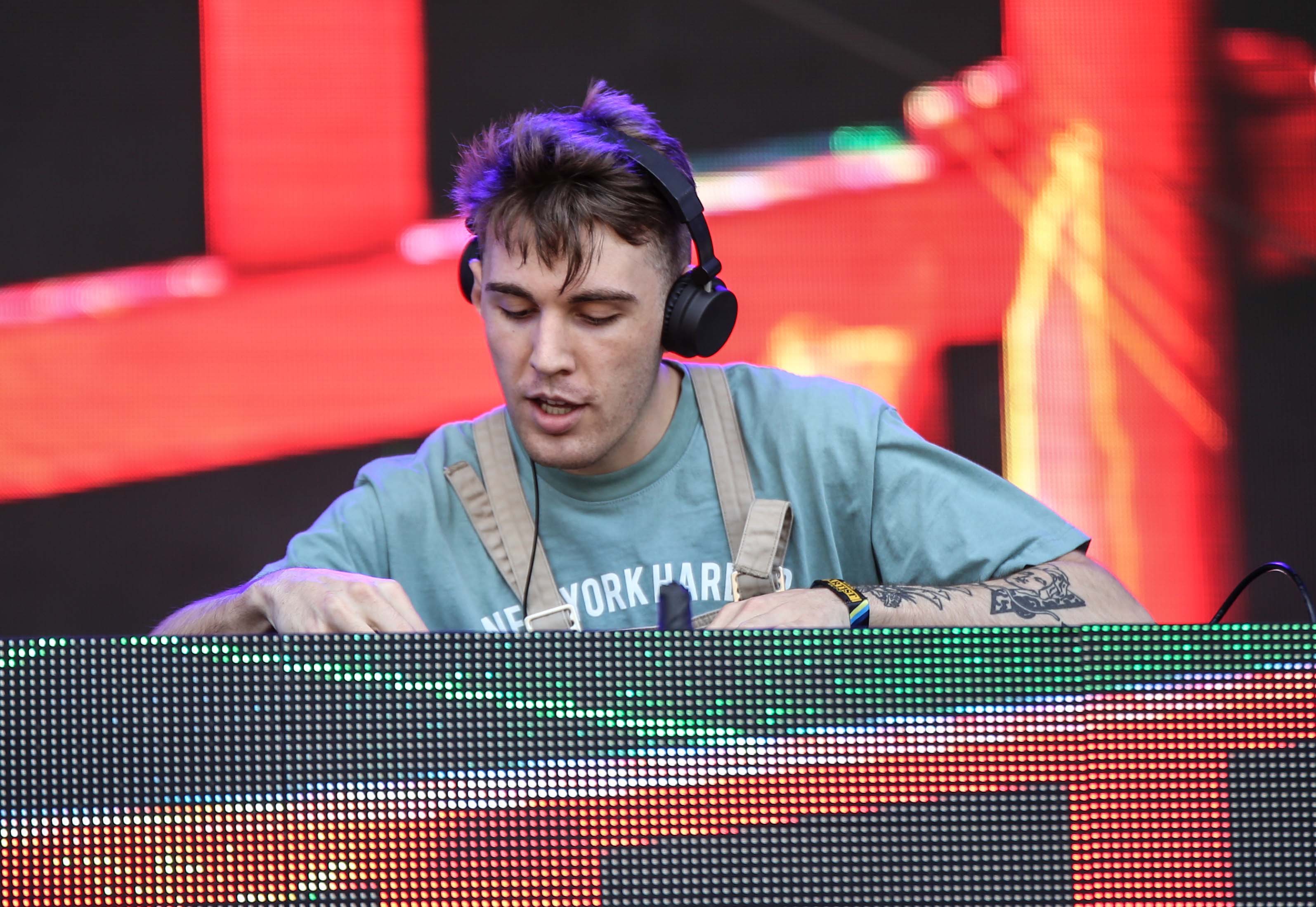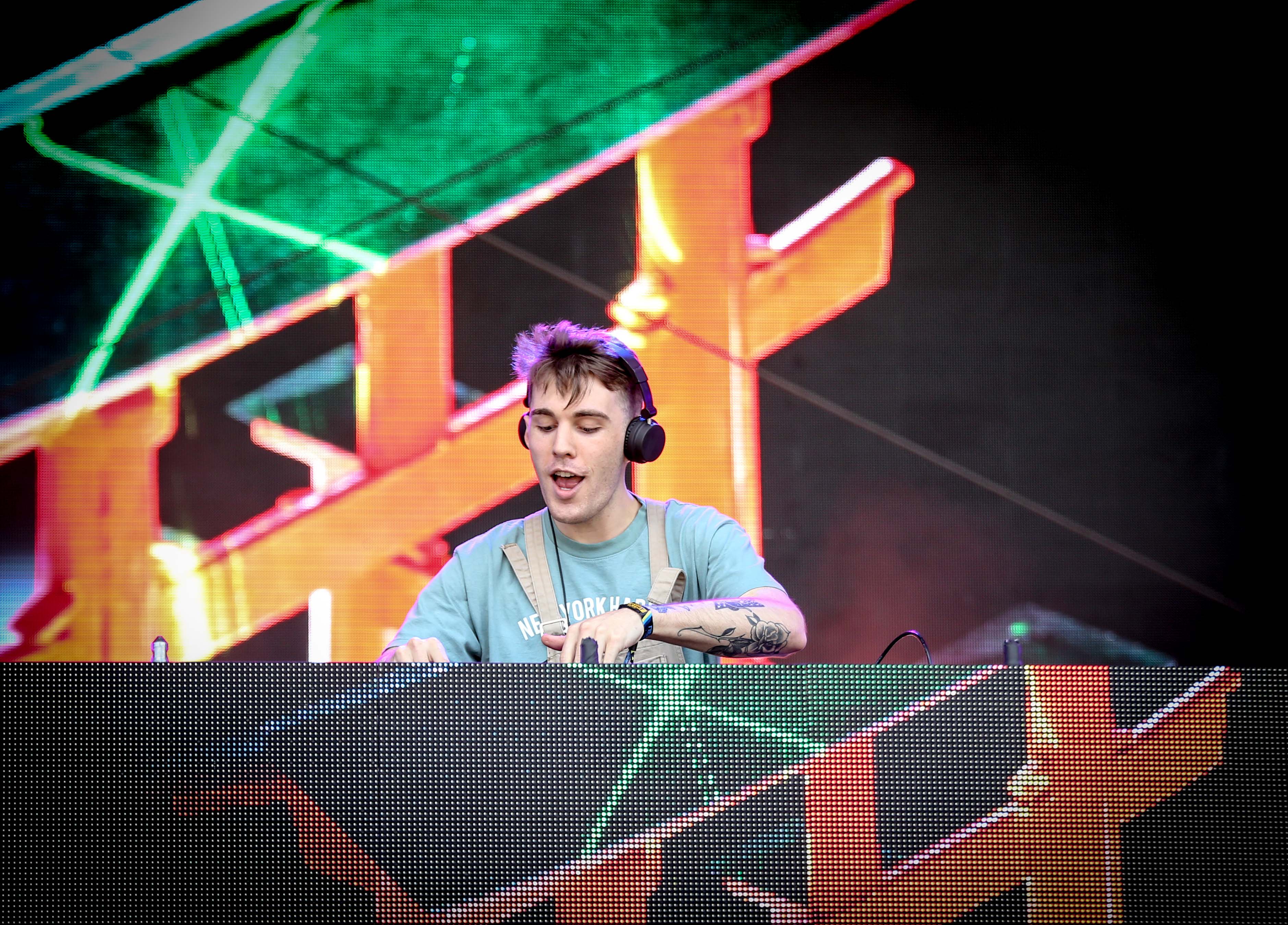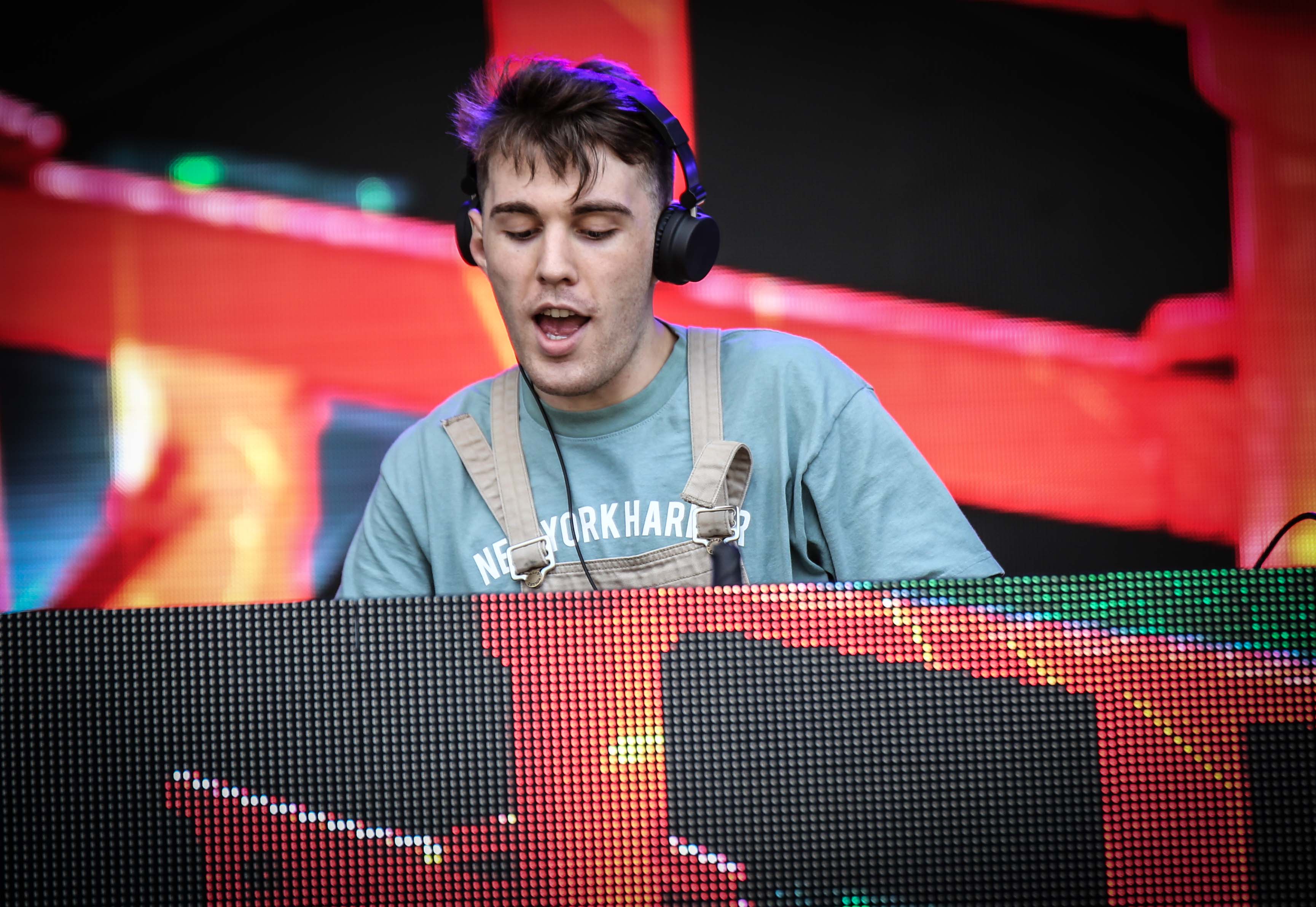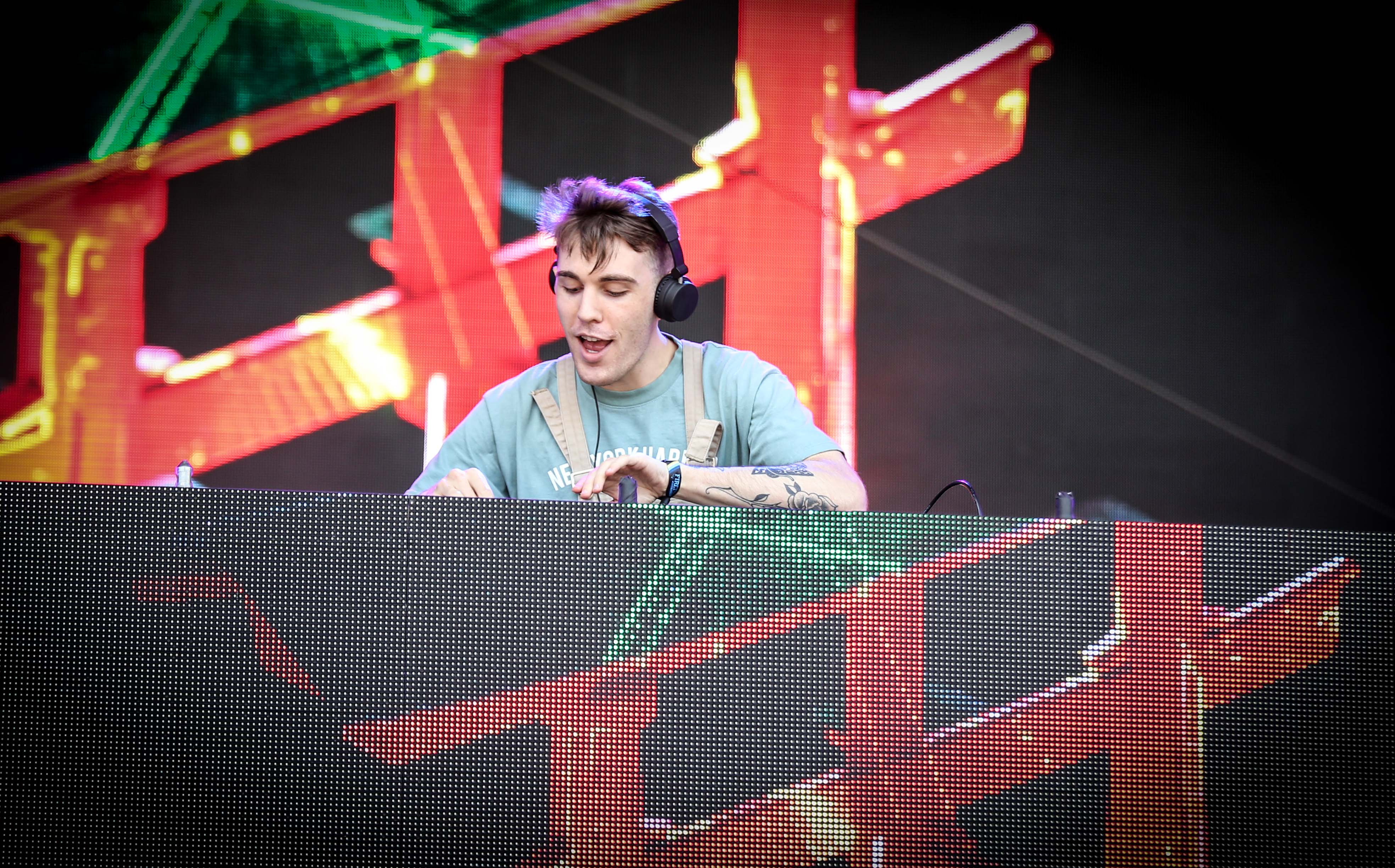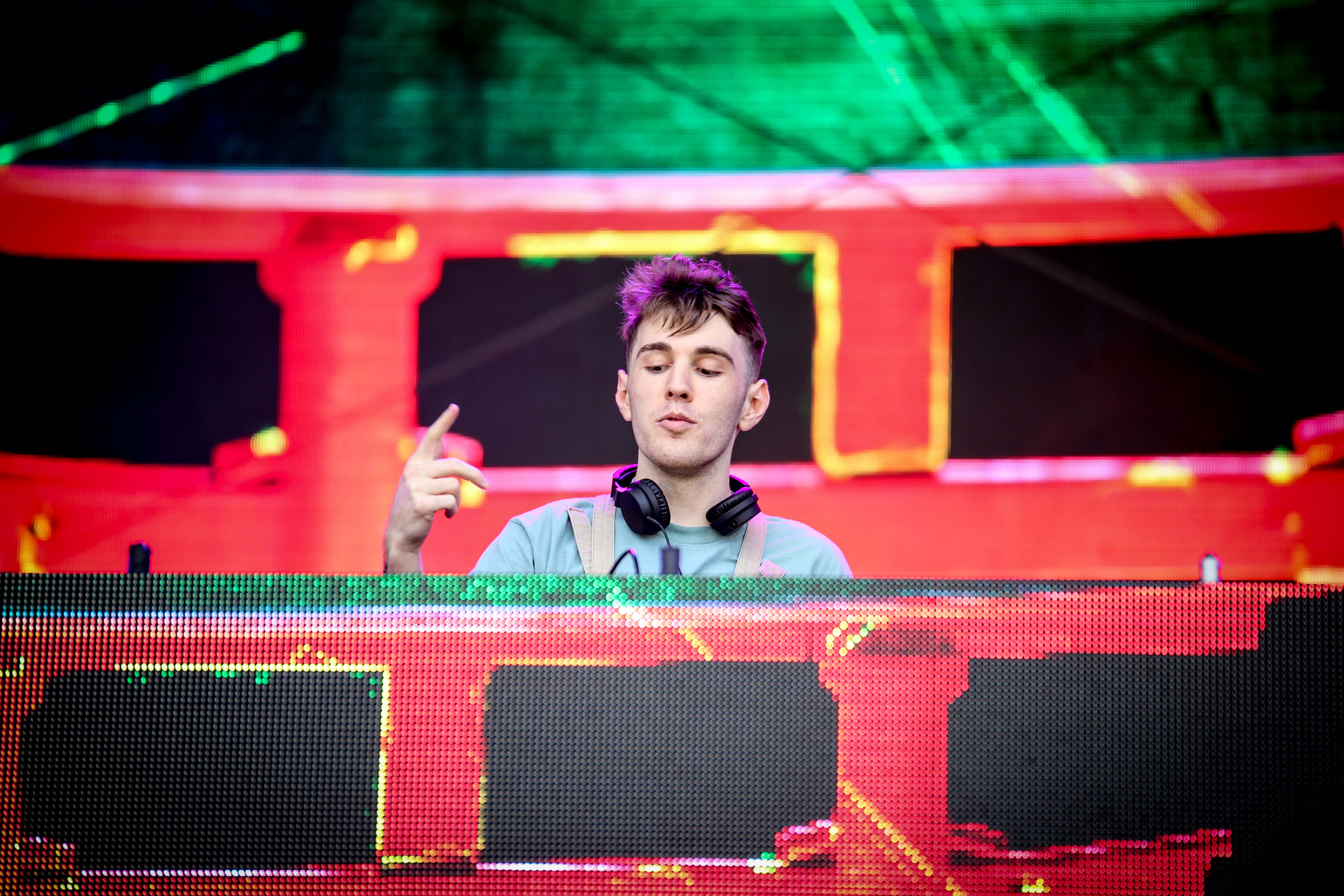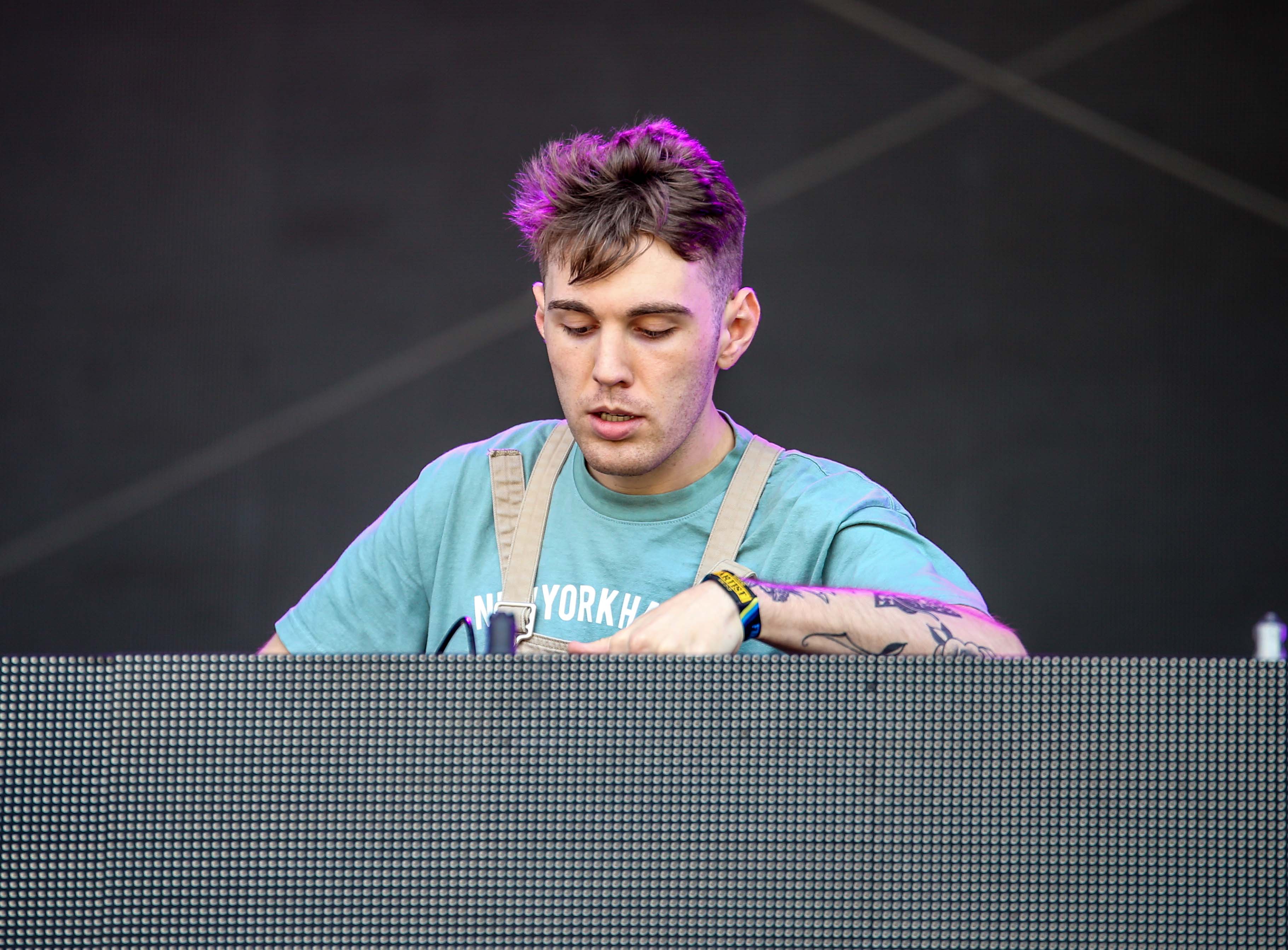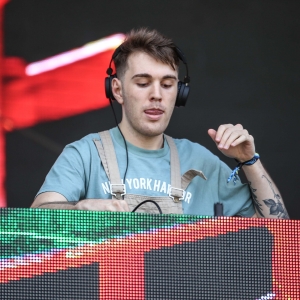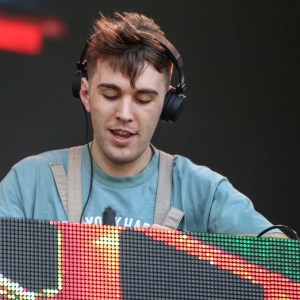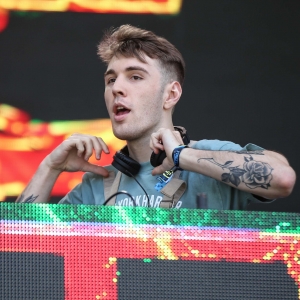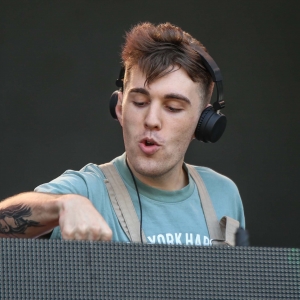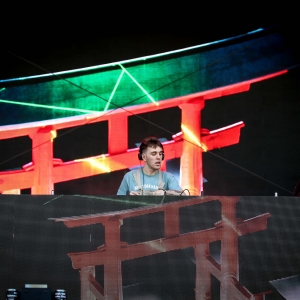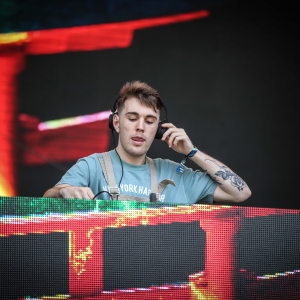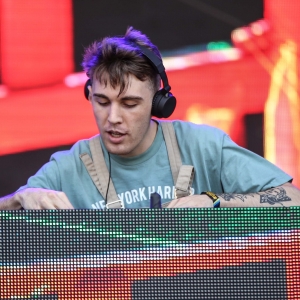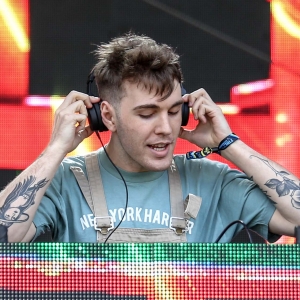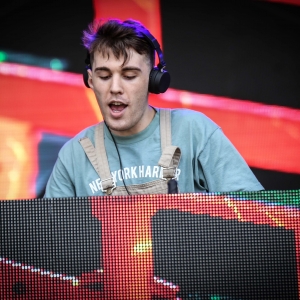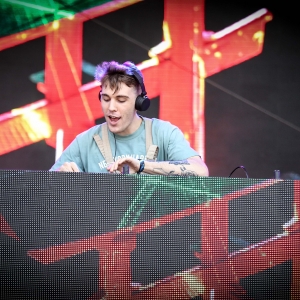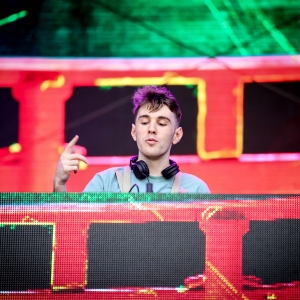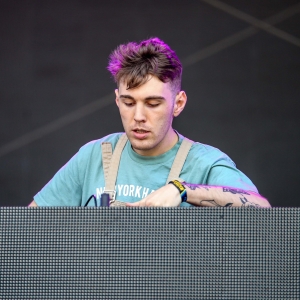 Gunna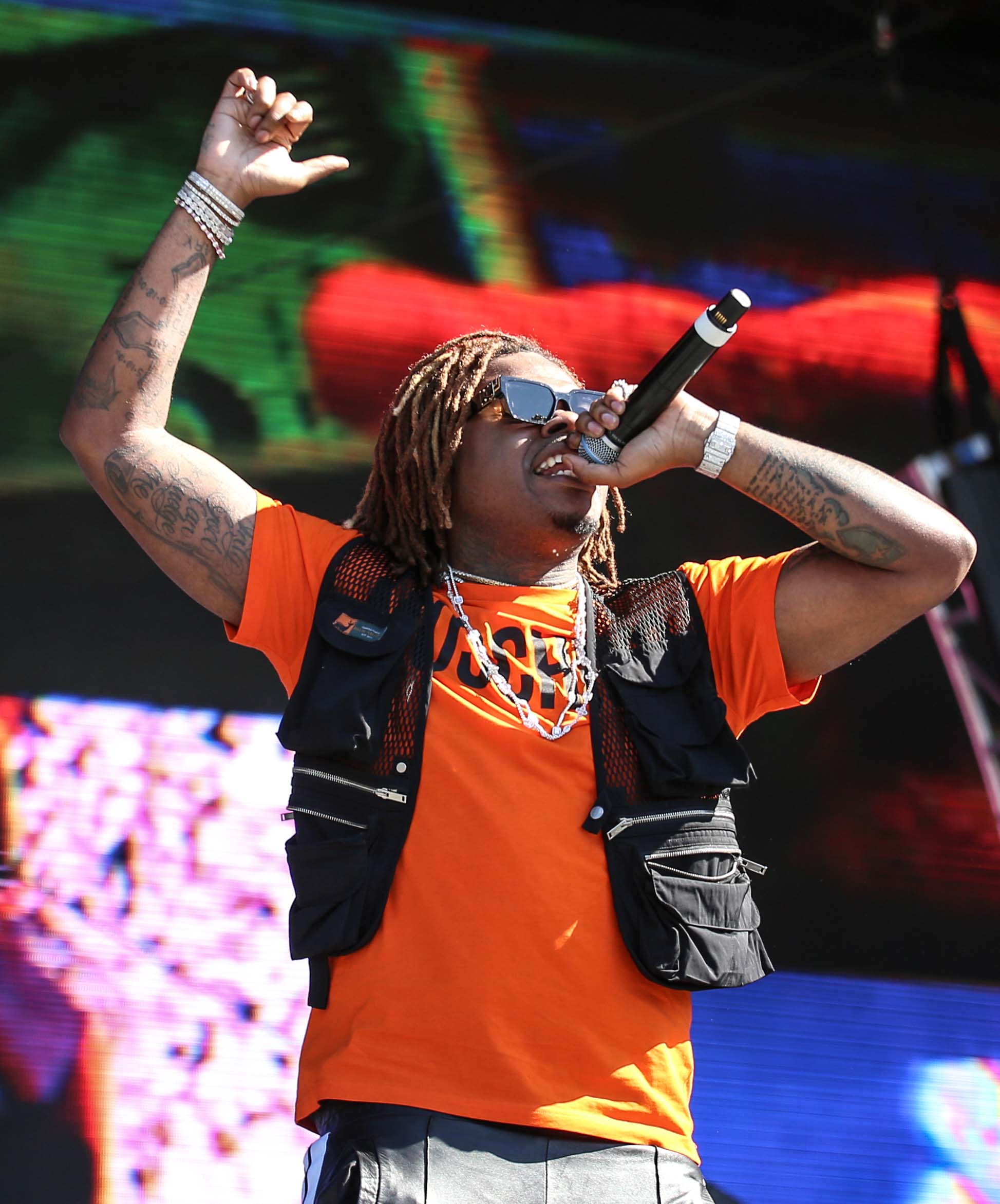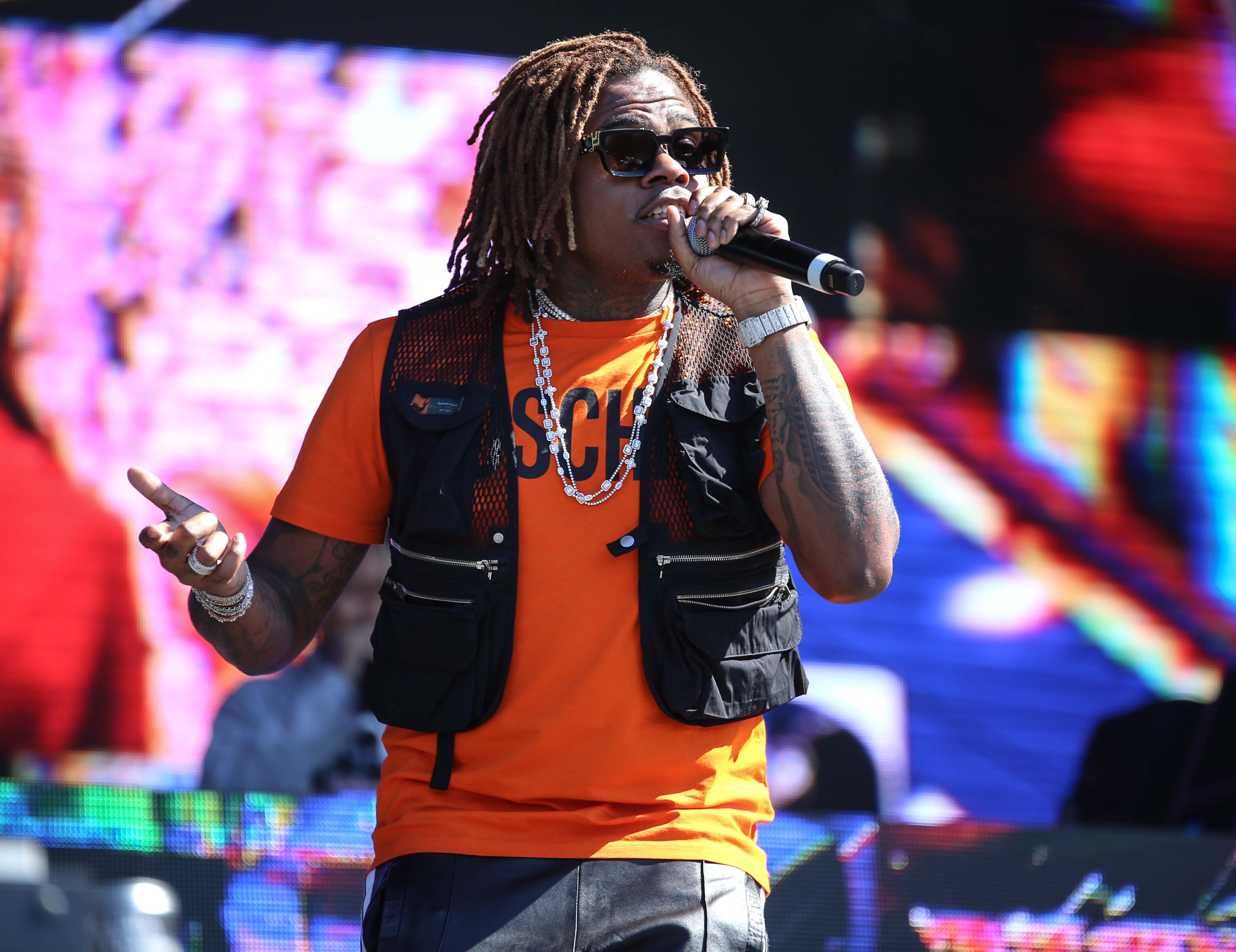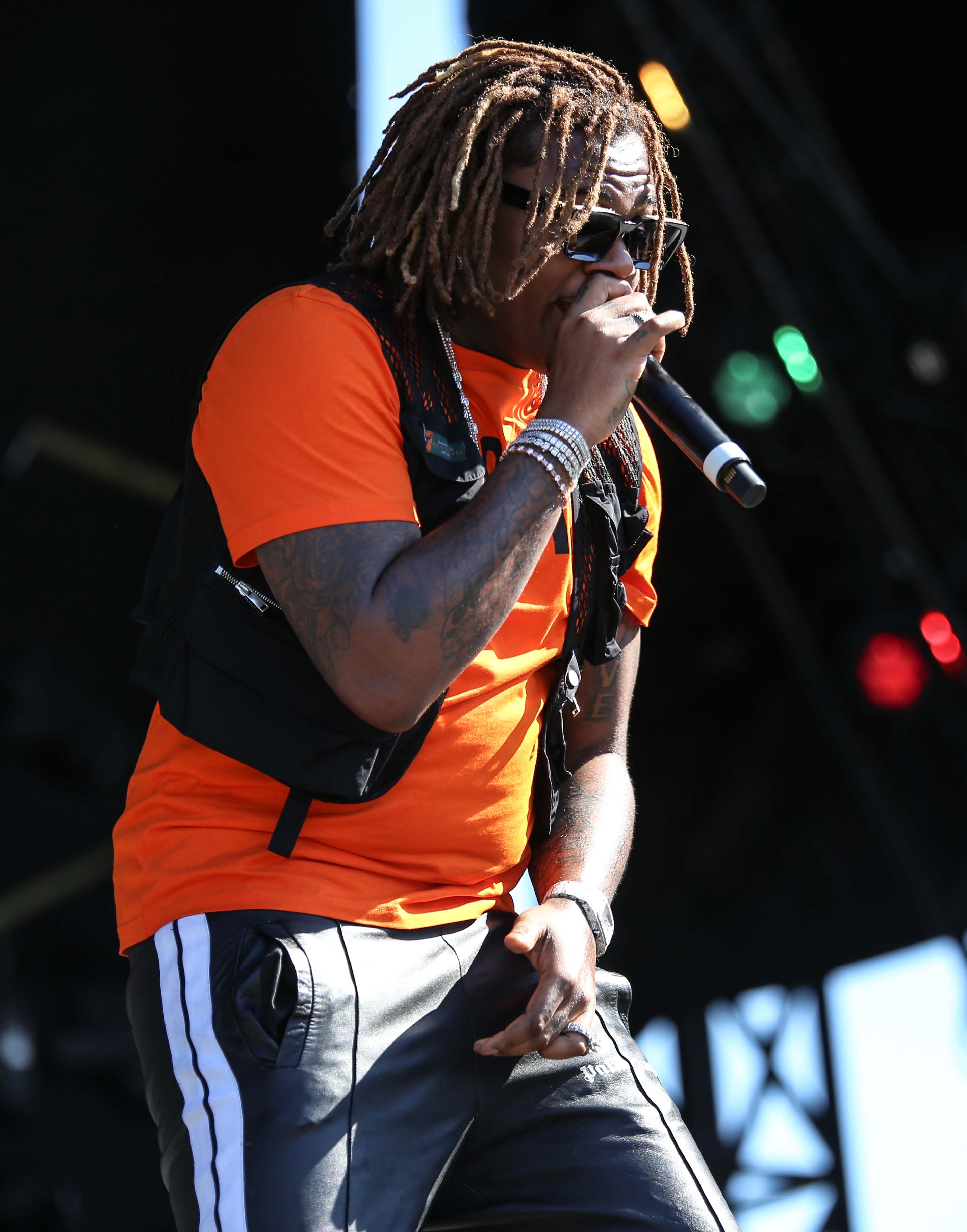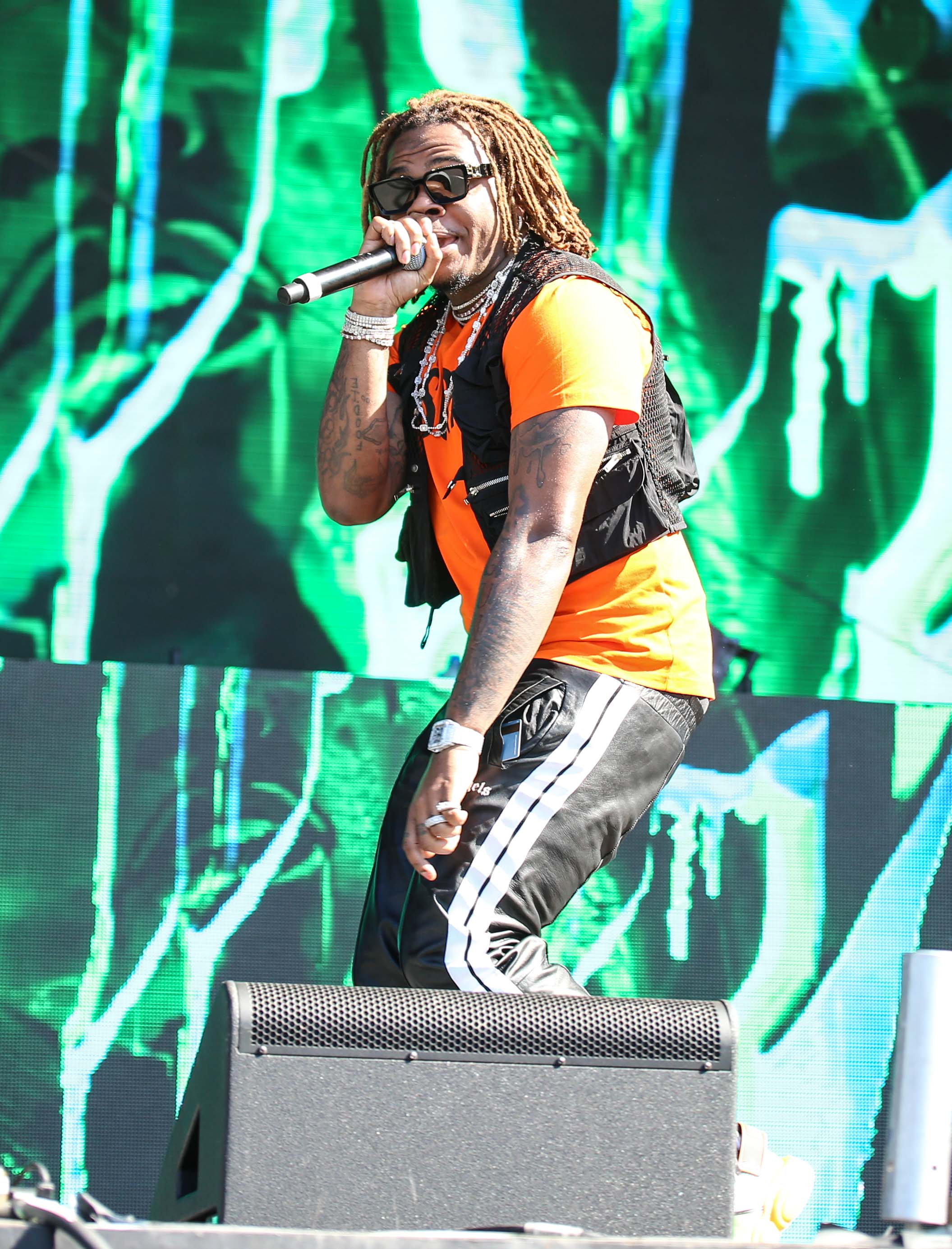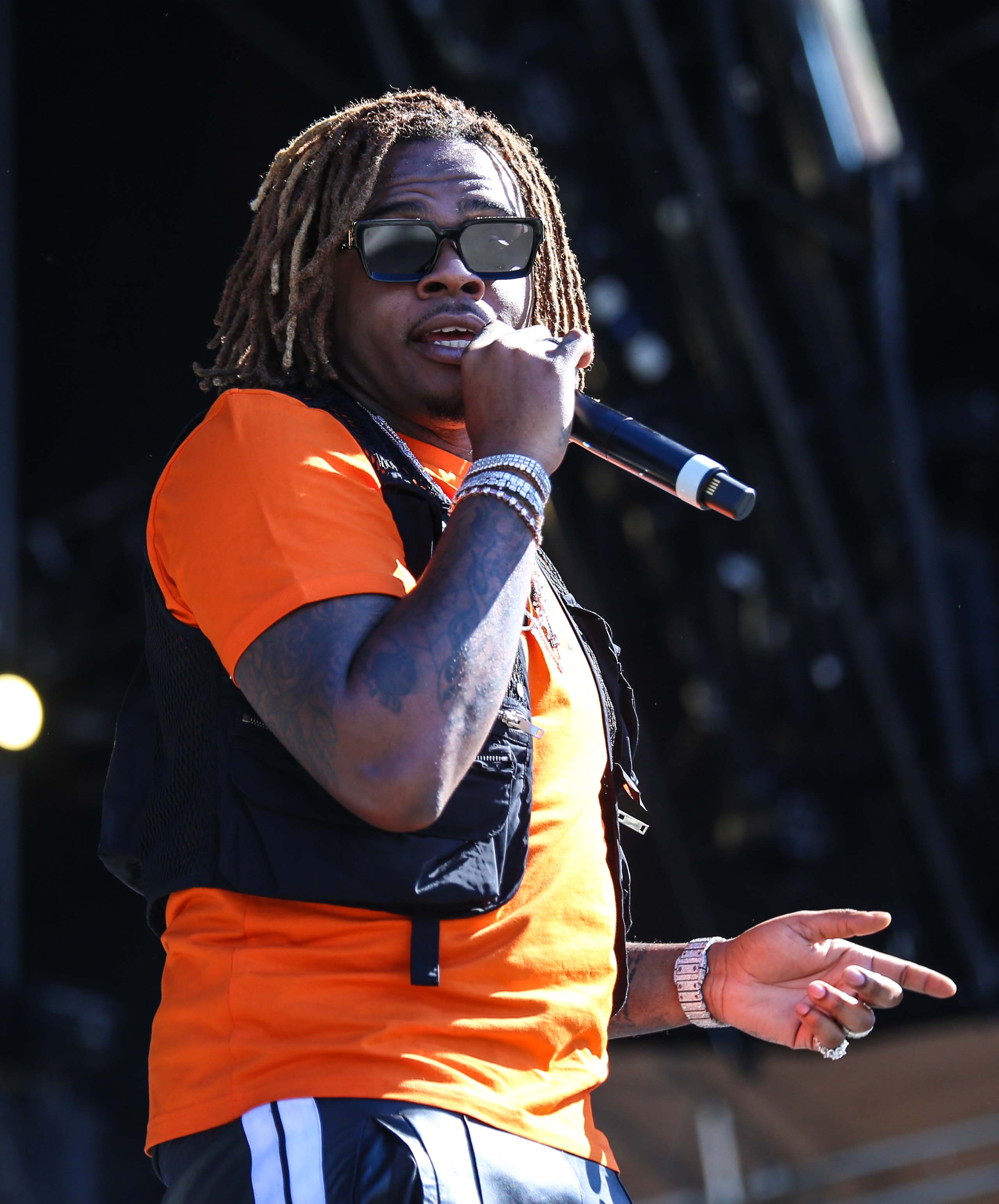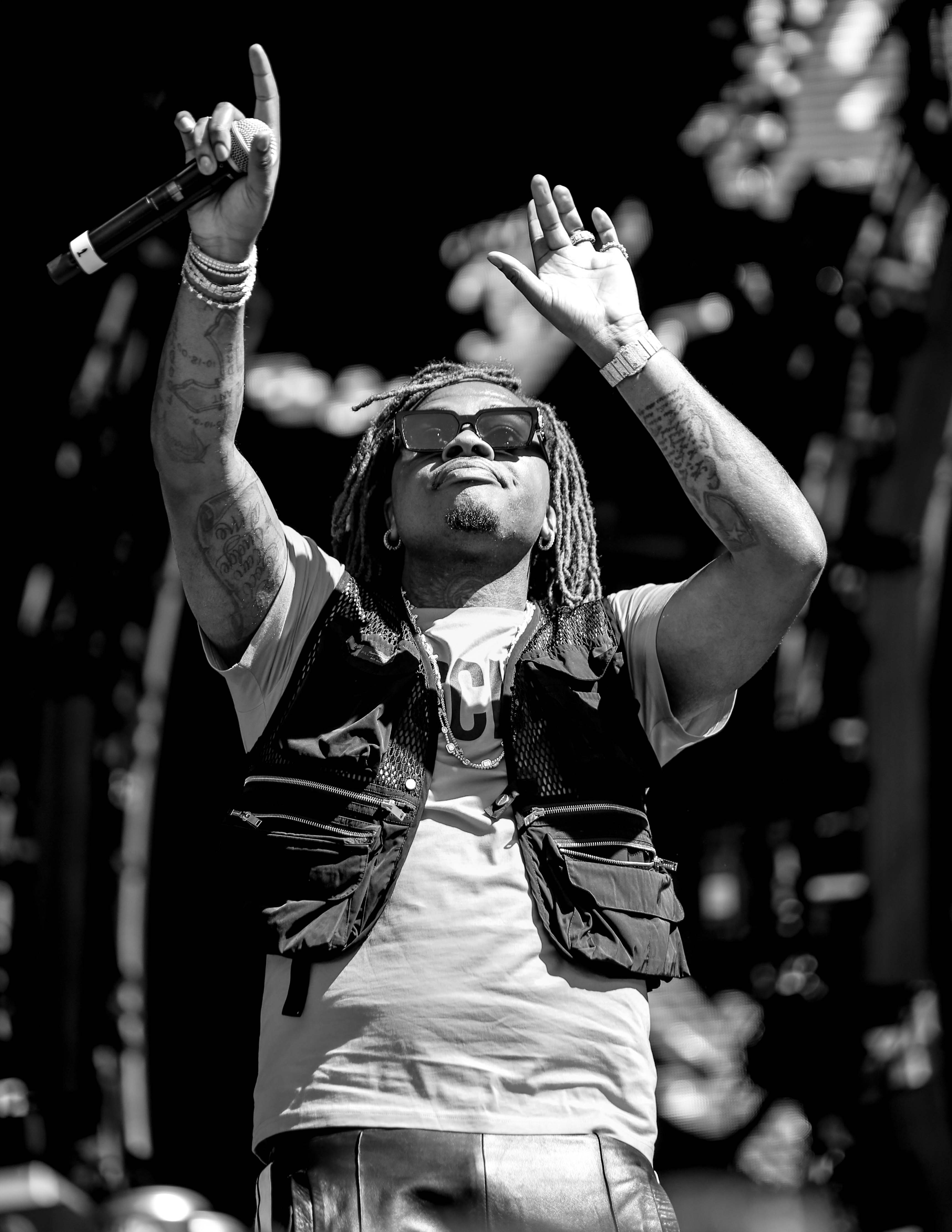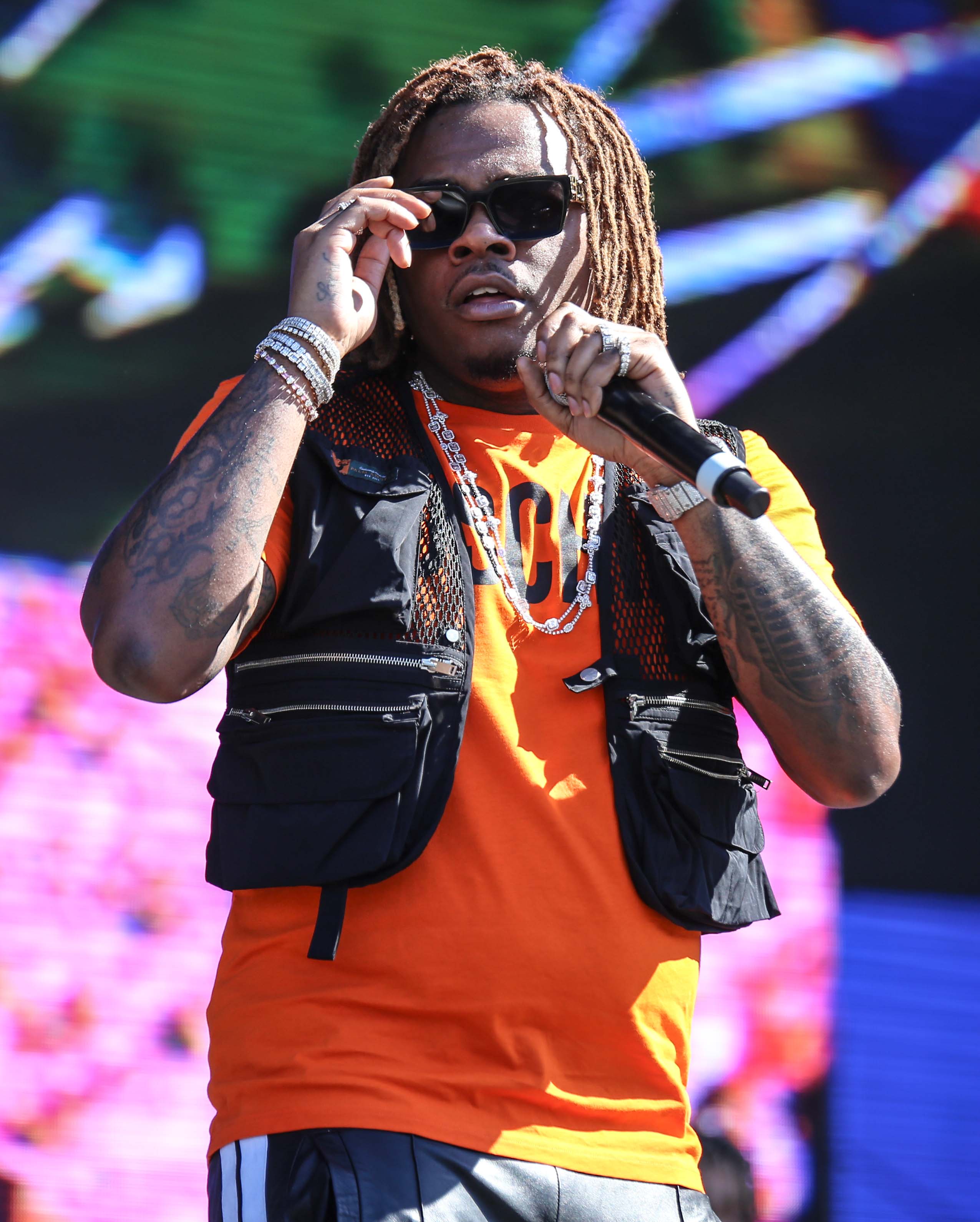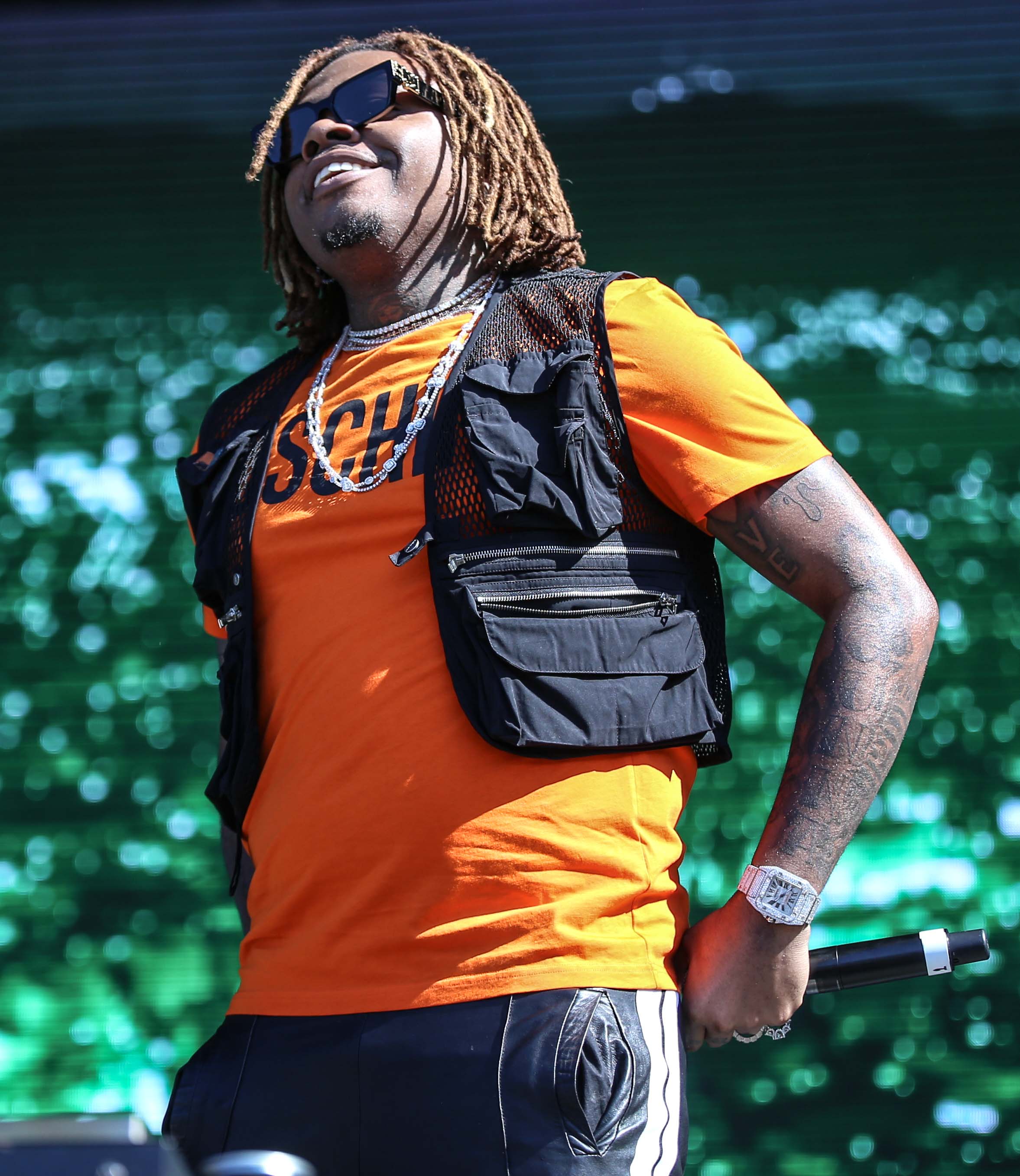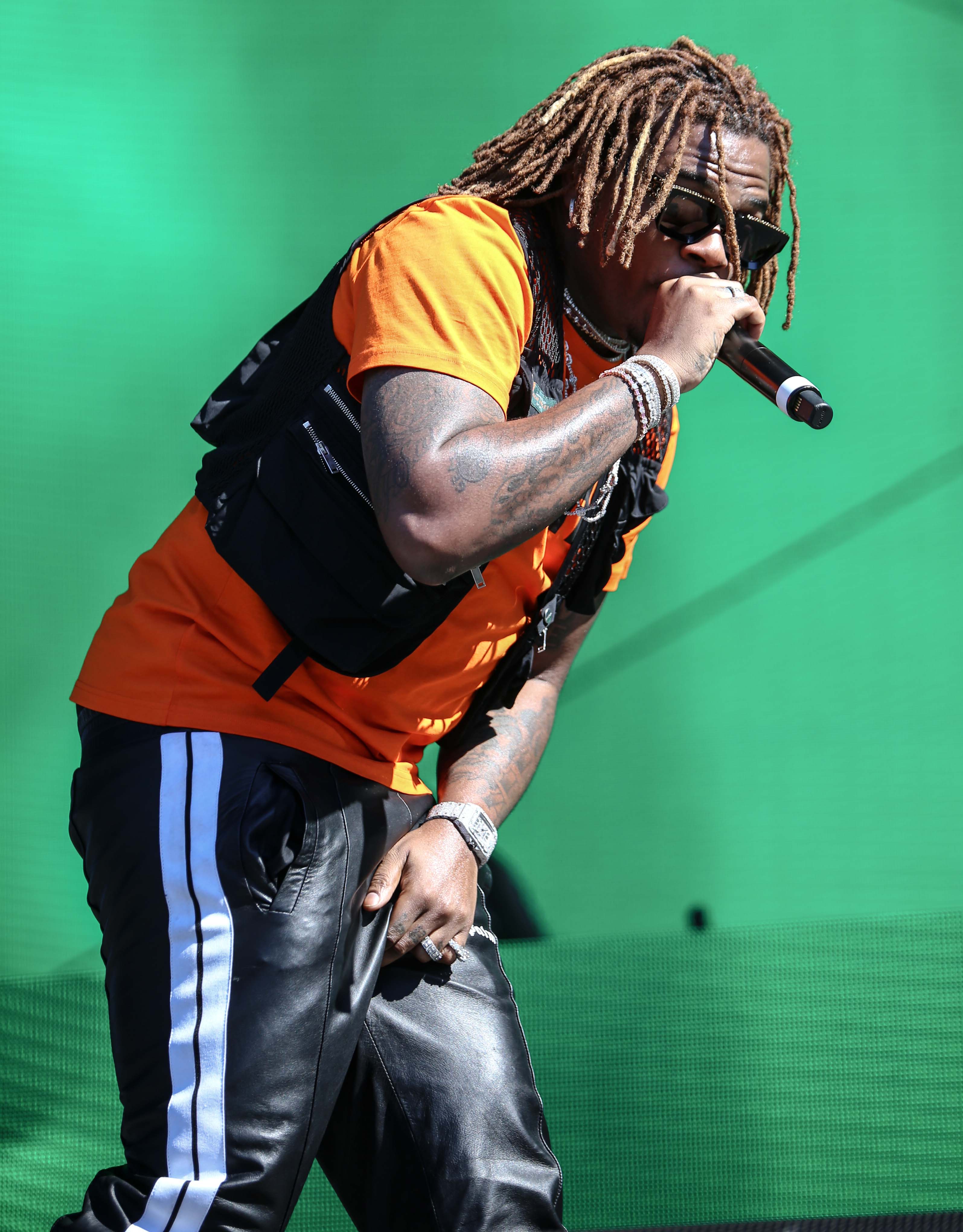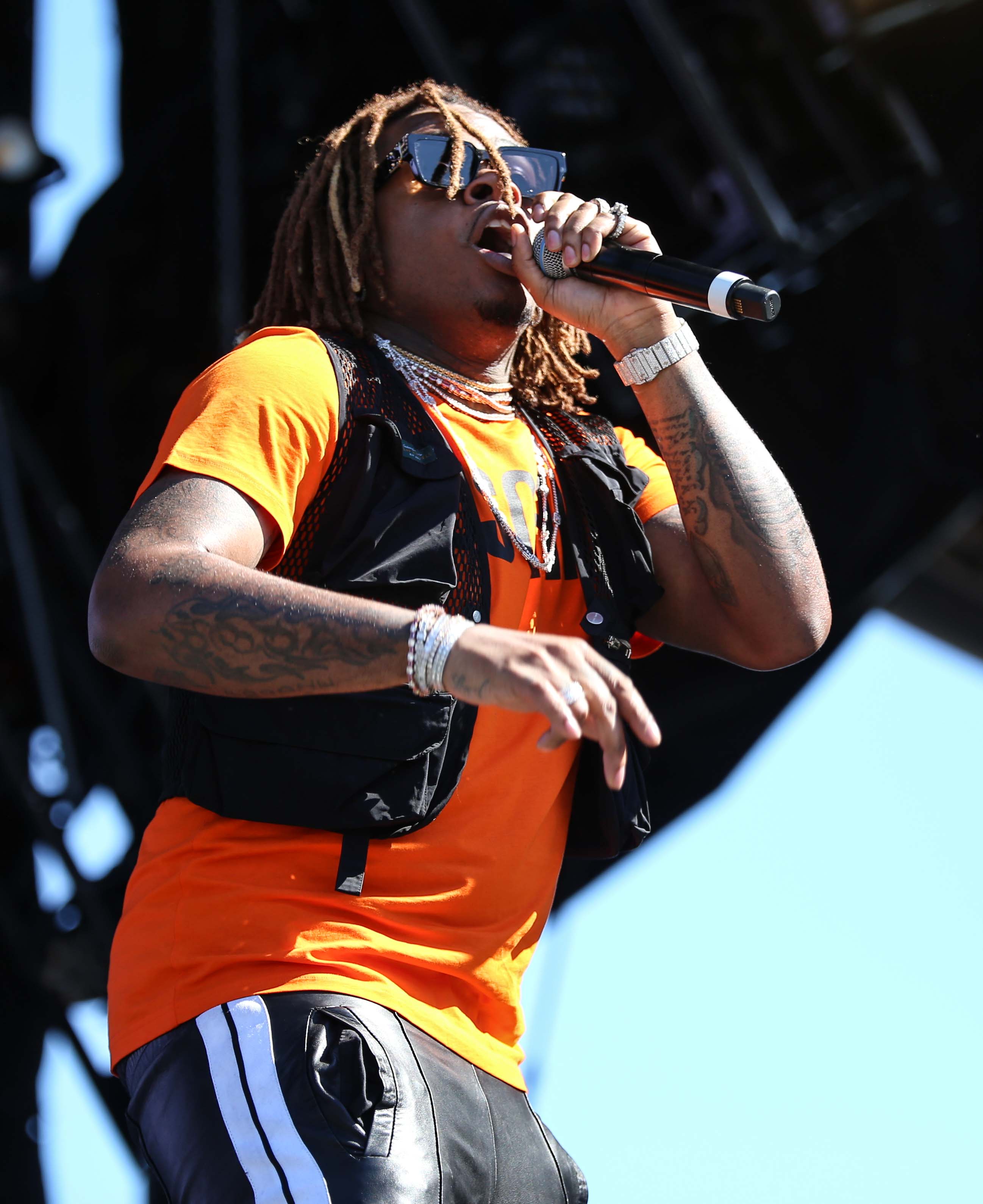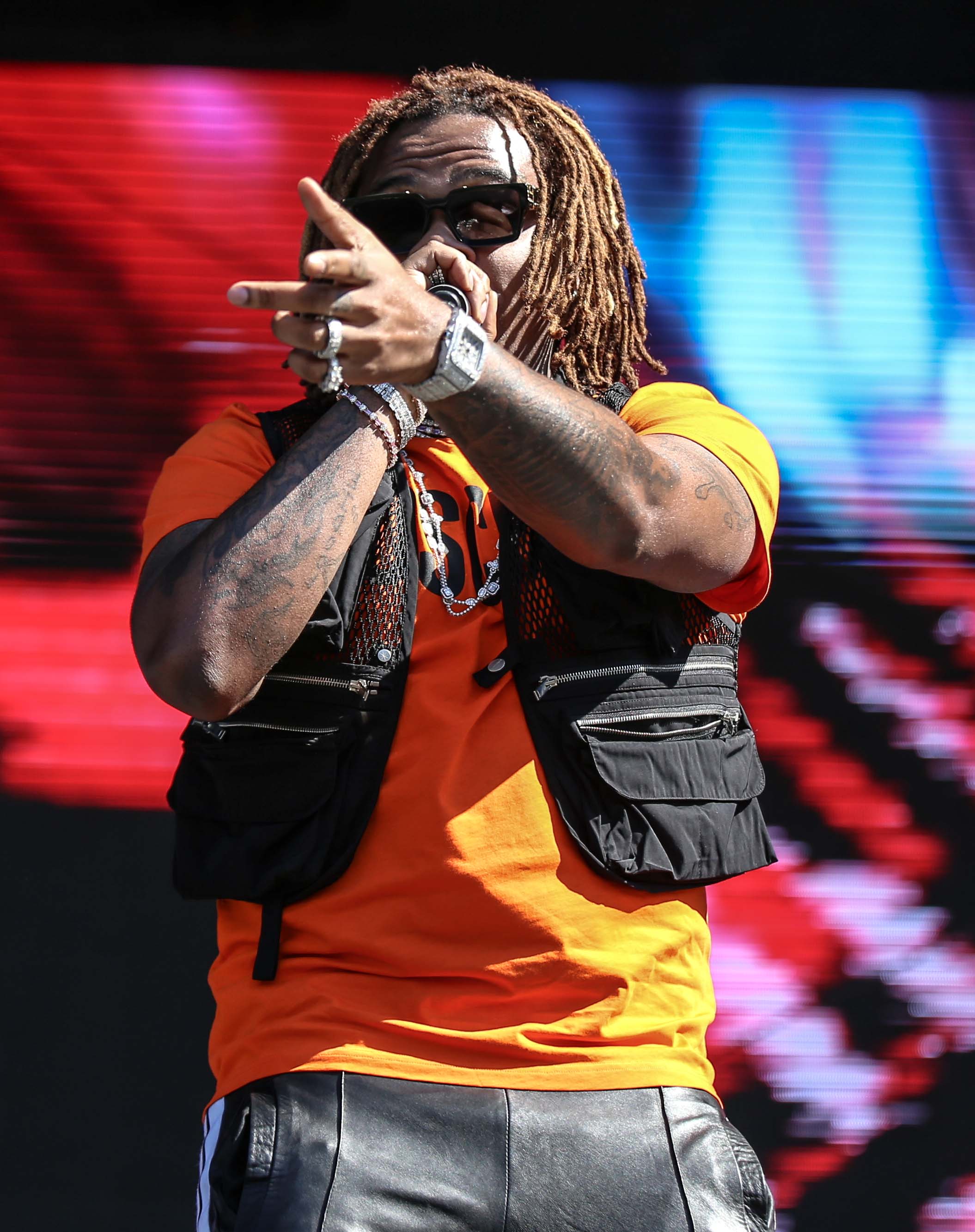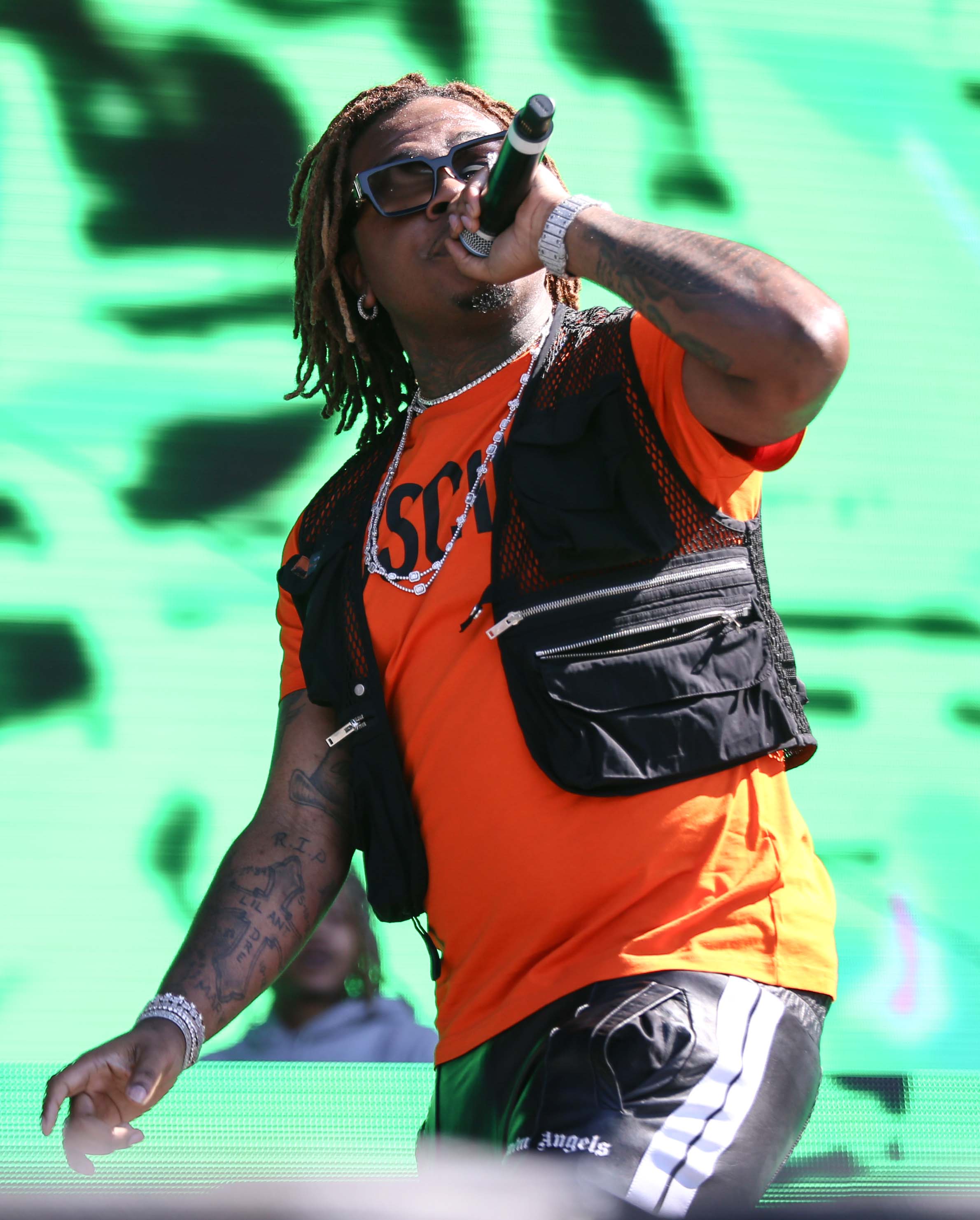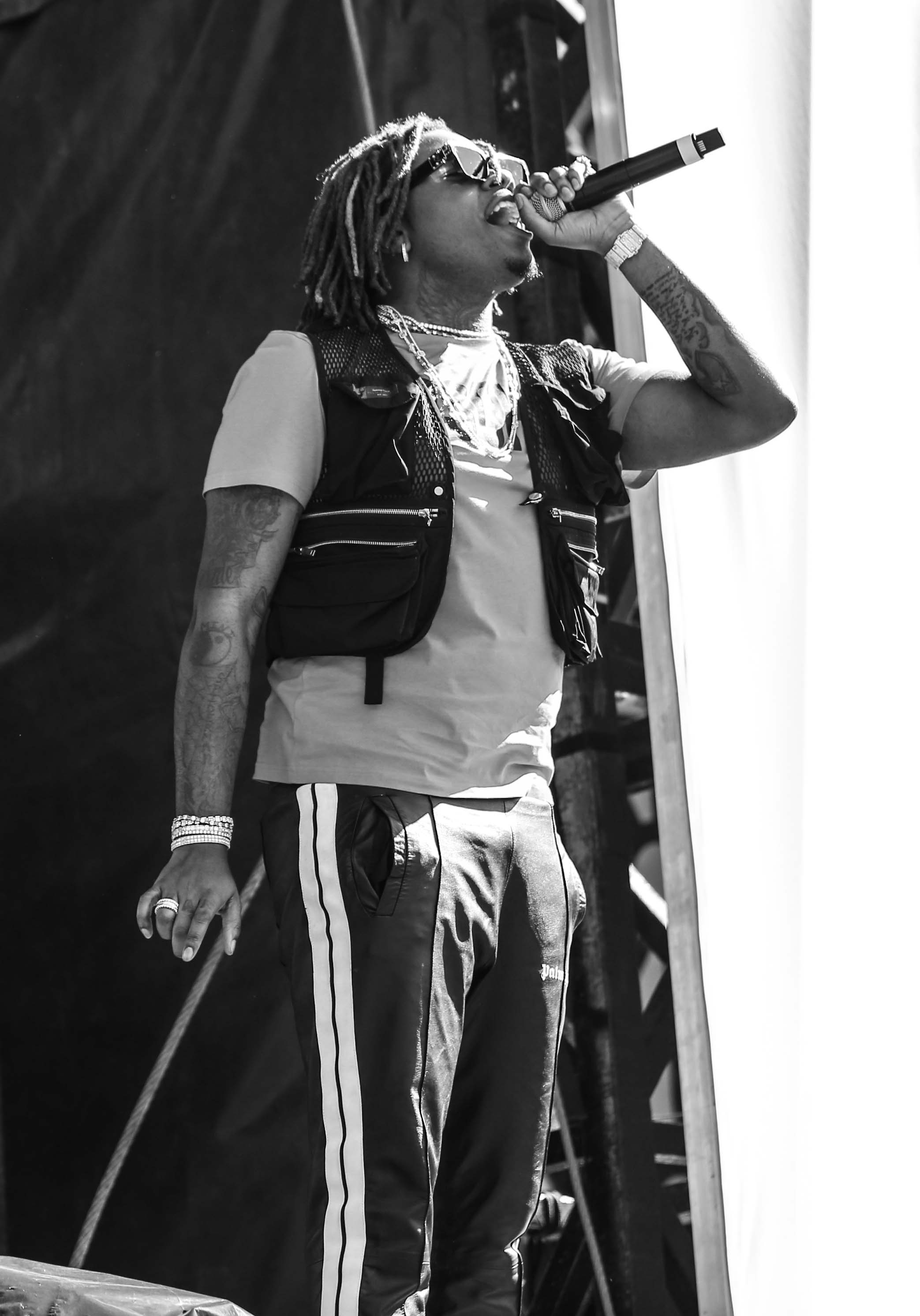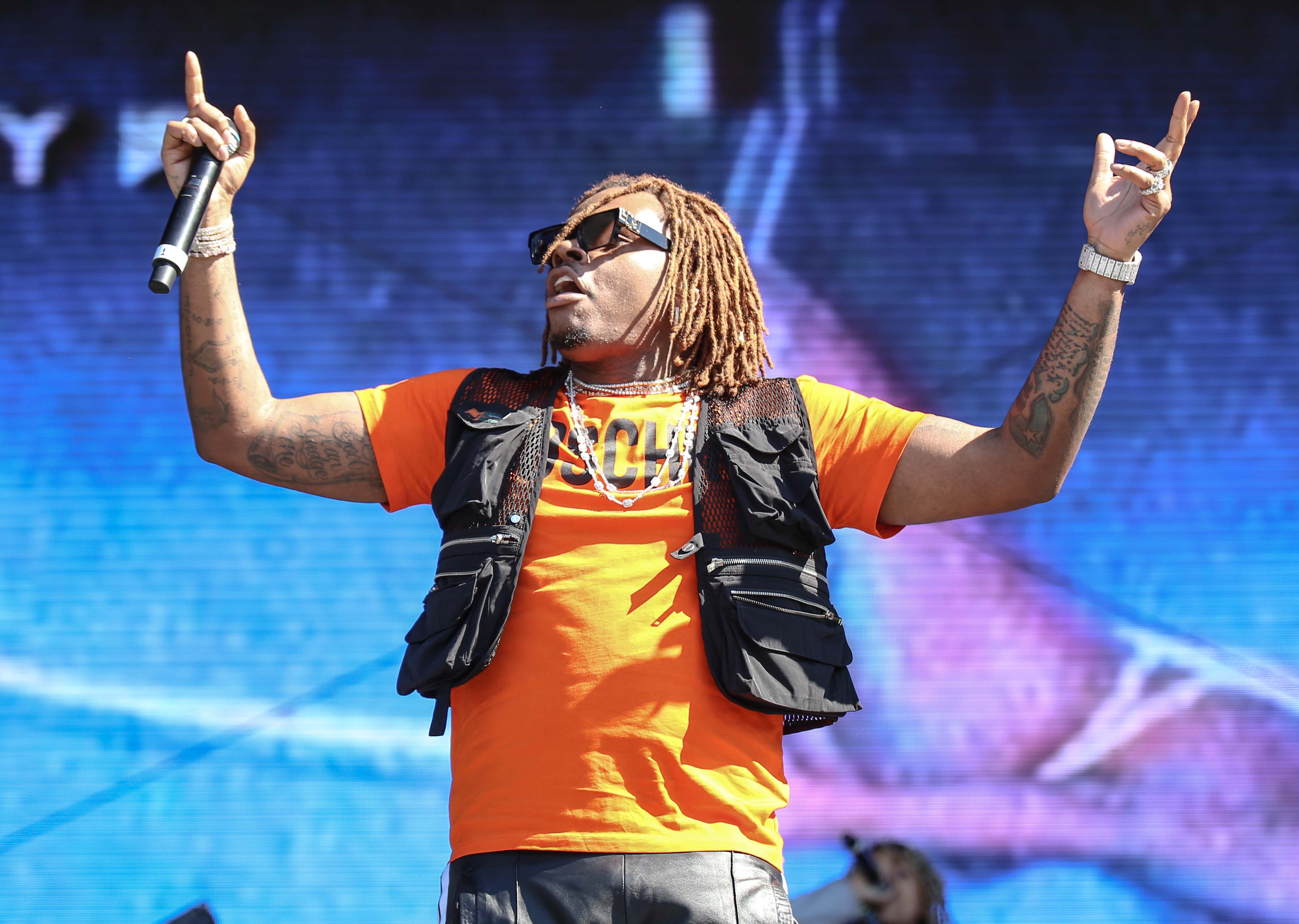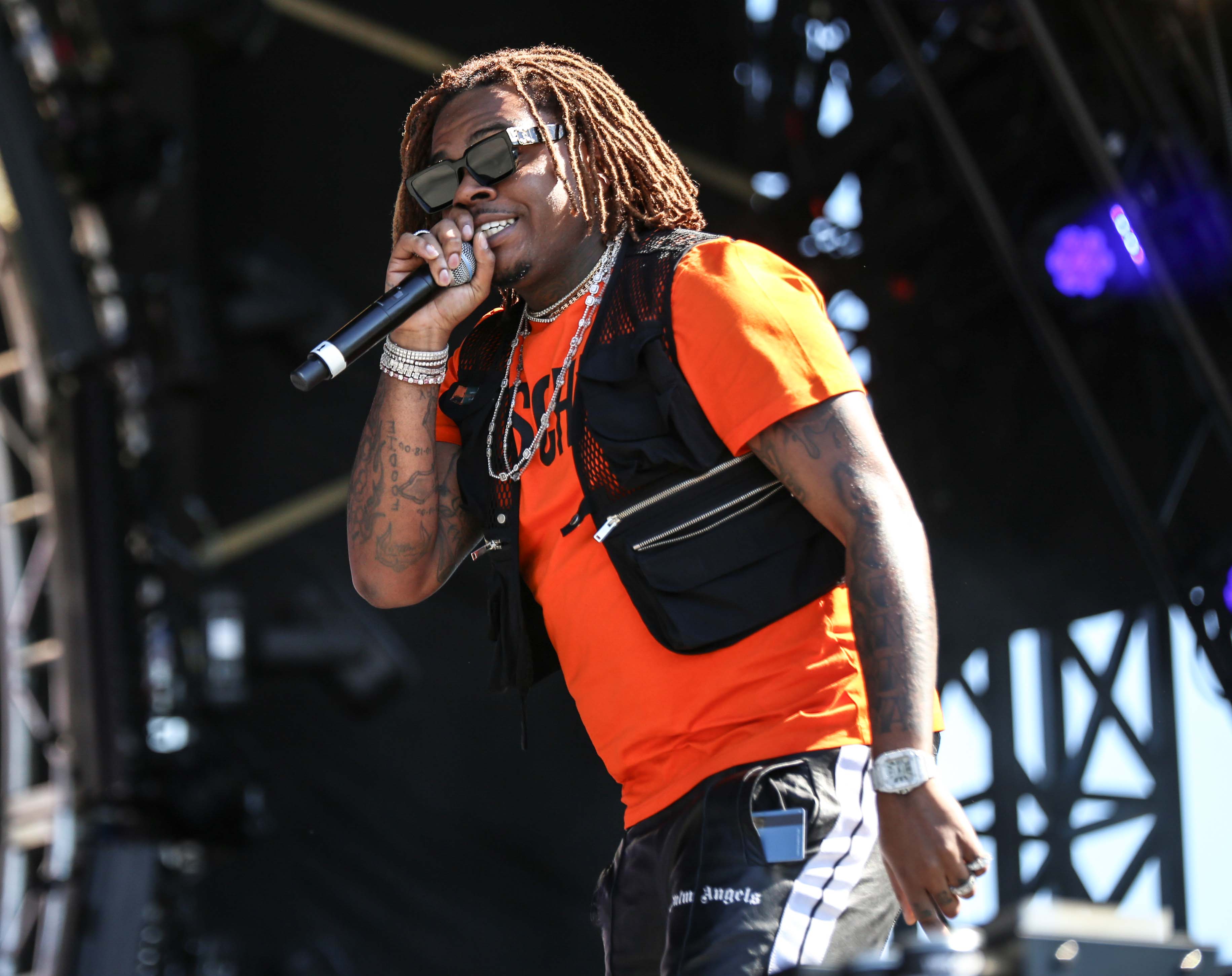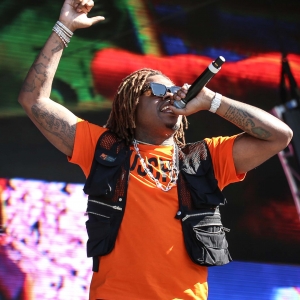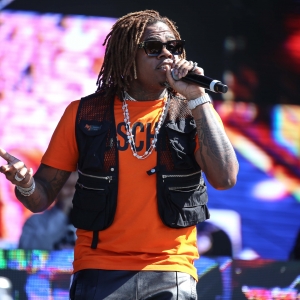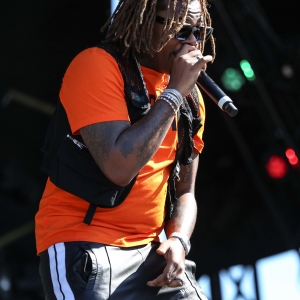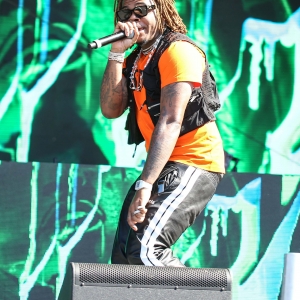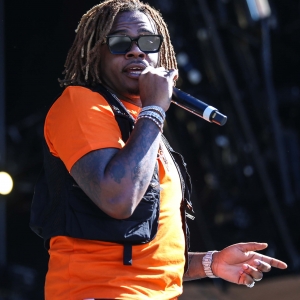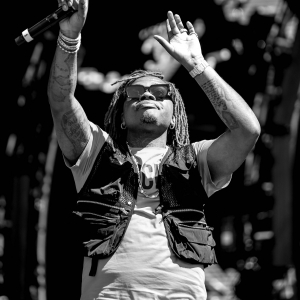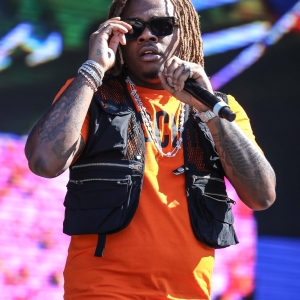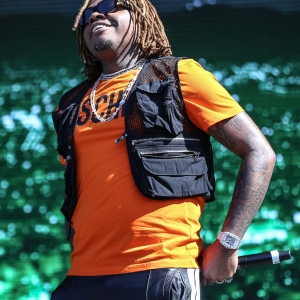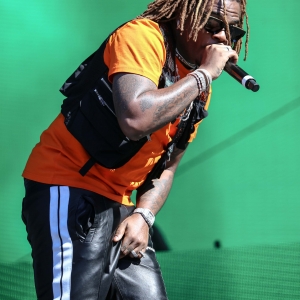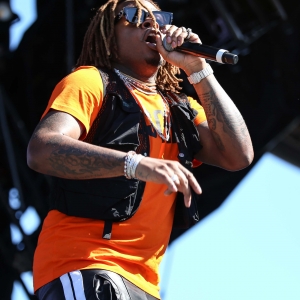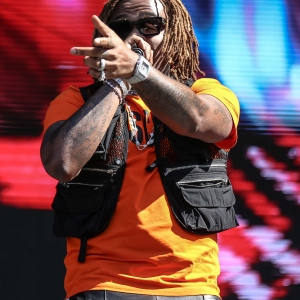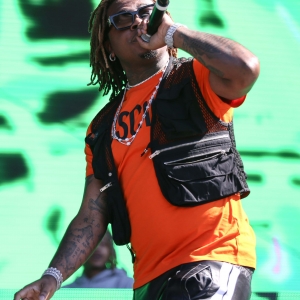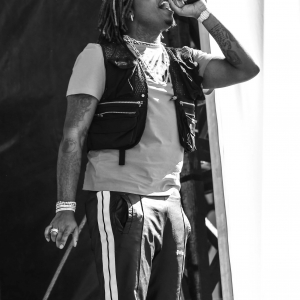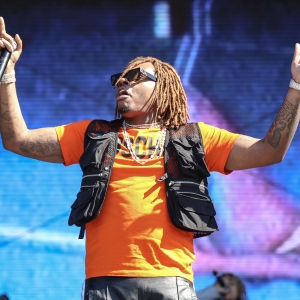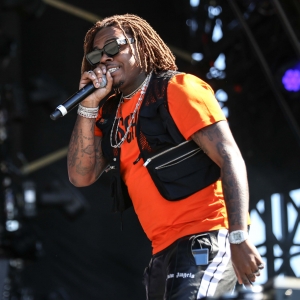 The Woodlands is a place where fans from all over the place come to mingle, relax, camp and enjoy time away from reality. To be quite honest, the atmosphere here was very peaceful. The weather was perfect; the diverse collection of music was INCREDIBLE; the different styles/culture of food that was offered was even better. Firefly Music Festival is also known for "The Great Atlantic Campout". Some new features for the camping experience included new permanent showers, spruced up lounges, new sport activities, which included volleyball, soccer and a water slide. Overall, the place was practically a new entertainment complex. But let's not forget the new South Hub where campers could attend programs called "CHATs" (Come Hear About Things). In addition to the program, they also offered campers in the South Hub crafting classes and artist panels. Throughout the campgrounds, ranger stations provided communal grills, charging stations, water refill stations and restrooms–some pretty advanced camping, in my opinion.

Sir Sly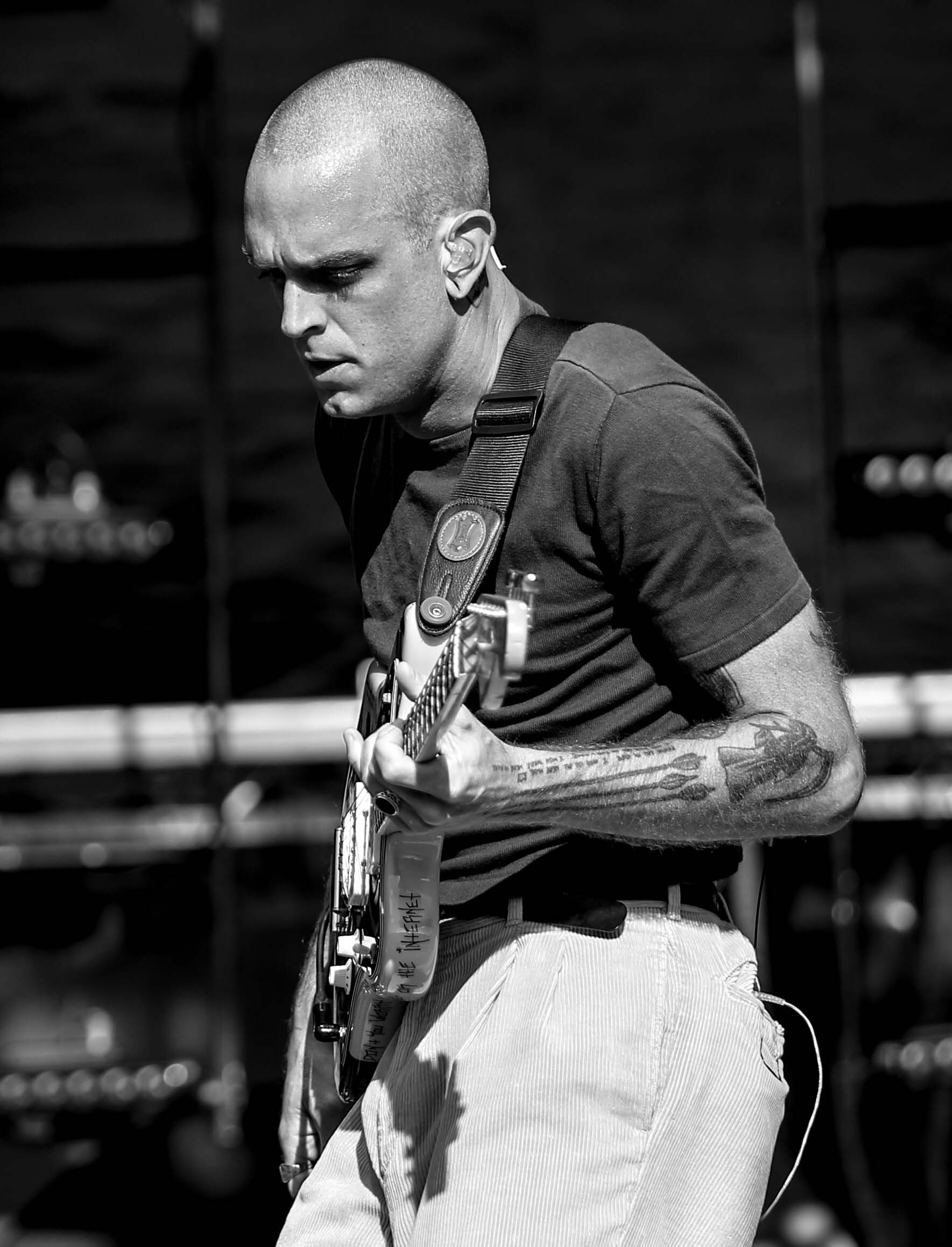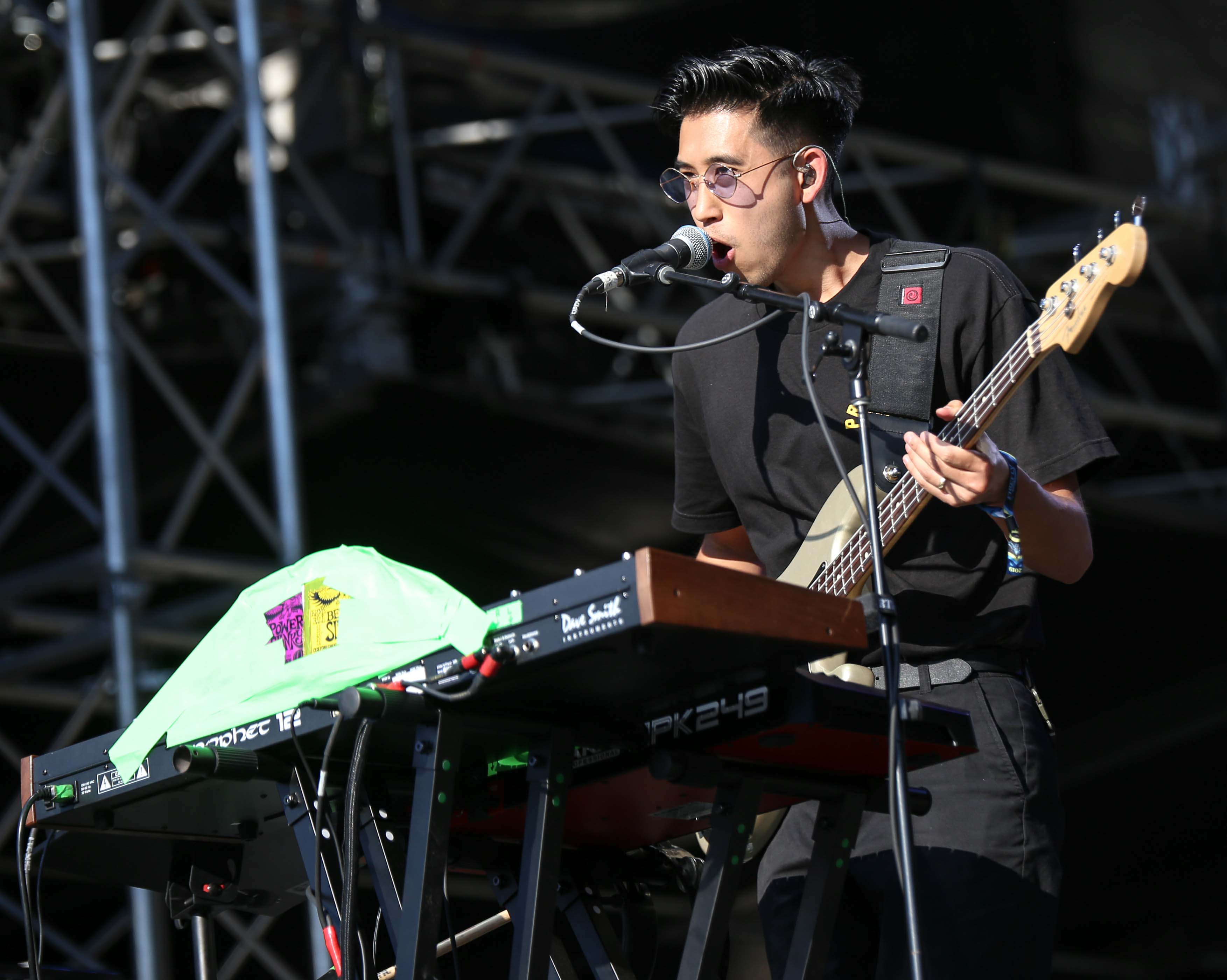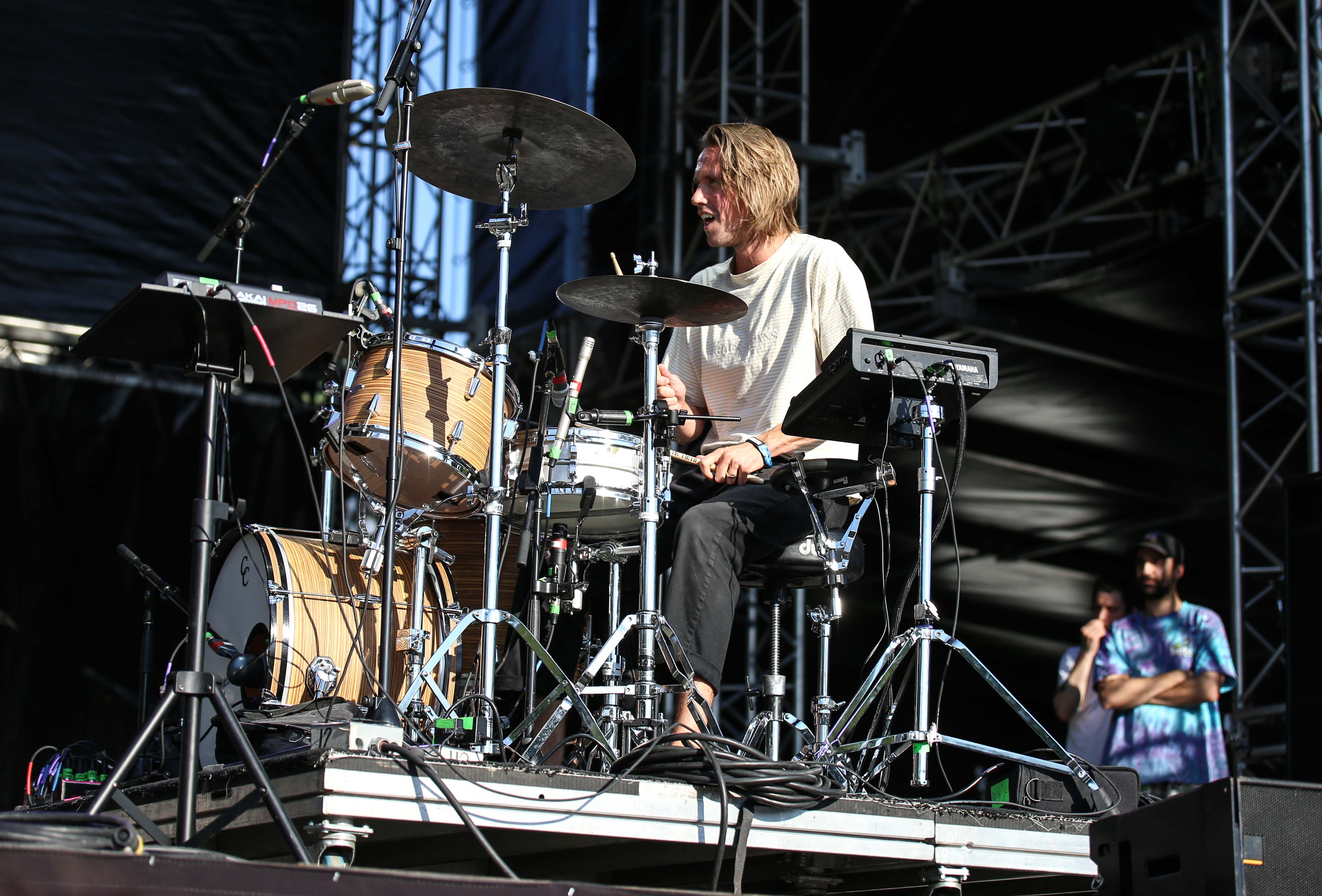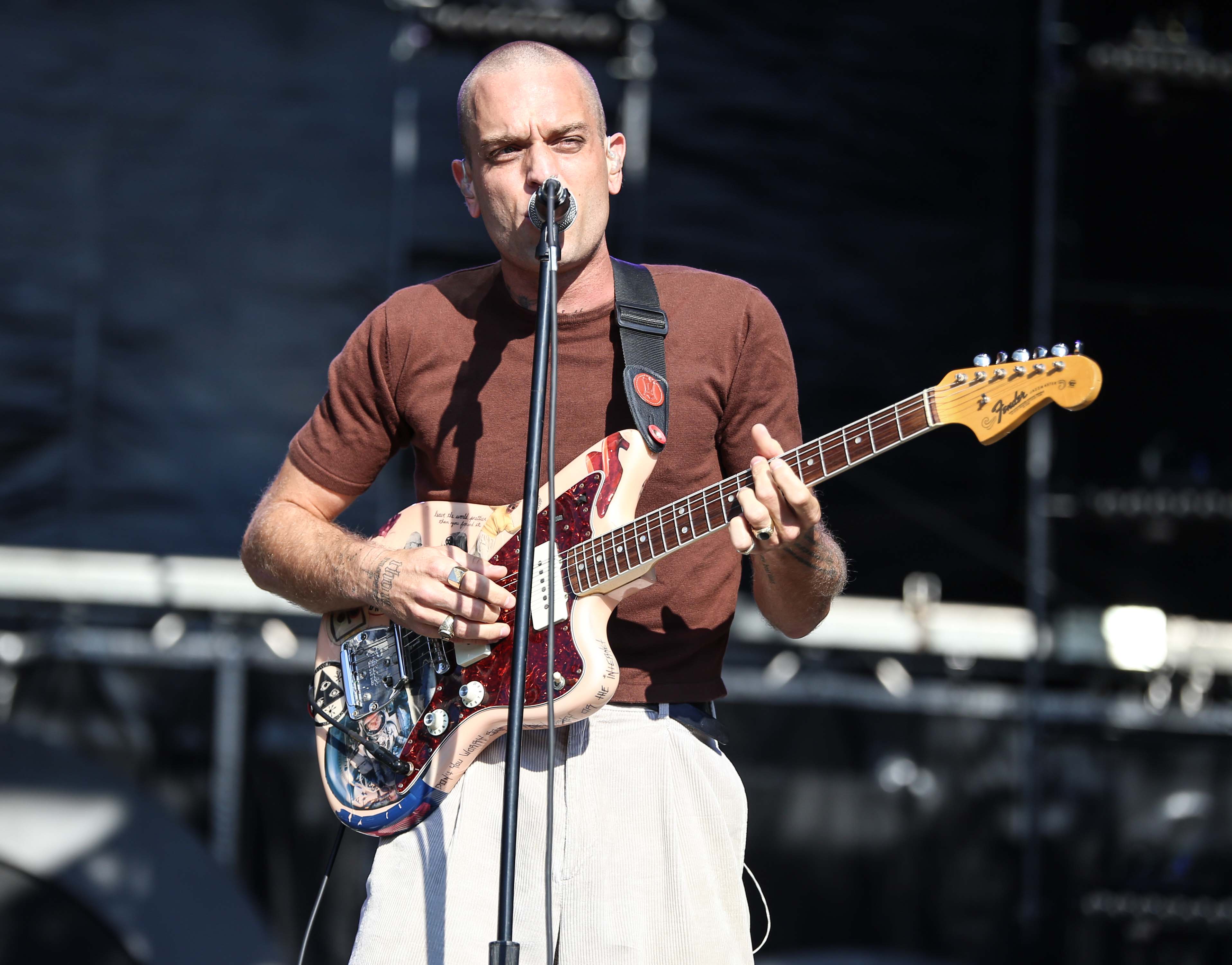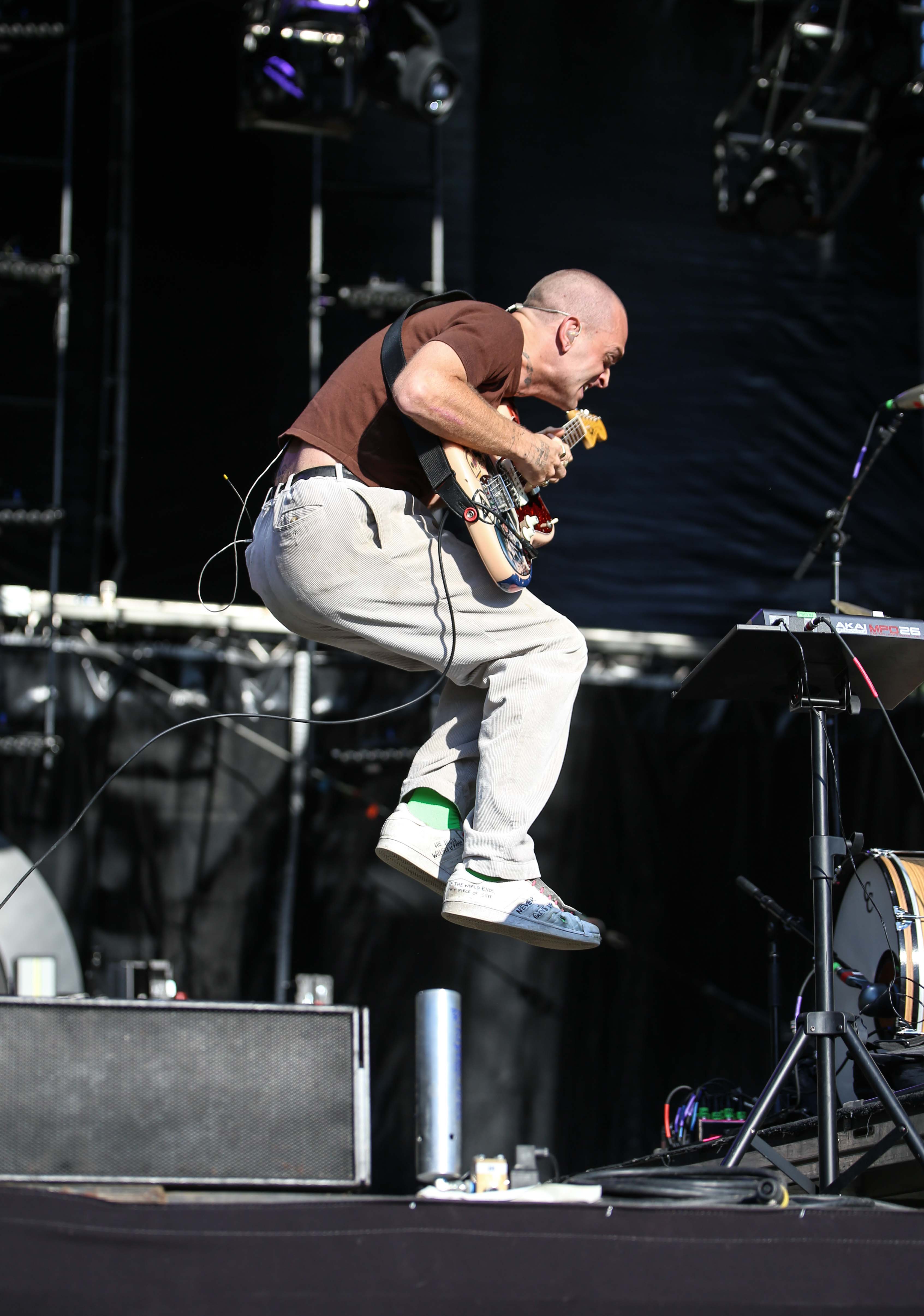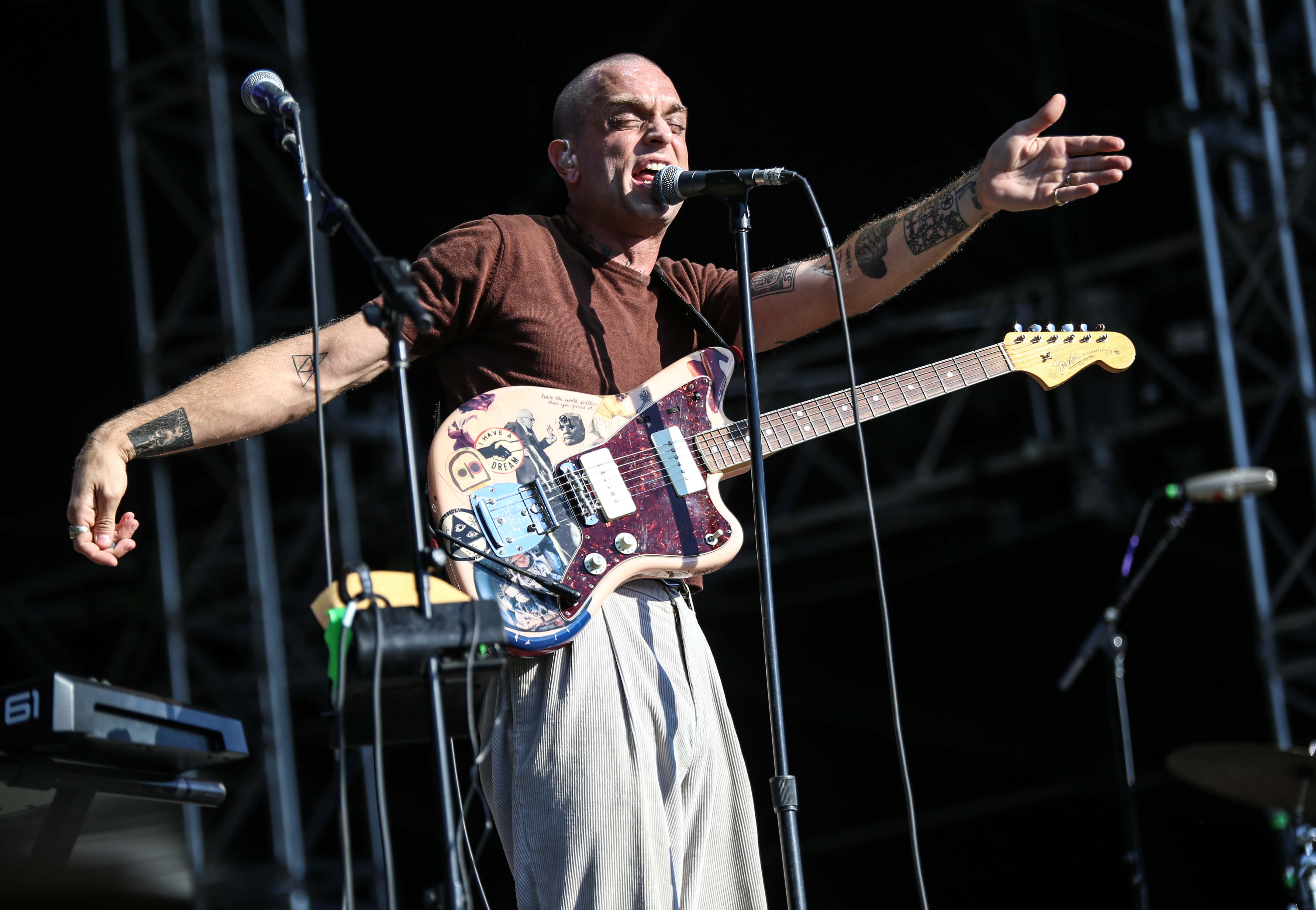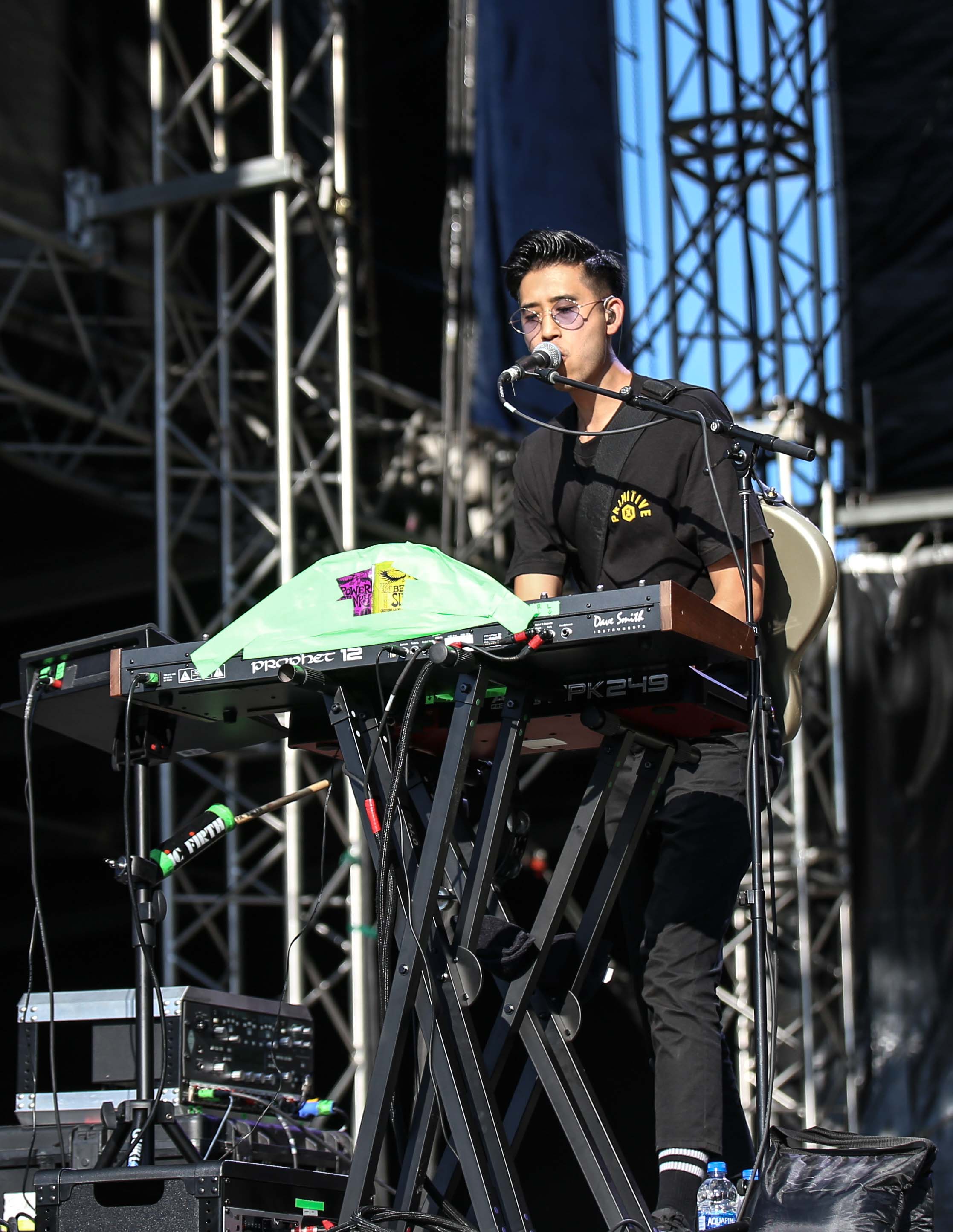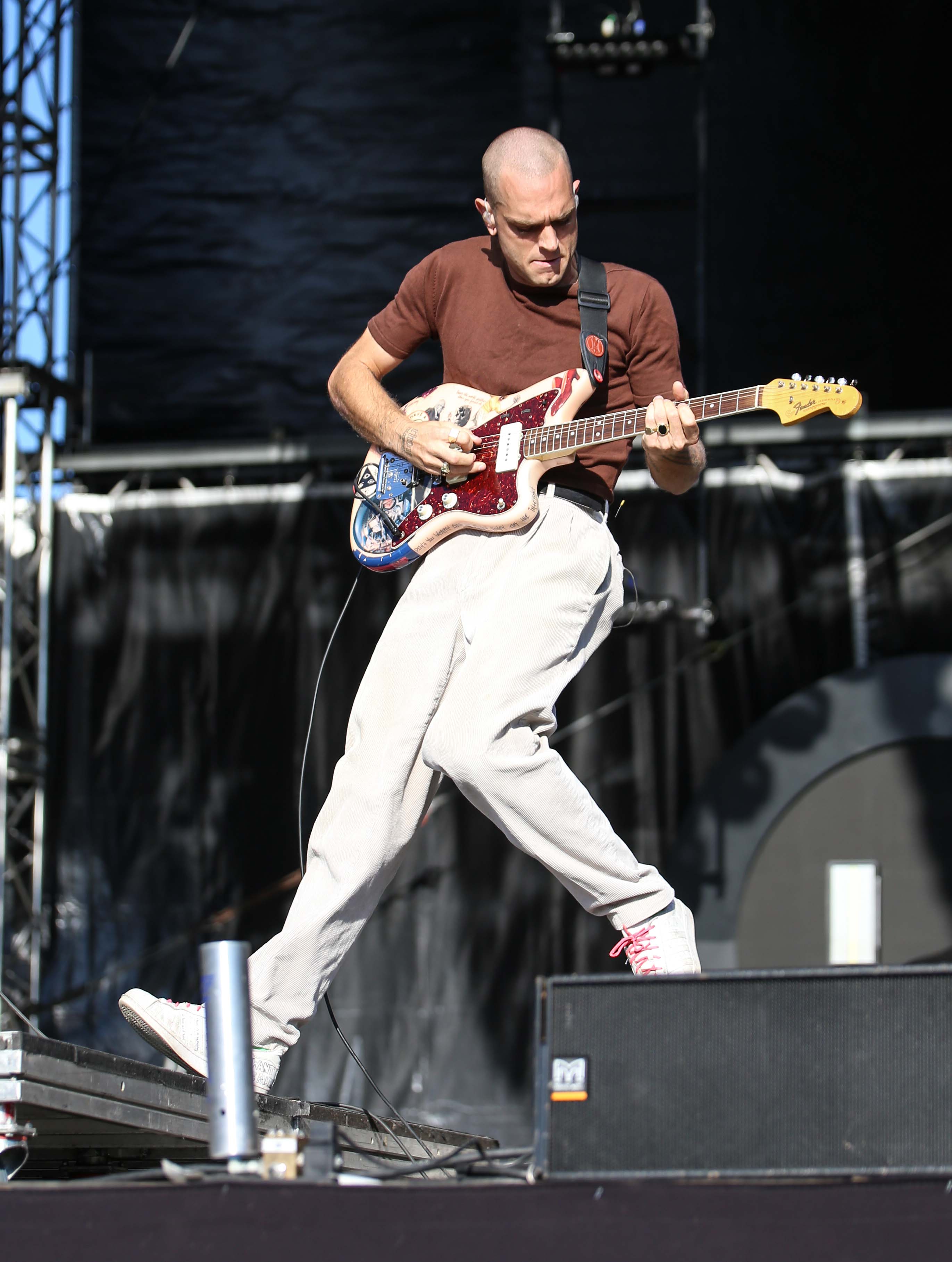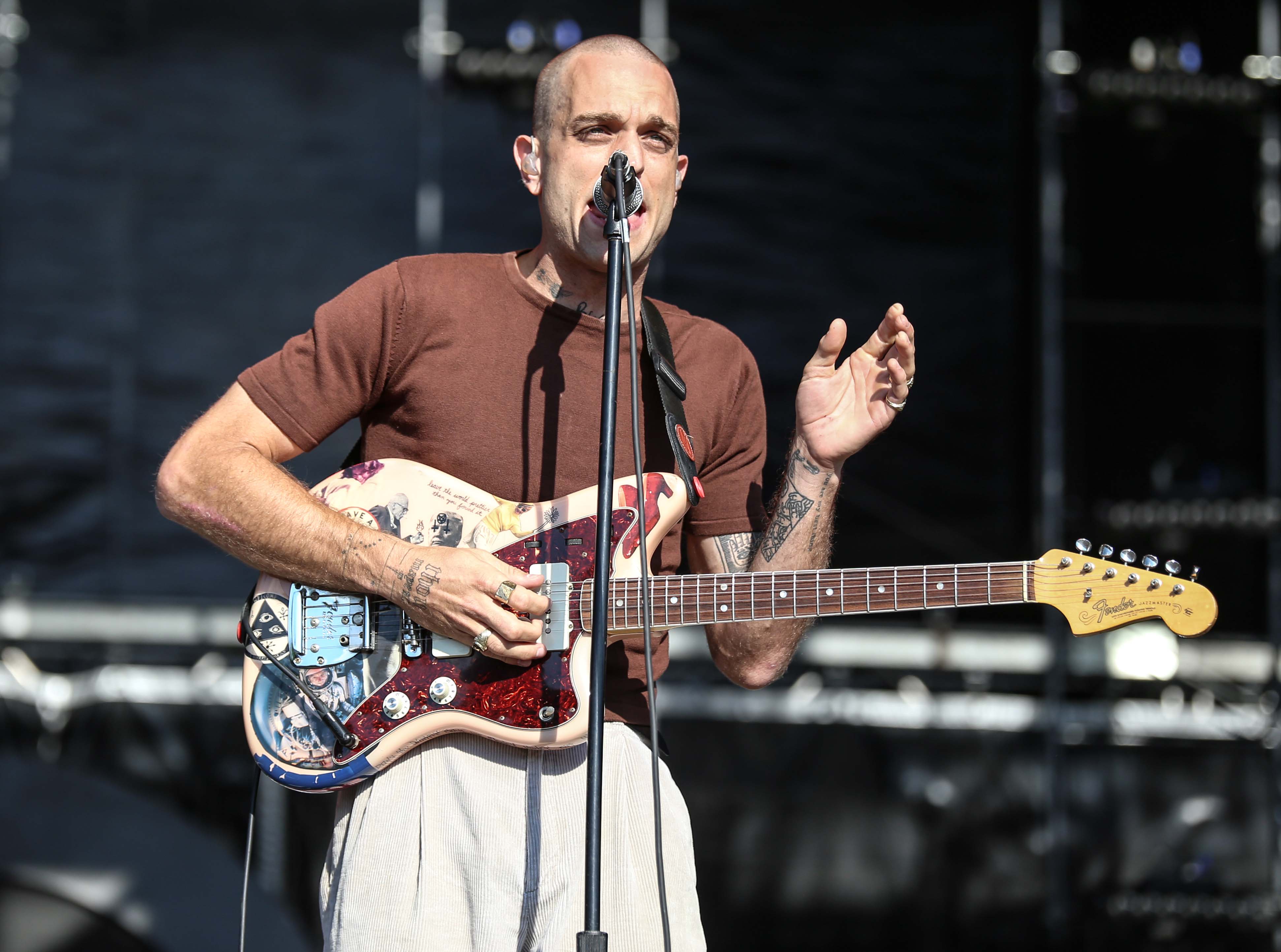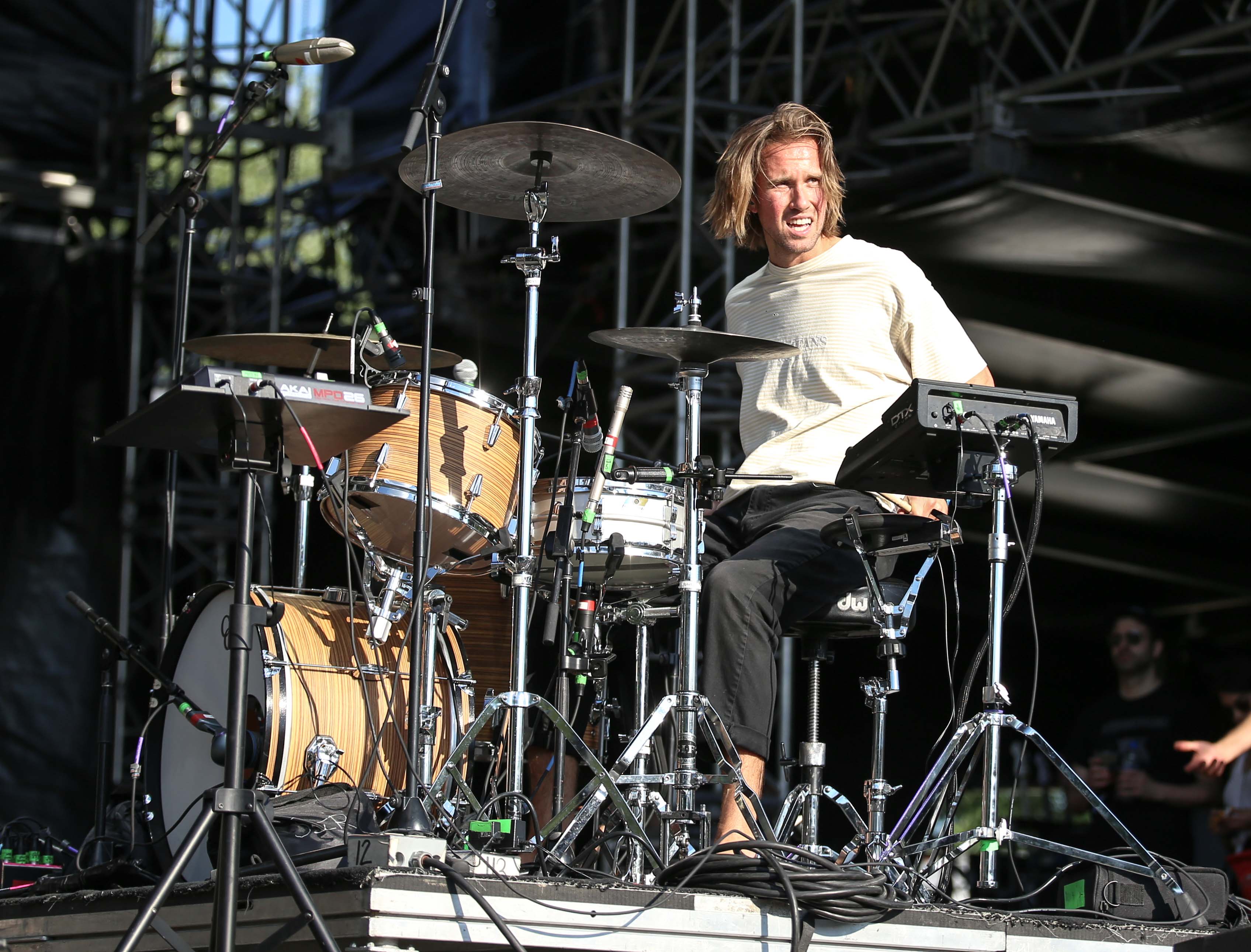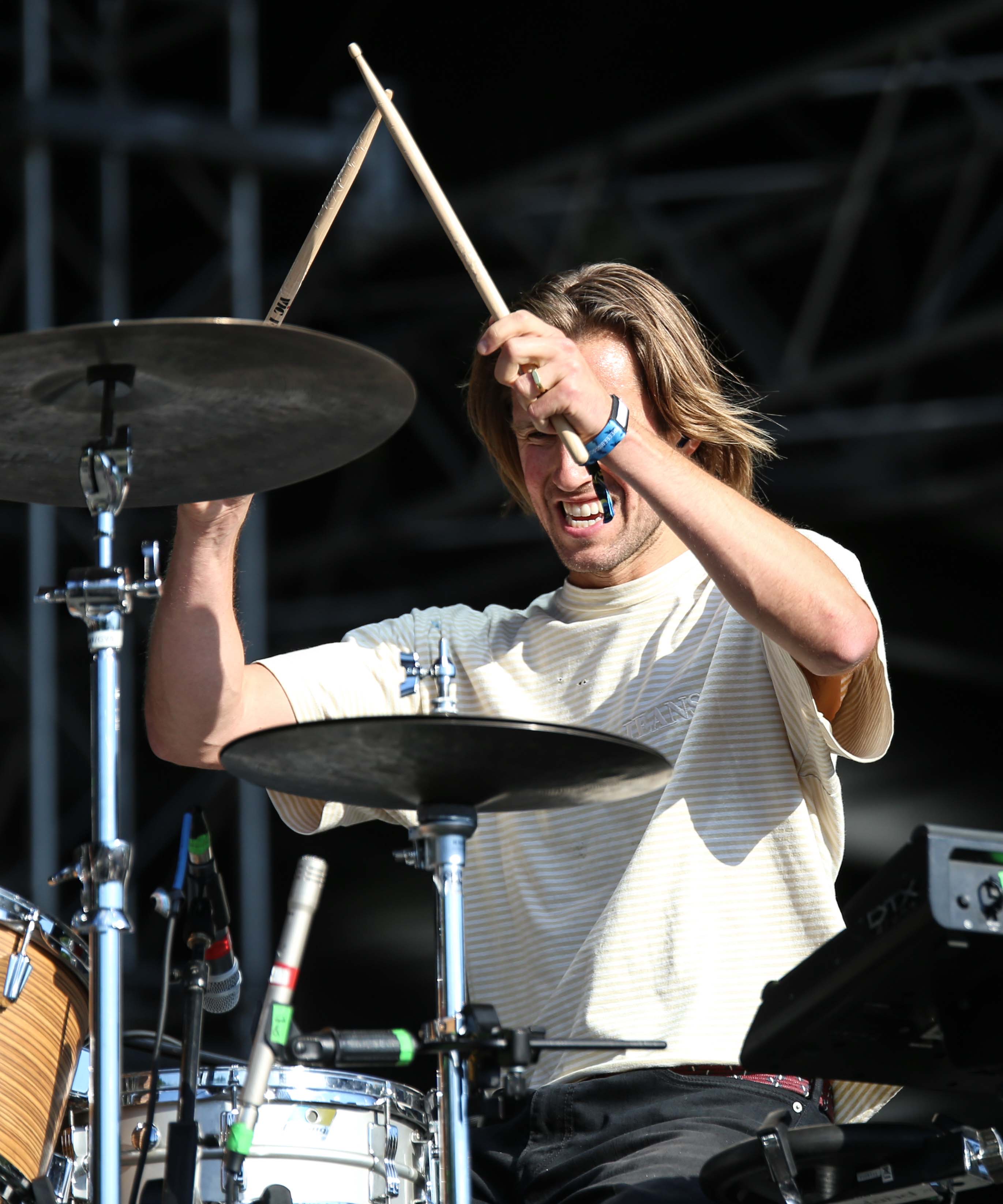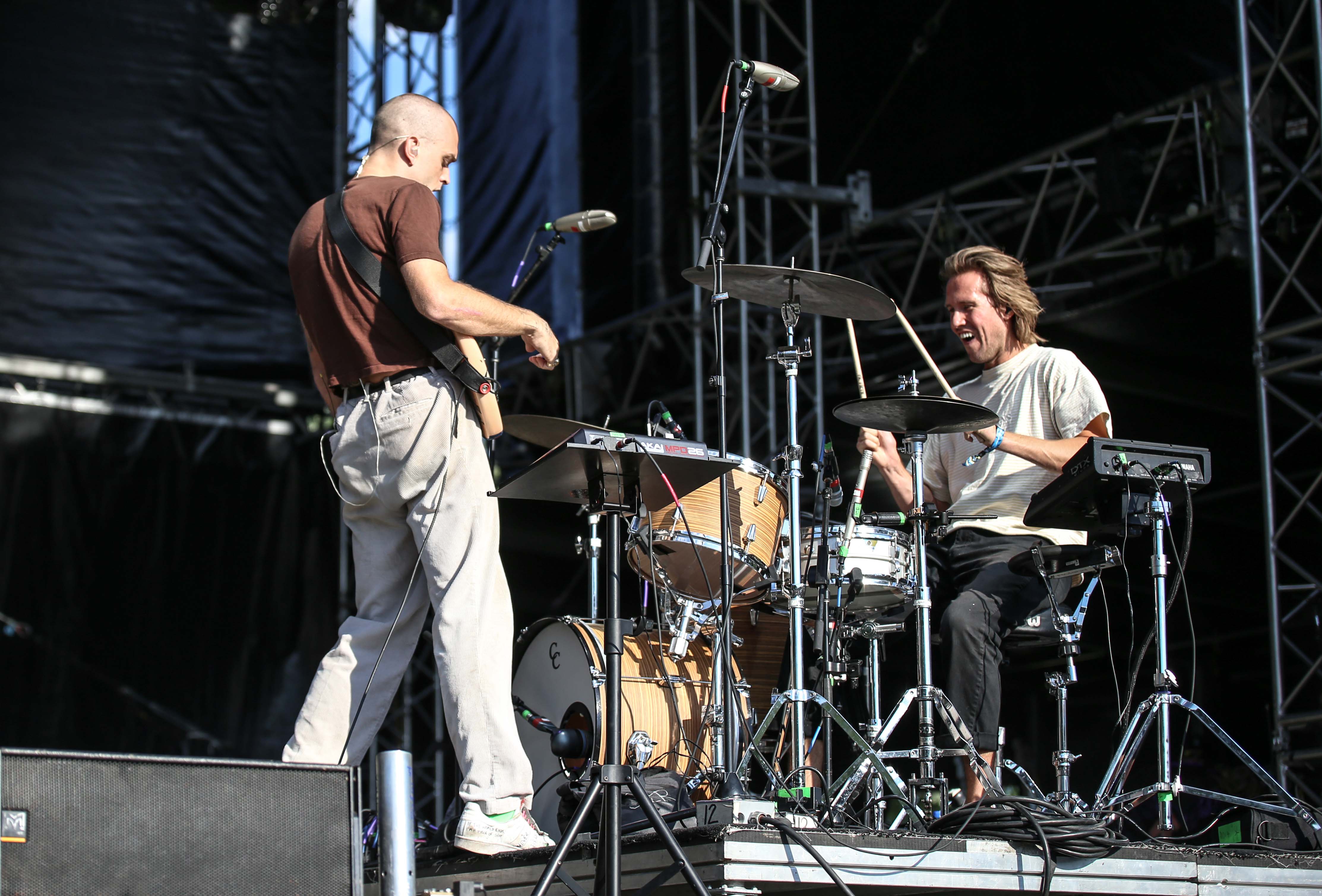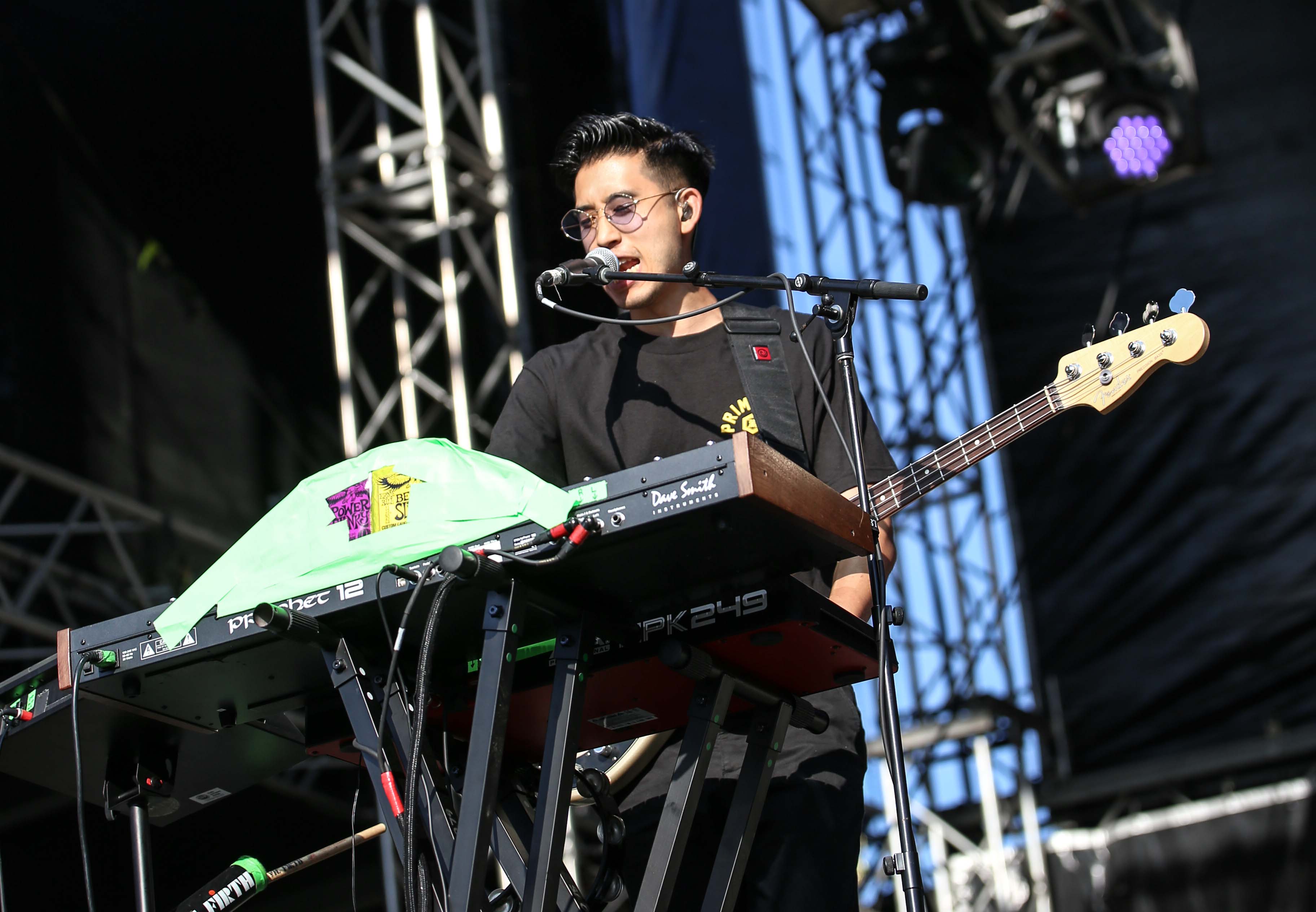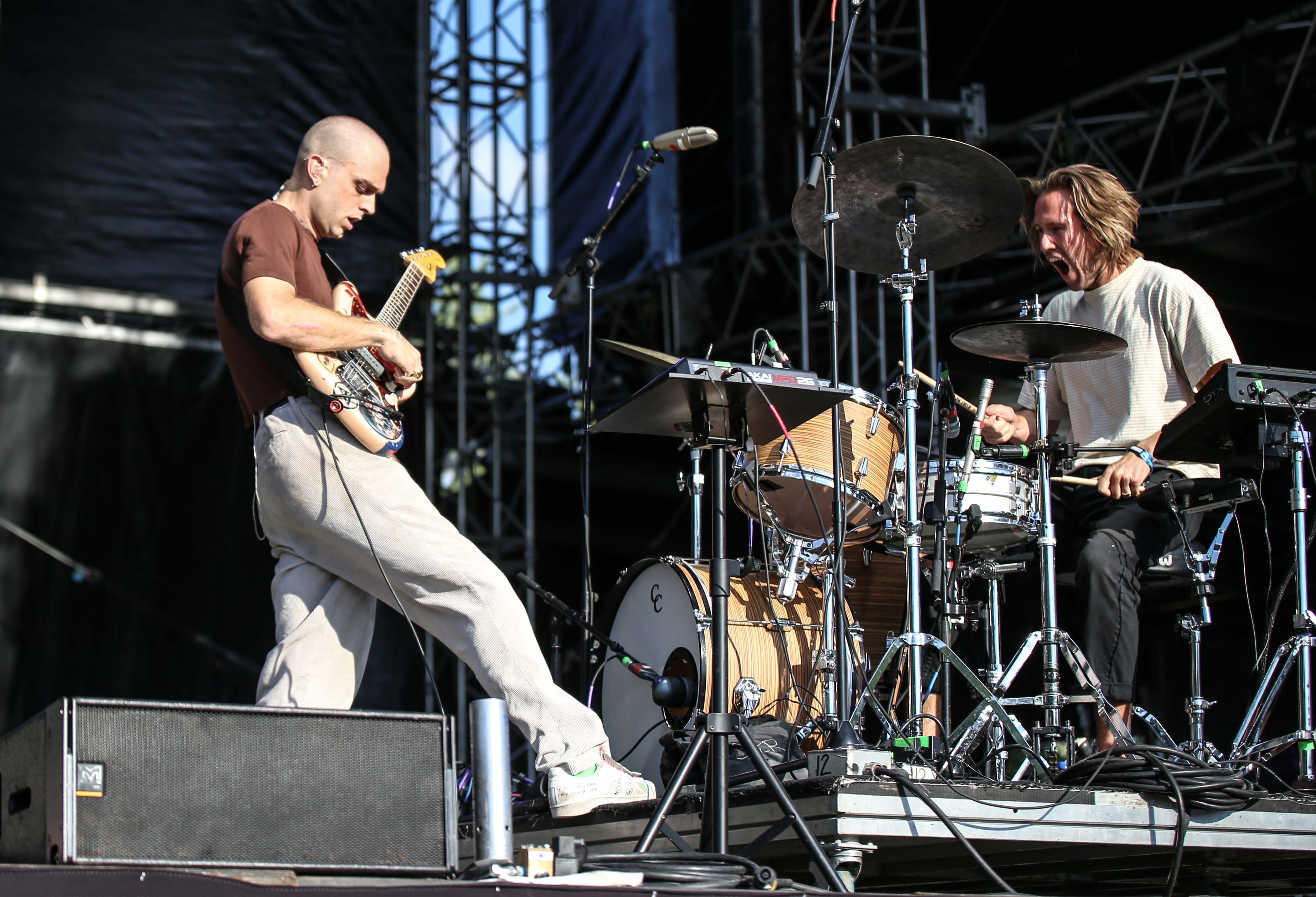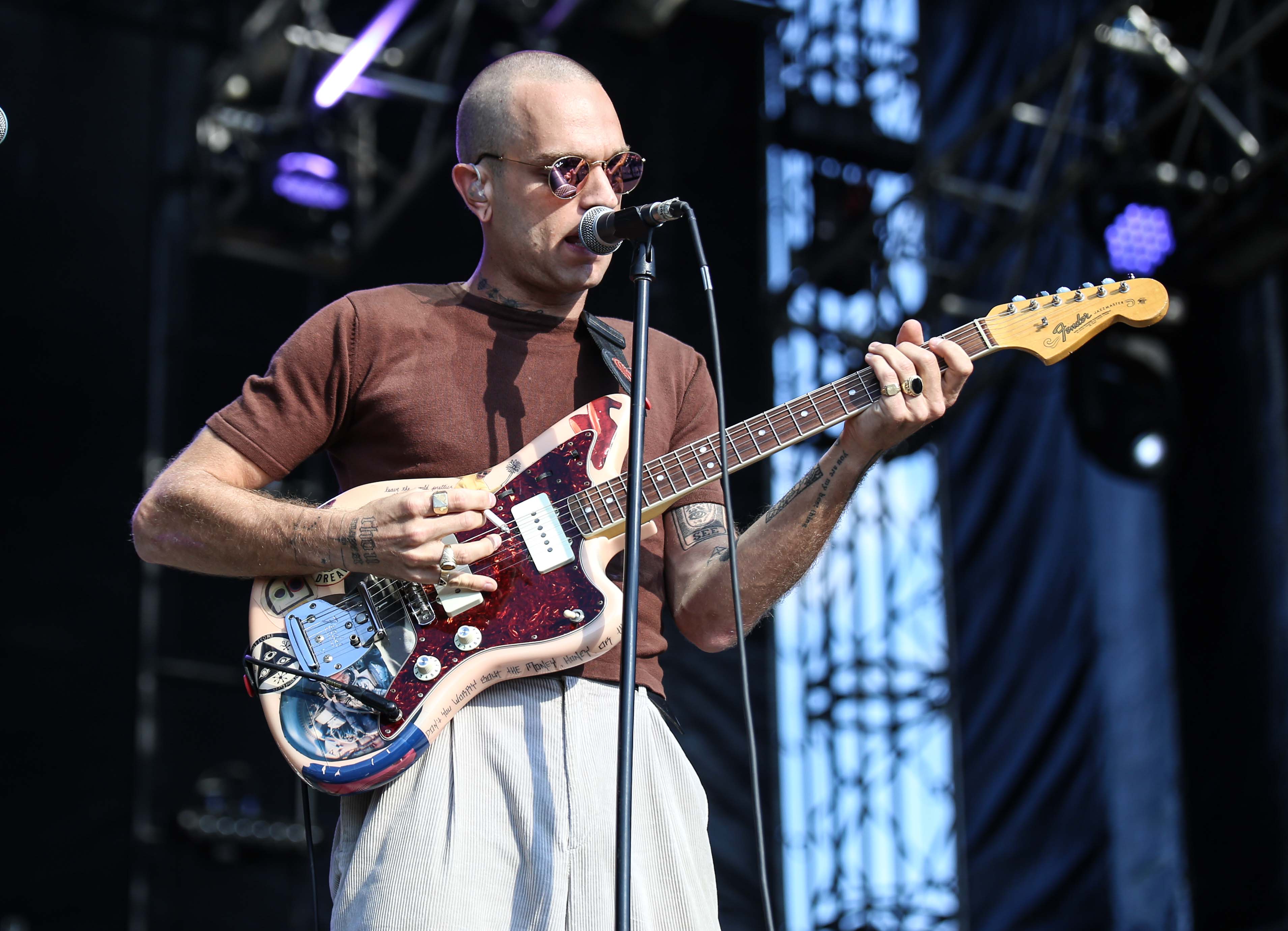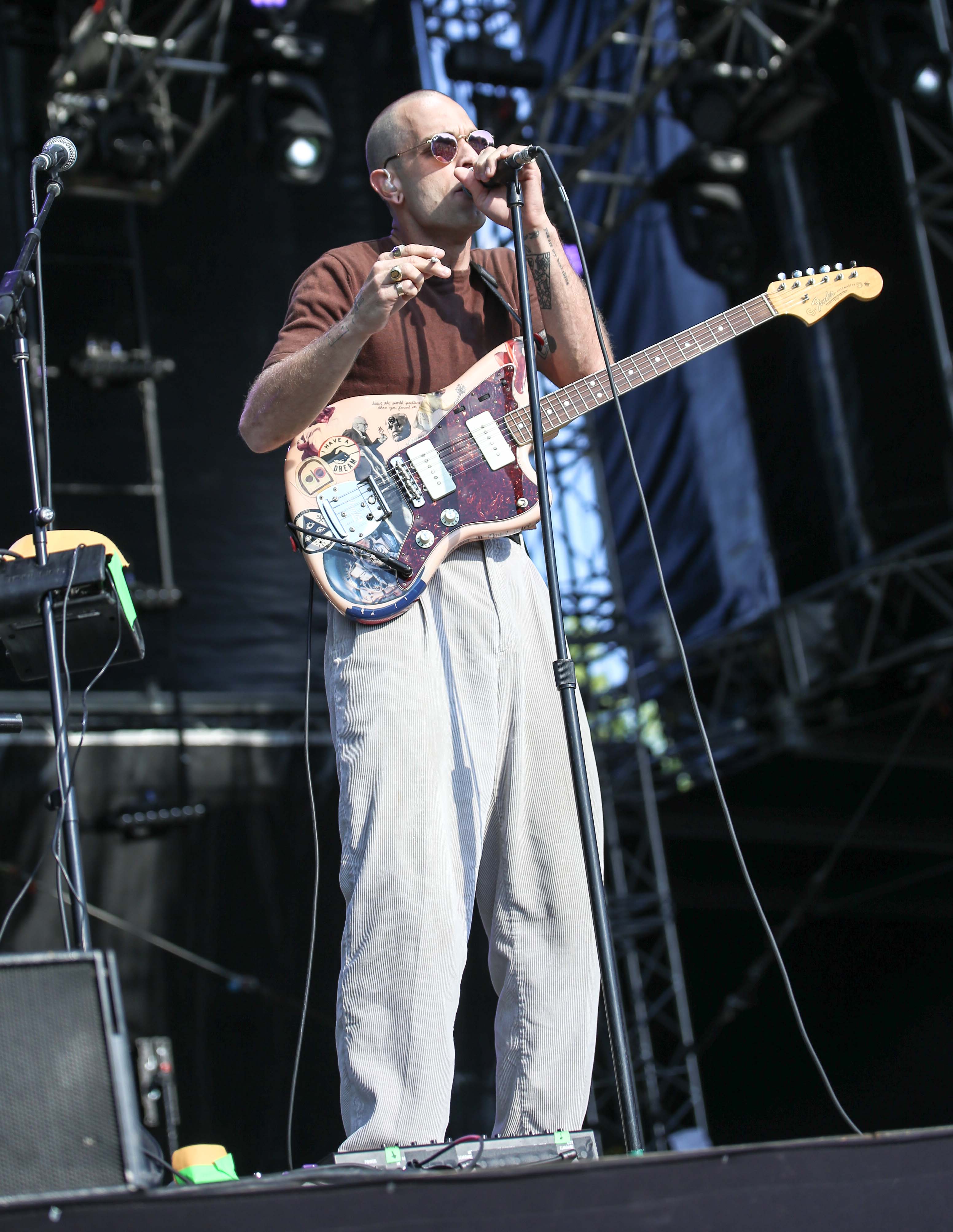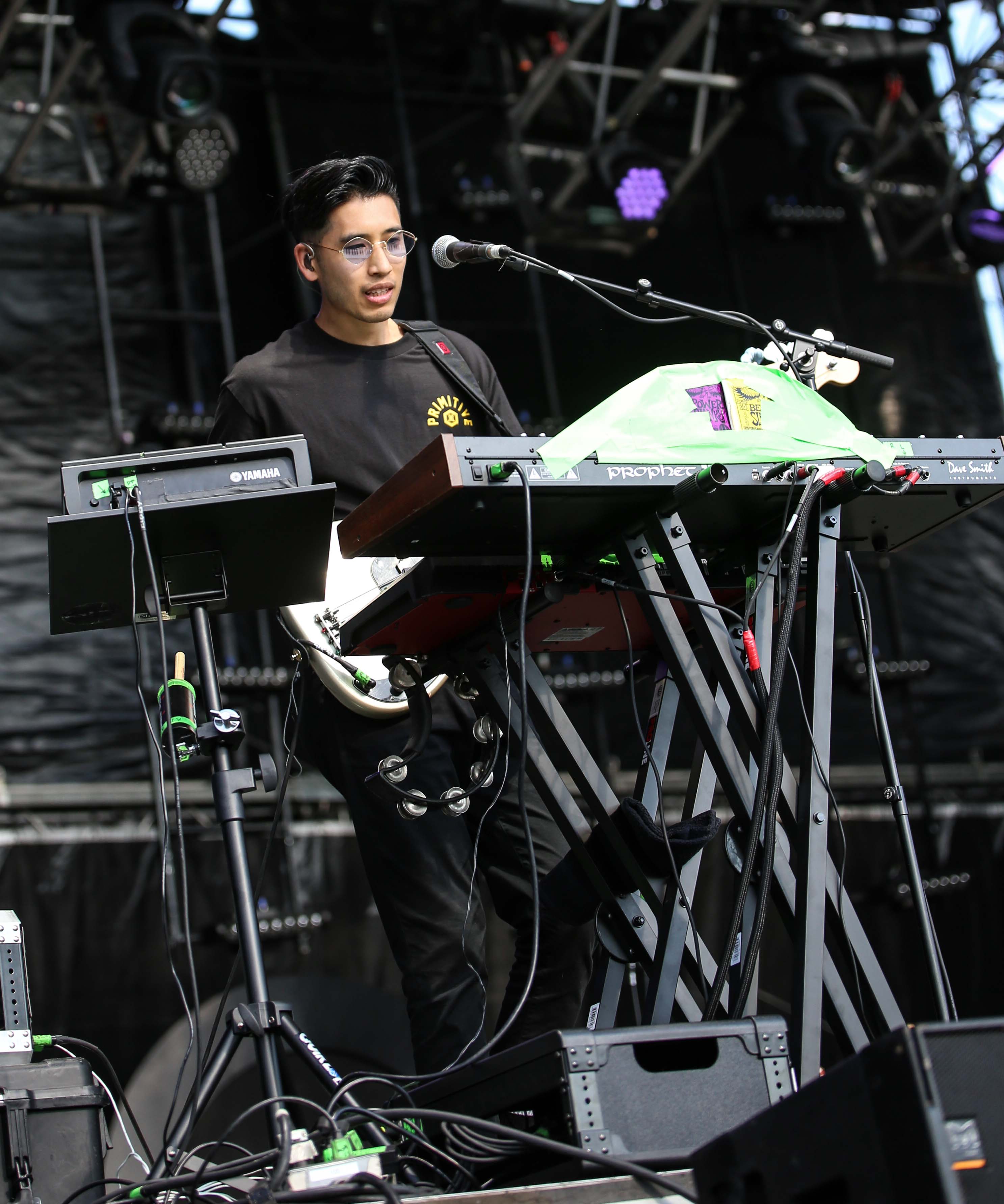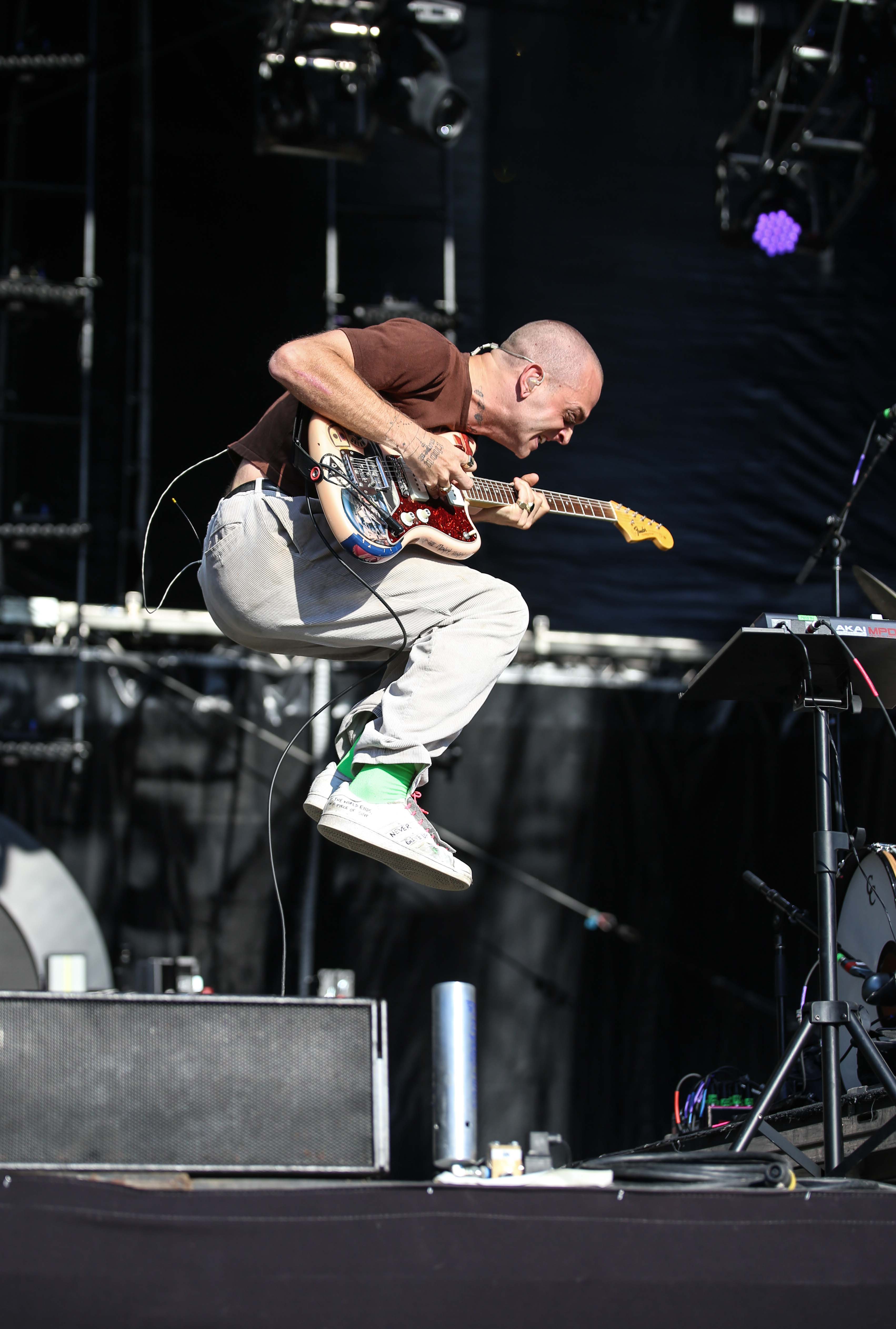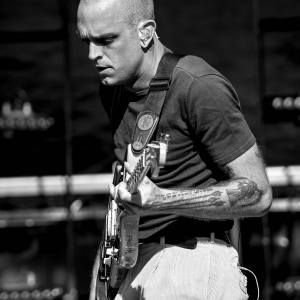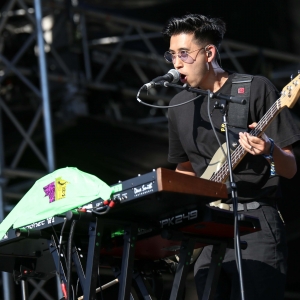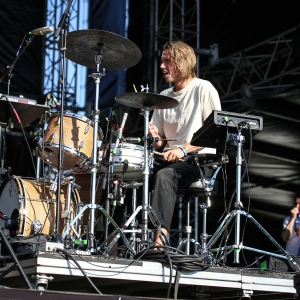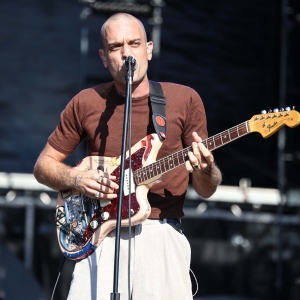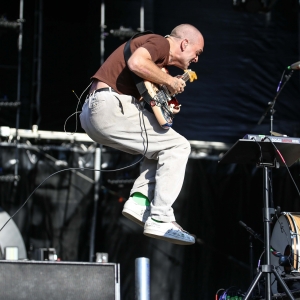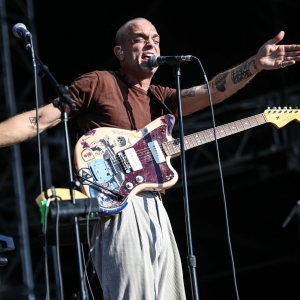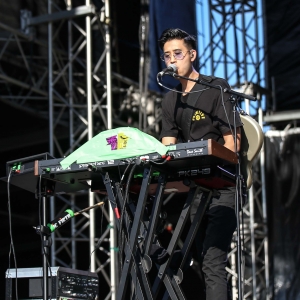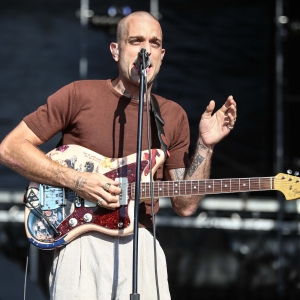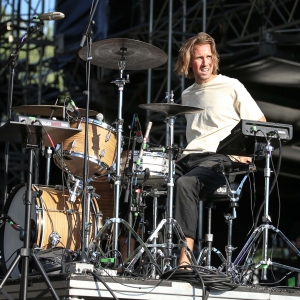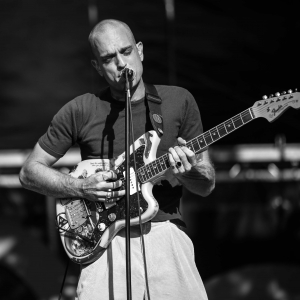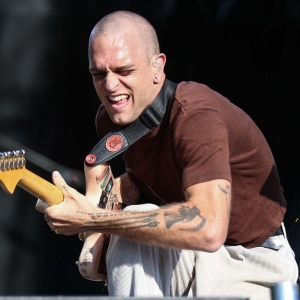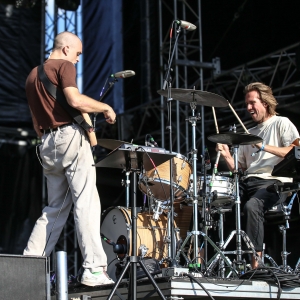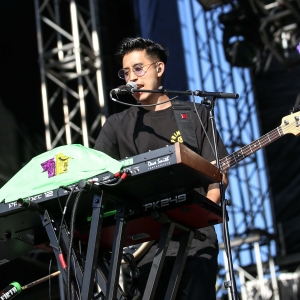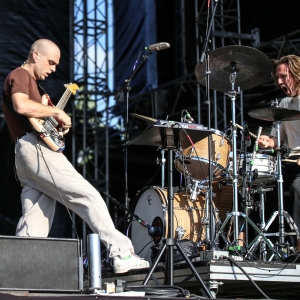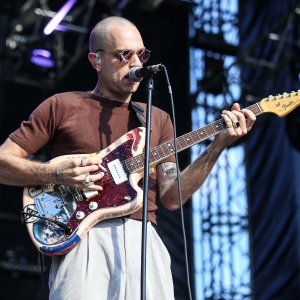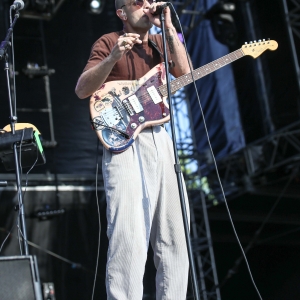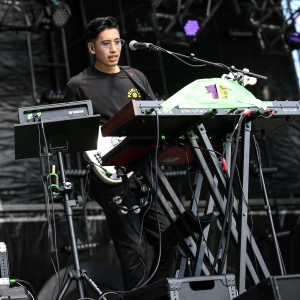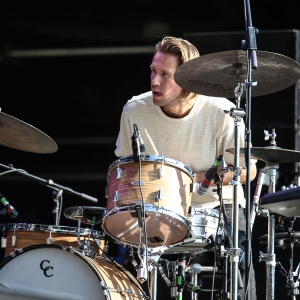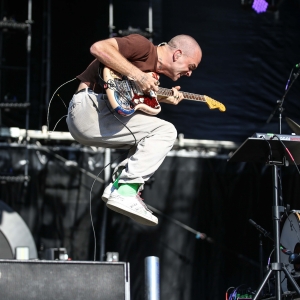 The camping additions weren't the only new and improved features to the festival. Let's talk about the new stage: The Prism. MY GOD! That stage had an amazing production for each artist that played on it: the sound, the light shows, and the pyrotechnics from various artists were, quite simply, out of this world. Honestly, the debate about the Pavilion stage being removed off the grounds should have been put to rest once you've gotten to see the Prism Stage in full effect. (EVEN though the shade provided from the pavilion ​was​ super nice). The Lawn Stage and Firefly Stage remained the same, and the Tree House stage was relocated and easier to access. The newest stage, called The Hideaway Stage, located across from the Firefly Stage, was right near the pathway that provided easier ways to access each stage quickly; unfortunately I didn't get to get over to that stage but I heard it was very nice.
Zedd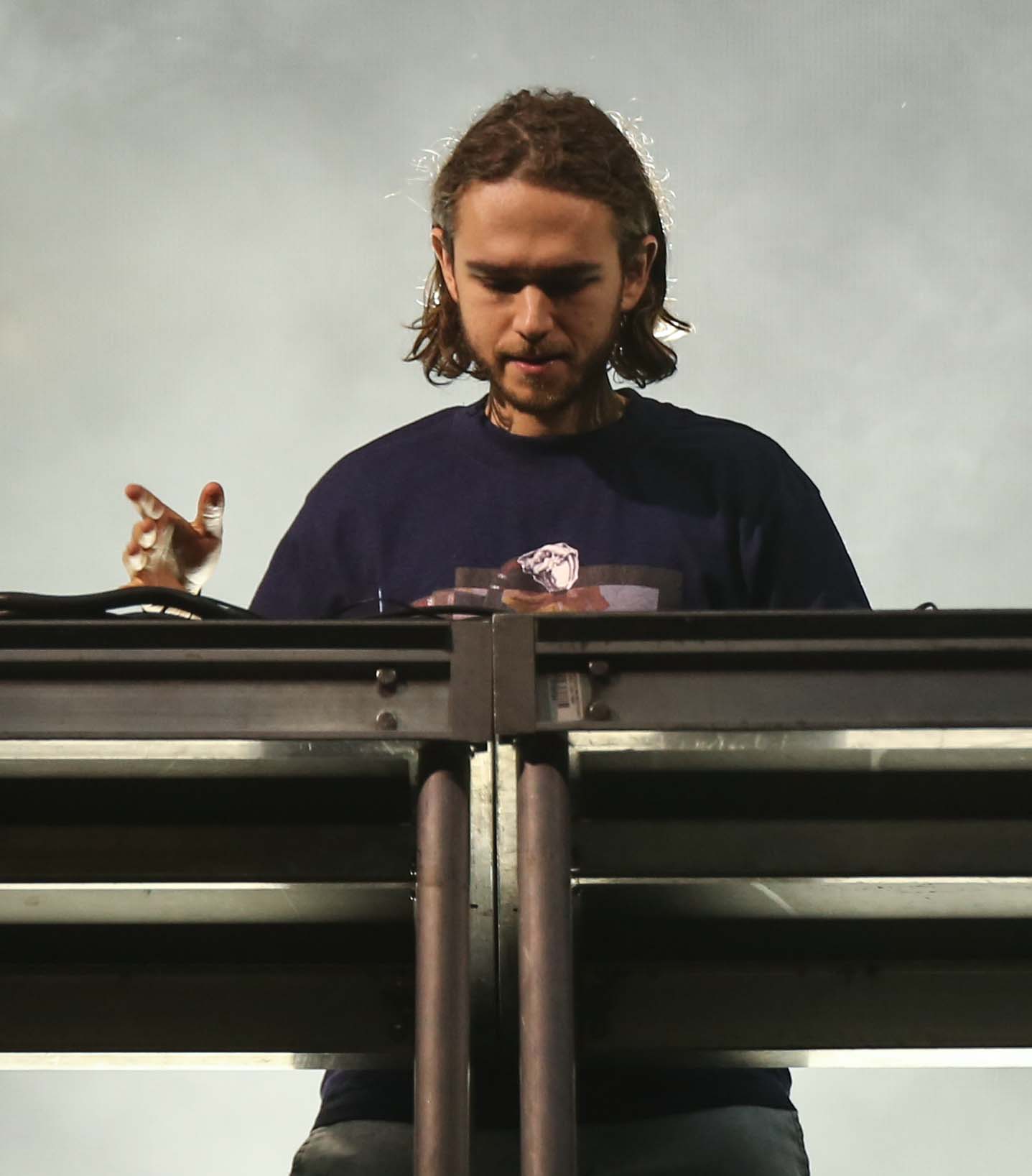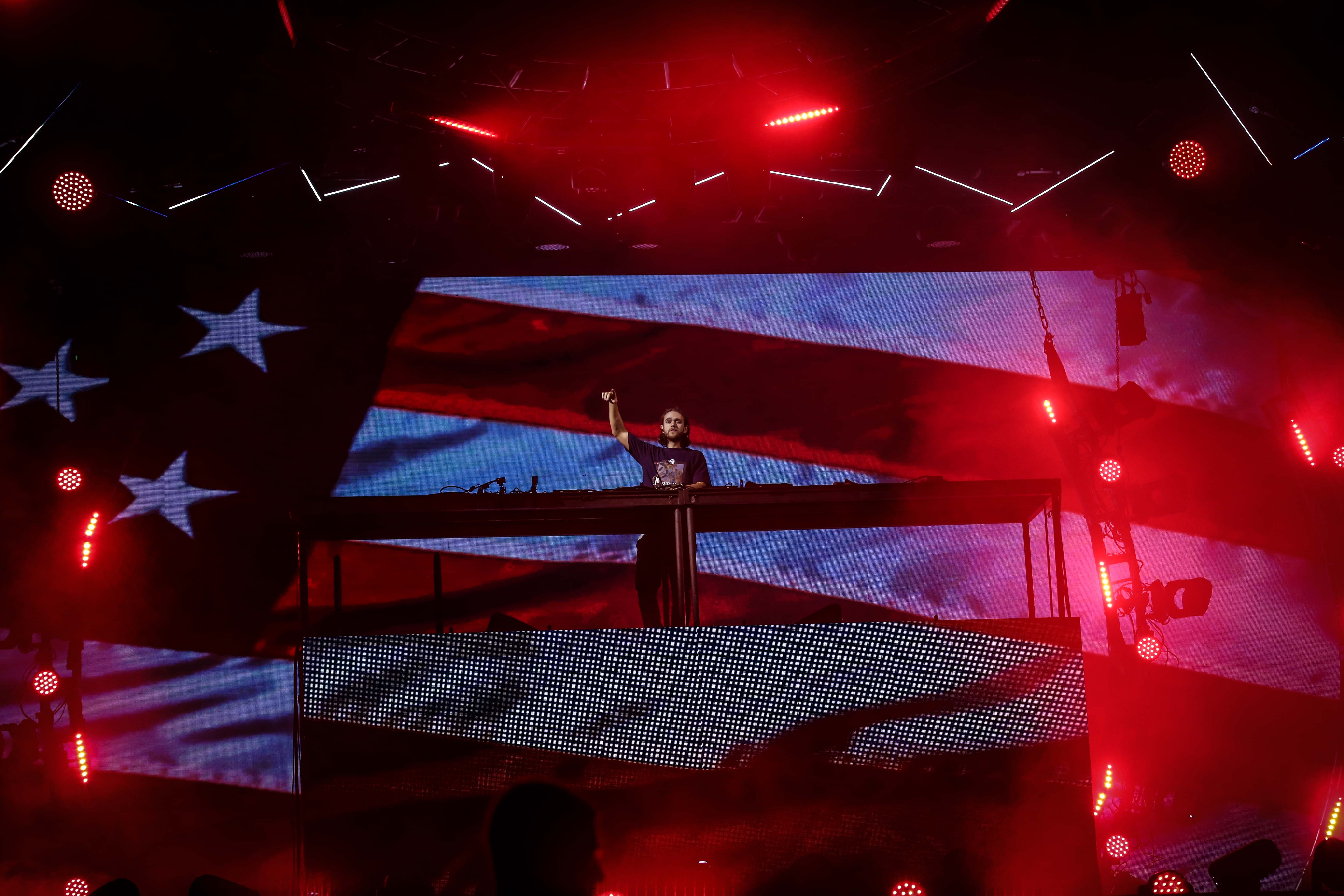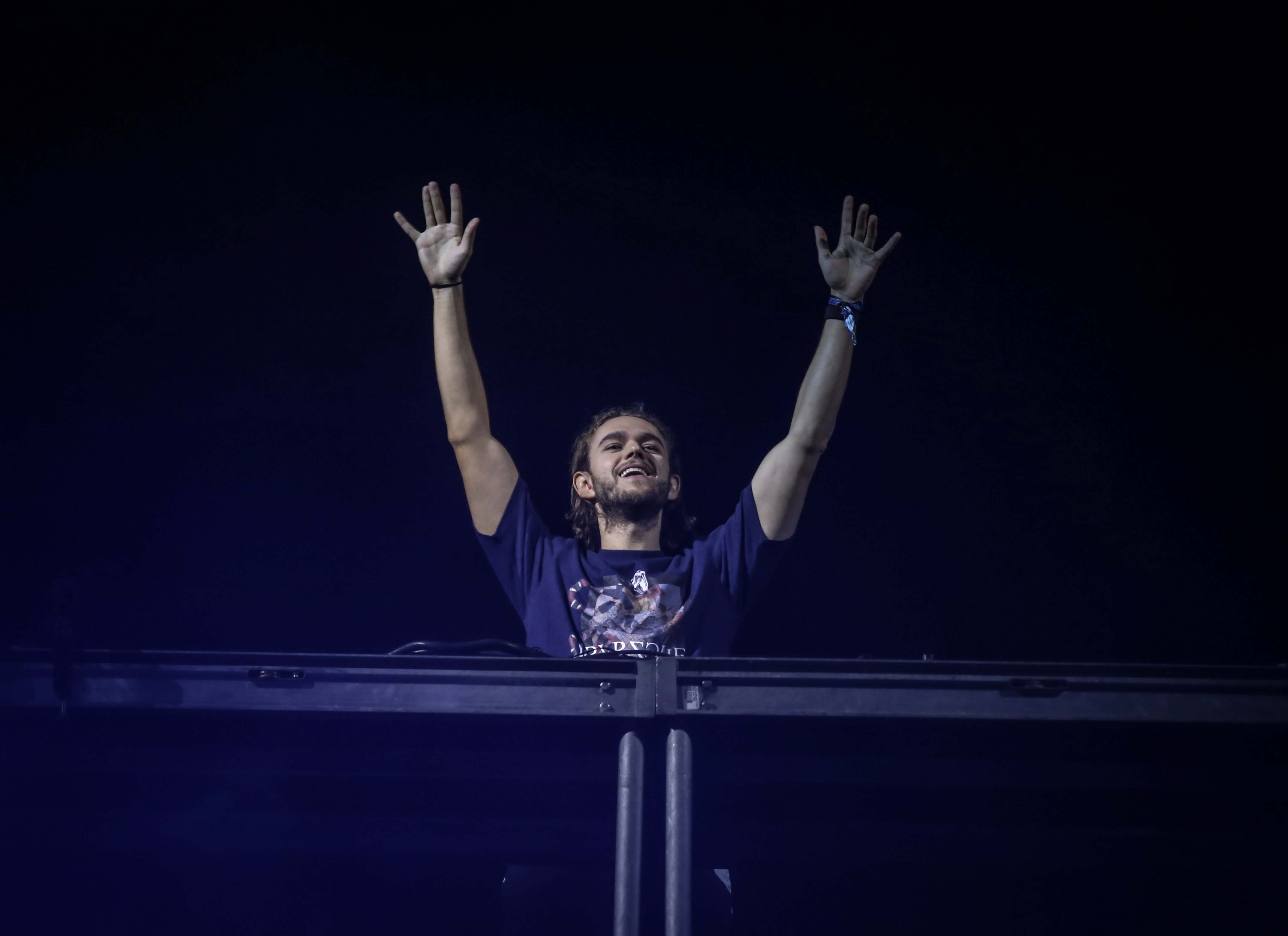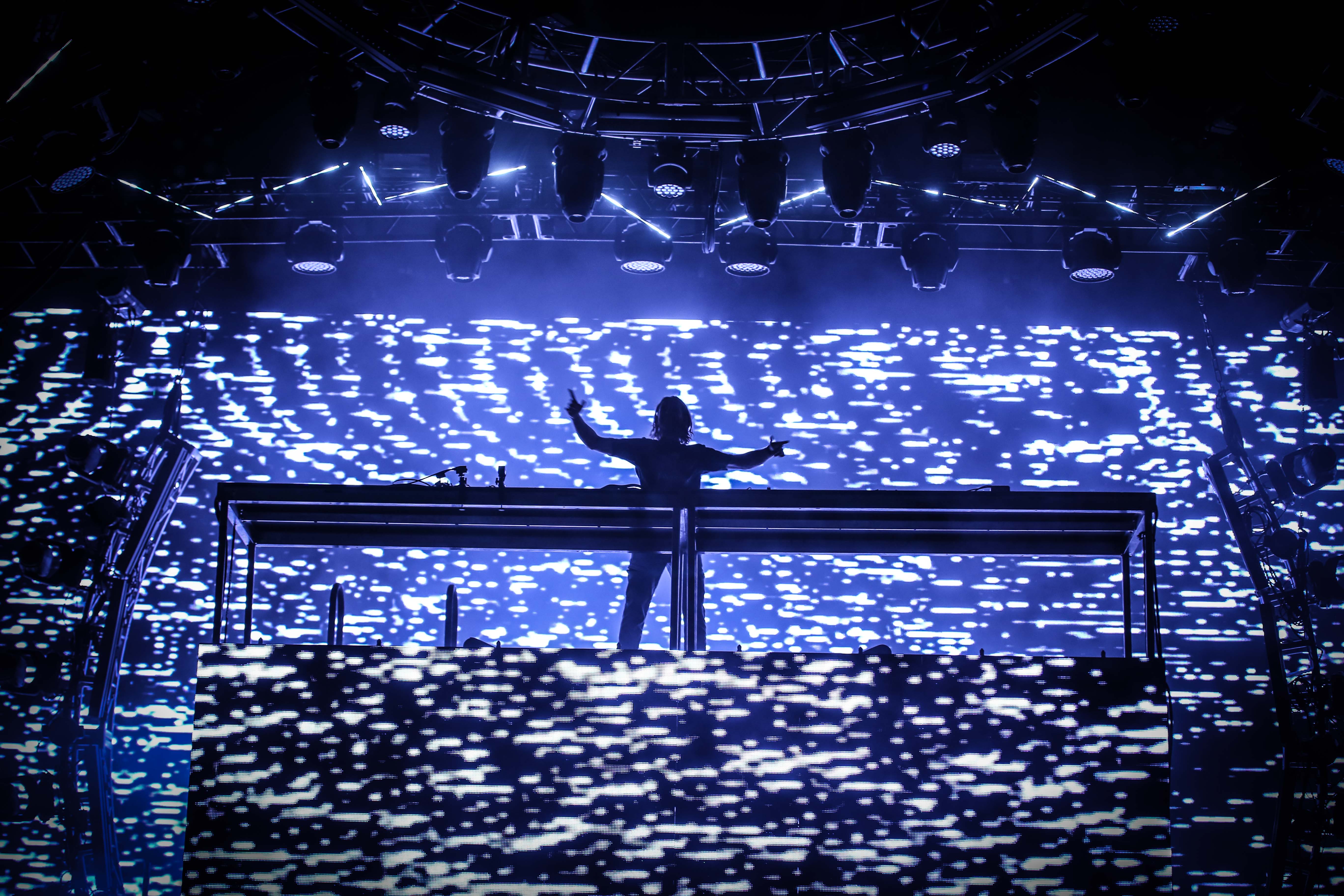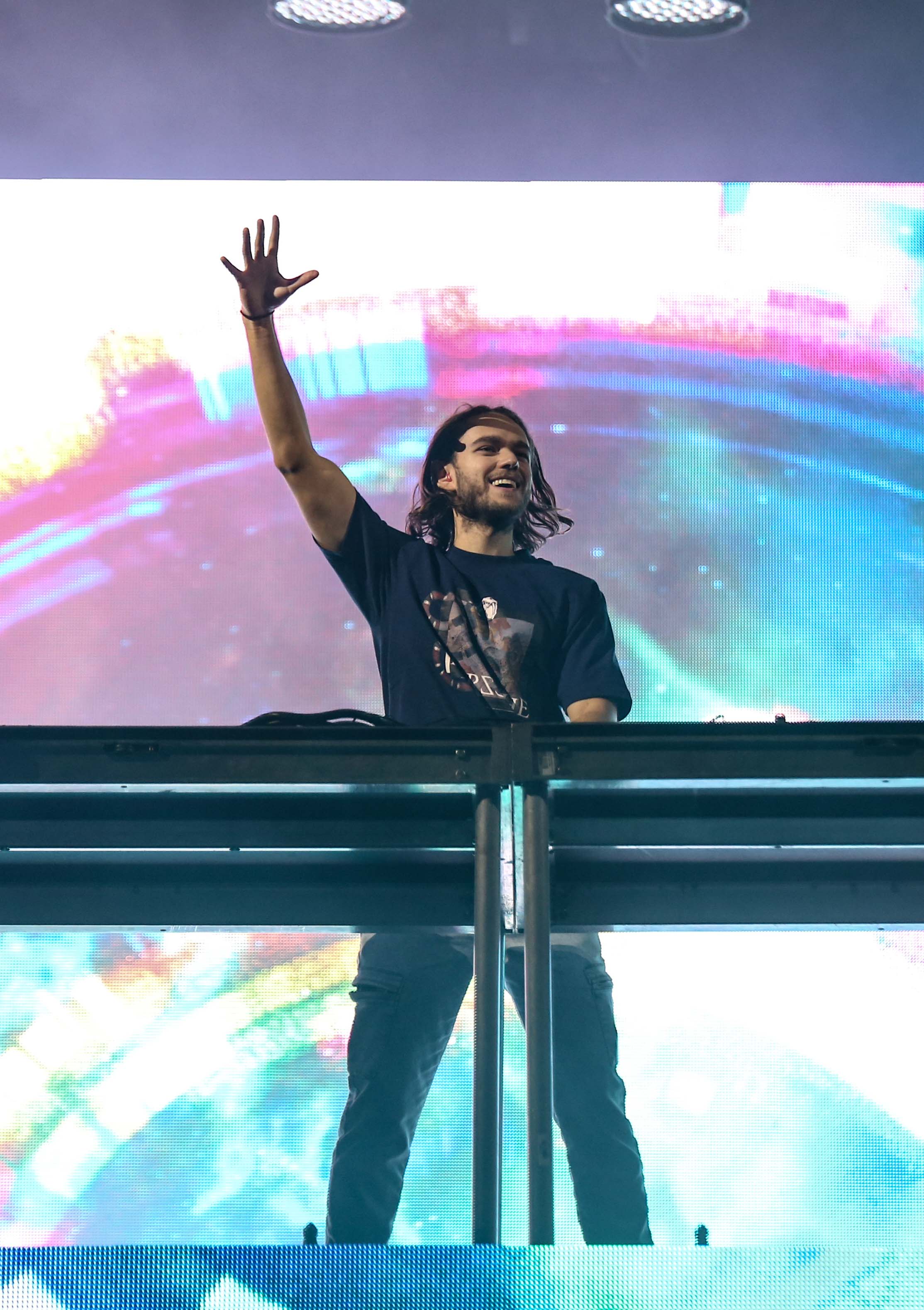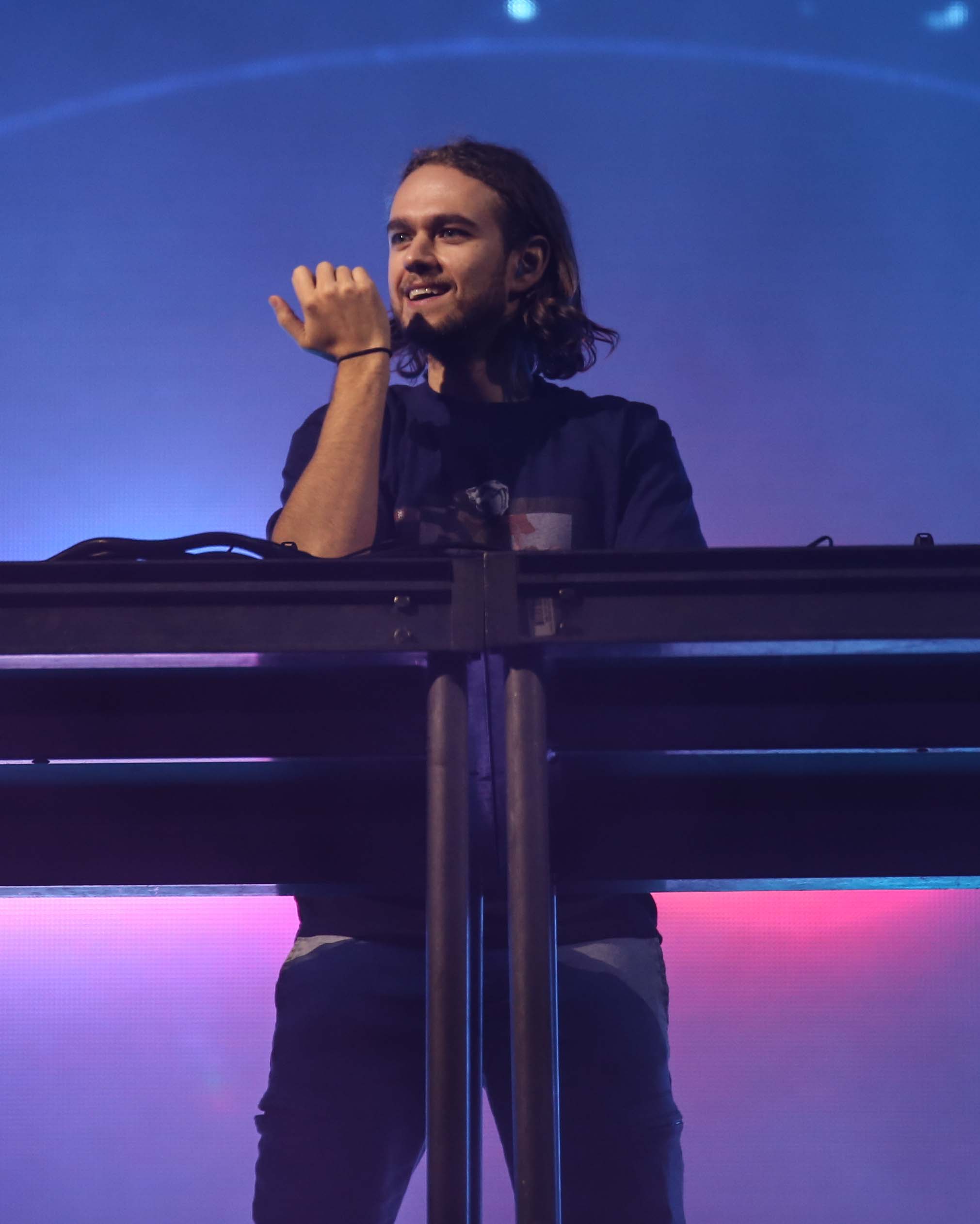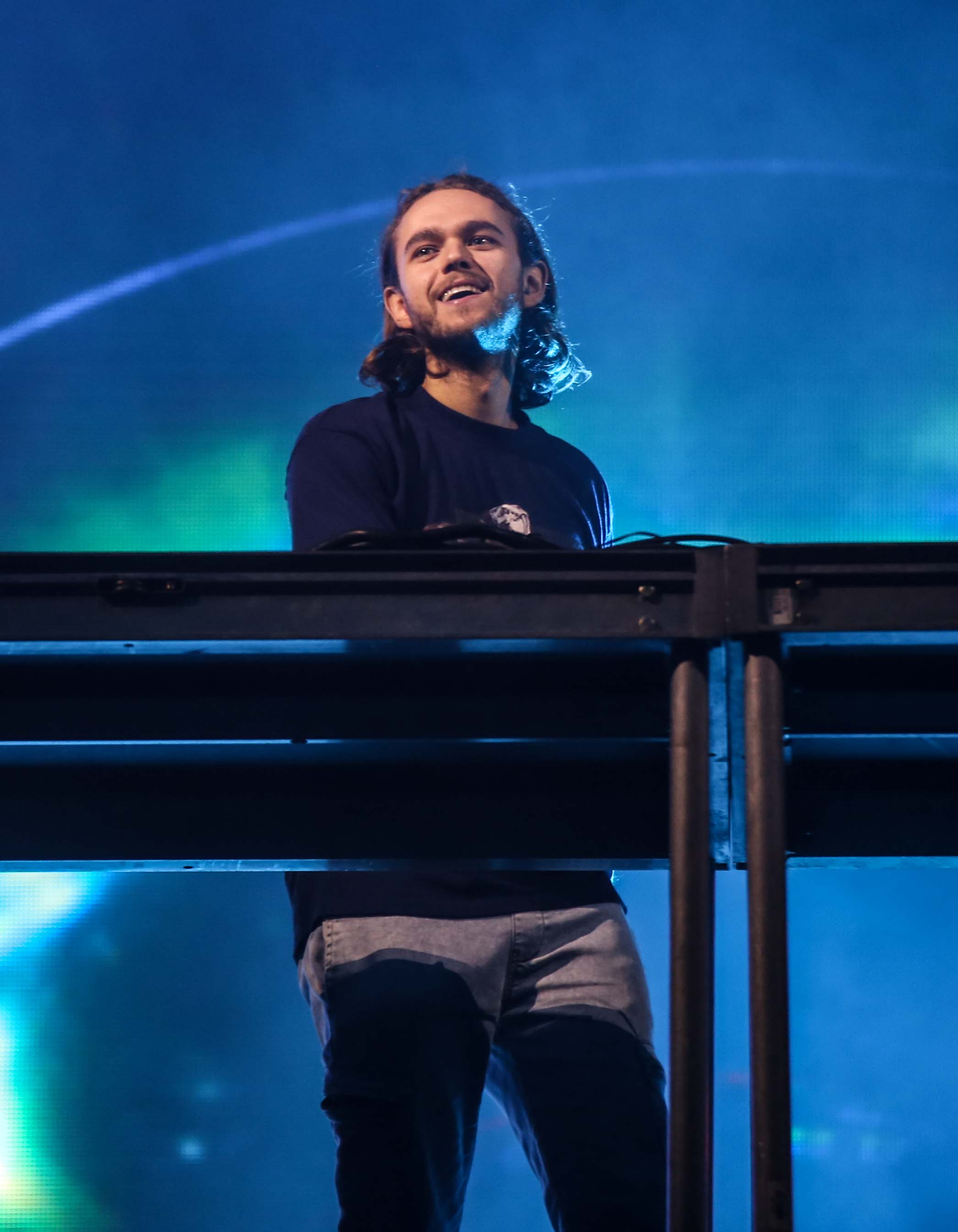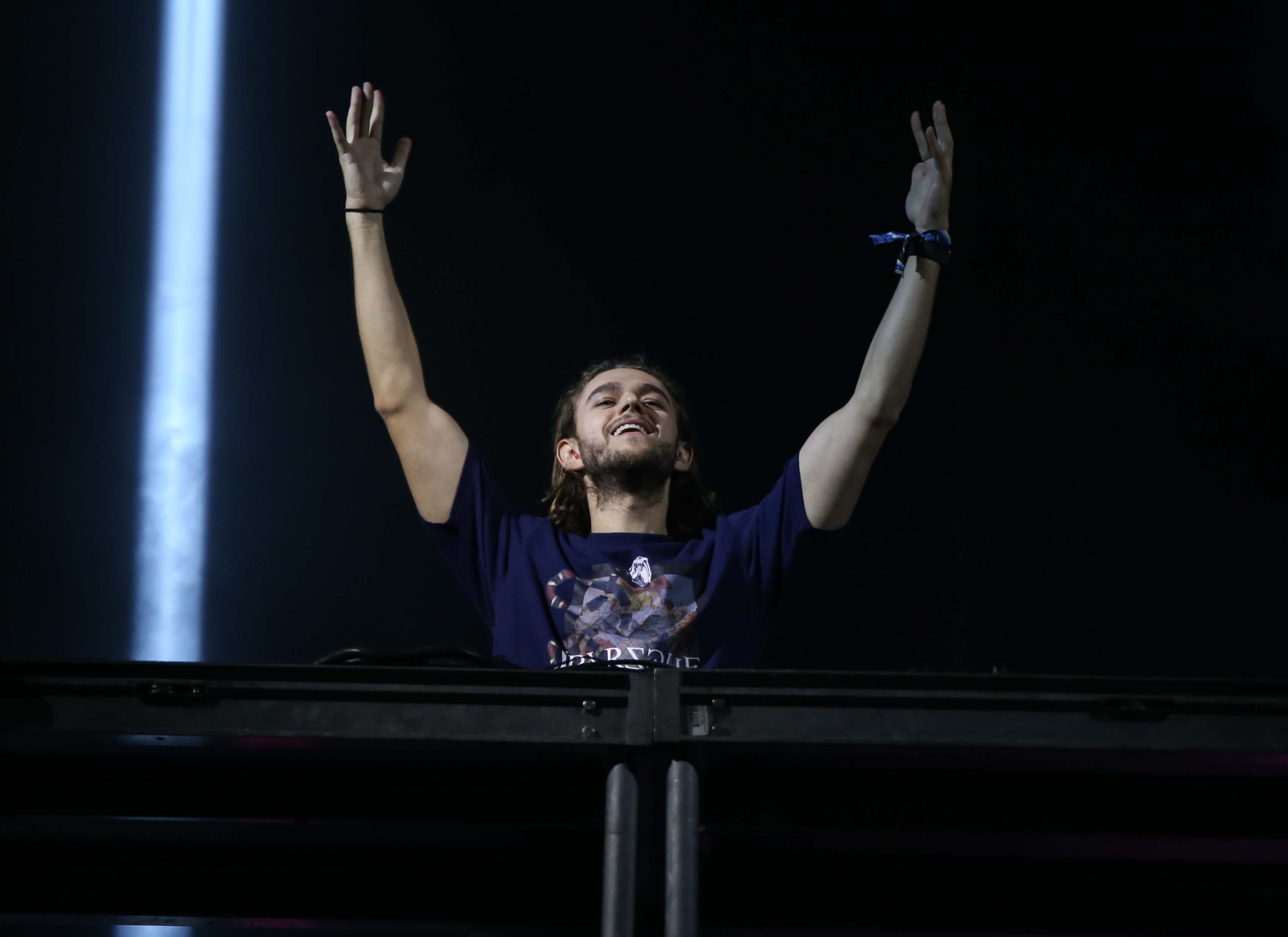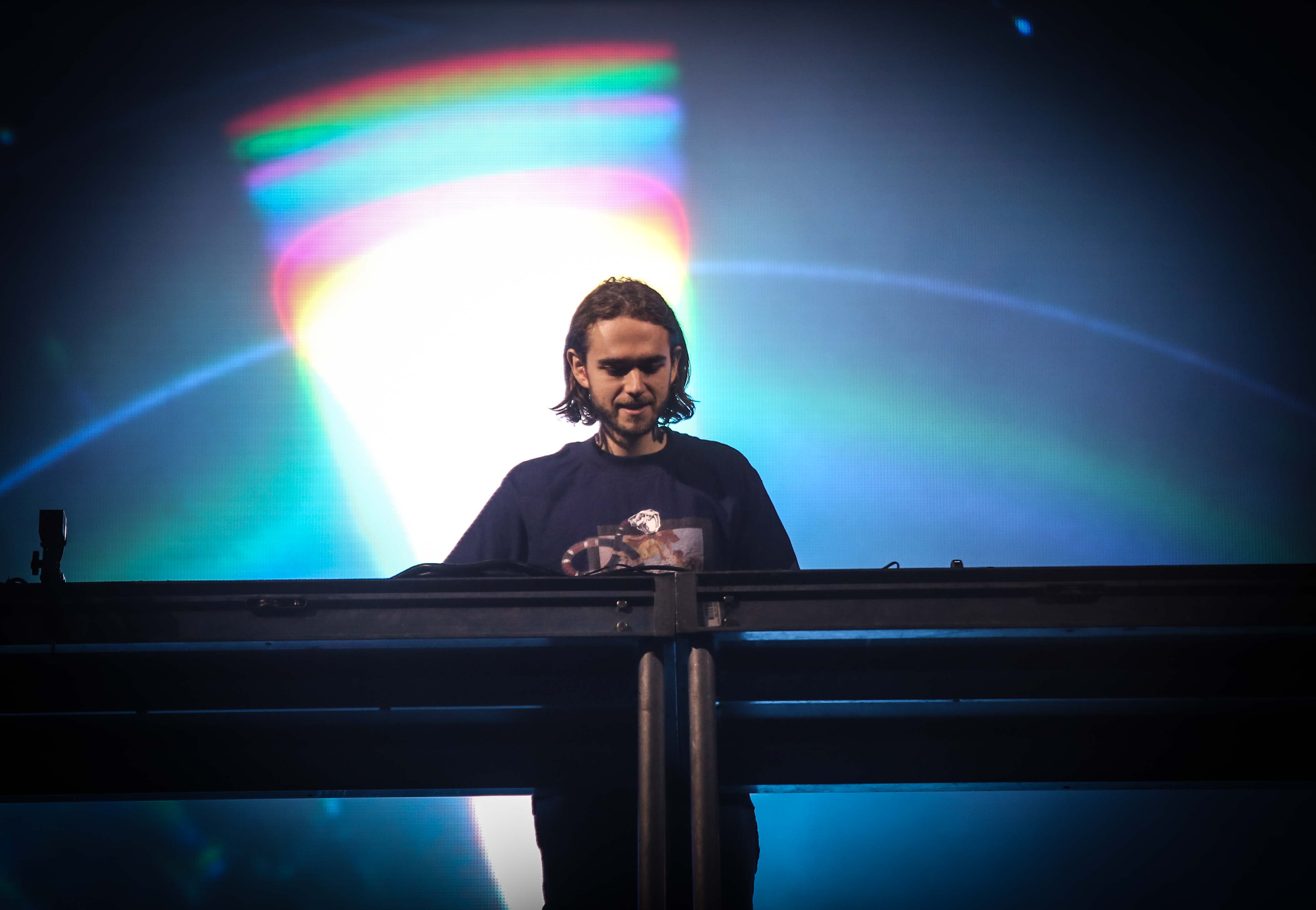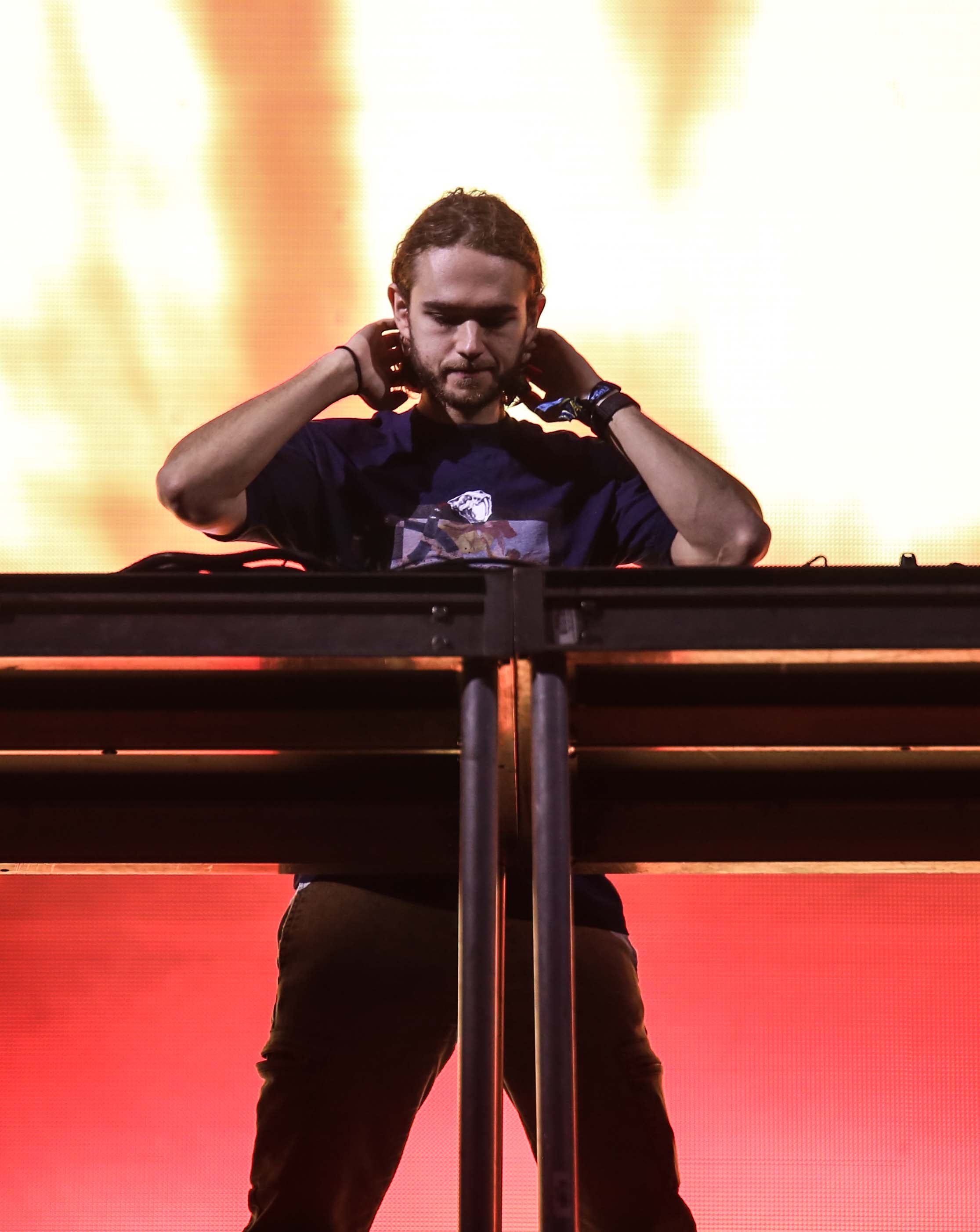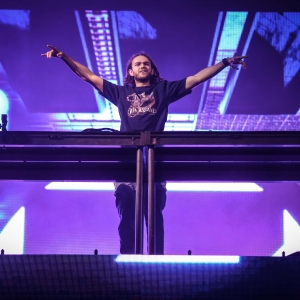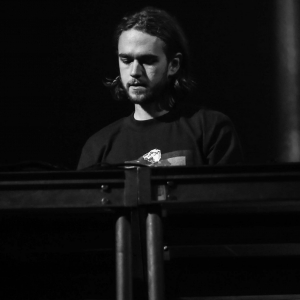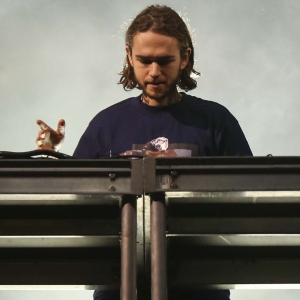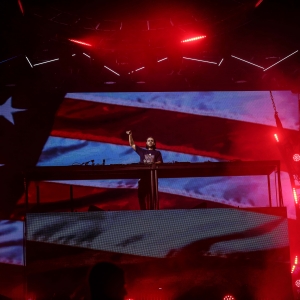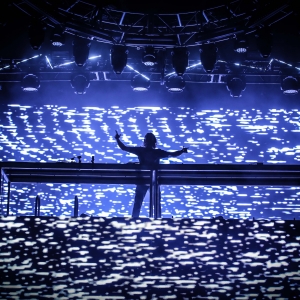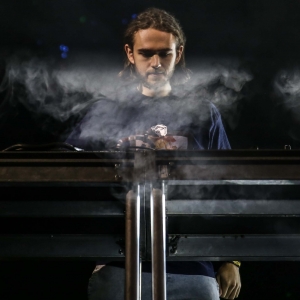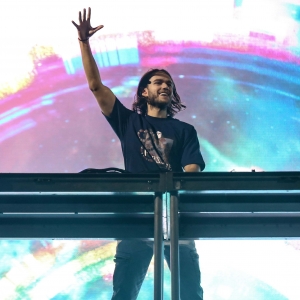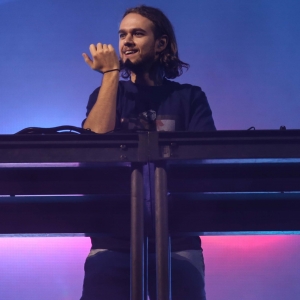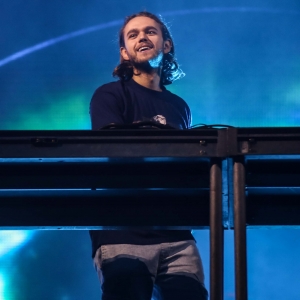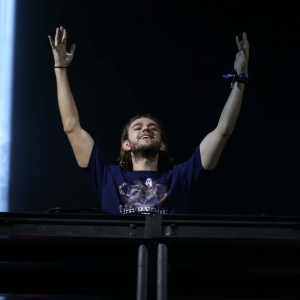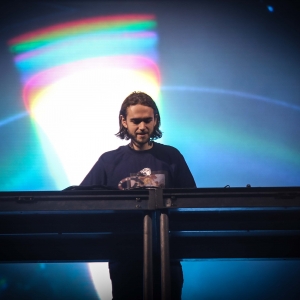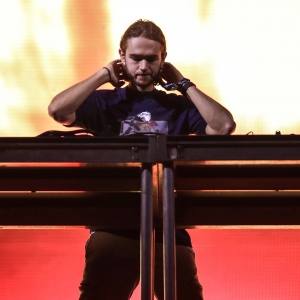 Now, onto the amazing artists that played the festival. Friday was absolutely PERFECT. The weather was so ideal: a nice breeze, the high 70's,and a bunch of clouds to shade attendees, making Friday a perfect day to enjoy the stellar line up. Highlighting a few artists I got to catch Friday includes DJ YungBae, who had a pretty decent crowd as he took over the Prism Stage. Next up was Gunna, a rising star in the hip-hop world who performed a handful of hits which included one of his popular songs with DaBaby, "Drip Too Hard". After enjoying Gunna's set, I made my way toward the Lawn Stage to see a band whom I've heard nothing but fantastic things about: Sir Sly. Sir Sly absolutely KILLED their time on stage! Showing the quality of their music and their energy, the band played a handful of songs which included "Welcome the Pressure", "Astronaut", "High" and "Run".

Taylor Bennett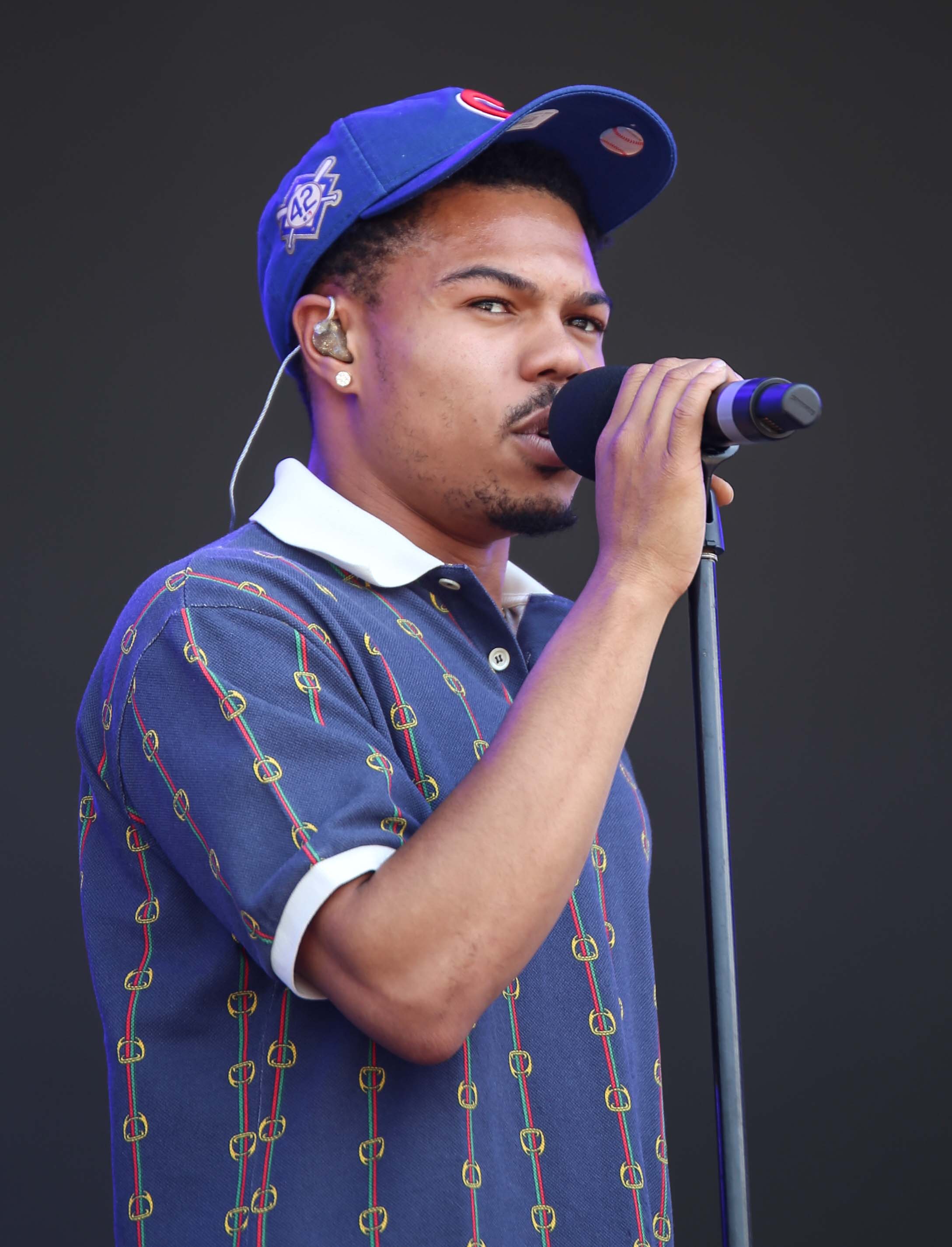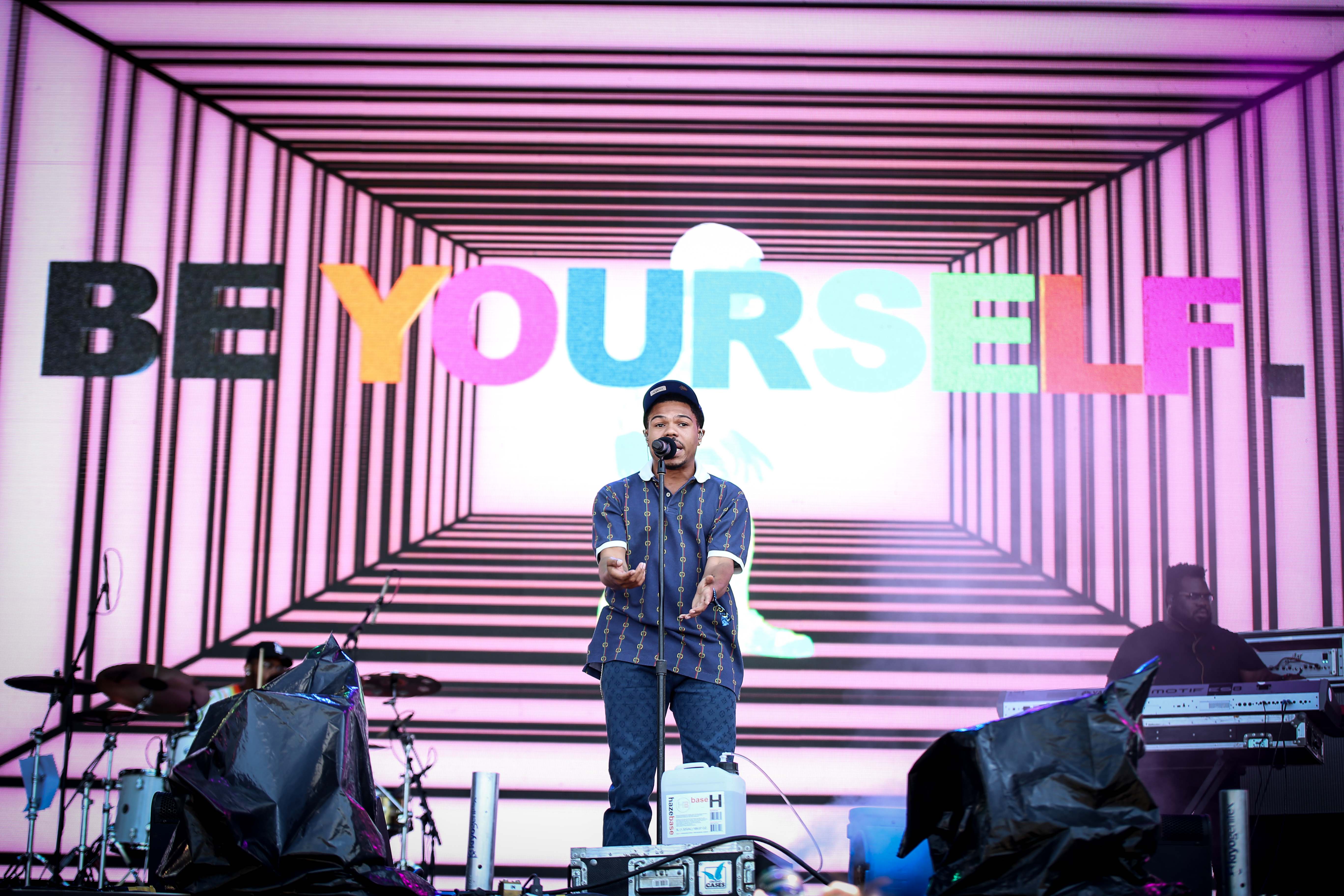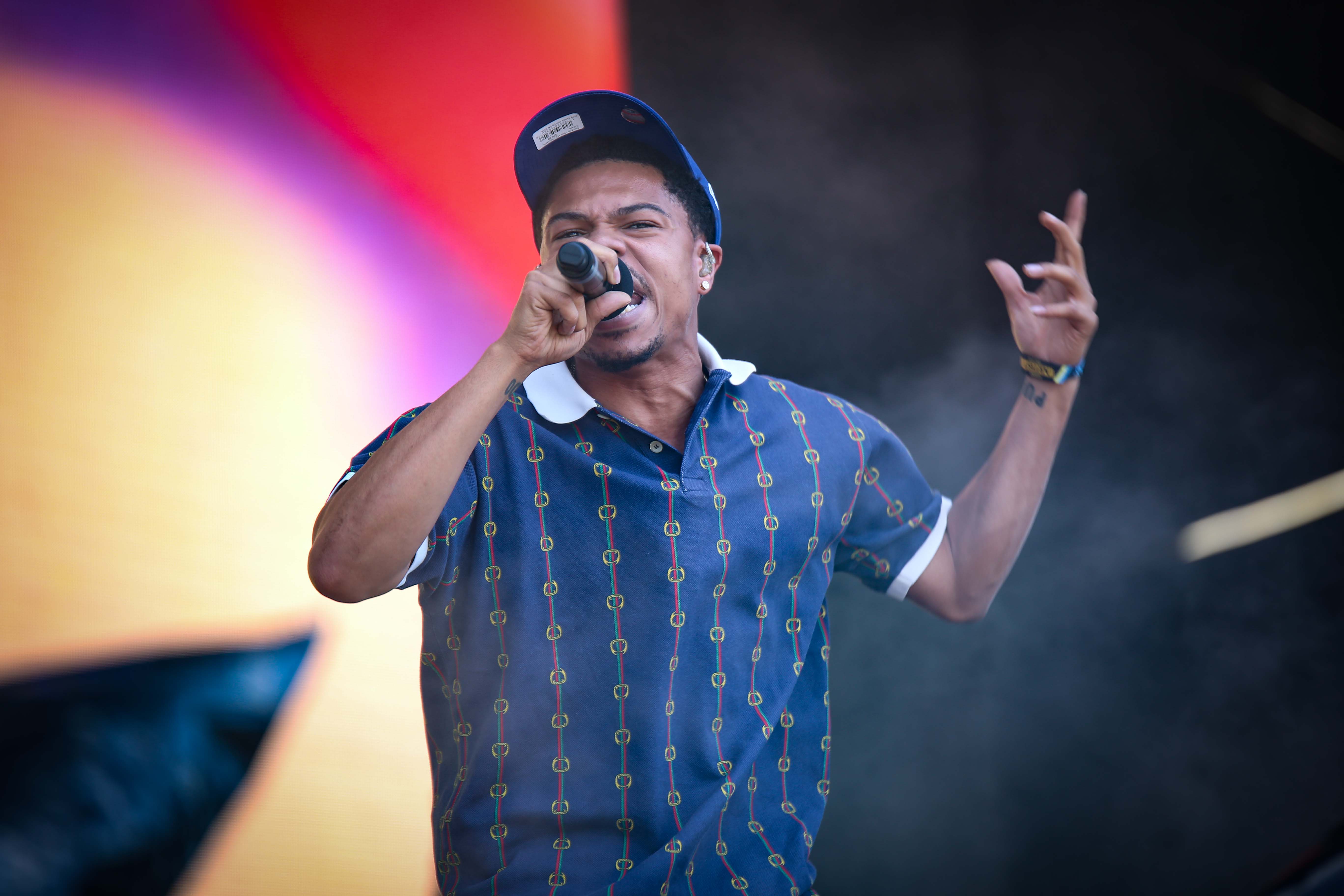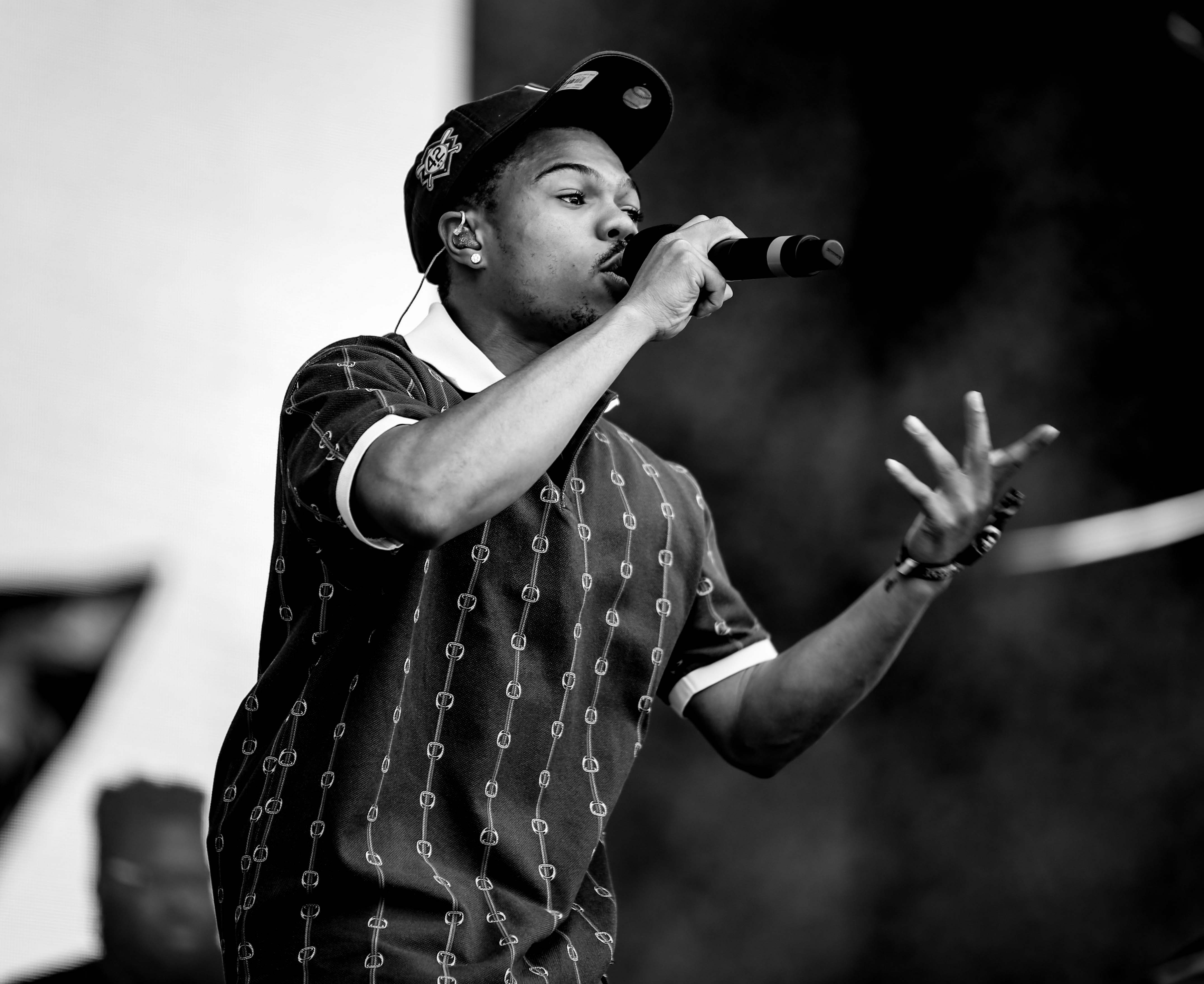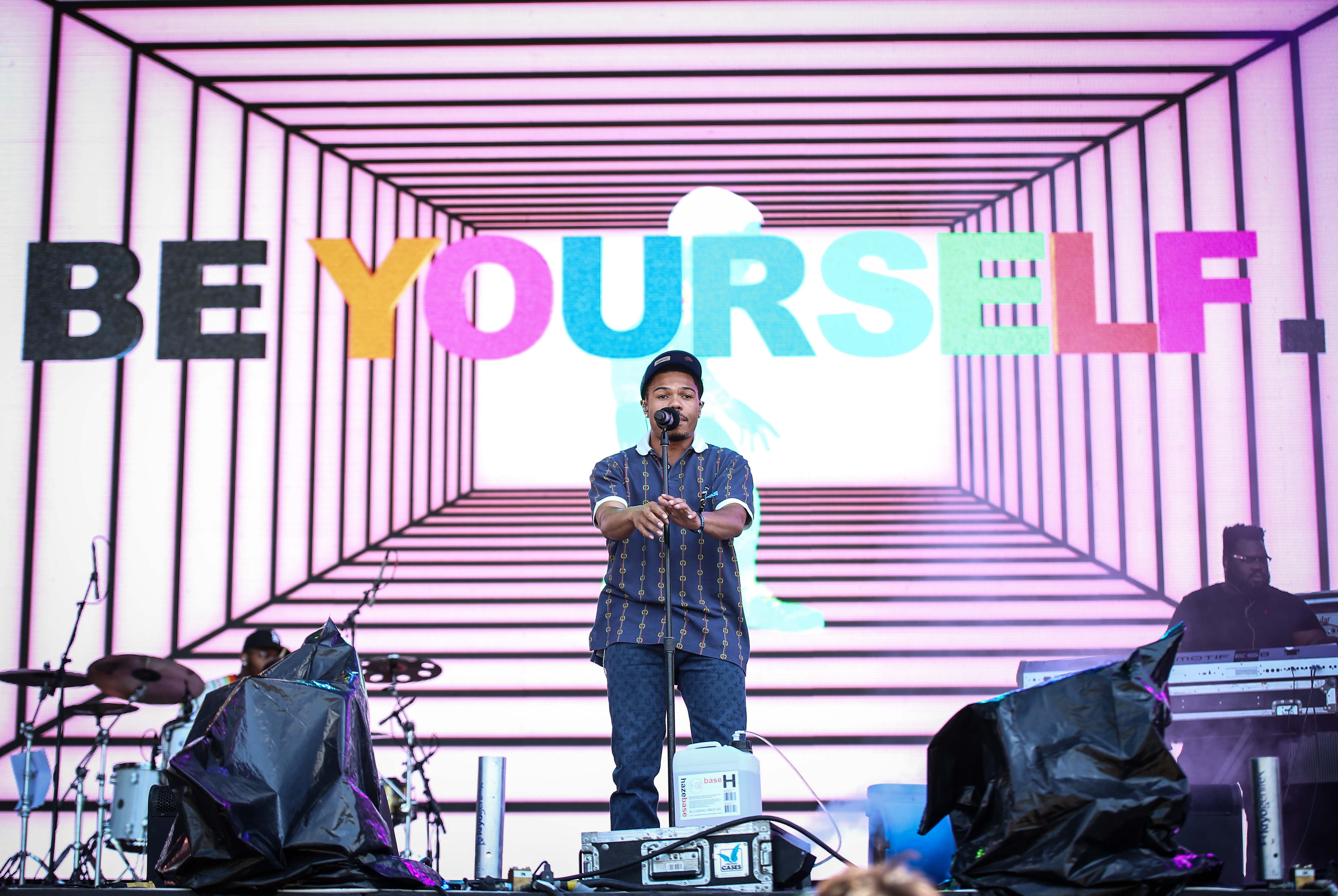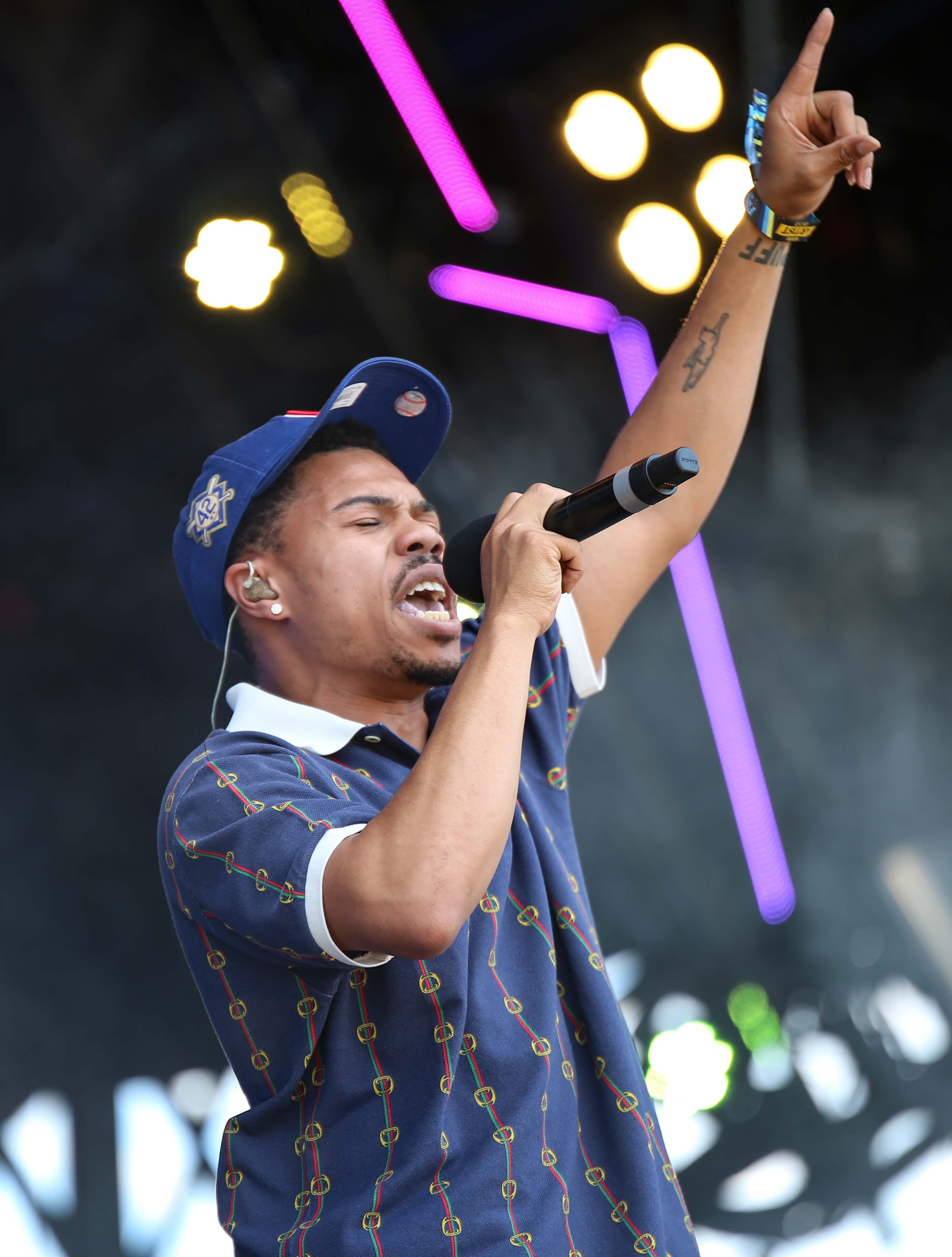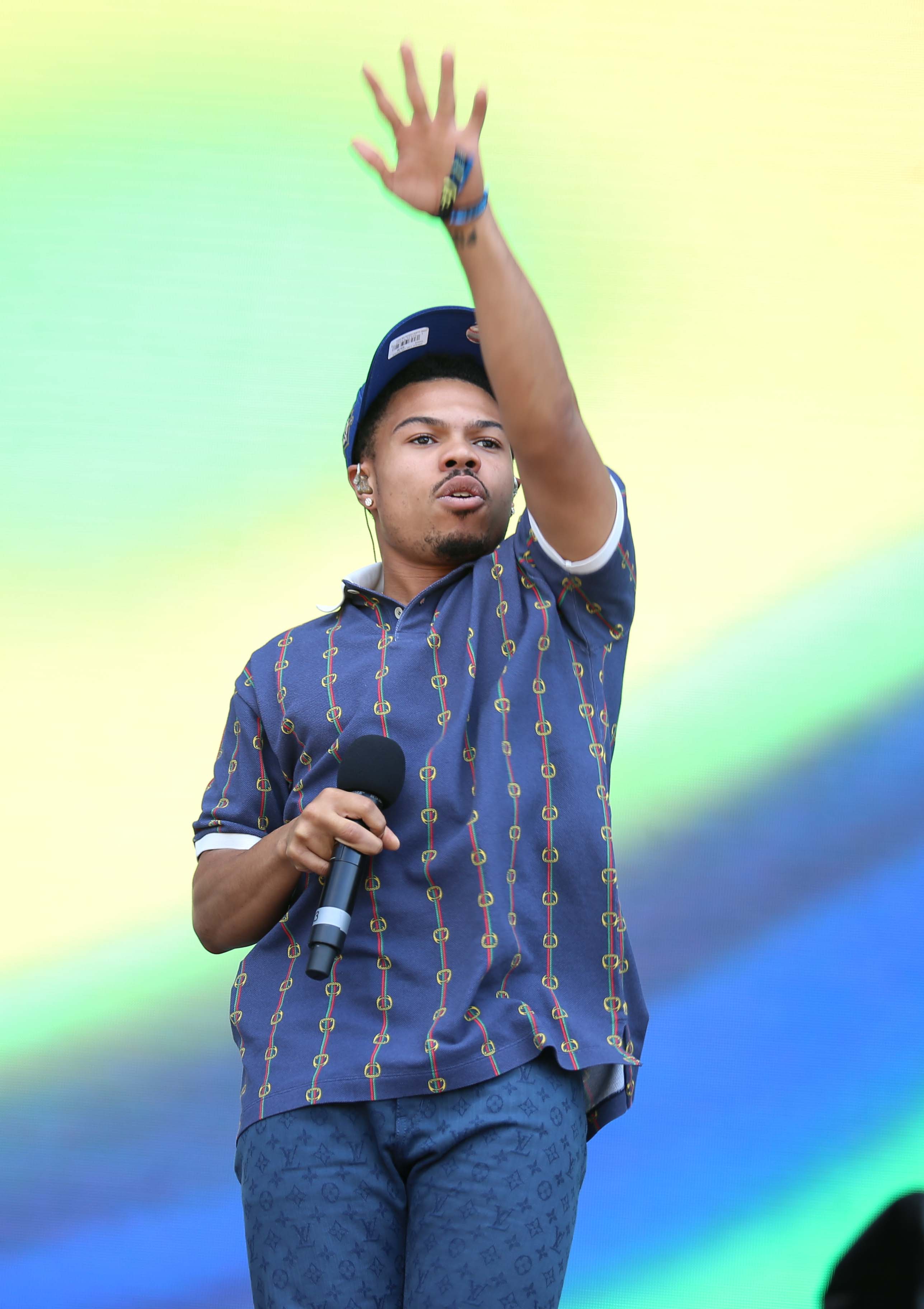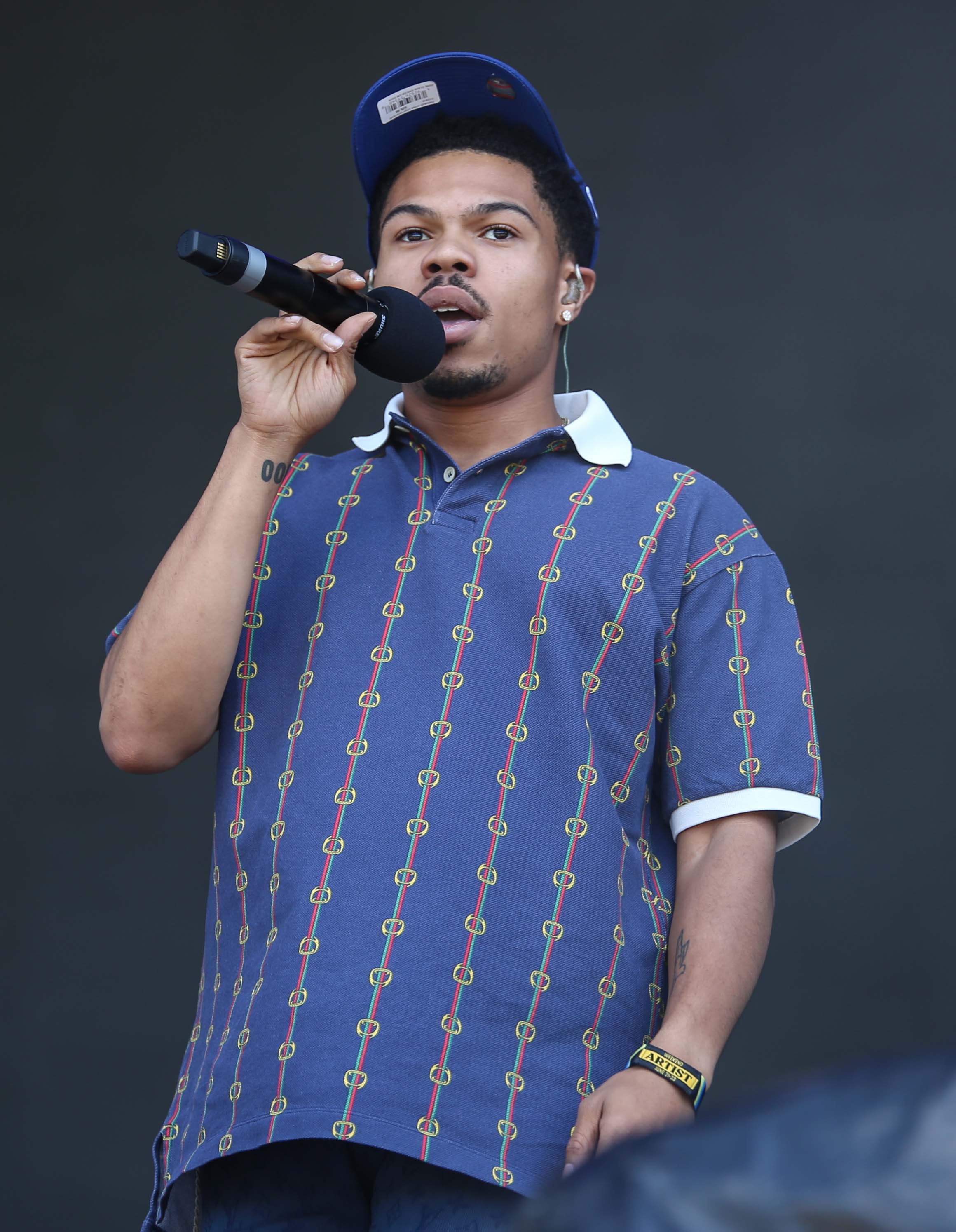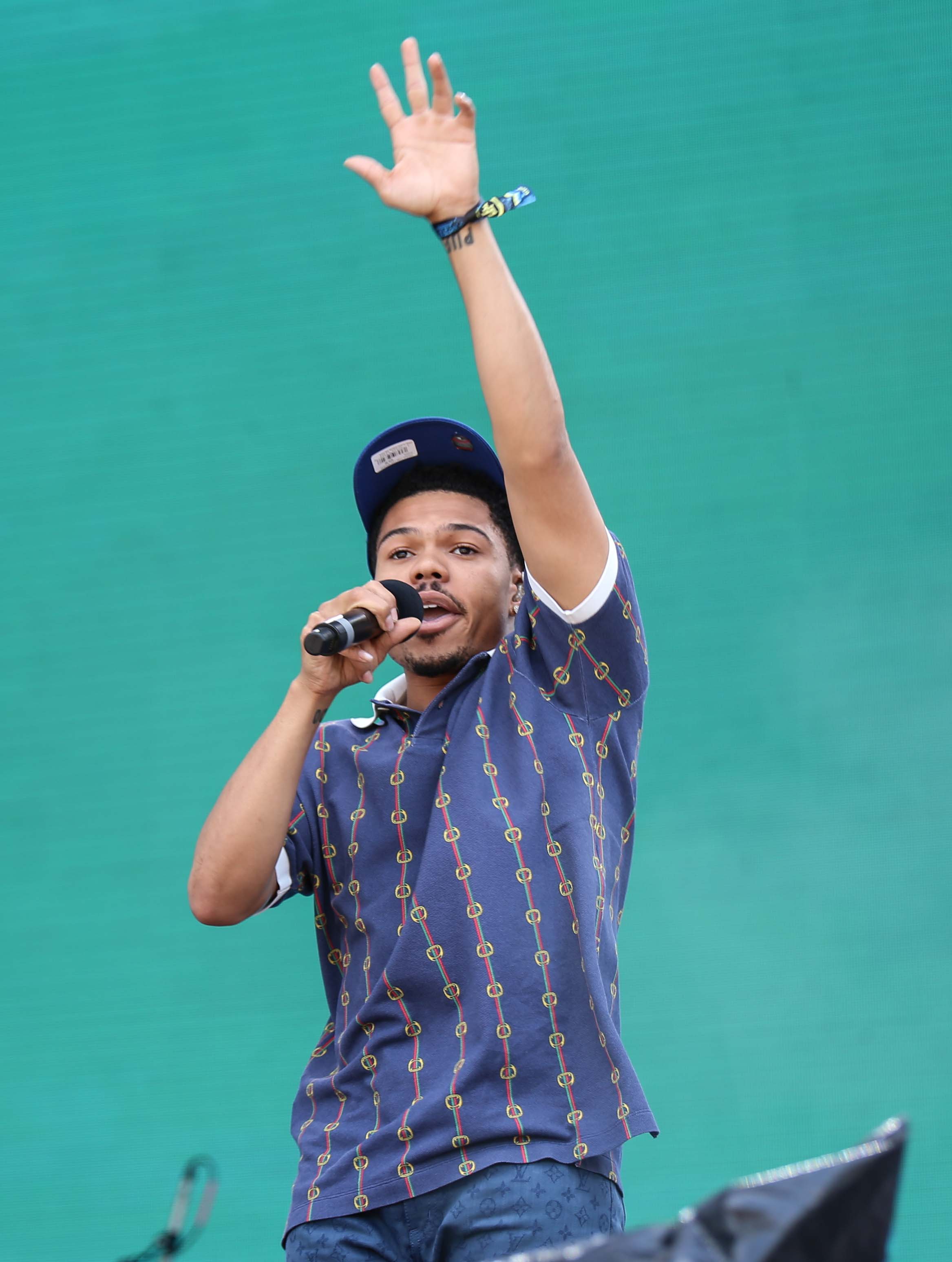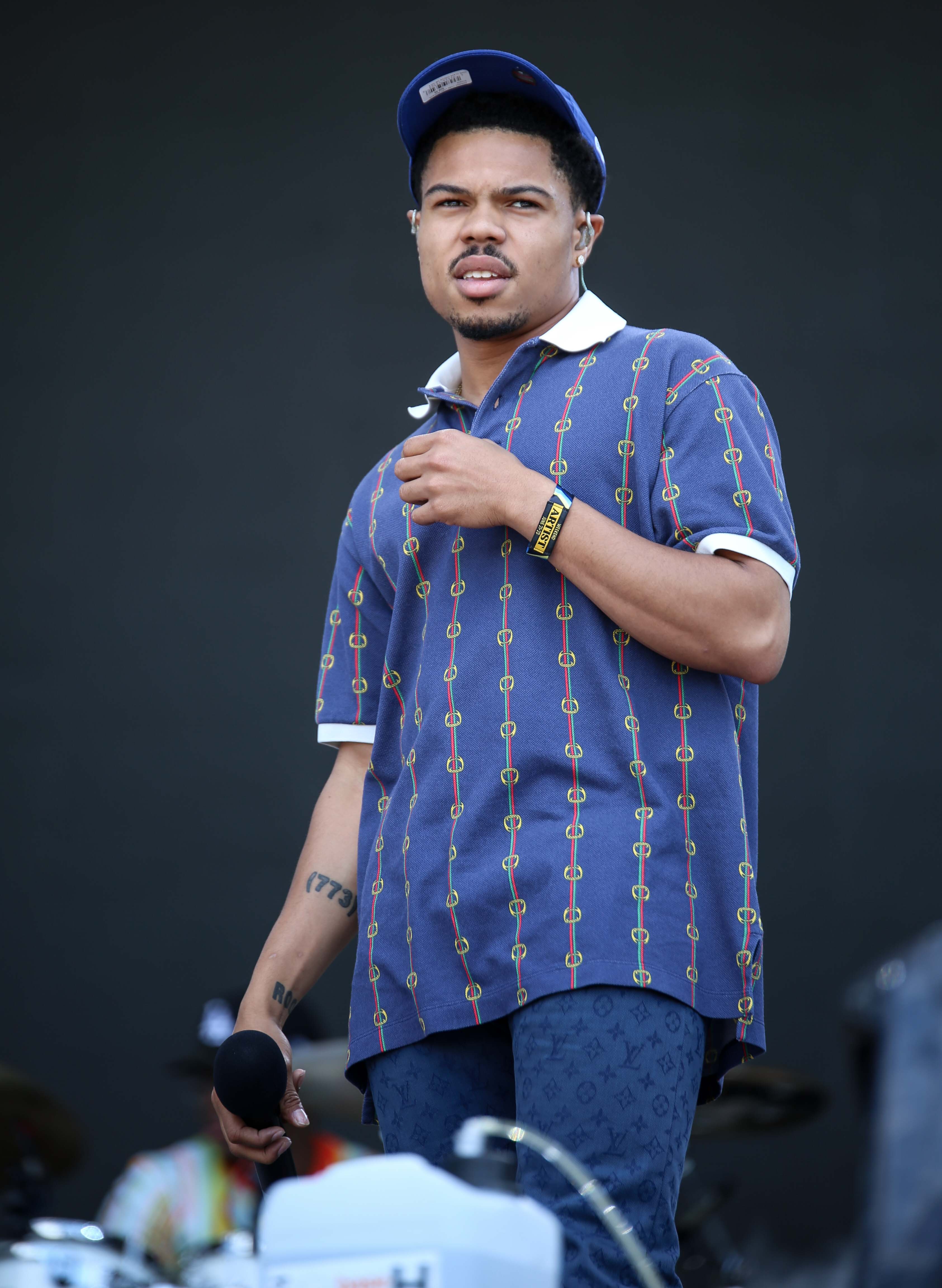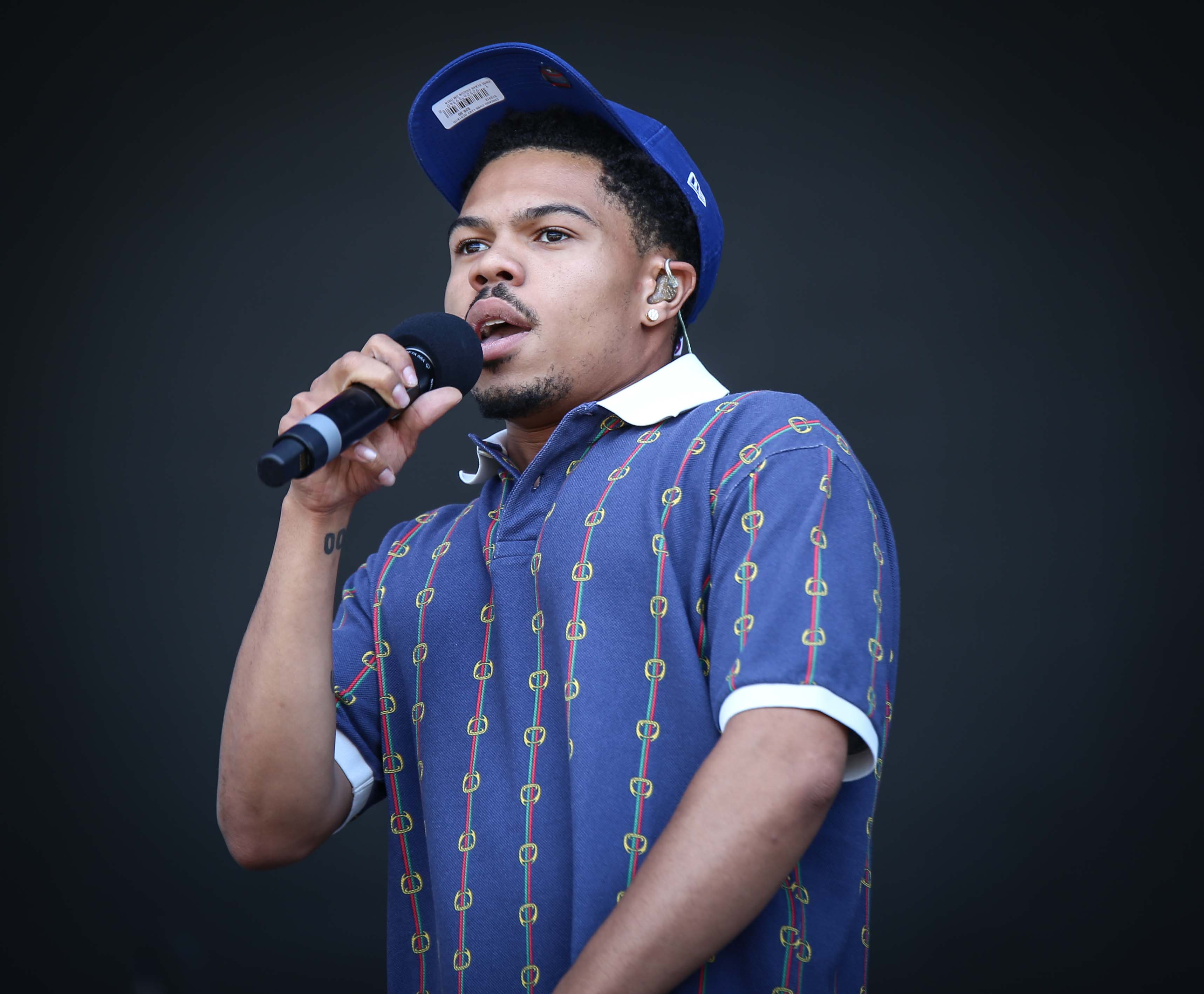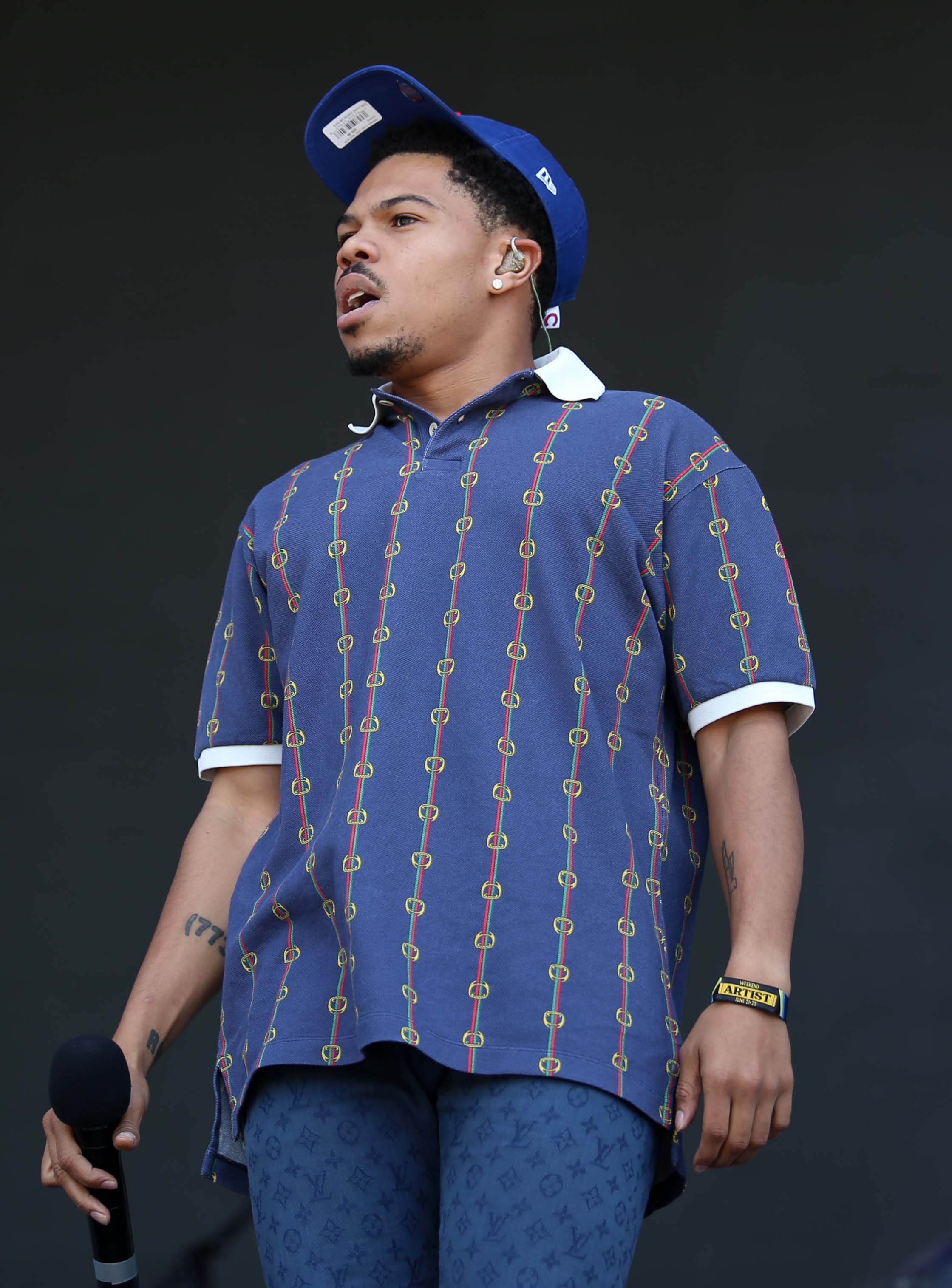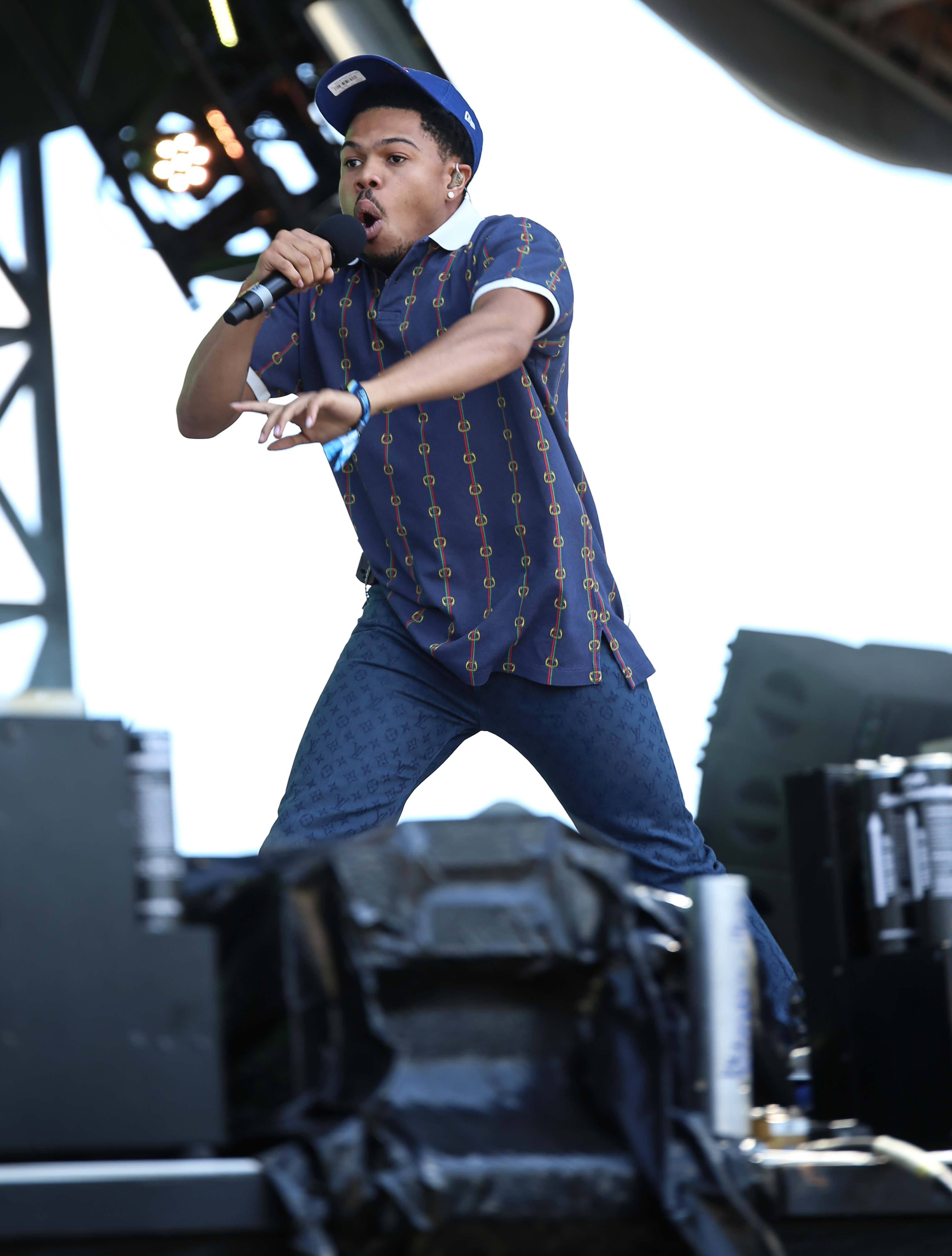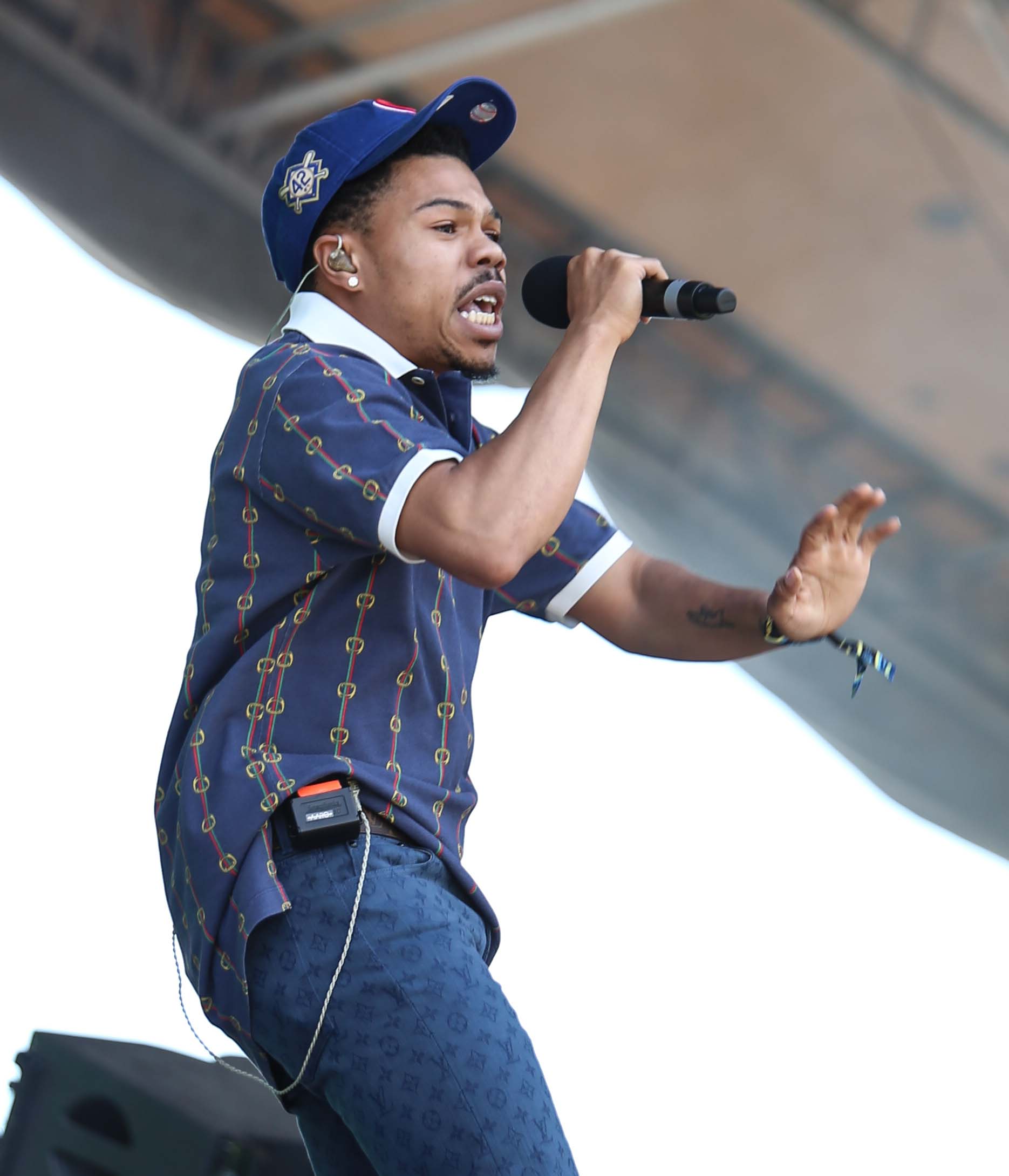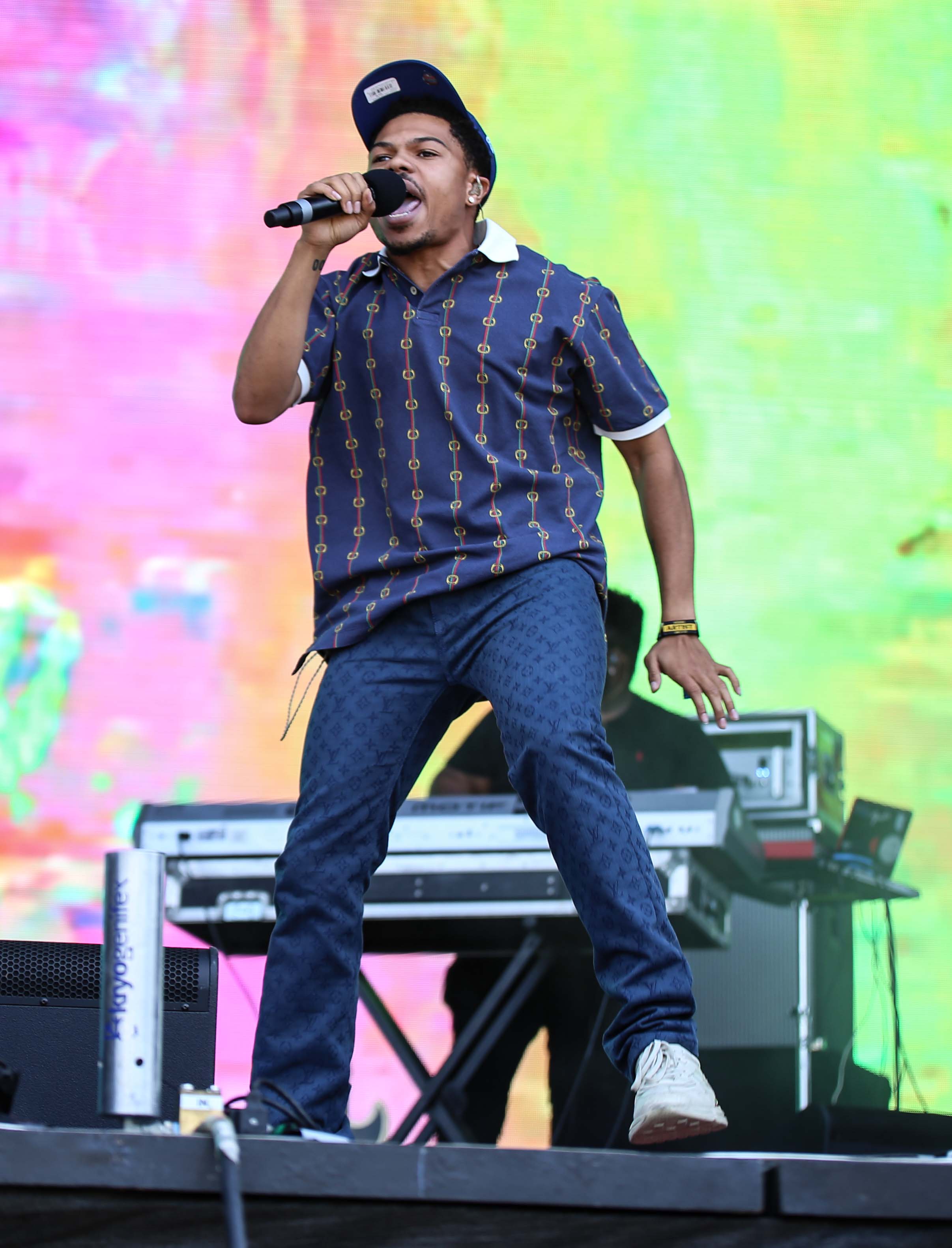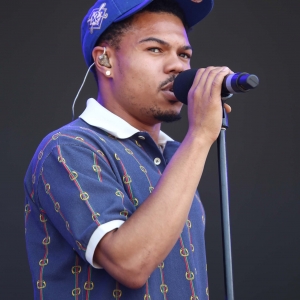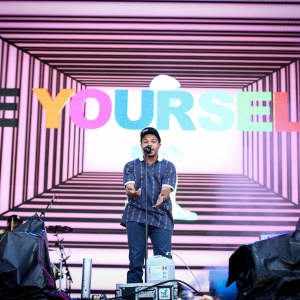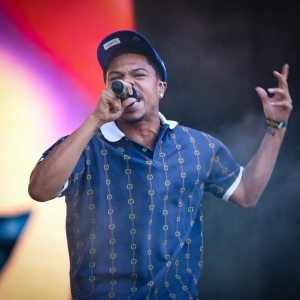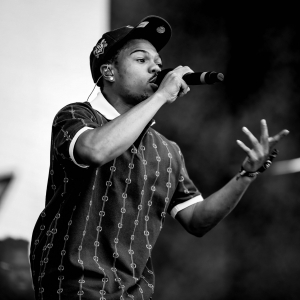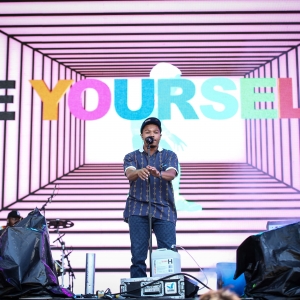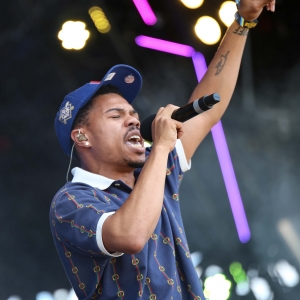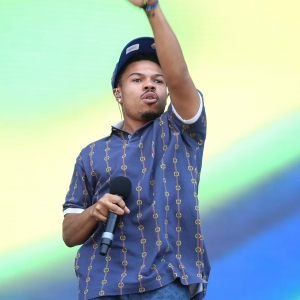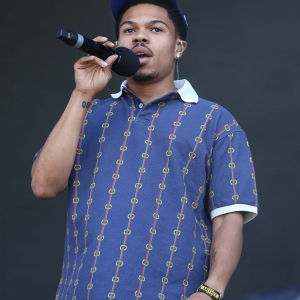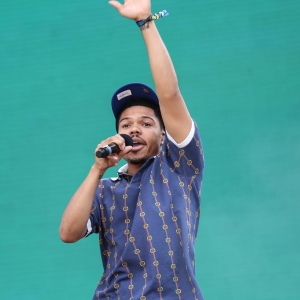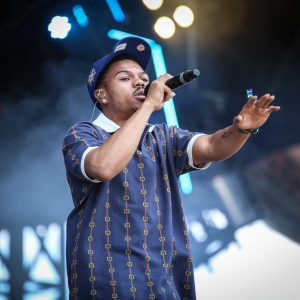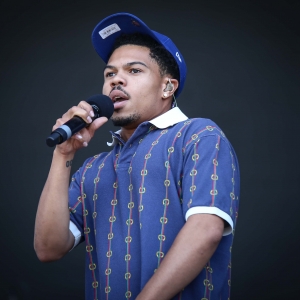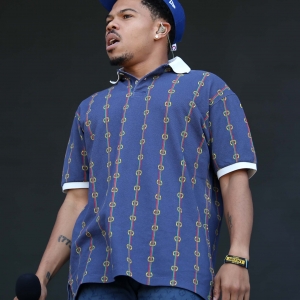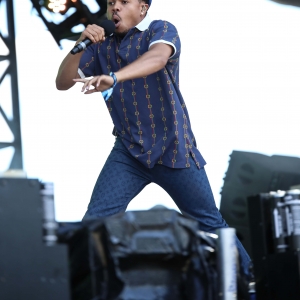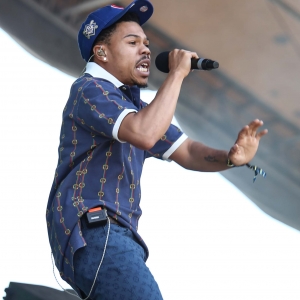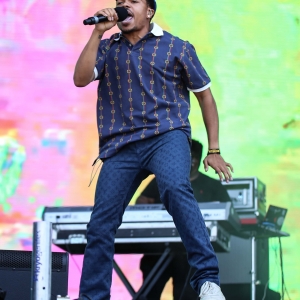 Andrew McMahon in the Wilderness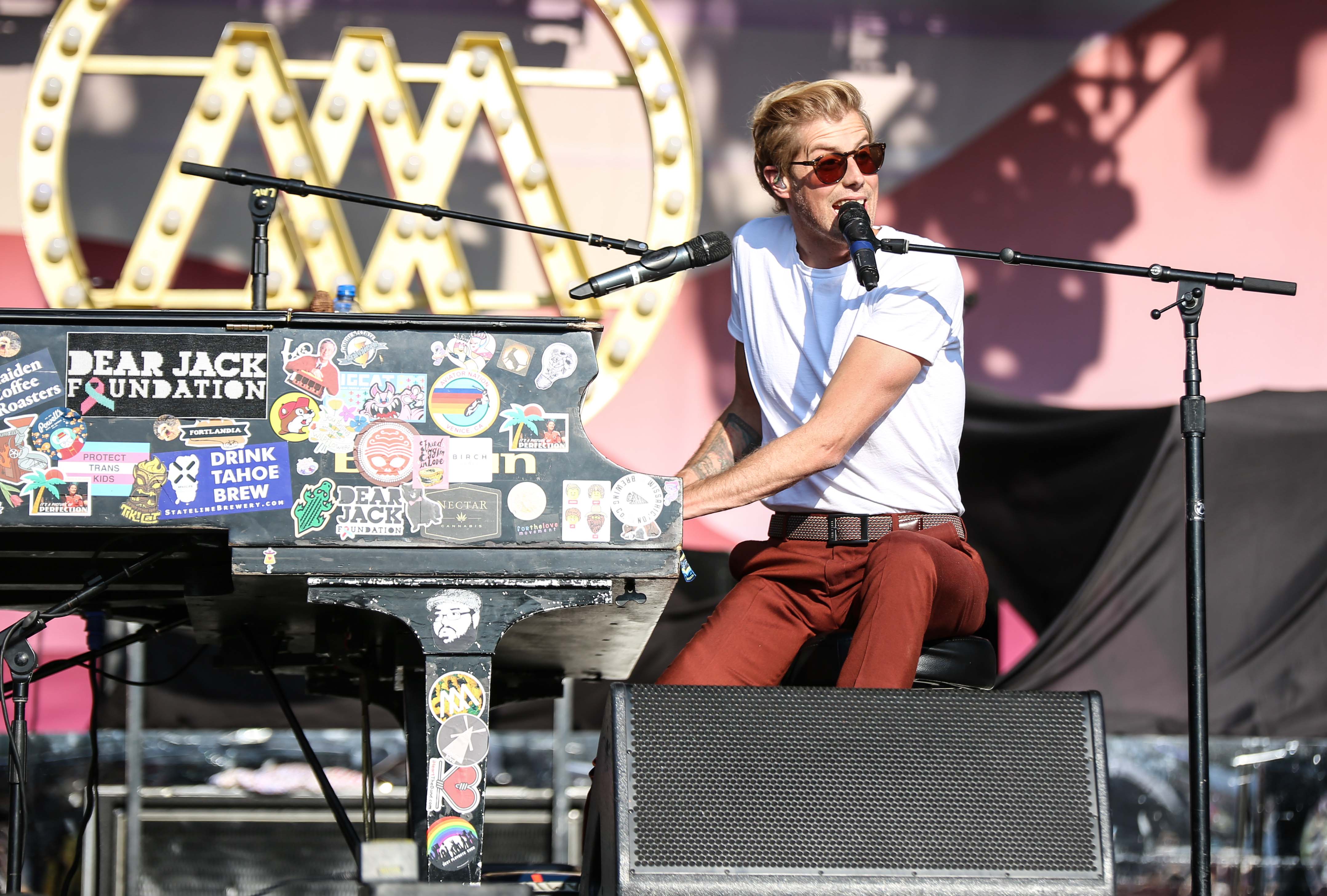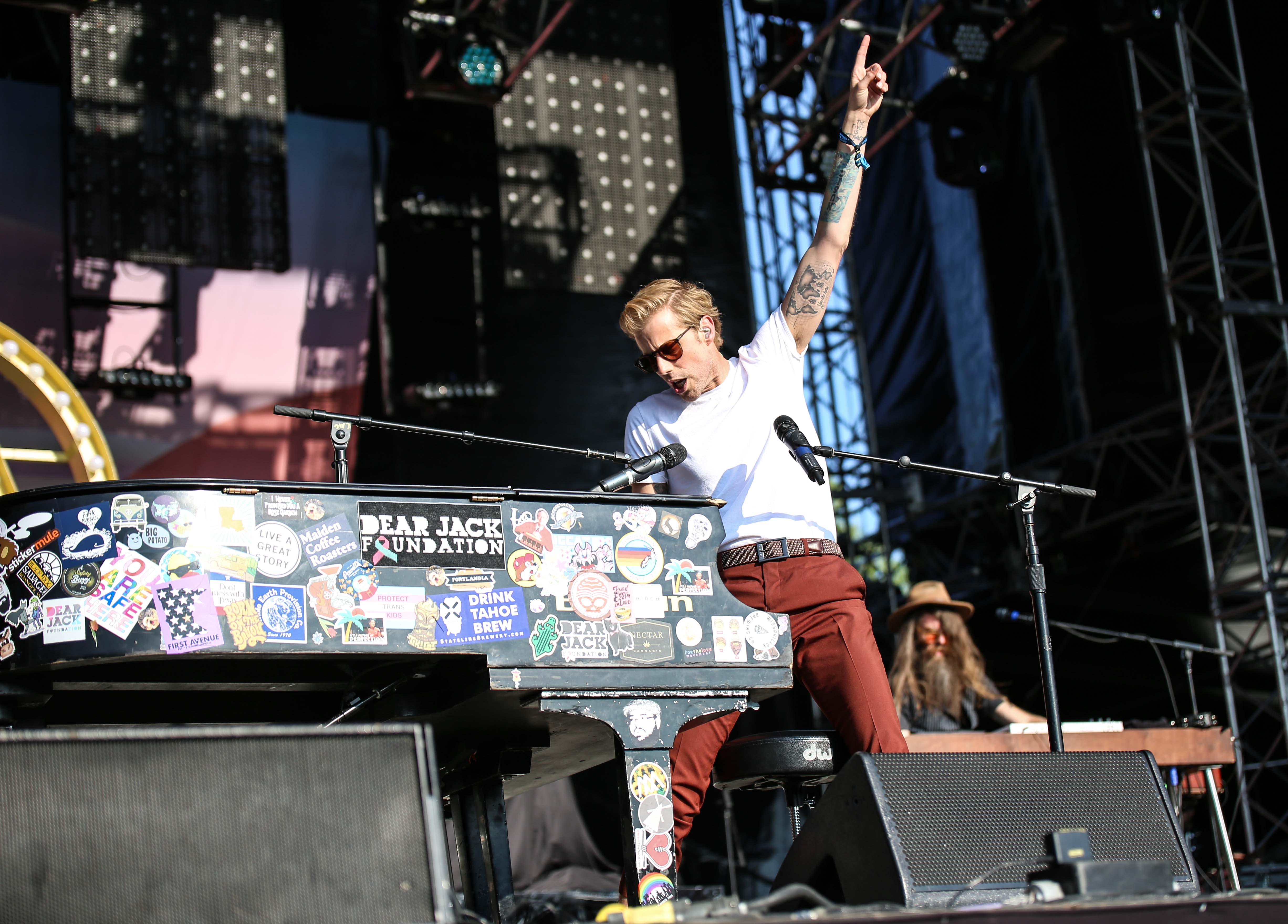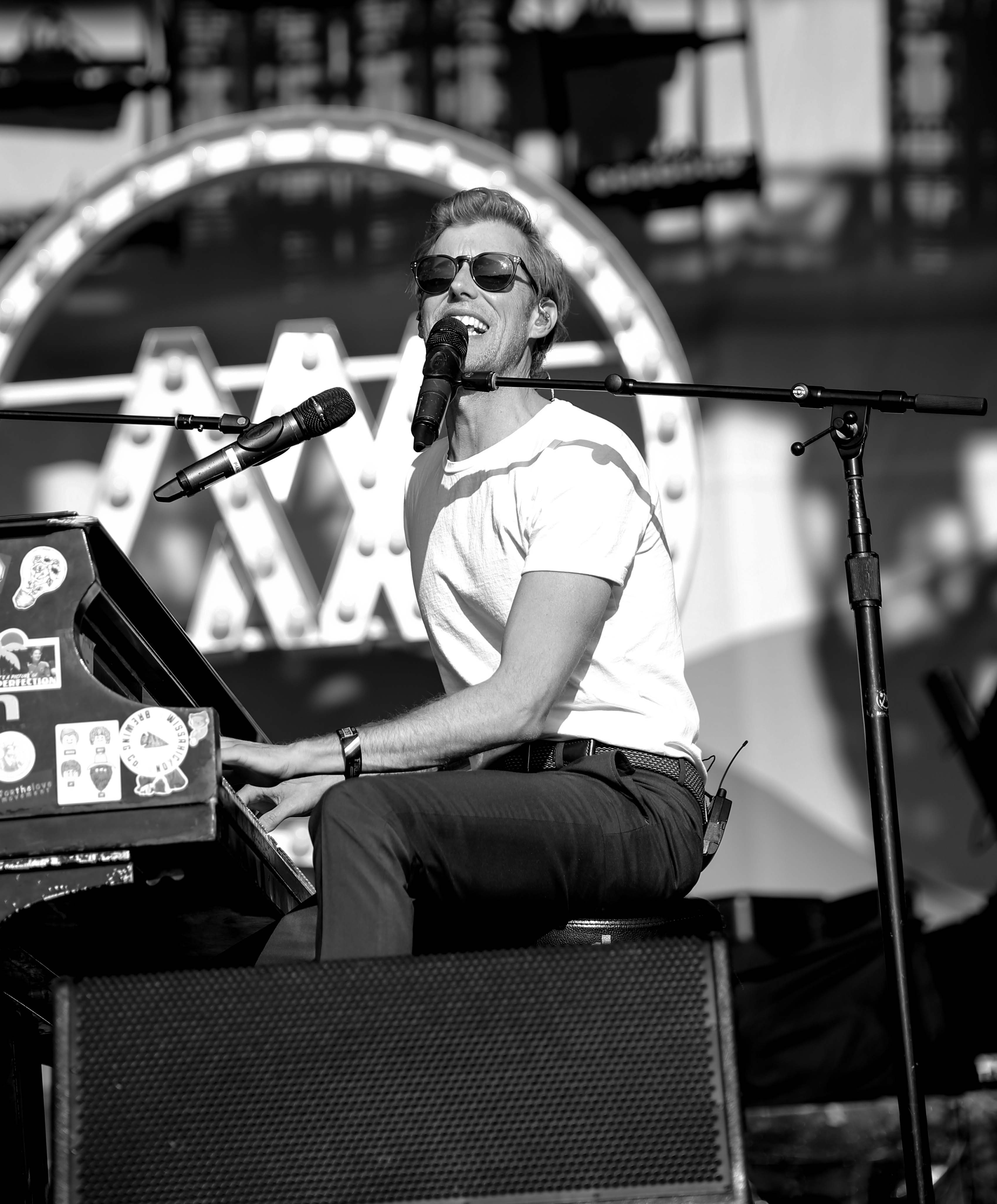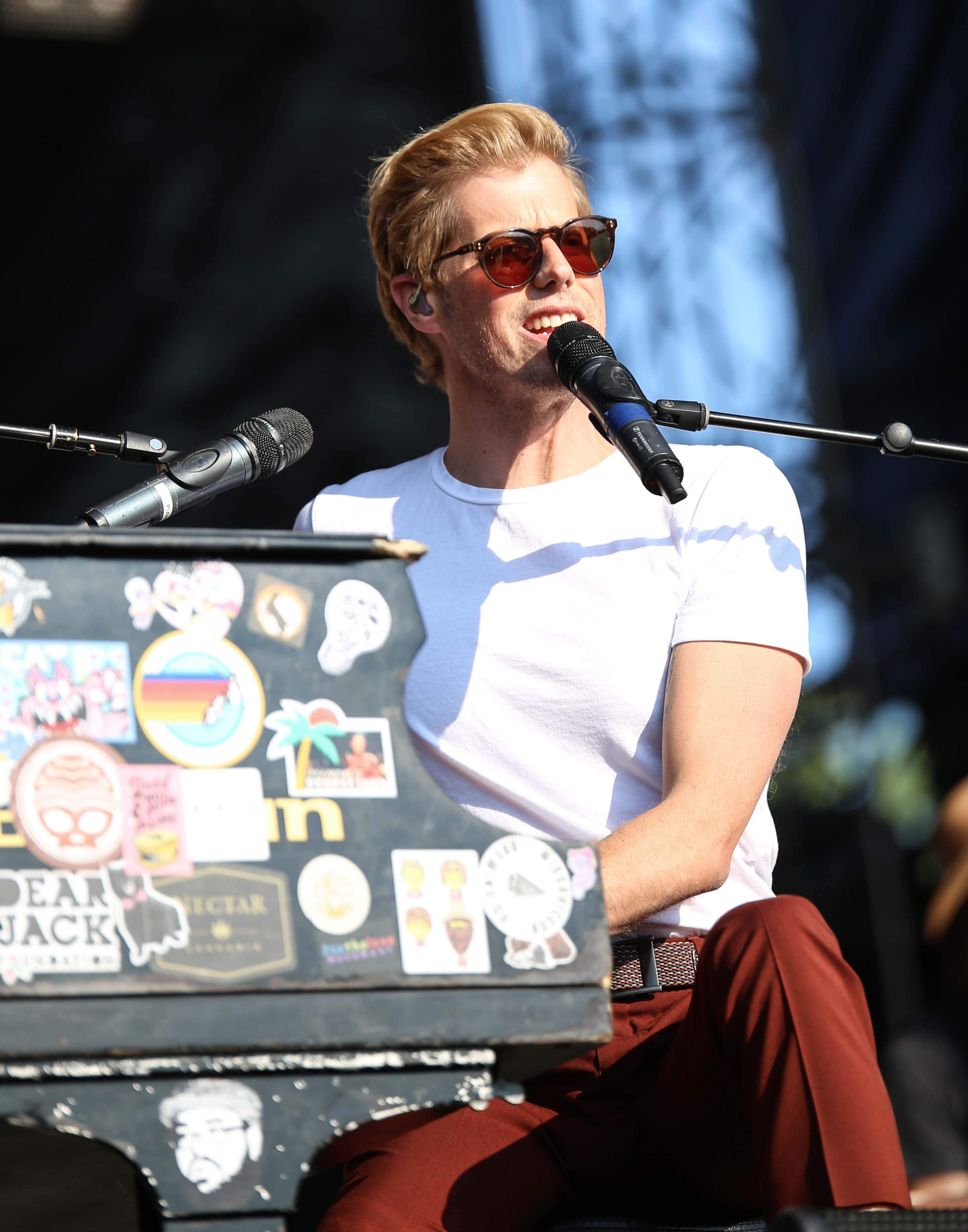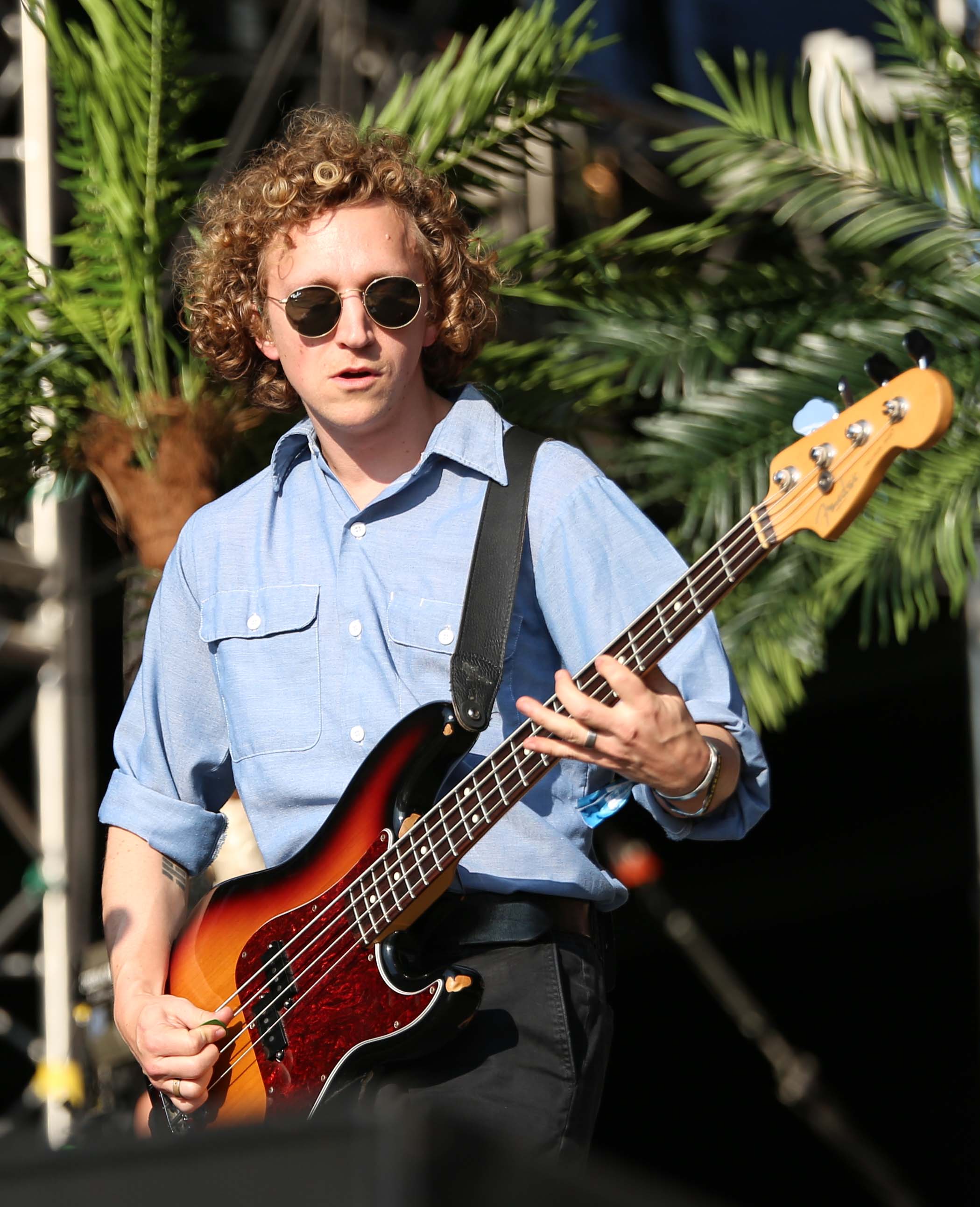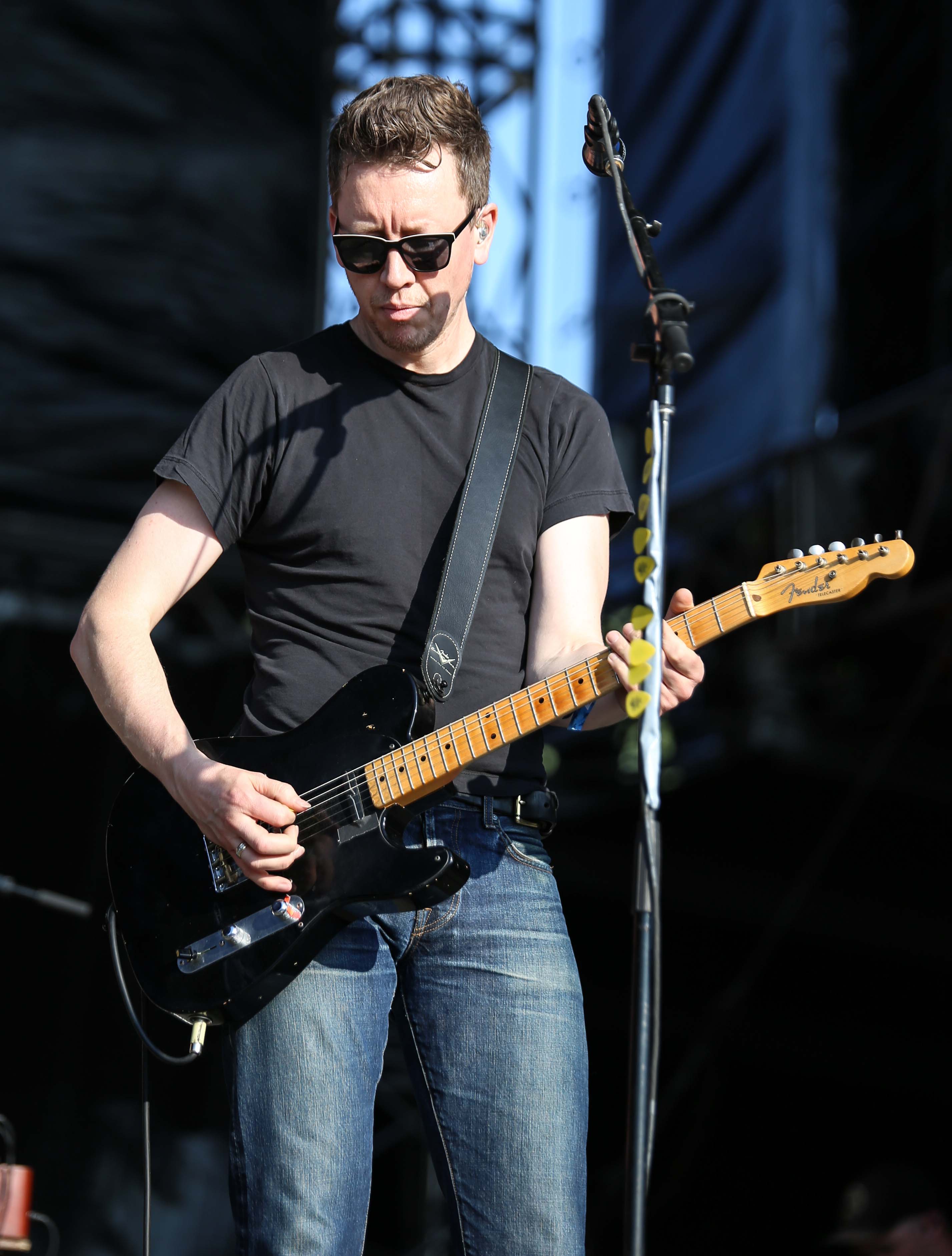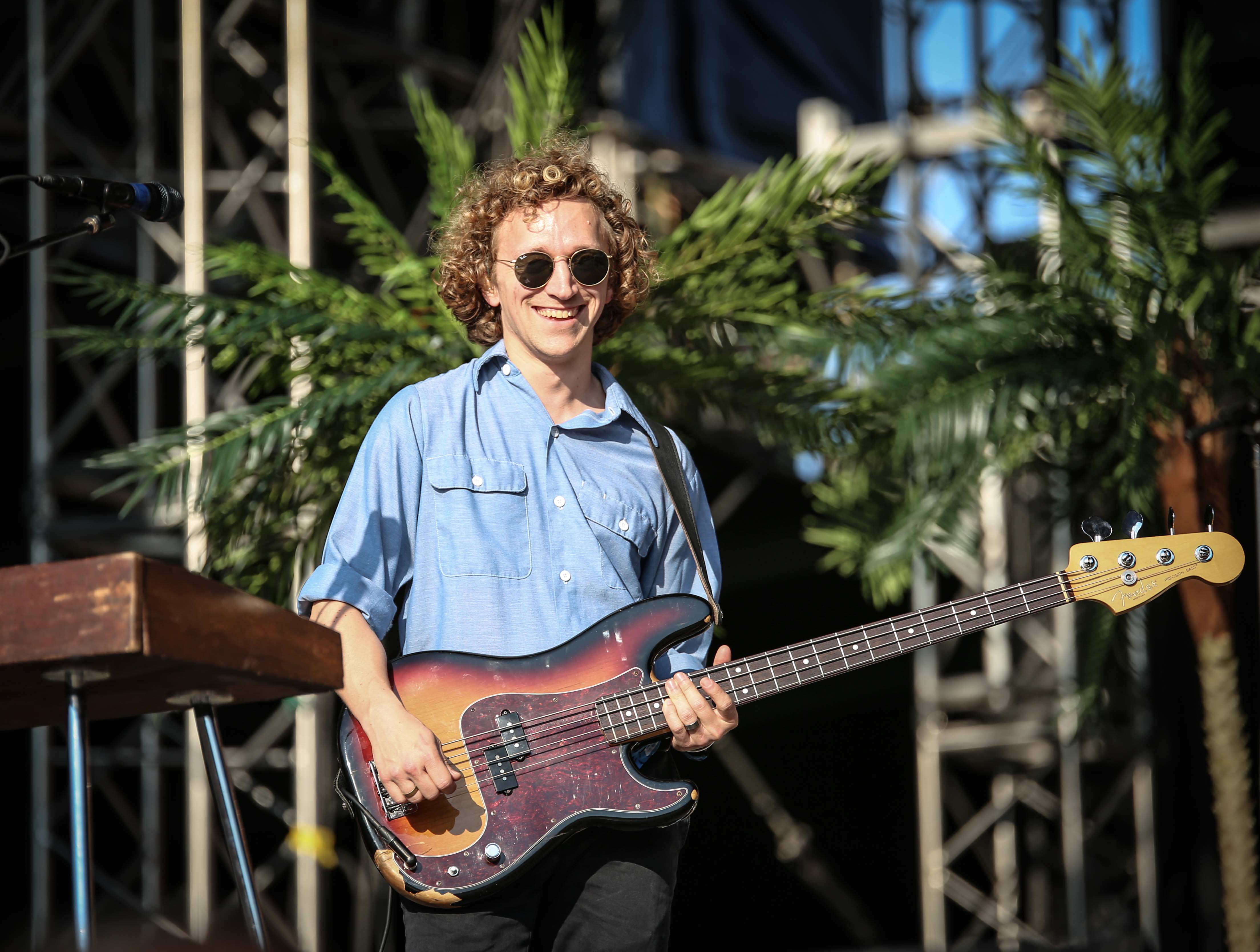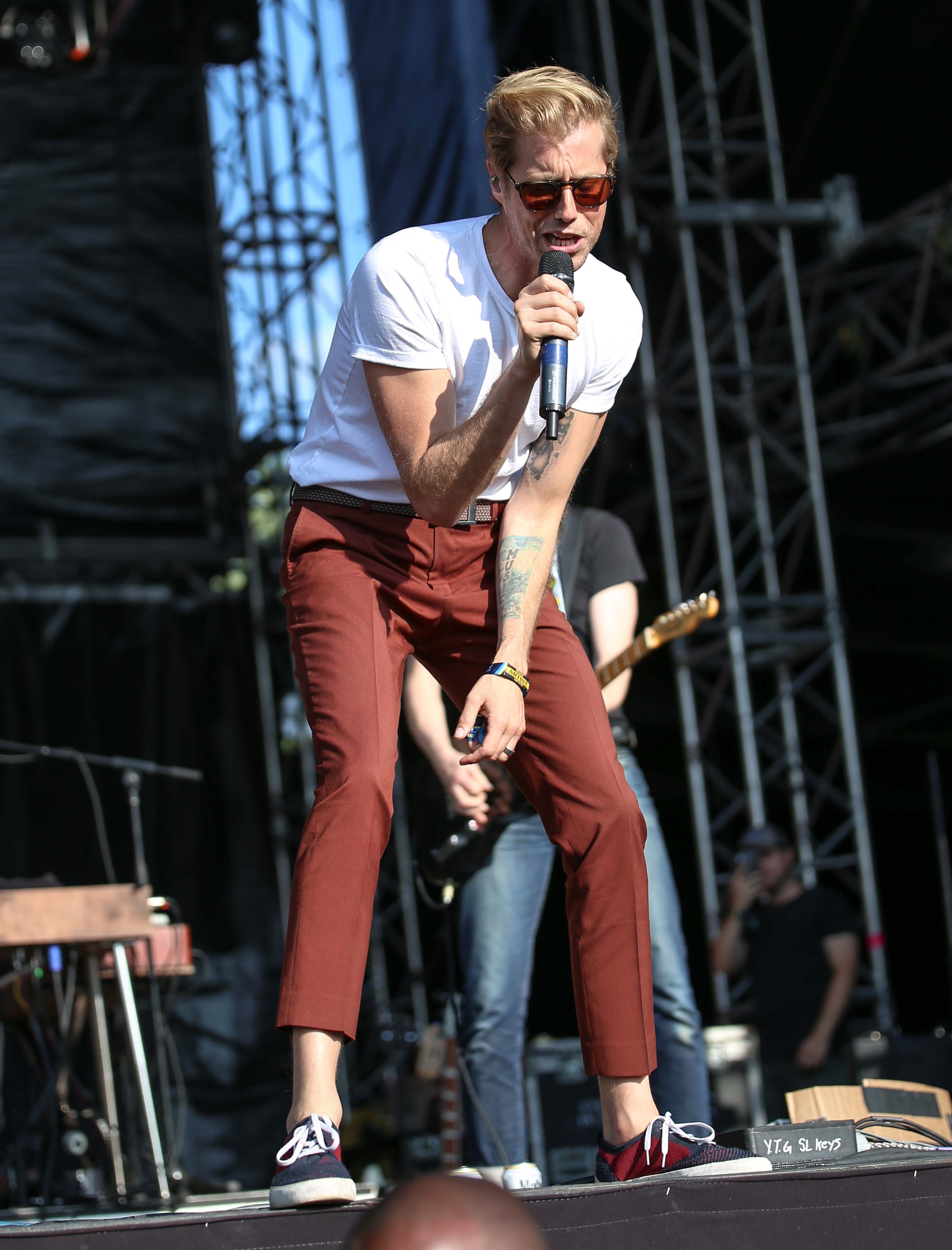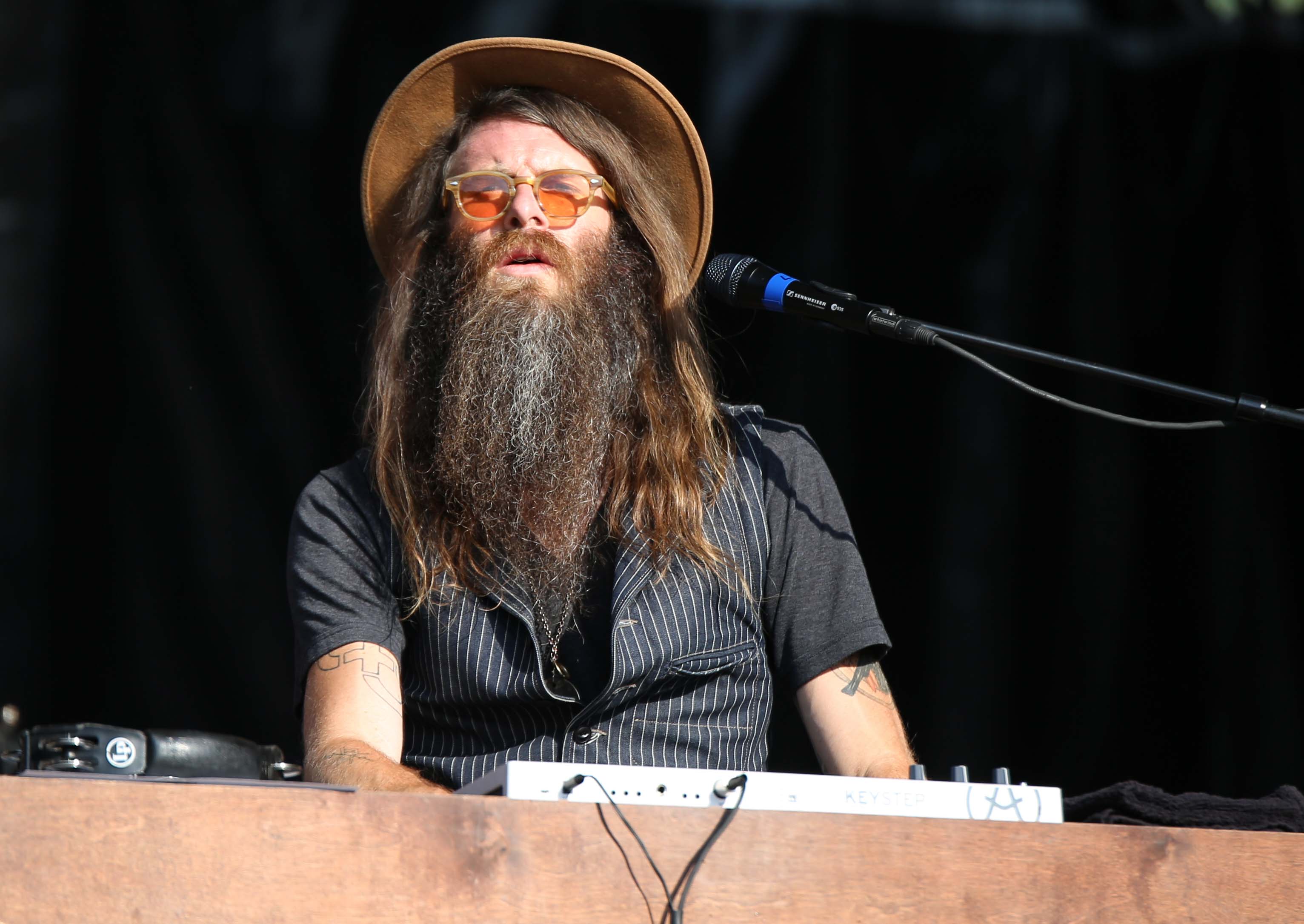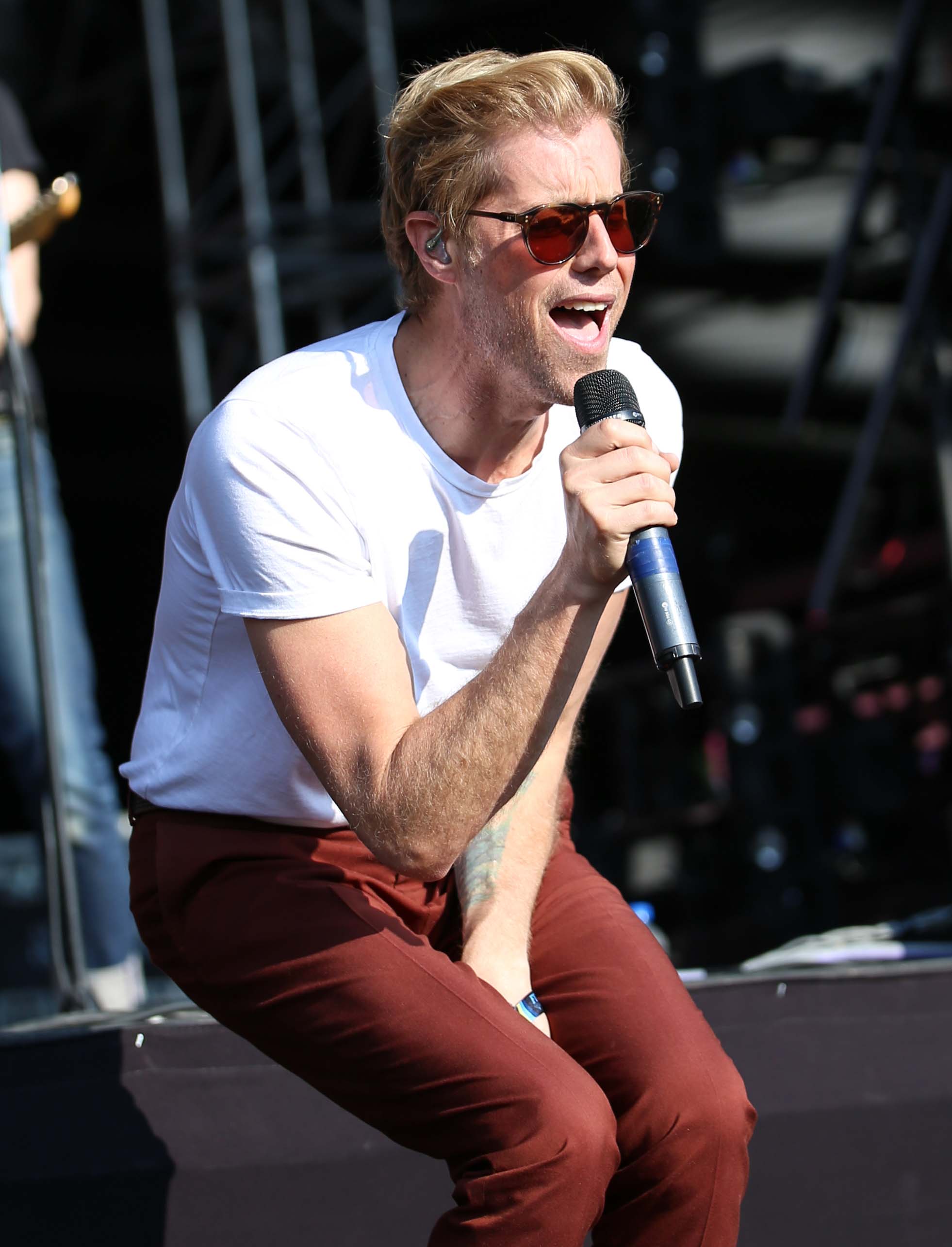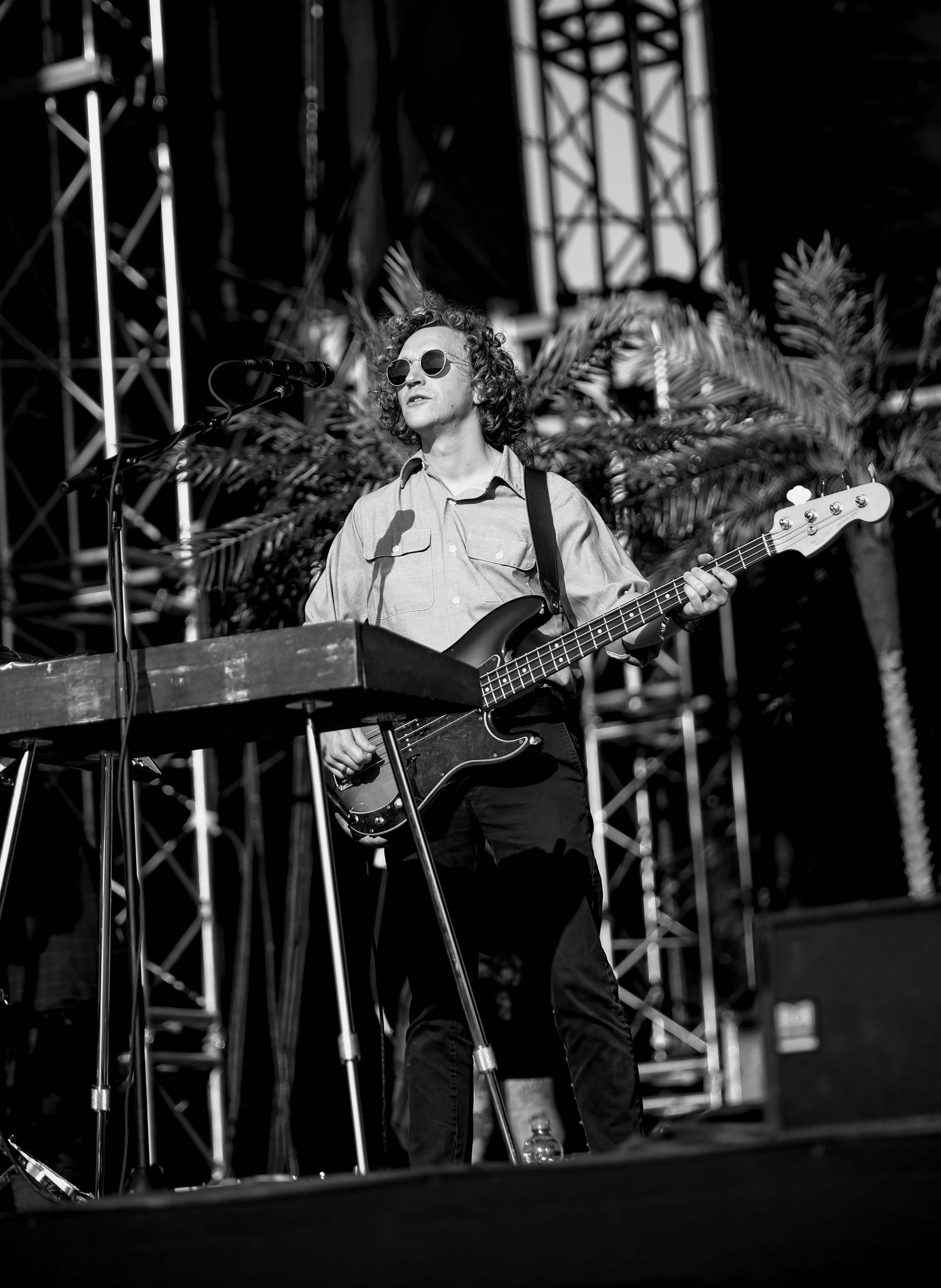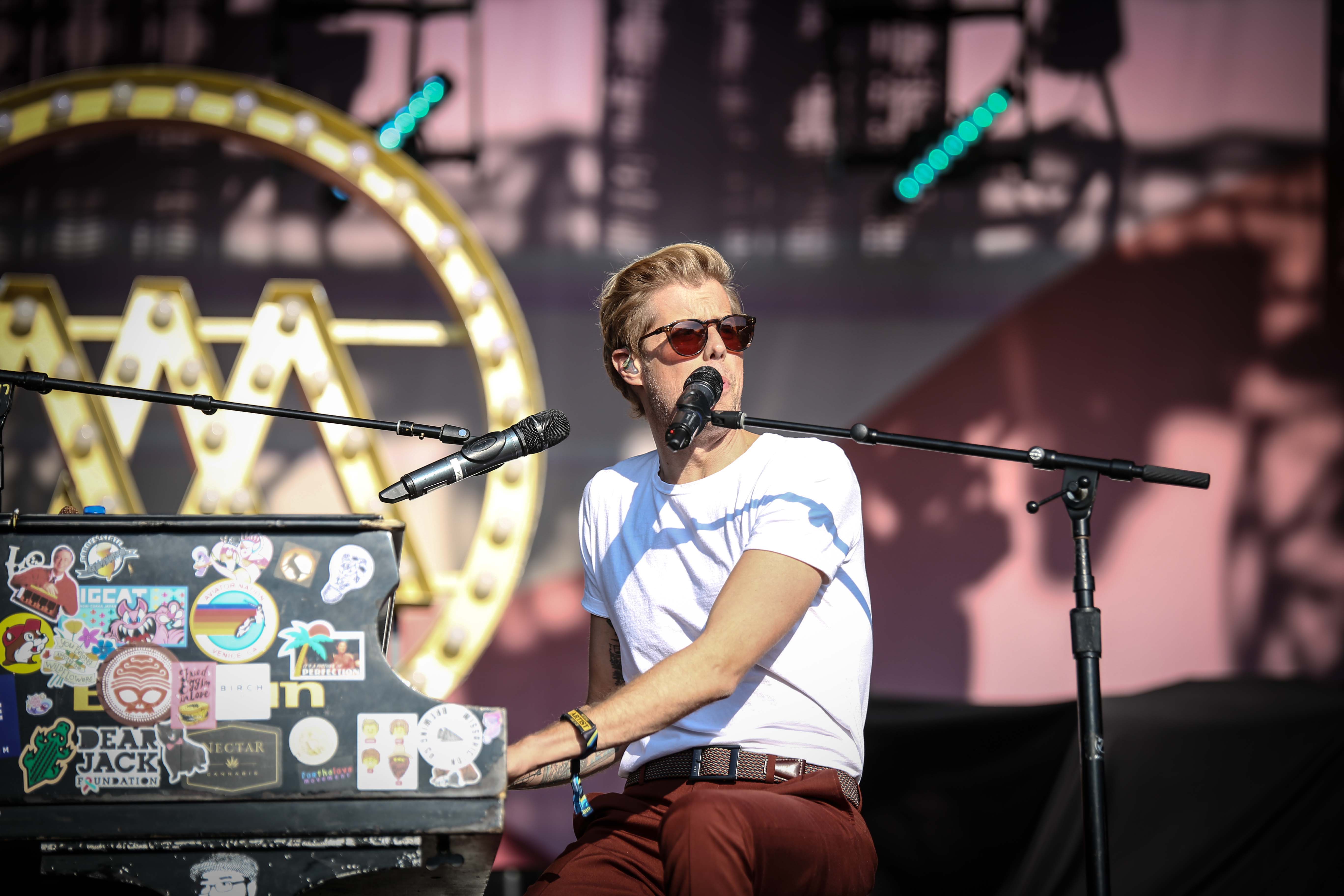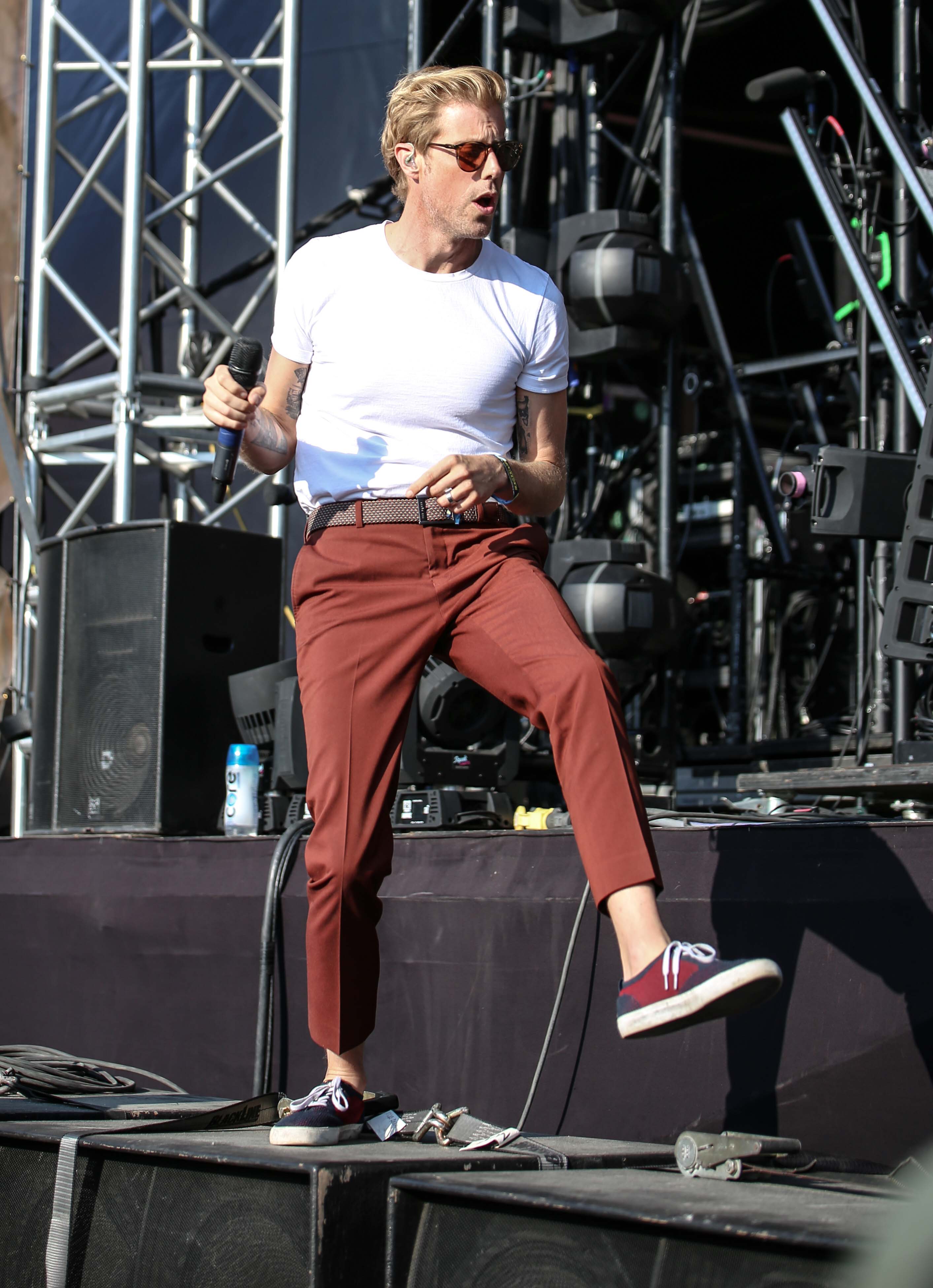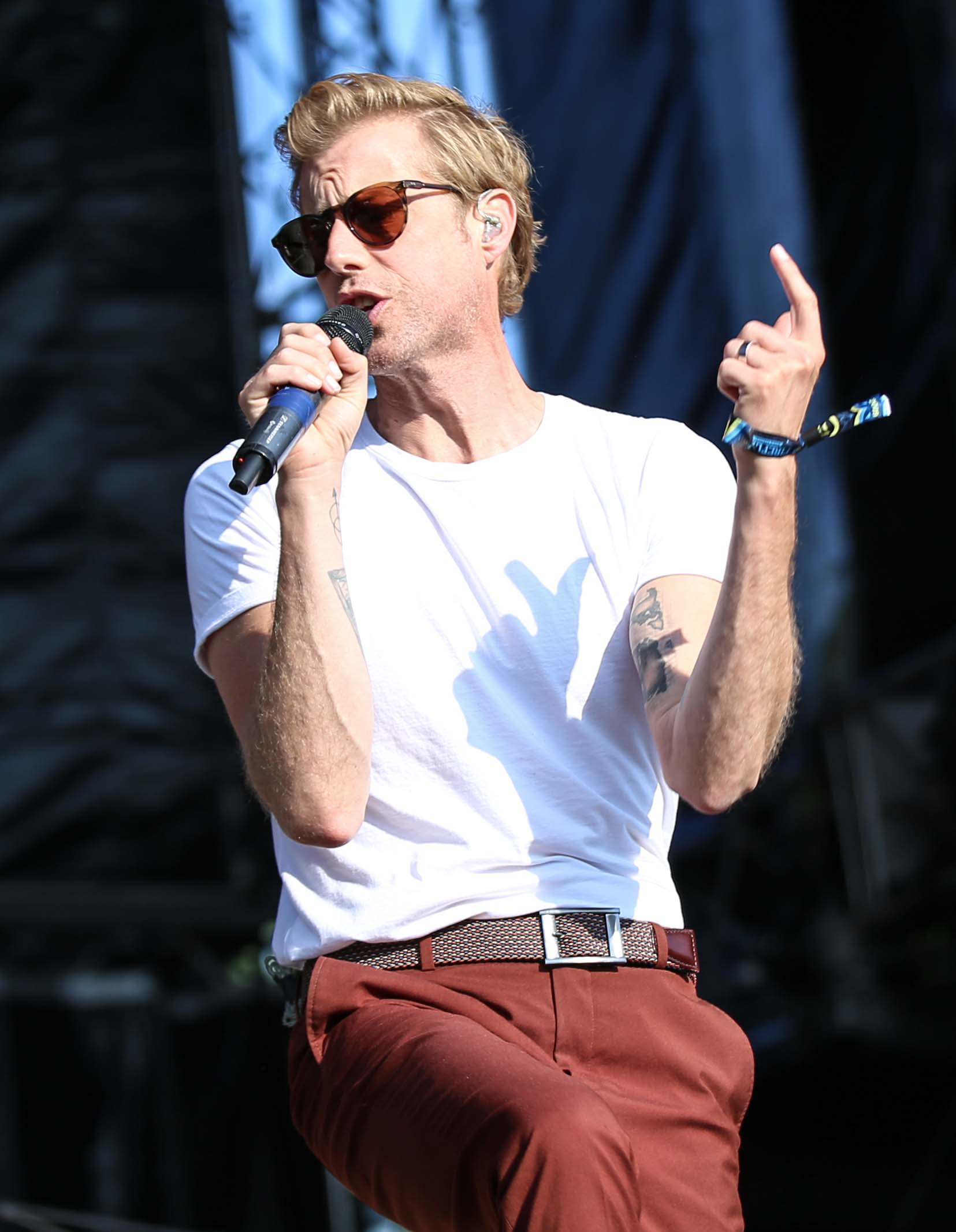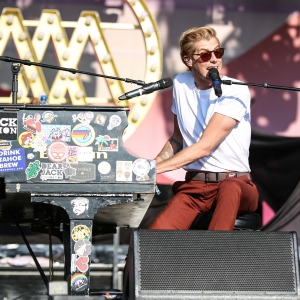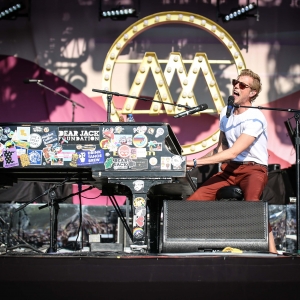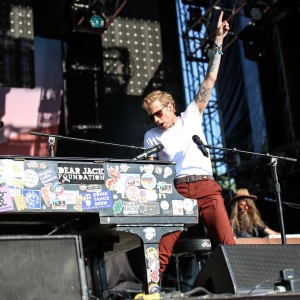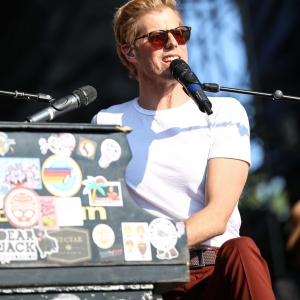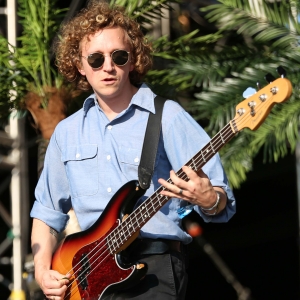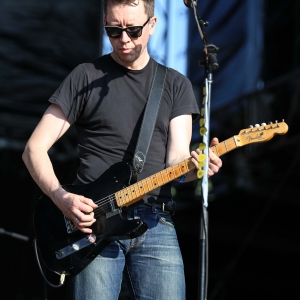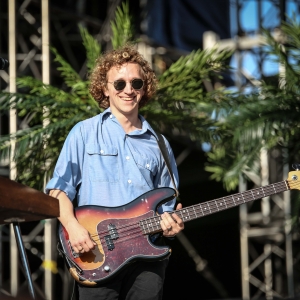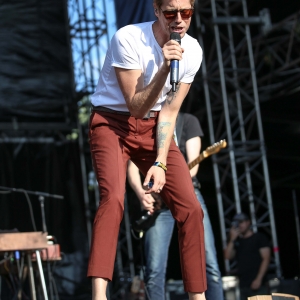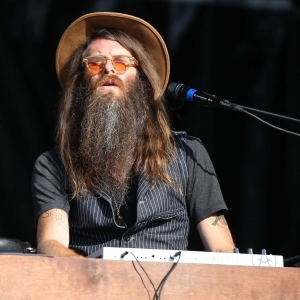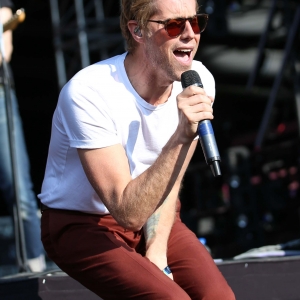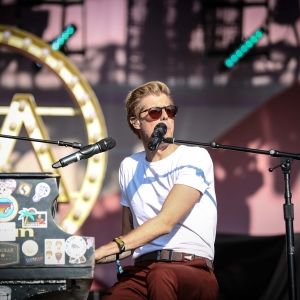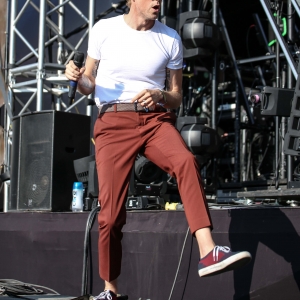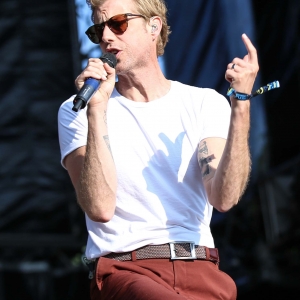 As I travelled way yonder to the main stage for Tyler, the Creator, I saw nothing but people having a good time: smiling, dancing, laughing trying new foods from different vendors, and just being human. Tyler, the Creator took the stage in his best IGOR set up; IGOR is Tyler's newly released record. He opened up his set with "IGOR's Theme"., and then played a few songs off the new record such as "EARFQUAKE","I THINK" and "WHAT'S GOOD". Not only did he play the newest songs of his, he also threw it back and played a few from his older material such as "Who Dat Boy", "Tamale" and "See You Again".
Tyler the creator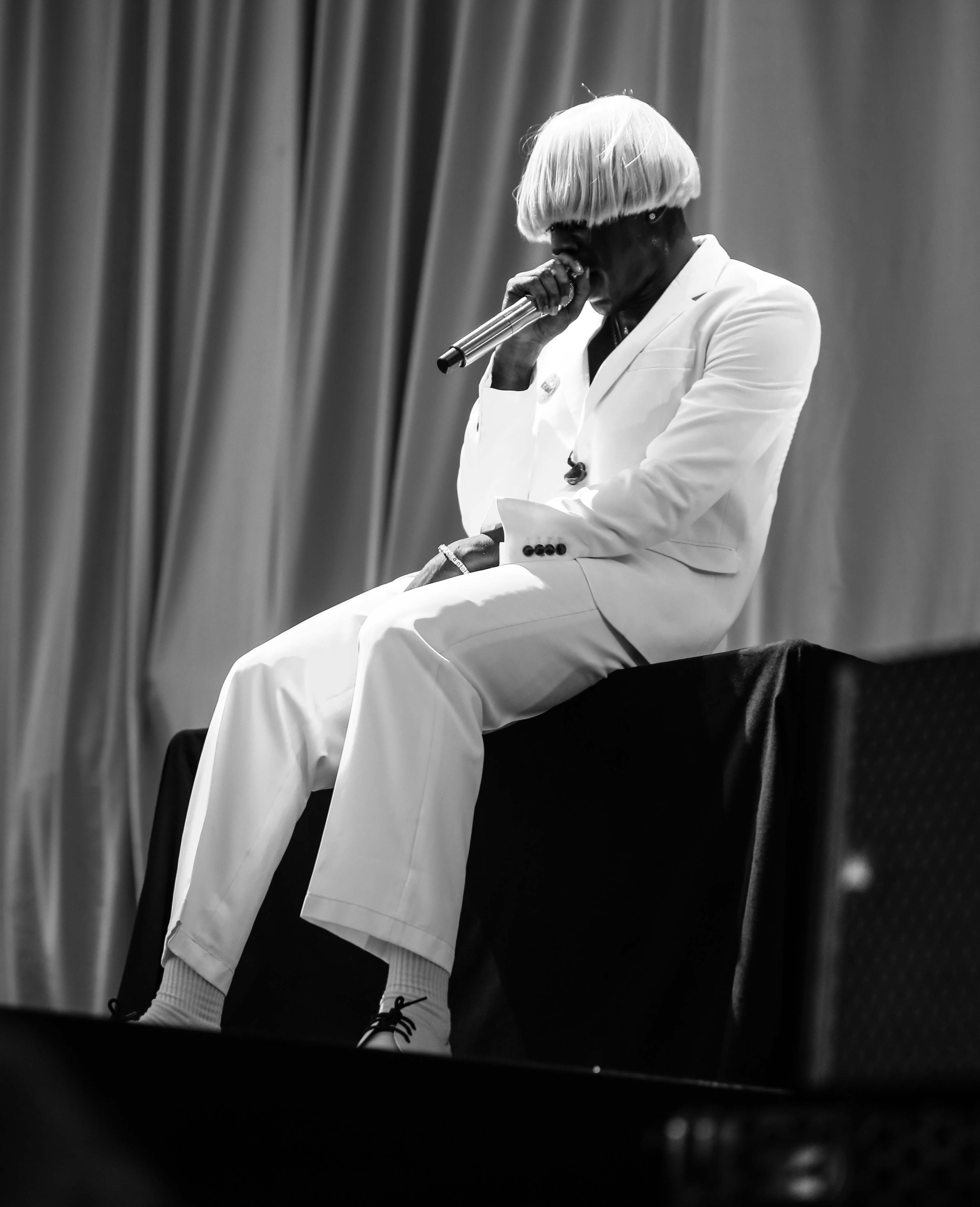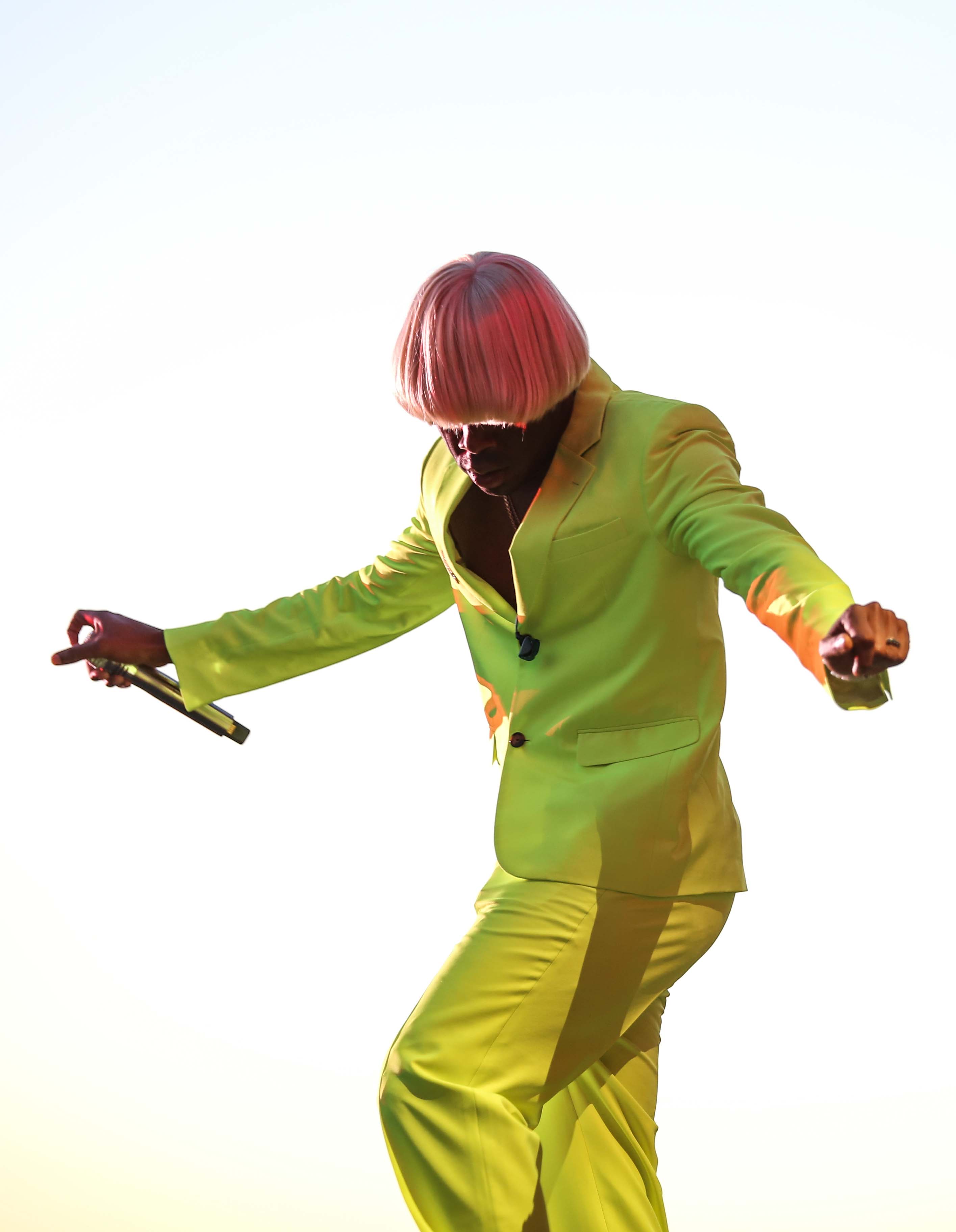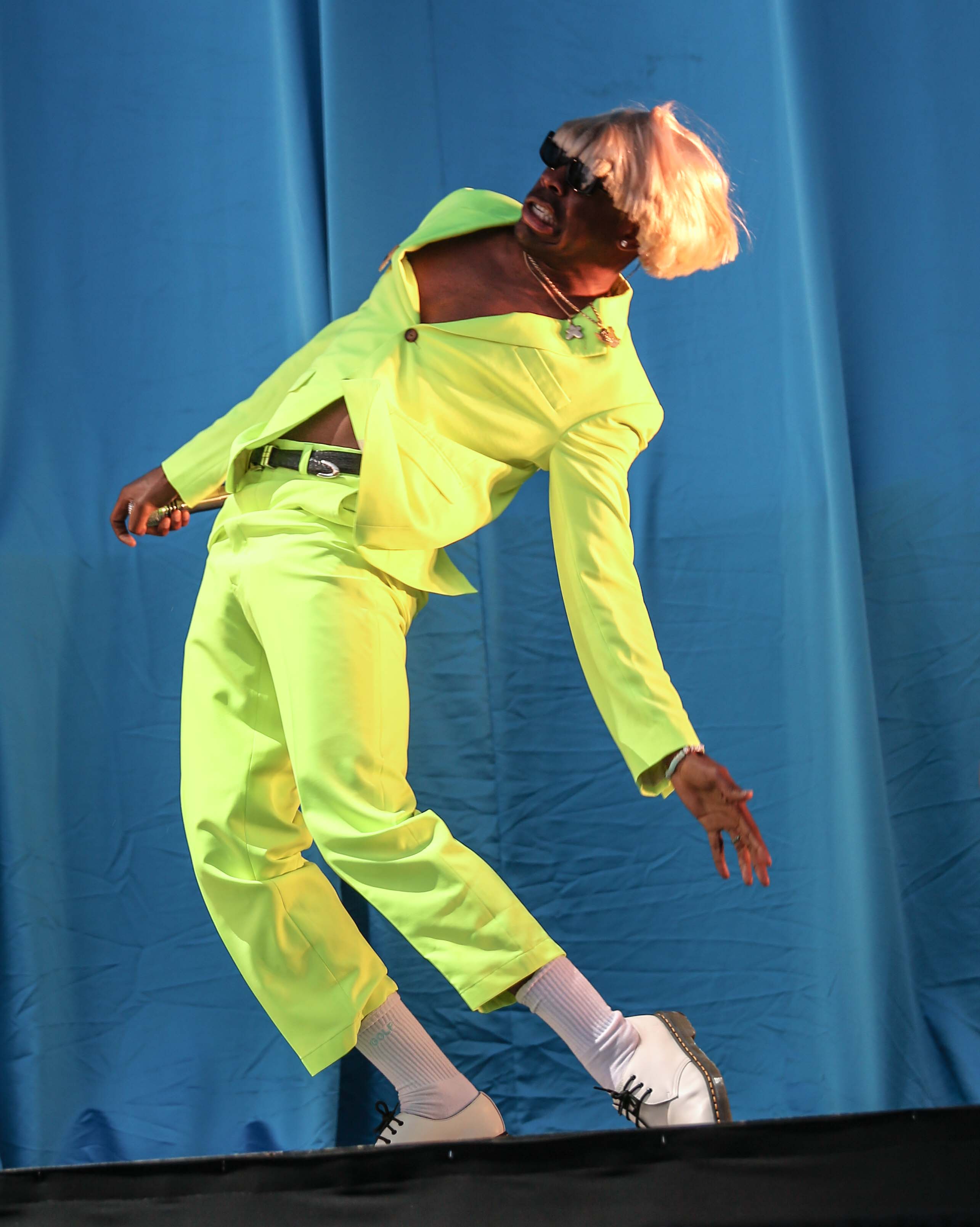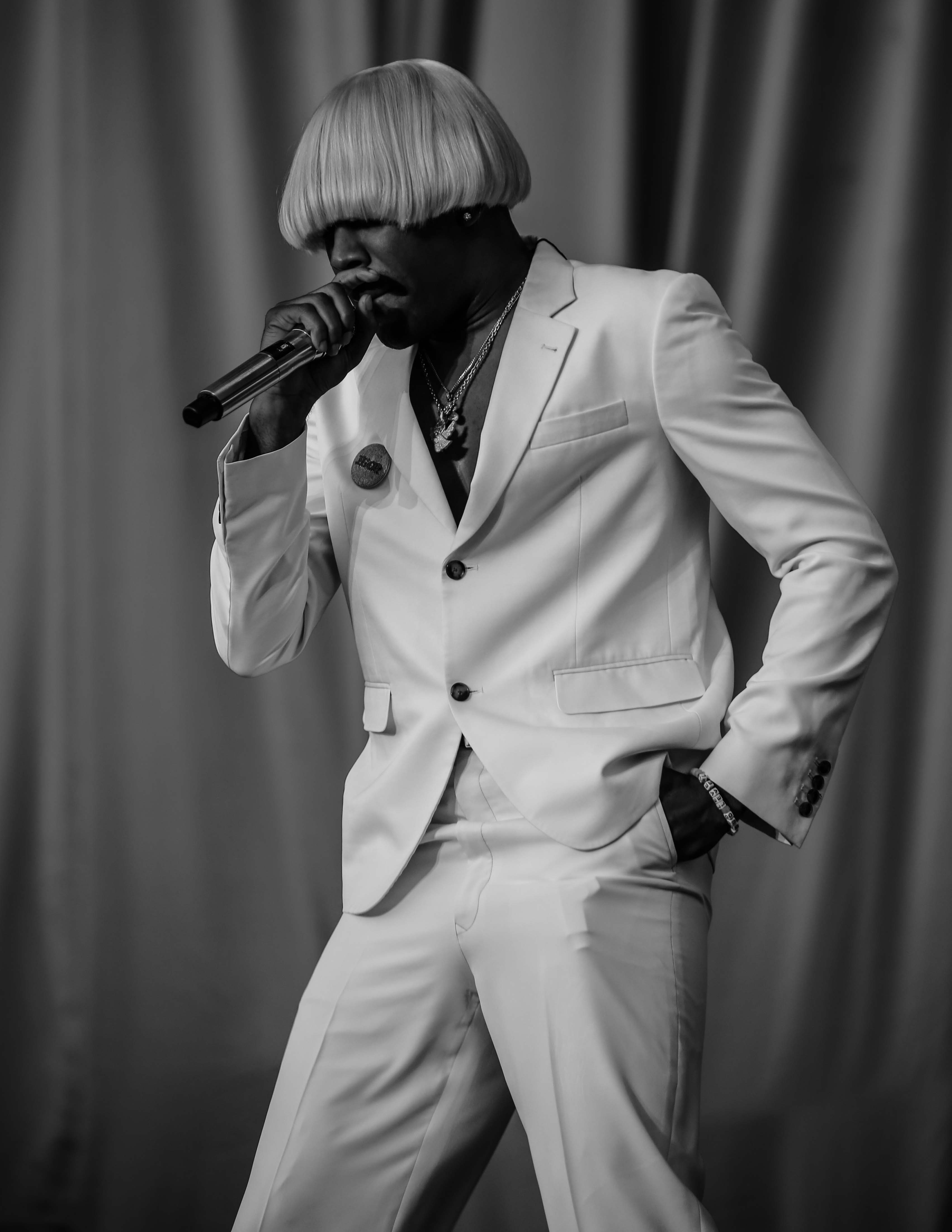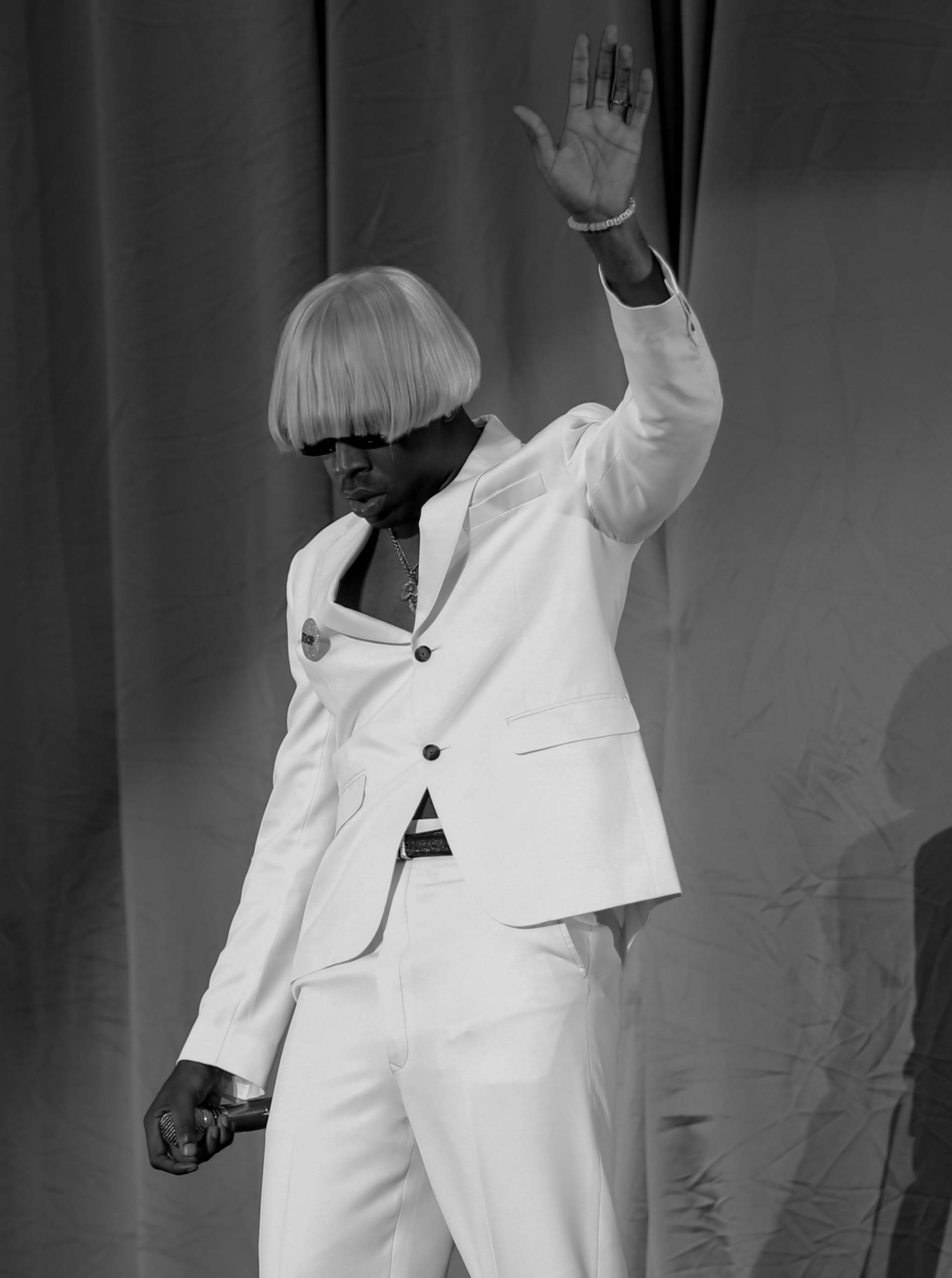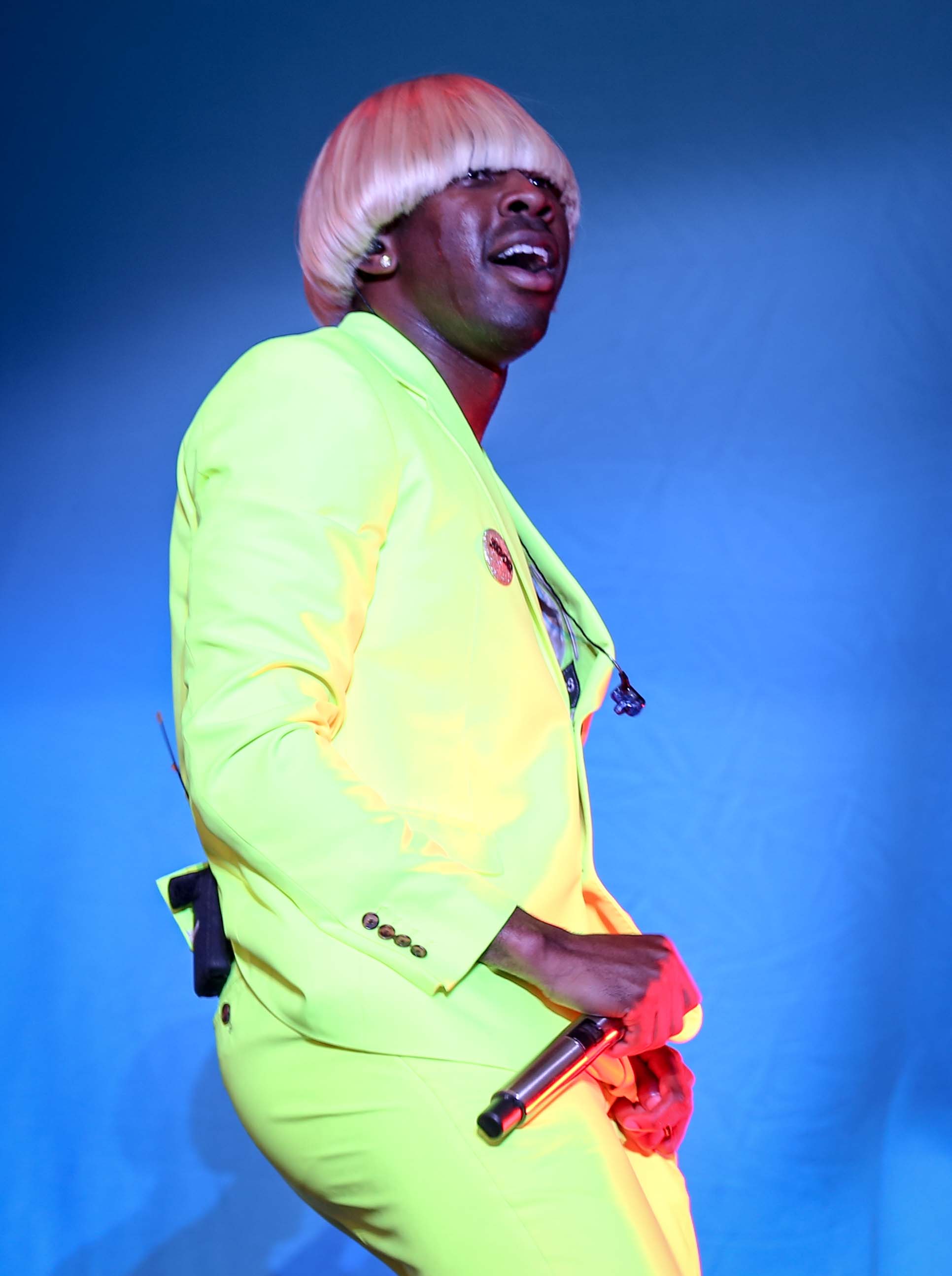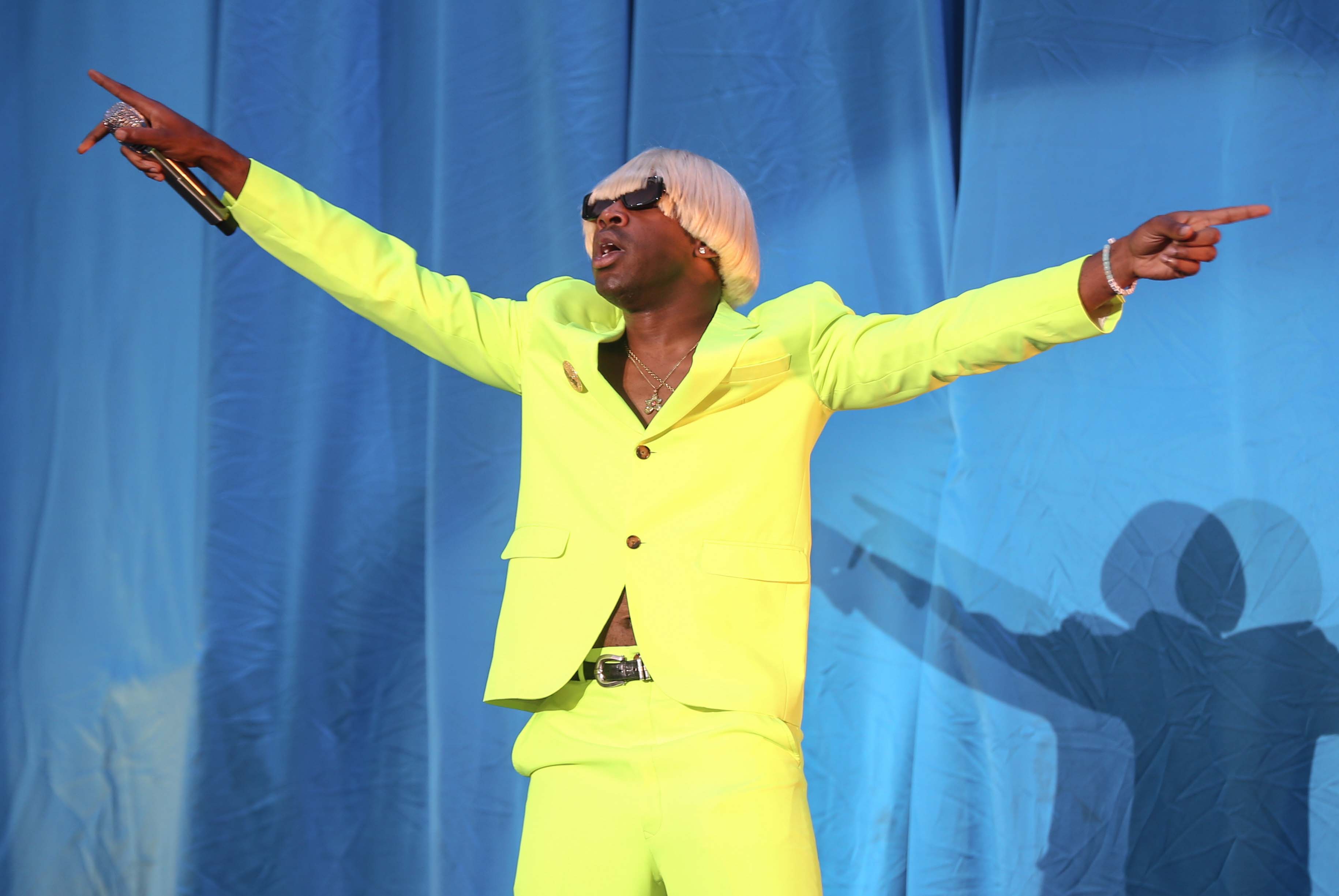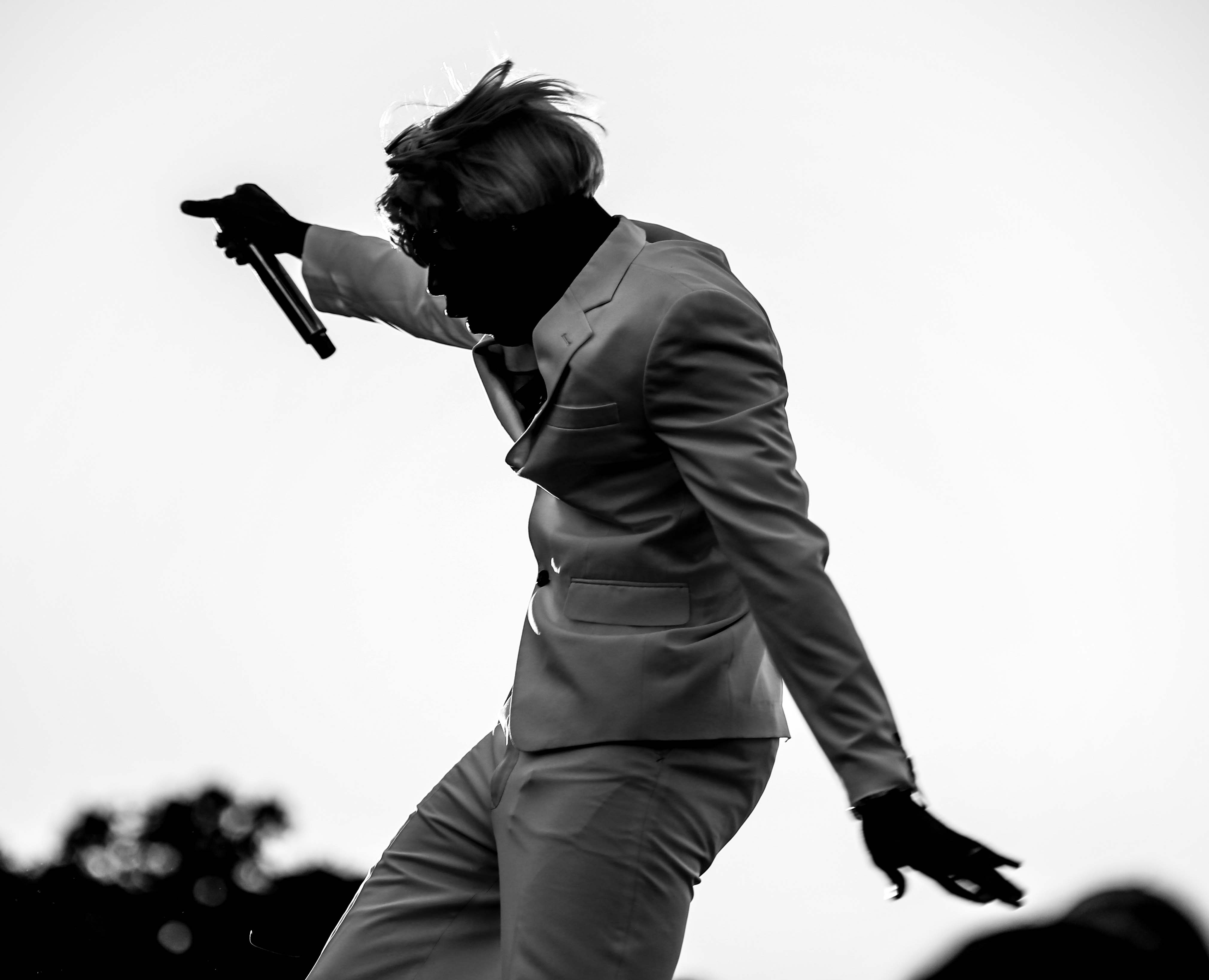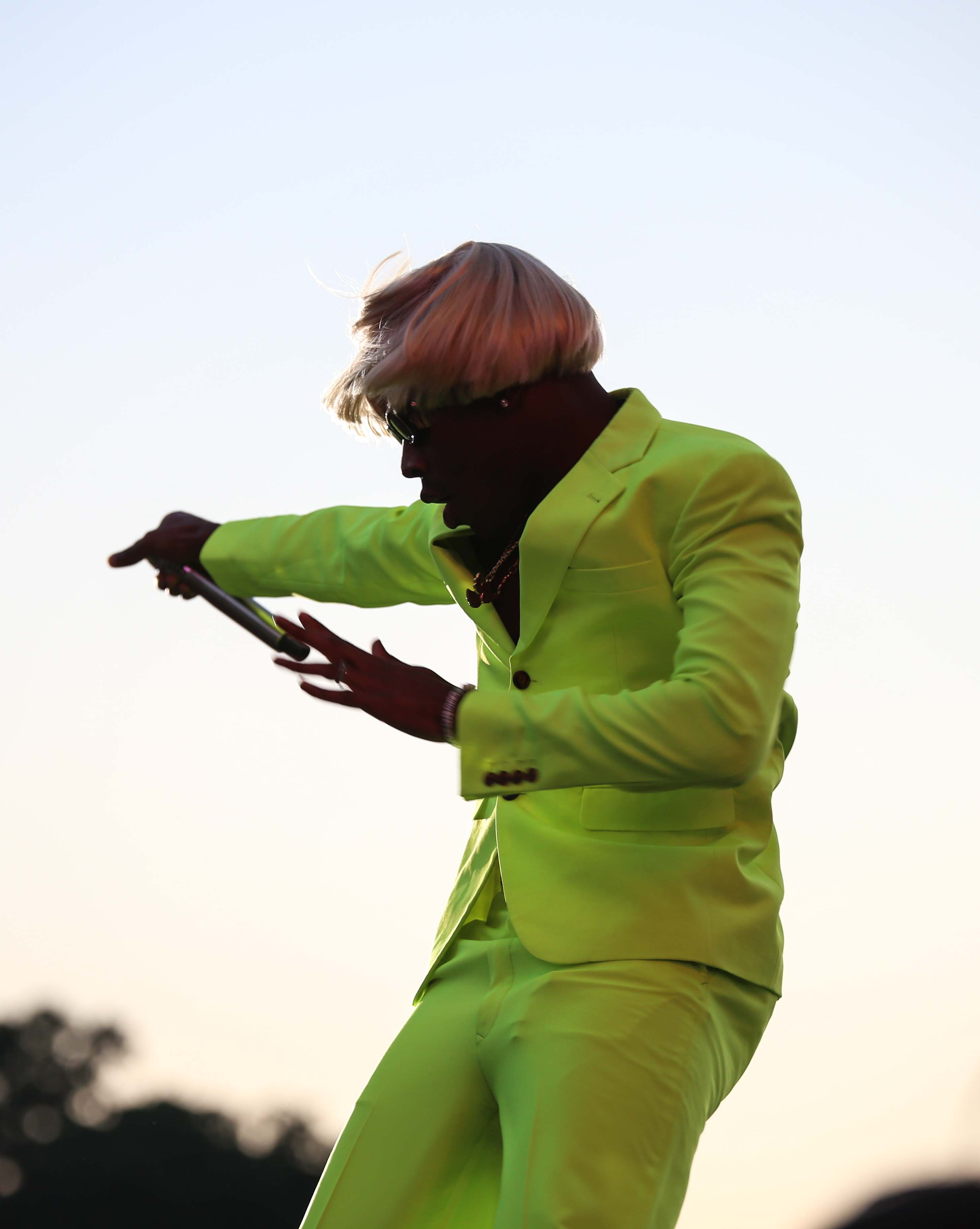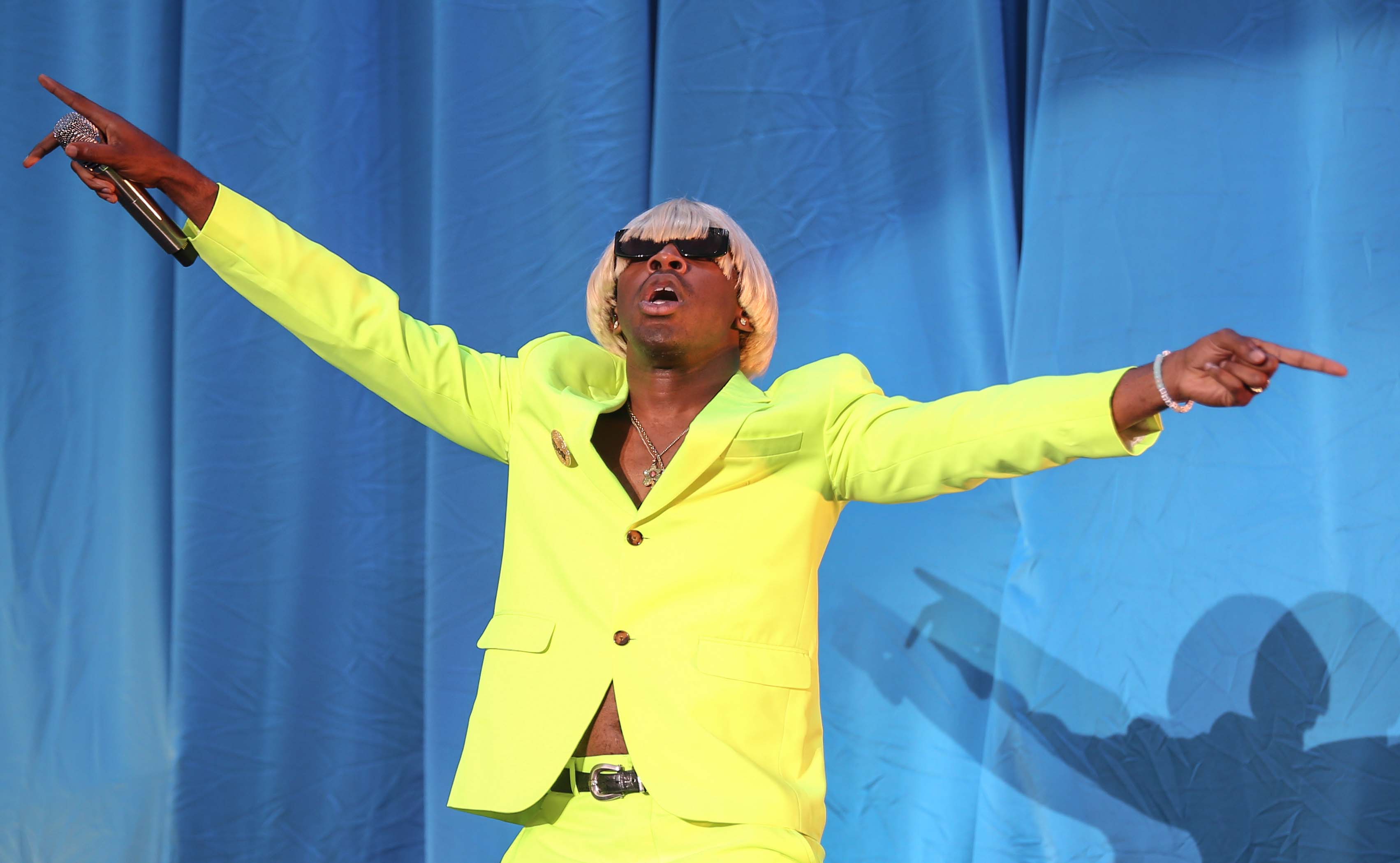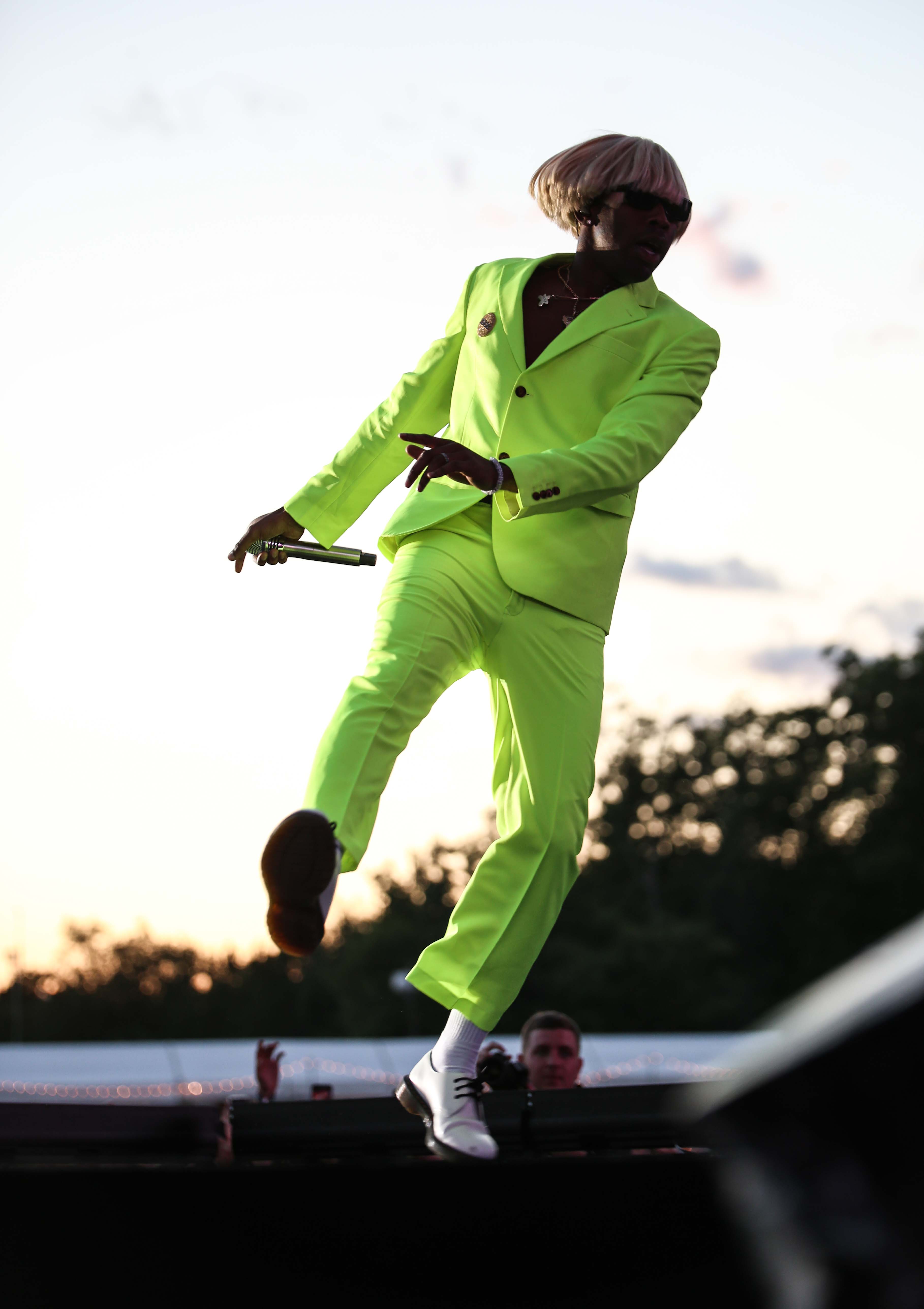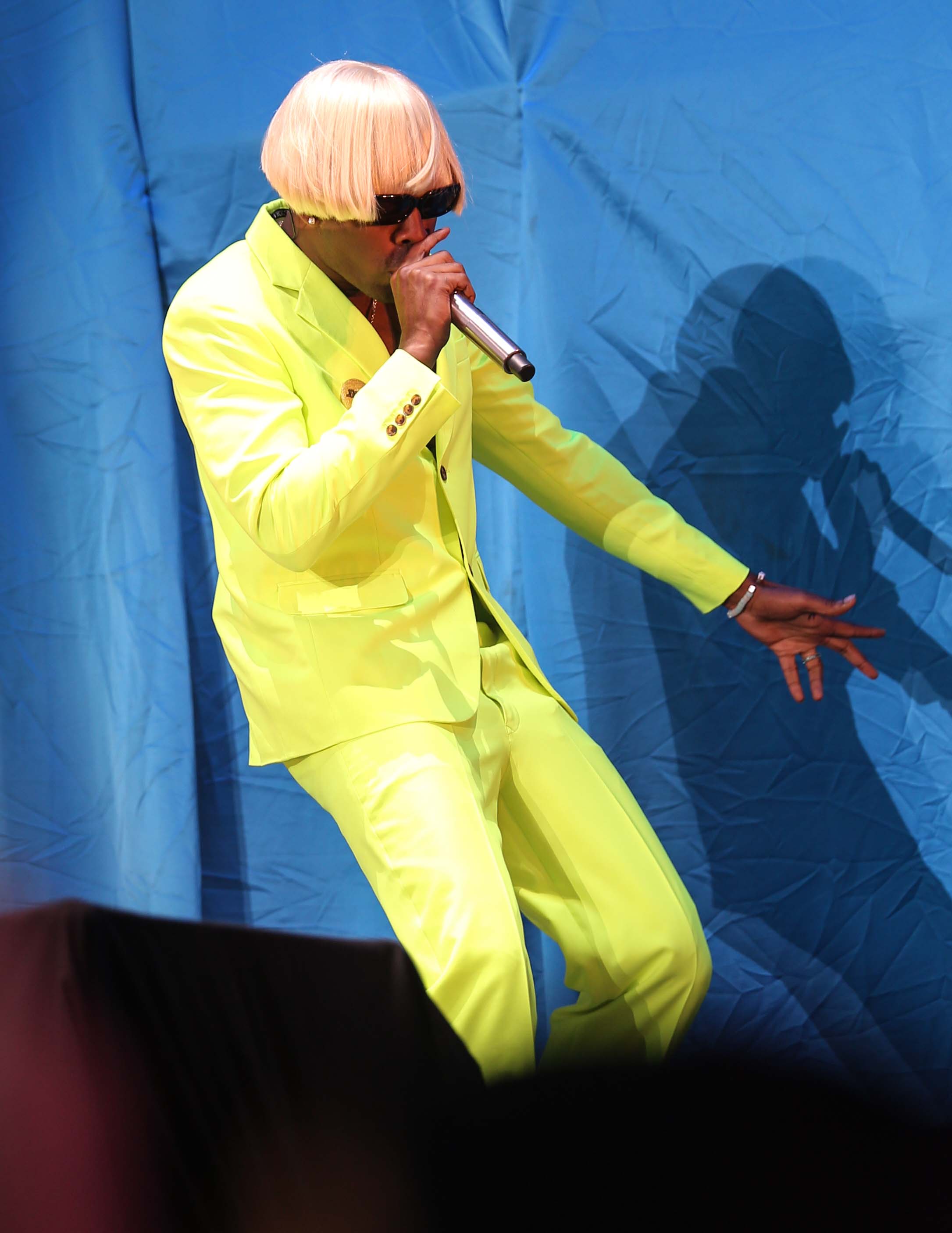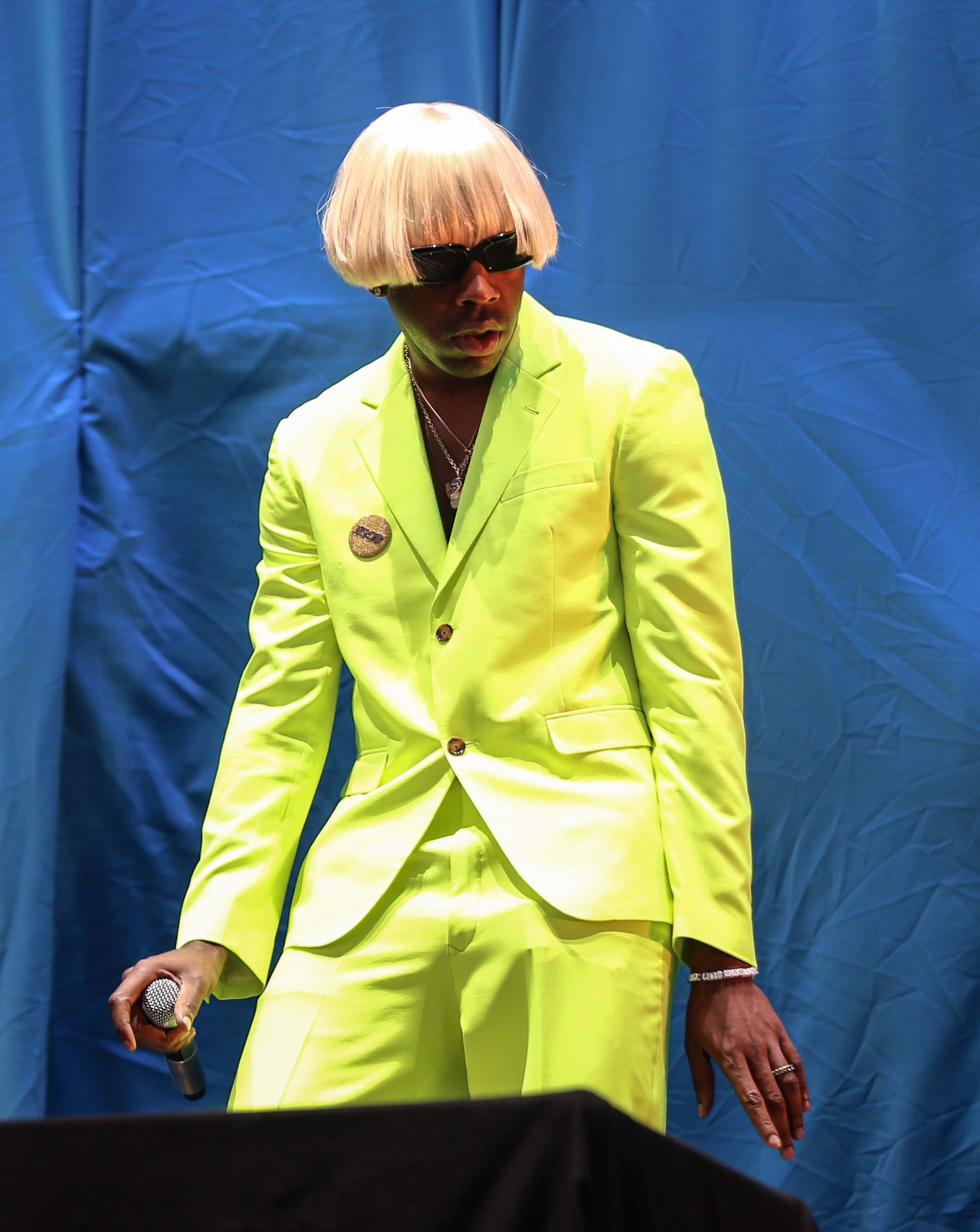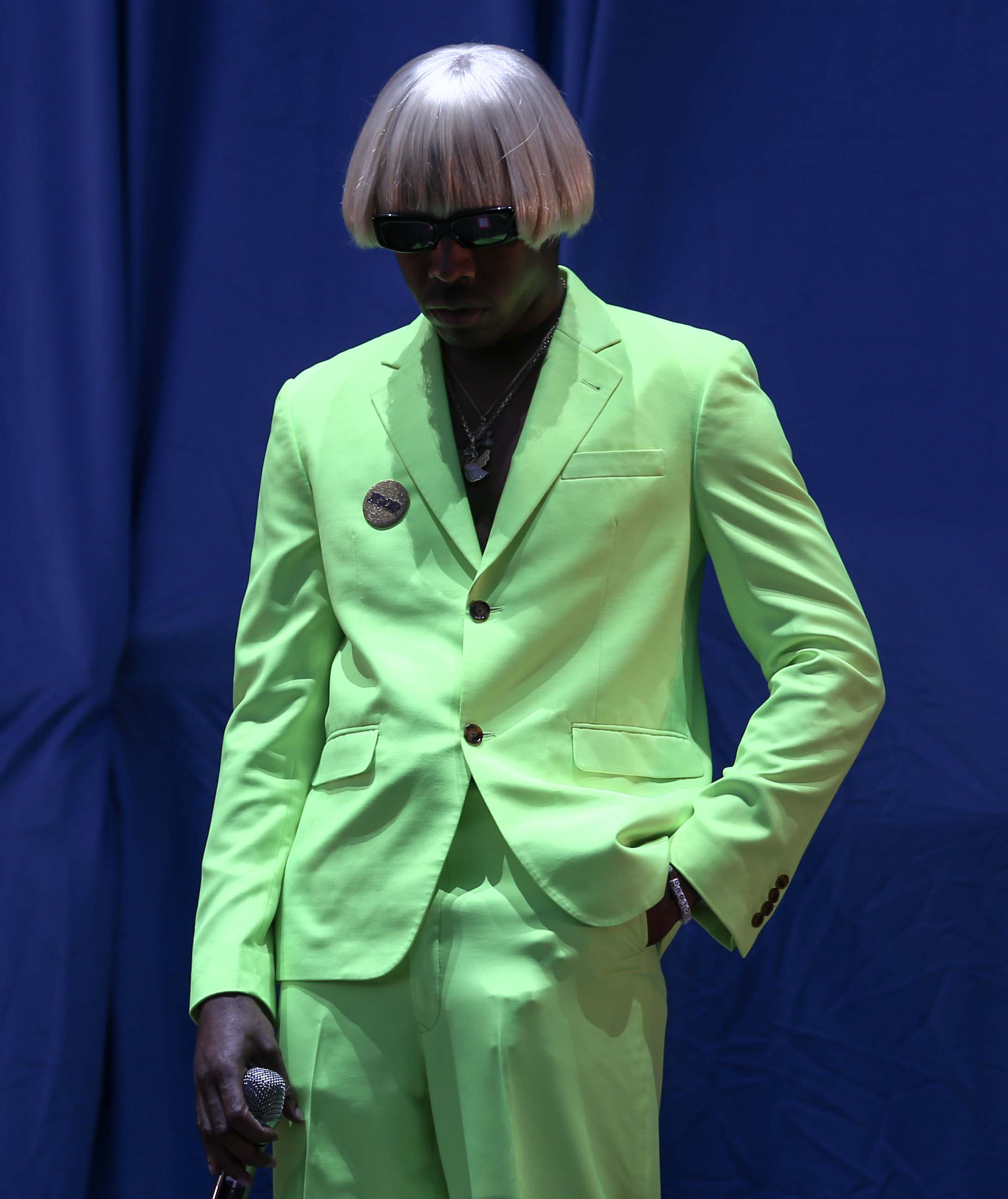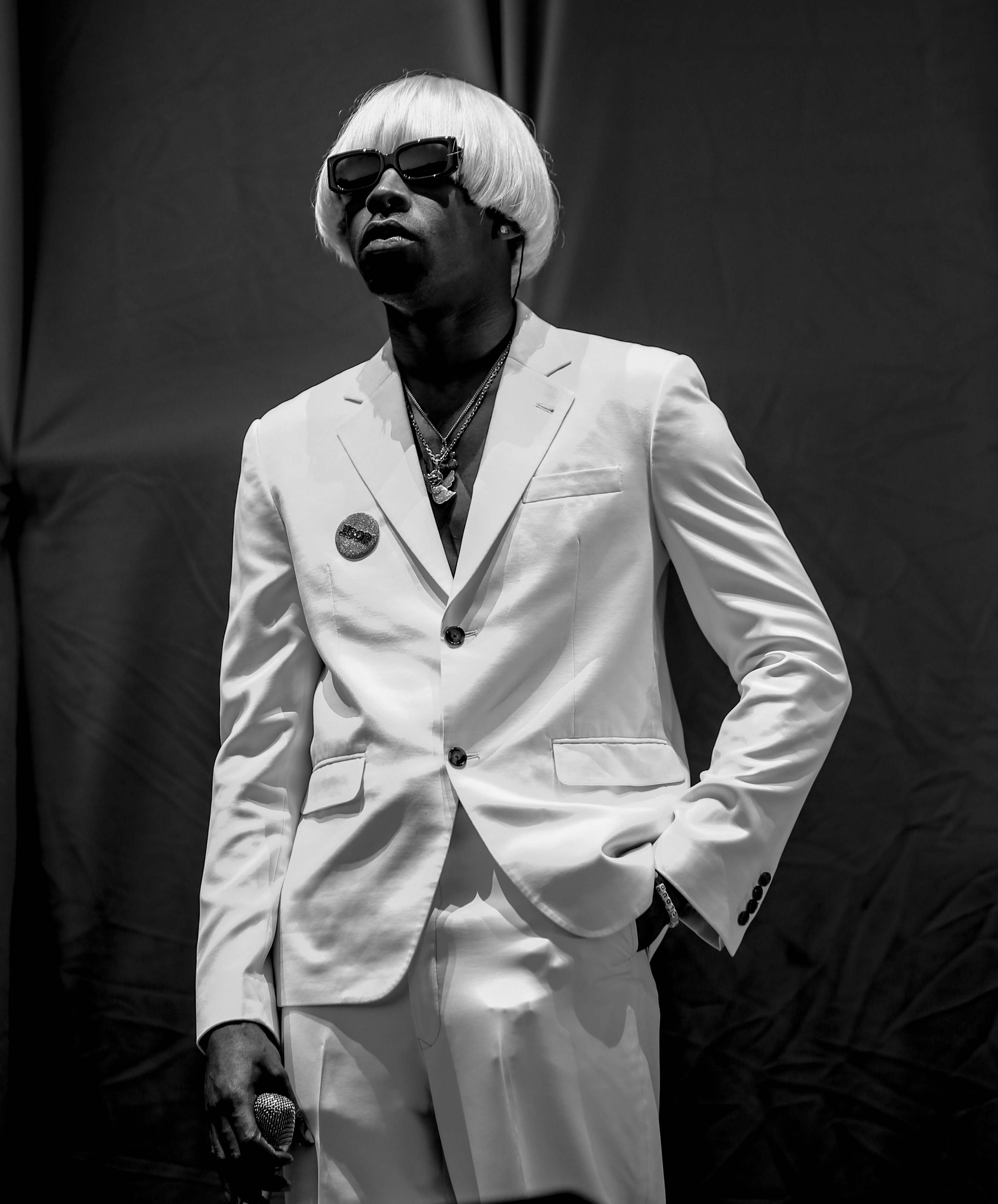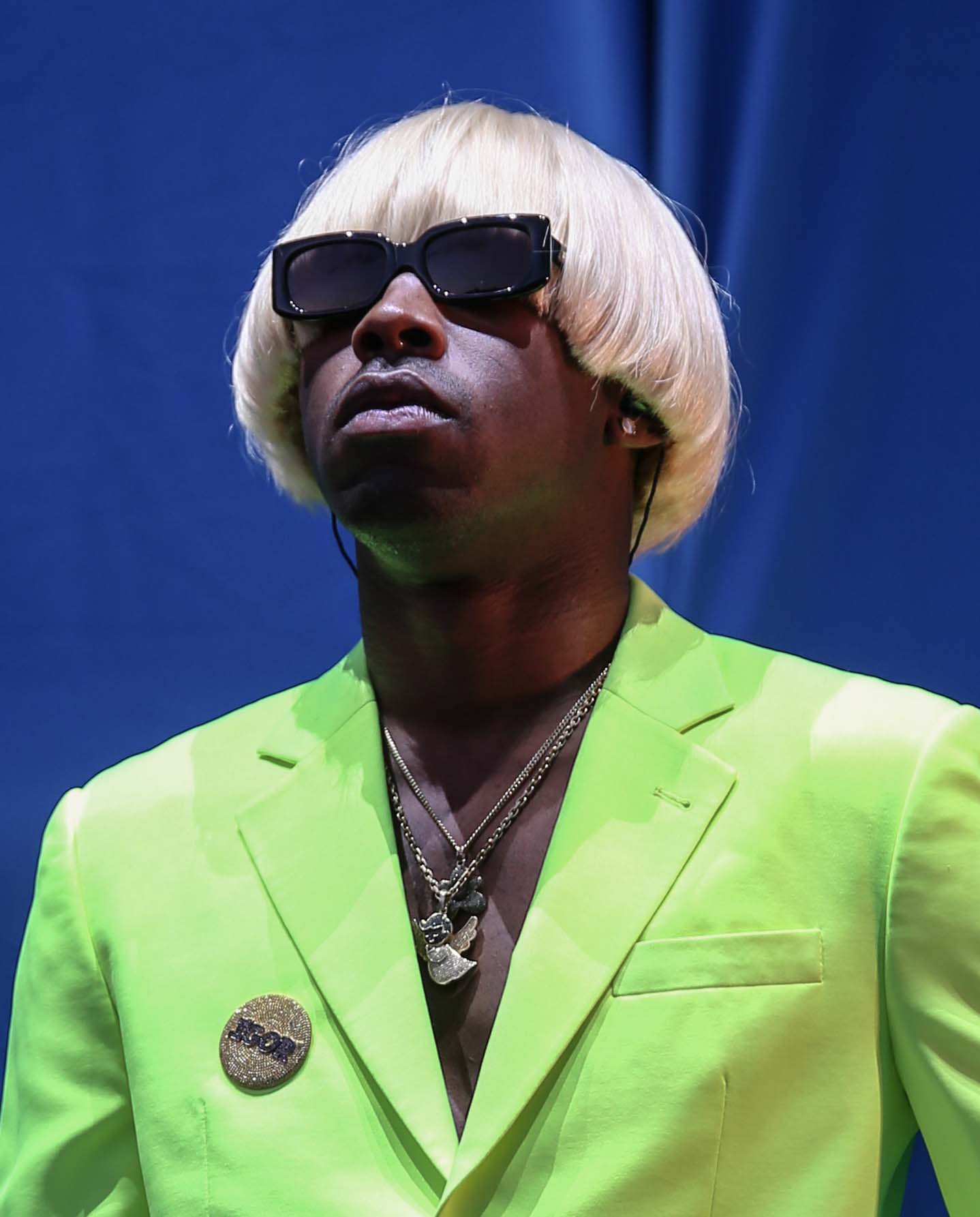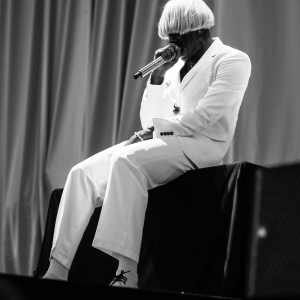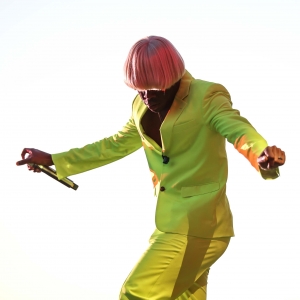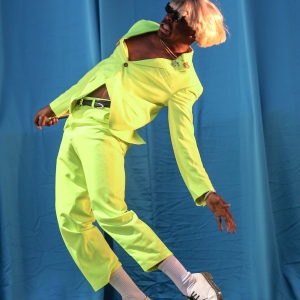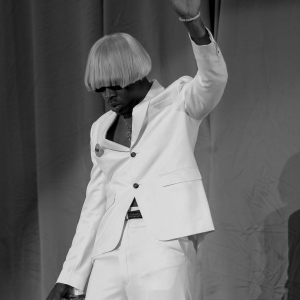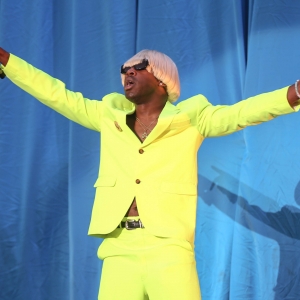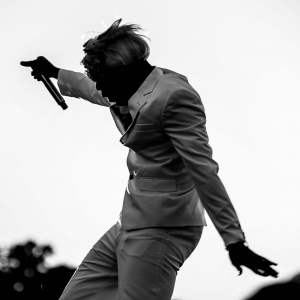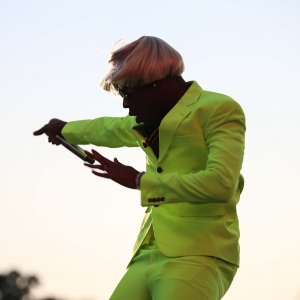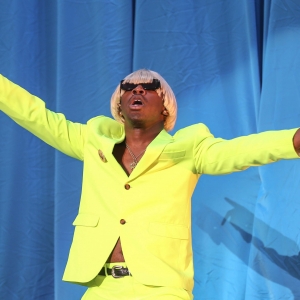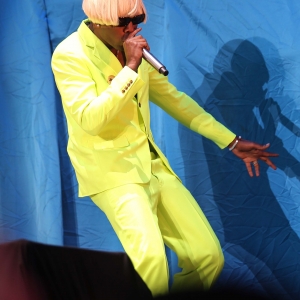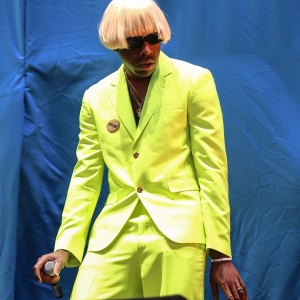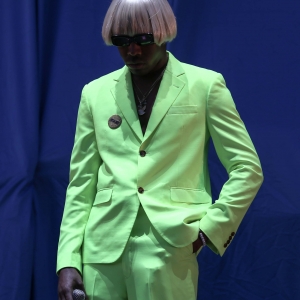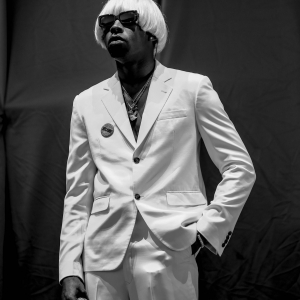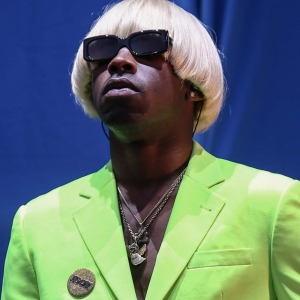 I took a break from photographing other artists to sit back and relax, and continued to watch the rest of Tyler, the Creator's set and that dude nailed it. He also poked fun at a few fans and the crowd interaction was impressive. After Tyler, the Creator some fans dispersed to venture off to see other acts or to grab food, but some stayed right in place for Panic! At the Disco, and, let me tell ya, there are some pretty hardcore dedicated fans right there.
This is my third time seeing Panic! Within the last couple months and, I swear, each time Brendon Urie gets better and better. Being the headliners, means more time on stage, and Panic! At the Disco did not disappoint one bit. The set list started off with "Victorious", "(Fuck A) Silver Lining" and "Don't Threaten Me with a Good Time". (Side note: Brendon Urie's dance during this got all the ladies to scream at the top of their lungs). Panic! Also threw in some classic Panic!. Songs such as "The Ballad of Mona Lisa", "Nine in the Afternoon", "One of the Drunks" and, of course, "I Write Sins Not Tragedies". Not only did they play the band's own material, a few covers were added to the mix which included Pasek and Paul's "The Greatest Show" and Queen's "Bohemian Rhapsody". Fireworks and a shit-ton of confetti went off at the end of Panic! At the Disco's set. But, to be honest, it wouldn't be a full on Panic! show without all the stops they put into this production. Panic! At the Disco ended their set with "High Hopes." The last set of the night I attended was Zedd. He played a variety of remixes of songs that he's worked on to close the night out. There were nothing but good vibes and a solid energy that radiated throughout everyone the rest of the night.

Panic at the disco firefly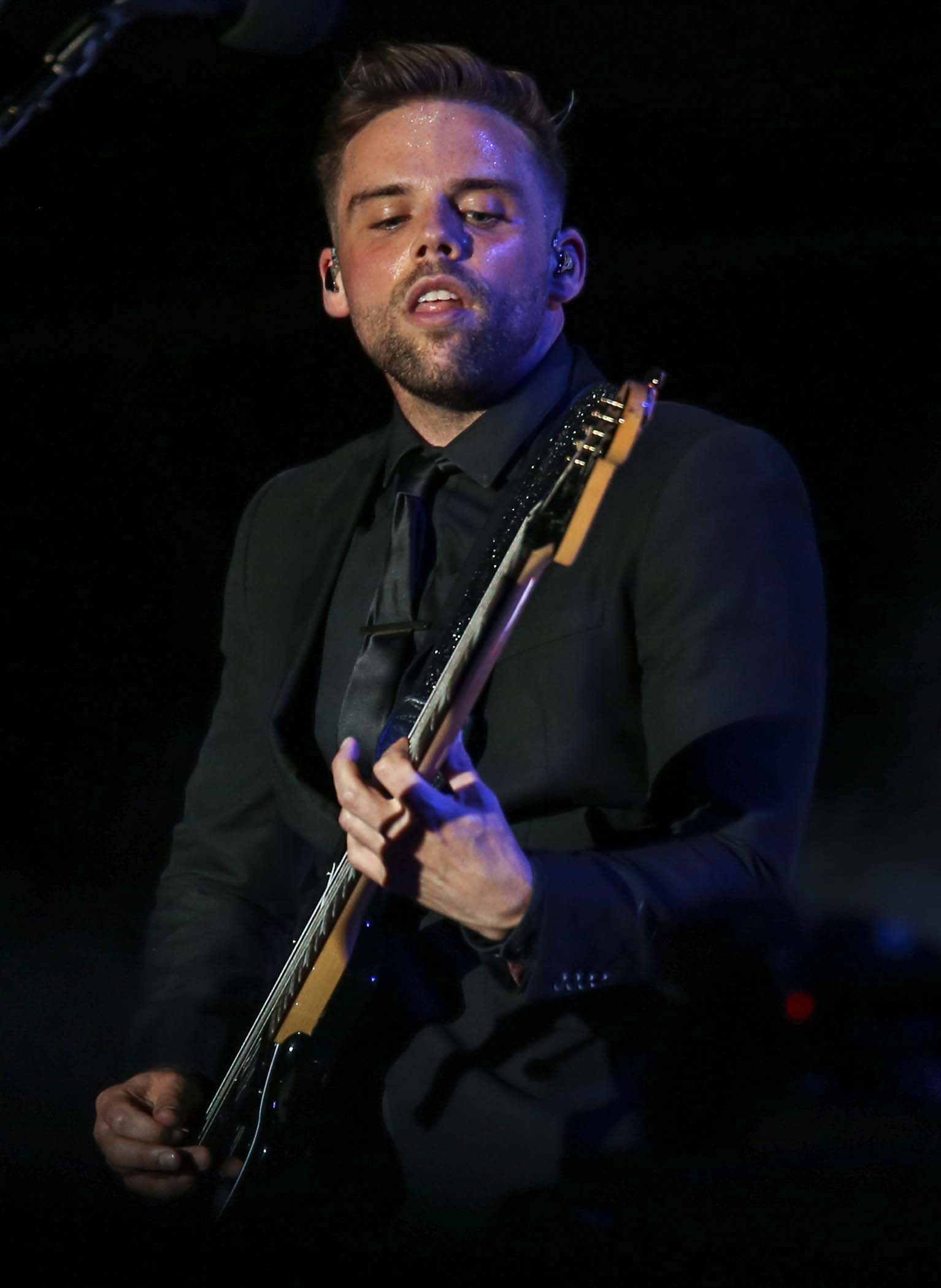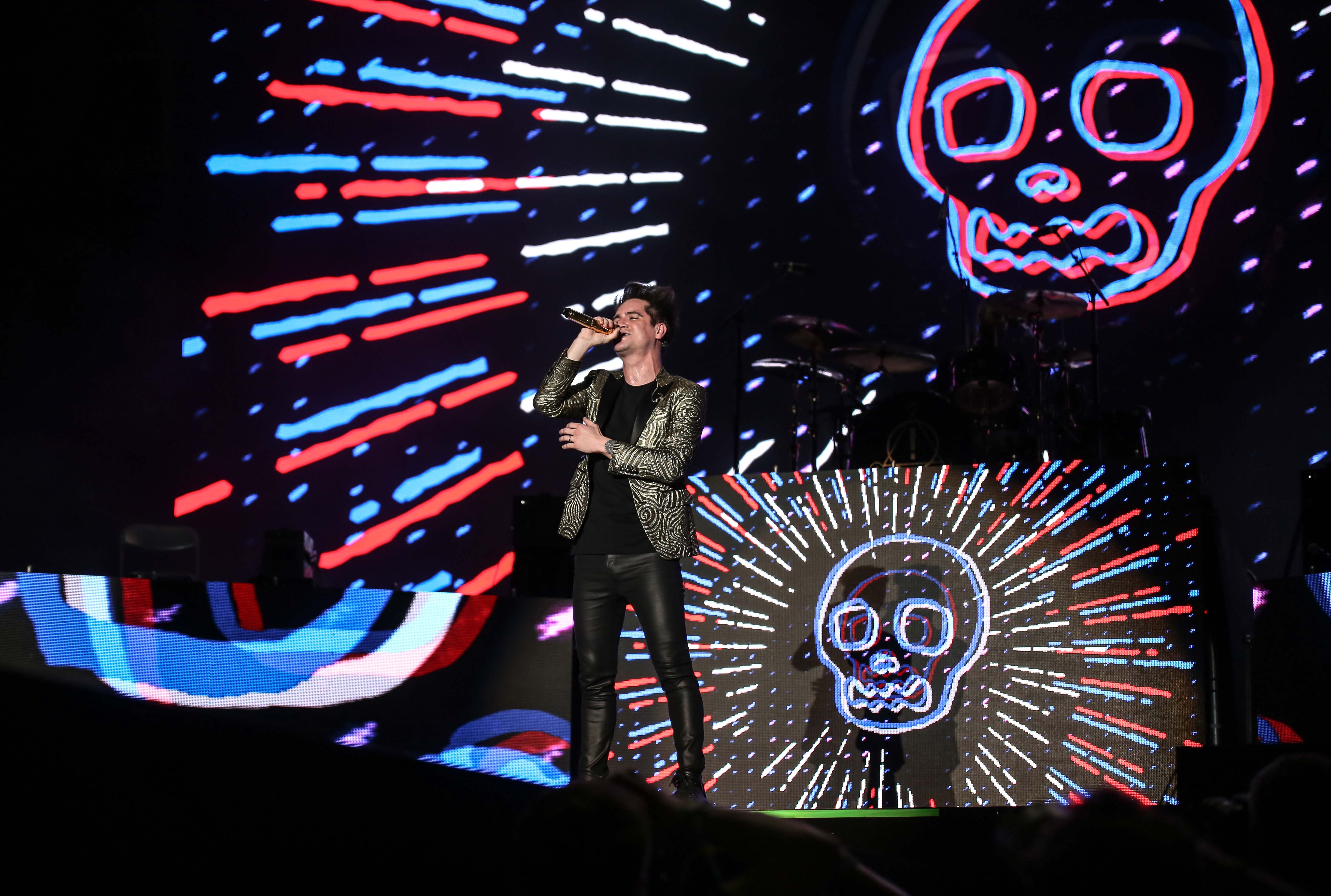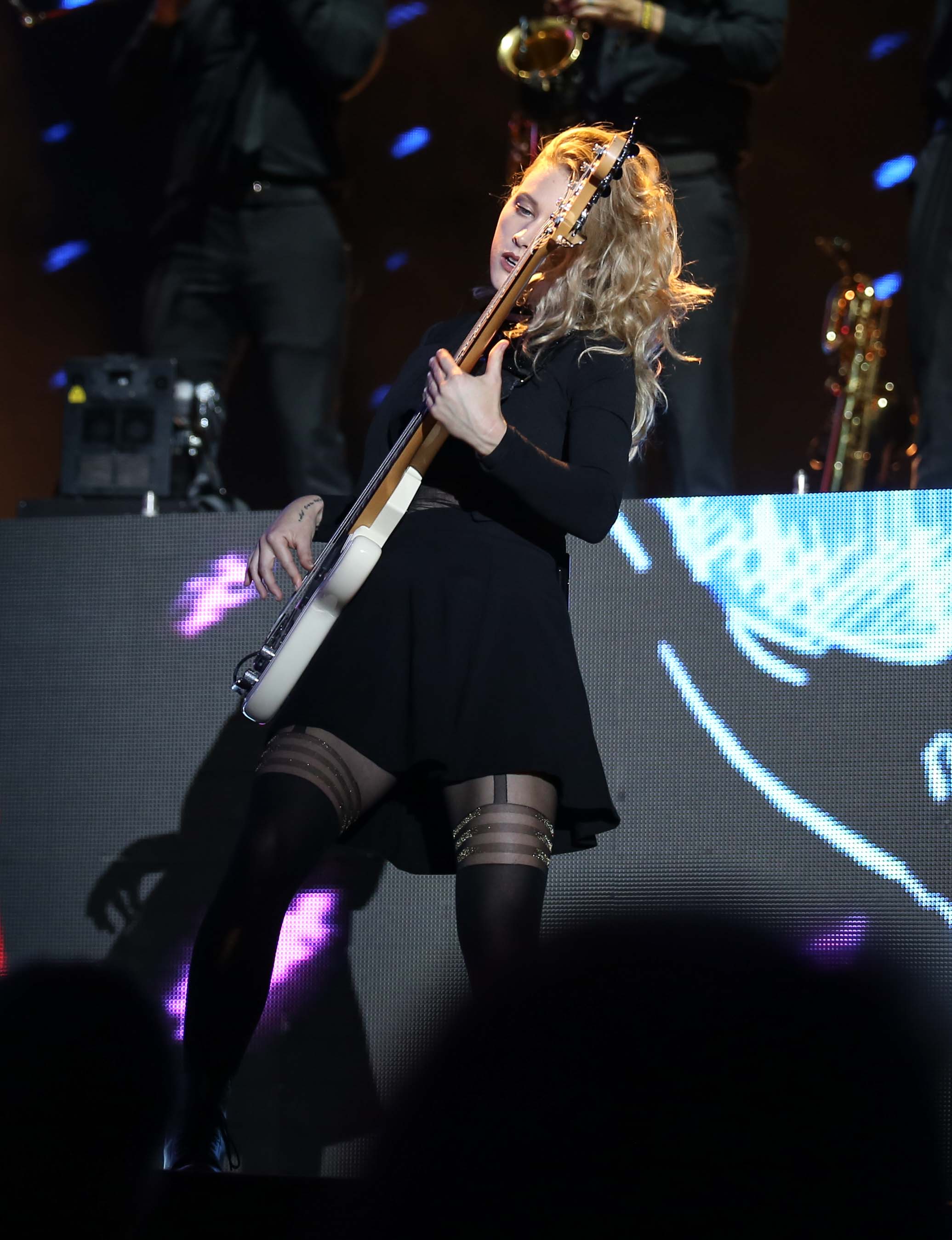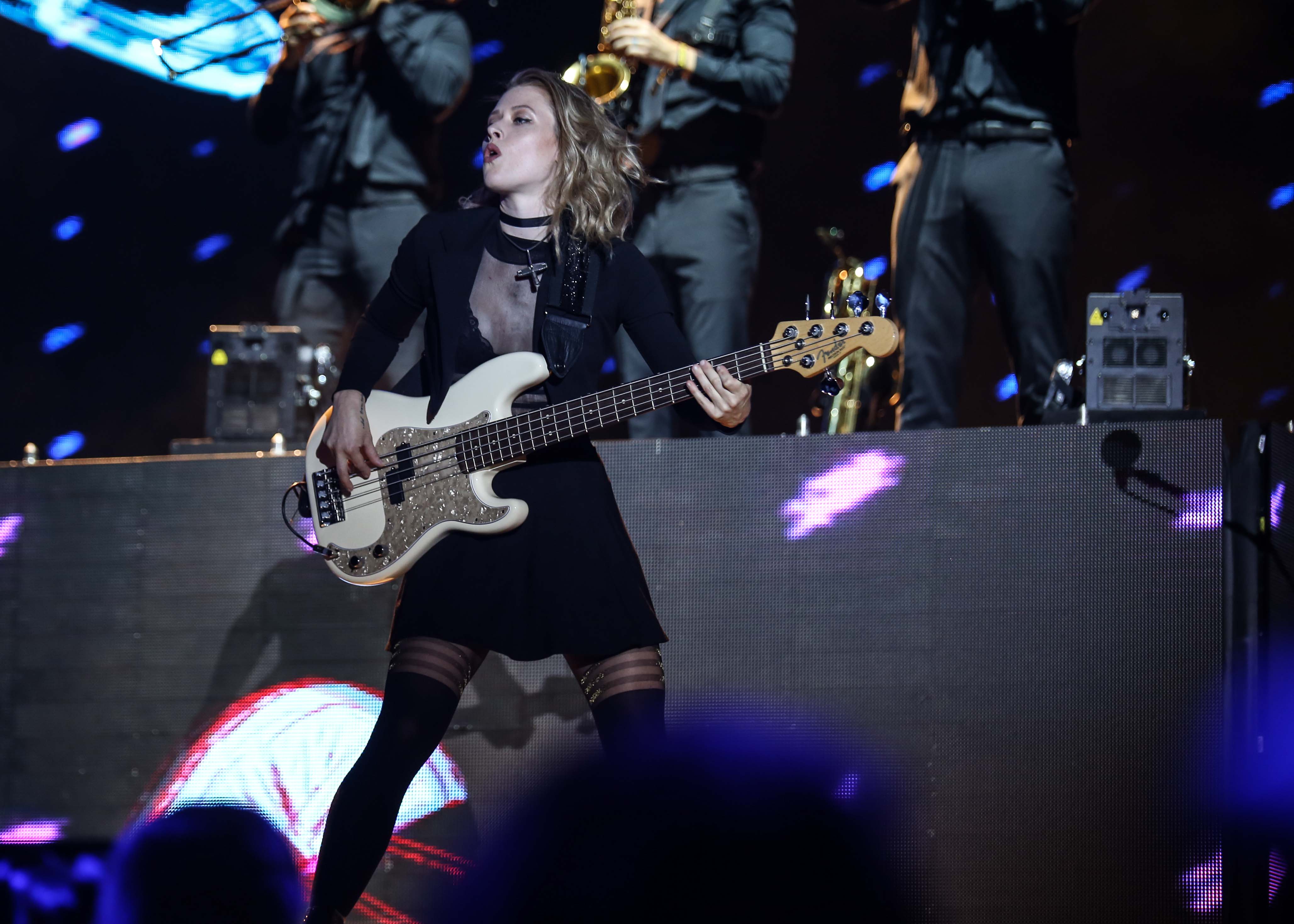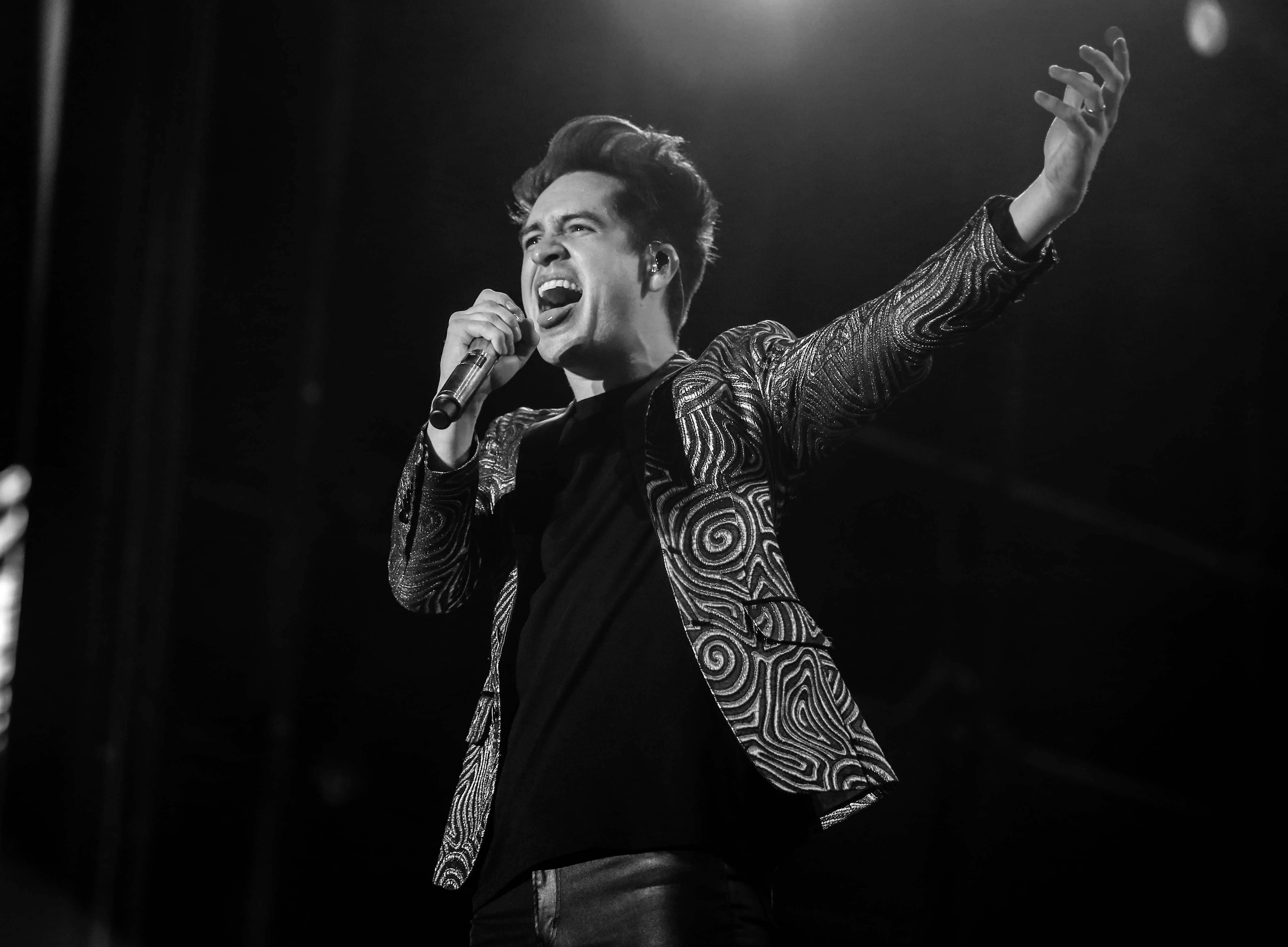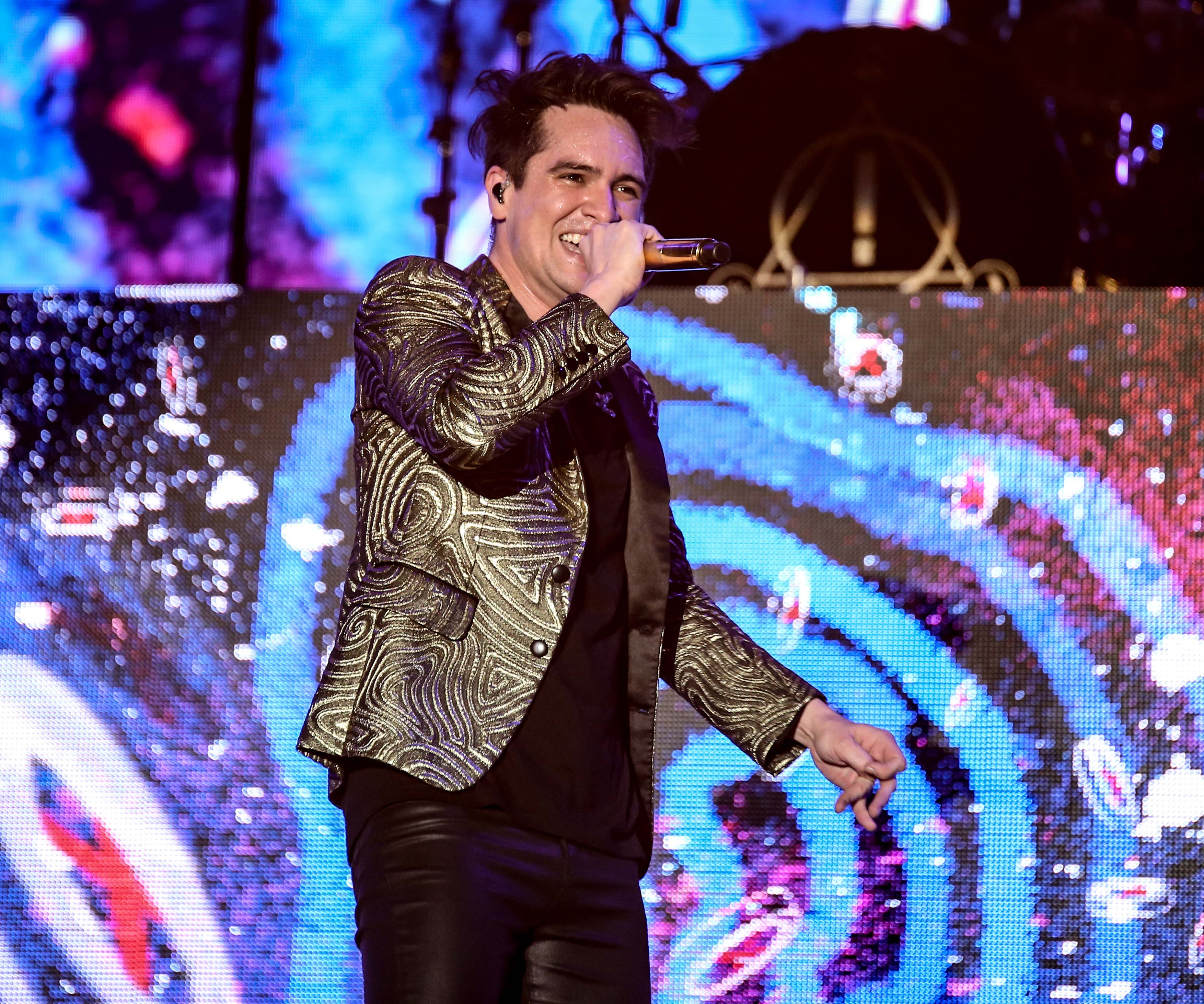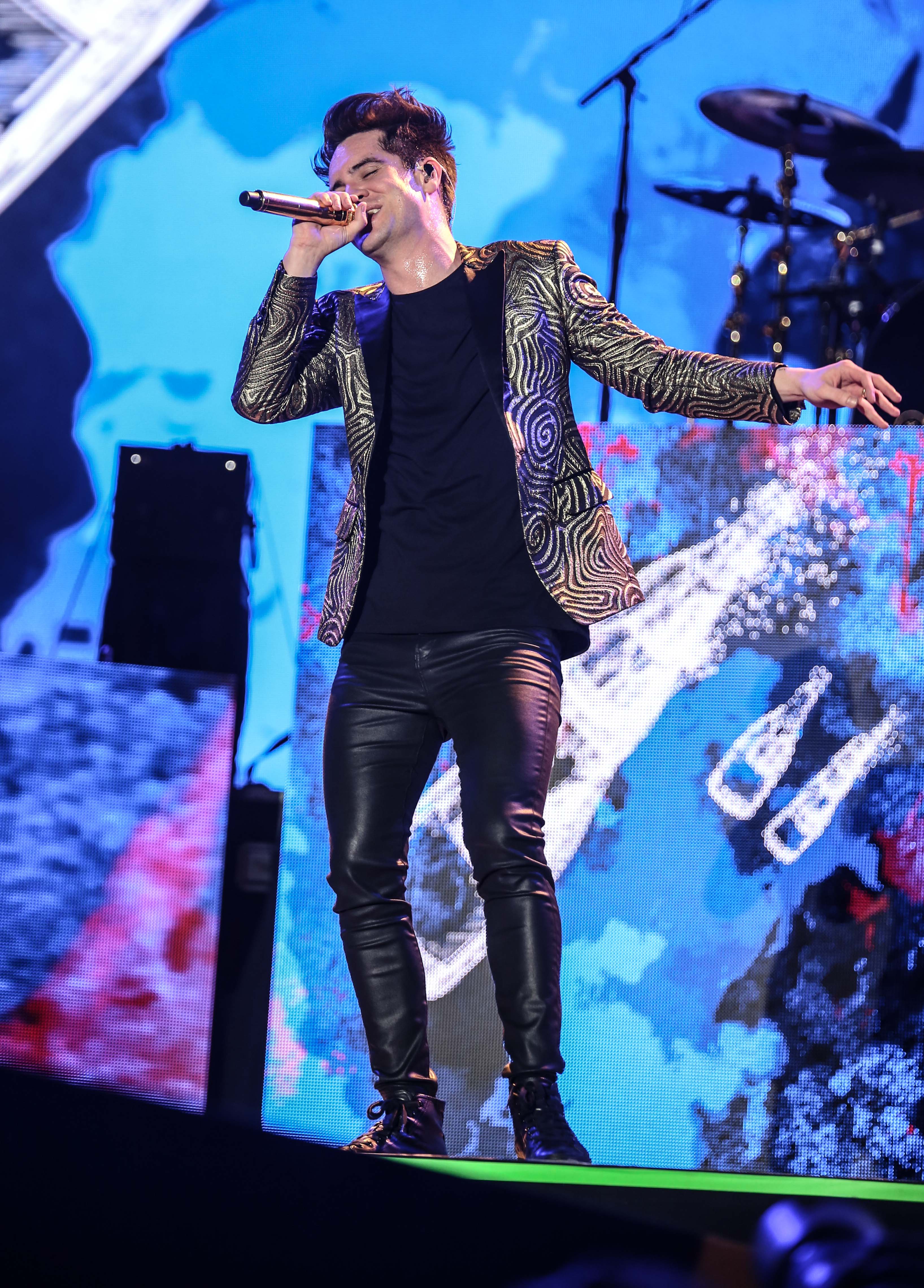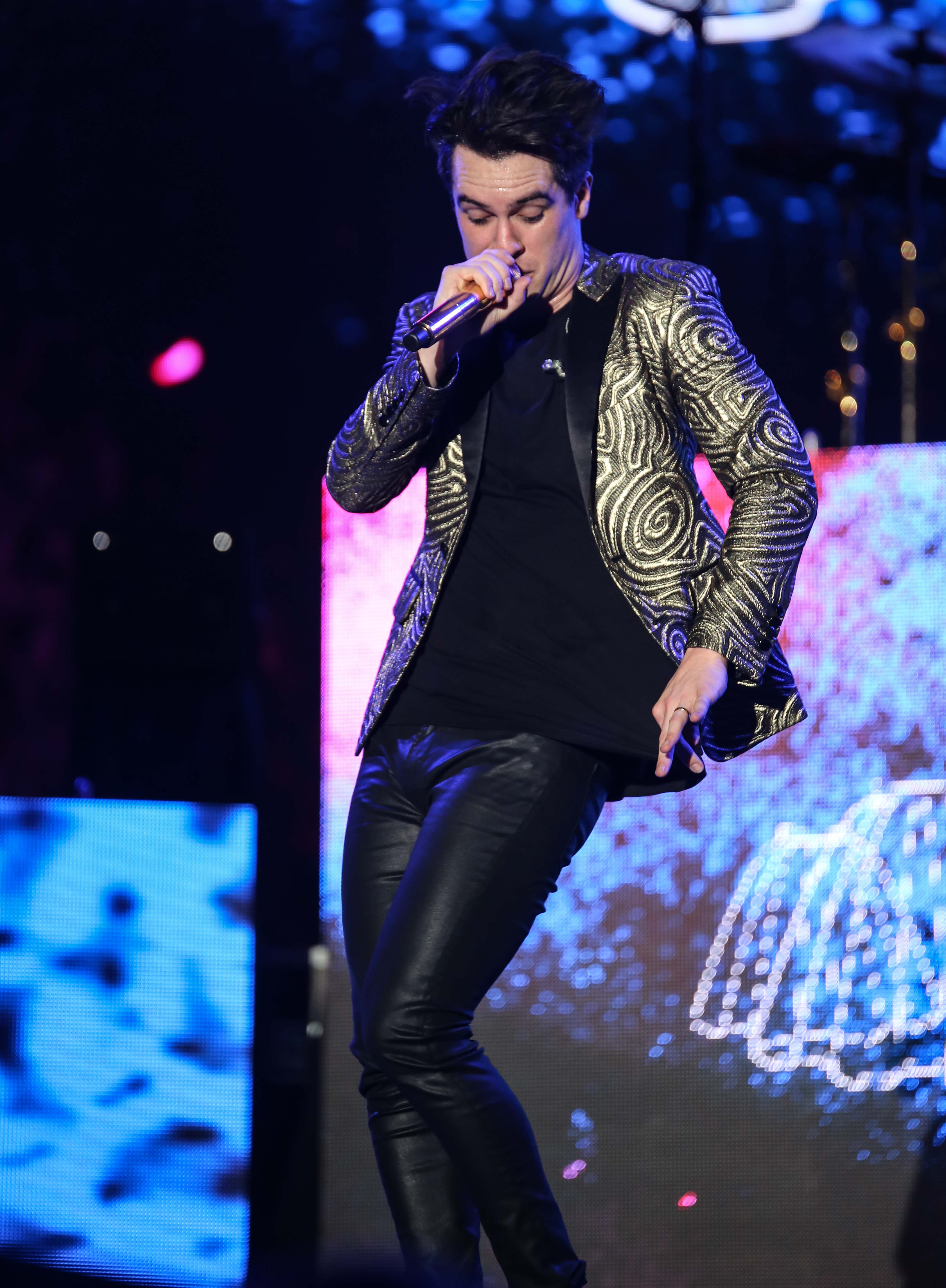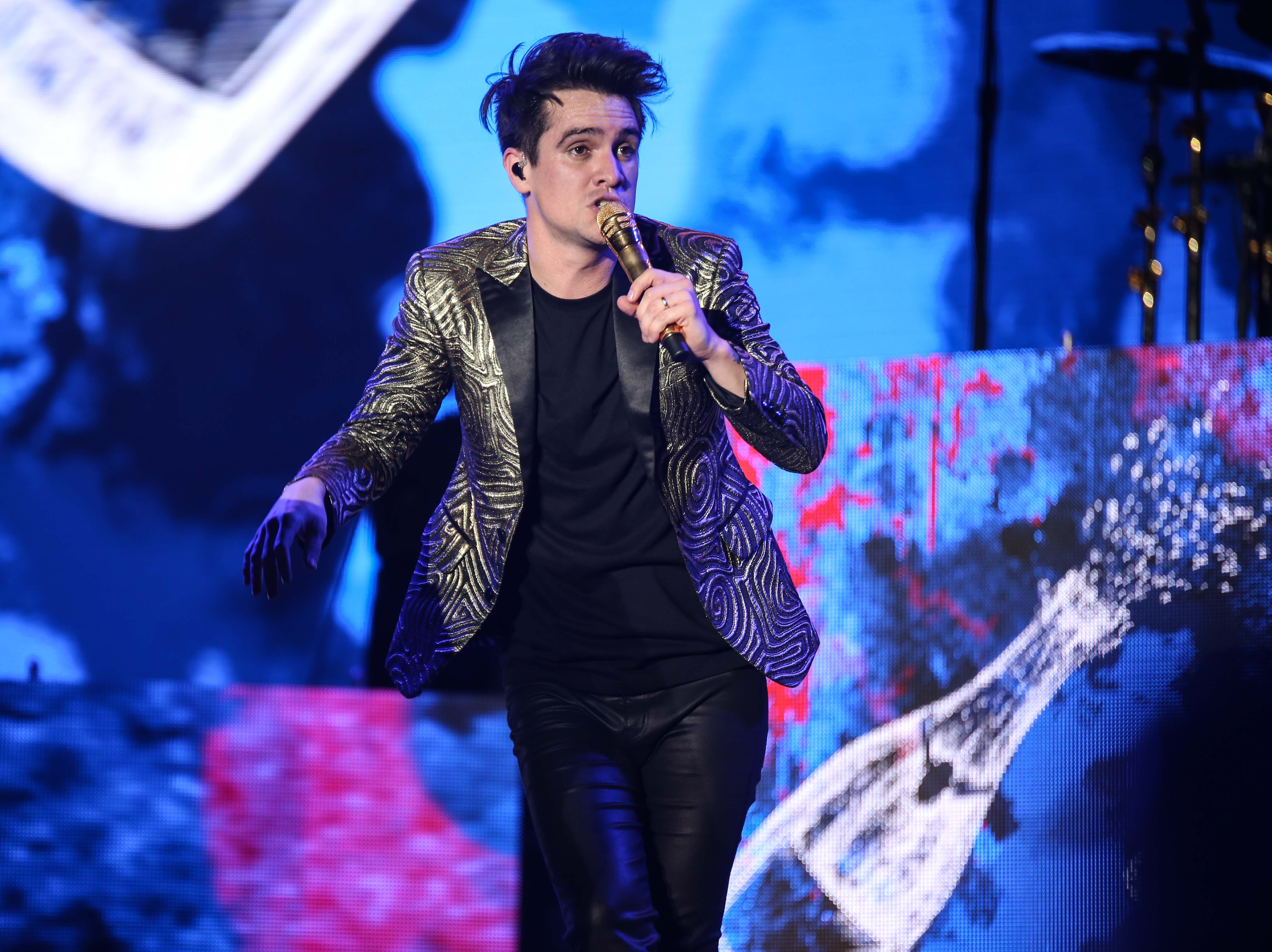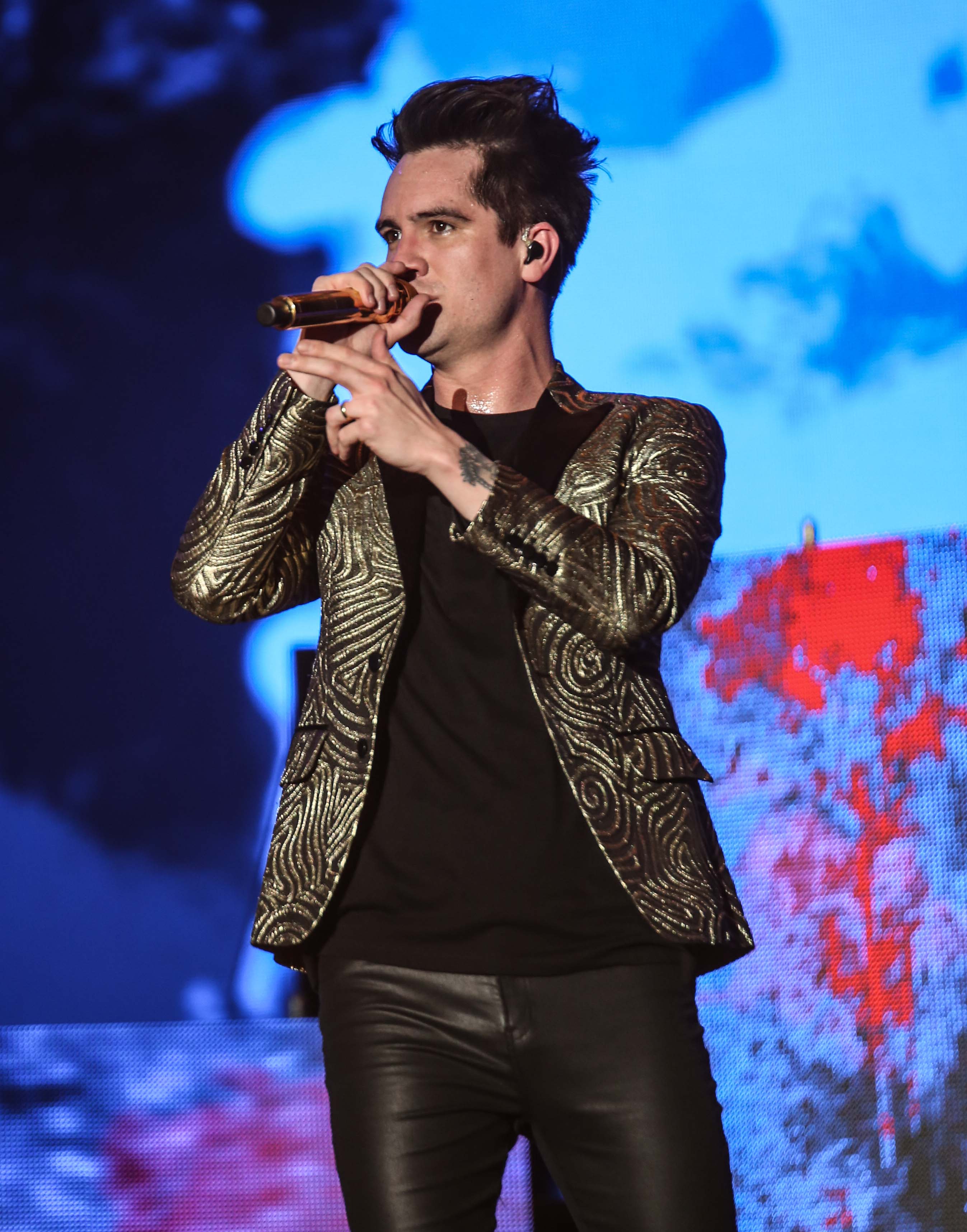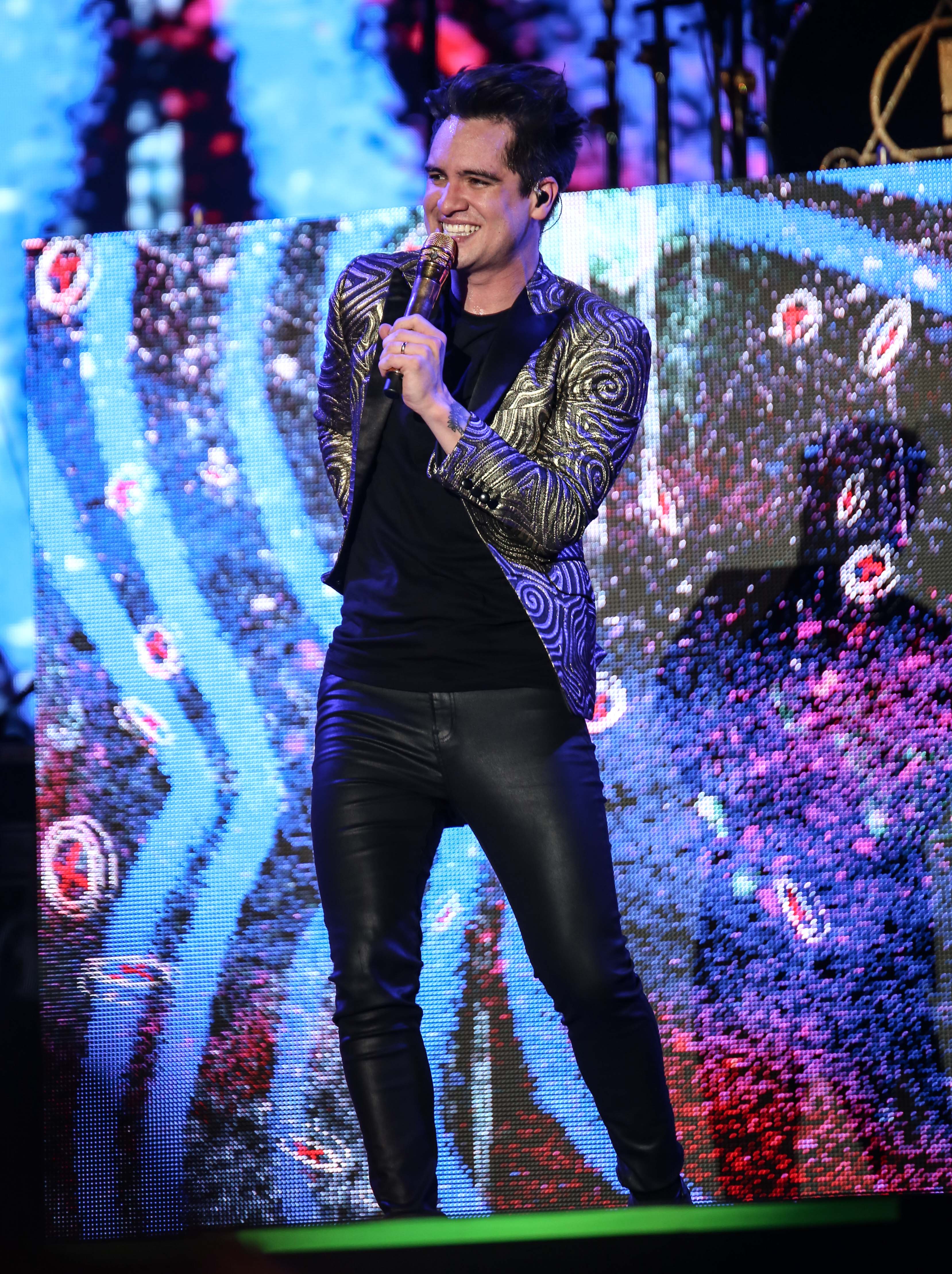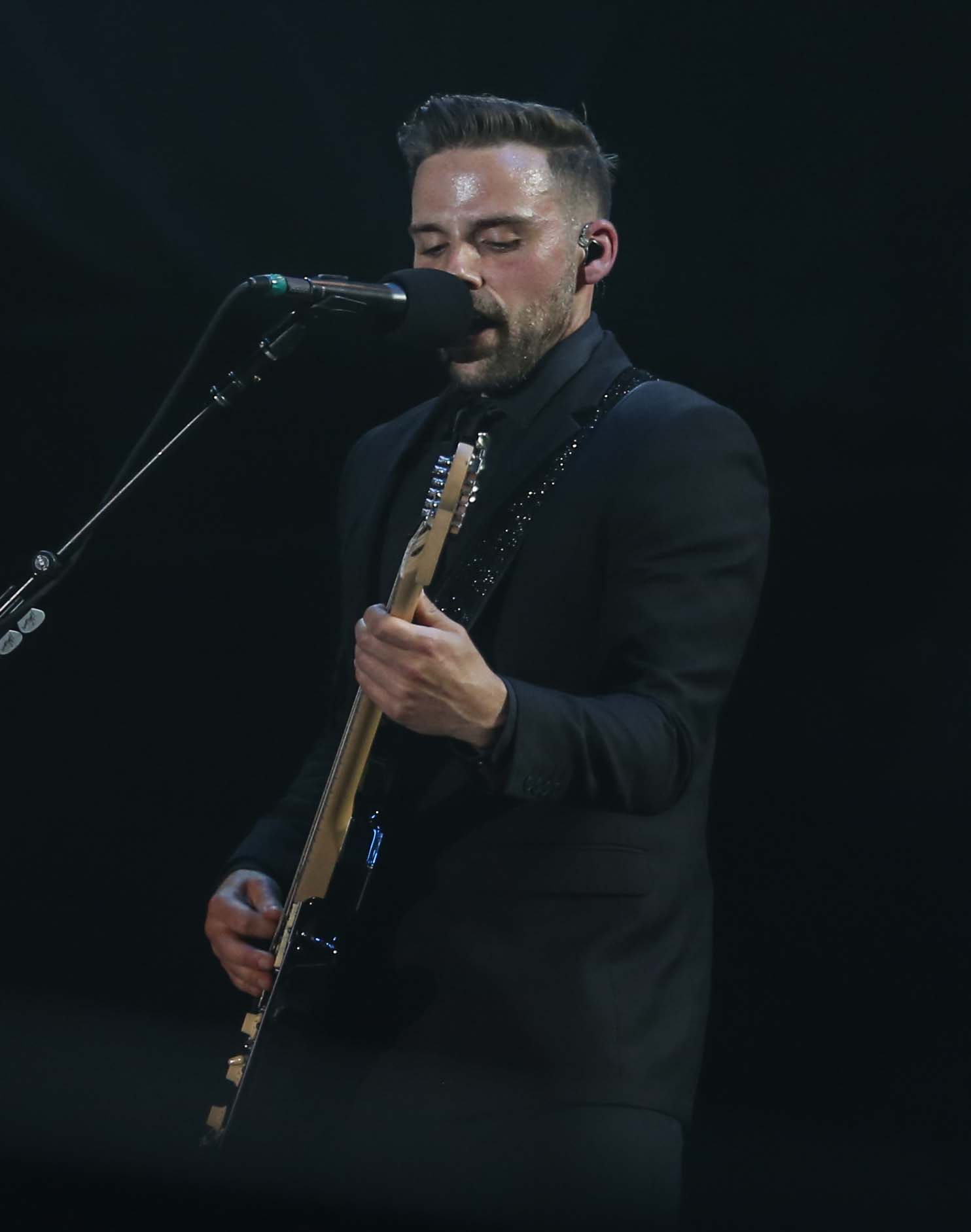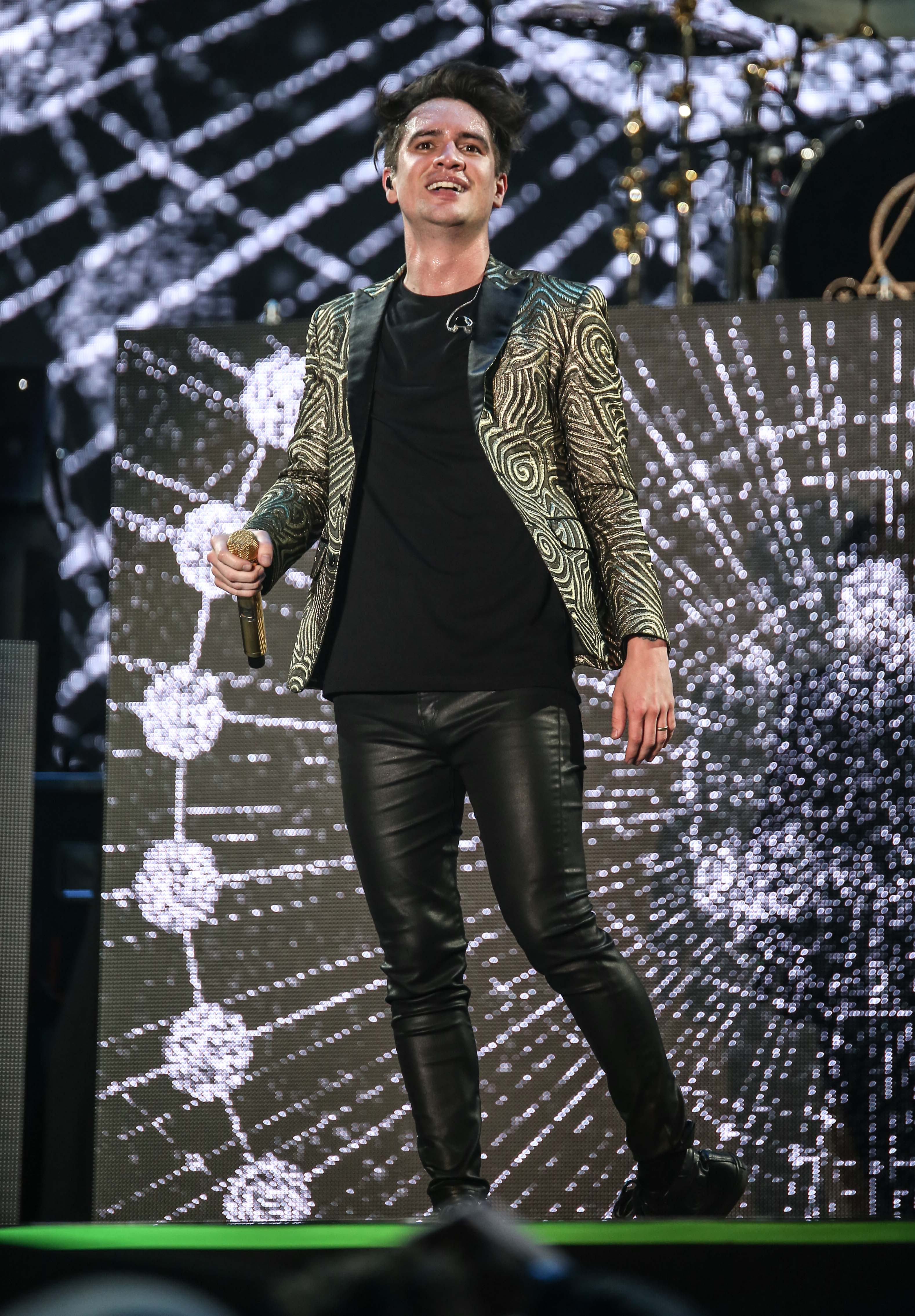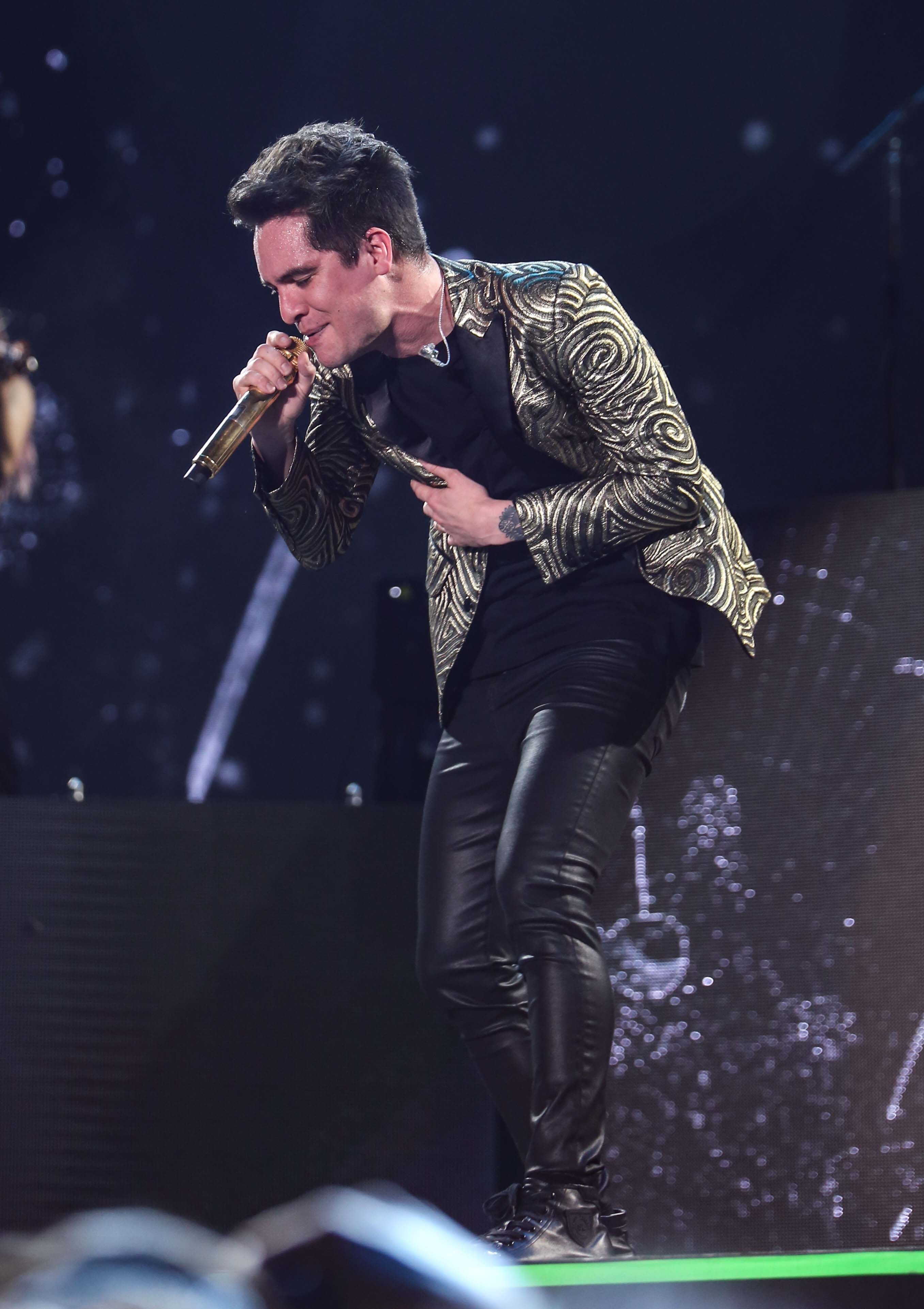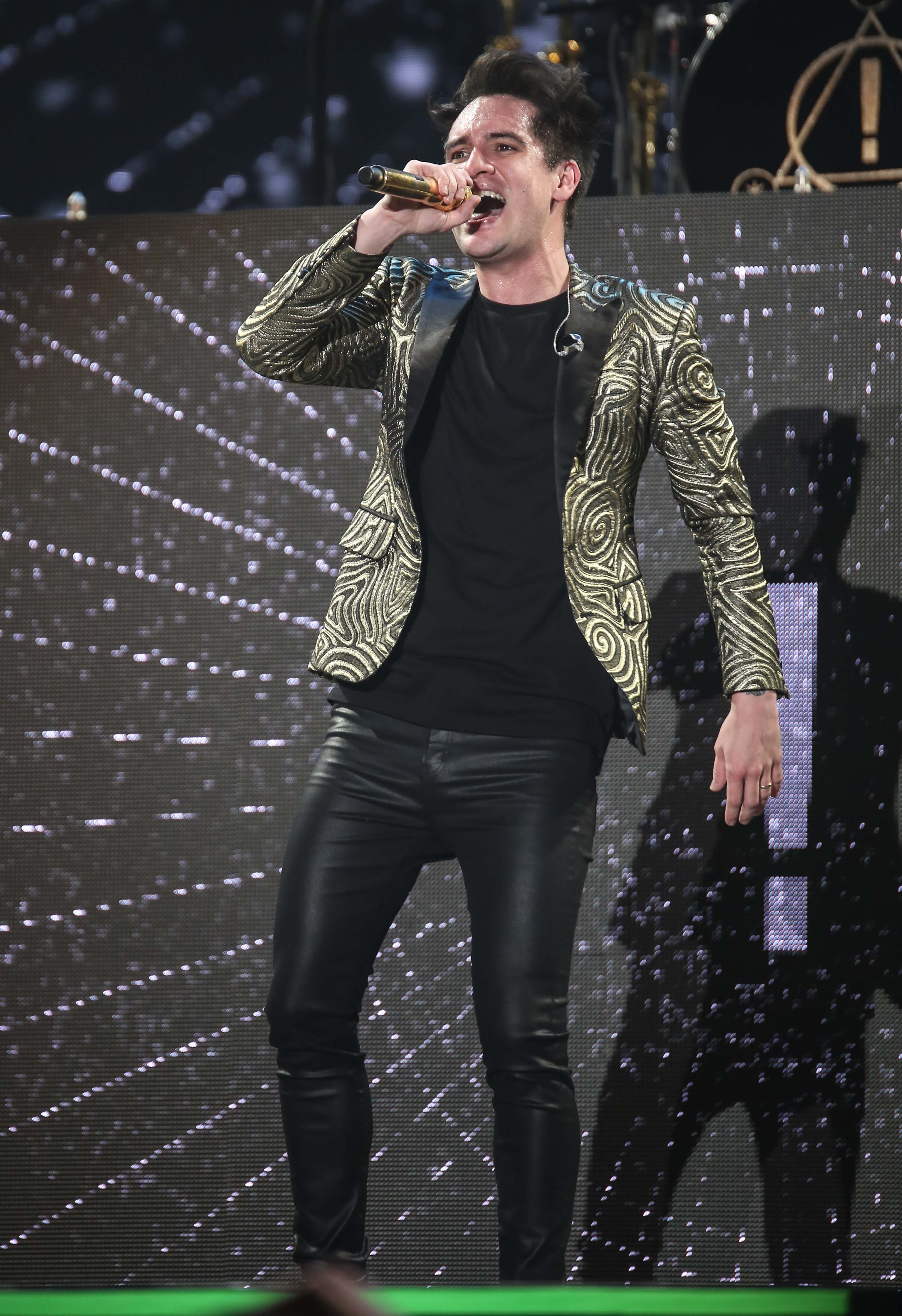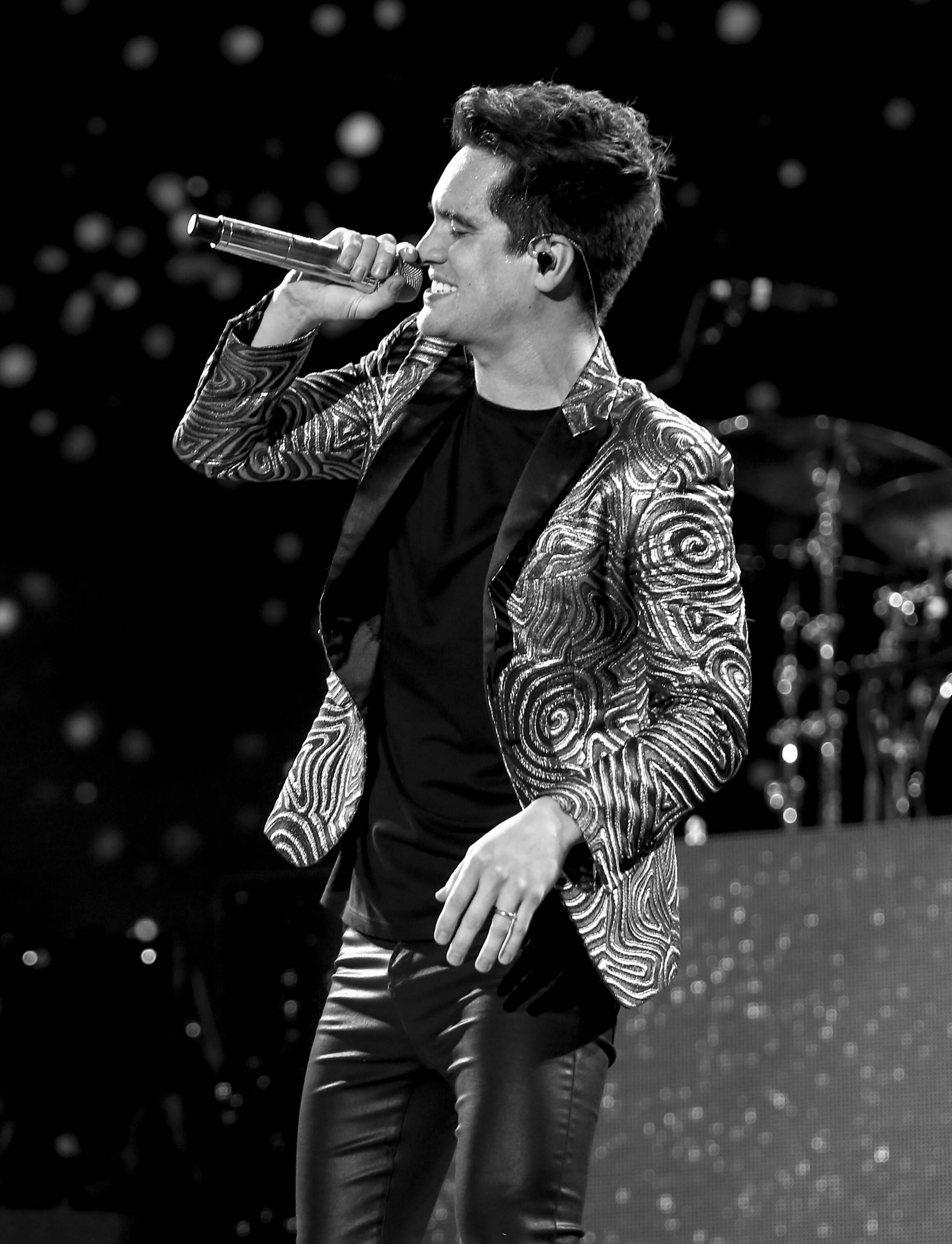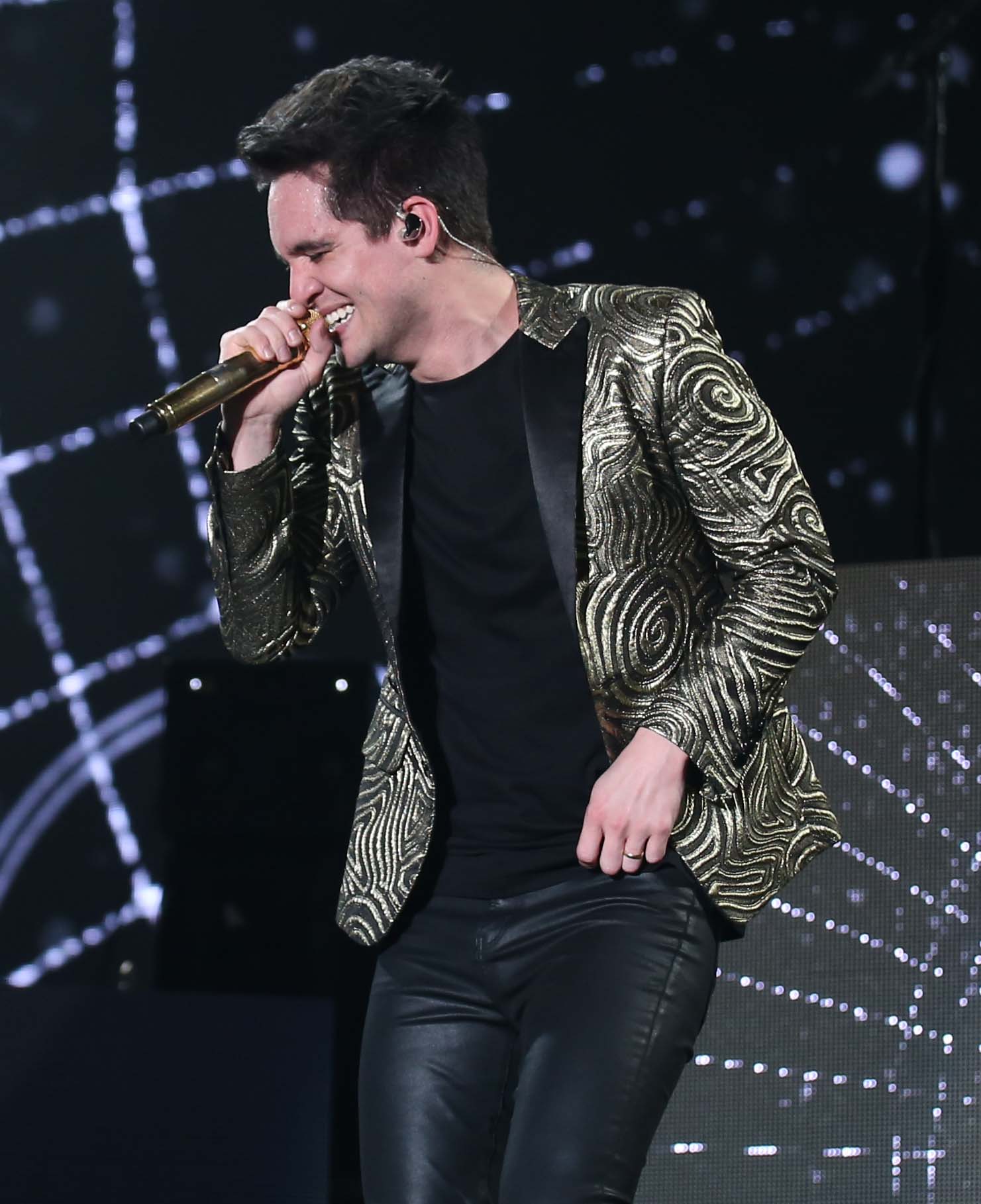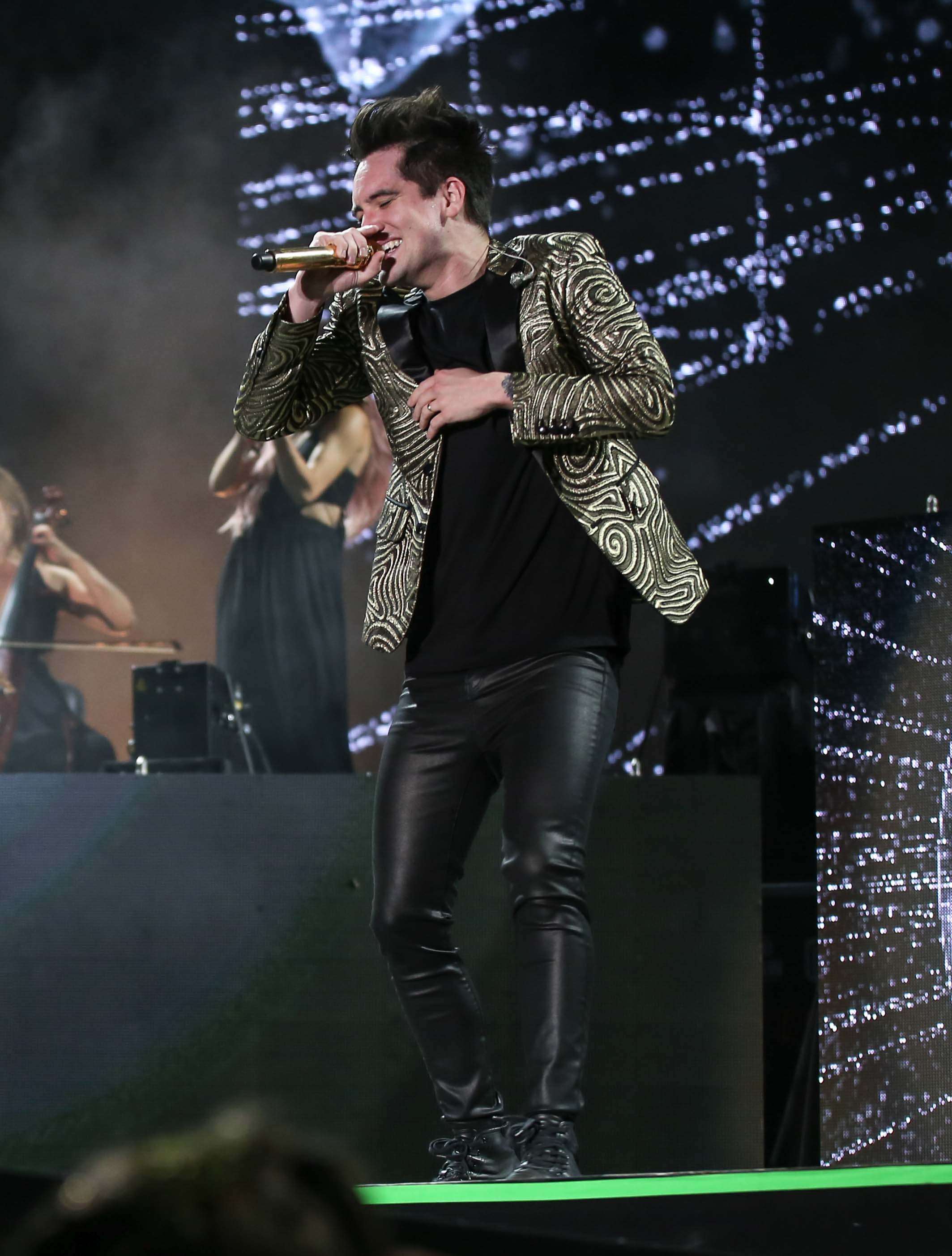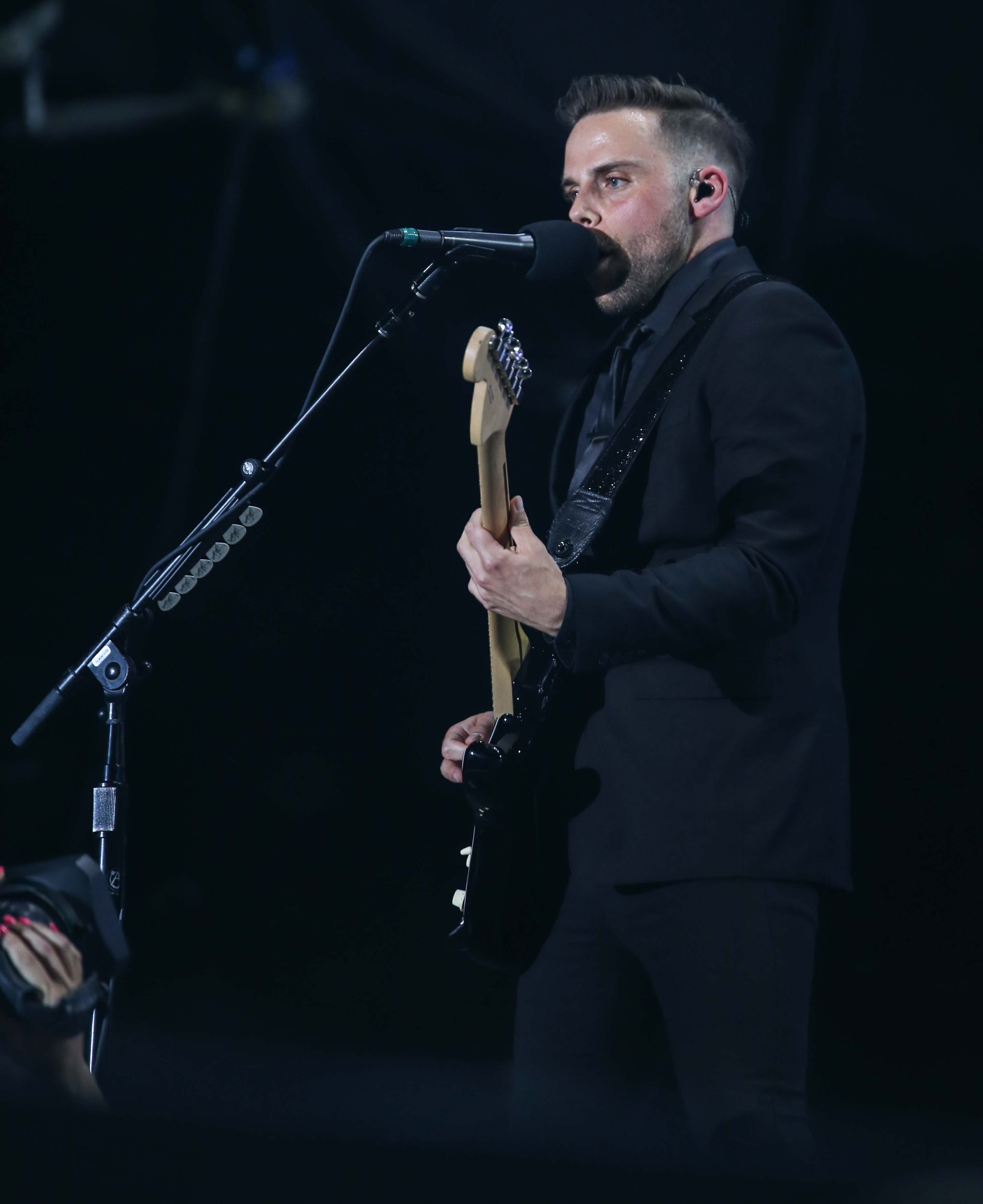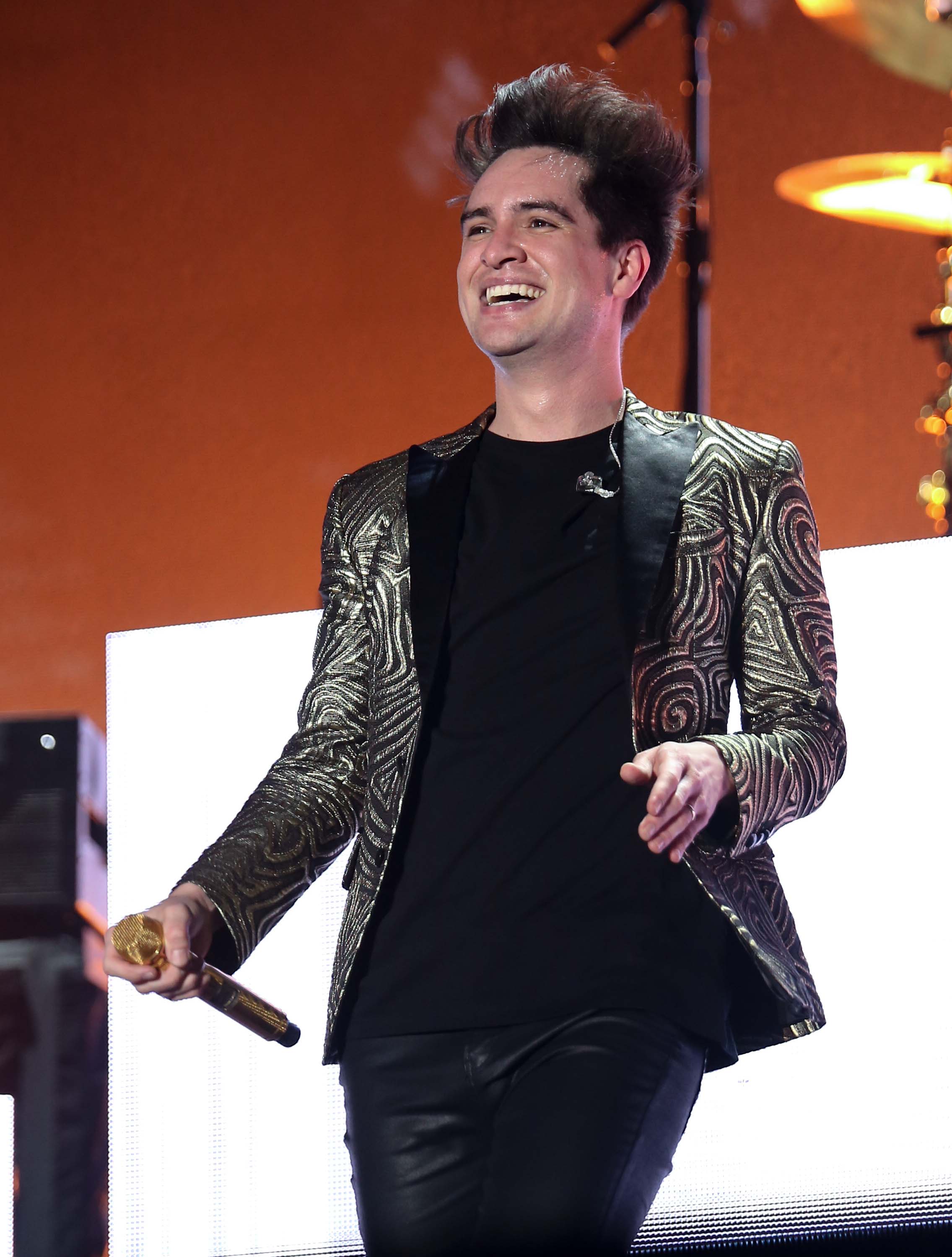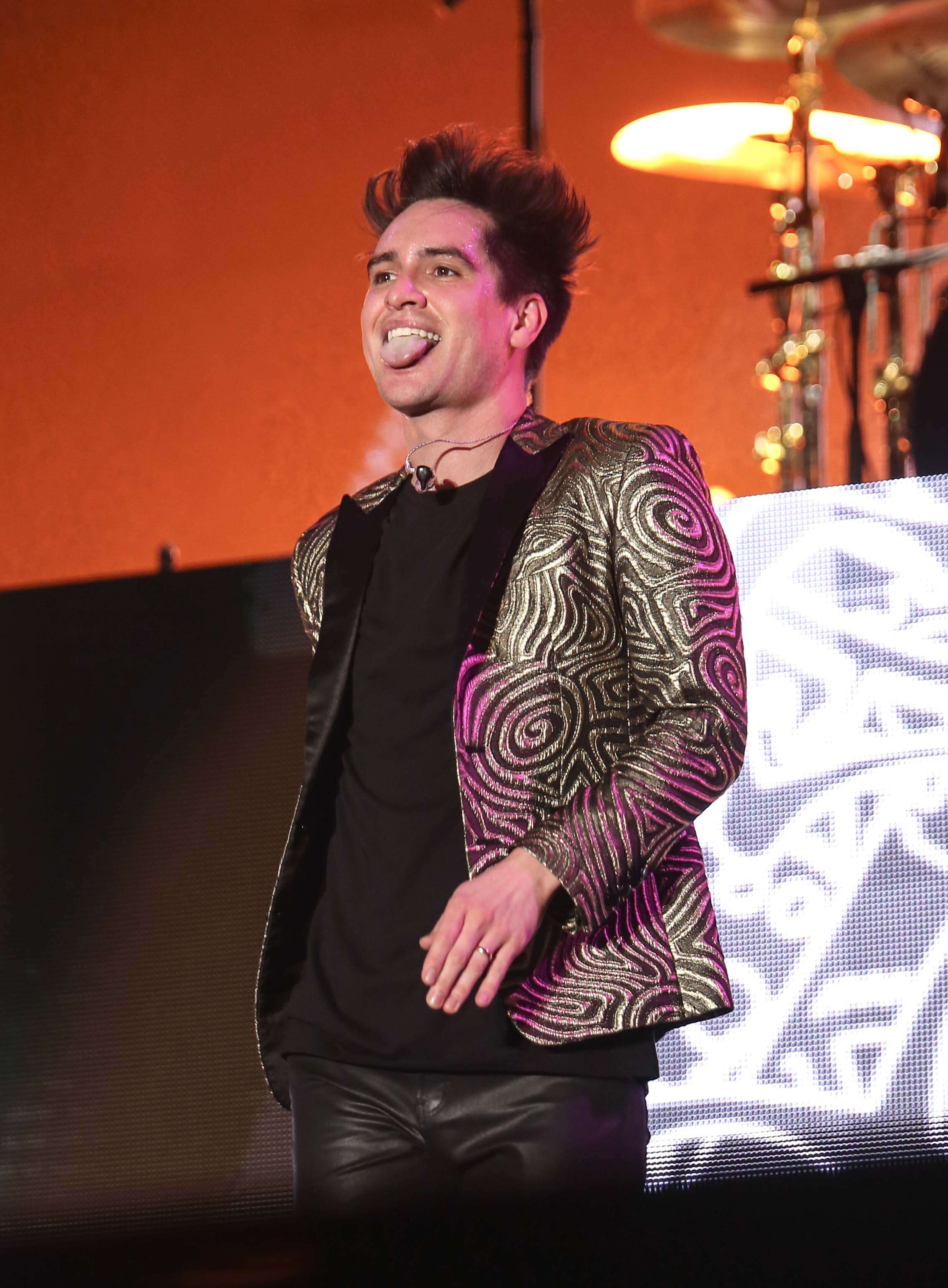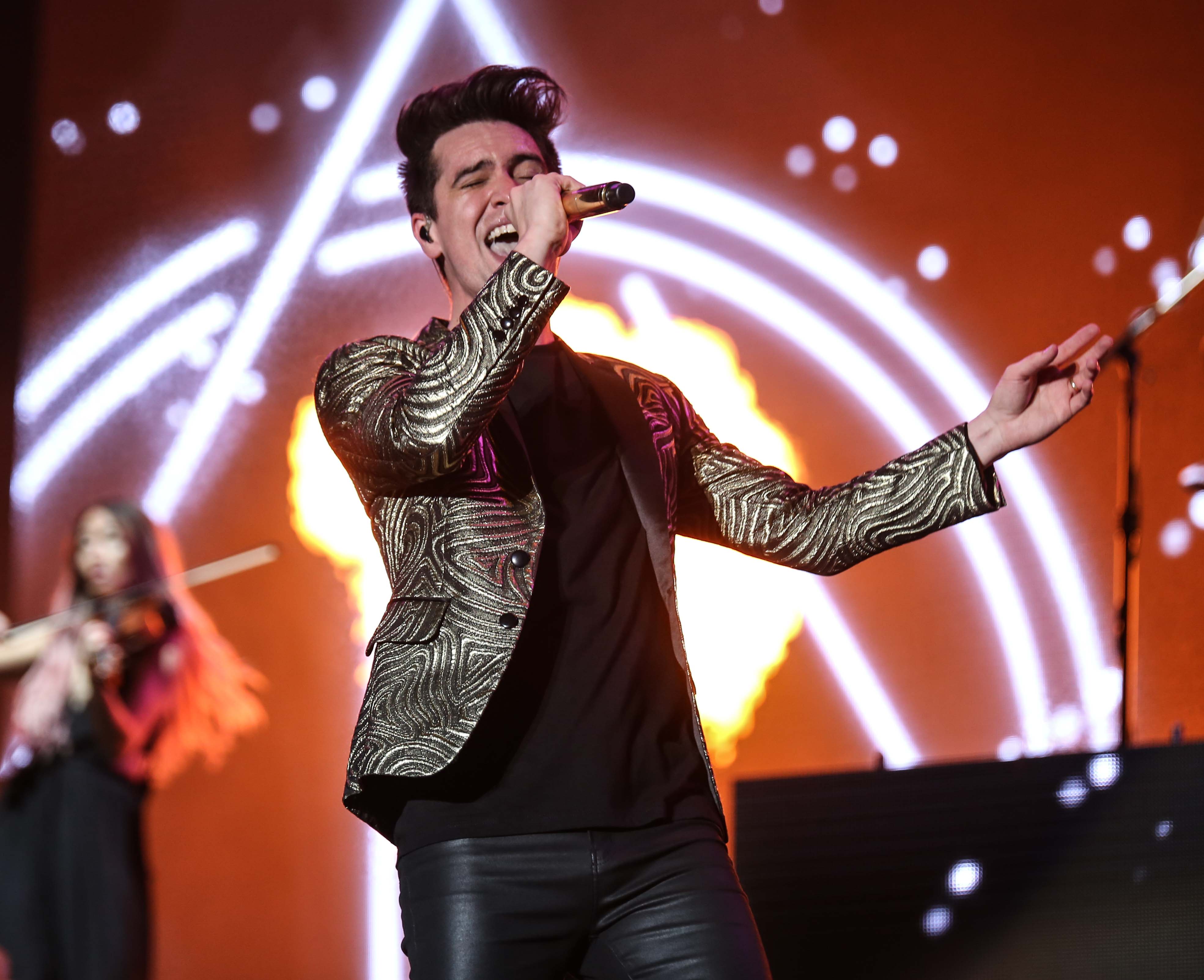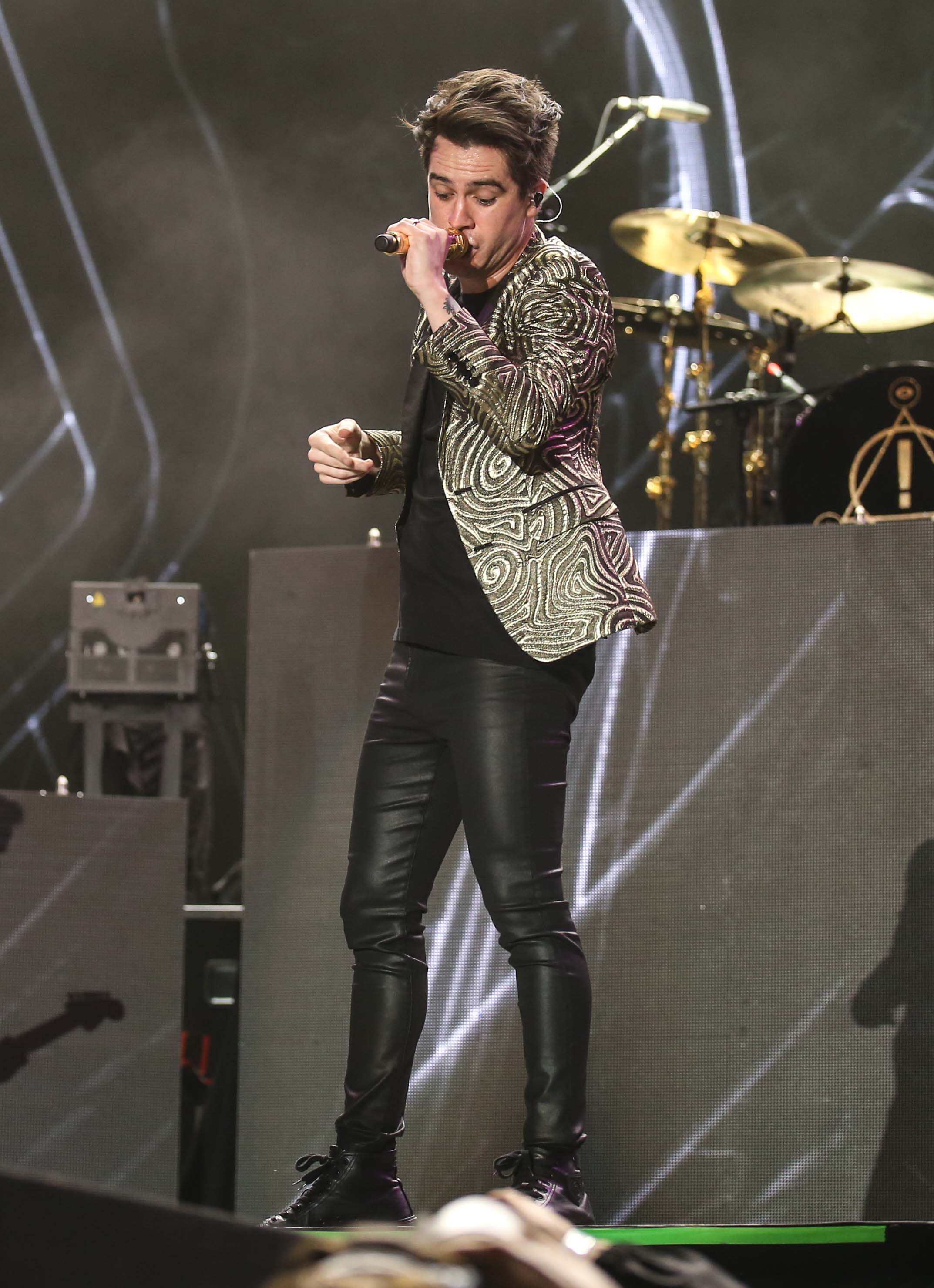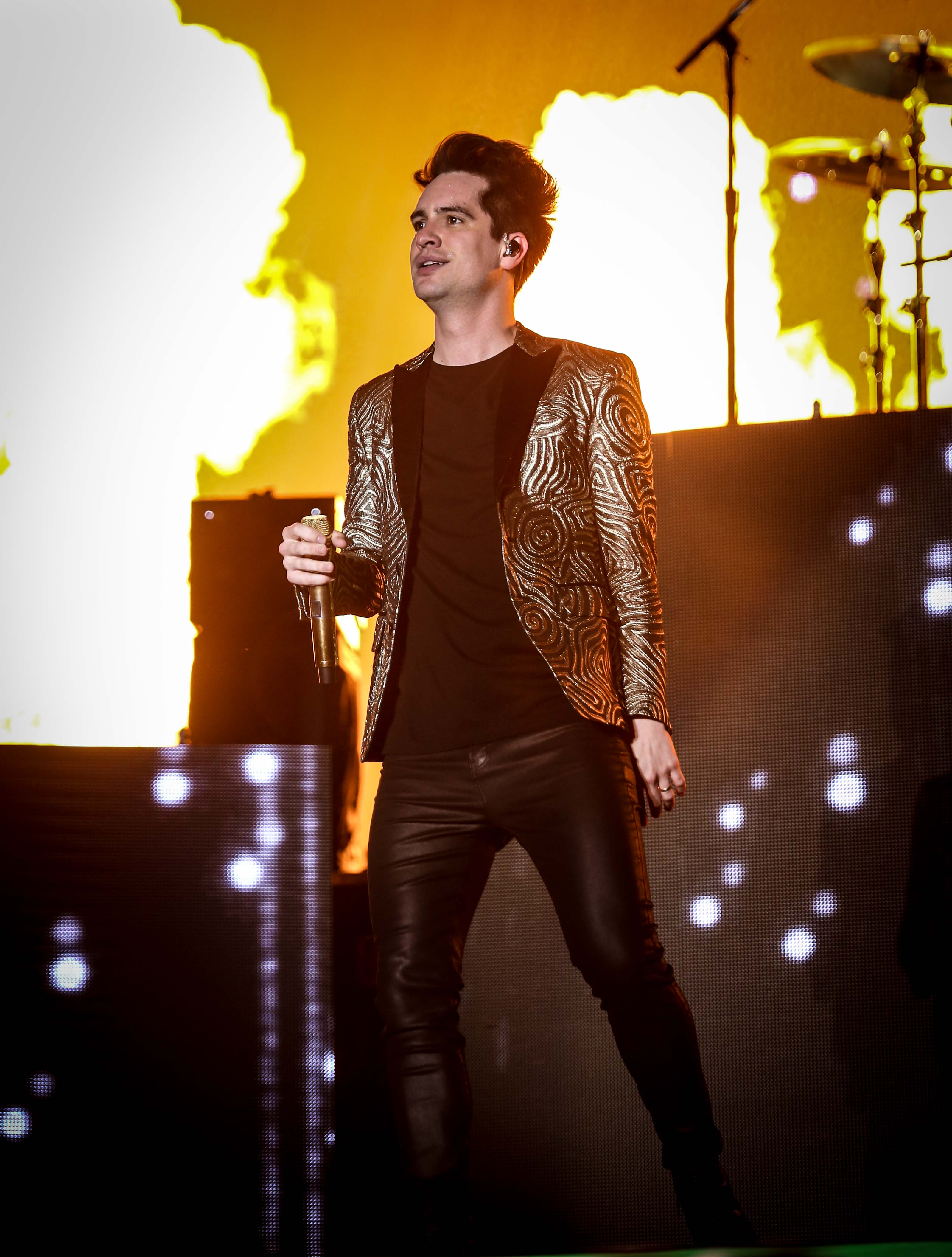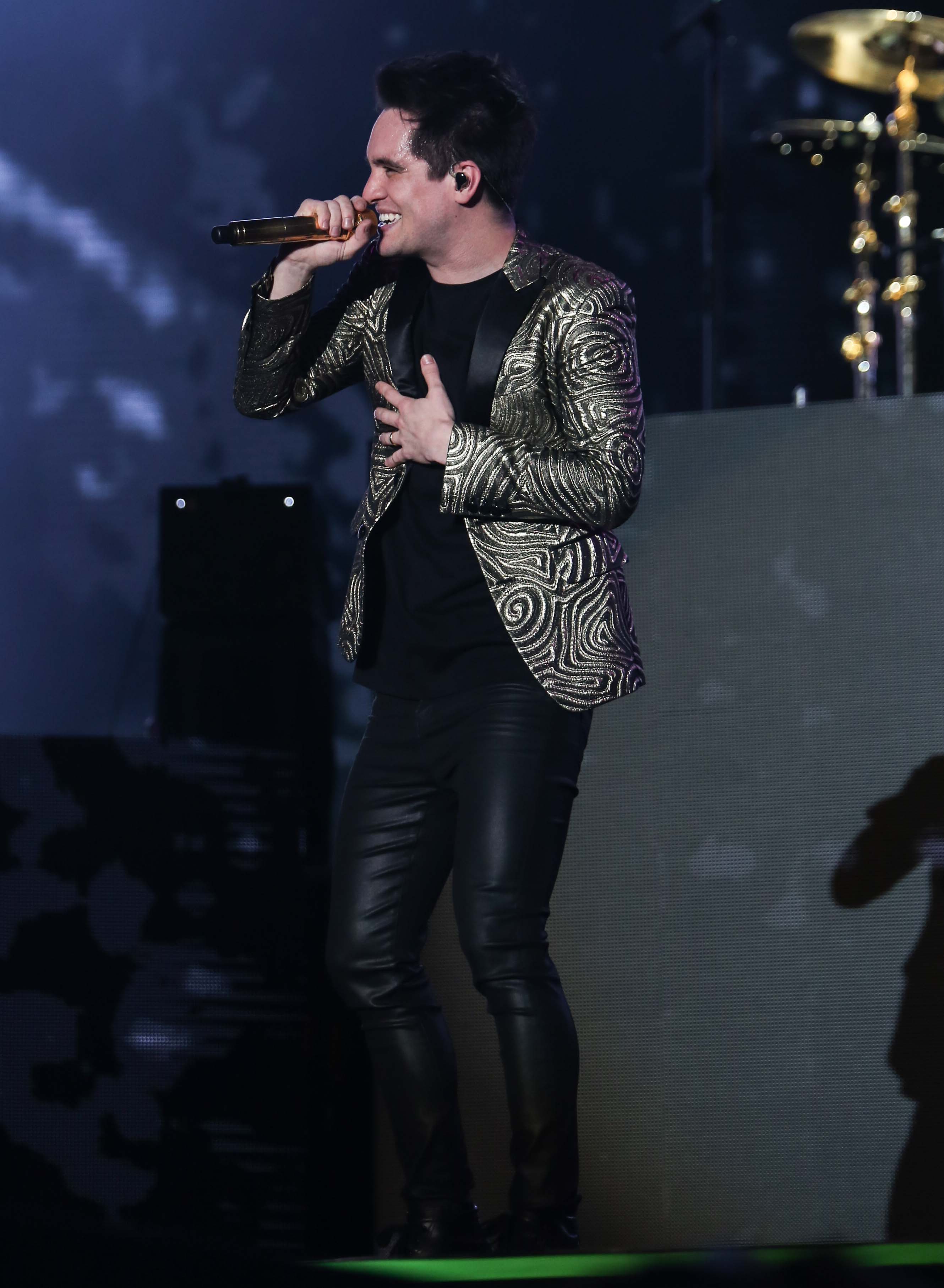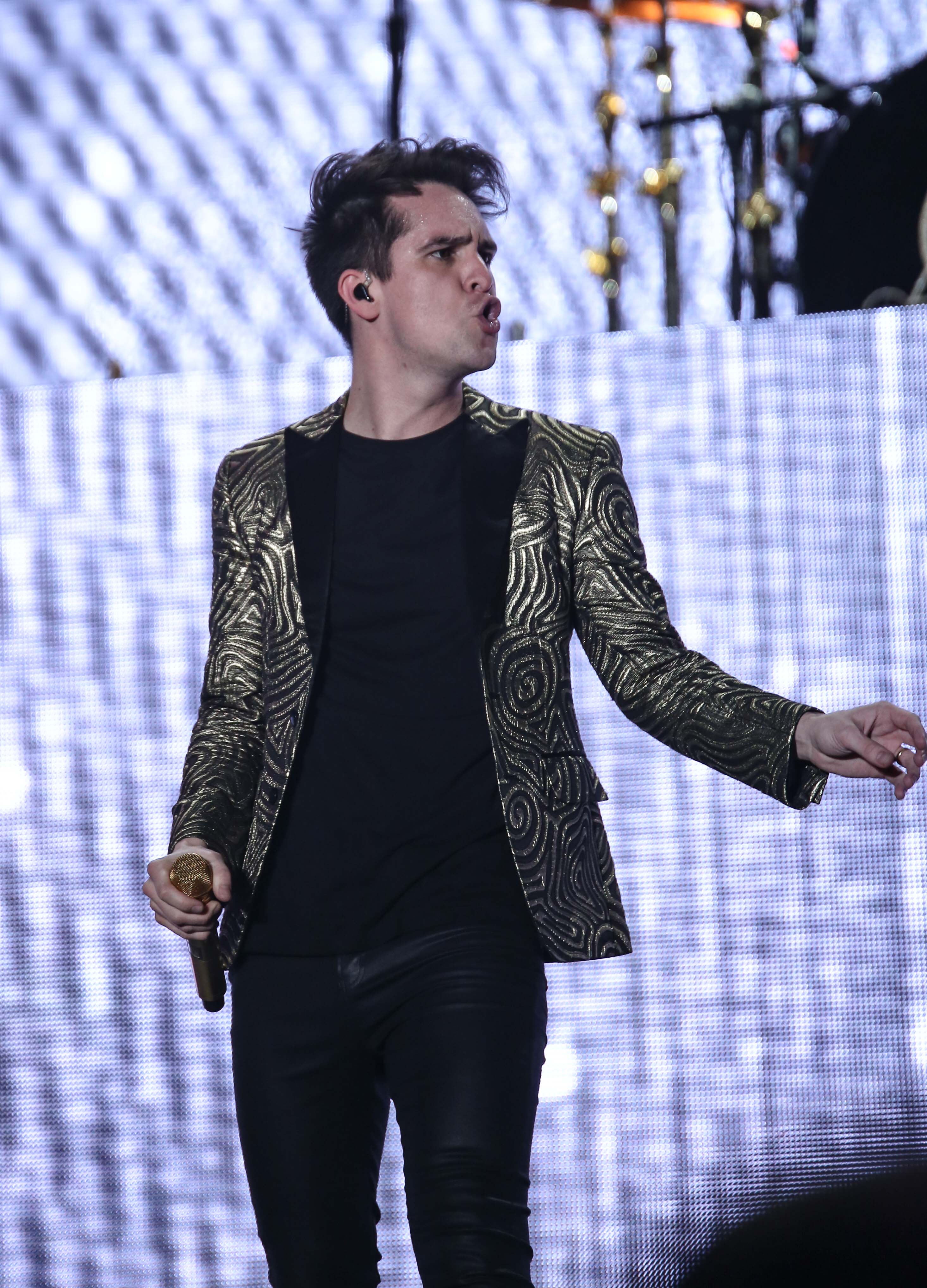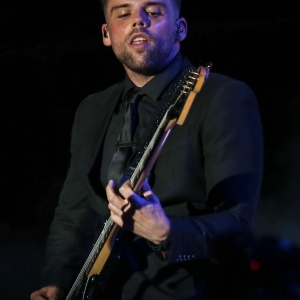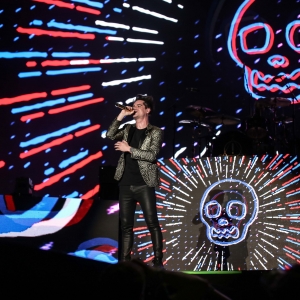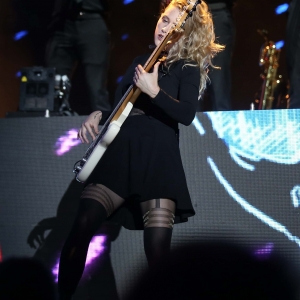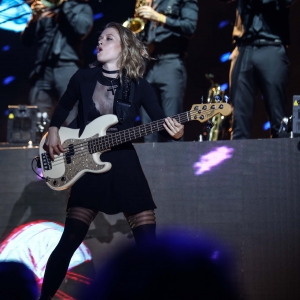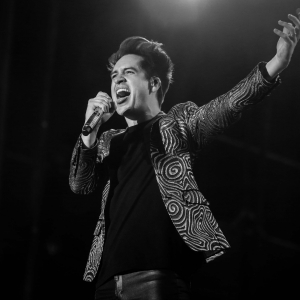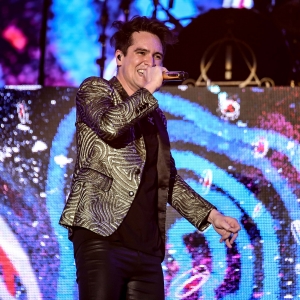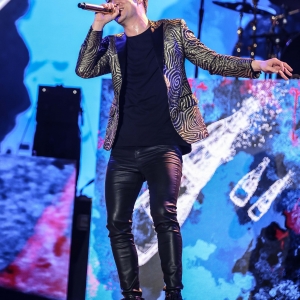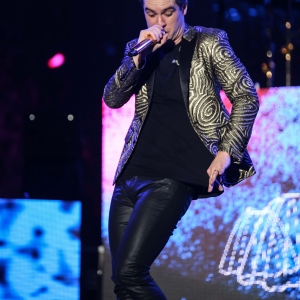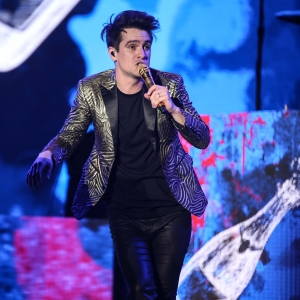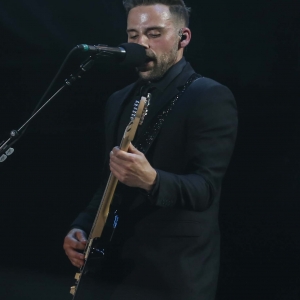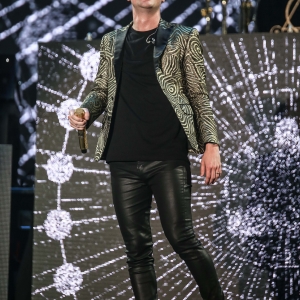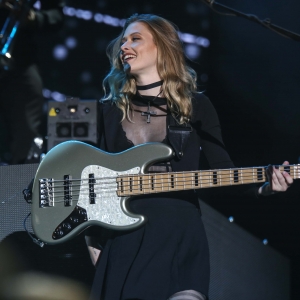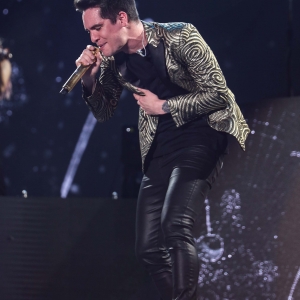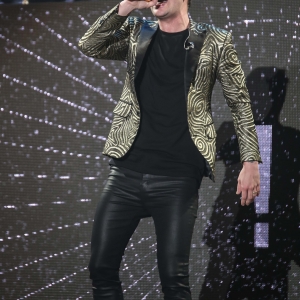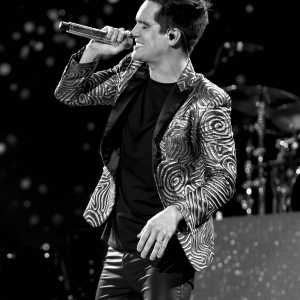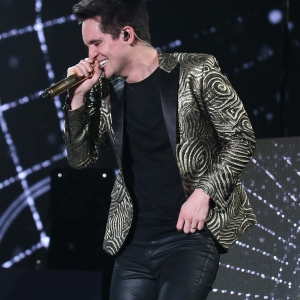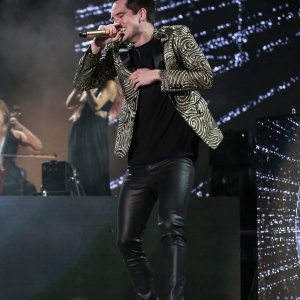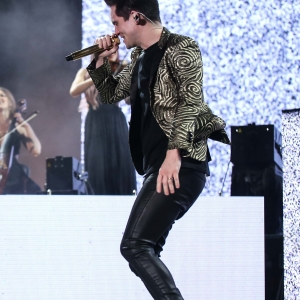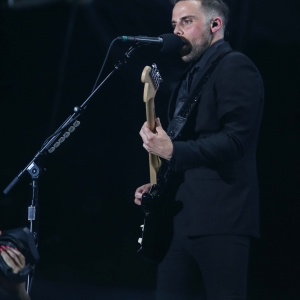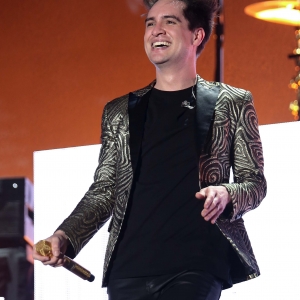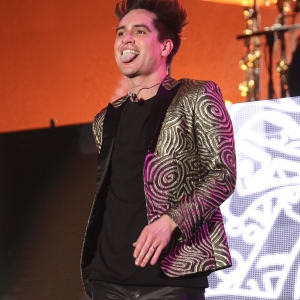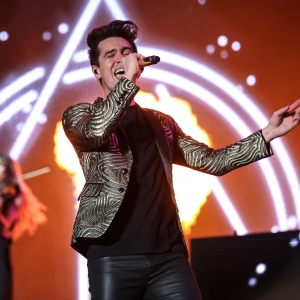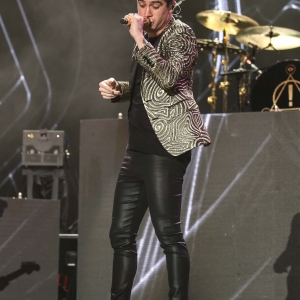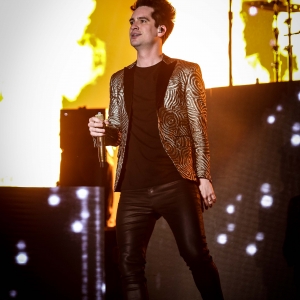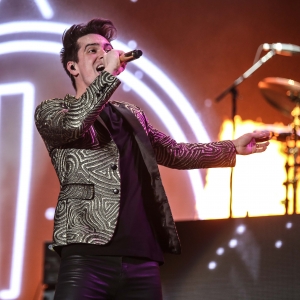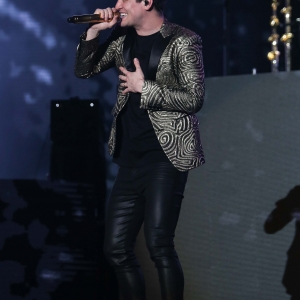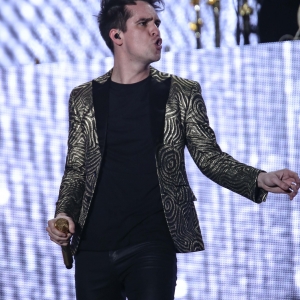 Day Two: Still buzzing from all the good vibes from day one, fans flocked to the stages, the bazaar, or the food trucks to somewhat cure hangovers. The weather was a bit hotter, but that lovely breeze was still in action and we loved every second of it. To start off Saturday right, Taylor Bennett took over the Prism stage. Who is Taylor Bennett? And why does he look so familiar? It's because this guy is the brother of Chance the Rapper and, let me tell you, Taylor Bennett is going places. His set was informative and empowering. He preached about letting our voices be heard, and to always be yourself. His set included "Be Yourself", "Broad Shoulders" and "Better than You Ever Been". After seeing Taylor Bennett, I finally got to see Andrew McMahon in the Wilderness. Out of the handful of times they have been in the DMV, I have never gotten to see them, so being able to finally see the production and the energy lead vocalist Andrew McMahon gives off during every performance. A few songs played during their set included "Cecilia and the Satellite", "Ohio" and "Dead Man's Daughter". Fun fact: Andrew McMahon is also from Jack's Mannequin and Something Corporate, so you already know a few covers were going to be thrown in the mix, such as Jack's Mannequin's "Bruised and Dark Blue" and Something Corporate's "I Woke Up in a Car". After going back and forth between the Prism and Lawn stages, I also got to check out $uicide Boys, got emo with Dashboard Confessional for the millionth time, andI also got to see one of the most popular and most talented females: DJ Alison Wonderland.

Suicide Boys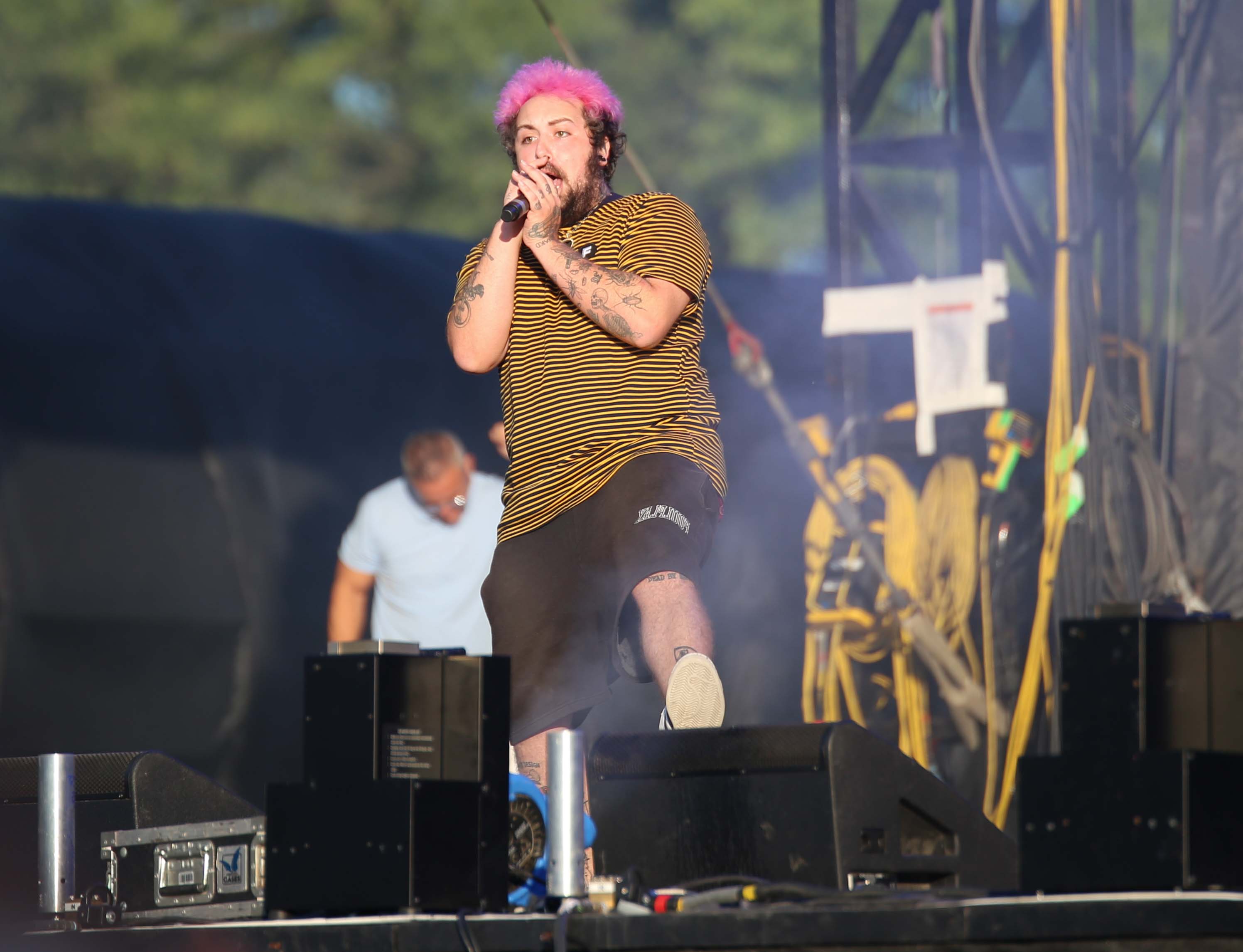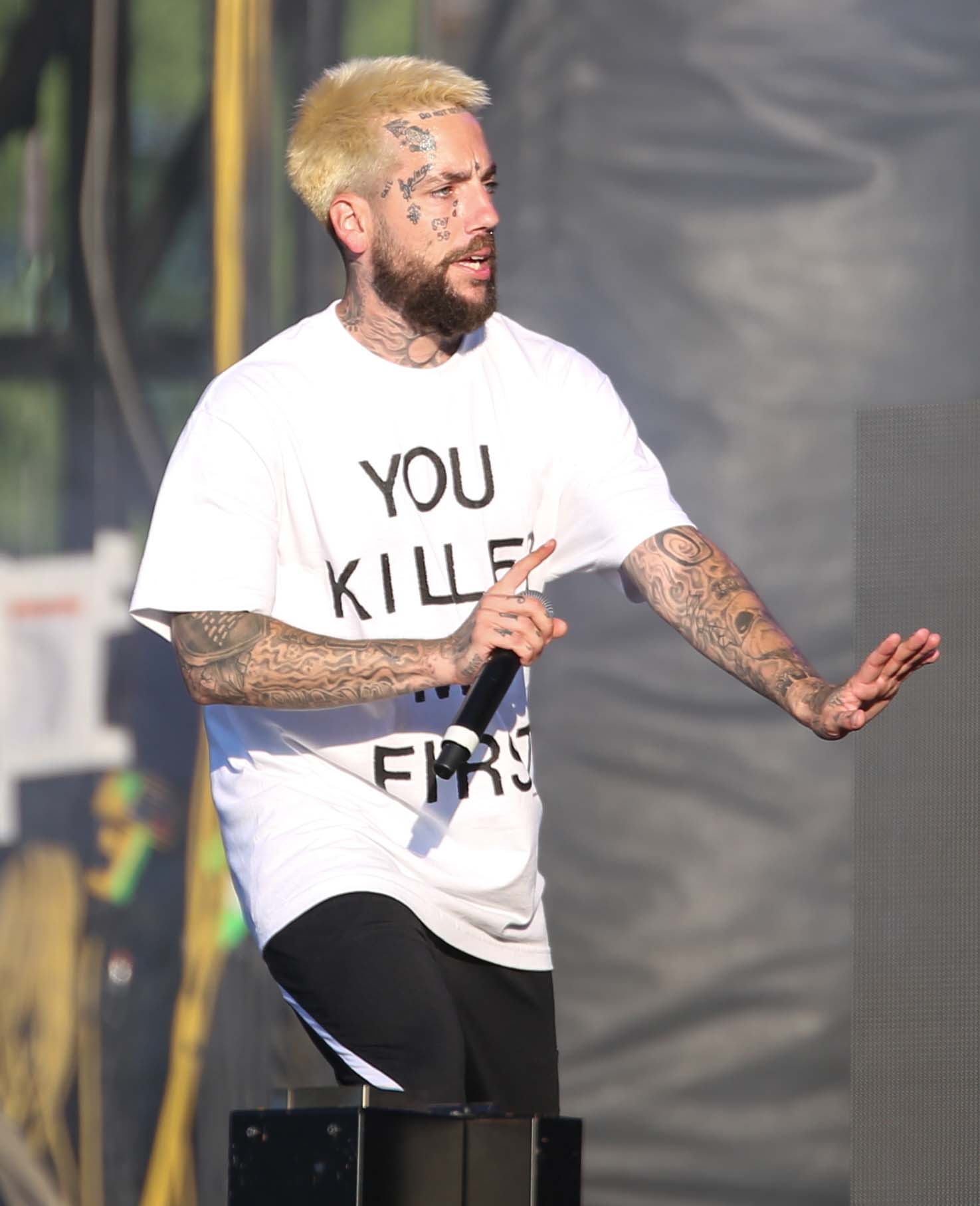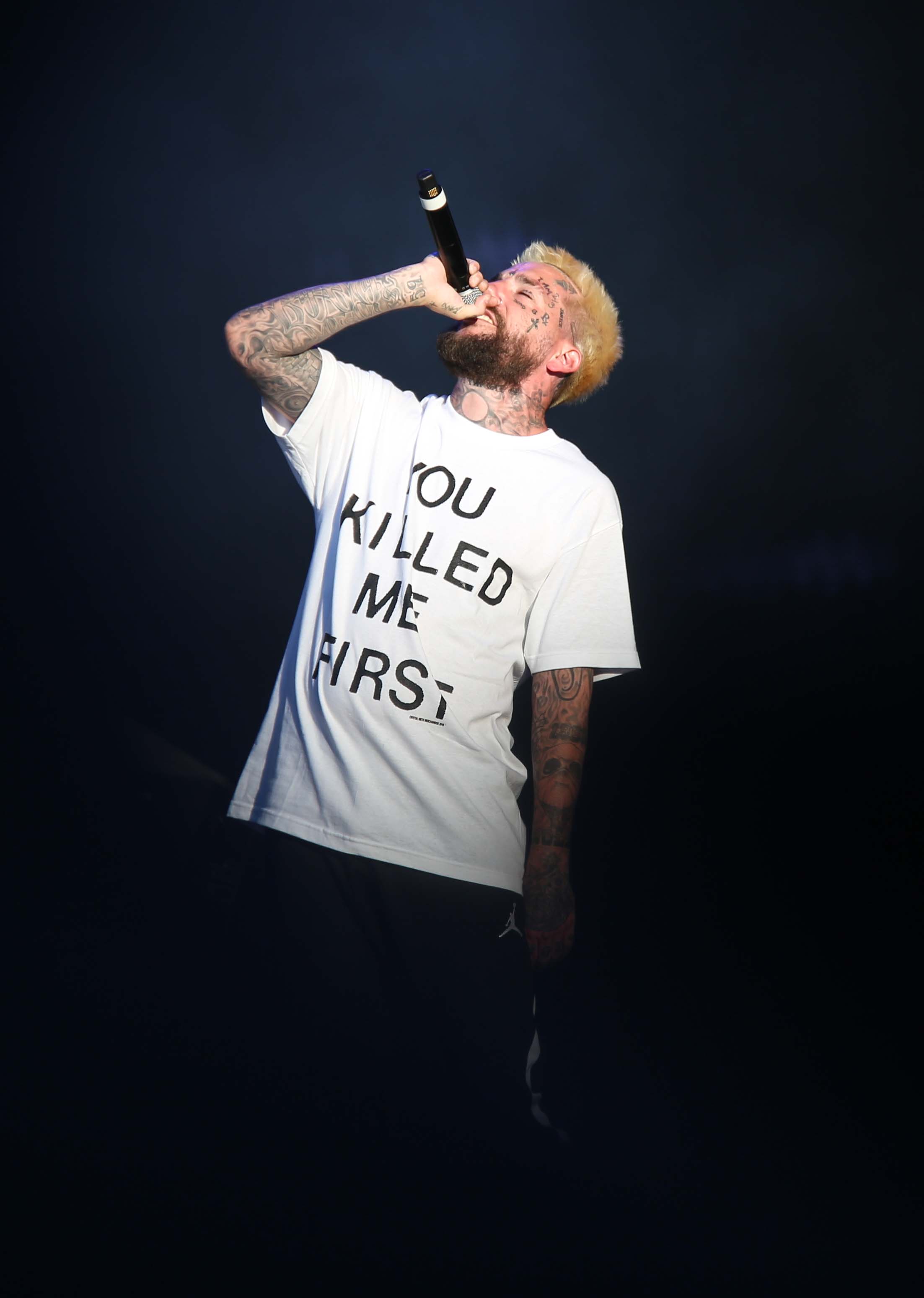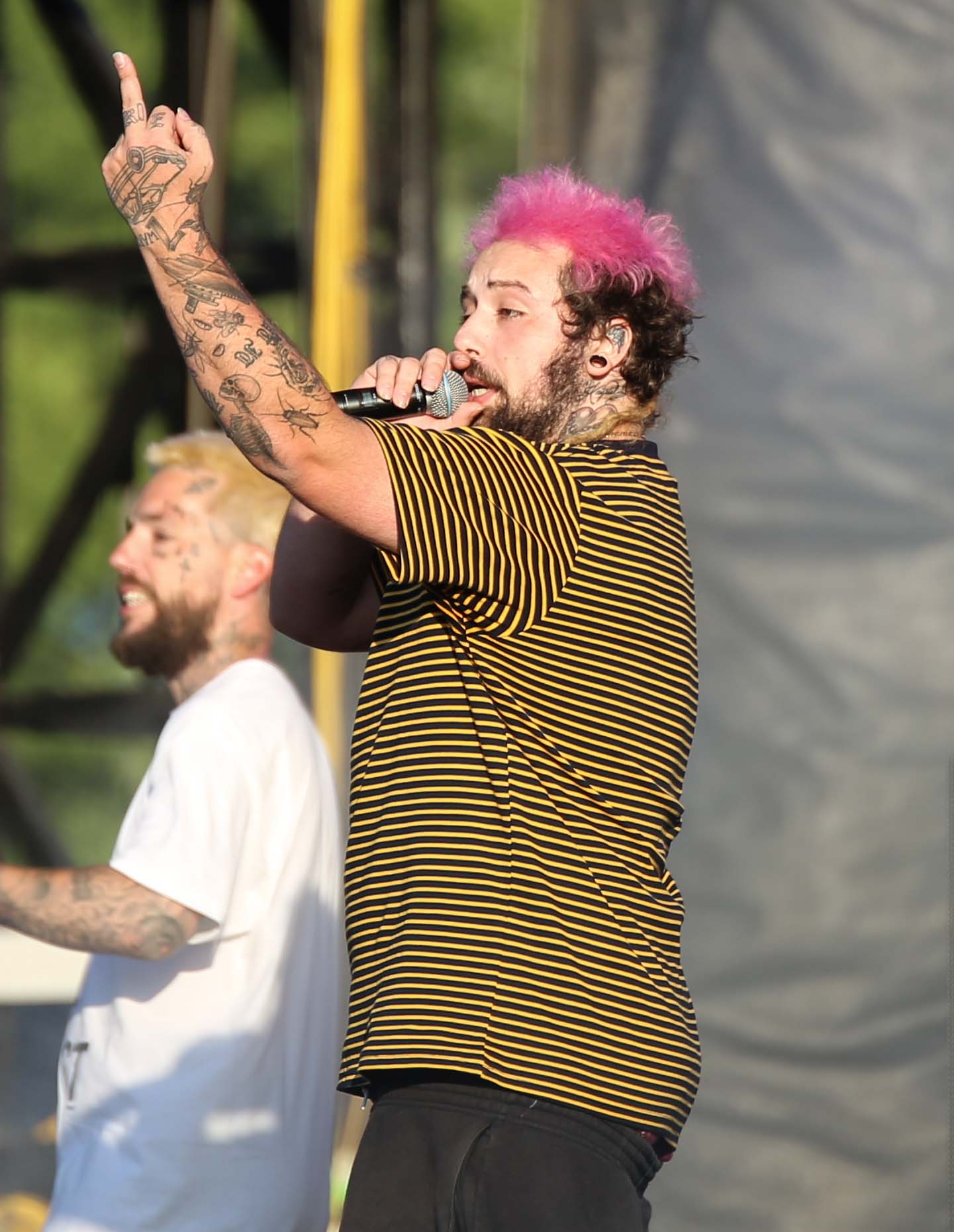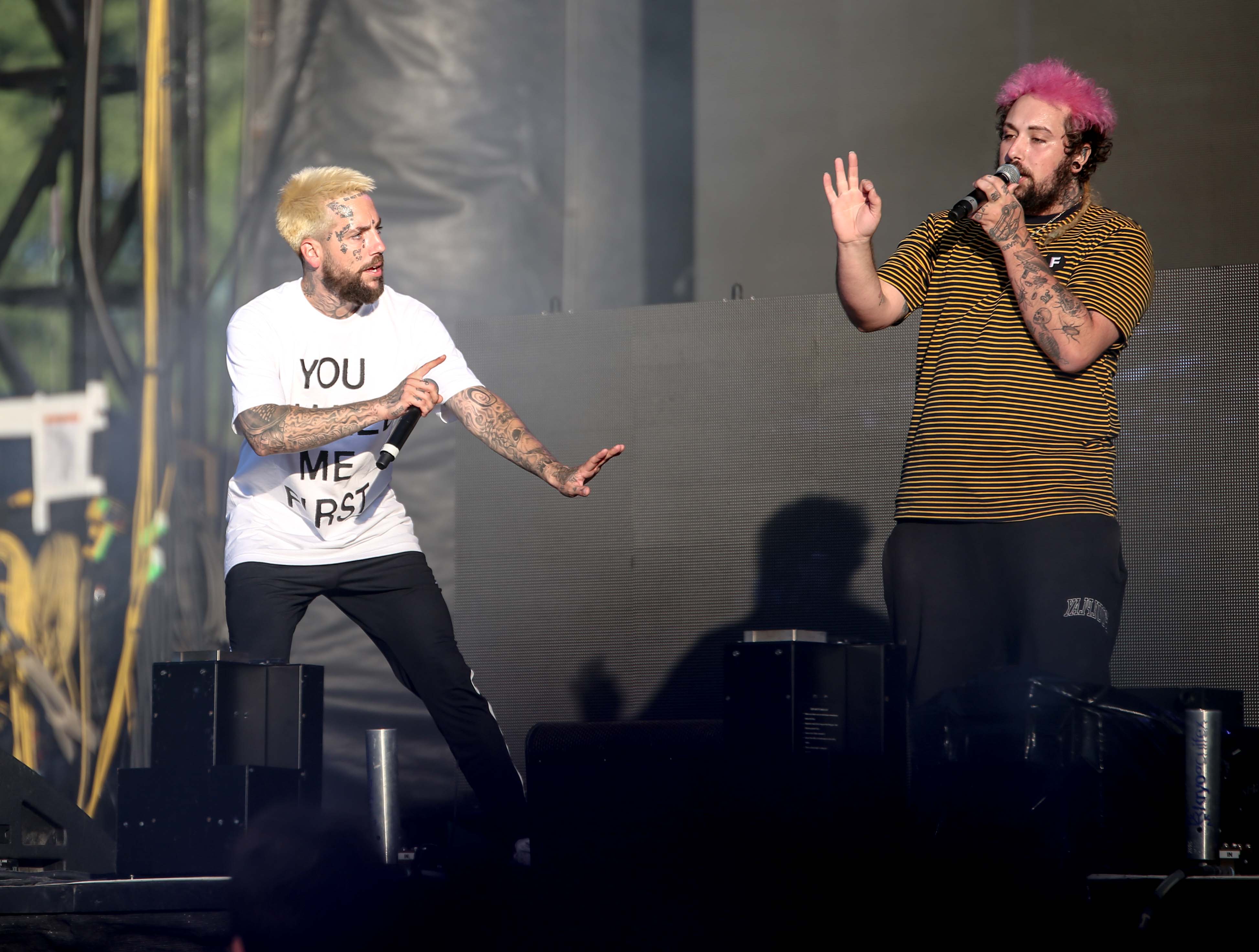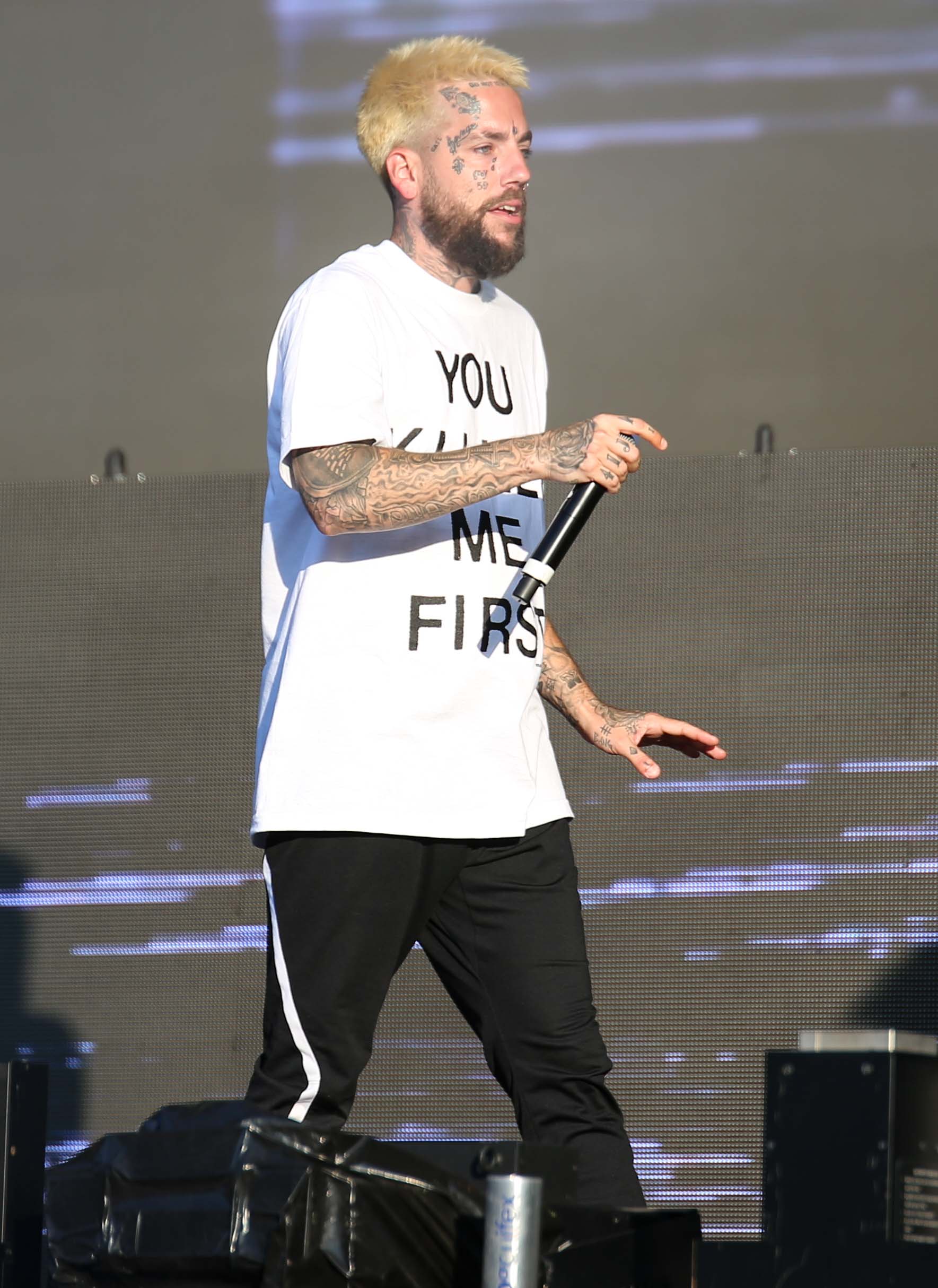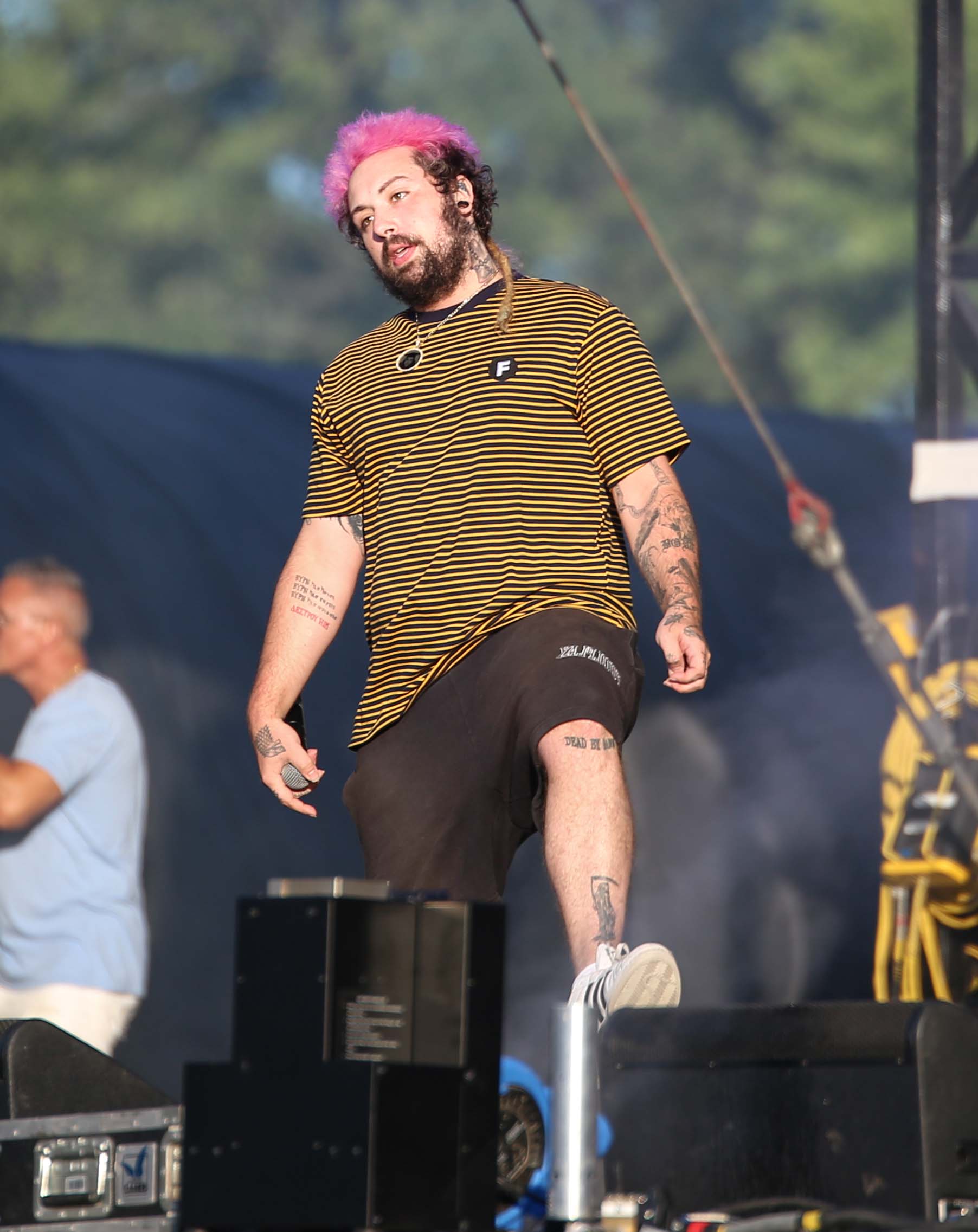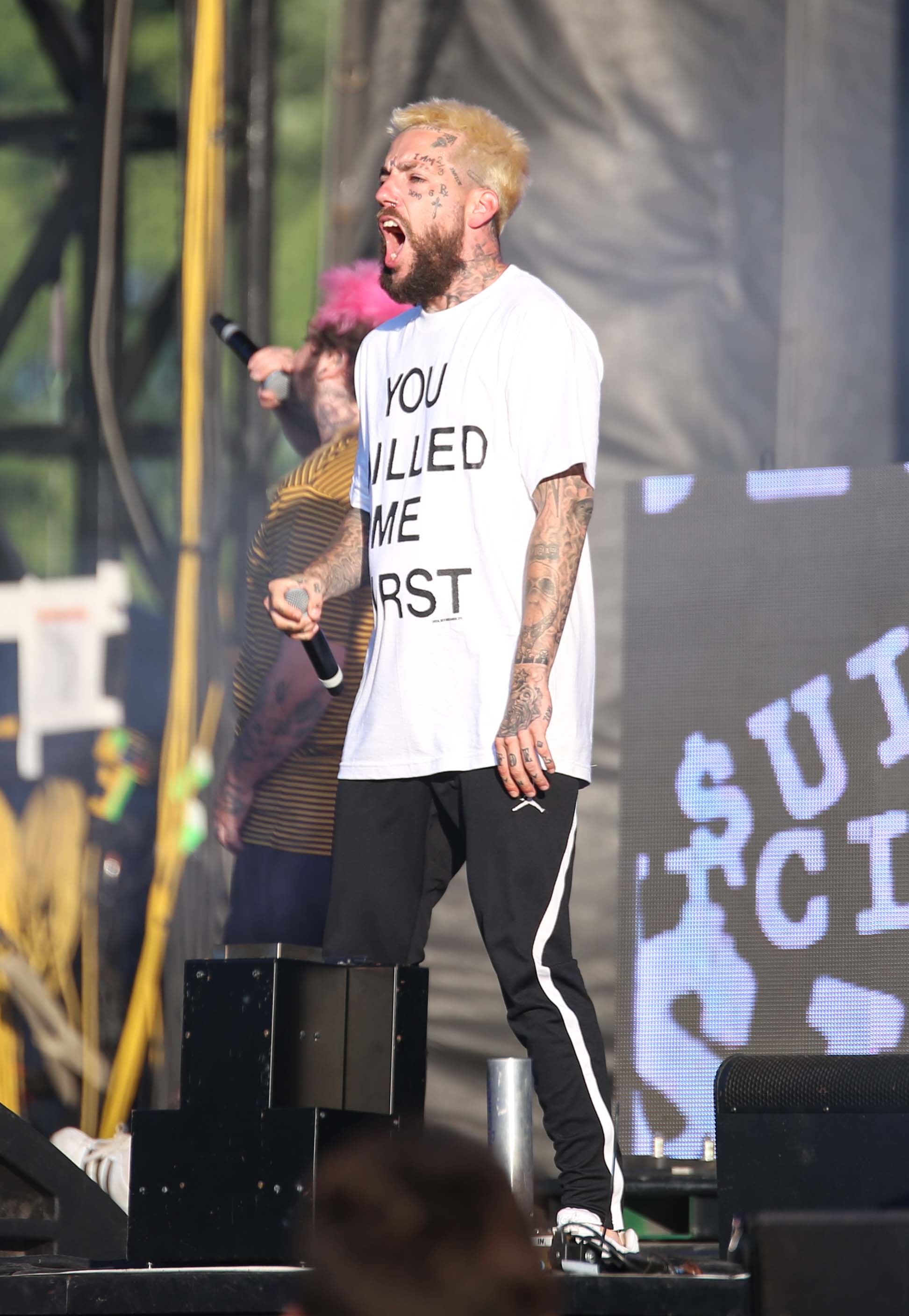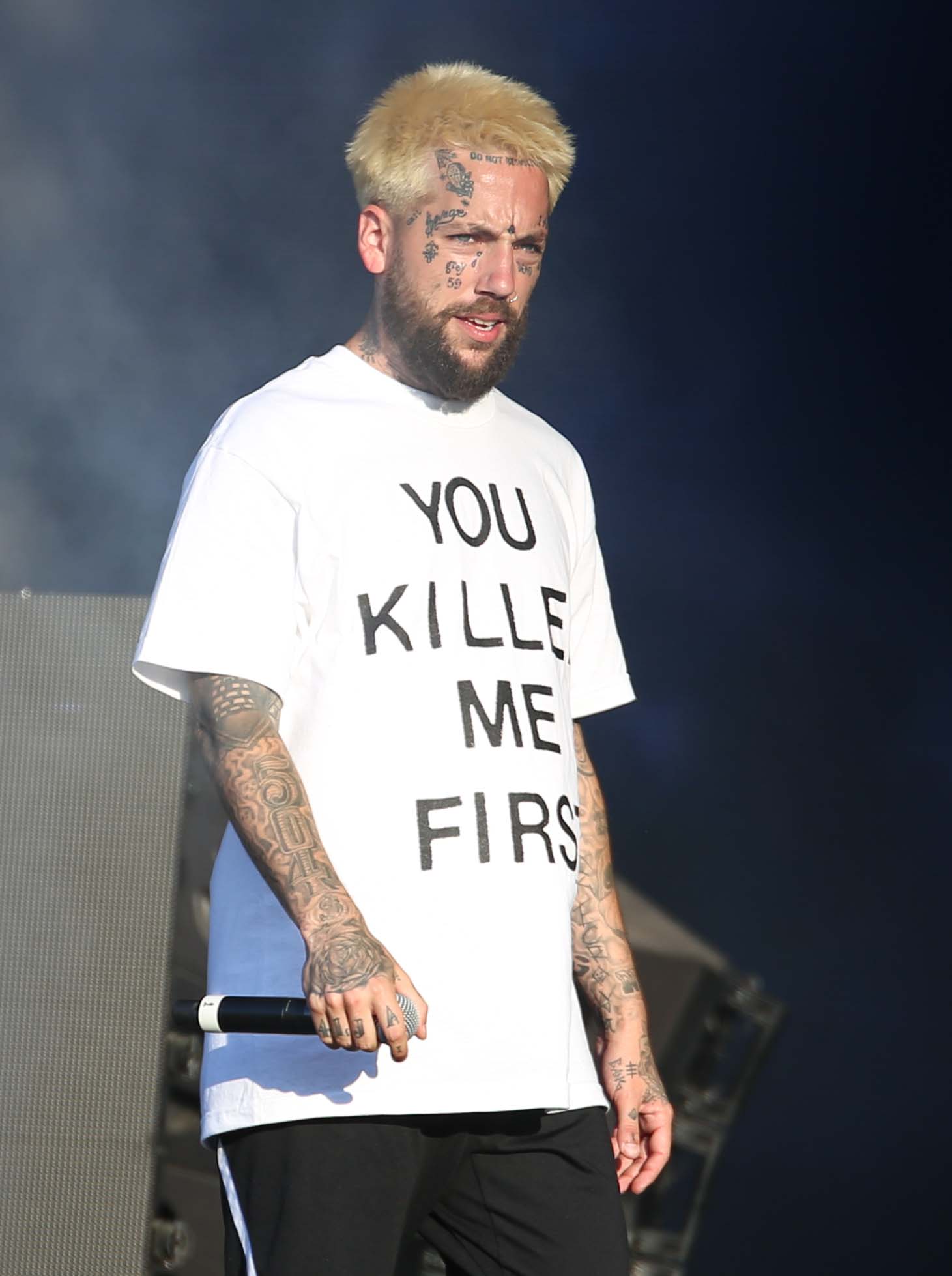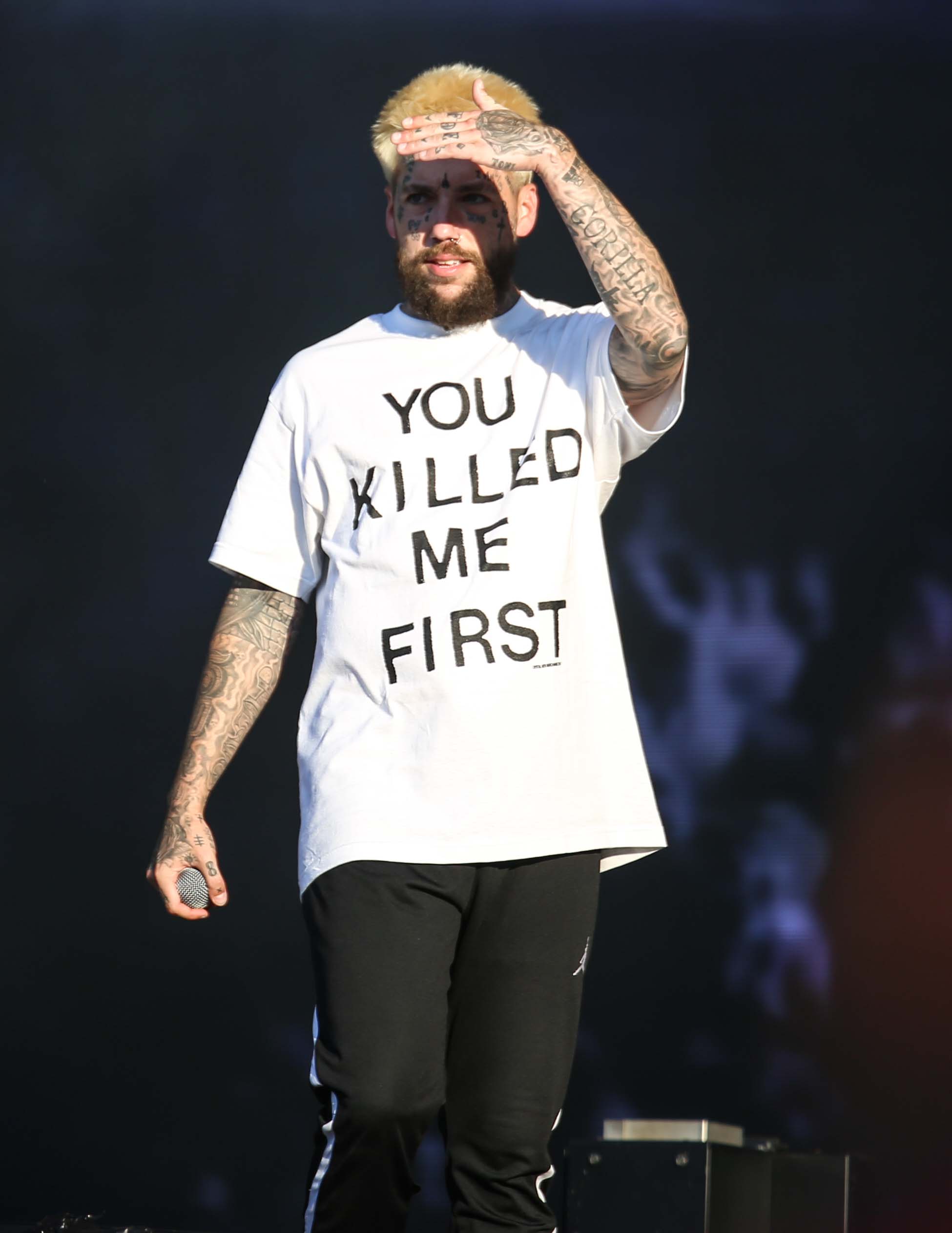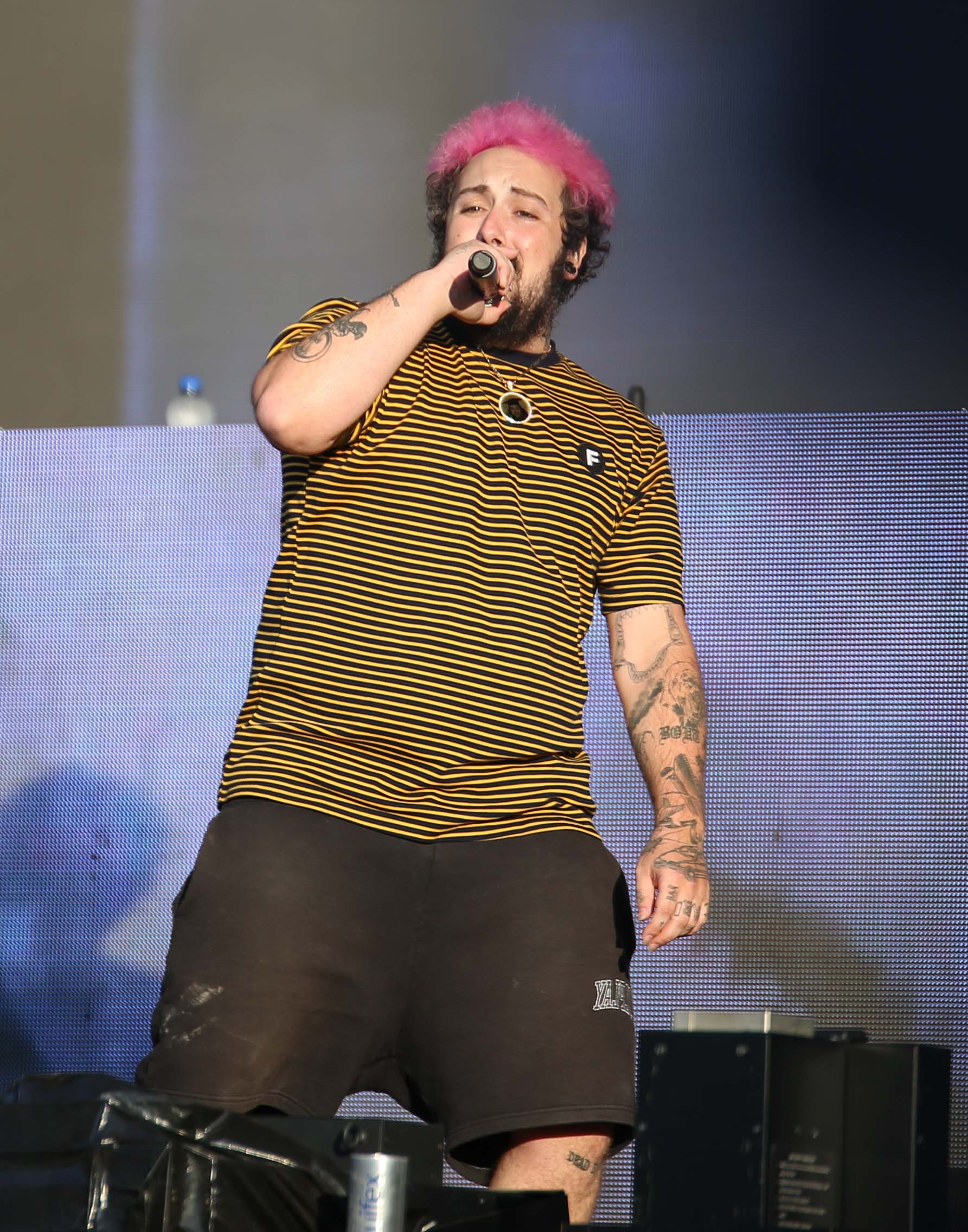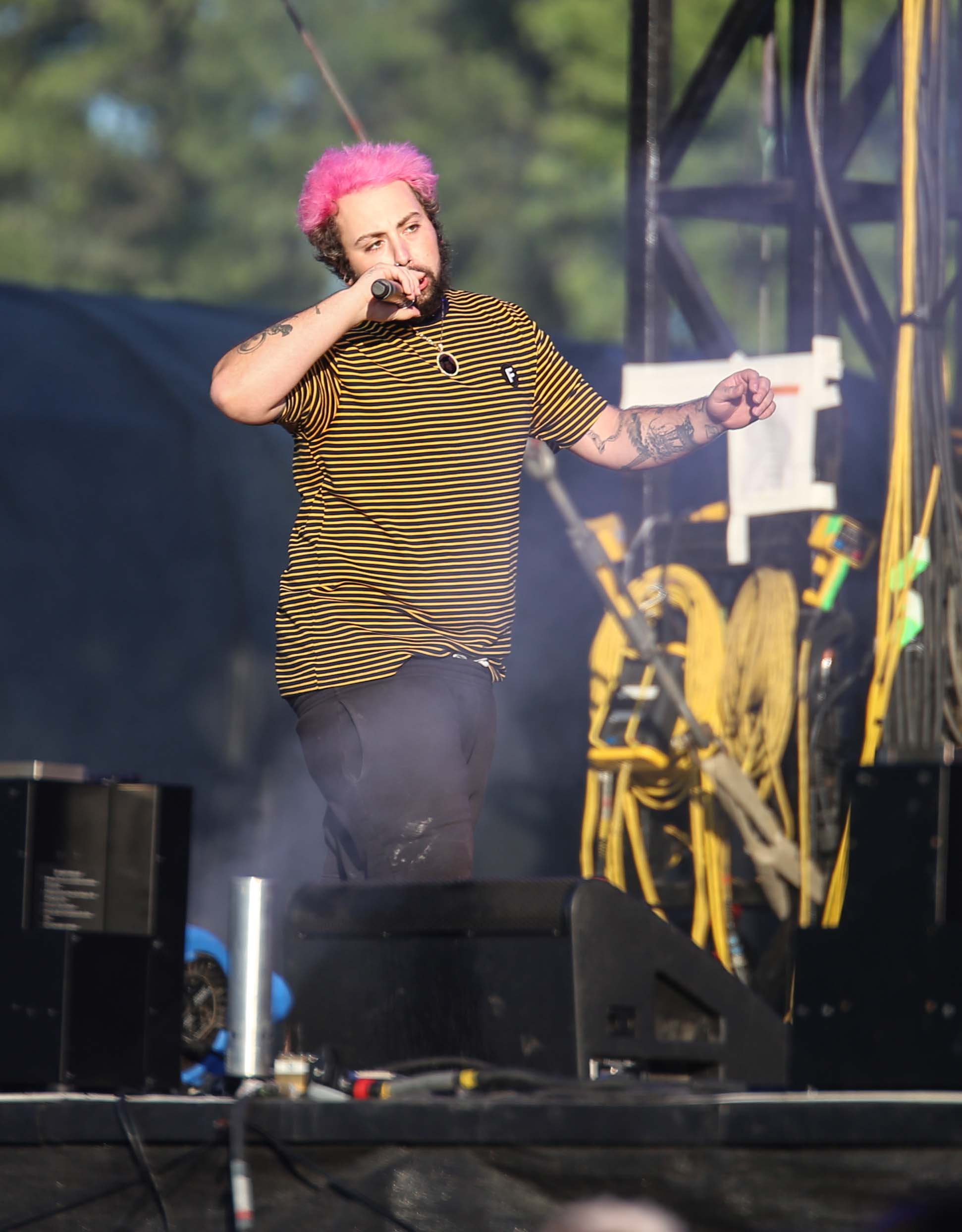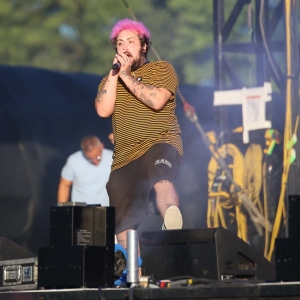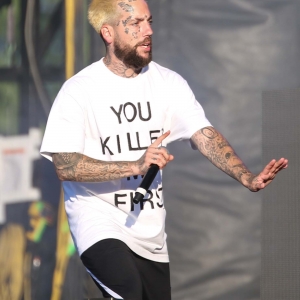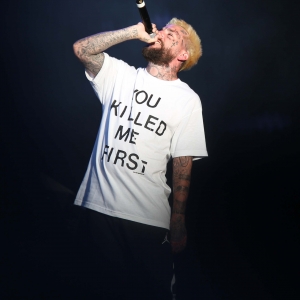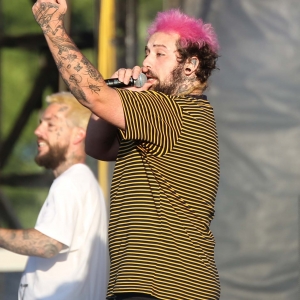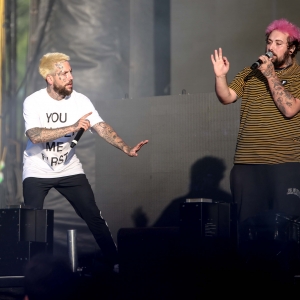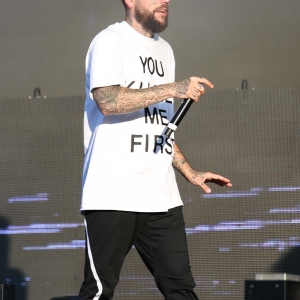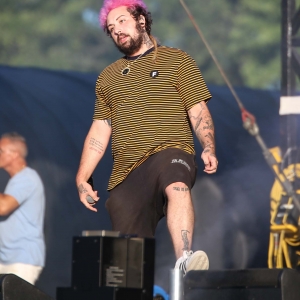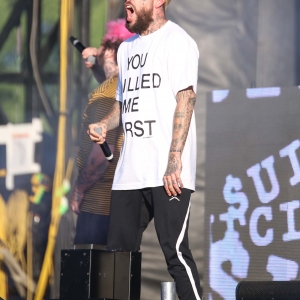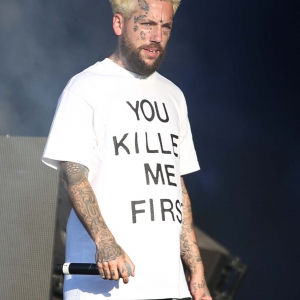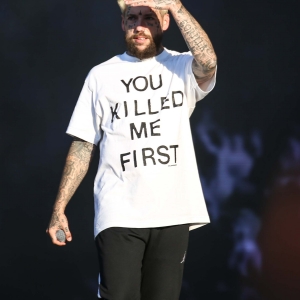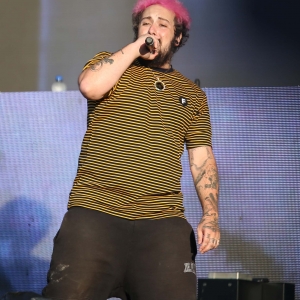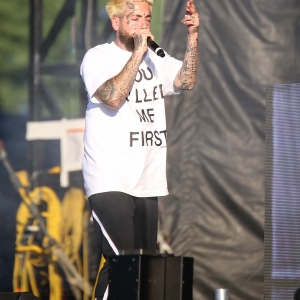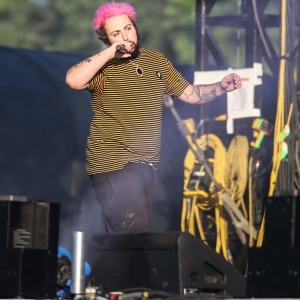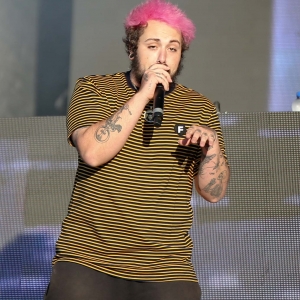 Alison Wonderland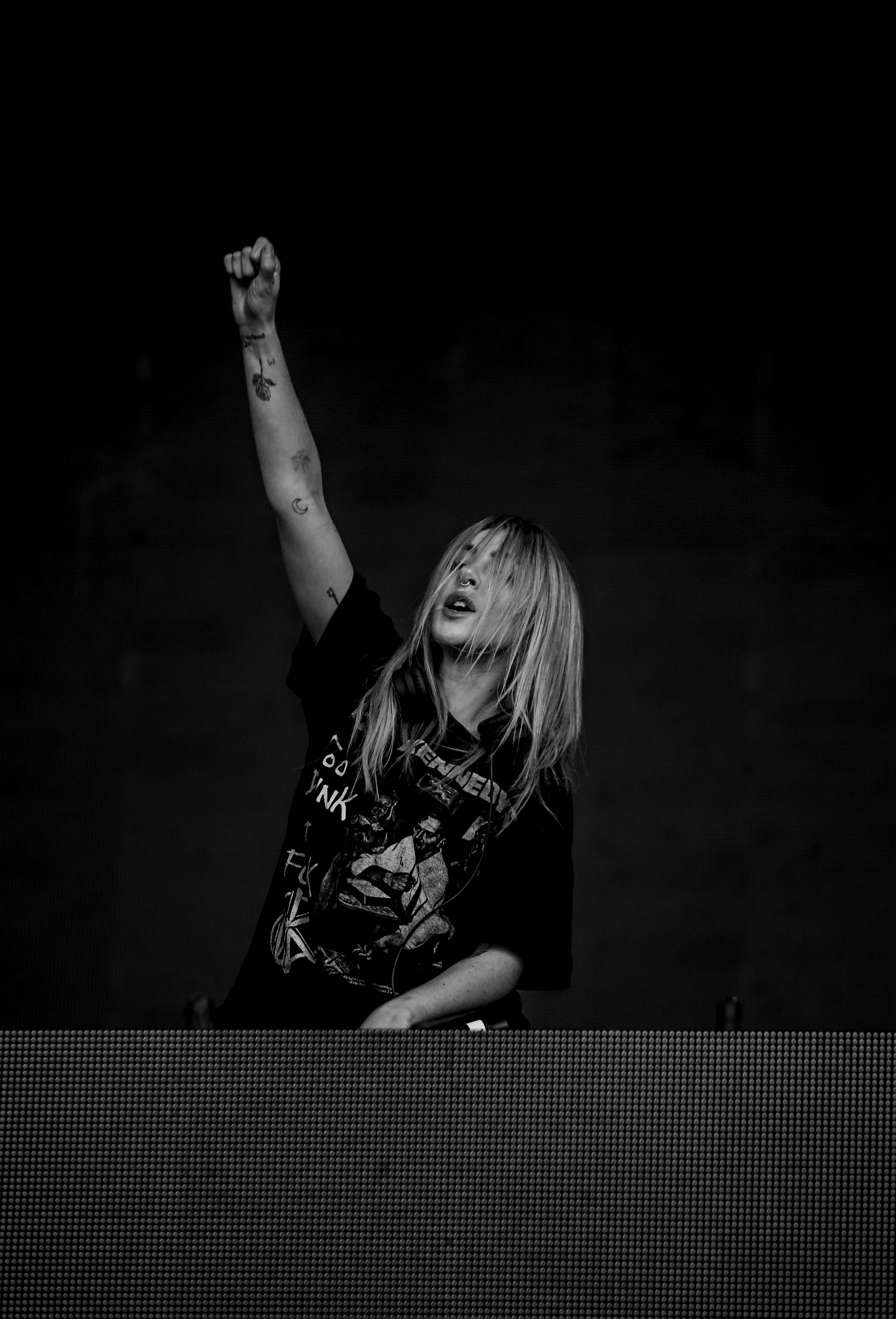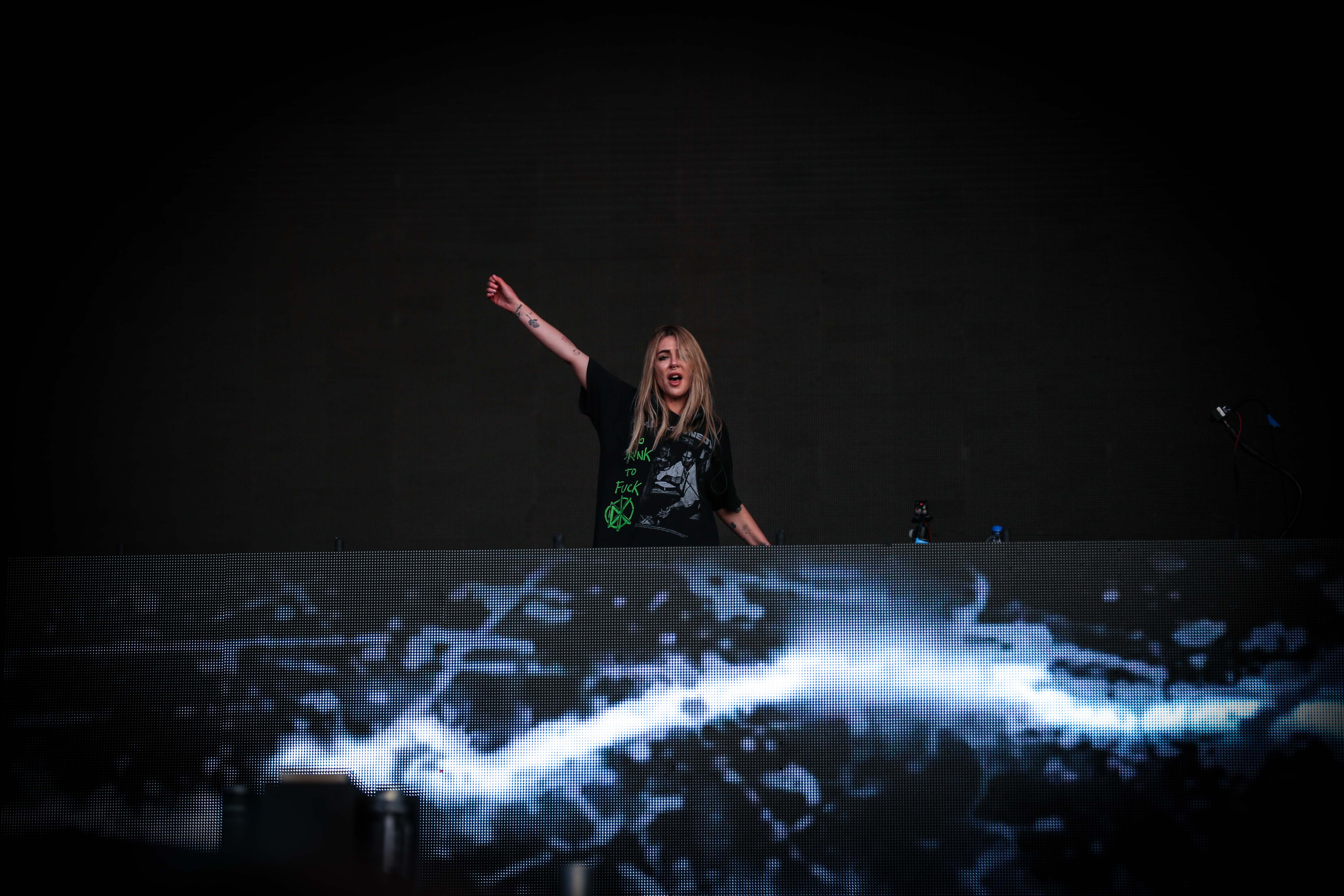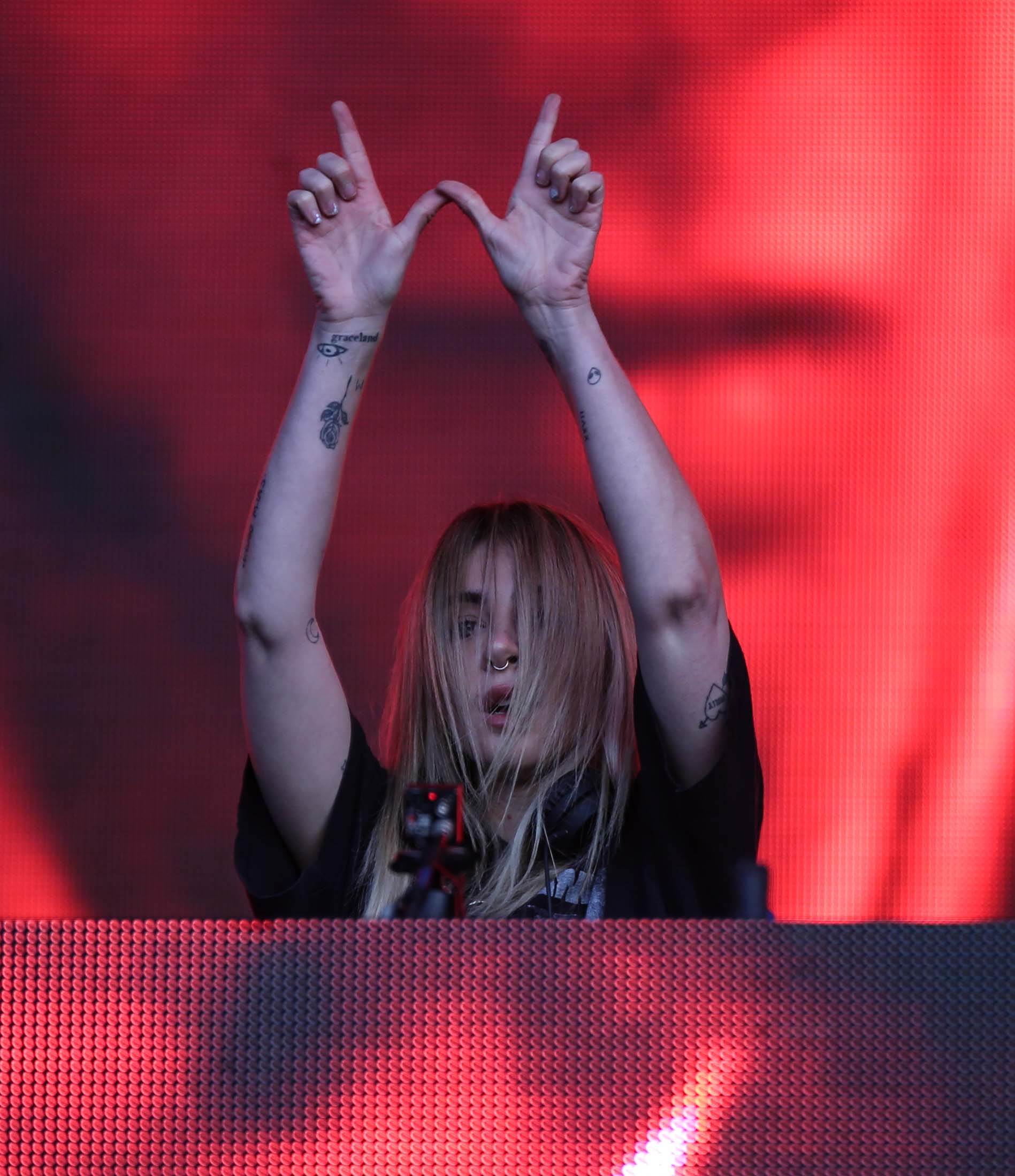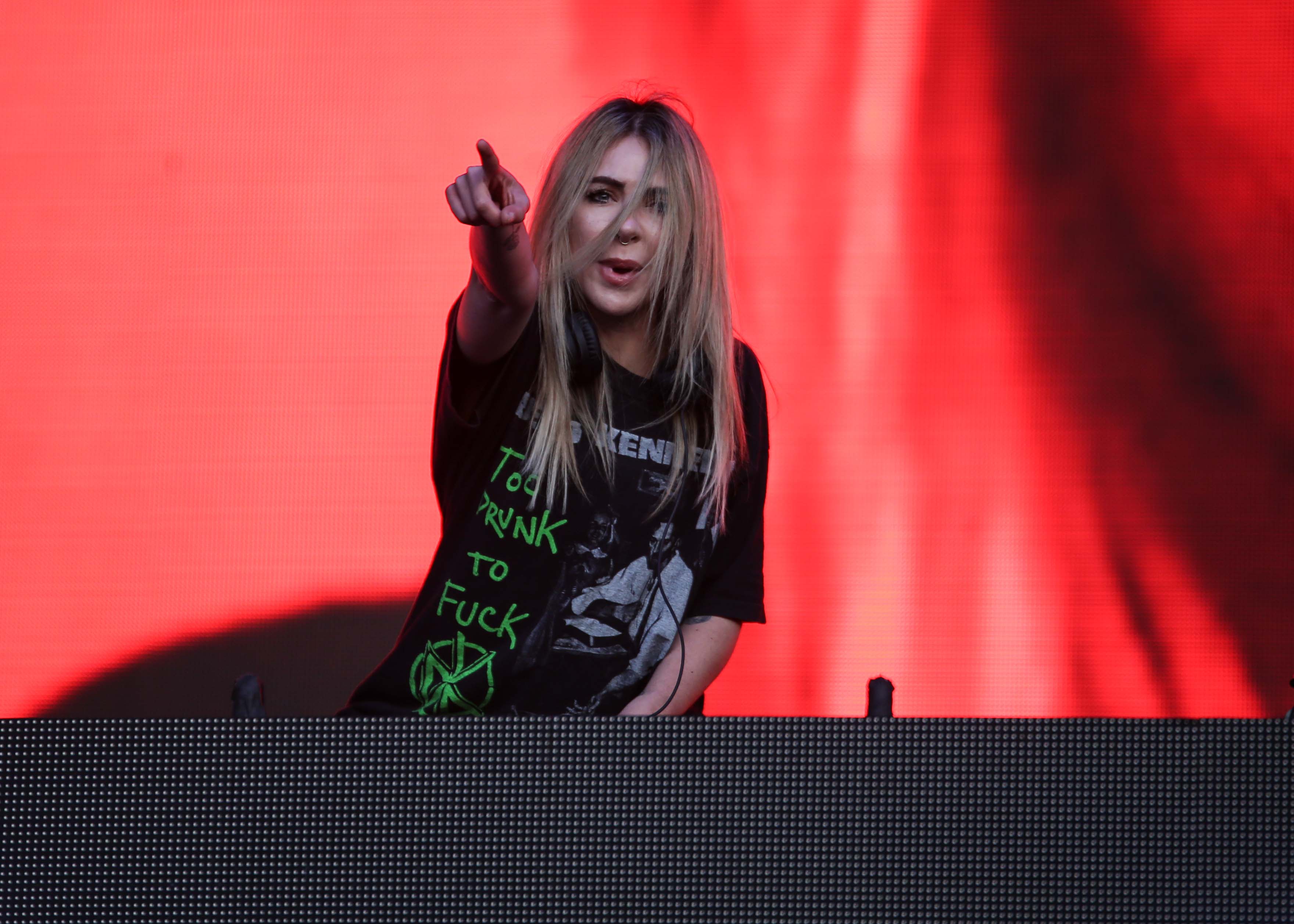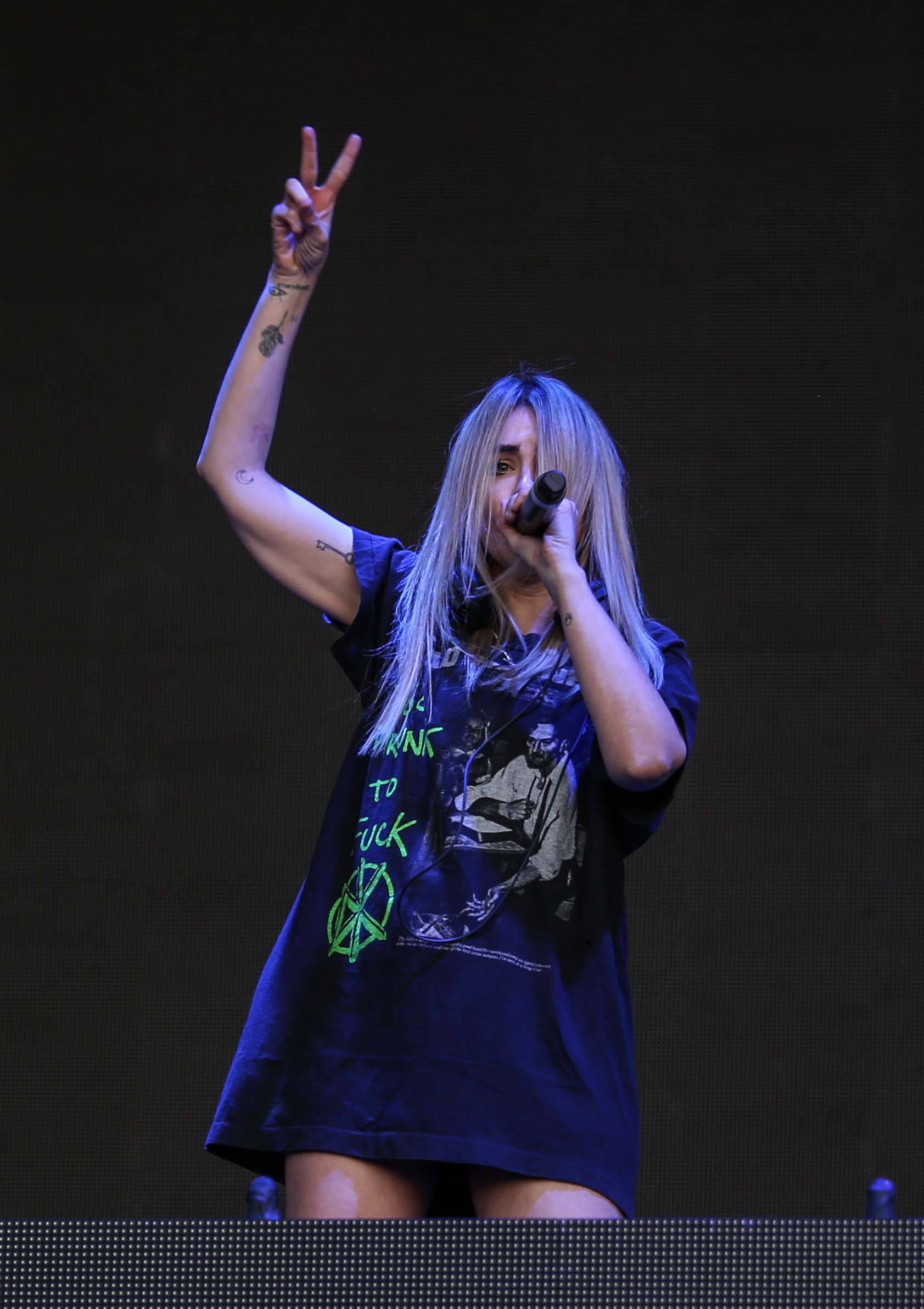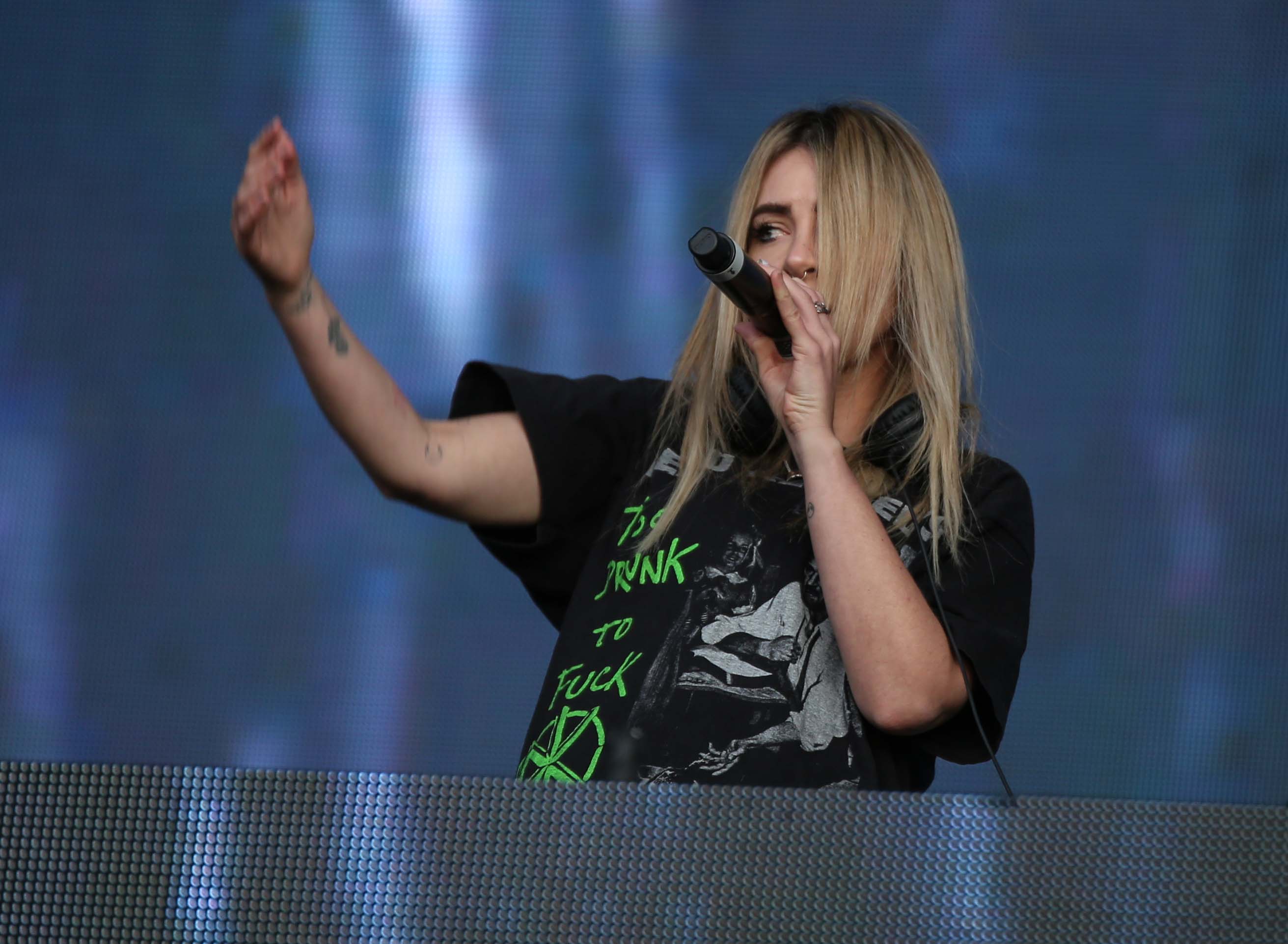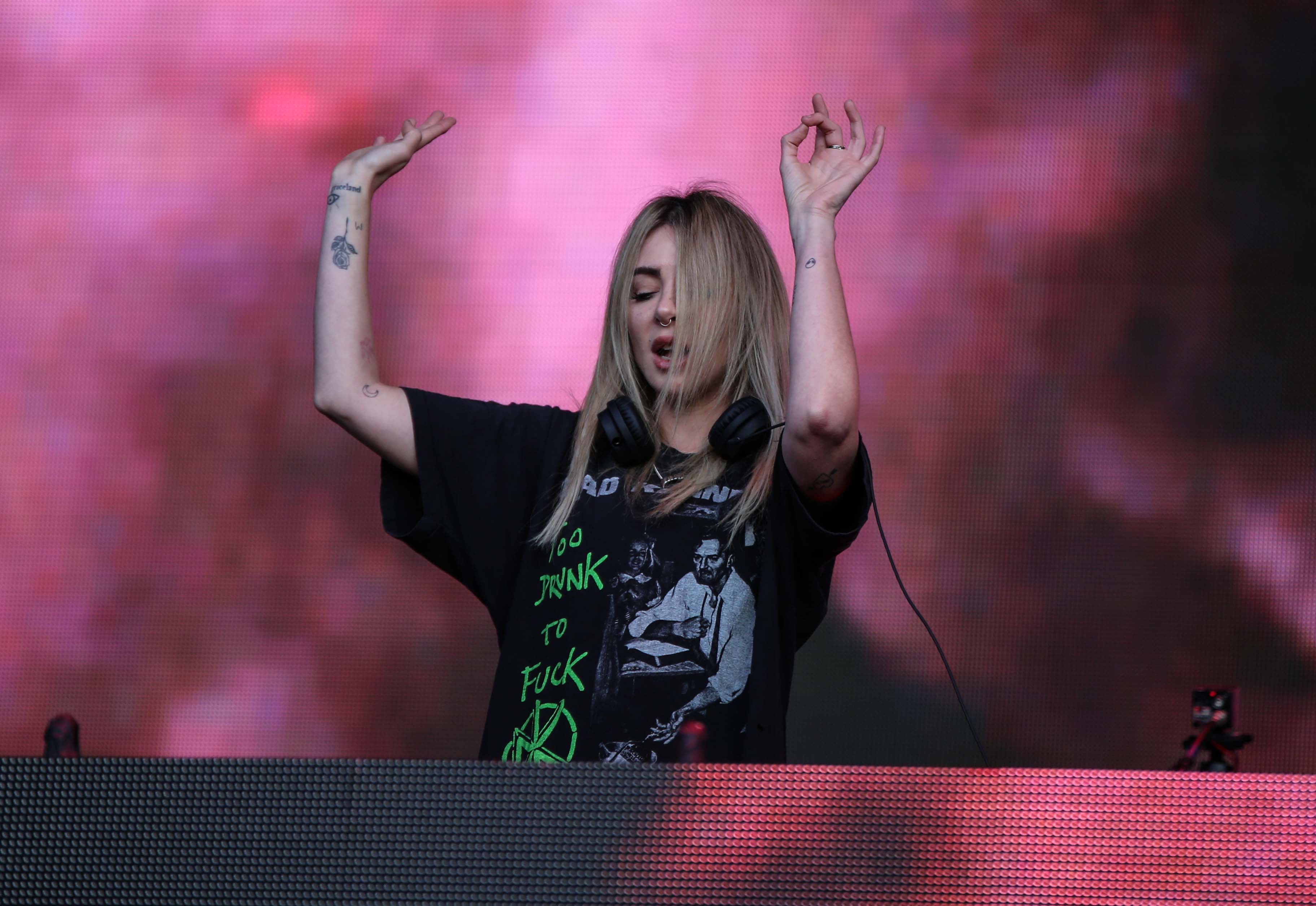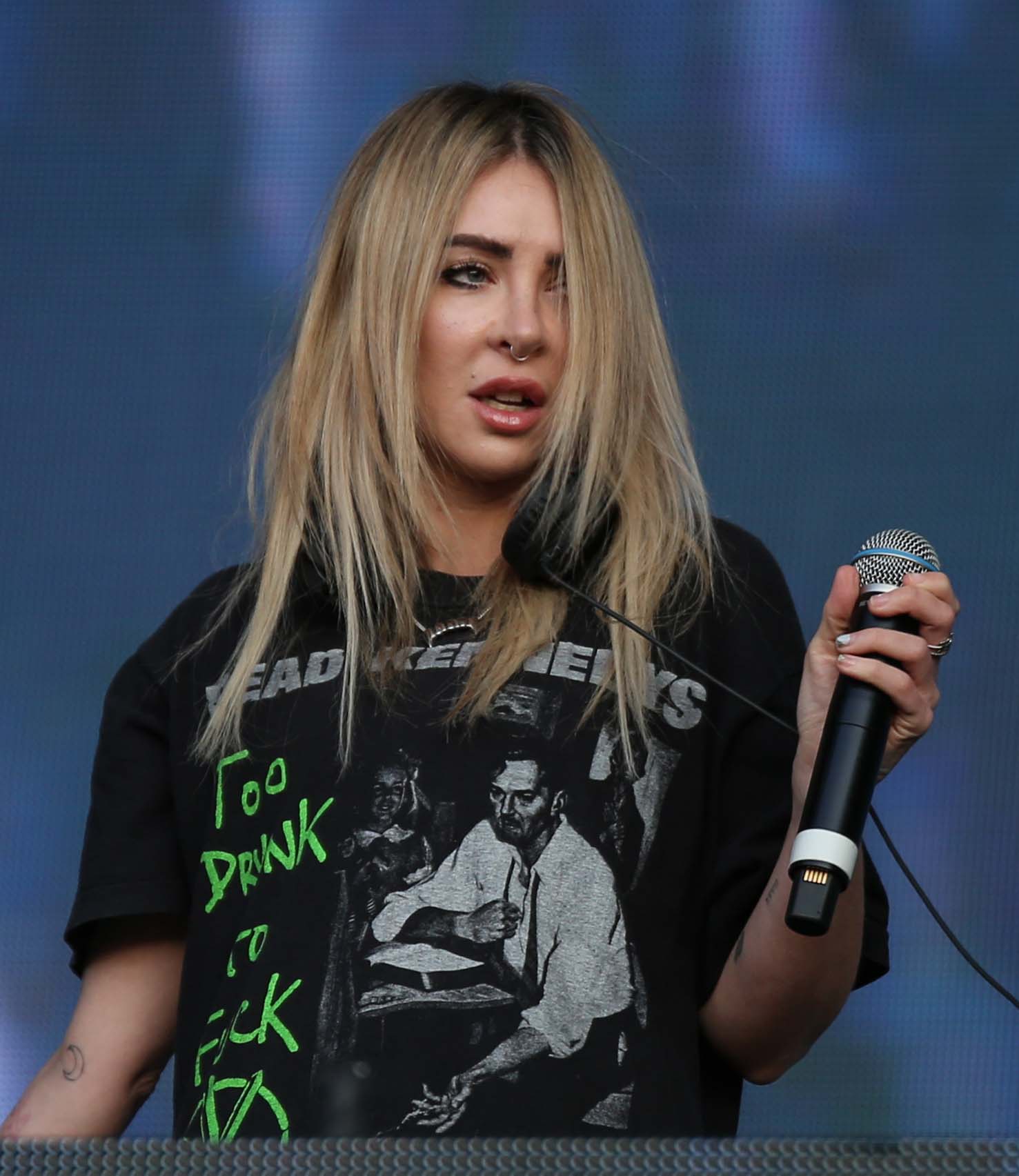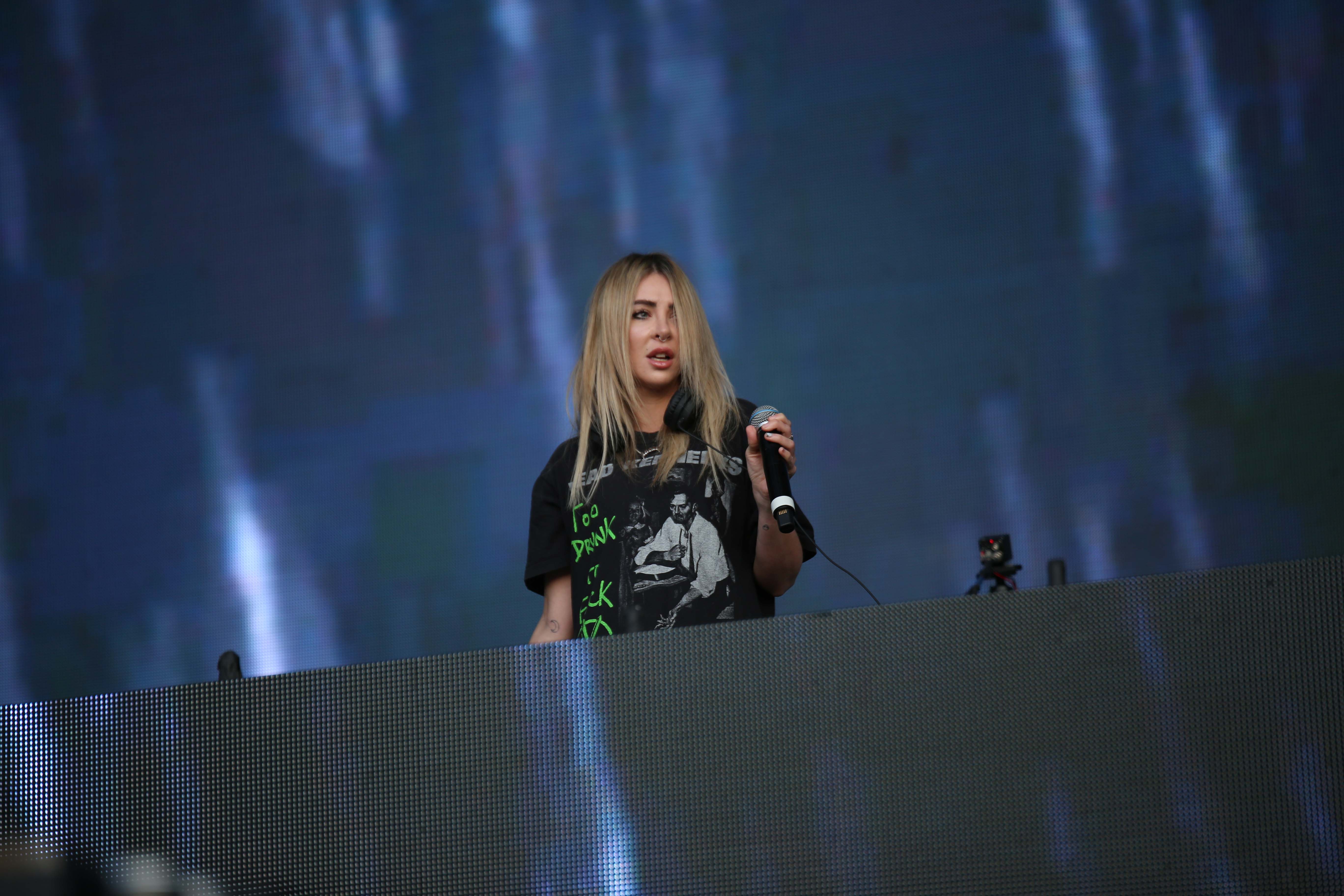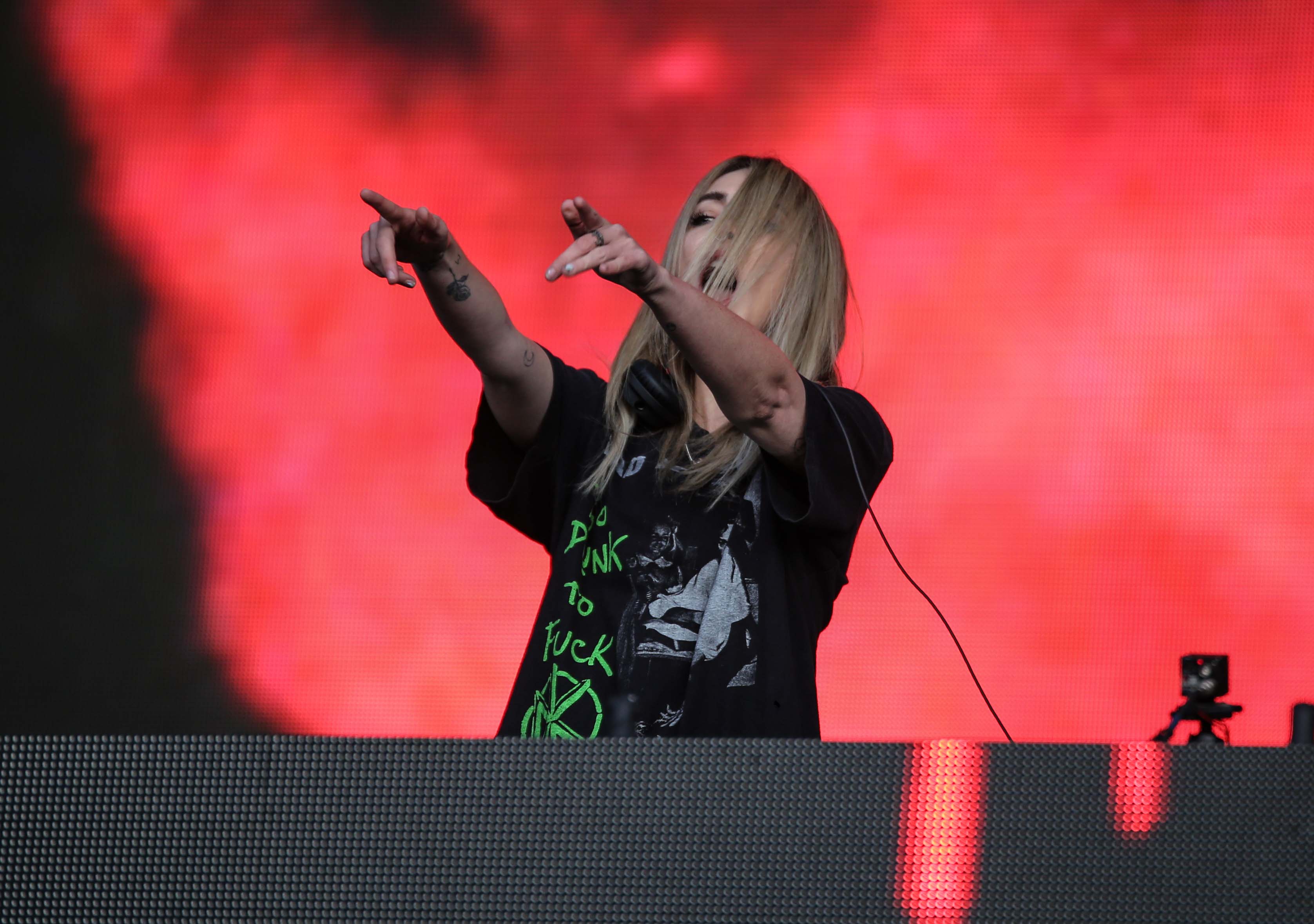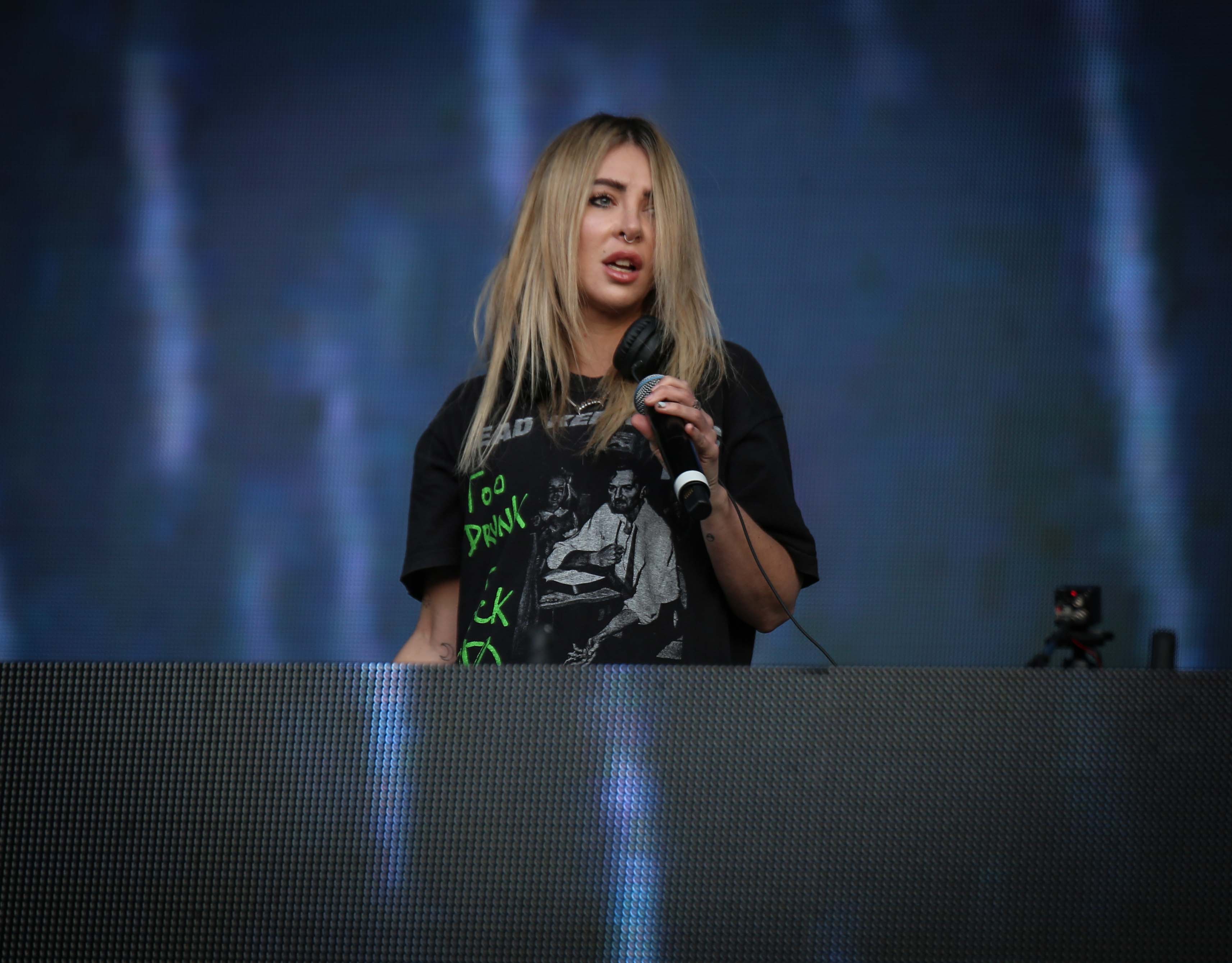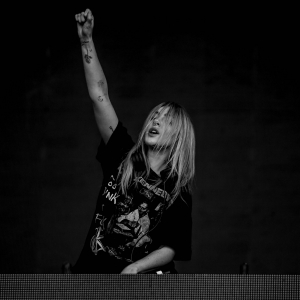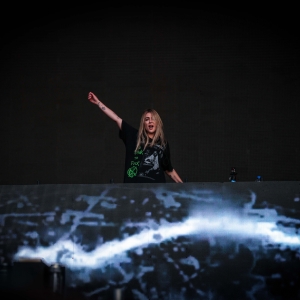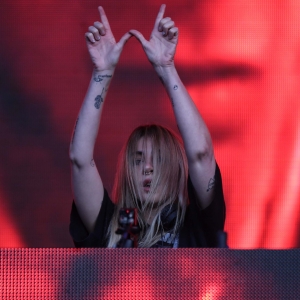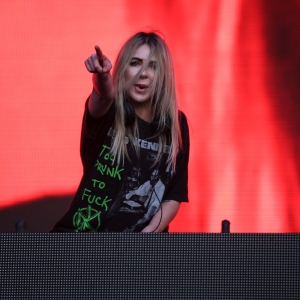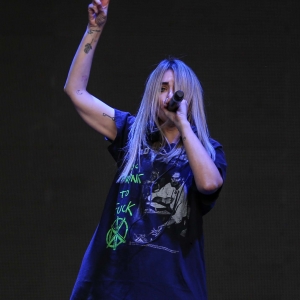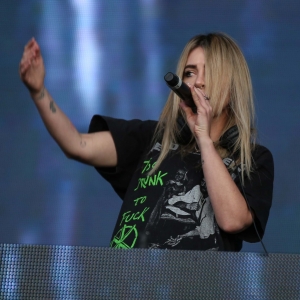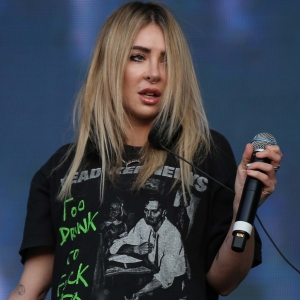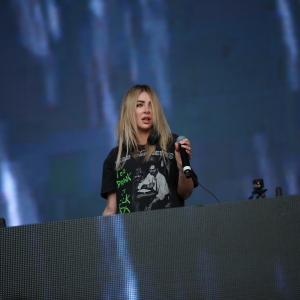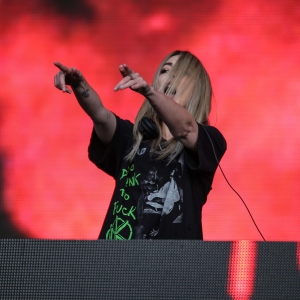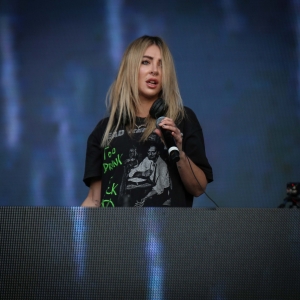 After taking a break from set to set I finally made my way over to the main stage for one of my absolute favorite rappers in the industry, Travis Scott. Whether you love him or hate him, his set was one of the best. Earlier this year I got to see Travis Scott on the second leg of his ​Astroworld World Tour​ in Washington, DC and, let me tell you, that show was one of the hardest shows to photograph. As I got into the photo pit here at Firefly, the stage was set with giant LED panels, a massive carnival teddy bear with one eye and a carousel. If you saw him on his tour, you know he had a whole amusement park thing going on and it was INSANE! Travis Scott took the stage and I was in heaven. He opened up his set with "Stargazing". To be honest, the only thing that truly disappointed me was how short his set was. But he did knock it out of the park by playing all my favorites such as "Butterfly Effect", "Wake Up", "Antidote", "Goosebumps" and "Sicko Mode."

Travis Scott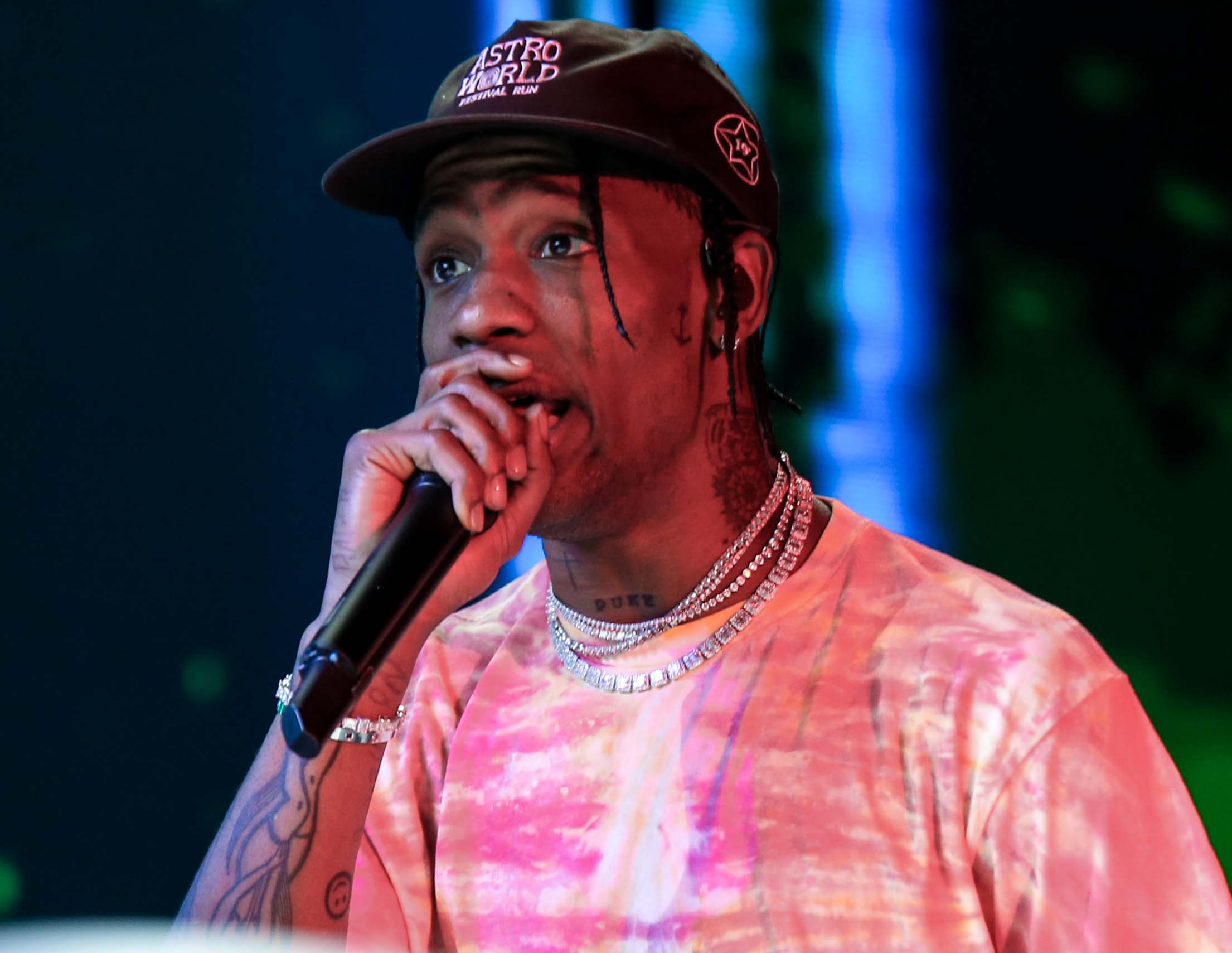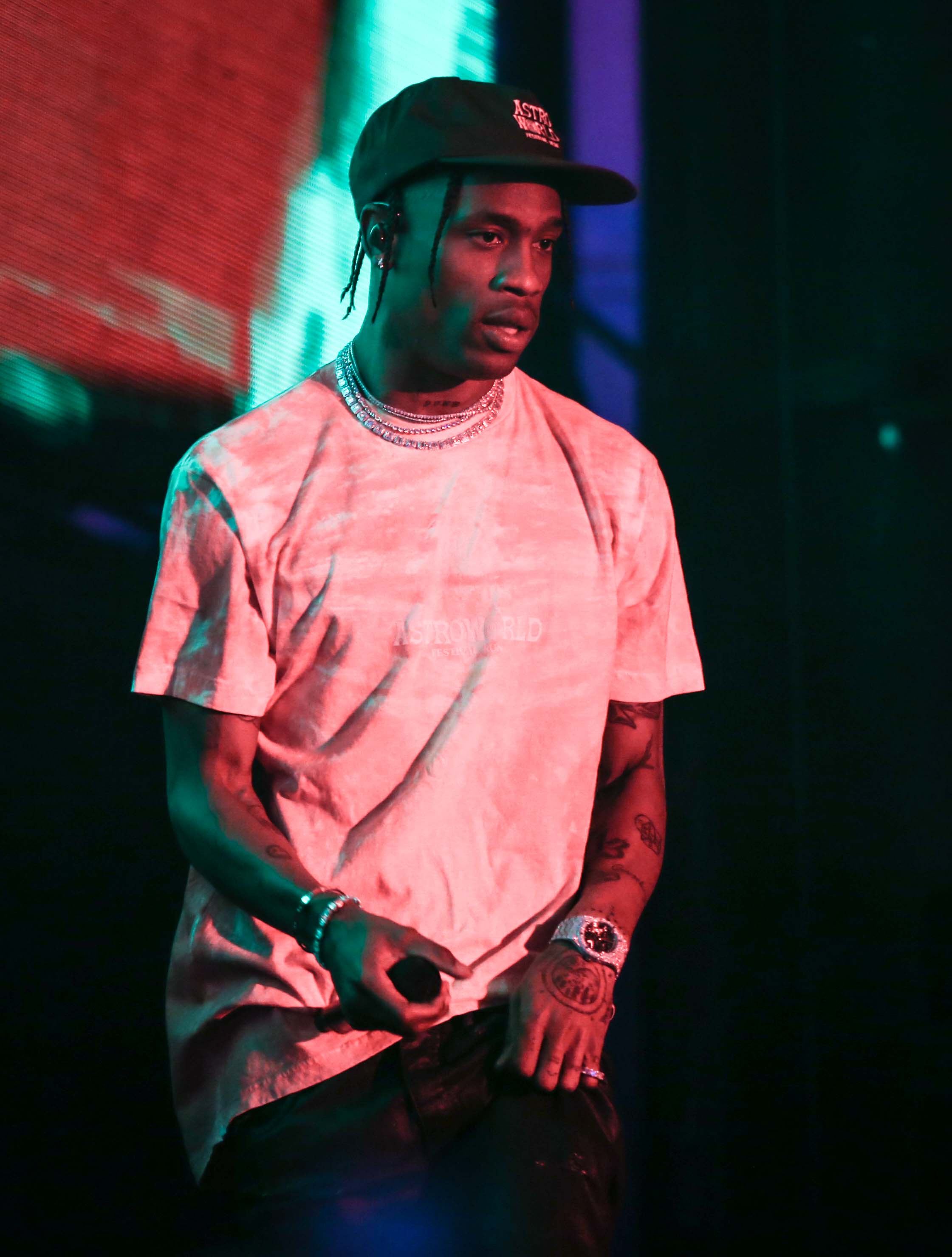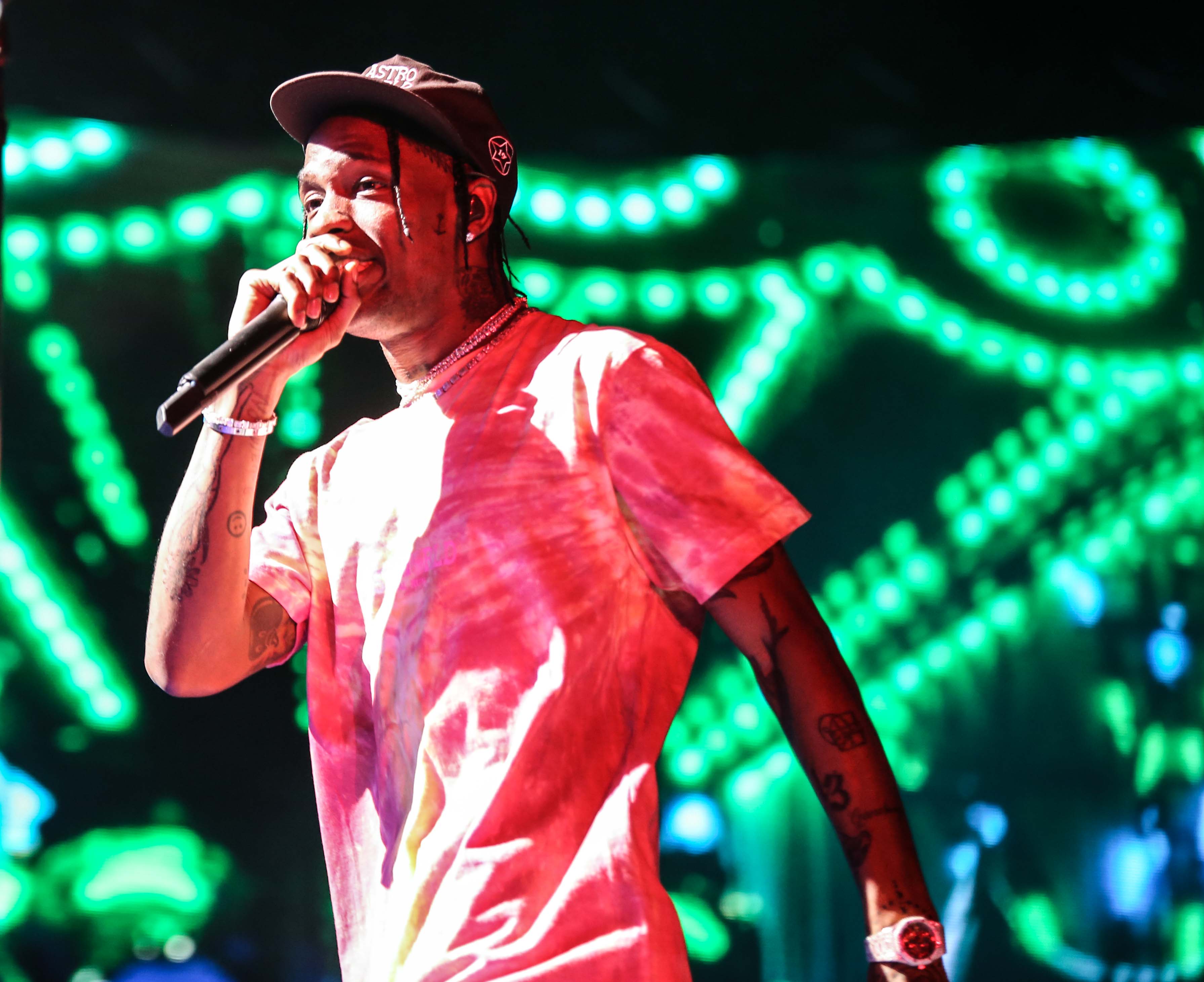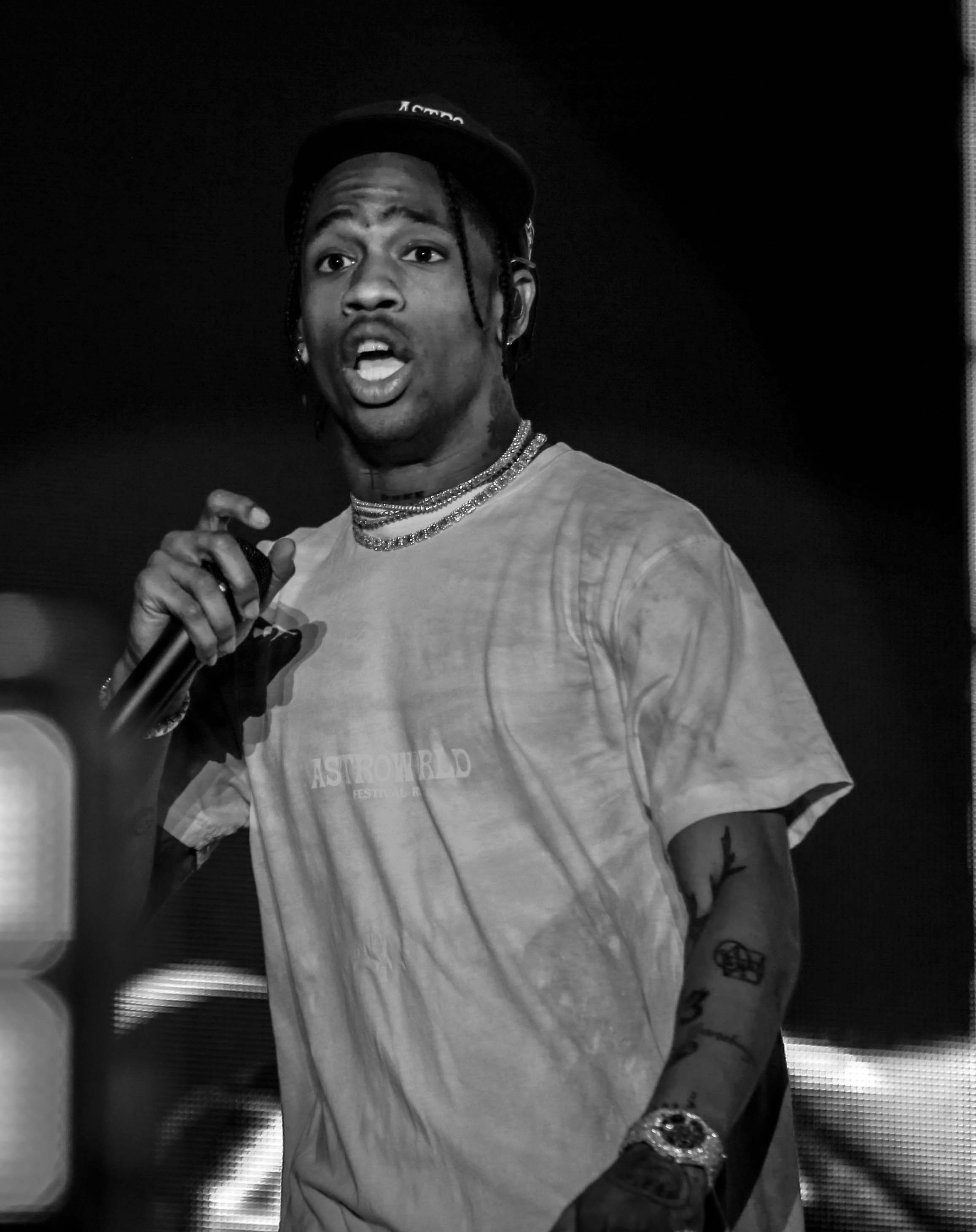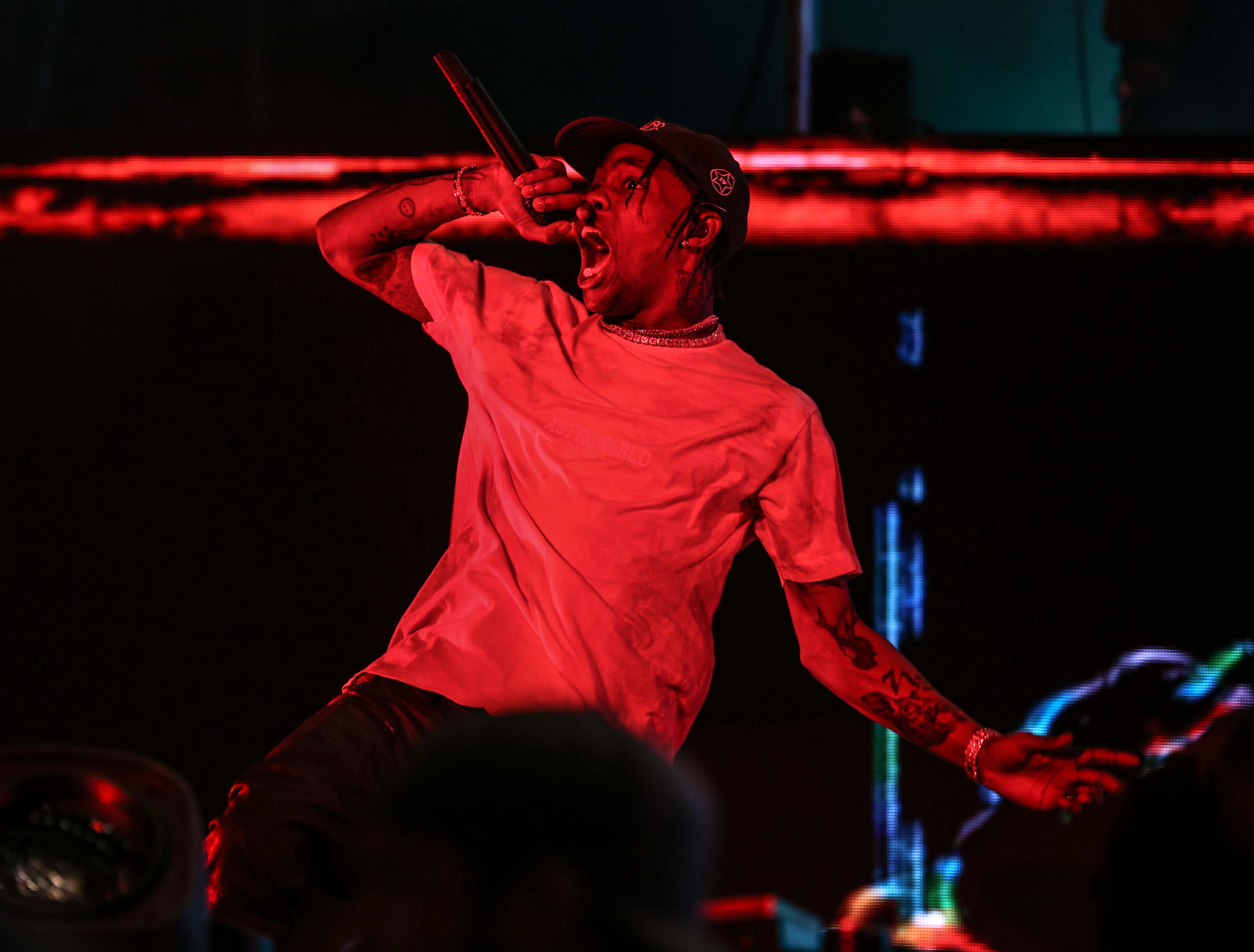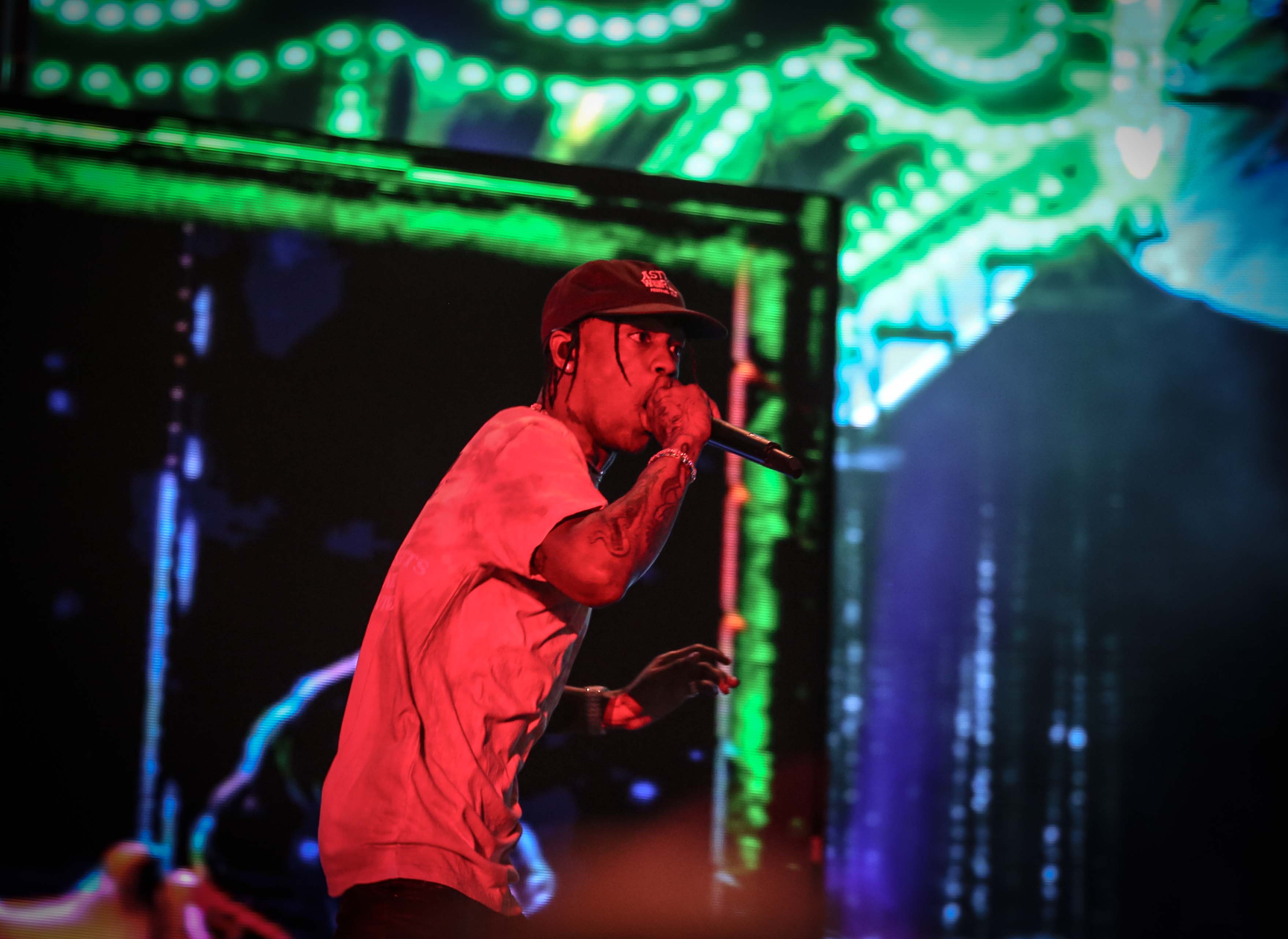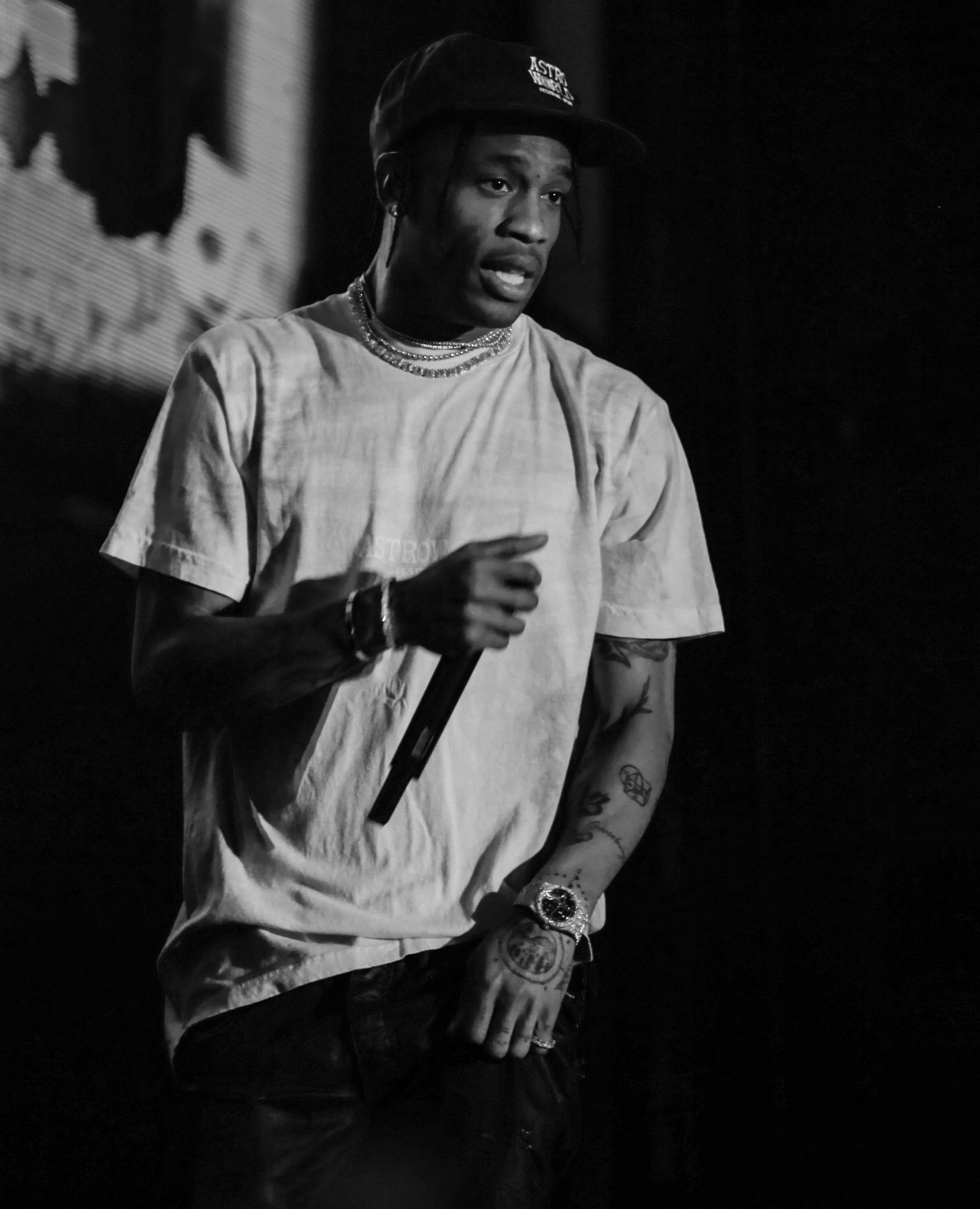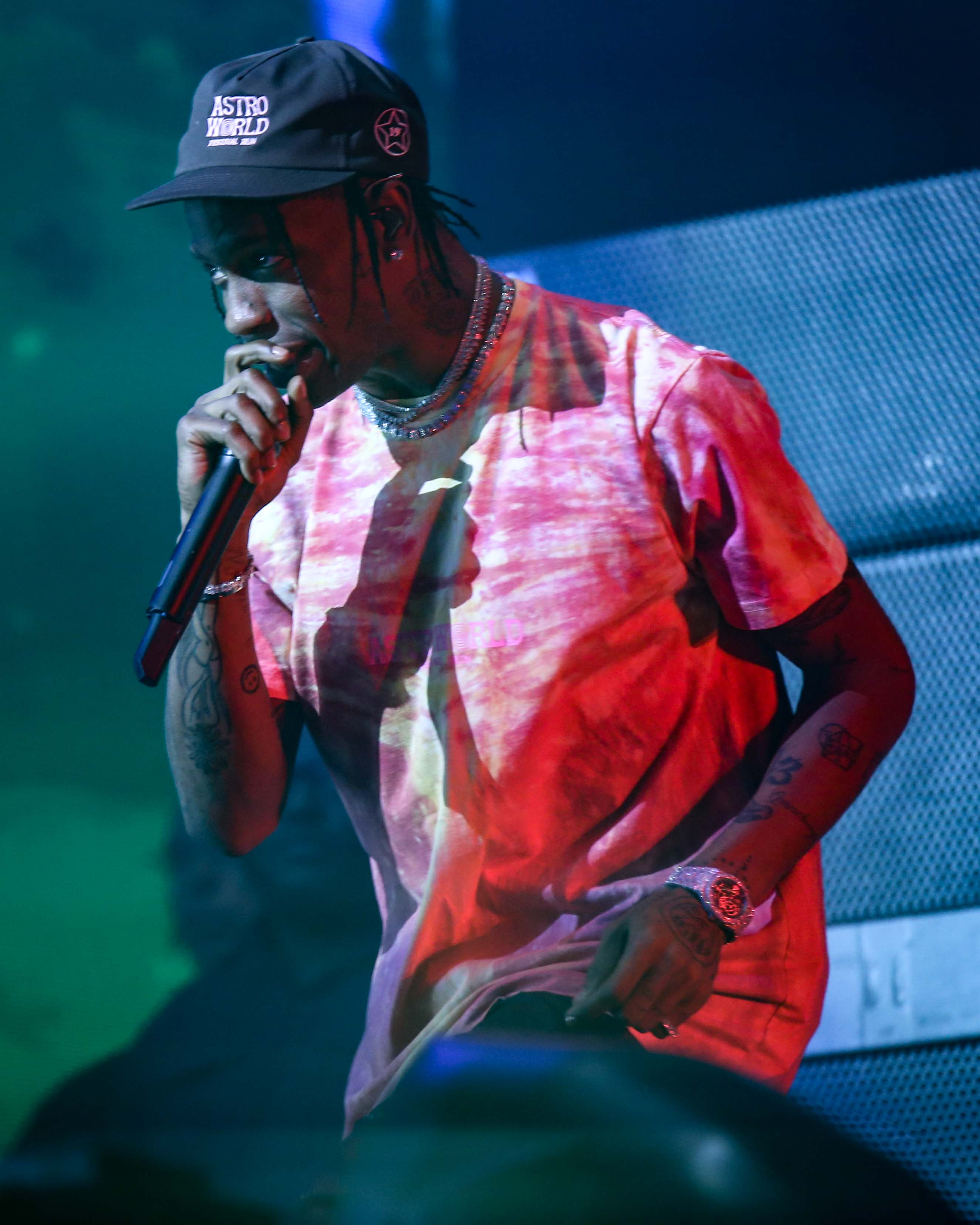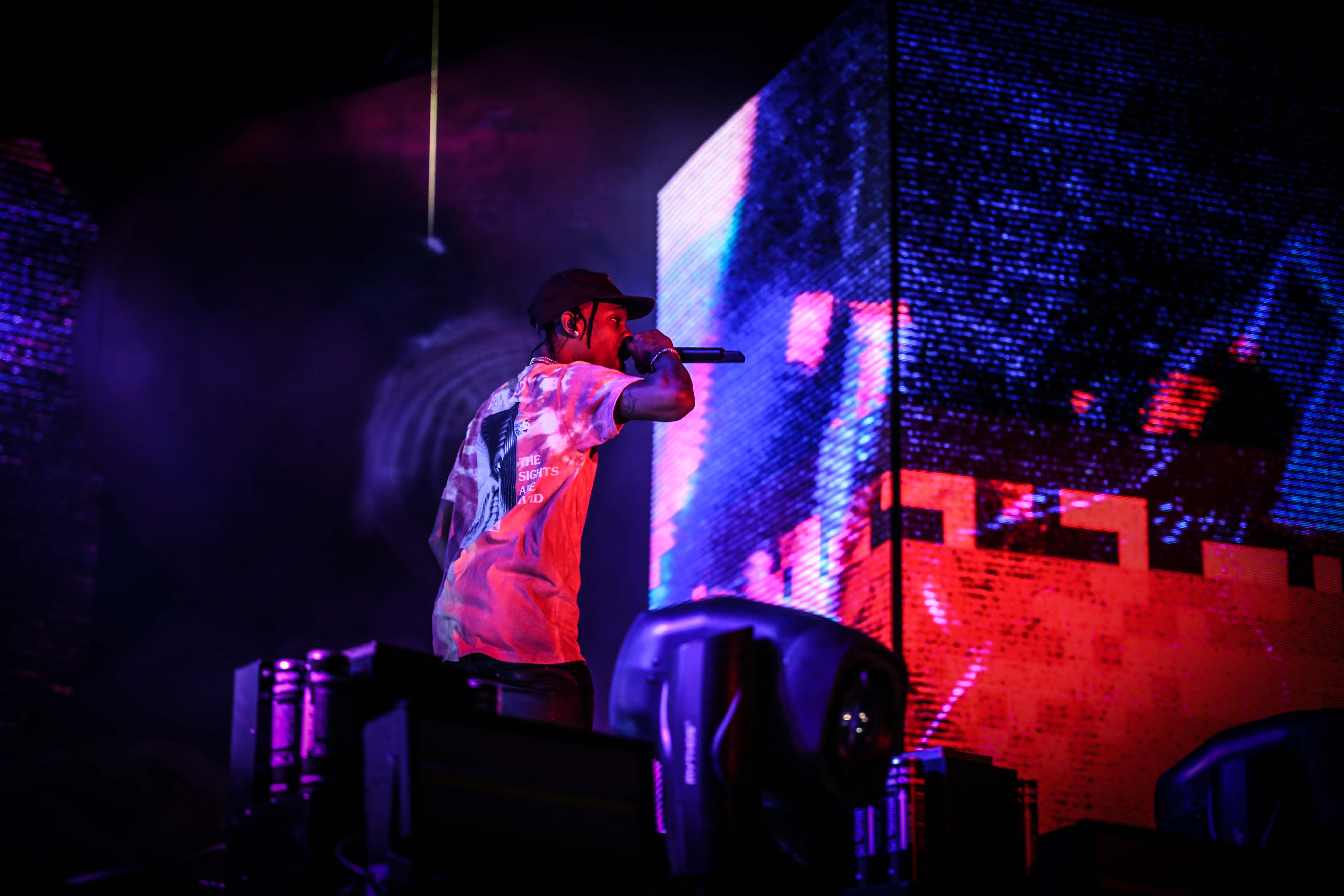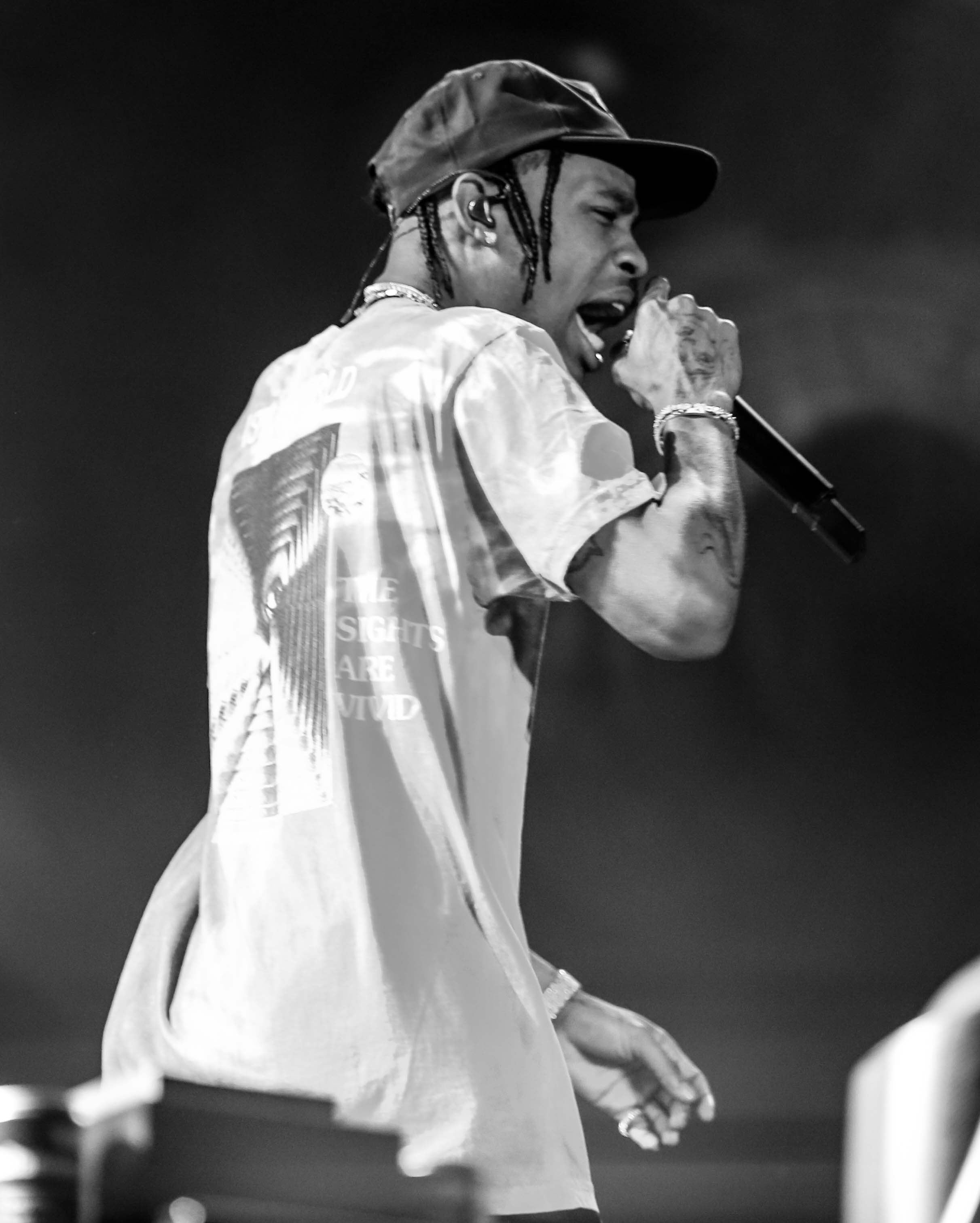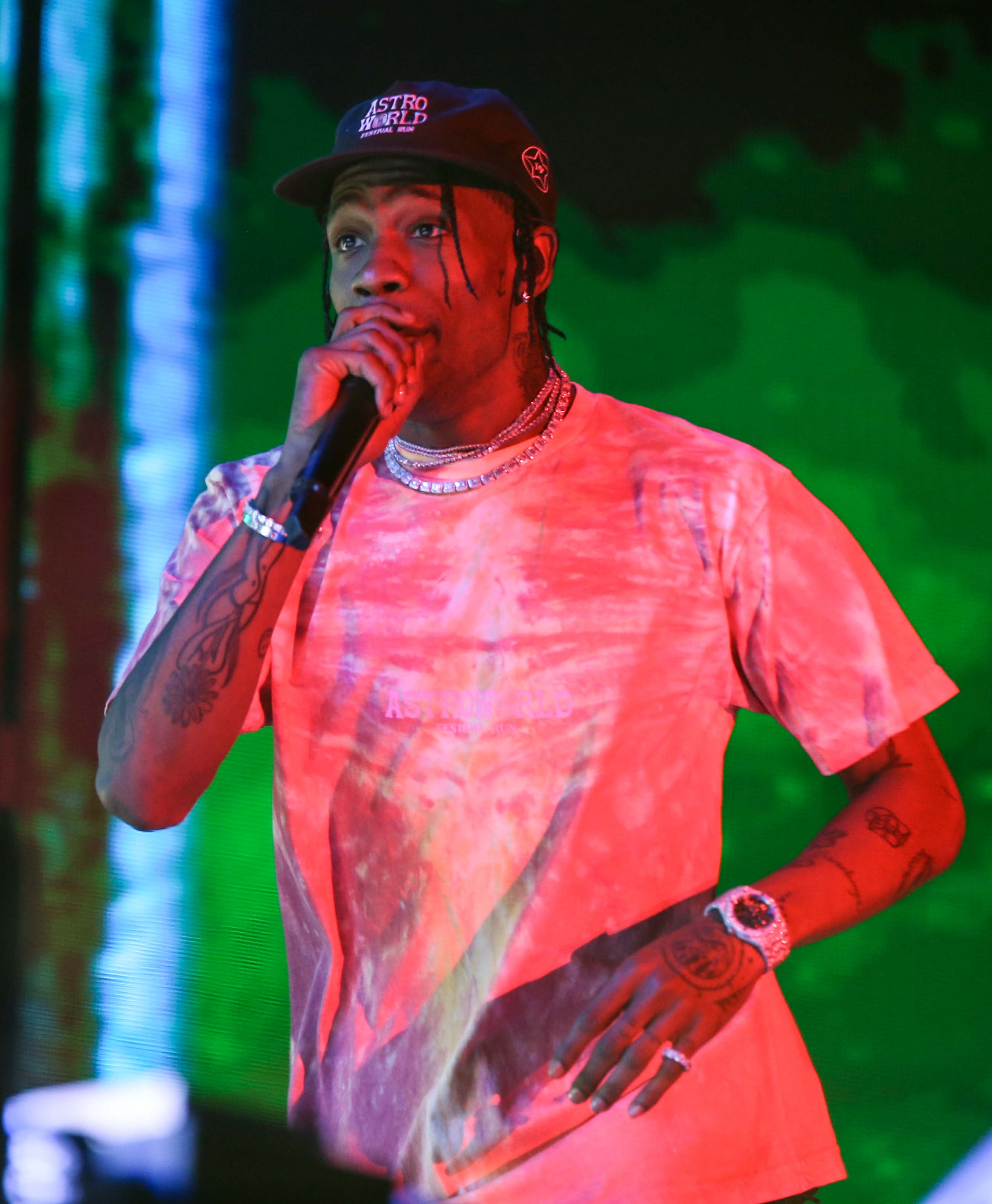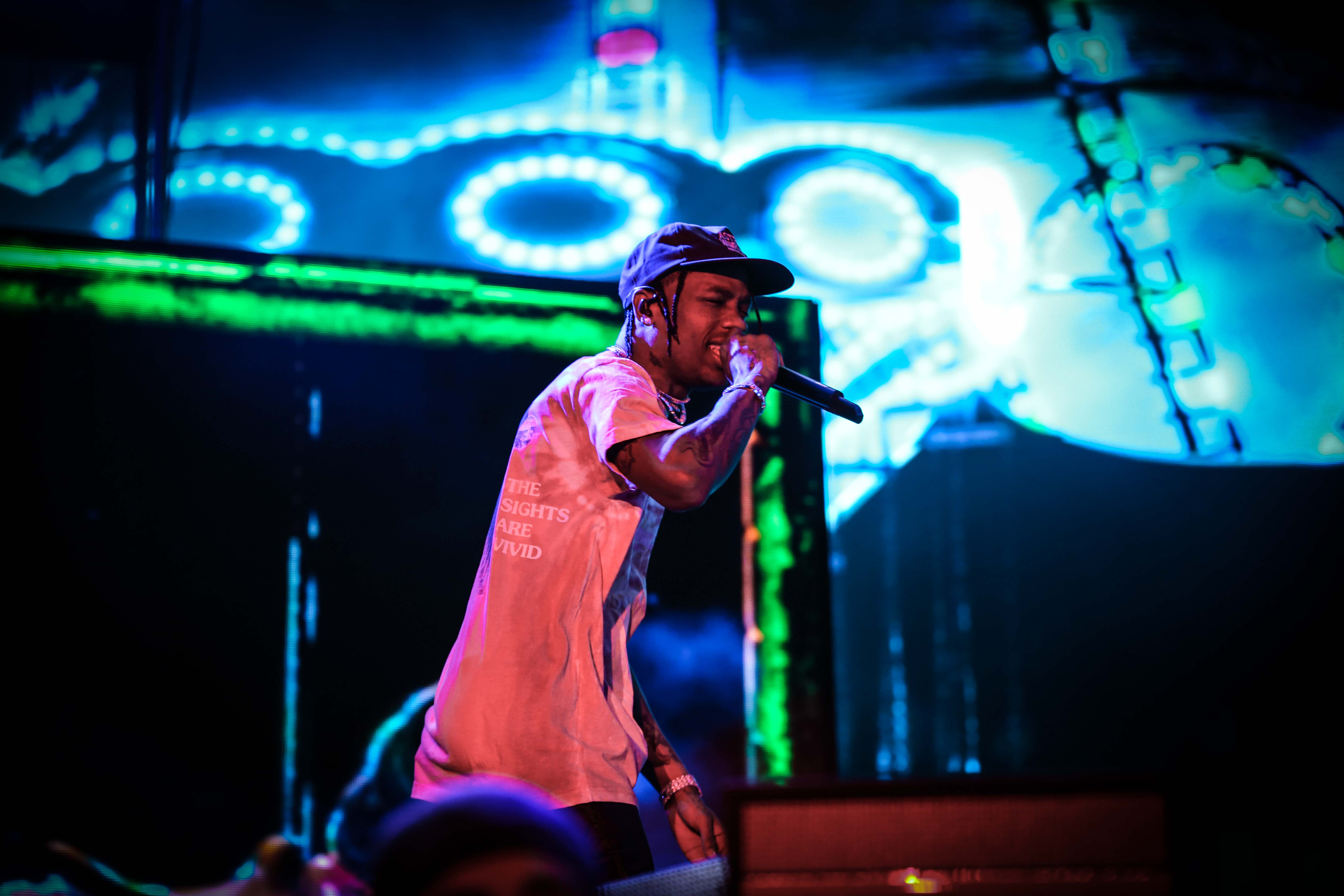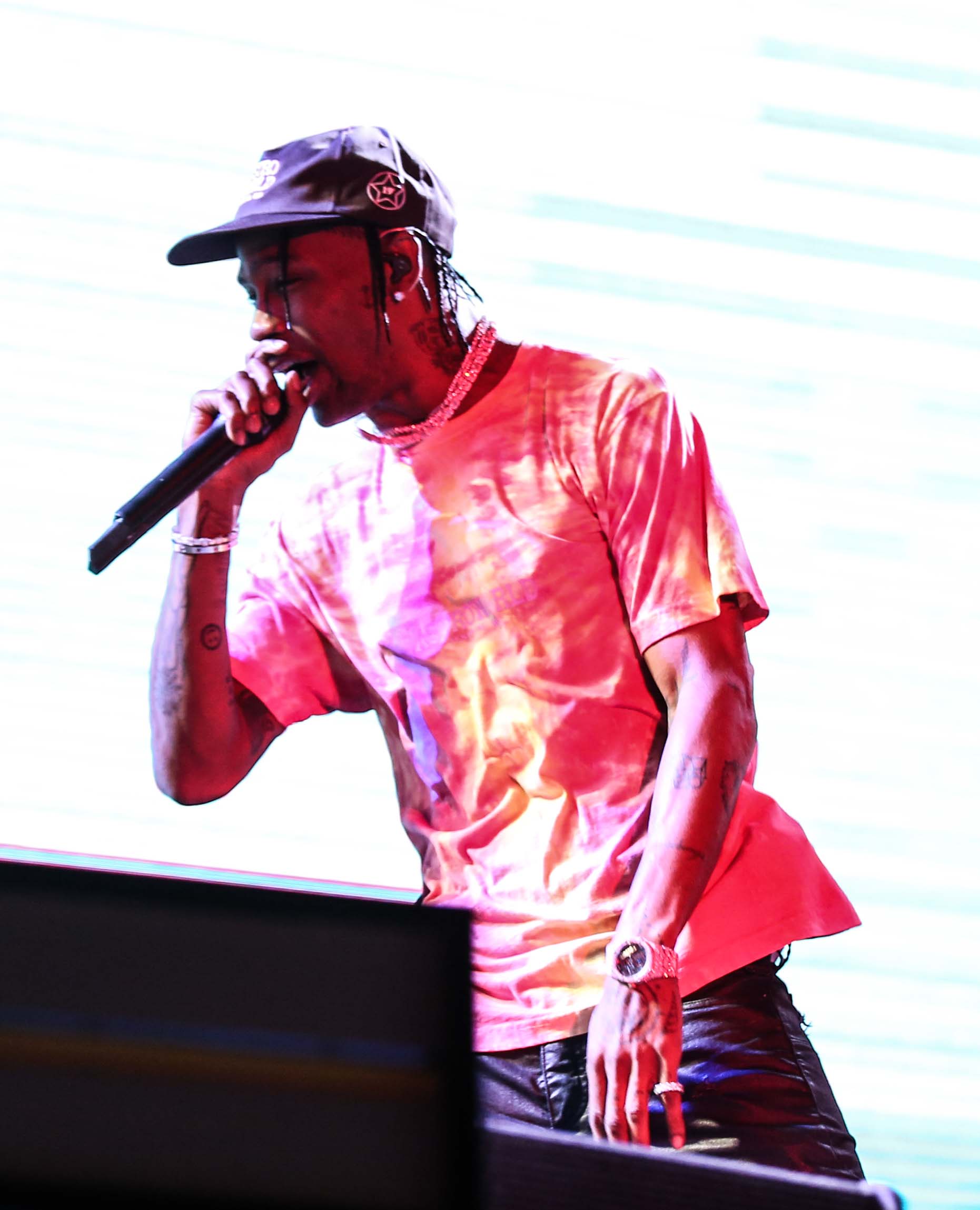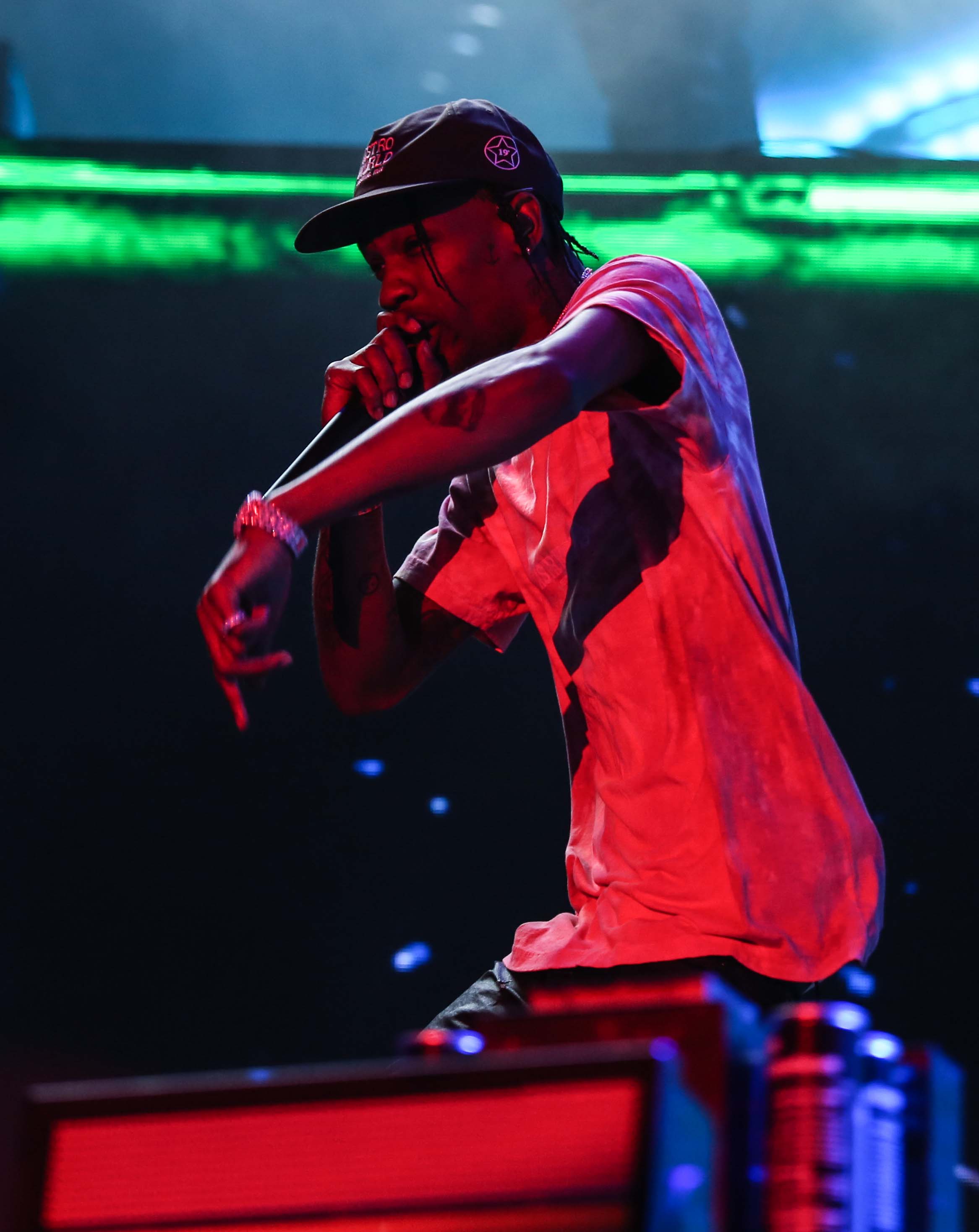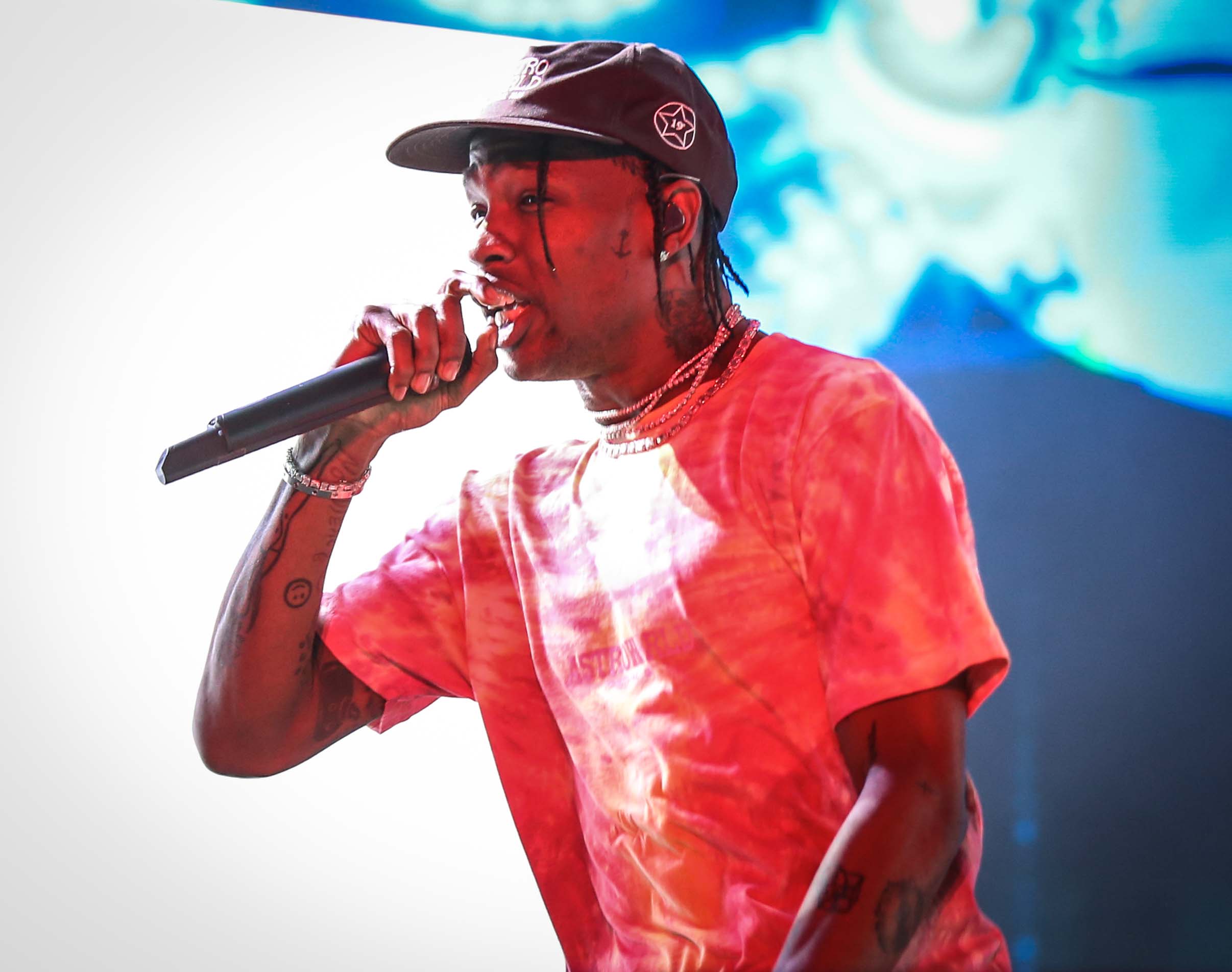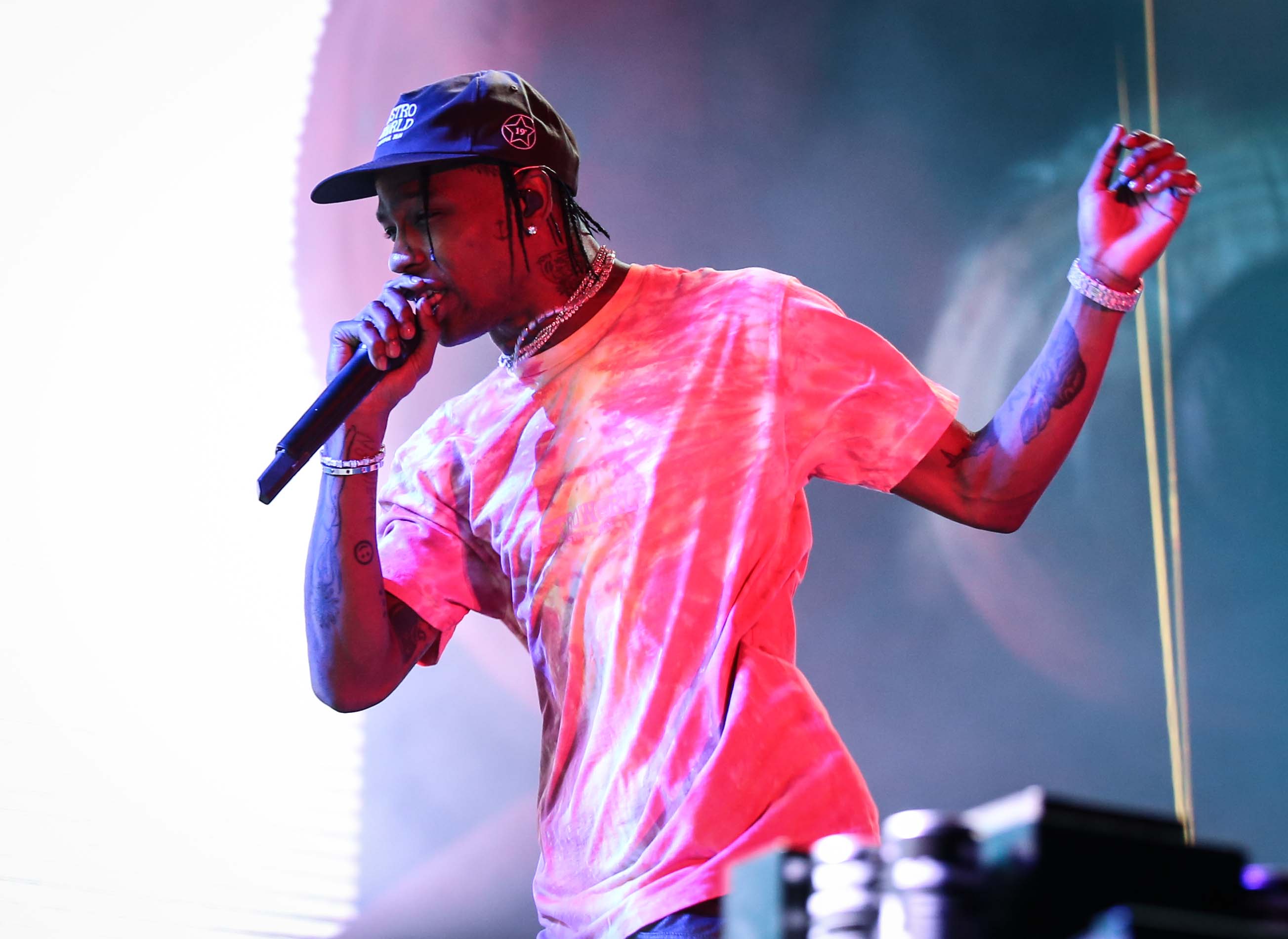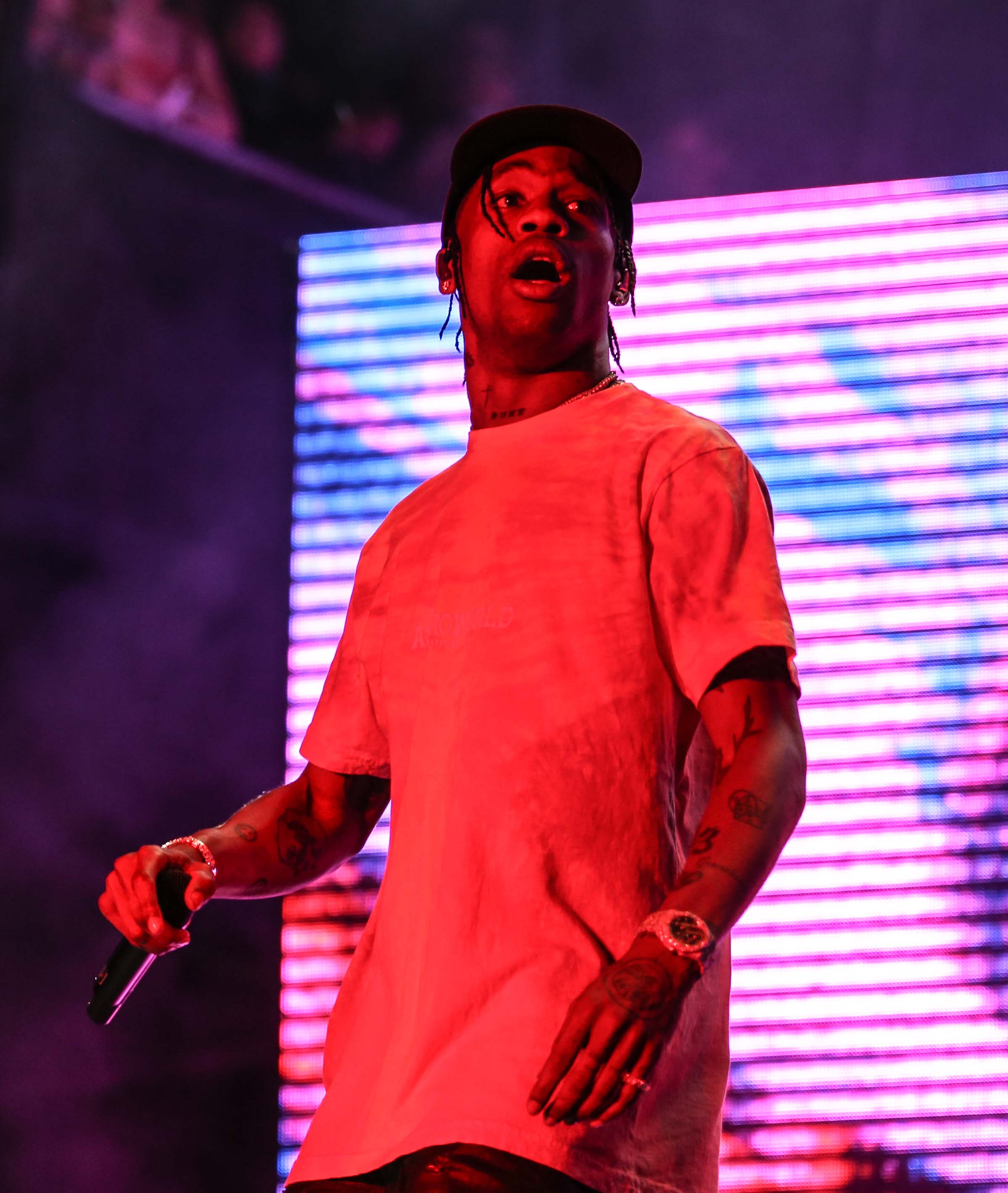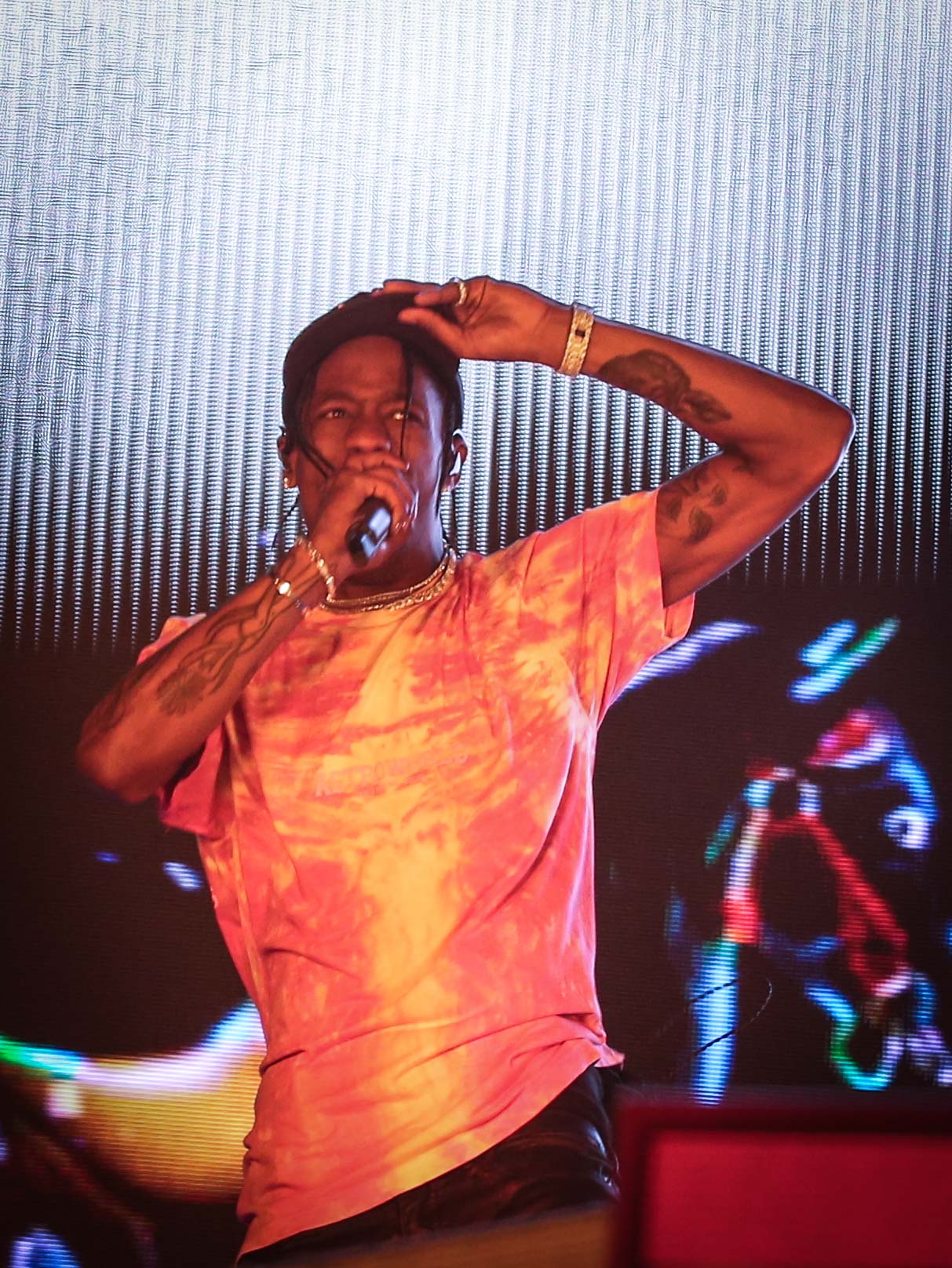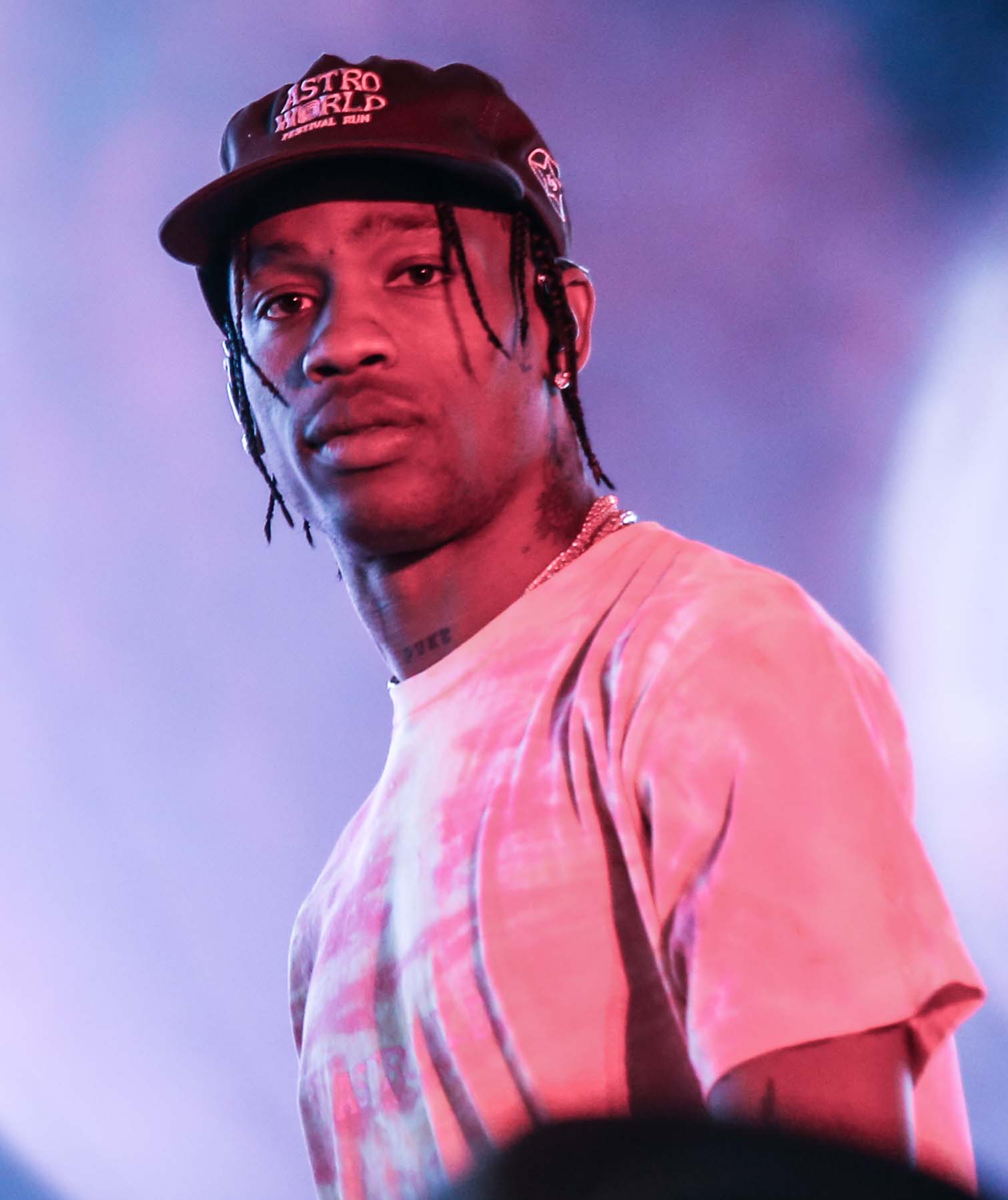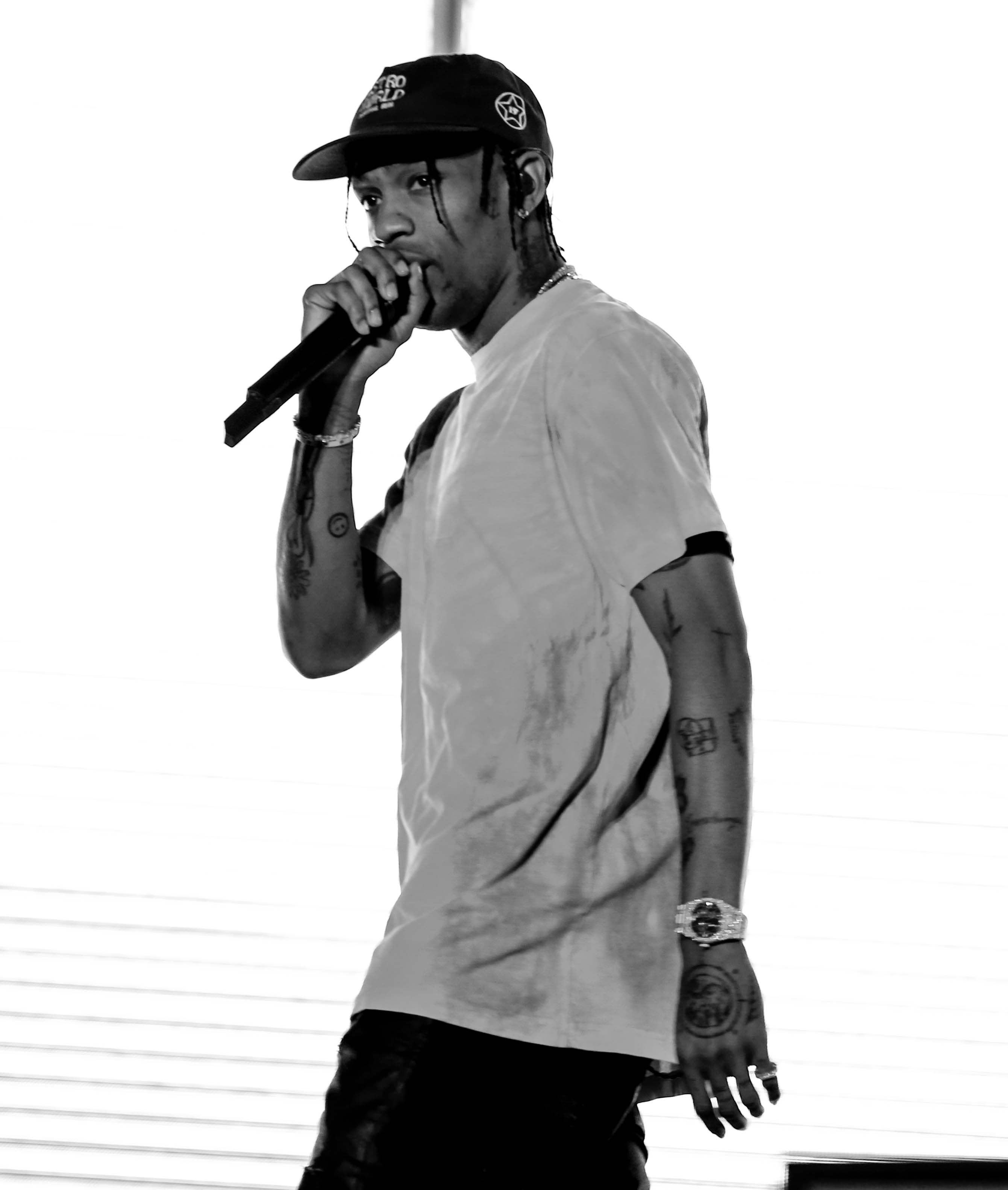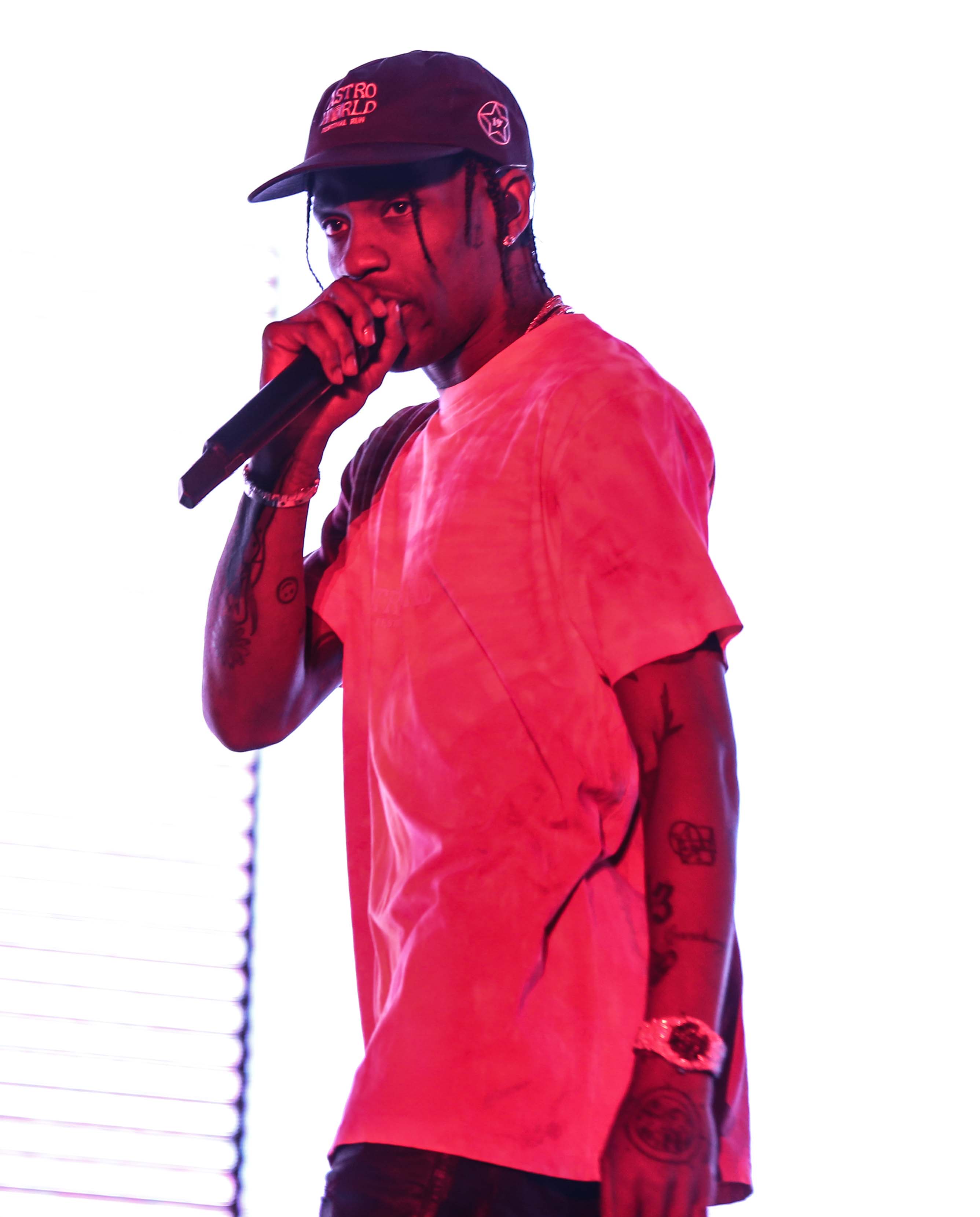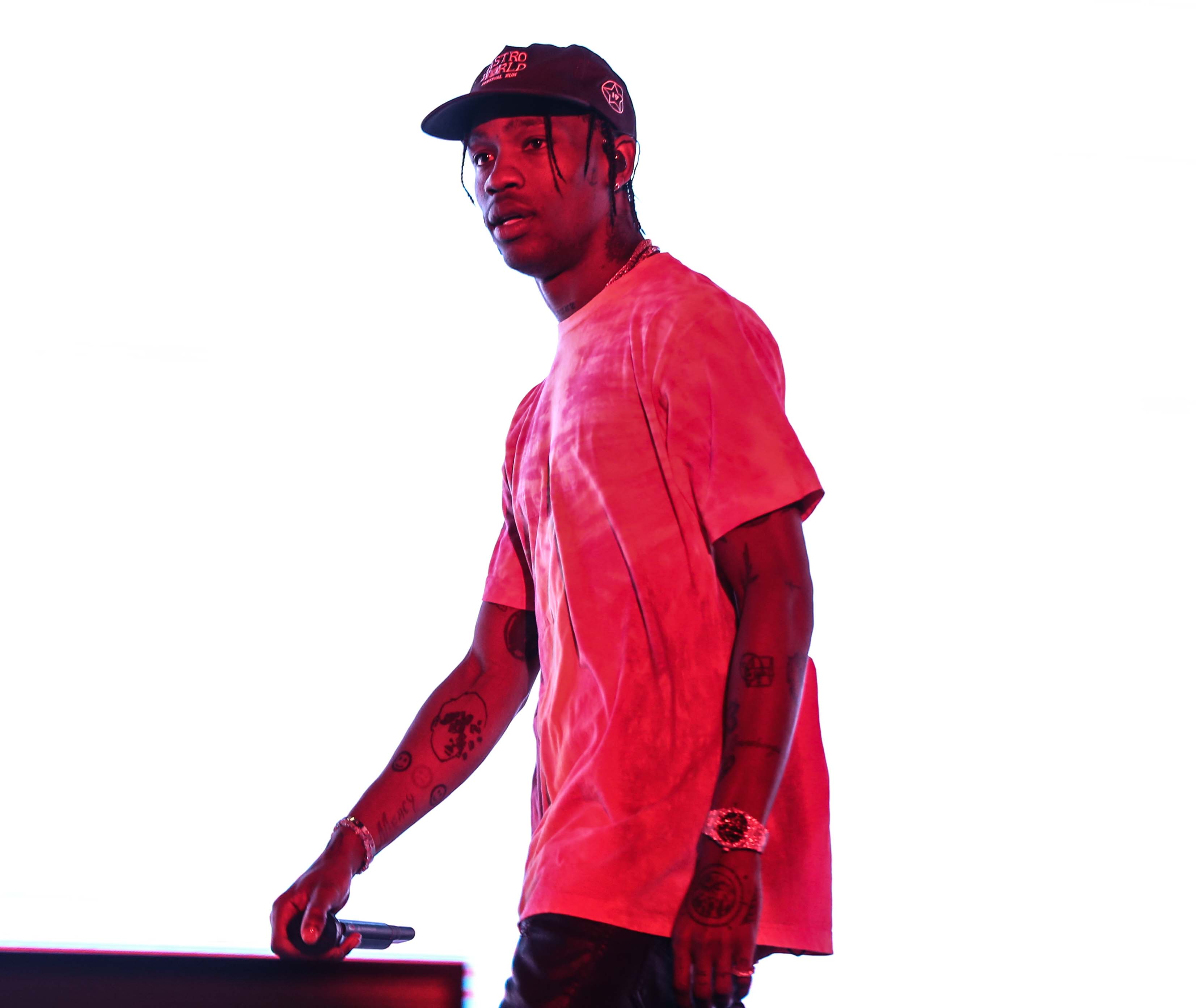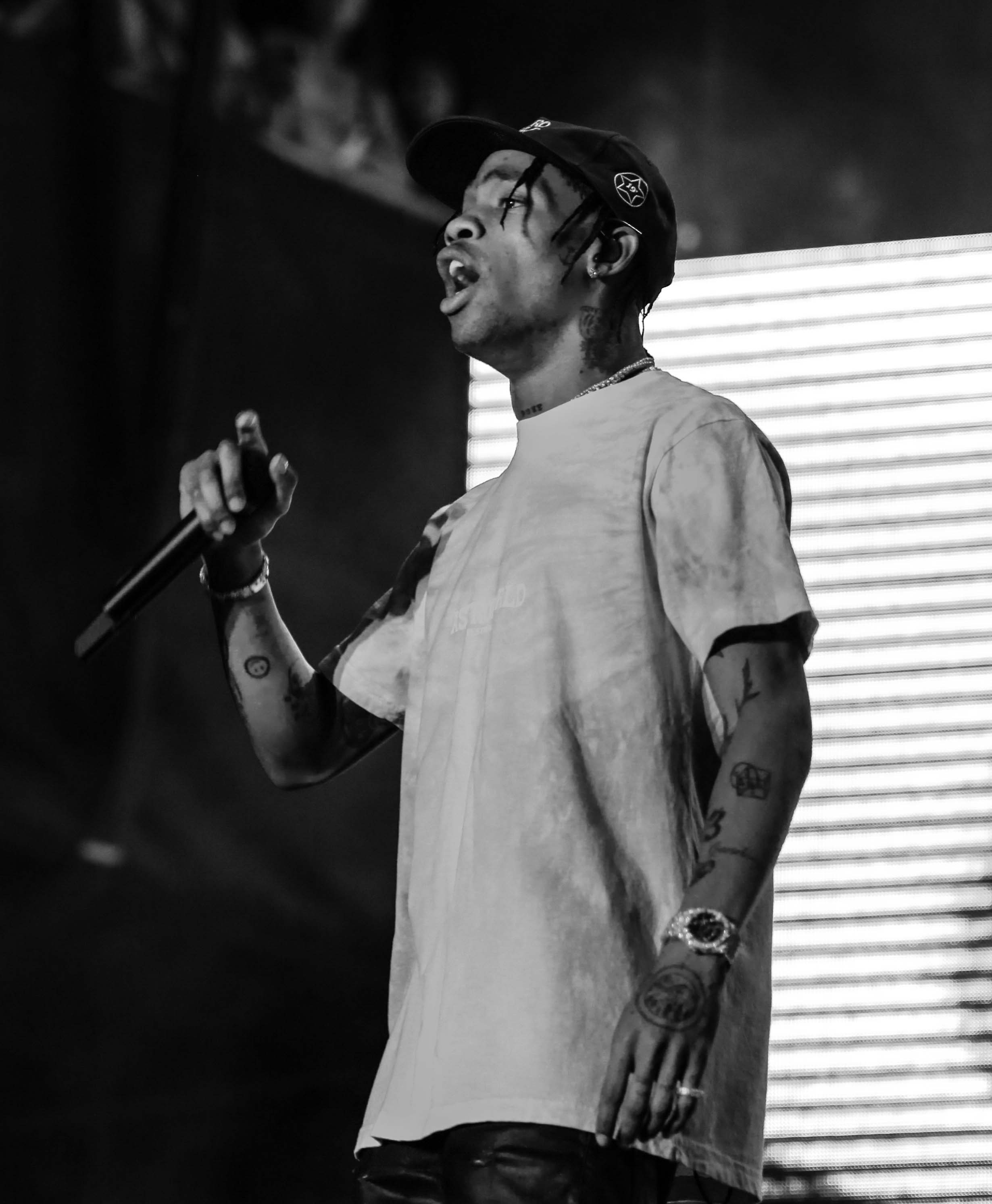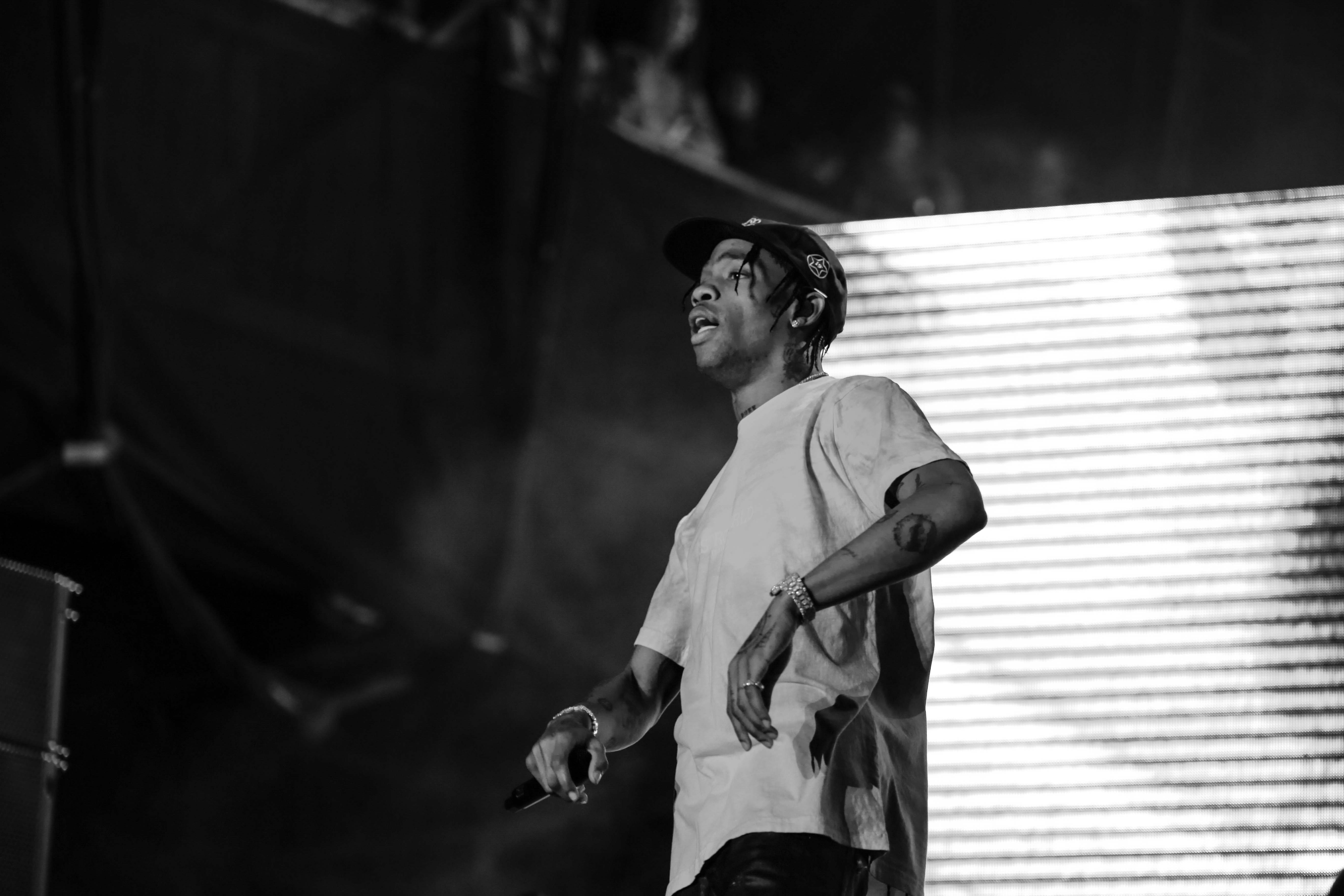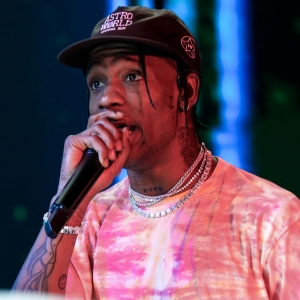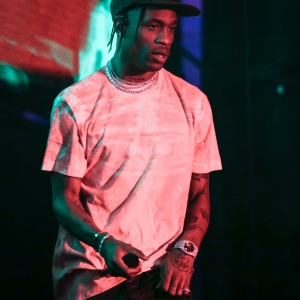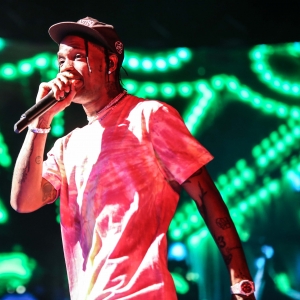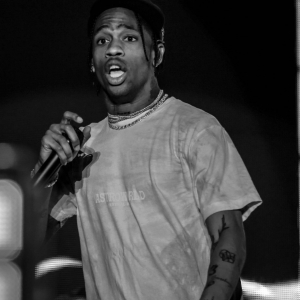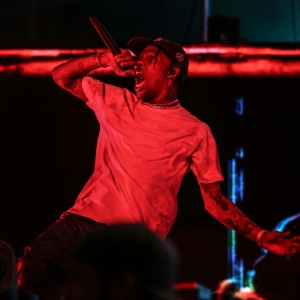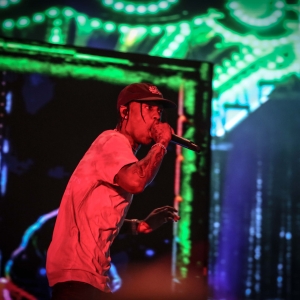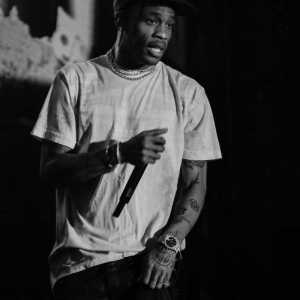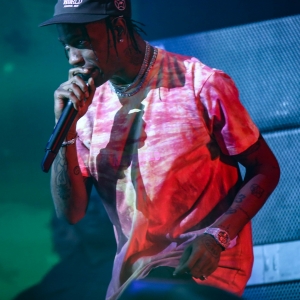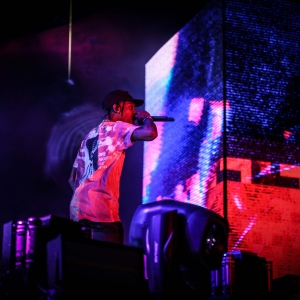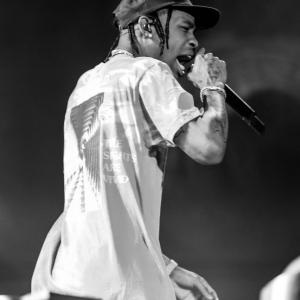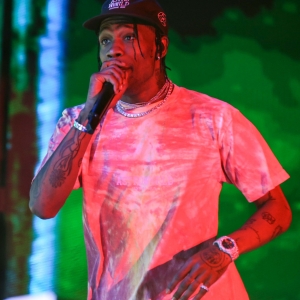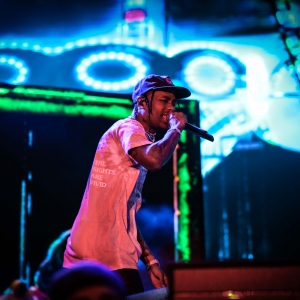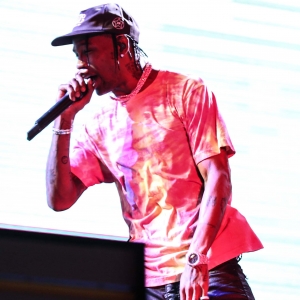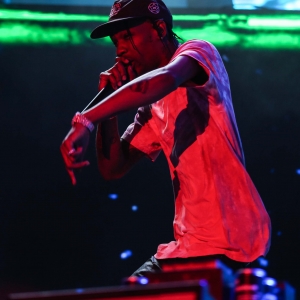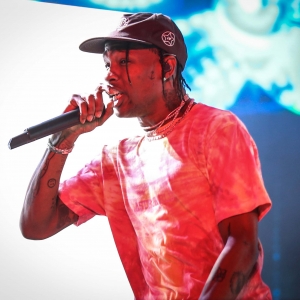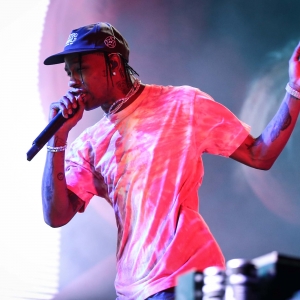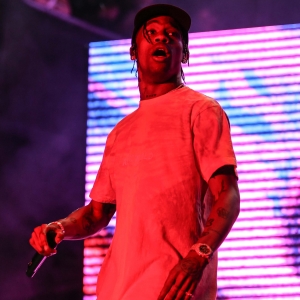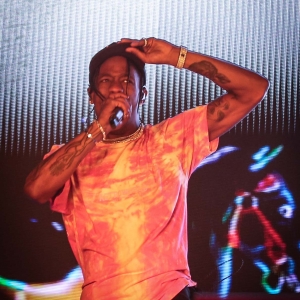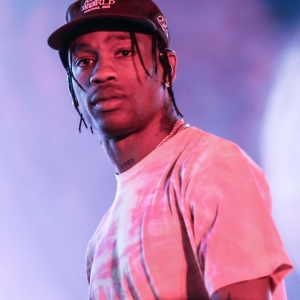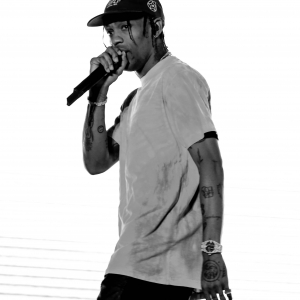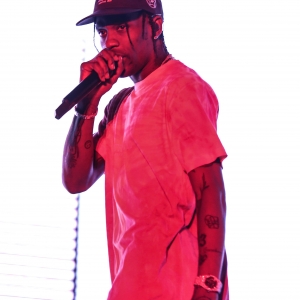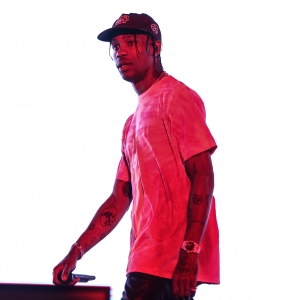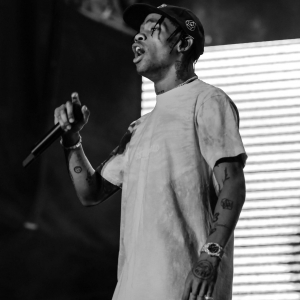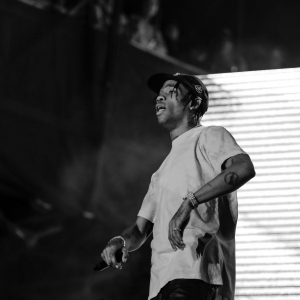 Finally…Day Three: There was a mixture of emotions stirring around the Woodlands on day three of Firefly. You have the overly energetic ones, the in-between-tired-and-ready-to-party, and then the zombies. I think I was leaning towards the tired-and-ready-to-party category, but was definitely ready to go home and be in my own bed. I think a lot of people were feeling the same, but as the day went on the energy rose. I didn't really fill my list up; I needed to just sit back and relax so I headed over to the Prism Stage for another artist I am a huge fan of, Yungblud. He is going to be BIG one day I can already tell, because last year I got to photograph him on one of the smallest stages on the​ Warped Tour,​ and now he is on a massive stage at Firefly in front of a huge crowd.. The crowd grew bigger as time got closer for his set. A massive burst of energy took the stage…oh wait that was just Yungblud opening up with "21s​t​ Century Liability". He also performed "Psychotic Kids", "Loner" and his latest single, "Parents". After Yungblud, I stuck around to see 3LAU, but to be quite honest, I was super excited to see Gucci Mane. Gucci Mane drew another large crowd over to the Prism Stage. He played a decent set which consisted of many hits such as"I Get the Bag", "1s​t​ Day out Da Feds", "Bricks and Lemonade".

Yungblud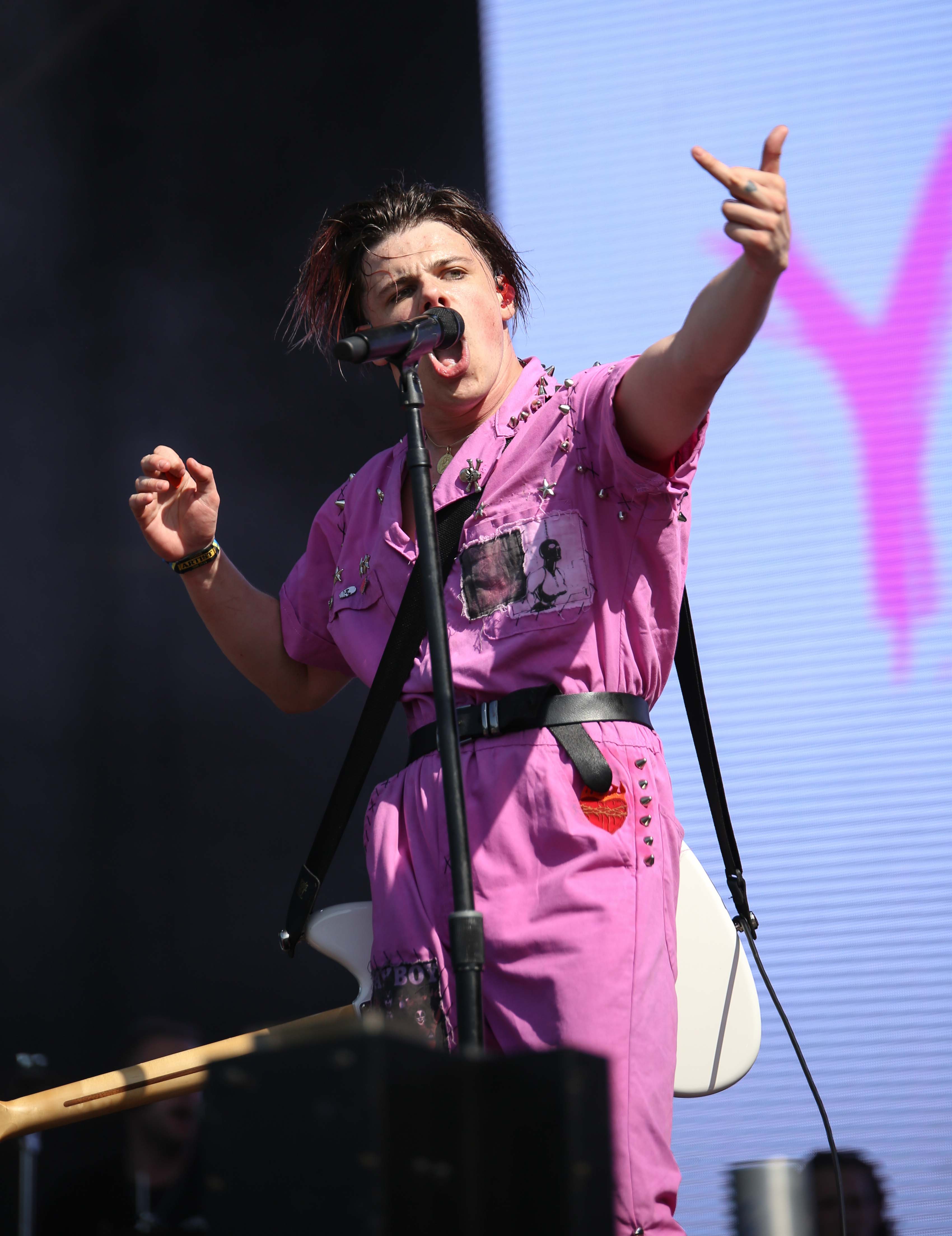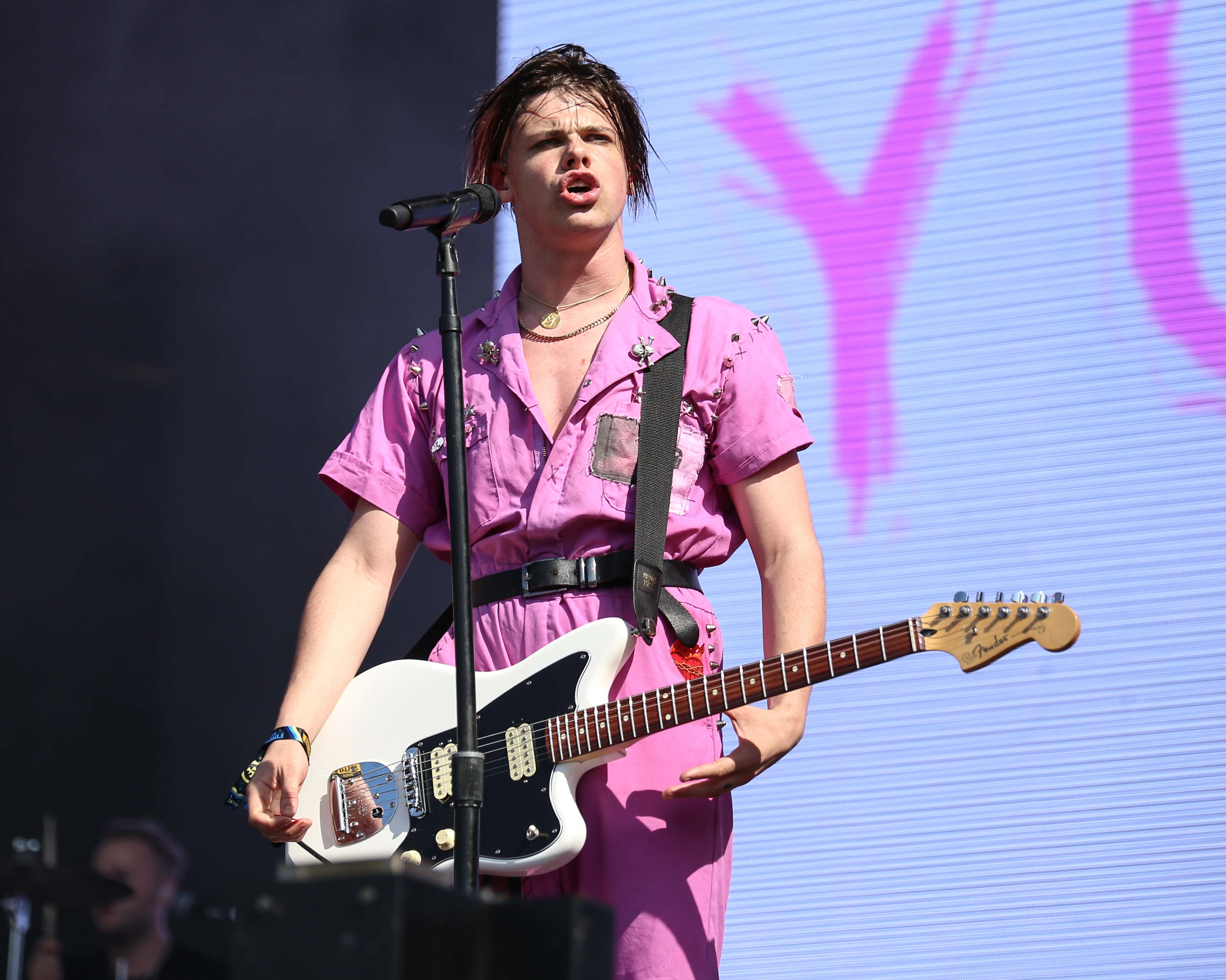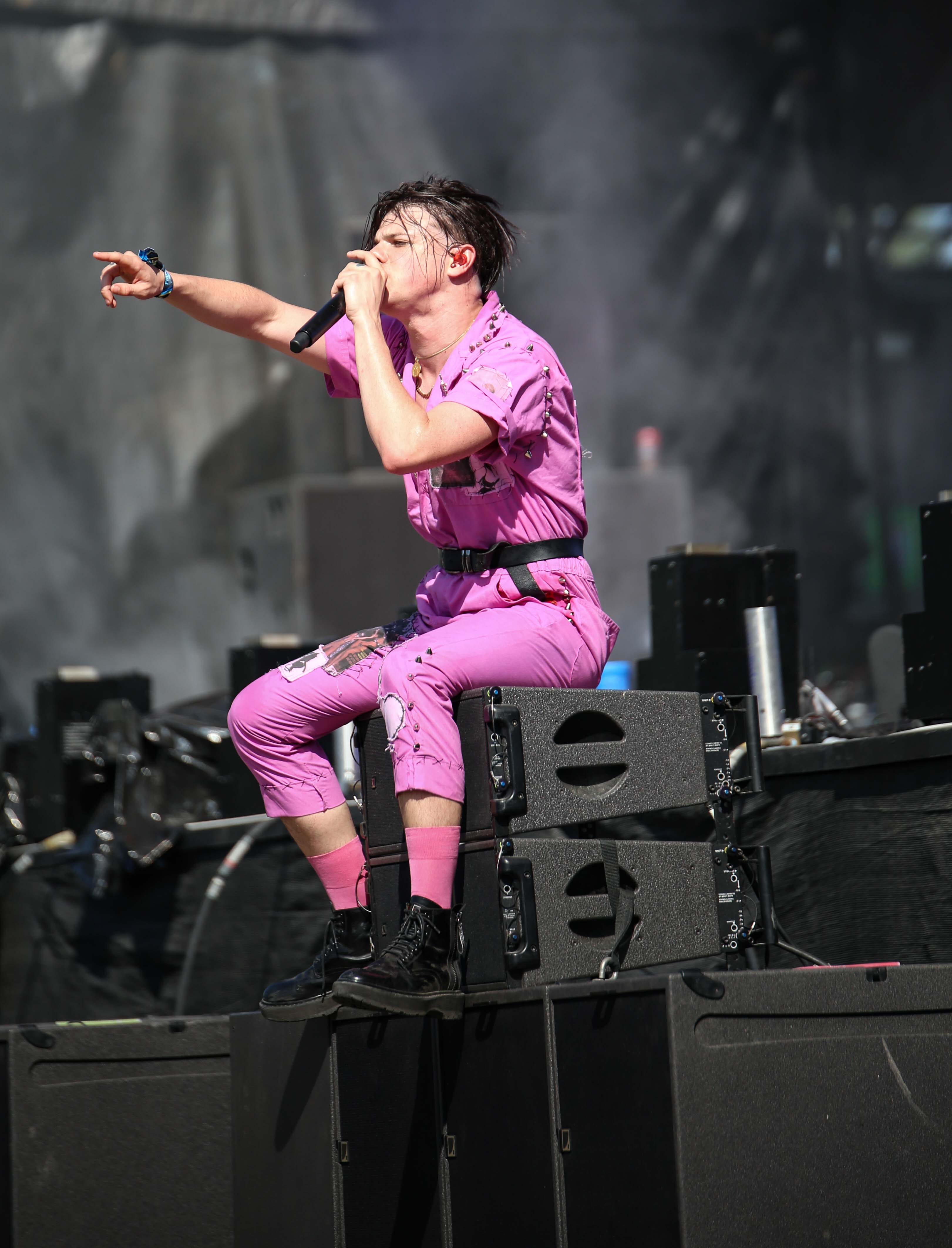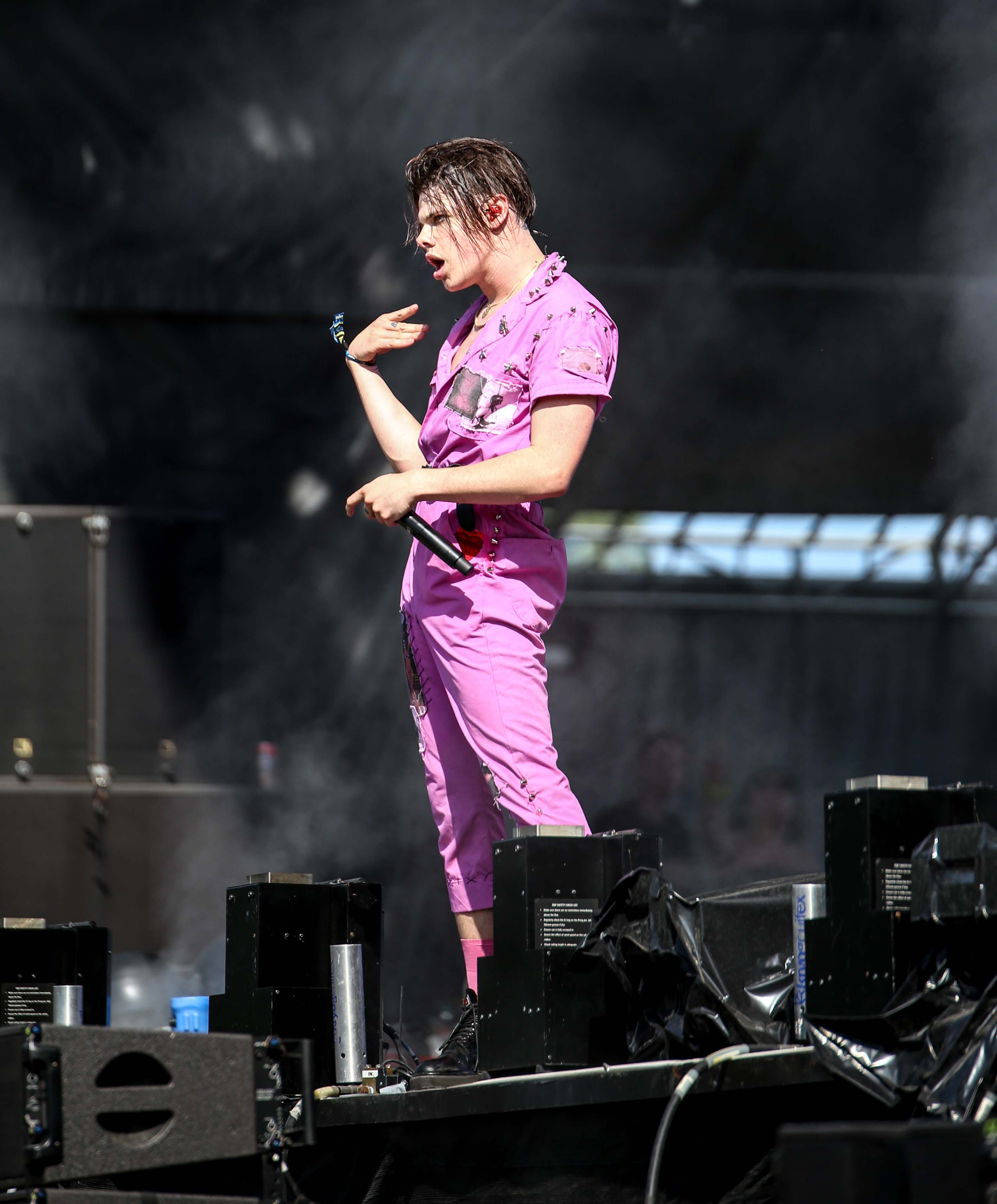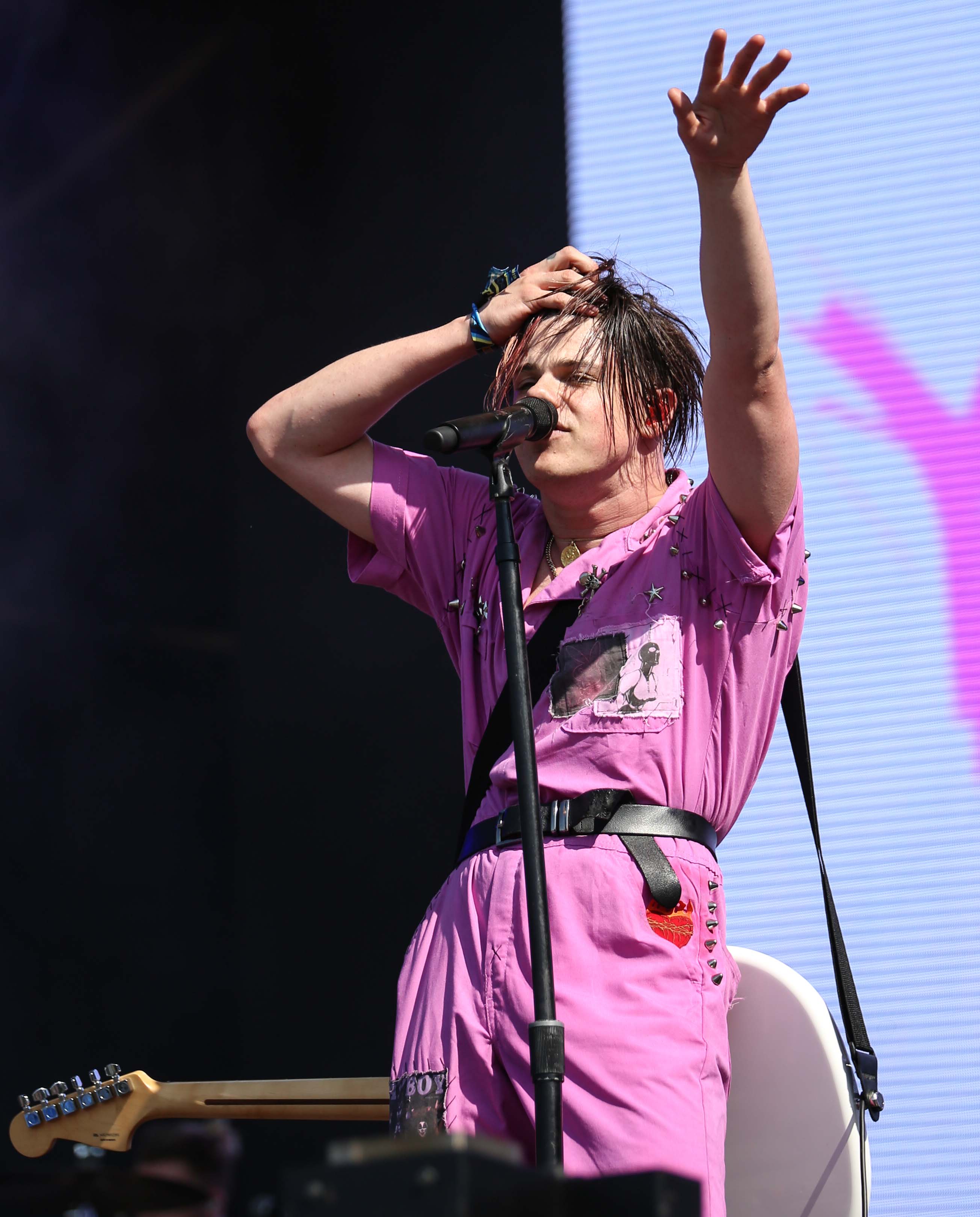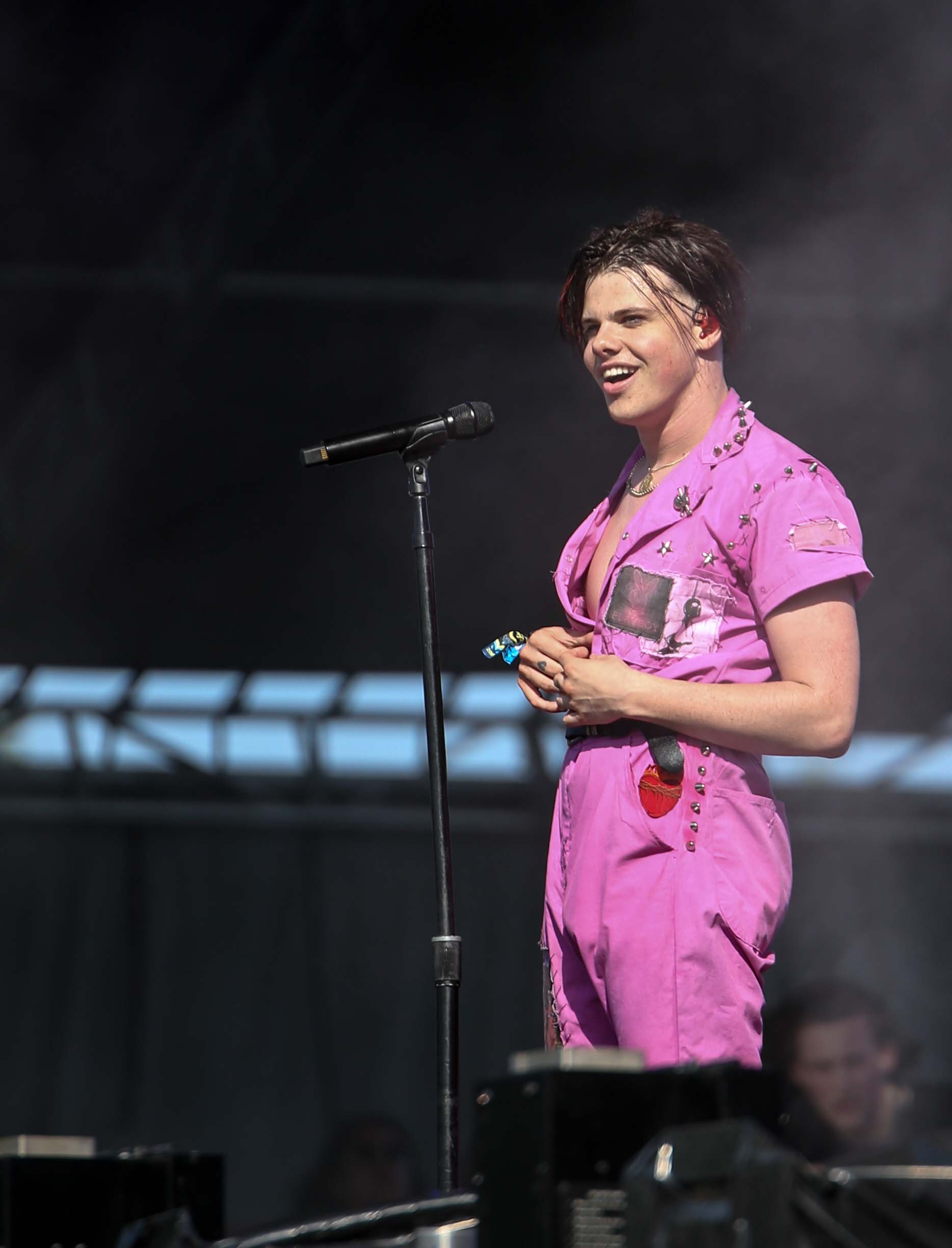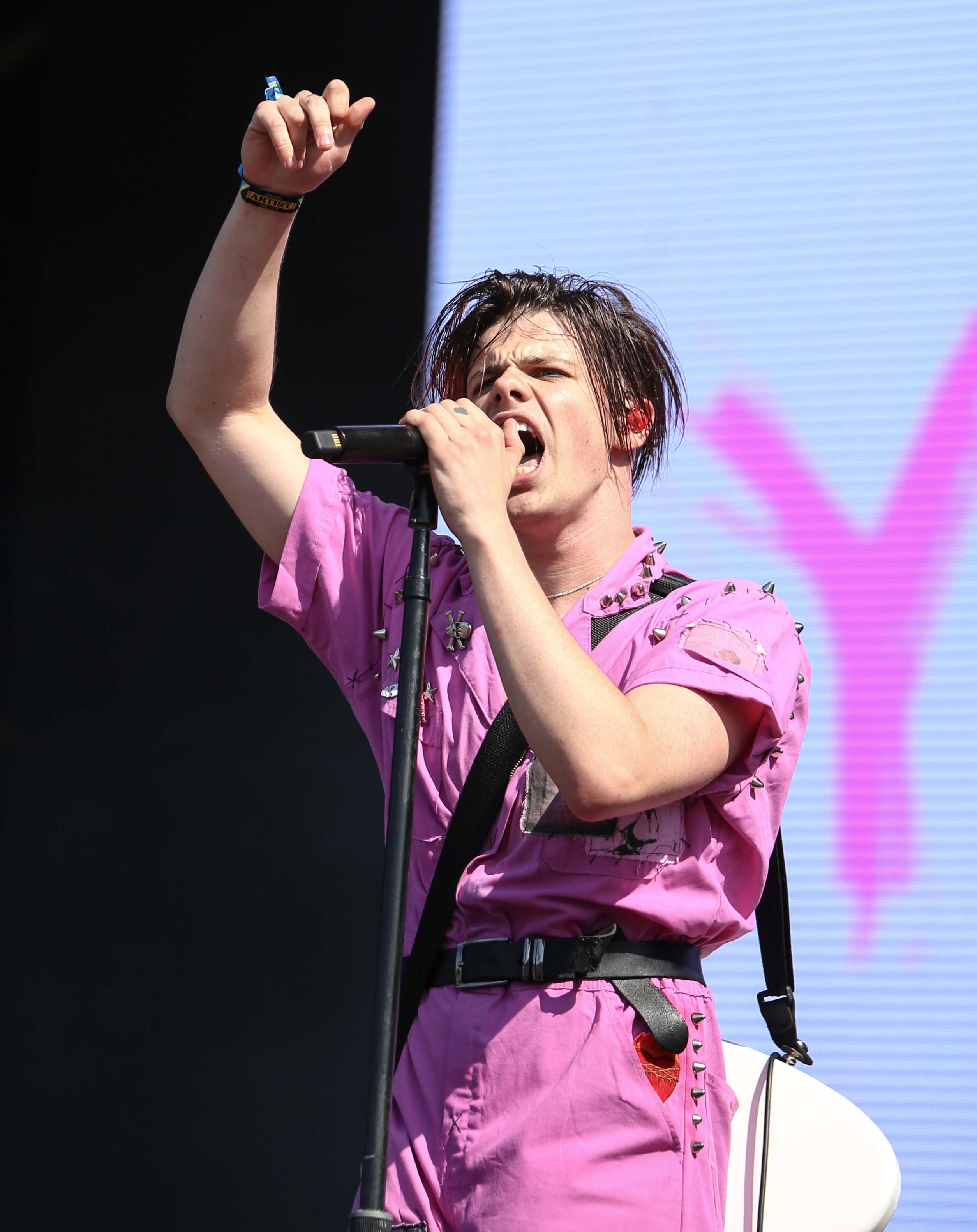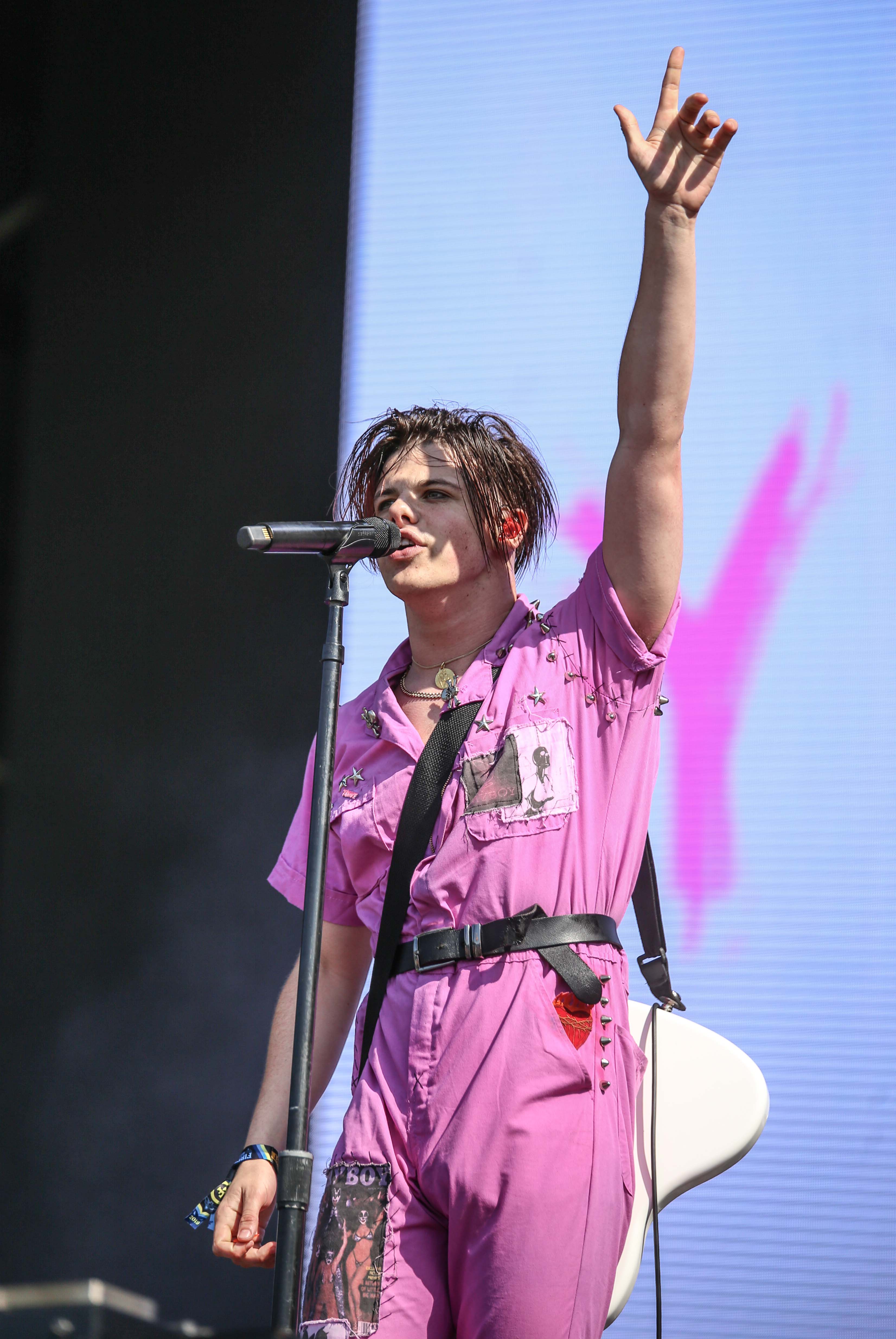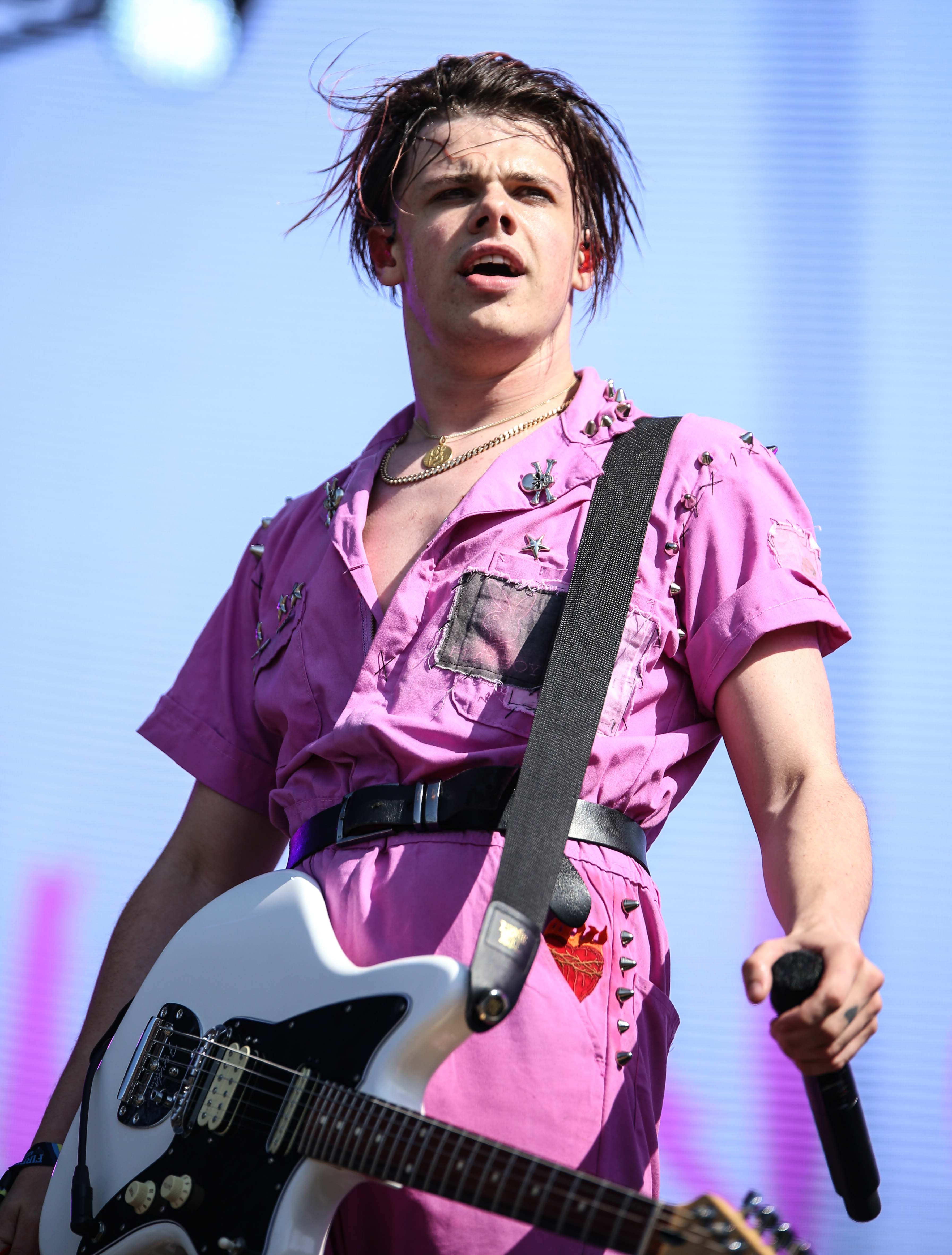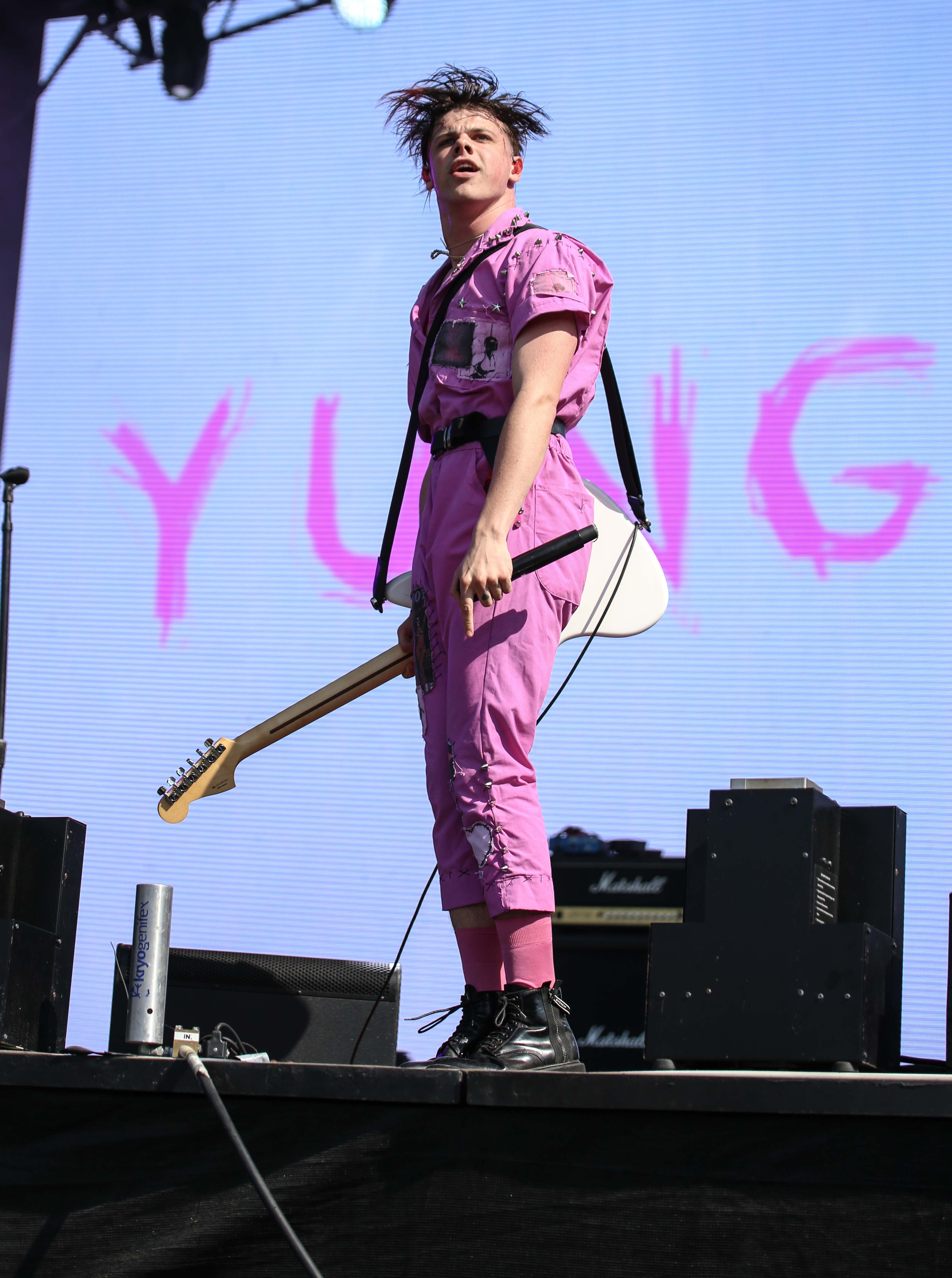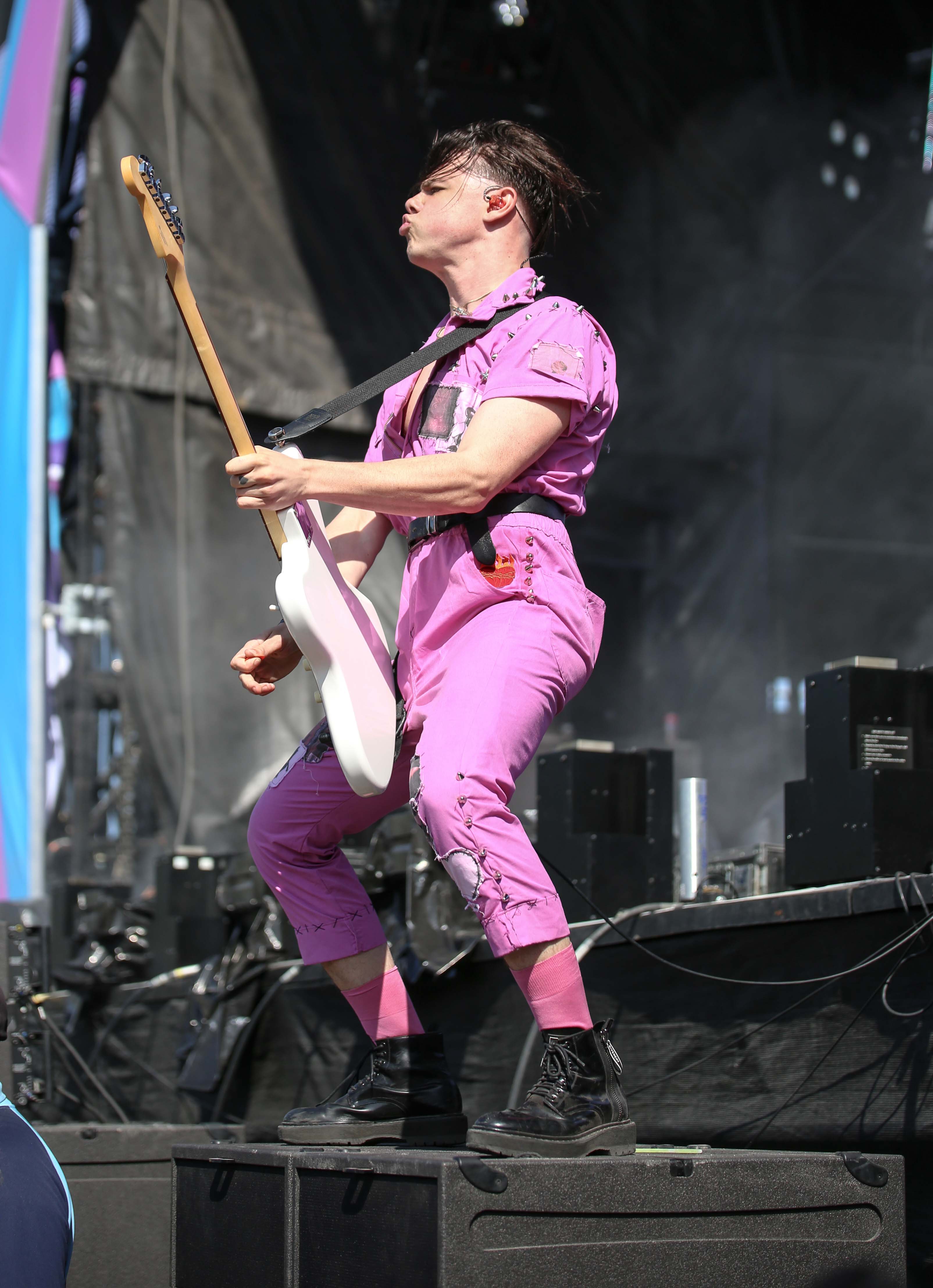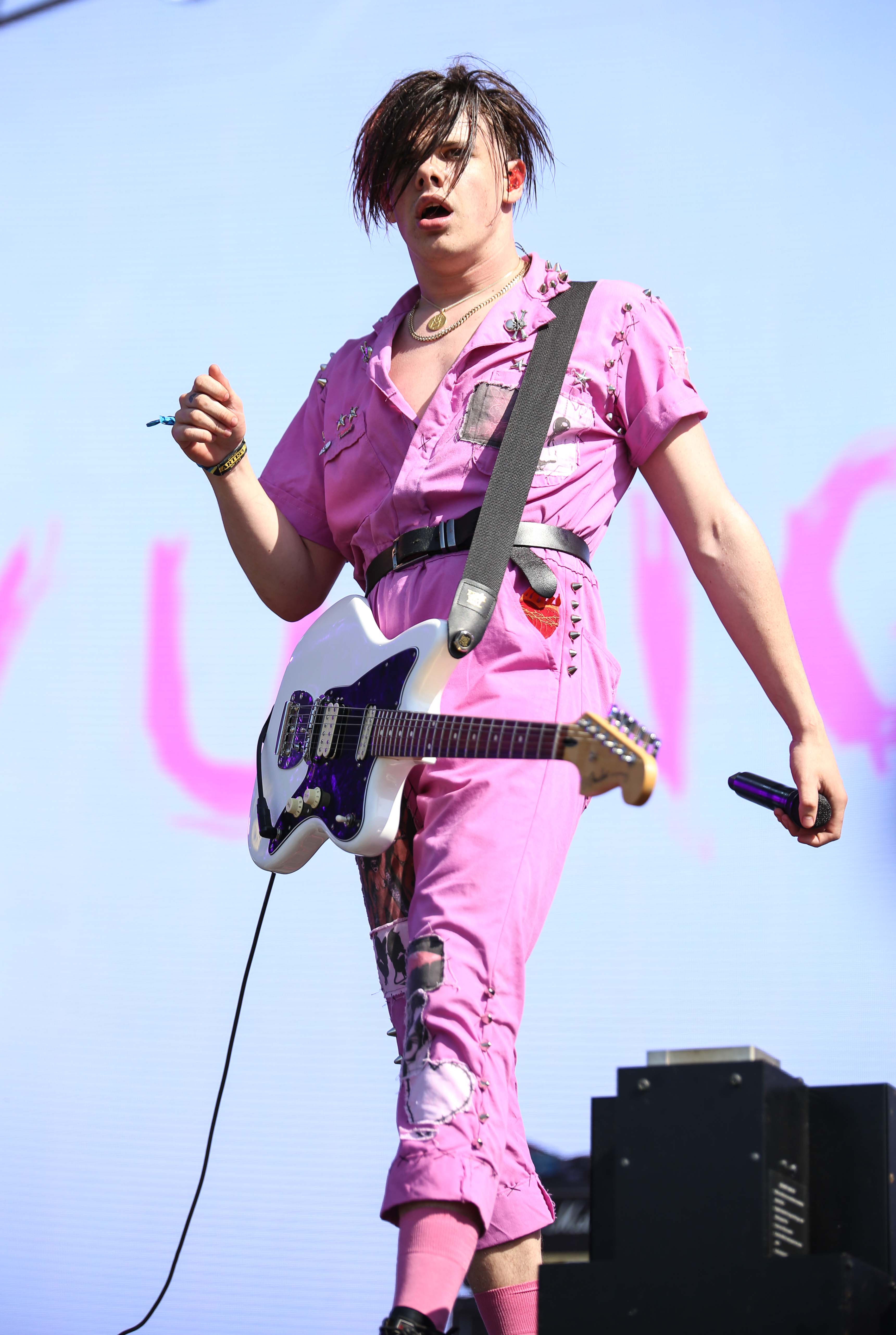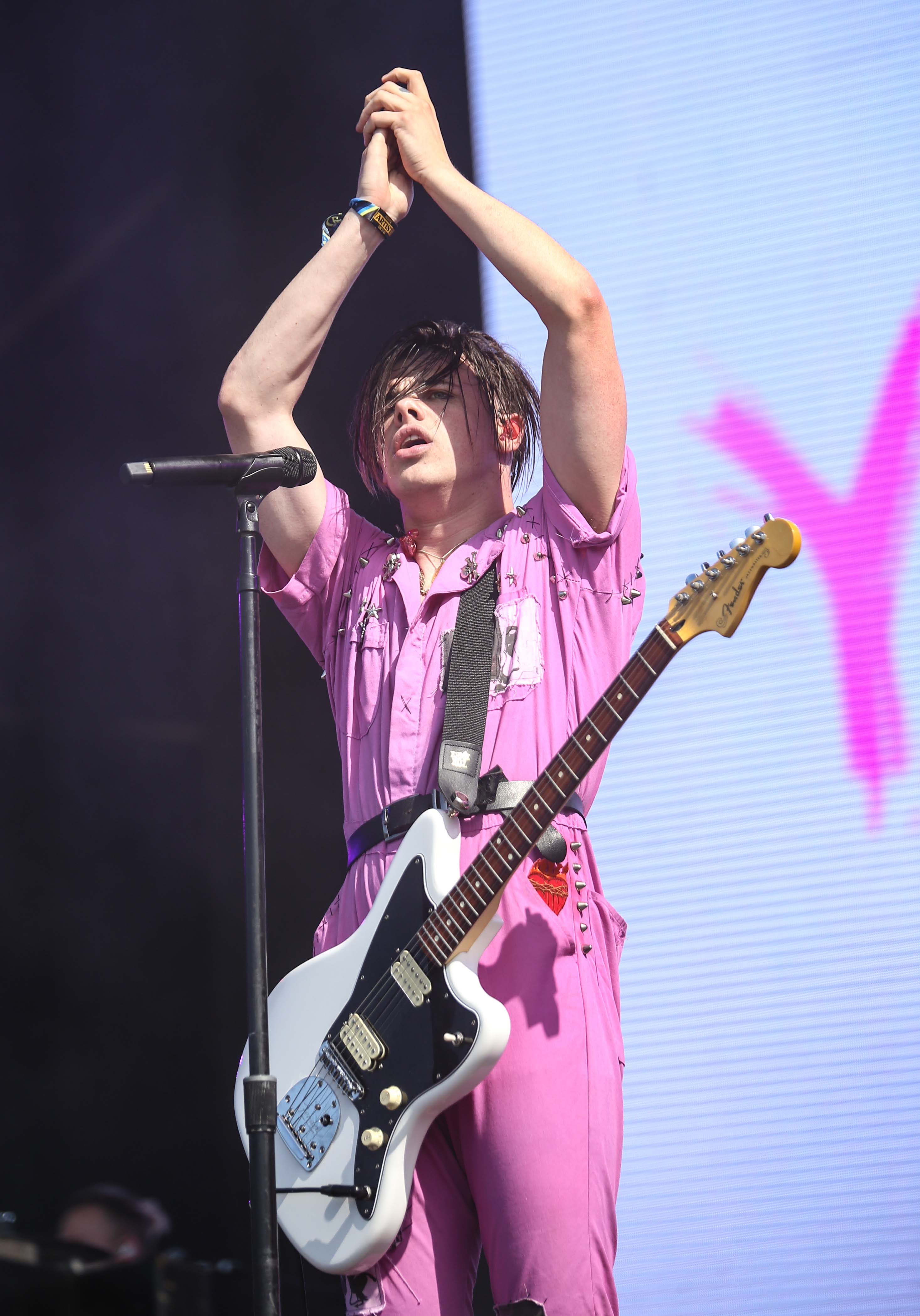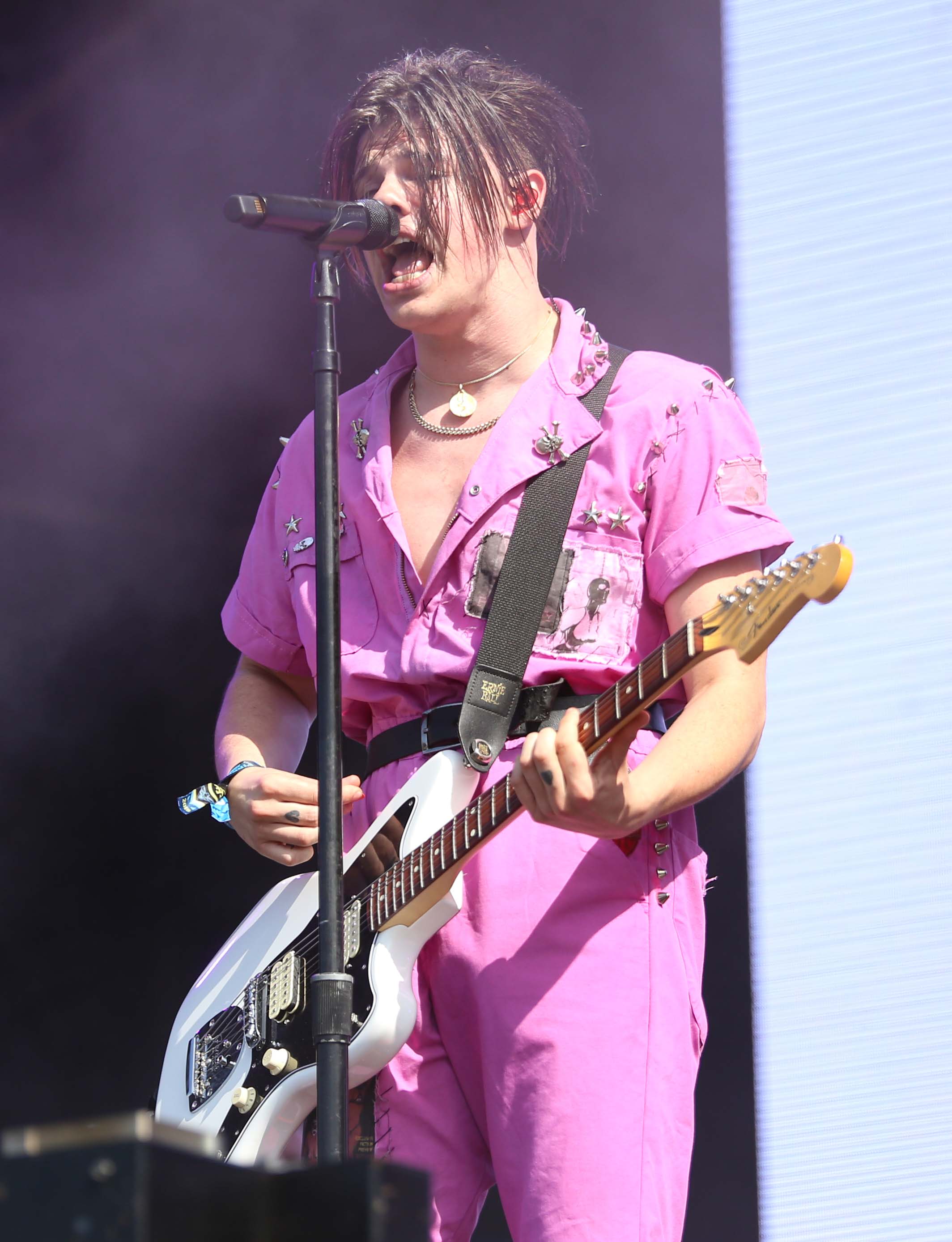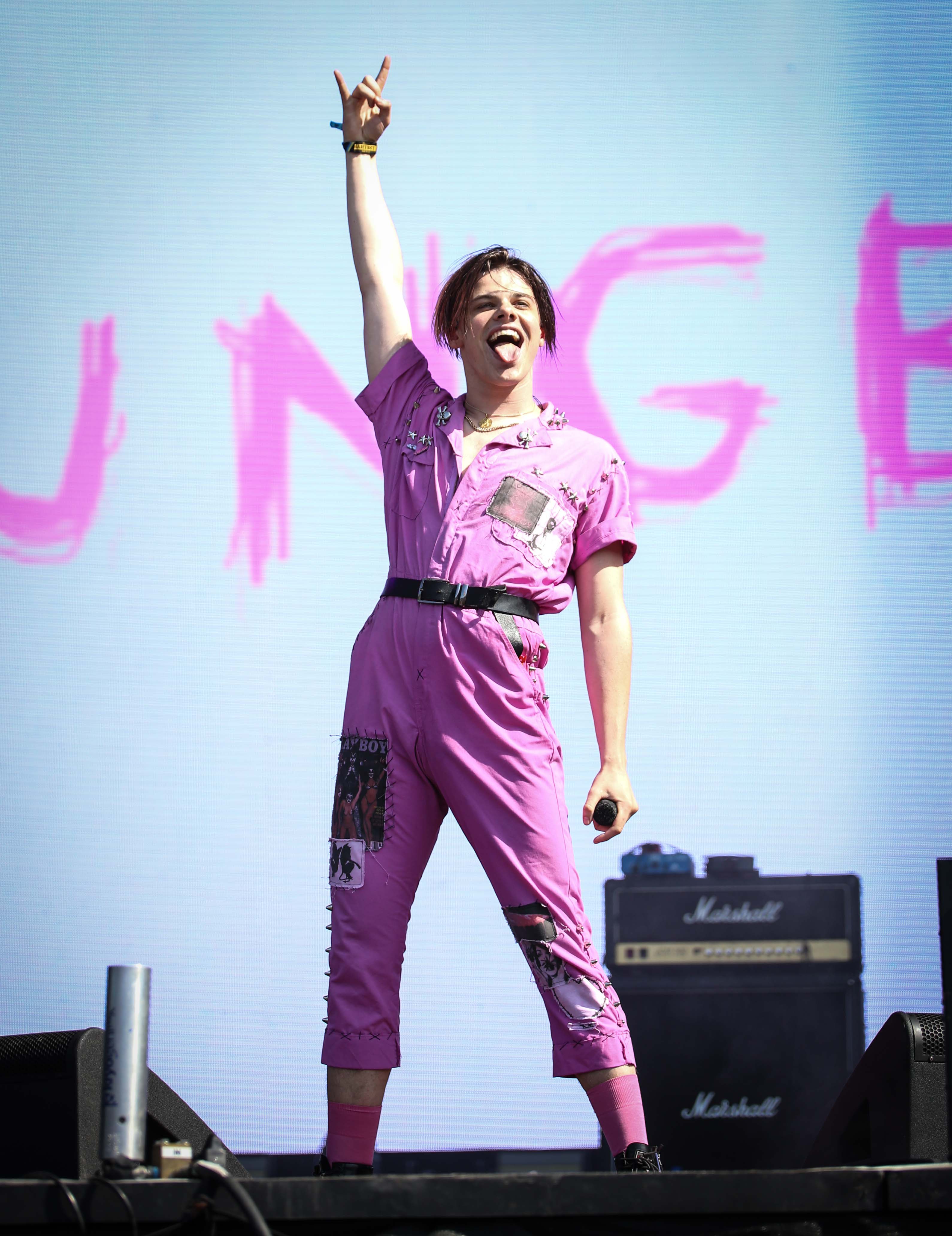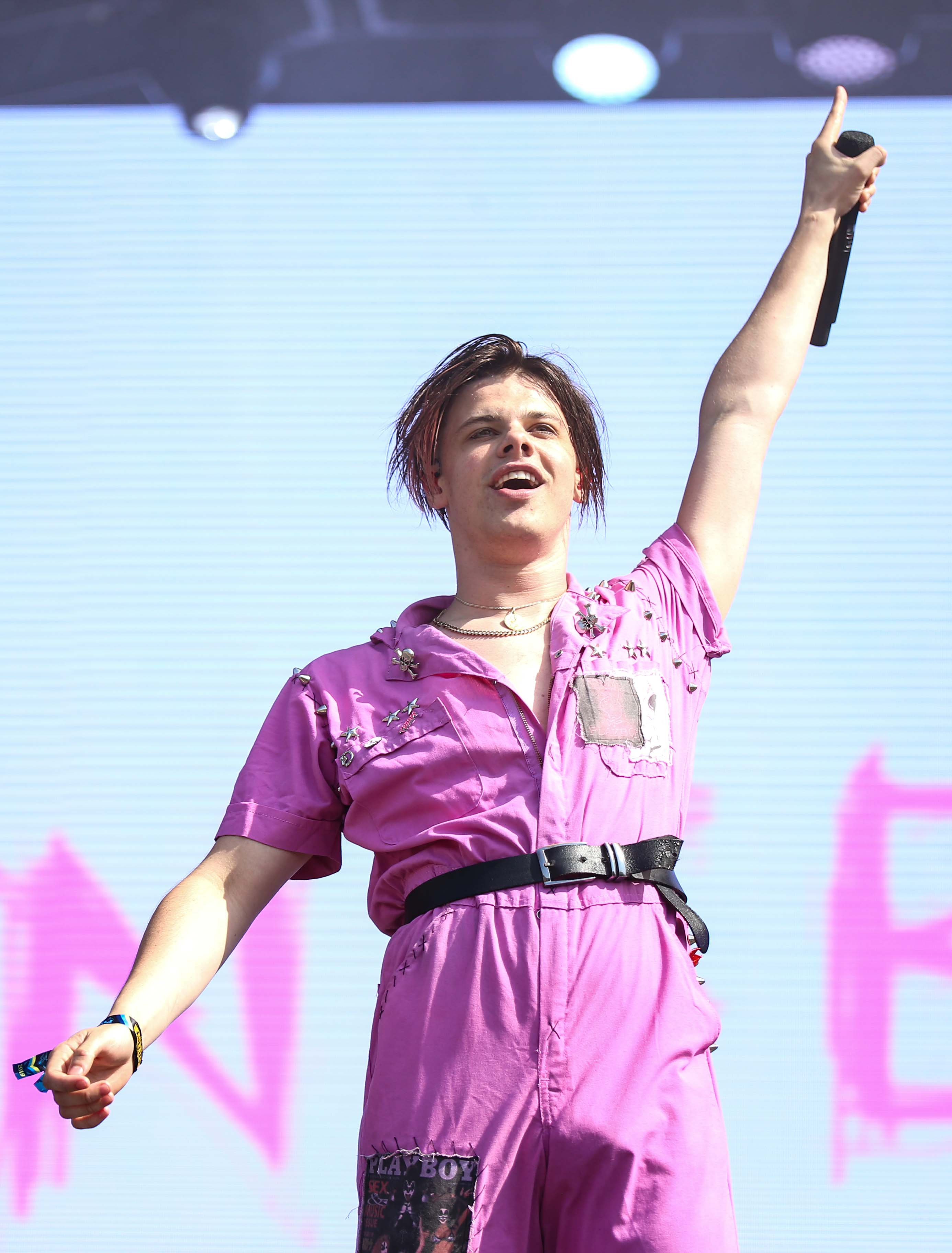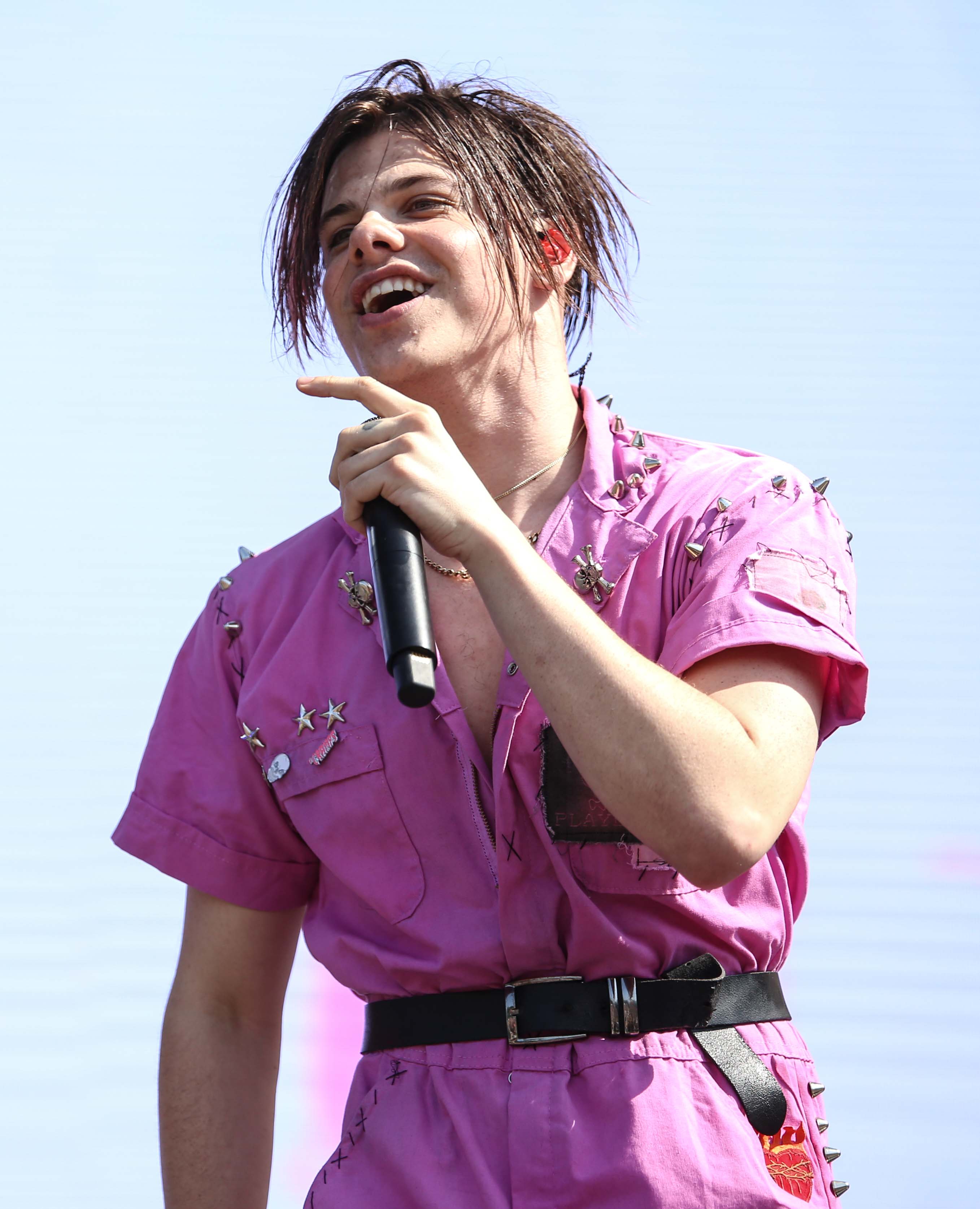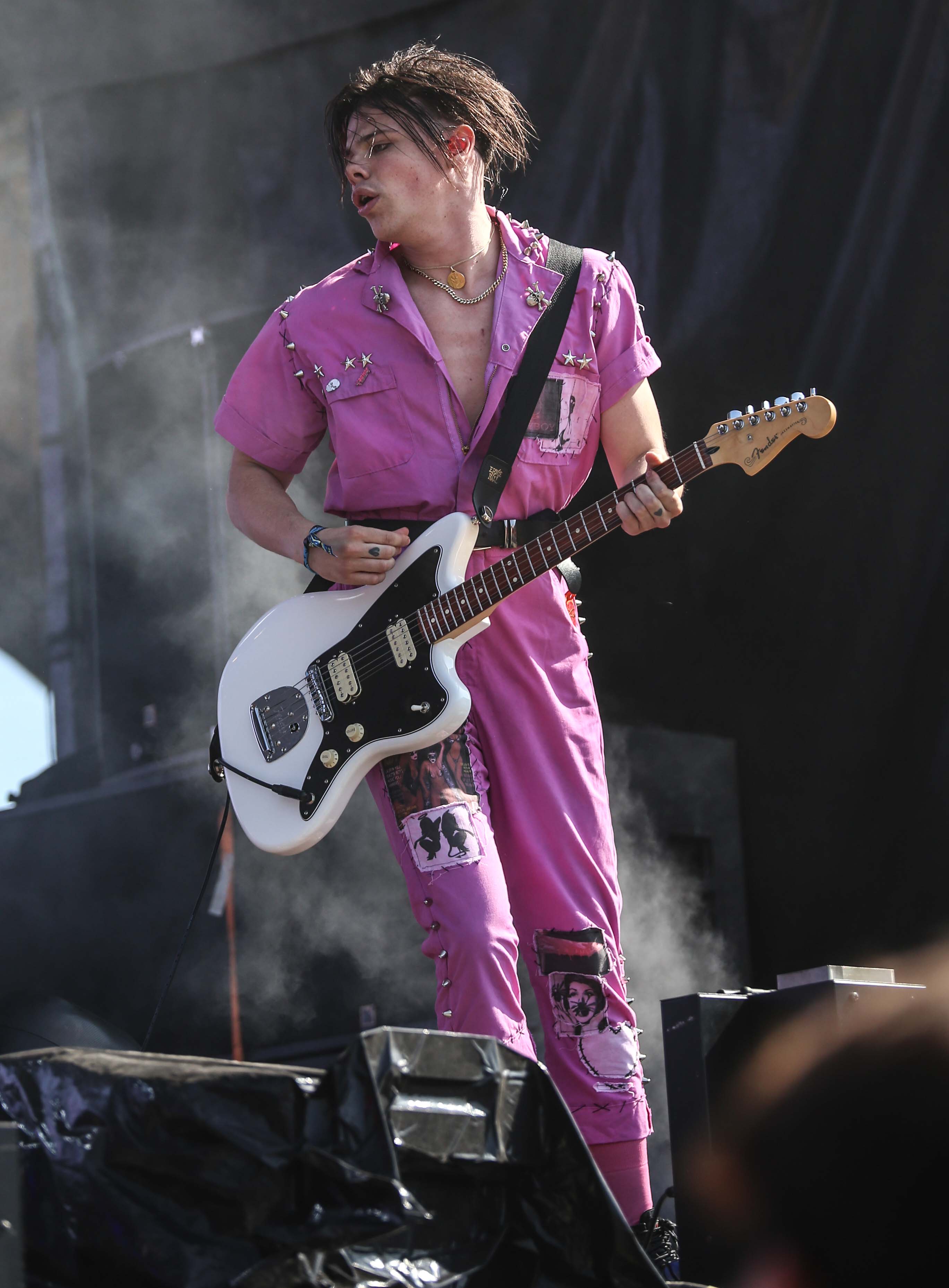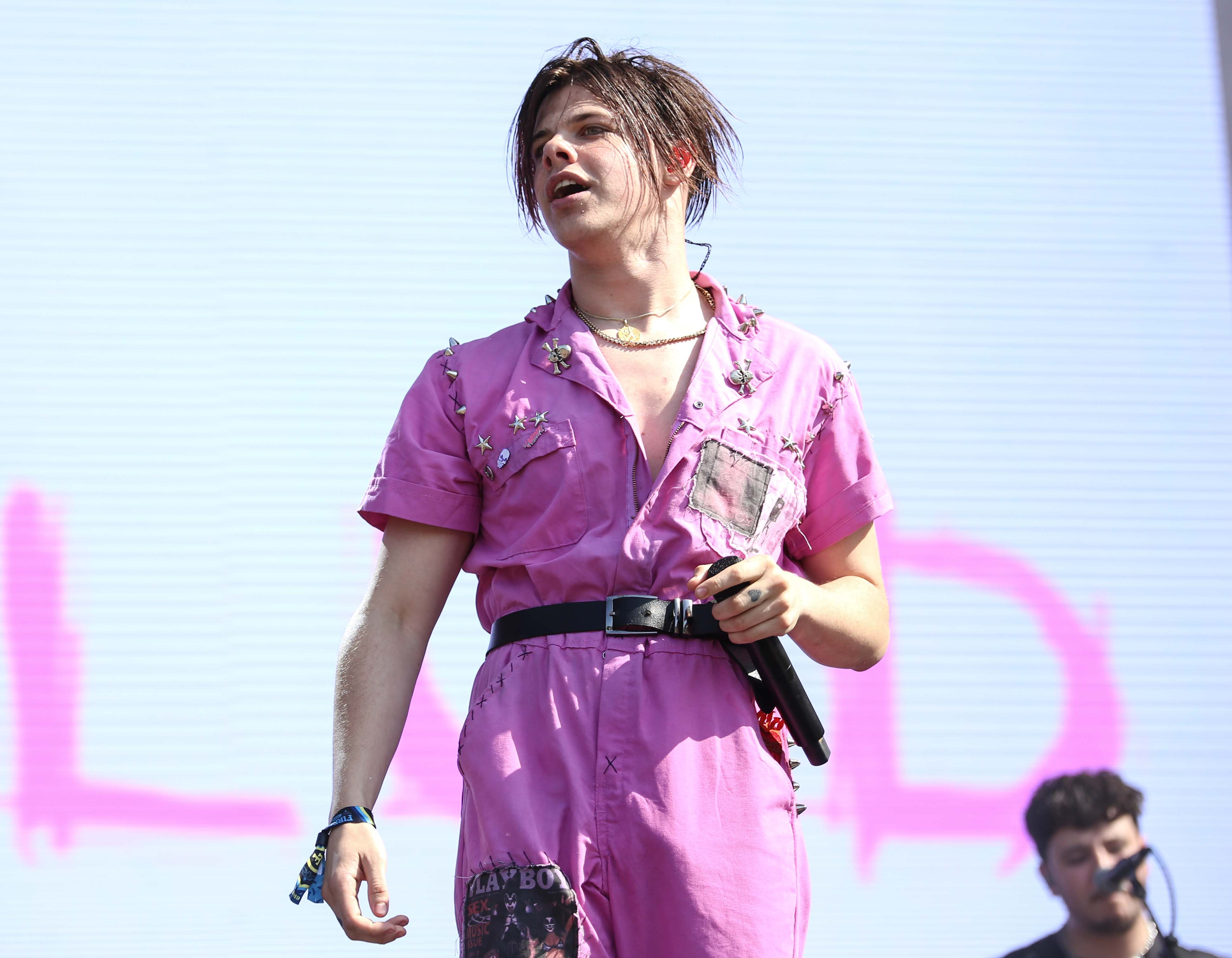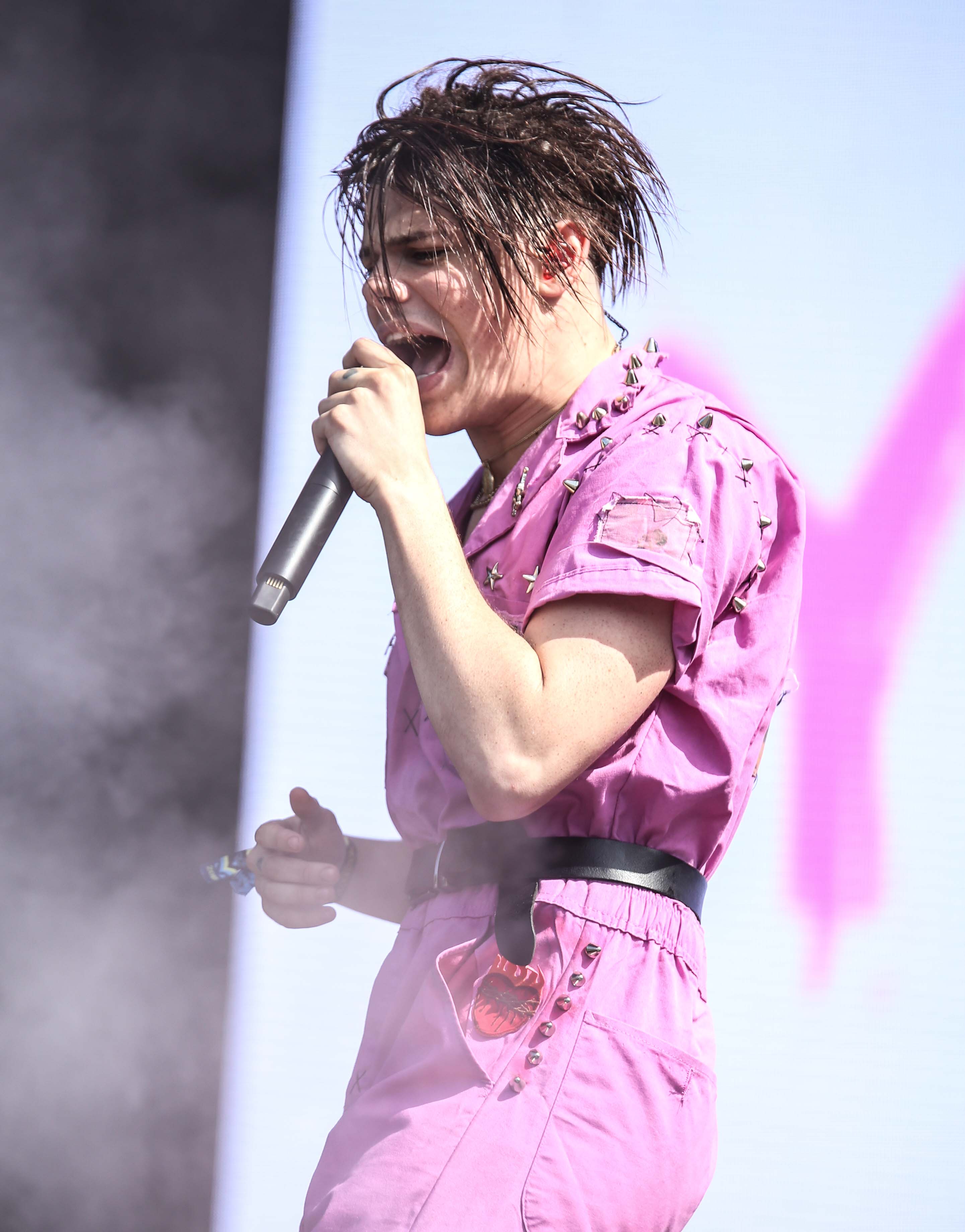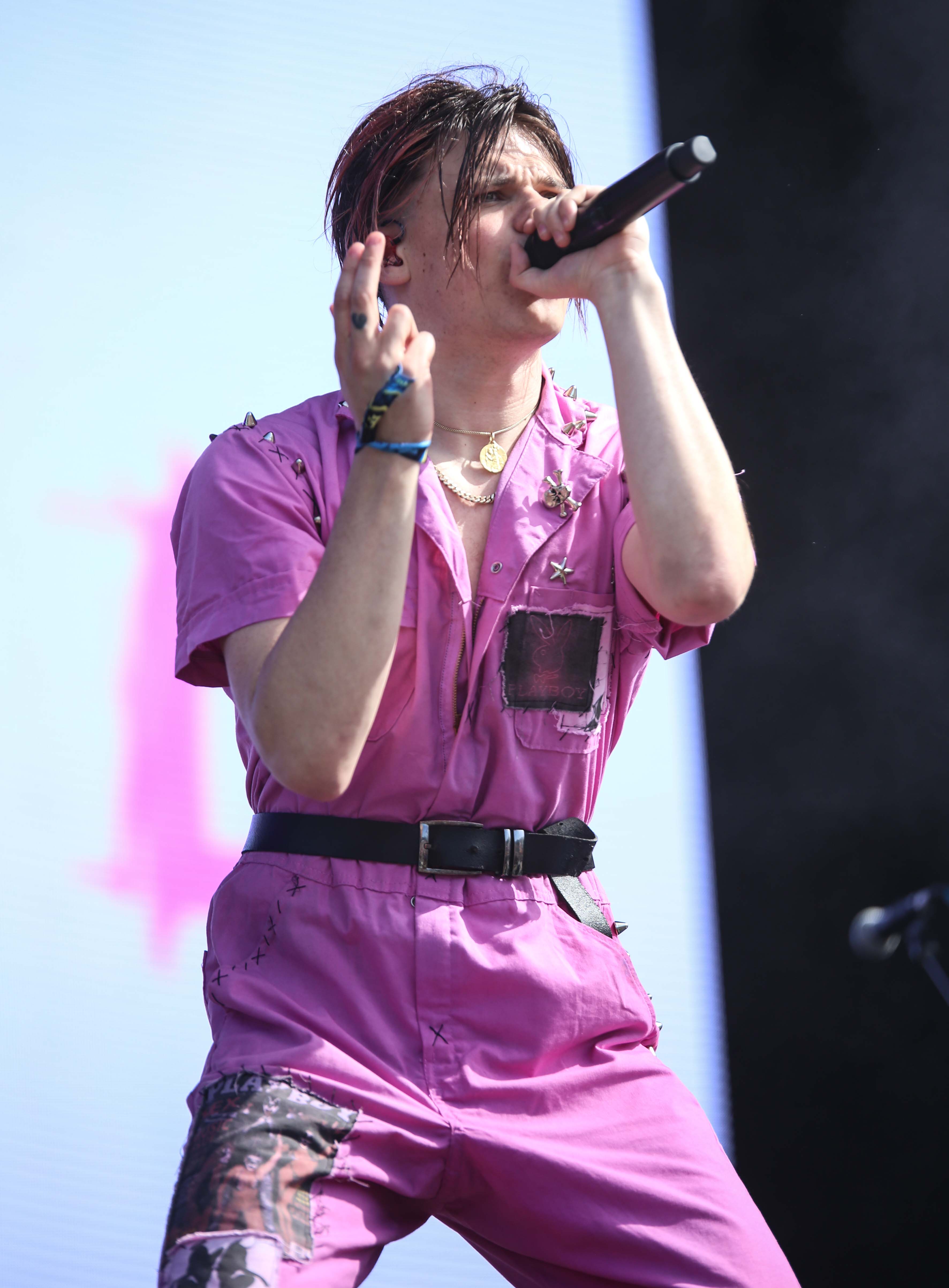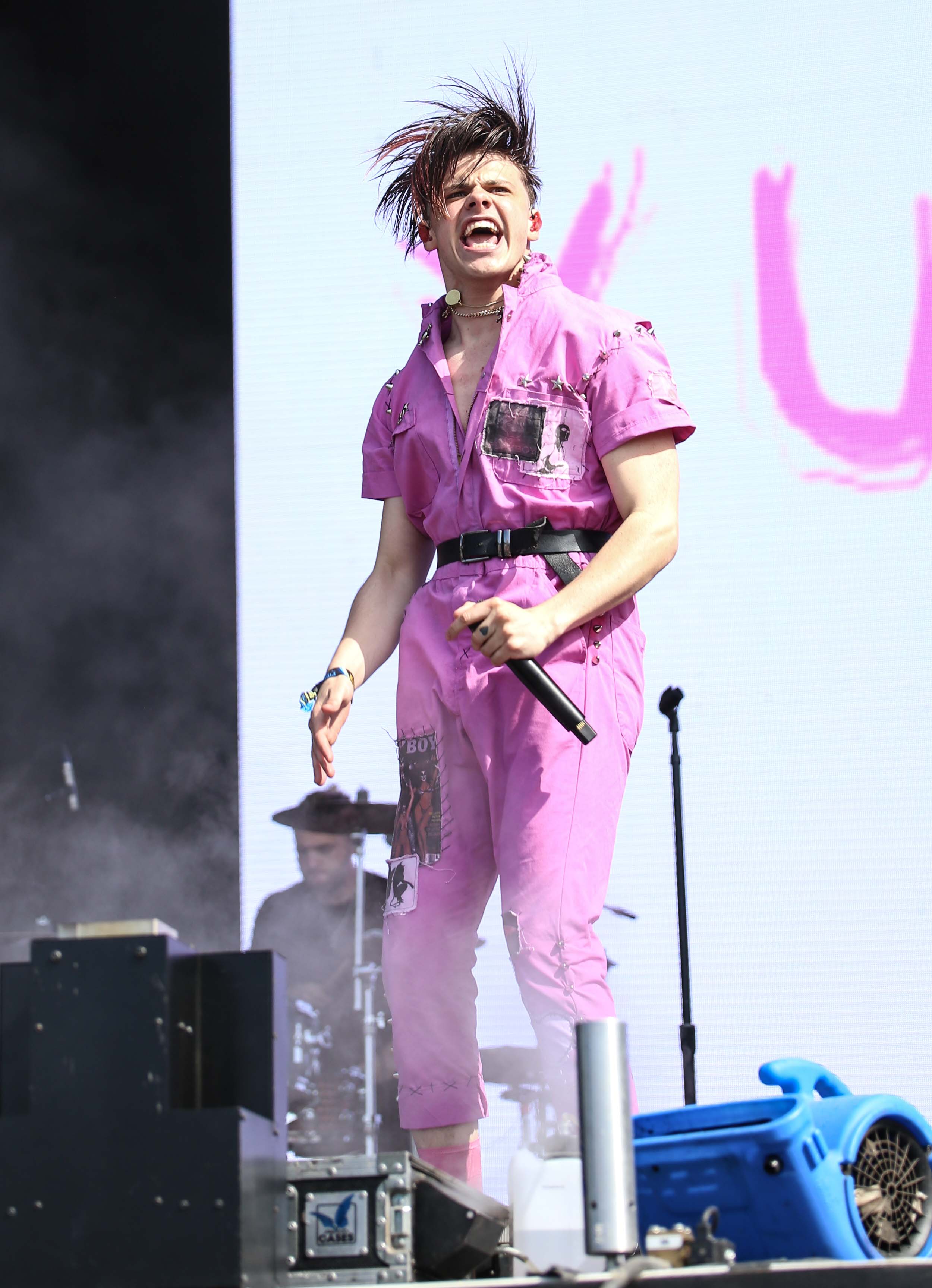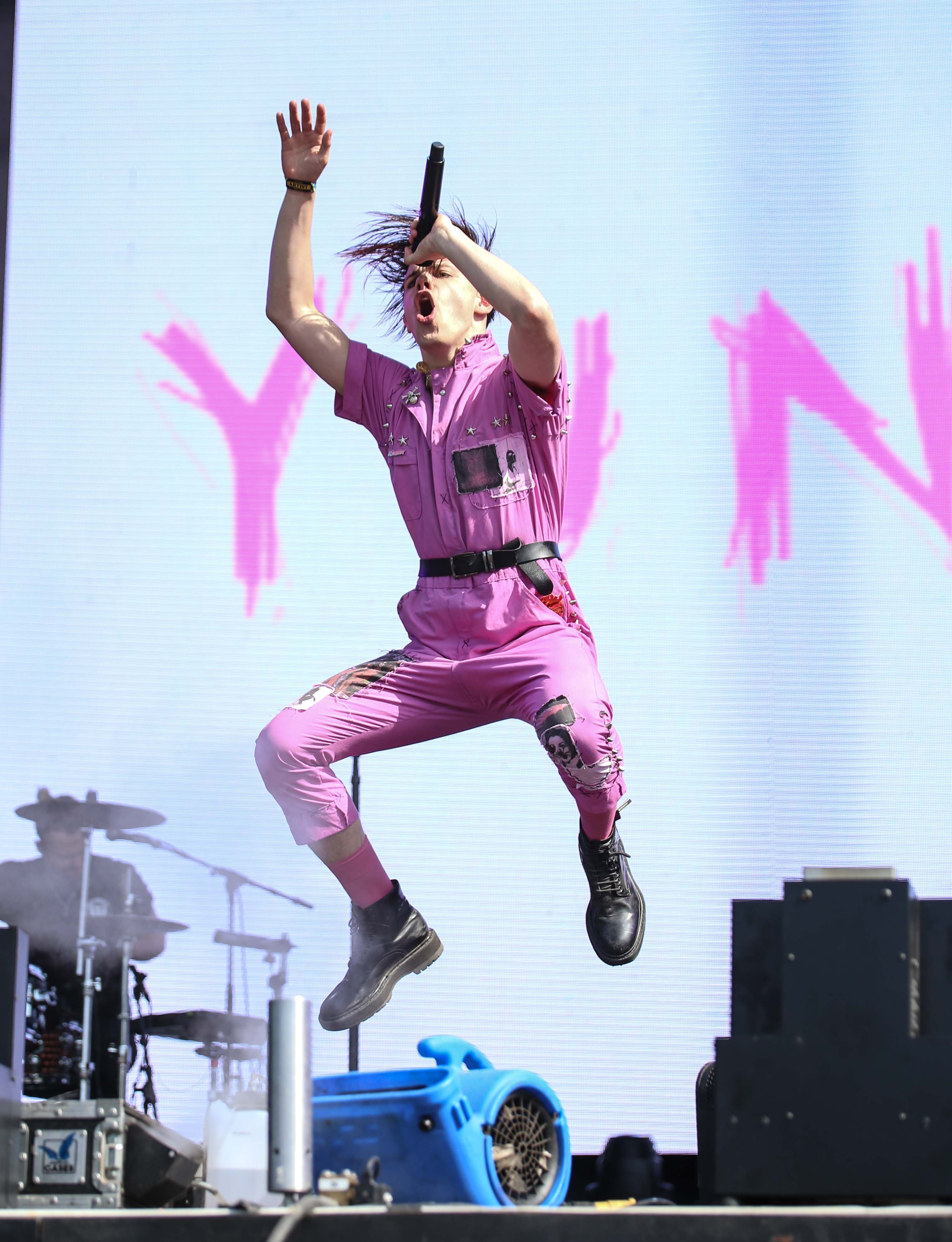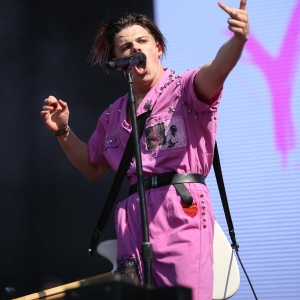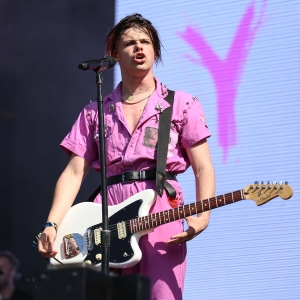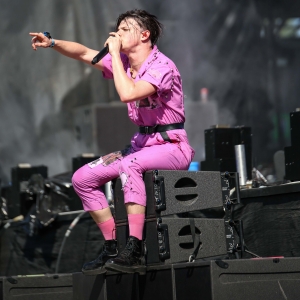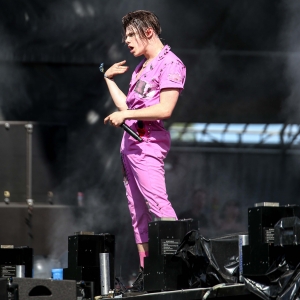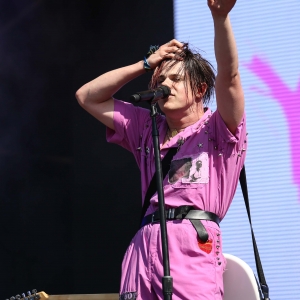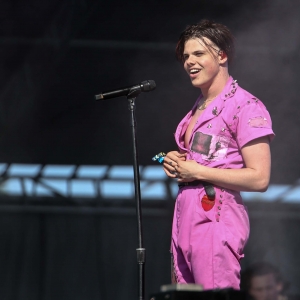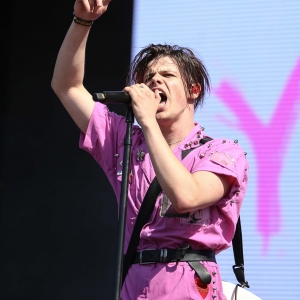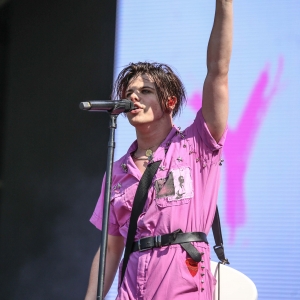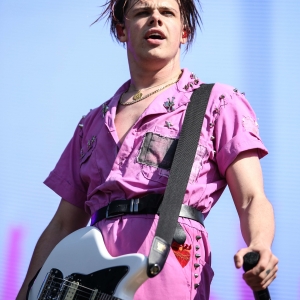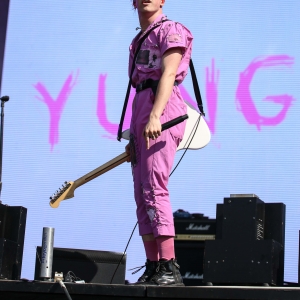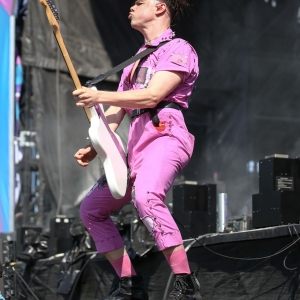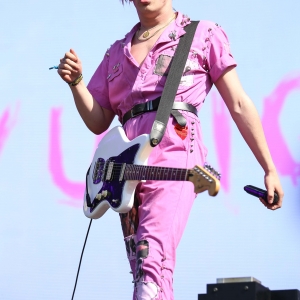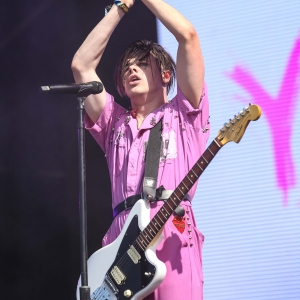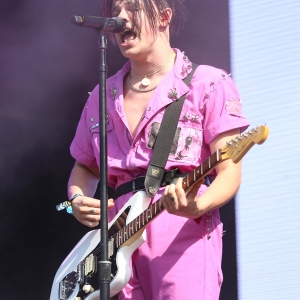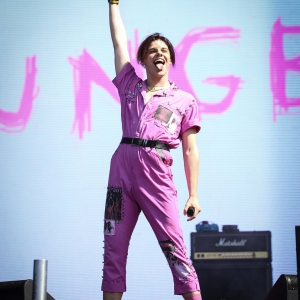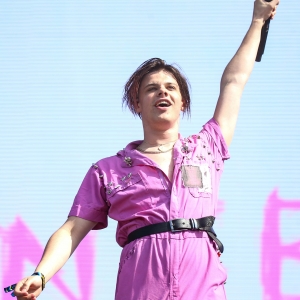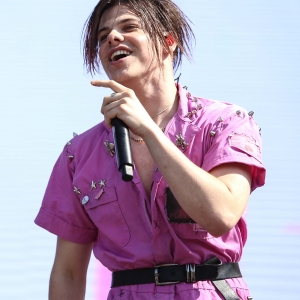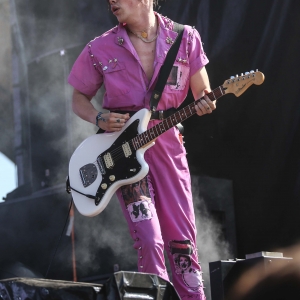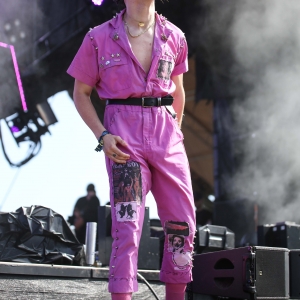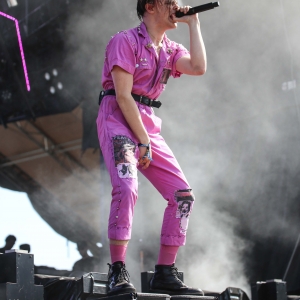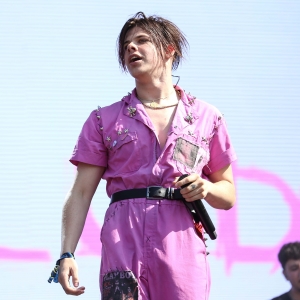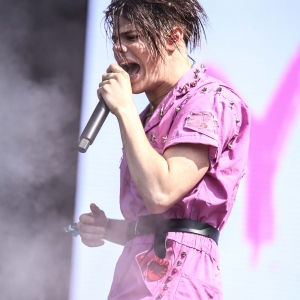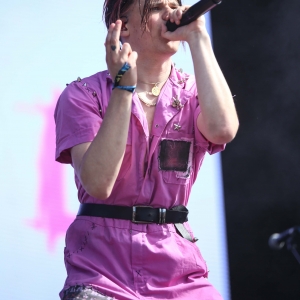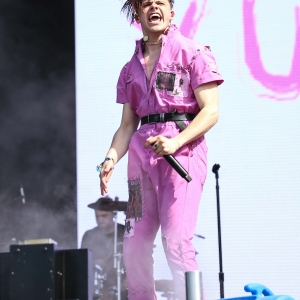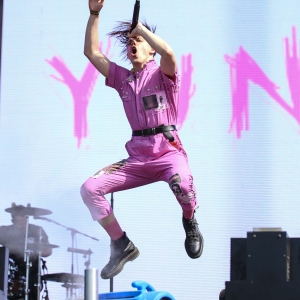 3LAU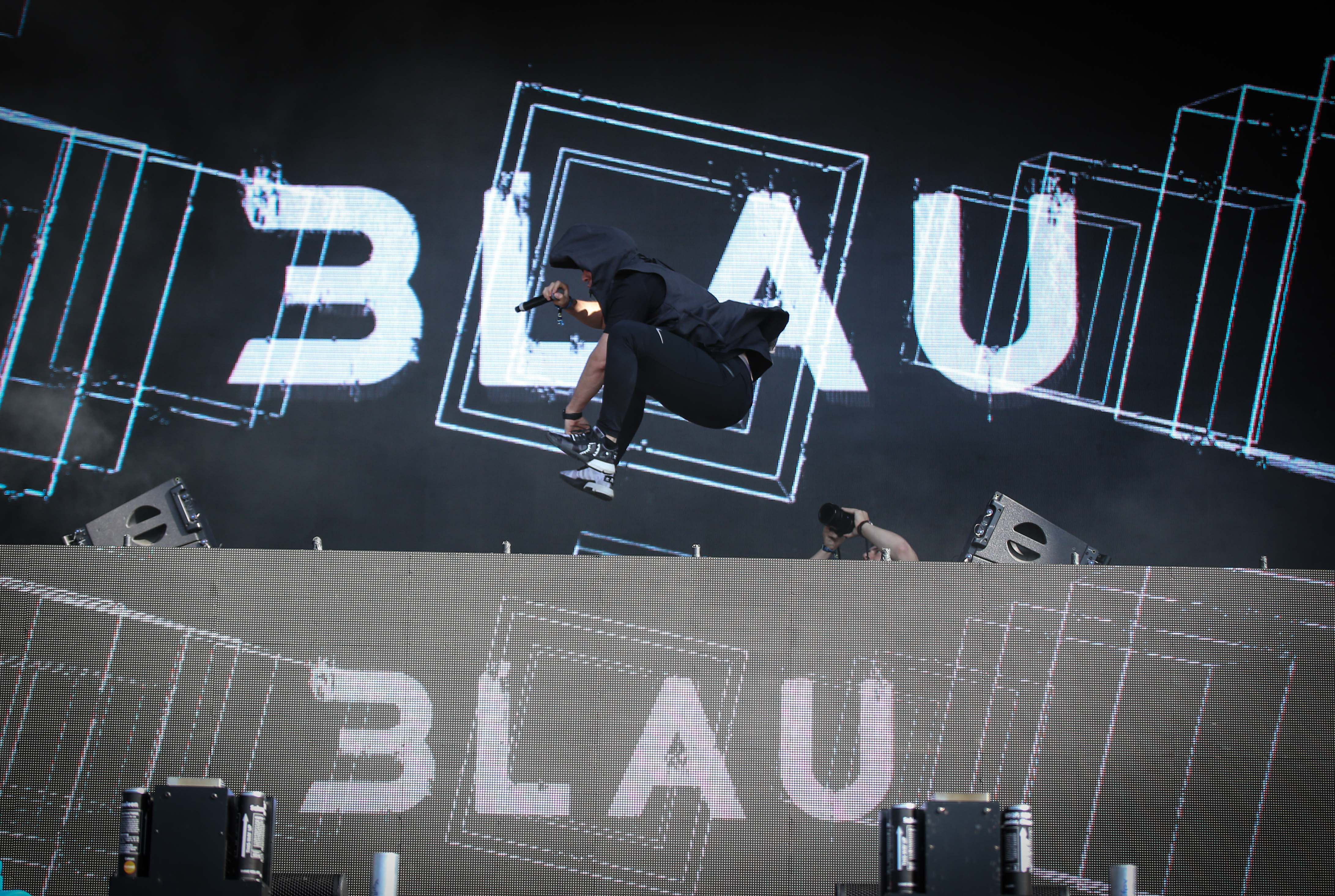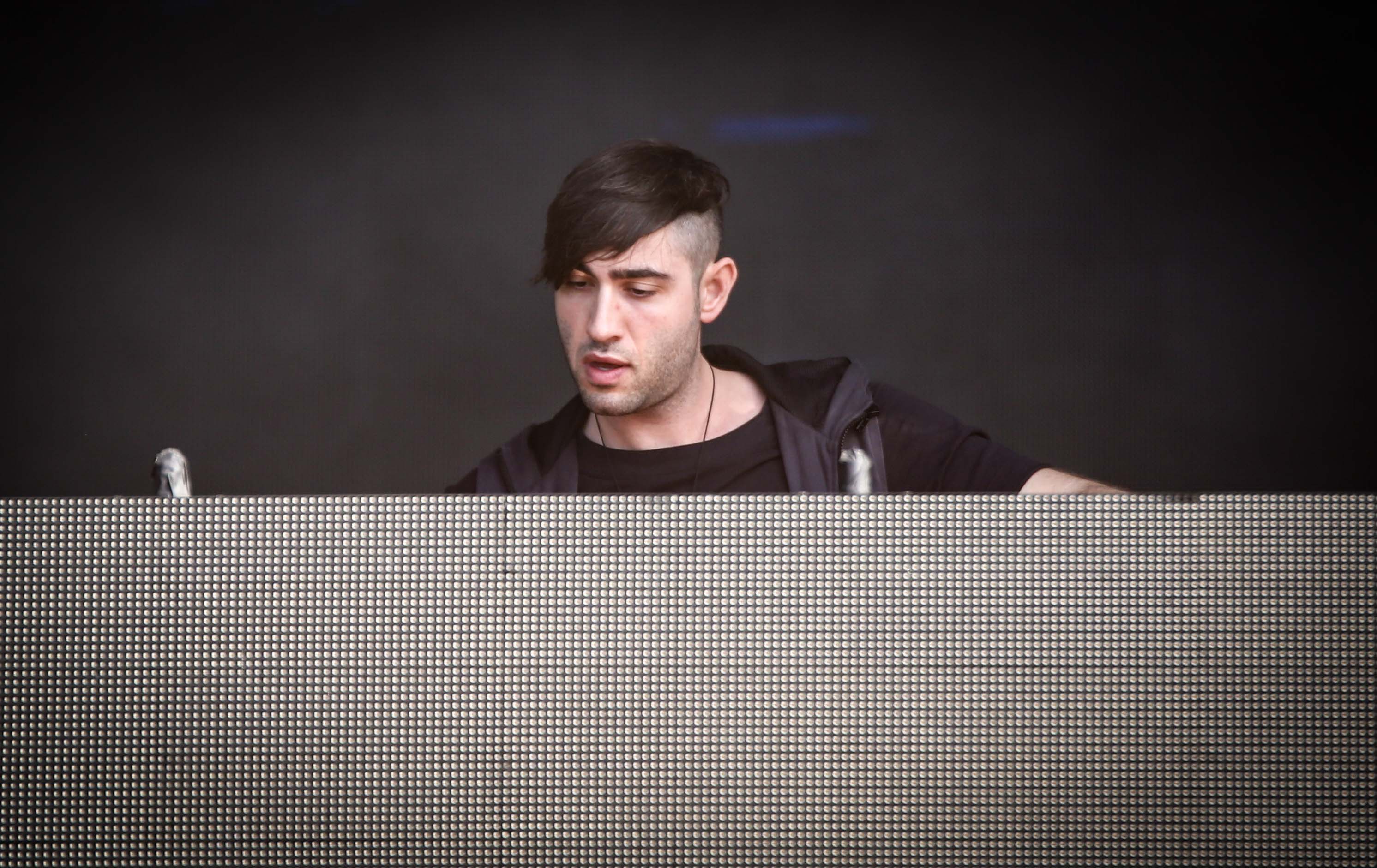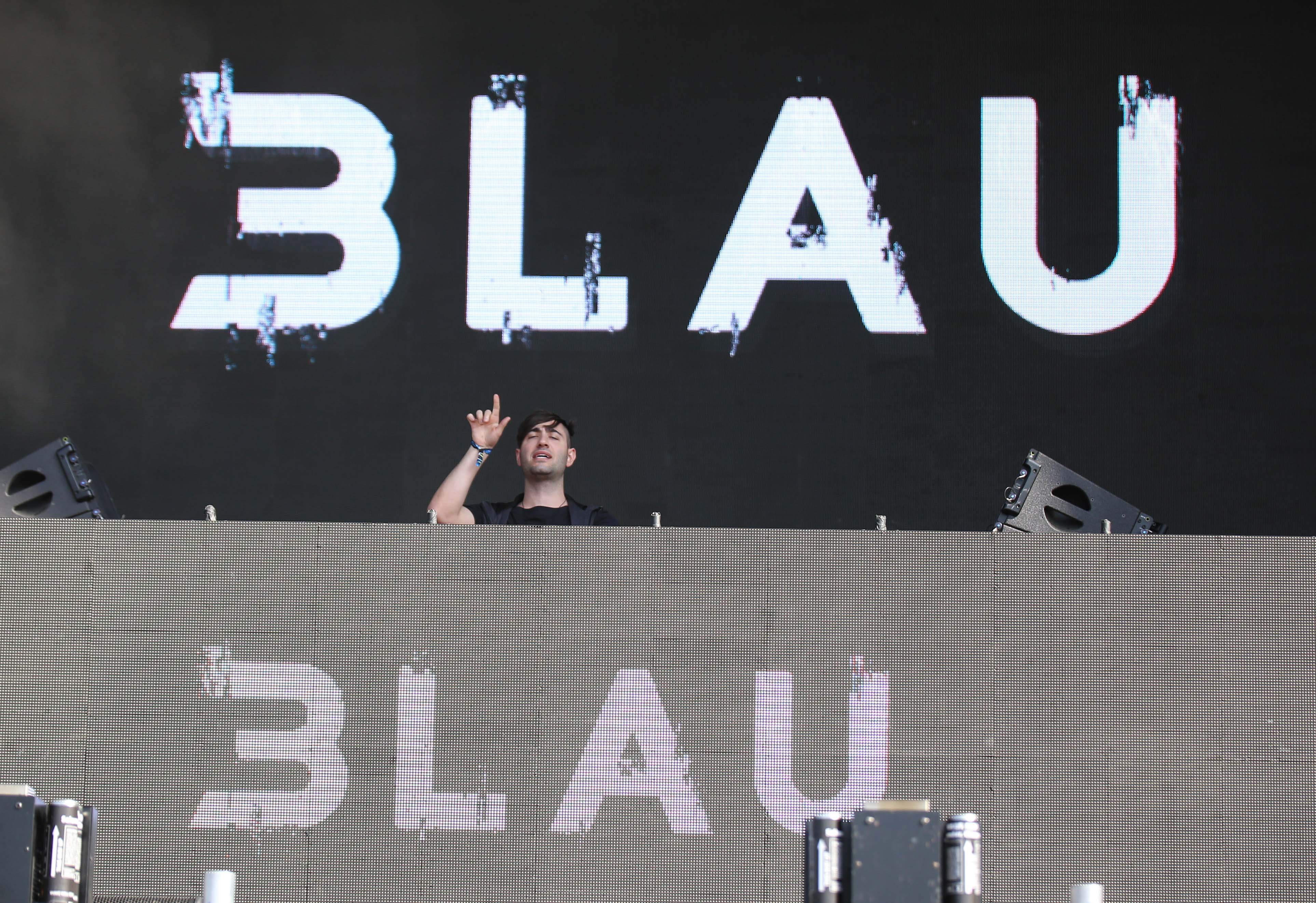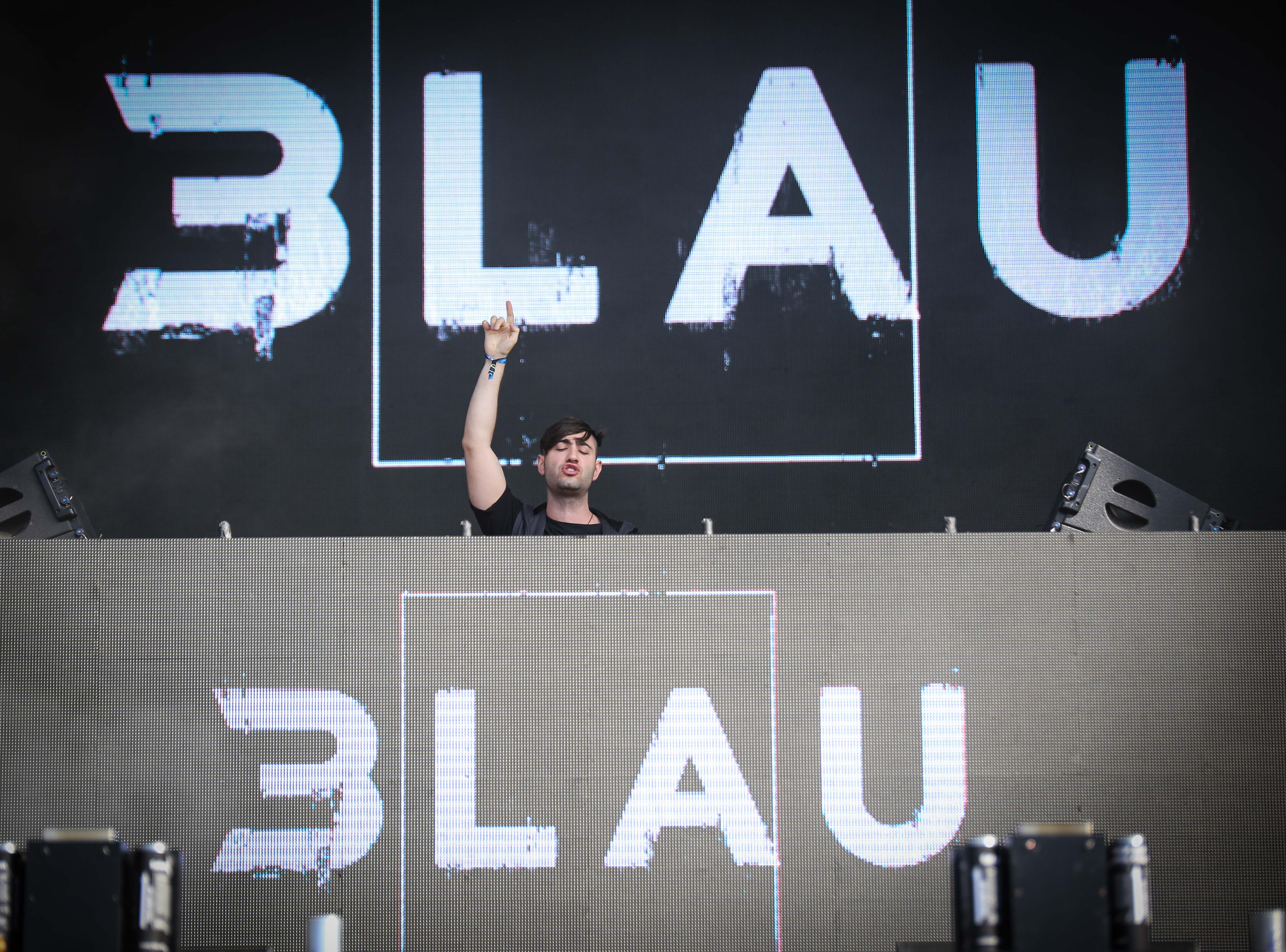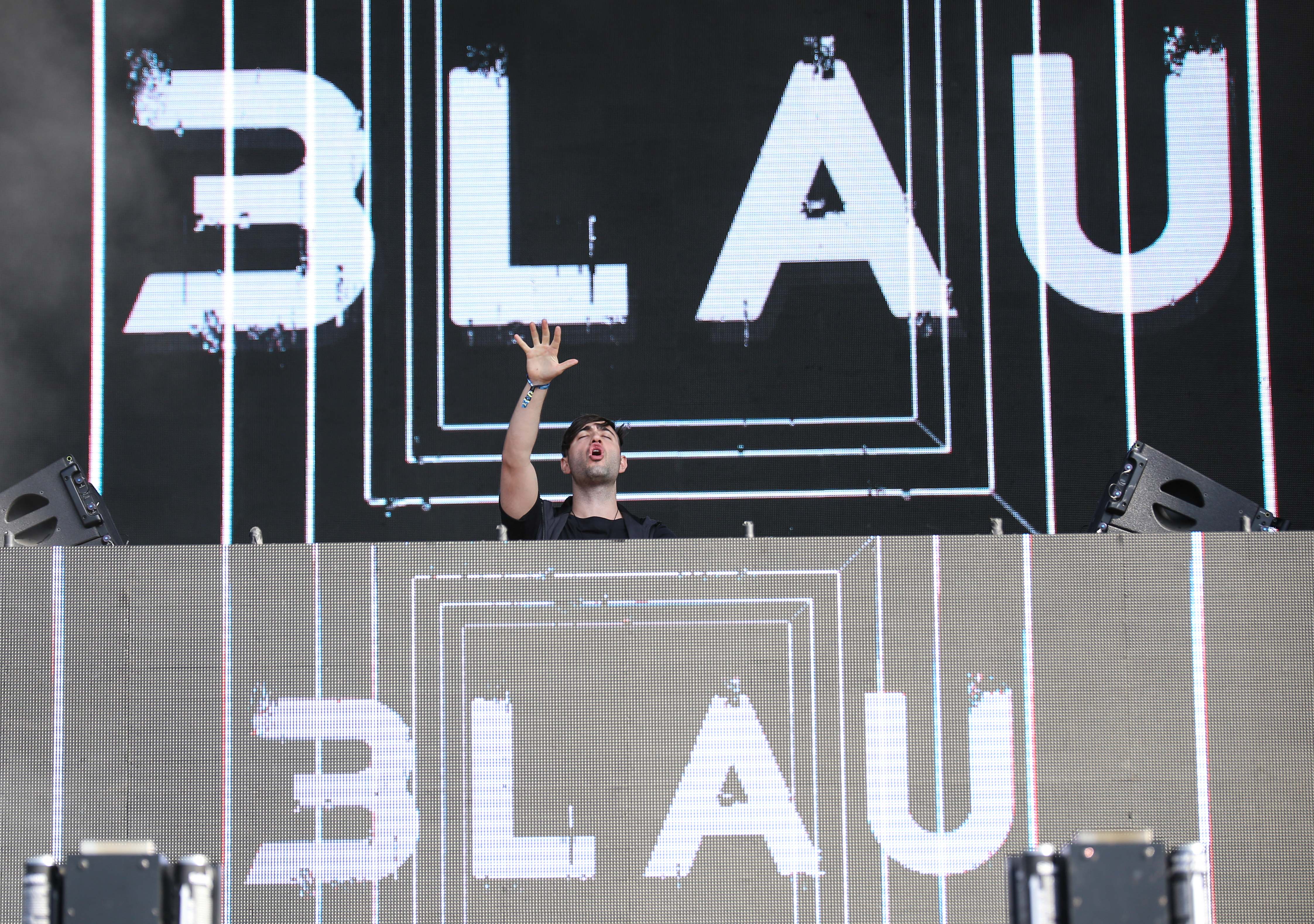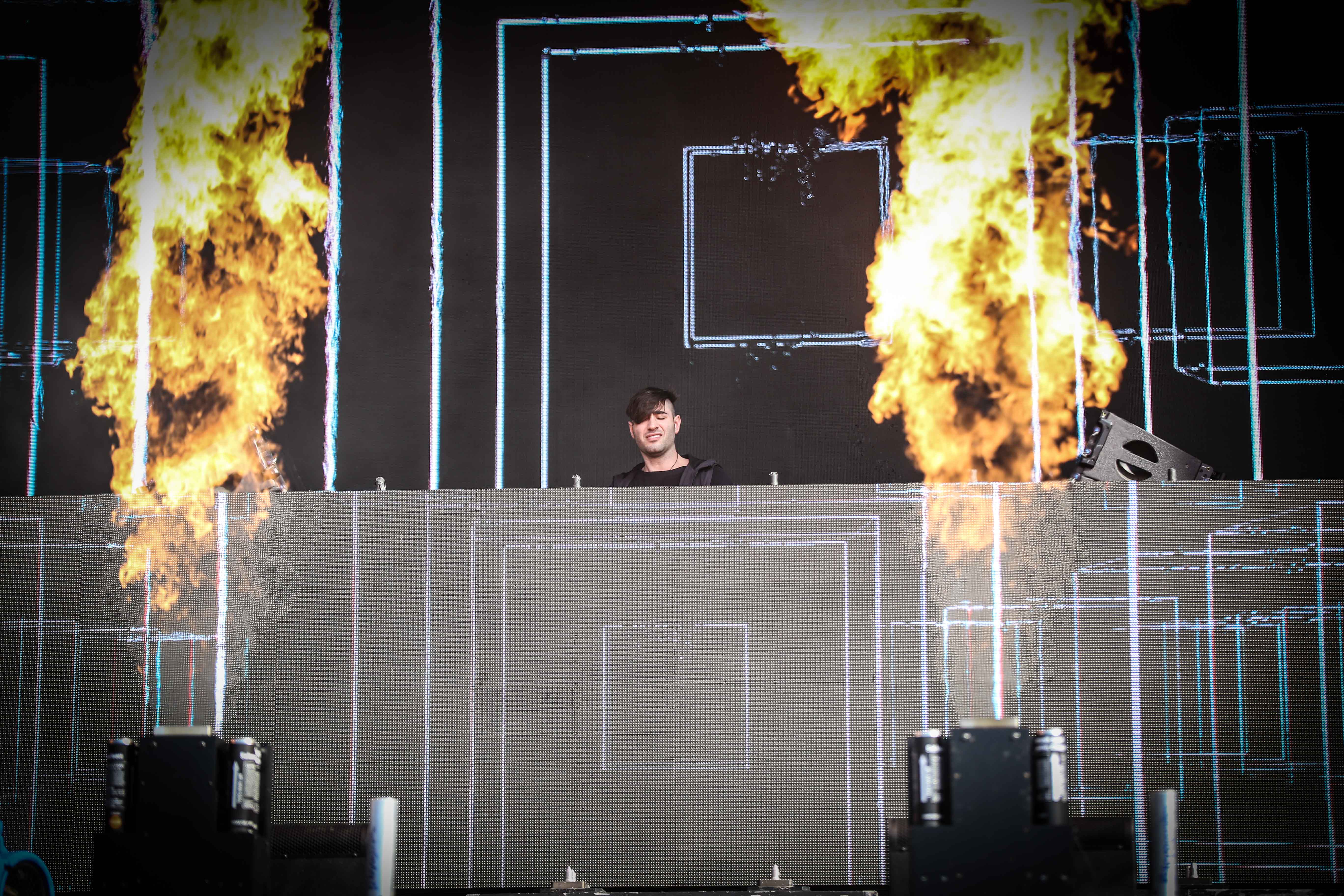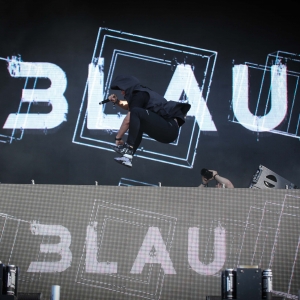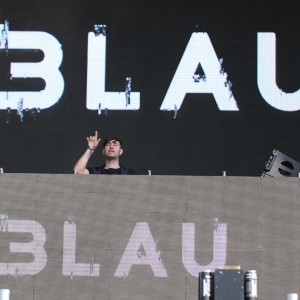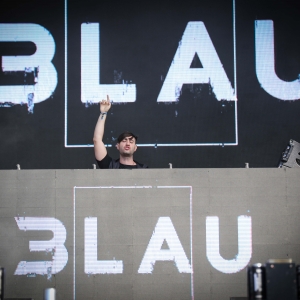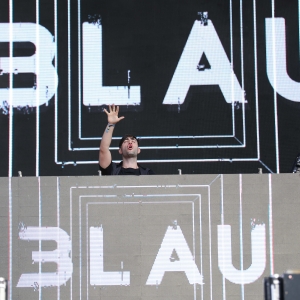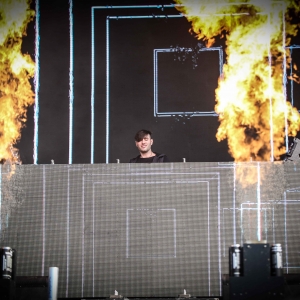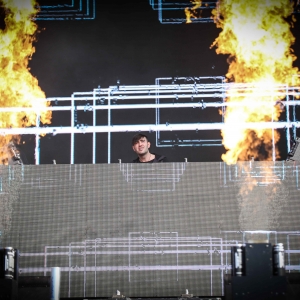 Gucci Mane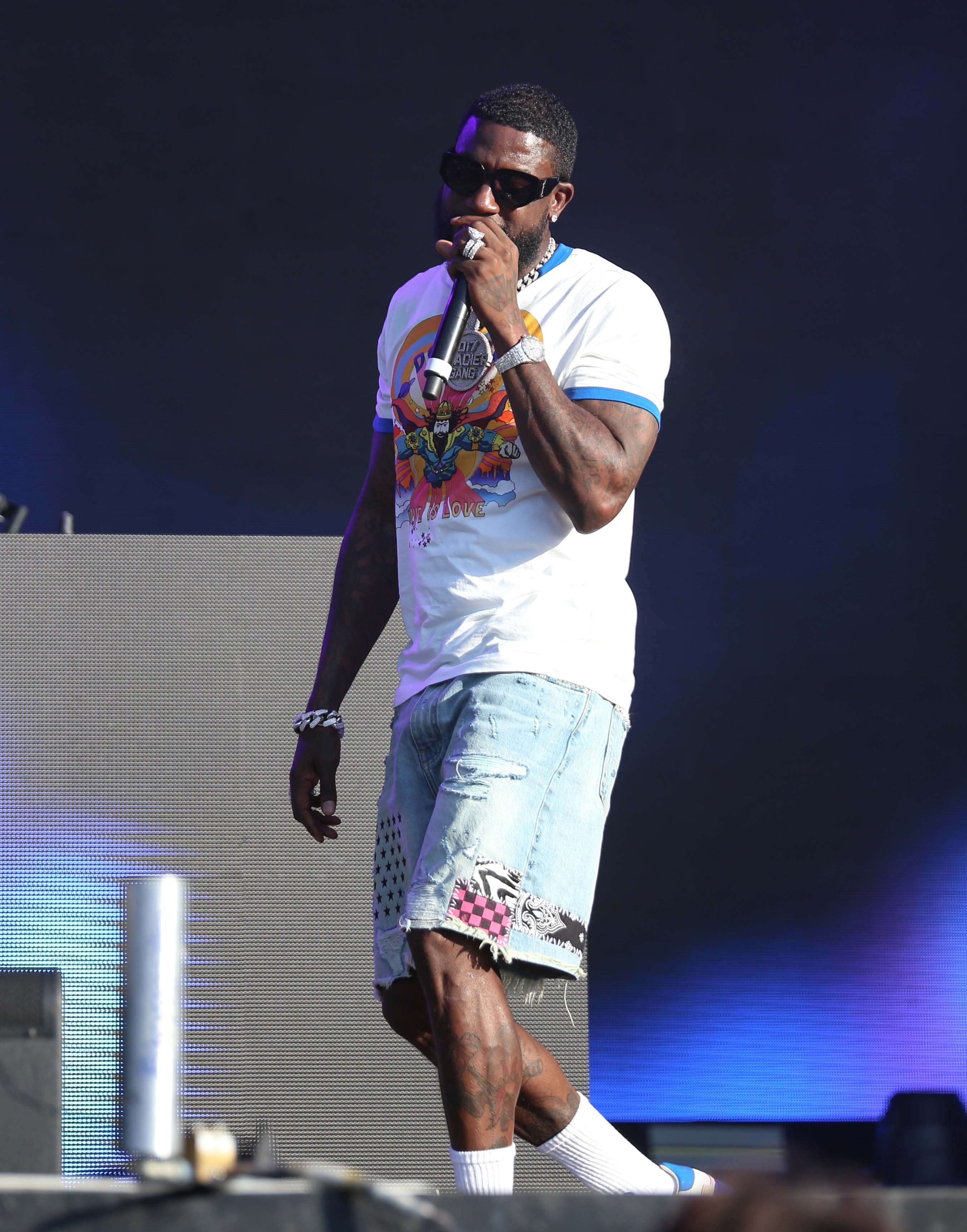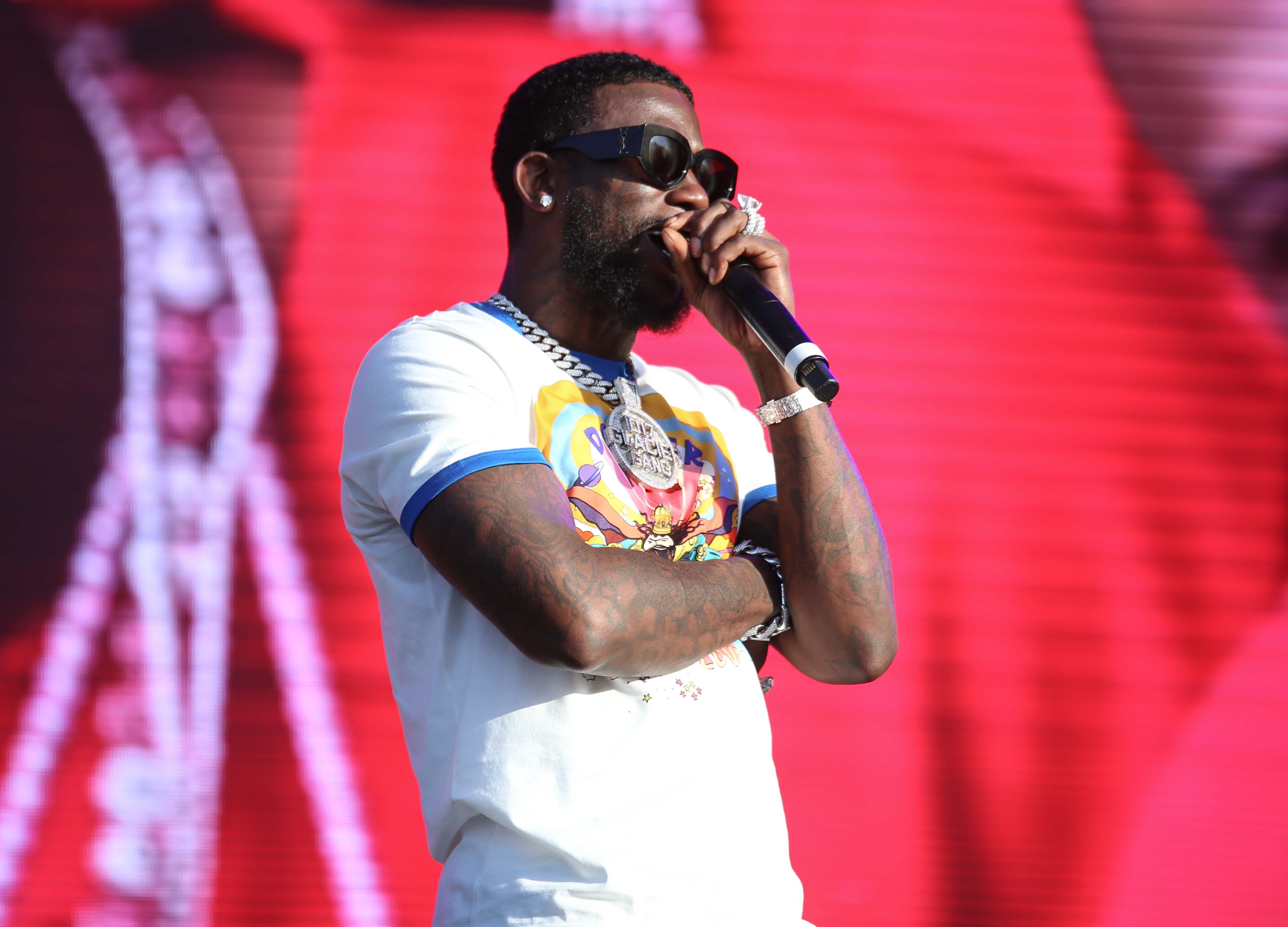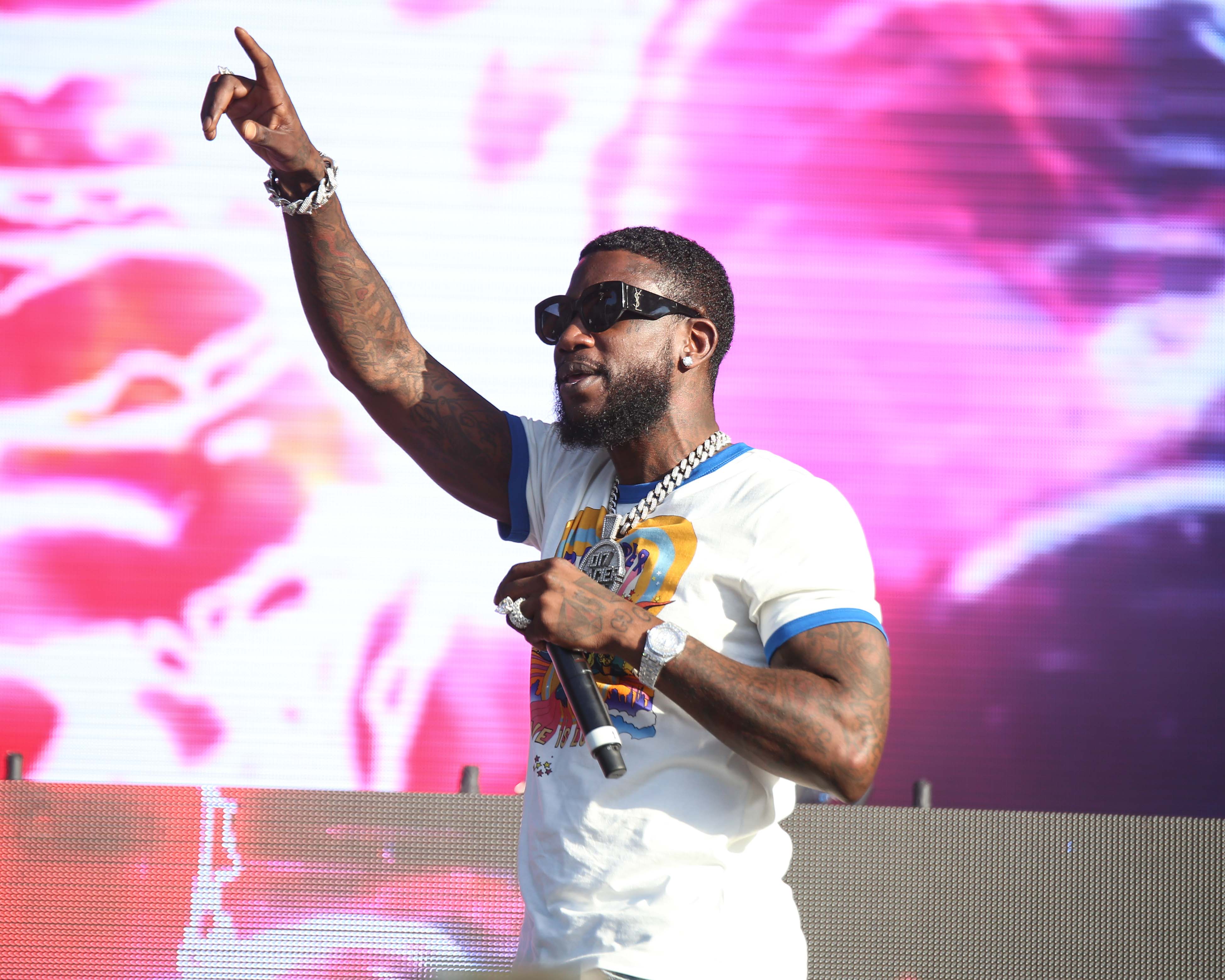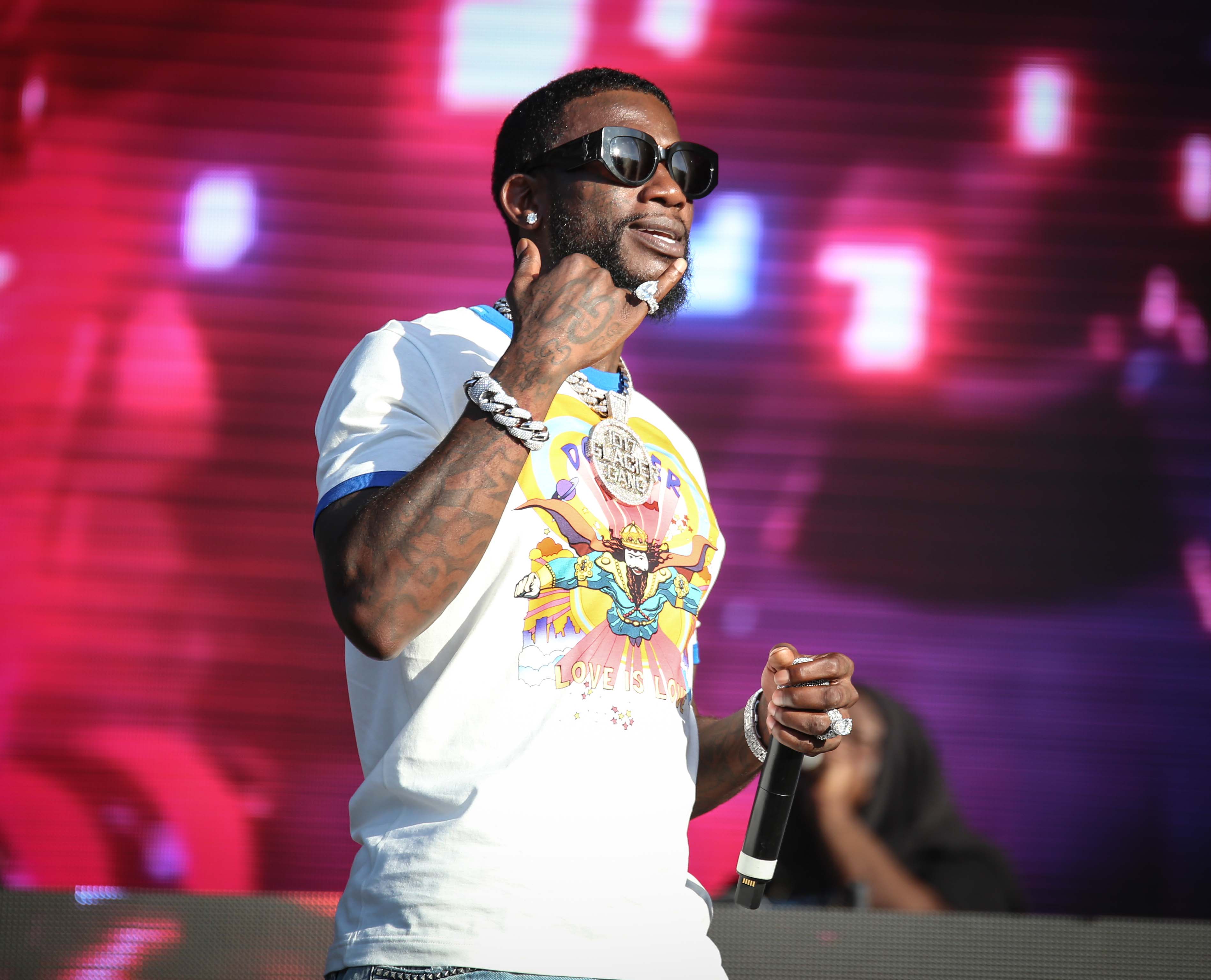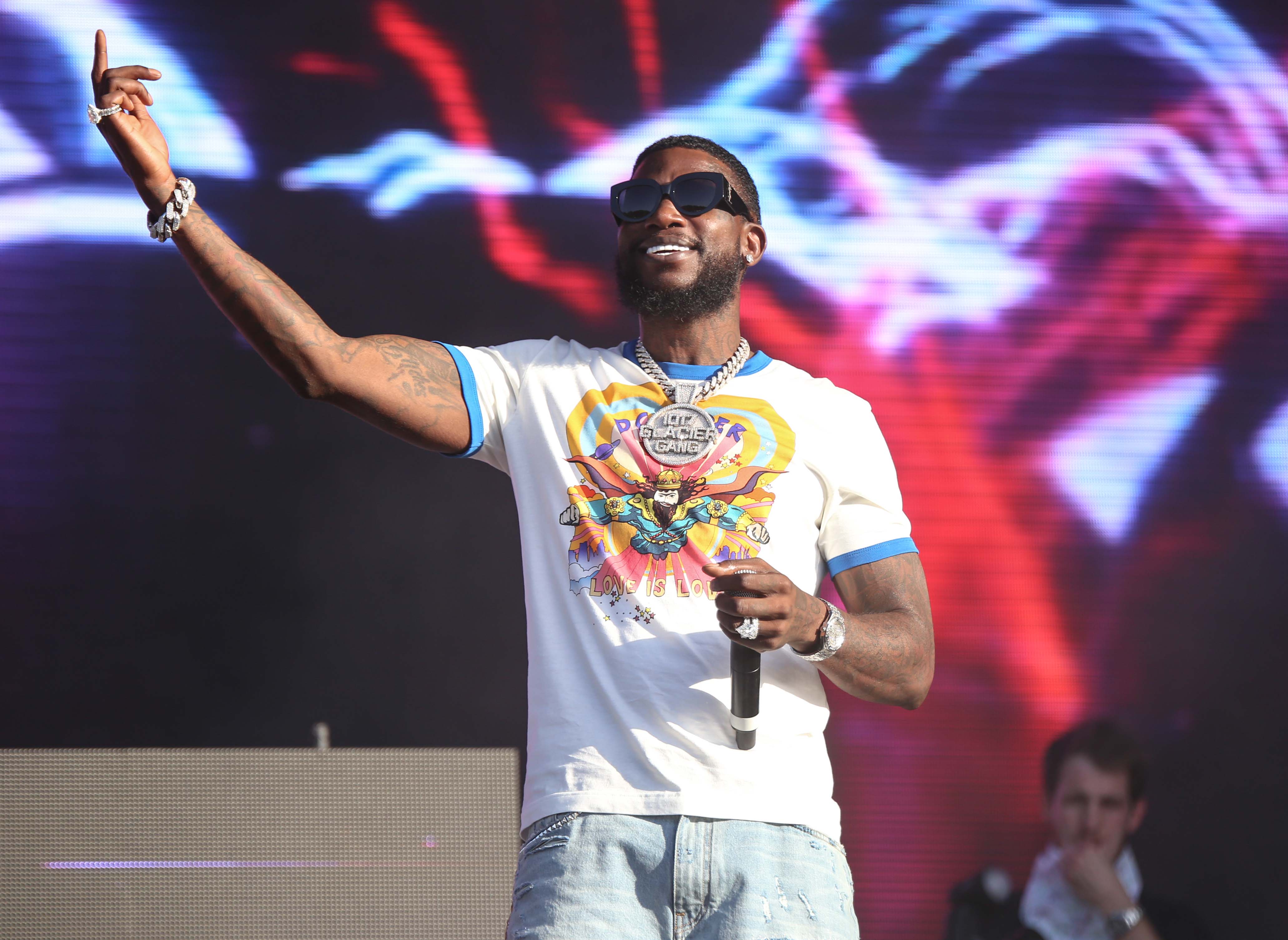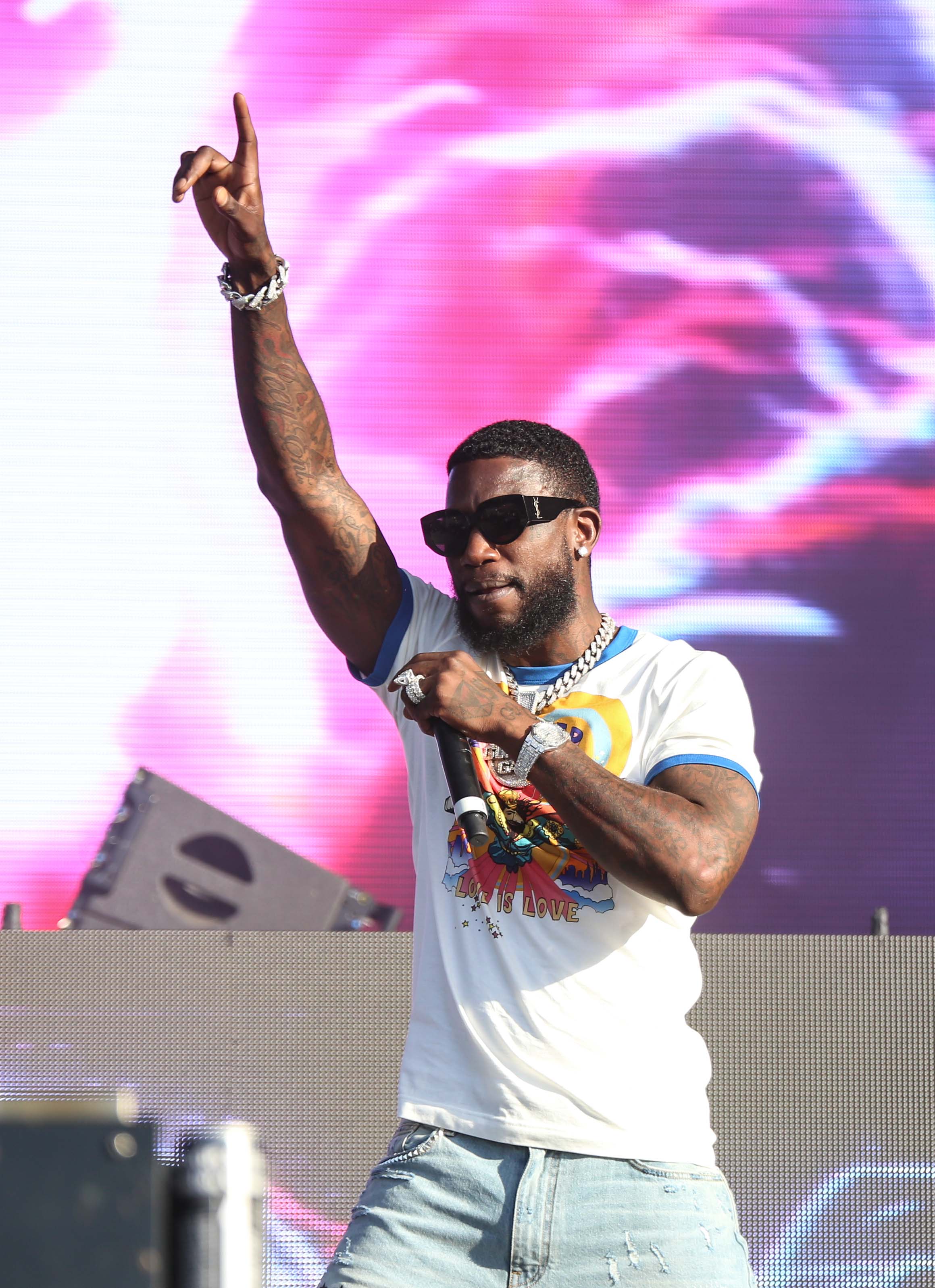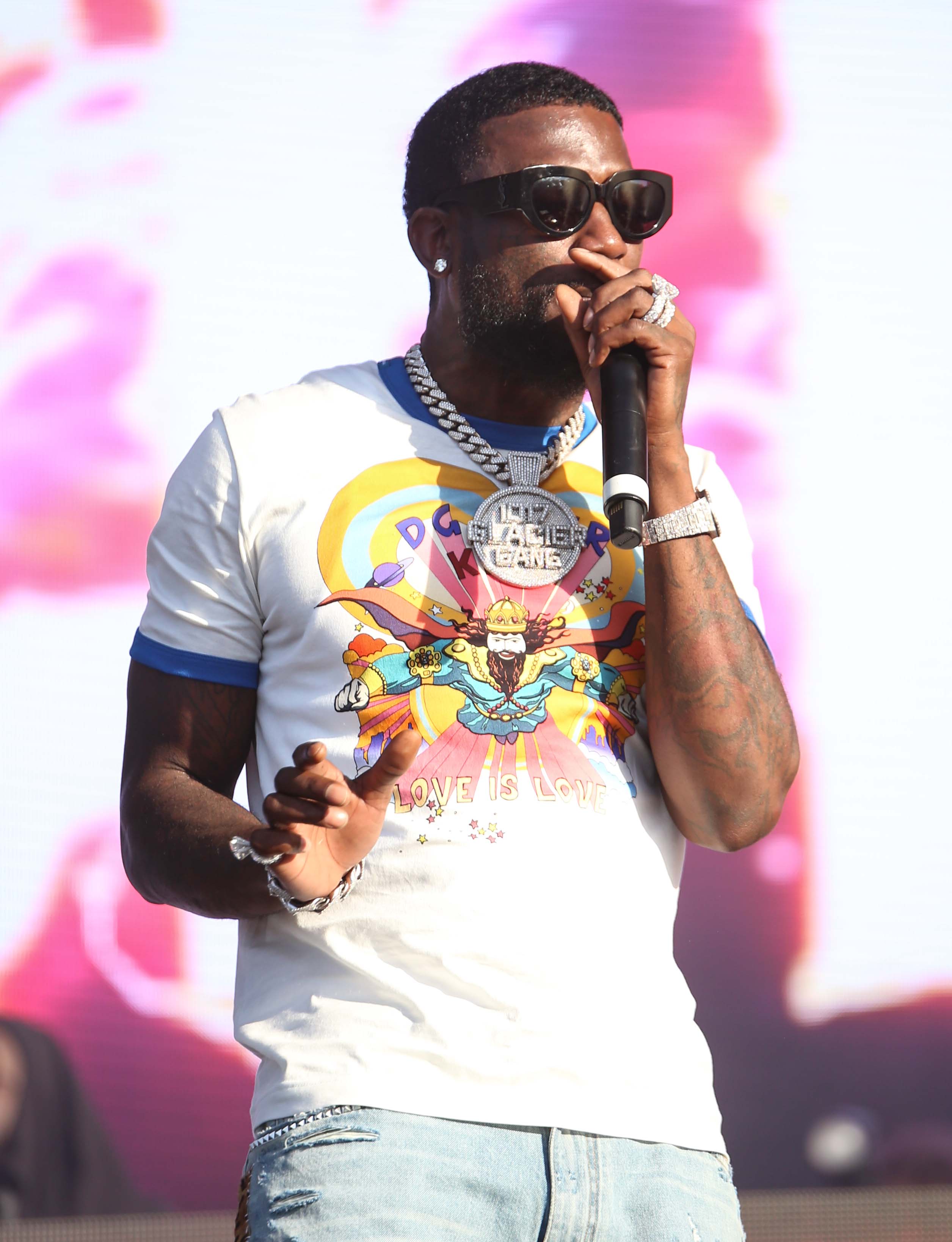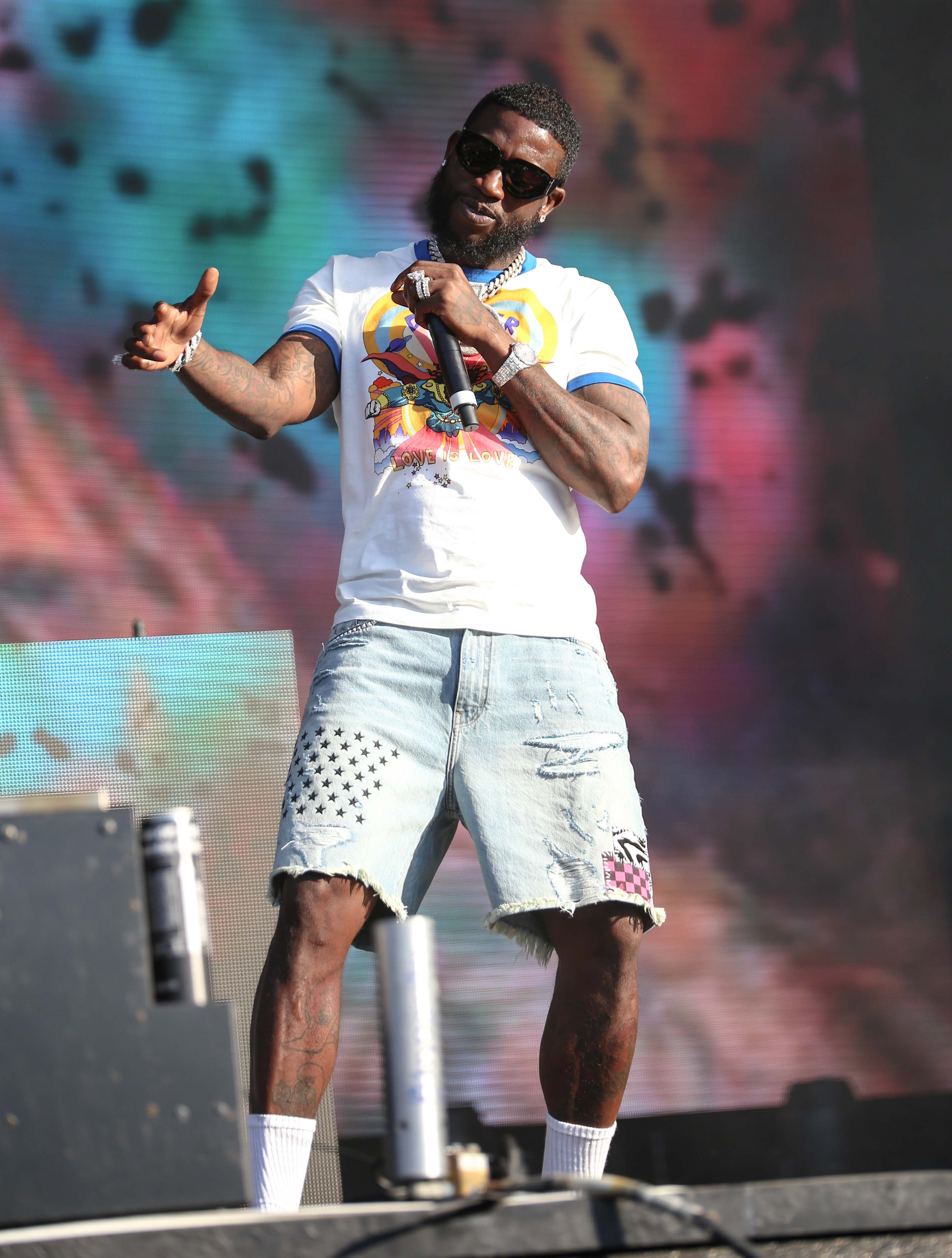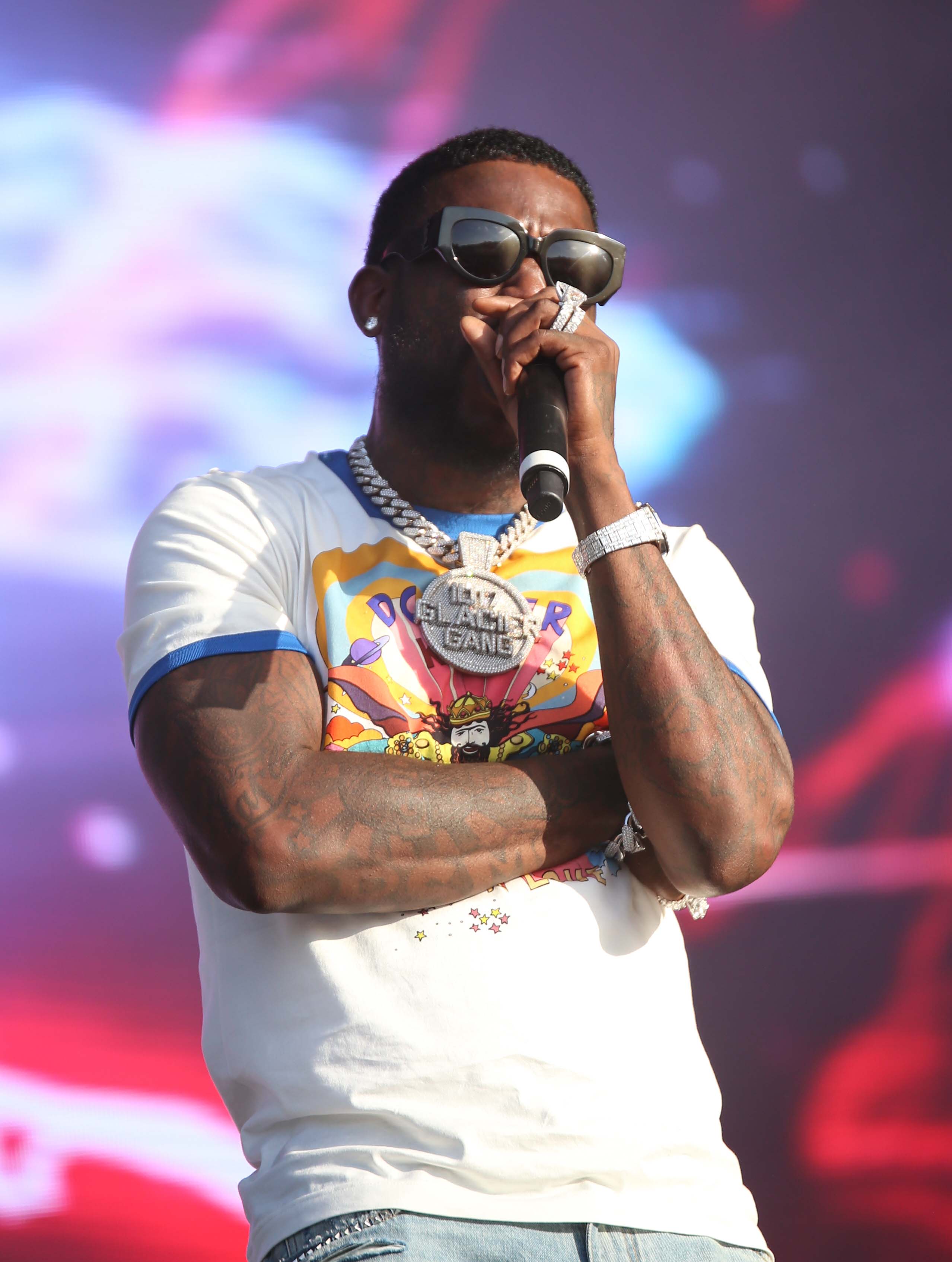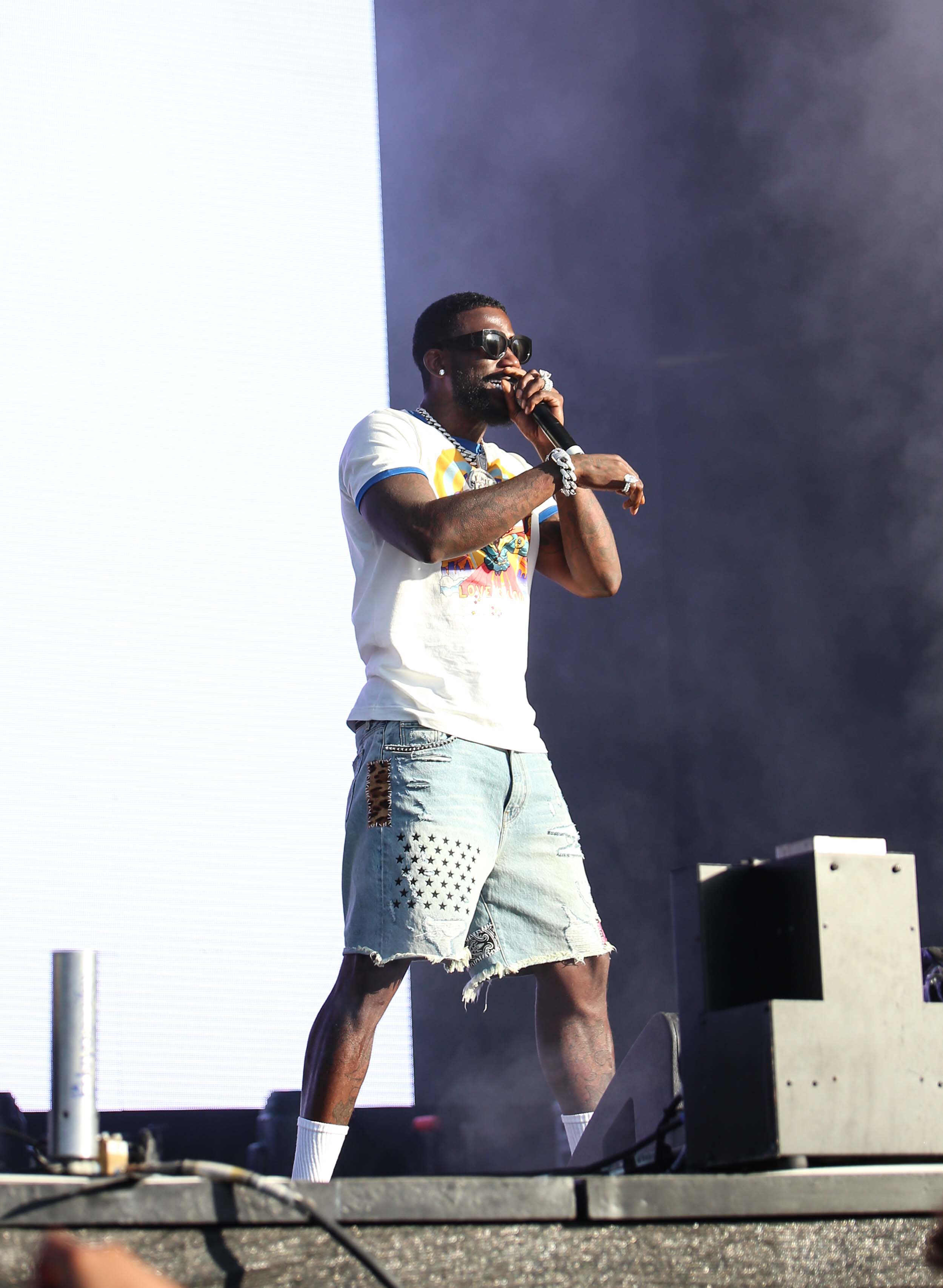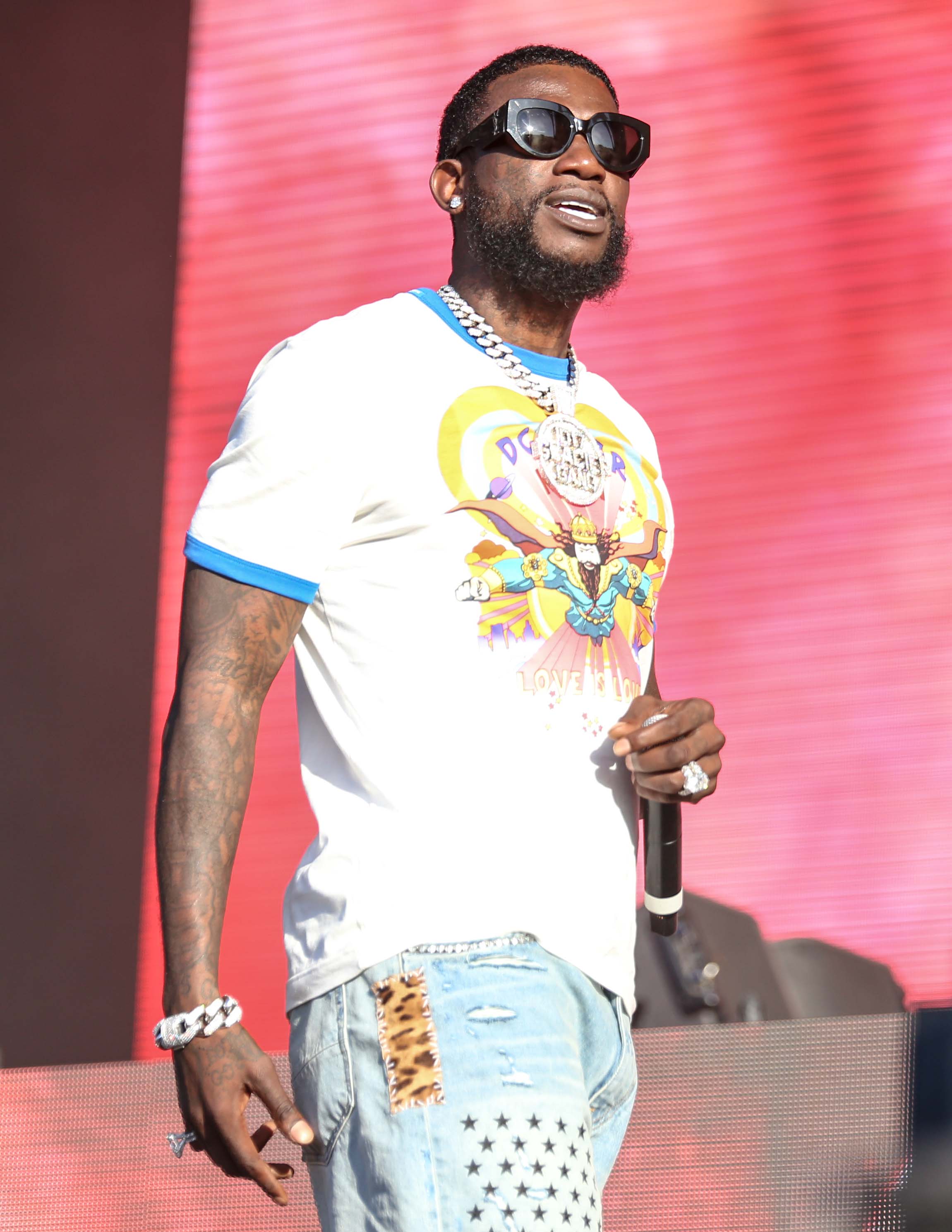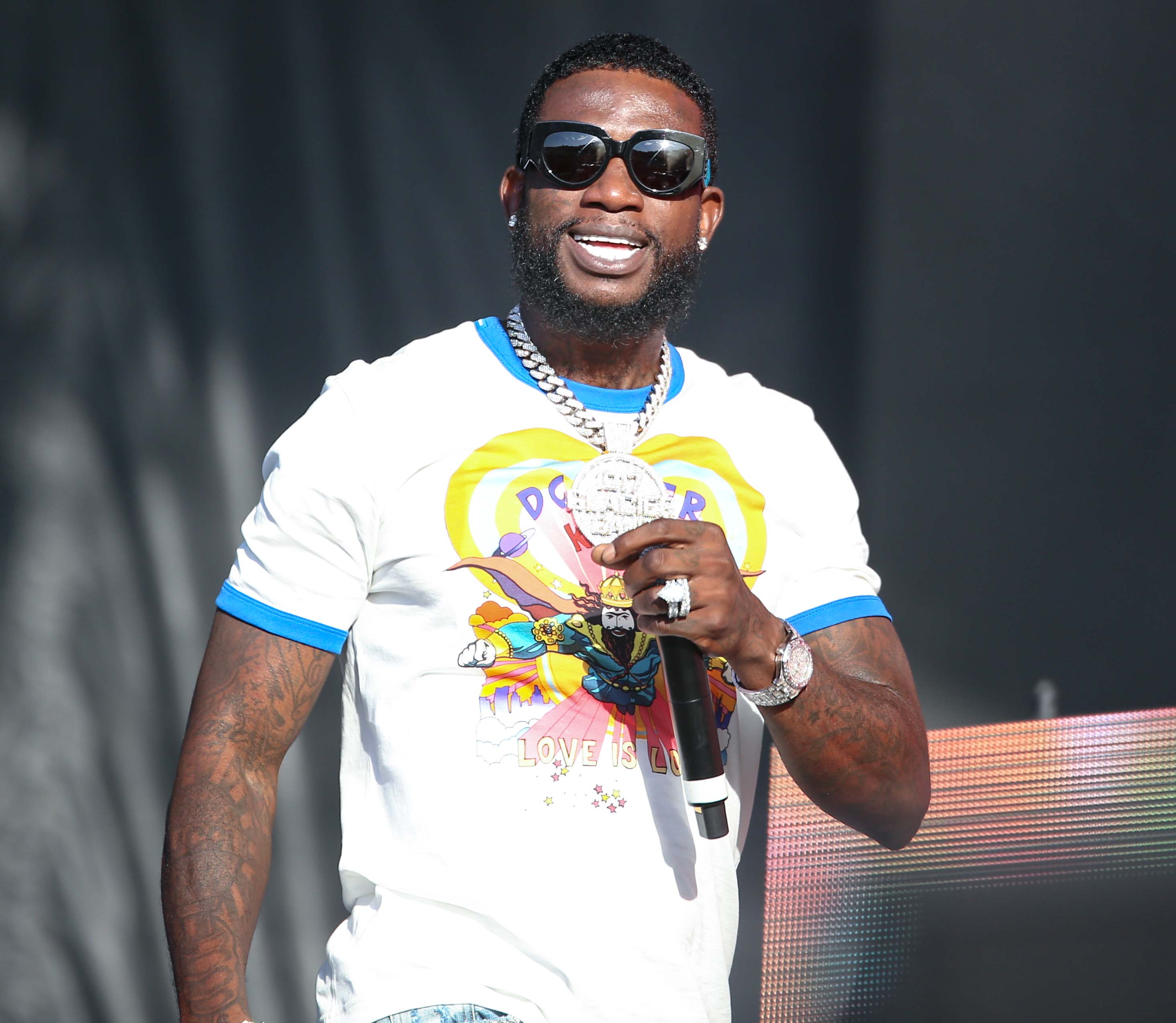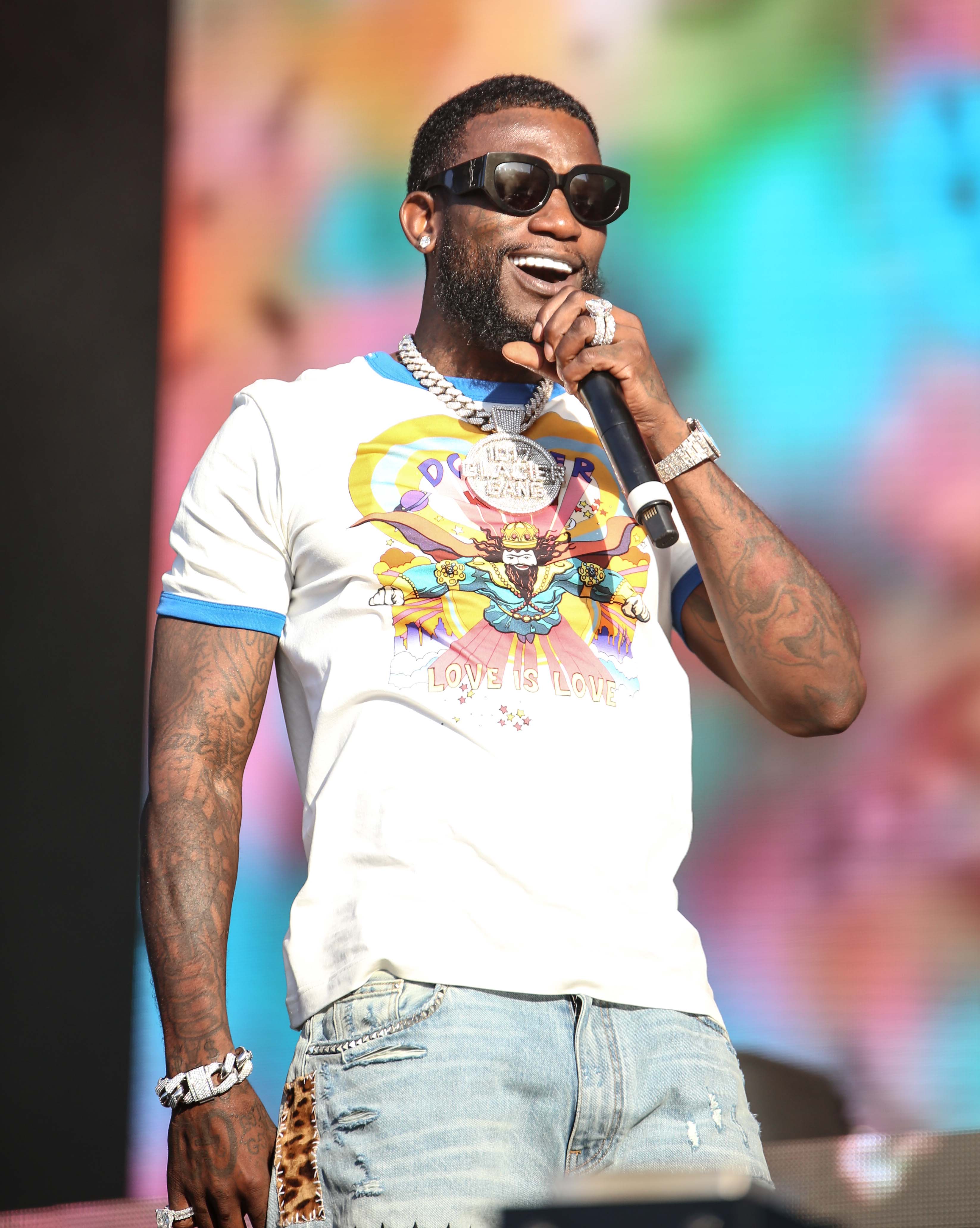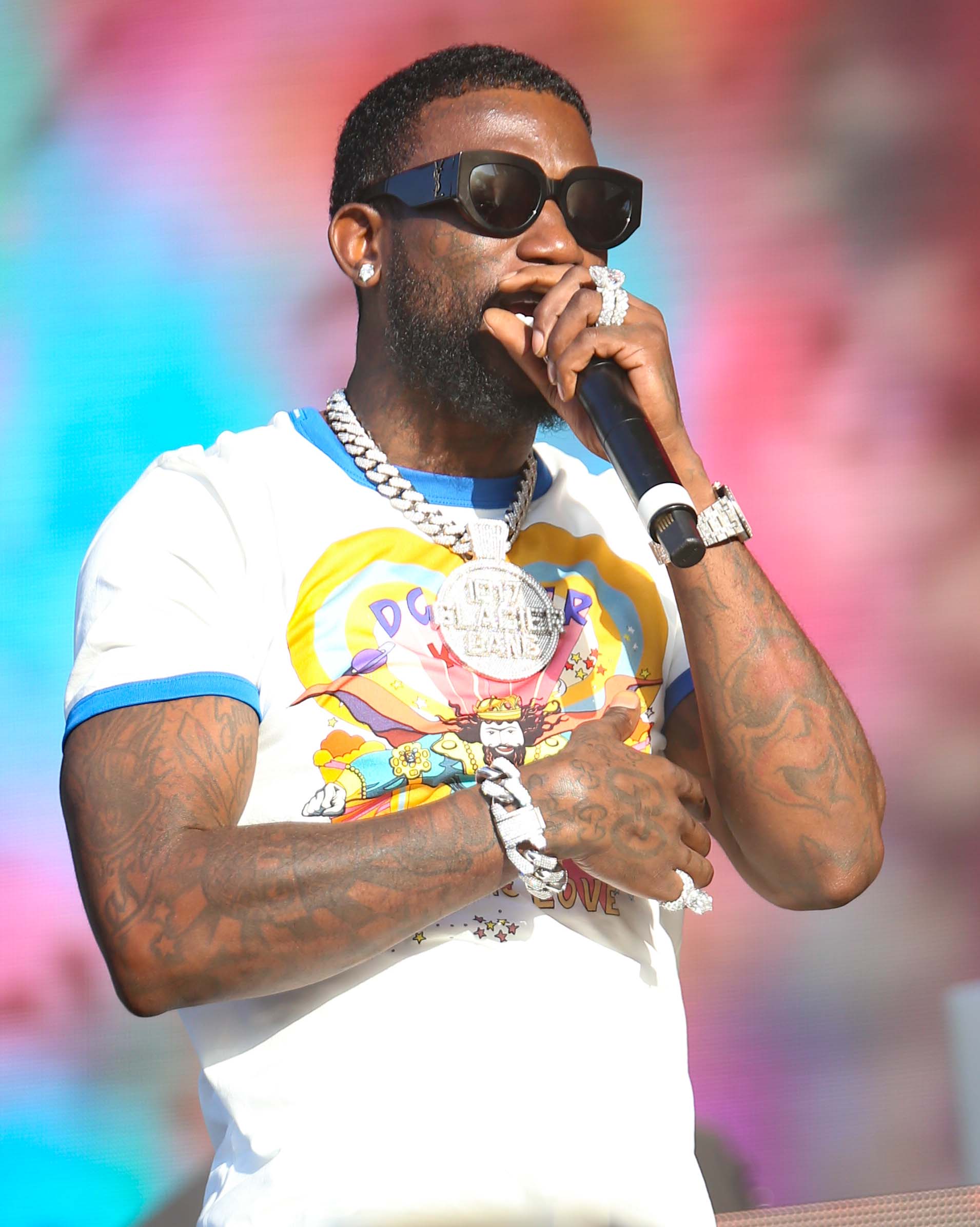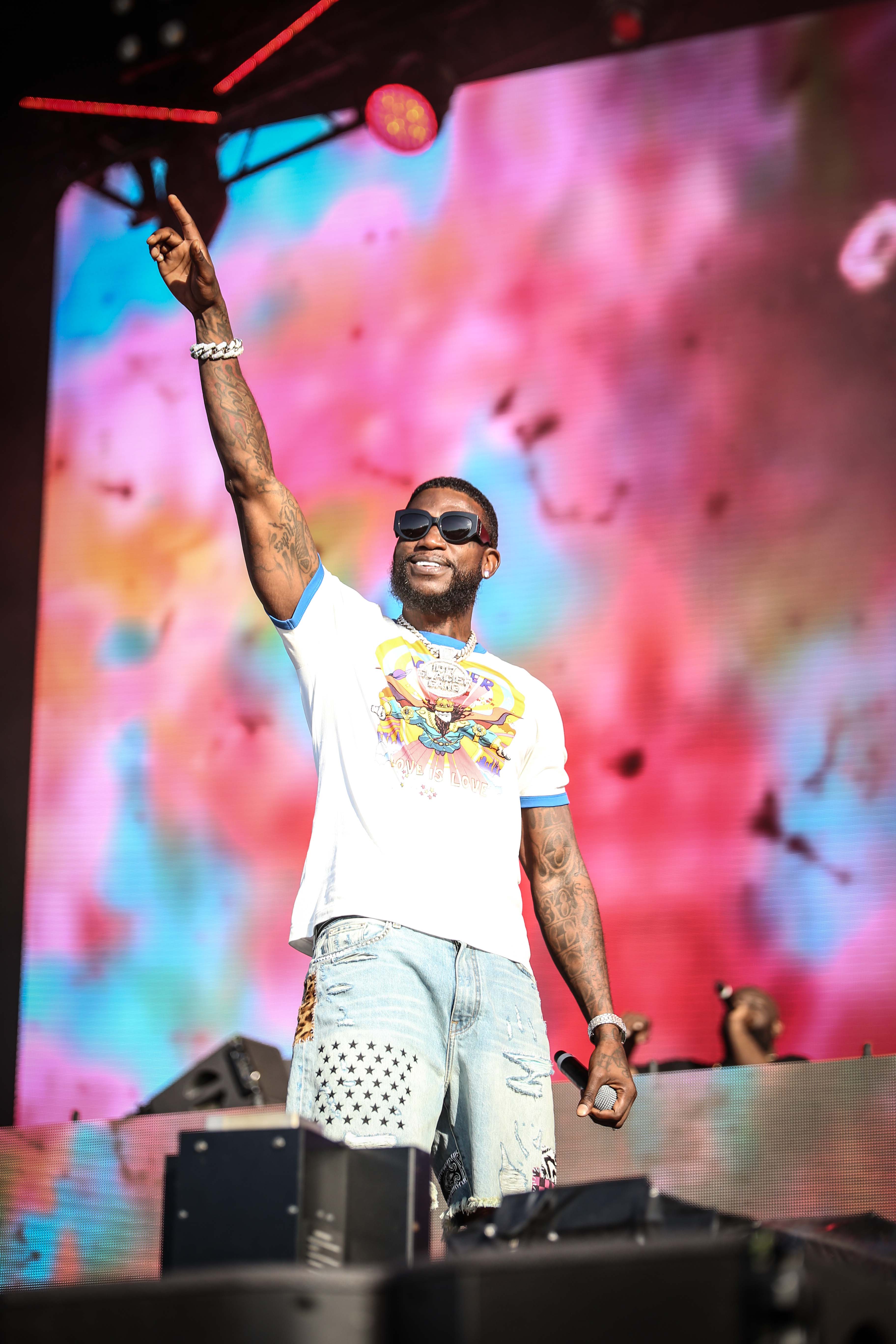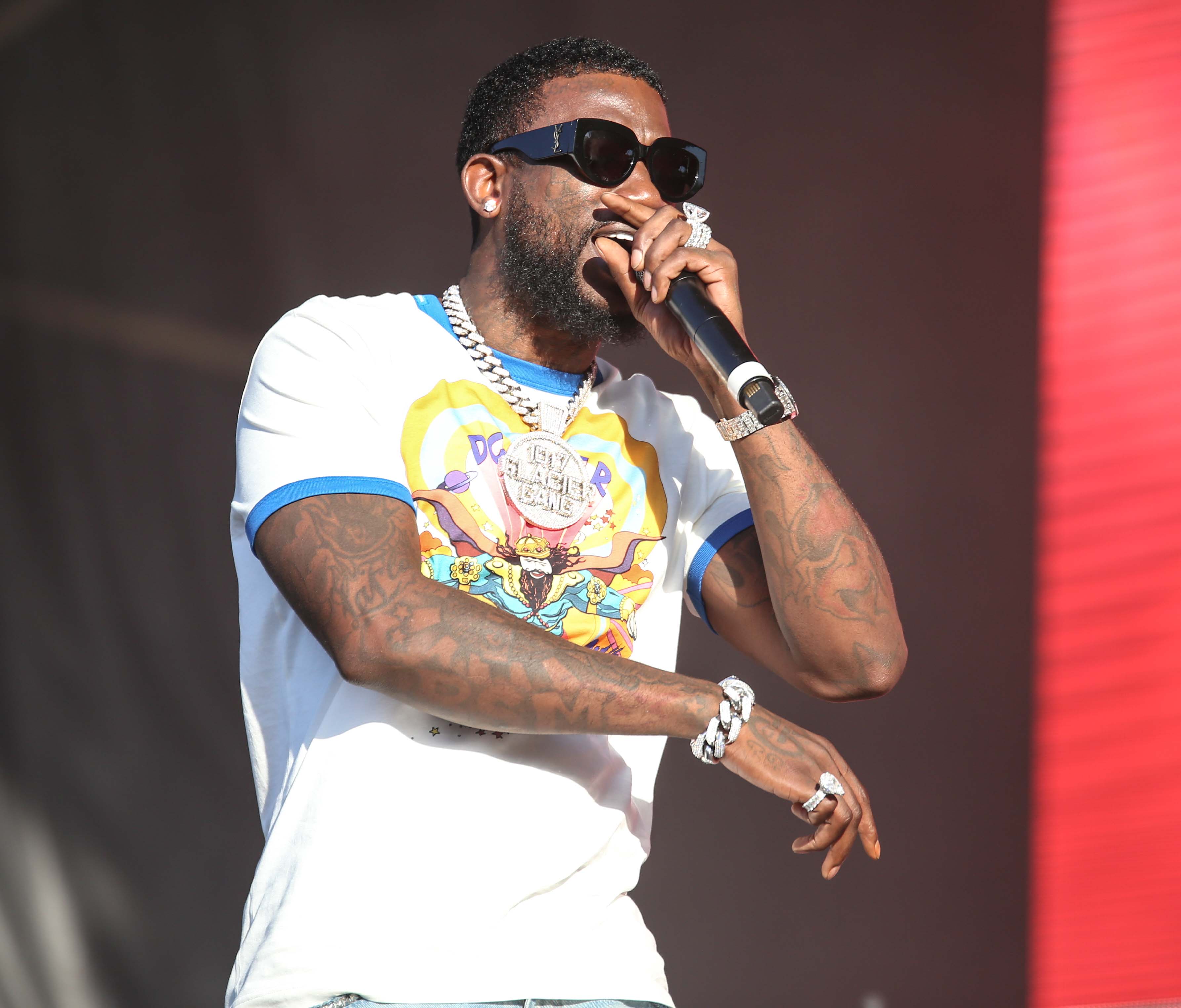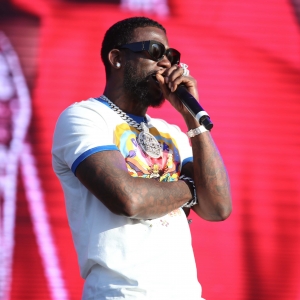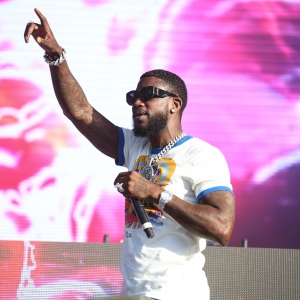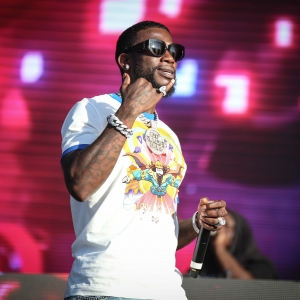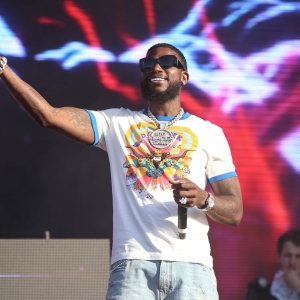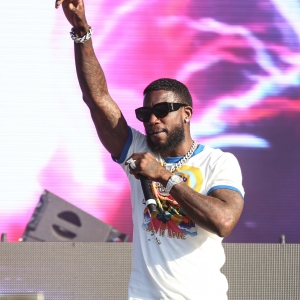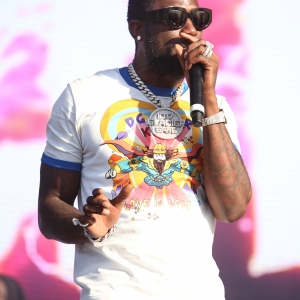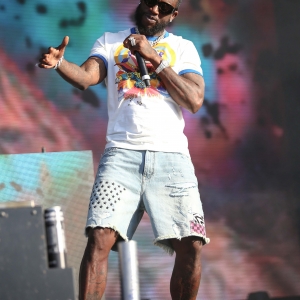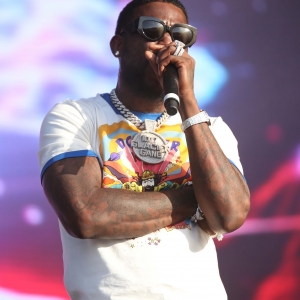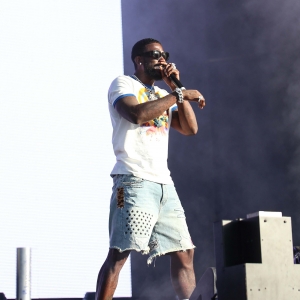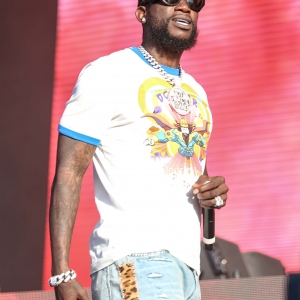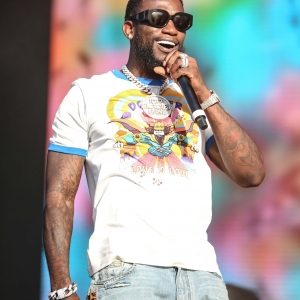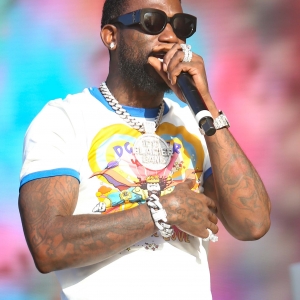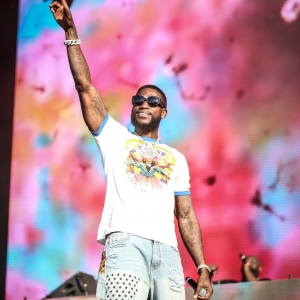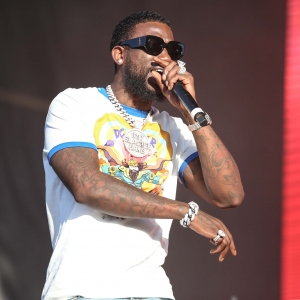 Leading up to around nine o'clock, the anticipation for Post Malone grew. Post Malone had the largest crowd over the other headliners. As the starting time of nine thirty came and went, the crowd started chanting a mixture of "Posty" or "Post Malone". Suddenly the lights went out and a huge blast of yellow fog started to fill the stage. FINALLY. Post Malone took the stage and opened up with "Too Young", then moved right into "Over Now". His set had the whole crowd dancing, singing, smiling and, for some,even crying. Post Malone gave the fans such an amazing set. Literally hit after hit was played such as "Better Now", "Wow", "Sugar Wraith", "I Fall Apart", and the song that got him where he is now, "White Iverson". On a side note, the last time I saw Post Malone he was opening up for Future and, to be honest ,it was nowhere near as good as him headlining the last night here at Firefly. He absolutely KILLED it. Post Malone closed the night out with "Congratulations". Three days' worth of good music, good food and good memories.Despite the change in management, Firefly was absolutely perfect! The weather cooperated, the vibes were positive and the talent on each and every stage was just out of this world! Firefly has had another successful year at the Woodlands and we absolutely cannot wait for Firefly Music Festival in 2020!!

Post Malone