Alice Cooper brought his Paranormal tour to York, PA to open America's oldest Fair on Friday, September 7th. Dedicated fans sported Alice Cooper T-shirts as well as his signature face eye make-up. What struck this reporter is how the crowd spanned all generations. Grandparents brought young grand-children to introduce them to the music of Alice Cooper. Whole families came decked out with their Alice T-shirt and eye makeup.
Alice hit the stage to "Brutal Planet" with a rain of fireworks behind him. He followed this with "No More Mr. Nice Guy", "Under My Wheels", and "Billion Dollar Babies". He strutted from one side of the stage to the other, confidently swinging his signature cane. During "Billion Dollar Babies", he strutted with a sword in hand, even dramatically holding it to his own throat before triumphantly raising it with both hands over his head. The crowd cheered and sang along throughout the night. An Alice show is no ordinary concert, it is a production and Alice is the ultimate showman. Within the first few songs, Alice changed from his top coat to a vest. I mention this because even something as simple as this was accomplished in a very theatrical manner. It was evident that Alice loves what he does and is there to provide the audience with a memorable experience. No review of an Alice Cooper show would be complete with a mention of his band. All are both strong musicians as well as amazing performers. Watching Nita Strauss on guitar is just amazing.
The set list included a total of 19 songs, including "Only Women Bleed", "I'm Eighteen", and "Poison". The night concluded with "School's Out" complete with plenty of balloons, streamers, and feathers.
In conclusion, Alice Cooper is rock royalty. He comes to the stage ready to entertain, and he does! Even though he is now 70, he shows no signs of slowing down. Many of our young up and coming performers could learn from his showmanship. If you have never been to an Alice Cooper show, by all means go if you have an opportunity.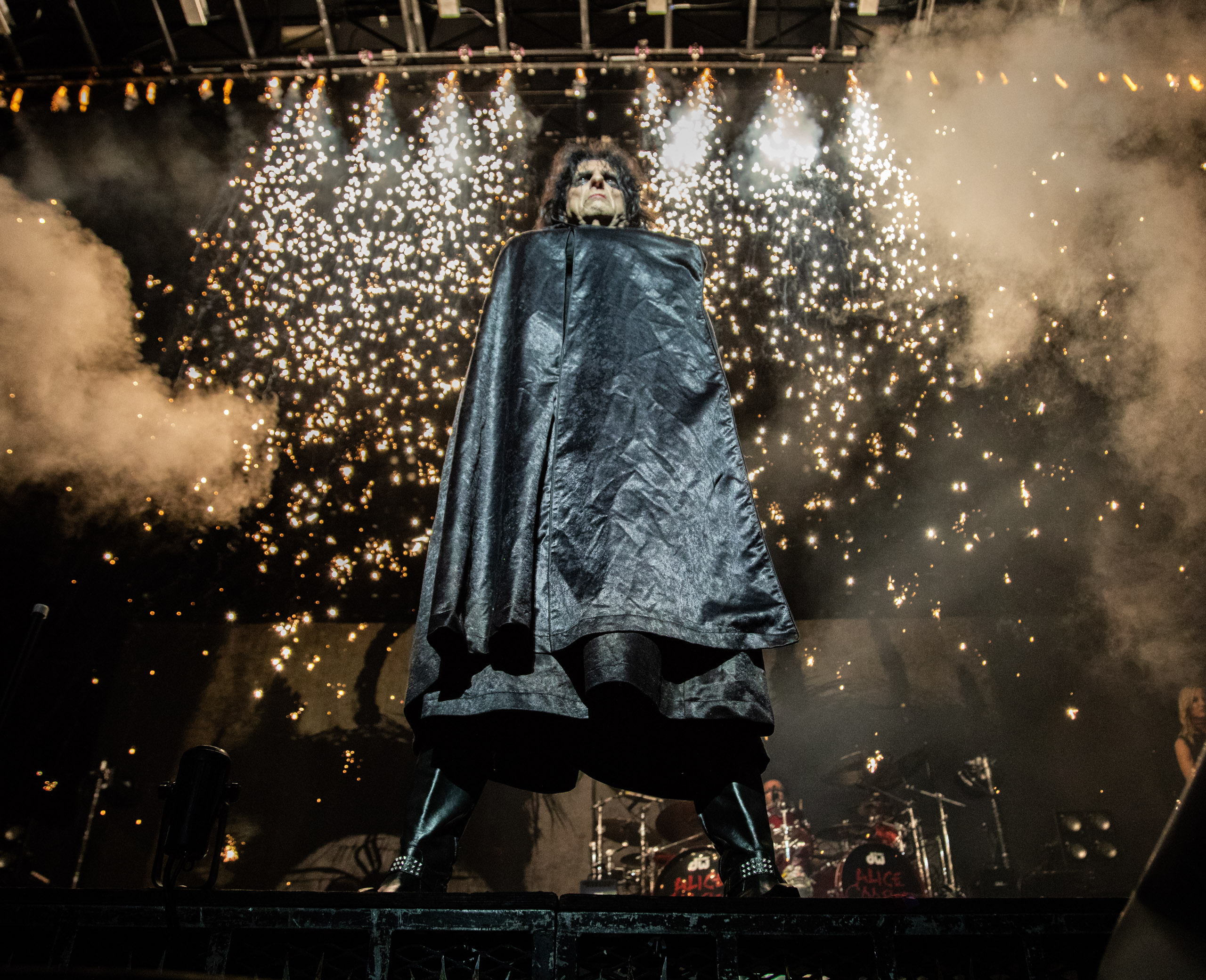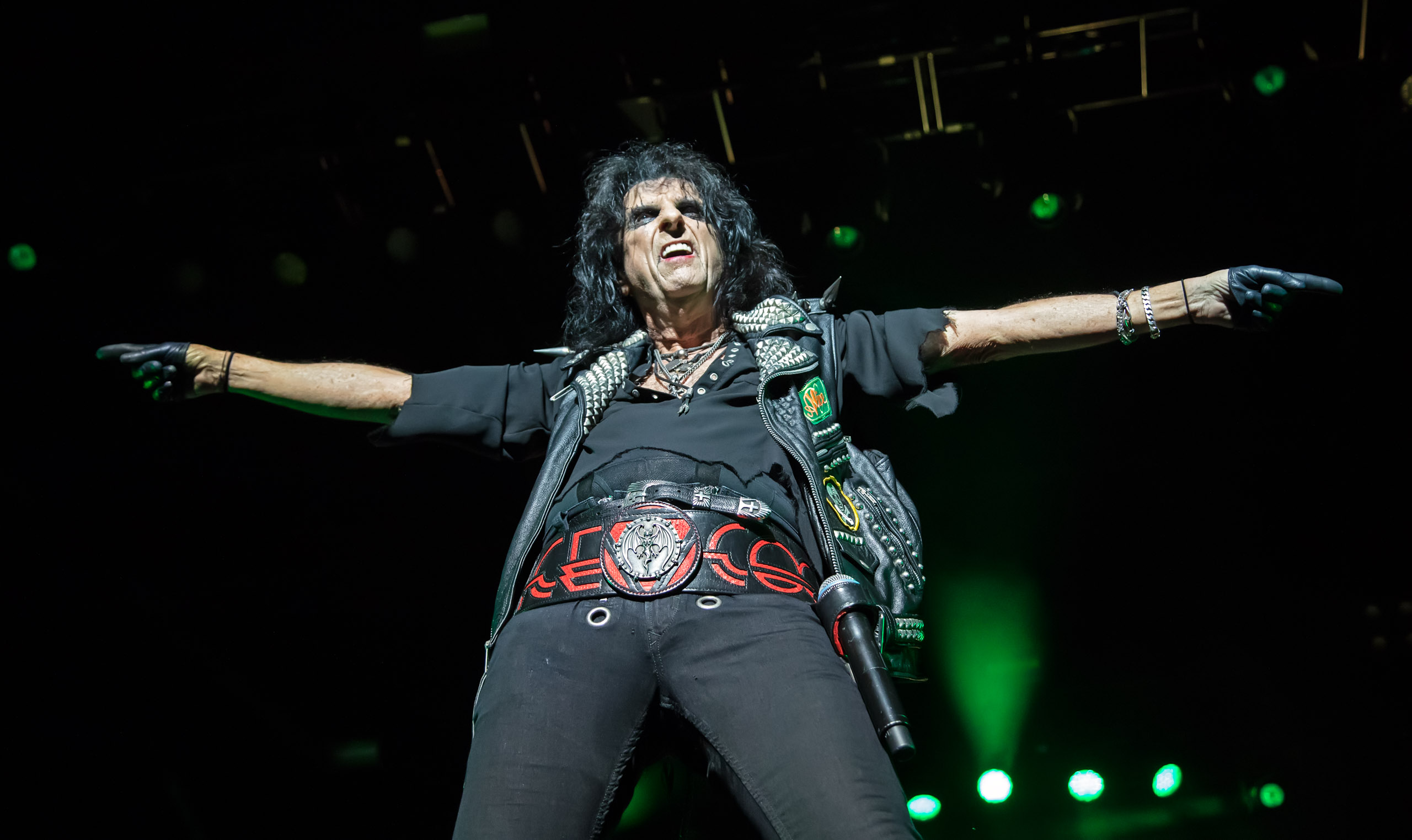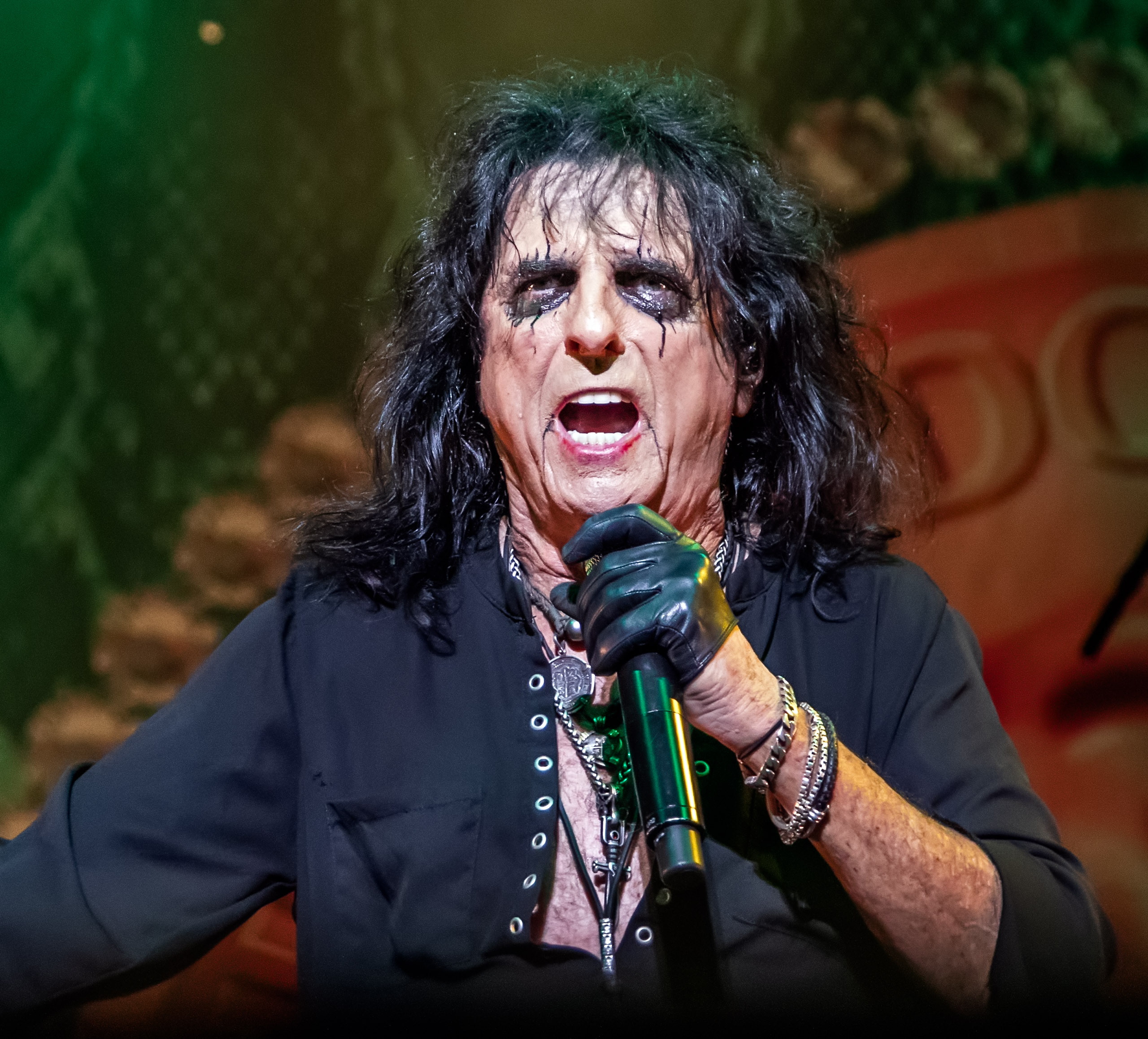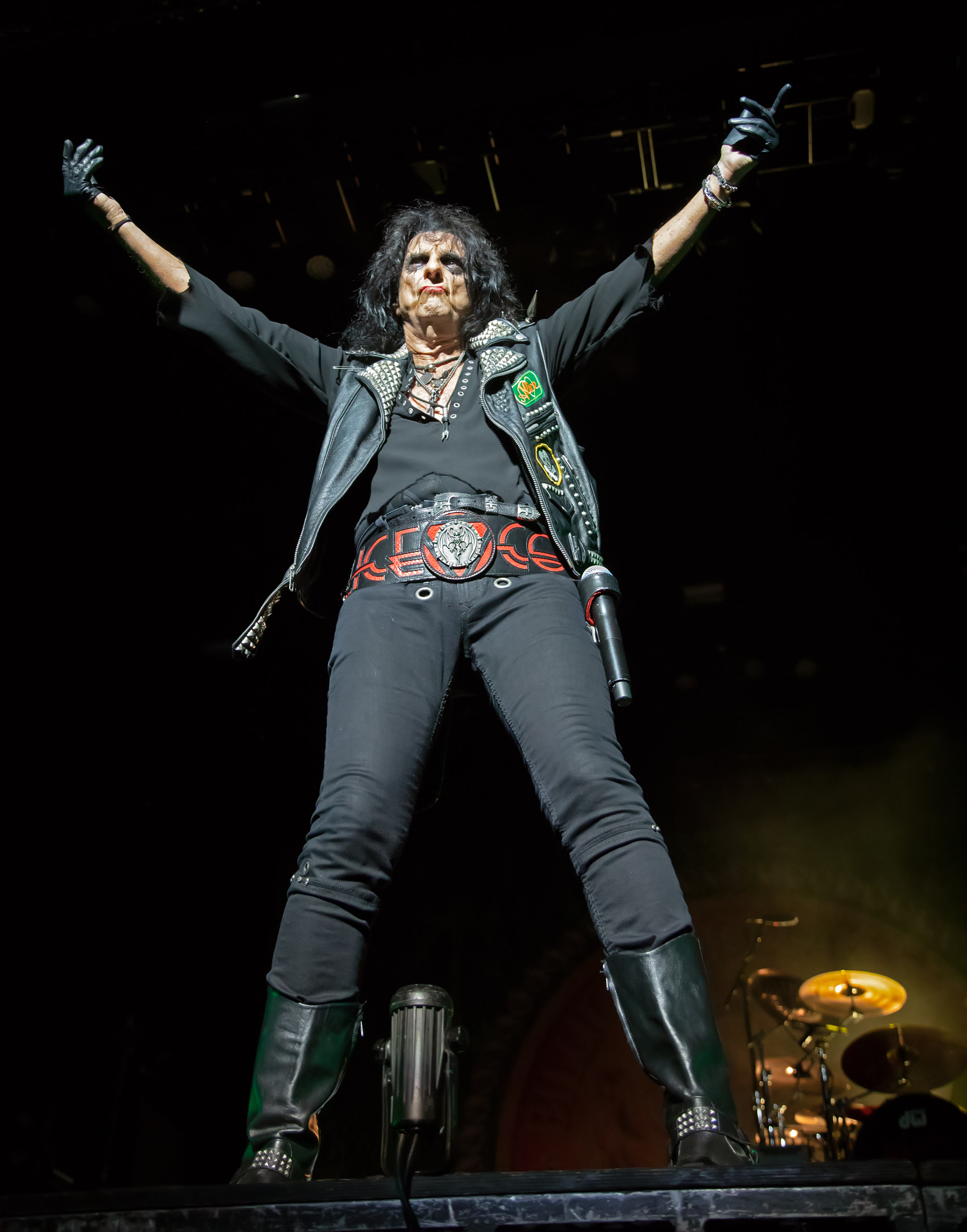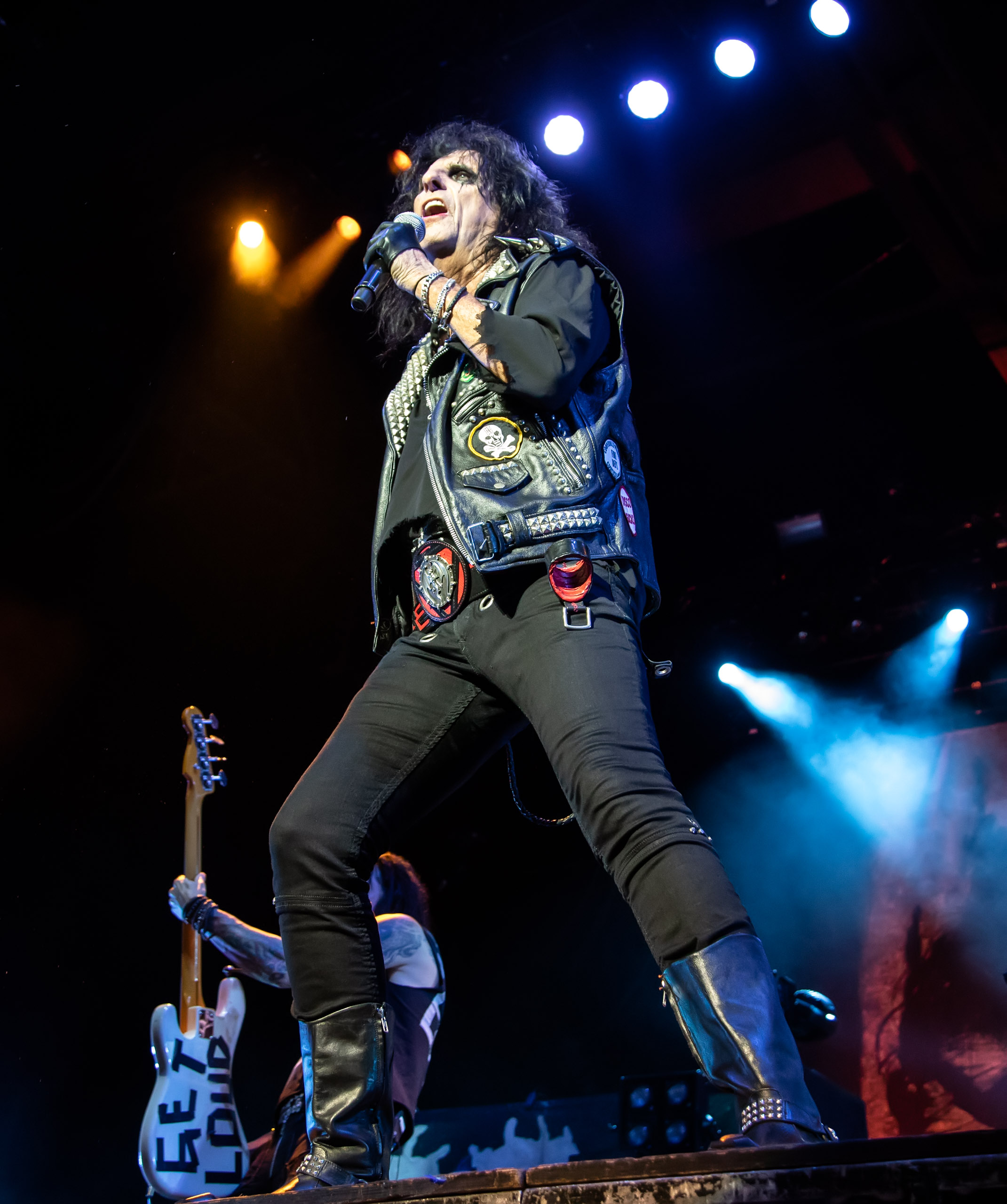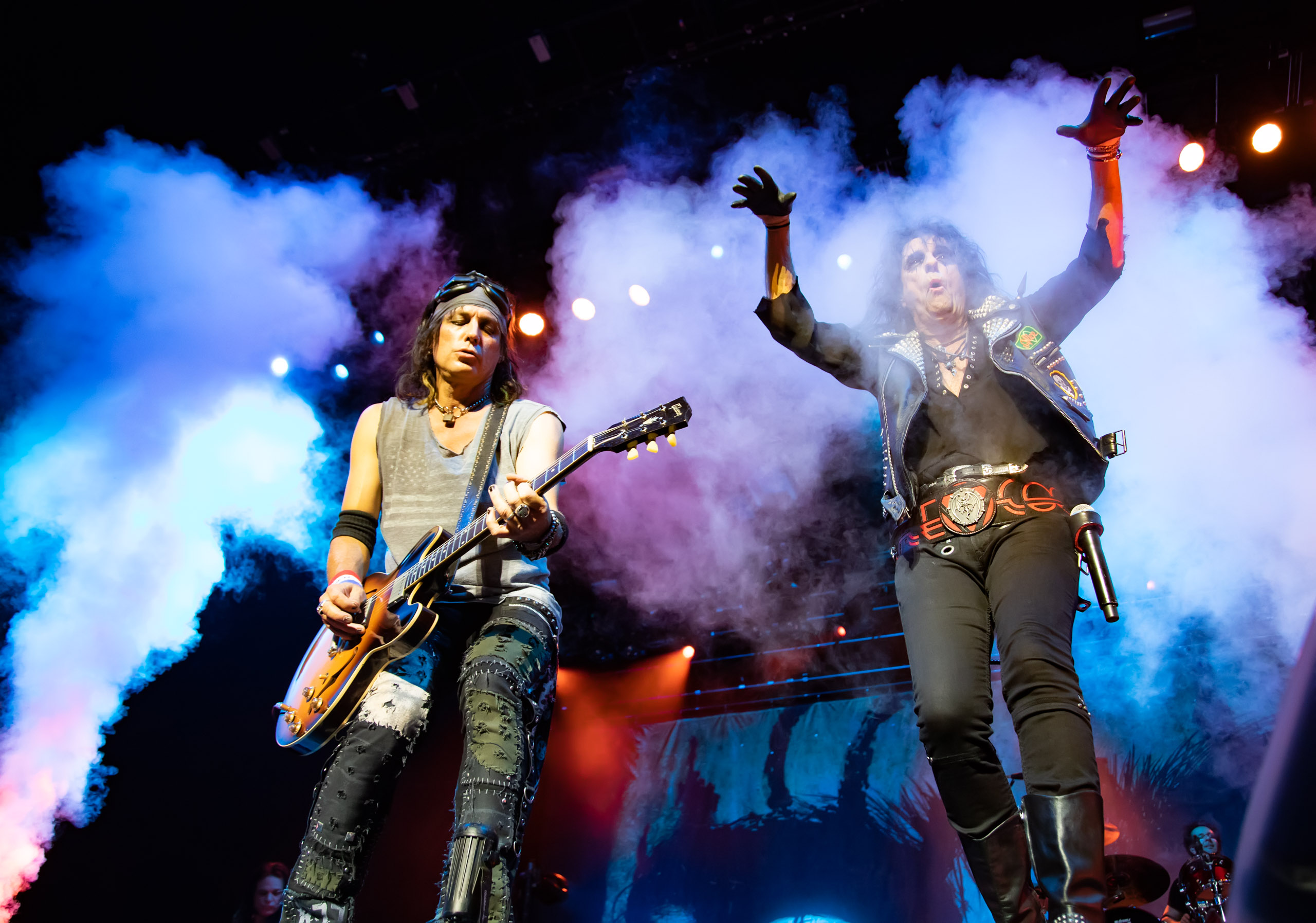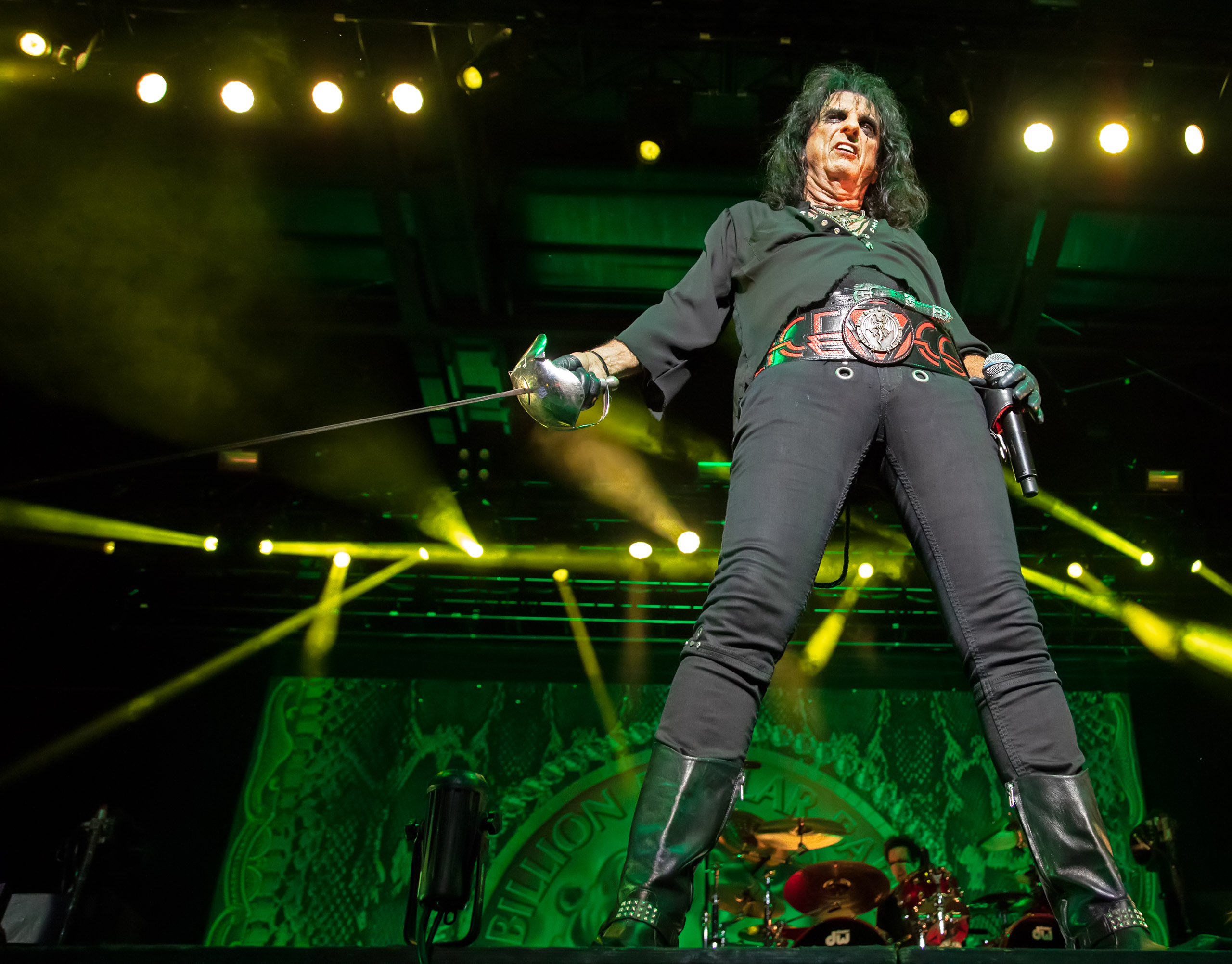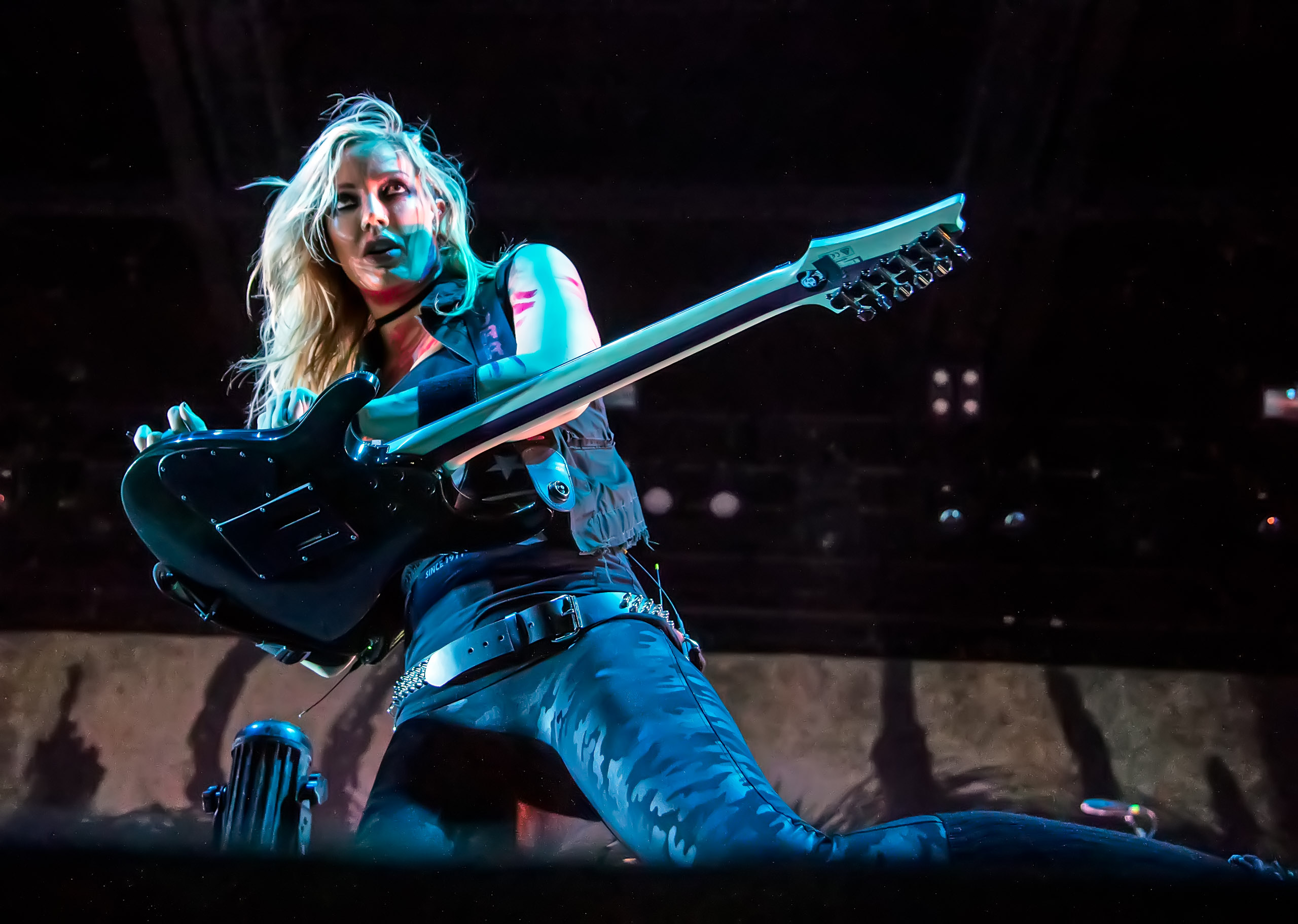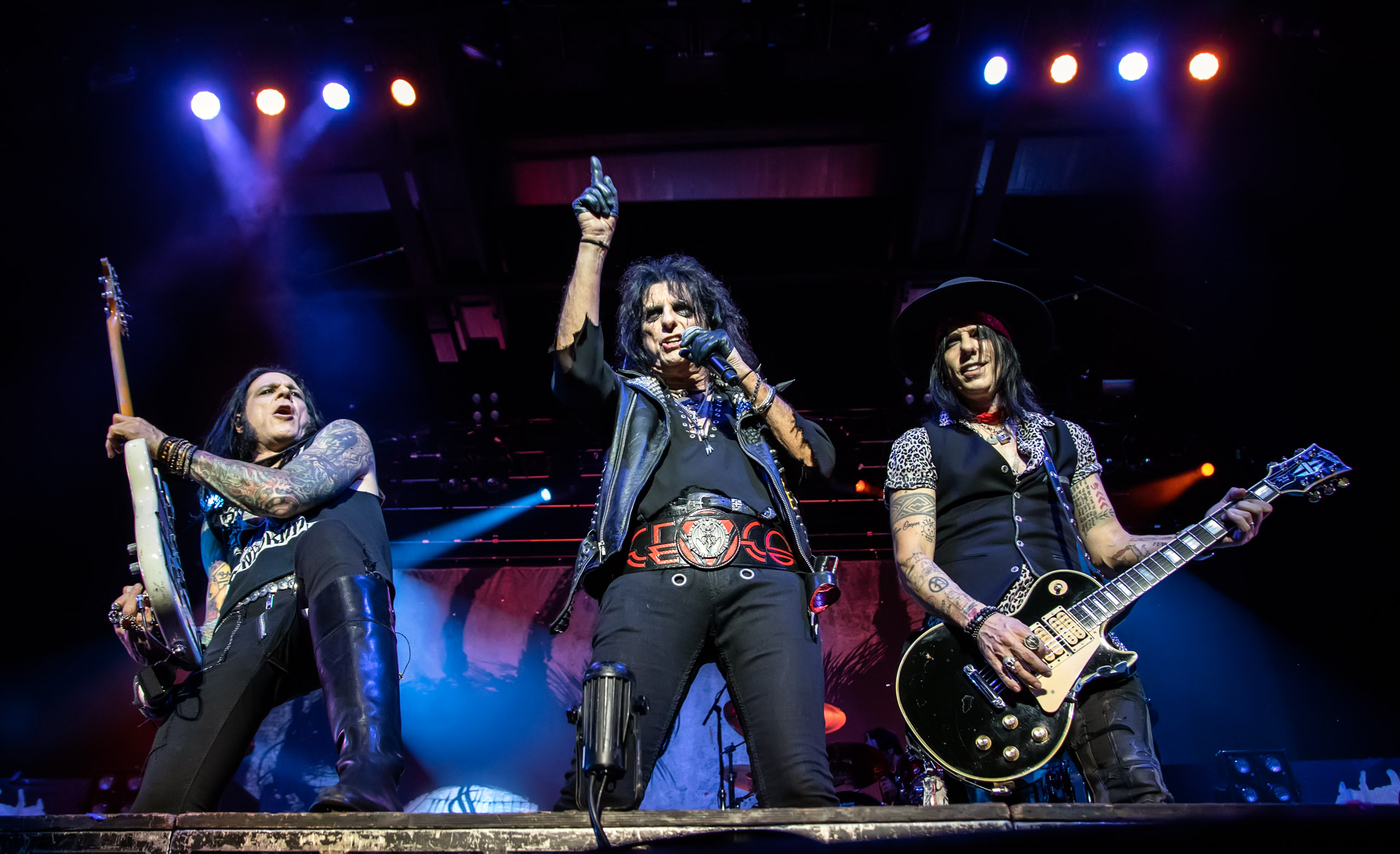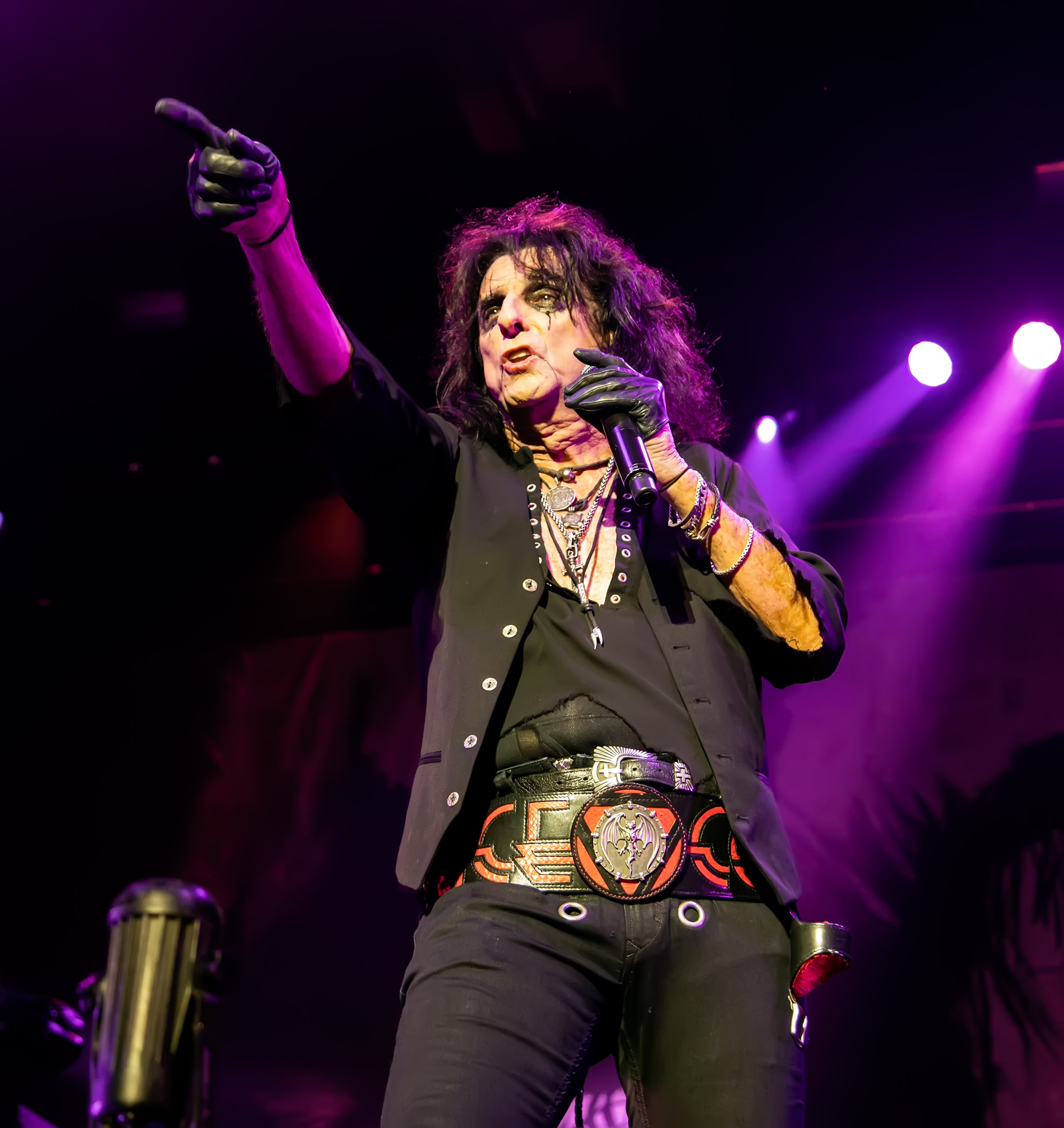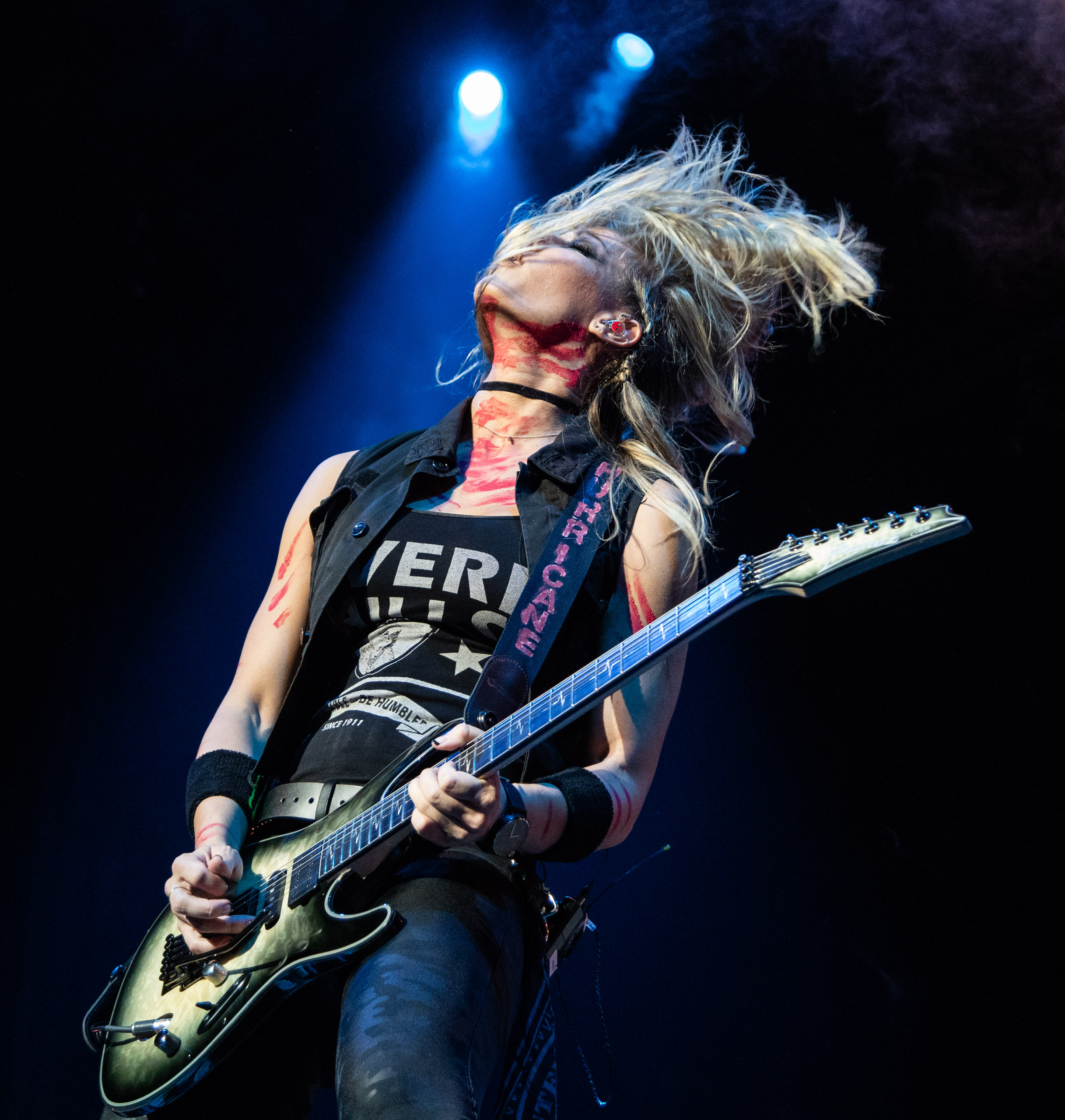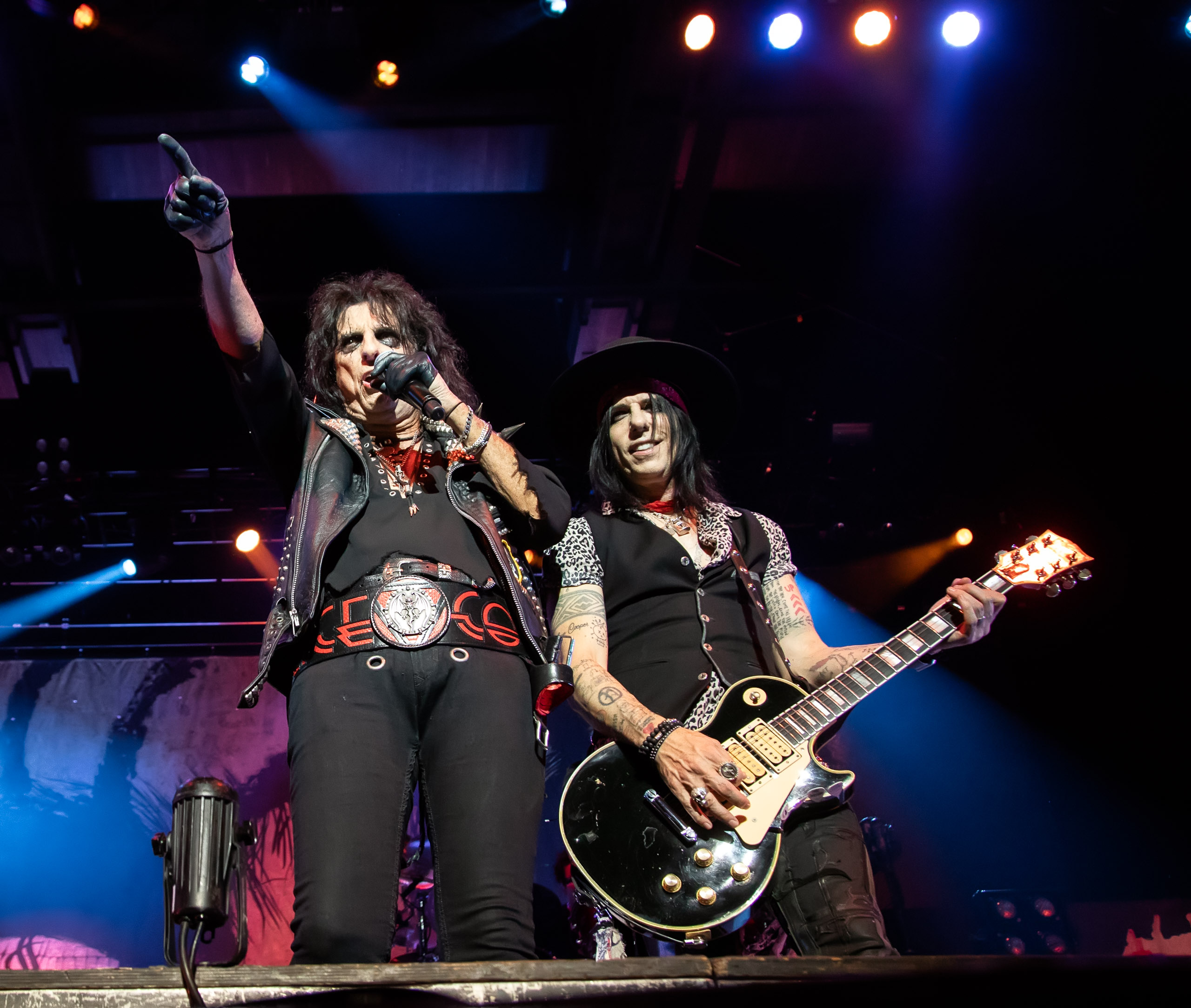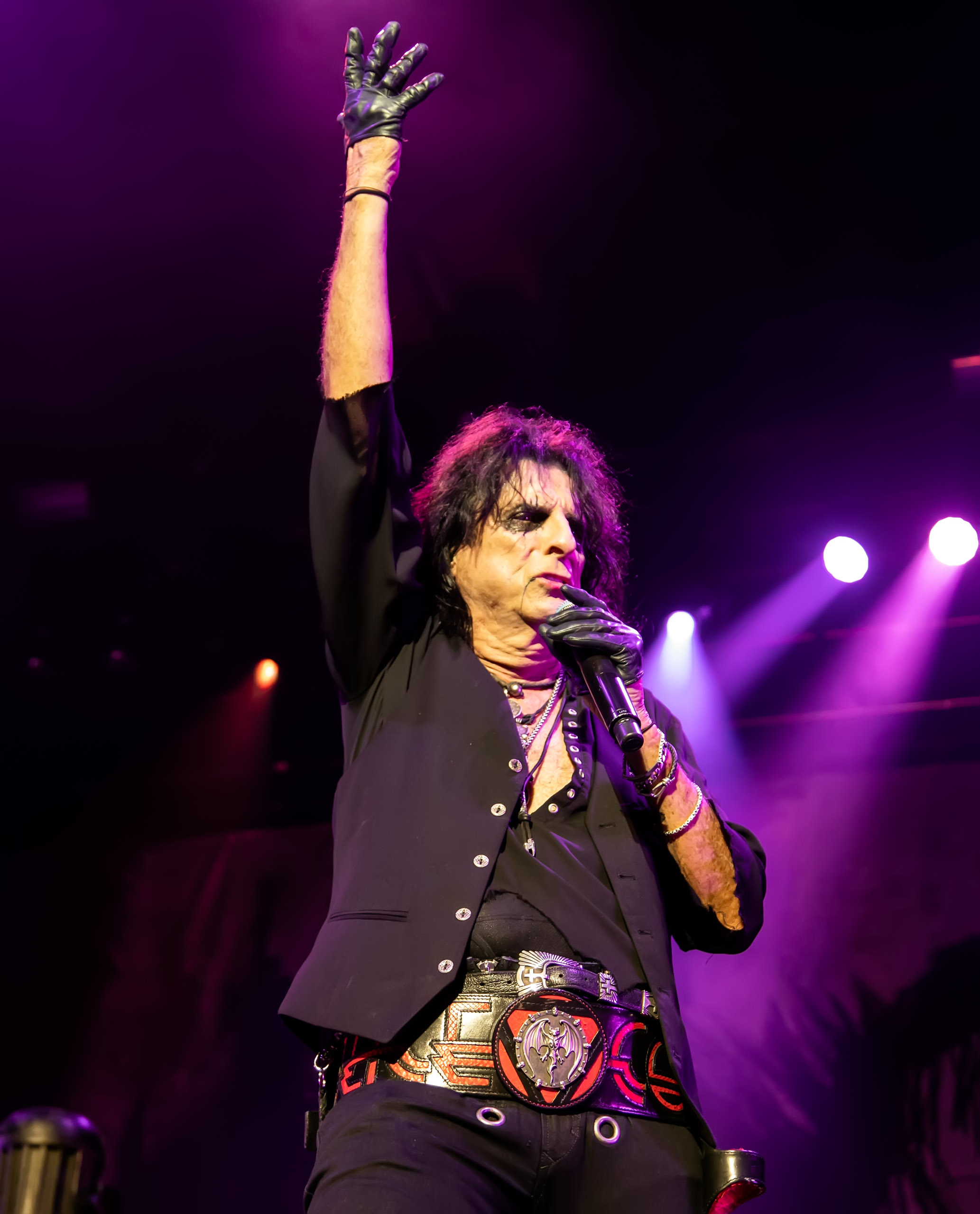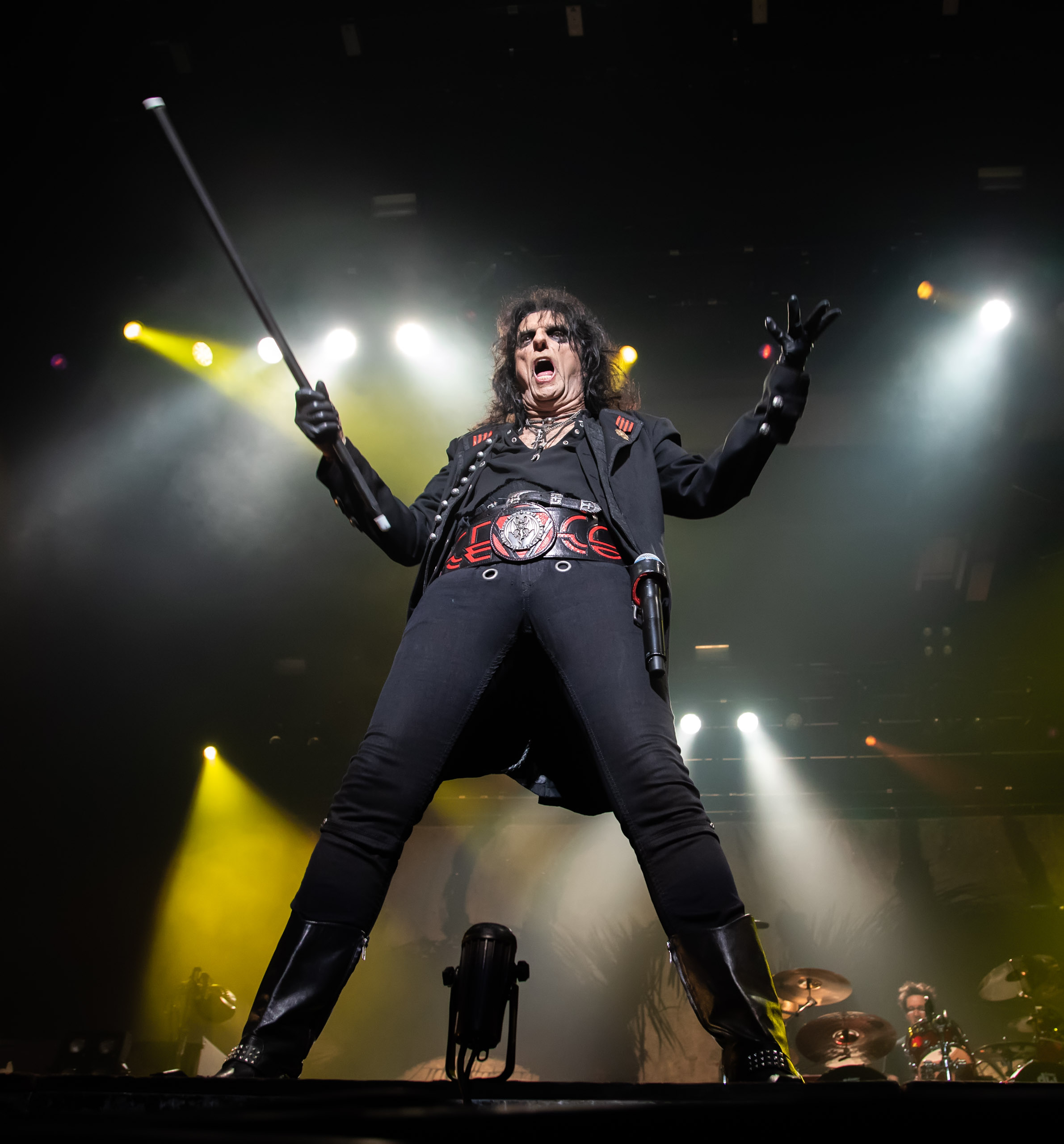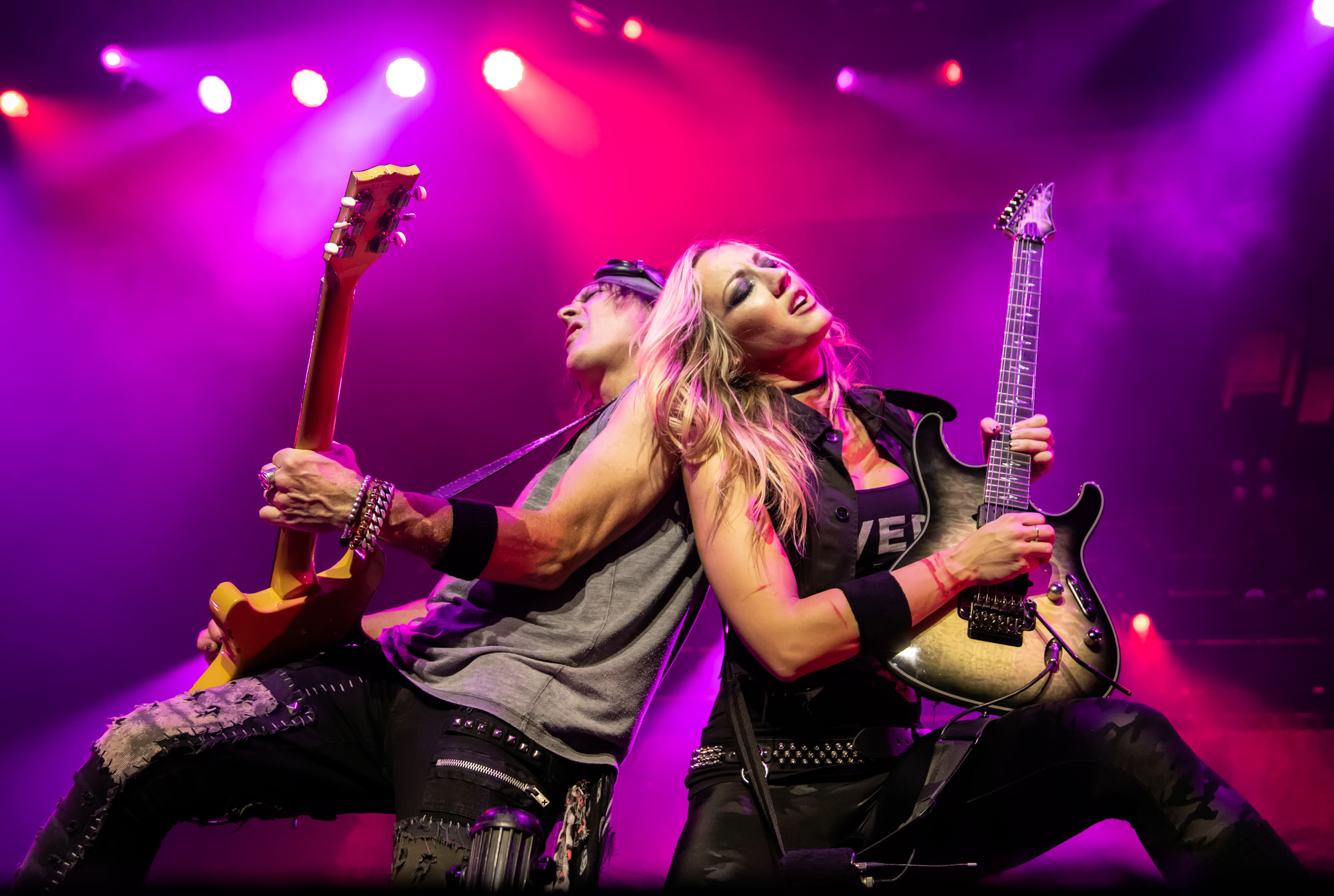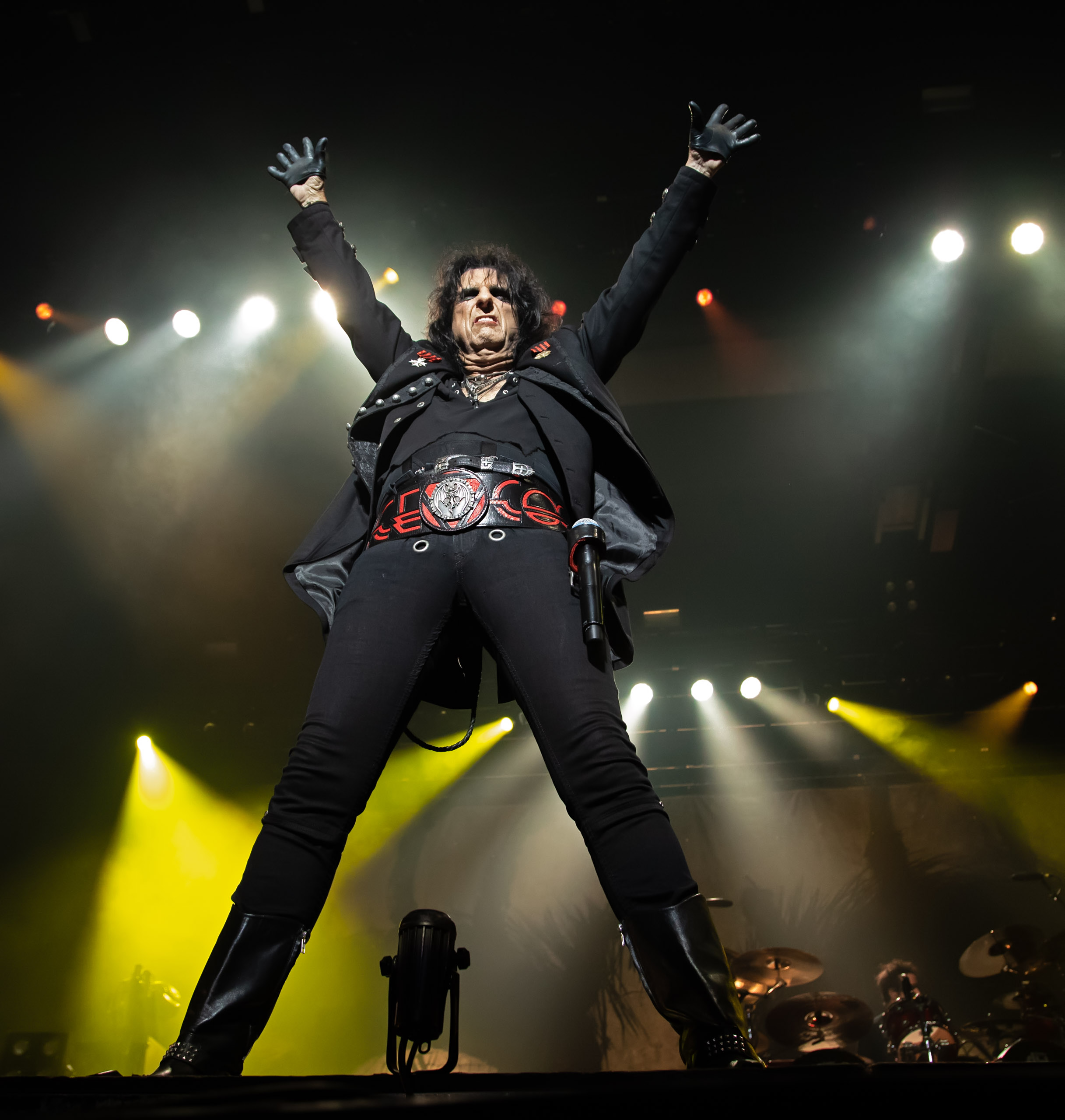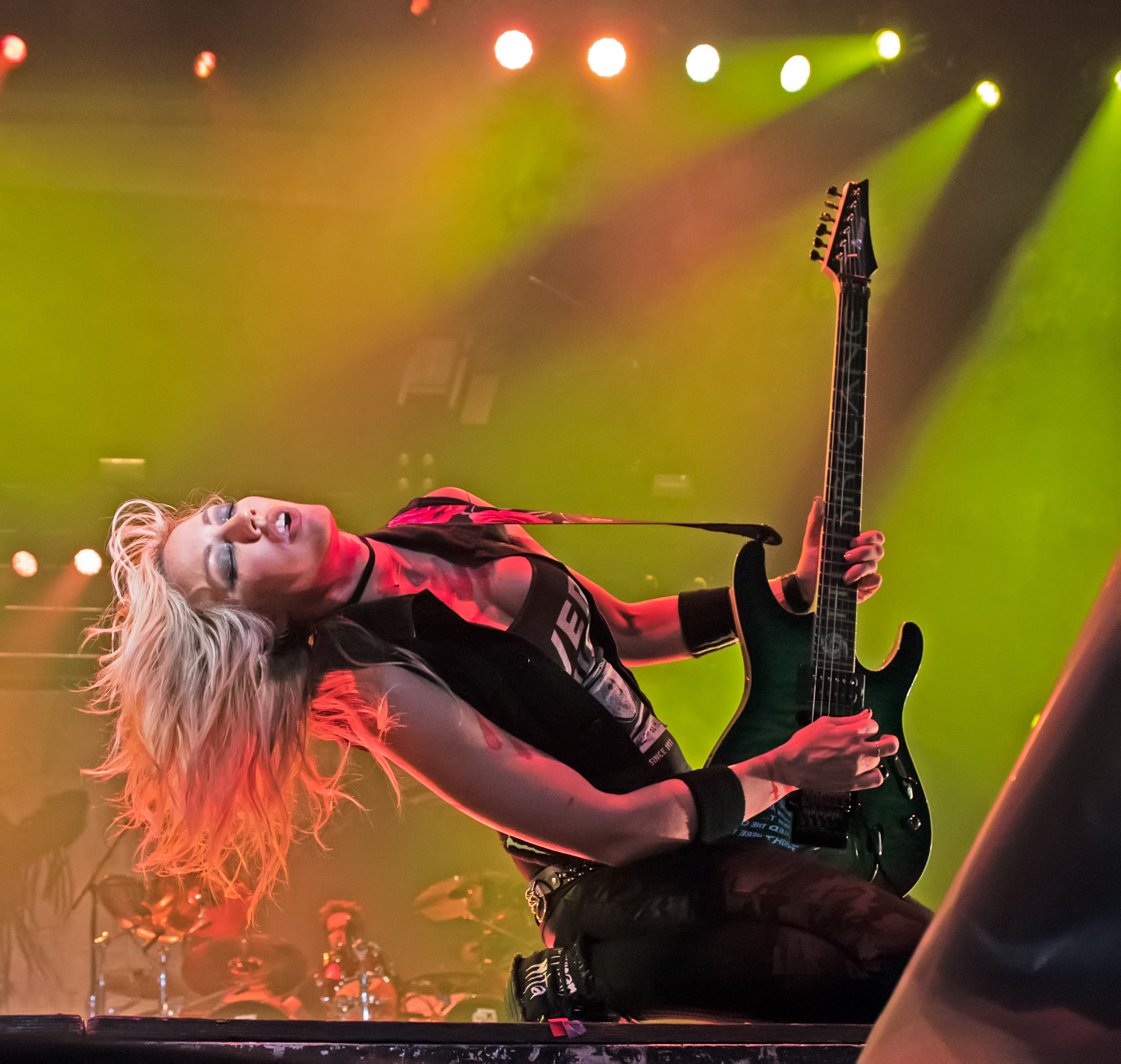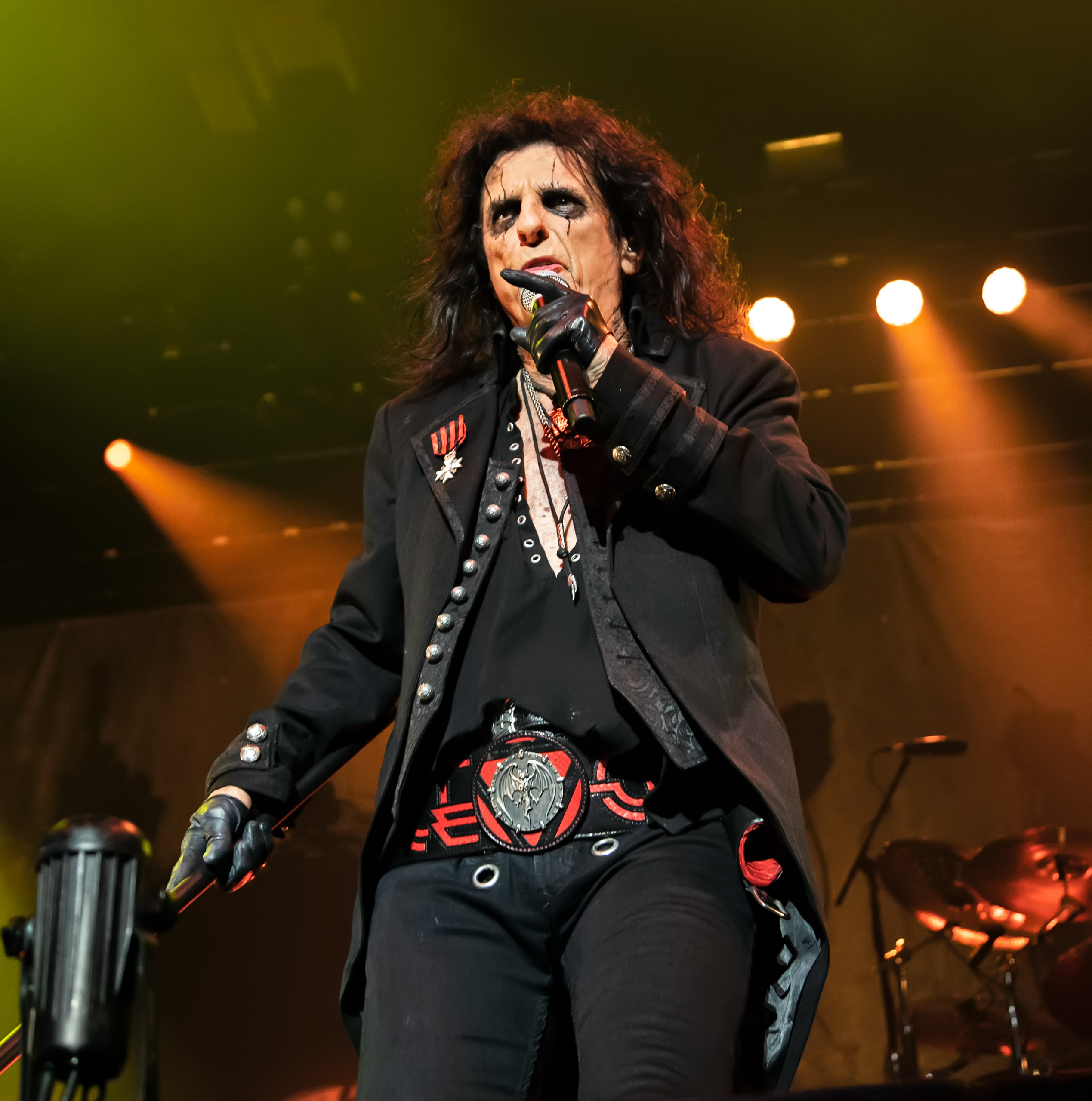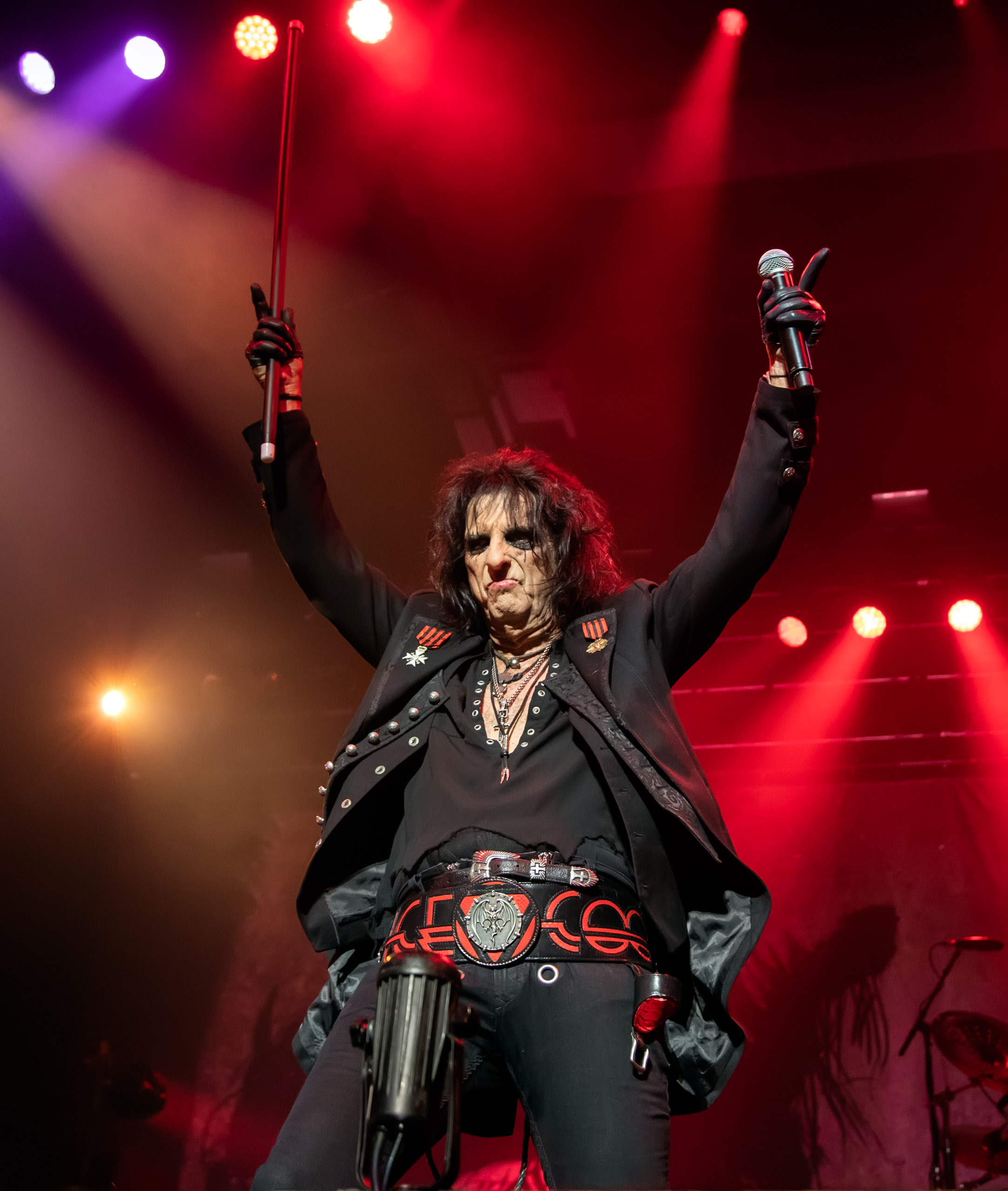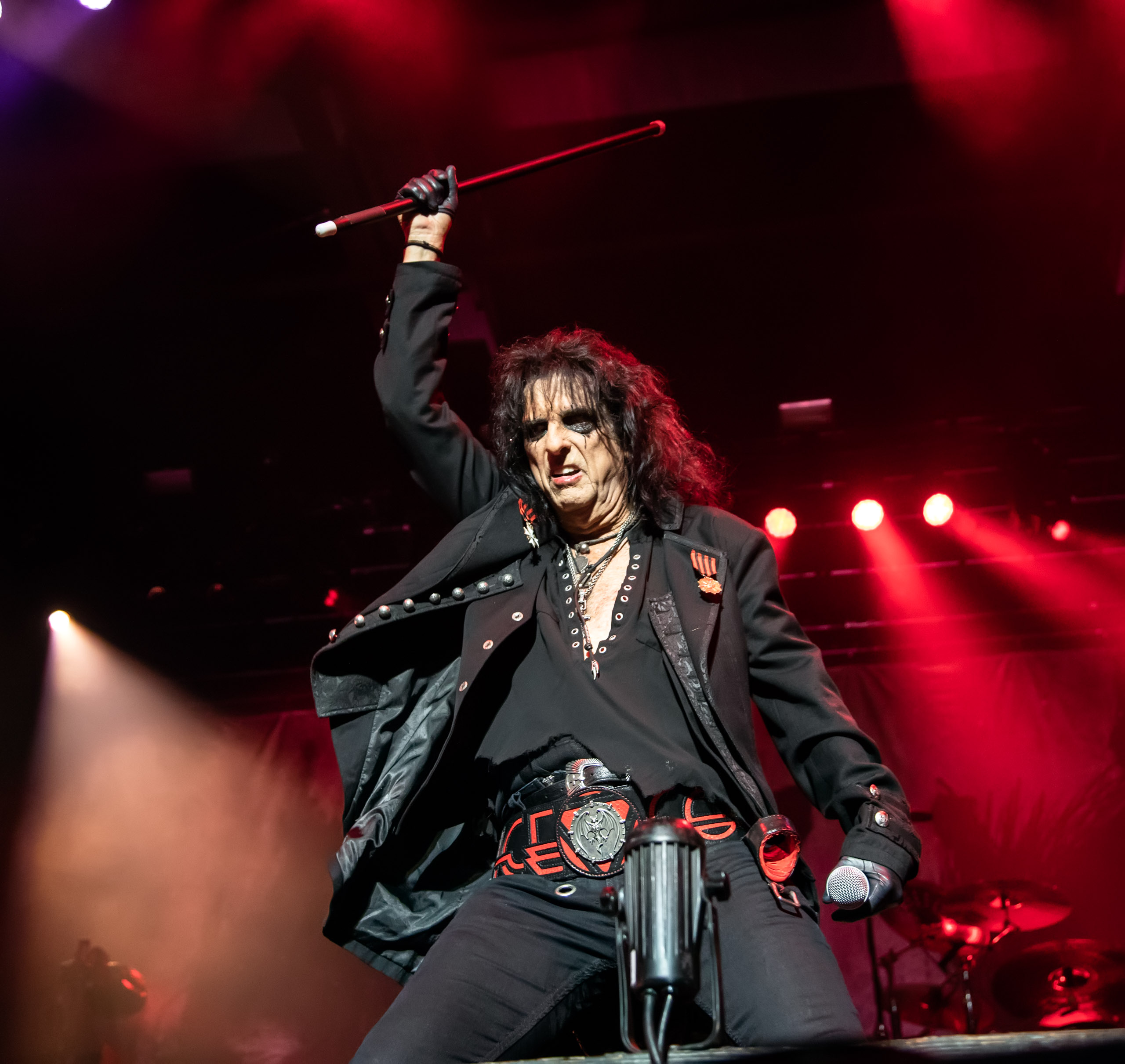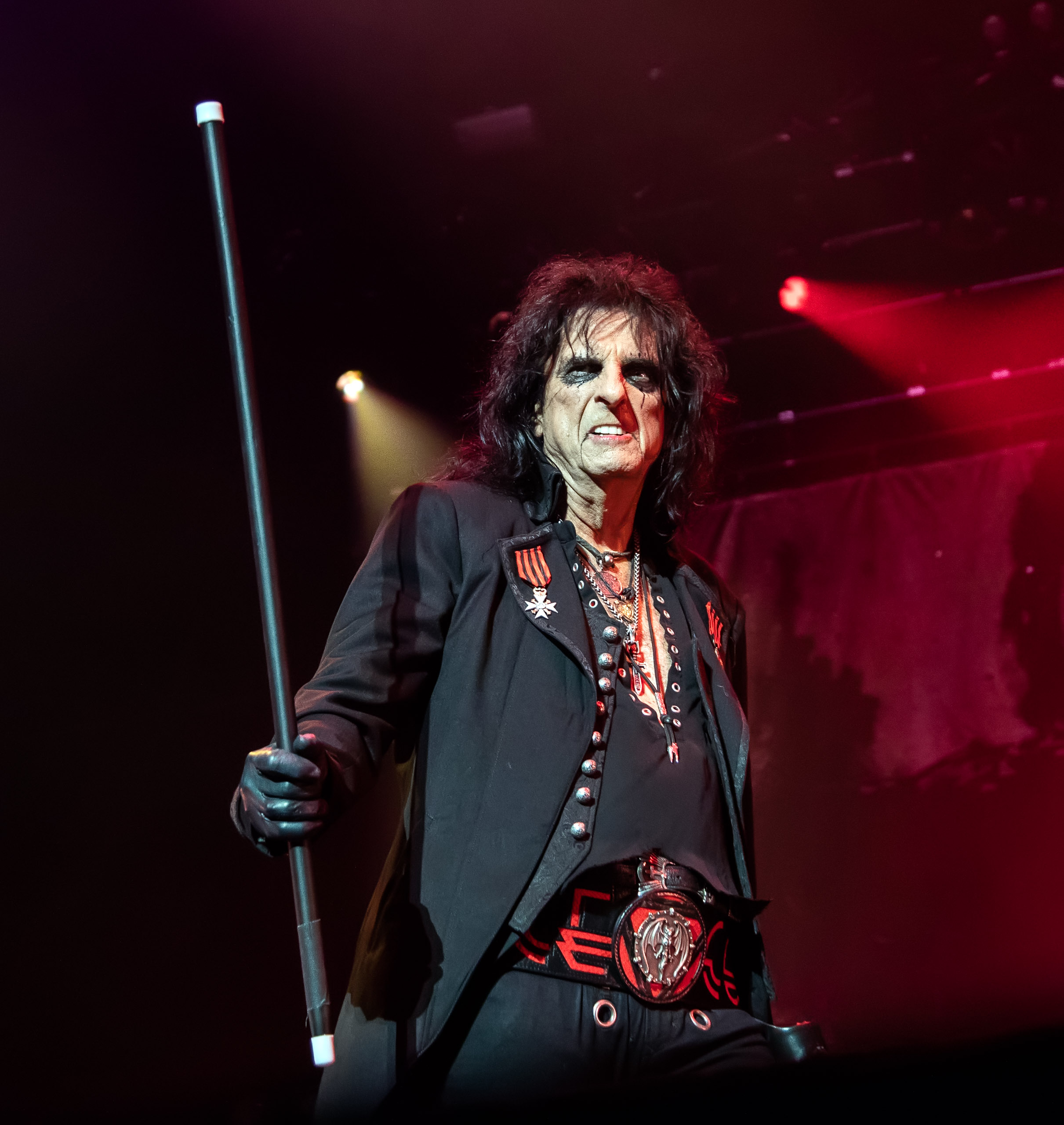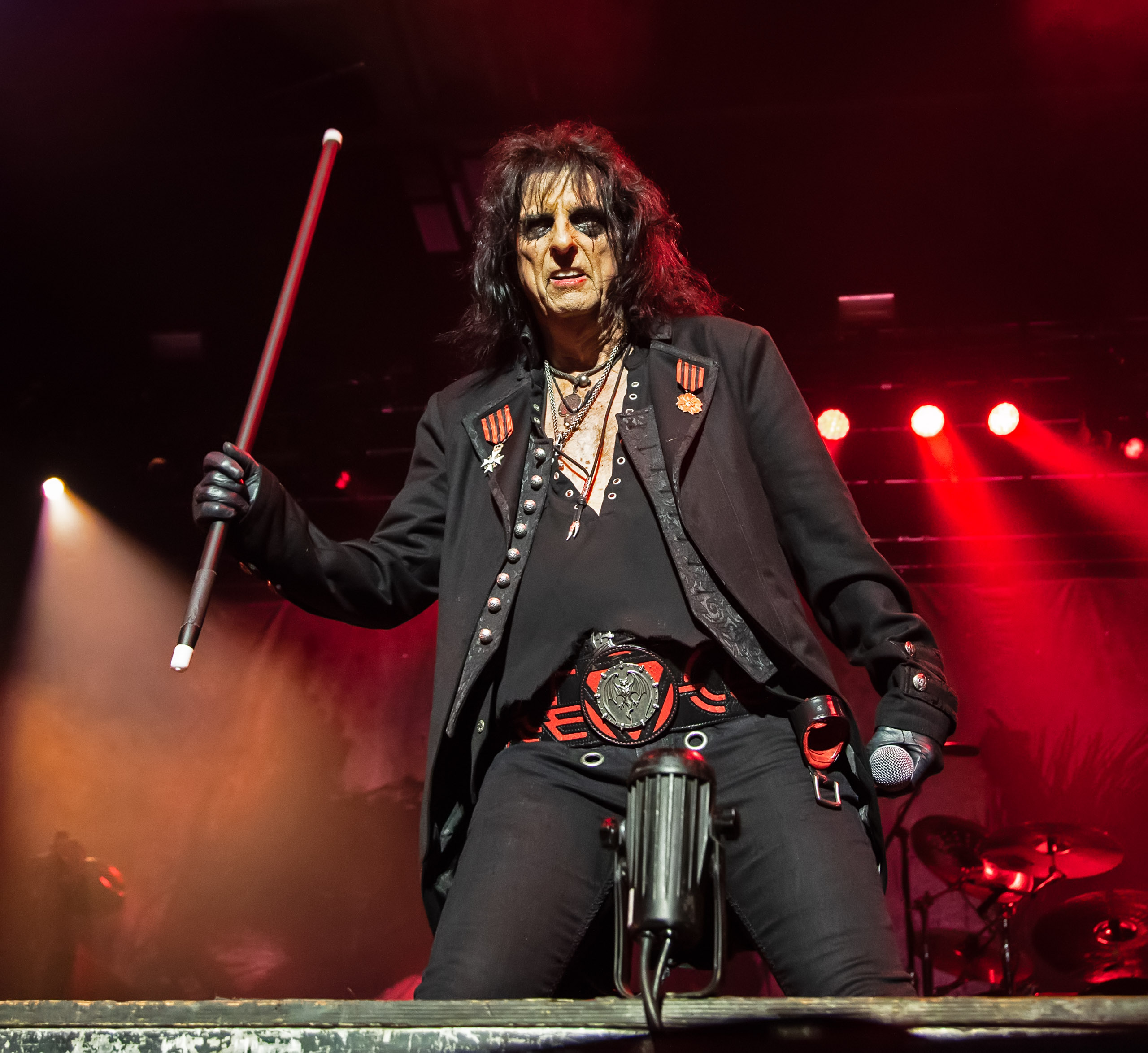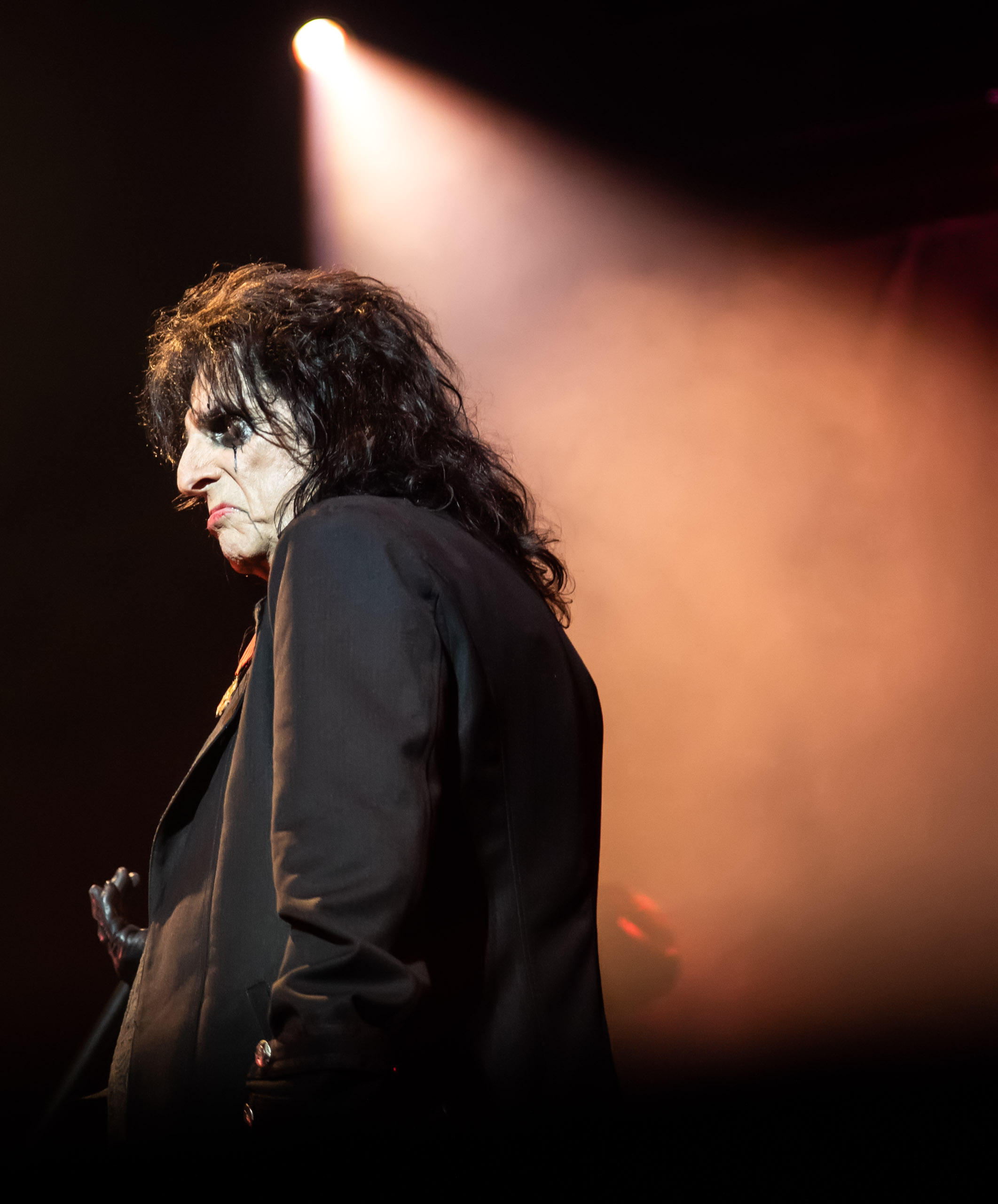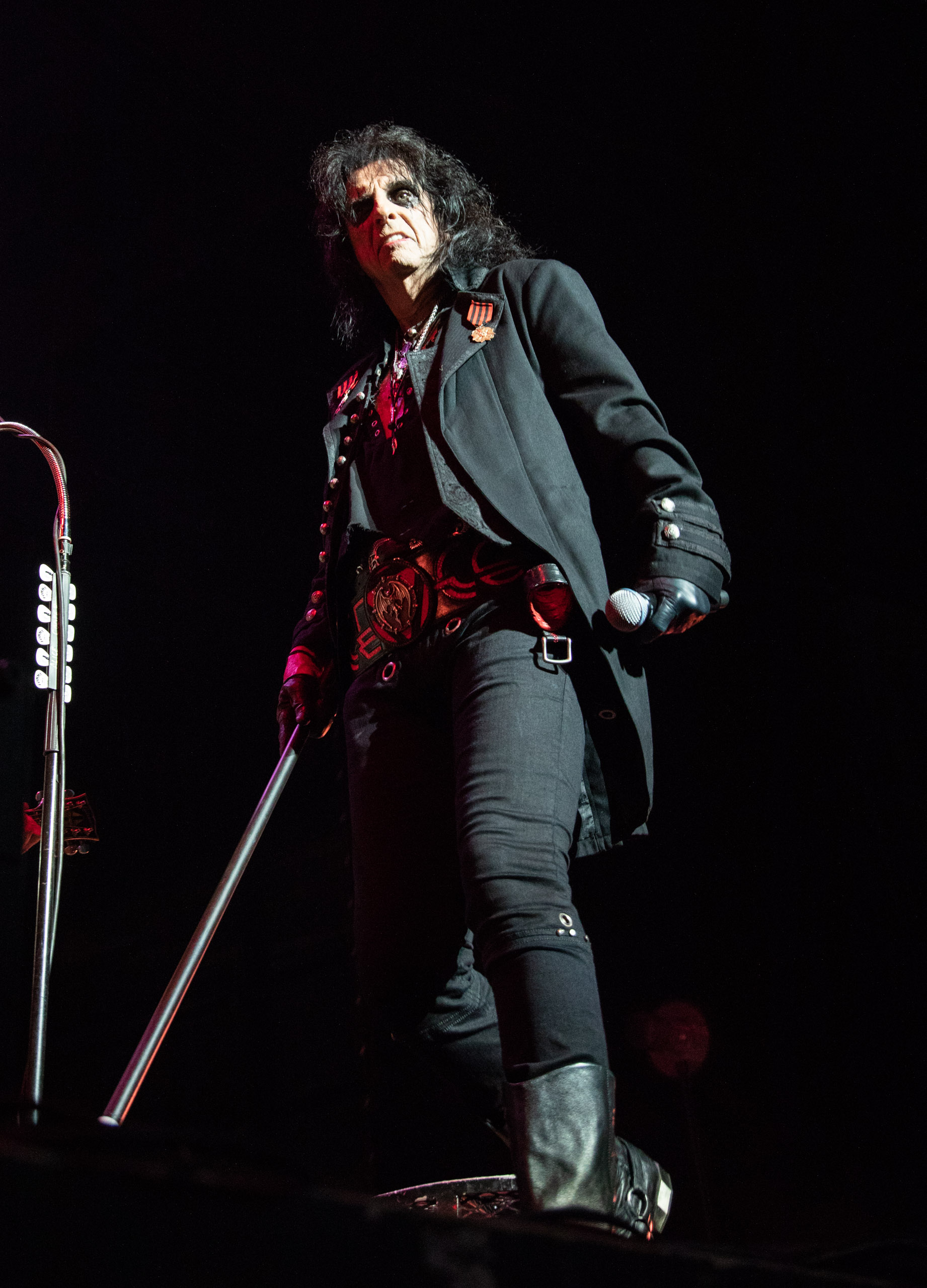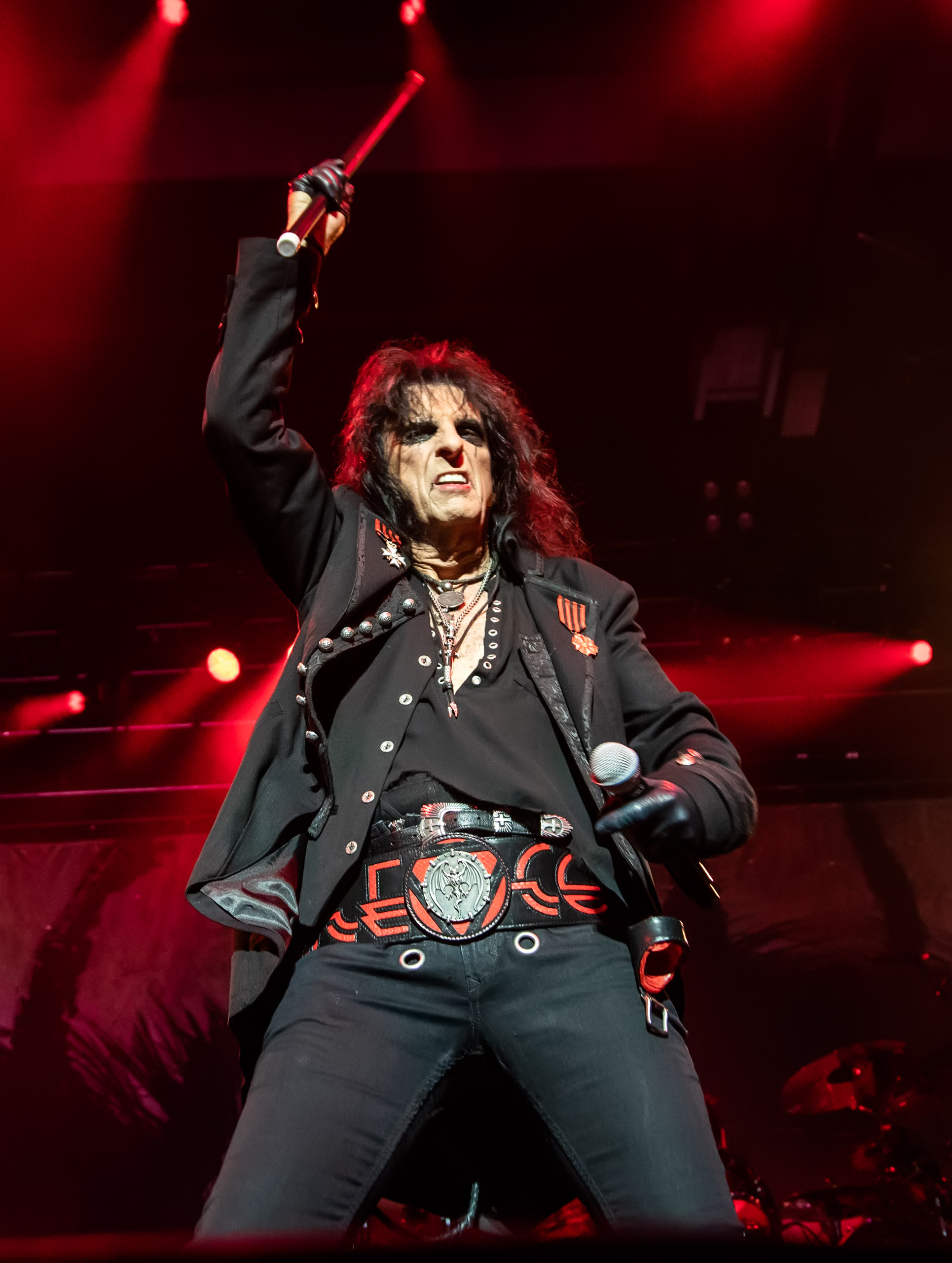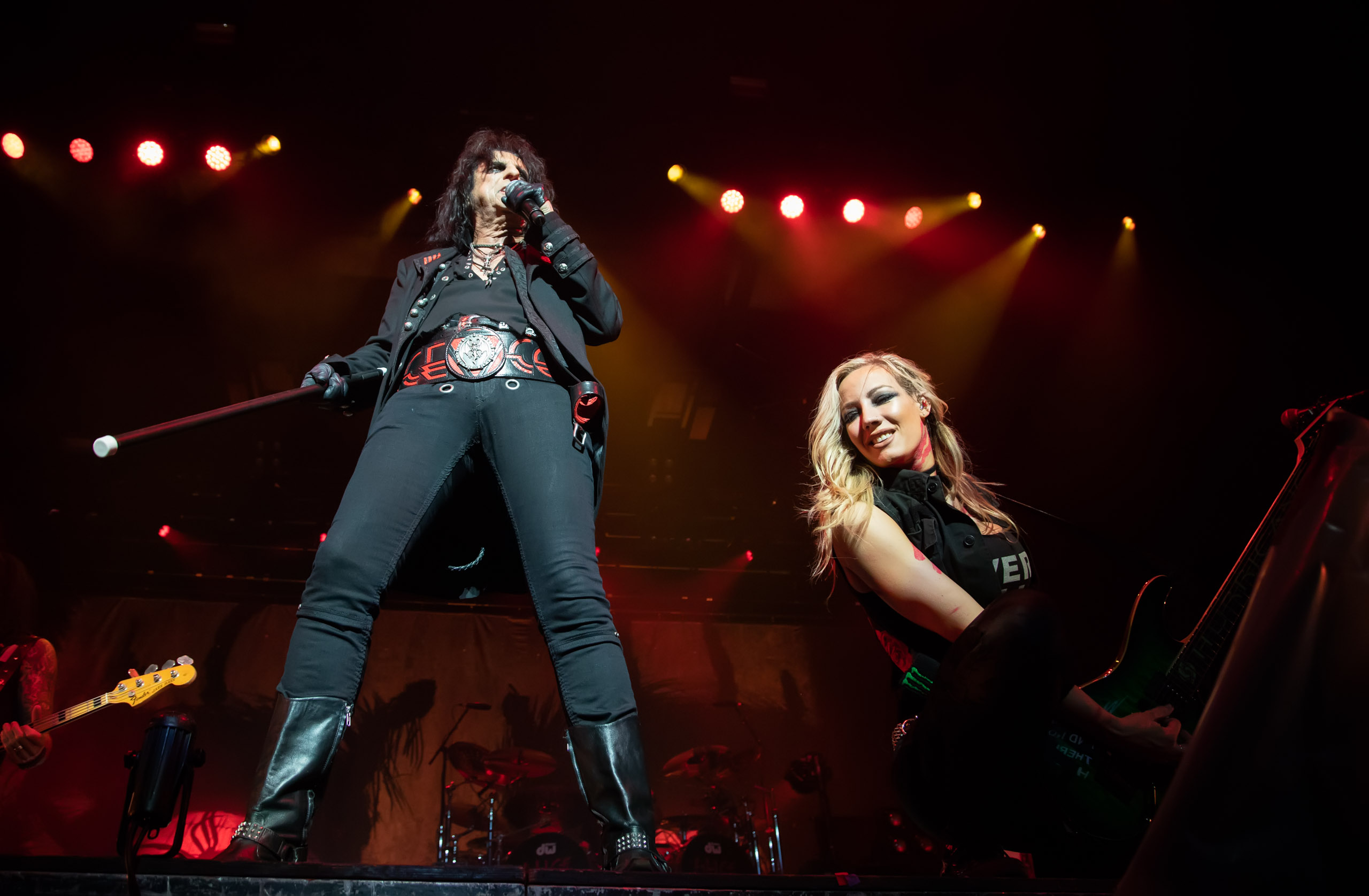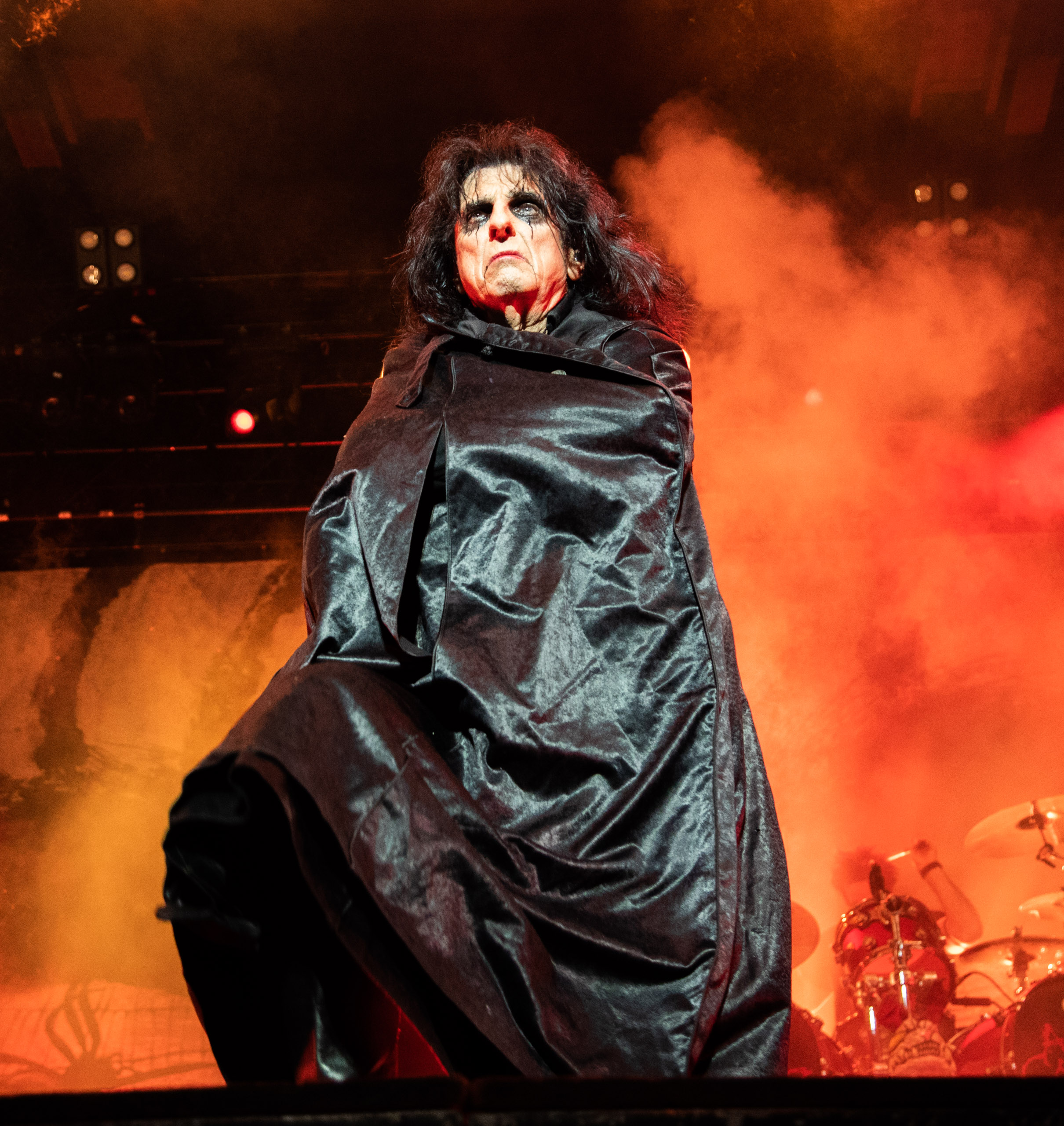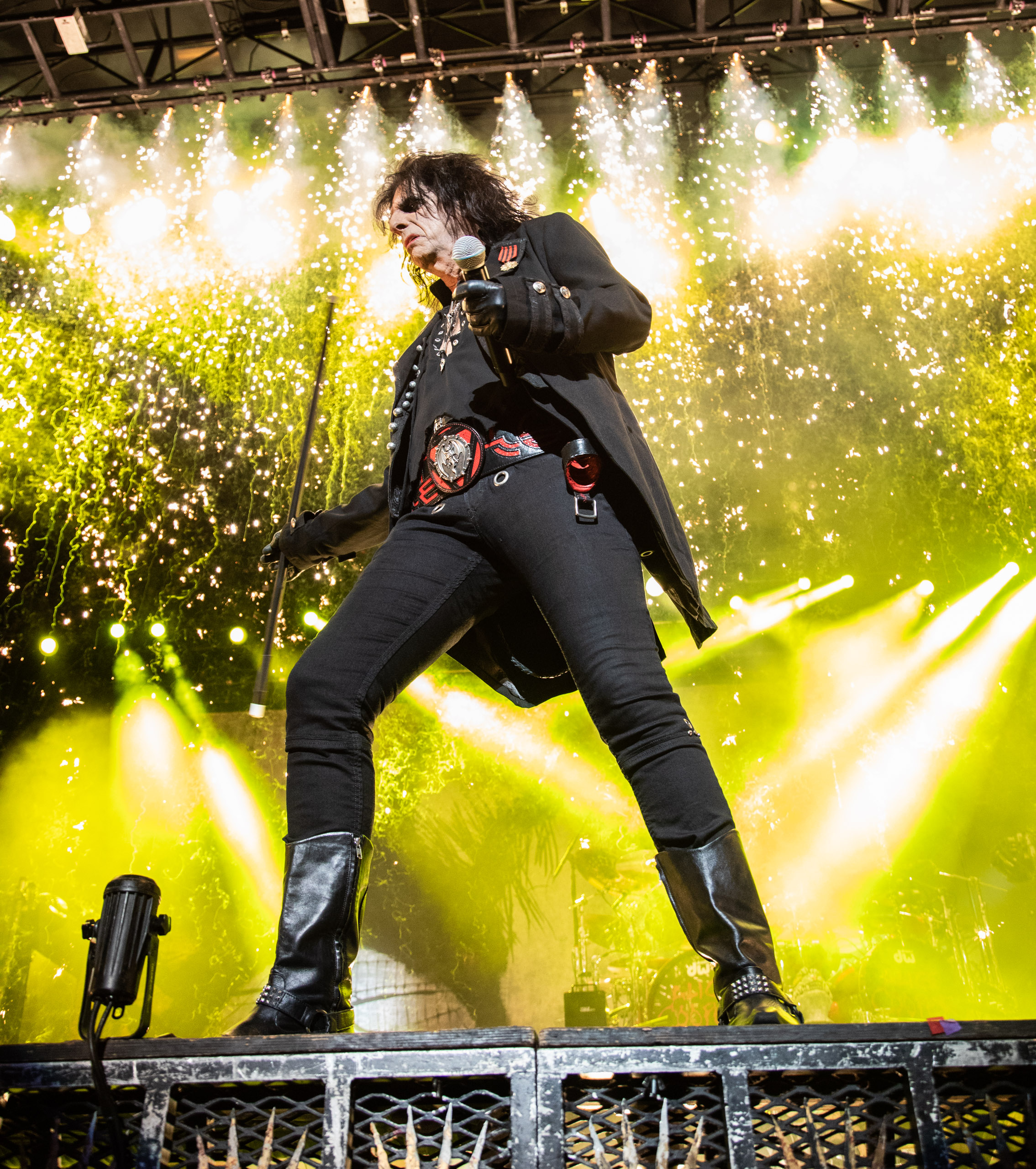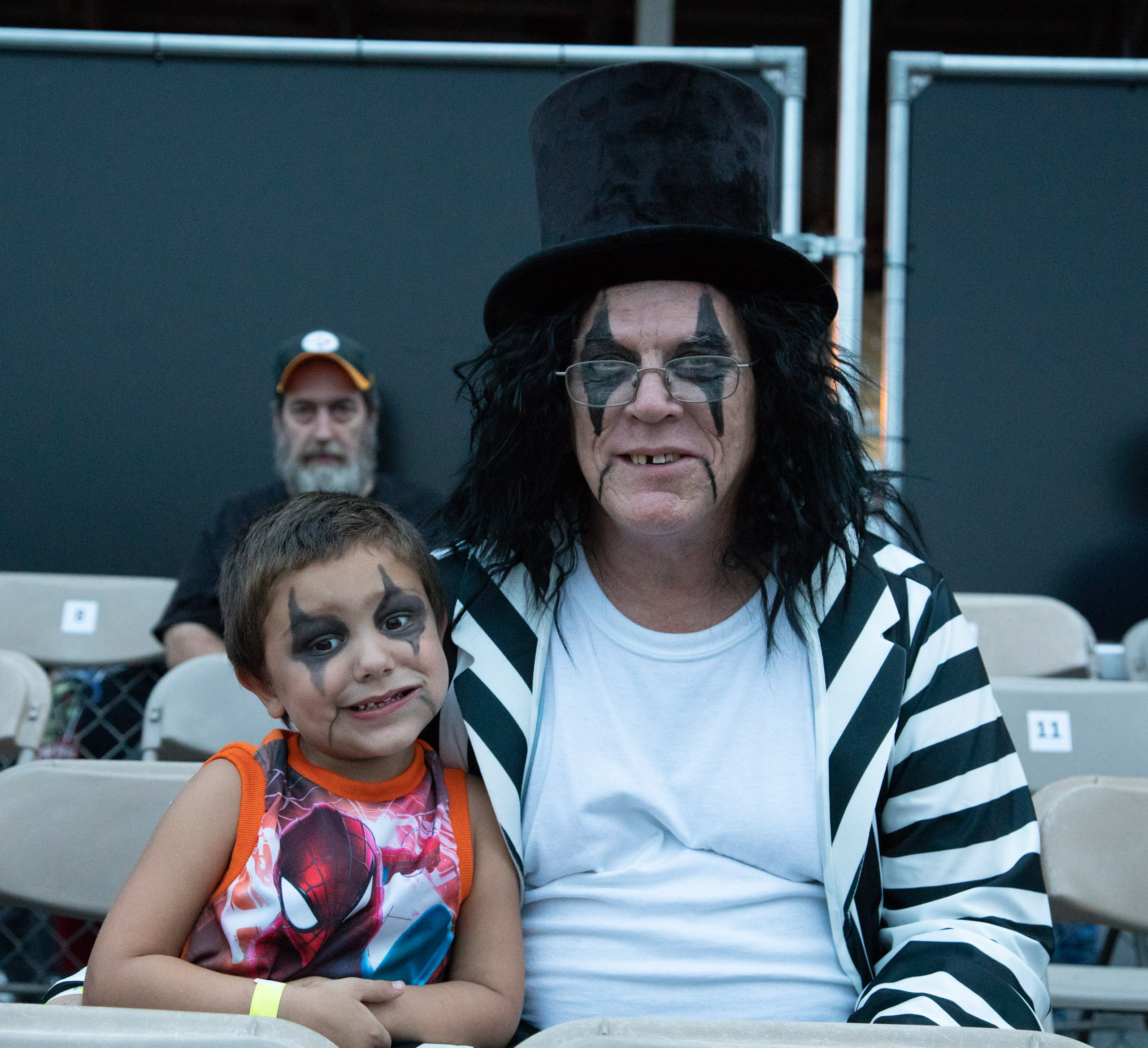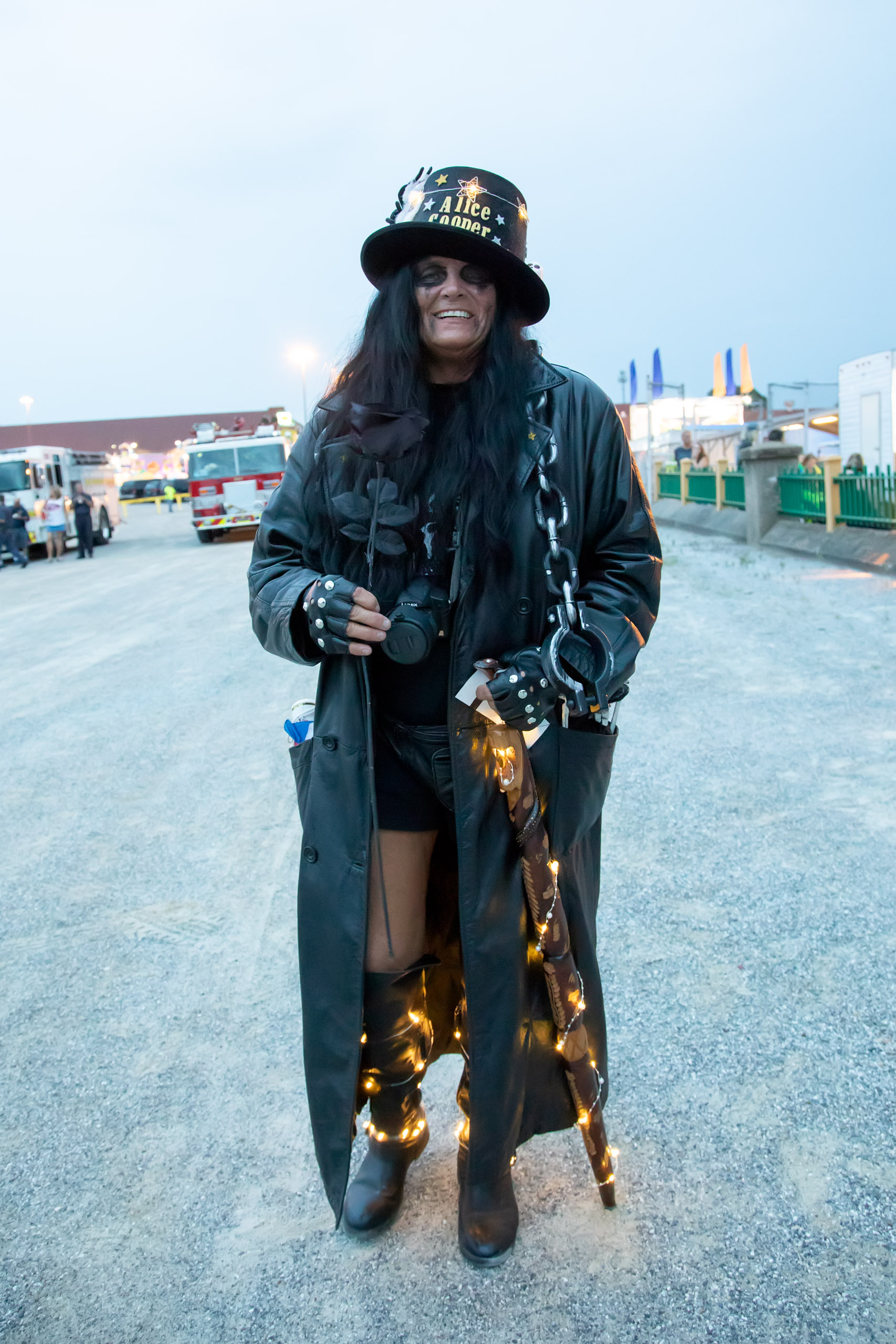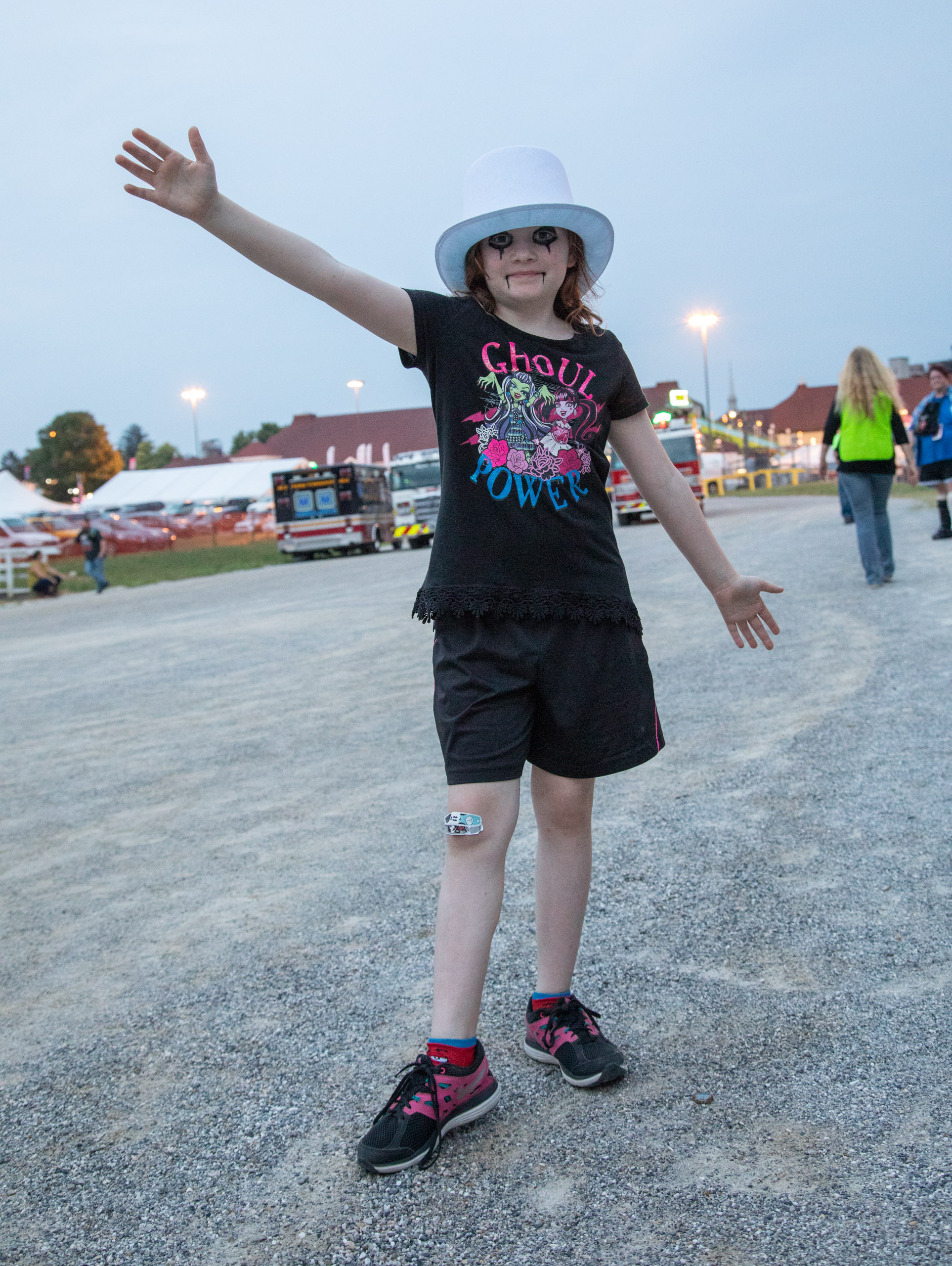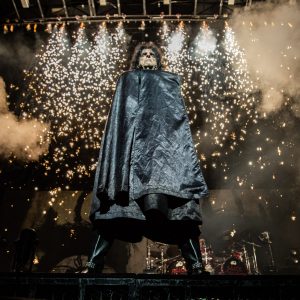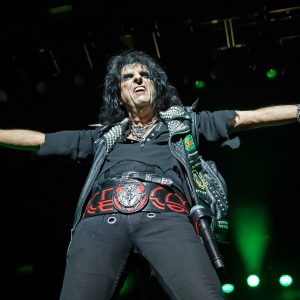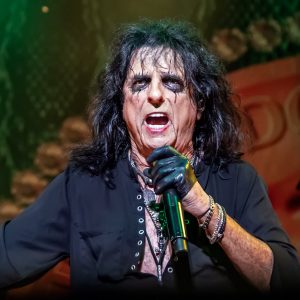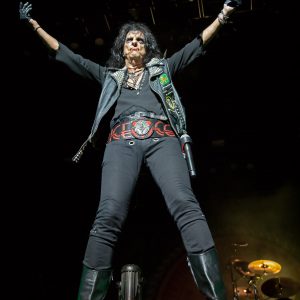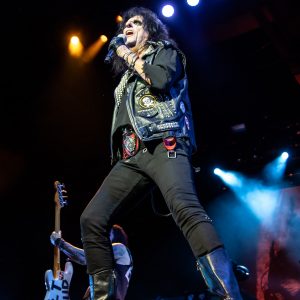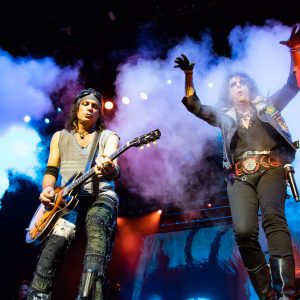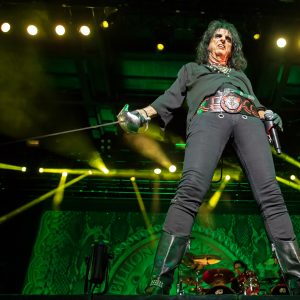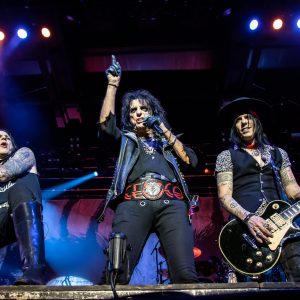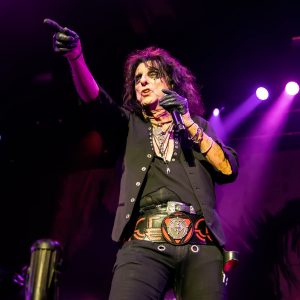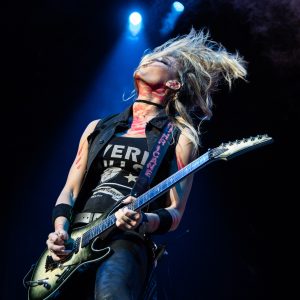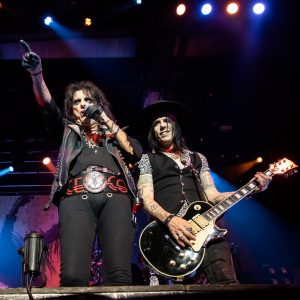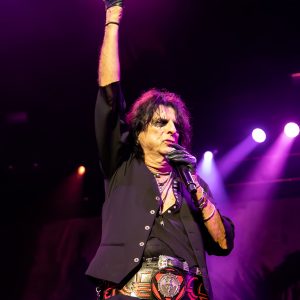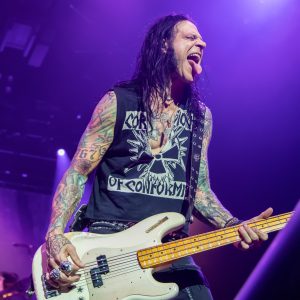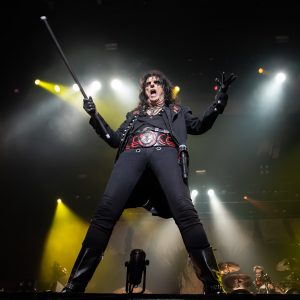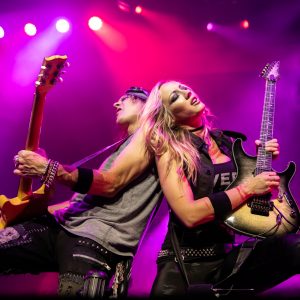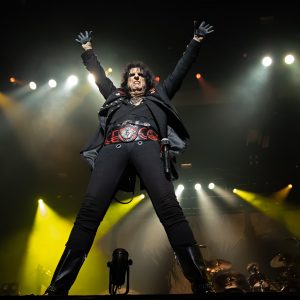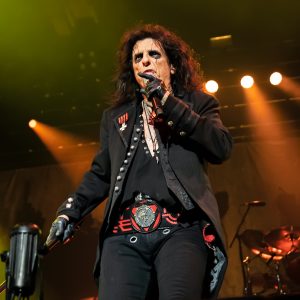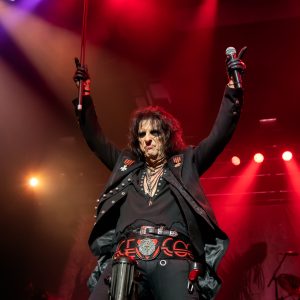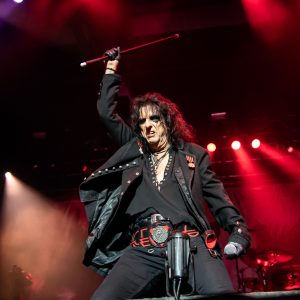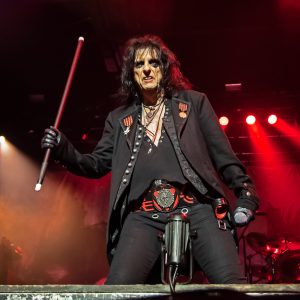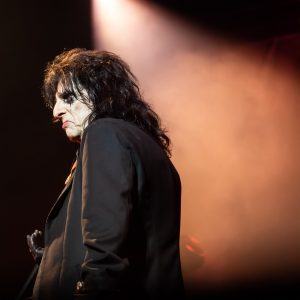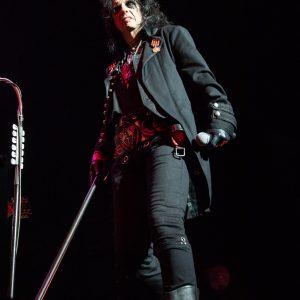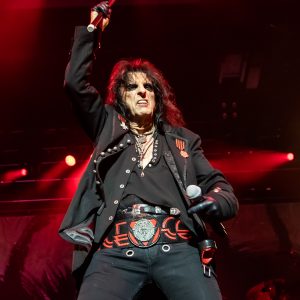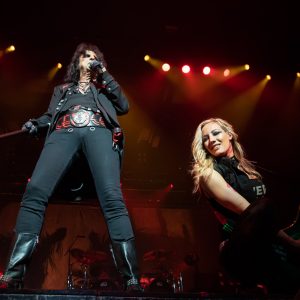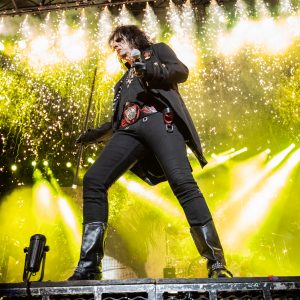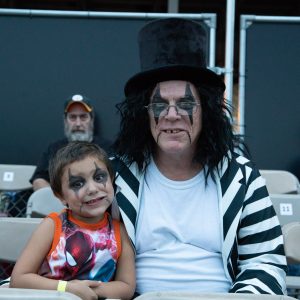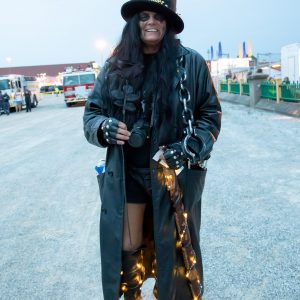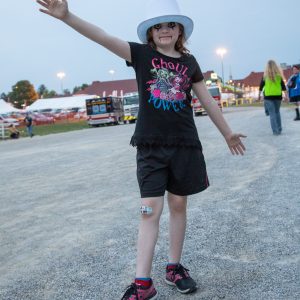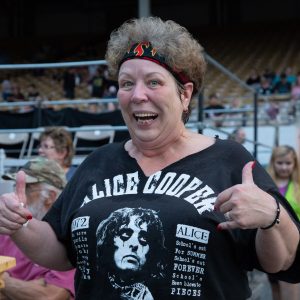 Photos & Words by Sharon Sipple