With the closing of one door as Freeform's hit series Pretty Little Liars heart-throb teacher Ezra Fitz ends, another door opens as an author.
Ian Harding arrived to the Mira Mesa Barnes and Noble this past Wednesday with a laid back feel and sarcastic humor to match. Cracking jokes left and right, setting a "Felt like I've known him for years" kind of vibe.  Between the laughs, Harding met fans with their pre-signed books in hand, taking time to chat before a few snaps with the avid bird watcher. The line wrapped through out the store, but stayed well organized and calm. A few brought gifts for the author, while some greeted him with home-made Ian Harding shirts. I mean with a handsome face like his, why not iron onto a shirt!
In true Mira Mesa Barnes and Noble in-store Starbucks style, specially crafted author themed drinks were also available. The drinks were definitely delicious and with a perfect play on words. There was the Pretty Little Latte, a flat white with a vanilla bean twist and a bit of caramel. The Ezra Fitz"accino", a s'mores blended coffee with a peanut butter cookie thrown into the mix. Lastly, the drink we fell in-love with first sip, the Harding Lemonade. This sweet-tooth delight consisted of strawberry lemonade with coconut milk and topped off with some raspberry drizzle. Yum!
Kicking off in New York and concluding in Texas, the event was part of a 9 date book tour which ran through the beginning of May across the country.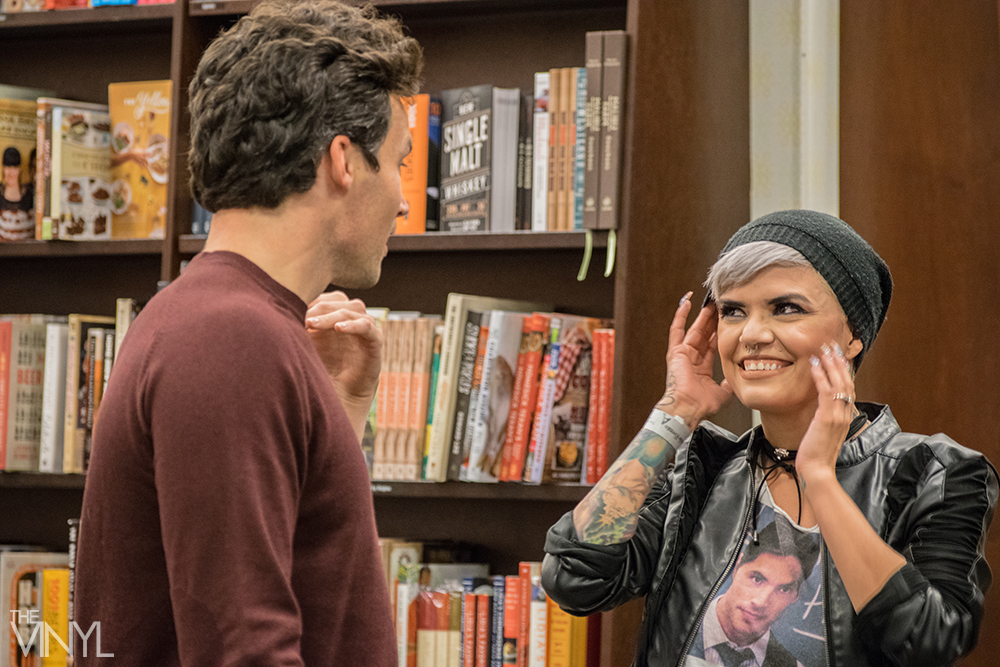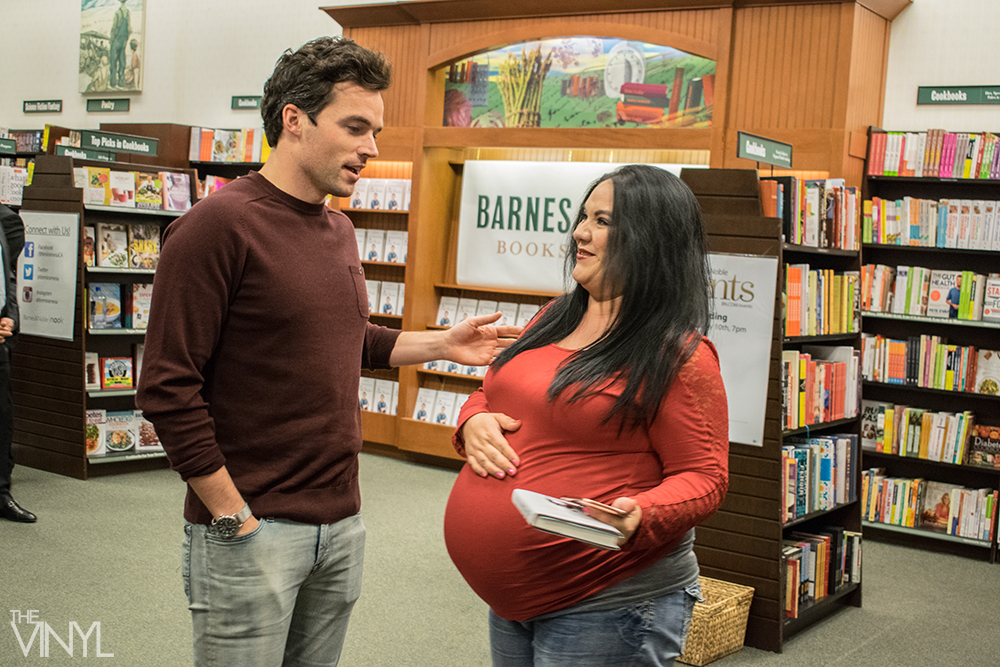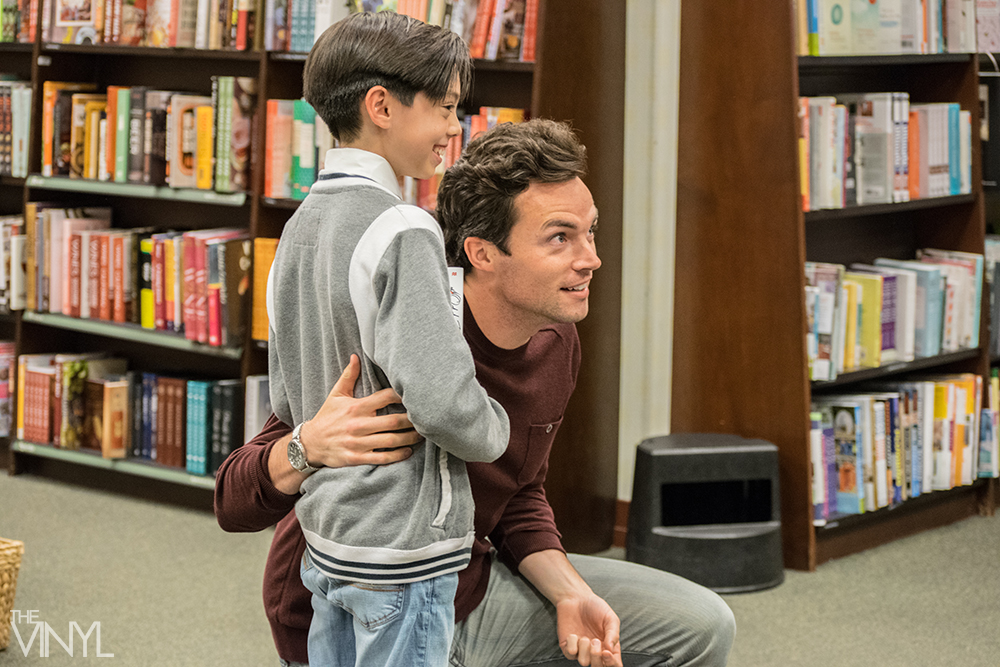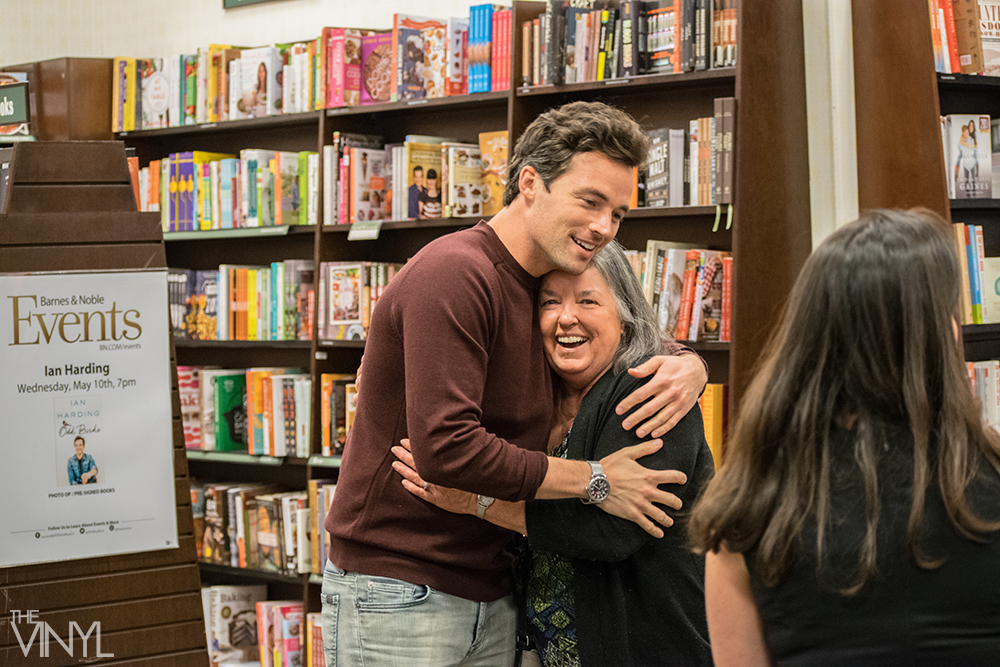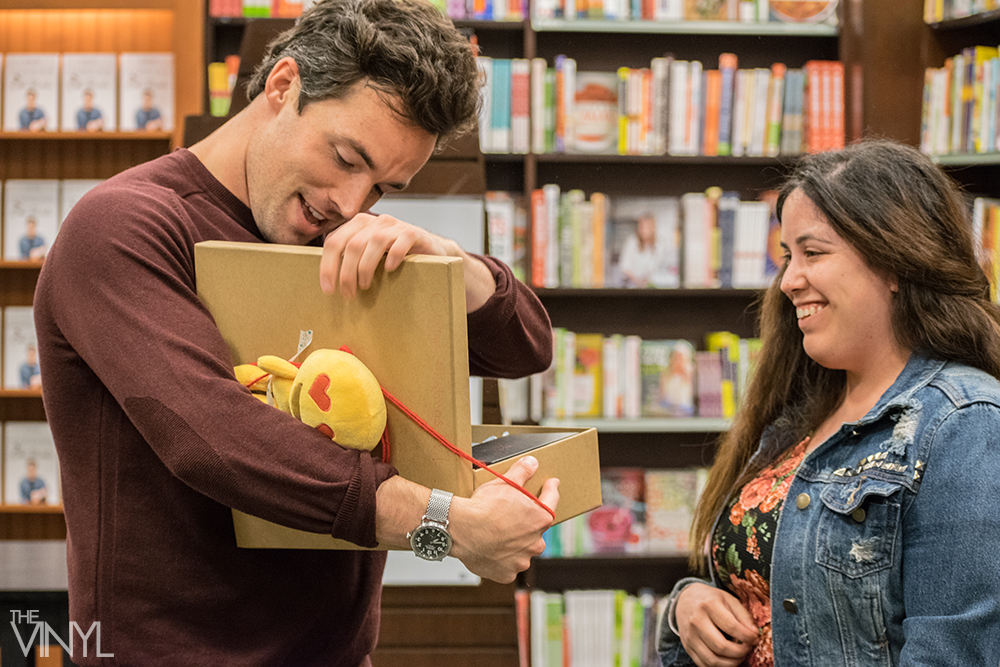 A bit about the book:
In this memoir, explore the unexpected world of a young celebrity through the lens of his favorite pastime — birding.
Odd Birds is more than just a Hollywood memoir or tell-all. At its heart, this book is a coming-of- age story in which Ian wrestles with an ever evolving question— how can he still be himself, while also being a celebrity?
Each humorous and heartfelt story features a particular bird—sometimes literal, at other times figurative. Using this framework, Ian explores a variety of topics, including growing up, life as a television actor and nature lover, and whether it is better to shave or wax one's chest for an on-screen love scene.
A funny and heartwarming window into Ian's life, Odd Birds is a must-read for fans of nature writing and memoir alike.
SEE PHOTOS: Ian Harding Odd Birds Event
Photos: Alana Marie