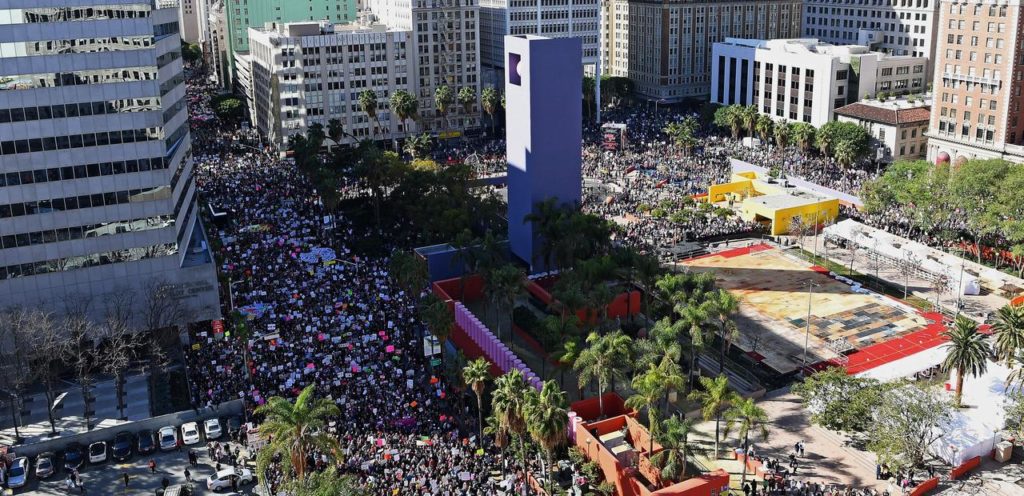 Credit: Getty Images
Women's March, a pro-women event, took over Los Angeles. A total close to 750,000 flooded through the downtown city streets on Saturday. The total estimation was to be around 80,000, there for exceeding by a great deal. When combined with New York and other participating cities the masses total in the millions, and has been estimated as the biggest one-day protest in US history.
Many in the nation's capital and other cities said they were inspired to join because of Trump's divisive campaign and his disparagement of women, minorities and immigrants. In signs and shouts, they mocked what they characterized as Trump's lewd language and sexist demeanor.
Dozens of celebs took to the streets with the crowds to march in solidarity with the Women's March on Washington, including Barbra Streisand, Ariana Grande, Demi Lovato, Laverne Cox, Kesha, Miley Cyrus, Lauren Jauregui, Zendaya, and more according to event organizers.